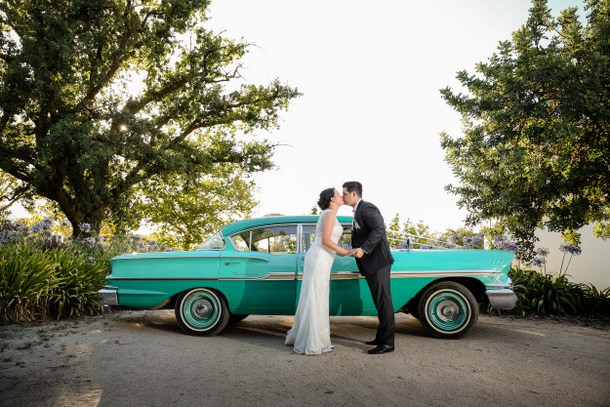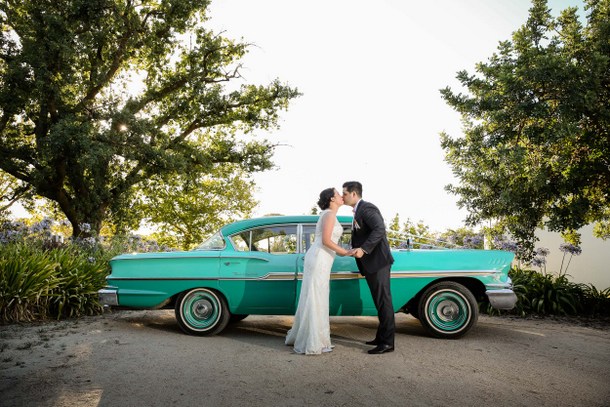 Protea lovers, rejoice! Today's wedding not only includes tons of these gorgeous South African blooms, but balances them with modern stripes and cafe lights, as well as strong wooden elements, including the most awesome pallet backdrop and ceremony arch detail. It's this kind of signature element that really gets my heart racing, and shows that rustic wedding style is always open to fresh ideas and new details. And detail is really where this wedding is at, from the custom protea badges for groomsmen and family members, to the teal Chevrolet, to the lacy bunting hanging above the reception space. Happy smiles all round!  The delightful Nikki Meyer's clean photographic style captures it all to perfection.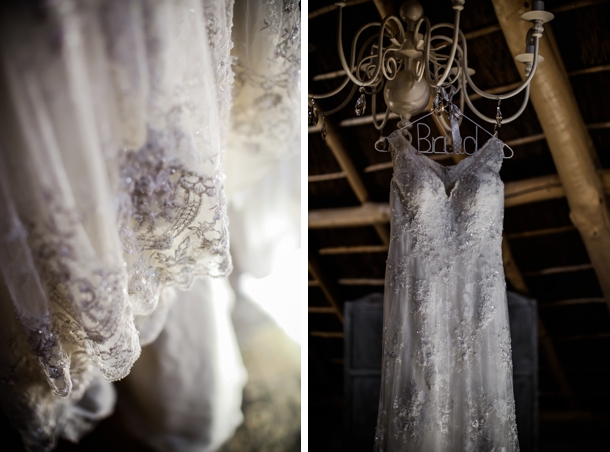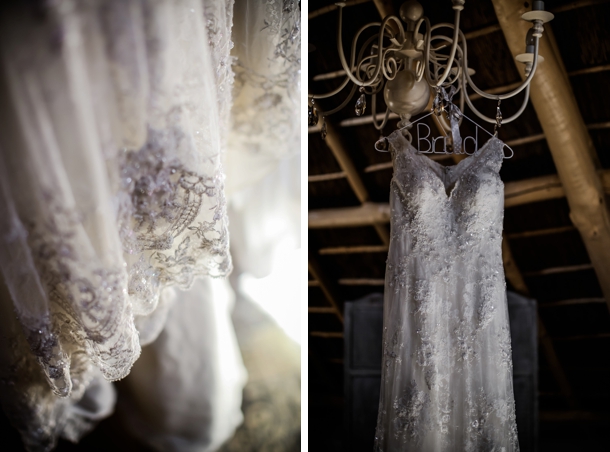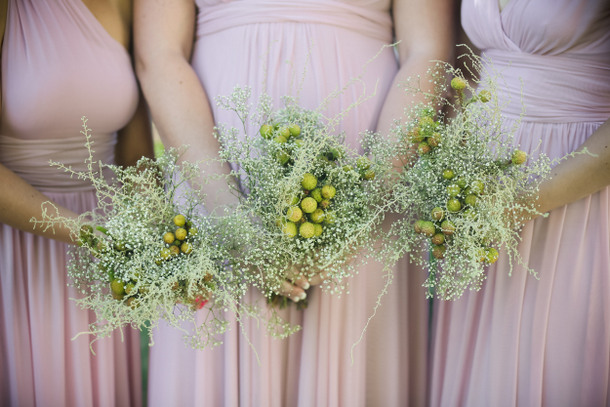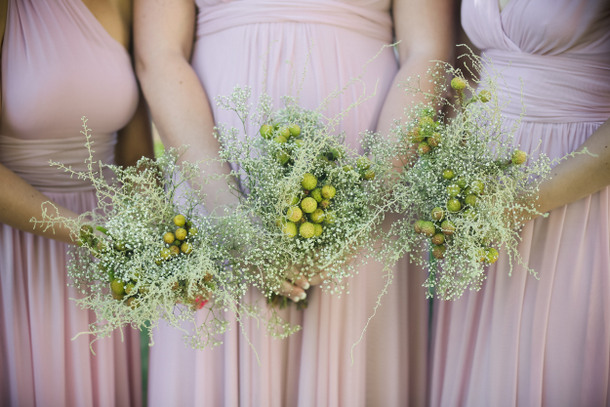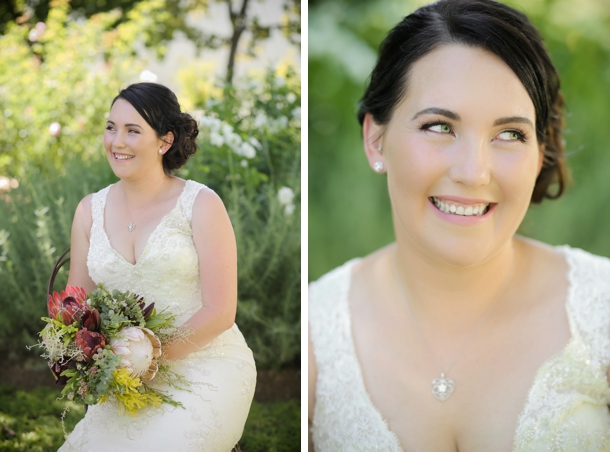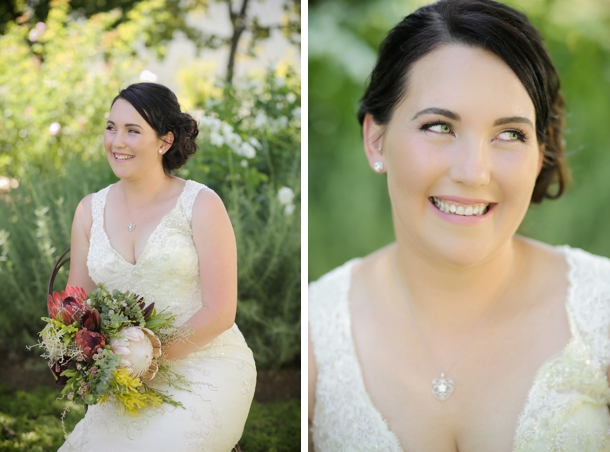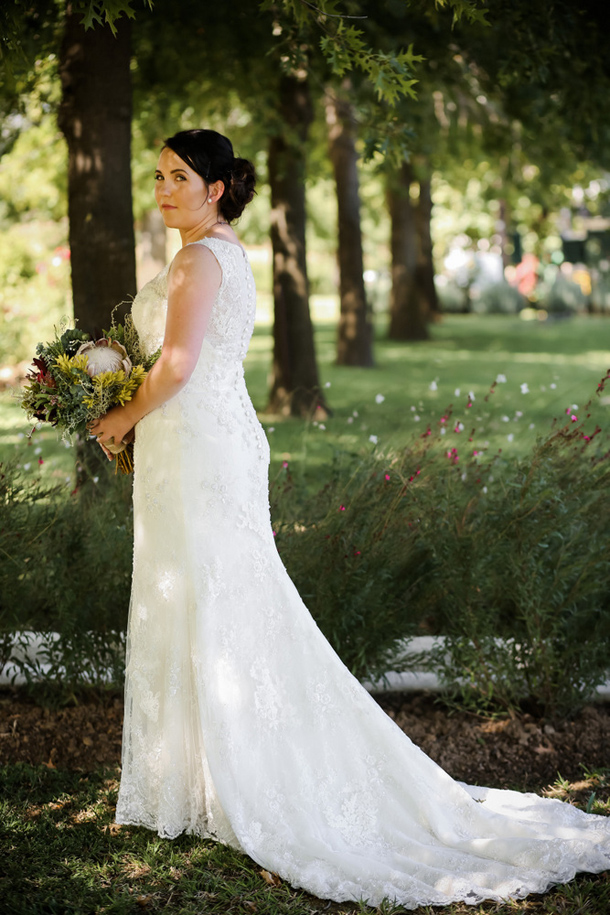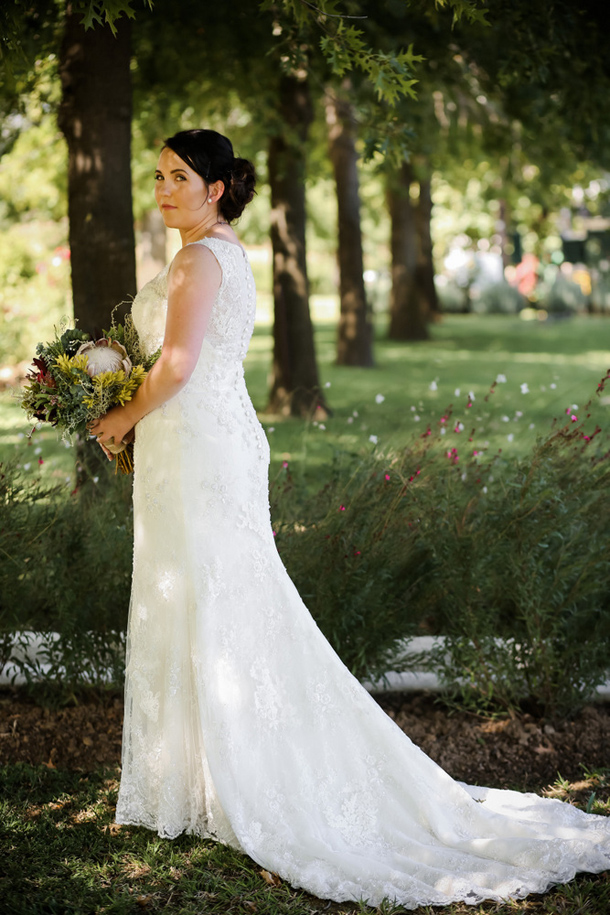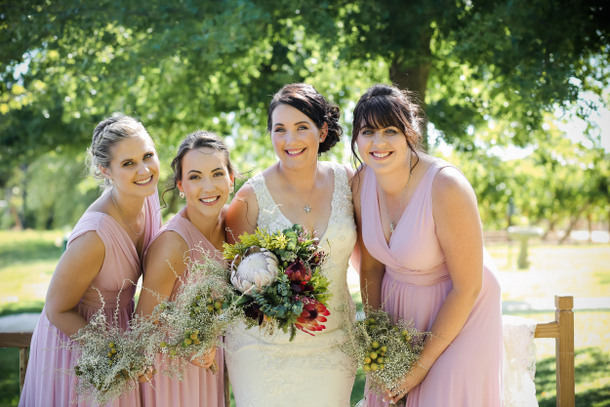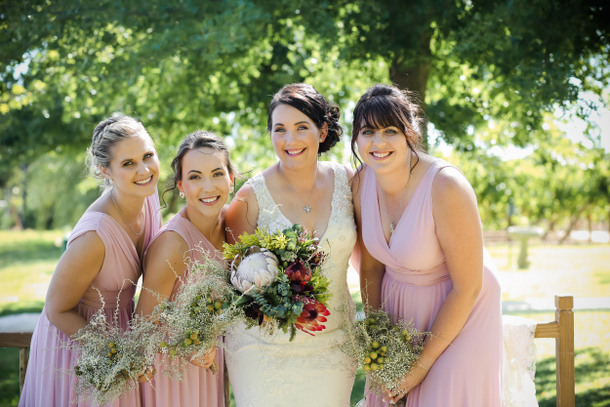 Love Story
Let's just say small towns make for the best couples!
The Proposal
14 February 2013. I have never been a big fan of Valentines Day, and this one started out very bleak, as I woke up to news of the infamous Oscar and Reeva tragedy. However, a trip to the V&A Waterfront meant a lovely lunch and a roadtrip, as later we had 'koek en tee' in Franschhoek, so it was shaping up to be a great day for me after all. Funnily enough on our way home I made a little remark about how clichéd it was that some people would be getting engaged on Valentine's. We then had a lovely family braai and of course I was met with the bended knee – oh the irony! It was both sweet and exciting, and my best friend had now given me a new reason to look at the day as a day of love. It was only fitting for us to celebrate our special day two years later on the same date. Oh how anniversary breaks away in future will surely cost us a little dime!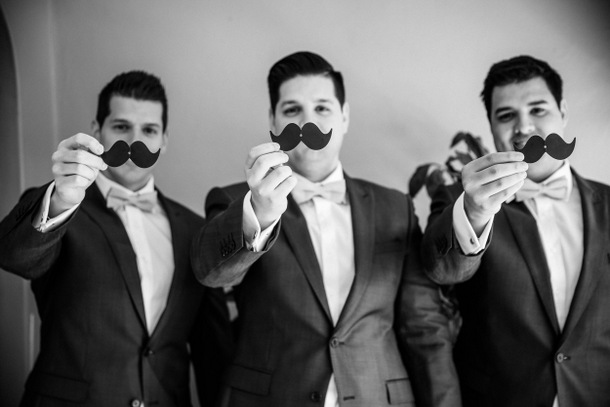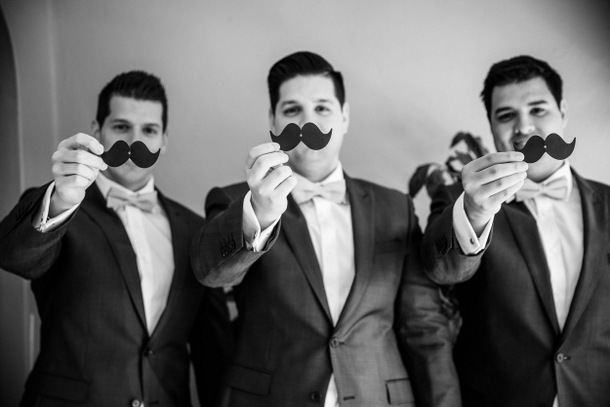 The Venue
We chose our venue as it had a lovely sense of togetherness and the most beautiful garden set against the vineyards and mountains surrounding the beautiful Wellington. All the elements were there to have a canvas for us to build what we had envisioned. The pallet wall was to be the most beautiful feature, because of my obsession with wood and proteas. Naked bulbs and white draping set the mood and feel.
Wedding Style
We pretty much always knew that it would be pastel pink, charcoal and teal. We were dead set on having it be natural, rustic but modern – oh and of course floral!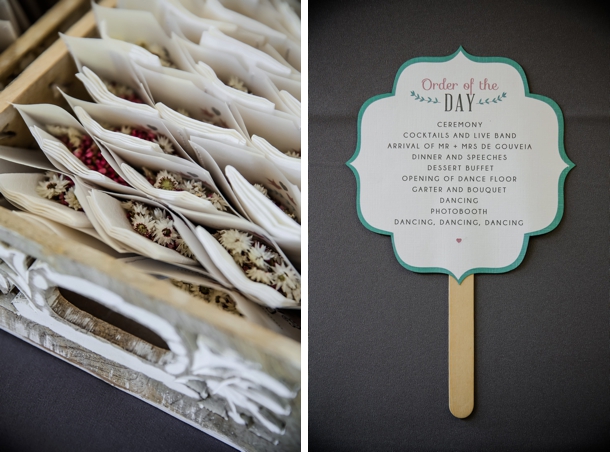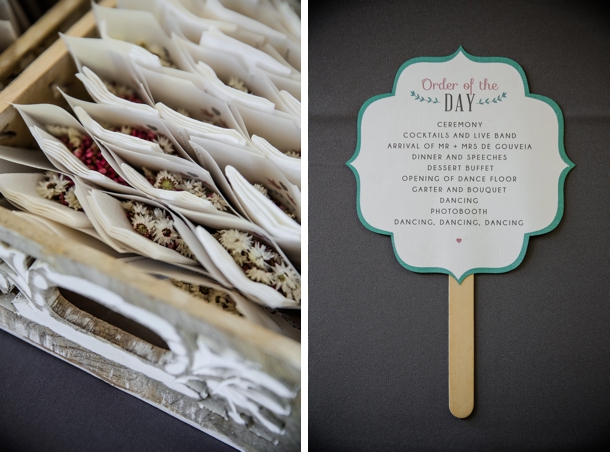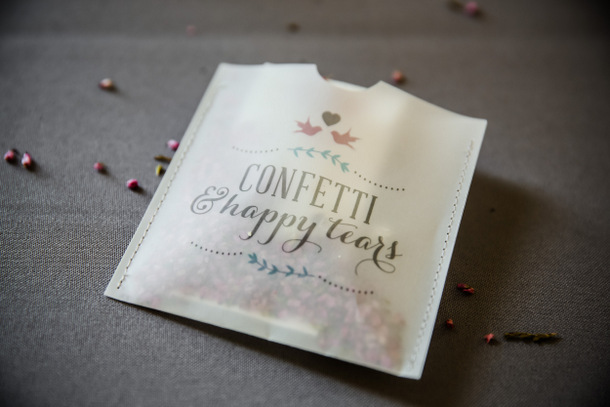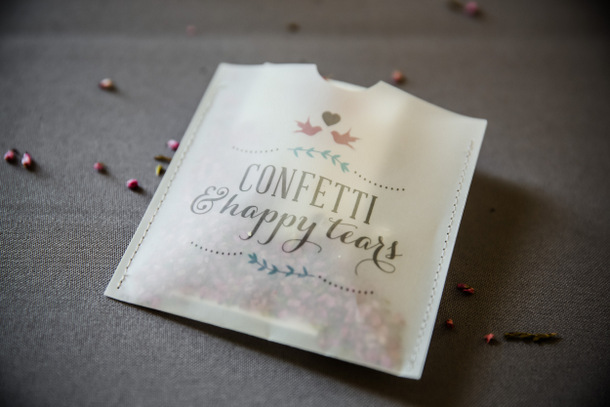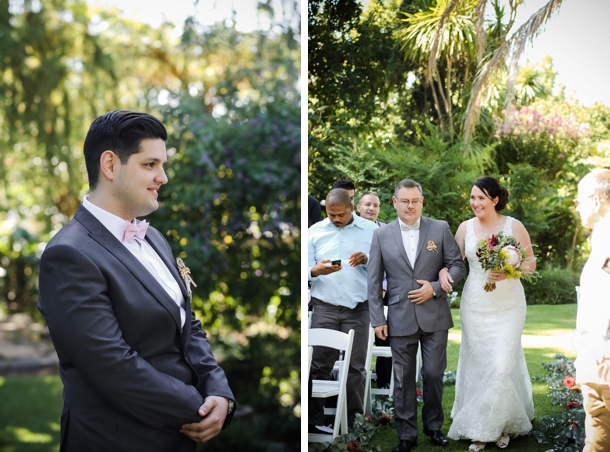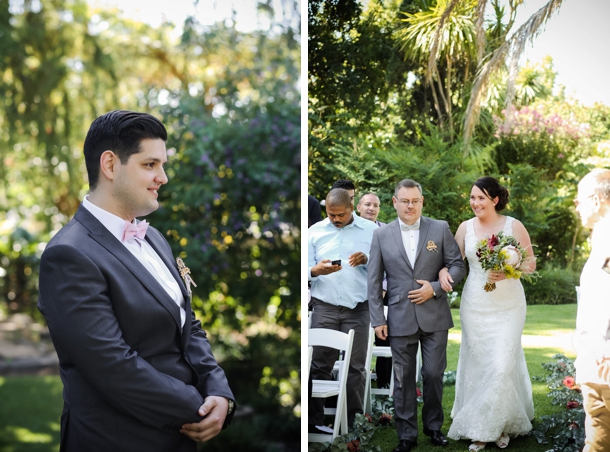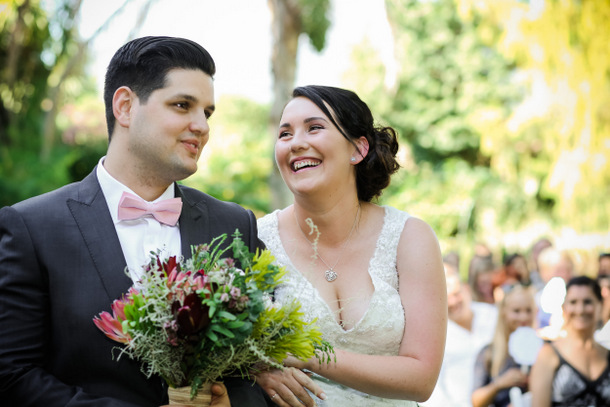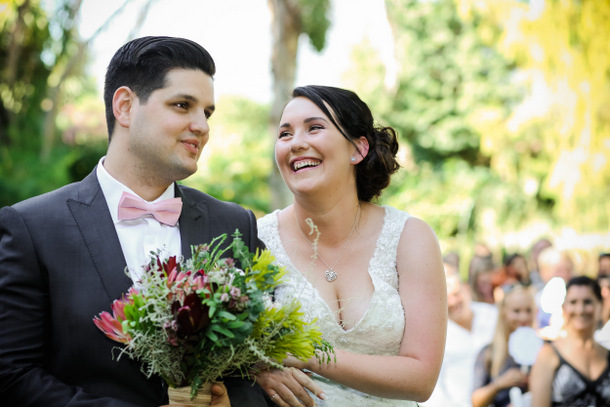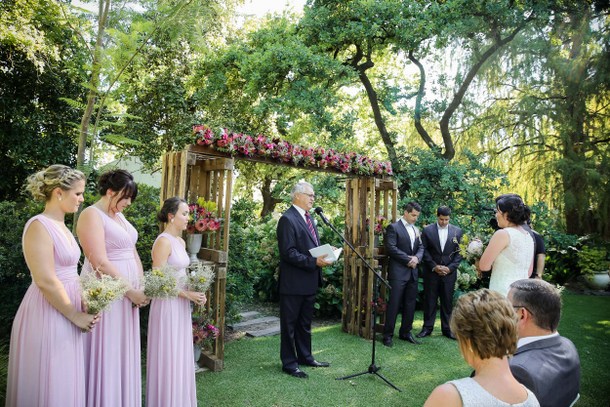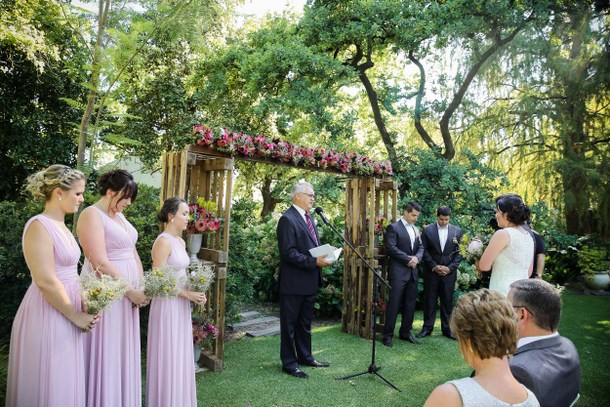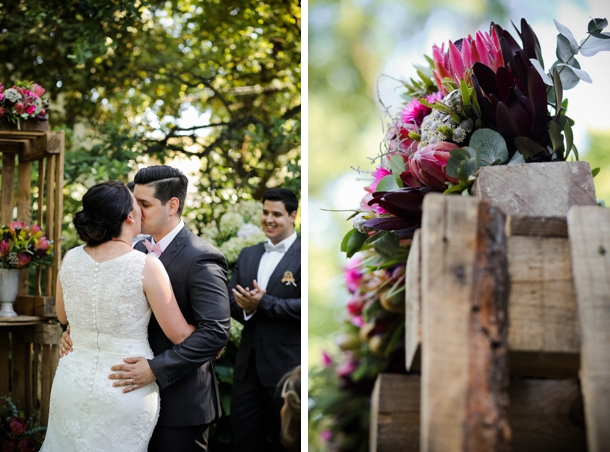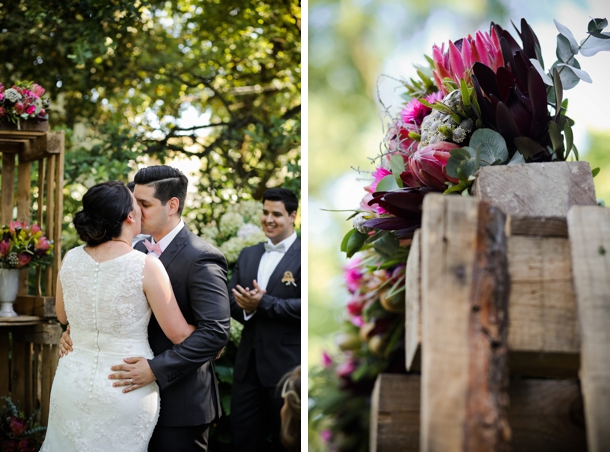 Wedding Details
We wanted our wedding to be a day where every aspect showed that it was OUR day with things that were different. From having our moms as our ring bearers to the outlay of the reception area to our pallet wall. We were also dead set that it was going to be a day that everyone enjoyed and we would be the last to leave. Needless to say we stayed until the lights were switched off and had an amazing night of dancing!
DIY Elements
The pallet signage and photo frames.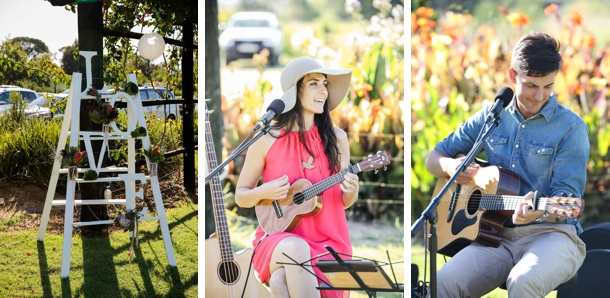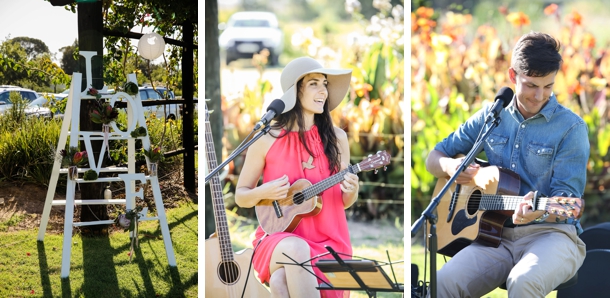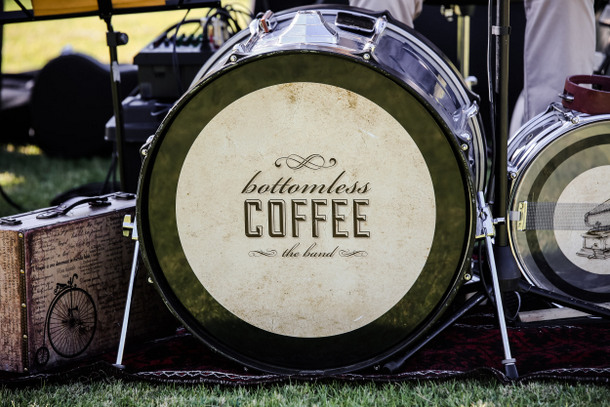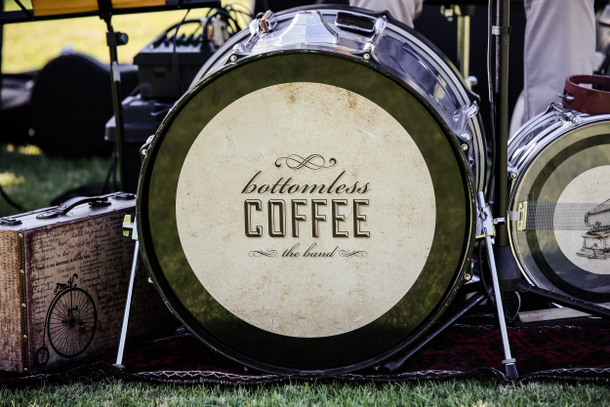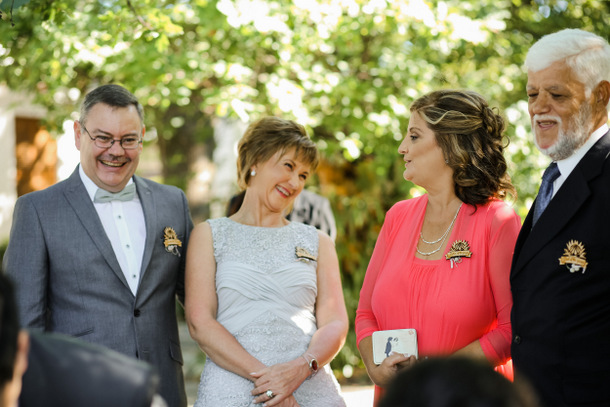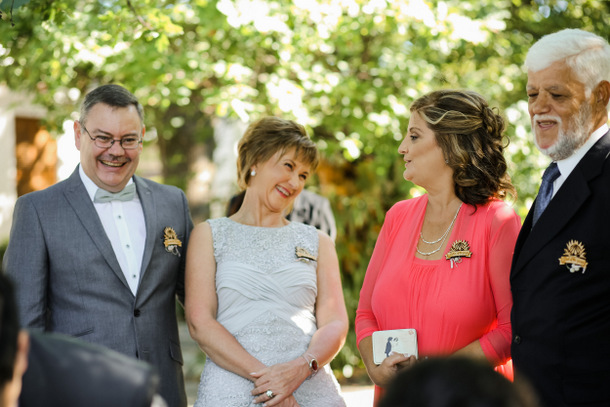 The Flowers
Proteas, Old Man's Beard, and all the lovely fynbos with succulents.
The Dress
Everyone who knows me knows I can count on my one hand how many times I have dressed up and worn a dress! I love anything that is simply structured with a lot of design and detail to it. This was going to be a nightmare! I had a pretty good picture in the back of my mind but could not find anything that just felt right. On an off-chance walk in Wimbledon I found a dress that tickled my fancy but walked away. Then, after a week of obsessing over it I went in and paid the deposit as I could not stop thinking of it. It was lace, beaded with a train had the most amazing detail. I loved it.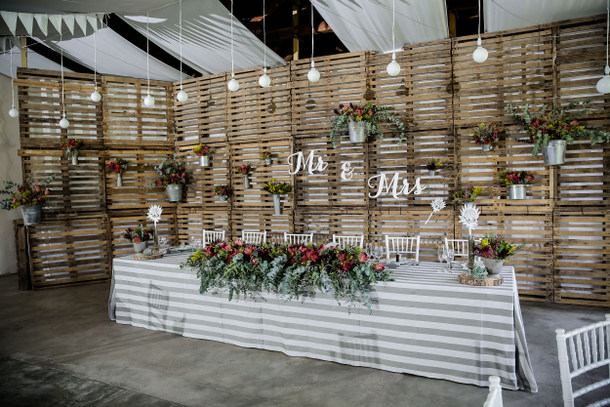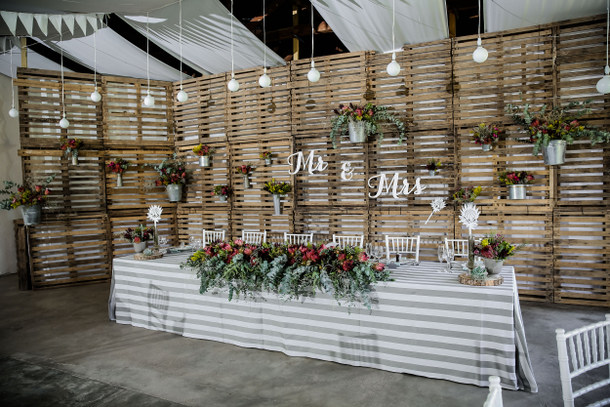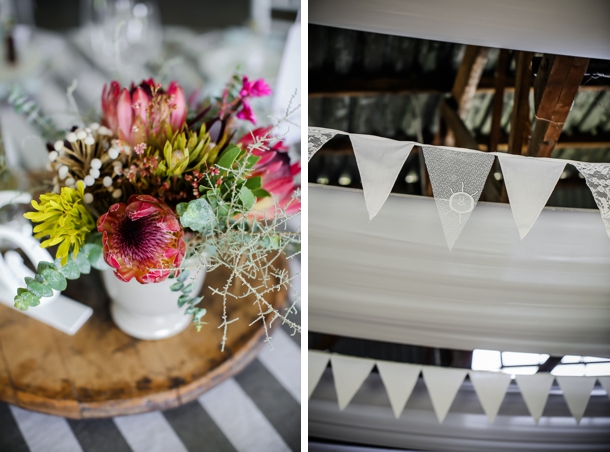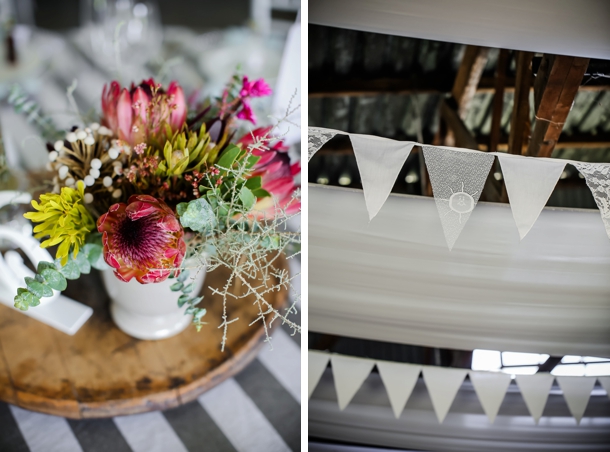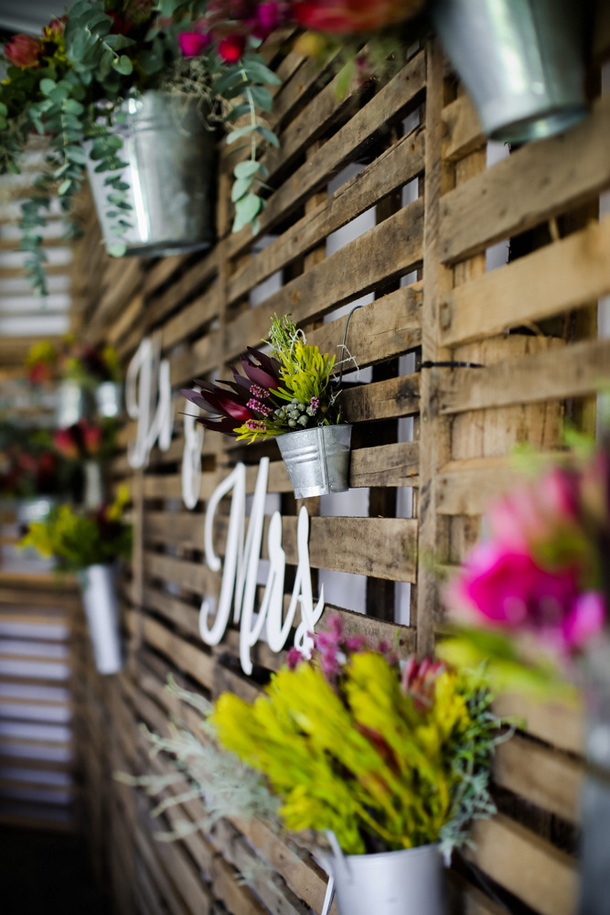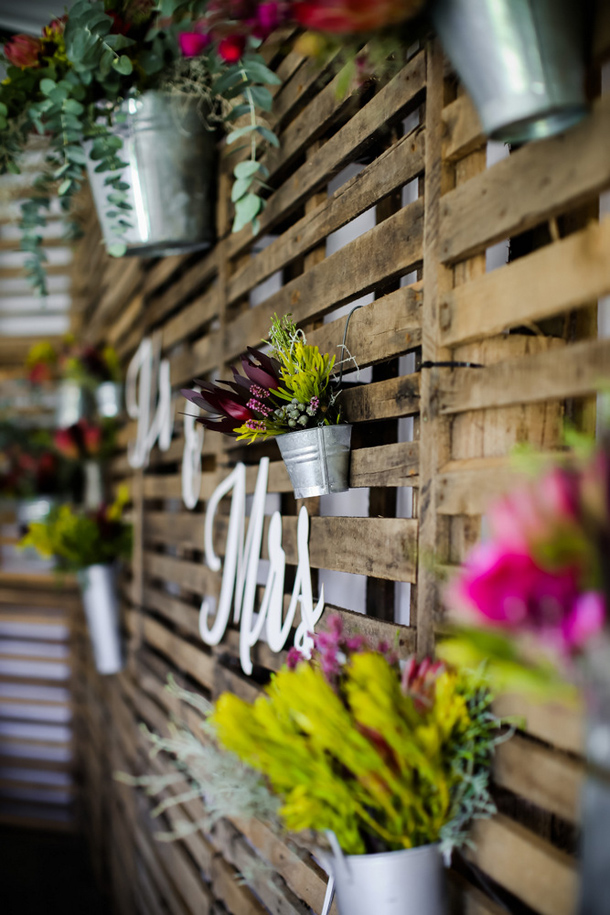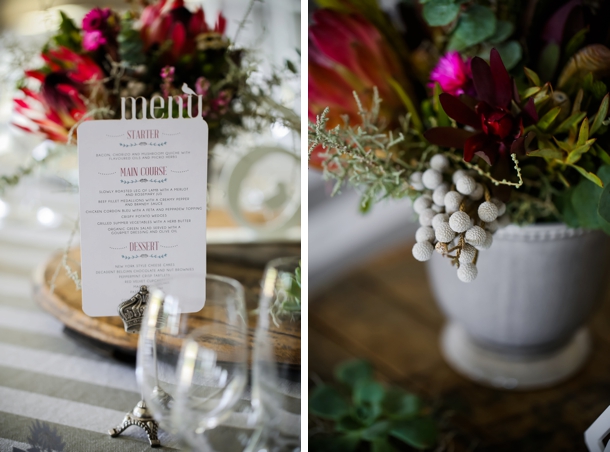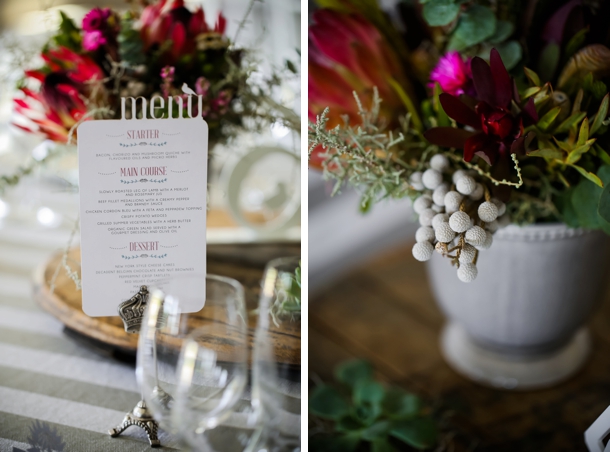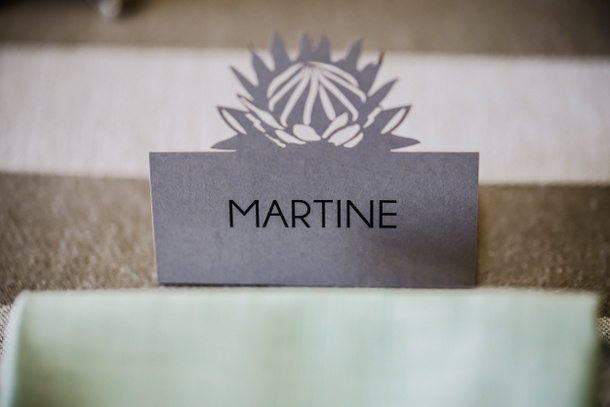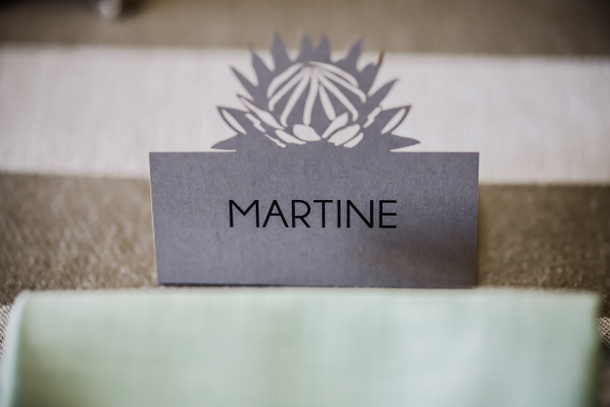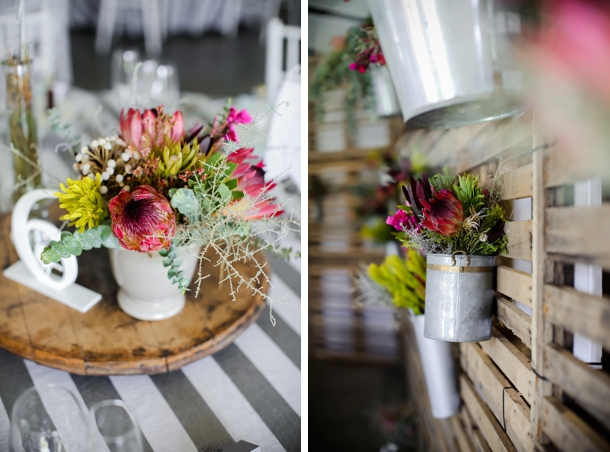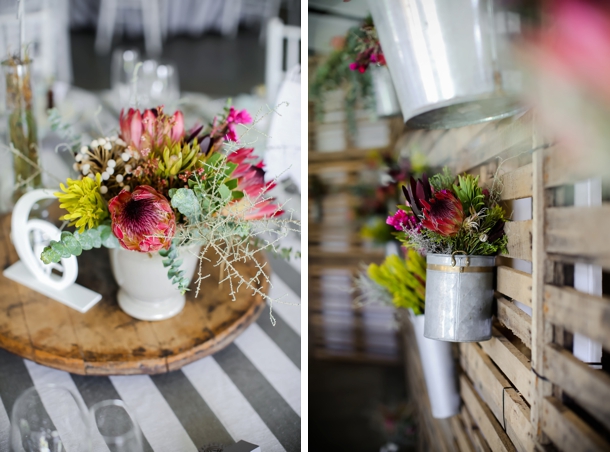 Memorable Moment
The most memorable moment of the day was definitely our minister forgetting "you may now kiss your bride". We all laughed and I got kissed twice as reward, lucky me!
Proudly South African Details
We are two very proudly South Africans living in the UK so we made sure the food was a mix between our Afrikaans and Portuguese roots. I cannot rave about our lovely caterer enough! A dear friend of my mom and a super force in the kitchen.The compliments were in abundance and we were on cloud nine!
I love the Protea in every shape and form and can safely say I might be a tad obsessed, which of course meant that this flower was our dominant feature, from our invitations to every bit of stationery, bouquet or flower arrangement. I was blessed enough that a very fond friend of mine worked on a protea farm which made having my dear proteas possible in abundance. Together with the flowers and the magical handiwork of Blomlief's Karen and Marelize, I was in awe of the picture that was our décor.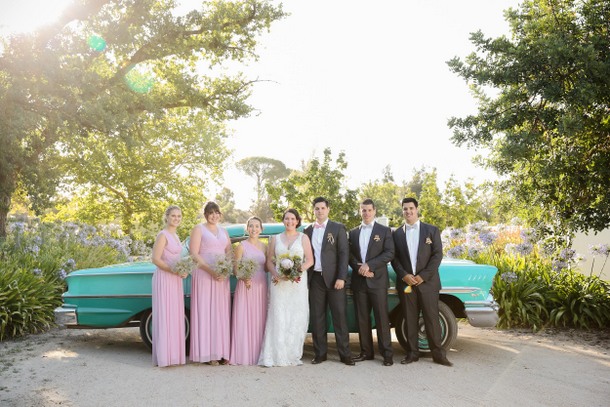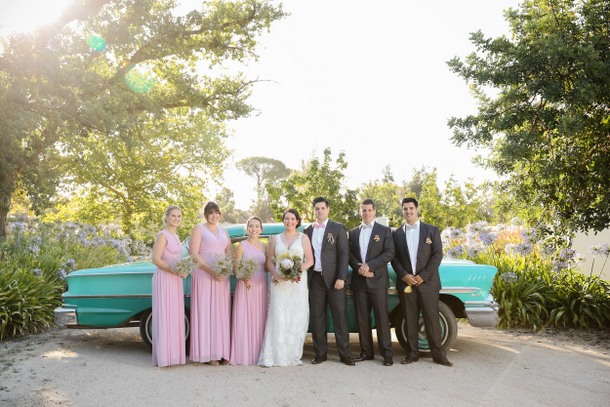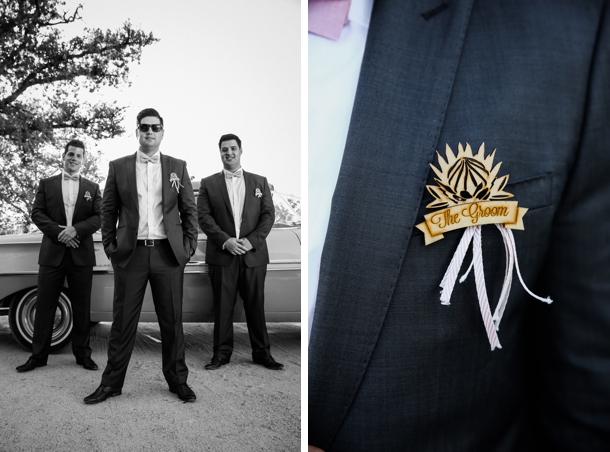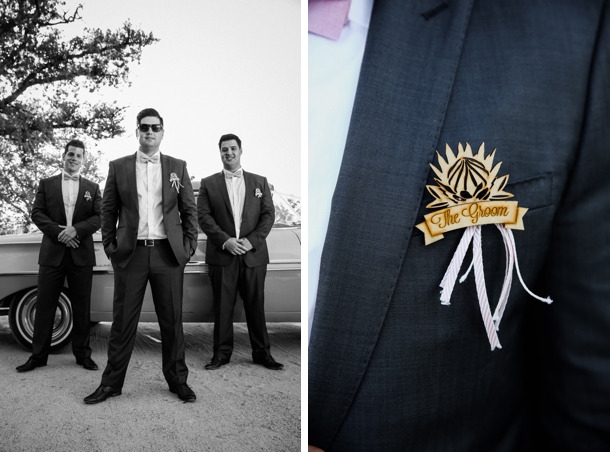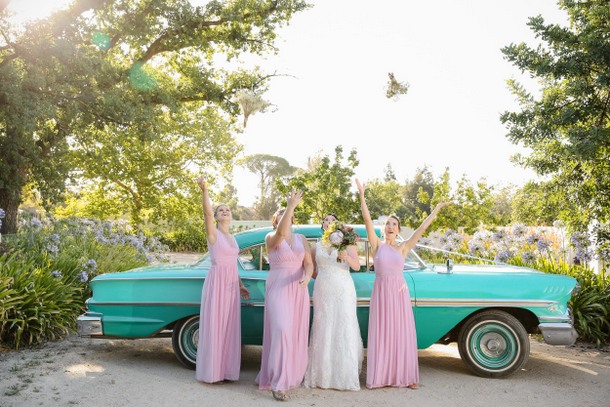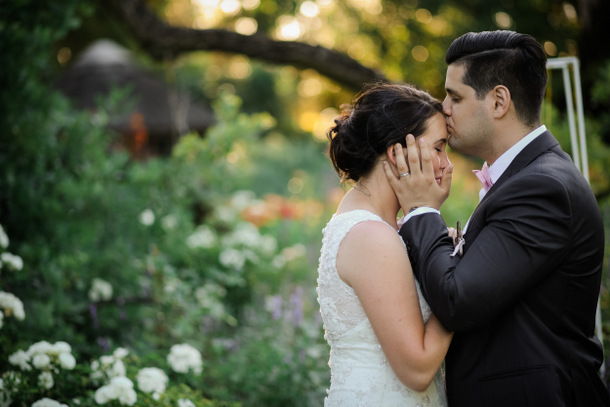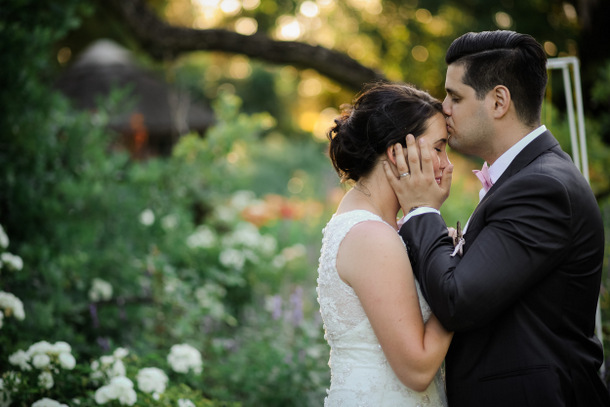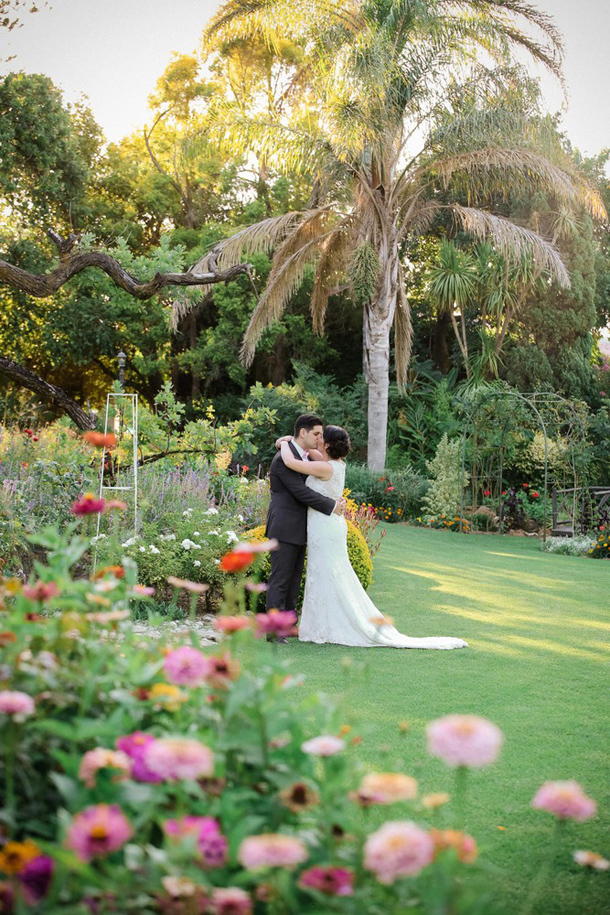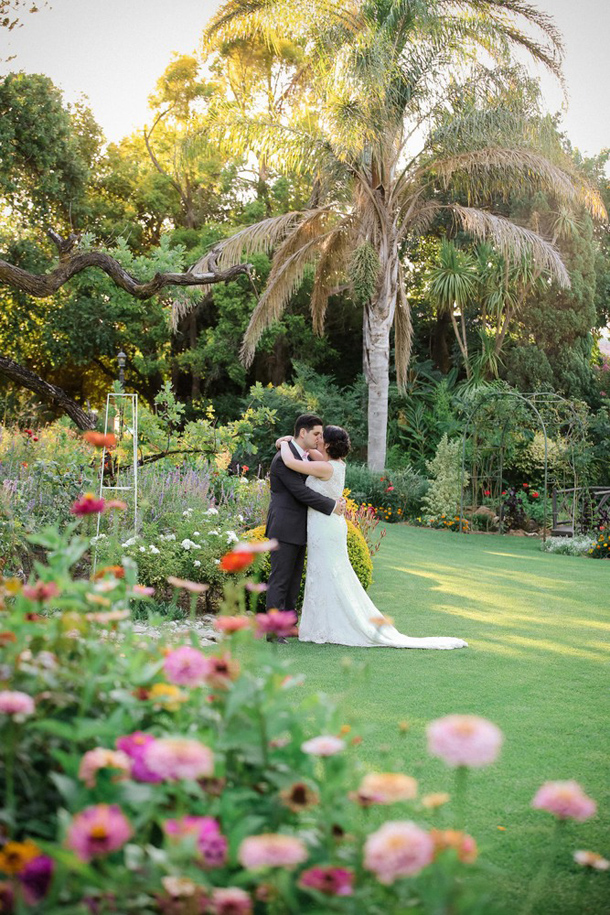 The Honeymoon
We went to the northern side of Mauritius. It was hot and lovely and the food was beyond amazing at our resort. A tip for any couples going in February – take a very high SPF (I mean as in 50+). You will still get a tan, but sunstroke is not a great look for a just married bride! Trust me, it happened…
Advice for Future Brides & Grooms
Oh I could write a book on this so here goes…
A wedding planner is a must and I now believe every bride should have one. We were very fortunate that my mom was our planner and we had a fellow planner of my mom do our on-the-day co-ordination which meant that the day was exactly how it was dreamt of.
Take time planning your special day – Pinterest is your best friend. Create different mood boards for every aspect which you can give to service providers. This way they know your style and can help you get exactly what you want.
Work in a 15-30 min time frame to be with your guests during the pre-drinks. This was a very special time for us to enjoy some bites but also set the mood for the rest of the night.
The day flies by but I now truly believe a relaxed bride makes the best bride. Do not worry about anything on your day, just soak it in and enjoy it as your guests feed on your energy.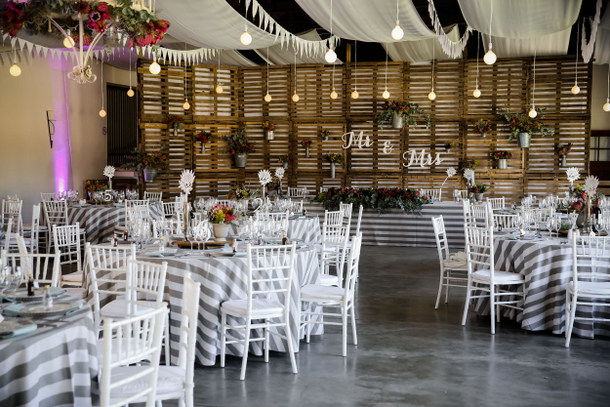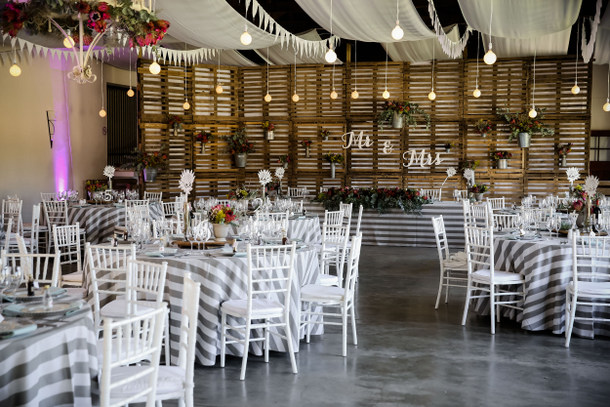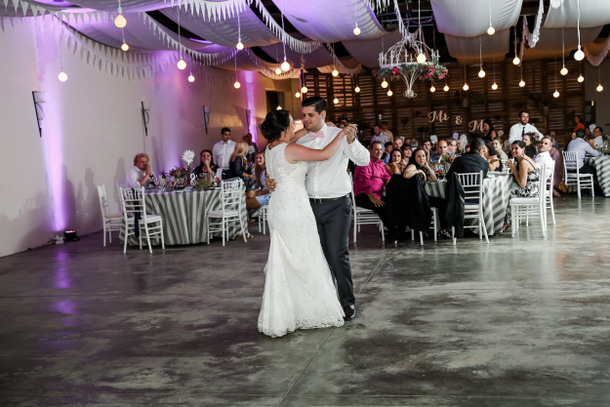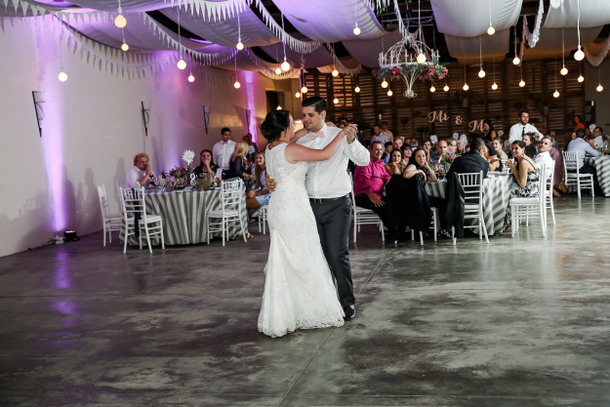 You can see more from this wedding on Nikki Meyer's blog.
SERVICE PROVIDERS
Venue: Leeuwrivier | Catering: Linda Bruyns Catering | Photography: Nikki Meyer | Co-ordination: Weddings by Cronier & Celeste Styled Events | Videography: Pie in the Sky | Live Band: Bottomless Coffee | Cake: Birdcage, Stellenbosch | Flowers: Blomlief | Décor: To-Netts and Goeters | Stationery: Lezanne's Designs | Bride's dress: Lusan Mandongus from Teokath of London | Bride's accessories: Rachel Simpson (shoes) | Hair: Fringe Hair & Make-up | Makeup: Makeup by Chrizanne, Nadia Swart | Bridesmaids' dresses: Jacoba Clothing | Groom's attire: Moss Bros, Trenery, Country Road | DJ: Brendon from Music Maxx