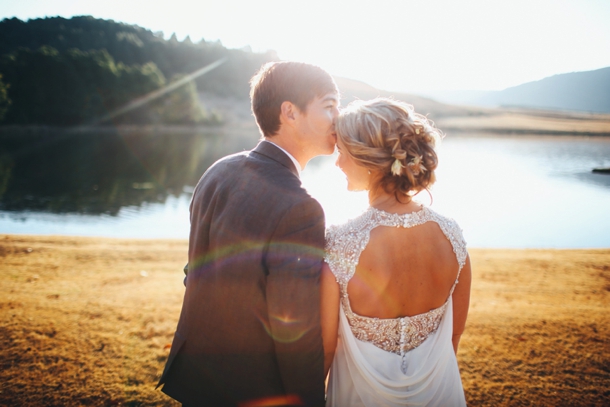 If there's one thing that was clear from our recent survey, it's that you guys LOVE a DIY wedding. And who could blame you? There's the whole creative aspect, the fact that (even if you're following a tutorial) the way you put it together will be uniquely 'you', and best of all, the fact that it's a bonding experience for family and friends who lend their talents – literally, a labour of love. That's exactly the kind of day that Kim and Christiaan envisioned, and I especially love the way that they chose to incorporate bare and natural textures like bulbs and raw wood, which perfectly complement their rustic venue. And then there's that touch of pure glamour that is Kim's dress! (Because who says you can't be rustic AND glam?) Photographer Duane Smith was there to capture every single piece of magic – be sure to check out his profile in our directory!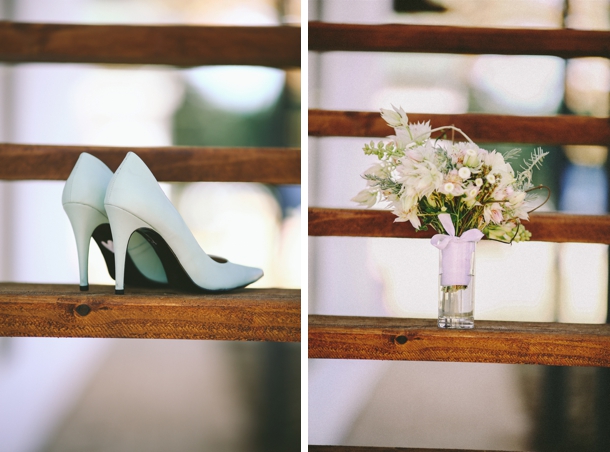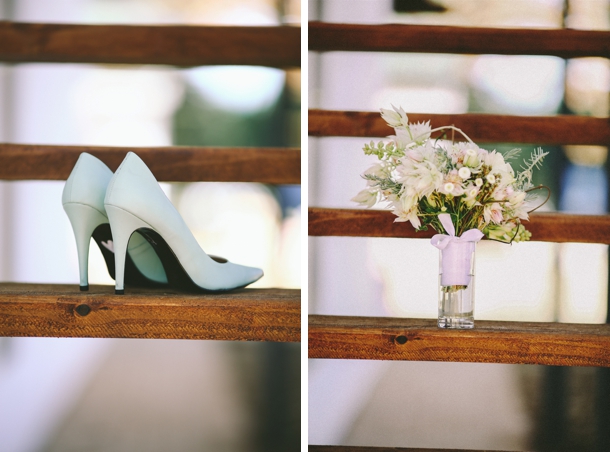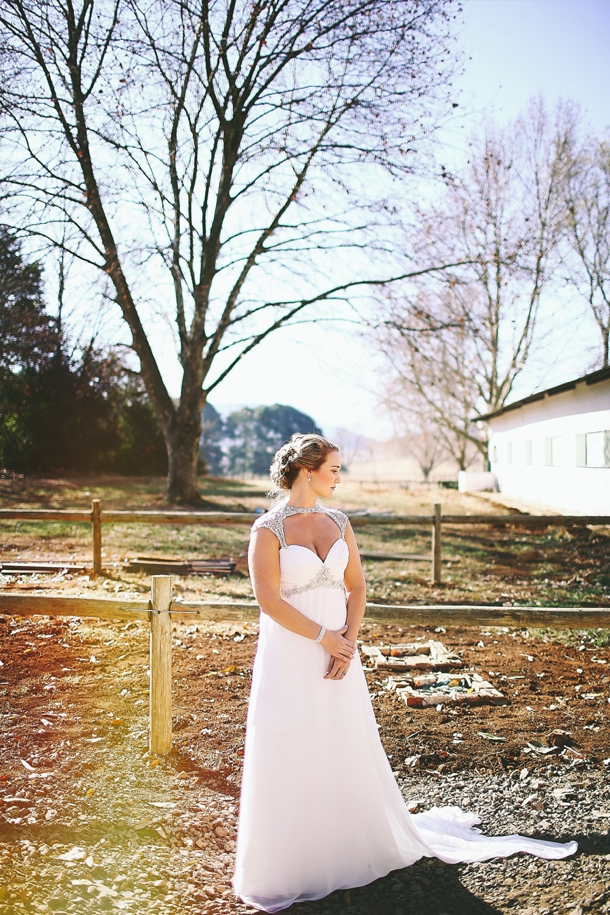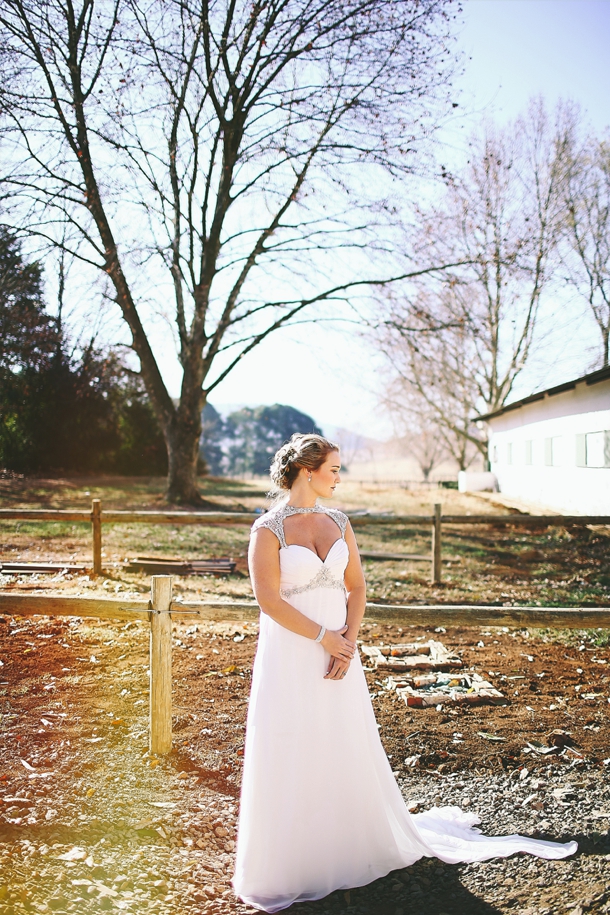 Love Story
Our meeting took place long before one could call it official. We went to the same pre-primary school in our little hometown, Richards Bay. There was only one primary school in our town, which we both attended. Christiaan was in the Afrikaans class until Grade 7, when his parents decided to place him in the English class. We sat together in Grade 7 playing games with one another and teasing each other in the most miniscule of ways. After attending the same high school we only officially became friends in Matric. I went overseas after school and Christiaan went to the University of Stellenbosch and  I joined him there the following year. So I would never say that our love was something that we fell into, but rather that it was a long friendship that grew into something great.
The Proposal
He got done on one knee, promised me the world and I said YES! After that we went for a mountain bike ride and spent time praying for our future.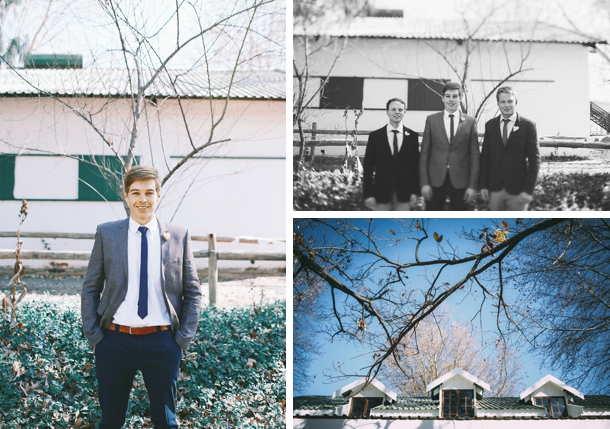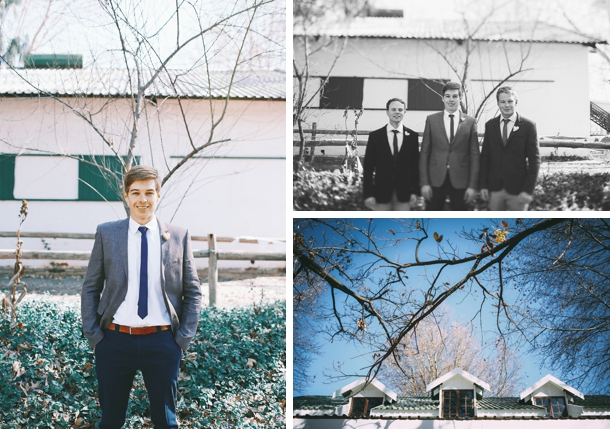 The Venue
We went to the berg in search of a venue one weekend, early in Jan. We searched the web and booked the cheapest accommodation we could find that was decent. After the weekend was up, we were on our way home after a disappointing realisation that everything was more than double what we had budgeted for. We decided to ask the owner of the accommodation we were staying at if he knew of any hall or barn that we could we could hire for an evening.  He then revealed his old stables that he was busy converting into a wedding venue. We were astonished, as we hadn't seen anything wedding-like on the property. He gave us a tour of the venue that had building materials scattered amongst the concrete and tiles. We both had to use our imaginations to visualise the finished product, but it wasn't hard to convince us that we had stumbled upon a hidden treasure. We were sold instantly!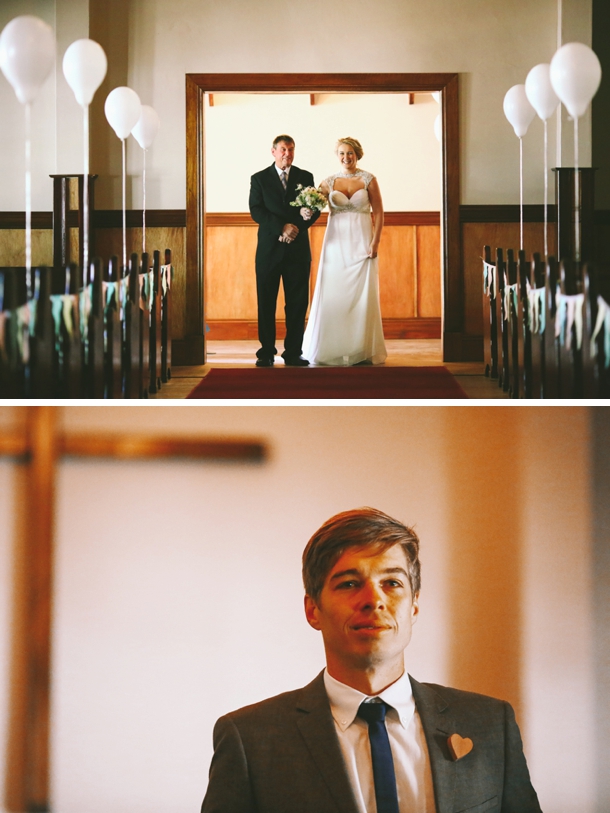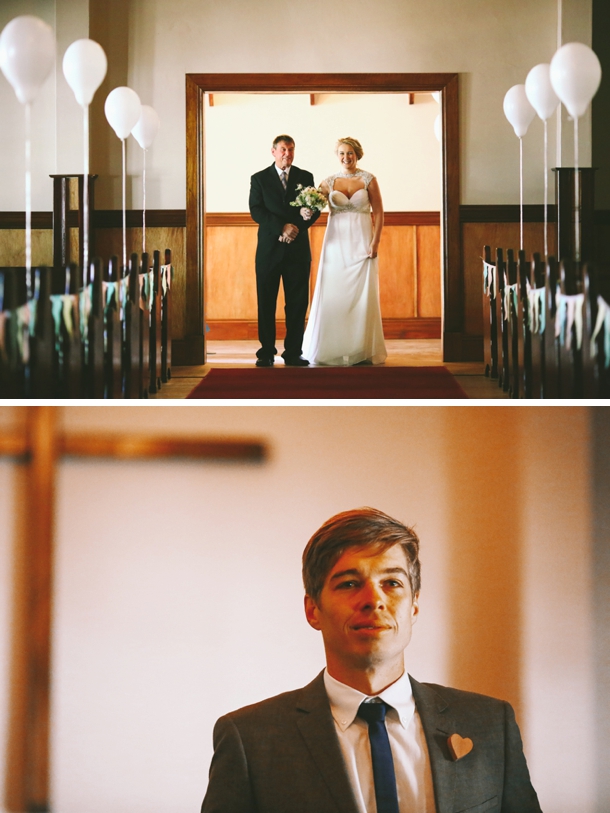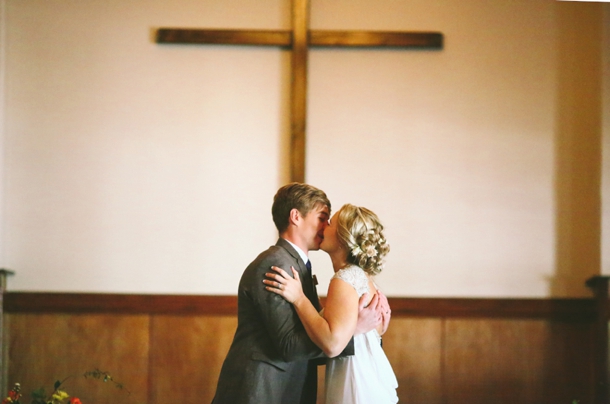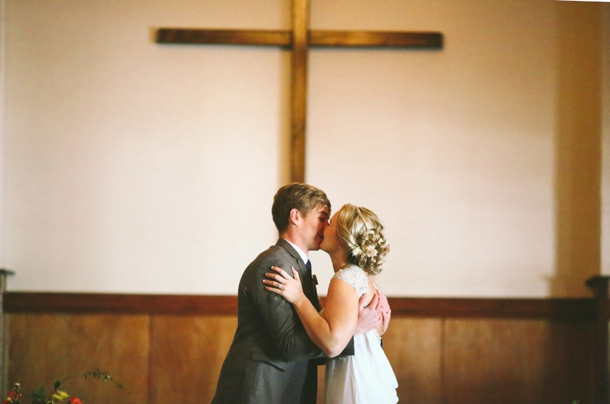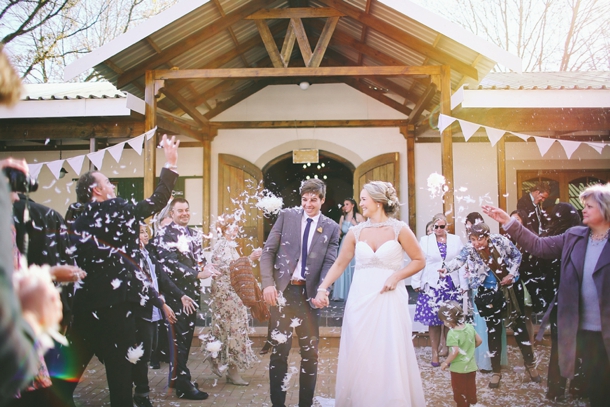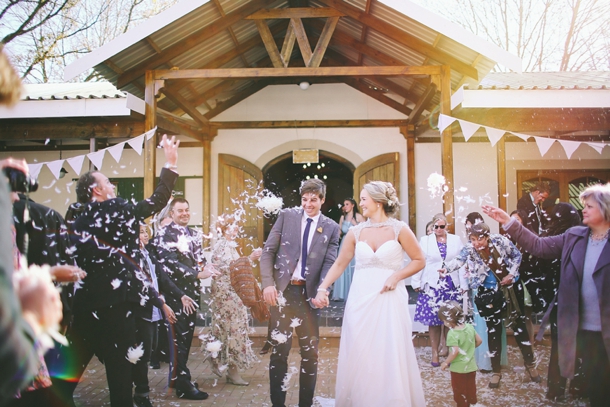 Wedding Style
Al naturel. We used raw wood, bulbs, paper, glass, books and random things from my father's garage (a bargain shed). We used mint, lemon and coral as our colour scheme.
DIY Elements
We had hanging light bulbs, painted books, table runners, table tops, paper boxes. Pretty much everything was DIY. I know that our wedding definitely wouldn't have had the same feel if it wasn't for our families' help and input. It was such fun during the "production" stage and I wouldn't have changed it for the world. So every detail, right down to the last painted book, just made our day even more special. You can definitely have the wedding you want and stick to the budget you have, if you (and your family members) are willing to work hard.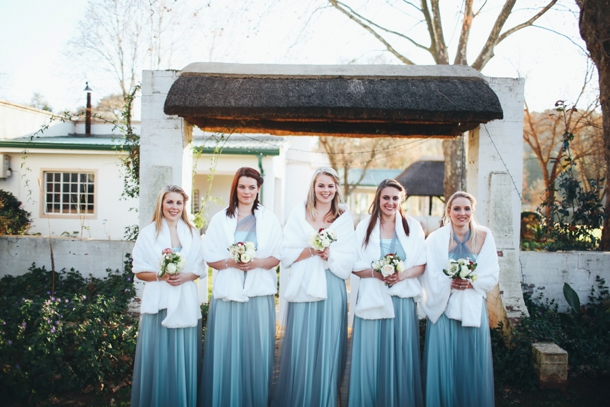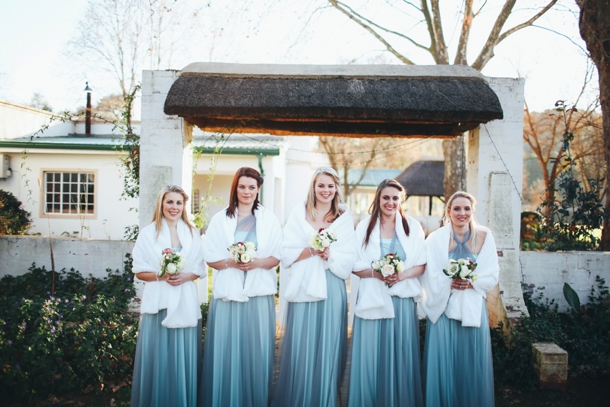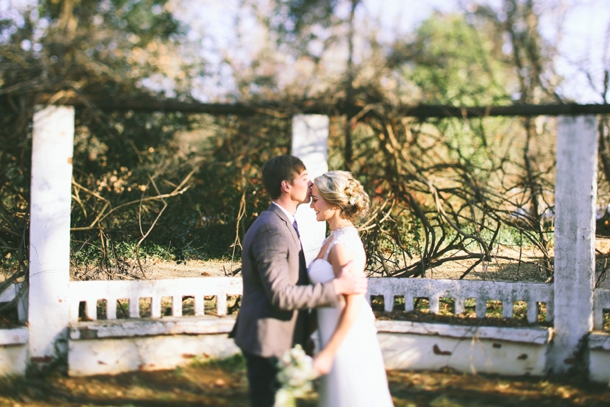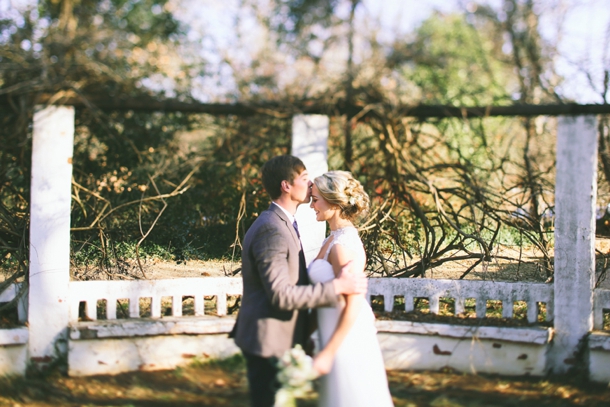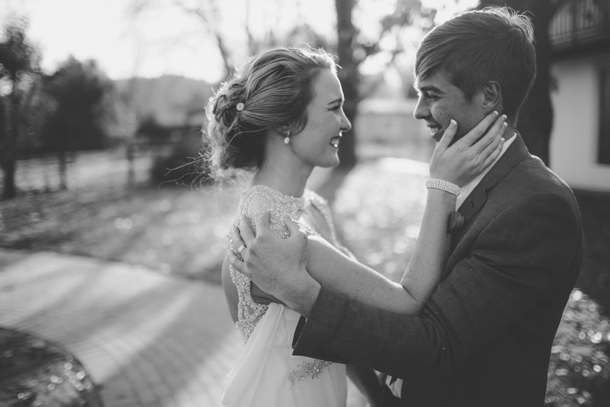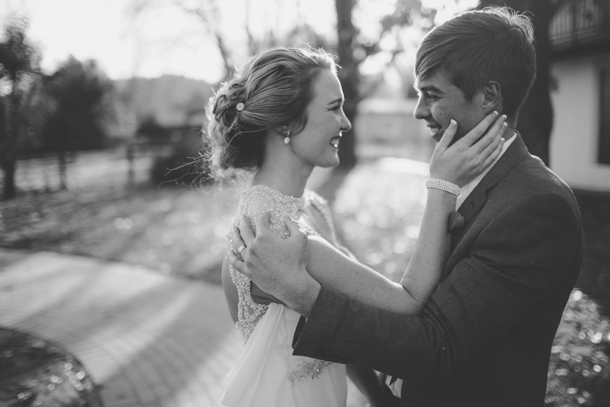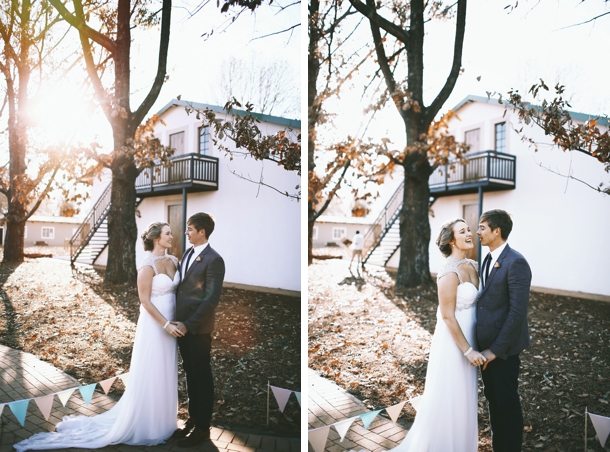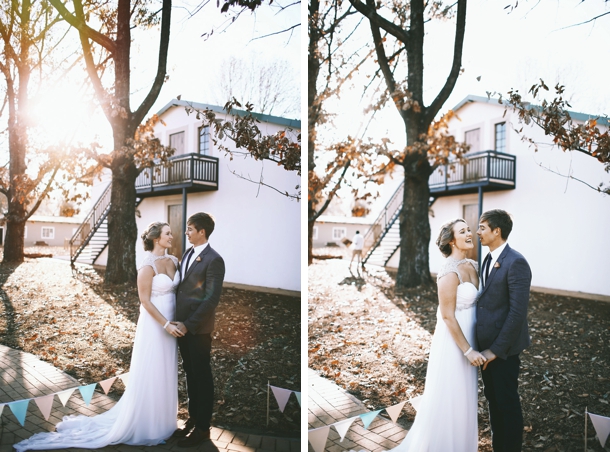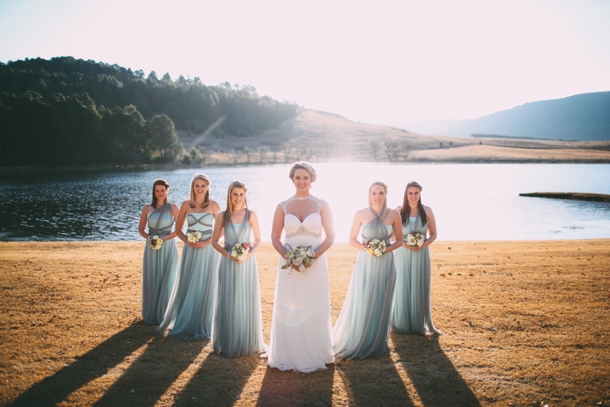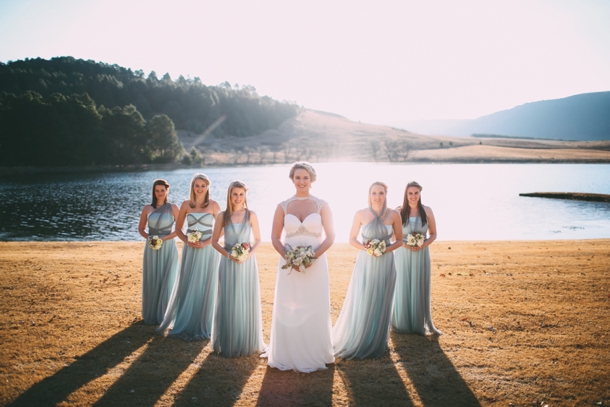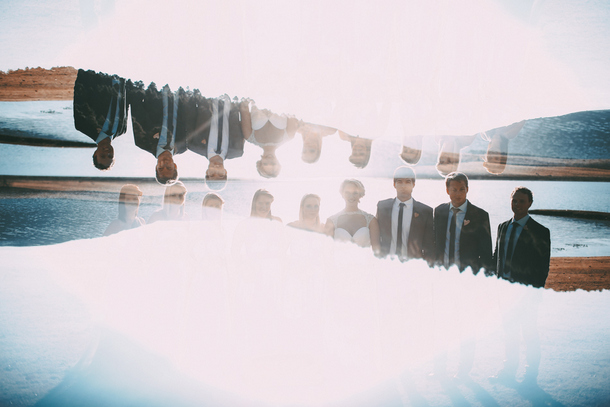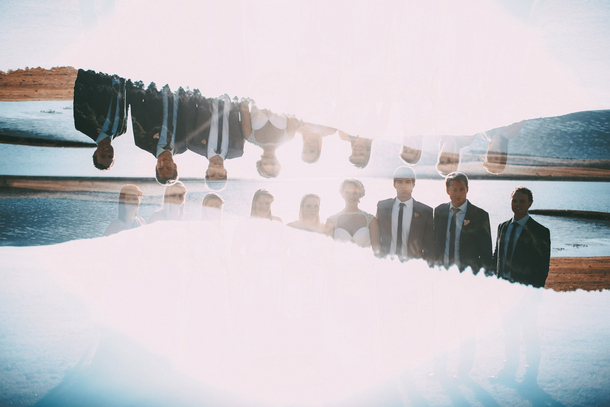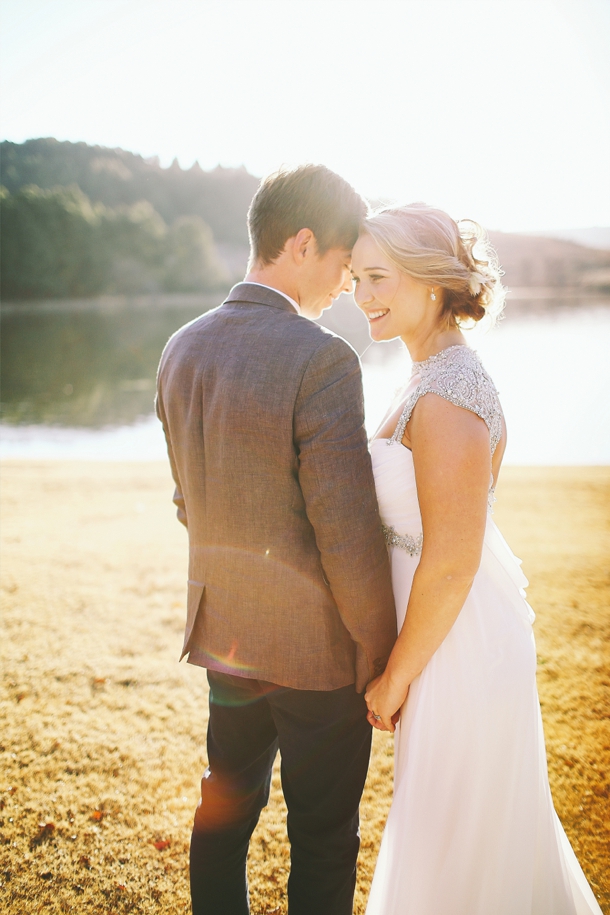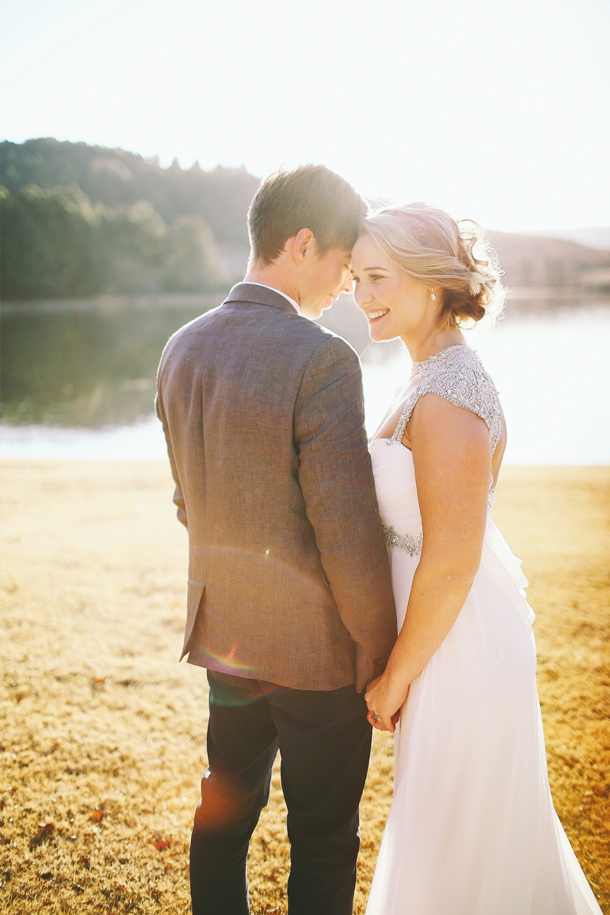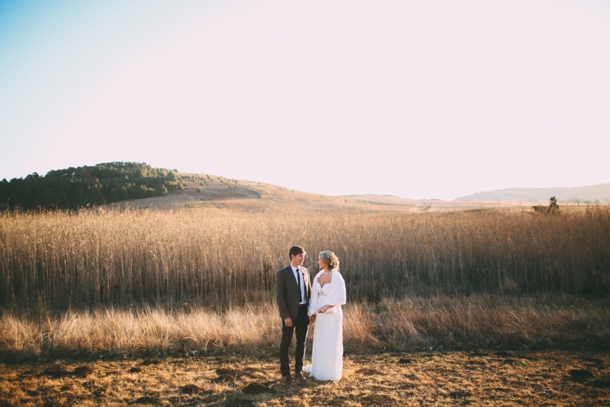 The Flowers
Organic, raw, natural and beautiful.
The Dress
Funny story. Christiaan and I were visiting friends in Durban. On our way there I saw a wedding gown shop. I went in, tried on one I liked, and that was it. Christiaan had to wait in the car.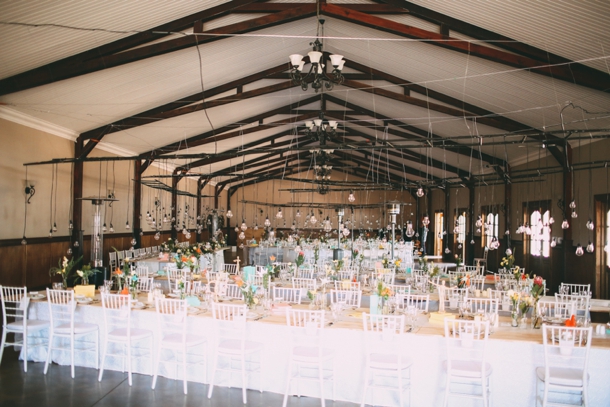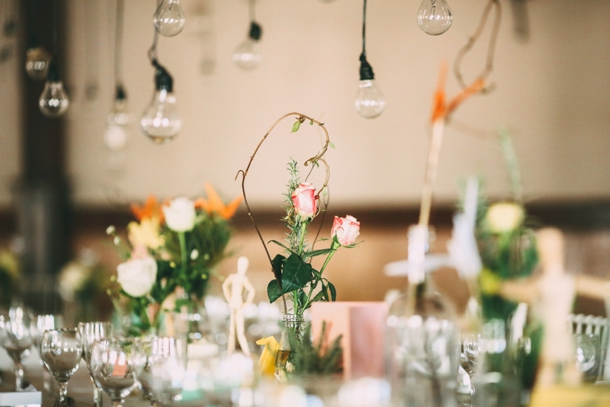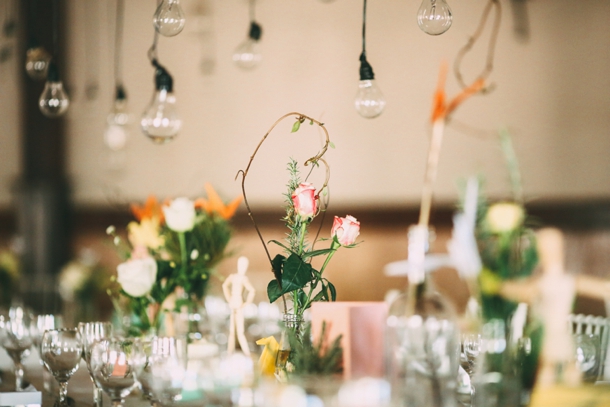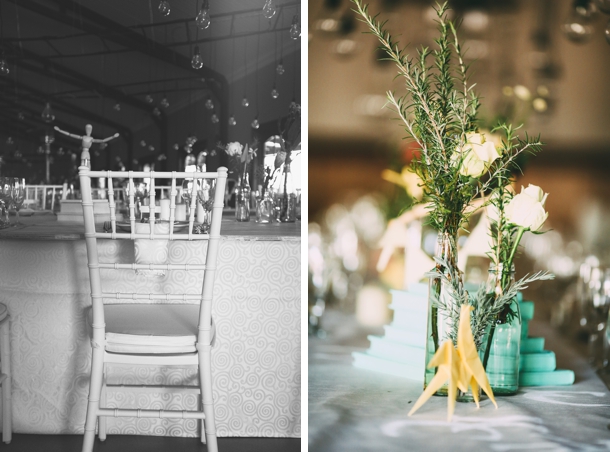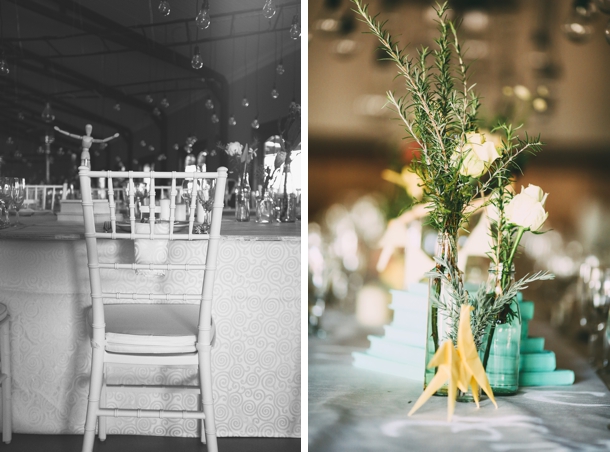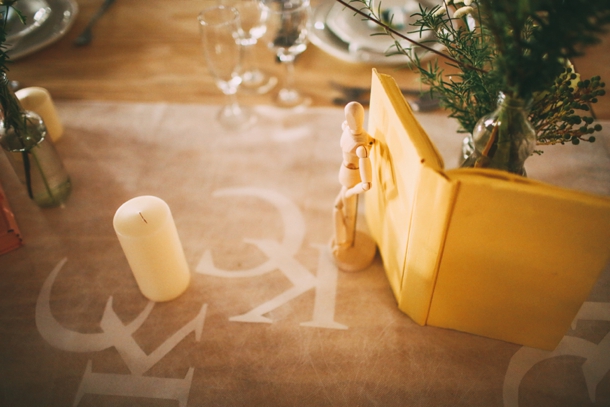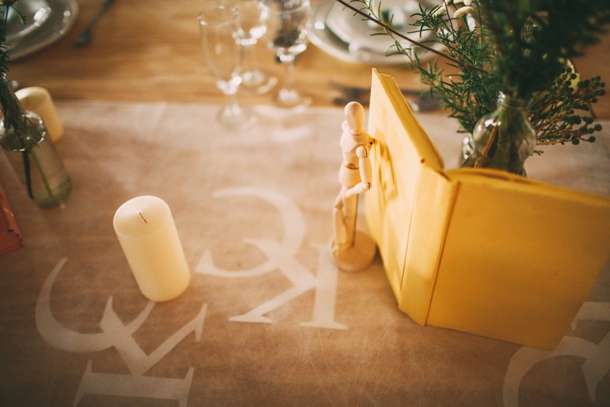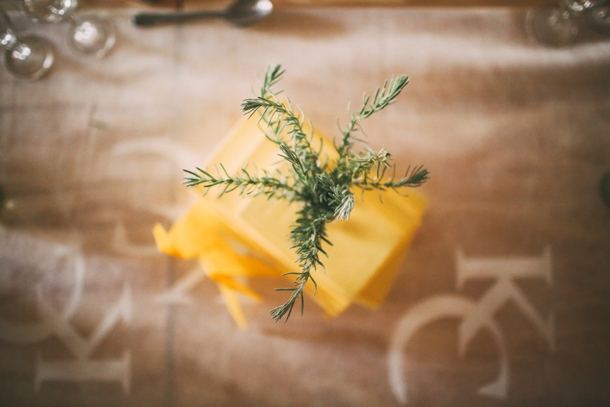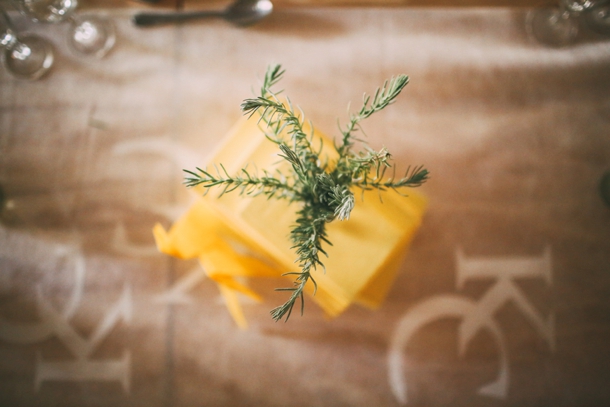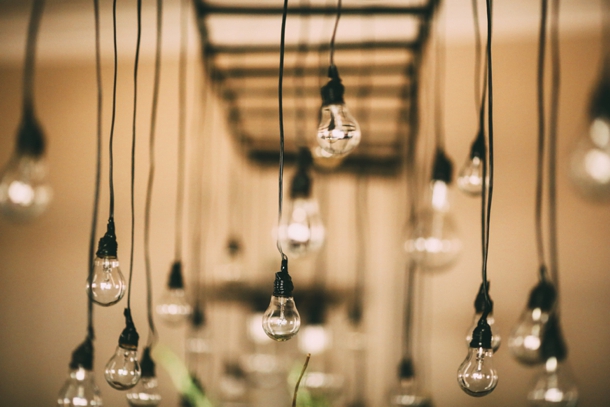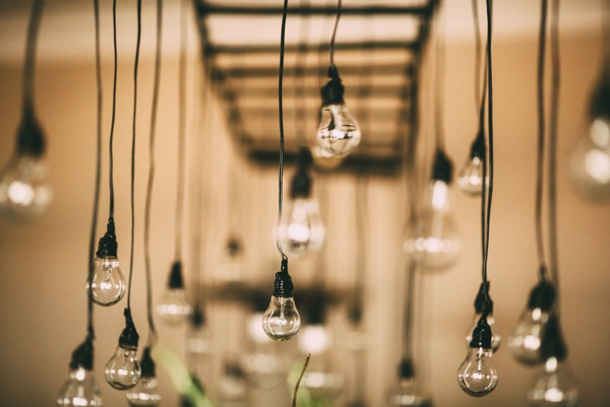 Memorable Moments
It's hard to choose, as we just loved absolutely everything about the day. One thing we are really glad we did was take fifteenminutes after our photos to catch up together, because the day seriously goes by in the blink of an eye.
Proudly South African Details
Proteas, the bonfire, braai, and malva pudding we had the night before the wedding.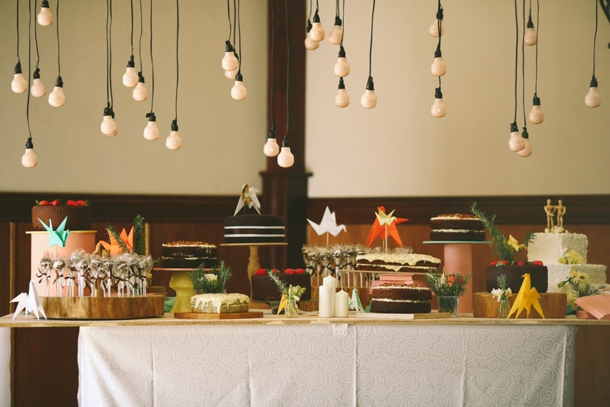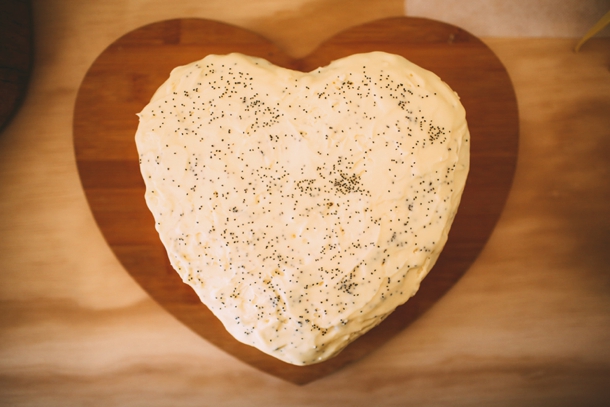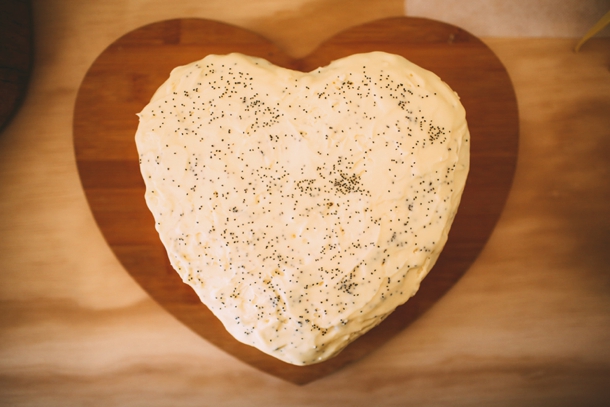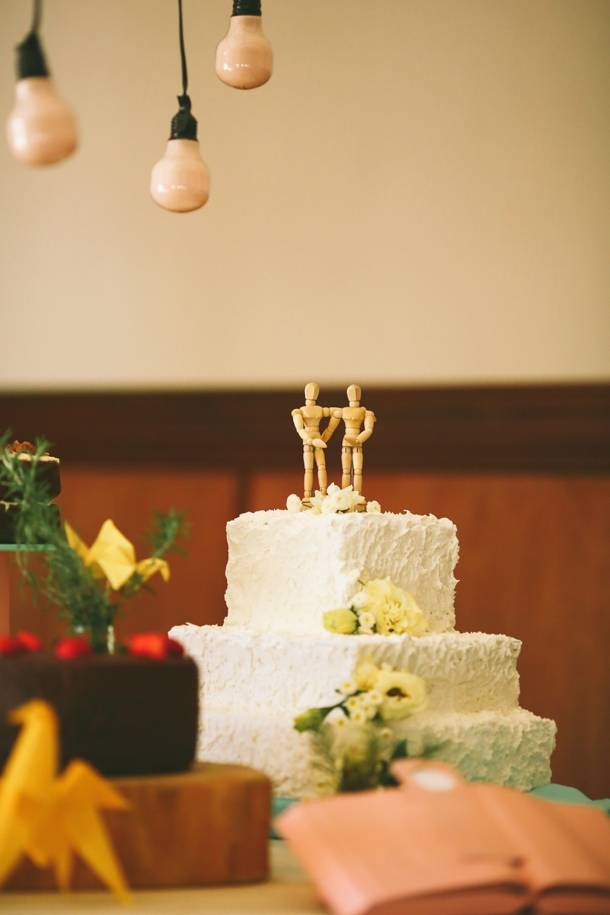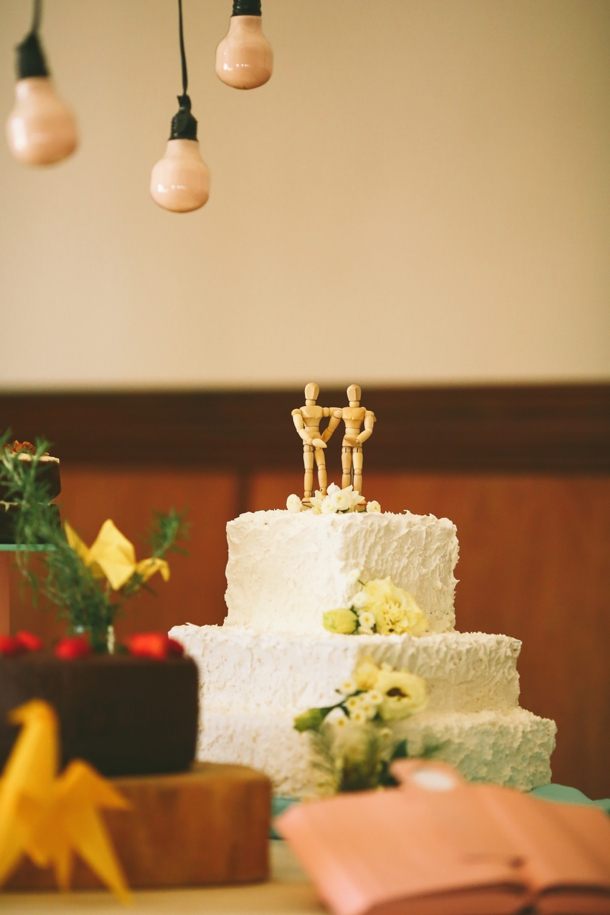 The Honeymoon
We went to Thailand. It was fantastic.
Advice for Future Brides & Grooms
Don't sweat the small stuff. Tensions often run high before the wedding, but you have to always bring things back to the core reason of WHY you're getting married. It's not to show off all the pretty things you've made or who you can impress… it's to glorify God by uniting two families.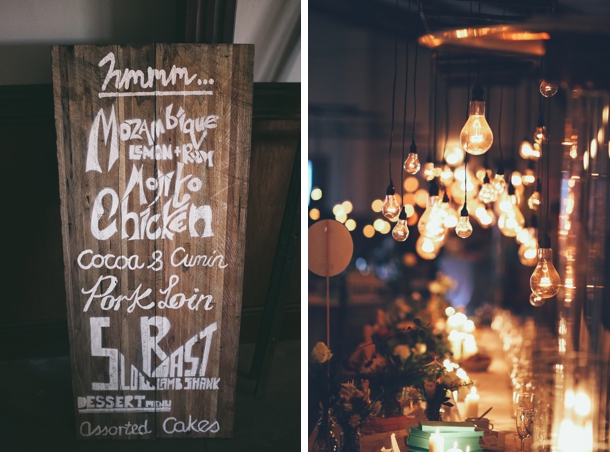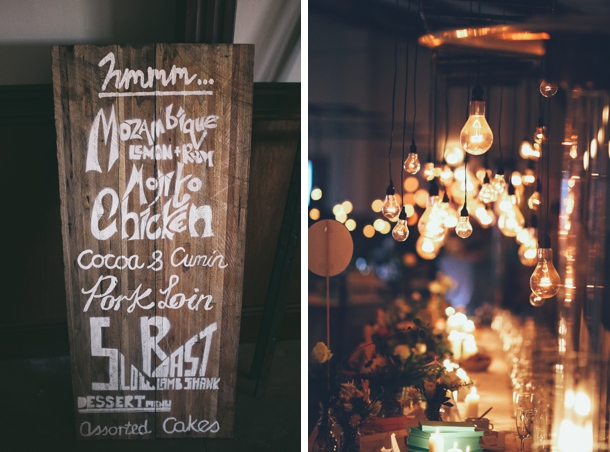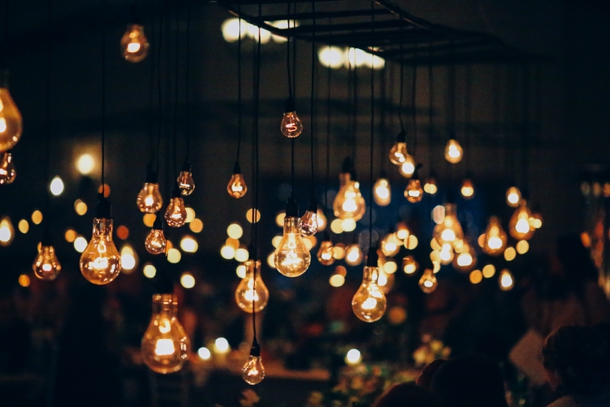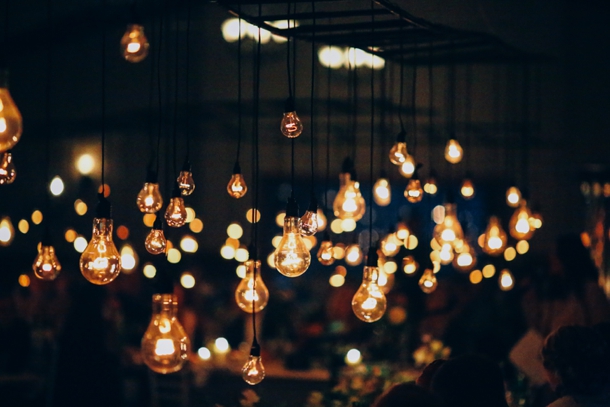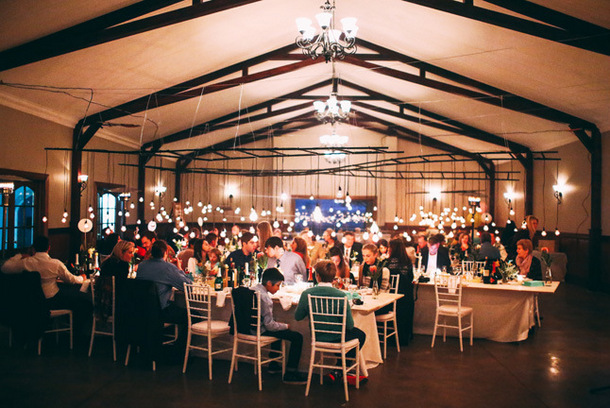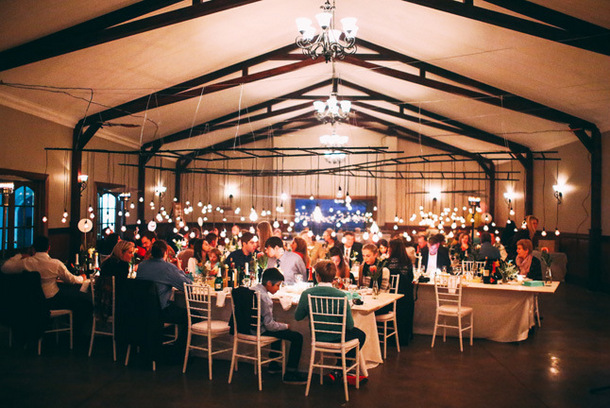 You can see more from this wedding on Duane Smith's blog.
SERVICE PROVIDERS
Ceremony & Reception Venue: Waterwoods Wedding Venue and Cottages | Catering: CHC | Photographer: Duane Smith | Co-ordinator: The Family | Cake: Debbie Jacobs (family) | Flowers & décor: Debbie Kirkwood (family friend) | Stationery: Marzanne Watson (sister-in-law) | Bride's dress: Bridal Centre | Bride's accessories: Borrowed | Hair & makeup: Amy van Heerden from Body Basic (Bridesmaid) | Bridesmaids' dresses: Gelique | Groom's attire: Hilton Weiner | Hiring: Nottingham Road Hotel | DJ/Entertainment: Leon Viviers