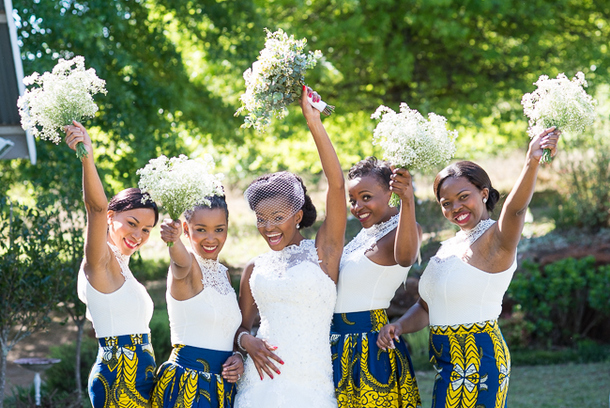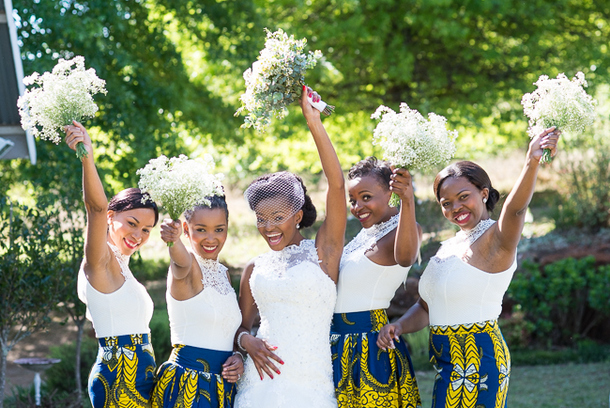 I love weddings, that's news to nobody. But as well as the planning and design stuff, I also happen to love being a wedding guest (and I get to do it next weekend, yay!). There are some weddings on the blog where as I'm looking at the pictures I just think wow, I would have loved to be a guest at this wedding. Today's is one of those, because it looks like so much FUN. Everything about Tumi and Moe's big day (photographed by the fantastic CC Rossler) is right up my street – it's bright and fun, and heartfelt too – the couple really wanted to express their love not only for one another but for all their guests as well. Plus, it's the very definition of Proudly South African – I am completely in love with the way that Tumi used a navy and yellow African print as the base inspiration for her design (resulting in the cutest bridesmaid outfits!), as well as incorporating a traditional game into cocktail hour and carrying a protea and fynbos bouquet. Bottom line: it's a truly SouthBound wedding, and I'm so thrilled to share it with you!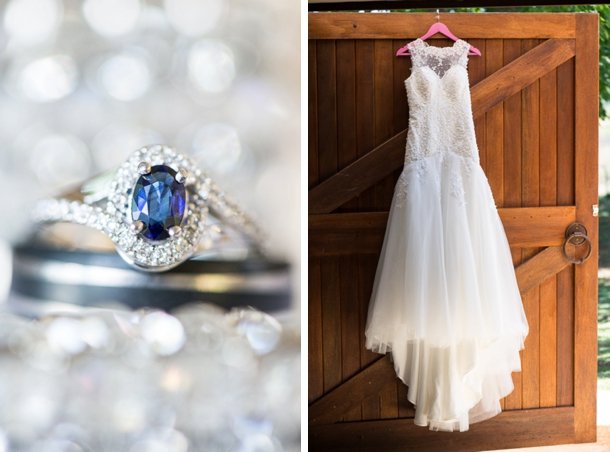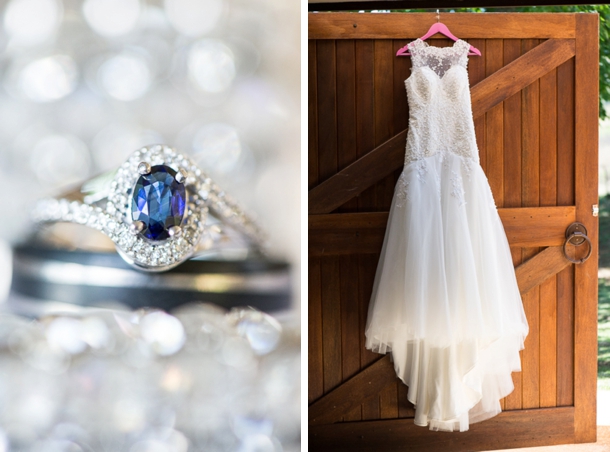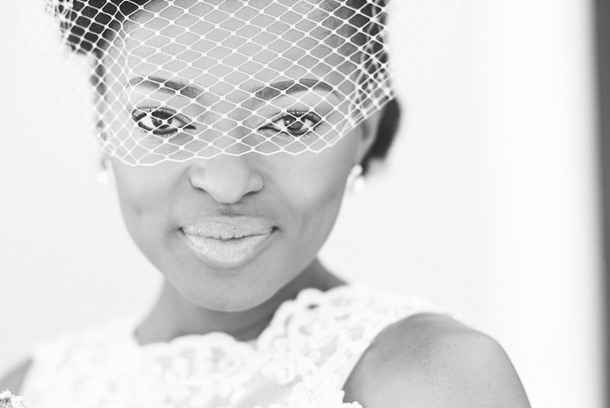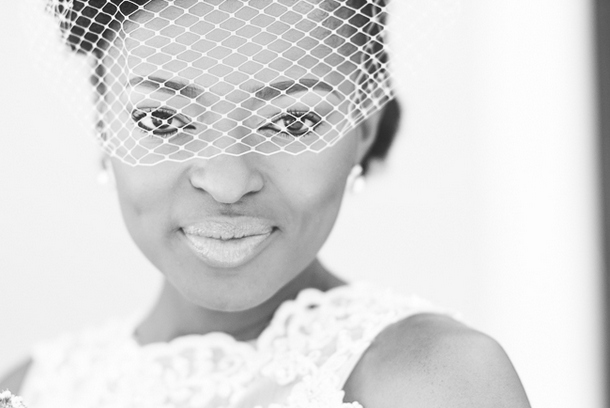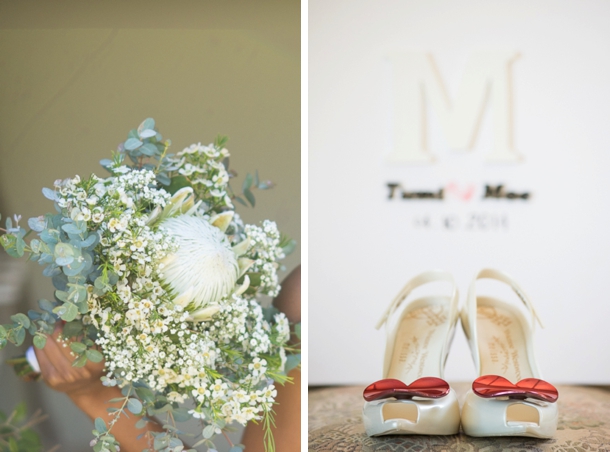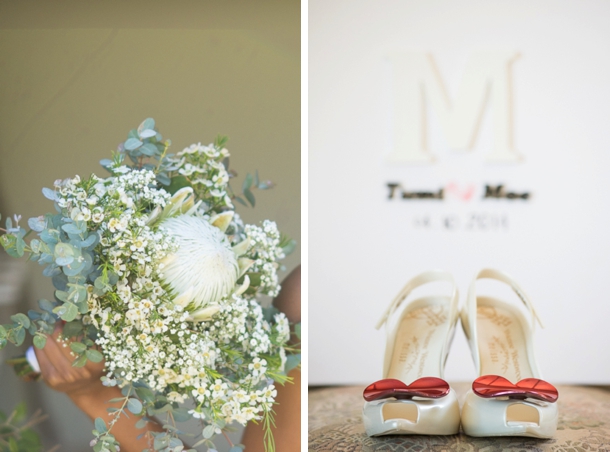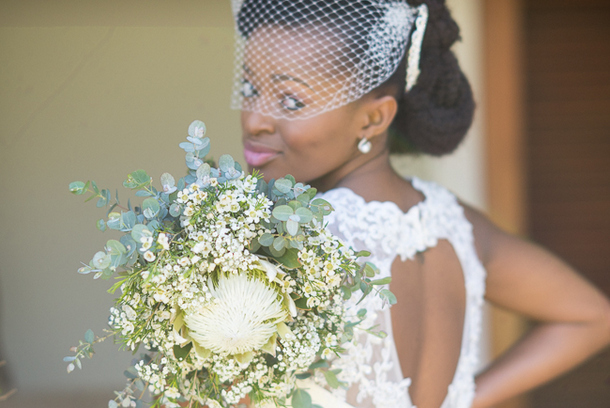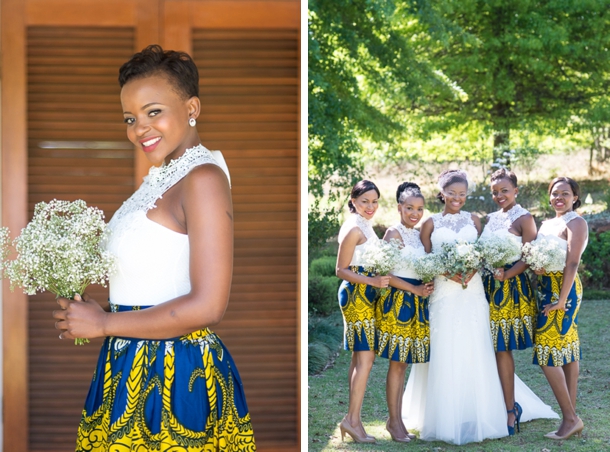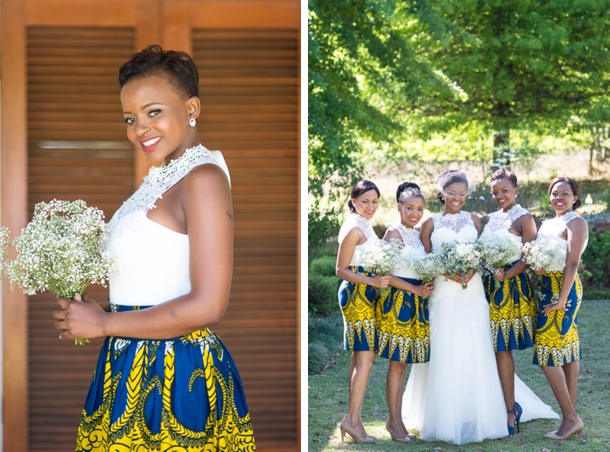 Love Story
We met in our first week of university back in 2004 during orientation. He initially found my friends and I to be loud and annoying. He used to act very serious and "focused." His friend suggested they visit us and I guess over a number of those visits he decided he liked me and then asked to be my boyfriend. I didn't agree at first but by April, he claims I "re-proposed" to him and we became official. We've had our fair share of breakups over the last ten years and when we were both sure it was really over and were over 1200 km apart, he had a change of heart and vigorously pursued me. That was November 2012. Traditional marriage negotiations began in November 2013; we celebrated their completion in April 2014 and did the "white" wedding six months later; when I then became Mrs Keitumetse Mlisana.
The Proposal
Hehehe. He didn't really propose to me. We'd obviously been planning our future and talking about marriage but I didn't expect him to do it when he did. He sent a letter home (as done traditionally to state intentions to marry the maiden of the family) and my mom told me about it very nonchalantly. Magadi (lobolo in Setswana) negotiations began in November, while we were in Thailand might I add, and were completed in April with a big traditional celebration. Two days before the celebration, he actually proposed, which took me totally by surprise! He surprised me with a dinner to celebrate ten years since we first started dating and somewhere between me poking my dessert and looking up at him, he went down on one knee and asked me to marry him. He realised he hadn't actually asked me. I obviously said yes!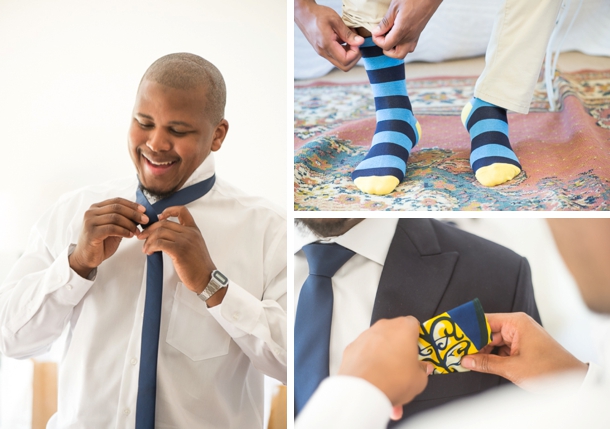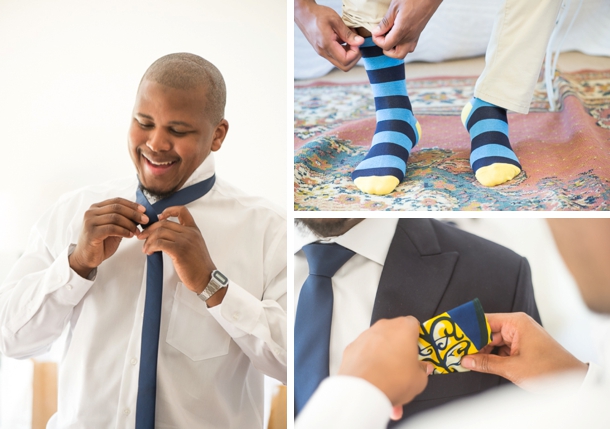 The Venue
Initially, we had found a gorgeous venue in the Cradle of Mankind in Gauteng for an April 2014 wedding. But their bar prices and restrictions put Moe off, as that was the one thing he wanted to fully cater for. So we moved it six months later, to allow us to widen the net. We decided on the Midlands area as a sort of midpoint for our families from EC and Gauteng and we also thought a destination wedding would be really nice and different for them. The area is also naturally exquisite! Crab Apple Chapel is so cute and eccentric with its vines, a large glass pane and rolling hills as a backdrop. The Glades had that cosy, rustic and just naturally beautiful look that would allow our execution of a simple, intimate, relaxed and beautiful wedding. And the bar situation was a winner!
Wedding Style
We had decided on navy and yellow, so we, as all cliché Thailand tourists do, got his navy suit tailored while on our pre-moon in Thailand. The colours came from an African print fabric I found, which  I loved and bought to use for the bridesmaids' outfits. Of course the guys had to match it somehow! The decor just followed suit. We also wanted love to be felt and "seen" everywhere.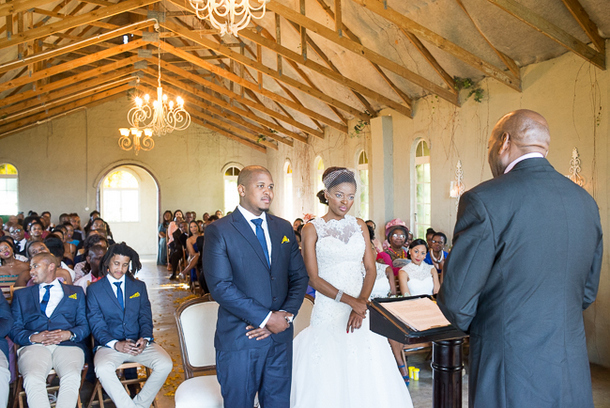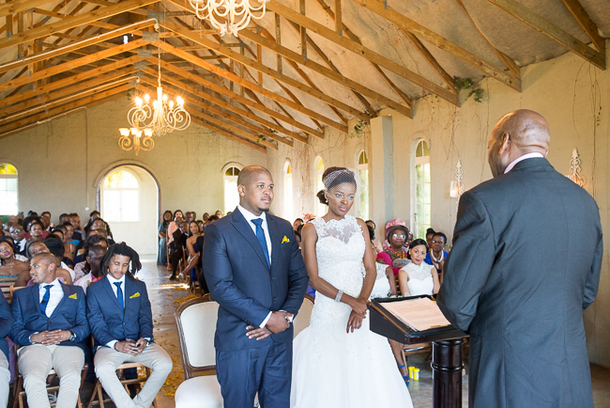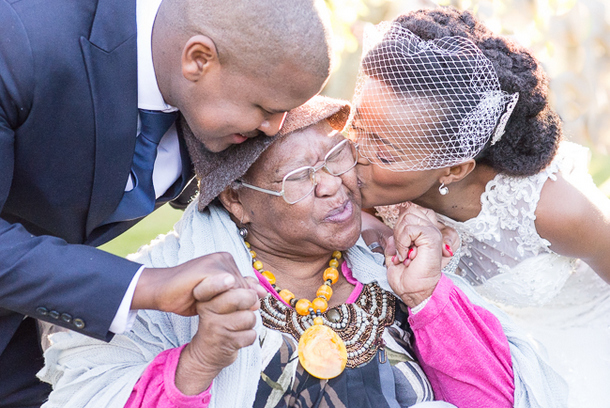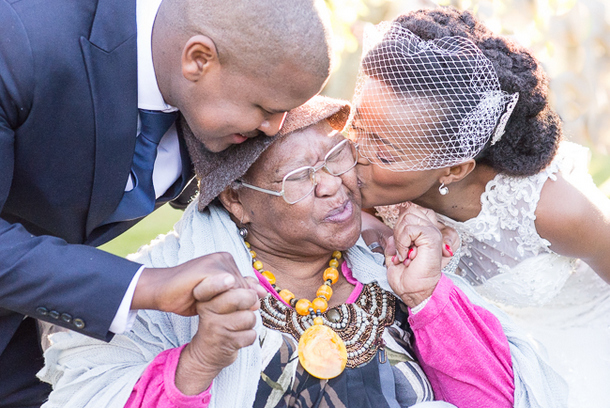 Wedding Details
We love each other. Dearly. I think it was evident. We also love everyone we invited. We used folded hearts as place cards. We managed to write a few words in them for some guests. I was ambitious and ran out of time but still wanted to, better some than none. We had giant L-O-V-E letters in the reception yard. Our table names were things we love about each other. My friend recited a poem she wrote for us, centered around love.
We had a braai the night before. We kept the wedding day relaxed and not too formal.
Moe wore shorts. We had an open bar. (That sums up his personality.) I kept my hair natural (Samke managed to gorgeously extend and style it) and the decor basically summed up all the things I like. Our bridal party's attire and gifts sum us up too: hip-flasks filled with whiskey for the gents, and a practical but ladylike goodie bag that included heel-stoppers for the ladies.
DIY & Budget Elements
My wedding dress was bought online, Moe's suit was finished by a Thai tailor. We collected Sky Vodka bottles for decor and had my bridesmaids and some friends in a manufacturing line to make the folded heart place cards. We also made the guest board as well as all the wedding stationery. (Thank you MS Publisher – I am by no means a (graphic) designer). My sister baked the most amazing carrot cake for our wedding cake. Moe did the sound set-up, and friends DJed. Lastly, we made a giant board game called Mmele /Morabaraba for guests to challenge one another during cocktail hour.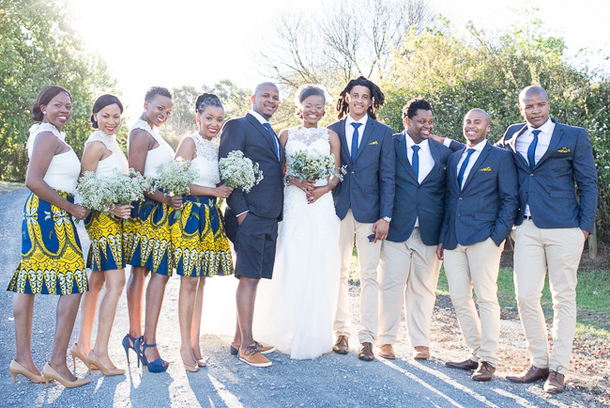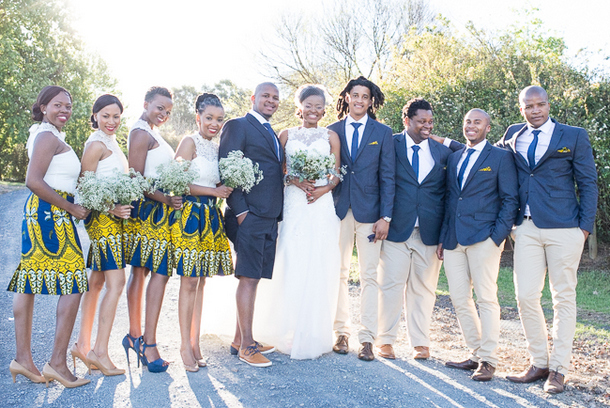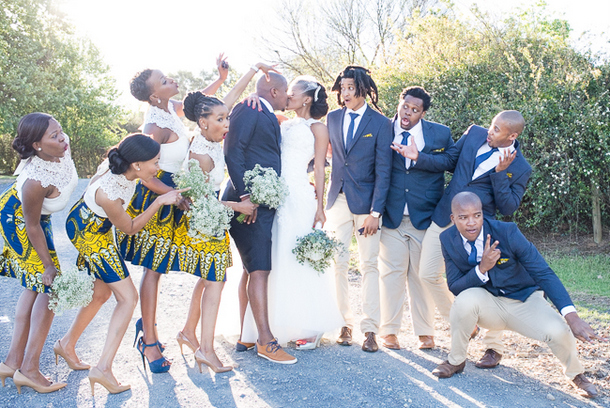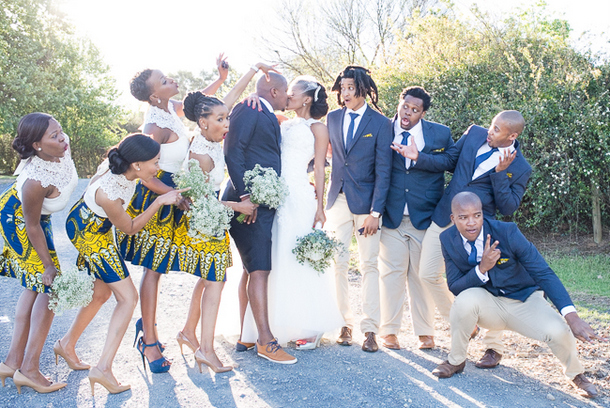 The Flowers
The chapel floor was strewn with yellow petals. Baby's breath breathes life to me, so I had to use it in our bouquets. My bouquet also included white Proteas (love Proteas) and Gabi really interpreted my request for a "not so neat/perfect" bouquet with some leaves, beautifully. We also had white and yellow flowers in blue and clear bottles and jars on the reception tables.
The Dress
I had visions of a gorgeous lace mermaid or trumpet dress. I arranged a fitting at a wedding boutique to try different silhouettes and styles to confirm my vision. My taste was way too expensive for our pockets. I was then referred to an online retailer, and took my chances early, in case it turned out disastrously. I chose a dress and asked them to change the top, via the intelligent robot that liaised between the seller and I. I took a serious chance, but I had faith. And it worked out! For less than a third of my original budget. Rihette at "Be my Bridesmaid" did the final tailoring to make sure the dress fitted perfectly.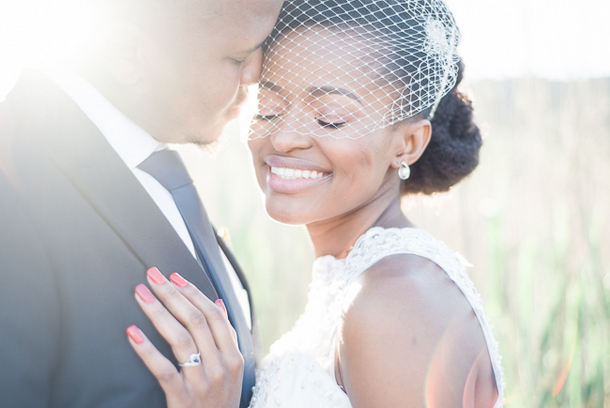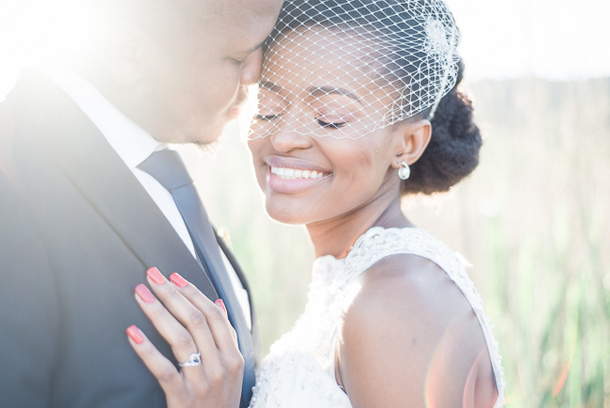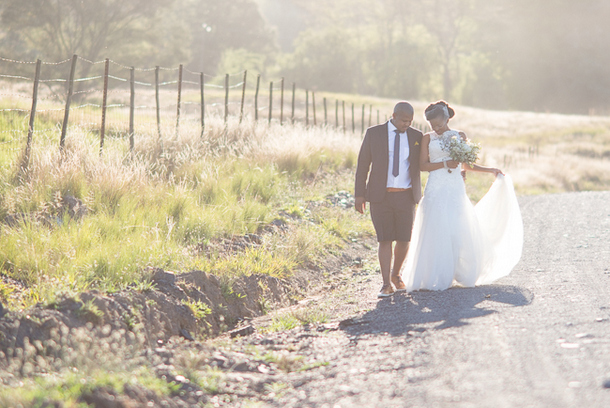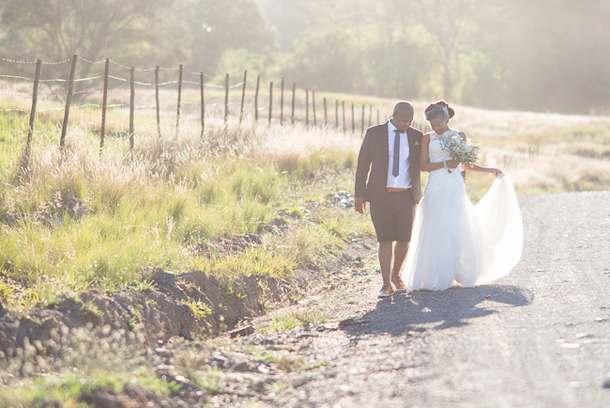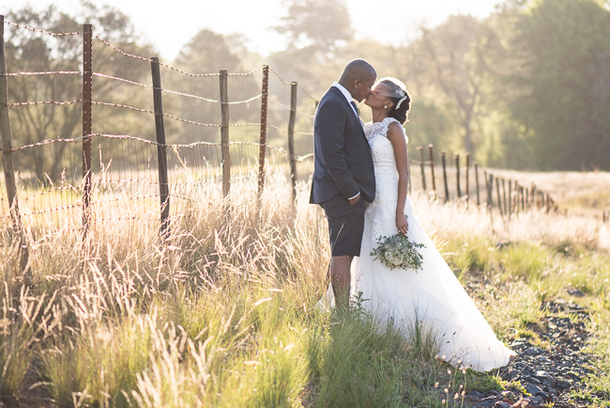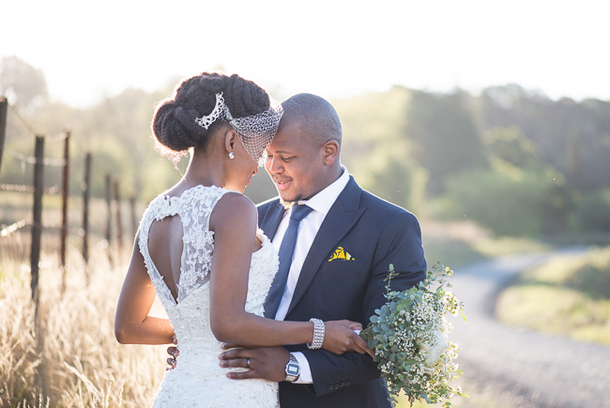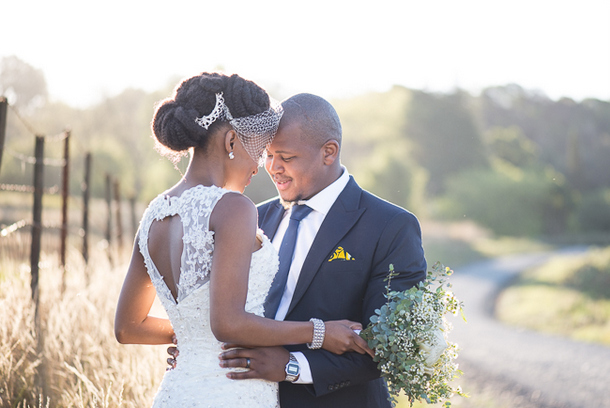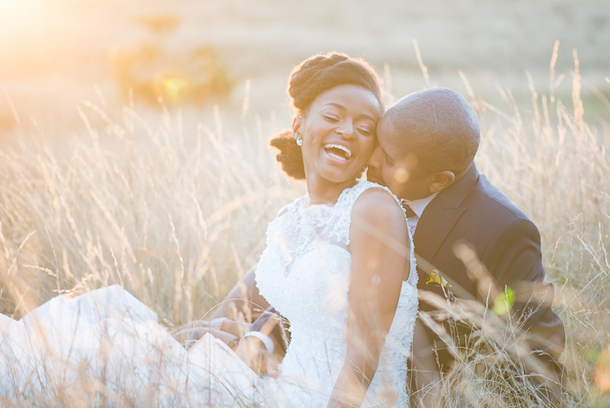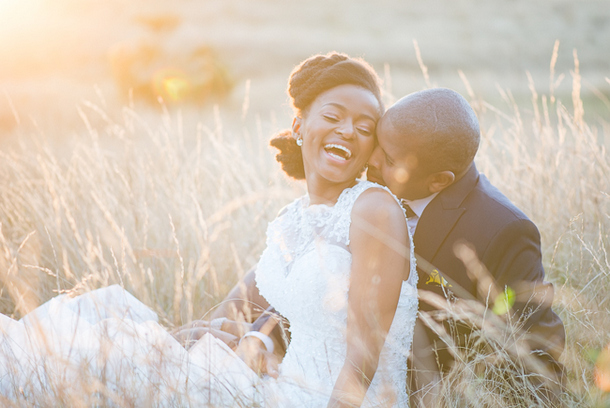 Most Memorable Moment
Moe: It might be clichéd, but for me, it was the moment I stepped into the chapel to walk down the aisle. After that, it was hearing that every single one of our guests had a blast! There was a couch area for the grannies, fireplace for the over 40s and dance floor for the young (young at heart included).
Tumi: There are so many! Moe slipping my gorgeous ring onto my finger (I didn't have an engagement ring); our first dance (it felt like we were the only two in the room) and chasing people away in the early hours of the morning. A LOT of fun was had and the venue had to close.
Proudly South African Details
I had a protea bouquet and we included "jeqe" (a traditional South African dish – which could be described as steamed bread) on the menu. We did a wedding "step" (which is when the bridal party dance into the venue) – an African wedding without one is sacrilege. The African print fabric used for our outfits (bridemaids' skirts; pocket squares; Moe's bow-tie and my second outfit bustier) is proudly African. We also made a giant Mmele/Morabaraba/Mlabalaba game, which is a traditional African, two-player, strategy board game played in South Africa and Lesotho.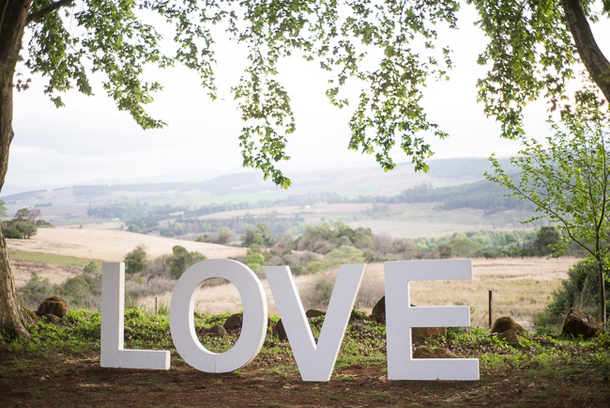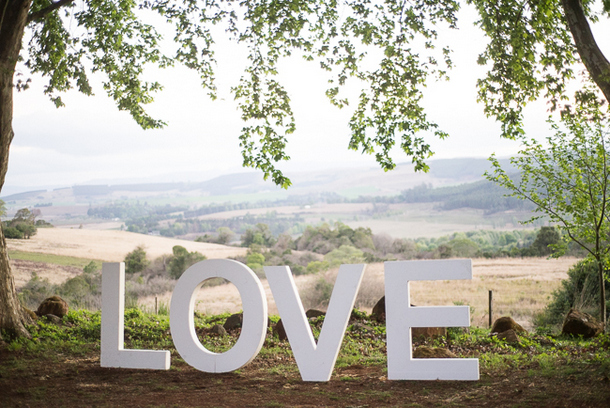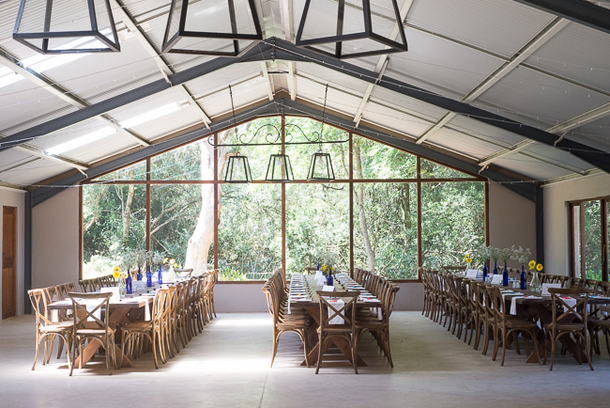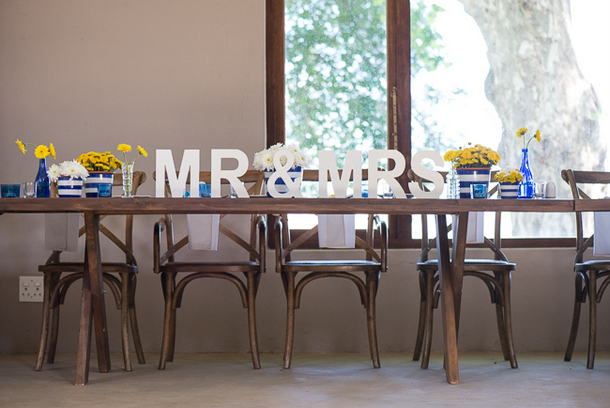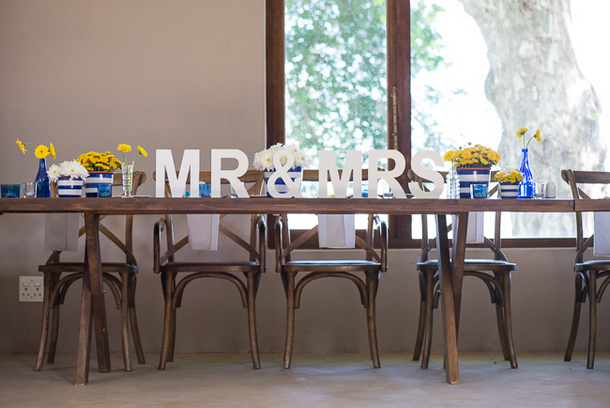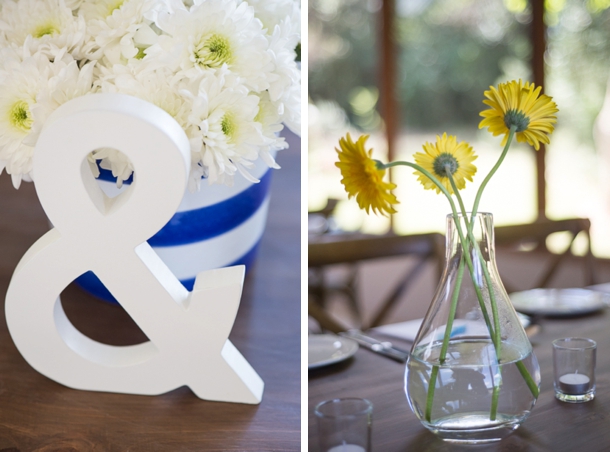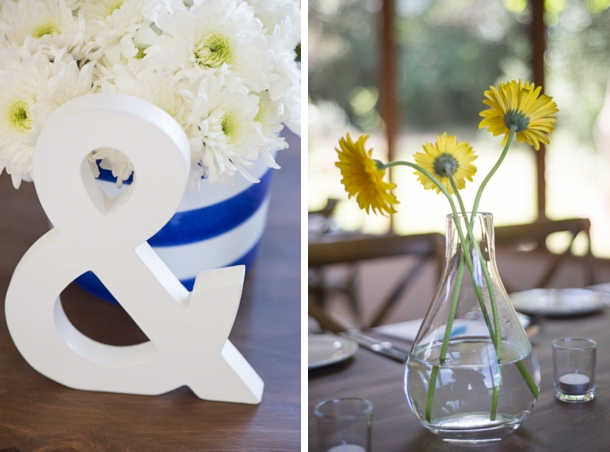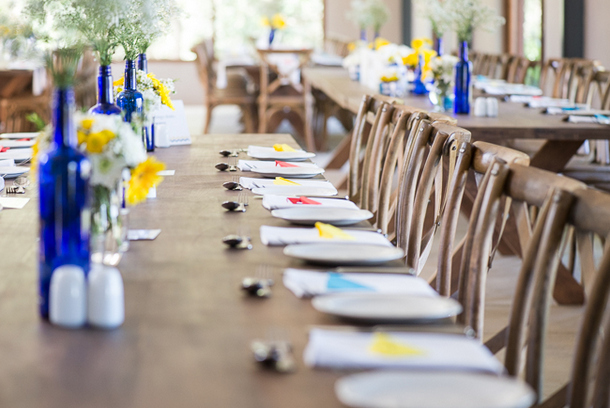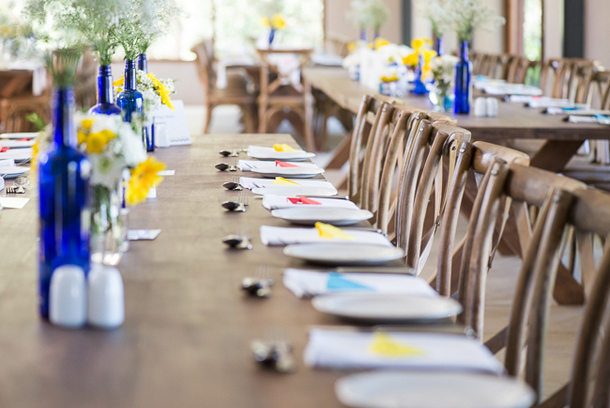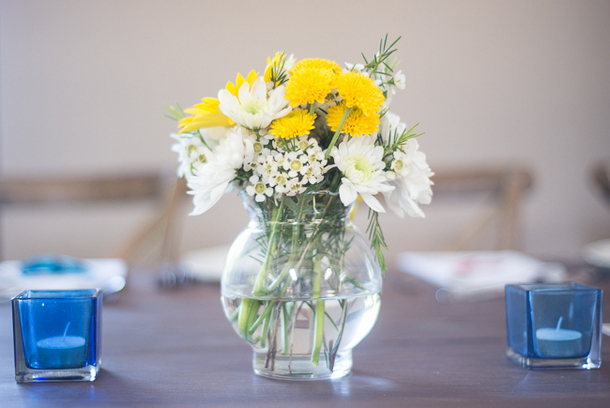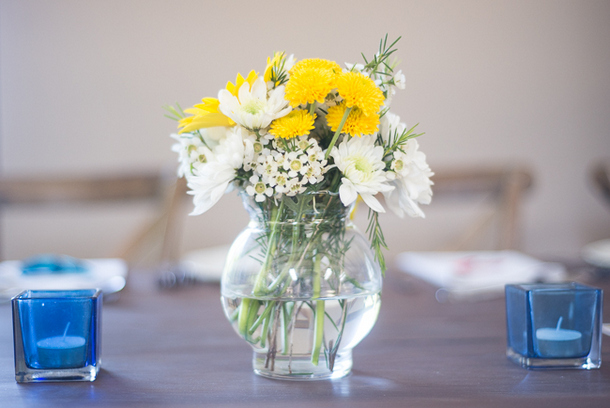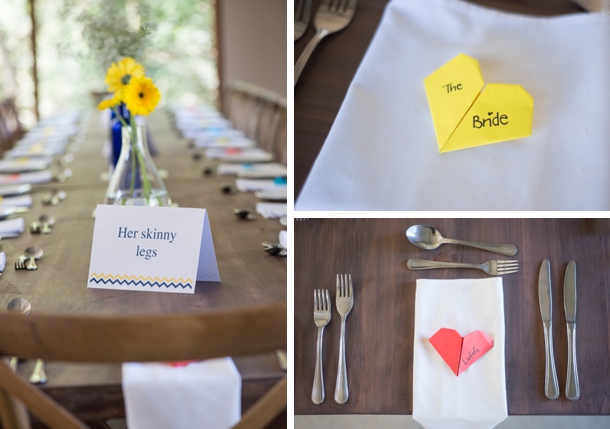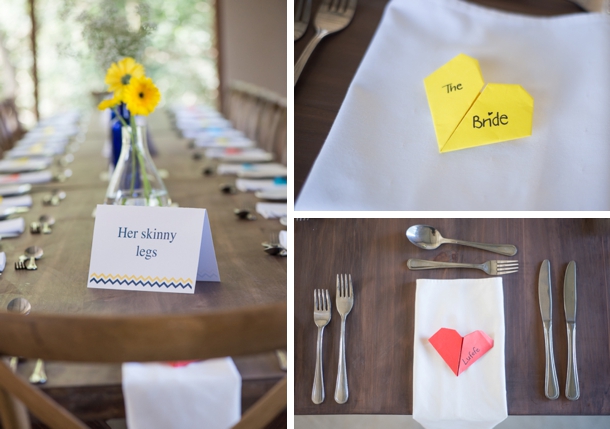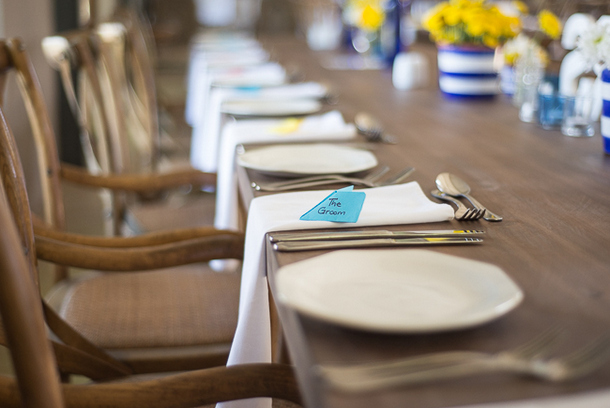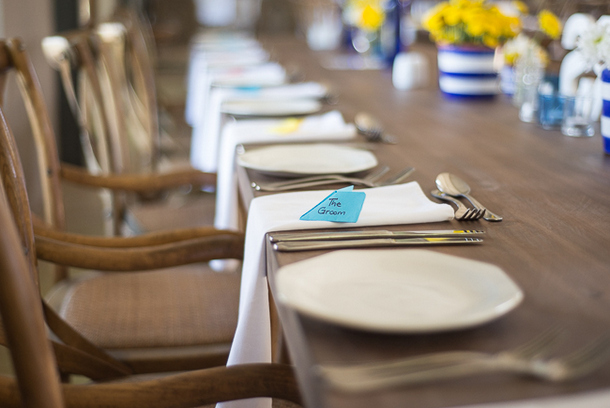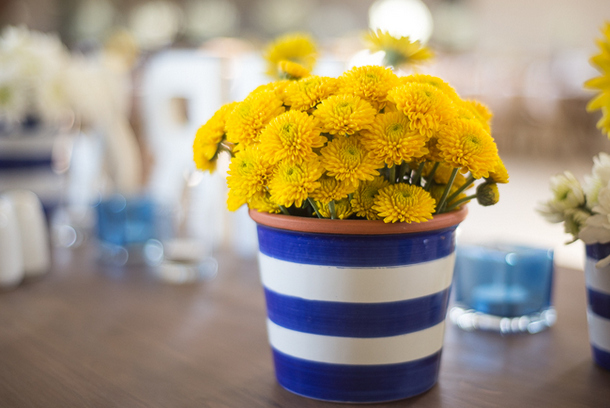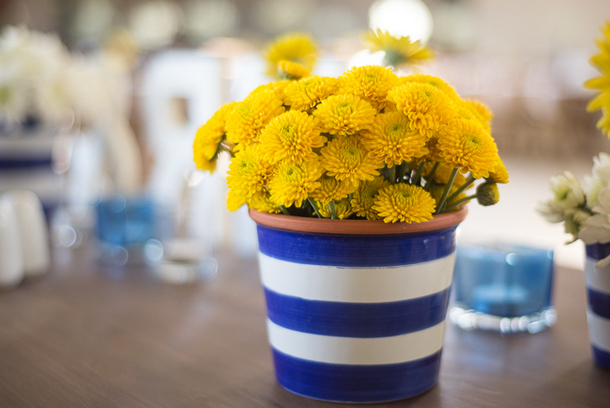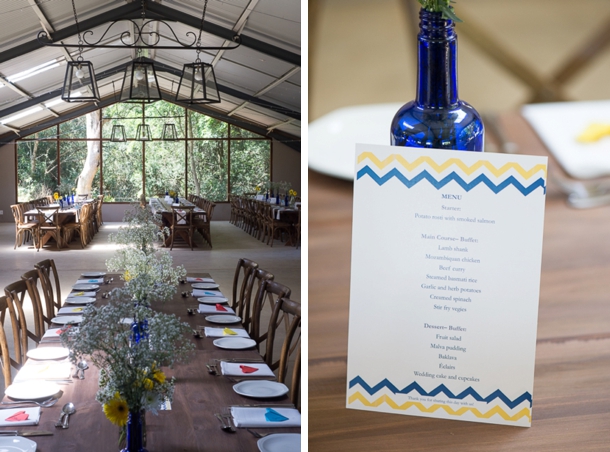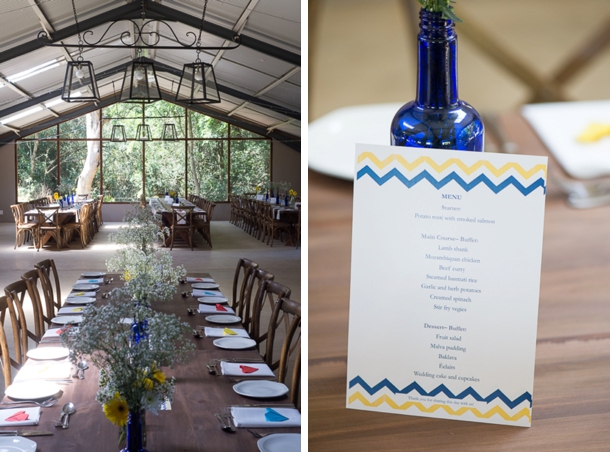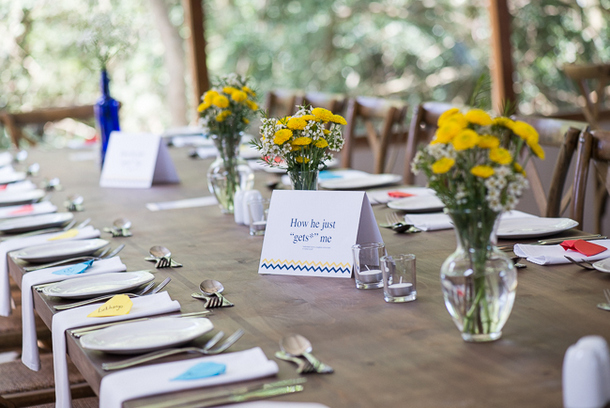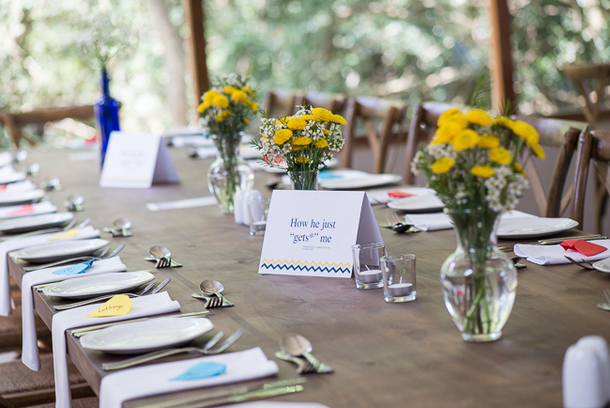 The Honeymoon
We went to Zimbali Resort on the north coast. It was a wedding gift from dear friends. We'd resigned ourselves to not having one. But were blessed with one – Lord knew we needed it!
Advice for Future Brides & Grooms
Do what pleases & suits the two of you and what gives you peace. Brides, please remember the wedding is not yours alone, let your groom have his "stuff" too. Mind the budget. And on the morning, smile, remember what you are doing it all for, let go and let God. Go on honeymoon! Even a three night sho't left in our country.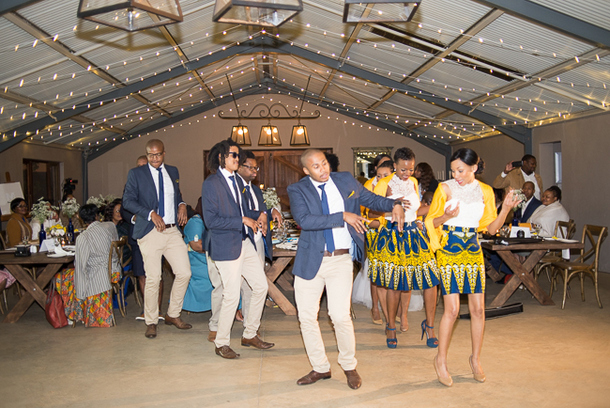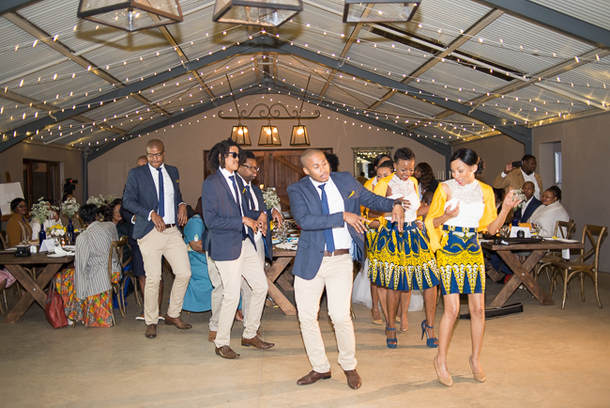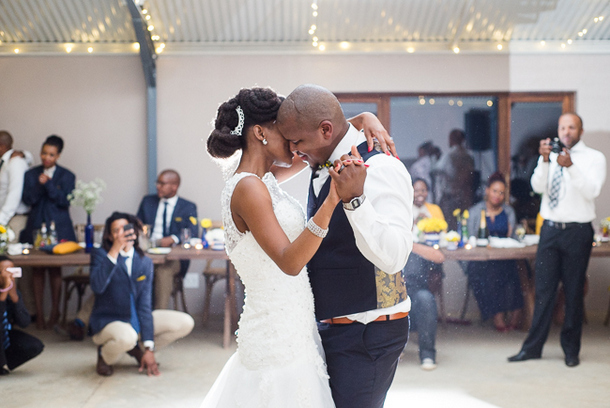 You can see more from this wedding on CC Rossler's blog.
SERVICE PROVIDERS
Venue:  The Glades Farm | Catering: CHC Catering | Photography: CC Rossler Photography  | Co-ordinator, flowers & décor: Gabi at Vanilla House | Videographer: Aubergine Productions | Wedding website: Wix (see our wedding website here) | Ceremony venue: Crab Apple Chapel | Bride's dress: Aliexpress; tailored by Be My Bridesmaid | Hair & makeup: Samke Shelembe at Embelesh House of Beauty  | Bridesmaids' outfits: Skirts sewn by Rivonia tailor; tops YDE | Groomsmen's attire: Woolworths | LOVE letters: Midlands Style Events