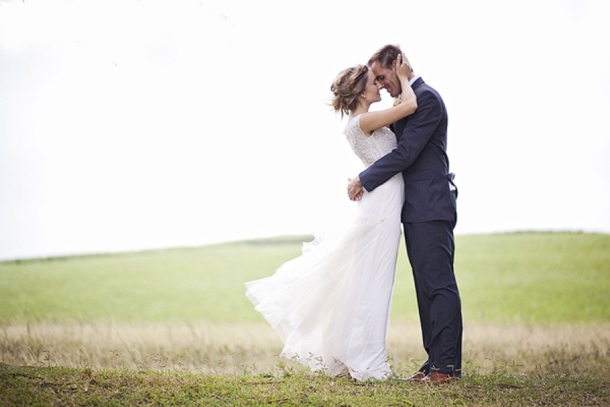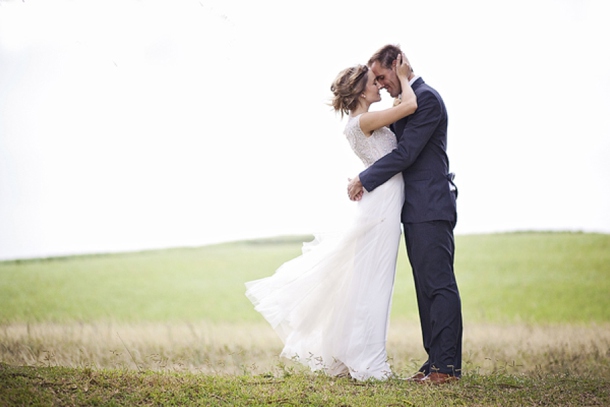 Some days, I don't feel like I have the words. After all, there are only so many ways to say 'pretty'. Graceful, lovely, charming, fair. Today's wedding is all of those things. It enters and floats across the stage like a blythe spirit, trailing beauty in its wake. There's the dress, for one. I need about a dozen words for that alone, because it's one of my favourites ever – and I still can't believe that the radiant bride designed it herself and made it together with her mother. It is seriously spectacular (illusion lace, where have you been all my life?). Or the gorgeous reception, elegant but with personal touches like handmade napkins/tea towels, billows of baby's breath, bridesmaids in blue. And of course the games aspect that the bride and groom added – such a sweet personal detail. Pretty definitely isn't enough of a word to cover it, and yet pretty it is. Of course, I'm also in love with the talented Fiona Clair's gorgeous pics, that capture all the sweetness of this couple on their big day, and every soft and splendid moment. And I have some fab news to share (well, fab news for Cape brides anyway) – Fiona is relocating to Cape Town in early 2014, so KZN's loss will definitely be your gain.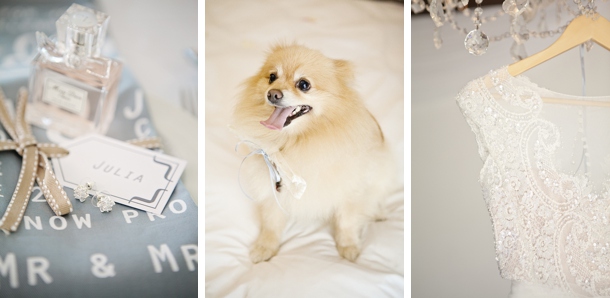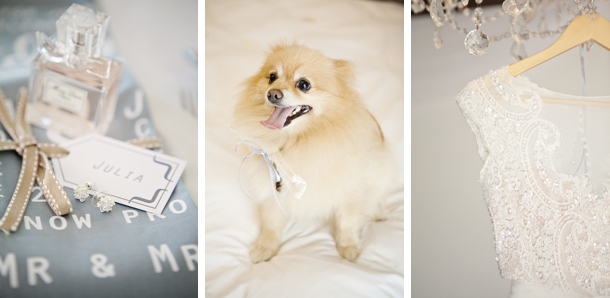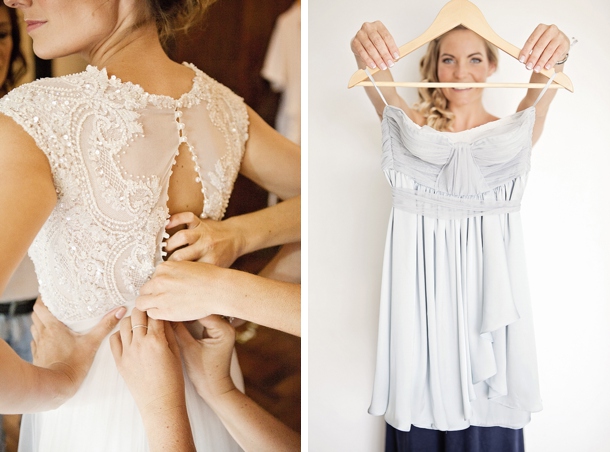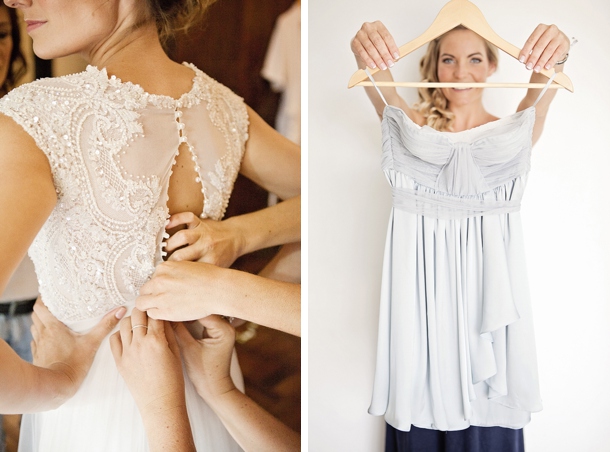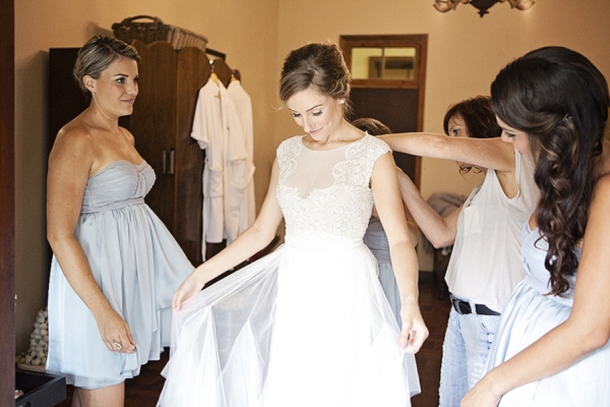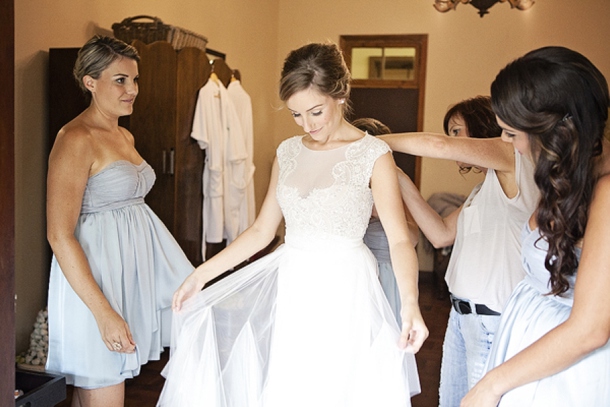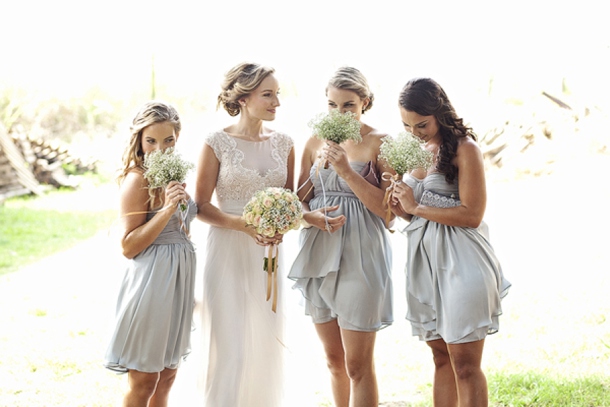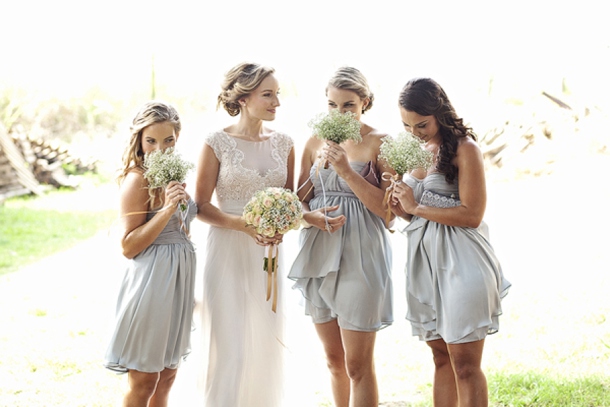 From the bride (and dress designer!), Julia:
Waylon and I are an eclectic mix of personalities, grounded together by our faith and love of God. We had been dating for eight years when he proposed. He is the love of my life and treats me with such love and respect. He proposed by filling his room with hundreds of candles and rose petals arranged to write, "MARRY ME?". He led me into the room blindfolded and when I opened my eyes, he was on his knee with champagne and a ring. It was such a beautiful and private moment I will remember forever.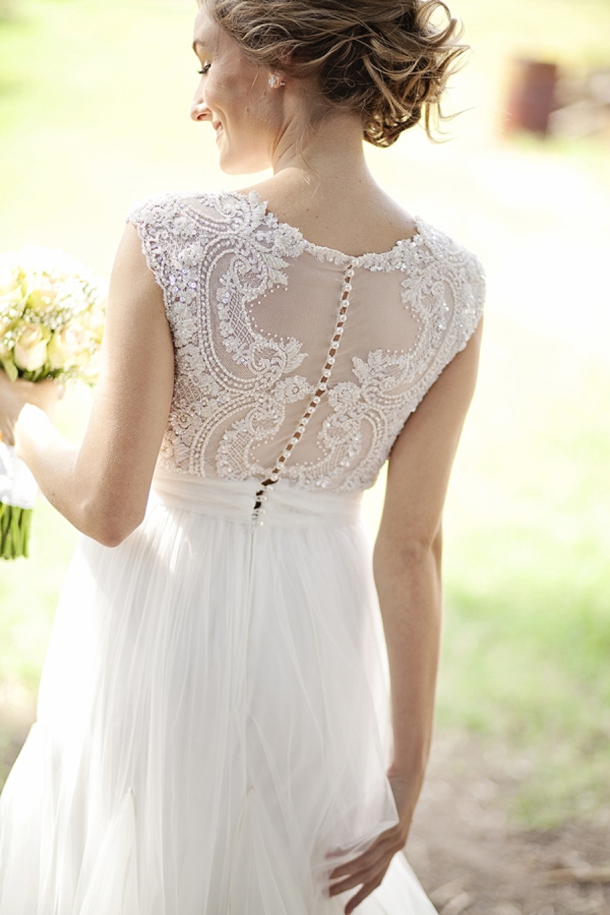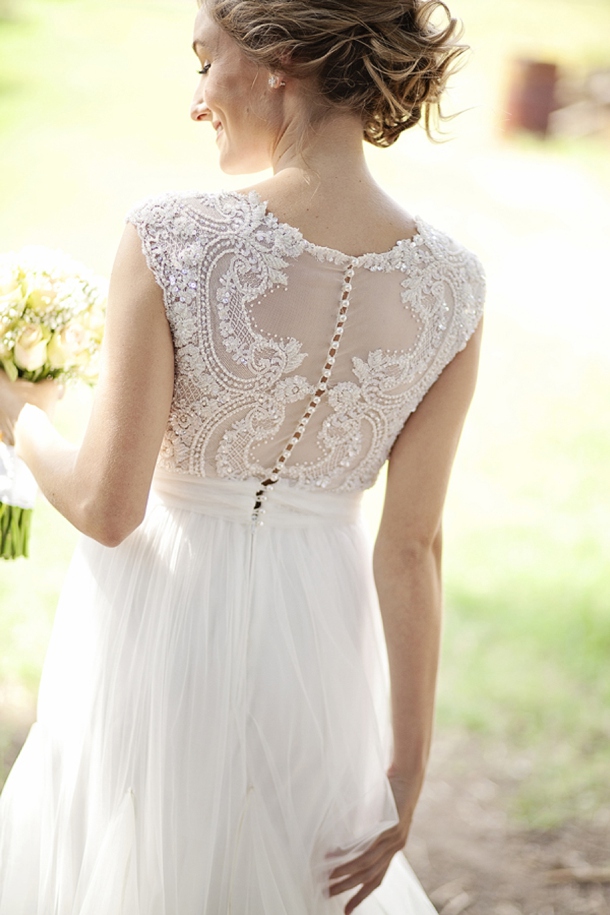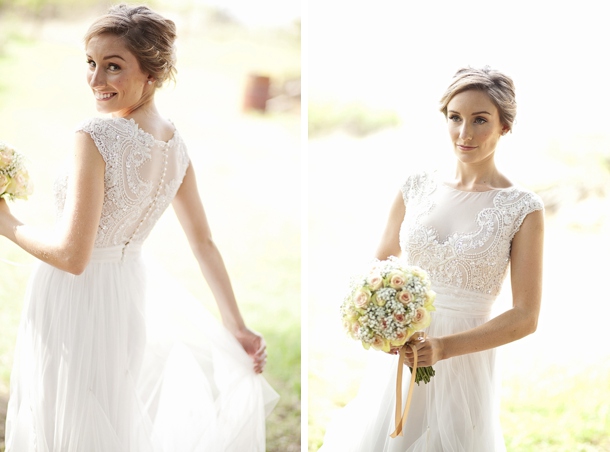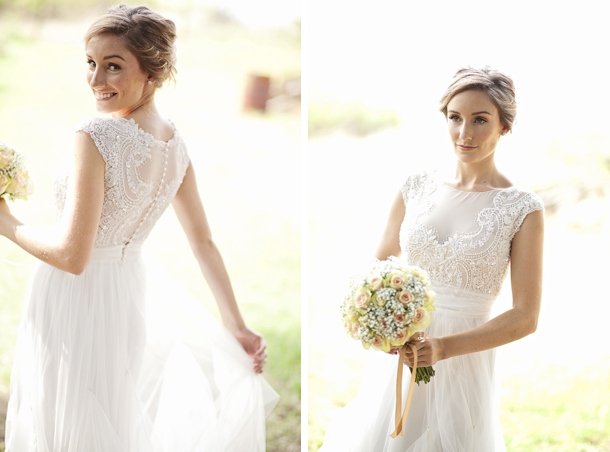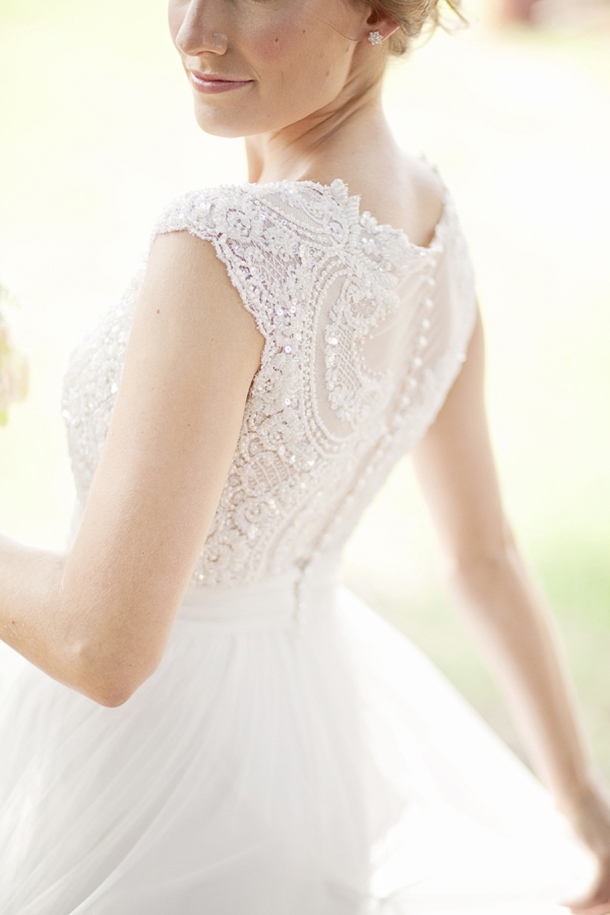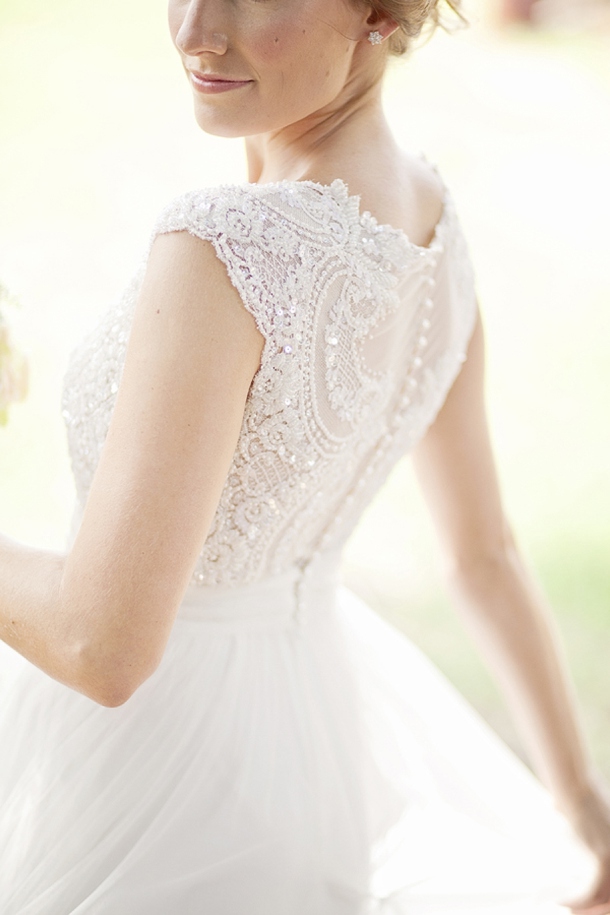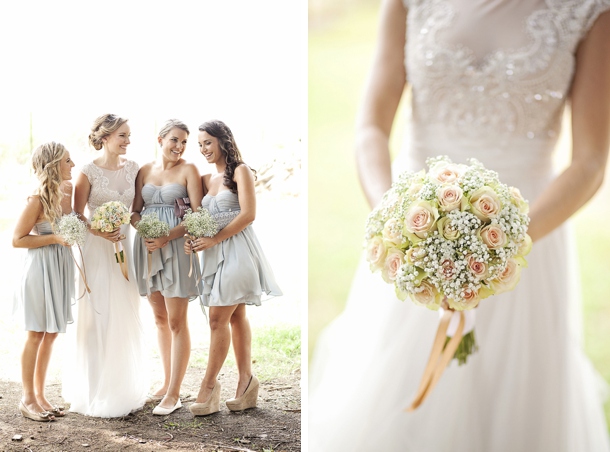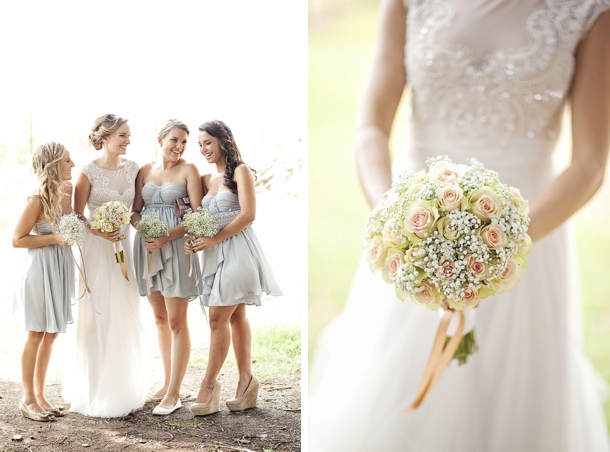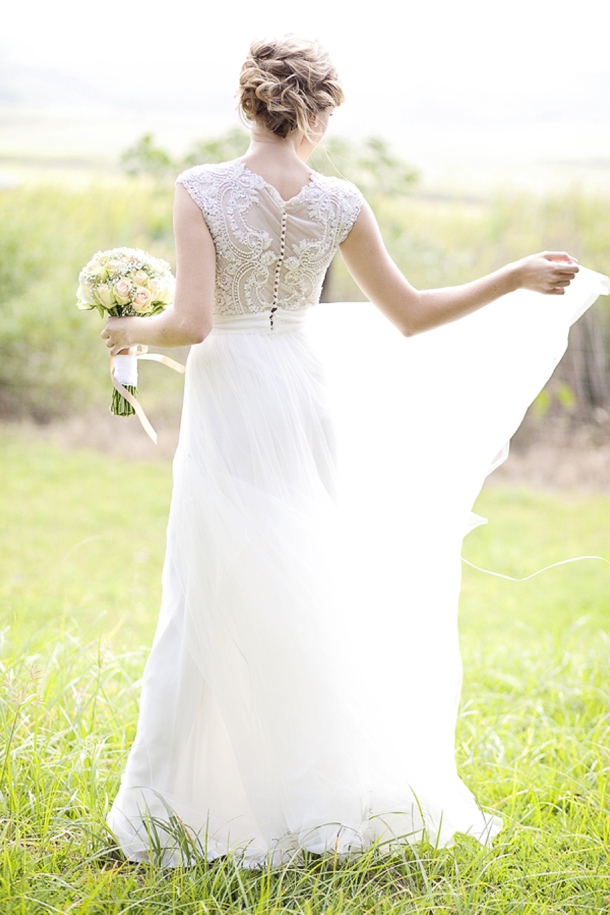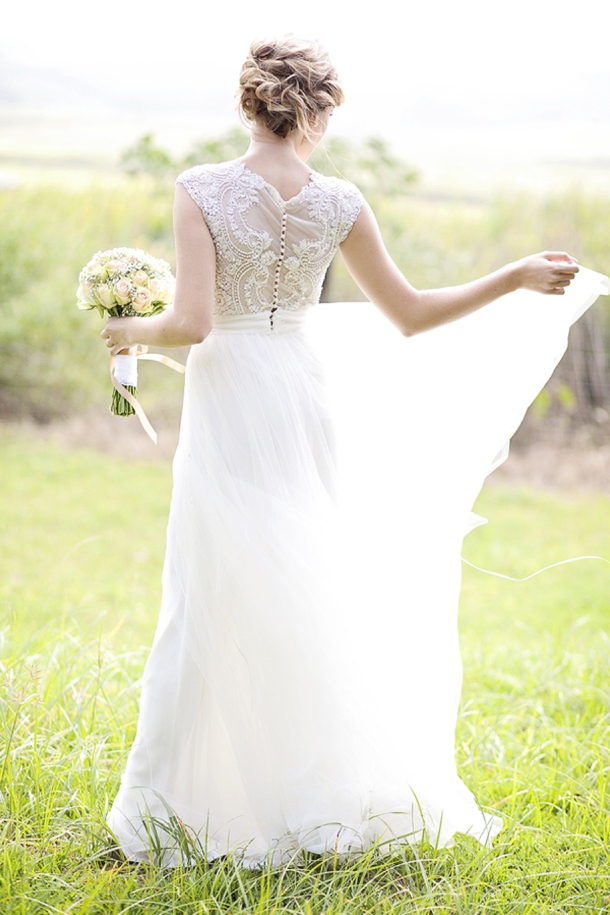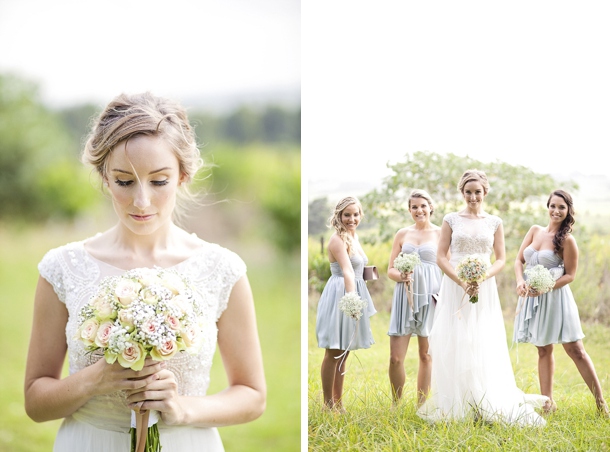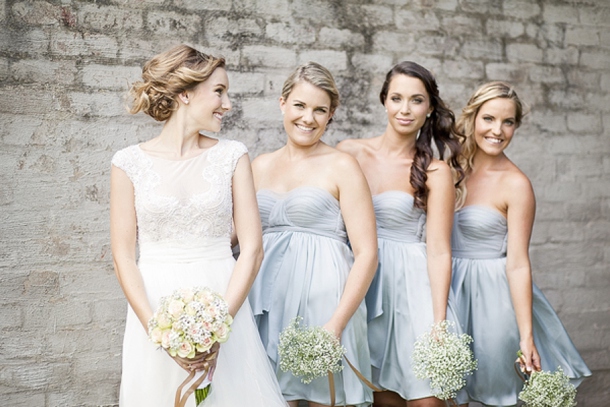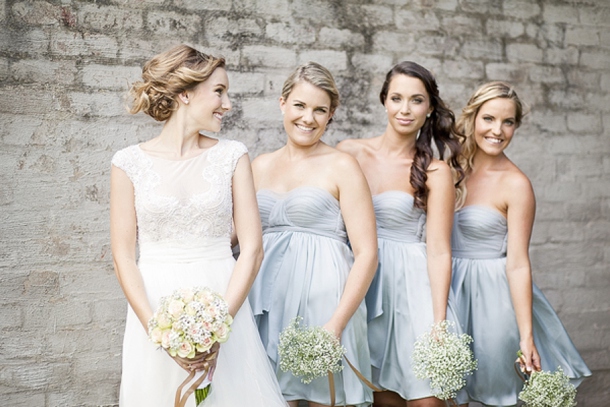 We chose Orchid House at Collisheen as our venue because of how it blends seamlessly with its surroundings. The open-sided chapel and reception area was the draw card for us. We loved how guests would feel relaxed and be able to wander around the grounds – this was especially key in planning our cocktail hour when guests were able to play croquet on the lawn while we slipped away to have our photos taken nearby. This only took around forty minutes, and then we were back to enjoy our day with our guests.
The design concept for the wedding was to create an atmosphere that was natural and complimented our venue, Orchid House at Collisheen. Its relaxed farmstyle feel and decor tended itself to natural colour hues of duck egg blue, taupe and grey.
I am very much a DIY girl and so I did all the design work for the wedding from invites to napkins. These have been a huge talking point since the wedding as it is such a lovely reminder for us as we go to visit friends and their tea towel is draped in their kitchen! I designed and screen printed and sewed these tea towel napkins, and it was cost effective at only R10 per finished tea towel. It was both a stunning feature on our tables and a gift for our guests.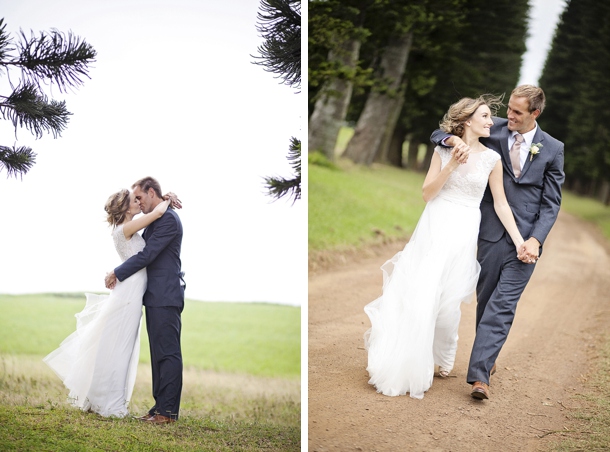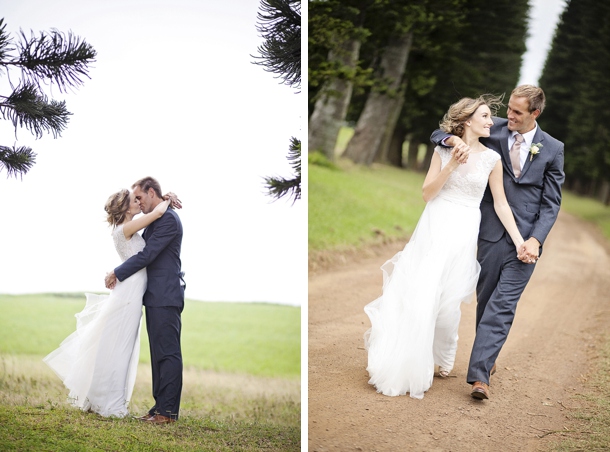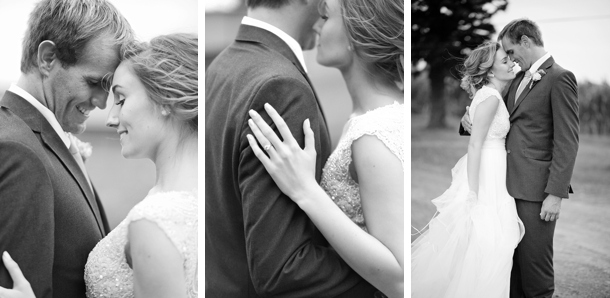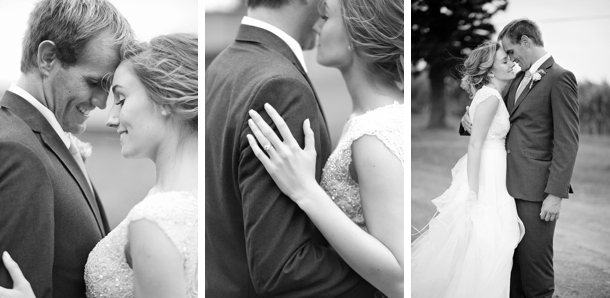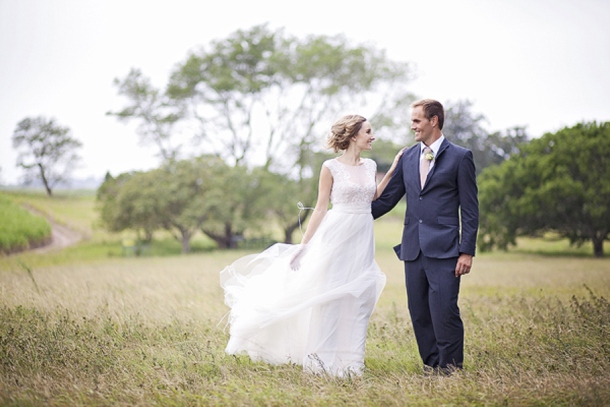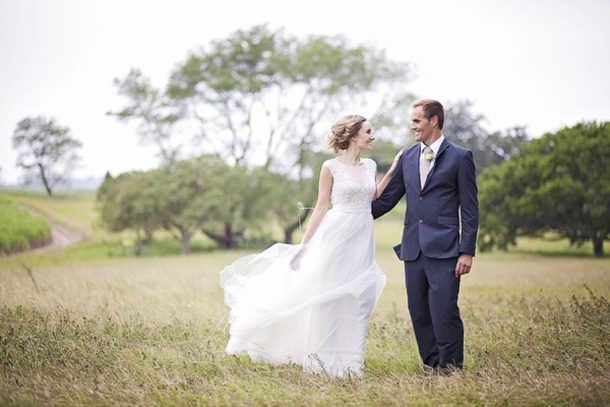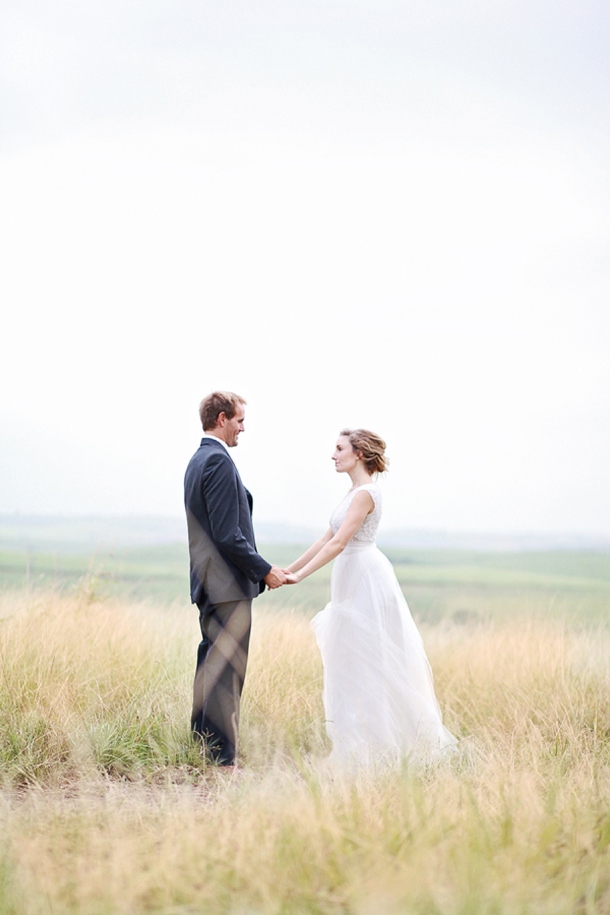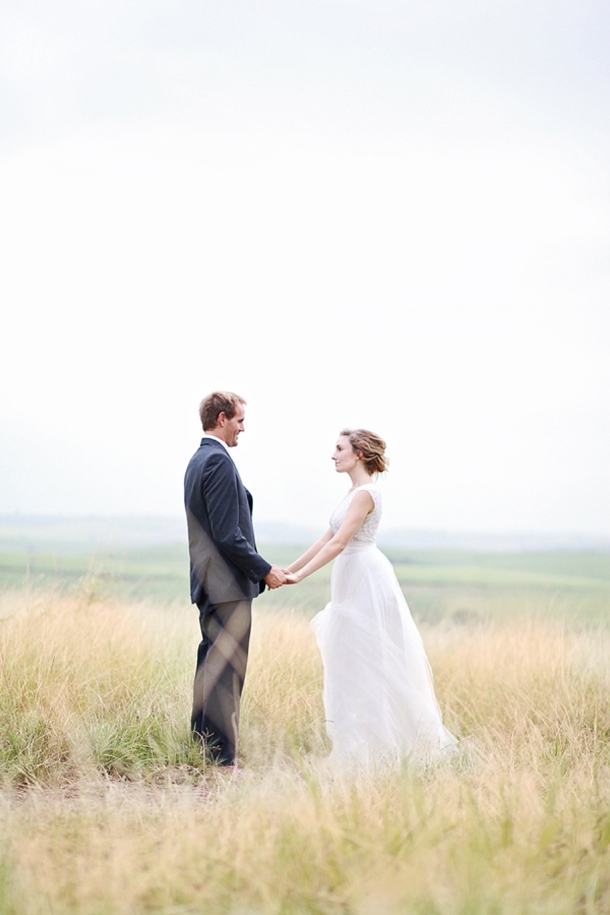 The most special element was designing and making my wedding dress with my mom, Lyle Cronje. It was such a special experience, and a memory I will treasure. The dress was made with imported French Chantilly lace hand-sewn to a net bodice with pearl buttons down the back. The soft skirt silhouette was lined with silk satin with layers of flared tulle and godets. It was inspired by ethereal, angelic images and the softness of the tulle and lace together created a wistful feeling.
Another personal element of our wedding was the customised game my husband and I designed for our guests. We love games nights with friends and we wanted to incorporate this in our wedding. The game was a questionnaire that was placed on each table that they had to answer. The questions were asked in a way that they had to answer 'bride' or 'groom', such as : "Who do you think is the best 30 Seconds player?" or "Who still has their childhood stuffed toy?" It was such a fun way to break the ice and for our guests to interact.
I wasn't so much caught up in the details of our wedding but rather the overall impression of the day. I loved that the guests had a great time and were comfortable and well looked after (there's nothing worse than being a neglected guest at a wedding!). One of my favourite moments was when my husband surprised me with a song he wrote in front of our friends and family.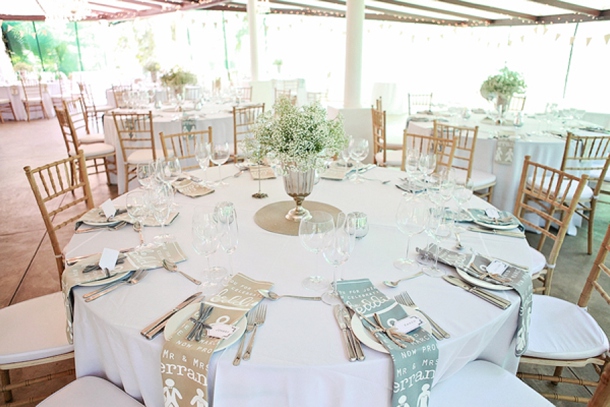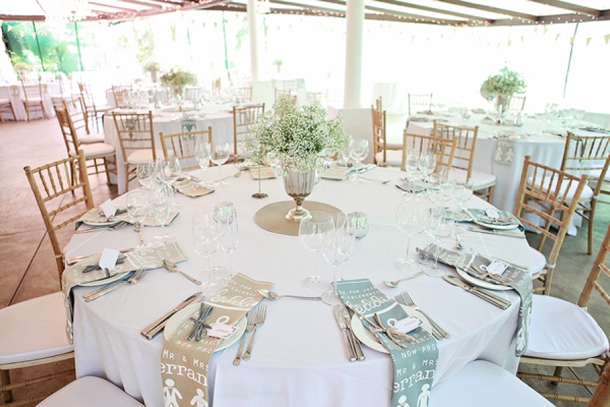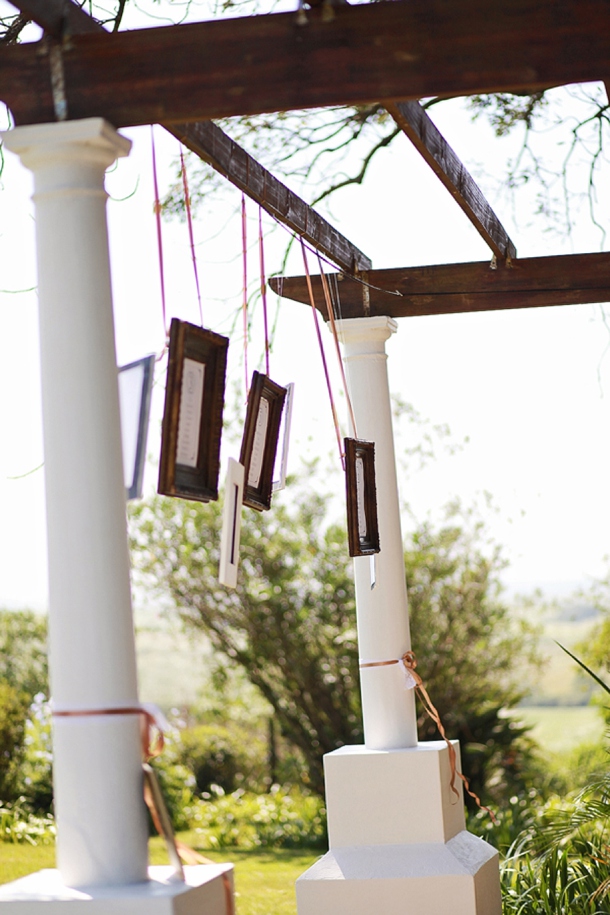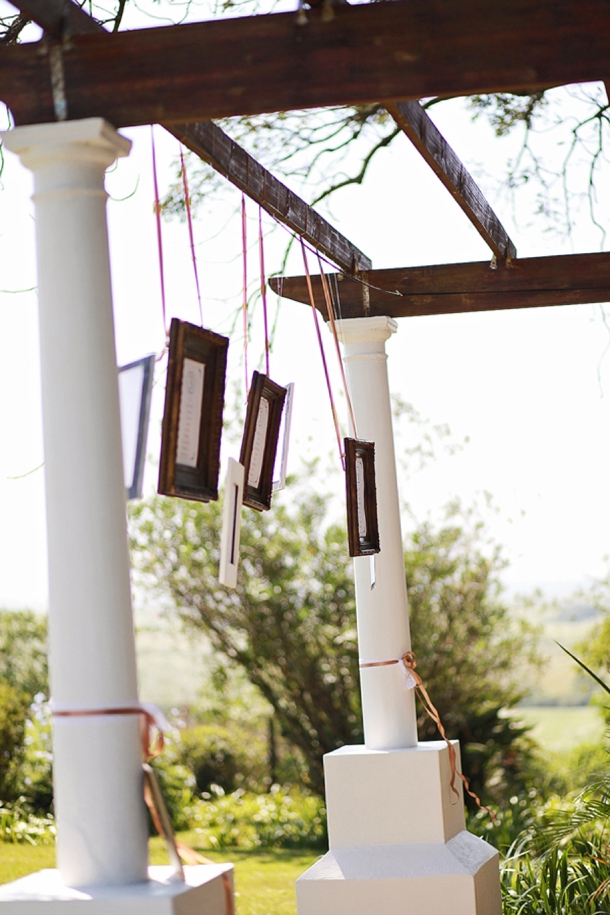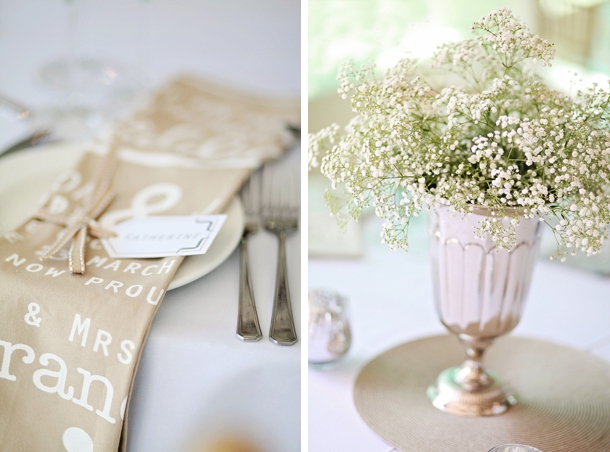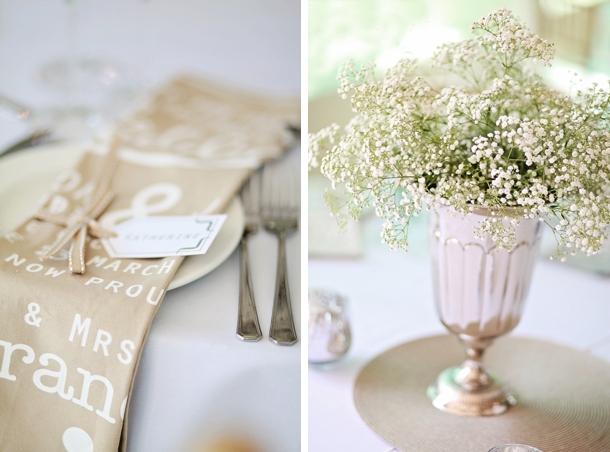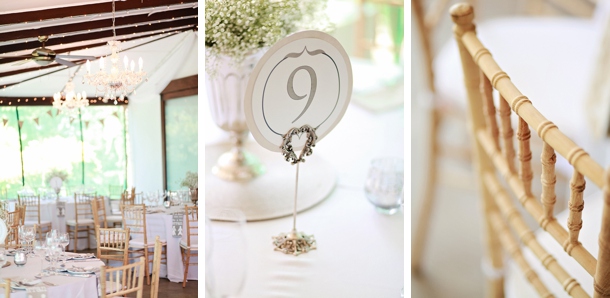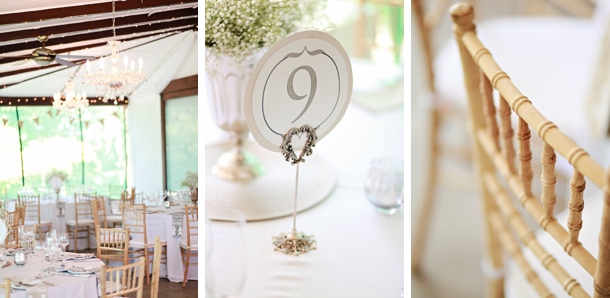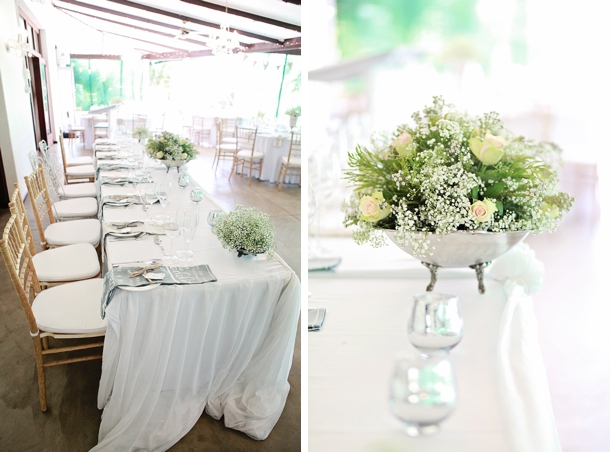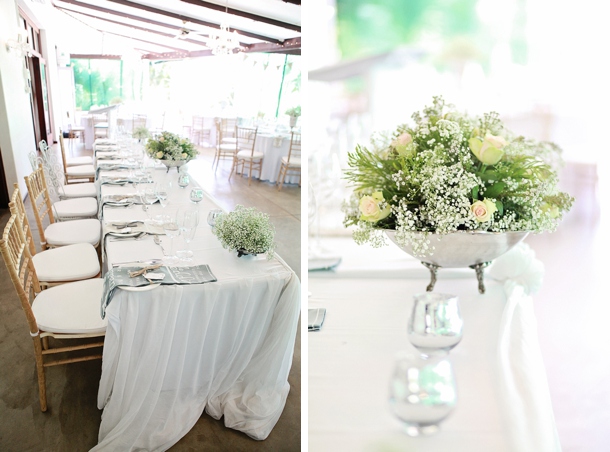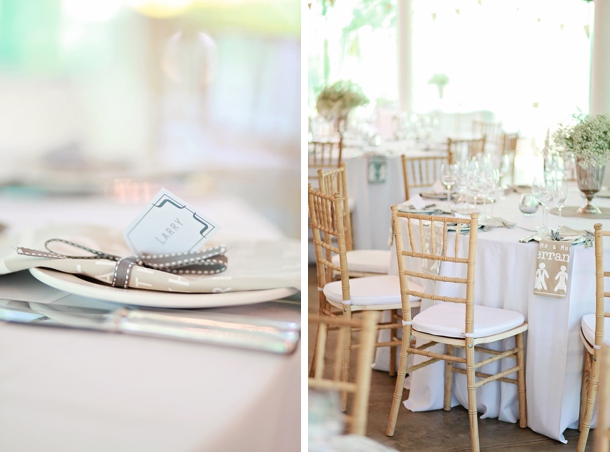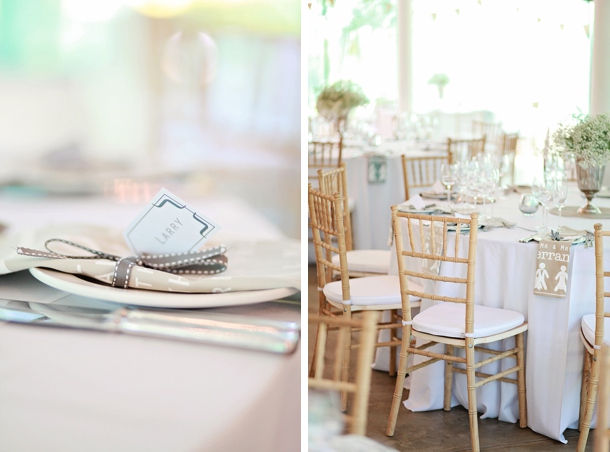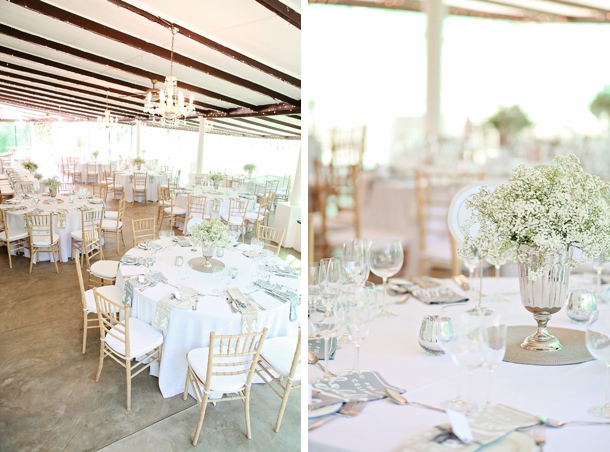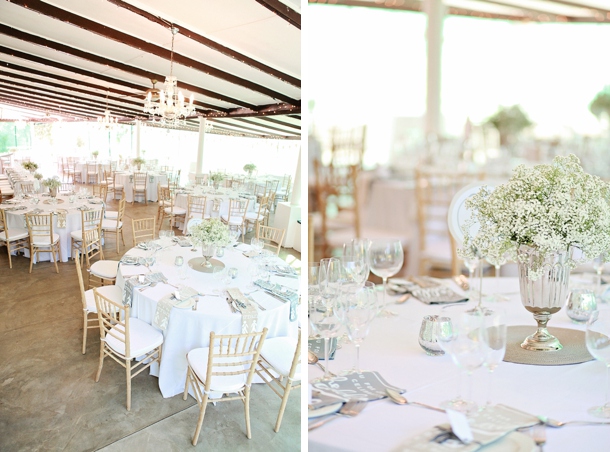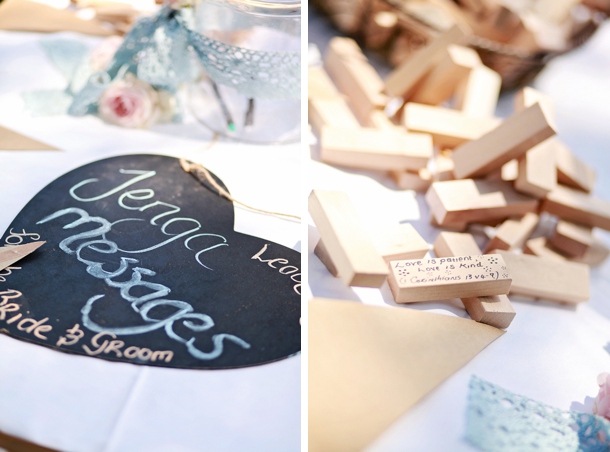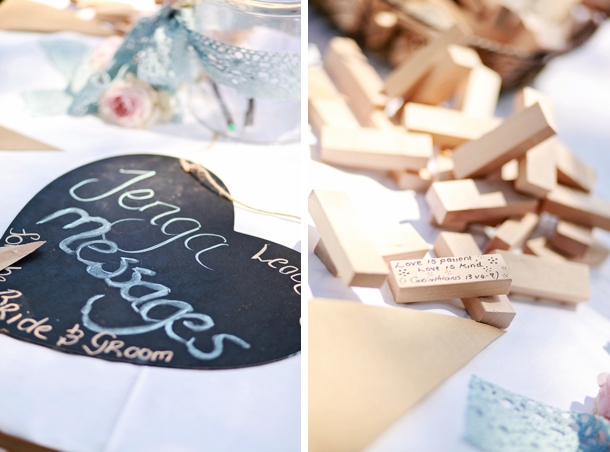 I was very hands-on for the wedding planning process and surprisingly, so was my other half. He surprised me with his amazing organisational skills and we discovered how similar our taste was during the process. While he handled most of the planning, I was able to focus on all the fun designer stuff. That said, I'd advise that a wedding planner or at least a venue co-ordinator is vital – it really takes the pressure off the bride and her guests. Stress around your wedding is inevitable, but it isn't worth letting it get between you and your future husband or family. Those are the people who can help you through it – don't aim your stress at them!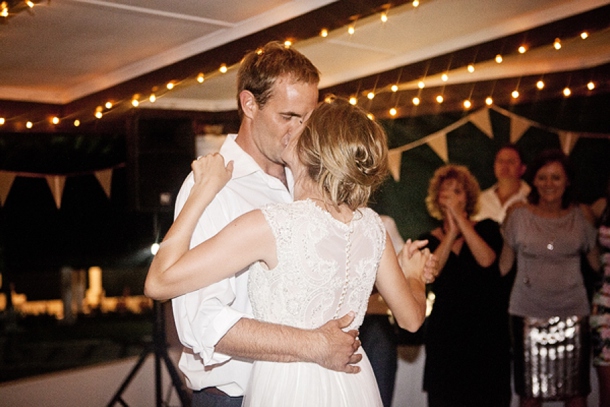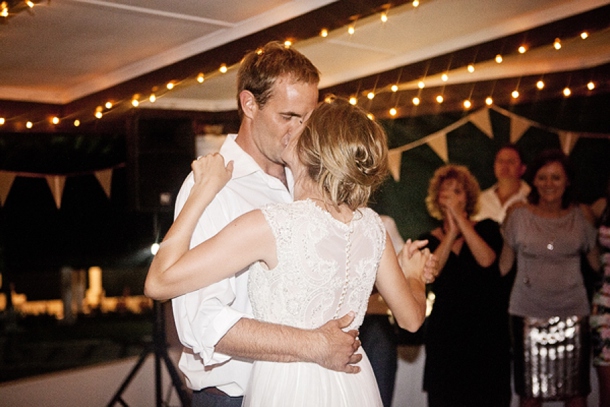 THANK YOU so much to Julia, Waylon and of course Fiona for sharing this beautiful wedding with SBB readers! You can see more over on Fiona's blog.
SERVICE PROVIDERS
Venue, catering, co-ordination & decor: Collisheen Estate | Photography: Fiona Clair | Cake: Nicole's Luxury Handmade Indulgences | Bride & bridesmaids' dresses: Julia Ferrandi | Hair & makeup: Laura Halgreen | Entertainment: Phil Moffet