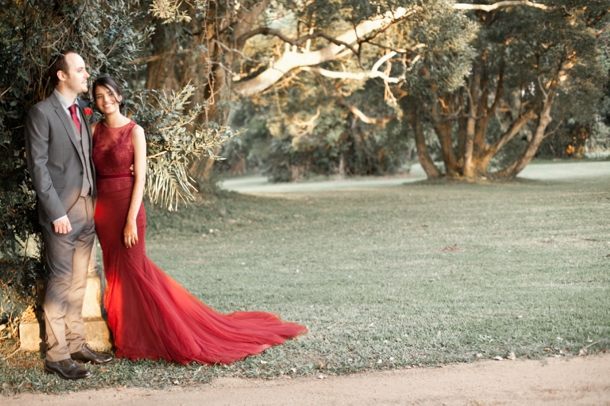 Morning friends! Today's real wedding is unusual in that it's the story of a dress as much as it is the story of the bride who wears it, and the love she shares with her groom. I get most weddings submitted by photographers and brides, but this one came straight from talented designer Casey Jeanne, and as soon as I looked at the pics (by DS Murrell Photography) I understood why. Sasha's dress is SPECTACULAR. Perfectly fitted, lace illusion back, and deep red. I am completely, utterly, head-over-heels in love with it. And then I read the sweet, truly South African story of how beautiful Sasha and her handsome groom came to fall in love and plan a unique, cross-cultural wedding, and I knew this was something I had to share with you all. We don't have reception details today, but who needs 'em, when you're focused on this dress… and on this love.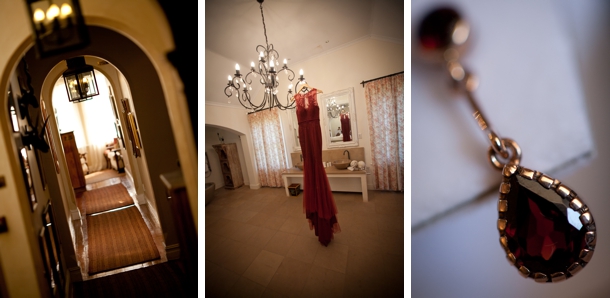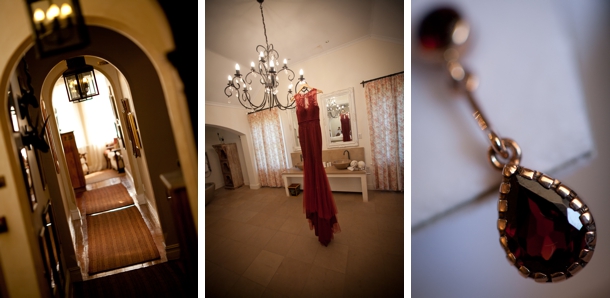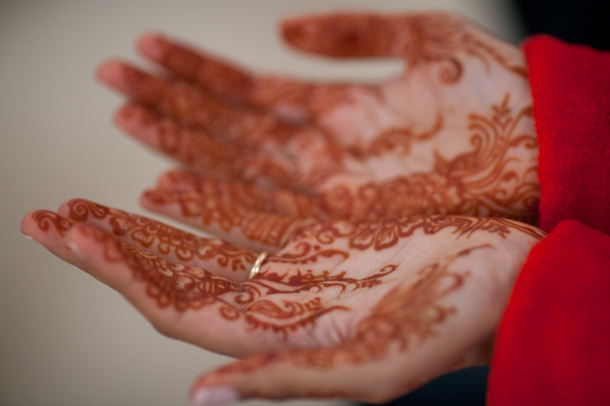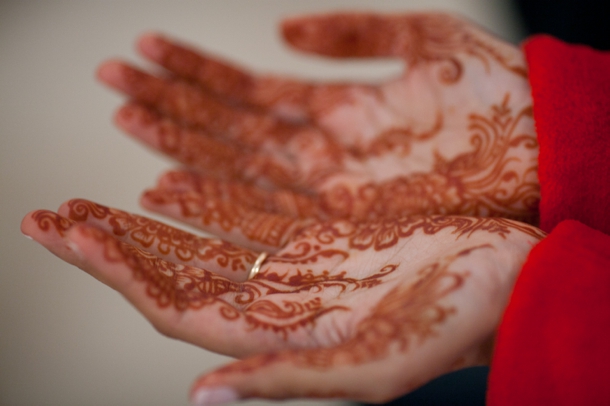 From the bride, Sasha:
I've never been the type of girl to daydream about my wedding day, so when my then-fiancé and I decided to plan a wedding in a matter of months (just over two, if that), we found ourselves at a bit of a loss. Colour themes? Invitations? Favours? We had no idea where to start! Fortunately, the internet came to the rescue, and I was soon sighing my way through every Pinterest board in sight.
The story of how we met isn't a very exciting one: We first interacted while arguing with racists over the internet (on a group called "Stop Interracial Relationships and Marriages", or something similar, funnily enough), although by that point we'd semi-met each other on campus, in the usual way of people who know of each other's existence but haven't actually been introduced (at least that we can remember!). After that, we interacted in real life to co-organise a concert to raise money for victims of xenophobic violence.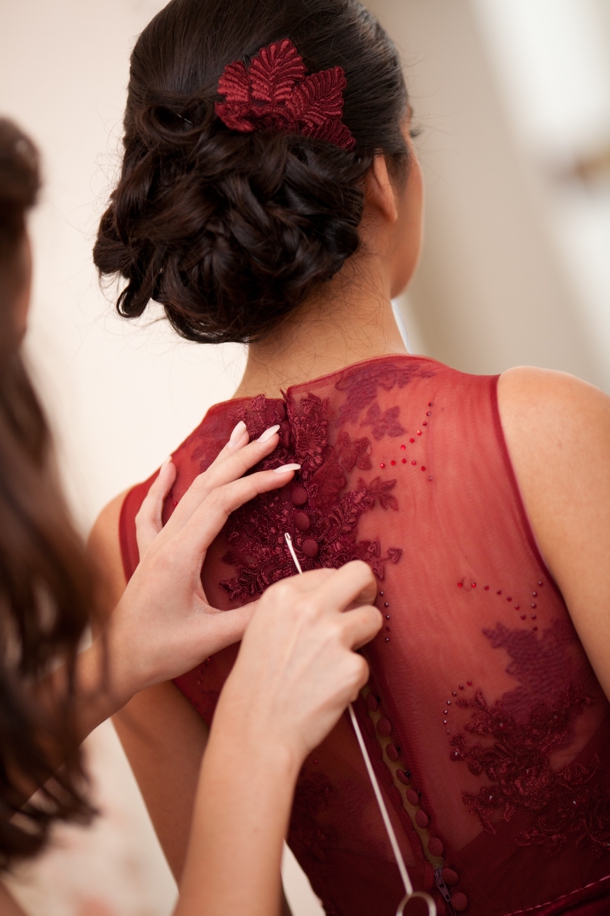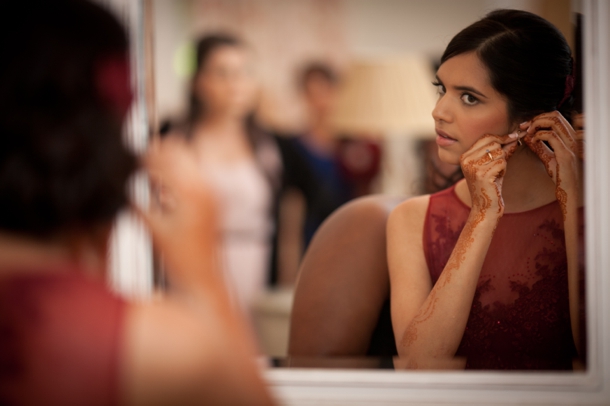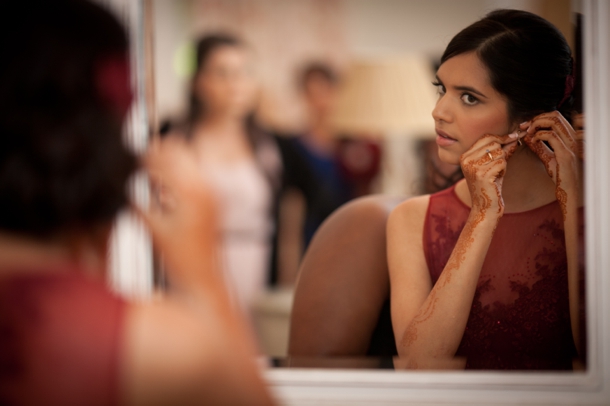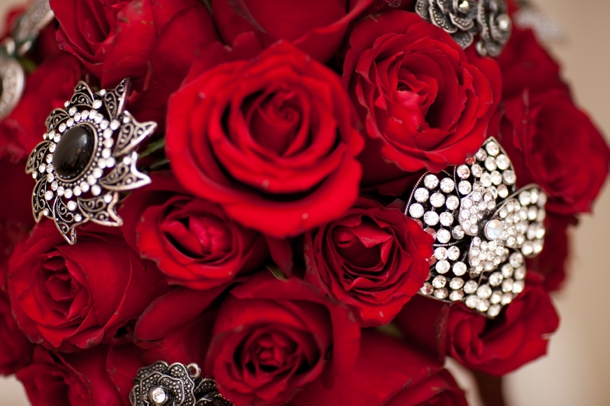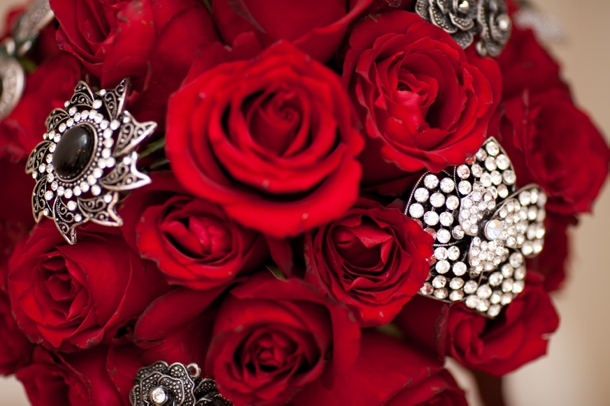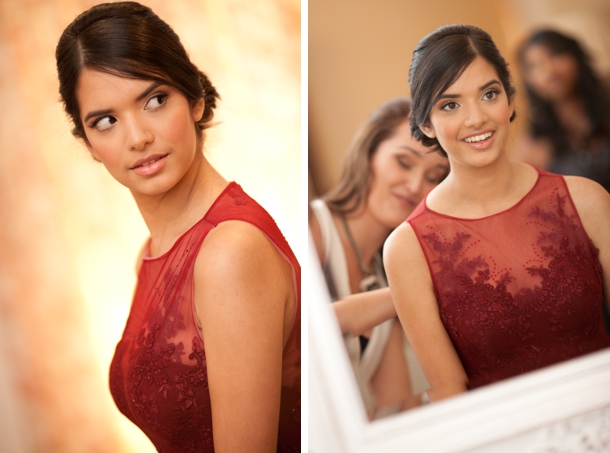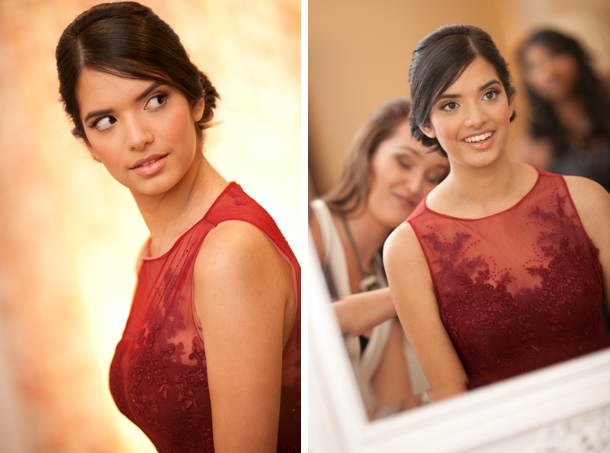 If there was one thing I knew, it was that I didn't want to get married in a white dress. For as long as I could remember, I'd been jokingly threatening to wear red to my wedding, so I decided to see if I could make this a reality. A thorough look through a few wedding designers' collections confirmed that I liked low backs, lace detailing and illusion necklines, but all the available information suggested that it would be almost impossible to find a dress in two months, and a few attempts at finding a suitable dress (even in white!) ended in predictable catastrophe.
Then a Google search for Durban-based wedding dress designers led to the Casey Jeanne Couture Facebook page, and I fell in love with the silhouette and fit of her designs. None of the big international designers' dresses looked anywhere near that good on real brides! An email enquiry received a prompt response, and I waited anxiously to find out if she could make a dress with the given time constraints, especially since I was working in Cape Town and only intermittently flying to Durban to organise the wedding.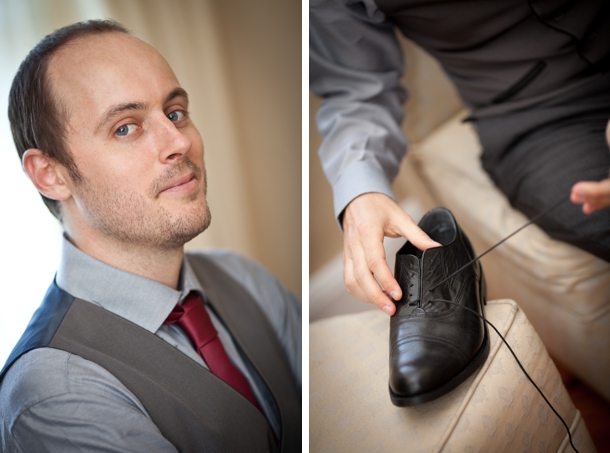 In case it wasn't clear already, I know absolutely nothing about fashion or clothing, so I'm still impressed that Casey knew what I was talking about when I wandered into her studio and tried to explain what I was looking for. She immediately opened her sketch book and showed me a dress that was a perfect combination of everything I loved, but somehow more beautiful (and definitely much more realistic!) than anything I could have imagined. And not only did she make me an amazing dress that so many people loved in very little time and with minimal fittings, but she helped me every step of the way with the rest of my outfit, and even offered to button me into the dress on my wedding day! As someone who was totally at sea with all the attention of being 'the bride' and the whole wedding industry in general, it was really comforting to have someone to talk to who knows how it all works but who still has a genuine love for what she does and a desire to do it well.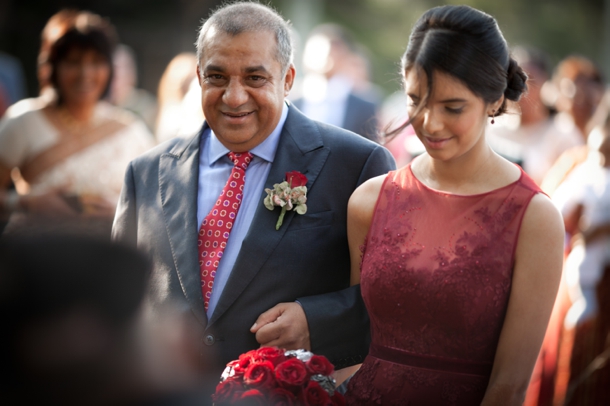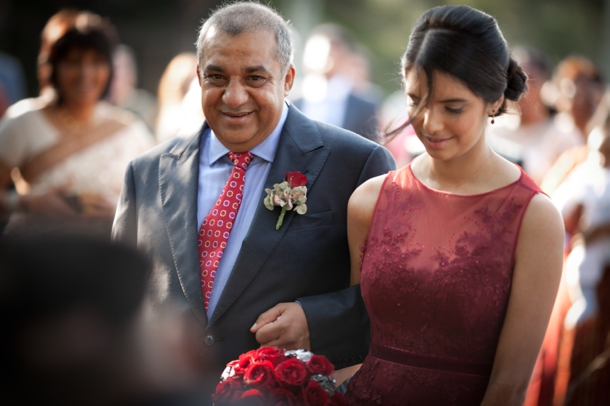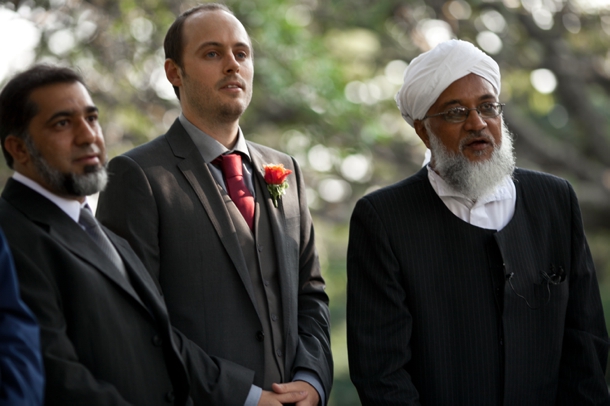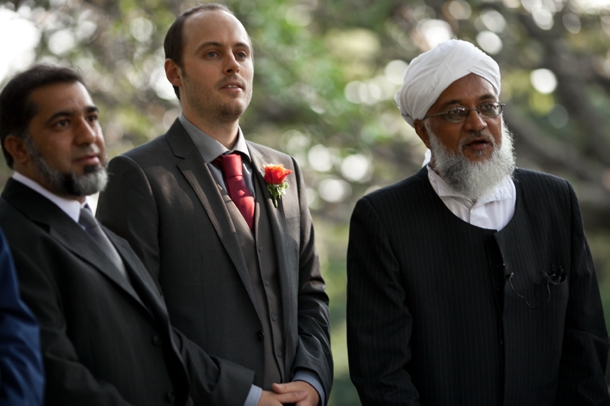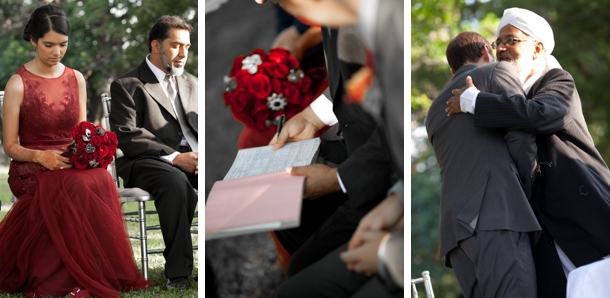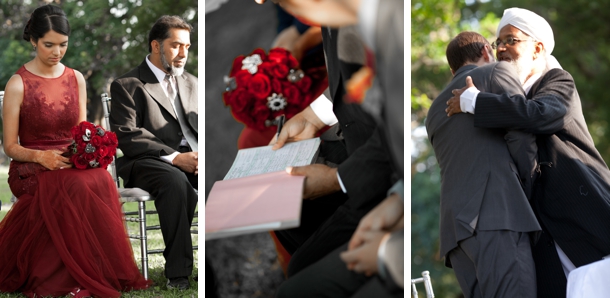 A few people have asked why I chose to wear a red dress, so I'll enumerate a few of the reasons here. Firstly, I don't look all that great in white, and I felt like there were many other, more flattering colours that I could wear instead. Secondly, white is a colour of mourning for some of my family – bright colours are what you wear to a celebration, while white is for funerals! Red is actually a very common bridal colour in a number of Eastern traditions (my mother also got married in red), so the combination of red with the traditional wedding dress style seemed like a good way to combine both traditions while making me look good at the same time.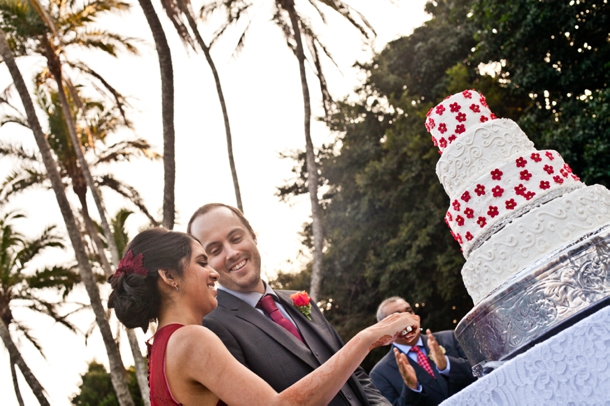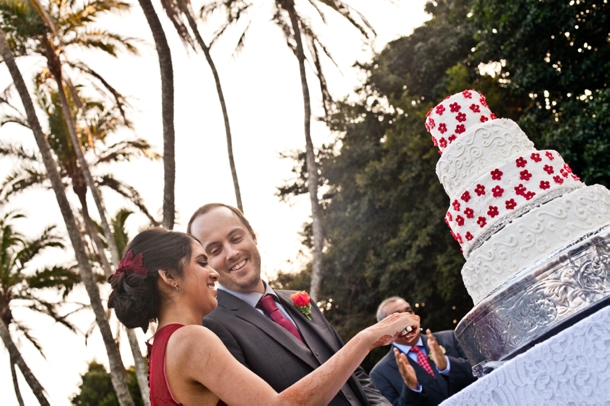 At some point, my fiancé and I decided to just relax and see how the wedding turned out. We weren't sure how either of our families were going to react to our Muslim ceremony under the trees in the gardens at Lynton Hall, but it turned out that everyone enjoyed themselves and we heard nothing but positive feedback about how welcoming each side found the other. The ceremony and reception passed in a beautiful blur – possibly because I'd had about two hours sleep the night before due to the cling wrap that was supposed to protect the henna on my arms and feet – but we couldn't have imagined a more perfect day.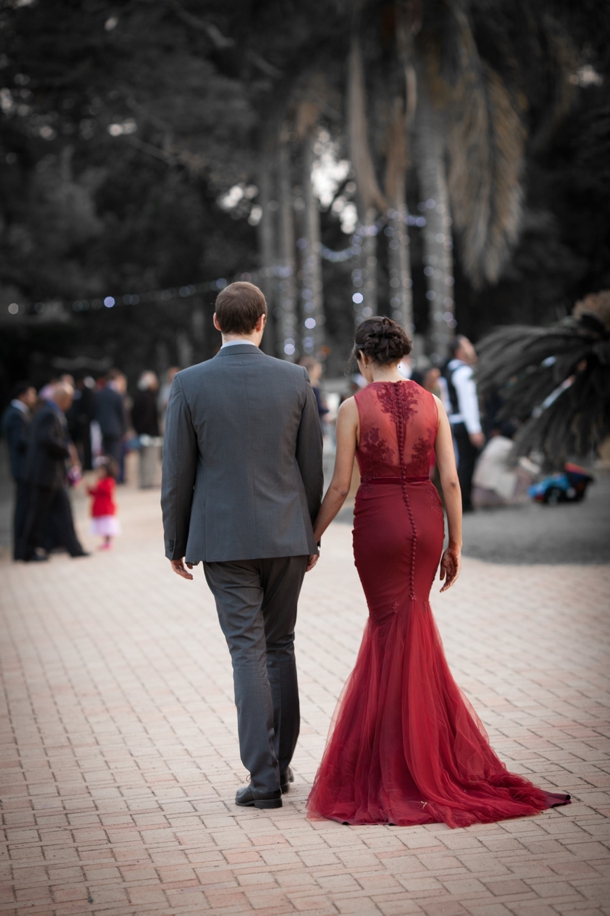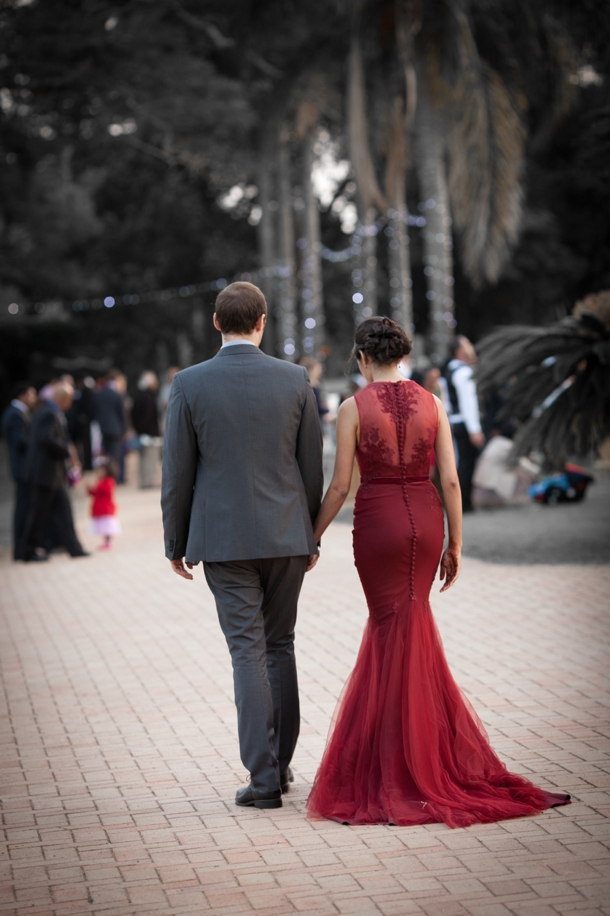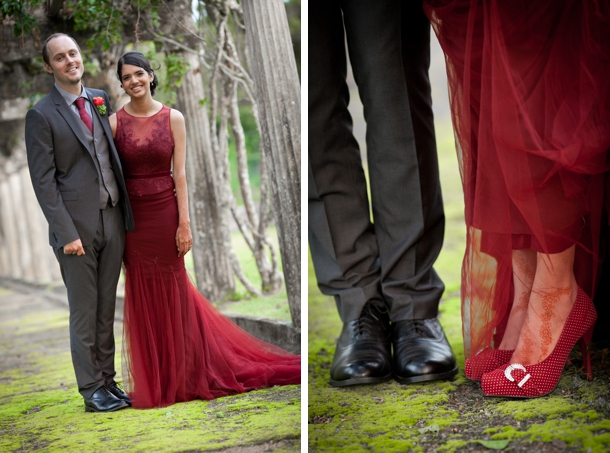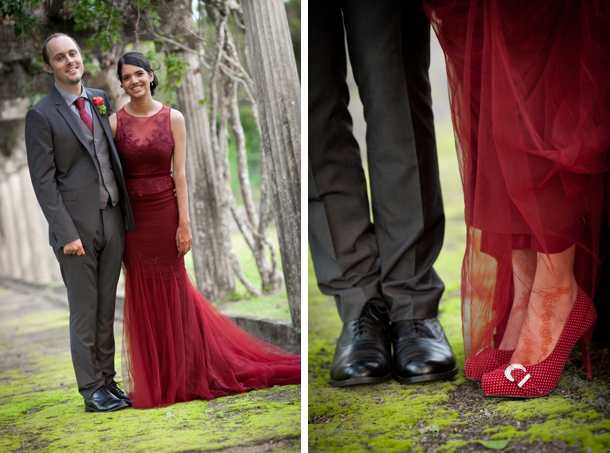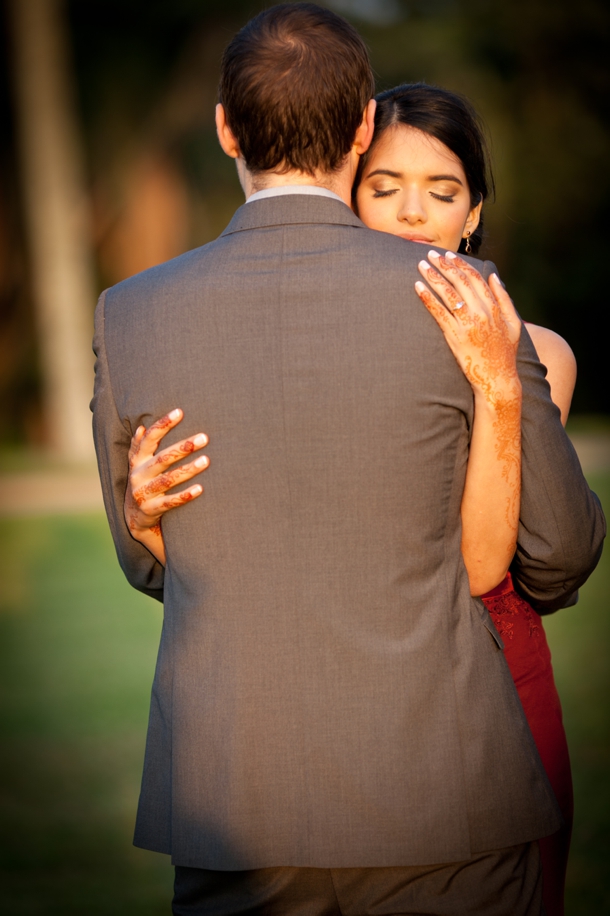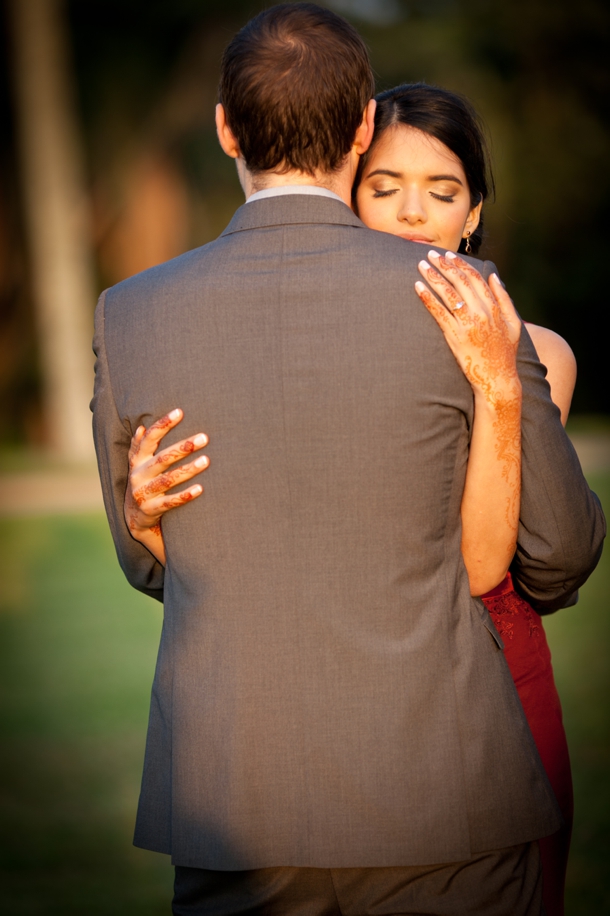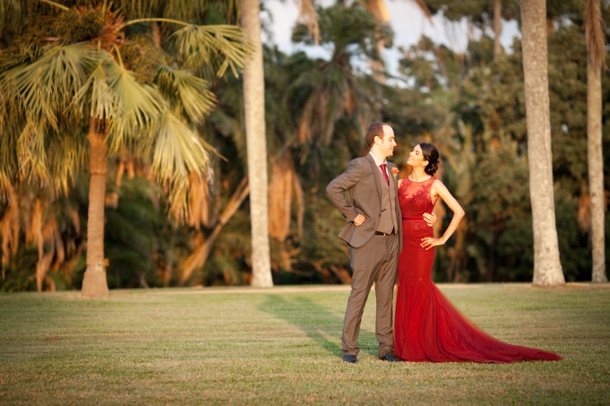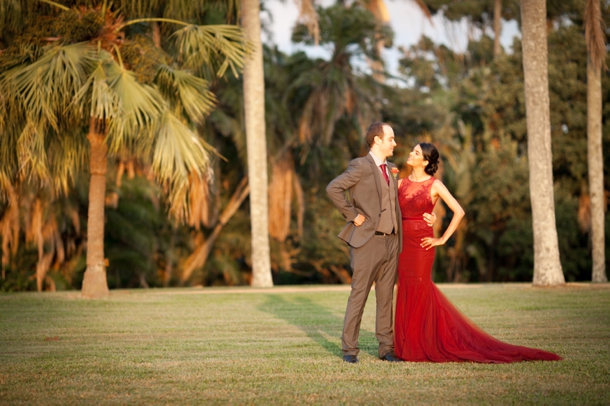 I'm not sure I'm in a position to give anyone else advice, but if I had to, I'd advise taking it easy and not getting too stressed out about the minor details of planning. I'm a big fan of leaving things to the experts, but even if you're going for a more DIY vibe it's probably worth remembering that nobody else is going to be as critical as you are, and that it probably doesn't really matter whether or not the ribbons on your favours exactly match the centerpieces – the only really important thing is that you both make it down the aisle (or whatever your equivalent tradition is), hopefully with as few Bridezilla moments as possible.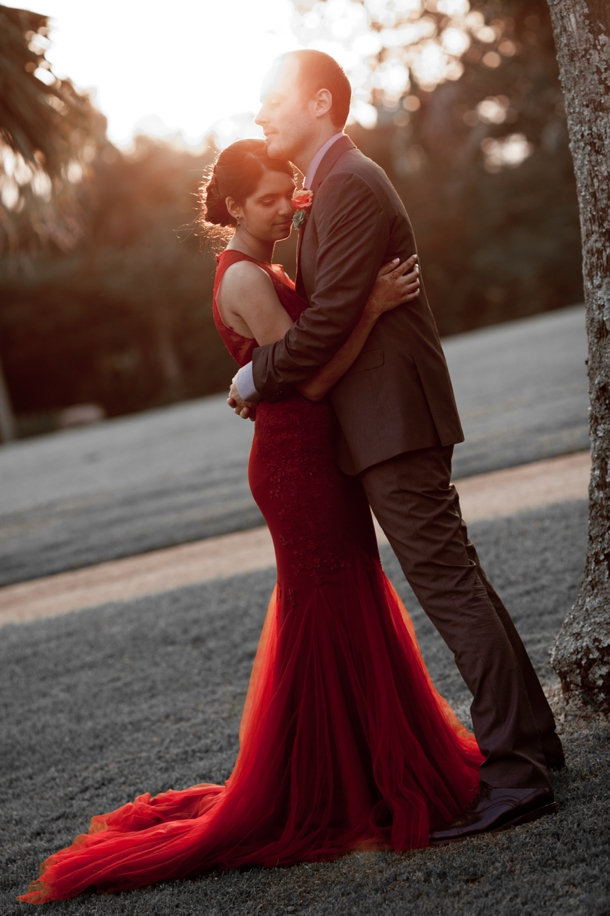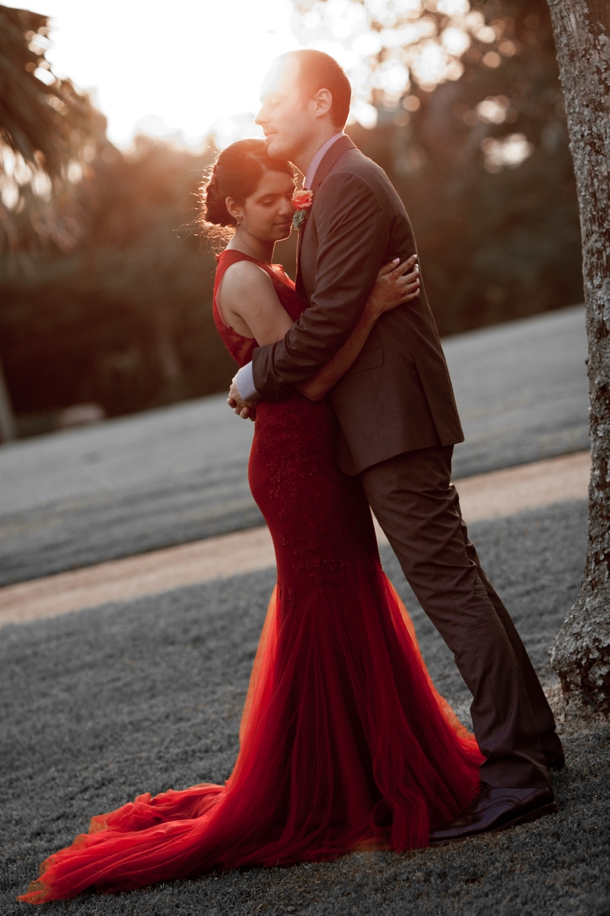 Thank you so much, Sasha and Ben! Wishing you the happiest of lives together. Huge thank you to the awesome Casey Jeanne for sharing this incredible story (and incredible dress!) with us today. Head over to her Facebook page to see even more of her designs.
SERVICE PROVIDERS
Venue: Lynton Hall | Bride's dress: Casey Jeanne Couture | Photography: DS Murrel Photography