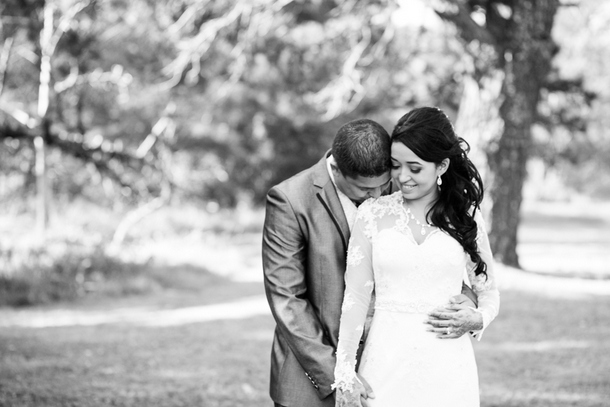 A PE wedding! Not many people know this about me since I haven't lived there since I finished school, but I actually grew up in Port Elizabeth, so it's always fun to see a Friendly City wedding on the SBB pages. Add to that a palette of deep purple and dusky pink, a smitten bride and groom, and a candy buffet, and you have all the ingredients for a really lovely wedding. One thing I absolutely loved about this one was the way that not only did bride Zaakiyah get to show off two gorgeous looks between her Muslim ceremony and reception (including a particularly spectacular lace dress), but her bridesmaids cleverly wore their convertible dresses in different styles to reflect the change in formality between the two occasions. It's clever touches like that which are not just budget-friendly, but chic to boot. As for these sweet as honey images, they come courtesy of Davene Prinsloo, who was on-scene to capture every special moment.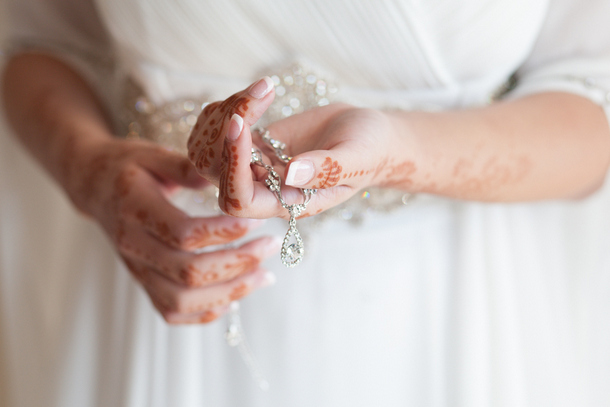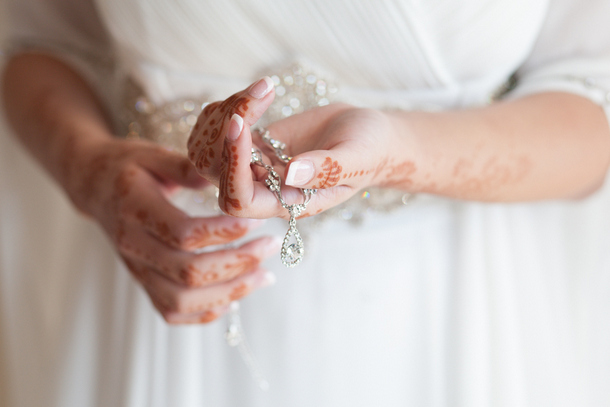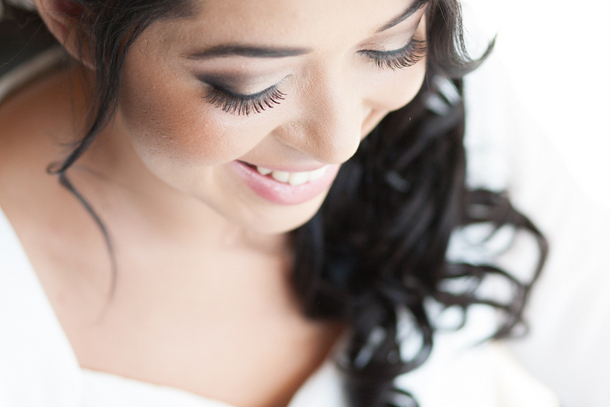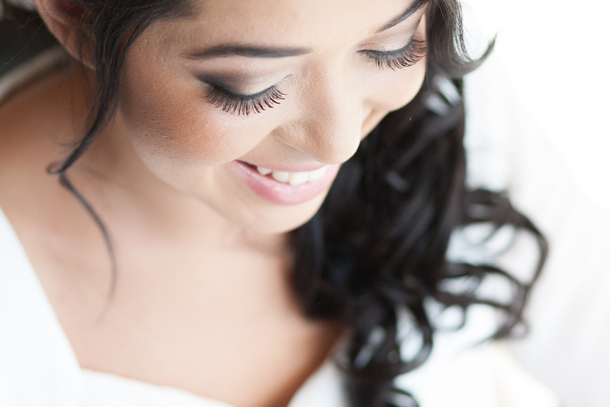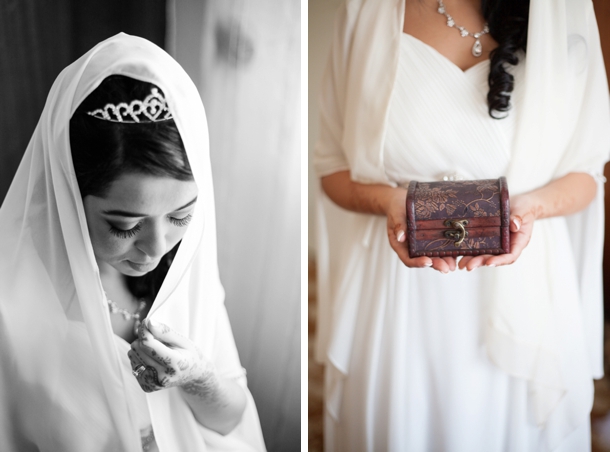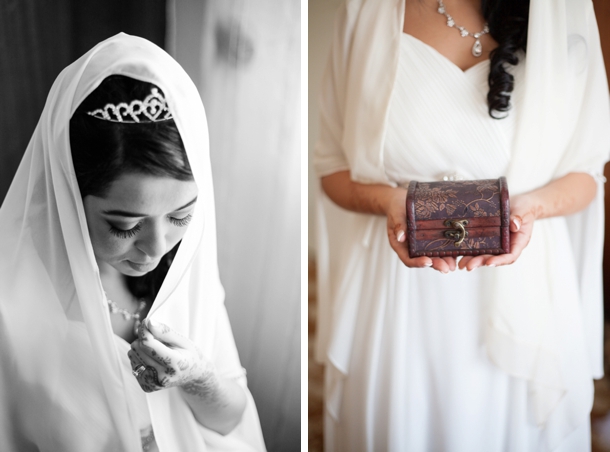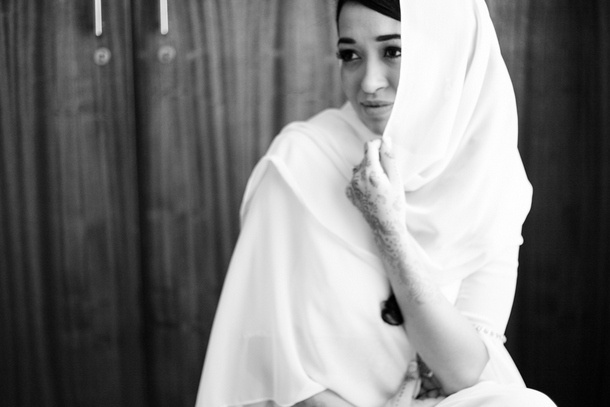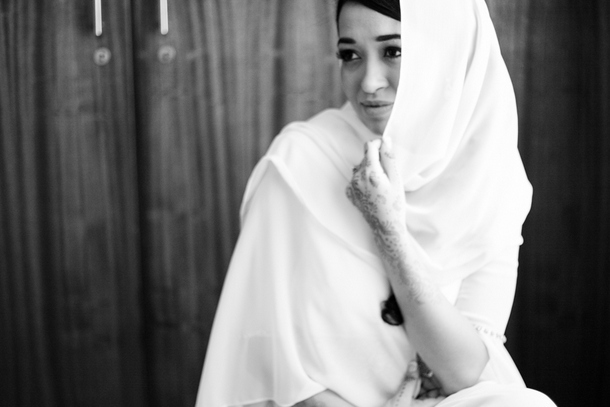 Love Story
We met at a mutual friend's party, exchanged numbers and kept in contact. Our first date was a cricket match at St Georges Park, PE.
The Proposal
Tauriq: I had a watch engraved with the words, "Marry Me" on the back. I got down on one knee and proposed to Zaakiyah outside her old house. (The same house I picked her up at for our first date.)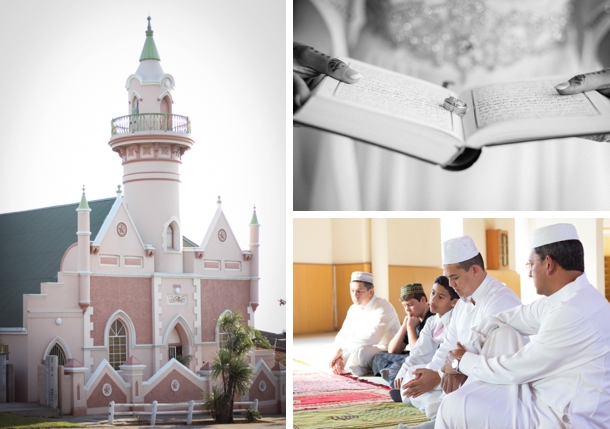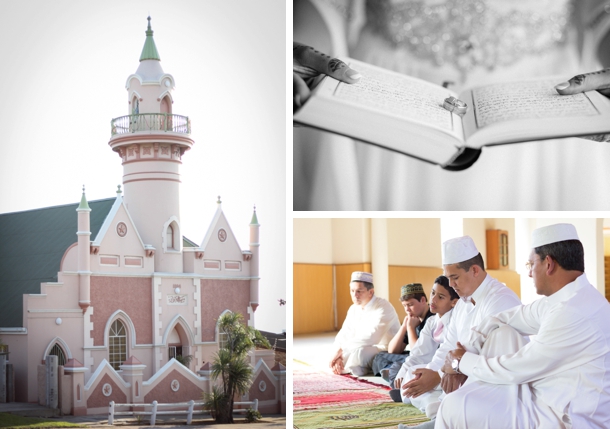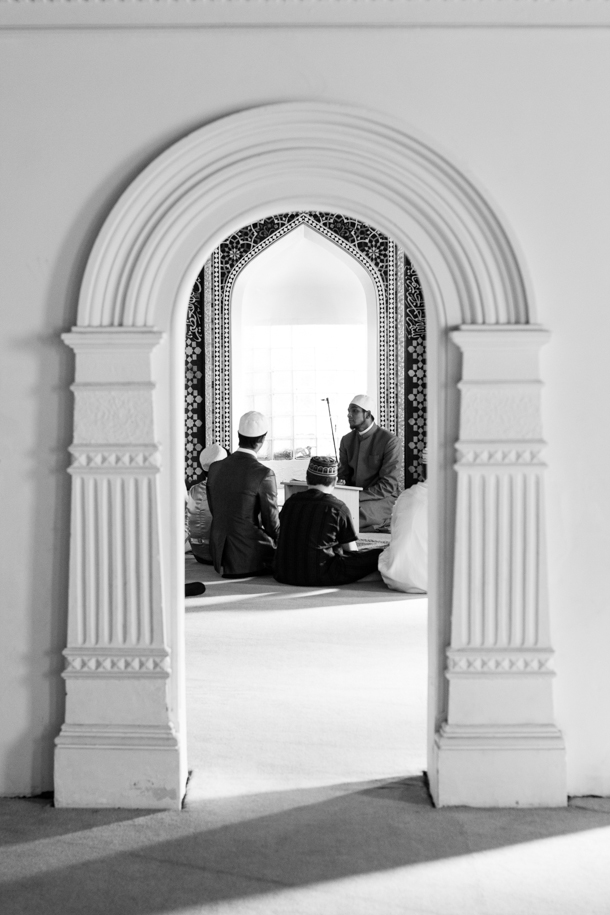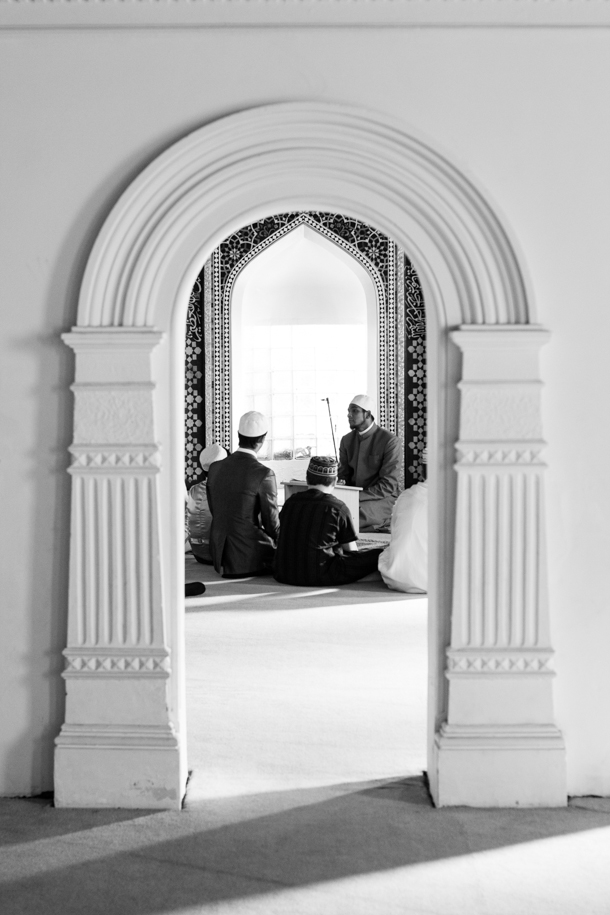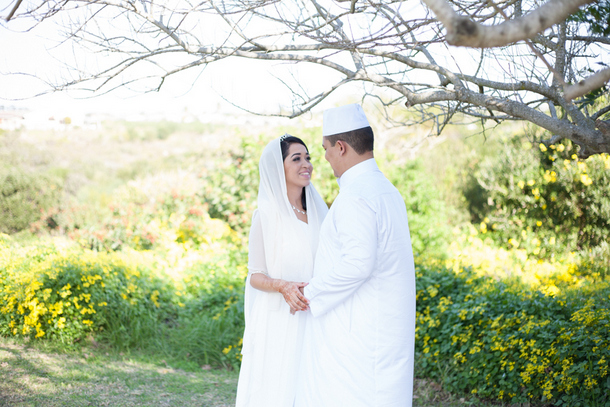 The Venue
The venue had everything, a touch of rustic charm but also modern beauty. You get the 'countryside' feeling, but the venue is not too far from the city, which is a great plus. From the minute we saw it, we knew this was our venue. The owner was also extremely hands-on and helpful.
Wedding Style
Our colour palette consisted of white, dusty pink and lilac. We didn't have a theme, but we wanted the day to be formal and elegant.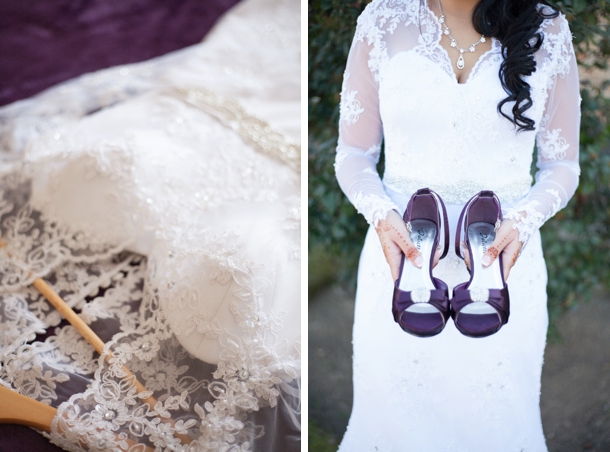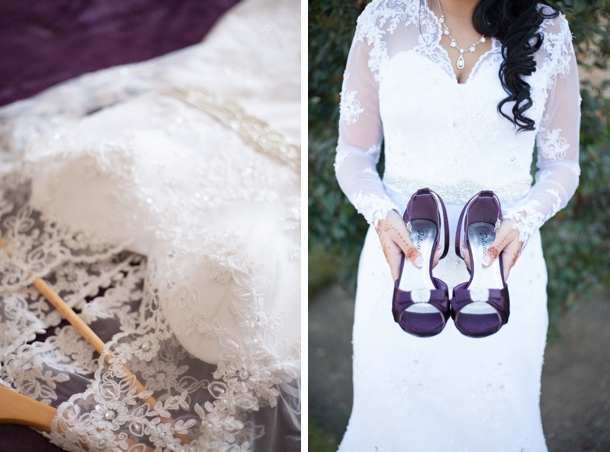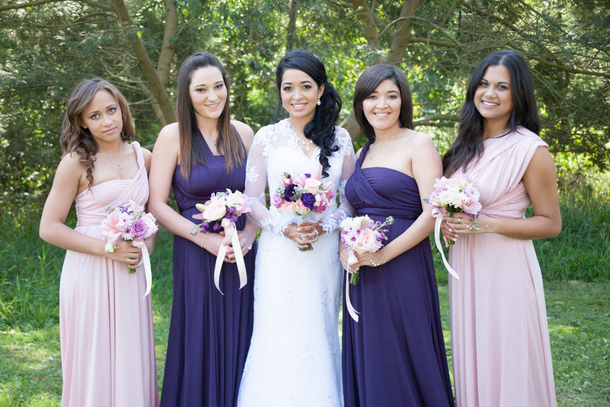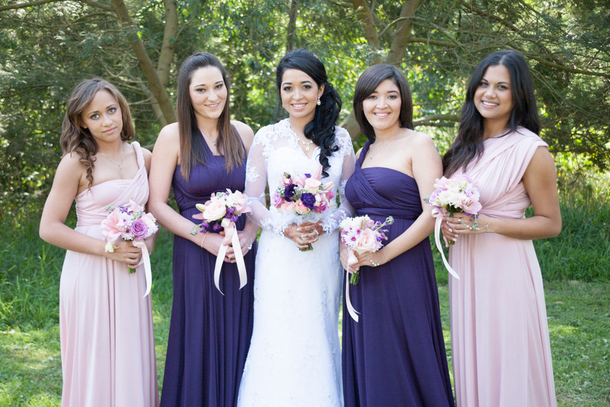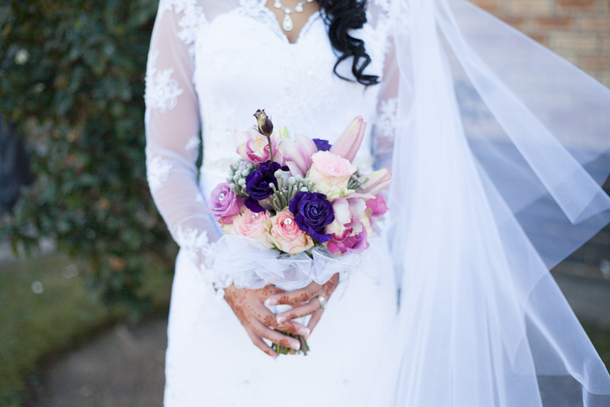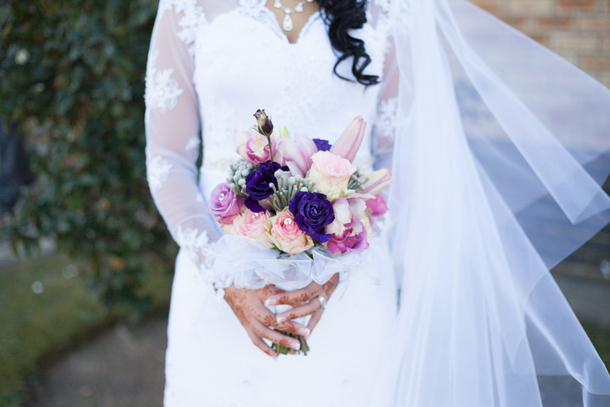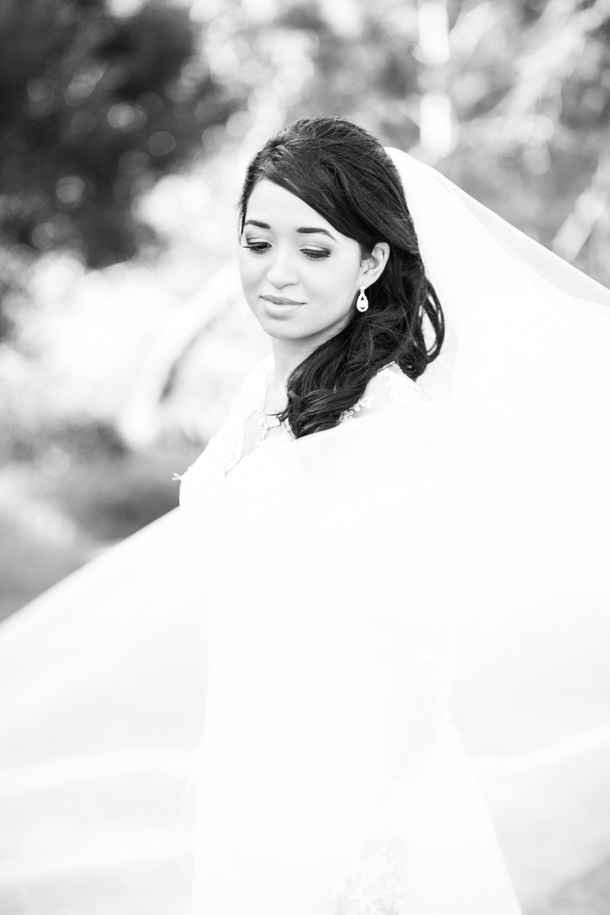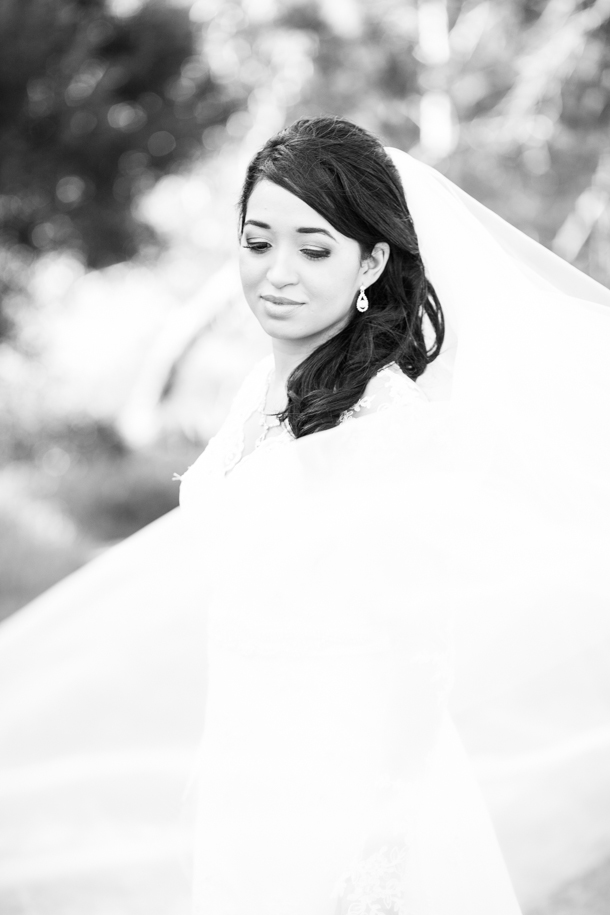 Wedding Details
Instead of using traditional numbers, we decided to name our tables with values we felt were important for a successful marriage. Some examples were: Faith, Love, Honesty, Respect, Friendship, Family, Trust, Laughter, etc.

DIY Elements
The napkin rings, thank you cards and gifts, as well as the candy buffet, were all DIY projects. We also set up the venue (seating plan and place settings) the day before ourselves to make sure it was exactly what we wanted.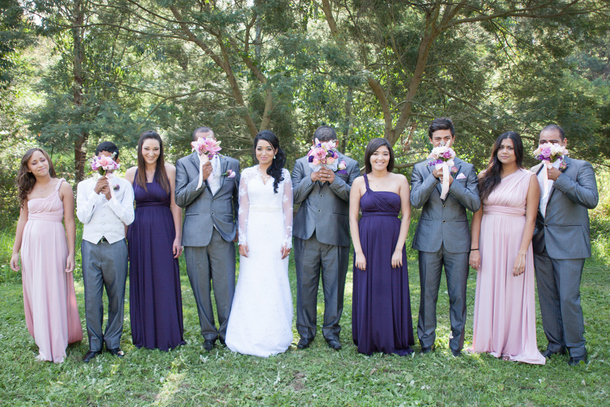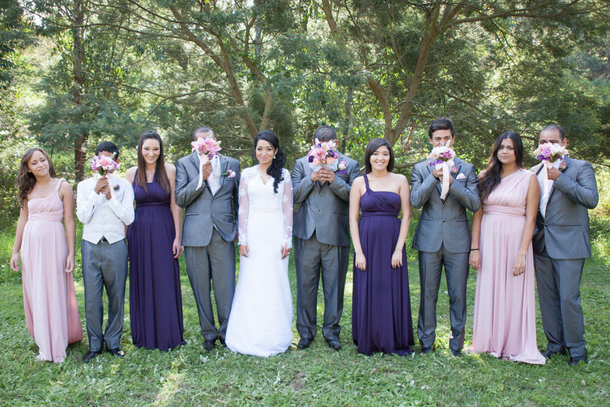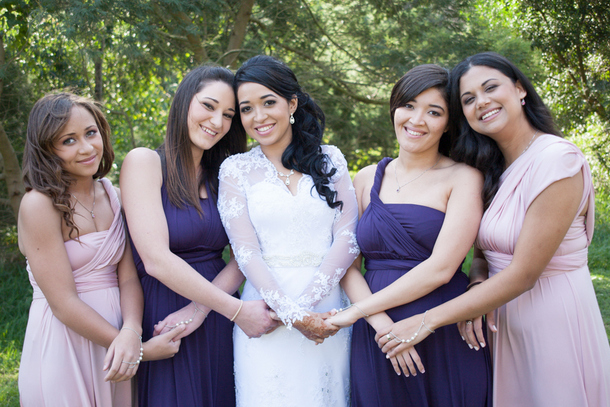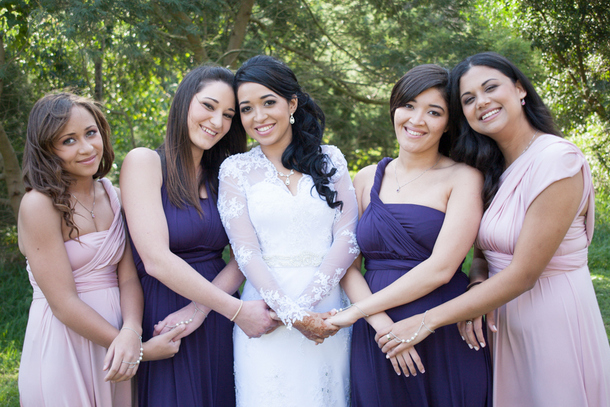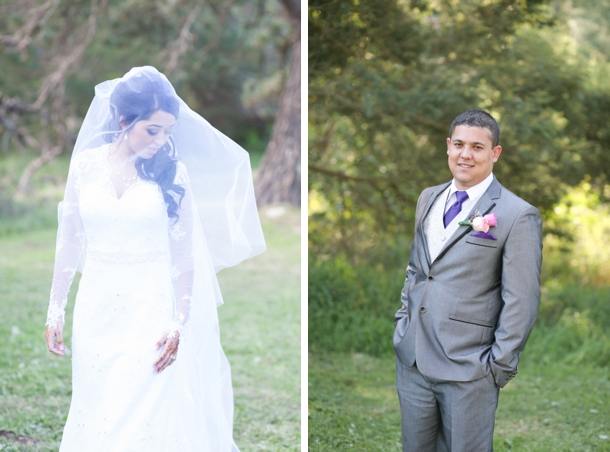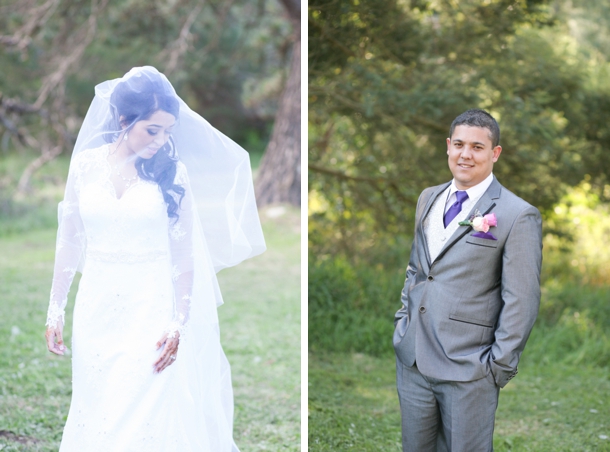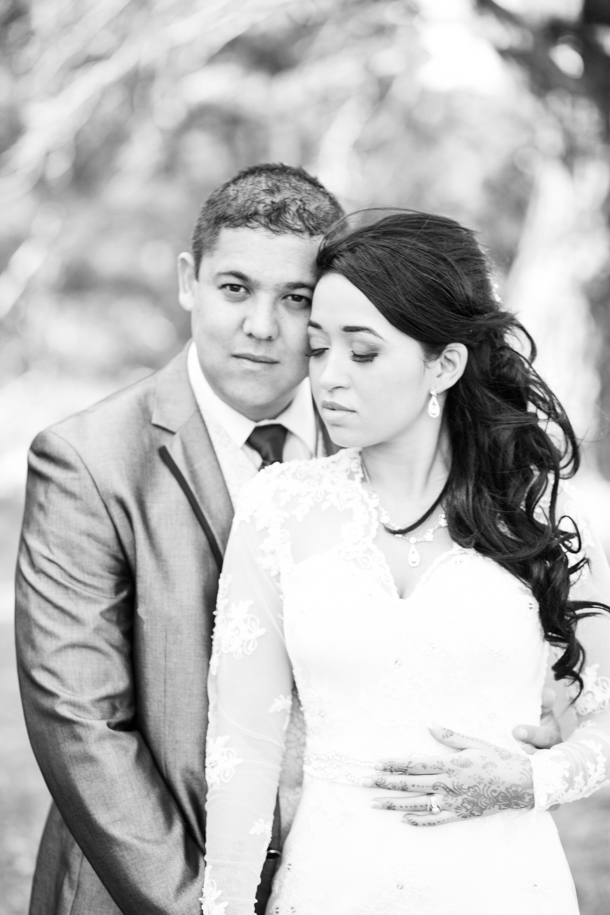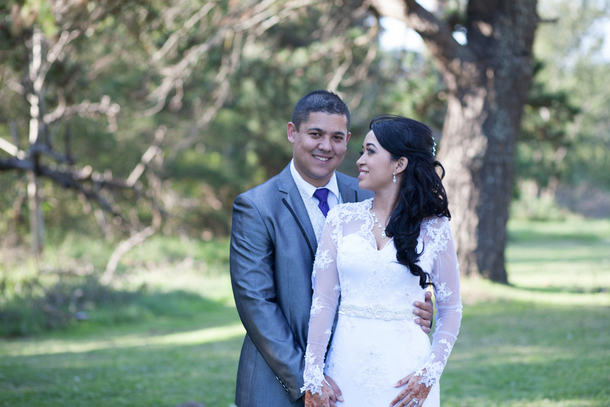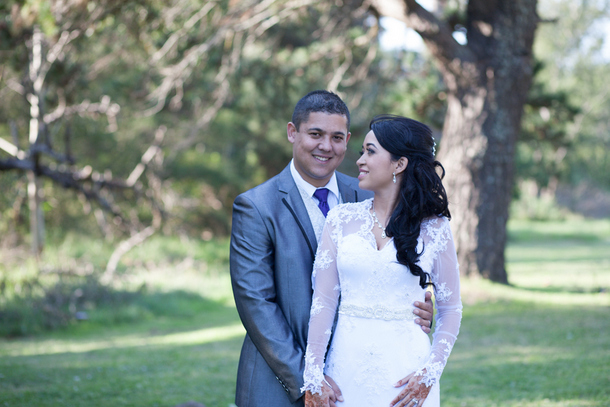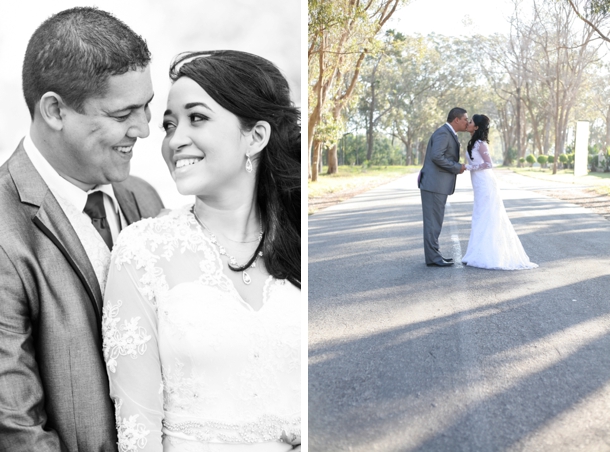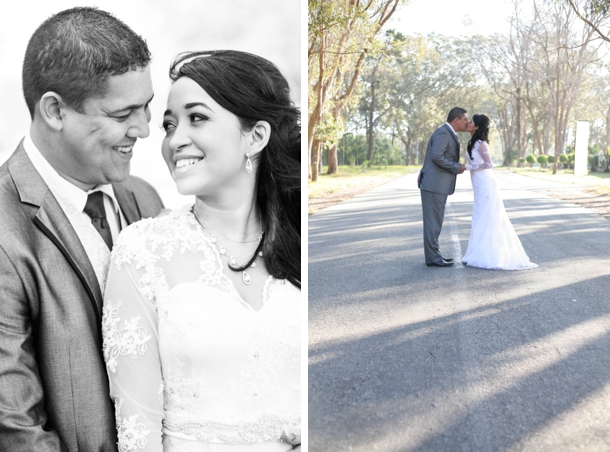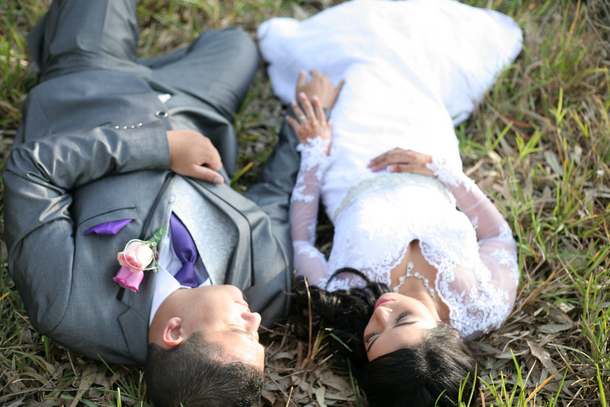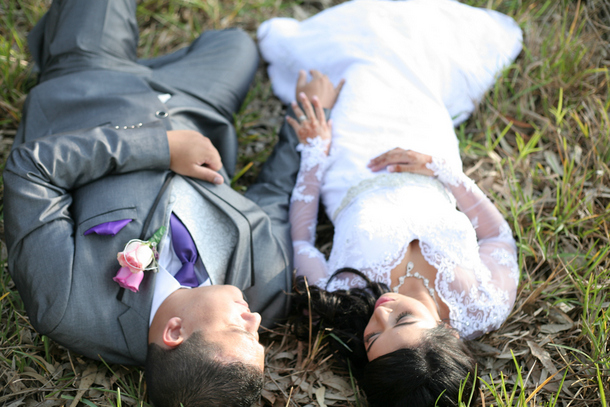 The Flowers
Our flowers were beautifully done by Sindy Nel of Funhouse in Walker Drive. They were affordable and amazing. We used roses in many different shades of pink and lilac/purple. Absolutely loved the bride's bouquet.
The Dress
My wedding gown was designed by Anton Randall. It was my own combination of various wedding dresses I had seen in magazines (and online) with elements from each that I really loved. For example, the buttons down the back and the long, lace sleeves.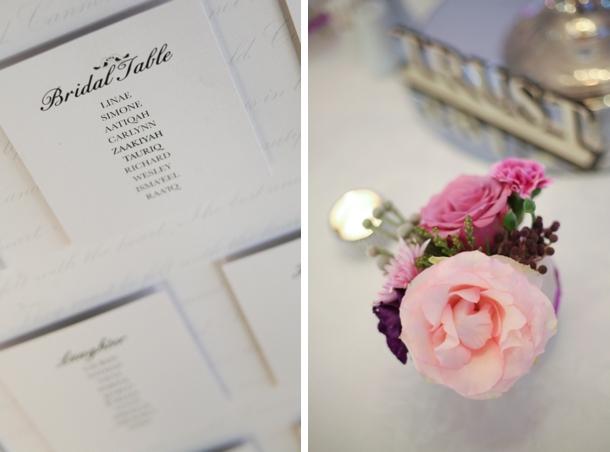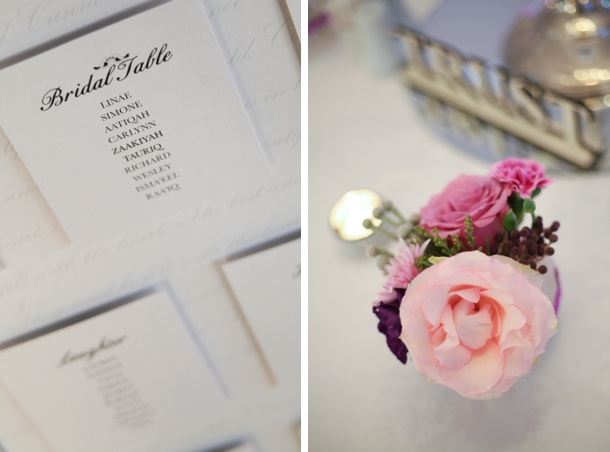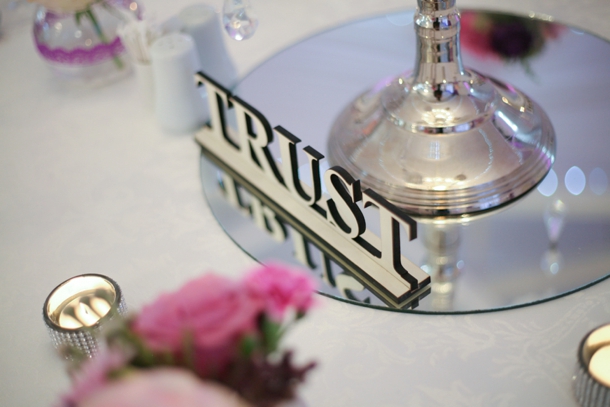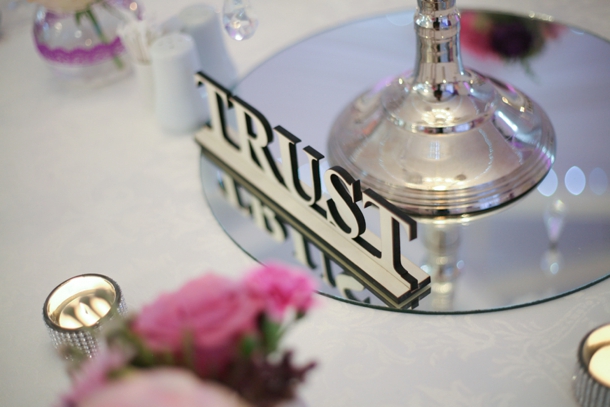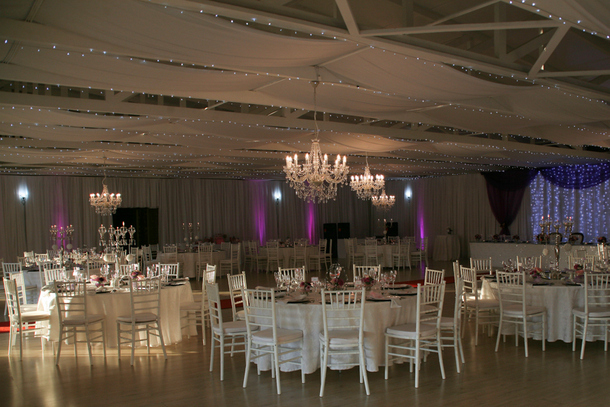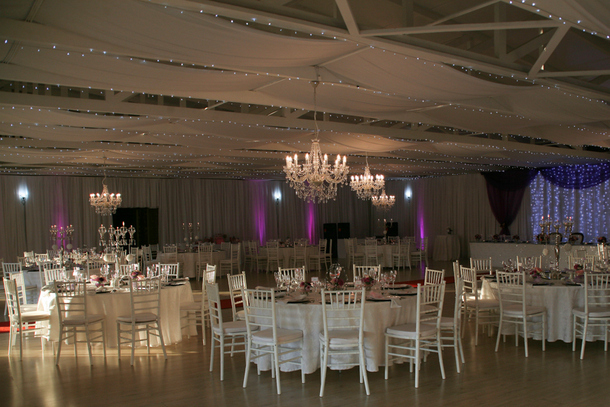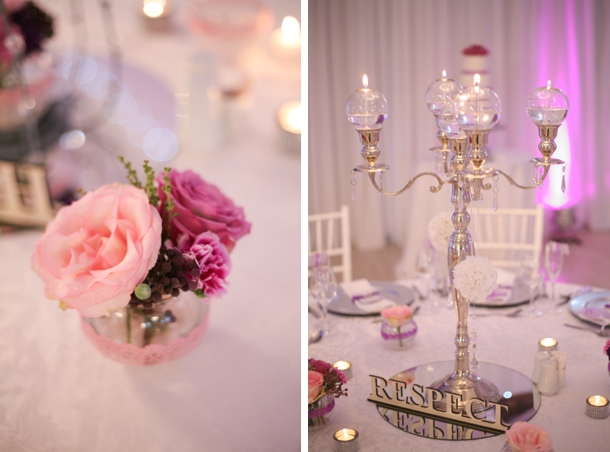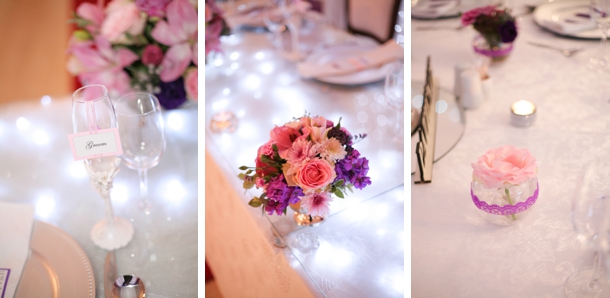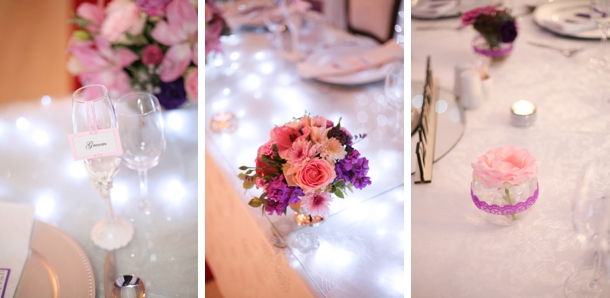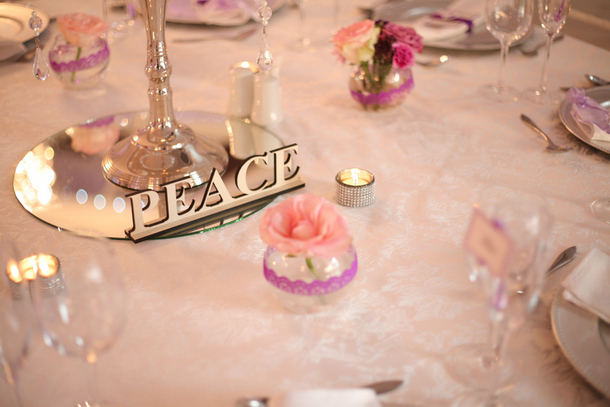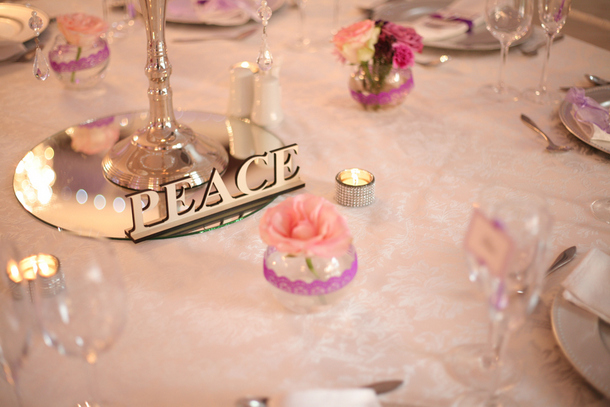 Most Memorable Moment
Seeing all our family present and sharing in the celebration. Everyone had a ball of a time. We loved our entrance where everyone blew bubbles as we arrived and then to our surprise, as we exited, all the guests created a tunnel with 'starlights'.
Proudly South African Details
Our food was all traditionally South African – the style was 'hearty and home cooked', and catered by Maya Loonat of Fusion Fantasies.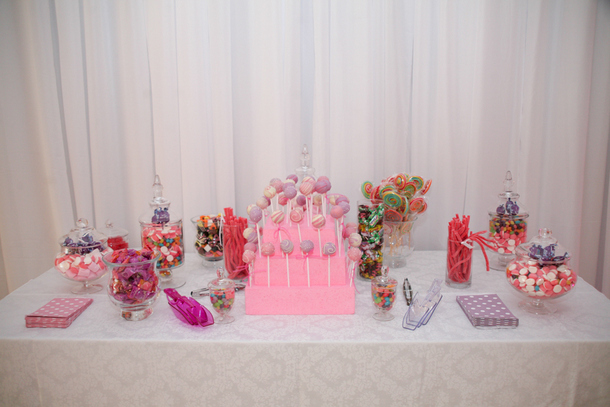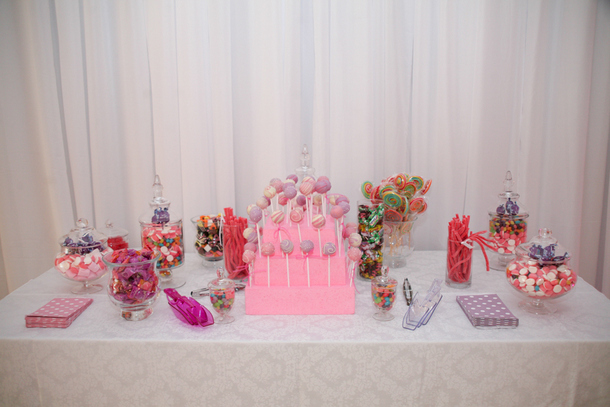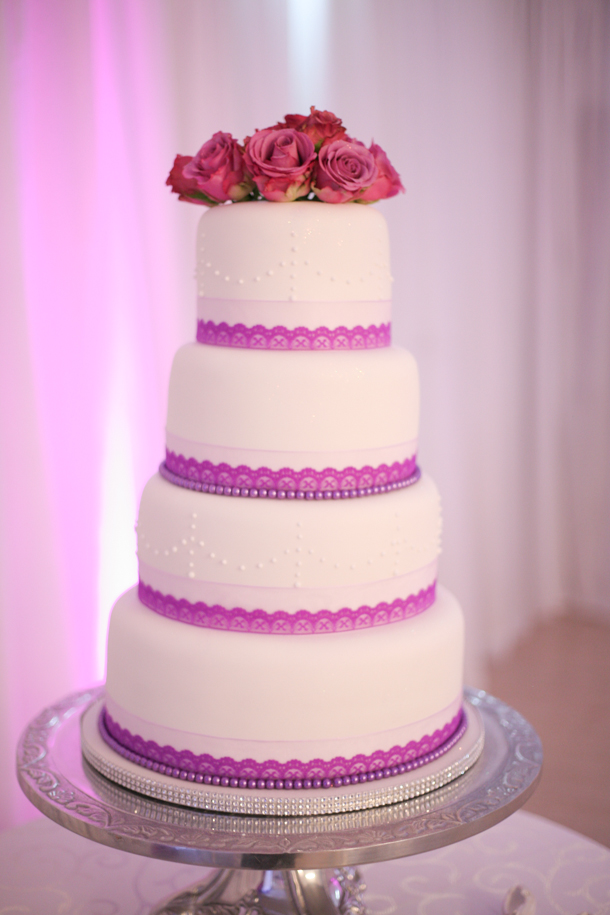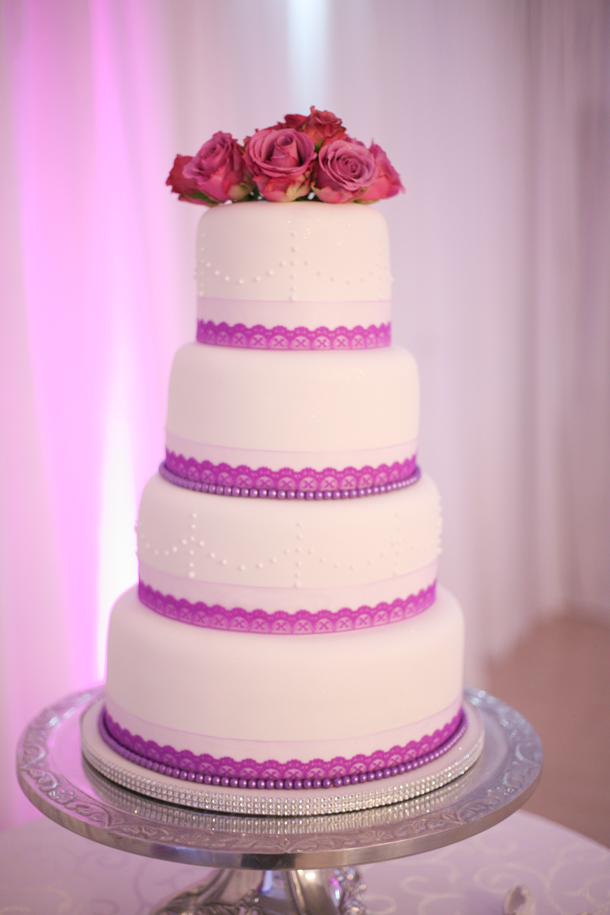 The Honeymoon
It was a suprise! We spent the entire weekend at the Boardwalk Hotel.
Advice for Future Brides & Grooms
Give yourself enough time. We gave ourselves exactly a year and boy did it fly by quickly. Use all the time you have, because soon, ten months away becomes one month, and you feel as if there is still so much to do. Set a budget beforehand and stick to it. It's your wedding, do it your way. Be hands on, and on the day just relax, enjoy and go with it, Somehow, things always seem to fall into place.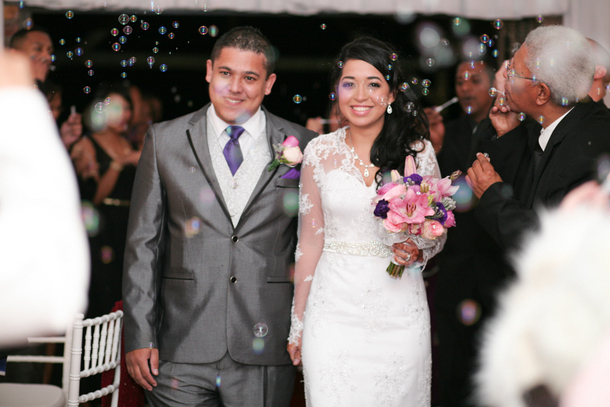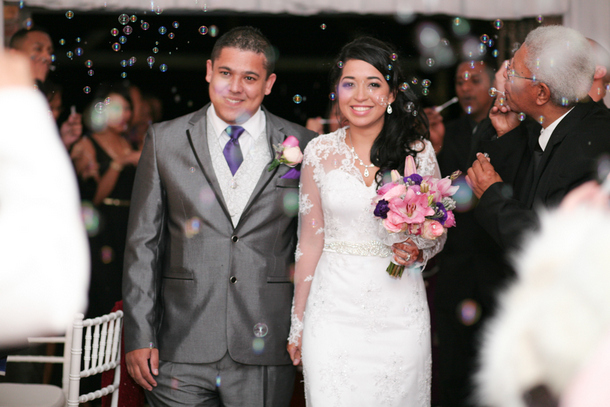 SERVICE PROVIDERS
Venue & co-ordination: Ukuphupha | Catering: Maya Loonat | Photographer: Davene Prinsloo | Cake: Susan from Exquisite Cakes | Flowers: Sindy Nel | Décor: Shaheedah at Shah's Draping | Stationery: Papermaster & DIY | Ceremony venue: Masjied Al-Abraar | Bride's dress & accessories: Anton Randall | Hair: Carmelita Syce | Makeup: Iris Gomez | Bridesmaids' dresses: Kelly at Blushing Brides | Groom's attire: Peri's Suit Hire | Hiring: Darryl at Extreme Hiring | DJ: Chad Spectrum – Bay FM resident DJ