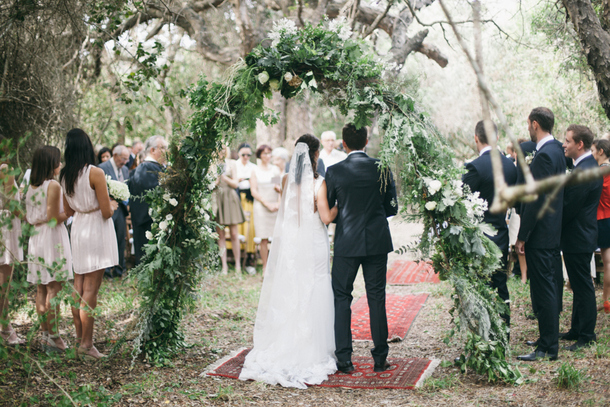 You know, it can be a challenge to find new words and new ways to describe the weddings we feature on SBB. I feel like I say "gorgeous" a lot these days. Well, I'm about to say it again, because today's wedding is GORGEOUS. Absolutely, get-your-swoon-on, magazine-worthy gorgeous. Michele and John chose to go with a simple colour scheme of white, blush and gold, which was complemented throughout by the deep emerald of foliage from their hanging swags and table garlands, and spectacular floral ceremony arch. Everything about it fits together like the pieces of a beautiful couple, partly thanks to the absolutely breathtaking pictures by Jenni Elizabeth. We've been looking forward to featuring Jenni's work for a while, and I hope you'll be seeing many more of her lovely images on SBB in future. But for today, let's sit back and breathe in the simple elegance of Michele & John's Garden Route wedding, and the sheer romance.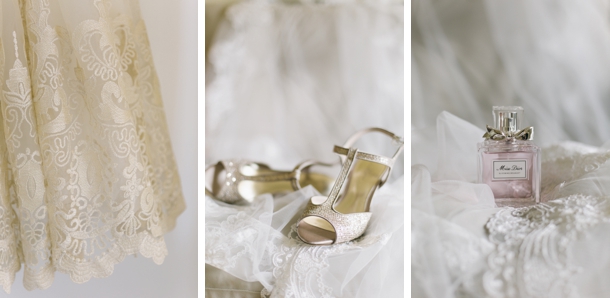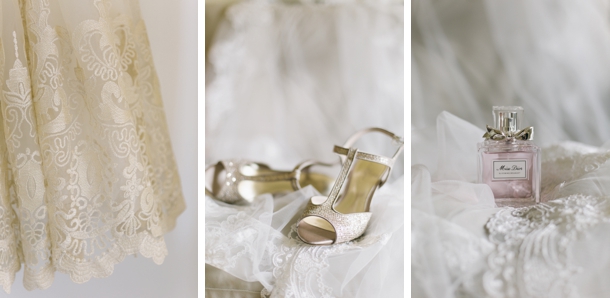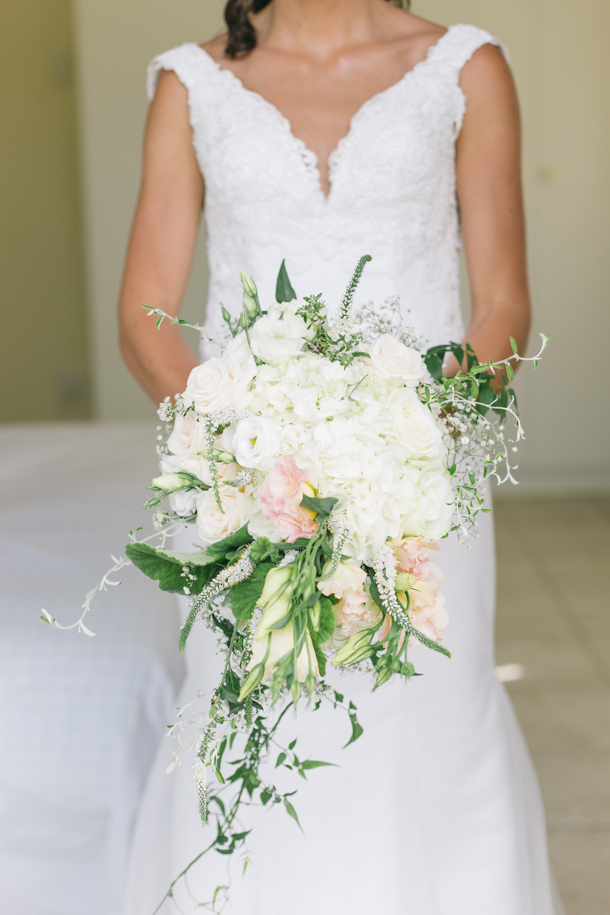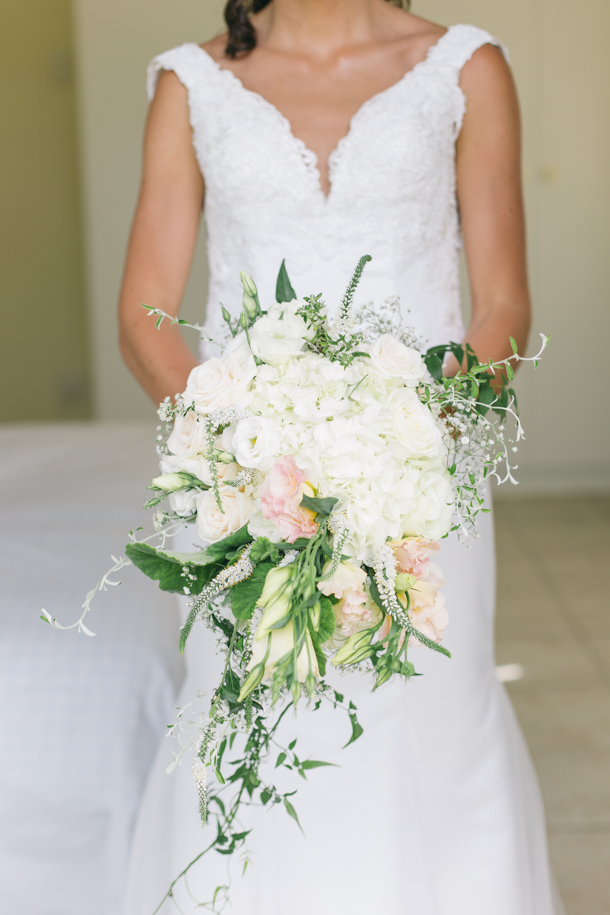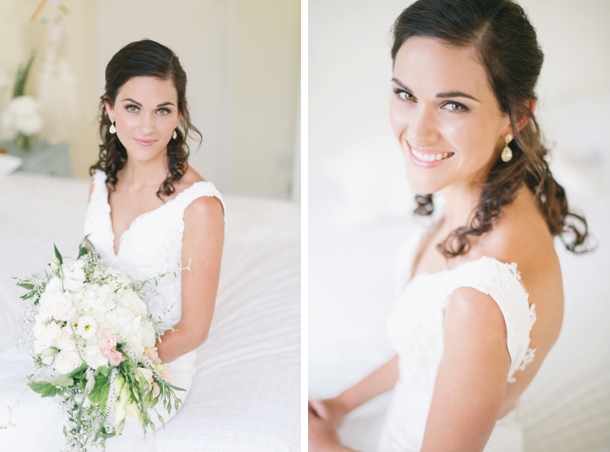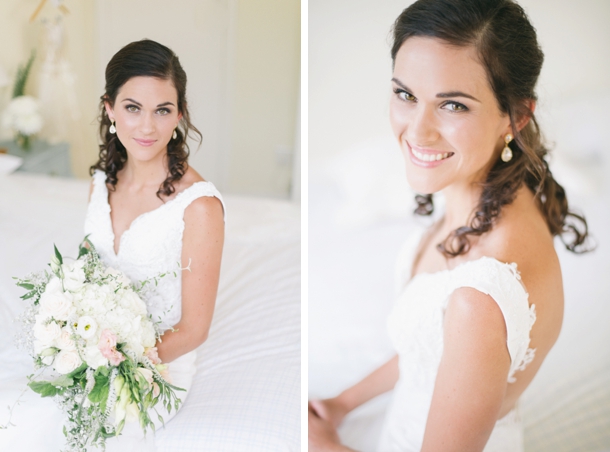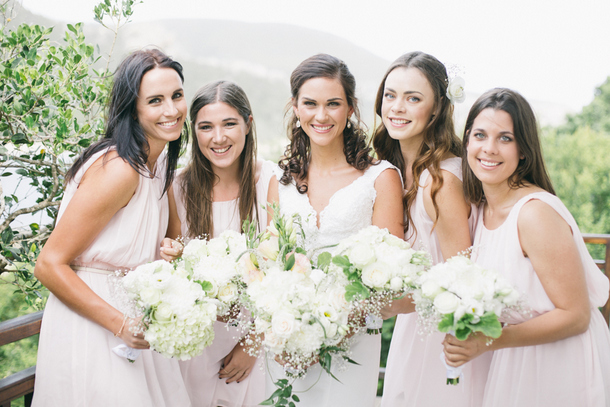 Love Story
We met briefly through a mutual friend and immediately hit it off. It was truly love at first sight. After a few months of being 'just friends', John asked me to be his girlfriend and the rest is history! We lived in Cape Town for a year and then decided to pack our bags. I flew to the South of France to pursue my chef-ing career and John moved to London to join the world of finance. After a year apart, I joined John in London where we are still living today.
The Proposal
The 14th September is a sad day in our calendar as that is the date on which John's mom passed away. So on this day I always tend to leave John to himself.  I received an unexpected call from him after work, asking me to meet him at our local park. I arrived to a picnic which he had prepared for us. He seemed nervous, sad and excited at the same time. He knelt down in front of me and said: "I lost a very special woman on this day, but today I would like to gain another special woman in my life." It was the most beautiful thing anyone had ever said to me.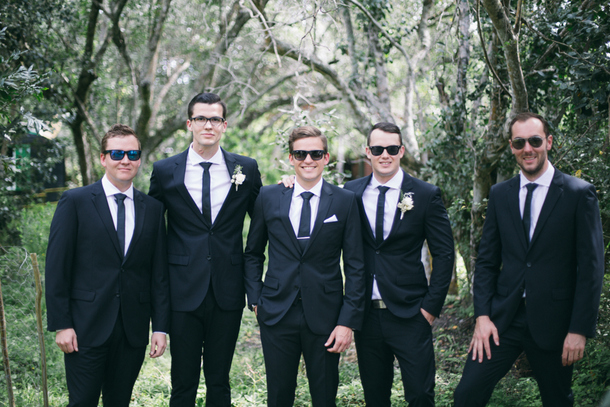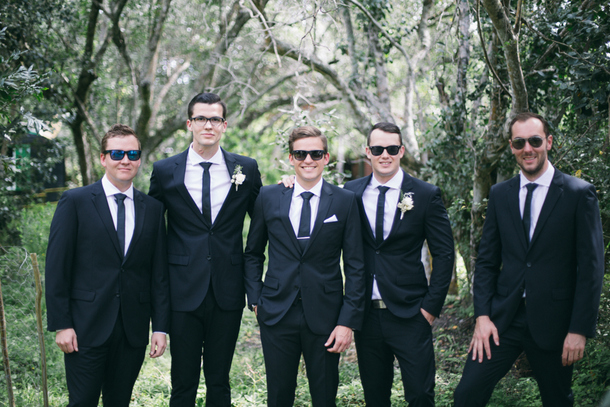 The Venue
Nature's Valley ​lies virtually in the heart of the Tsitsikamma forest, the site of monkey ropes, old man's beard dangling from trees, a beautiful lagoon surrounded by mountains and forest, and miles of unspoilt white beaches. It is ­ arguably the most beautiful place in the world, so deciding on the venue was not a difficult choice to make.
Wedding Style
Our wedding style was influenced by the beauty of Nature's Valley. We used a lot of foliage from the surroundings and kept it very natural. Our colour palette was white and blush with a touch of gold. I would like to think it was 'London Glam meets Paradise'.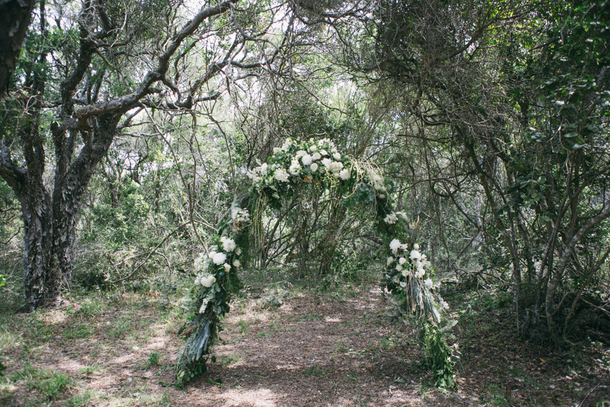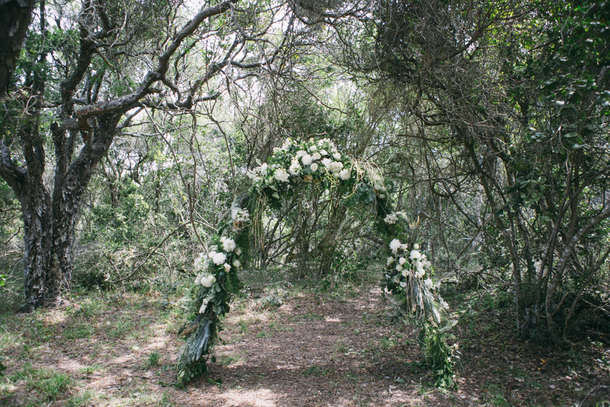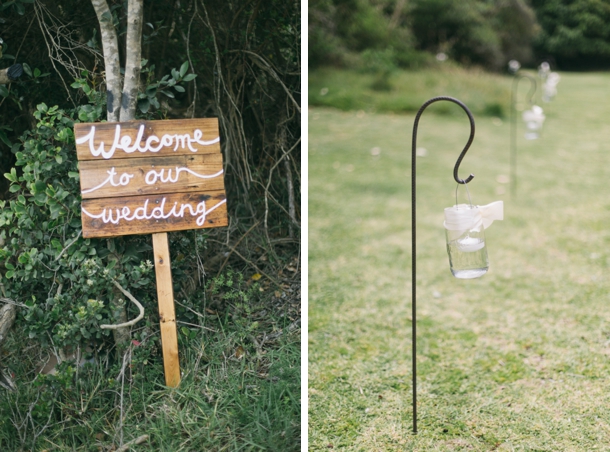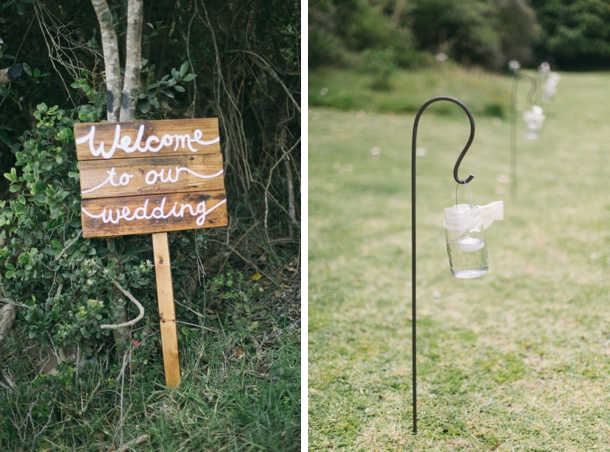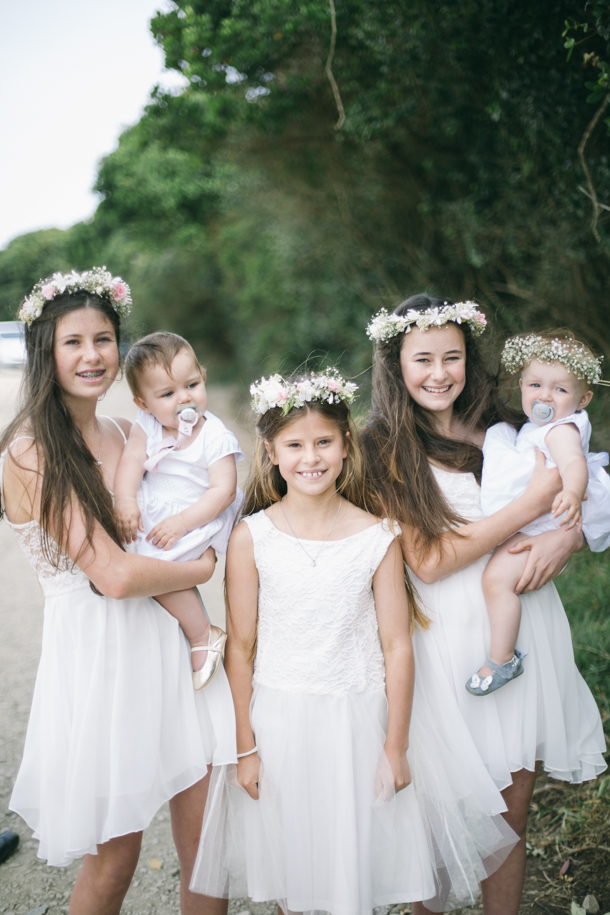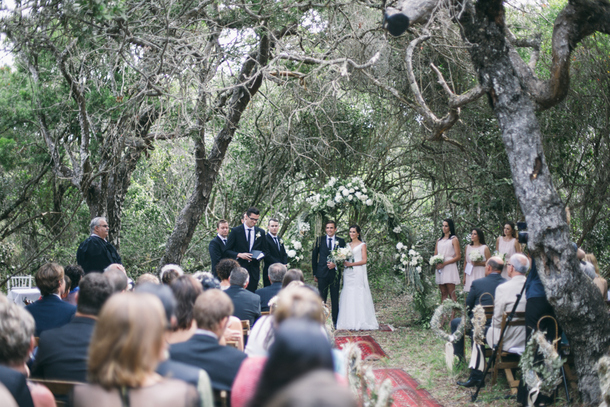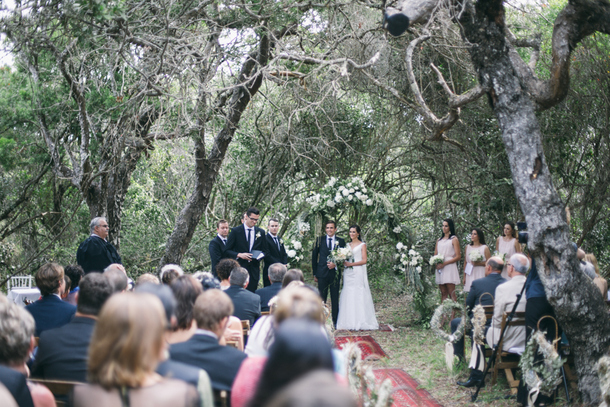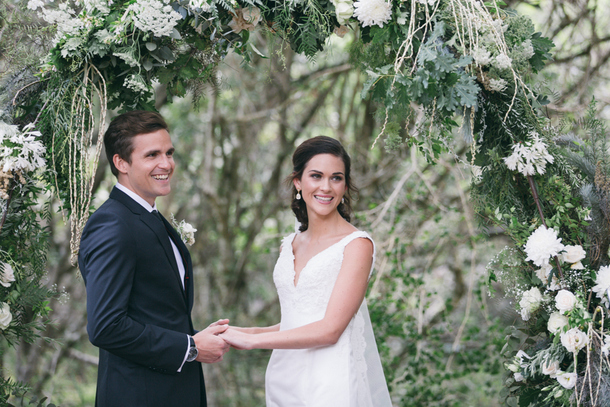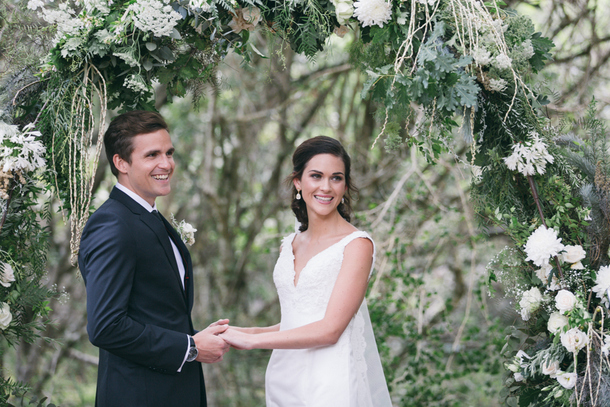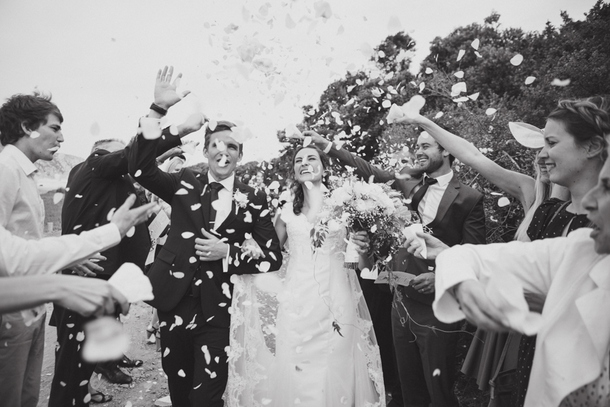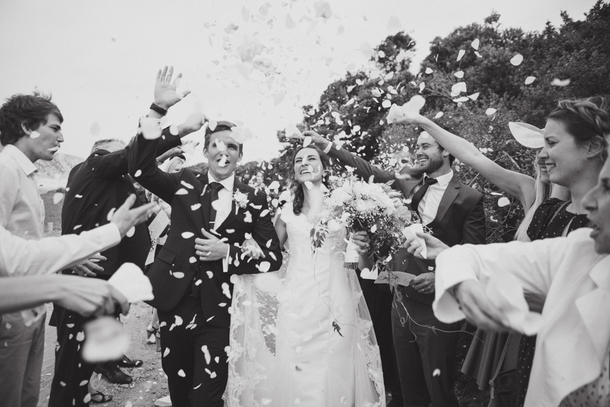 Wedding Details
Our wedding definitely reflected our simple yet elegant style, which was influenced by the location and my seasonal obsession with gold! ;) Because we live abroad, and our family and friends are very important to us, we had everyone come down a week before to help set up and spend quality time together. The whole wedding reflected the love we have for one another.
DIY Elements
This wedding was very much DIY! My mom grew a lot of flowers in her beautiful garden which helped a lot! My dad made all the Shepherd's hooks and wedding signs. I also have extremely talented friends who helped me with the stationery and dessert table. We saved a lot on labour costs as our family and friends helped with the set­up of the entire wedding which we are so grateful for.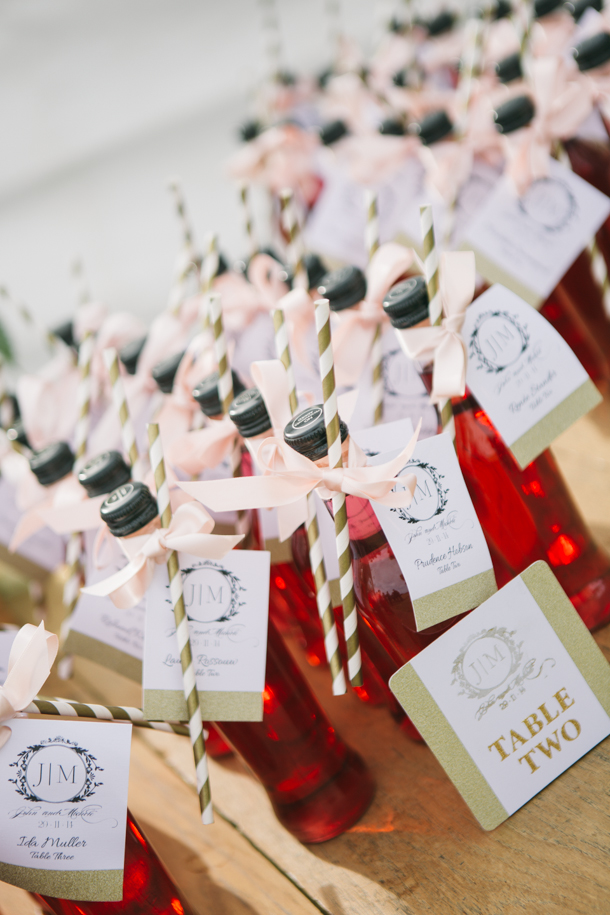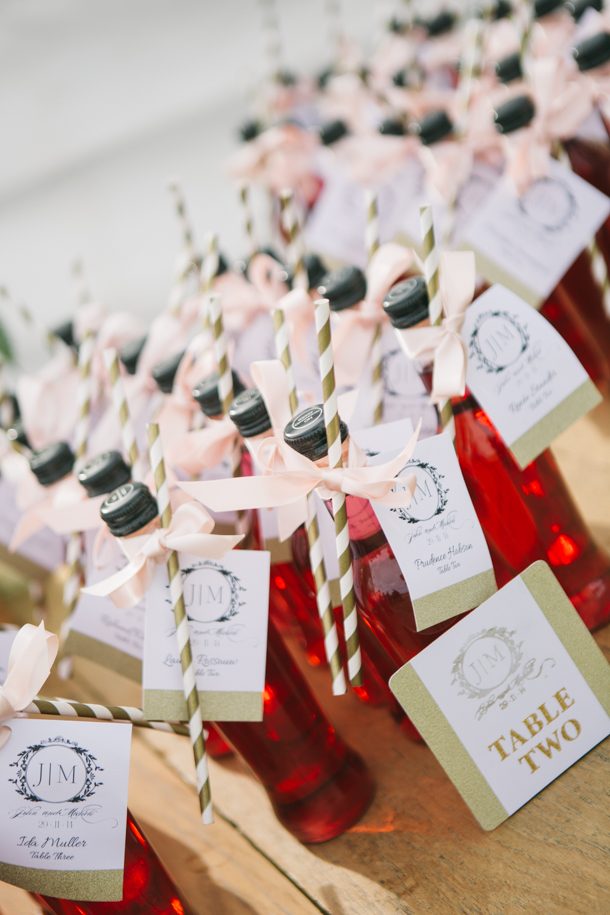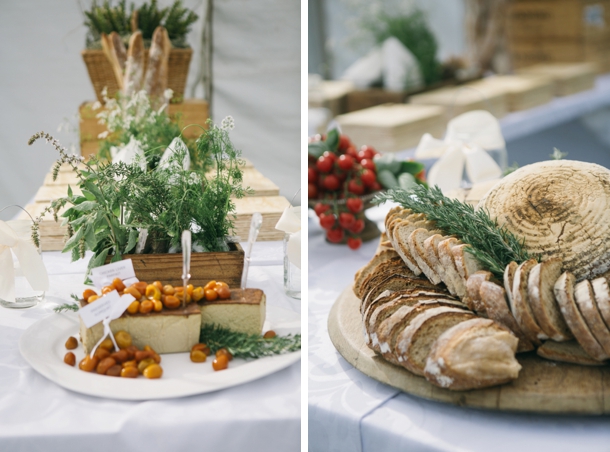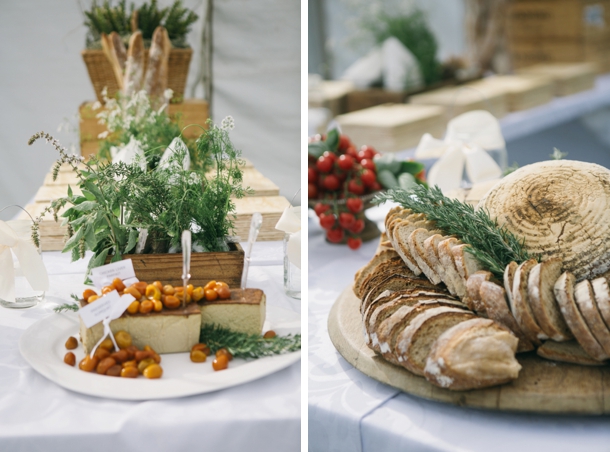 The Flowers
White! All I asked for was white roses, hydrangeas, and peonies. Our florist managed to get hold of the most beautiful white and blush roses which I couldn't take my eyes off. A lot of the foilage came from the surroundings and our family's gardens. My favourite arrangement was the floral arch, ­ it was absolutely stunning.
The Dress
I saw an image of the dress on Pinterest and was pleasantly surprised to see it was from a bridal boutique in London. I used the basic design and had it custom made to fit my body.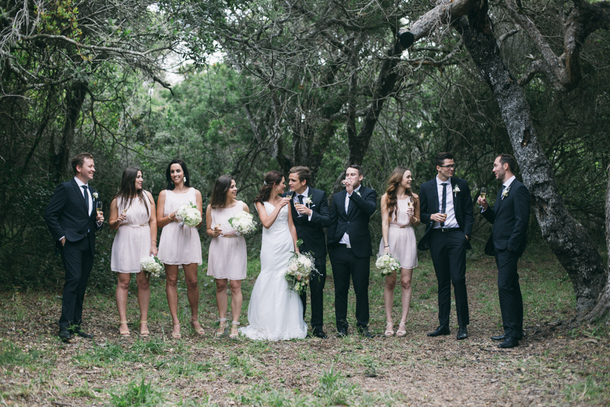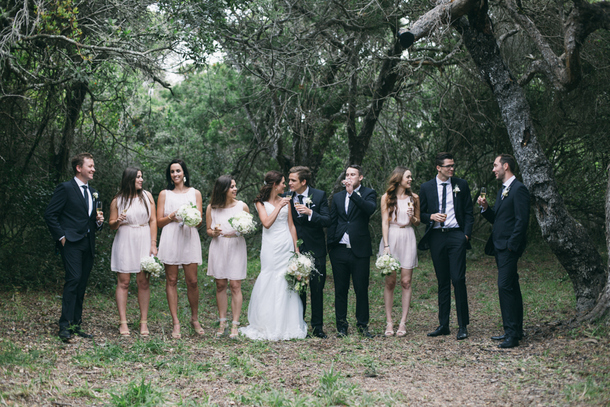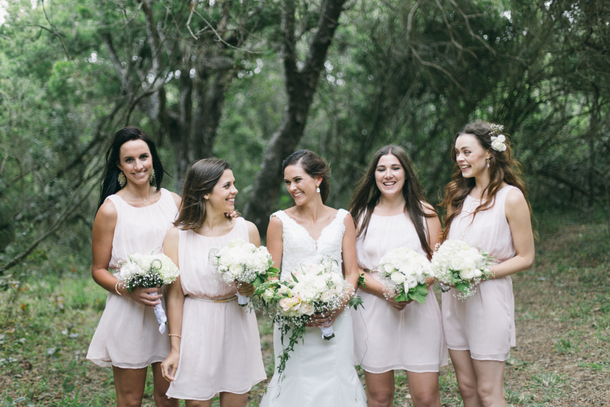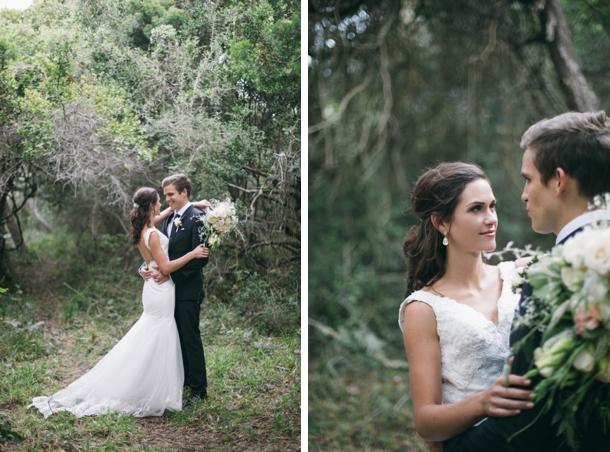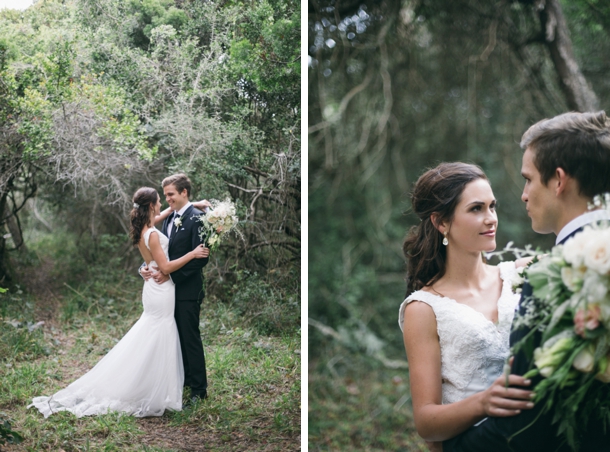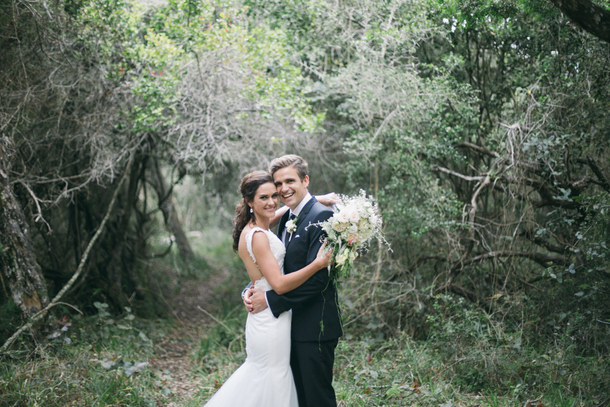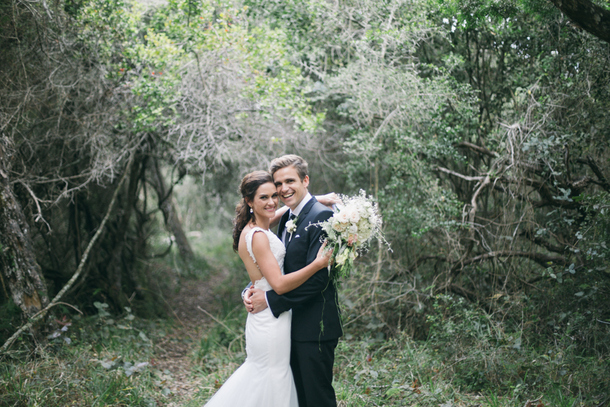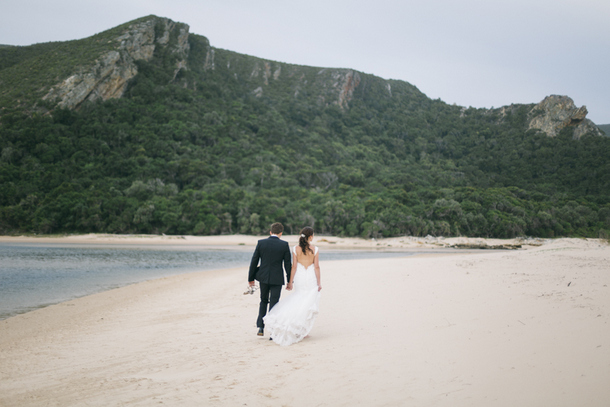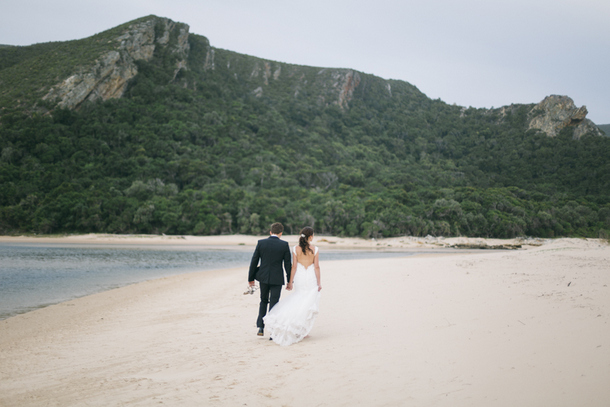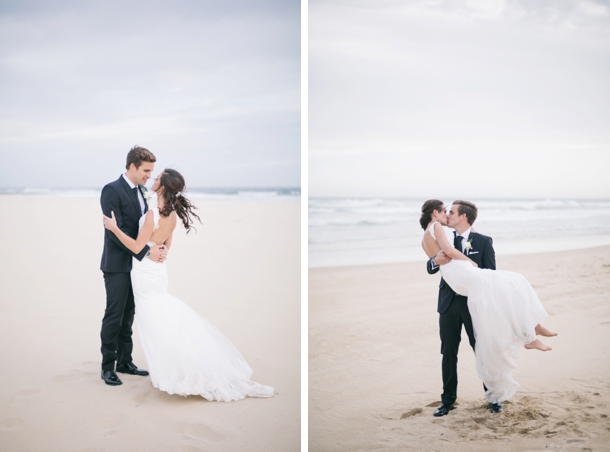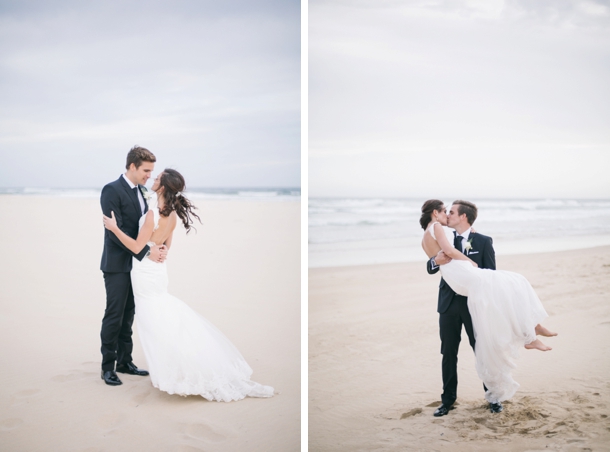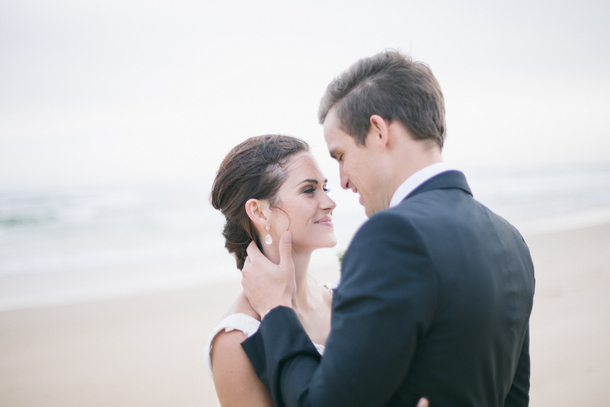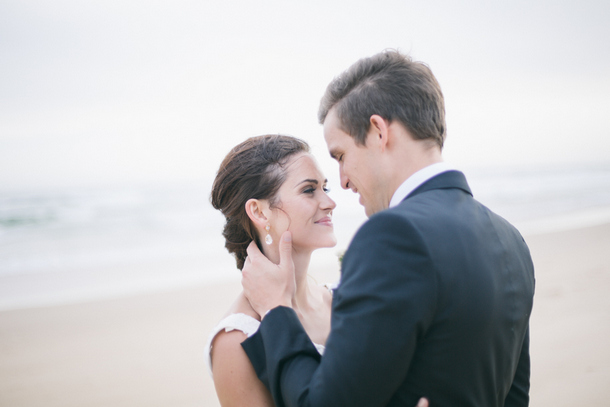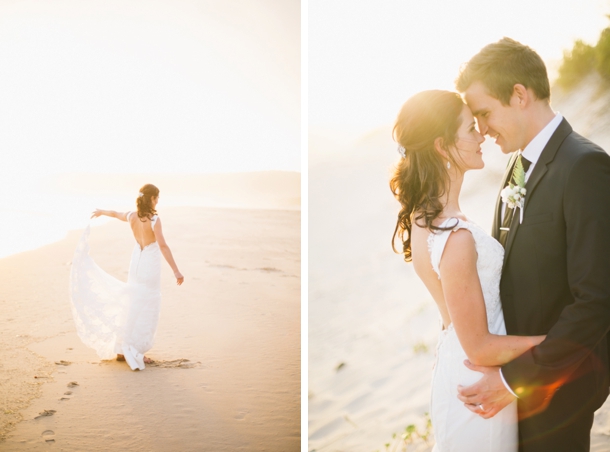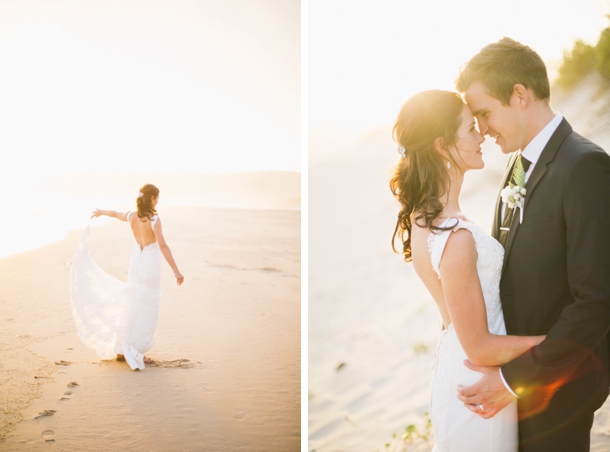 Most Memorable Moment
My favourite part was the ceremony. The forest looked gorgeous and I truly felt like a princess. Walking down the aisle, with my dad keeping me calm and seeing my husband­-to-be, was the most magical feeling. I couldn't stop smiling!
Proudly South African Details
I like to believe our wedding location is in the heart of South Africa. The wedding was influenced by the local area, but I think we had a good mixture of our London style and South African roots.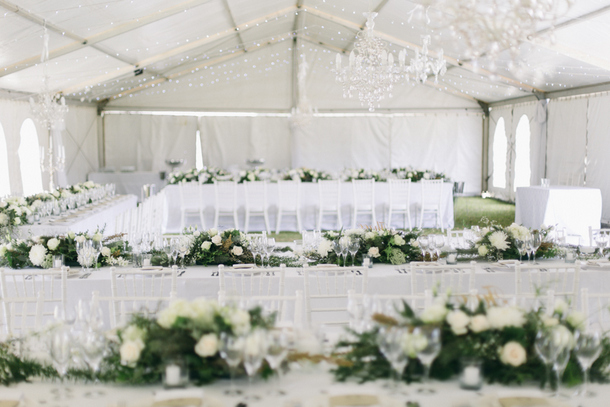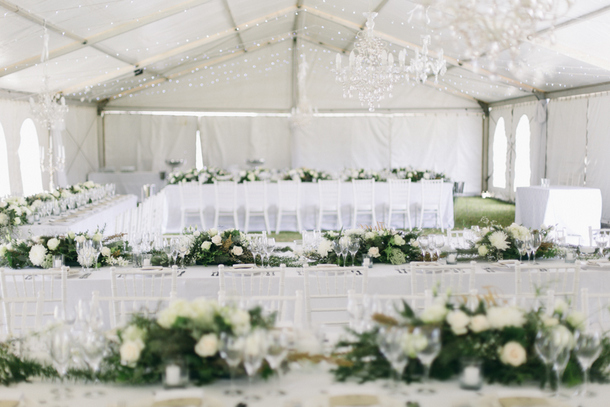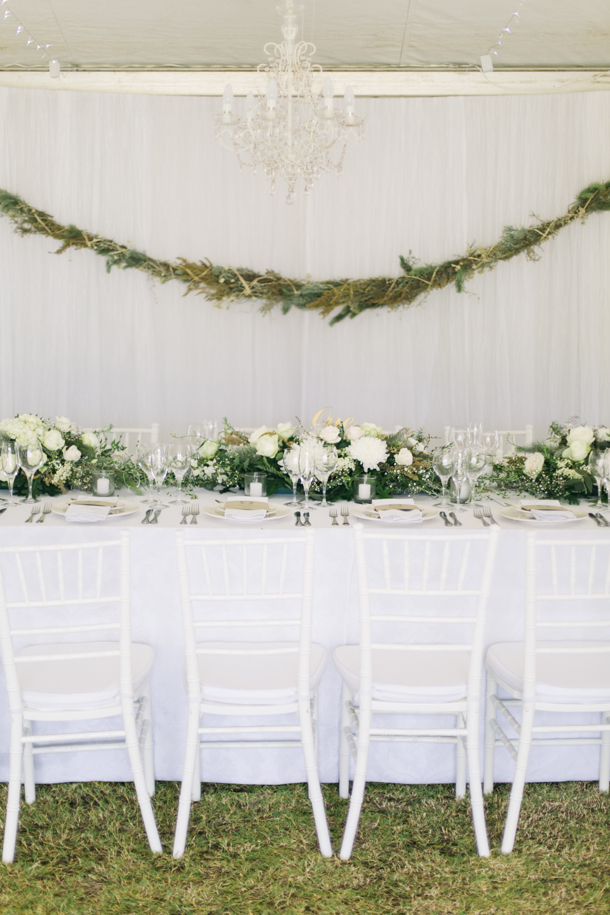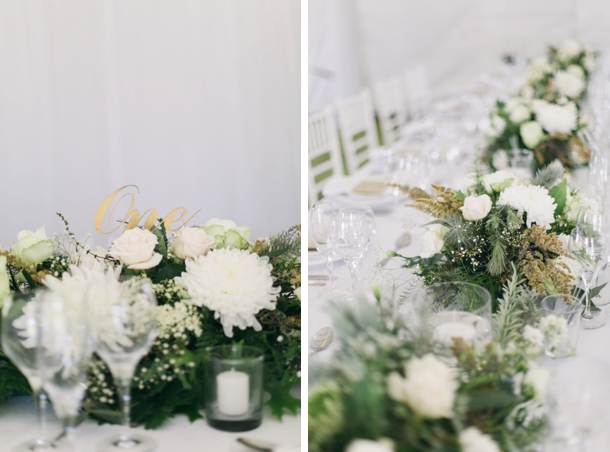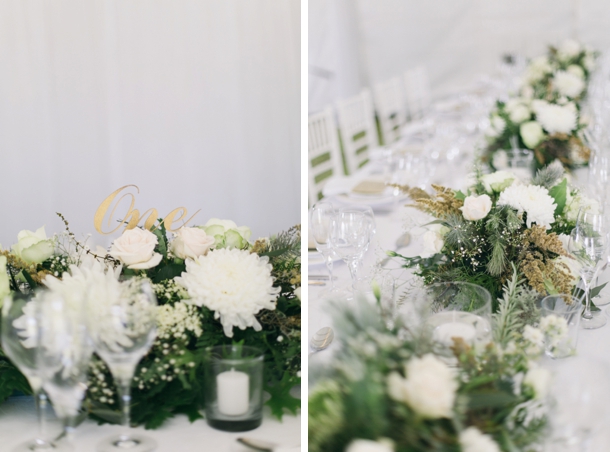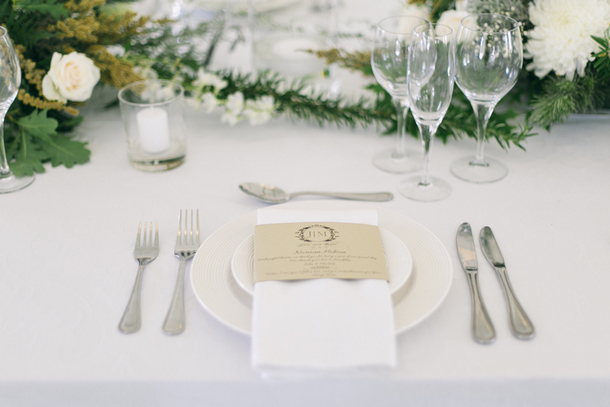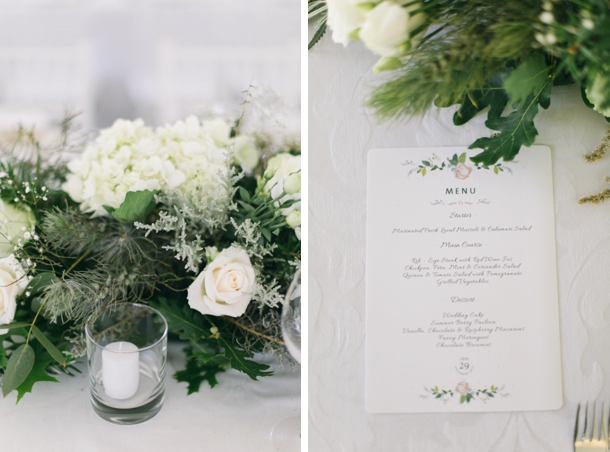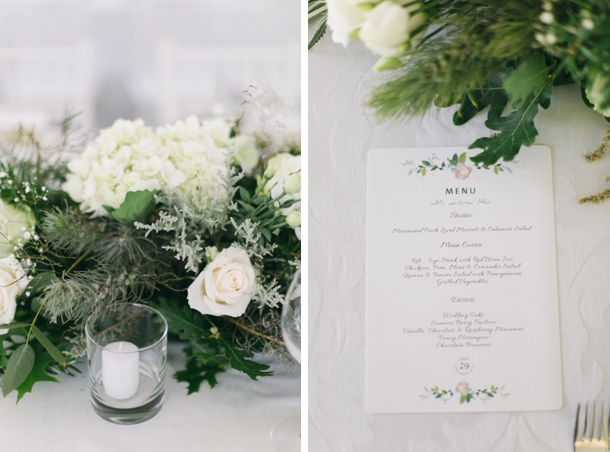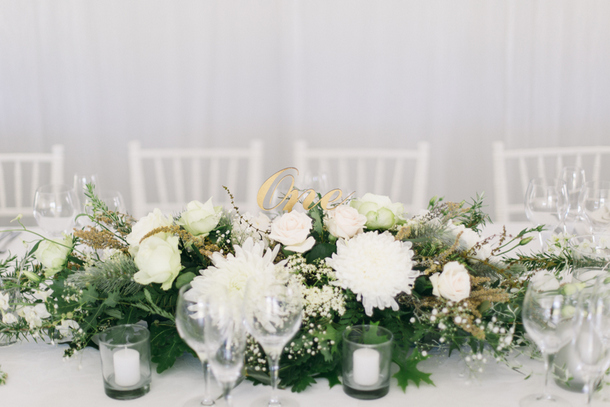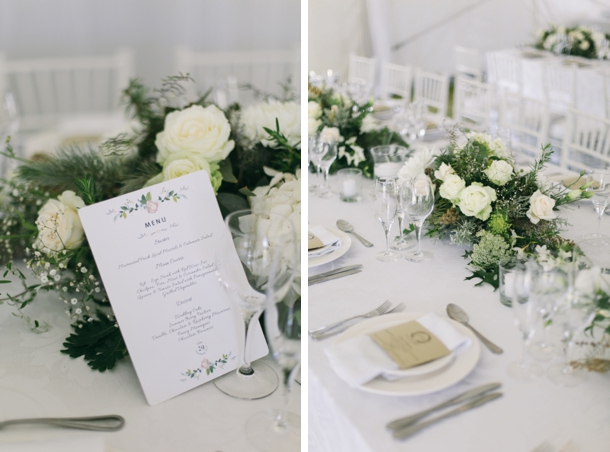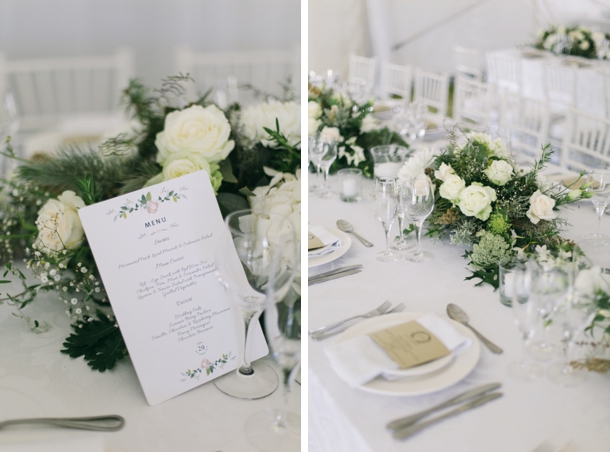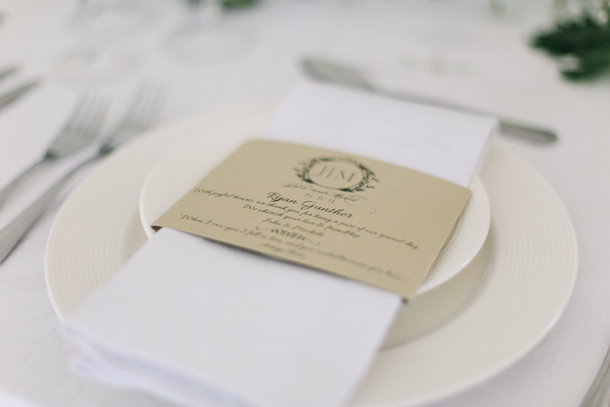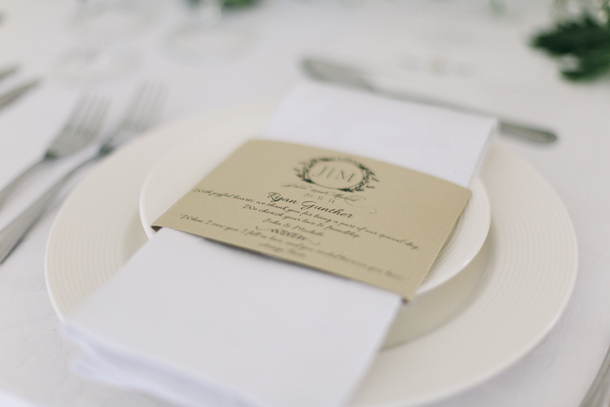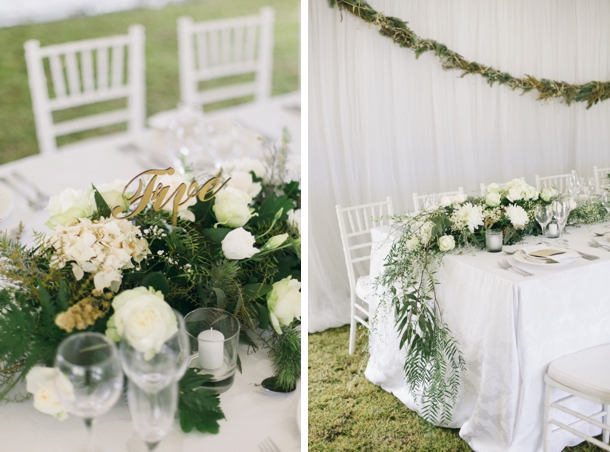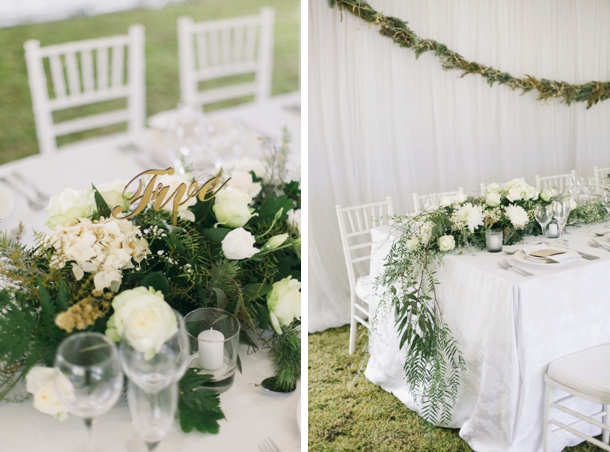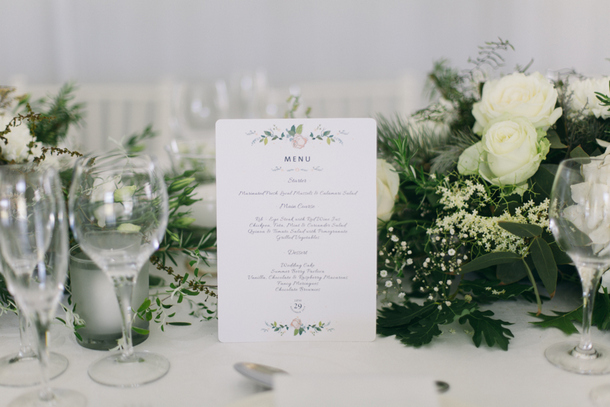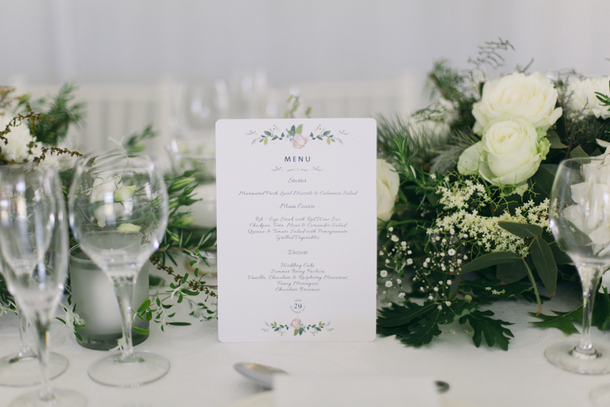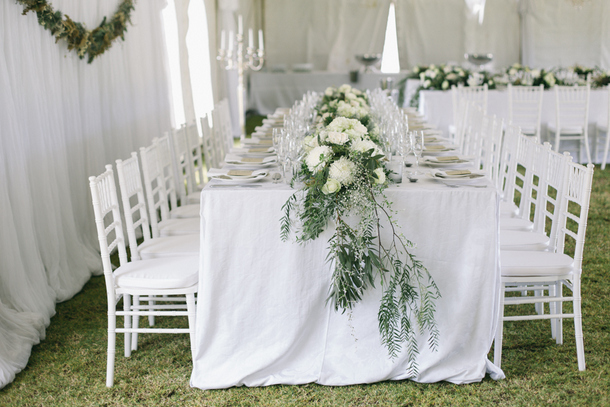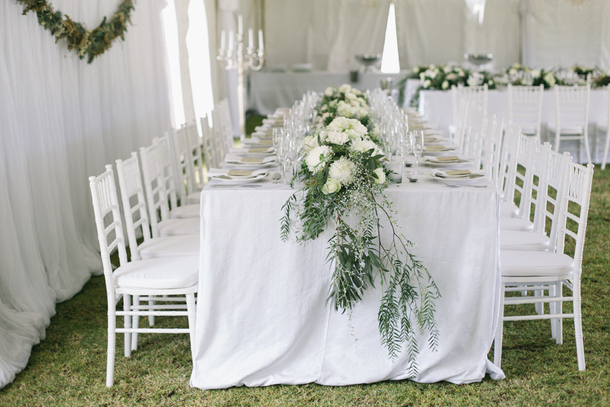 The Honeymoon
We went to Hideaway of Nungwi, Resort & Spa in Zanzibar. We picked the destination together, but John did all the planning and bookings. It was the best holiday ever!
Advice for Future Brides & Grooms
Enjoy every moment and make sure to pinch yourself every now and then because it really goes by too fast.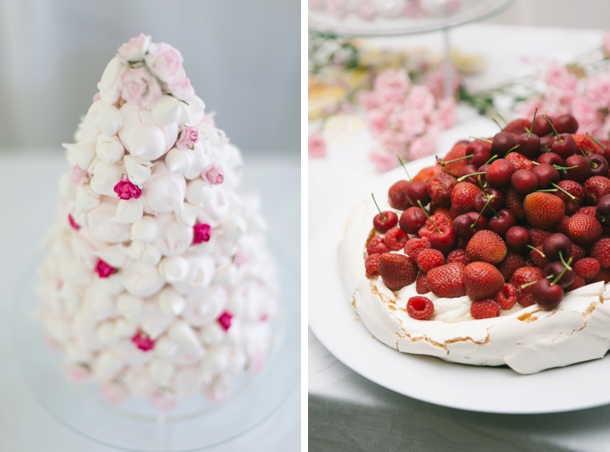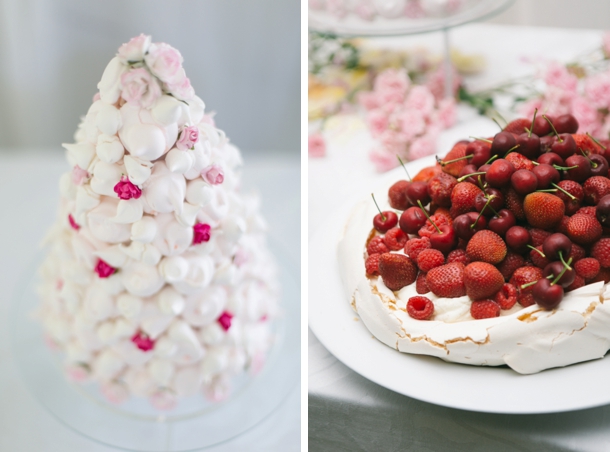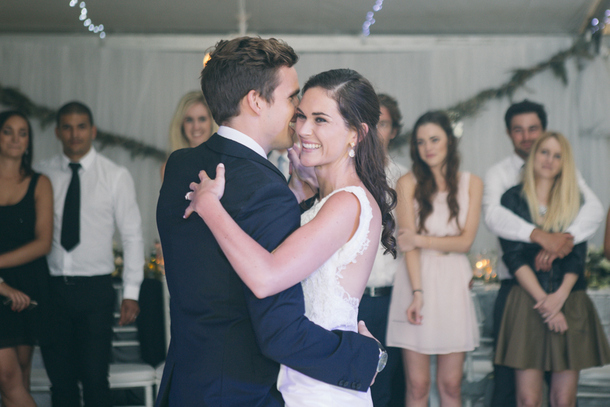 You can see more from this wedding on Jenni Elizabeth's blog.
SERVICE PROVIDERS
Venue: Our private property | Catering: ­ Nguni | Photographer: Jenni Elizabeth | Co­ordinator: M​oonyeen Stander (my mom) | Videographer: A​ndre & Monique, ­ A​&M Photography and Video Productions | Cake: Clare's Cakes ­ ​(​sugar flowers by the bride) | Flowers: D​iederick Geldenhuys | Decor & hiring:  ­ Events and Tents | Stationery: Megan Fleitmann, Mr & Mrs in Love­/K​im van Vuuren ­  | Ceremony venue:​ Our private property | Bride's dress: Elliot Claire  | Bride's accessories: D​une, Goldsmiths London | Hair and makeup : D​ebbie Jean ­ | Bridesmaids' dresses: M​ango |  Groom' s attire : H​ugo Boss | DJ: M​ichael's Mobile Music