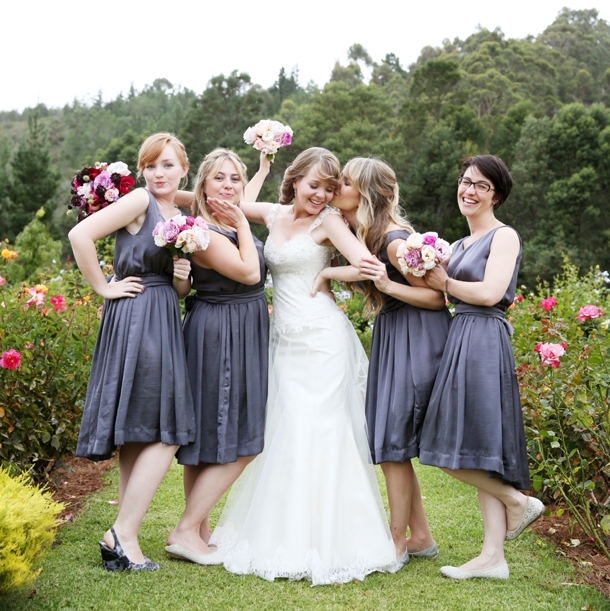 If you ask anyone who knows me, they would tell you I talk a lot. Like, a LOT. They'd also tell you that they've received multiple page emails and letters from me over the years, and listened to long and winding stories (the more wine, the more winding). What can I say, I like words. So would you believe me when I tell you that many's the day that I struggle to find the right words to describe one of our gorgeous weddings here on SBB? Each of them is so uniquely beautiful that I feel like they deserve their very own praise poem, but I end up saying many of the same things: beautiful, gorgeous, lovely. And yet, those are the right words. They're certainly the right words for today's hearfelt garden wedding on the bride's family farm. Beautiful – a ceremony in a rose garden that reflects the rich, vibrant palette chosen by the couple (and how I love that pop of golden mead against the greys and purples on their tables!) Gorgeous – a bride who looks like she stepped off a vintage film set, with a smile that just lights up Michelle van Staden of Michelle Photography's luscious photos. And lovely – what it is to have your wedding in such a personal, love and memory-filled place, honouring old traditions and starting new ones.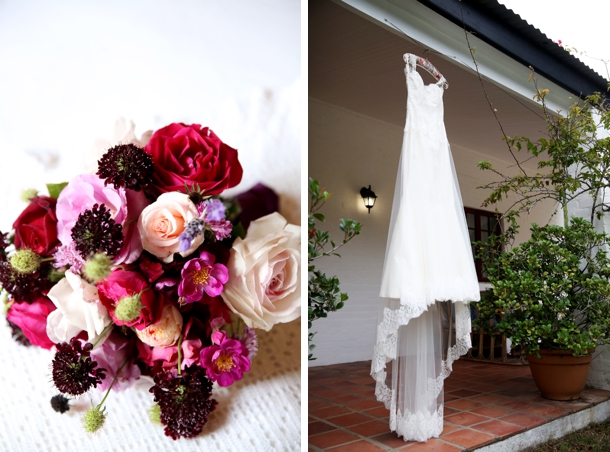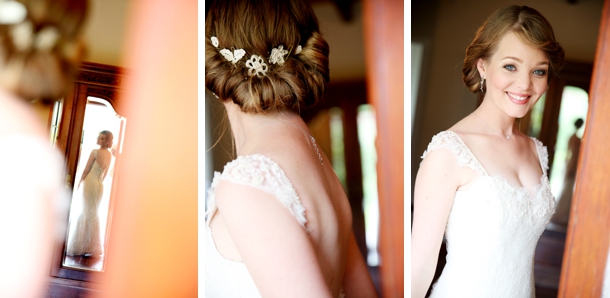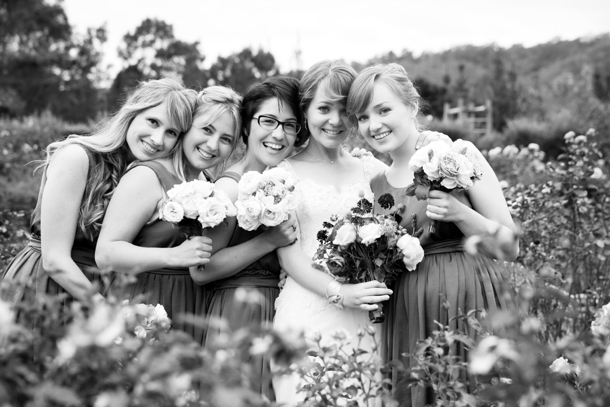 Love Story
On a rainy winter's night, one of my best friends and I decided that we needed to act our age and go out for a drink! We decided that we didn't want to venture too far from our Vredehoek couch and so we ended up at The Shack a few blocks away (a Cape Town institution for pool lovers), even though it was not our usual hang out. Whilst being harassed by a man old enough to be our father, a friendly hand reach out and grabbed my hand and told the gent "they are with me"- my knight in shining armour (Andre) came to our rescue. It was the beginning of our story, but that's not to say that Andre got off lightly! After meeting him at The Shack, I told him that if he was really that interested in seeing me again he should meet me at Que Passe- a local Salsa club and dance studio- he lasted all of three classes!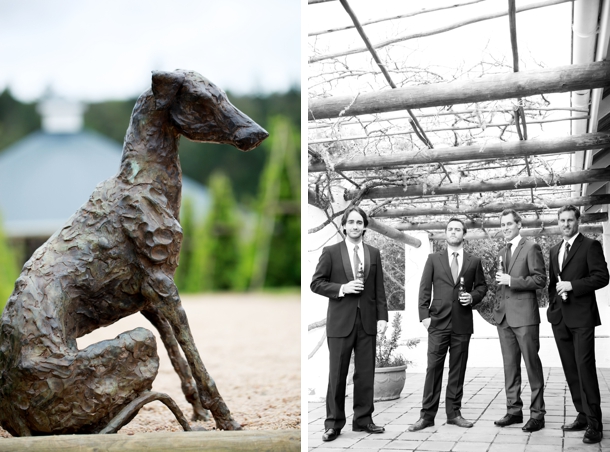 The Proposal
We had discussed marriage for a while. I make jewellery as a hobby and so I wanted to be part of the ring design process, which made both of us more comfortable about the ring. After it was made, Andre hid it from me for a few weeks and told me that I needed to ask for a day's leave from work and that he had a romantic weekend planned – I of course knew that the time had come for him to finally ask for my hand even though he knew what the answer would be. The night before we left on our road trip, we met up with friends for dinner and got home after many shots of tequila at around 2 am. We climbed into bed, switched off the lights and said "sleep tight". Then Andre climbed out of bed, switched the lights on and said: "I can't take it anymore, please just marry me already!" It wasn't the grandest engagement, but for me it was perfect!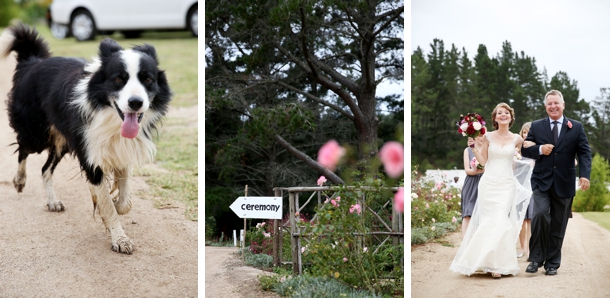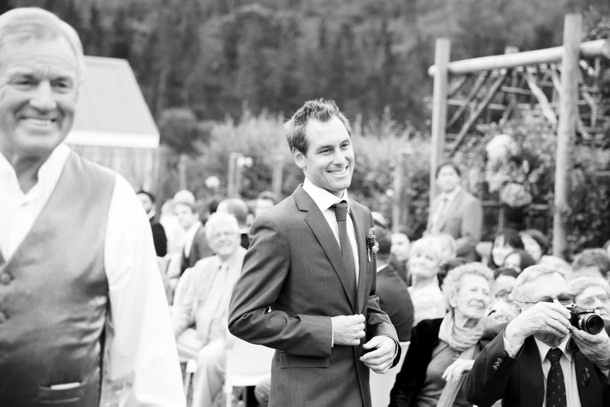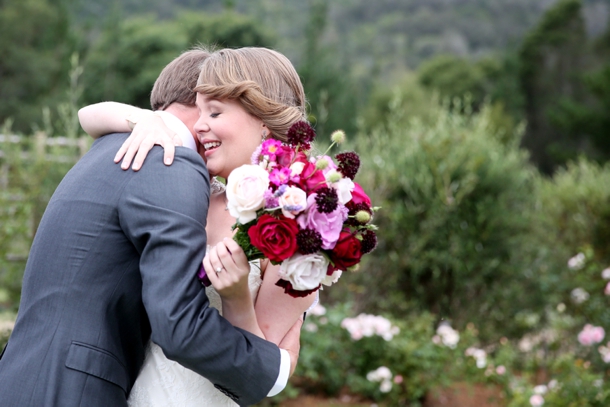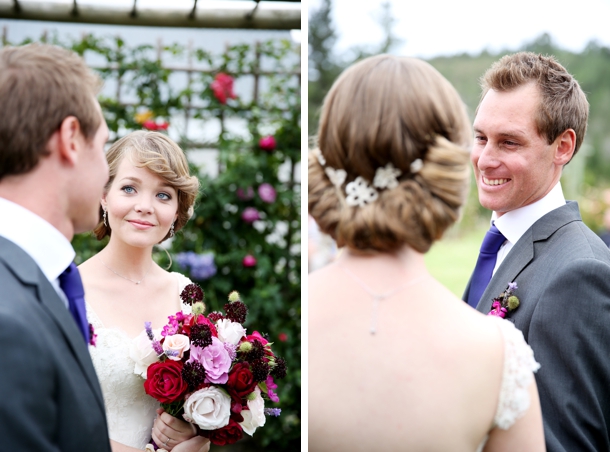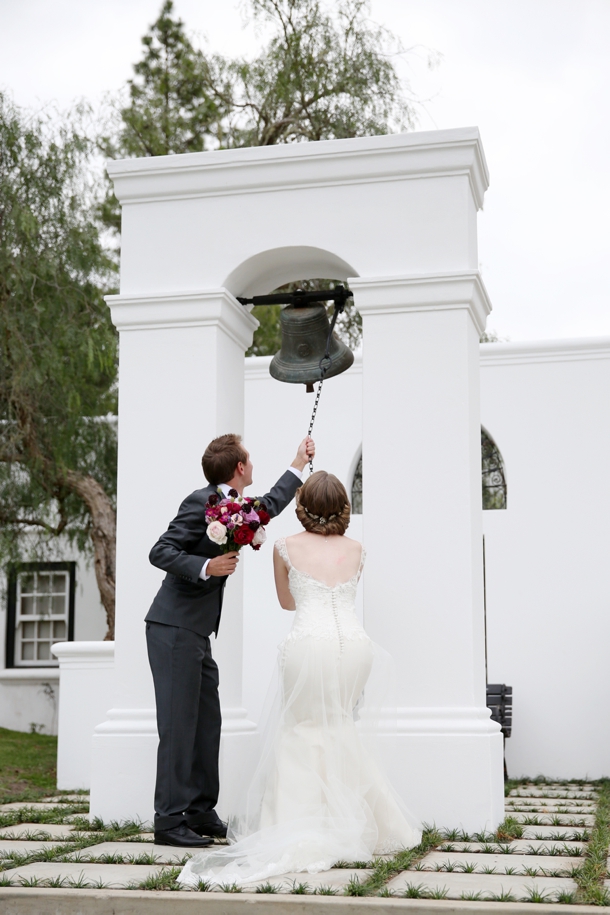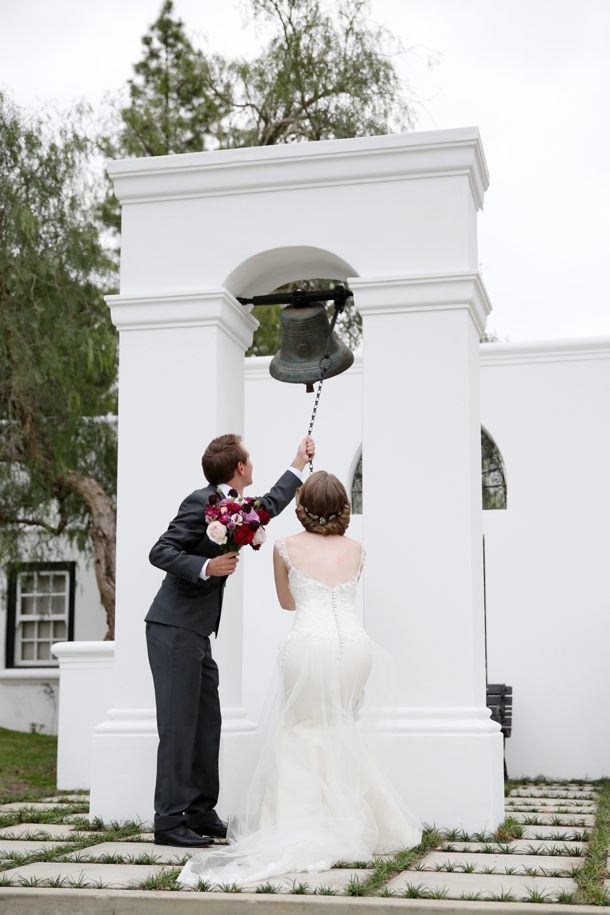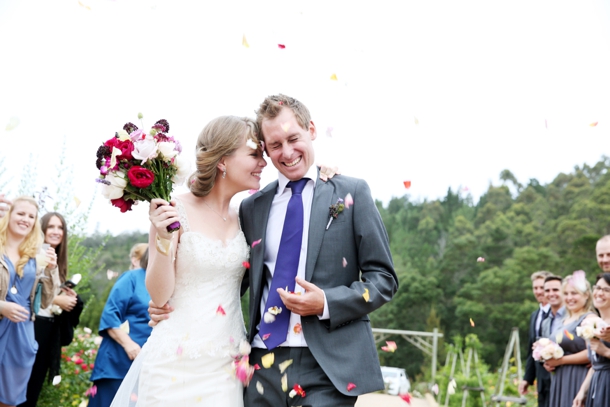 The Venue
Andre and I got married on my family farm in Plett. It was a no-brainer and to be honest Andre didn't really have a choice as I had dreamt of getting married in my mom's garden for years!
Wedding Style
We wanted a celebration of love, where everything was abundant and fruitful! We used the idea of a harvest feast as our point of reference – lots of flowers, lots of food and definitely lots of booze. My mom's garden was the inspiration for our colour scheme which was grey and purple. We said our vows in the rose walk which is at the entrance to her blue garden (think lavender, wild garlic and dark and light purple roses).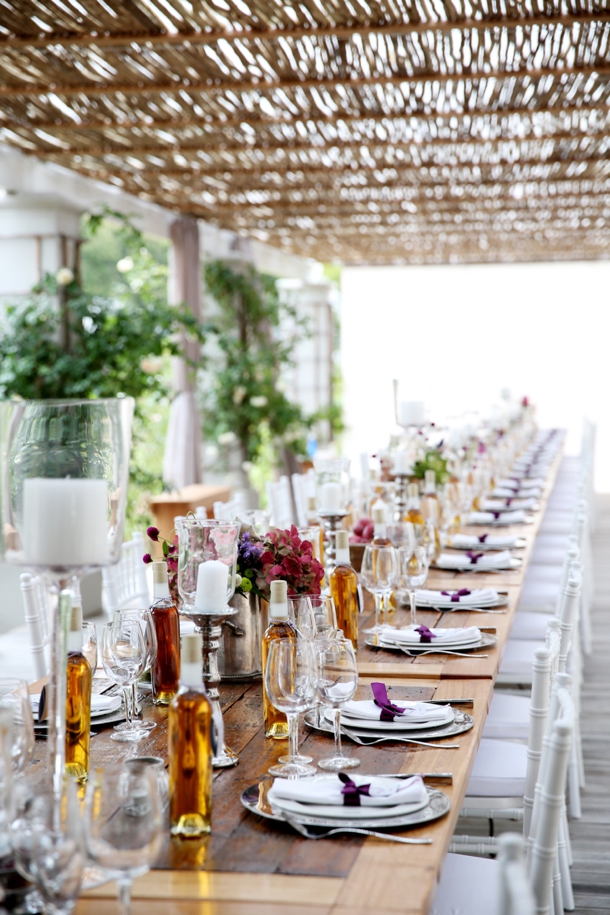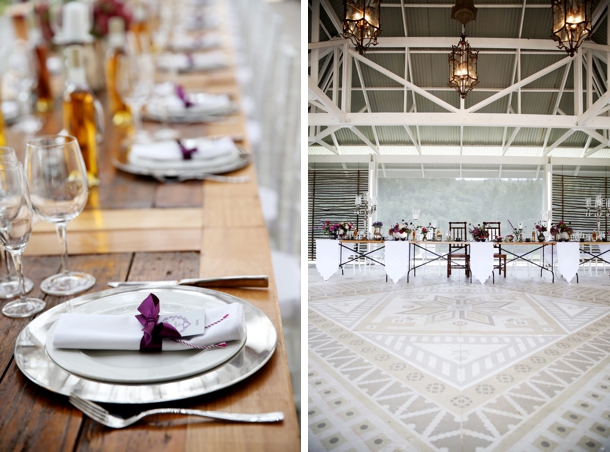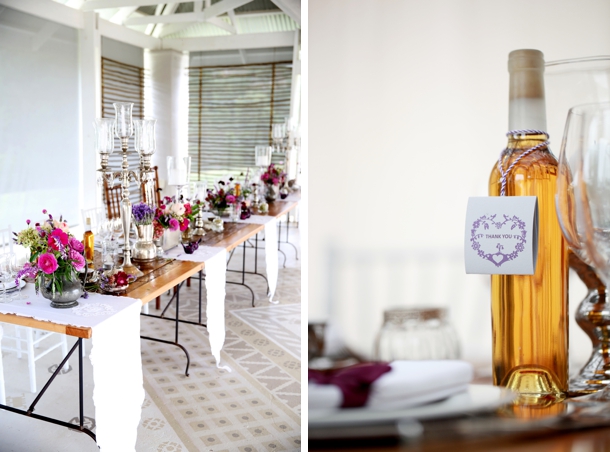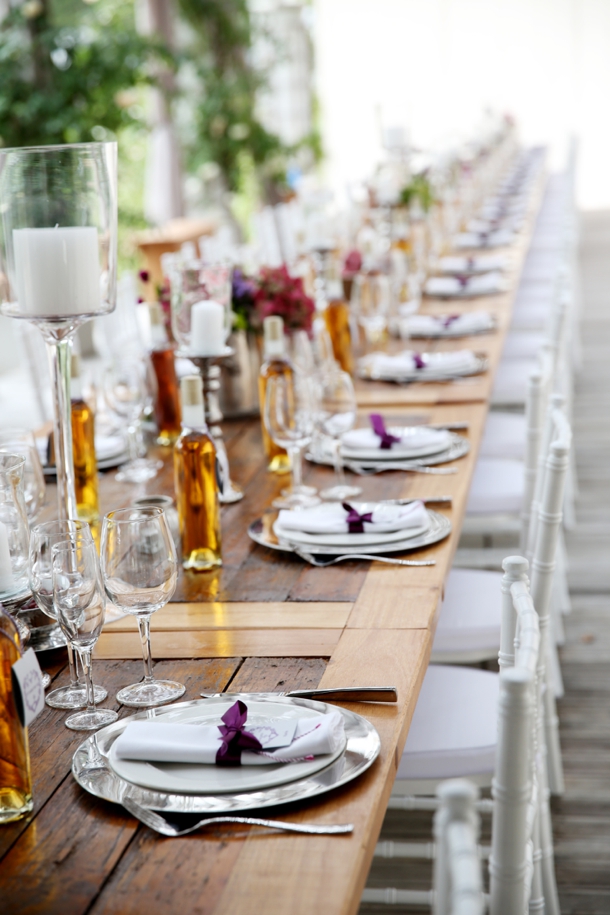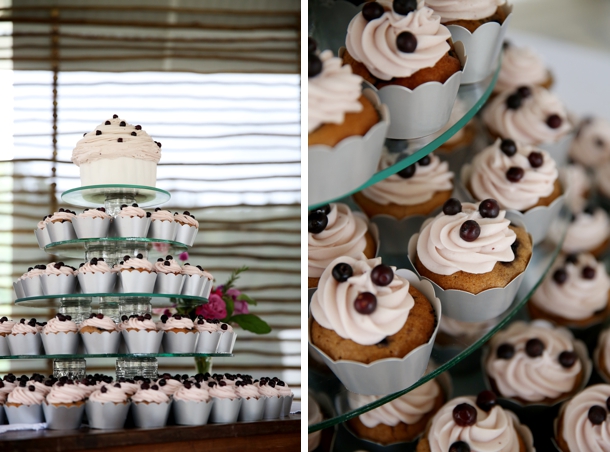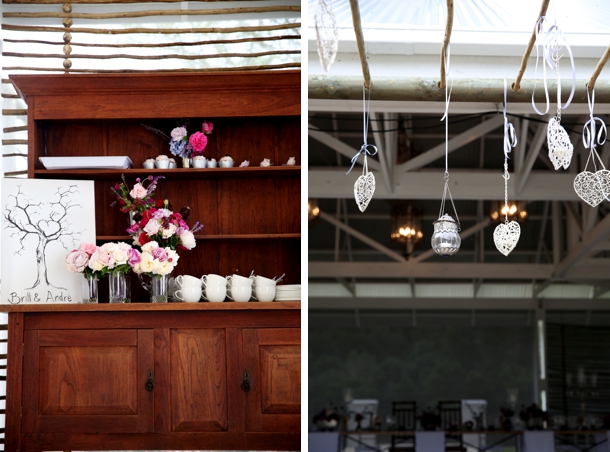 Wedding Details
Andre was apprehensive with the thought of having a big white wedding, and so everything from our stationery to the music and food had very personal touches, which helped to ease his anxiety. His mom had given us a hand-made Swiss Christmas decoration as an engagement gift, which I scanned and used in all the stationery that I personally designed. Our wedding favours were bottles of mead that were flavoured with rose hip (to signify my family) and cherry essence (to signify his family- cherries being the Swiss national fruit). We also included cheese and cured meat in our starter "farmers table" which his brother smuggled through passport control from Zurich!
DIY Elements
I handmade all the stationery, my friends and family lovingly created the area in which we celebrated and my sister and her incredibly talented friends made all the signage, the photo booth and the bunting (which we unfortunately ended up removing due to a surprise morning shower).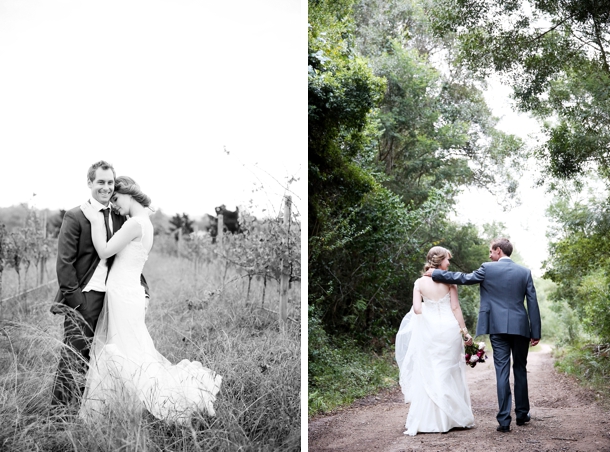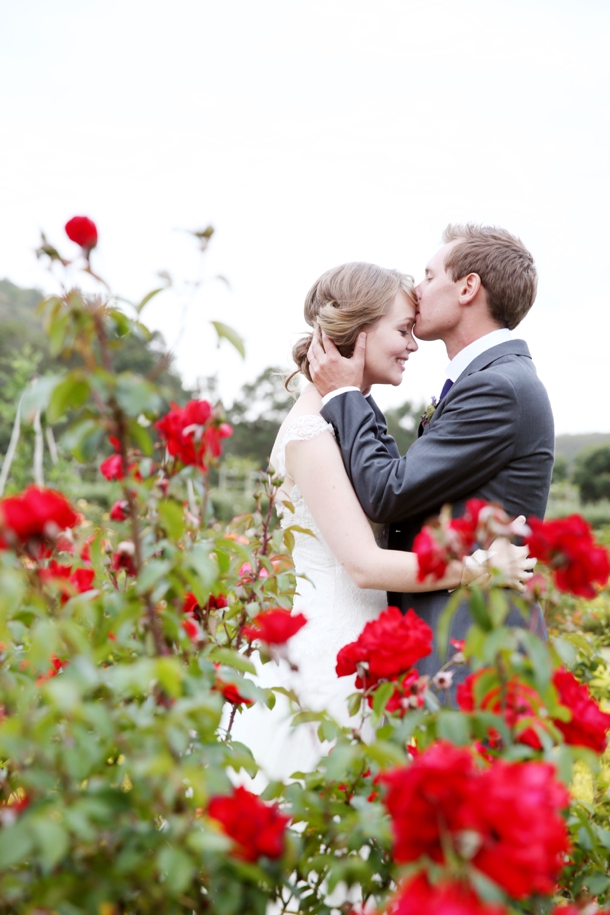 The Flowers
The majority of the flowers came from my mom's garden. So I had an array of wine and purple coloured garden roses and wildflowers specifically grown and cared for, just for our big day- my mom is truly the best mom ever!
The Dress
I spent months trawling the internet and trying on various dresses- which were either over the top or made me look like a cake topper! I reached a point where I thought I would never find a dress off the rack and would have to have one made. A friend of mine referred me to Elbeth Gillis, who I met and described my dream dress to. At the second meeting, I got cold feet about the design I had in my head and started to panic until Elbeth remembered that one of her new dress samples was still in her studio. The sample was the design I had envisioned! It was one of those "ta da" moments when your fairy godmother hands you the perfect princess dress!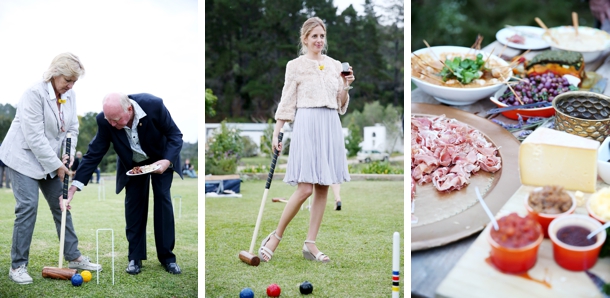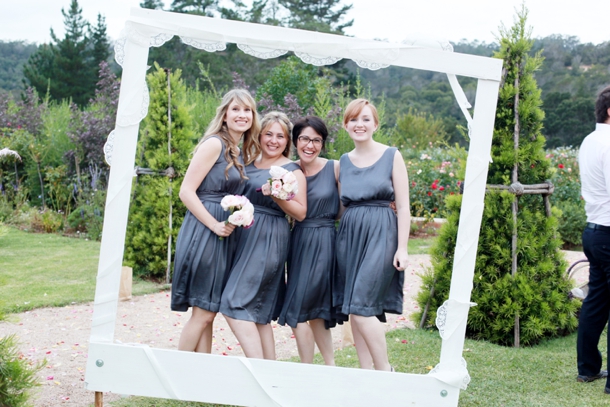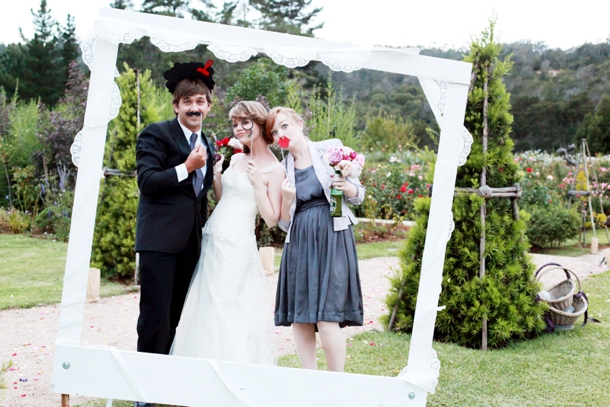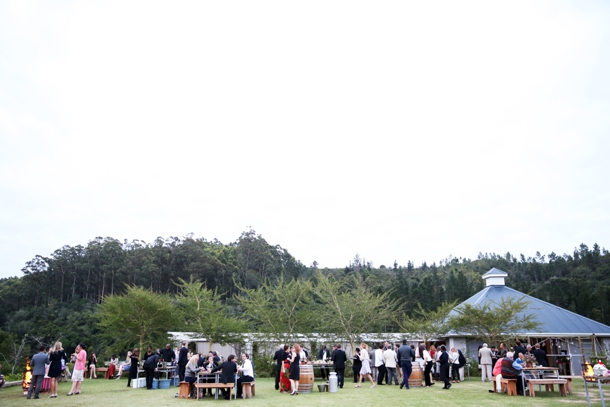 Memorable Moments
There were so many but there are two moments that stick out above the rest – walking down the aisle hand in hand with my dad, my leading ladies and our family collie towards the man of my dreams will be something I will never forget!
The second was ringing the slave bell. The one thing I was sad about with regards to marrying on the farm was not being able to ring the bells after our service as a sign of declaration- an age old tradition in most western cultures. And so my incredible family gave us the belfry as a wedding gift as well as the start of our own wedding tradition on the farm. All couples who say their vows on the farm and sign the register will, like us, forever be immortalised on the belfry with the couple's name and wedding date inscribed.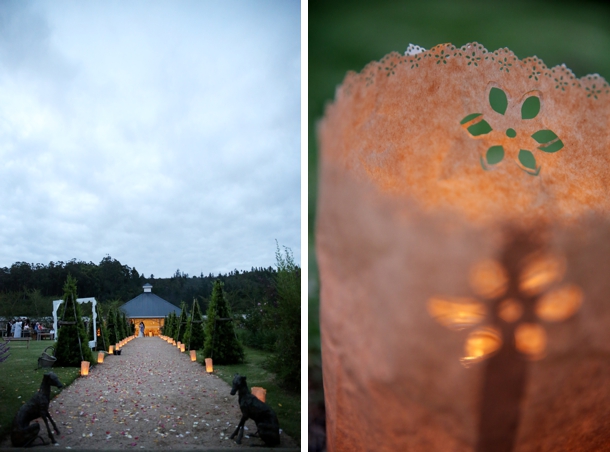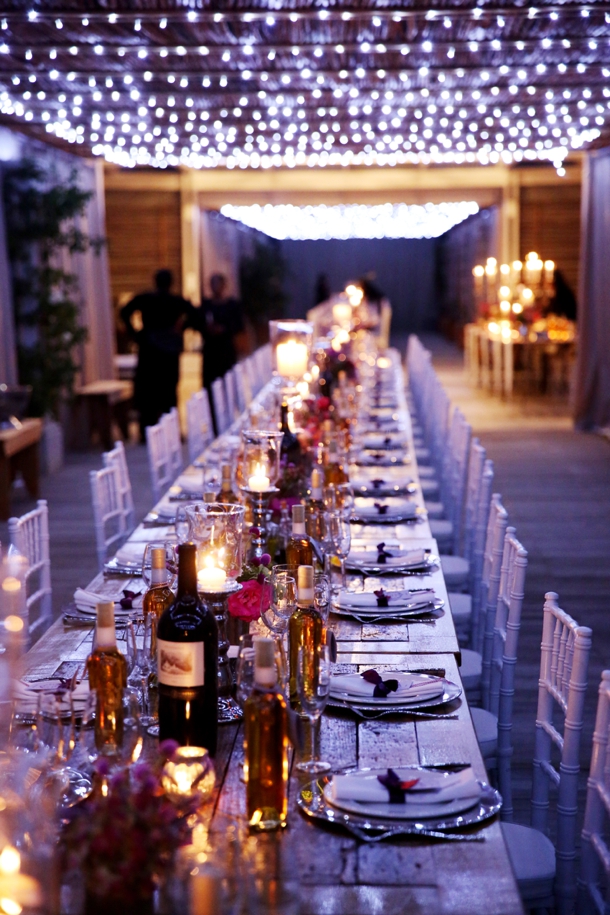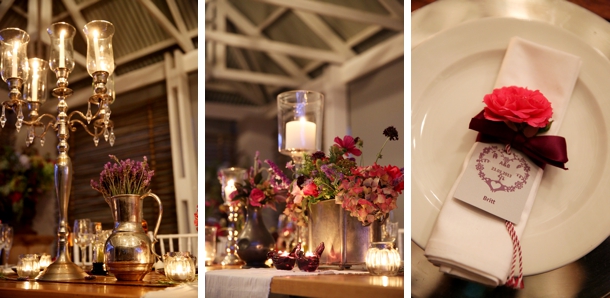 The Honeymoon
Andre and I spent just over a week in Zanzibar, which was pure heaven! We used Barefoot Breaks to book everything for us – a must for anyone planning their own wedding as it eases the pressure somewhat!
Advice for Future Brides & Grooms
Don't panic- you can plan everything down to a T but at the end of it all nothing should matter but the celebration of your love. Personal tip: it doesn't matter if the budget is stretched to pay for a videographer or even ask a friend to film! We didn't and it is our only regret!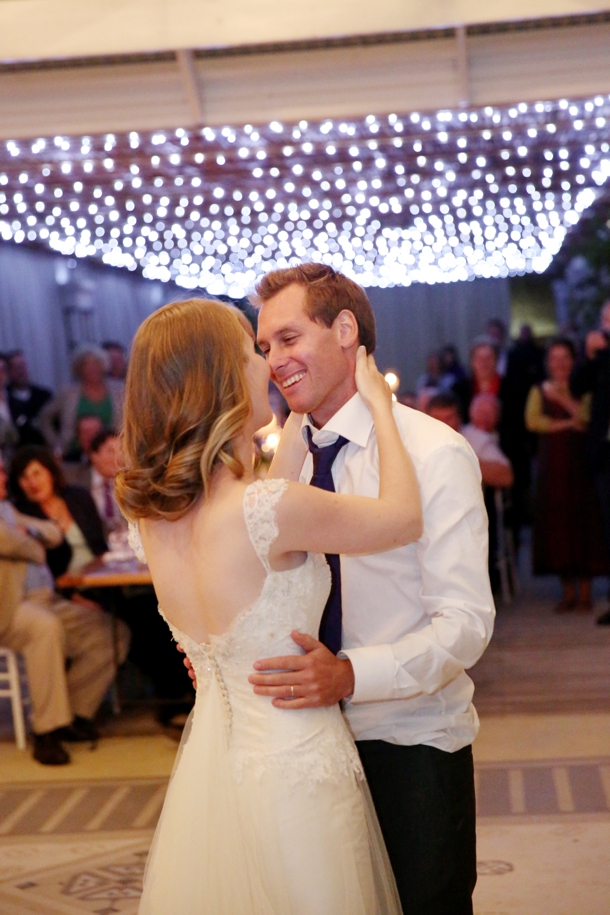 You can see more from this wedding on the Michelle Photography blog.
SERVICE PROVIDERS
Venue: Bosky Dell Farm and Rose Garden | Catering: Jason from Fat Fish | Photographer: Michelle Photography | Cake: Clare's Cakes | Flowers & décor:  Flowers from bride's garden; Pippa's Flowers | Bride's dress: Elbeth Gillis | Bride's accessories: Britt Marki (I made my hair pins from silver), other jewellery was given to me as gifts from the family | Hair: Hannes Robinson Makeup: Barbara Von Zoe | Bridesmaids' dresses: Take Care | Groom's attire: Country Road | DJ: Jess Butcher and c/o Home Grown Records