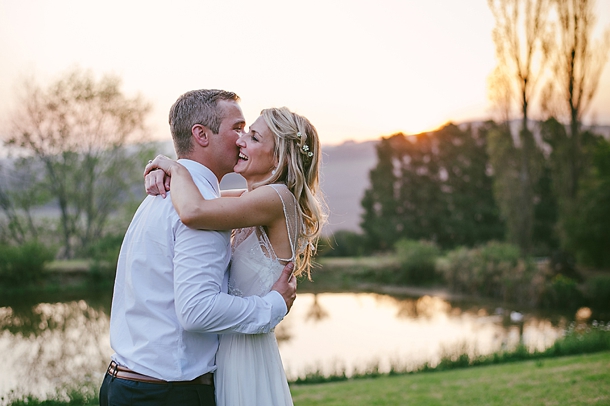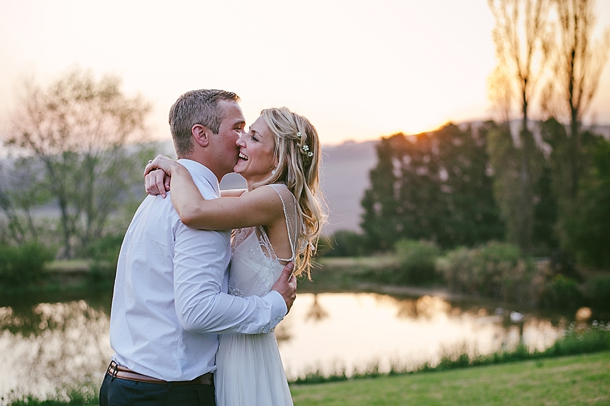 It's always such a pleasure to feature weddings of people I know, and when KZN photographer Derryn Semple sent over this wedding I immediately recognised the lovely Bridget from our shared varsity years, looking even more gorgeous on her wedding day than she was then (which is saying something). Straight away I could see that the whole wedding reflected Bridge's simple, pretty, easygoing style – and set against the elegant emerald backdrop of Abingdon wine estate in the Midlands, it was the perfect place for her to start married life with her handsome groom. From the bride's stunning Lunar gown to the two-tone bridesmaid dresses, to Derryn's breathtaking photos, there's a lot to love about this one, but the detail I most adore is that the couple made use of the so-called Language of Flowers. All the blooms used, from bouquets to loose table arrangements to herbs tucked into the napkins, have a meaning that relates to Bridget and Matt, and to their relationship. Beautiful and meaningful. There's nothing better.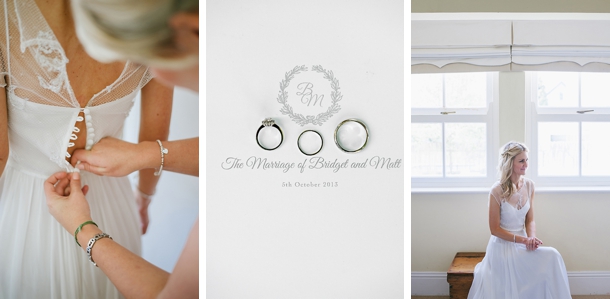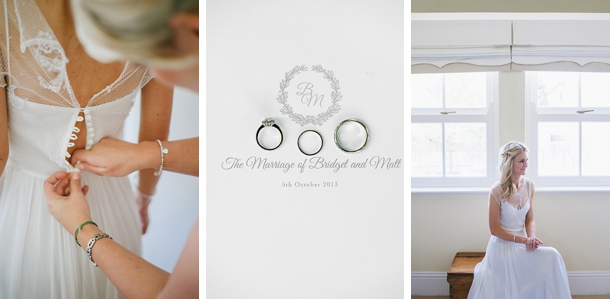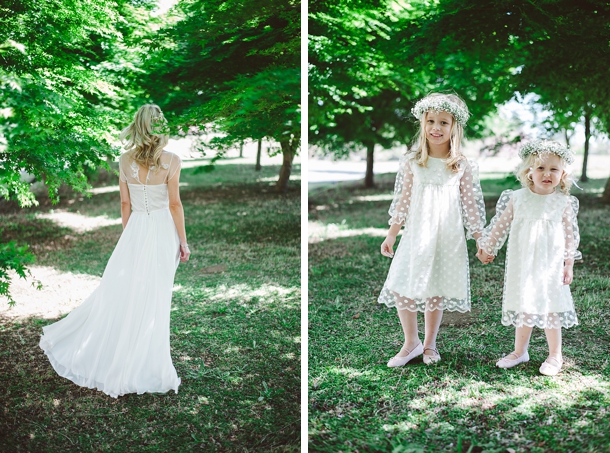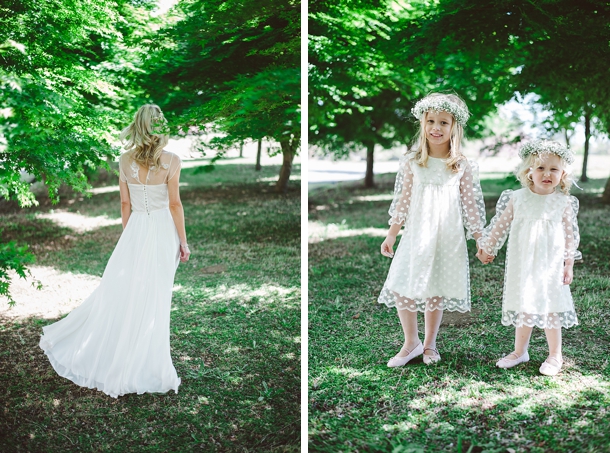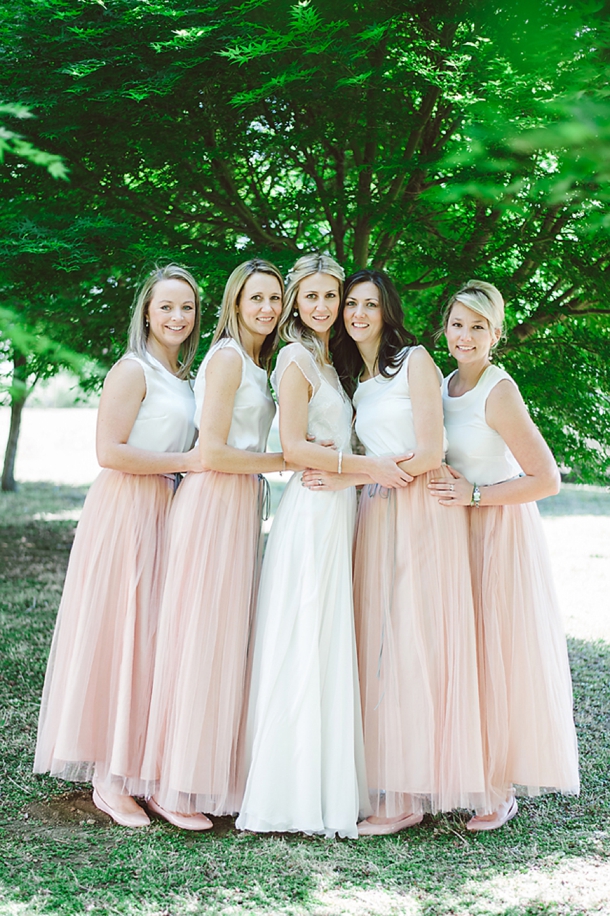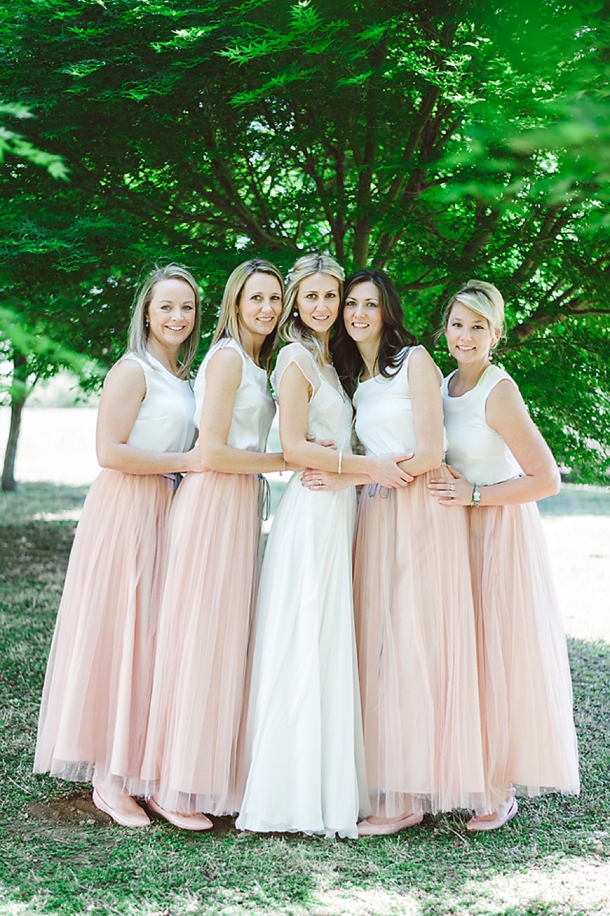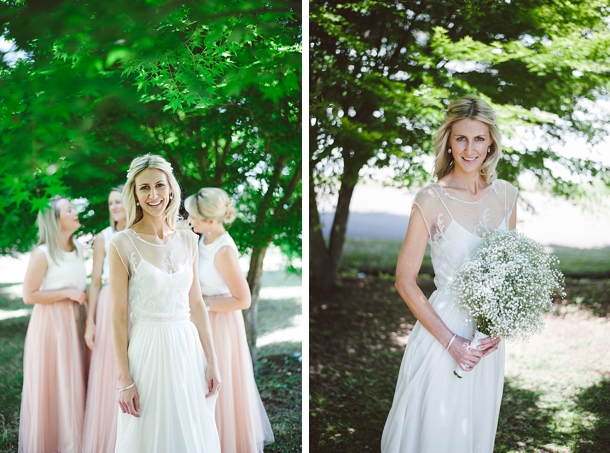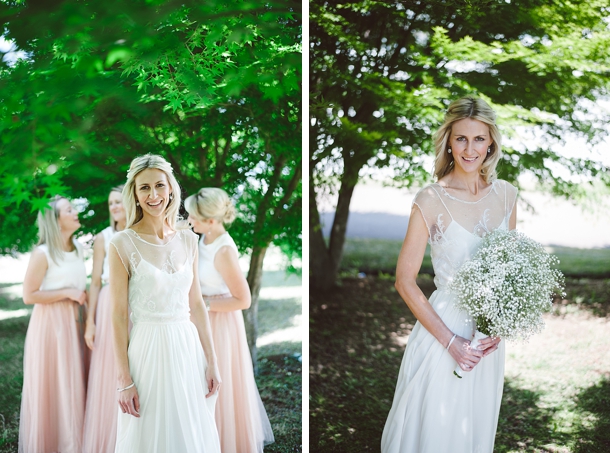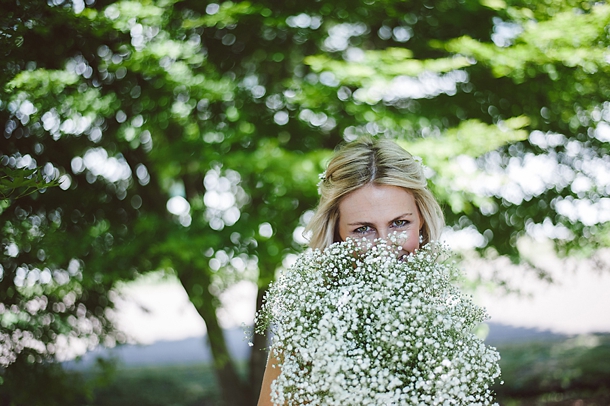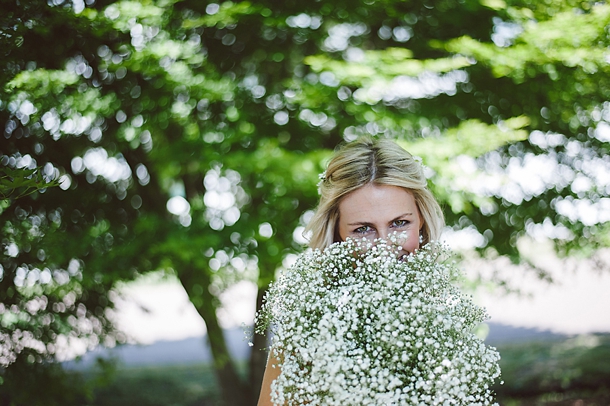 Love Story
Matt and I have known each other since school days, but not very well. Then we bumped into each other again at a mutual friend's wedding in Cape Town and have been together ever since. Matt was living in Johannesburg and I was living in Durban, so we spent 18 months flying between the two cities until I moved to JHB in October 2012.
The Proposal
I would have been too suspicious if Matt had tried to whisk me away on a romantic getaway and he knew this all too well… so he managed to catch me by surprise with breakfast in bed at home.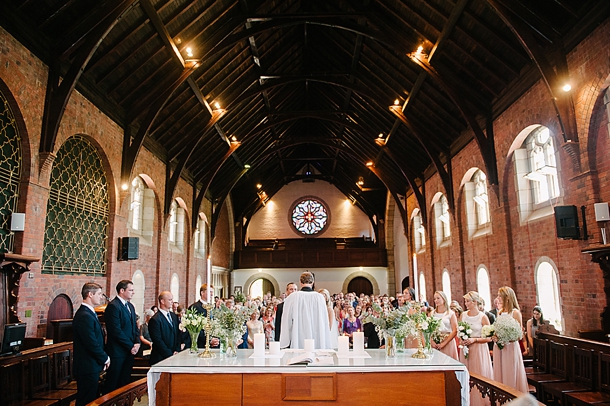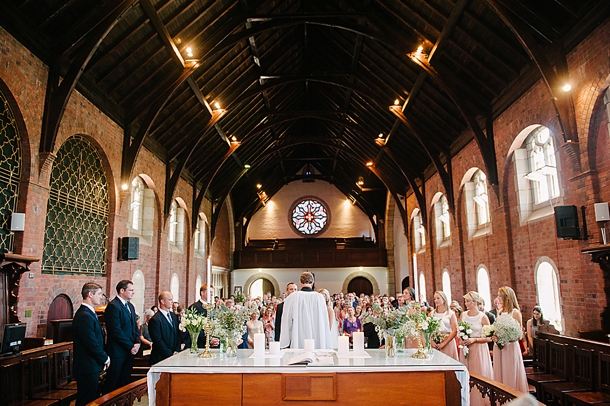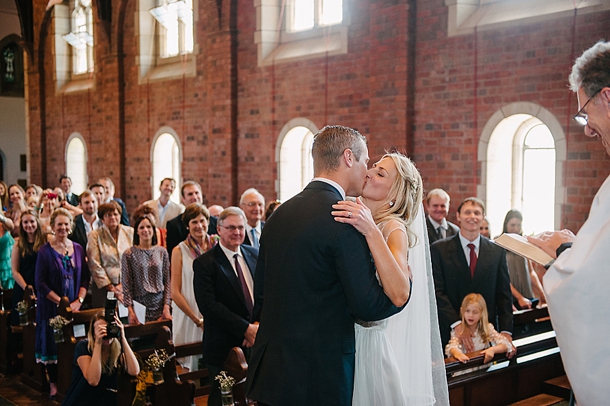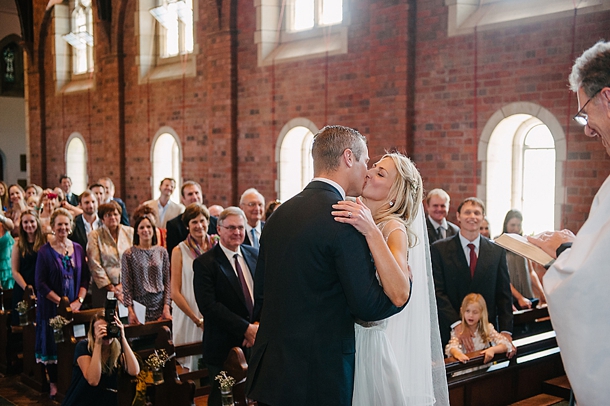 The Venue
The Michaelhouse chapel means a lot to both of us, so it was without a doubt our only choice for the ceremony. For the reception we always wanted a long, lazy lunch in the sun and, growing up on a farm in the Midlands, being outside in the fresh country air was important to me. We happened to visit Abingdon Wine Estate in 2012 and loved the venue and Ian and Jane the owners. So when it came to planning our wedding, Abingdon was our first choice as it offered an outdoor venue with great space between the vineyards, with delicious food and quality wine.
Wedding Style
We had a lunchtime wedding in early October so the theme was inspired by spring. The style was very simple yet pretty and all colours were light and fresh.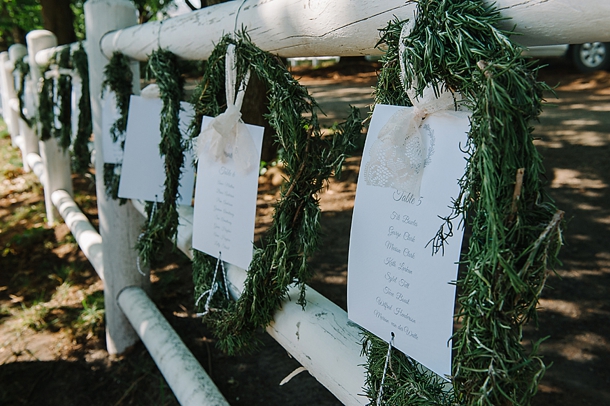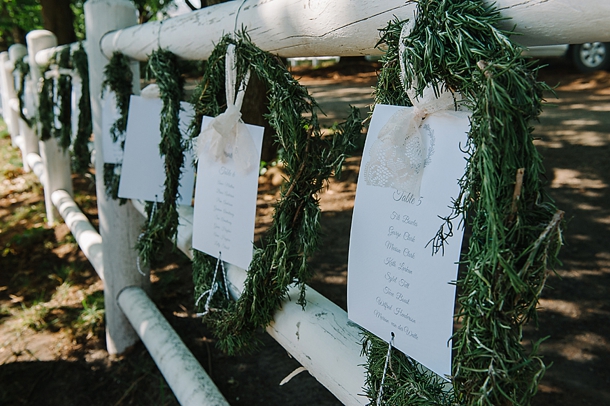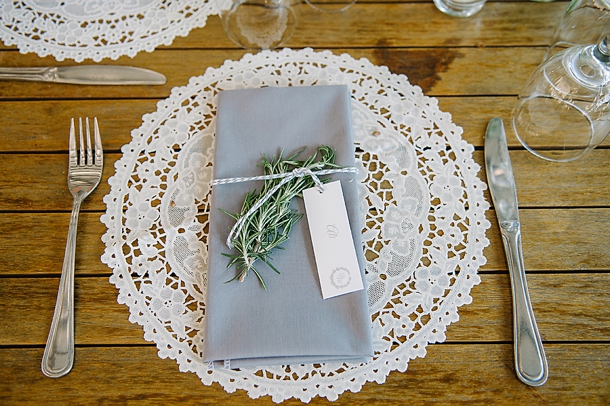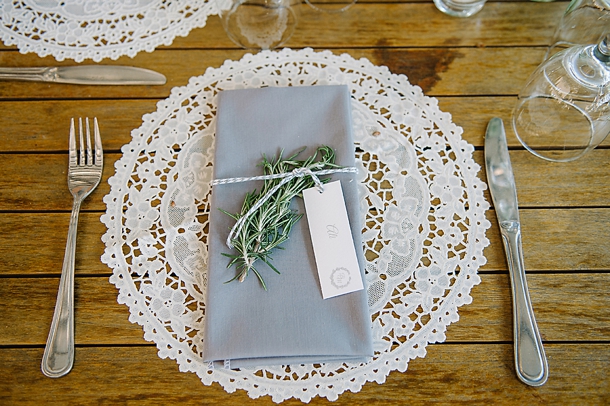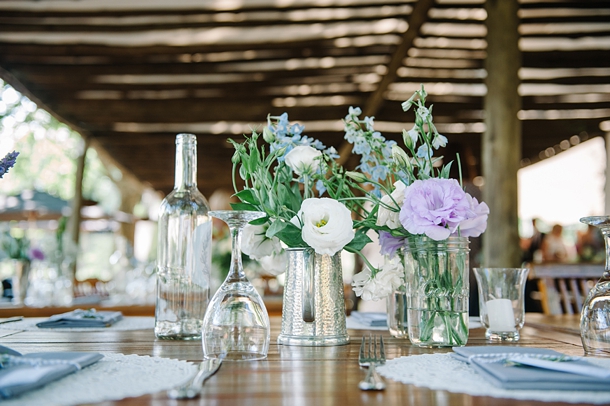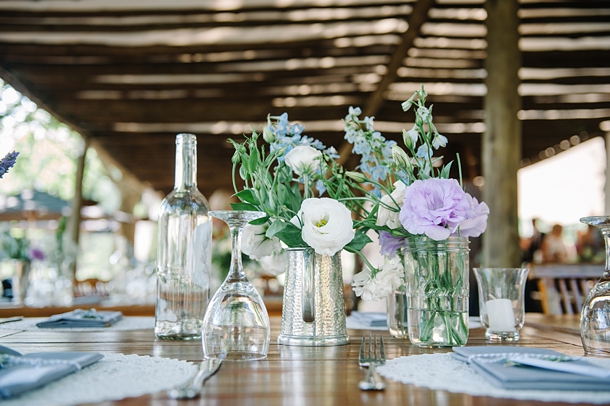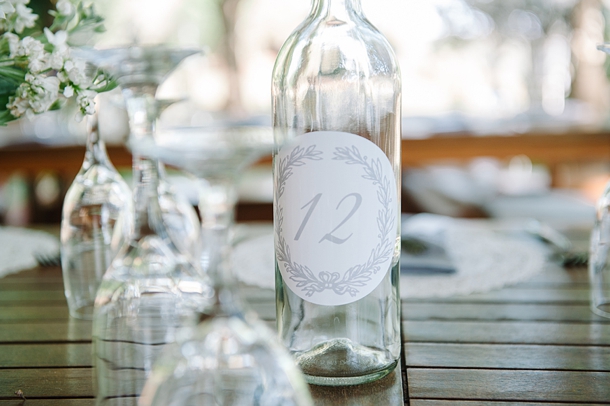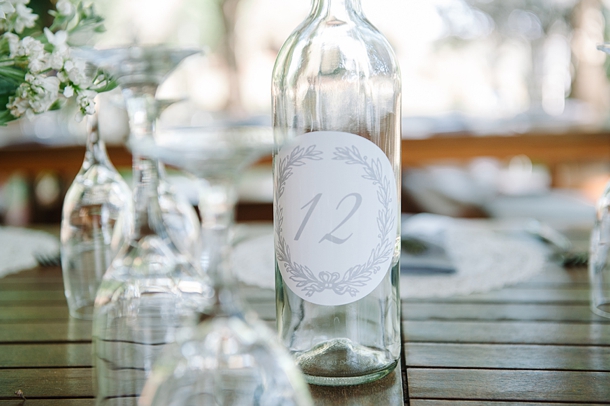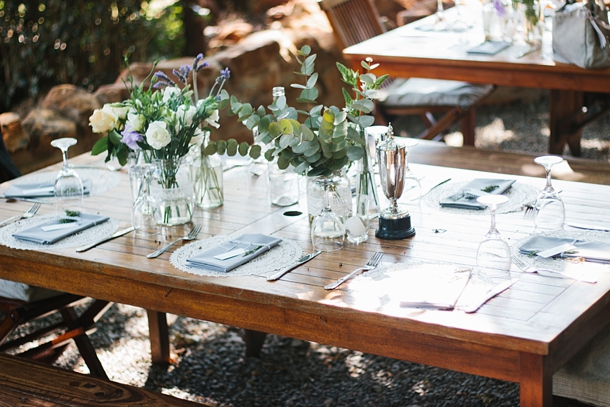 Wedding Details
The entire day (and all planning and build up to the day) was intended to be as stress free as possible and we managed to achieve this by keeping things as simple as possible! There wasn't a lot of detail but everything we put into place reflected Matt and my relaxed and fuss free personalities.
DIY Elements
All flowers and décor were done by my family and friends! I come from a small community and was very fortunate to have the support of all my Mum's friends to do the flowers so beautifully.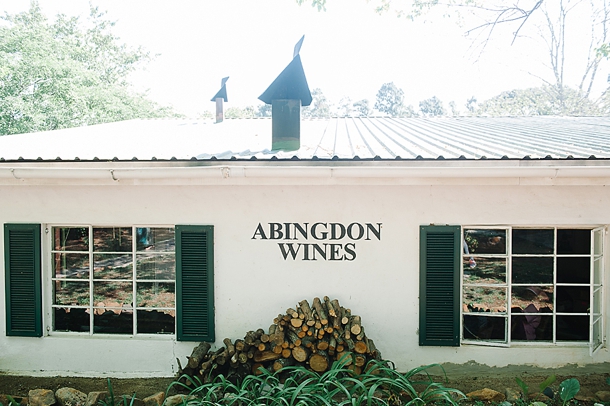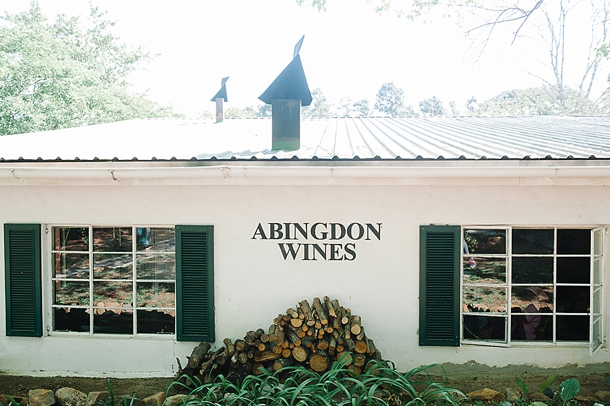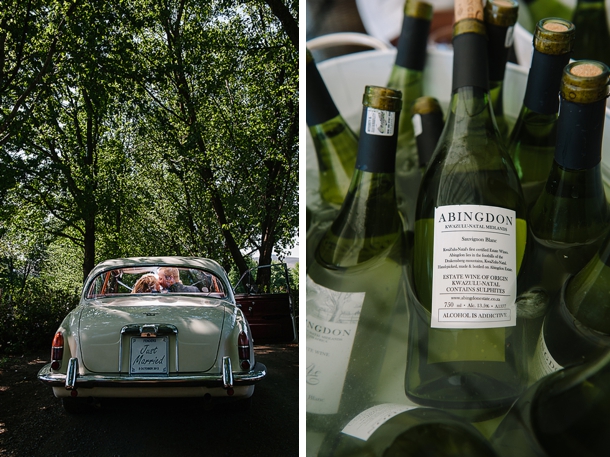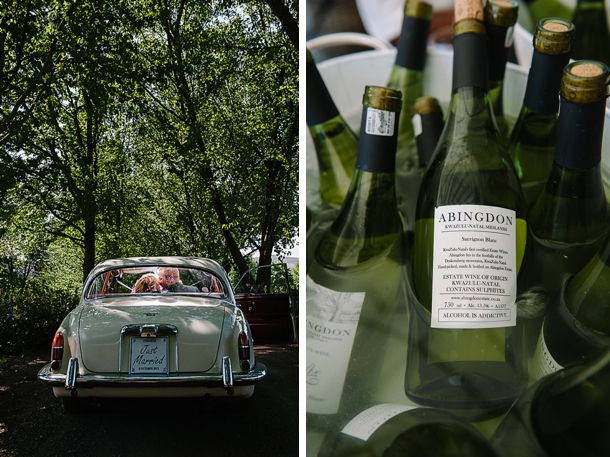 The Flowers
As per my sister's speech on the day… if I weren't so practical I would be a florist, so flowers were always going to be a big feature on the day! I chose all my favourite flowers that were in season and kept them all soft and light. Nothing was formally arranged – they were just scattered in pretty vases, jars and trophies across the tables. My sister, who spoke on behalf of my late father, related the meaning of each flower to my personality and Matt's and my relationship, which held great sentiment: peach roses (congratulations or appreciation), white roses (friendship), rosemary (remembrance), sweet peas (departure or sweet pleasures), lavender (serenity, grace and calm), gyp (a pure heart), larkspur (a beautiful spirit), lace flowers (delicate femininity), chrysanthemums (cheerfulness under adversity).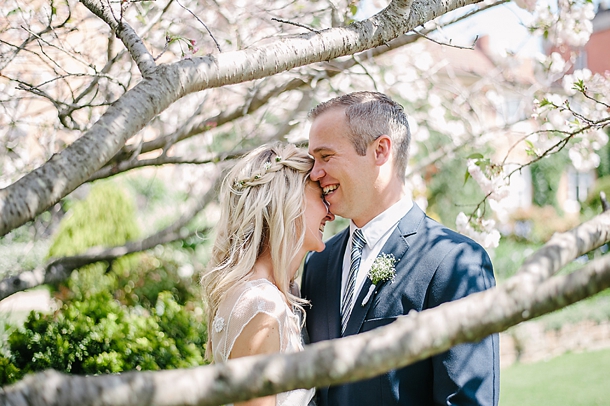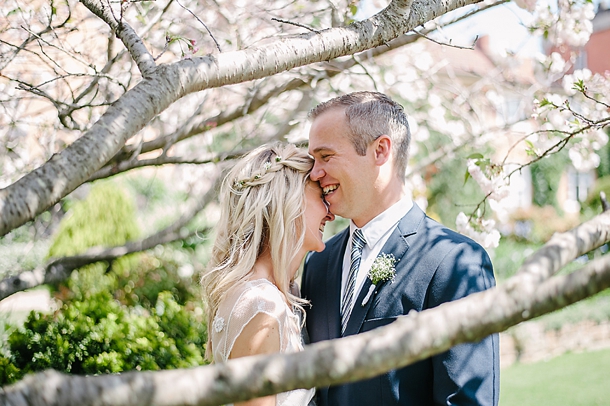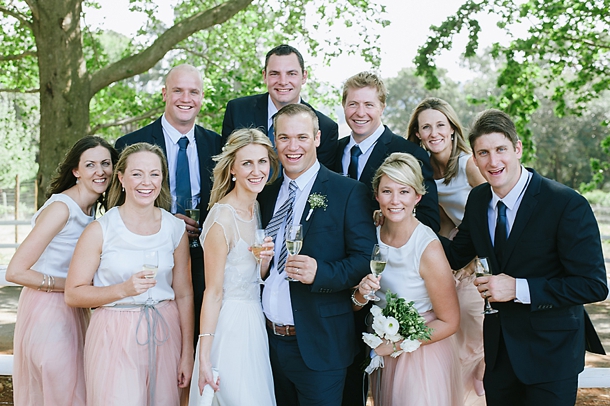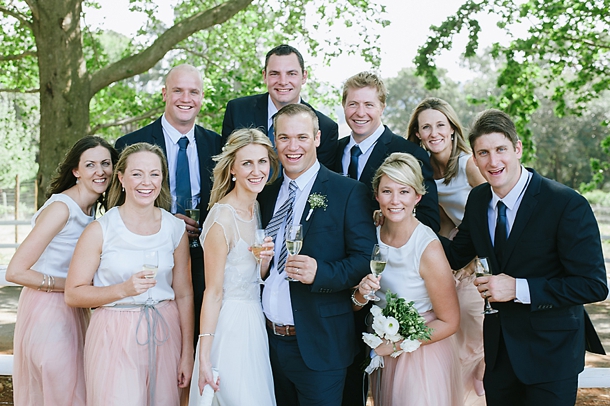 The Dress
I've always know that I wouldn't get married in a typical wedding dress so it was the best surprise to walk into Lunar at 44 Stanley on my way out to lunch with friends and see my perfect wedding dress hanging in the store. I chased Matt out the shop very quickly while I enquired if it was for sale and made an appointment for the next day to try it on. It was very simple, flowy and pretty which is my style so it made the decision very easy to make and I felt completely comfortable in the dress.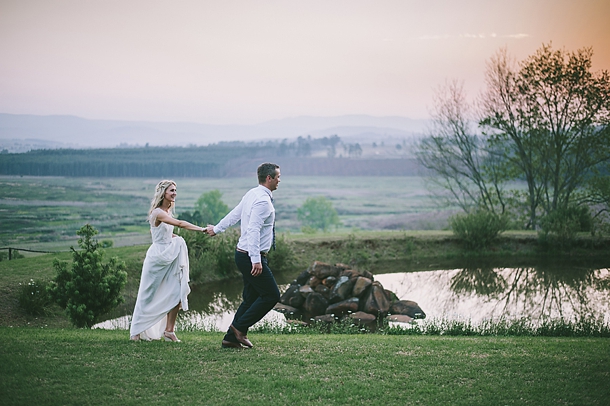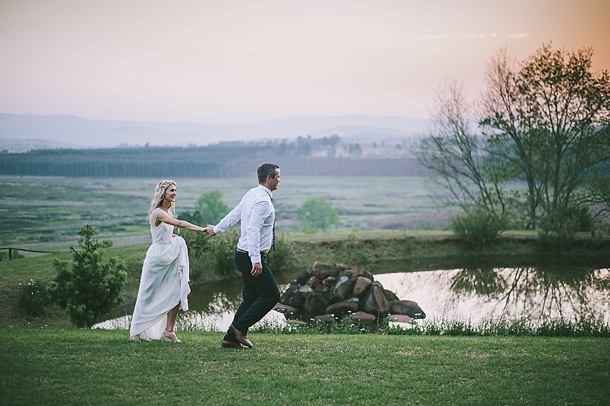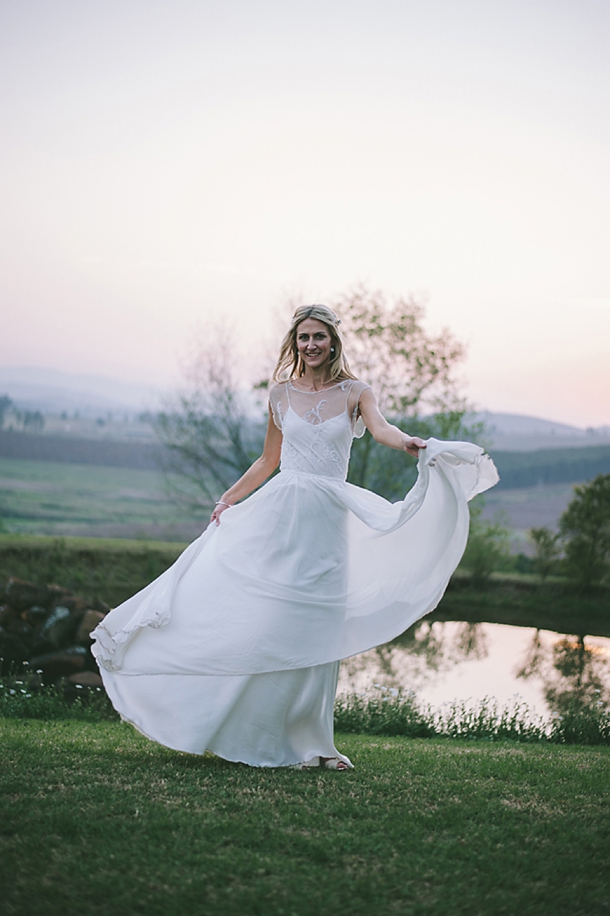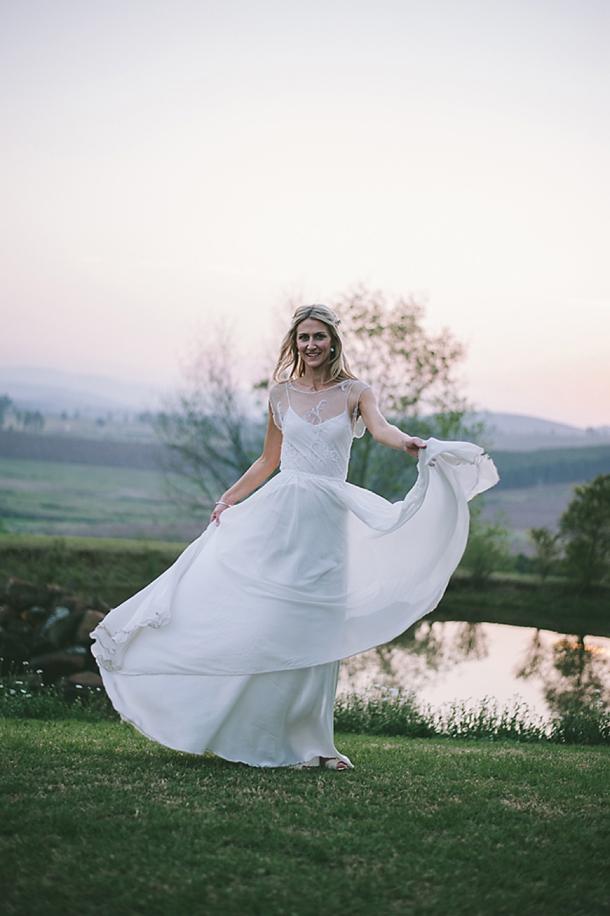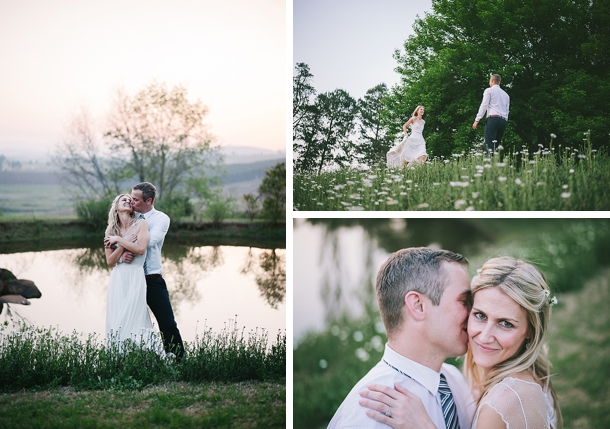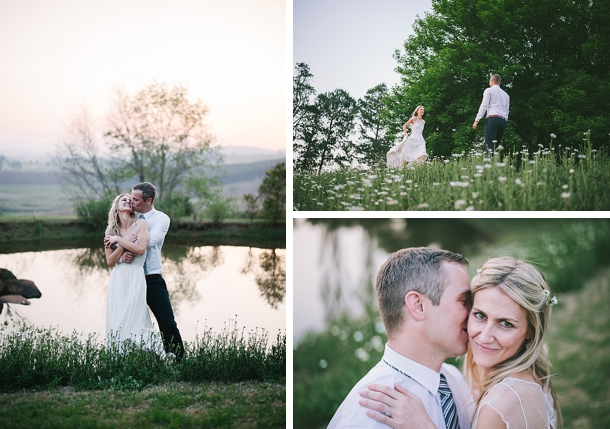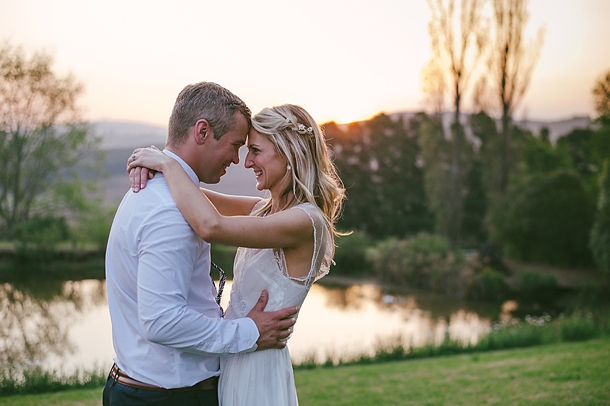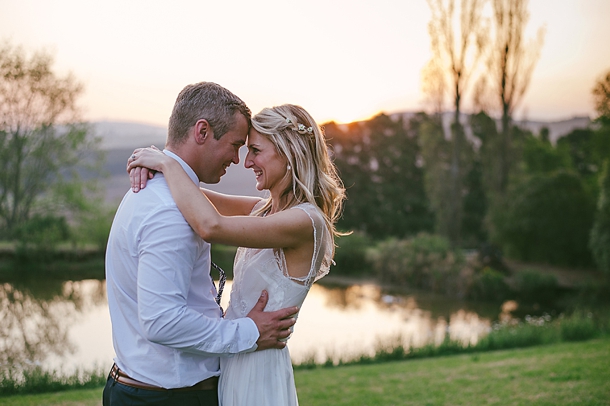 Memorable Moments
Arriving at the Michaelhouse chapel with the bells ringing made everything seem very real and exciting. Seeing each other for the first time as I walked down the aisle will always stand out for both of us.
Another memorable moment for both of us was walking back from our photos at sunset and seeing how beautiful the venue looked all lit up. We had few moments alone to take in how incredible it was to have all of our family and friends together celebrating our special day.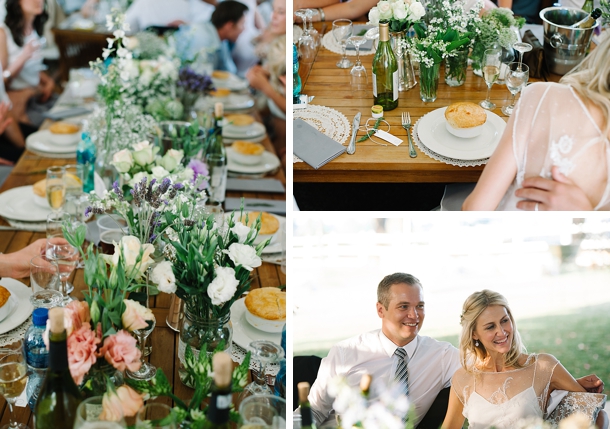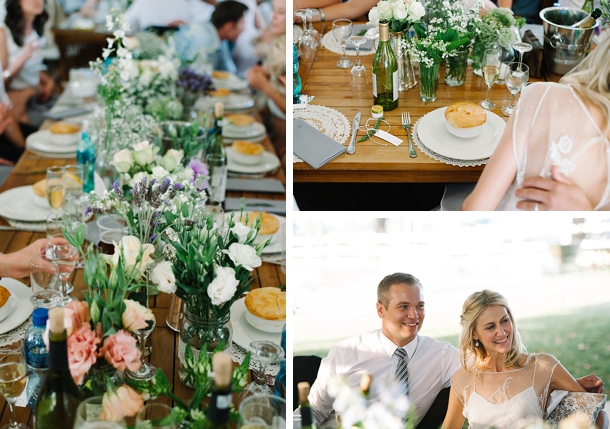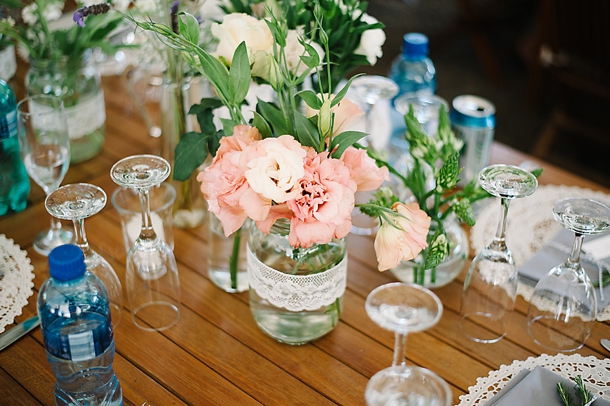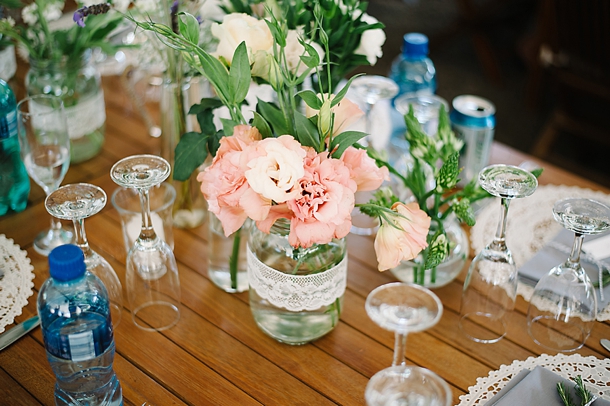 The Honeymoon
It was the most fantastic surprise! Matt only told me where we were going after the speeches, while we were having a few photos at sunset. We went to Kaya Mawa, which is an exclusive resort on Likomo Island in Lake Malawi. It was AMAZING! 
Advice for Future Brides & Grooms
Keep it as simple as possible and always remember the reason why you are getting married!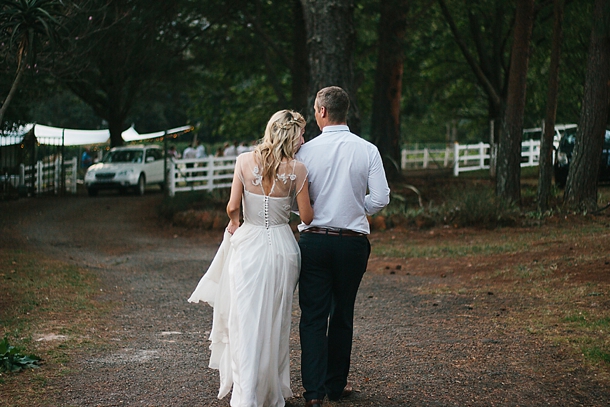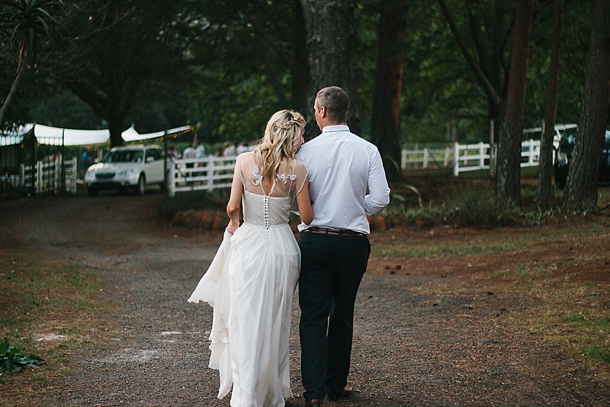 You can see more from this wedding on Derryn Semple's blog.
SERVICE PROVIDERS
Venue & catering: Abingdon Wine Estate | Sweet table: Off the Cuff Catering | Photographer: Derryn Semple | Stationery: Alice May | Ceremony Venue: Michaelhouse Chapel | Bride's Dress: Lunar | Hair: Melissa from Hair on Edge | Makeup: Brookdale | Bridesmaids' dresses: Thabani Mavundla | Groom's attire: Zara | Groomsmen's attire: Suit Yourself | DJ: Grieg Lupke