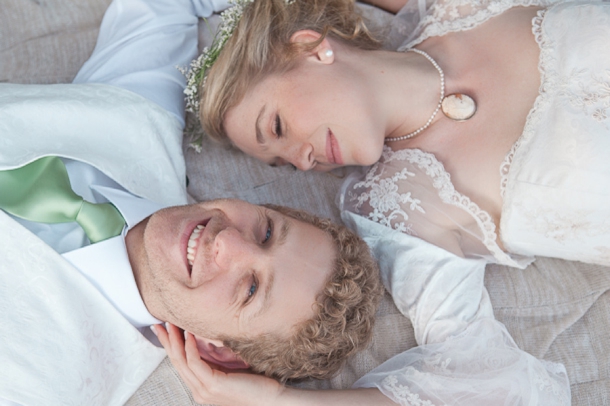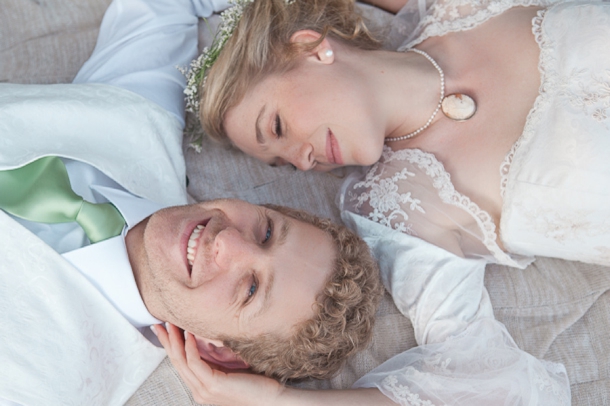 Morning, lovelies! I have such a pretty wedding for you this fine day. All full of natural colours and boho styling and the most adorable ceremony venue that looks a little like a magical wood. Ester looked like a princess bride in her floaty lace gown, vintage necklace and floral crown, and as she smiled at her handsome groom, the birds of the forest burst into song. I kid you not. There was even a rainbow at the end of the day. It's like something from a Disney movie, except that instead of a cheesy primary palette, the couple worked with delicious natural colours and textures that really complemented their gorgeous venue. The fab Leani Holmes was there to capture every fairytale detail, and some special moments shared between the couple and their family and friends. Sheer loveliness!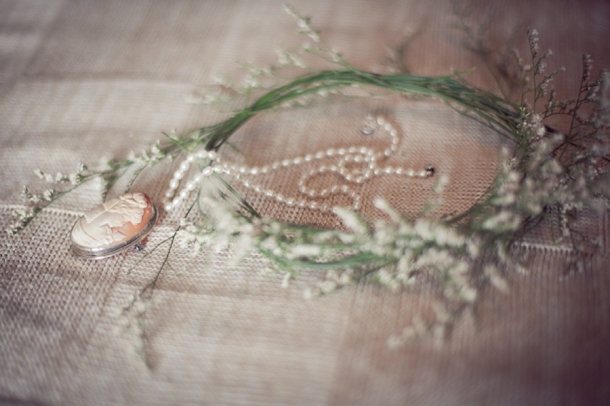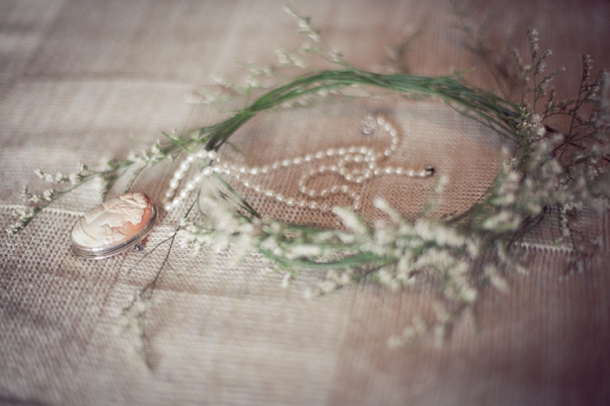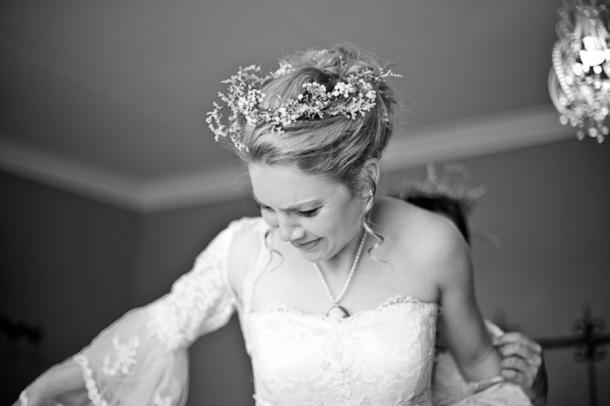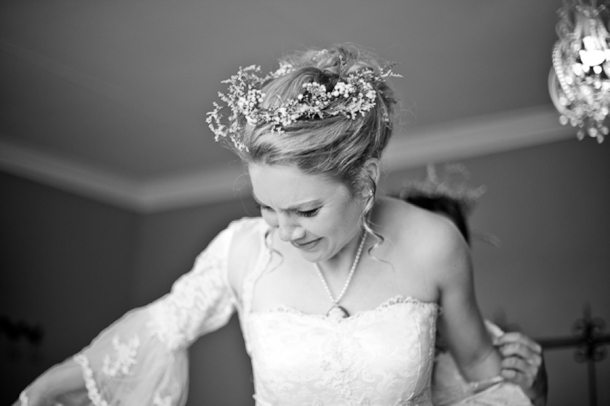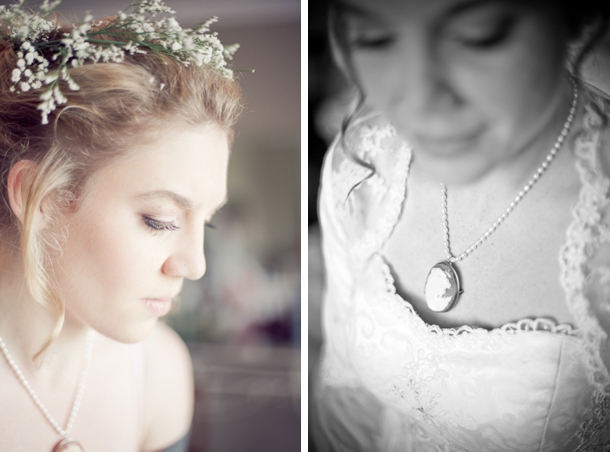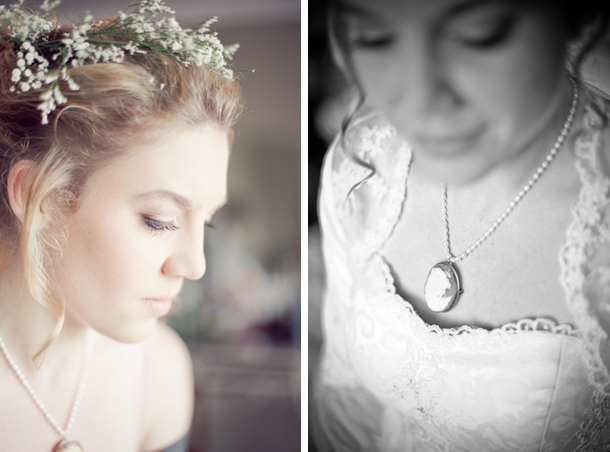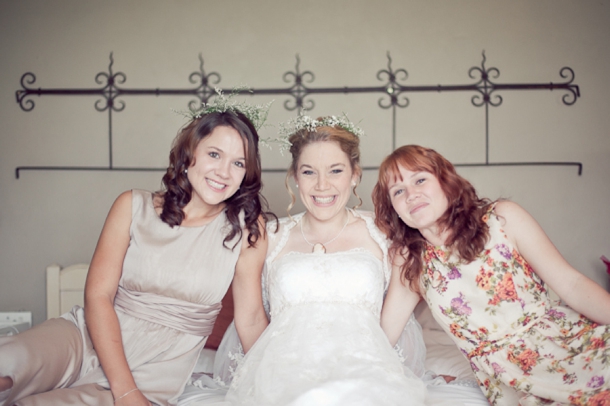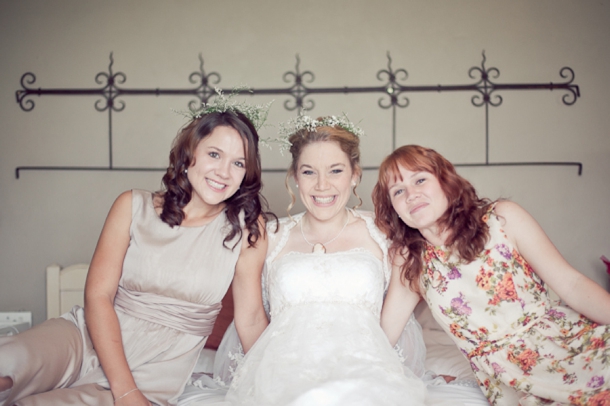 Here's a bit of background from the bride:
Tobias and I met through my sister – she met him and immediated decided we should be introduced! She invited us both for Sunday lunch and, as they say, the rest is history.
I am an art director, and one day had a photo shoot at the Pretoria National Botanical Garden. After working the whole morning, Tobias surprised me with a romantic picnic in a beautiful shaded spot in the gardens. He suggested that we take a walk and we eventually reached a secluded area next to a pond and a small stream, where he had set up a custom-made gazebo made of suspended mosquito net and ribbons, scattered flowers and all the 'bells and whistles'. The scene and the surprise completely took my breath away! He had quite a task to steer me clear of the spot all morning, but luckily it worked out.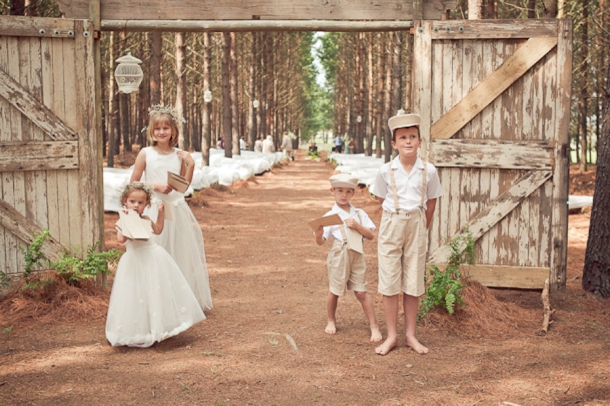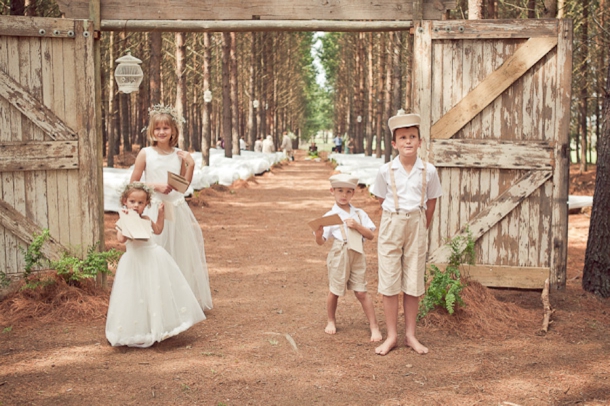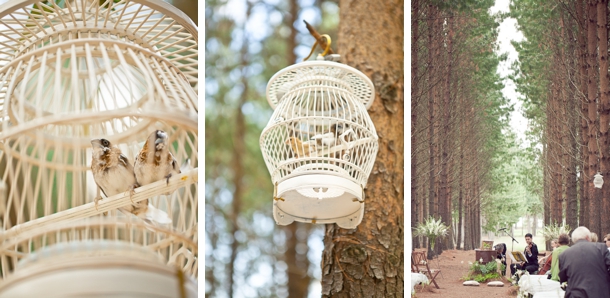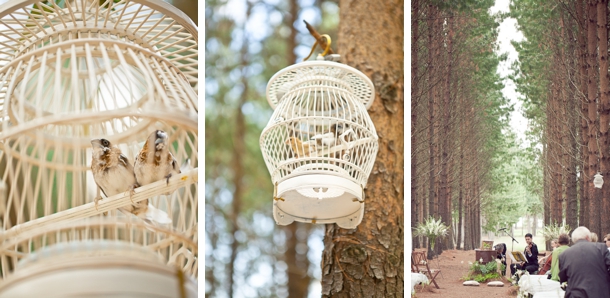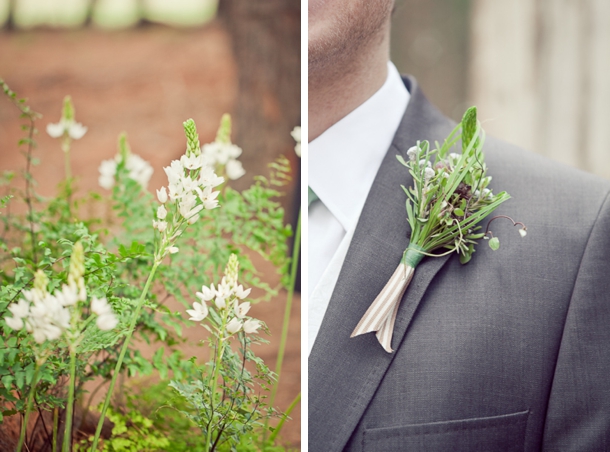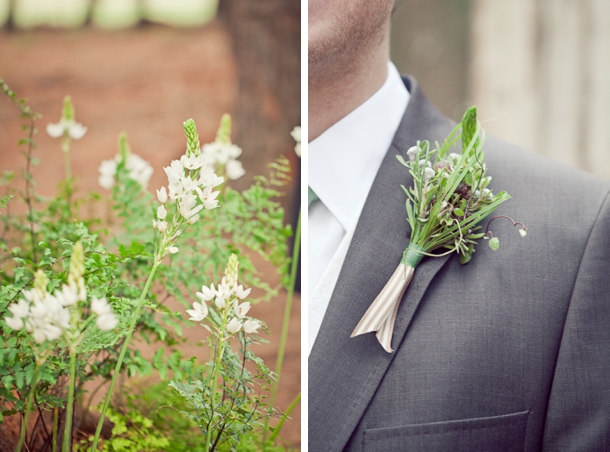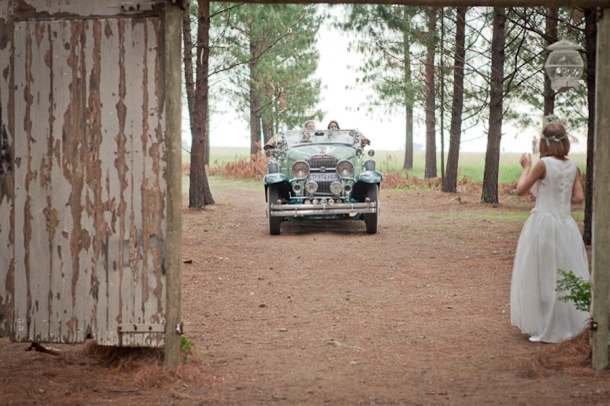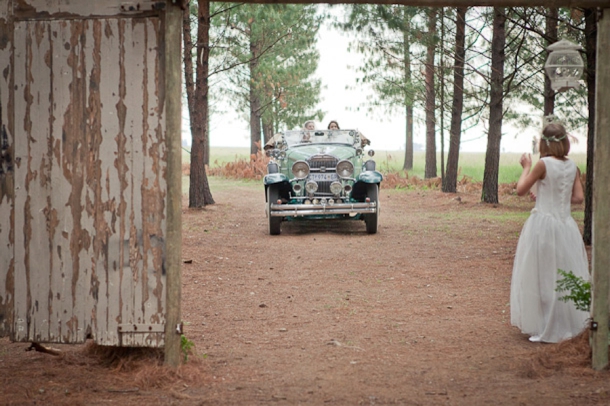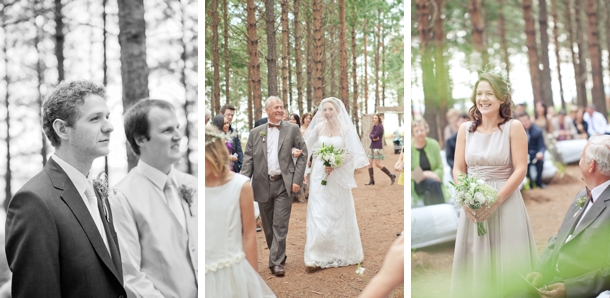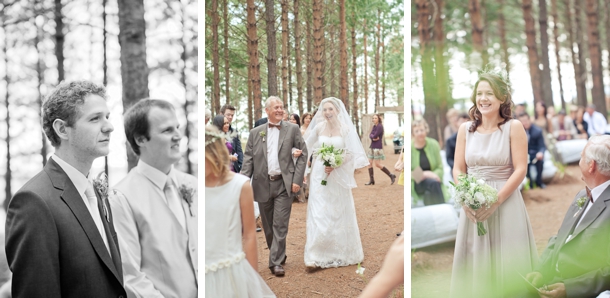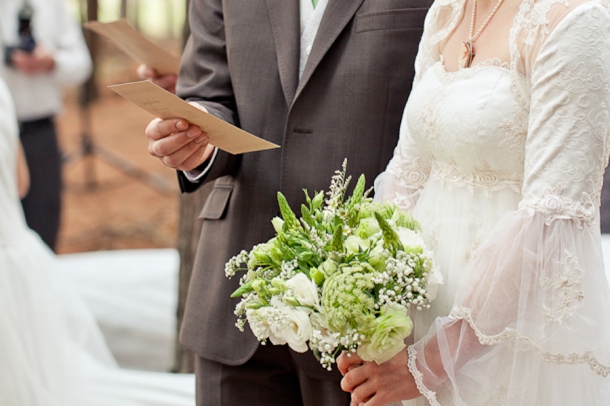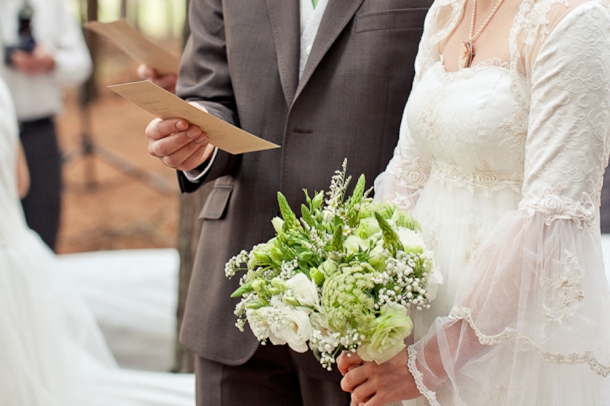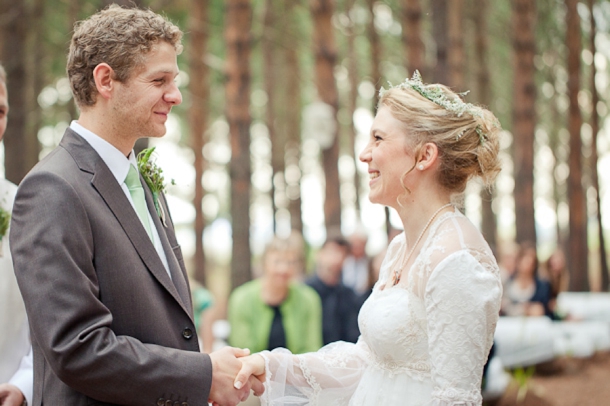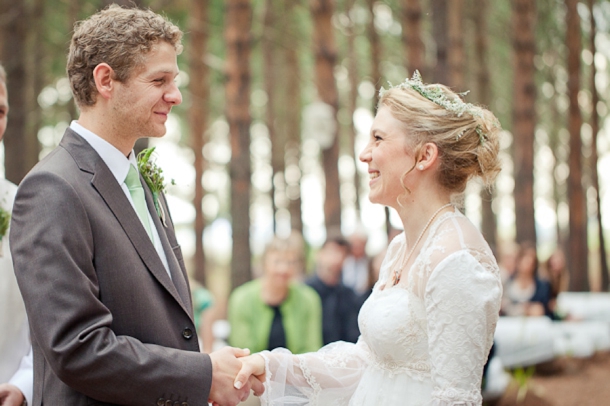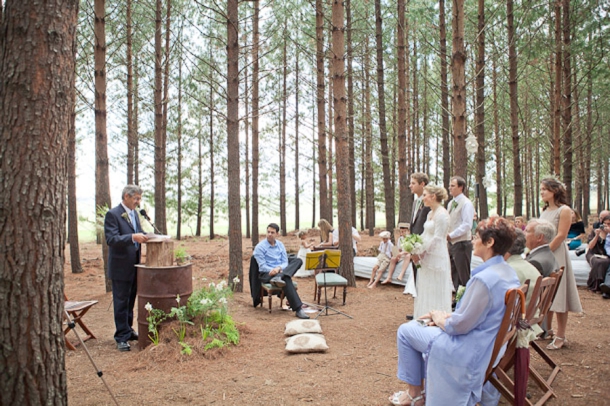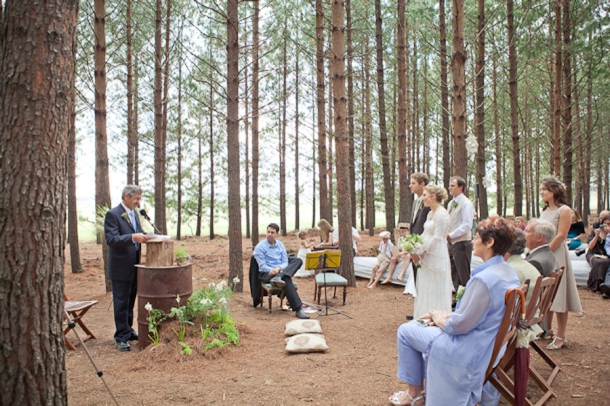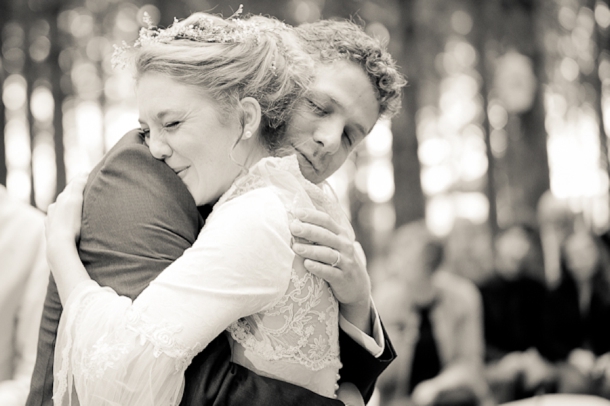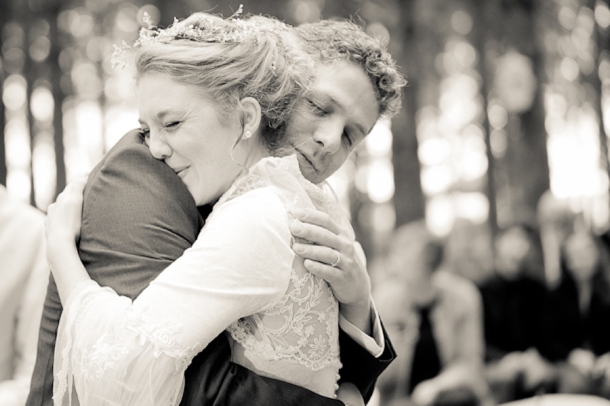 We both have very strong opinions and a clear idea of what we like and dislike. This led us on quite a search, from Kaapschehoop to Nelspruit, Carolina, Hazyview, Waterval Boven, Dullstroom through the Muldersdrift Mile, Magaliesburg and Hartebeespoort. Just as we lost hope of ever finding the right venue, we decided to drive all the way to Chrissiesmeer to check out the venue advertised on a pamphlet we'd got at a wedding expo. Our first visit to Florence Farm took our breath away – the farm has a peaceful atmosphere, everything is in good taste, there was the option to get married in nature and the reception hall had a majestic atmosphere. When the hostess, Ane Steinberg, offered us a glass of red wine and played some music for us to have a pre-first dance, we knew we had found our venue!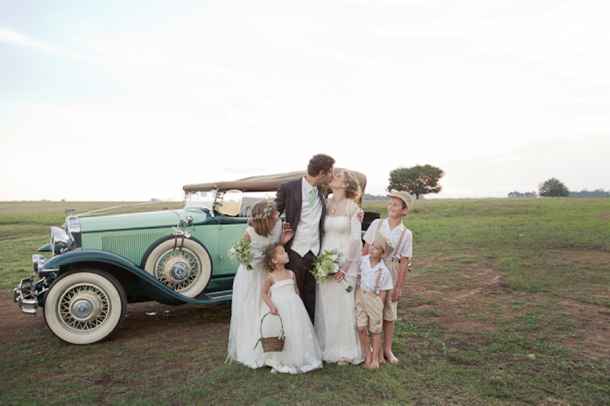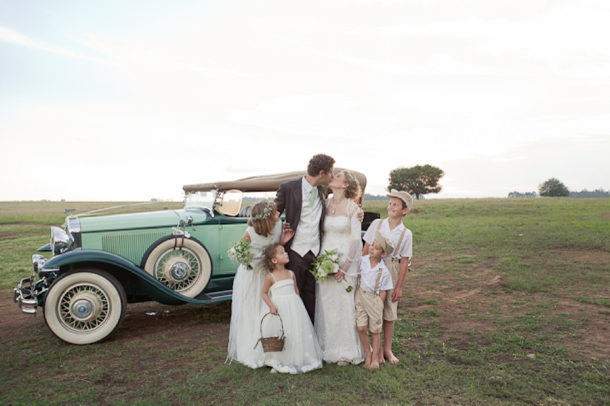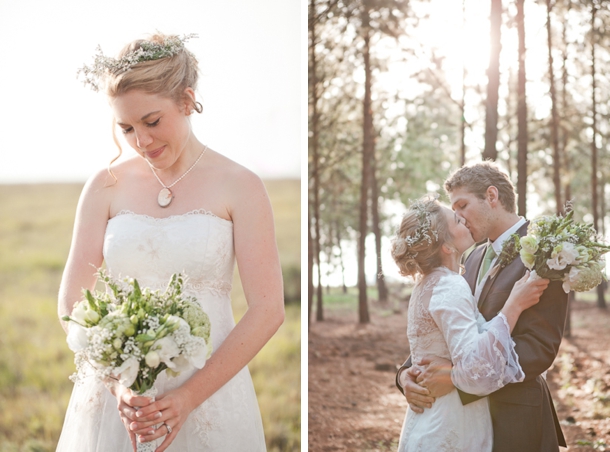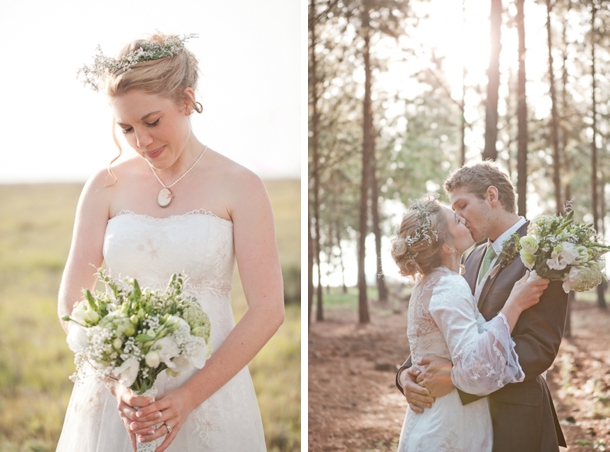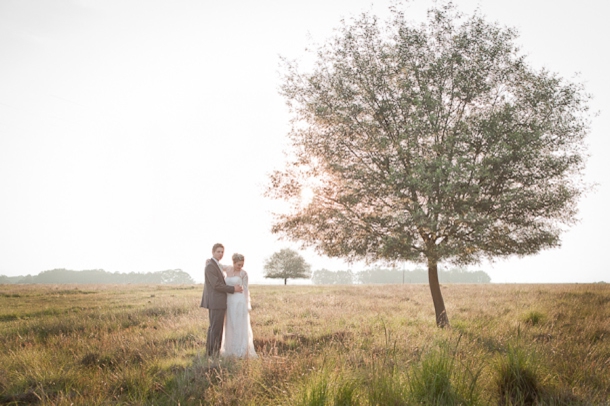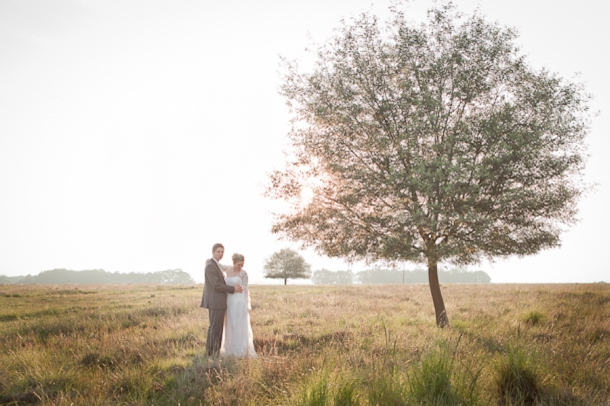 We both have a love of nature and therefore the wedding had a nature-driven theme. The elegantly converted sandstone cowshed, with touches of rustic French countryside, was ideal to merge with our natural colour palette of white with muted touches of green and brown. It perfectly fit our concept and theme to have the ceremony in Florence Farm's converted pine plantation, 'Boskerk'. We limited decorations in the Boskerk to Chincherinchee plants in flower and maidenhair ferns. As a final touch, we hung delicate birdcages with Bengal finches in the pine trees surrounding the Boskerk – everyone was amazed when the singing of the finches prompted the wild birds in the plantation to sing along!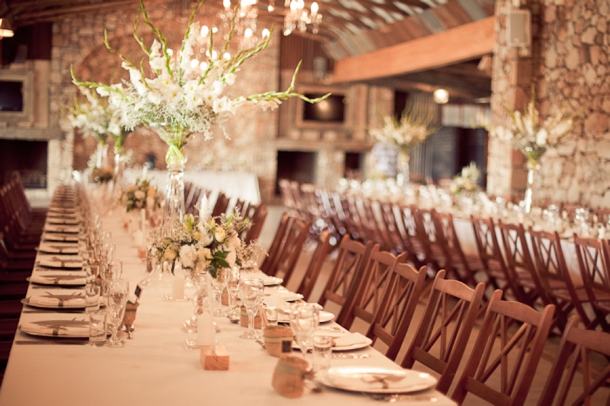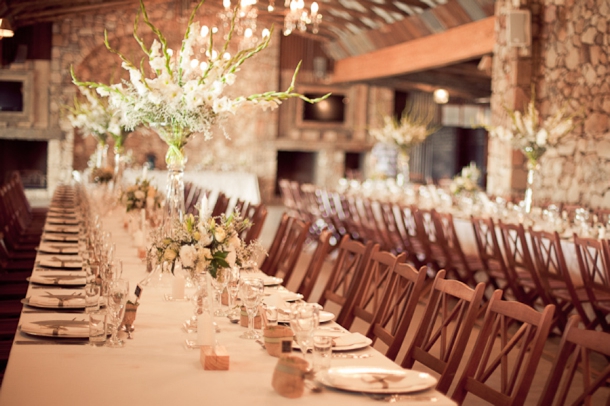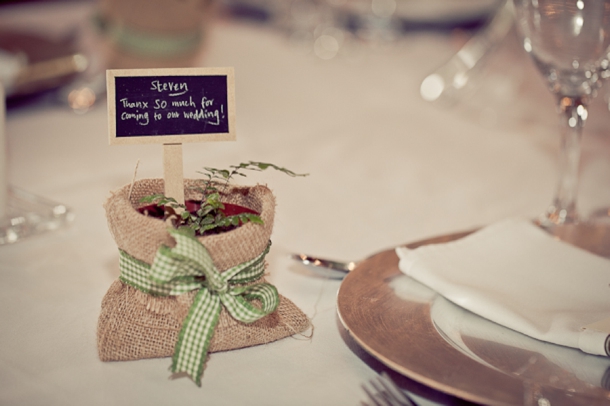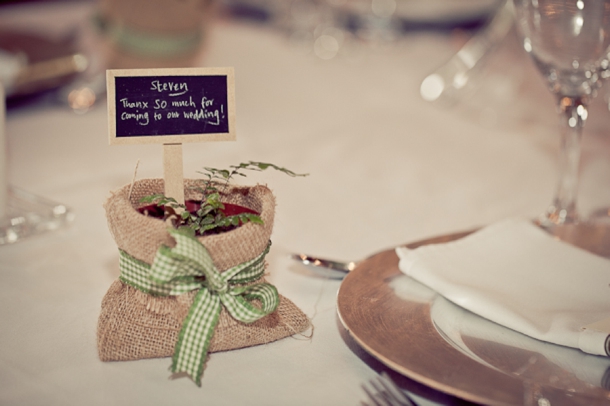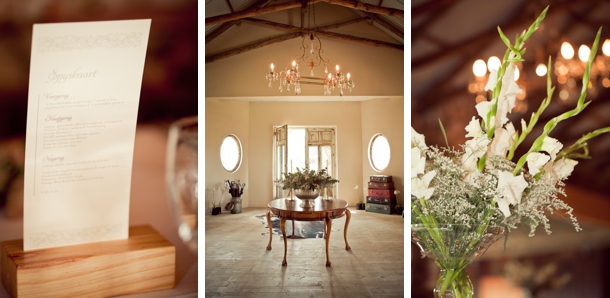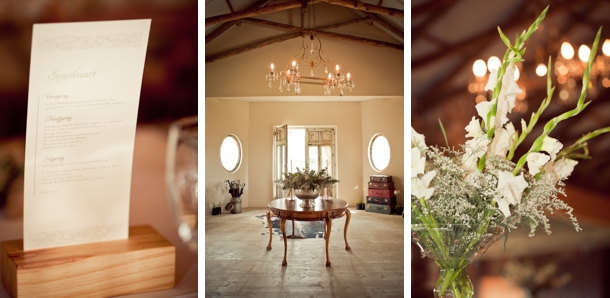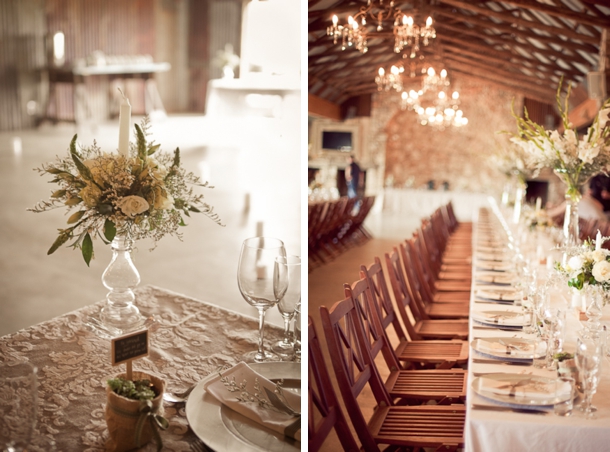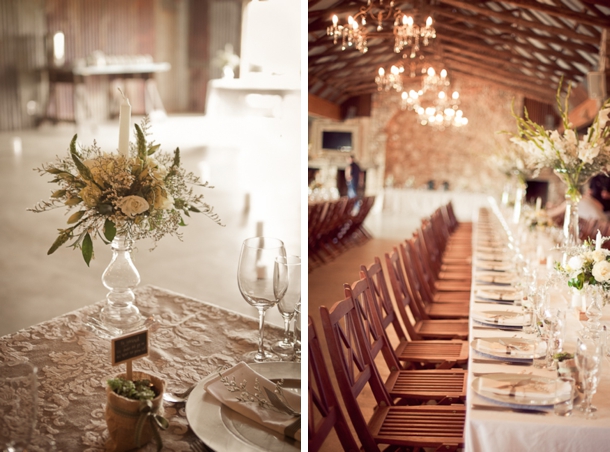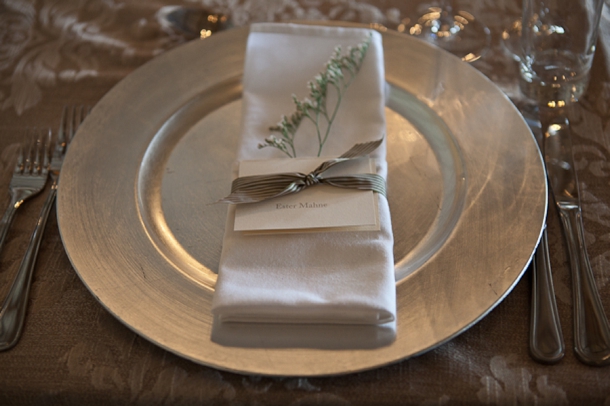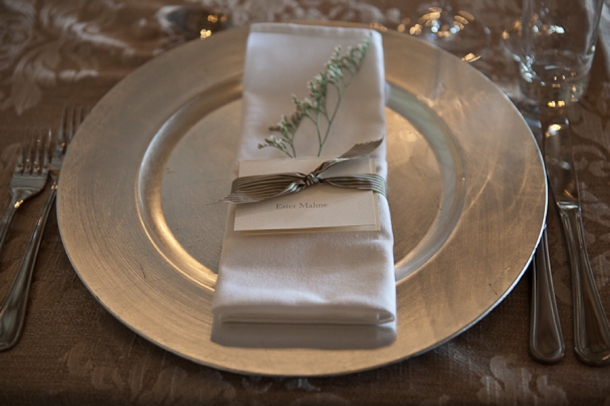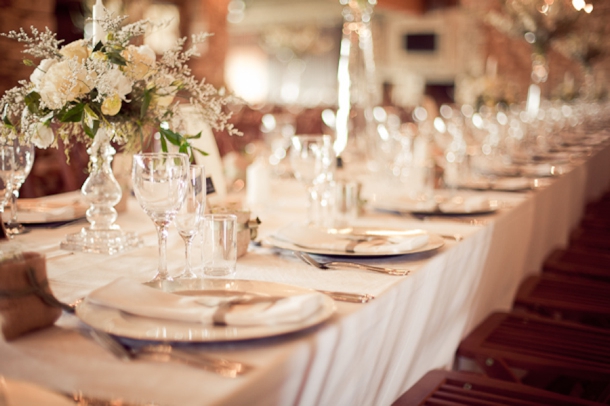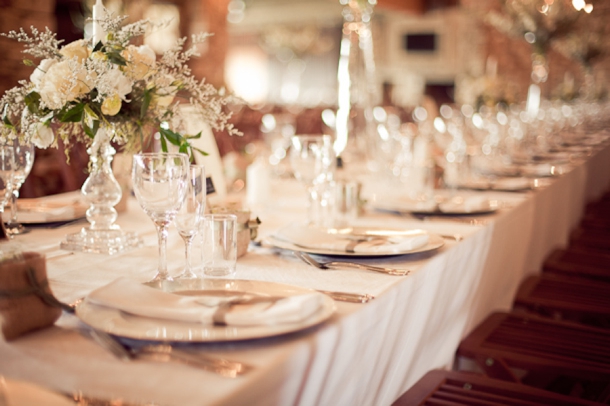 Family is very important to both of us, so we wanted to involve them as much as possible. Tobias' dad is a reverend, and he led the ceremony for us, while his brother and sister-in-law provided the cello and violin ensemble. His mom made his waistcoat and the flower girl dresses. My mom baked the traditional wedding cake, the best man's waistcoat and the pageboys' outfits, and my dad brought his classic 1930 Buick to be my bridal carriage and acted as chauffeur. Between ourselves and our parents we grew the plants used as decor, and family helped us make the little jute bags and favour tags for our maidenhair fern favours. I designed all the stationery myself.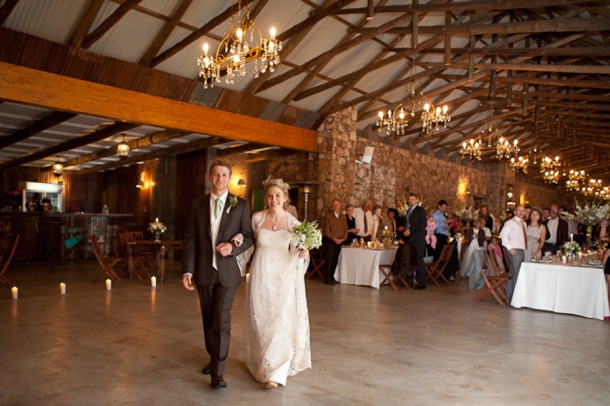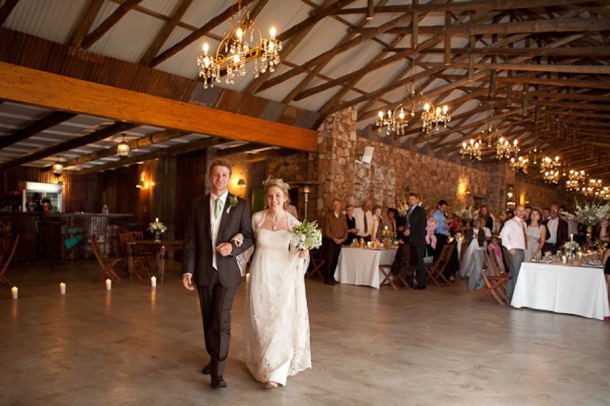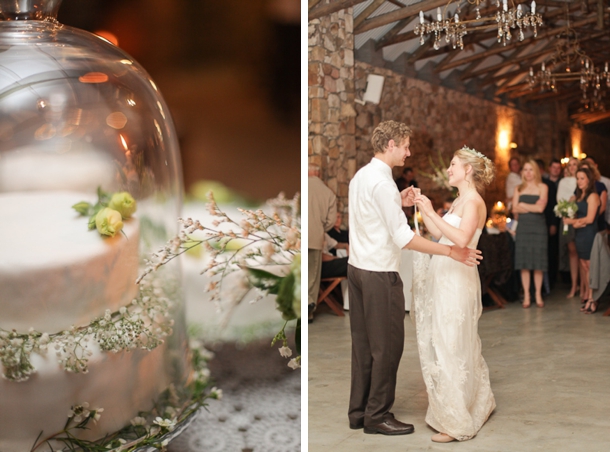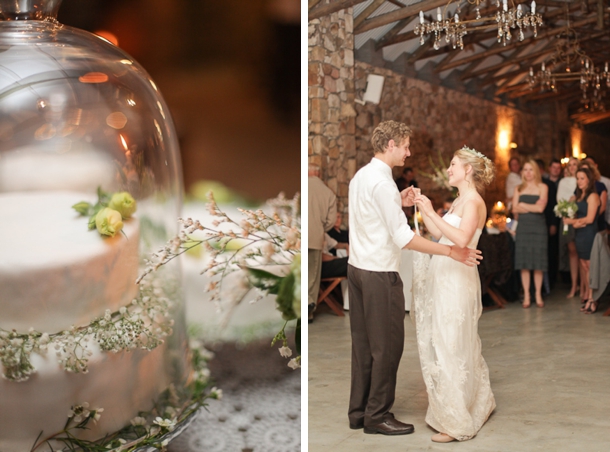 My advice to future brides is to boldly pursue your dreams – they can become a reality. Involve your family in ways that utilise their talents; this makes it more special for everyone! Be ready for a lot of hard work and have faith! Also know when to stop with unnecessary details – they cost a lot of money and energy and the reality is often that 'less is more'. Rather focus on the essence of what you want to say about yourselves.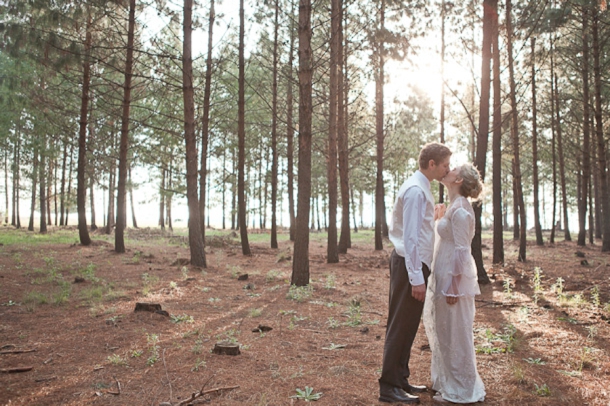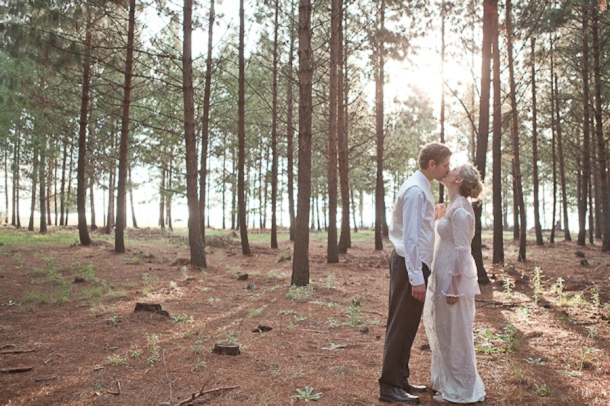 Thank you so much Ester and Tobias for sharing your stunning wedding here on SBB! And a big welcome to Leani – be sure to go to her website and see even more of her lovely pics from this wedding and more.
SERVICE PROVIDERS
Venue & catering: Florence Farm | Photography: Leani Holmes | Flowers & decor: Annetjie Niemand | Stationery: Ester Mahne | Bride & bridesmaids' dresses: Hilma Couture | Hair & makeup: Alet Dreechmeier | Entertainment: Espresso Ensemble