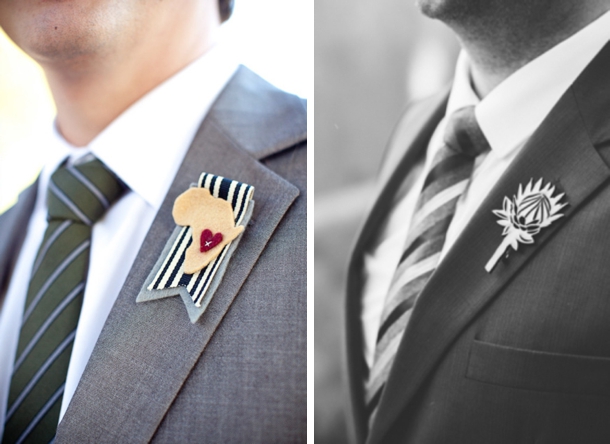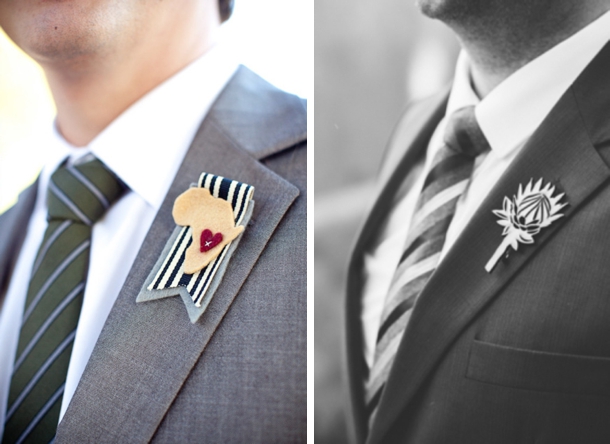 Here on SBB we focus a lot on the bride and bridesmaids (sorry boys!) but of course our grooms are just as important to us, and we want them to be every bit as stylish as the ladies. And apart from a sharp suit, one great way to do this is through a fun boutonniere. Of course, I still LOVE floral bouts, but let's be honest, not all guys are keen on them. And not just that, they can become an easy way to inject some comedy and personality into your groomsmen's outfits, or continue a theme or motif. A couple of years ago, when bout alternatives became a thing, I did a roundup here on SBB which has been one of our most popular, and I thought it was high time that I did a little bit of a follow up. So here, for your viewing pleasure, are 25 fun and unique buttonhole ideas!
(And remember, if you'd like some more top tips for groomsmen, check out our recent feature here.)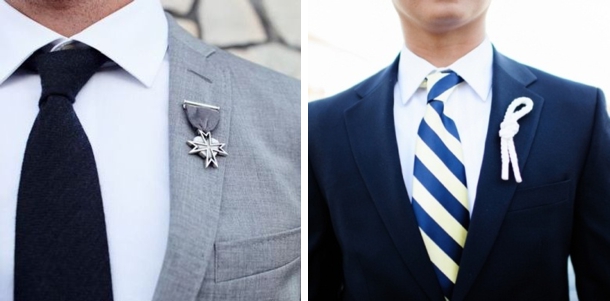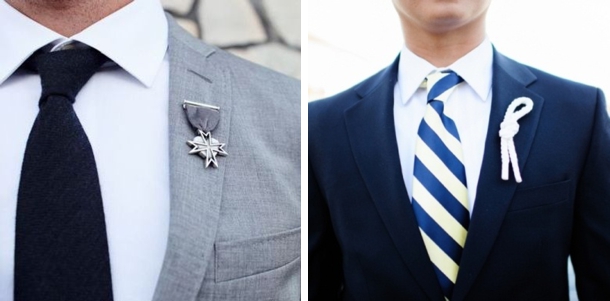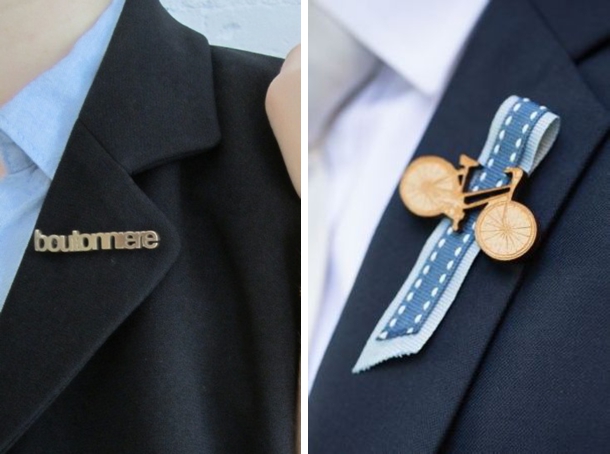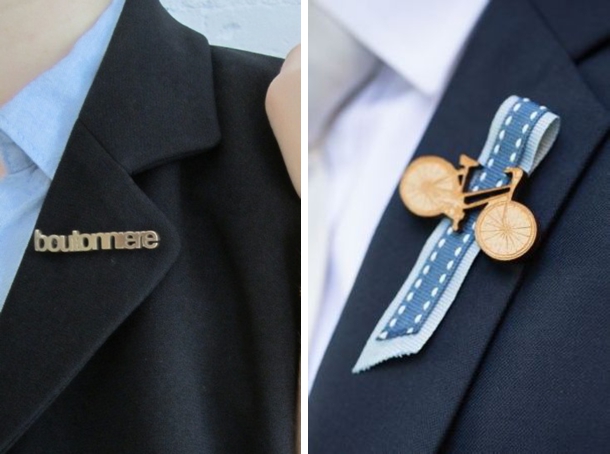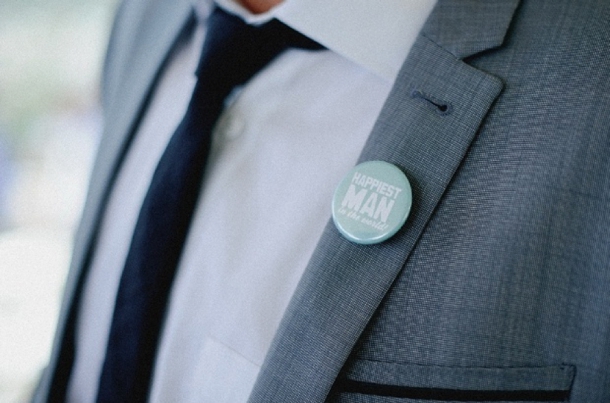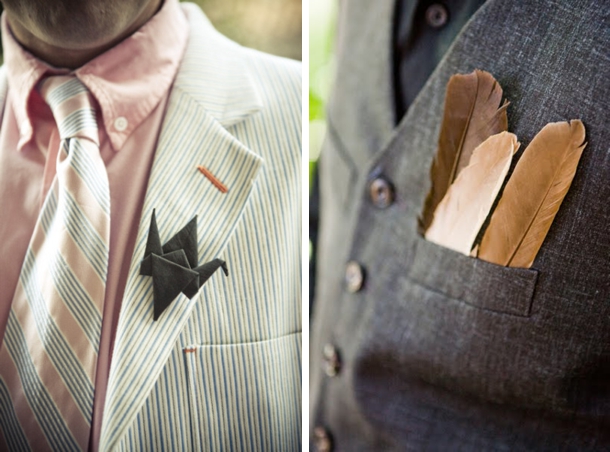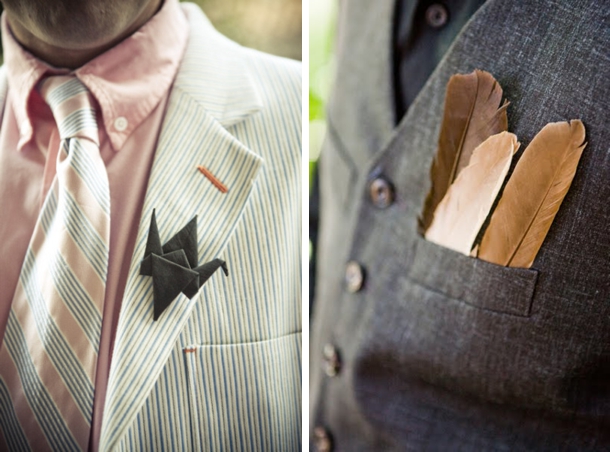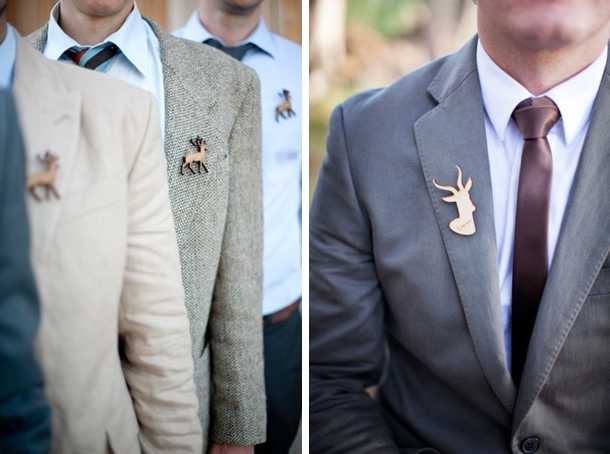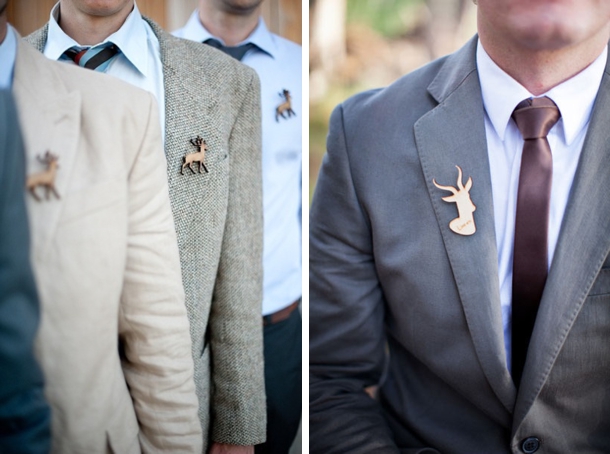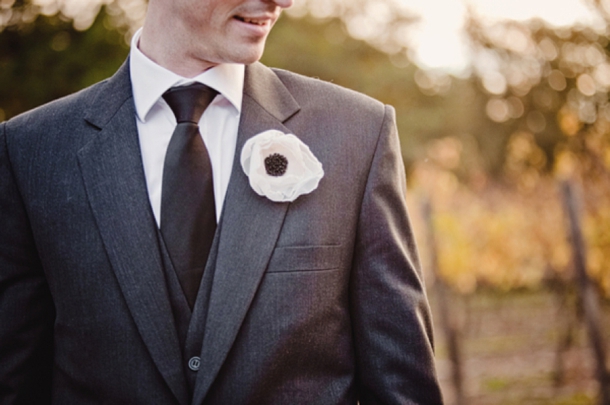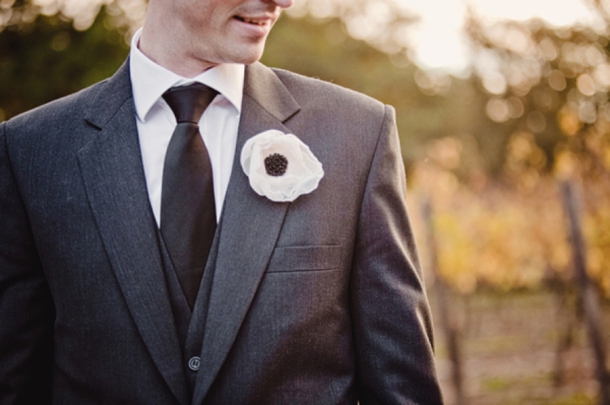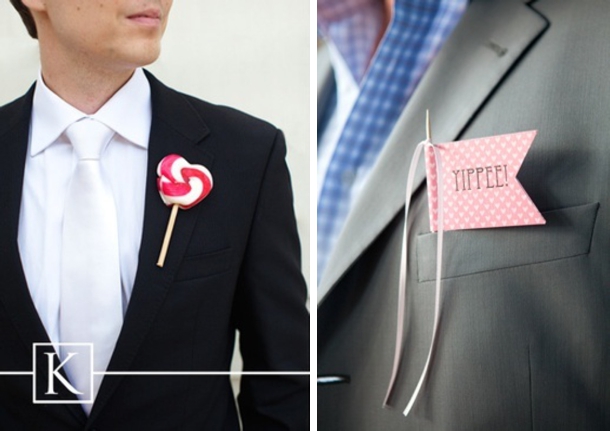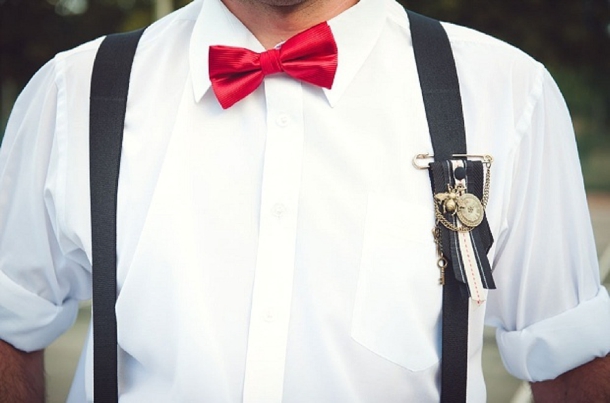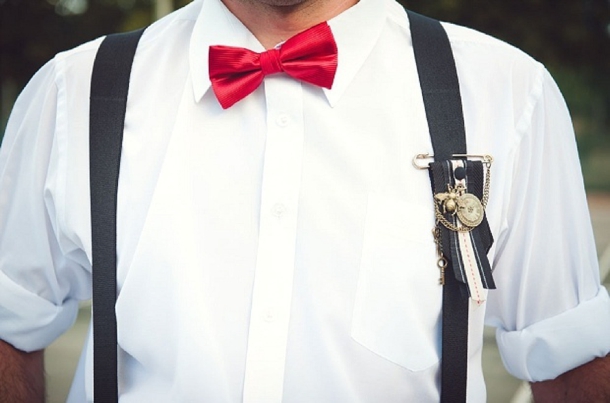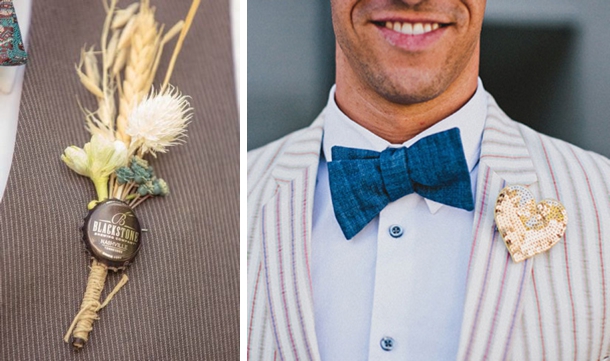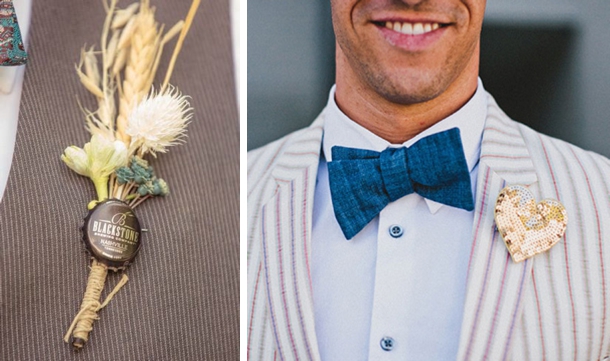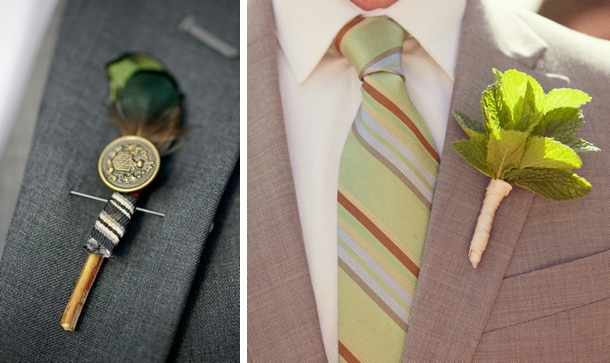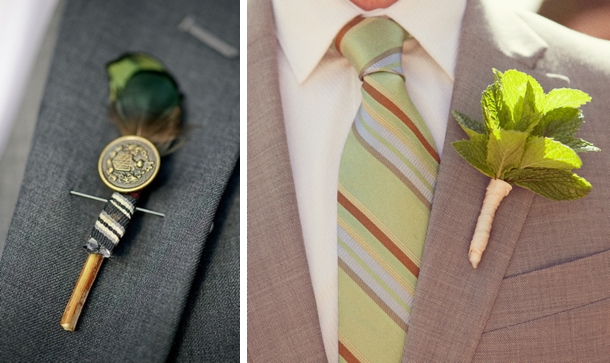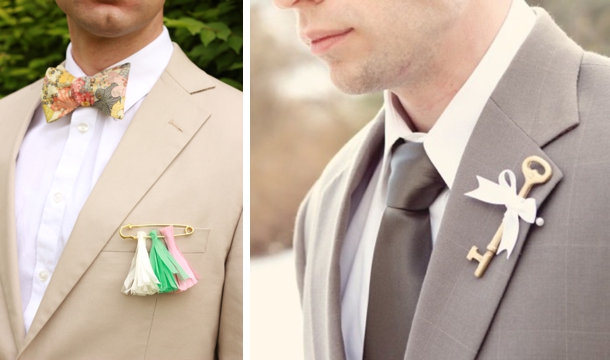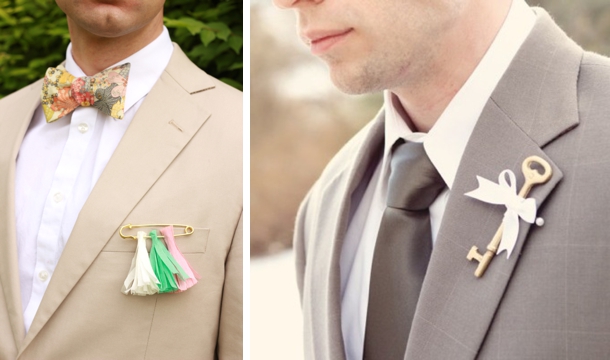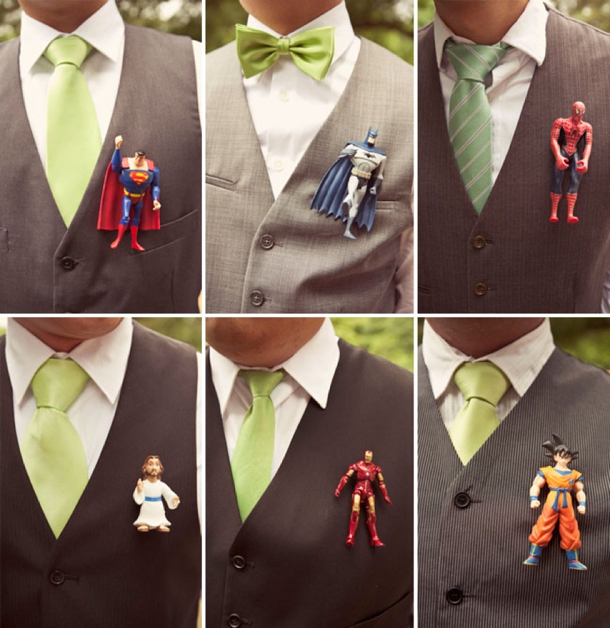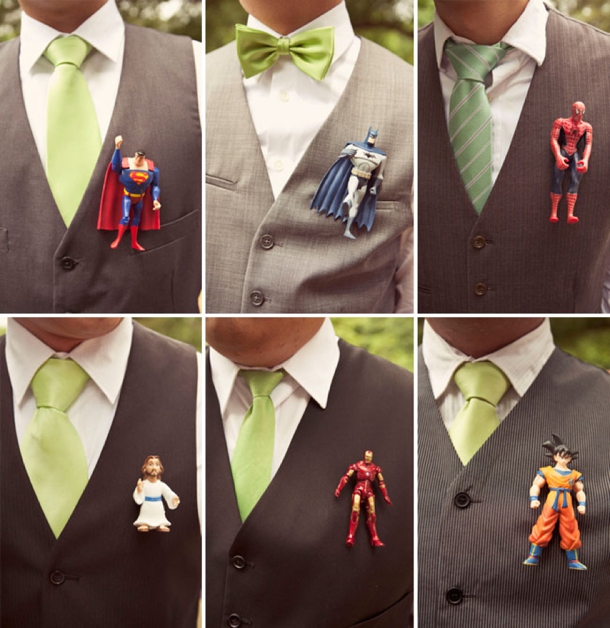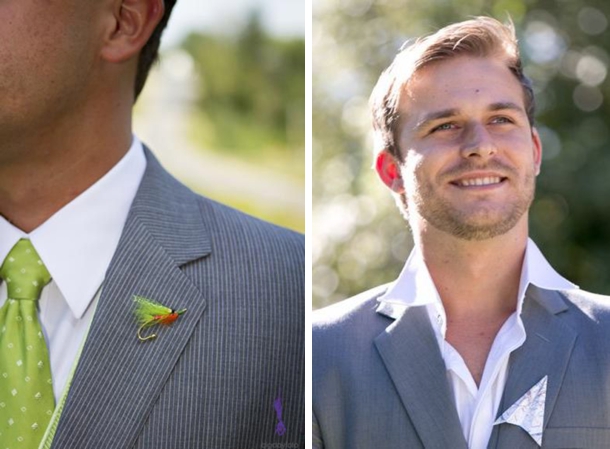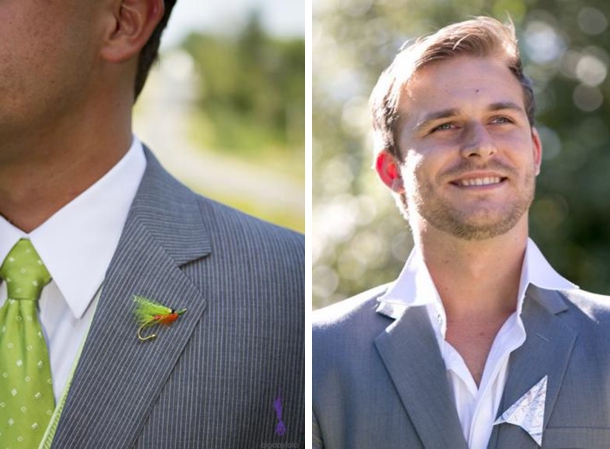 Image credits: Row 1: Lizelle Lotter (left); Vivid Blue/Kraak on SBB (right); Row 2: We Call This Love/Beau & Arrow Events via 100 Layer Cake (left); Best Photography via Elizabeth Anne Designs (right); Row 3: Daniela Gilsanz (left); Catherine Mac/Special Events on SBB (right); Row 4: Jean Pierre Uys via The Pretty Blog; Row 5: efeunodos via Style Me Pretty (left); Nancy Neil via Offbeat Bride (right); Row 6: Christine Meintjes via The Pretty Blog (left); Adene Photography via The Pretty Blog (right); Row 7: Aglow Photography/Kraak on SBB; Row 8: Lollipop Brides (left); Megan Clouse Photography via 100 Layer Cake (right); Row 9: Draper Photo (left); Heather Steyn on SBB (right); Row 10: Lauren Kriedemann Photography via The Pretty Blog; Row 11: JoPhoto via Confetti Daydreams (left); Mark Brooke Photography & Mathieu Photo/Jesi Haack/Your Cloud Parade via Wedding Chicks (right); Row 12: Jean – Pierre Uys/The Aleit Group via The Pretty Blog (left); Stephanie Williams via Inspired By This (right); Row 13: The House That Lars Built via Brooklyn Bride (left); Which Goose on Etsy (right); Rows 14 & 15: Jagger Photography via Green Wedding Shoes; Row 16: Wedding Bee via Weddings Illustrated (left); Nielen Bottomley (right).