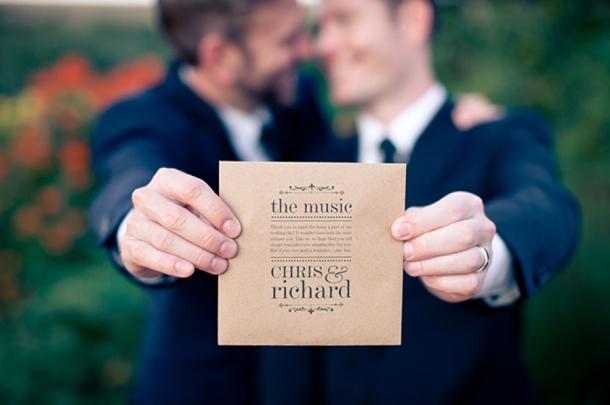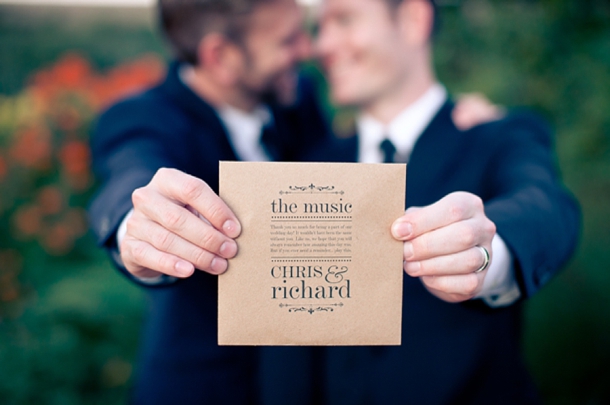 I'm blogging this wedding with such a huge smile on my face. It's not just because of the modern, innovative styling I'm about to show you, or the fact that it works perfectly in a classic Cape winelands setting (how I hope this inspires other couples!). It's not even because so much of the wedding was DIY, or because the grooms planned it faultlessly from abroad according to their vision, or because the venue was a surprise (!) or because it had clever personal details that reflected their mixed Australian and South African heritages. It's because every time I look at the smiles of these two boys, and the smiles of everyone at their wedding, it makes me happy. So much love. And when love comes in a gorgeous package… well, that's just fabulous. Wesley Vorster was there to capture every chic masculine detail, from the large exposed lightbulbs (obsessed) to the fab typographic stationery on kraft paper, to the abundant proteas in vintage glass bottles, to the sleek suits worthy of the best Italian tailor. I've been dying to share this one with you, and I hope you love every bit of it as much as I do!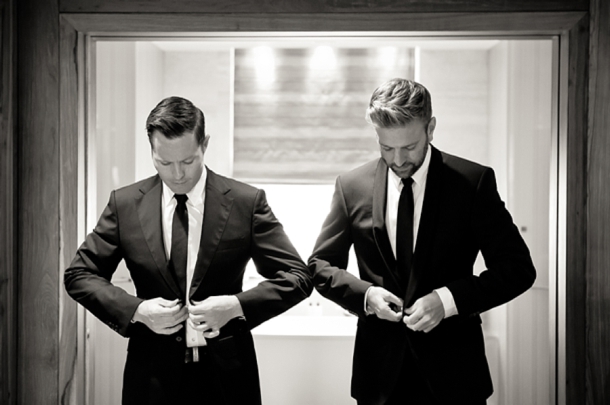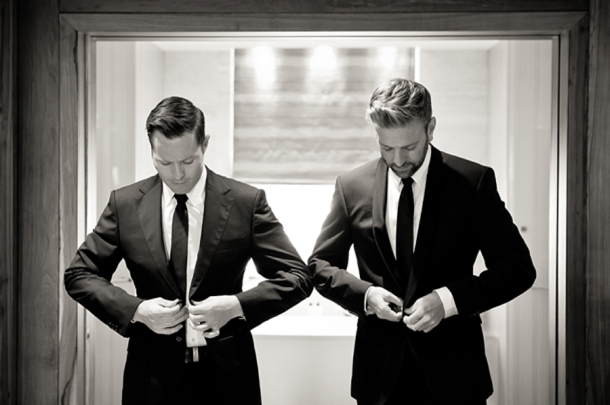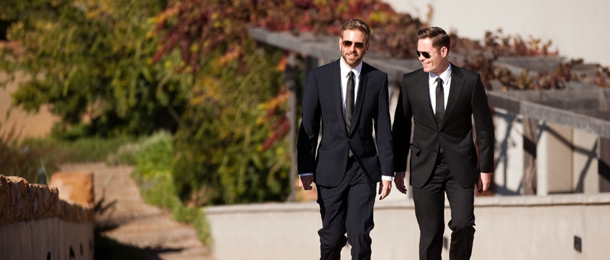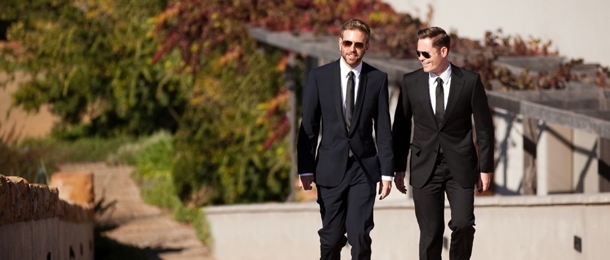 From one of our grooms, Chris (the blonde!):
Richard and I met on a cruise ship in the Mediterranean back in 2002. It sounds very romantic, however we were actually crew. I had been working on board for about four months before Richard joined. I was one of the first people he met, and to this day, I can still remember exactly what he was wearing. I remember thinking: "Wow. What an amazing guy." We were great mates for the first six months, and all of our friends constantly tried to play matchmaker. They would continuously tell us how compatible we were and that we should get together. At that time, being in a serious relationship was not a part of either of our foreseeable futures, so nothing happened. However, after a few more months, it was obvious we had feelings for each other. So we stopped fighting the chemistry… and the rest as they say, is history.
I proposed to Richard in a gondola on the Grand Canal in Venice, Italy about five years later. It was very romantic, and he had no idea. I completely caught him off guard and he was totally speechless. After a few seconds, he said yes. It was an amazing, emotional moment.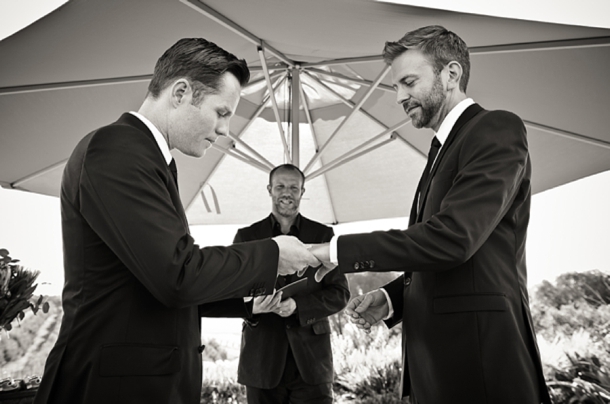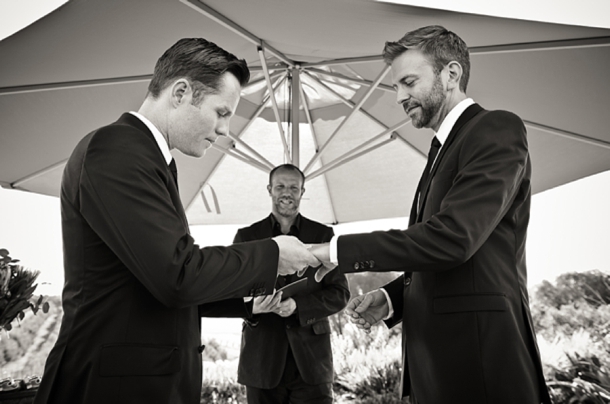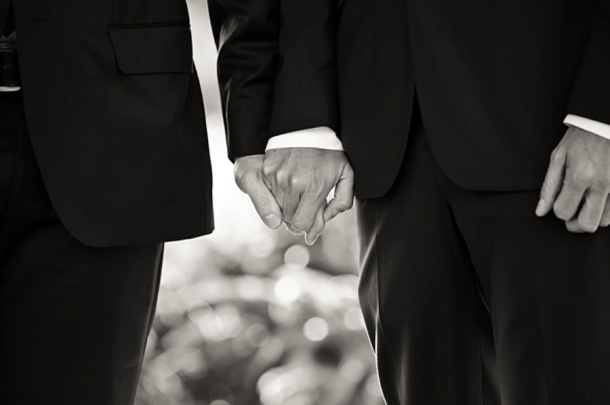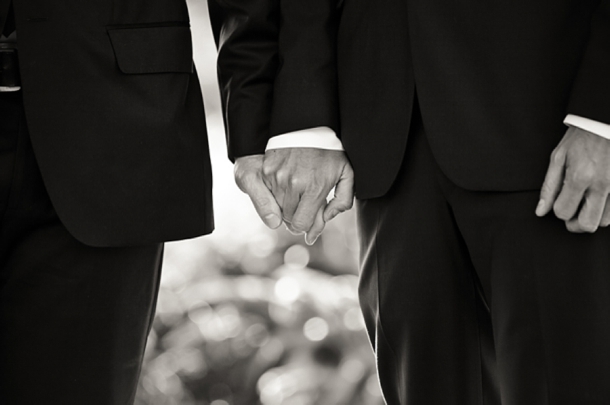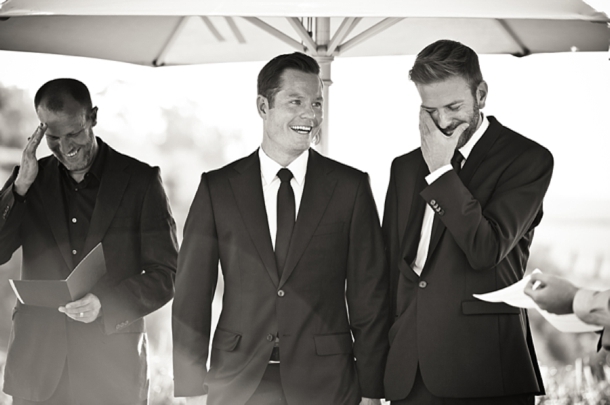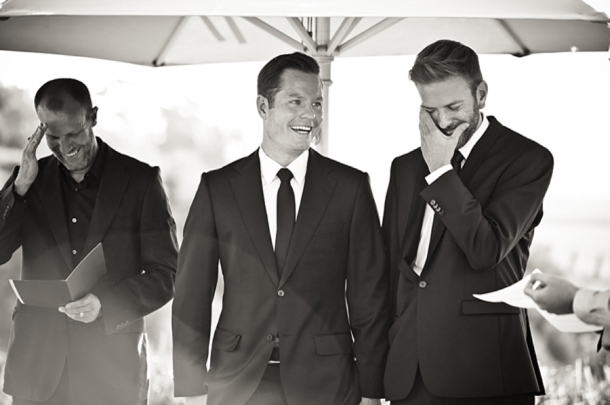 Our design and look for the day was a relaxed mix of eclectic, contemporary and natural – with vintage elements. As I was born in Australia and Richard was born in South Africa (we both now live in Sydney), we wanted to include subtle elements from both countries. Proteas from SA, Warratahs from AUS, 100 year old vintage bottles from Tasmania (a small Australian state) and 200 year old bottles from Memel (a small town in the Free State). They all came together beautifully.
We knew we wanted to be married in the Cape wine region and had our favourite vineyard in mind, Waterford. However, after contacting them, we were informed that they do not host weddings. As disappointing as this was, they were actually nice enough to recommend Hidden Valley to us. We checked it out online (as we were planning this from Australia), and within a day it was booked and paid for. Hidden Valley could not have been any more perfect. (Shout out must go to Waterford for their amazing suggestion. Many thanks guys!)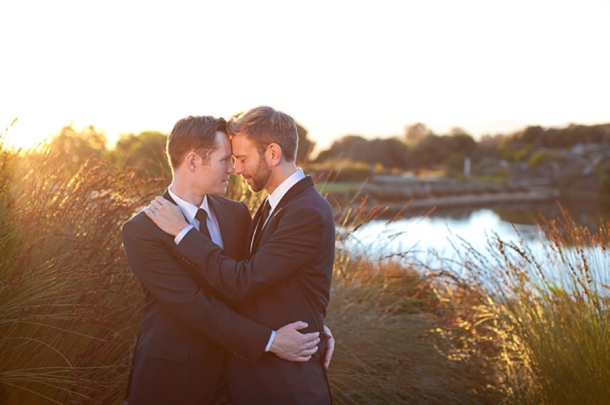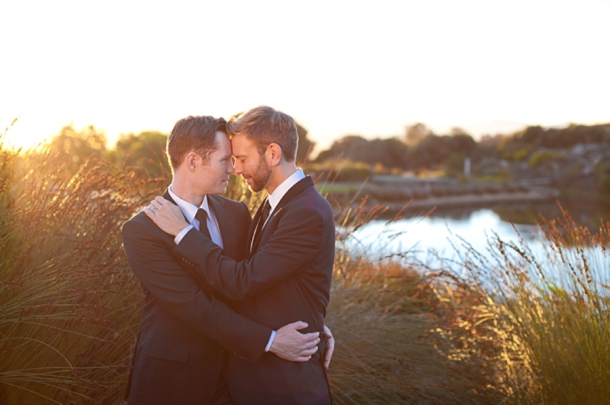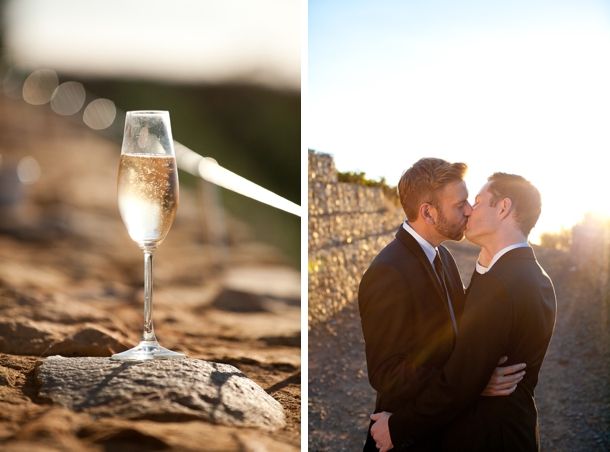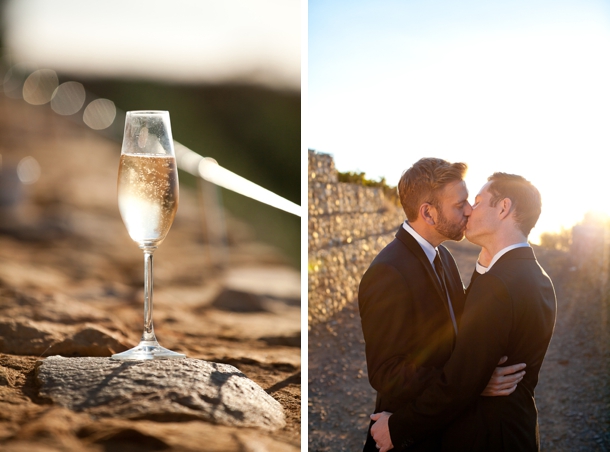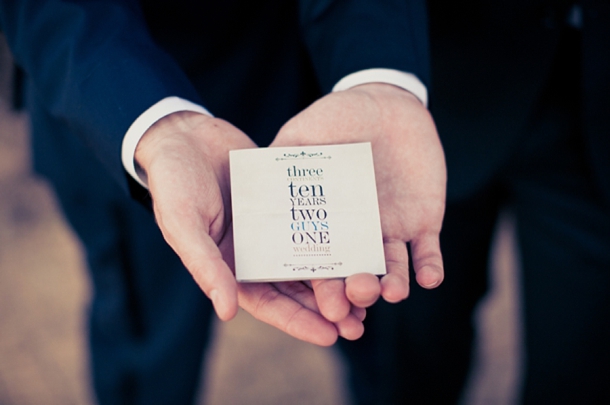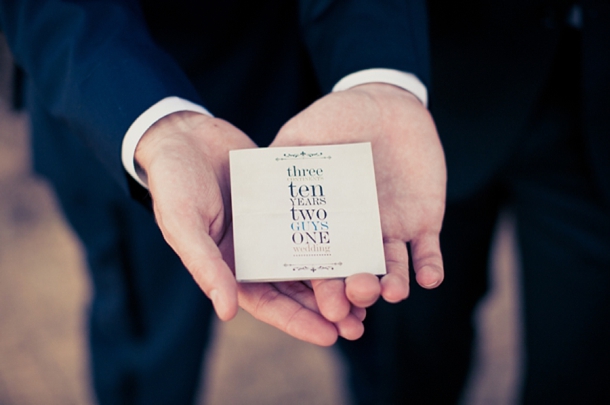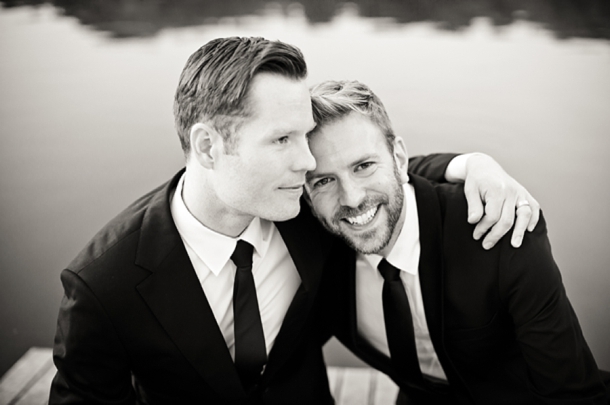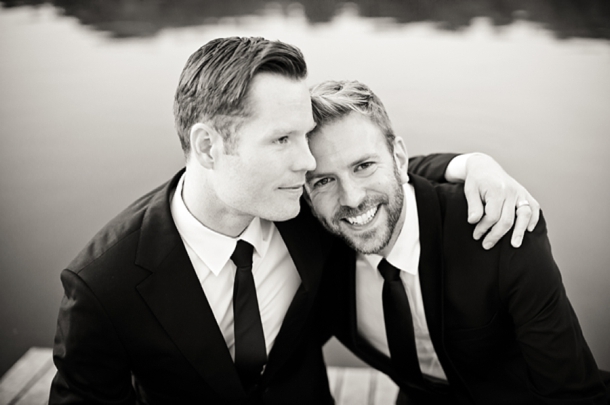 Given that about 50% of our guests had flown in from overseas, we decided to host a cocktail/engagement/bachelor party with everyone at the Radisson Blu in Cape Town the night before the wedding. This was a great way for everyone to meet and mingle – and would give us a chance to do all the introductions before the big day. It was one of the best decisions we made, as everyone lapped up the relaxed atmosphere and really got to know one another before the wedding day.
Also, as Hidden Valley is about an hour's drive from Cape Town, we decided to keep the venue a secret. We had a coach collect everyone from the V&A Waterfront on the morning of the wedding, and they were all driven to the venue together. This was a great decision. Many of the guests had never been to Cape Town before, so this prevented anyone getting lost along the way. It also allowed everyone to let their hair down and drink as much of that delicious Stellenbosch wine as they liked, without having to worry about driving home.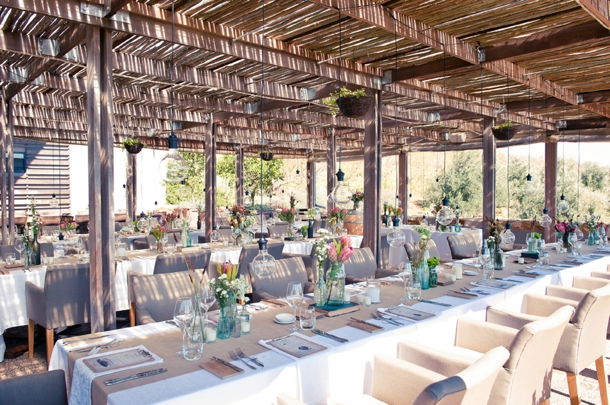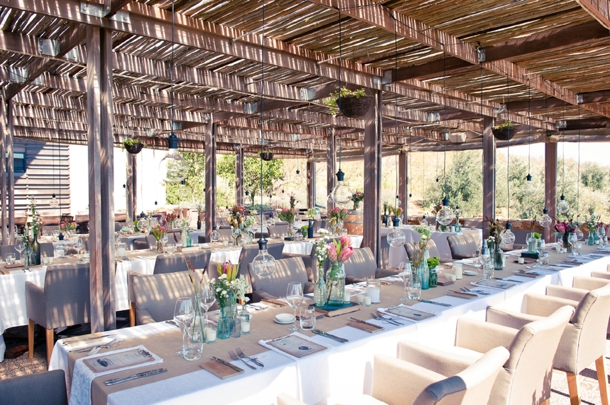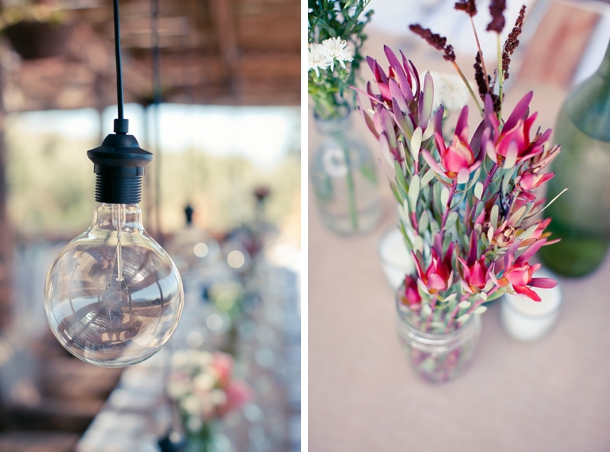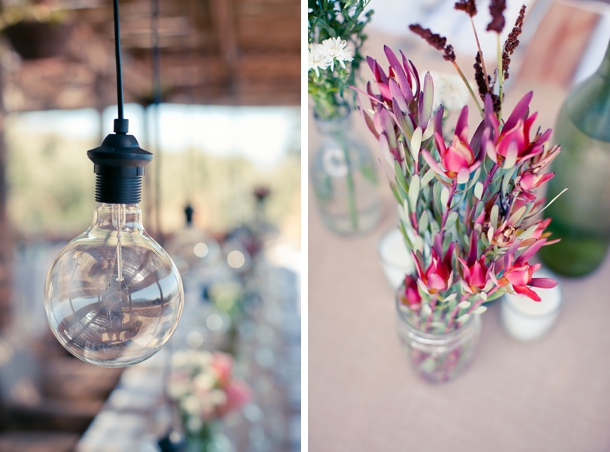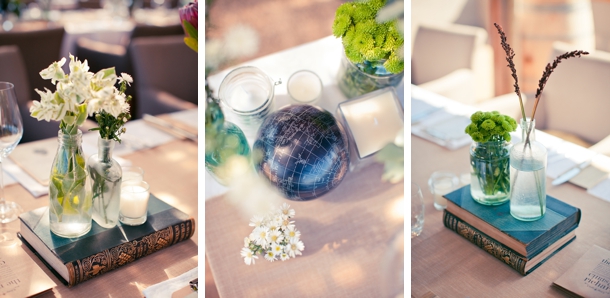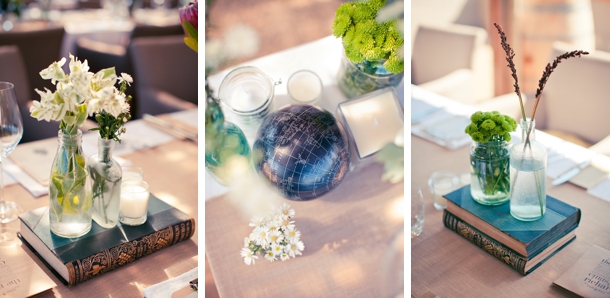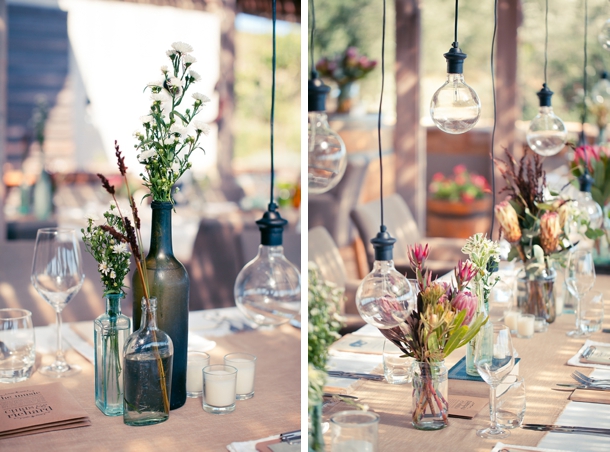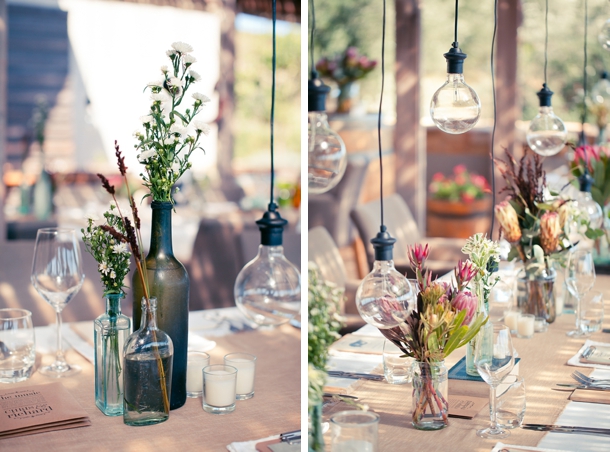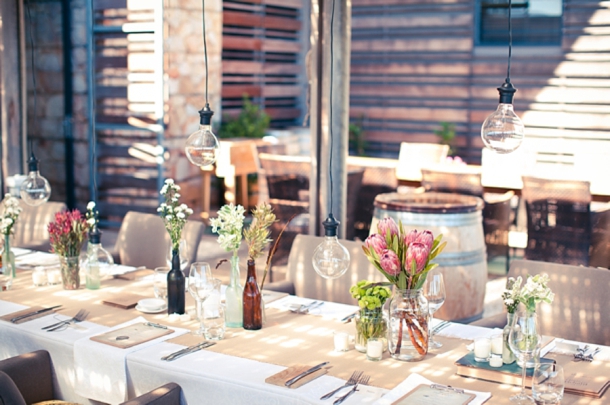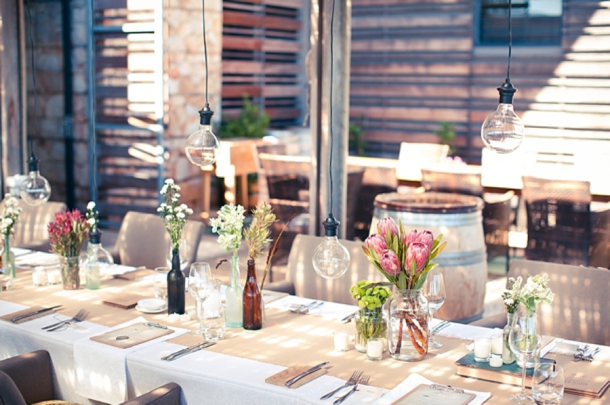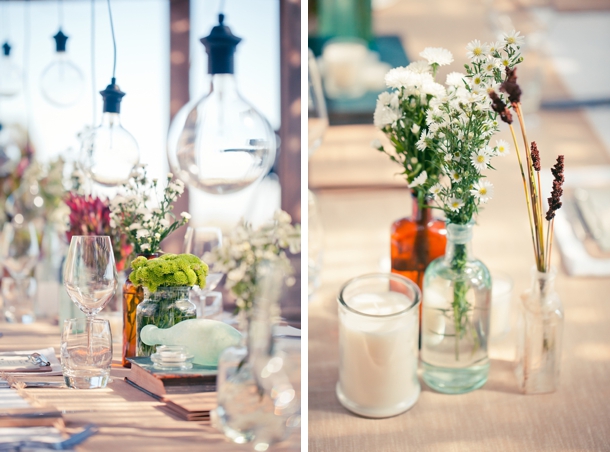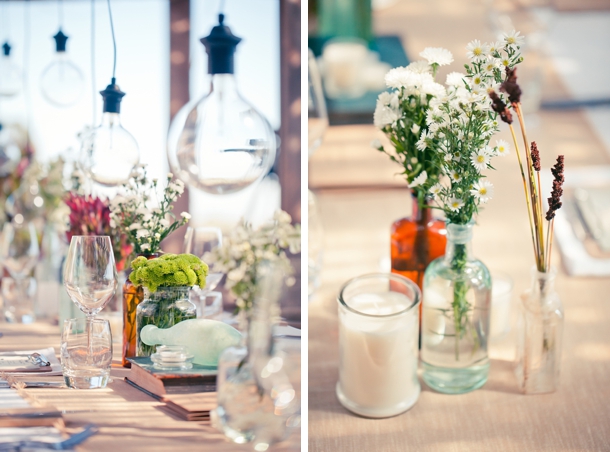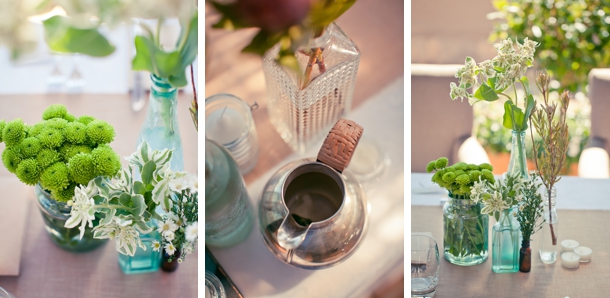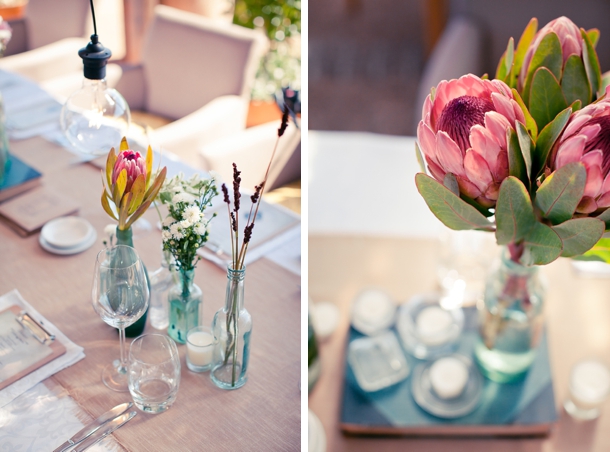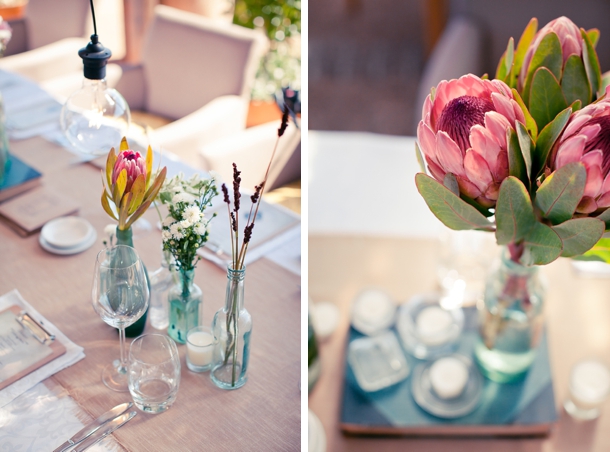 I really loved our styling! We did all of this ourselves and I honestly couldn't have been happier with the result. It took a lot of hard work to plan from Sydney (everything was organised via email), but it worked out perfectly on the day. We collected about 200 vintage bottles and jars the year before the wedding (from flea markets, eBay and second hand stores) and shipped them to Cape Town. The two of us then went to the Cape Town flower markets the day before the wedding and bought R800 worth of proteas and native South African wildflowers. All we did was simply cut and drop them into the bottles, which lined the tables. They looked absolutely beautiful.
We also organised to have our exposed hanging light bulbs custom made. We bought the bulbs in Australia and had them shipped to Cape Town, while the cables and fittings were constructed in South Africa. These were fitted with dimmer switches, and the resulting ambiance, when combined with the candles, was spectacular. It actually left me speechless, and I was very proud that we had designed and created something so beautiful.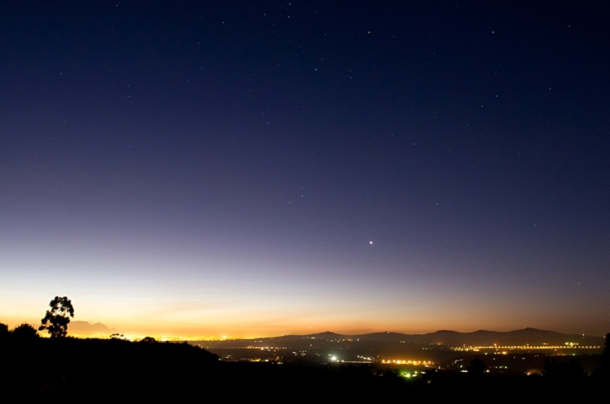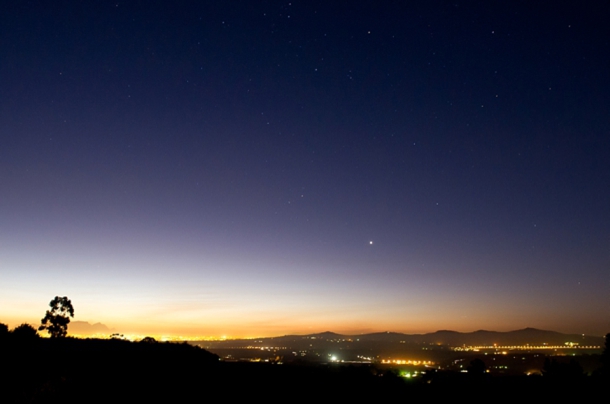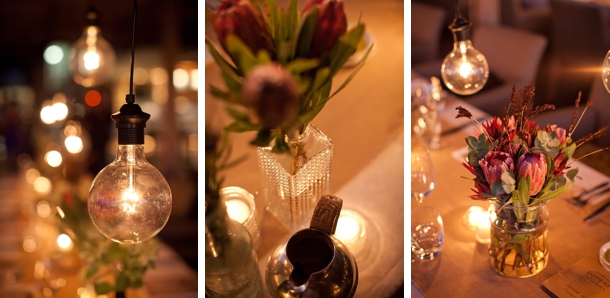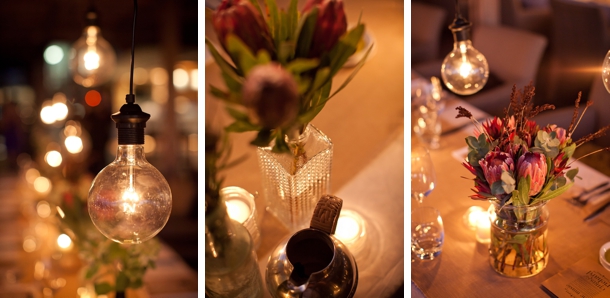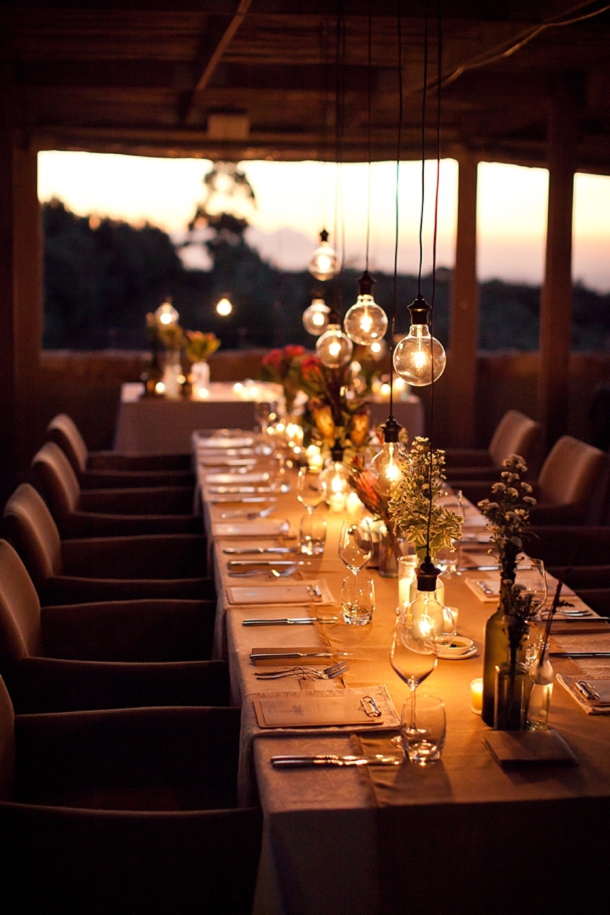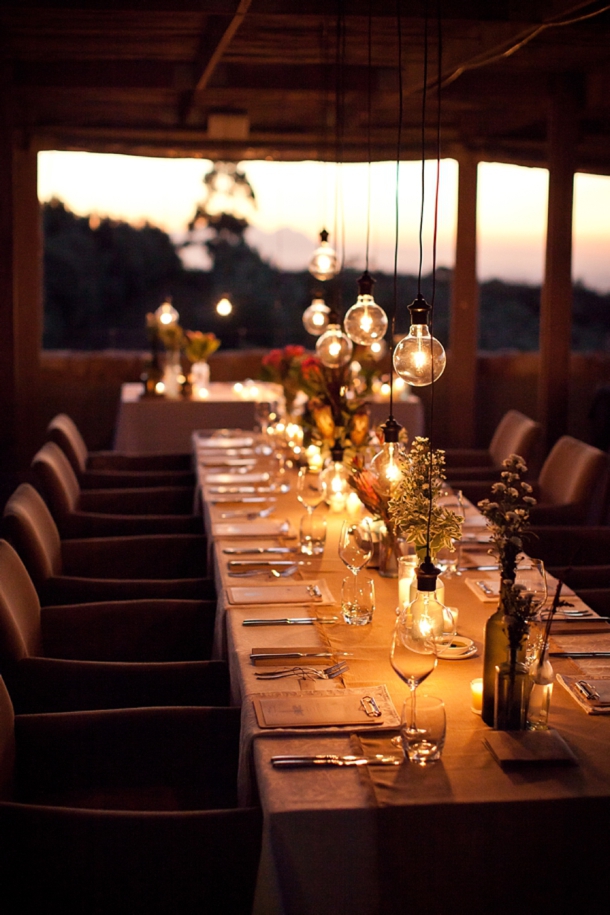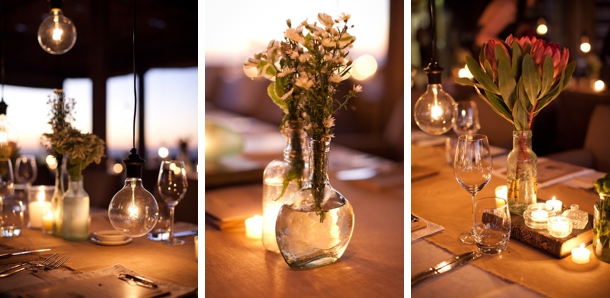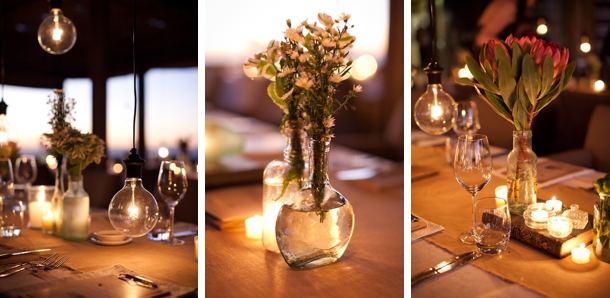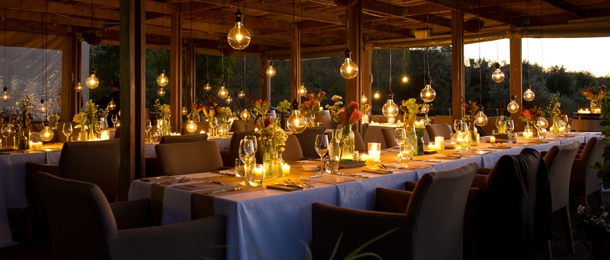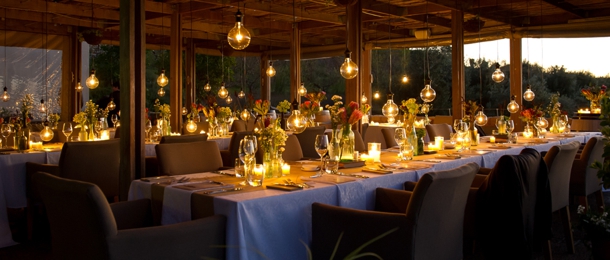 My advice to future brides and grooms is to plan in advance and go with your gut. Don't let other people influence your decisions. This is your day, and should be executed any way you like. Also, don't be afraid to do a bit of DIY. We designed and styled the flowers, tables, lighting, and all print elements ourselves. Some of these features were quite cheap, which proves that it doesn't have to be expensive to look beautiful. Lastly, enjoy yourself! Don't forget that every one of your guests is there for YOU, which makes you seriously hot property. Bask in the spotlight for a few minutes!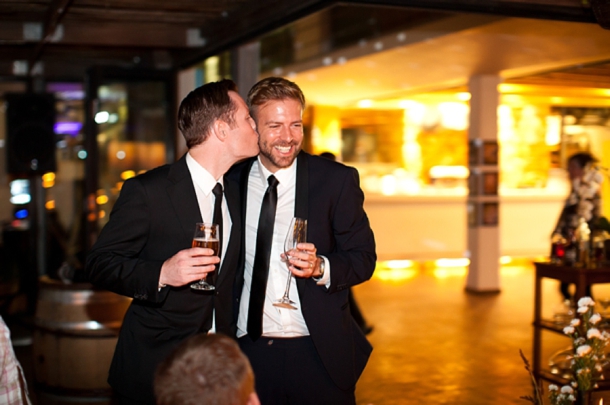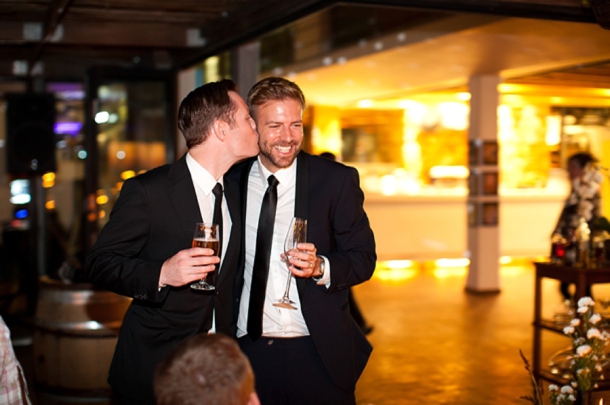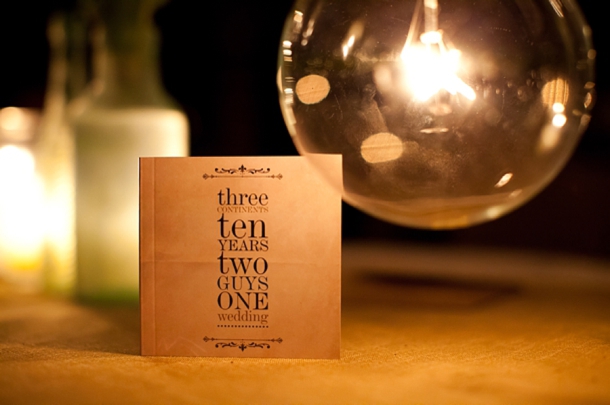 Thank you so much Chris and Richard – thanks so much for gracing the pages of SBB with your lovely wedding. And to Wes – thanks also! You can of course check out his blog for even more lovely pics from both this and his other weddings.
SERVICE PROVIDERS
Venue & catering: Hidden Valley Wine Estate | Photography: Wesley Vorster | Video: Sweefilm | Richard's suit: Hugo Boss | Chris's suit: Karl Lagerfeld | DJ: Jonathan Bradshaw | Marriage officer: Greg Andrews
SBB ♥ Wesley Vorster Photography, a featured member of our Directory