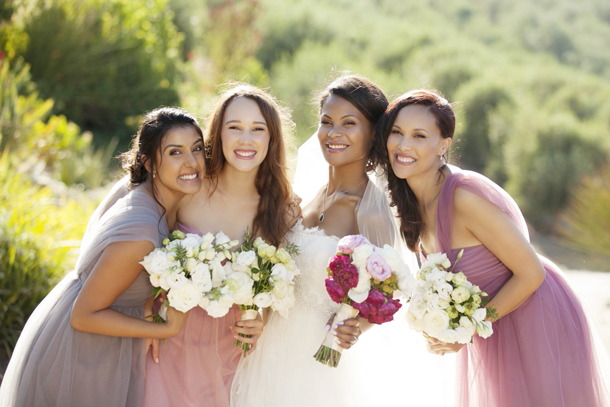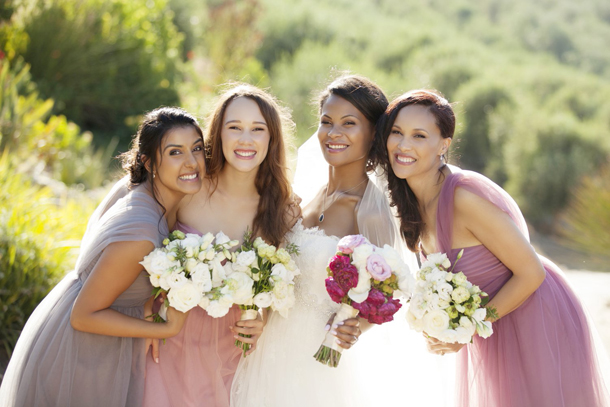 We couldn't let our travel month go by without at least one real travel-themed wedding! But travel is more than a theme – Nicole and Mauro are one of those truly international jetset couples, for whom travel is much more than a set of travelly details, but rather a way of life that they're celebrating with their family and friends. For one thing, she's a South African girl and he's an Italian boy who met in Dubai – they've also explored the world together, and invited their guests to celebrate with them from a long list of countries and cities across the globe. They took their colour inspiration (very loosely) from a map, and translated it into the most beautiful pastel style (including three to-die-for tulle bridesmaid dresses in muted berry shades). Everything was warm and welcoming, from the solar jars they used as ice breakers/escort cards/favours to the soft twinkle of fairy lights. And, as they embarked on their greatest adventure together yet, the lovely As Sweet As Images was on hand to capture it all from behind the camera. Oh, and PS, how special is Nicole's 'something blue'? Her necklace was given by her father to her mother over 40 years ago. The romance!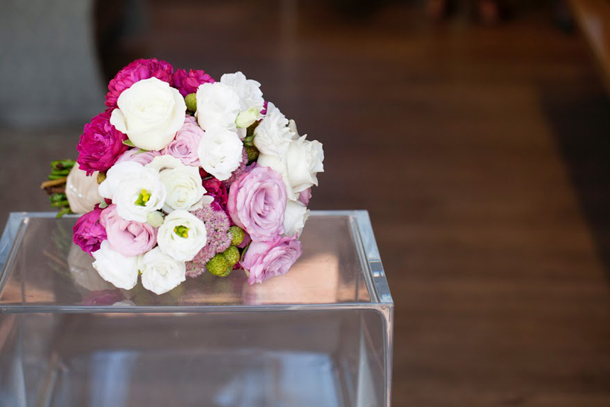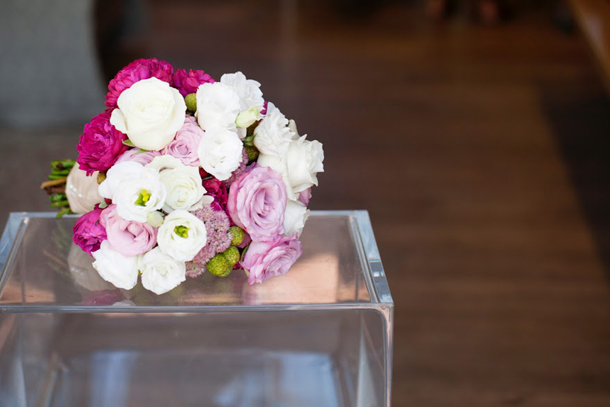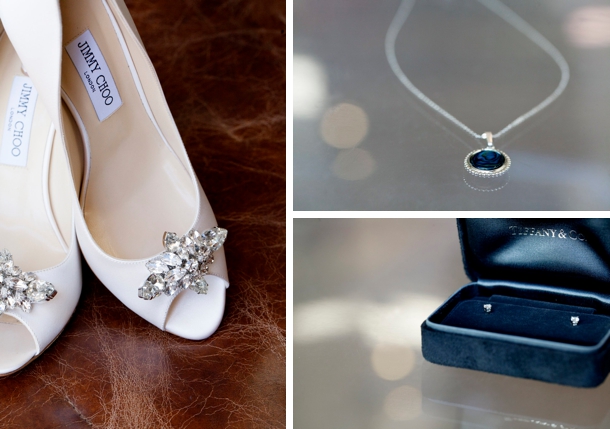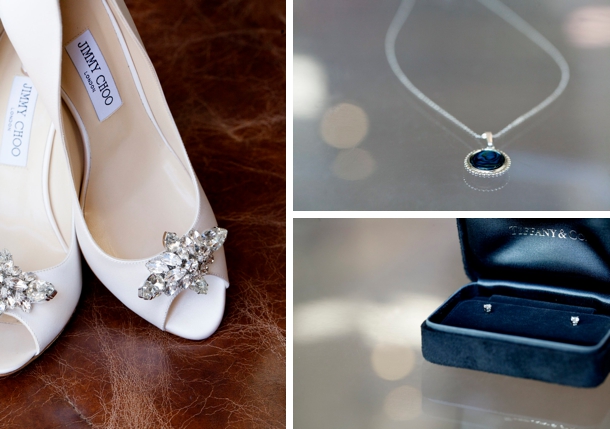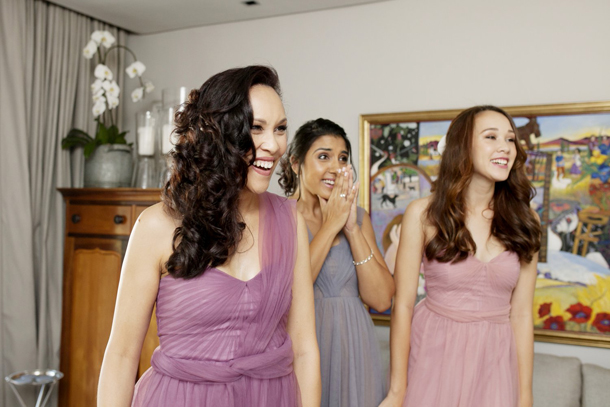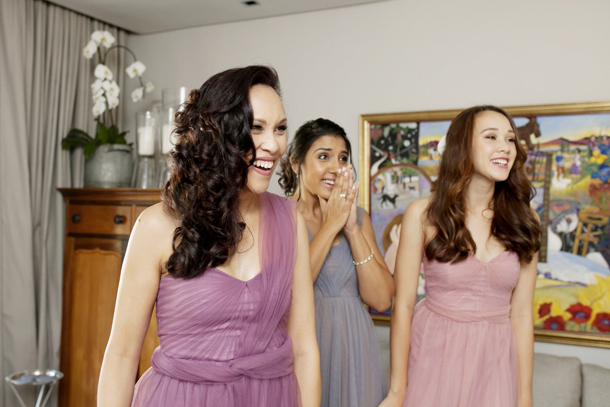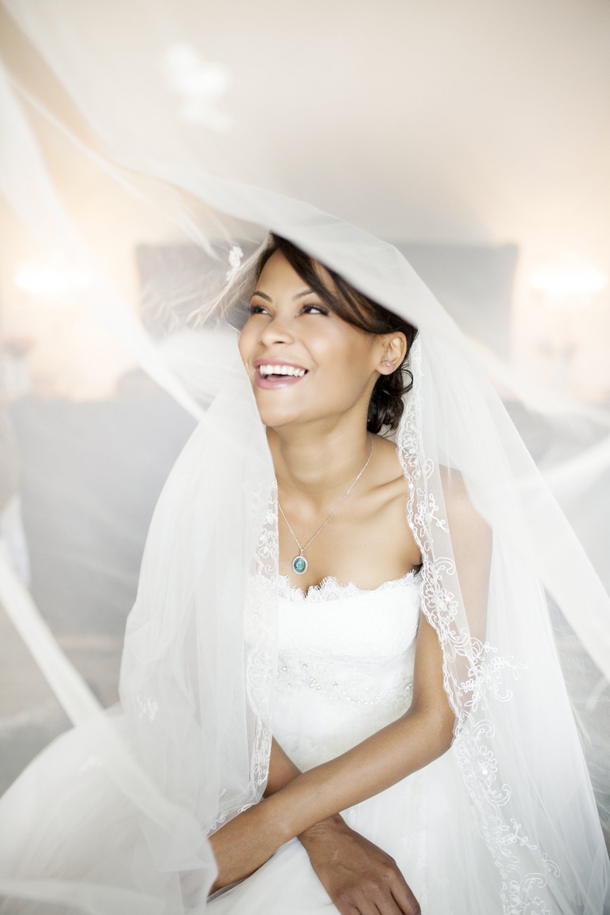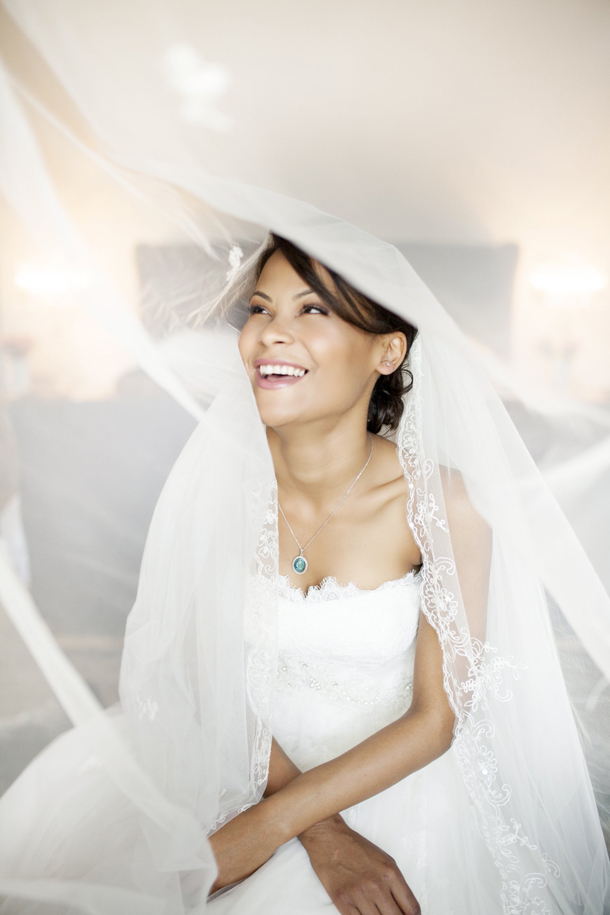 Love Story
On one particularly ordinary night in Dubai a very extraordinary thing happened. While out dancing with the girls, I was approached by a handsome stranger who went by the name Mauro. He committed the tiniest of fibs by telling me that it was his birthday, and he should therefore buy me a drink. I was rather skeptical – who buys someone else a drink on their own birthday? Mauro walked away feeling rather rejected but later that evening we got talking again. This time around, the hapless Mauro struggled to convince me that he was Italian – to me, Italians are golden brown but Mauro, not so much! I walked away, but couldn't get him out of my head. I whispered to a friend that I had to kiss him, and went in search of the 'birthday boy'. Then, in a moment straight from a movie, the crowd seemed to part and there he stood. I didn't hesitate – I walked straight up to him and pulled him toward me. And that's how our first kiss happened – in a dodgy club, amongst wolf-whistling Italian men, and a cheesy live band!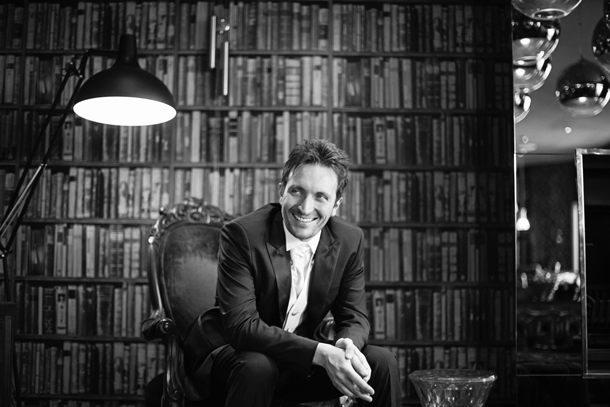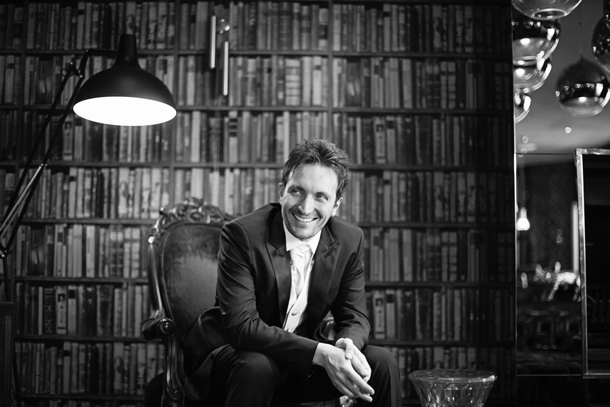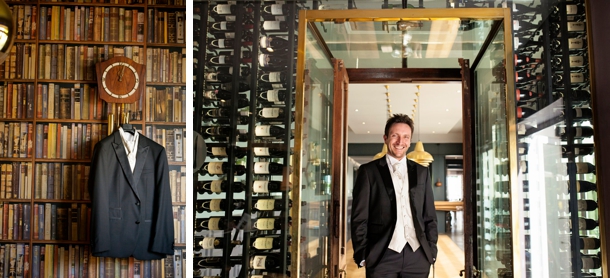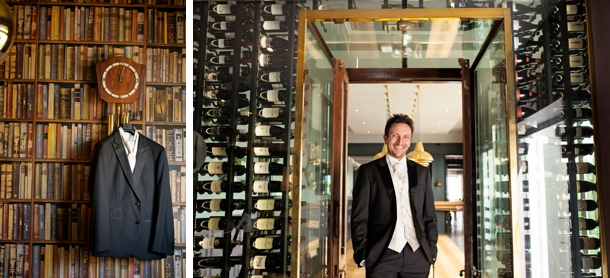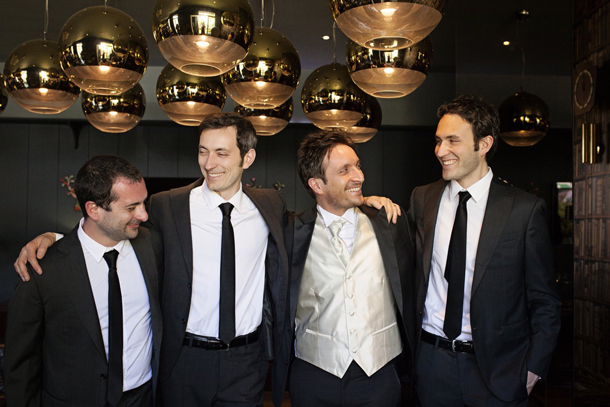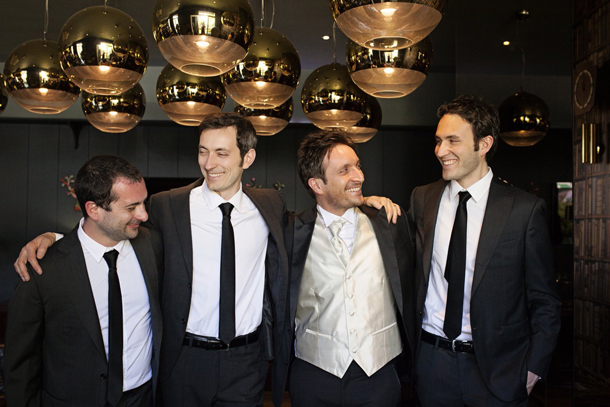 The Proposal
It was my first trip to Stockholm and Mauro knew that I wouldn't give up the opportunity to see the city for the first time. After stealthily obtaining details of my itinerary from my friends, he beat me to Stockholm and checked himself into my hotel. When I arrived, I spotted a familiar-looking figue sitting on a couch in the lounge, and hiding behind a newspaper. It was the best surprise ever! After my shock subsided we ventured out to explore the city and sample the local fare. By the end of the evening, Mauro asked me if we could walk around the Old Town by night. There was a concert happening on the opposite island and the Old Town seemed almost deserted. We strolled easily in the peaceful silence, absorbing new sights and sounds, and when we reached the steps of the royal palace, Mauro revealed a tiny black box. Inside was the most beautiful diamond ring I had ever seen. As if on cue, a fireworks display from the concert lit up the night sky – a fairytale serendipity had set the scene for the moment he asked me to spend the rest of our lives together.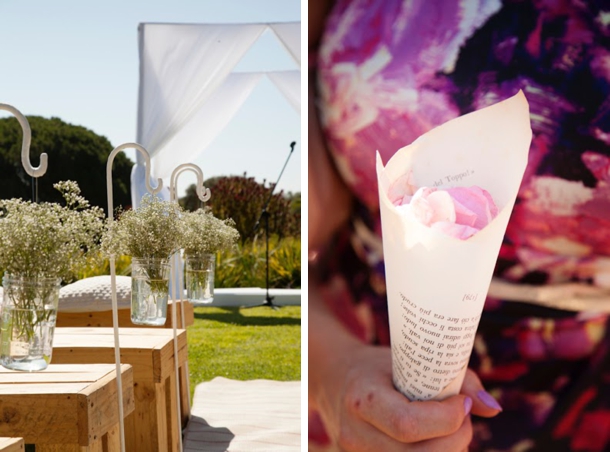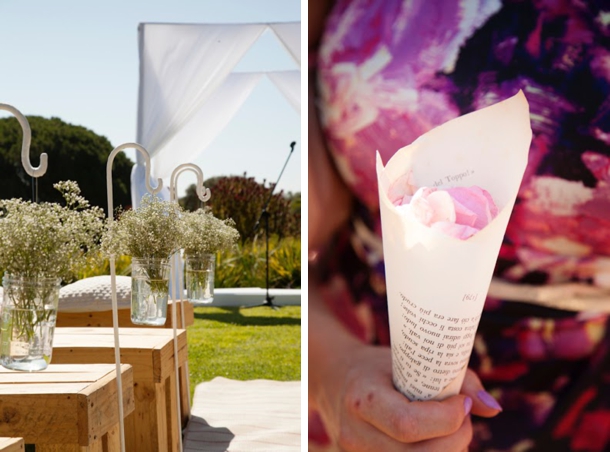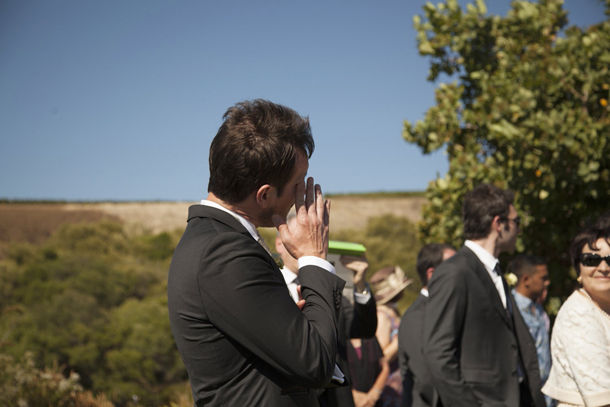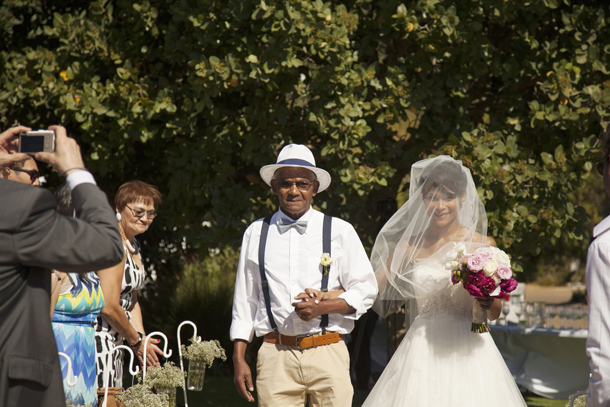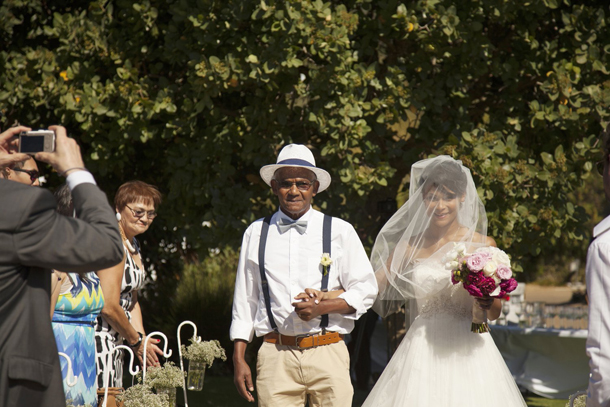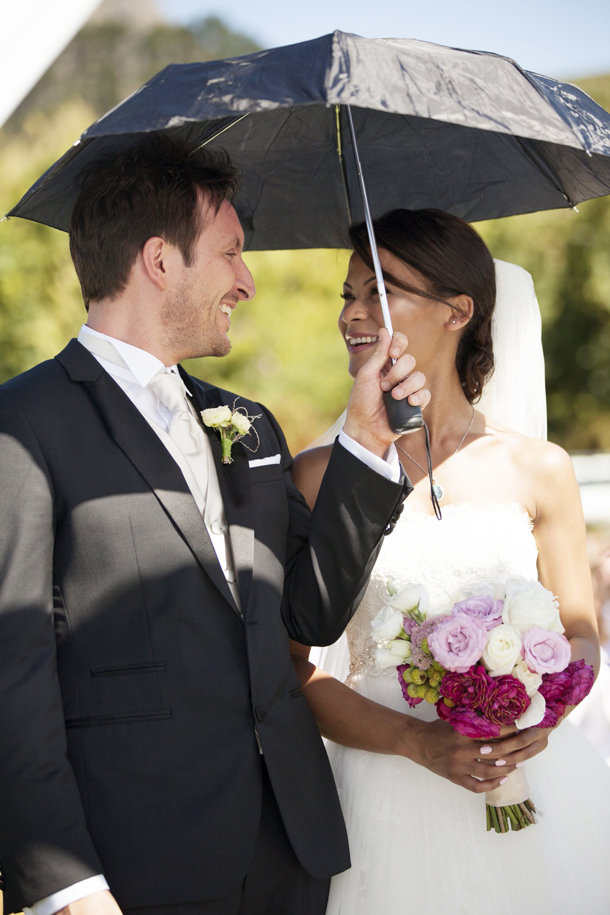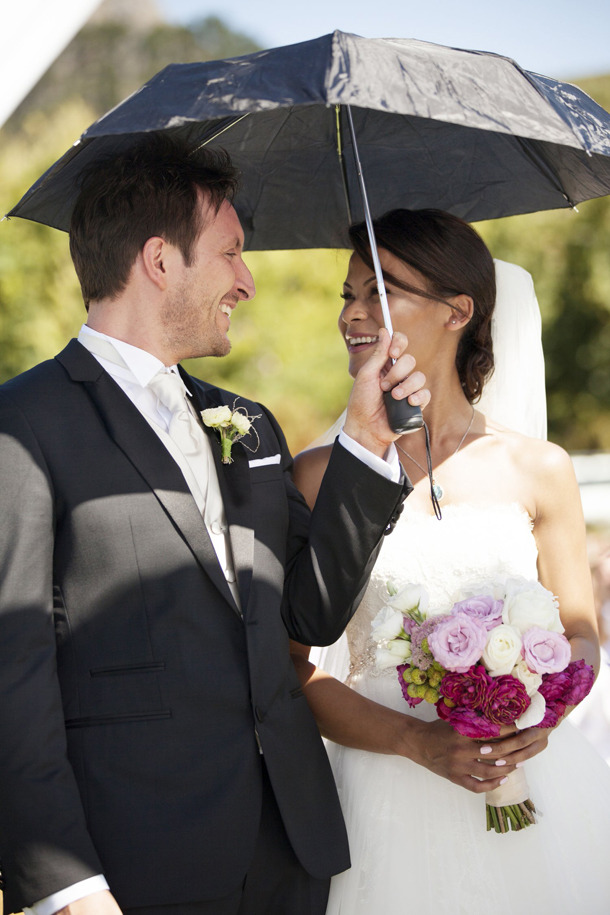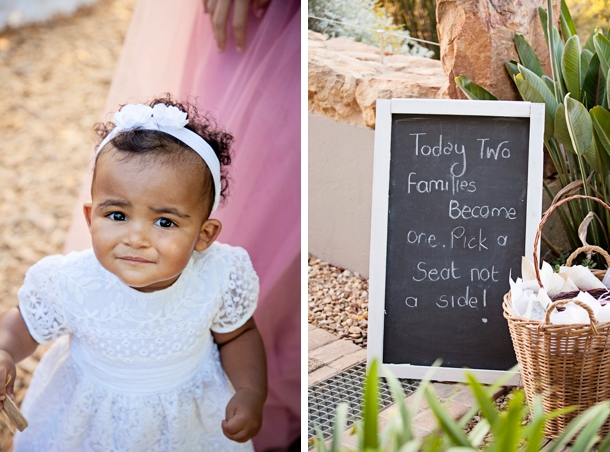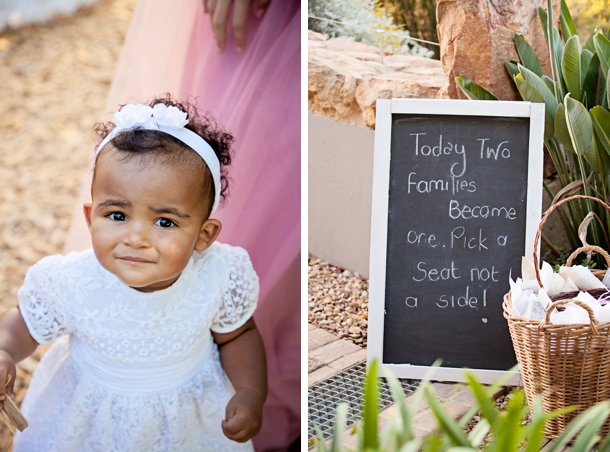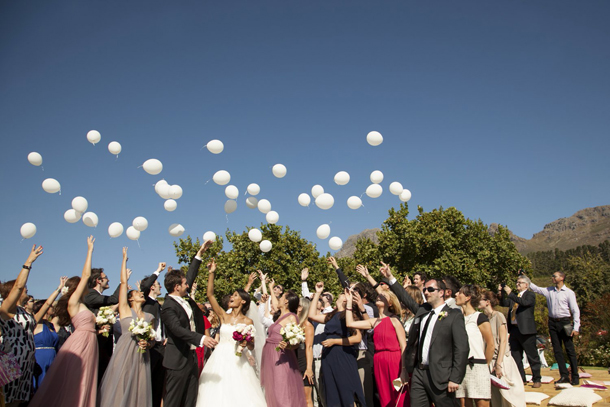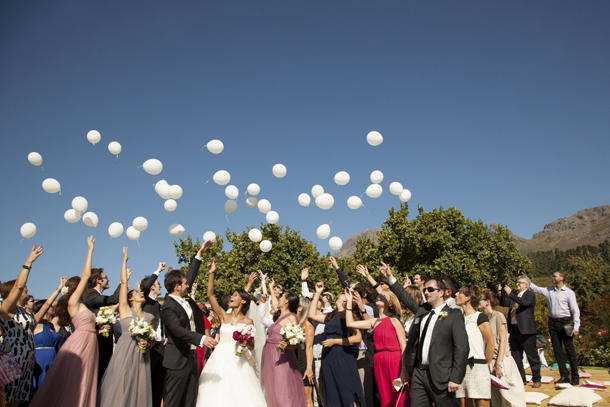 The Venue
As I live in Dubai, we knew we needed to have a few venues in mind before visiting Cape Town. I started looking at different photographers' websites and fell in love with Hidden Valley. By the time I travelled to Cape Town to see it, it was the only venue I even bothered looking at, as we both knew we really wanted it. Mauro unfortunately due to work commitments could not visit Cape Town at the time of the booking. He only got to view Hidden Valley's magic through videos and photos which I took and of course my babbling on about how beautiful it is!
Wedding Style
It was only fitting to have travel as our chosen theme as we started wandering the globe together more then three years ago. We have been on love struck dates around the world and have visited a total of sixteen countries. By the end of this year it should tally nearly twenty altogether. Also, over 50 of our 90 guests travelled to Cape Town for the wedding, from countries such as Botswana, the UK, Australia, Italy, Dubai, Senegal, Scotland and Taiwan, and not forgetting our South African guests who travelled from all parts of South Africa to be there. We had no set colour sceme but took inspiration from a map we used for our Save the Dates that we sent via email along with a video.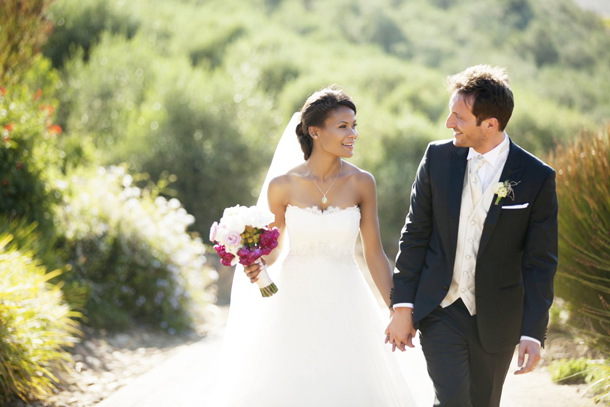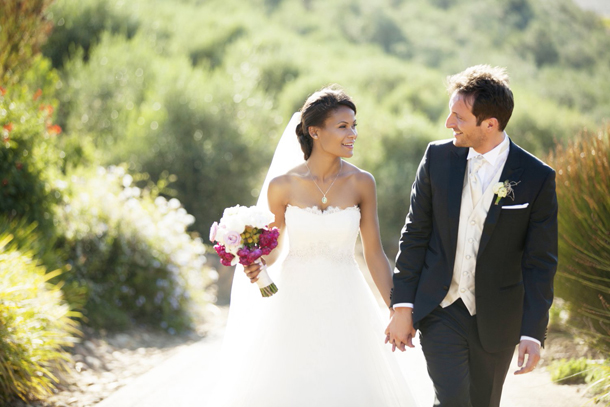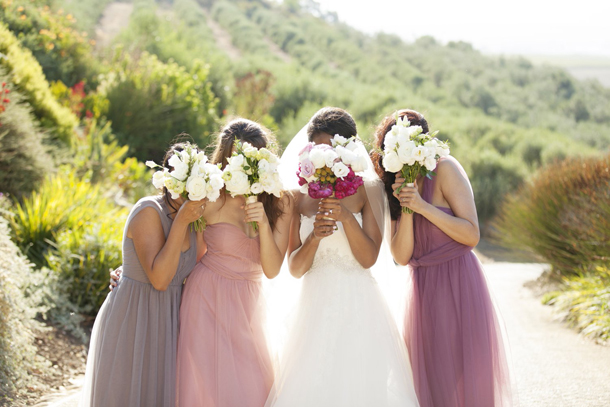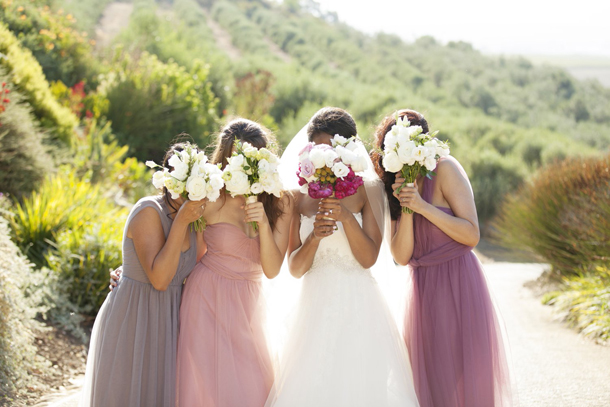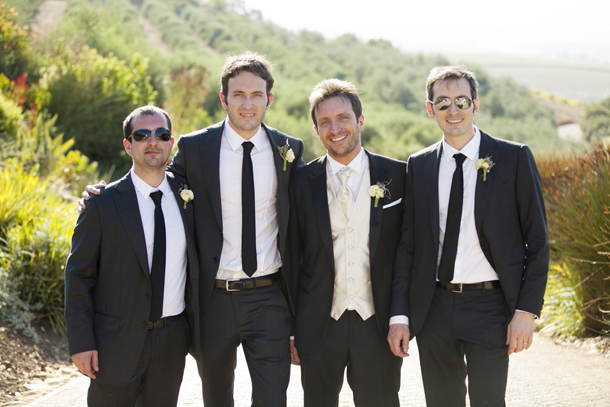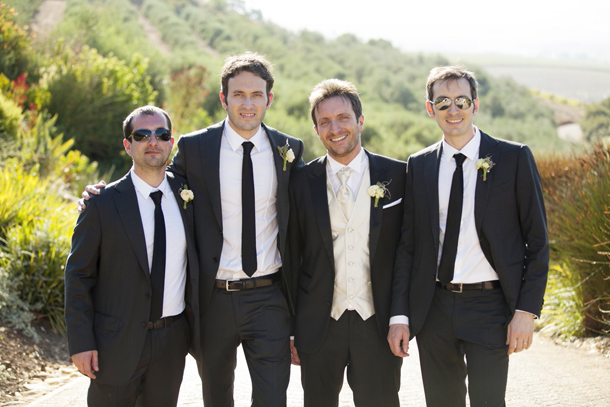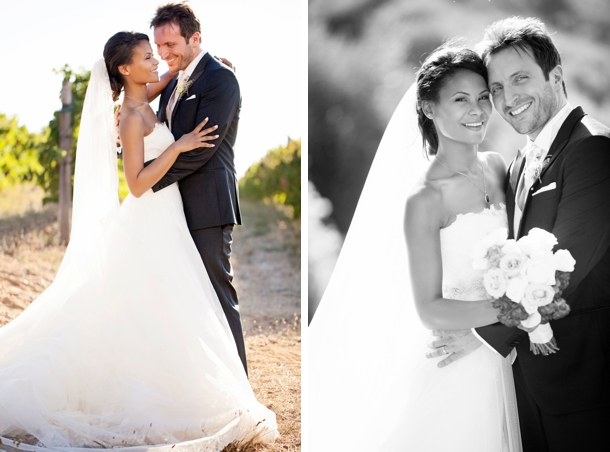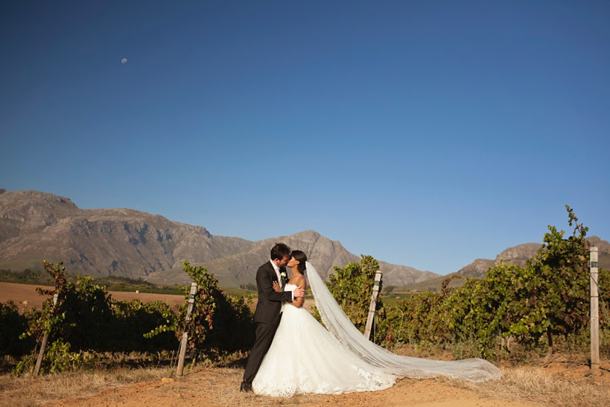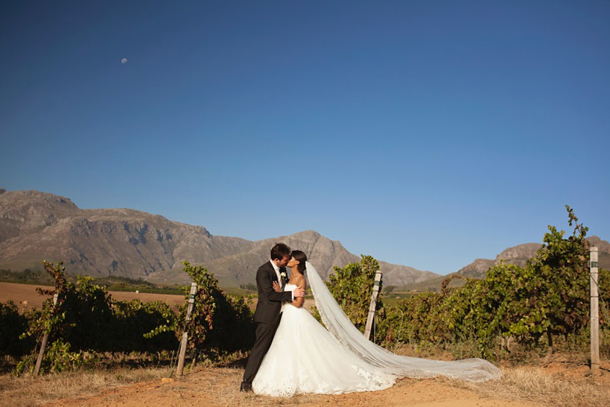 Wedding Details
Our theme was travel but the day was about different people coming together from across the world to celebrate with us. I'm an architect and I've inherited my parents' DIY skills. I designed everything and, with the help of my husband and bridal troops, we made everything together. We named each table after a place we'd travelled together. I made African map silhouettes from resin for all our guests, with everyone's names on them. We then put them into solar light jars which I also made. However, each jar had a message inside saying "Find the person whose name is on the badge and let them know they're sitting at the Hong Kong table" (for example). Then each jar was labeled outside with someone else's name. The jars were lined up as people entered the canapé area and there was a big board instructing people to find their names on the labeled jars before proceeding up. Hence we gave all our guests a task to do. They were being instructed to make a new friend from another country with a little help from our part. The solar jars were a great ice breaker, they were practical too as we used them in the reception area as an added light source, which added to the ambience. It has been really special seeing them being put to good use in our friends' homes.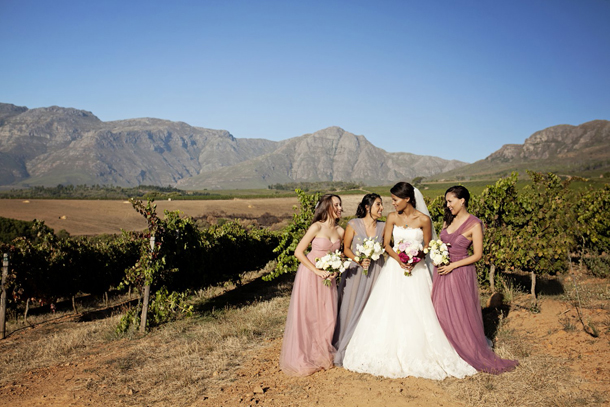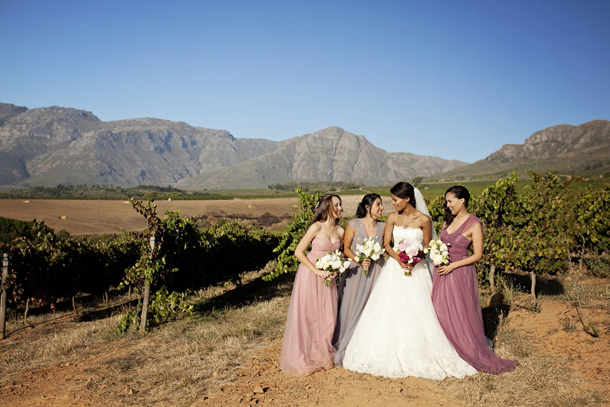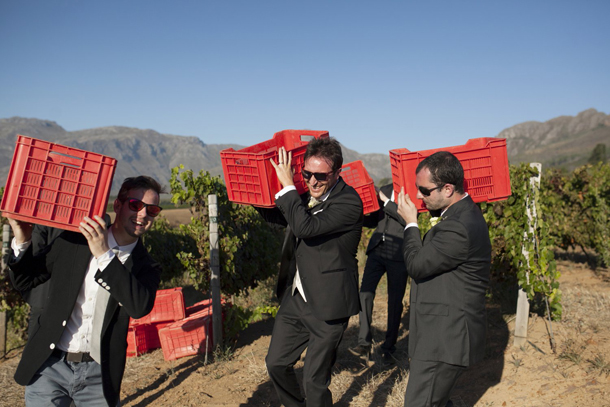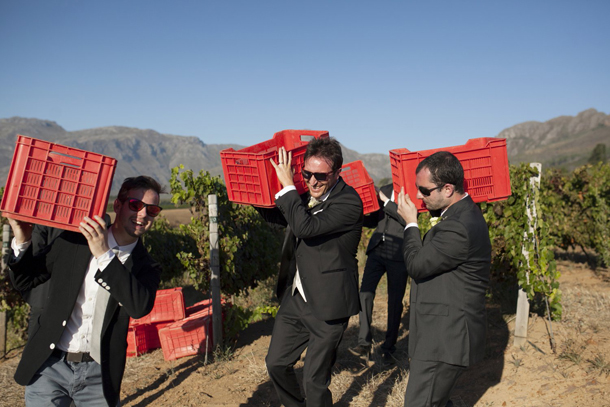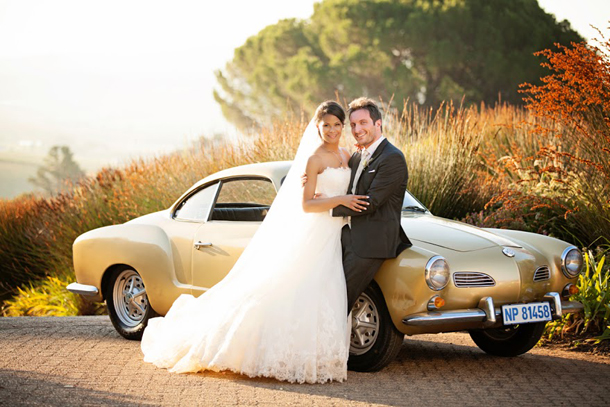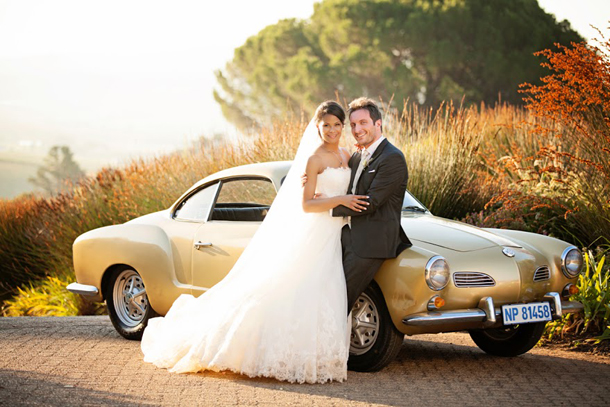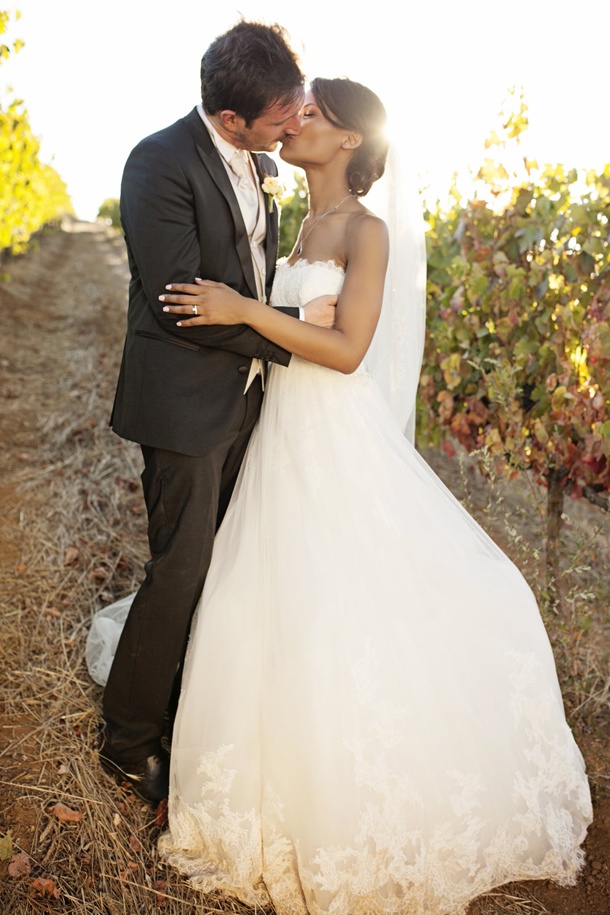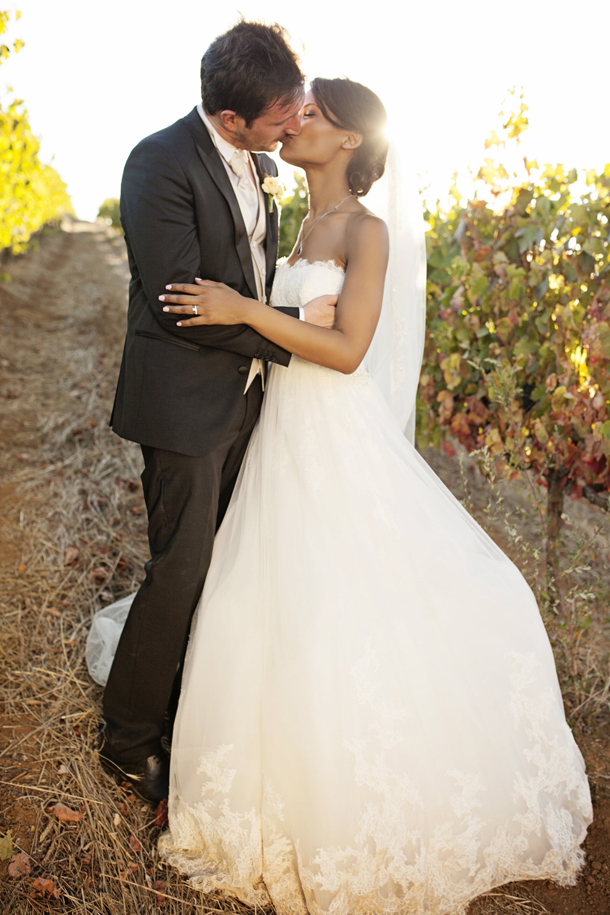 The Flowers
We asked the wonderful ladies at Flowers in the Foyer to fill the tables with flowers and to play with different heights for as much as our budget allowed. We wanted the flowers to have a natural feel about them and not look too structured. I also sent them many pictures to let them understand what we liked. When we saw the flowers on the day, it was even better then my imagination. I wish we could've taken all of it home because the flowers were just too beautiful!
The Dress
I had the opportunity of trying on and viewing wedding gowns at New York's Saks 5th Avenue and Bergdorfs, Rebecca la Sposa in Italy, and numerous others in Dubai. However, I ultimately chose my wedding gown at Galeries Lafayette's The Bridal Company. It was a beautiful gown by Enzoani. Initially I thought that the ballgown style wasn't for me, and I was tending to lean more towards the A-line, mermaid or sheath style, however when I tried on my Enzoani gown, there was no going back. I loved the French Chantilly lace and tulle. At the time the 3D effect of the lace being layered under the tulle was in style. My veil extended a meter past the gown and it too had a lace edging. An extra removable piece was added so that I could cover my face while I walked down the aisle but remove it for the photos. When making the final decision about my dress, the bridal gown assistant also told me something important. She said that I will always have the opportunity to wear an A line, sheath or modern dress again, perhaps never in white but an opportunity would arise for another colour. However, I'd never easily have the opportunity to wear a ballgown. That's what sealed the deal for me.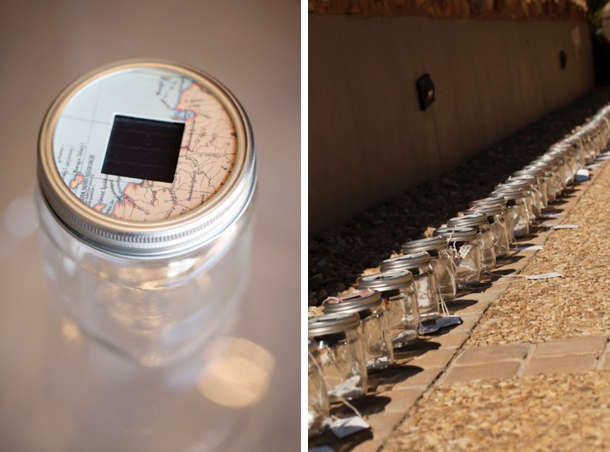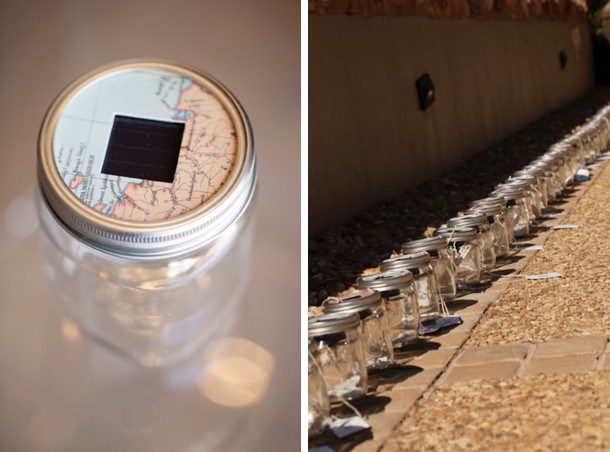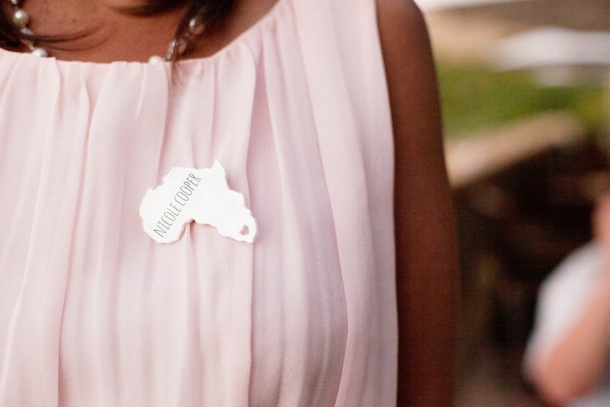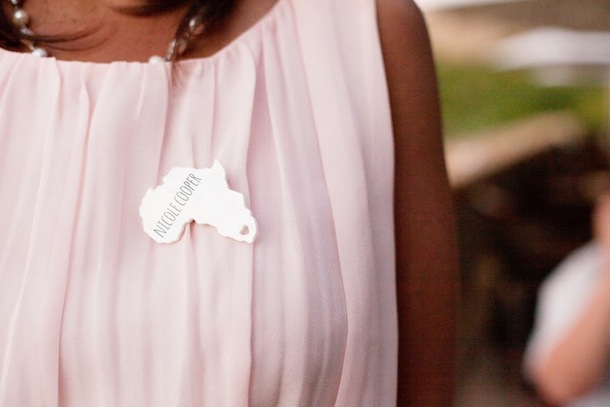 Memorable Moment
When I approached the aisle and saw everyone there beaming with gigantic smiles and then saw Mauro at the end of the aisle wiping tears away from his eyes. It was my most memorable moment. It was also very special that my brother-in-law who I've known since I was 6, got to marry us. He tailor-made the sermon and vows just for us and left us with a special message which you can hear in our wedding video.
Proudly South African Details
The food from Overture was truly South African with an Italian twist. We also used the badges and invites as South African themes. Along with our Save the date, we included a video that myself and Mauro made on his first visit to south Africa as a little 'come to Cape Town' teaser.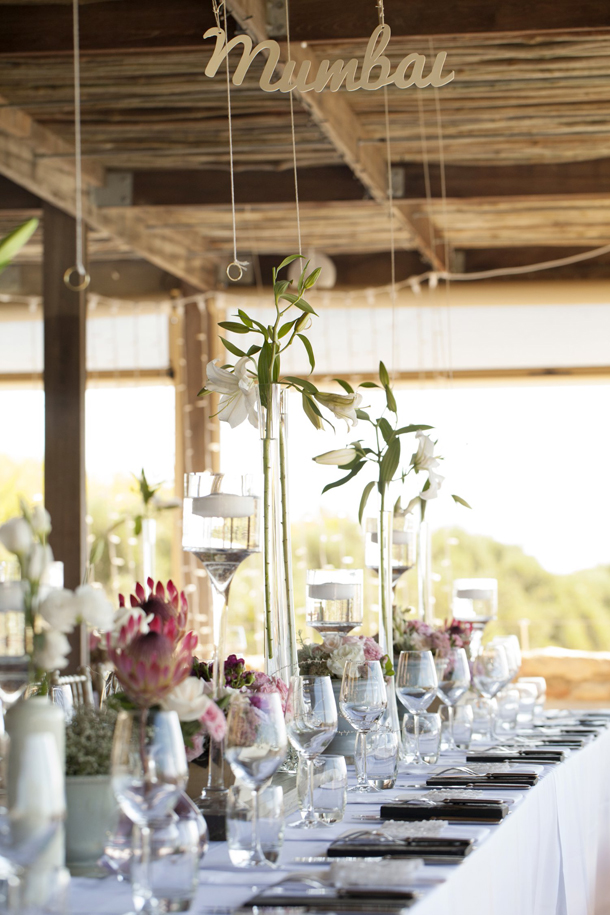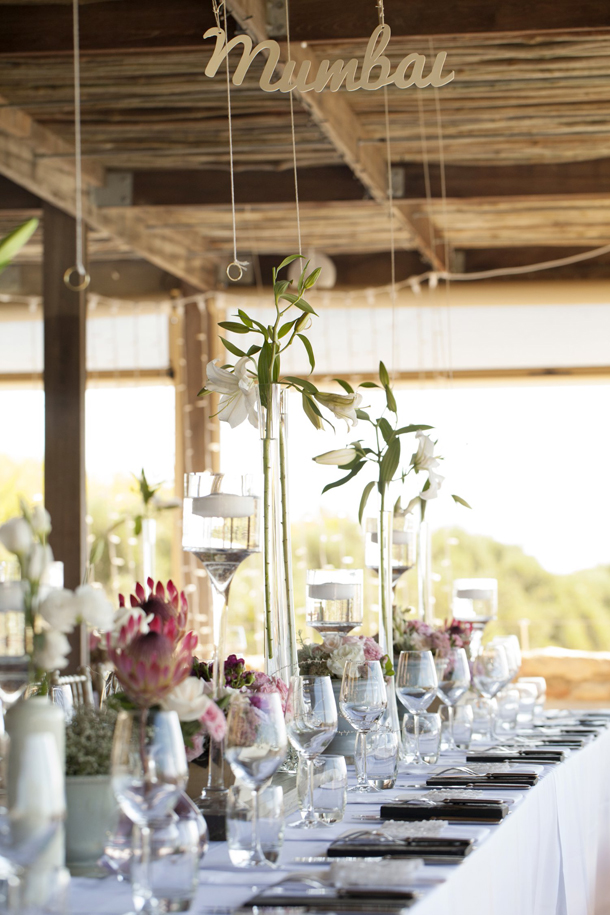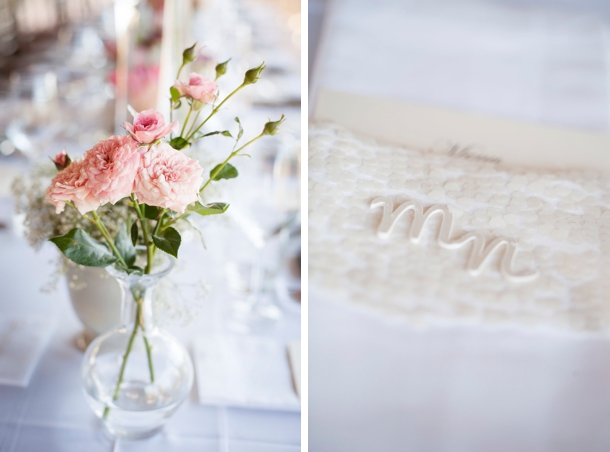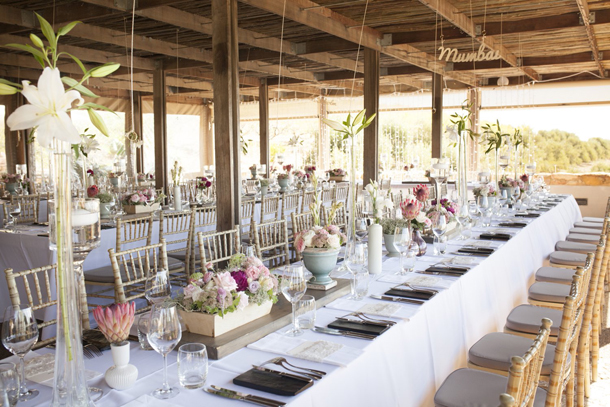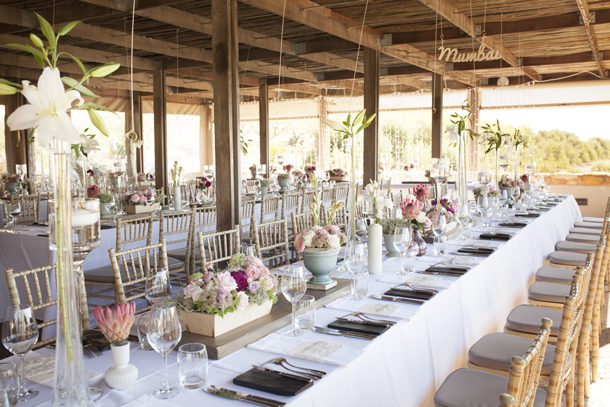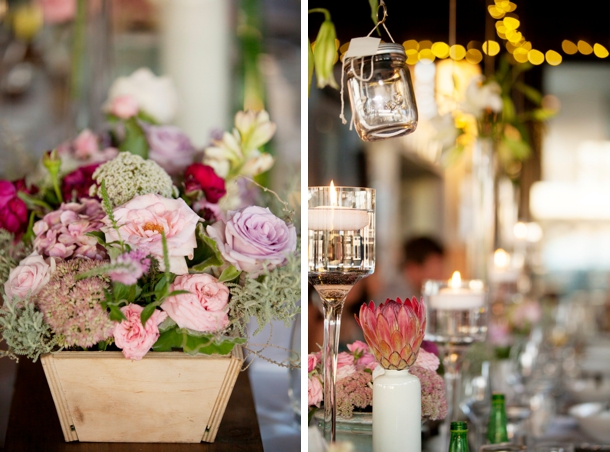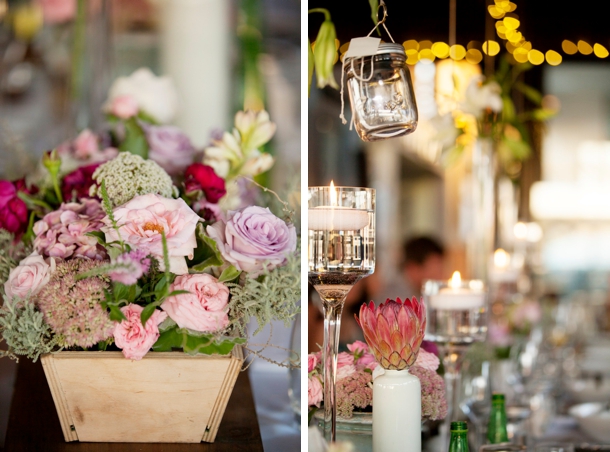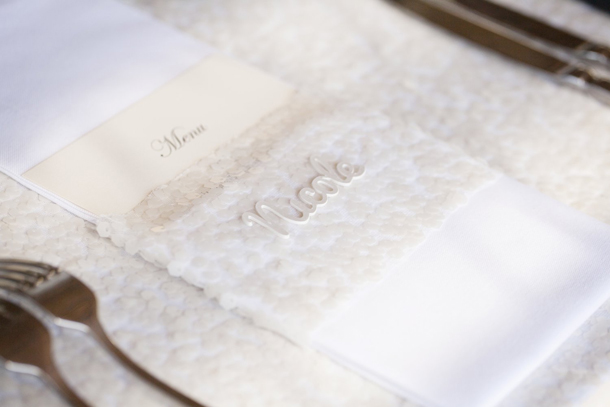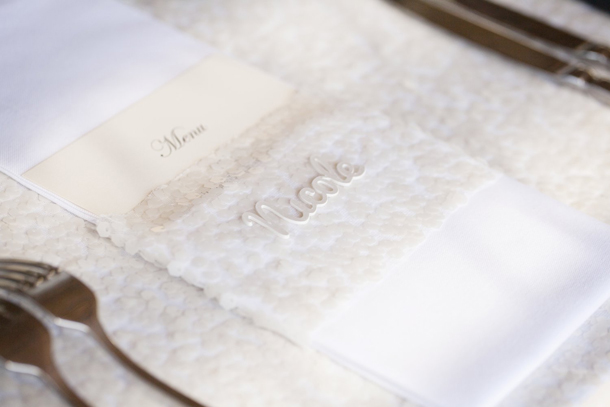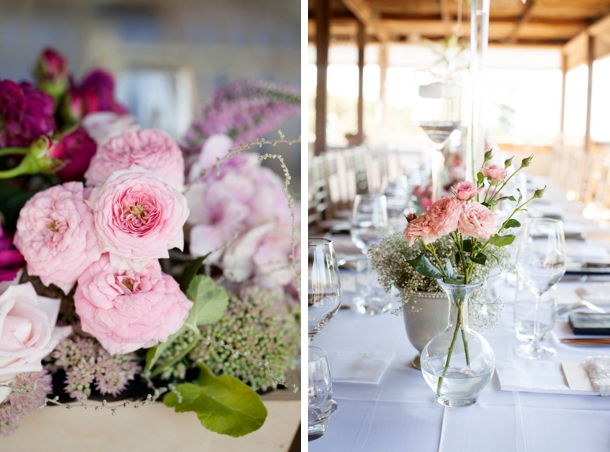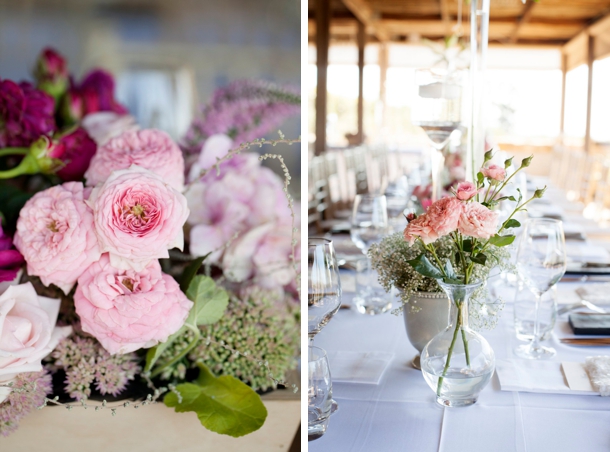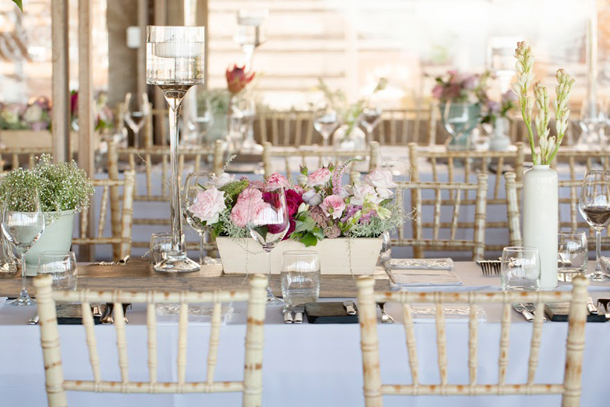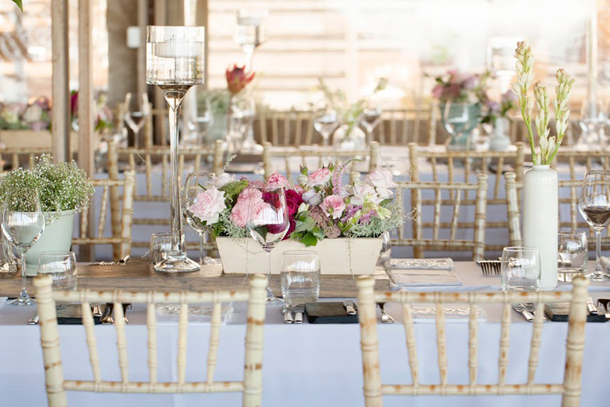 The Honeymoon
We went to Koh Samui in Thailand. We literally planned it a few days before the wedding. As we had done extensive travelling just before, we wanted to just relax during our honeymoon on a beach and doabsolutely nothing for ten days. Which is exactly what we did.
Advice for Future Brides & Grooms
If you're having a destination wedding, make sure you have an army of people helping you or a really amazing wedding coordinator. You will need help and you need to choose the right people to be your right hand man. It is highly stressful not being able to just pop down to a store to check out something, or to get comparative prices. Our families were definitely our godsend. My maid of honour was so amazing that she had her own Excel spread sheet prepared for me. Don't be afraid to delegate, you shouldn't be doing everything by yourself. And remember something will always not go according to plan… but just roll with it and take it as it comes. The day is meant to be a celebration and should therefore be enjoyed no matter what.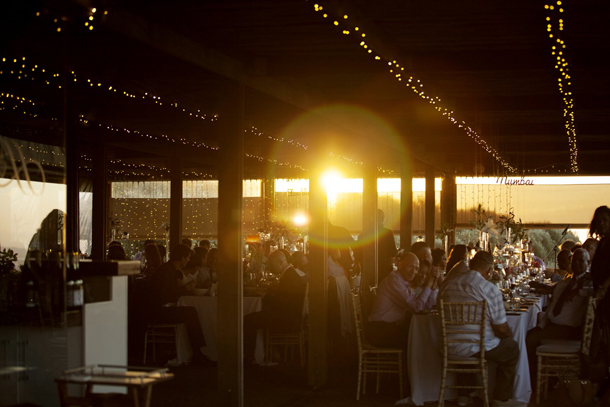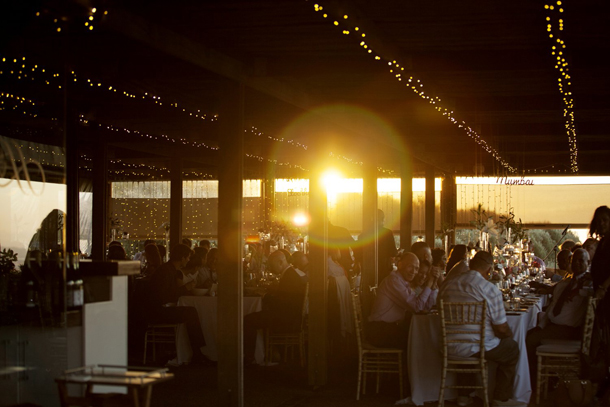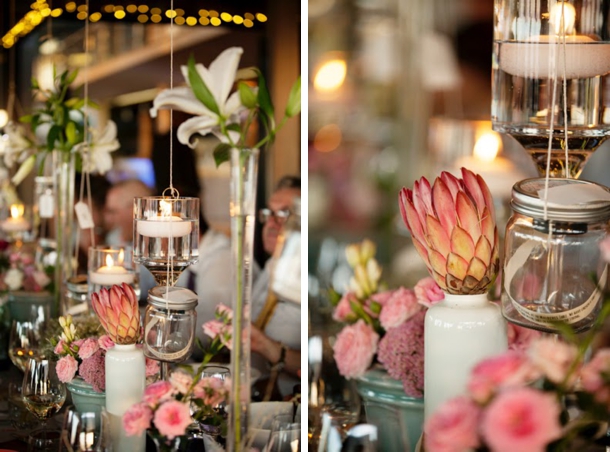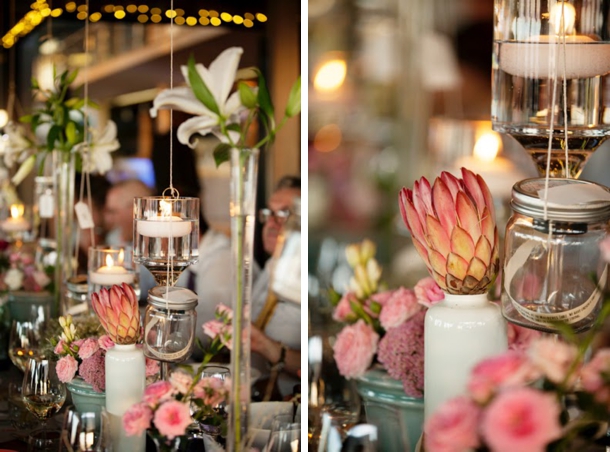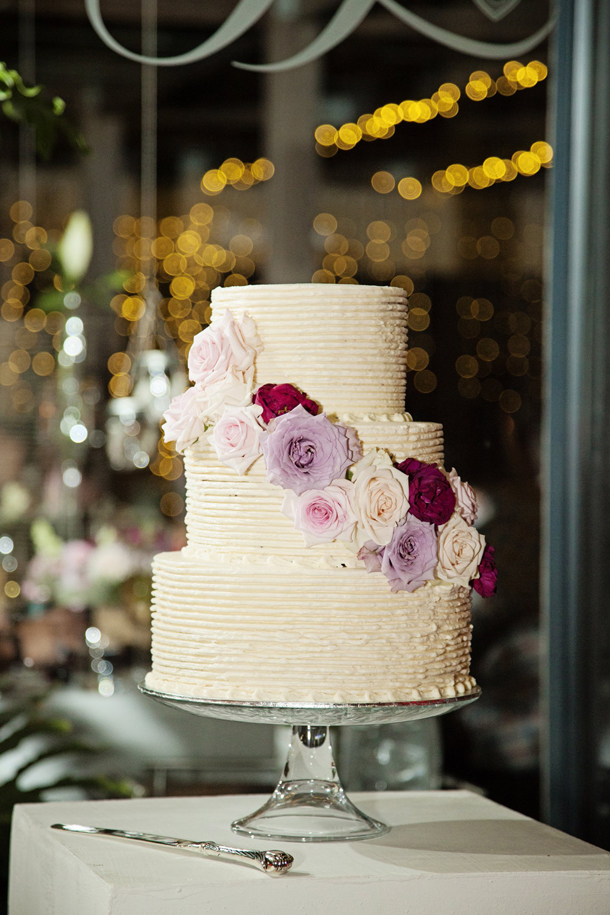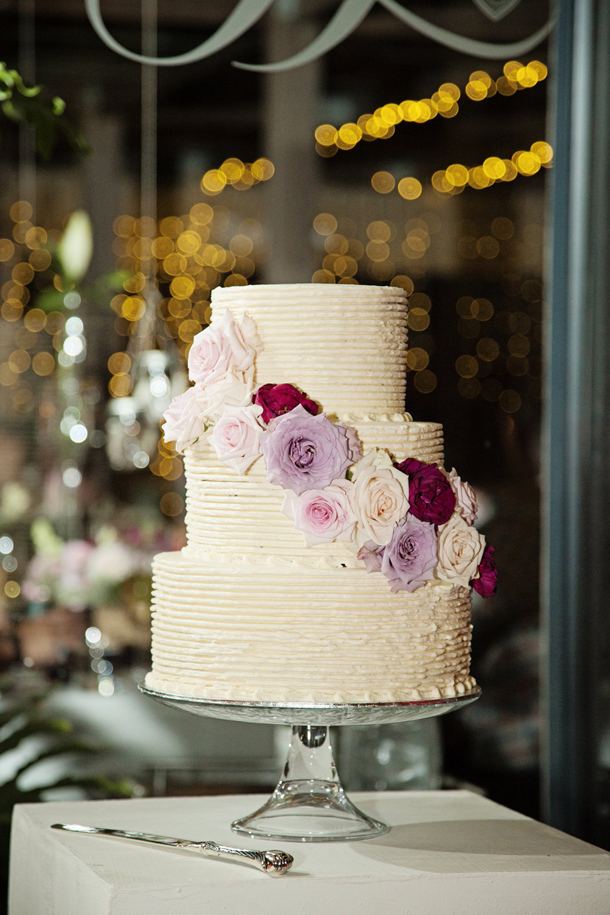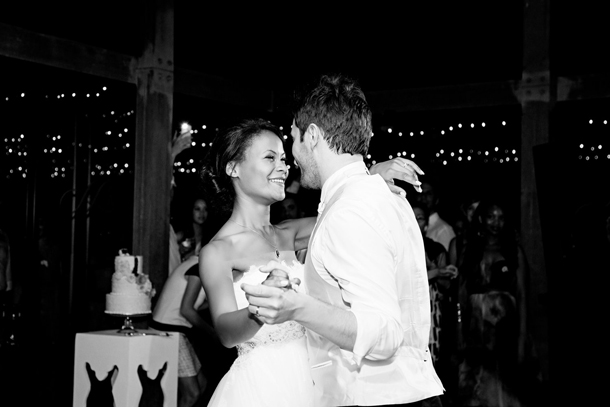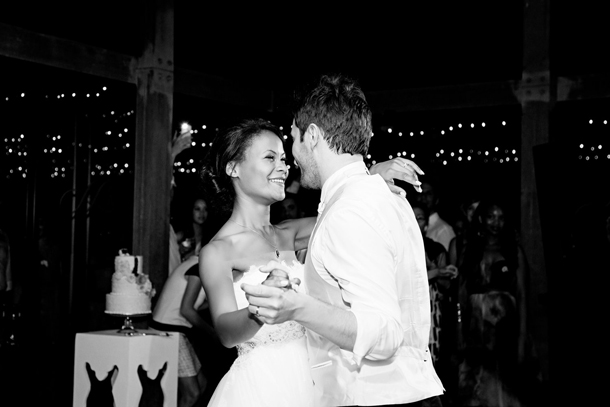 You can see more from this wedding on the As Sweet As Images blog.
SERVICE PROVIDERS
Venue: Hidden Valley Wine Farm, Stellenbosch | Catering: Overture at Hidden Valley | Photography: As Sweet As Images | Videographer: Trevor from Hand Stitched Films | Cake: Cake Couture by Justine | Flowers: Flowers in the Foyer | Bride's dress: Enzoani | Brides accessories: Tiffany & Co. (earrings), Jimmy Choo (shoes) | Rings: Browns | Hair: Ingrid from Carlton Hair Constantia | Makeup: Tharwat | Bridesmaids dresses: Muniba (+27833450812) | Grooms attire: Suit custom made at Chez Claude in Milan, Hugo Boss (accessories) | Hiring: Makiti Hire (benches), Baie Goeters (lighting & cabanas) | DJ: Garth at Daring Productions | Website & teaser video: Wedding Window