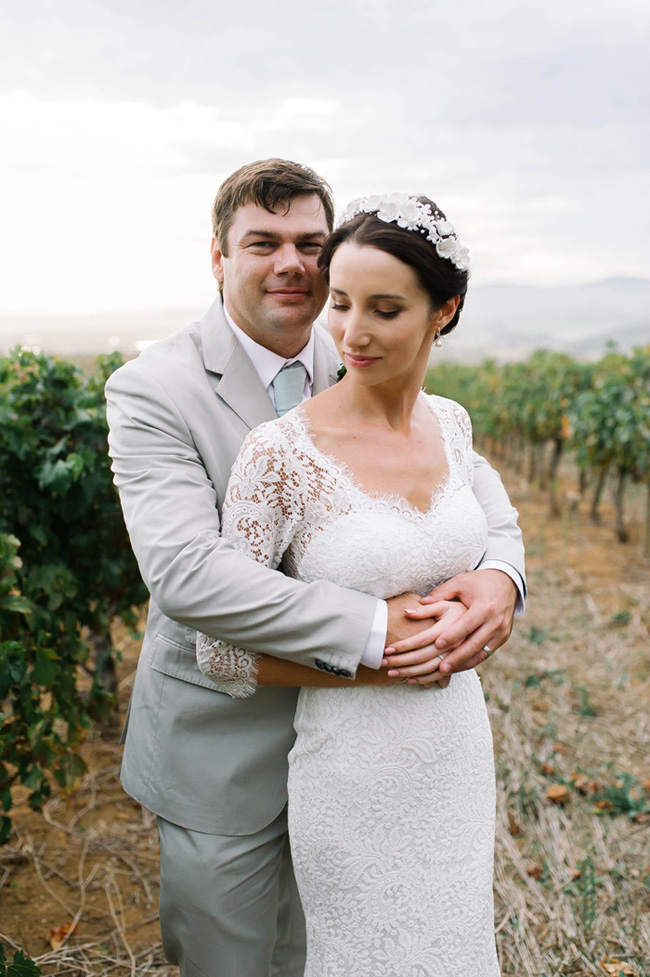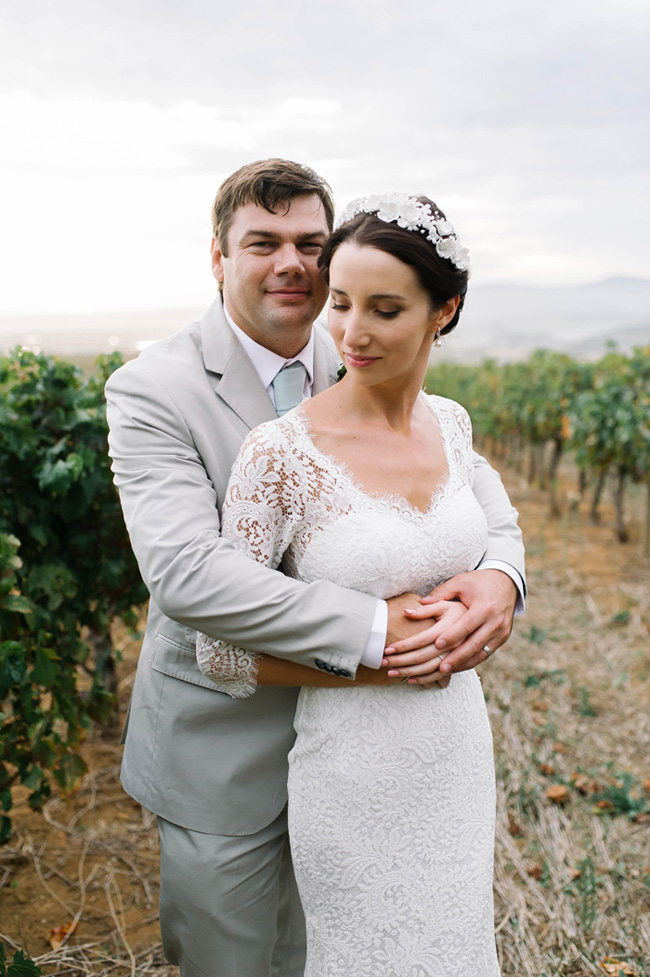 It's time to stop and smell the roses – or rather, the roses, peonies, tulips, orchids, banksia, hydrangea and more! The flowers at this colour-happy wedding fest really had me doing  double take – Leipzig as usual have done an incredible job of creating the most gorgeous array of blooms in shades from deep crimson to soft blush to vibrant yellow and tangerine. Add in some sweet bunnies (which became the couple's own wedding motif), soft pastels, rustic textures and classic elements including an elegant winelands setting, and you have a wedding lover's paradise. And to prove it wasn't all just a beautiful dream, Claire Thomson was on the scene to capture these gorgeous images of Sianne and Shane's big day!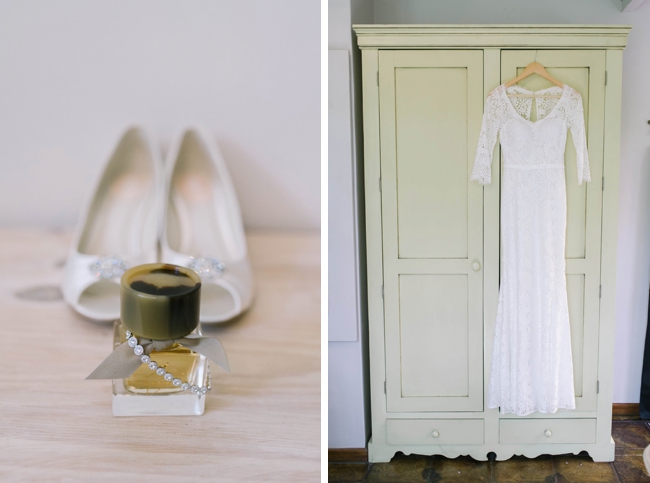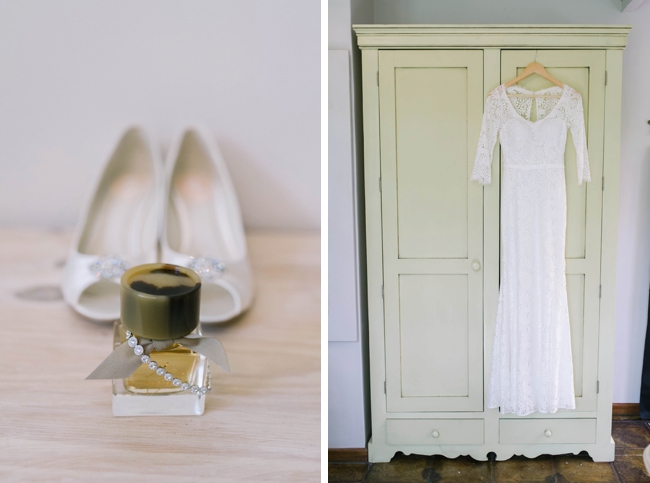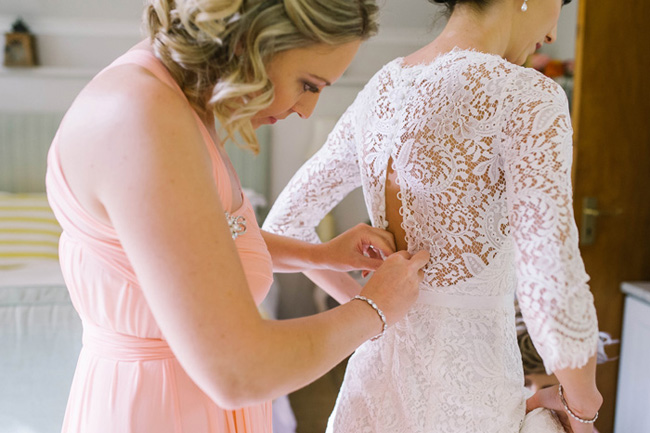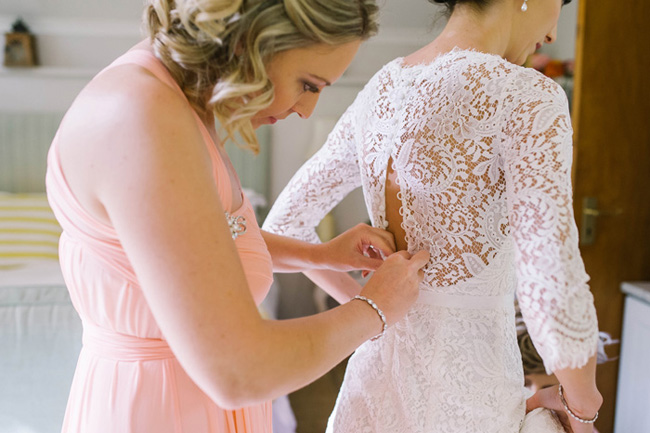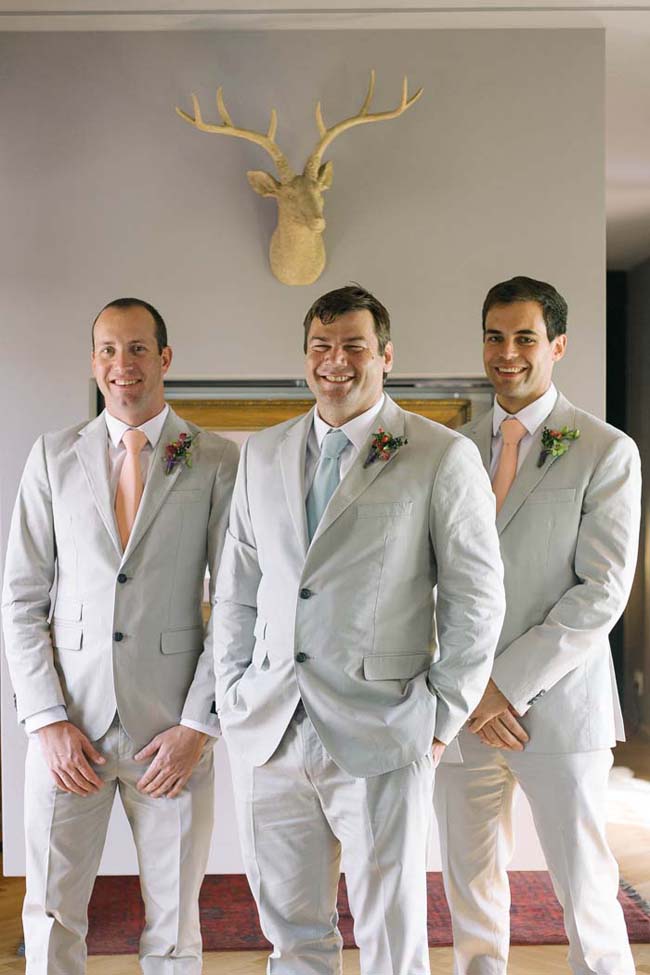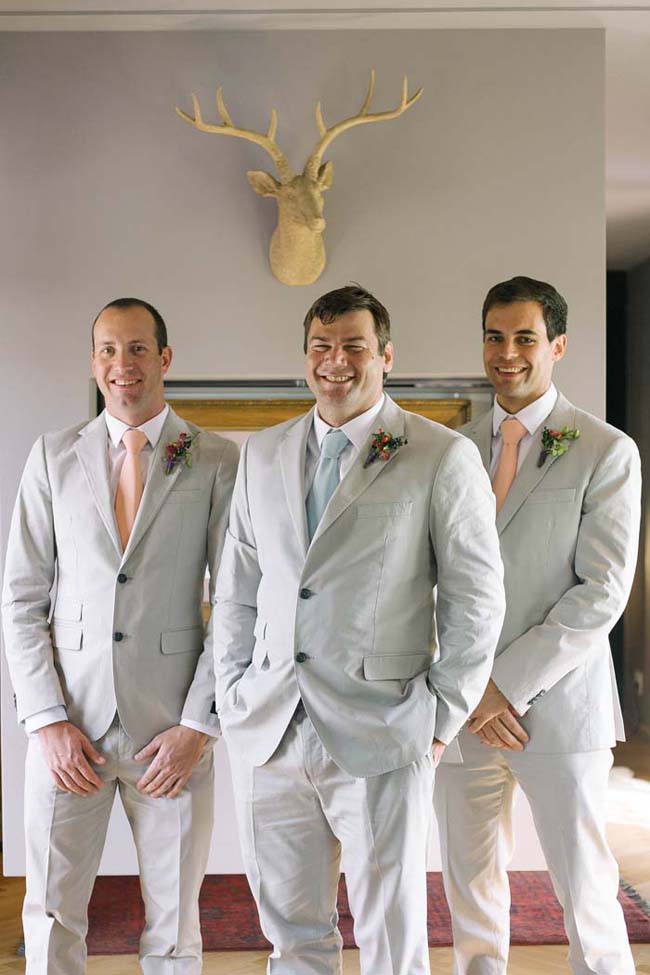 Love Story
We met fifteen years ago through a mutual friend of ours (also one of our bridesmaids!) at the German School Beerfest in Joburg. Shane was instantly attracted to my top-to-toe red outfit (cringe!). We became friends. I was still in high school at the time and Shane was just about to leave SA to do his pilot training course in Adelaide, Australia, for a couple of years. We kept in contact whilst Shane was in Adelaide (via sms & email mostly, as Facebook and Whatsapp didn't exist back then), still just as friends. Soon after Shane completed his pilot's course, we met up a few times and eventually our friendship progressed into a relationship. It has most certainly stood the test of time! We dated initially for three years, separated for two years, found each other once again and took a brave leap relocating from Joburg to Cape Town together in 2011. Our move to Cape Town was one of our best decisions and we love living here!
The Proposal
I had planned a romantic weekend away in Wilderness at Serendipity Guesthouse (a place that's close to our hearts). We had a delicious dinner on the Friday evening, went on a beautiful hike through the forests to a waterfall, explored Knysna and ate dinner at a beachfront restaurant on Saturday night. All the while (and especially since I had planned the weekend), I had no inkling that Shane was planning to propose. Upon returnin to our guesthouse after dinner, I opened the door to our room and only then realised that something was up! The room was romantically lit with candles, flowers and champagne. I was so surprised and probably asked Shane way too many silly questions in the moment! He was so nervous and fumbled through his proposal speech before asking me to be his wife. I happily said yes between giggles and us both in tears!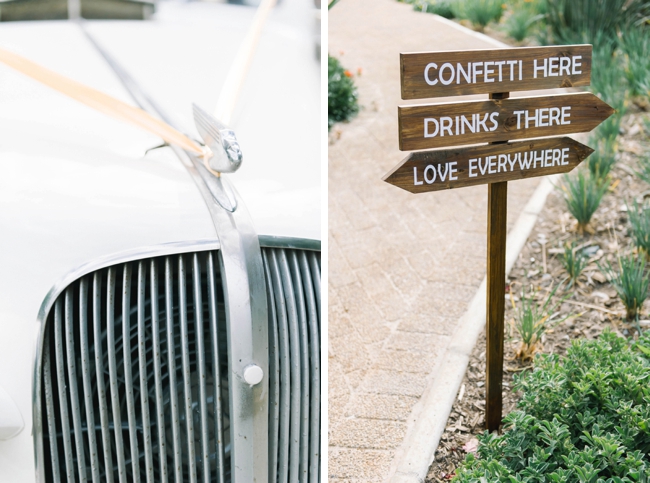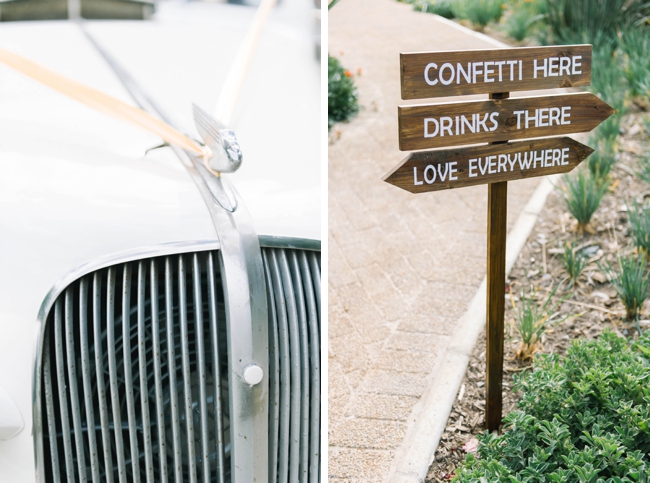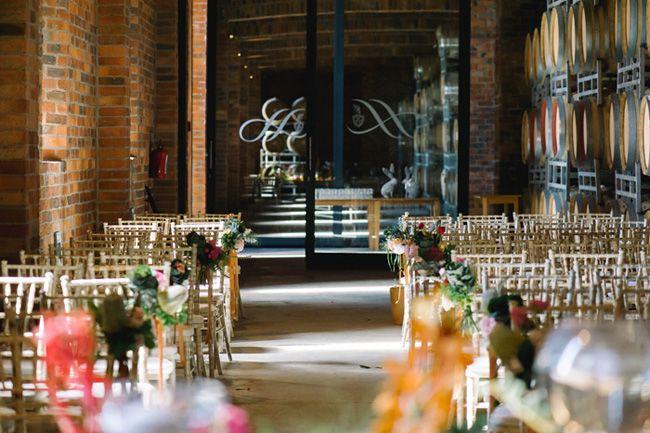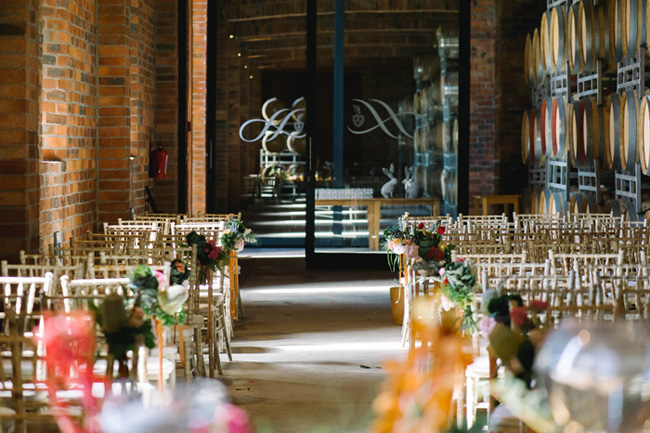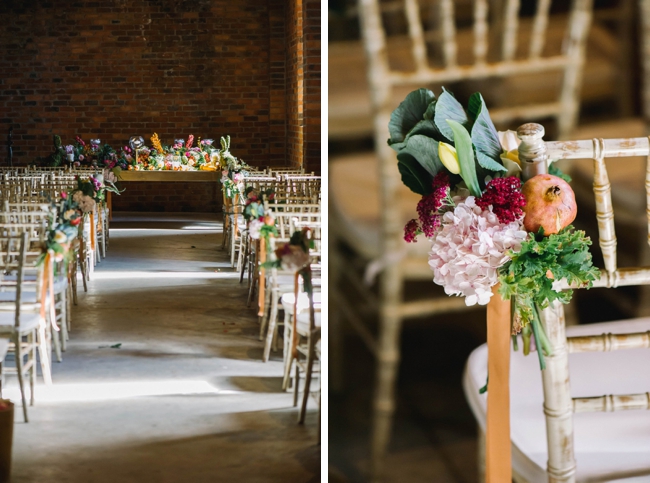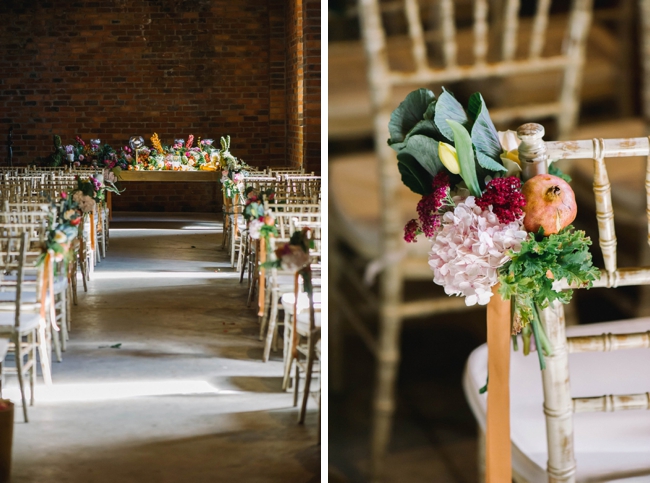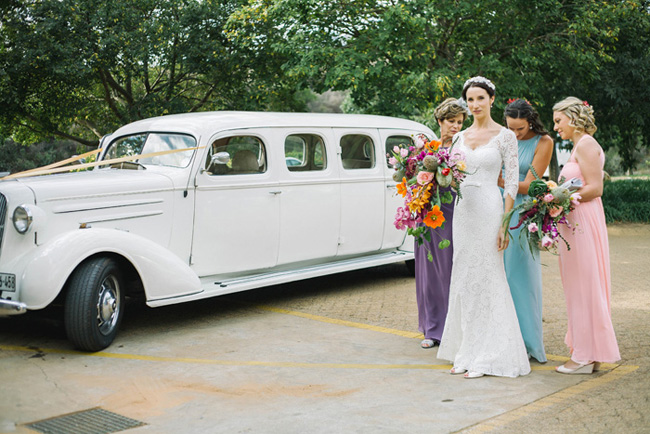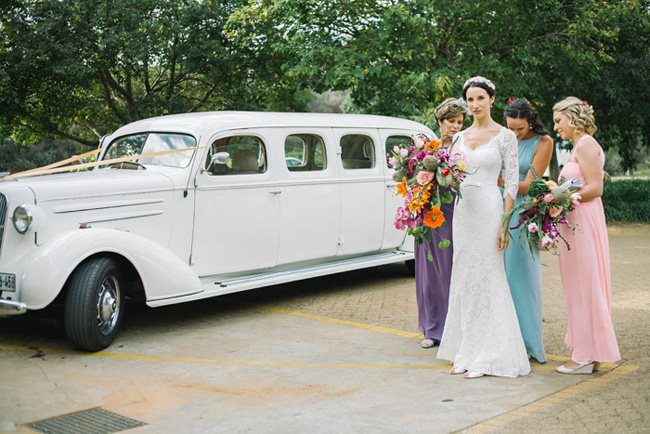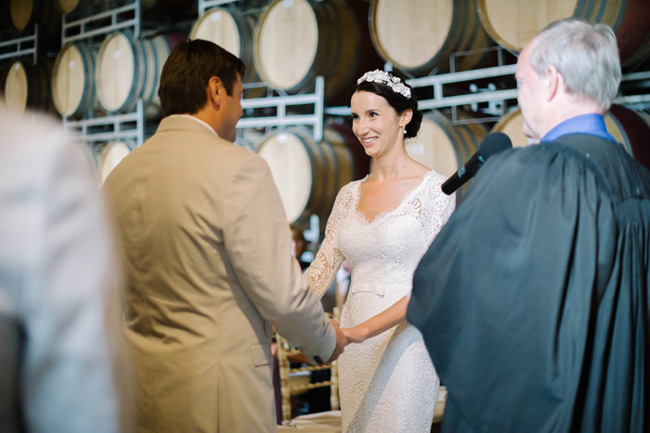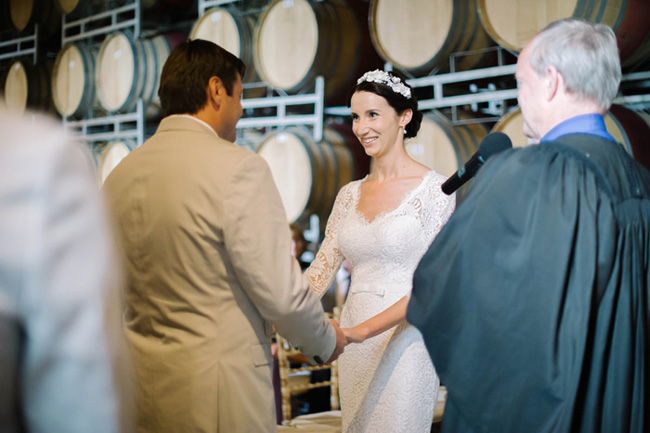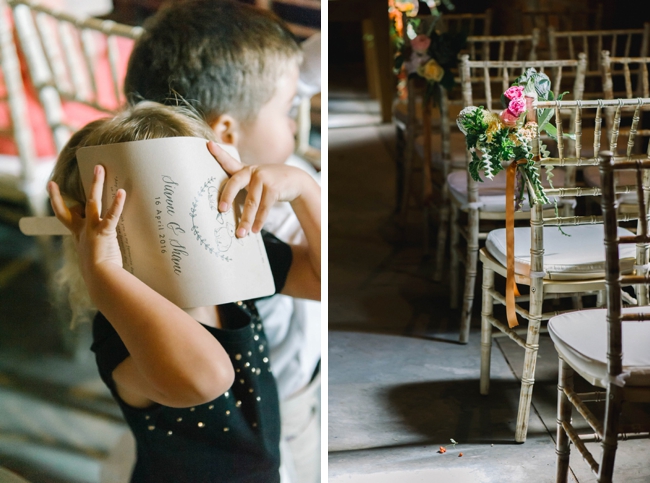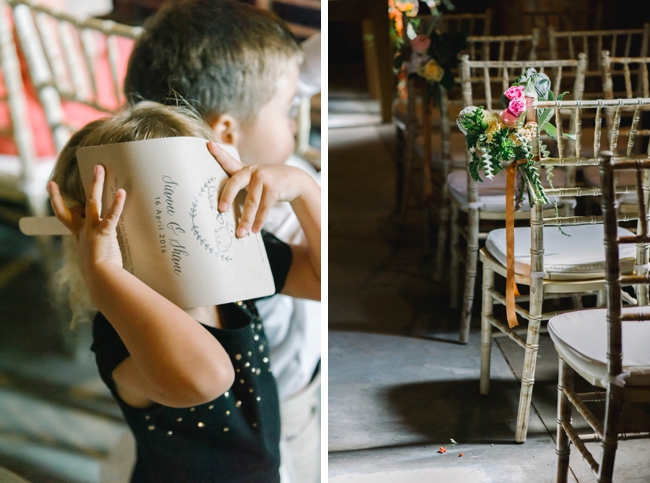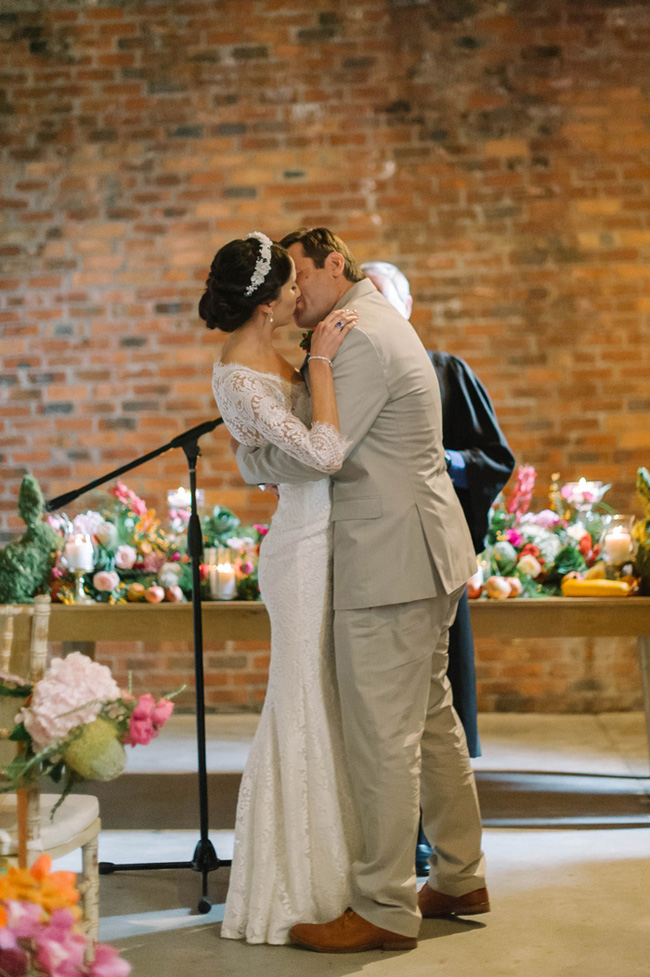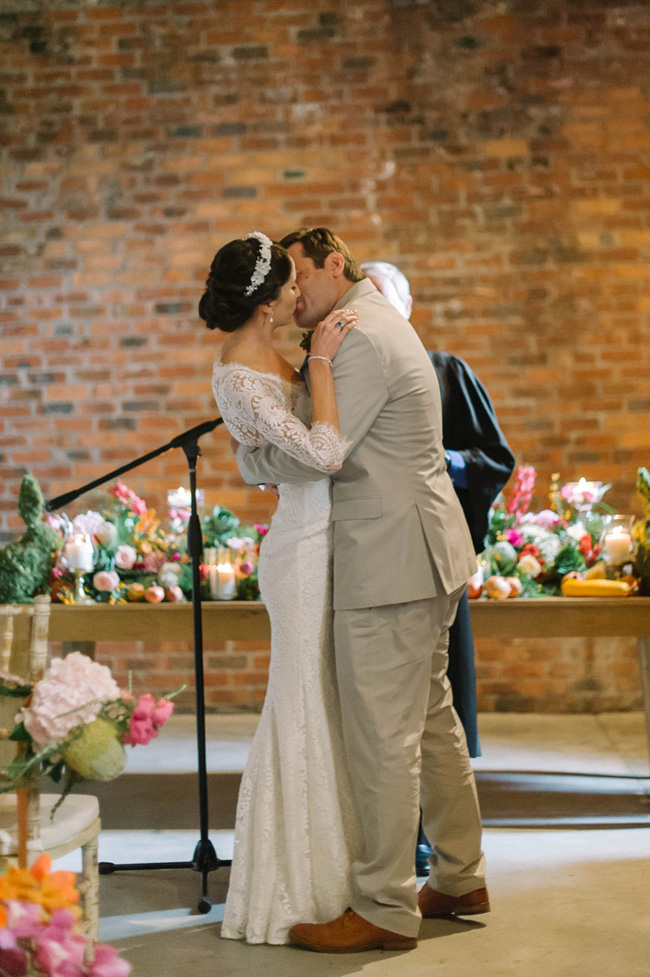 The Venue
We must have looked at and visited over twenty different wedding venues in the Western Cape (most in the sweltering heat of summer!). There are just too many beautiful venues too choose from here. Hidden Valley was about the sixth venue that we visited and we both had a really good feeling about it. We had been to there for lunch before, and it had been a memorable experience. Even though our venue search continued and we found a few serious contenders, we always kept coming back to Hidden Valley. We loved the warm, friendly staff, the beautiful views, the exceptional food, cosy ambience and also the convenience of having our ceremony nd reception at the same venue. The Hidden Valley staff did a sterling job.
Wedding Style
I knew I didn't want to be limited or confined by a specific colour palette or theme from the beginning of our wedding prep. I initially wanted the flowers (whatever varietals were in season) to be the colours of our wedding, so it would be a 'celebration of colour'. Somehow along the way I also became a little obsessed with collecting decor bunnies (which drove Shane a bit mad), so wherever we went I was on the hunt for more bunnies. We collected bunnies of all shapes, sizes and made from a variety of different materials for our table décor. Izette of Leipzig was incredible to work with and we finally decided on a vision of a modern opulent feast, incorporating a variety of brightly coloured flowers, nuts, fruits and vegetables, and our collection of bunnies. The result was a truly festive feel and the colours really stood out paired with the neutral linens and wooden tables.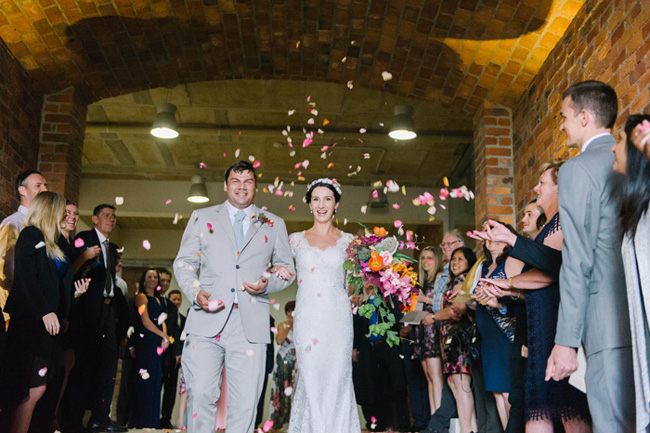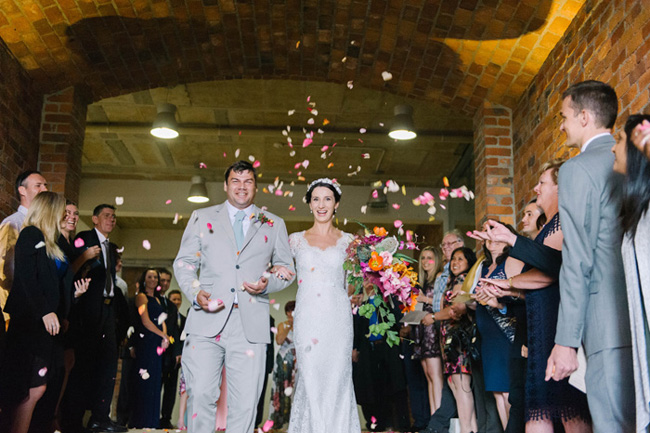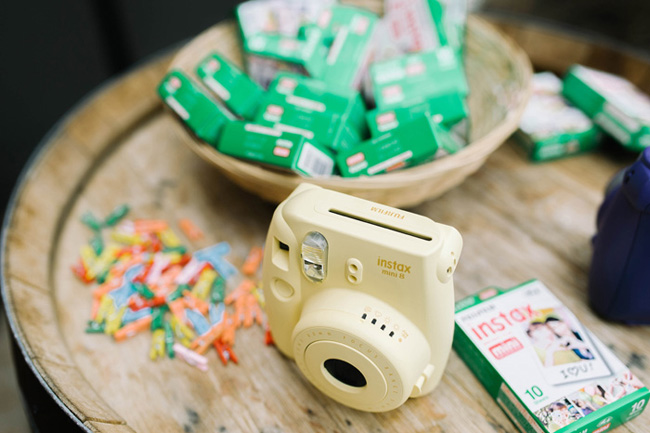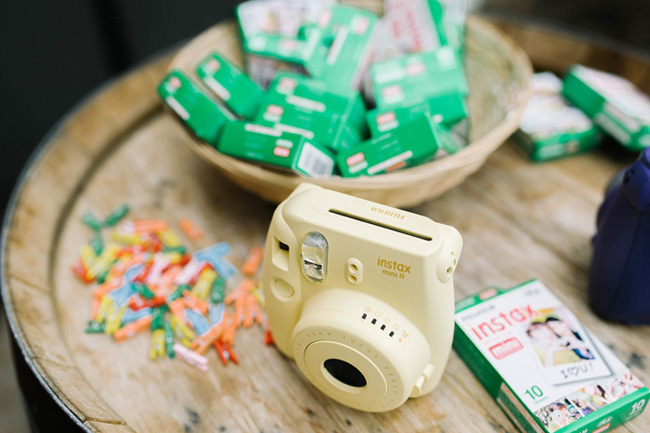 Wedding Details
The bunnies ;) They ultimately became a symbol of our wedding (and perhaps even our marriage). We incorporated a logo of two bunnies in all our wedding stationery. We even had two bunnies and a thank-you note engraved on the glass wine carafes that we gave our guests as favours. Many of our guests loved the décor bunnies on their tables at dinner and they got to take them home as a memento of our big day. Now, when we visit our family and friends' homes, the bunny that they each took home is on display and this brings back fond memories of our wedding for us.
The Flowers
Our flowers were bright and colourful, a festive mix of many different seasonal varietals. My bridal and bridesmaids' bouquets were cascade style bouquets. The colourful flower arrangements for the reception tables were executed in a variety of different vases and vessels, that weren't too tall and allowed enough space for all the other elements on the tables. The flower arrangements also included a mix of edible nuts, fruits and vegetables.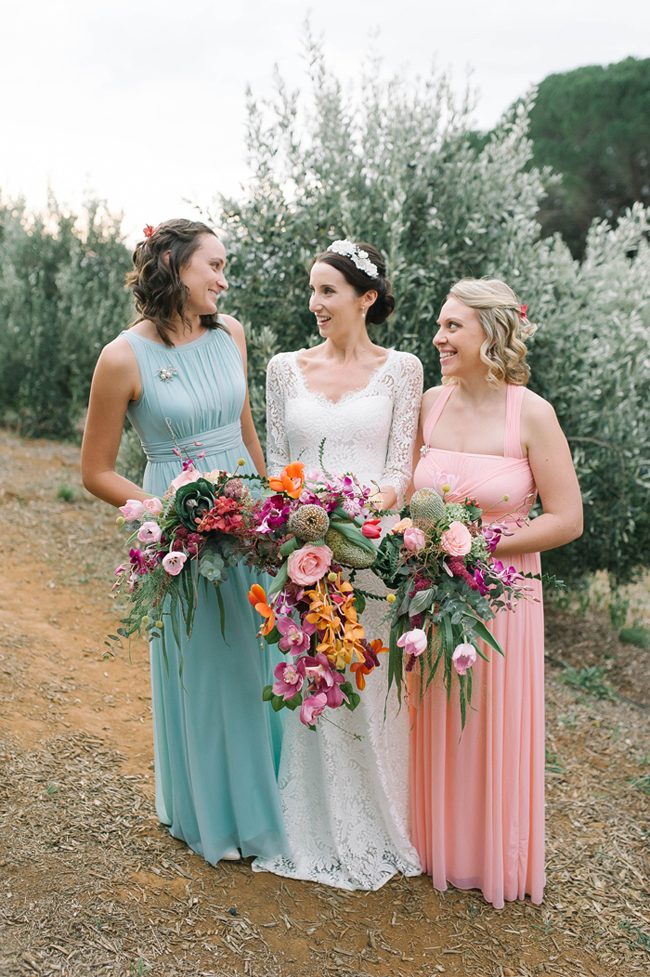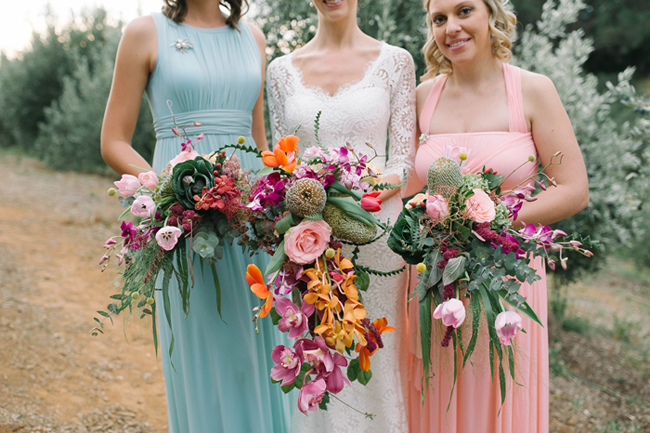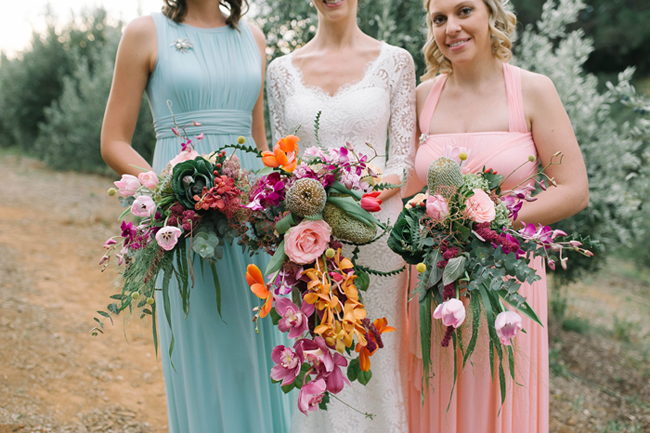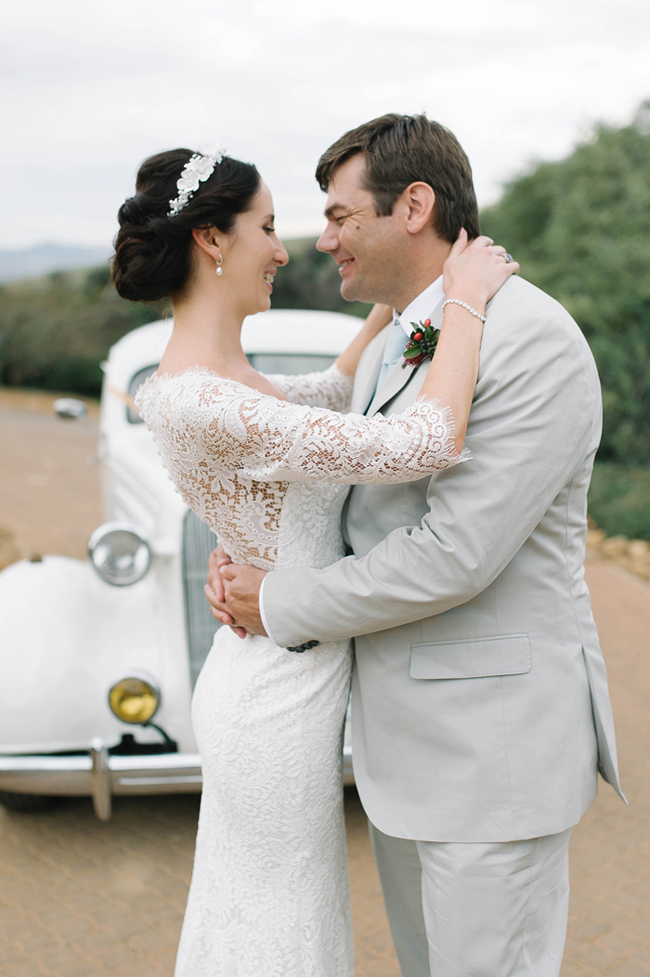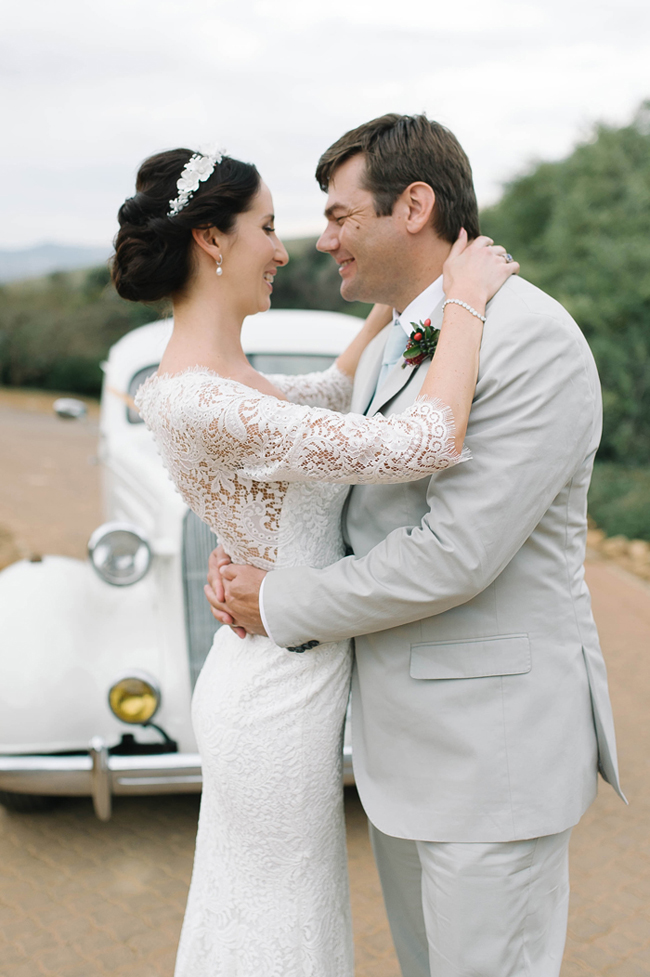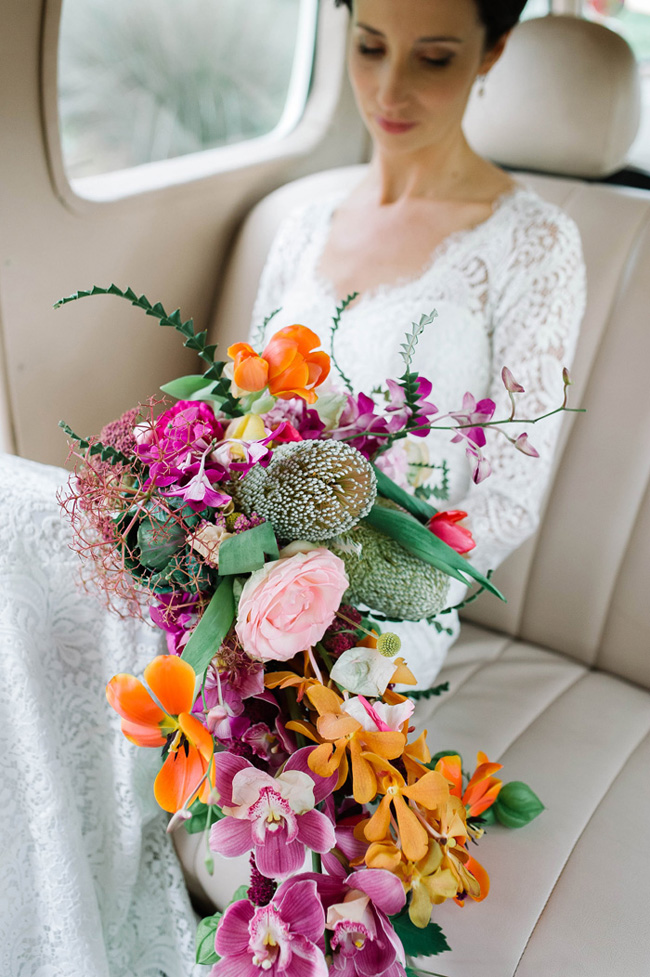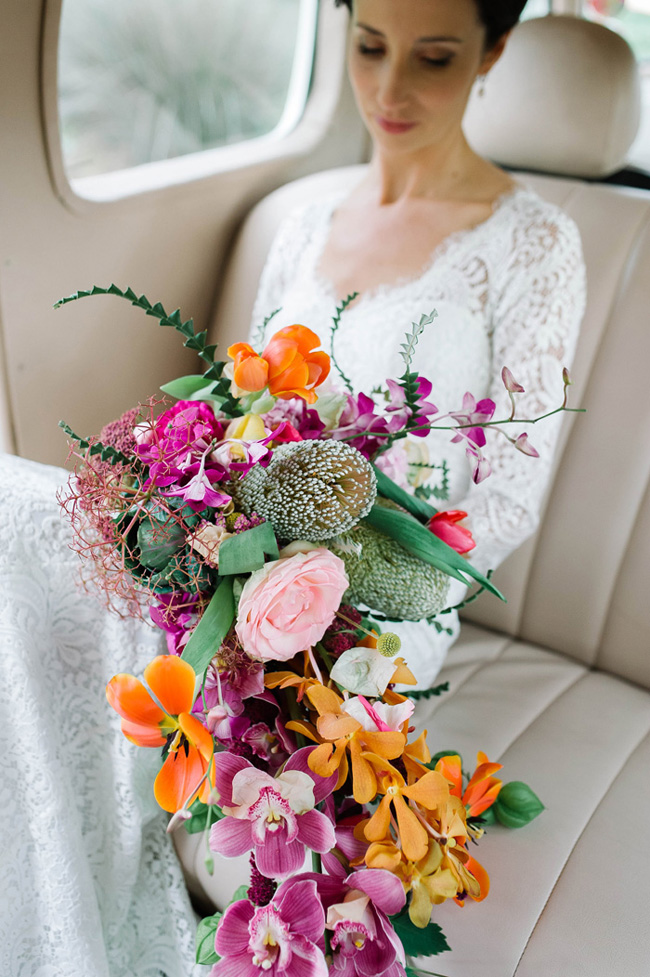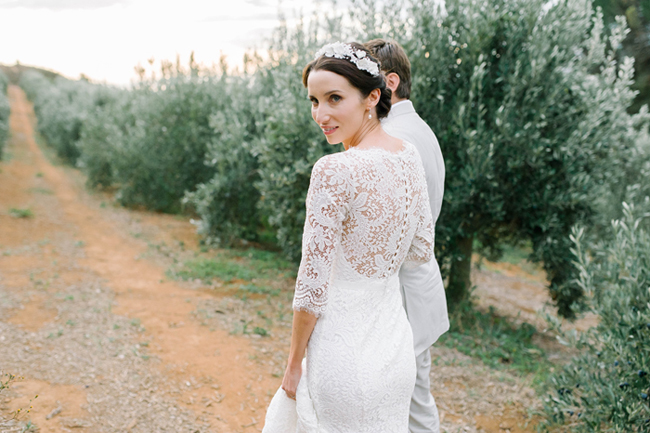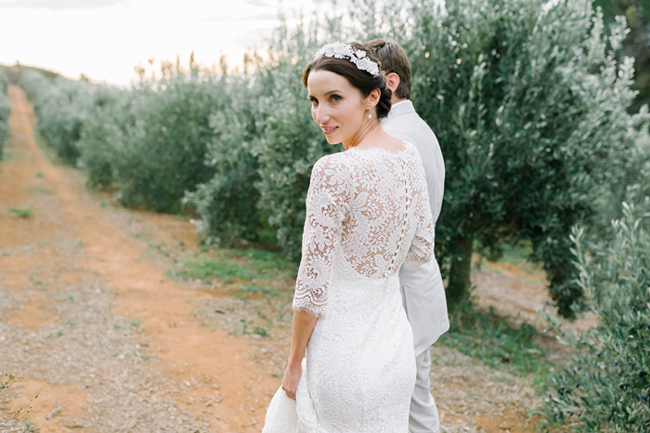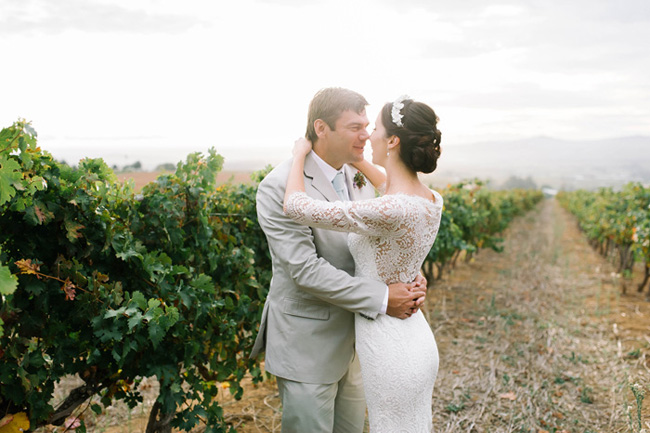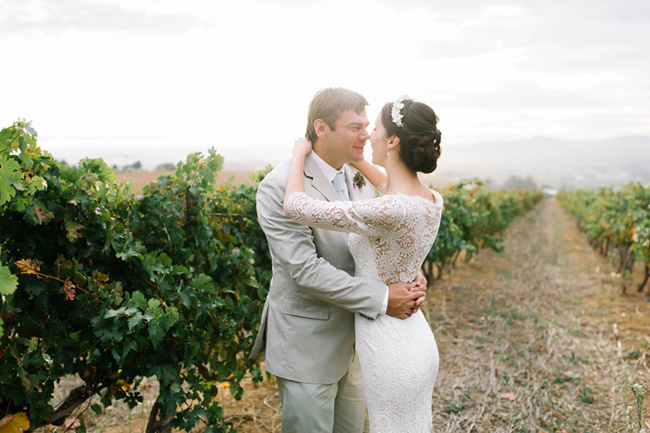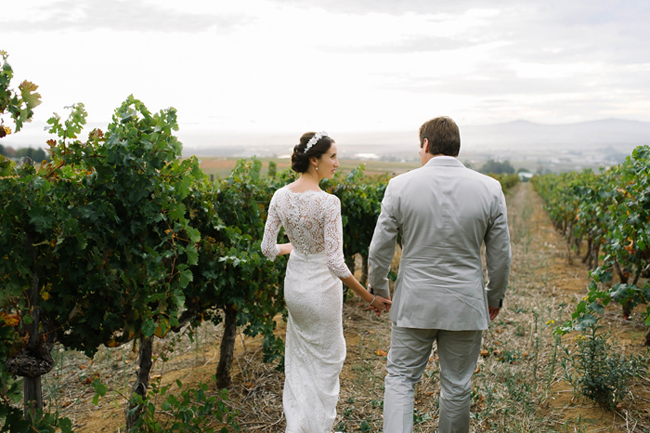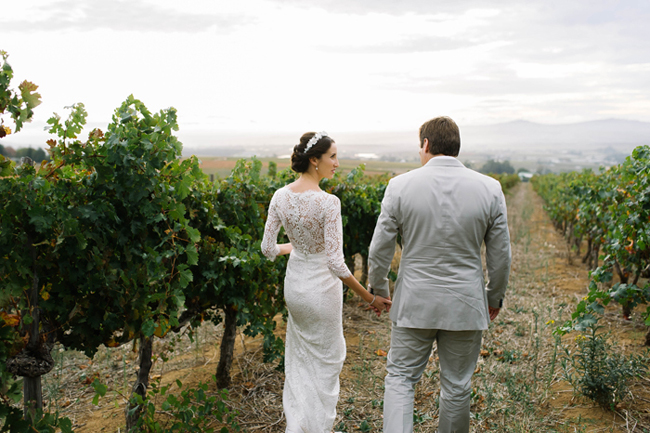 The Dress
I started the search for my gown early and tried on many styles from at least a dozen bridal boutiques in and around Cape Town and Joburg. I must say, I really loved the experience of trying on wedding gowns! I even fell in love with a vintage lace number online from a dress store in Washington DC, so I joined my hubby on a trip to DC and popped in to try it on (along with a few other gowns), but it turned out not to be 'the one'. It was still a worthwhile trip, as we got to catch up with friends that had recently relocated to DC from CT. In September, I made an appointment at De La Vida bridal boutique in Fourways, Joburg, and my mom joined me. In the waiting area at the boutique, we were paging through endless catalogues of gowns, selecting which ones I should try on. Uncannily, my mom and I both stopped on the same picture in one of the catalogues, as the same gown had caught our eye or spoken to us. I wasn't able to try on that specific gown as the sample hadn't yet arrived in SA. I did try a few other gowns and almost went with a completely different style, but still couldn't get this other gown off my mind. Fortunately, the sample gown arrived at the boutique a month later and I went back up to Joburg to try it on. Once I had it on, my mom and I knew that was it. My gown was made of an intricate soft Spanish ivory lace with a light lining. I loved all the details; the lacy back, satin-covered buttons, eyelash lace fringe and 3/4 sleeves. I also loved the fact that the gown was so easy, light and comfortable to wear and dance in.
The Bridesmaids
I had two bridesmaids; two of my best friends from high school. I was a bridesmaid for them at both their weddings. The only one request that I had was that their dresses should be floor-length. I knew that they would feel happier in a longer length dress anyway. We went to Jacoba boutique in Gardens to try on dresses. My girls had complete freedom to choose any style and colour of dress that they felt most comfortable and happy in.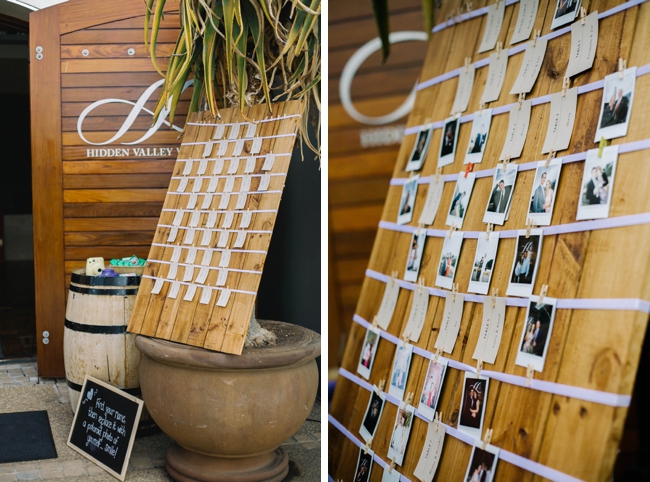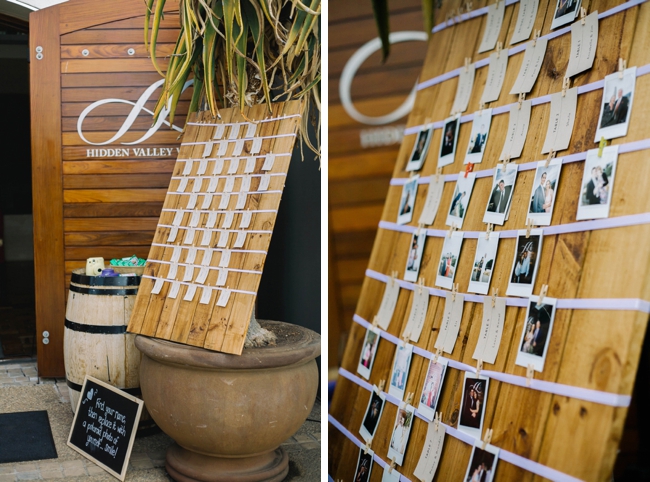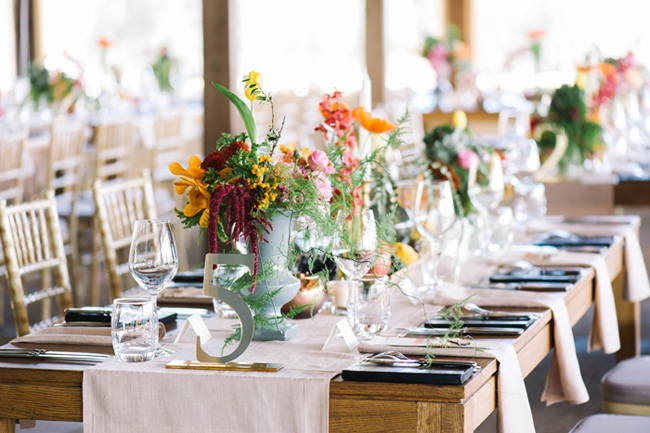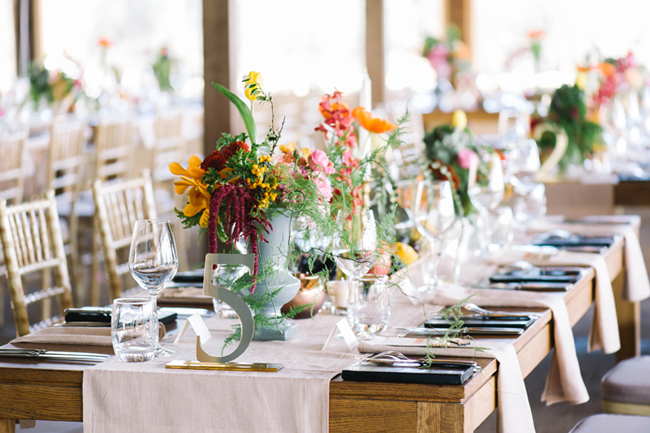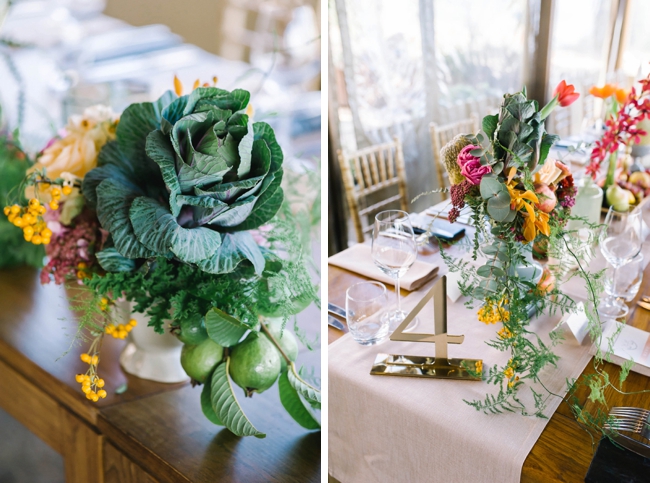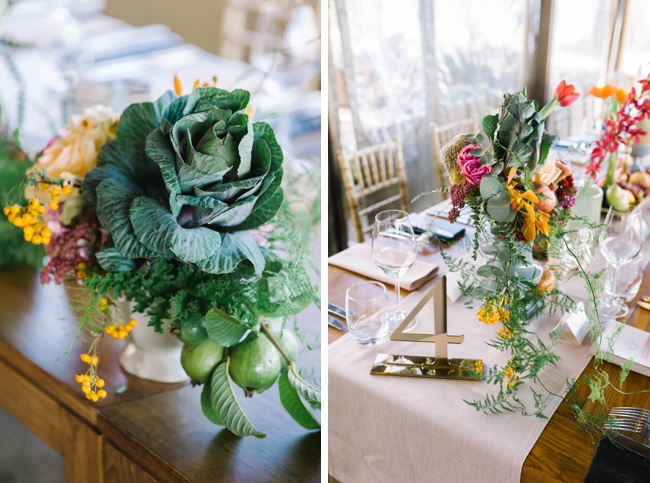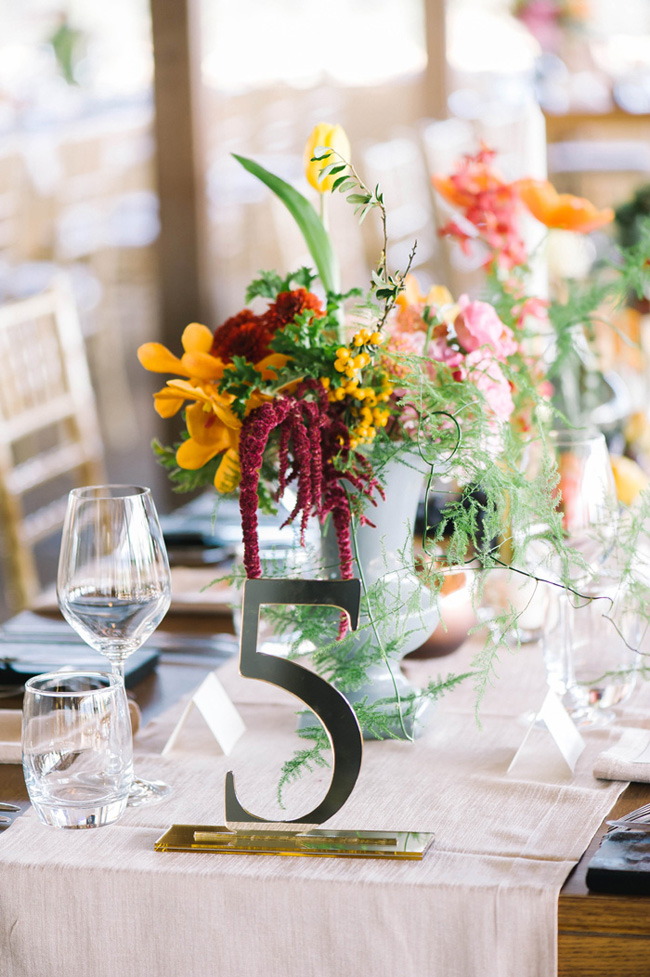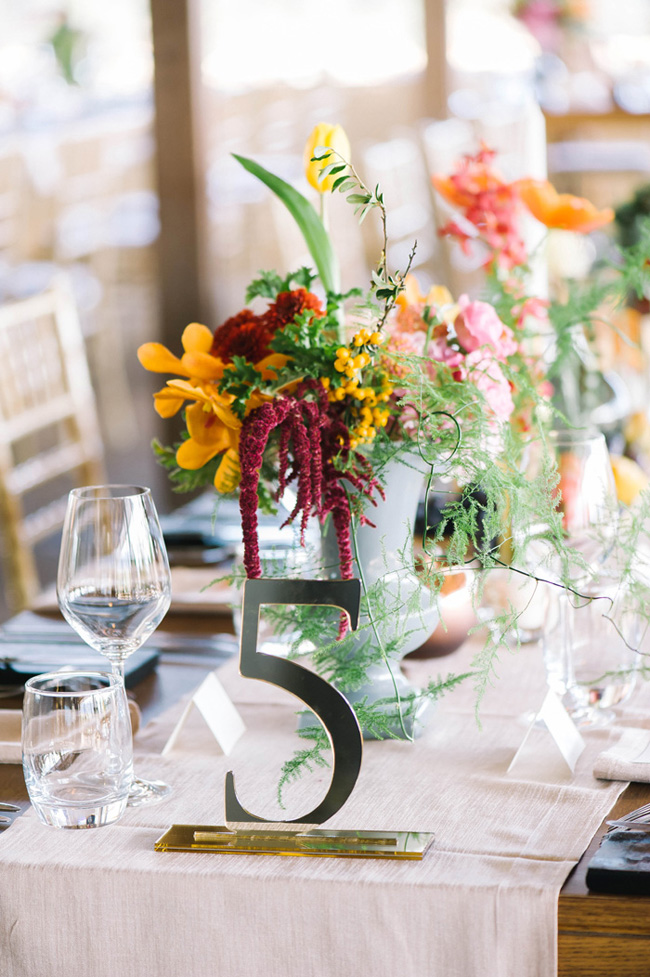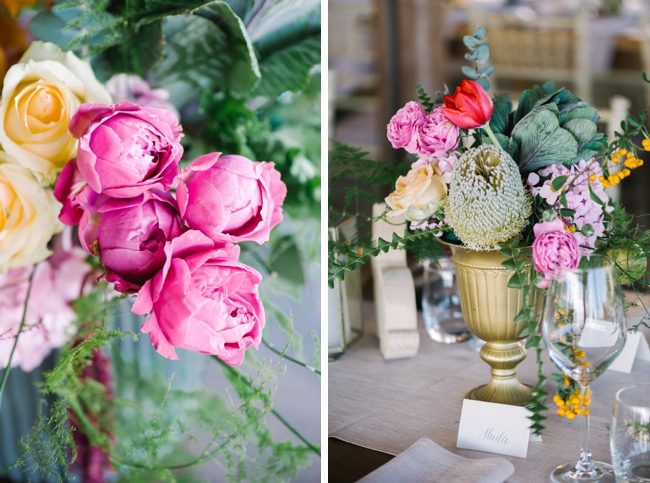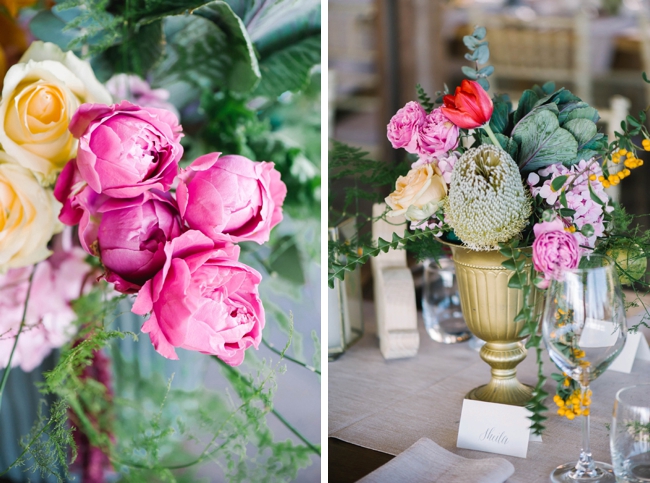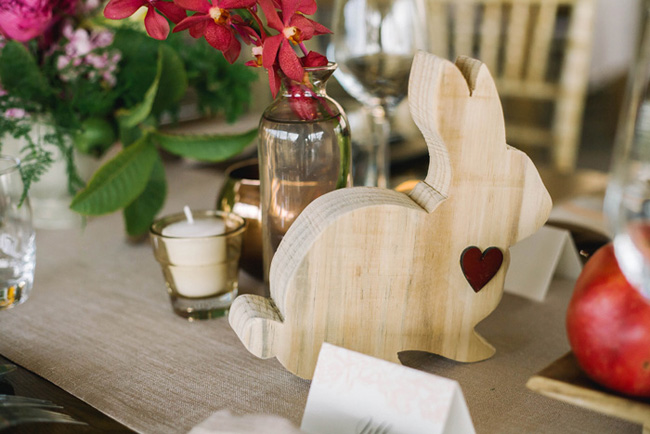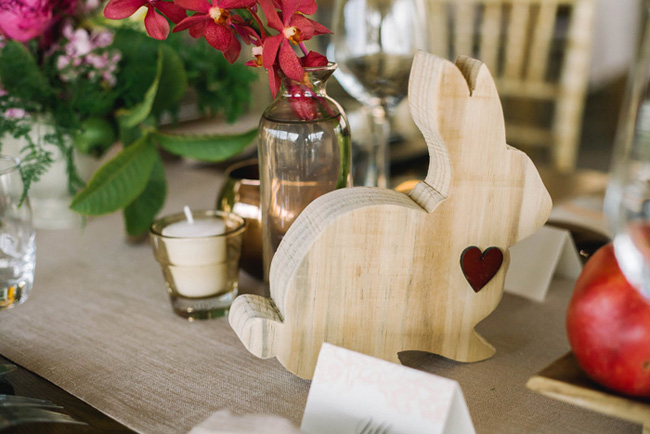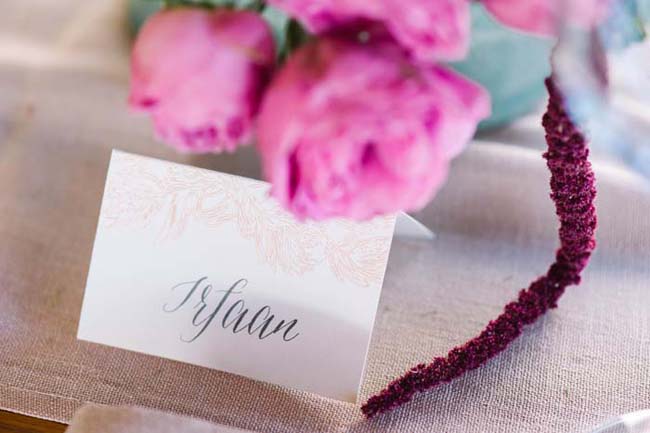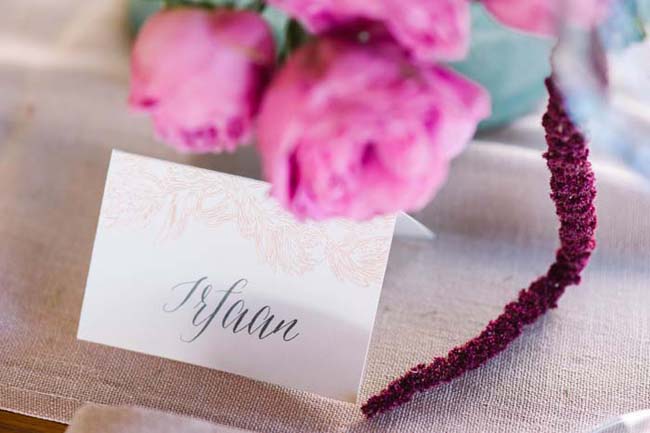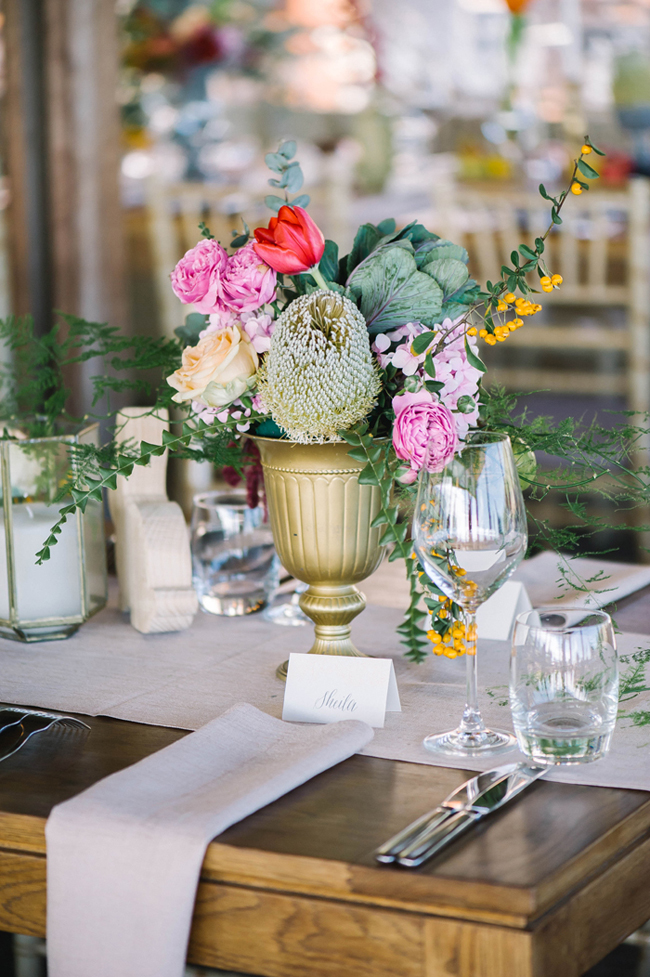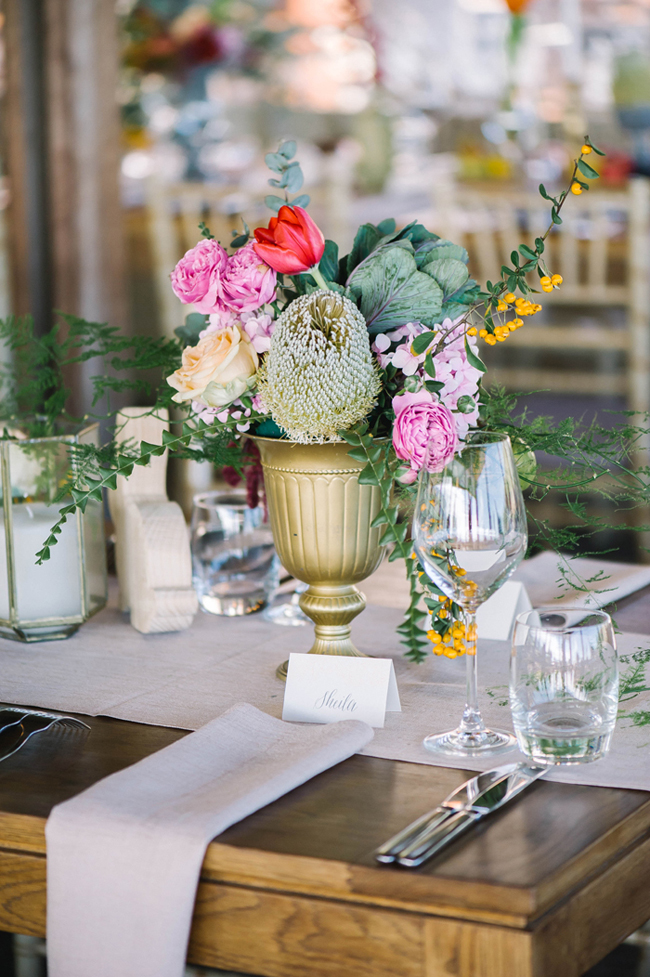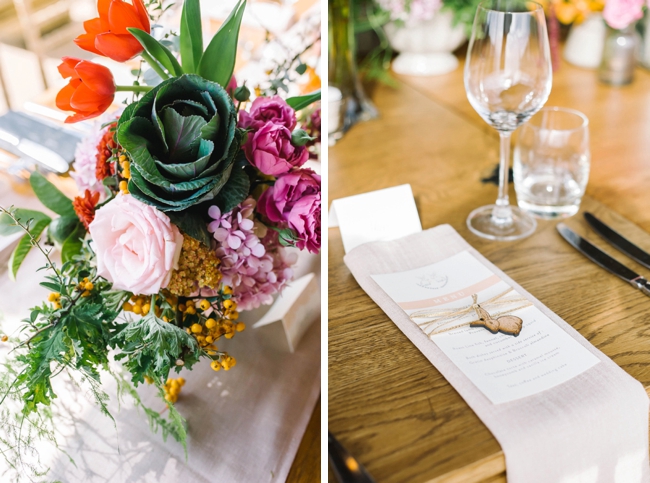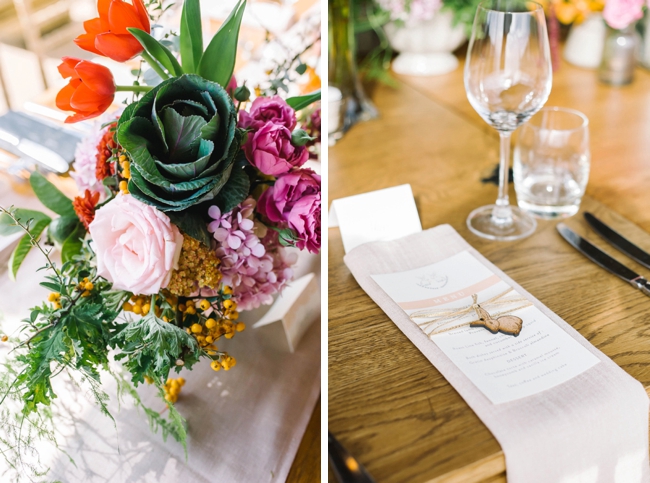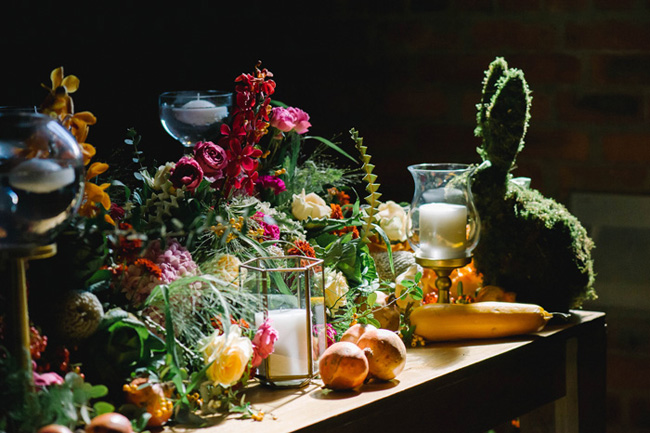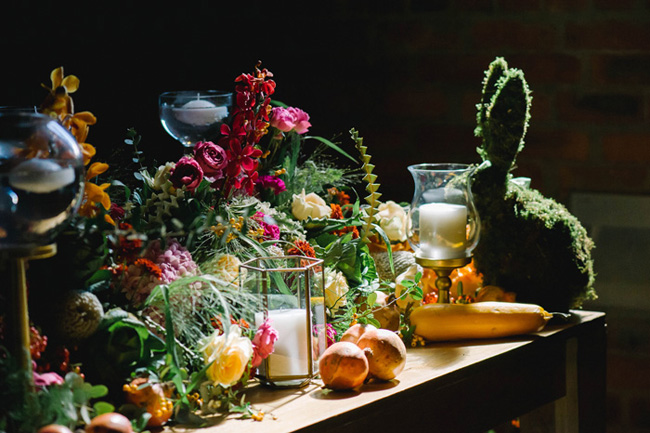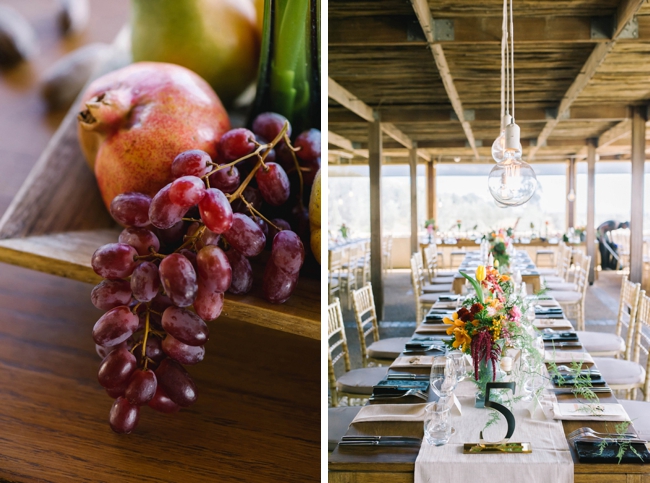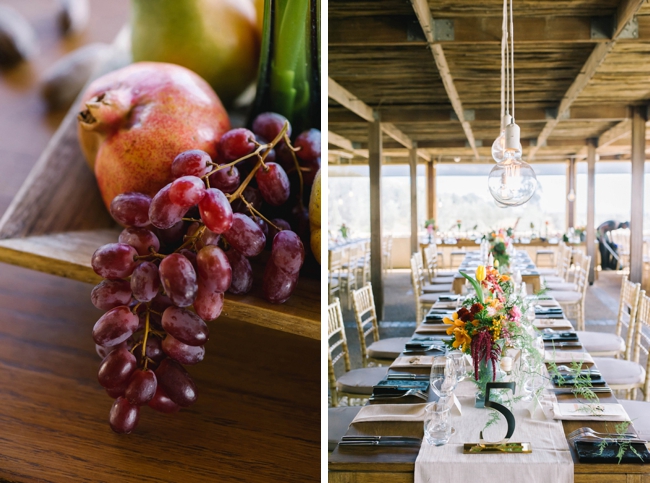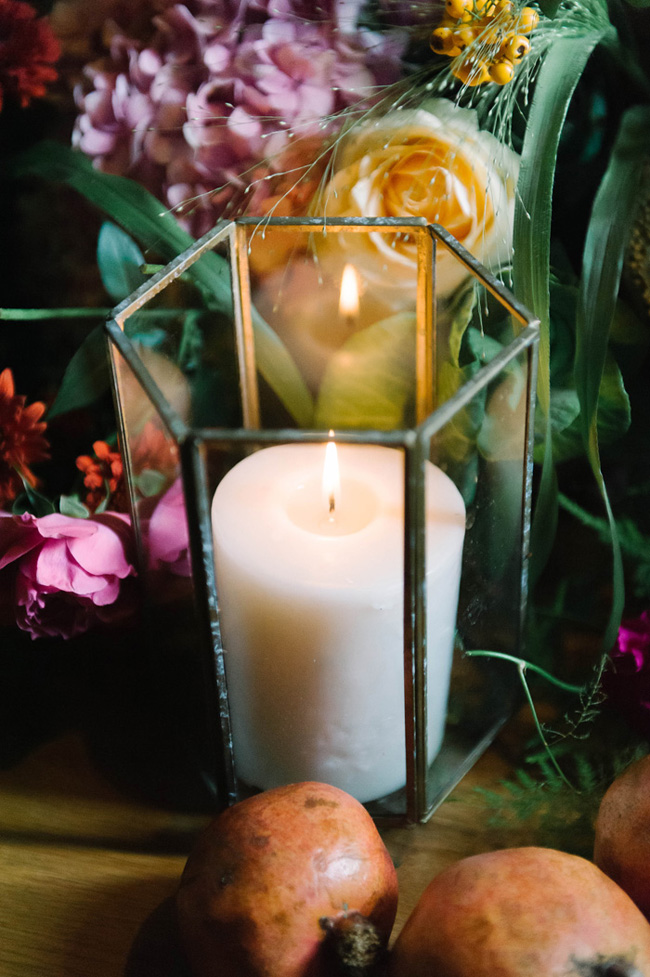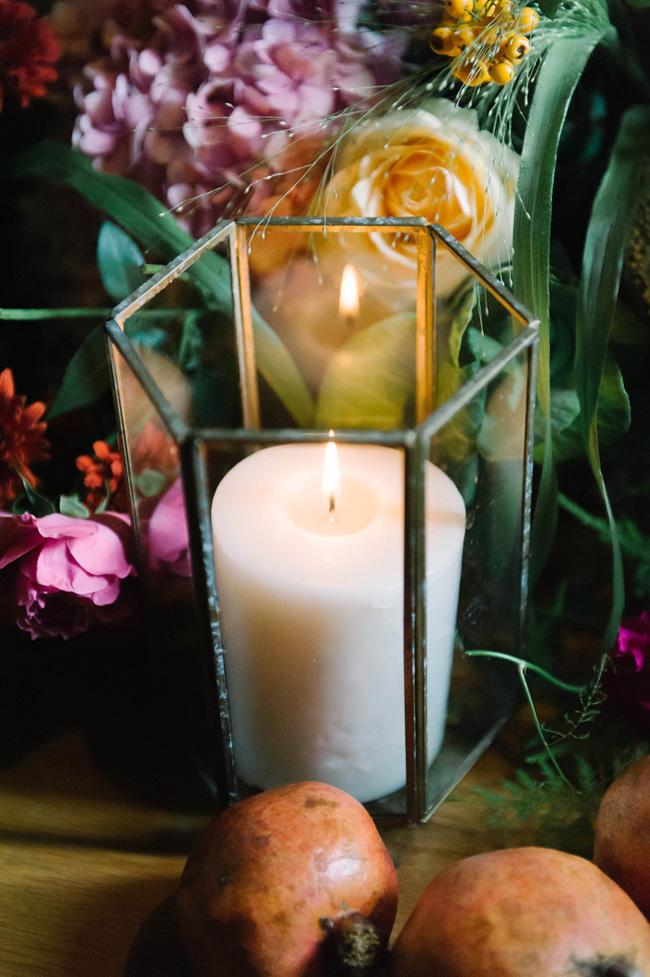 Memorable Moment
Early on in my hubby's groom's speech, his cousin's son, Chase, took the microphone from him and pretty much stole the show. Chase is only three years old and is so adorable! It took my hubby quite a while to coax the microphone from him so that he could carry on with his speech!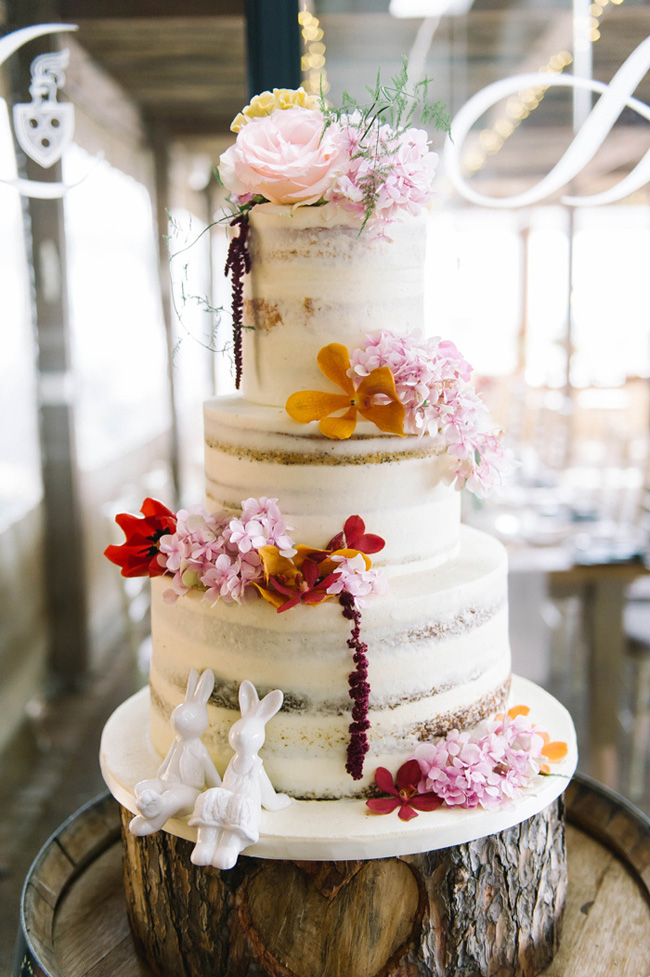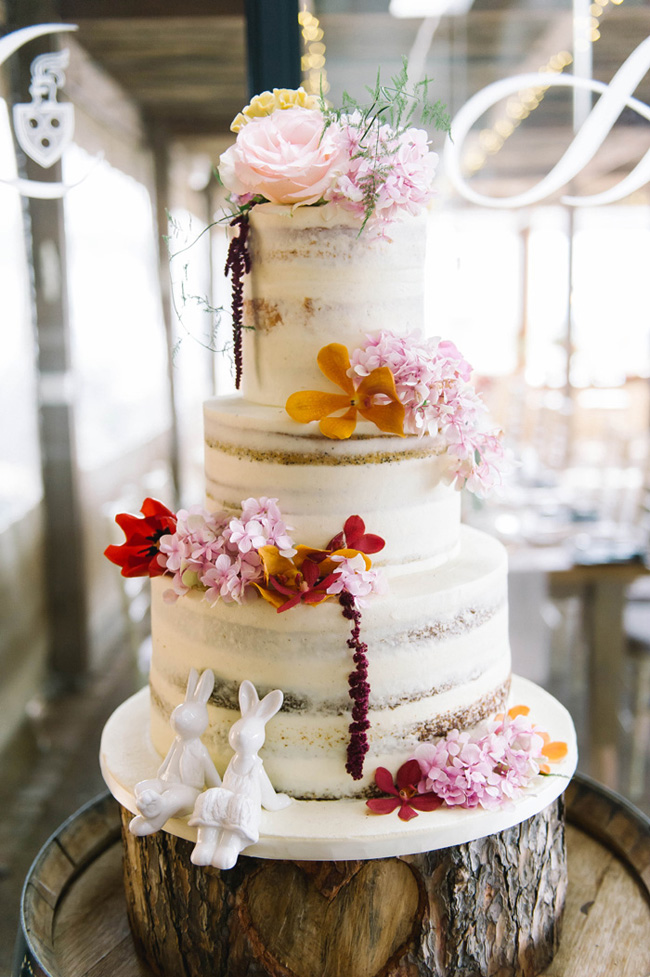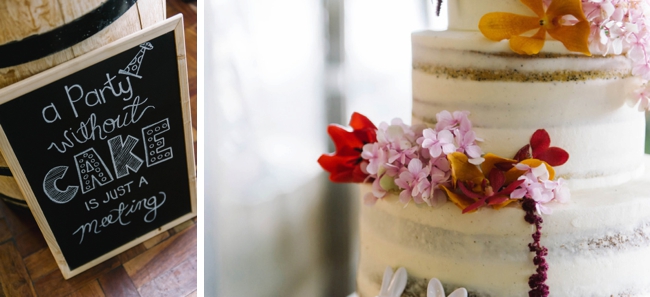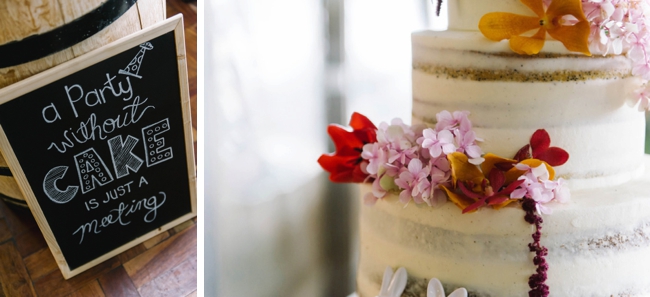 Best Decision
Our best decision was to allow ourselves a good amount time (almost a whole year) to plan our wedding. With enough time, we were able to organise and pay for wedding expenses step-by-step and weren't overwhelmed or stressed to pay for everything all at once. This was important for us as we had to stick to a budget and paid for the majority of the wedding ourselves. This enabled us to have the wedding of our dreams!
Advice for Future Brides & Grooms
Have fun with planning your wedding; think of it as the biggest party you get to throw for your family and friends. Try to be relaxed on your wedding day and don't sweat the small stuff.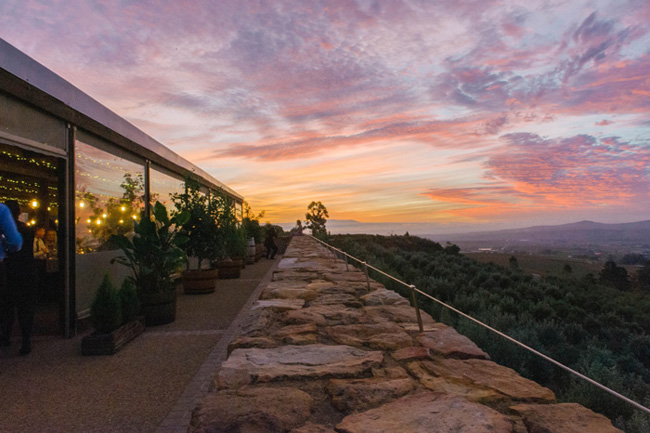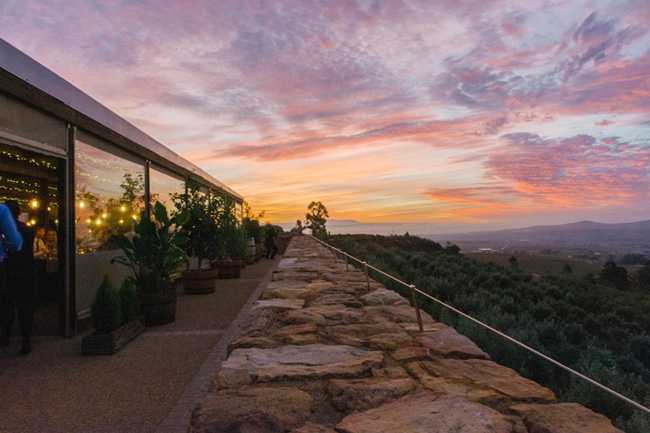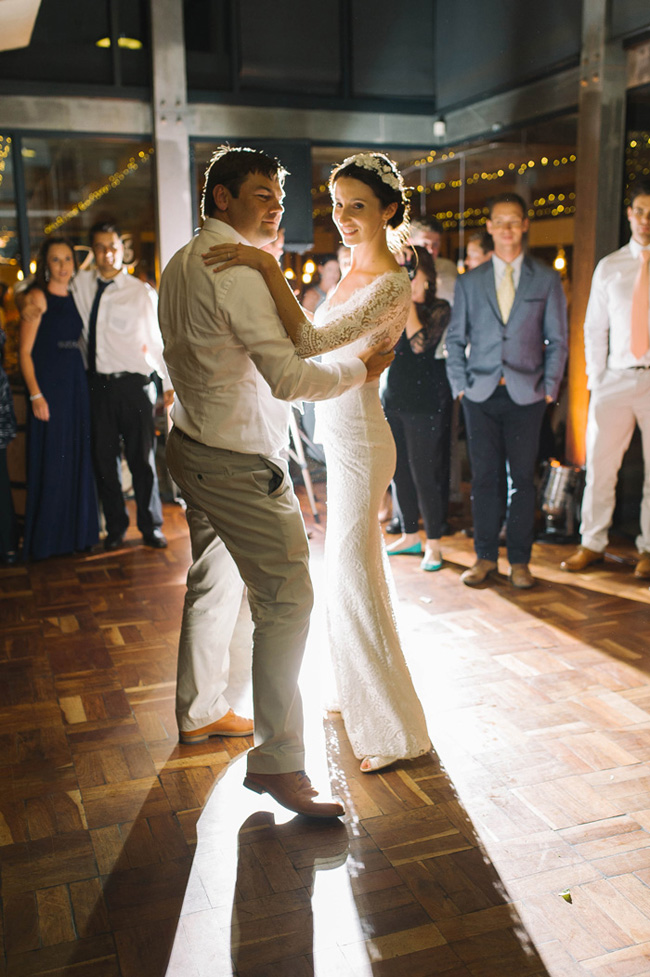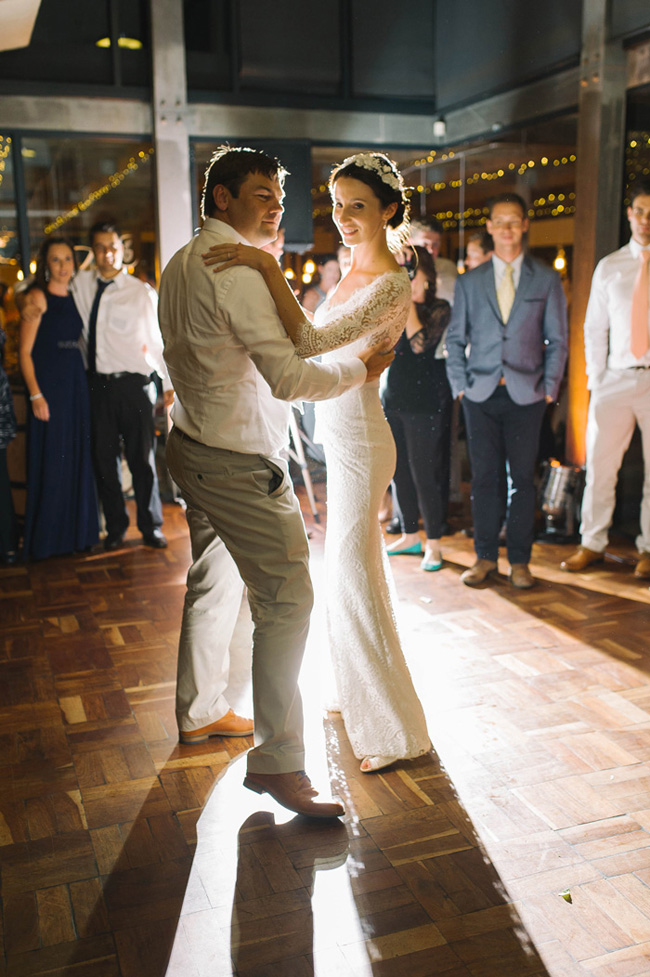 You can see more from this wedding on Claire Thomson's blog.
SERVICE PROVIDERS
Venue & catering: Hidden Valley Wines & Overture Restaurant | Photography: Claire Thomson Photography | Flowers & décor: Leipzig Floral Design | Stationery: Secret Diary | Cake: The Birdcage | Bride's dress: St Patrick from De La Vida Bridal | Bride's accessories: Swarovski (earrings & bracelet); Pink, London (shoes); Pronovias (hairpiece) | Hair & makeup: Yolanda Viljoen | Bridesmaids' dresses: Jacoba Clothing | Groom's attire: Trenery (suits); Country Road (shirts) | Hiring: Classic Tours; Leipzig Floral Design | DJ: Baha Entertainment | Entertainment: Bottomless Coffee Band




Save
Save