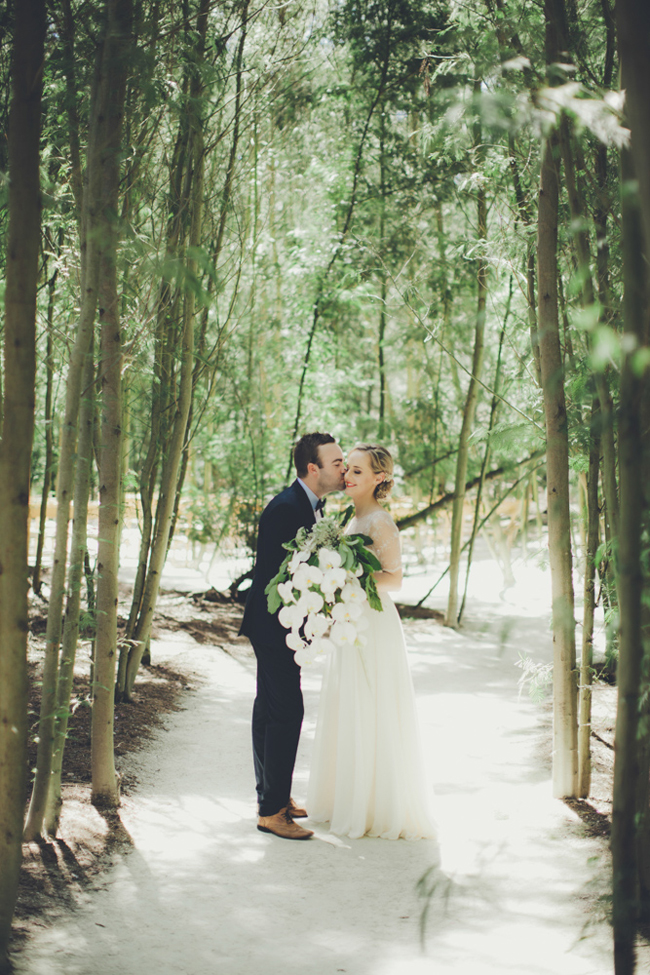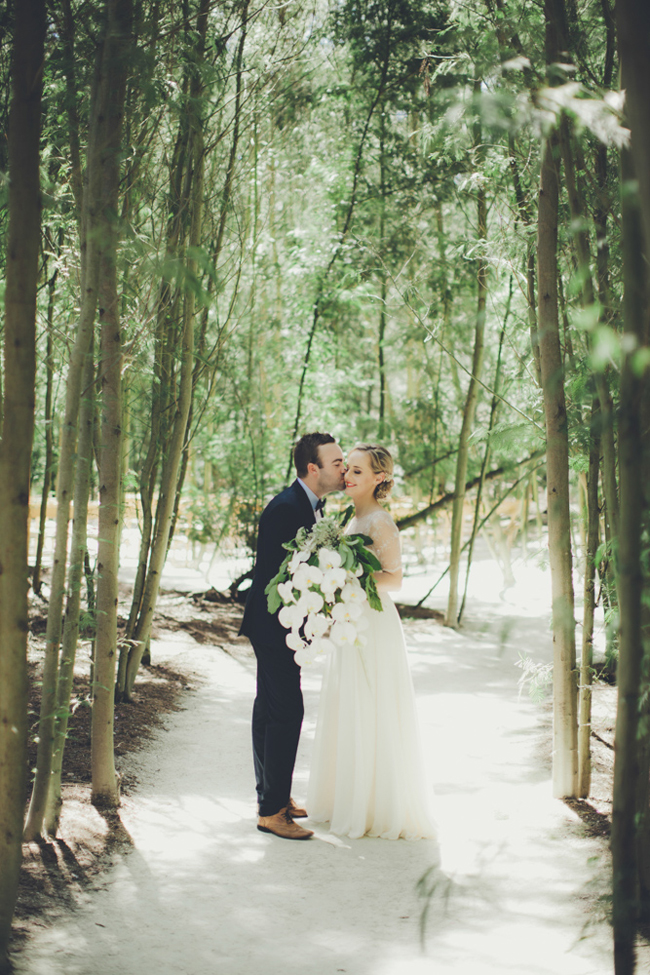 People talk about a fairytale wedding, and they often mean a princess dress or a horse and carriage, or a grand castle-like venue. But for me, today's wedding has a real fairytale quality. It's like it takes place in its own magical, intimate little world, deep within a forest. An outdoor ceremony down a path through the trees… a reception in an elegant glass marquee with dapped sunlight falling through the branches, and when night falls, lit by chandeliers and fairy lights long into the night. From first look to last dance, Elizma & Ruan's big day is the very picture of an enchanted forest wedding, and with gorgeous images by Fiona Clair, the fairytale is complete!
*Shopping sources in this post use affiliate links. SBB may earn a commission if you make a purchase from our links.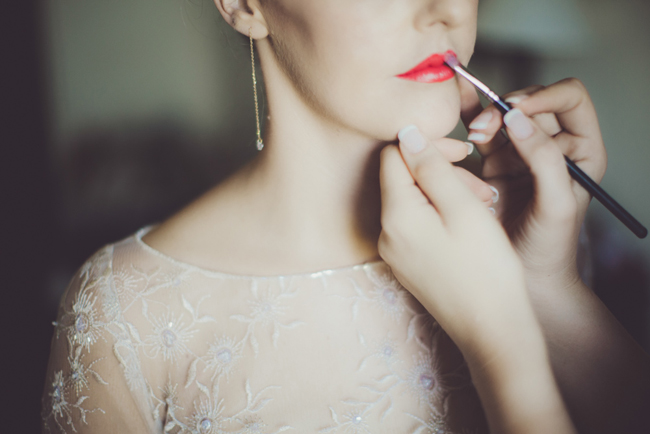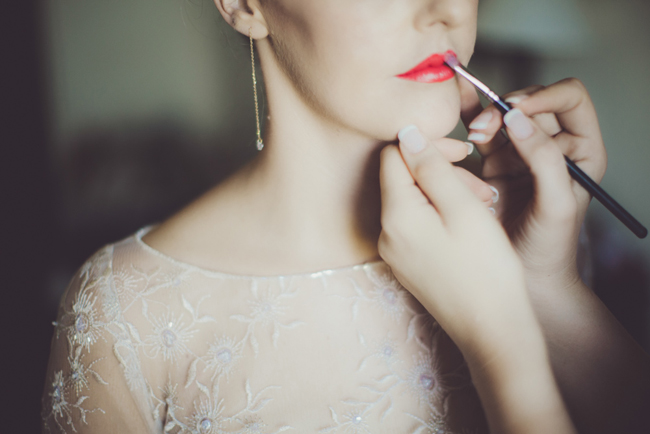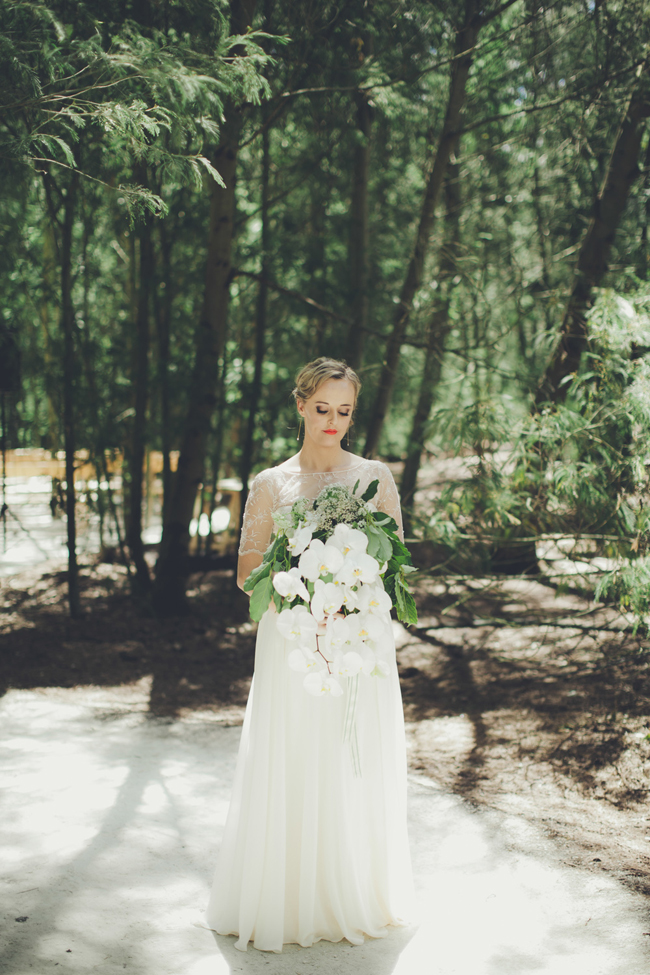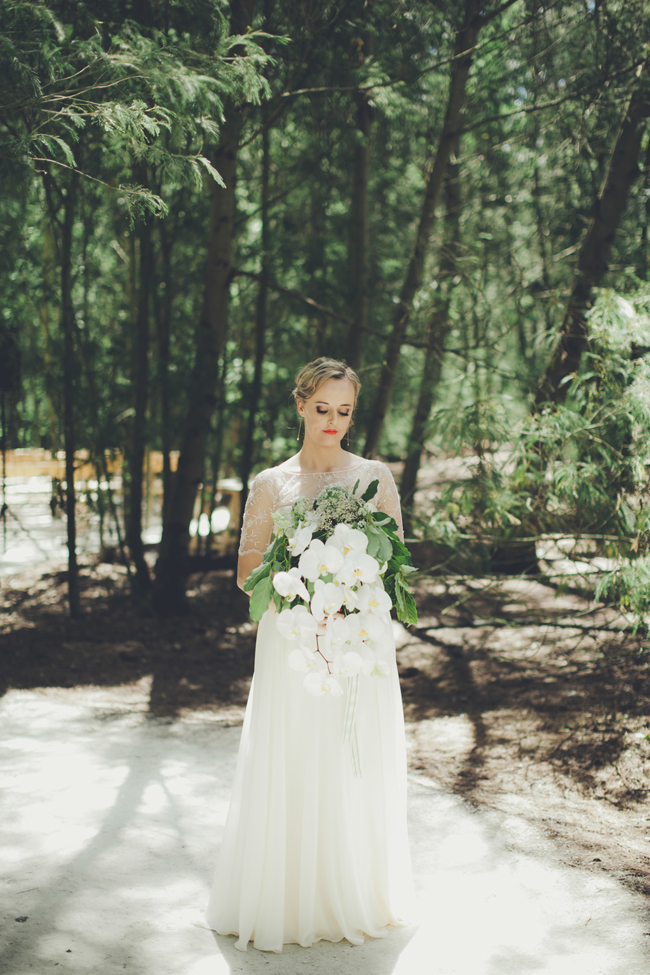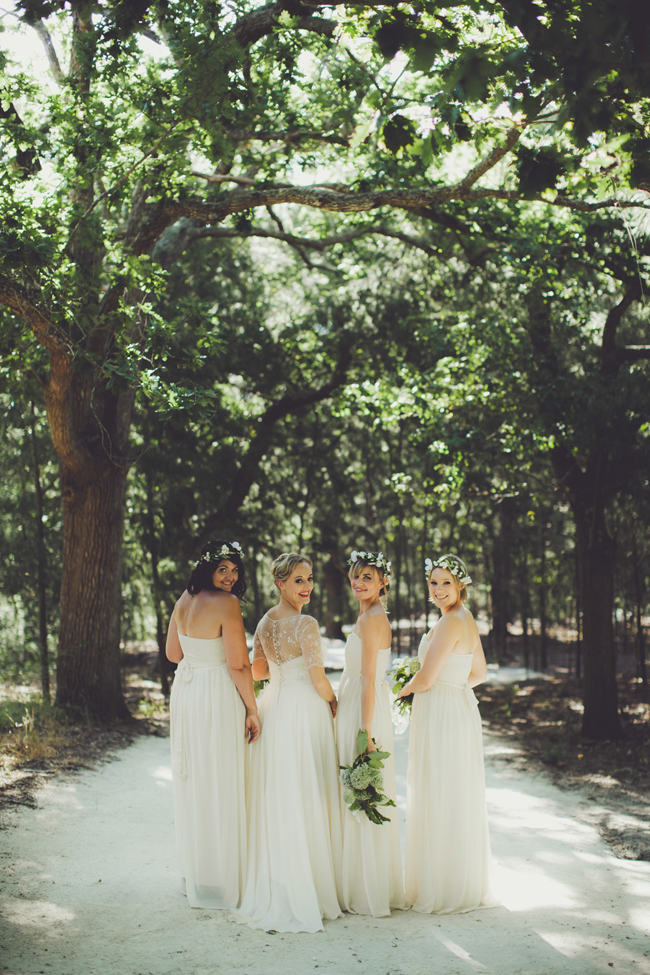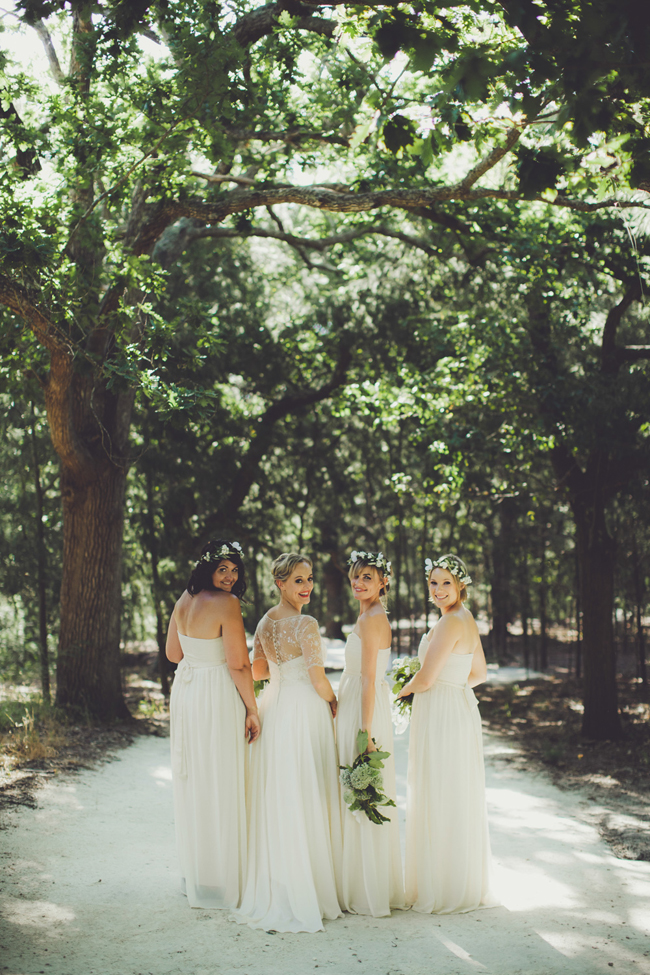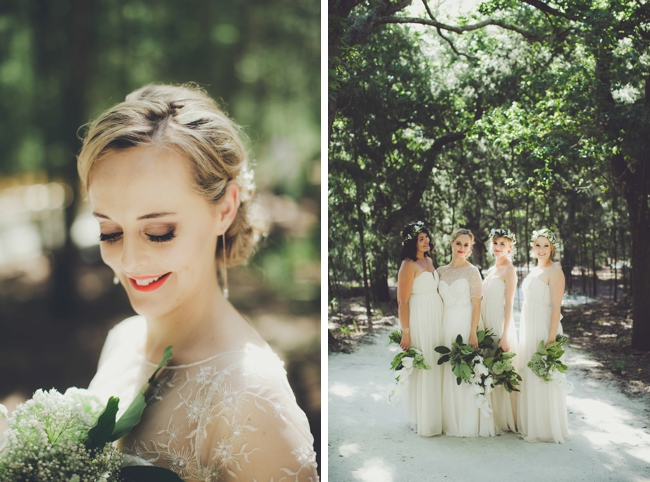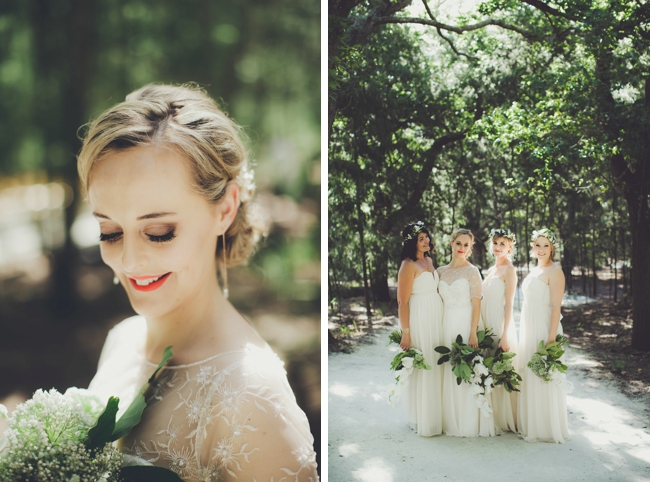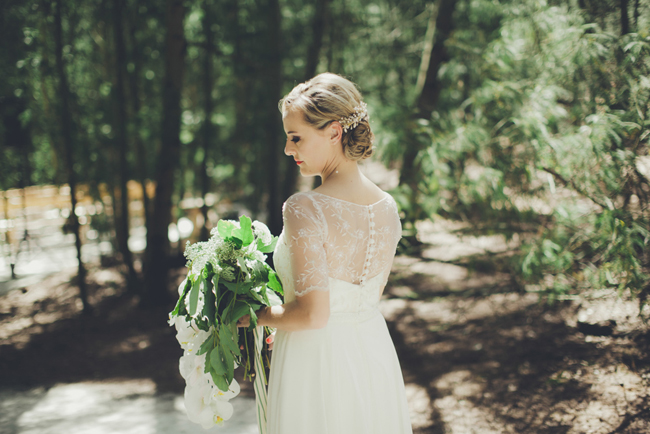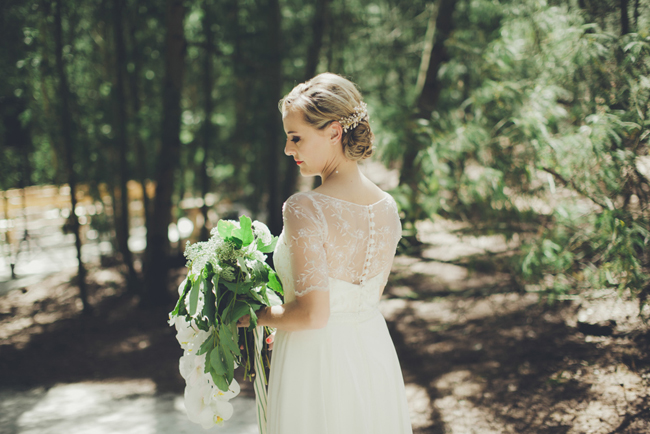 Love Story
We met in London in 2009. After my studies I wanted to take a gap year to travel and work overseas – the last thing I expected was meeting my future husband. I lived in the south and one of my friends shared a house with Ruan in Canada Water. She invited me to their house party and to spend the weekend at their place and I met Ruan that weekend. We hit it off immediately and after that weekend I spent almost every weekend at their house. We moved back to SA a year later.
The Proposal
We had been dating for six years at that time and I would have known if we did something out of the ordinary! It was a beautiful spring day and Ruan suggested that we go for a picnic. I loved the idea and did not suspect anything at all. So we packed champagne, wine and lovely snacks. After a couple of glasses of wine, Ruan said he had something to ask me; he pulled out a sock and started to wiggle the box out of it. I was still not sure what was going until he asked me to marry him. With so much excitement and joy we opened the champagne and embraced the moment. That evening Ruan also planned a surprise engagement party with all our friends and family – he really went to a lot of effort and it was one of the most overwhelming and special days I've ever had.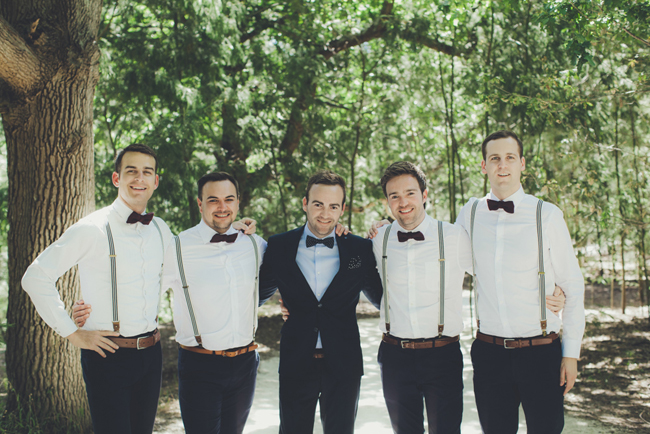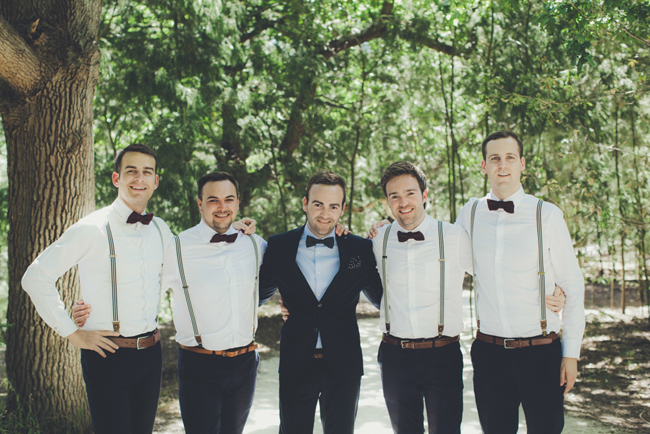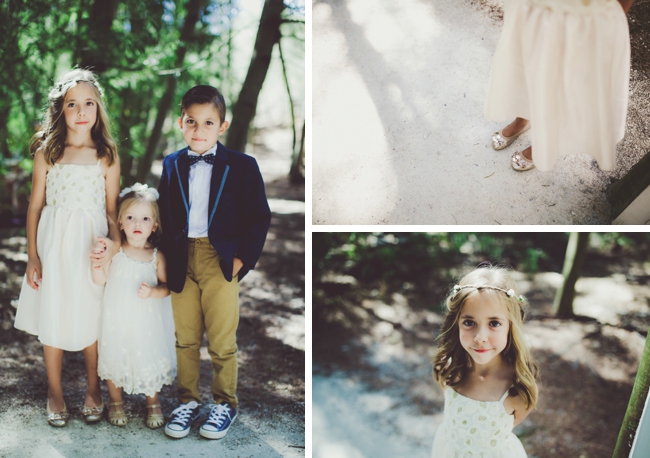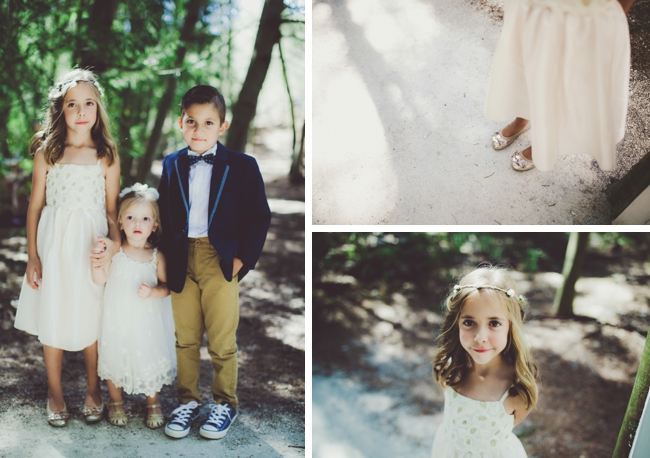 The Venue
We got married at Die Woud in Caledon. I had always liked the idea of a forest wedding and wanted something different. I discovered the venue on Facebook. I immediately contacted Janine and asked for more info. At that stage they were still building the venue, and they didn't have packages or a website in place yet. I just followed my instinct as I absolutely loved the venue. I was totally sold on the idea of getting married in a forest, and having our reception under the trees and stars. Ruan met with Janine once and booked the venue. I only went there six months after we booked it, when some of the building was completed. I was so stoked and happy with our choice and it blew my expectations out of the water.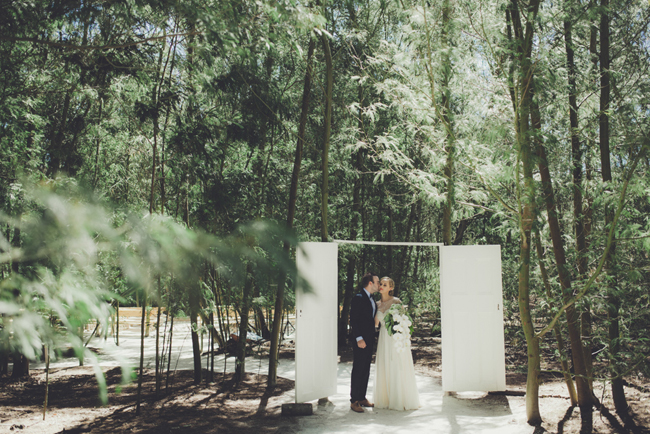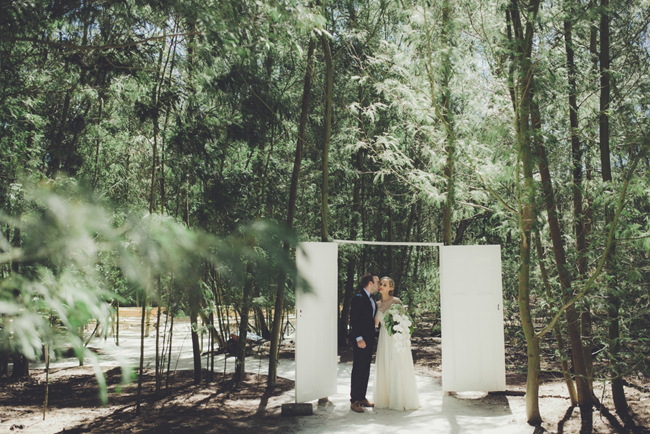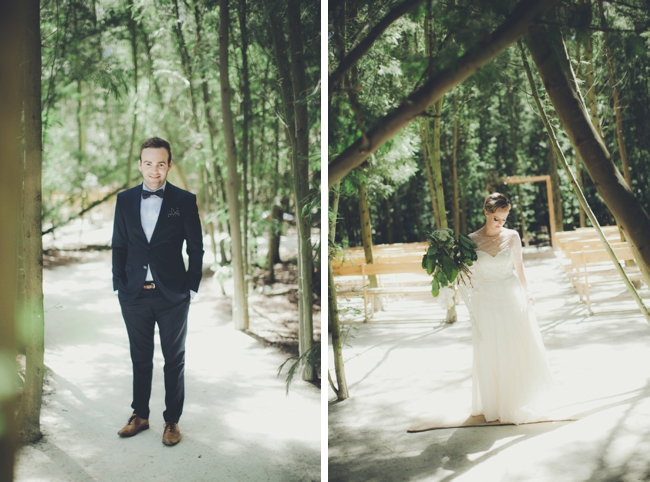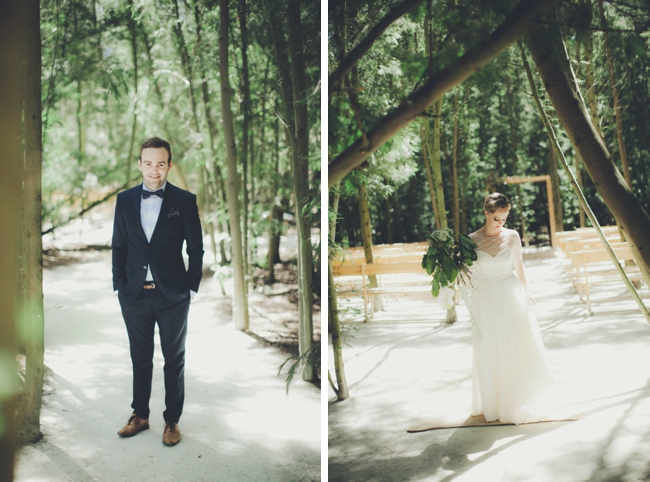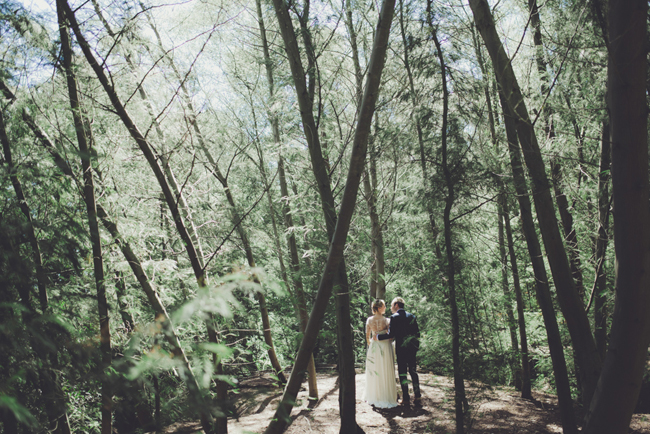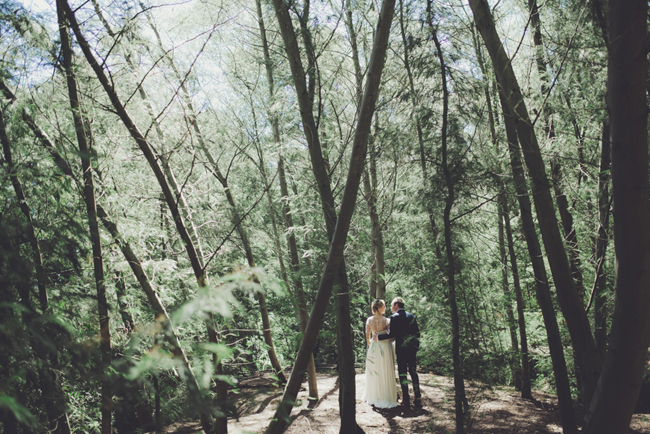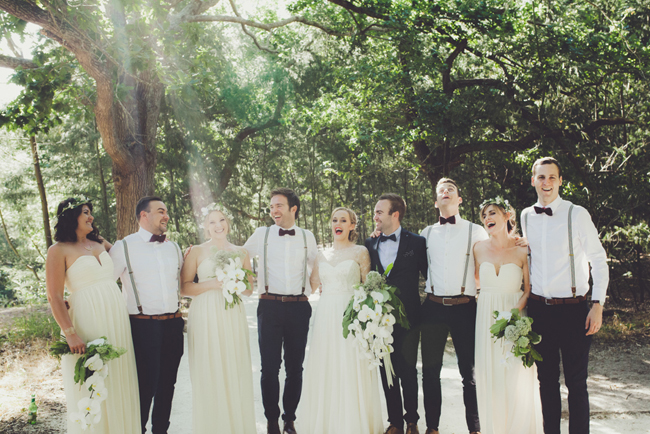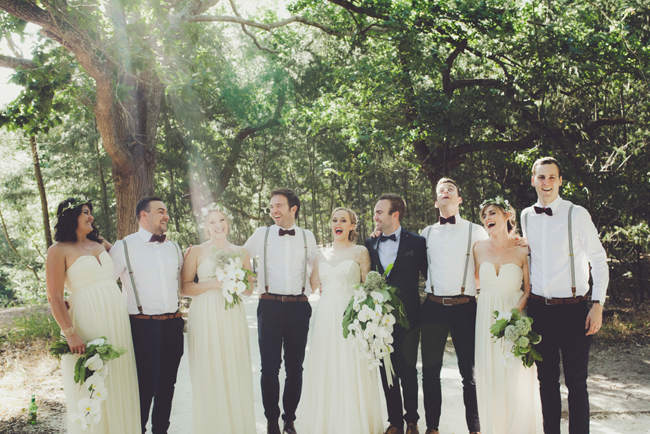 Wedding Style
I am very indecisive so I started following wedding websites, blogs, and photographers to get ideas and started my pin board on Pinterest. I wanted a very relaxed, natural look. The surroundings are beautiful and it allowed us to keep the décor simple to complement the venue. The reception was in a clear tent that felt like you were sitting in a conservatory in a forest with soft fairy lights and chandeliers to create a fairytale atmosphere. The long wooden tables with ghost chairs gave it a feast-like, family feeling. The flowers were mostly white with greenery, which complemented the natural look and feel. We didn't want our wedding to be perfect and formal; we wanted a super relaxed vibe which allowed the guests to feel comfortable and enjoy themselves.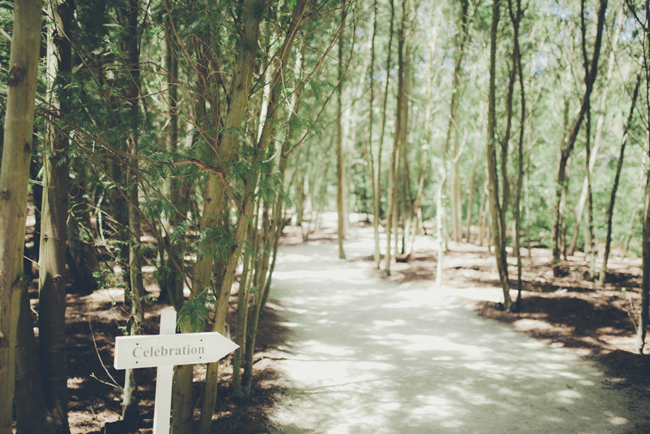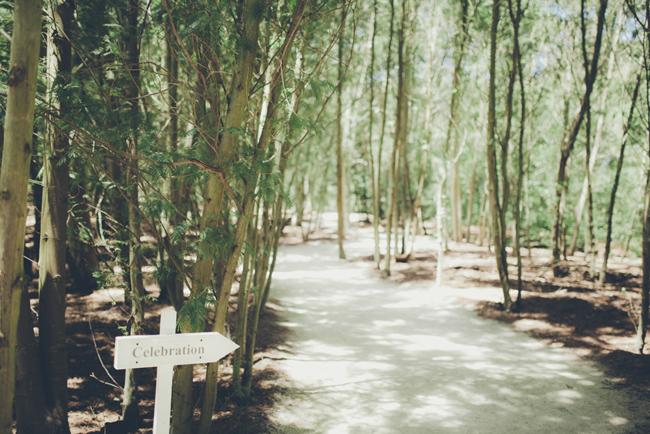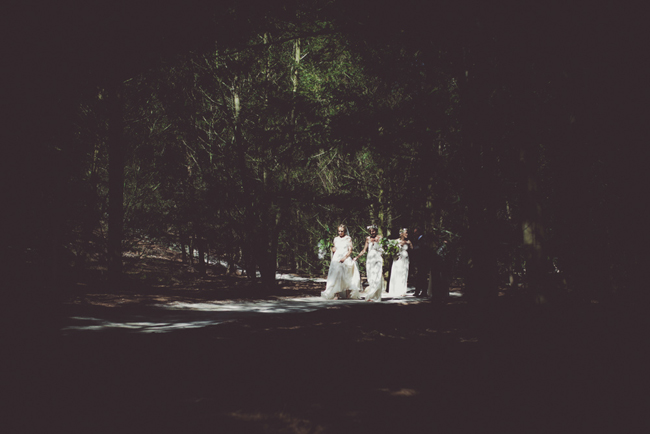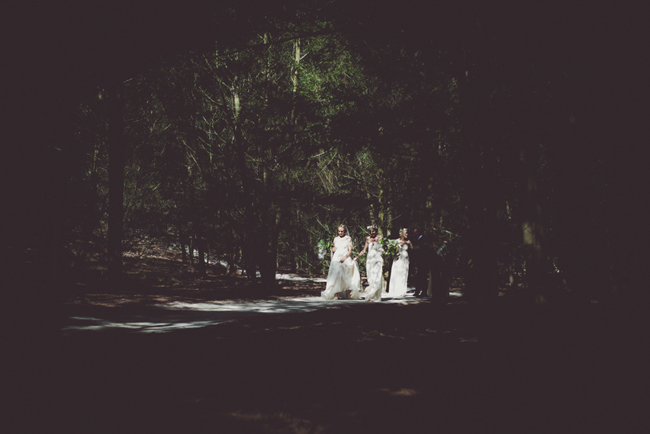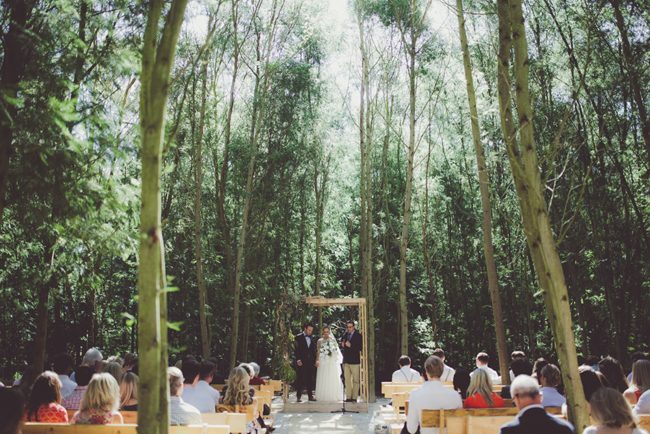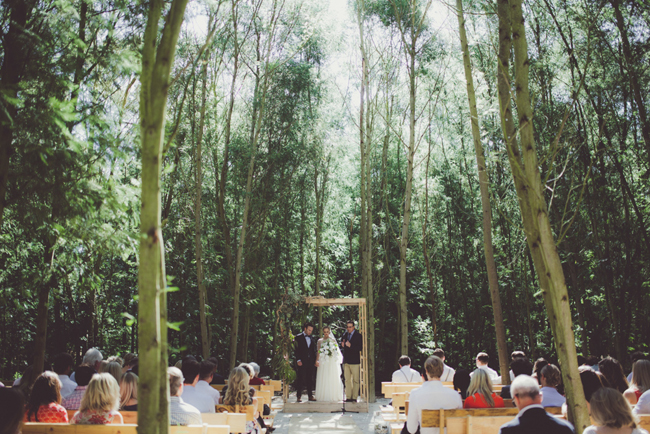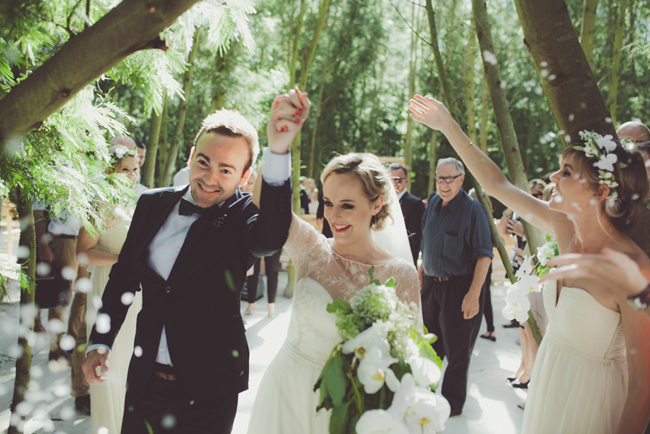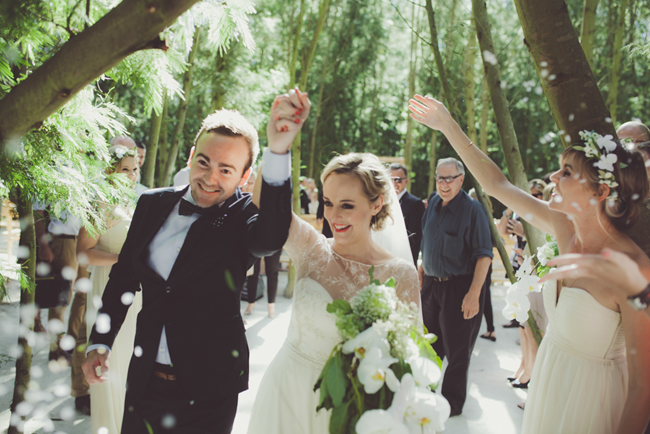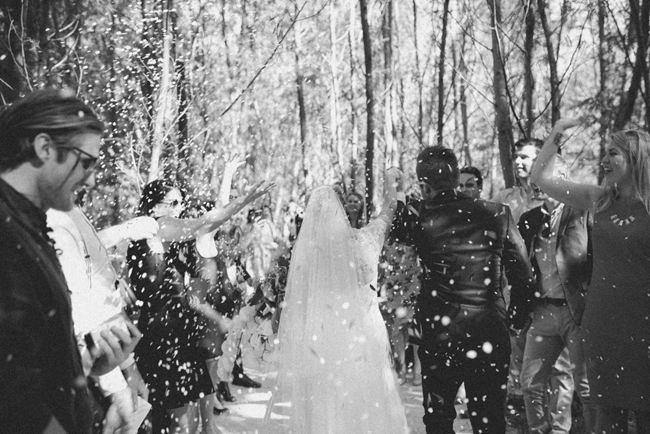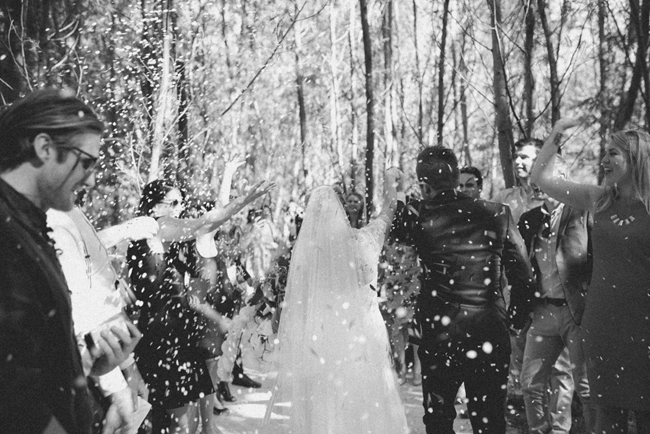 The Dress
When looking for wedding dresses, I was quite open to trying different silhouettes and styles to help me decide. I went to a couple of wedding dress designers and tried on different dresses to get ideas; I went to Robyn Roberts and loved her designs and style. She is incredibly helpful and talented, and I knew that I wanted her to make my dress. She had a beautiful champagne A-Line dress with a soft flow that fitted me so well. I wanted to add a ¾ sleeve and she had the most elegant lace that went so well with the champagne colour. To finish it off she added beautiful crystal beading. I loved how the lace/mesh looked on my skin, and it also had a beautiful button-up back.
The Bridesmaids
I had three bridesmaids and I had no particular style or colour for them. The main objective was for them to feel comfortable in their dresses.. We went to various shops to try on dresses, and in the end we opted for maxi dresses from YDE. They were an off-white colour, with a soft flow that fitted in with the natural and earthy look. They made their own headpieces from tiny white flowers and olive branches.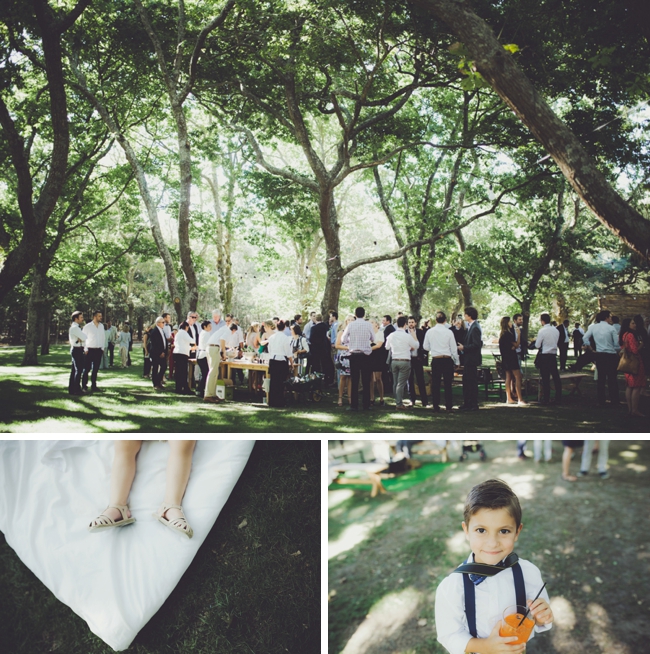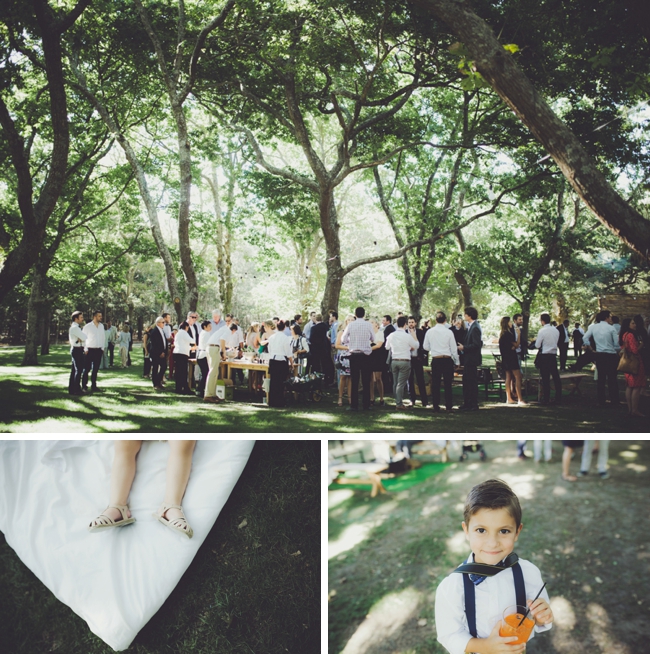 The Flowers
Due to the wedding being outdoors, my colours were mostly white flowers and greenery that complemented the natural look and feel. Adelaine Breedt from A Little Thing Called was fantastic; she really has a great eye for detail and she's very creative. I trusted her 100% and to be honest I had no idea what the outcome was going to be. She did a fantastic job on the day – I especially loved my big bouquet with long orchids, white flowers and greenery!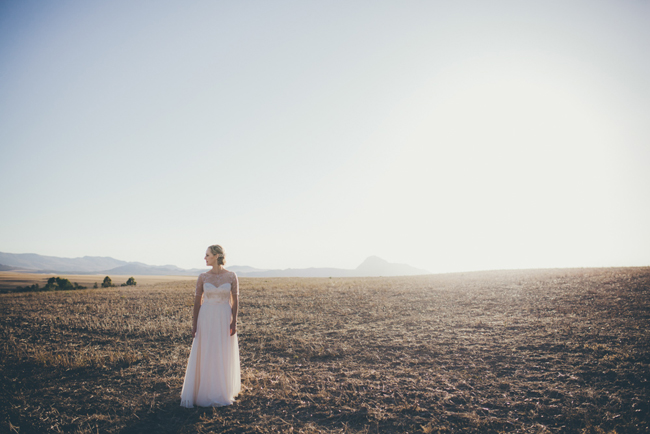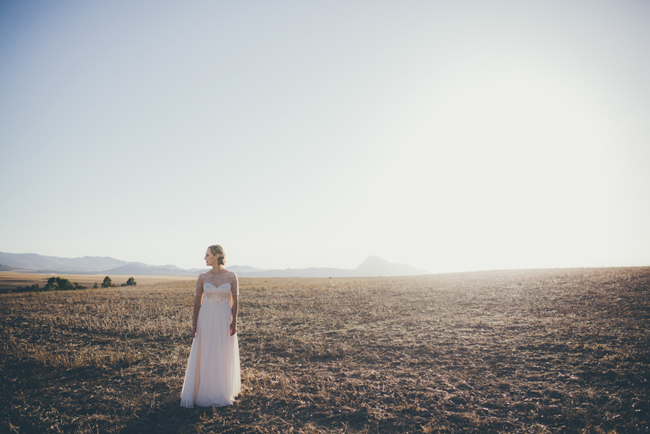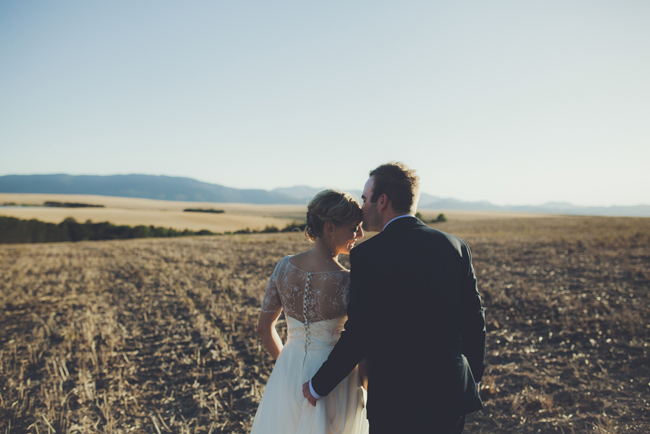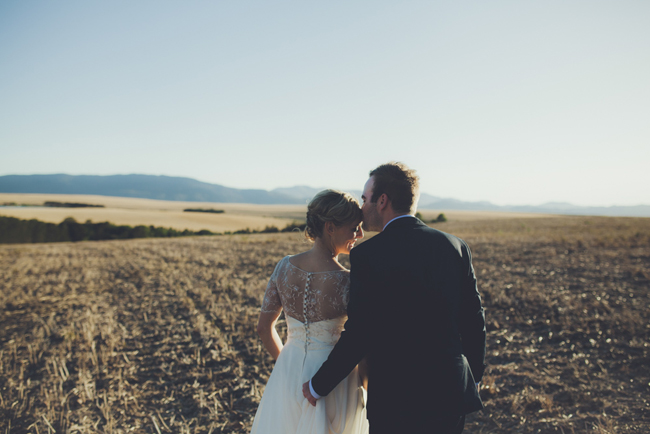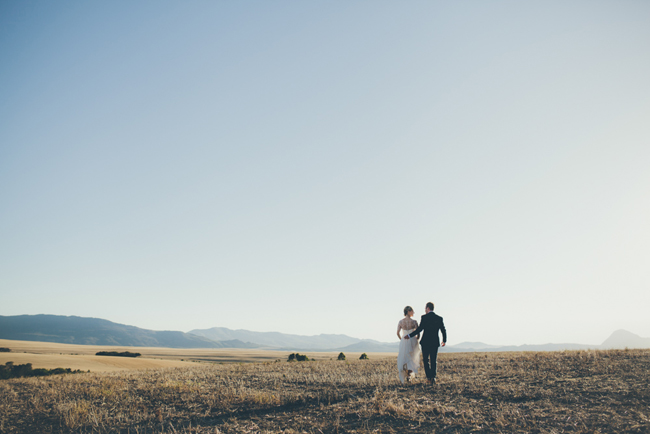 Memorable Moments
A definite highlight was walking down the aisle with my Dad and the support I received from my family before the wedding. Another was walking into the reception tent, with our favourite song in the background, and seeing all our special family and friends. It was such an incredible moment. The energy was electric. But my favourite was seeing Ruan; we decided to see and meet each other before the actual ceremony. Ruan was waiting for me in the forest with my beautiful bouquet. The first moment we saw each other and started chatting was incredible and it's something that I will remember for a very long time. It really relieved a lot of pressure, and to spend an hour together was calming and very special. All credit for this suggestion needs to go to Fiona, our photographer – she s a good friend of ours and it was great to have her as a photographer. She really went out of her way to capture all the right moments and we really liked her style of shooting 'in the moment' photos as opposed to staged ones. She is heaps of fun and our photos look amazing!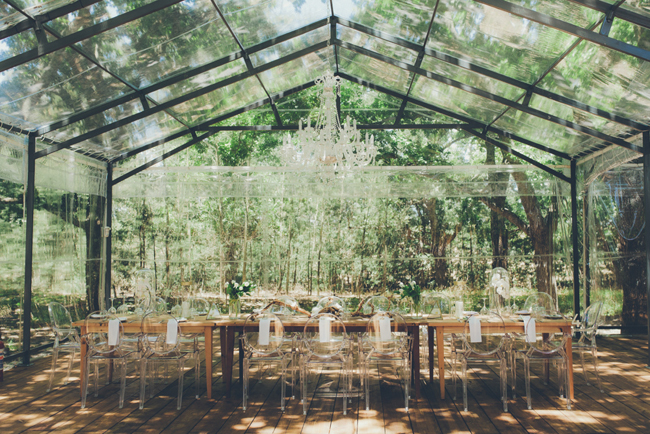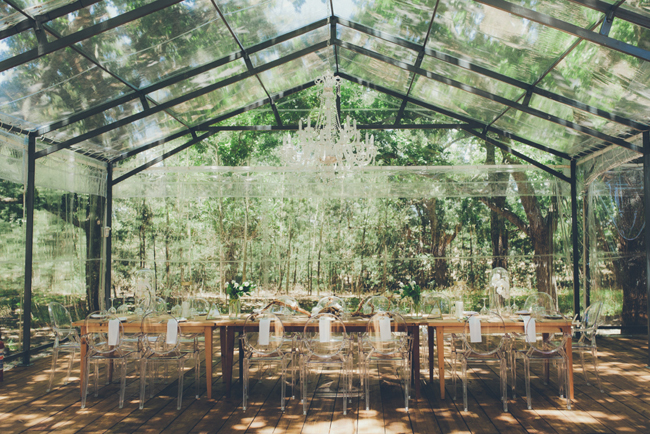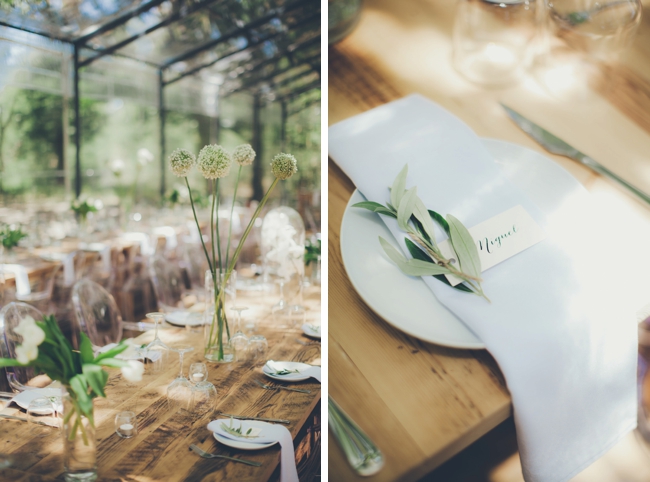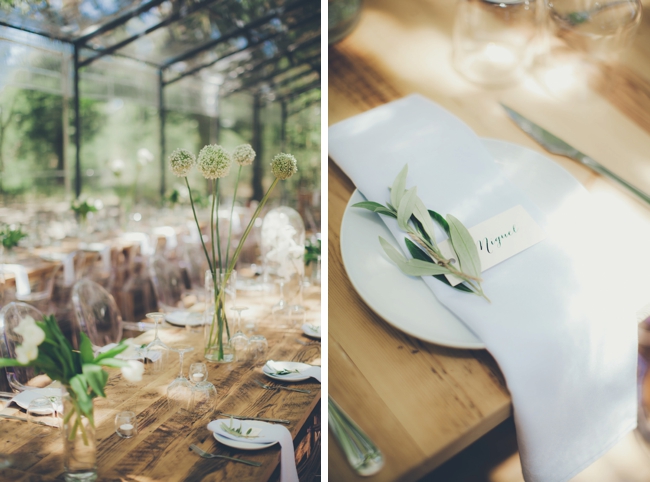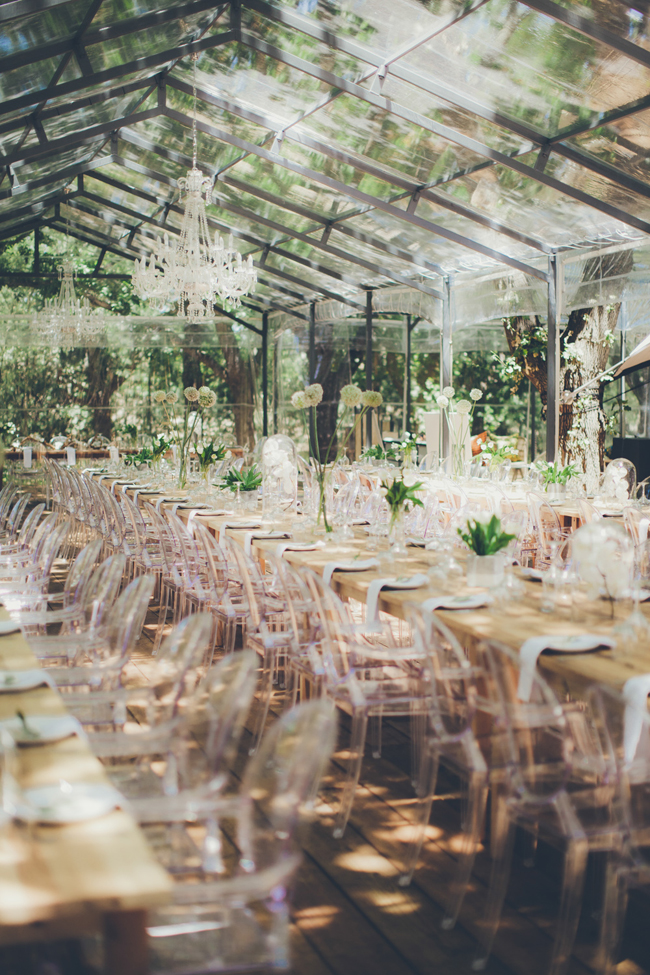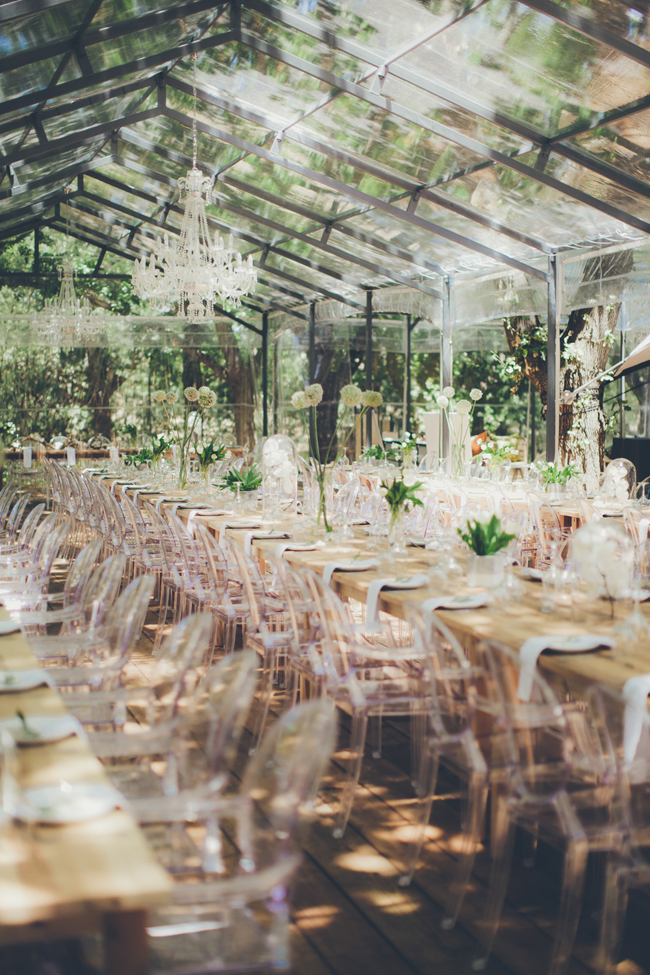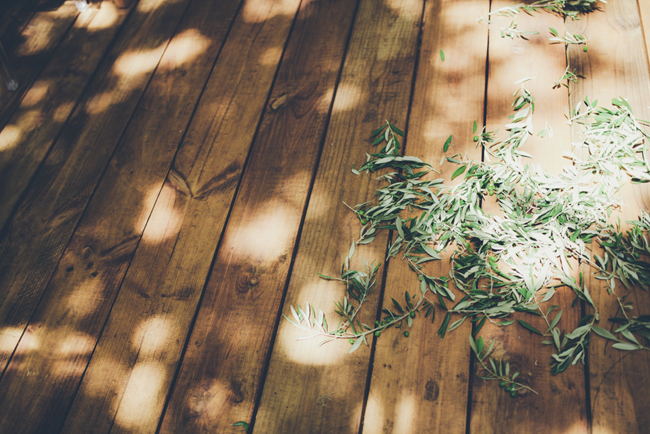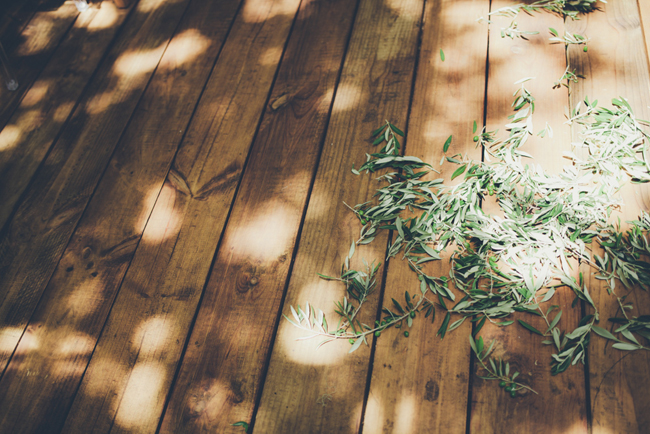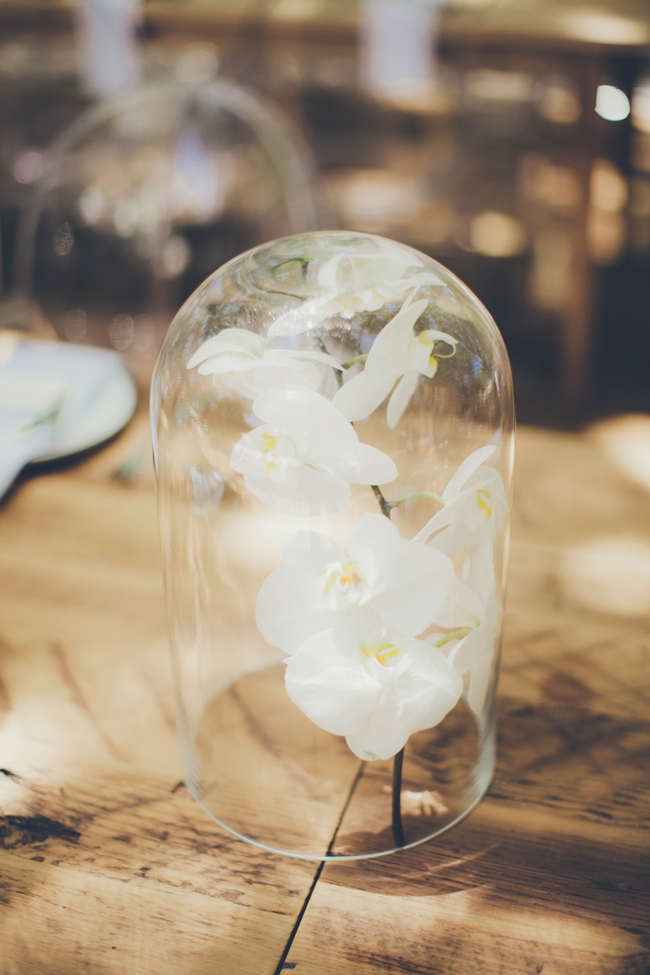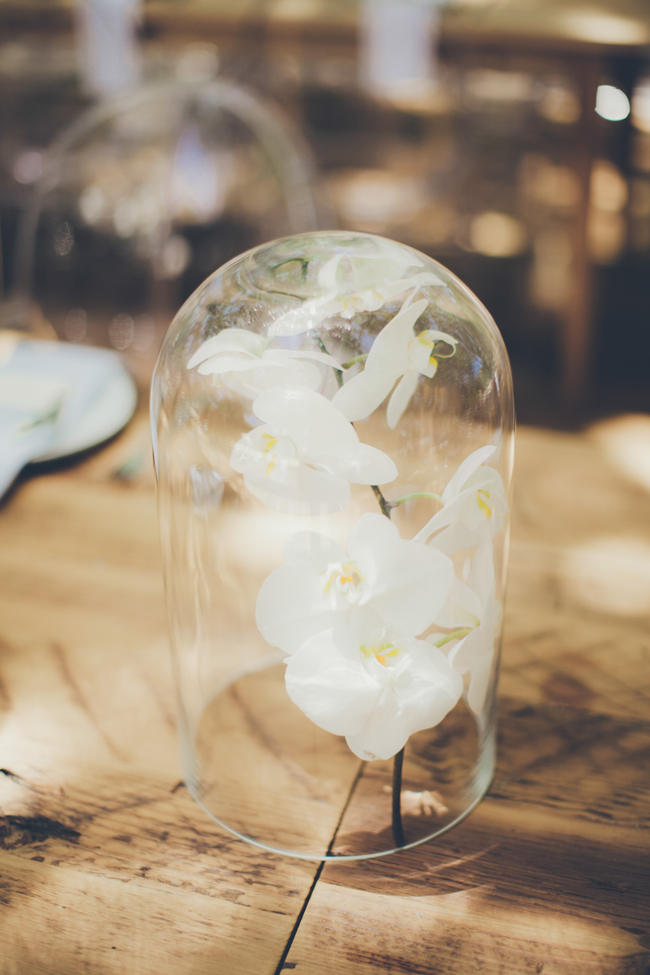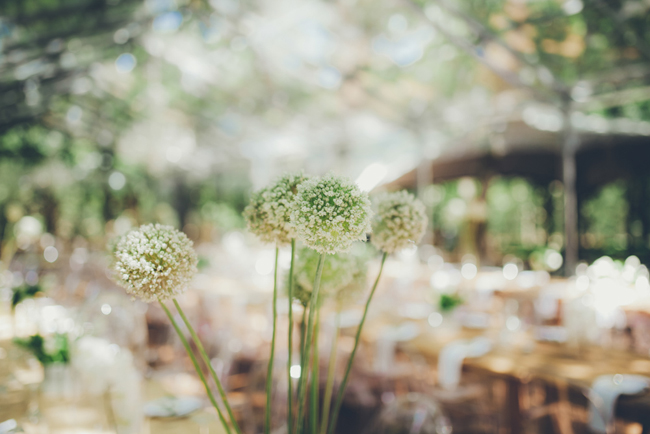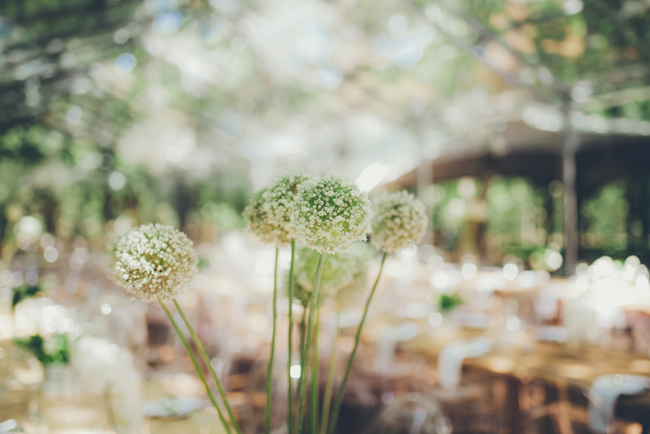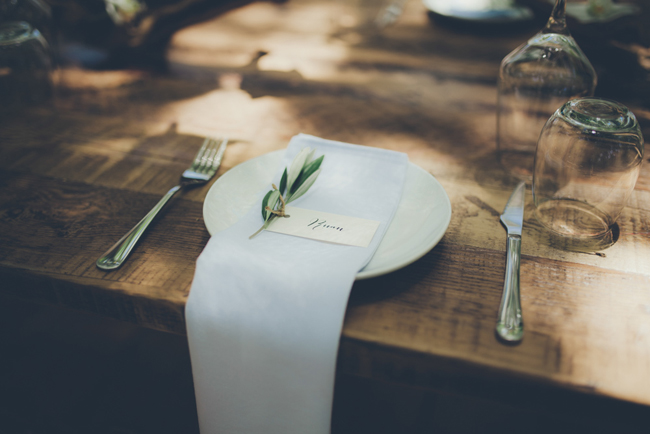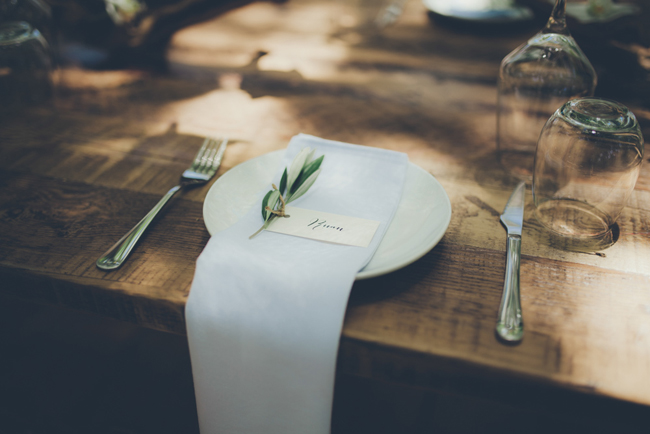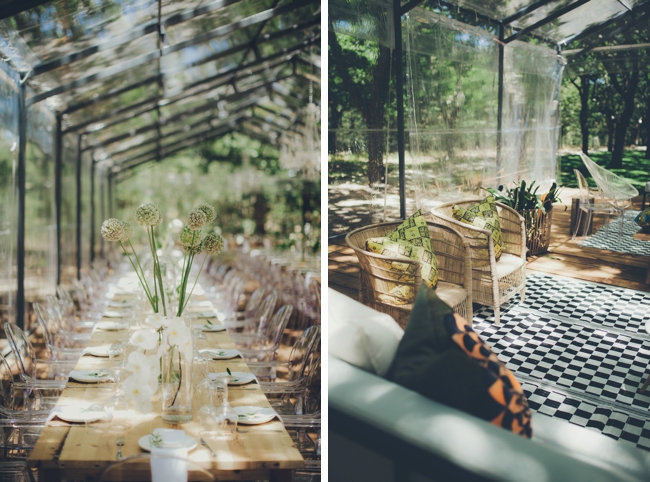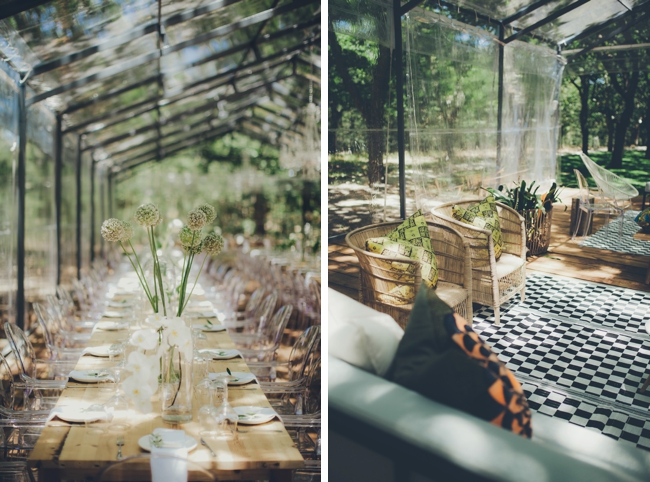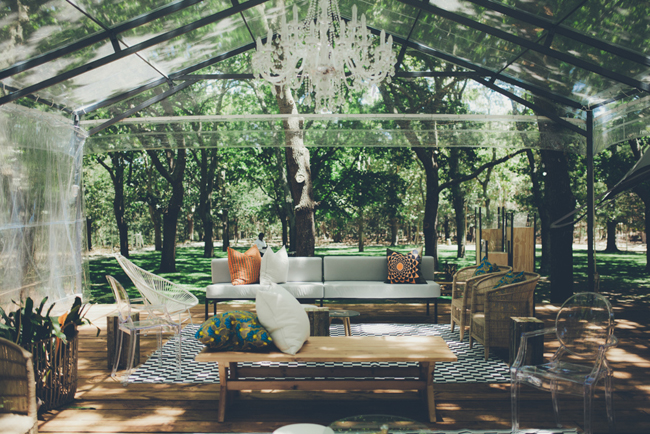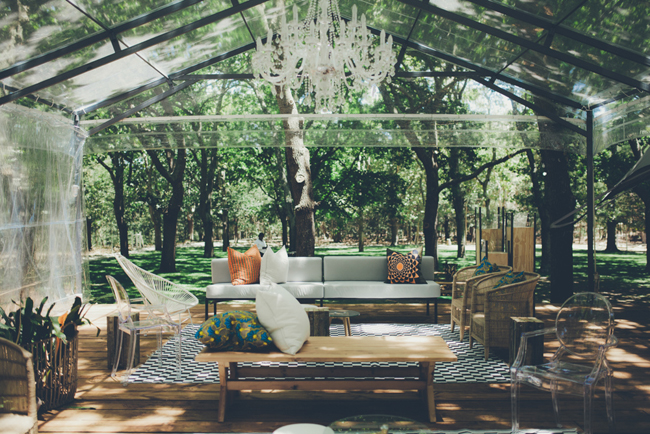 Best Decision
We decided from the beginning that we wanted everyone to feel comfortable, relaxed and having fun (including ourselves) at our wedding. We only planned things that would be special and that would add to the enjoyment of the guests. Delete stiff and traditional, add party and celebration. We booked our DJ (DJ Chopper) before we booked a venue. Ruan and I promised each other years back (±3am in the morning!) after we saw her at SGT Pepper that if we got married she would be the DJ! The wedding included everything we love: friends, family, good food, wine, great music and a forest filled with lights. It was definitely the best night of our lives.
Advice for Future Brides & Grooms
To realise what a wedding is about and not lose yourself in the planning of the wedding, but rather realise the purpose of marriage. And if the weather, flowers and food do not work out, it will still be an amazing day because everyone is there to celebrate with you. The reality is that should something go wrong, you would be the only people to know it, so wing it. Don't get caught up with the supposed-tos, it's your special day and do only what makes you happy. Most importantly, have fun and be the last ones to leave!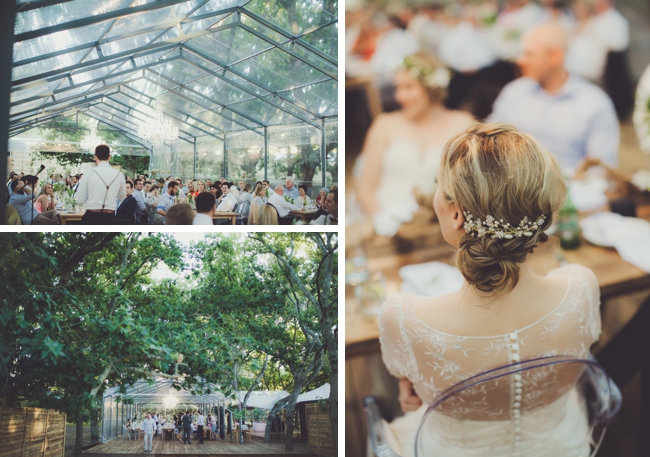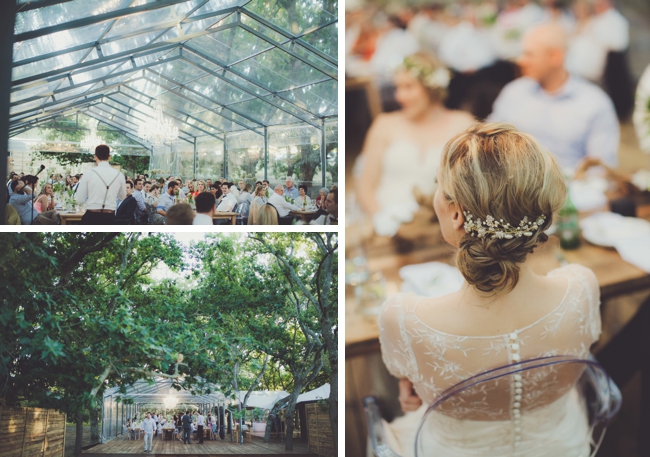 You can see more from this wedding on Fiona Clair's blog.
SERVICE PROVIDERS
Venue & catering: Die Woud | Photography: Fiona Clair Photography | Flowers & décor: A Little Thing Called | Stationery: Brinke van Zyl | Bride's dress: Robyn Roberts | Bride's accessories: Dear Rae | Hair: Madeleine Conradie | Makeup: Lianne de Lange | Bridesmaids' dresses: YDE | Groom's attire: Zara (suit); Country Road (shirt); Tsonga (shoes); My Bro Tie (tie) | Groomsmen's attire: My Bro Tie (ties); H&M (suspenders) | DJ: DJ Chopper | Entertainment: Naas Veld