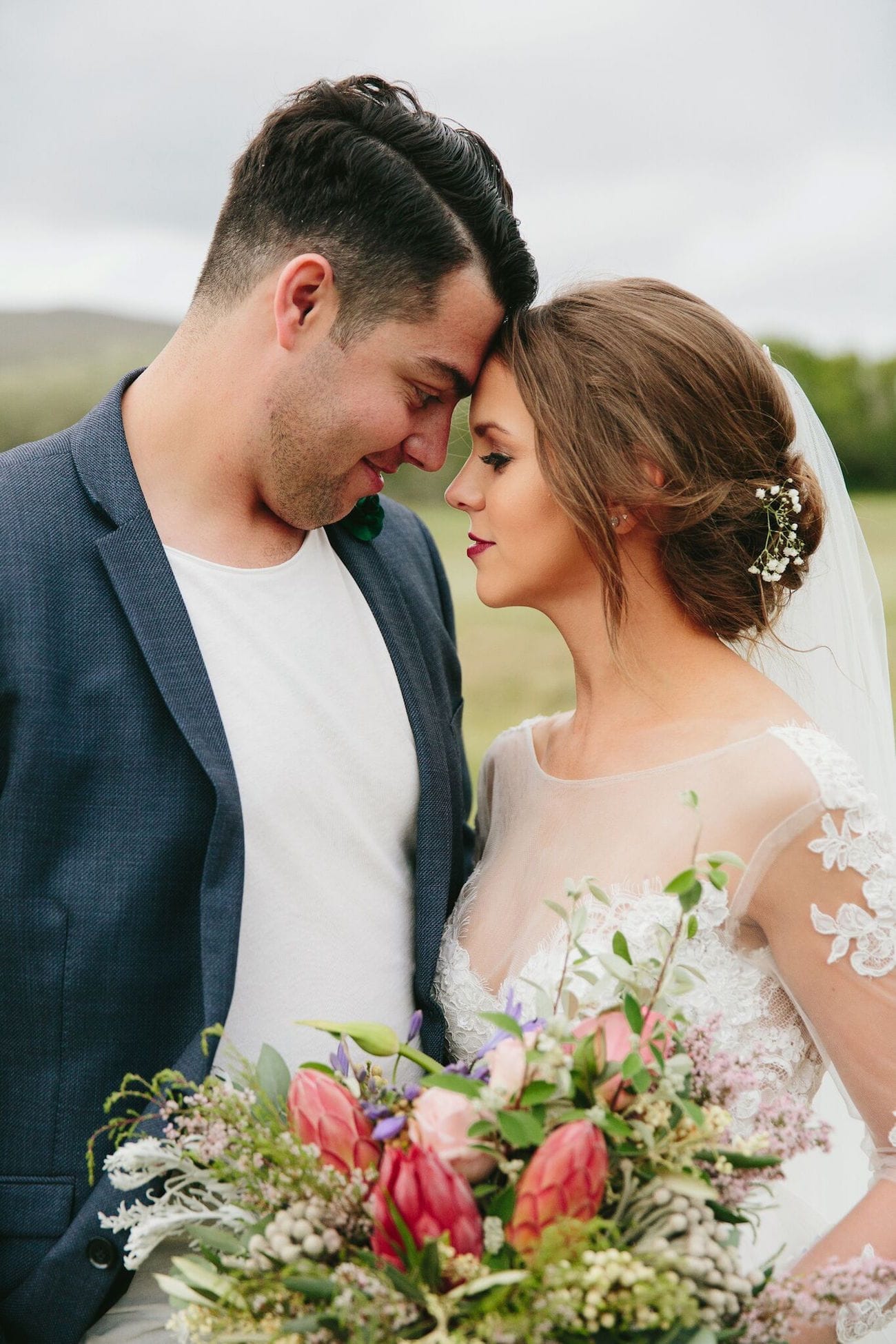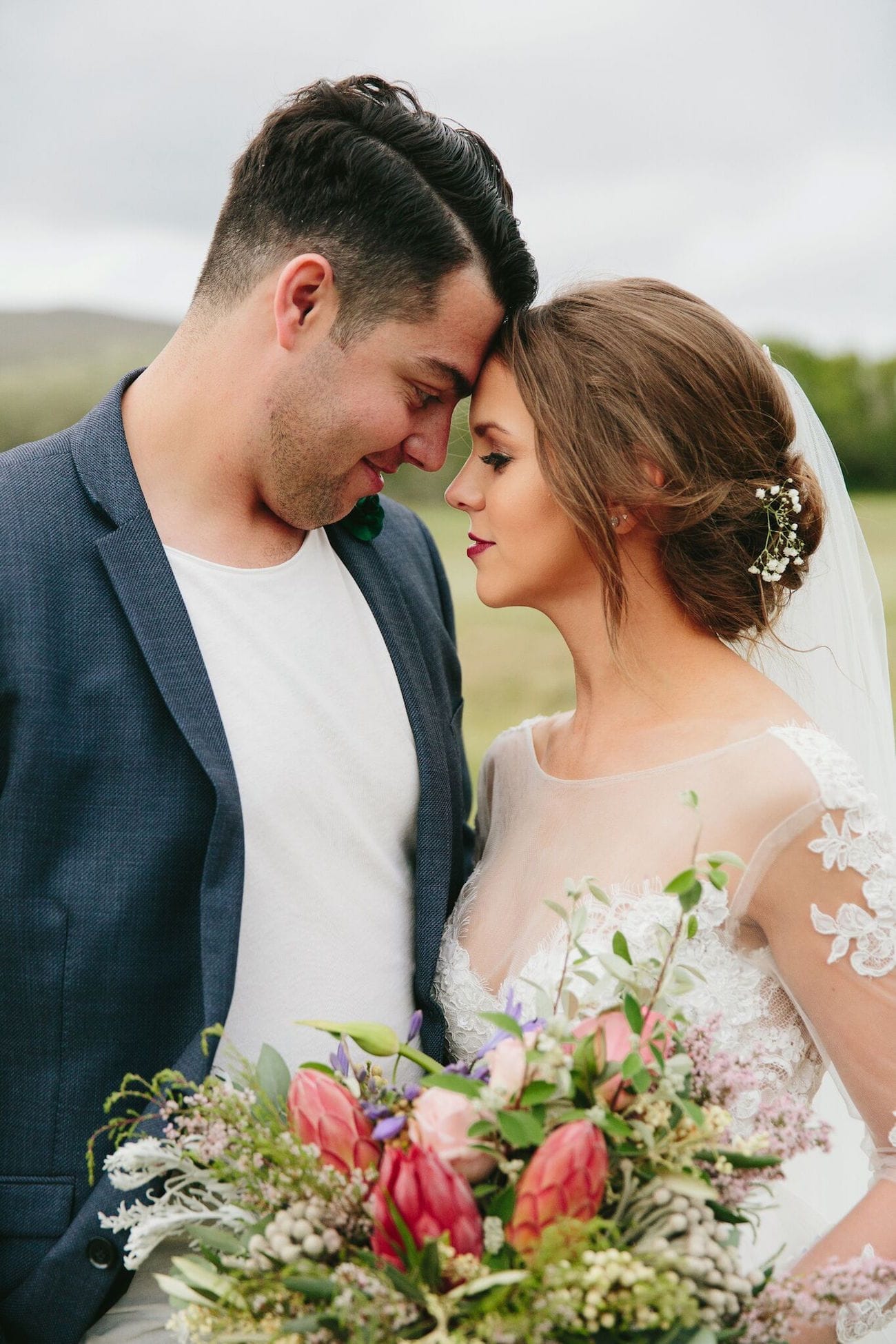 They say (whoever they are, but *I* definitely say) that the best weddings are those that reflect the personalities of the bride and groom. Well, Coenie and Anuscka's is definitely one of those. Anuscka describes them as "fun, quirky, but romantic" and that is pretty much the perfect expression for their wedding day too, which takes ideas we love and gives them their own sweet little twists. First off, forest ceremony (love!) under an archway decked in proteas and lines of lace bunting. Then the reception, which brought the forest indoors with loads of greenery, more proteas, wood textures and loads of magical, whimsical touches like little bunnies on the tables, fairy lights throughout, and even an adorable donut display. It's so fun and pretty, and talk about pretty – the bride is a knockout, rocking a low back, lace sleeve gown and a berry lip. Oh, I could go on and on, but let me rather hand over to the darling Coba Photography for her pictures, and the bride for her story.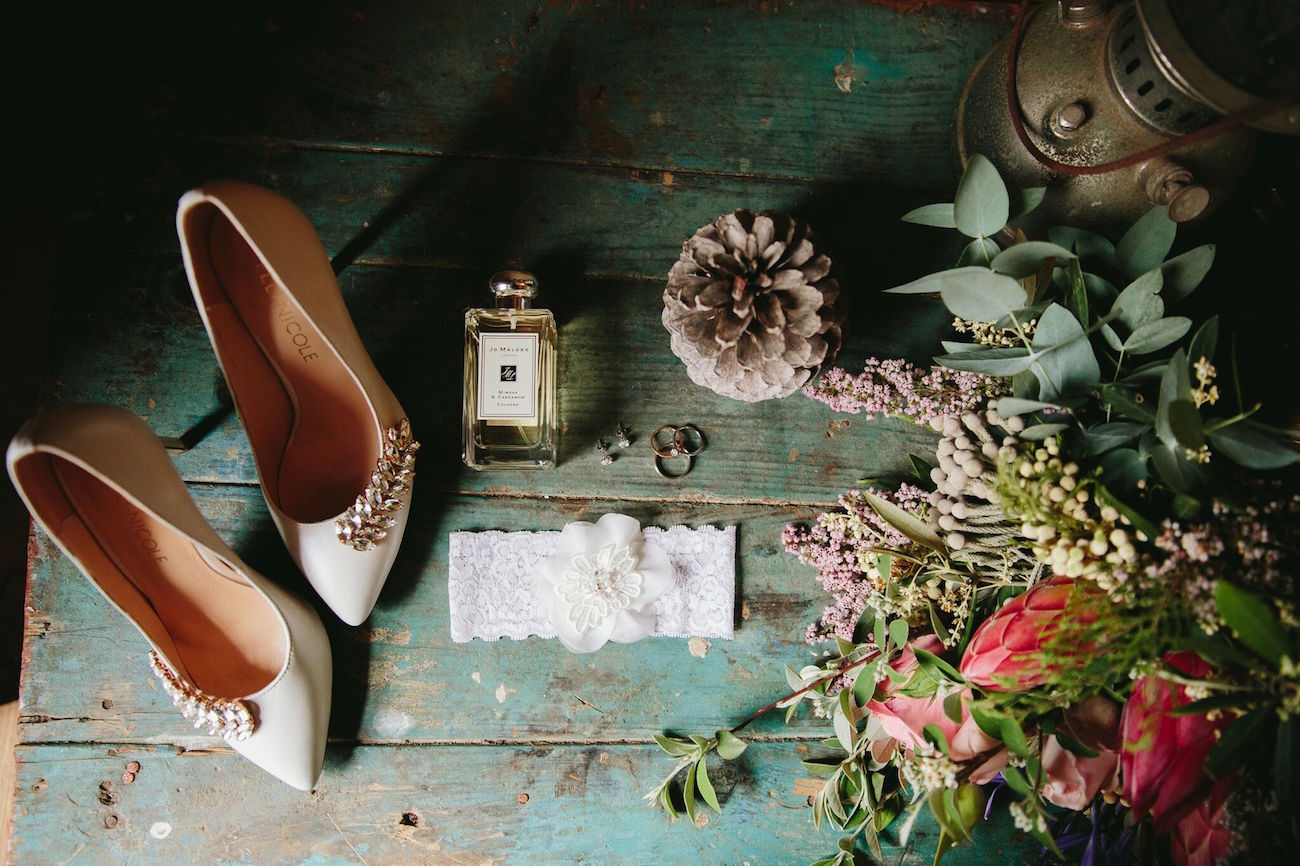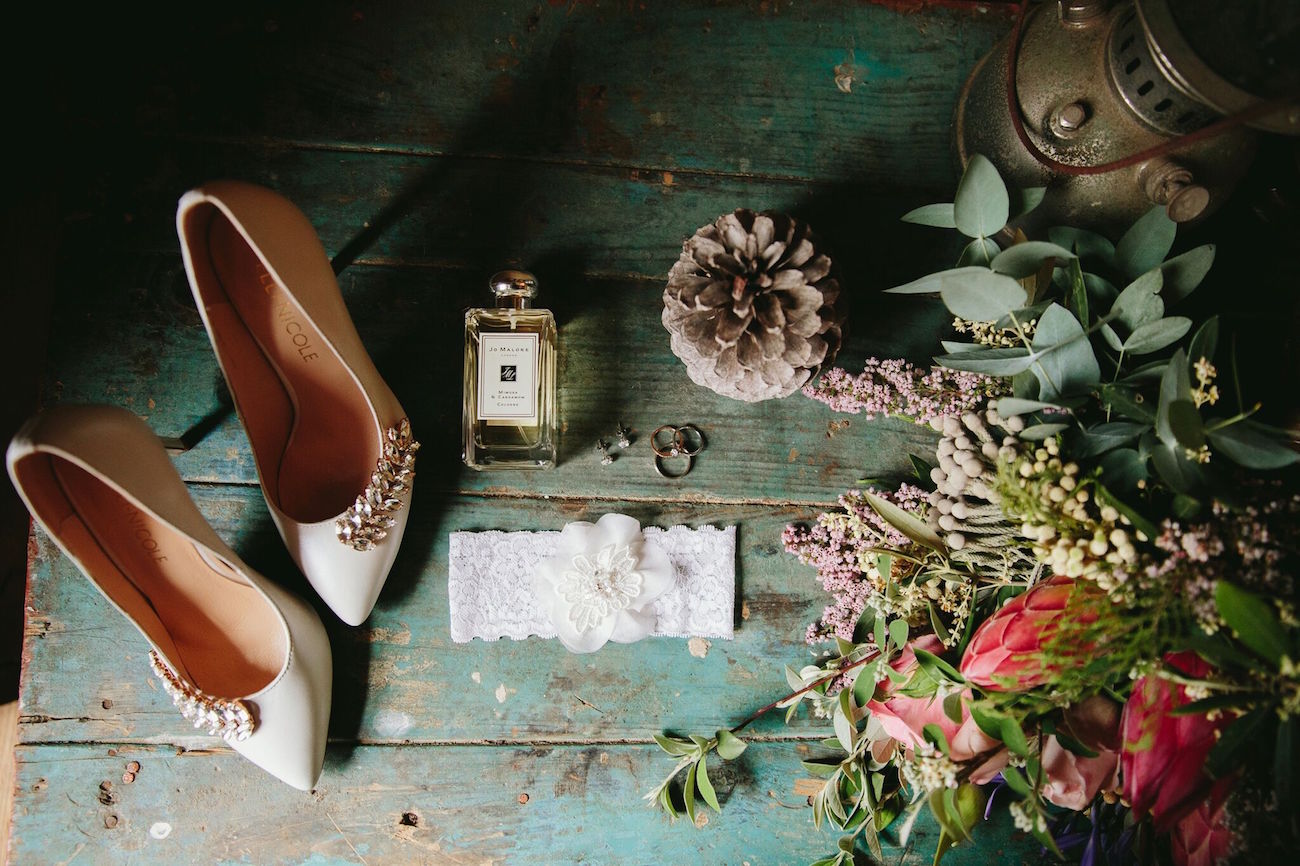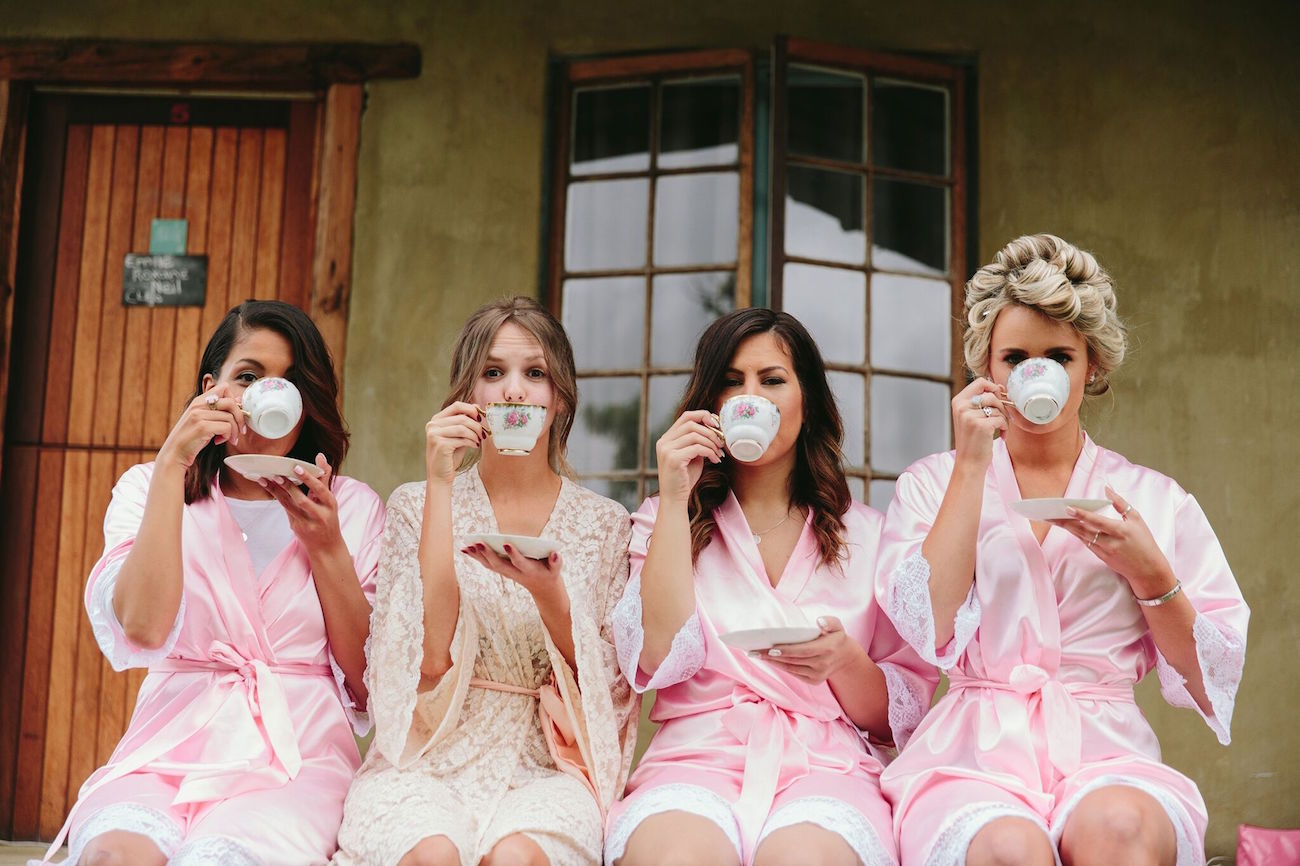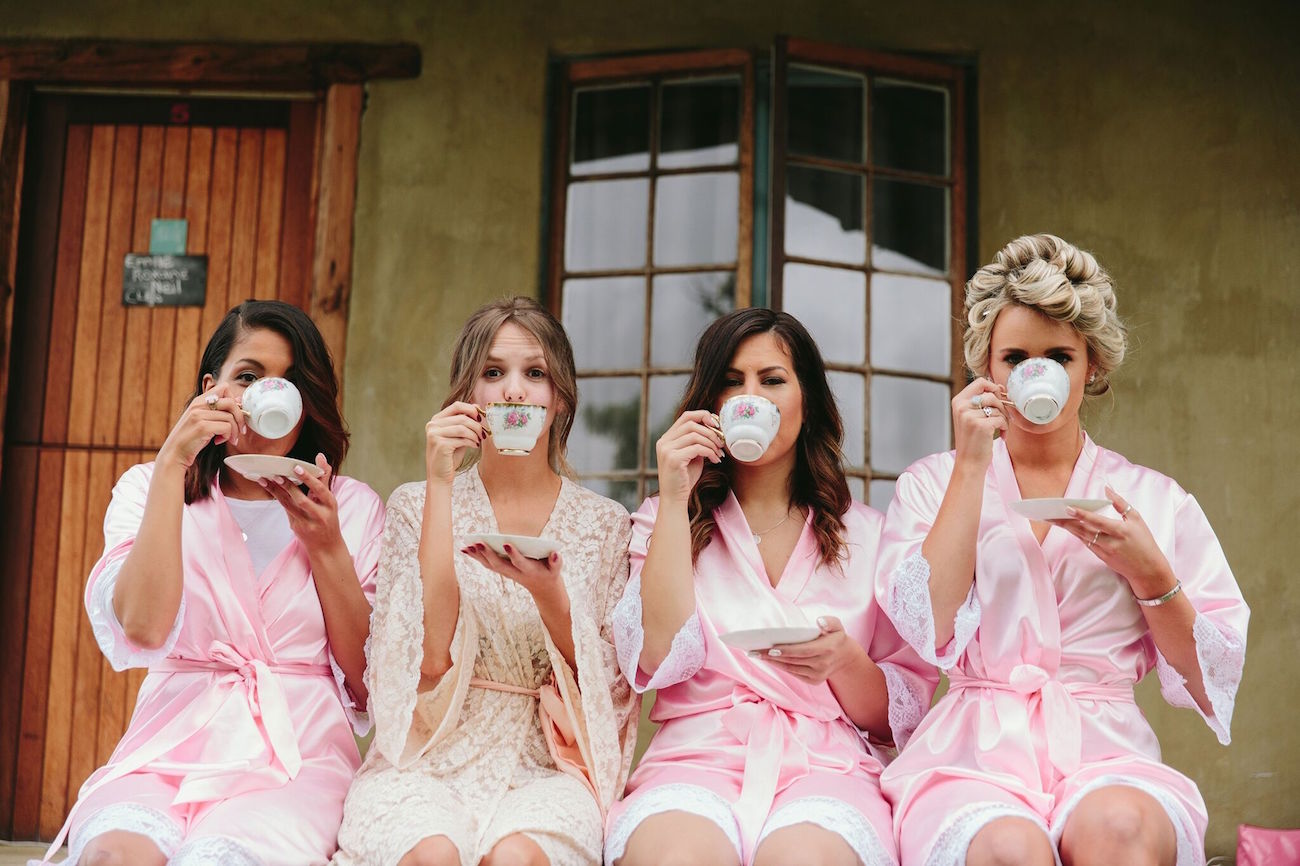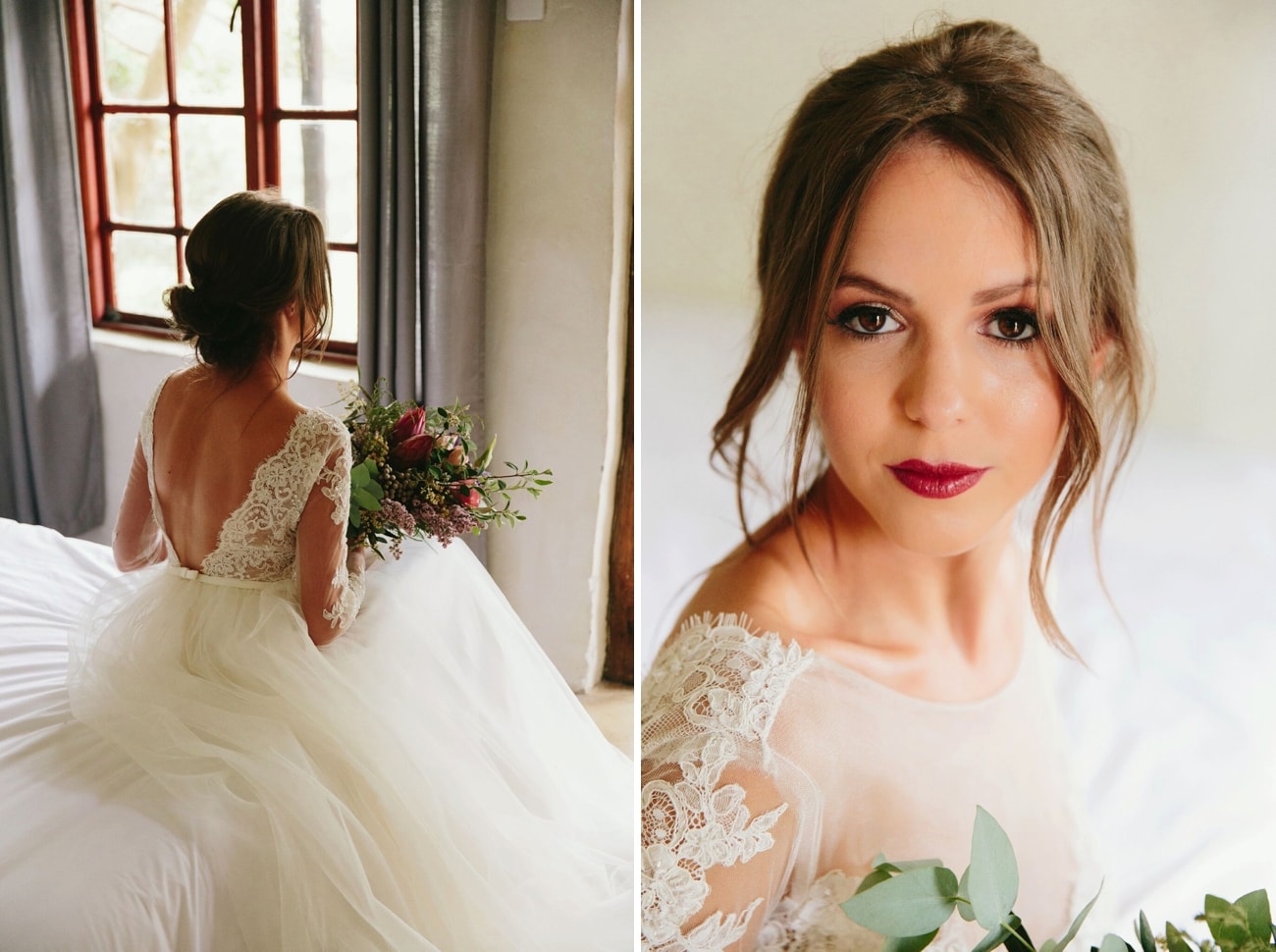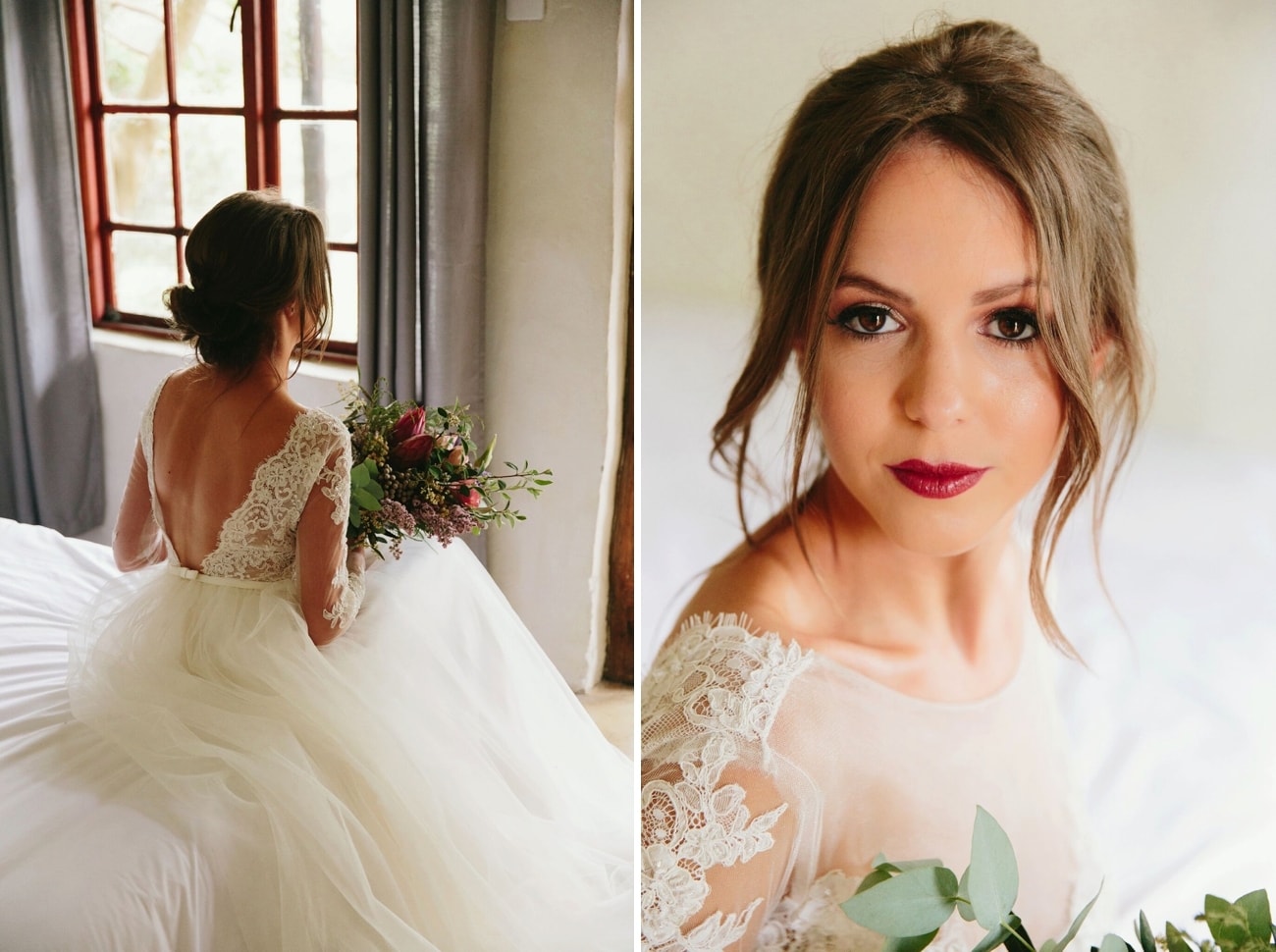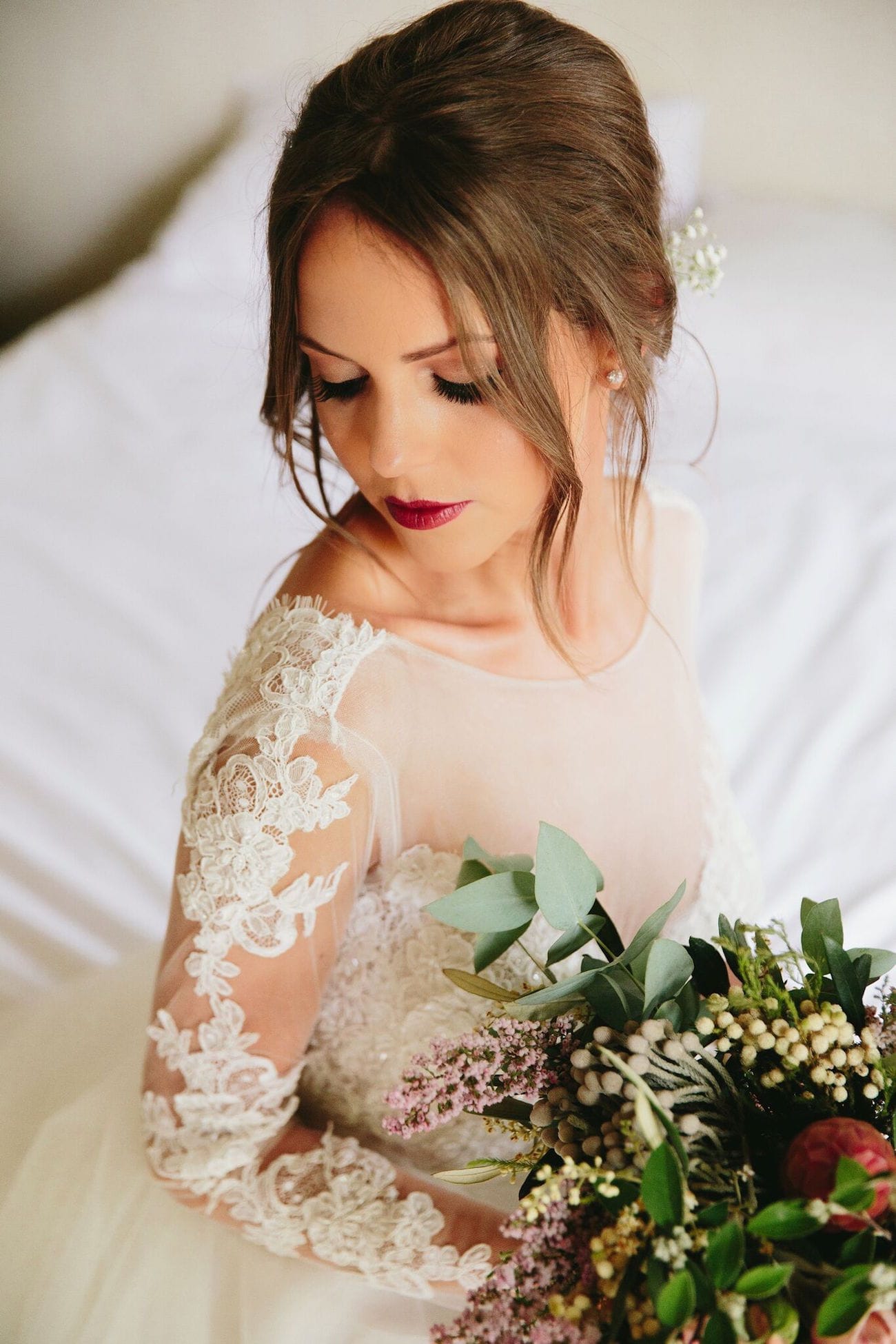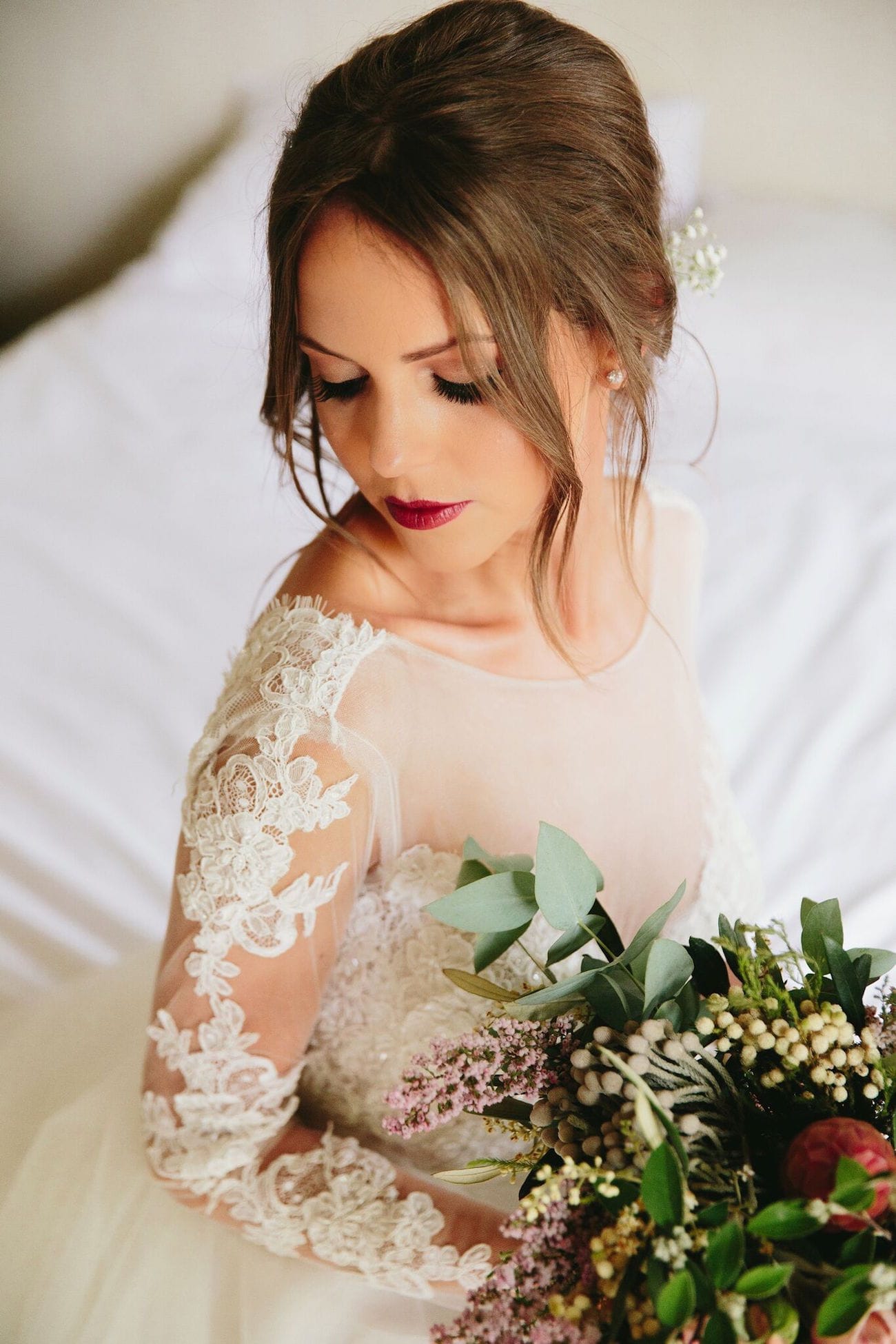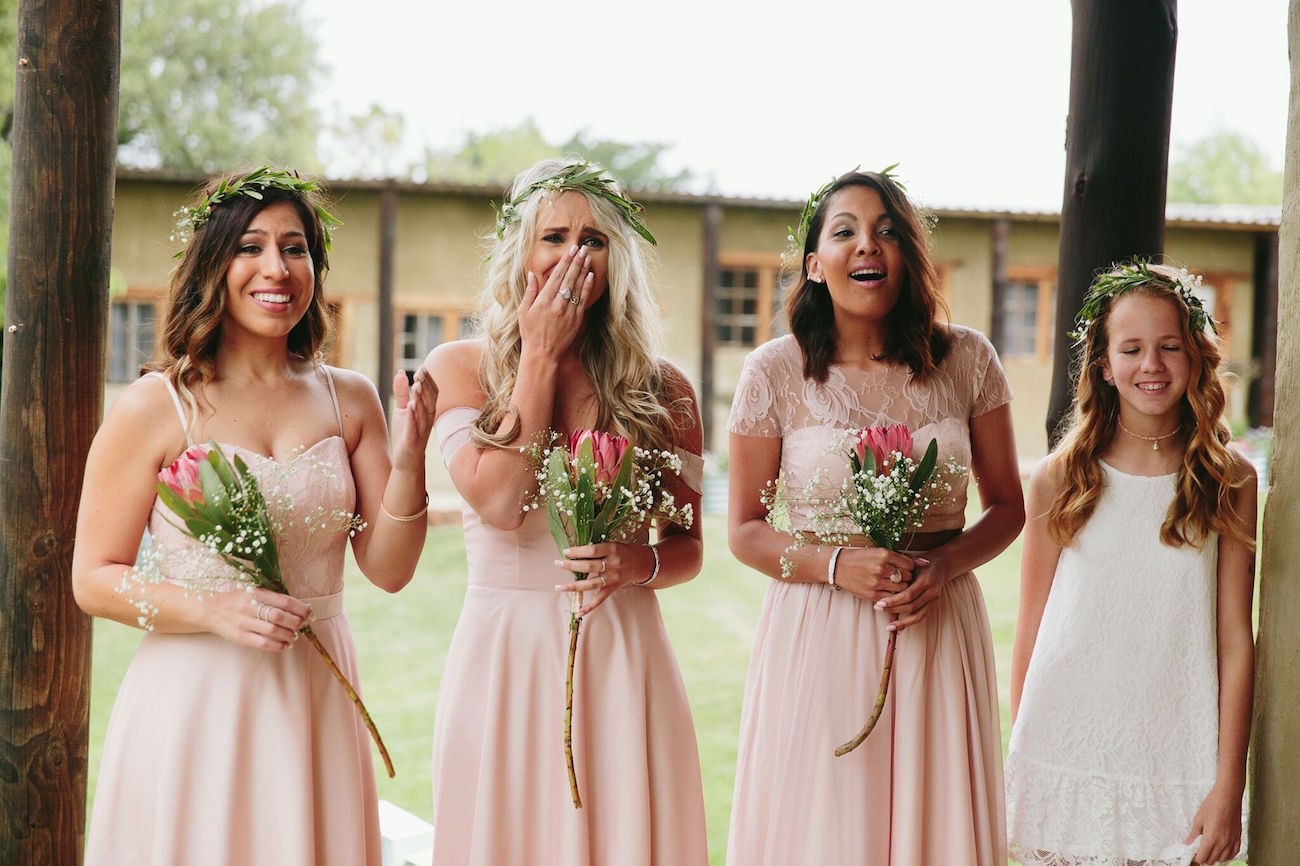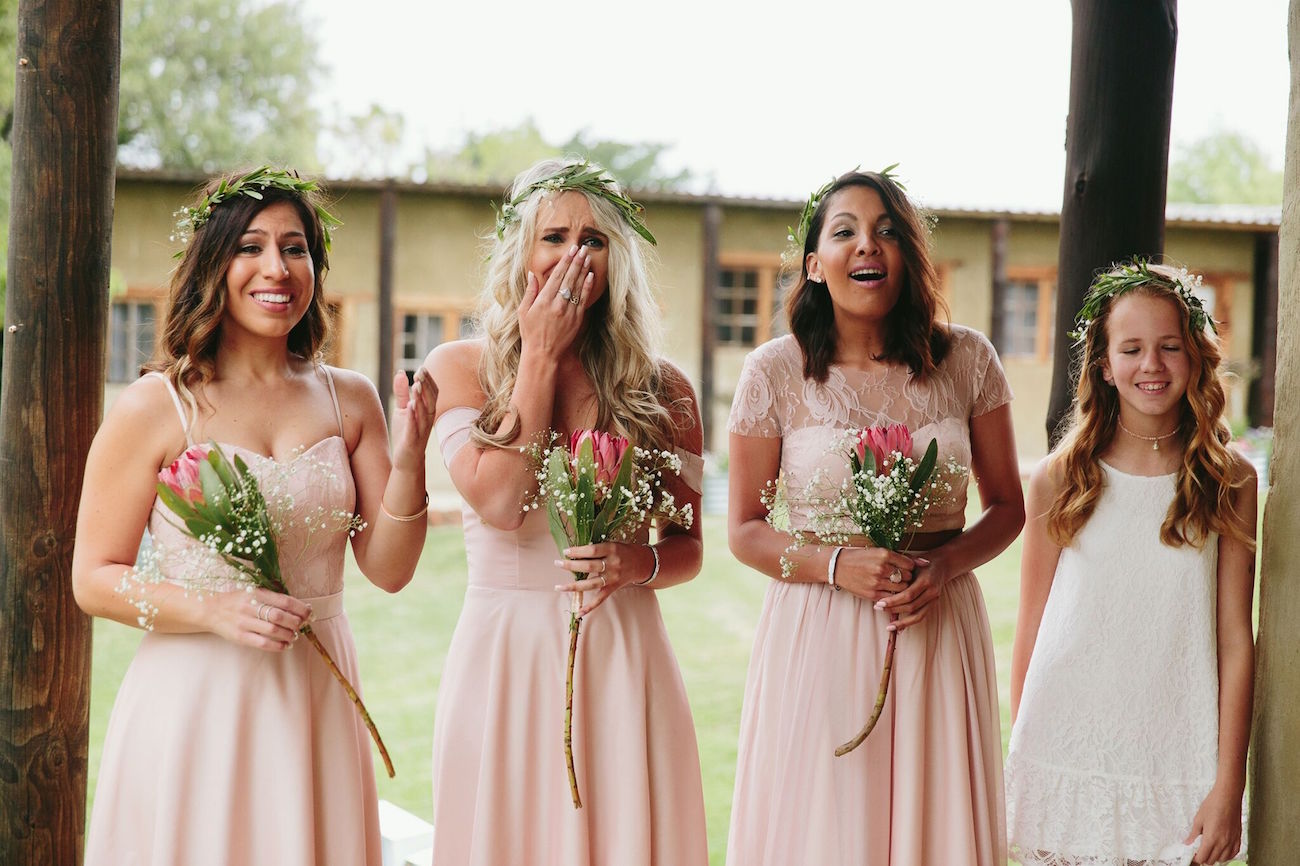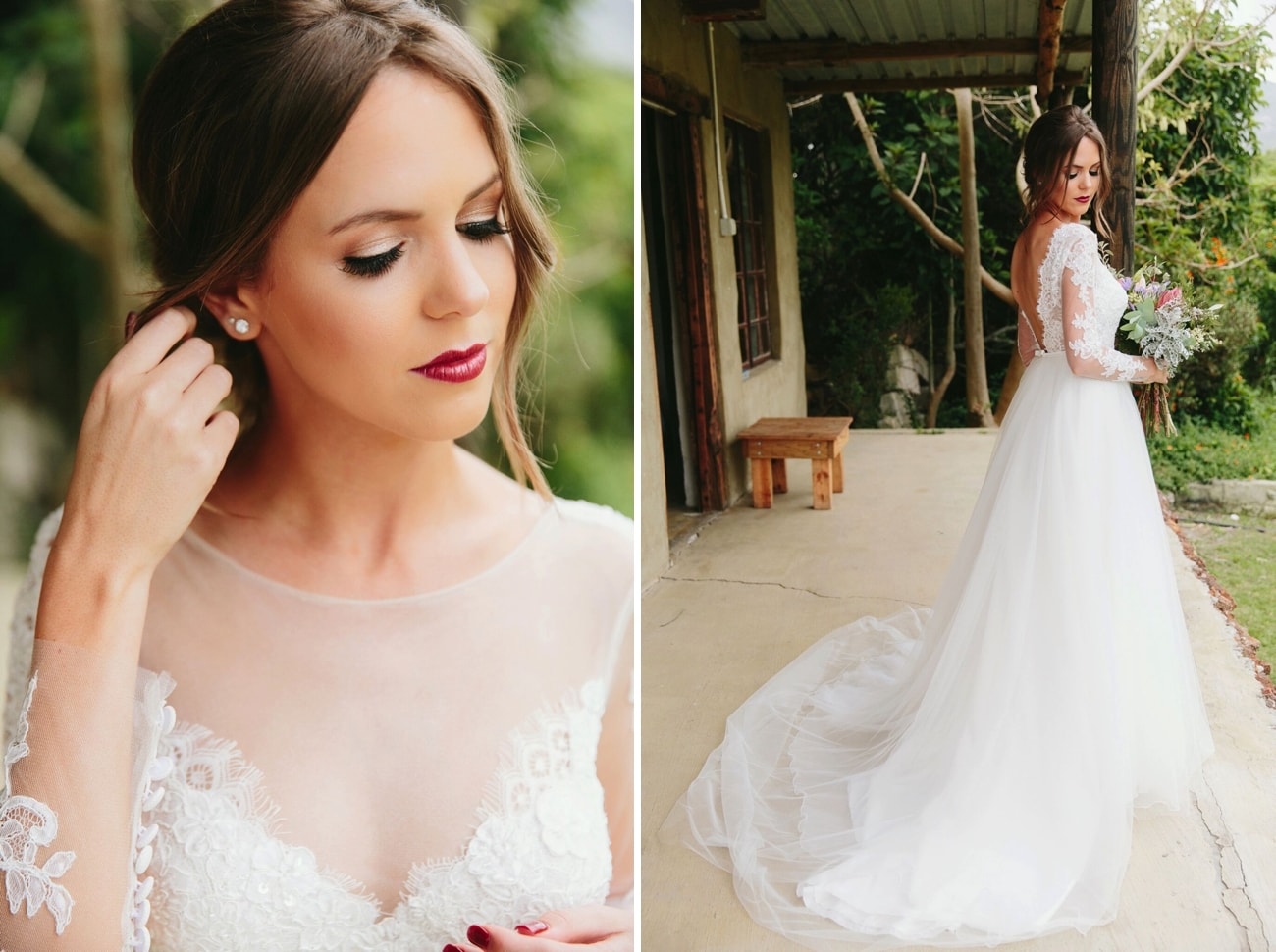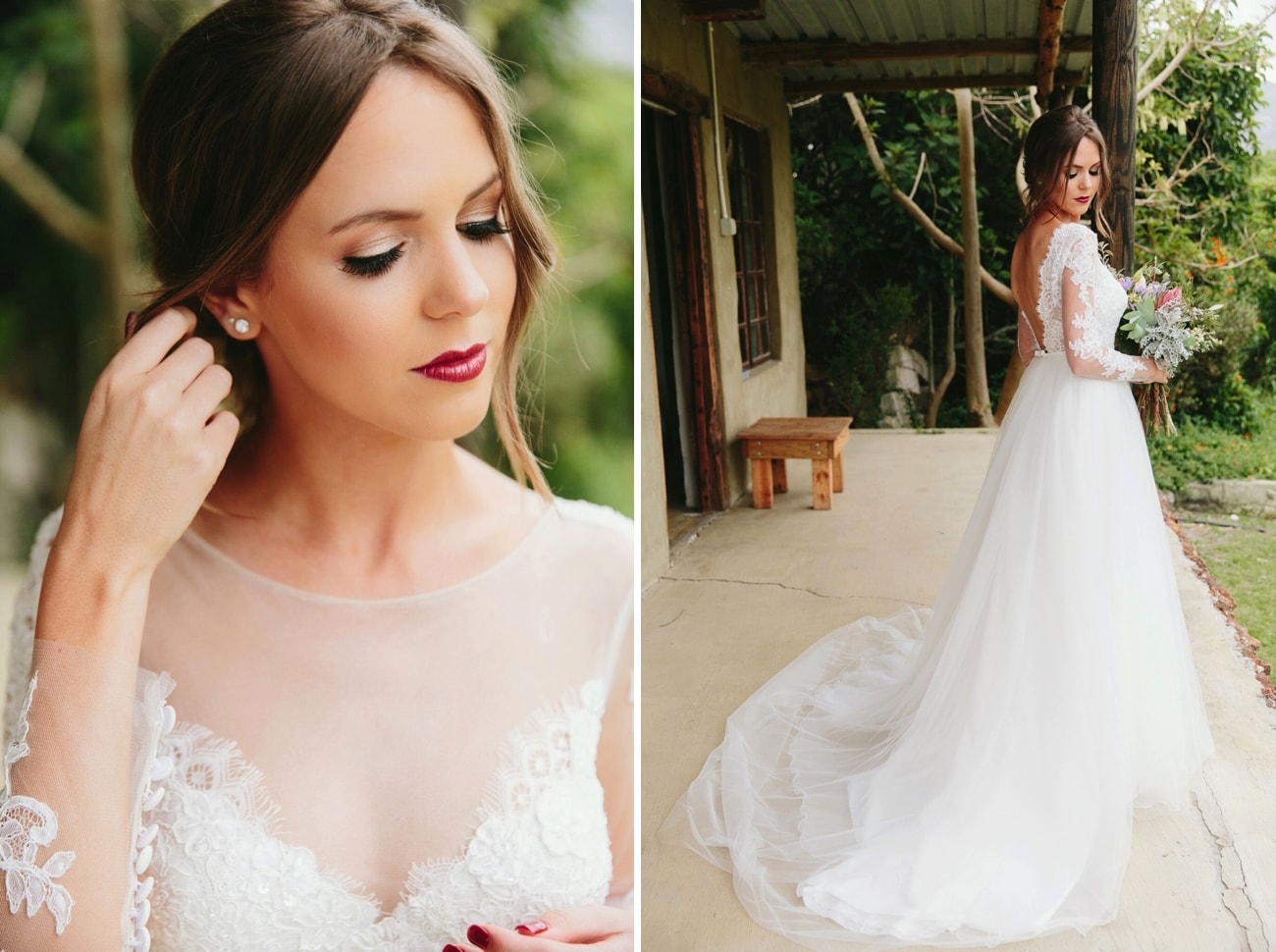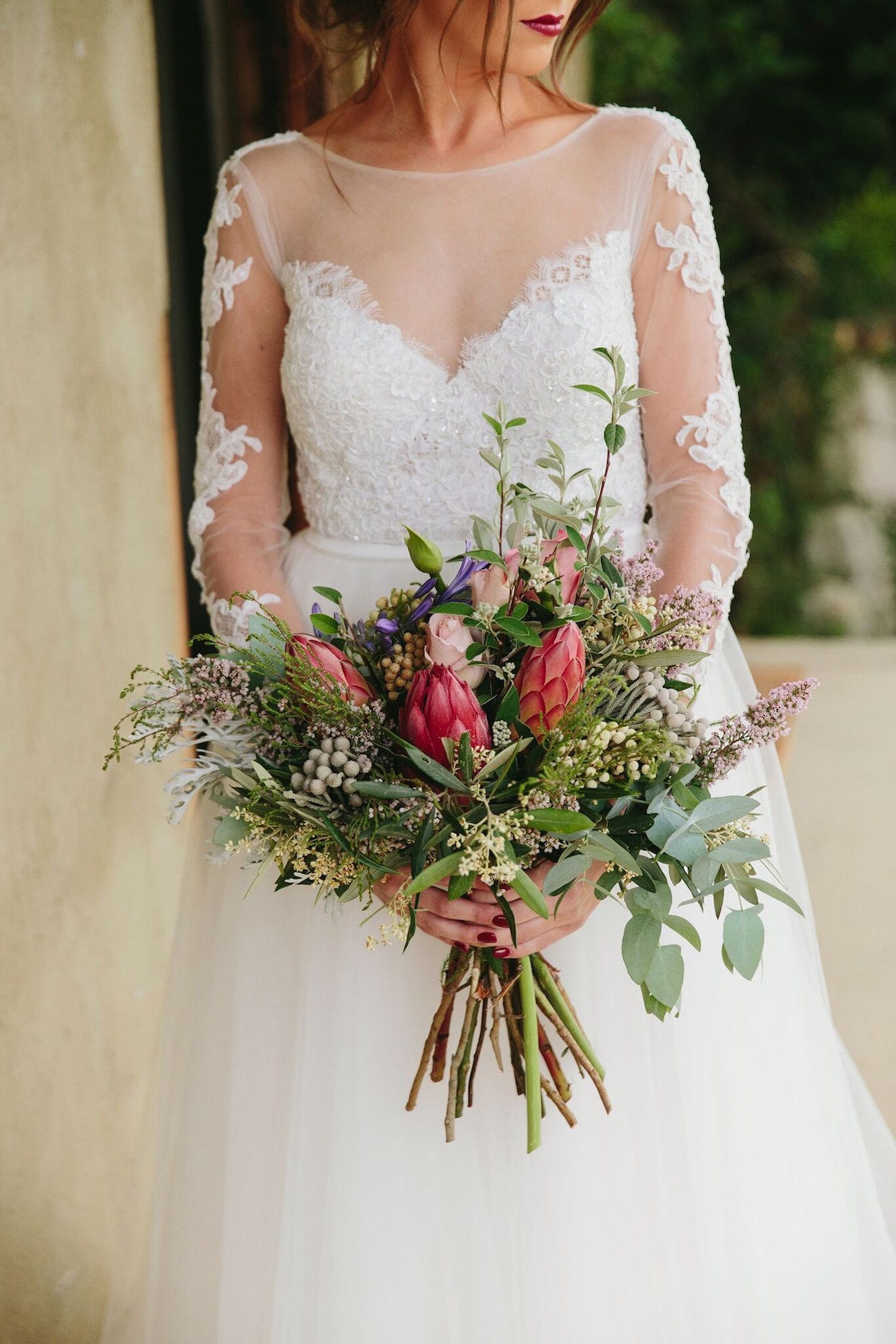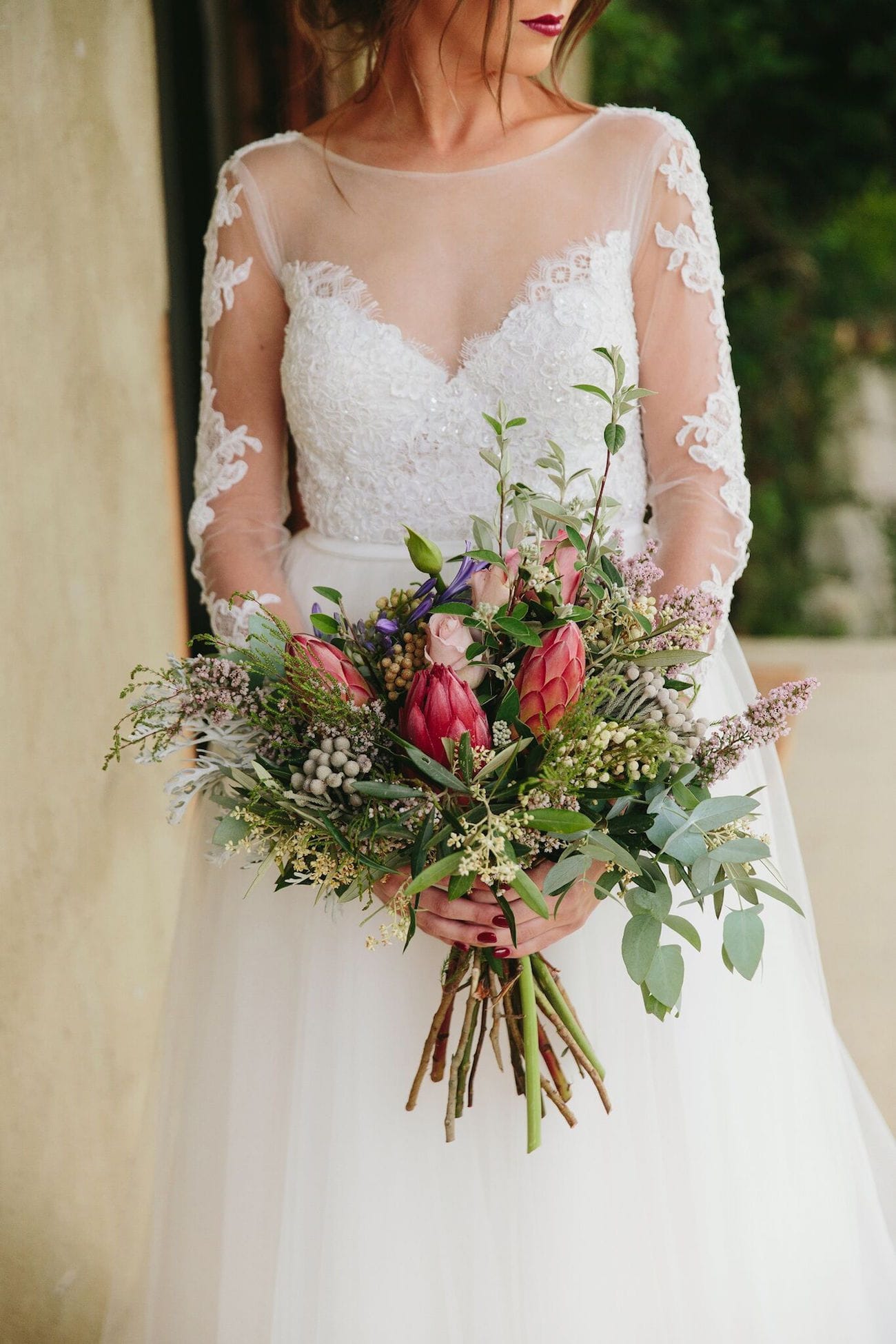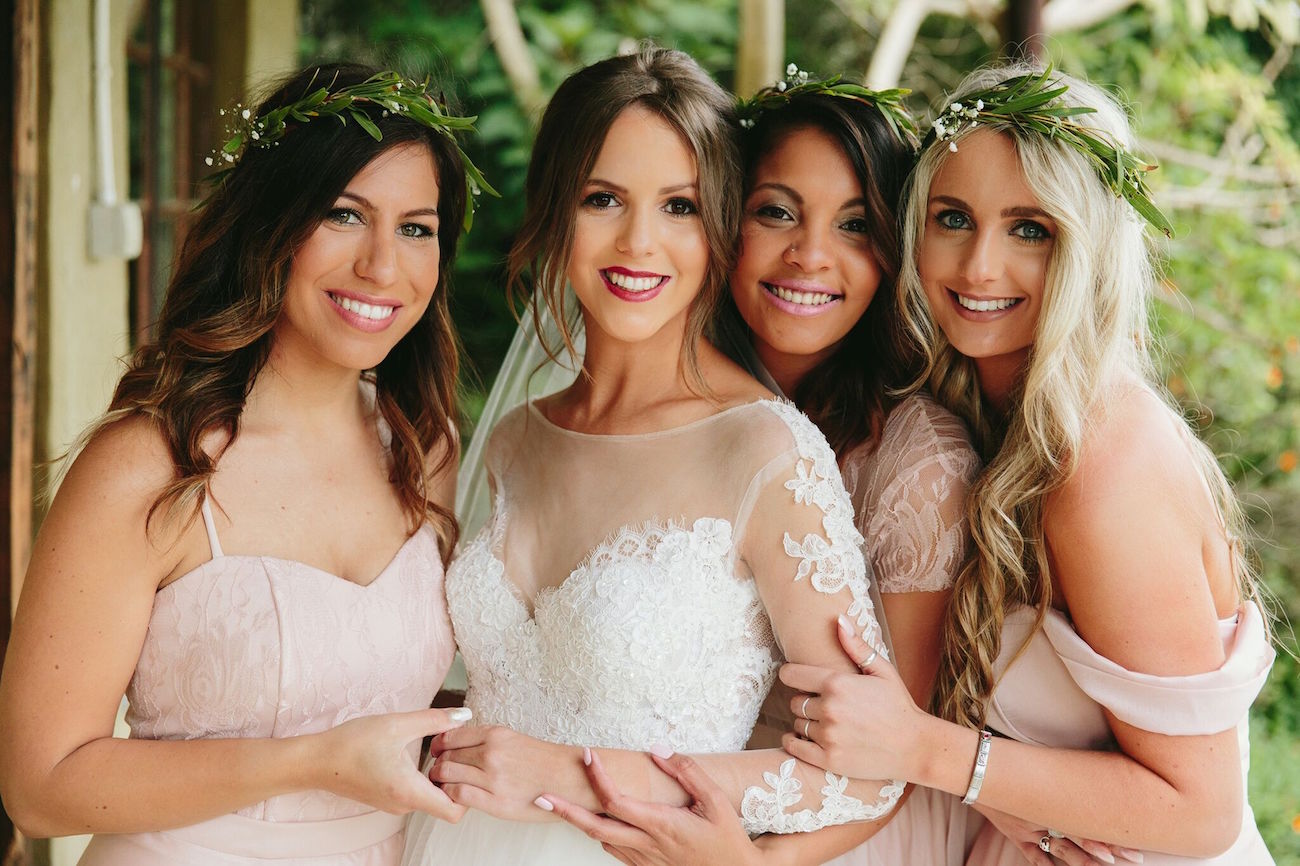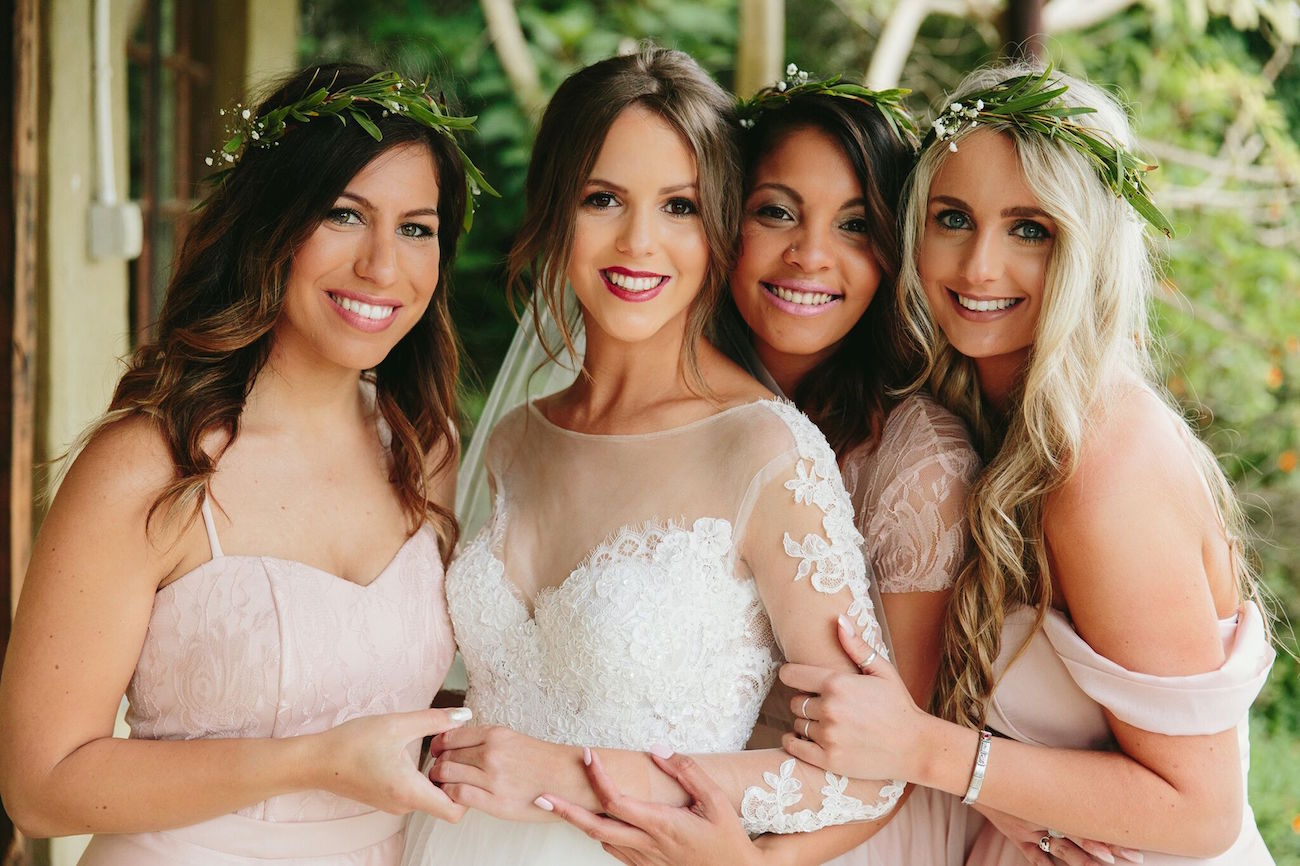 Love Story
We met through mutual friends – I thought he was the most handsome person! He was the first guy to ever take me out on a date and I was immediately smitten. We were equally quirky and I felt so comfortable with him. The best was when I met his dad; he looked at me and said that when Coenie's mom was carrying him, they discussed names and if it was a girl, her name would be Anuscka, and there I was – his daughter, Anuscka.
The Proposal
We went for a early lunch one afternoon and he mentioned that he had planned a surprise for me. I though nothing of it – he often surprises me. We were walking on the beach in Cape Town and as we walked past a big boulder, there was a huge banner with the words "Marry Me", a picnic basket and a photographer to capture it all. He was on one knee and I just started sobbing. We had our engagement shoot right then and there, and it was so pure because our emotions were so true and raw.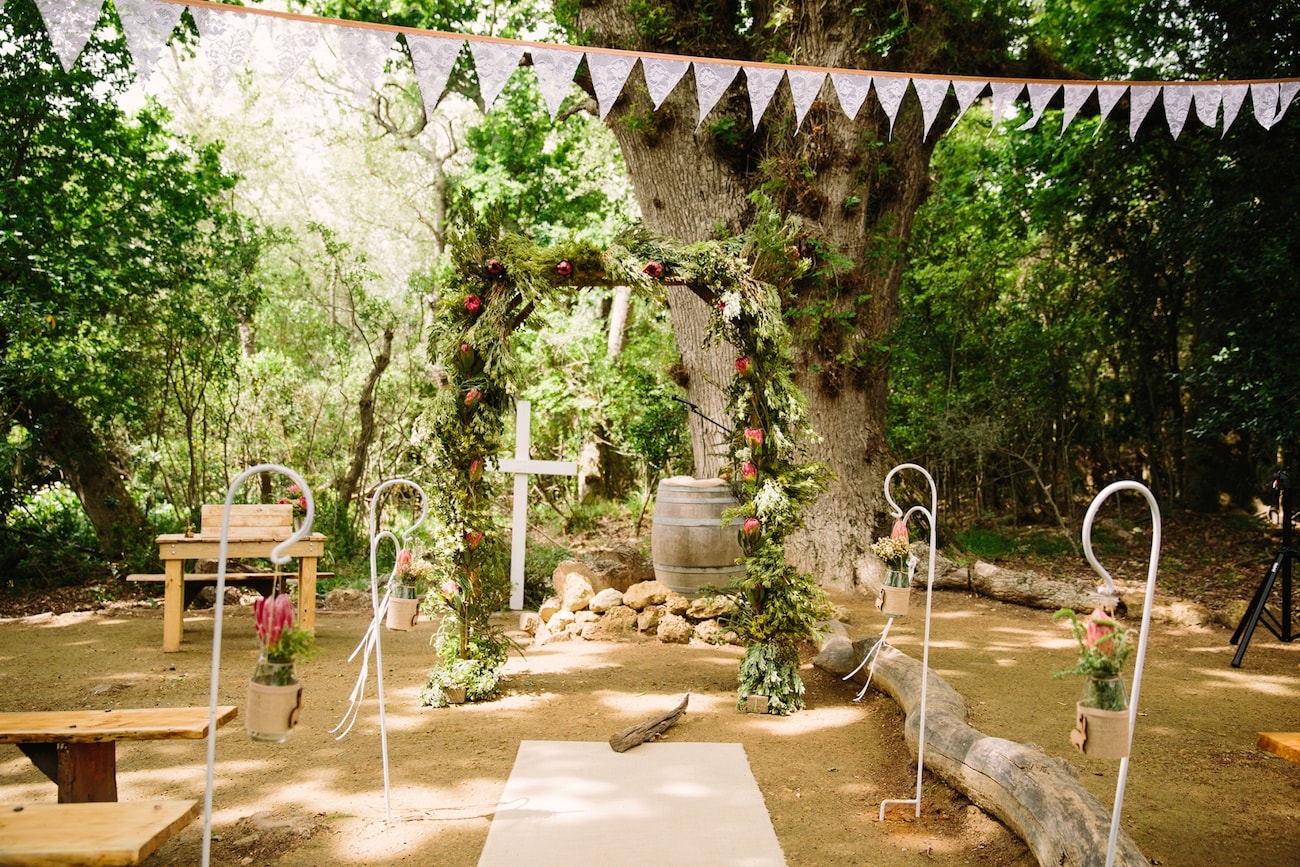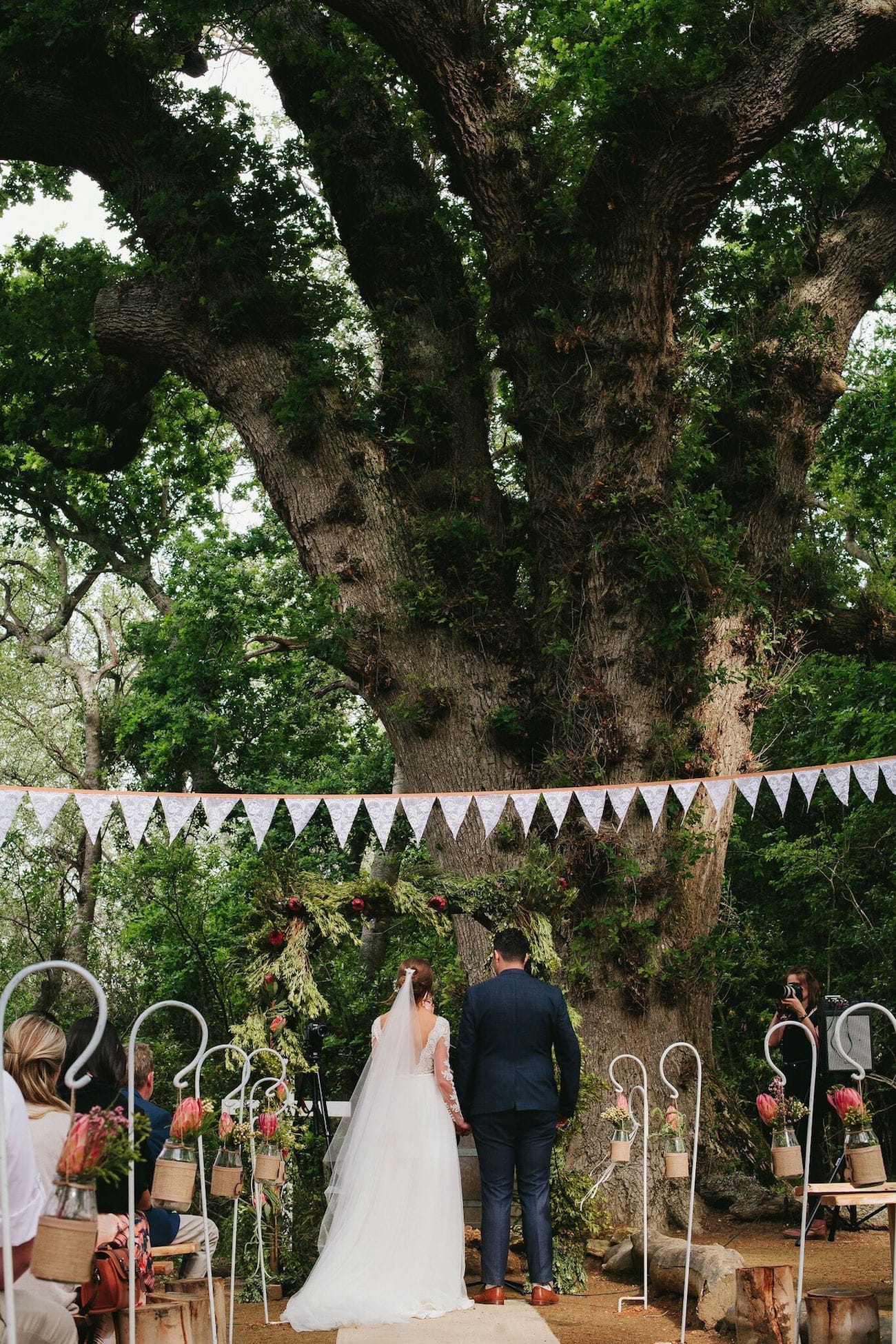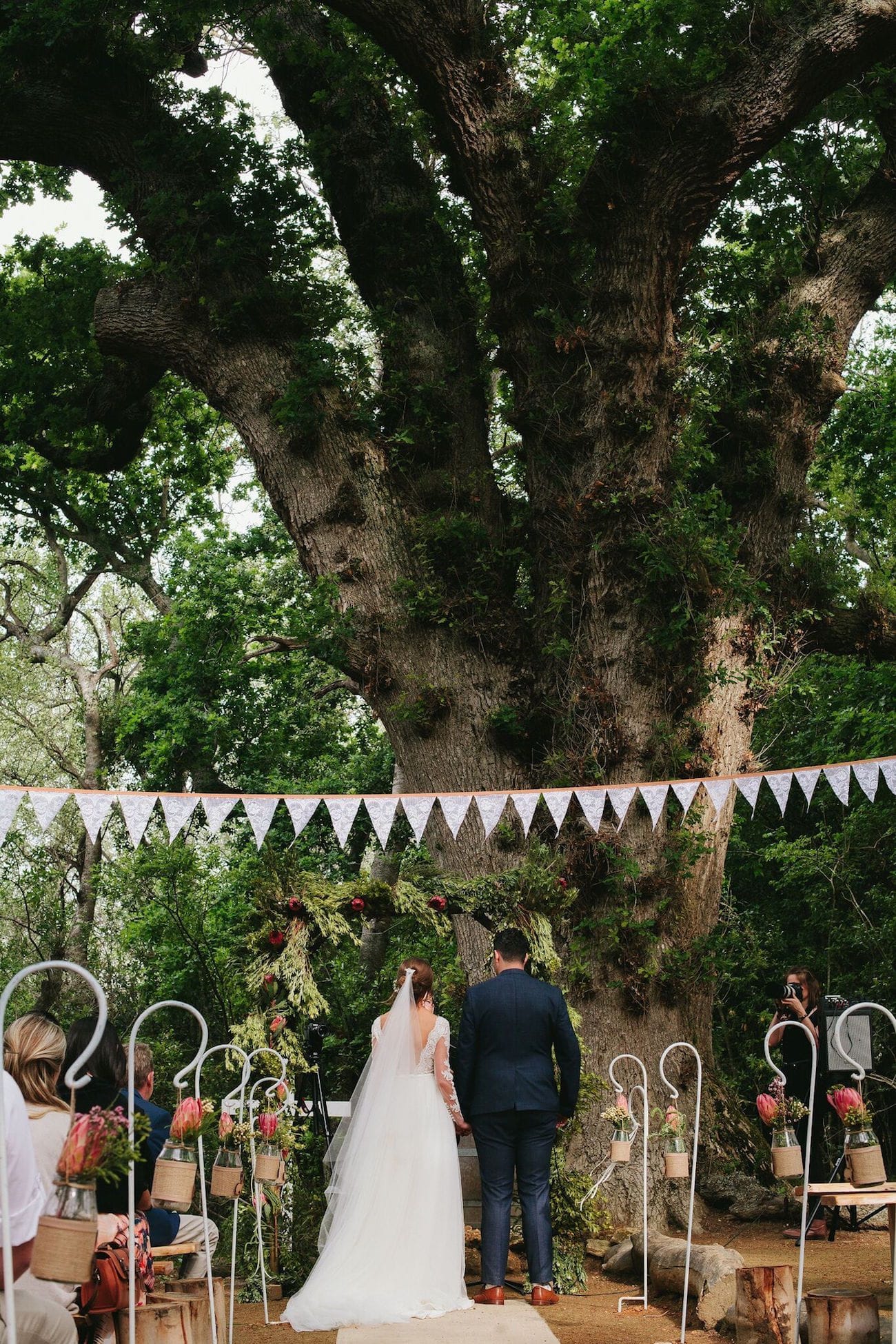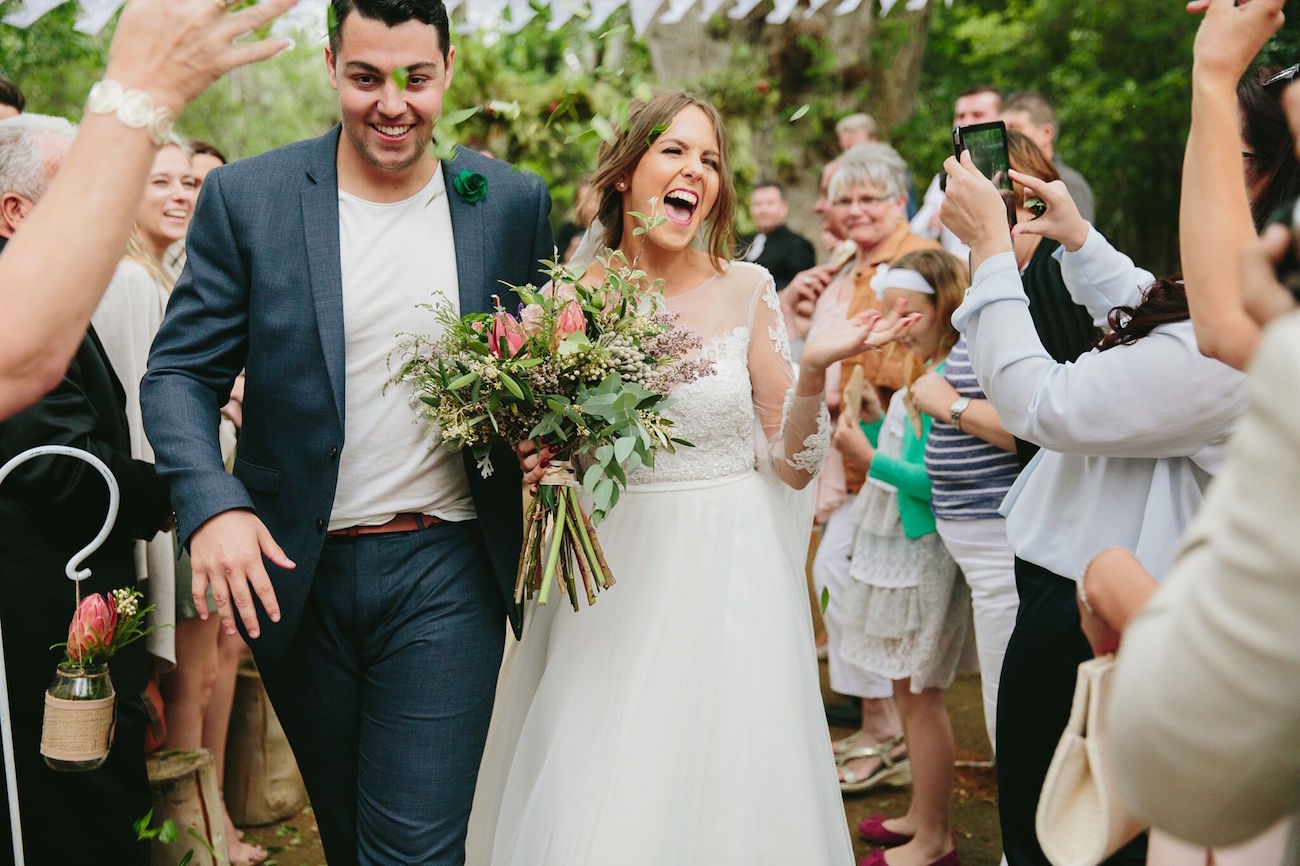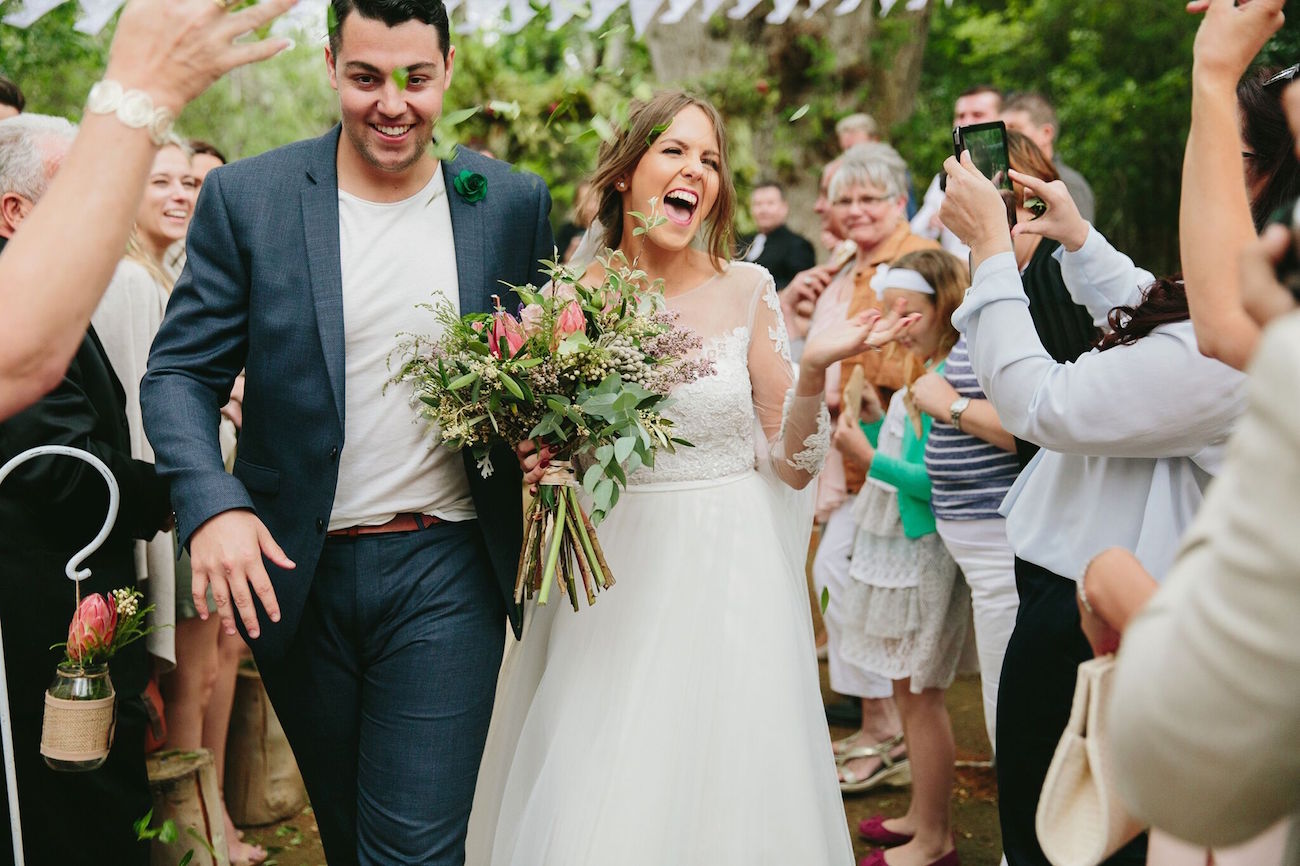 The Venue
As one does, we made a list of possible venues and decided to visit De Uijlenes first. We first went into the reception area and it has so much character that you immediately fall in love. However, they took us to the forest and the moment I stood there… it was still and you could just hear the leaves and birds. I was sold. We looked at each other and smiled because we both knew this was it.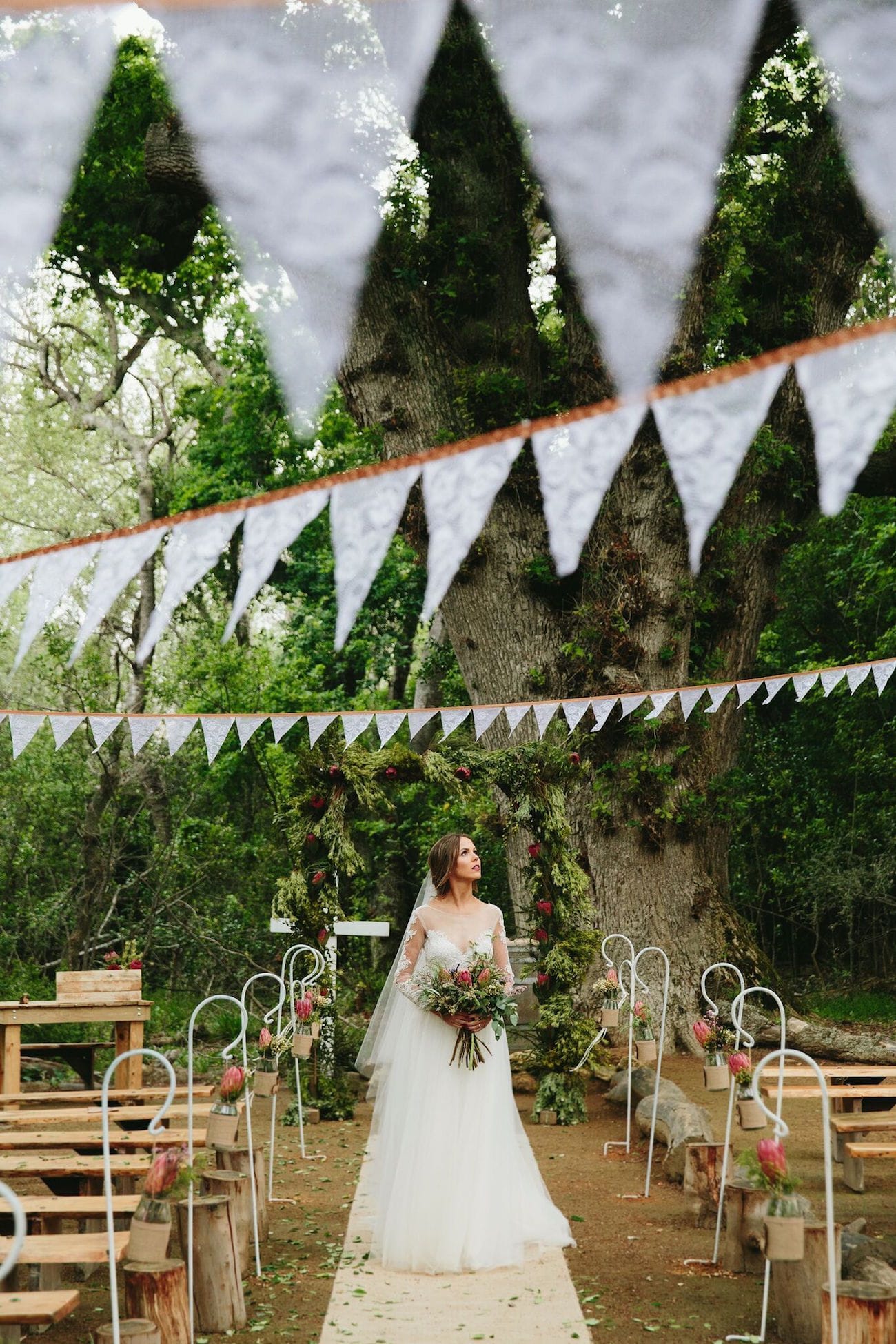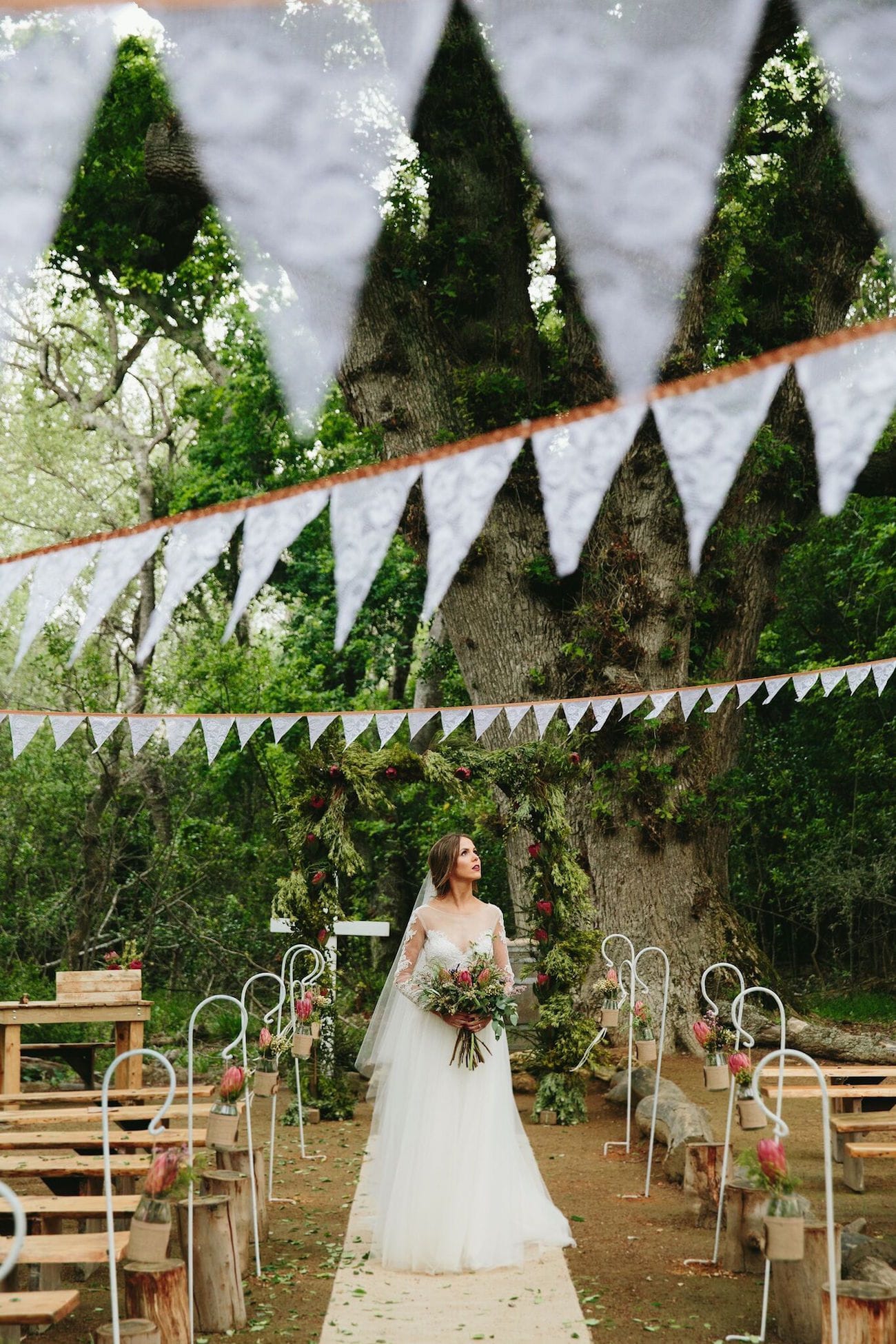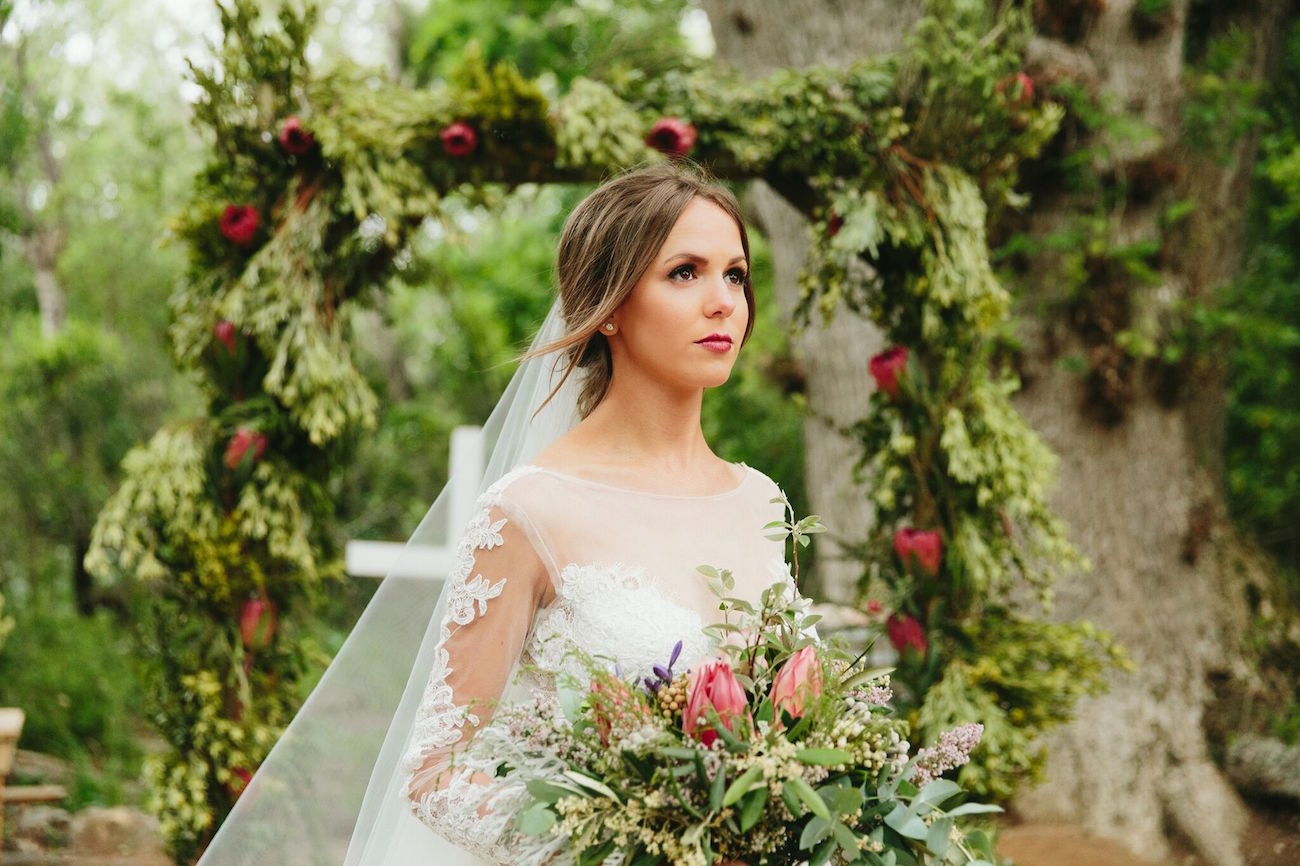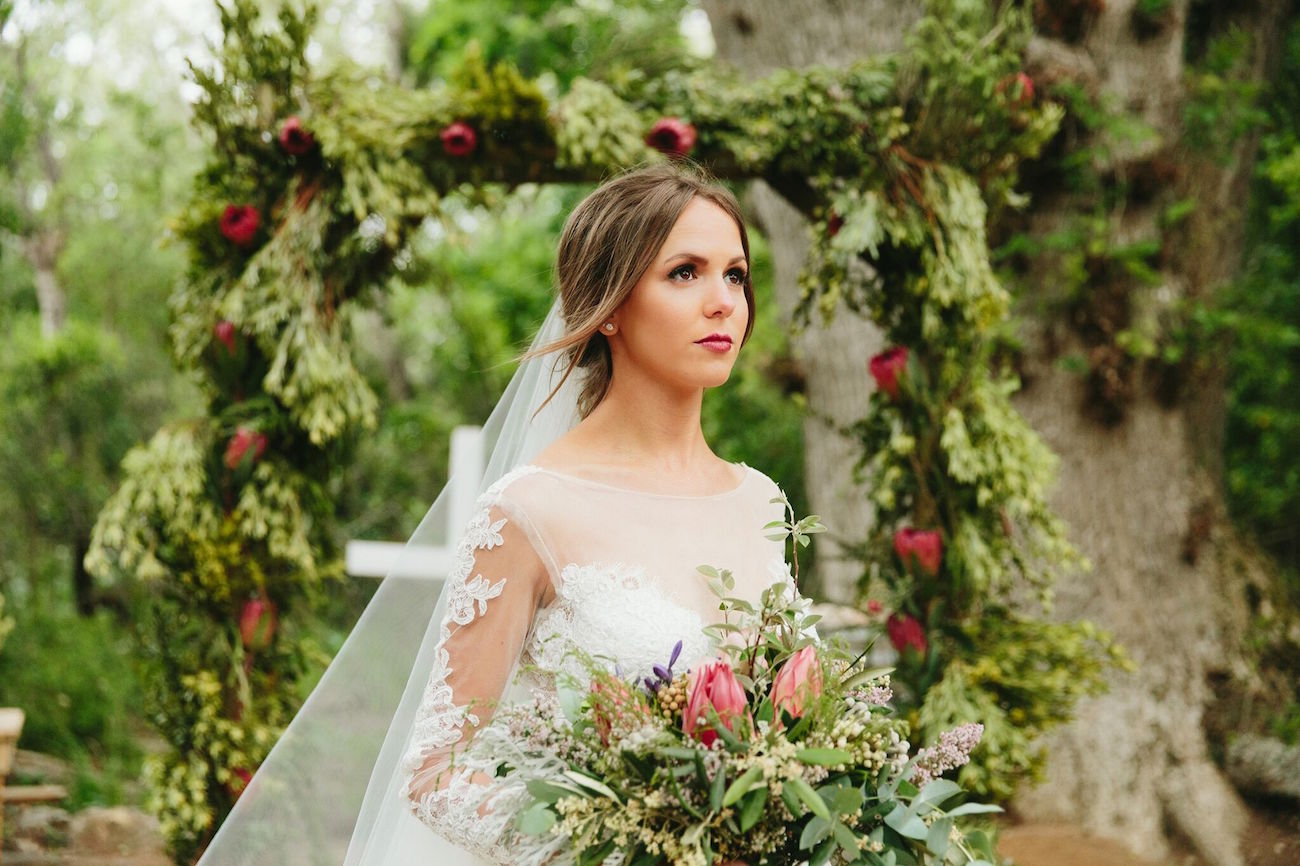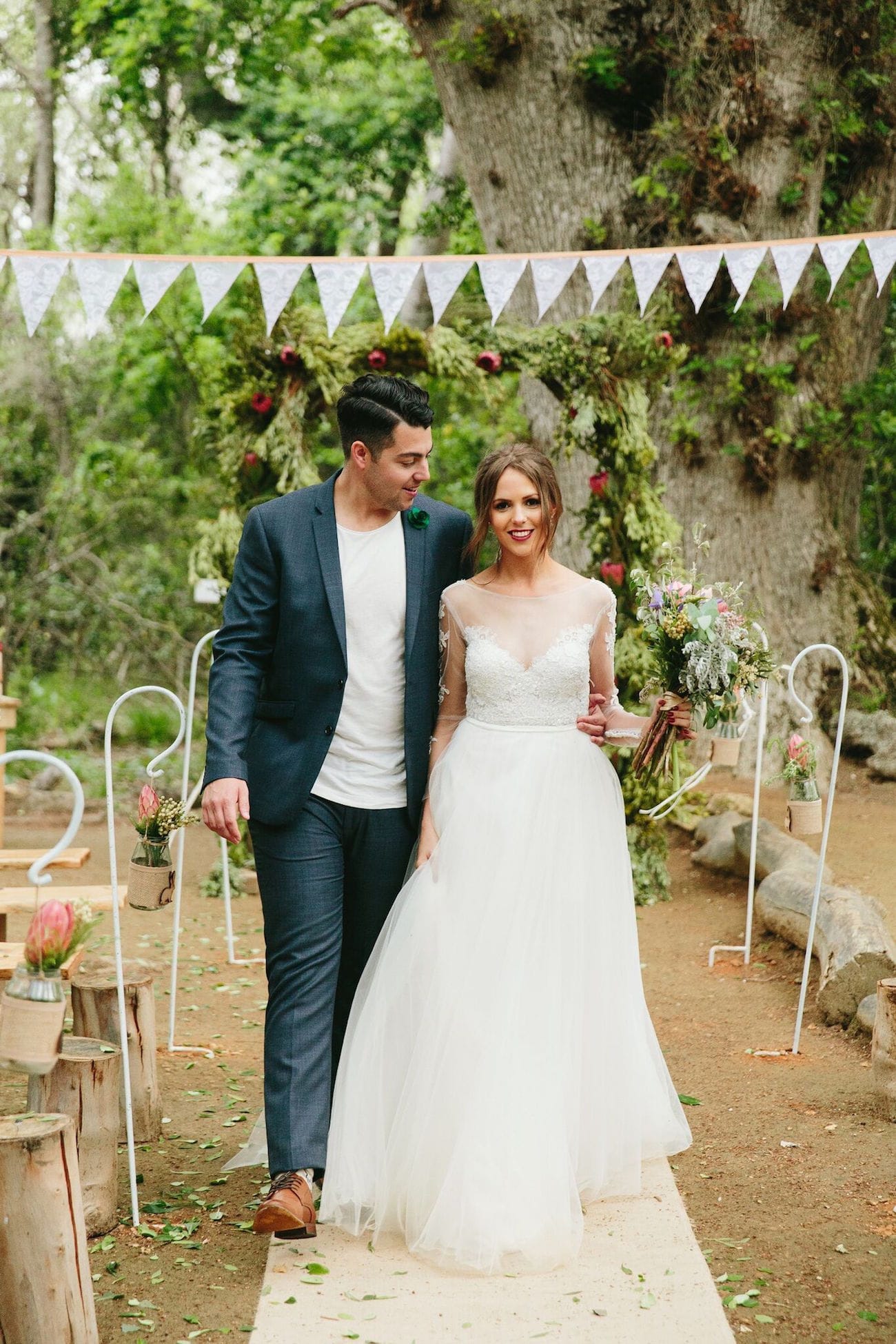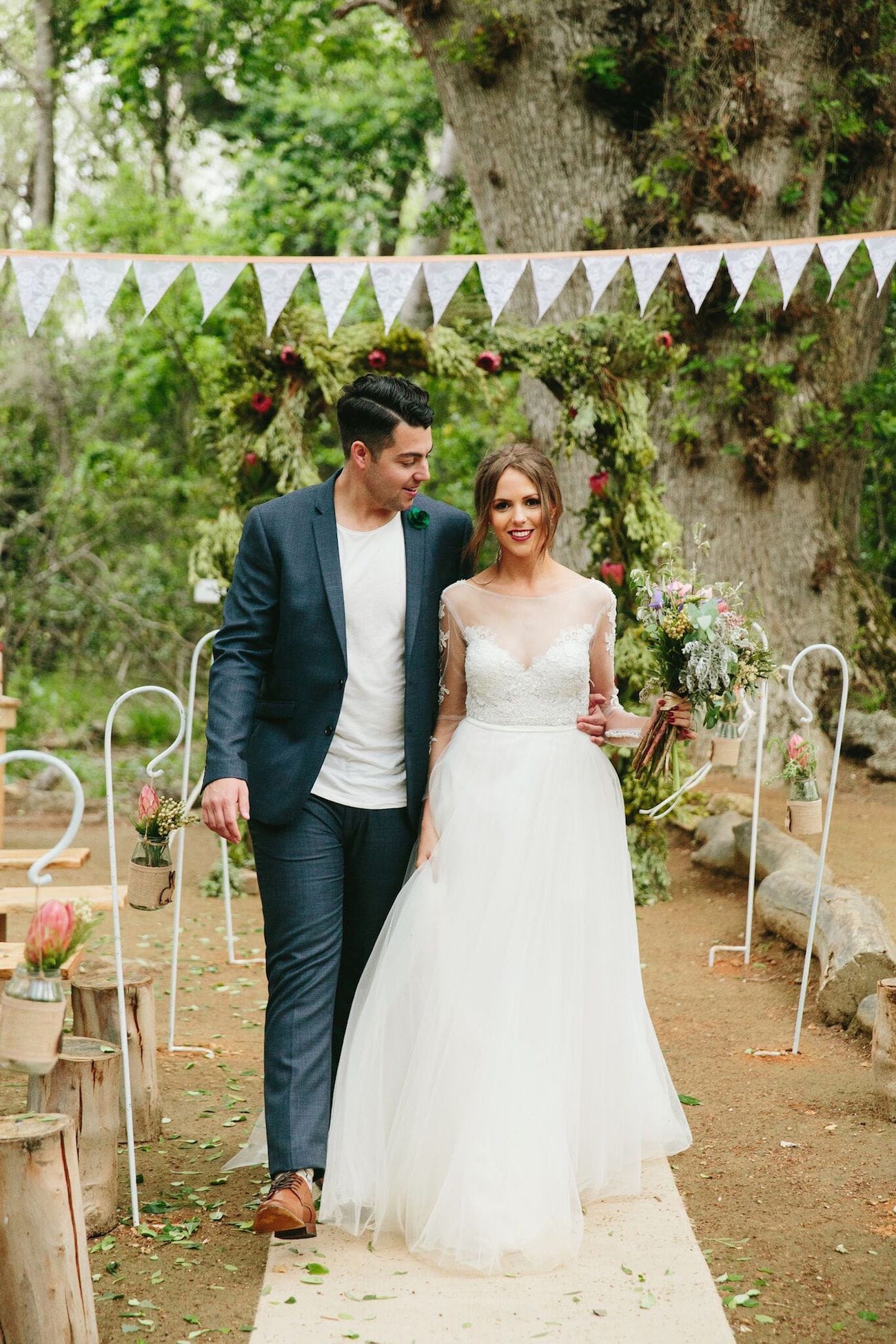 Wedding Style
I really wanted our wedding to reflect us as a couple – fun, quirky, but romantic. I chose shades of green, white and gold to suit the venue. We kept the colours and theme in mind throughout – the food was served tapas style, inspired by different countries (Fun! For South Africa, we had braaied corn on the cob and chicken sosaties!), we had a Polaroid photo corner and lawn games (quirky) and soft lighting in the venue (romantic).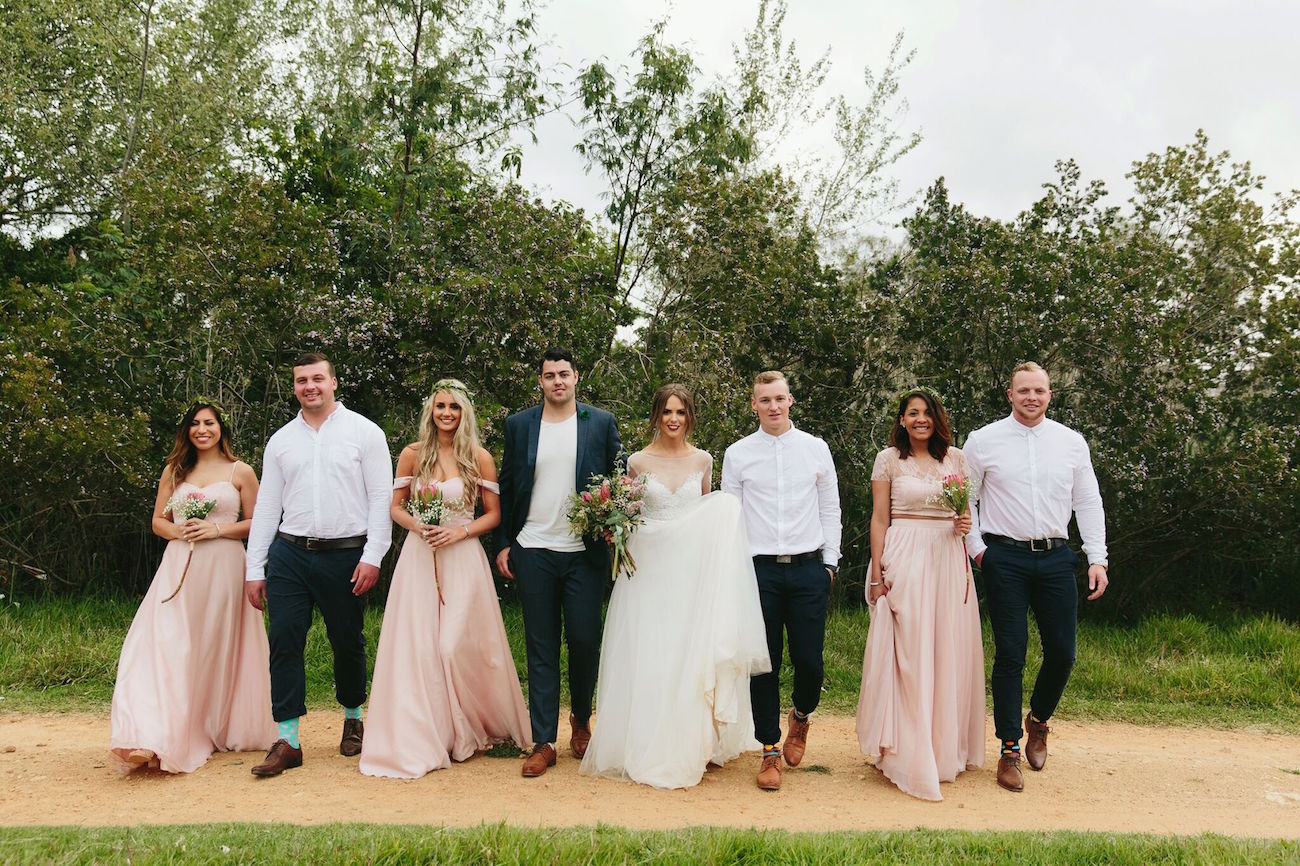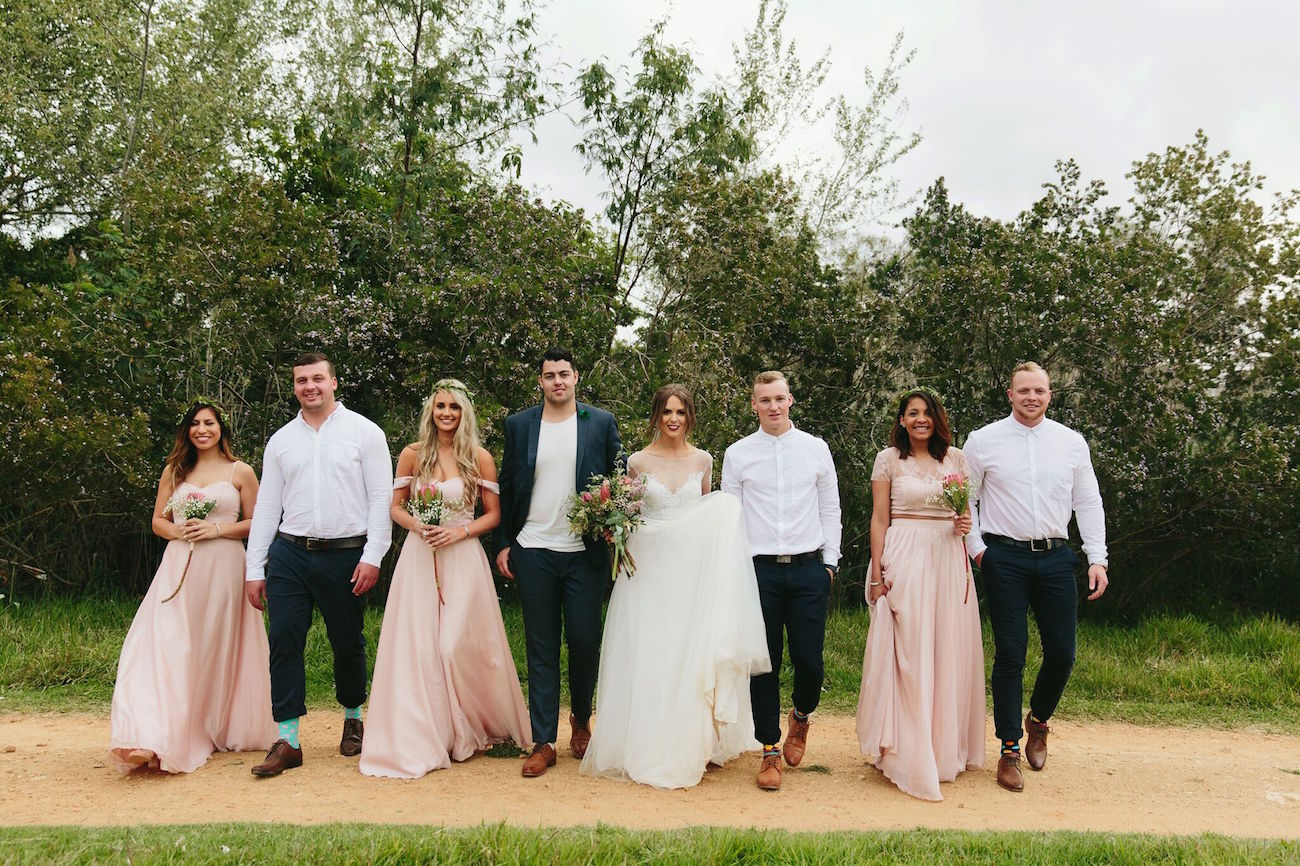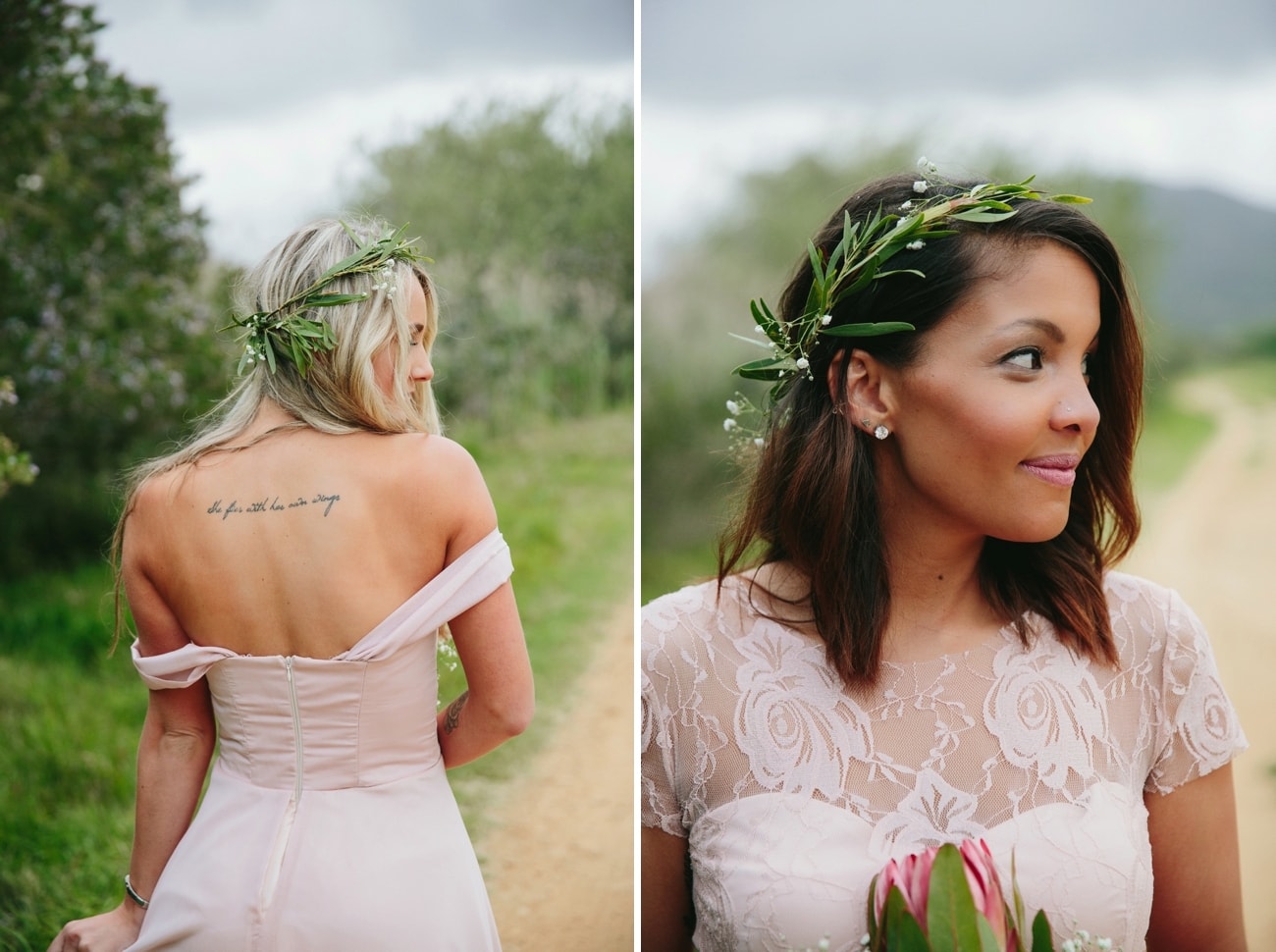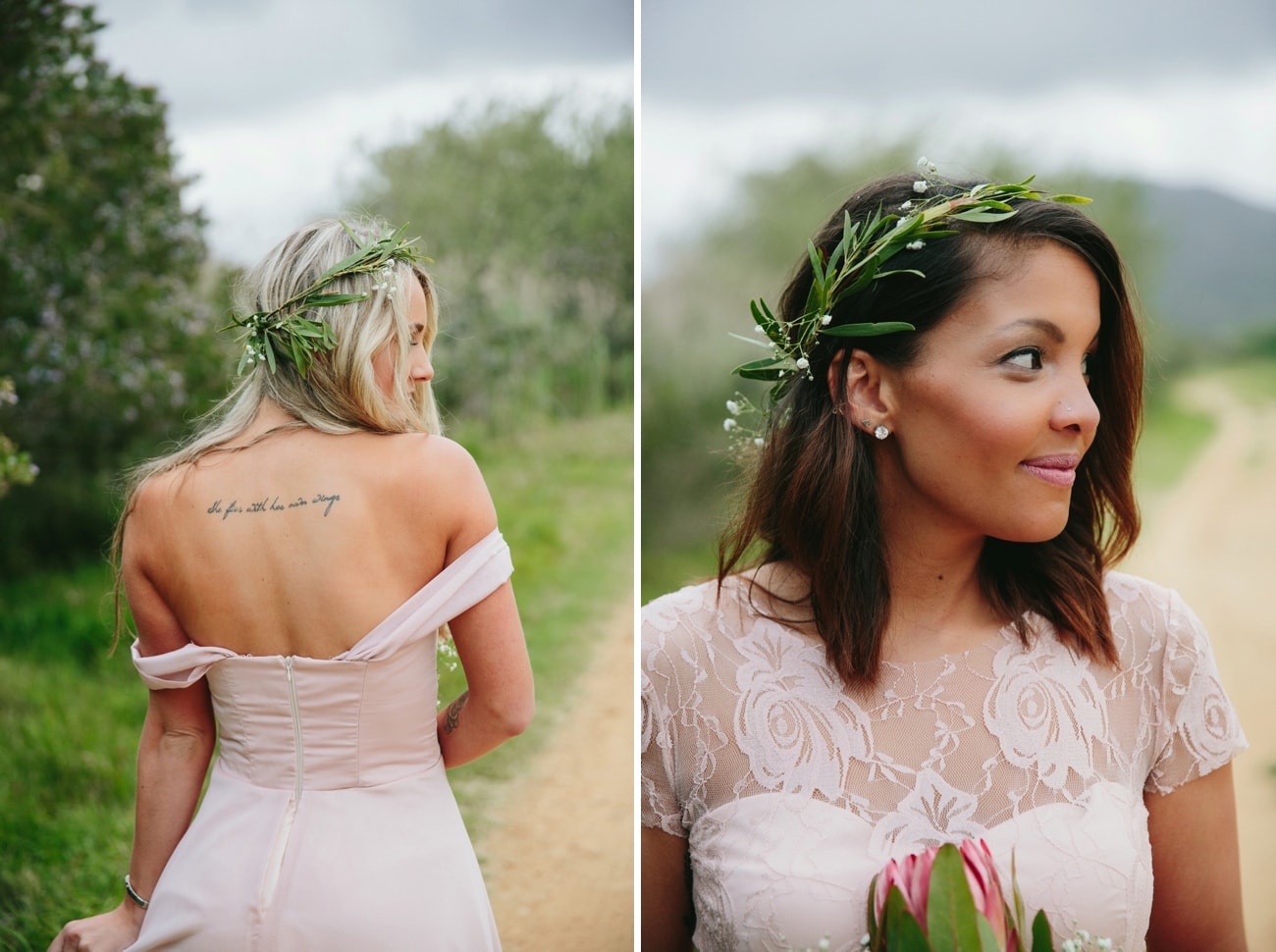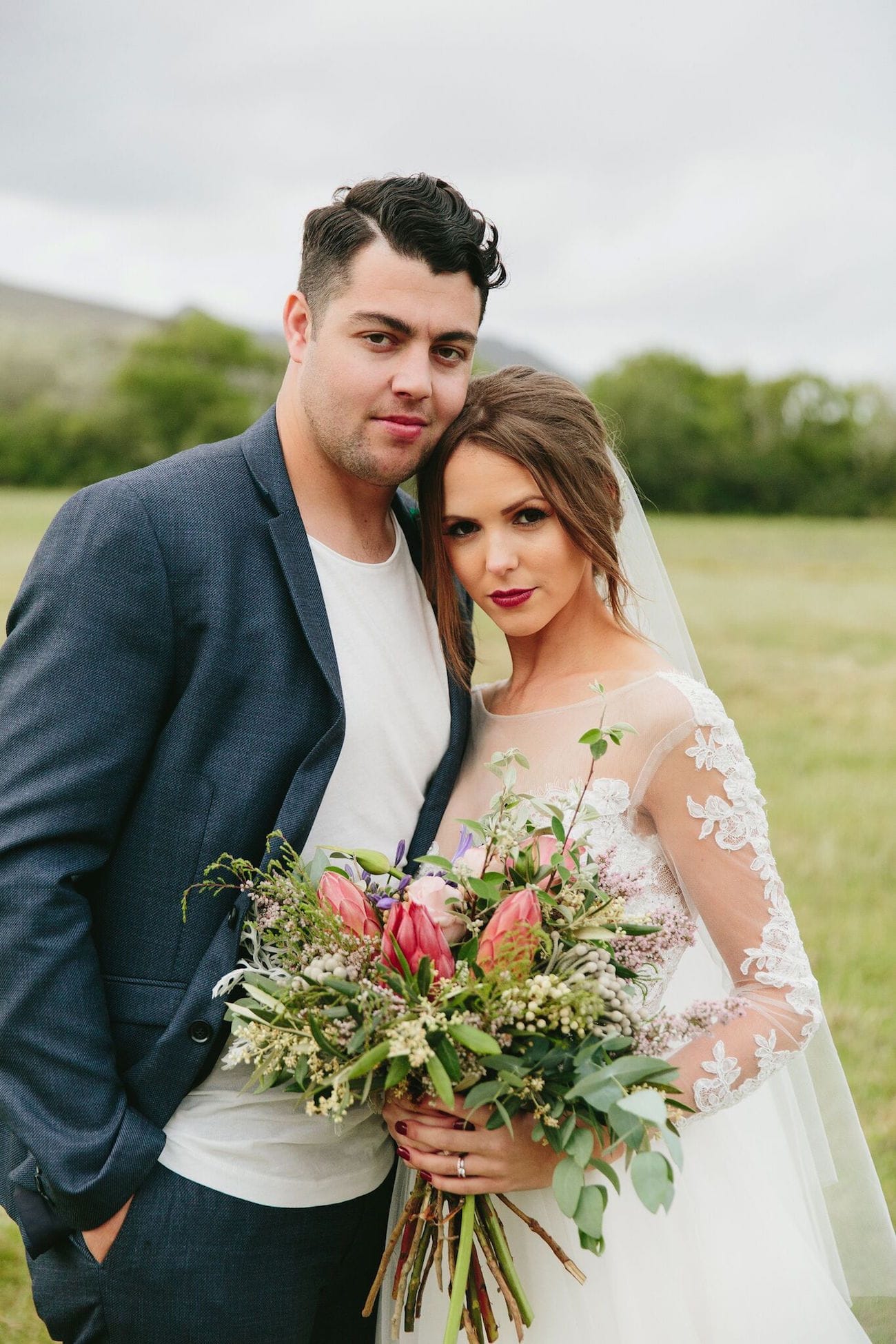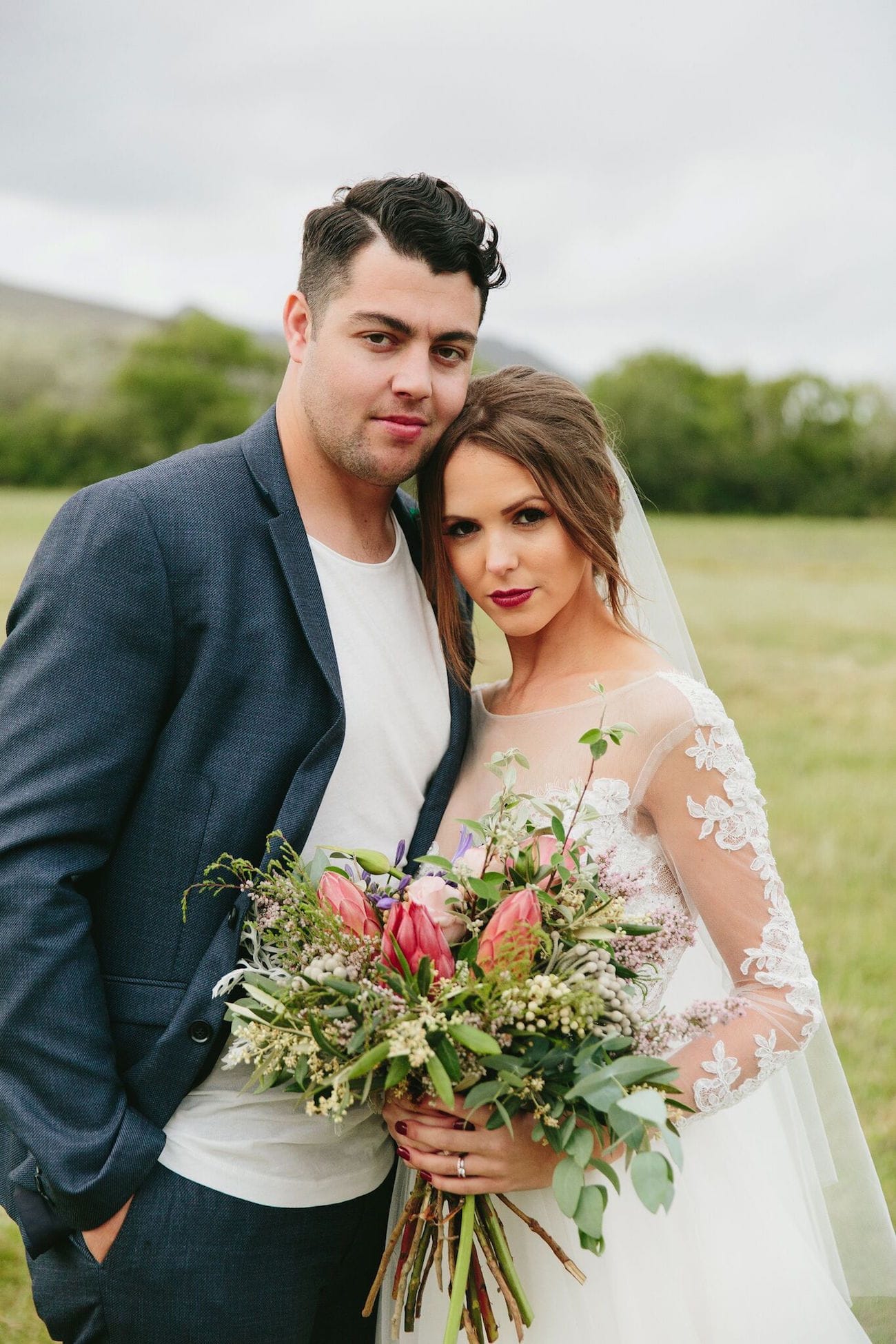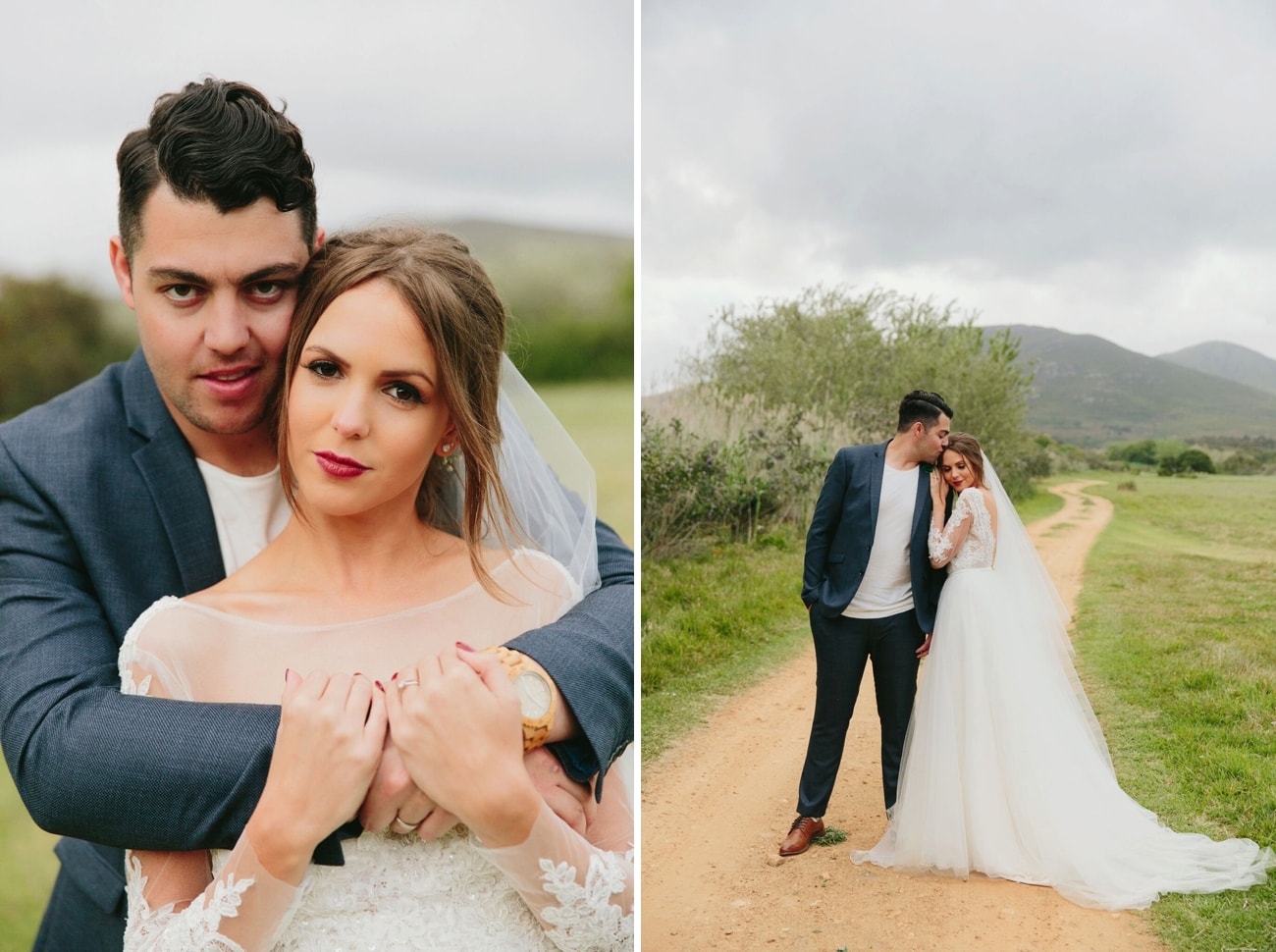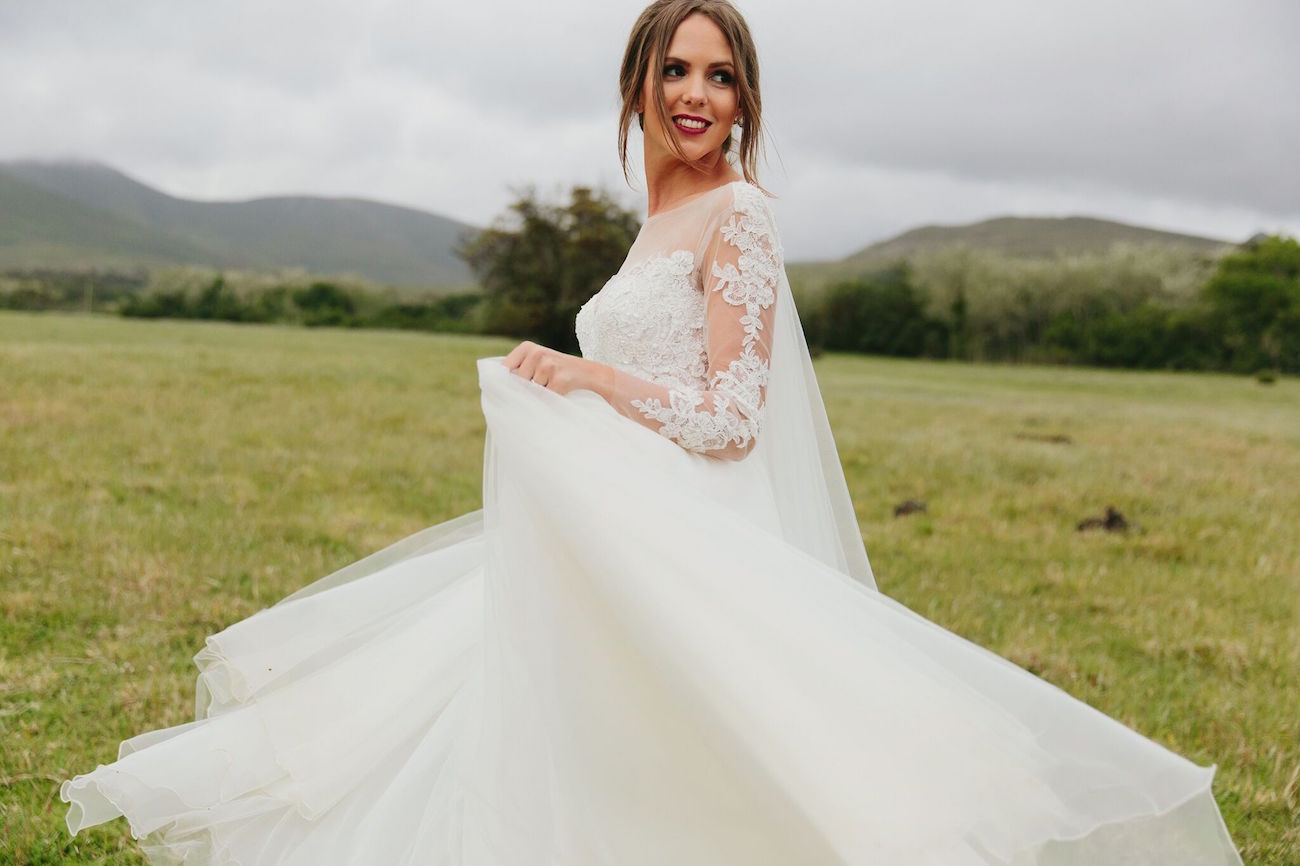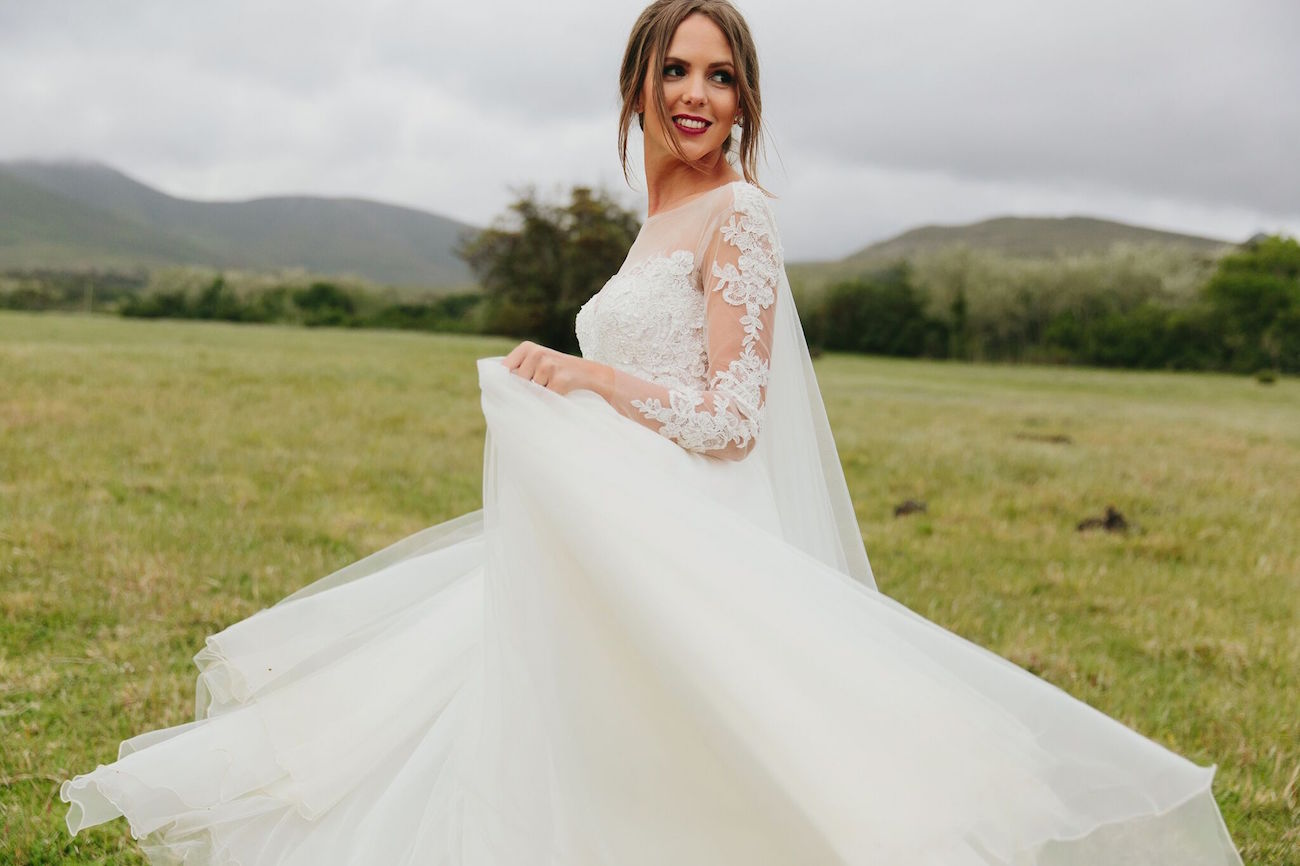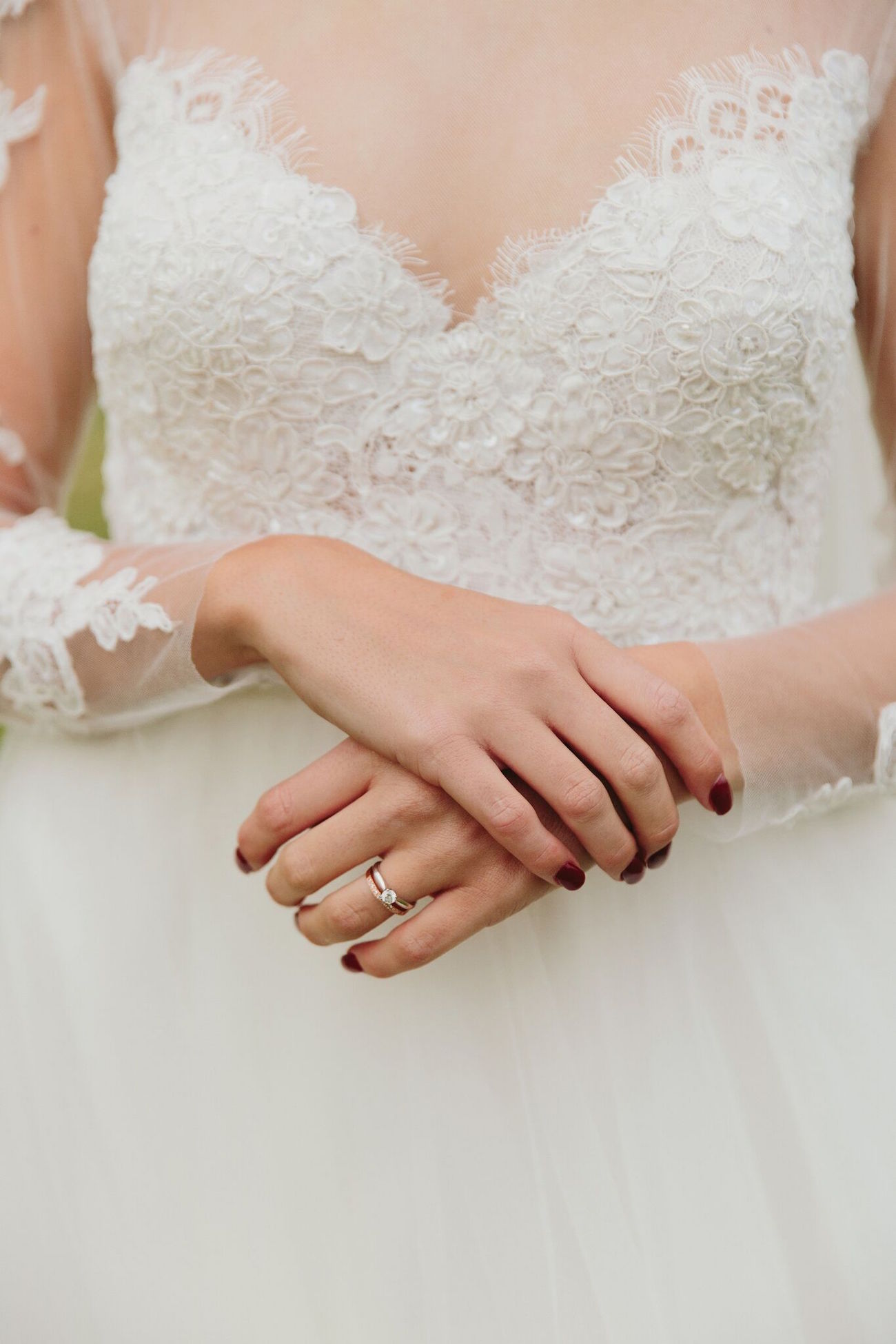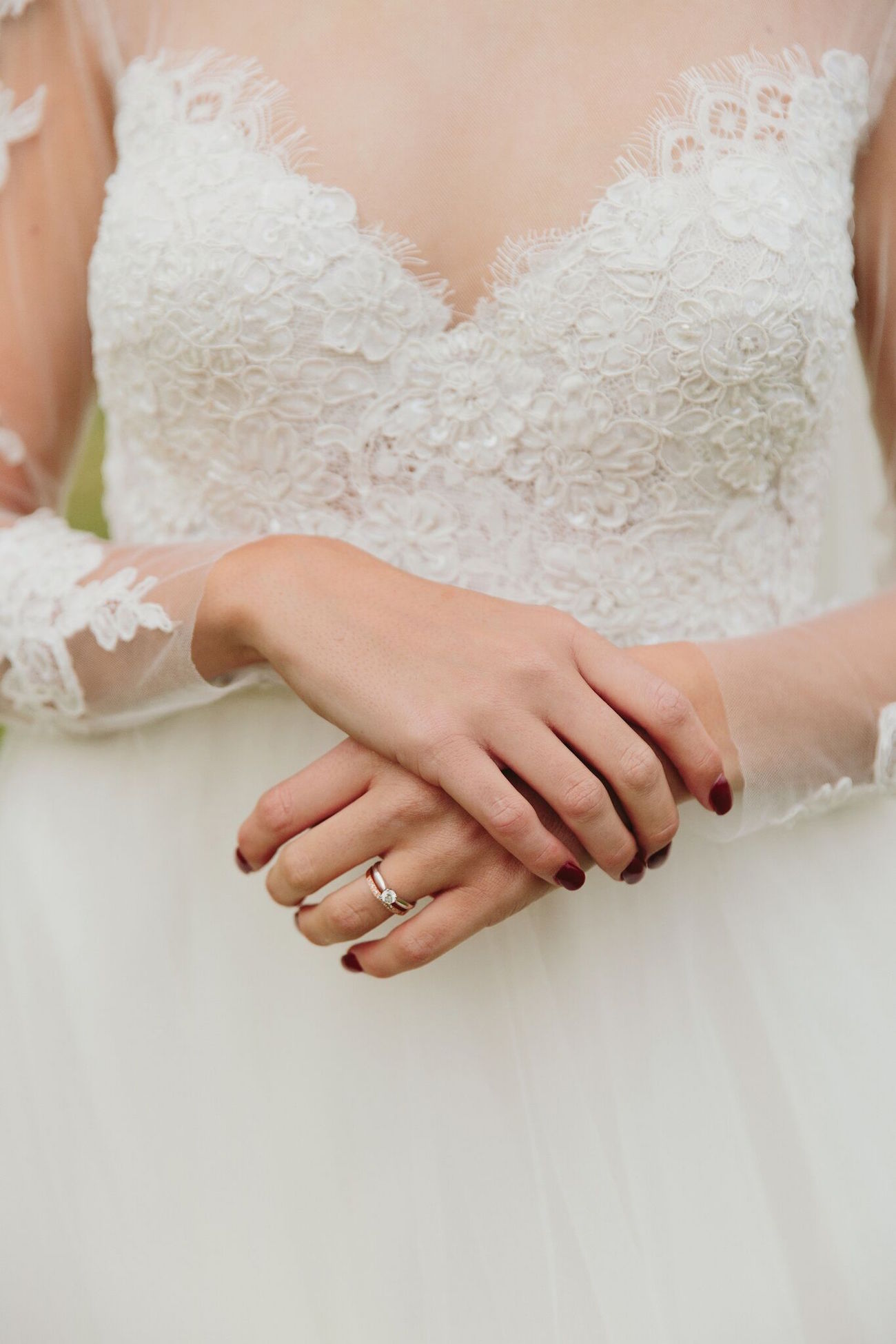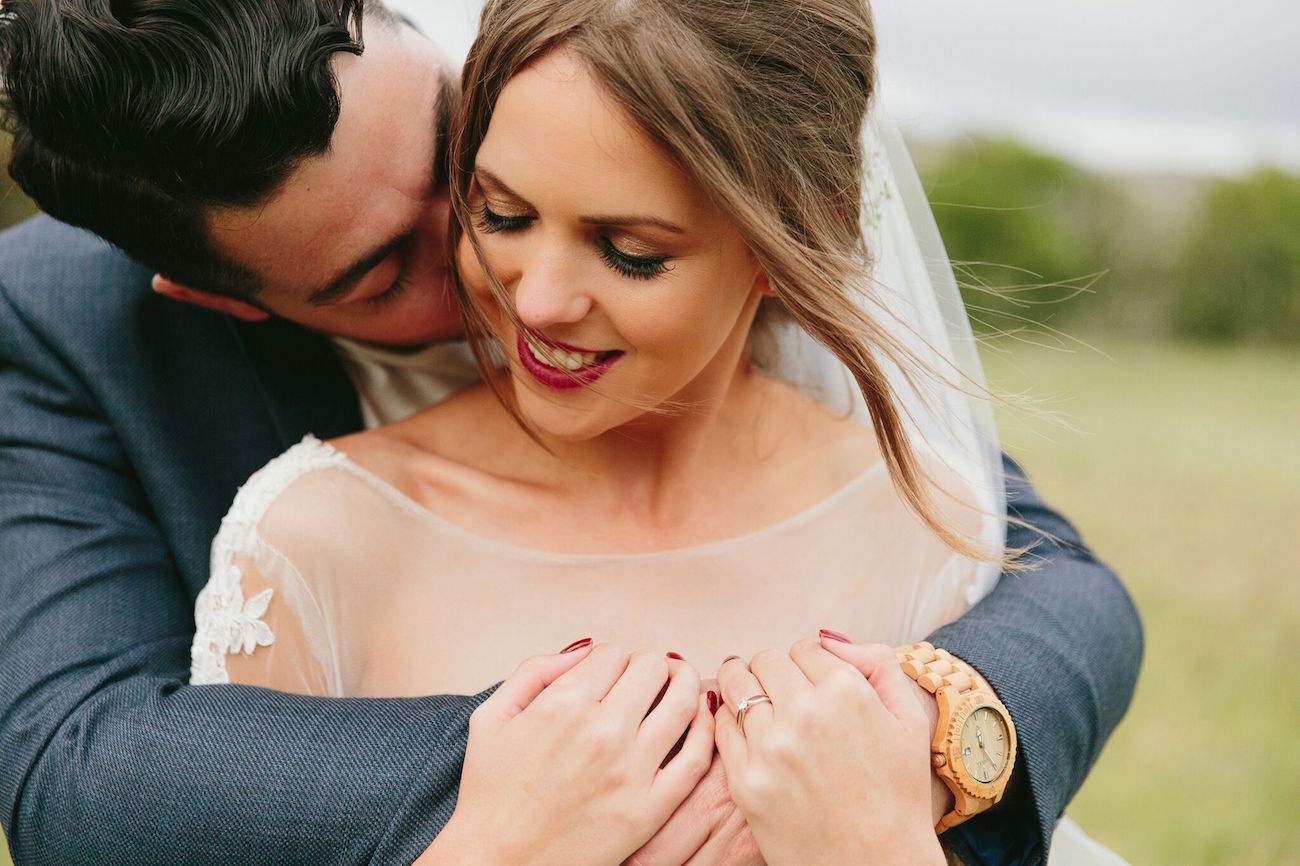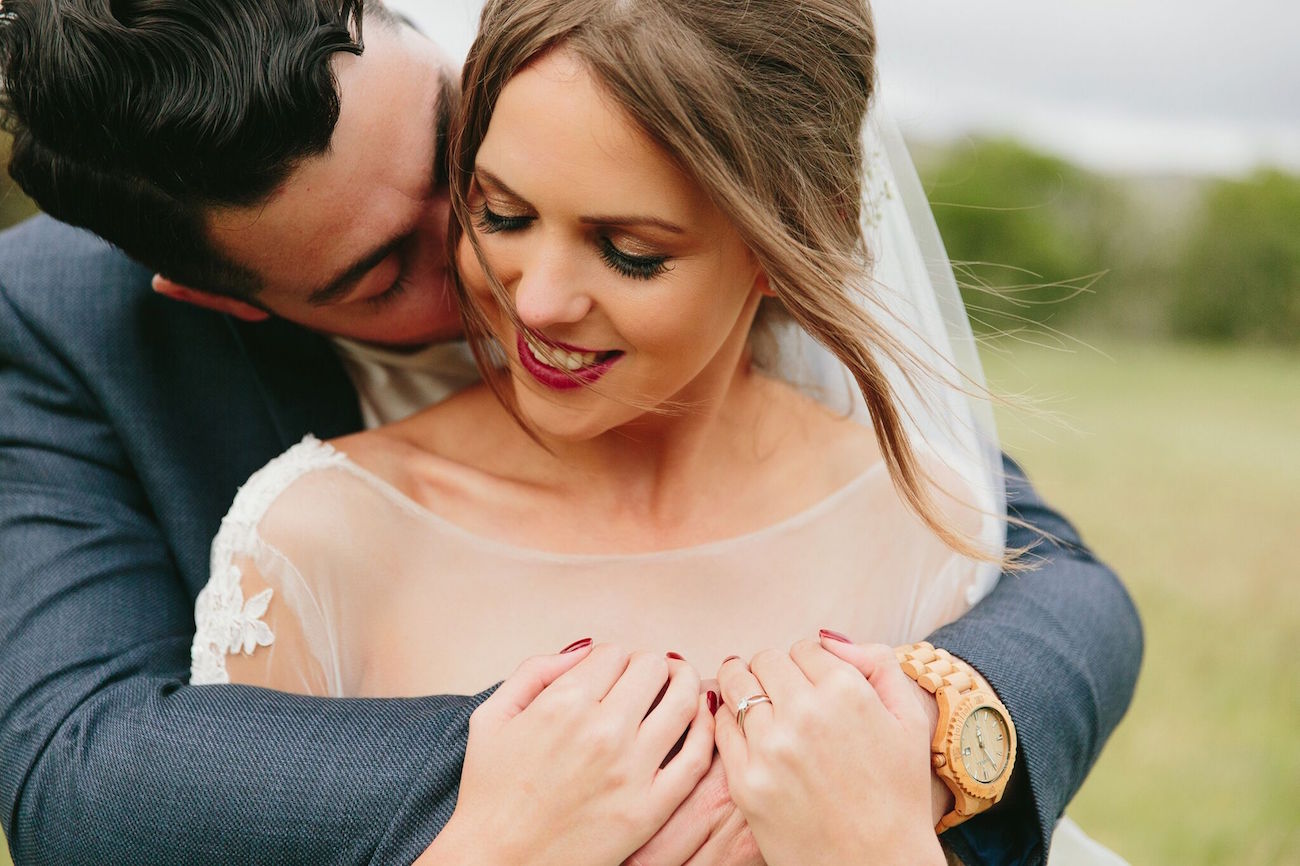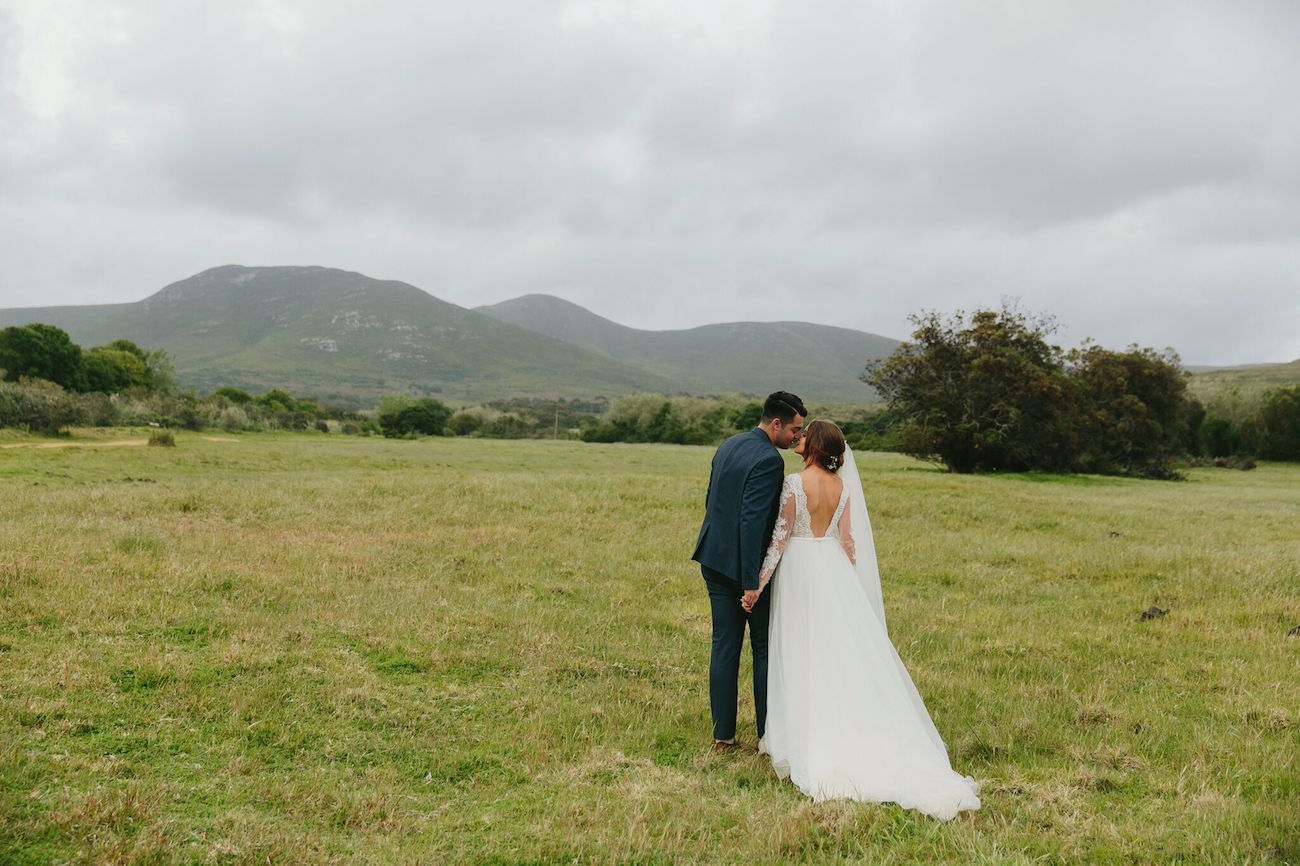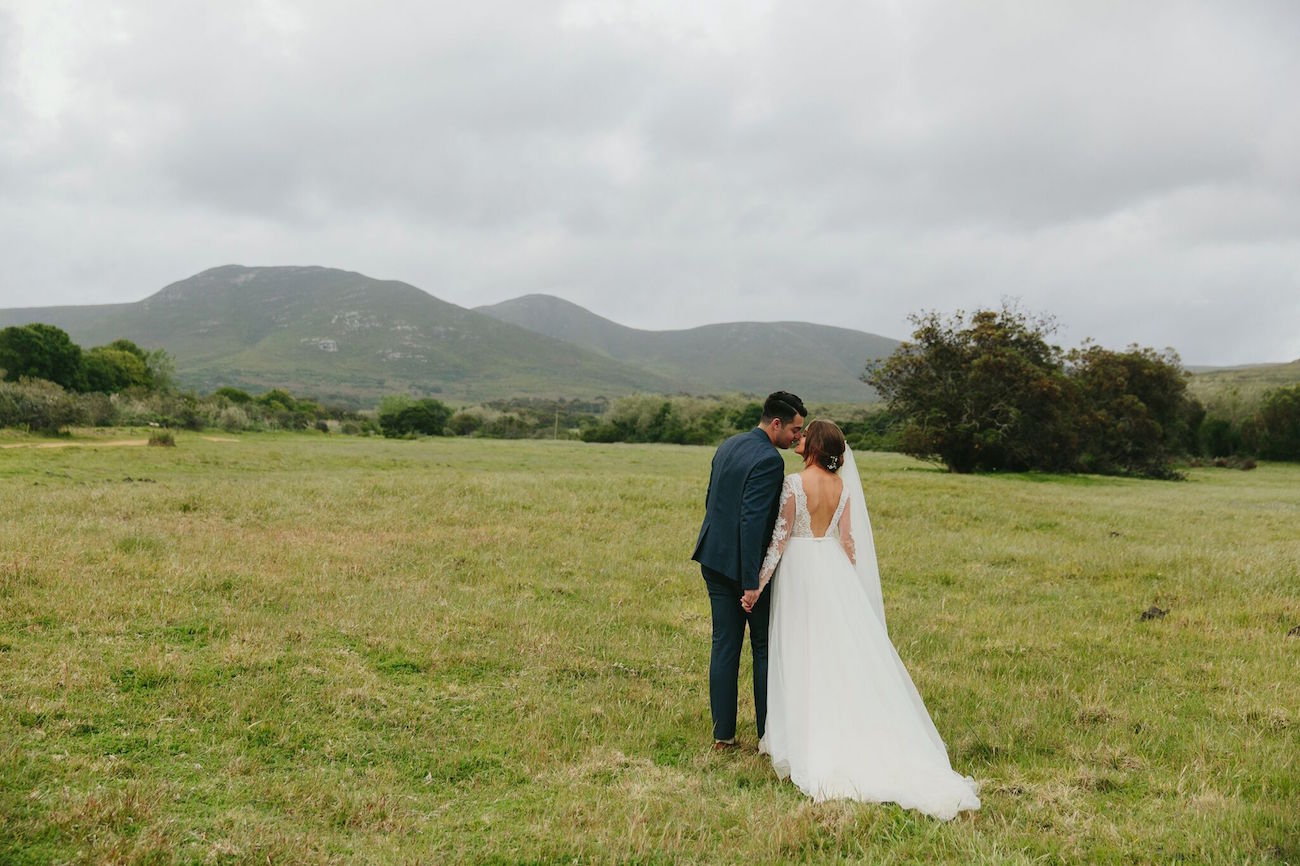 Wedding Details
We both love acoustic music, so we had a band play covers of our favourite songs and it helped so much with the feel that we were going for. It was raw, fun and romantic.
DIY Elements
Lucky me! My mom-in-law is great in that department! She basically made everything by hand and it came out so lovely. She made the most beautiful lanterns for the reception and small white flags for the forest. She worked on it for months and months leading up to the wedding and it turned out breathtakingly beautiful!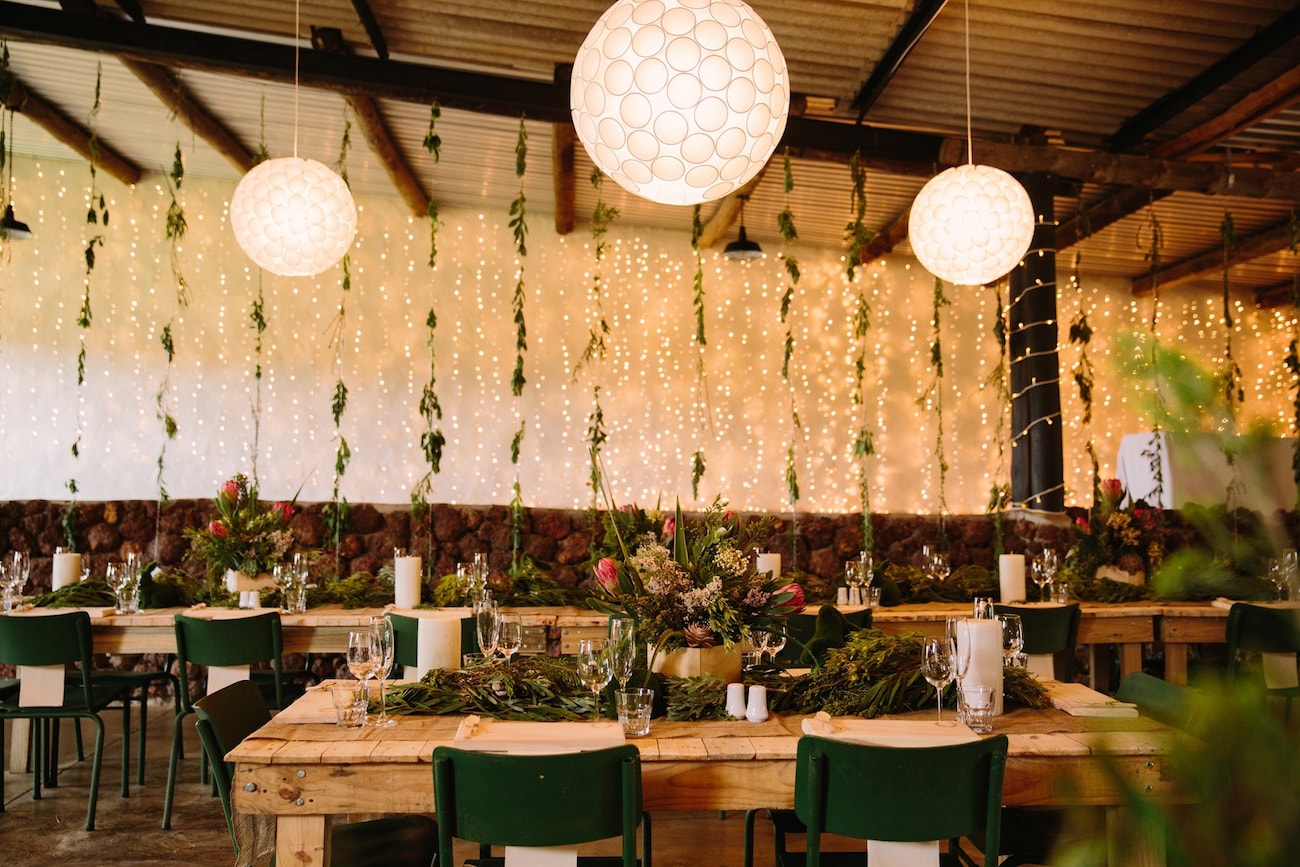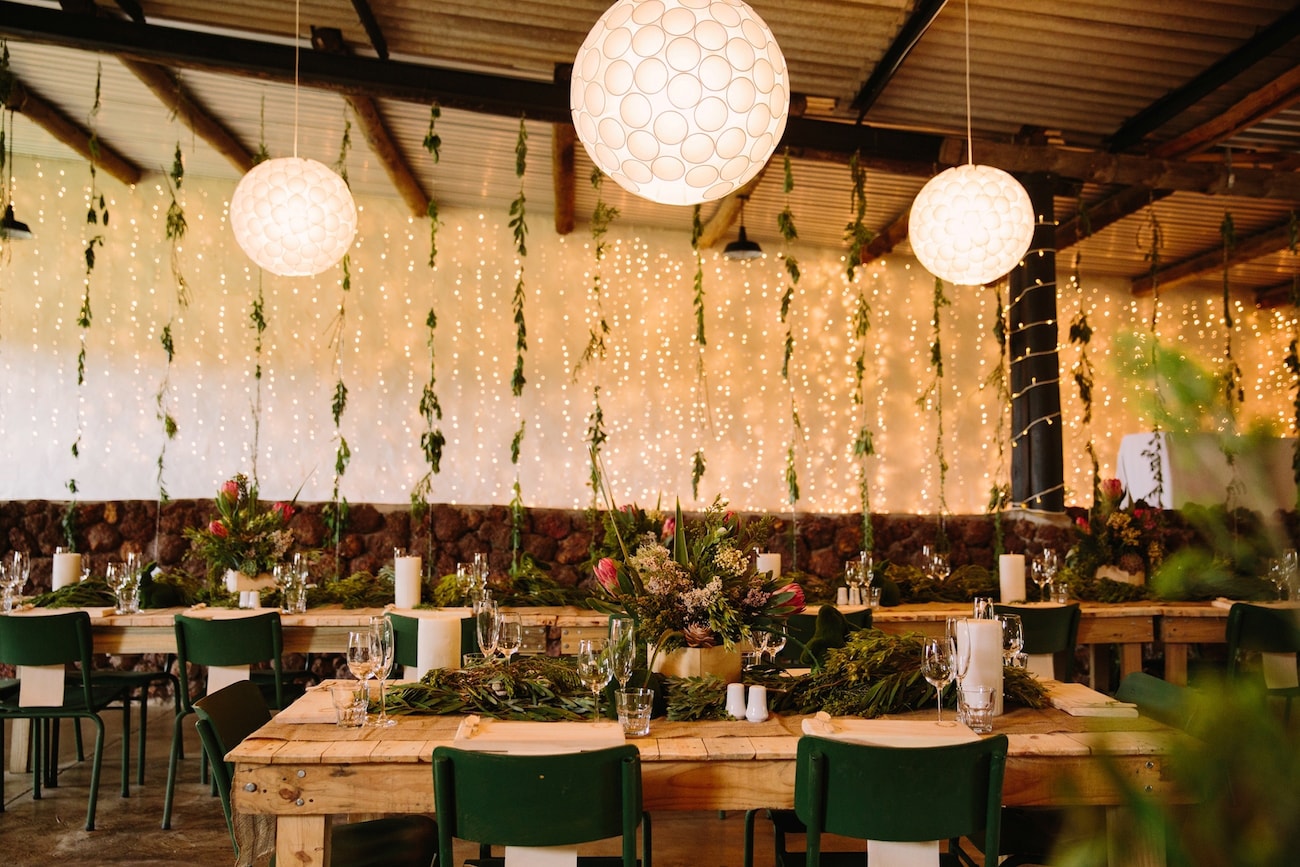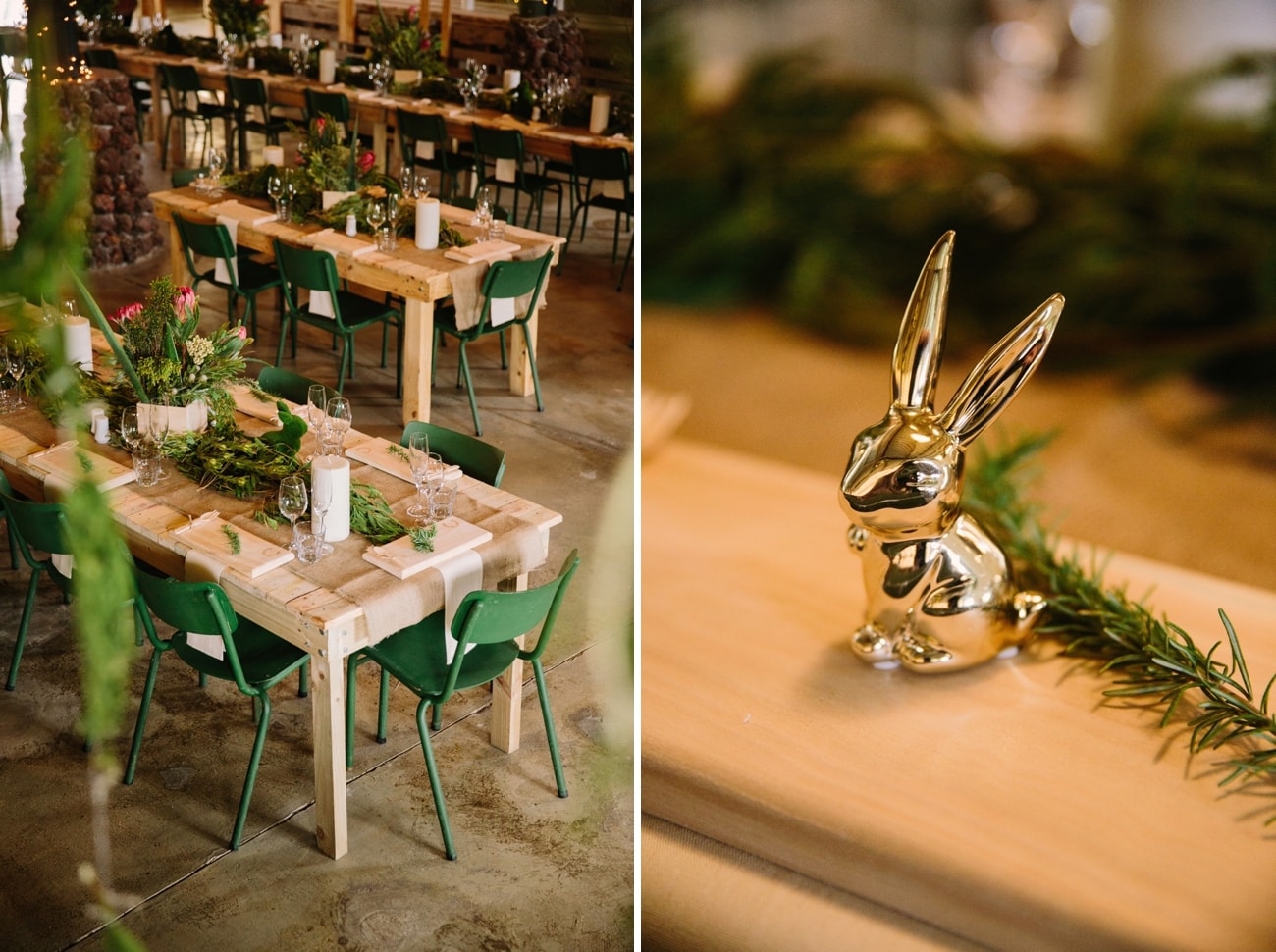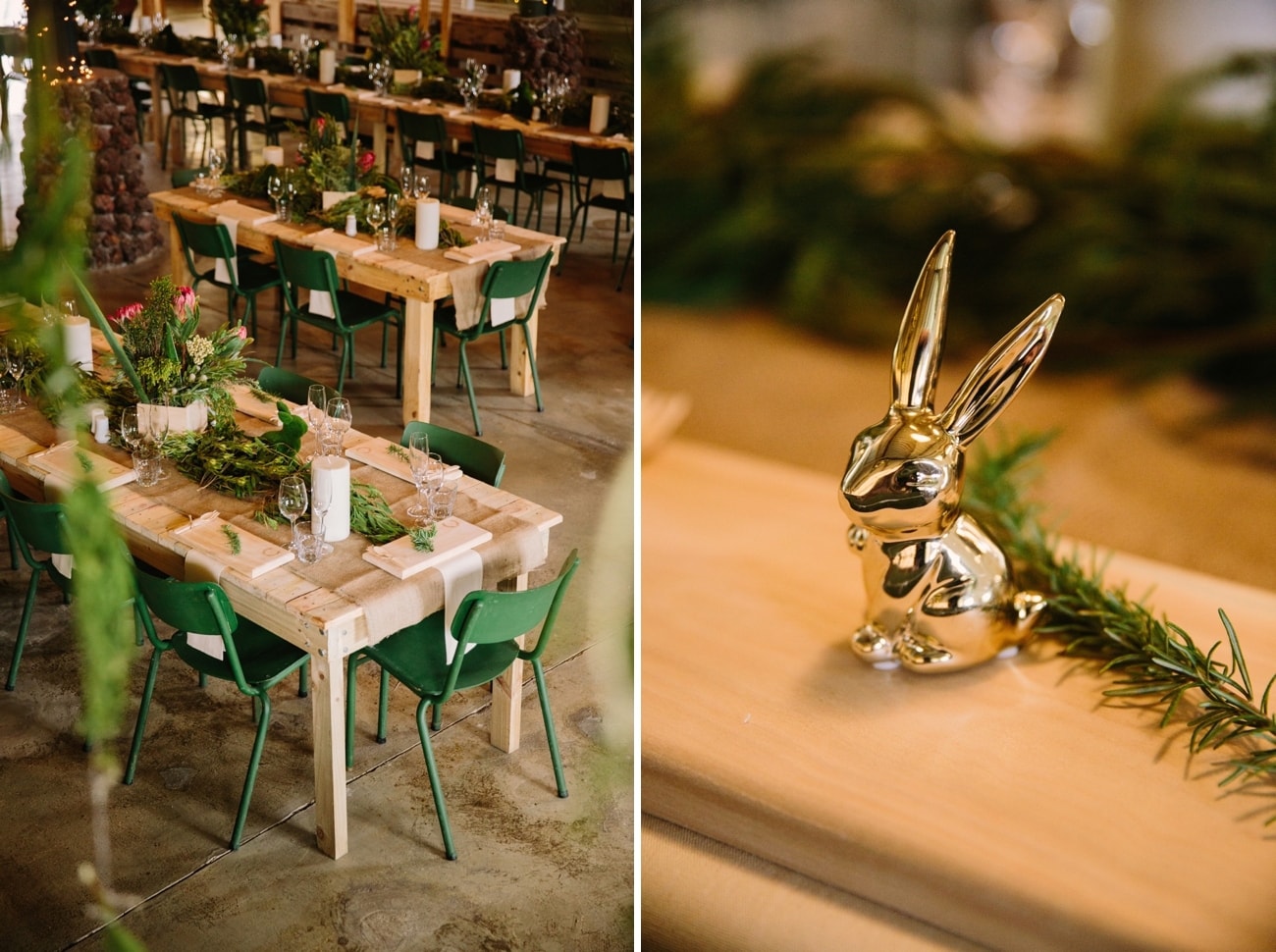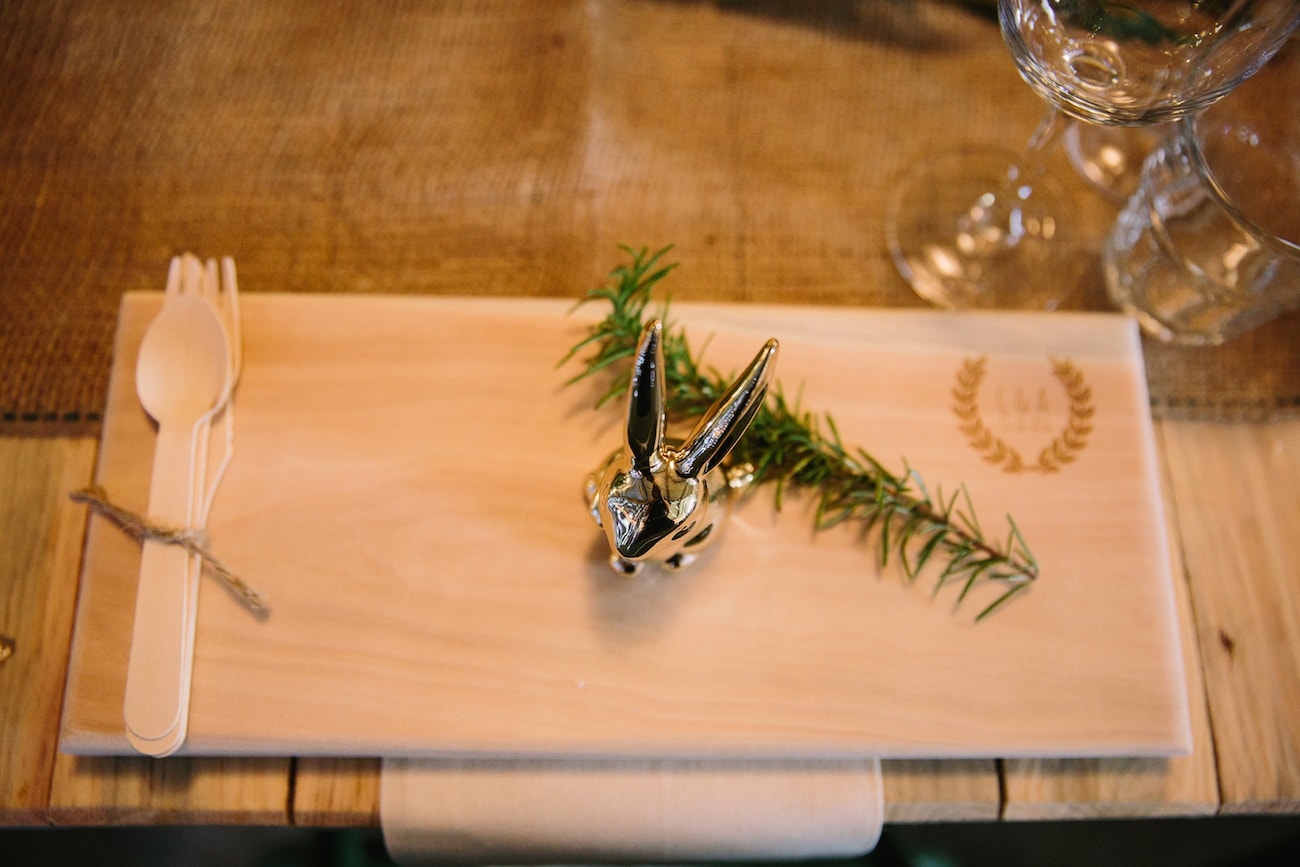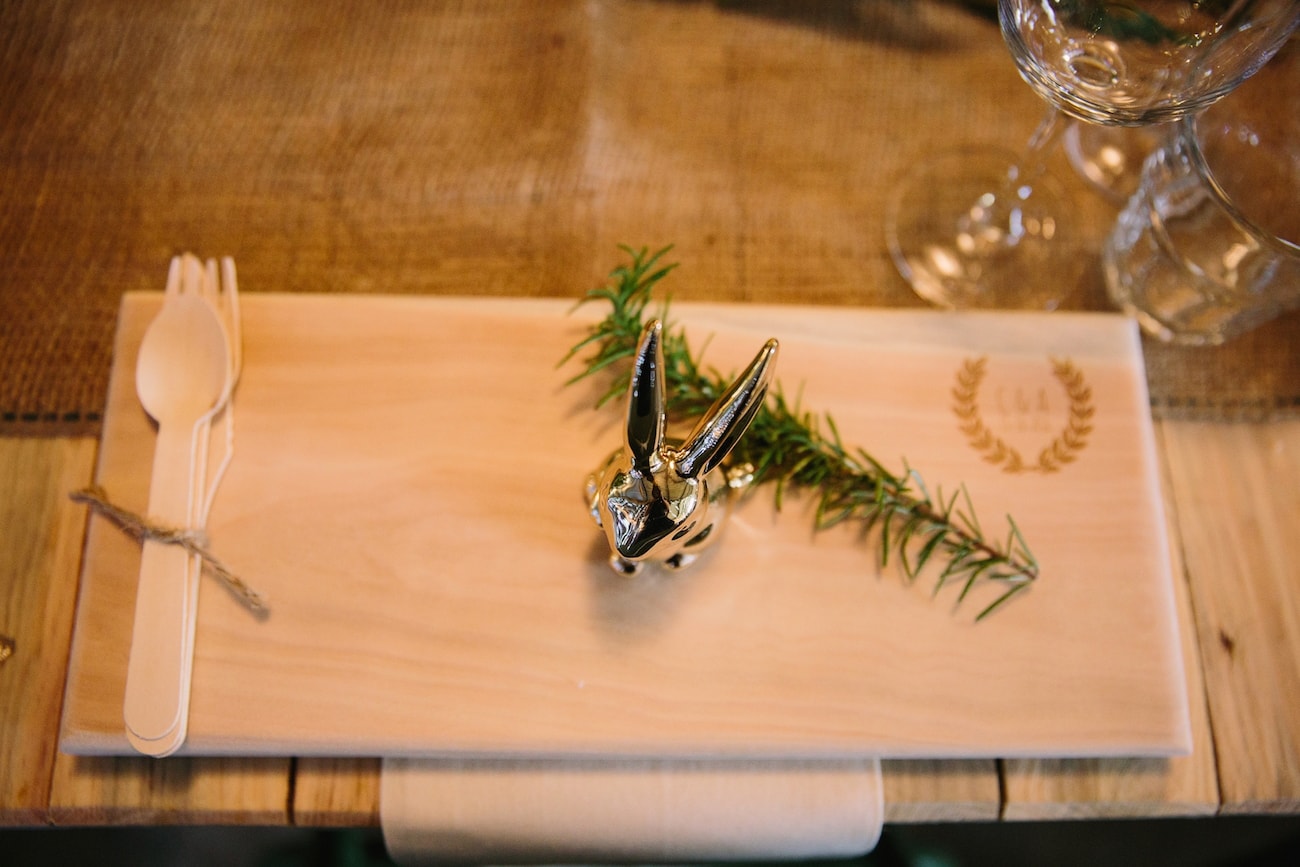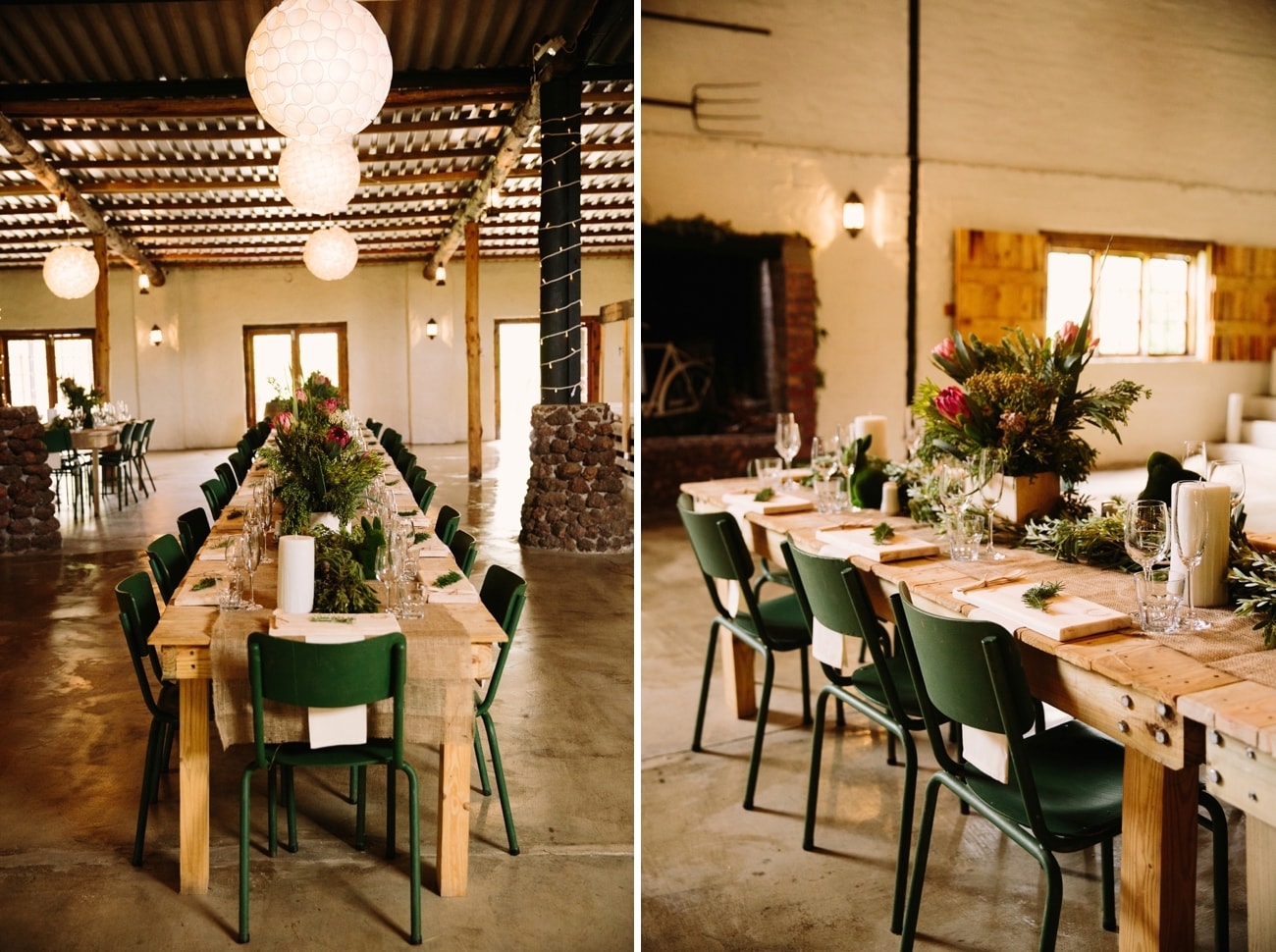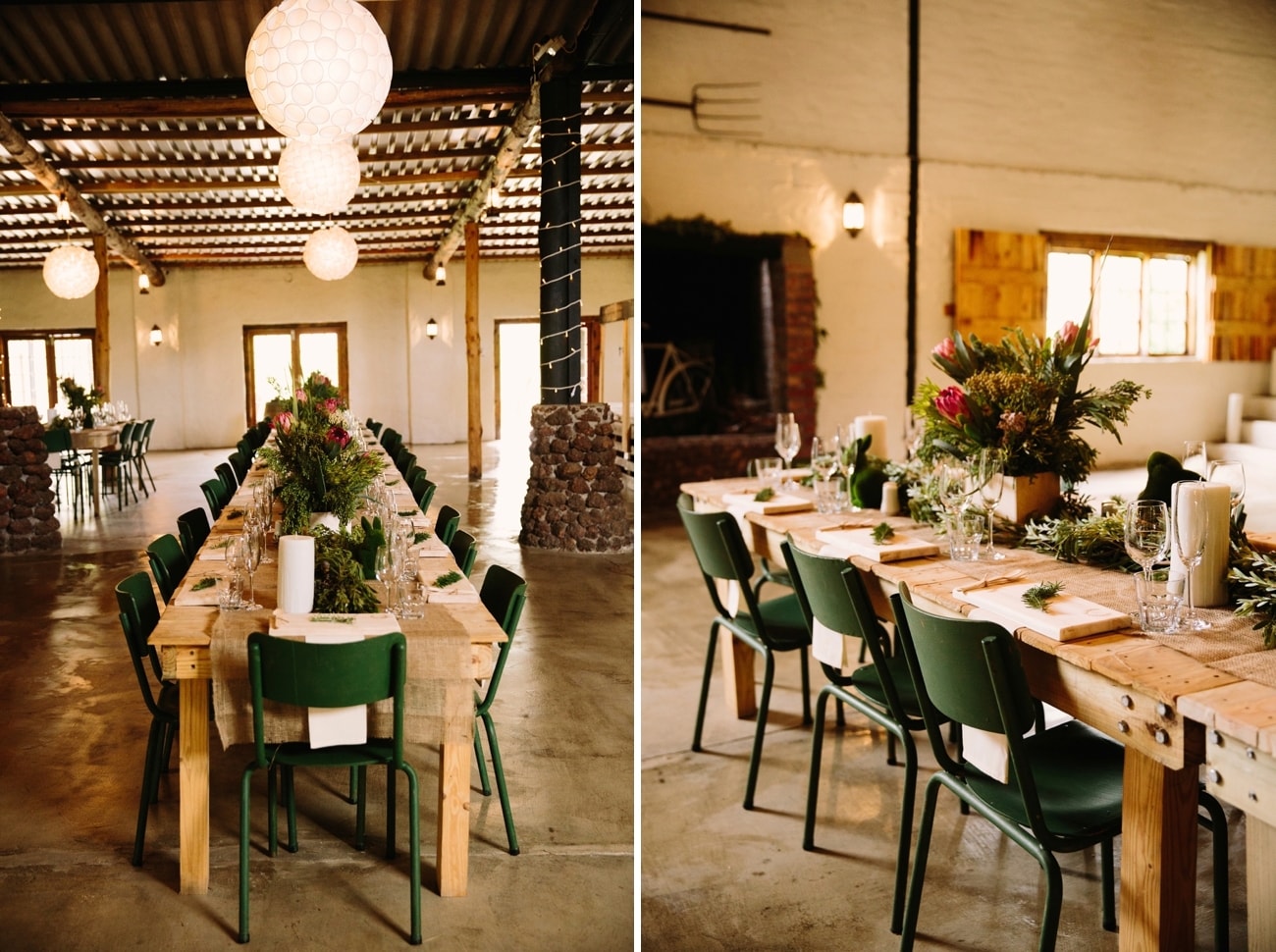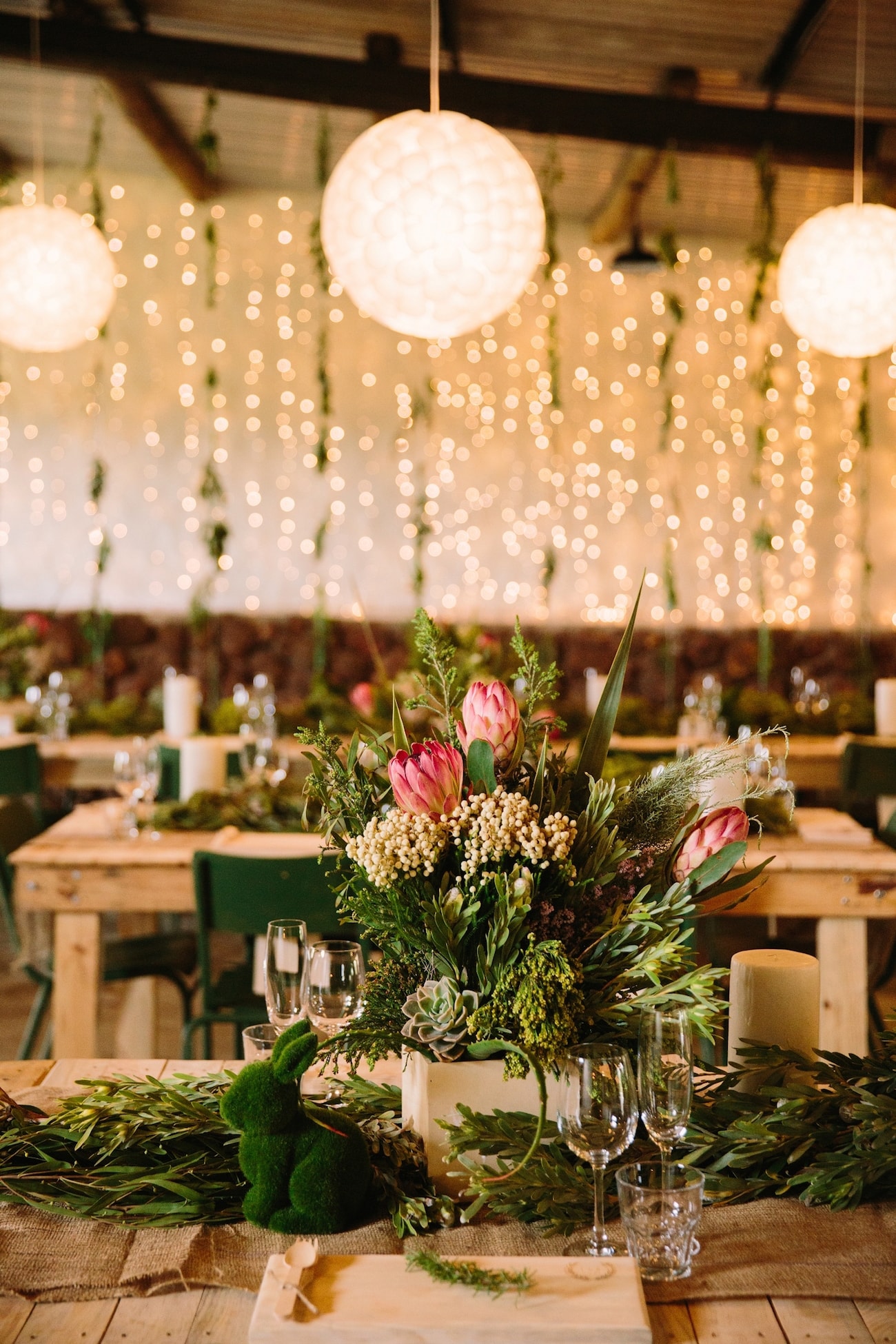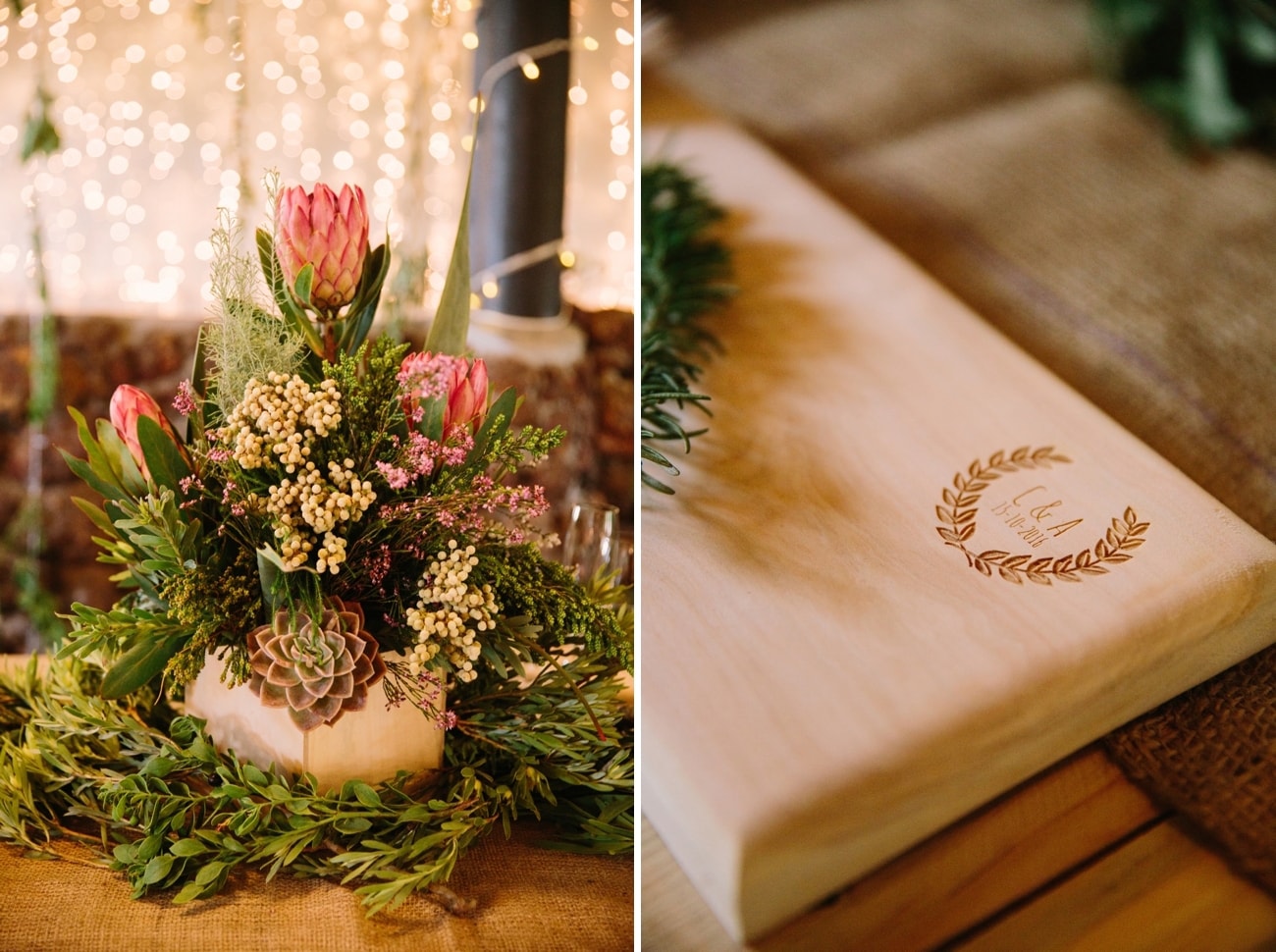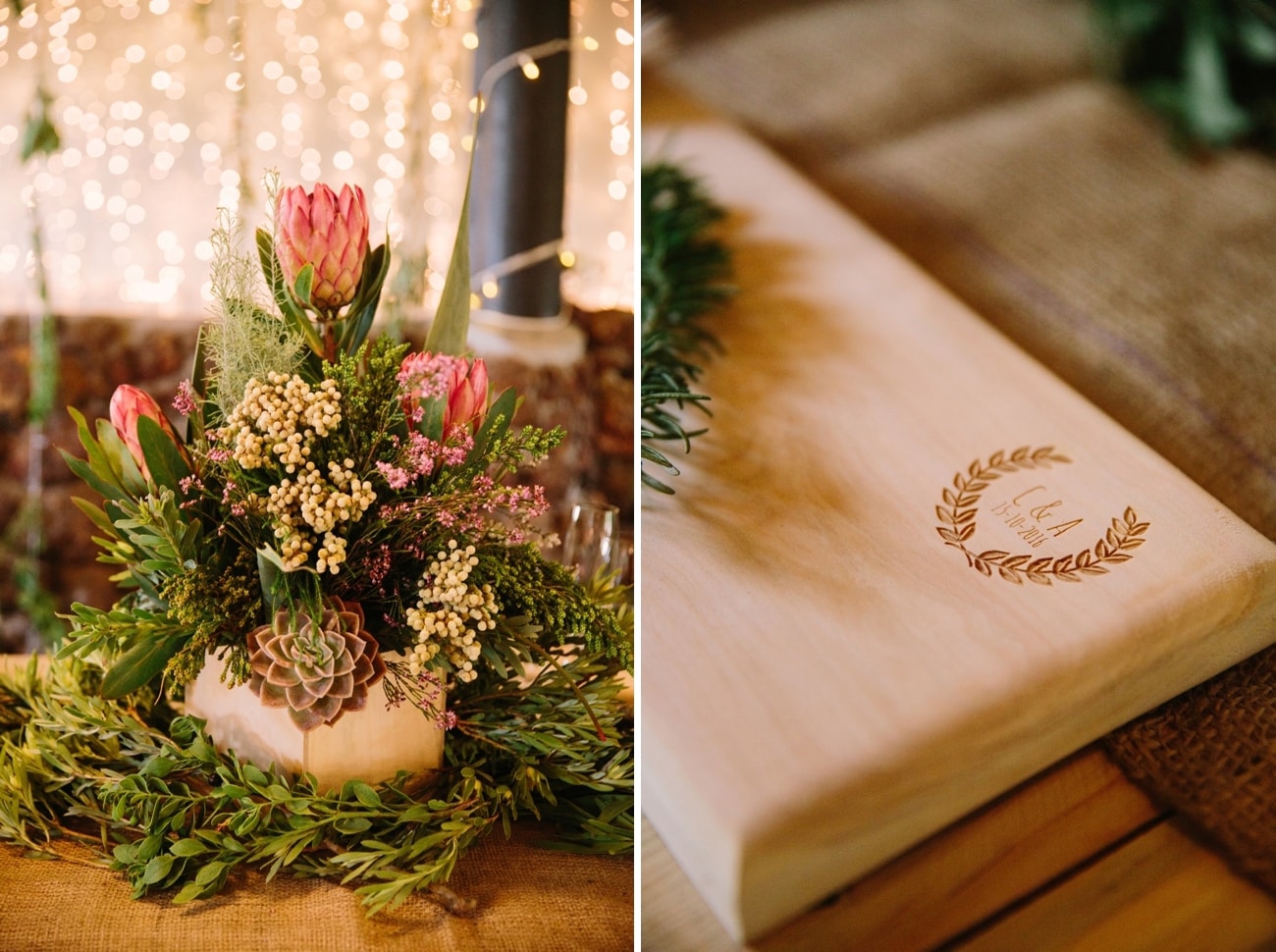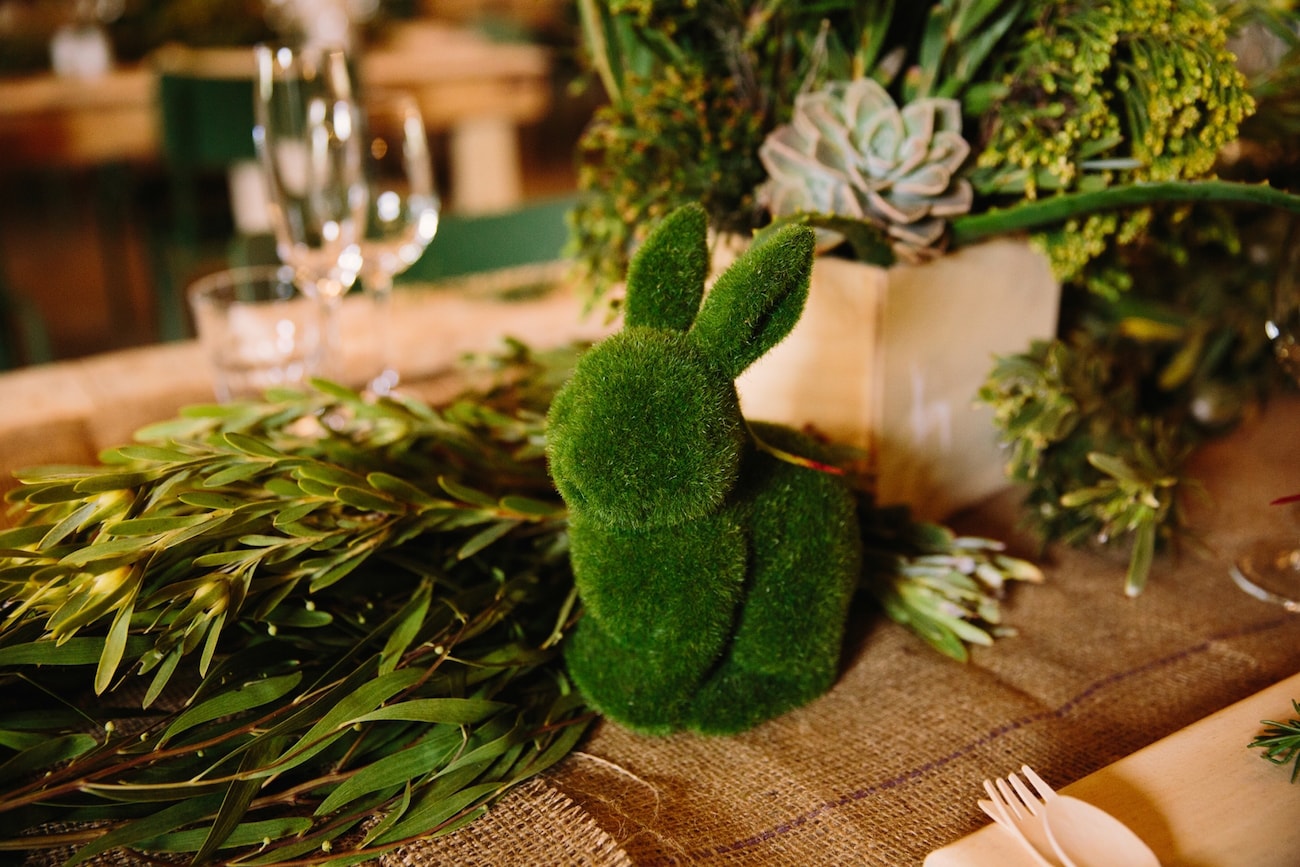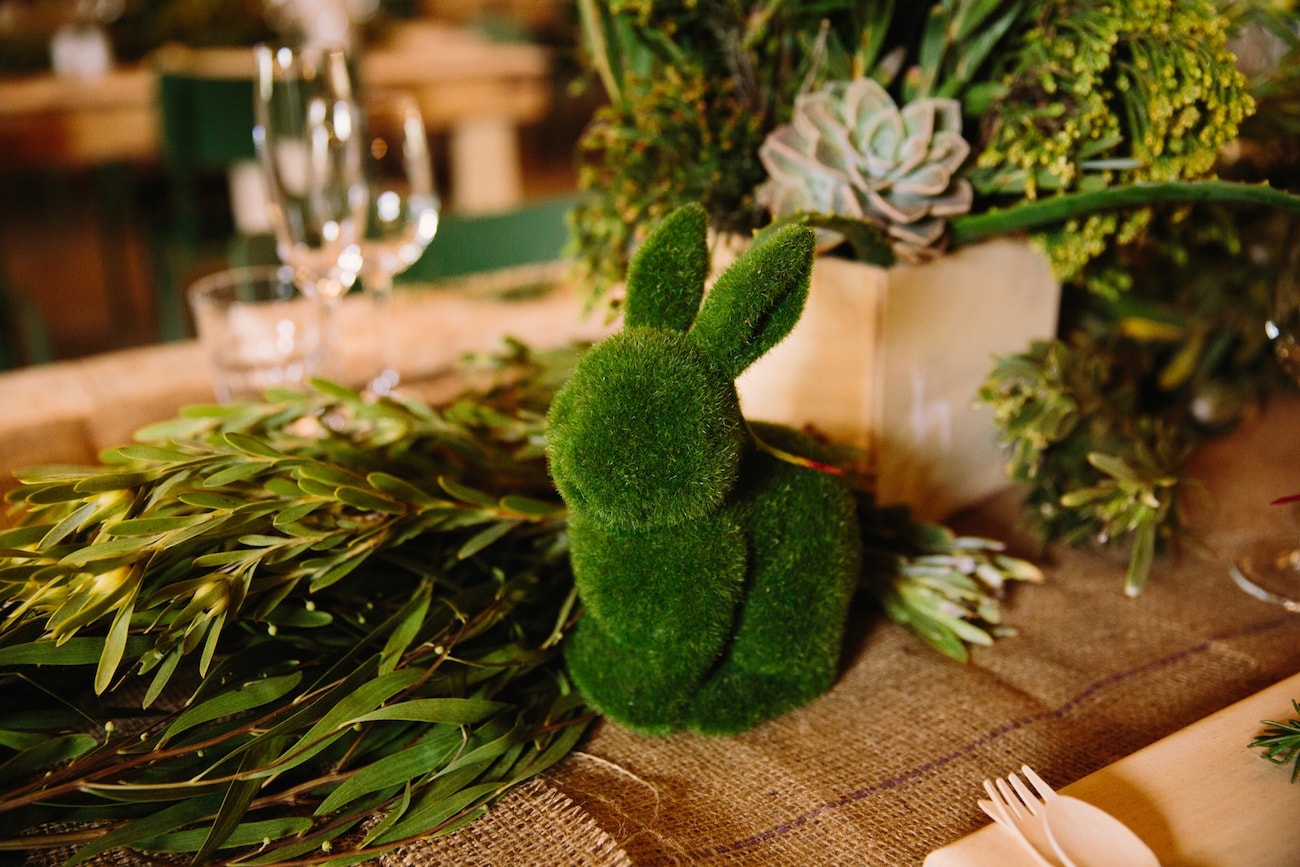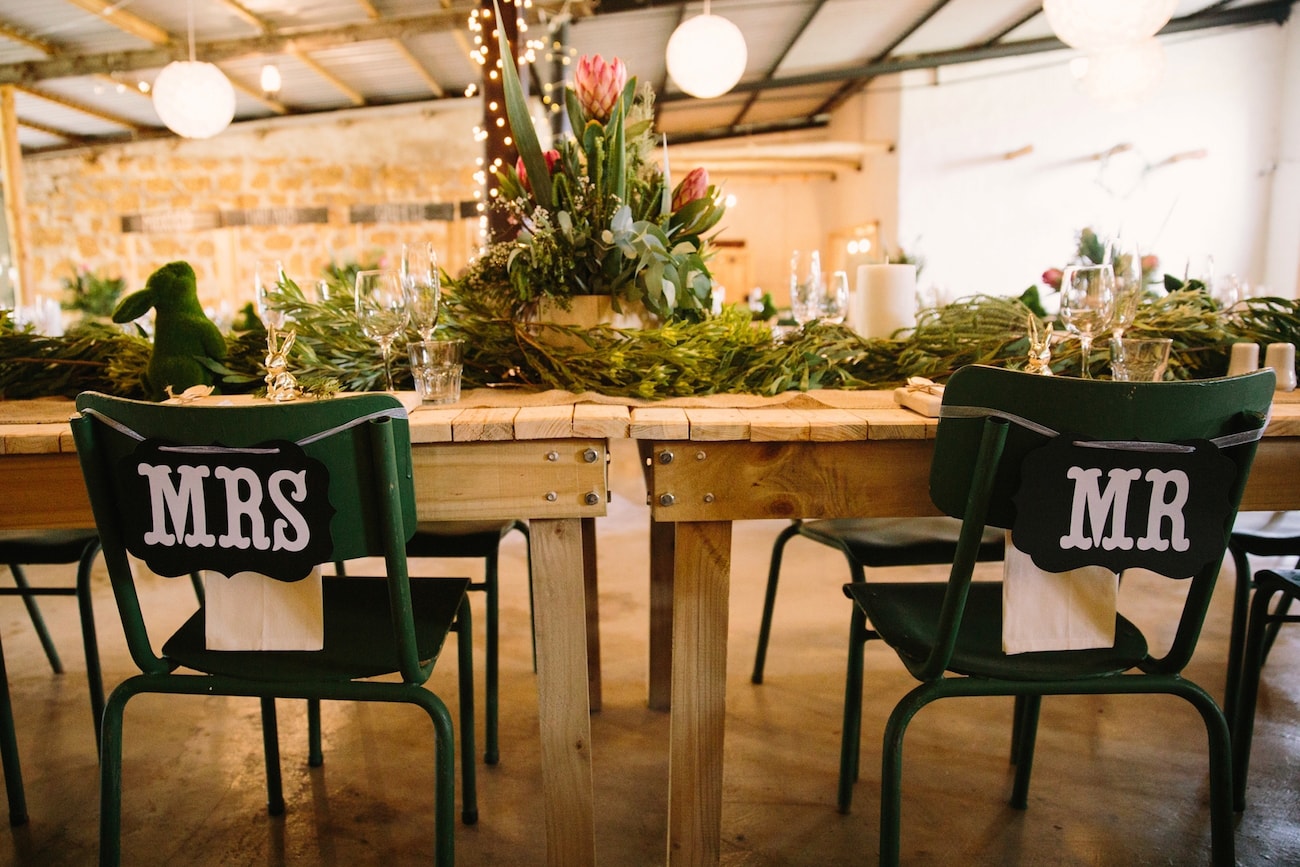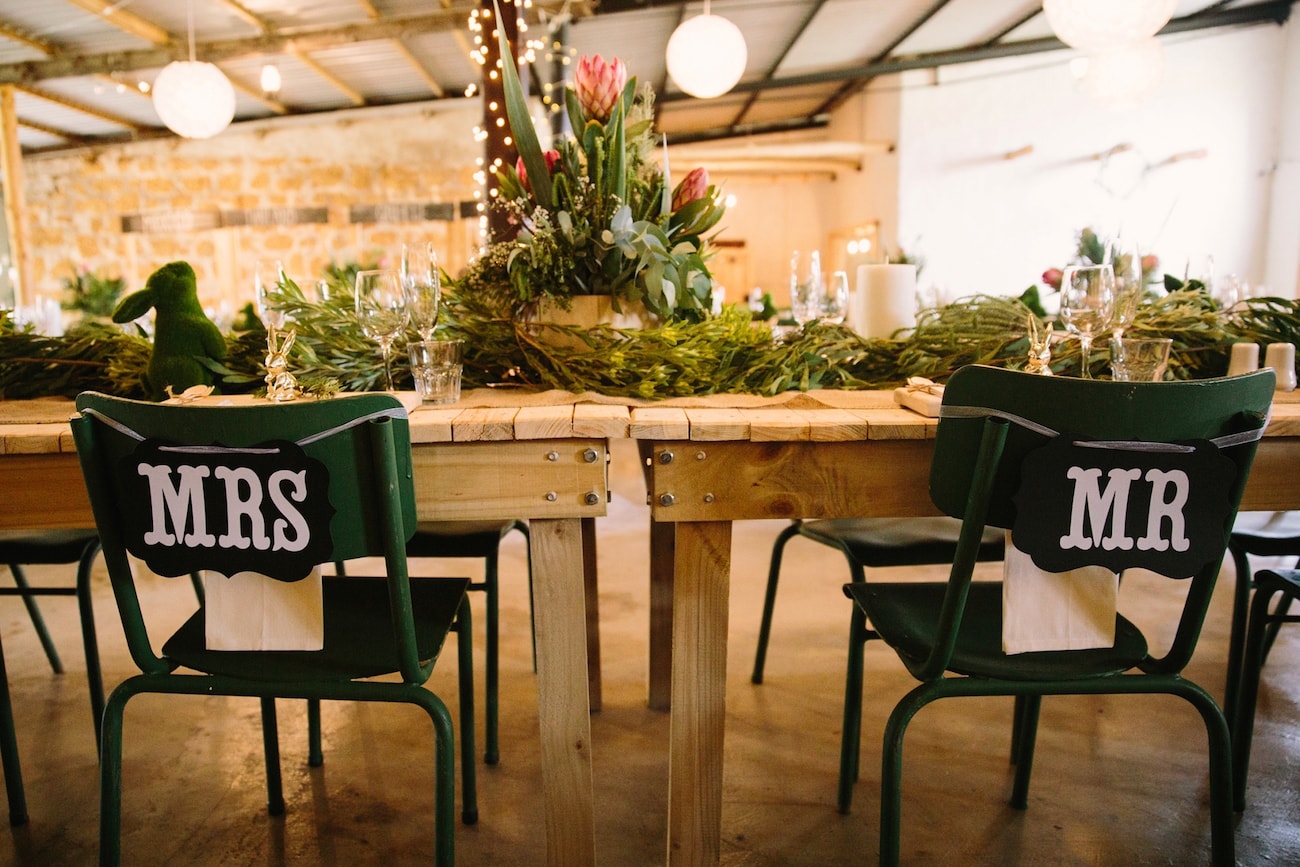 The Dress
Initially I went to a wedding boutique and tried on their dresses, but nothing felt quite right. I then decided to go to a wedding designer and he designed my dream dress. I went for my first fitting, and decided that I wanted to change it up and add in long sleeves (I love the elegance of sleeves). I like my back , and so I went for a open back and flowy skirt to accentuate that part of my body. My shoes were custom made by Elli-Nicole and they will always be my favourite shoes! In the end, I wouldn't change a thing – my dress was elegant, and perfect for my body type.
The Bridesmaids
I wanted them to feel pretty, and seeing as their body types were so different, I gave them the option of style. All three dresses had the same long, flowy feel and the tops could be different to suit their individual styles and body types. The colour looked lovely against their skin tones – soft pink and romantic. They had green flower crowns and their hair was done in soft curls.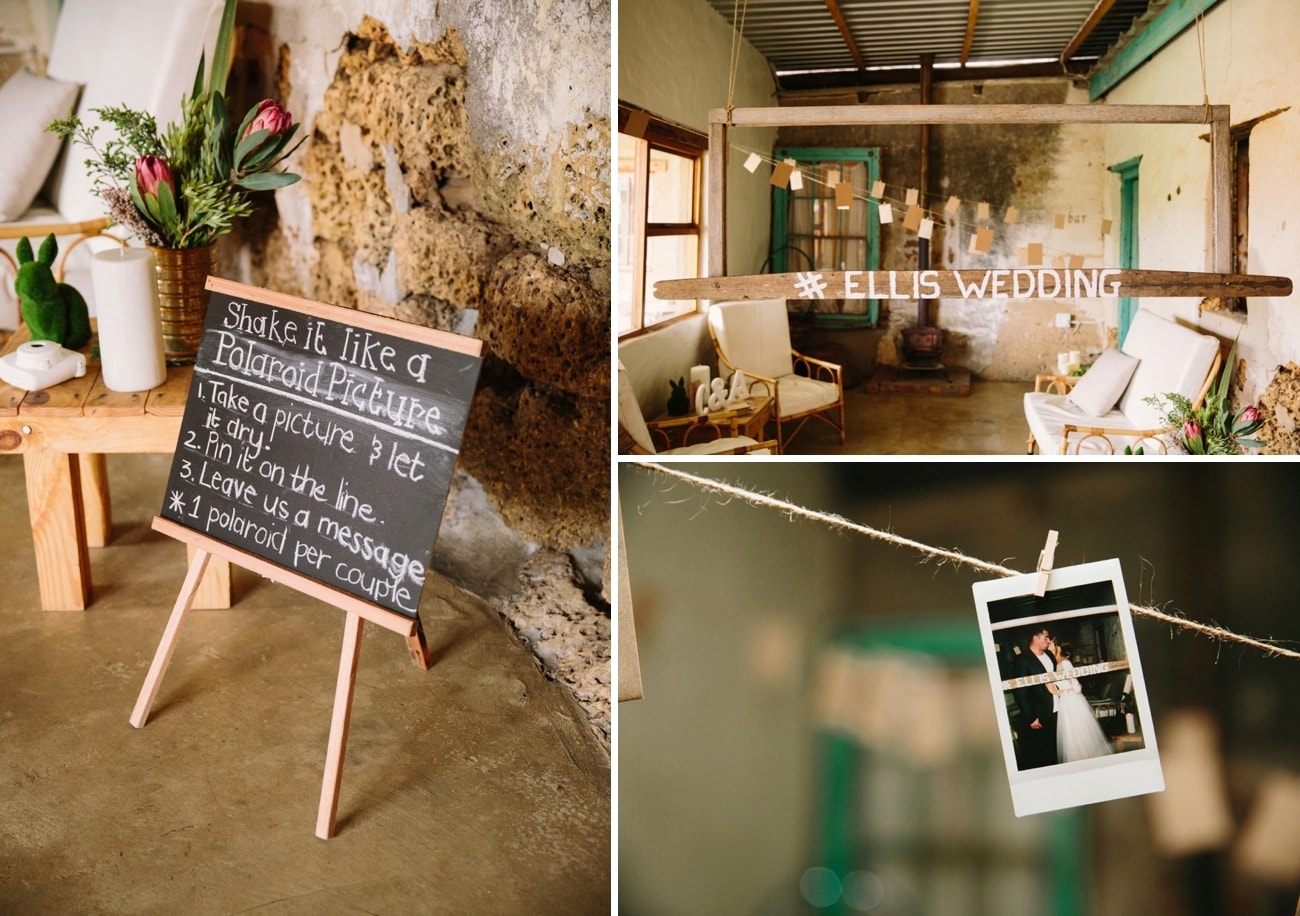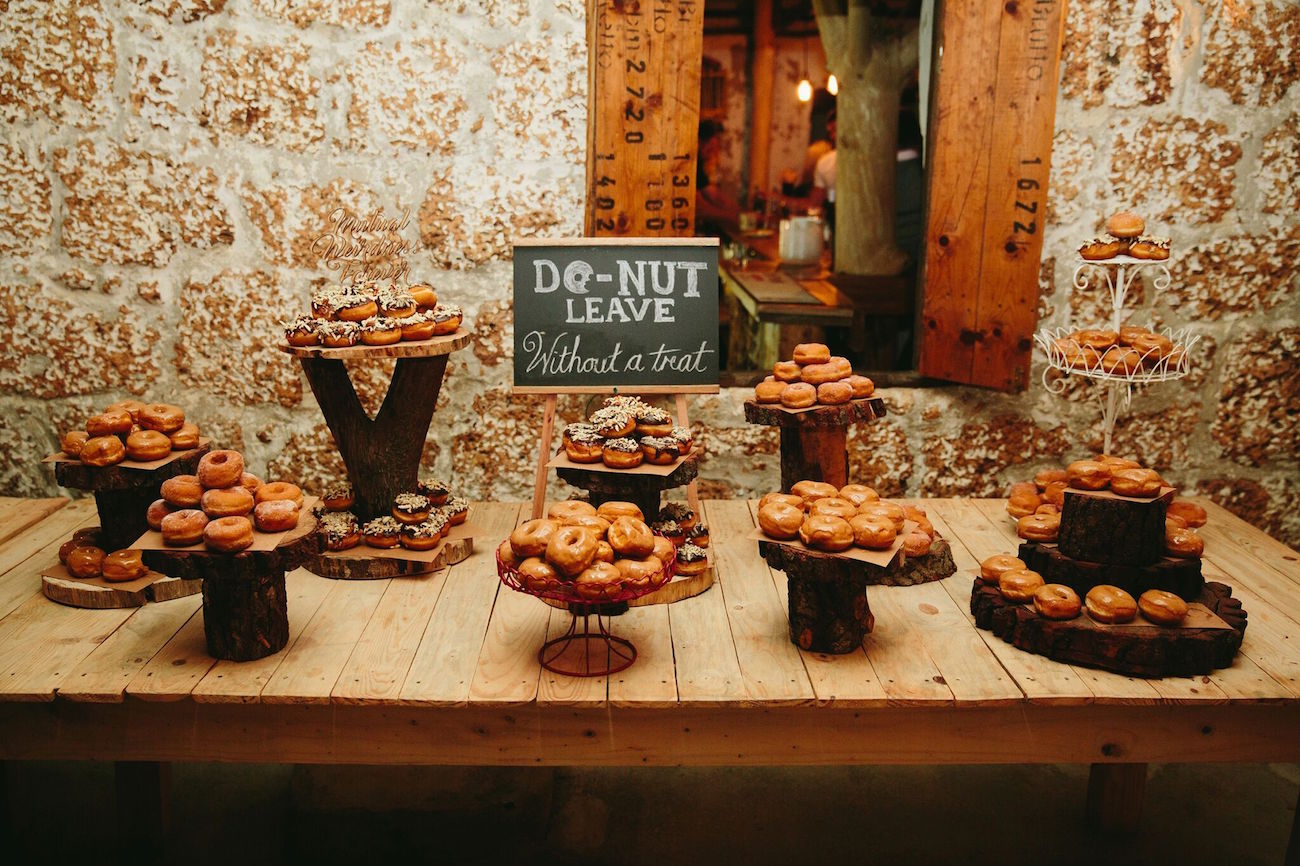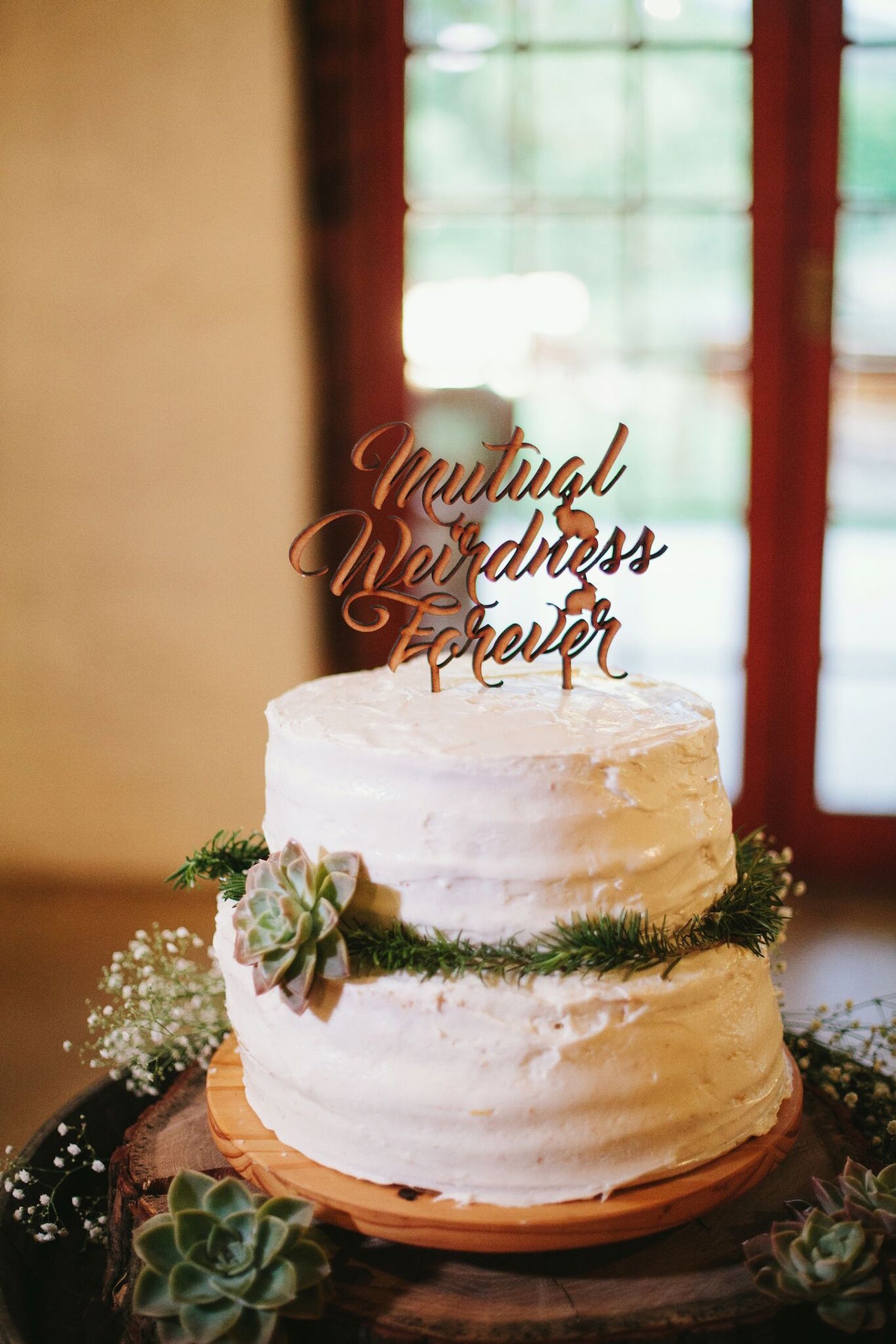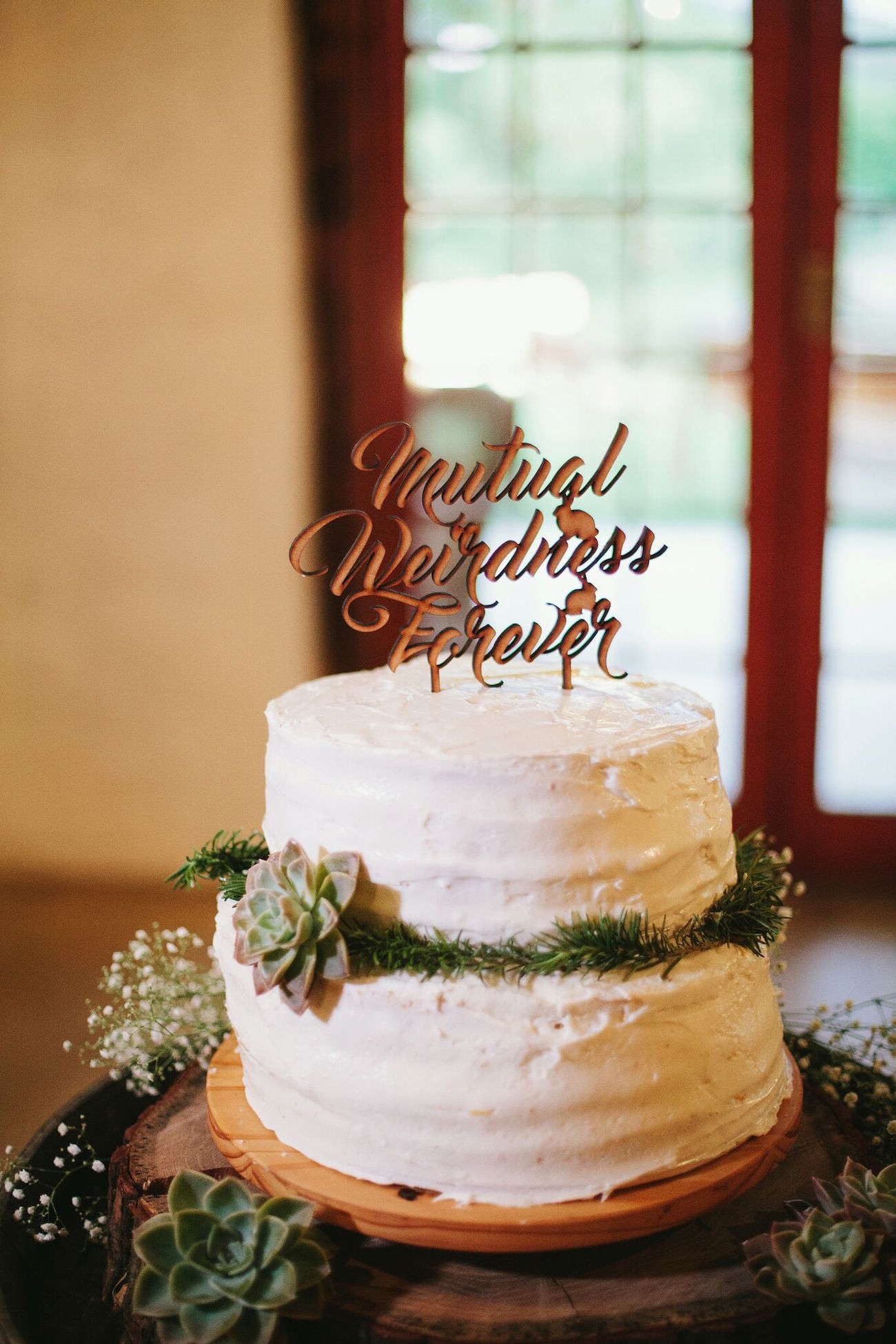 Memorable Moments
There are three that stood out. When my dad saw me – we have such a special relationship and he started crying when he saw me. I have never seen him look that proud! When we read our vows to one another – we wrote our own vows and it was so special! When my husband did his speech – his parents are such a great example for us and the way he professed it was so touching.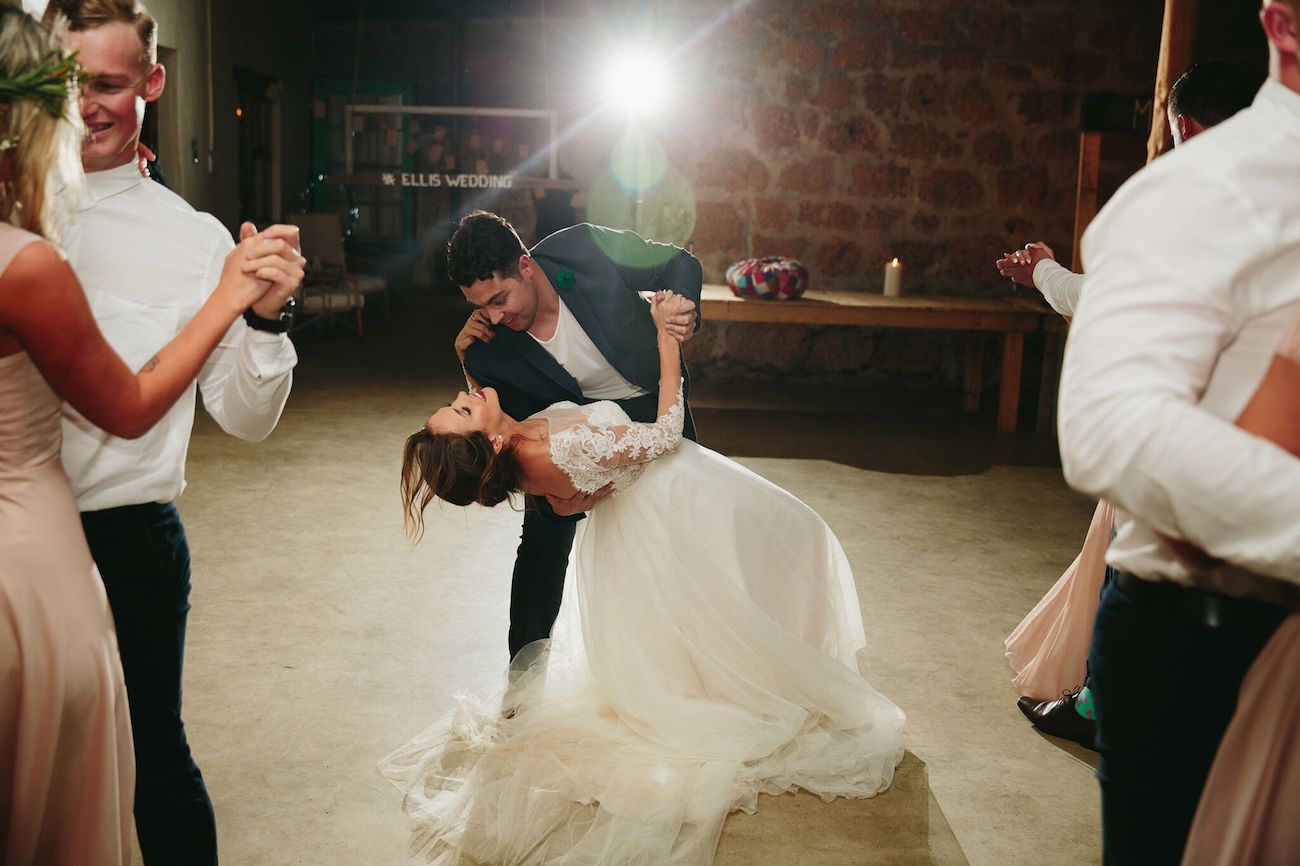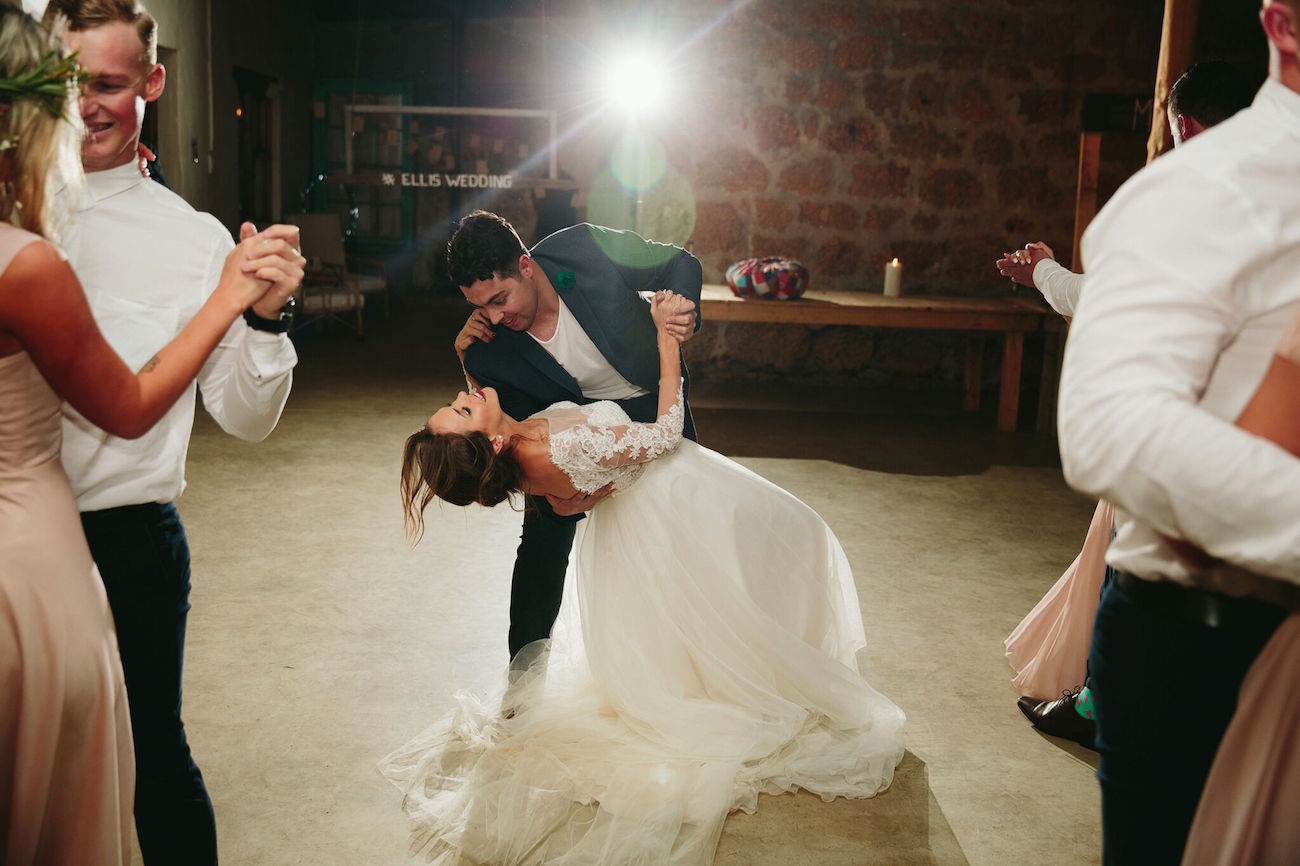 Best Decision
Start with the planning earlier, rather than later. It kept my stress level lower that I knew many things were done way in advance. Also, don't feel bad about delegating tasks to bridesmaids or family members.
Advice for Future Brides & Grooms
I loved our wedding day, but if I could suggest this: when it's the reception, and everyone is having a good time, quickly sneak away as a couple and just for five minutes, breathe in the moment! Take in that emotion and excitement and lock that feeling in your heart.
You can see more from this wedding on the Coba Photography blog.
SERVICE PROVIDERS
Venue, coordination & catering: De Uijlenes | Photography: Coba Photography | Flowers & décor: Raka Flowers | Video: Guava Graphics | Bride & bridesmaids' dresses: CJA Haute Couture | Bride's accessories: Elli-Nicole Shoes + Dear Rae | Hair: Love Hair | Makeup: Jade G | Groom's attire: David Jones at Woolworths + Happy Socks | Entertainment: No Counterfeit
Save