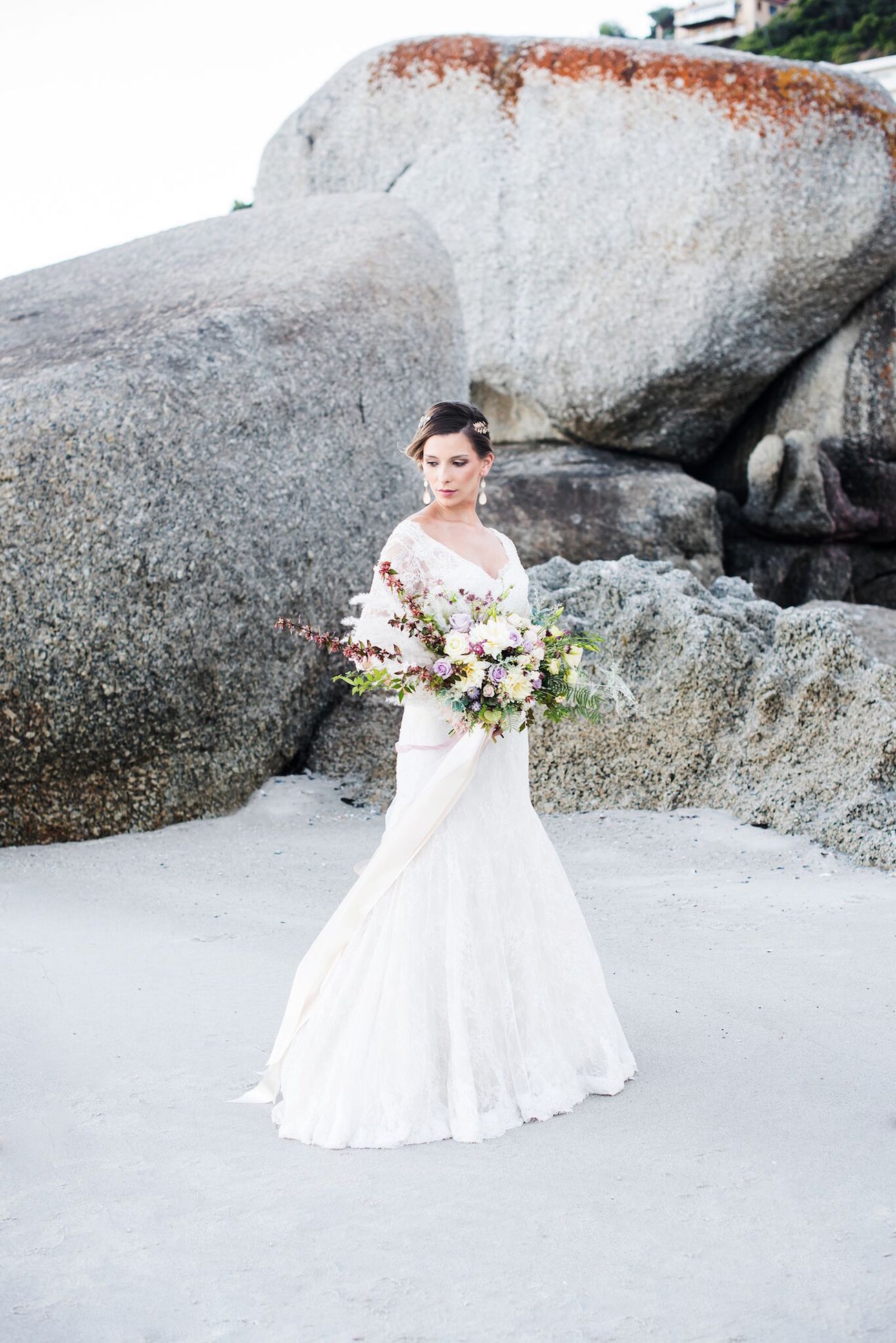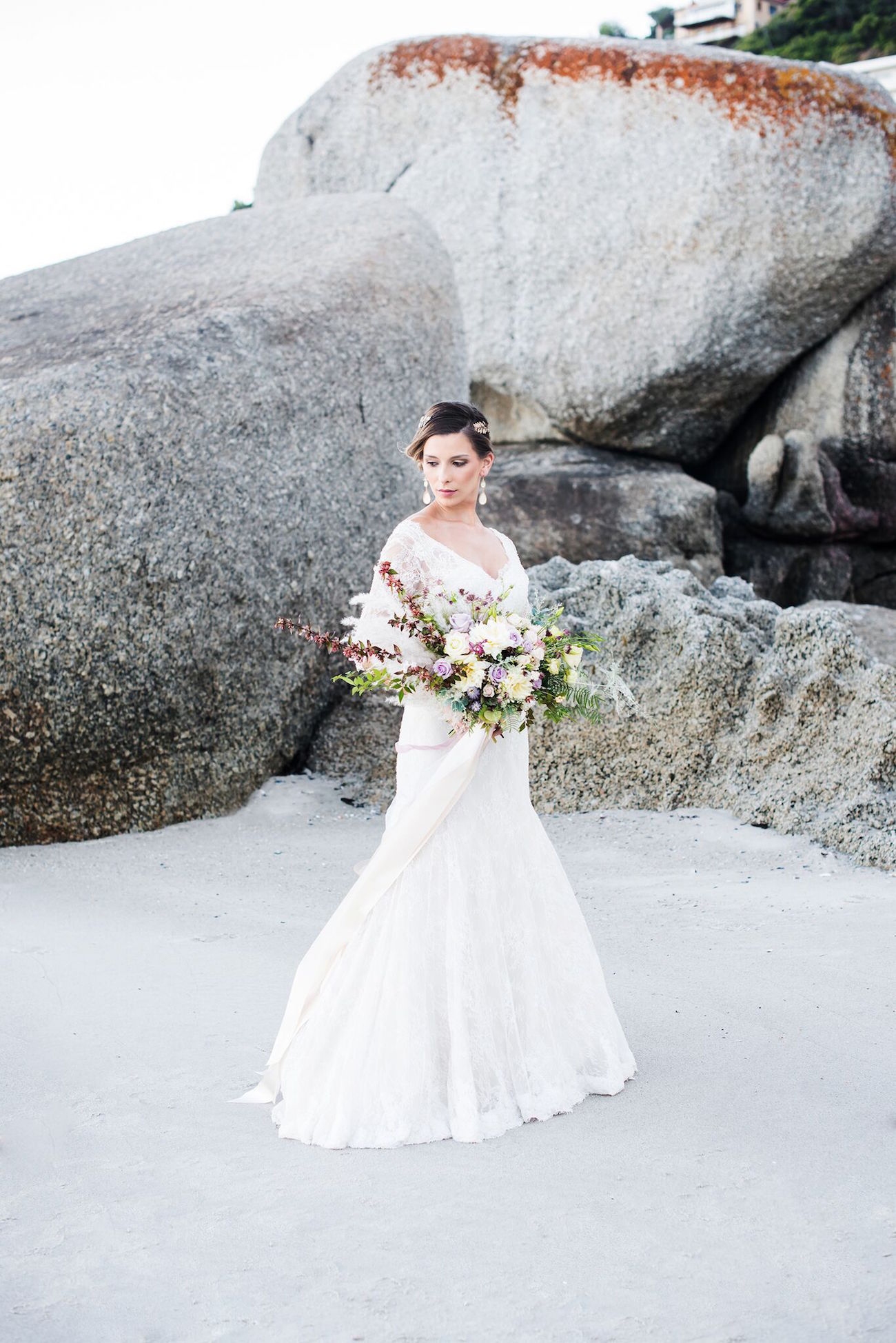 We like to mix things up here on SBB so while the last couple of weddings have been all about jewel tones and wintery style, this afternoon we're off to the beach! This bridal inspiration shoot is all about sunrise light, soft sands, elegant textures and pastel blooms and boy oh boy is it ever pretty! From the Elizabeth Stockenstrom lace sleeve gown to her golden laurel crown, this bride looks like a goddess, with her bouquet adding a touch of wild beauty that reflects that around her. Gorgeous pics by Astrid Bradley!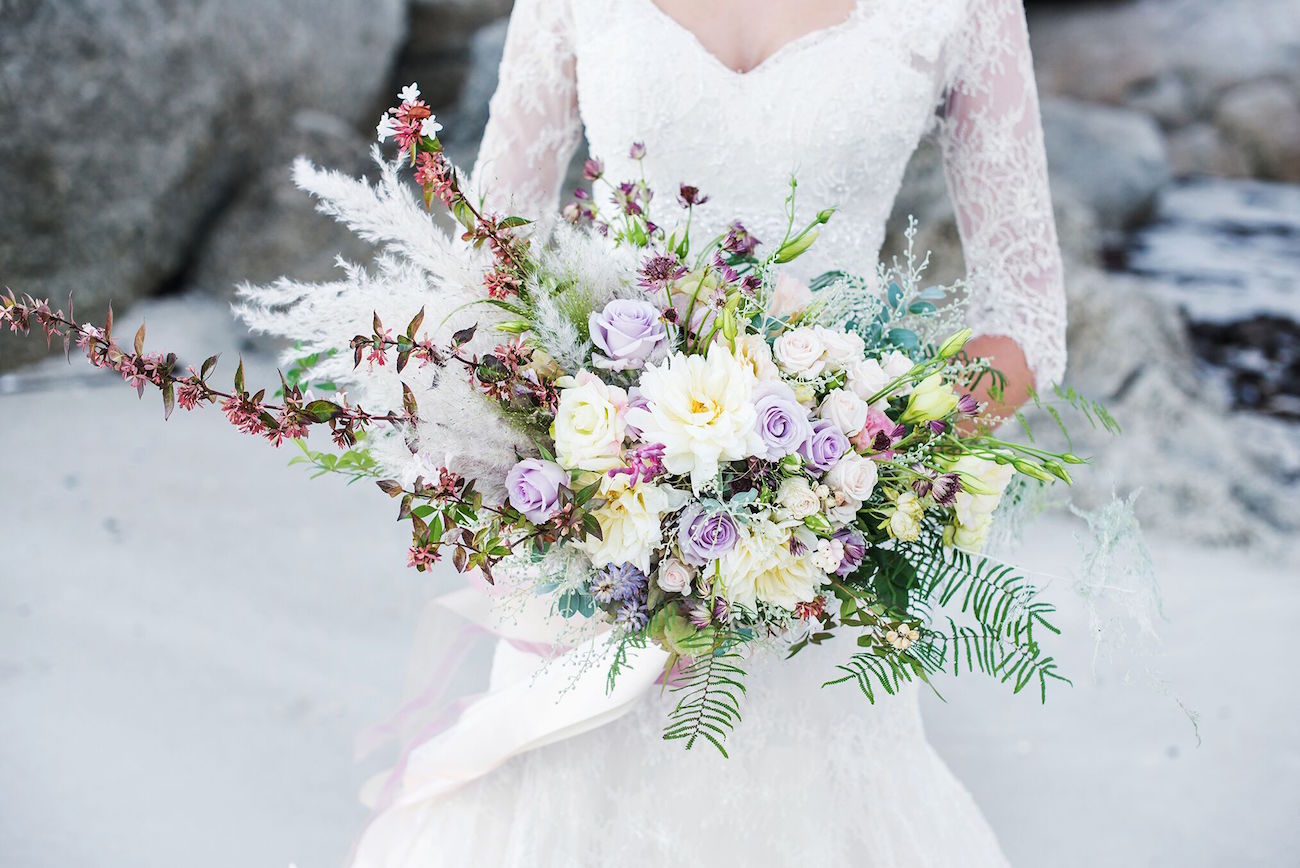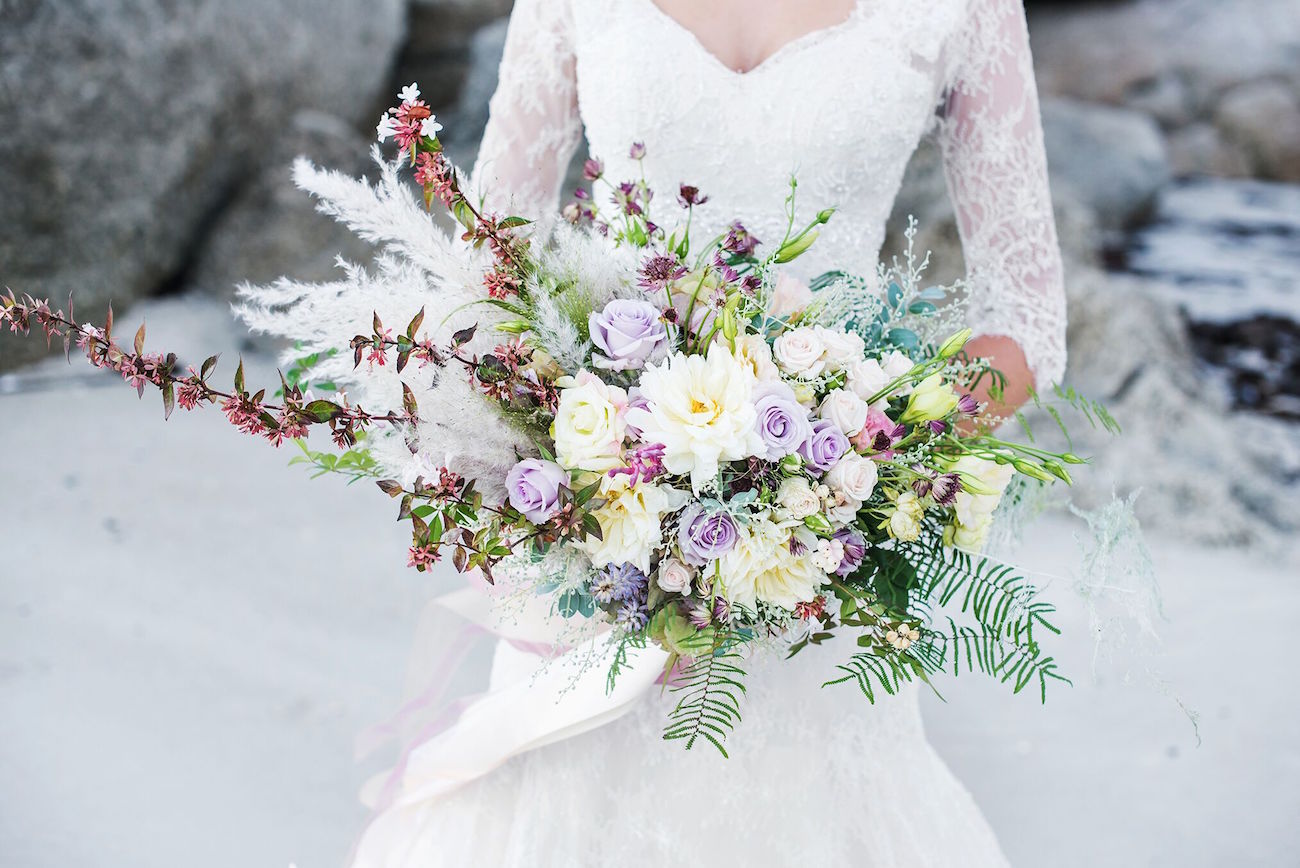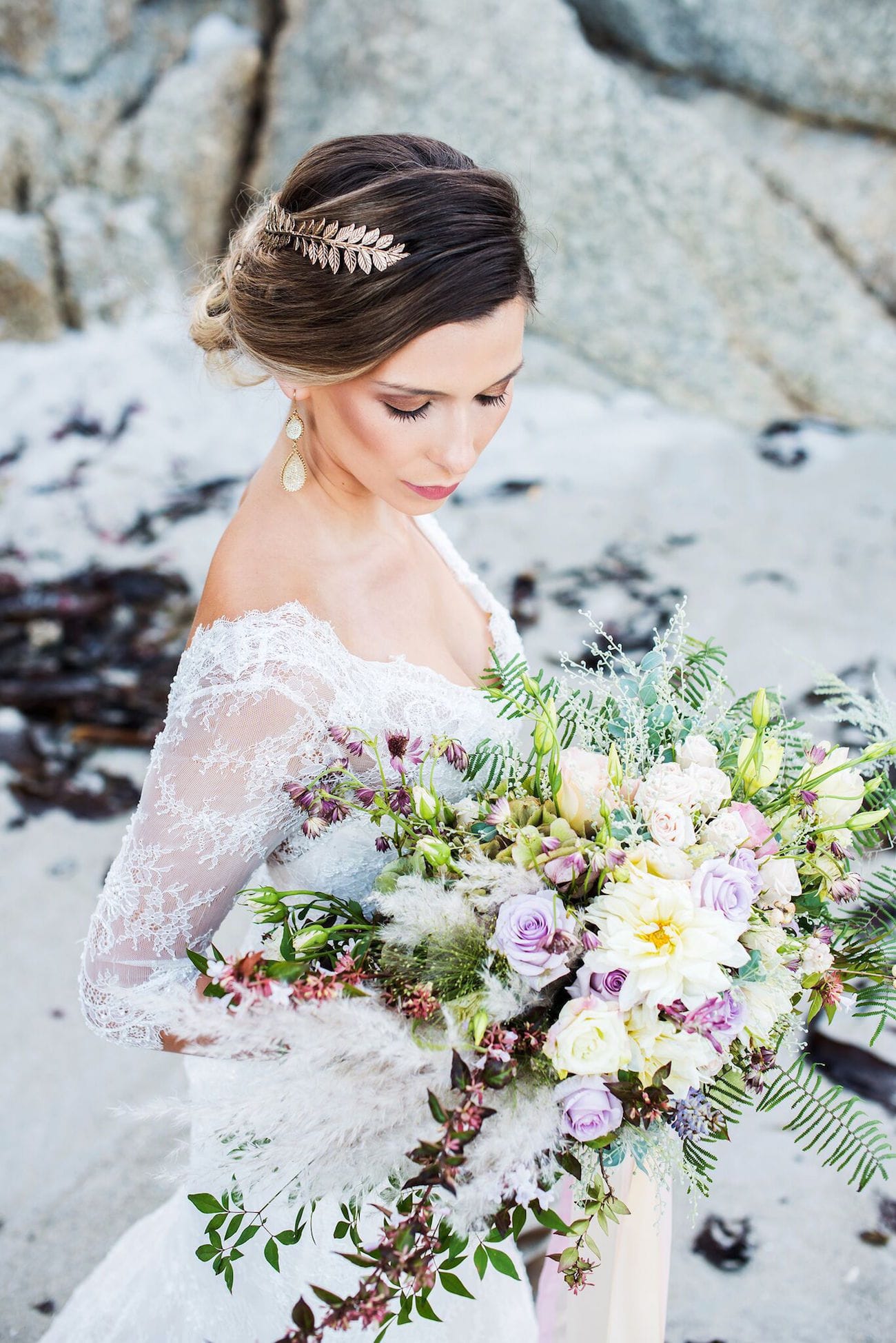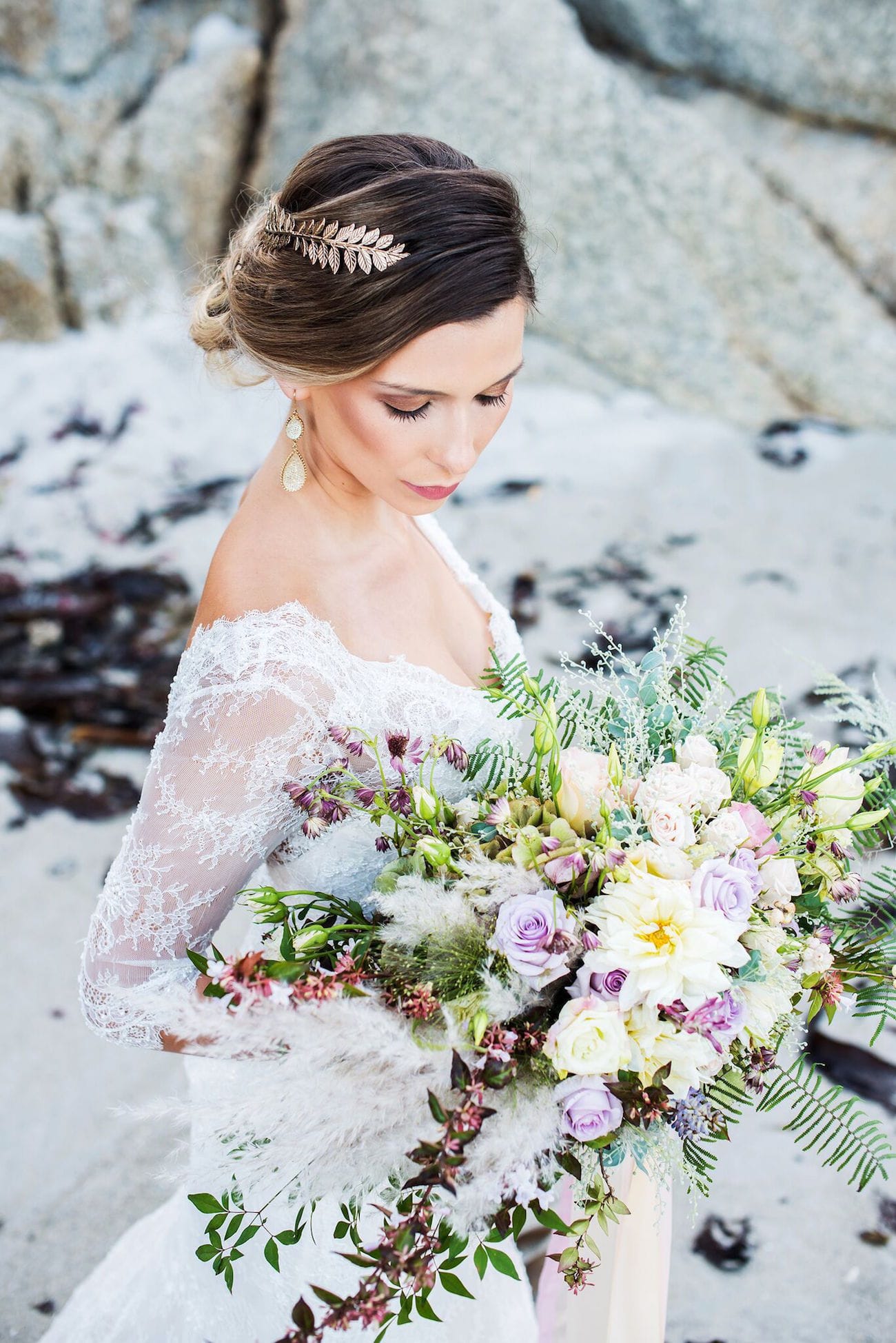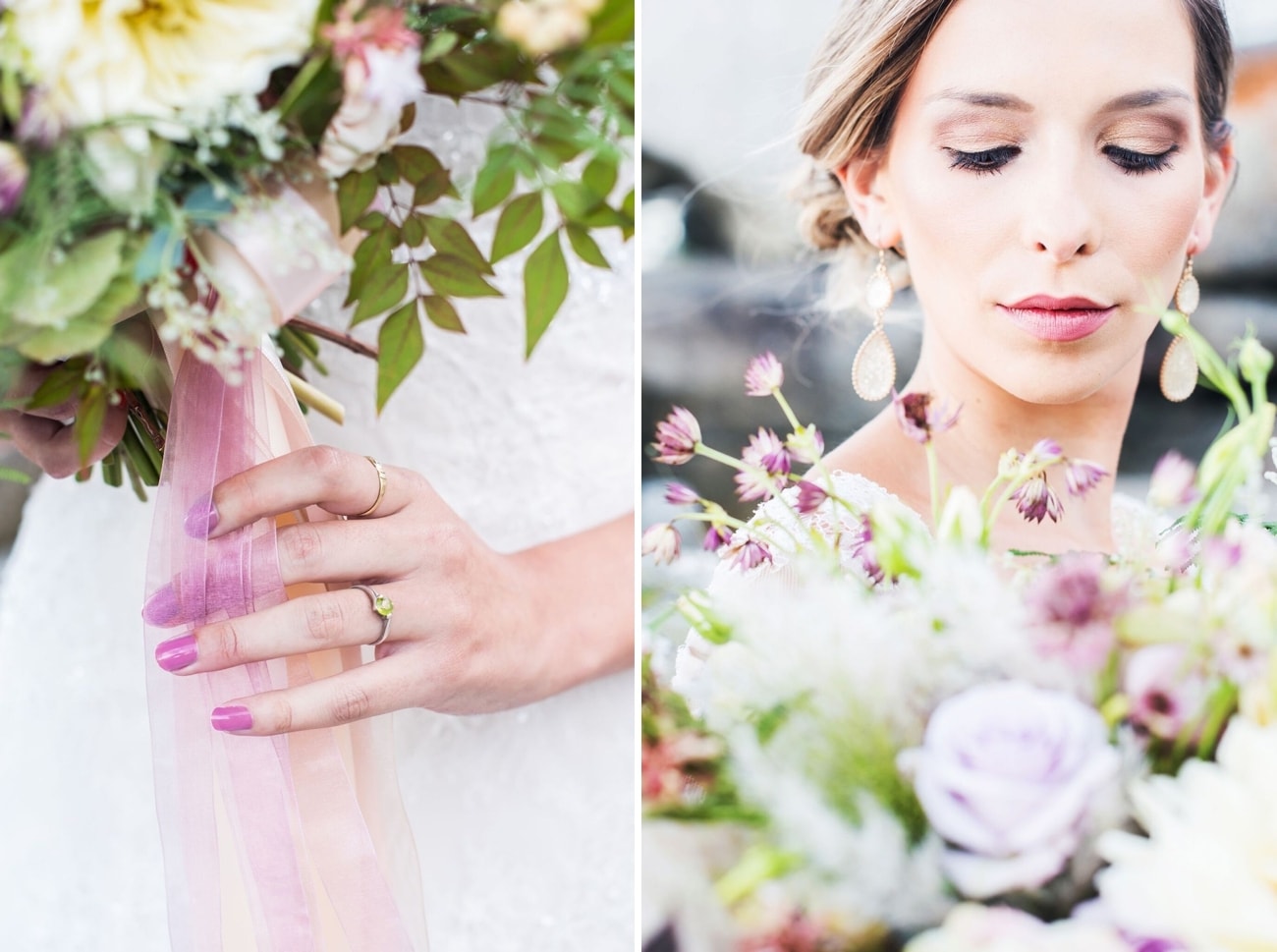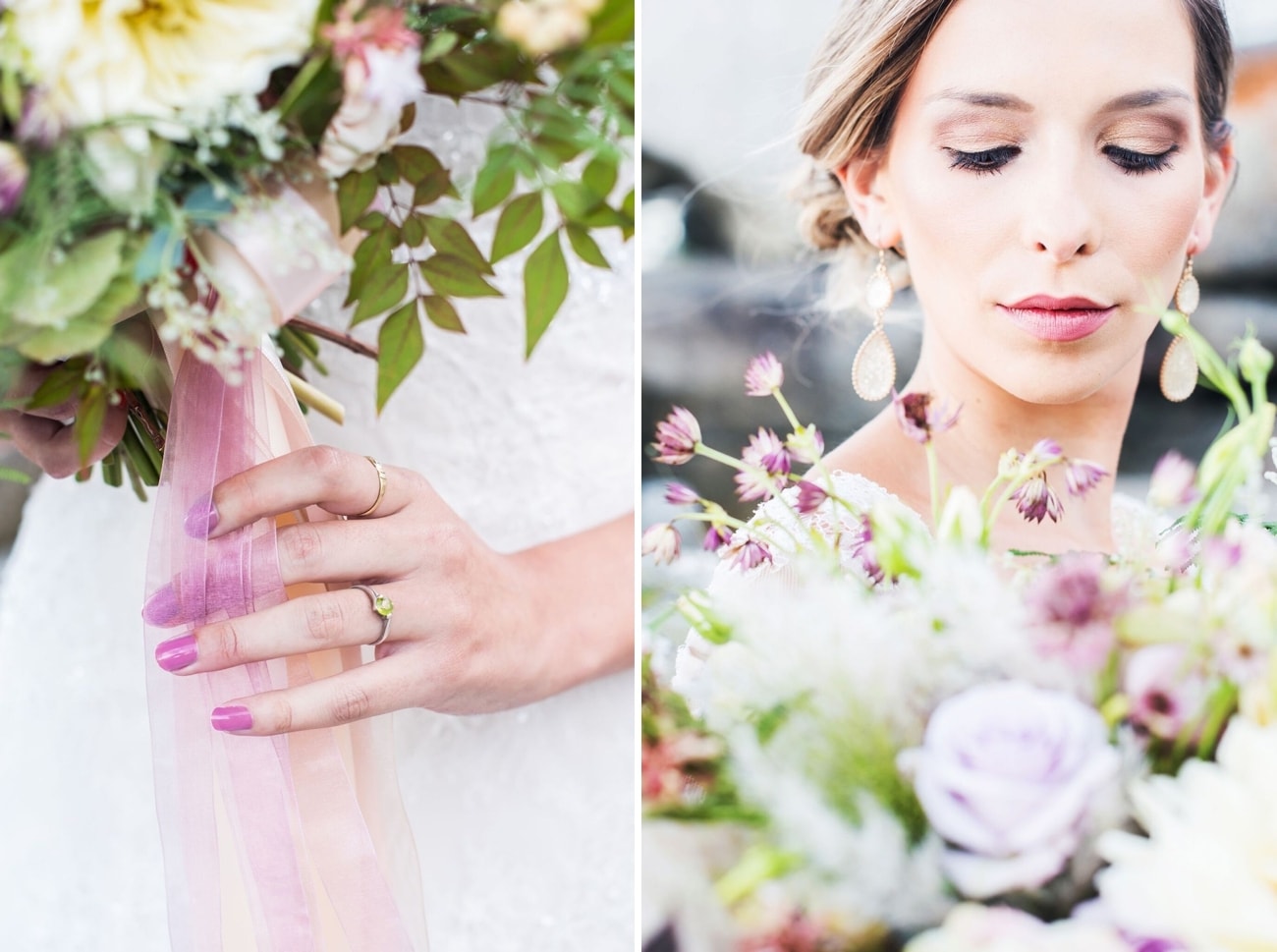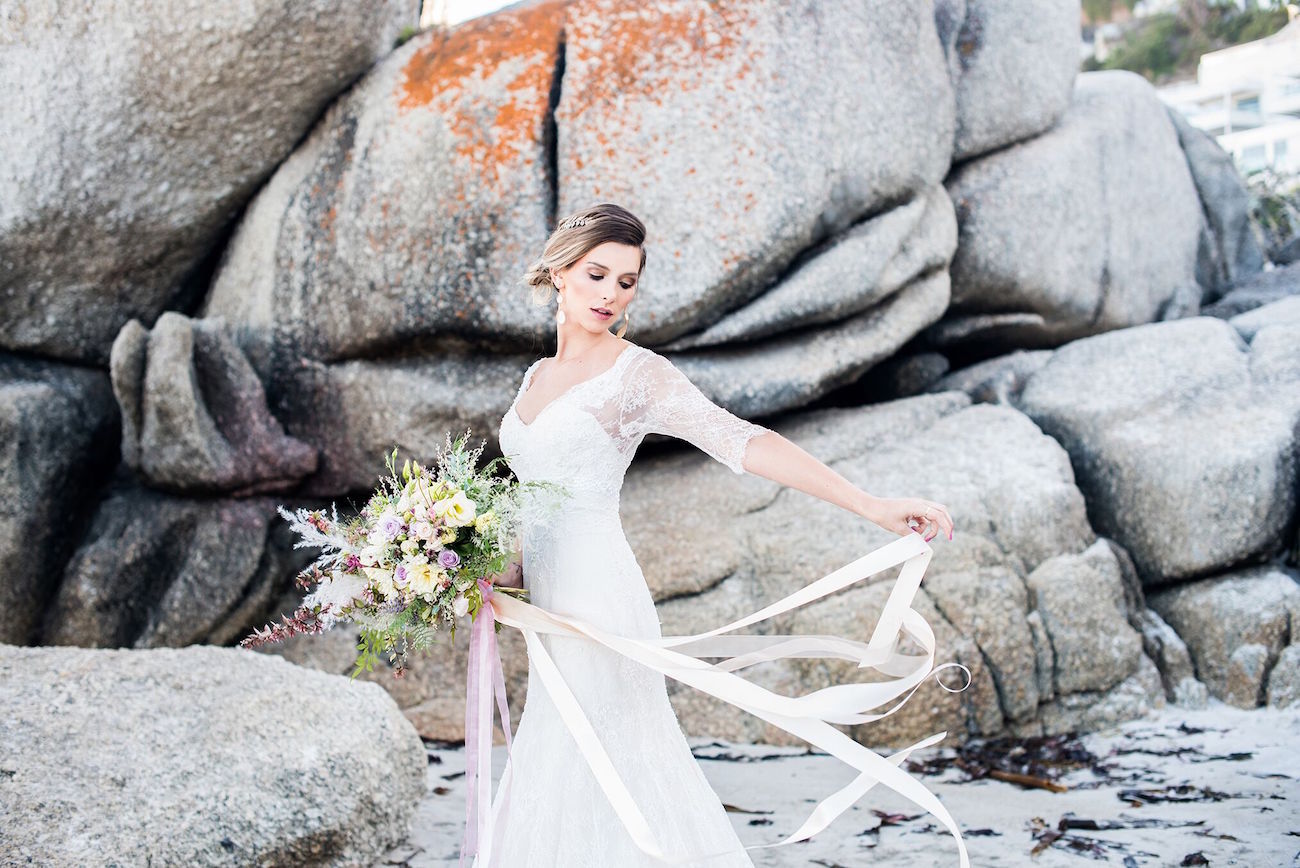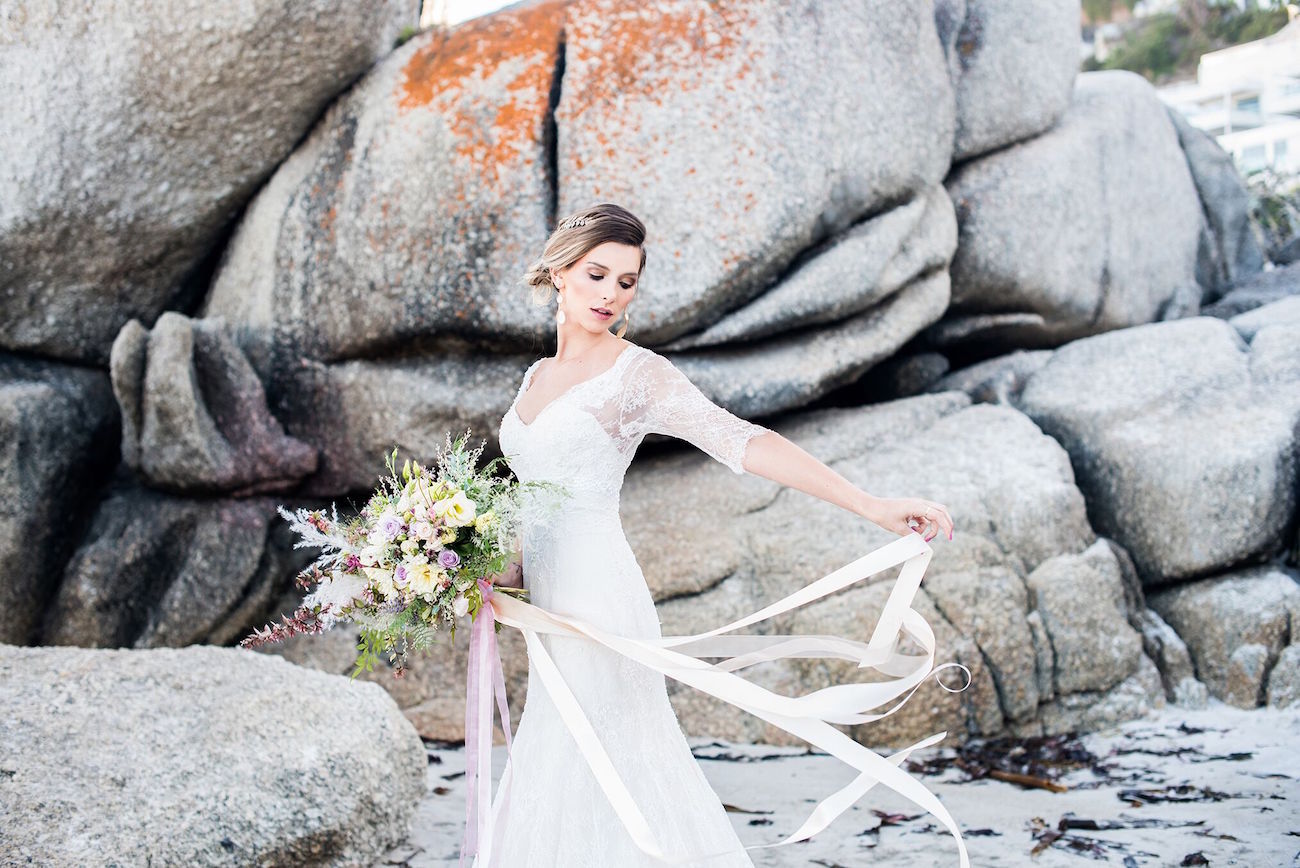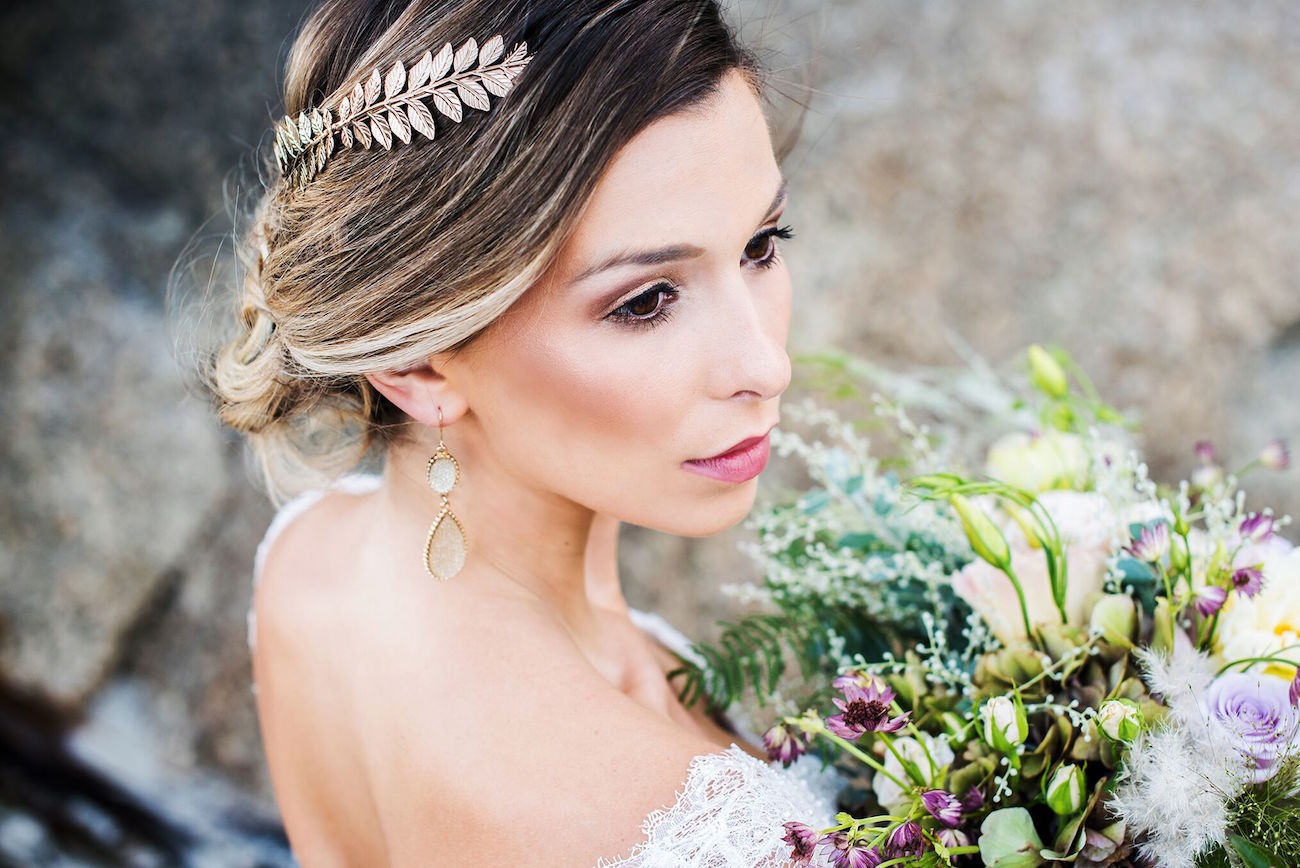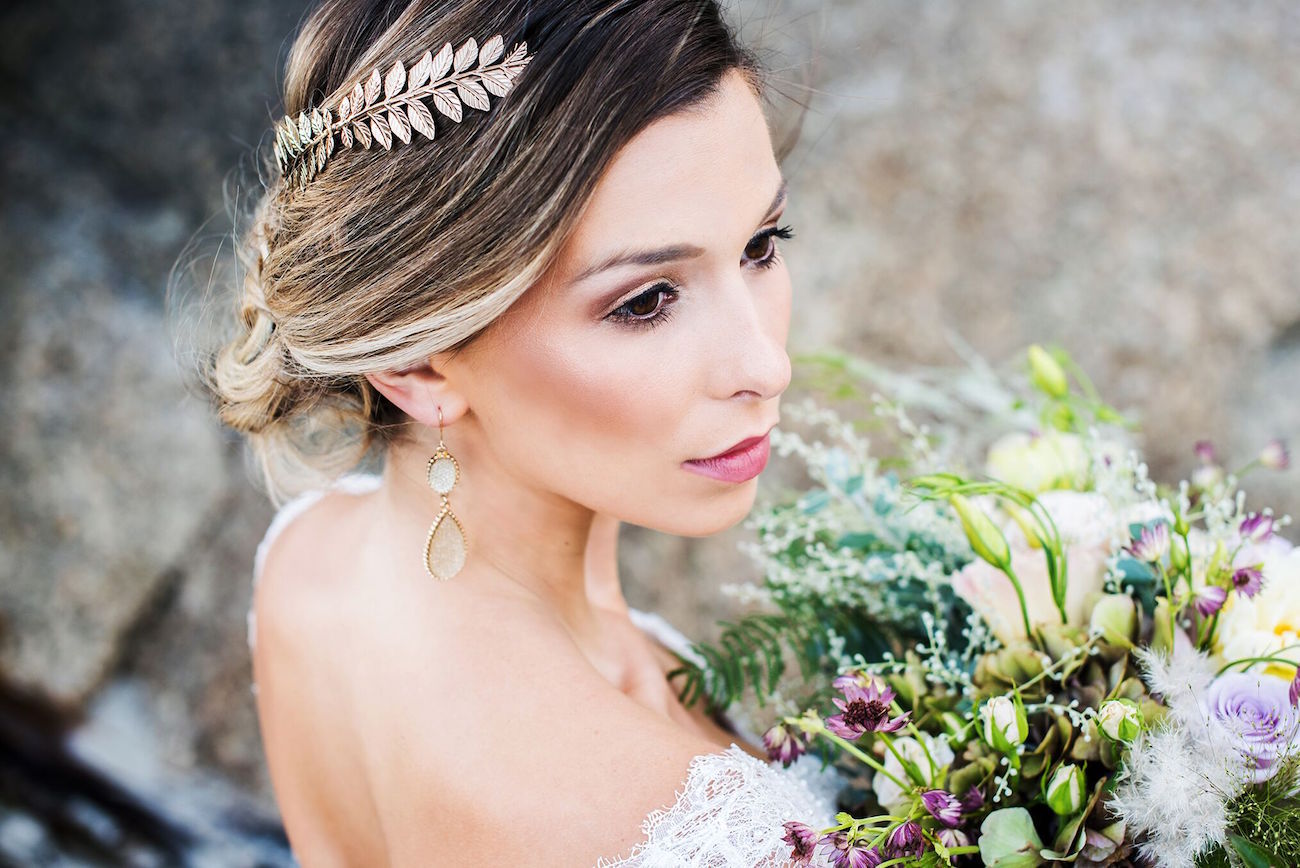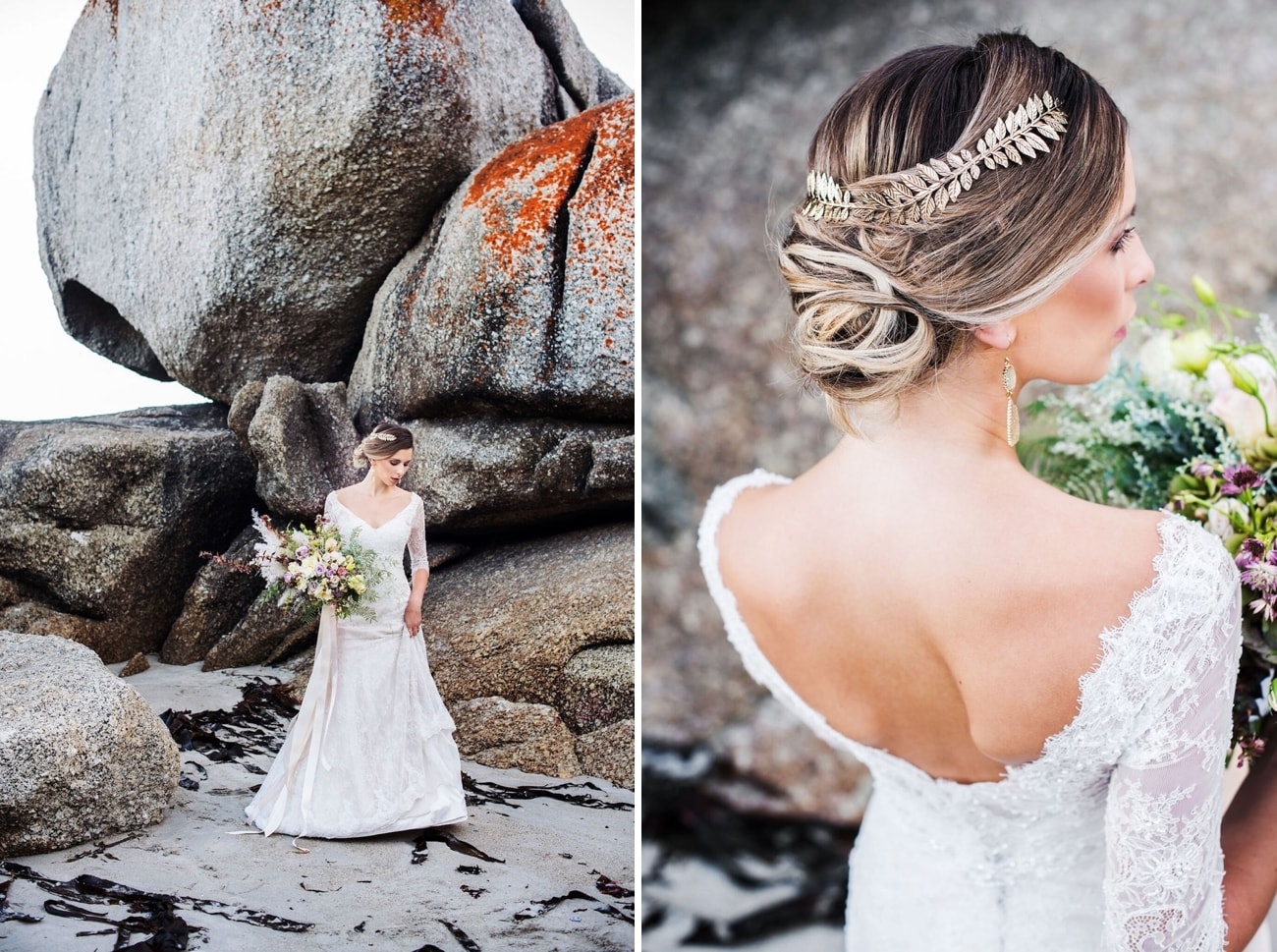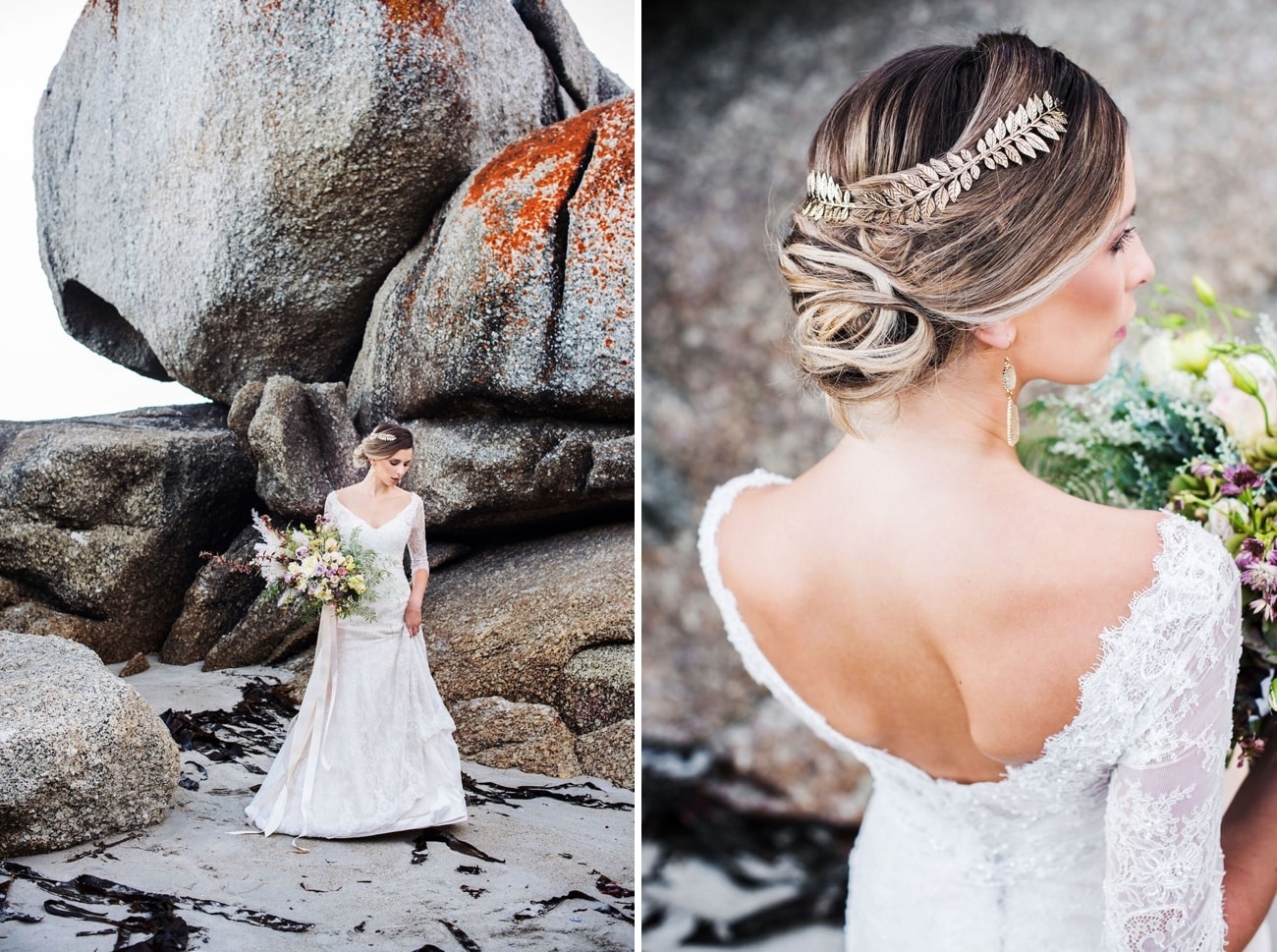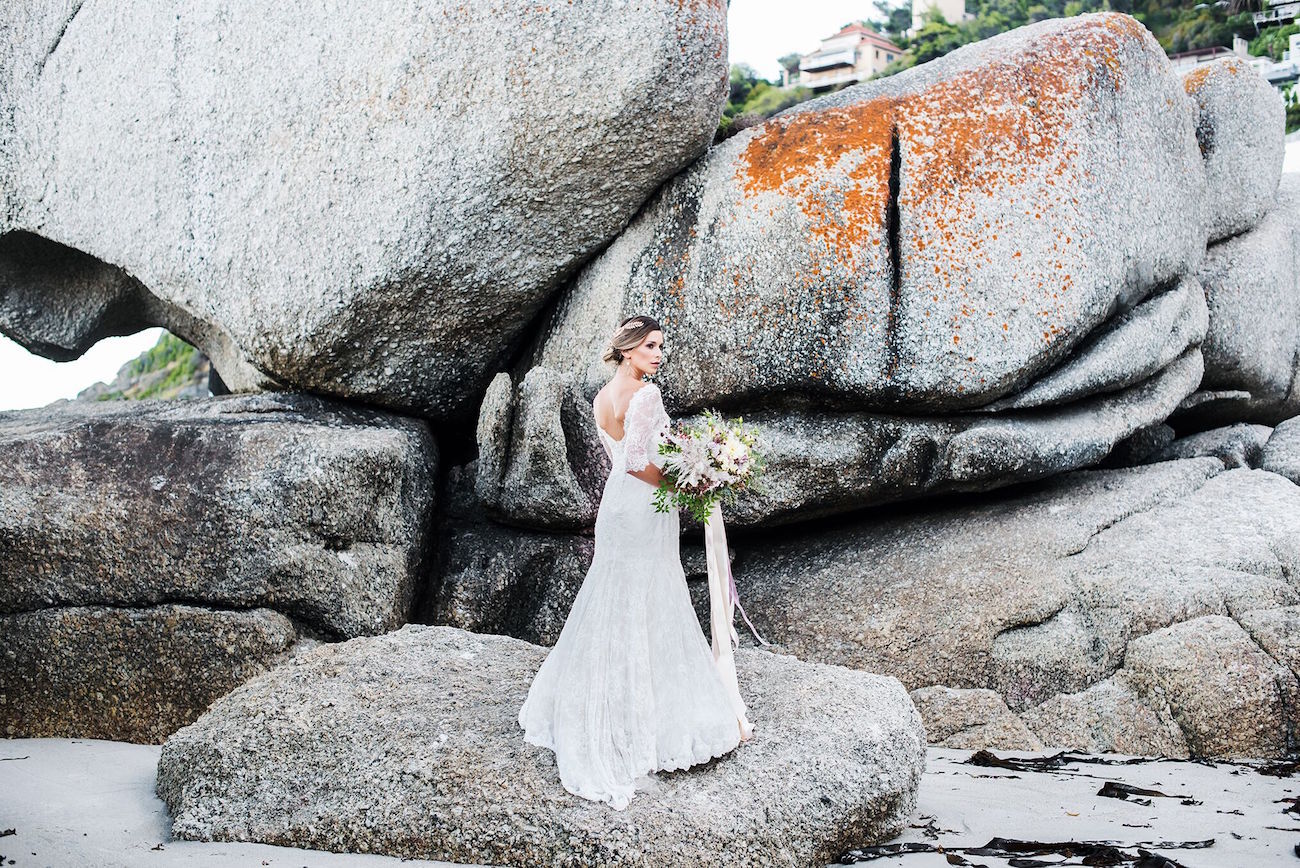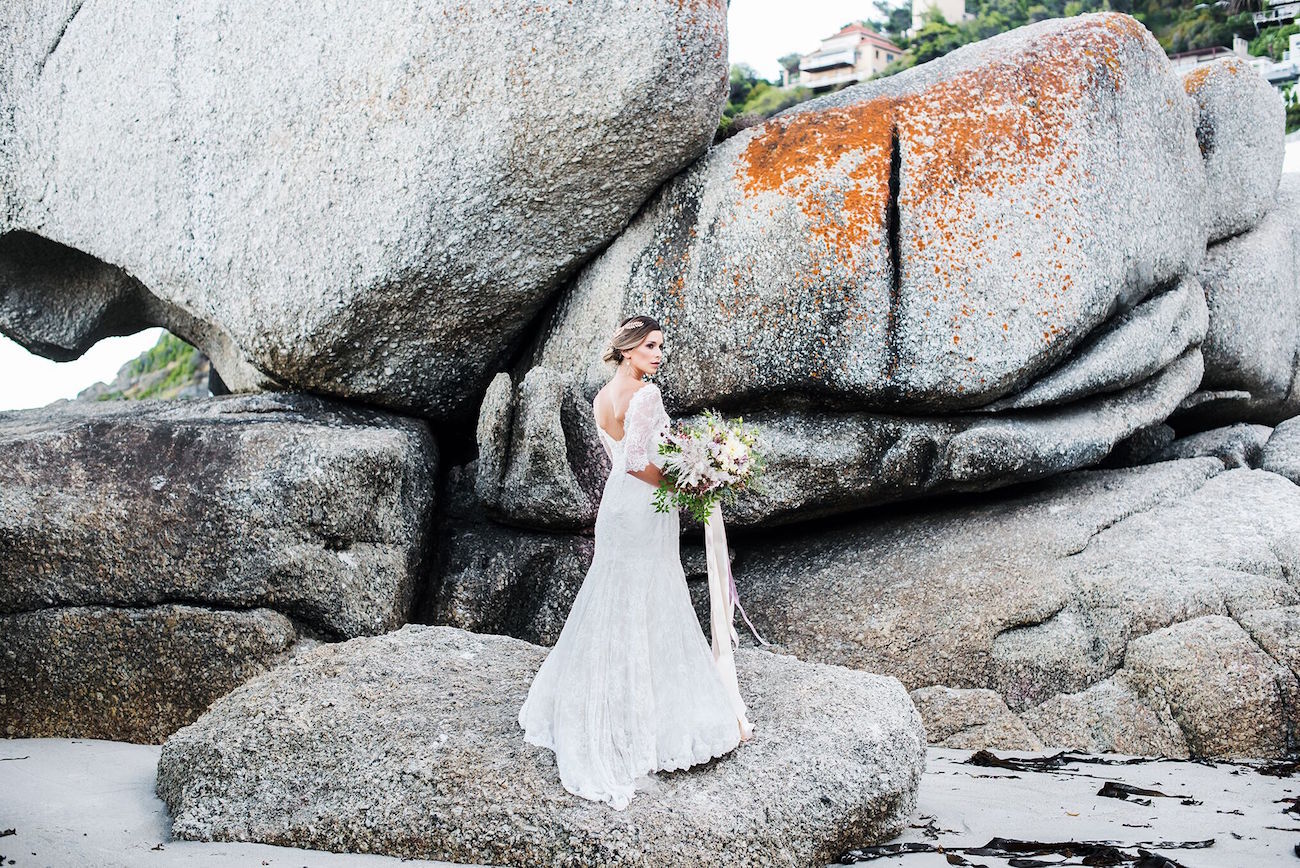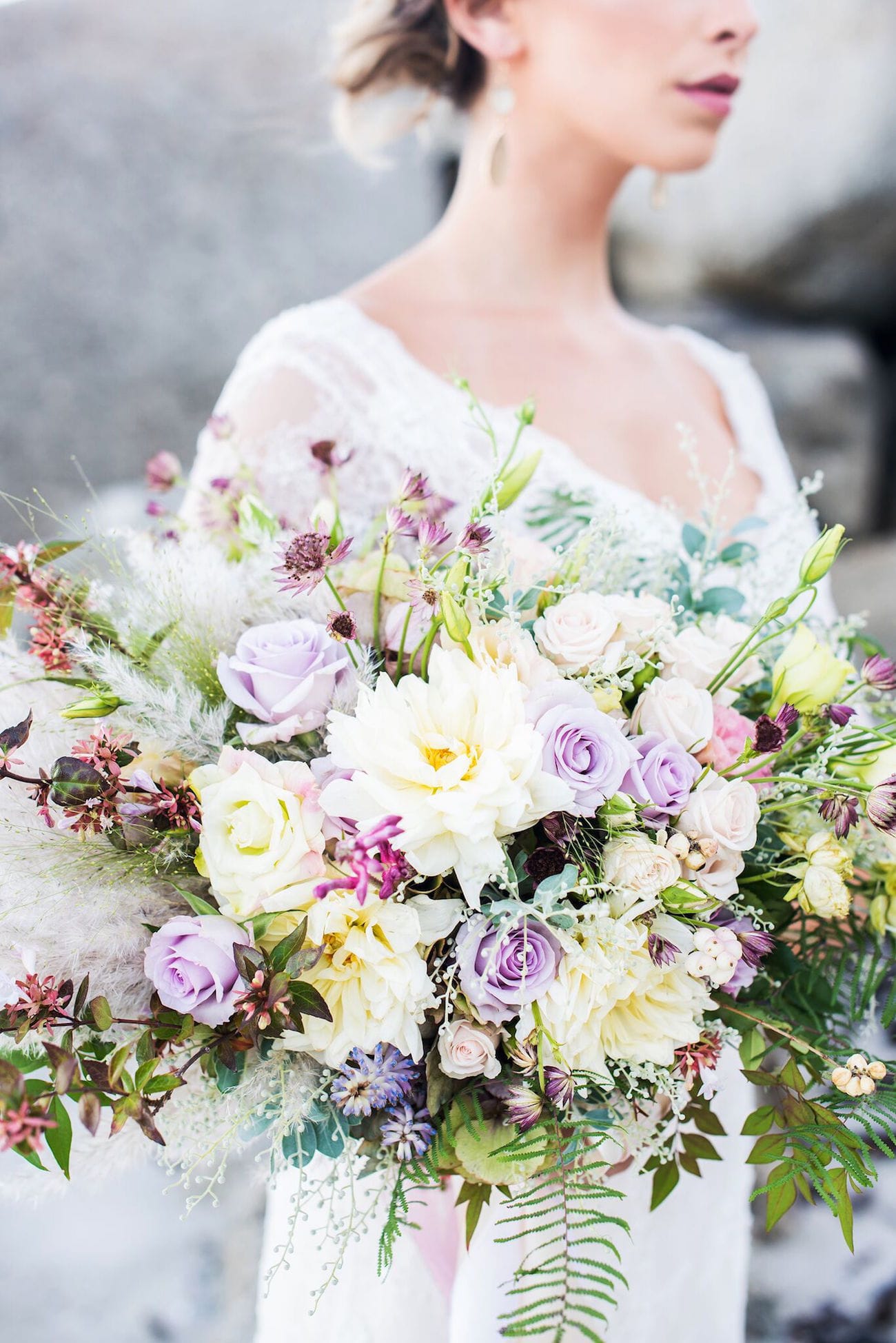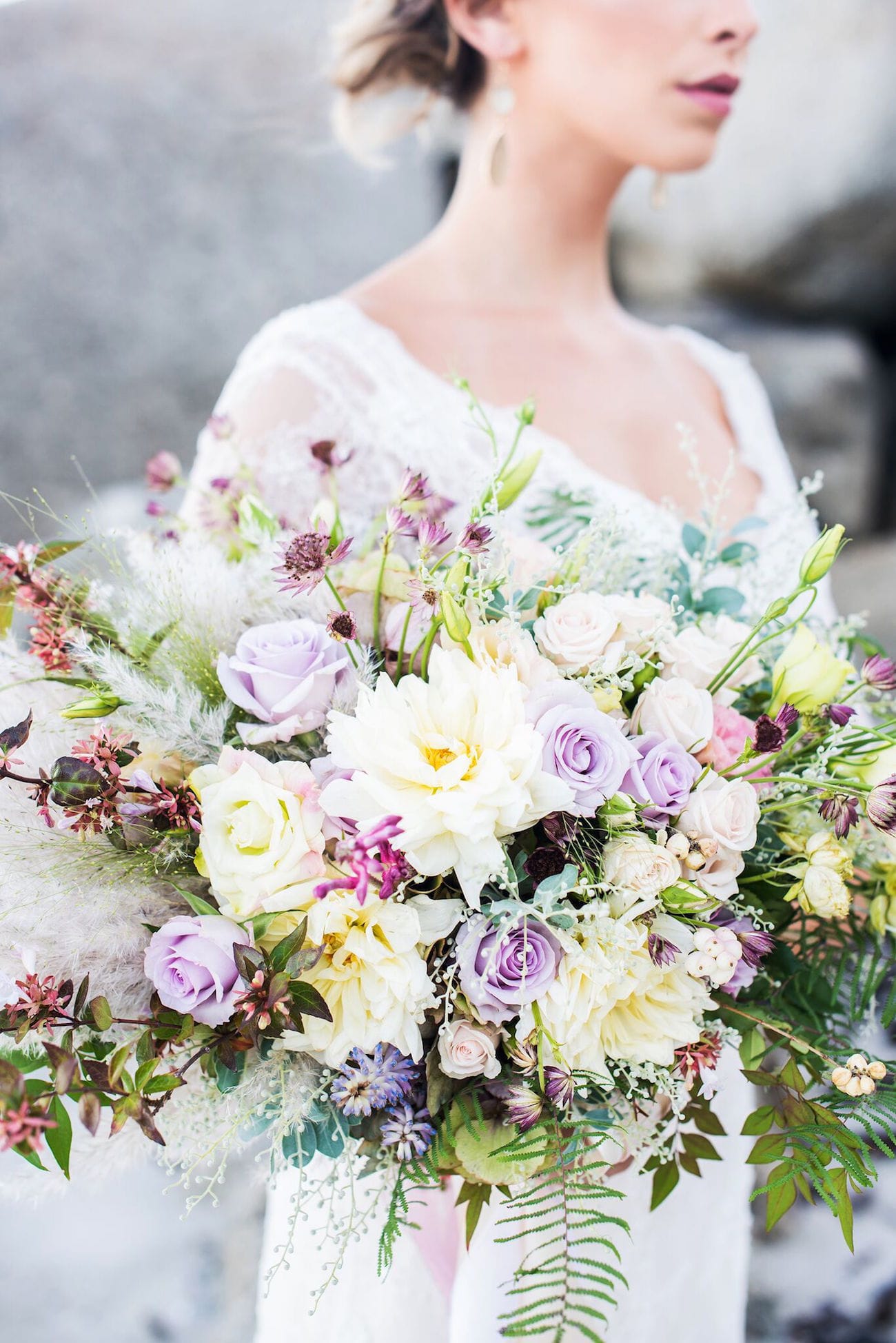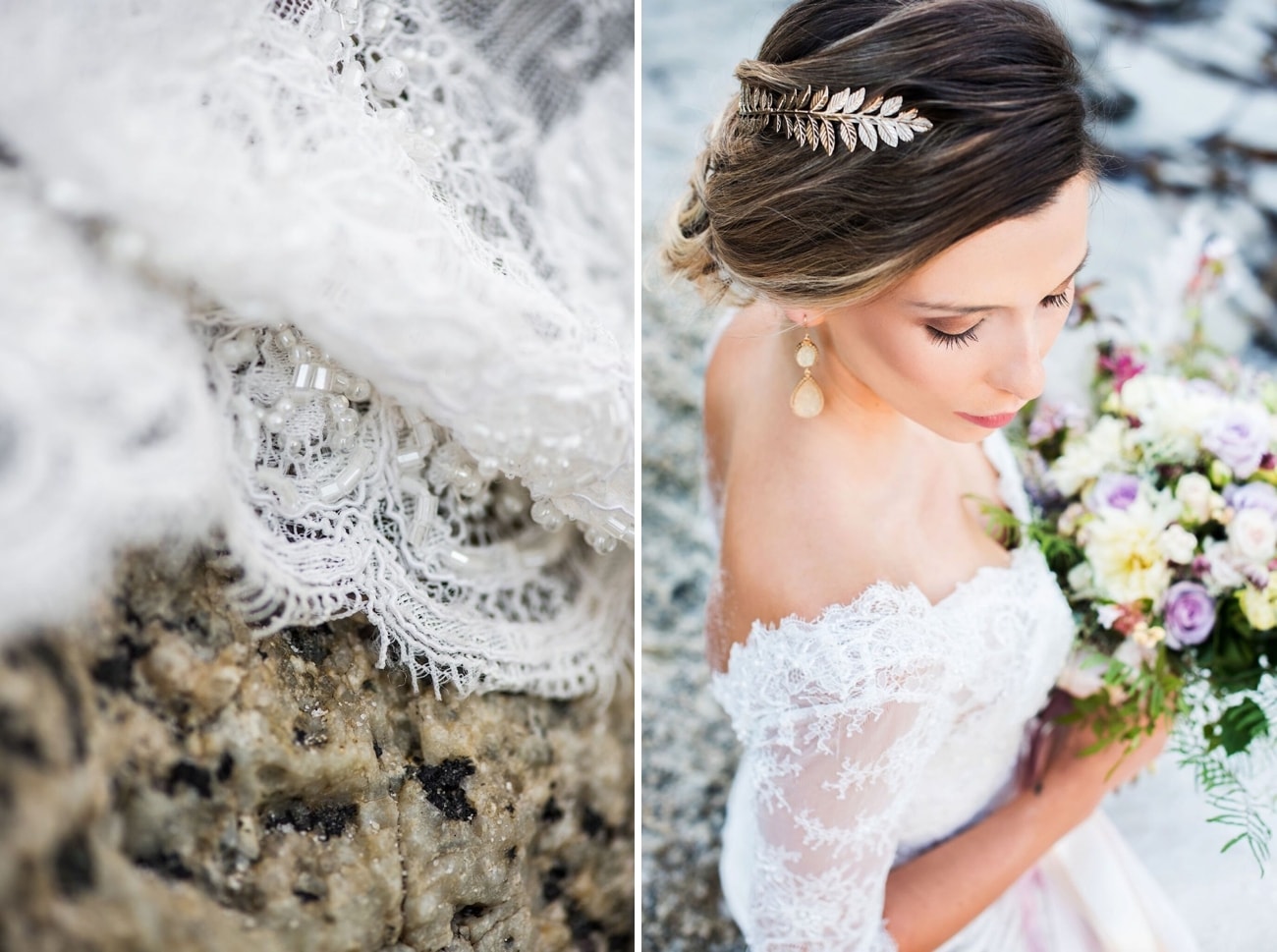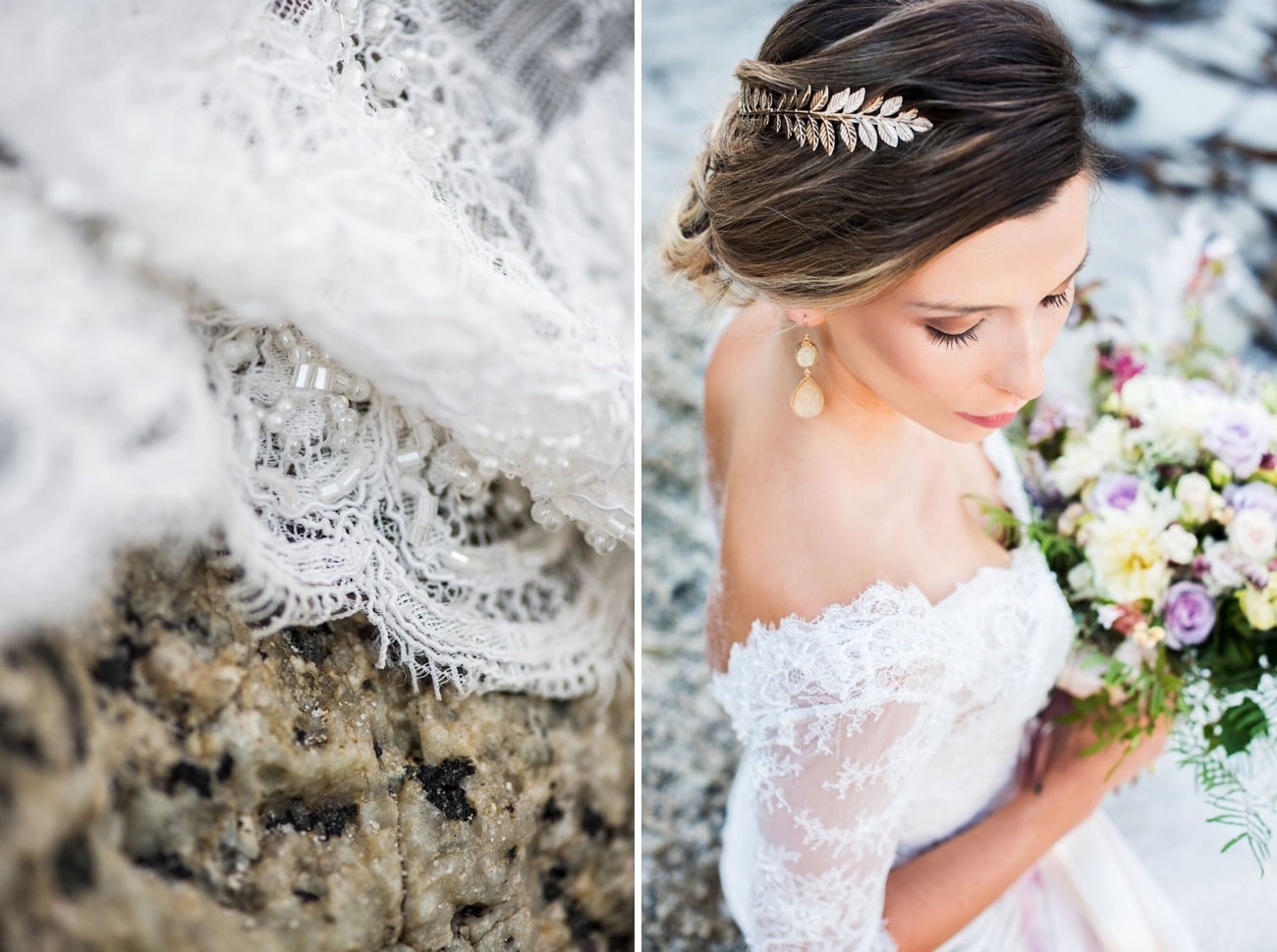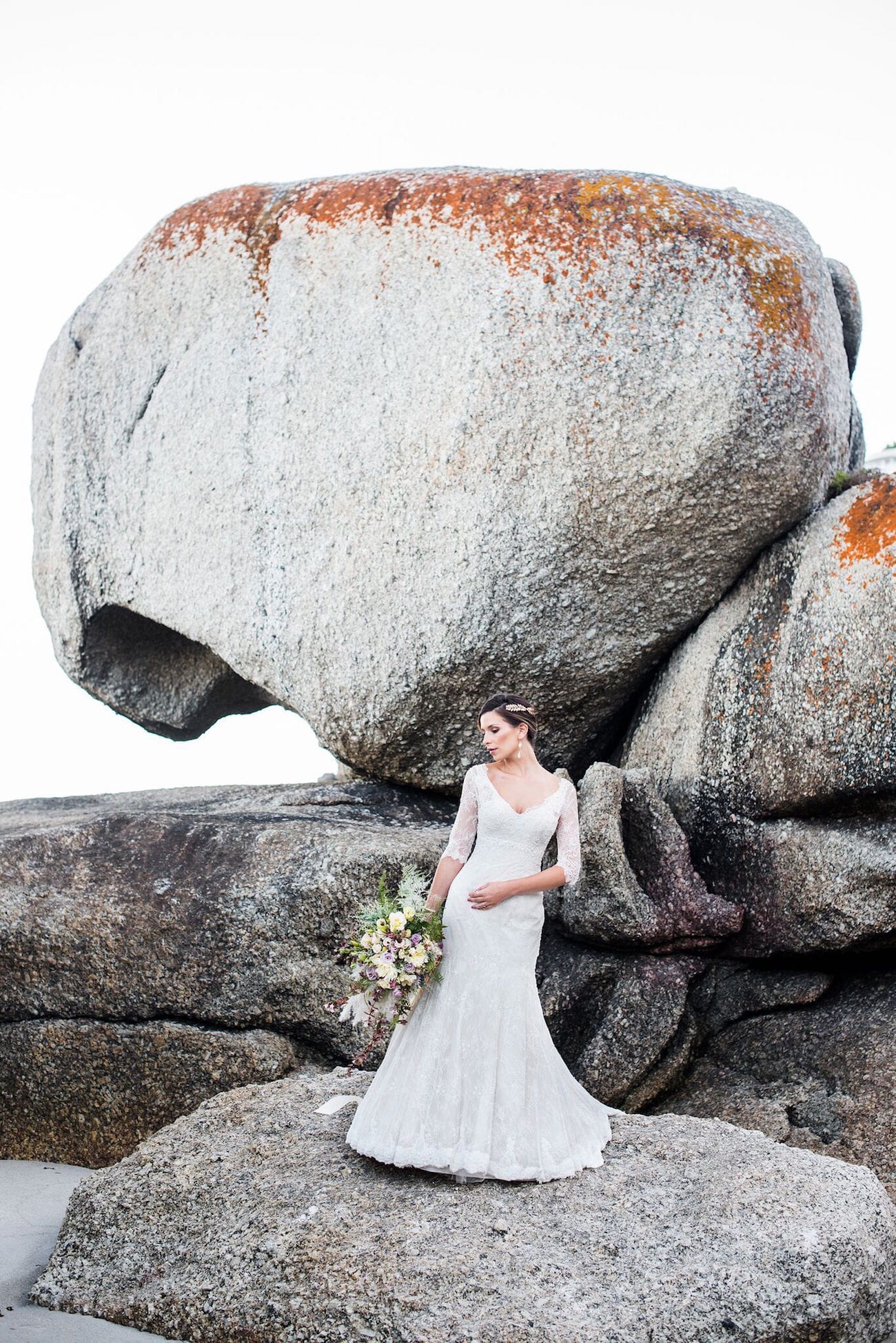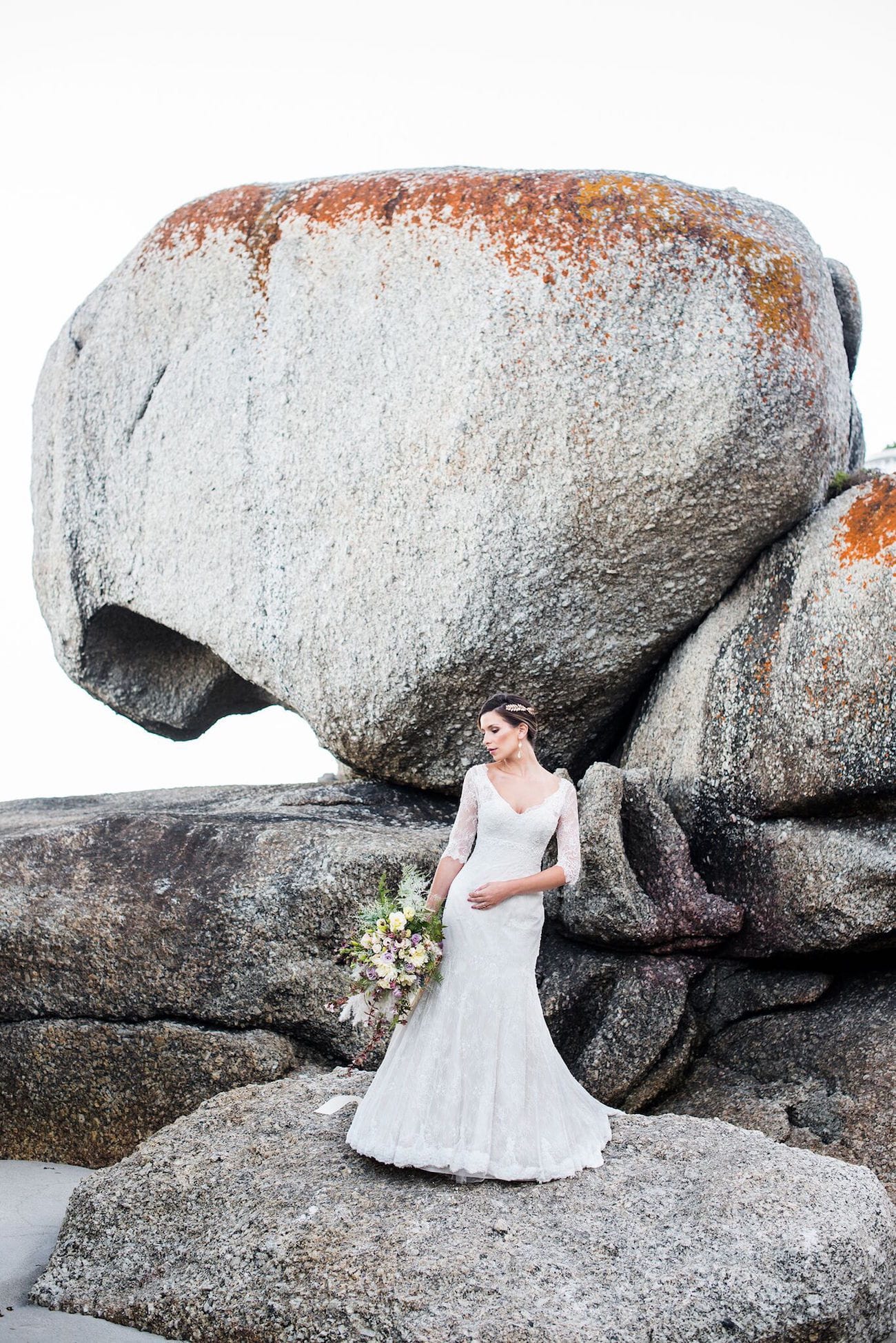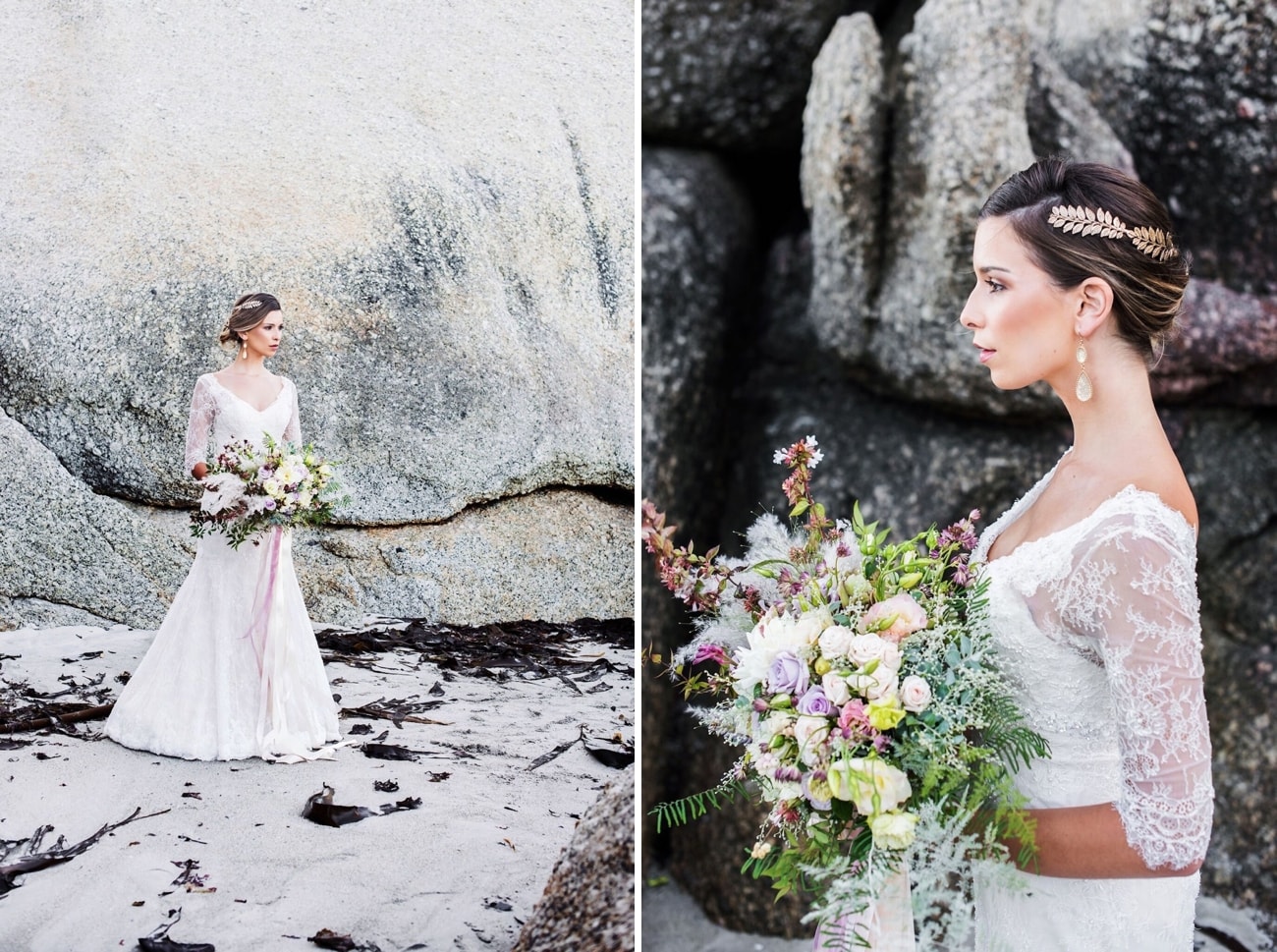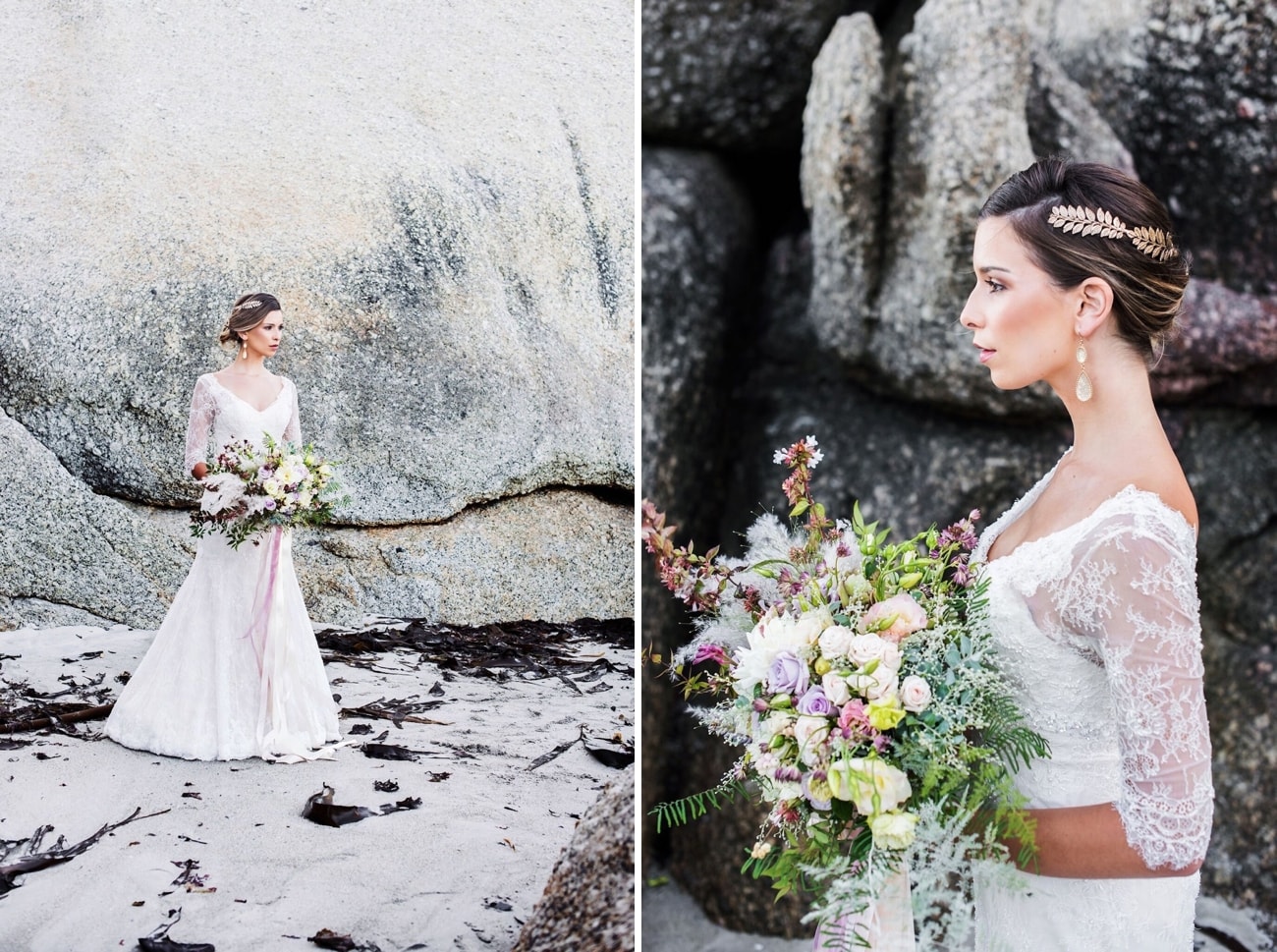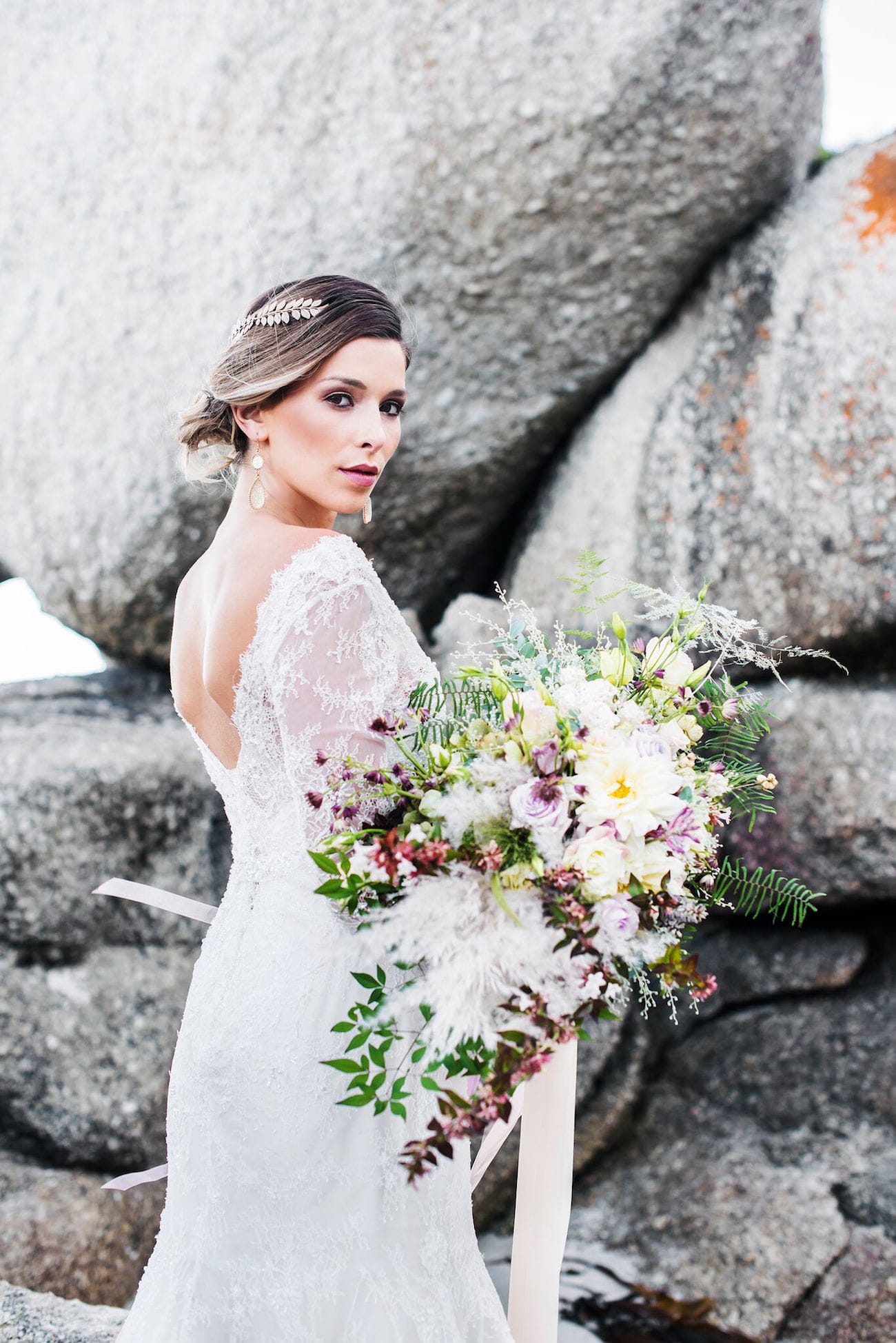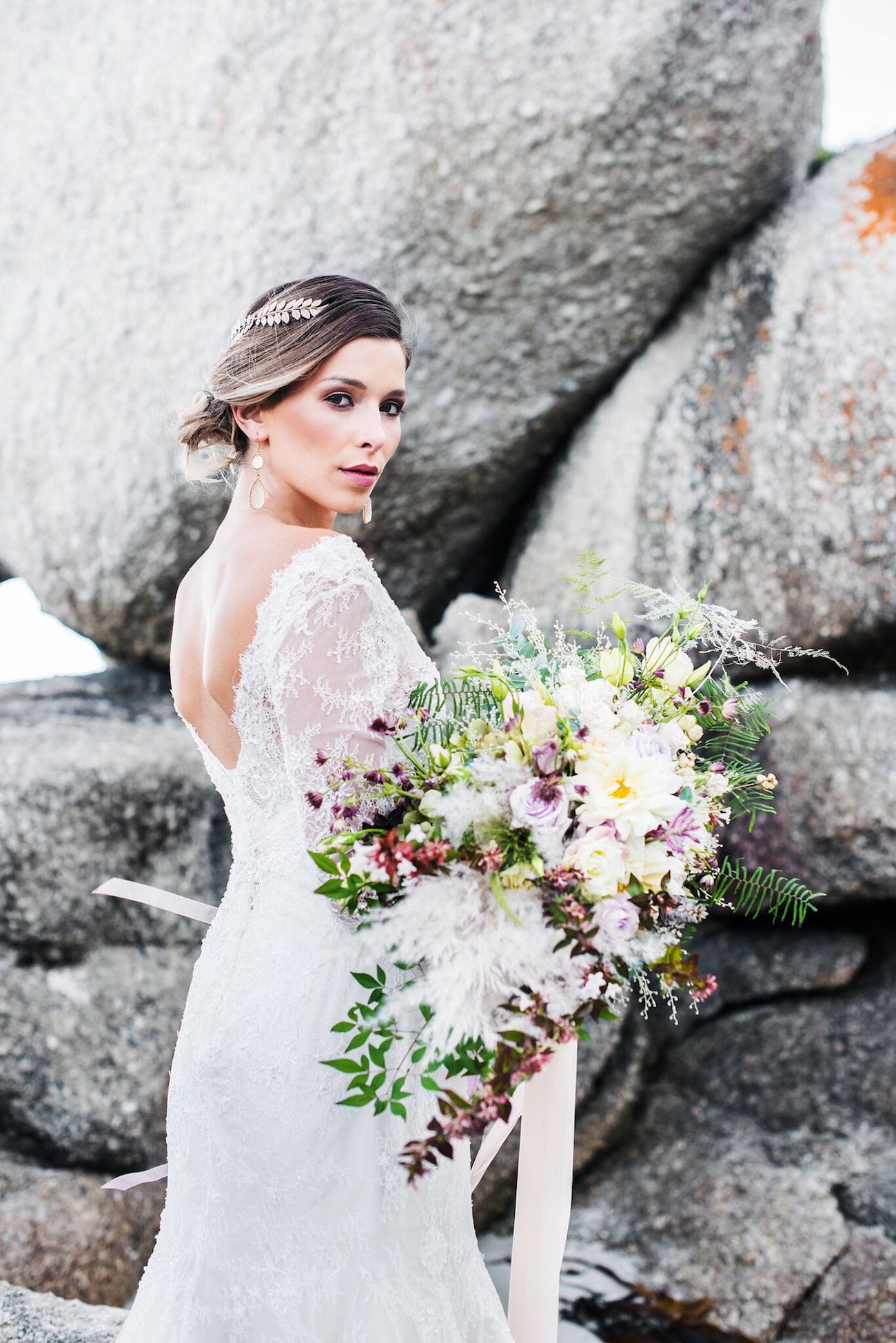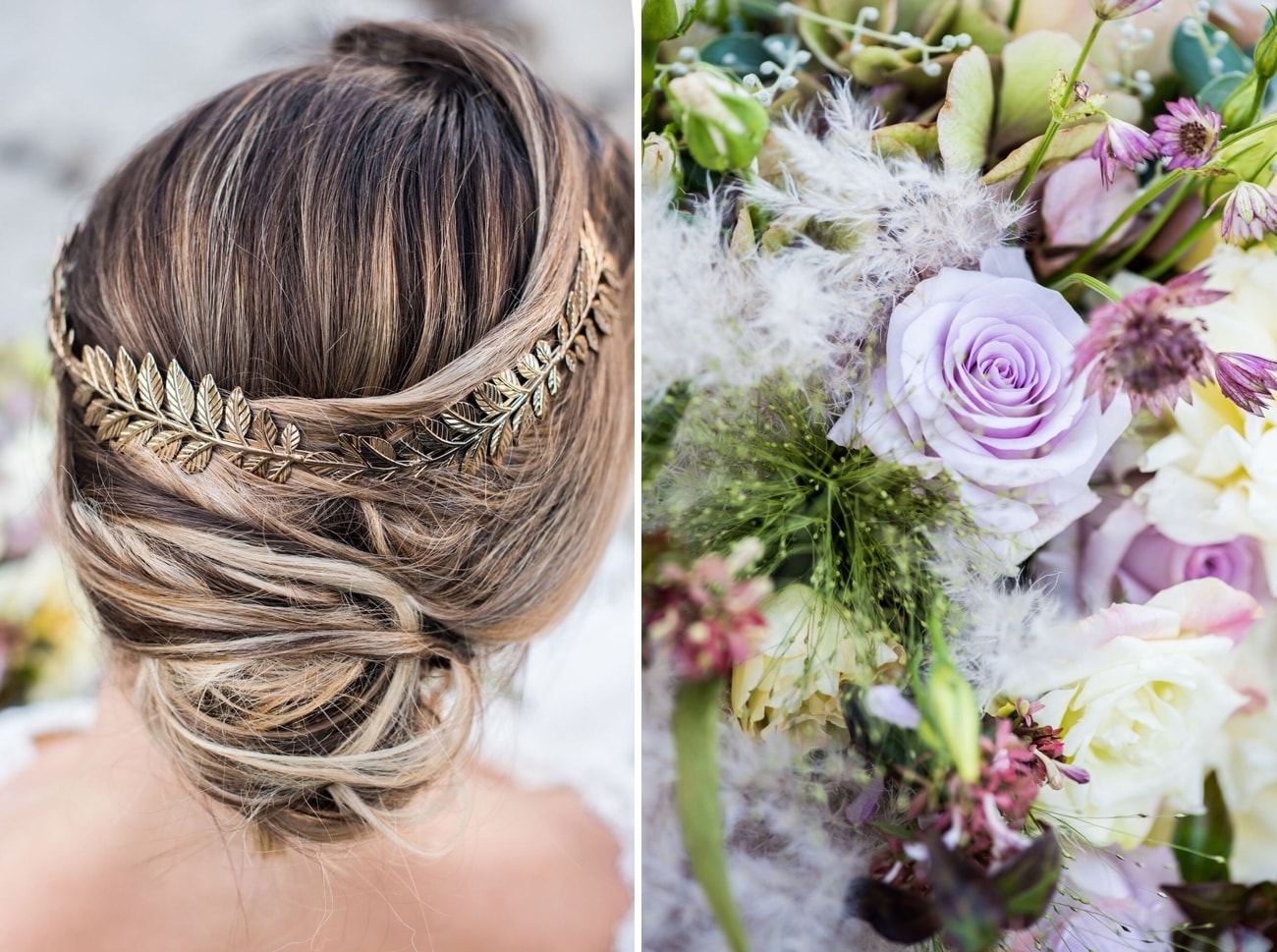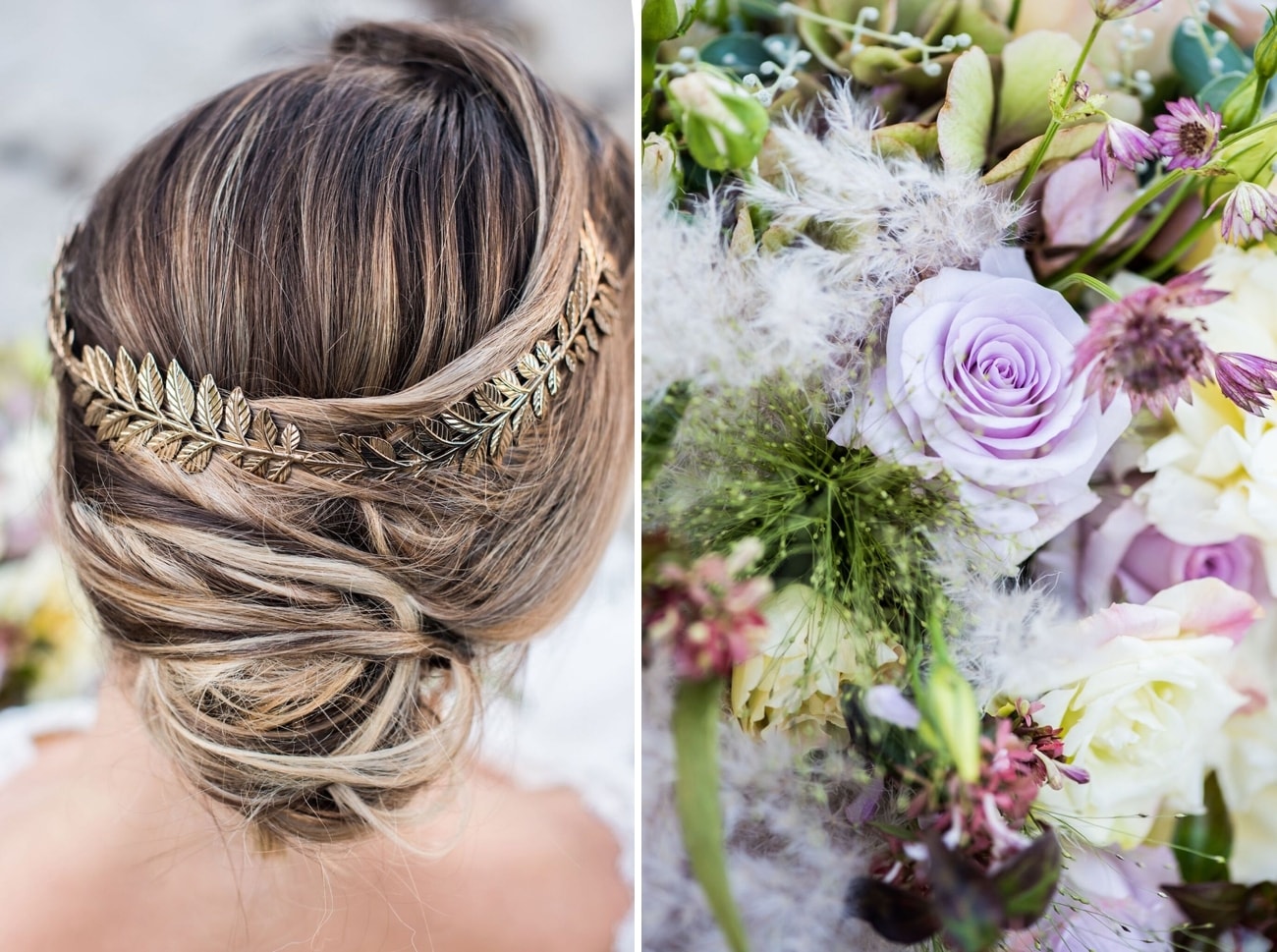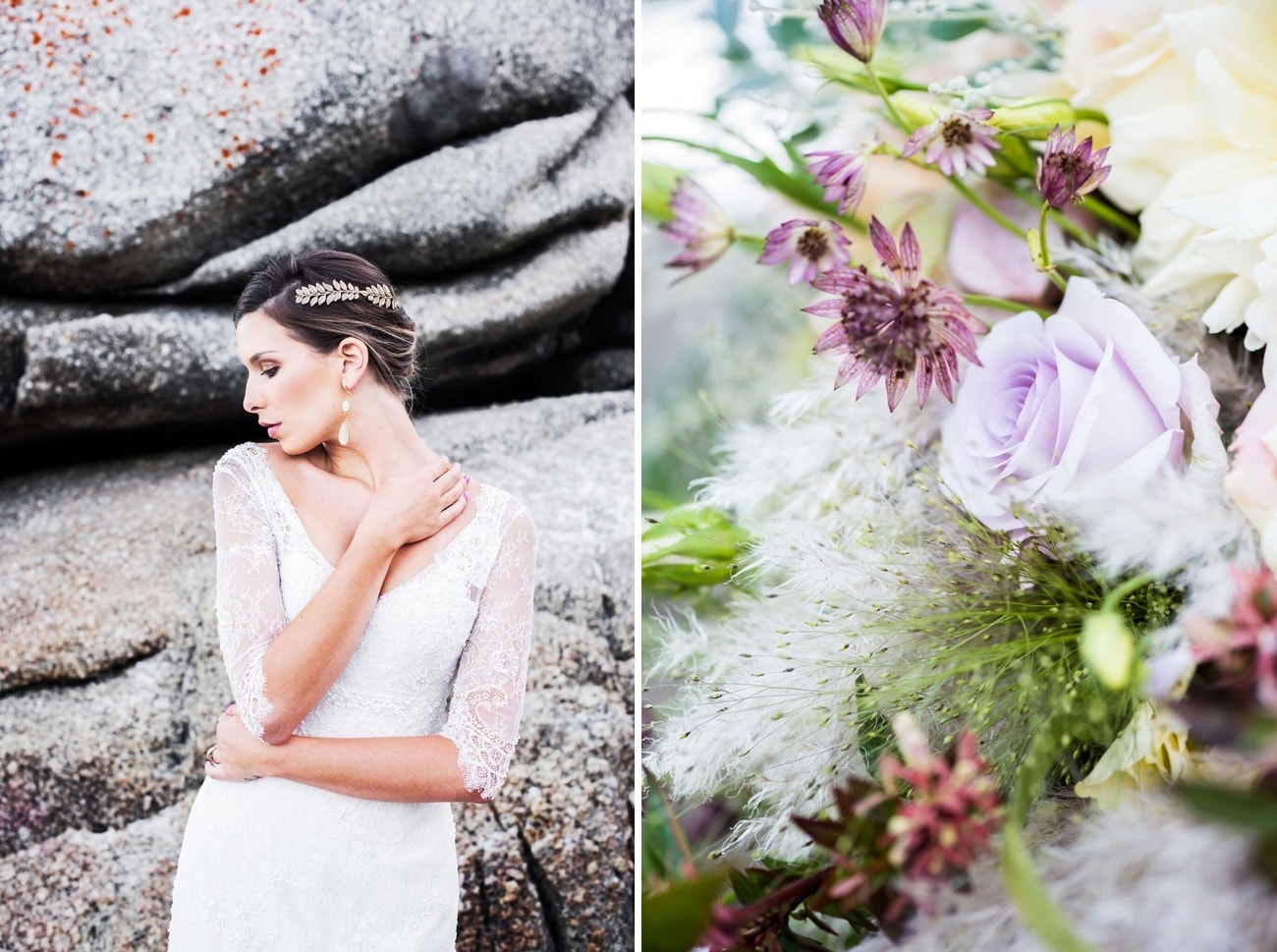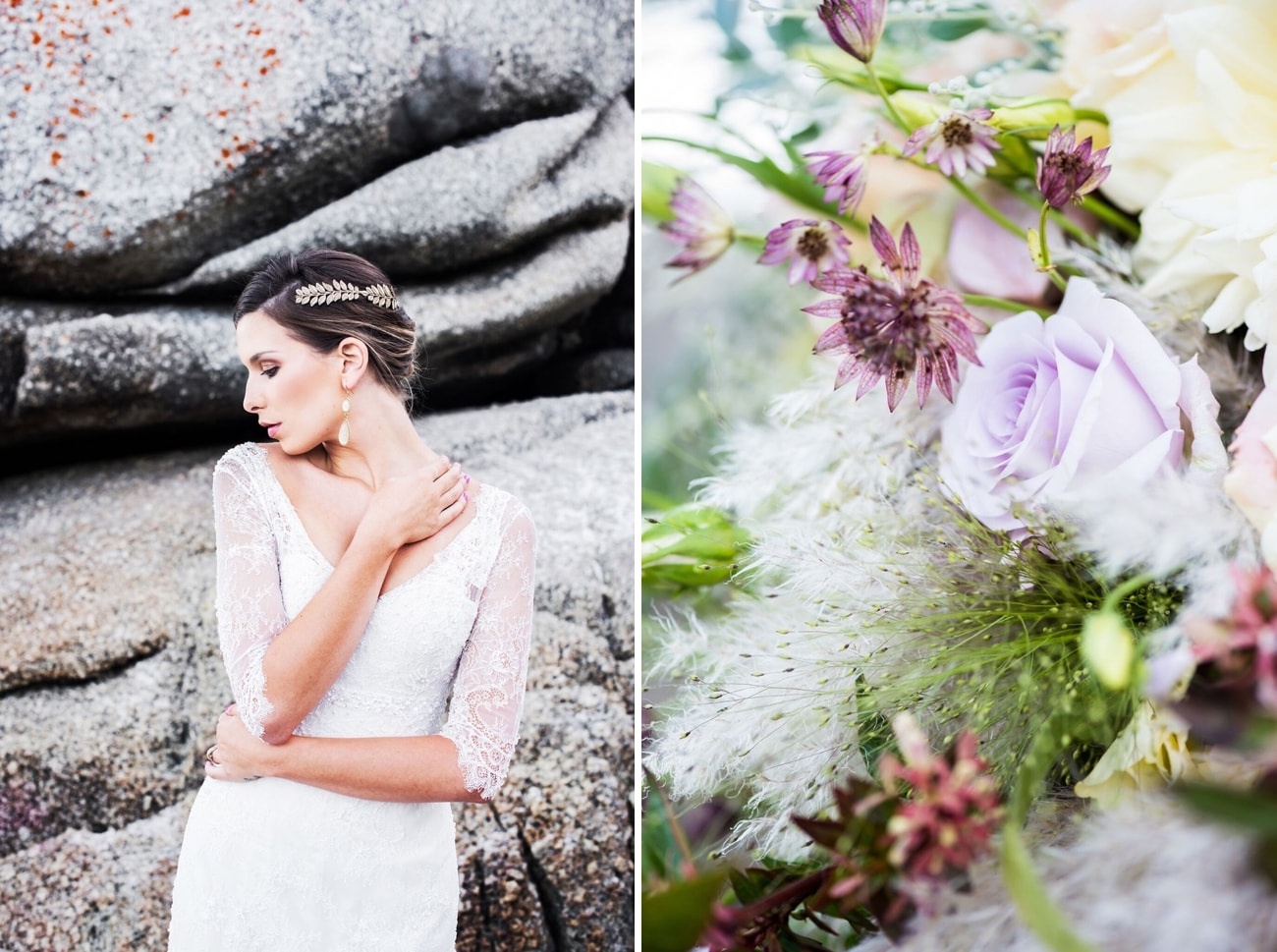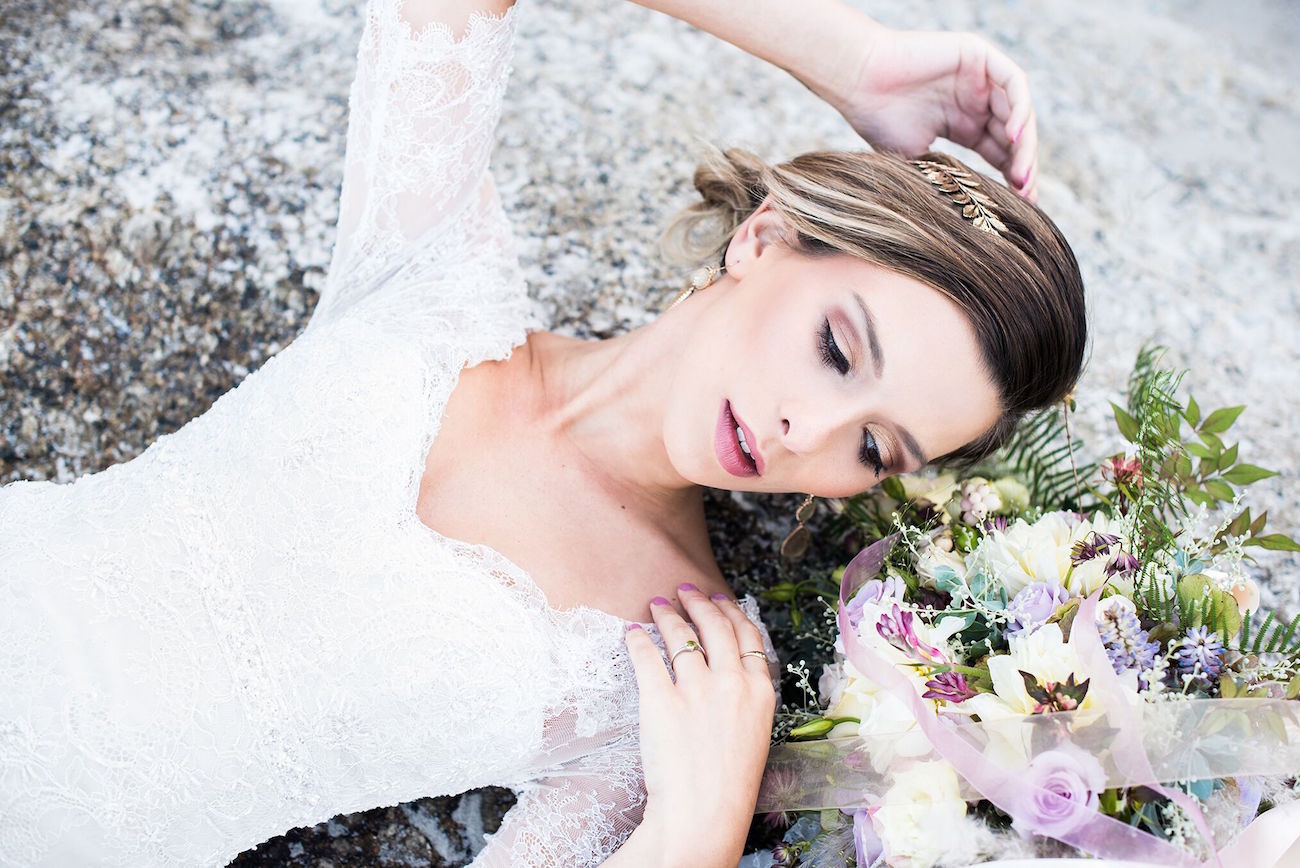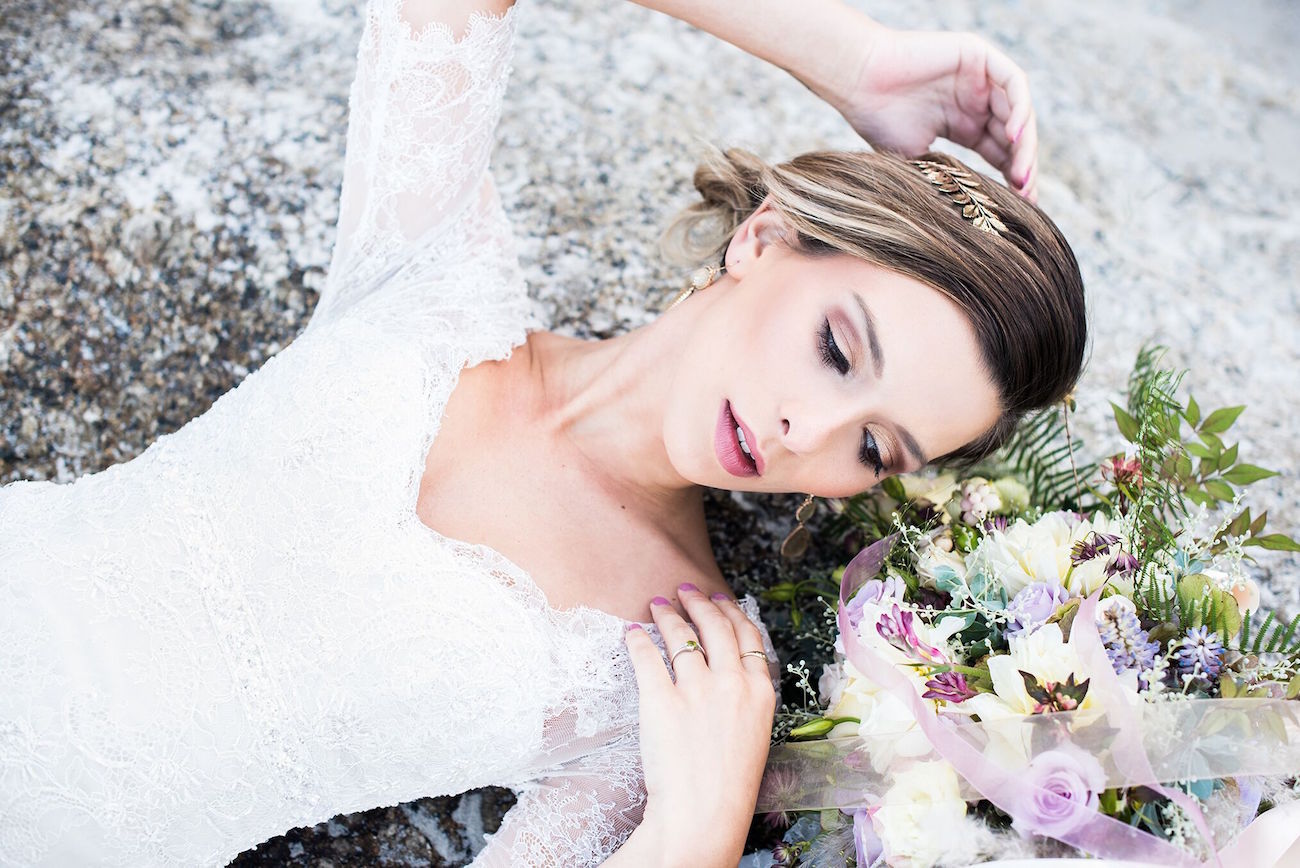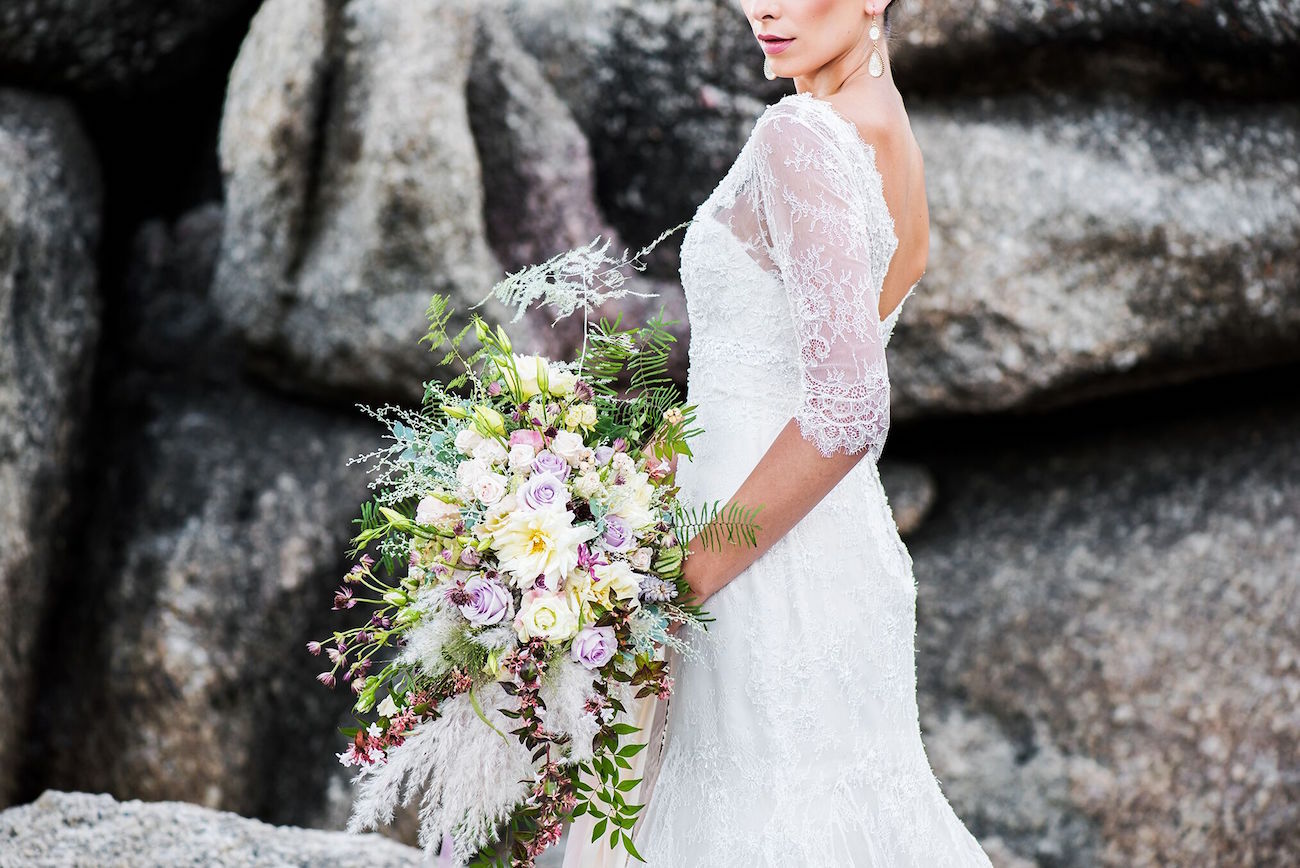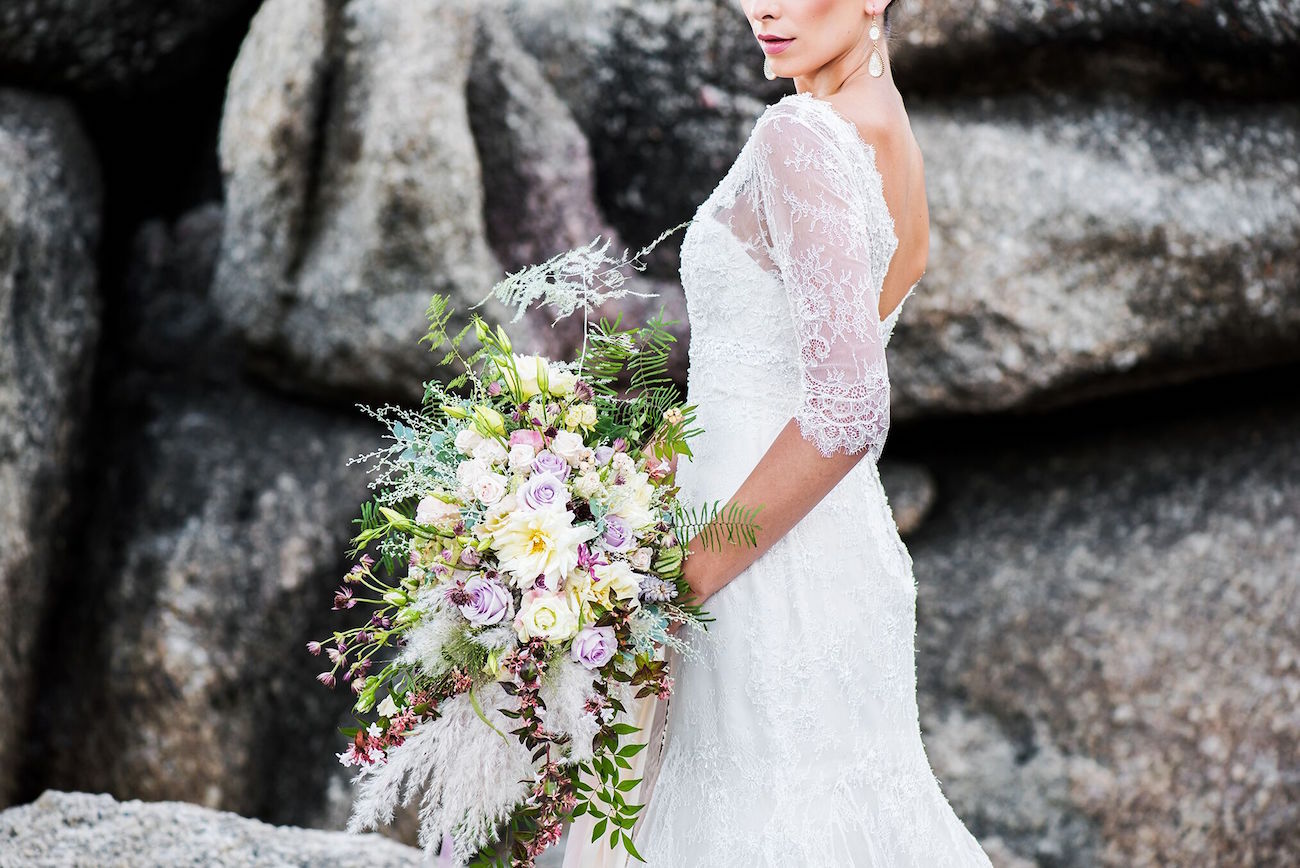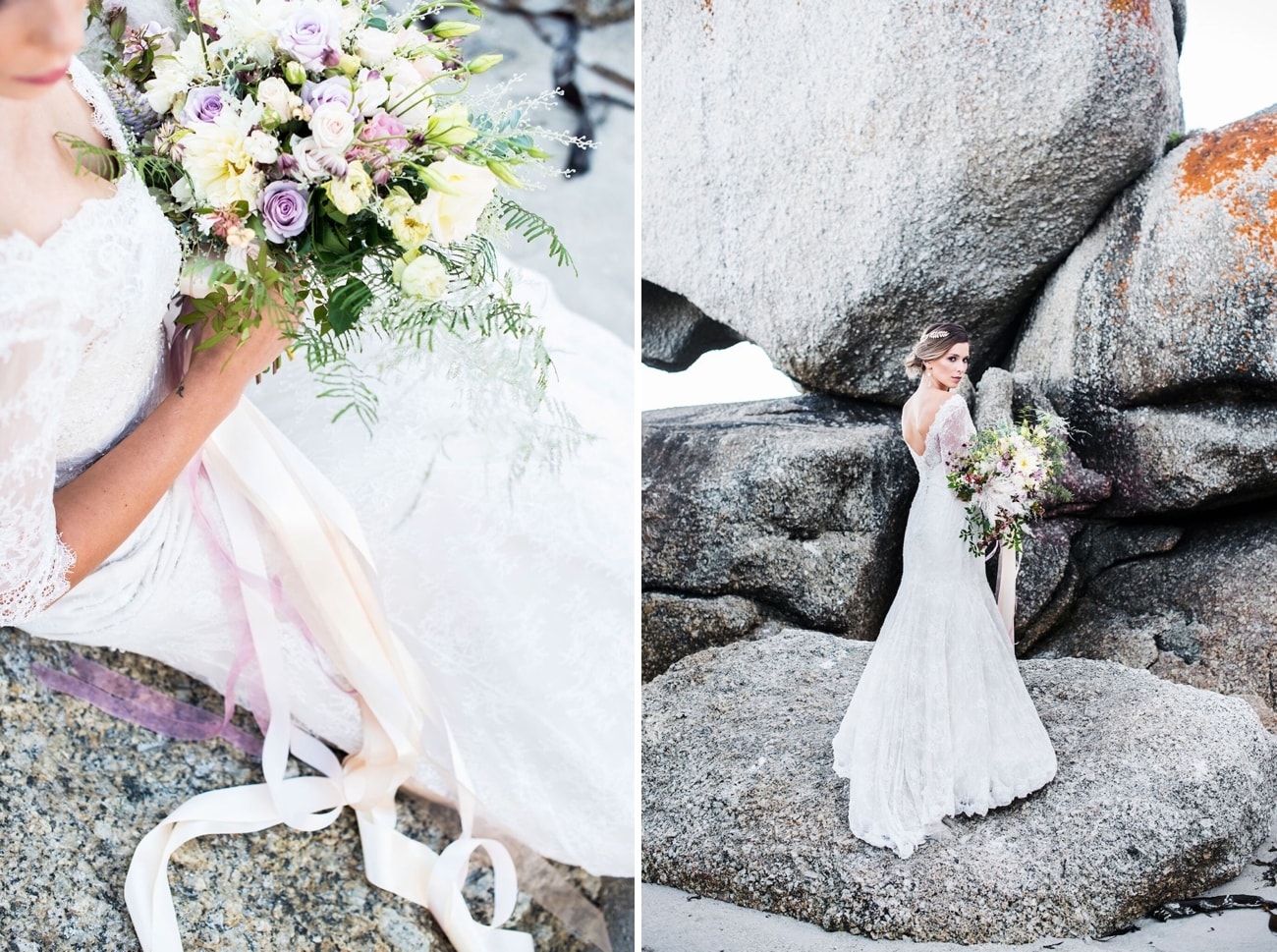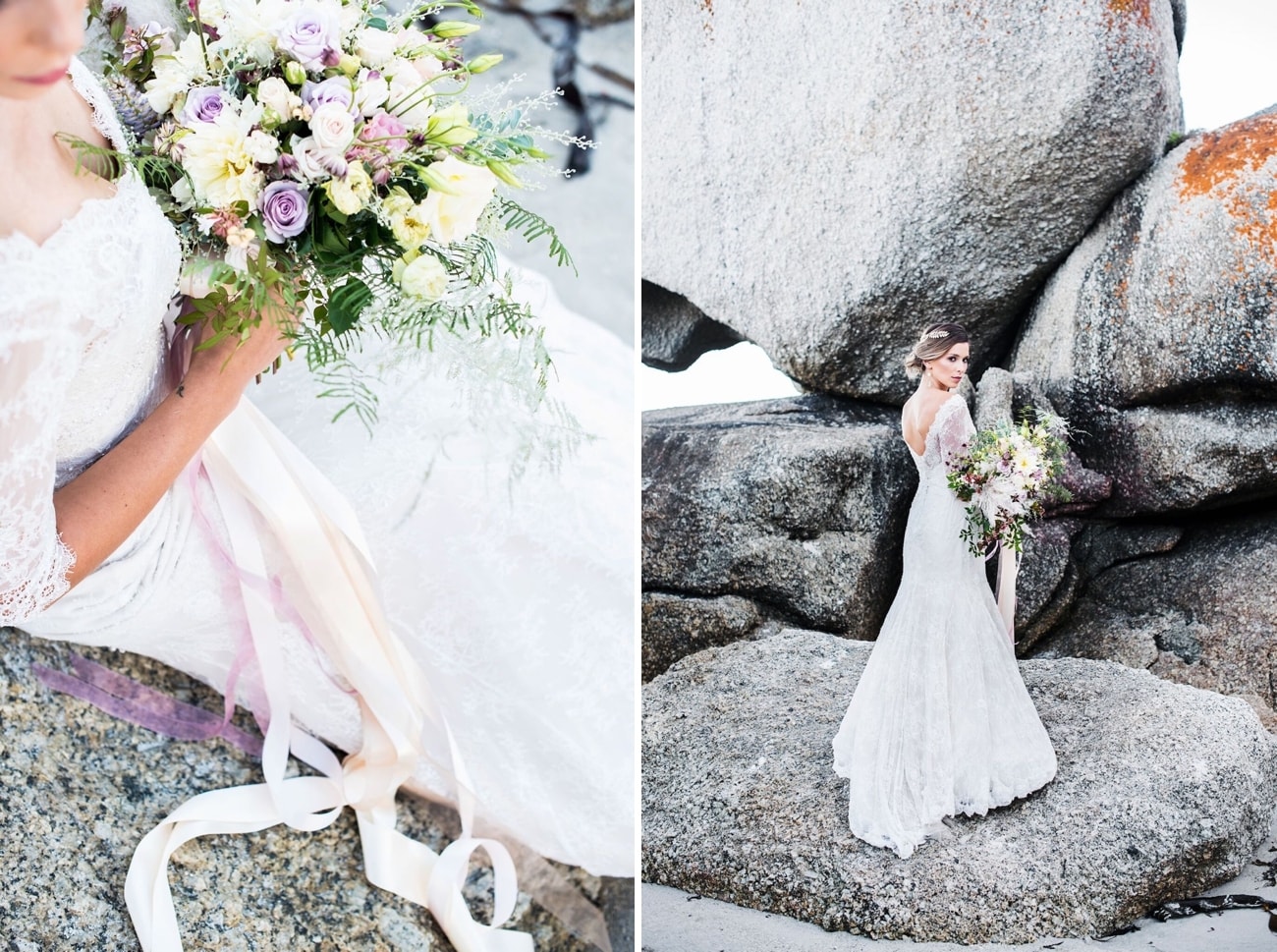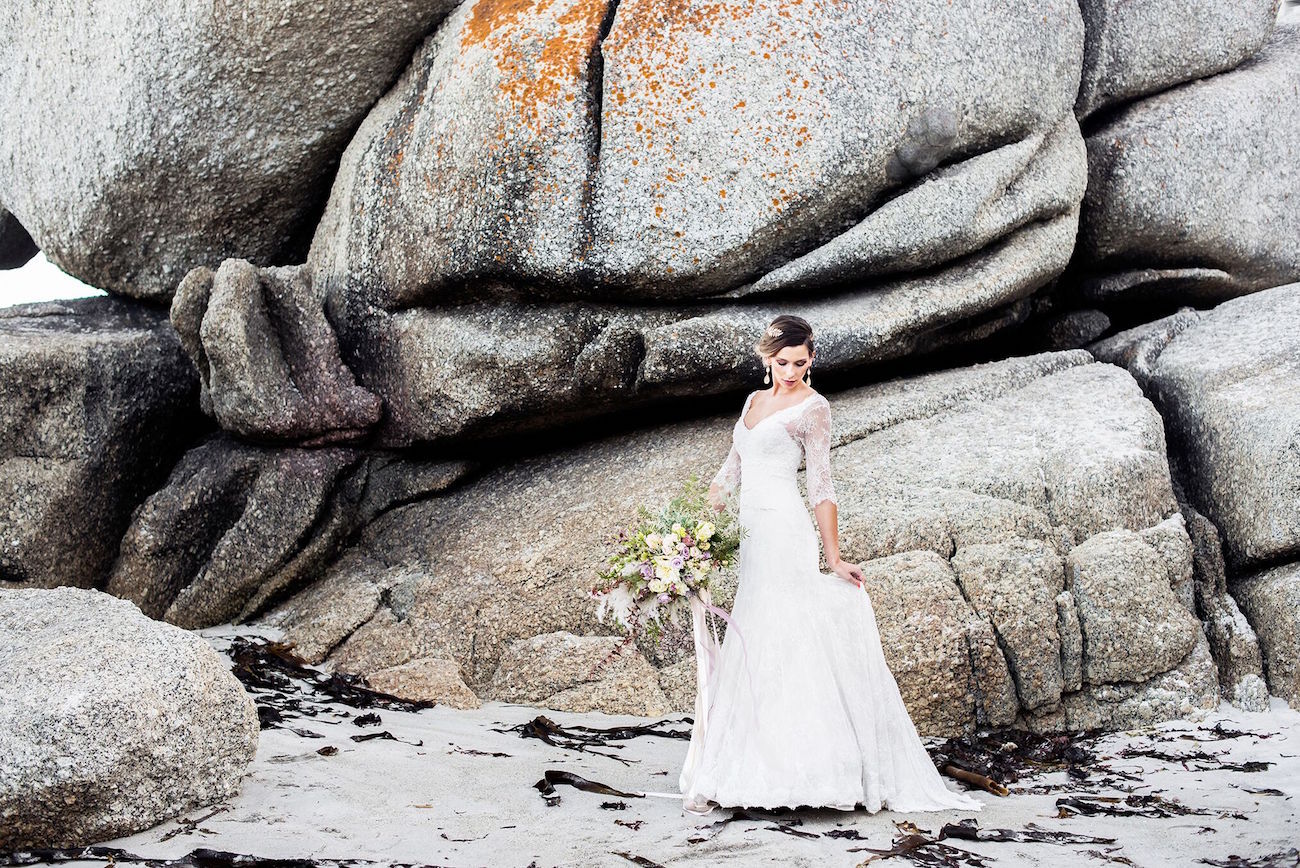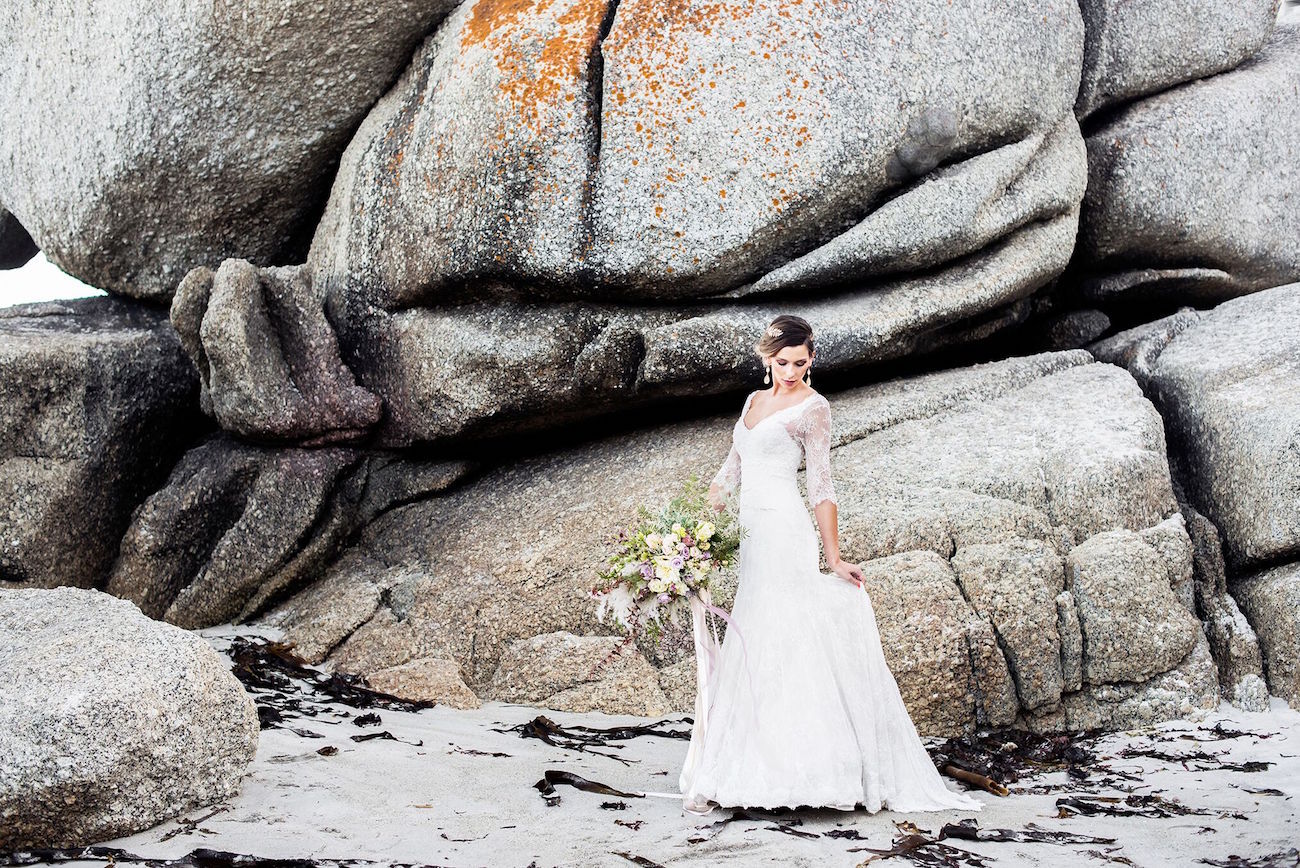 Here's a word on the shoot's inspiration and elements of style:
The shoot is a modern fusion of a bohemian bride with elegant bridal elements, neutral beach tones along with pretty, subtle mauve and cream hues, creating a soft look with a textured boho edge. This elegant, beach greek goddess is the perfect inspiration for a classic, romantic bride that wants to bring a bit more personality to her look.
Clifton Beach was chosen as the location – its majestic textured boulders created the perfect neutral backdrop for the photographs and the natural light of the sunrise coming over Table Mountain was perfect for a warm, soft look. The soft-hued mauve and cream tones are perfect for a sunrise or sunset photoshoot, as it blends beautifully with the colours of the sky and beach. The bouquet was made to be elegant and classic, yet still whimsical and free flowing. By combining both hot house roses and locally grown dahlias as well as many garden flowers, like mauve bromeliads and foraged abelia and other foliage, the feel of the bouquet was kept light and not too formal. For the makeup look, emphasis was put on the eyes, by framing them with bold tones and refined eyebrows. Smokey brown and golden tones complemented the earthy colours to fit in with the beach theme and hazelnut eye colour of the model. For her hair, a romantic sleek up style was created to show off the beautiful back of the wedding dress, a flattering fit and flare design by Elizabeth Stockenstrom. The shape created a cinched waist and the three-quarter sleeves accentuated a small waistline, along with a beaded belt, while the low cut v-neck showed off the bride's décolletage in a tasteful manner and the open back of the dress added a romantic feel to the dress. The overall ensemble was finished off with delicate bridal lace and immaculate beadwork. Bold accessories were chosen to add some glam, including a gold leafy greek goddess-style wreath placed in the hair.
SERVICE PROVIDERS
Photography: Astrid Bradley Photography | Floral: Epanouir Flower Studio | Bride's dress: Elizabeth Stockenstrom | Bride's accessories: Lovisa | Hair & makeup: Hair Styling, Make-Up & Eyelash Extensions by Almari | Venue: Clifton Beach, Cape Town | Model: Kerryn van den Elshout
Save