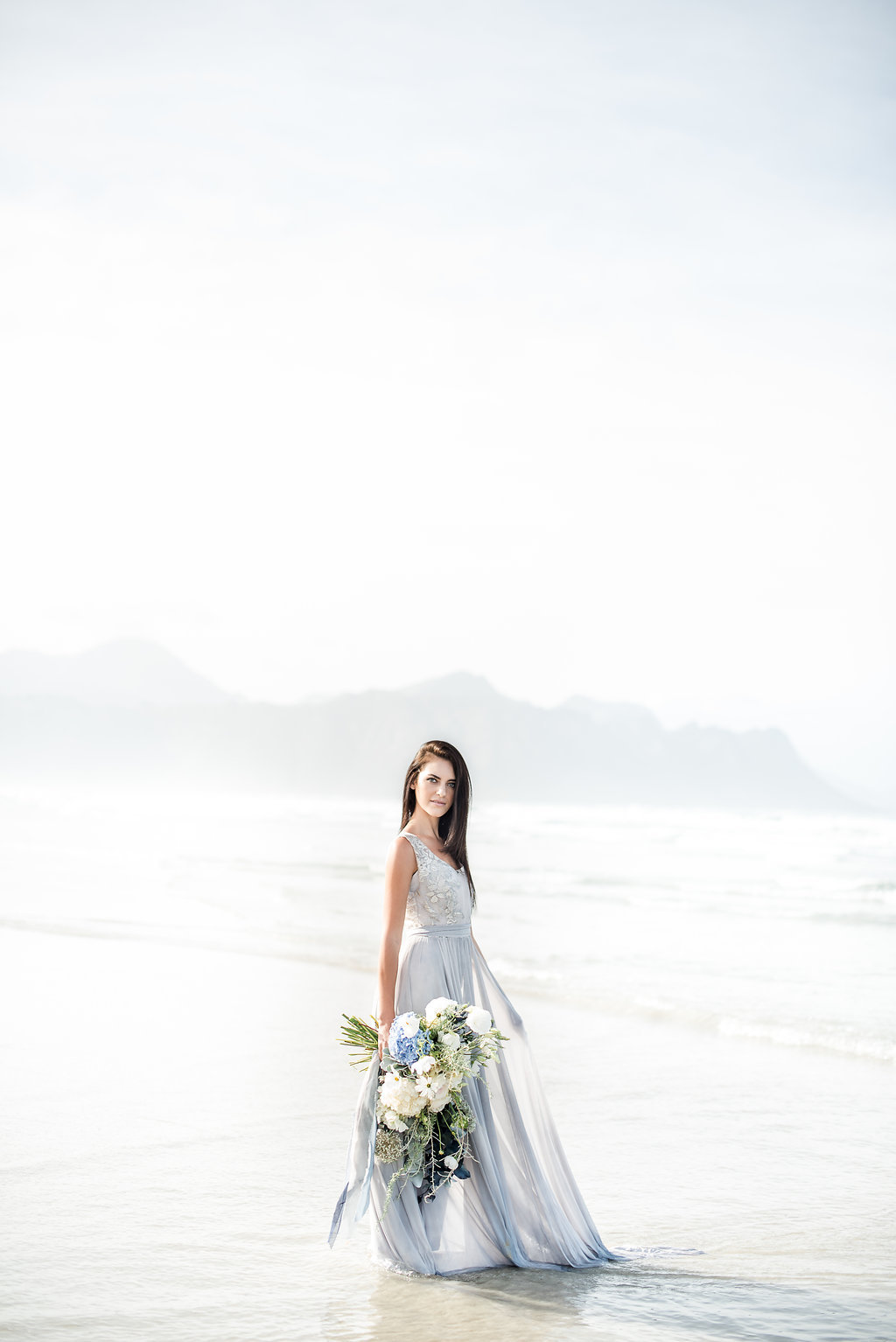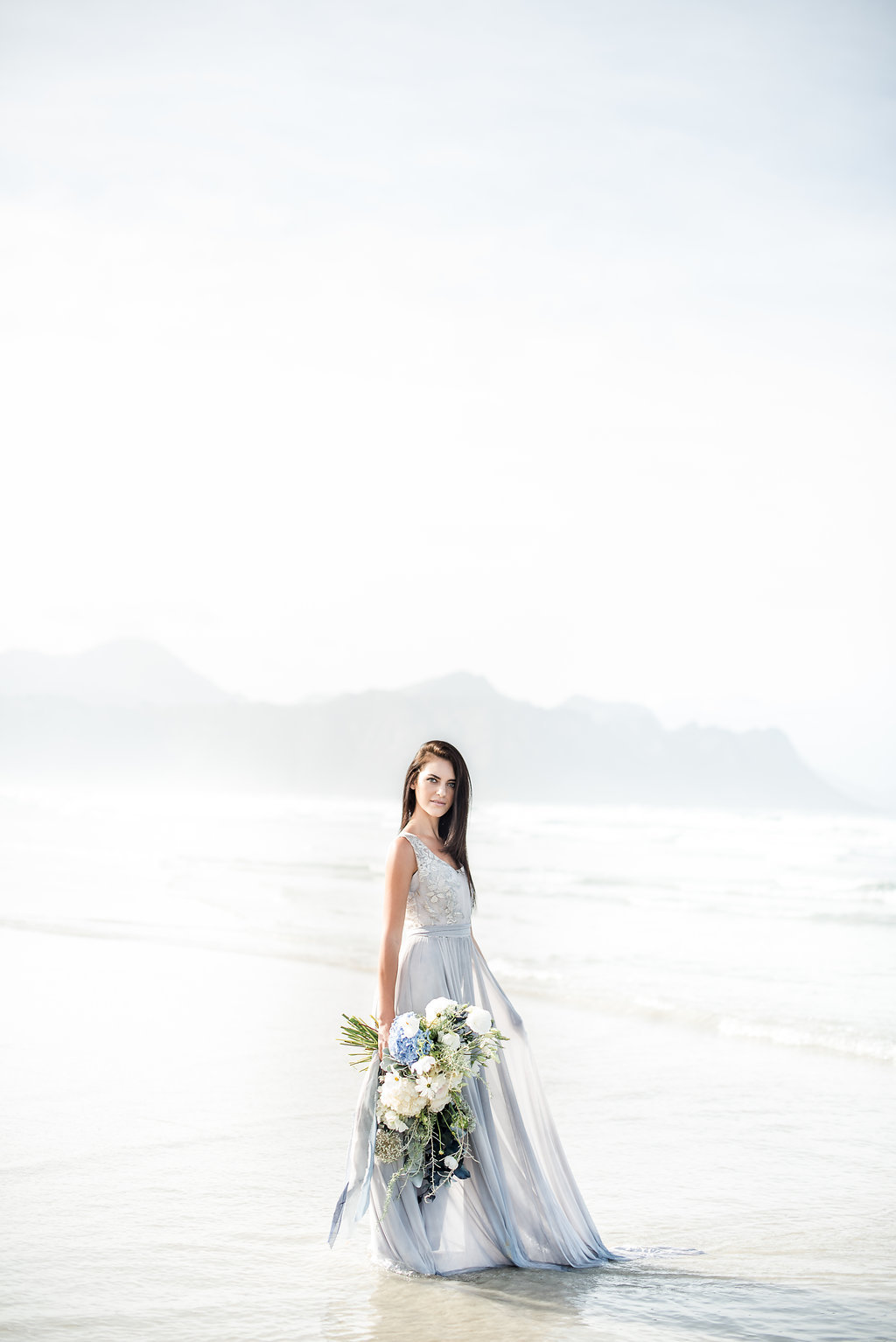 We have the Monday blues today, but in the best way possible – courtesy of the dreeeeeeeeeamiest of dreamy beach wedding styled shoots. So in love with this one, which comes to us from SBB Directory members Blooming Wonderful, Wildflower Photography and a talented team of local pros. The colour scheme is straight out of coastal wedding heaven, with a range of soft blues and greys and neutrals, and just a tiny touch of gold, and unexpected textures mixed with ocean elements that give a gorgeous shipwrecked effect. The details are magnificent (mussel shell escorts, mermaid-style wire crown for the bride, copper geometric elements, and lush blue and white blooms), and OMG the dresses! Not to mention Blooming Wonderful's absolutely gorgeous stationery suite! It's positively the finest way to kick off a new week I can imagine.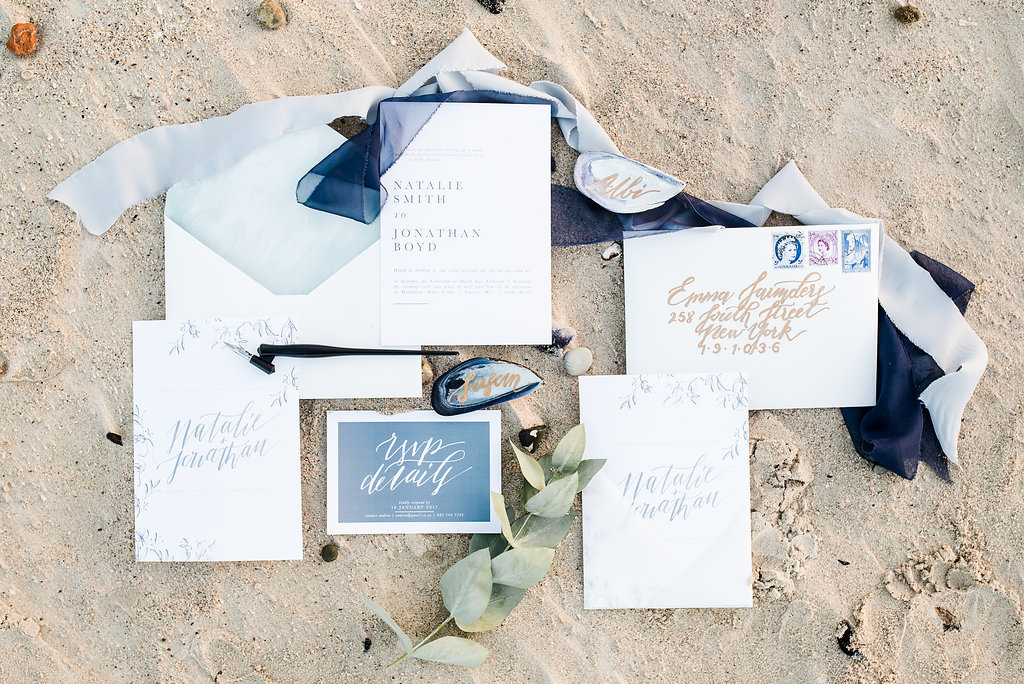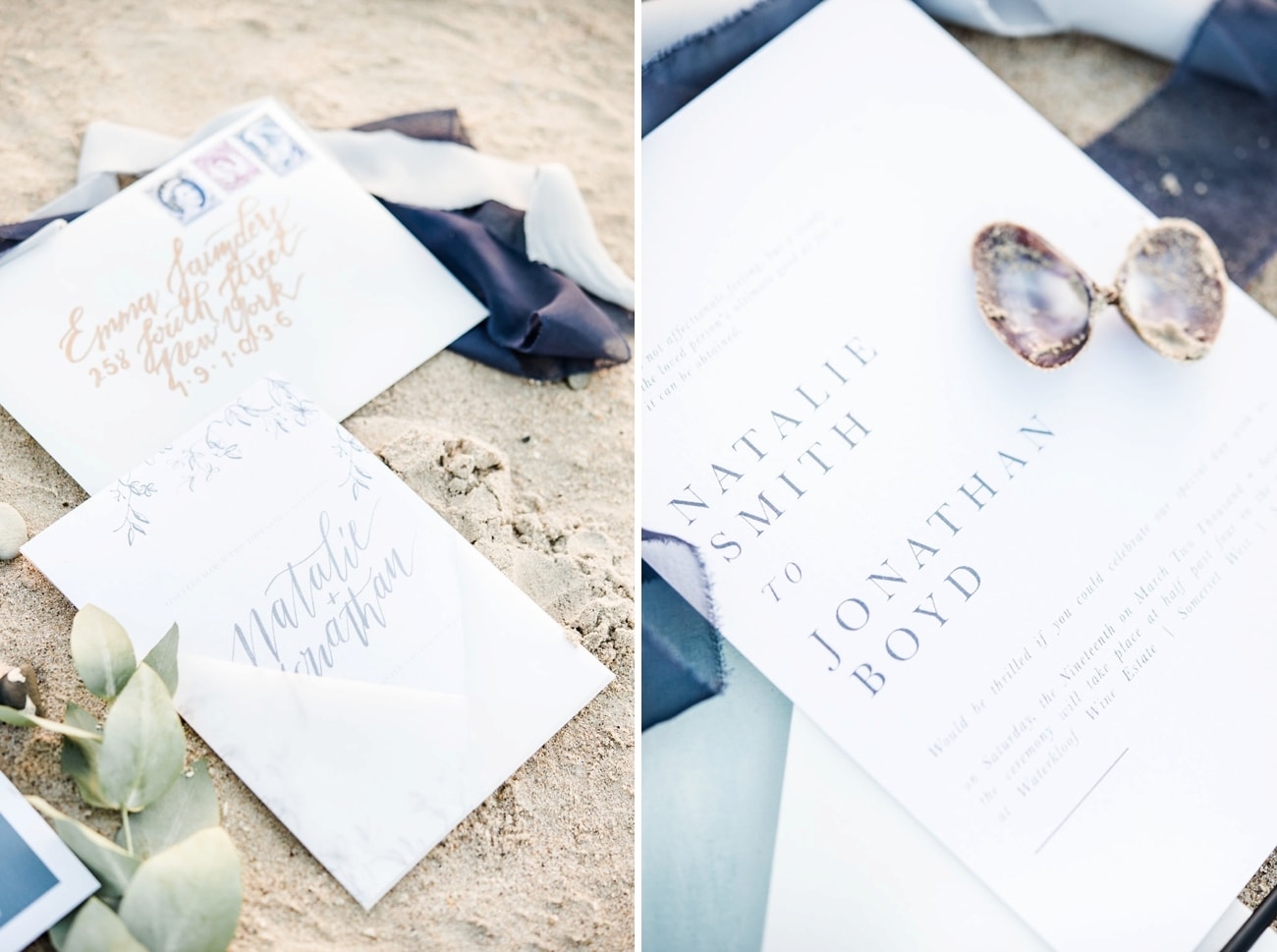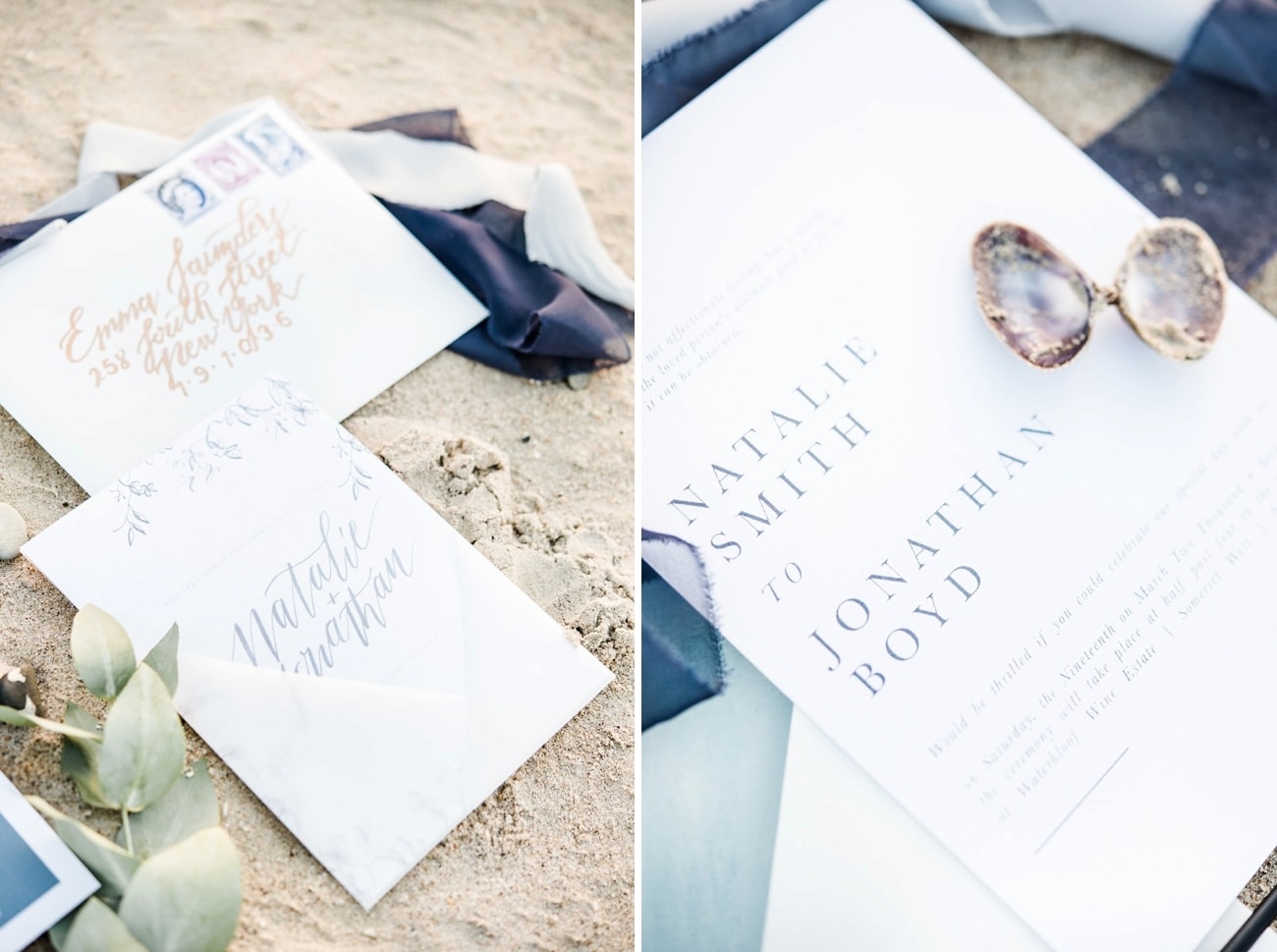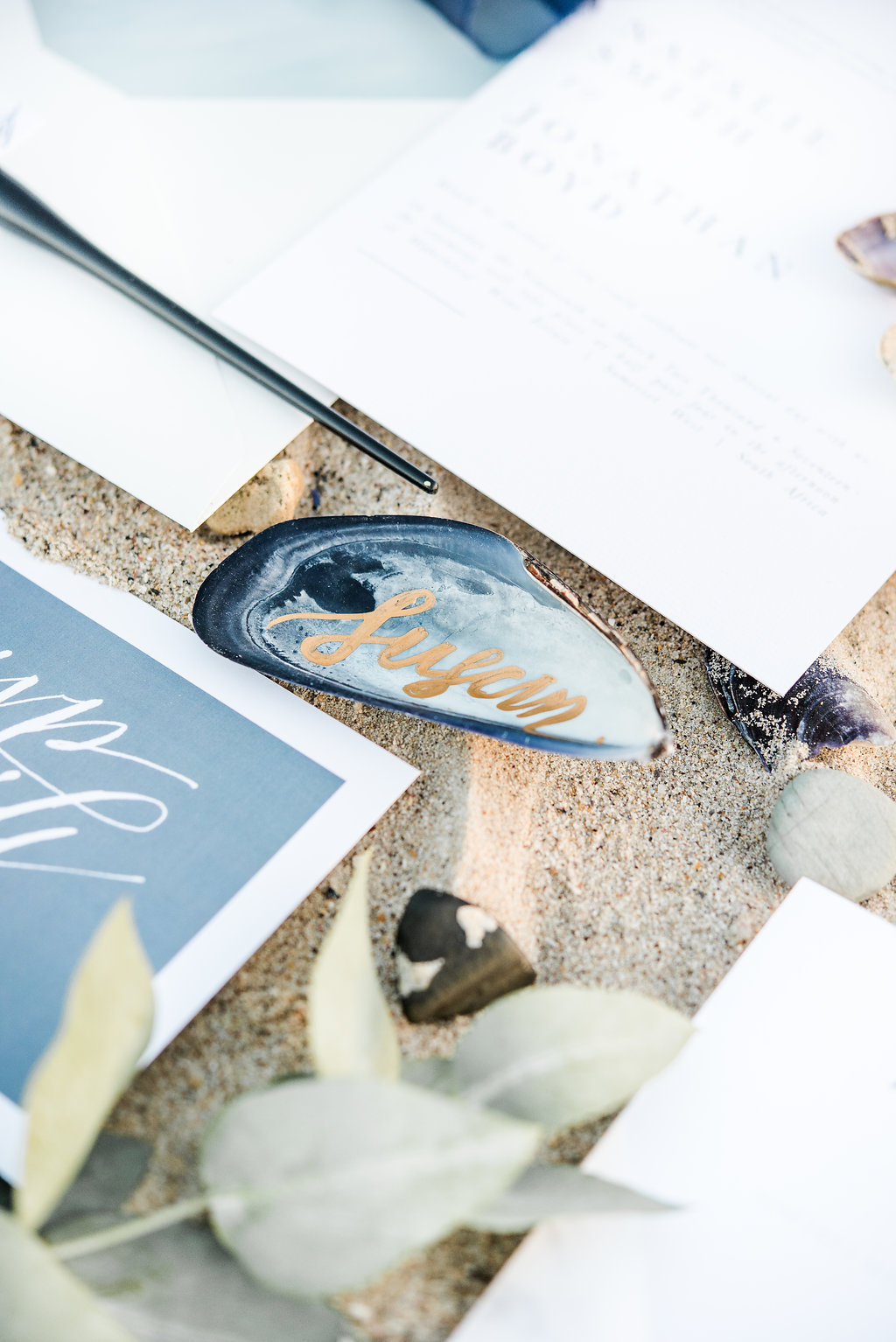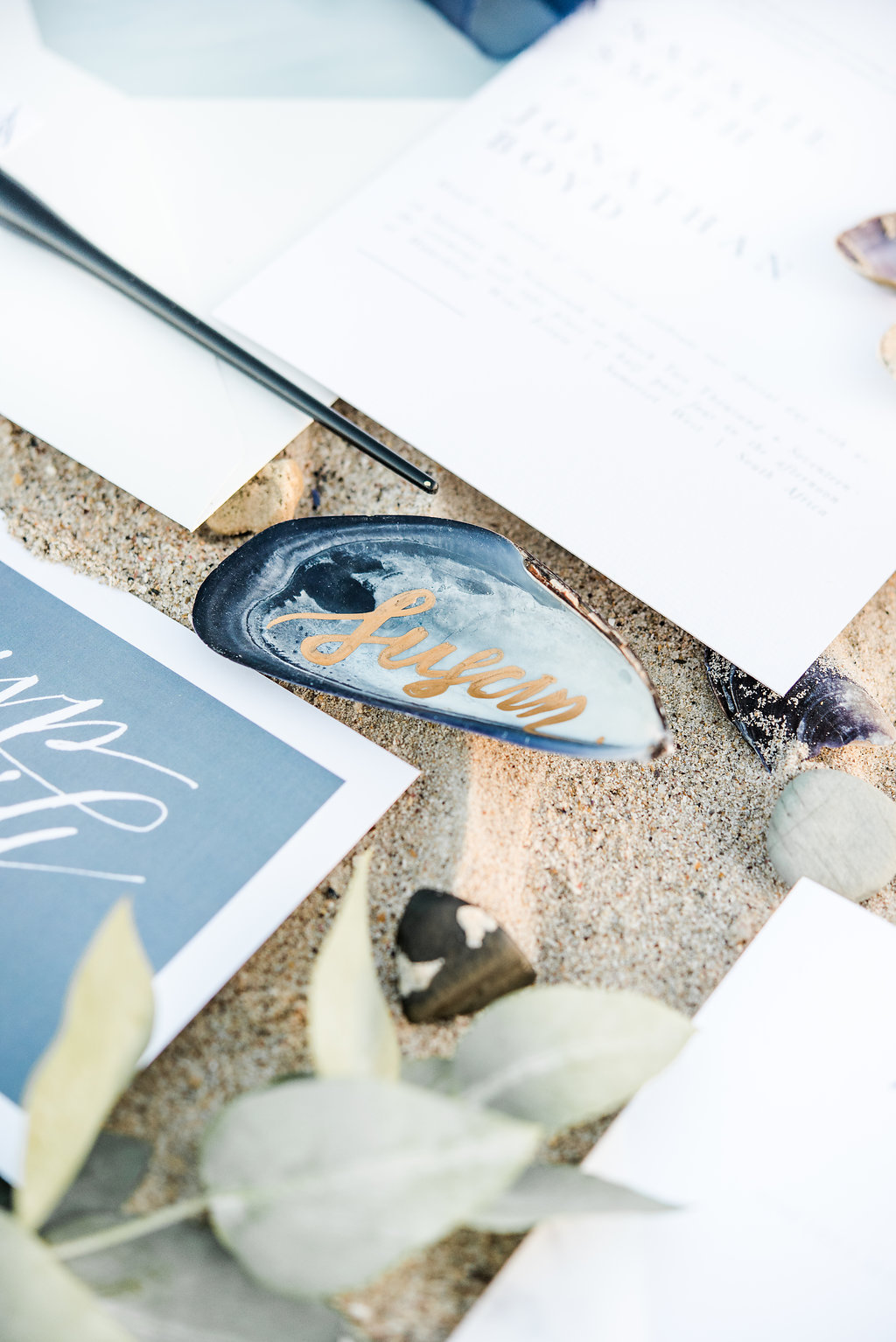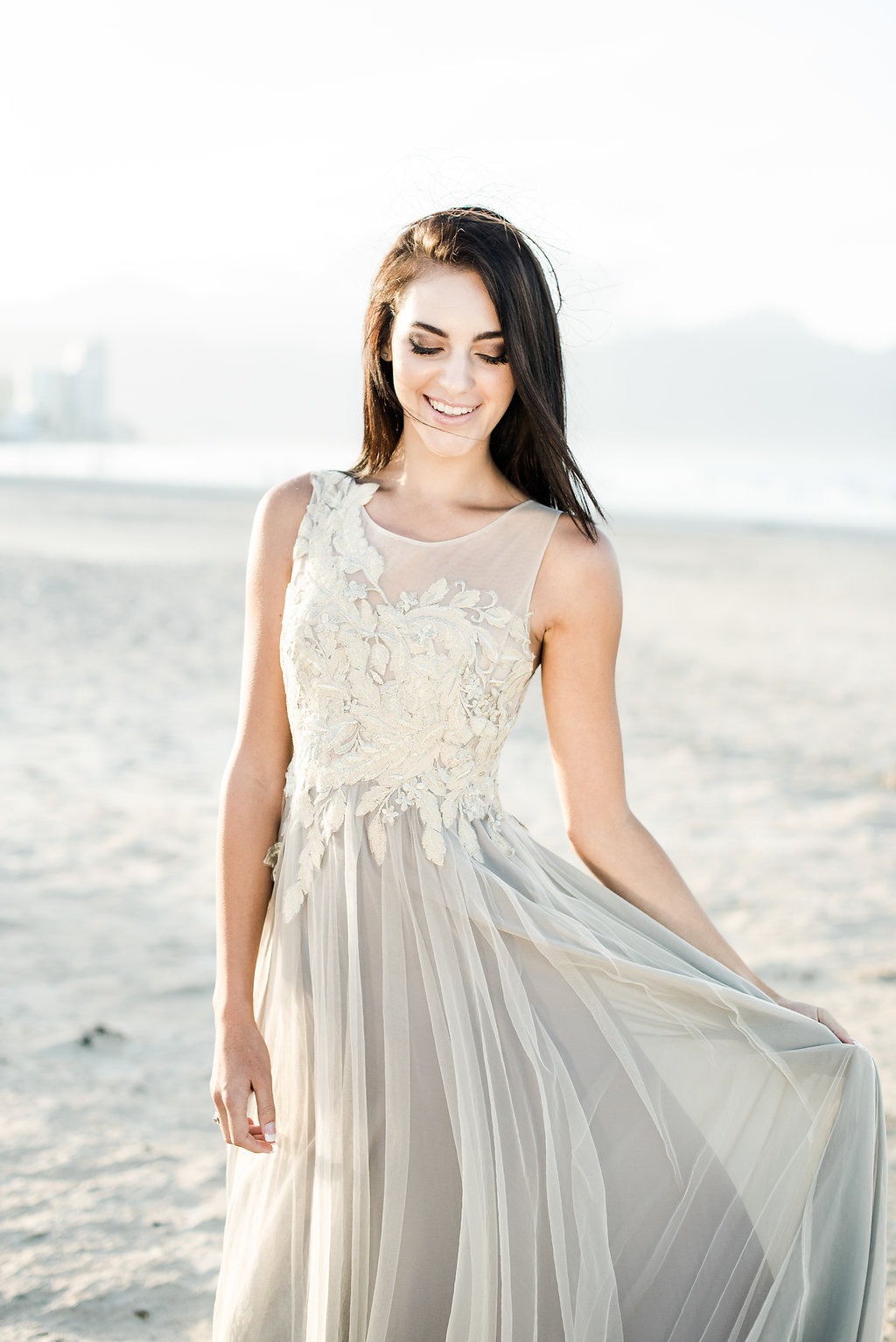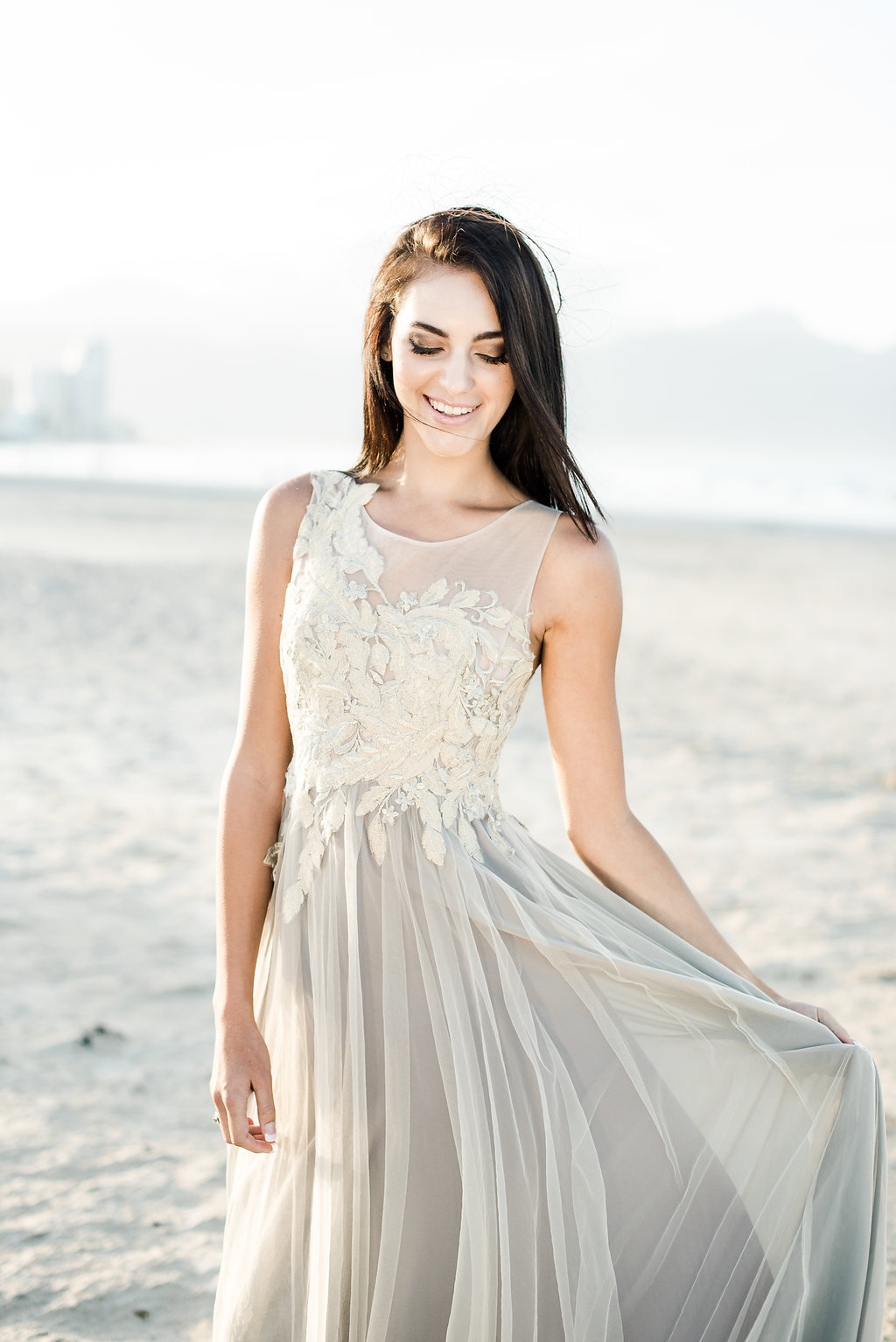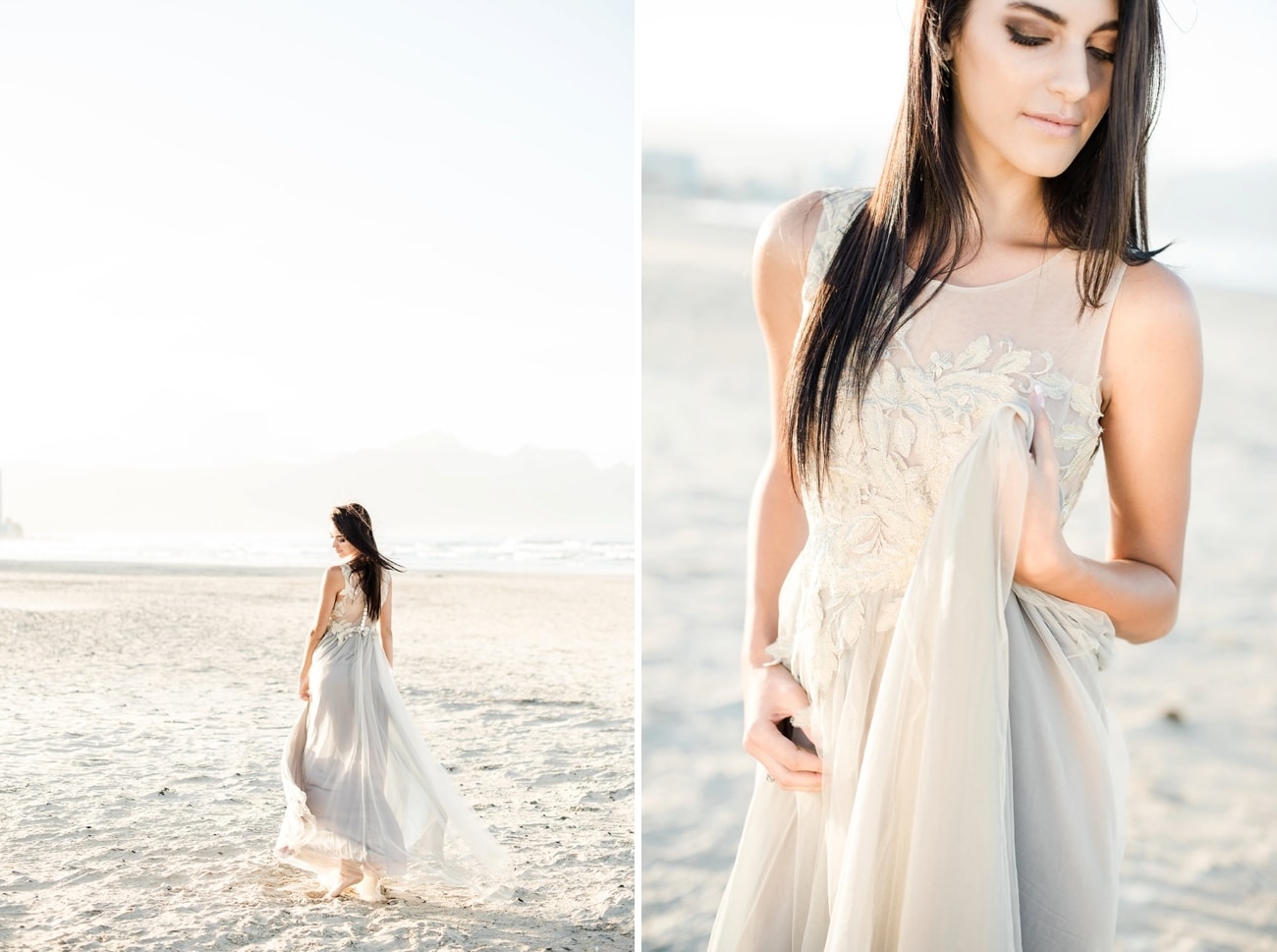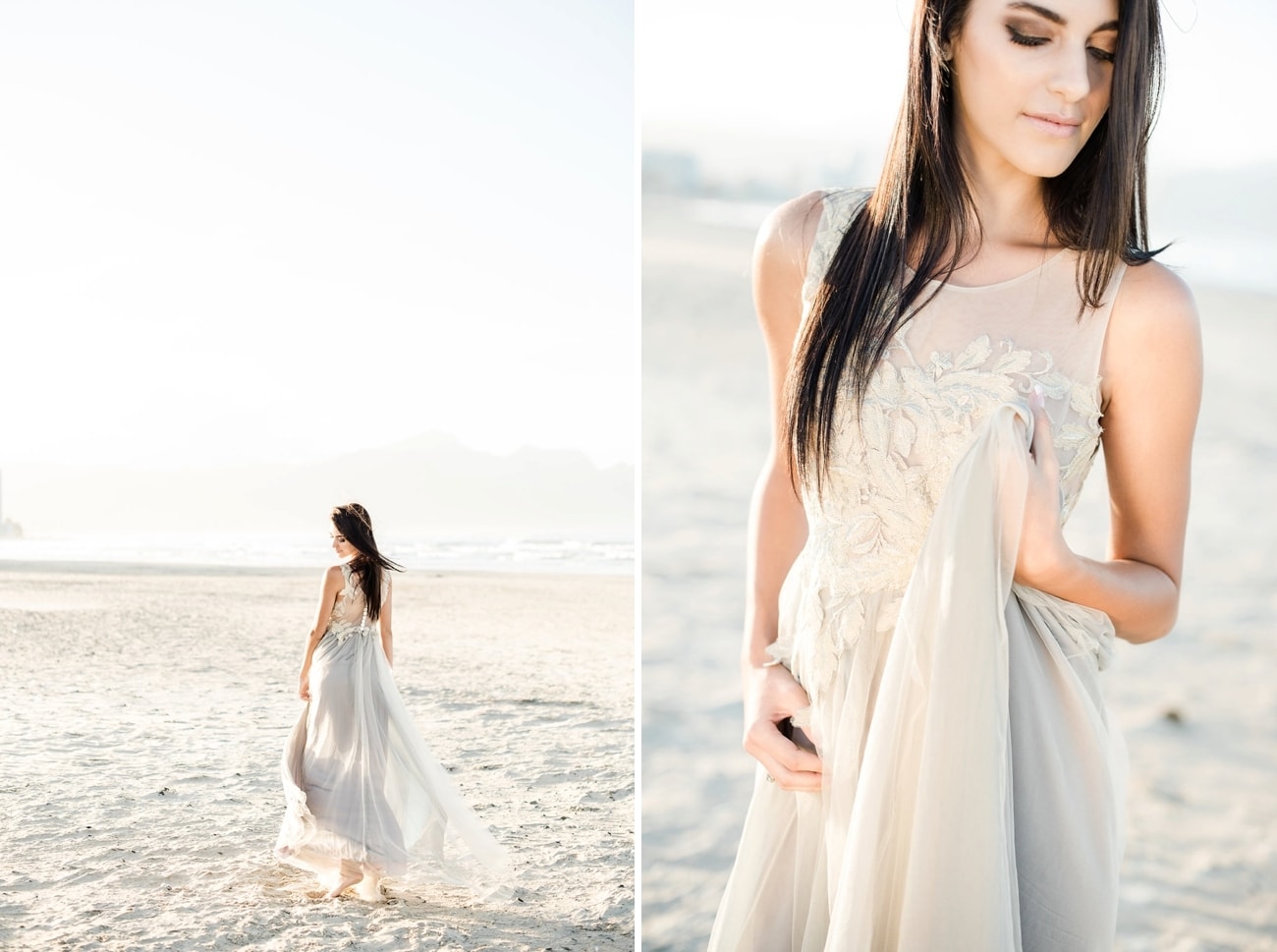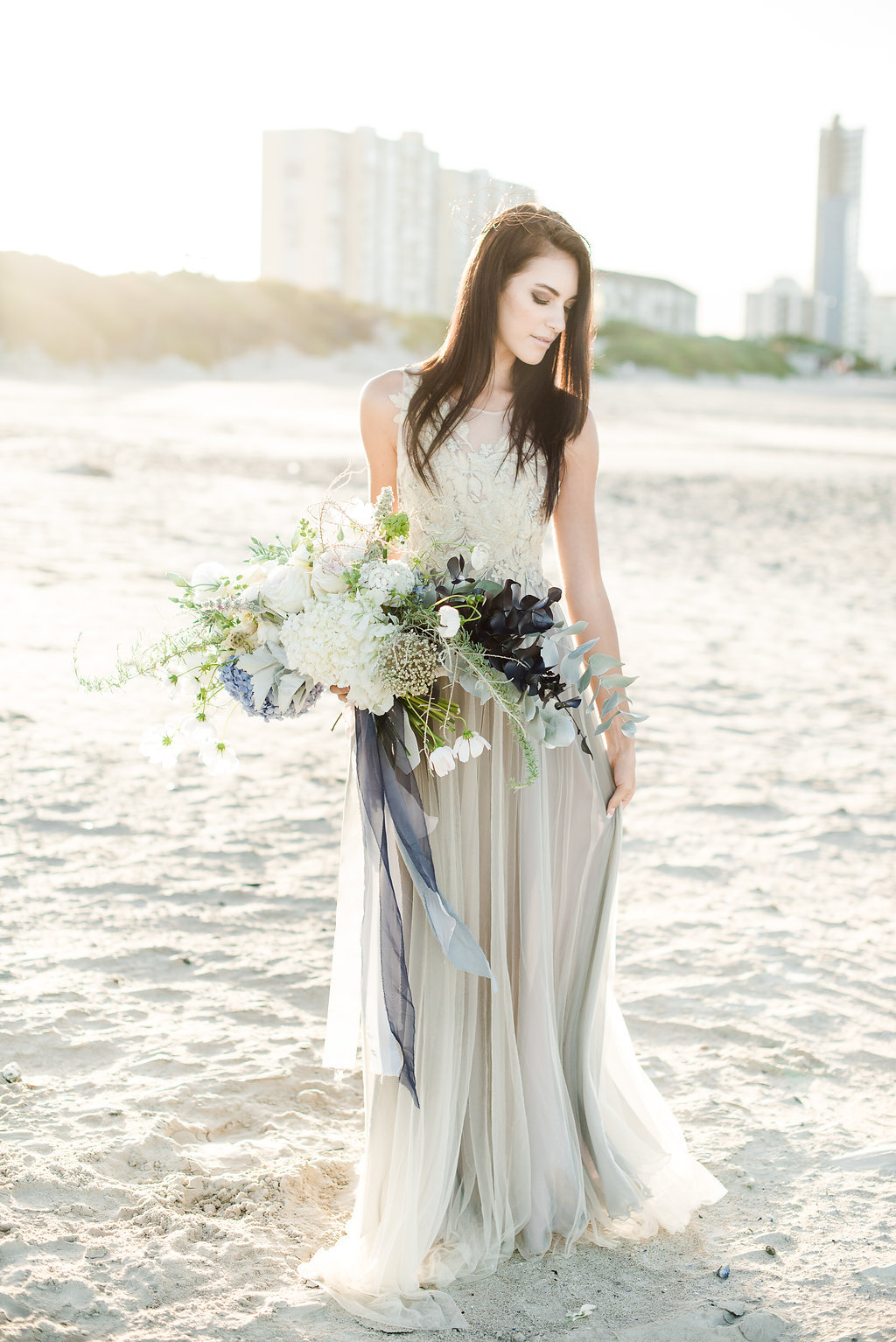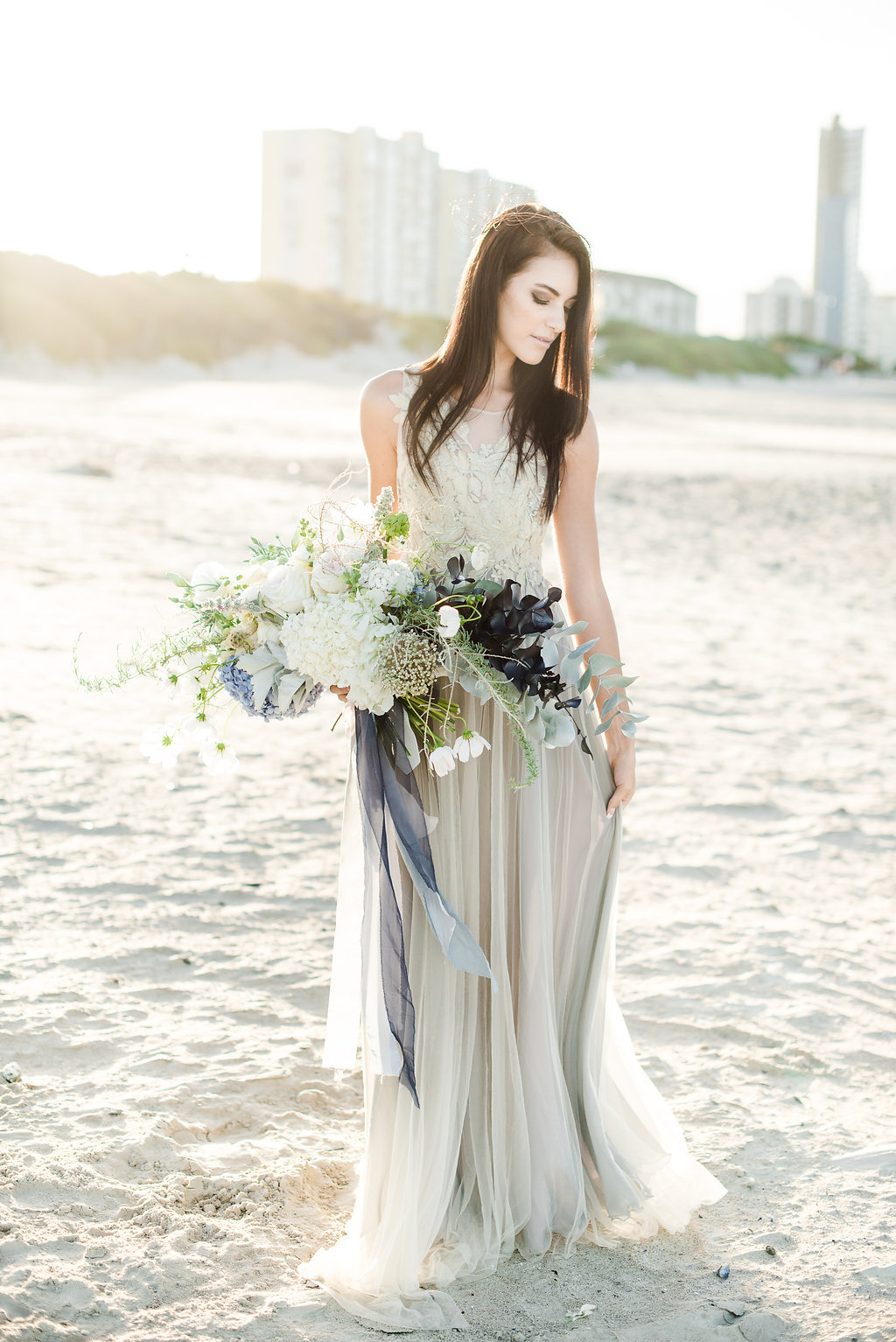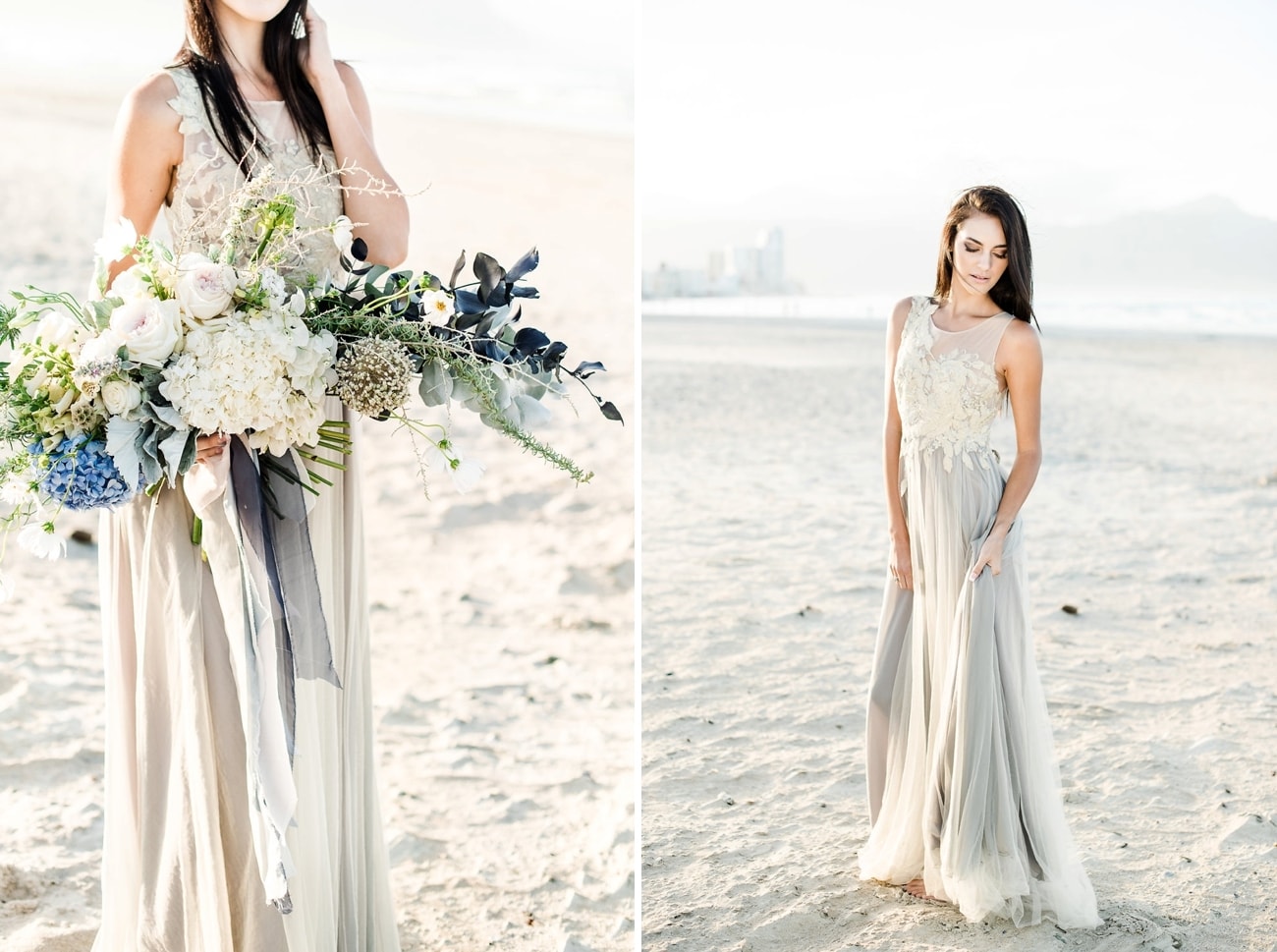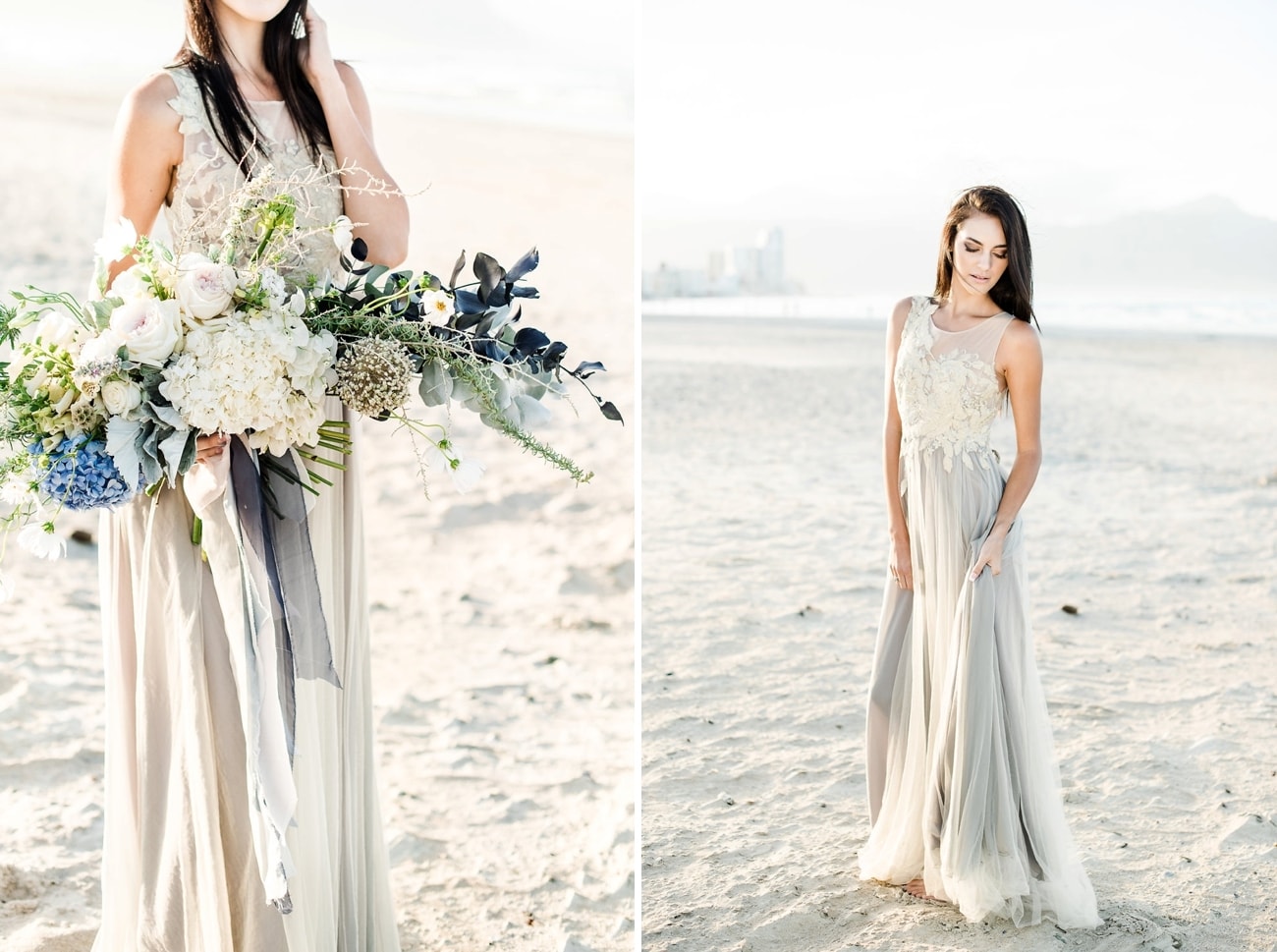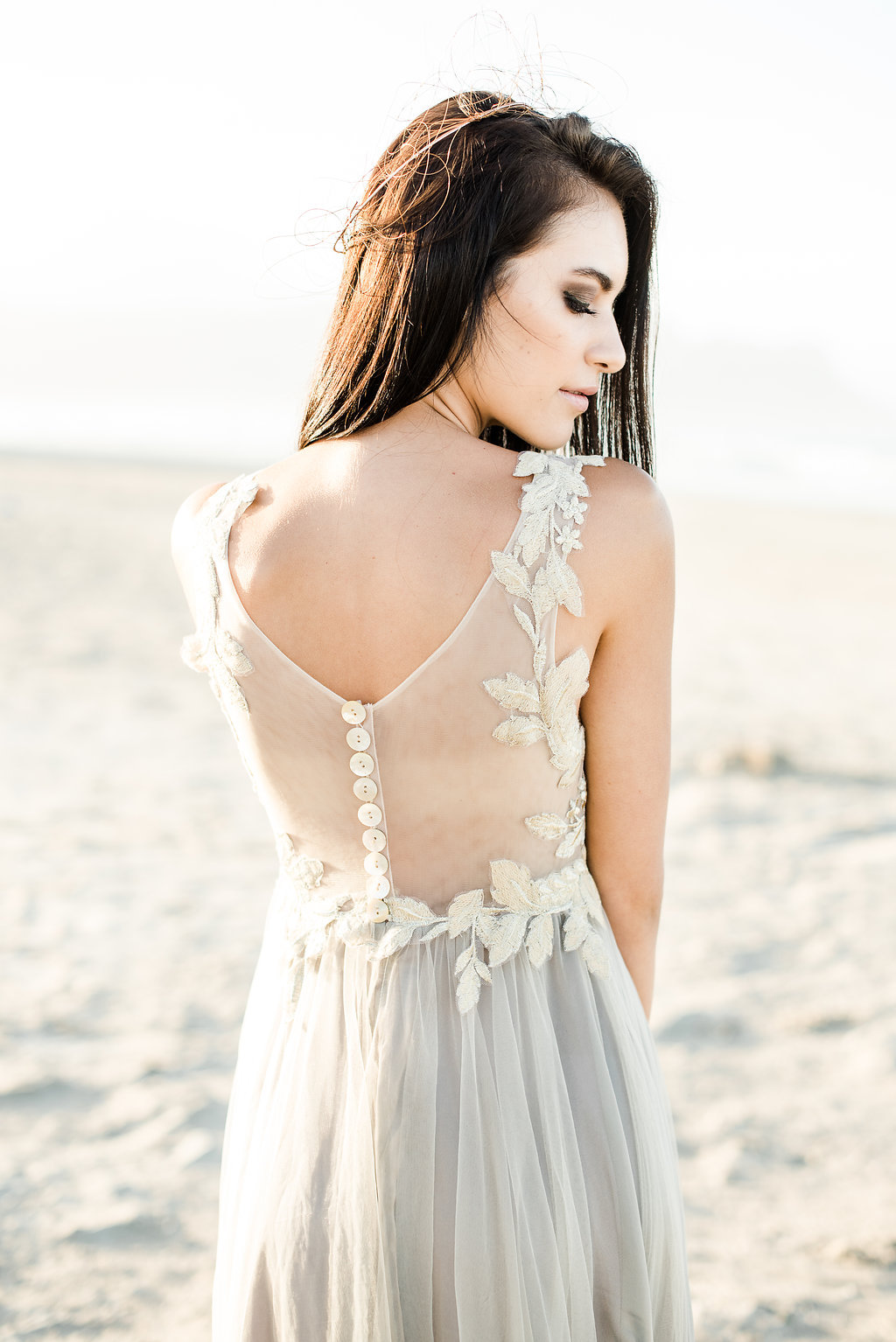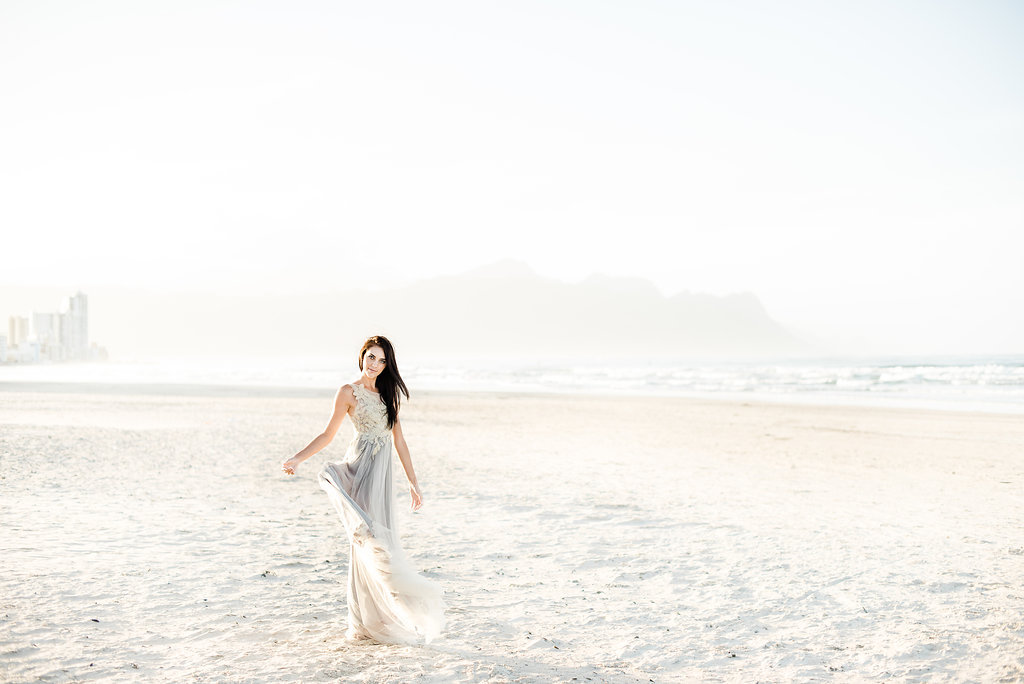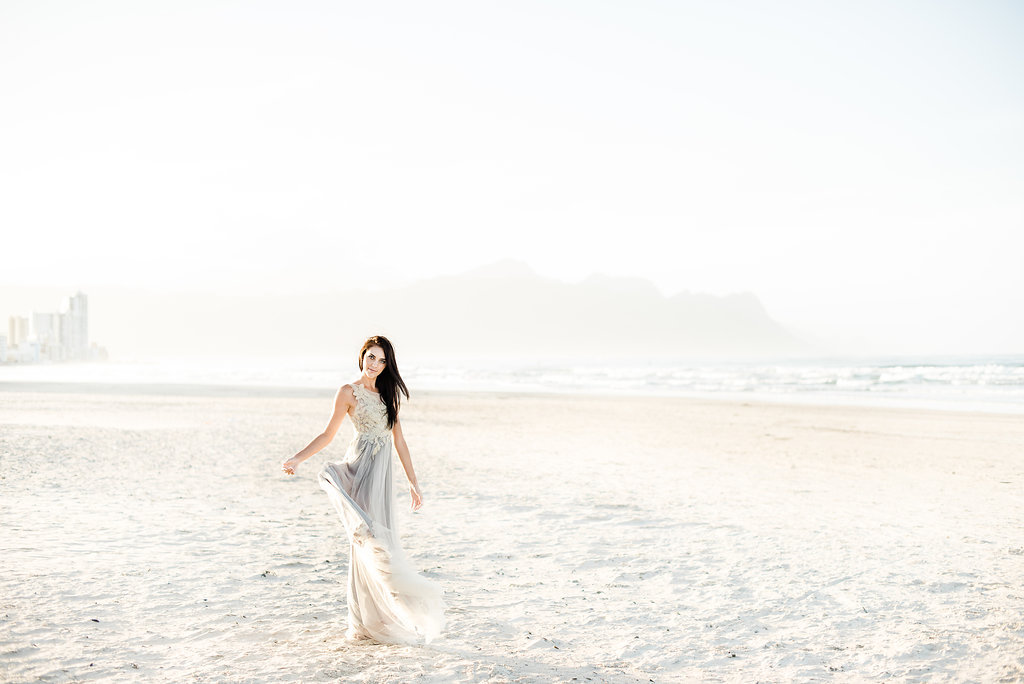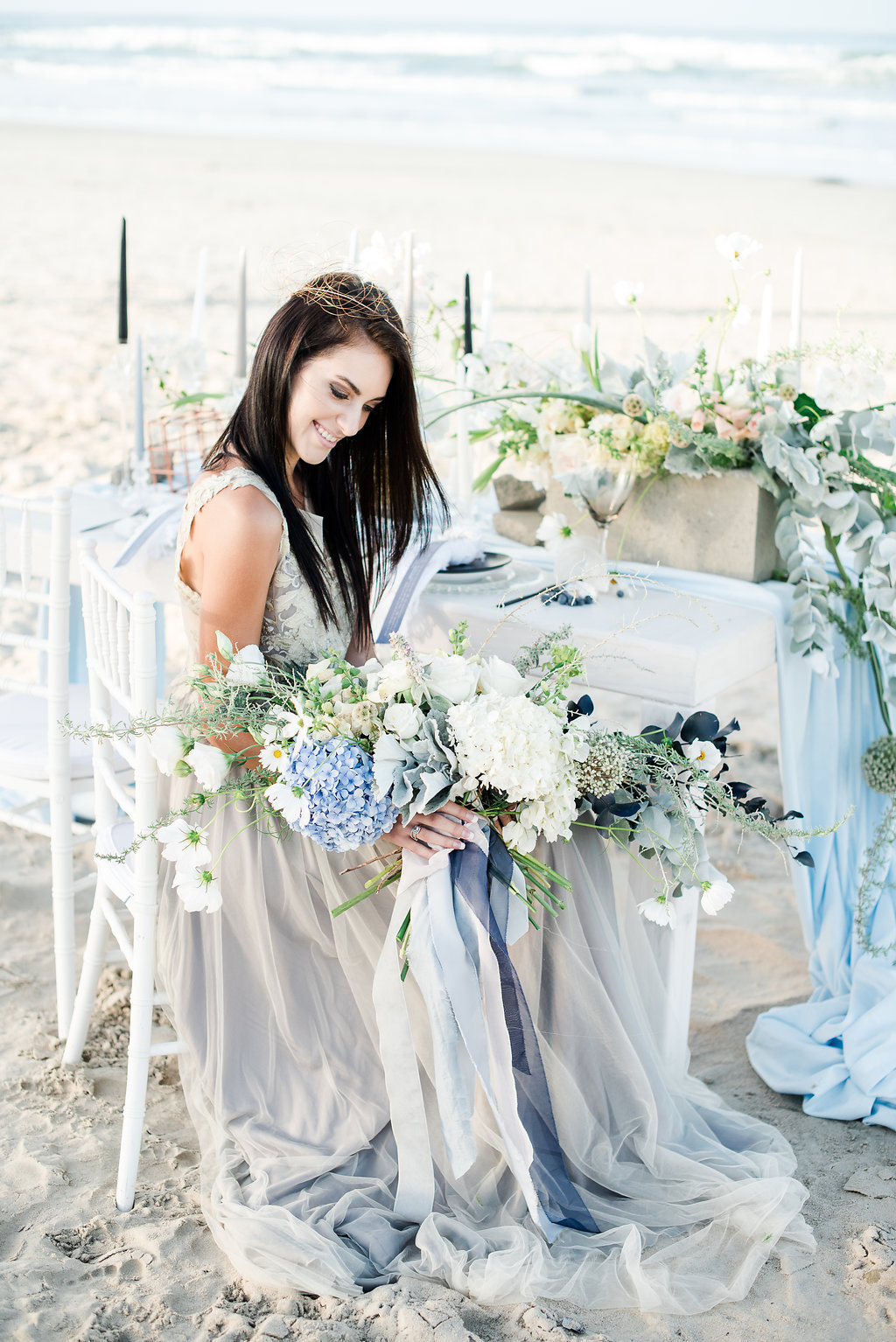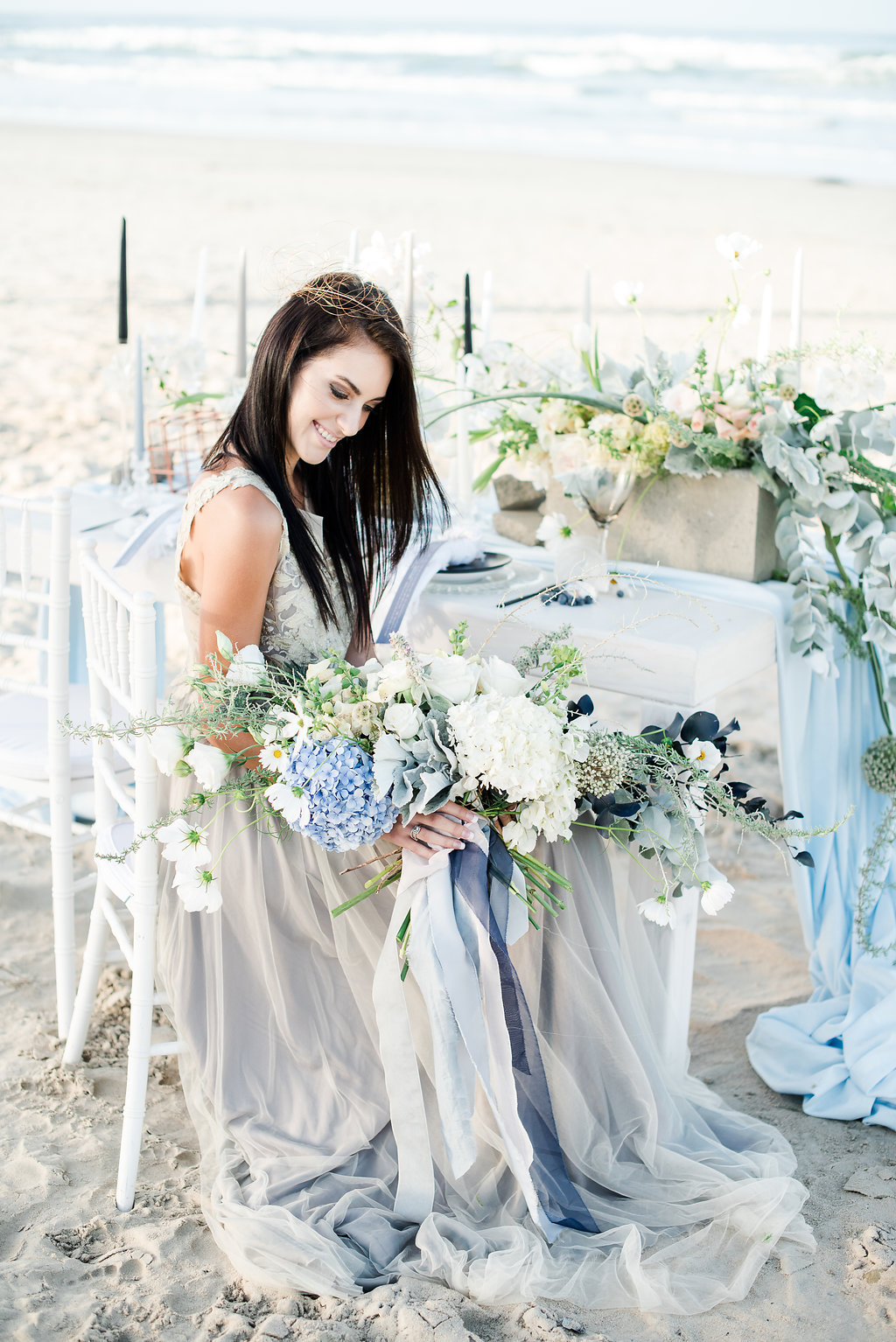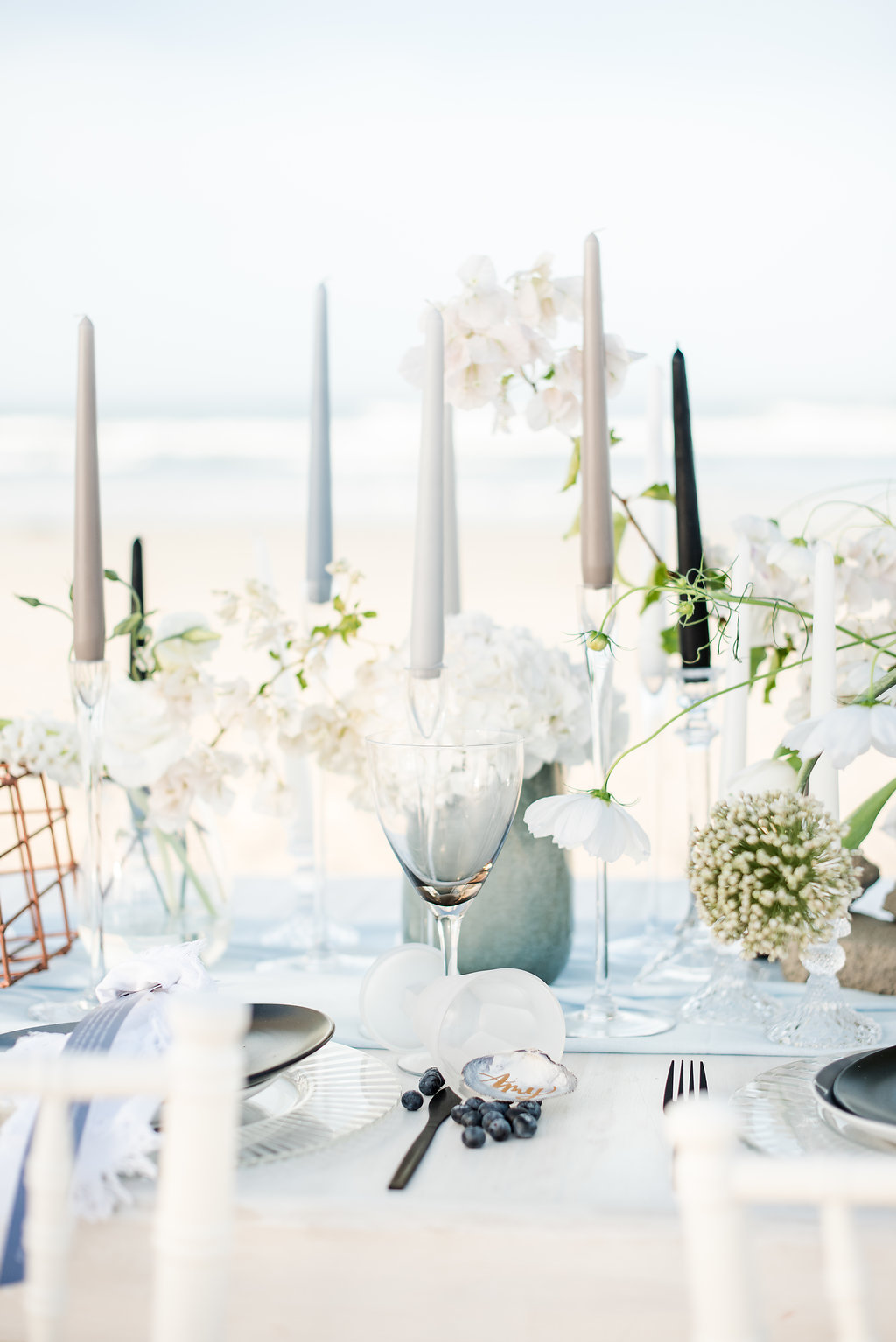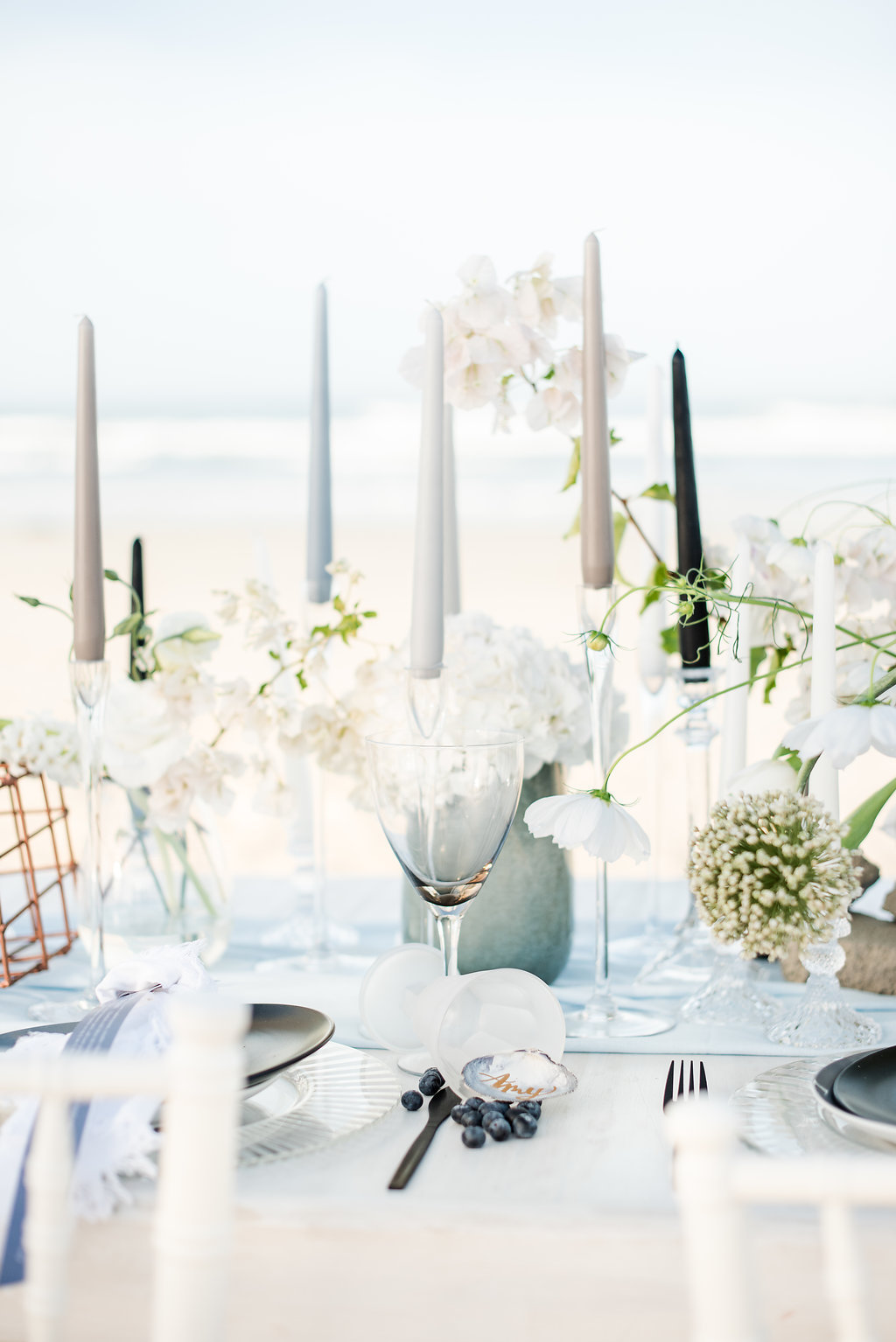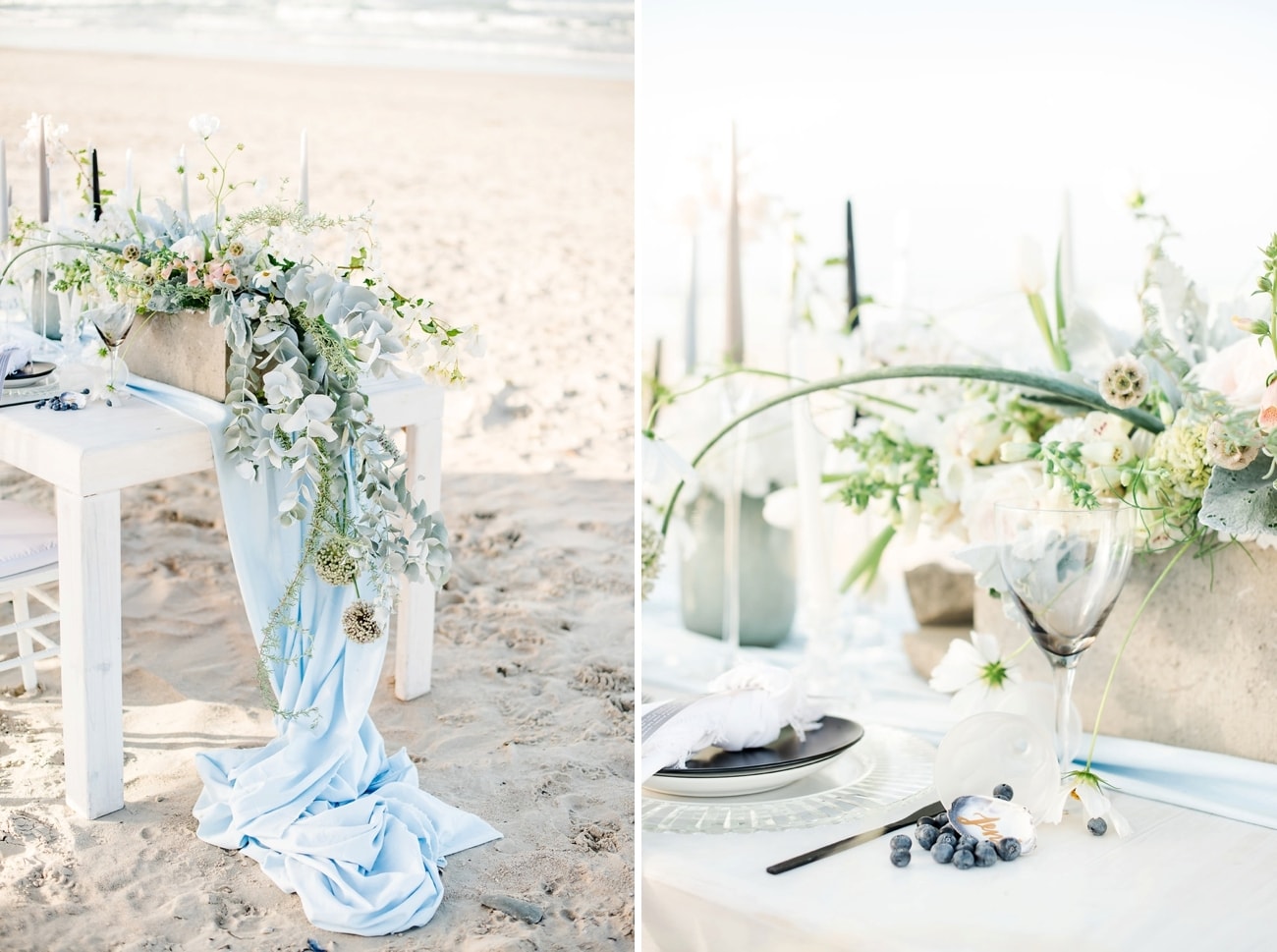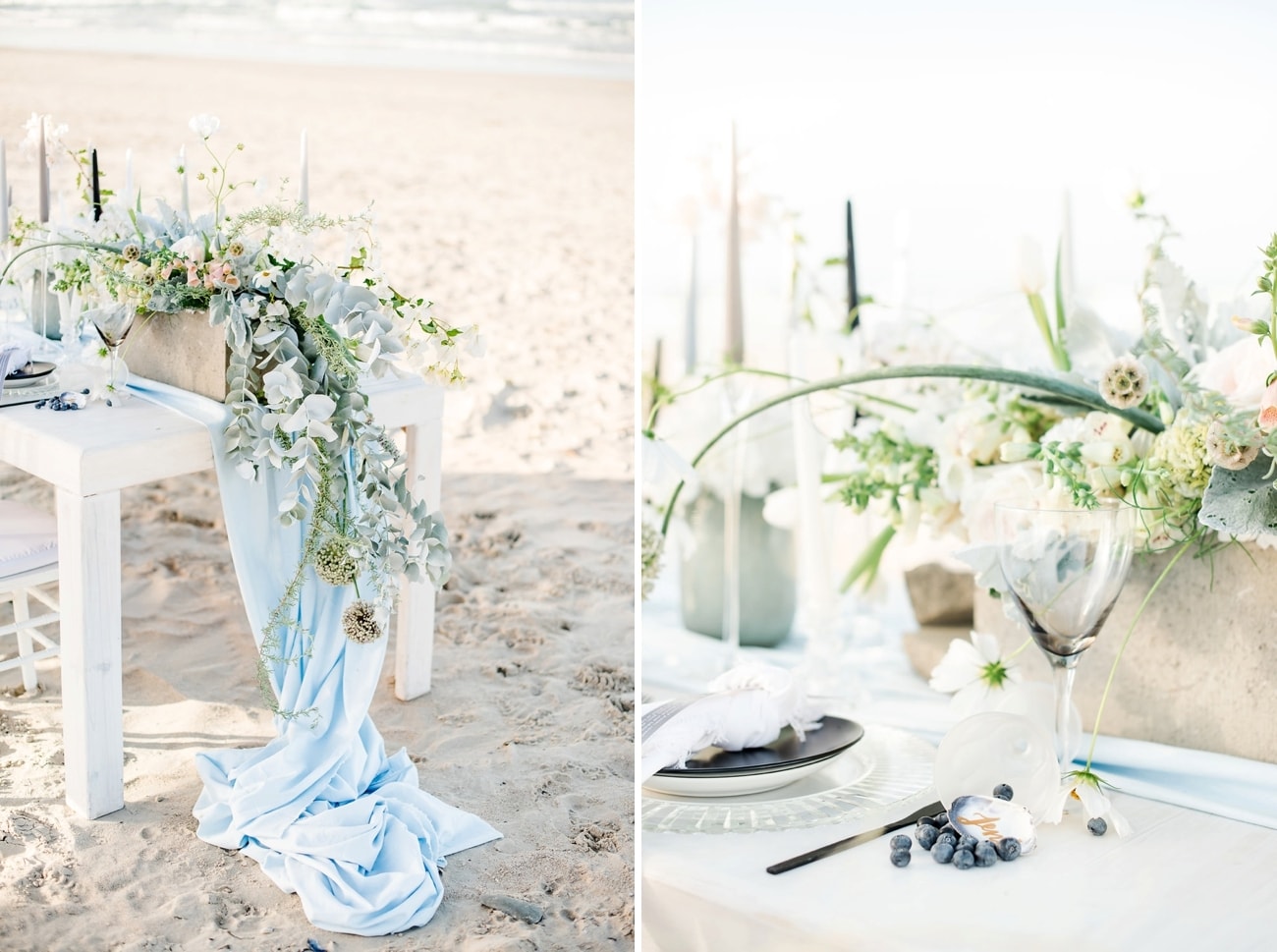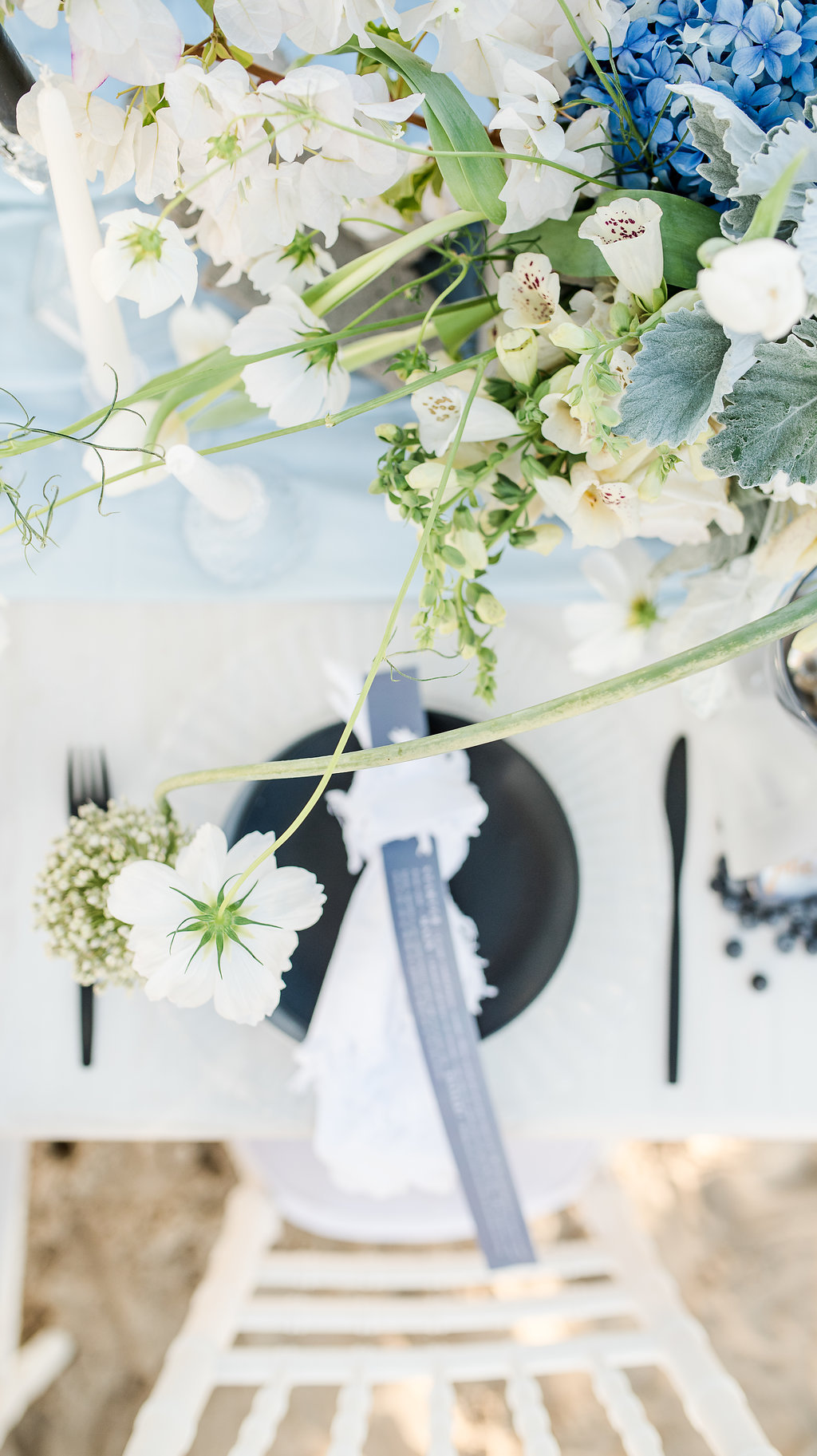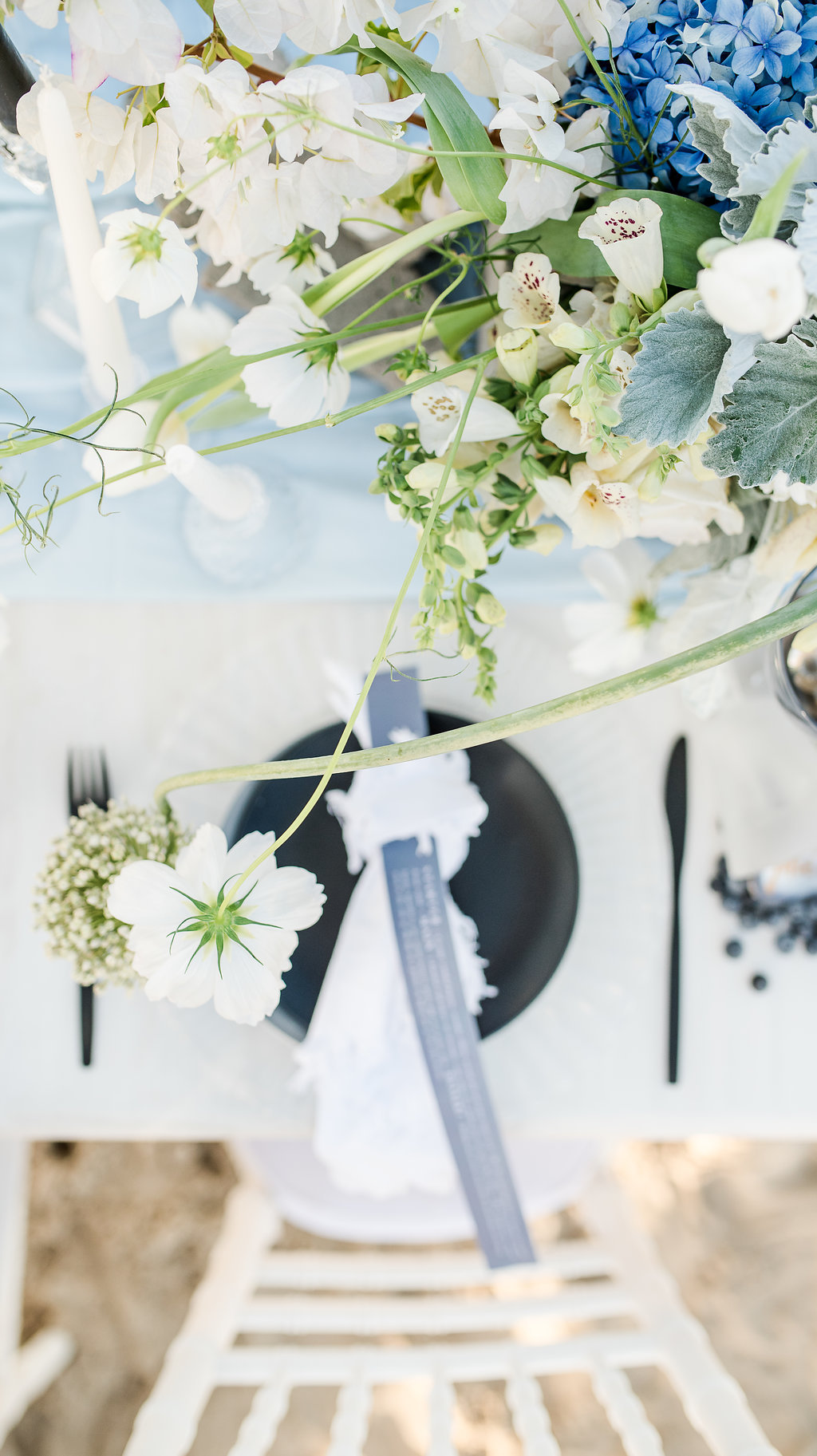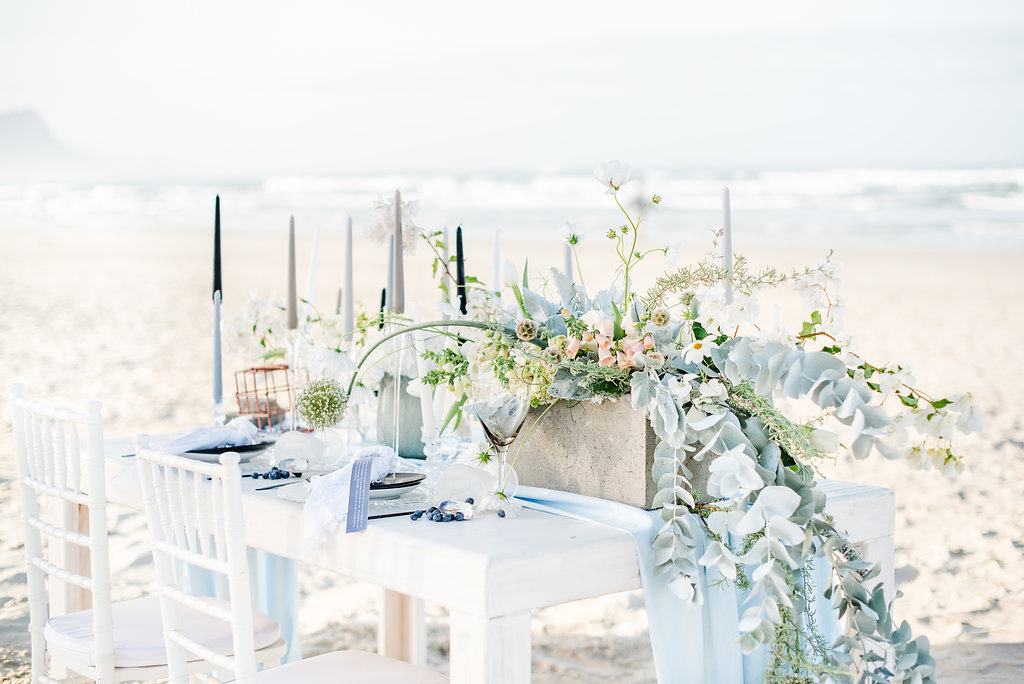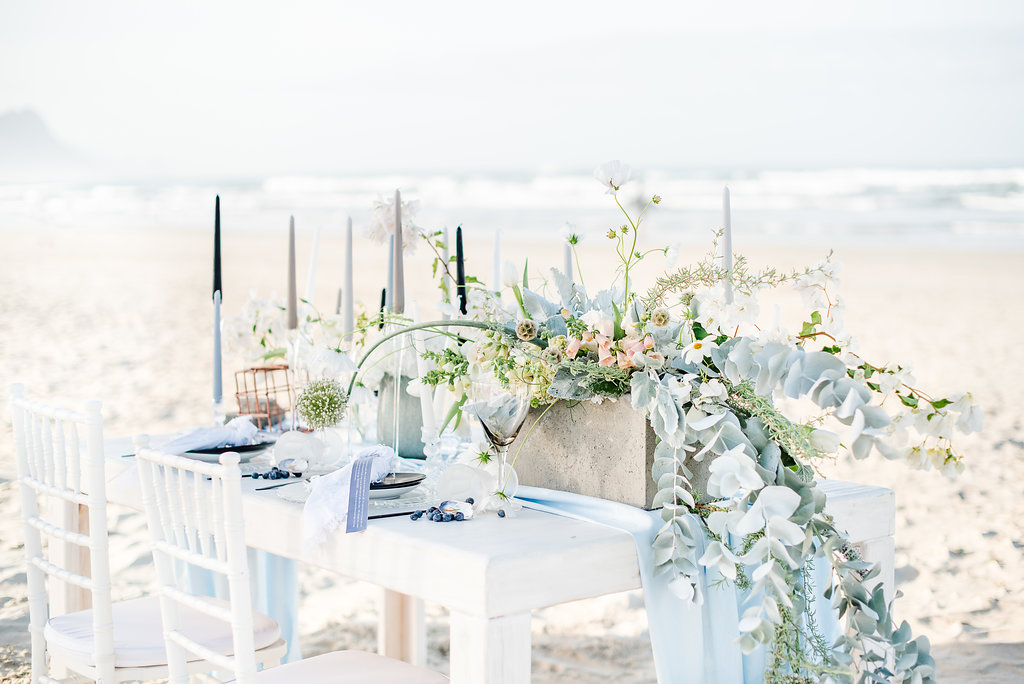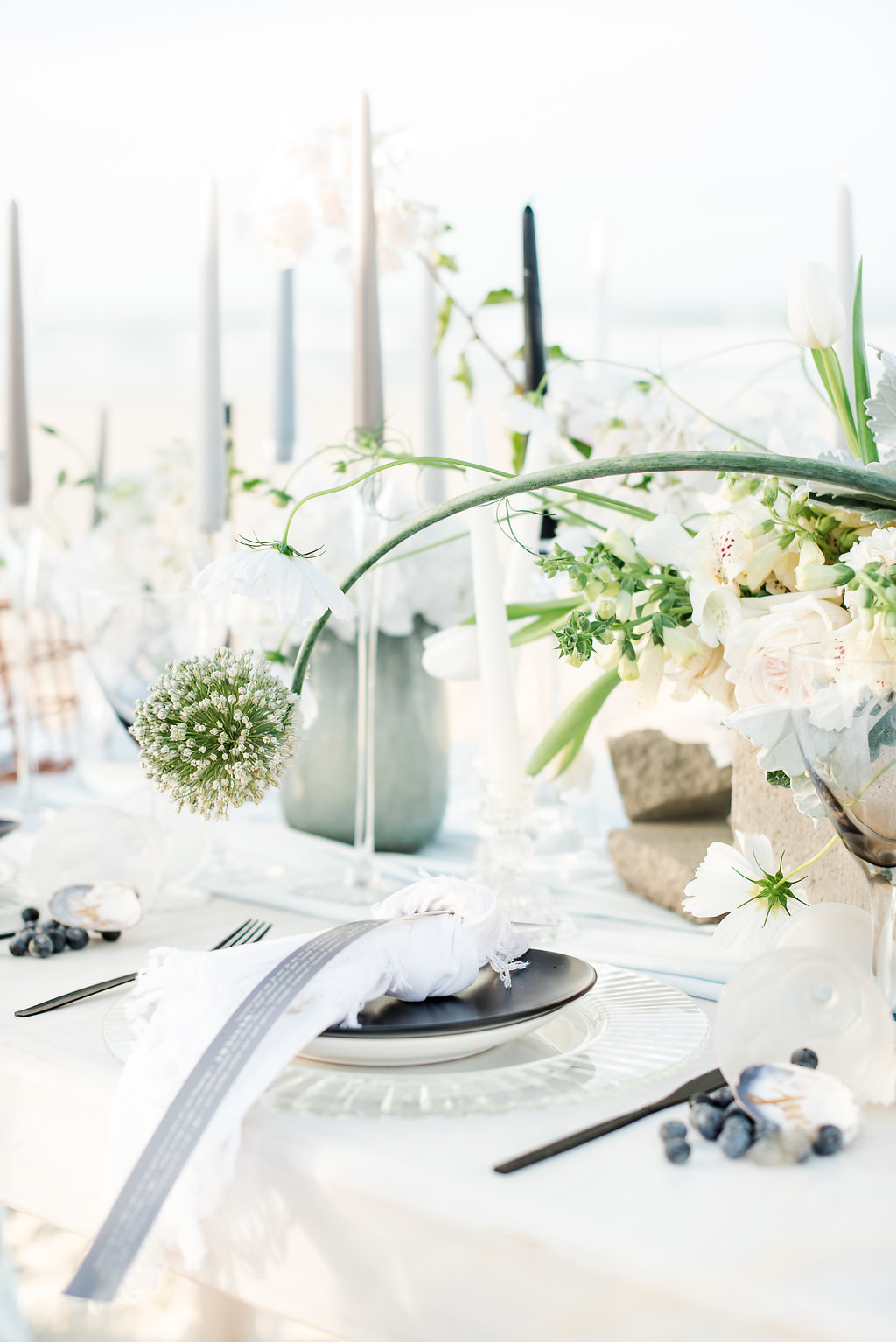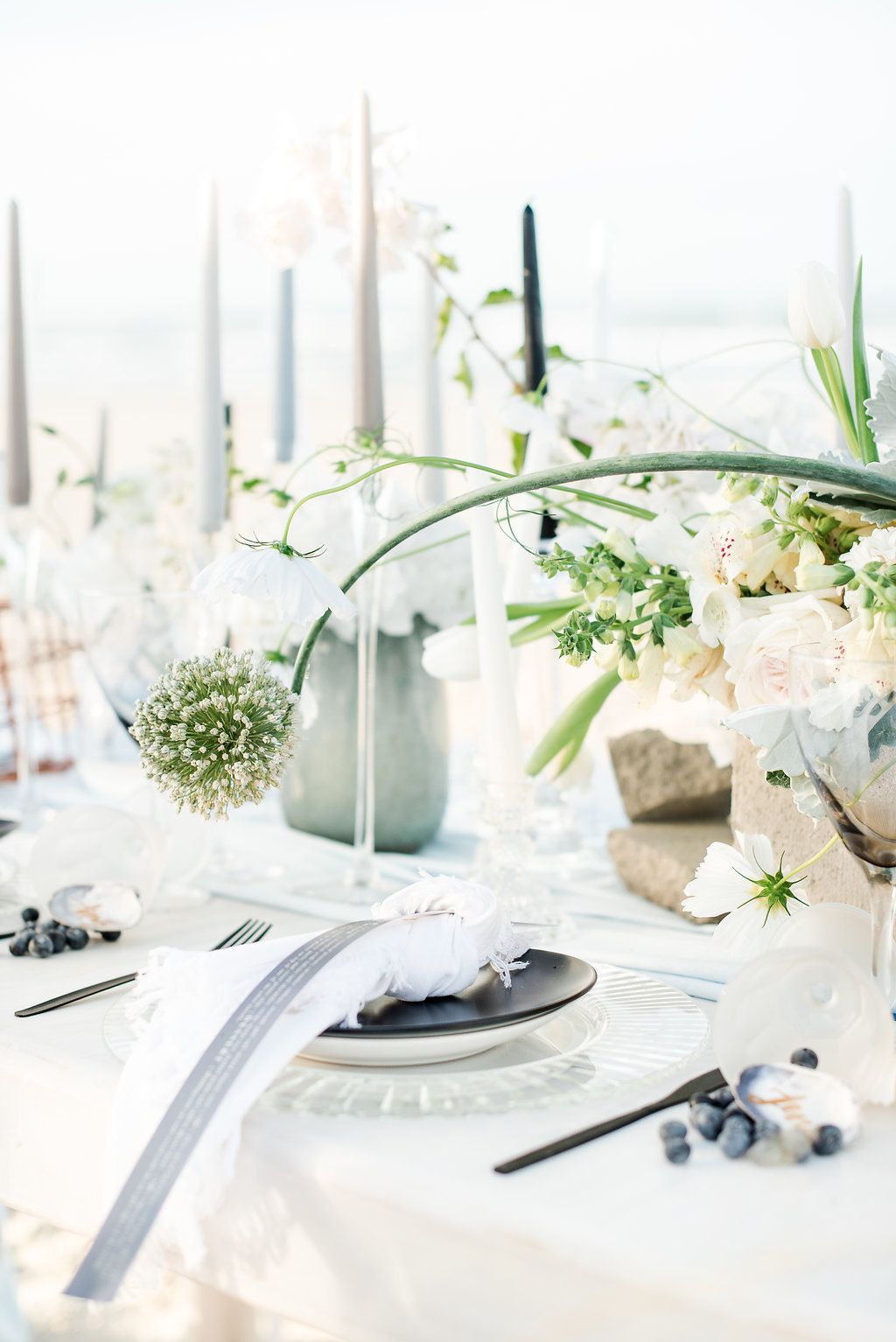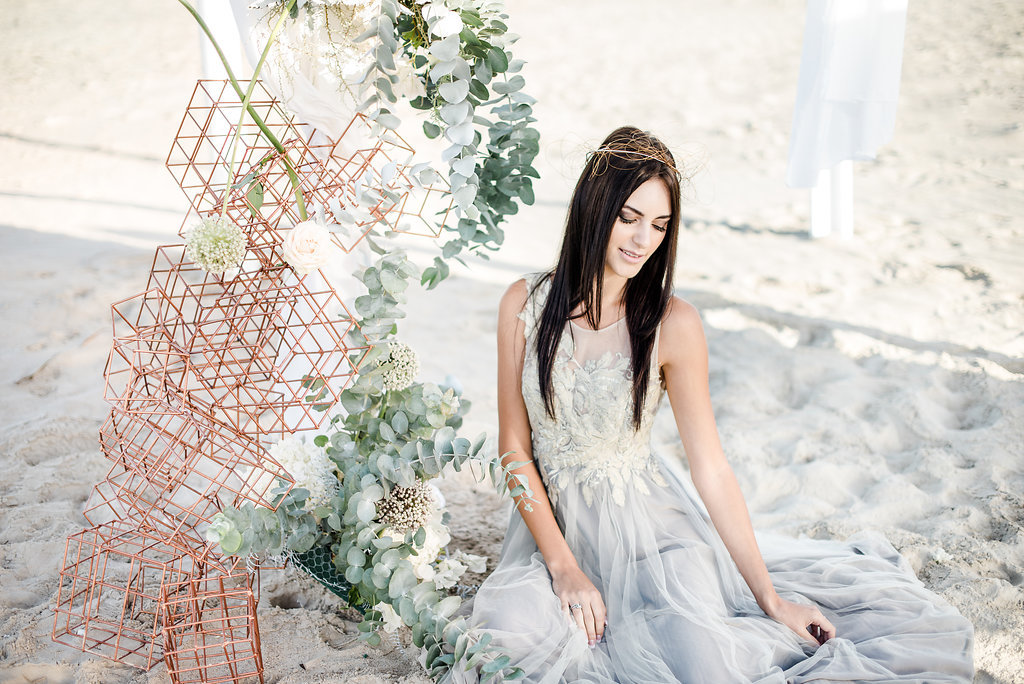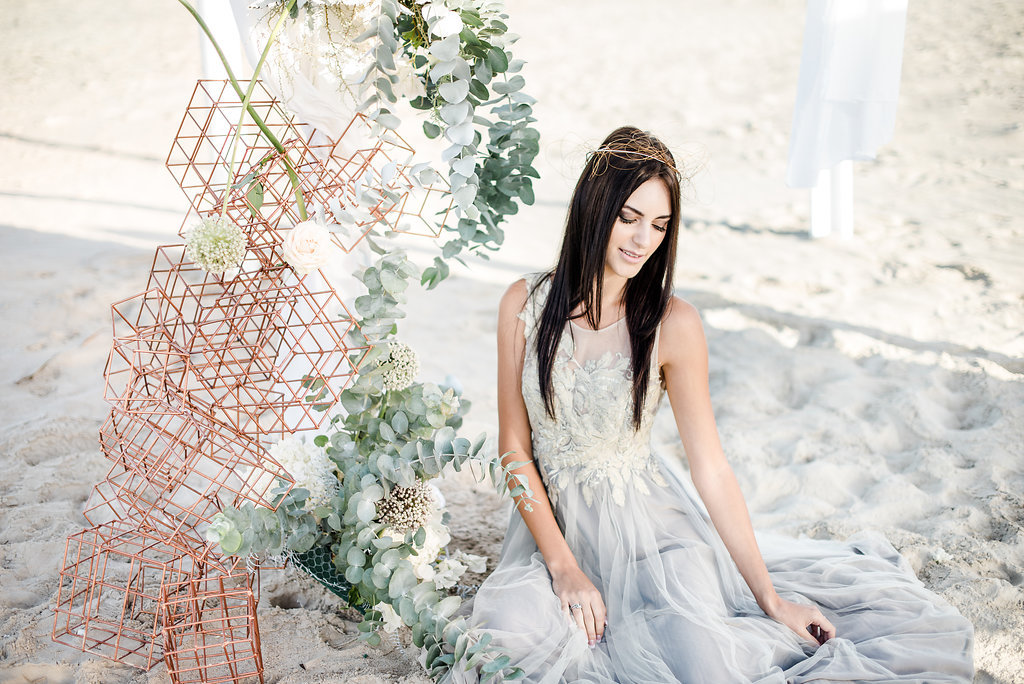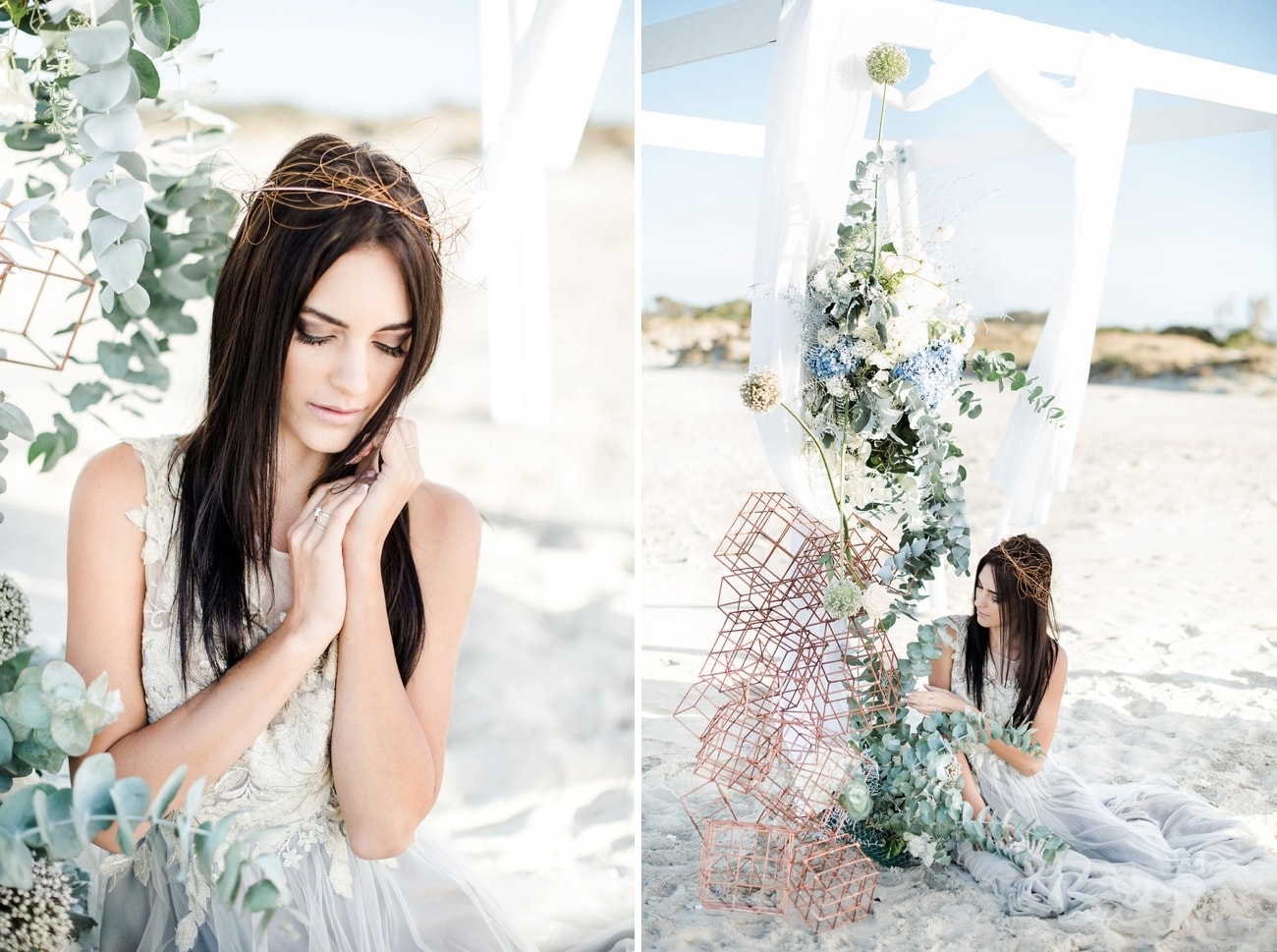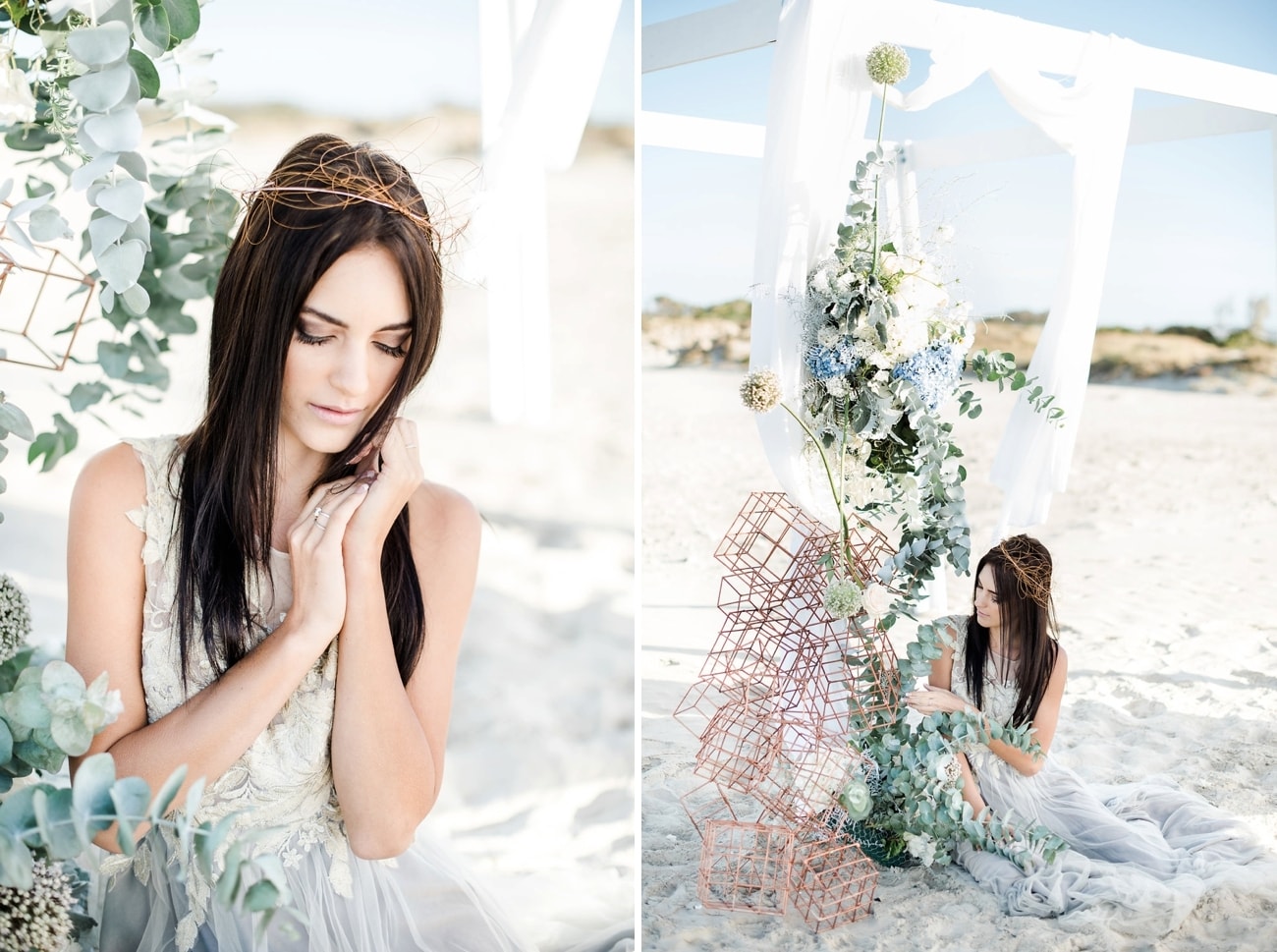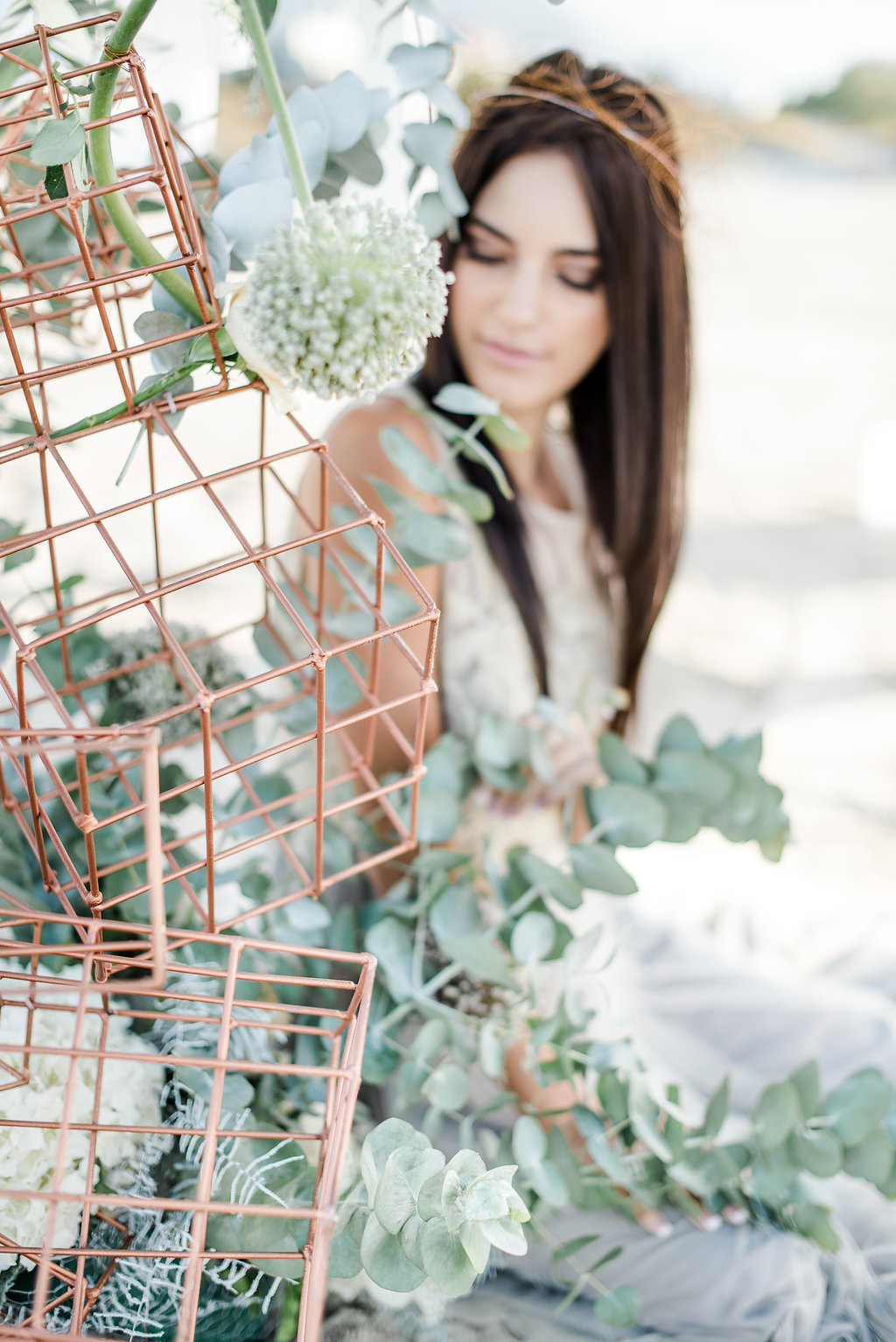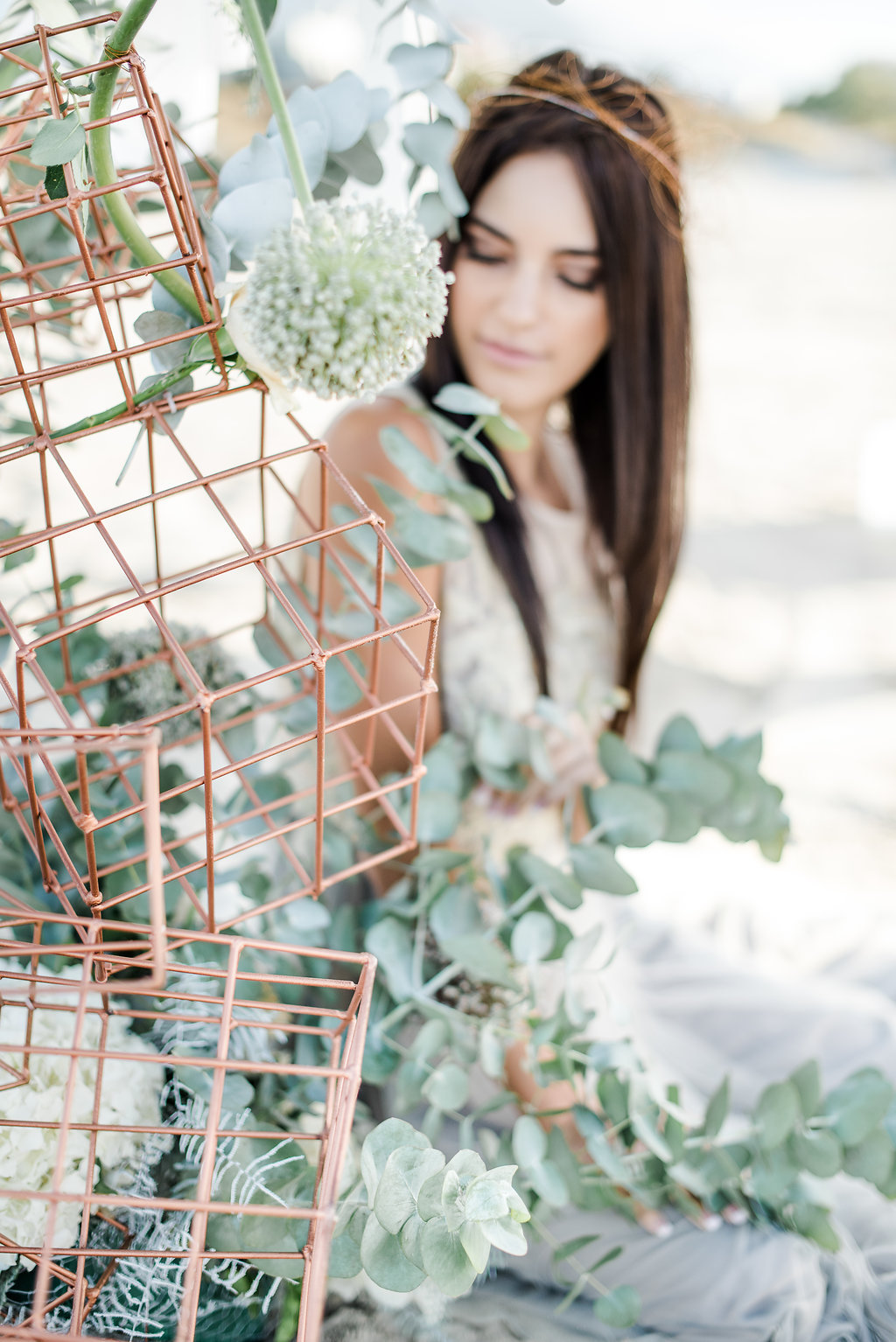 Here's the skinny on the inspiration behind this lovely shoot:
For our inspiration, we started by taking all the industrial elements of the modern lifestyle and softening them with the salts of the natural sea. Elements included glass textures with stone and concrete and copper, soft silks, and some earthy elements like blueberries, soft florals, and crushed beach sand. For our colour scheme, we chose dreamy blues, with darker elements.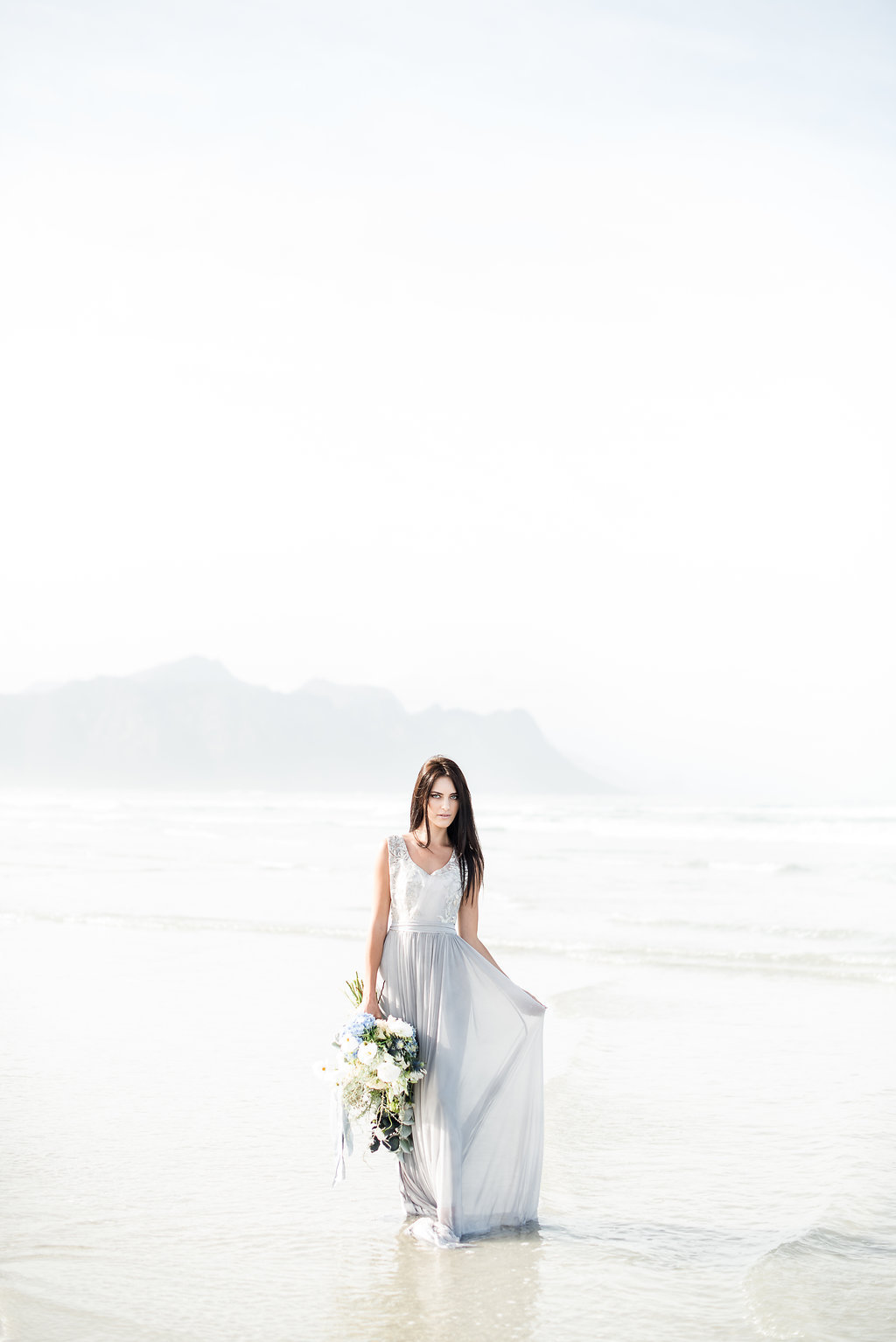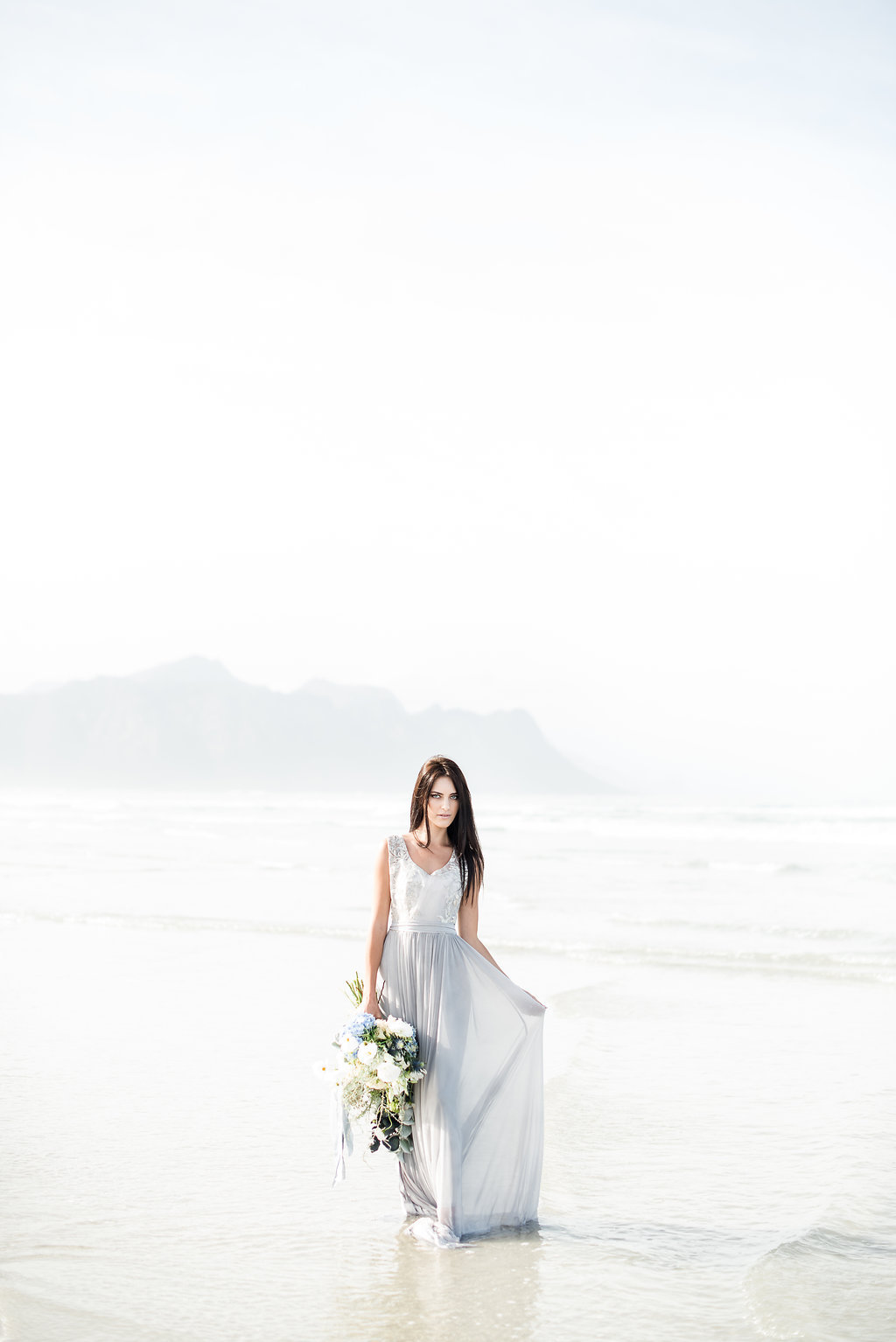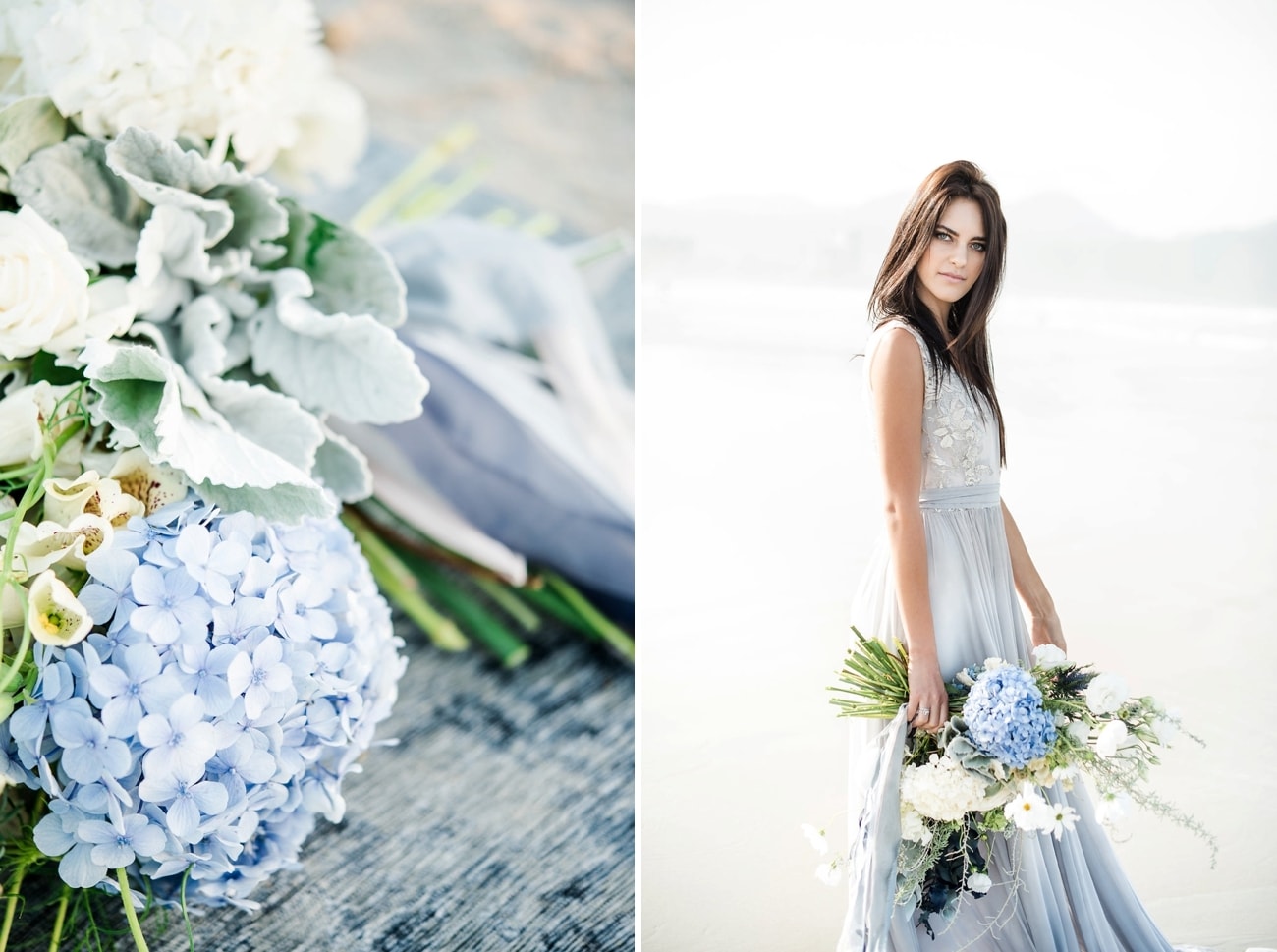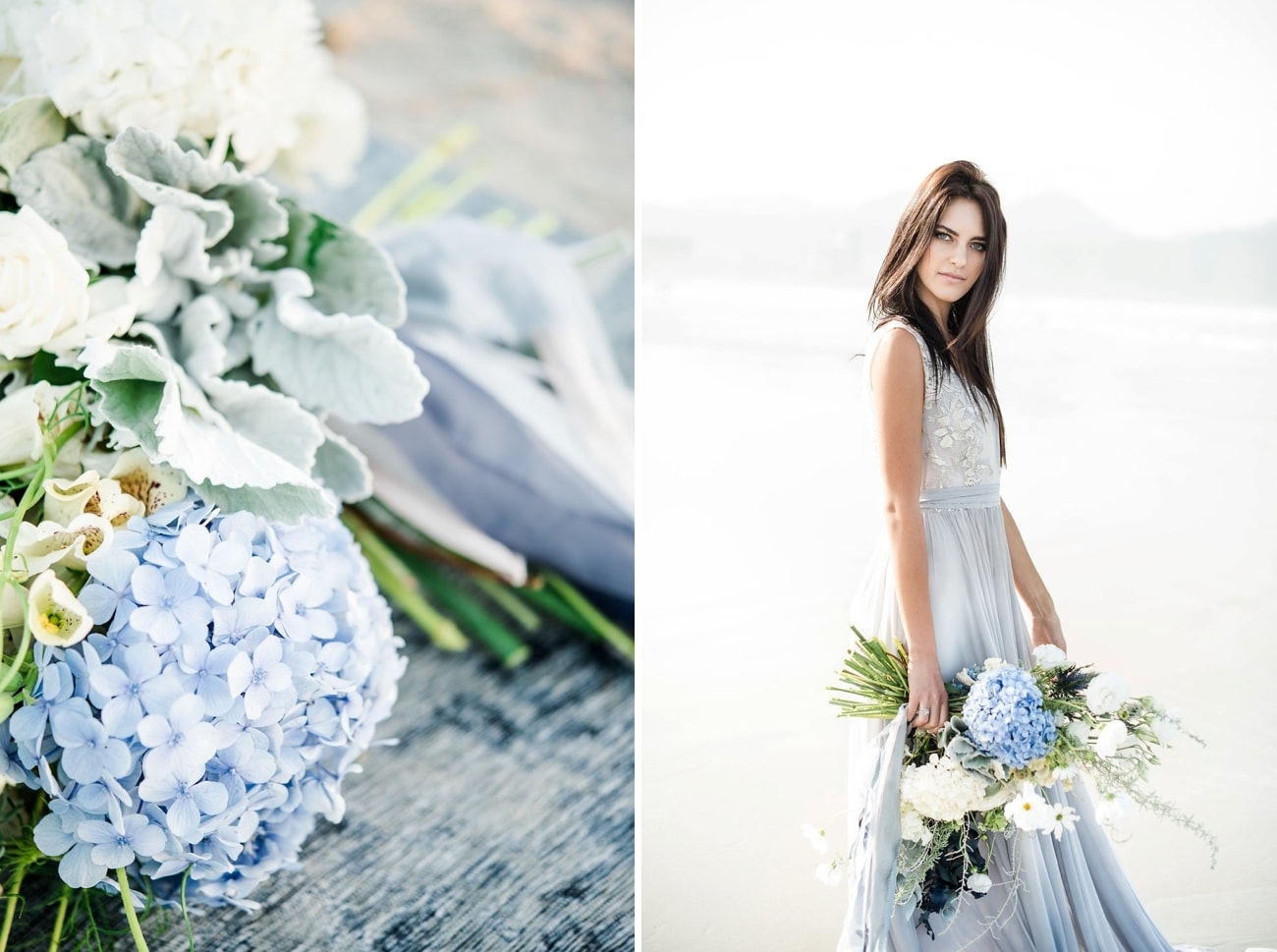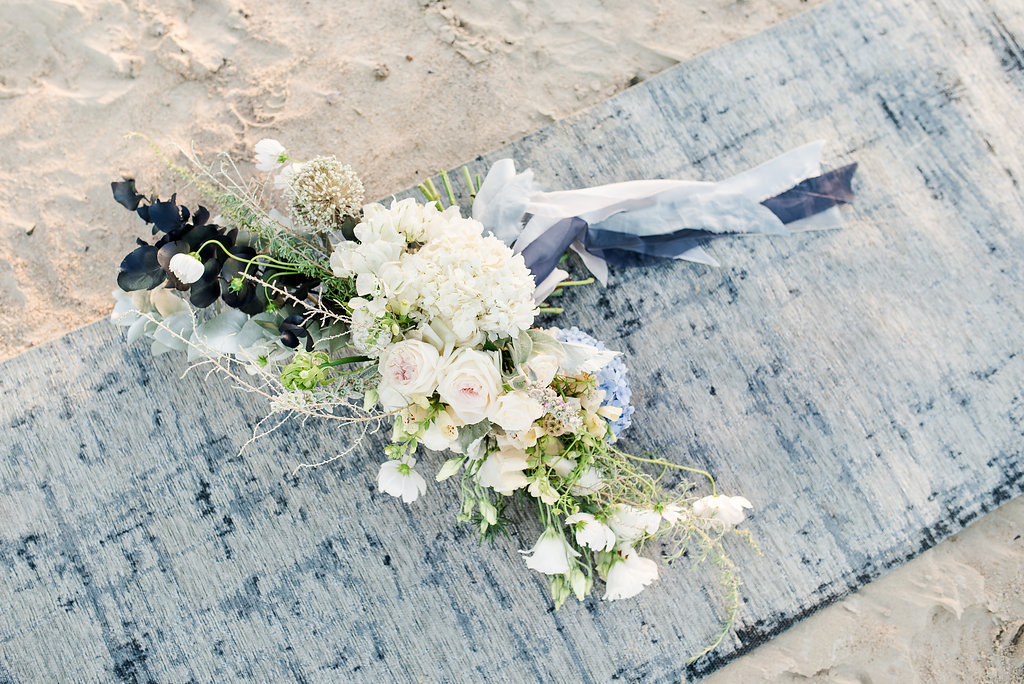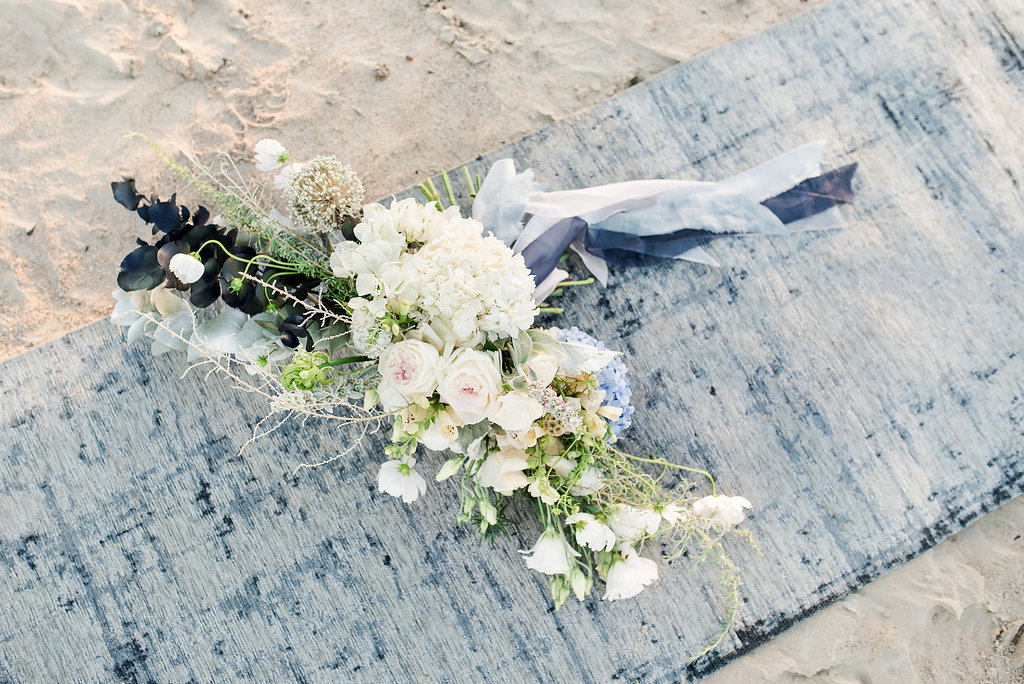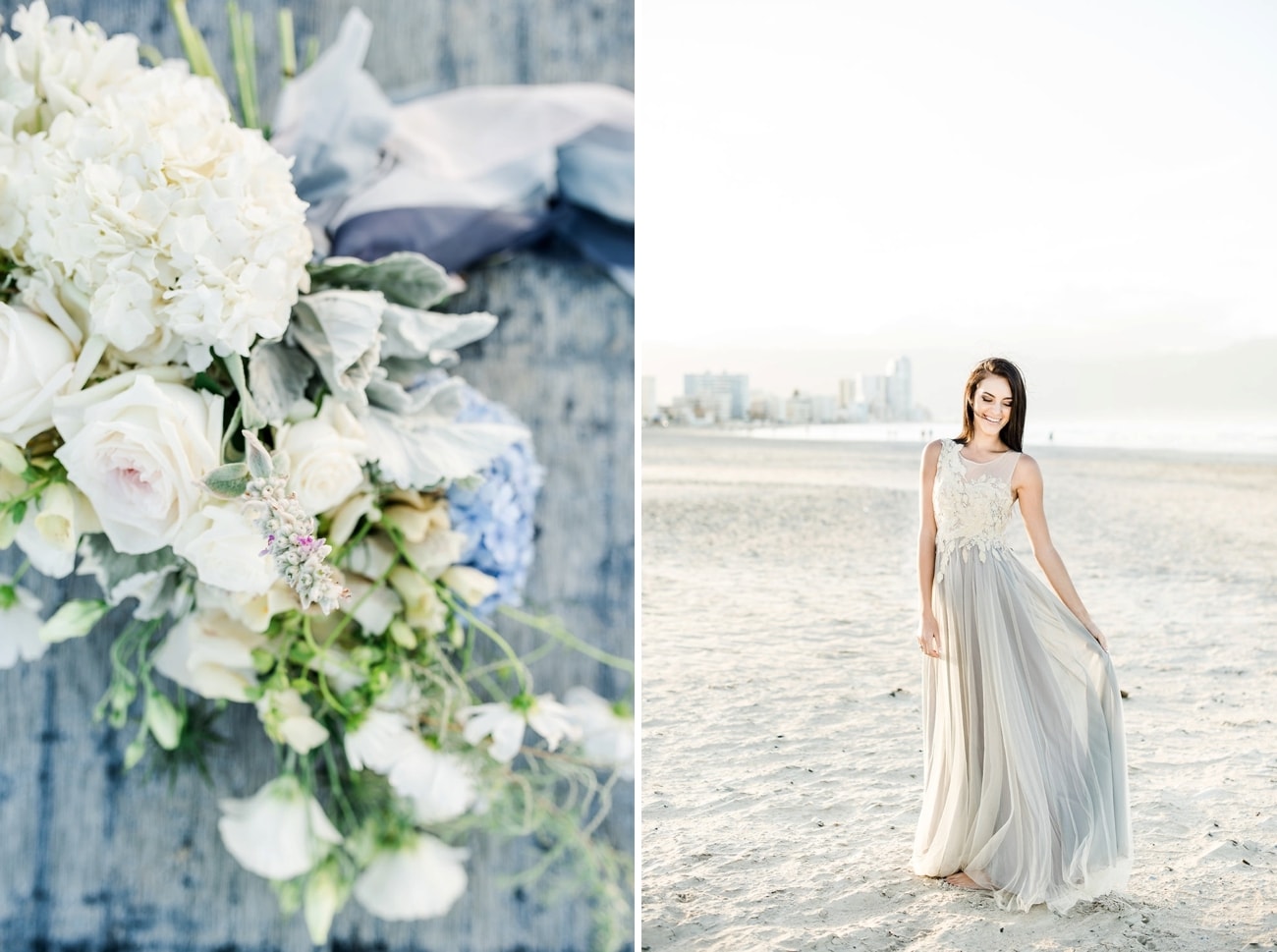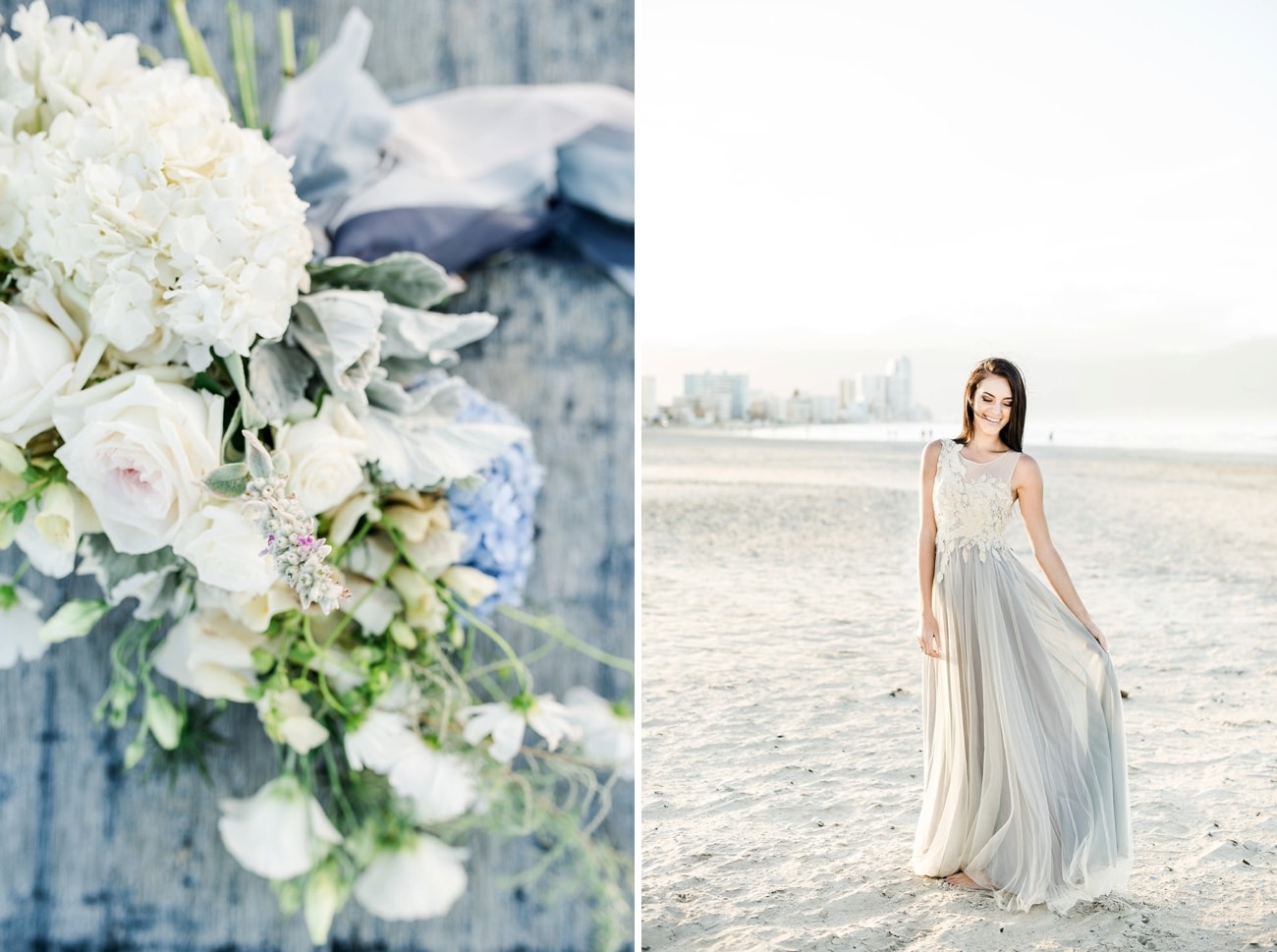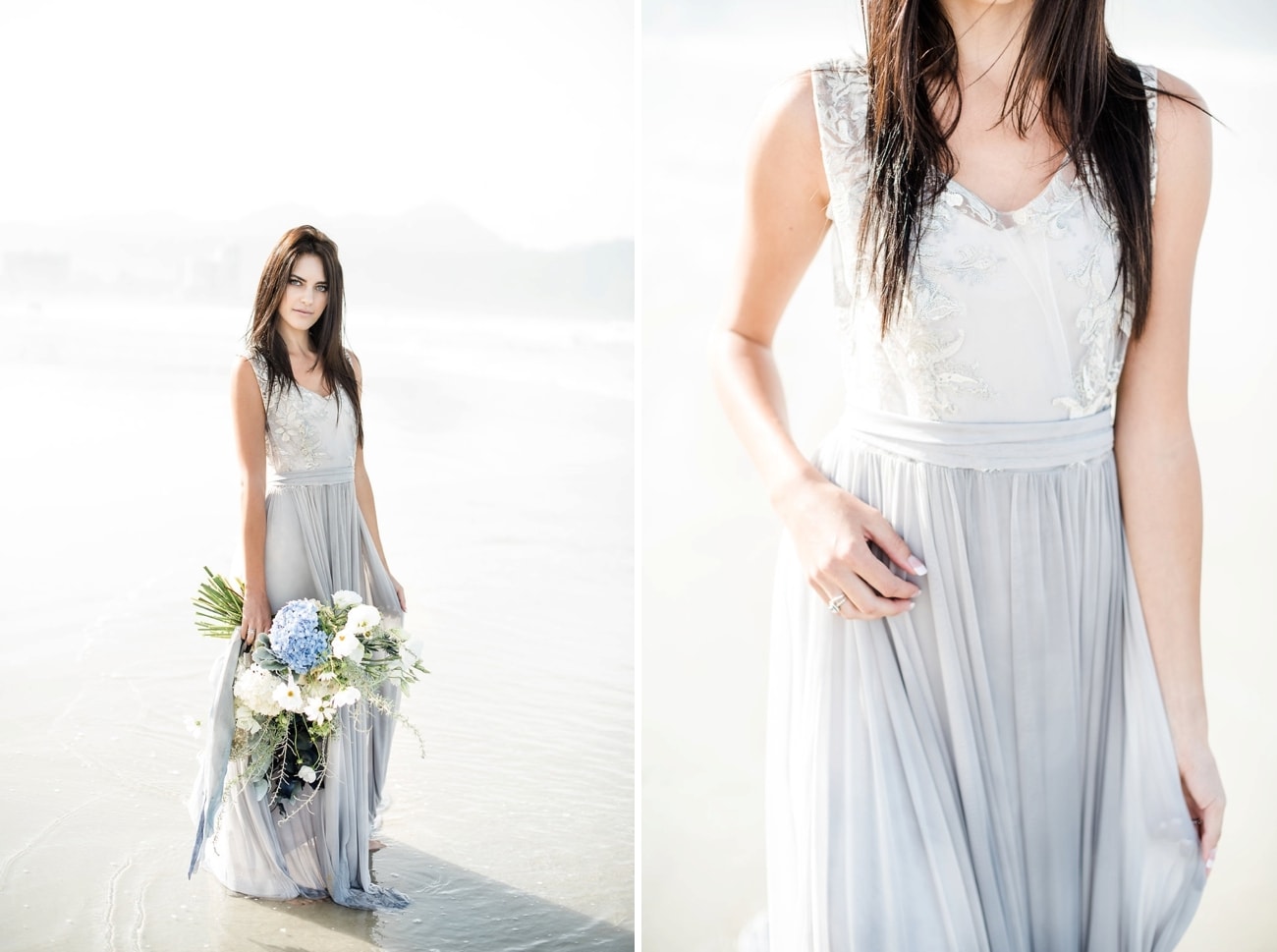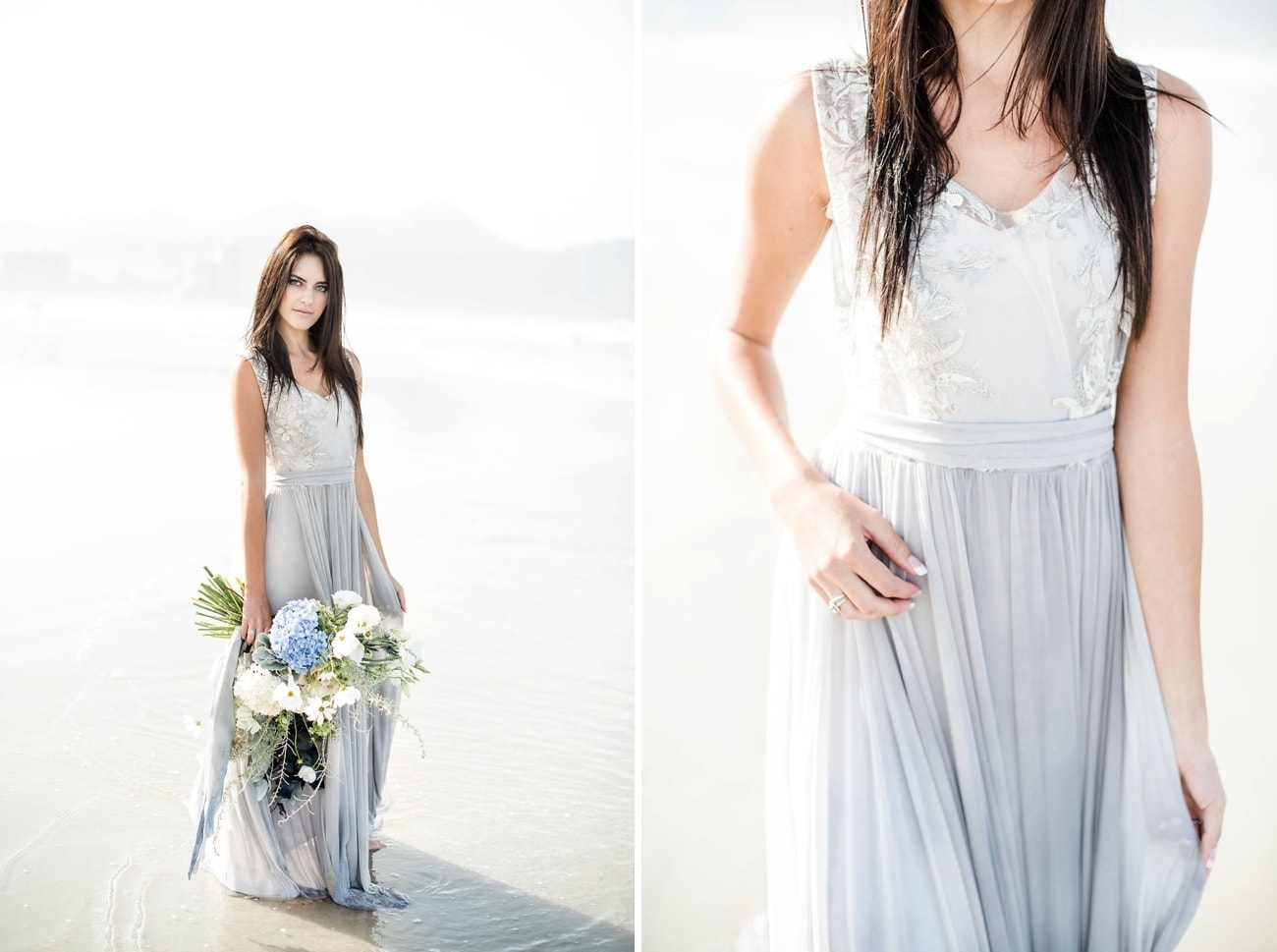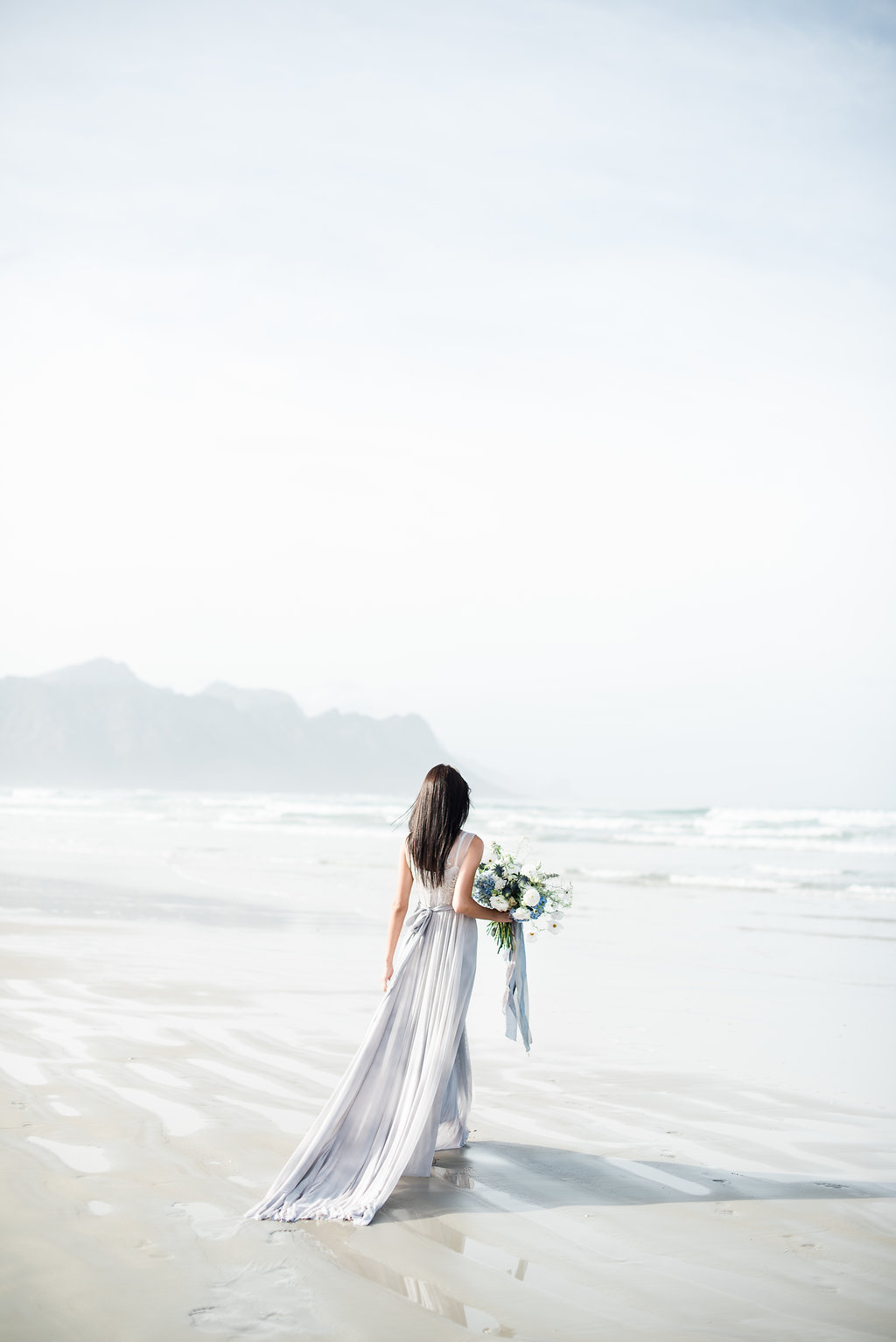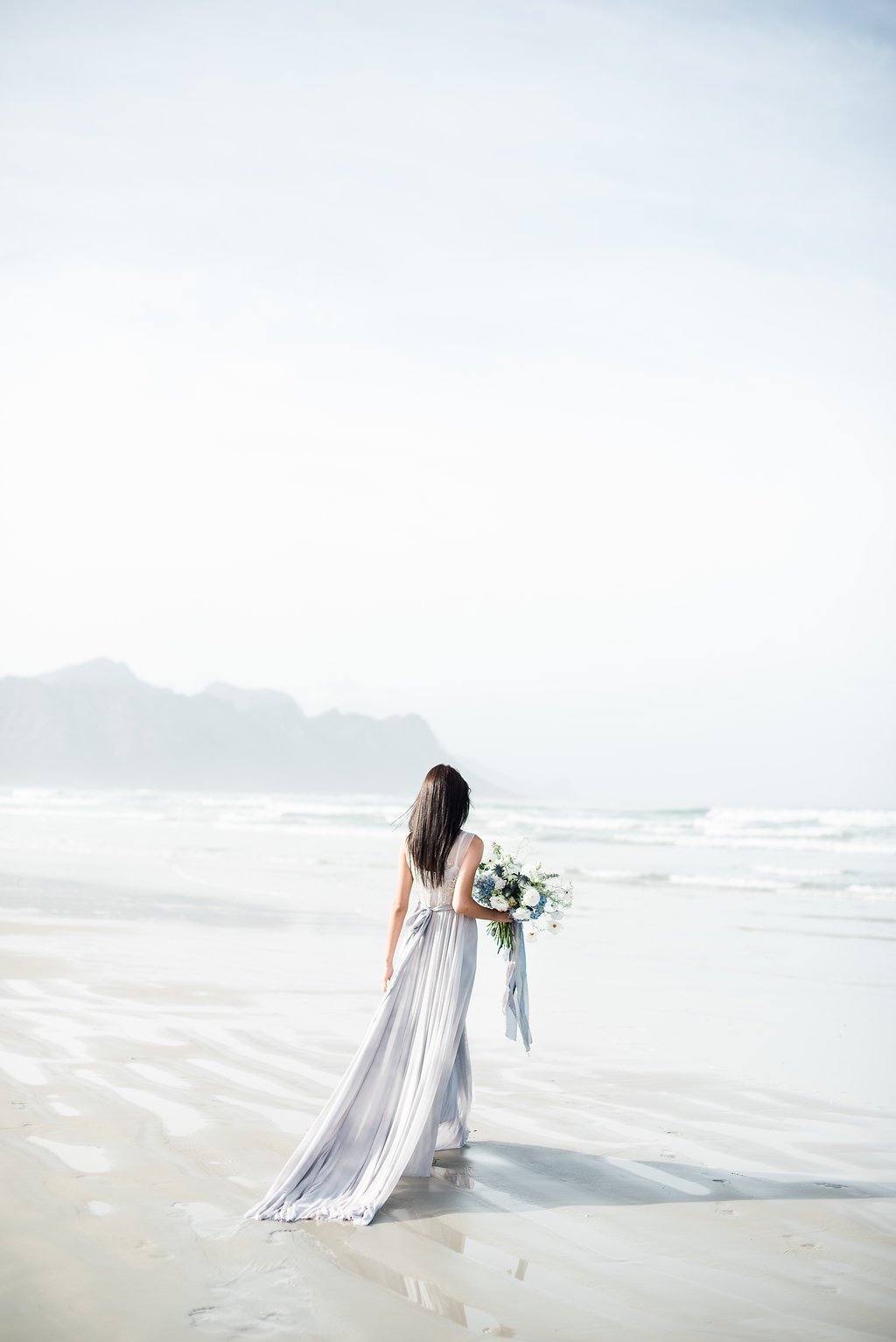 SERVICE PROVIDERS
Photography: Wildflower Photography | Styling, decor & stationery: Blooming Wonderful | Flowers: Paradiso Flowers | Dresses: Silver Swallow | Bride's accessories: Paradiso Flowers (wire crown) | Candles: Denga Candles | Blue carpet: Hertex, Somerset West | Makeup: Make Her Blush | Venue: Strand Beach, Cape Town | Model: Farren Ter-Ossepaintz


Save