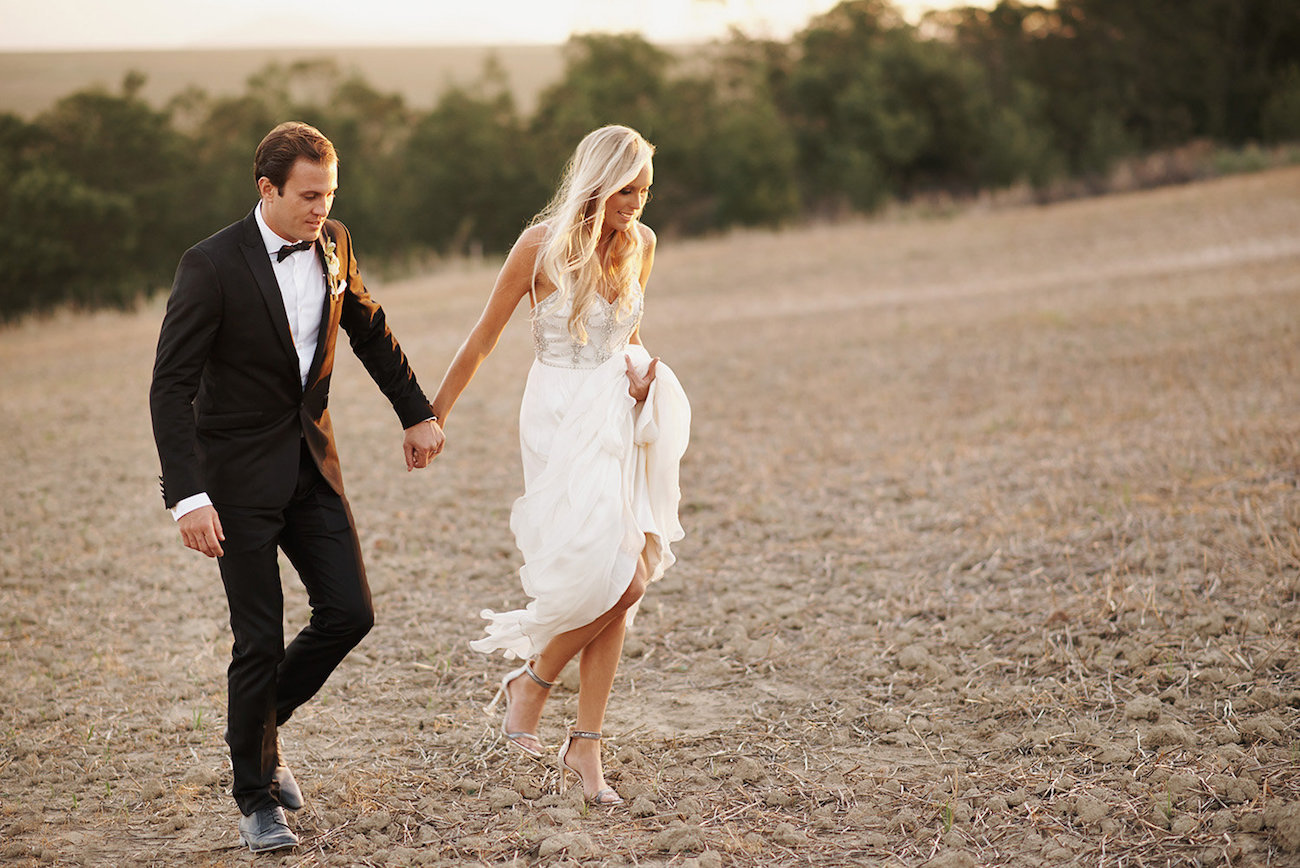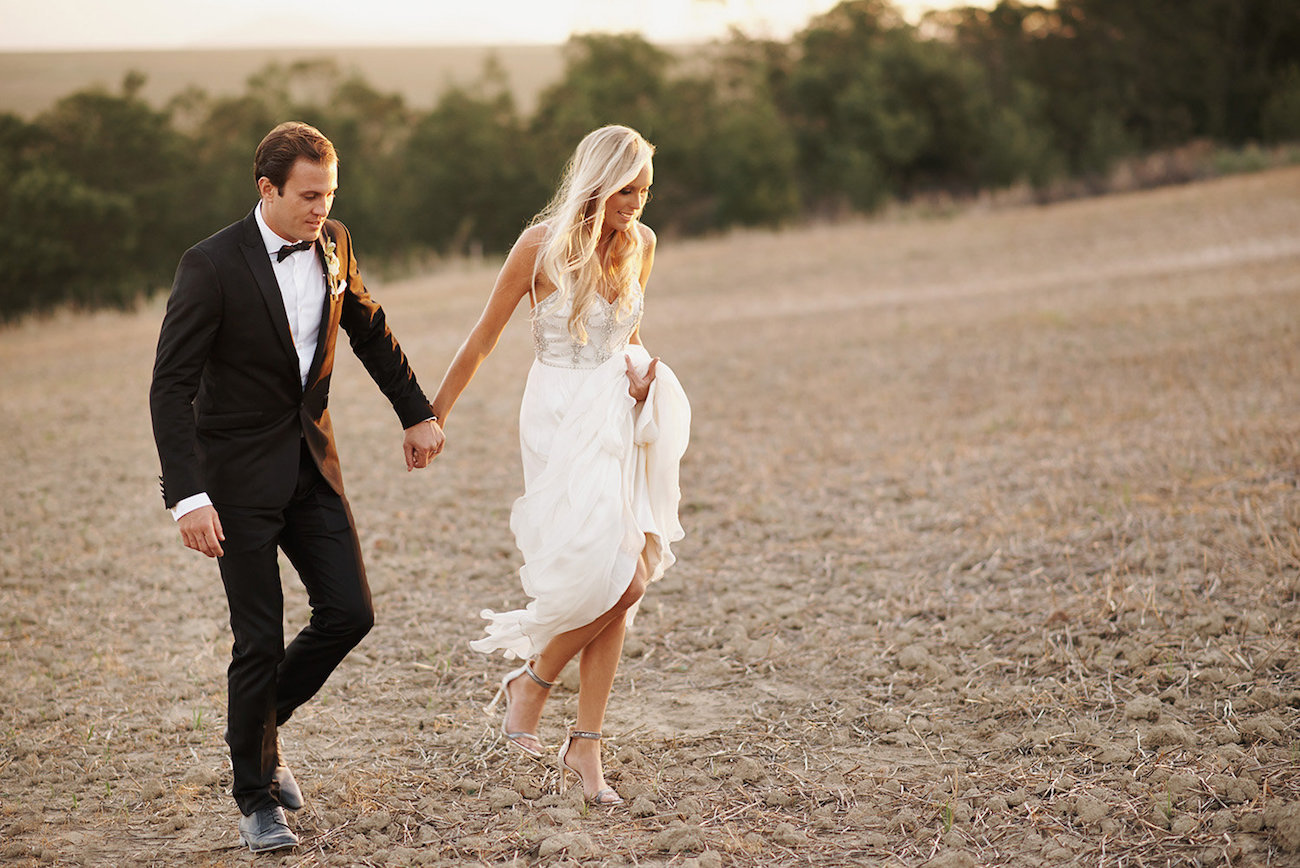 Beyond snagging the perfect guy, every bride dreams of finding that one, incredible dress that will make your heart beat faster (and your mom cry, obvs). Well, imagine if the sister of your groom-to-be happened to be a world-famous bridal designer? OMG dream come true, right? That's what happened to today's bride, Kim, but her knockout gown is only one reason I'm so excited to share her and sweetheart Jonathan's wedding with you. It took place at enchanted forest glass marquee venue Die Woud for one (and was every bit as romantic as that implies), and it was created by a procession of local wedding pros we love, including Bright and Beautiful's incredible florals, Blooming Wonderful's fabulous decor, and tunes by The Wedding DJ's. Oh, and it has a cake swing and a G&T bar. I mean, does it get any more perfect? Knit Together Photography were on the scene to capture these beautiful images!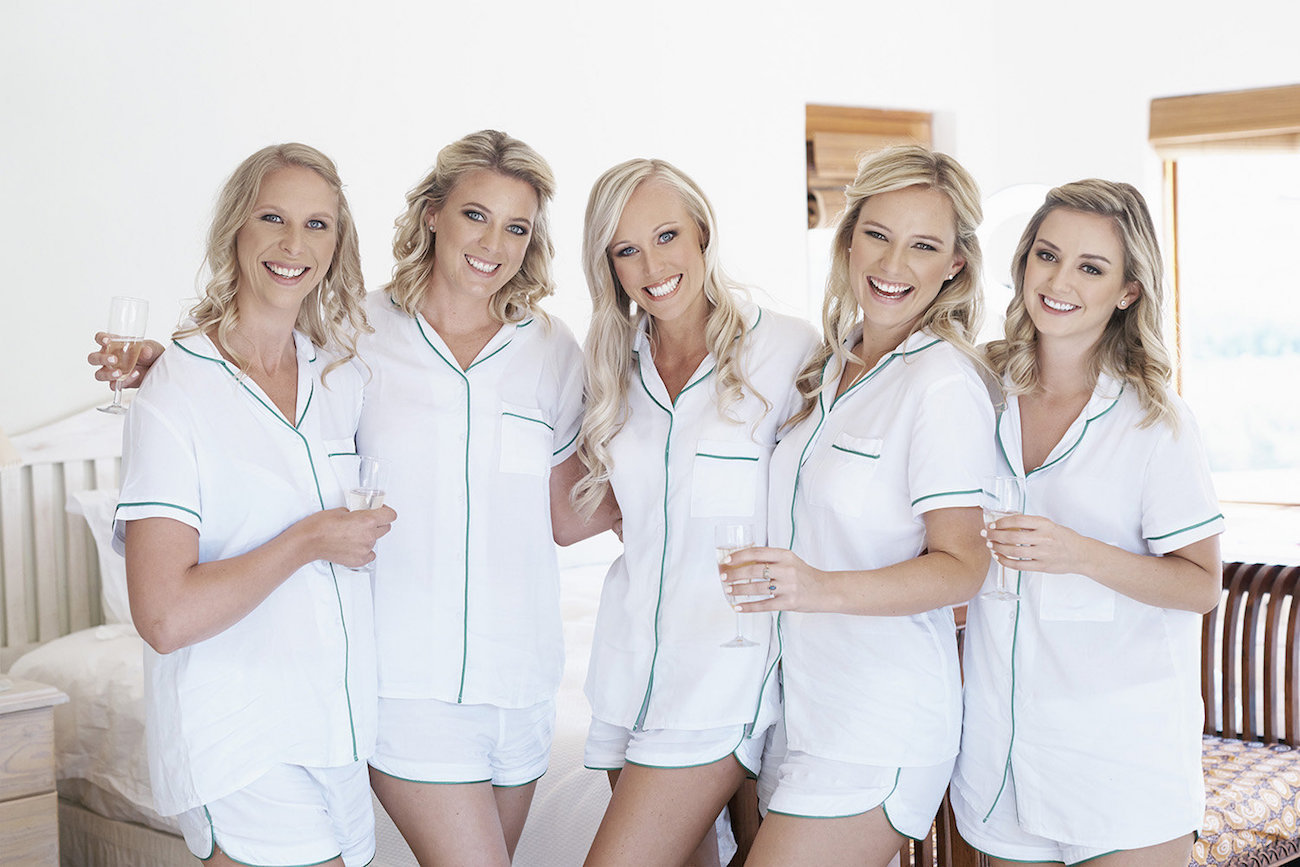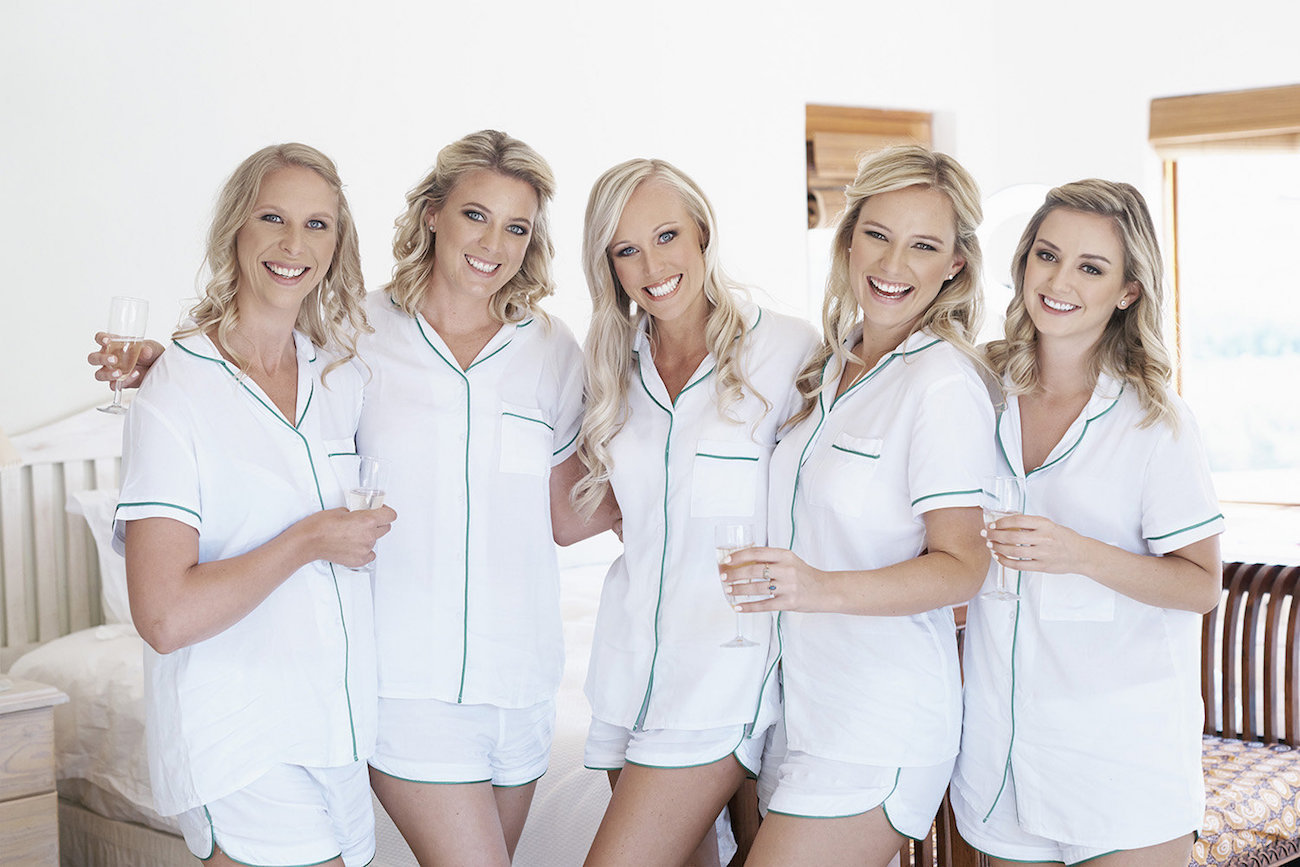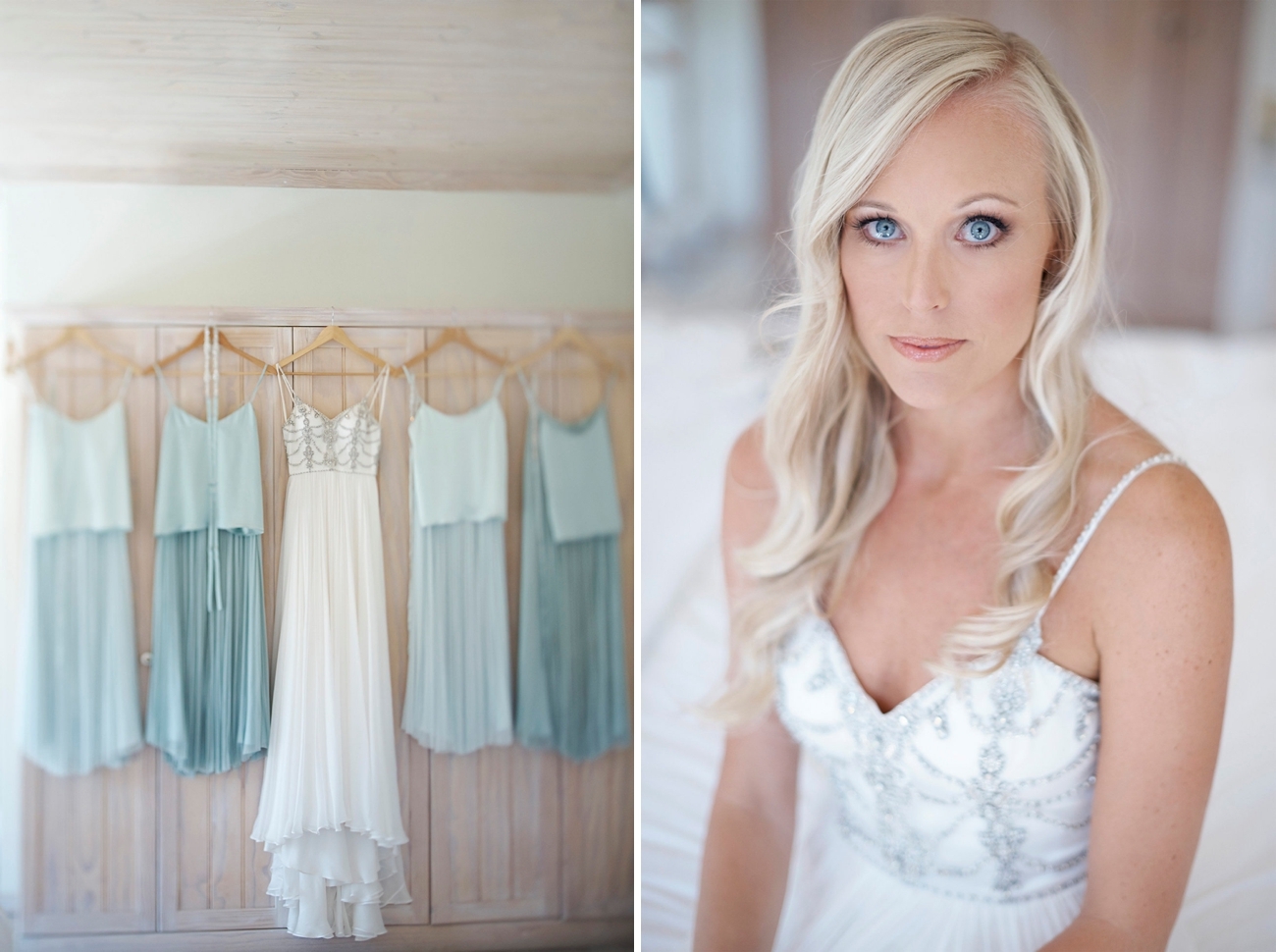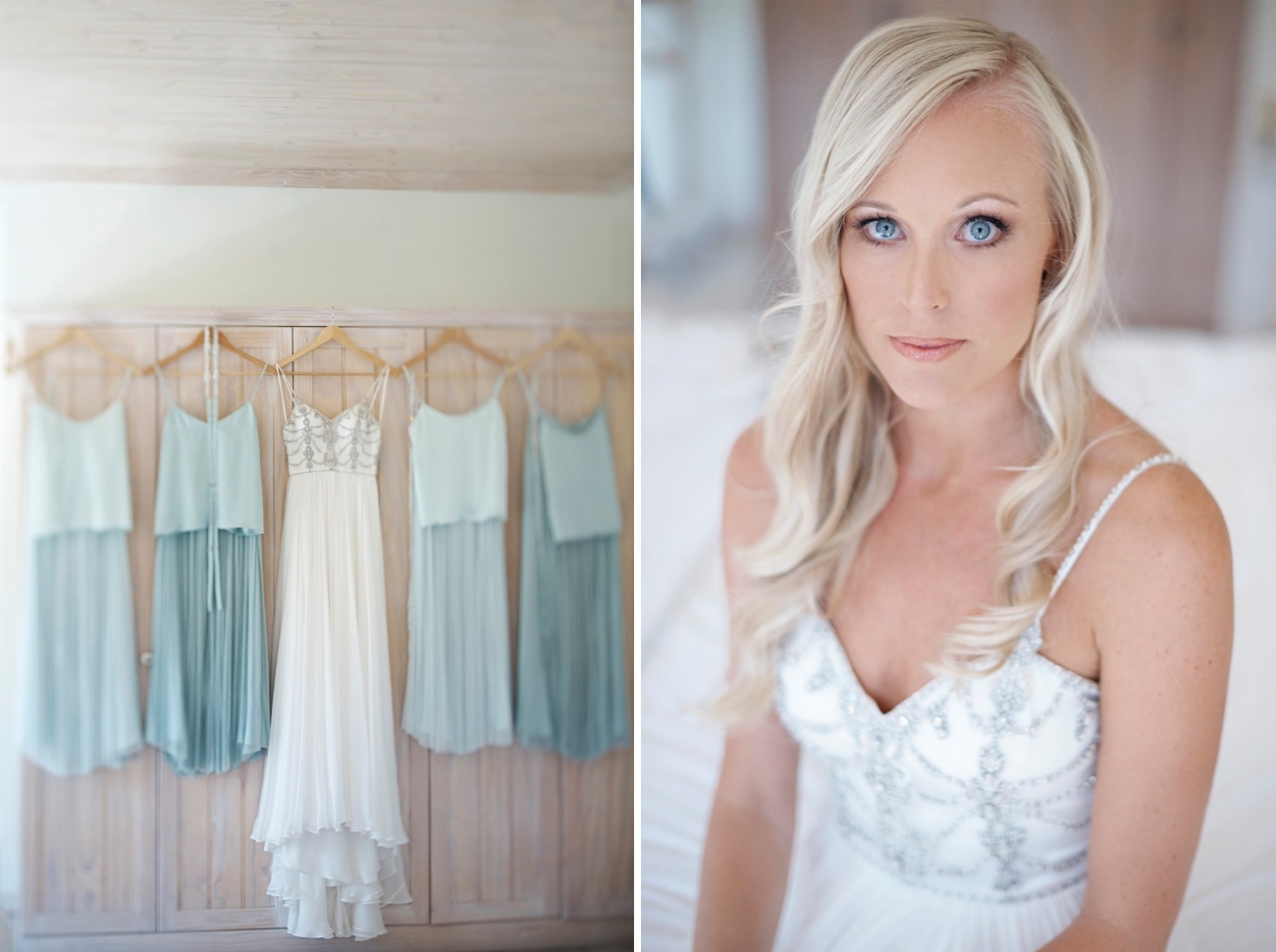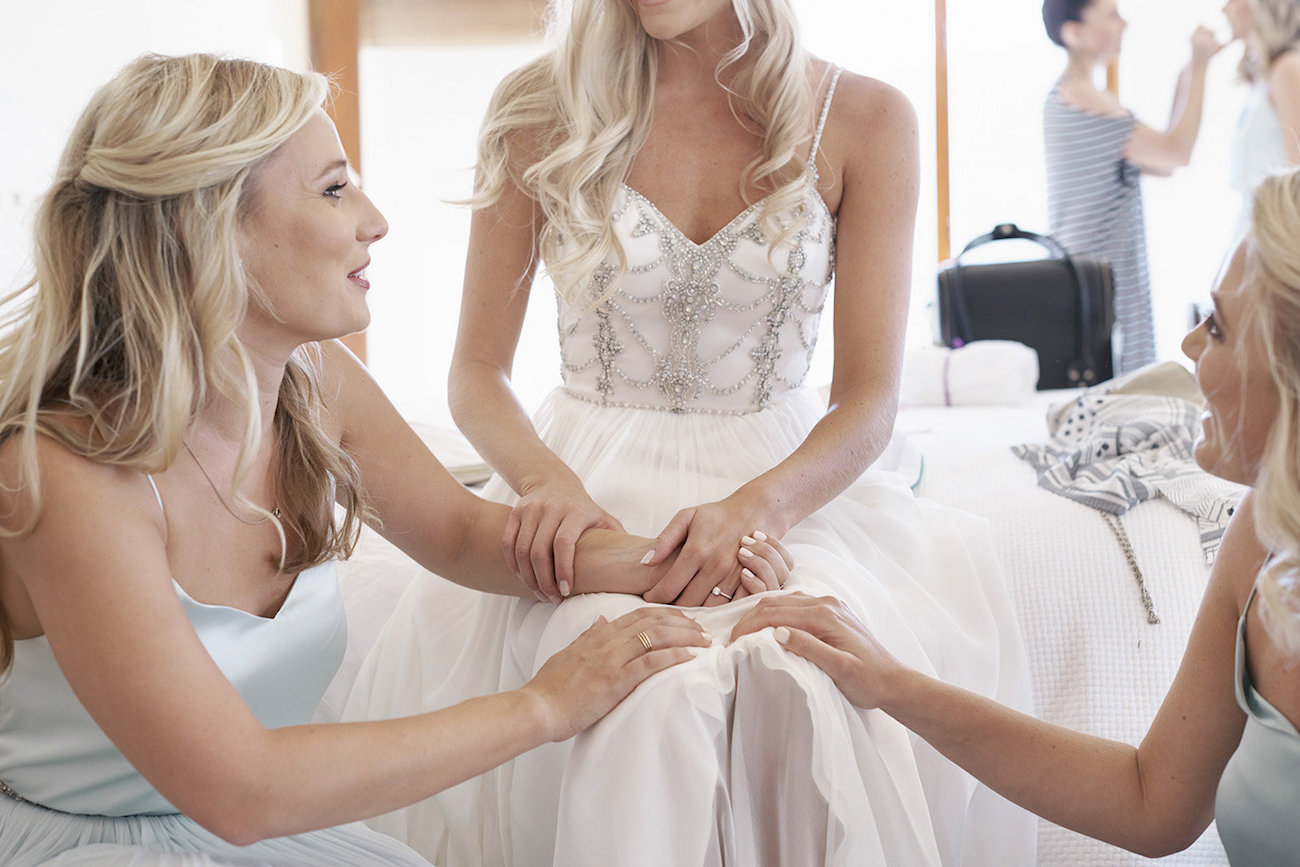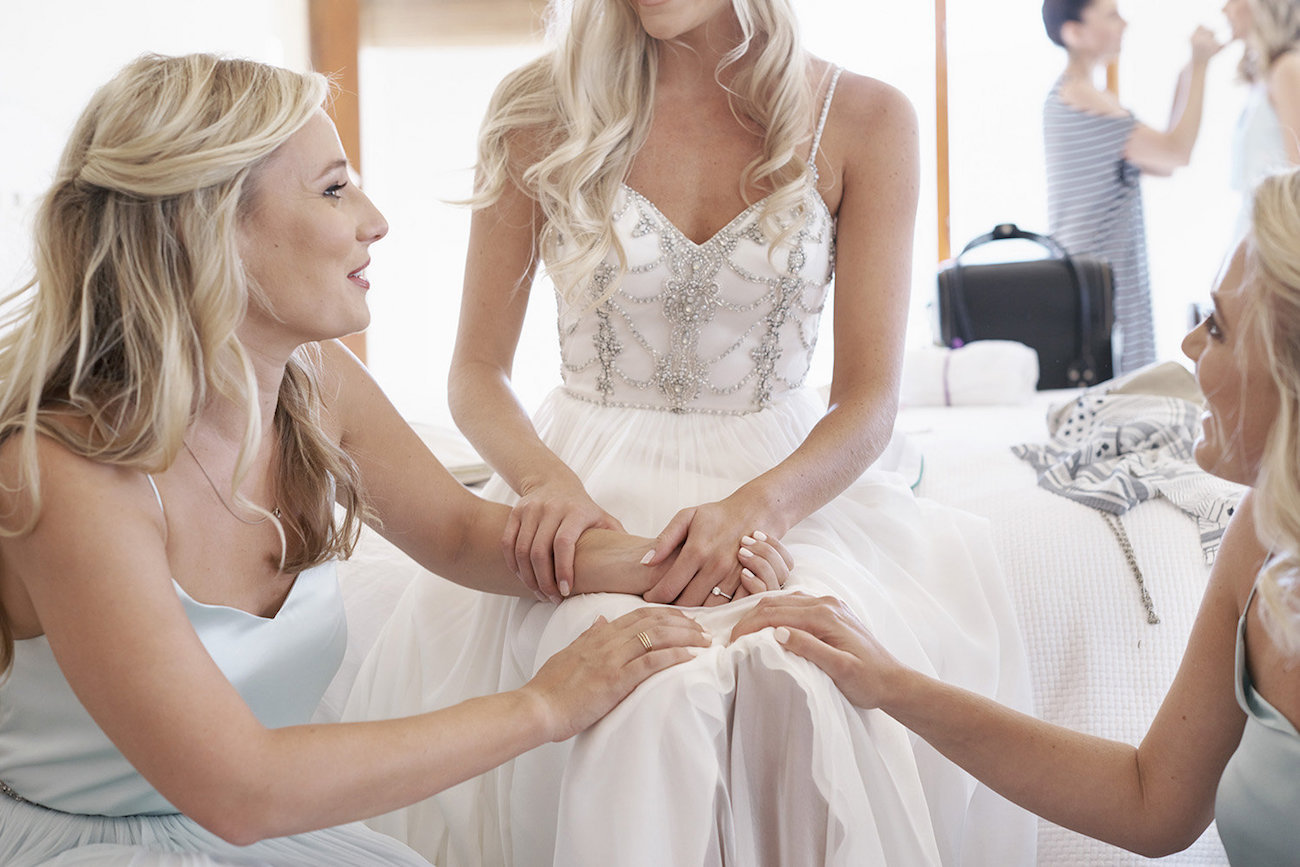 Love Story
Johnny and I were introduced by a mutual close friend just over five years ago at a music festival at the V&A Waterfront. His intrigue began when I pulled him through the crowd to dance with us when friends were looking for him. I was there for a friend's farewell, and didn't want to get distracted, so when he tried to kiss me I ran away (to his dismay!) We didn't see each other for a few months, but by an incredible stroke of fate (or luck) he turned up next to me at a bar in Cape Town and we've been pretty much inseparable since.
The Proposal
We were on holiday at his family's ancestral home in Ireland, Springfield Castle. As this was a family Christmas holiday (and there were around 20 of us staying together) he struggled to get me alone! He eventually proposed in a little cottage ruin in the garden at the beginning of a morning walk on 21 December (our summer solstice, although it was winter there). We kept it our secret for most of the day, which was super romantic but also very tough! His dad has recently restored an old keep on the property, and the plan was to light the first fire in the keep that evening in over 100 years. We used this as an excuse to get everyone together, give them all champagne and announce our engagement. Needless to say, what we fondly remember as 'our big fat family engagement party' roared into the evening with champagne flowing, Irish dancing and tons of love and excitement.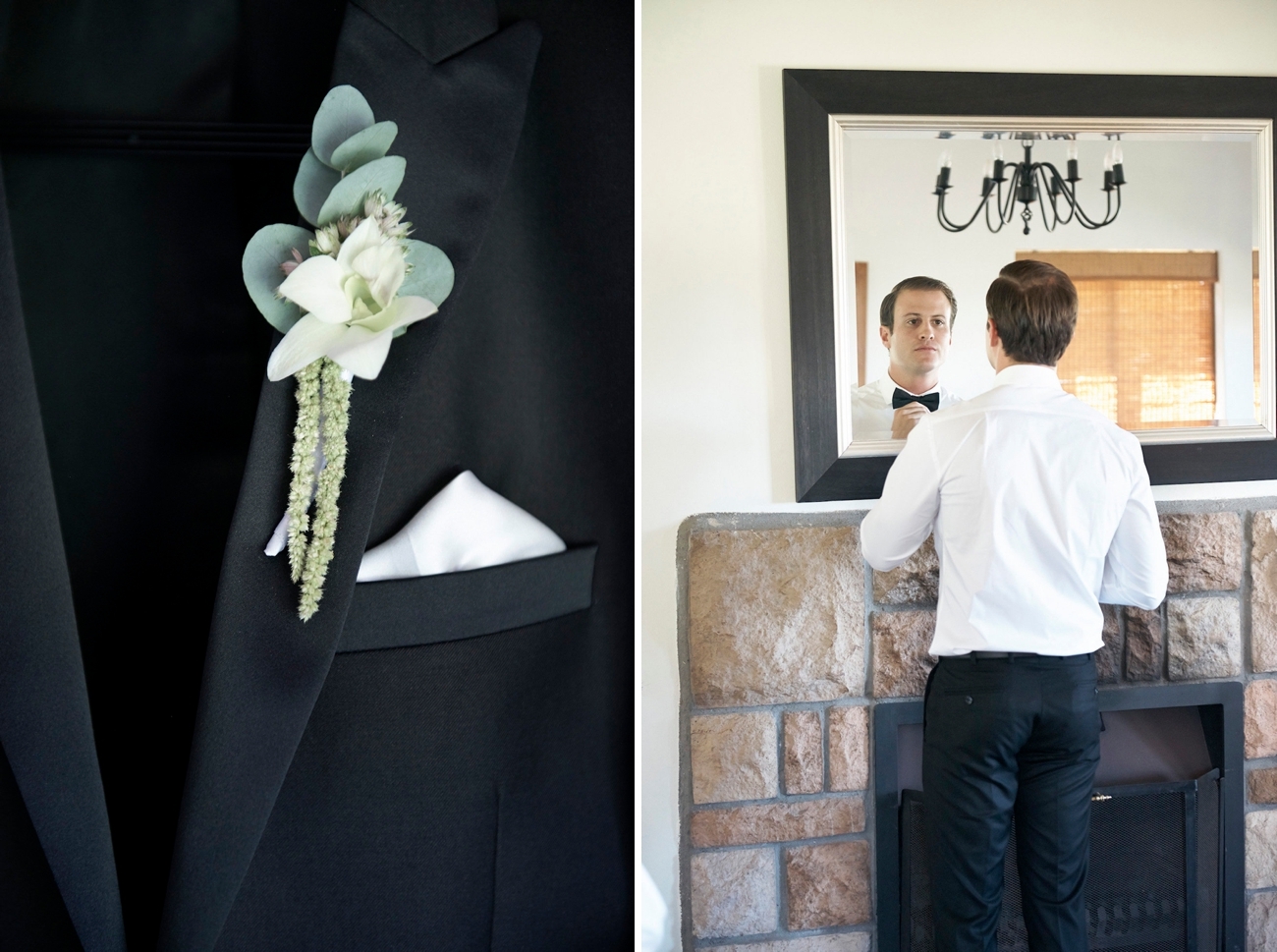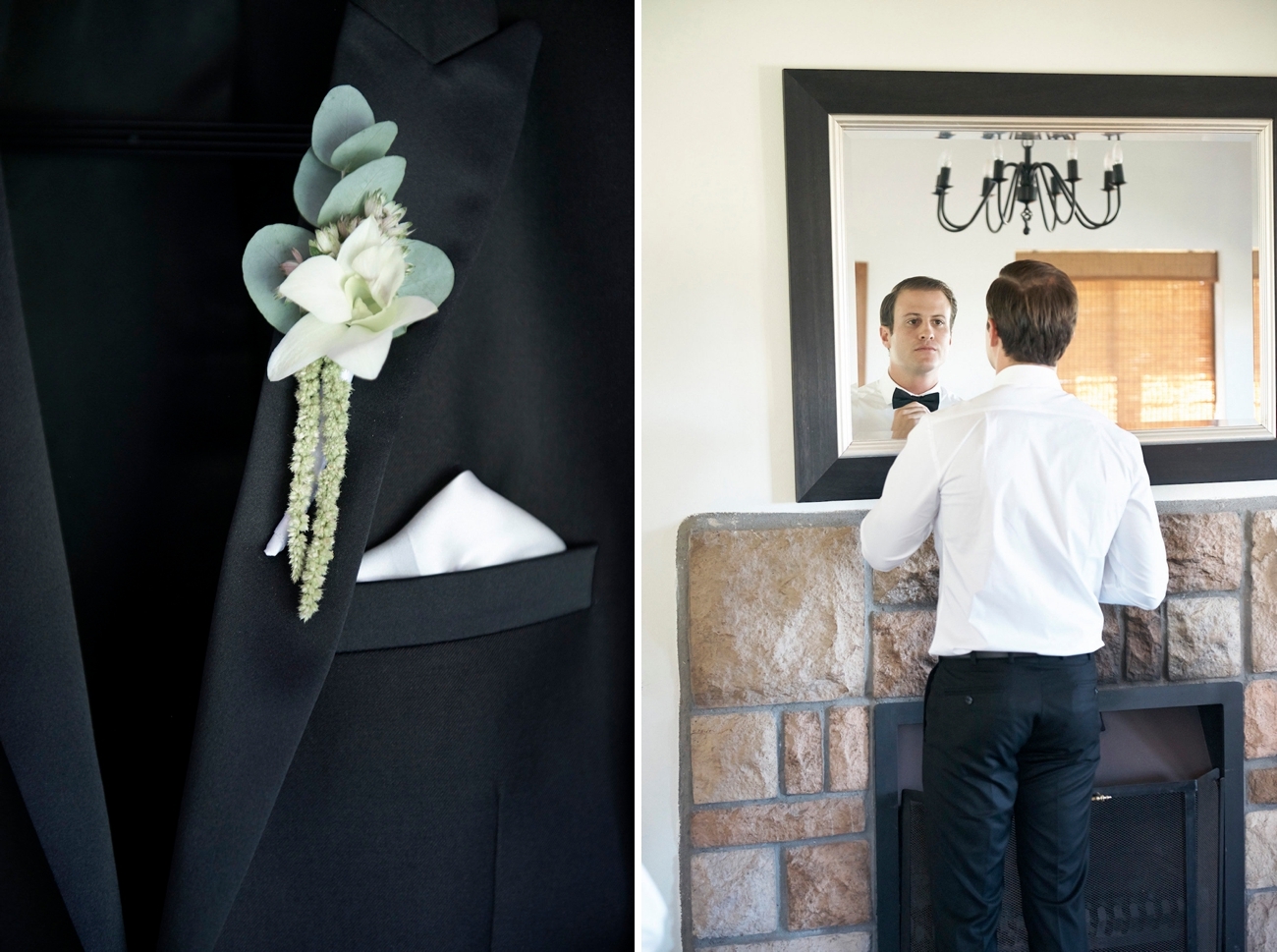 The Venue
We were desperate to have not just our ceremony, but also our reception outside. Although there are an enormous number of wedding venues in Cape Town, this actually narrowed it down quite significantly. We visited a couple of wine farms, but none were really what we were looking for. We wanted something different and with the opportunity to make it our own. A friend sent us the link to Die Woud, and we went to see the venue the following weekend. We absolutely loved it! We loved that it is quite different to most of the venues around Cape Town (an enchanted fairytale forest), that the reception area is protected from the weather but still allows you to feel like you are dining outside, and that the venue is basically just a shell, letting you create whatever atmosphere/look you prefer. We also liked that the cocktail area is in the same place as the reception venue. We have found at previous weddings that we've been to that this works best for your guests from the perspective of the flow of the evening. Your guests feel comfortable to put their jackets/bags/shoes down, find their spot and relax.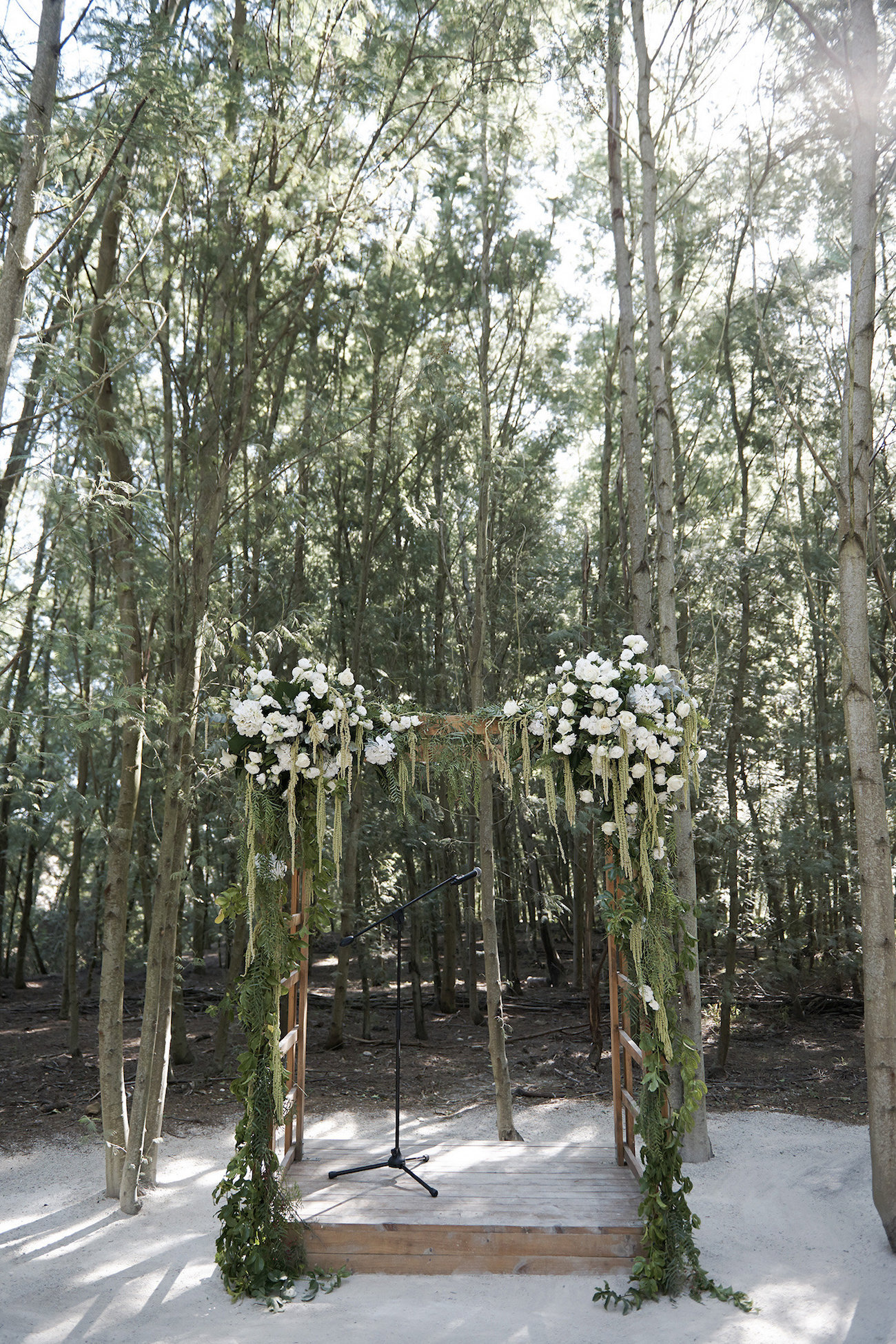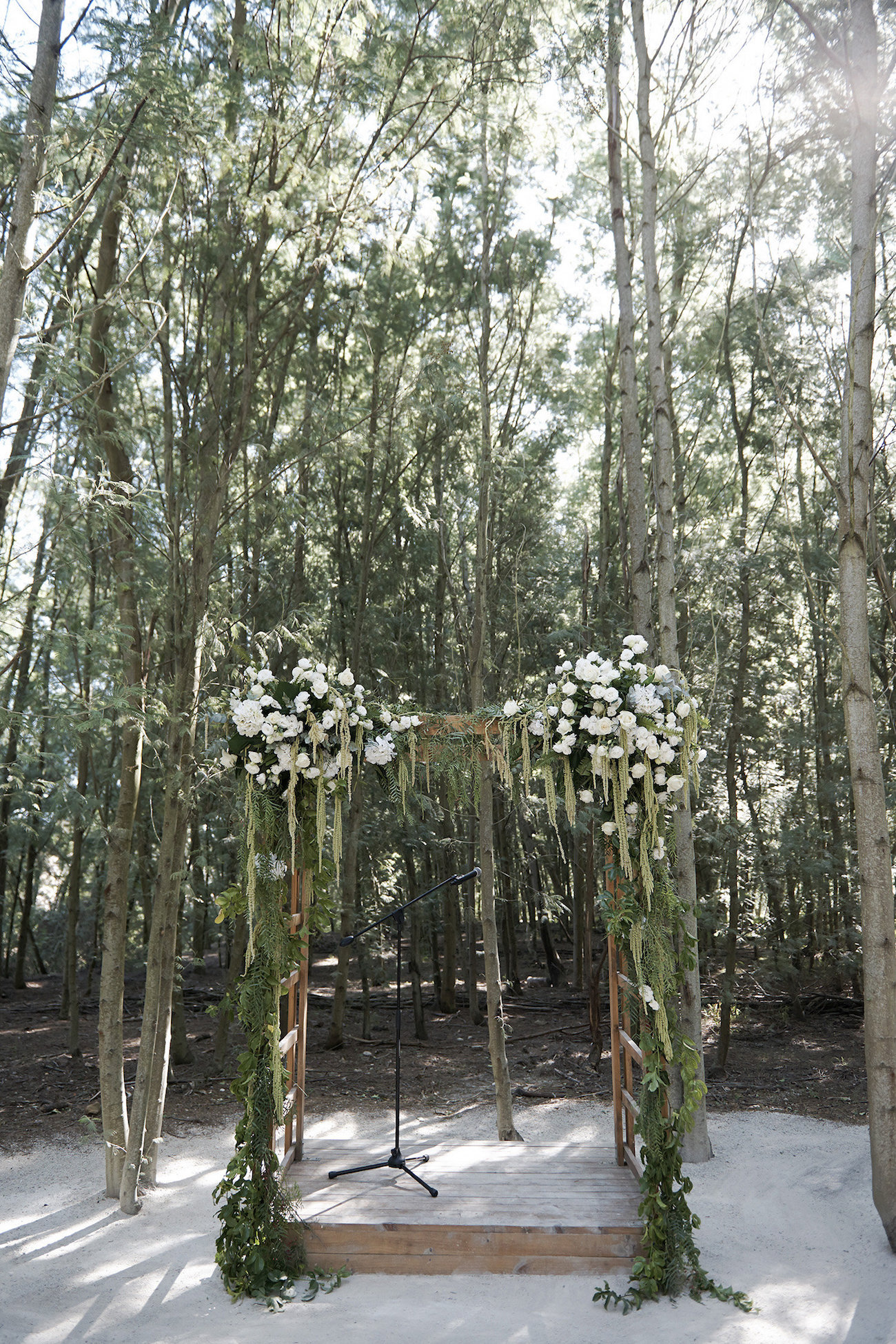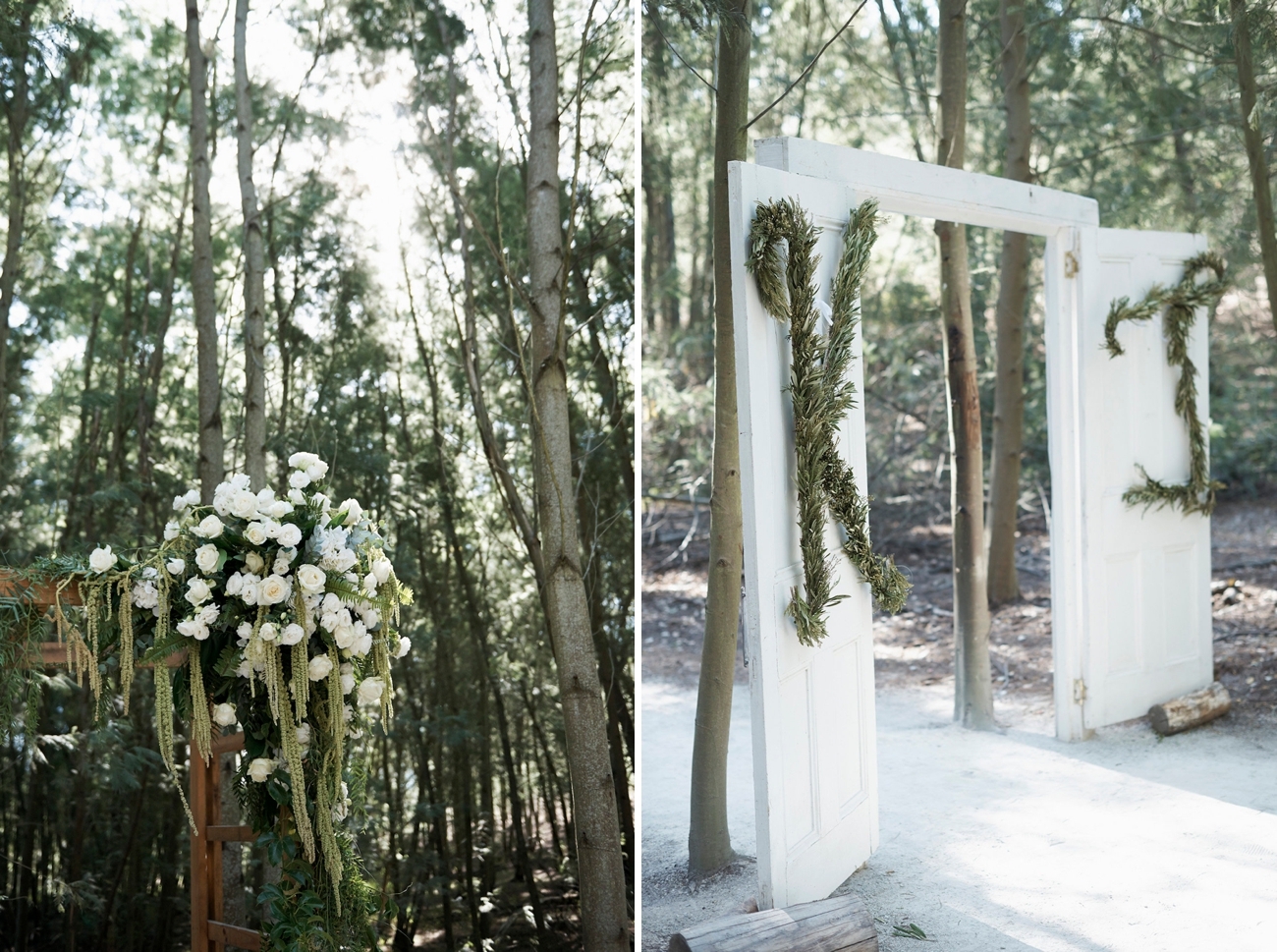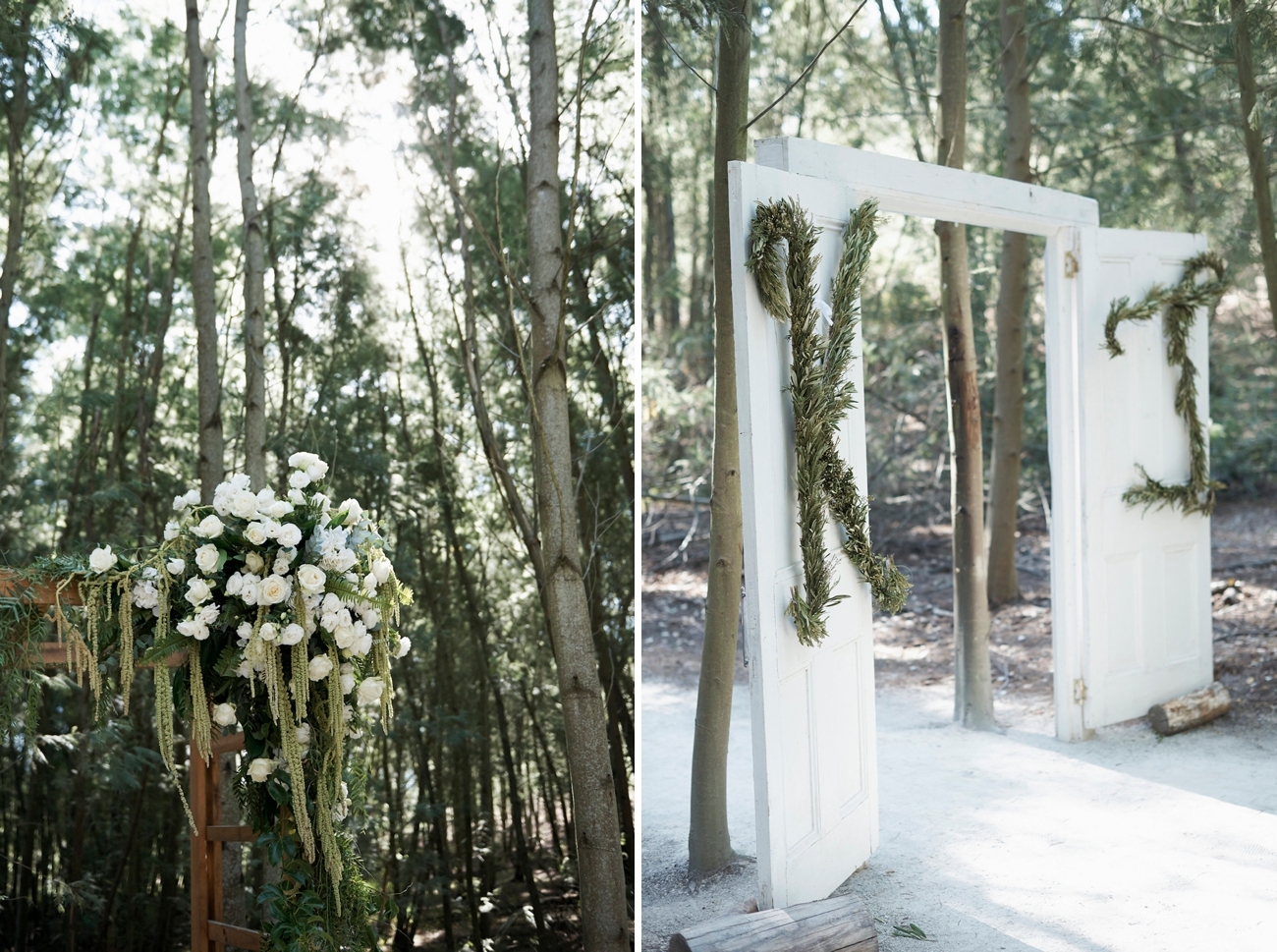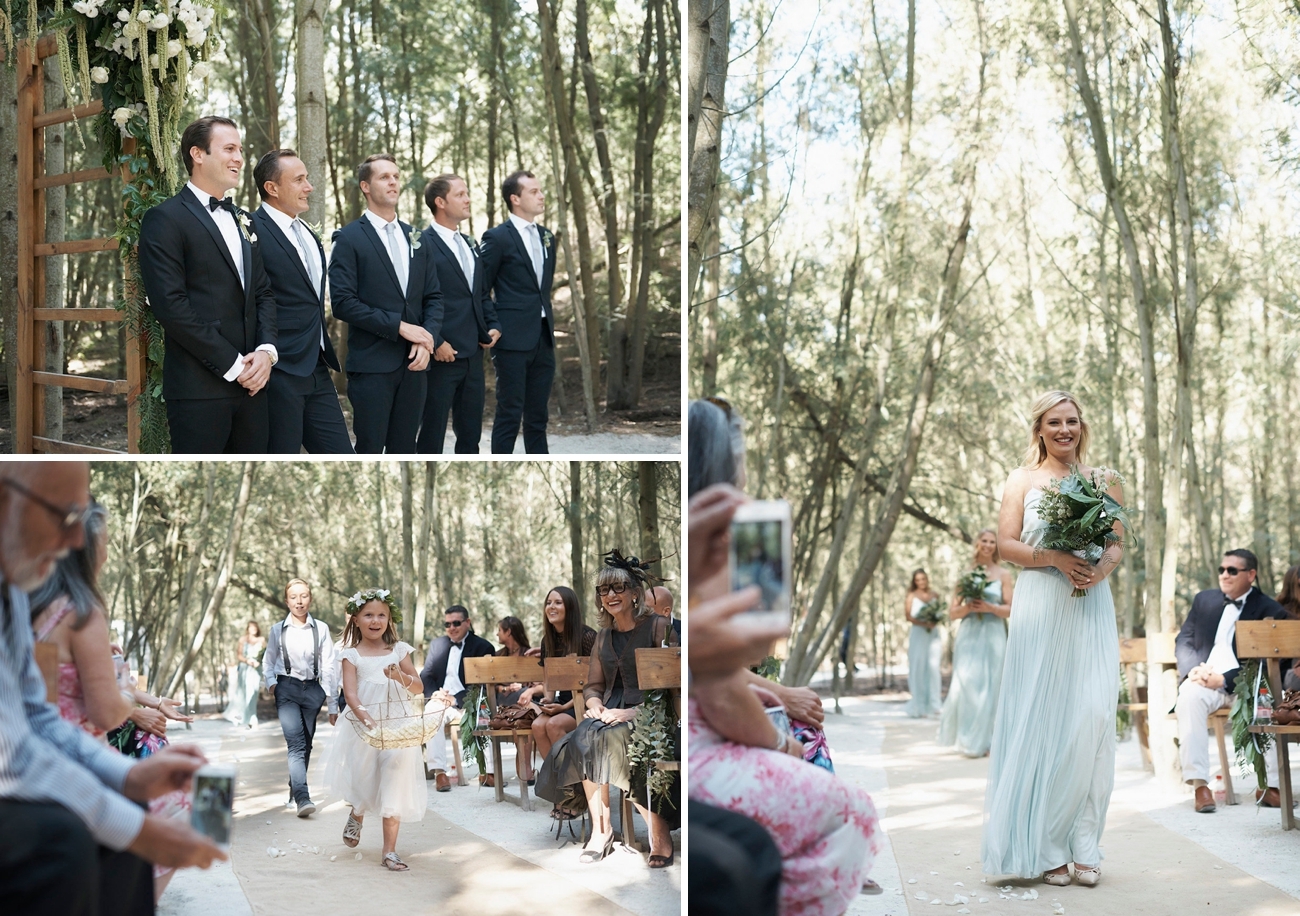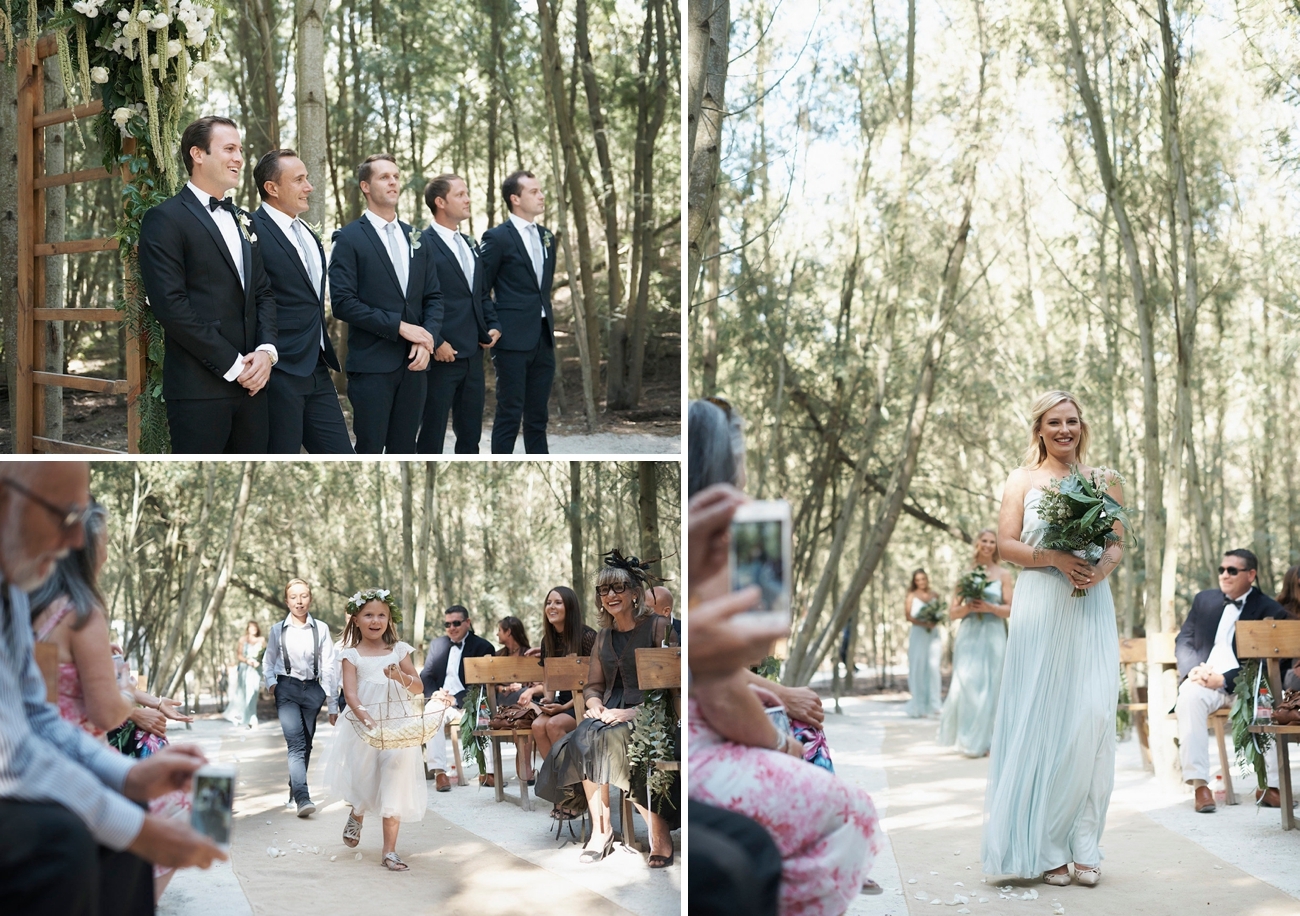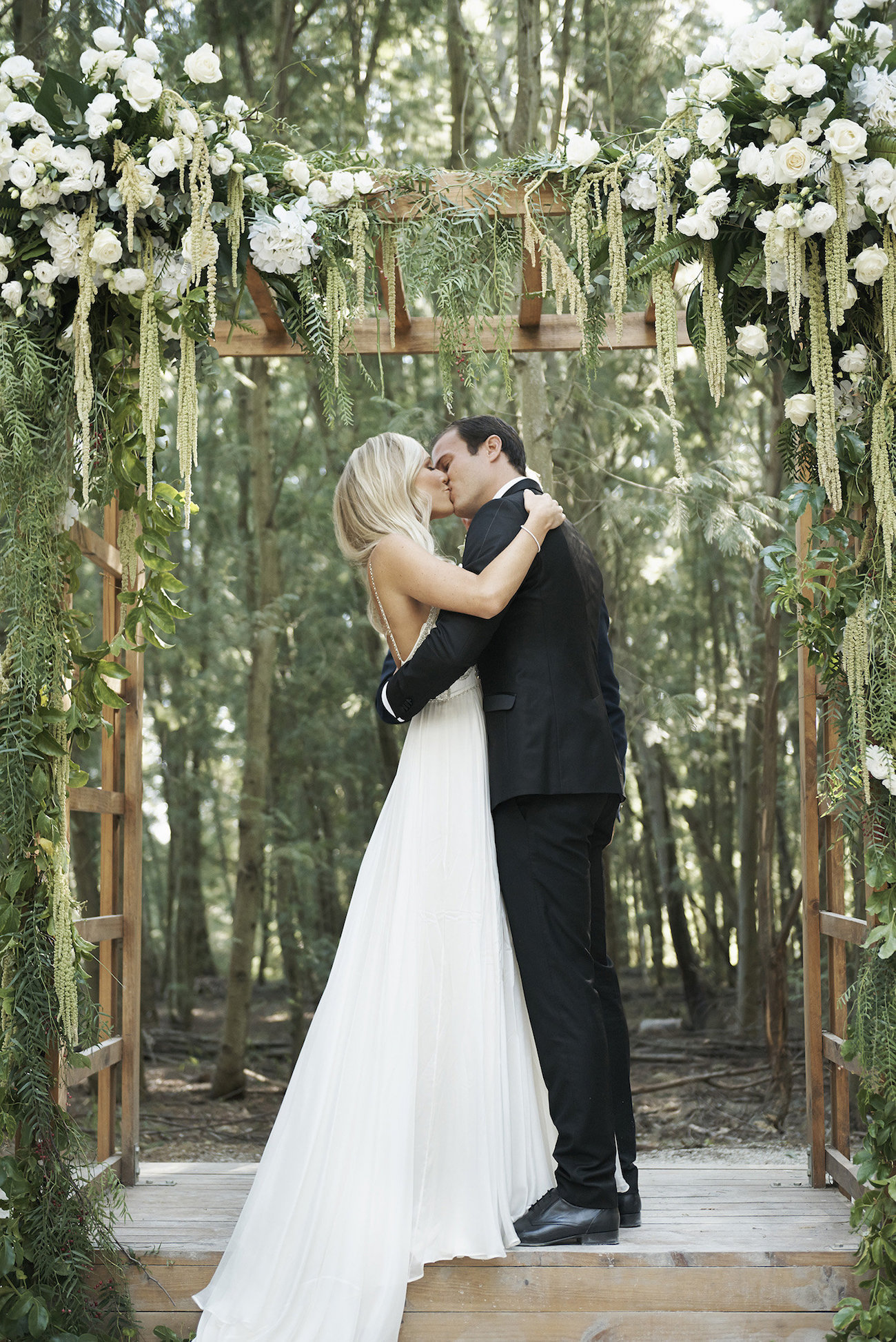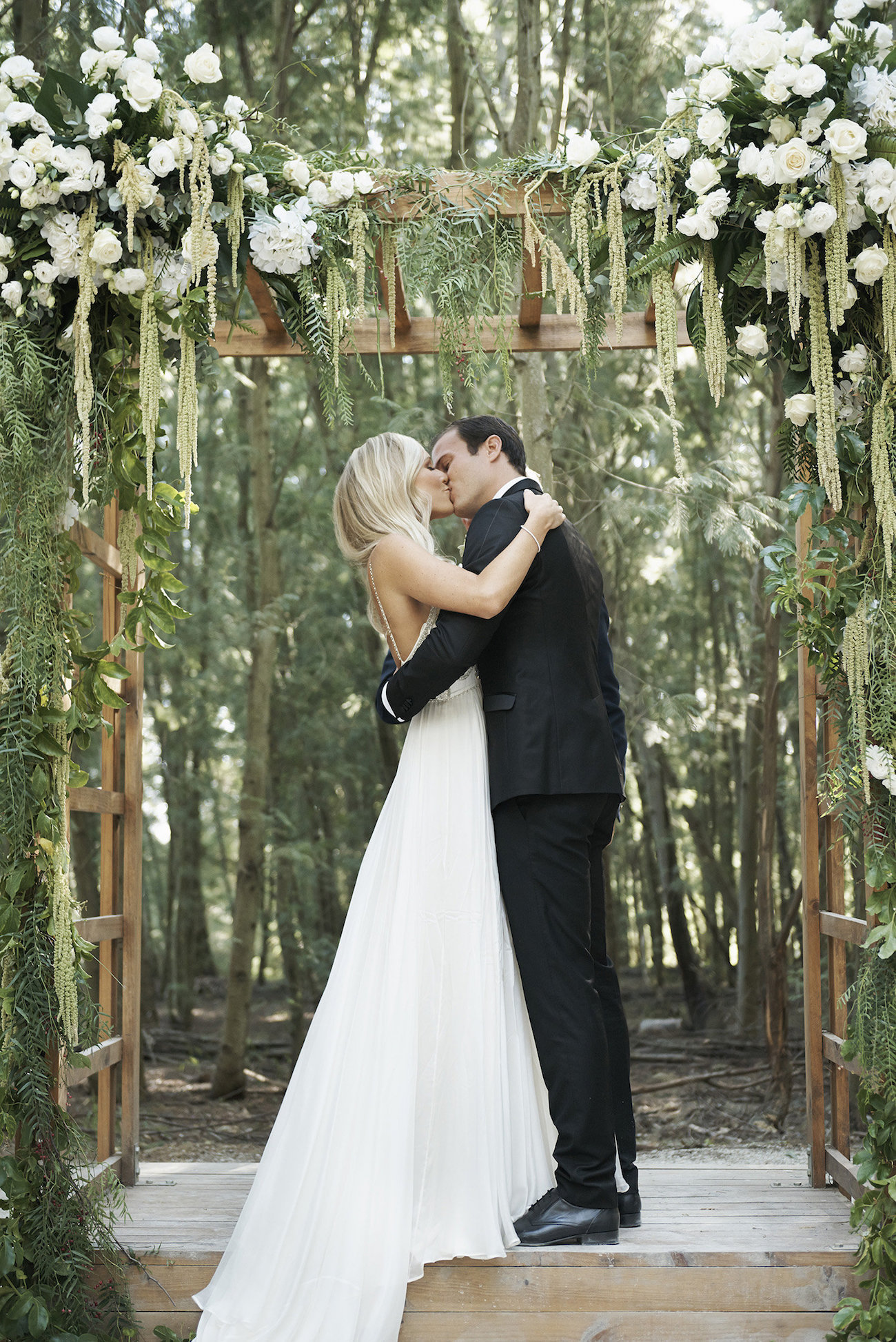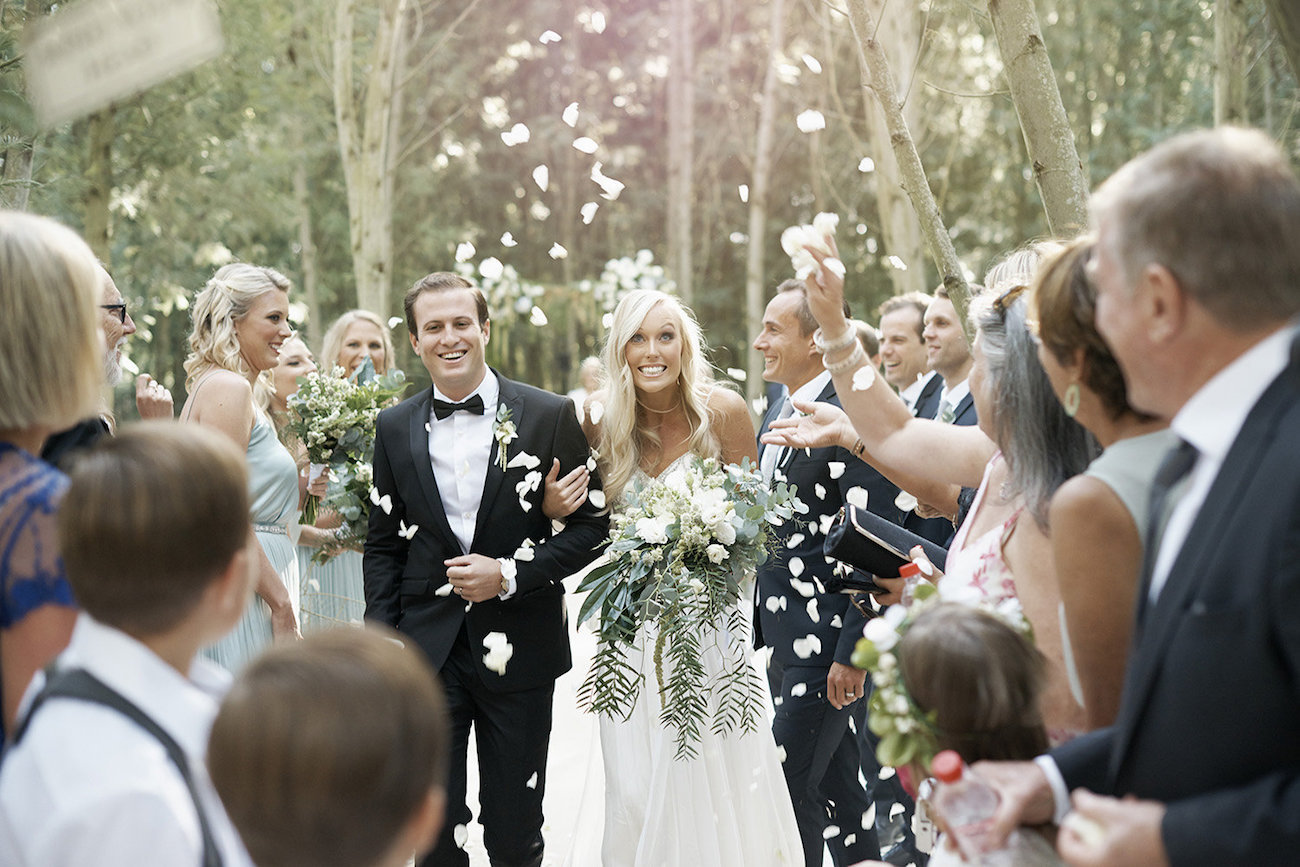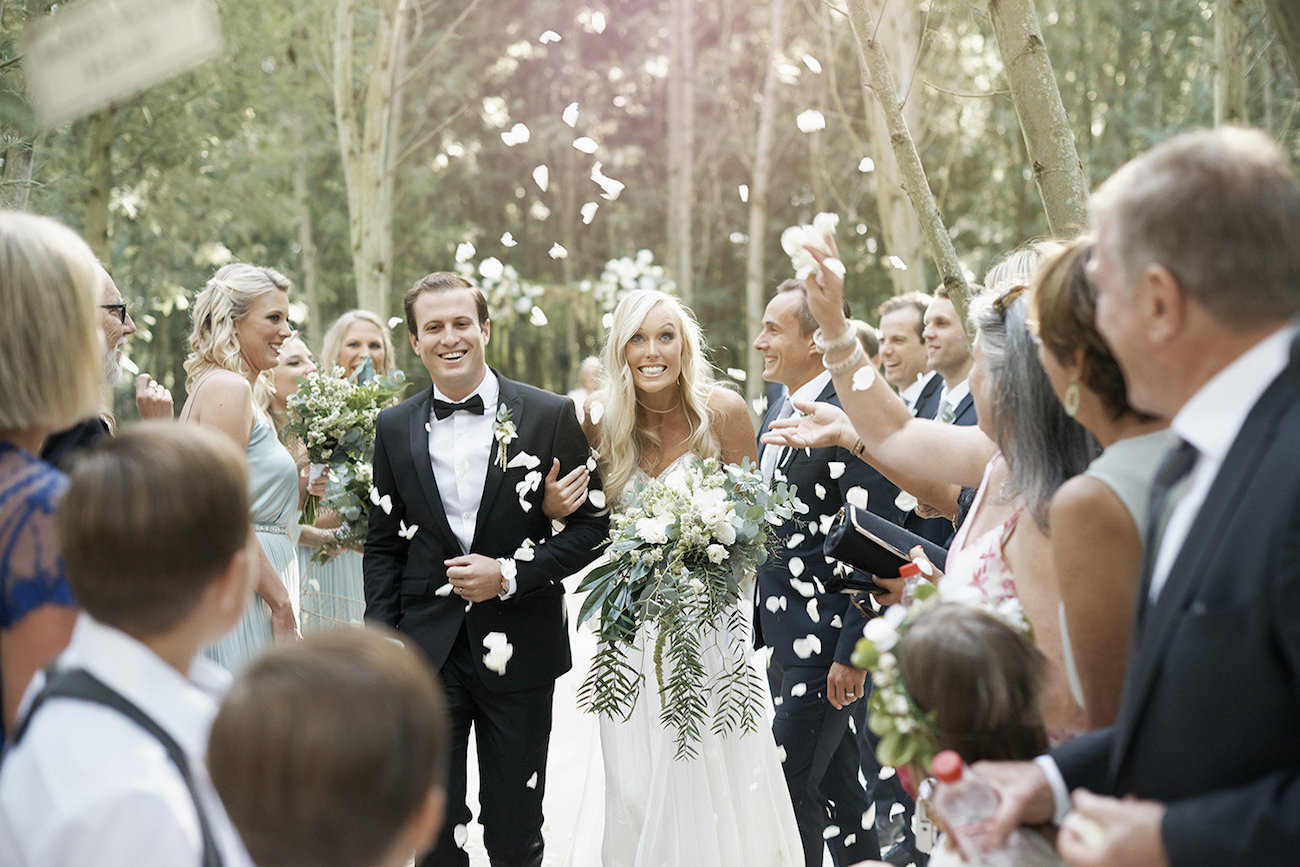 Wedding Style
We wanted to keep things quite simple: to enhance the beautiful forest around us and to try and bring some of that inside in a slightly more modern/chic style than usual. We therefore stuck to greens/whites and off-whites, but wanted these colours to be relatively bold, e.g. bright greens rather than dusty. We were also keen to bring in a touch of gold. Neva Ward of Bright and Beautiful did the translating. She is incredibly creative, and works very carefully within your budget. We trusted her to develop a lot of the details, and she checked in with us along the way to make sure we were still on track.
Wedding Details
To try and overcome the impossibility of thanking everyone and speaking to each person individually, we decided to write everyone a brief but very personal note. These were clipped to the inside of each name tag. This is probably the thing that is spoken about the most when our wedding comes up; it seems to have meant an enormous amount to our friends and family, and we love that we were able to ensure that everyone felt personally included.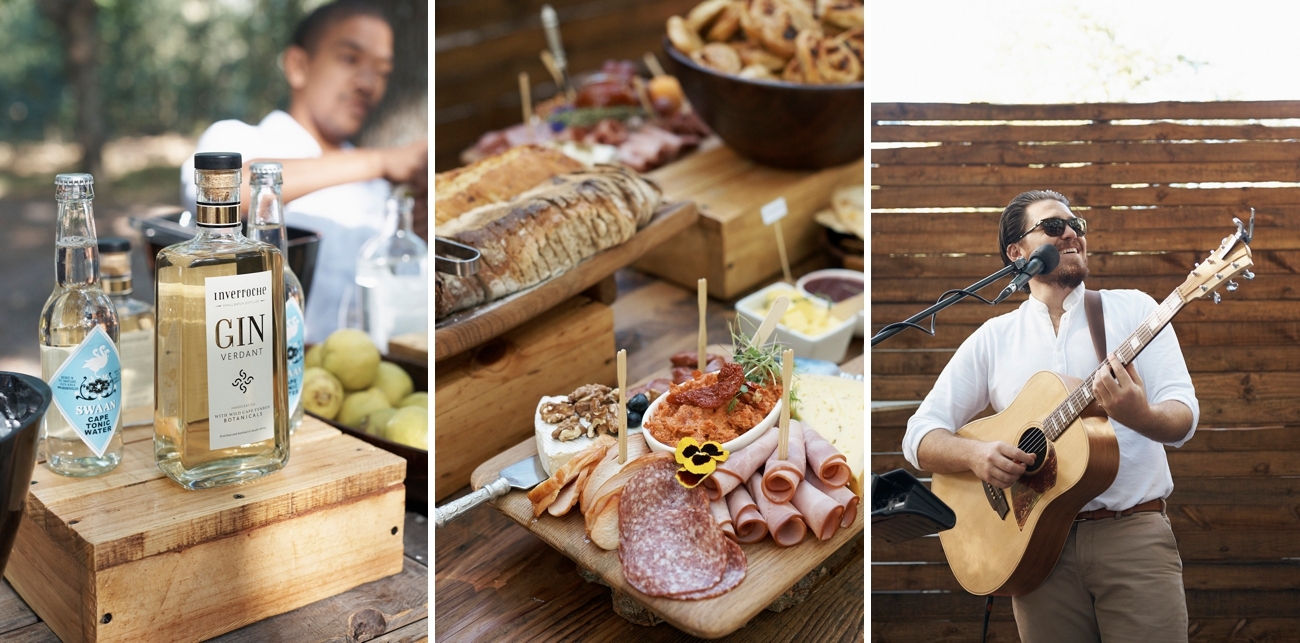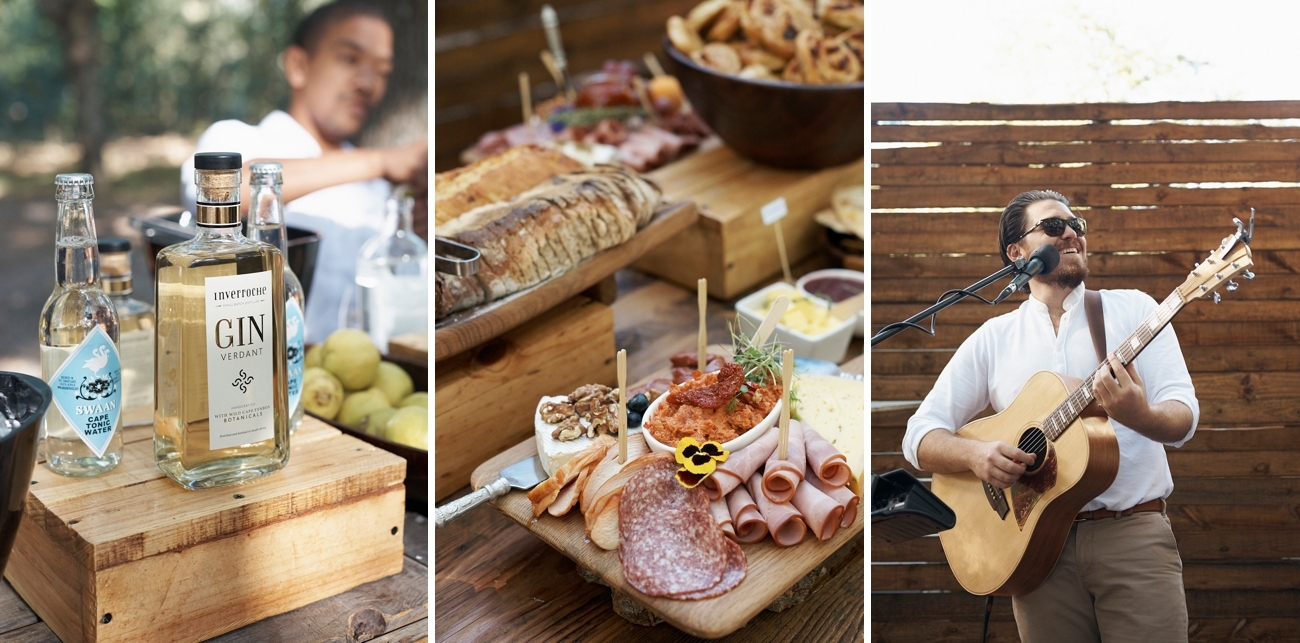 DIY Elements
The stationery was pretty DIY. Joni's cousin, Abi Devries of BrandKindly assisted us in designing the invitations and name tags, and we did all the printing ourselves. As mentioned, these included printed personal notes clipped to the inside. I created the black and white framed boards to describe the different gins used at the gin bar, the cupcakes on the cake swing, etc. We also put together the gin bar: researched and sourced the craft gins and tonics, as well as the accompaniments, to ensure they were combined in just the right way.
The Flowers
We wanted bold and bright whites and crisp greens, a mix of soft and stiff, combinations of flowers, leaves and succulents. Initially, we were thinking along the lines of runners with loads of greenery and touches of white. But with the guidance of our florist, Neva, we settled on a more edgy, minimalist look for table decor. The magical forest surrounds the glass marquee and inside a collection of white ceramic and glass containers filled with a variety of single type flowers and greenery. Our archway in the ceremony area blended into the forest and the same look was incorporated into our hanging cake stand. Bouquets were casual, as if bunches of greenery had been gathered and tied. My own bouquet was a classic cascade.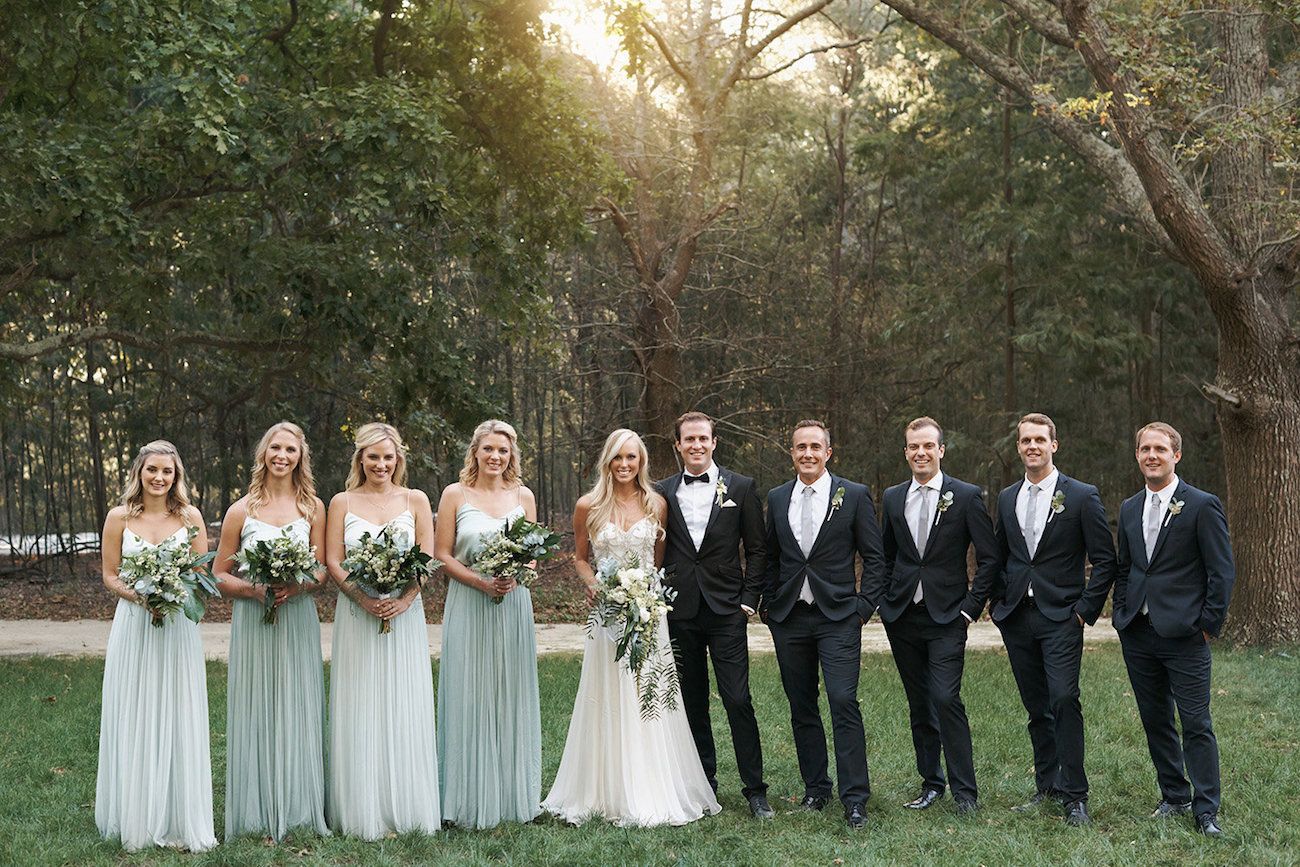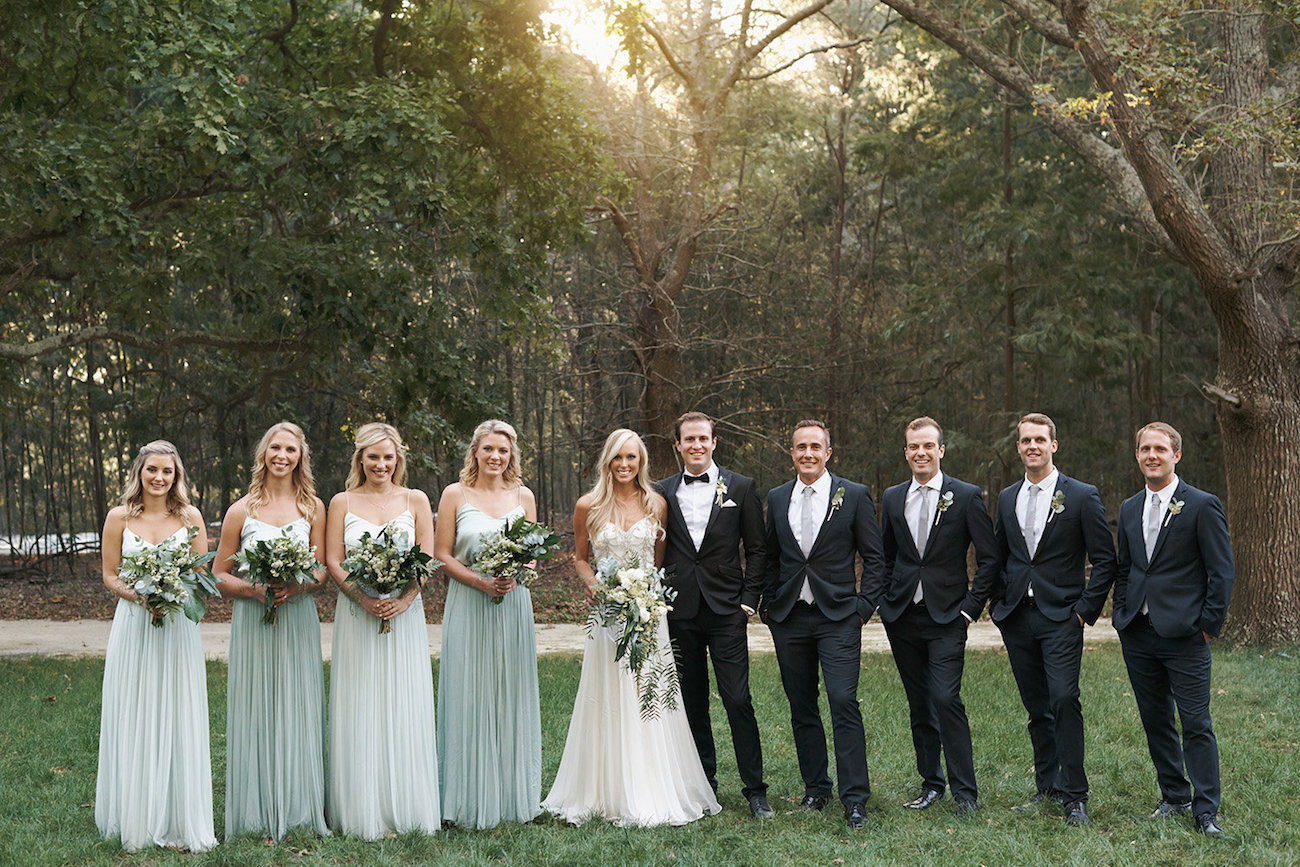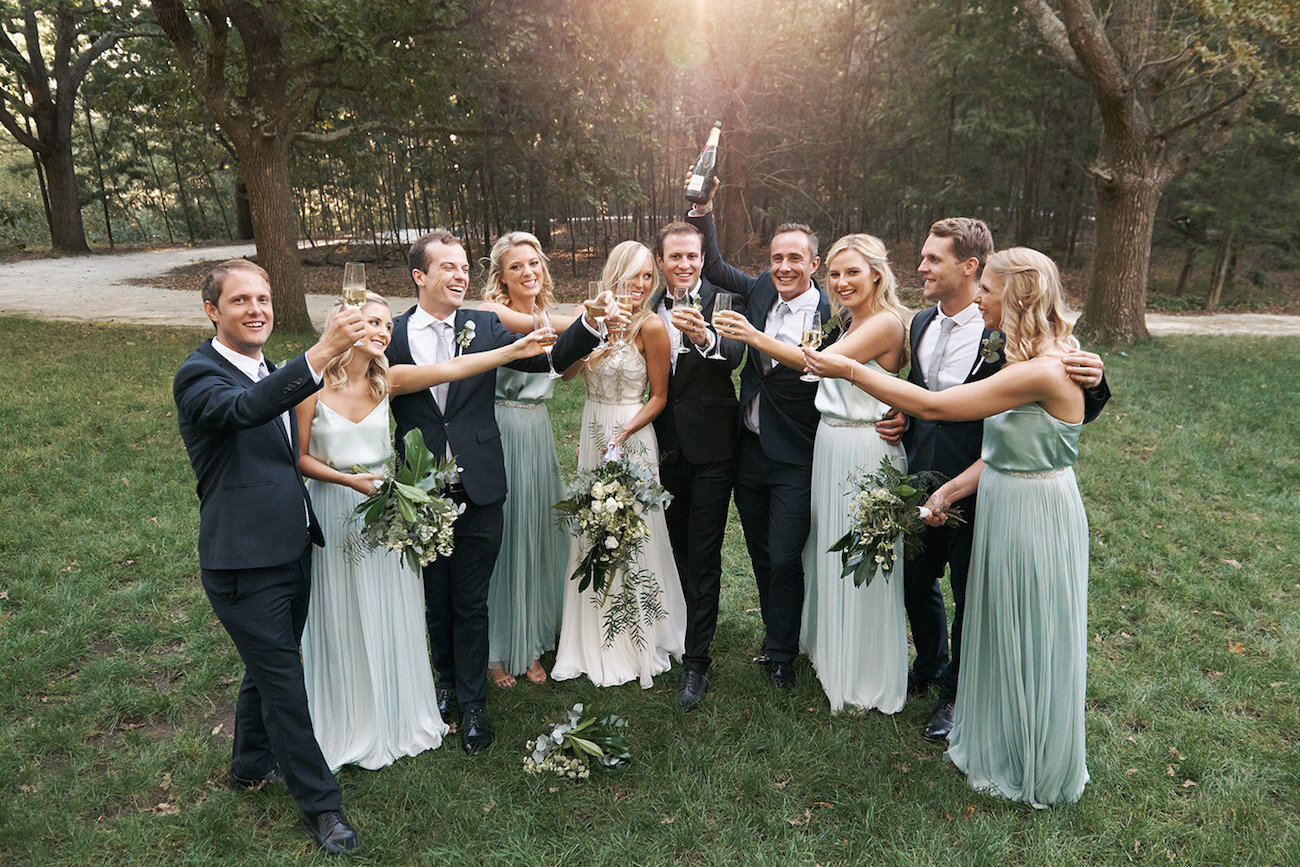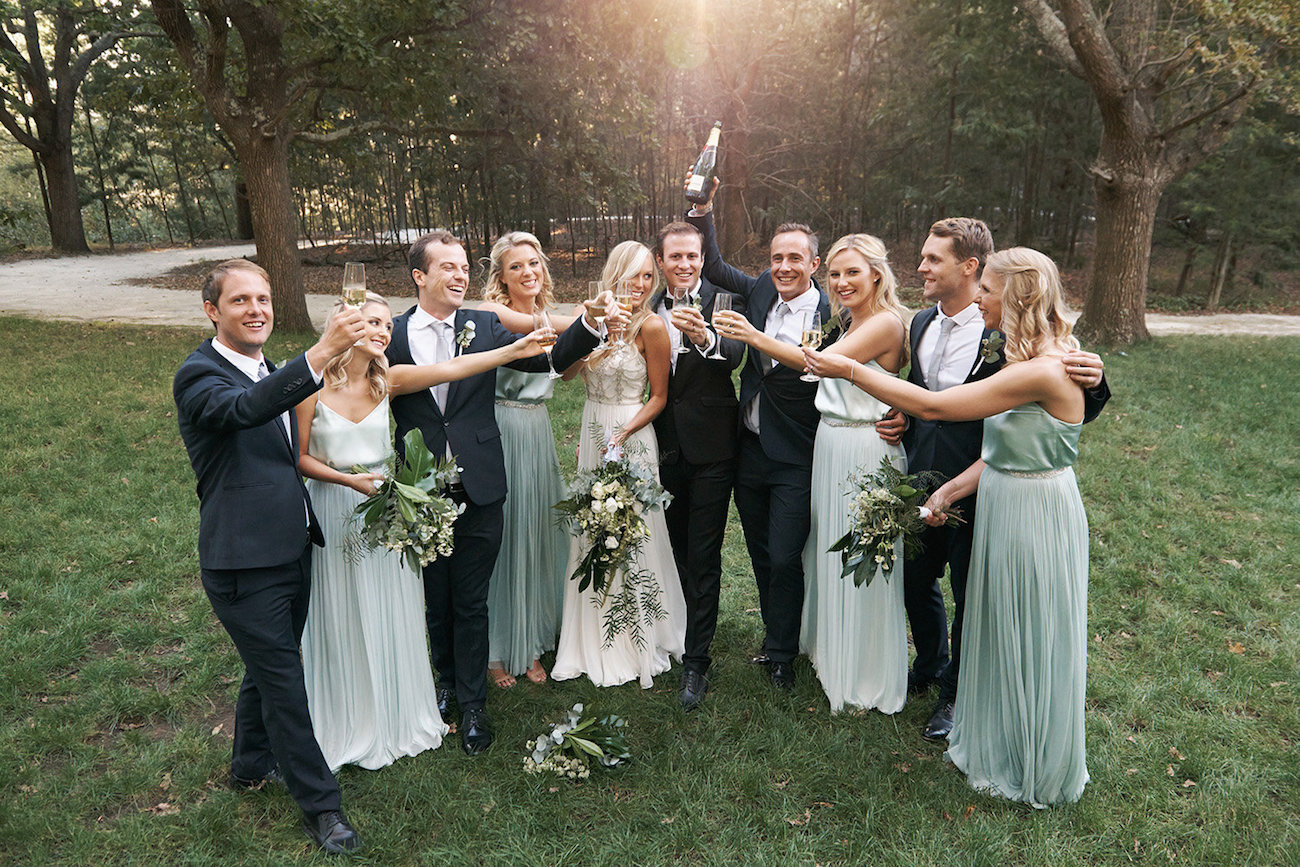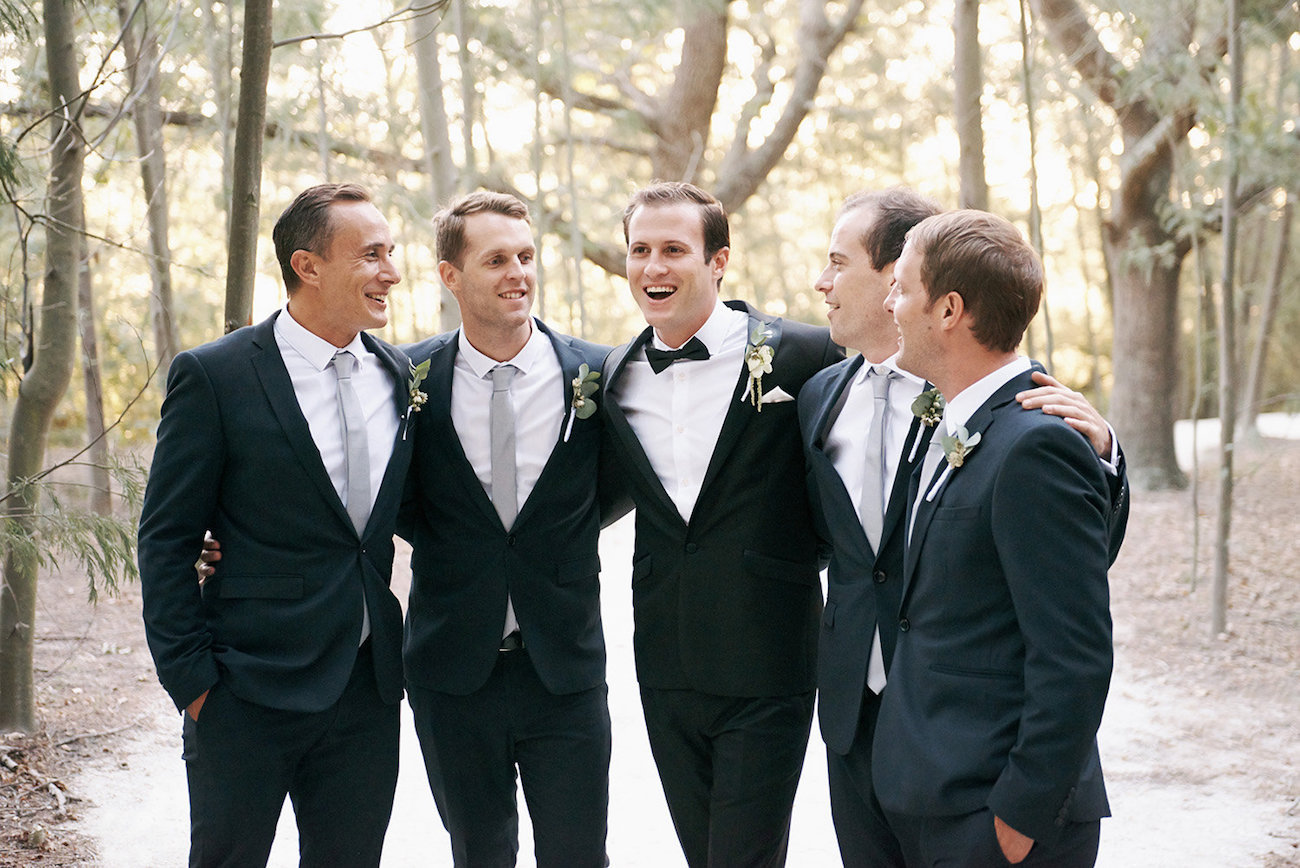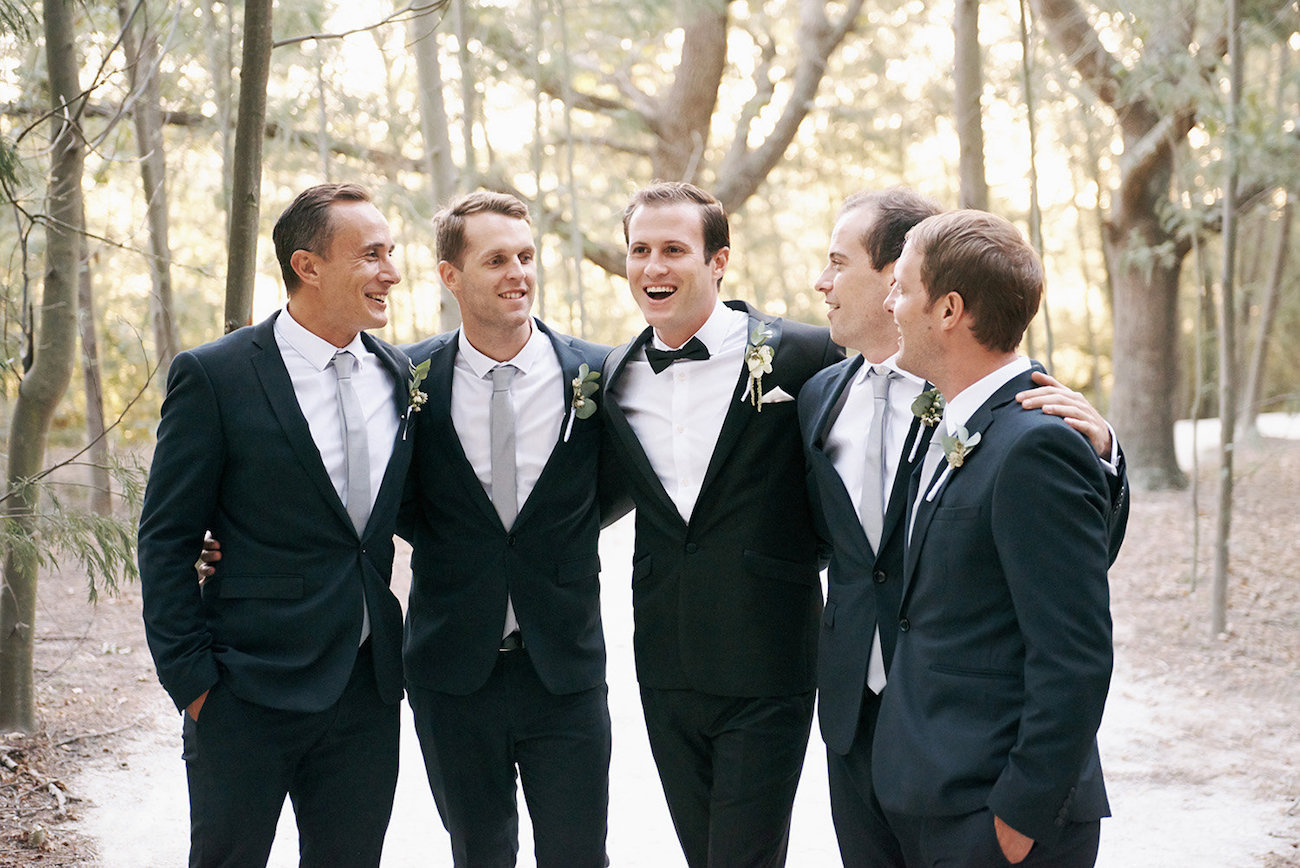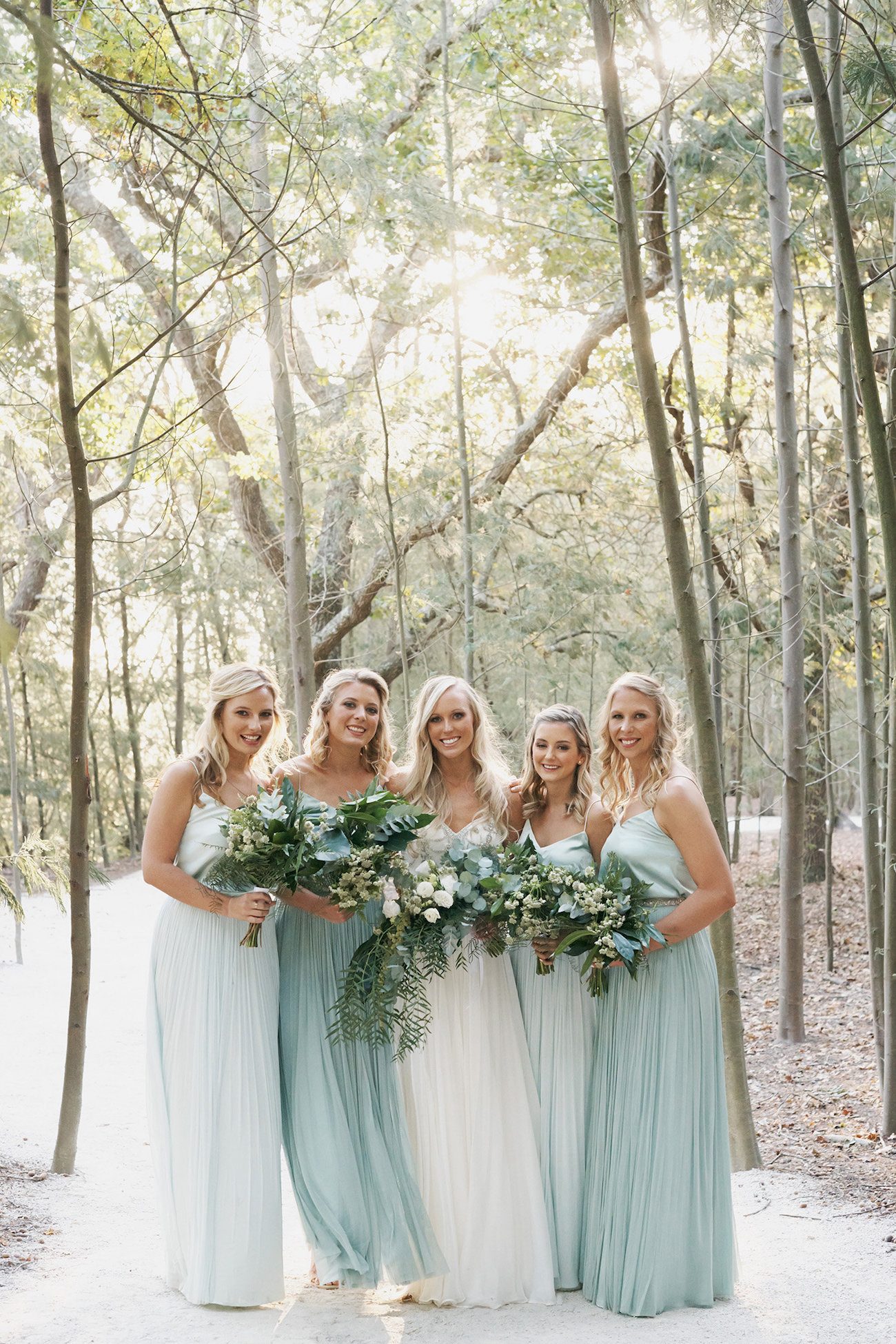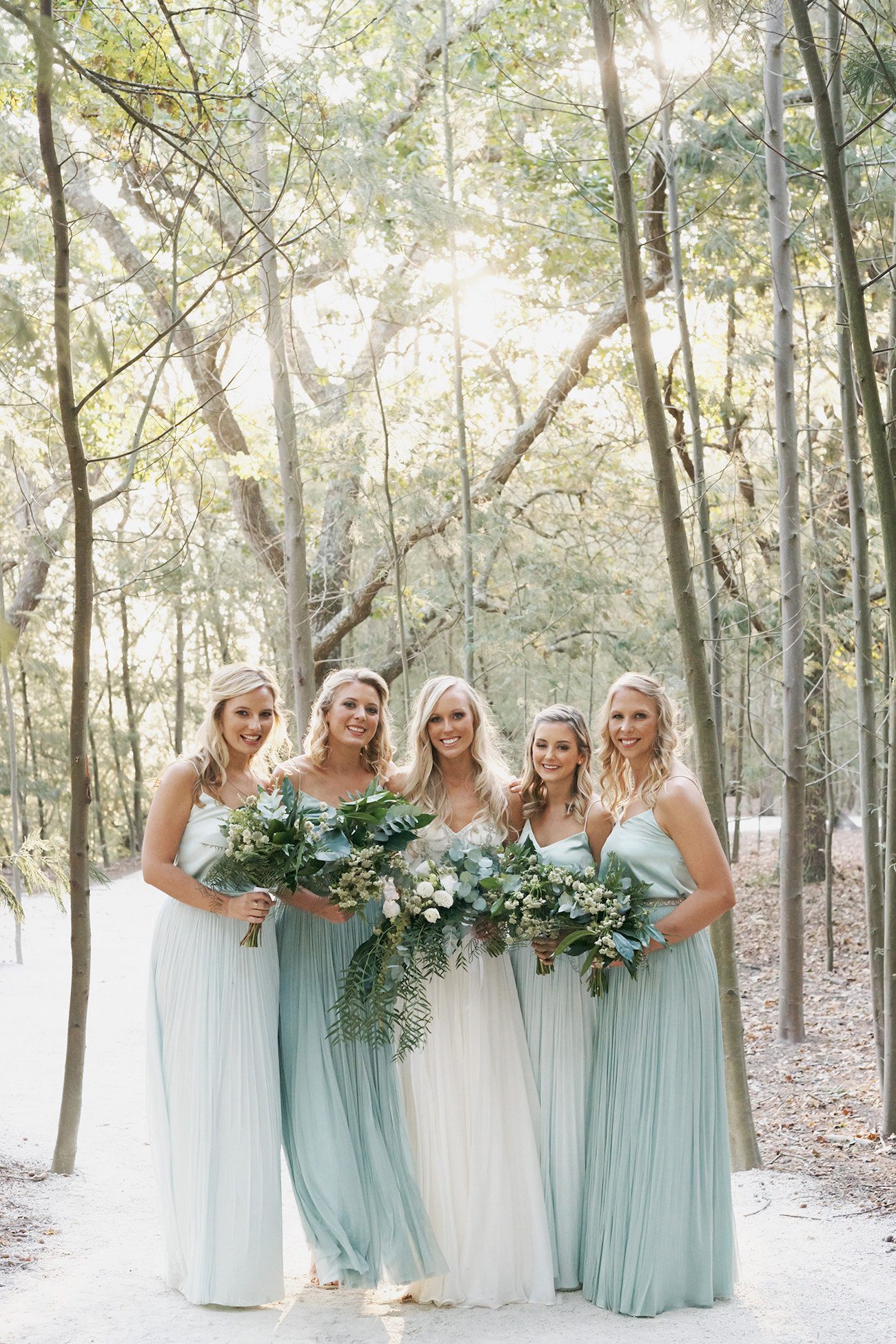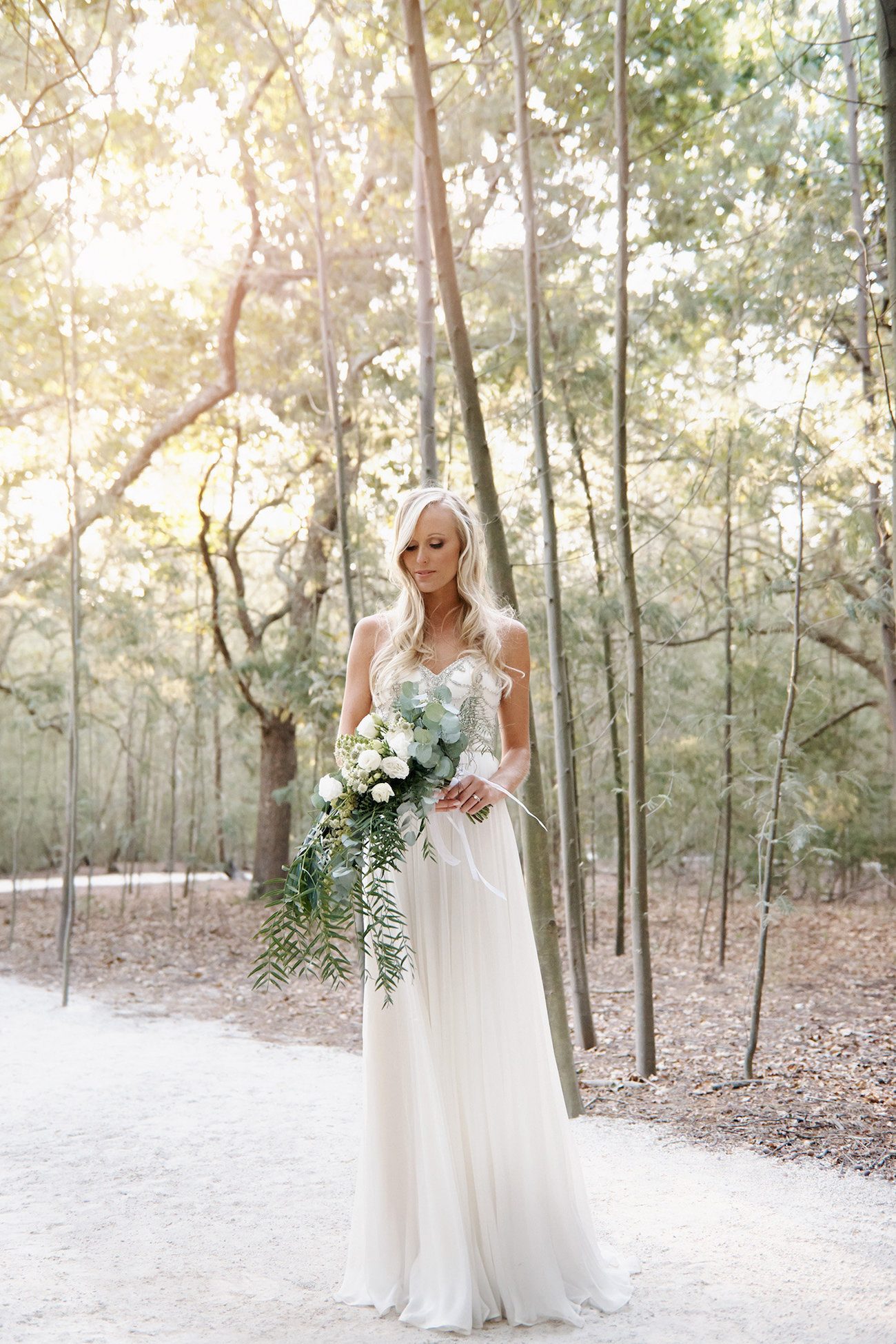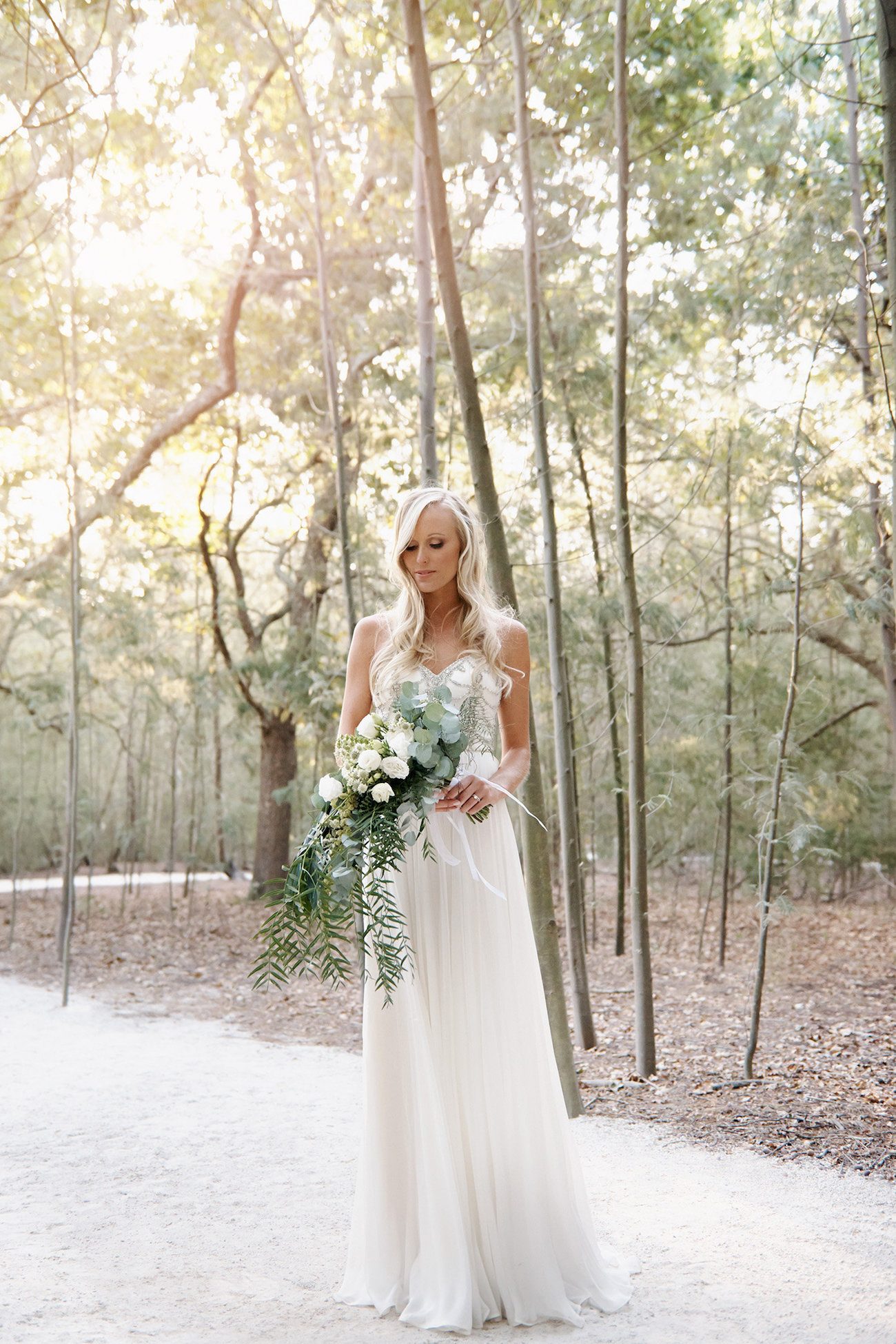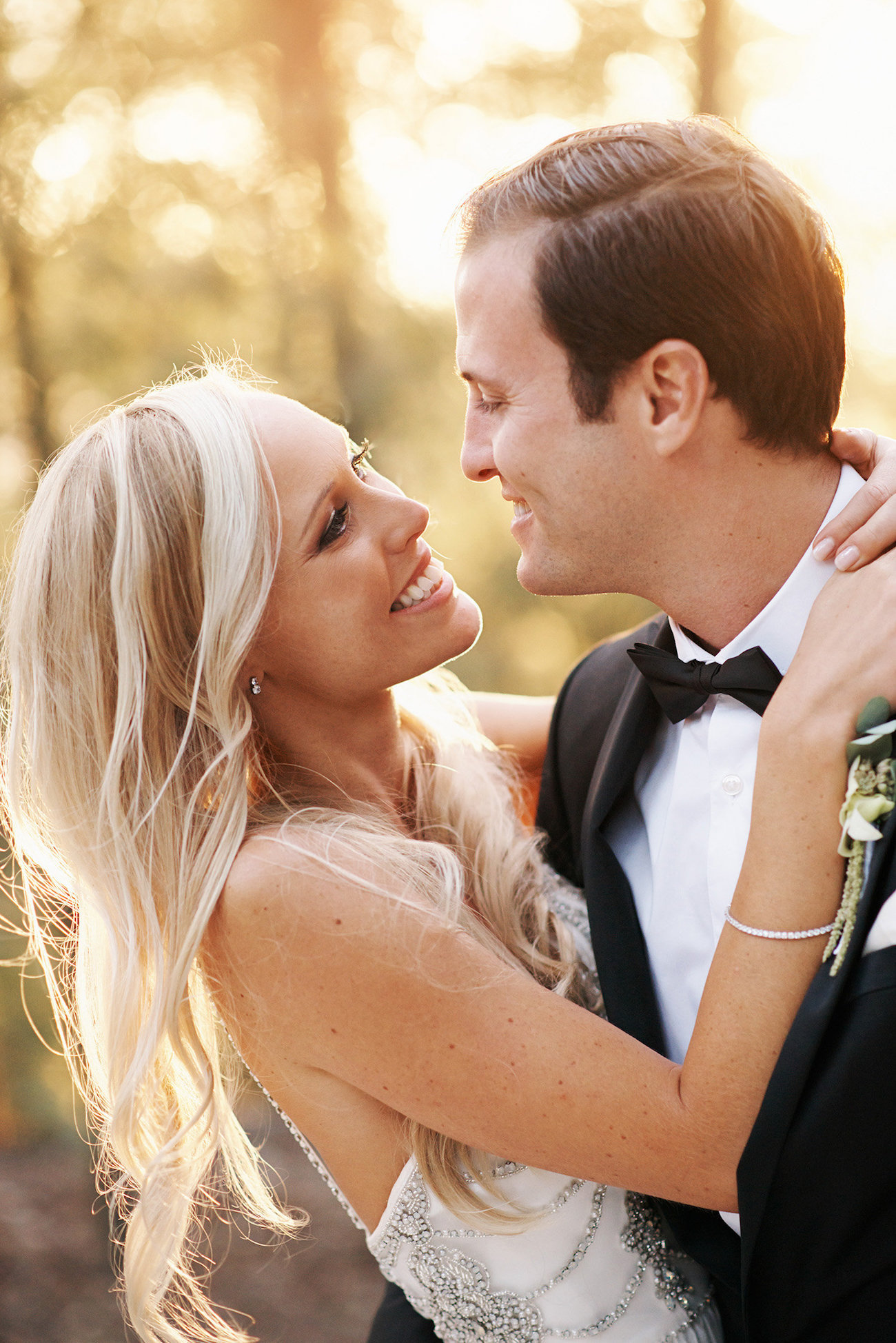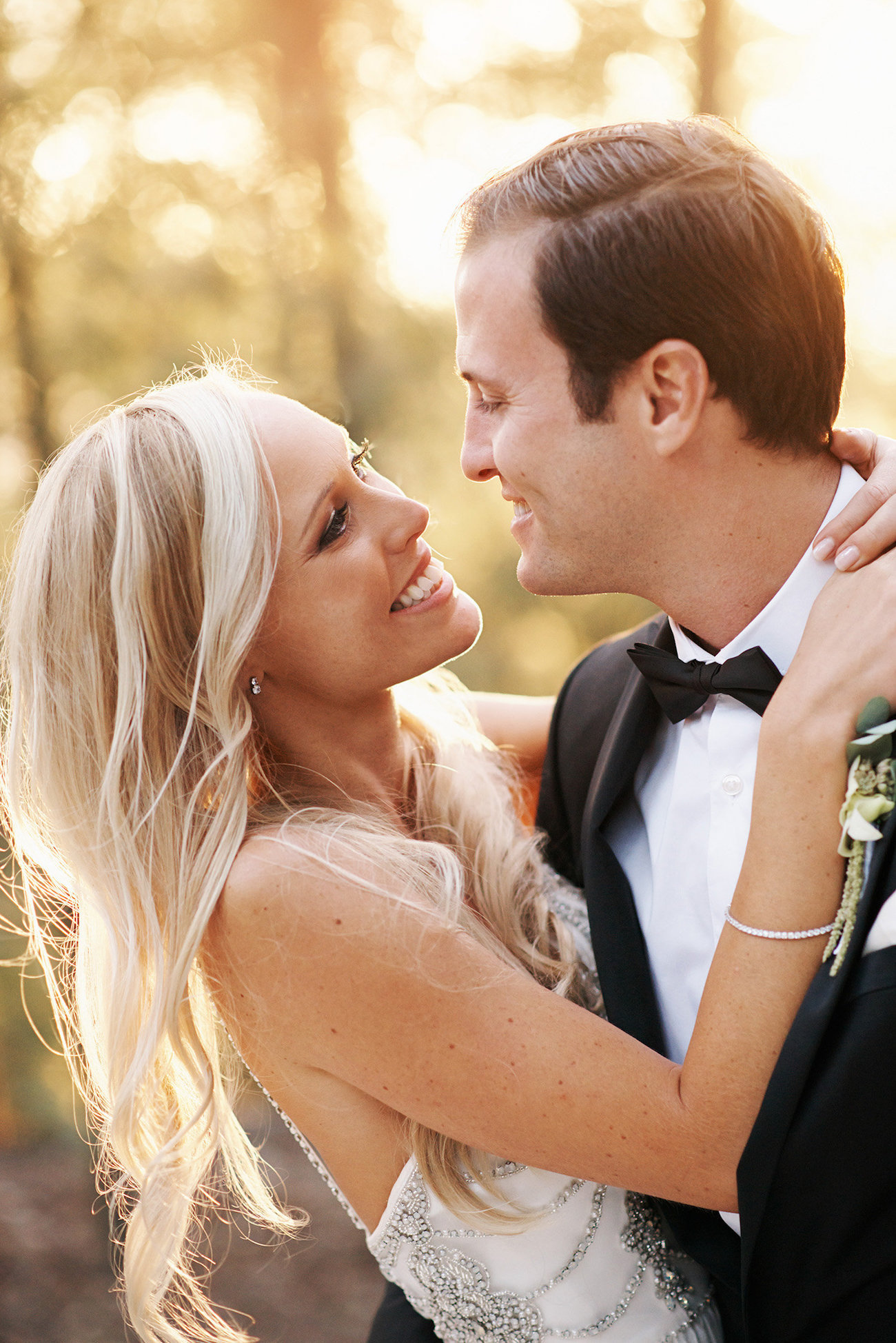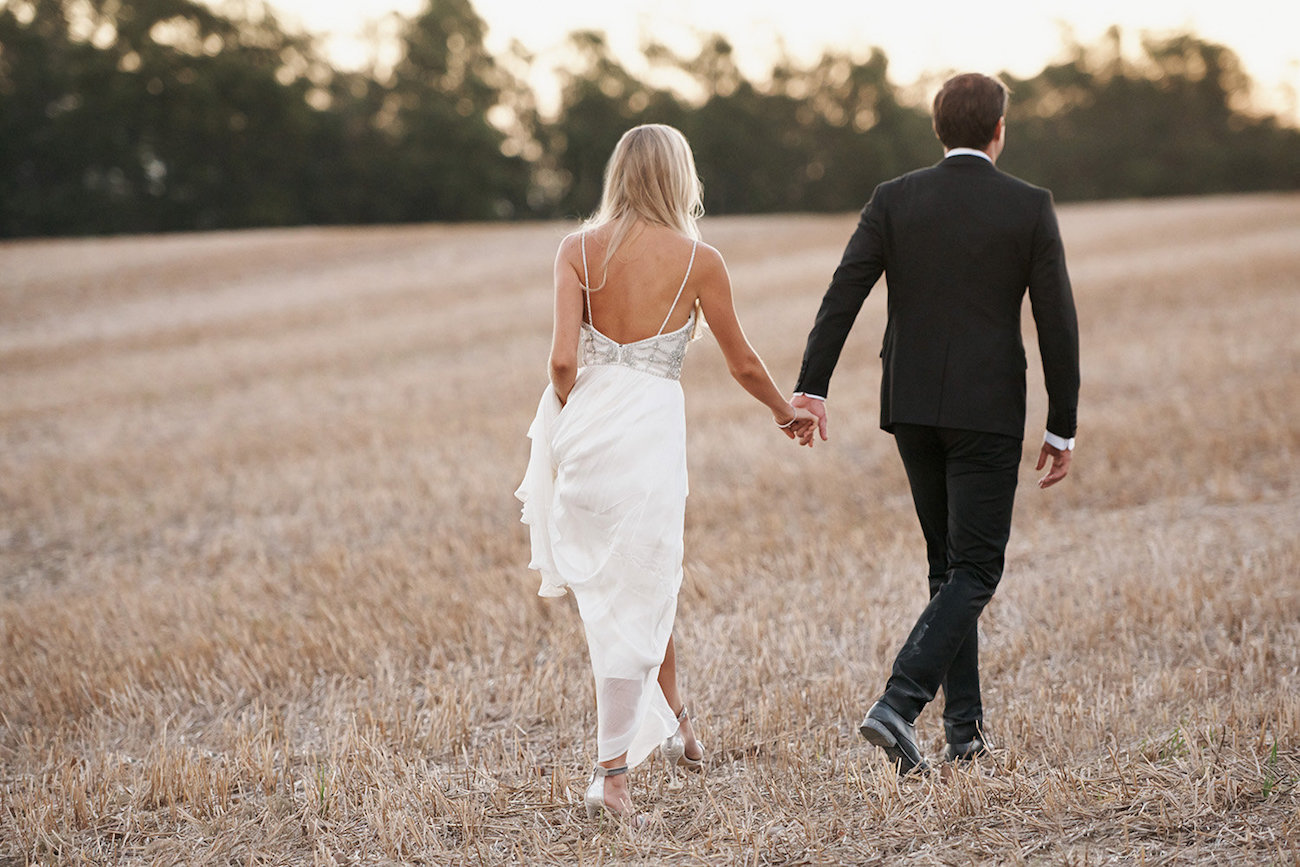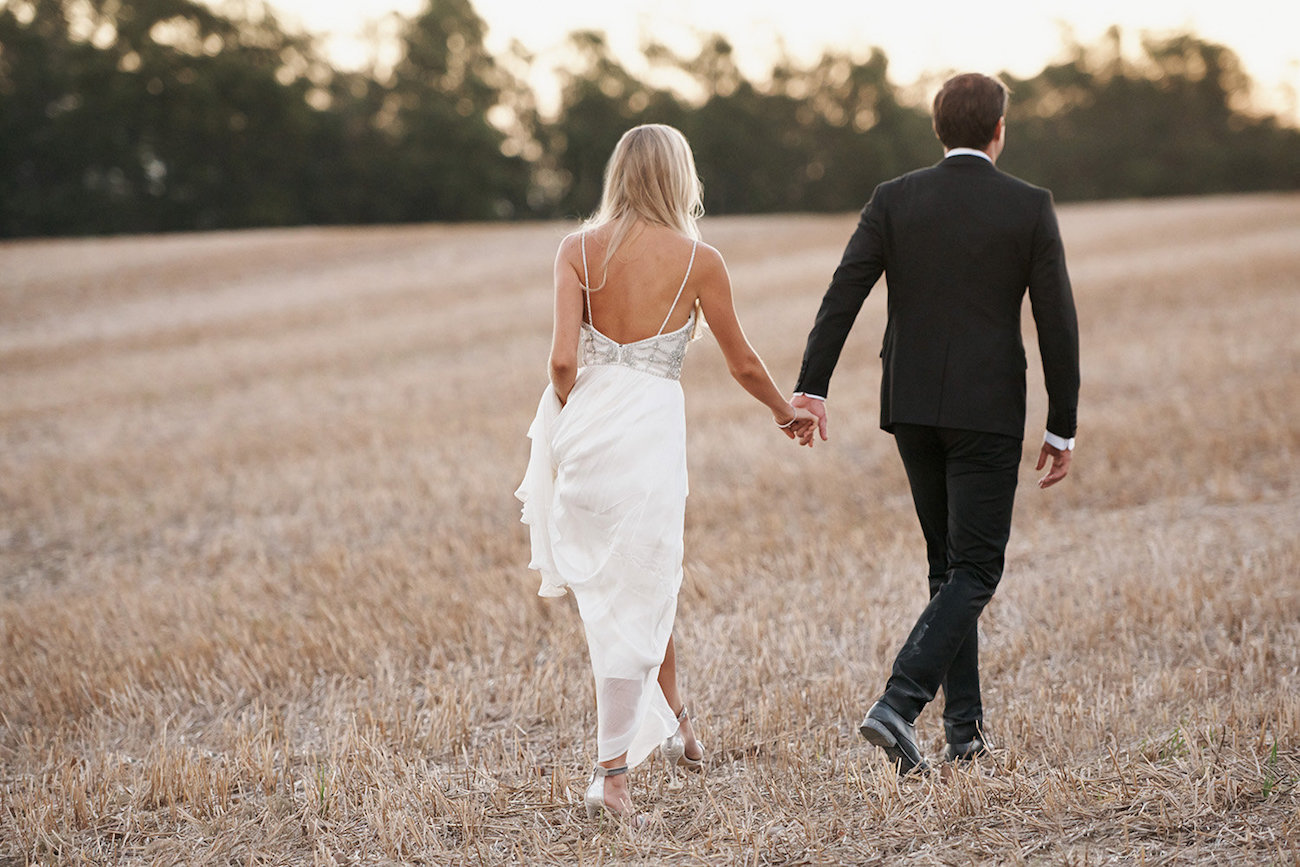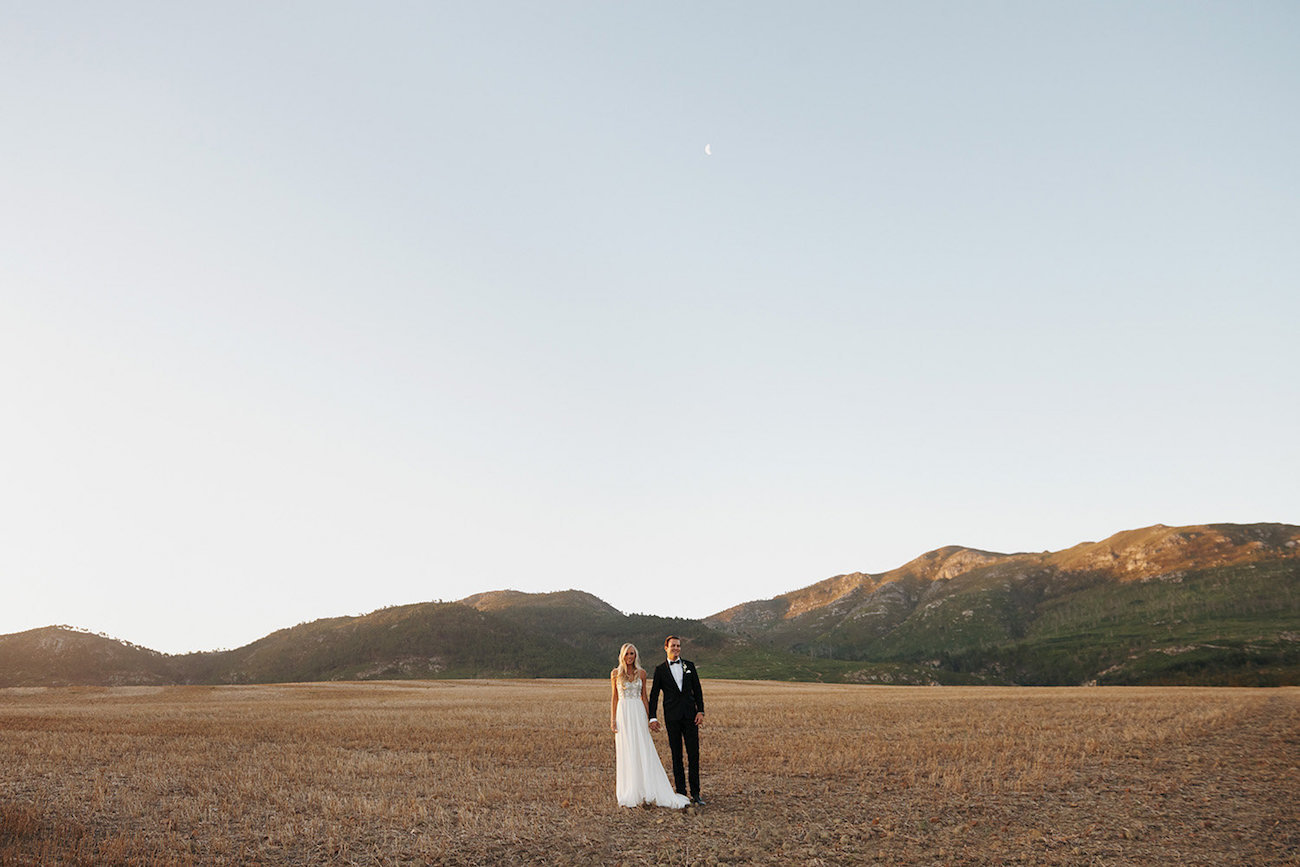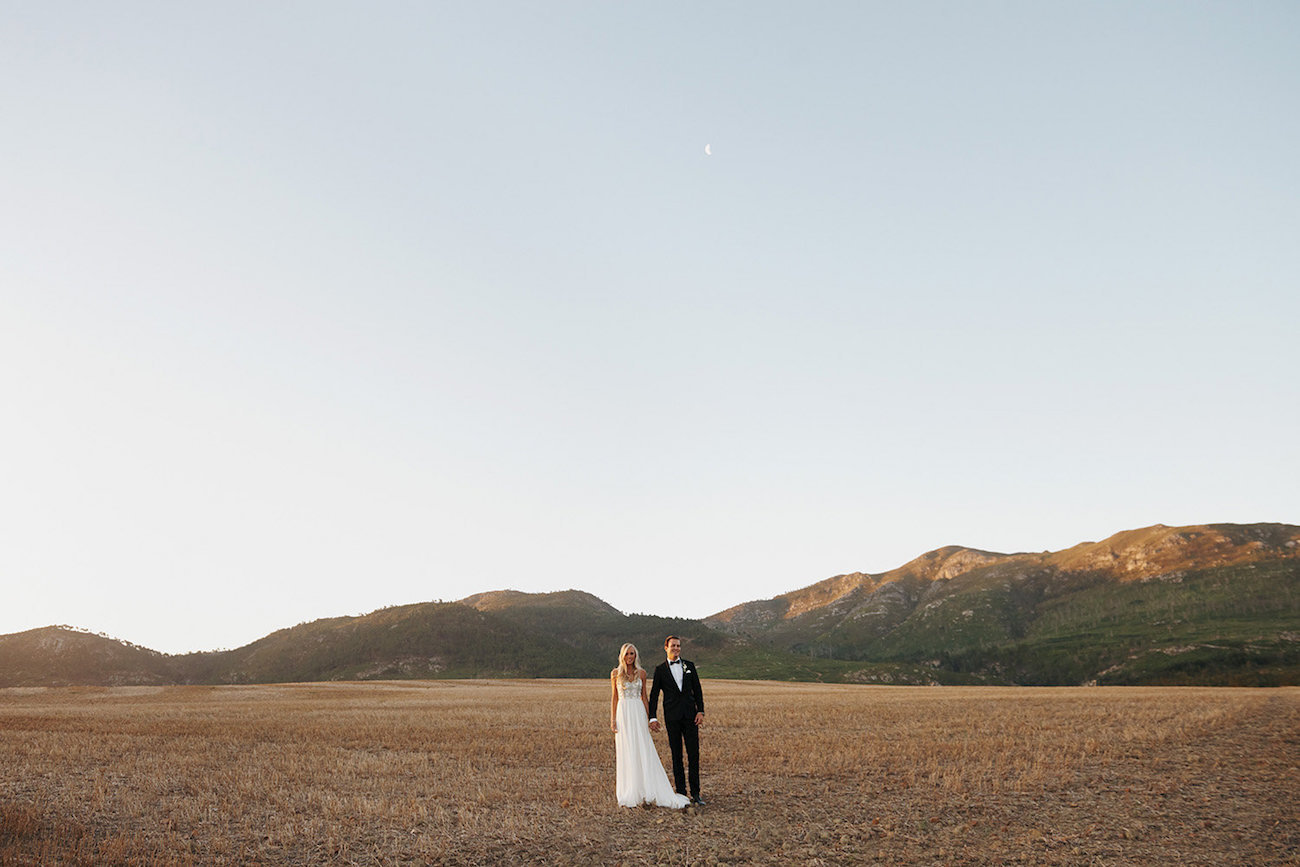 The Dress
I have been lucky enough to marry the brother of Catherine Deane, an international dress designer based in Hong Kong. She has the most exquisite range of bridal (and other ready to wear) dresses that I could have only dreamed of being able to choose from. On the evening of our engagement she was kind enough to offer to do my dress as a wedding gift! The is not only special because of the unbelievable memories that I have from the actual day, but also because five months before our wedding my mom, sister and I decided on a whim to fly to Hong Kong to visit Cath to choose the dress, and planned a week holiday in Hong Kong around it! I spent two days skipping around the studio in her exquisite creations, having incredible difficulty trying to narrow it down. When I eventually settled on one on the second day and we were all a bit teary, I knew it was my dress. The dress was a custom design but taking inspiration from the FREYA gown, using 18m of silk chiffon in the skirt, and opalescent diamanté beading on the bodice. It was beautifully light and comfortable, and ensured that I felt like an absolute princess.
The Bridesmaids
I was not the only one lucky enough to wear Catherine Deane on the day of my wedding. She also did the bridesmaids' separates. The ensemble was the Mia cami and Anika skirt. These were done in custom colours. I had four bridesmaids, and two we did in a light sea foam, and the other two a slightly darker shade of the same colour. I decided on the separates for three reasons: the sizing in separates is quite simple, I wanted each girl to feel comfortable and they are re-wearable together or apart. Cath also dressed both moms and sisters.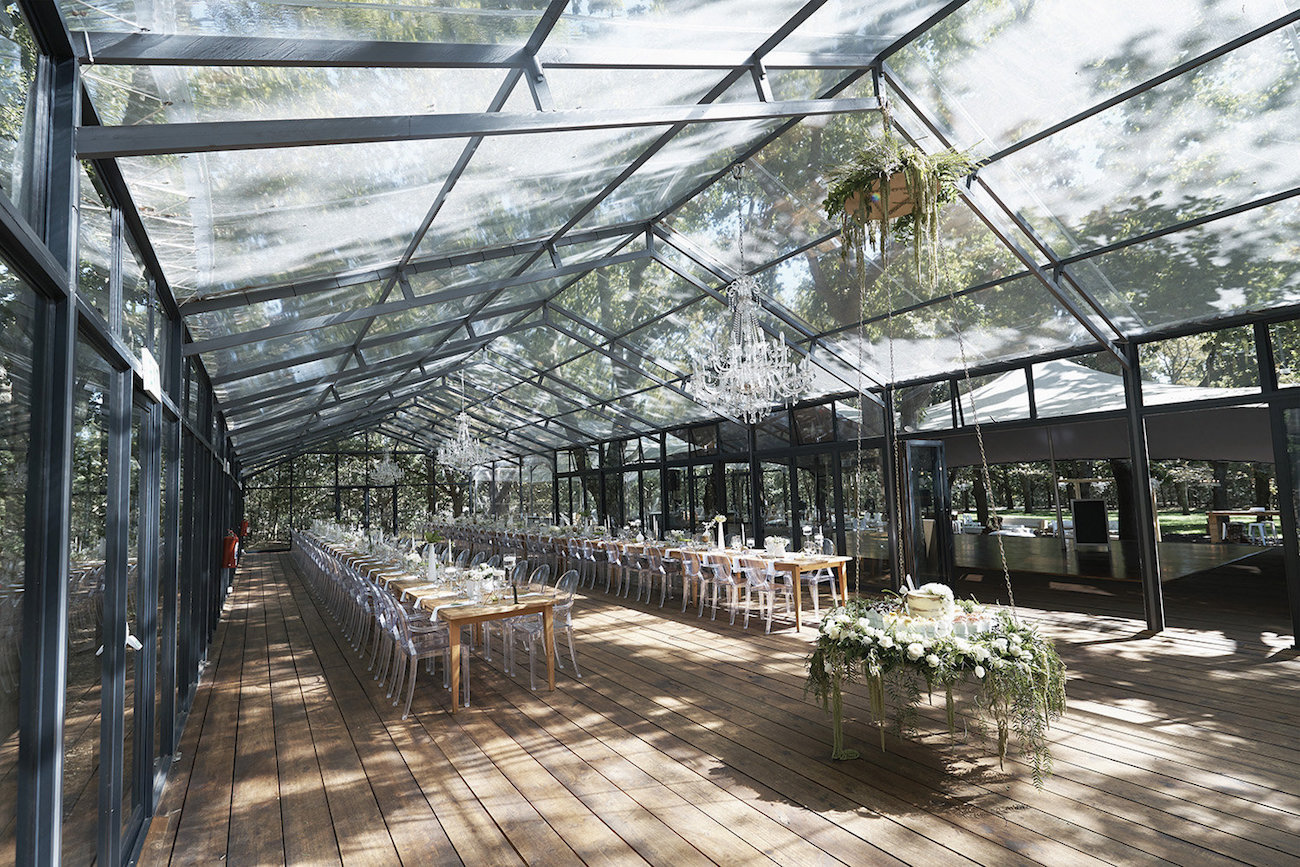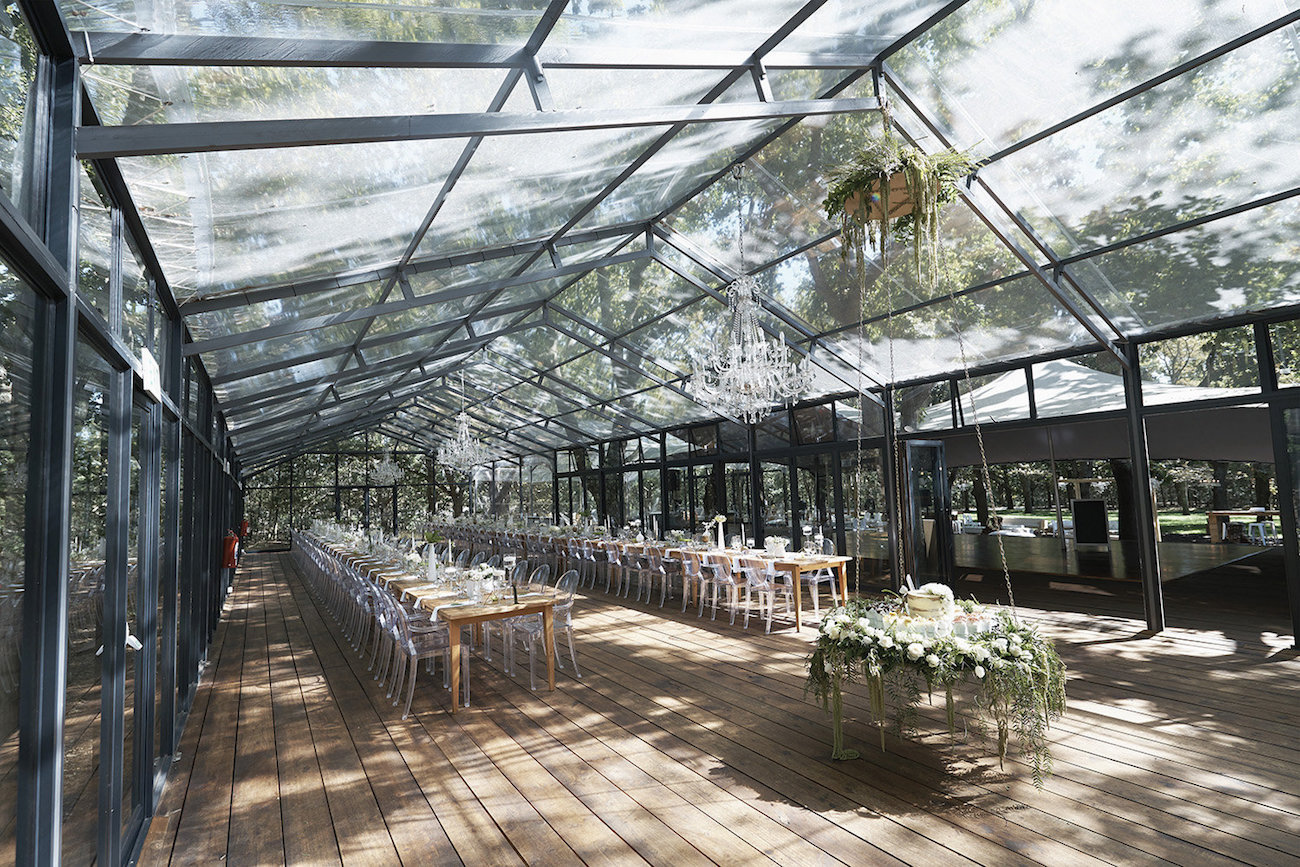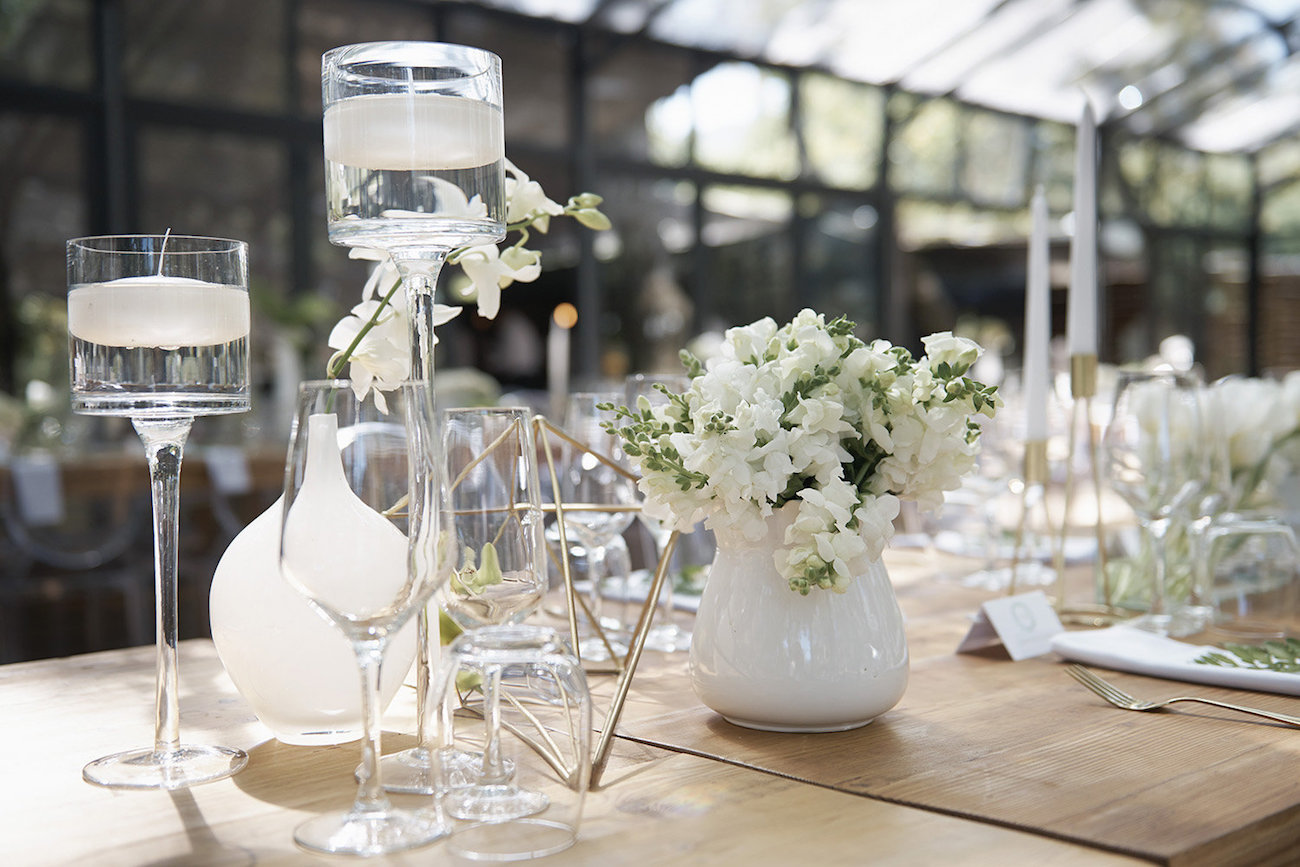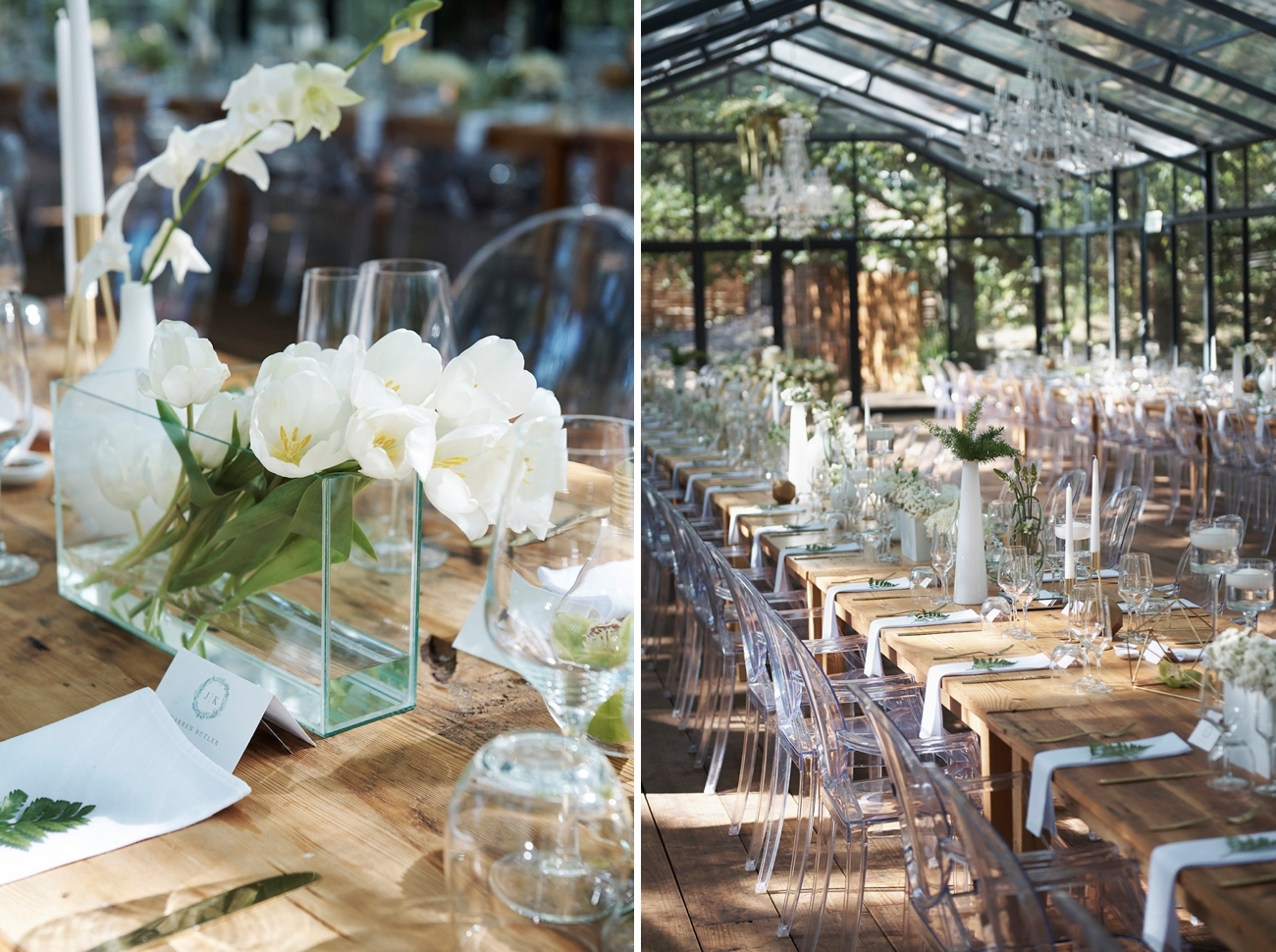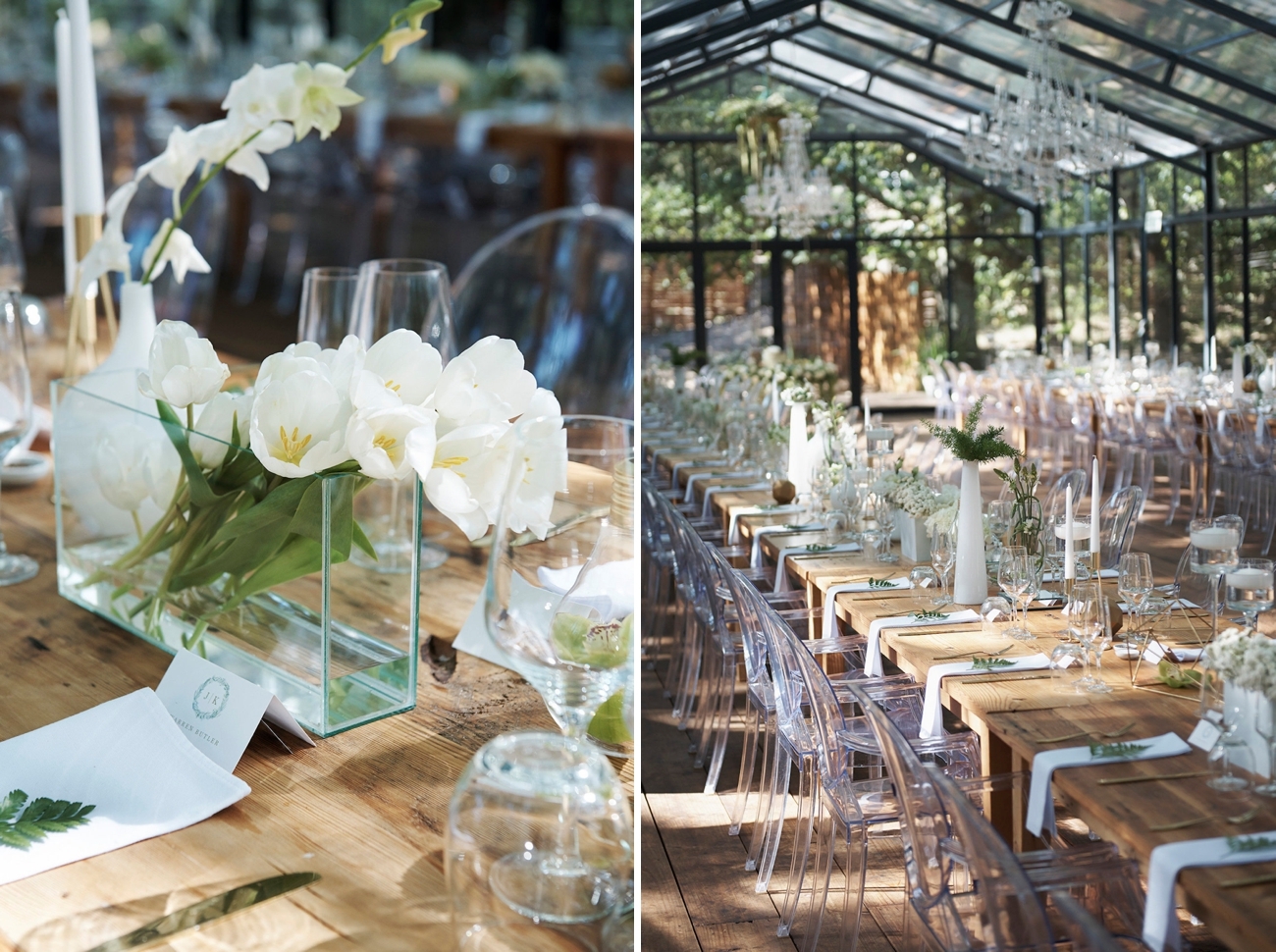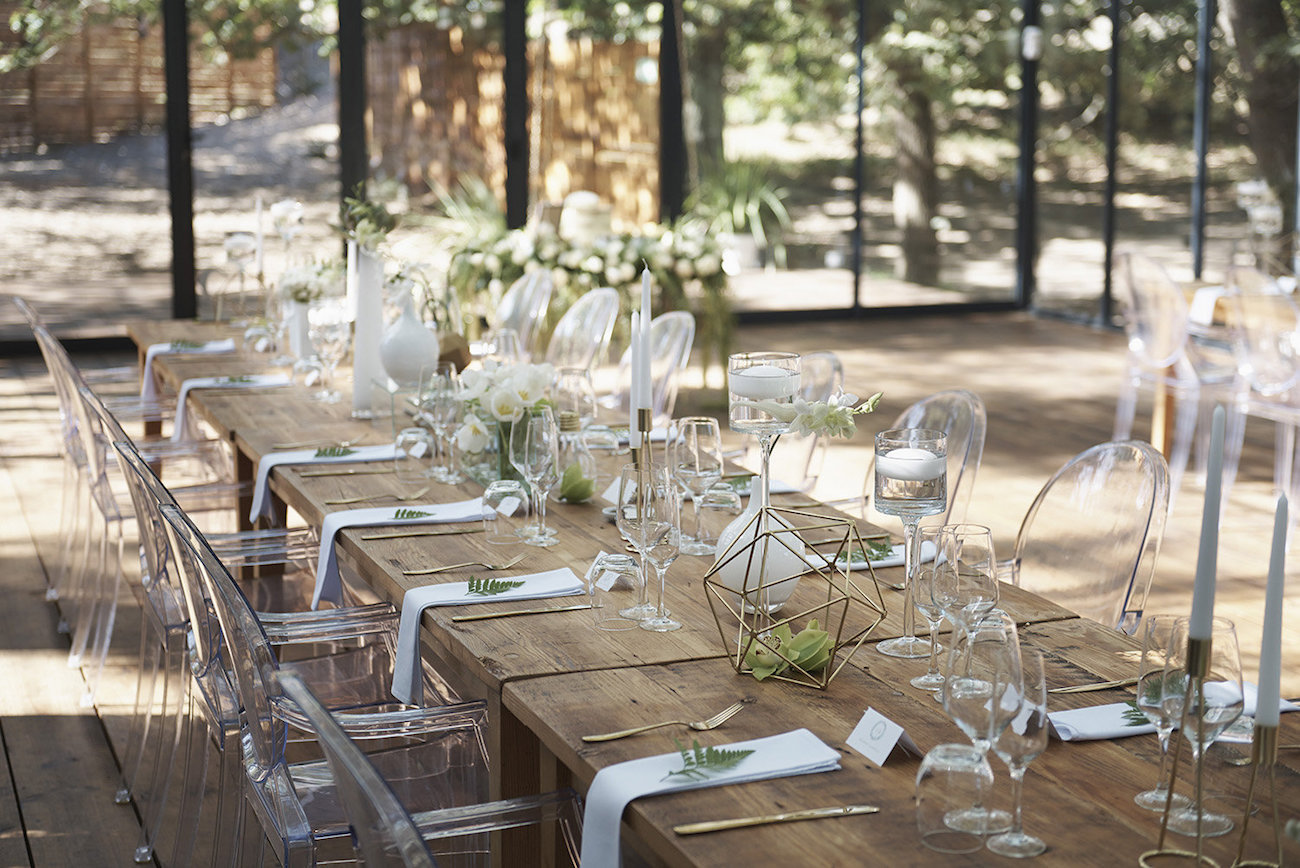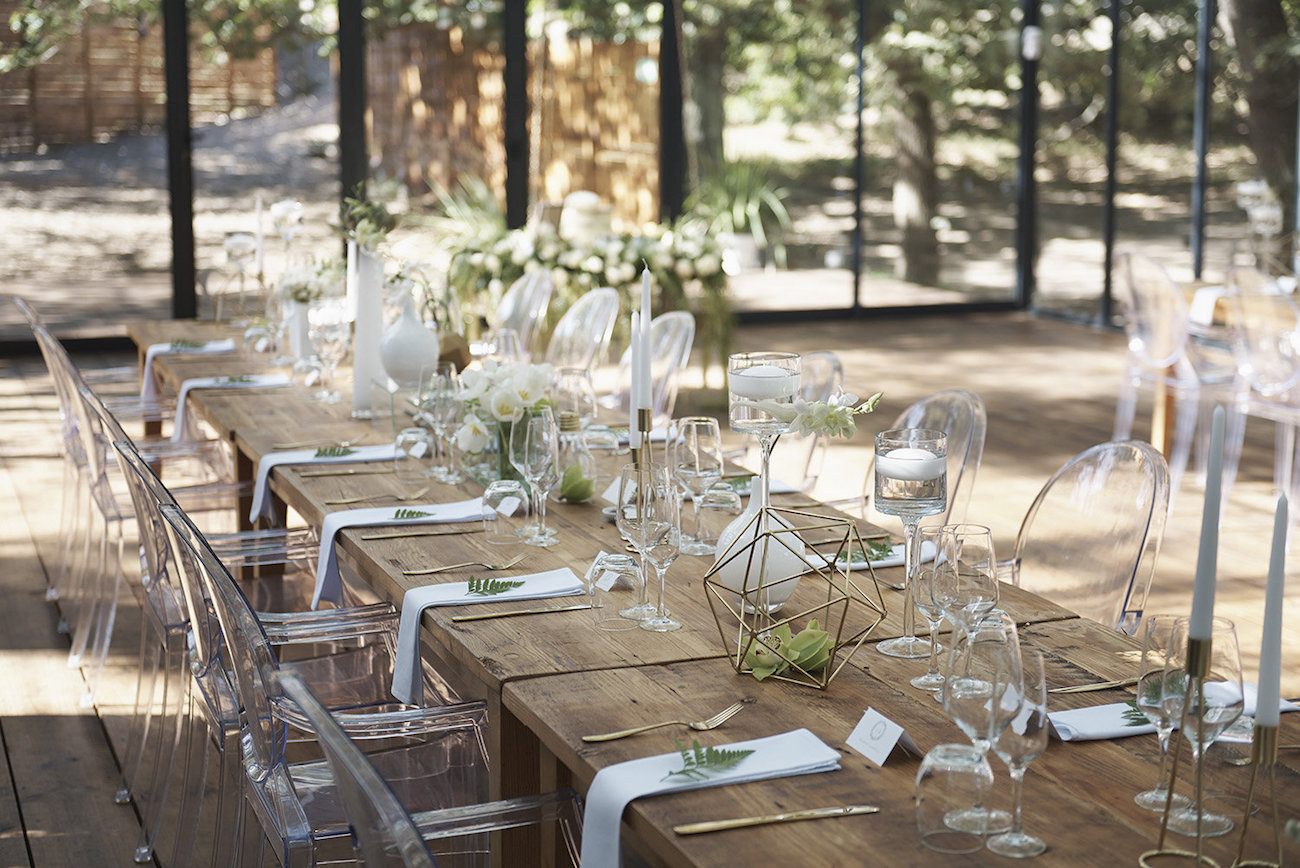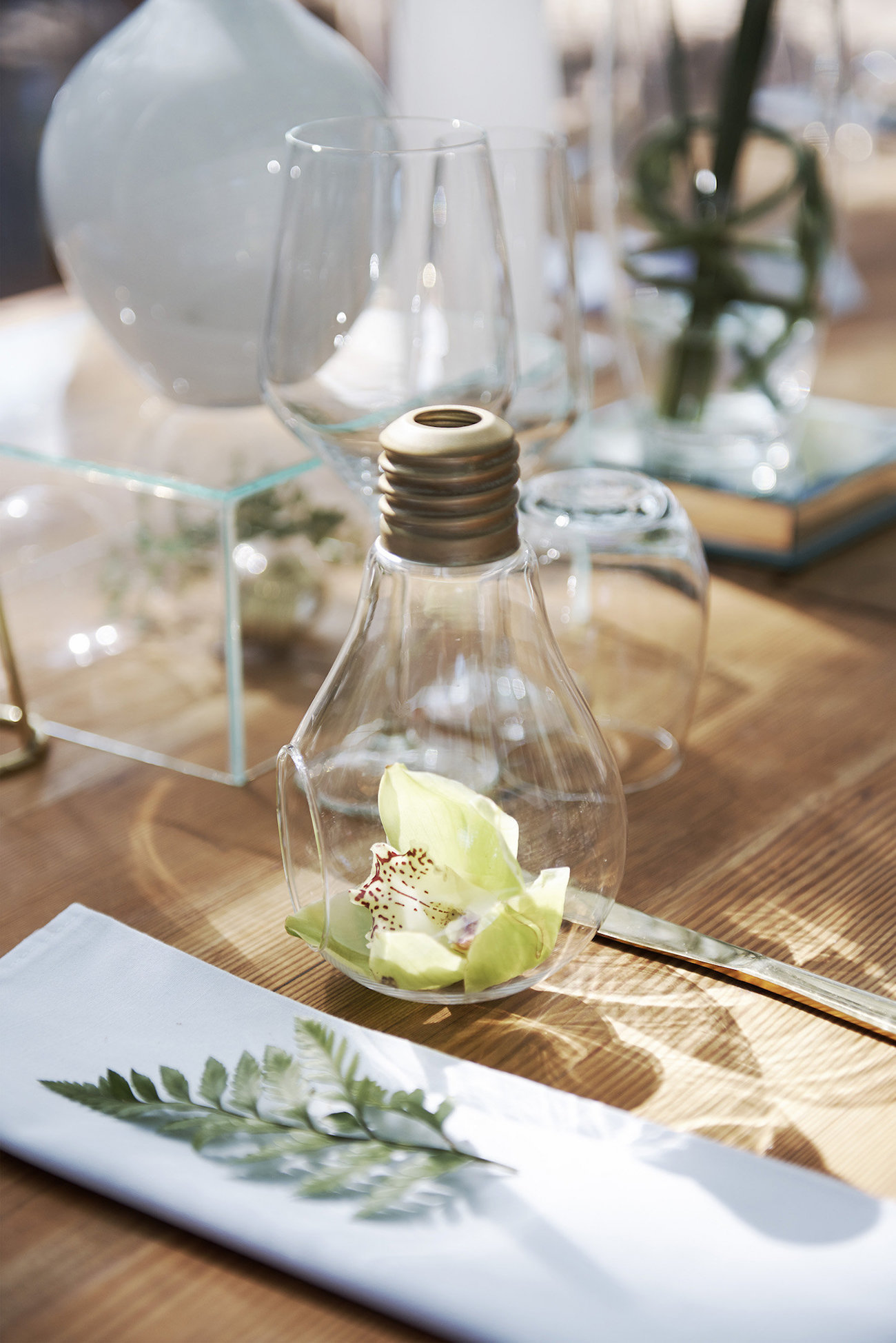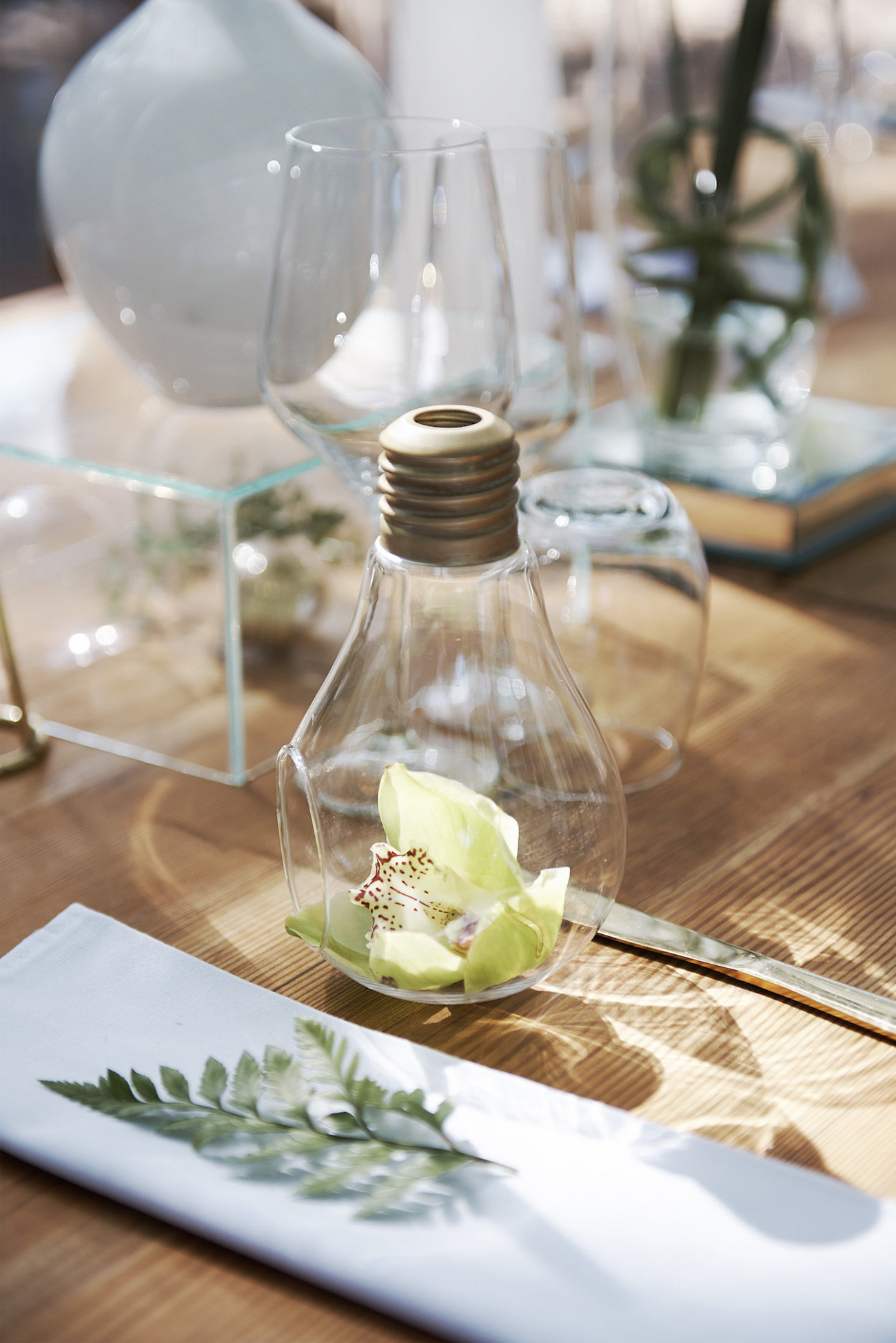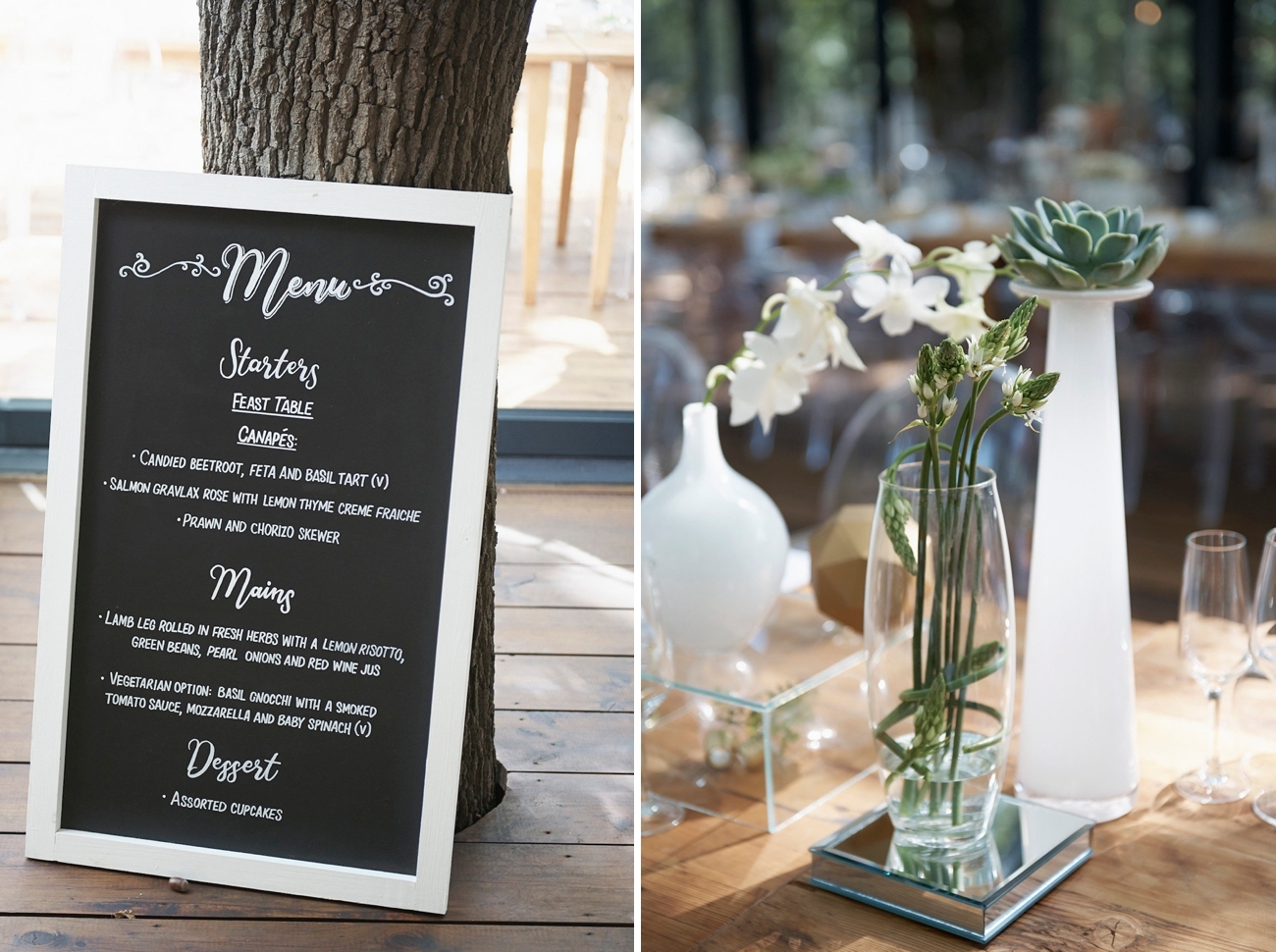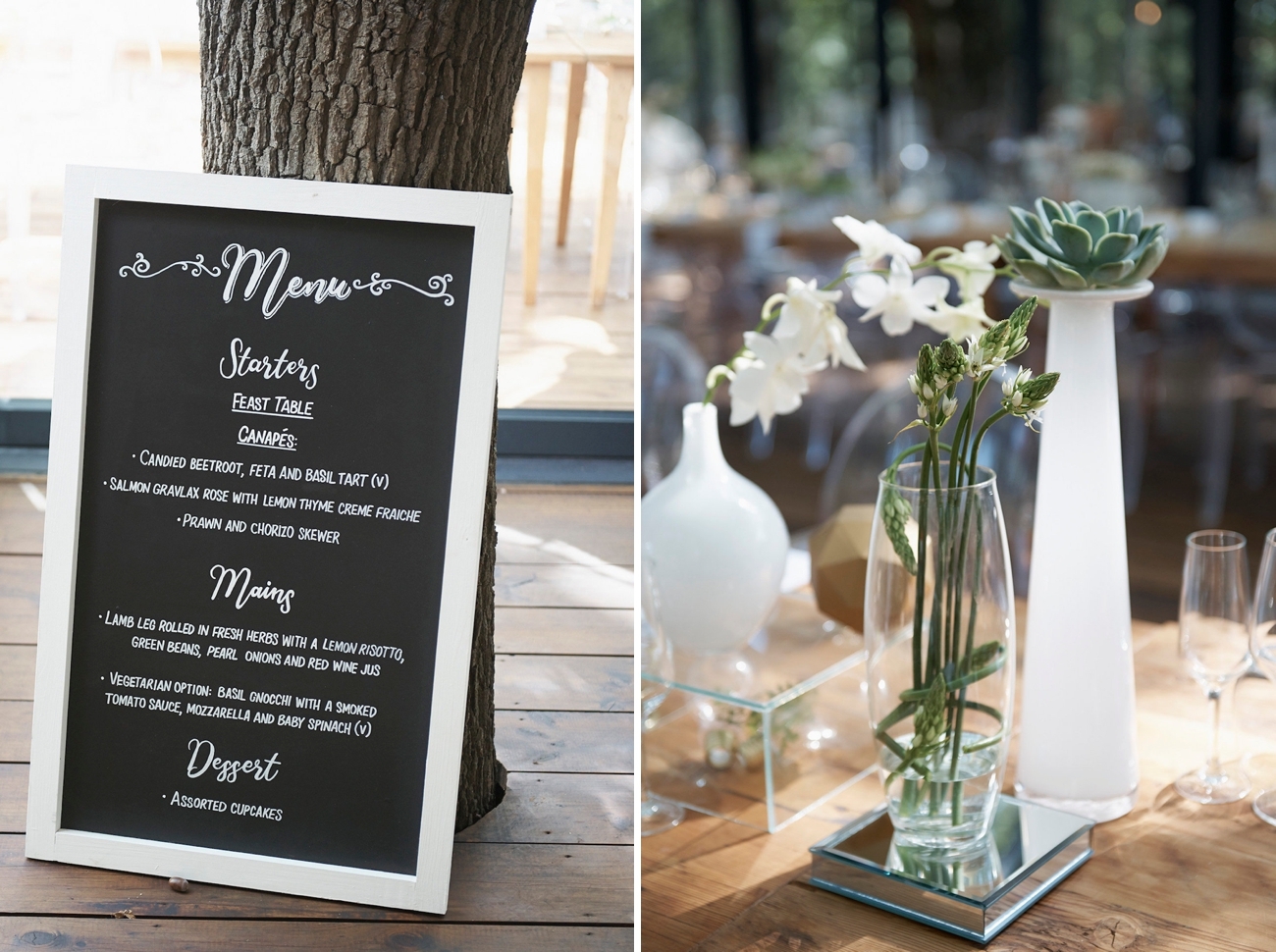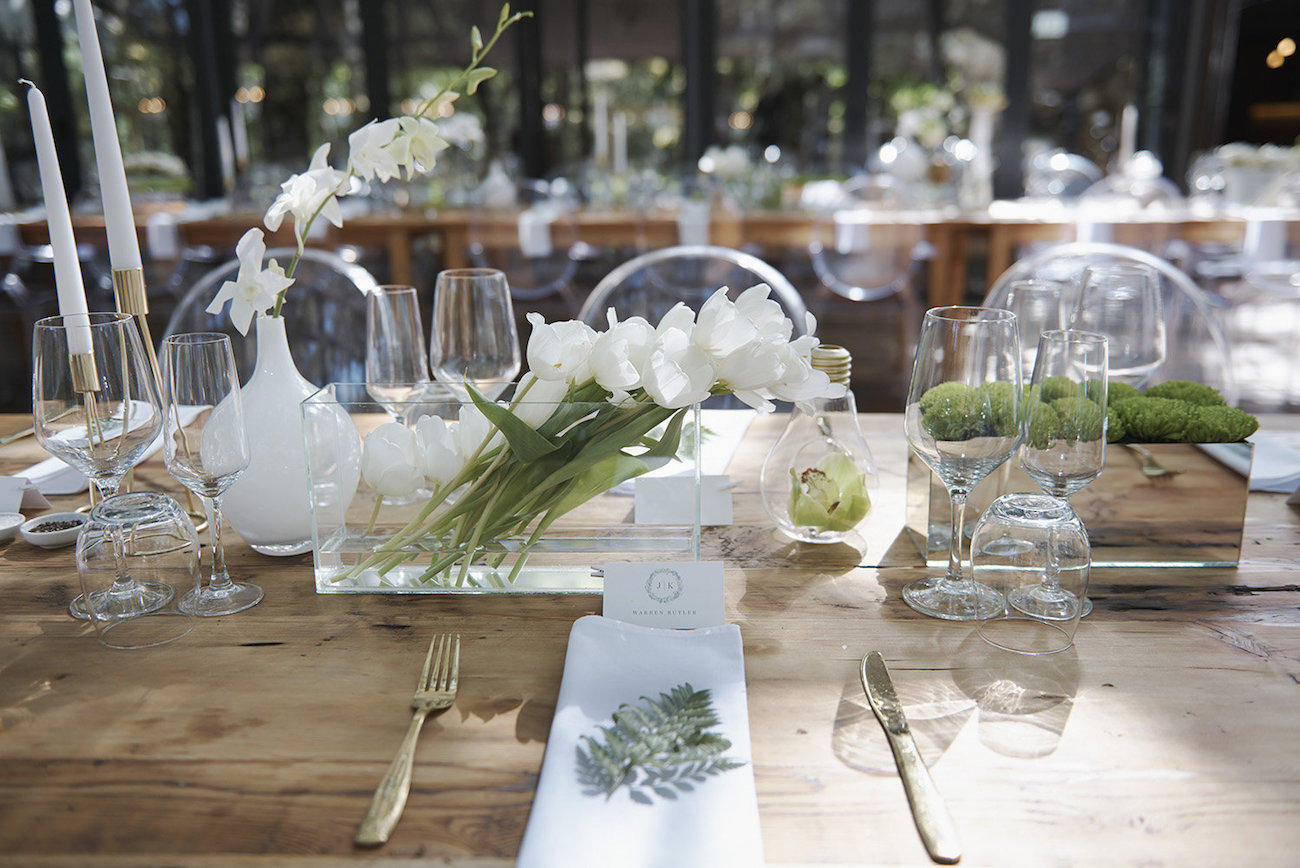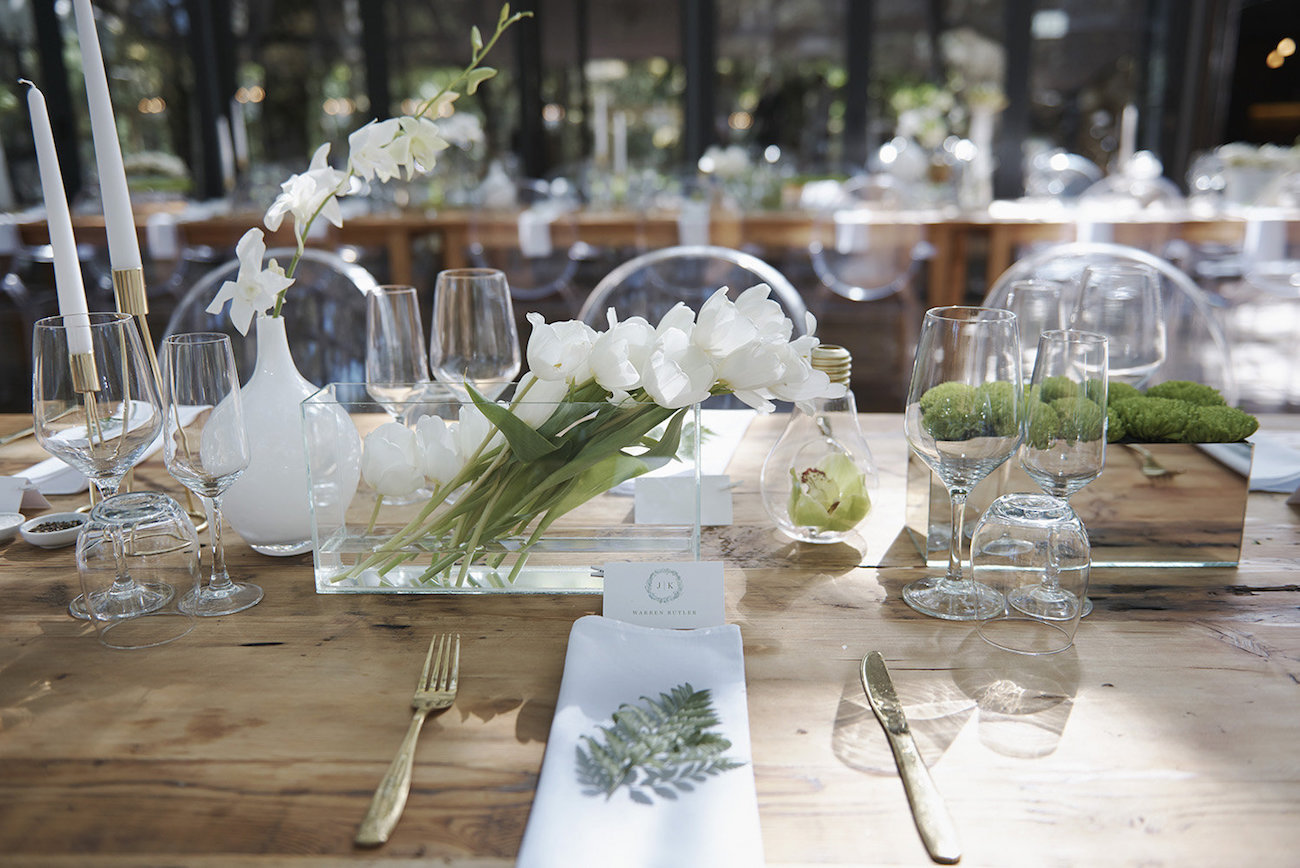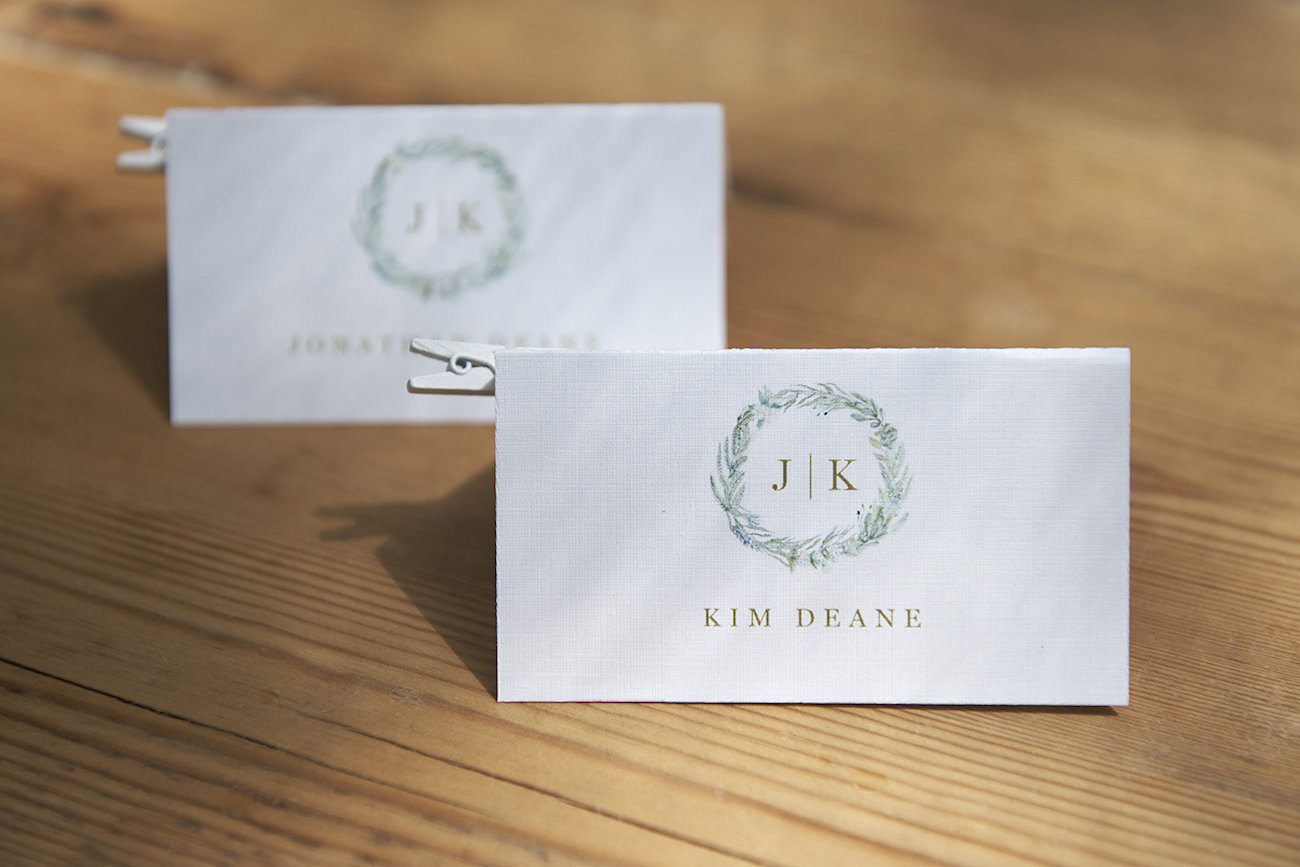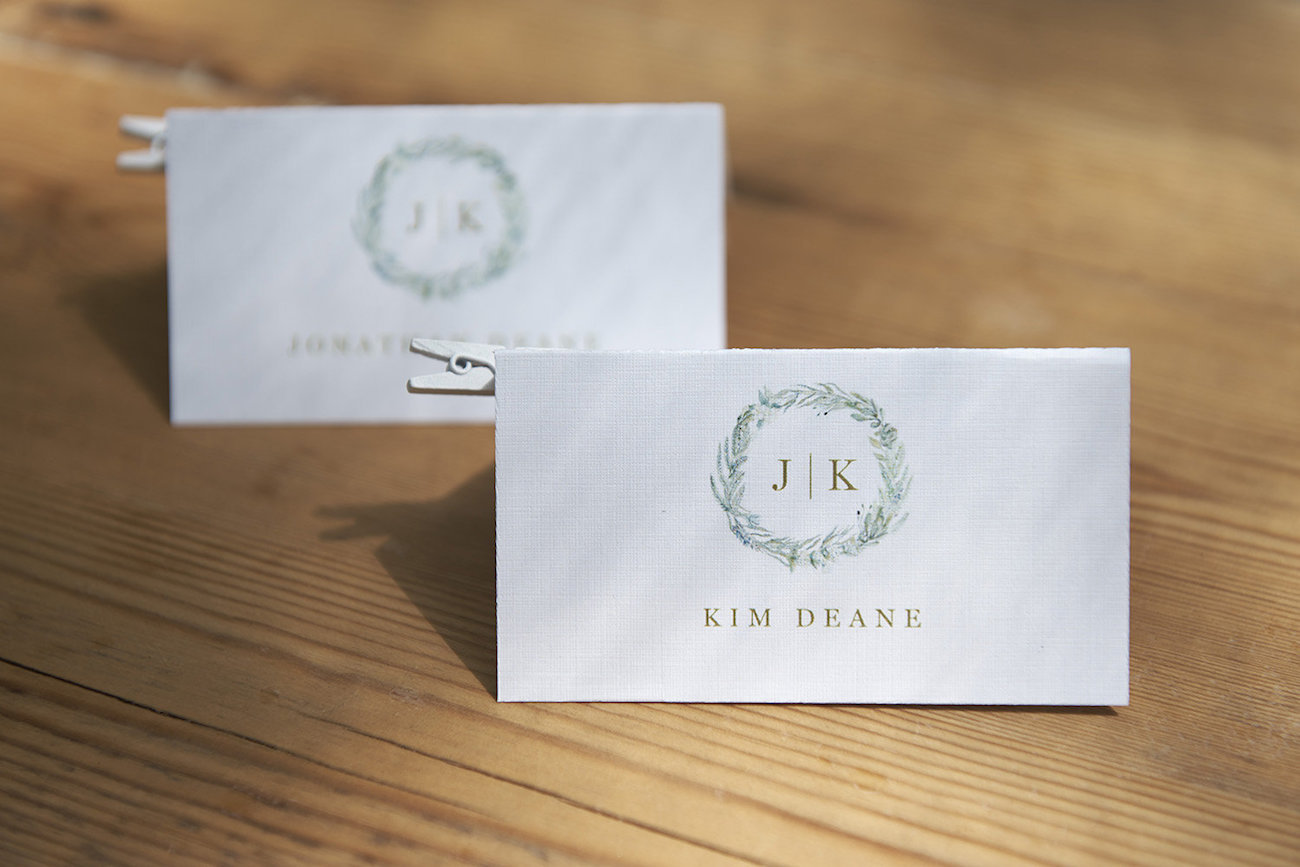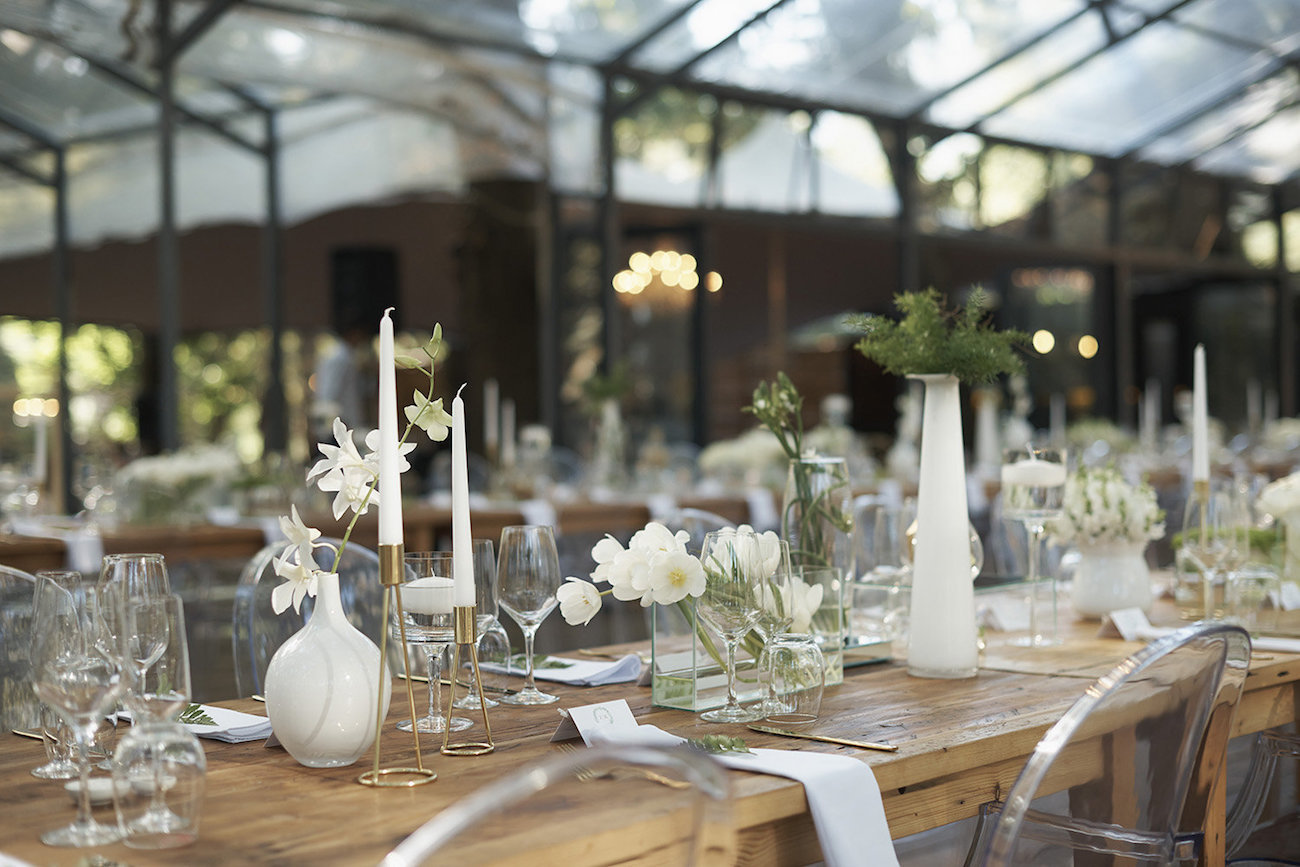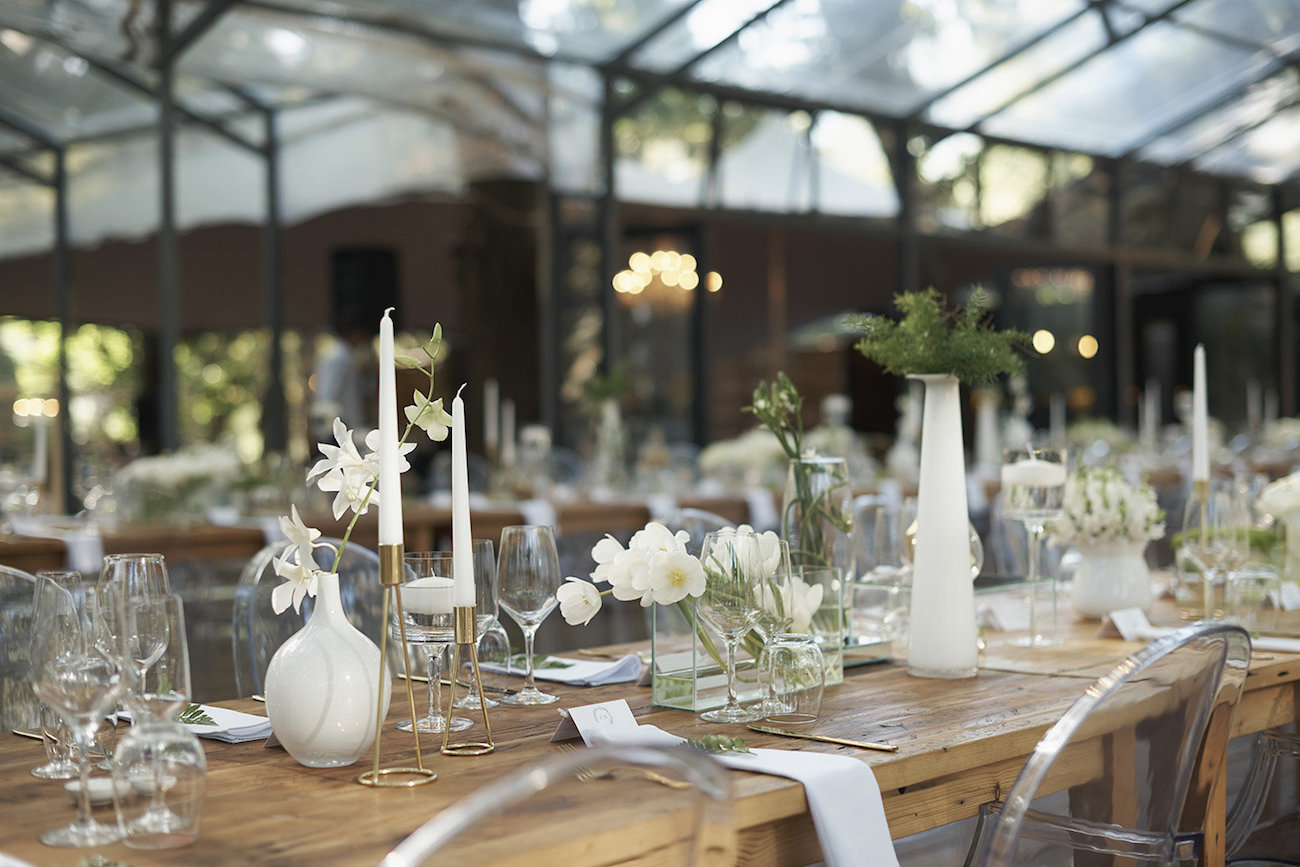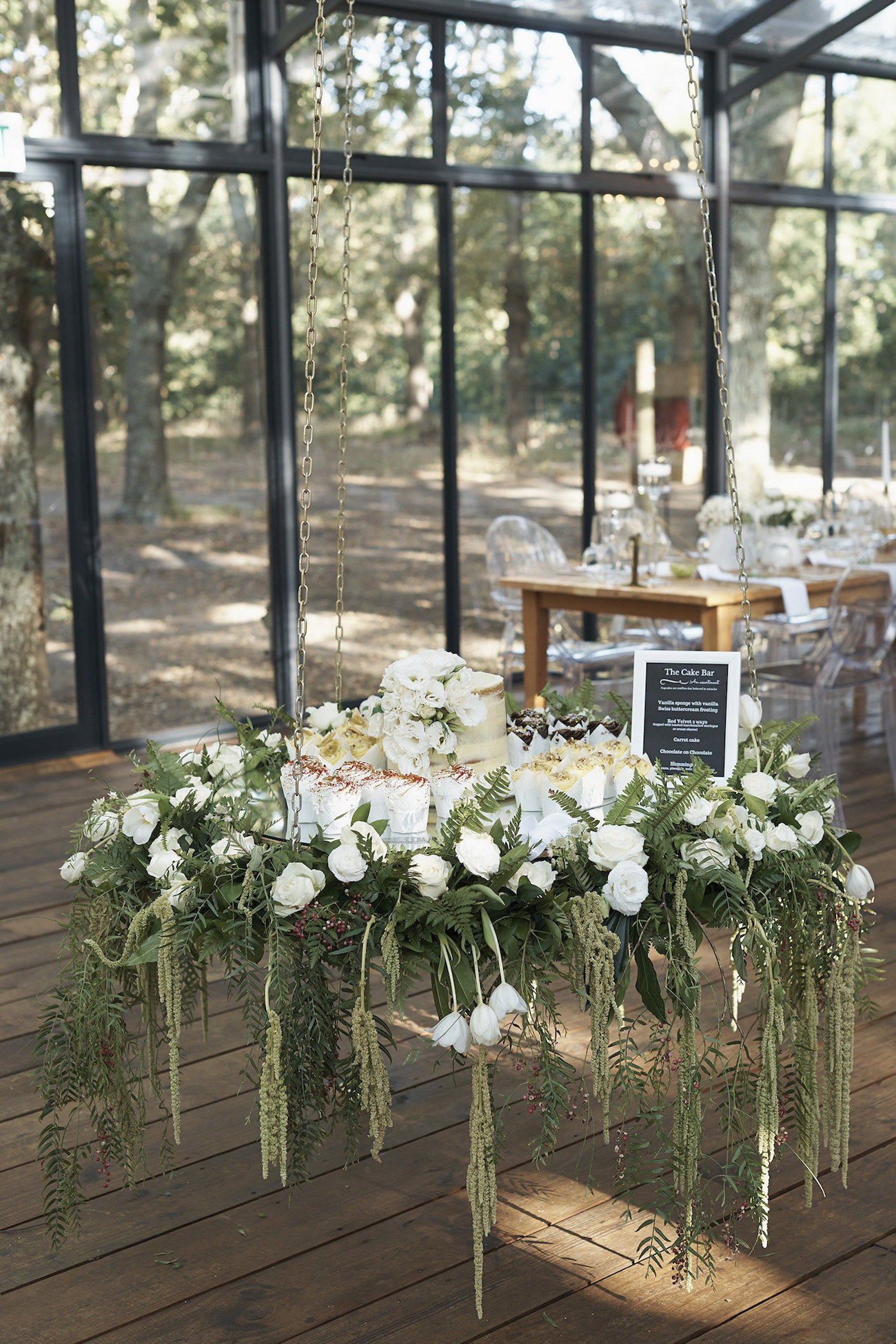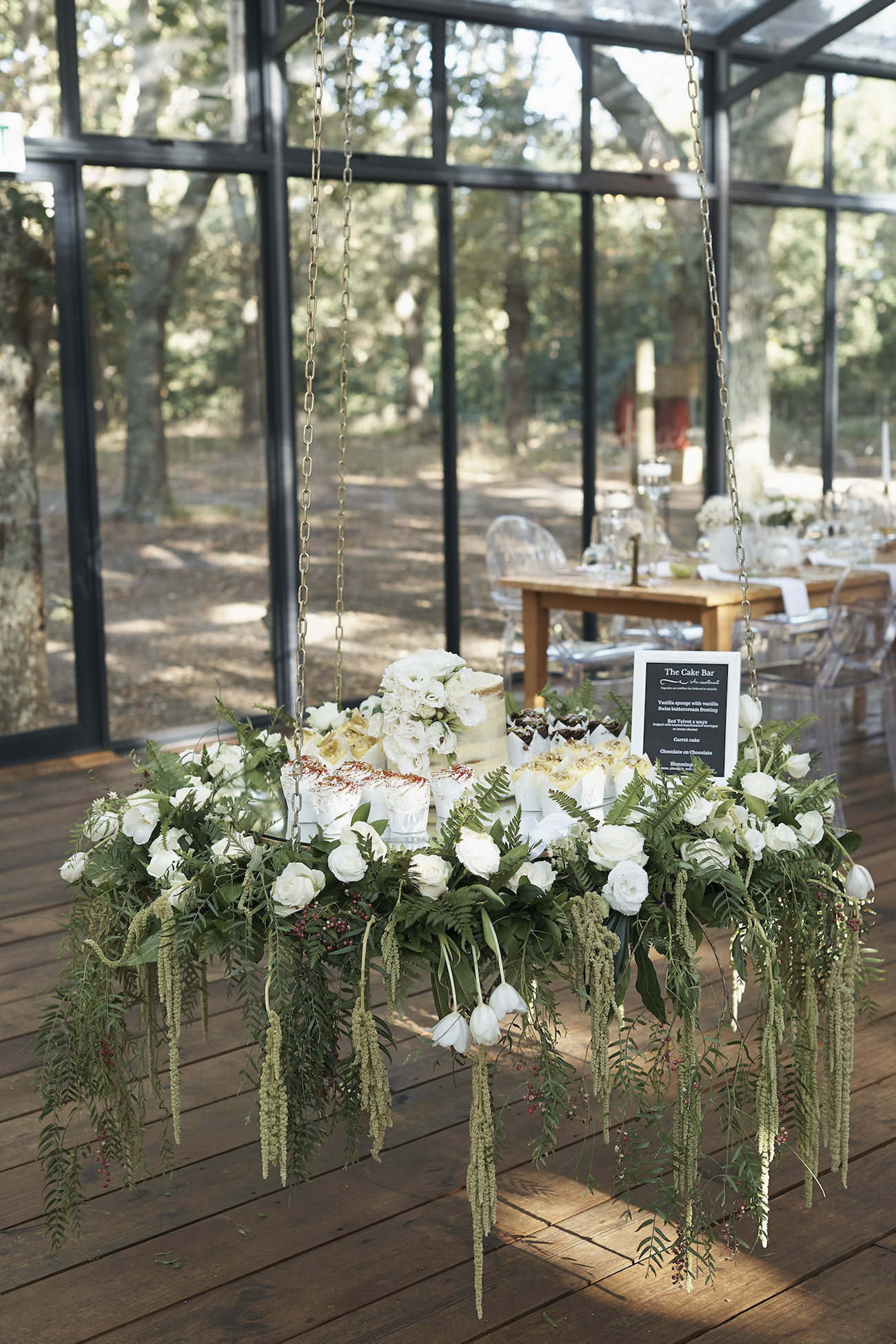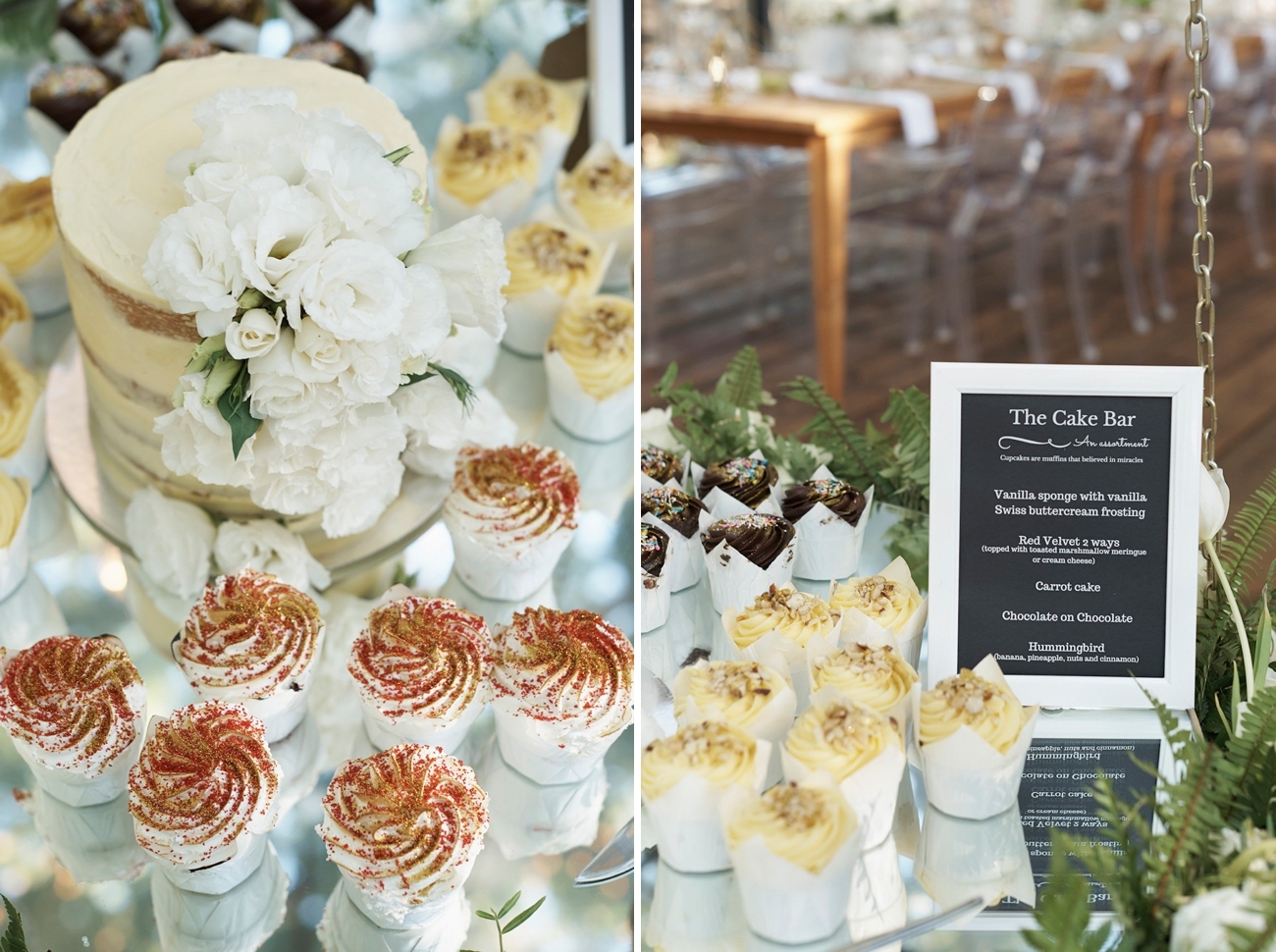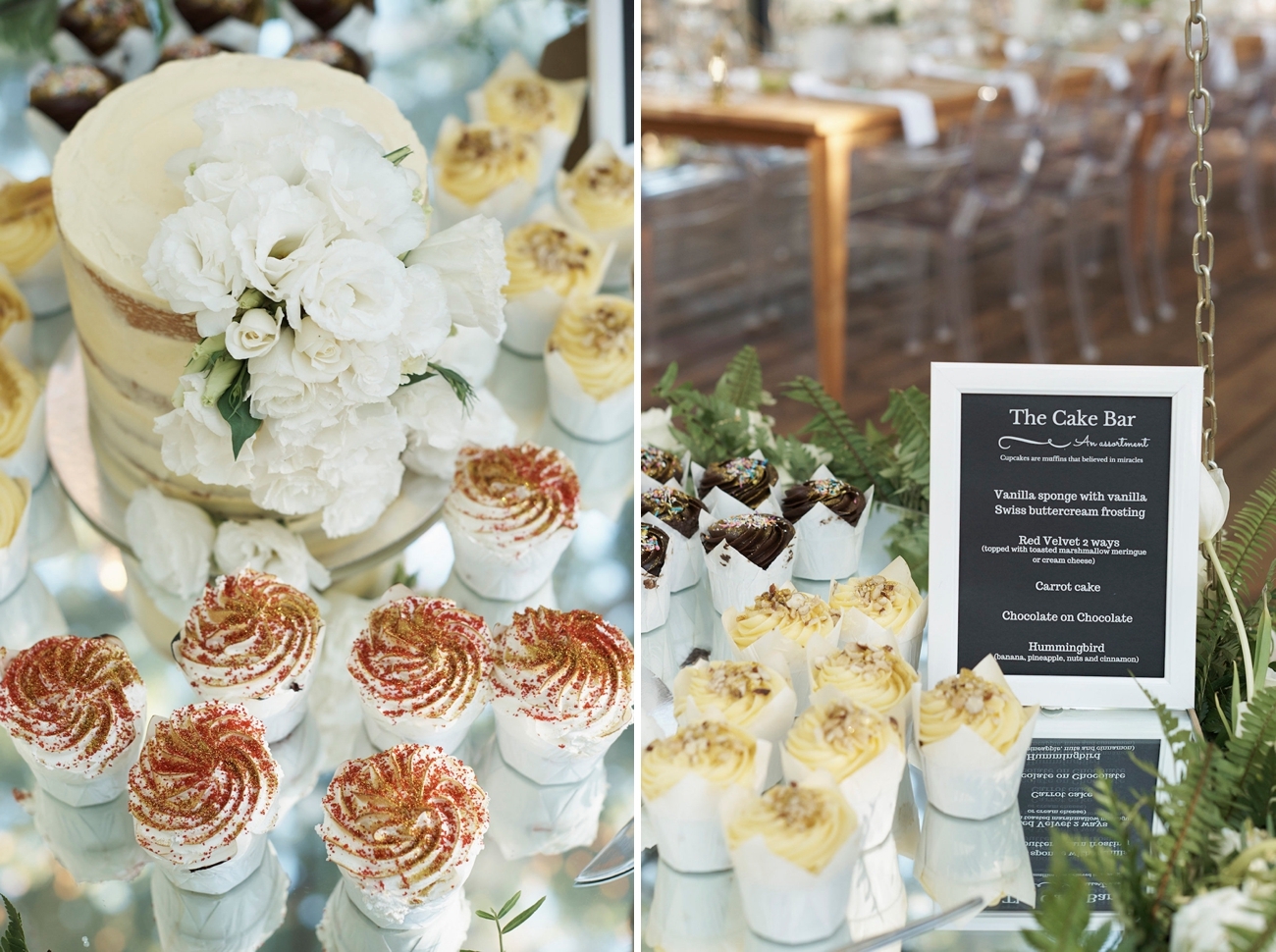 Memorable Moments
There are so many! But one of my favourites was walking into the reception area. Never in my life have I felt so much love, support and excitement. It was tangible, completely filled the room. An explosive feeling that I simply cannot describe.
Proudly South African Details
Our gin bar! In deciding on the G&Ts our only prerequisite was that both the gins and the tonics needed to be locally produced in and around South Africa; more specifically, Cape Town.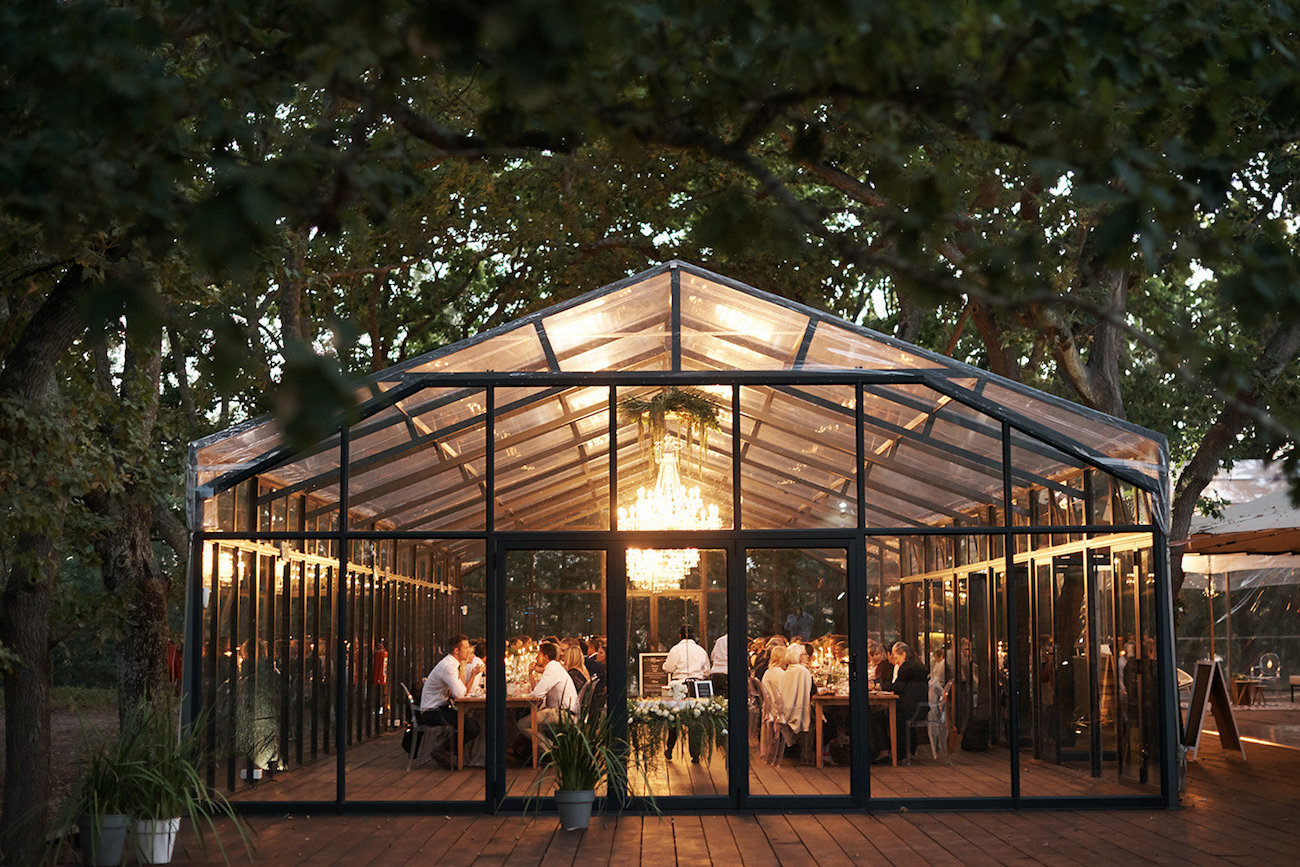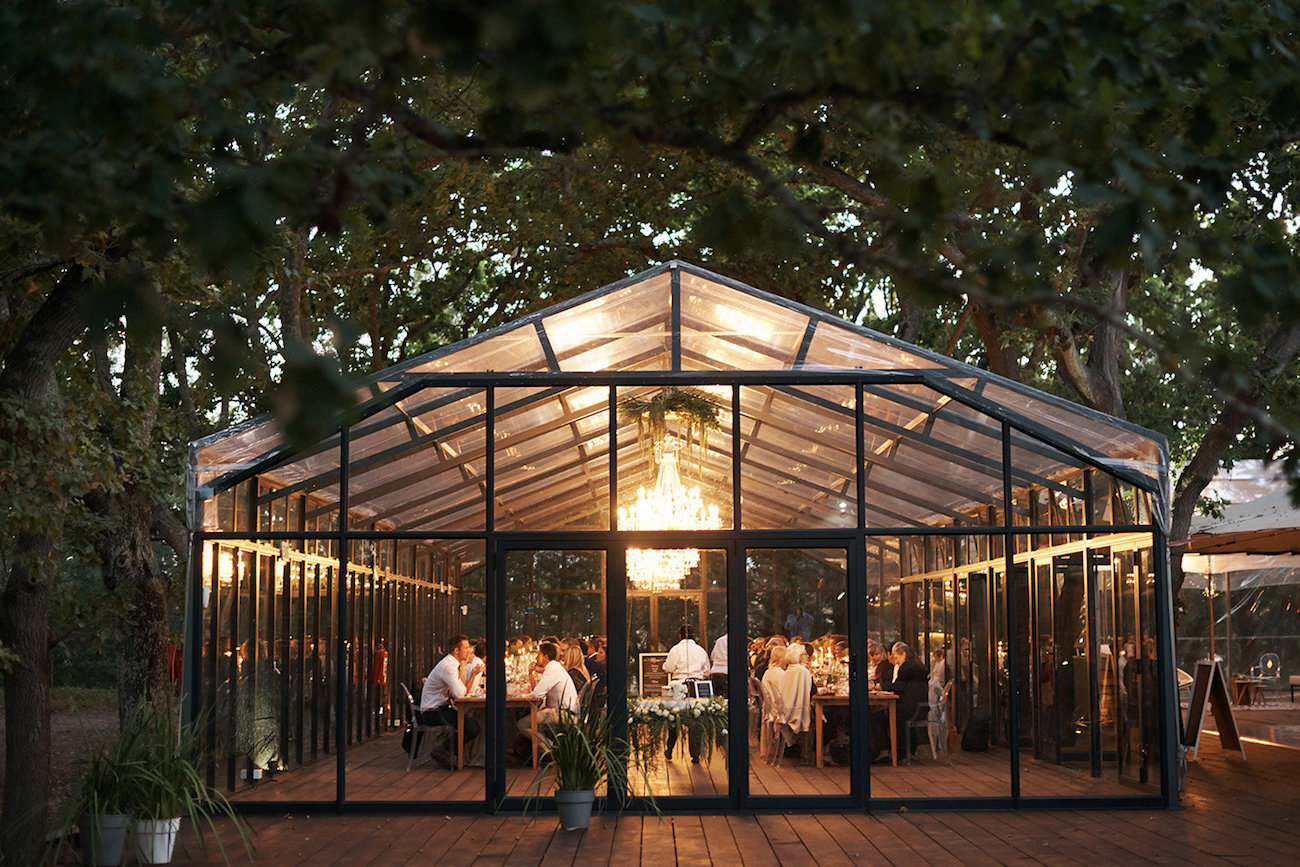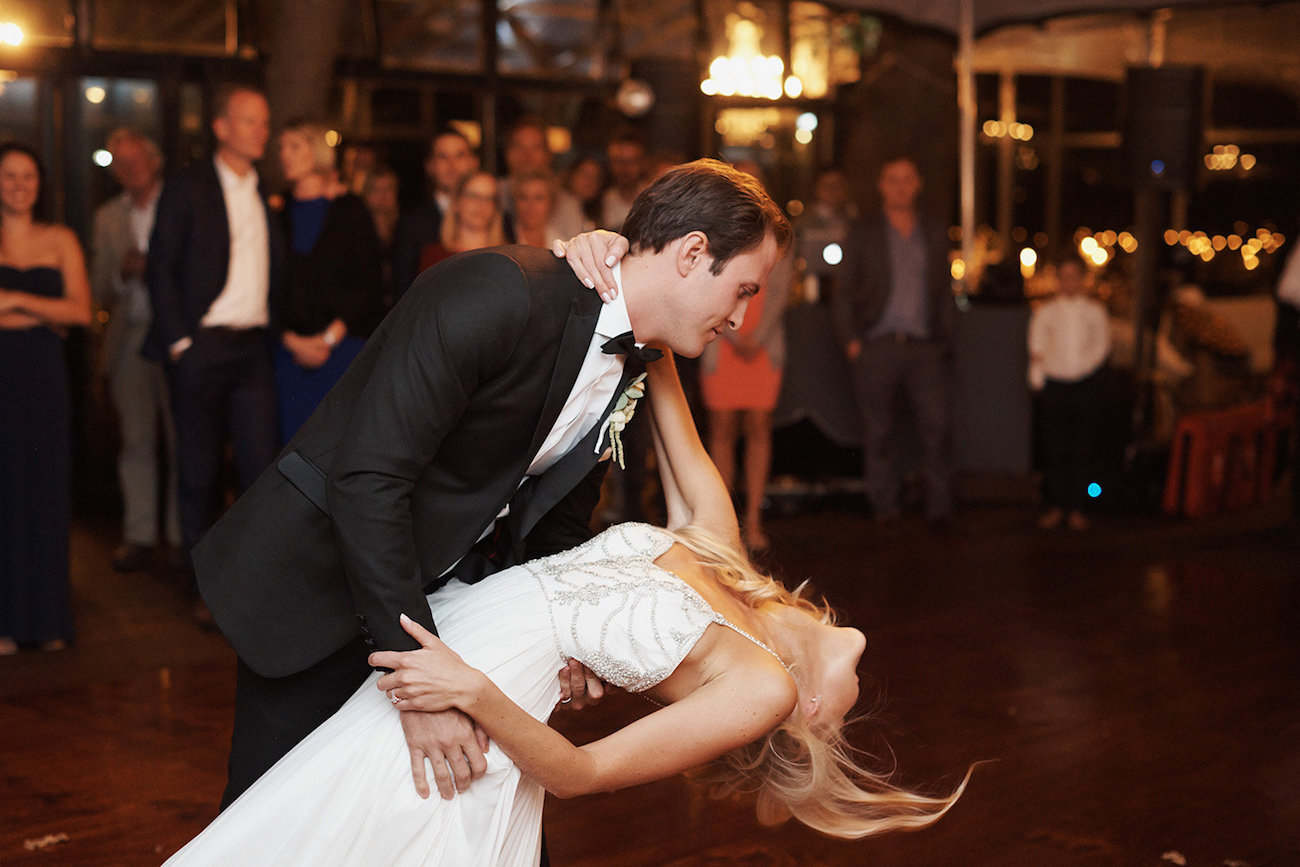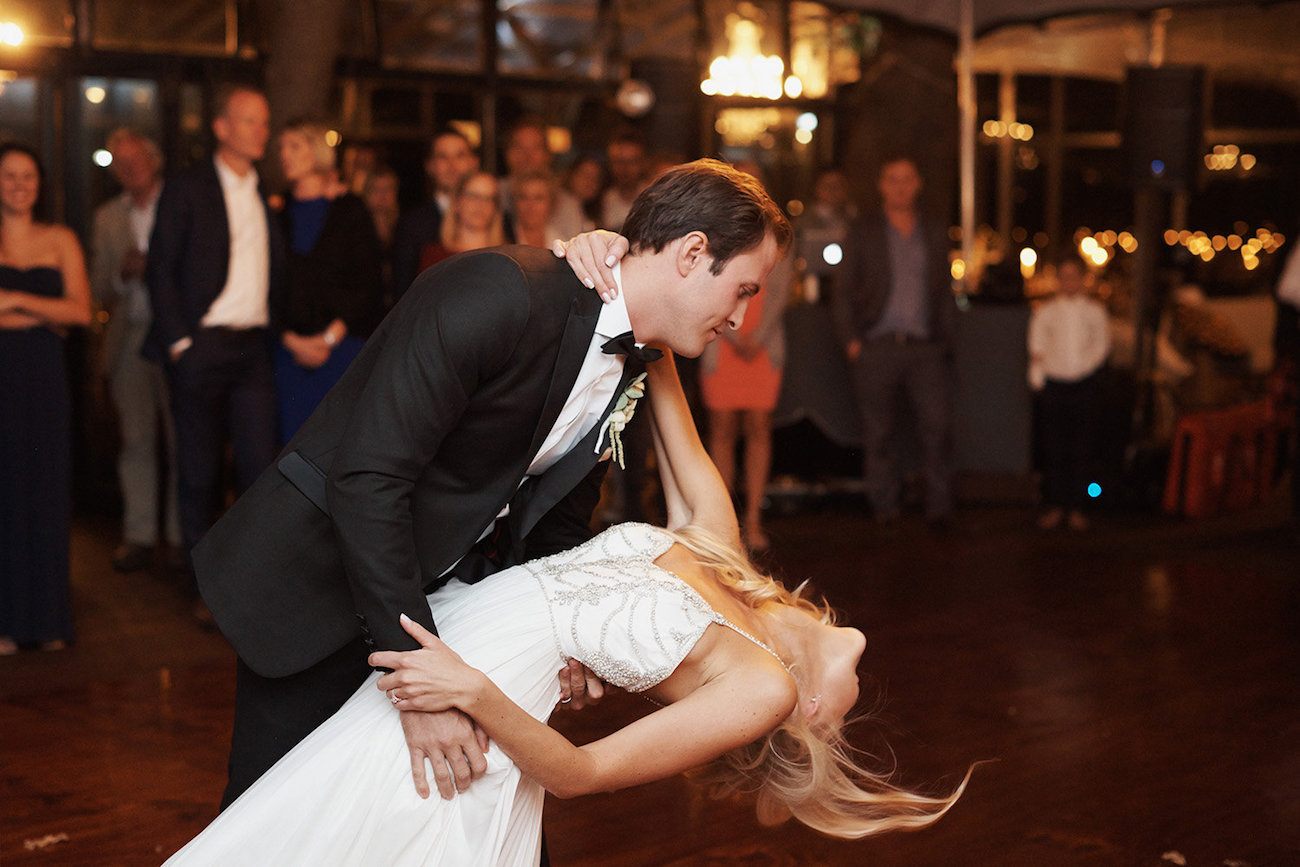 Best Decision
The area of focus. Both of us agreed right from the start that the focus needs to be on your guests and their experience. Our view was that the ceremony is about us, and the reception is about them. So every decision we made, the flow, the timing, the details, all had our friends and family in mind rather than ourselves. I'm quite sure that it was this focus that created such a wonderful, relaxed and happy atmosphere.
Advice for Future Brides & Grooms
Plan a moment into your day for just the two of you. The way we did this, was I had asked my maid of honour, Paula, to meet us with two glasses of champagne a little distance from the reception area, between our photographs and us entering the room. This was the first time that we were actually able to take in what had just transpired, without guests, without photographers, away from the chaos. That break of 10 or 15 minutes was the most wonderful and intimate pause. A drink as husband and wife. I think a version of this is mandatory to build into every wedding schedule.
SERVICE PROVIDERS
Venue & catering: Die Woud | Photography: Knit Together Photography | Flowers & décor: Neva Ward for Bright and Beautiful | Video: This Is Epitome | Cake: Velvet Cake Co | Bride's dress: Catherine Deane | Hair: Juliette Carroll | Bridesmaids' dresses: Catherine Deane | Groom's attire: Fabiani | Hiring: Goeters (furniture & lighting) + Blooming Wonderful (table decor) | Chalkboard art: Bazil Baxter | DJ: The Wedding DJ's | Music: Ray Connell (LoneRaynger) | Accommodation: Barton Vineyards and Villas

More real forest weddings:
Find more forest wedding inspiration on our Pinterest board!