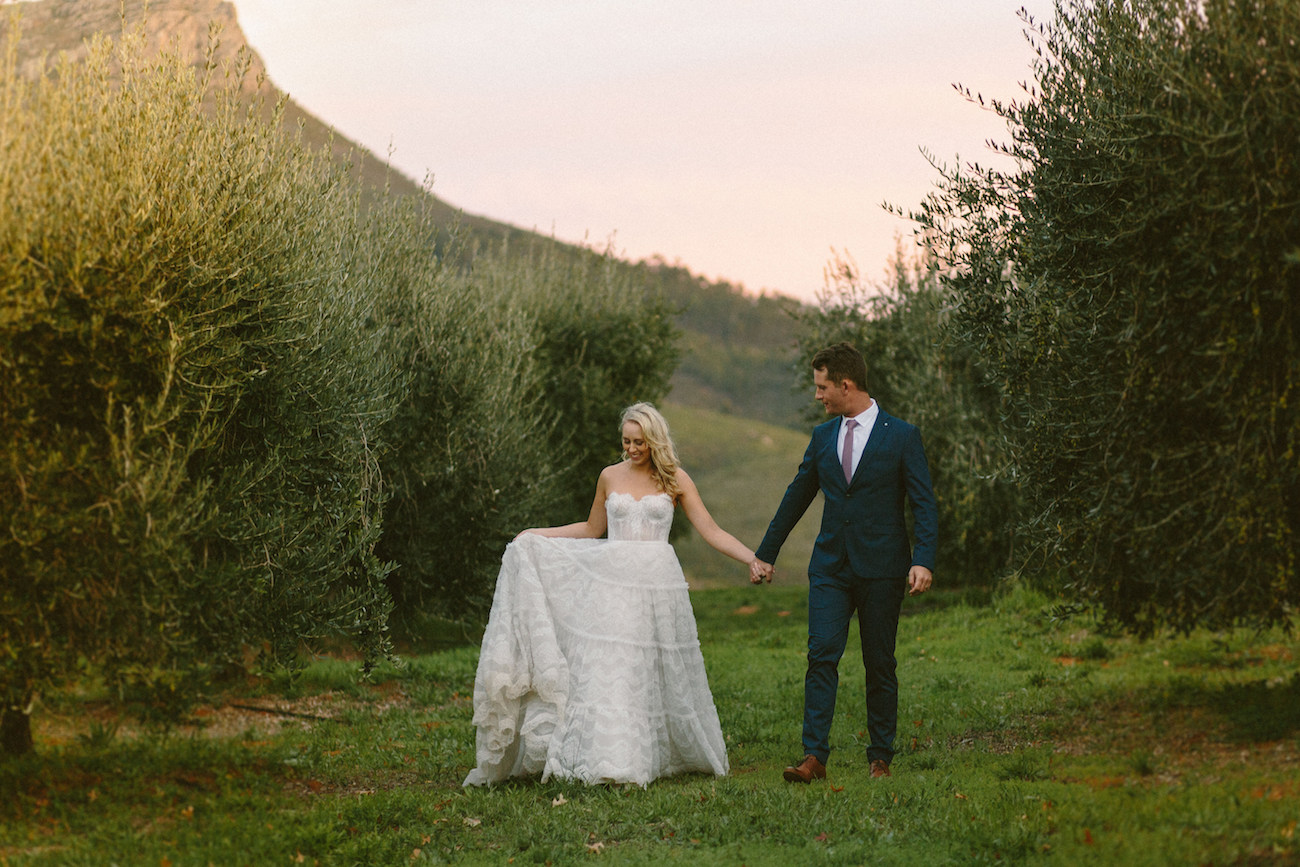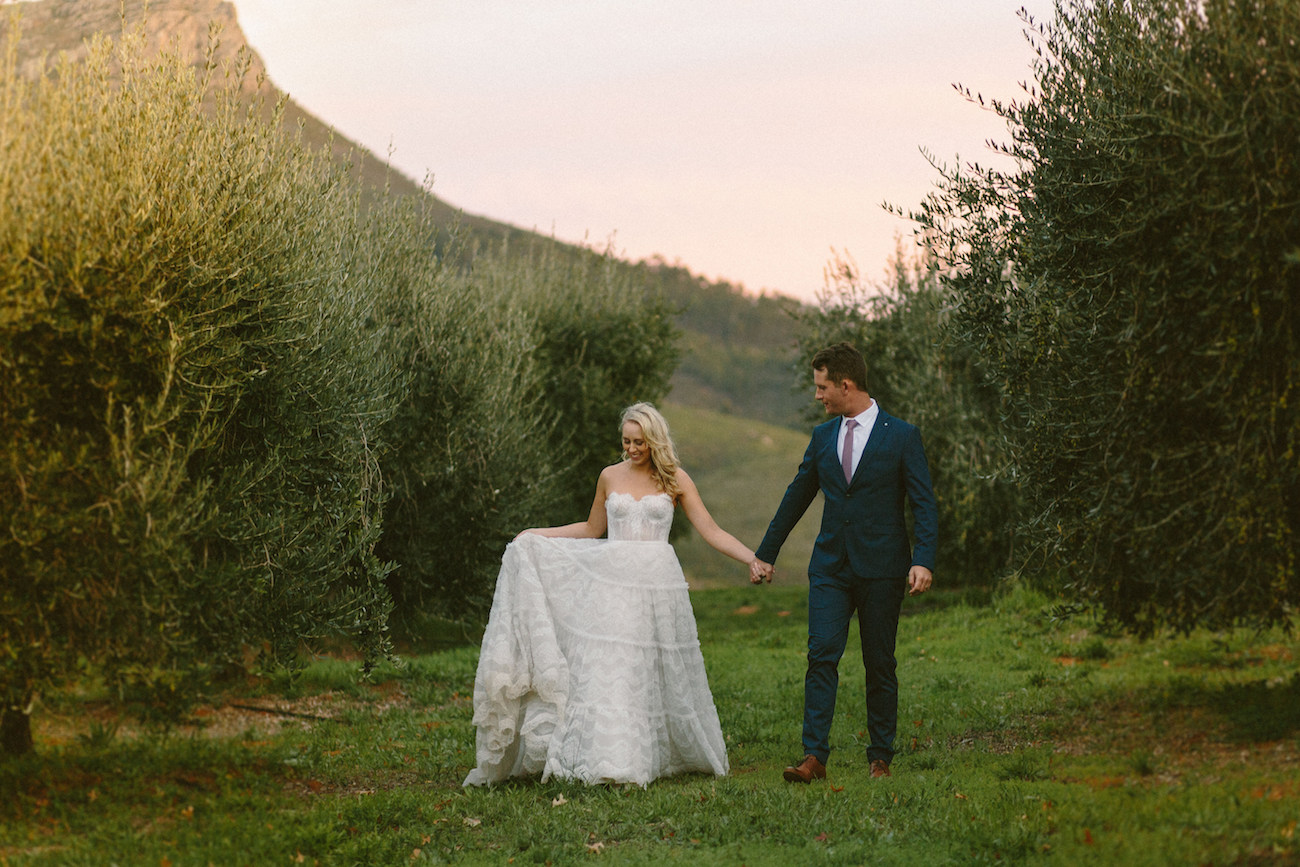 Just in case you needed any more reason to love Bright & Beautiful after yesterday's Halloween wedding inspiration, let me introduce you to this adorable real wedding. Carla and Quintin's taste was simple and refined – these high school sweethearts let the incredible natural beauty of the Cape winelands and their venue, Tokara, take centre stage, and just added complementary details – armfuls of white flowers and greenery, a drop dead gorgeous two-piece convertible Anna Georgina wedding dress, incredible food from the Tokara kitchens, a naked cake. And the pictures… oh the pictures! Kikitography have done a brilliant job as ever with the most beautiful golden autumn light you can imagine. Warning: dreaminess levels high.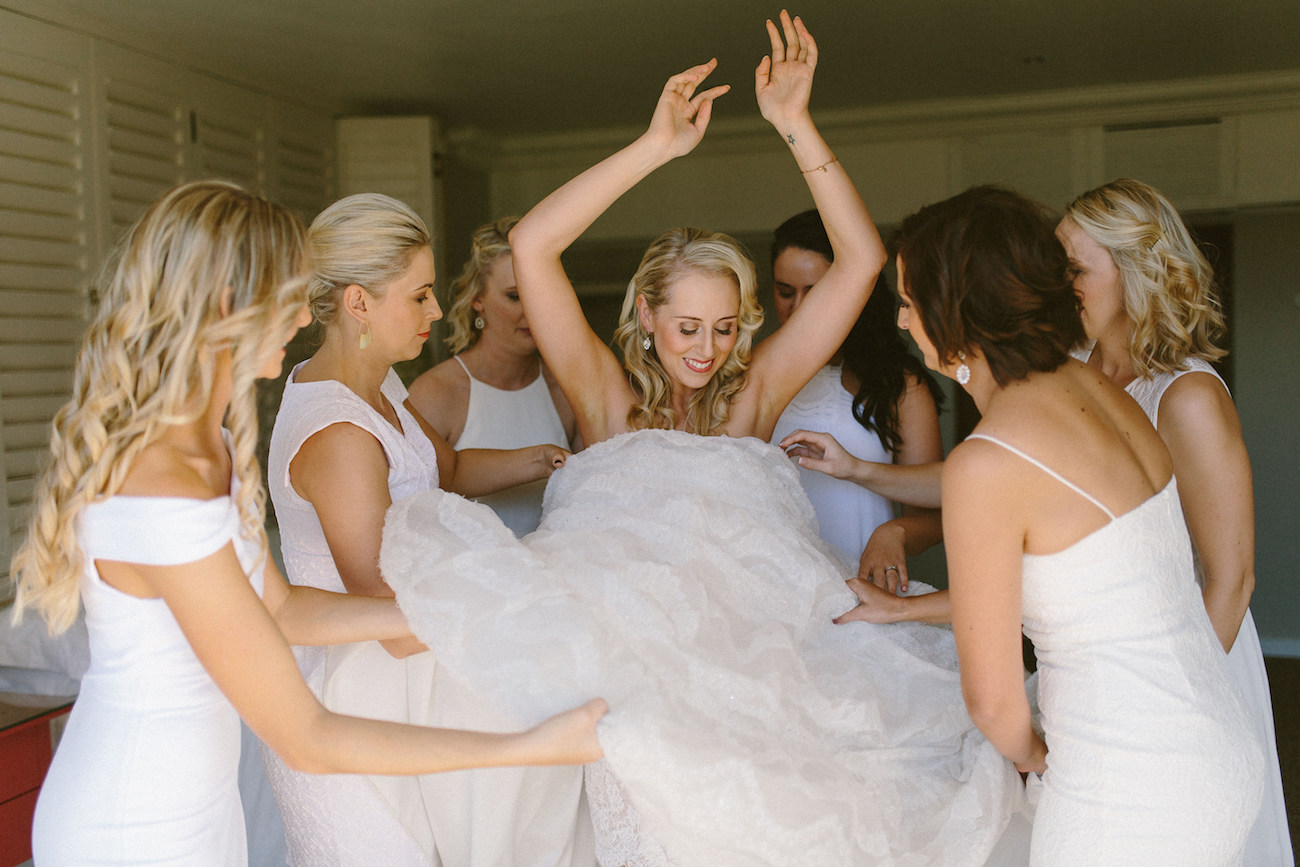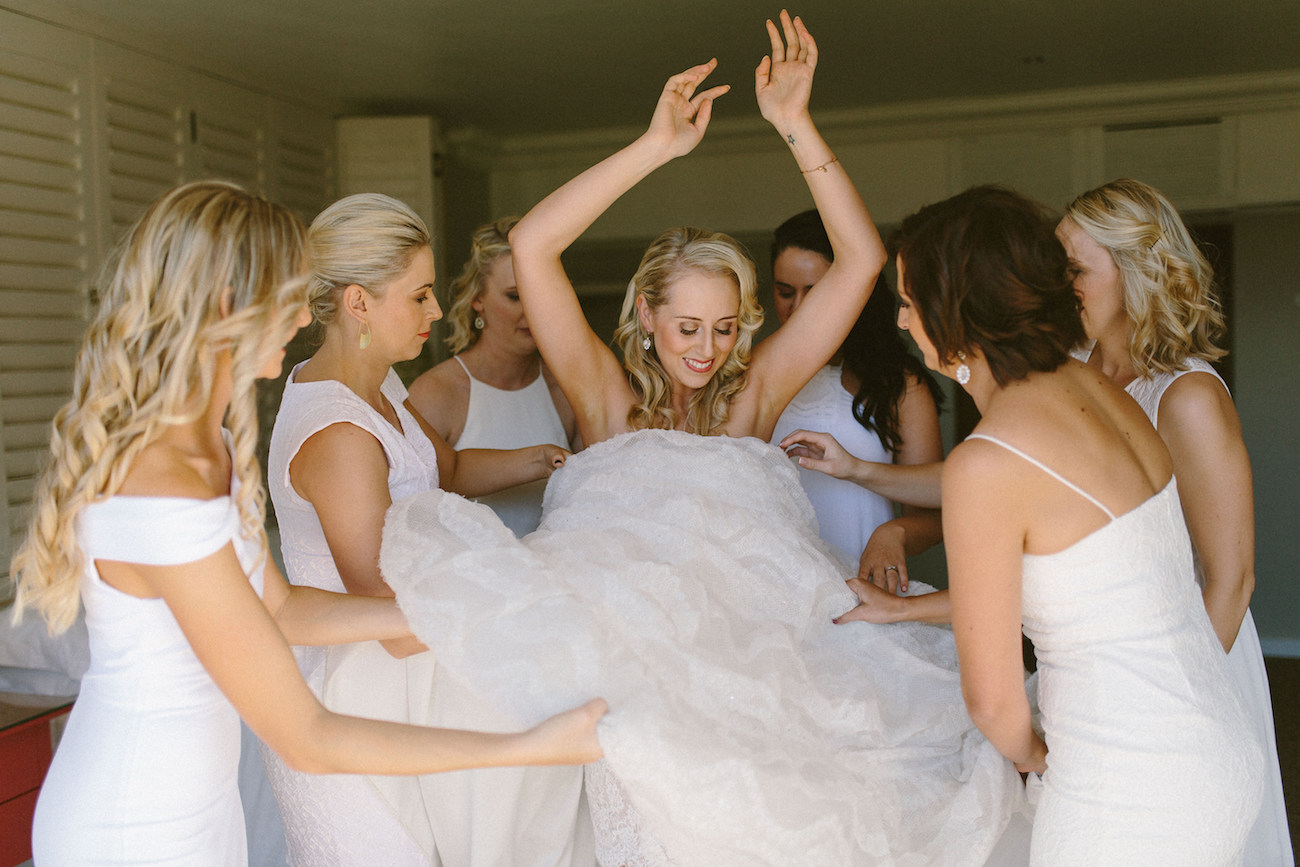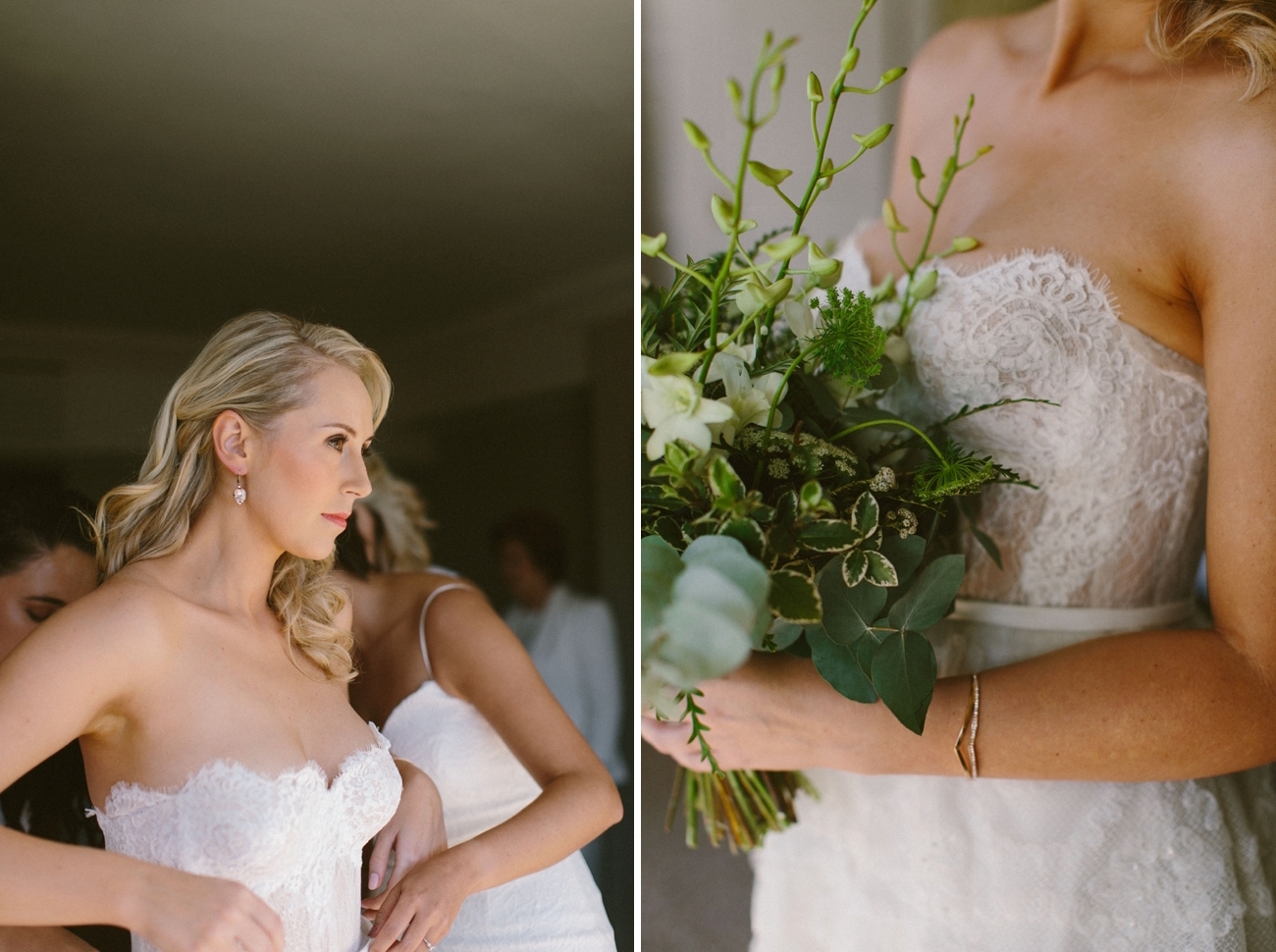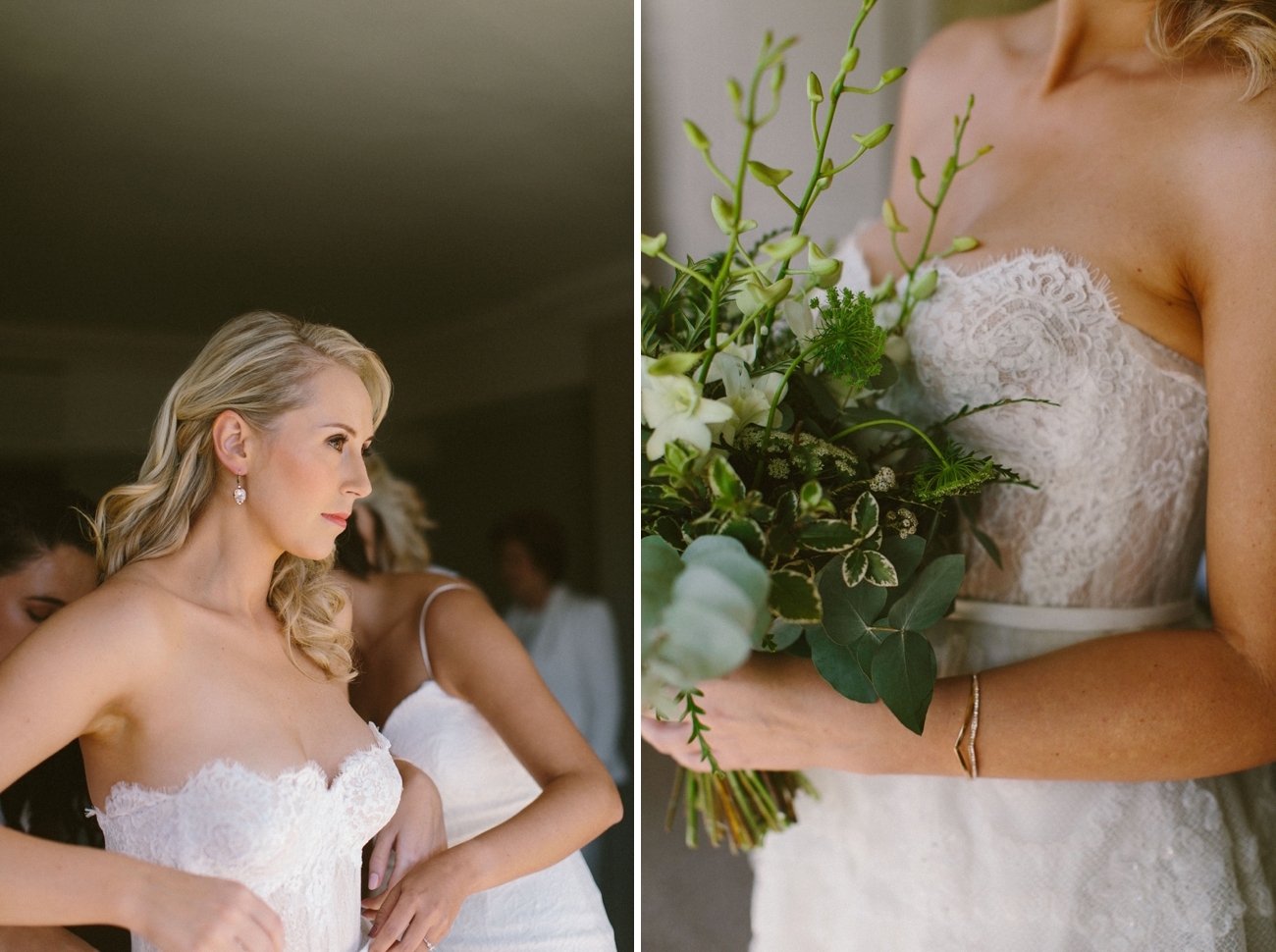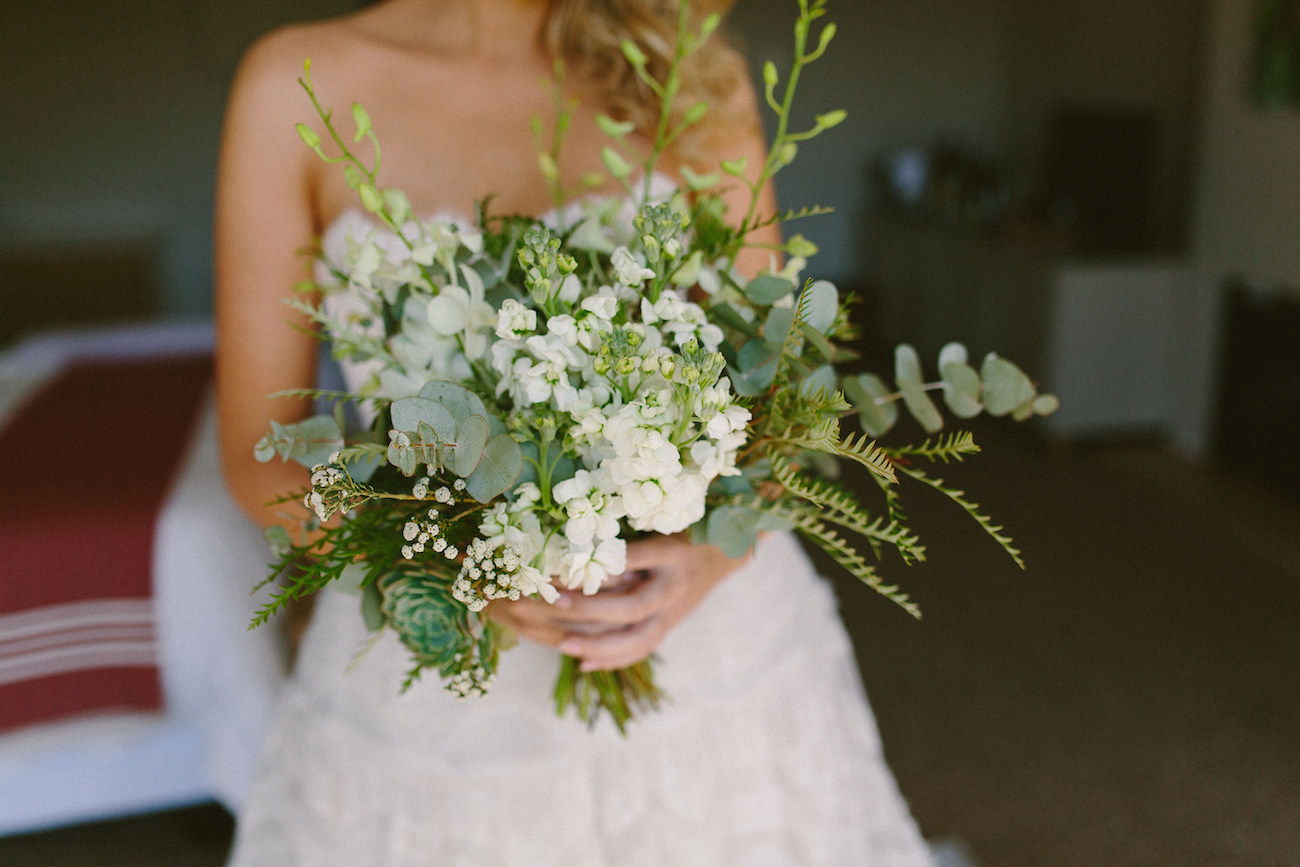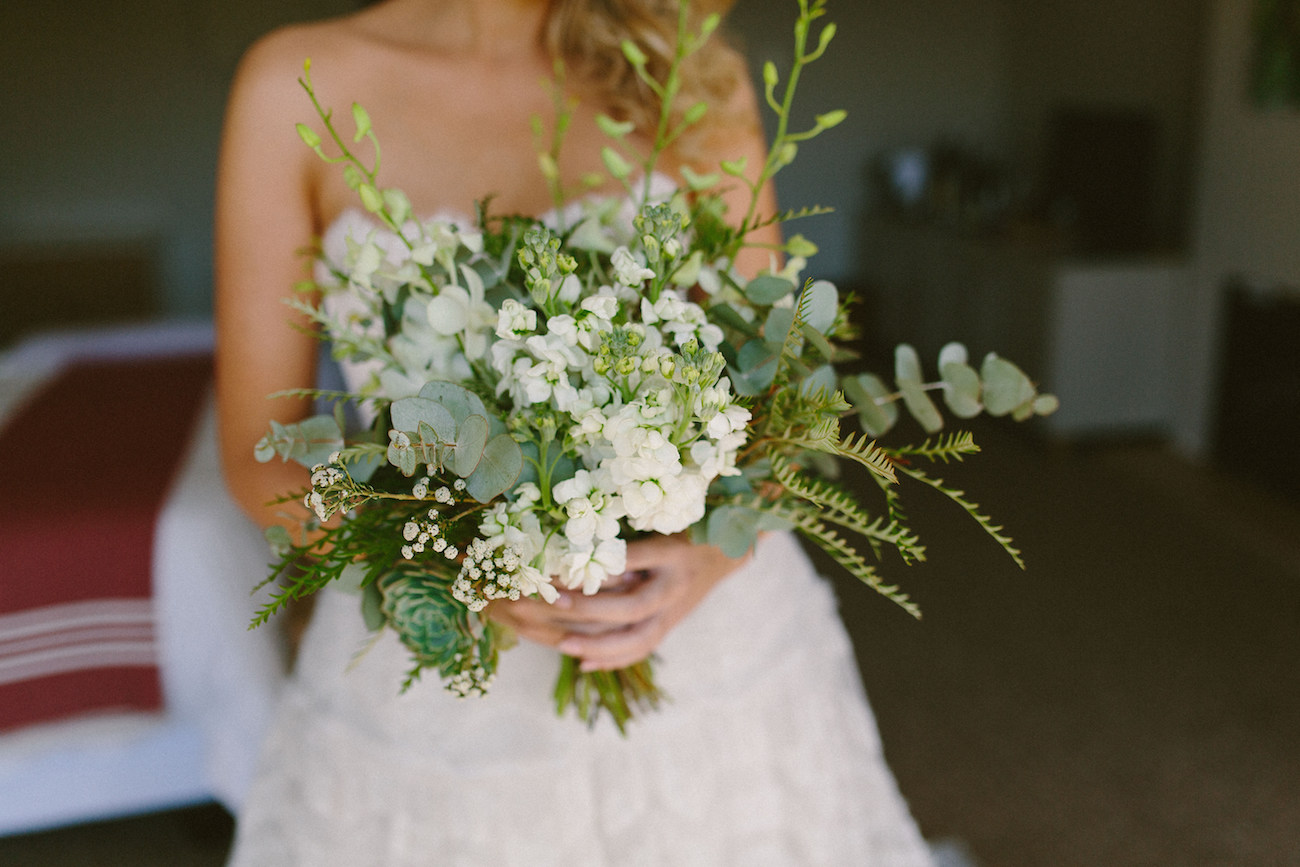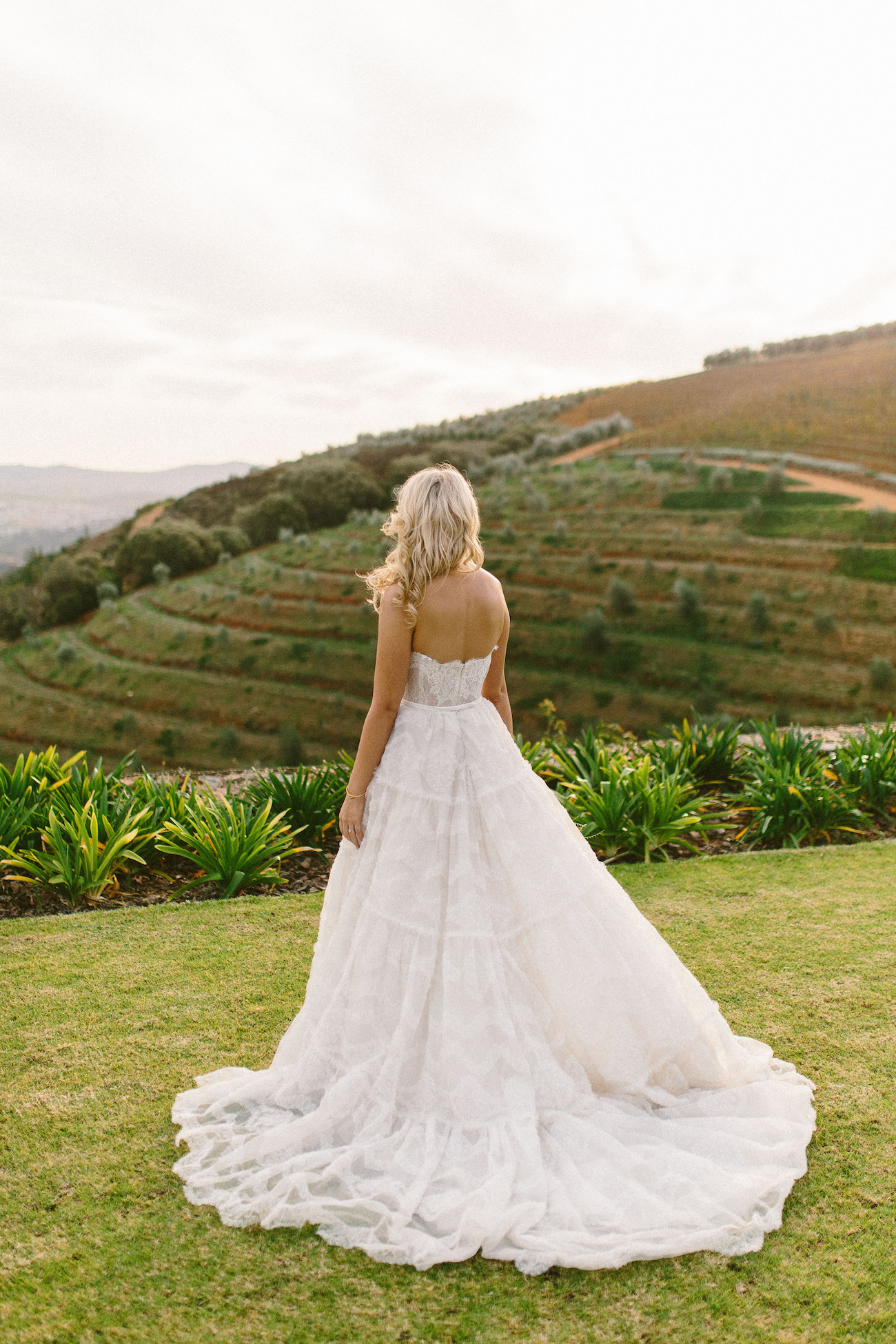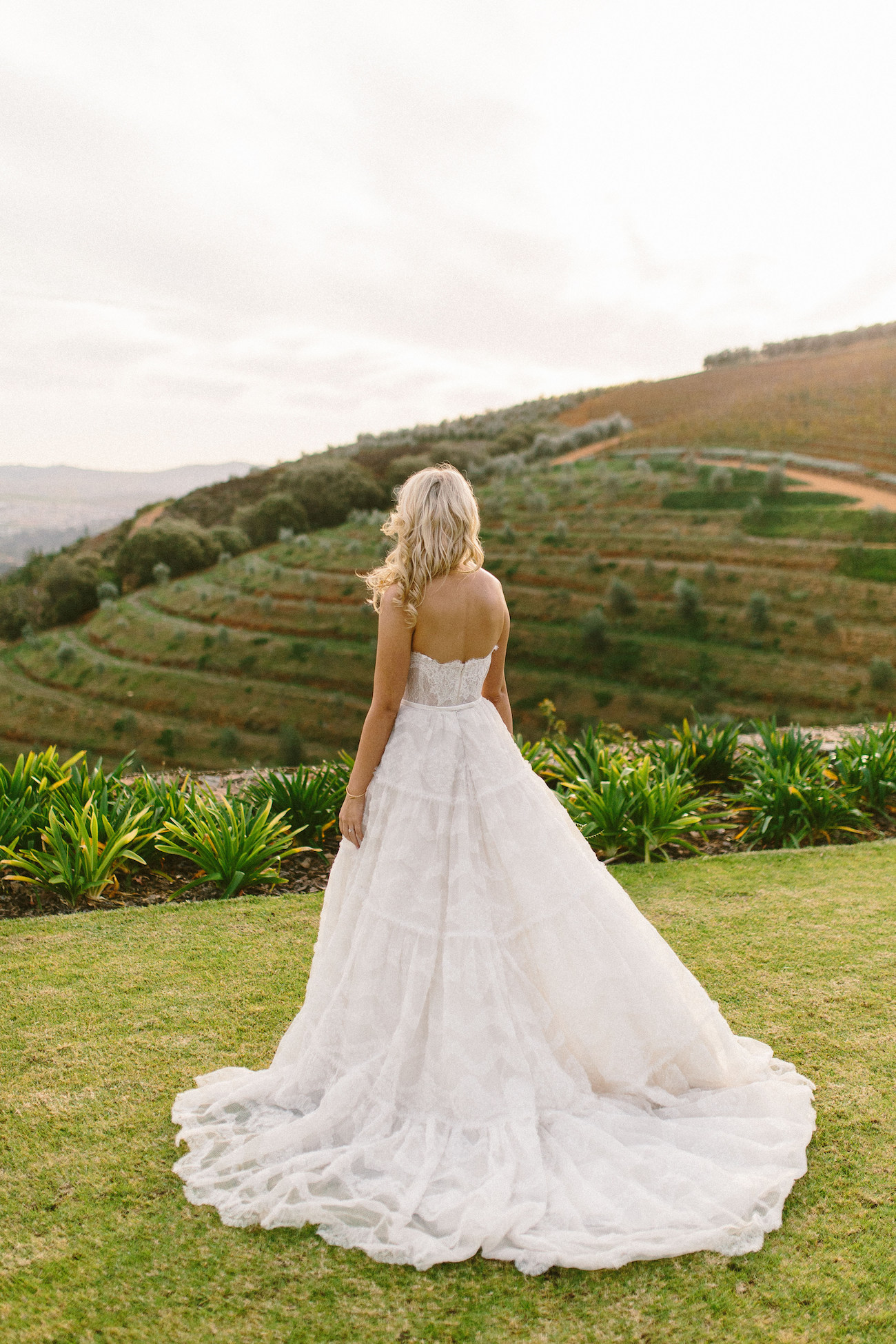 Love Story
We went to High School together. Quintin now says he was in love with me back then, but I think that is just a sweet little lie :) Quintin worked in America after high school for a couple of years and we saw each other once when he returned. I was attending university in Pretoria at the time. We had our first kiss that day and we fell in love but I decided it would not work because we lived too far apart. We saw each other on and off as the years passed by, and five years later, we ended up together.
The Proposal
Quintin surprised me with a weekend away to Cape Town, one of our favourite places. On the first night, we went out to dinner and I got really sick. We were supposed to go to Stellenbosch for lunch the next day, but I asked if I could sleep for another hour or so until I felt better. Through my medicine haze, I heard him speak to someone at the wine farm, telling them we would be late because "Carla is not feeling well". I thought it was weird he used my name and, suspecting something, got up and medicated myself. We arrived at Warwick Wine Estate at about 3pm, starving. It was cold and rainy, so we had a lovely late lunch next to the fireplace (I later found out he had planned a romantic picnic, but since the weather wasn't playing along he had to improvise). He asked if I would like to go for a walk, planning to ask me in the beautiful gardens, but ten steps in I was whining because I was so cold and had a fever. When I returned to the table, there was something under my place mat and when I looked, I found a beautiful ring, and that was when Quintin asked me to marry him, there in front of the fireplace.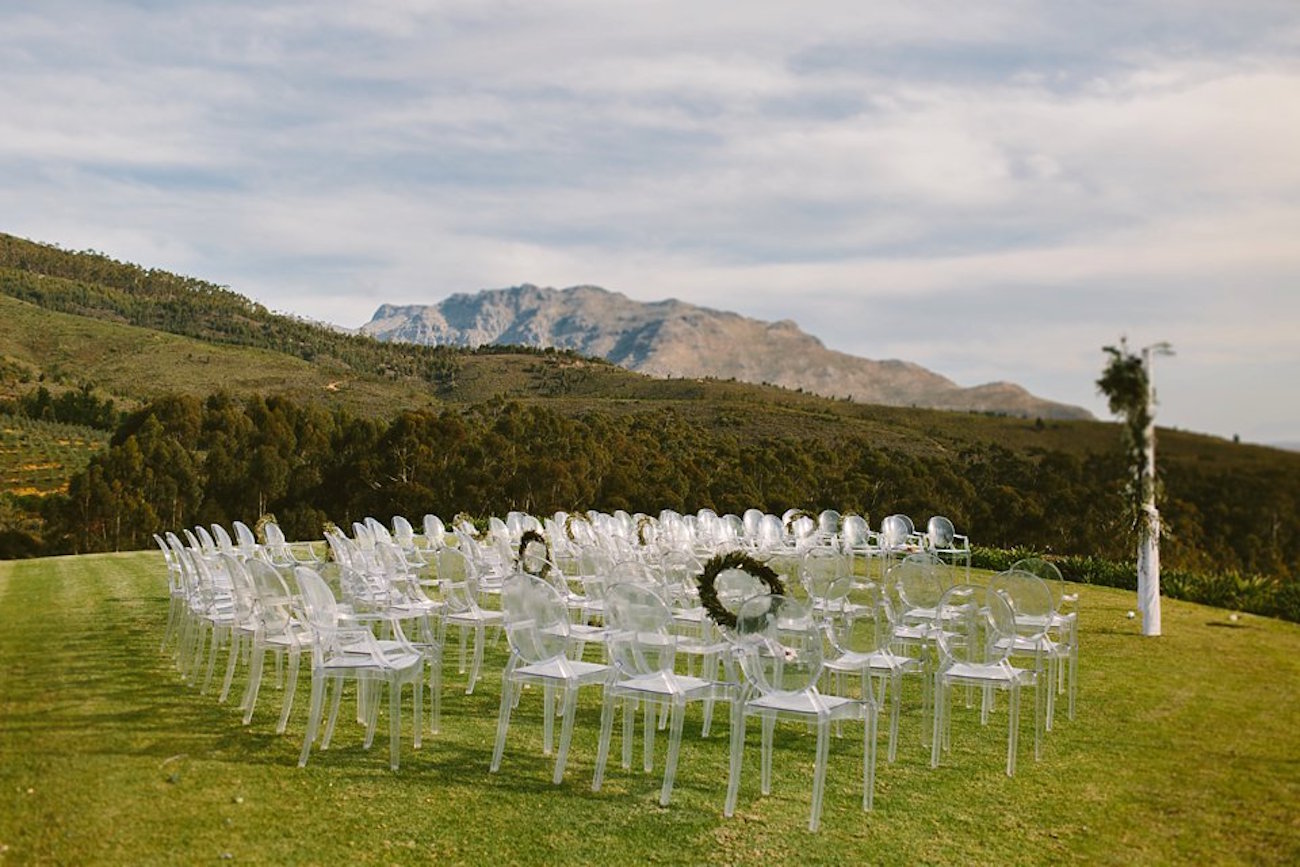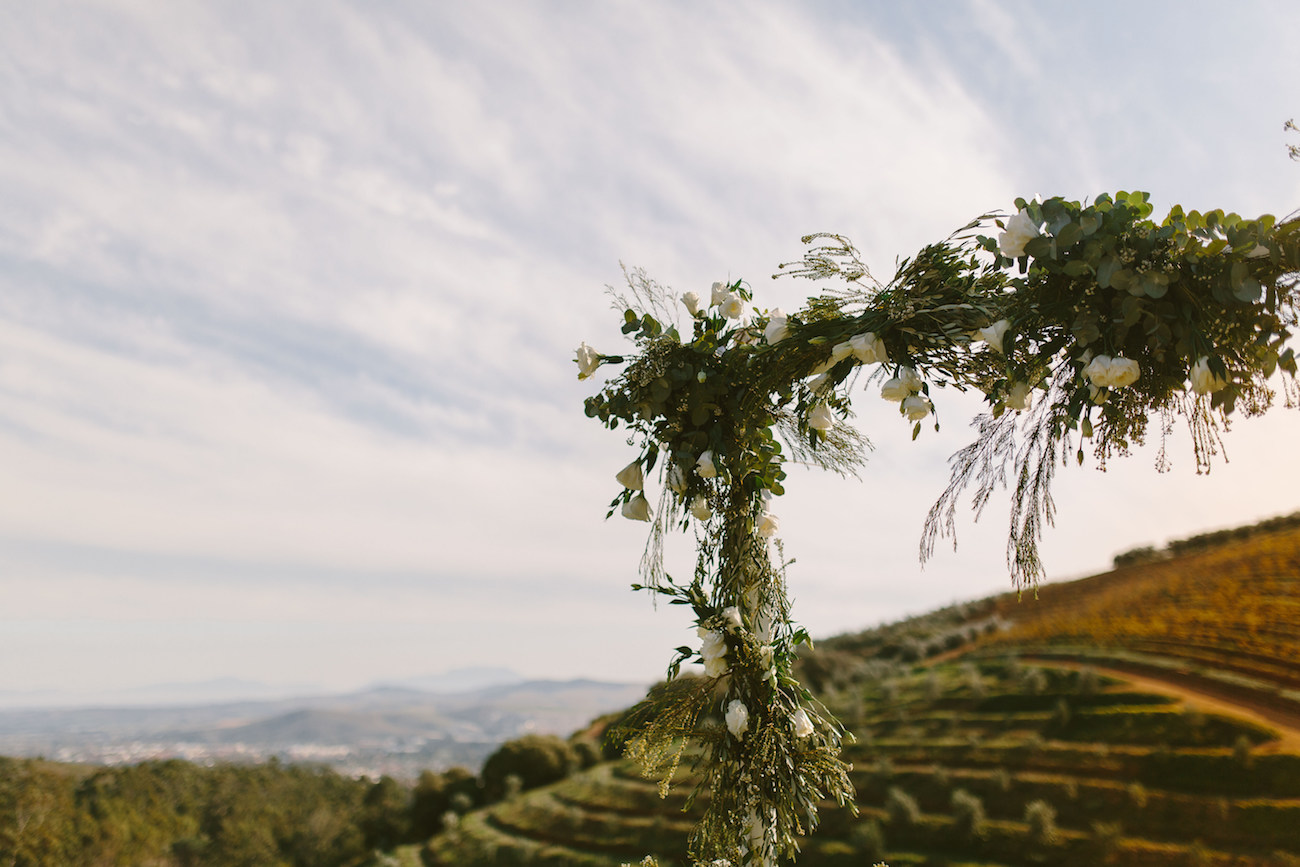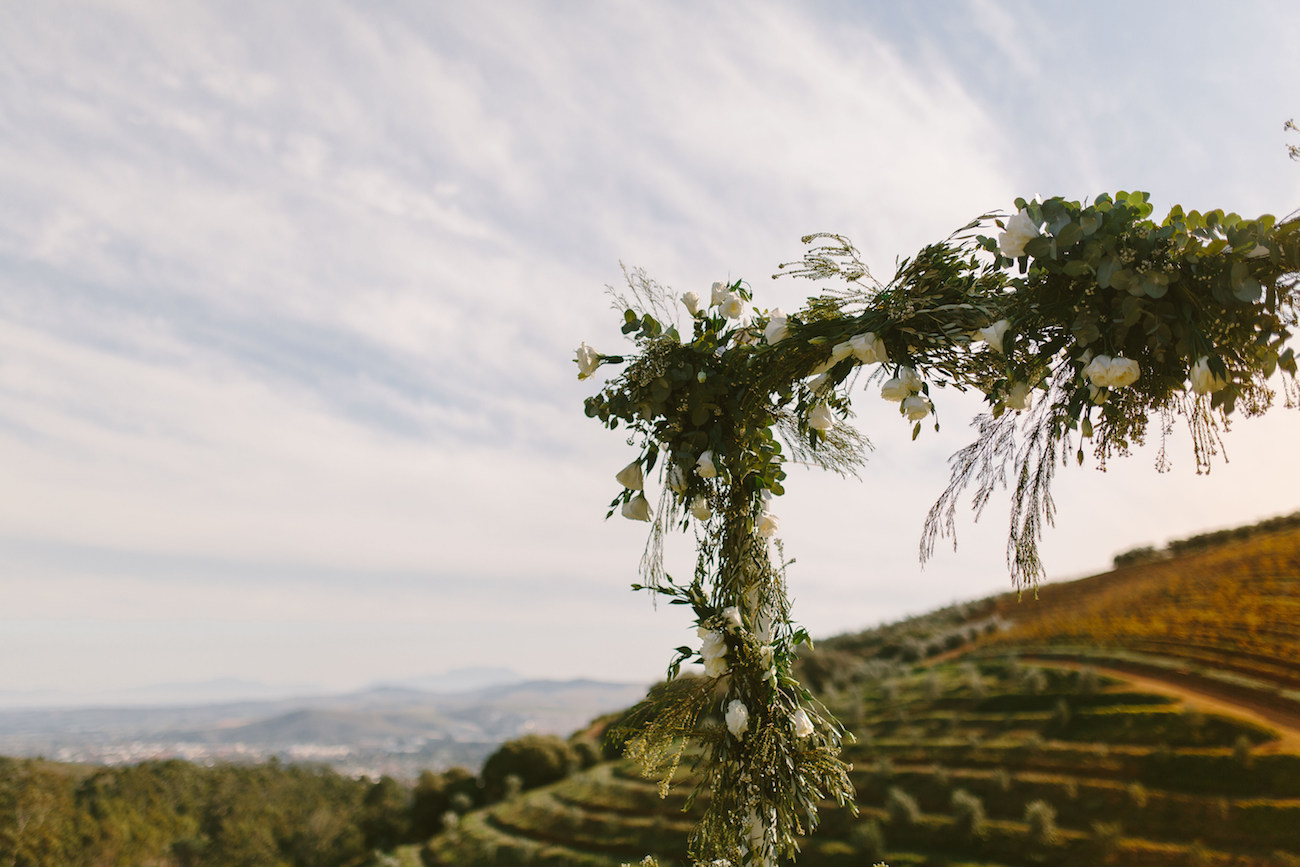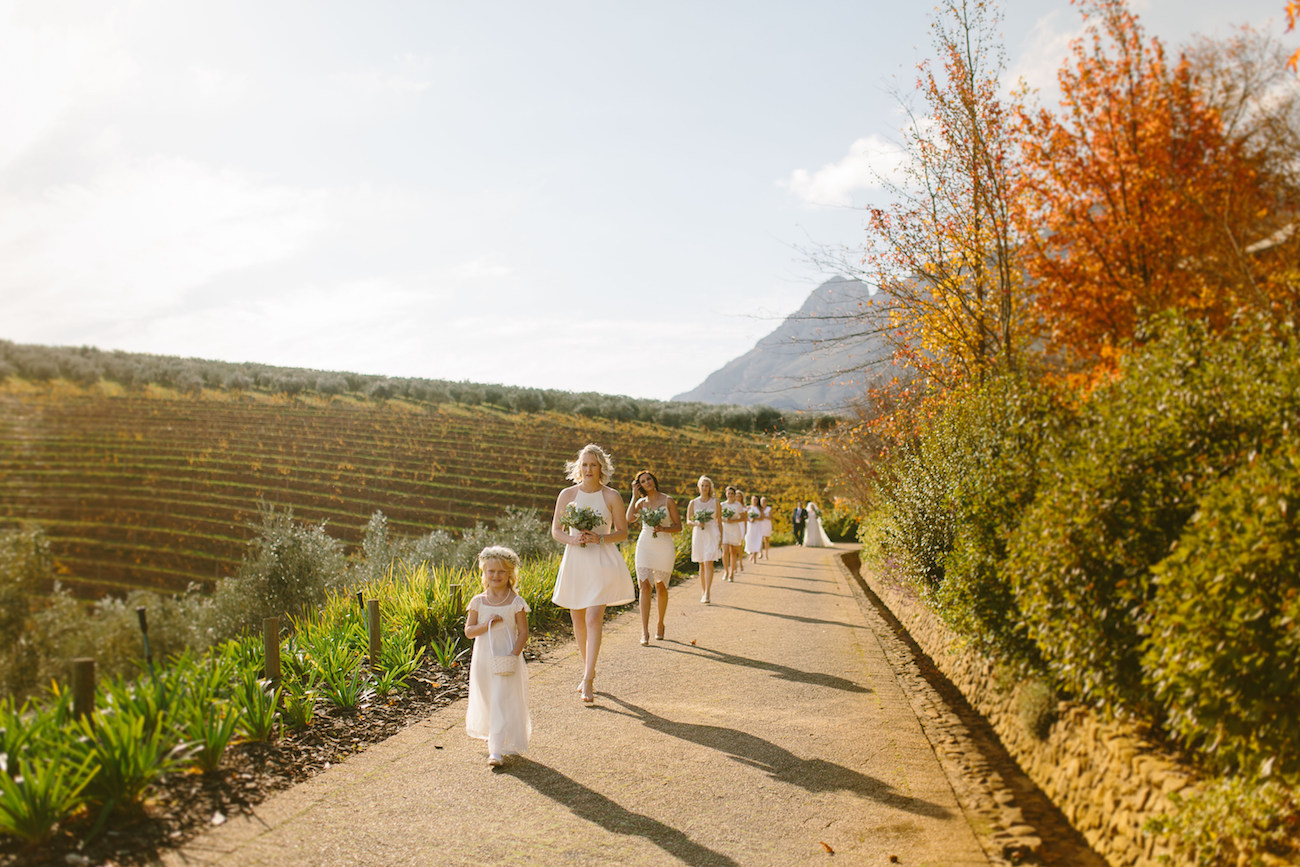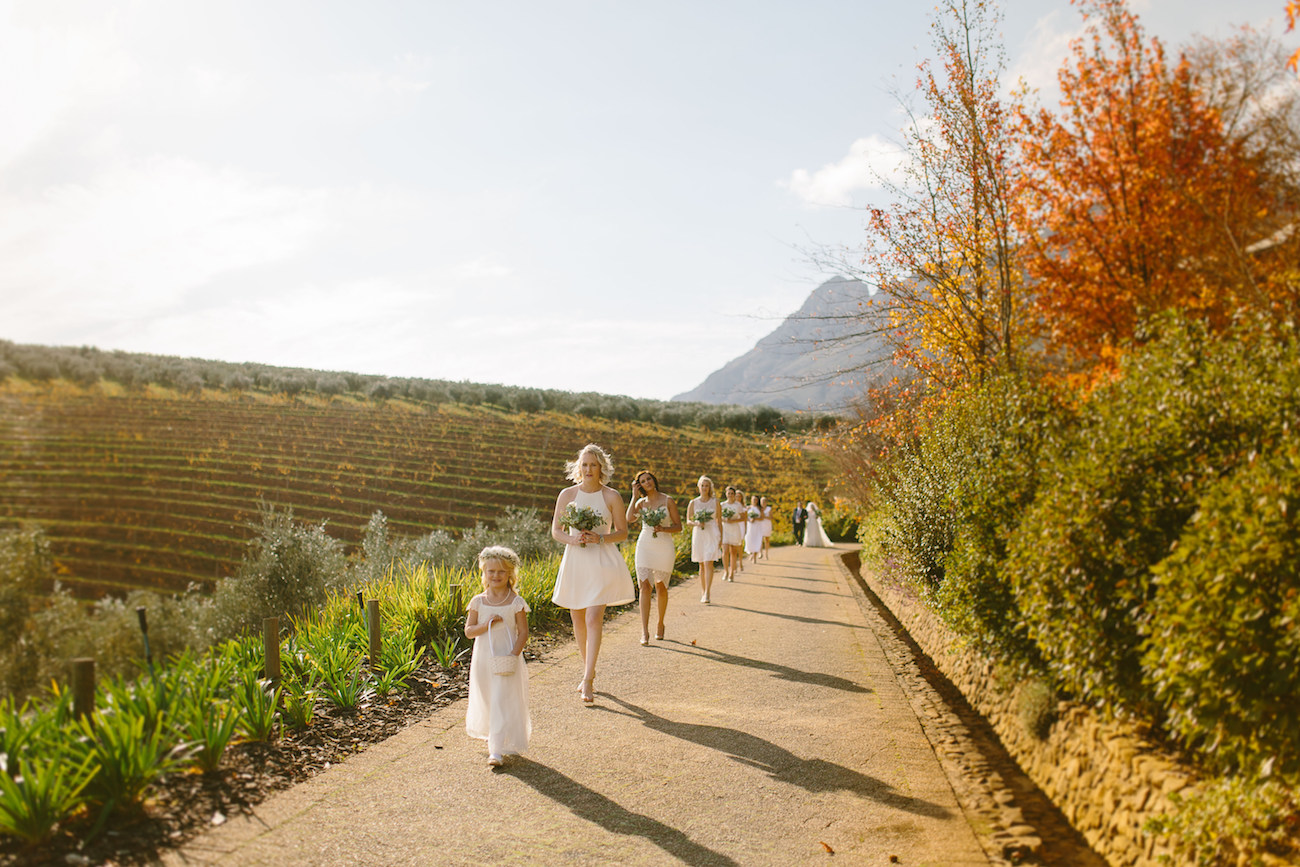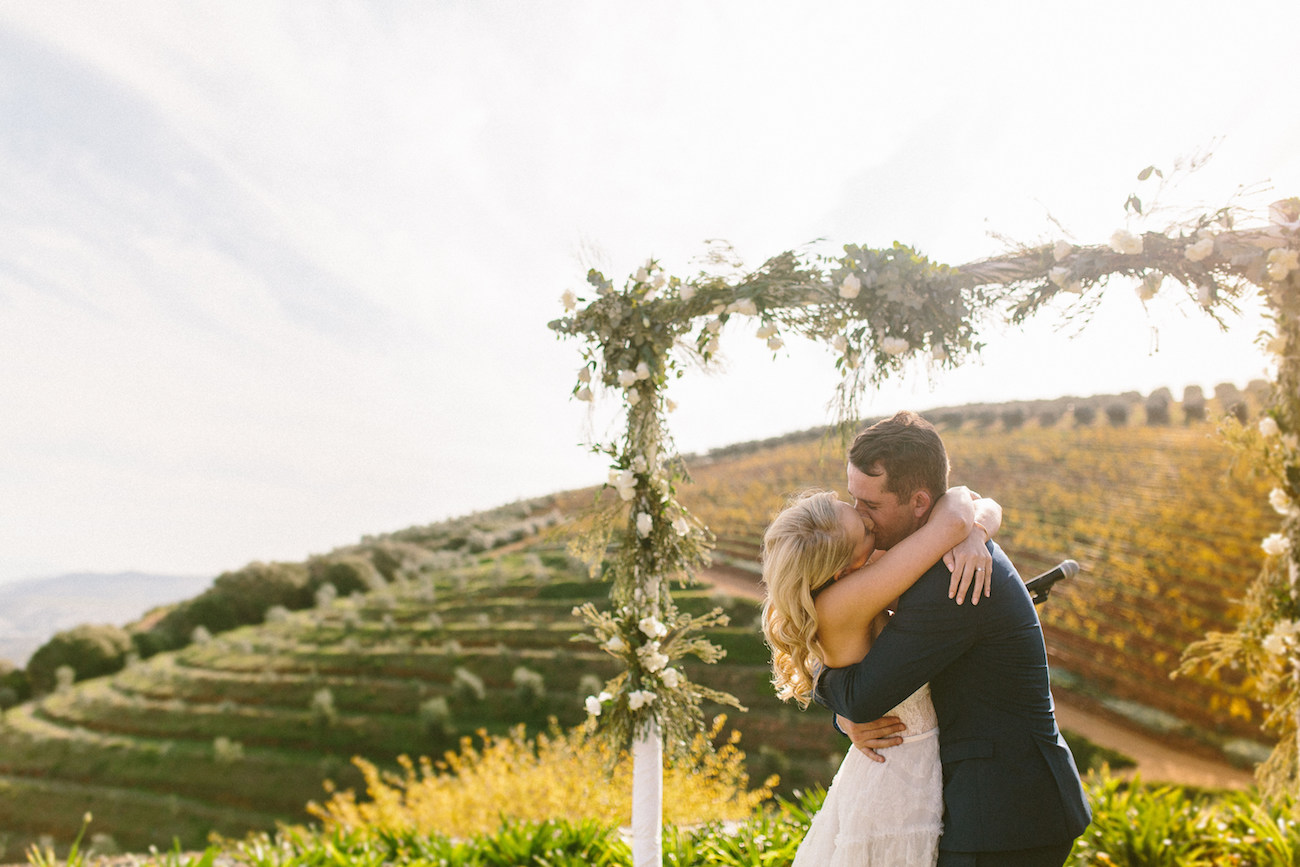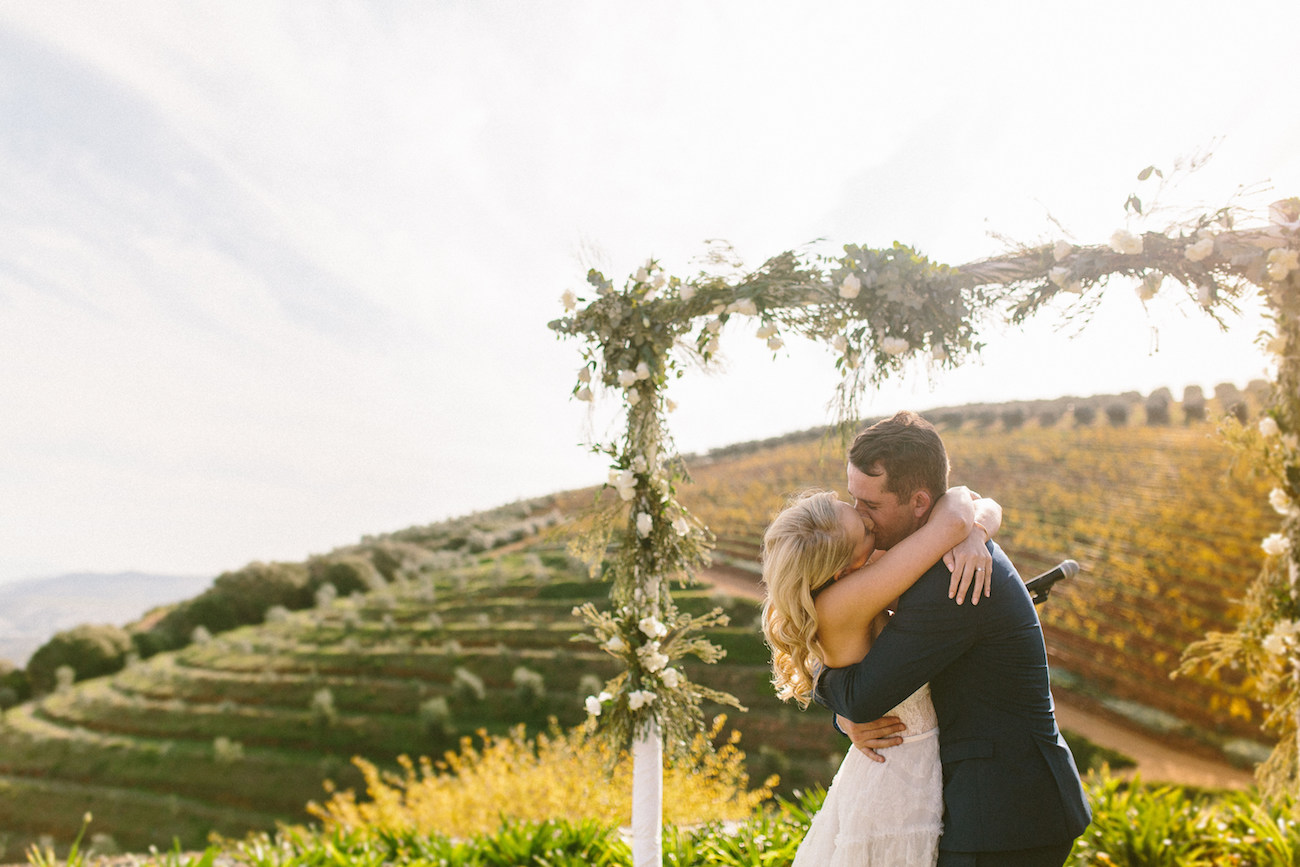 The Venue
I had a completely different venue in mind when we started planning the wedding, but when we went to take a look at the premises for the first time I just realised that it wasn't really 'me'. We then went to look at venues on wine farms. My first choice was a different venue, but Quintin and my dad loved Tokara so much and their food was fantastic so I was persuaded to choose it, which I am to this day very very happy about! Tokara was reasonably priced with a great menu and scenery, which was basically everything I was looking for in a venue.
Wedding Style
I always knew I wanted a minimal look. I only used white flowers, as I didn't want a color scheme. My inspiration was the beautiful scenery and vineyards. When you have such a beautiful location you do not need to do much to have it look pretty, as nature is doing it for you. I love Tokara's beautiful wooden tables and did not want to cover them up with anything either. The look I was going for actually made everything very easy.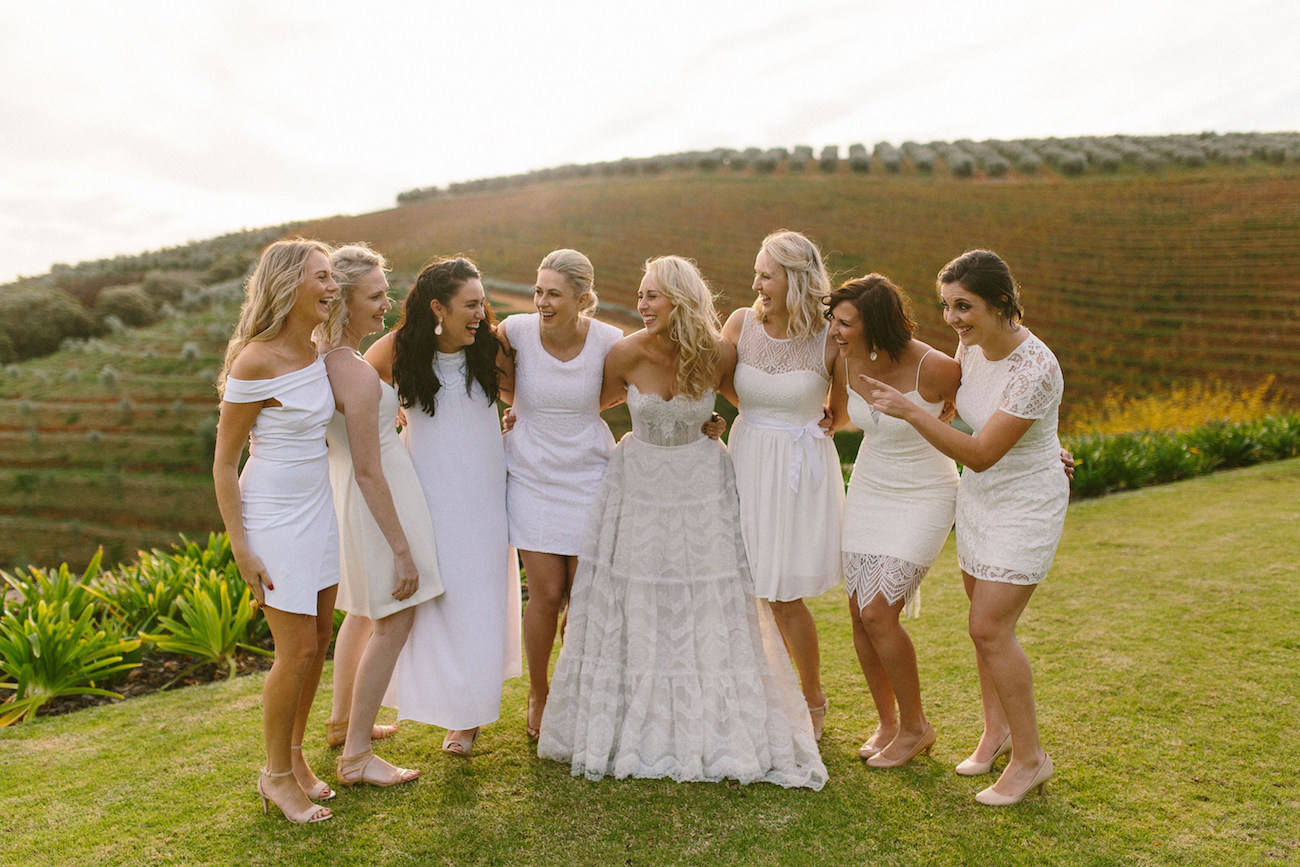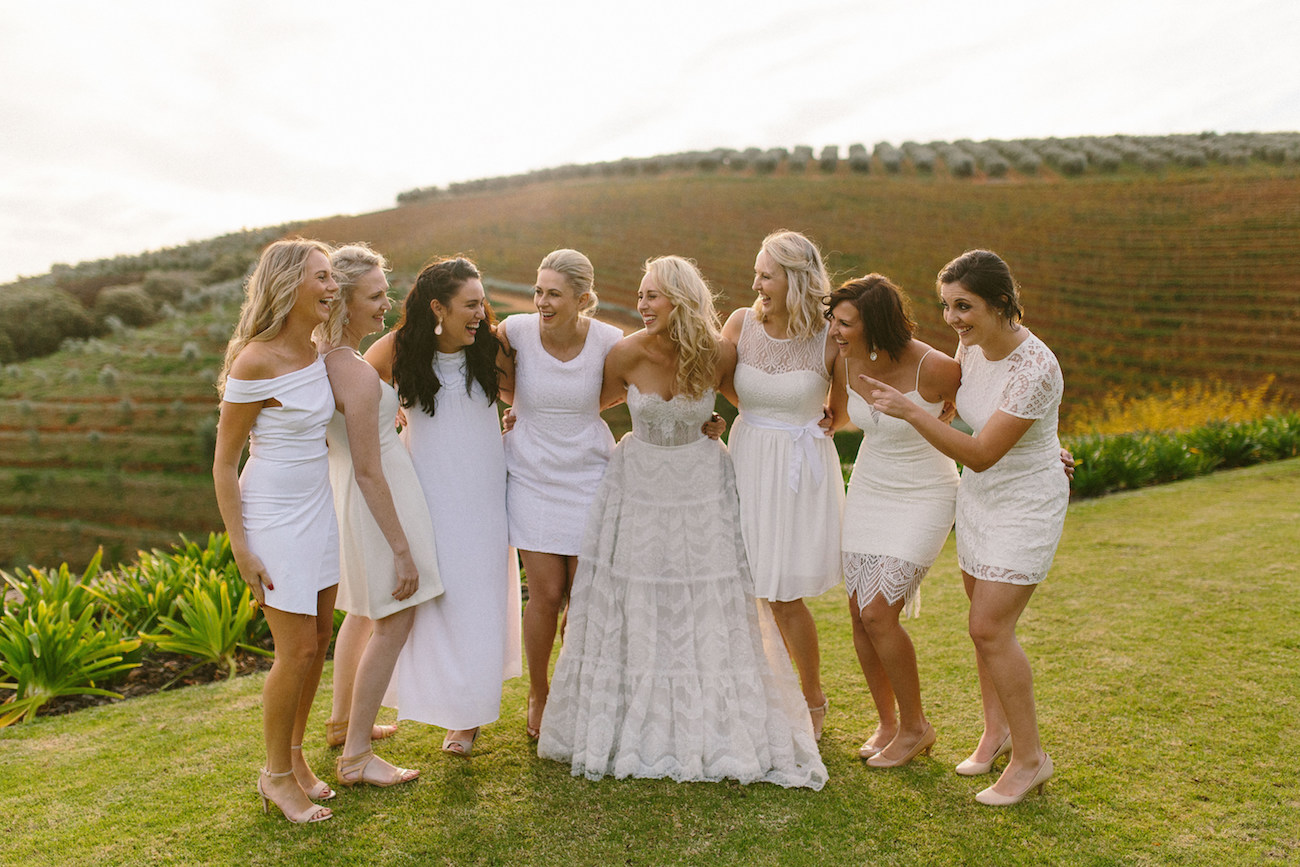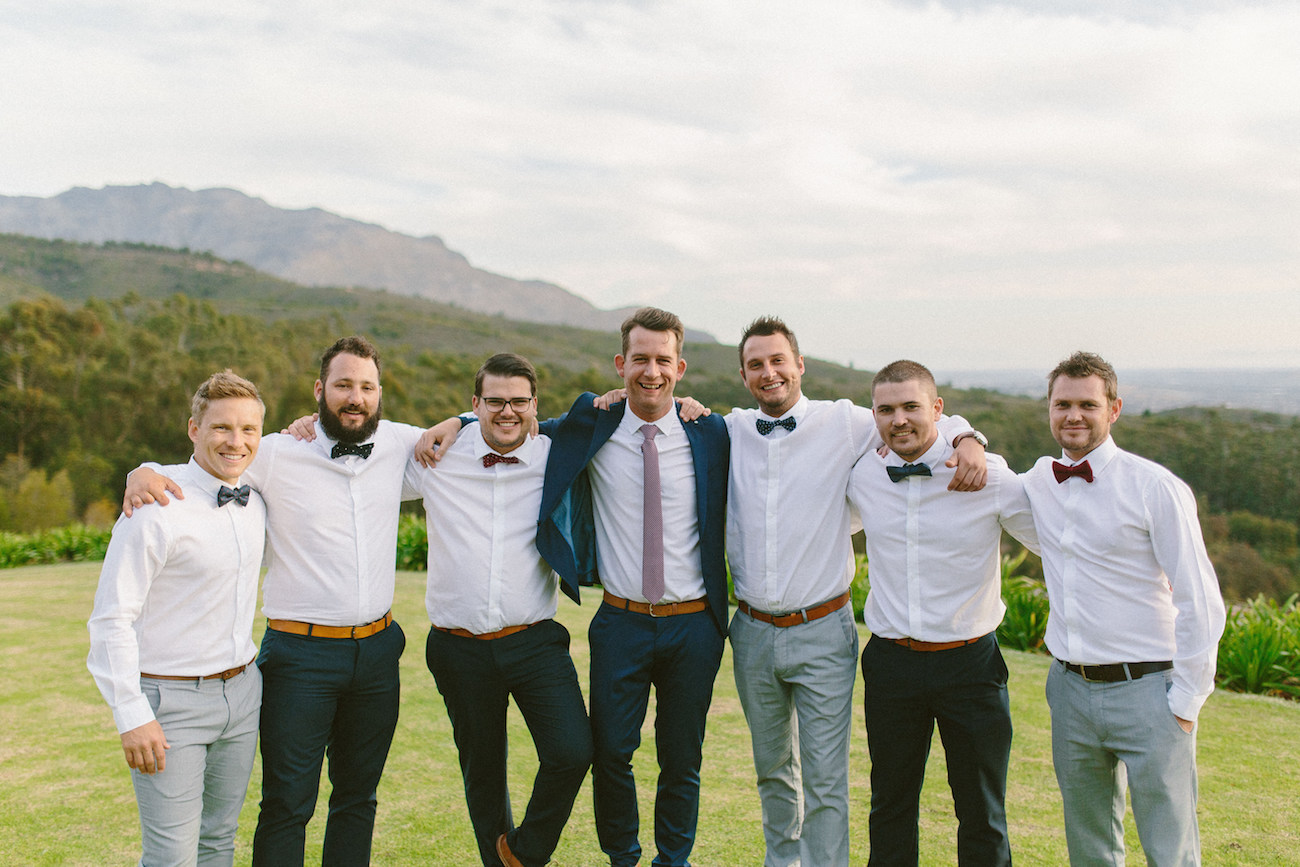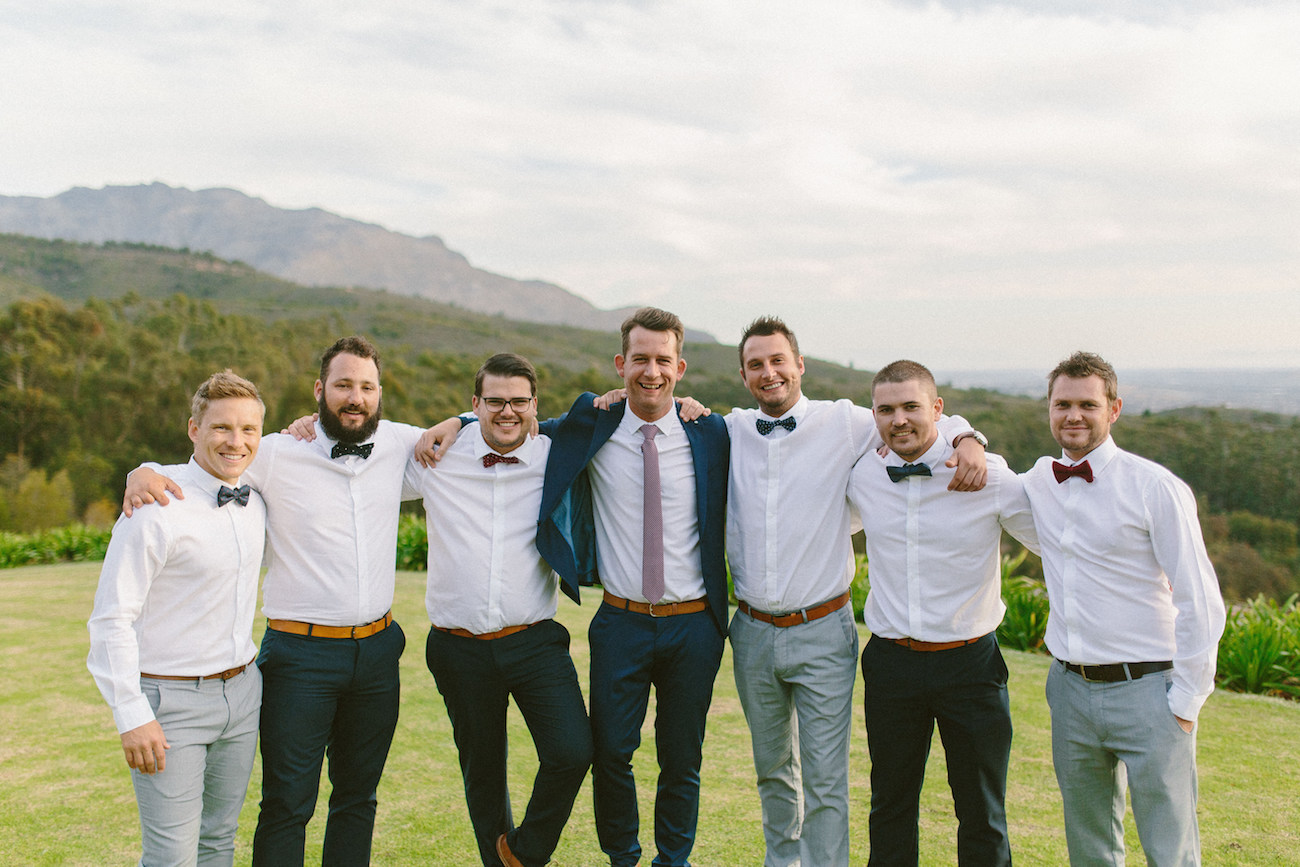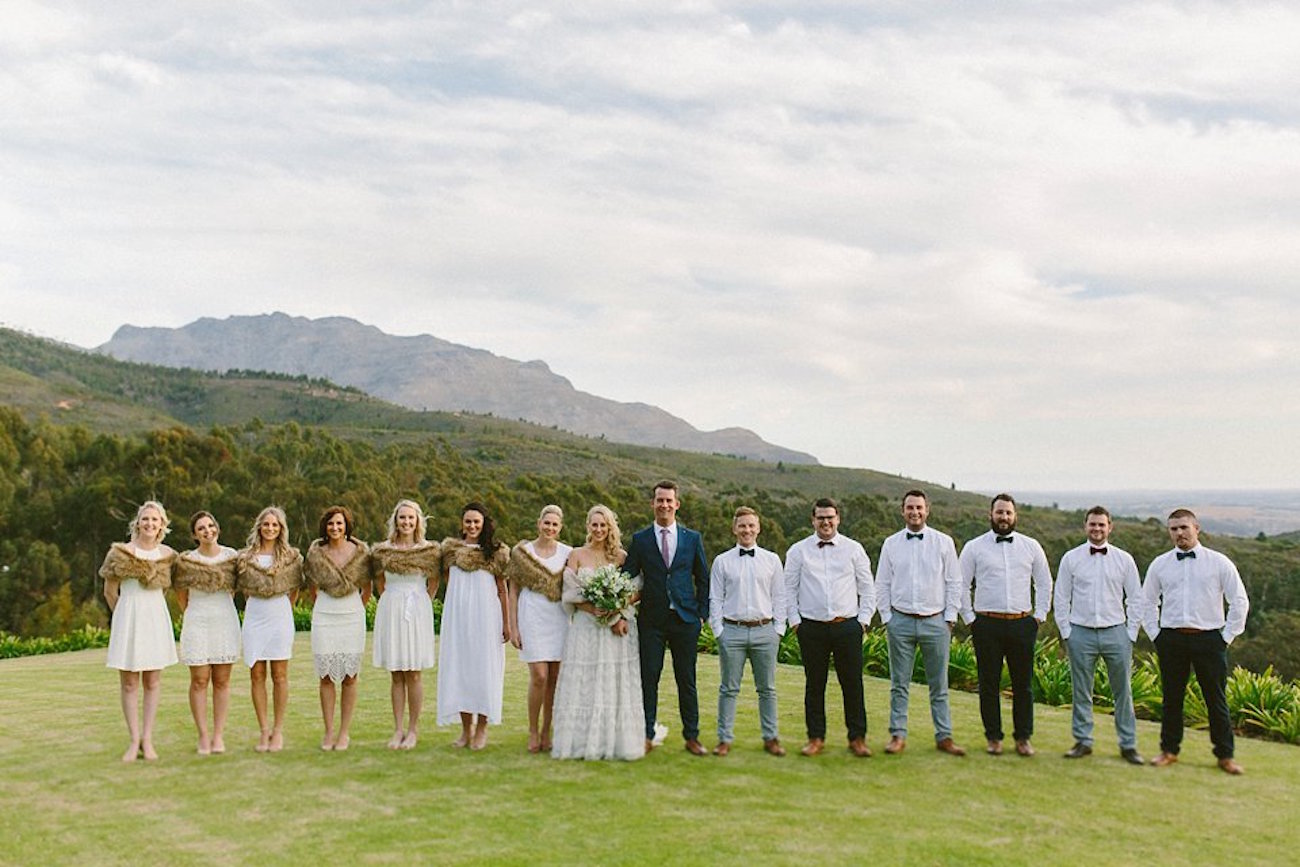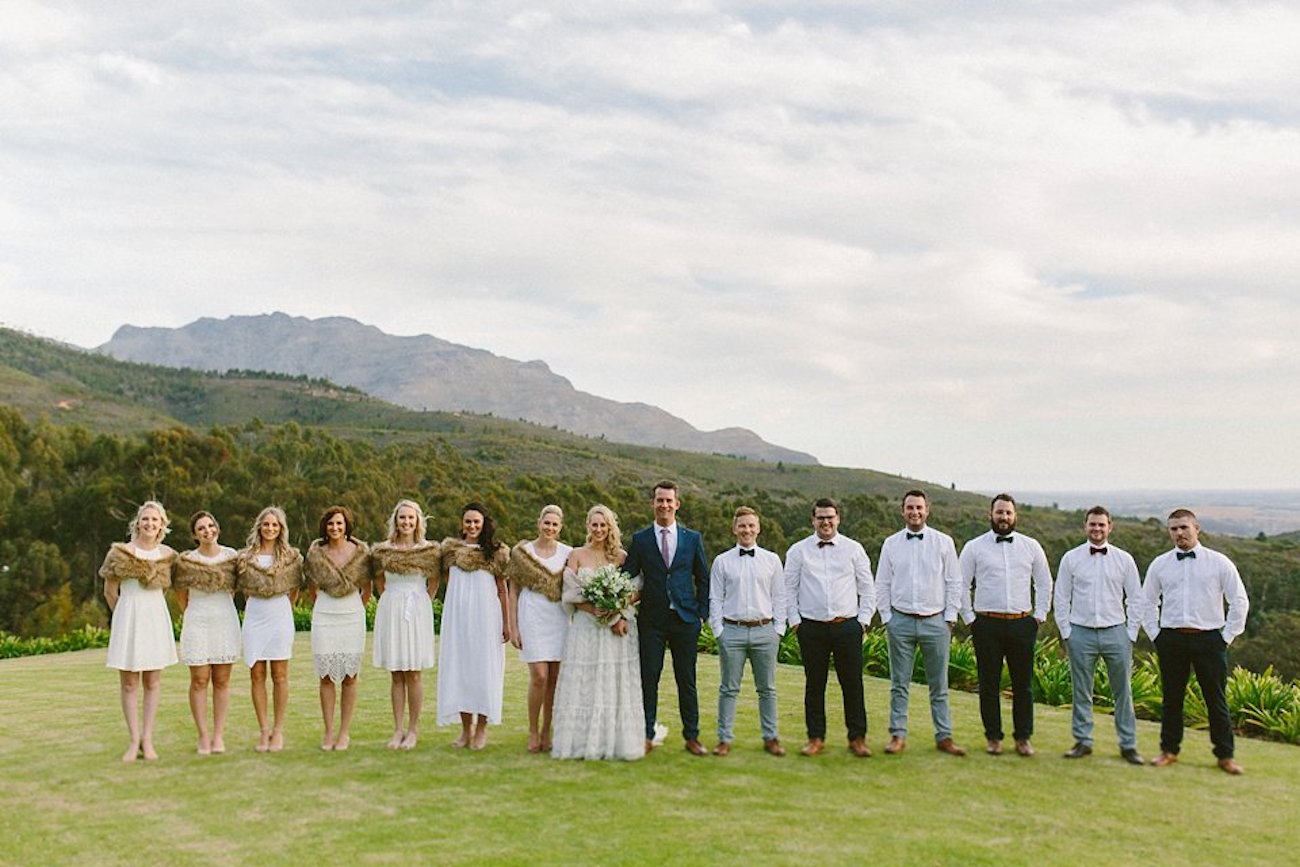 Wedding Details
Our wedding cake was a favourite detail. I saw one on a blog and thought it was beautiful, so one of our best friends baked and decorated a similar one for me – I actually think it was prettier than the original picture. So many people complimented us on the wedding cake; everybody said it was the best cake they have ever had. Quintin and I are both 'foodies', so we did a tasting at Tokara and chose our favourite dishes. We both loved the food and so did the guests. I think the key to a great wedding is enough wine and great food. Those are the things that actually matter to your guests. Keep it simple and focus on what is important.
DIY Elements
I think DIY and handmade elements are absolutely beautiful, but if you are planning and coordinating your own wedding and you are doing it 1400km away from home, you need to keep it as simple as possible. My invites and wedding stationery were all designed and created by my good friend Samantha Ford. She is a fantastic illustrator. Our save the date and wedding invites were beautiful and quirky illustrations of Quintin and I. We came up with the idea together but the design work was all her. In the end we only had to pay for the printing of the stationery which saved us a lot of money. Samantha also painted our welcome board for us. I used Blooming Wonderful and Goeters for other decor, and our lovely florist Neva Ward from Bright and Beautiful for our flowers and candles. Neva was a great help –  she gave me great advice and understood my vision perfectly.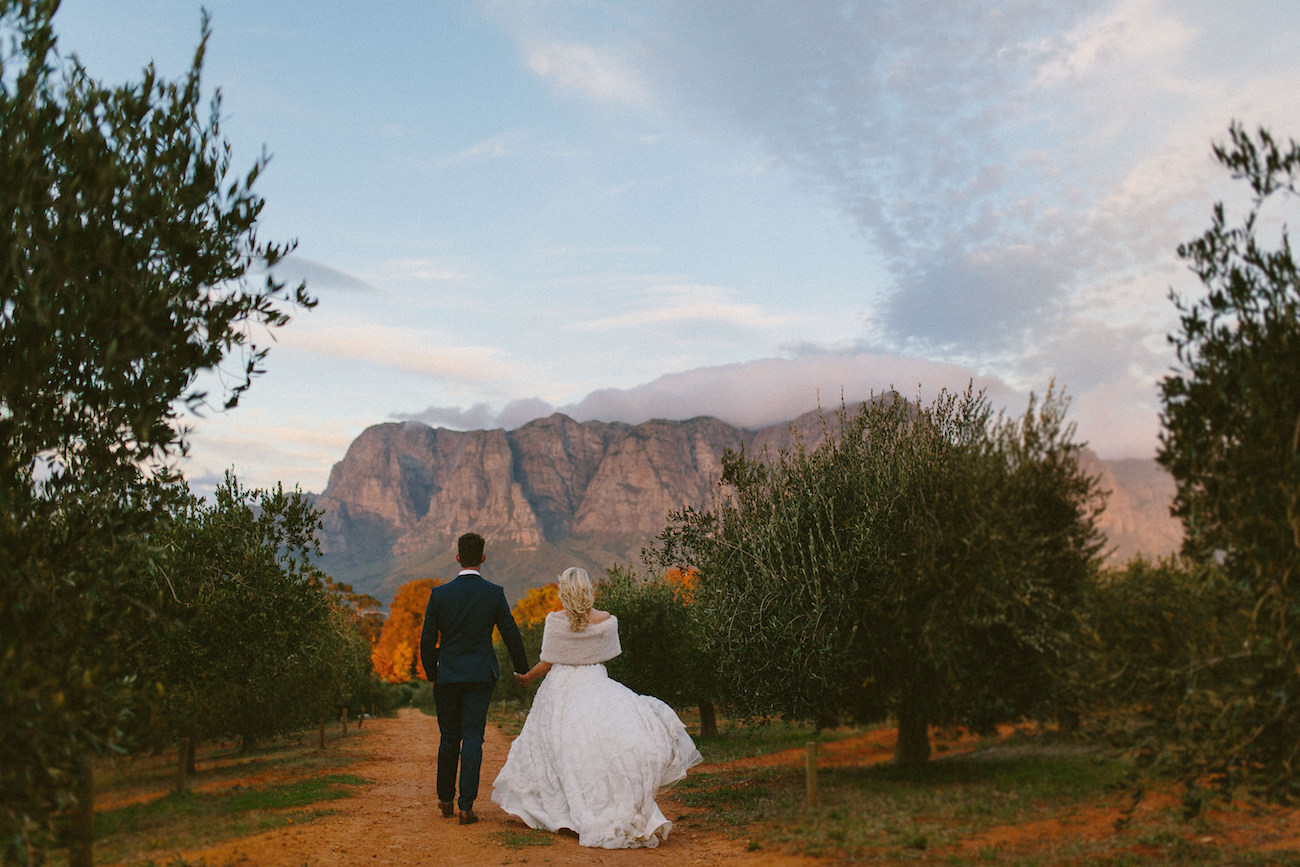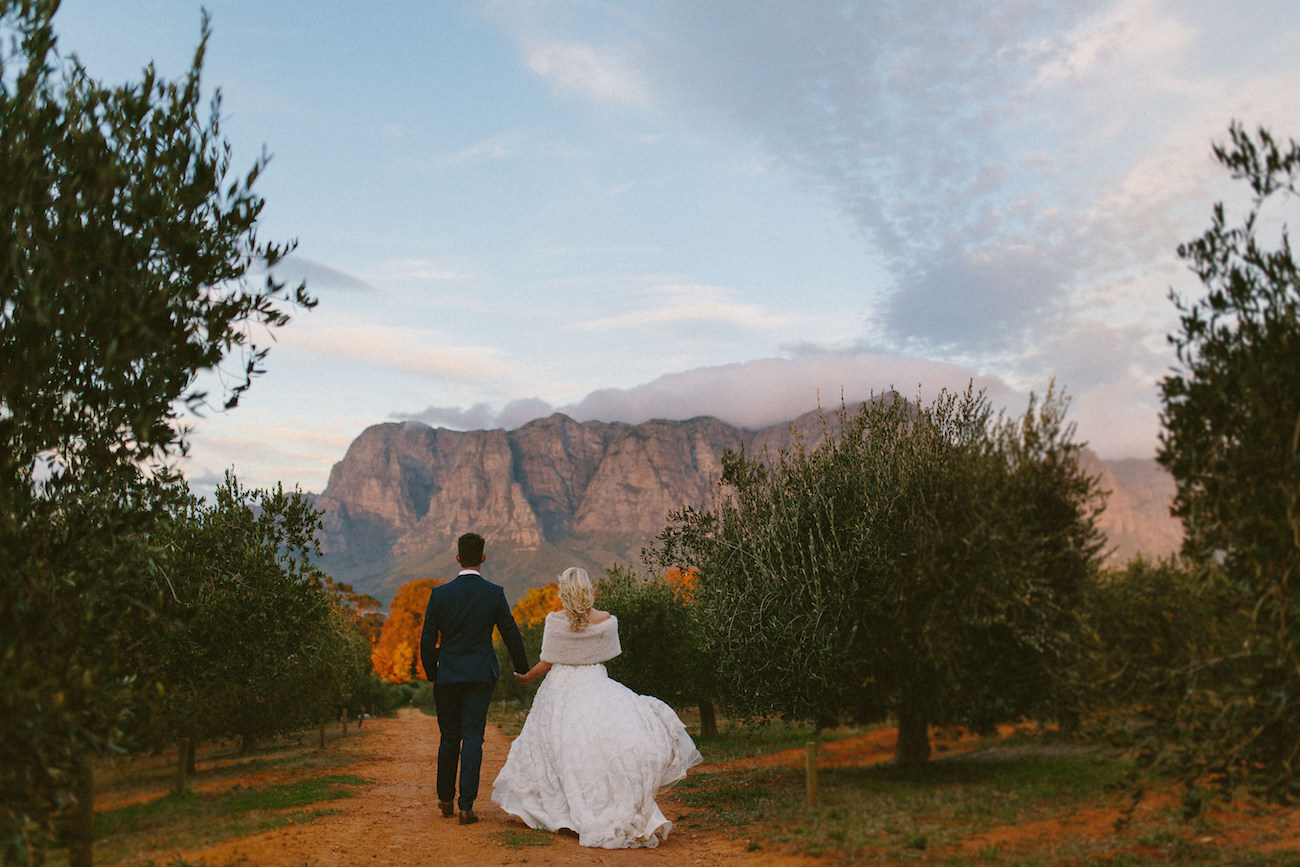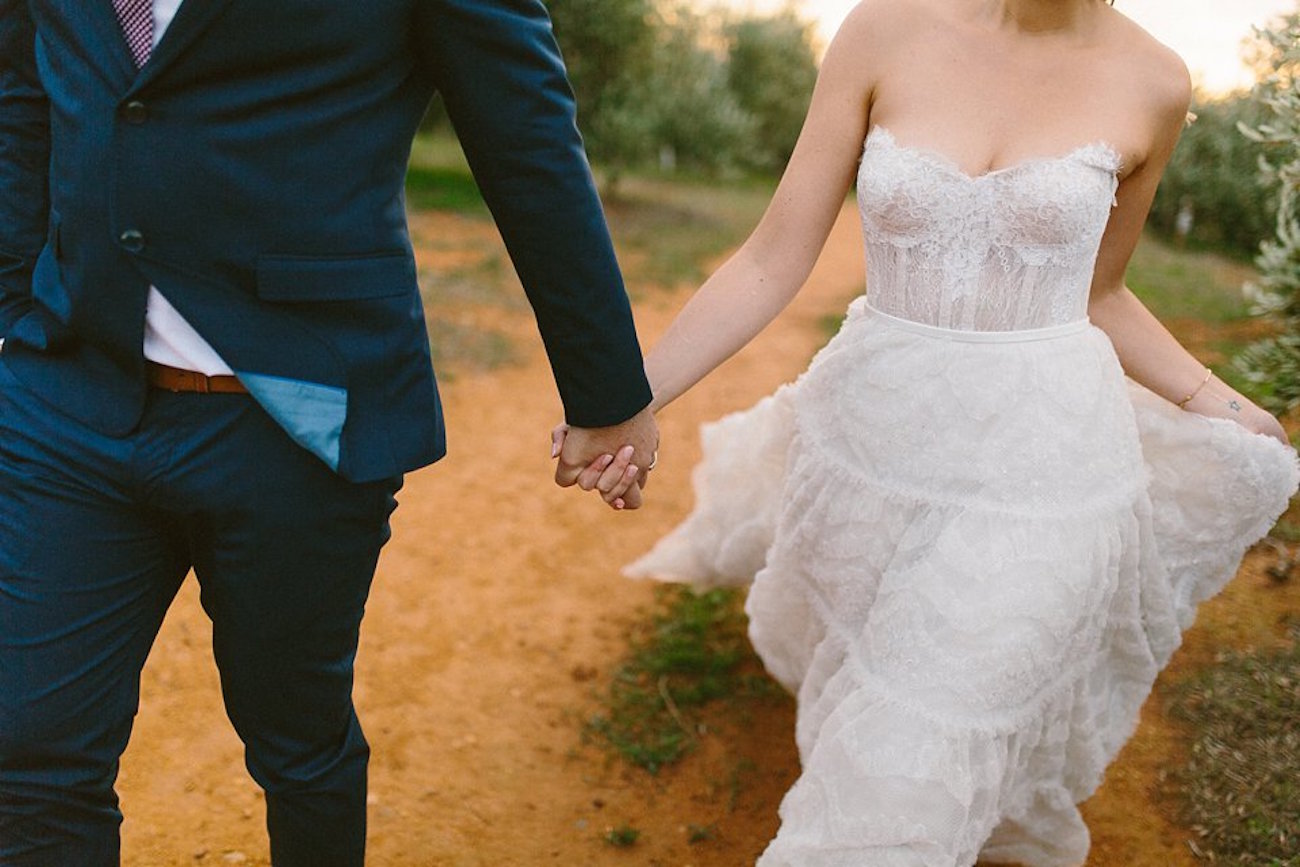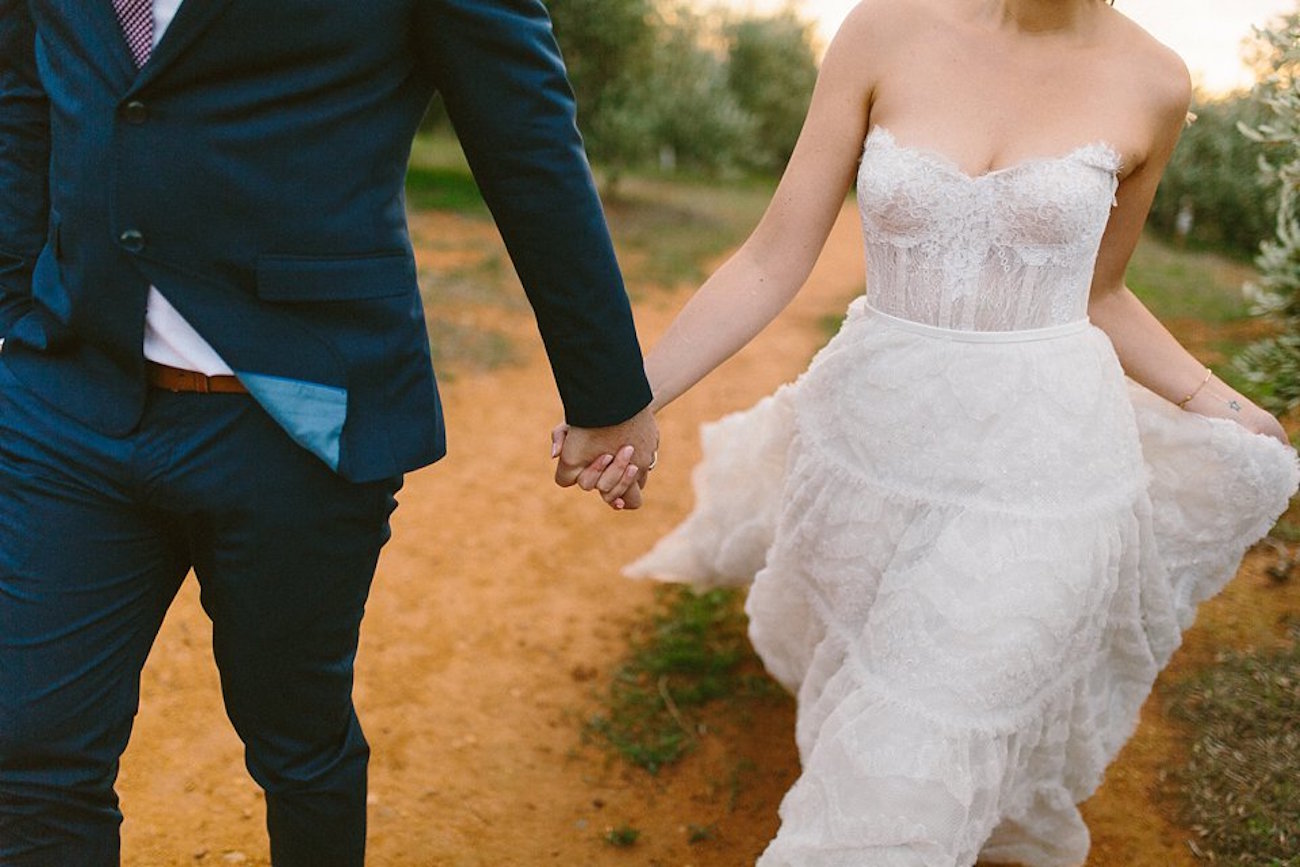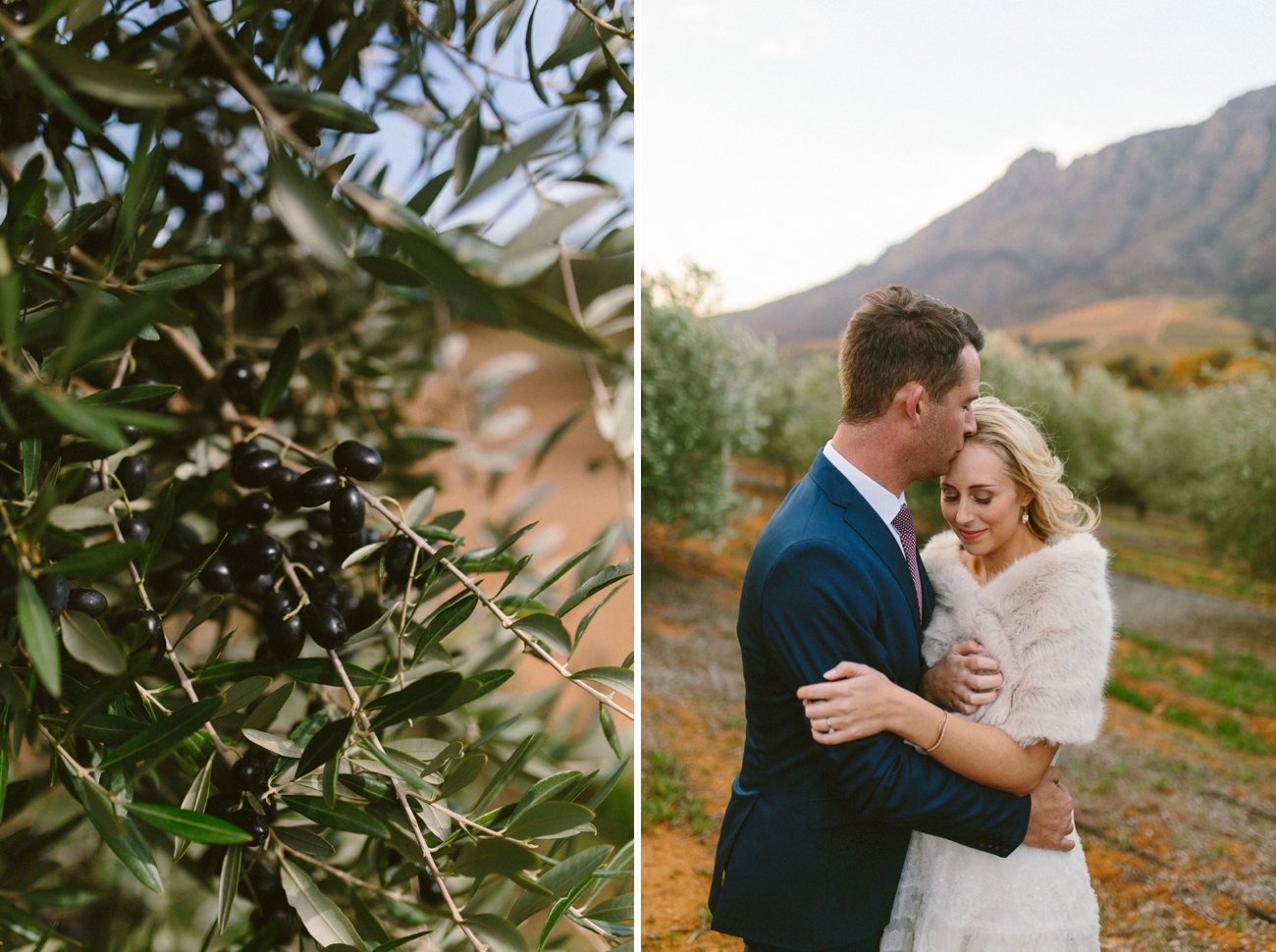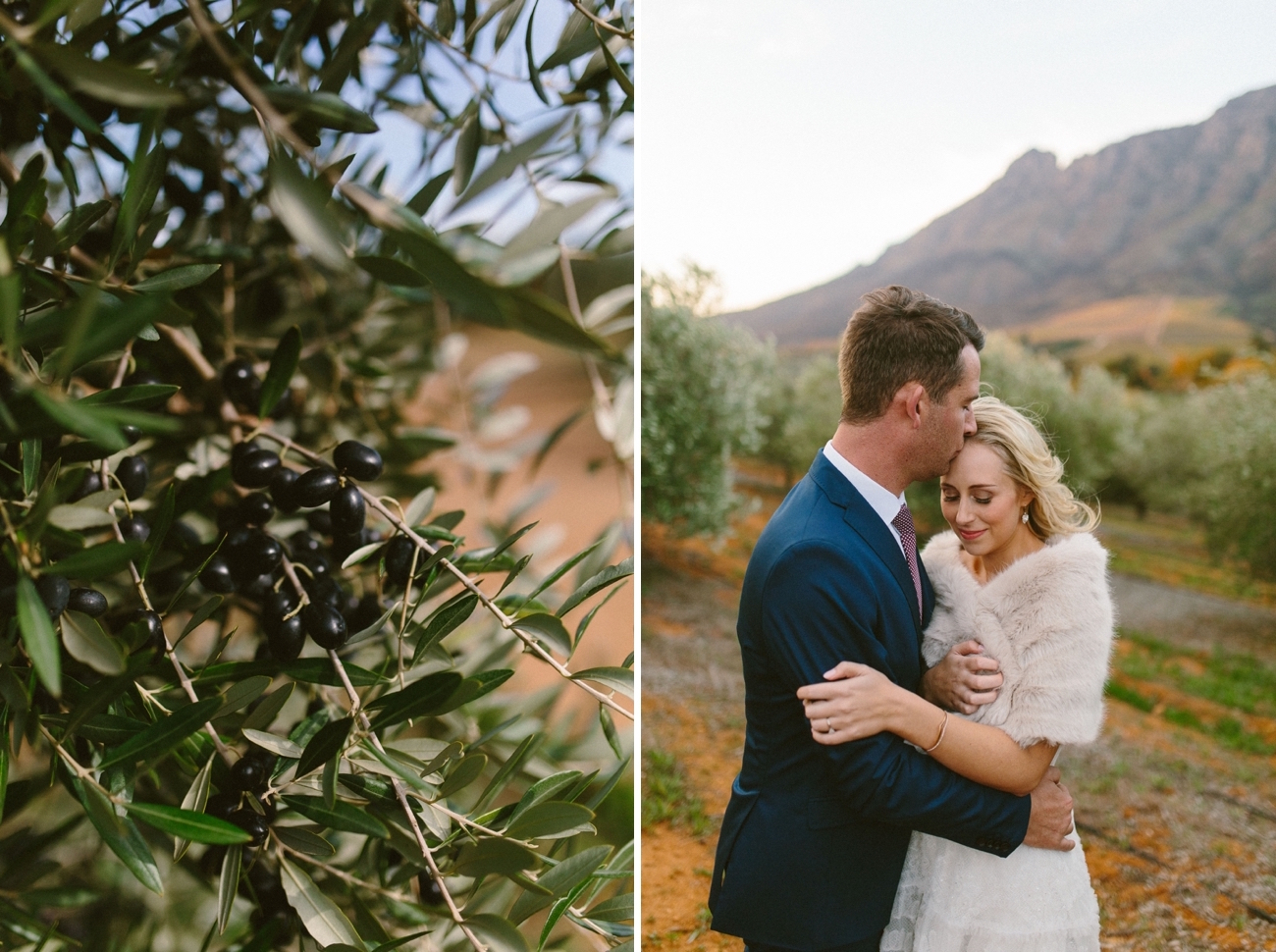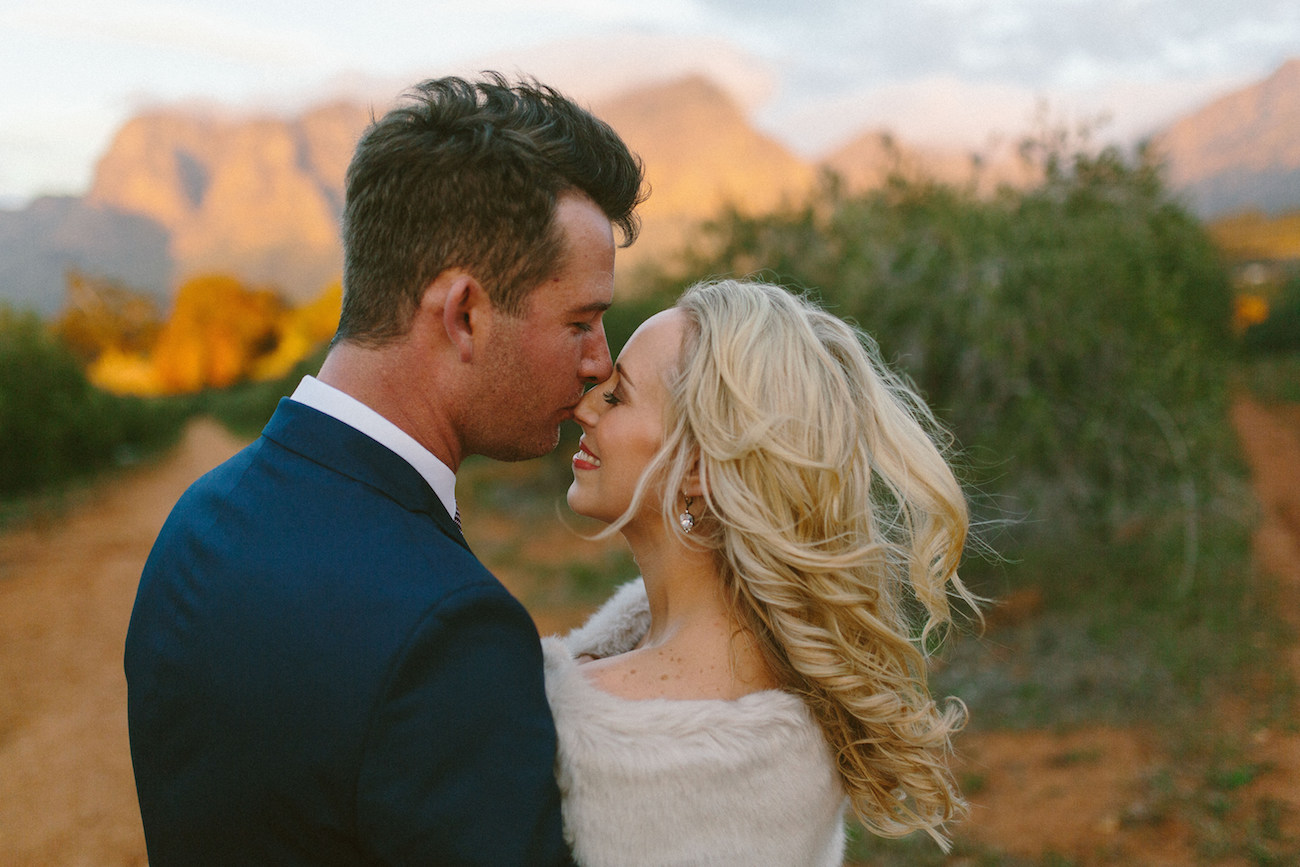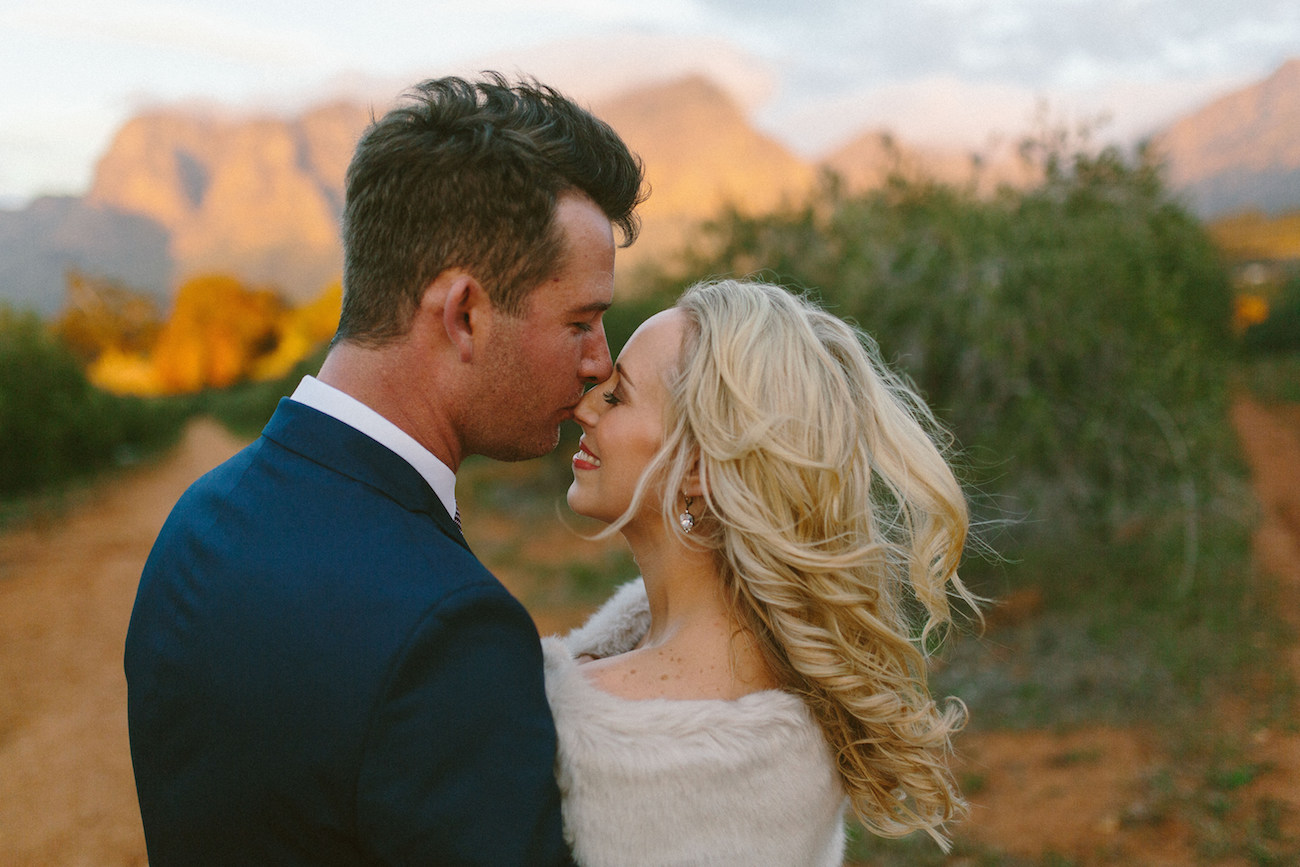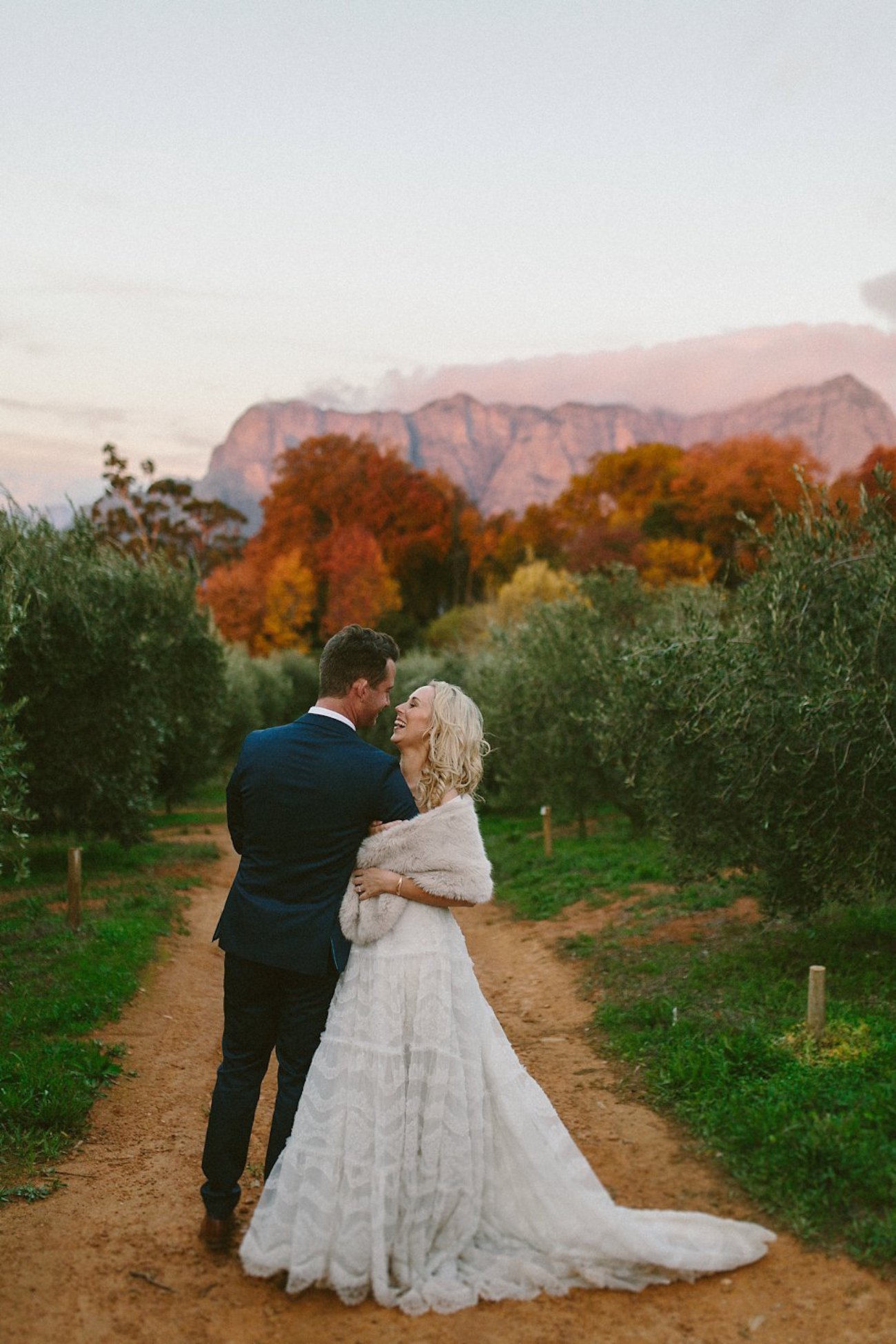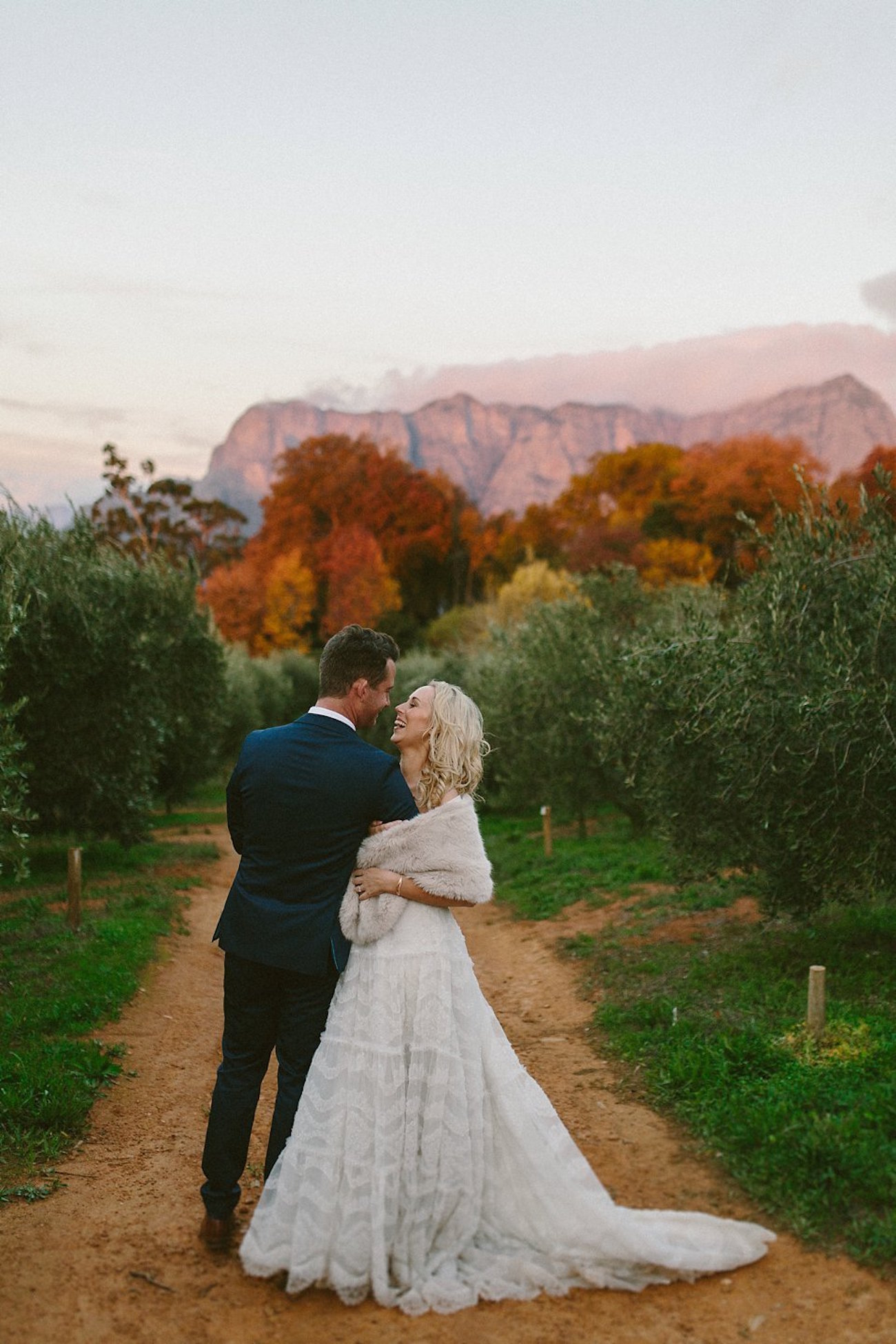 The Dress
I started looking for dresses six months before the wedding. I had my heart set on two different dresses before I found my dream dress. In fact, I paid the deposit for a completely different gown. I woke up the morning after and had a bit of a panic attack, because I was suddenly unsure about the dress I had chosen. So I went back that day to get some peace of mind. While I was trying my dress on I saw a dress with a beautiful detailed romantic skirt and decided to try it on for fun. The top part of the dress was a little bit too small or revealing for my body but the skirt was absolute magic. So I asked them if I could try my very 1st choice dress on underneath this dress to see how a different top would look. Wow, there it was – the feeling everybody said your should get when you find the right dress! So we convinced them to put the two dresses together for me. The skirt was a Kobus Dippenaar sample which was never put into production. The dress I wore underneath was my first choice dress – the Isabella from the Anna Georgina collection… also a Kobus Dippenaar dress. We decided to convert the Isabella dress into a mini "afterparty" dress so I could take the skirt off later in the evening. So my advice is to start looking for a dress at least six months before your wedding, and try everything pretty on – sometimes you are surprised by something you think you won't like or isn't your style!
The Bridesmaids
I had seven bridesmaids. I know it sounds like a lot, but in all honesty I would not have able to do it without them. They helped me so much on the day of the wedding and made sure I had absolutely nothing to stress about. They are my best friends and I wanted every single one of them there. I wanted my bridesmaids and my mom to feel and look special and beautiful at my wedding. They all could choose their own dress as long as it was white. On the day of the wedding I realised that the whites didn't match at all, but it was a beautiful detail to me, which I actually preferred when I saw it. I wanted my best friends to have the best time and I think they did, because they felt beautiful!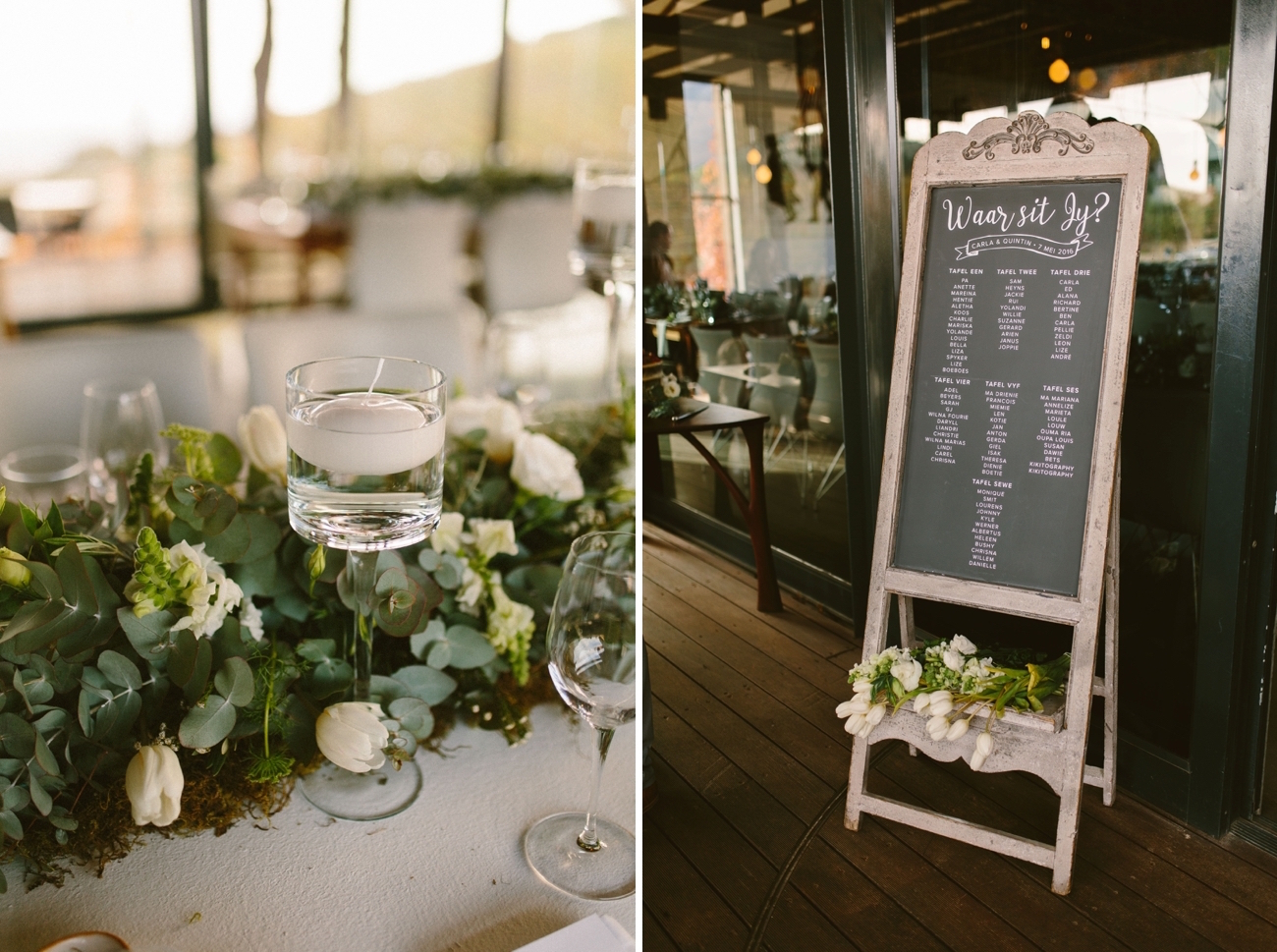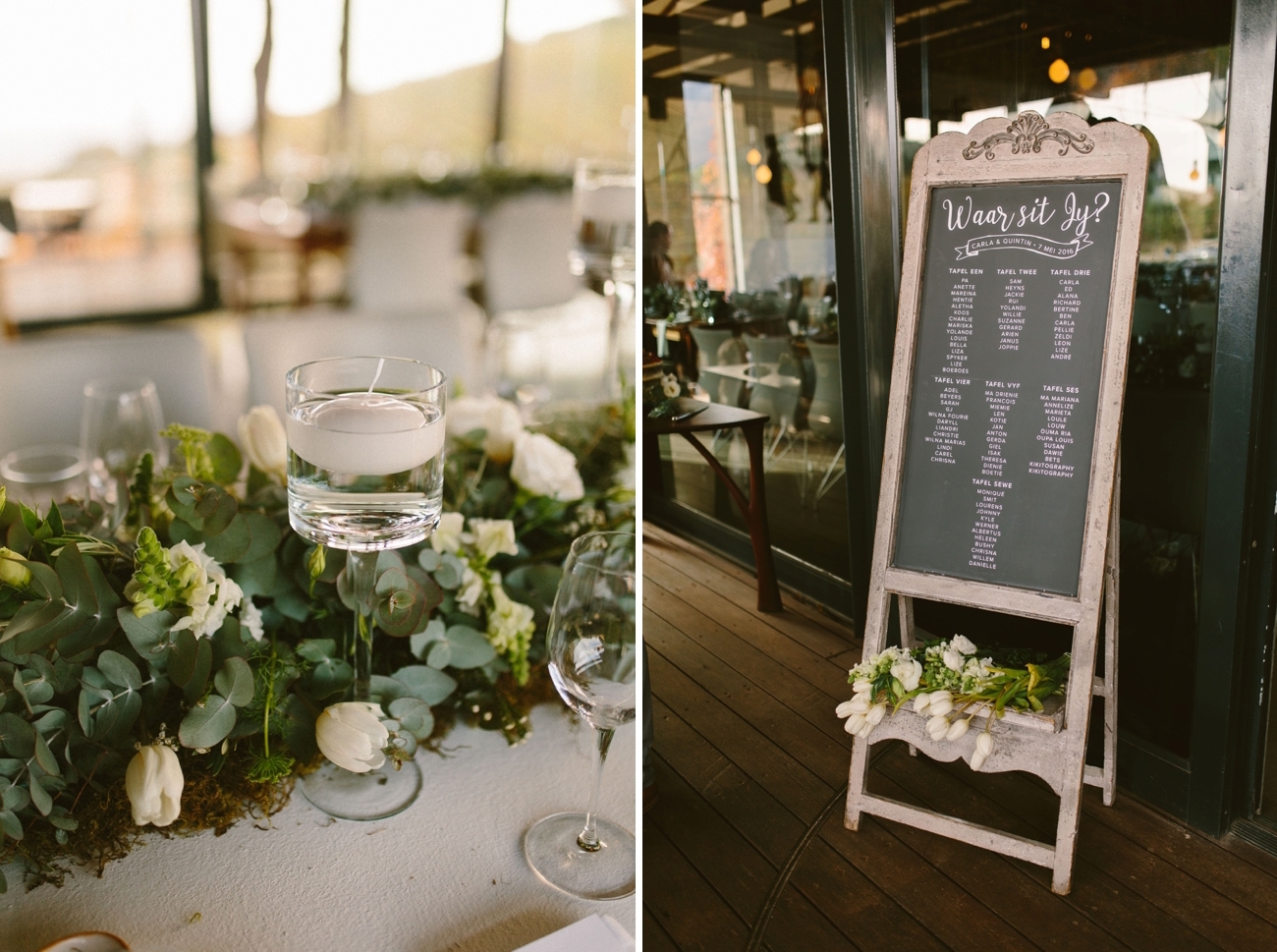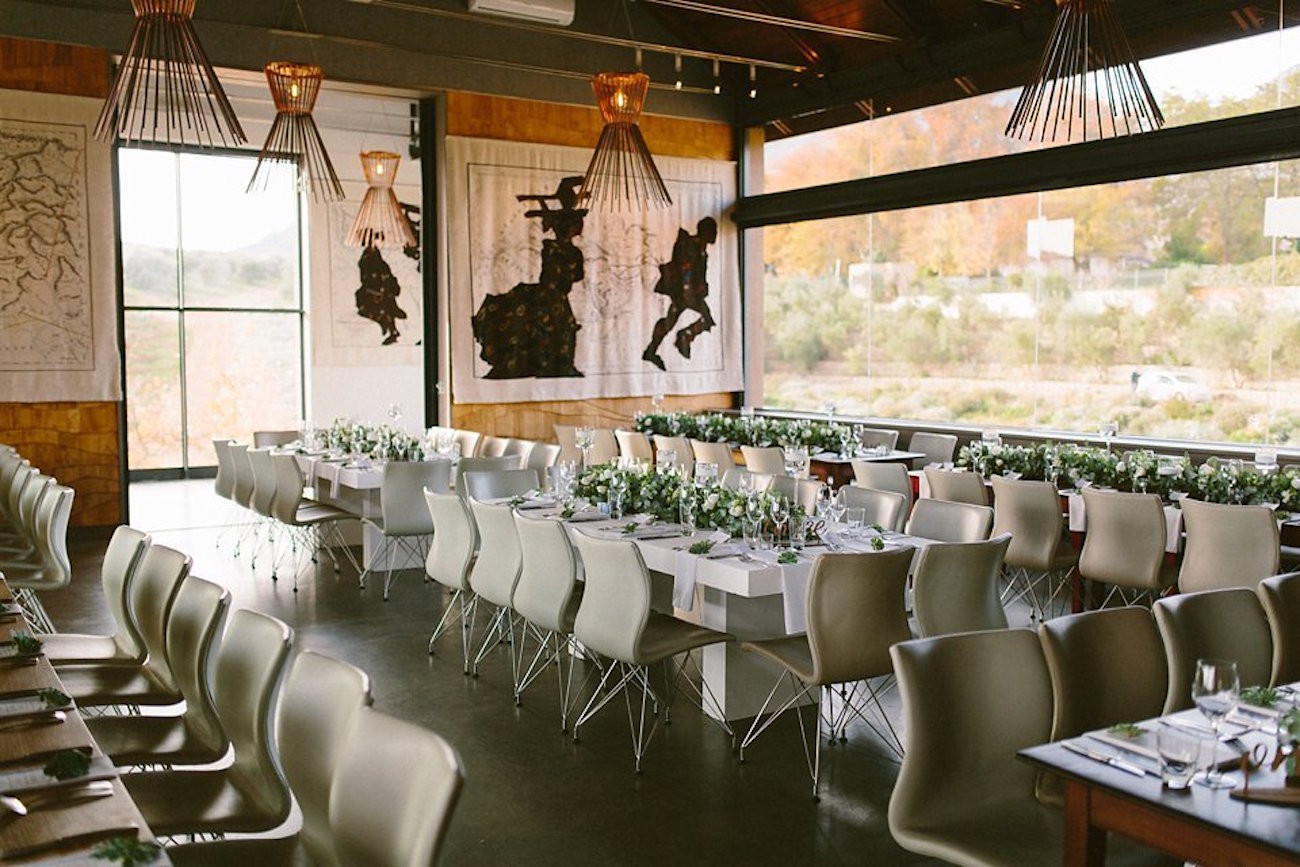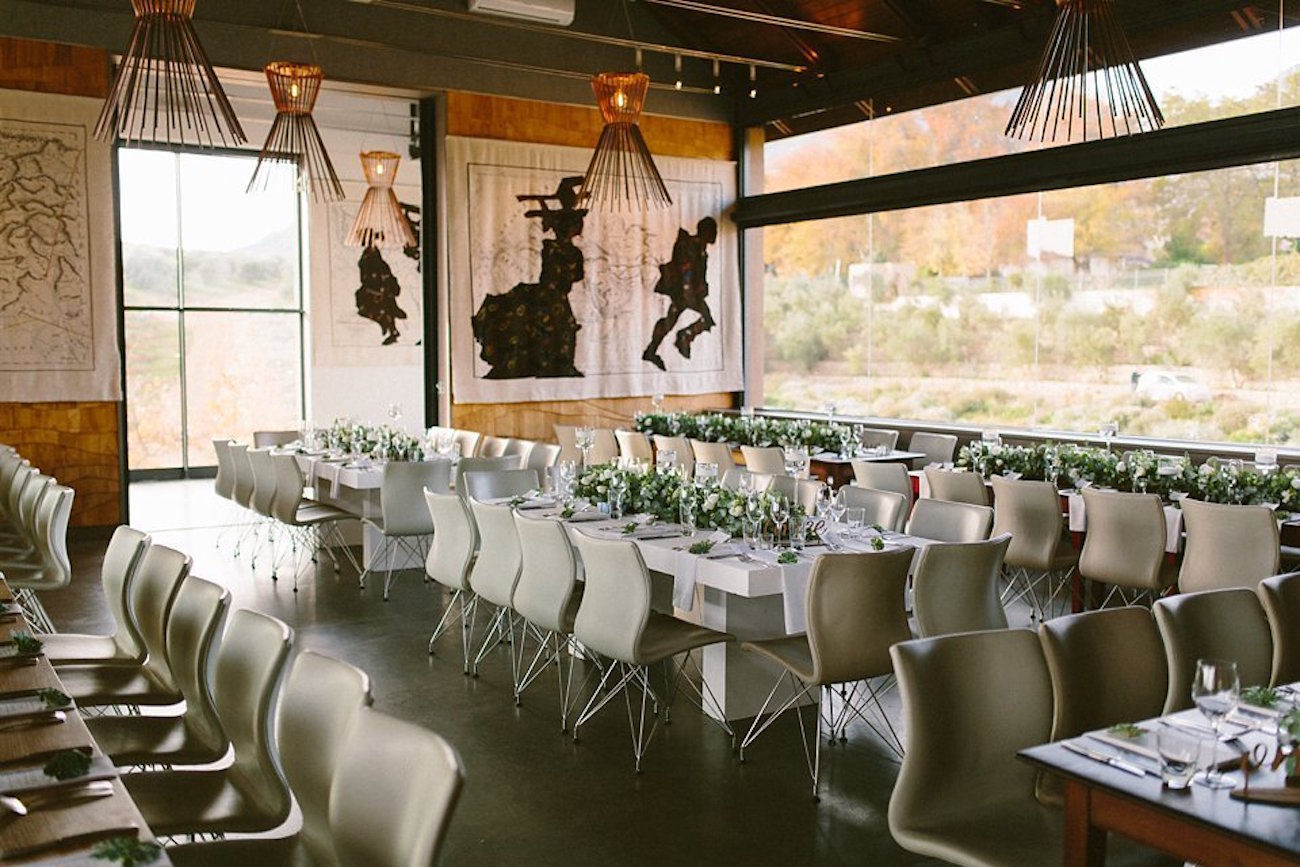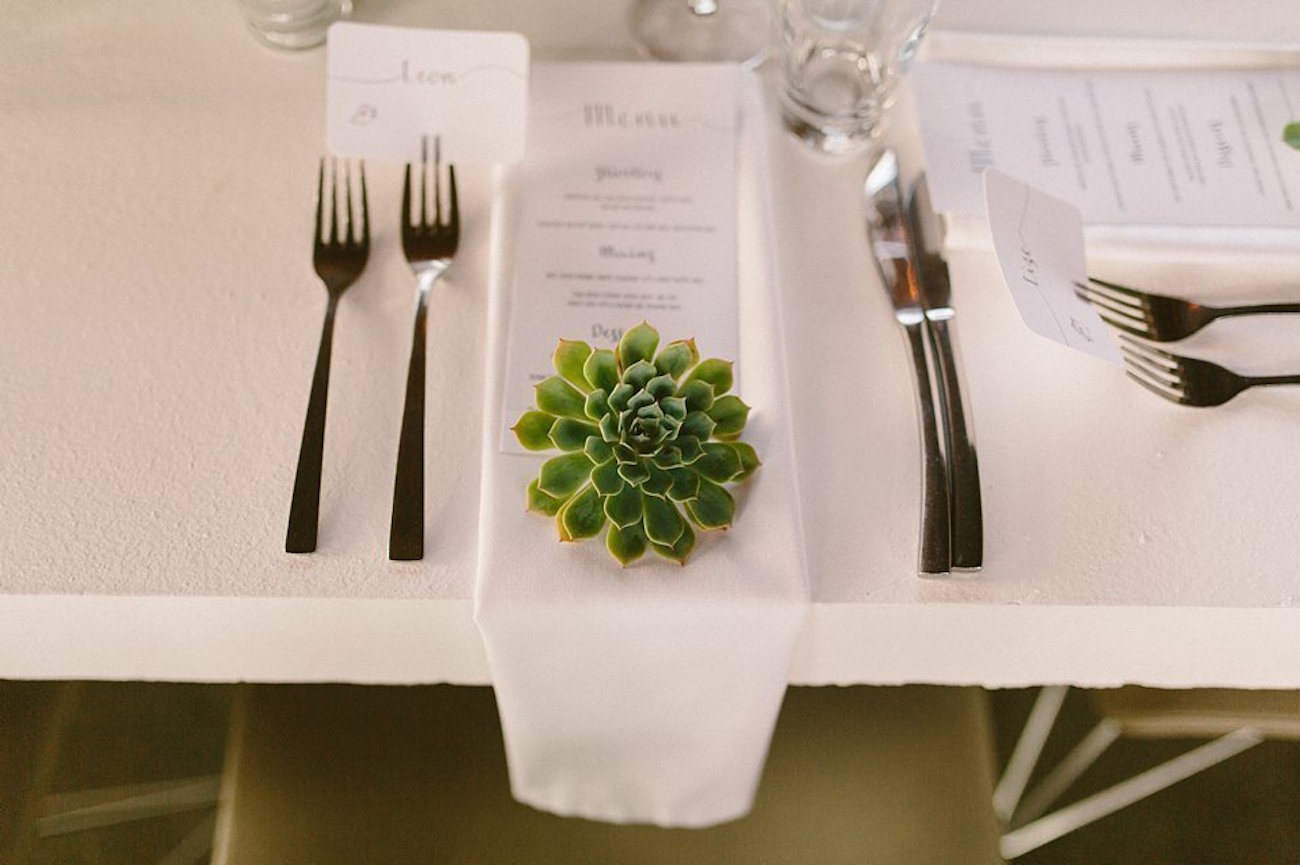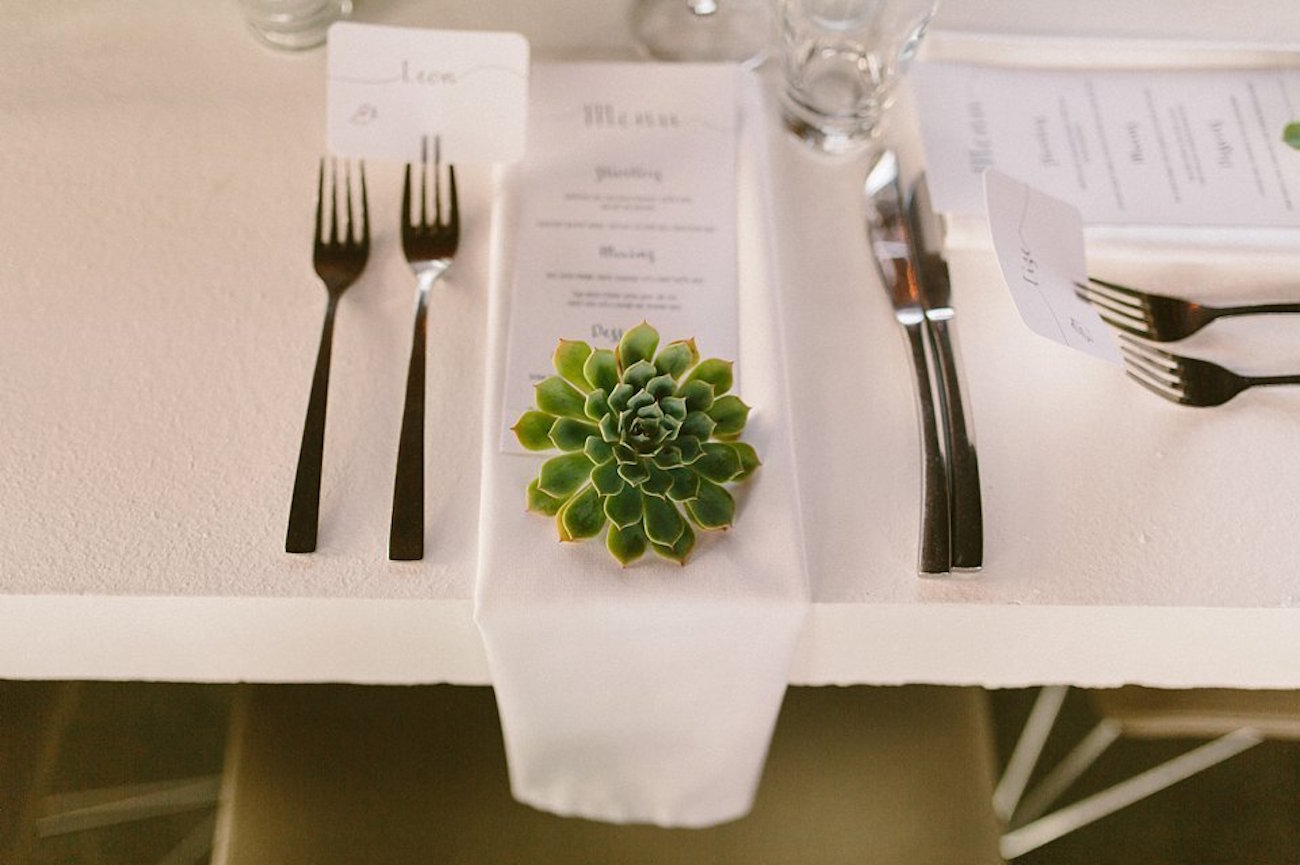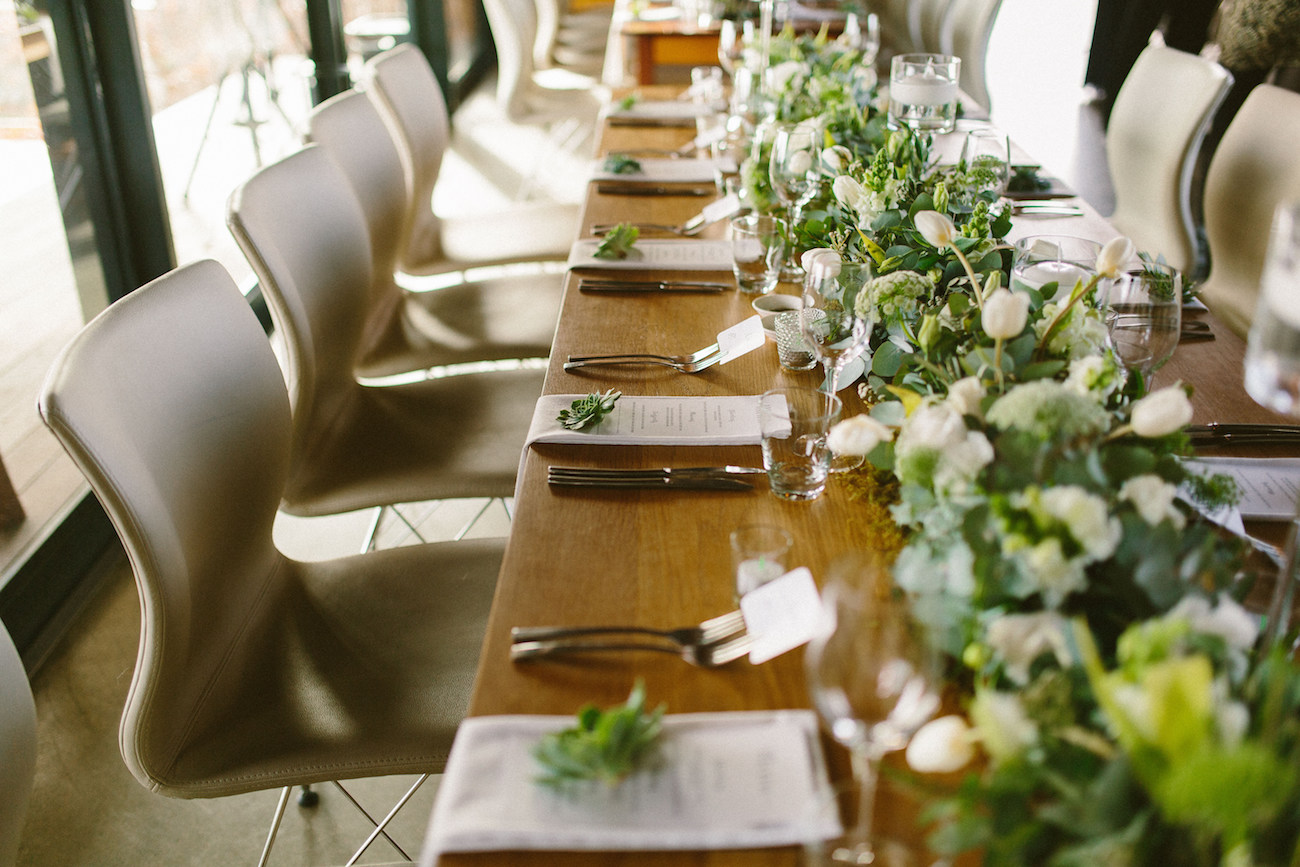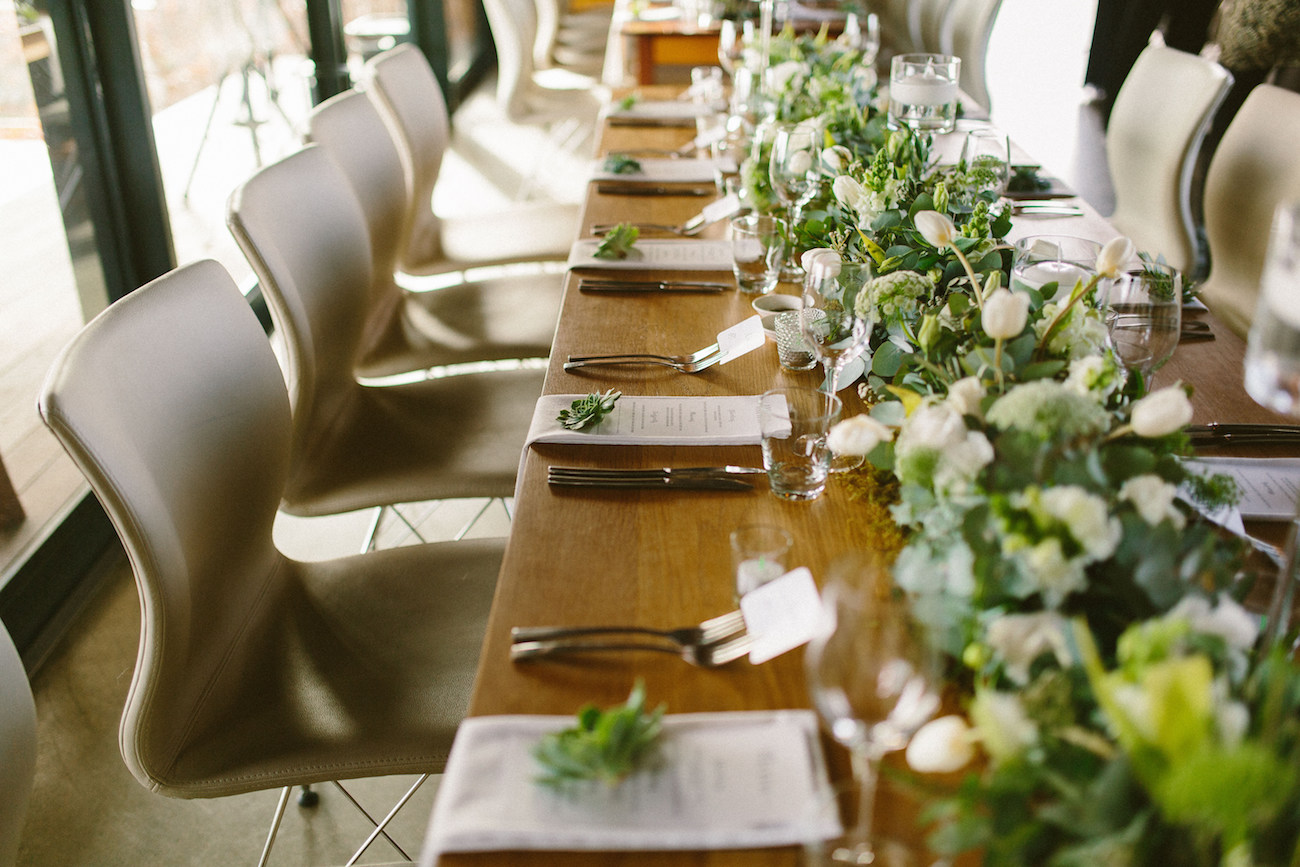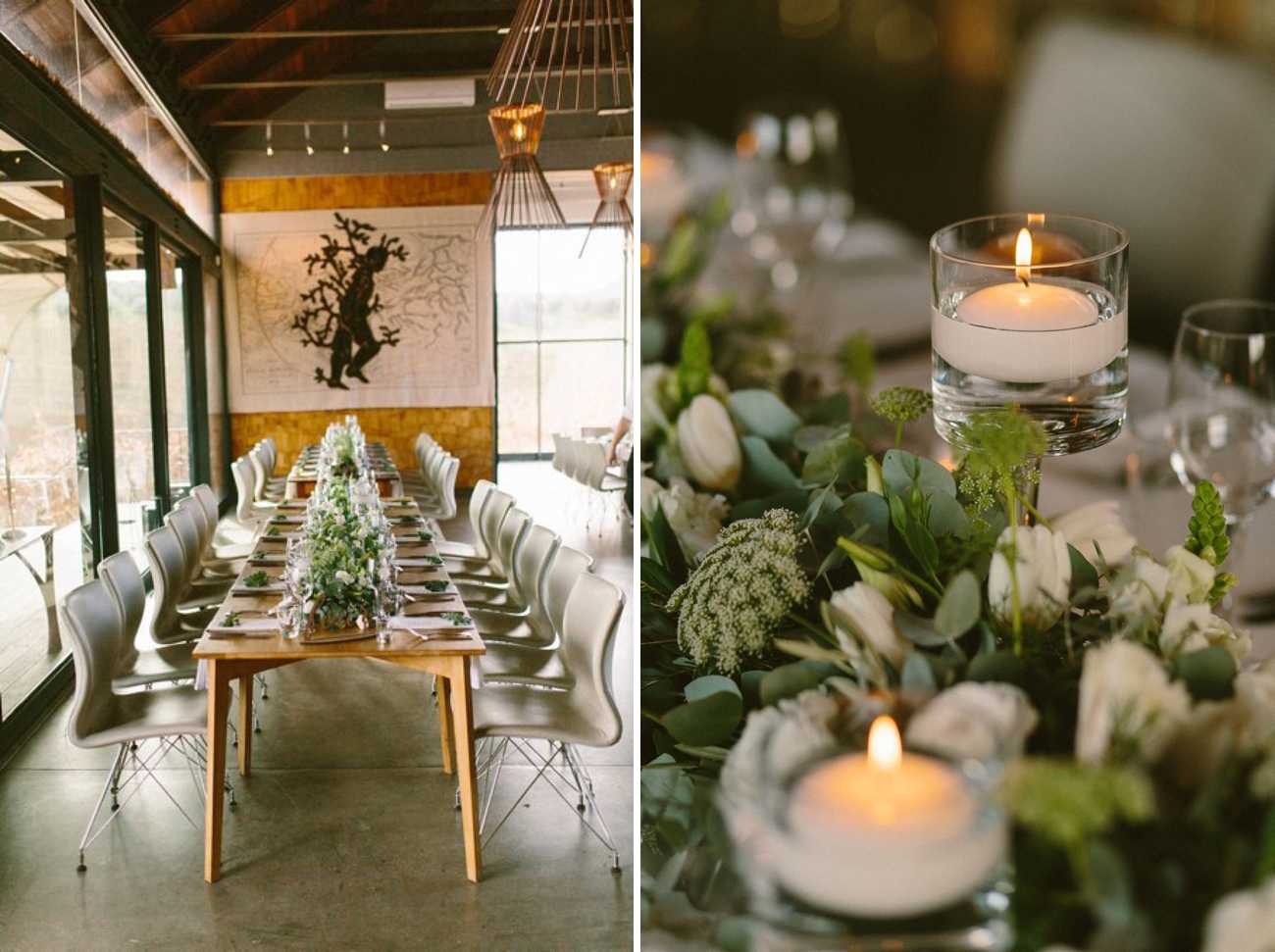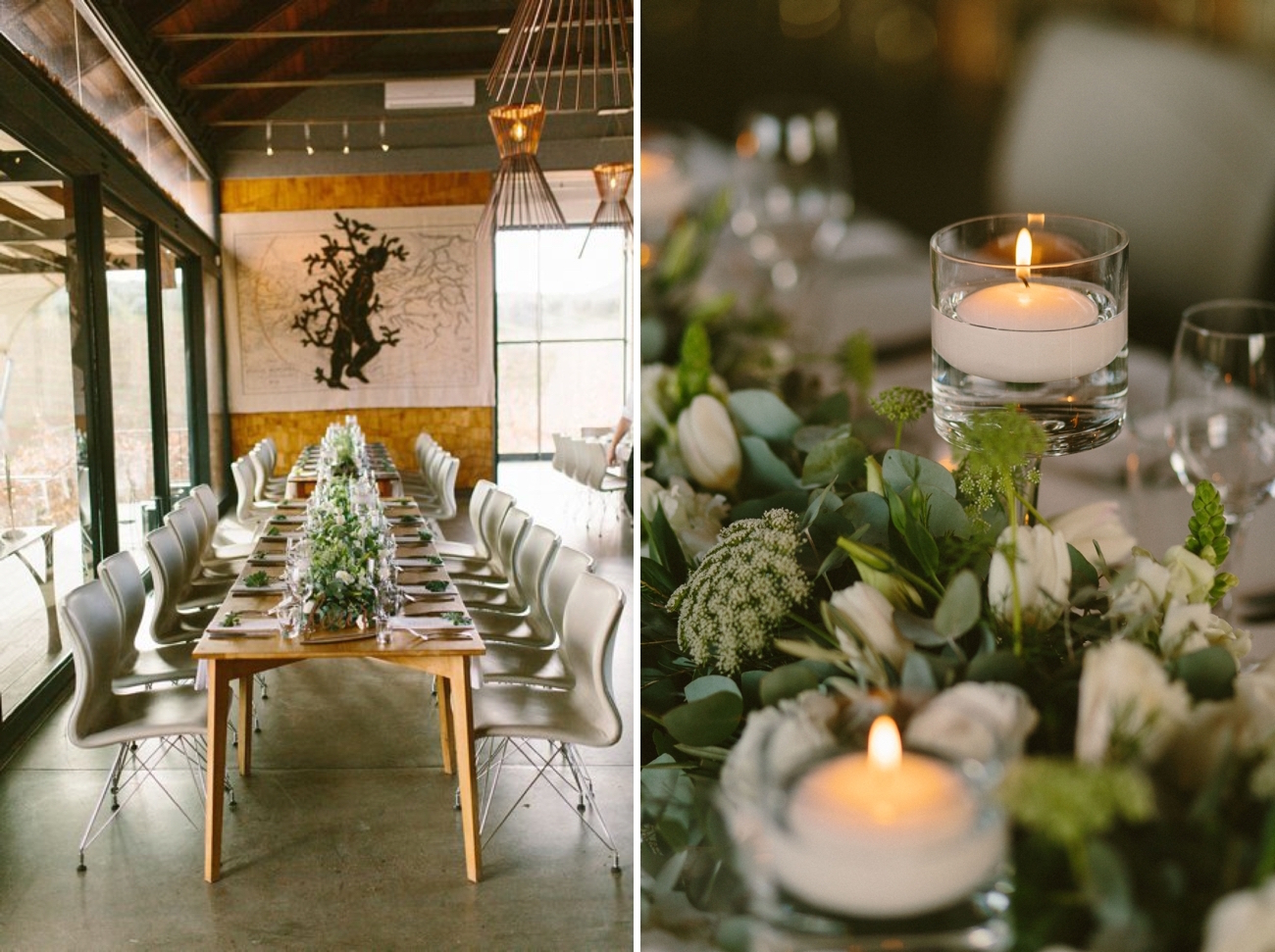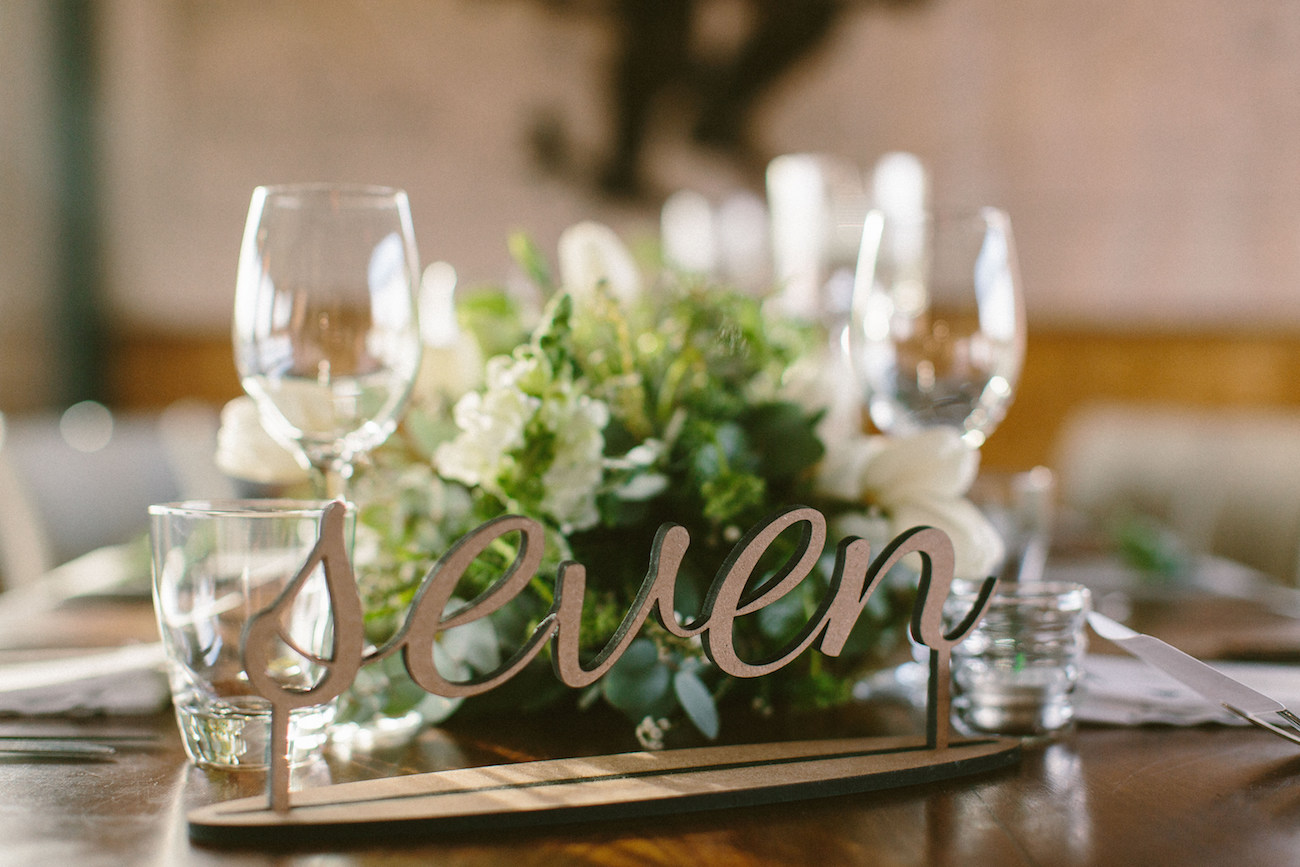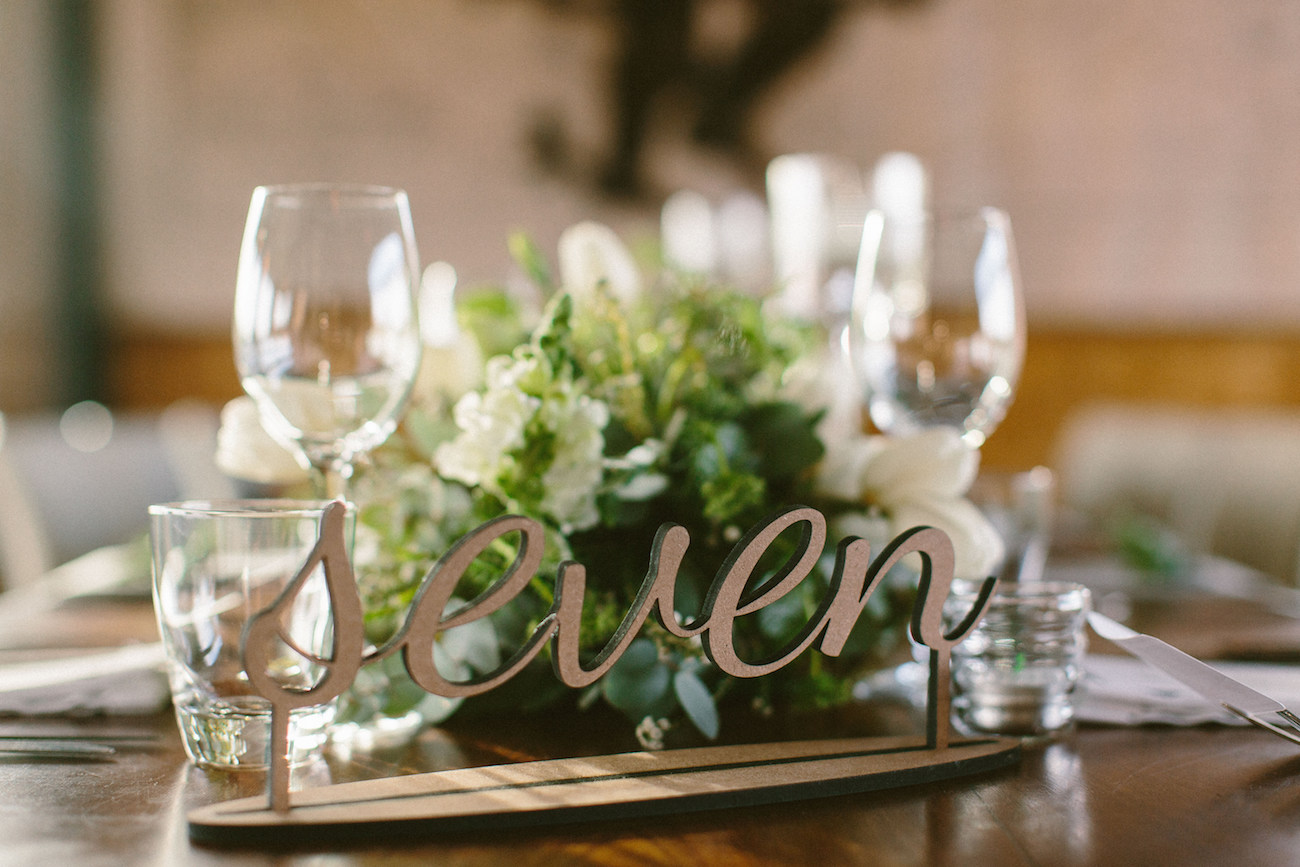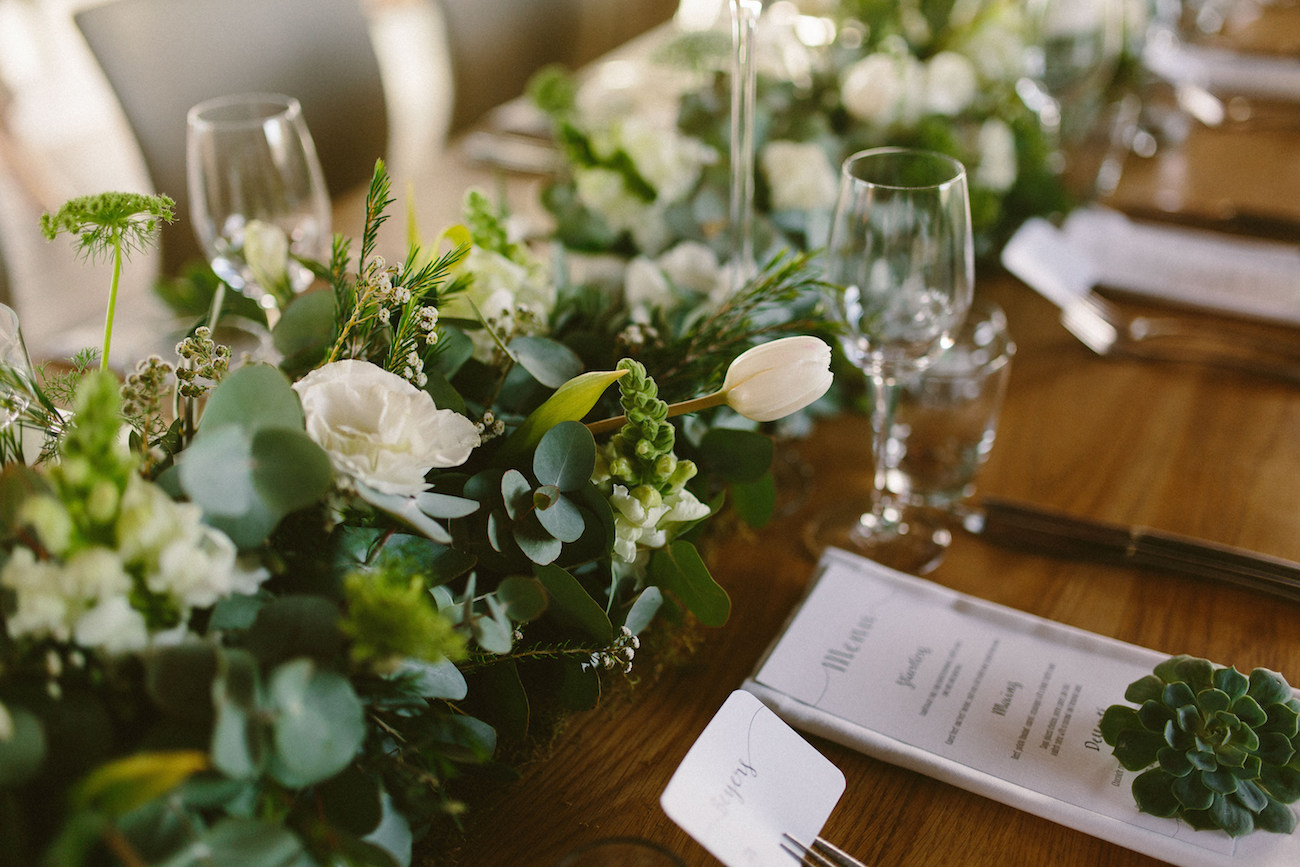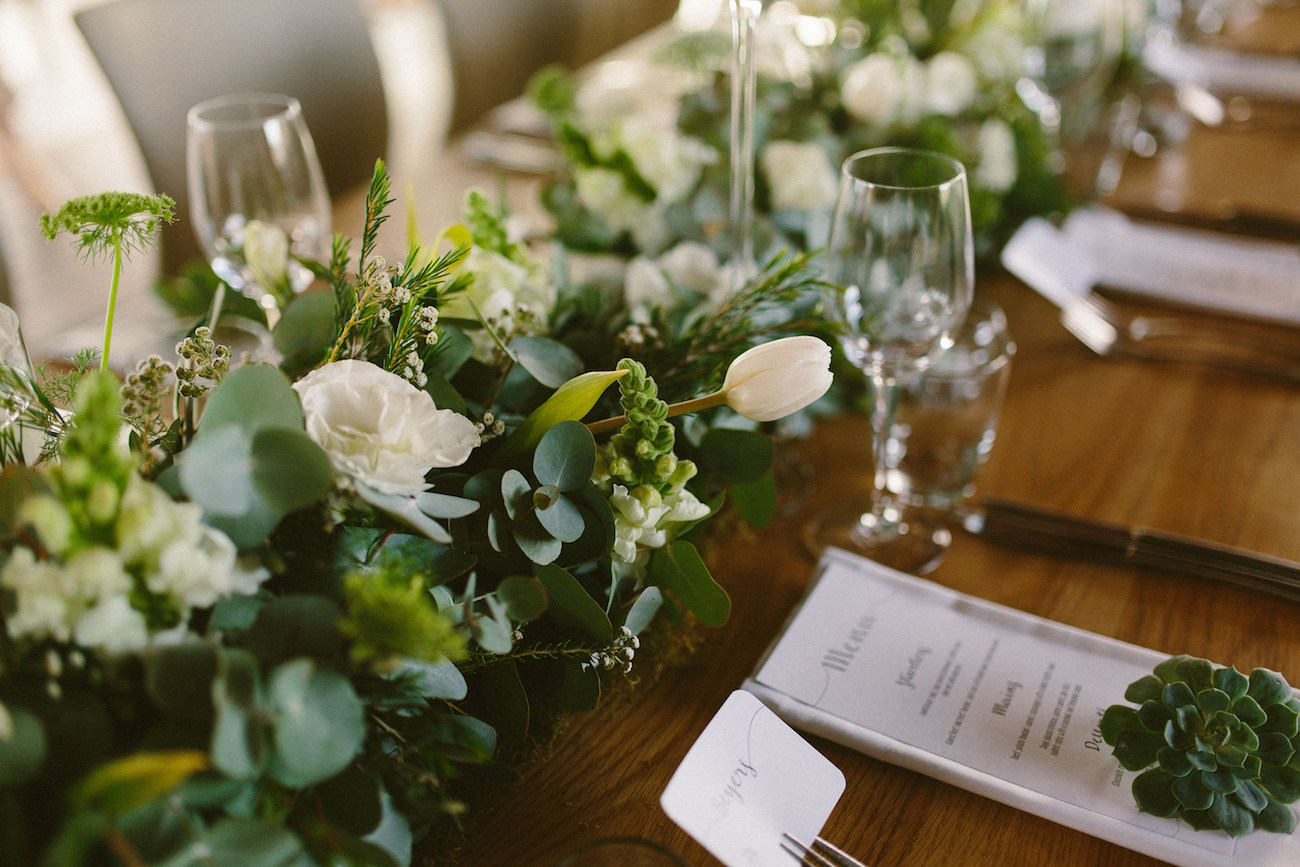 The Flowers
My wedding flowers were all white. We used desert roses (succulents), tulips, heliotrope, snapdragons, eucalyptus, etc.
Memorable Moment
Our first dance. I opened the dance floor with my dad to 'Stand By Me' by Ben E King. All the guests were snapping their fingers and singing along. And then Quintin took over and we had our first dance to Hey Ho by the Lumineers – everybody was singing along, it was an amazing moment!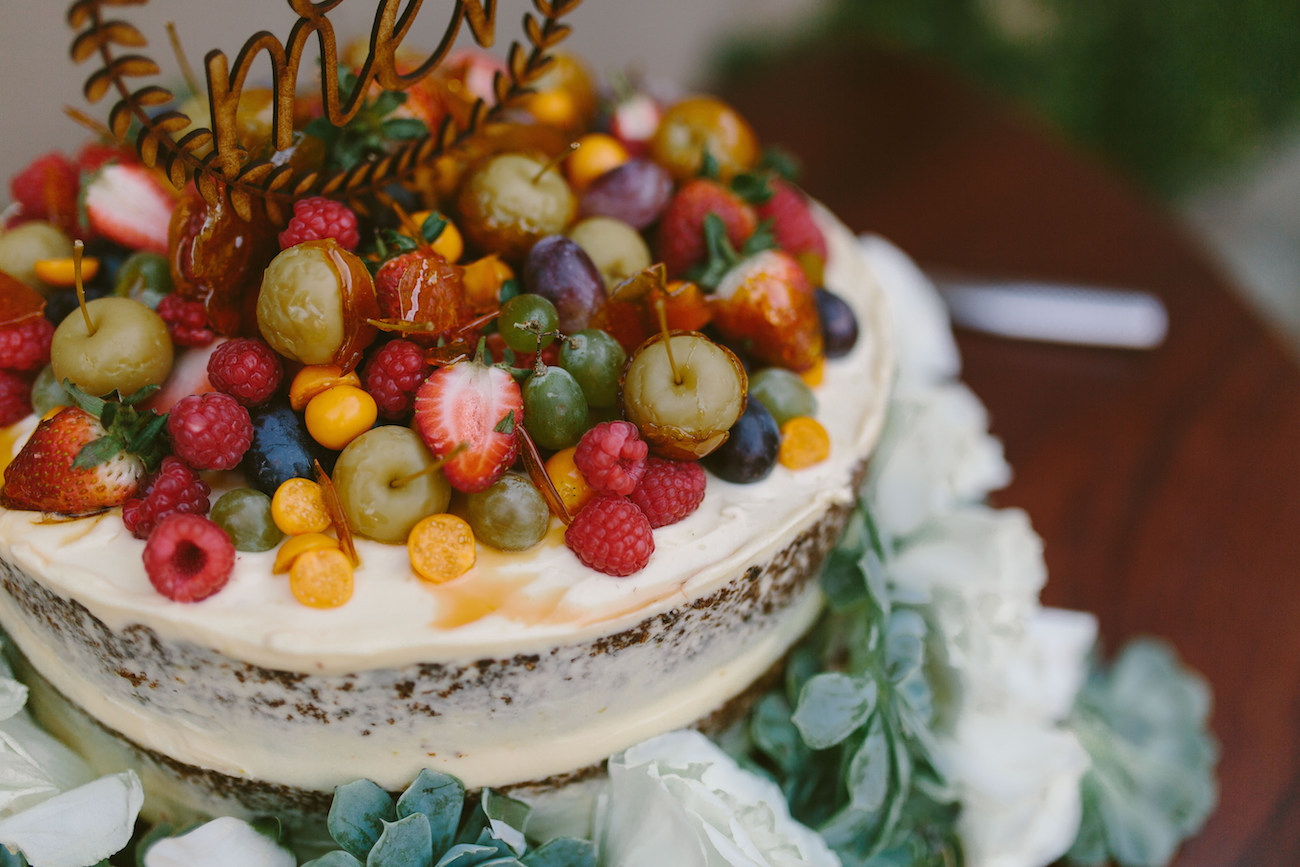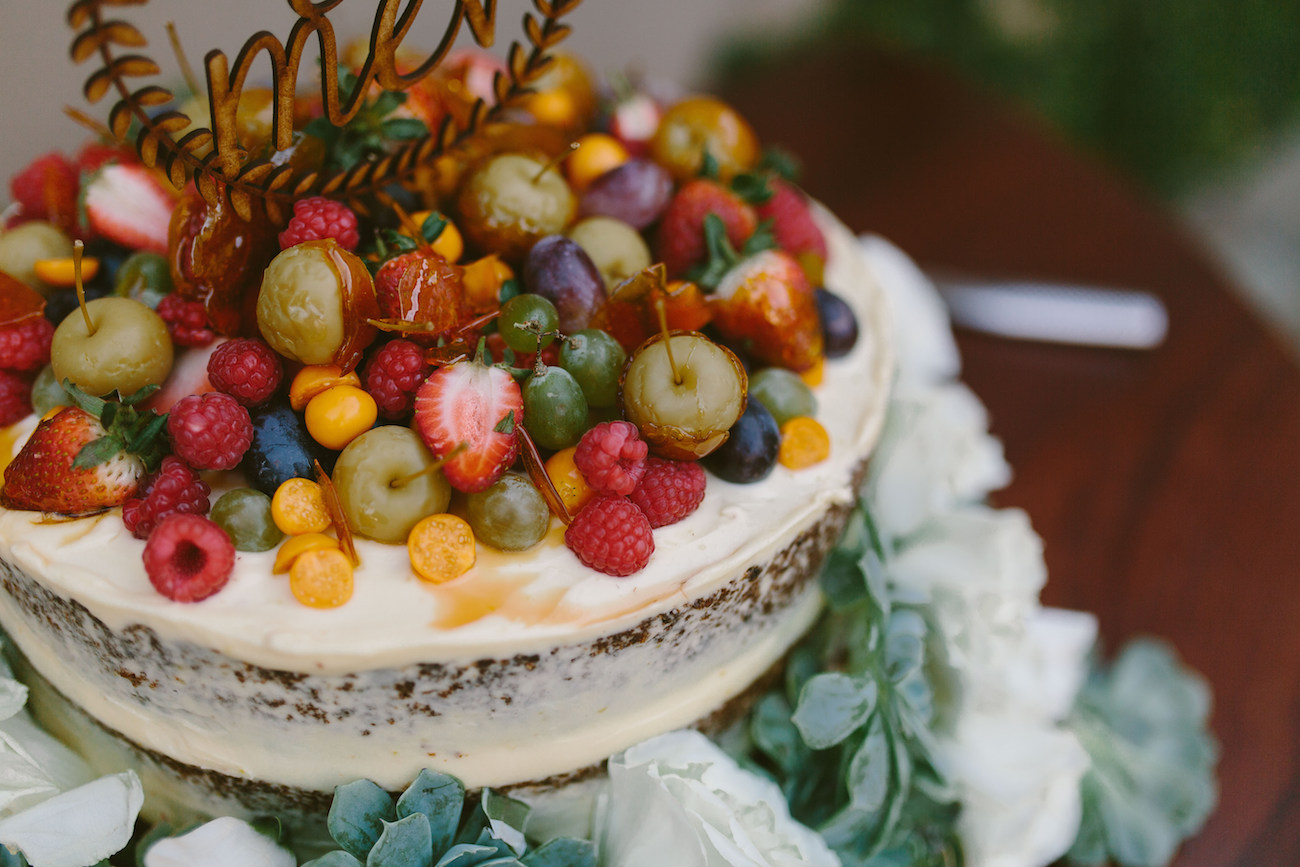 Best Decision
Keeping it simple. For example, I went back and forth on gifts for our guests which I ended up completely leaving out. Most people leave their gifts on the table and some don't even notice.
Advice for Future Brides & Grooms
Do exactly what you want and what you like. You will never satisfy everybody. You should be able to look back one day and think everything was perfect for US. And get a fantastic photographer!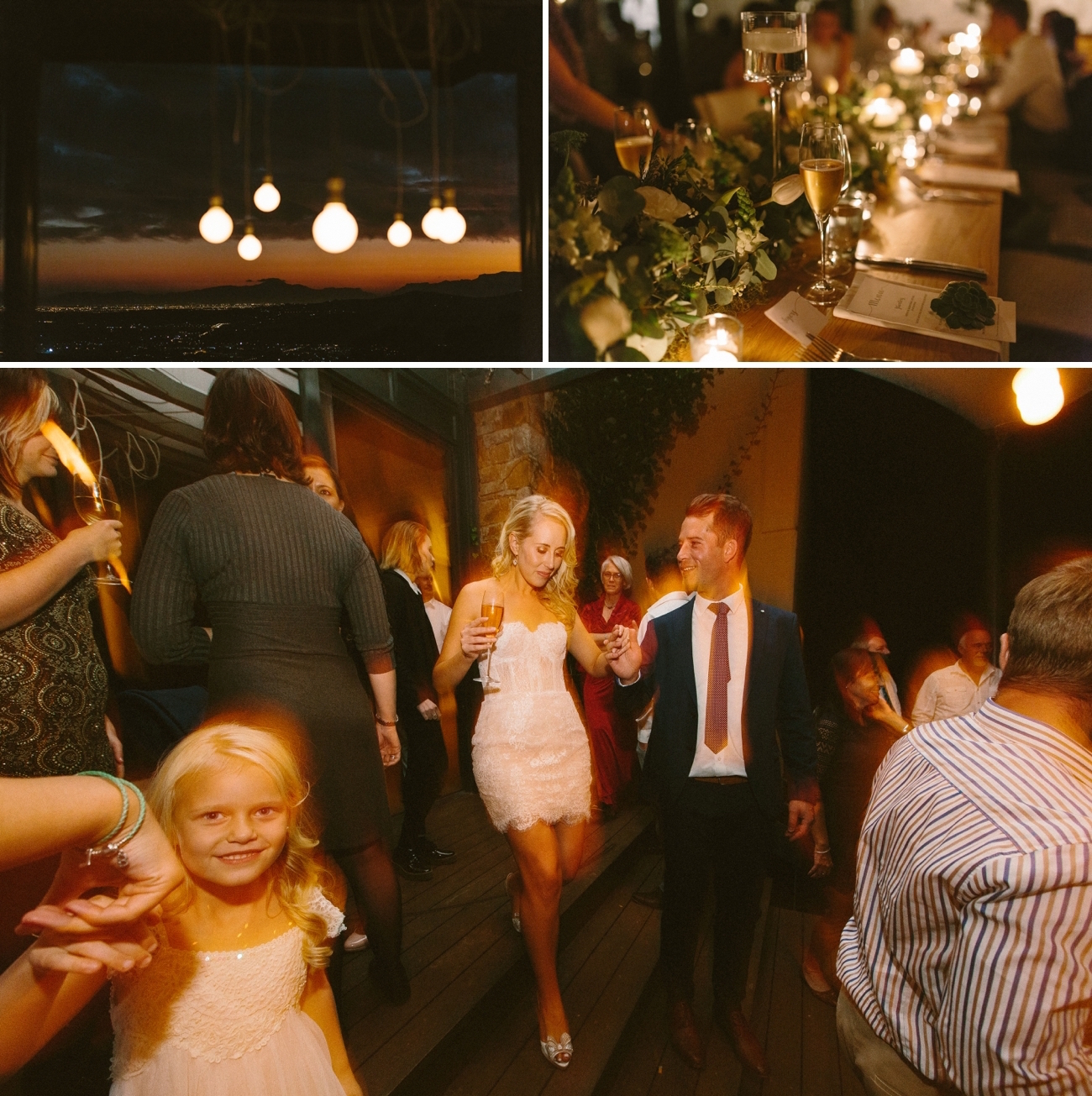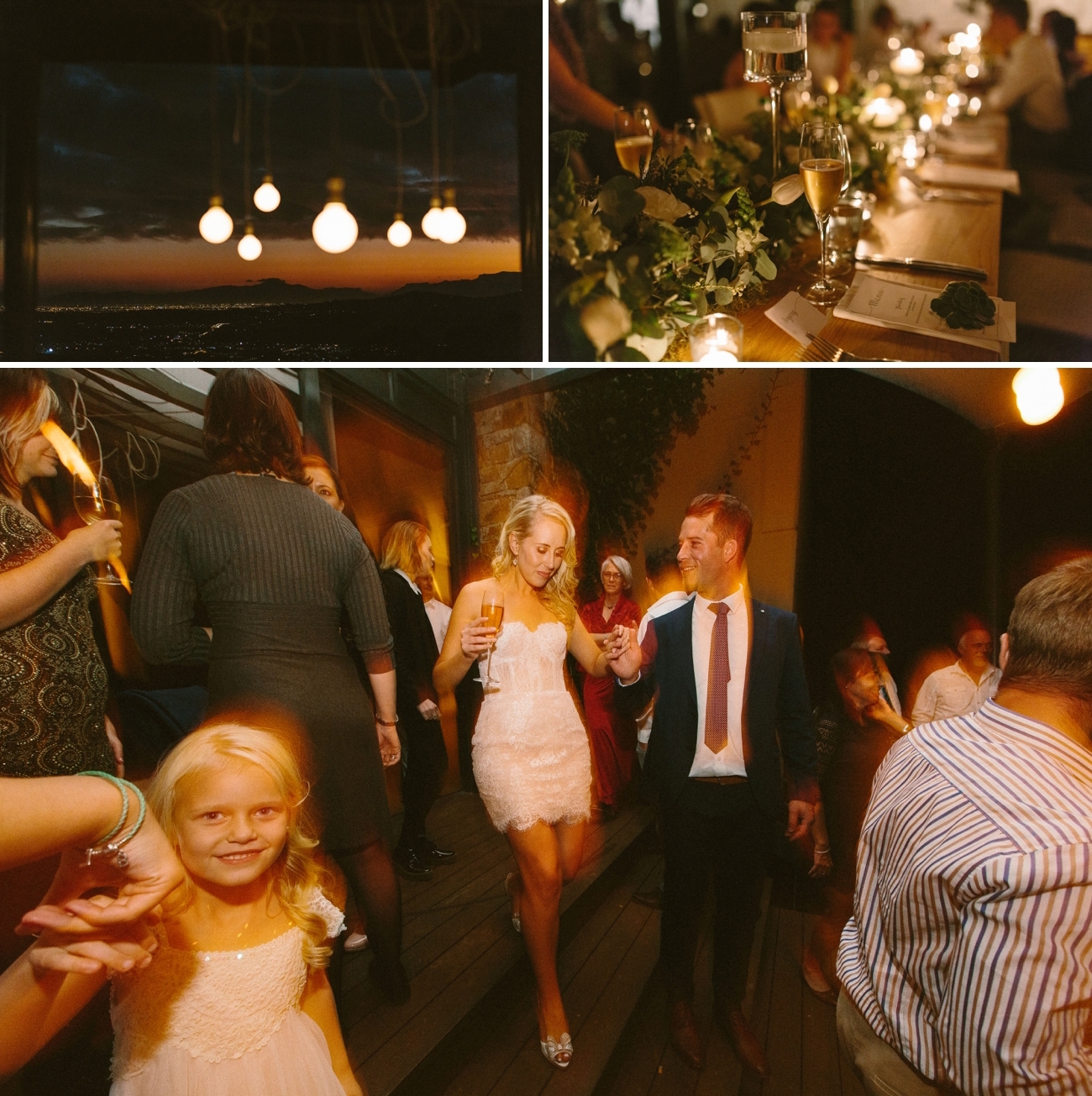 You can see more from this wedding on the Kikitography blog.
SERVICE PROVIDERS
Venue & catering: Tokara Wine and Olive Farm | Photography: Kikitography | Flowers & décor: Bright & Beautiful |Decor hire: Goeters; Blooming Wonderful | Stationery: Samantha Ford (bride's friend) | Cake: Suzanne Crozier (bride's friend) | Bride's dresses: Kobus Dippenaar/Anna Georgina from Calegra Bridal | Bride's accessories: Lulu Belle (earrings); Swarovski (bracelet); Europa Art Shoes (shoes); Anna Georgina Collection (shoes) | Hair: Rene Nune | Makeup: Helga Bridal | Bridesmaids' dresses: Forever New; Witchery; Mari and Me; Salvation | Groom's attire: Woolworths; Zara; Aldo | DJ: Cape DJs (Riaan Geldenhuys)



Save