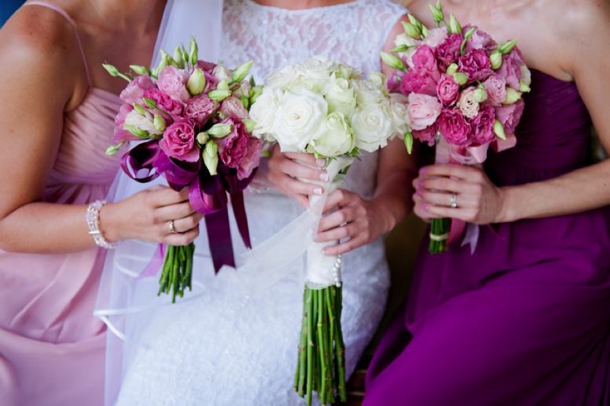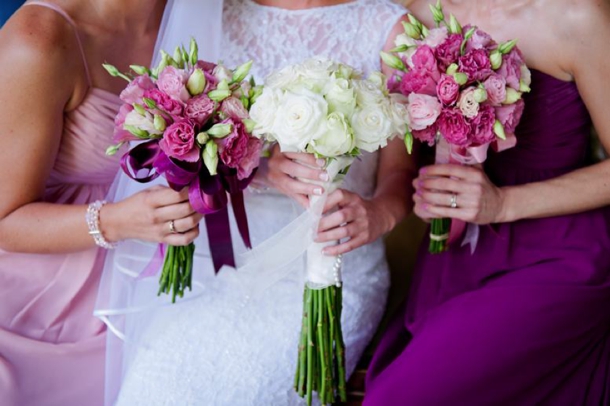 It's funny how quickly some terms become part of your vocabulary in this industry – a few short months ago, radiant orchid was just a dramatic description of a flower for me, but now it's the shorthand to a gorgeous, glowy purple, Pantone's colour of the year, and all the lovely shades of pink and purple that complement it. And of course, radiant orchid wasn't even a thing when today's bride Kelly picked her colours, but it just shows that her style is equal parts classic and of-the-moment. I love how her basic wedding design is an elegant white on white, with pretty embelishments like candles and pearls. The use of colour is sparing, but it really makes it pop when it shows up! I also love that Kelly is a short-hair bride – I wish we saw more of this, as she looks every bit as gorgeous as her long-haired counterparts, and it's clear that groom Michael thinks so too – he only has eyes for his lady! One of our favourite photographers, Cheryl McEwan Photography, was the couple's choice to snap these romantic portraits of their big day.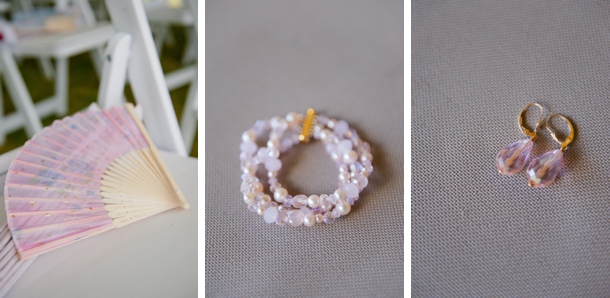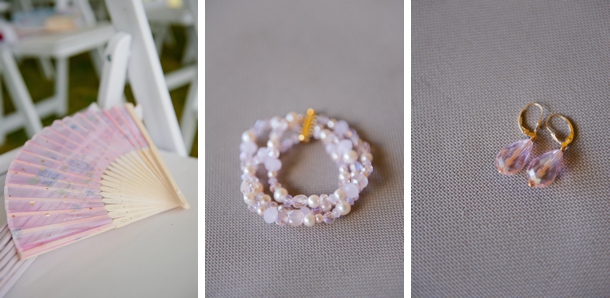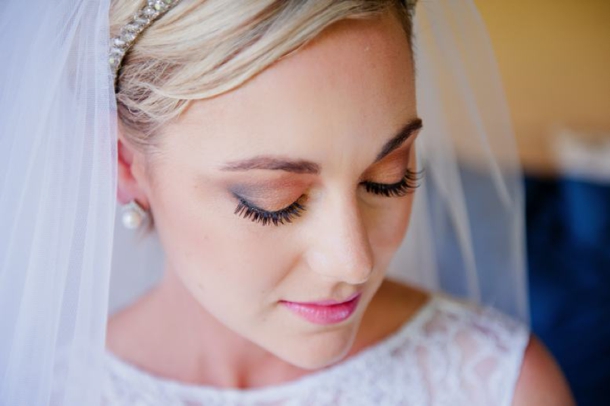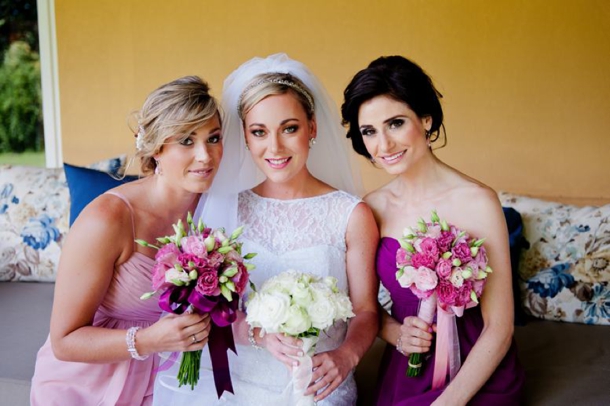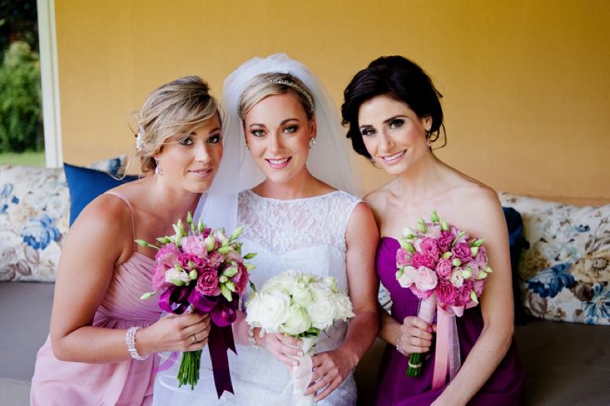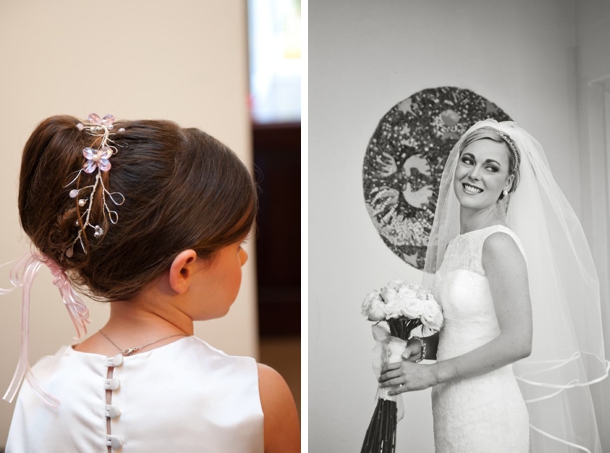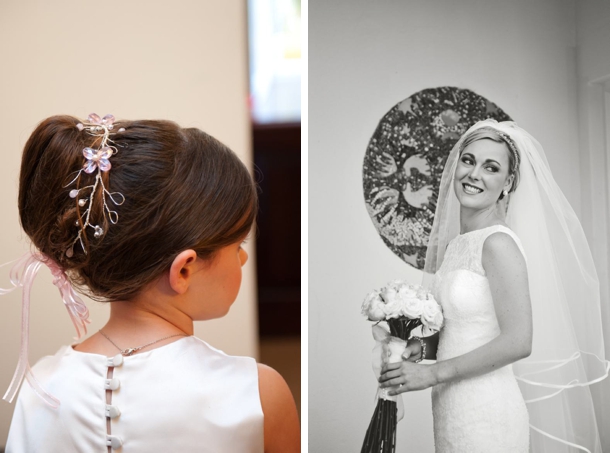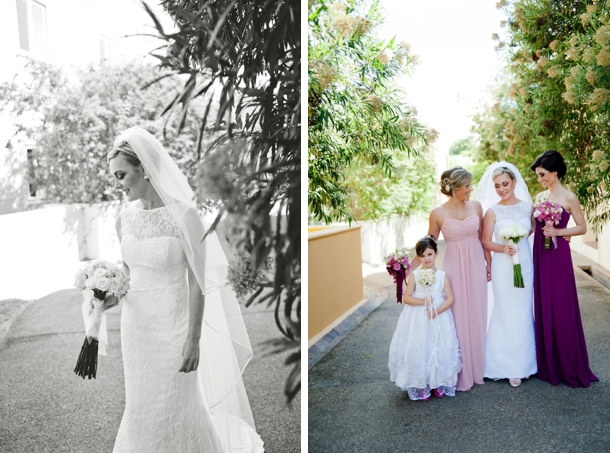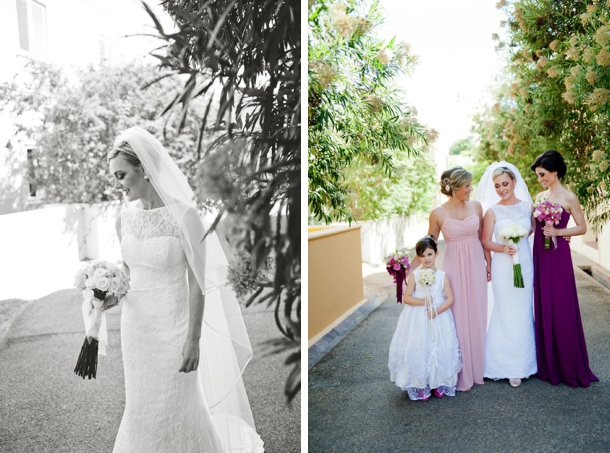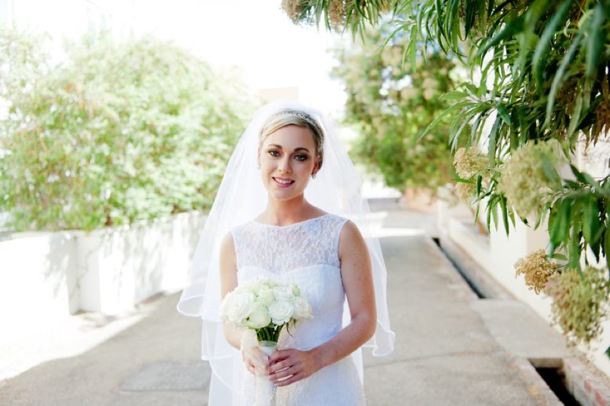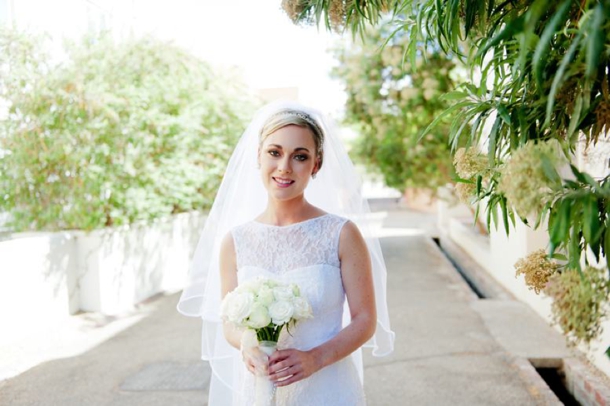 Love Story
Michael and I met at our family holiday home on the Breede River in December eight years ago. In February the following year, we officially got together. 
The Proposal
Mike proposed at Haute Cabriere. I was on duty at the office that Saturday and had a very busy day. As I was leaving, I received a call from Michael. He said that we needed to meet up with friends in Franschhoek, to taste wine for their wedding day. So off we went to Franschhoek. I moaned the whole way there because we had a dinner reservation with friends that evening at a restaurant on the other side of Somerset West and it was already so late. He gave me ten minutes to get dressed. We ended up tasting champagne together "waiting for our friends to arrive". After a long period of time and drinking champagne, and me thinking, oh my goodness we are so late for dinner, almost an hour now, I looked again at the base of the champagne flute and it said "Marry Me". At first I thought it said 'moron', and then I realized what it said. He was asking ME to marry him. He went down on one knee and I said YES! It was the best day of my life, I couldn't stop smiling. He caught me completely off guard. We then drove through to meet our friends for dinner in Somerset West, not that I could eat much from all the excitement.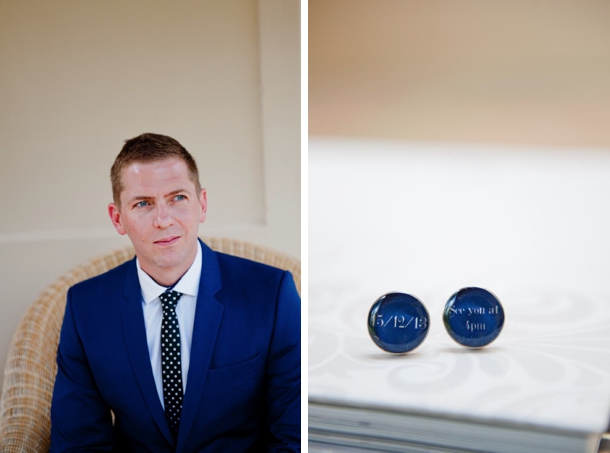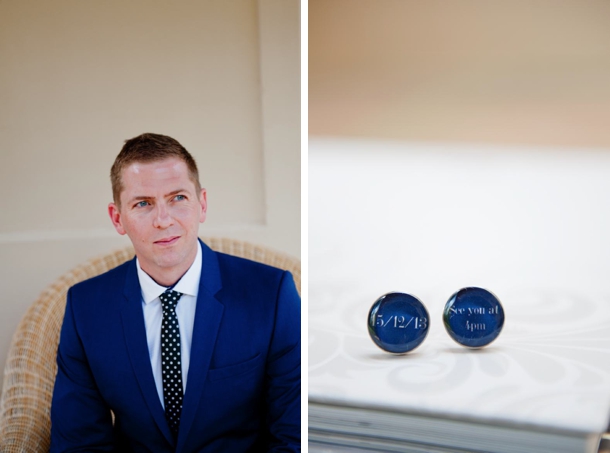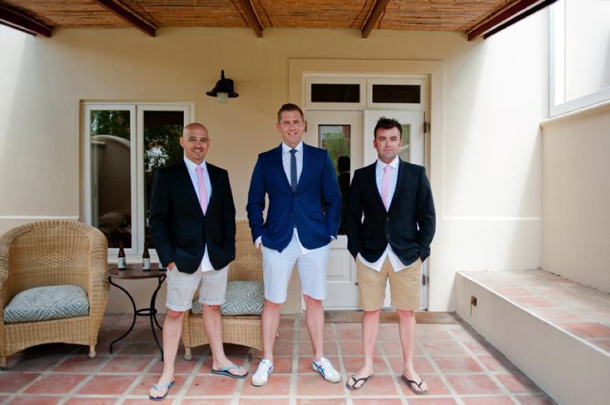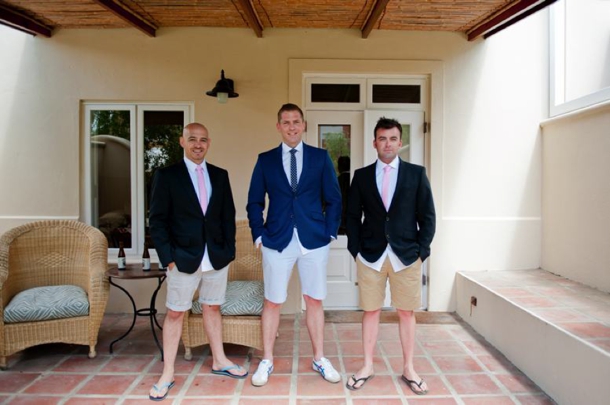 The Venue
The ceremony and reception was held at In the Vine in Somerset West. The very first time that I walked into the venue I got goosebumps. I work and live in Somerset West and knew that I would be at ease knowing that my venue was just down the road and I could visit it daily if I wished to. It was a convenient venue for our guests as well.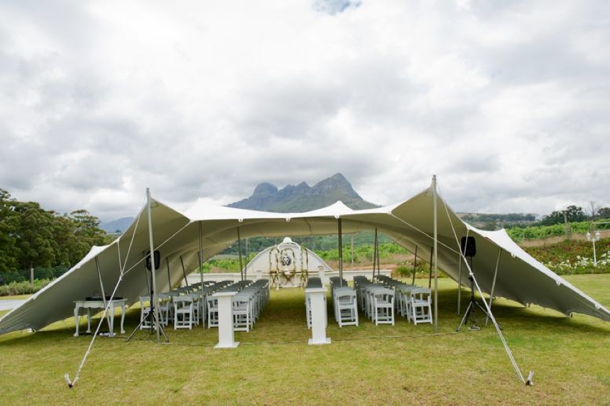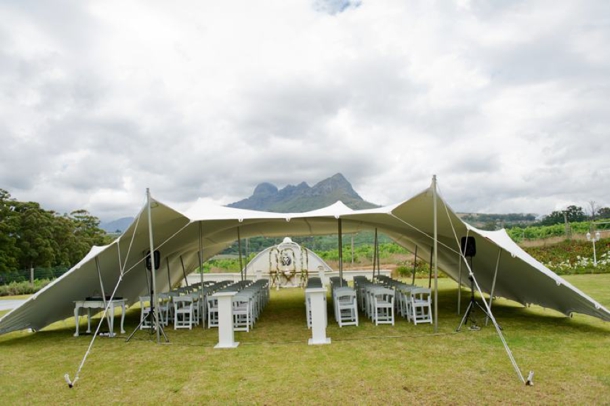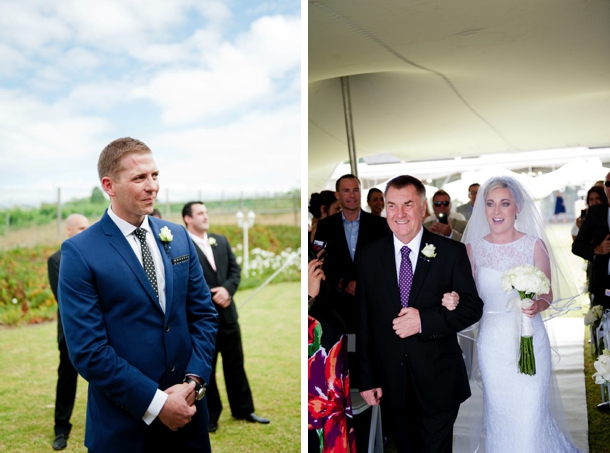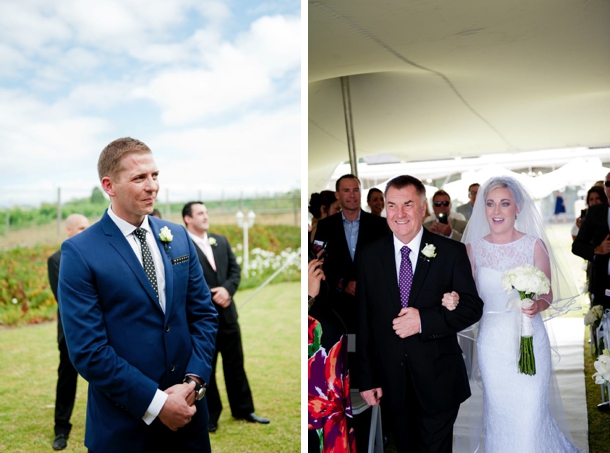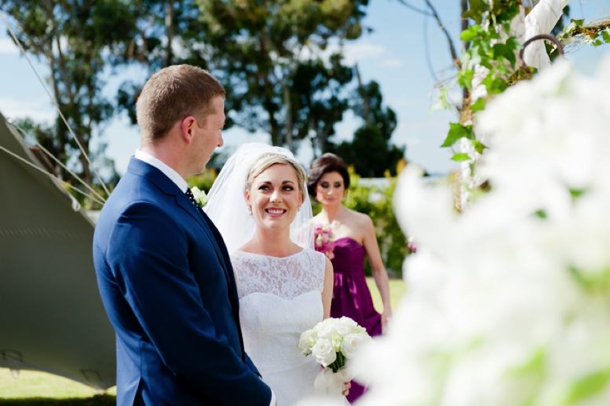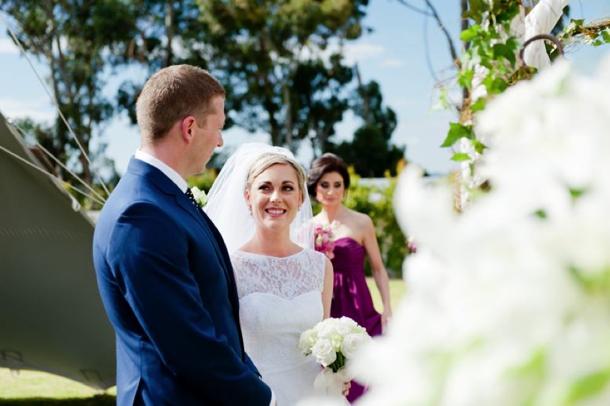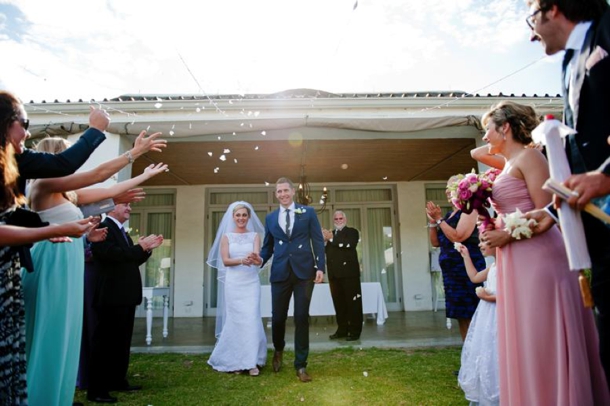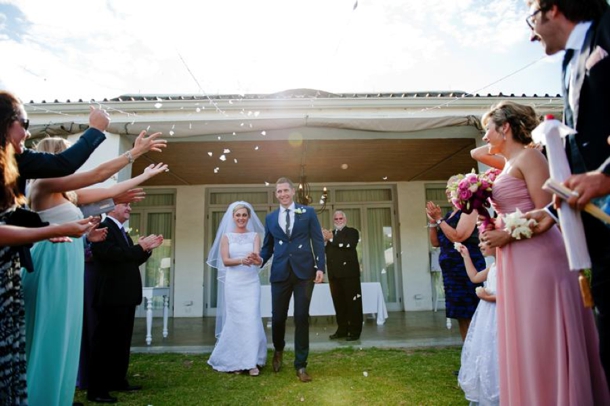 Wedding Style
Our wedding was inspired by shades of whites, candles, fairy lights and my favourite flowers, Lisianthus. Our bridal party brought out a touch of colour wearing shades of pink and purple. The decor was, simple, elegant and classic, however we wanted to give it edge by bringing in modern elements.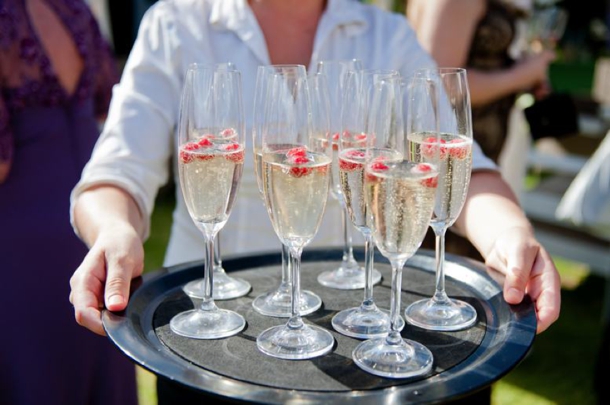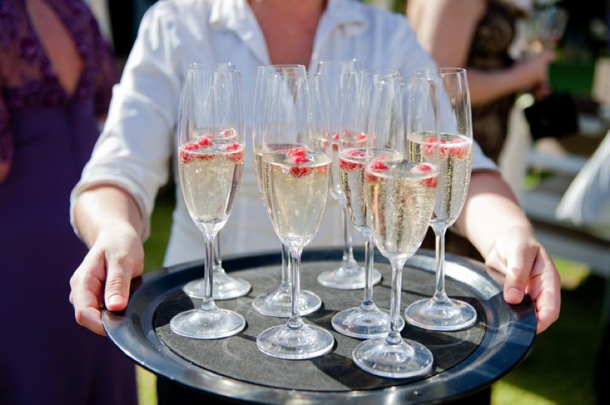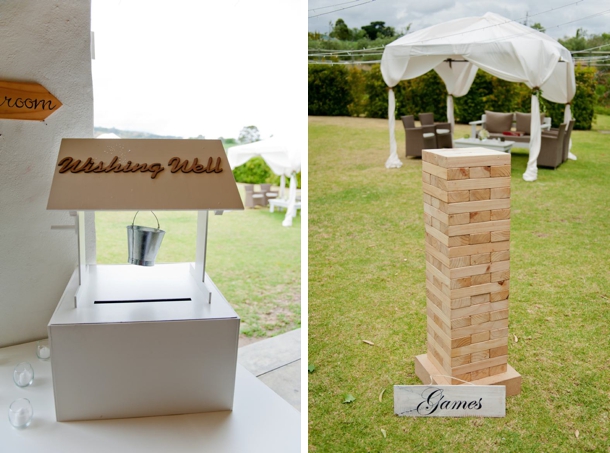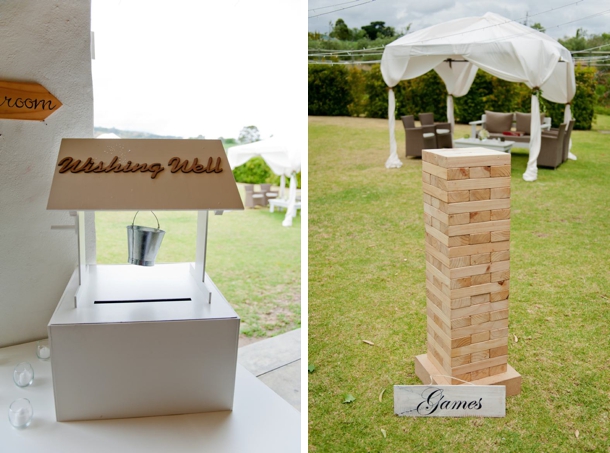 Wedding Details
I am certainly more of a classic and traditional person whereas Michael likes a modern twist. I wanted to bring our tastes together, so by keeping everything white and cream I created my idea of what a wedding encapsulates and by bringing in gourmet burgers as a main course, had our modern twist. I wanted to create a "little bit of magic", and knew that with candles and lighting we could achieve this. My husband is German, so as a late night snack we brought out cheese boards and pretzels for fun to bring in some German tradition. Michael loves his beer so we had Bruwers beer served as well. My flower girl wore the dress that I wore both to my Baptism and first Holy Communion, which is now 20 years old. Our wedding cake was a four tier cake tying in with the theme of lace, elegance, pearls and cream. Our favours to our guests were traditional – five Limoncello flavoured almonds symbolising, health, wealth, happiness, fertility, and longevity, packaged in lace and tied with a simple cream ribbon with pearls, crystals and diamantes put onto the lace. The "thank you" on the ribbon was laser cut in a mirror finish. There were games for our guests to play such as giant Jenga, Putt Putt and a Polaroid camera for them to capture the evening which we then pasted into our guestbook. We wanted our guests to feel relaxed and have a party, in a fairytale environment.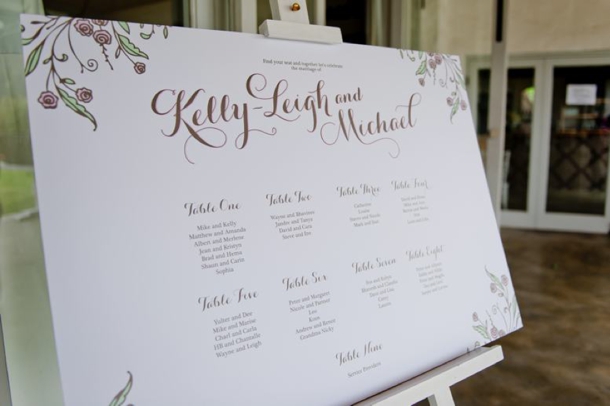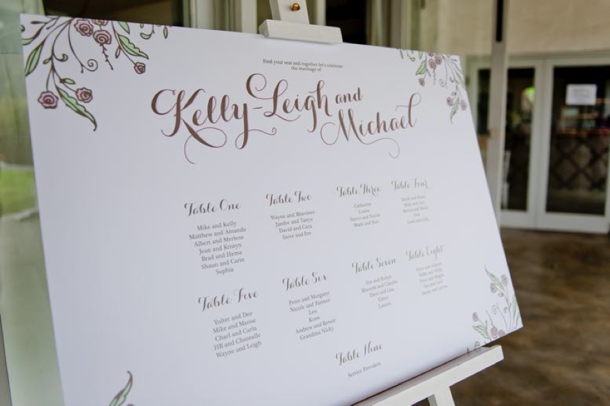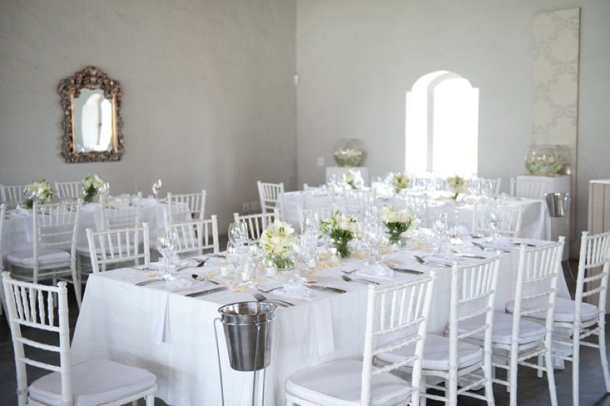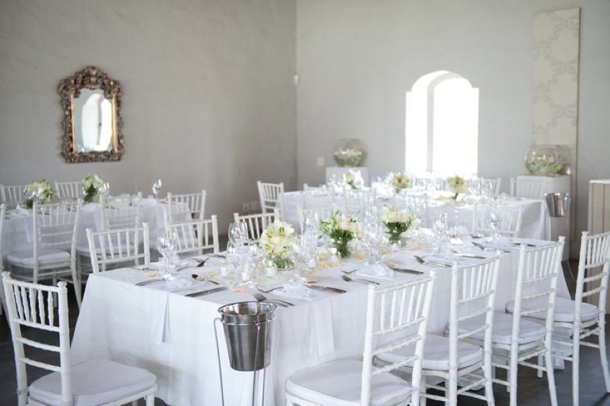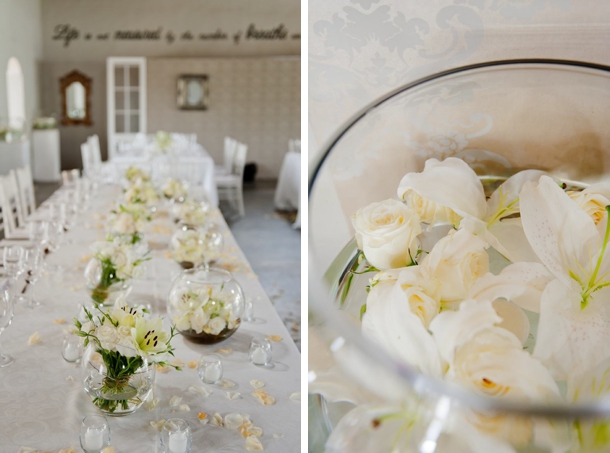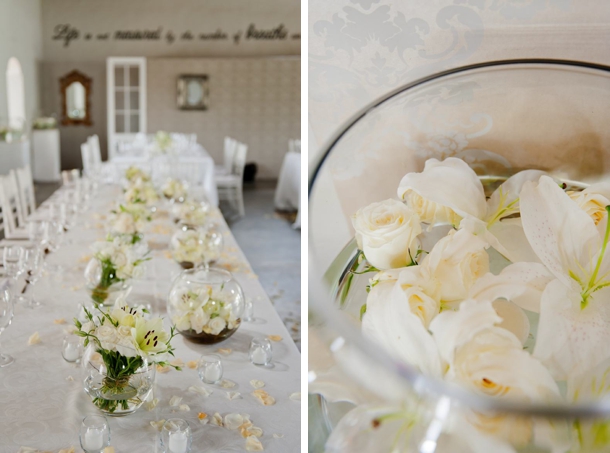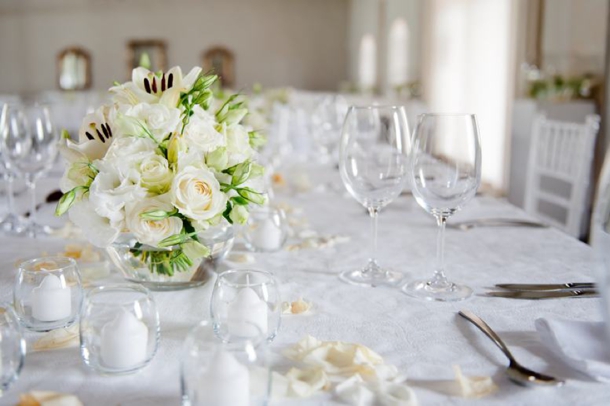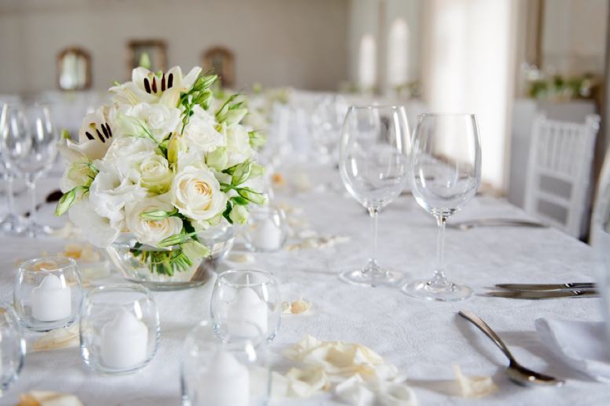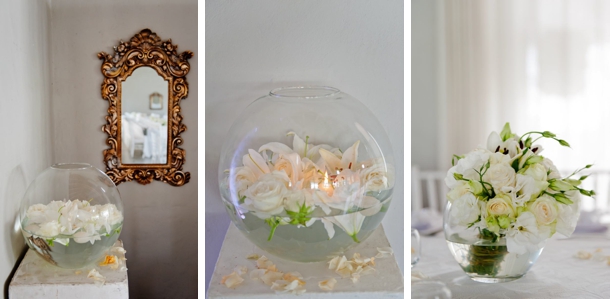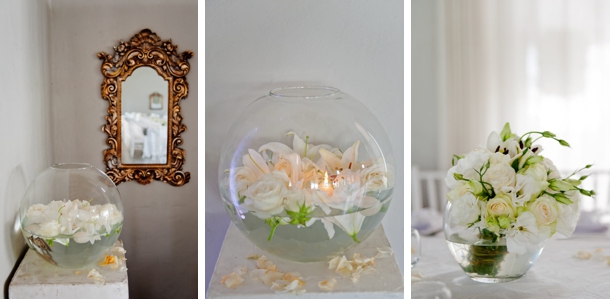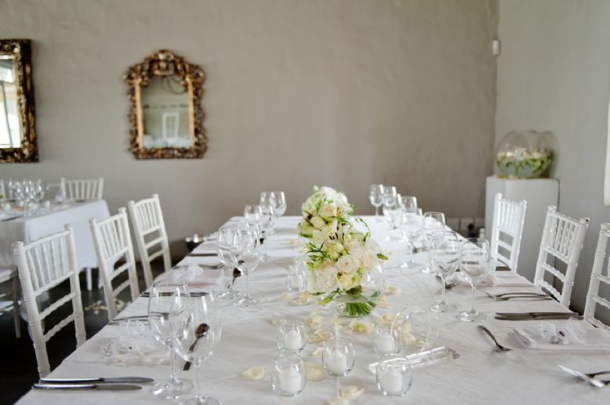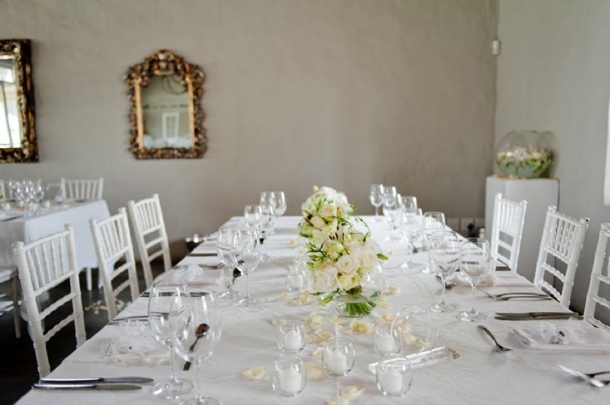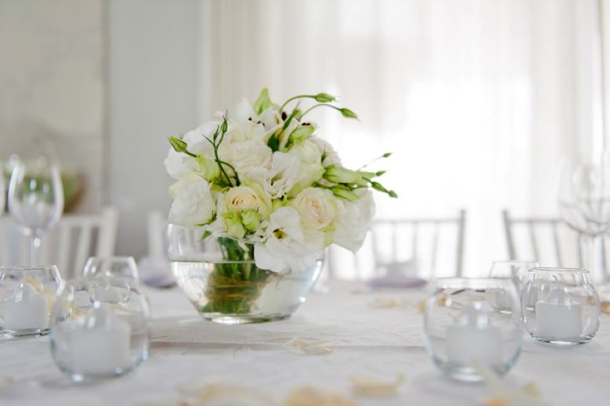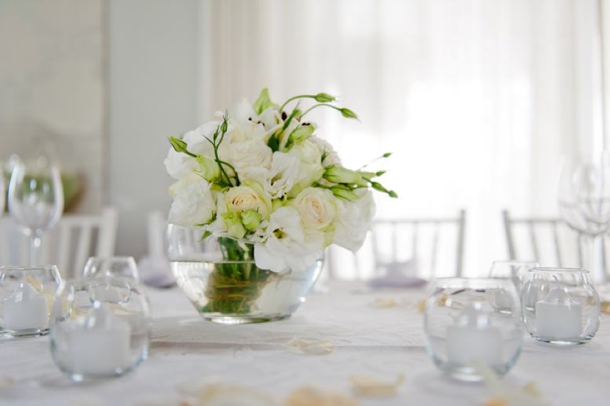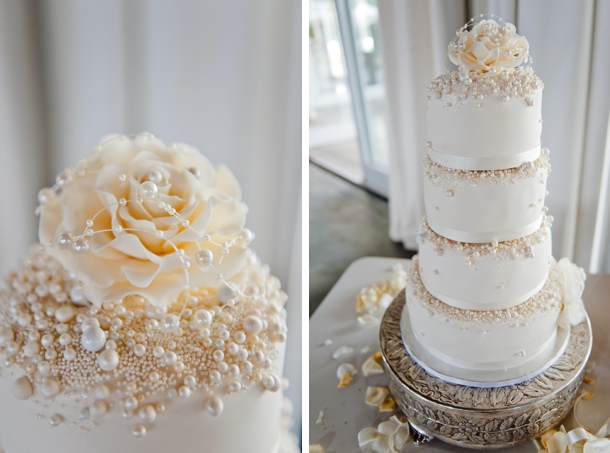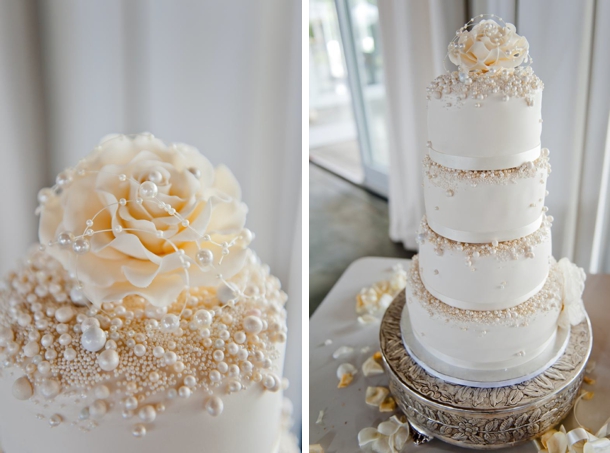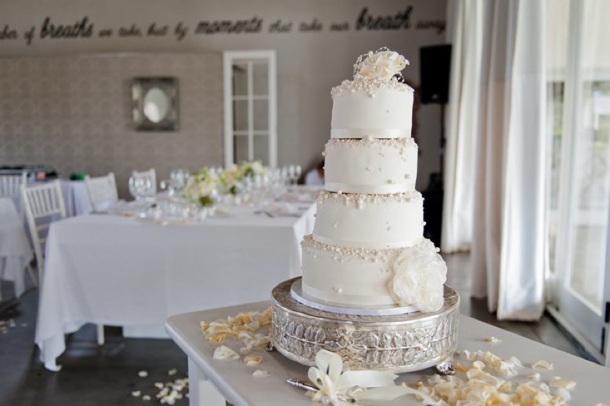 The Flowers
My favourite flowers: Lisianthus in cream/white, pink and purple, off white roses and white lilies. There was little to no greenery. Very classic, elegant and simple. 
The Dress
Two weeks prior to the proposal, I was in Stellenbosch with my mother and we drove past a shop window that had a bridal gown in it. I stopped the car, parked, and said 'Mom we have to go inside, that is my wedding dress'. I wasn't engaged at the time, and thought it was a little strange looking at a wedding gown, but I just knew that that would be the dress and designer. So I kept the business card with the lady's details. Little did I know that I would be using the card so soon, and I made an appointment to try the dress on. It in fact wasn't the "right dress", but the second dress I tried on was perfect. I then customised it to be simply elegant. My dress was very fitted, lace and beaded, with a boat neck, and long train. I found my wedding shoes and earrings on a short trip with my mom to Florence, Italy. After our first dance, I escaped the wedding back to my parents' home and changed into my second dress for the evening.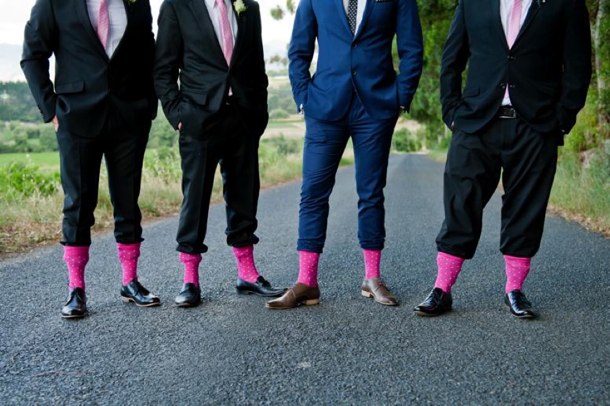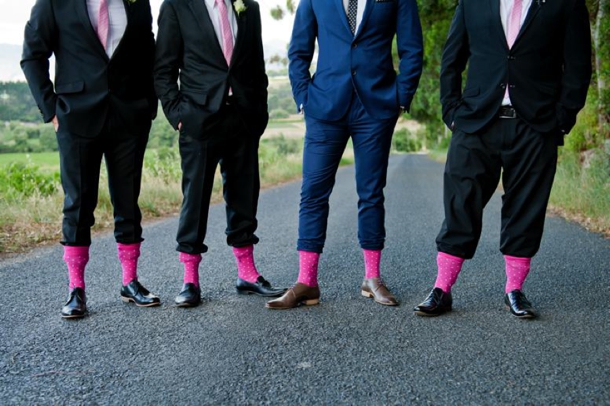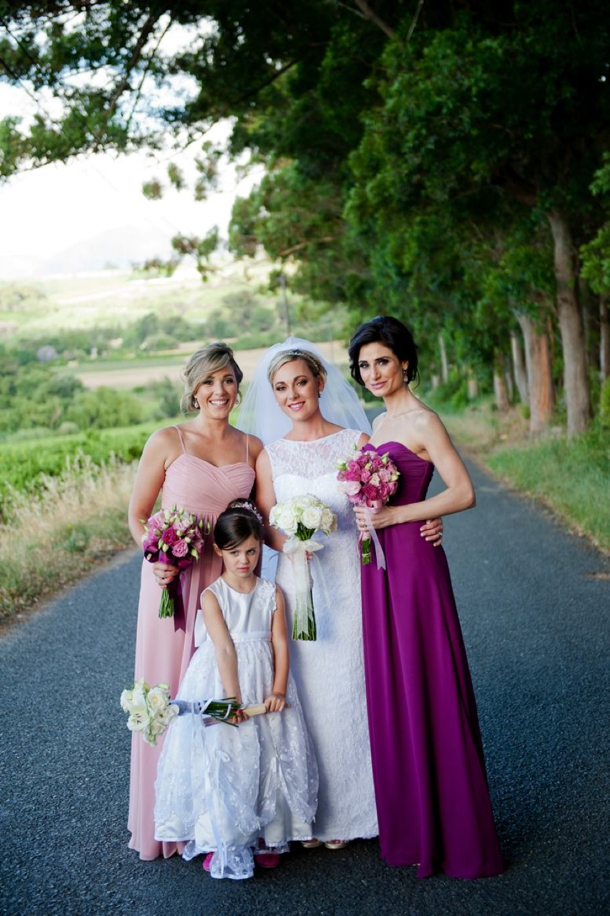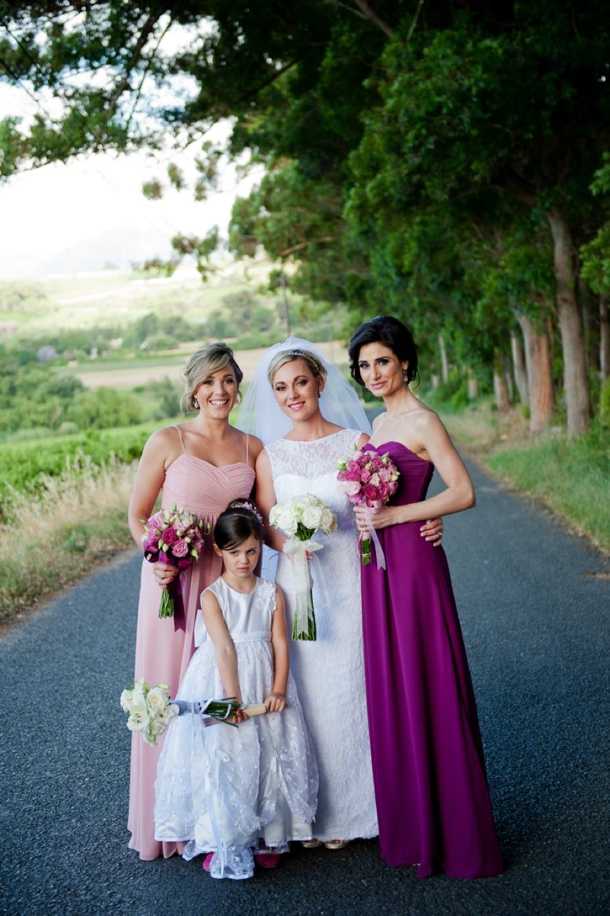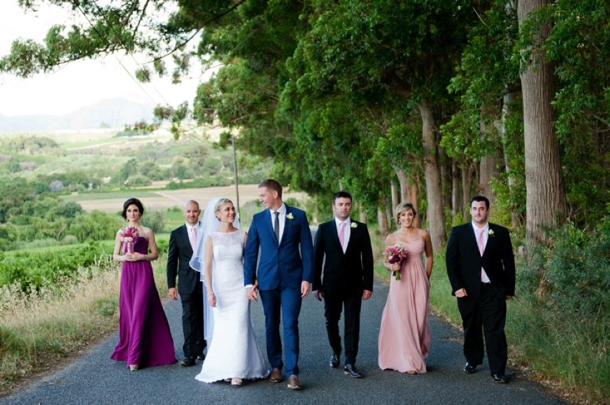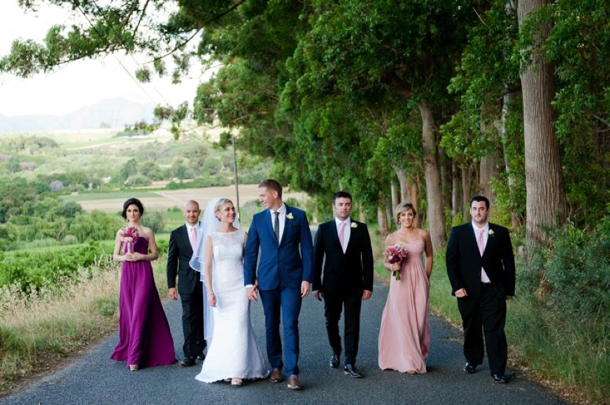 Favourite Detail
Instead of lighting a candle or pouring sand into a vase, to show our unity, we decided to write one another a letter, place it in an engraved box together with our favourite drinks and seal the box in front of all our guests and we will open our box on our first anniversary and read the letters to remind us of our love and commitment to each other.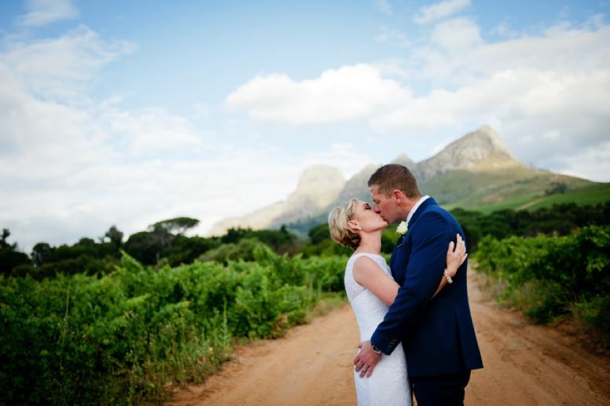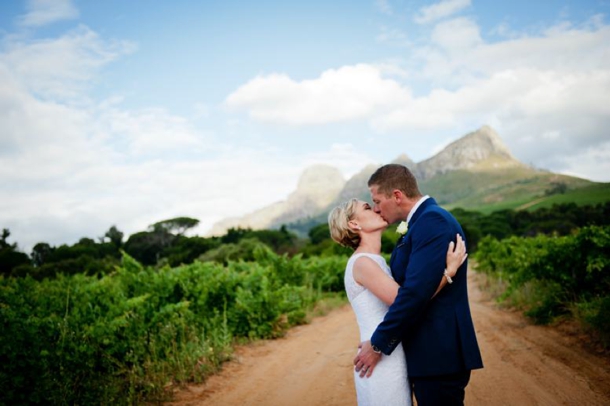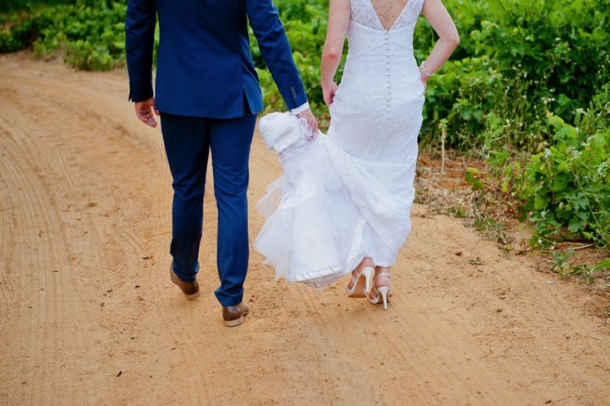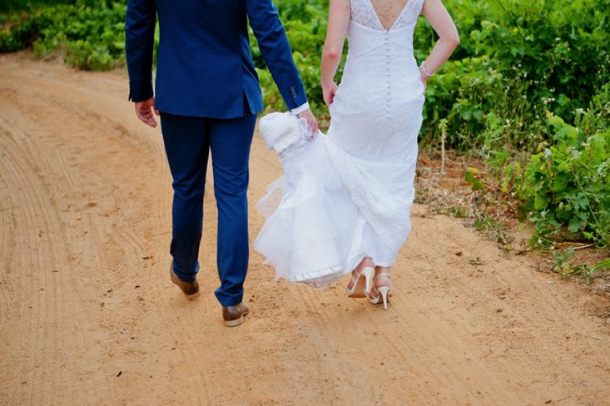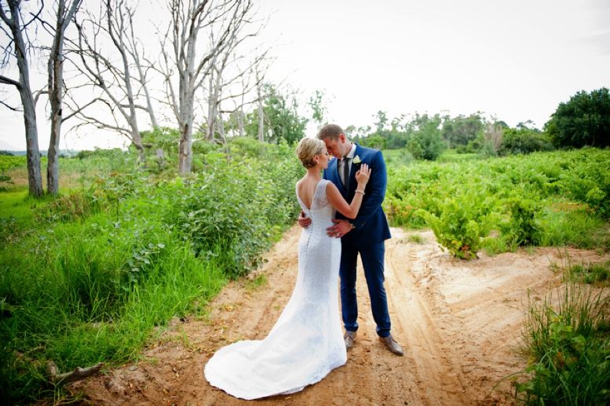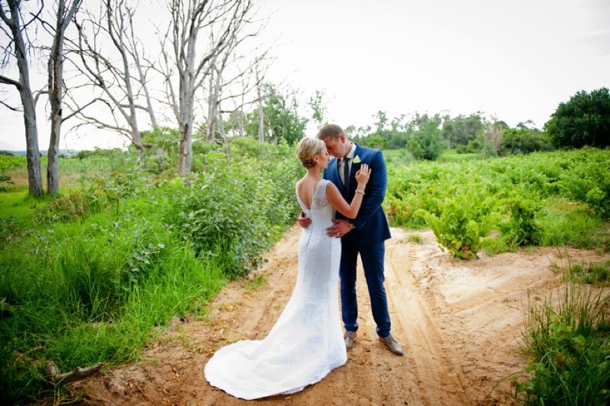 The Honeymoon
Our honeymoon was a HUGE surprise. We went to Prague, Vienna and Dresden. We loved all the Christmas markets – super romantic and just beautiful (I even got to watch the Nutcracker suite on Christmas day)!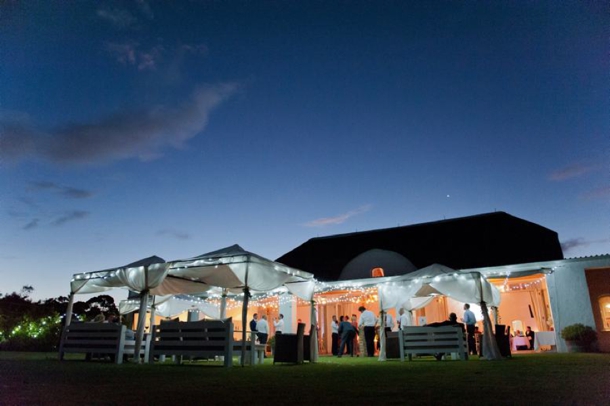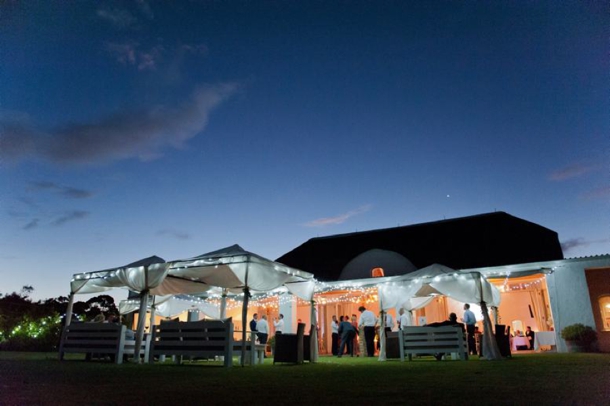 Advice for Future Brides & Grooms
My advice would be to take your time (I planned for a full year), and take the week off work leading up to your wedding. My biggest advice, is on the day, stand back even if you stand alone and take everything in… watch everyone enjoying themselves, look at all the detail over and over again… the day goes by so quickly. Have a planner, co-ordinator to hold your hand during the process – the right planner will make you feel completely relaxed.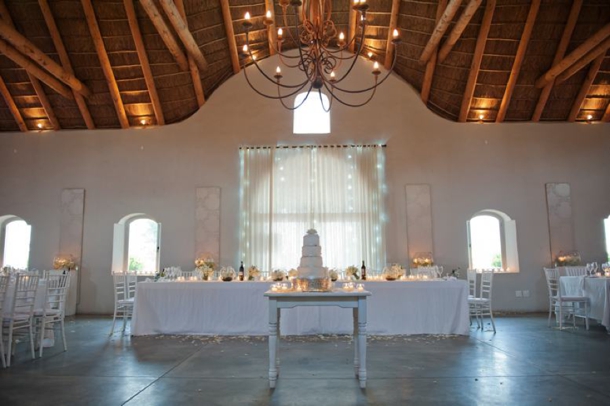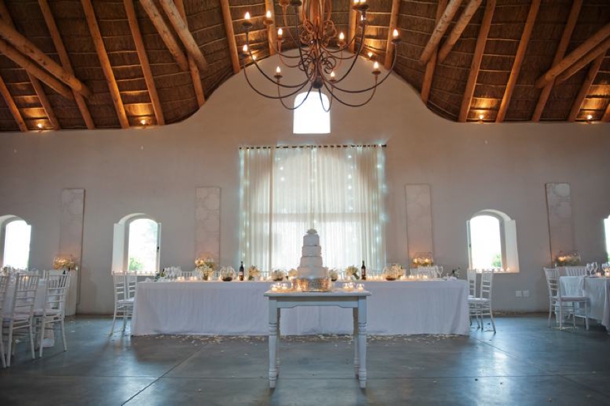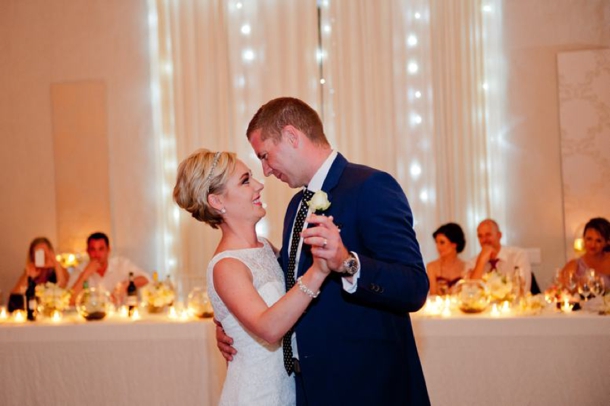 You can see more from this wedding on Cheryl McEwan's blog.
SERVICE PROVIDERS
Venue: In the Vine | Catering: Silverspoon Catering | Photography: Cheryl McEwan Photography | Co-ordination: Stephanie's Weddings | Cake: The Cake Box | Flowers & décor: The Rose Room | Stationery: Paper Posy | Bride & bridesmaid's dress: Tanya Becker Stellenbosch Bridal | Bride's accessories: Kathleen Barry Bespoke Jewellery | Hair: Vintage Hair | Makeup: Merlene Joy Make-up | Hiring: Blooming Wonderful Decor; Secret Diary; Hiring 4 U | DJ: music2themax
SBB ♥ Cheryl McEwan Photography, a featured member of our Directory