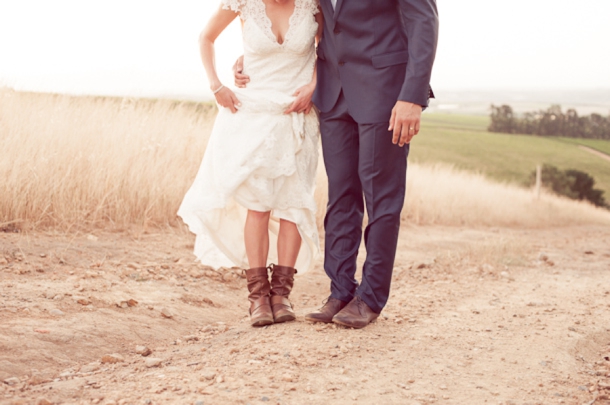 Home is where the heart is, they say, and as a South African who's been living abroad for many years I can tell you that's certainly true. So I always love seeing South Africans who have chosen to make their lives elsewhere coming home for their wedding (as most of us do) – not just because our world class wedding industry makes it possible to have an amazing wedding for less than where they live usually, but because it reaffirms that bond with home, and brings visitors who fall in love with our beautiful country for the first time. Bride Lizaan is one of our most talented exports – the daughter of a Springbok rugby player and South African hurdle champion who represented SA as a pro tennis player. Groom Michael is also a talented sportsman, a PE boy who played rugby for the Italian national Sevens team. Together, they have made their lives in Australia, but came home for their wedding. And you guys, what a wedding it was. I am just going to Mosby it upfront and declare that I LOVE IT. The lovely rustic winelands setting (Ernie Else winery, which isn't normally available for weddings), the slightly boho bridal party, the outdoor tables under the trees in the sunshine… Not to mention Maree Louw of Natural Light's magical photos, which capture all the golden ambience of a Cape summer afternoon. As I say, LOVE IT.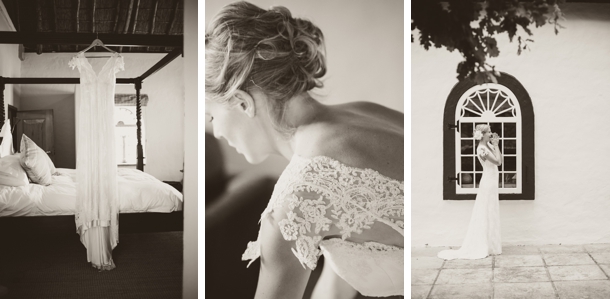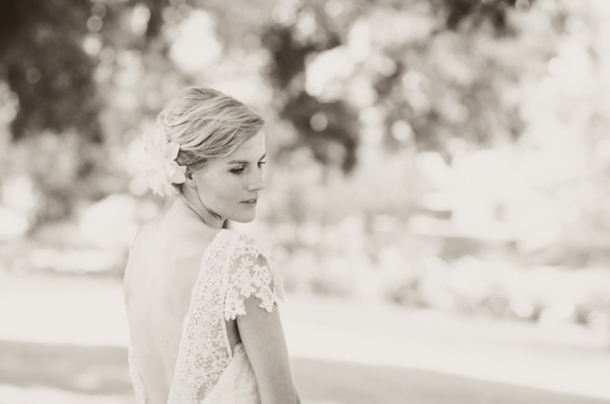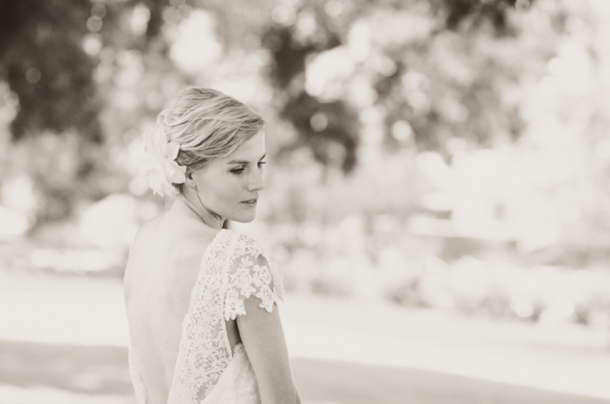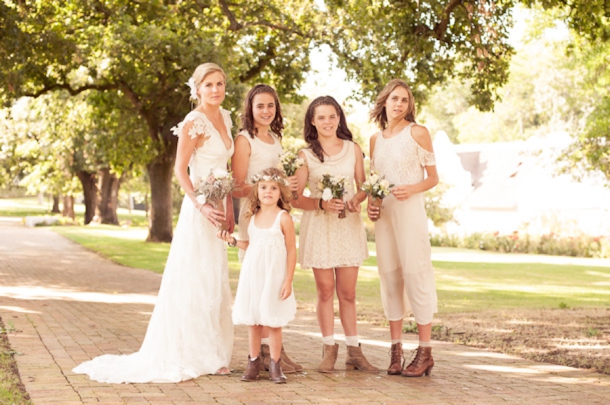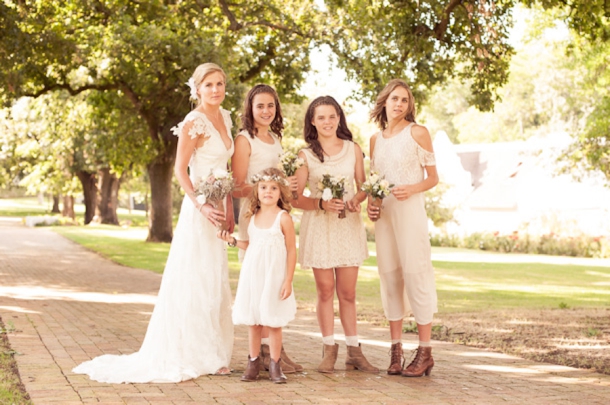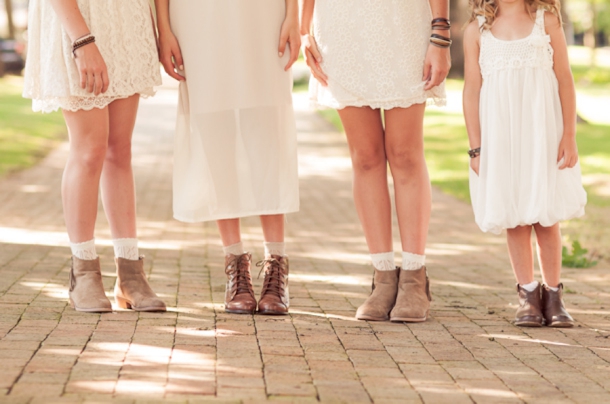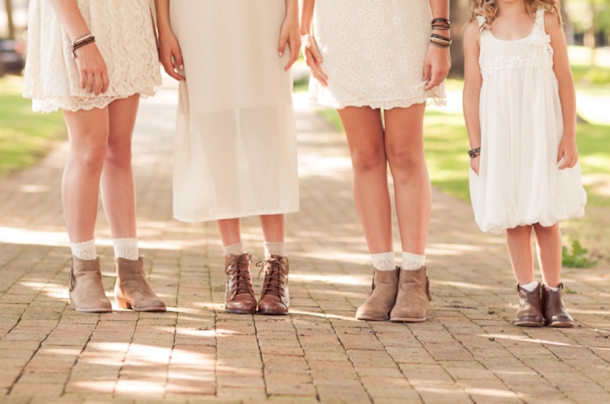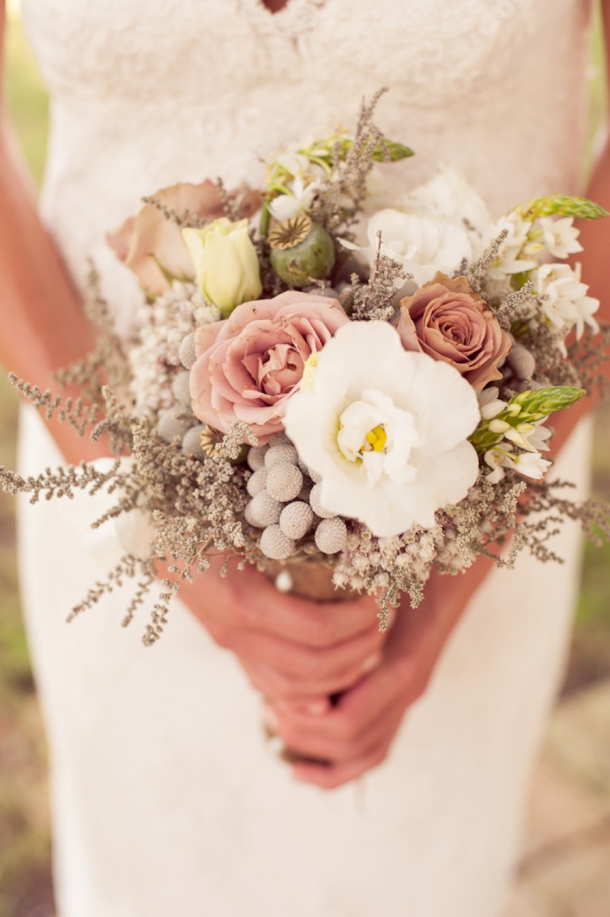 From the lovely Lizaan:
I was brought up on a farm outside Somerset East and spent my teenage years travelling the world playing ITF tournaments. On my brief trips to visit the family back in South Africa, I was introduced to Michael through my sister. However, with my hectic travel schedule we only started dating some two years after we met. After two years together, we decided to take a break, as my family had decided to emigrate to Australia, but we kept in touch via the odd email and occasional chat over Skype. Two years later, I returned to South African for a two month holiday, and the relationship blossomed. We spent the next year on Skype, as Michael was completing his CA articles. In 2011, he too moved over to Australia where he now works in corporate finance and I coach tennis full-time.
The proposal that December was very special for us both. We have for many years spent our summer holidays in Knysna and made many memories together on the Knysna lagoon, in Michael's small rowing boat (a rare sight on the lagoon these days). For three days prior to the engagement, each night he placed a red heart with a small chocolate on my pillow with some special words. On the day of the proposal, he planned for us to go fishing on his boat (a usual activity for us), and it was there he had packed all the hearts he had given me for the three days prior, and then he gave me the final one and when put together it made the words "Our love is Forever" and he proceeded to get down on one knee and propose…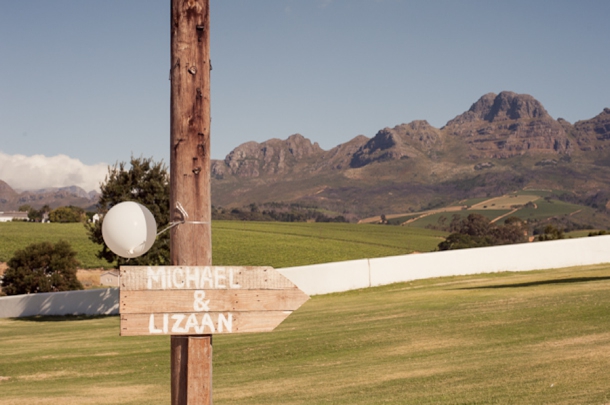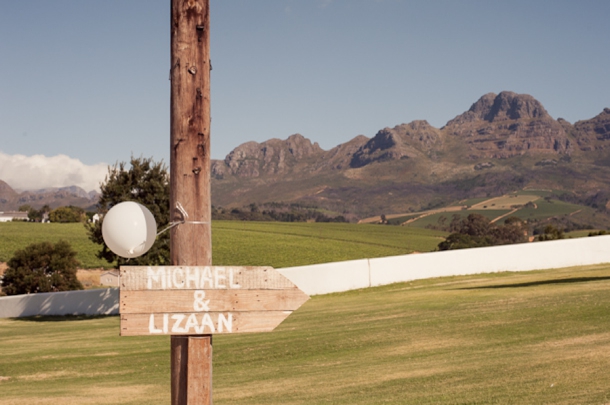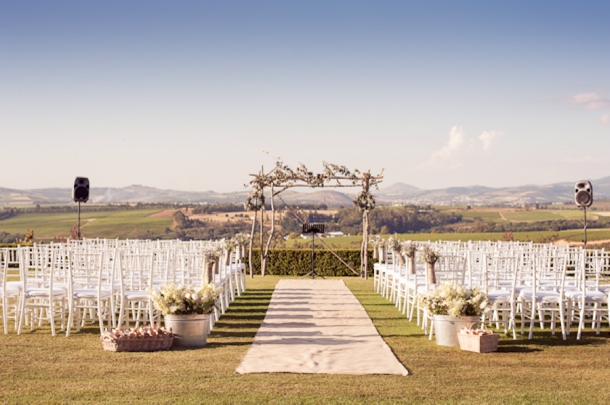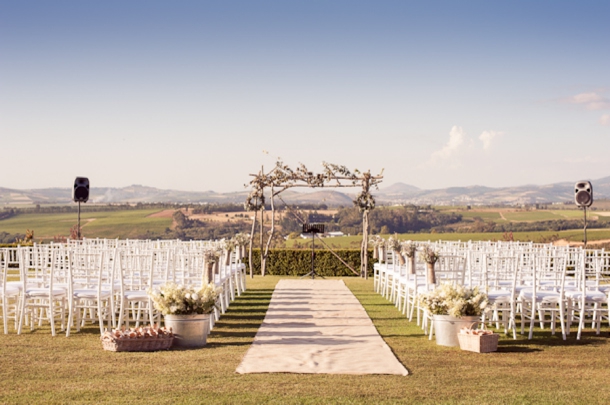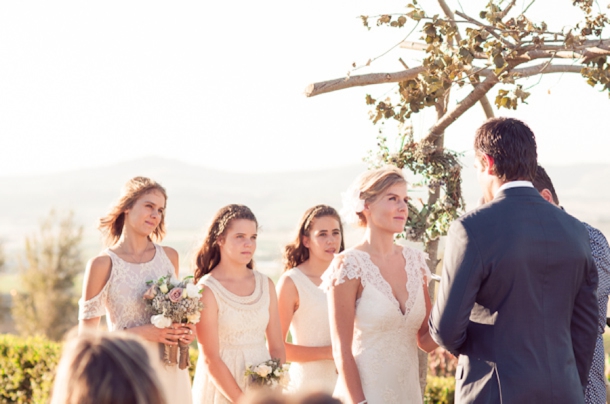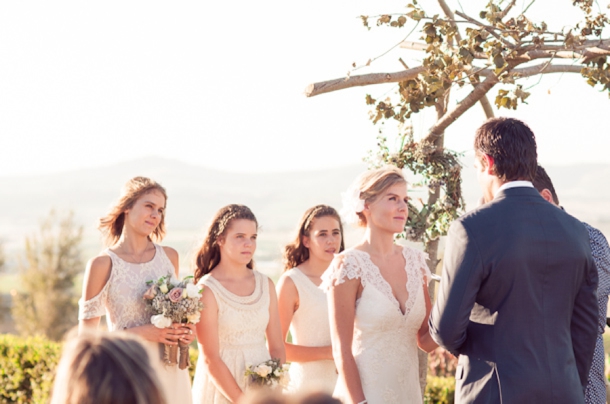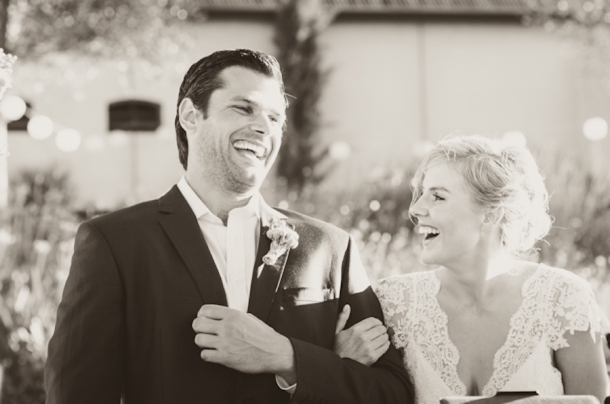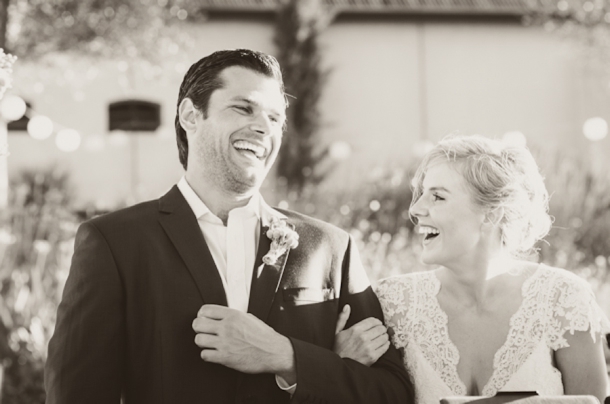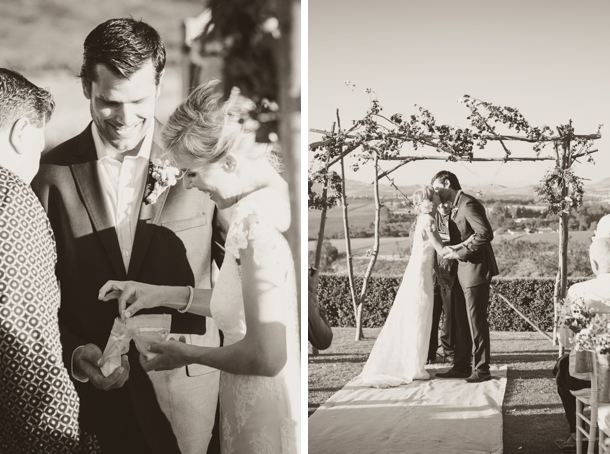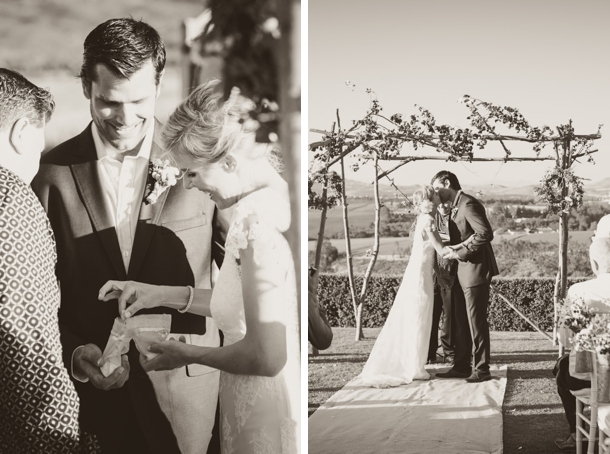 My concept for the wedding was rustic elegance. Old antique chairs, wooden frames for the photos, chalkboard for the menu, an antique window seating plan and tins holding the bush flowers on the tables, gave a rustic effect. Roses, silver touches, white Tiffany chairs and long sleek candleholders covered the elegant aspect. The color scheme was focused on subtle earthy greys, browns and ivory with a hint of dusky purple.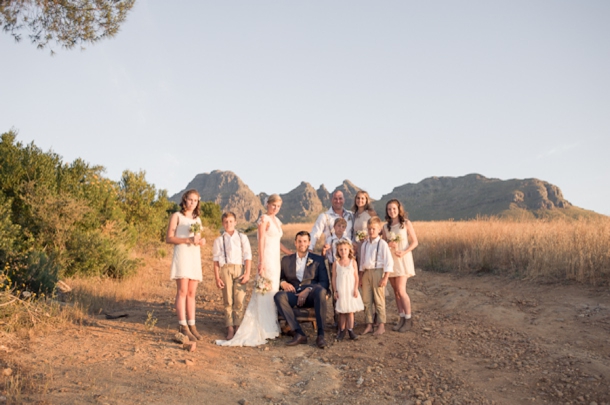 For our venue, we wanted something that reminded us of the European culture: stones, wood, iron, vineyards, and then of course Stellenbosch's amazing mountain views. When we saw Ernie Els wine estate, it looked like the most perfect place. Fortunately one of my uncles helped us by making our dream come true – we were actually the first wedding to be held there. What also worked quite nicely was the jam jars I used to serve cocktails after the ceremony. They were served in wooden crates which really looked great. On the tables I also placed jam jars, some filled with jam and some with chocolates, which added to the rustic type effect I was trying to create. Our guests also enjoyed this as a take-home present.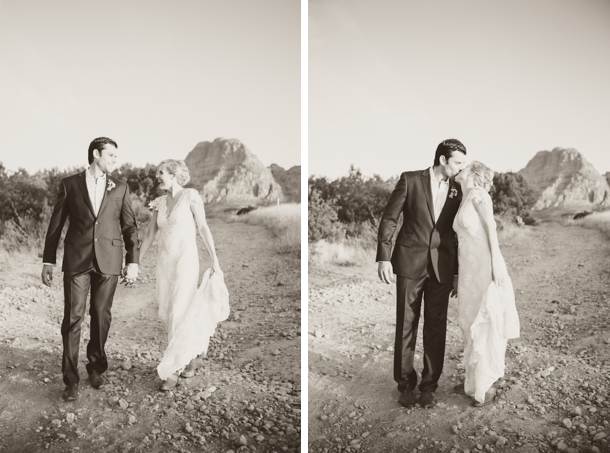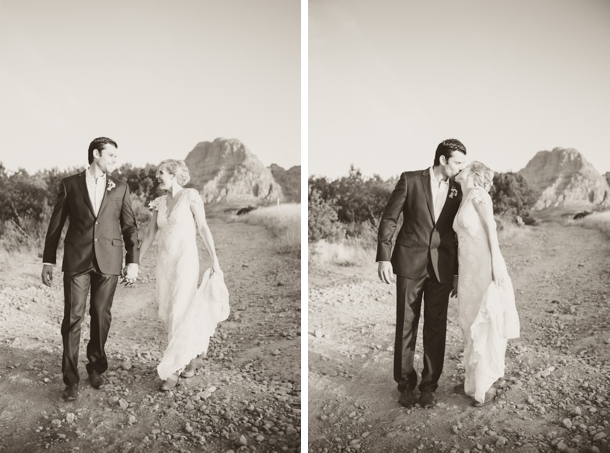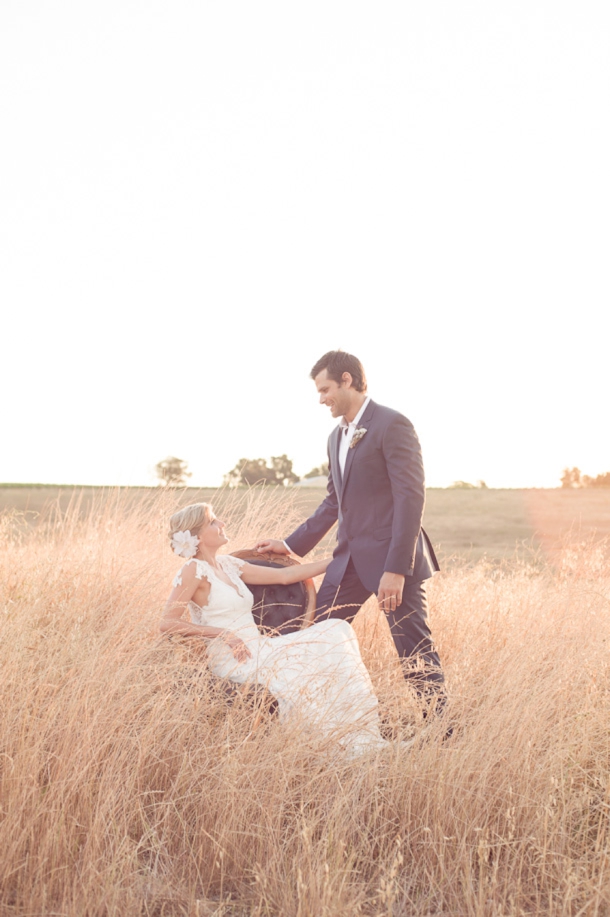 I wanted people to see and feel us within the décor. We both love nature, and the beautiful surroundings of Ernie Els wine estate made it possible for us to reach this goal. I had an idea to place a framed board at the entrance with wedding photos of each of our relatives' weddings. I got my dad to make two wooden frames (from an old crate), and on one I placed a wedding photo of my parents as well as my dad's parents and mother's parents on their wedding days. I did the same for my husband. It came out really amazing and all the guests commented on how nice it looked. It added to the entire day not just being about us but rather our families and how important they are to us.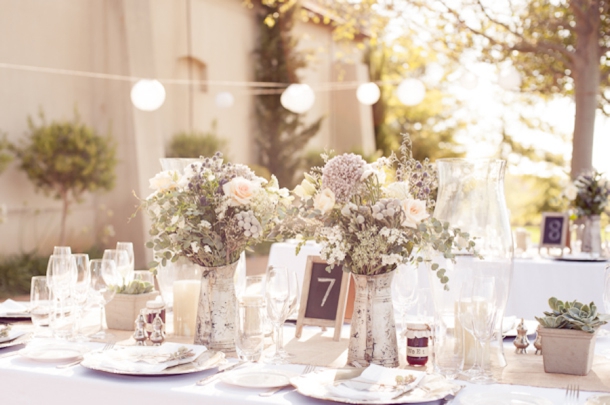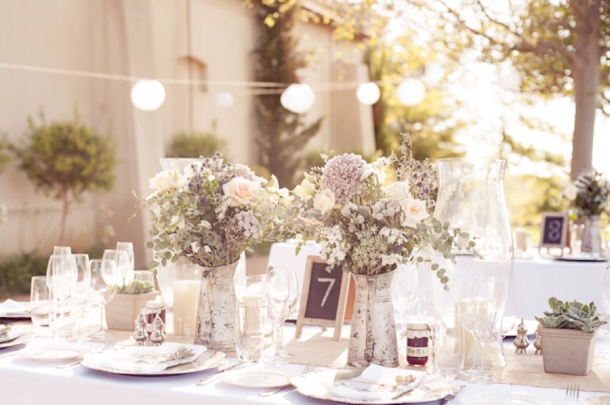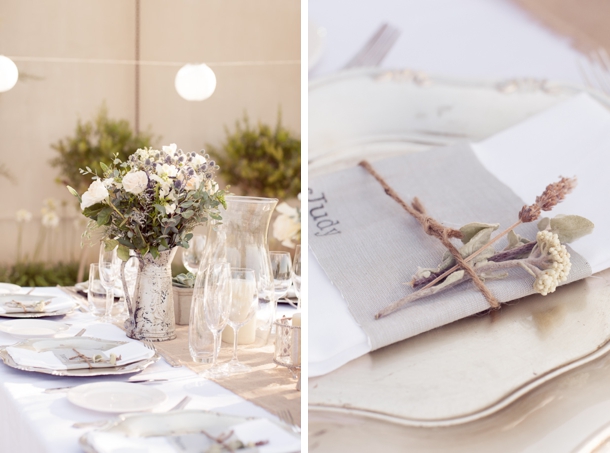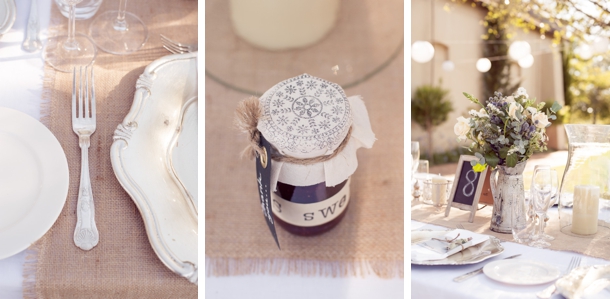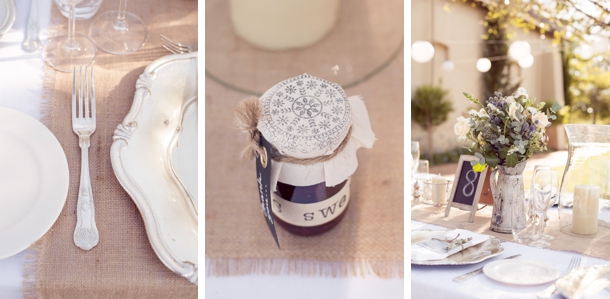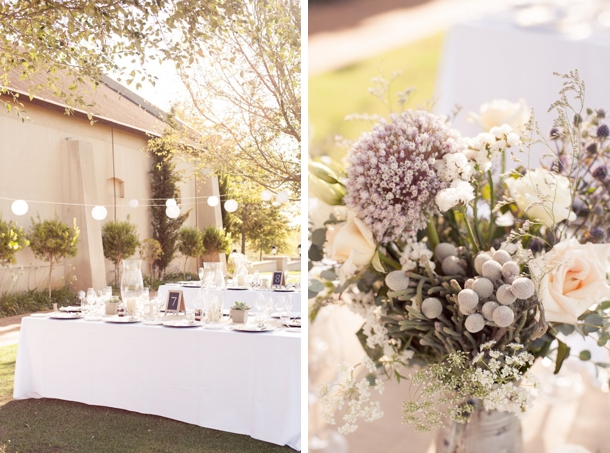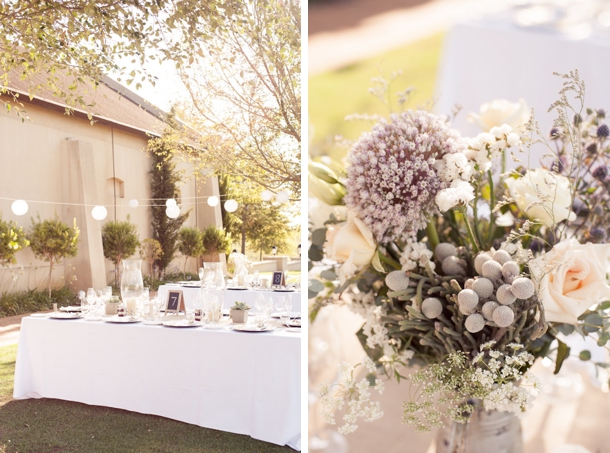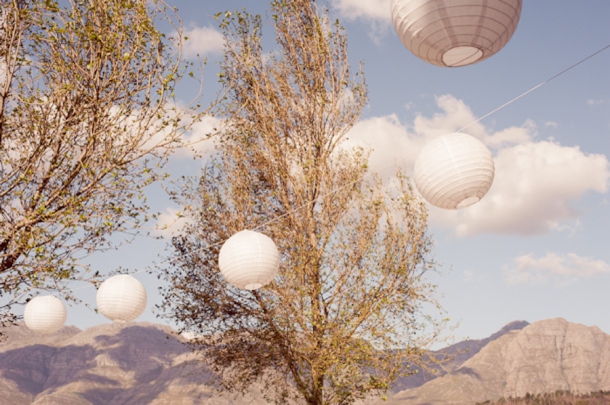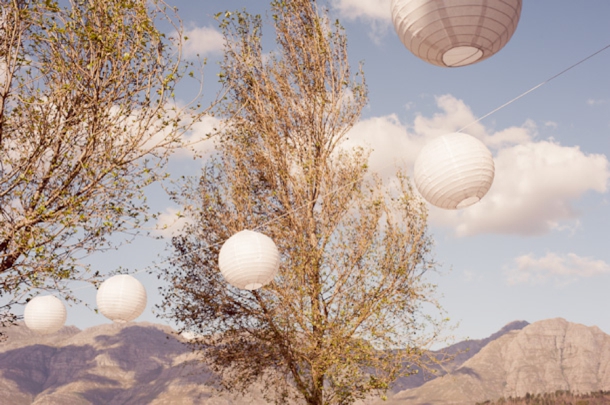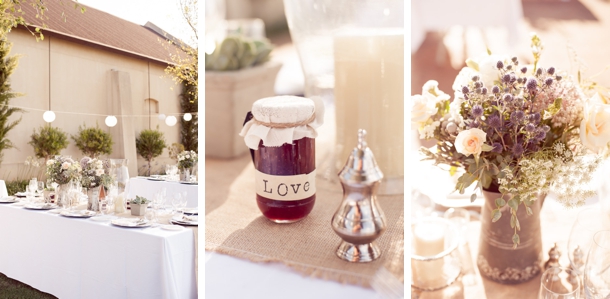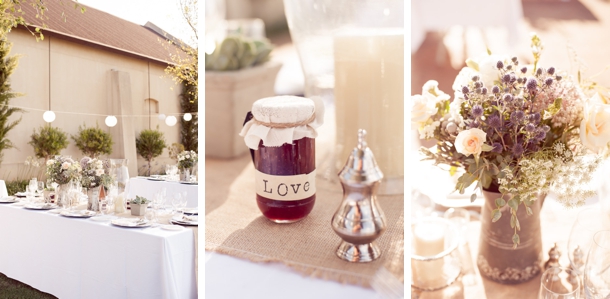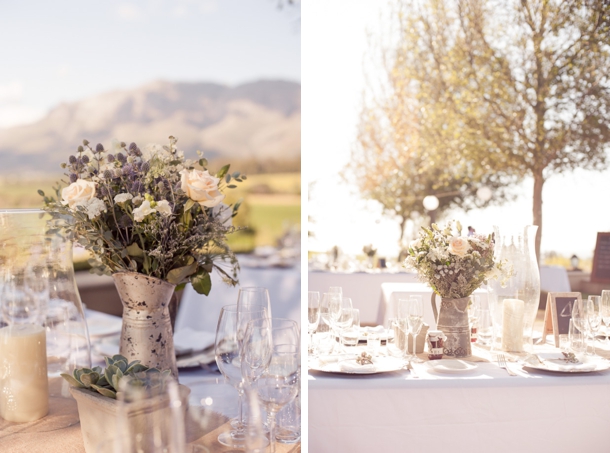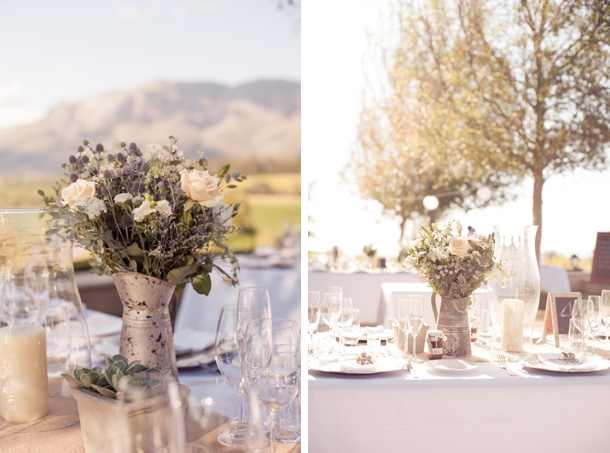 Seeing six months of planning come together on the day was wonderful, and seeing how beautiful it all looked. The archway we were married under was handmade by my husband, brother, father and Michael's brother-in-law, who cut the poplar trees from the river beds of a neighbouring farm. To be able to make the commitment of a lifetime there, together, in front of family and friends, was very special. We also loved that people really looked lie they were having a good time and were very relaxed, which is exactly how we had hoped it would be.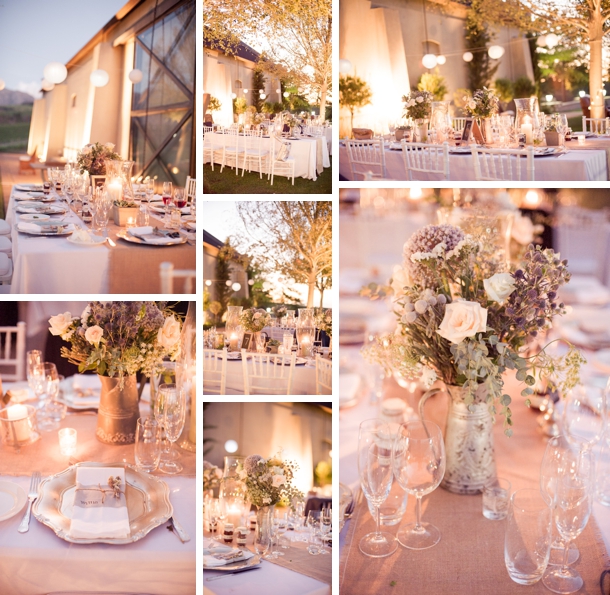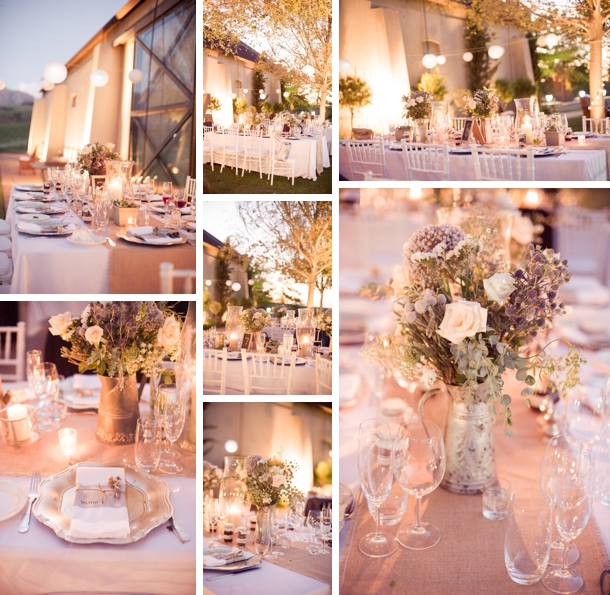 My advice to future brides is to let your personality come through within what you want to achieve on the day. Then go and do research on the specifics either on the internet or in wedding magazines. Get a file where you can put all the images of wedding inspirations so that you can just refresh your mind if need be. Use your creative side and you can save a lot of money with small things that usually cost a lot. Let everyone help where they can. Even my little cousins picked the flowers that I used on my plates, etc.!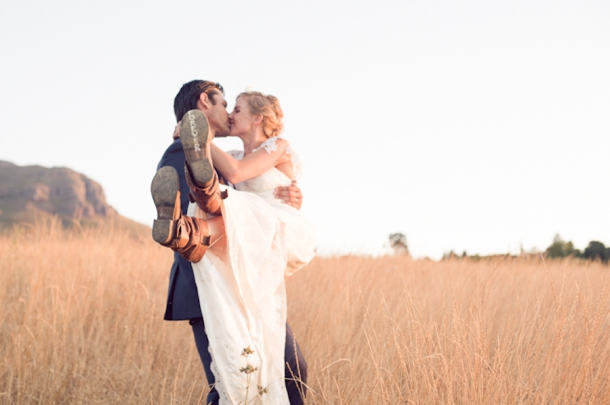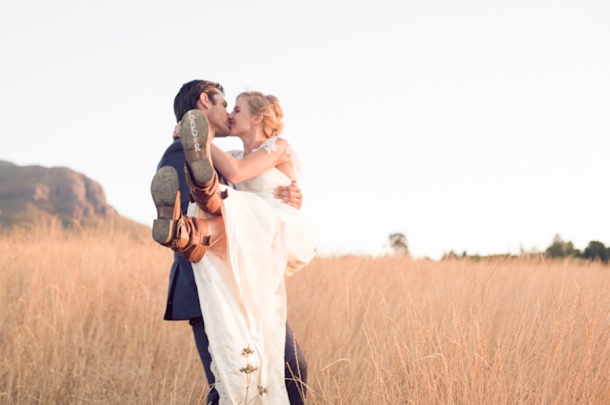 Thanks so much Lizaan and Michael – wishing you a wonderful life together! Much SBB love to Maree Louw of Natural Light – we so love having her beautiful pics on the blog again! :) Head over to her site to see more, as always.
SERVICE PROVIDERS
Venue: Ernie Els Winery | Catering: Aida and Anita Taljaard | Photography: Natural Light Photography | Flowers: Moondrops | Bouquet: Flowers in the Foyer | Hiring: To-Nett's | Hiring: Leengoed | Cake: Mila – The Cakeshop | Bride's dress: Lilli Marcs Australia | Hair: Hairvolution, Stellenbosch