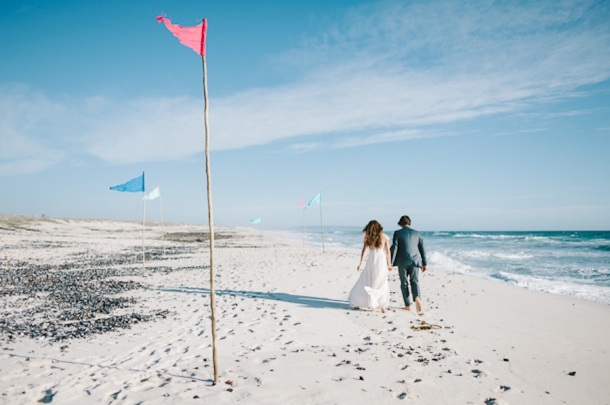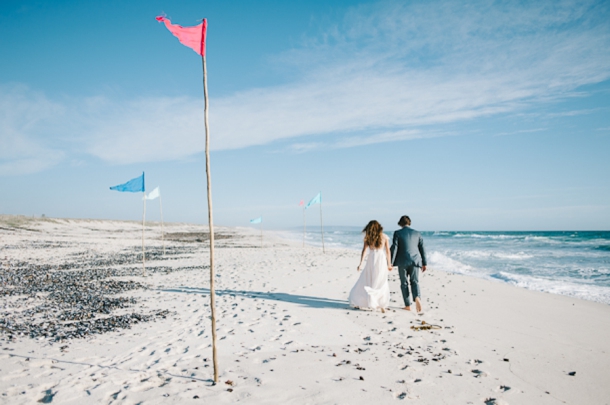 Get ready, people, because this might be my favourite beach wedding EVER. Bold claim, I know, but just wait until you see it. I don't know where to start! Of course, I shouldn't be surprised – this is what happens when two creative people get together and fall in love. Arri is a 3D animator and Vicky is the designer behind the awesome Mocho Loco brand (so you can get a bit of her genius for your own wedding, win). He's South African, she brings her Argentinian heritage to the table – and you'll see how much dancing and fun went down, starting right there on the beach. Seriously, this is the only wedding I have seen with the bride and groom hula hooping – it. is. awesome. The couple went BEYOND when it came to DIY – they made everything, and it is all so gorgeous. My favourite is the door entrance to the ceremony area (beach perfection!), and I also loved the swing for two that they sat on during the speeches. The table decor includes some of my favourite DIY elements tied together perfectly with Vicky's lovely stationery. And my goodness, I can't not mention Vicky's beautiful dress! But I keep coming back to the dancing – it's the heartbeat of this joyous wedding, bringing together family and friends from two continents in an incredible celebration. The amazing Maree Louw of Natural Light Photography was there to capture everything, and capture it she did in the most gorgeous photos. It was so hard to choose, so you're getting a bit of a photo bonanza today. Okay! Enough raving from me. Here it is! Oh, and PS, if you want to see more, come back later for the video!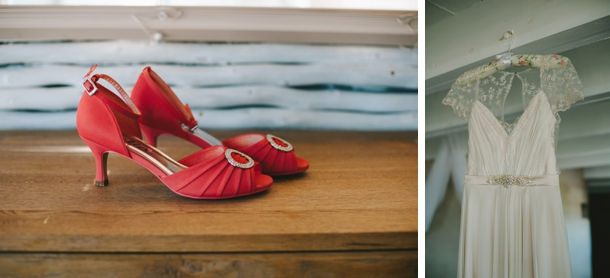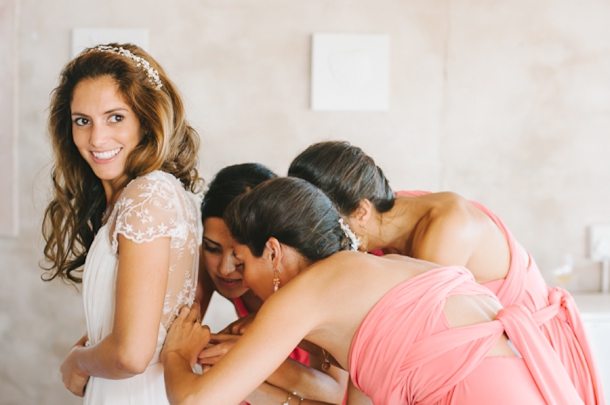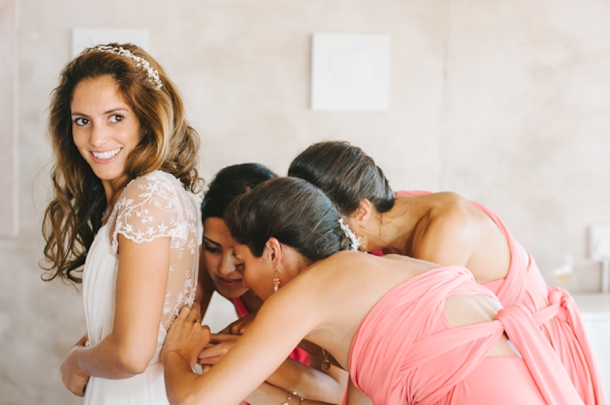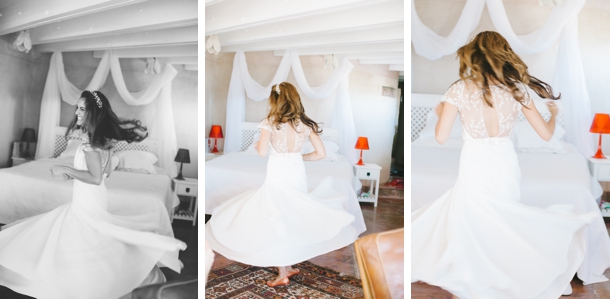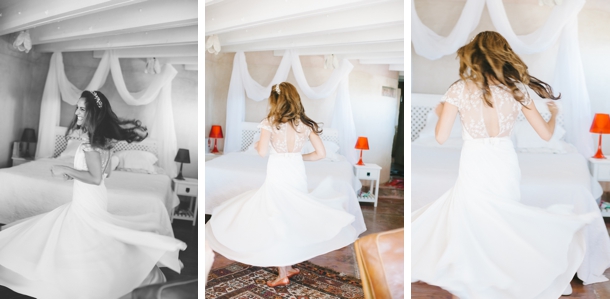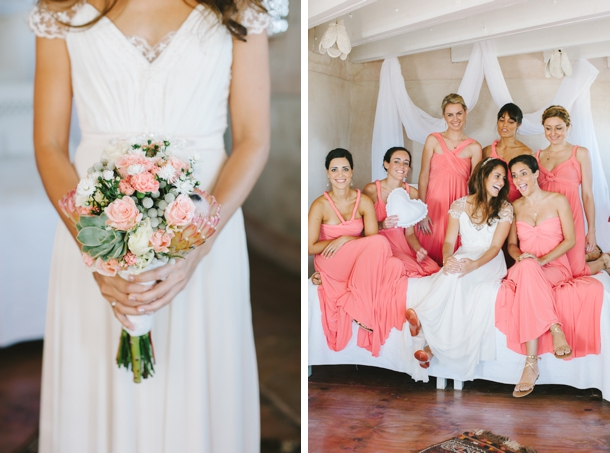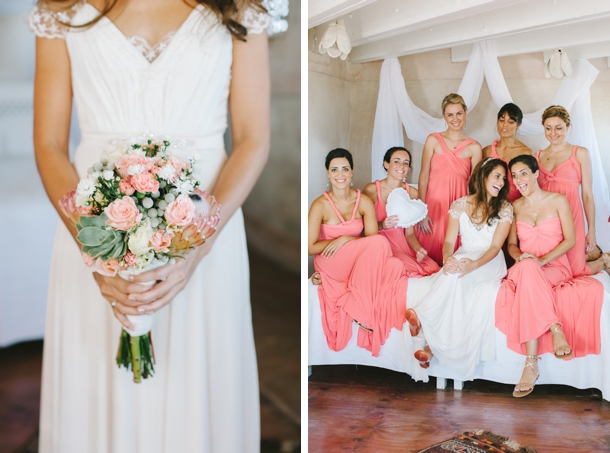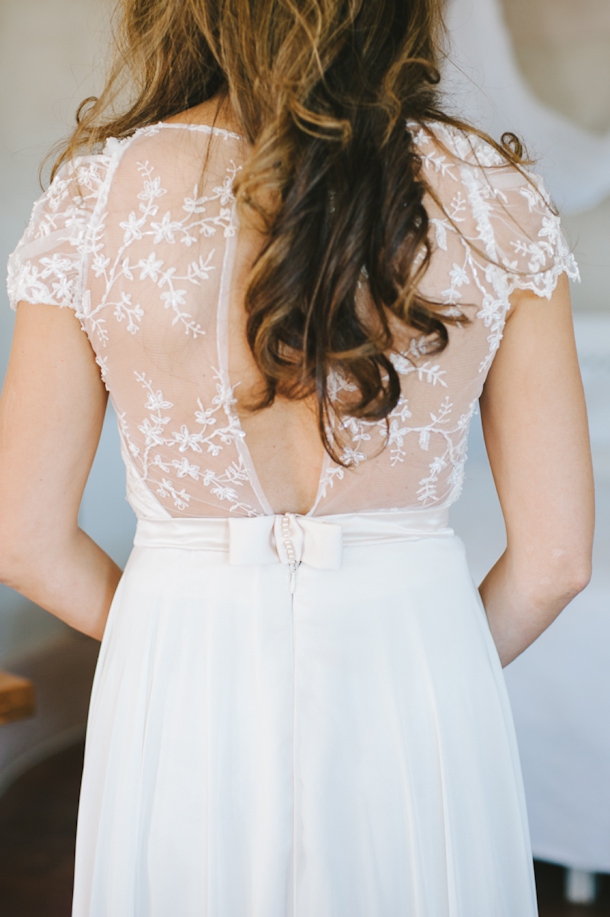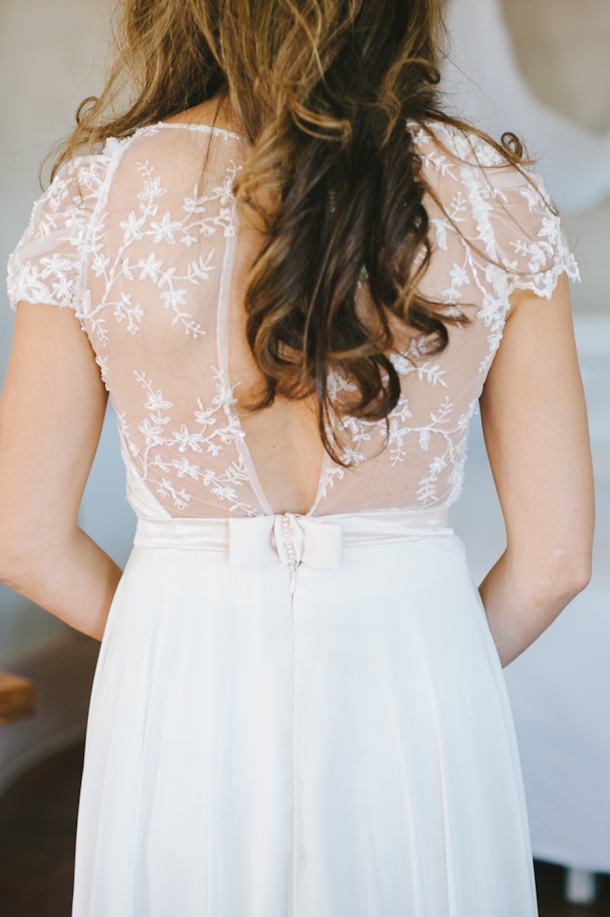 In the words of the very beautiful Vicky:
I'm from Argentina and Arri has lived all his life in Cape Town. In the summer of 2006-2007, both of us did a ski season on our collegeholidays in Aspen, Colorado. I met Arri in the firsts few weeks of the trip, as he was working as a cashier in the restaurant next to the fancy one where I was waitressing, but it was not until the last three weeks that we started dating. I remember at the airport saying to him "thank you so much for everything… please, if you ever come to Buenos Aires, don't forget to let me know so we can meet up". A week later, and I will always remember this day, he phoned saying he was coming to visit; I knew that my life story was about to change…We visited each other after that and then, after my last exam, I moved to South Africa. At the beginning I thought I was coming for a summer, which turned into a few months, a few years… five years now!
The last time we went to visit my family and friends in Buenos Aires, just over a year ago, Arri asked my dad for my hand and the next day he proposed to me with a beautiful ring.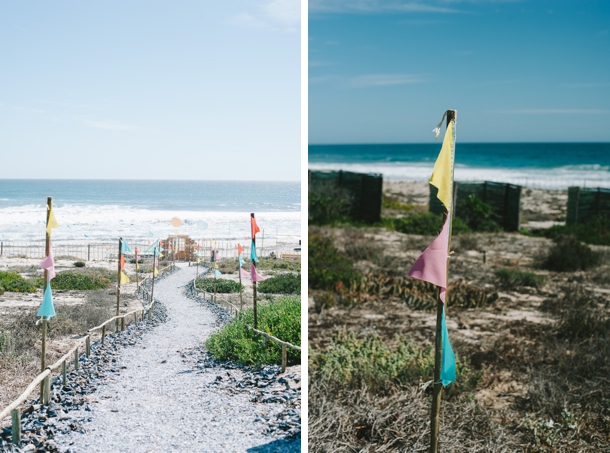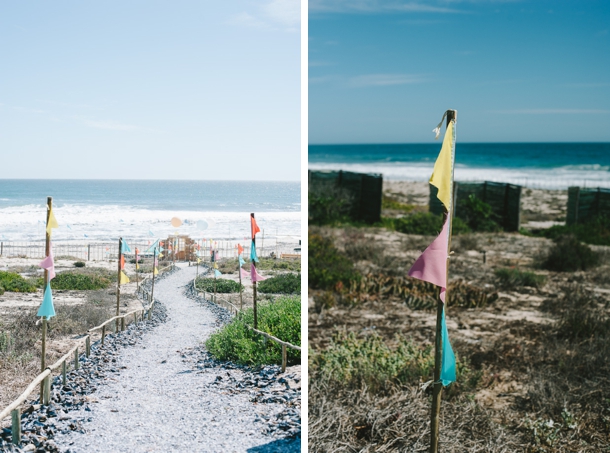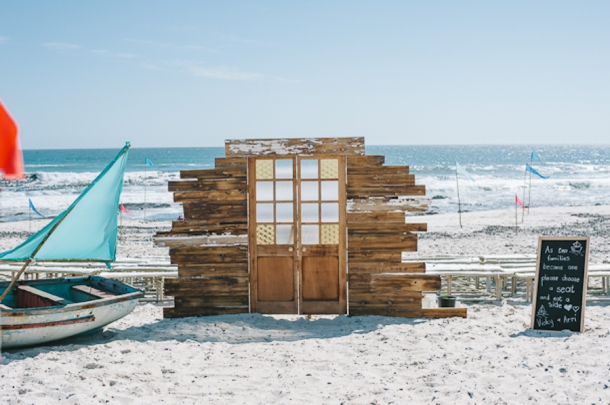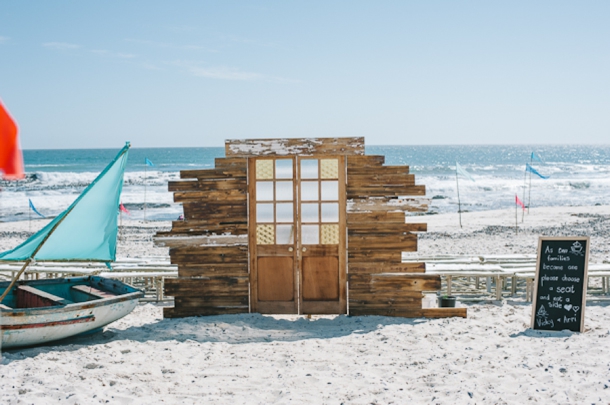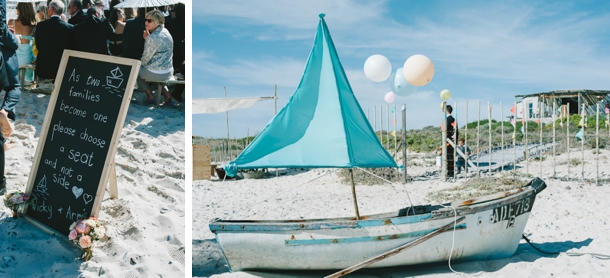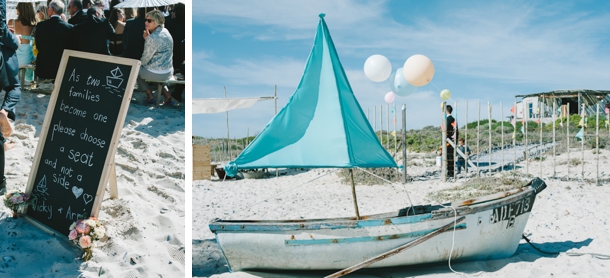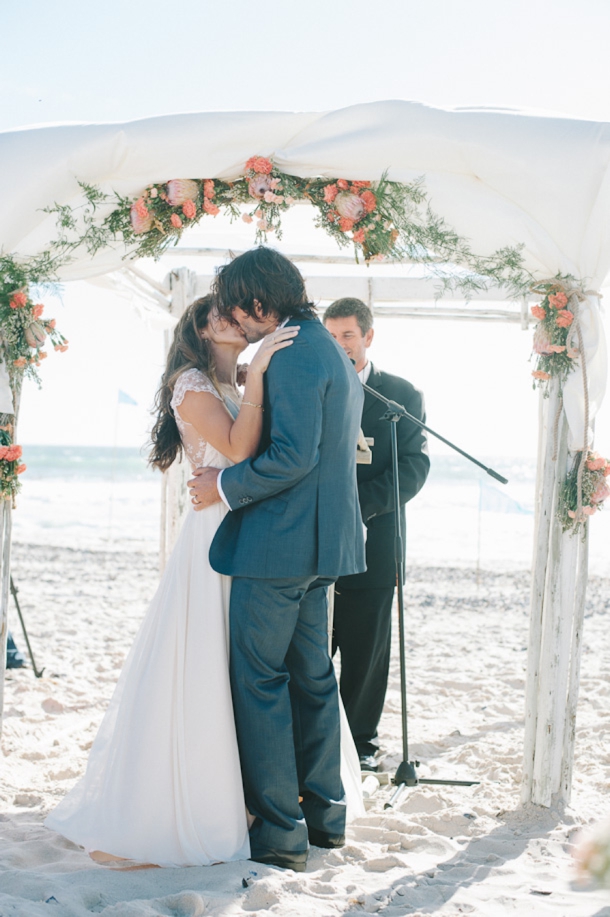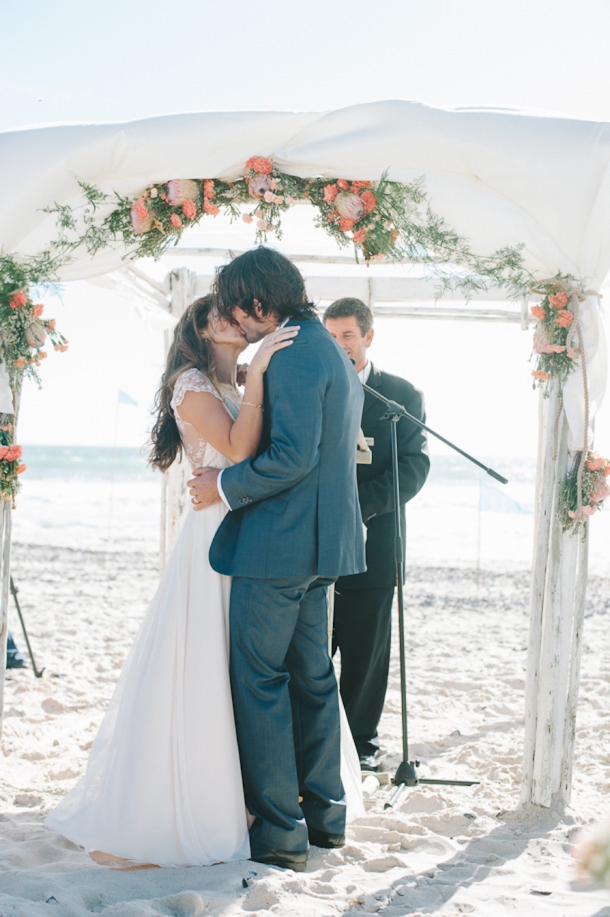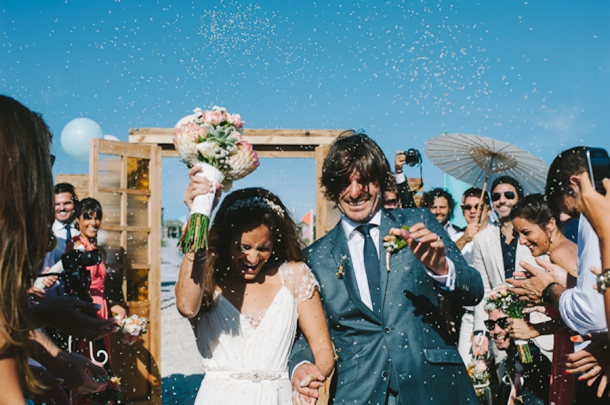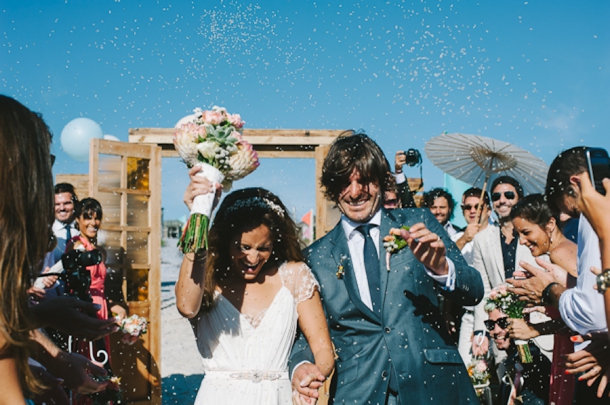 The concept of our wedding was simple: we wanted to celebrate, we wanted a party! So we focused everything around the dancing… Our wedding was all about having fun and being happy, combining both South African and Argentinean traditions. We love color in general, so the wedding was a carnival of color – mainly coral and turquoise, but we included some pastel ones for the beach part and then for the reception we brought in brighter colors.
Picking the venue is one of the most important and difficult things of your wedding planning. But I guess that once you find the perfect place, then the rest is easy. In our case, we both wanted a beach wedding: Arri has been surfing all his life and I literally grew up at the beach, from the sunny shores of Brazil to my teenage years windsurfing in Hawaii. So one weekend, we just drove up the West Coast in search of the perfect venue. We visited many places but none of them was 'us'. When we were about to give up, and the sun was setting, we arrived at Grootvlei; we instantly fell in love with the place. A super friendly and attentive manager, beautiful location with virgin beaches, perfect sunset and no cut off time… done!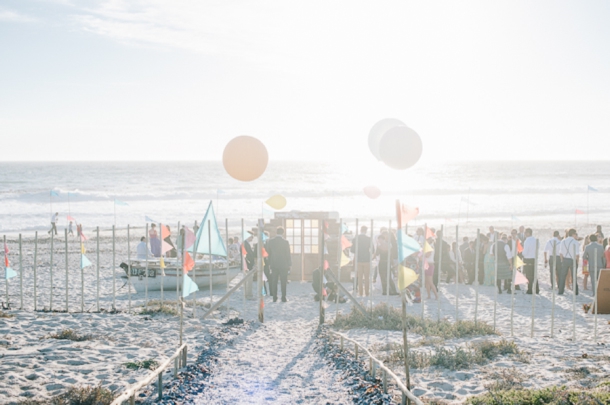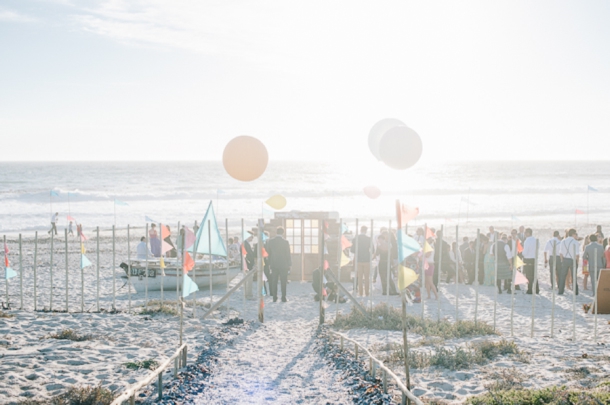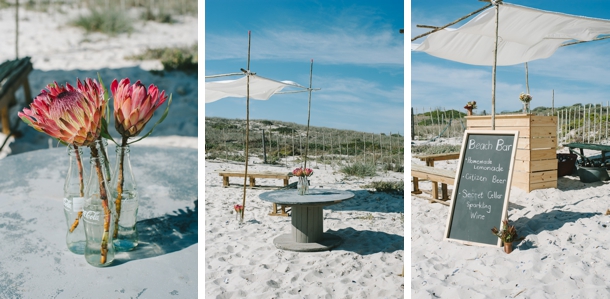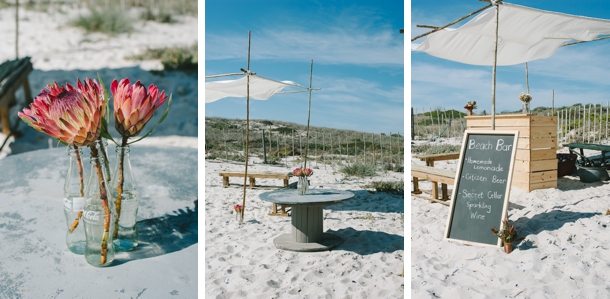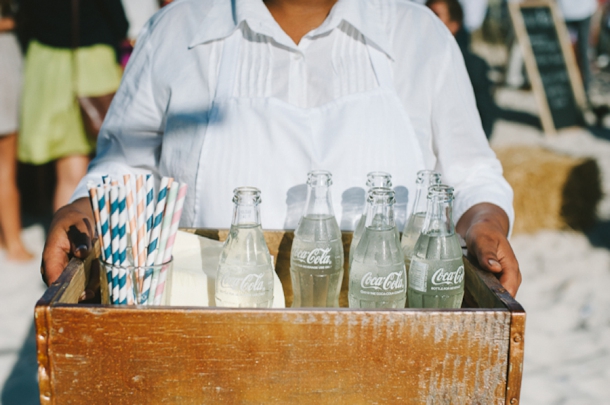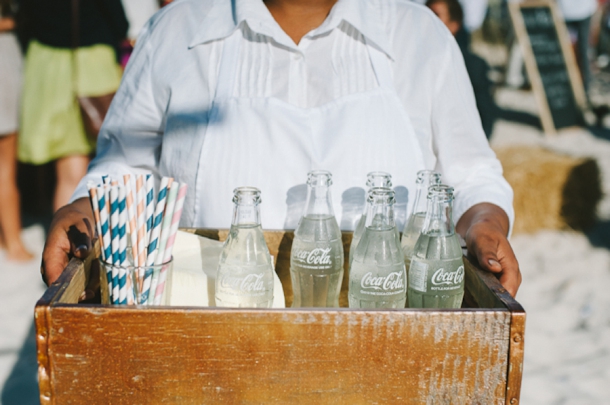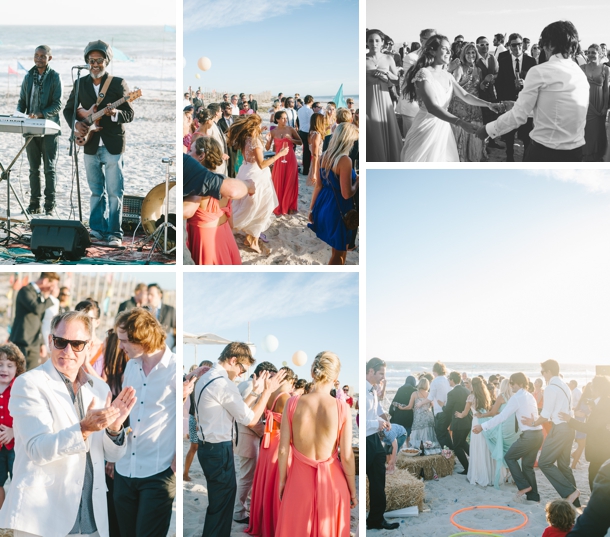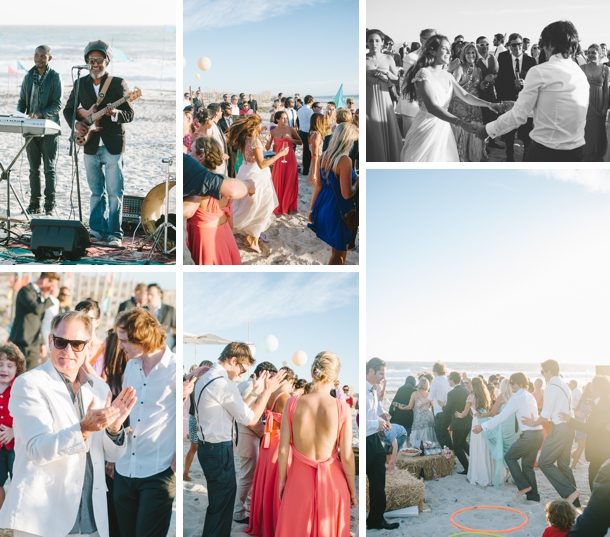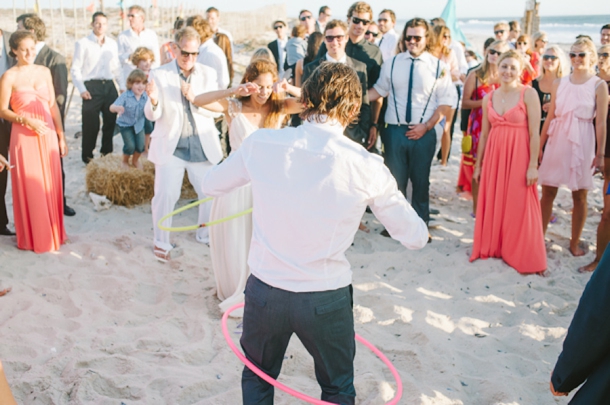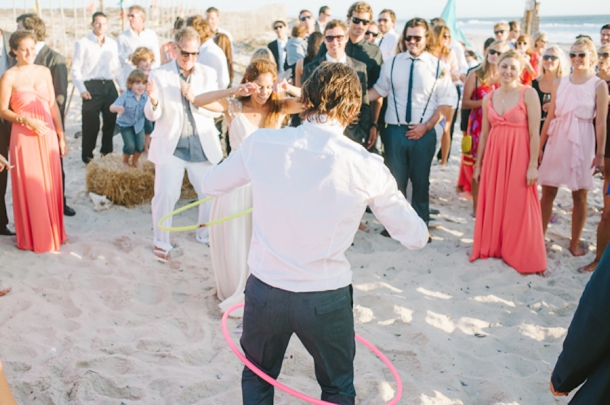 Our wedding was special because it was all about us and what we like: we mixed a bit of SA traditions with Argentinean ones and everyone really enjoyed that. We broke with with the traditional timings: we started the dancing at the beach before the reception and then we had our first dance before the speeches. We also had sets of dancing in between the food, and there was no seating plan. We finished the party with what in Argentina we call Carnaval Carioca. Our first dance was an Argentinean Tango and that was really special for me. Arri never considered himself a good dancer and he really worked hard for it, which showed me how much he is willing to do for me. ;)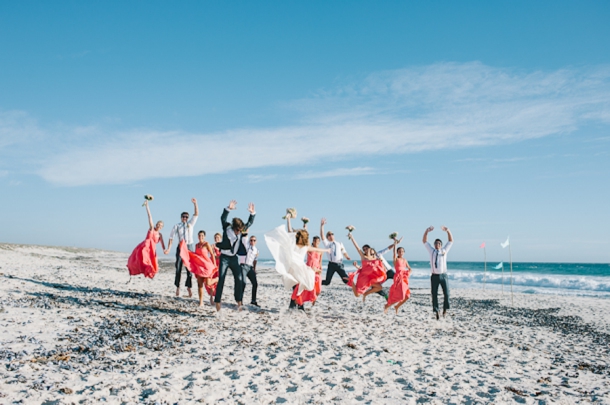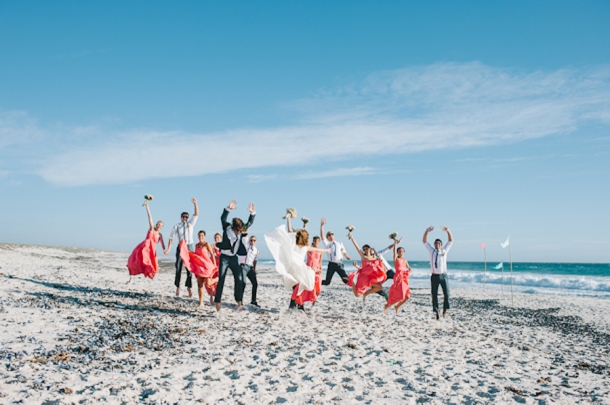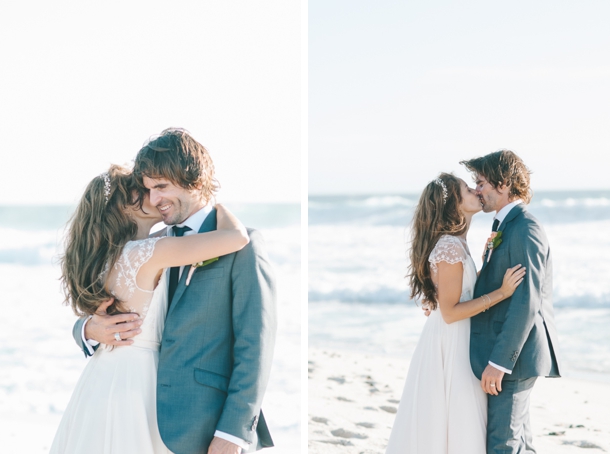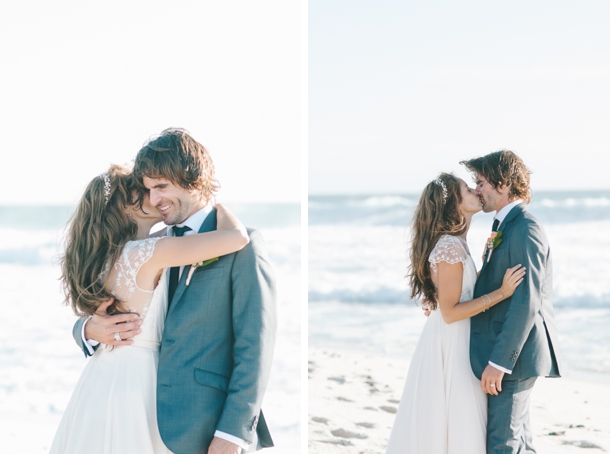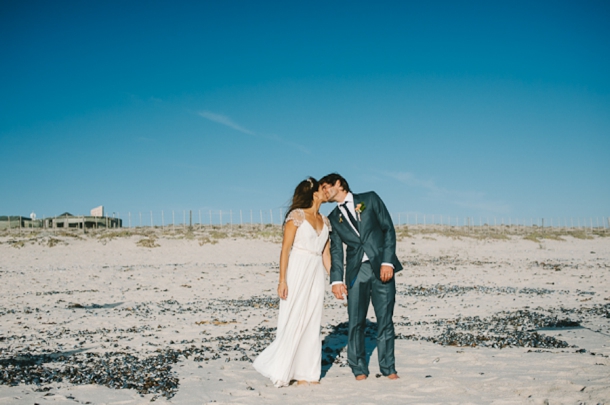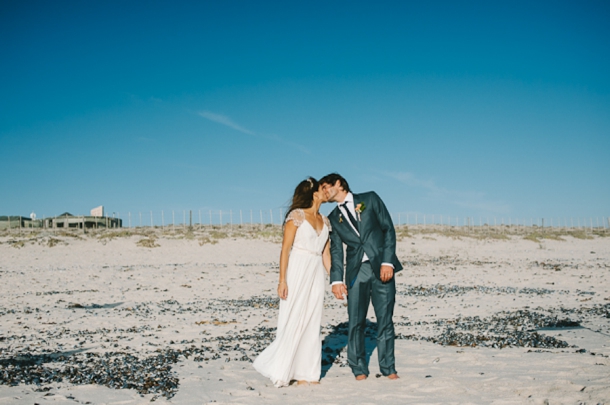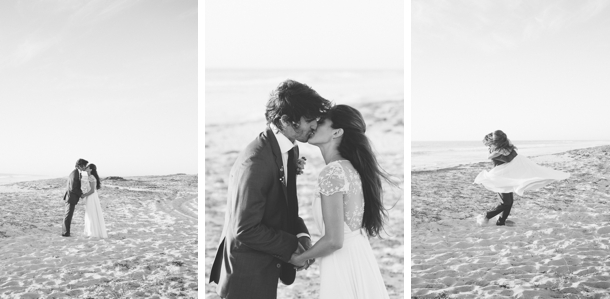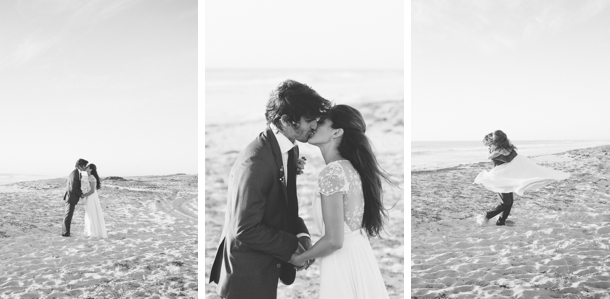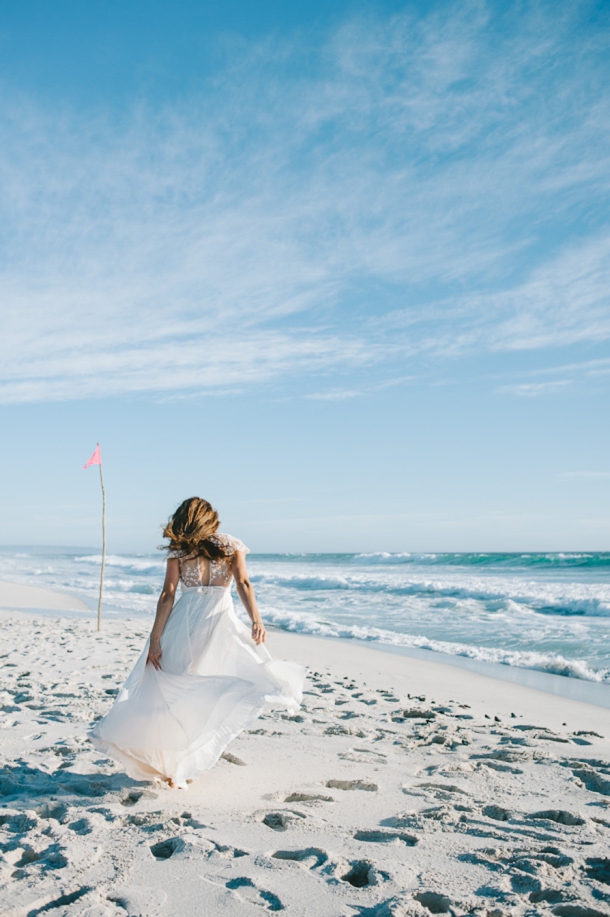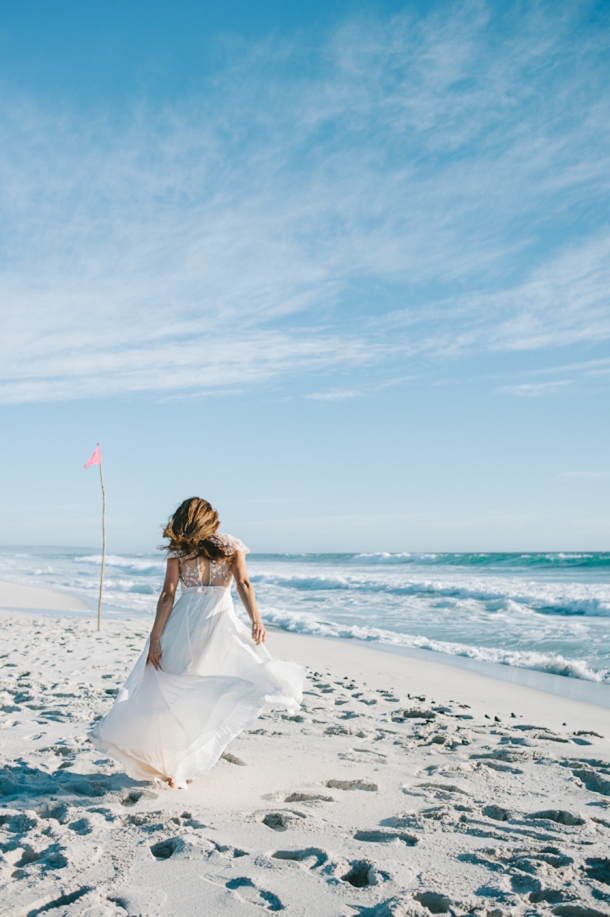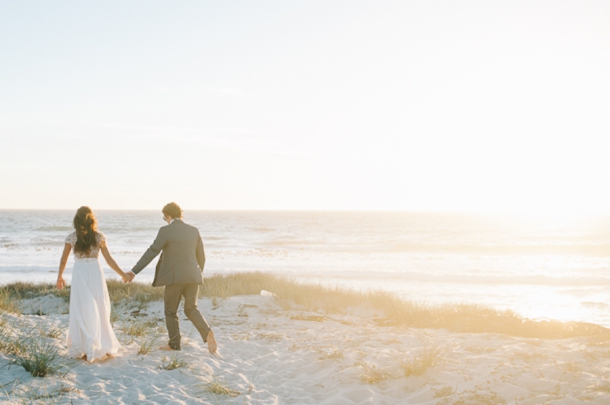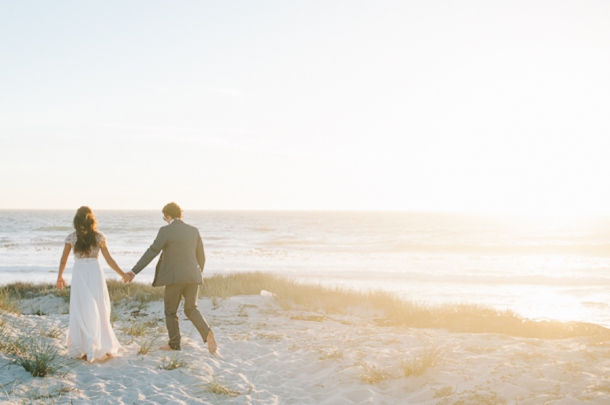 I think we took DIY to the next level! We didn't just sew all the buntings, flags, pompoms, ribbons and pinwheels for the decorations, we also made all the tablecloths, the tables, the bar, the gazebos, the door where I walked through at the beach, the boards the food came out on, the stamped serviettes, all the wiring of the lights, the blackboards, cake toppers, souvenirs, photobooth props and backboard. I made and sewed together with my mom-in-law, each of the cushions for the benches where the guests sat at the ceremony, painted all the vases and hand picked all the items for the table décor and of course designed and made all the stationery for the day amongst other things. But don't get scared, this is kind of what I do for a living!
Even though we both worked really hard, we can't thank our amazing friends and families enough for helping us… we wouldn't have been able to pull off this wedding without them. We literally had a team of mates helping us set up for three days prior to the wedding – we made them work hard but we all had a great time!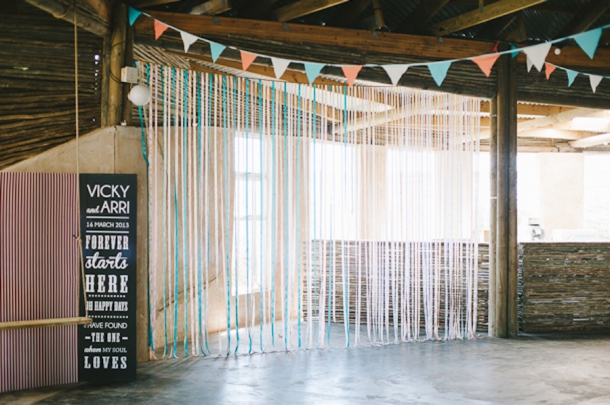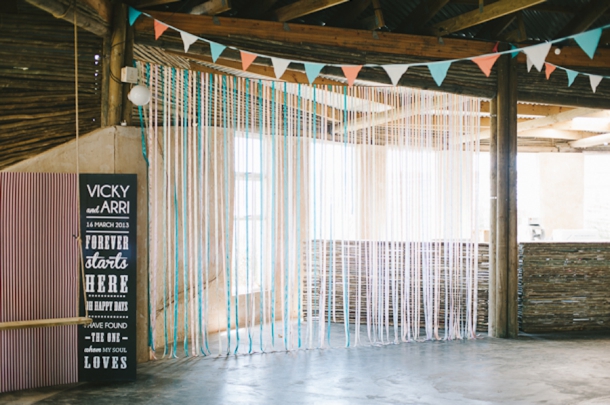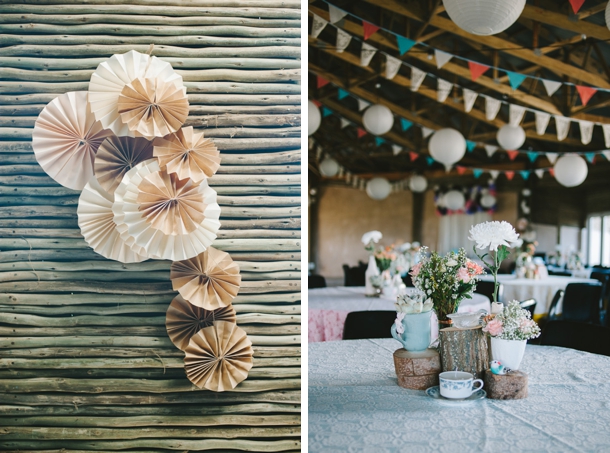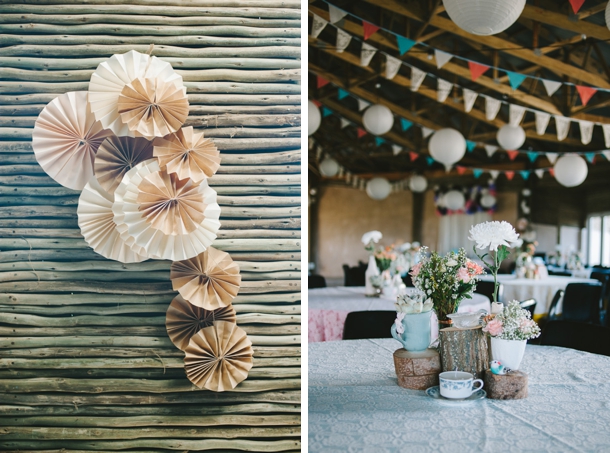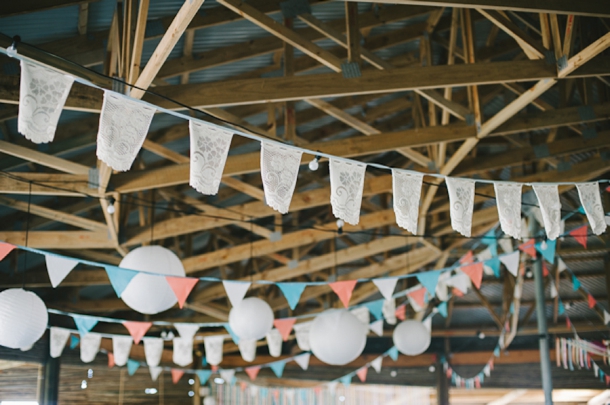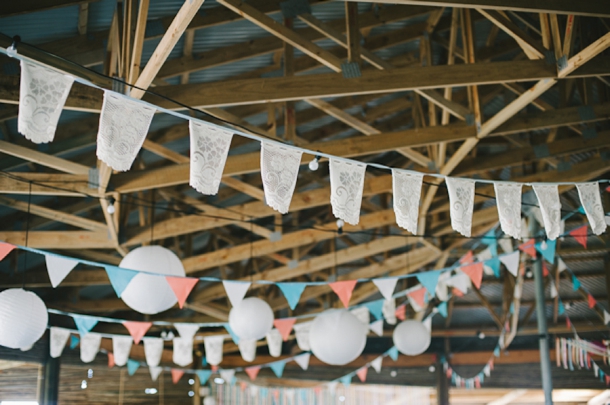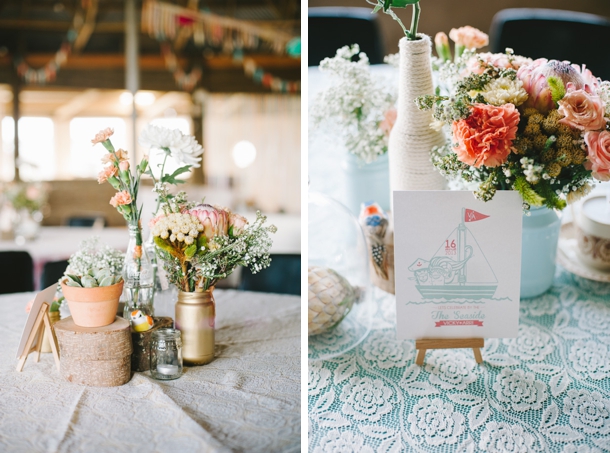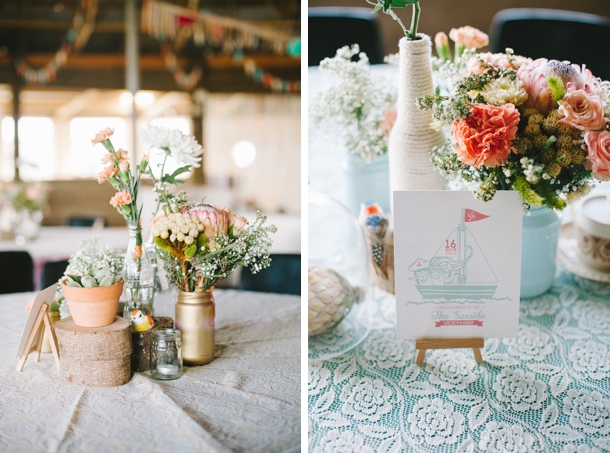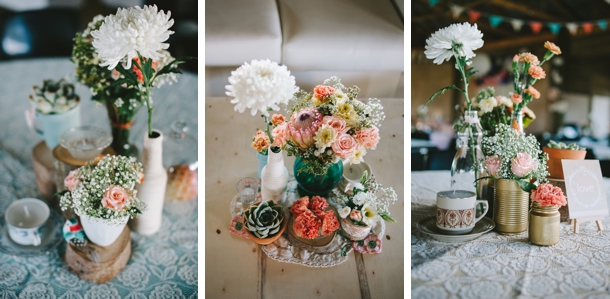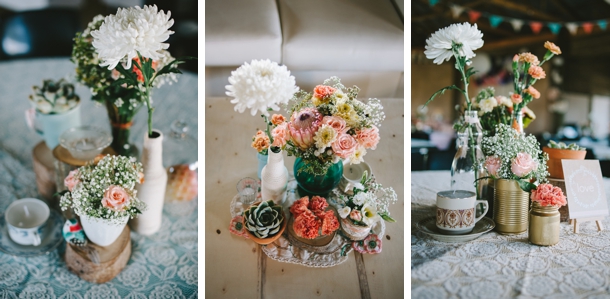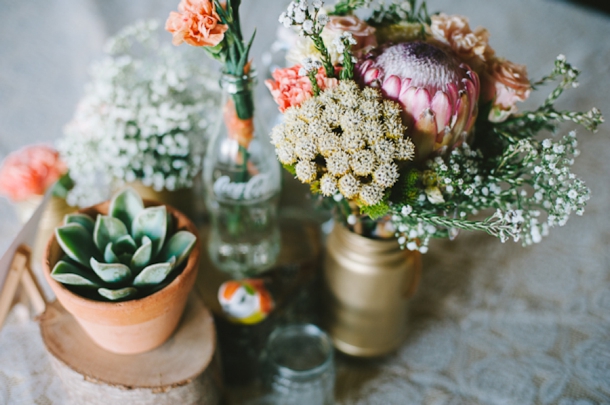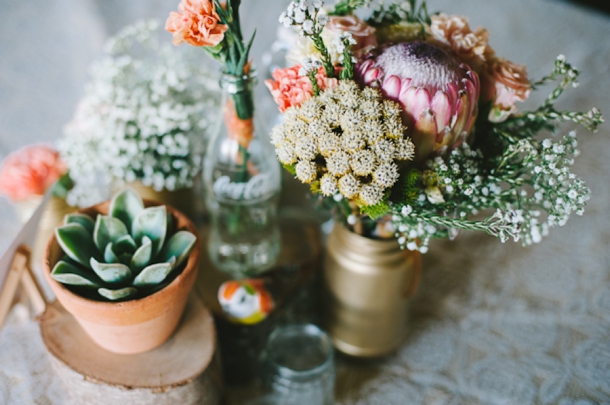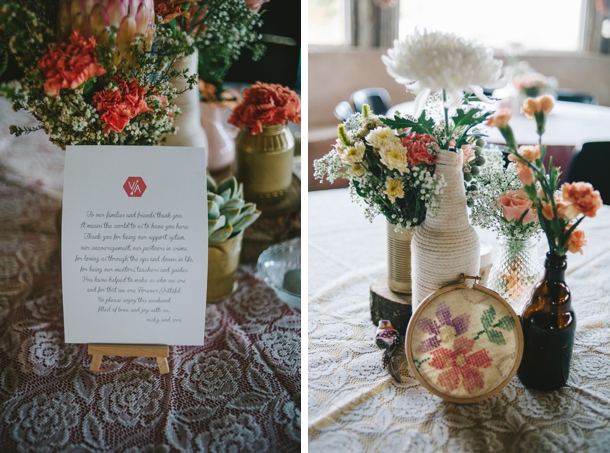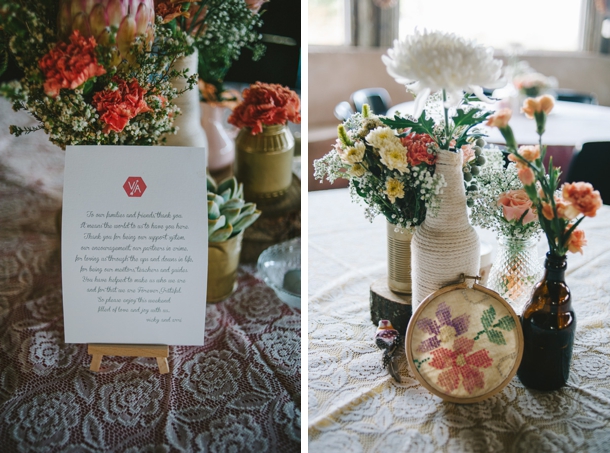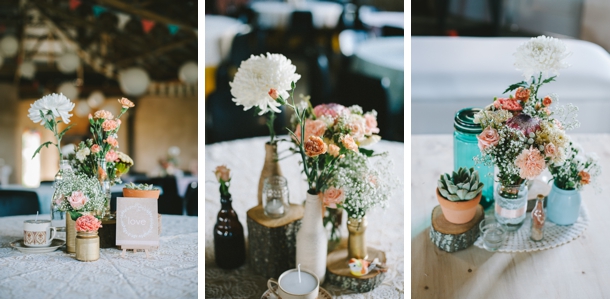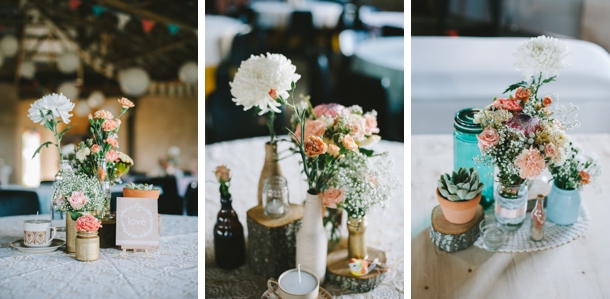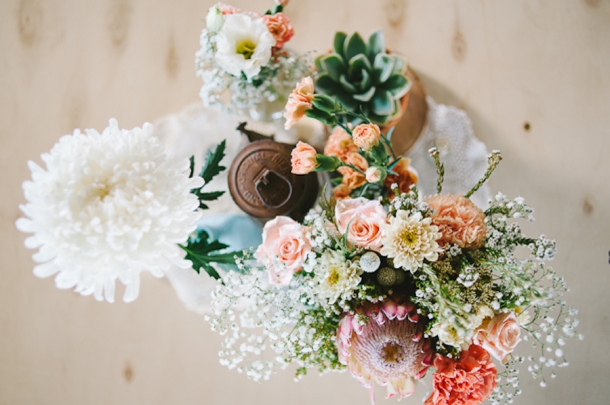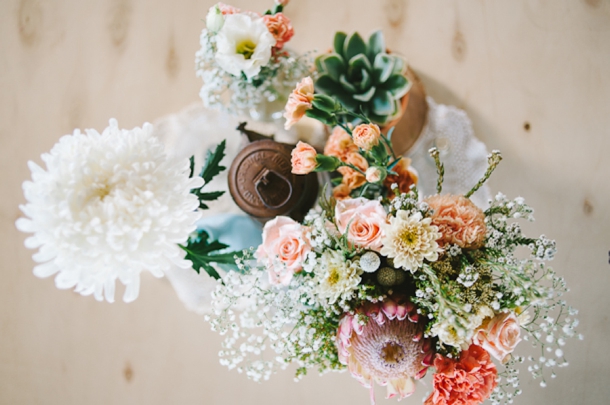 There were so many amazing moments… My dad's speech (he is the best writer I know but on that day, he impressed me even more)… The video Arri made for me (I literally can't stop watching it)… When the party started at the beach with the reggae band – I grew up listening to Bob Marley with my parents, so dancing together with my husband, SA friends and my best Argentinean mates and family that flew all the way here for us… I just don't have enough words!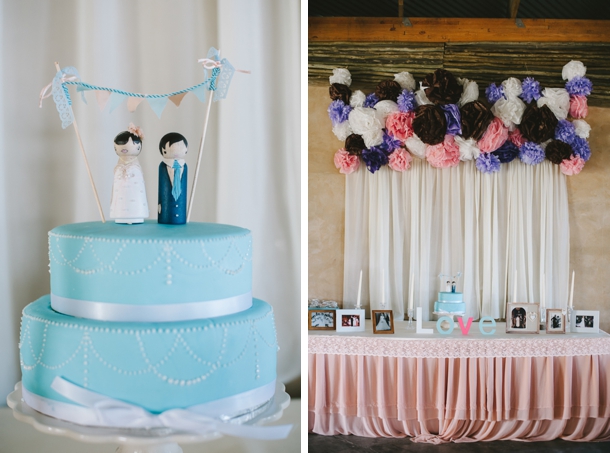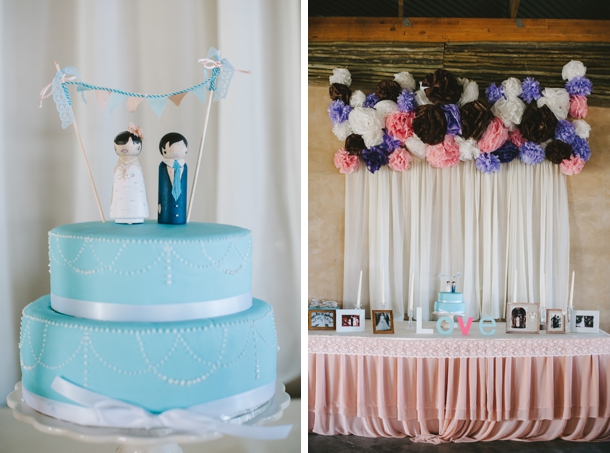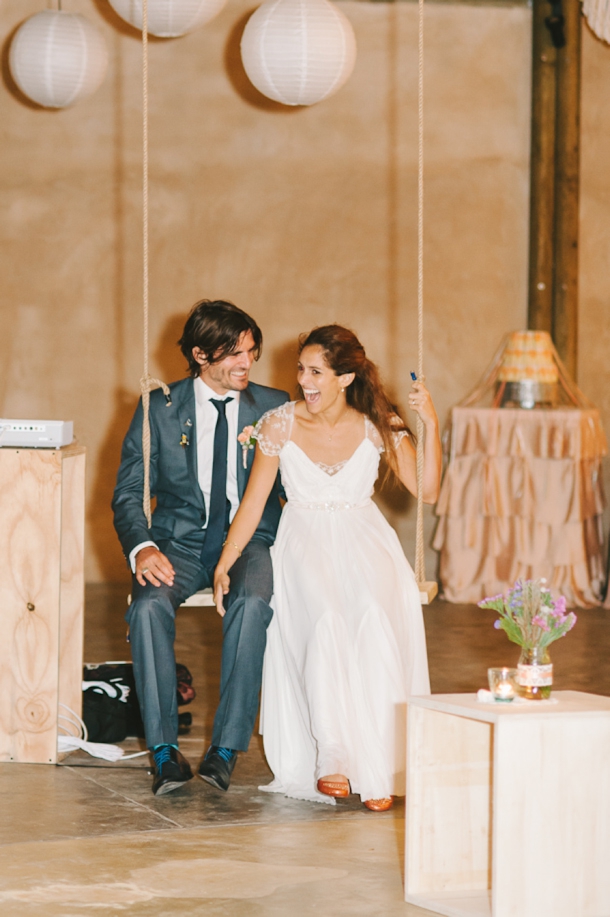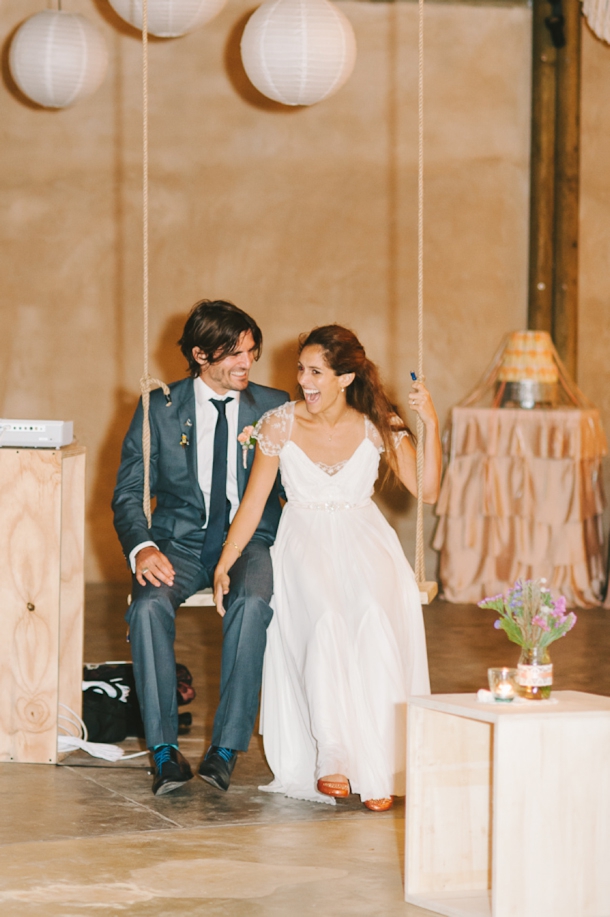 I think that planning a wedding can be a very stressful thing, and it's not just about getting married itself but that social pressure and expectation of what the day "is meant to be". If you keep it real to yourselves, if you do and have things because you like them and not because "you are meant to have them" then you are fine. Who cares if everyone is using buntings and you still want to use them? Who cares if the groomsmen are using the same suspenders as the previous weekend wedding? This is your day so just do what makes you happy.
Another very important thing that I recommend to all brides is having a coordinator. Doesn't matter if you plan the whole wedding yourself but on the day, you really don't want to be stressing about anything so make sure, if the venue doesn't have one, to get someone in to run the day. And family and friends can't do this job: you want them celebrating with you and not running to the kitchen checking on the food timing. Finally, sometimes people underestimate DIY but for me it was one of the best parts of our wedding. When I was standing on the dance floor and saw all the things we'd done ourselves I thought, "This is just the start of what we can achieve together".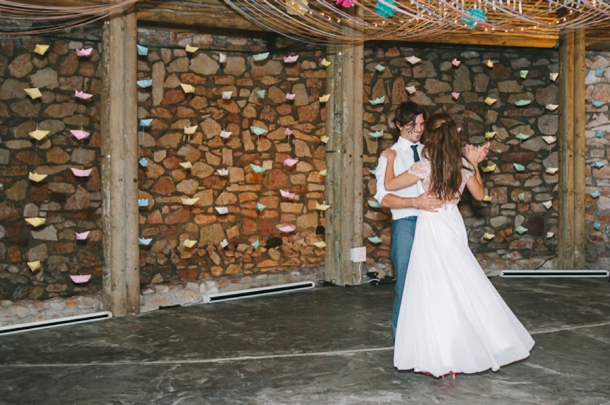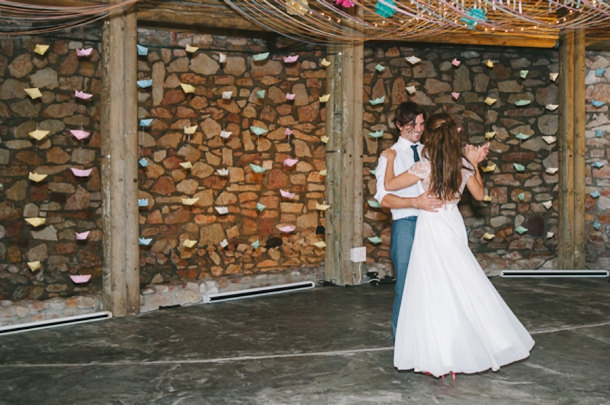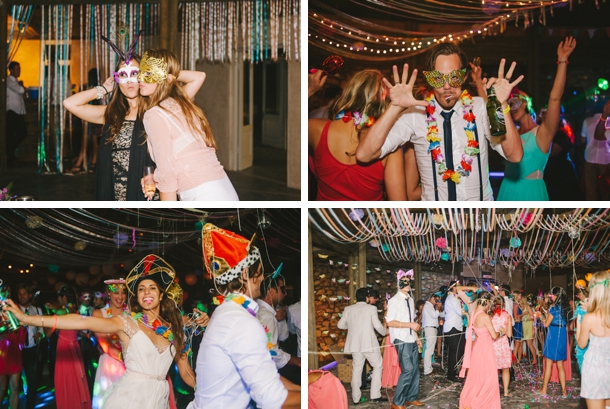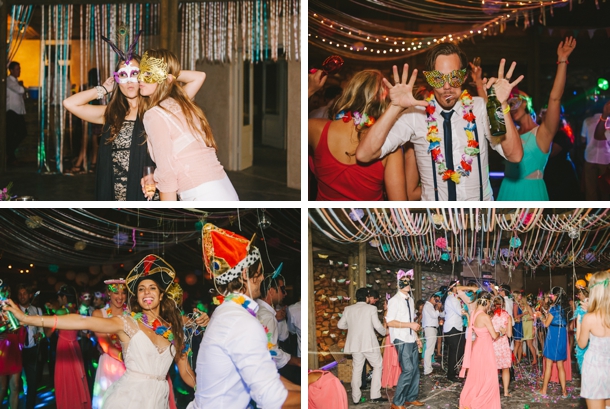 Don't you LOVE that? Oh Vicky, you are a woman after my own heart! Love what you, Arri and your friends and family achieved – thank you for sharing it with us. And a massive thank you to Maree for sending this gorgeous wedding to me – you can as always head over to her site for more. (And don't forget to check out Vicky's stationery company, Mocho Loco!)
SERVICE PROVIDERS
Venue: Grootvlei Guest Farm | Catering: The Deli | Photography: Natural Light Photography | Video: Hand Stitched Films | Co-ordination: Simply Style Sorted | Flowers: Bunches for Africa | Decor & stationery: Mocho Loco | Cake: Petite Bouchee | Bride & bridesmaids' dresses: Leah Francisca | Suits: House of Monatic | Makeup: Teide Grice | Hiring: E-hire | Hiring: Makiti Hire | DJ: DJ Gideon for DJ Dean SA | Reggae Band: Rivertones (076056703100) | Marriage officer: Deon Goldie | Bride's shoes: Anella Wedding Shoes