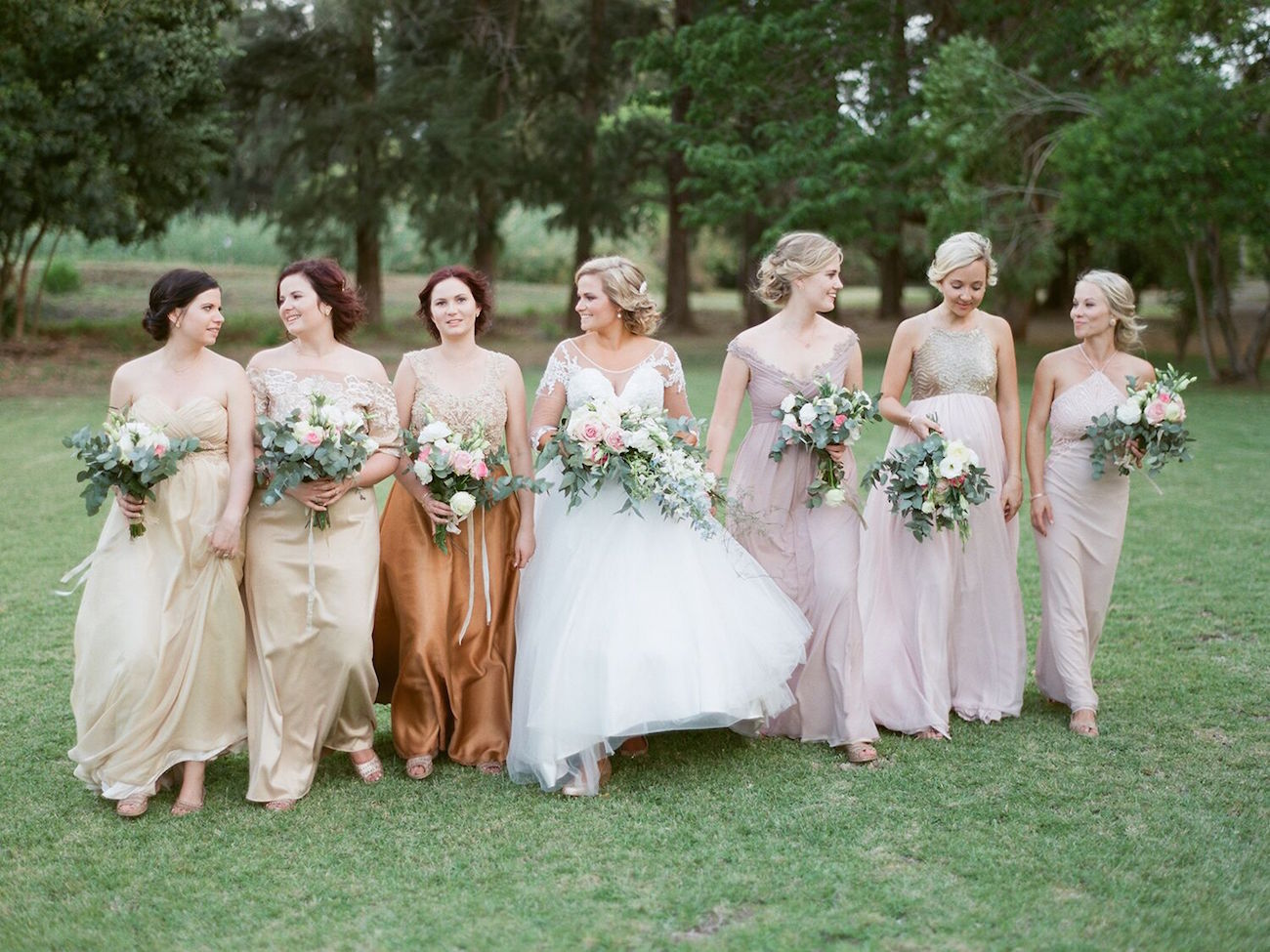 You know it's going to be a fabulous day when I get to post a Rensche Mari wedding, and today is such a day! And boy am I in love with Luan & Marné's wedding! Take your classic farm wedding, add a beautiful twist of rustic beauty and you have this! From the bride's princess gown to the pastel palette (supplemented with punches of bright blue from the Delft details and toile du jour linens – love!), from the ceremony in the prettiest outdoor chapel to the first dance under a constellation of fairy lights, and everywhere in between, it is pure, dreamy romance. Brought to life in these gorgeous images, as only Rensche can do!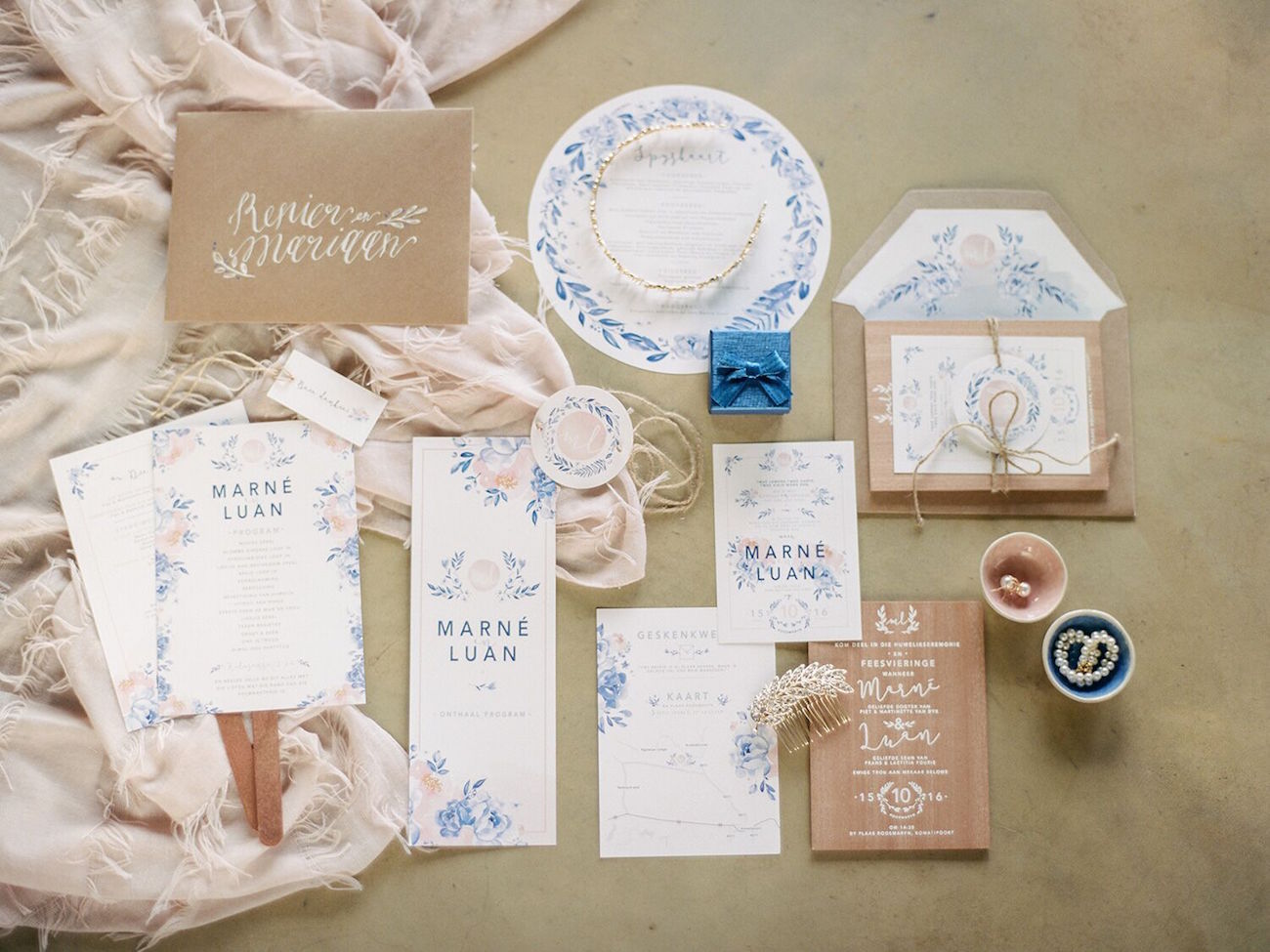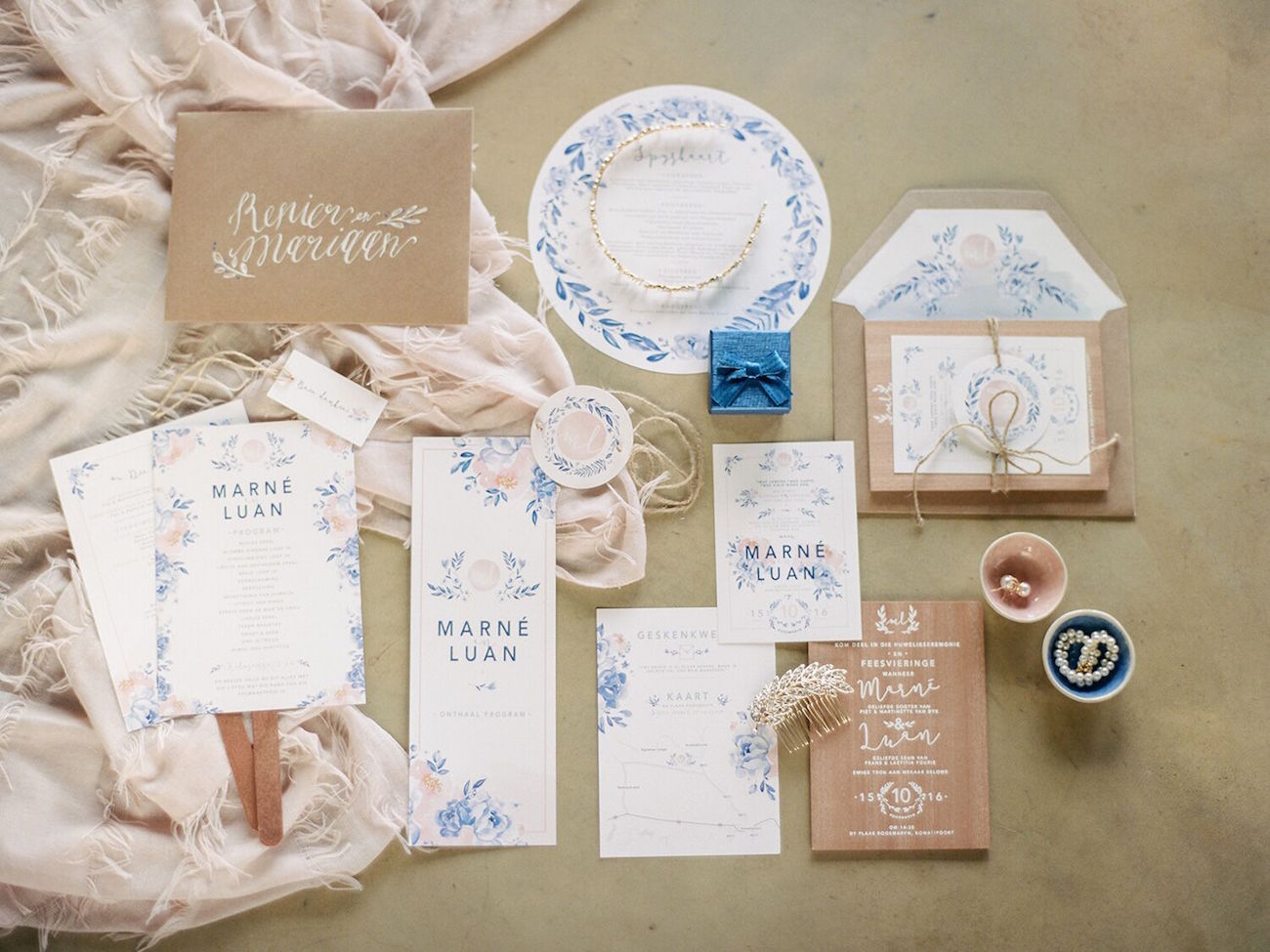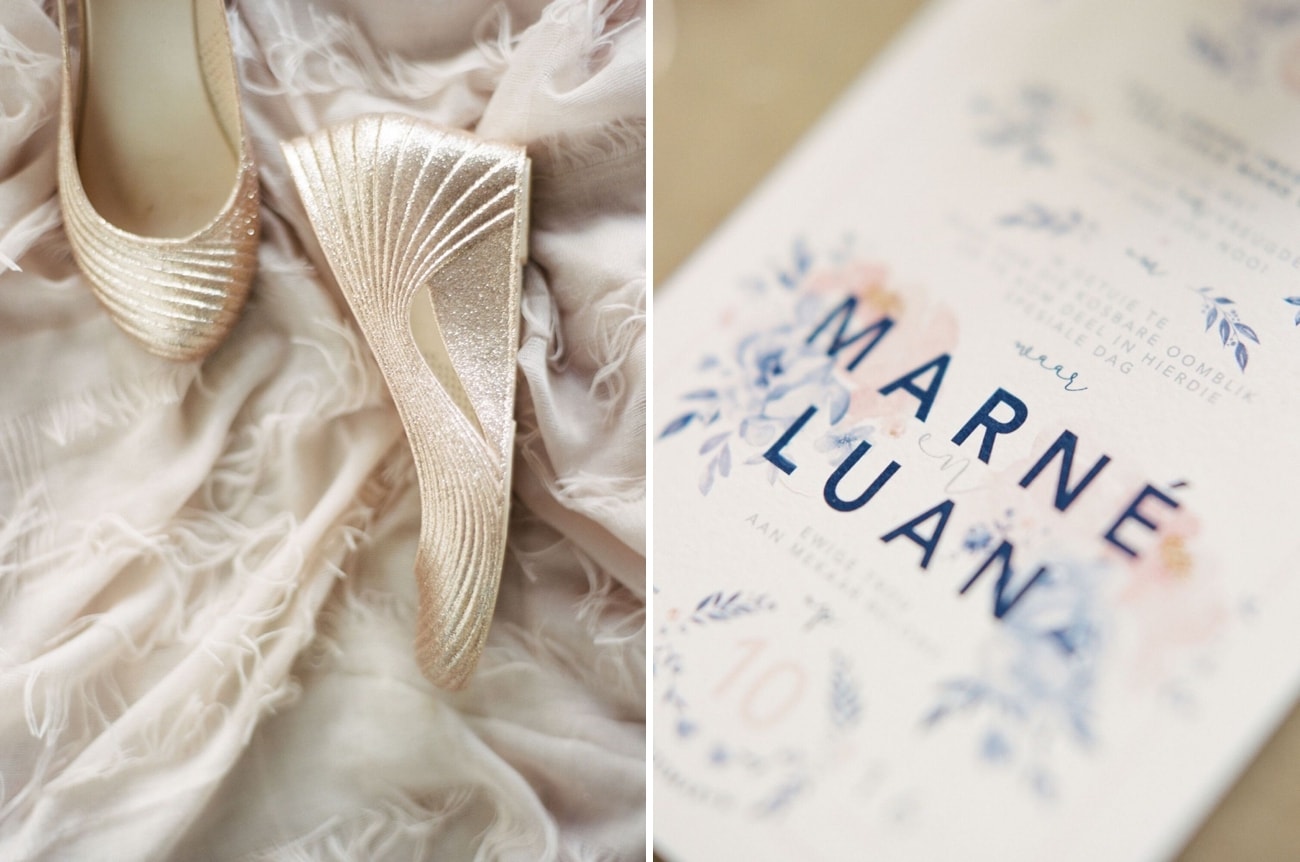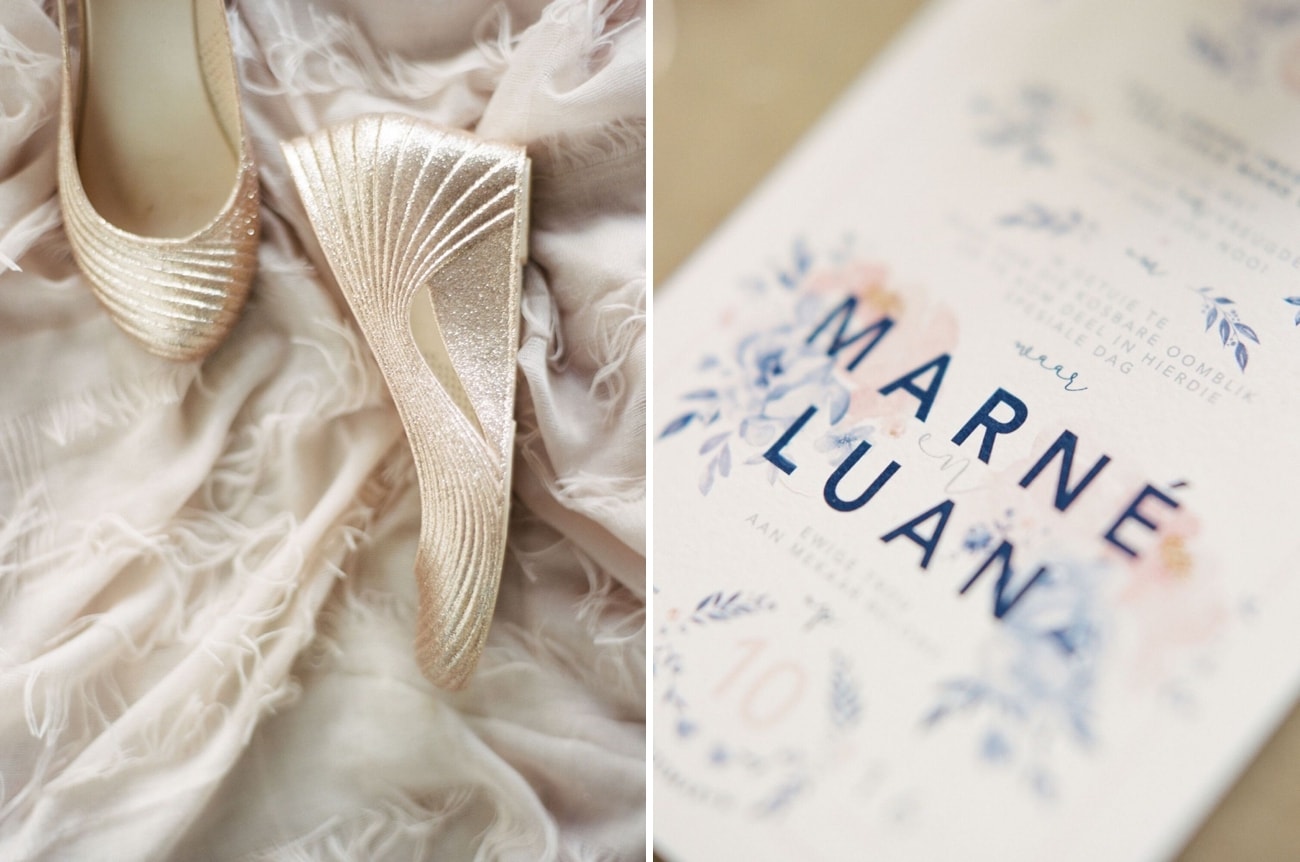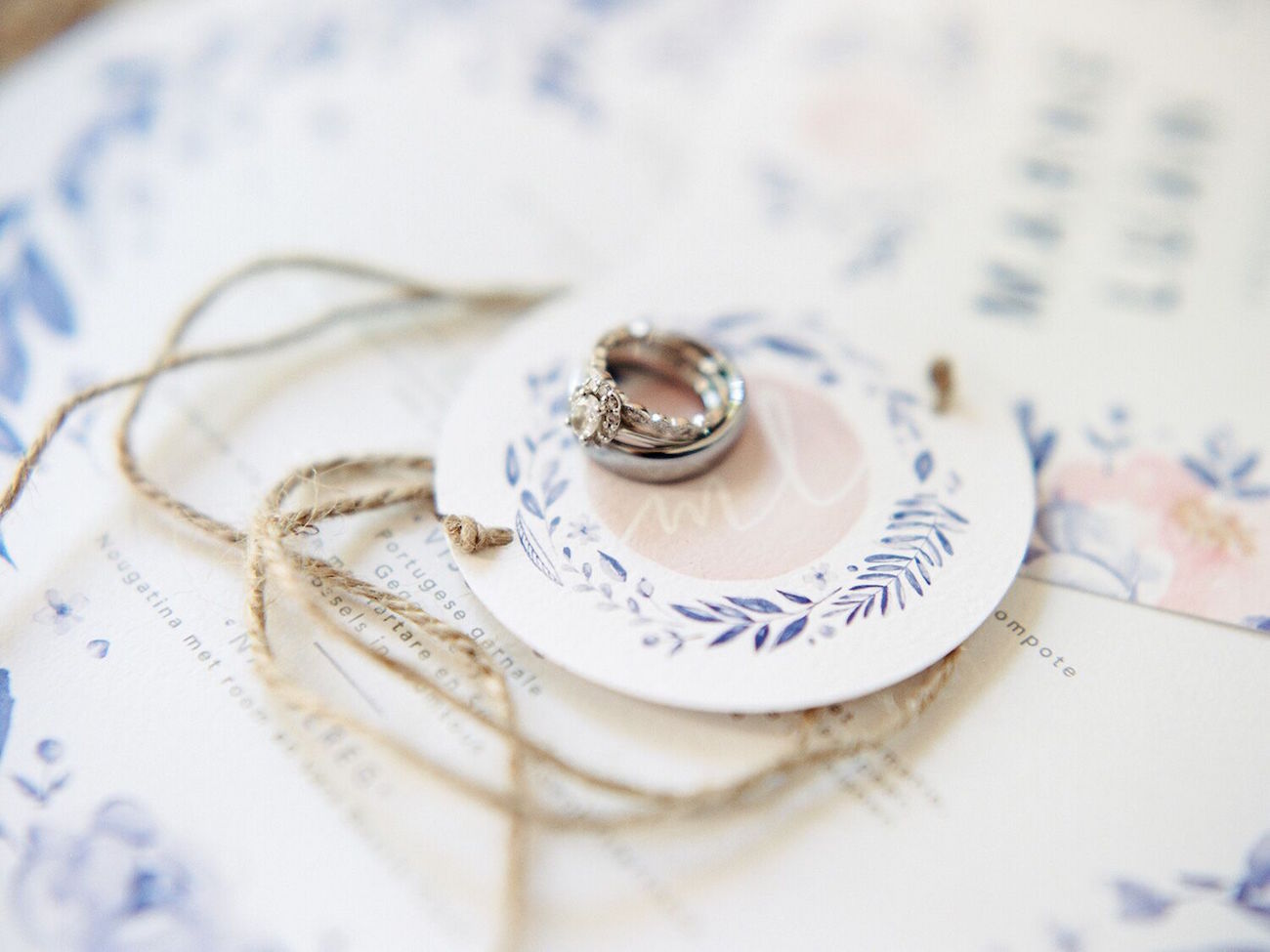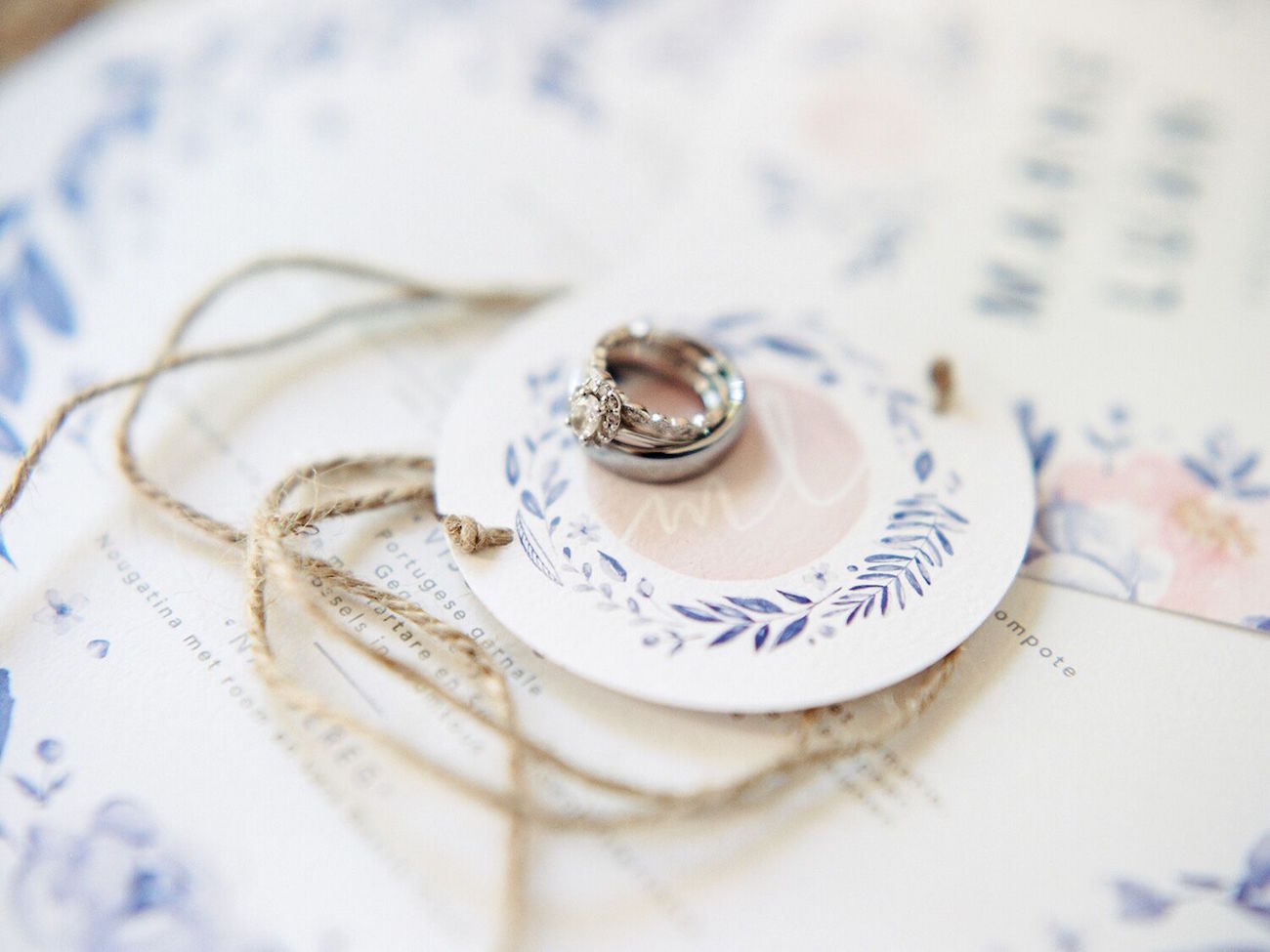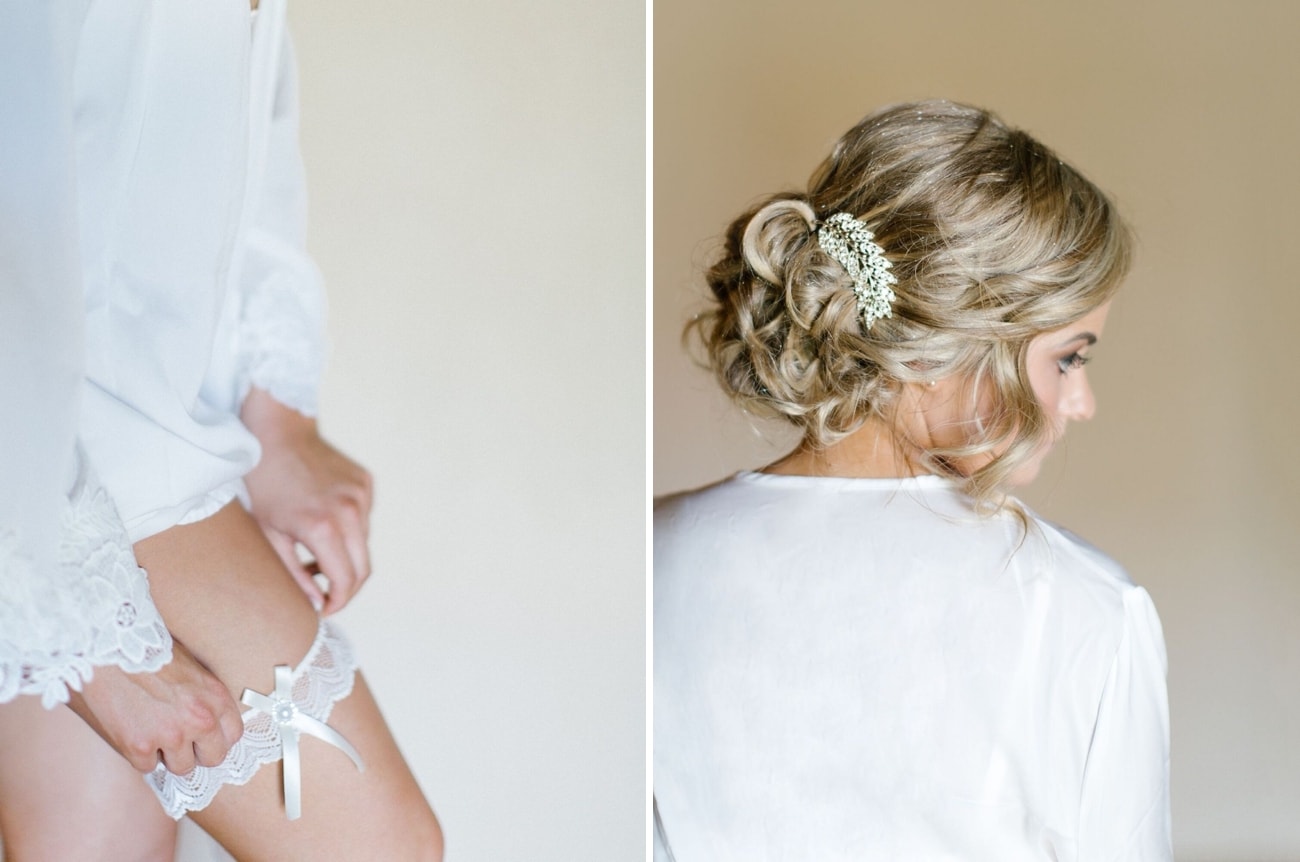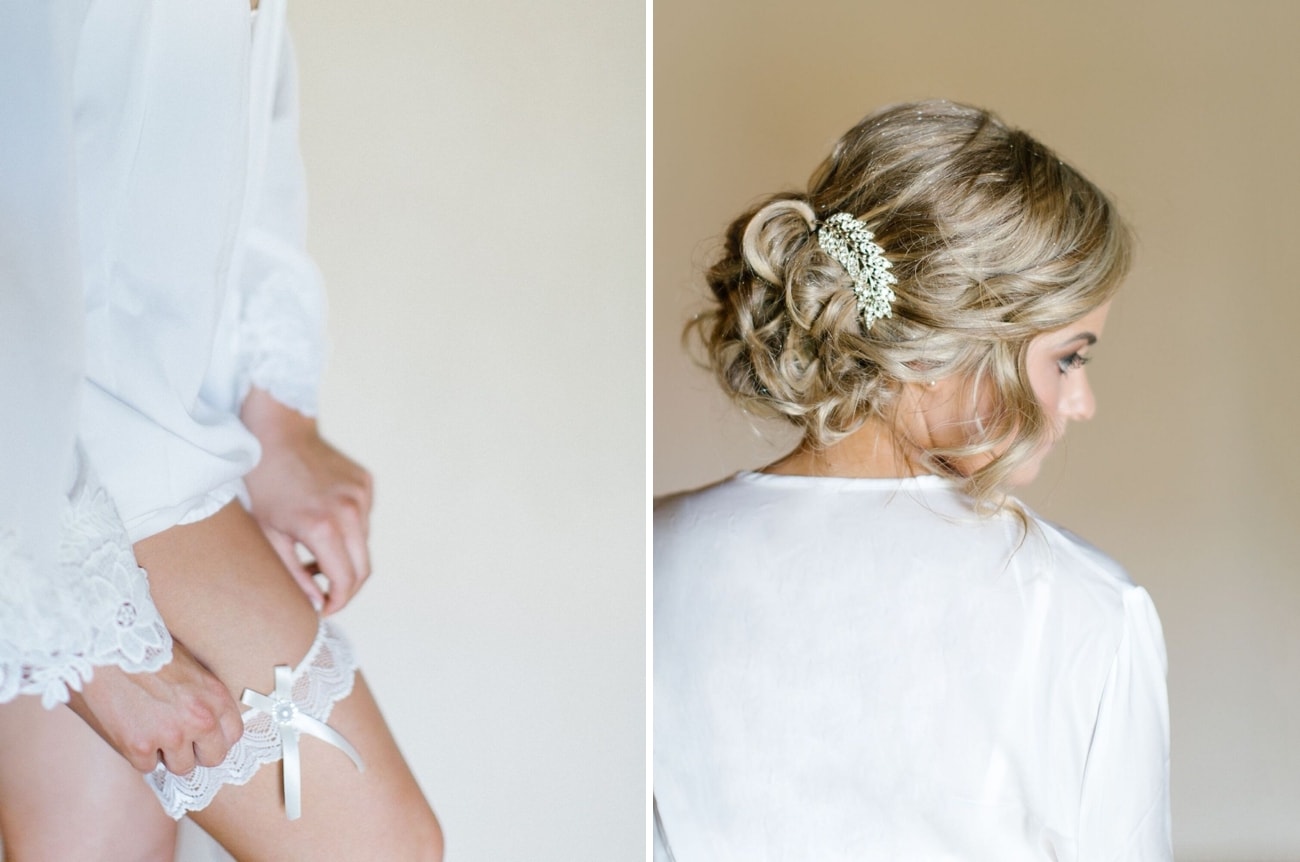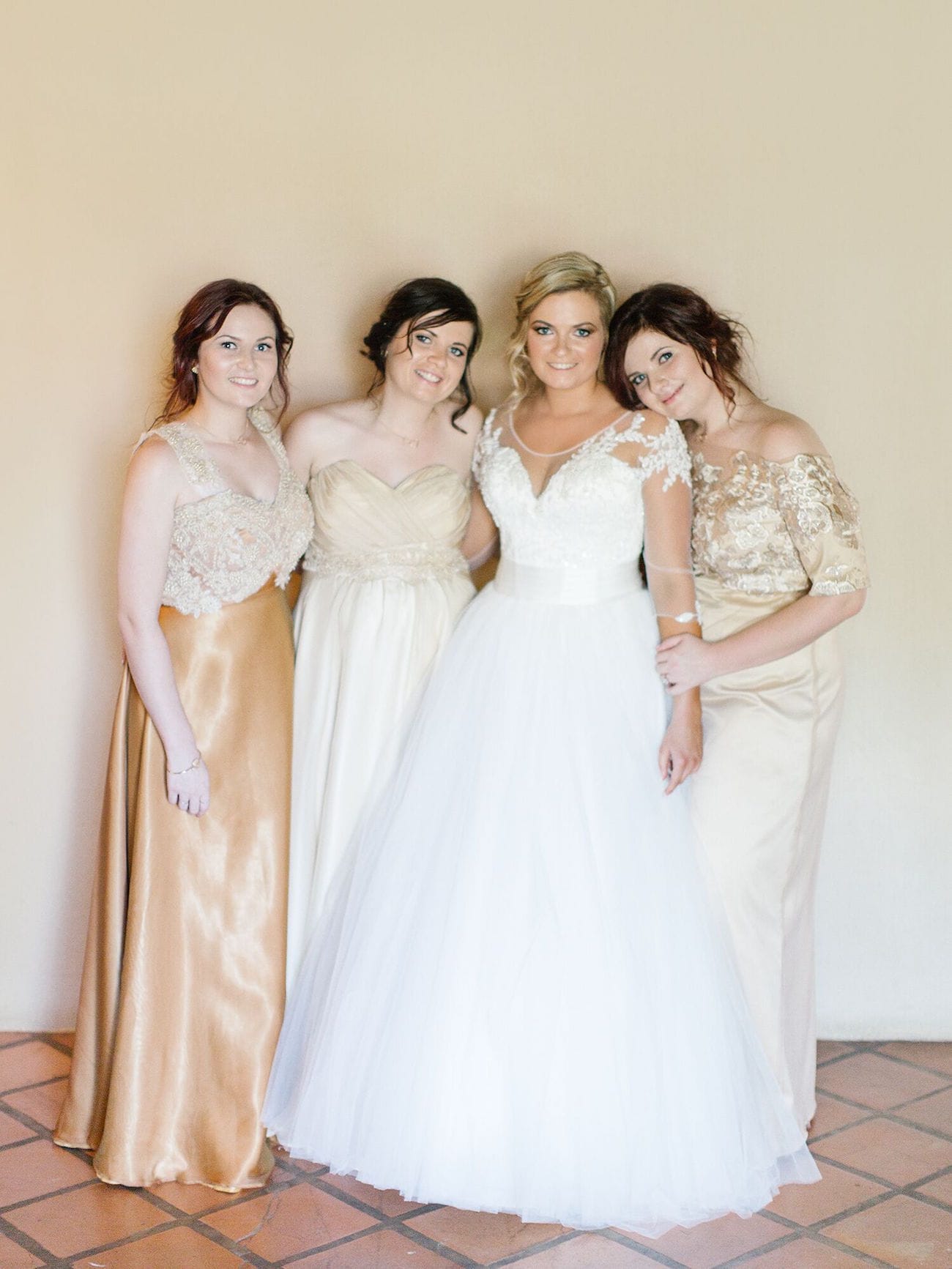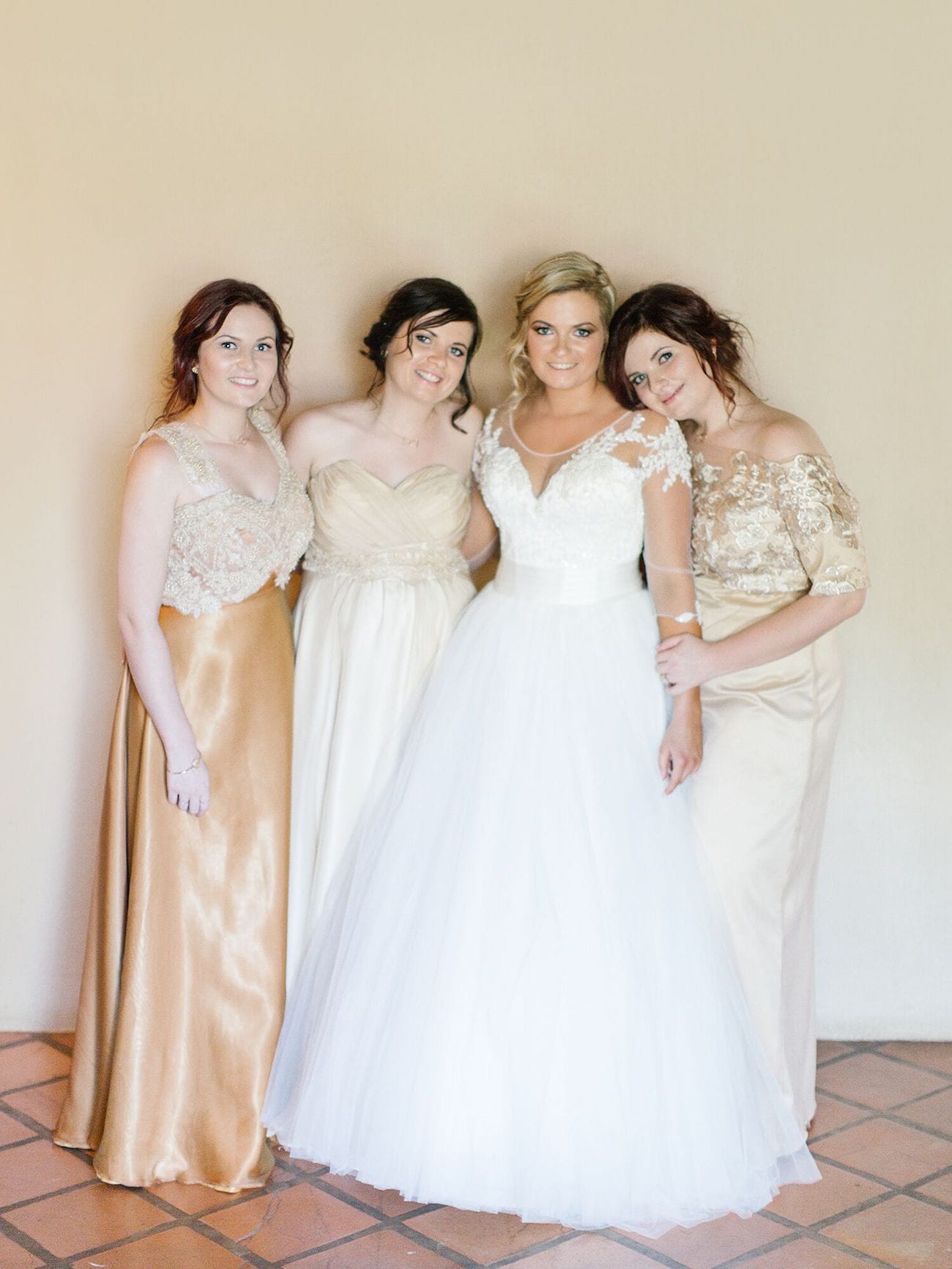 Love Story
Luan is from Nelspruit and I am from the small town Komatipoort, so we met in high school when I went to the hostel at Nelspruit High School. We were in the same class for the first two years of high school, and the friendship and attraction even started back then. We once held hands when Luan came to visit me on the farm. We were so young and shy back then so nothing came of it and for the remainder of high school we didn't have any classes together so our lives went in different directions. We met again years later at the Inibos Festival that is a music festival held in Nelspruit every year. We hit is off immediately and things just worked out perfectly for us. At that stage Luan was working in Nelspruit, but had just accepted a new job offer in Midrand, which is where I lived! After the festival we couldn't stop talking and within three months he had moved to Gauteng and our relationship really took off. One can say it really was meant to be!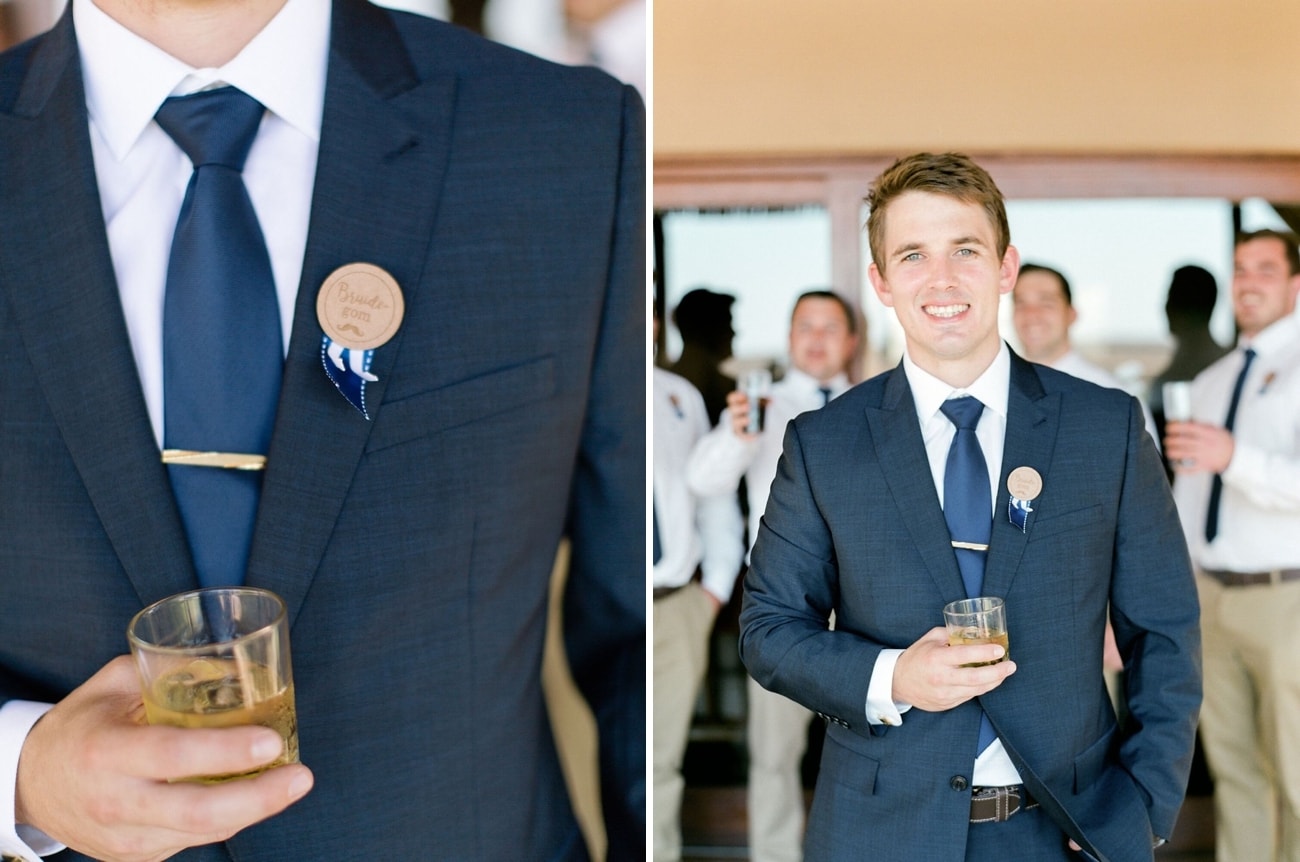 The Proposal
I am a wedding and lifestyle photographer so when two of our friends booked me for a couple shoot I didn't expect anything. They arranged the location where the shoot was to take place, at the beautiful African Pride Irene Country Lodge. We had barely started with the session when I turned around and I saw those big blue eyes behind me on one knee! He asked me to marry him and my answer was yes! It was a complete surprise! After he asked we celebrated with champagne and had a lovely romantic dinner at the Lodge. We spent the rest of the weekend there, with a relaxing spa session and a lovely picnic included the next day; it truly was a great proposal weekend.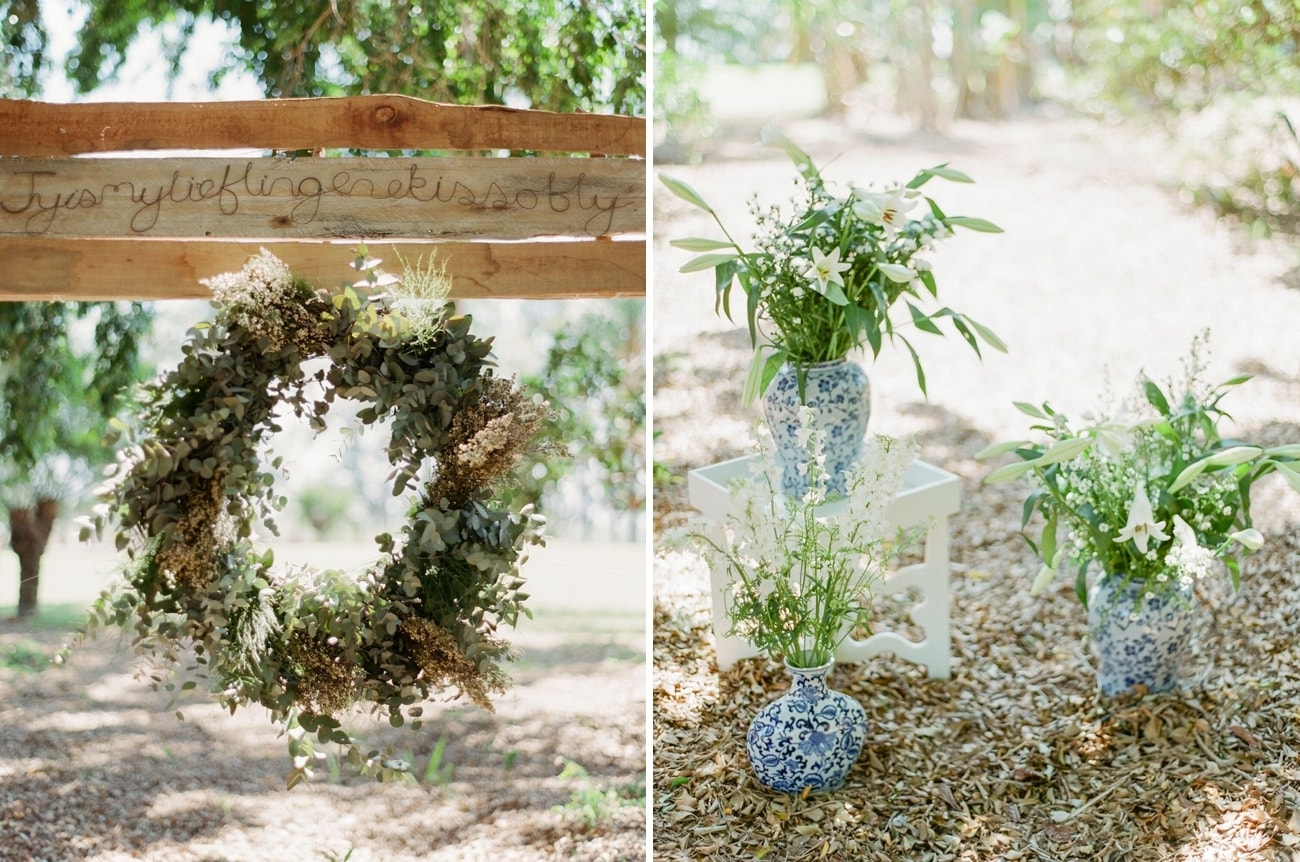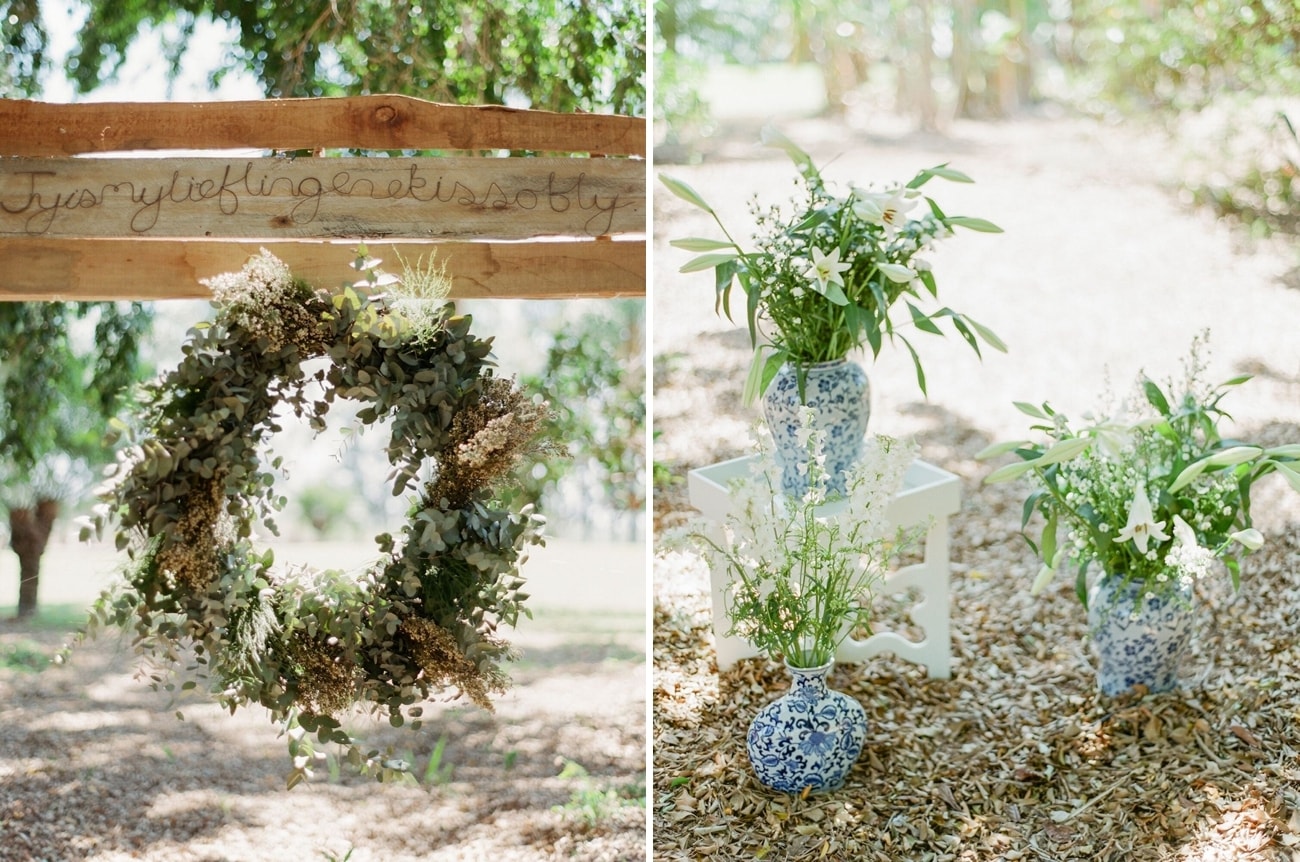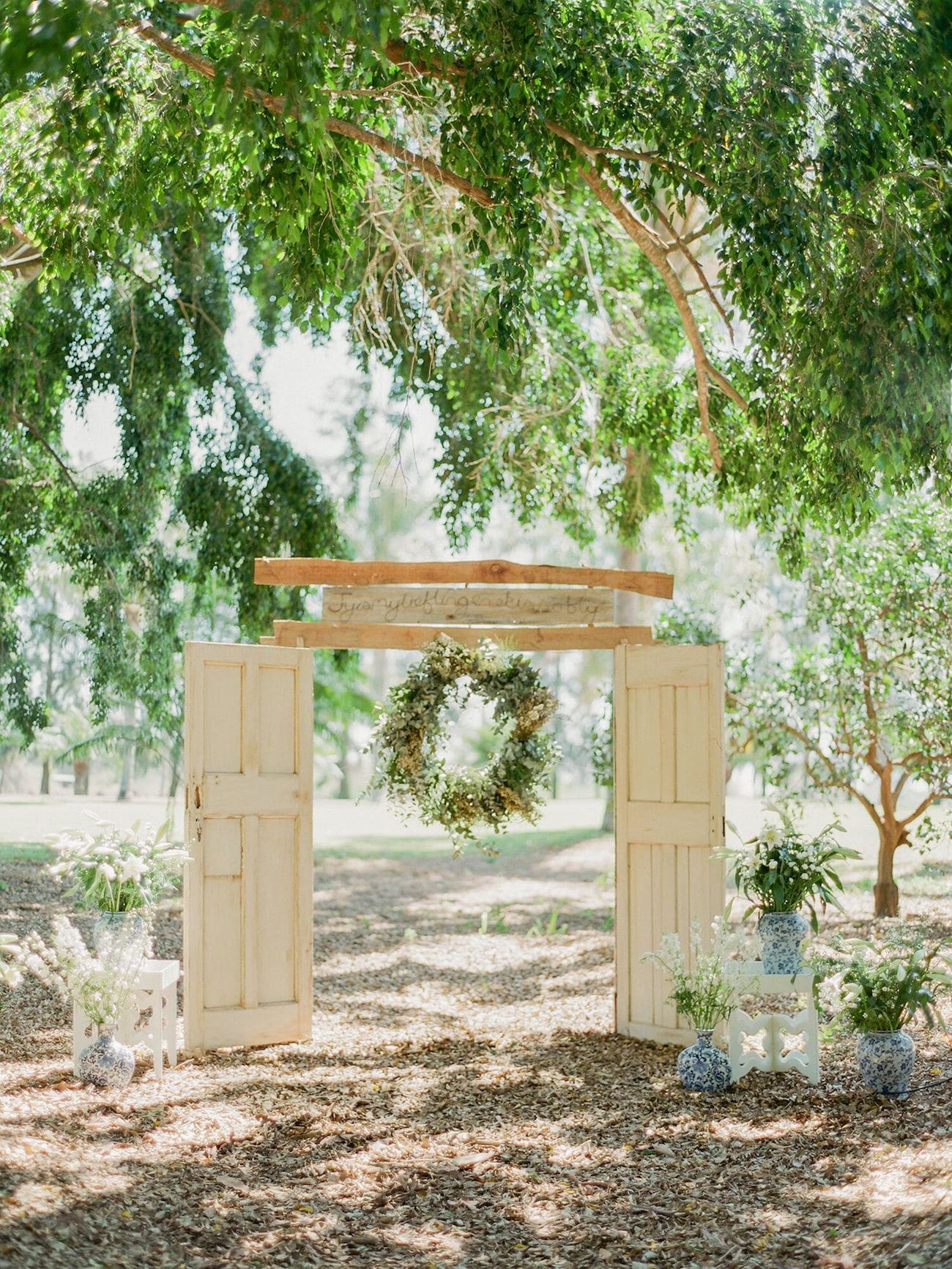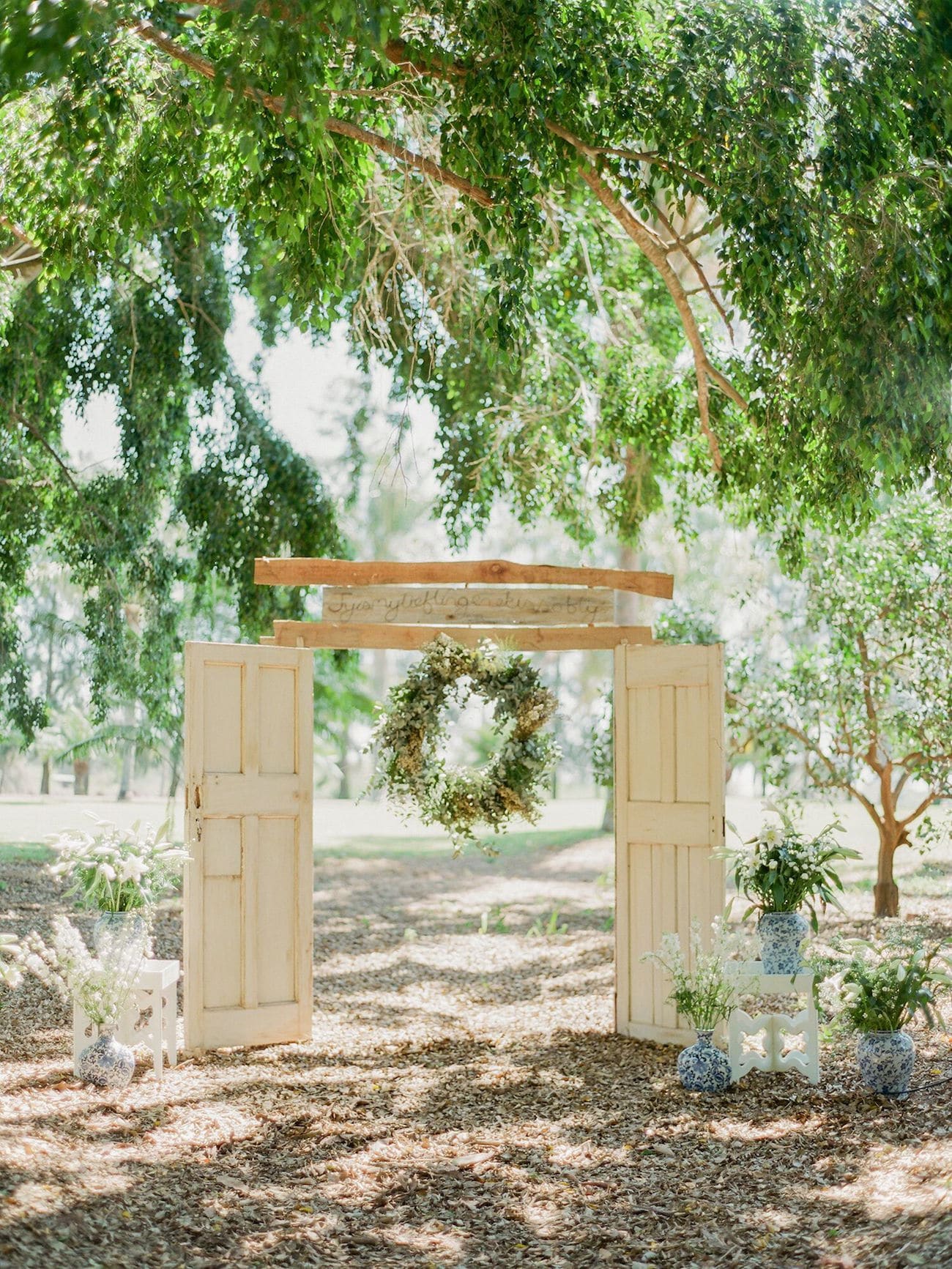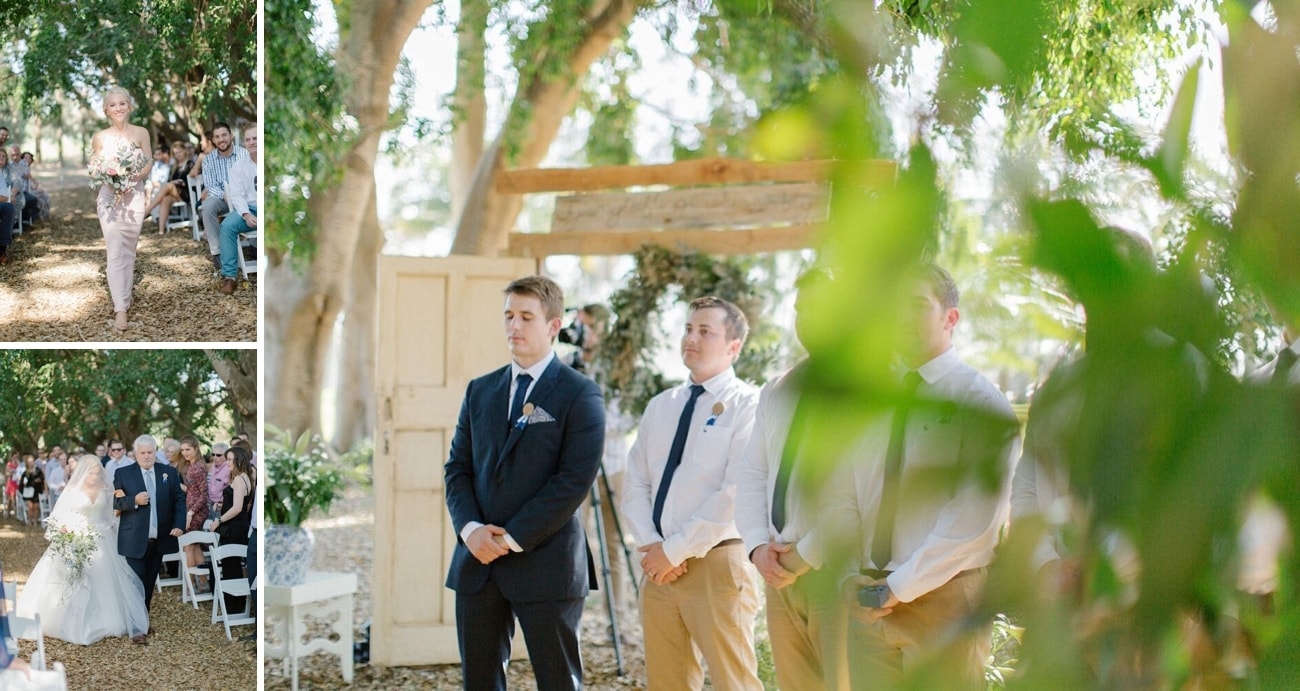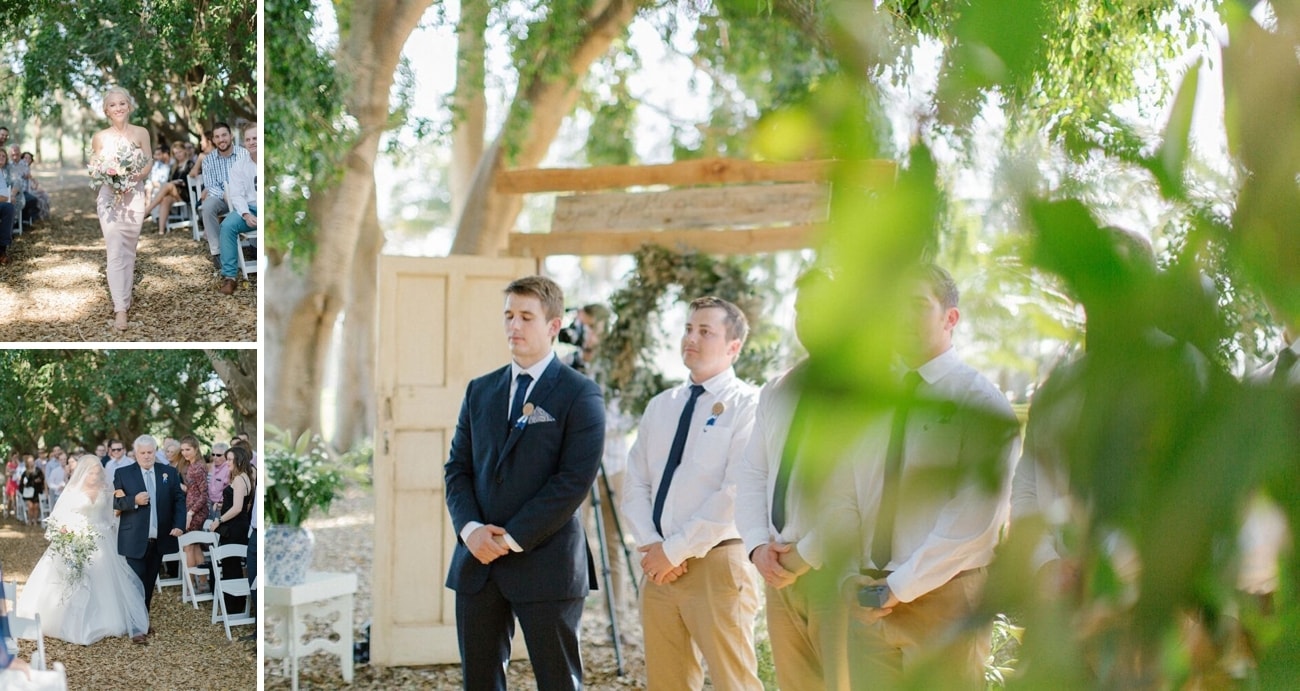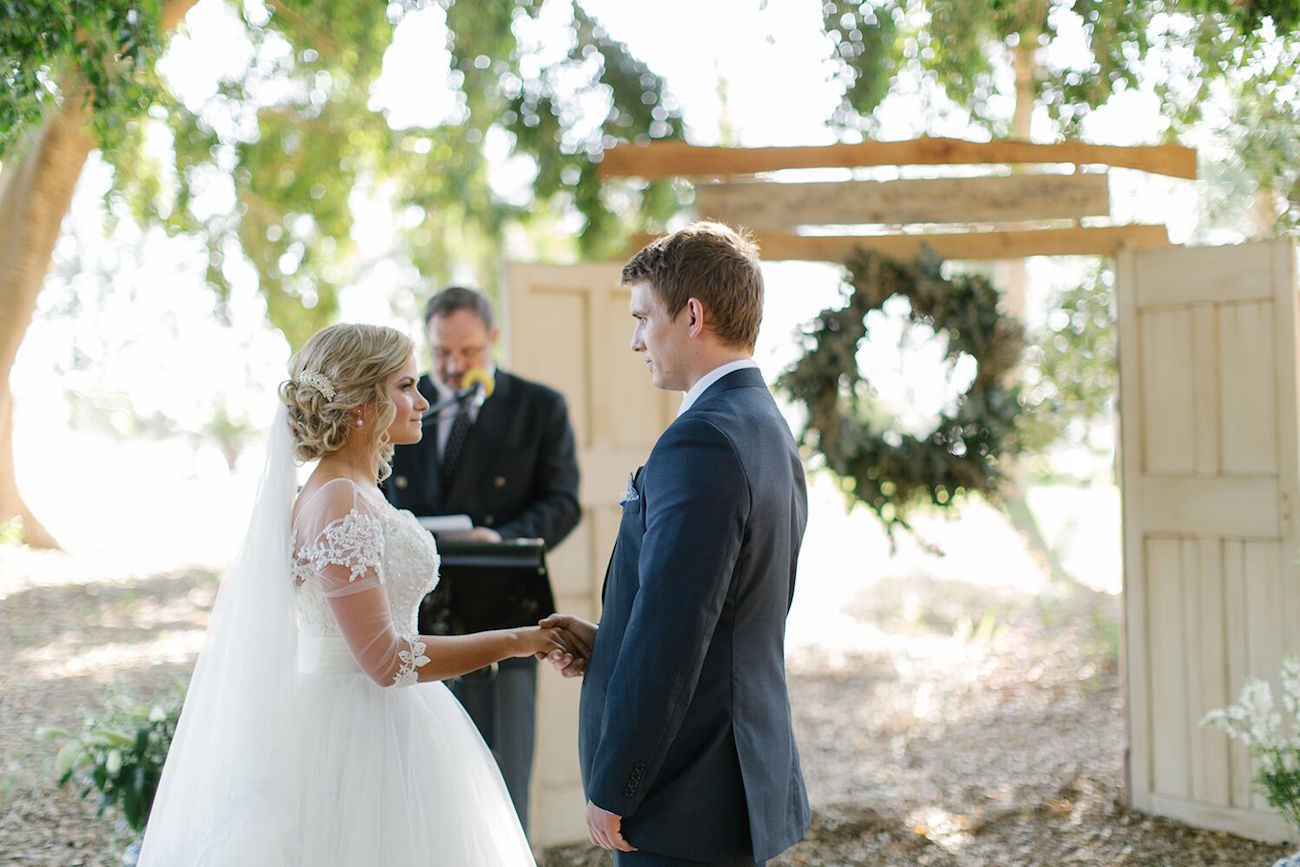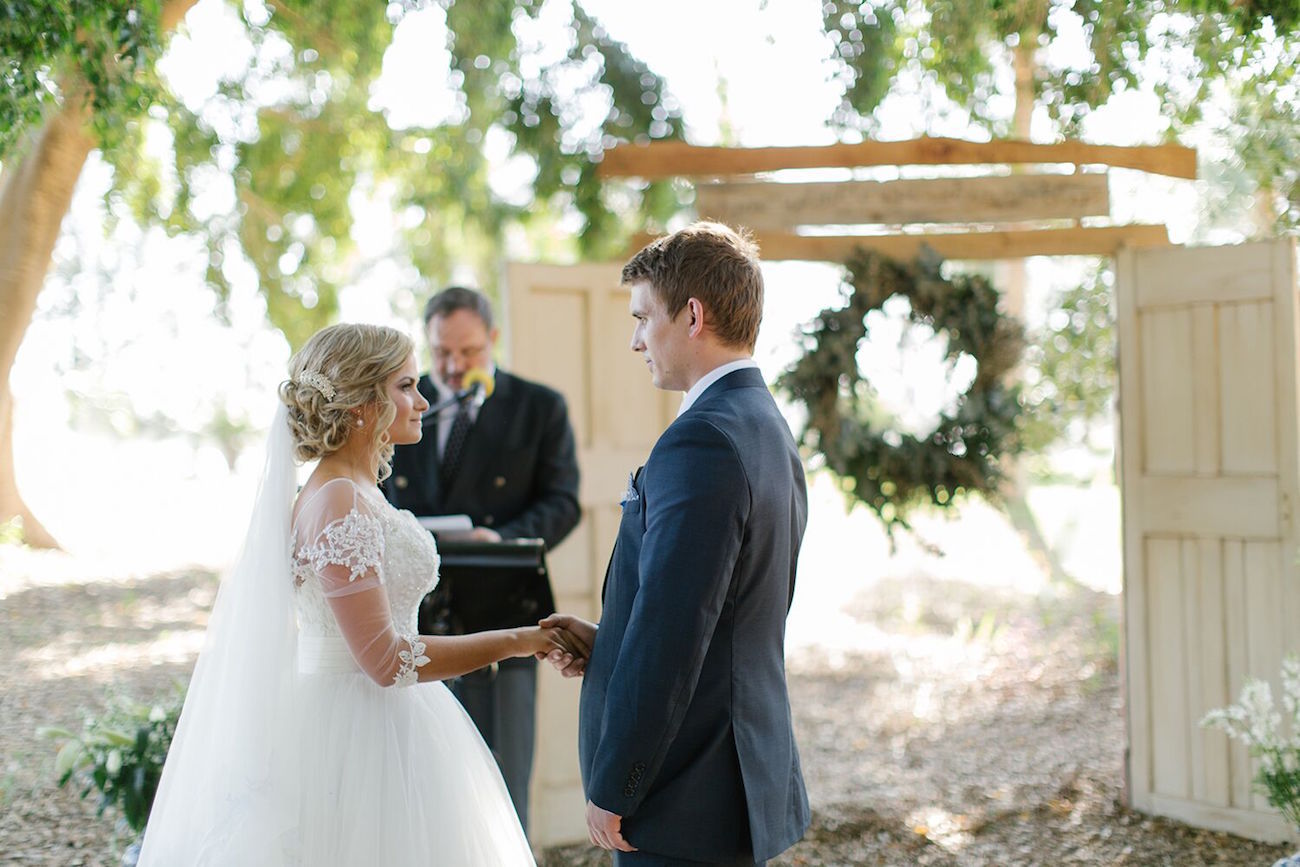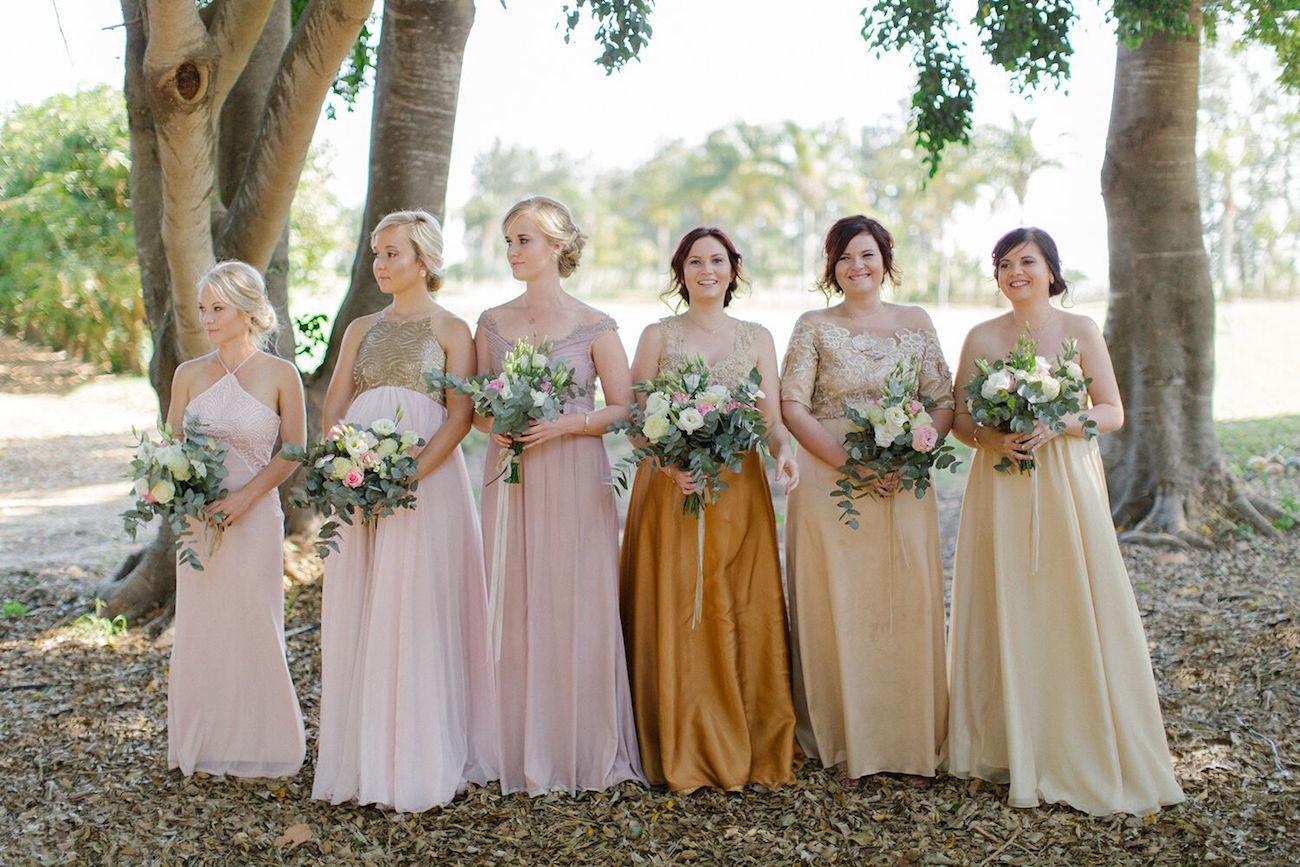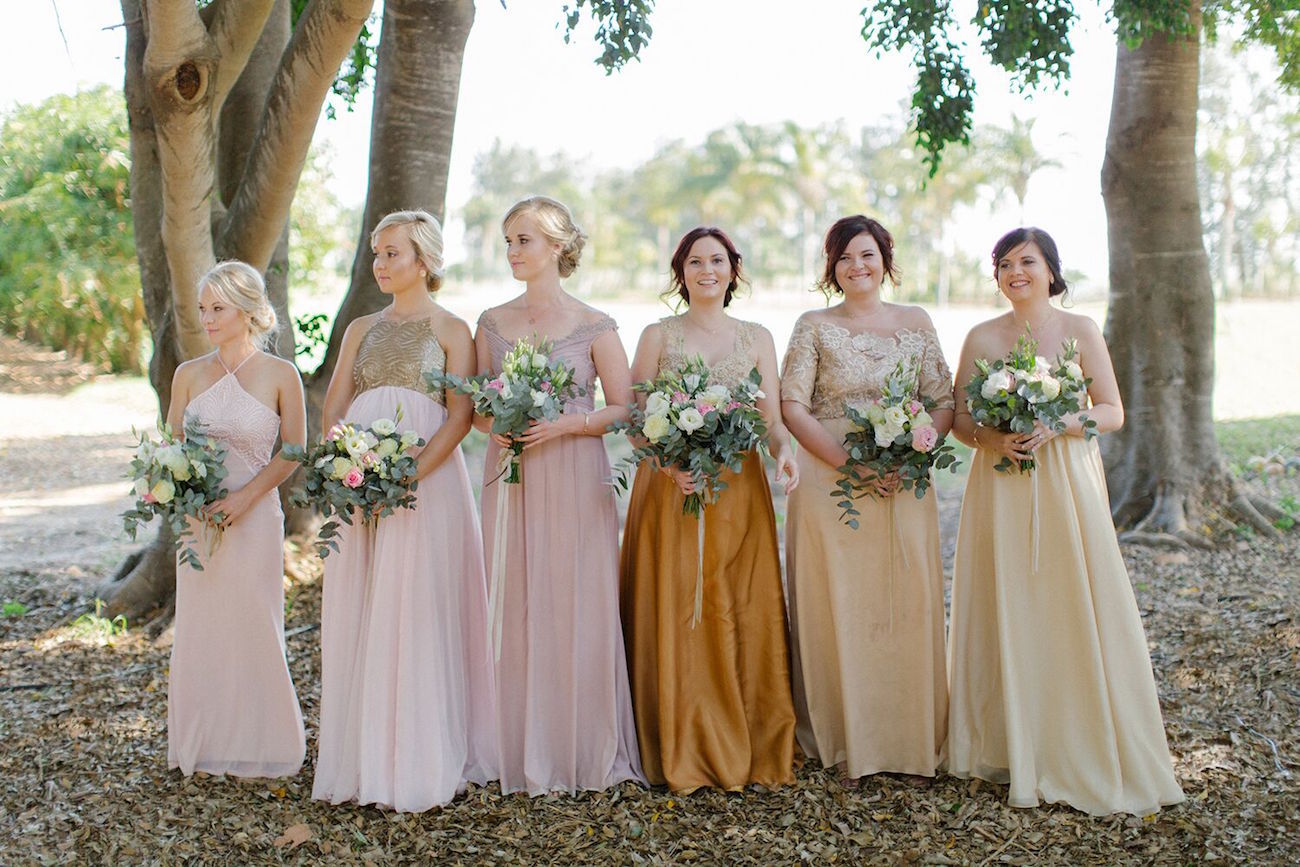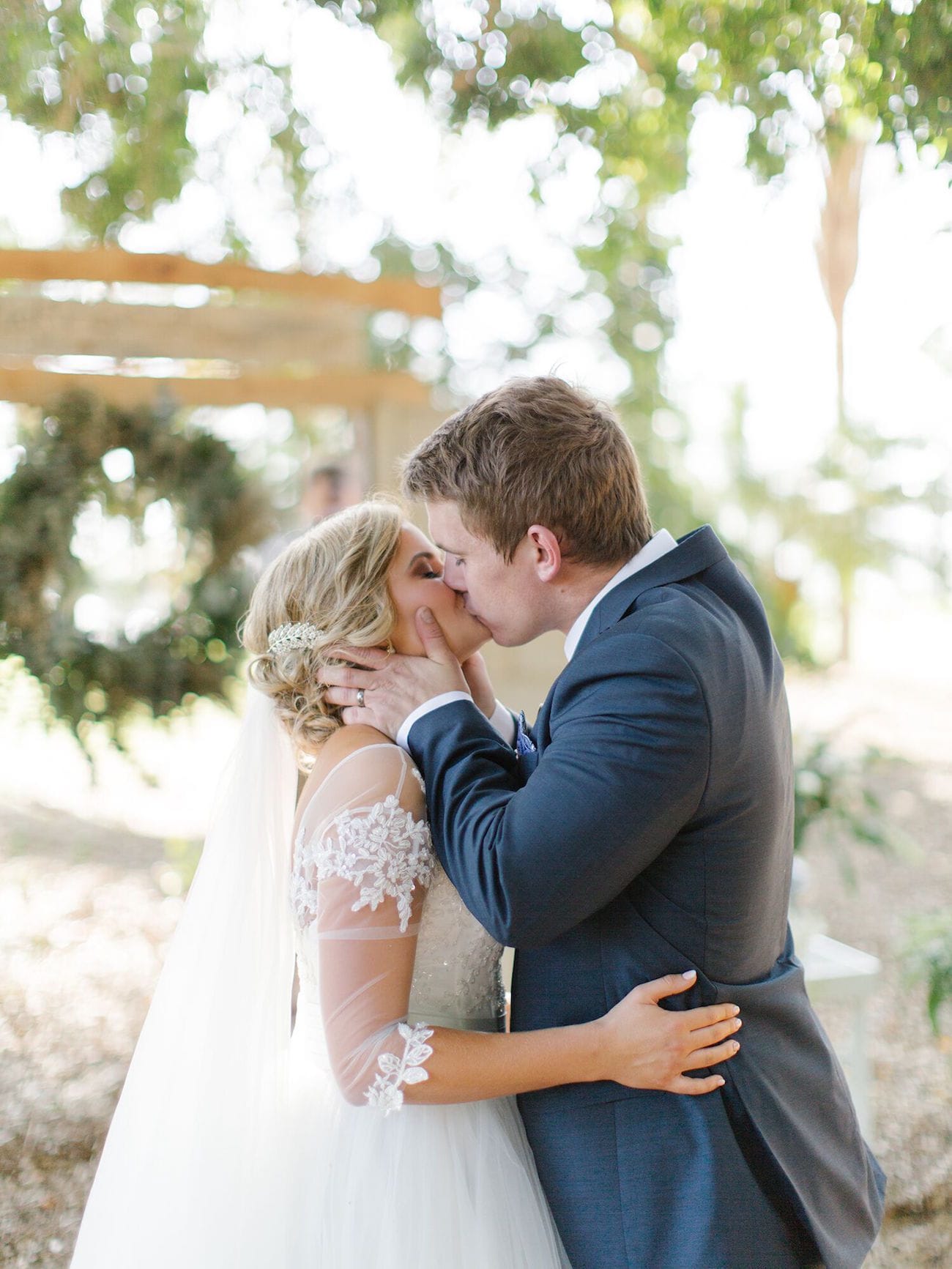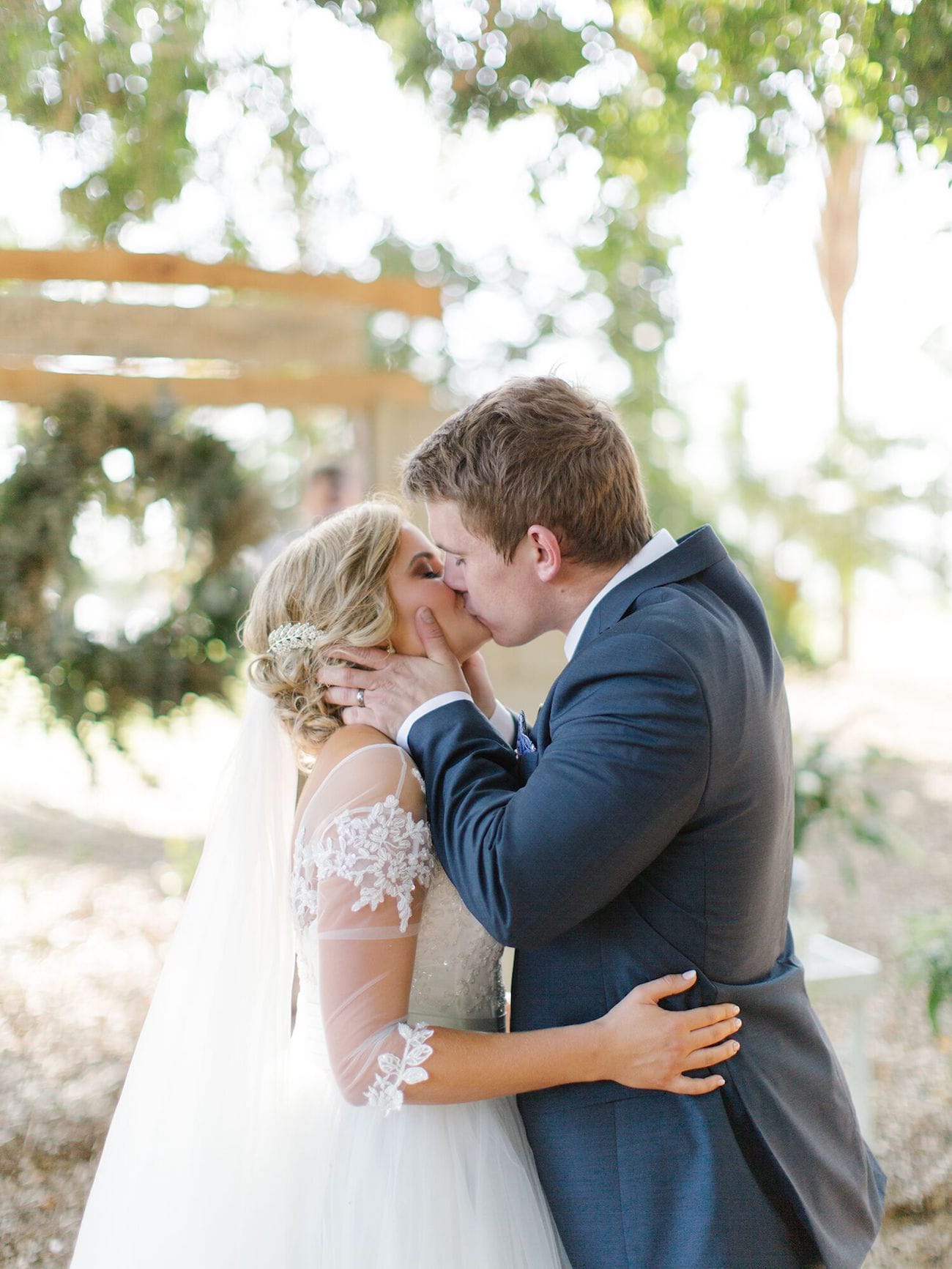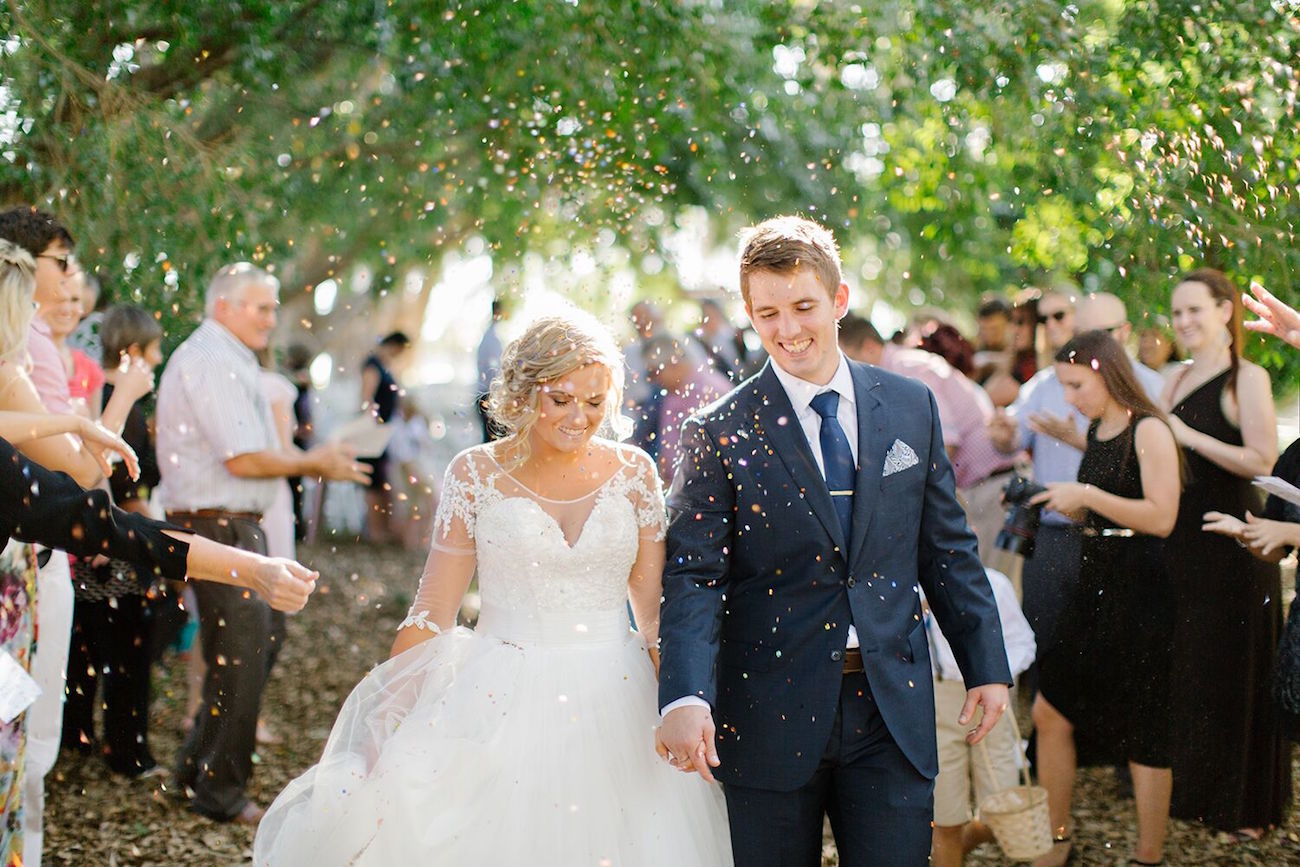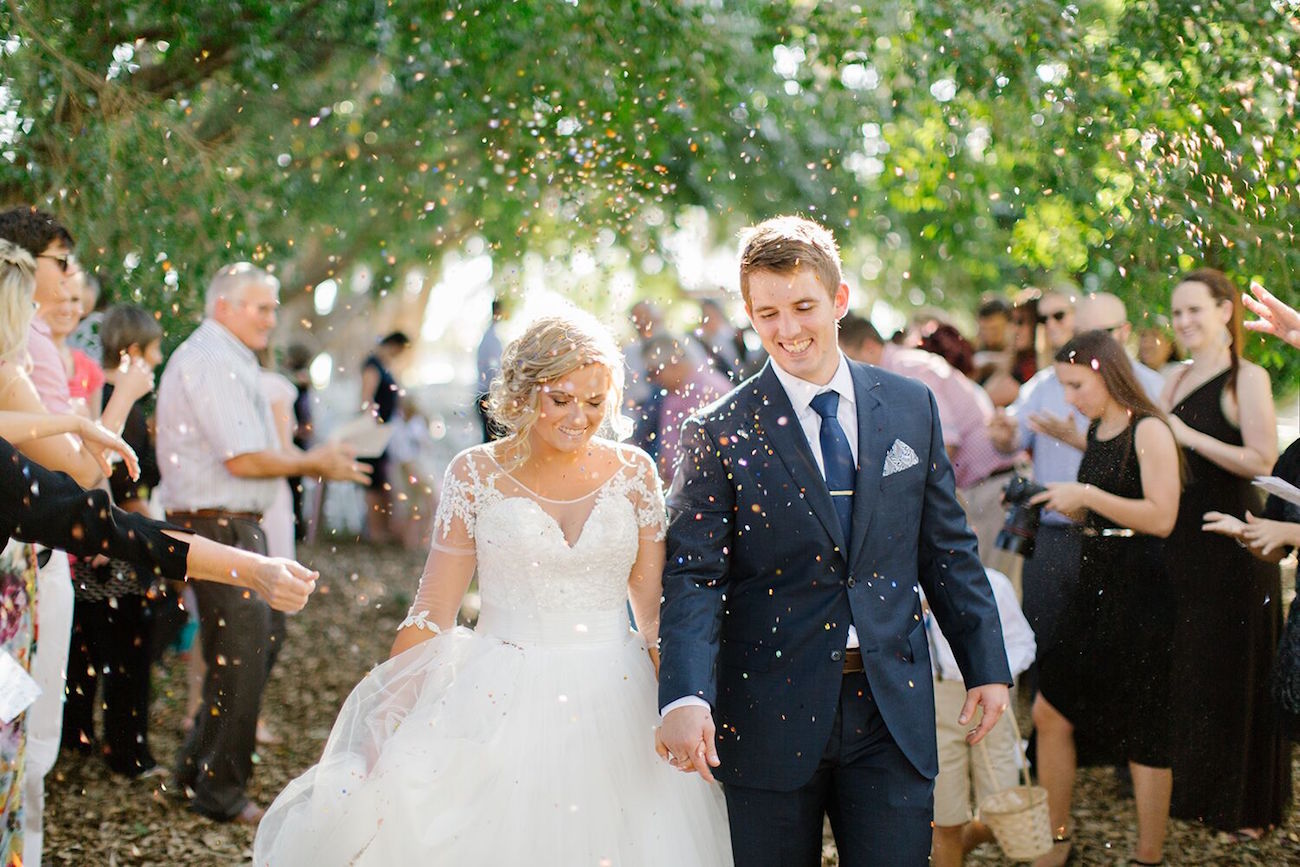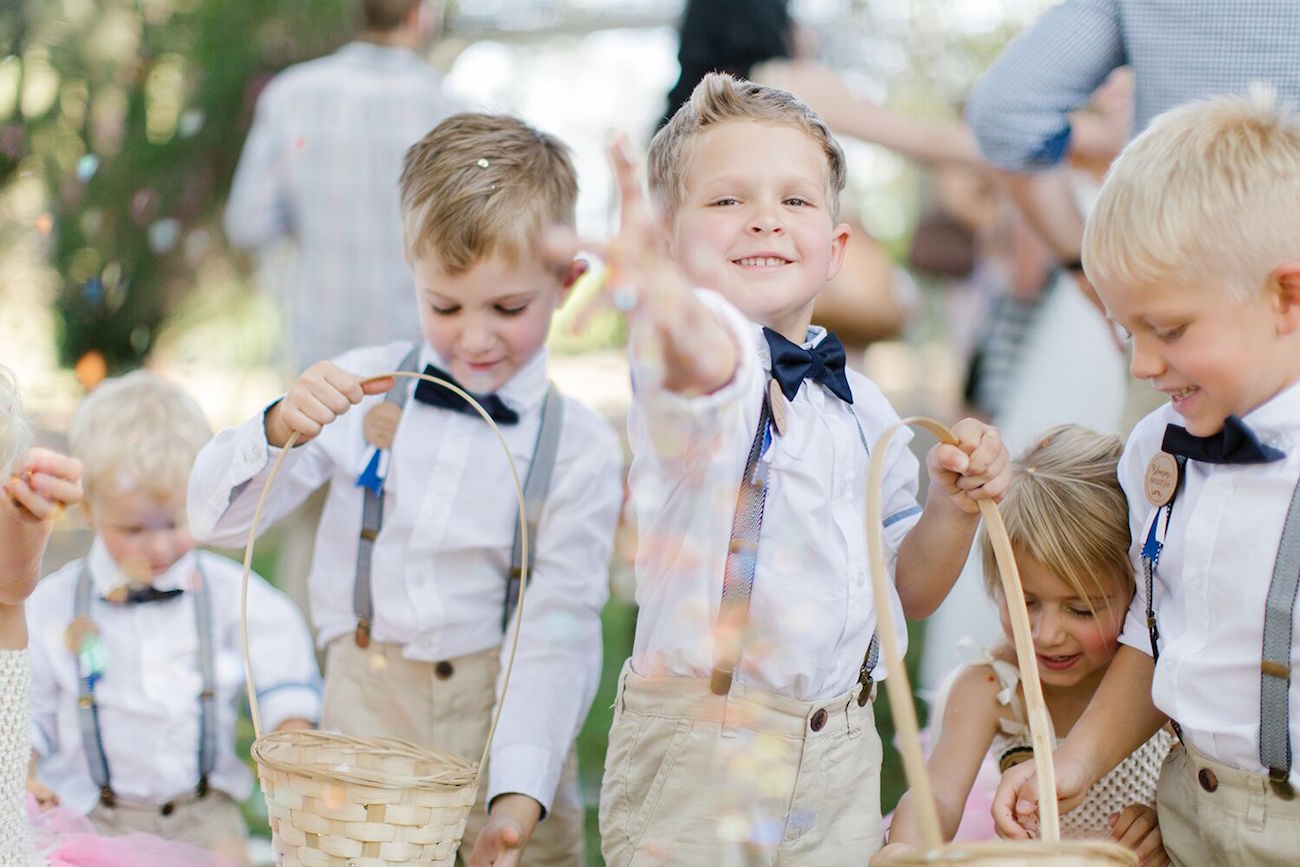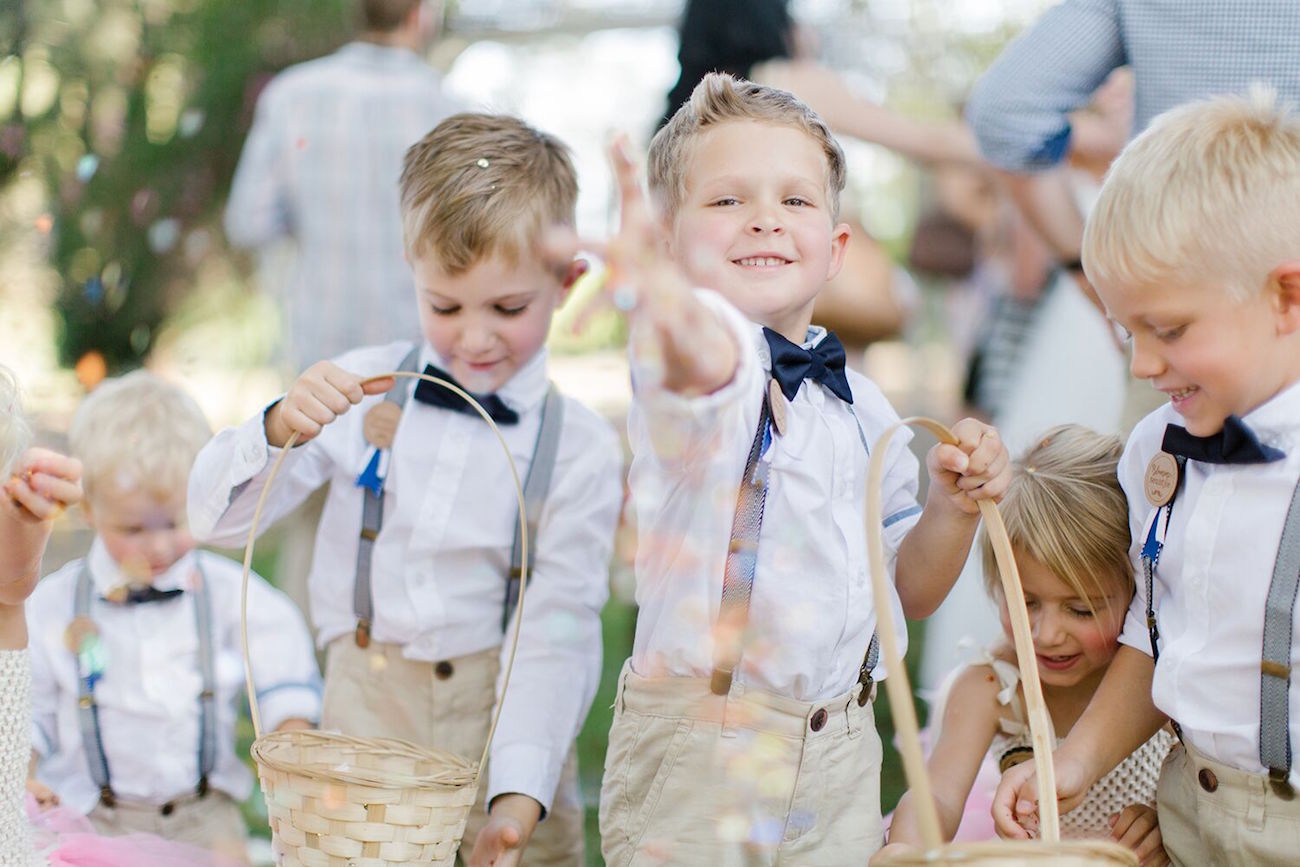 The Venue
We got married on a piece of land where I grew up in the Lowveld next to the Crocodile River, looking out over the Kruger National Park. It is about 12km from the small town Komatipoort. This is the family farm where I grew up on and spent all my childhood days so naturally it was very special to get married on a place that had so many happy memories and sentimental value. This is also where we held hands for the first time so many years ago…
Wedding Style
My favourite colour is blue, so that was always going to be part of my wedding colours. And obviously no groom would be unhappy with blue. I soon realised navy was fast becoming a trend and wanted to have something different as most of my brides for 2016 had navy in their wedding colour scheme. We then decided to have blue and white Delft pots as décor, a win-win for me, I could get my blue and yet it was a little different. For our wedding color scheme we then just brought in gold and light pink to add warmth to our colors; gold is always beautiful and pink is always flattering. The combination was a good balance, it looked really beautiful.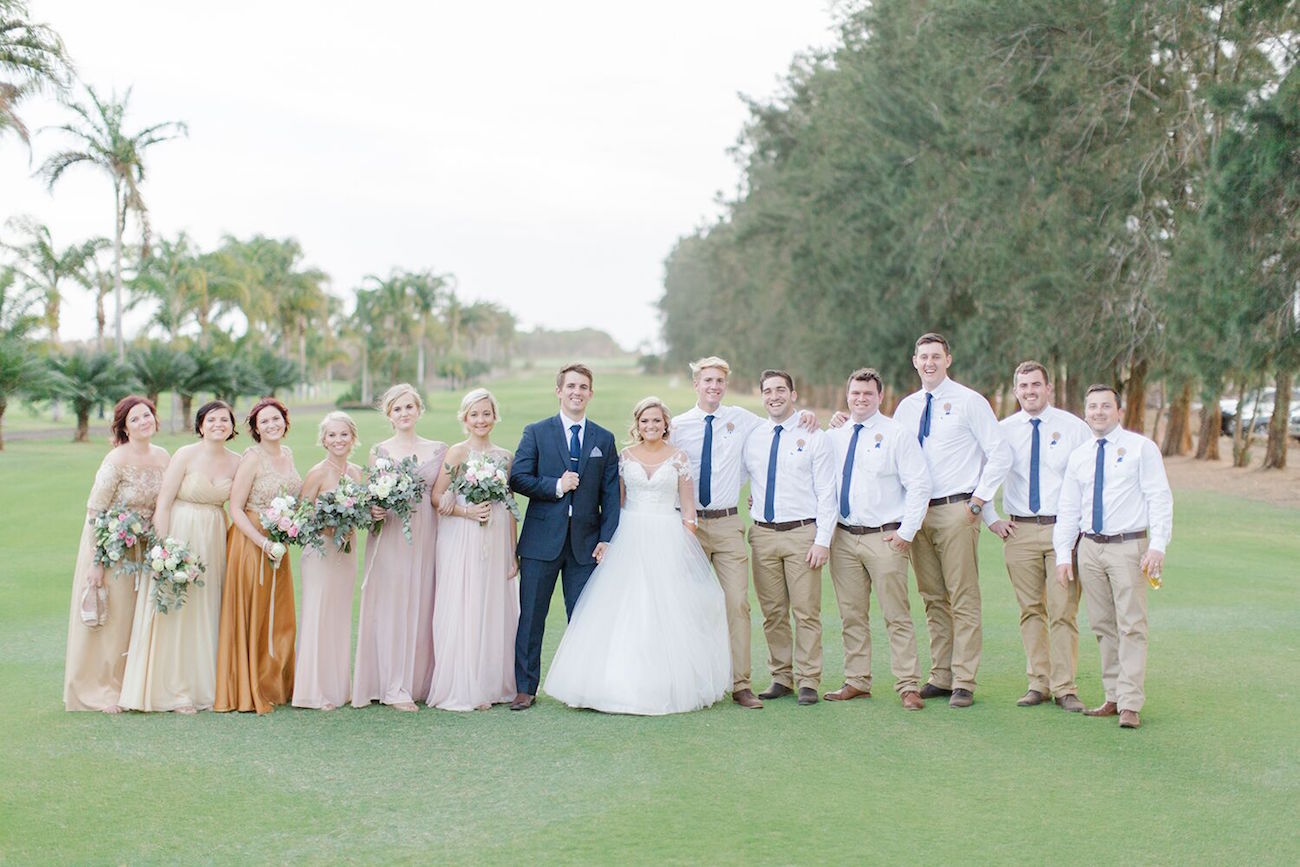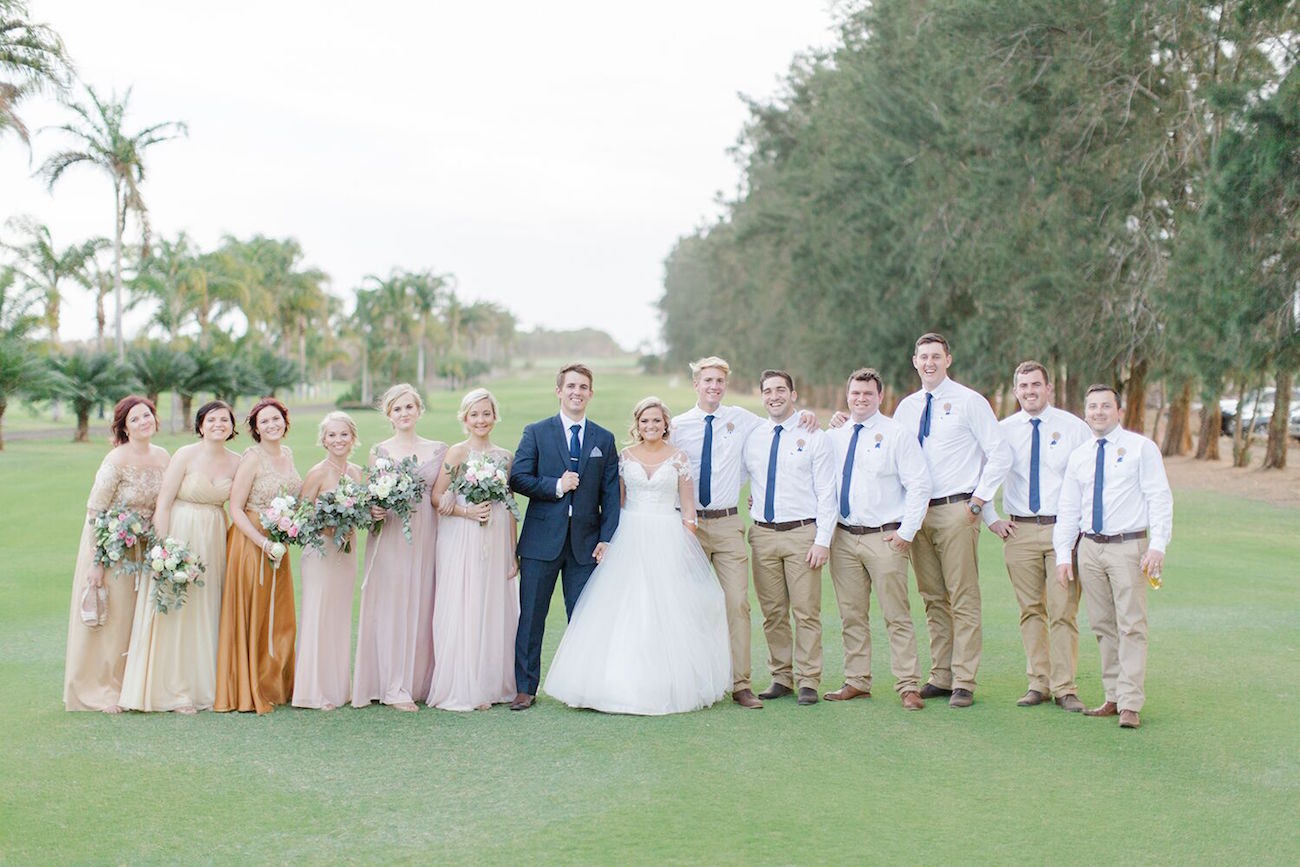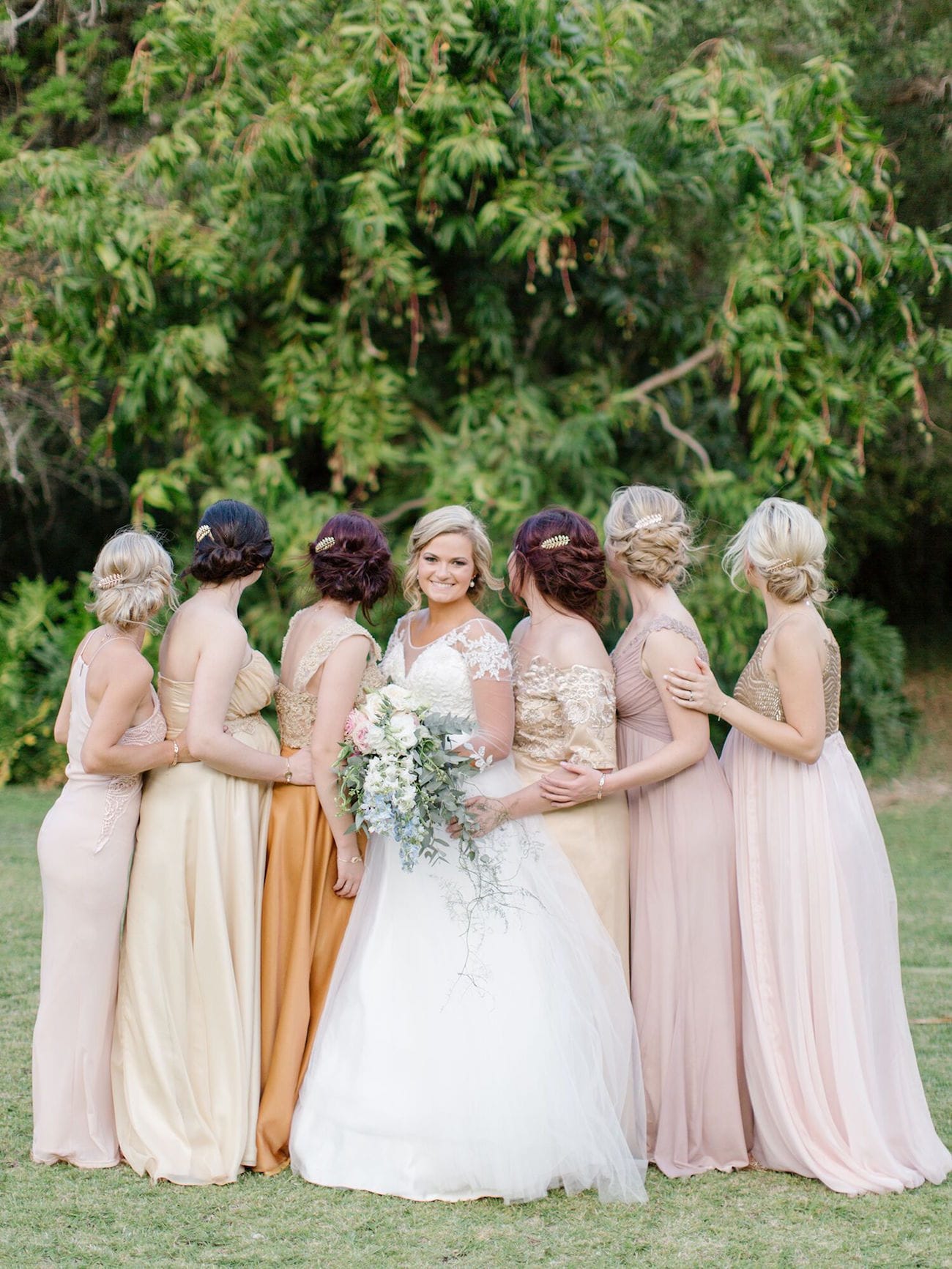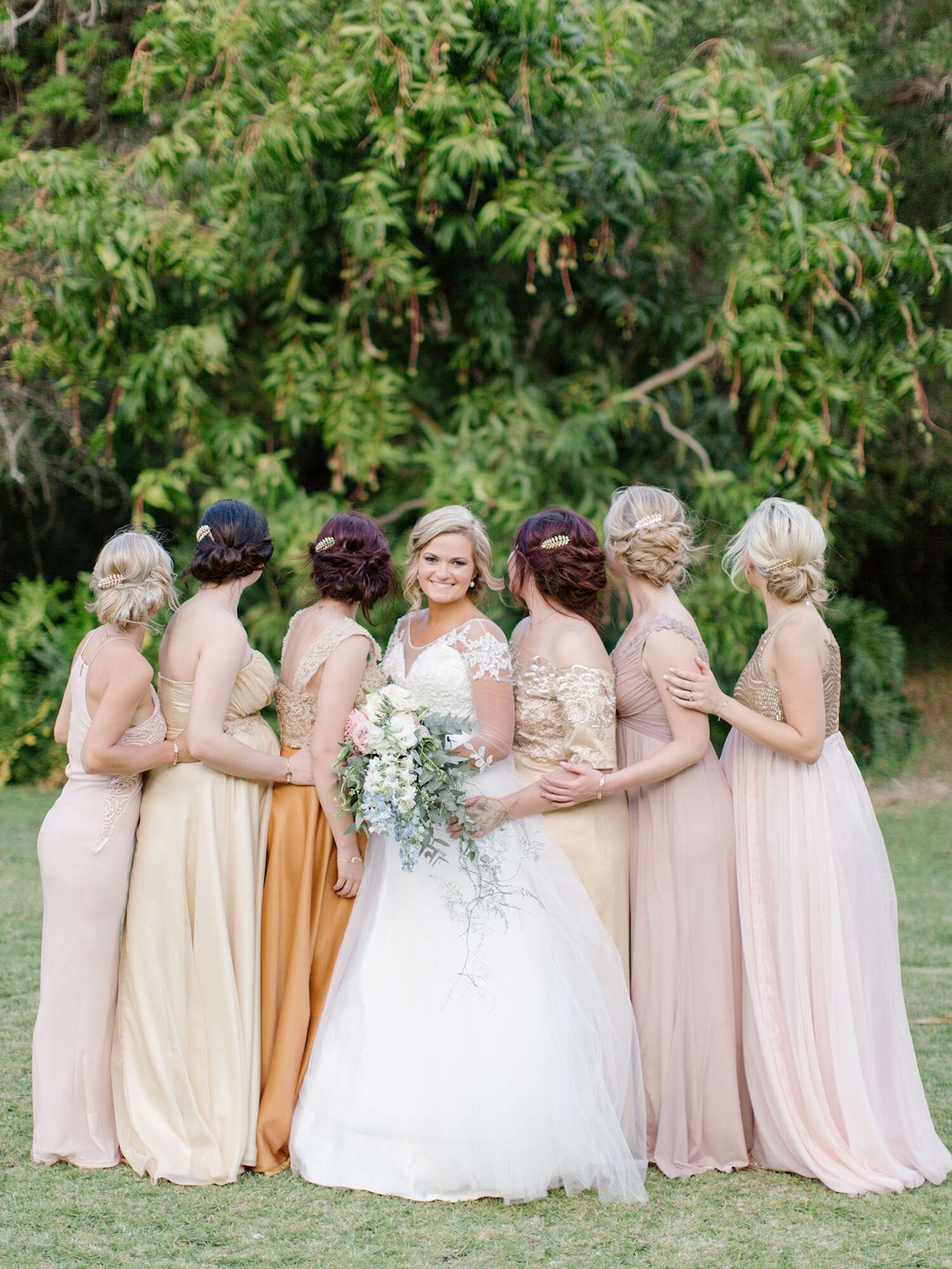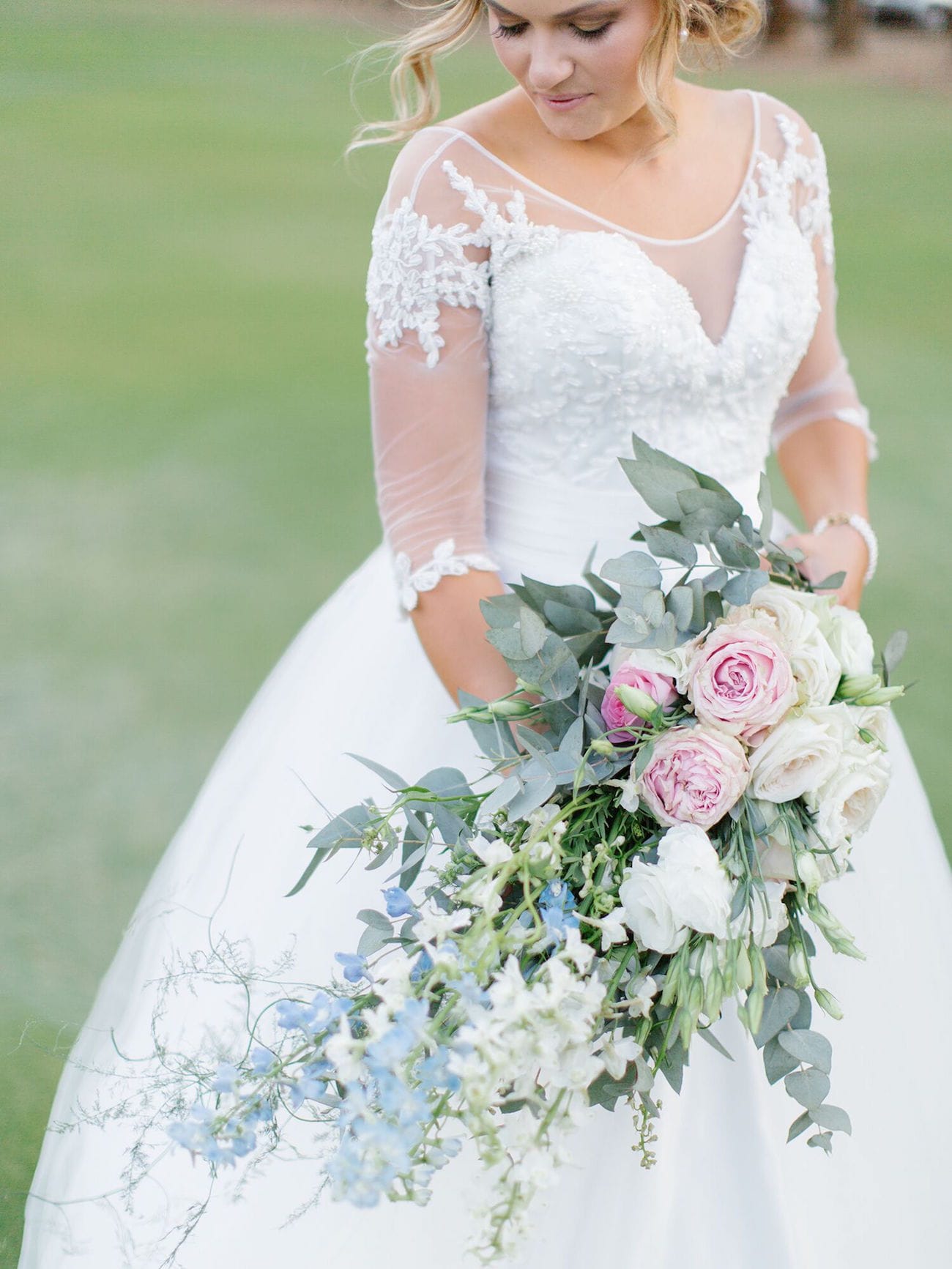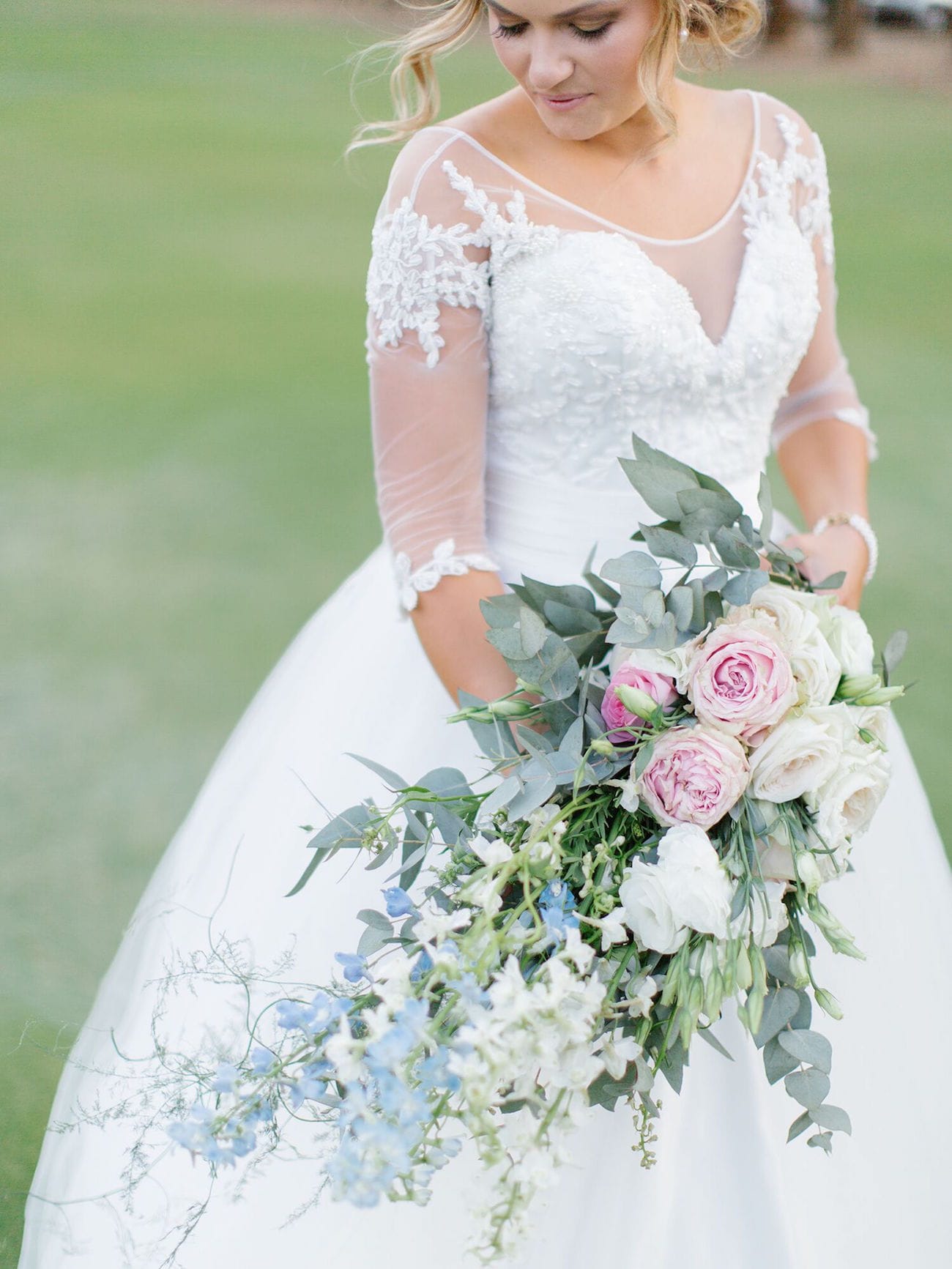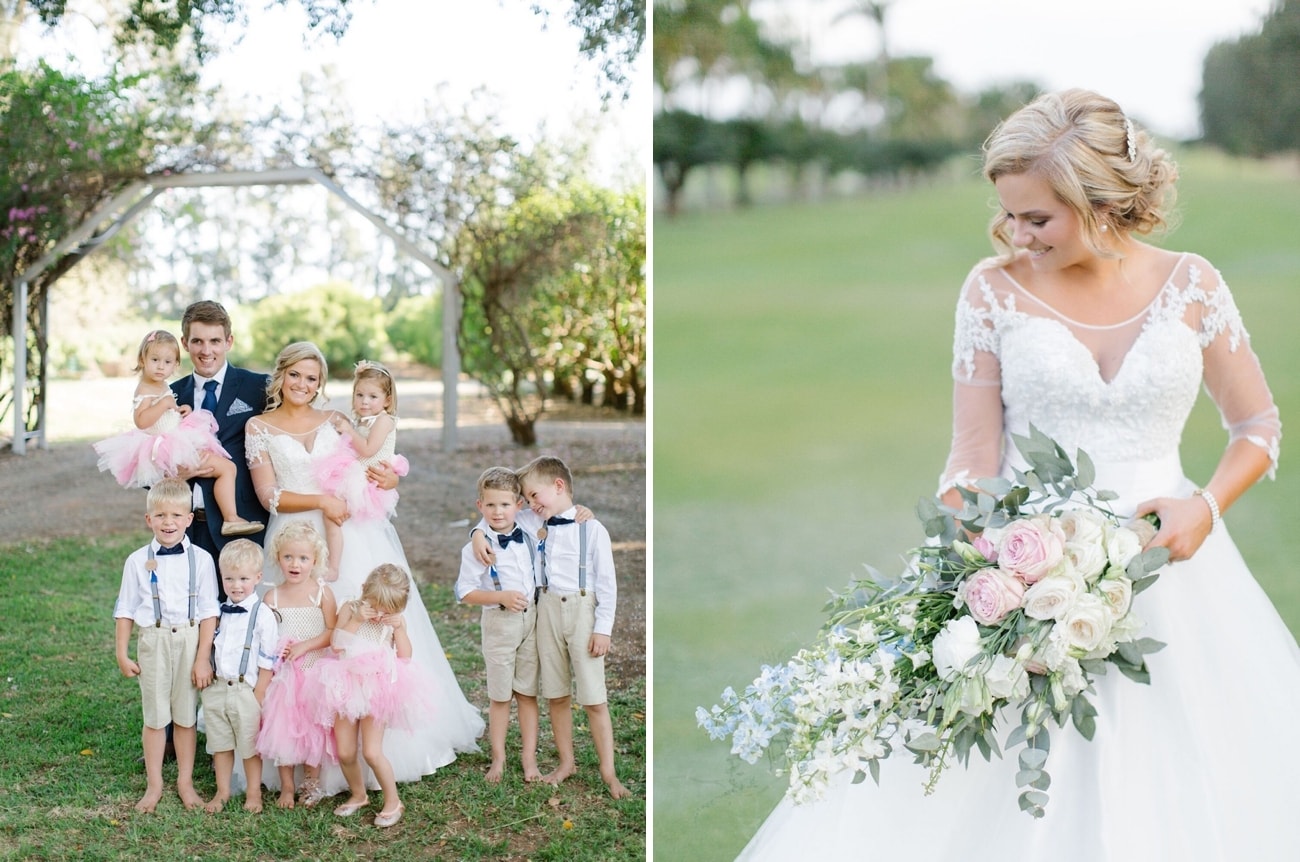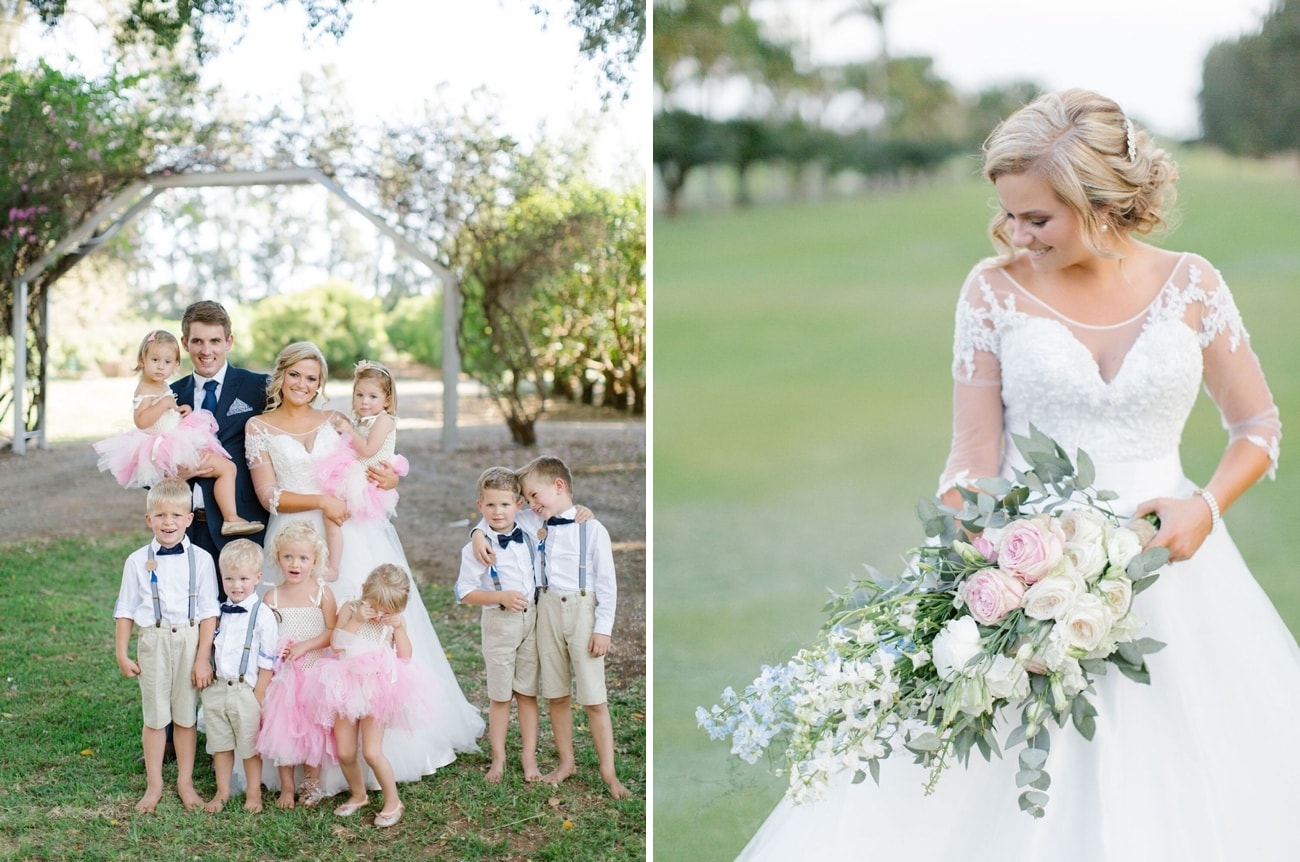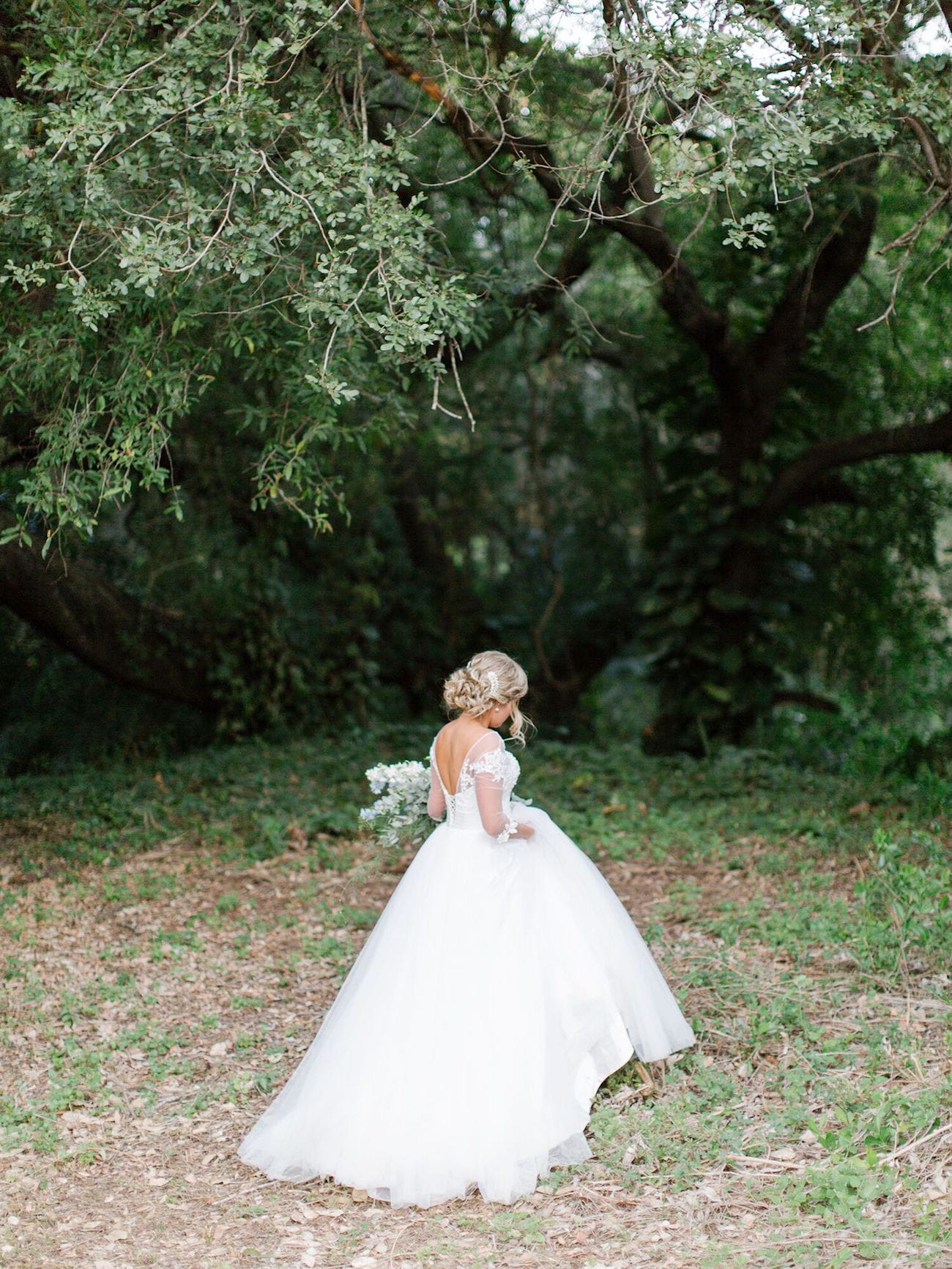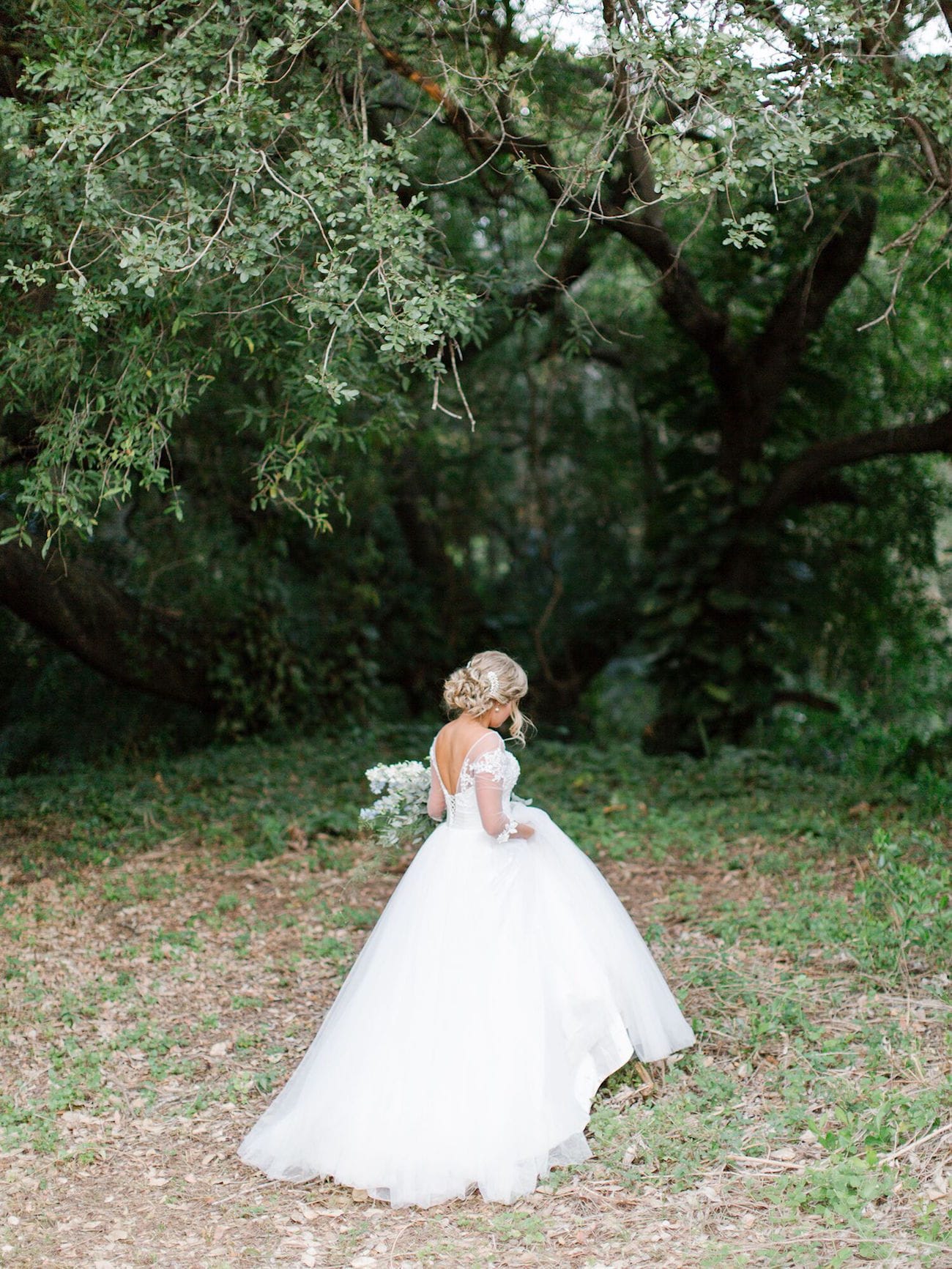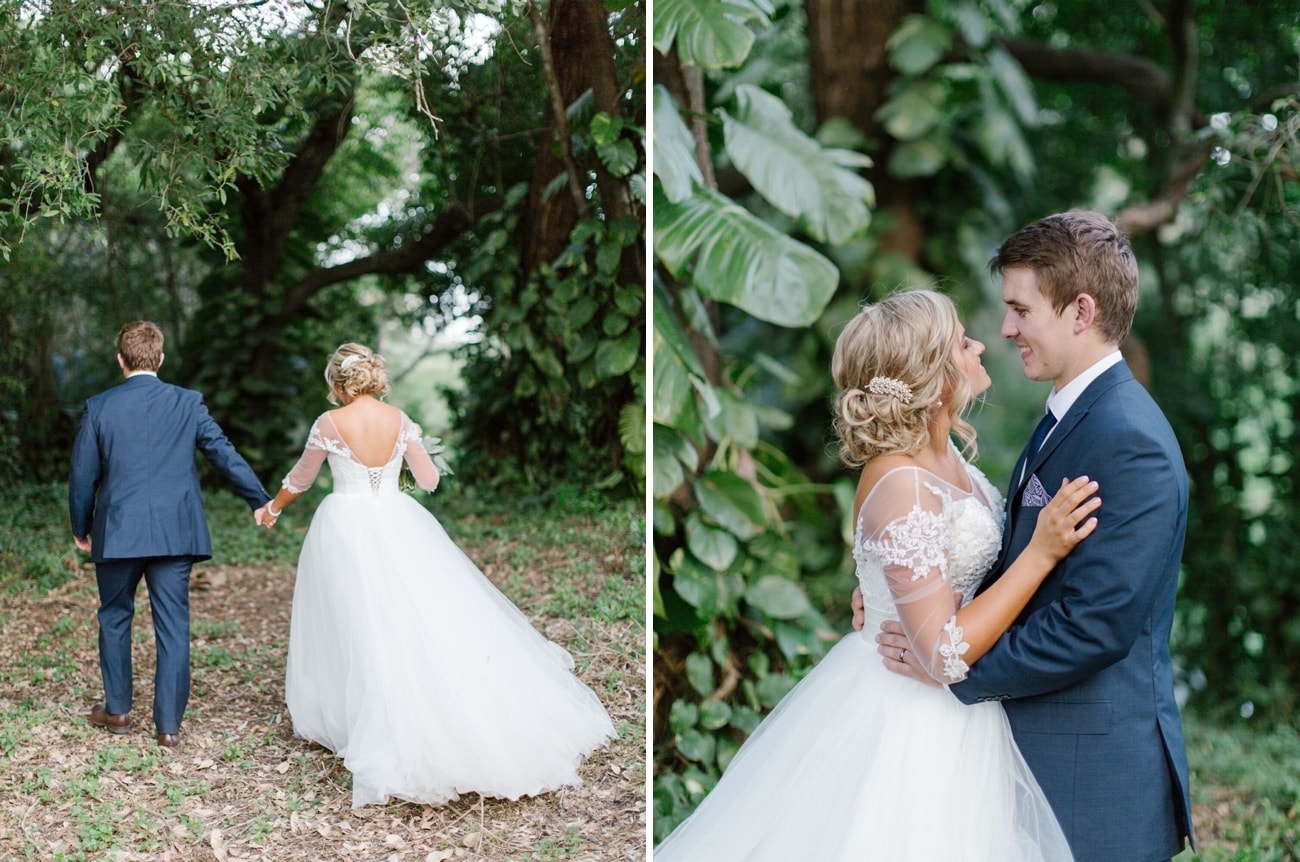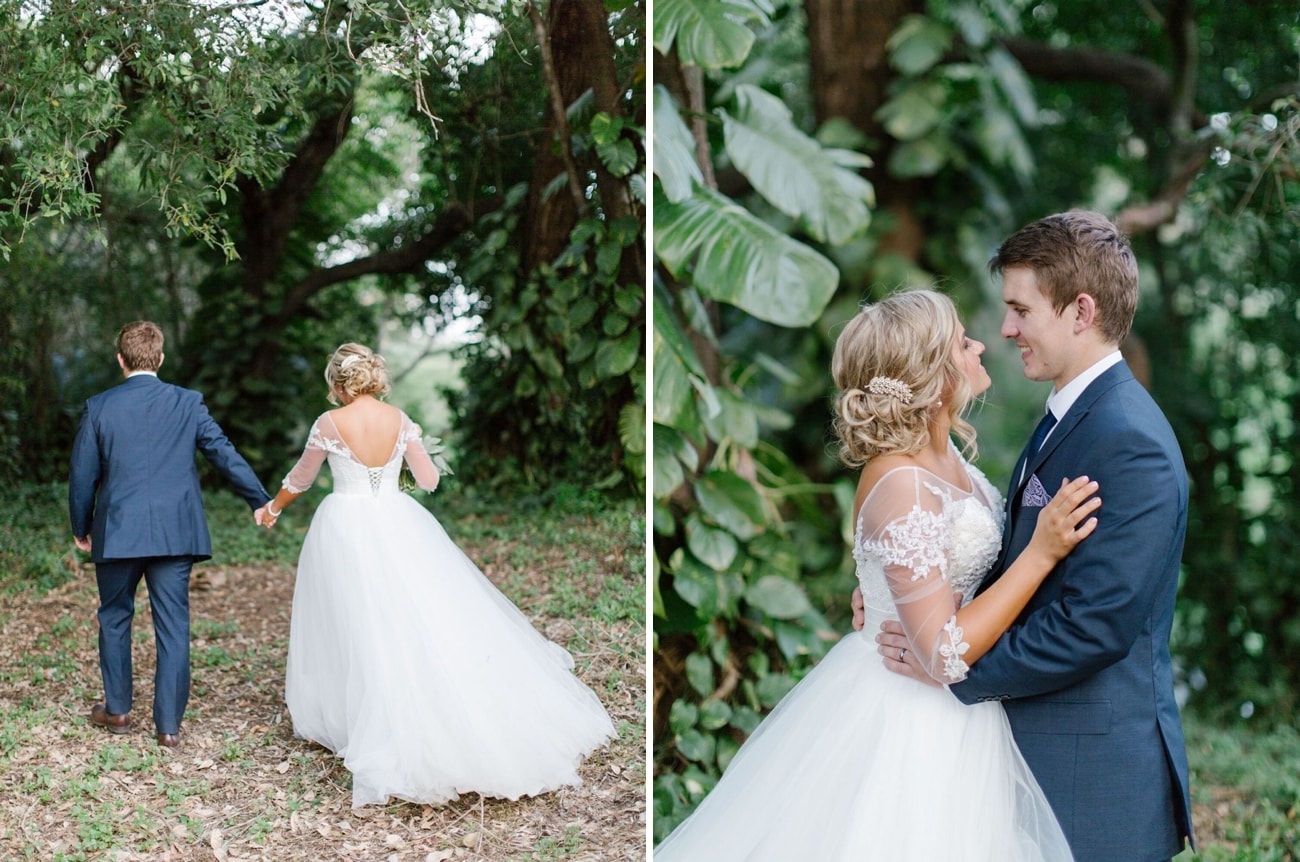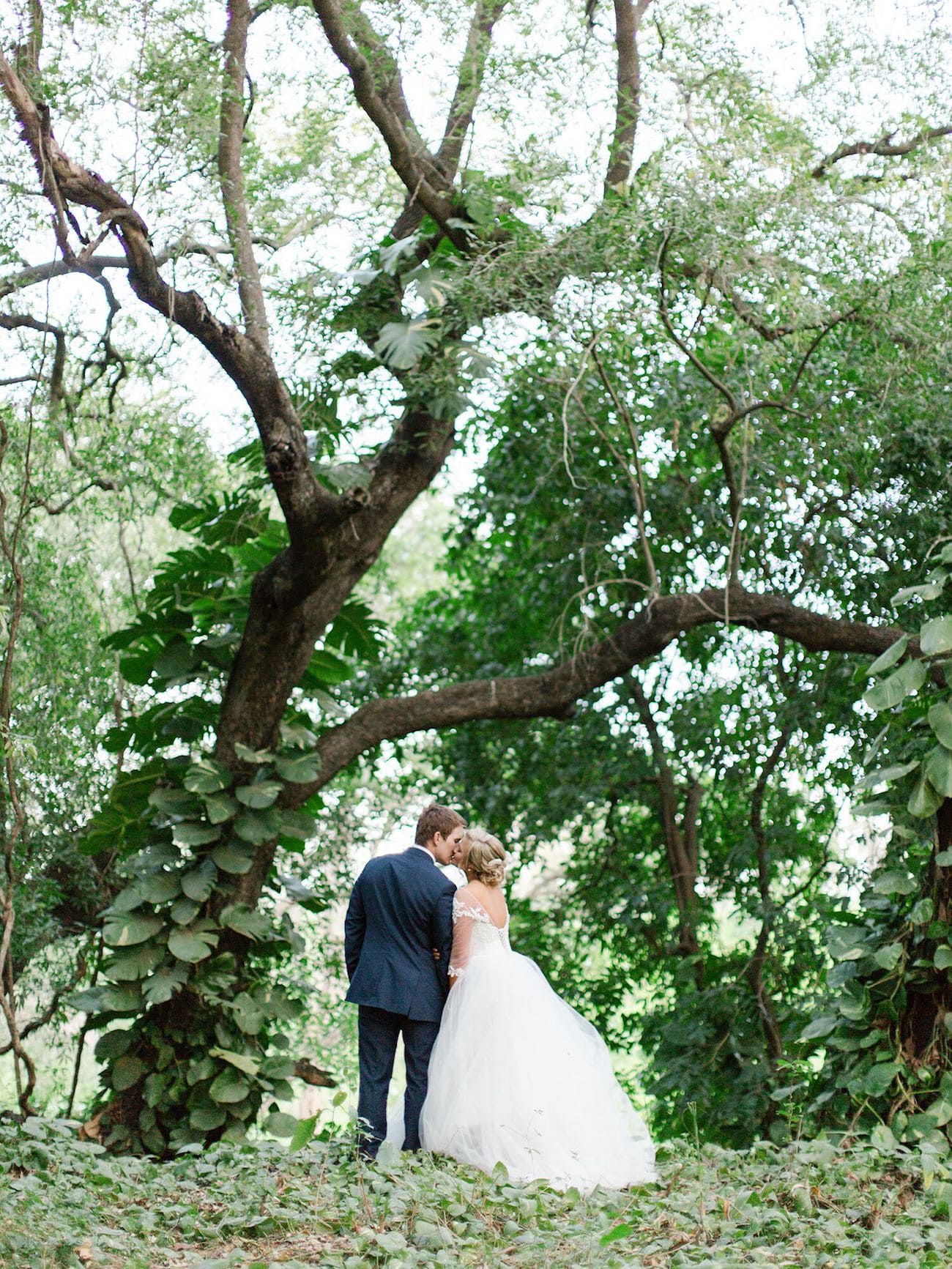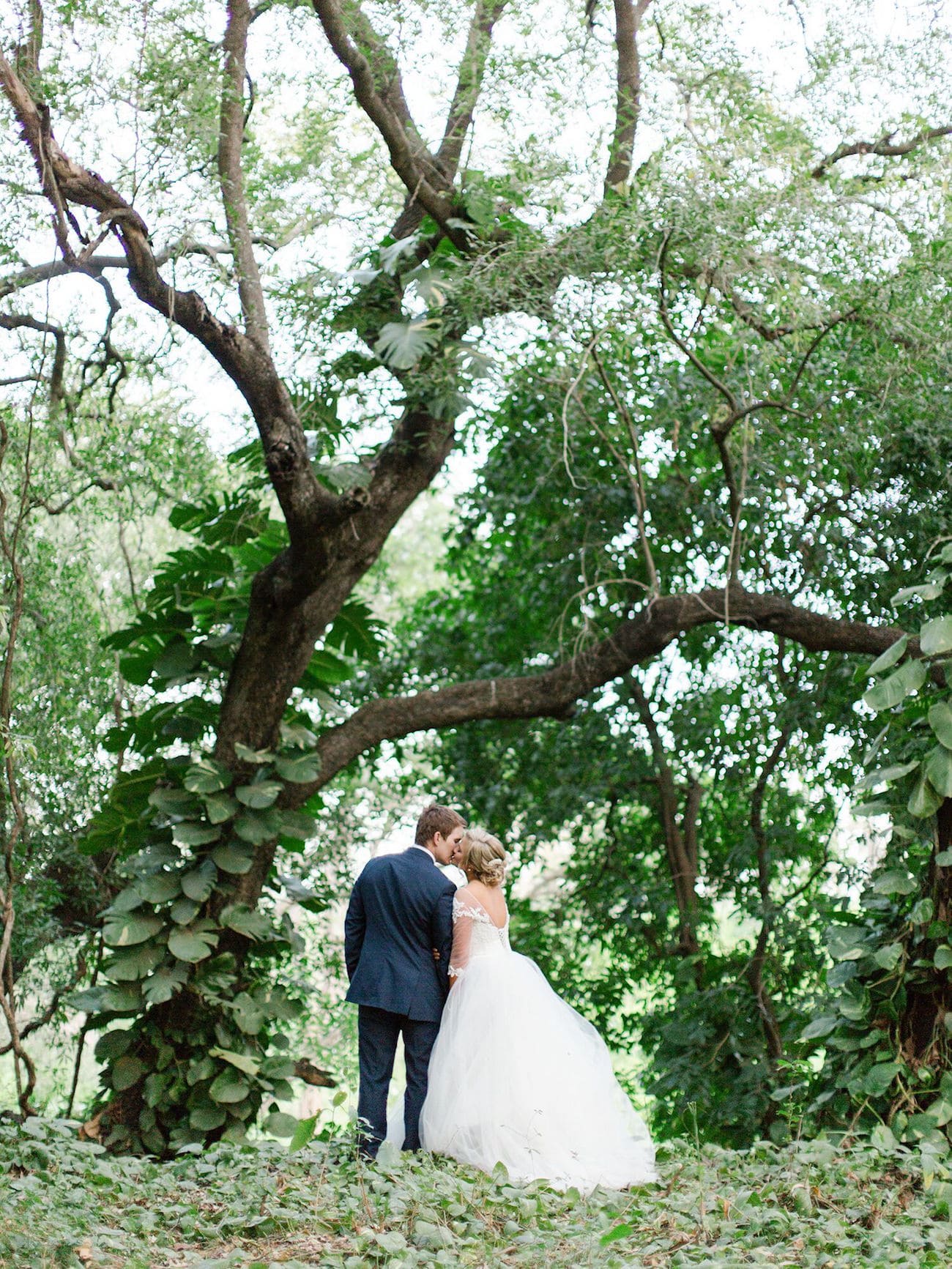 Wedding Details
As a photographer, certain things were very important to me, like our confetti. We had to drive all over Pretoria and Johannesburg to get enough and affordable sequins. And then it also had to be in our wedding colors. It was completely worth it, our confetti was beautiful and the images too! The confetti was fun, much like our relationship, when we walked through the confetti it felt immediately like a celebration! We also wanted something great for our guests' wedding favours, and we decided on coffee cups. Not only did our guests love them (you literally had to put your cup away because if it was left unattended it was taken by other guests!), they made up part of our wedding decor and looked amazing!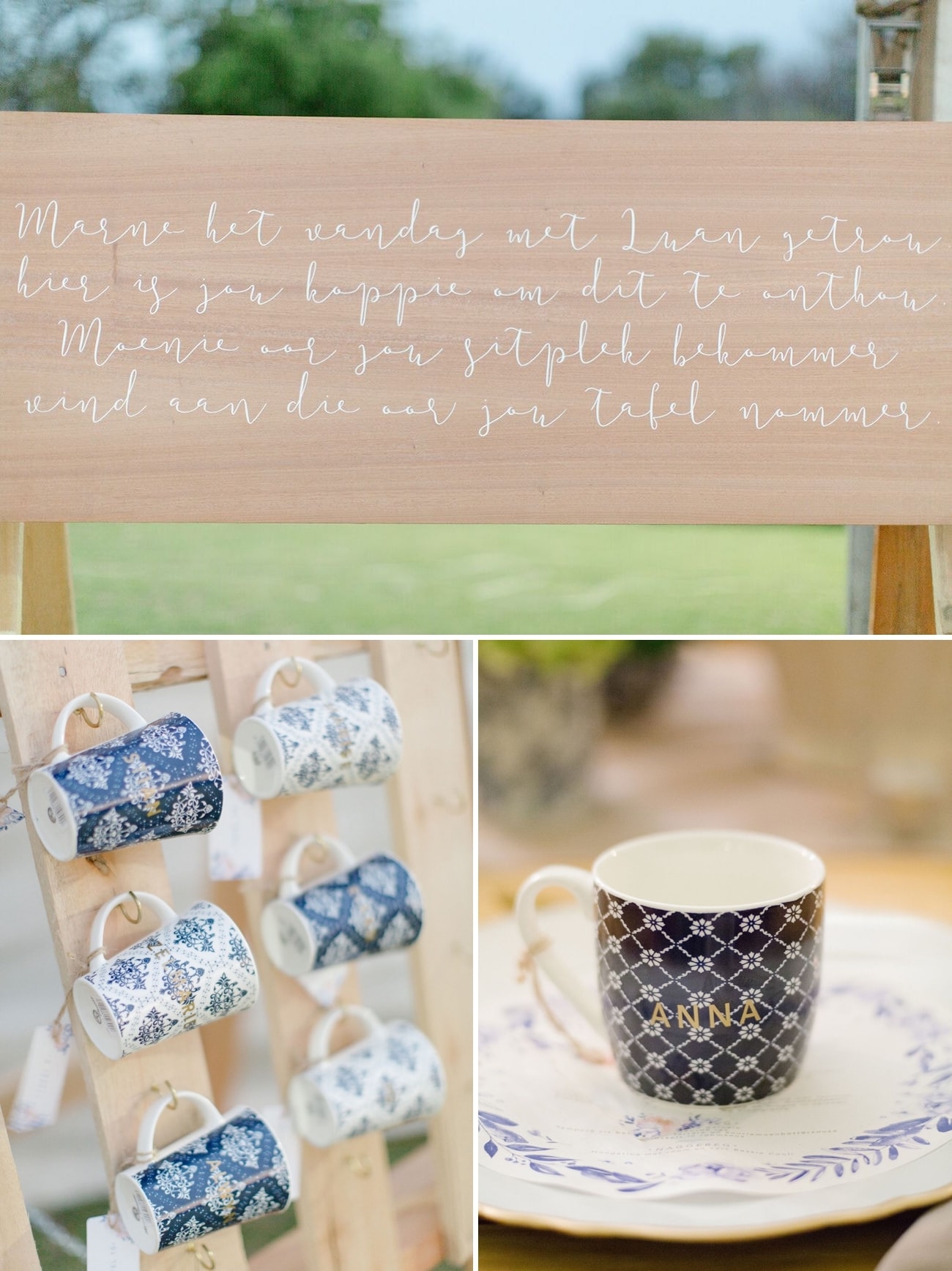 The Flowers
We had the best florist. Tulips, orchid, peonies, roses, hydrangeas, single stem chrysanthemums and Michaelmas daisies. All delicate, beautiful flowers. The flowers were all shades of white and pink. Our flowers were truly magnificent.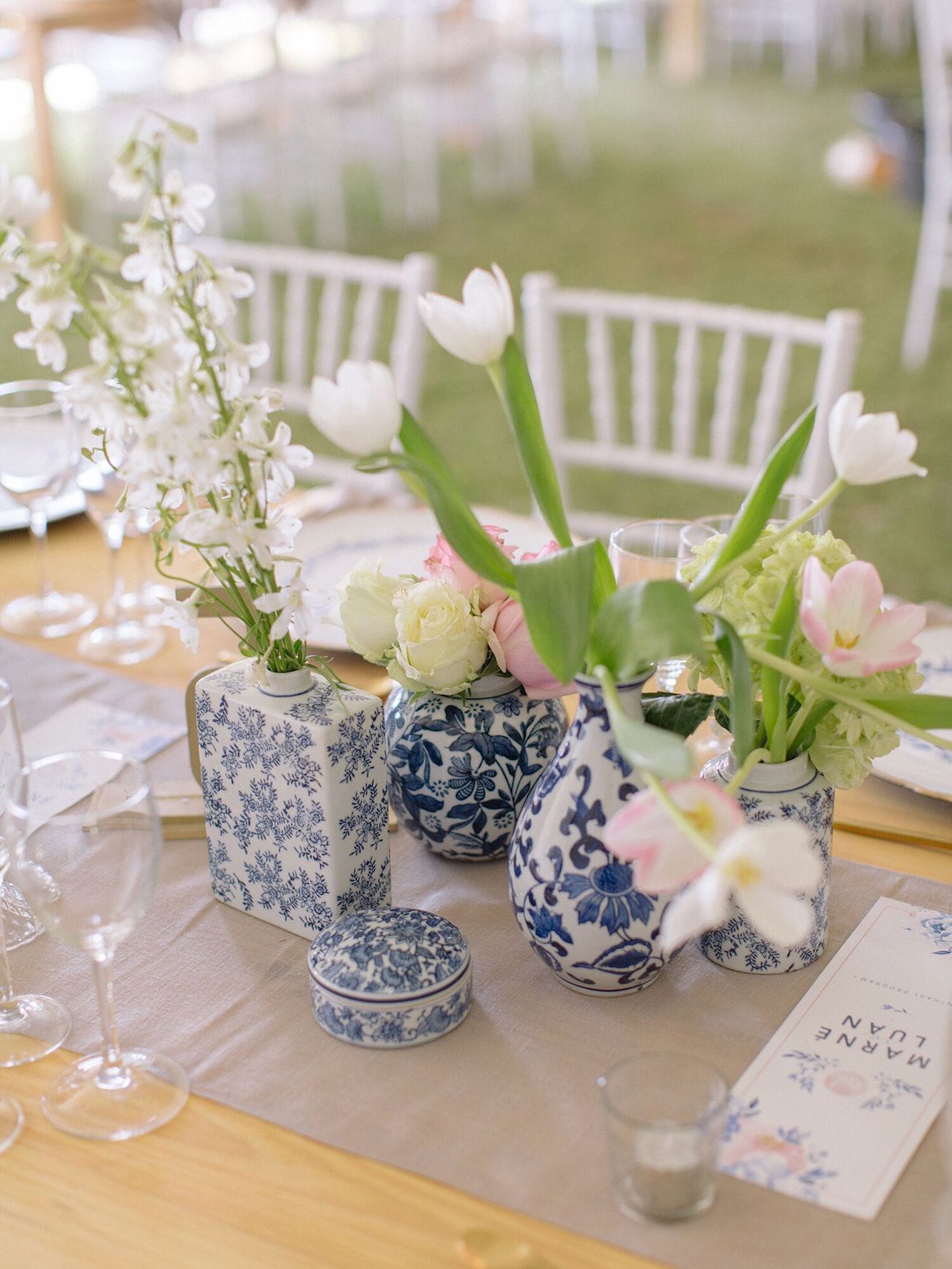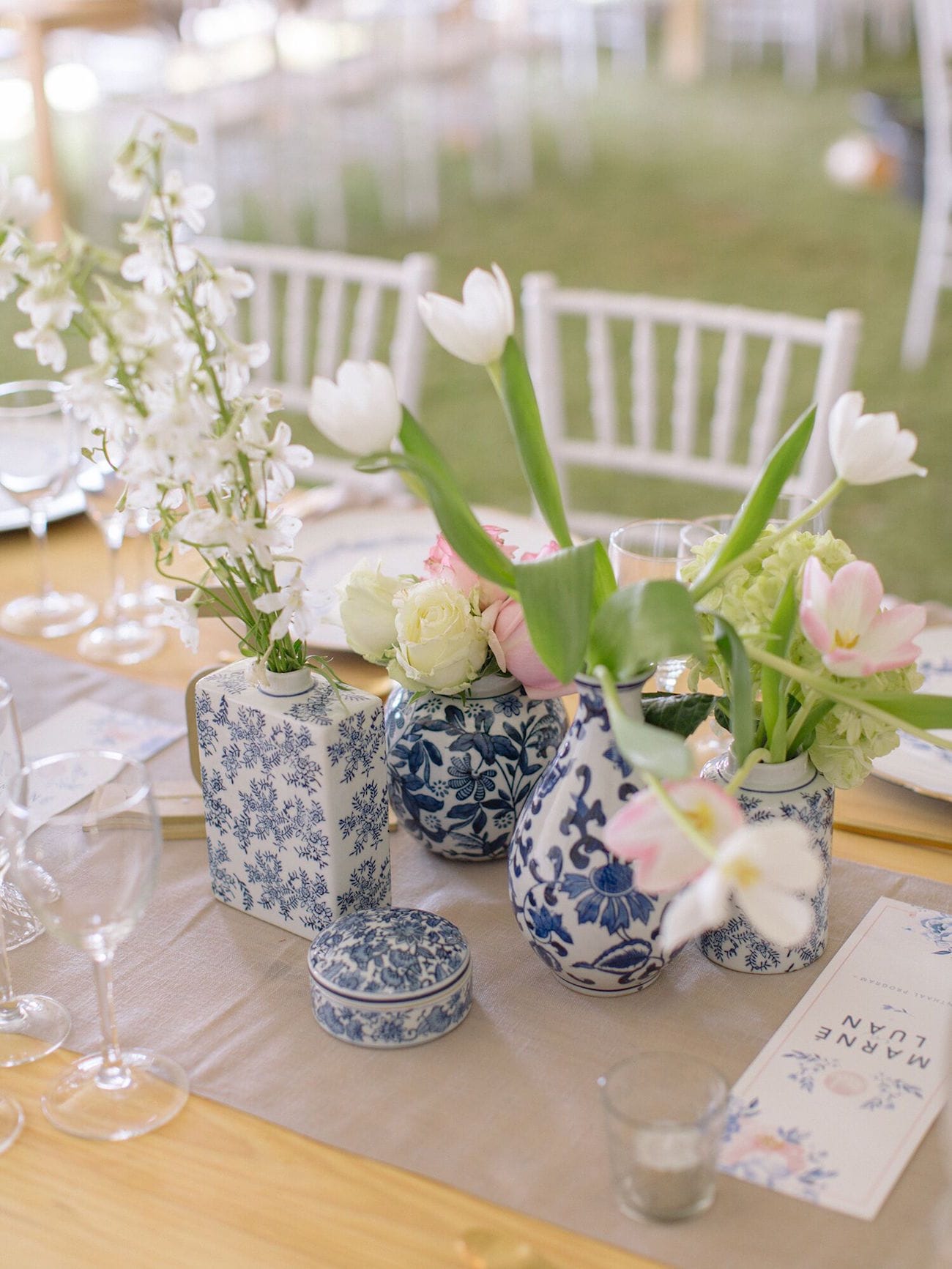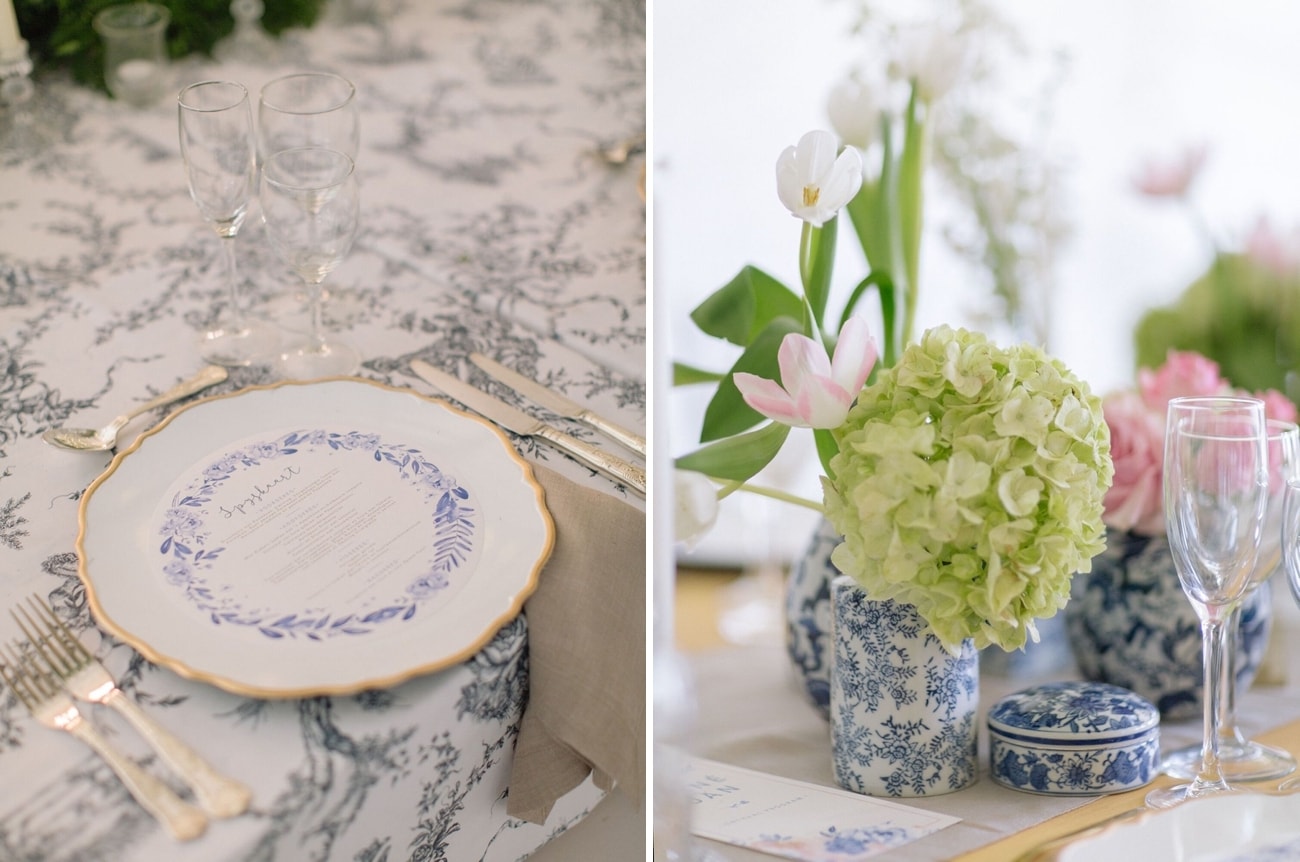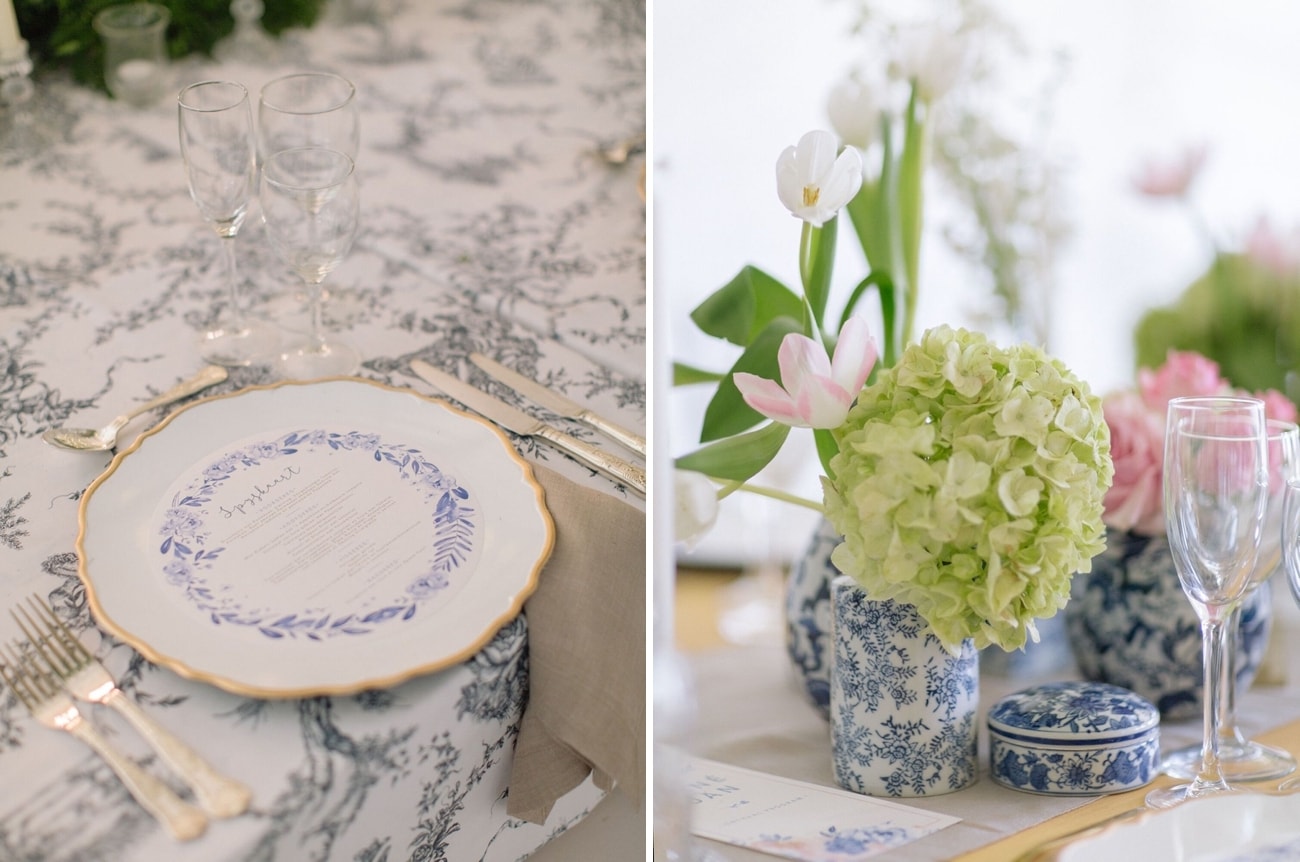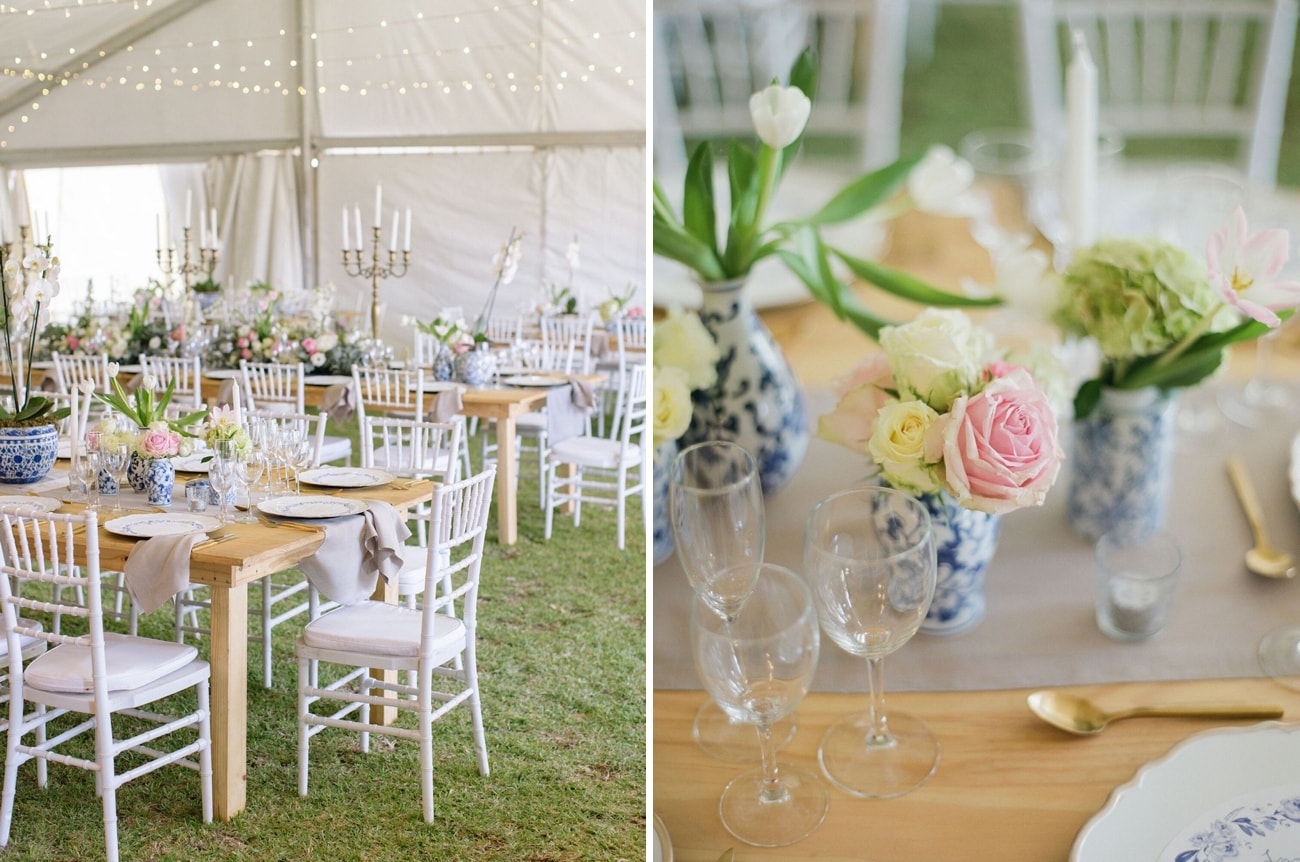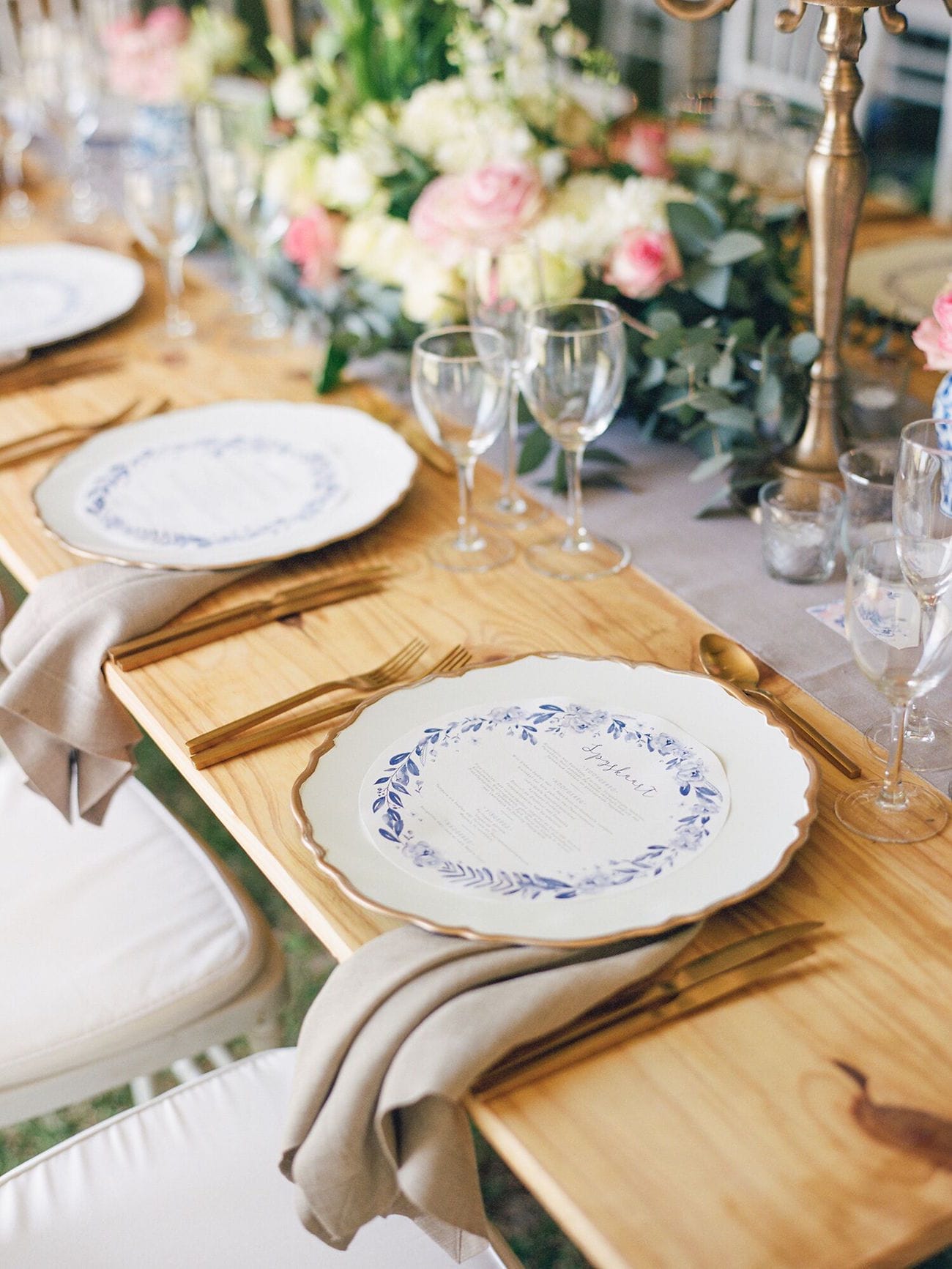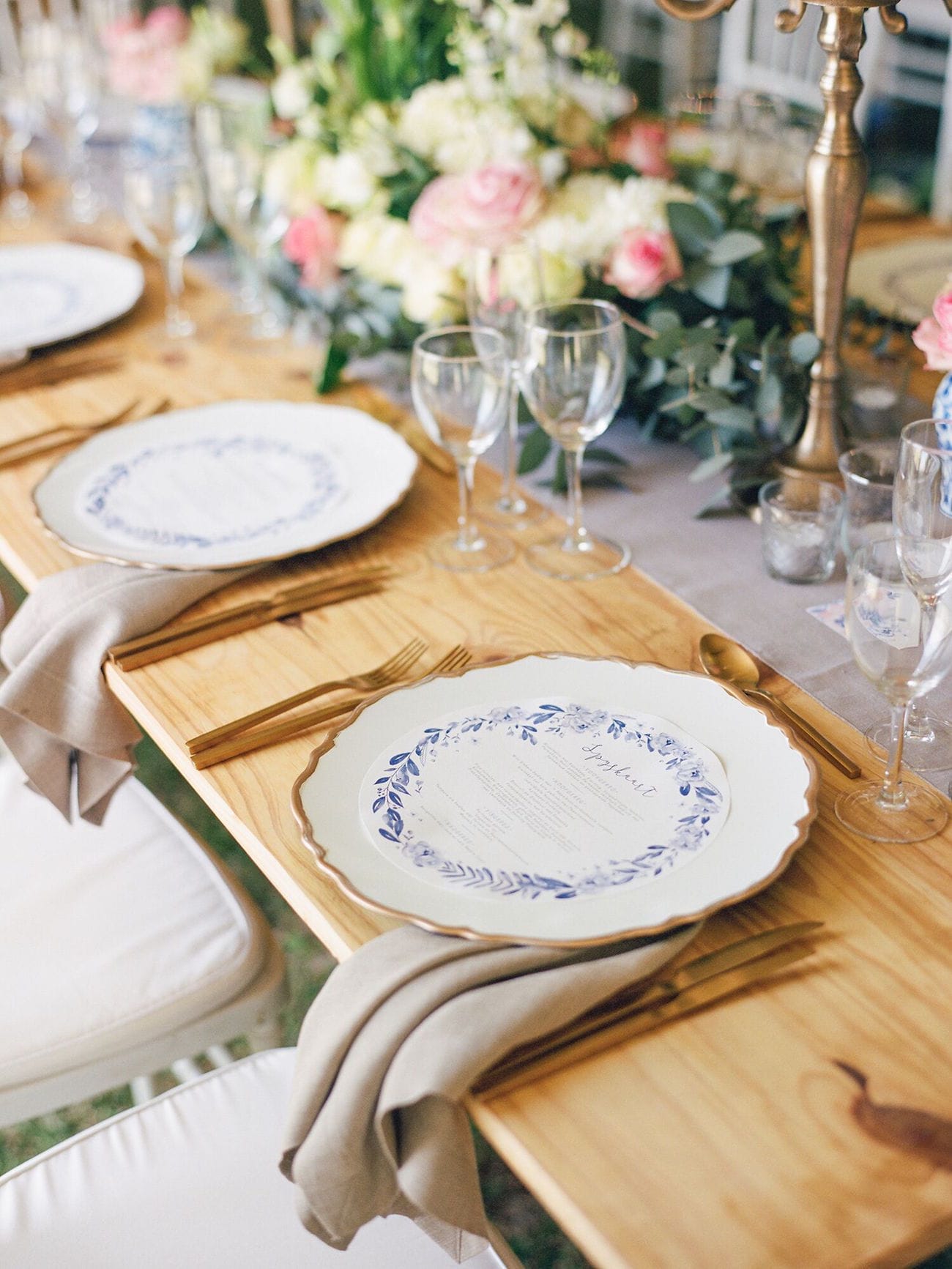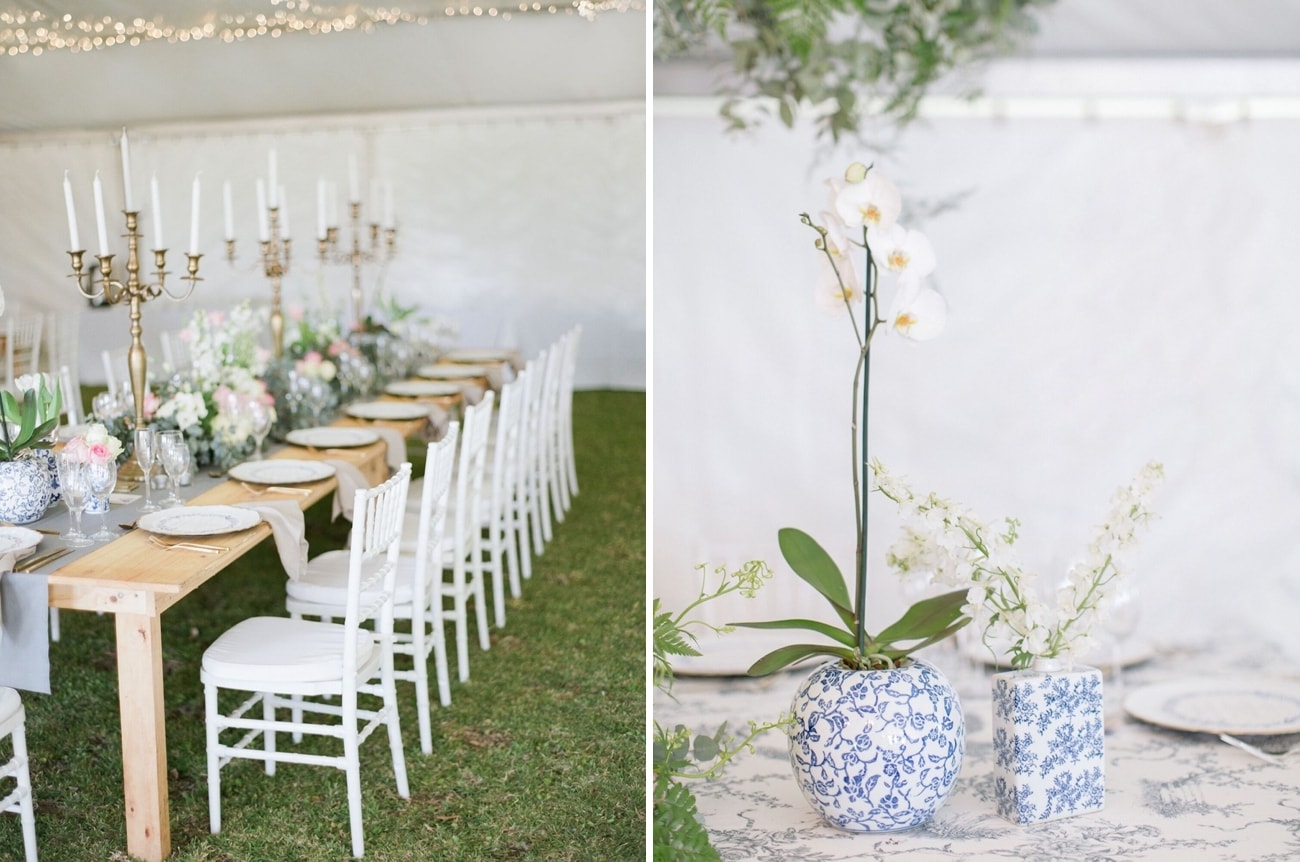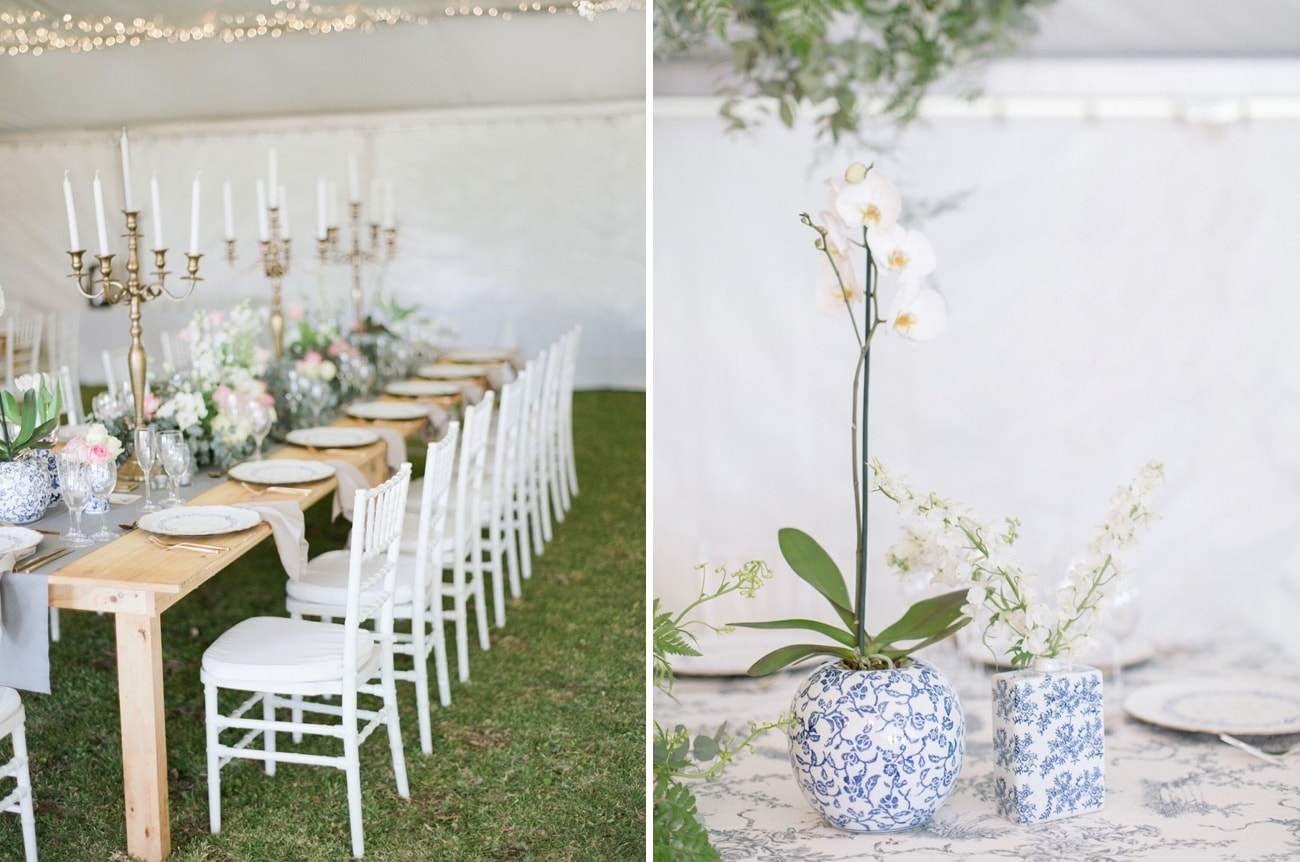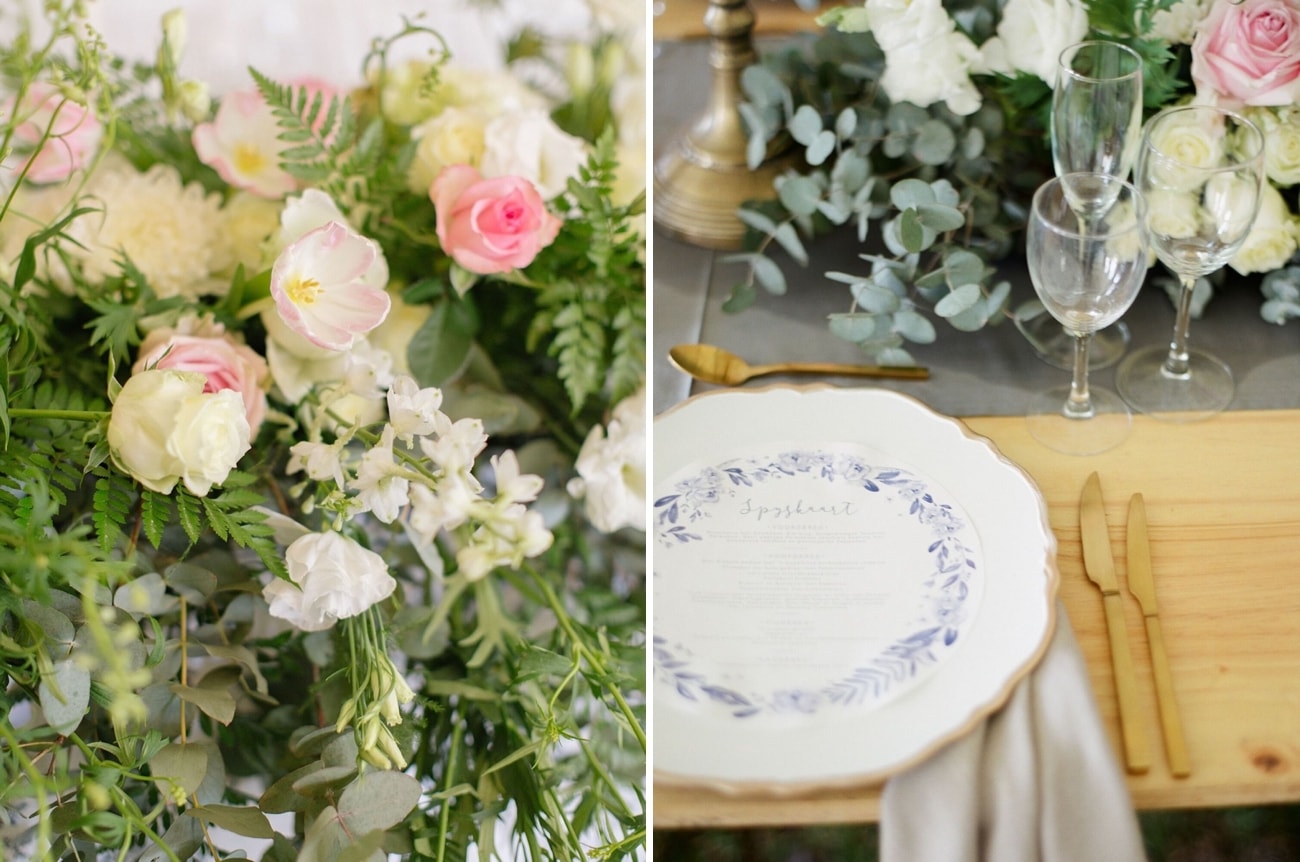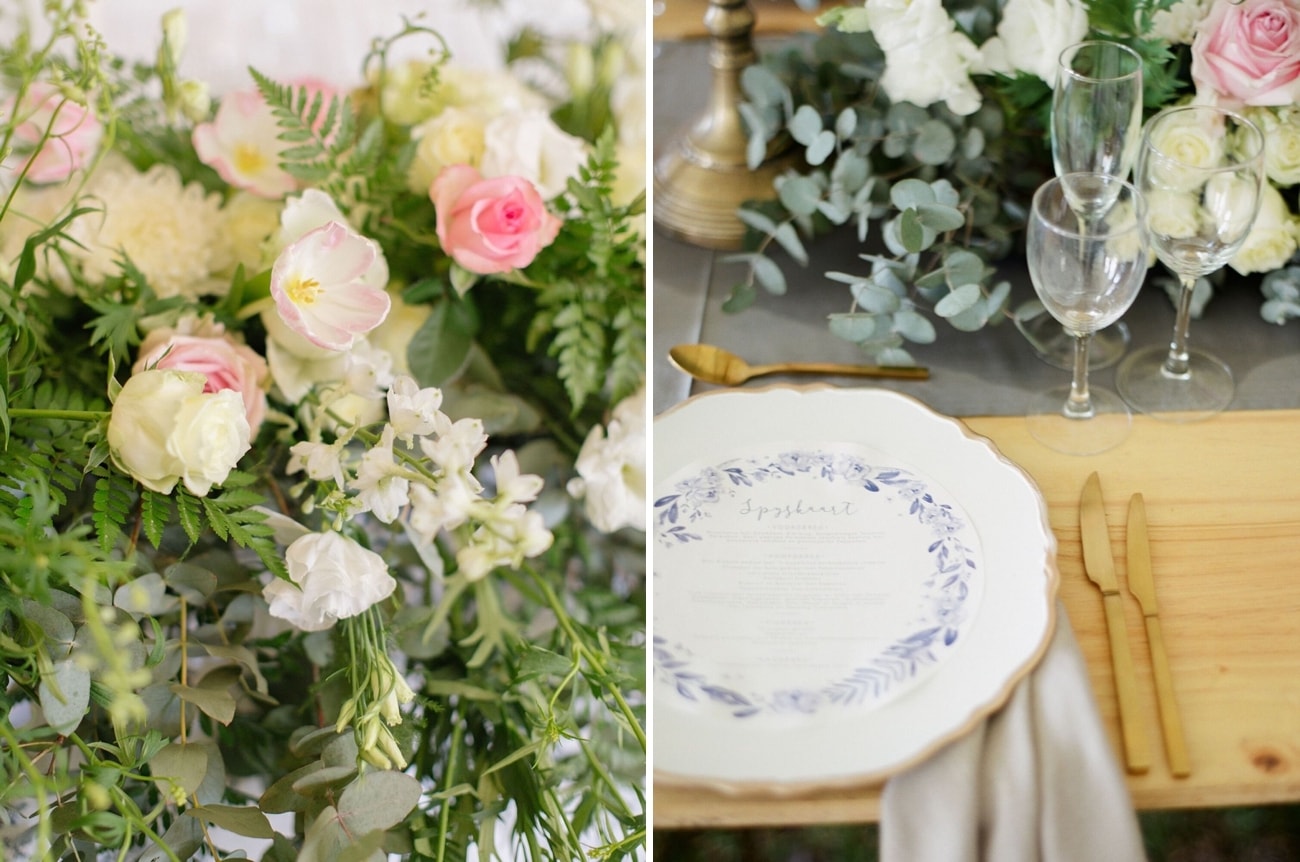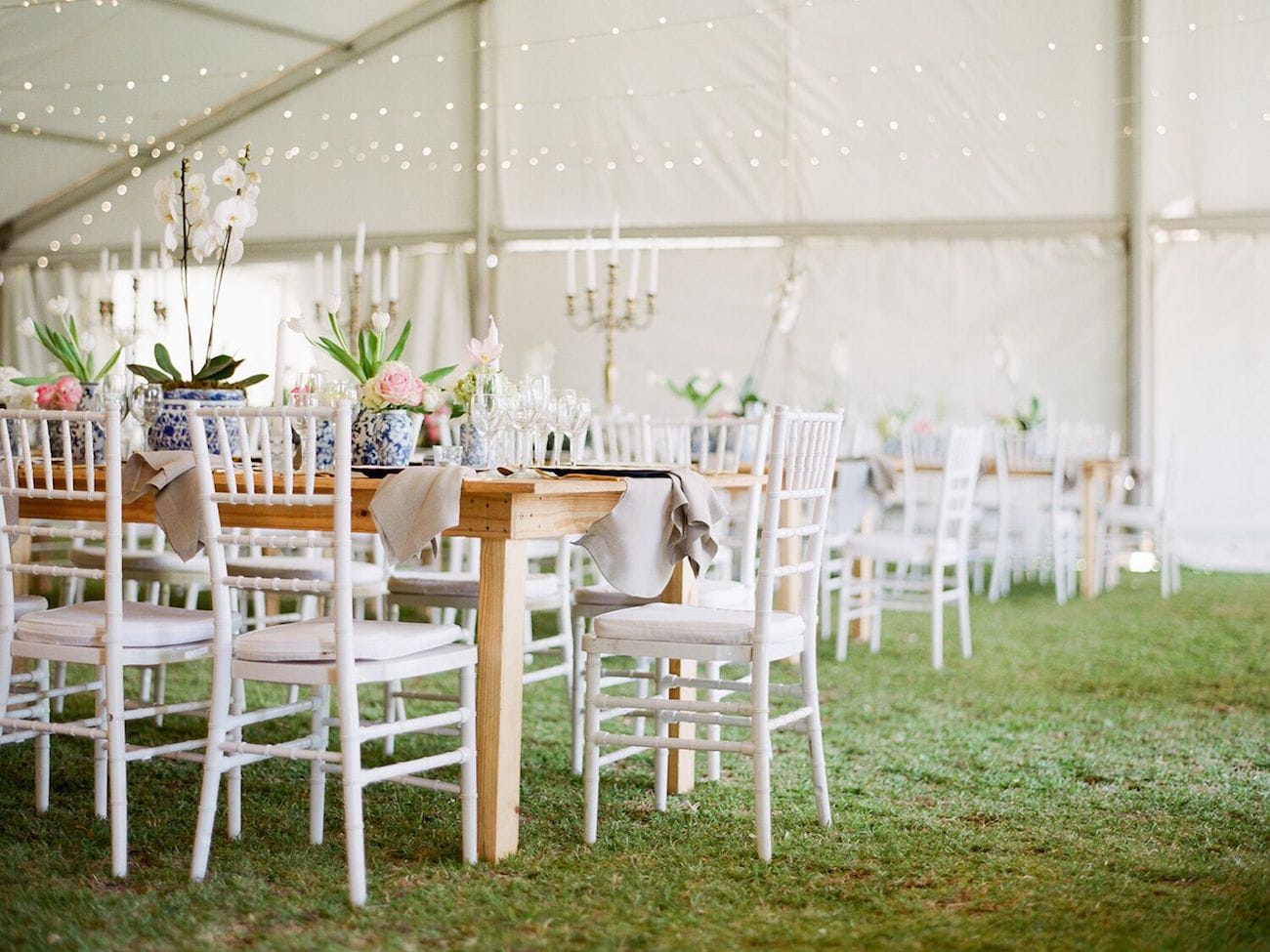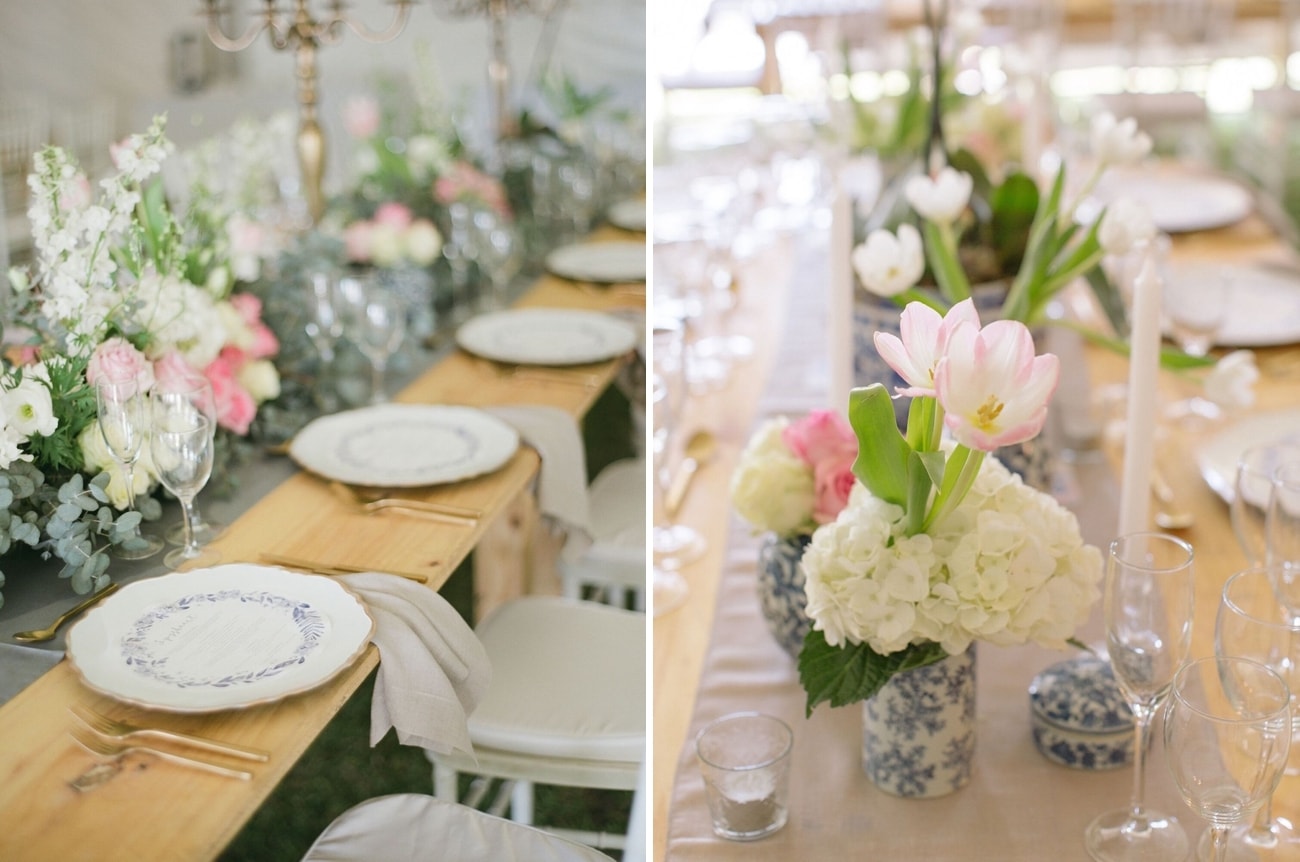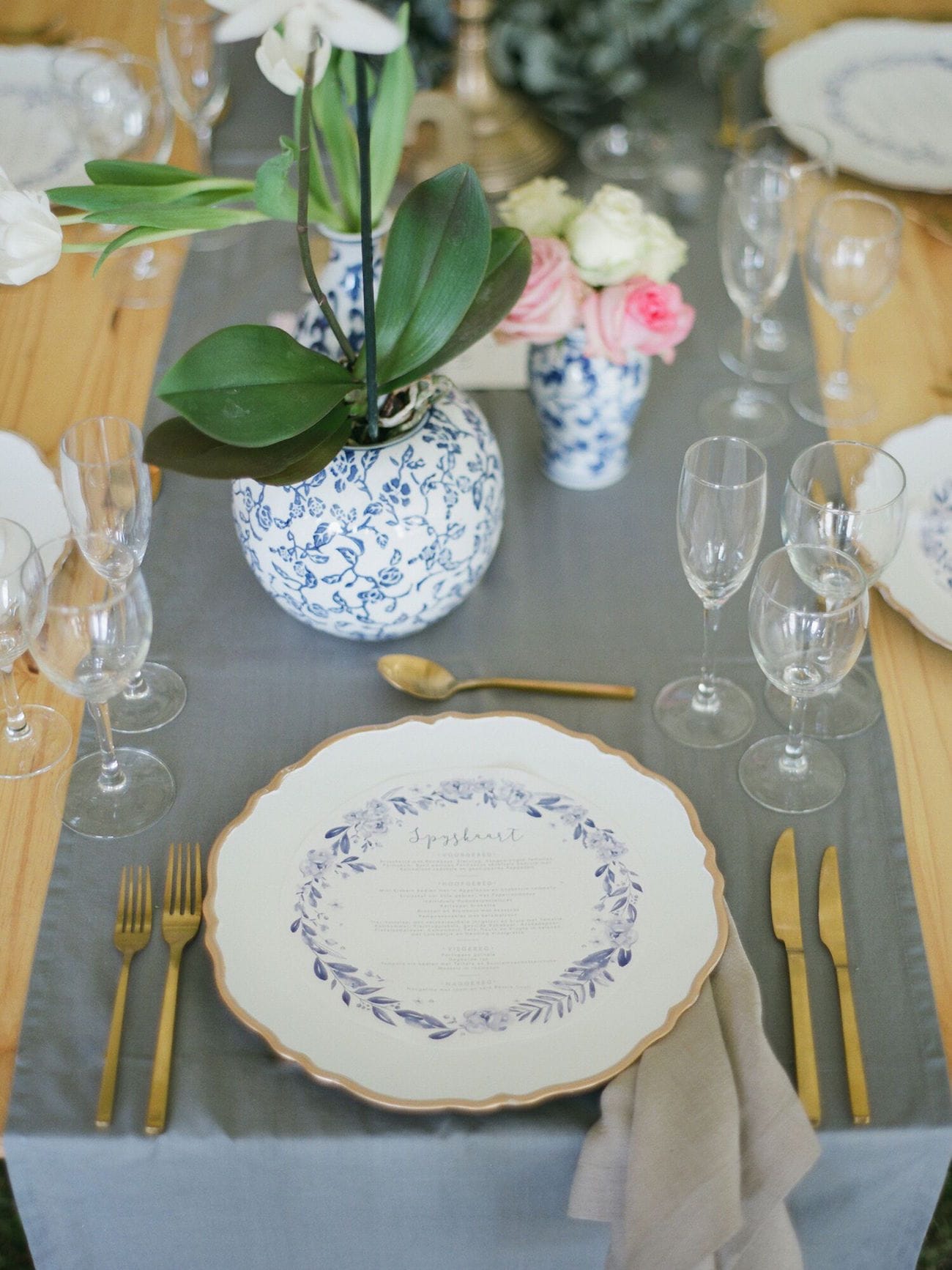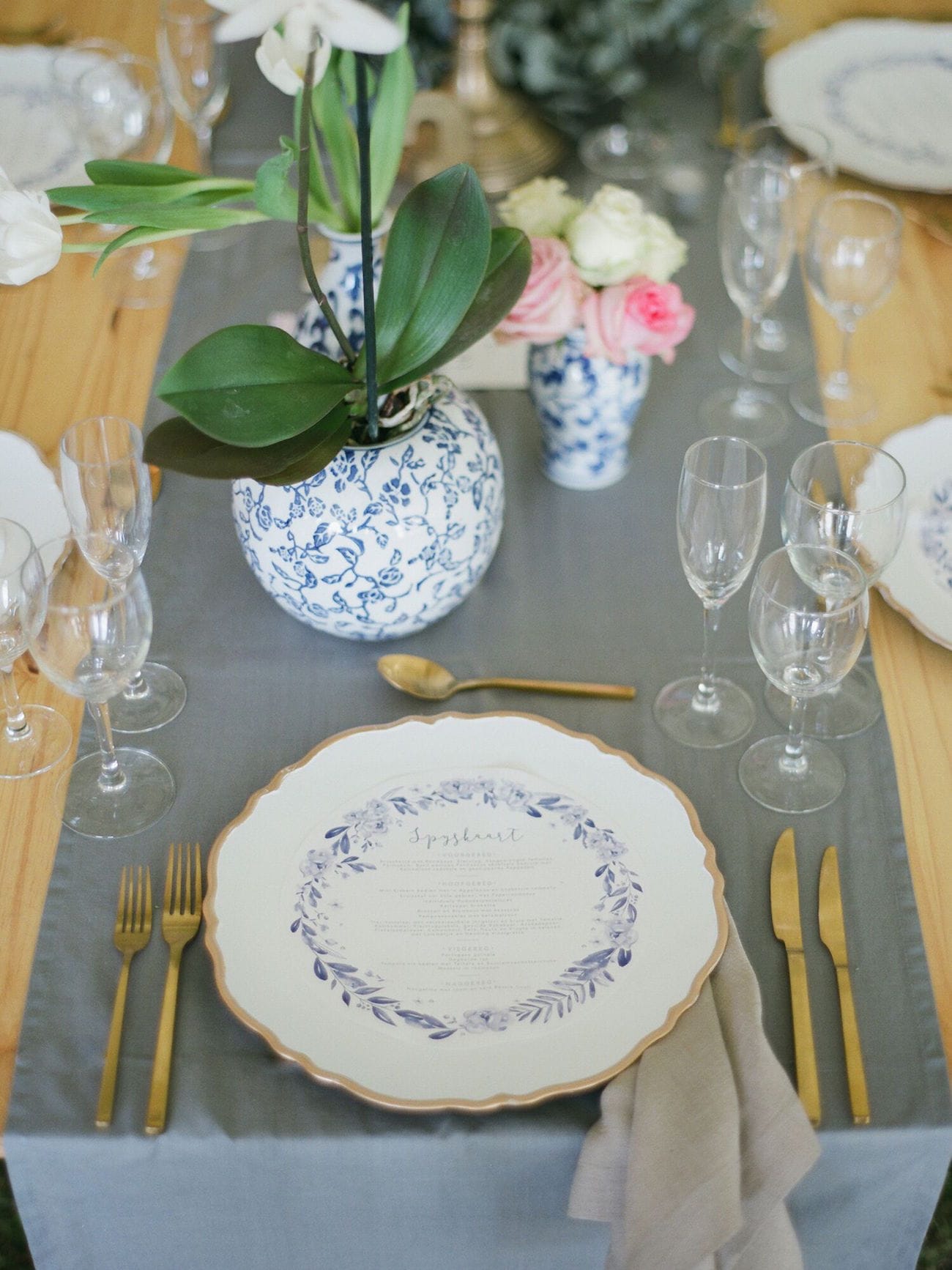 The Dress
I found my dress at Bridal Room in Brooklyn.
The Bridesmaids
My bridesmaids could choose their own dresses. I felt that each bridesmaid should wear a dress that they were comfortable with and that it should be a dress that they would choose to wear. I only had two requirements: they should all be long dresses and they had to fit with our warm wedding colours, i.e. shades of pink and gold.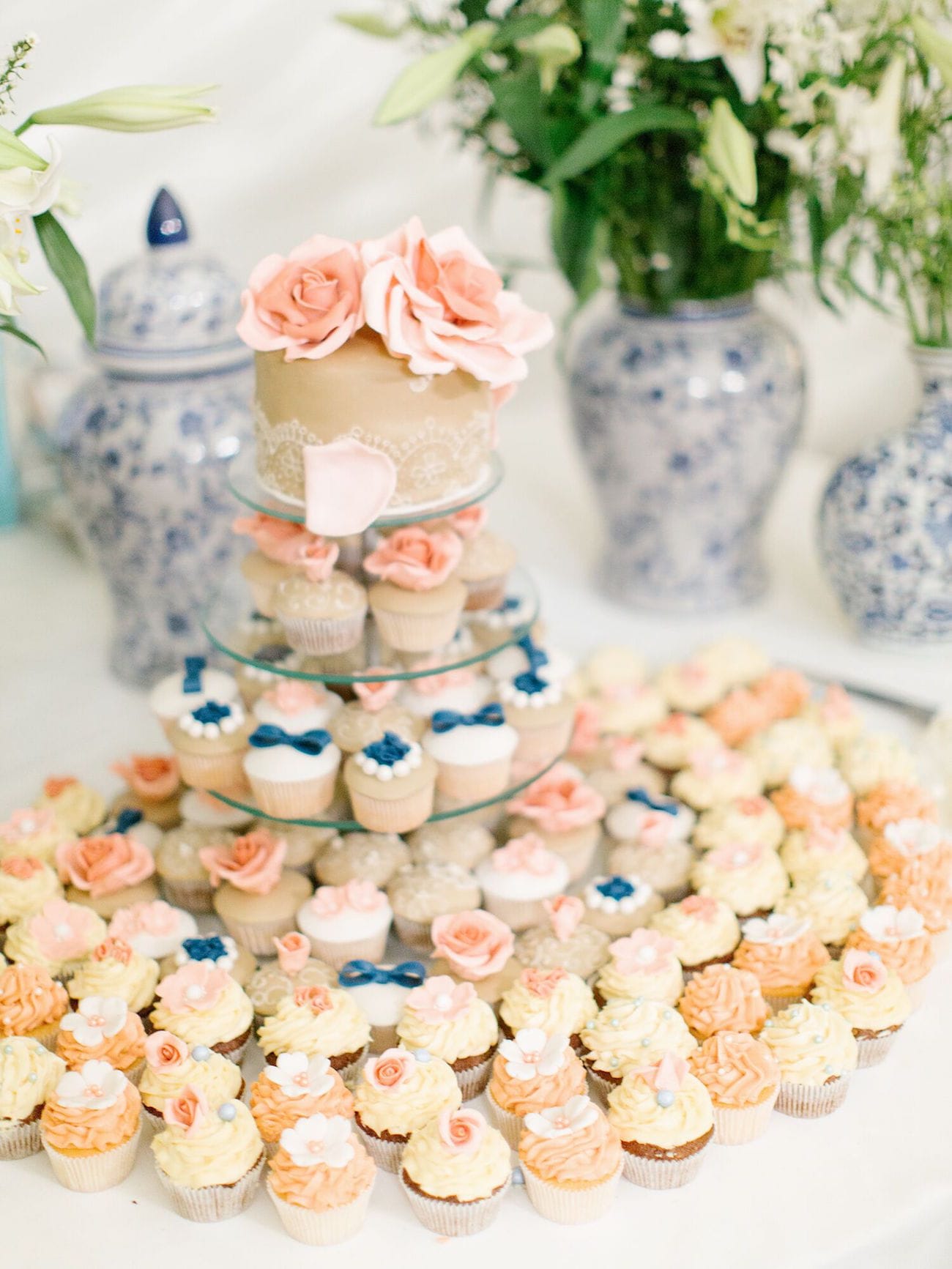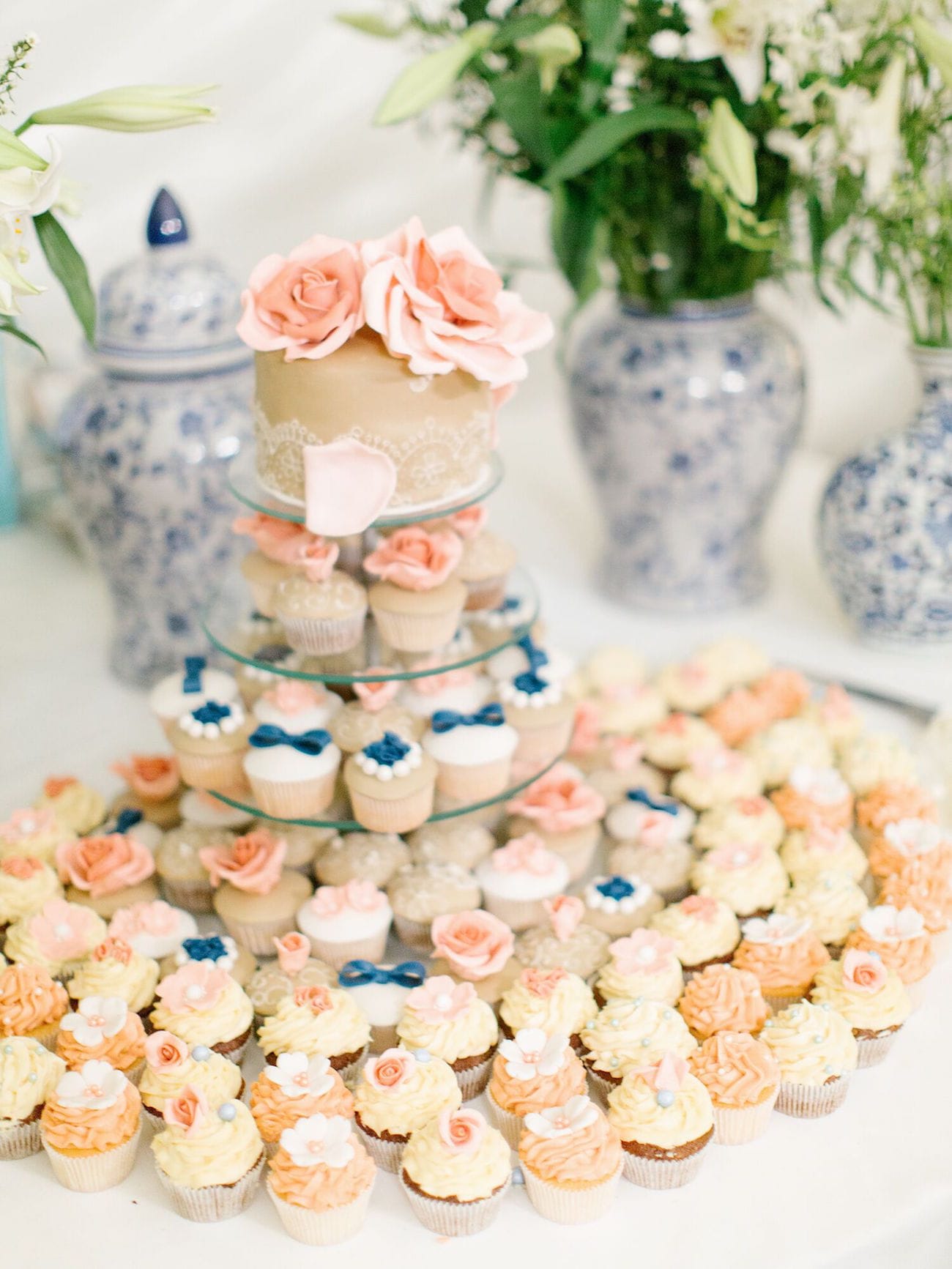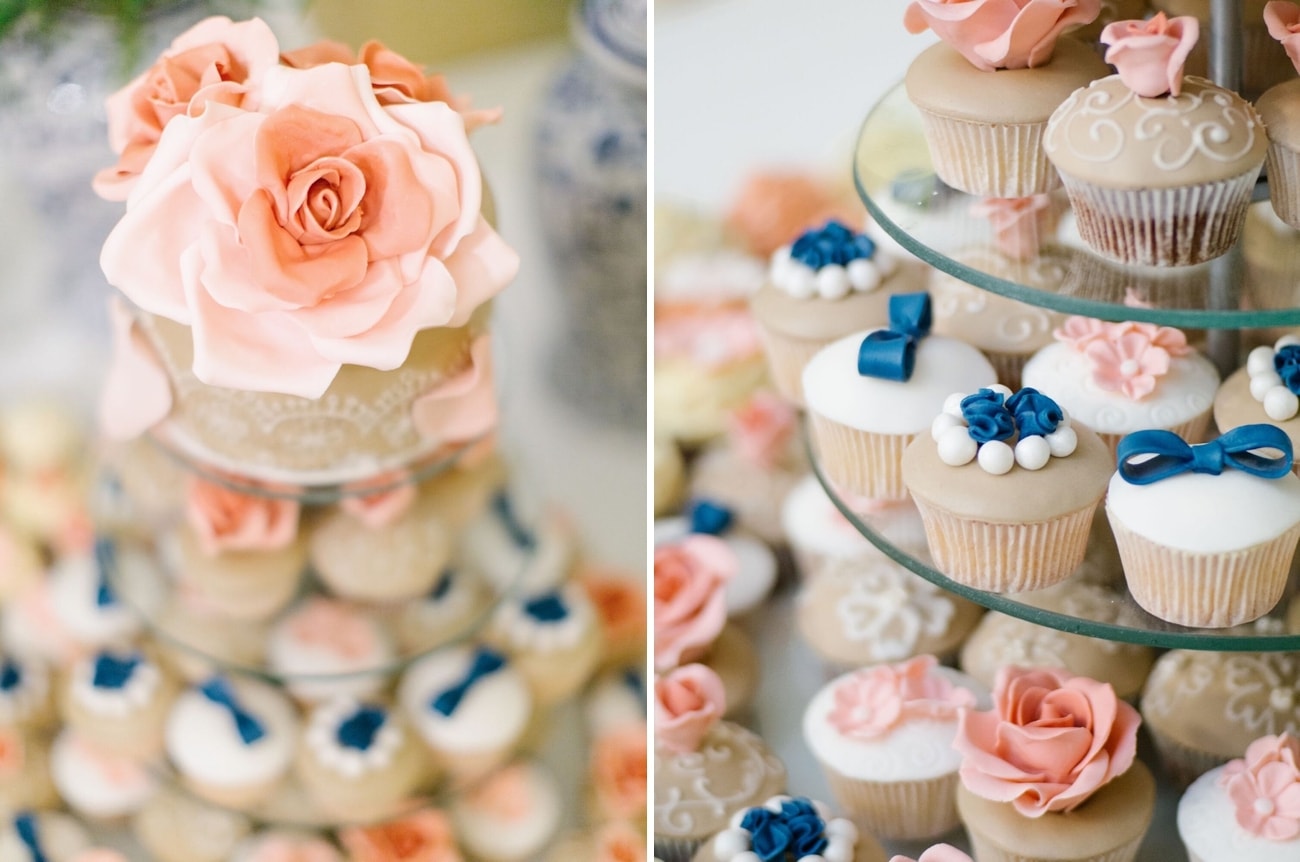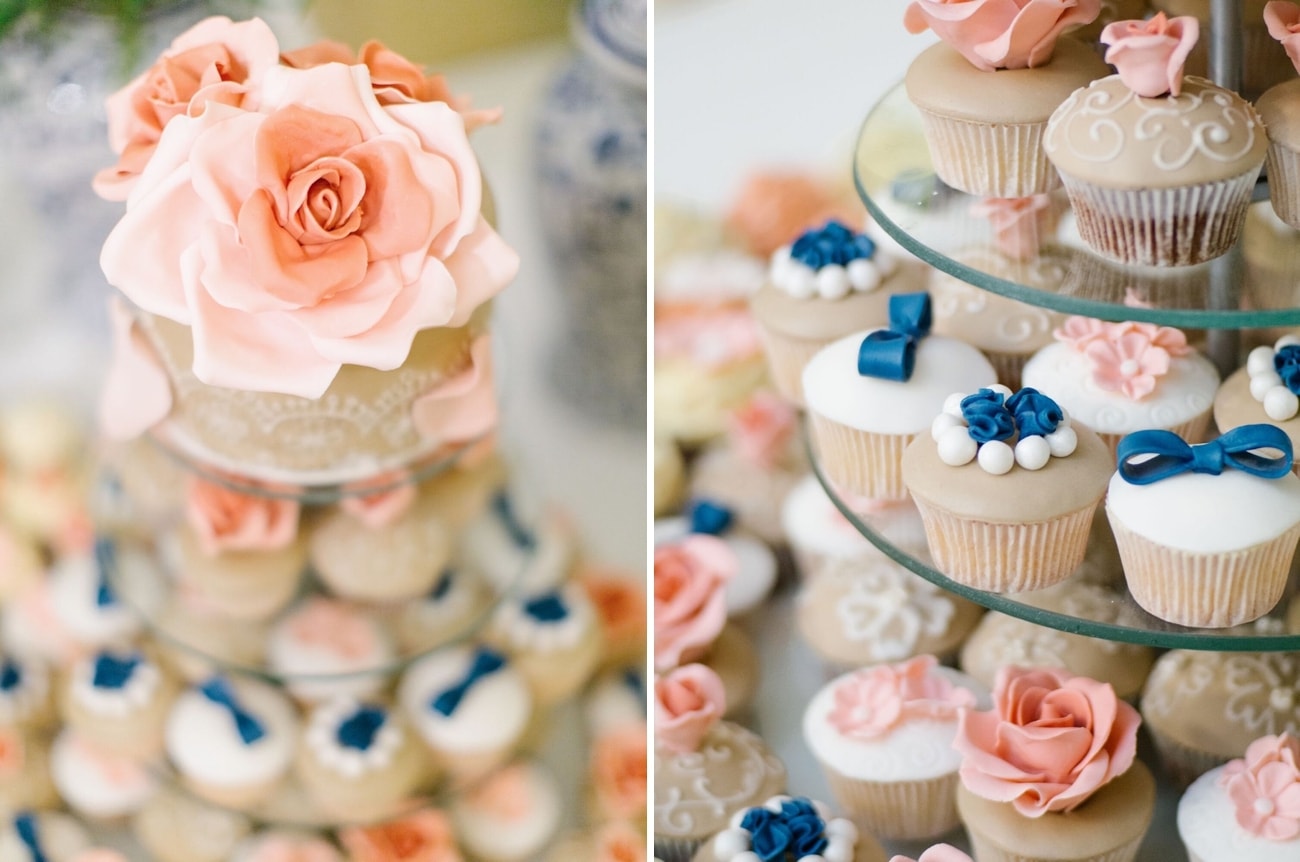 Memorable Moments
It is really hard to single out a single moment out of such a joyful day filled with happiness and celebration. But I would say the moment I saw Luan as I was walking down the aisle. As soon as I got close enough to look into his eyes and see that I am loved. It is such a serene moment filled with love, you know then at that moment you have made the best decision ever.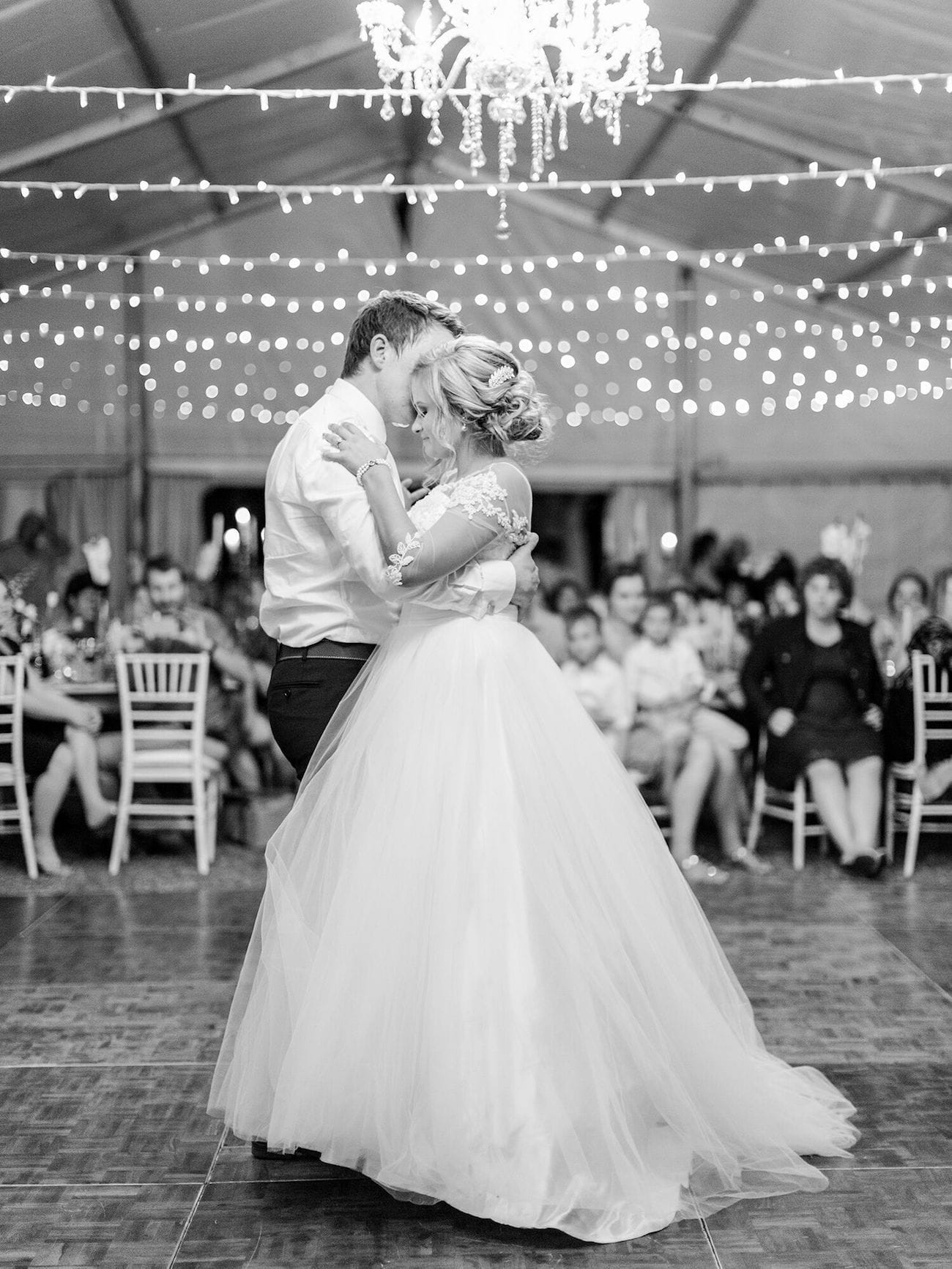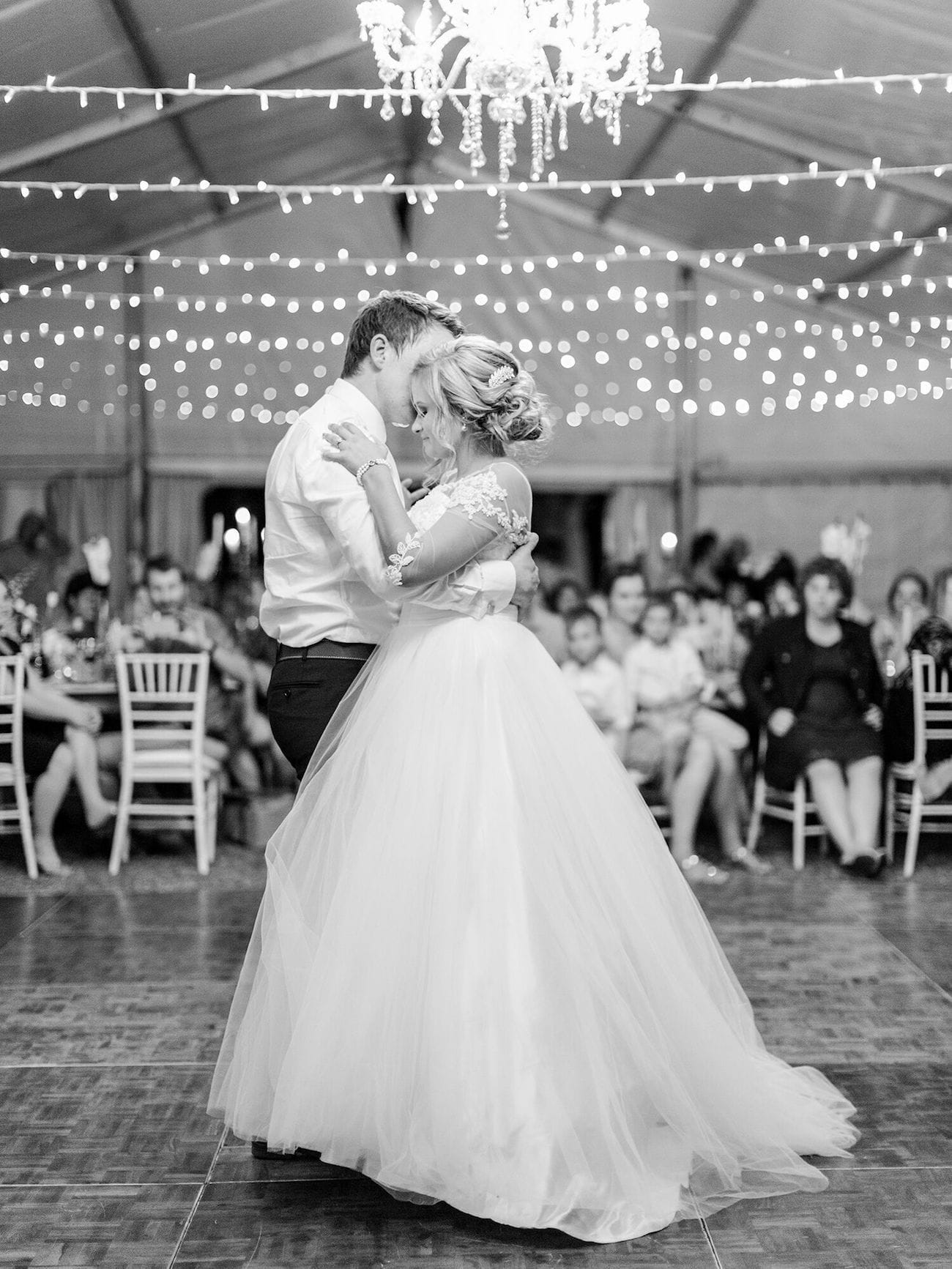 Best Decision
There are a few things, I would say only being engaged for six months, which was great for us as we wanted to start planning immediately. Also having a wedding planner, that really helped especially because we didn't get married at a venue. Then our guest favours, which really were a hit and people can actually still use them after the wedding. The band Bad Peter played during our canapés, keeping our guests entertained and, as always, they were brilliant. Lastly our confetti, the images of our confetti speak for themselves.
Advice for Future Brides & Grooms
Really try and get everything you have to do and arrange for the wedding done at least two days prior to your wedding day. Otherwise you are going into your wedding day in a tense state of mind, it is important to start relaxing at least by the day before the wedding. Your wedding day is emotional and crazy by itself, you don't need to add on extra anxiety by still having small errands and tasks to do. Also know that not everything you planned for will go completely according to plan, if you accept this prior to your wedding day it won't upset you as much. Make the conscious decision that stuff going wrong won't affect your mood on your special day, focus on the important stuff, like the handsome groom next to you.
You can see more from this wedding on Rensche Mari's blog.
SERVICE PROVIDERS
Venue: Private farm | Catering: M & E Catering/Spyseniers | Photography: Rensche Mari | Co-ordination: Vanilla Pod | Flowers & décor: LUSH Signature Floral Styling | Stationery: Chrystalace Stationery | Video: Mighty Fine | Cake: A Piece of Cake | Bride's dress: Bridal Room | Bride's makeup: The Refinery | Hair & makeup: Paintbrush Beauty | Groom's attire: Trenery | Hiring: Dougs Hiring + Decor-D-Zign