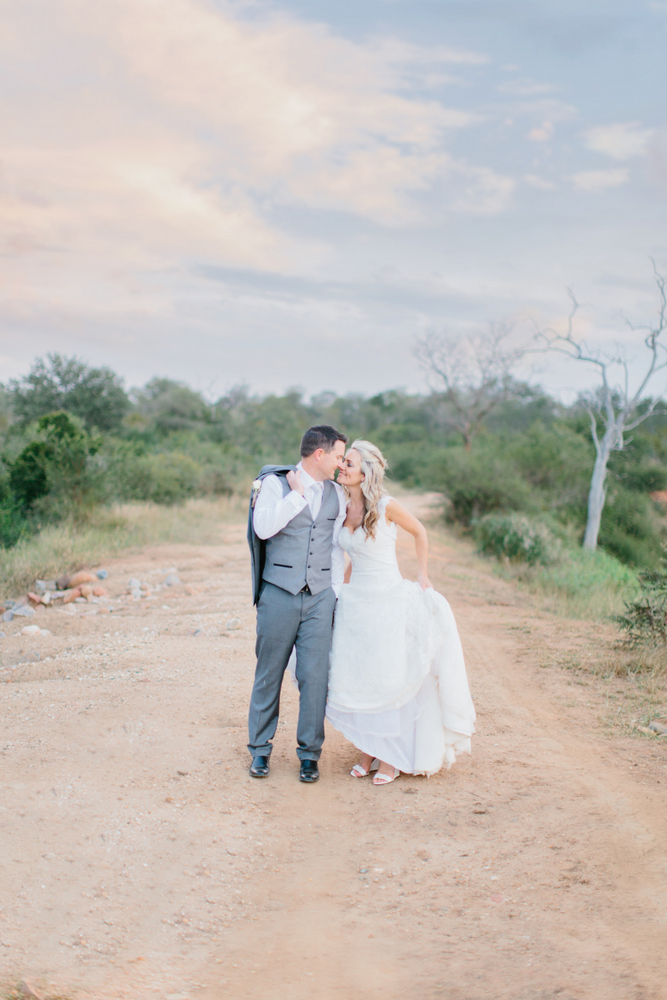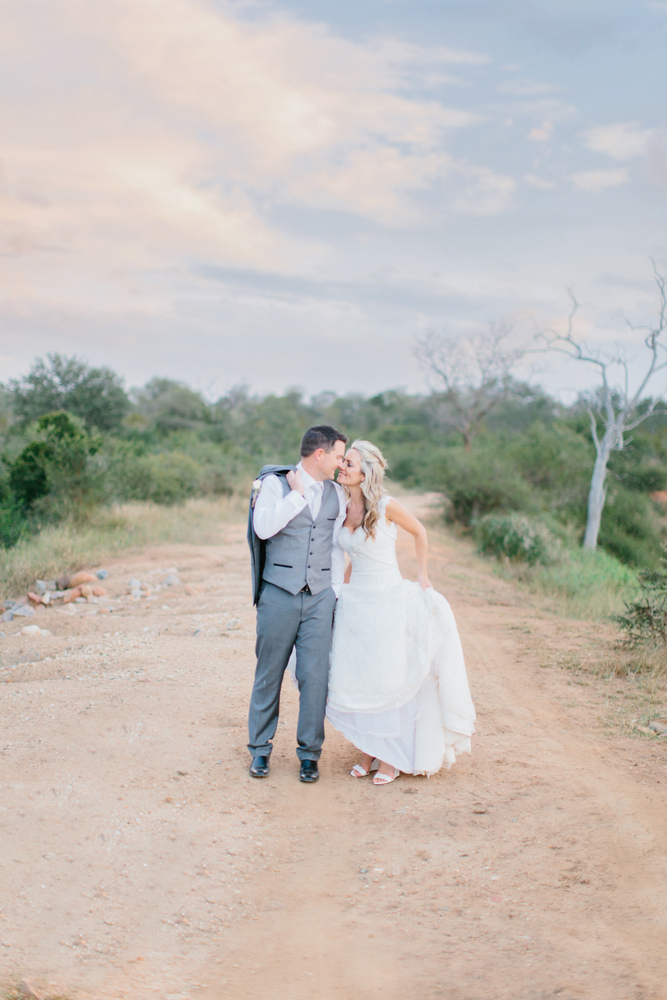 You don't need me to tell you again how much I love the South African bushveld – as Ernest Hemingway said: "I never knew of a morning in Africa when I woke up and was not happy." This wedding has everything I love about the bushveld – the soft, dreamy colour palette, the rustic setting, amazing animal sightings, colour, laughter, joy – and most of all, the sense of serenity that only comes under a great big starry African sky. Of course, a wedding like that needs a photographer to do it justice, and Rensche Mari does just that – these pics are super gorgeous, and show off every pretty detail of Lizel and Guy's beautiful big day. Grab a G&T and enjoy!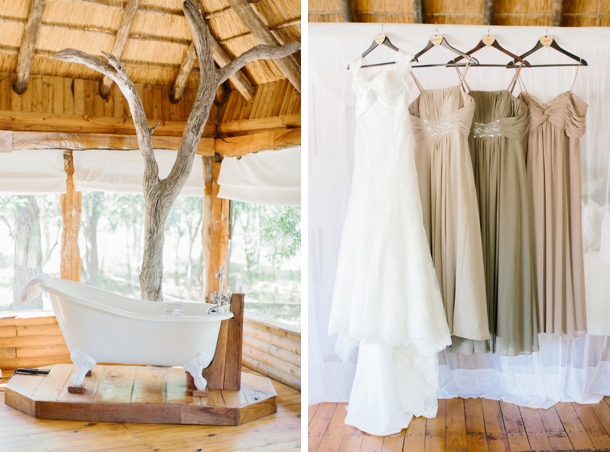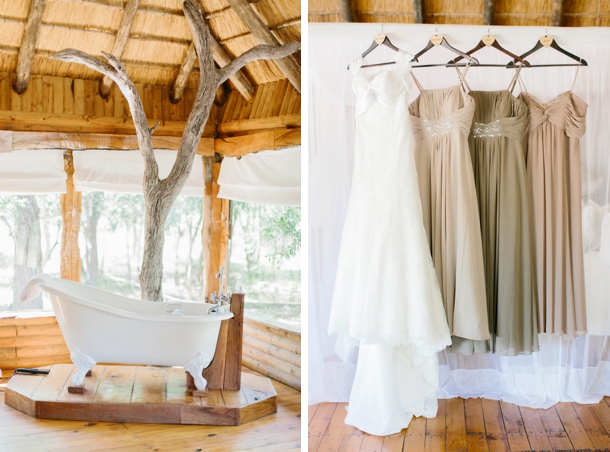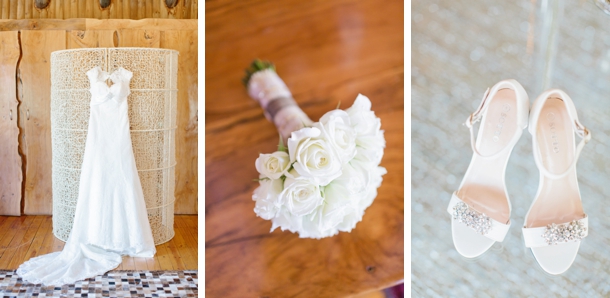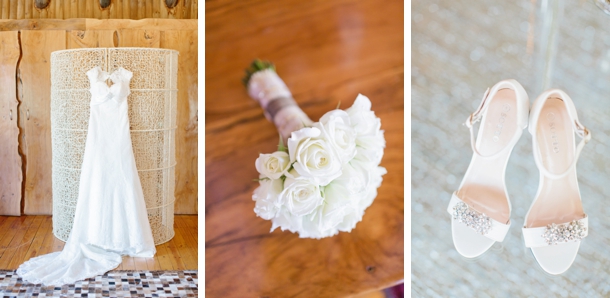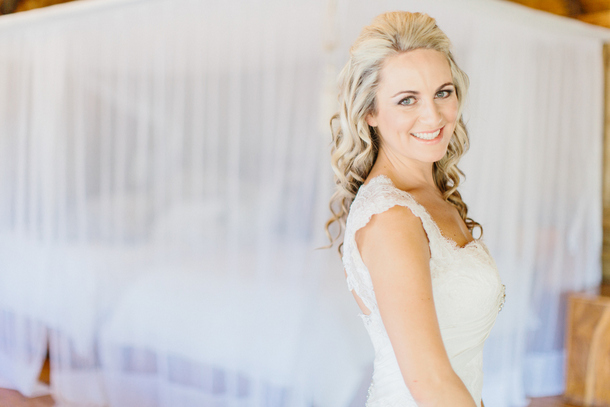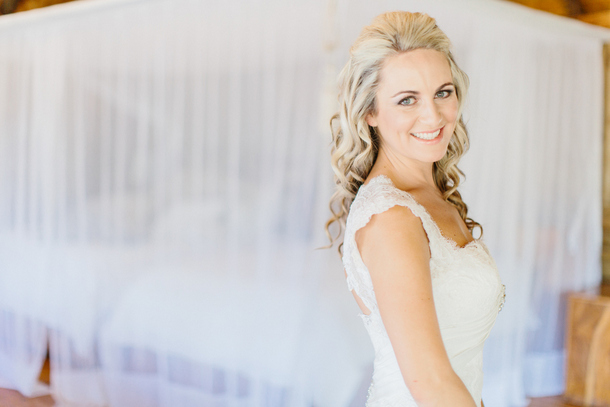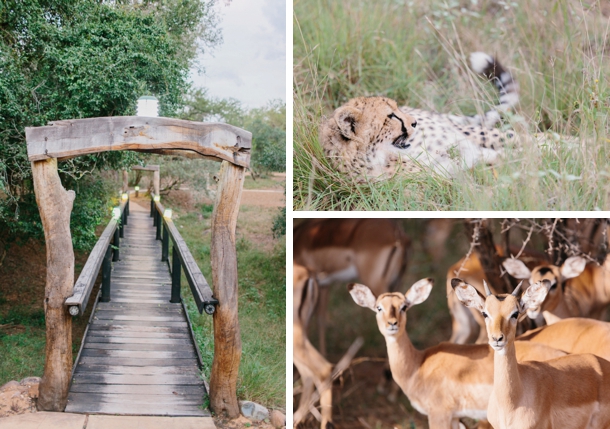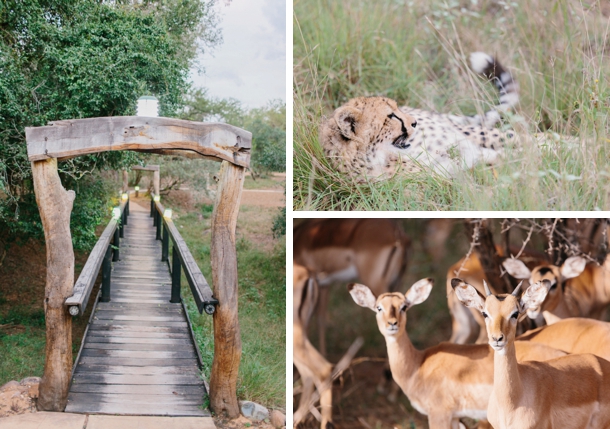 Love Story
SHE SAYS: I'm an Afrikaans small-town girl that came to Johannesburg to study at UJ and still find myself in the big city. My husband, Guy, is a born and bred "soutie" from the north of Joburg and also my colleague… an "office romance" as they call it. In 2012 I joined the corporate finance division of our firm. I was the 'newbie' in the office and for some reason Guy always looked for a reason to come chat to me. It was only later that year where he got the 'Dutch courage' together at an office party to tell me how he felt about me. That December he invited me to meet his family in Knysna and after a few bottles of wine, oysters and trips to "the bar you can only get to by boat", I knew I had met "THE ONE".
HE SAYS:I always hoped to meet and marry a girl just like Lizel: beautiful, intelligent, strong values and morals, and the list goes on. I never thought I would be fortunate enough to marry the original. Right from the start I was always interested in the softly spoken Afrikaans girl from Klerksdorp (yes, she did start out soft spoken). I would always try to find an excuse to ask her something even when the answer was of no importance to me. When she went for tea, I would suddenly feel an urge for some rooibos – and I hate rooibos. The first time Lizel took my breath away was at a go-cart racing day, she looked at me with her beautiful blue/green eyes and I felt like Stan from Southpark – except that I didn't throw up! I told my mates that I had met my future wife but that it was 'complicated'. It wasn't until much later that year that our relationship took a turn for the best and we have never looked back. My time spent with Lizel has been the happiest of my life and the sweetest cherry on top was when Lizel agreed to be my wife. I still have to pinch myself sometimes.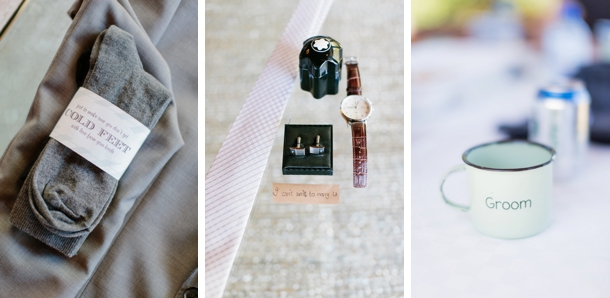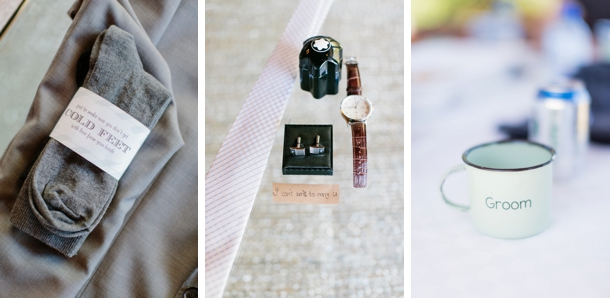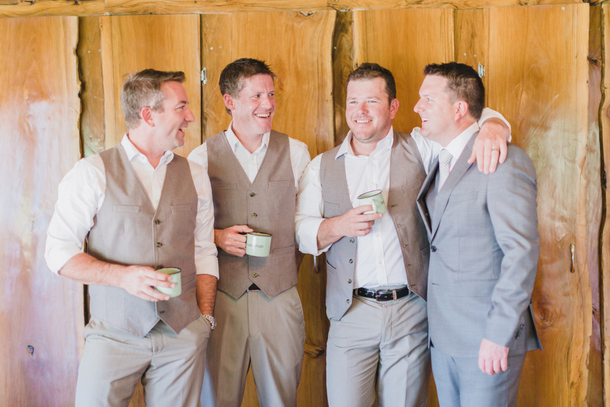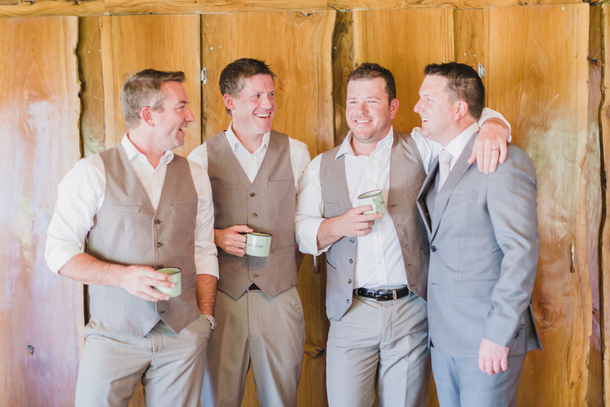 The Proposal
One of my biggest dreams has always been to see a baby cheetah in the wild. As you are no doubt aware, cheetah cubs are a rare find. Guy then made it his mission to get engaged once we had fulfilled that wish. He also wanted a surprise aspect to the engagement – clearly he had his work cut out… He heard that a cheetah in Phinda private game reserve (KZN) had just had cubs. So, under the pretense of a weekend break, he put the plan into motion. First we went to the beautiful Karongwe private game lodge near Hoedspruit; this is also where we would tie the knot a few months later. A call on the ranger's walkie talkie led us to four baby cheetahs playing in full view. We were allowed to get off the 'Landy' and walk with our ranger near to the playful cubs and their mom. I only found out later that this unscheduled appearance of the cheetah cubs had messed up all Guy's plans to go all the way to Phinda. ;) After two nights at Jozini, I was packed and ready to return to Johannesburg, but Guy took a surprise 'wrong turn' and announced we would be staying at Phinda, where we also managed to see their cheetah cubs and lots of other great sightings, as well as being spoilt with five star treatment. One night, in a sand forest, Guy went down on one knee with the perfect words and most beautiful diamond. I was so excited that I let out a scream (of joy!) and had the rangers come running to my rescue!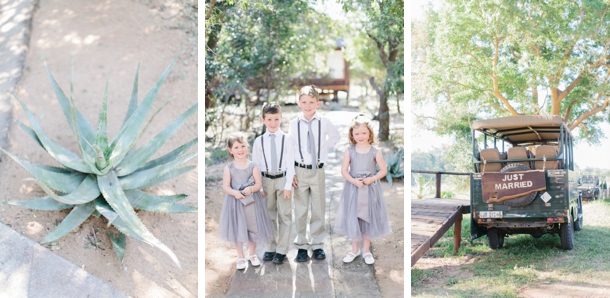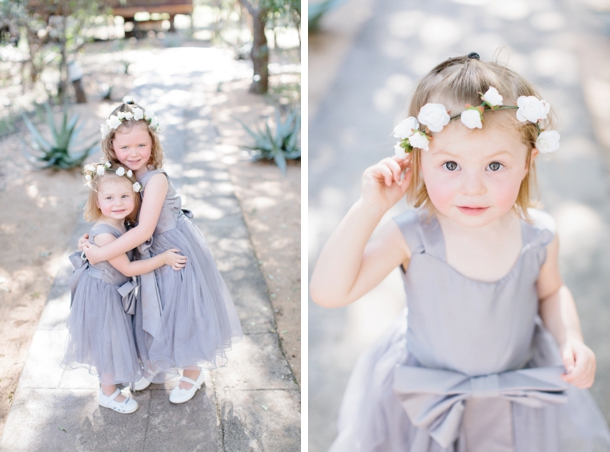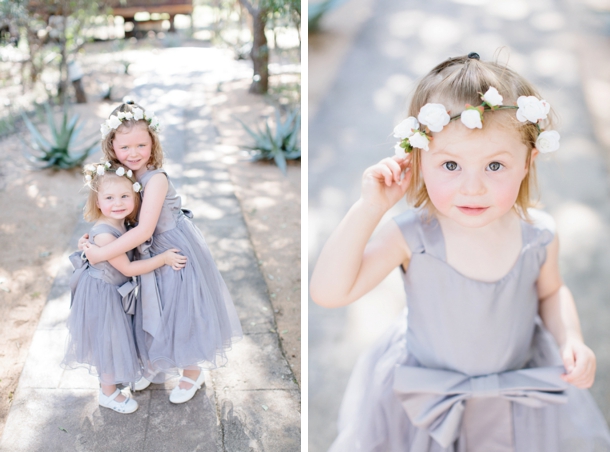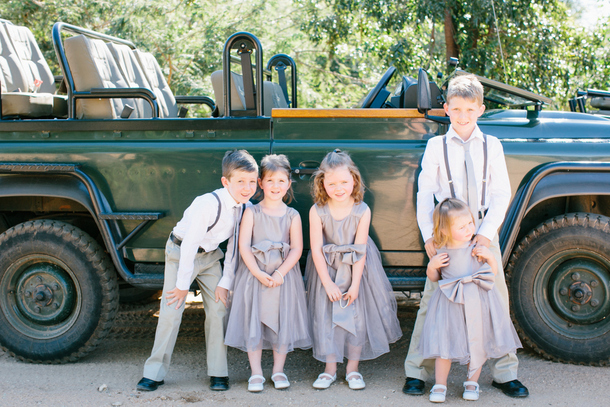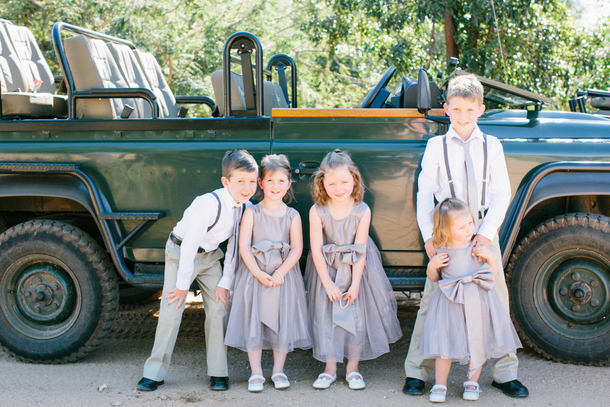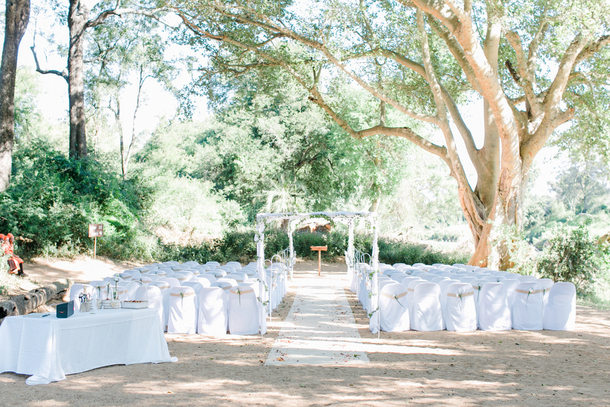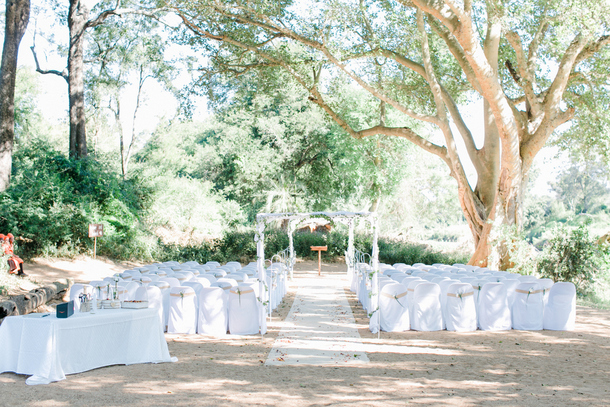 The Wedding in 3 Words
Authentic, Magical, Unforgettable
The Venue
We are both in love with nature and crazy about the bushveld. A bush wedding in a Big Five game reserve has always been one of my dreams. We went to Karongwe for a weekend in September 2013 and were amazed by the friendly staff, great service and amazing food. The game viewing is five star quality and the scenery and views of the Drakensberg from the reserve are breathtaking!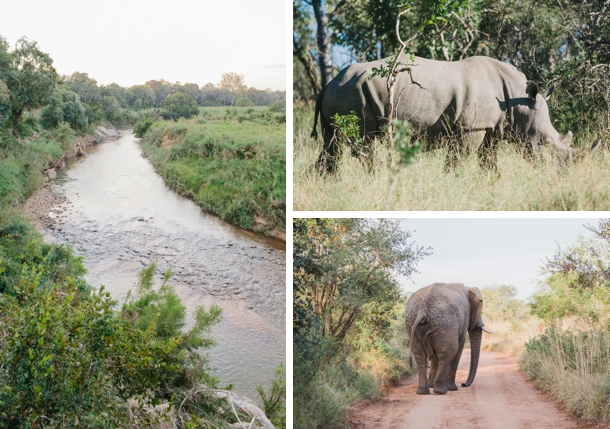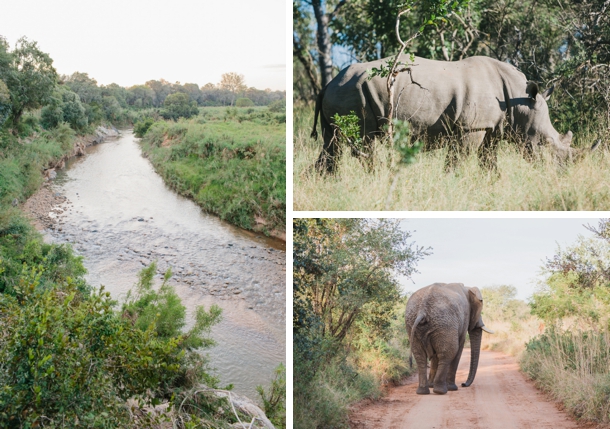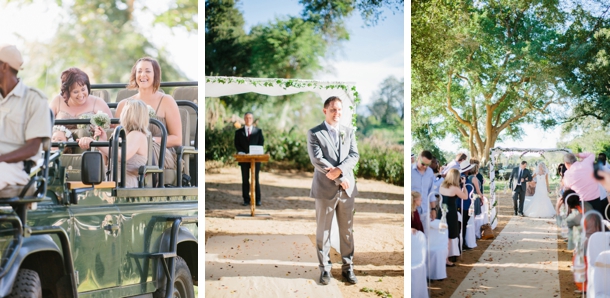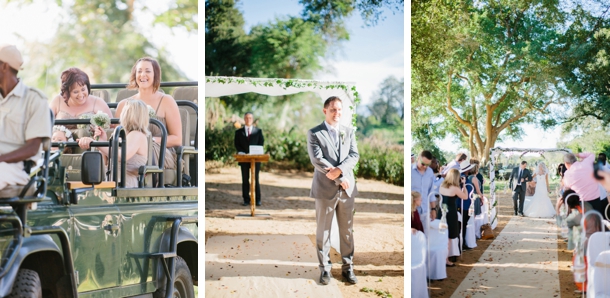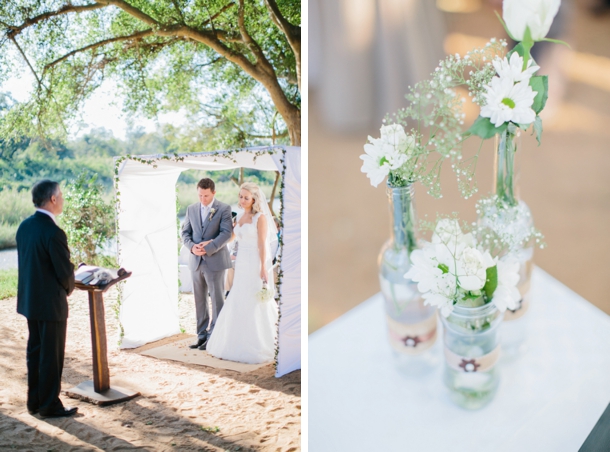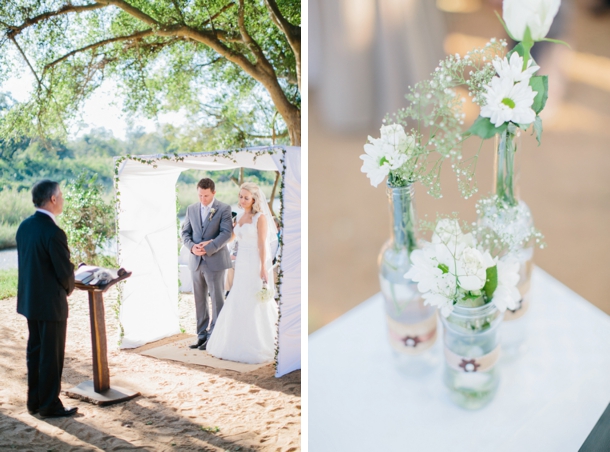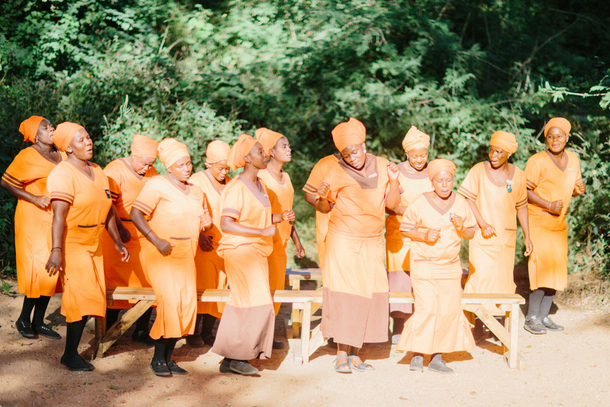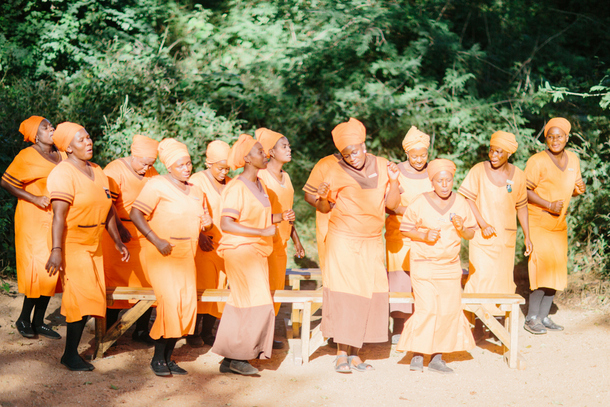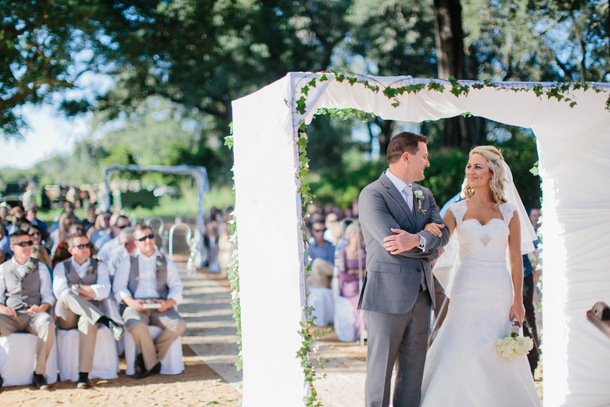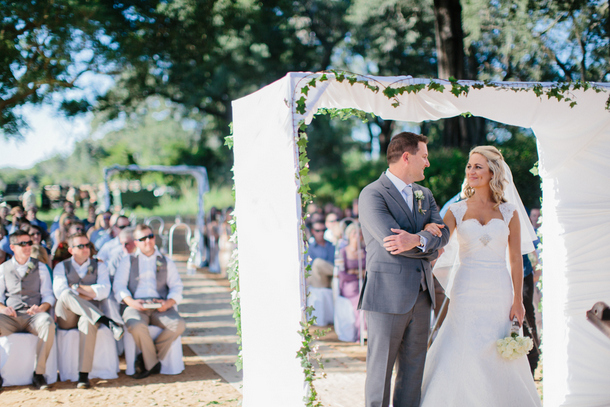 Wedding Style
Our wedding was a true African experience with natural colours and nothing over the top. We paid a lot of attention to details and combined white roses, daisies and hessian décor to add to the bushveld feel and look. As a weekend wedding, all our guests stayed at the lodge with morning and afternoon game drives. On the Saturday night we enjoyed a boma dinner under the stars with all our friends and family. The ceremony took place on the Sunday beneath beautiful shady fig trees bordering the Makhutsi River. All the guests, including the bridal entourage, arrived in Landrovers. With the help of the rangers, we were able to do our couple shoot in the reserve, walking into the bush and beside one of he waterholes at sunset.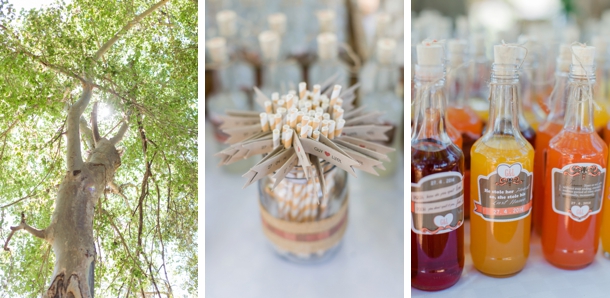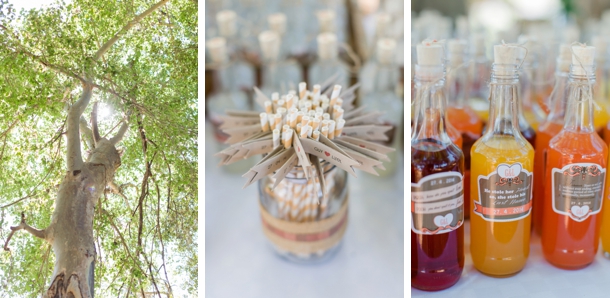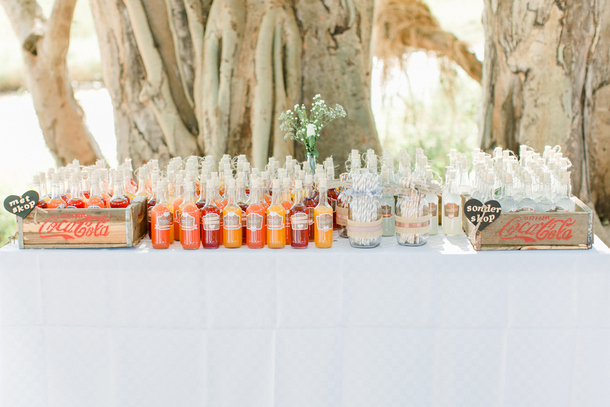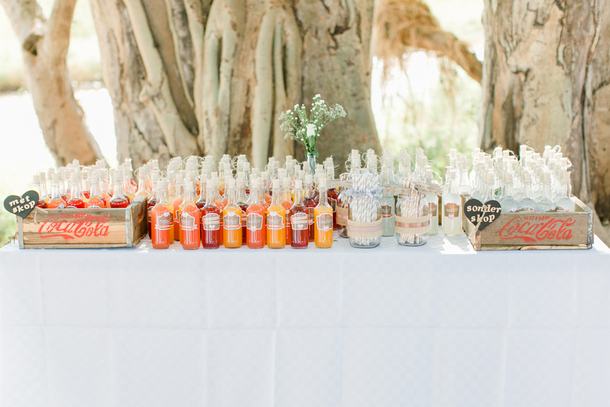 The Flowers
White roses arranged together with gyp and daisies in jars and bottles with hessian details. Plain and humble.
The Dress
I was absolutely in love with my all-lace, long-train dress with a touch of bling on the sash. It is from the Cosmobella 2014 collection, and really made me feel like a princess on the day. I decided to make it versatile and removed the lace straps in the evening for a less formal look at the reception.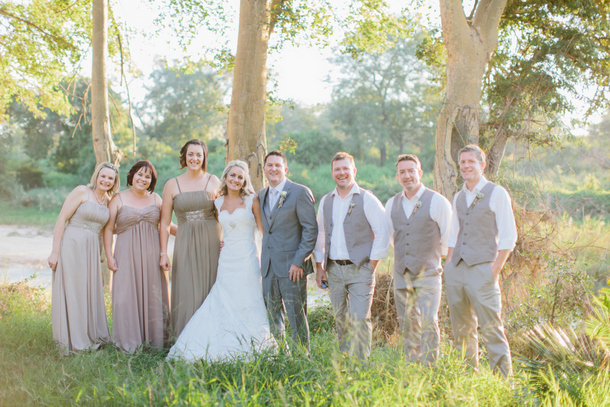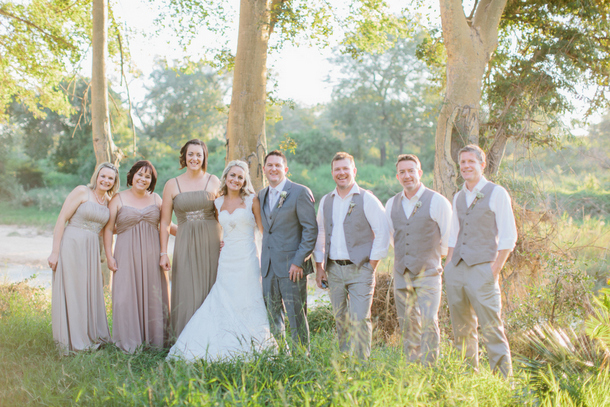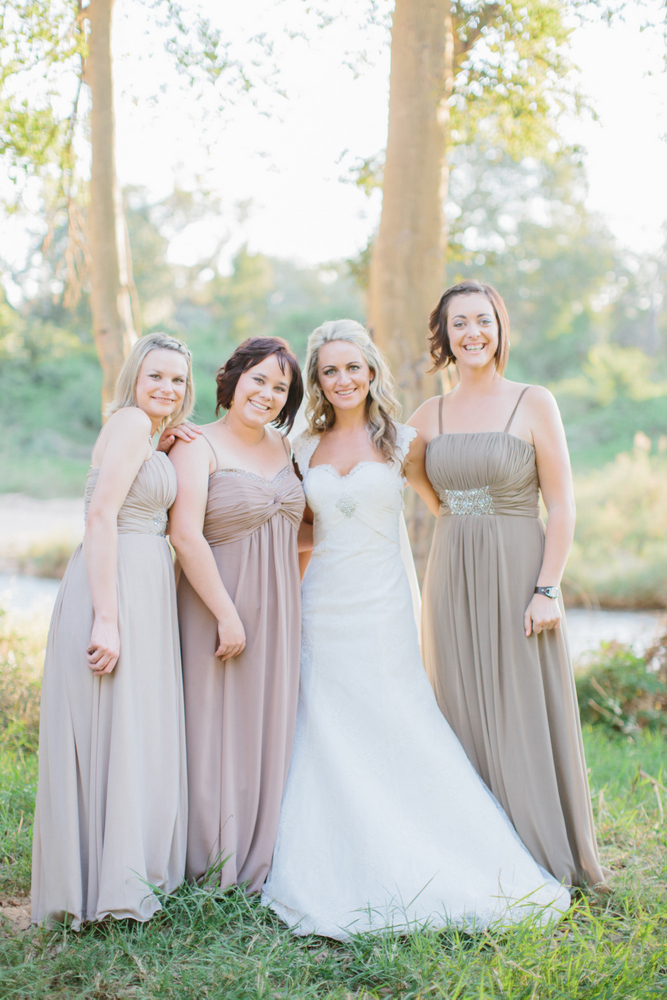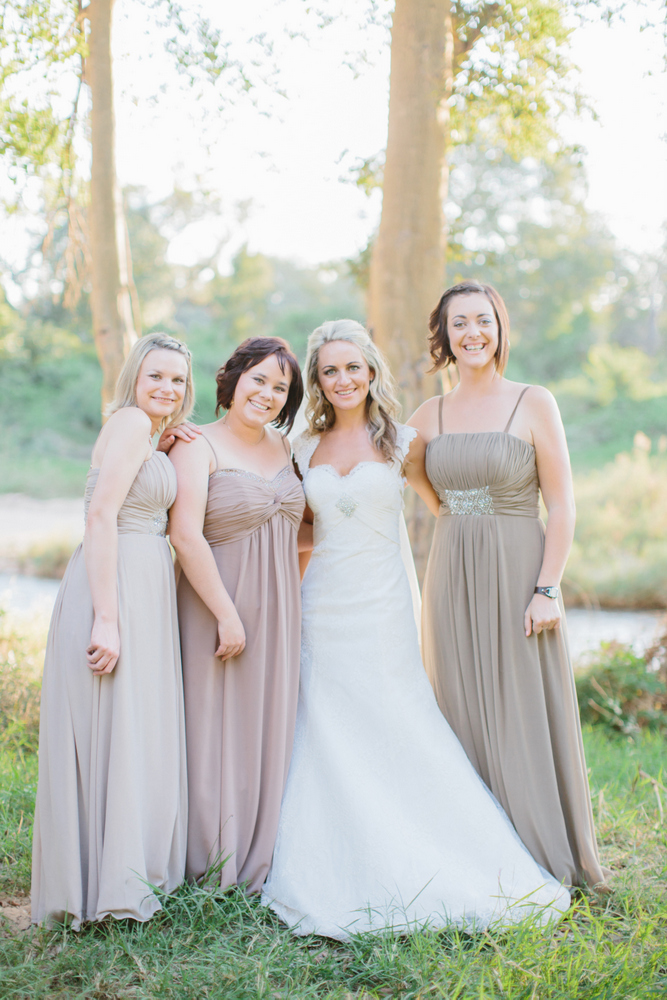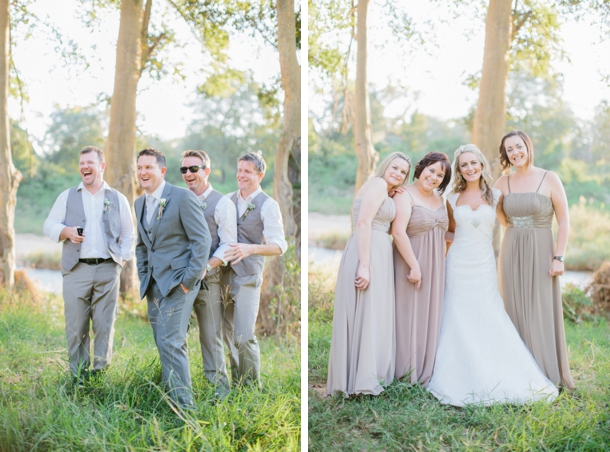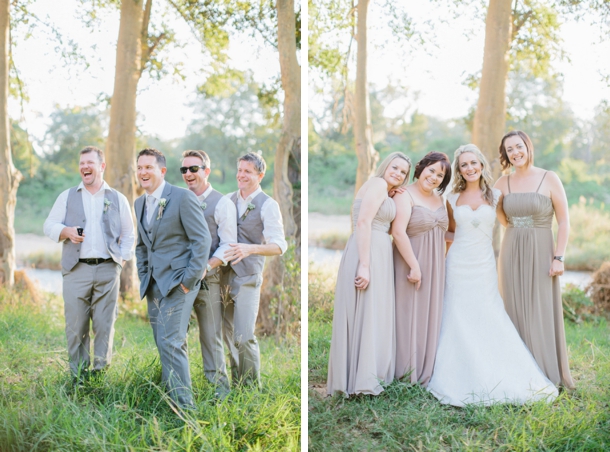 Memorable Moments
The best part of our wedding to me, apart from walking down the aisle to the man of my dreams, was Guy's speech. He started it with the words: "You are my everything" and ended by opening a bottle of 2001 Meerlust which had a personal story which is close to our heart. We had a glass of wine together as a sign of our commitment to each other going forward. Also, entering the reception, seeing all the people who had made such an effort to share our special day and weekend with us, was a really special moment.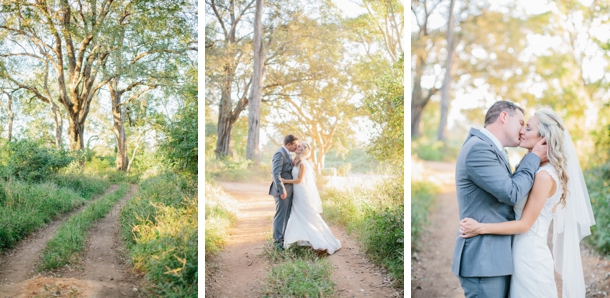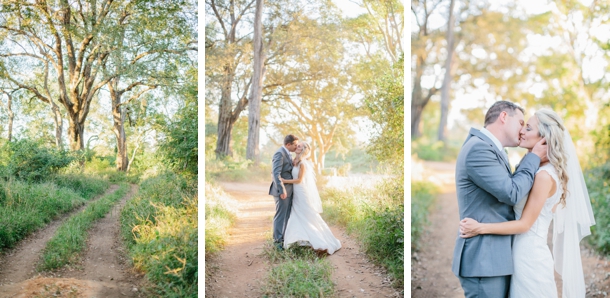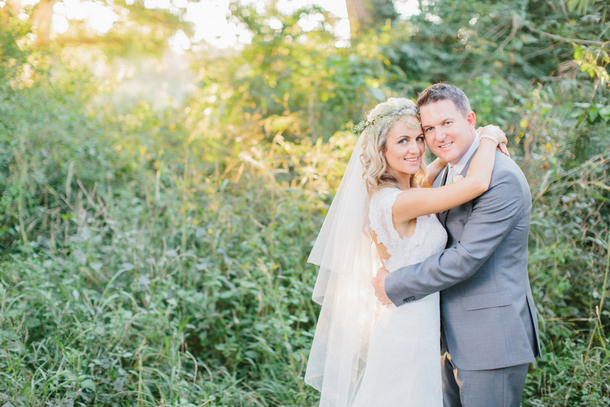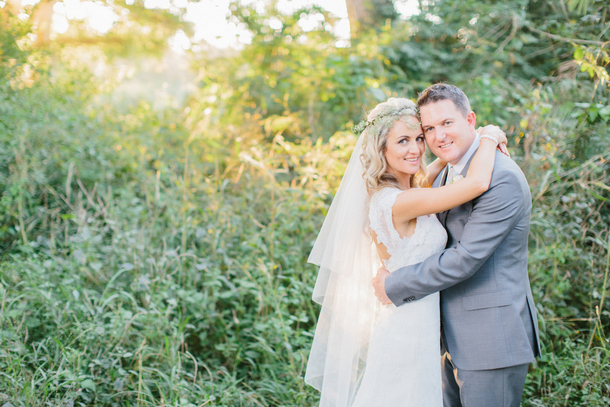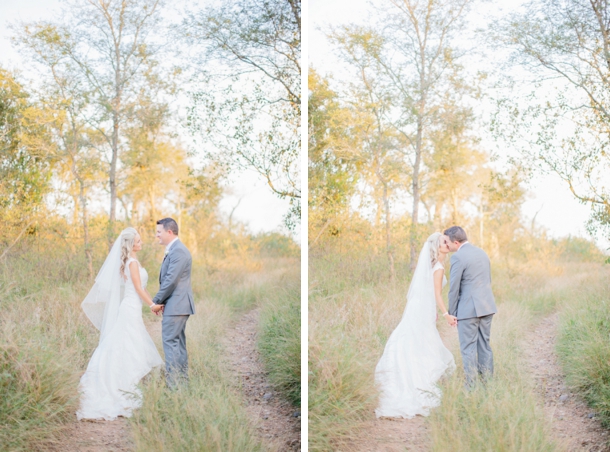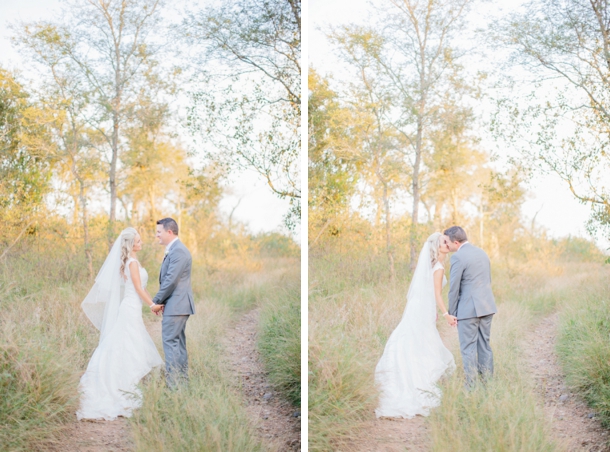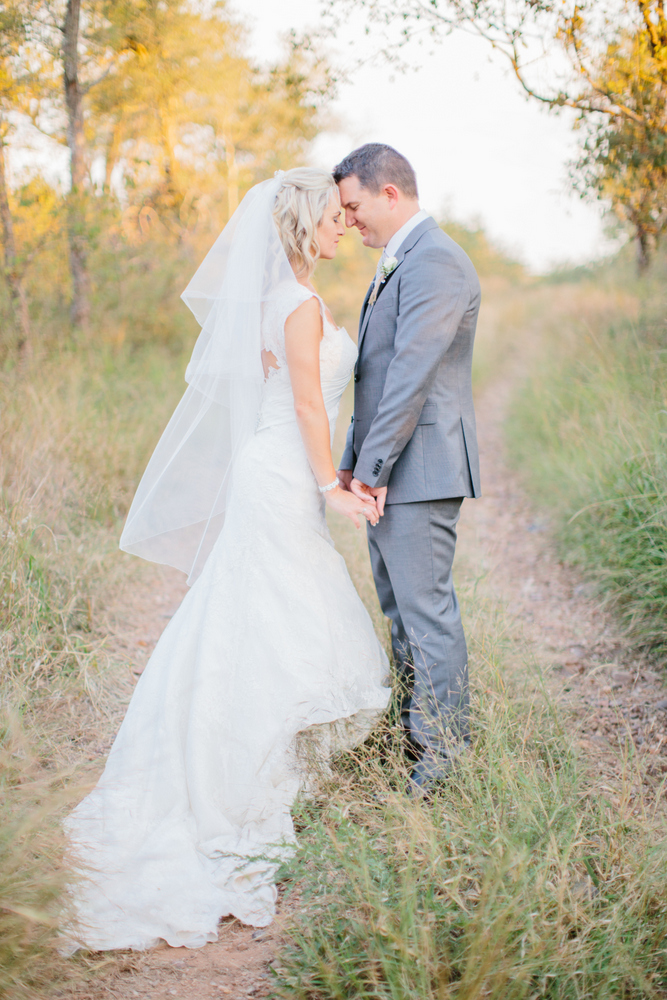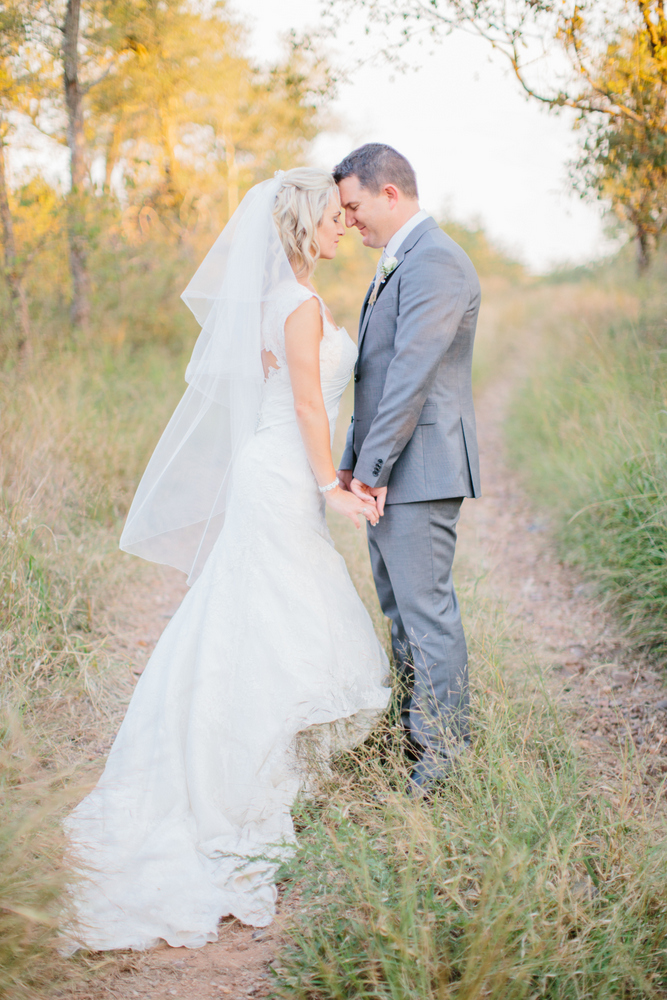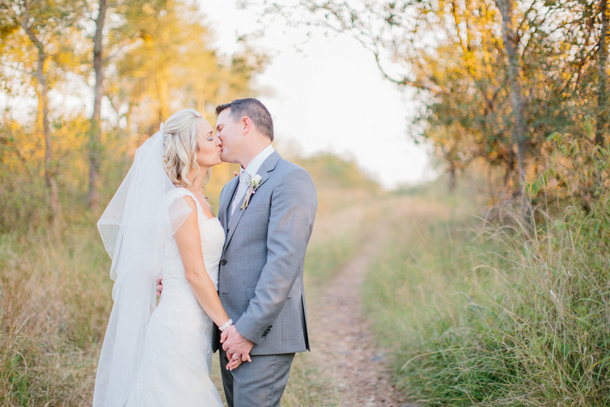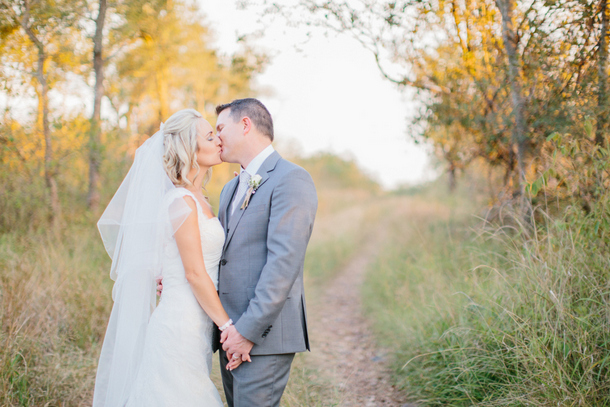 Proudly South African Details
We had a local choir serenade us after the ceremony which was quite special.
The Honeymoon
We stayed in the bush and went to Ngala tented camp in the Timbavati. From there we spent ten nights in the Maldives at Filitheyo. A very small, secluded island that you can only get to by seaplane. Back in SA, we spent another week in the bush at the amazing Kirkmans Camp in the Sabi Sands Reserve and got up close and personal with a number of leopards, lions and wild dogs.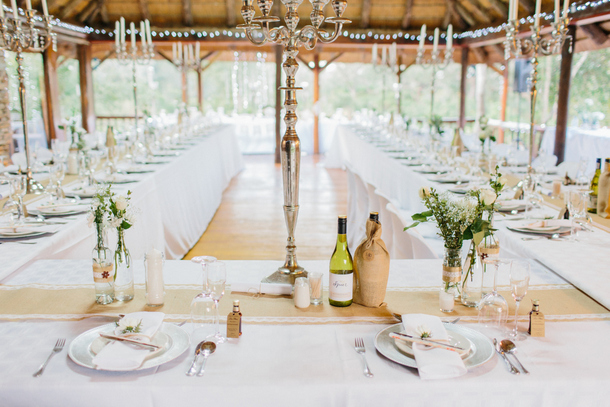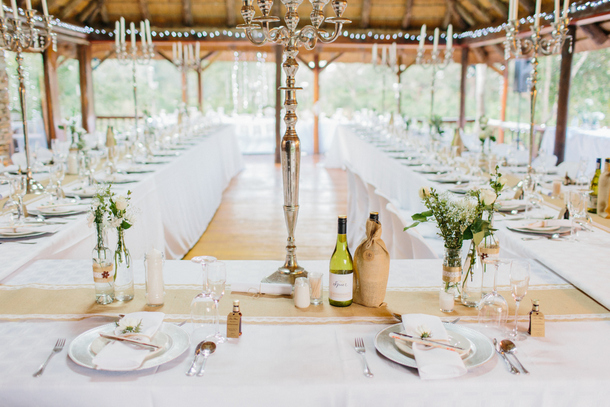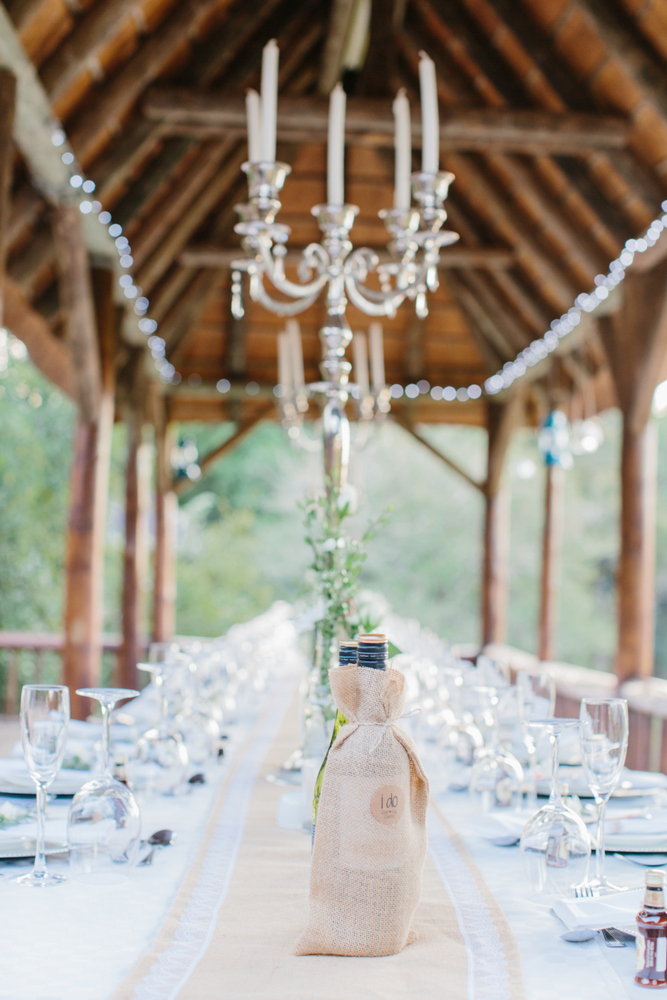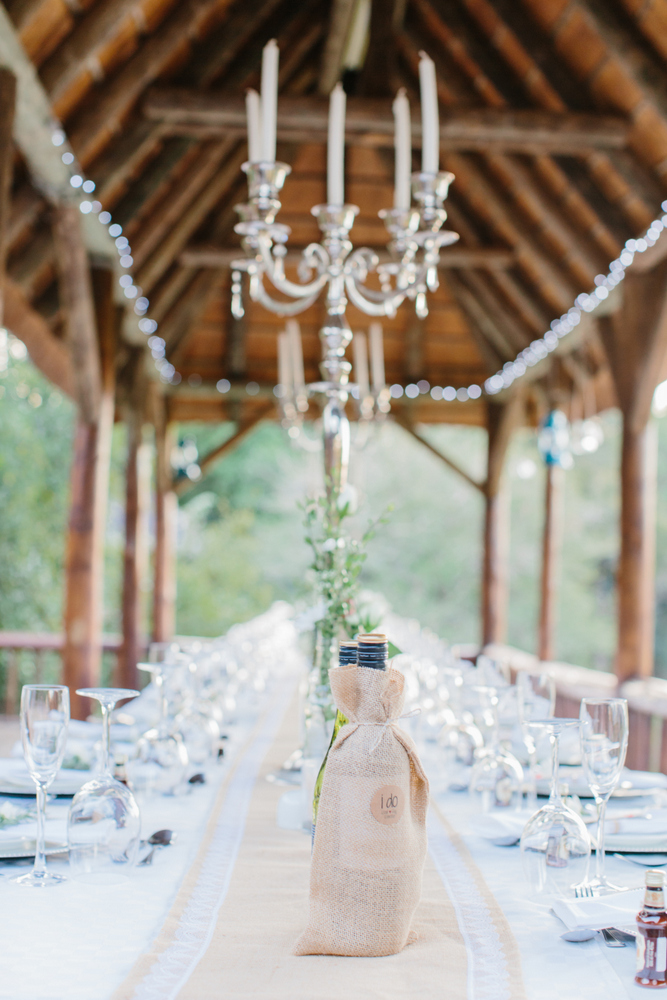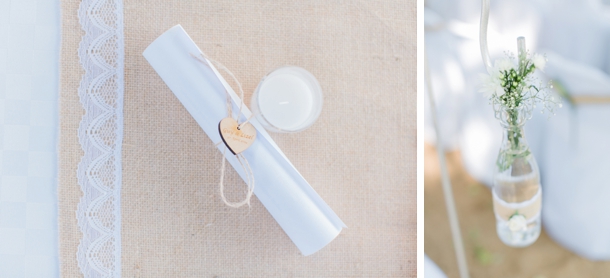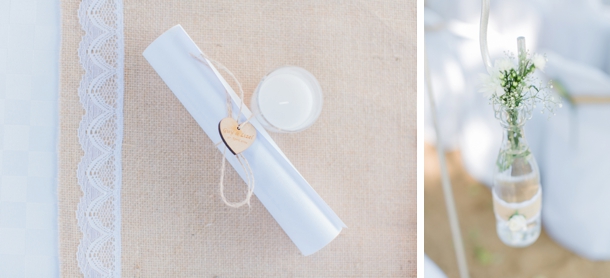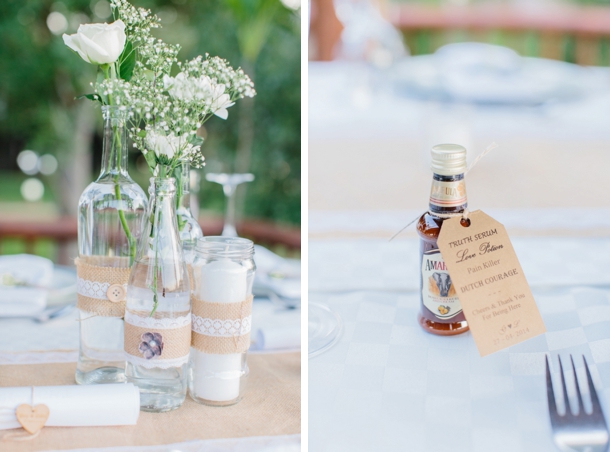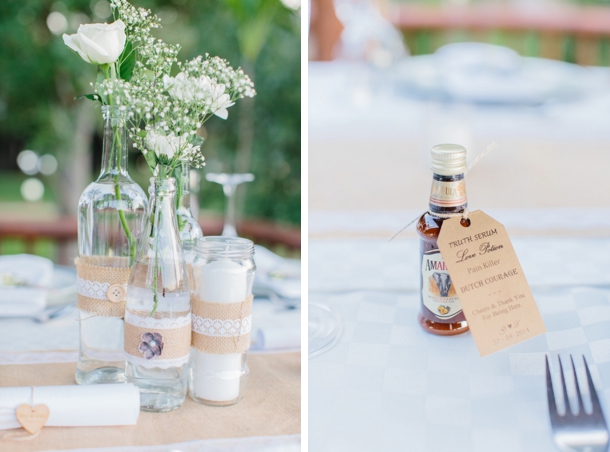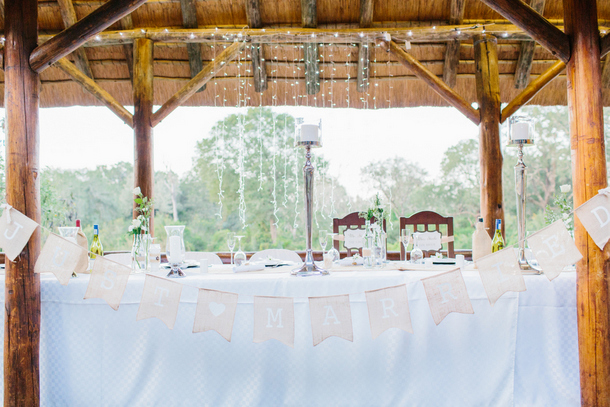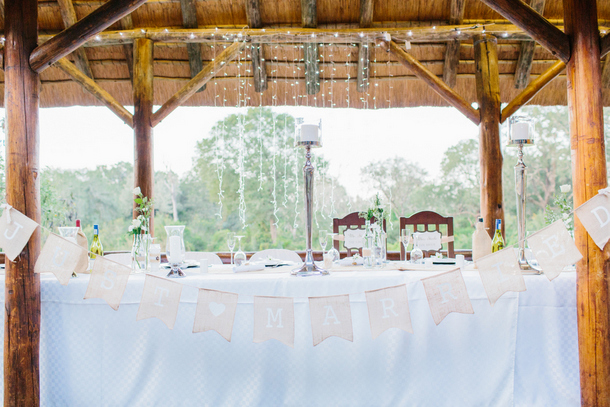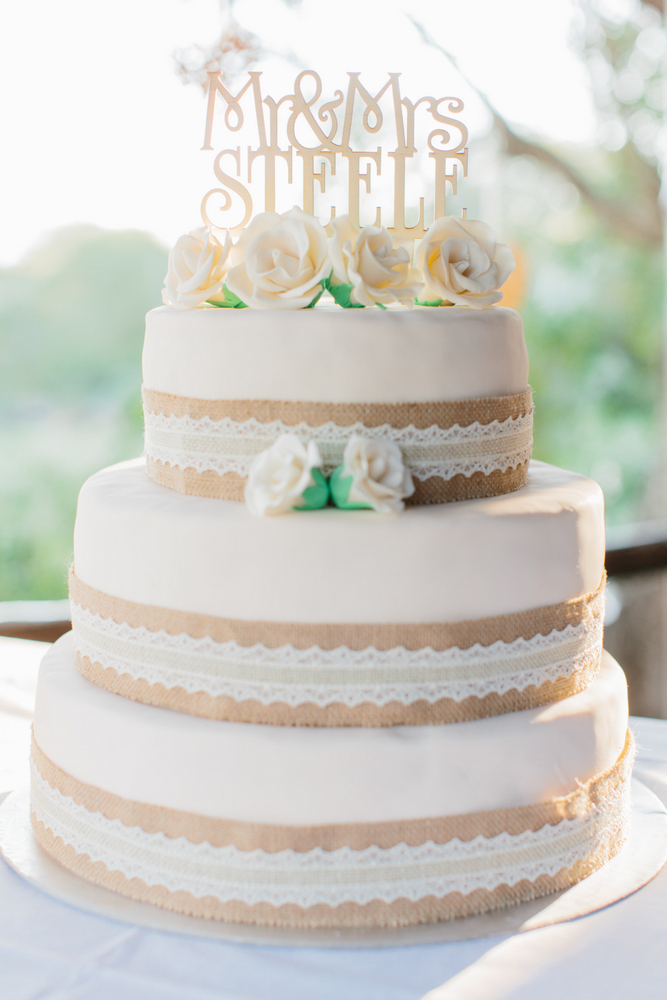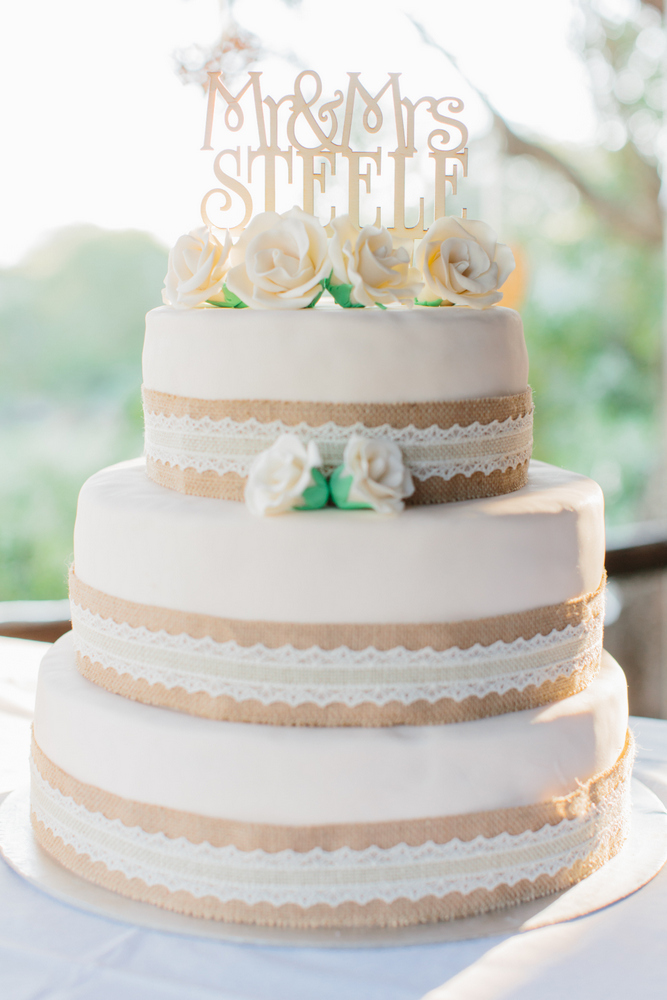 Advice for Future Brides & Grooms
Through all the rush, nerves and planning madness, always try to remember what the day is all about – a ceremony of your love for each other. If possible, try to make a weekend of the occasion. This gives you a chance to spend time with all the guests even before the big day.
Invest in a good photographer! We had the very talented Rensche Mari van Dyk who knows exactly how to capture those special moments. And lastly, I would suggest a good videographer to capture the ceremony, speeches, first dance and all the emotions that come with it. The video and photos are after all all that you have left of your special day.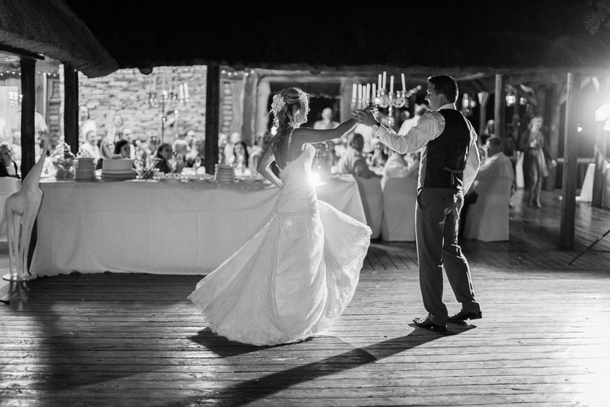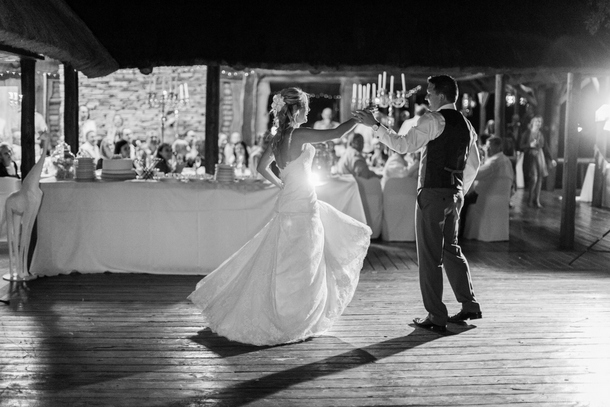 You can see more from this wedding on Rensche Mari's blog.
SERVICE PROVIDERS
Venue, catering & co-ordination: Karongwe Private Game Reserve |  Photography: Rensche Mari van Dyk | Videography: Blimp Wedding Films | Cake: Leo's Kichen, Tzaneen | Flowers & décor: Blomskuur, Tzaneen | Bride's dress: Olivelli | Bride's accessories: Browns | Hair : Marilu at Benedictus, Roodepoort | Makeup: Azelle at Bei Capelli, Tzaneen | Bridesmaids' dresses: bestbridalprices | Groom's attire: Hugo Boss