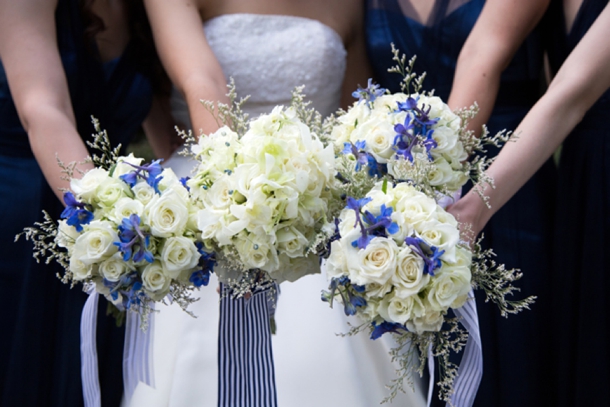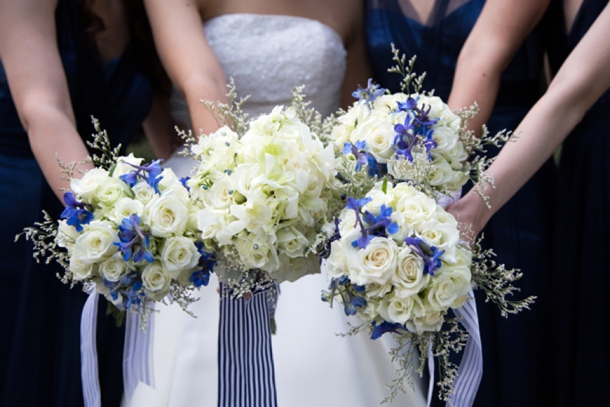 Oh be still my Delft-loving heart! From the minute that an email from the lovely Laurentia E. landed in my inbox, I was head over heels in love with Elena and Liam's stylish blue and white Delft-themed wedding design. This is a theme (or a motif rather) that I have been talking about for a while now, and the couple (together with By Word of Mouth) has pulled it off perfectly – beautiful feature plates on white linen, patterned vases full of white, blue and purple flowers, silver accents, lasercut table names, hanging Delft panels, and a blue and white check dancefloor. It's all SO GORGEOUS. And on a personal note, I have to say that I have extra love for Elena & Liam's wedding because they were married at the beautiful Rosebank Catholic Church, which is not only where my own mom and dad were married, but where my dear friends Ros and Jean were too. So here's wishing Elena and Liam the same longevity and happiness that has blessed both of those marriages :)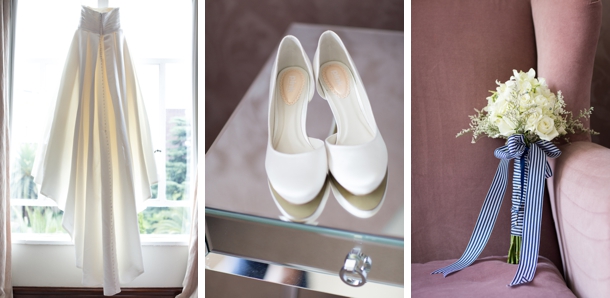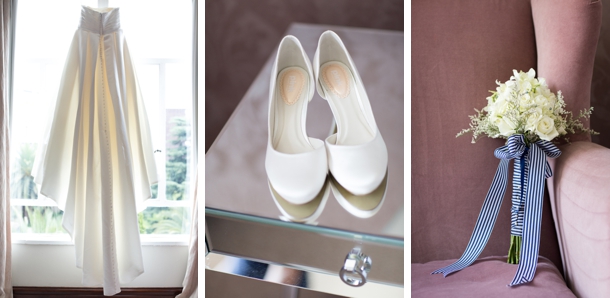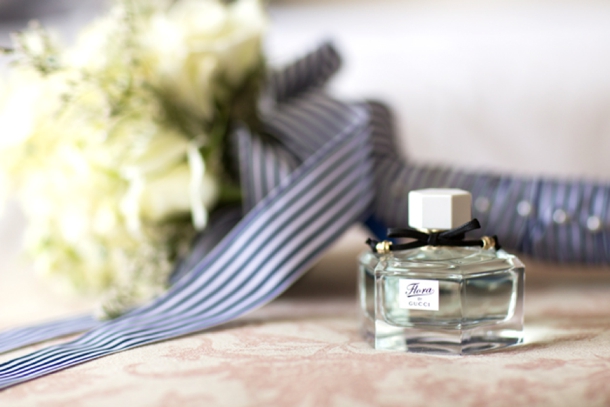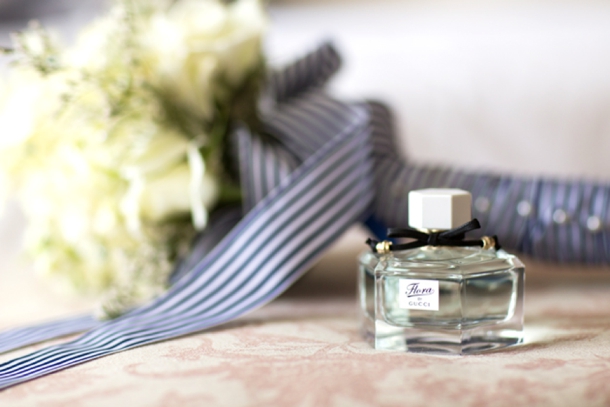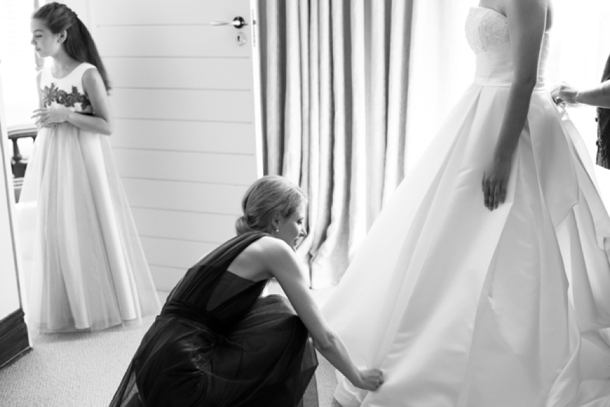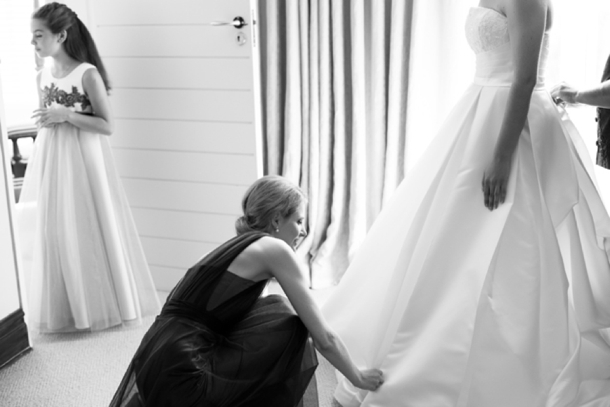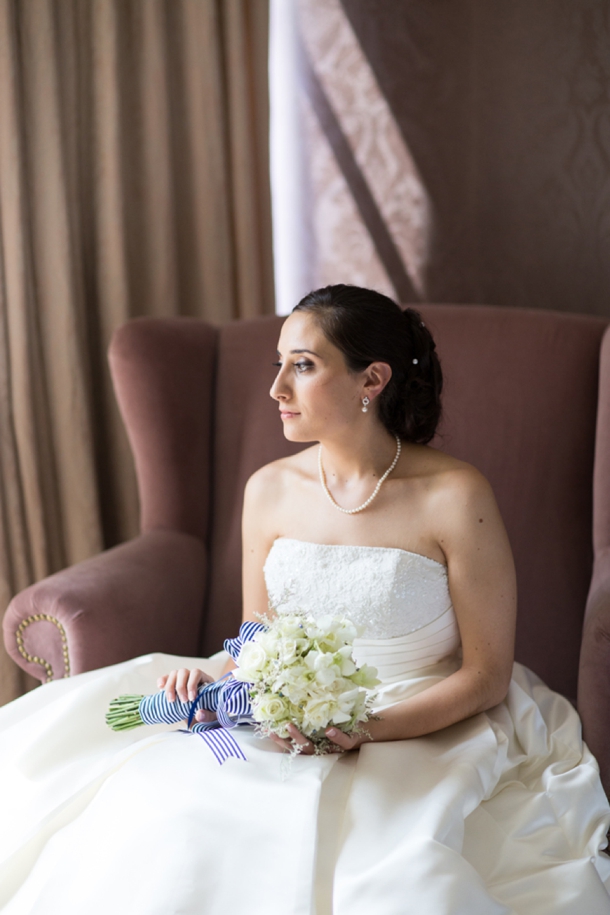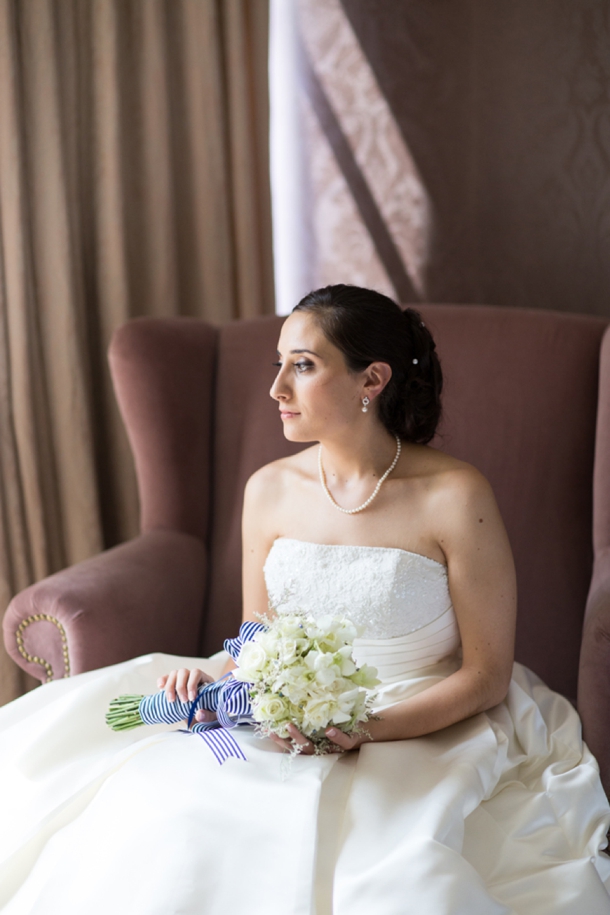 Love Story
Liam and I met in our first year of university at Wits. We were both in the medical program at the time and I remember vividly being introduced to him on the steps of the chemistry building before the lecture started. I recall not liking him at first – I think it was because he was a Natal boy, but in my case first impressions were not everything and over the year we began to spend more time together. I certainly did not realise at that stage that we would ever become serious and eventually get married. We became friends, better friends and now we are married!
The Proposal
Liam and I were lucky enough to have arranged leave for the same week and booked a stay at Views Hotel in Wilderness. I had no idea what Liam had planned. On our first morning following breakfast Liam mentioned we needed to make a trip back to George – to visit his grandmother. I knew something was a bit odd as this was not entirely planned. We eventually arrived at George Airport, around the back where the plane hangars are. I was a little nervous when Liam pointed to a little four seater plane and only really realised that we were actually going up in the air when the pilot emerged from the cockpit. Now very scared, as the pilot explained all the safety features of the plane we strapped ourselves in. I prefer my airplanes a little larger with jet engines and wings for days, not a single propeller – but at least there was no expectation of jumping out of it! Clutching my seatbelt for the good part of two hours I did manage to enjoy the wonder of the Wilderness, Knysna and Plett coast – it was unreal. Except when the pilot let Liam fly the plane with his only advice being; 'pretend there's a beer can on the nose and keep it from spilling'. Landing safely back on the ground, Liam pulled me around to the tail of the plane and asked me if I would be his forever and opened a little red box with a beautiful ring in it. I instantly said yes and the pilot opened the champagne. I did break into an 'ugly cry', but had never been as happy as that very second. It was the most special day, though Liam might say that the true highlight of the day would be his flying the plane.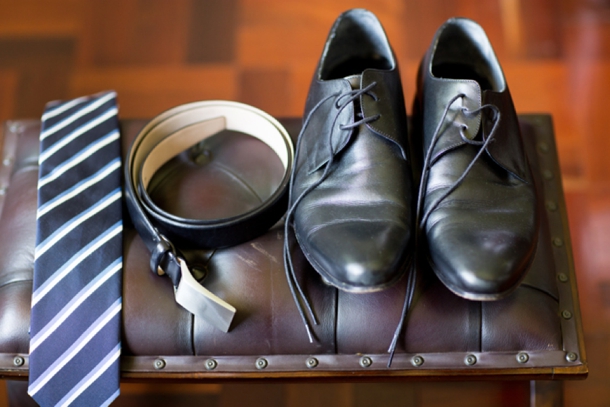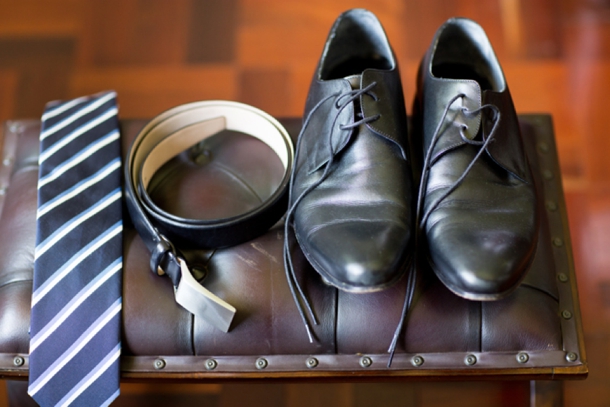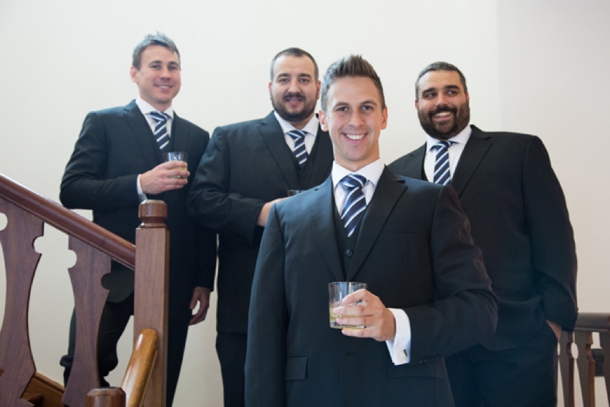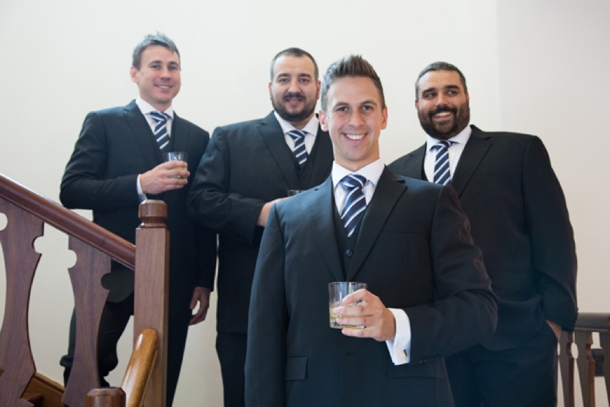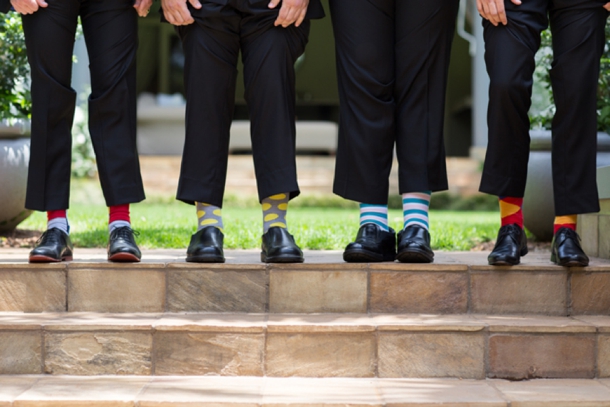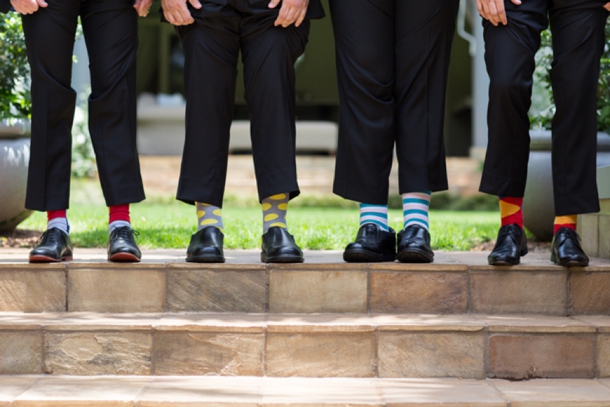 Wedding Style
We wanted elegant, beautiful decor with lots of flowers to suit our outdoor summer wedding. I have always loved Delft patterns and Delft blue and from this, our colour palette and decor theme evolved. At times it felt that though I maybe was not always sure about what I wanted, but I was always certain about what I definitely did not want. The wedding industry is so massive with so much variety that anything truly is possible.
The Venue
We got engaged in March 2013 and got married nine months later in a very busy time of year for weddings so we did not have the luxury of choice, though in many ways this was a blessing as well. We have been parishioners at the Rosebank Catholic Church and we were adamant that this was where we wanted to be married with our family and friends to witness this special event. The church was only available on one Saturday in December and like I said, we did not have too many venues to choose from. By Word of Mouth suggested Glenshiel – a beautiful Sir Herbert Baker house with the most magnificent garden. Liam loved it. It was the only venue that we visited. A transparent marquee to take advantage of the setting with its beautiful trees on a summer evening was eventually what I fell in love with.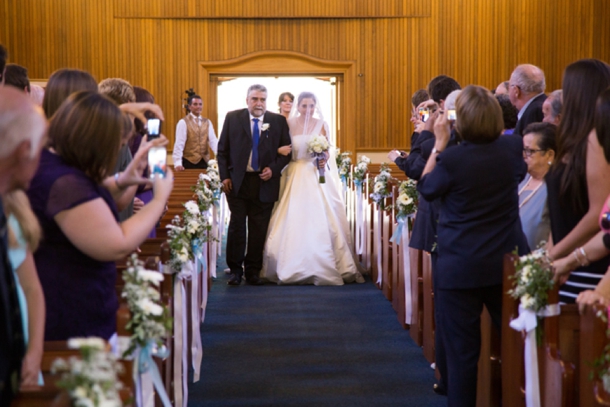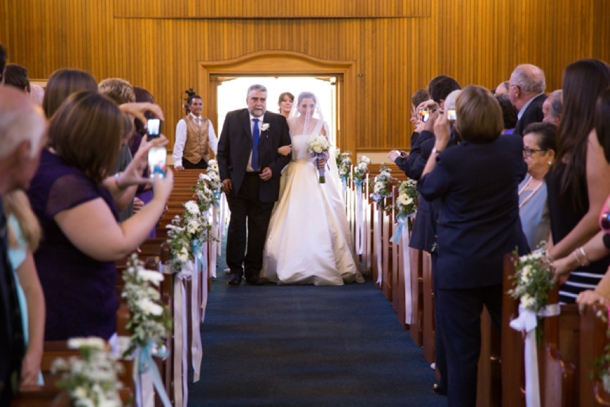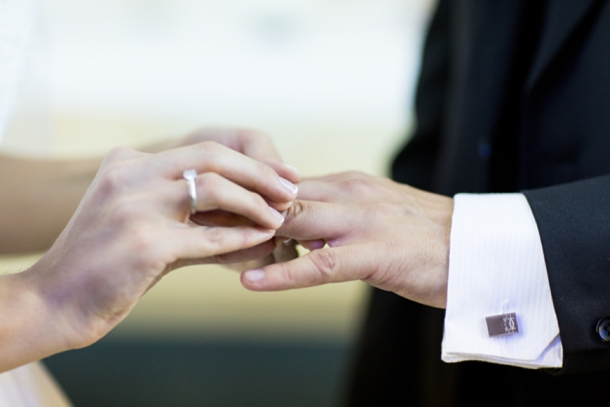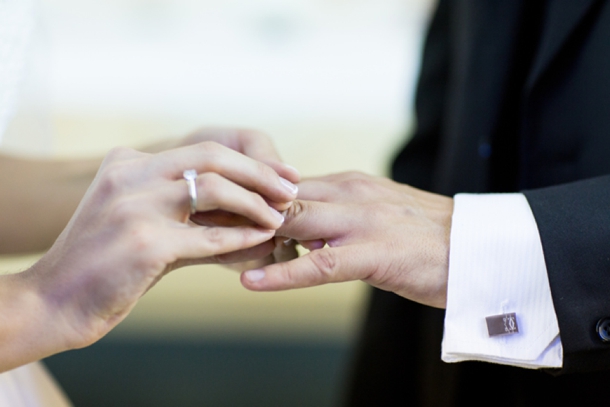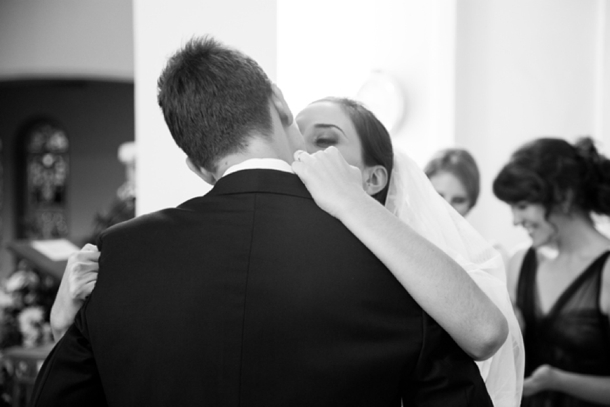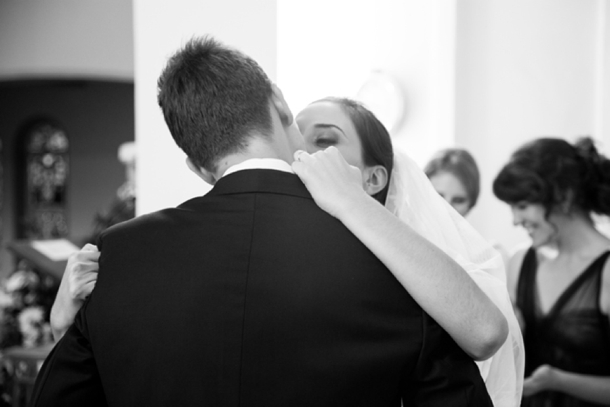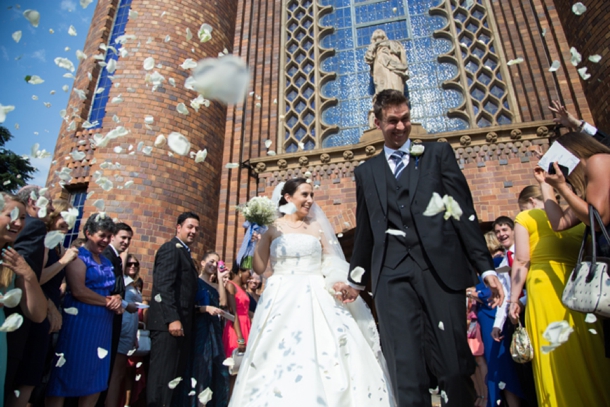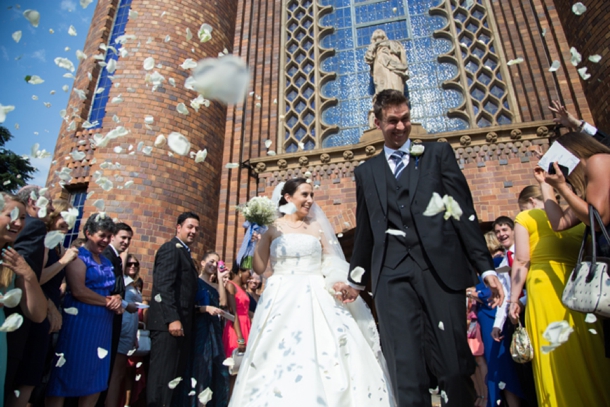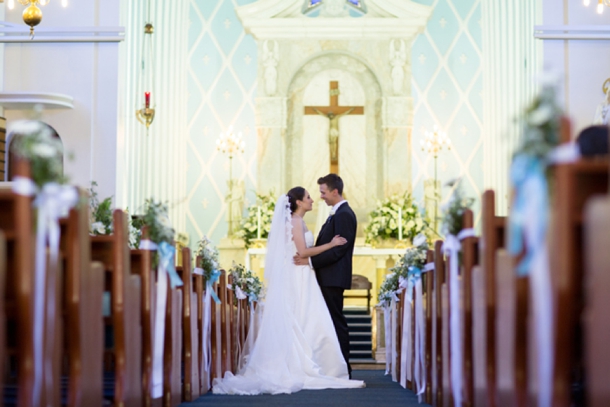 Wedding Details
The Rosebank Catholic Church, as I mentioned previously, is very special to us. The religious ceremony was the most important part of our day and we spent some time planning it. Father Singer, the priest who married us, married my parents 32 years ago and one of my brothers in 2012. We chose our hymns along with the church's music director and chose hymns that were sentimental to us in some way. Liam's father is an assistant Minister of the Eucharist and he participated in communion during the mass. Our fathers signed as our witnesses.
An outdoor wedding embraced the season that we love (though we were worried about its unpredictable nature) and a beautiful garden and sunset was the ideal setting to celebrate our marriage. We wanted our families and closest friends to celebrate this special day with us and of course wanted everybody to have a memorable time. My dad believes that he quite the sommelier and he chose the wine for the meal and the toast. He is very proud of himself! My family is Italian and I decided on traditional bombonieres as favours. A silver spoon tied with blue ribbon to the five candied almonds representing: health, wealth, happiness, fertility and long life.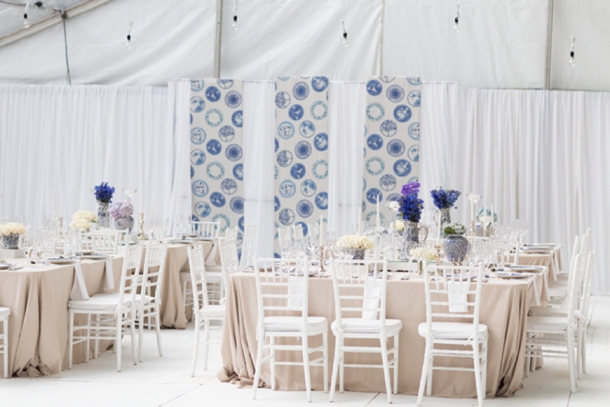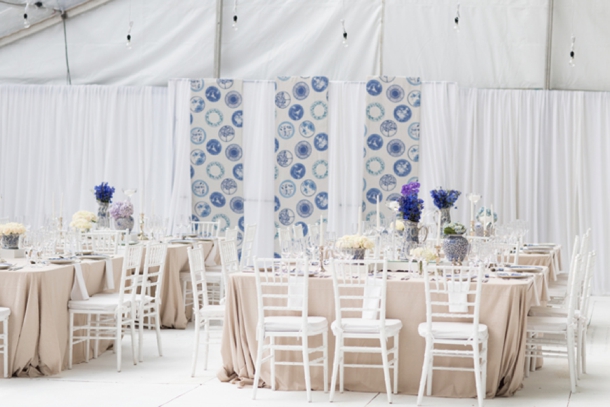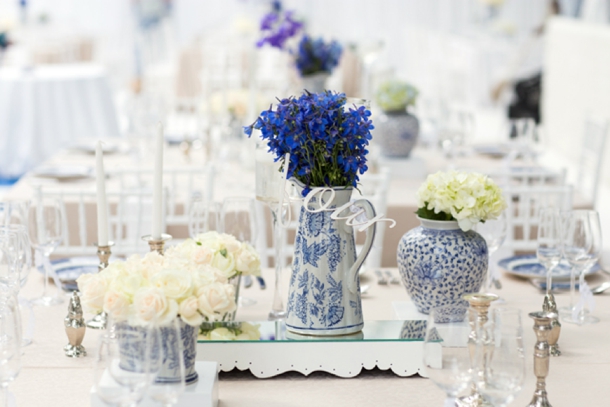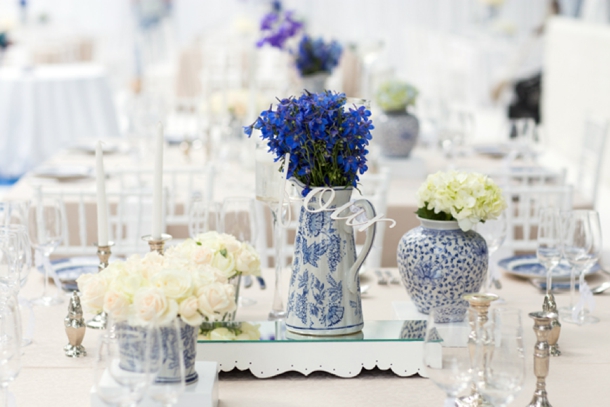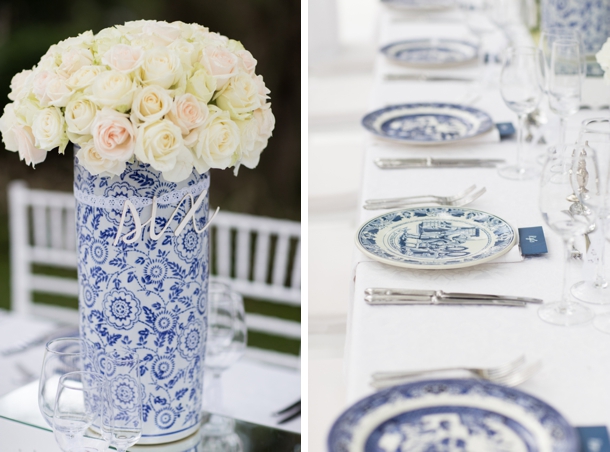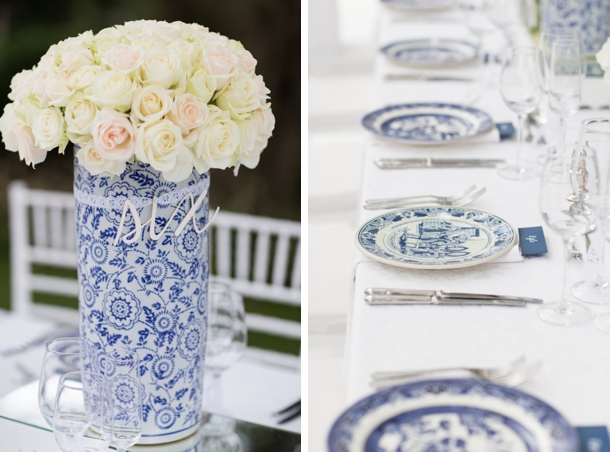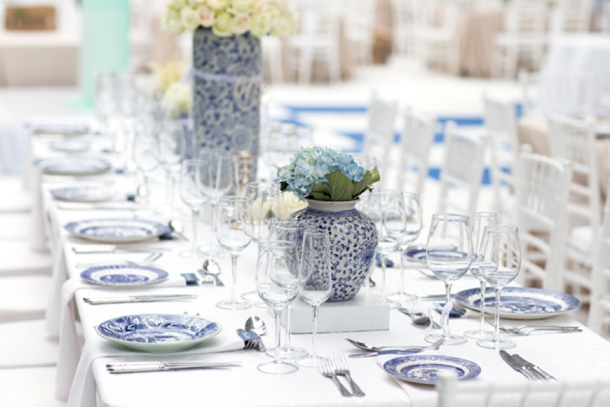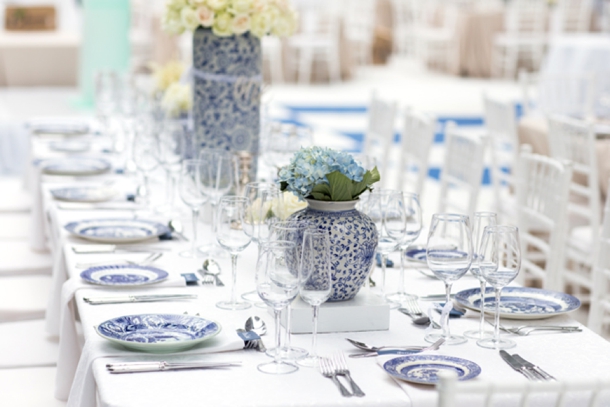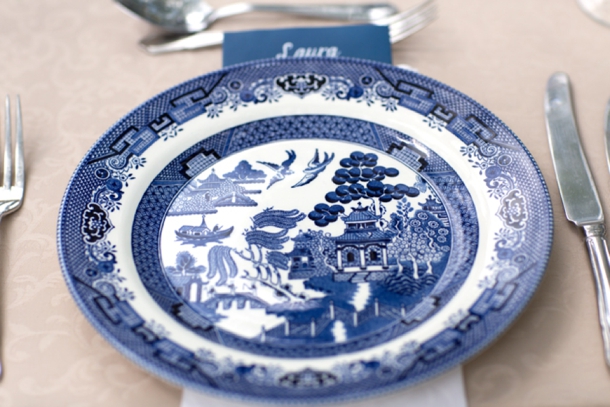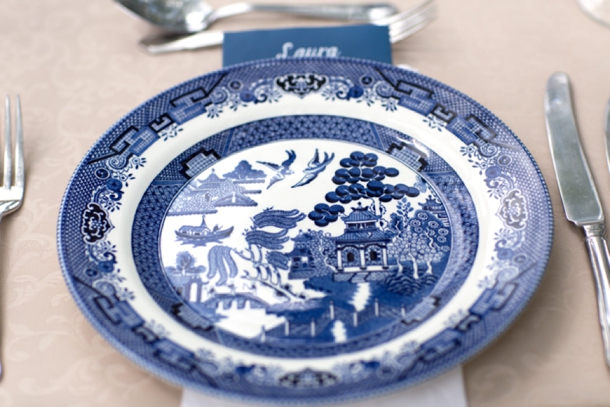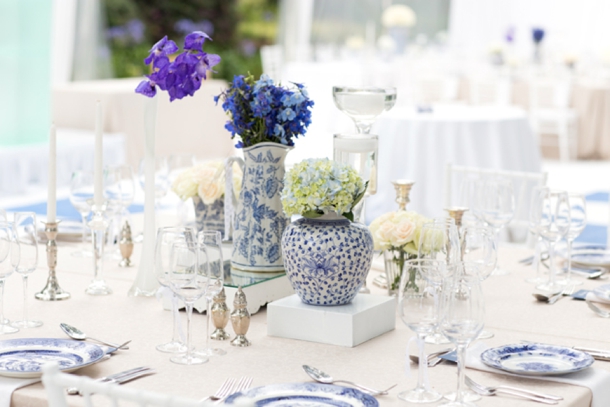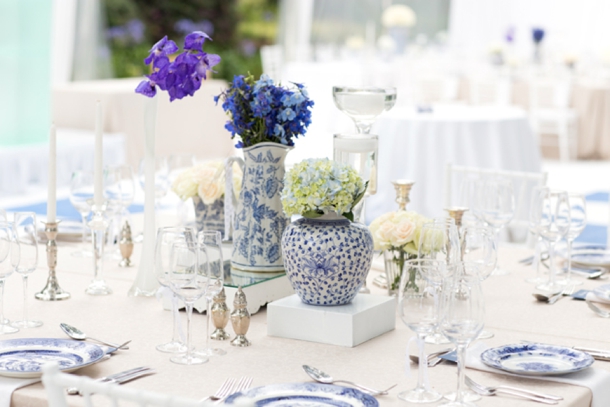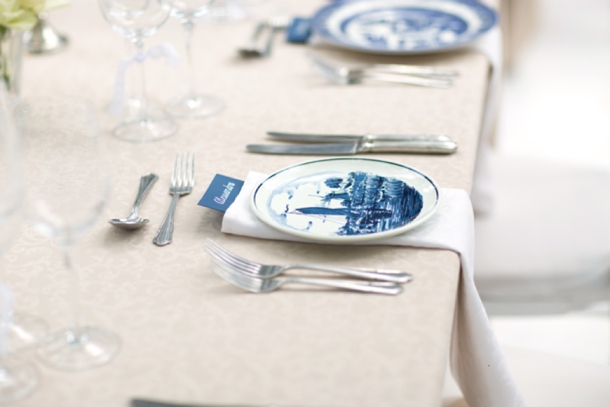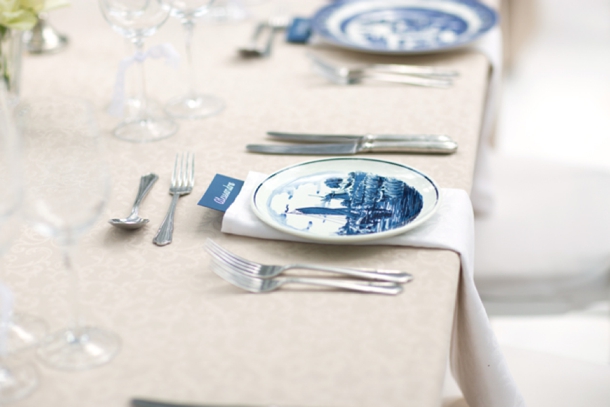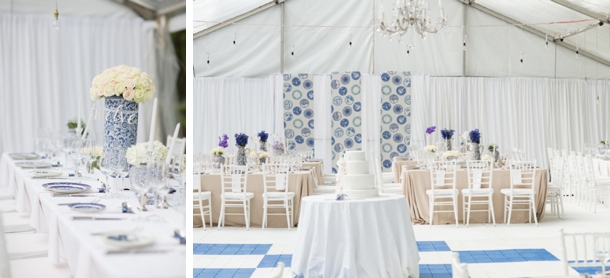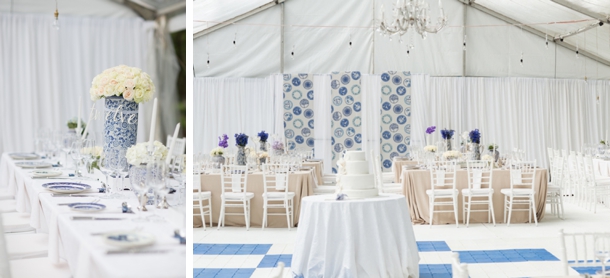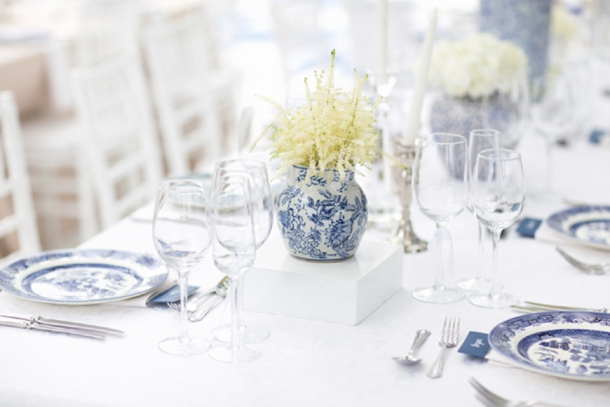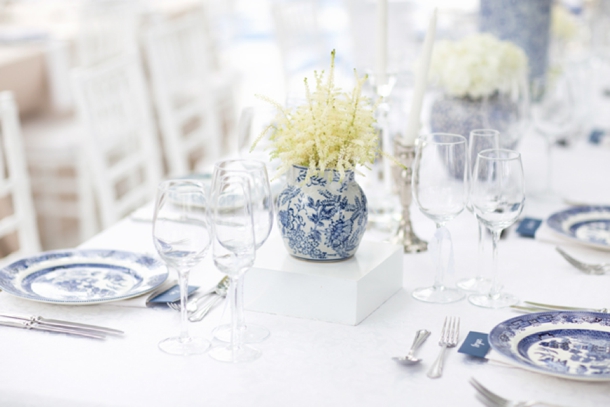 The Flowers
The flowers were mostly white and blue with some darker hues in Delft blue vases. My grandmother thinks there probably was not a single white rose left in Johannesburg. My bouquet was made of white roses with a blue and white ribbon wrapped around the stems. My bridesmaids had similar rose bouquets. Liam's and the groomsmen's boutonnieres were single white roses while our mothers' corsages were orchids on a pearl bracelet.
The Dress
I purchased my wedding gown at Pronovias in Sandton. Again, I was not sure about what I wanted, but I knew what would absolutely not flatter me. I went with my mom and two of my bridesmaids – and had our very own episode of "say yes to the dress". At their store I browsed through their catalogue, and tried on the dresses that I liked. I was torn between two dress and went back and forth trying them on and eventually chose the one I wore on my wedding day. It may not have been the dress that I thought I would have chosen a few years ago, but I LOVED it in the end. It was a strapless, ivory gown with pearl and white coloured beading on the front. The skirt of the dress was made of large pleats and it had a train with button detail down the centre to the end. I also wore a veil, and in hindsight, it may have been a tad too long.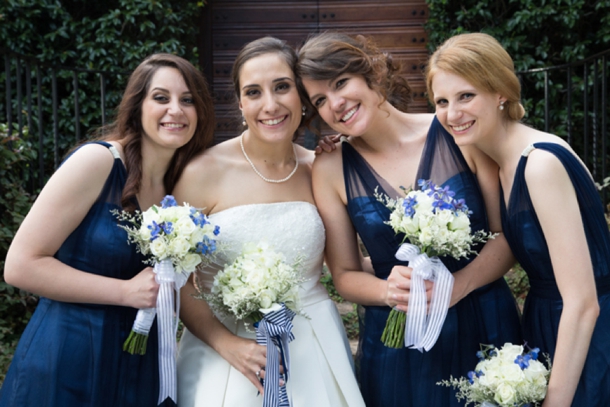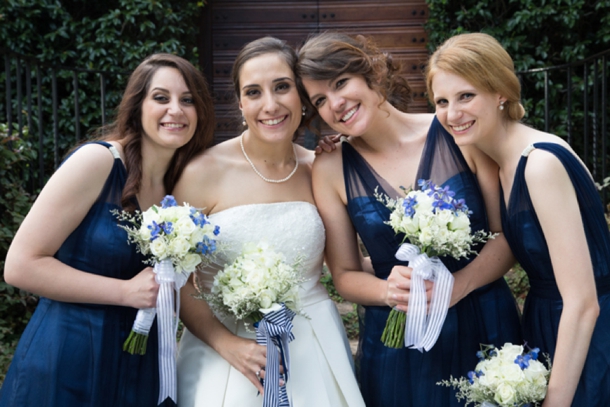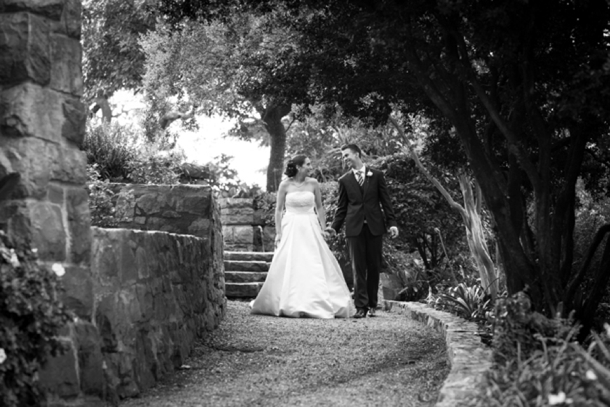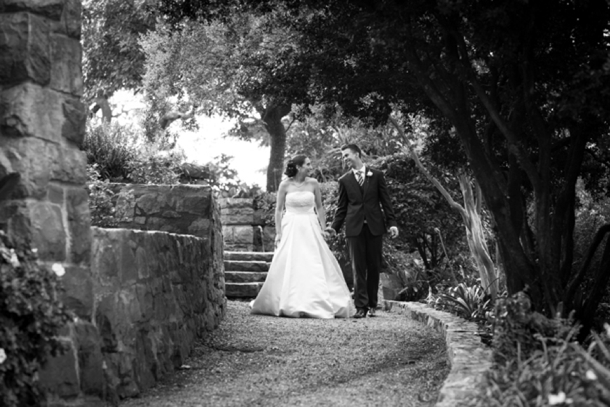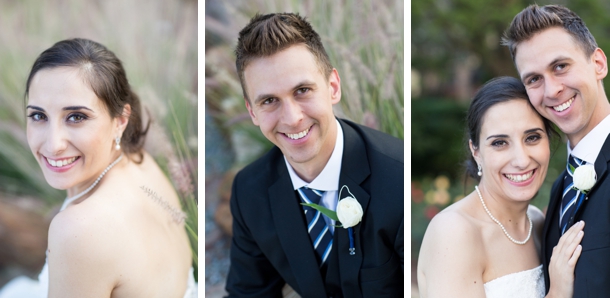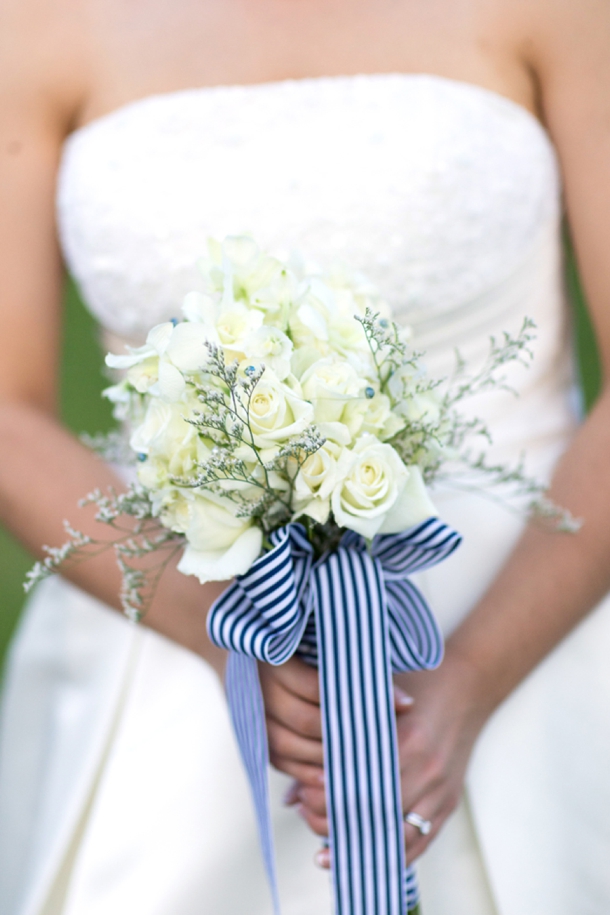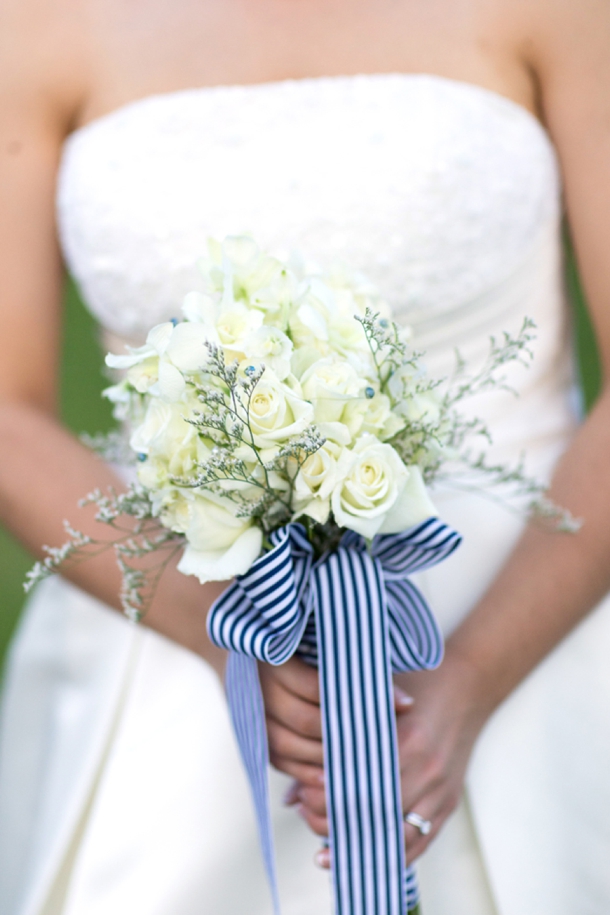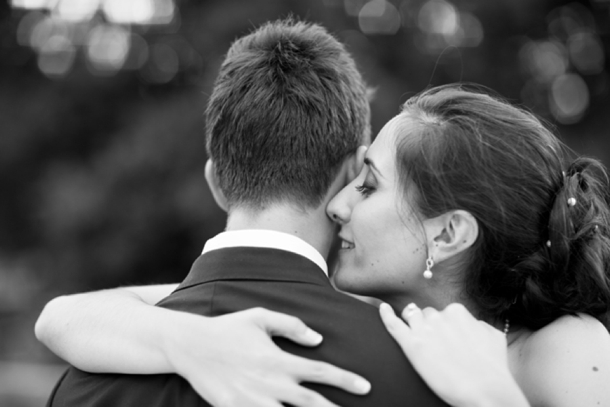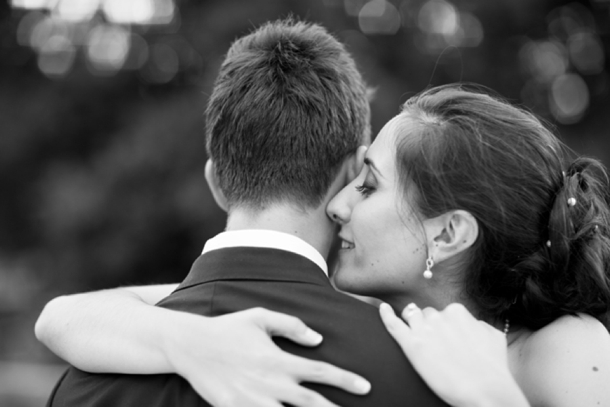 Memorable Moments
The first one was walking down the aisle with my father and seeing Liam at the end of it with all these familiar faces staring at me. I gave my dad the biggest hug of my life when we got to the end.
My second was walking into the perspex marquee for the first time. It took my breath away. Yes, we had had a mock set-up in August, but it was so much more than I remembered or could have imagined. From the lighting, to the table set-up and the stationery with all those beautiful plates – It was just perfect. We walked onto the dance floor, cut the cake and then proceeded to have the night of our lives!
The Honeymoon
We haven't been on honeymoon yet! We had a little mini-moon after the wedding and stayed at the Fairlawns Hotel for three nights. We are planning to go on honeymoon in March.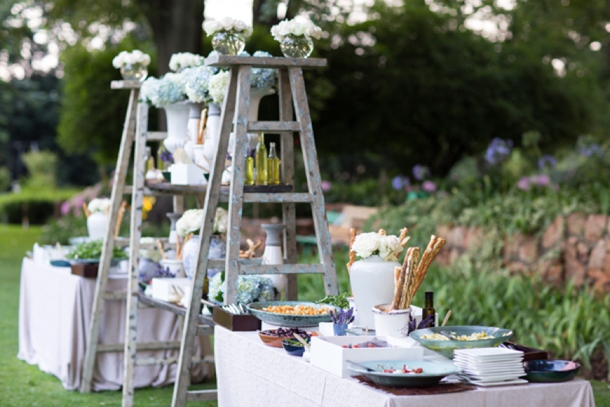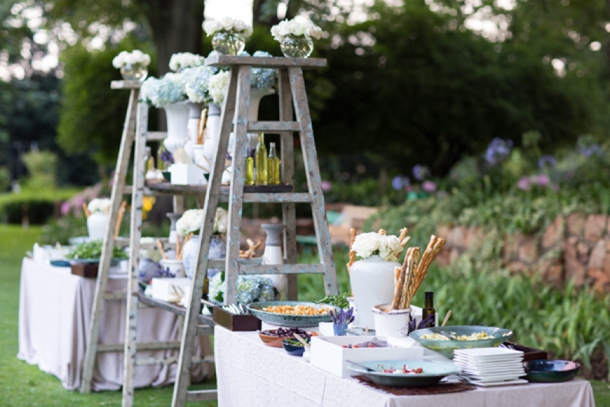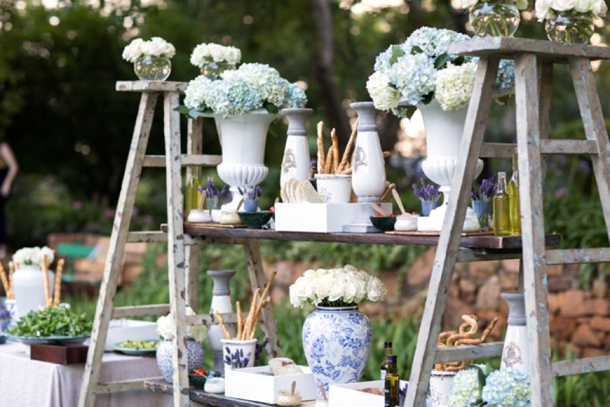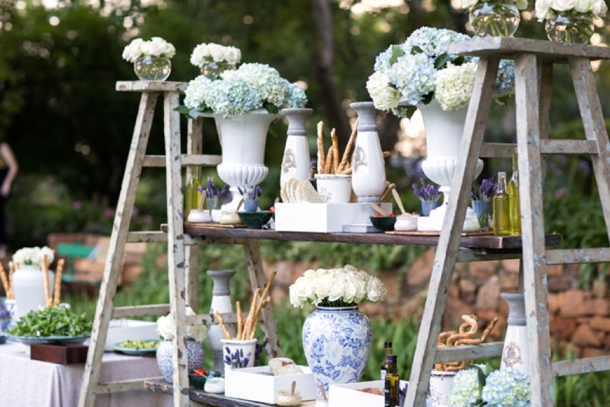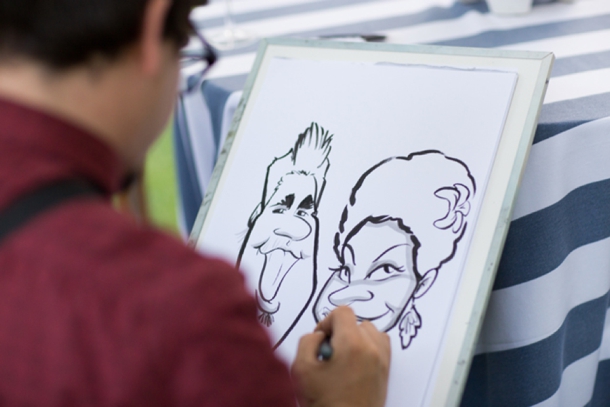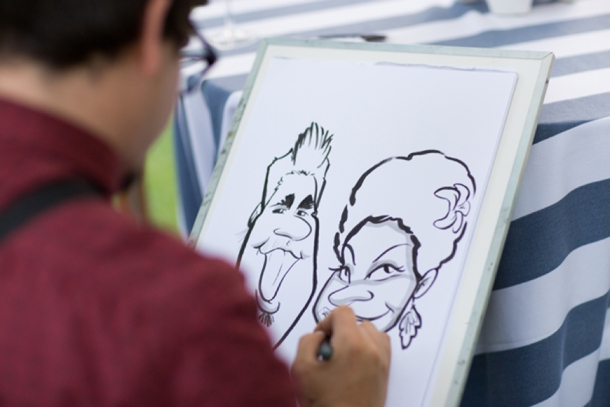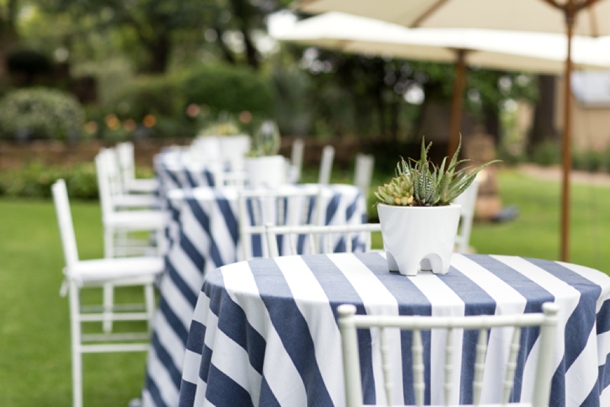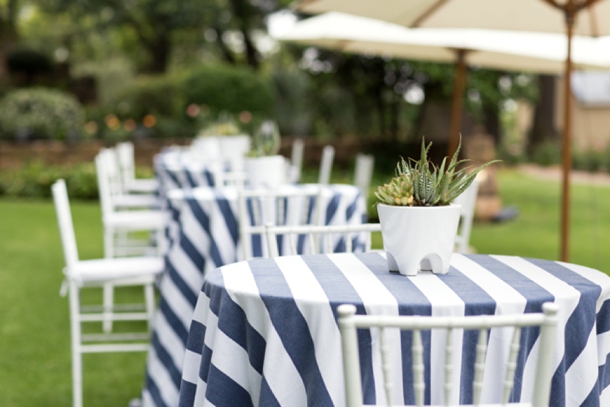 Advice for Future Brides & Grooms
A friend told me to pretend that I did not plan a single thing and to be a guest at my own wedding. This was the best advice I received. If things do not go to plan, there would not be much we could have done at the last minute anyway. Enjoy the special time leading up to the wedding. Our time as an engaged couple was a very special time. Enjoy planning your wedding day! Especially the menu tasting… Do not be overwhelmed by the enormity of the wedding industry or other brides. Make a list of things to do and ask for help when you need it. Running around is always more enjoyable when someone is with you (I love my mommy). Meet with suppliers to discuss details. Emails do not always get your point across and have pictures of what you like and what you do not like. On the day – do not forget to eat and drink! Sometime during the special day – find your groom and just look! Just look at everything and everyone and how all their warmth and happiness and joy is in celebration of the two of you! And no single pair of shoes is worth more than your comfort!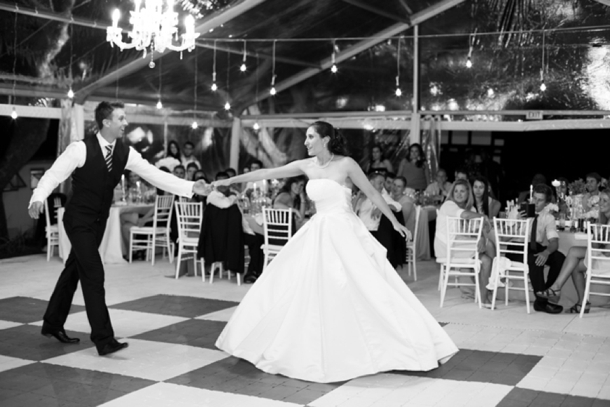 You can see more from this wedding on Laurentia E.'s blog.
SERVICE PROVIDERS
Venue: Glenshiel, Westcliff | Catering, cake, flowers & decor, hiring: By Word of Mouth | Photography: Laurentia E. Photography | Video: Studio Memoir | Stationery: Pistachio Designs | Ceremony venue: The Rosebank Catholic Church | Bride's dress: Pronovias | Bride's earrings and engagement ring: Cartier | Hair: Nonkie at Hair Art, Killarney | Makeup: Make up by Lauren | Bridesmaids' dresses: Garnish Couture by Kristen | Groom's attire: Maverick Style Wear | DJ: DJ Al | Caricature artist: Martinus van Tee Illustration | Bomboniere: La Bomboniera