Pinterest is an amazing tool when planning your wedding. The possibilities and inspiration are endless and it's highly unlikely that the virtual pin board won't have at least a few images or posts on something you've entered in its search engine.
However, Pinterest can be highly addictive, and when it comes to wedding planning, it's not always a good thing. I've had more than a year to decide on my decor elements for the wedding (I say "my", because Du Toit is not interested in decor at all, and the few inputs he did try to make made no sense to me, and were thus instantly discarded…) and yet it is only now, three weeks before the big day, that I can finally say that I've decided on the decor for the wedding.
See, I've been on Pinterest practically every evening since we got engaged, and my real Pinterest board (I've only shared my board with shortlisted ideas) is out of control with more than 600 images! I literally changed my mind at least every week, with the result that I now have to scramble to get things done in time. Confessions of a Last Minute Crammer!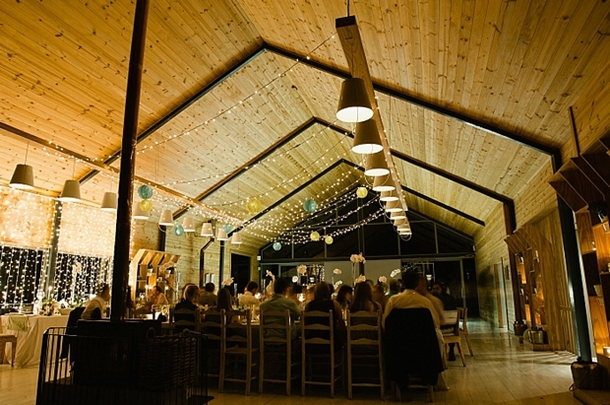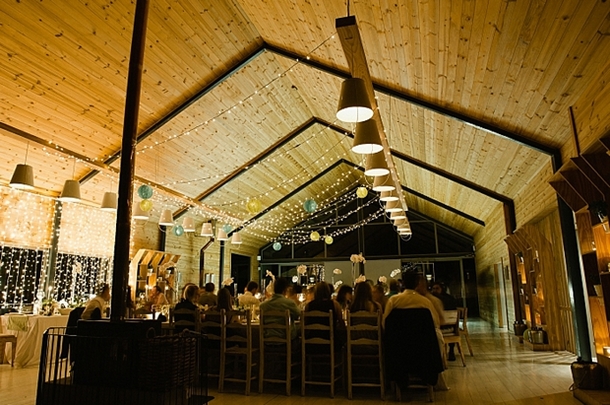 Source: Love Made Visible on SBB
I went to the venue this week for the last time before the wedding, where my cousin (who will be doing the decor for me on the day while I get ready) and I regrouped on the matter that is decor and decided that as the venue has a simple, rustic kind of beauty about it, less would be more. We'll be using hessian table runners on white linen, and lots of glass jars and bottles with lace and ribbon for the flowers and candles. I should probably mention that I still have to cut the runners…hoping my mom will read this and come to the rescue, even though she's been glued to the sewing machine making my dress and the bridesmaids' dresses! White mini-bicycles made of wire and some paper flowers made from book pages will also feature on the tables, as well as on the wooden shelves in the venue. I'm also in the process of making table names and menus from kraft paper, with a bicycle motif to tie in with the theme.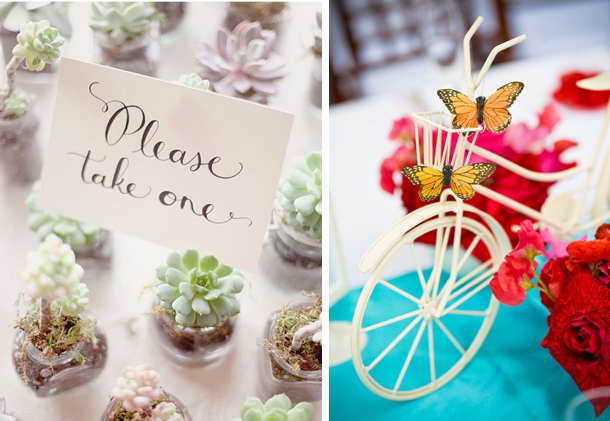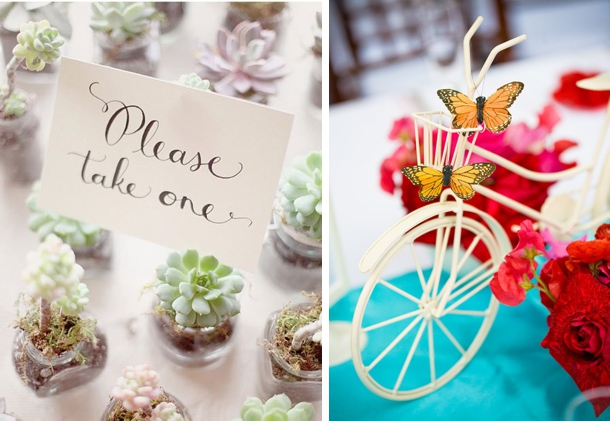 Sources: via Martha Stewart (left); Jules Bianchi via Style Me Pretty (right)
It took me forever to decide on flowers. Originally I wanted to use tree saplings instead of flowers, but I just couldn't find a supplier with the right sized baby trees. So, a bit reluctantly, I had to turn back to the idea of flowers. The problem was also that I'd have to choose flowers that would last at least a couple of days, as we'll be going to the venue on the Thursday before the wedding already. In the end I found inspiration in the area in which the venue is set, which has a lot of fynbos. I chose Albiflora (brunia) for the majority of the glass jars, and Chinks for the tall glass bottles. I never suspected it when looking at them, but like Albiflora, Chinks are sturdy flowers that last a long time, and are very pretty. I'll be using succulents in little glass jars with lace for wedding favours, which will double-up as decor and place name settings as well. I should probably credit Luc, my friend Zanette's son, as a service provider here, as he has been helping me out by eating A LOT of Purity and donating the bottles to me once he's done!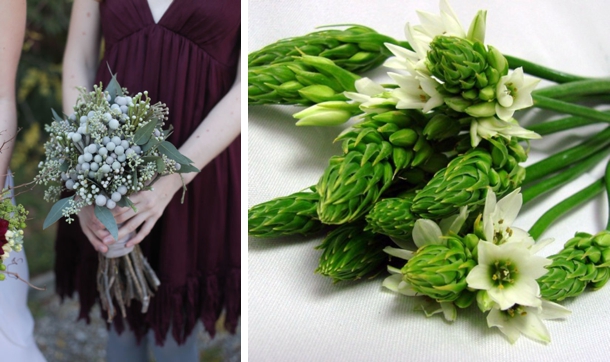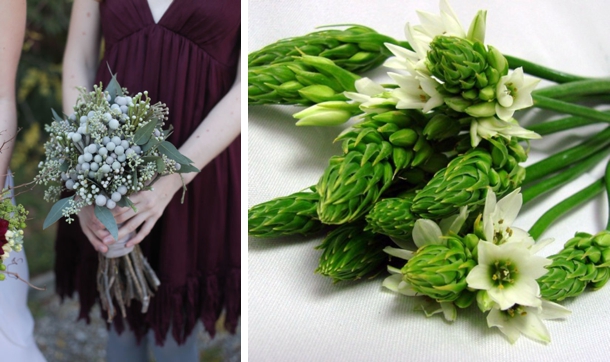 Sources: Uplift Photography via Style Me Pretty (left); Bunches for Africa (right)
The venue has high beams inside and a covered deck area that are perfect for fairy lights. I've rented fairy lights from EC Lighting in Durbanville, and the owner, Eric, will even install it and take it down again at an additional fee. I've seen some images of fairy lights used at weddings at Old Mac Daddy, so I'm pretty sure it'll create that intimate, romantic vibe I'm looking for.
Old Mac Daddy's also has a deck overlooking the dam, down by the garden where the ceremony will take place. I've started to make the bunting from old book pages and lace that I want to hang here (mentioned in my previous post), and luckily for me, it's looking good thus far! The cake table will hopefully also contribute to the decor element of the reception area, but I think I'll leave the details of this for a post next week!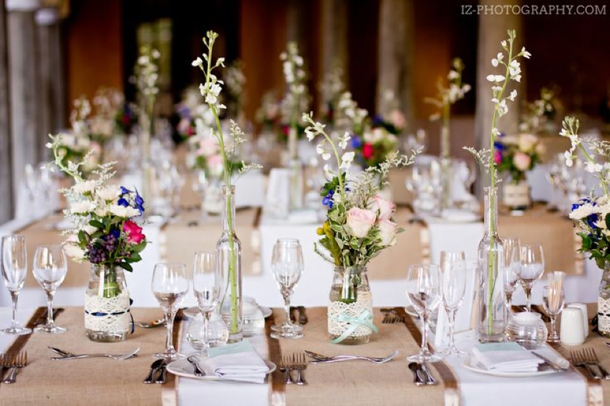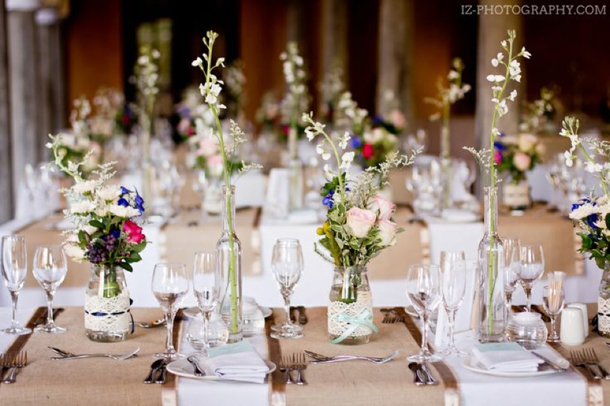 Source: Iz Labuschagne Photography
Irene's story so far: The Proposal | The Suppliers | The Ceremony