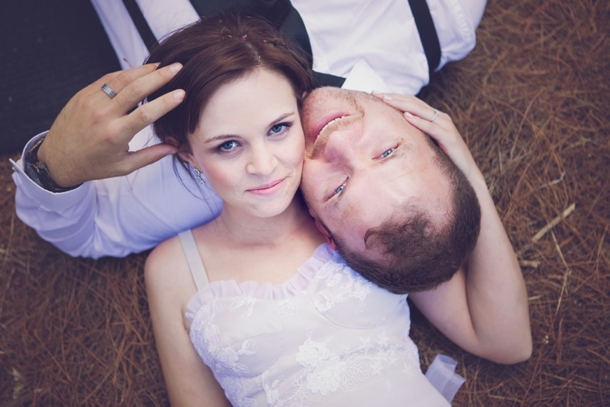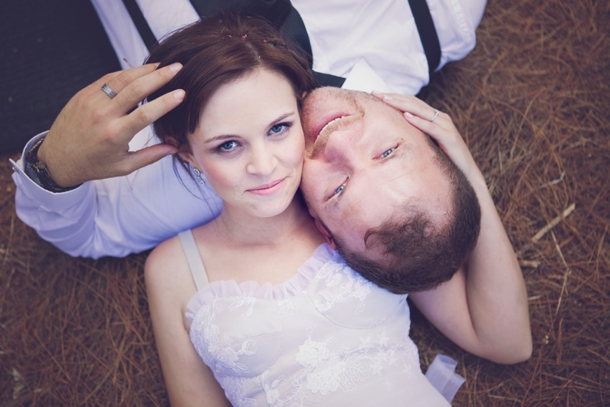 I always feel a bit nostalgic when we get to the end of our Real Life Bride season, as it also signals the end of another South African summer wedding season (and summer, boo – although of course, there's all those cosy winter weddings to look forward to!). But at the same time, it's such a true pleasure to see the coming together of all the planning and dreaming and excitement that we've been a part of. Today, I'm honoured to share the handmade pastel wedding of Irene and Du Toit, whose wedding decor was a labour of love, incorporating both bicycles (for Du Toit's favourite hobby) and books (representing translator Irene's passion for books). From the gorgeous ribbon bedecked ceremony arch (we all remember that one from Irene's posts!) to the pastel bridesmaids, to the swoony dress (how beautiful did the bride look?), to the spectacular view, it's everything our RLB dreamed of, and I have to give a very special shout out to Captured Moments Photography for the spectacular pics! Thanks so much for taking us on your journey Irene, and here's wishing you a life of love.
For Irene & Du Toit's 'how we met' story and all her planning posts, check out the Bicycle Bride archive.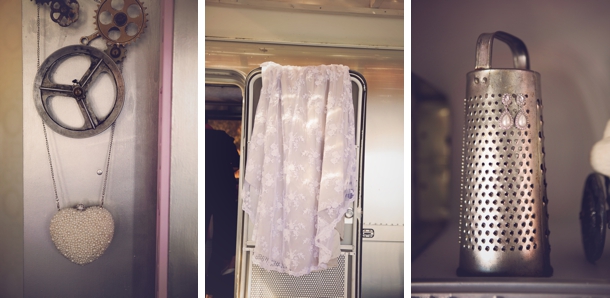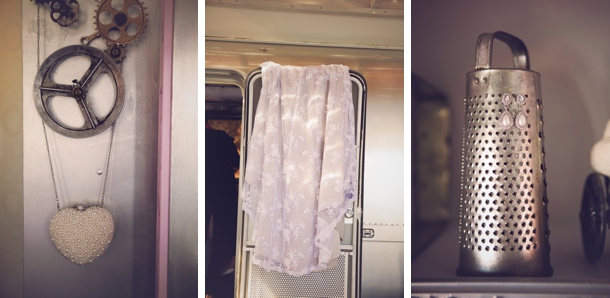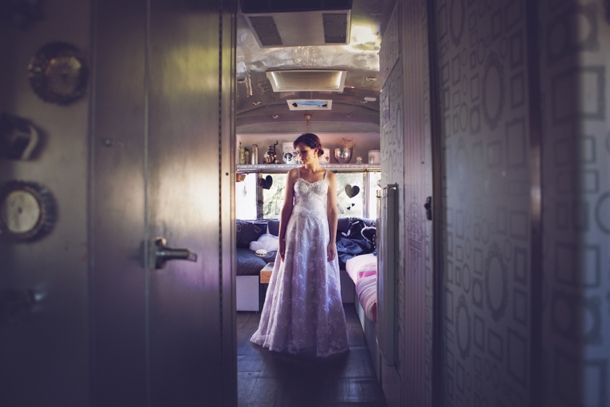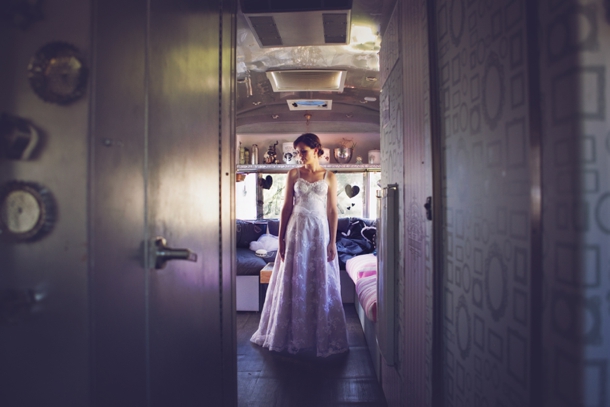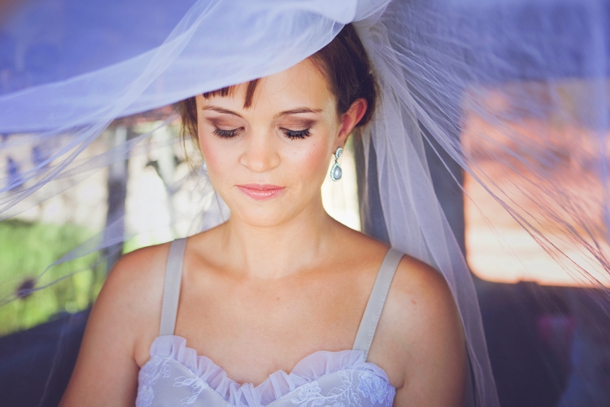 Wedding Style
I based the style of our wedding on the venue – Old Mac Daddy's Luxury Trailer Park. It's a beautiful rustic venue with a bit of a vintage charm (think Airstream trailers!). I started out with the idea of a mint and blush colour palette, but as the planning process progressed (and as I constantly changed my mind) it changed into a mix of pastel colours for the bridesmaids (and the ribbons for the arch that I made) and white, hessian and the use of fynbos, chinks and succulents on the tables.
The Venue
We stayed at Old Mac Daddy in 2012 with our good friends Werner and Amanda, when Du Toit and Werner were participating in the ABSA Cape Epic. It's such a beautiful, quirky, relaxed place, and Amanda mentioned that it would make a great wedding venue. The idea stuck, and we booked Old Mac Daddy for our wedding a day after we got engaged! A bonus was that our family and close friends could stay over and just chill for the entire weekend.


Wedding Details
I wanted our wedding to reflect something about the two of us, so we used little wire bicycles on the tables, named the table names after places where Du Toit has cycled before, and I made origami flowers for the tables, cupcake toppers and paper bunting using the pages of old books, which I think reflected a bit about me, as I love reading and studied literature at university. I also love to DIY, so a lot of the decor elements were things that I made with the help of my sisters, cousin and bridesmaids. Most of all, we are both pretty chilled people, and we definitely wanted our wedding to reflect that. I think it did!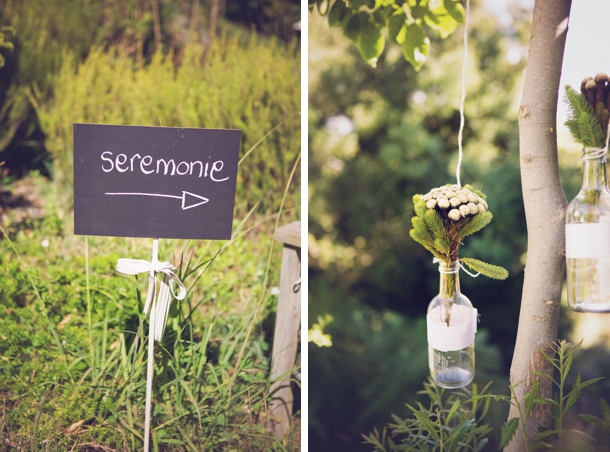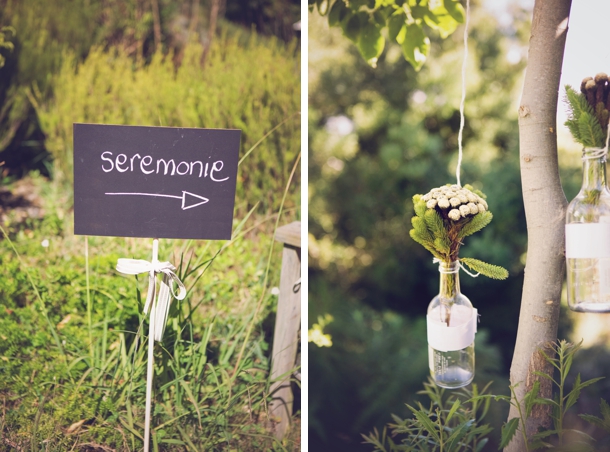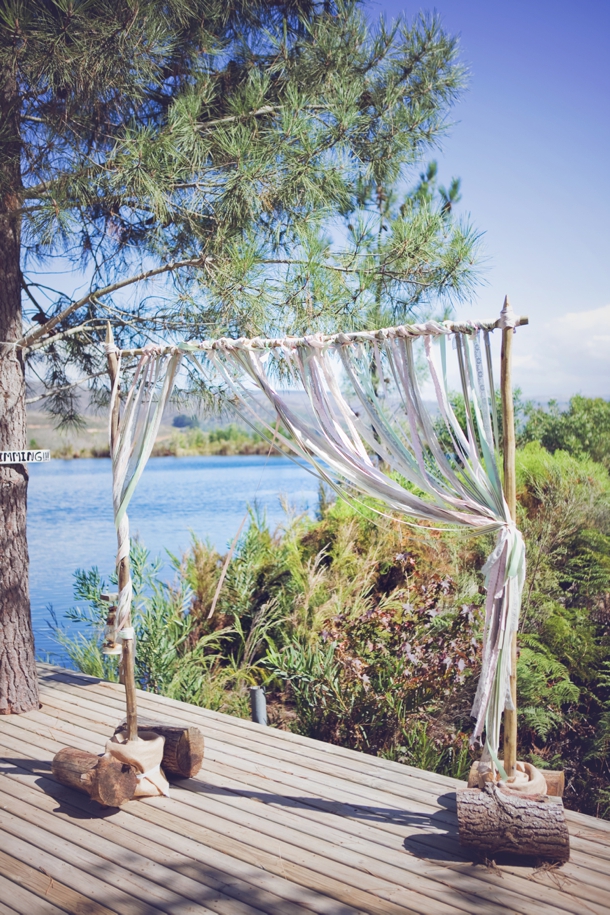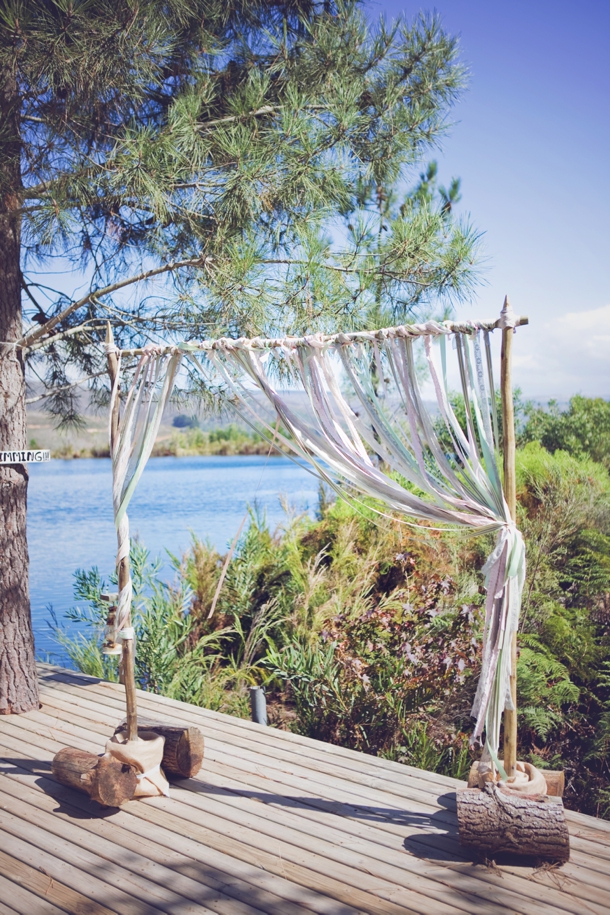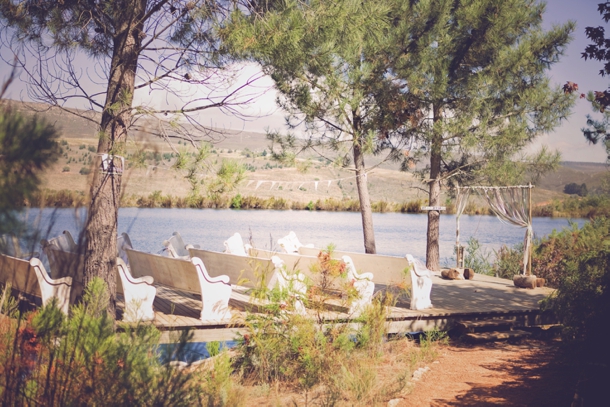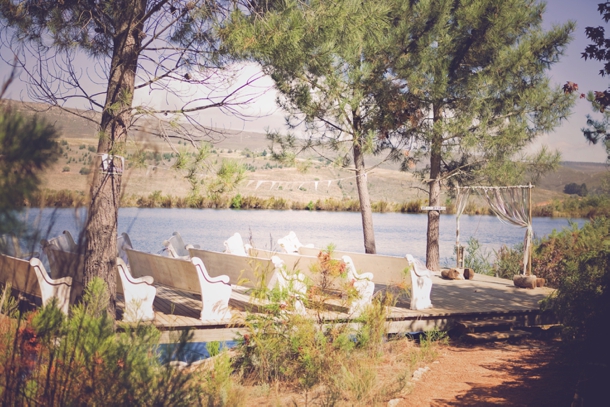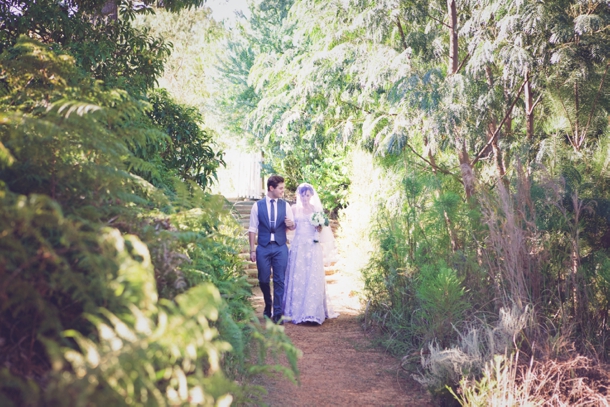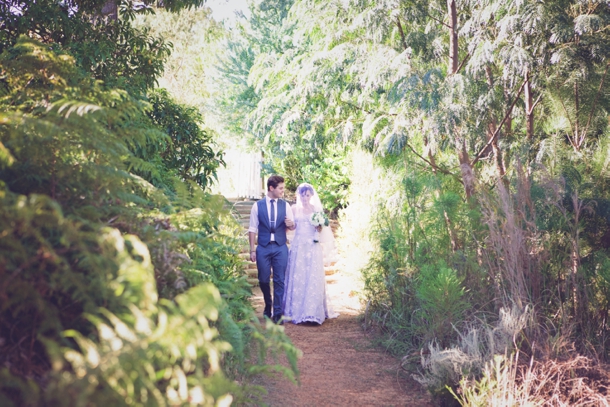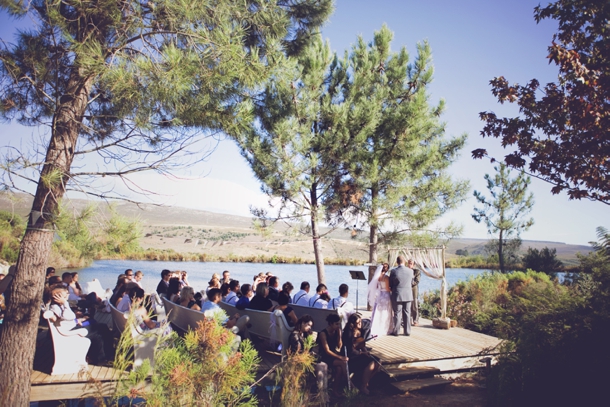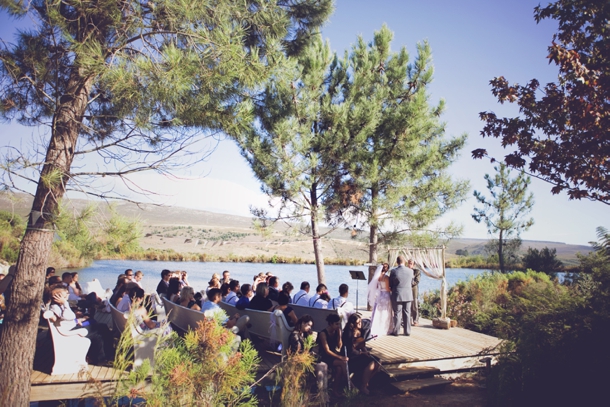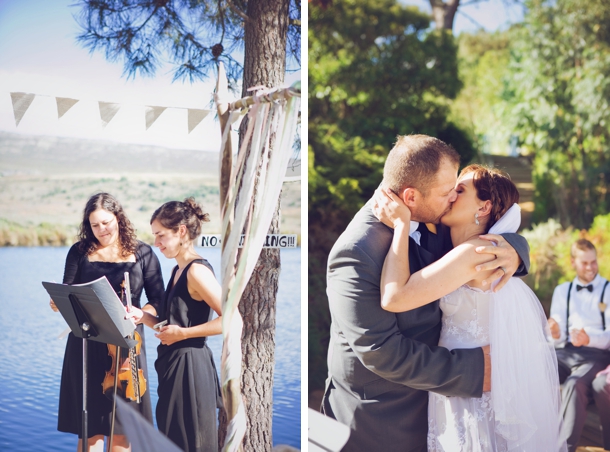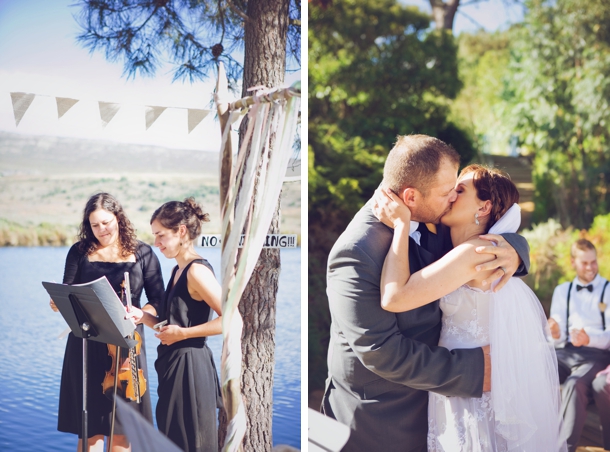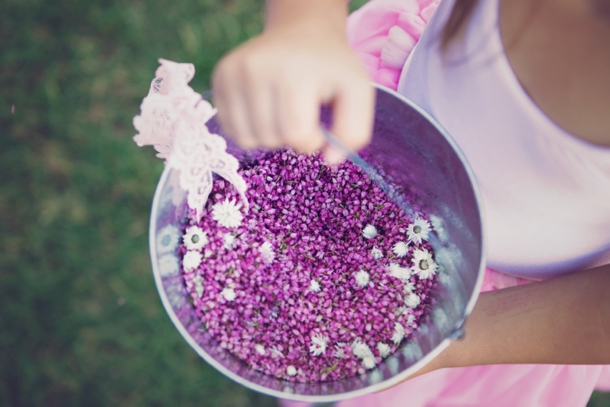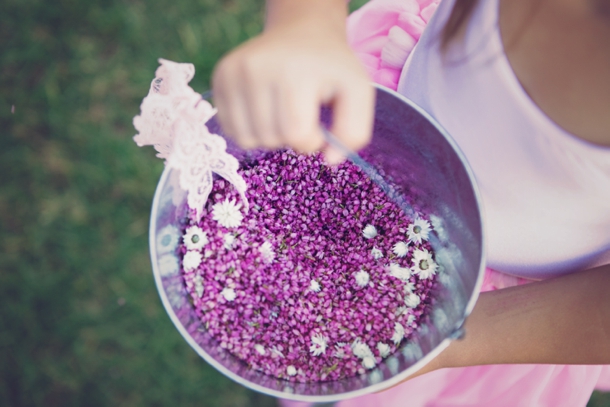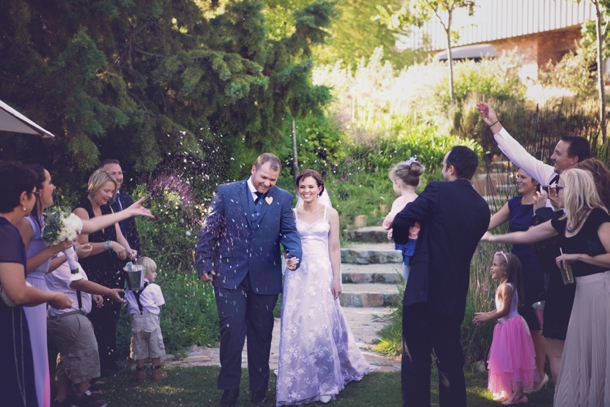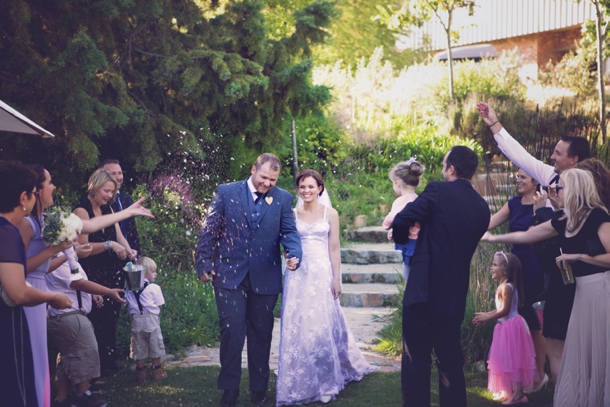 DIY Elements
If you are into doing and making things yourself, it's definitely a money saver to make your own decor. I made a ribbon arch and paper bunting with lace to use in the ceremony area. I made my flower girl's skirt and the heart shaped pins for the guys to wear. My friend, Zanette, saved her son's empty purity bottles for me, which I used for the succulent favours (which doubled as place names), and I used tall glass bottles and glass jars with lace for the flowers on the tables. My cousin's wife, Selmari, is a graphic designer, and she made our save-the-dates and invitations for us as a wedding gift. I made the cupcake toppers and wrappers. My mom, aunt and sister made the hessian runners for the tables and my other aunt, cousins, sisters and bridesmaids helped to cut ribbon and tie flowers to the church pews. I wore my mom's veil – my sister, Inge, fixed the clip with pretty pearl beads, and I bought my (really pretty) earrings at Lovisa. I bought Du Toit's cool cufflinks for R130 online (he lost them that same evening though, grrrrrrrrr!). My youngest sister, Henrike, who is still in high school, did my hair and my bridesmaids' hair (her friend, Emma, was also a big help with this!), which saved me a lot of money, and my hair looked so pretty!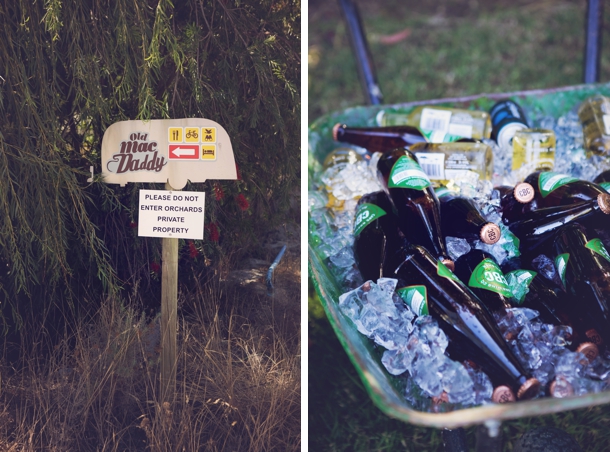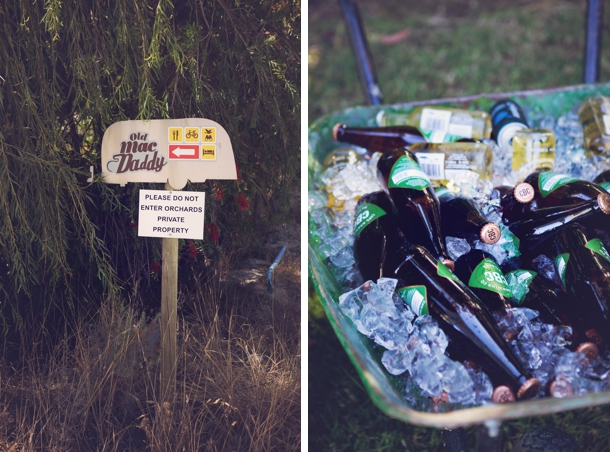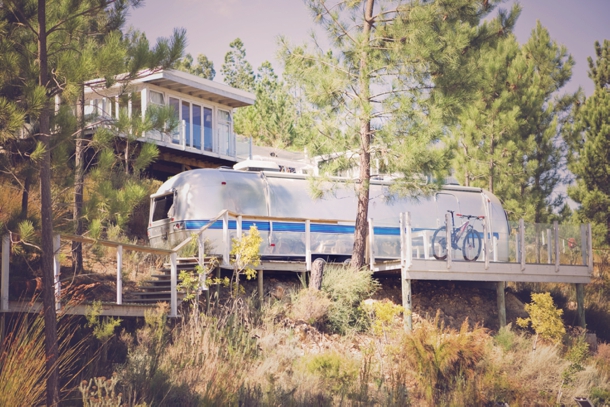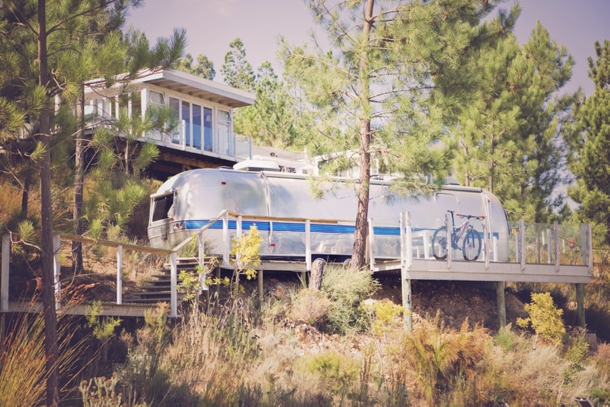 The Flowers
I opted for fynbos and chinks, which were much cheaper than expensive flower arrangements, and it fitted in with the rustic feel of the venue. I gave a lot of the glass jars with fynbos to friends to take home afterwards, and they lasted for like six weeks! My bouquet was a selection of green and white flowers (including succulents, roses and chinks) – the succulents are now planted in my garden.
The Dress
I loved it! My mom made it (my bridesmaids' dresses as well!), and even though she had like two nervous breakdowns during the process, it really was the most beautiful dress that I could have wished for. I planned on getting a designer to make the dress originally, but when my mom saw the sketches they drew for me, which didn't resemble anything that we had discussed, she decided that if you want something done right, you better do it yourself.
My dress is exactly what I wanted – vintage, romantic and different. I loved that the dress has a train. I looked at a lot of pics of your normal white wedding gowns, and nothing really spoke to me. I came across a pic of a beautiful dress (posted a pic in my last post for SBB), and I knew that that was exactly what I wanted. I think my mom did a pretty good job! My dress actually consisted of a top and a skirt, which my mom could only stitch together once I got dressed on the day, which made for some cool photos.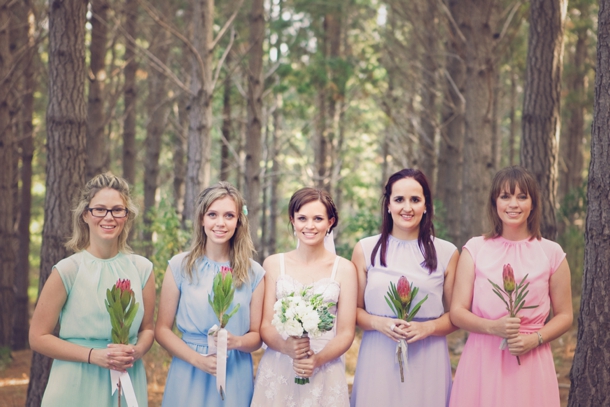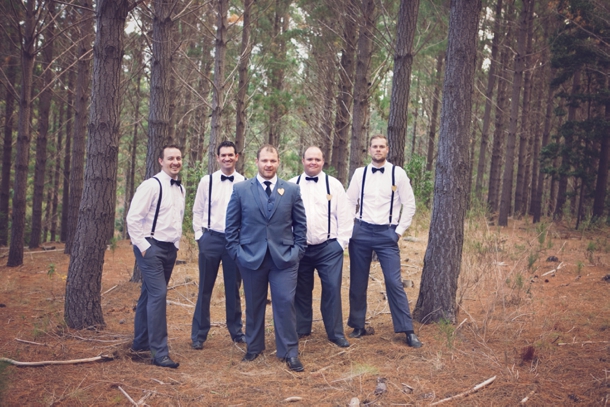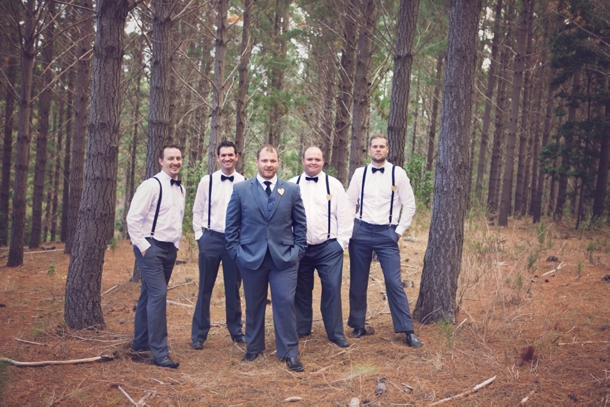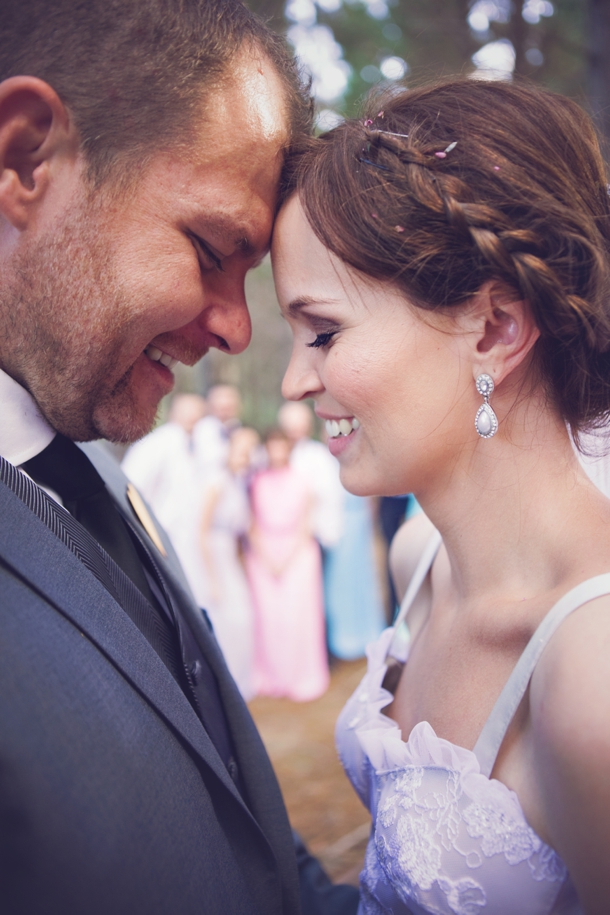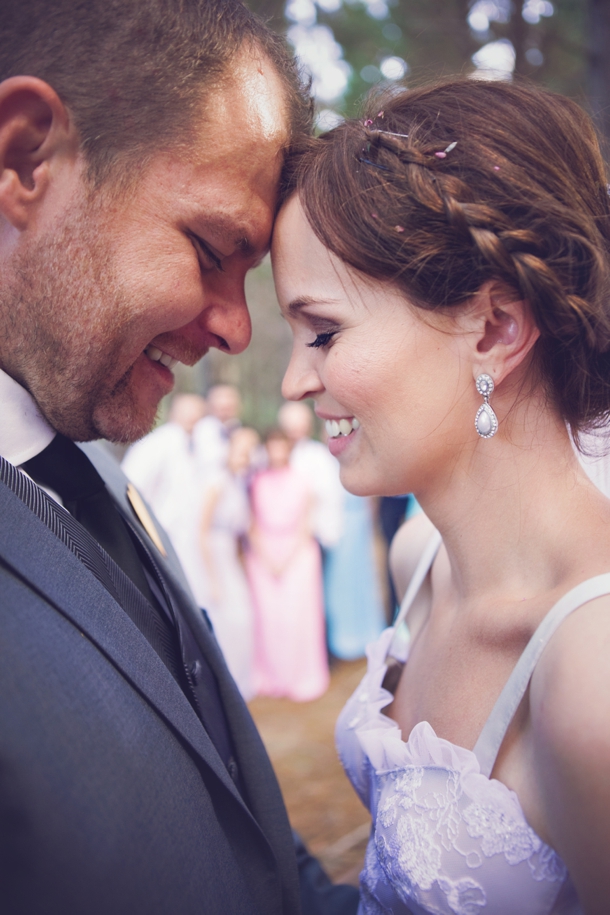 Memorable Moments
Hmmm, that really is hard to say. There wasn't just one moment. I really loved seeing the things I made or the ideas I had come together on the day. It was a special moment walking down the aisle with my cousin, Gert, who was standing in for my grandfather, dad and his own father who had passed away. His younger brother walked in with my mother. I loved putting on my dress and wearing it for the whole day. I loved getting married, and that Du Toit smiled so broadly that I couldn't see his eyes. It was a beautiful setting on the deck overlooking the dam, with only our families and close friends there with us. Our reception was so relaxed and fun, the food was amazing, and the speeches by Du Toit's father, brother-in-law, my two sisters and our master of ceremonies were really special. It really turned out to be the best, perfect day.
The only things I regret are that even with only 58 guests, I still didn't get a chance to chat as much to every person as I would have wanted to, and I forgot to mention in my speech how grateful I am to two of my bridesmaids, Amanda and Corlia (I'm terrible, I know). I blame this on the fact that I totally misplaced my speech, and got off track because I talk too much. Baie dankie vir ALLES julle! My husband, of course, totally beat me in the category of giving speeches that night!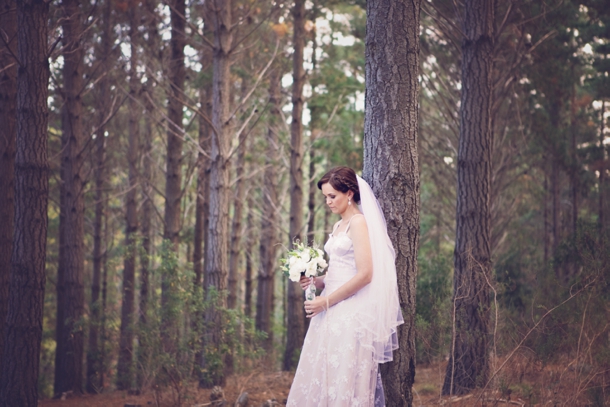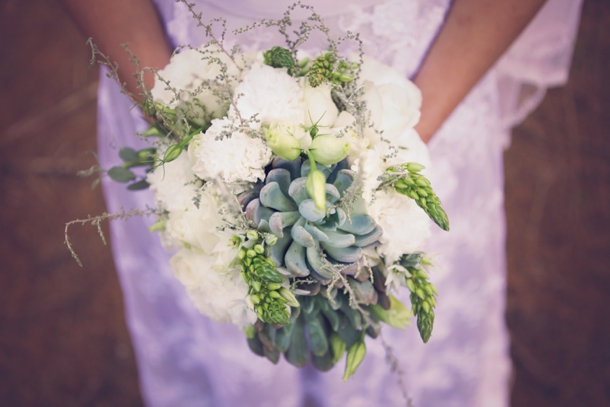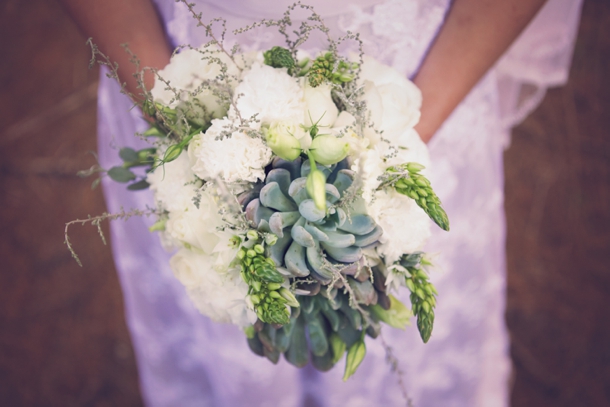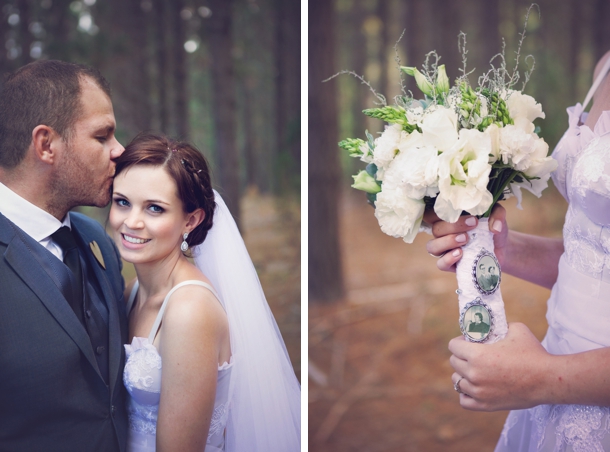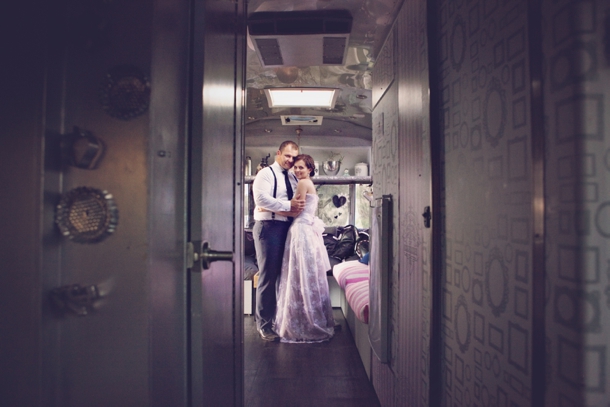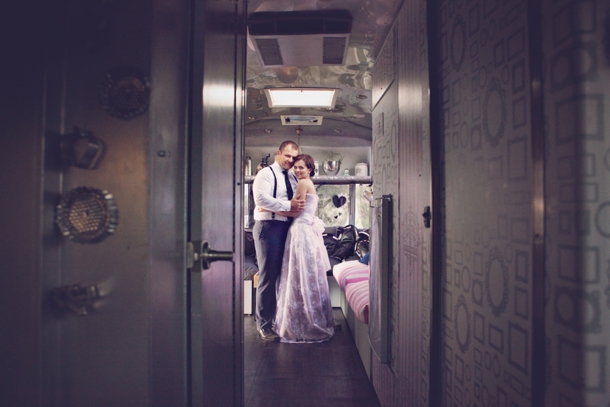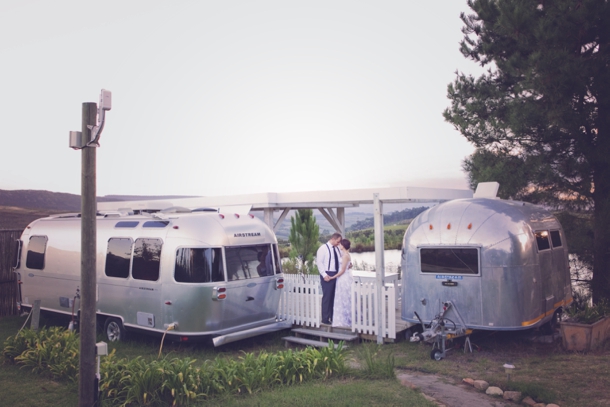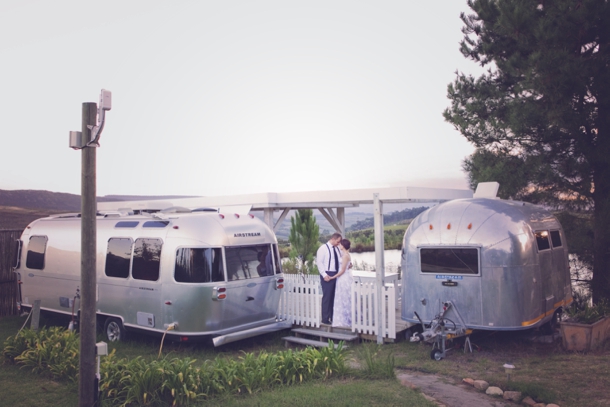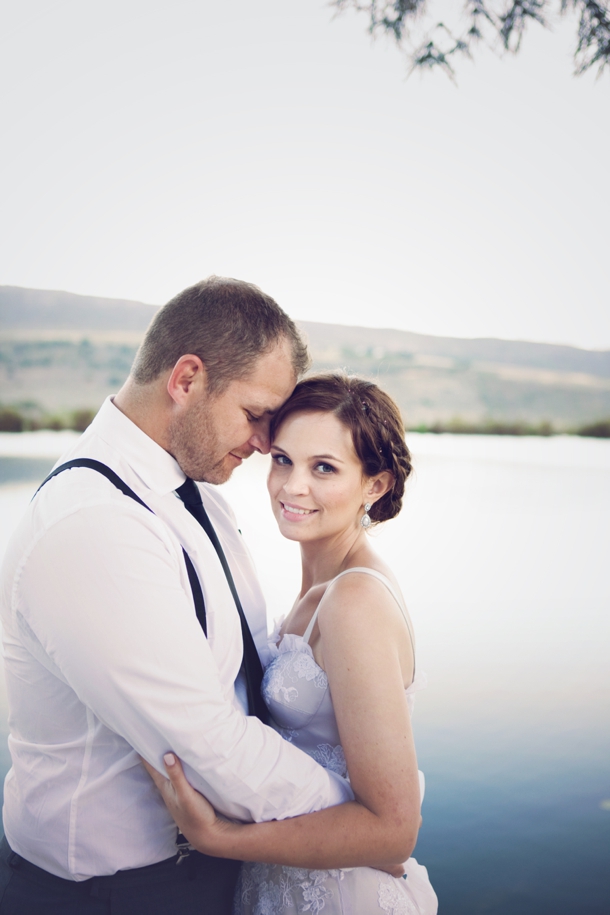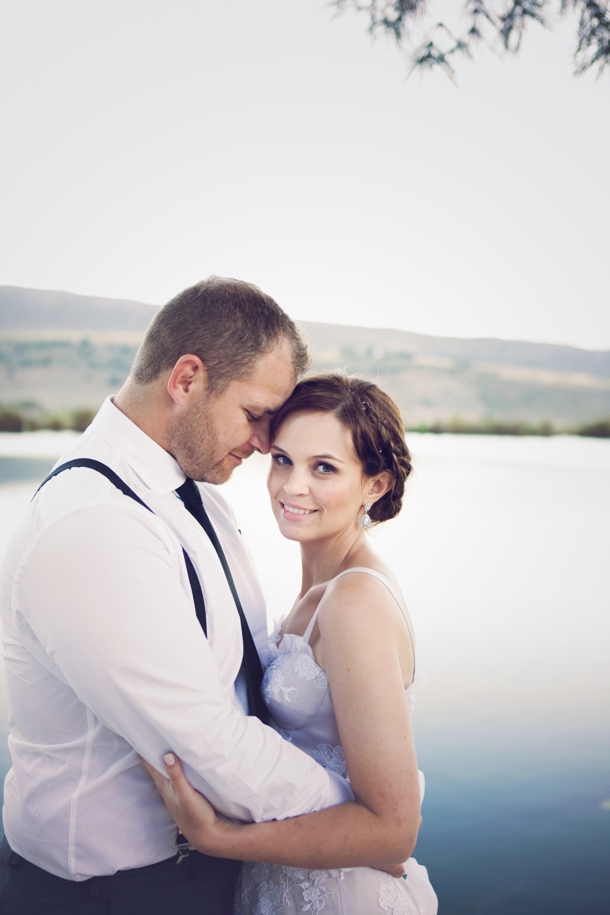 The Honeymoon
It definitely wasn't a surprise – if it was I would probably have been forced to climb Kilimanjaro on our honeymoon! We spent an extra day at Old Mac Daddy after the wedding, and then we went to Madi Madi Karoo Safari Lodge in the Little Karoo. It was amazing, so glad we decided on doing that! We also went to Waenhuiskrans for a few days, which is one of our favourite places.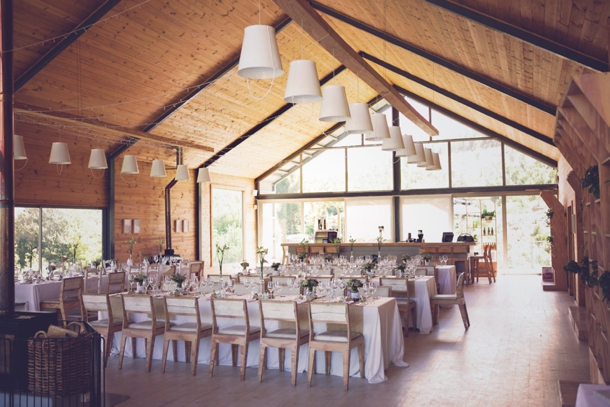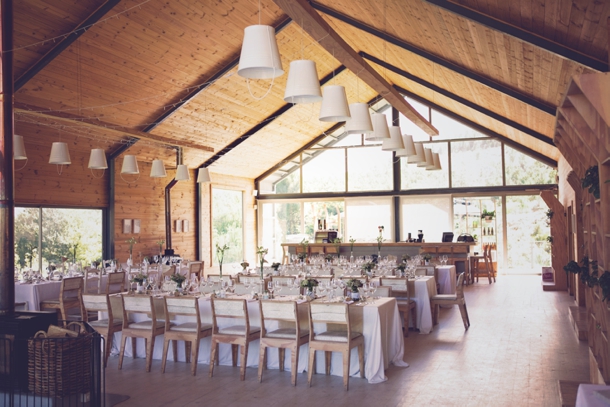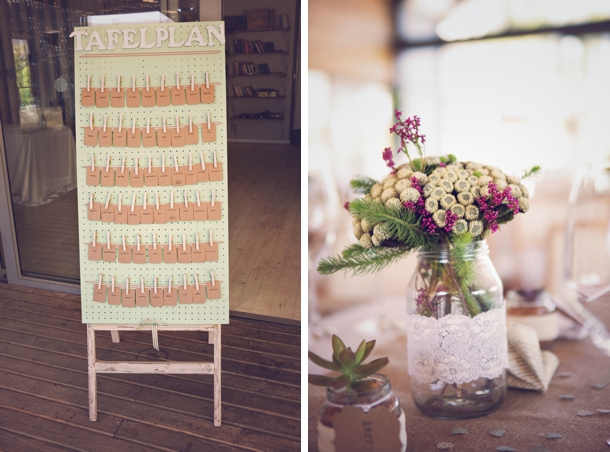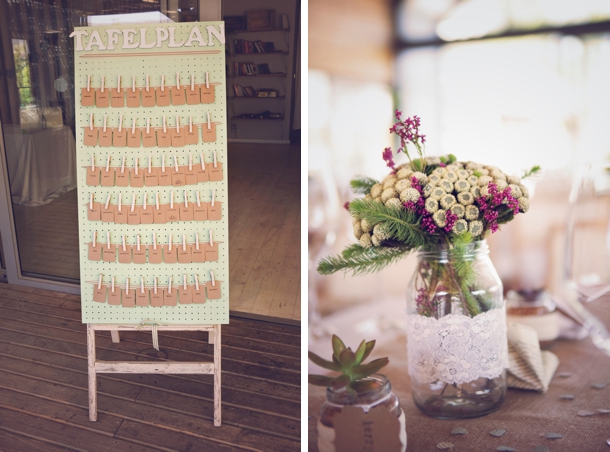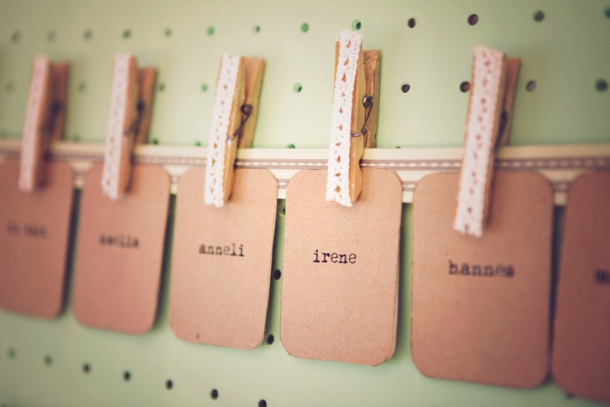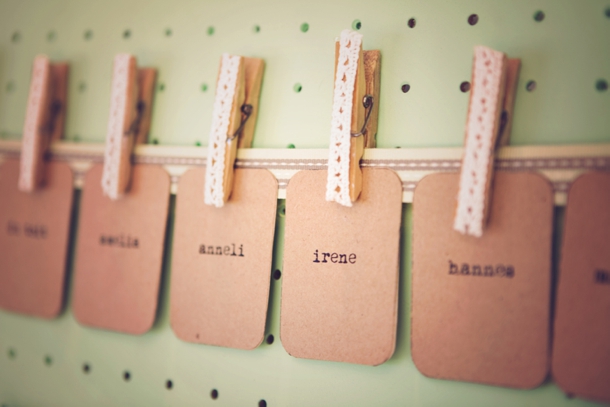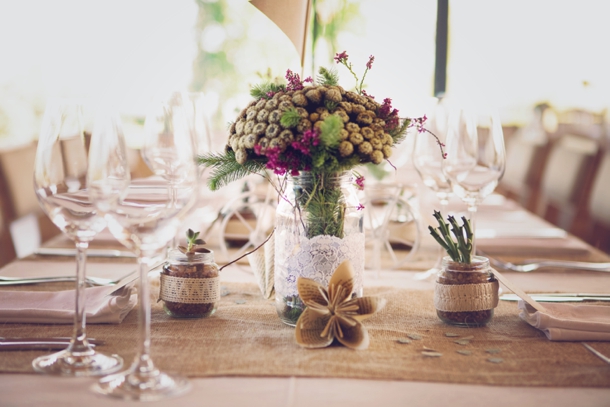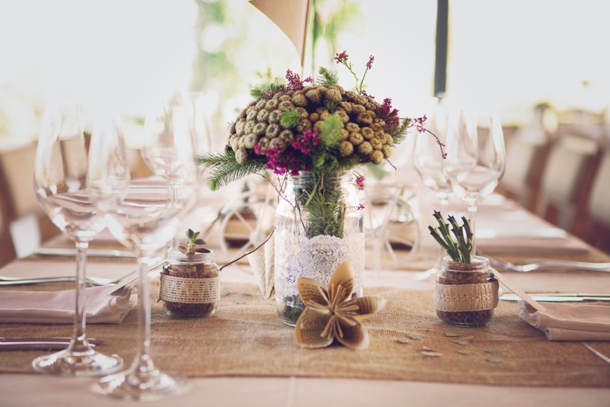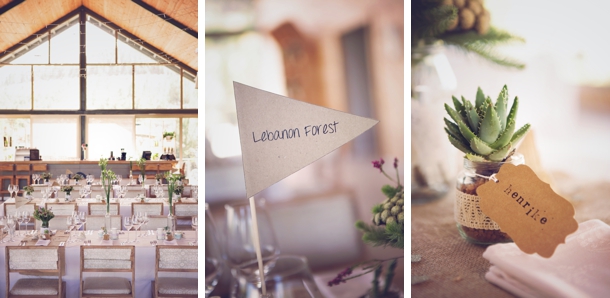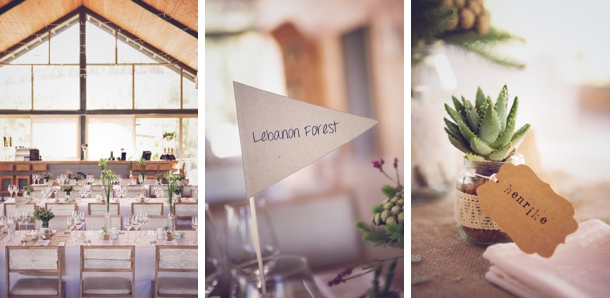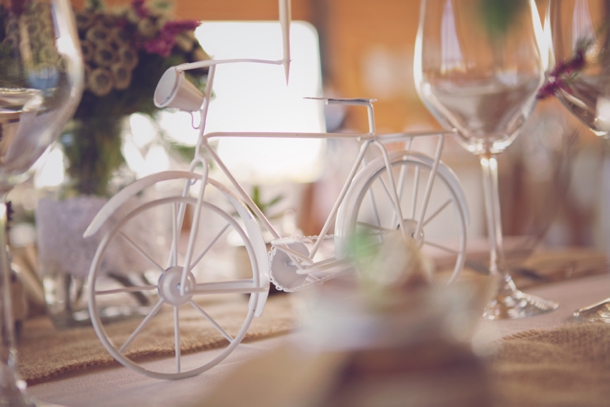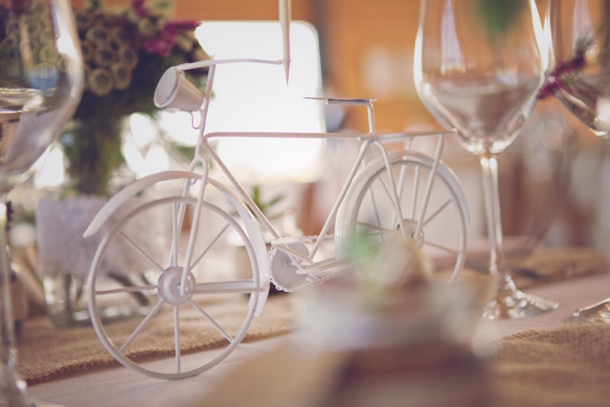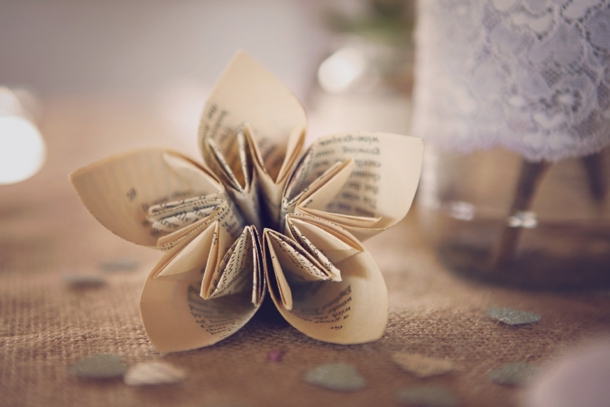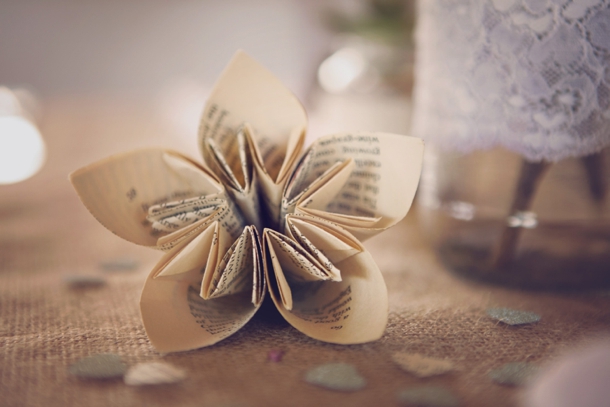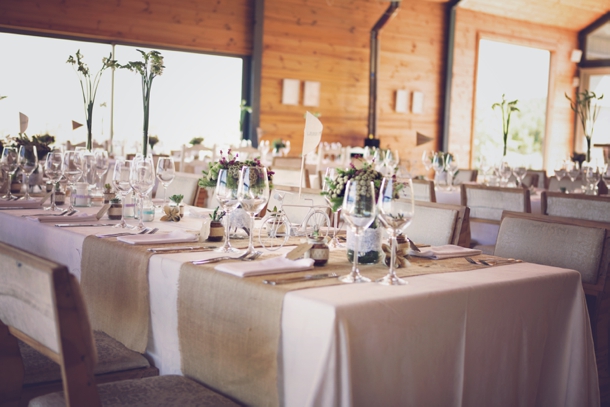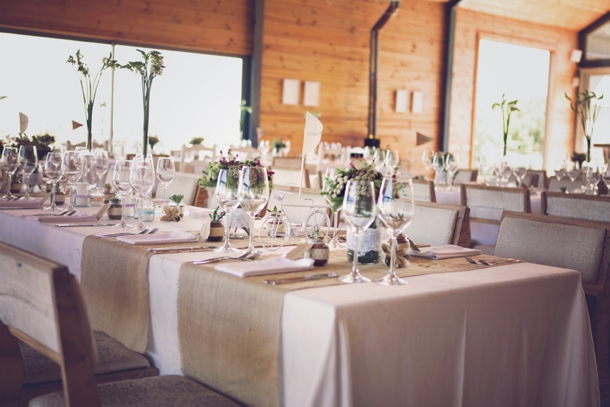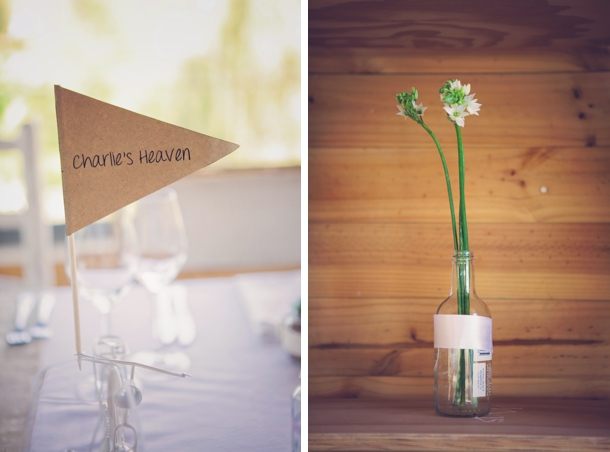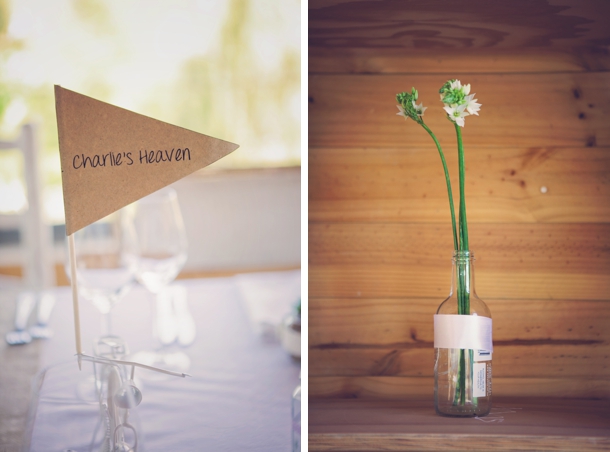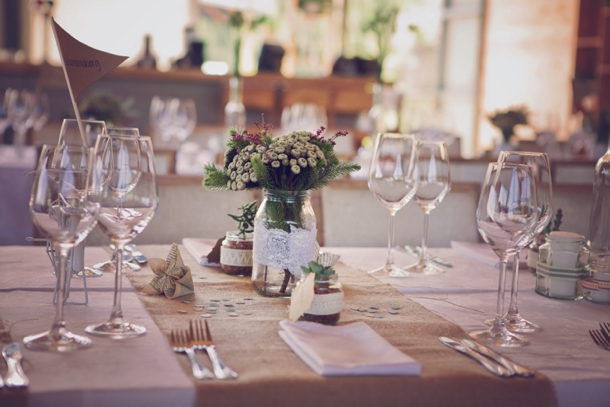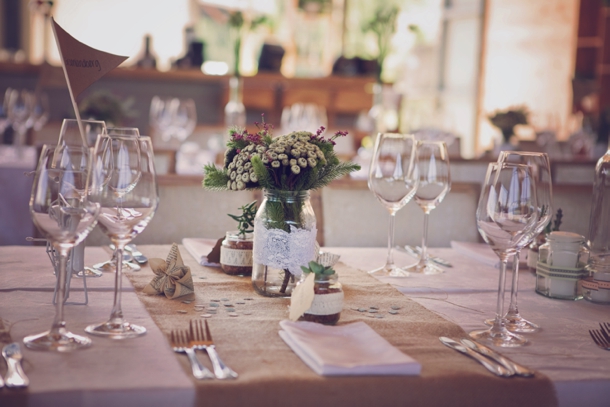 Advice for Future Brides & Grooms
If you're thinking of having a small wedding, do it. This was probably one of our best decisions. We had an intimate, fun and relaxed wedding, and because we had a smaller guest list, we could afford to spend more on the food.
If you are someone who likes to do things yourself, and who likes to be involved and busy, then do it. I was very busy on the morning of the wedding, but honestly, I loved it, and I'm glad I could be so involved to the extent that I was. Also, if you have a friend or family member that's good with décor, ask them to help out. My cousin, Gert, really helped me a lot during the planning process, and he set up the decor for me on the day of the wedding, with the help of our other cousin, Renske, my sisters and bridesmaids. The venue looked amazing!
Service providers are very important. I looked for service providers on wedding blogs, and tried to find recommendations or reviews on them. We had great service providers and can really recommend all of them if you are in the Western Cape (luckily for the Eastern Cape, Lynette from Captured Moments is based there).
Photos are so important, so I would definitely recommend spending a bit more on that if possible. I'm so happy with my photos; they really sum up how great the day was. I've been stalking Lynette for about six years, and one of my favourite aspects of our wedding was knowing that I get to have her as our photographer.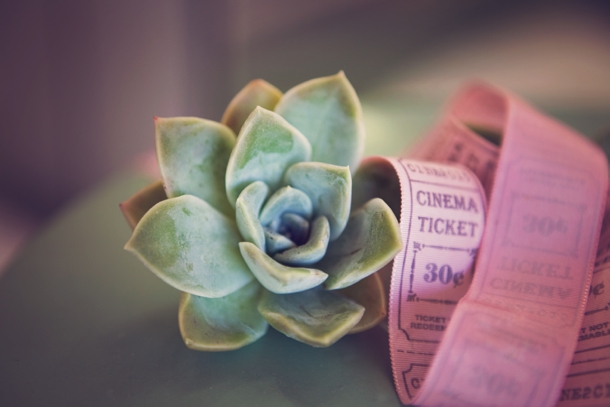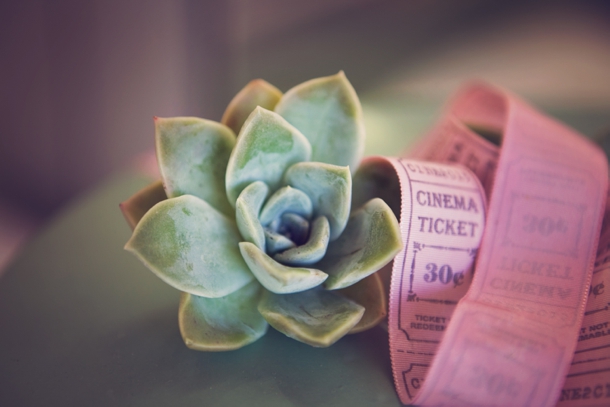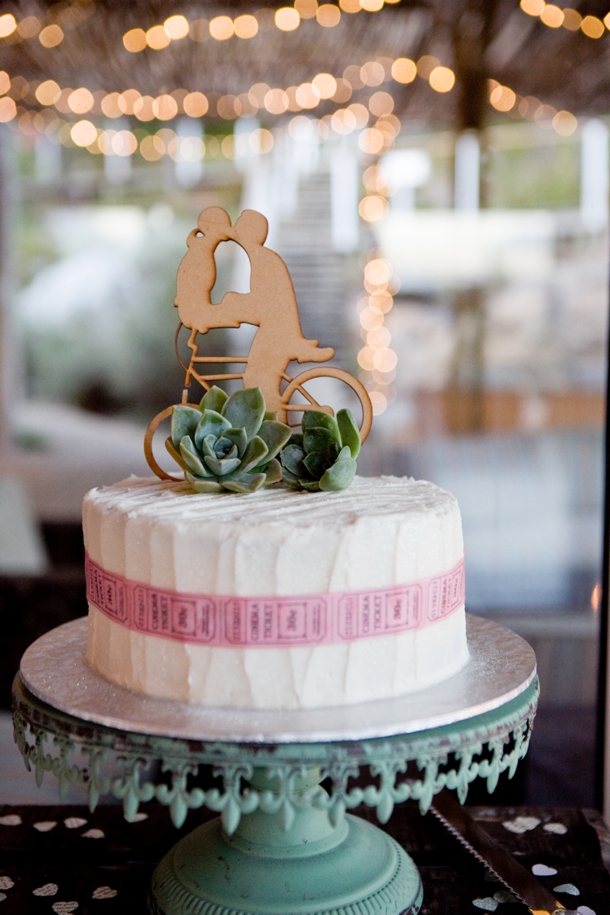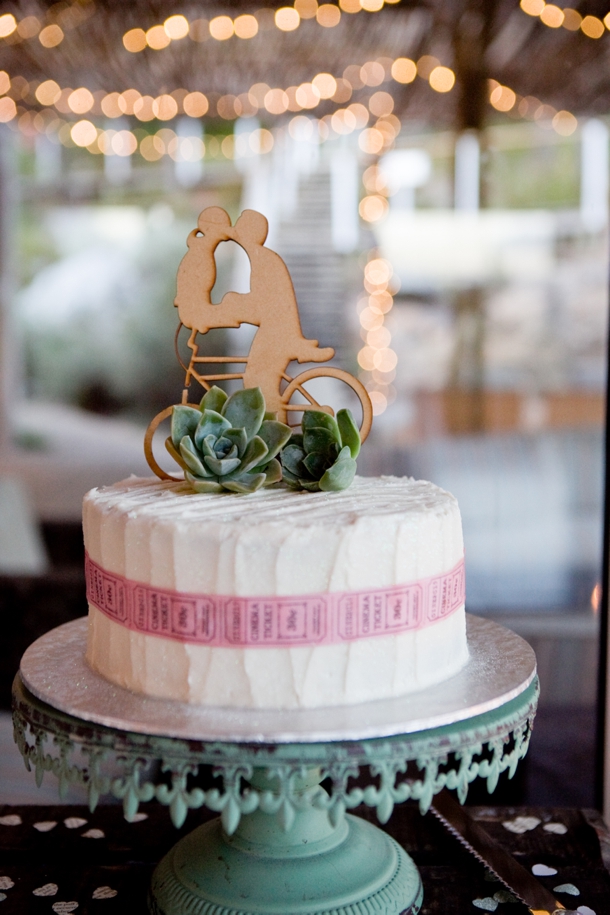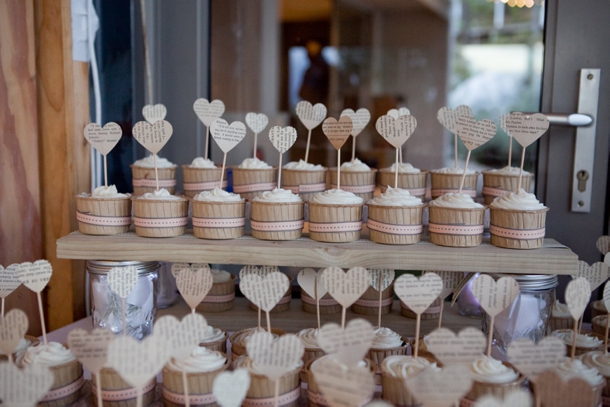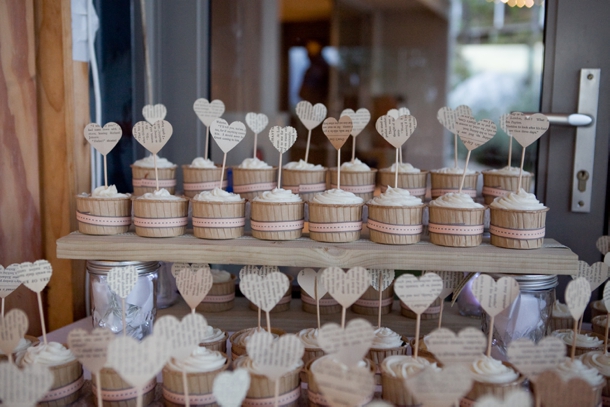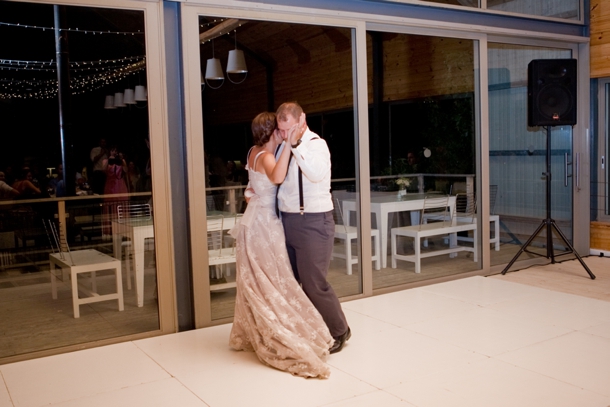 You can see more from this wedding on the Captured Moments blog.
SERVICE PROVIDERS
Venue & catering: Old Mac Daddy Luxury Trailer Park | Photographer: Lynette Steenkamp from Captured Moments Photography | Cake: Kiki's Cakes and Bakes (cake and cupcakes); bride (toppers and wrappers) | Flowers: Moondrops Flowers | Stationery: Selmari Slot | Bride's dress: Bride's mother |
Bride's accessories: Browns (ring); Lovisa (earrings) | Makeup: Marize Louw Make-up | Hair: Bride's sister