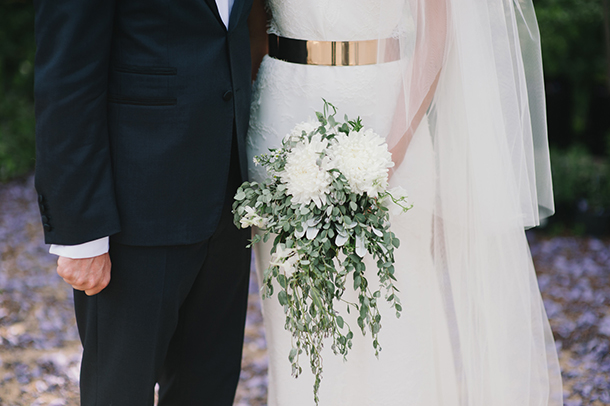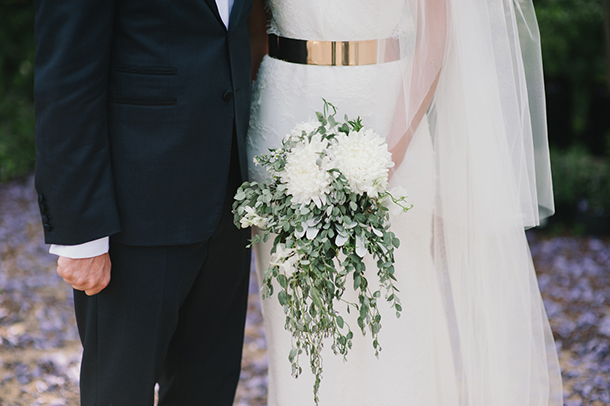 Rustic, chic, jazzy, intimate, beautiful, fun… I don't even know where to start with this wedding, I love it so much. Okay, scratch that, I do. THE DRESS. Seriously, how gorgeous is Robyn's lace feature back creation (dreamed up by the fashionista bride herself), especially topped off with a shiny gold belt that makes it unlike any wedding dress I've featured (or seen, actually) before? Huge wow factor. And speaking of wow factors, let's talk about the gin bar that Robyn and Grant set up as a way of sharing some of their London lifestyle with friends back home. Amazing (and personal, win). And those are just two aspects of a wedding that really takes rustic glamour to the next level – equal parts elegant and laid back, it's the kind of garden party I imagine people throwing in the '20s, with a touch of both France (where the groom proposed) and home, including lovely arrangements of fynbos and herbs. Look out for a hundred perfect little details – flowers frozen into ice cubes, table numbers in lace embroidery hoops, mason jar lanterns, mix and match bow ties. And let's not leave out the gorgeous pictures by dynamic duo Toni and Desmond of dna photographers, who so beautifully captured everything on camera. Hooray for all of it.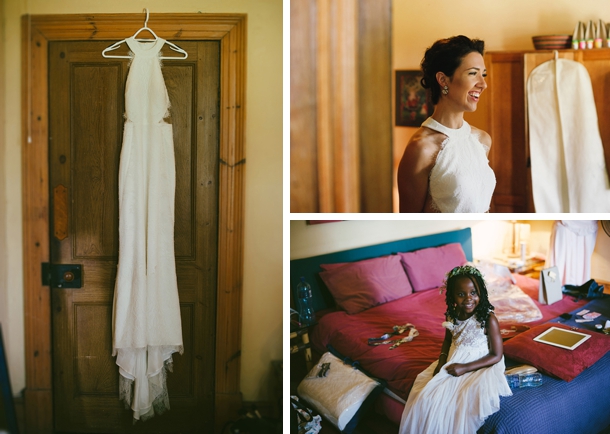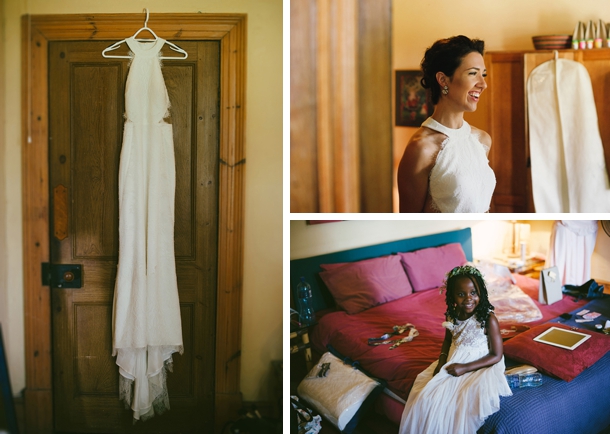 Love Story
We met when we were both students, quite some time ago. Grant was one of my sister's friends and after knowing each other for a while, one night it just clicked – out of the blue – and we haven't looked back since.
The Proposal
Grant completely surprised me – he swept me away to France and popped the question on 'The Lavender Terrace' of Château De Bagnols. He set it up so well that I had no idea what was happening. To me we were on an adventure driving around Burgundy and somehow blagged our way into this amazing château to take a look. Pretending to set up the camera for a shot of the two of us, he ran over to me and instead of standing beside me he got down on one knee… cleverly leaving the camera to record the whole thing!


The Venue
Growing up in Cape Town, I love wine farms so this was a natural choice for venue, but Grant and I found most of them too typical and stylised. I know- how spoilt are we as South Africans to be 'this is too pretty thanks'! So after some searching online (being based in London made this quite a tricky task) we found the absolutely perfect venue for us, Fynbos Estate – a real working farm with plenty of authentic rustic charm.
Wedding Style
We knew exactly what we wanted the feel of our wedding to be – relaxed, personal, informal and the style developed from there. We loosely used rustic glamour as the theme and we chose a mostly neutral palette with lots of greens and peaches and hints of gold.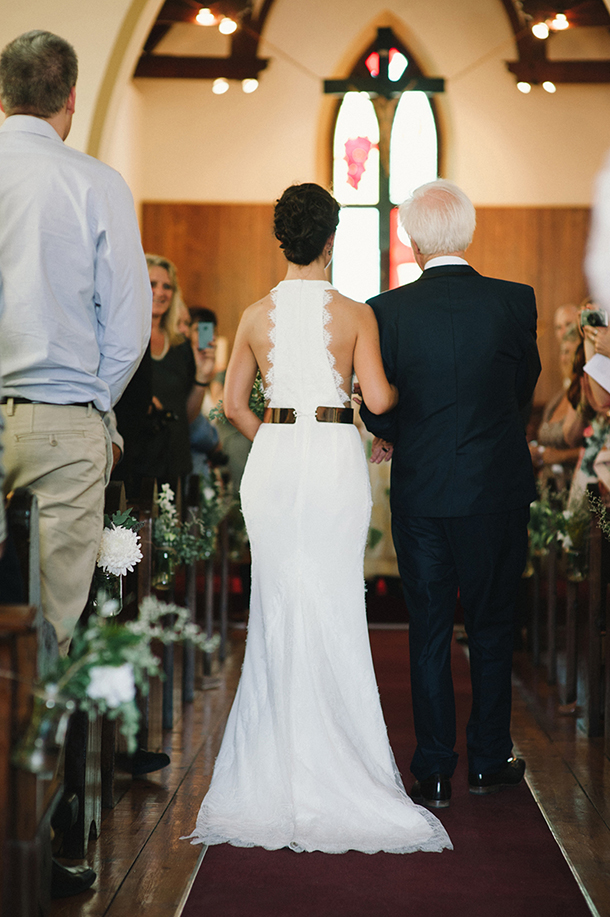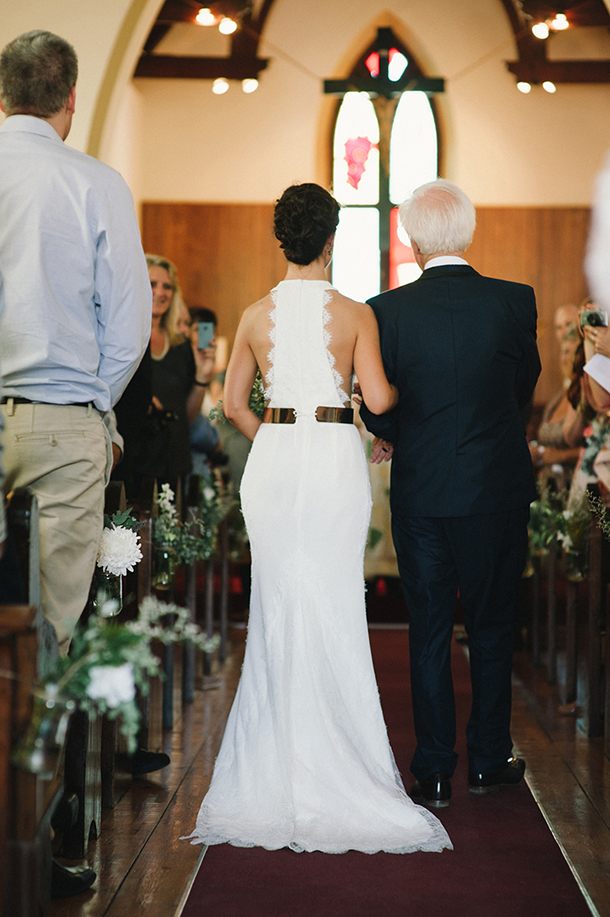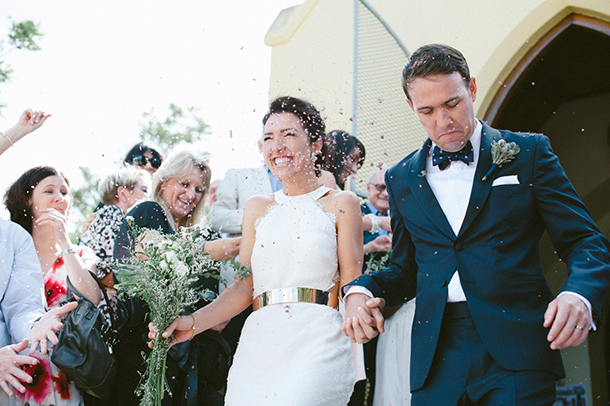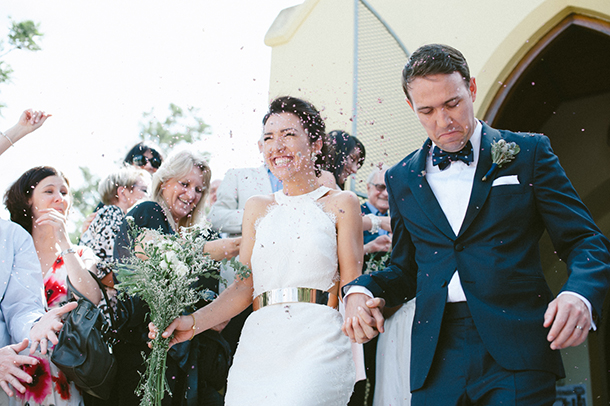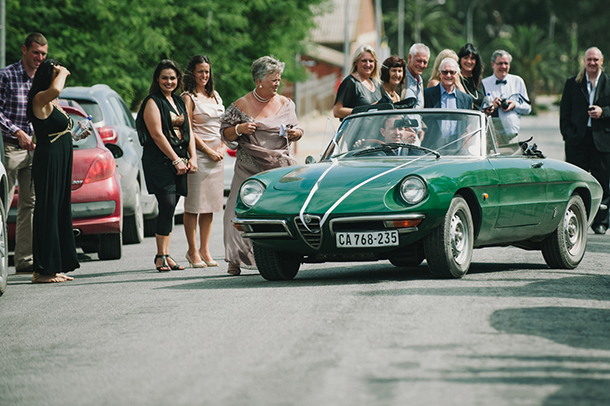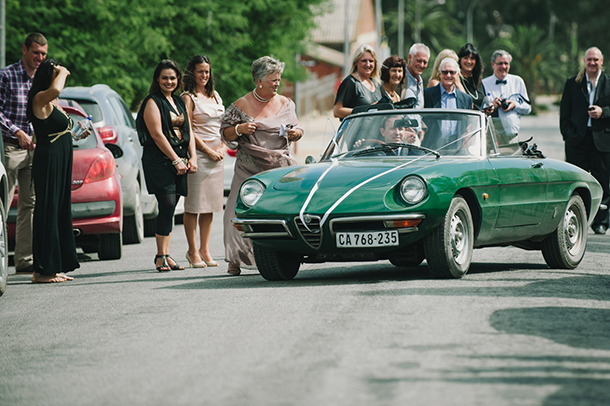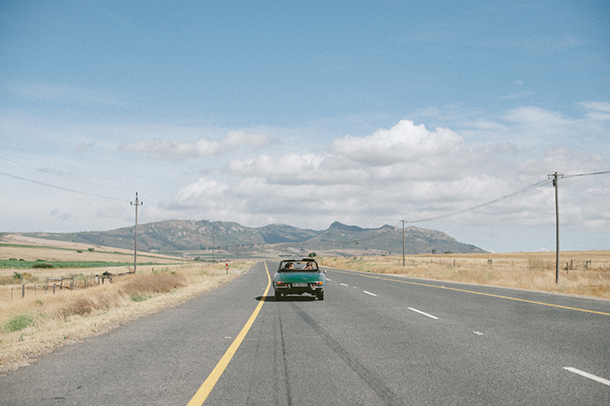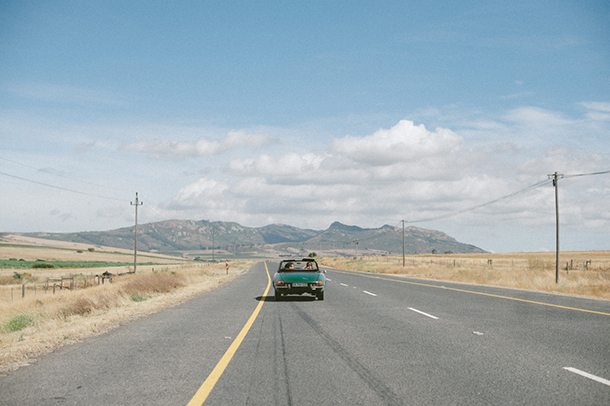 Wedding Details
Living in London, so far away from our family and friends, we really wanted to share the things we love and do in London with them. We love gin and wanted to bring a taste of the amazing varieties we can get in London back to SA, so roped in a few friends to help 'import' our favourite bottles. We set up a gin bar as a type of welcome drink and had fun with flavouring combinations, including our favourite tonics from Fevertree, and converted everyone to gin! We like gin – a lot!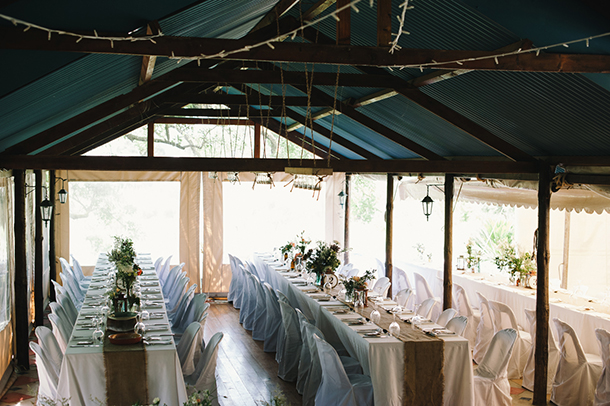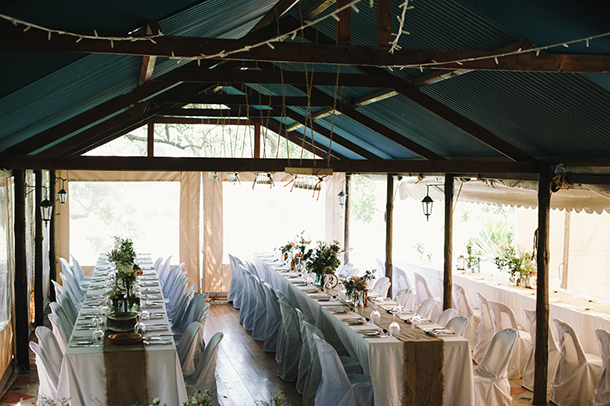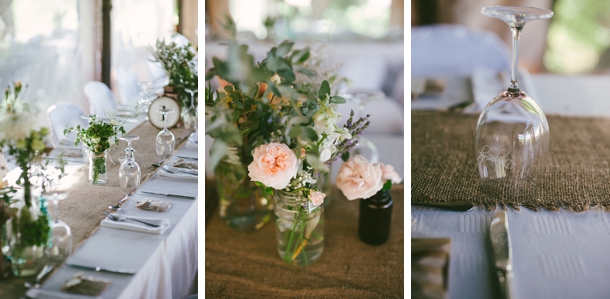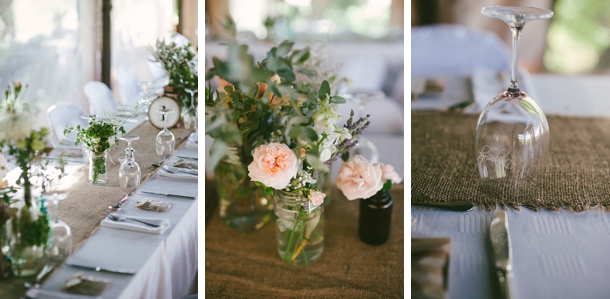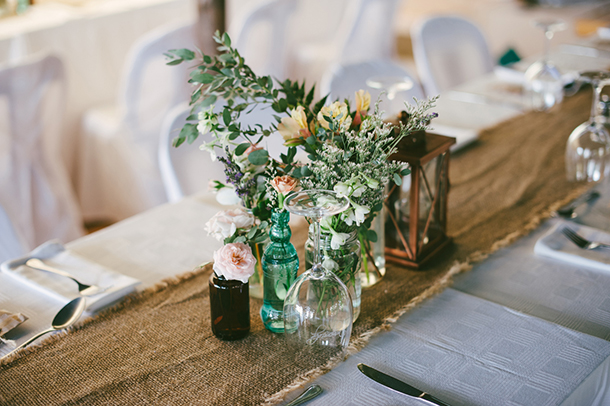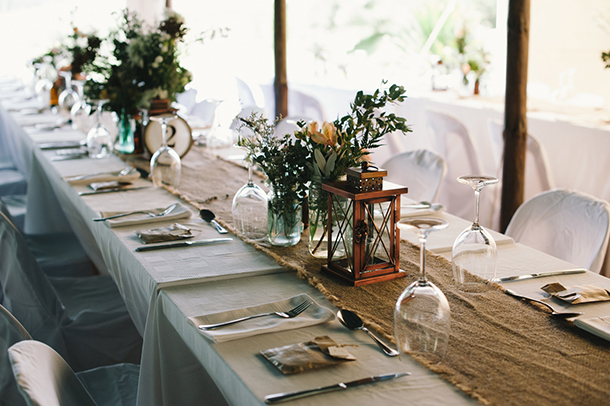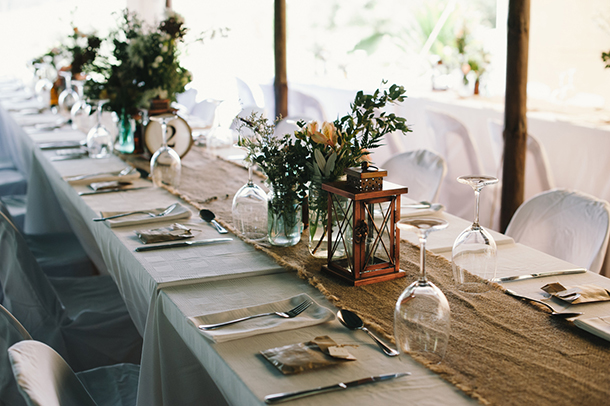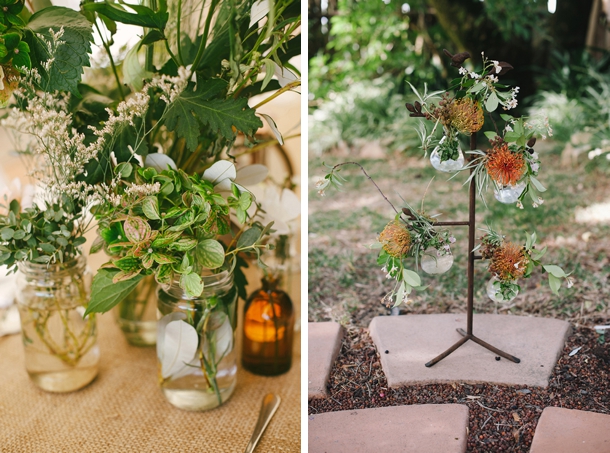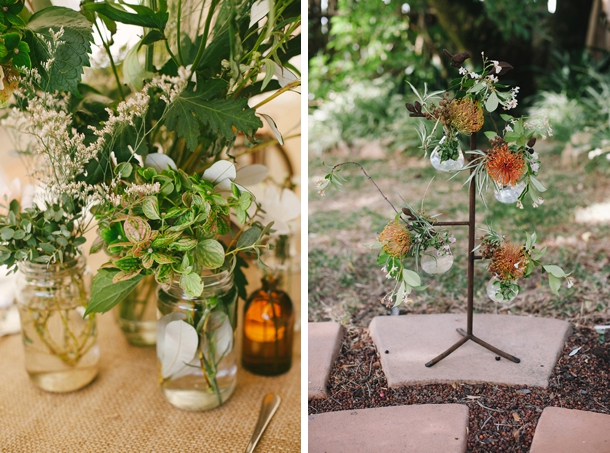 DIY Elements
Probably one too many… arriving one week before the wedding did limit us but we roped in the family and did our own flowers, made reclaimed chandeliers that hung over the tables, made the table numbers from embroidery hoops, the salt dough favours with our logo embossed were also a fun project we did together, the bridesmaids gowns … I am a little bit of a DIY junkie! But none of it would have been possible without our families.
The Flowers
We wanted a natural indigenous feel without being too themed, so chose flowers and foliage for their texture. We had beautiful garden roses, baby eucalyptus, pincushions, hydrangeas and added some flowers and herbs from my mother's garden.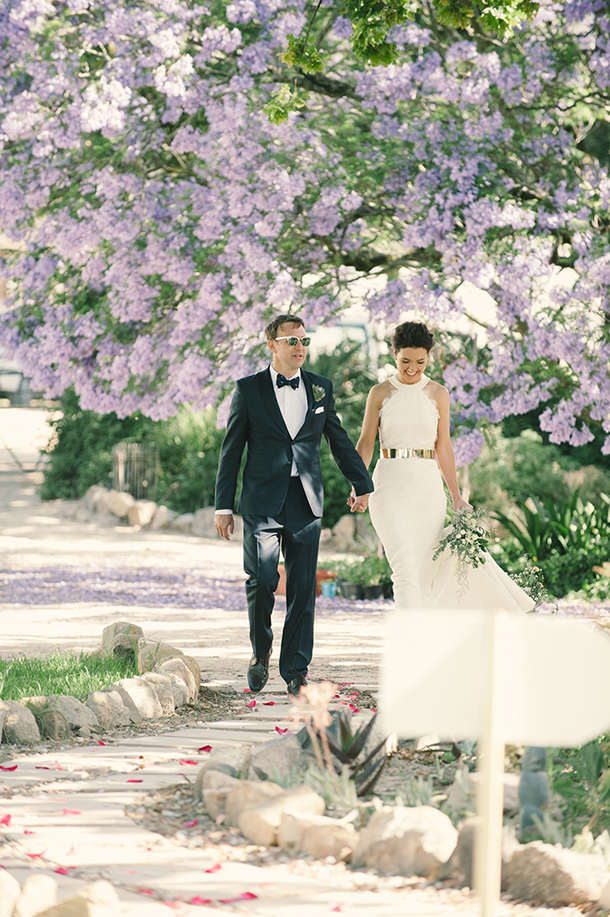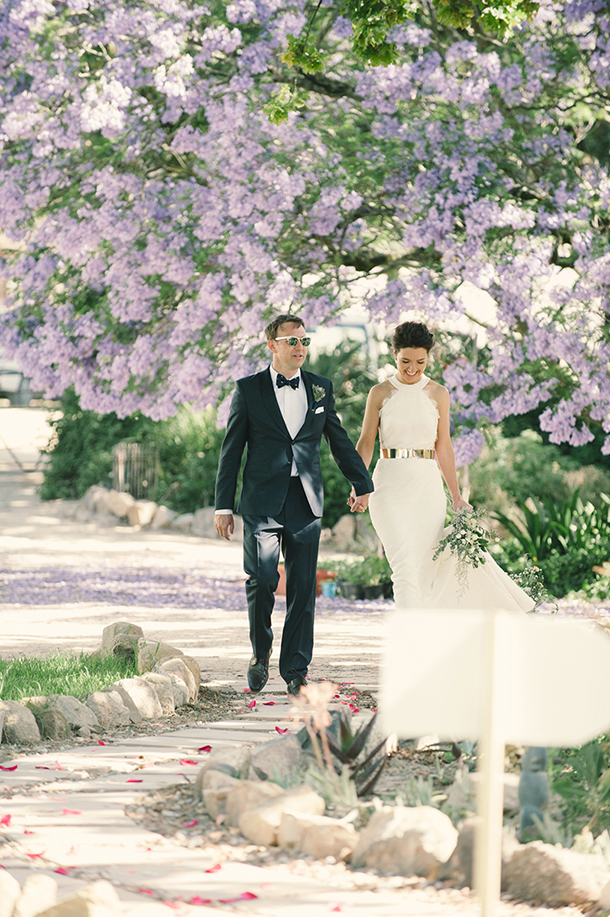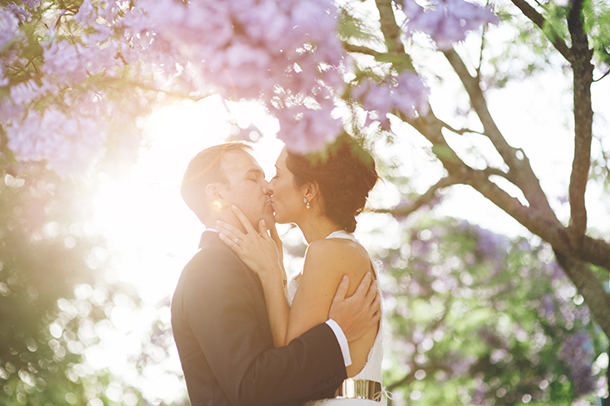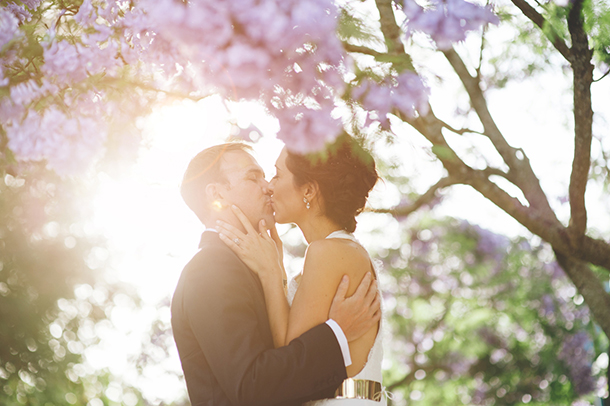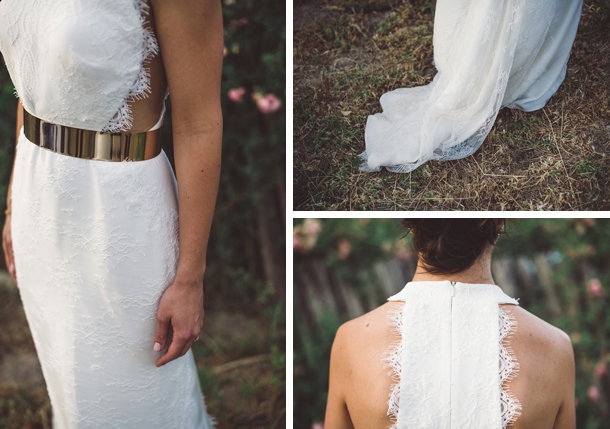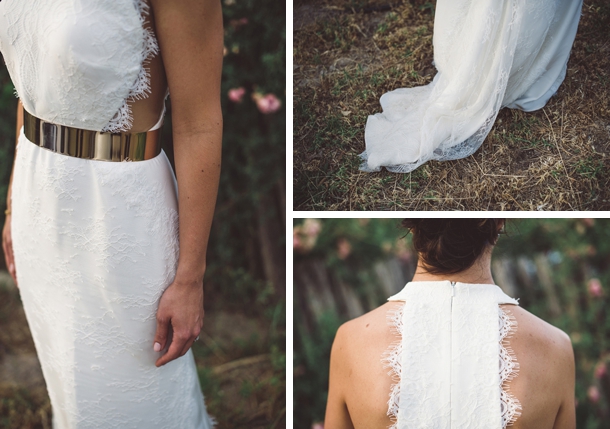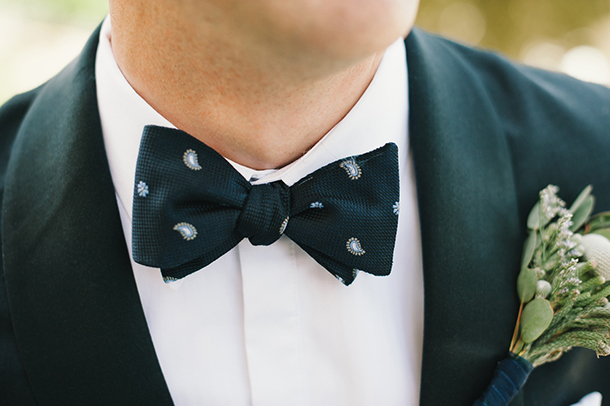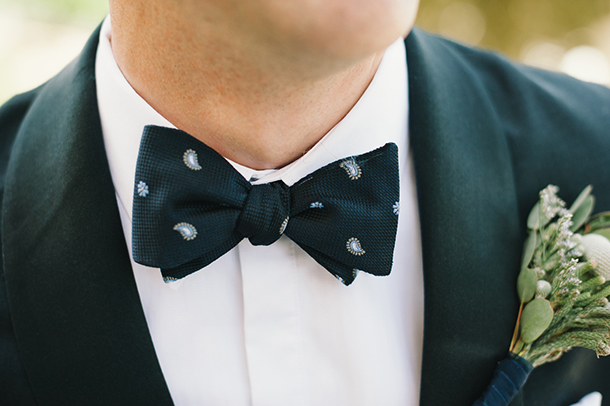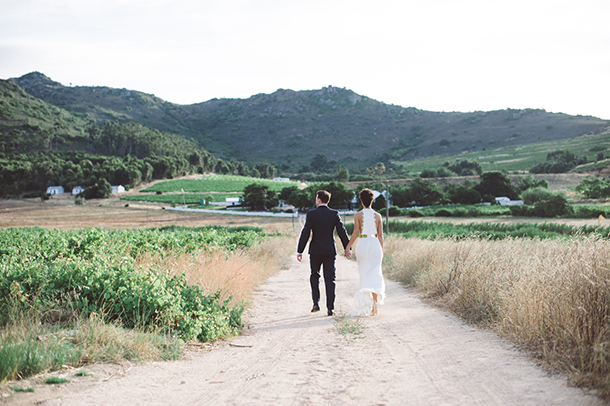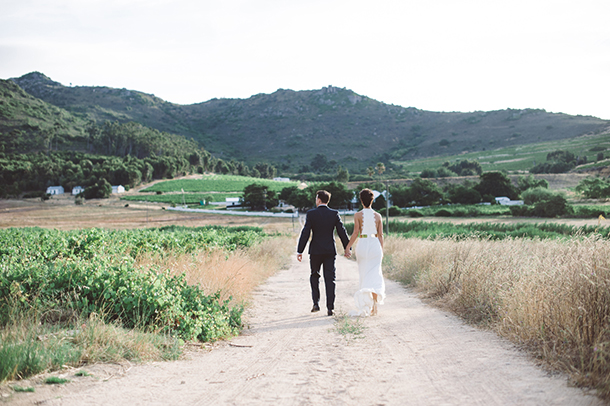 The Dress
Working in fashion and having made a few wedding dresses before, I knew this was going to be a challenge – just too many options! I was very lucky to find inspiration after 'not wedding dress' shopping. I found the shape I wanted, sketched up a few options and it all came together. I created the pattern and, knowing where my talents do not lie, handed it over to an amazing lady Tanya Dimitrova who sewed up the Moroccan silk I chose with expert skill! The dress really came to life when I hand stitched the beautiful French lace I got from a boutique mill, Darquer. It worked out exactly as planned.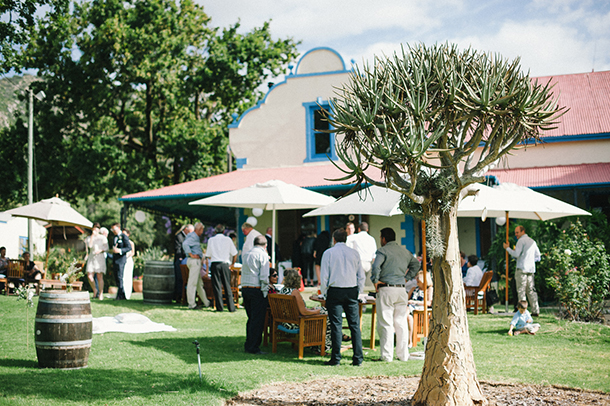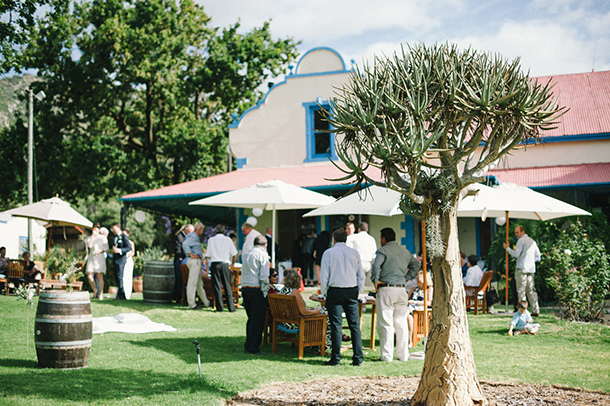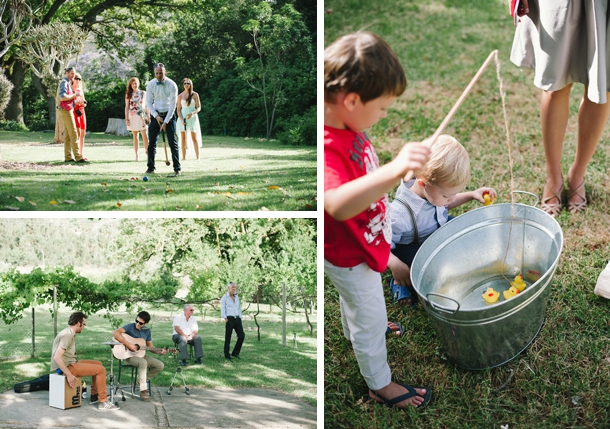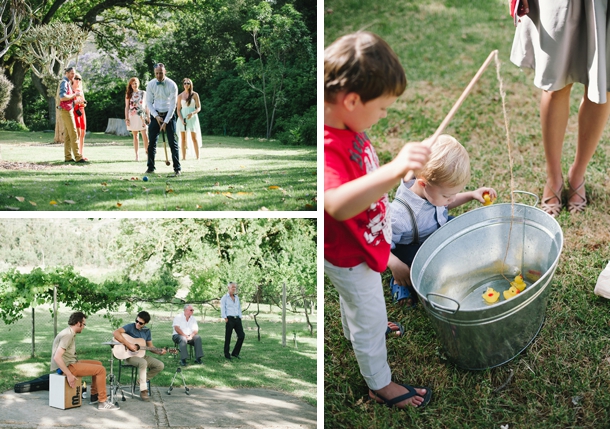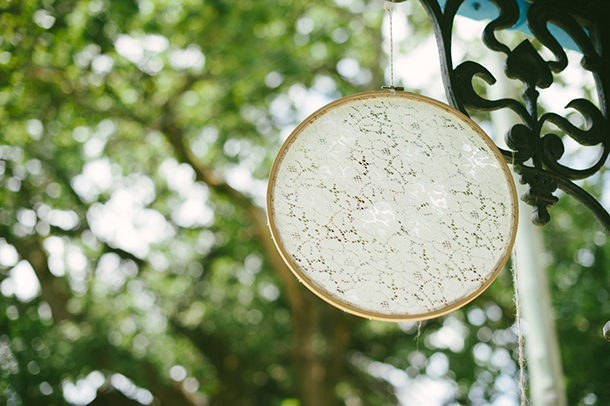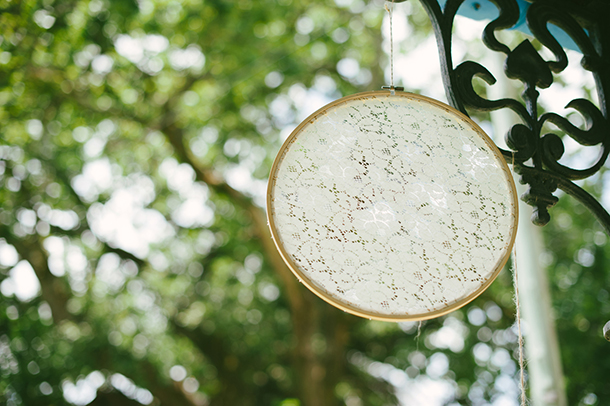 Memorable Moment
For both of us, it was our first dance – we danced to 'Miracle' by Foo Fighters. We've loved the song from when we bought the album together. It sums up how we felt about each other when we first started dating and has always been 'our' song. We did not have a routine so our dance was by no means perfect but was perfect to us. The festival lights twinkled above us and the world melted away.
Proudly South African Details
We love South Africa and we chose as much local produce as we could – the wines were Dragon Ridge, from Fynbos Estate, beers from the amazing craft breweries – Brewers&Union and Citizen – and for us 'Proudly South African' is as much the feeling as it is the detail so compared to, say, English weddings ours was very South African!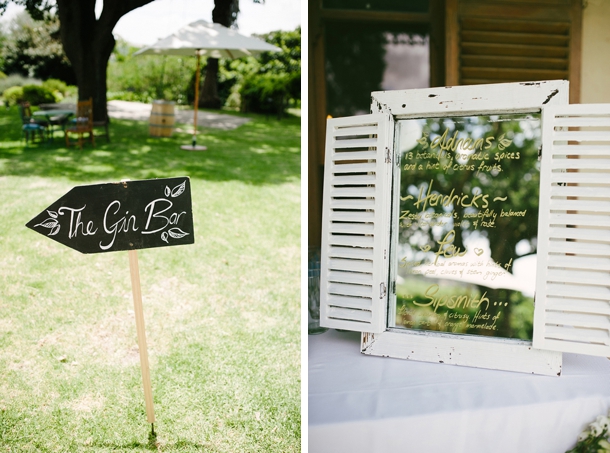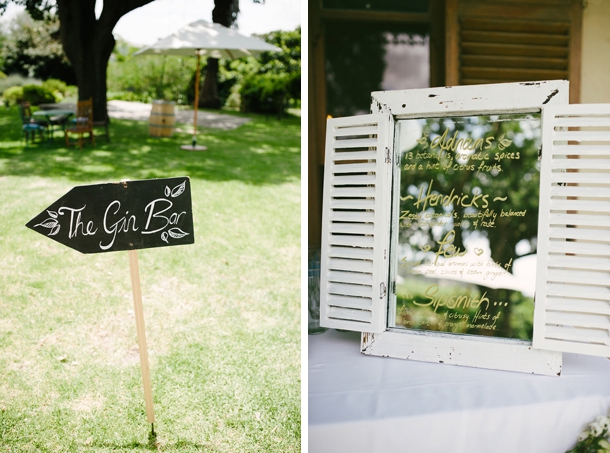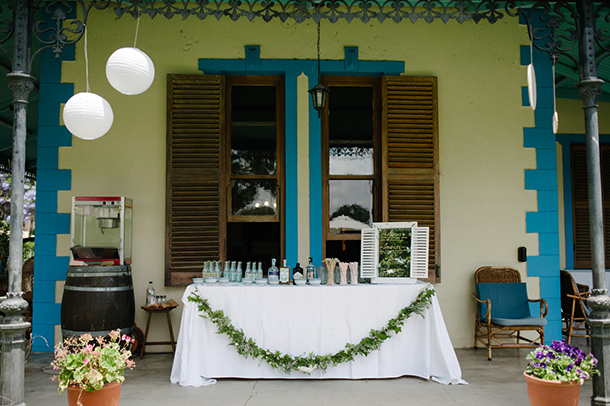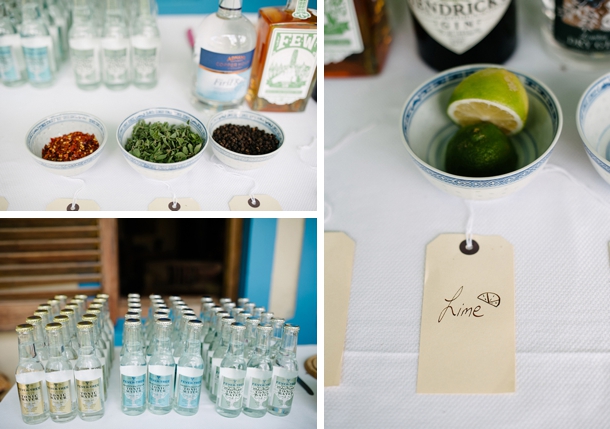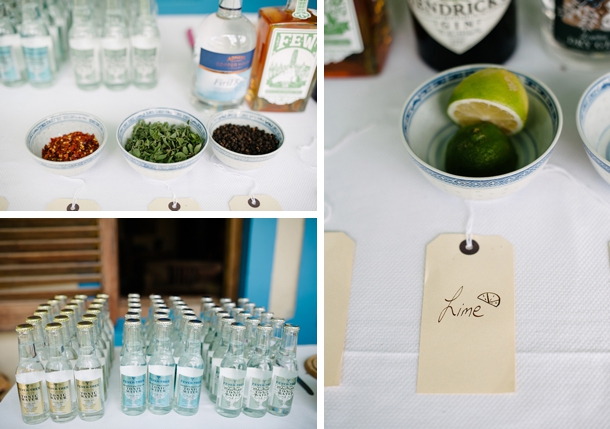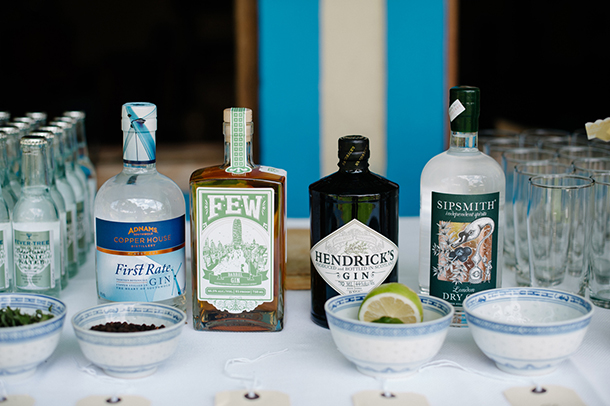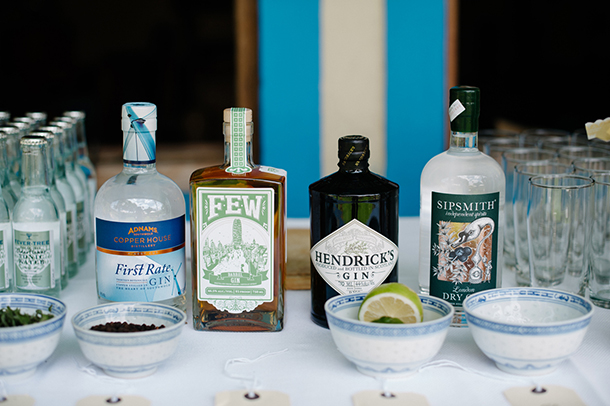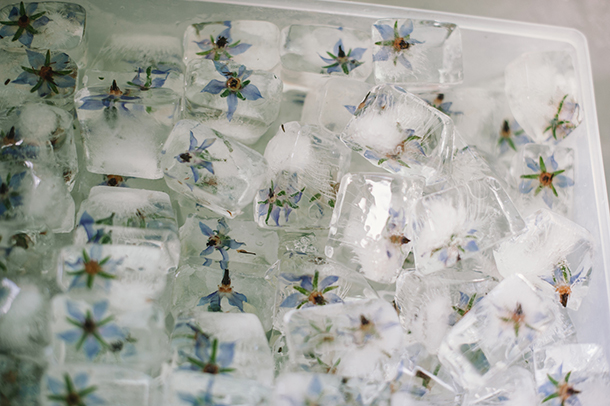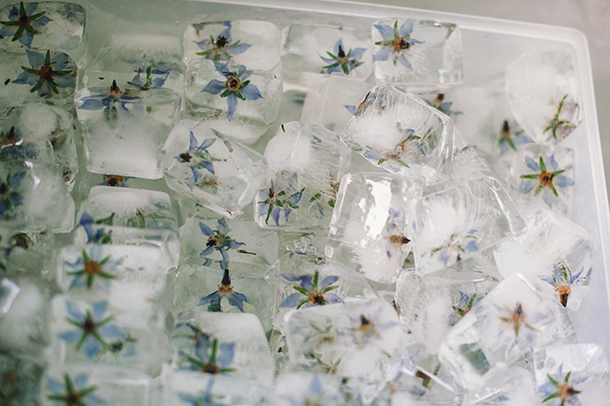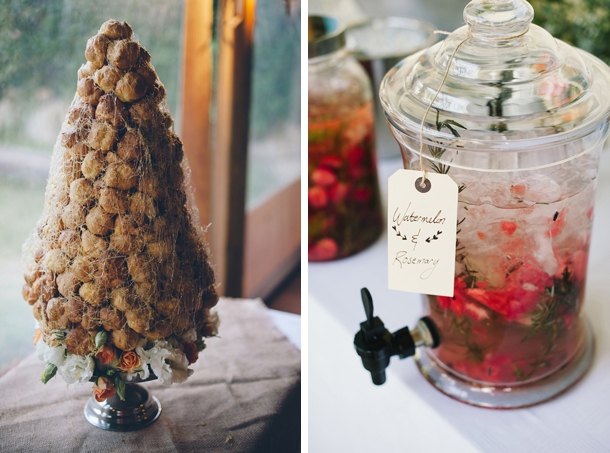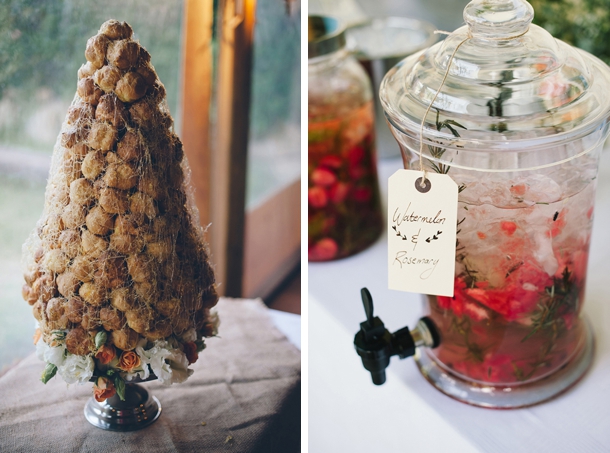 The Honeymoon
We wanted to spend as much time with our family as we could so had a mini-moon road tripping through our beautiful country, something we miss. We started in Cape Town, stopped over in Plett and Jeffrey's Bay and spent three amazing days in Addo, at Camp Figtree – utter bliss!
Advice for Future Brides & Grooms
It's difficult to know where to start so start figuring out what your priorities are and what is important to you and focus on this. And while weddings can be stressful, remember that you only get to do it once and it's a celebration so make sure you have fun !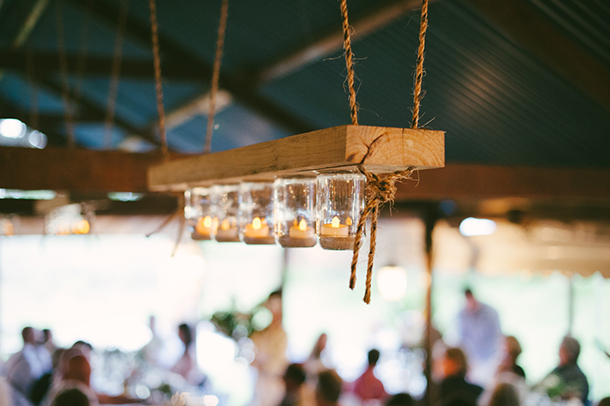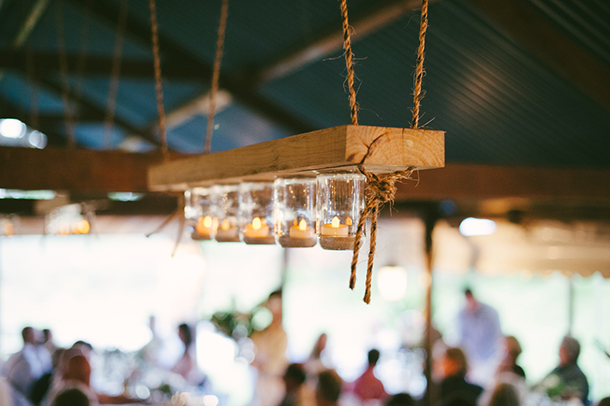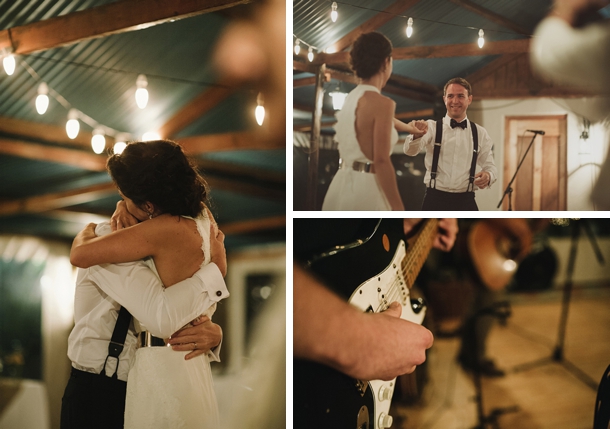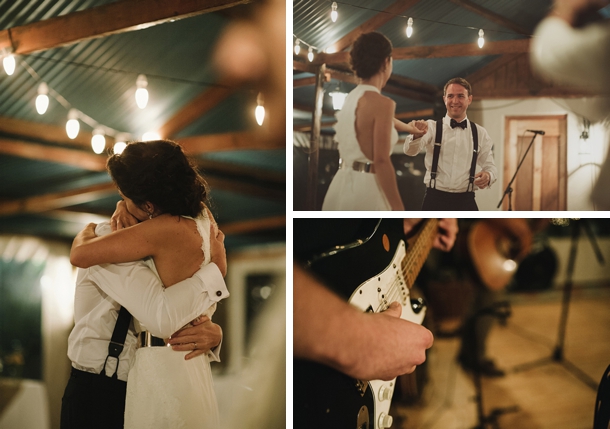 You can see more from this wedding on the dna photographers blog.
SERVICE PROVIDERS
Venue & catering: Fynbos Estate | Photography: dna photographers | Cake: The amazing Aunty Connie and Anita | Flowers & décor: DIY, flowers from Bunches for Africa | Stationery: couple's friend Carin | Ceremony venue: St Francis de Sales Catholic Church, Malmesbury | Bride's accessories: ASOS (belt), Alexander McQueen (shoes) | Bridesmaids' dresses: Karen Millen, Coast | Groom's attire: Basil Denton, London | Hiring: My Pretty Vintage | Entertainment: Nick Marrucci Band