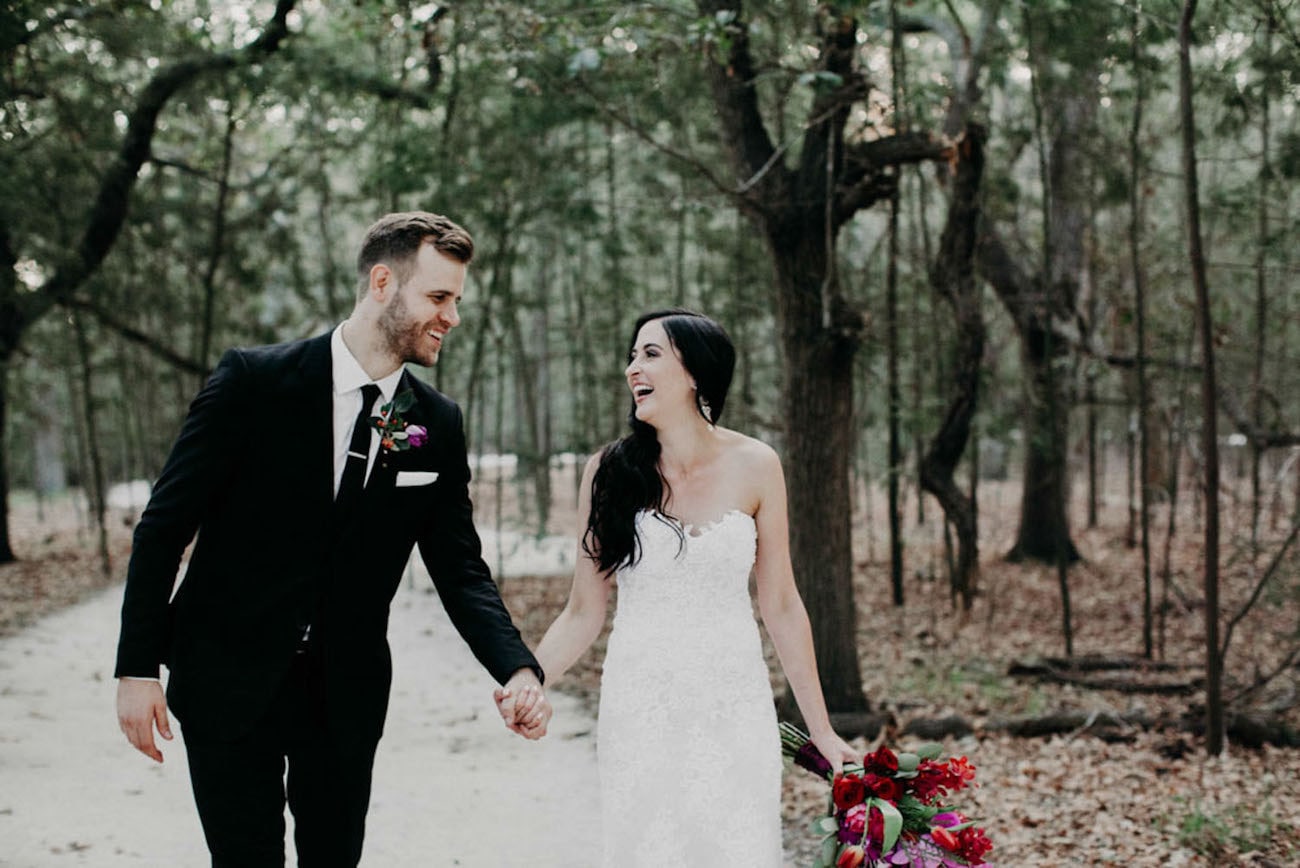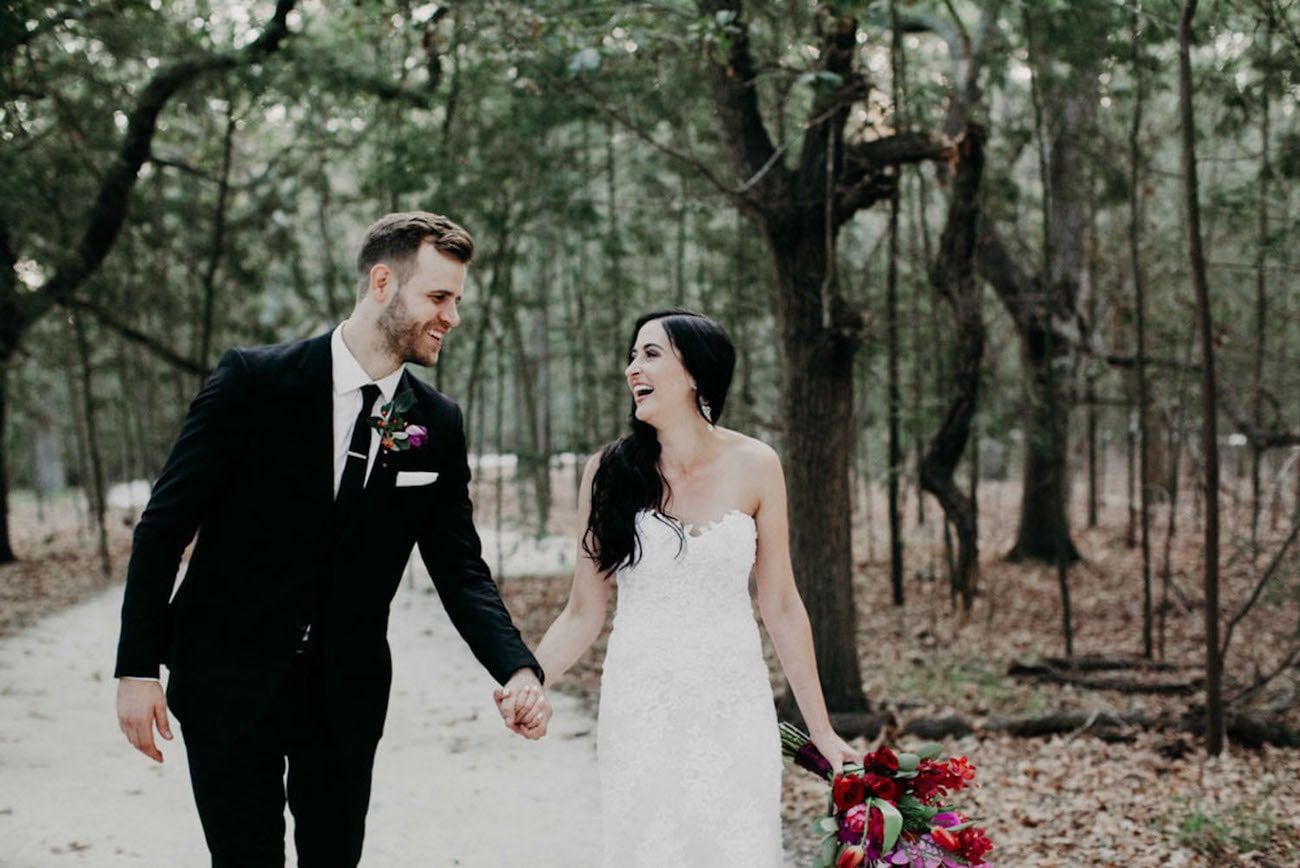 If weddings were celebrities, I feel like Kate and Le Roux's would be Ava Gardner, or another gorgeous, glamorous, and slightly mysterious (and utterly ravishing) Old Hollywood starlet. With a palette of rich berry pinks and reds with lots of classic black, an enchanted forest setting at Die Woud, and super fun details like a G&T bar and decadent cake display (hello, heaven!), it manages to be cozy and sophisticated, magical and modern all at the same time. The divine Fiona Clair was on hand to take these beautiful images, and I just know you're going to love it as much as I do. Which is a lot, in case there was any doubt. A LOT.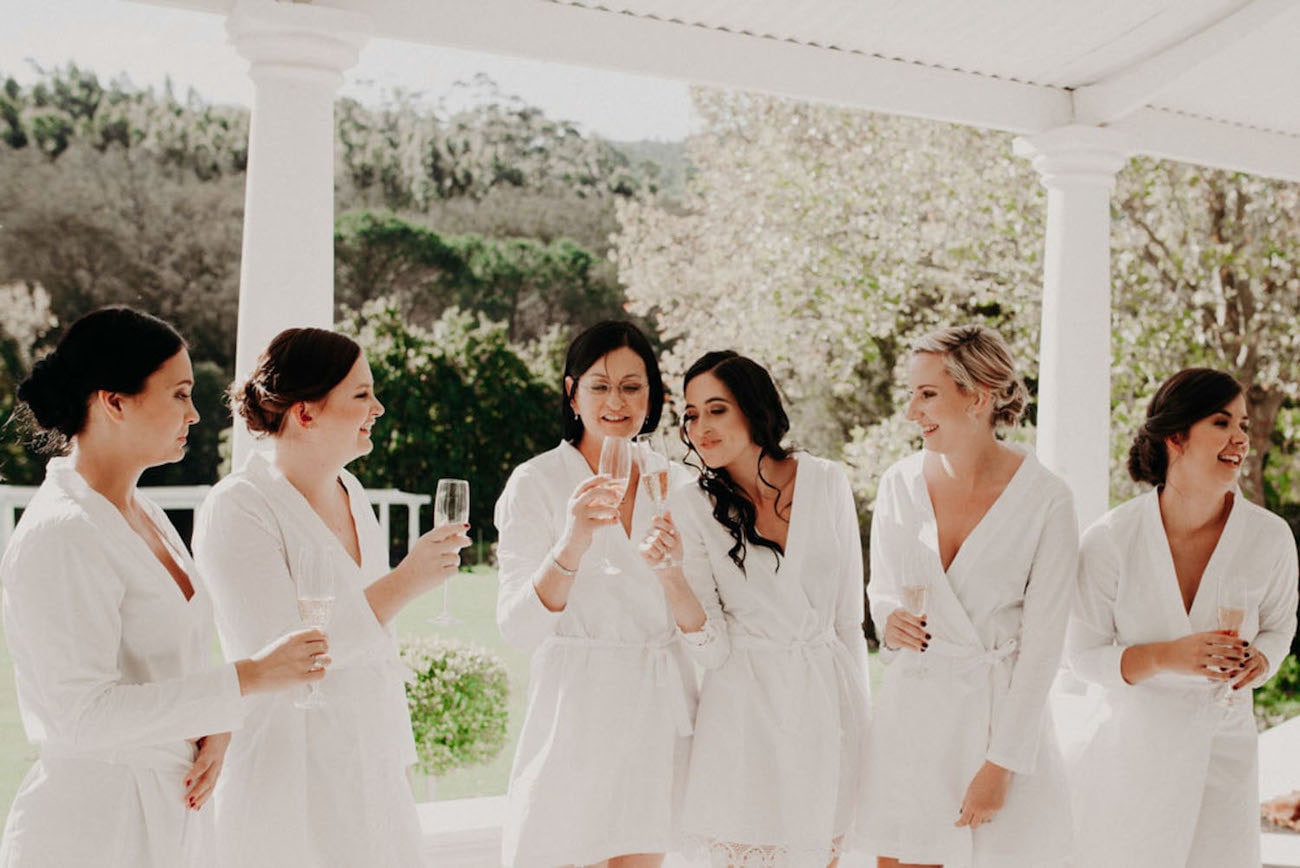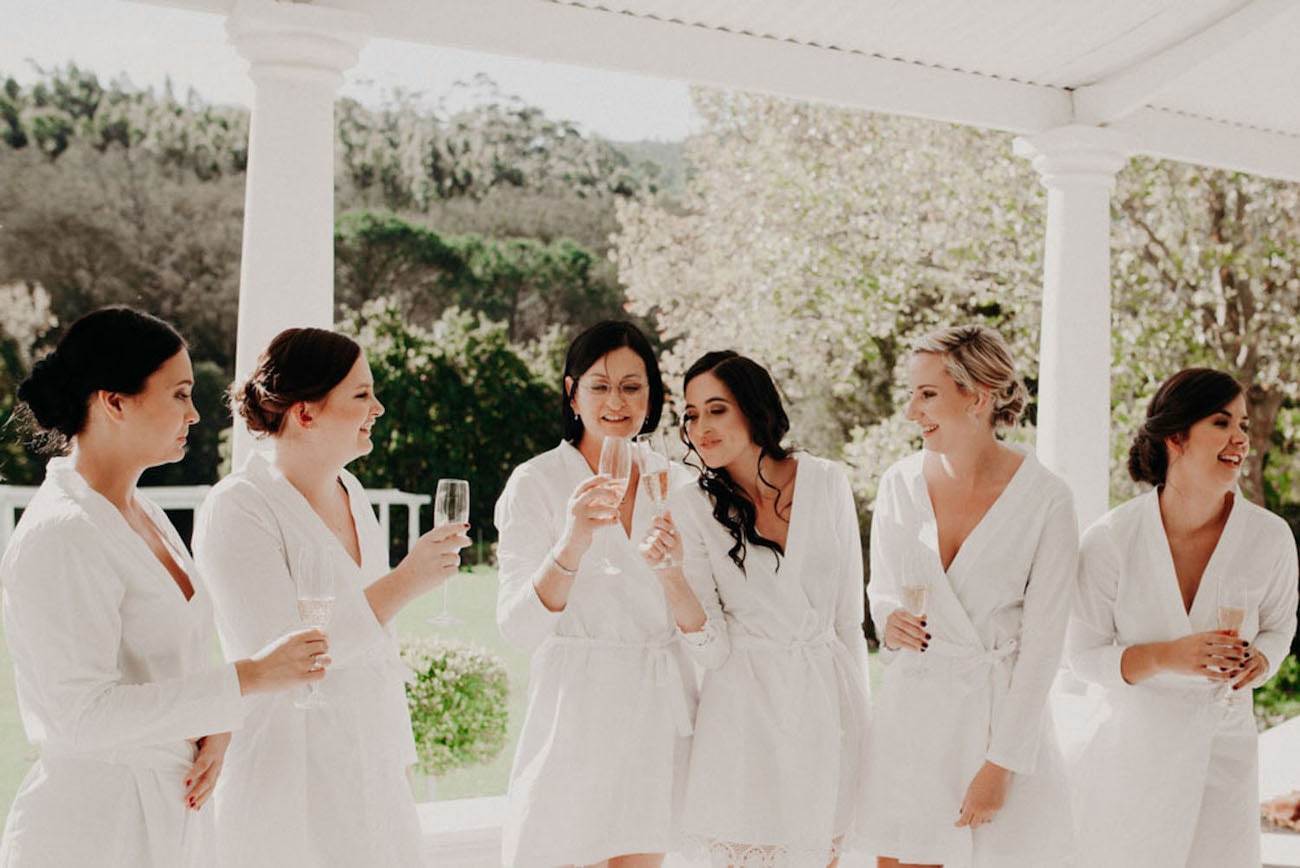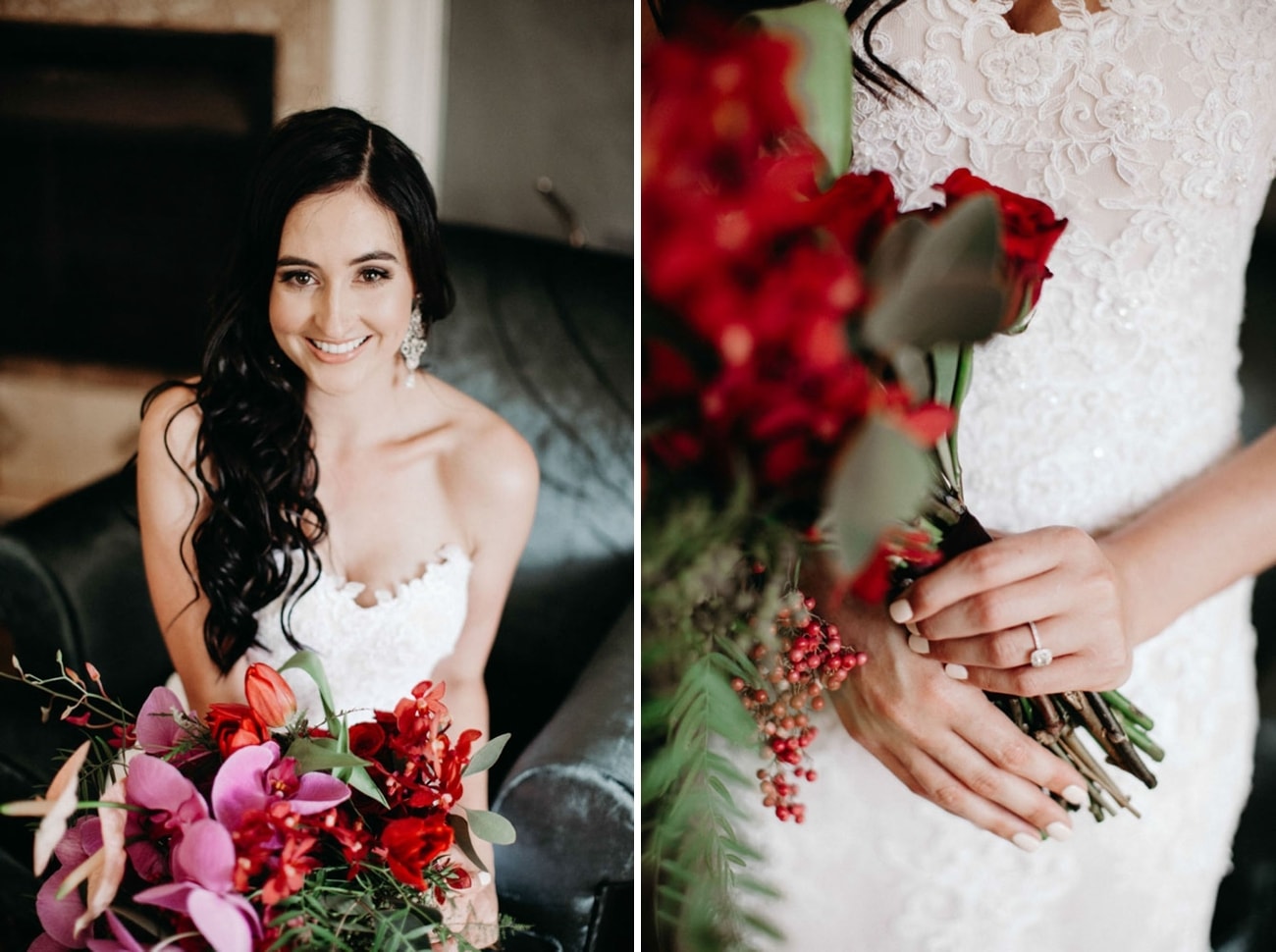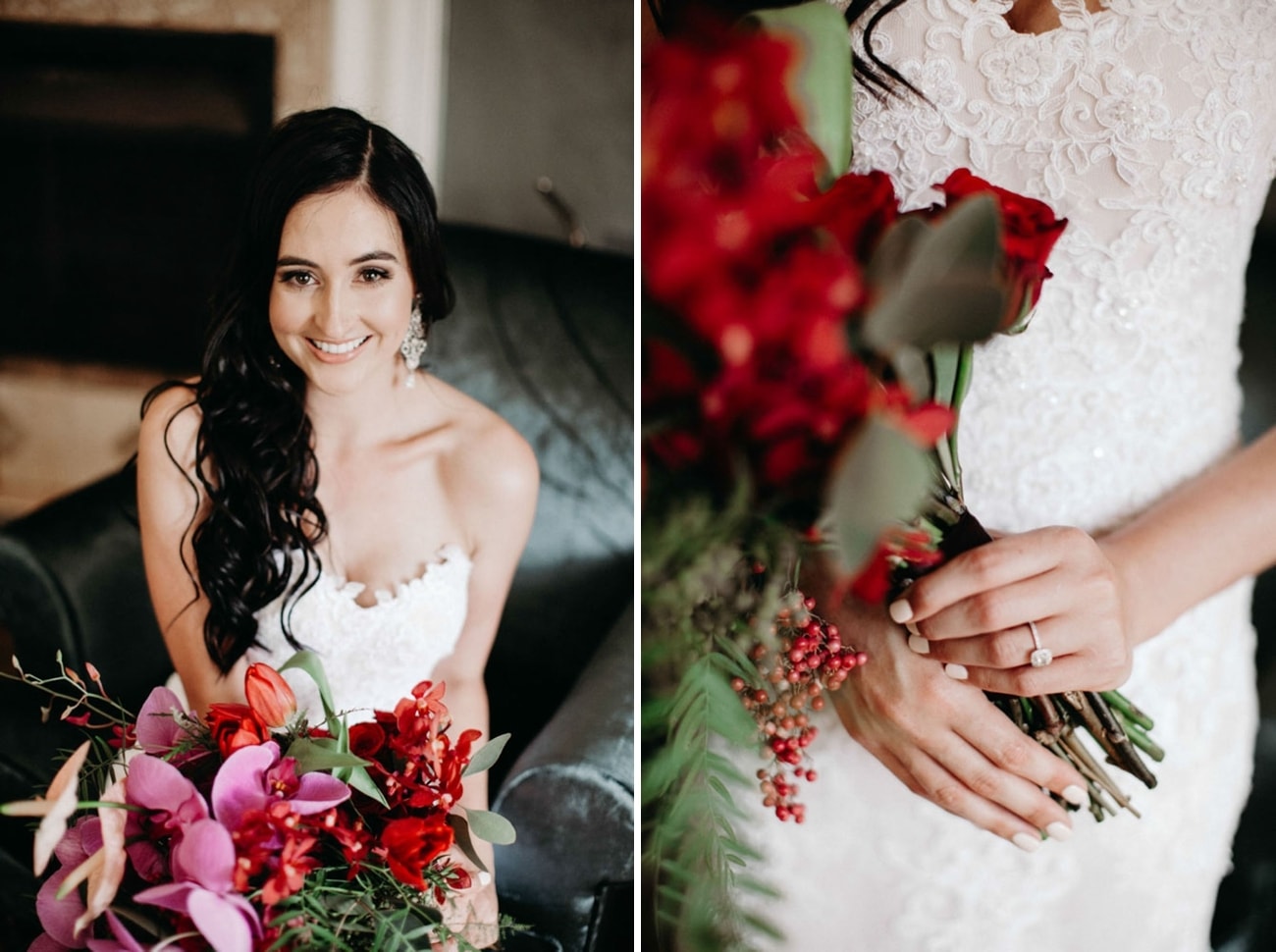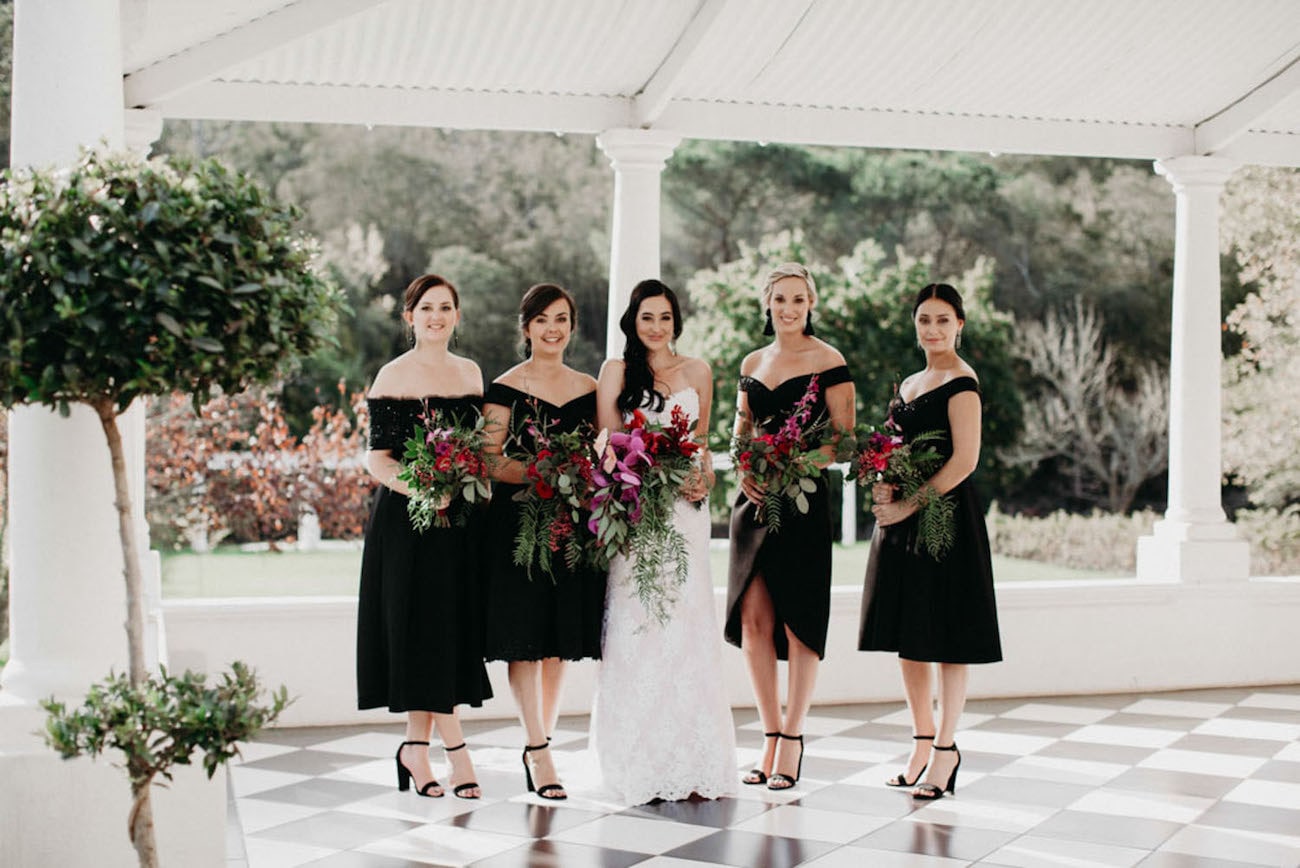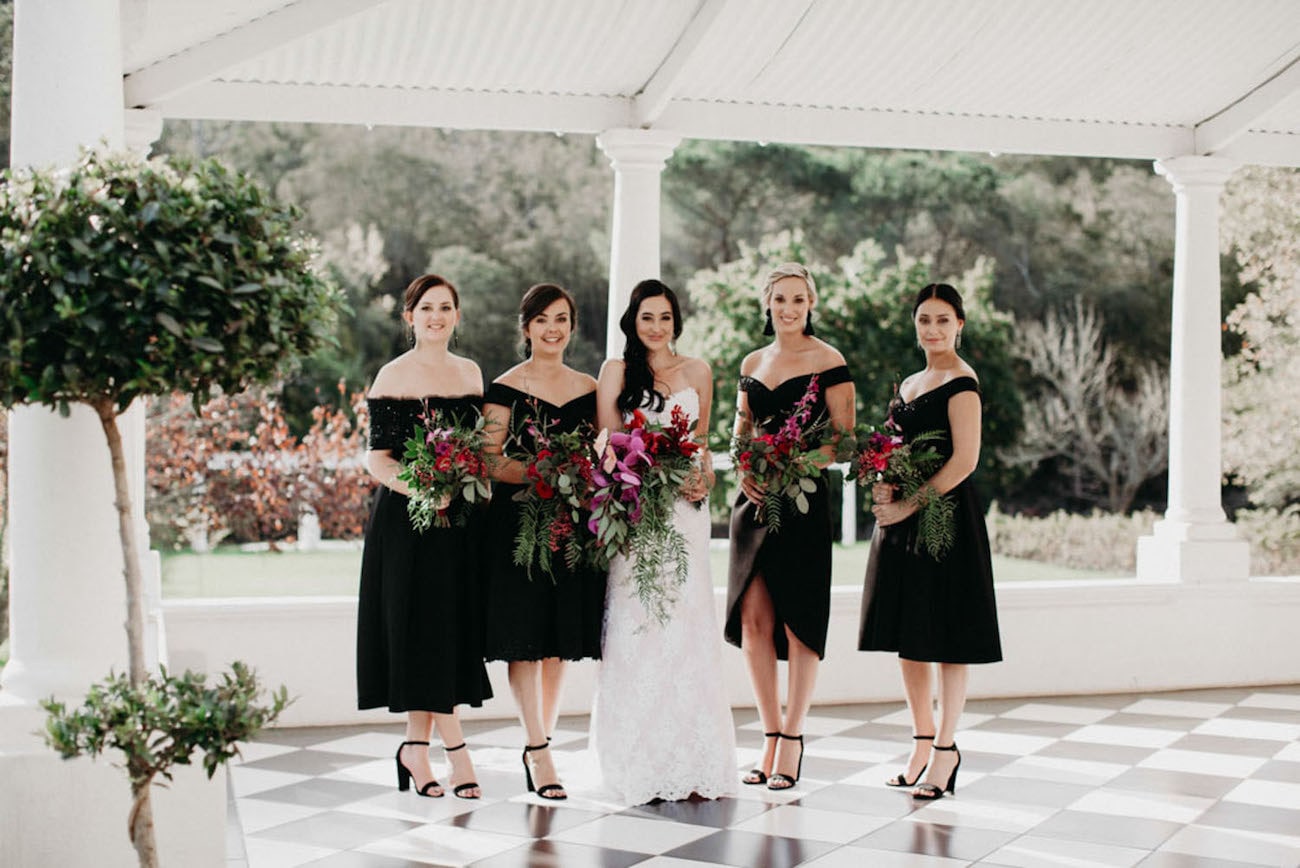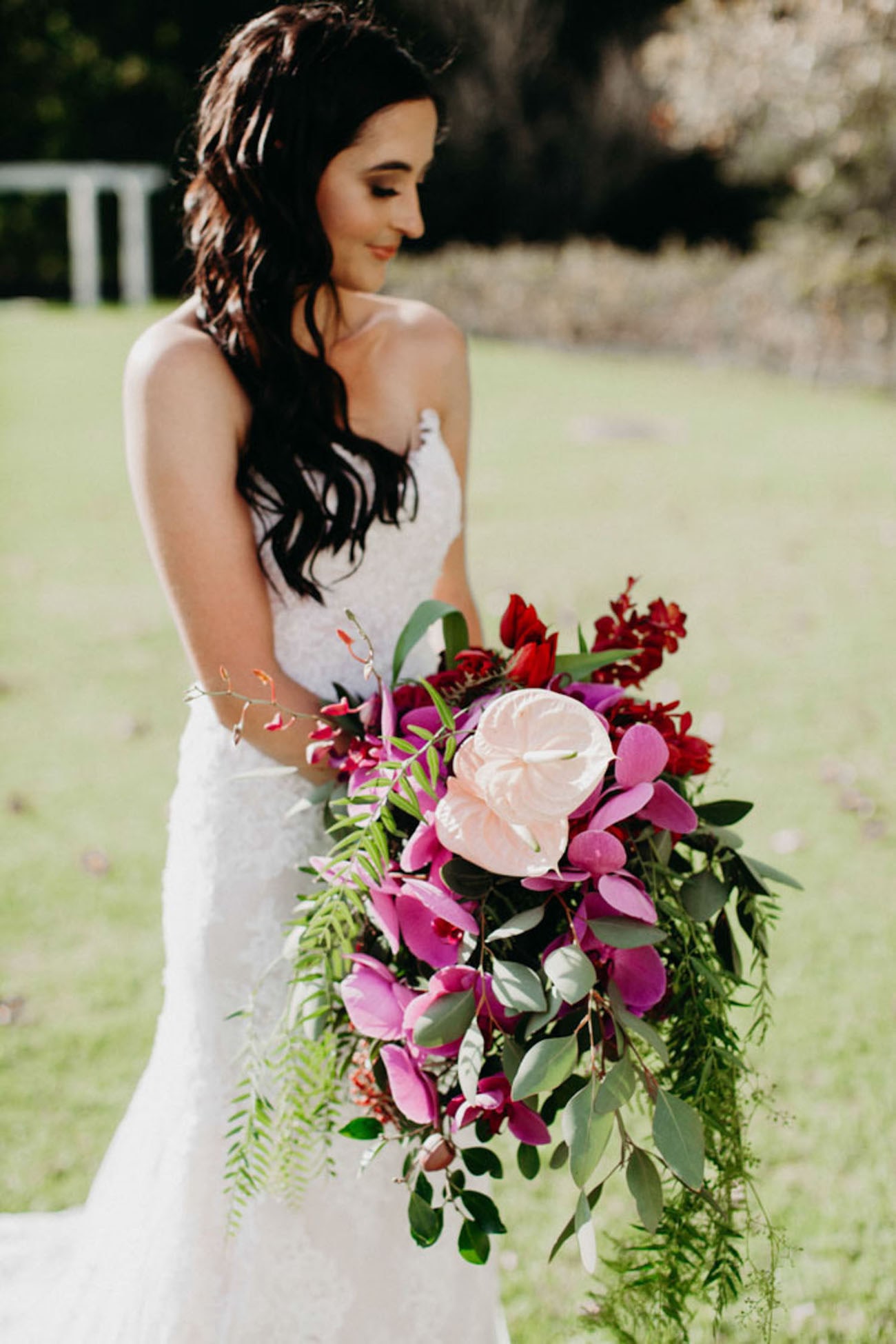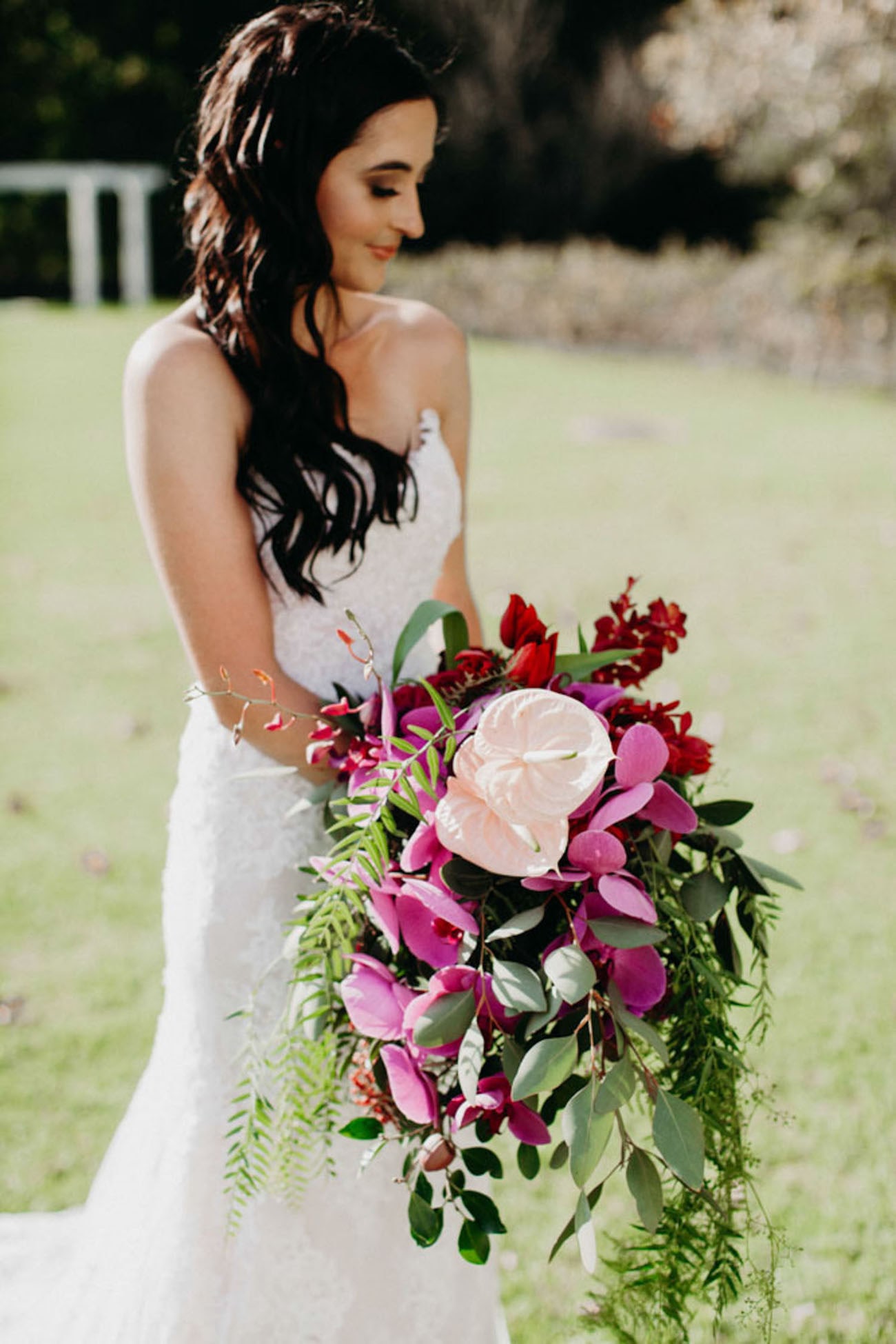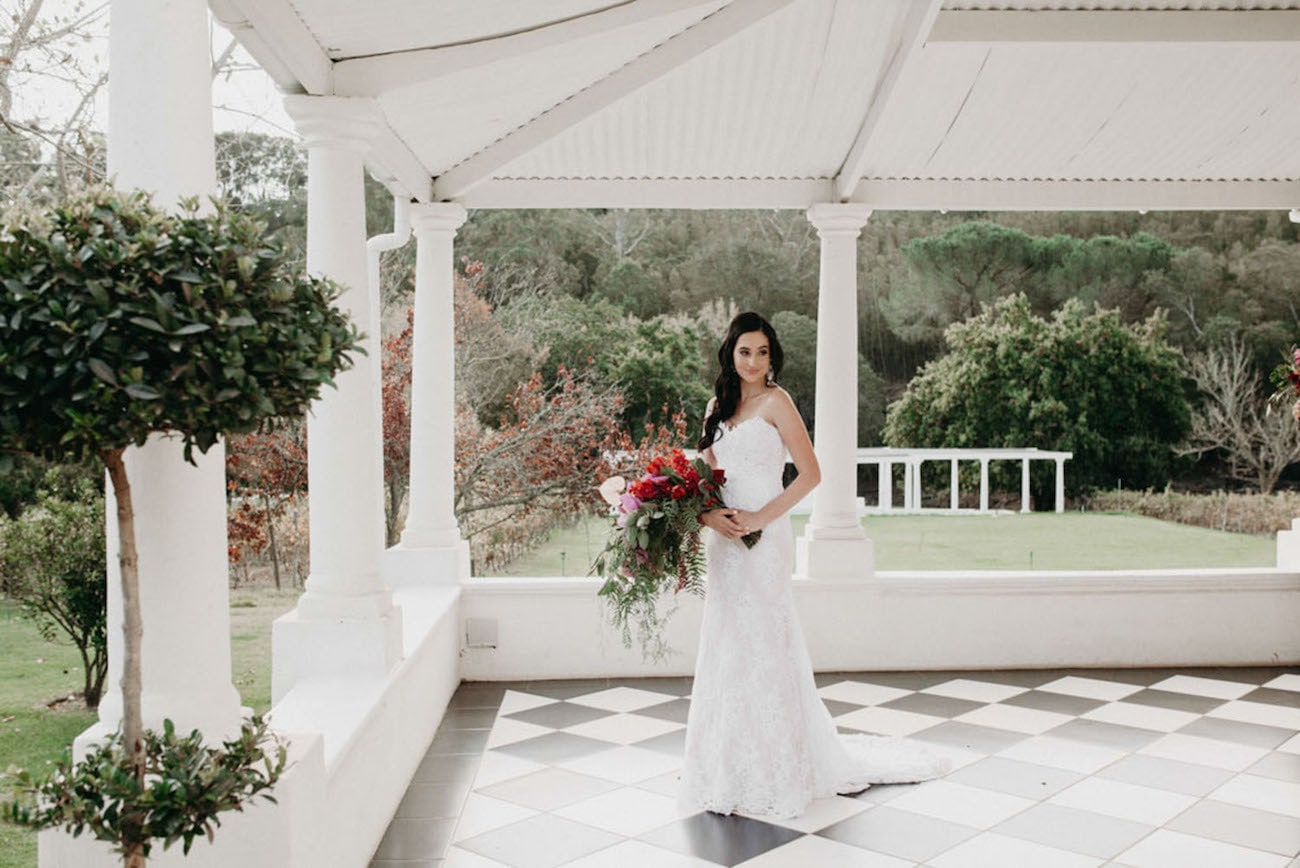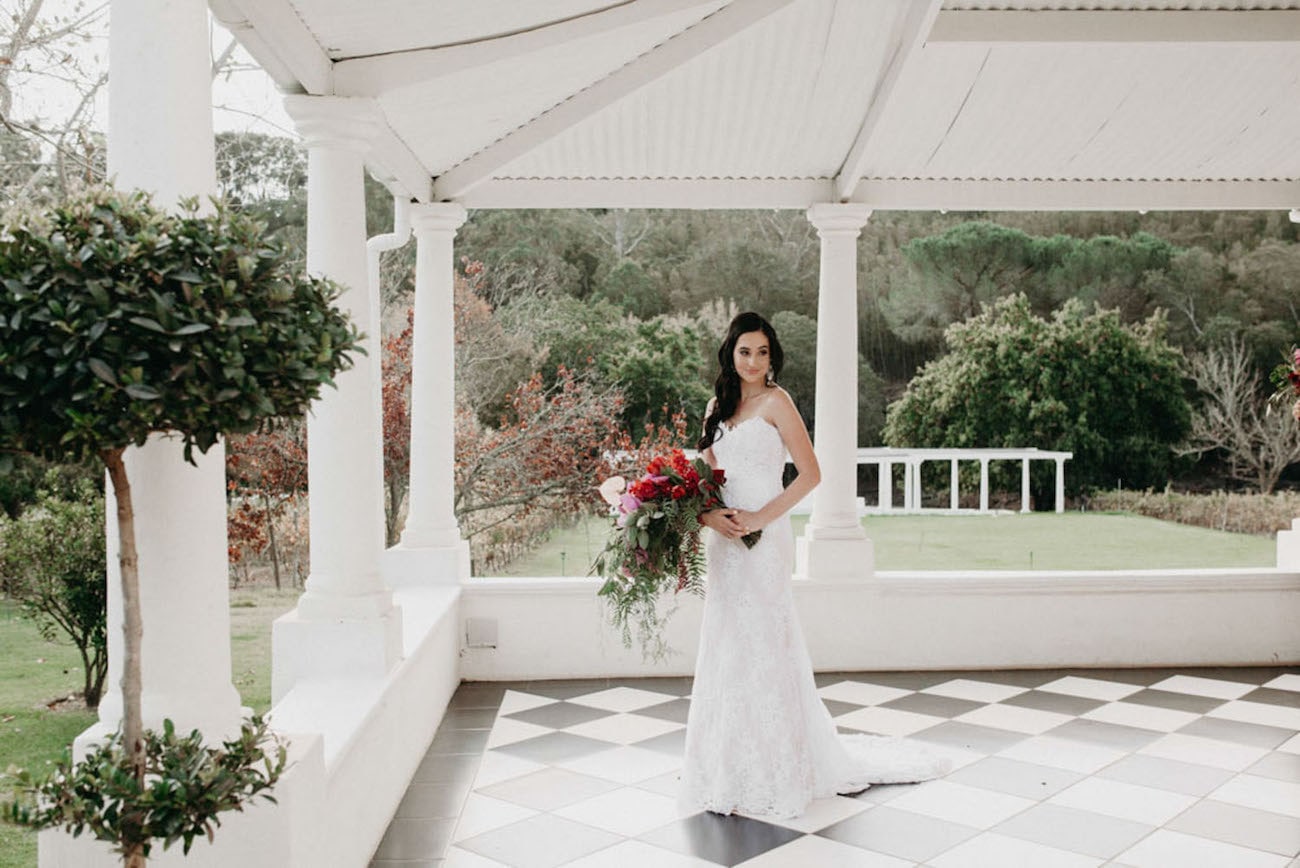 Love Story
I will attempt to cut a very long story short :) It was five years ago, at his cousin's 21st birthday party. We met, enjoyed a few drinks together, and had the most amazing connection. Unfortunately, I had to run home quite early which led Le Roux to believe that I had given him the cold shoulder. Being young, carefree students at the time, neither of us were particularly focused on being in a relationship, and so we did not stay in touch. But neither of us forgot the encounter and it left both of us asking a lot of "what if"s. A few months later, I needed a lift from Bathurst to Stilbaai. I heard via the grapevine that Le Roux was planning on travelling the same route. I manned up, connected with him on social media and long story short he was too eager to secure a spot for me in his car. Shortly after, visits to his res became frequent. But the defining moment was when he invited me to his brother's wedding weekend, where it was required of me to stay with his entire family. I am an introvert. Go figure how anxious I felt. Two months later, we took a drive down the Atlantic seaboard. He set up the sweetest and most thoughtful picnic at a secluded little spot in Llandudno and asked me to (officially) be his girlfriend. Like Afrikaans boys do. And, well, the rest as they say is history…
The Proposal
Le Roux and I had a hectic 2015. It was his final year in med school and I had to juggle work whilst doing the final write up of my thesis. Needless to say, dates were few and far in between. One day while studying, we took a quick break to finalise our December plans. We had many weddings, birthdays, and family gatherings lined up, which left little time for the two of us to spend much-needed quality time together. There was only one date where both of us had no commitments or travel plans. So the 15th of December was marked as "Kate & Le Roux Date Day" and Le Roux offered to plan the day. I thought nothing strange of it, because it was long overdue. That morning, Le Roux arrived at my doorstep with a huge bunch of flowers and off we went to an unknown destination. First stop, Groot Constantia wine farm, where we kicked the day off with some wine tasting, a favourite pastime of ours. After a while he suggested we take a few photos at this amazing little spot (as most couple do on dates for memorabilia). Rose petals led the way to a table nestled in a breathtaking sunny spot in the woods. Complete with all my favourites: wine, champagne, St Joseph lilies and sushi. Obviously it was at this point that I realised what was about to happen. Much of the first part of our sit-down was a blur – after giving me a book he made with photos and stories from our first up until our last date, he proposed. A few minutes later, a photographer friend of ours jumped out of a particularly bushy spot, in full camouflage, holding a camera! It was so special that he was capturing the entire proposal, with me completely unaware. Le Roux arranged for our families to celebrate the occasion with us. It was perfect.


The Venue
Le Roux and I had already confirmed all our venue viewings, when I had a good Instagram stalking session…. and somehow saw a photo of this amazing venue in the woods, Die Woud. It was very last minute, but we asked Janine if they could squeeze us in for a viewing one Sunday. It was the last venue on our to-see list. As we approached the venue we both immediately exclaimed "this is it!". We were completely blown away by its beauty. The greenery, the glass marquee effect. Completely magical, fairy like, different to wedding venues we are used to seeing. The setting is also quite intimate, which meant that whatever our guests were doing, whether chilling, dancing, or having a drink, they were close together in one spot.
Wedding Style
I LOVE black, all things dark and classic, and wanted this to feature throughout the day. Le Roux and I were quite set on a palette of rich shades of berry with a moody edge to it. Maroon, pinks, reds accompanied by black and gold details. We wanted an element of warmth and cosiness as it was a late April wedding. So we added features like Persian carpets, fire pits and fairy lights. Cymbidium orchids are my absolute favourite and featured as a strong theme throughout – from the program design to the banner on the door and the flower arrangements.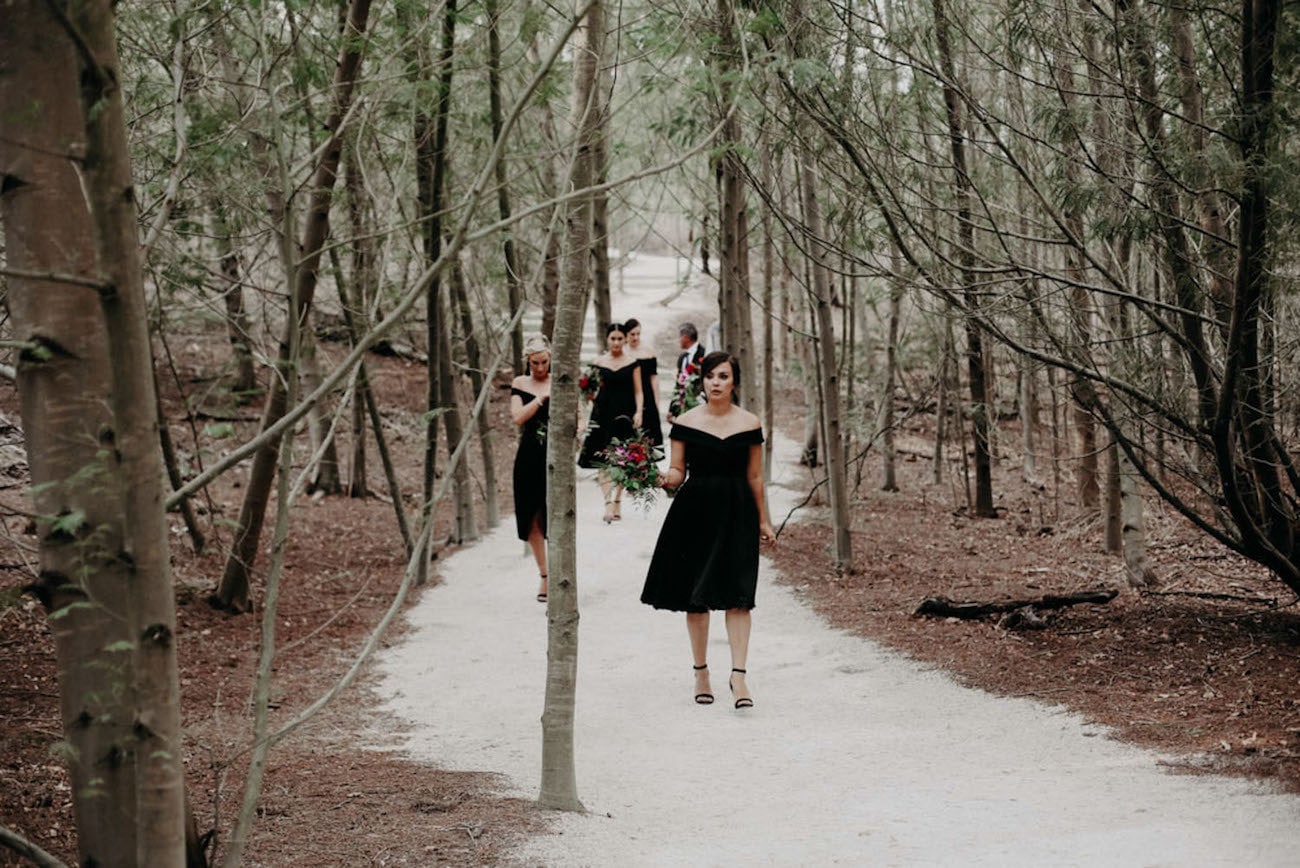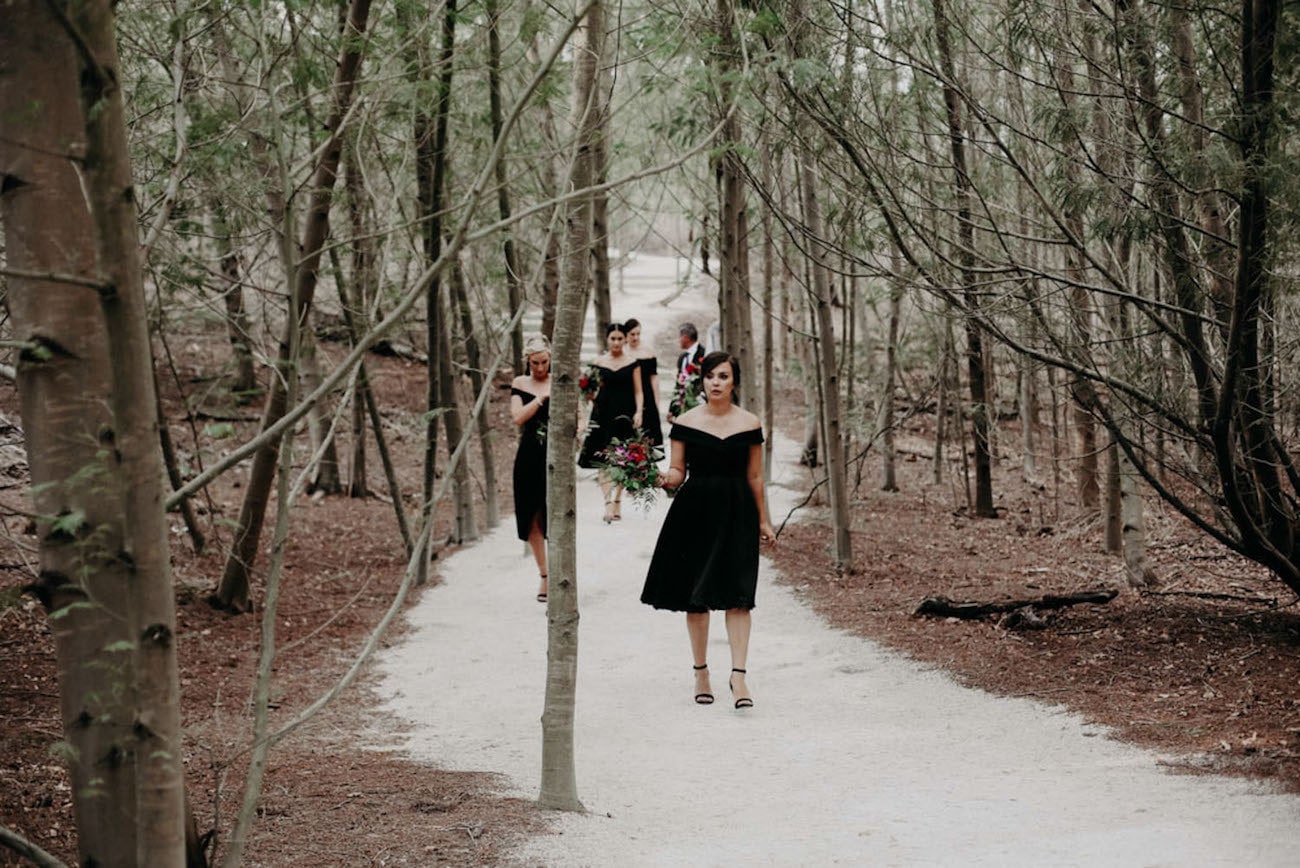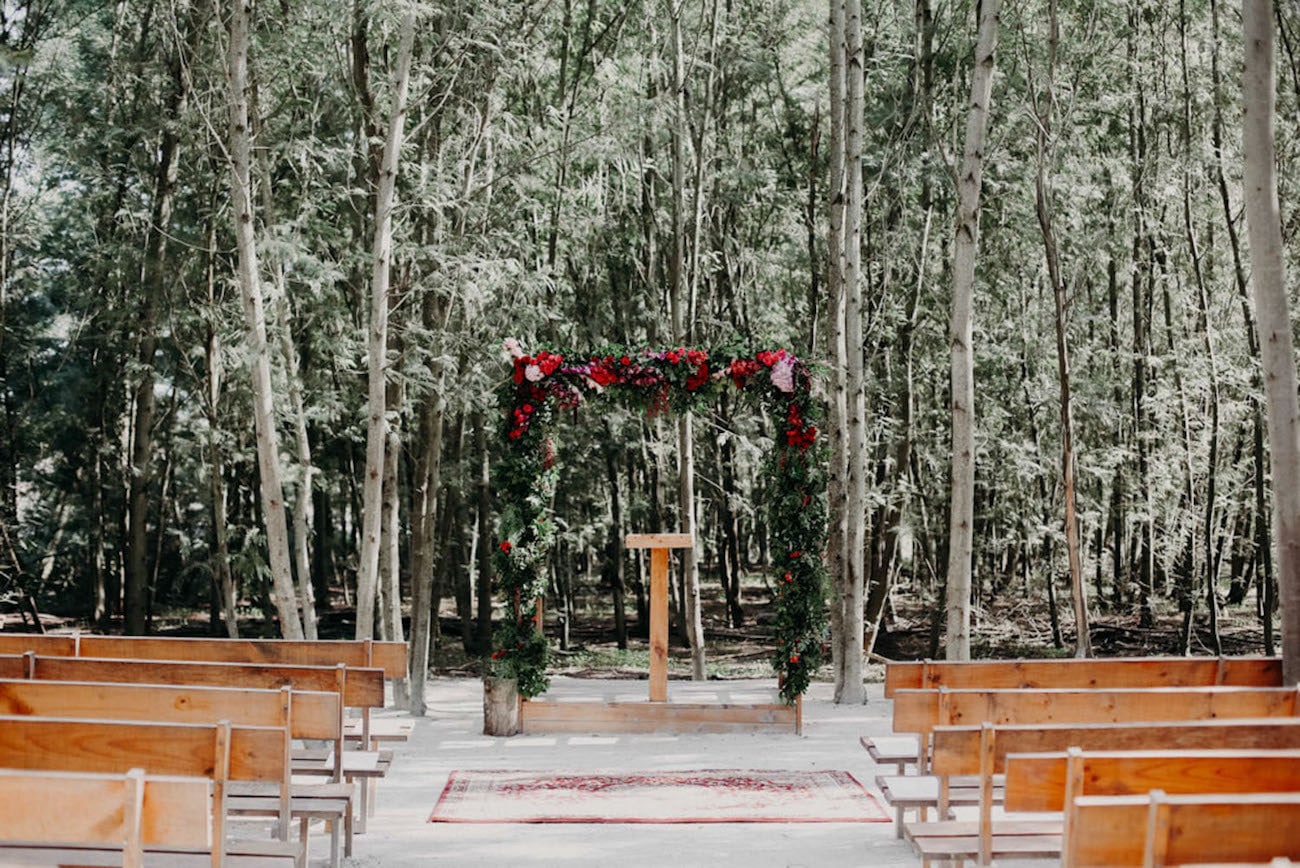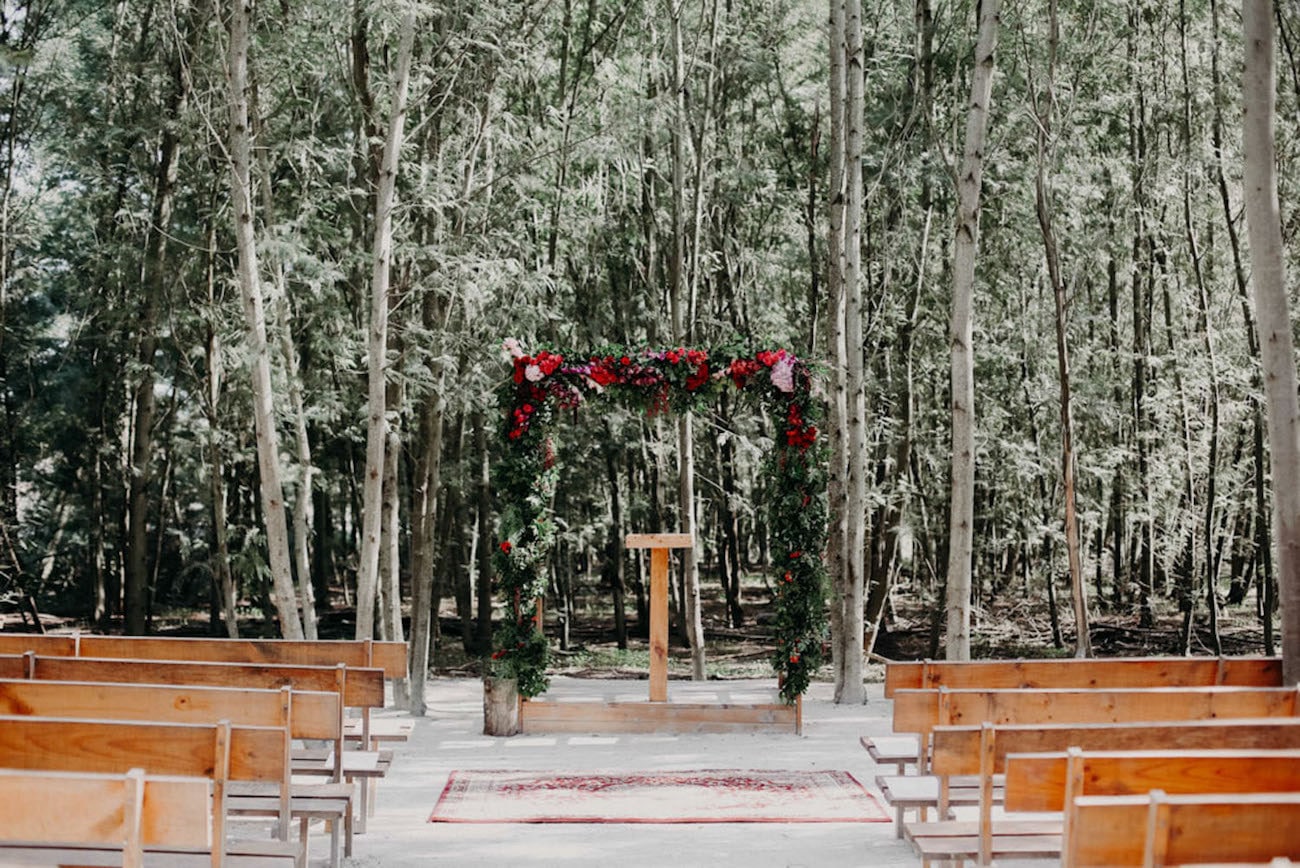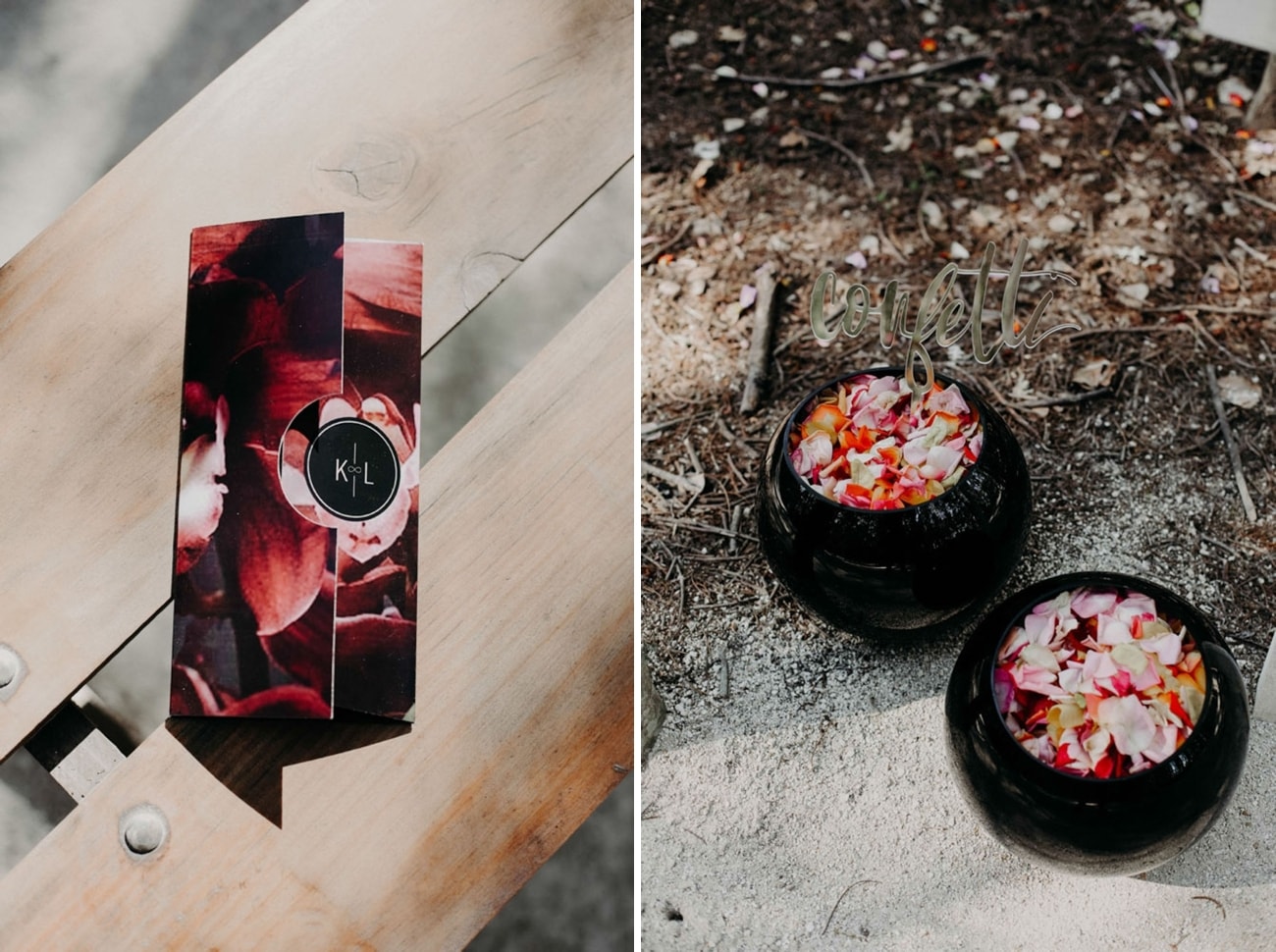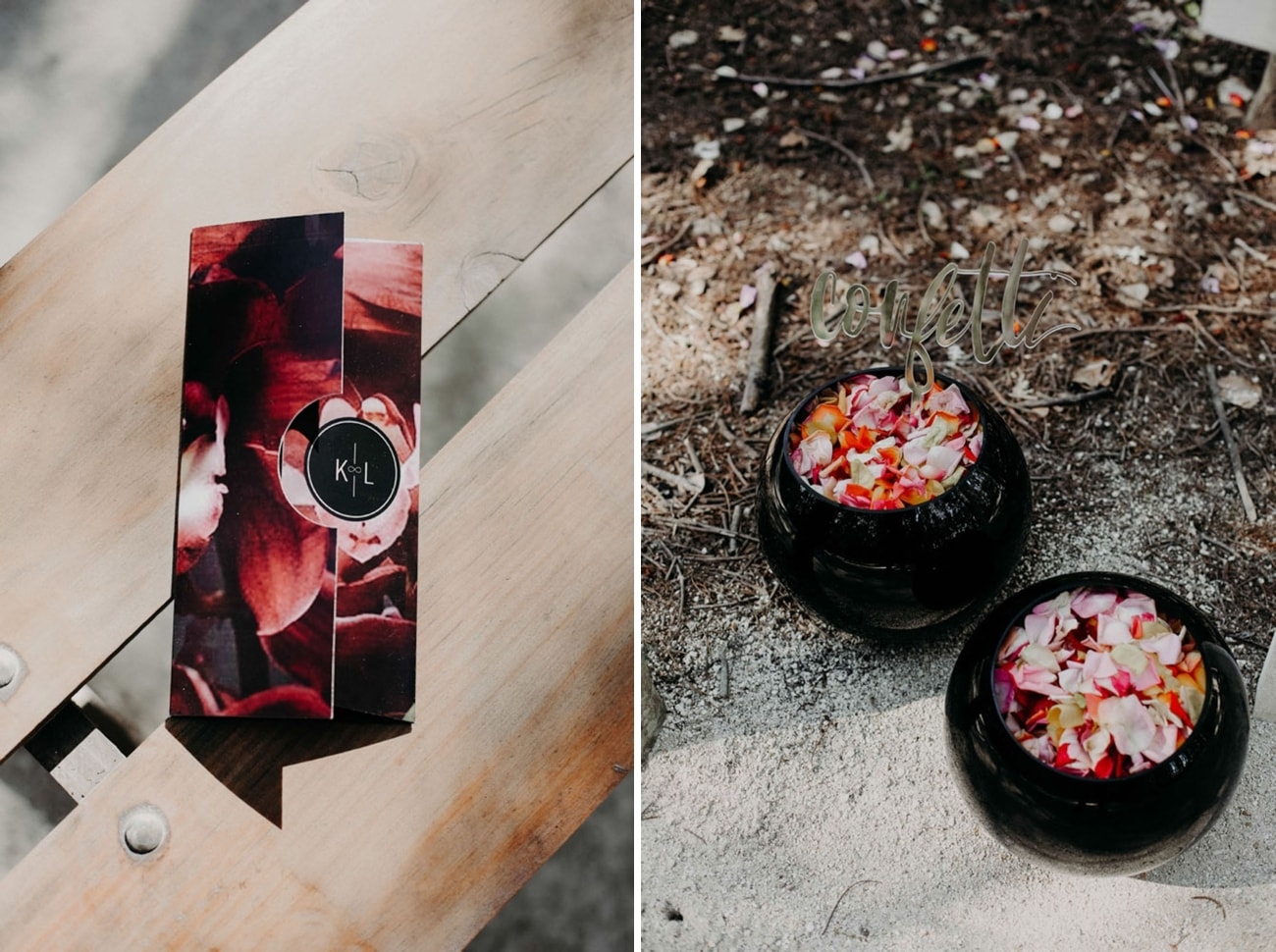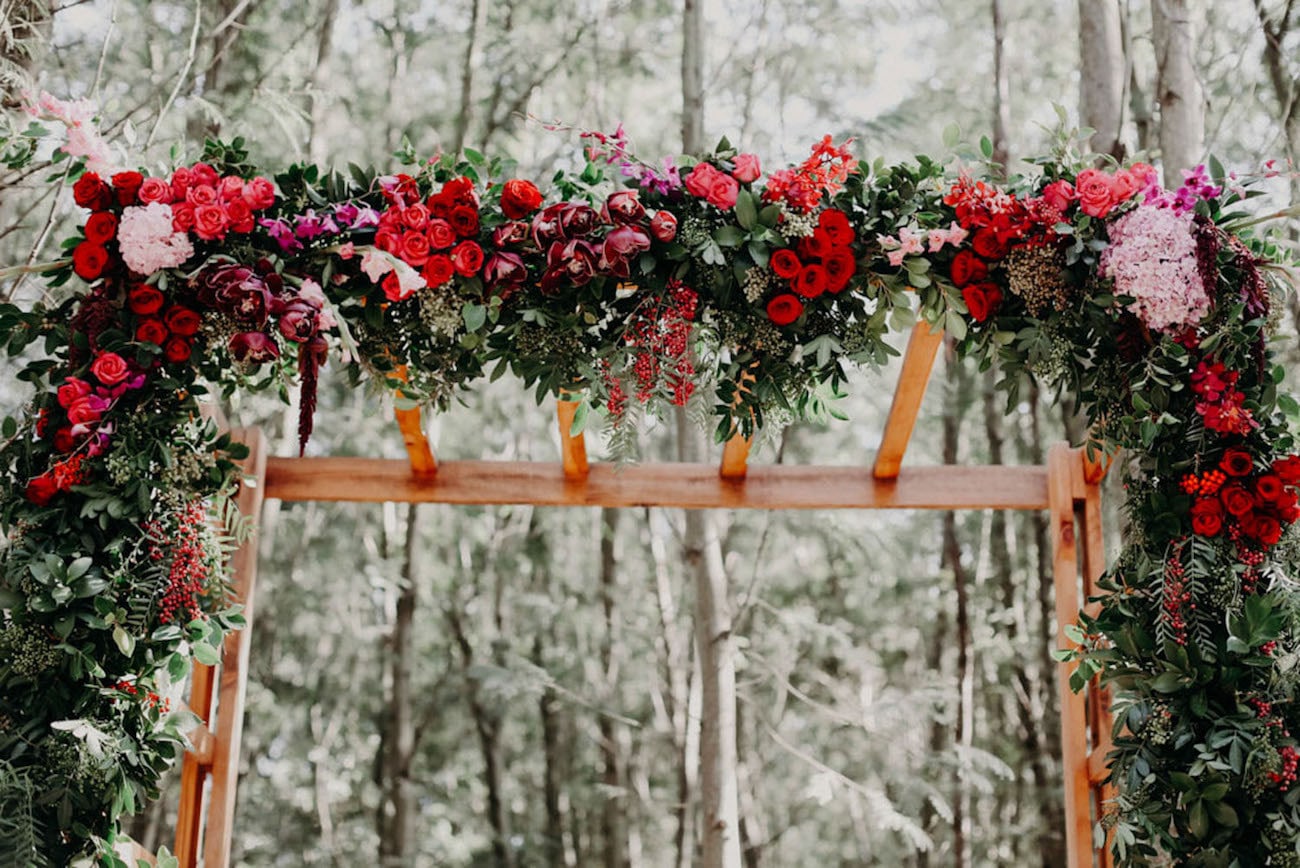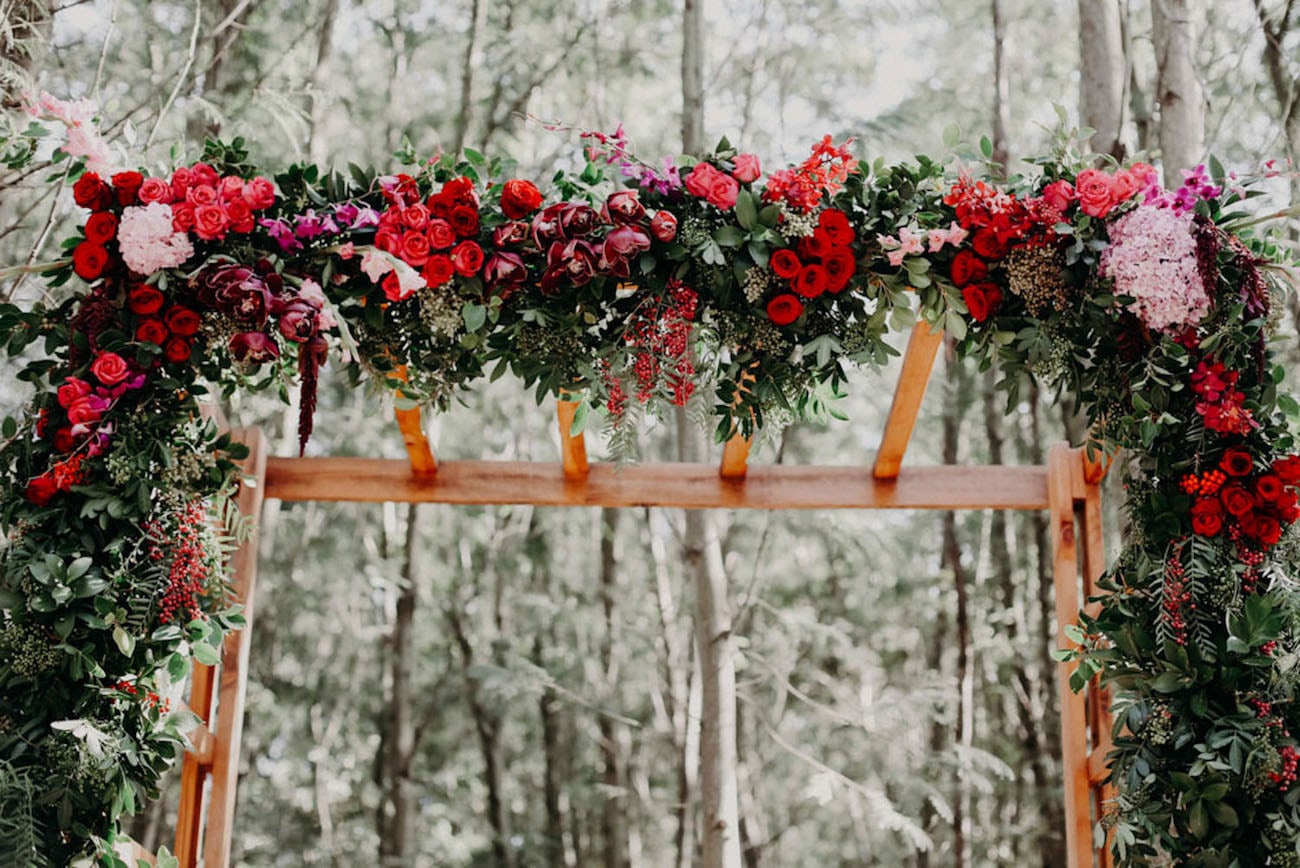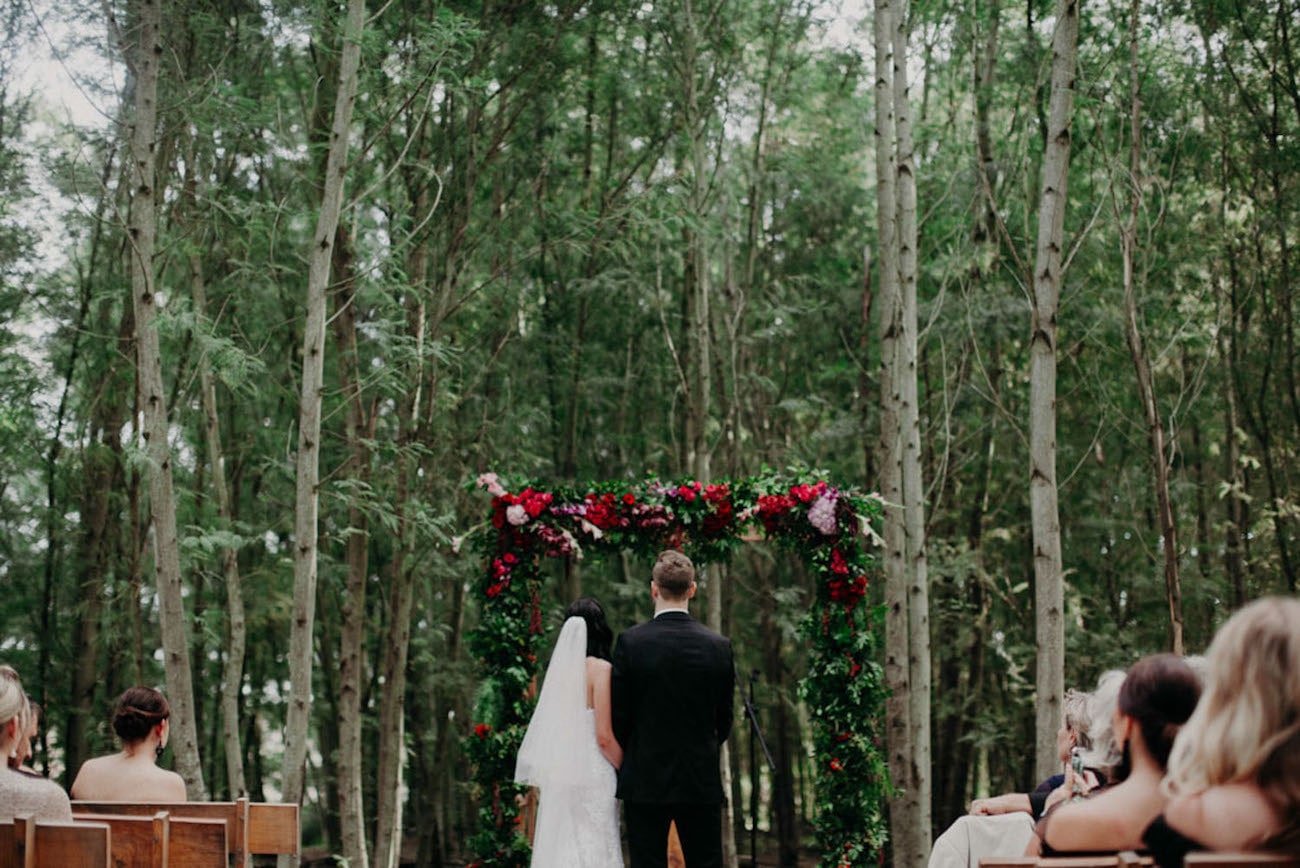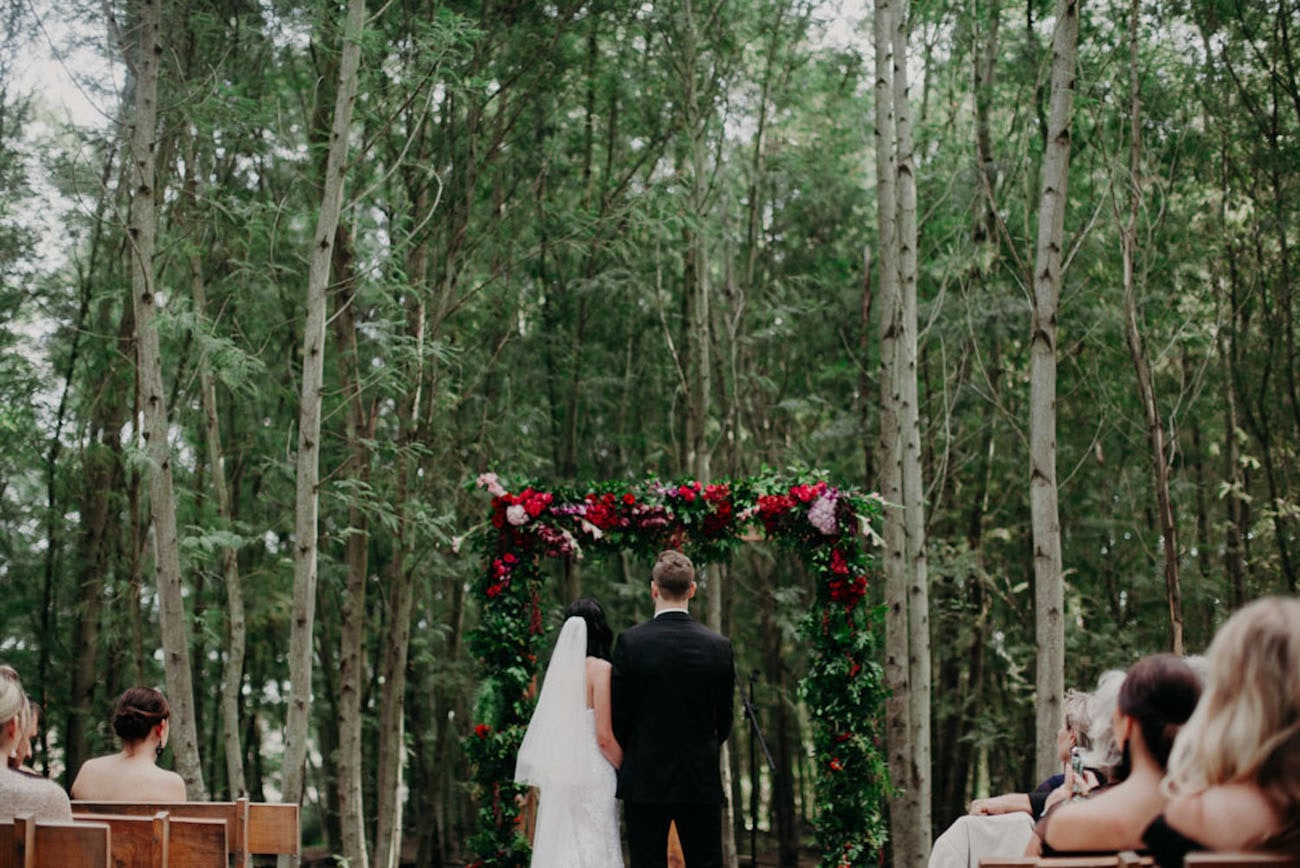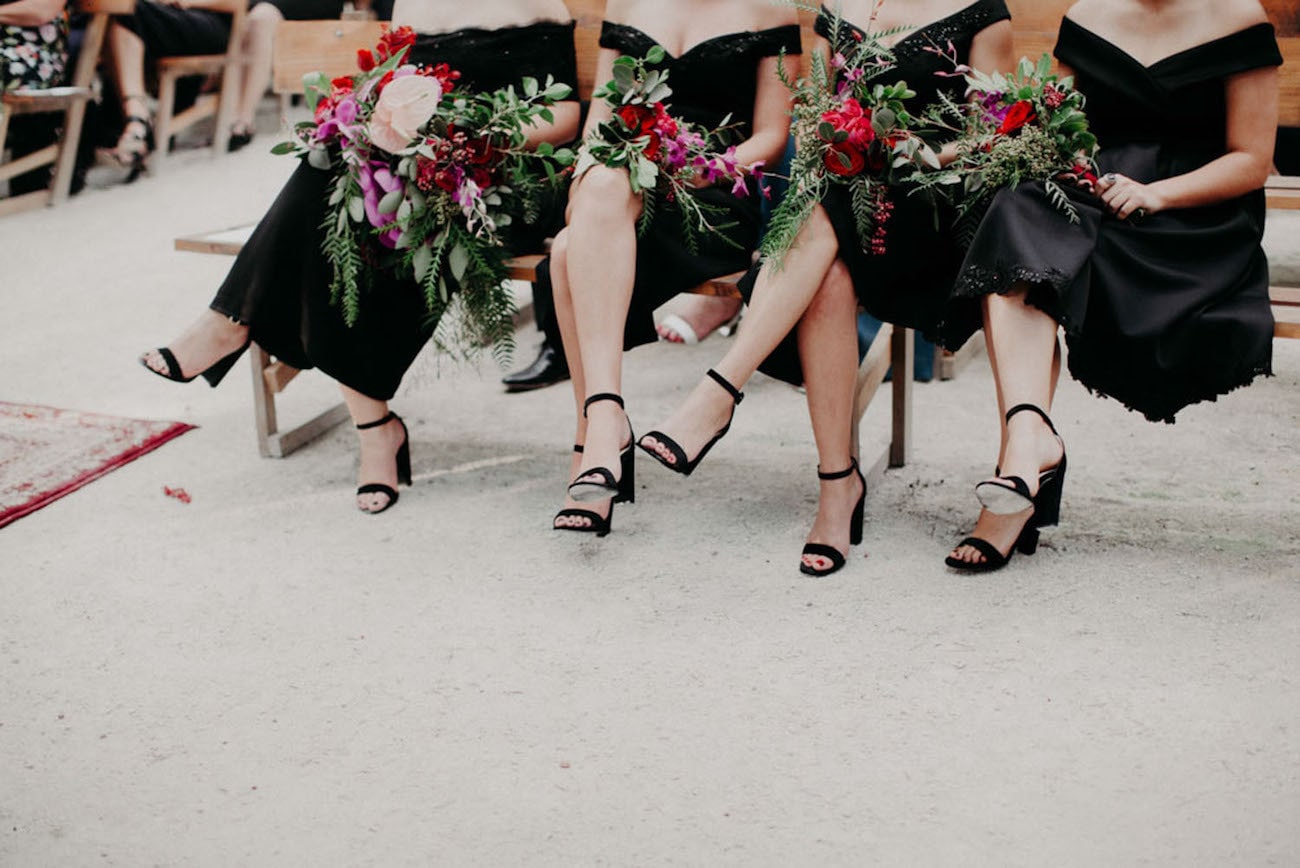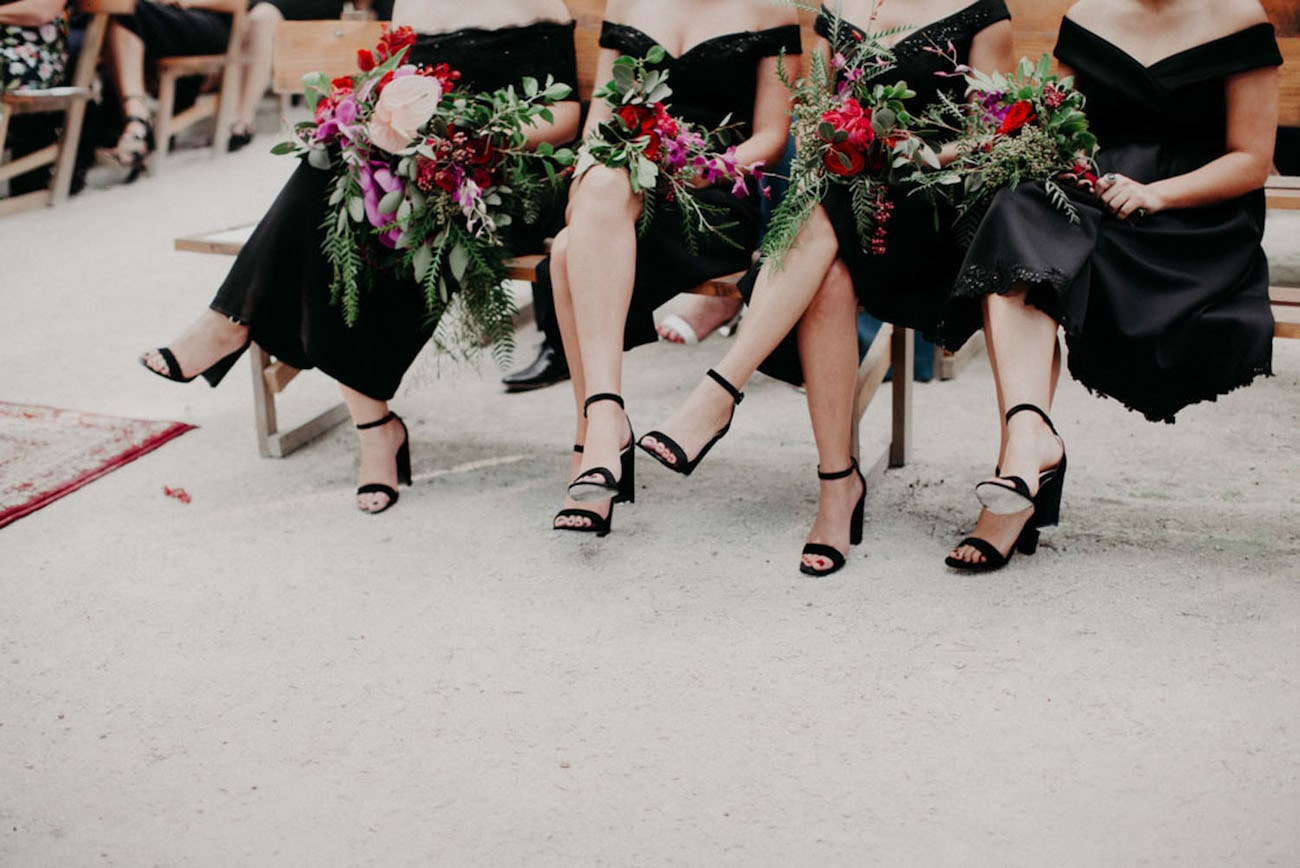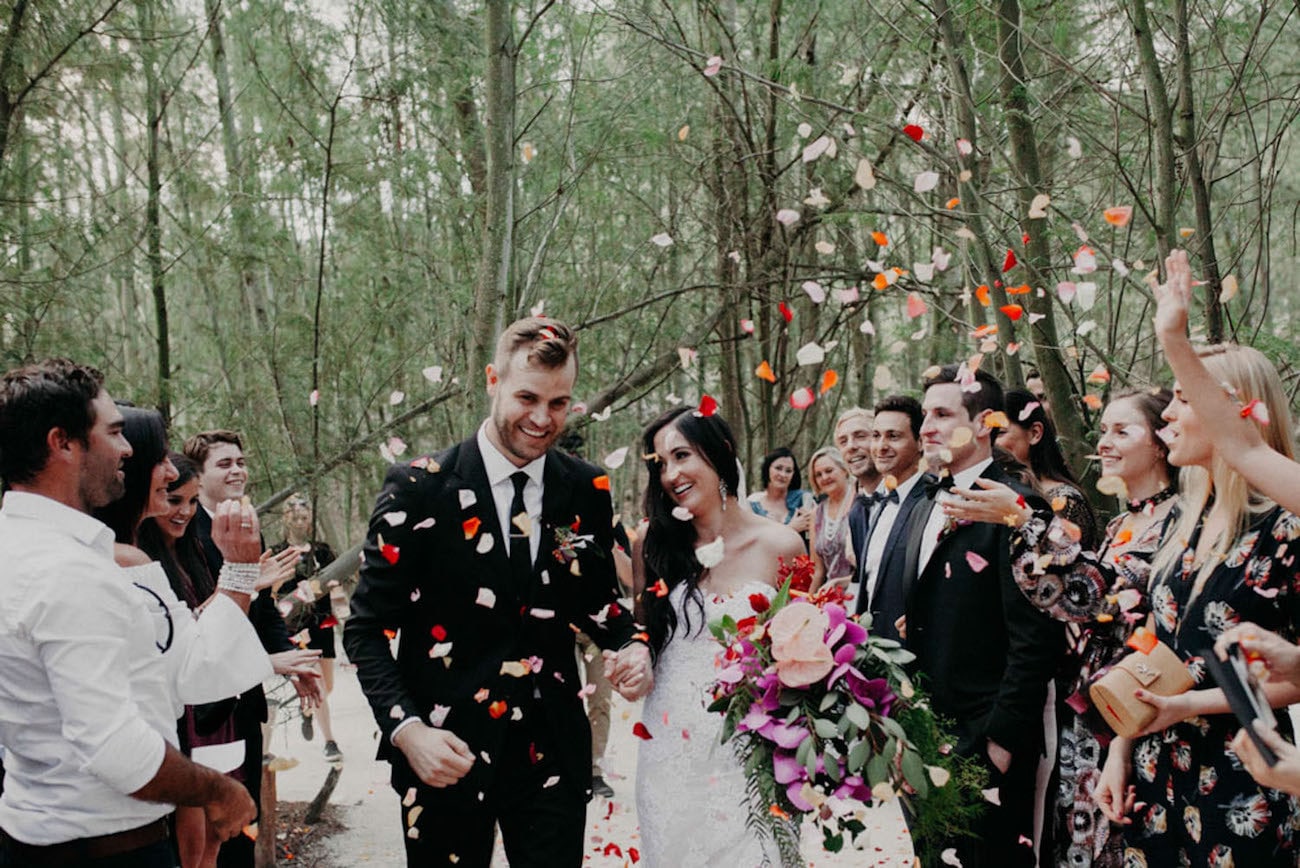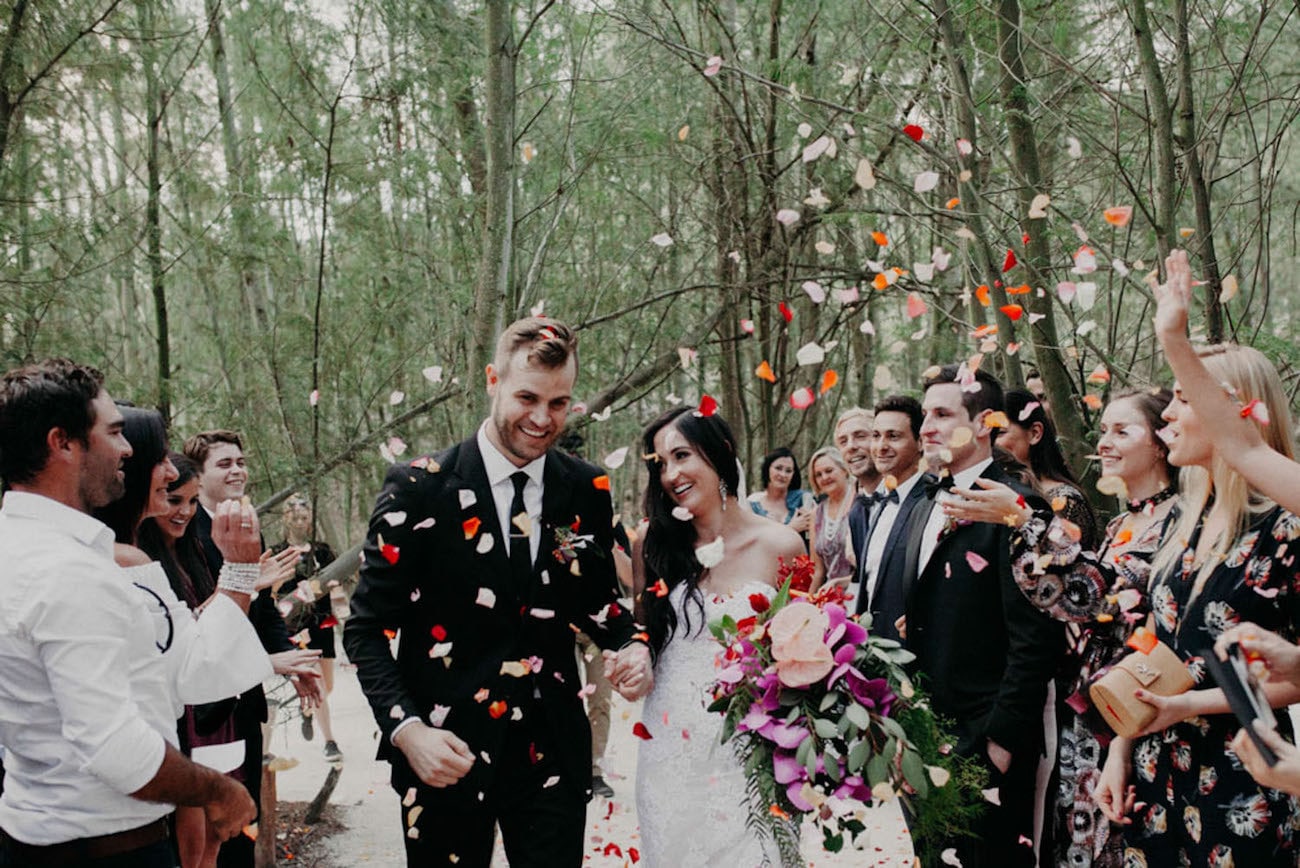 Wedding Details
Our official wedding name was the Viljoen Shindig. The formal definition of a shindig is "a large, lively party, especially one celebrating something". This featured as our hashtag, on our invitations and welcome board. We love eating, drinking wine and dancing, all things celebration. And Le Roux has an incredibly fun and outgoing personality. Thus, for us, our wedding should reflect nothing less. We wanted our family and friends to gather in a beautiful space where they could feast on delicious food and drinks and dance the night away. A non negotiable was the gin bar. Our friends love gin and will use any excuse to drink it. We made a menu consisting of two flavours, the Spicy Kate and Smooth Le Roux which relates well to our personalities ;) Our guests LOVED it. We had a banner on the door leading to the ceremony area, on which the lyrics to 'Everlasting Light' from The Black Keys (a favourite of ours) were printed along with our logo designed by my super talented bridesmaid and best friend, Elzanne. The logo was also printed in the form of a sticker that was placed in the middle of the dance floor. For our dessert table, instead of having a larger traditional wedding cake, we had a selection of cakes and donuts with fun laser cut details and florals.
DIY Elements
We are blessed to have a bunch of creative friends and family members. This made the process of planning so special. I have this thing for Moroccan tiles, known as Zellige (little polished stone). My creative mother-in-law hand painted tiles as wedding favours. We had these displayed on a table along with their origin, meaning and why we decided to give these as wedding favours. My best friend, Elzanne, who is an architect and such a creative spirit, designed our logo and stationery. Thia, our wedding planner/decor stylist made the lush pennygum wreath on the door at the ceremony, and designed the coolest wedding website! My aunt, Michelle, made throws in soft pinks and maroon to keep the ladies warm if need be.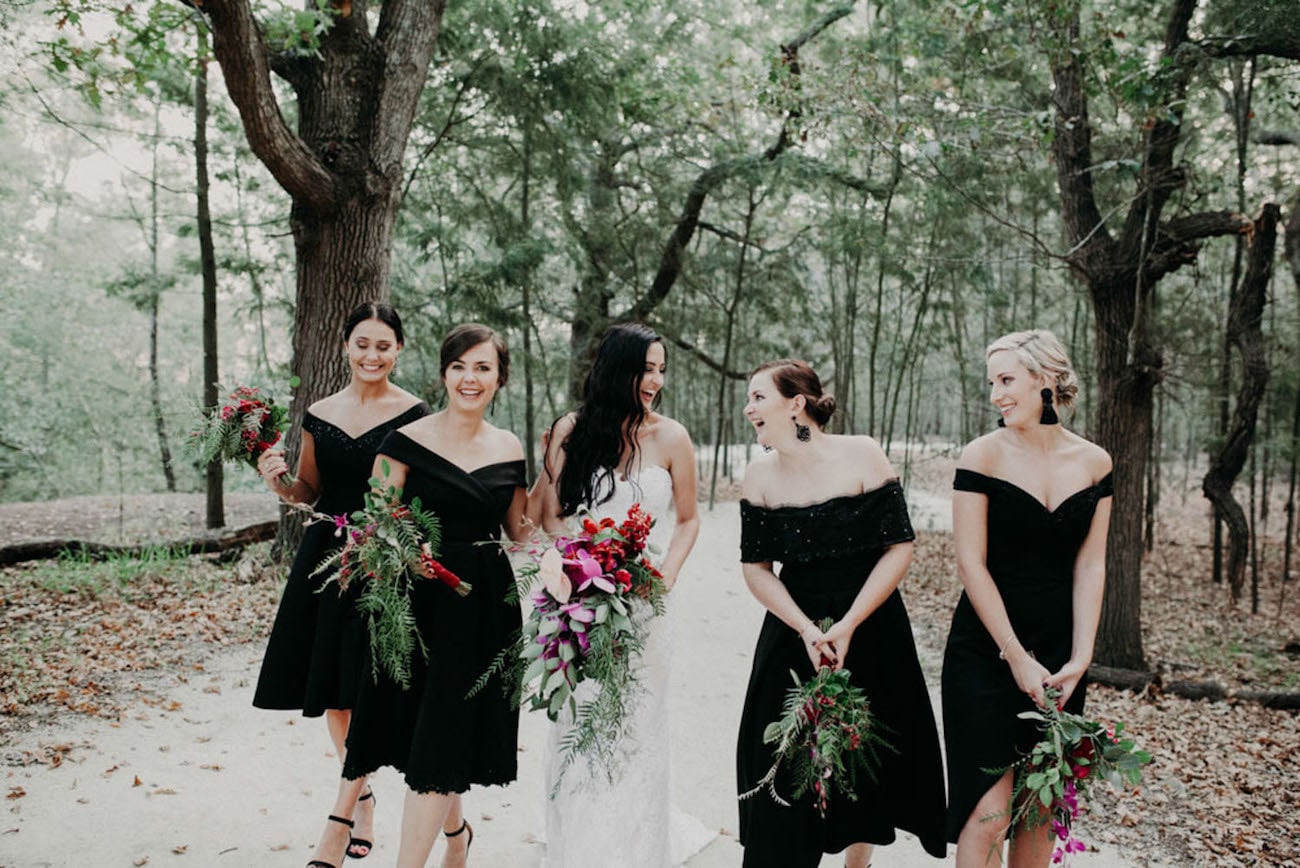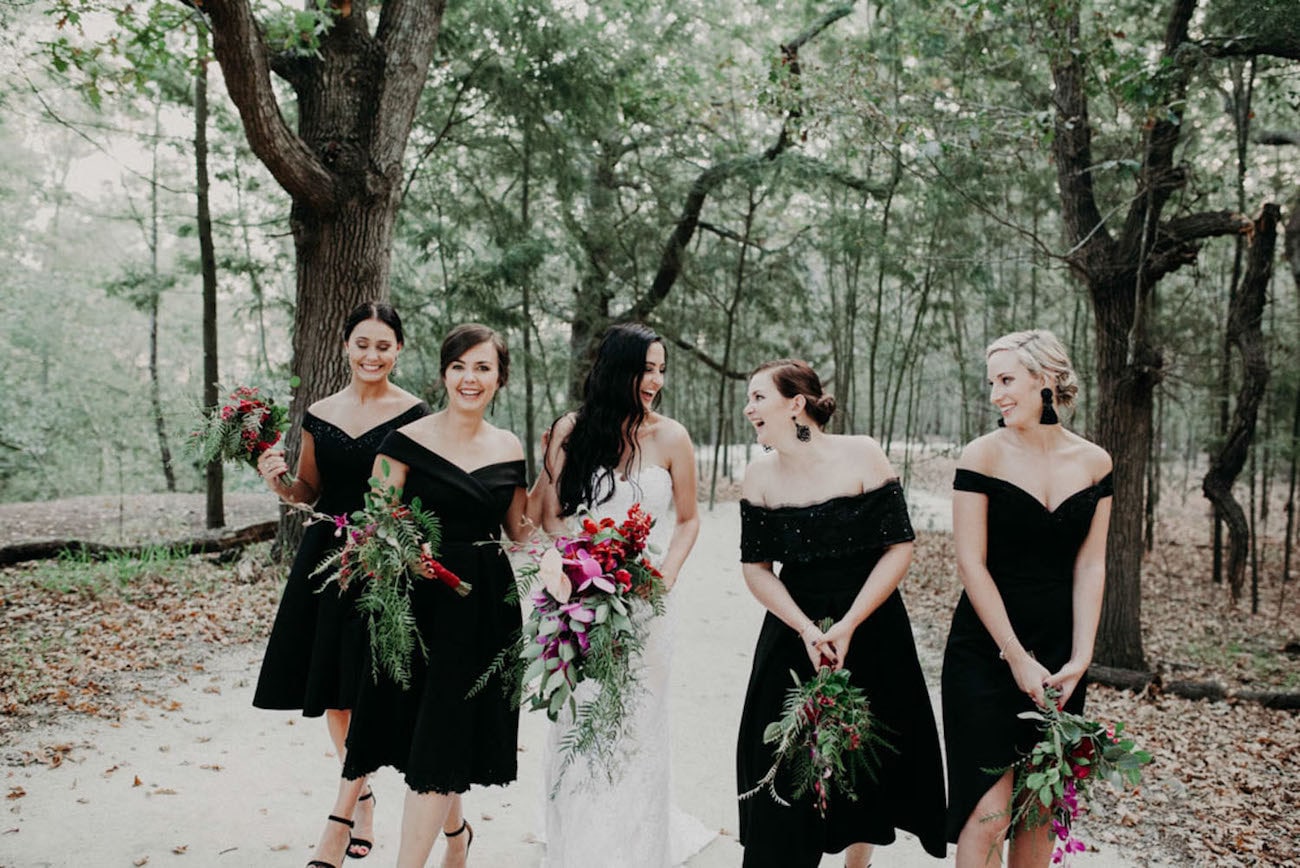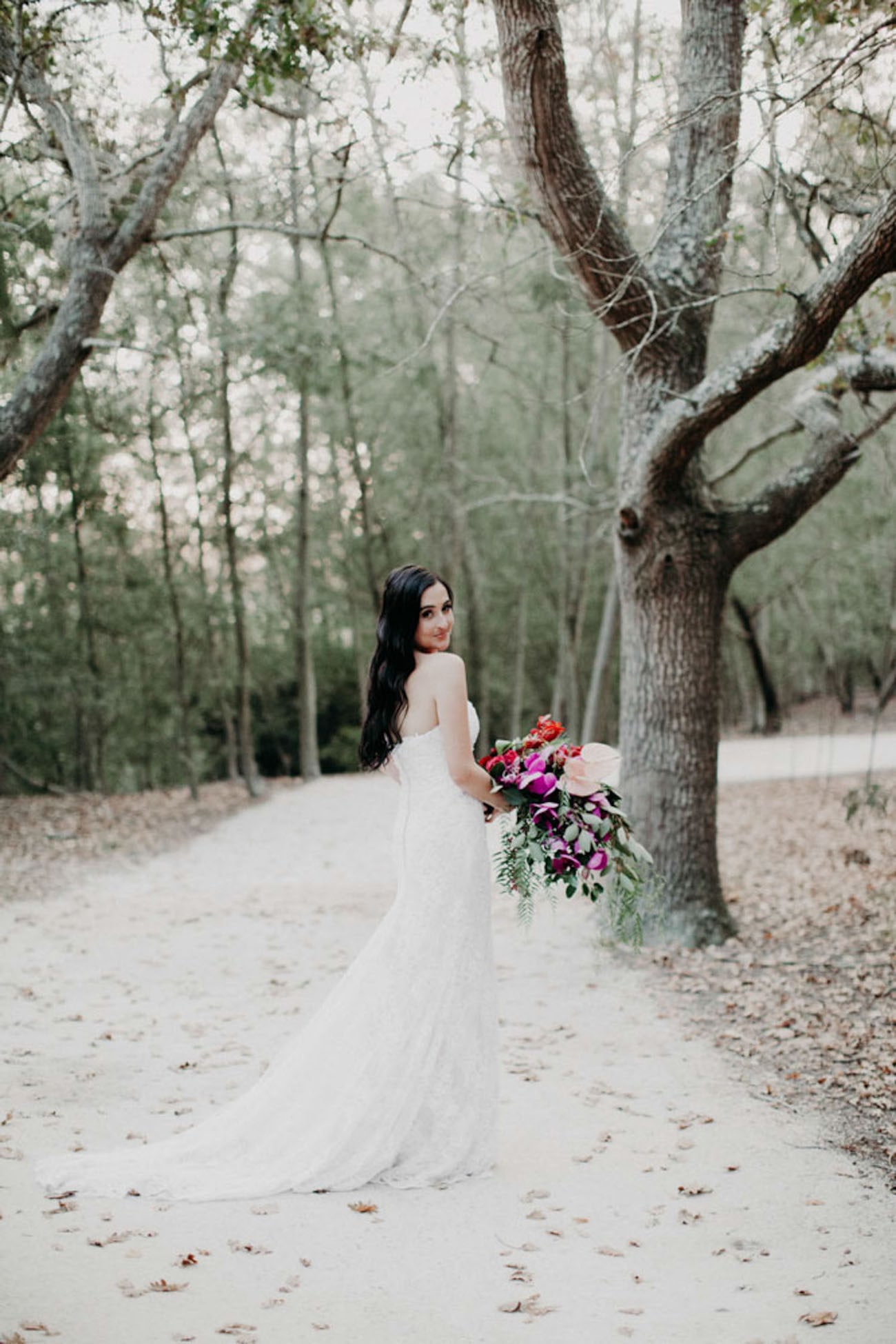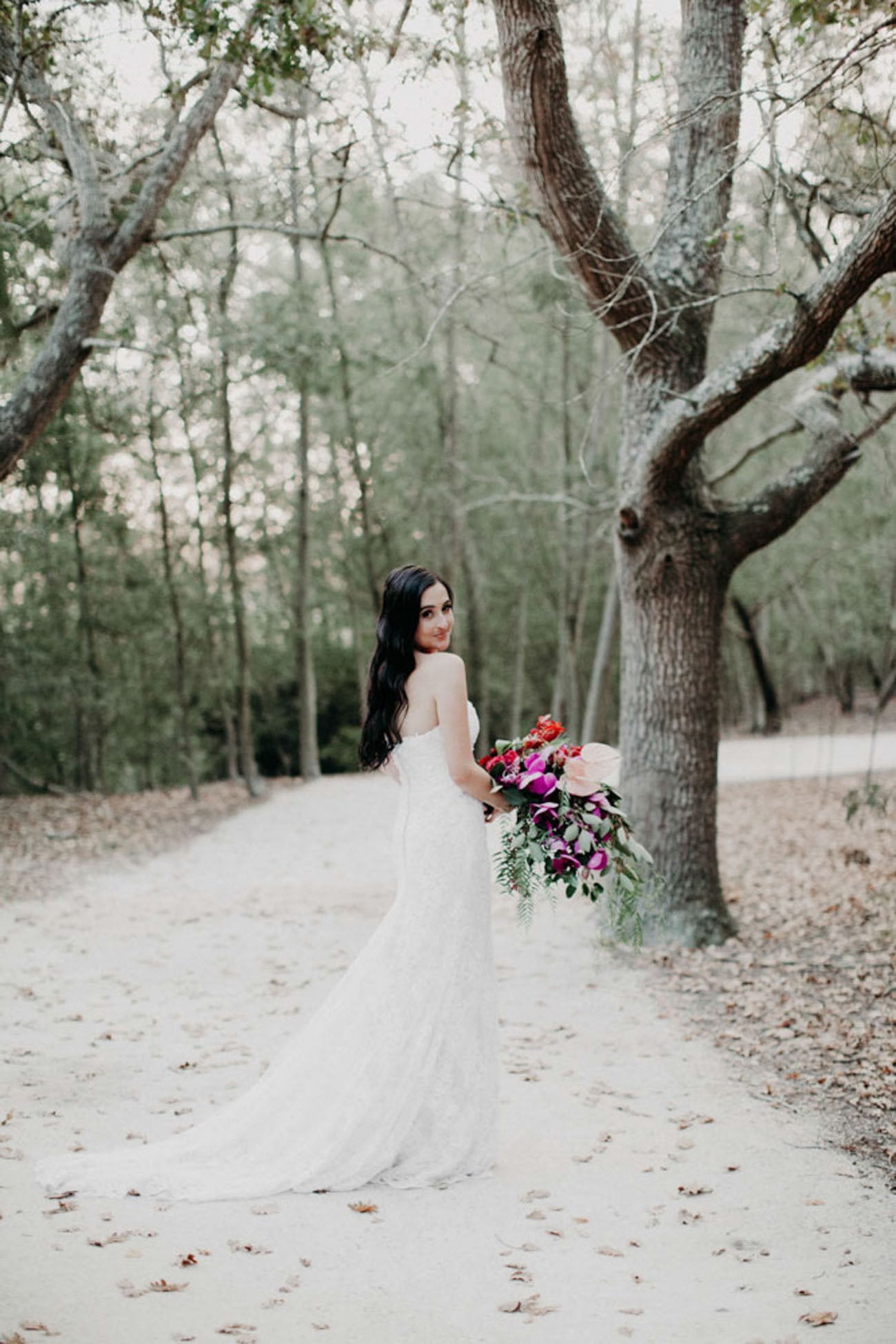 The Dress
I am not one of those girls with elaborate secret wedding Pinterest boards. One thing, however, that I was always certain of was that I wanted an elegant, timeless, sweetheart style wedding dress. Nothing too trendy, nothing too poofy. My mother and I have an extremely special relationship and so I decided to include only her during the dress making experience. She understands my heart, my style and love for finer details. I also knew that I wanted Alana van Heerden as my designer. She is such a talented and humble woman. She understood my vision, and tailored every little detail to my liking. I did not want a pure white dress so she created a soft blush undertone, with the most amazing layers of crisp white lace and exquisite details that covered the bodice and train.
The Bridesmaids
My four (gorgeous) best friends walked down the aisle with me. My natural choice for them was black. It's classic and flatters every complexion. I gave my bridesmaids free reign to choose something that they loved. The only thing that was set, was that is should be off the shoulder and medium length. Whichever variant of this they chose was up to them. They completely blew me away with their choices . Once again, I am a detail person… So all of them had a piece of beaded black lace placed on different parts of their dresses. To add a touch of elegance and to match my bridal style. We all wore block heels to add a clean and classic touch… plus there's the whole comfort-factor :) My mother got ready with us, was a sport and posed in her matching robe with us girls. I loved it. She made me feel like a princess throughout the entire process.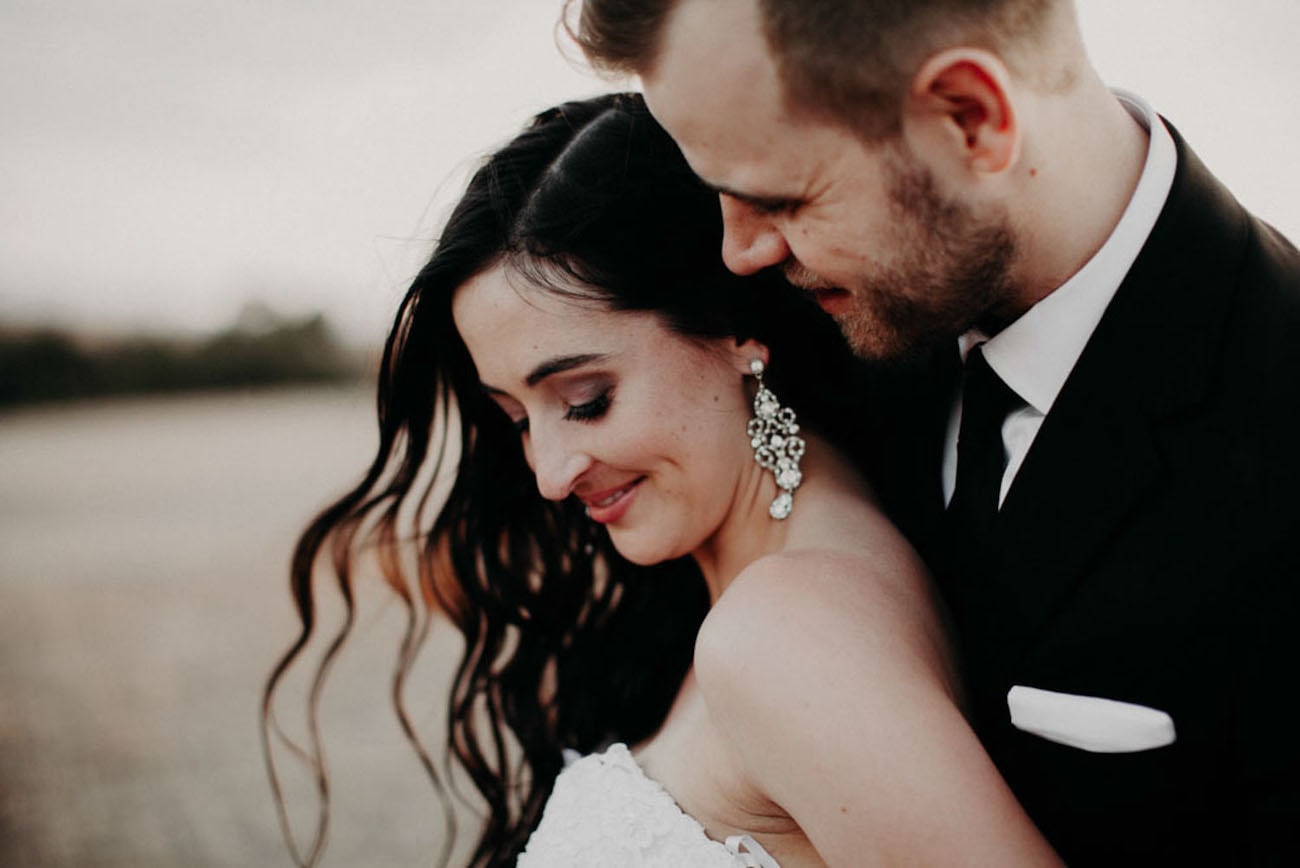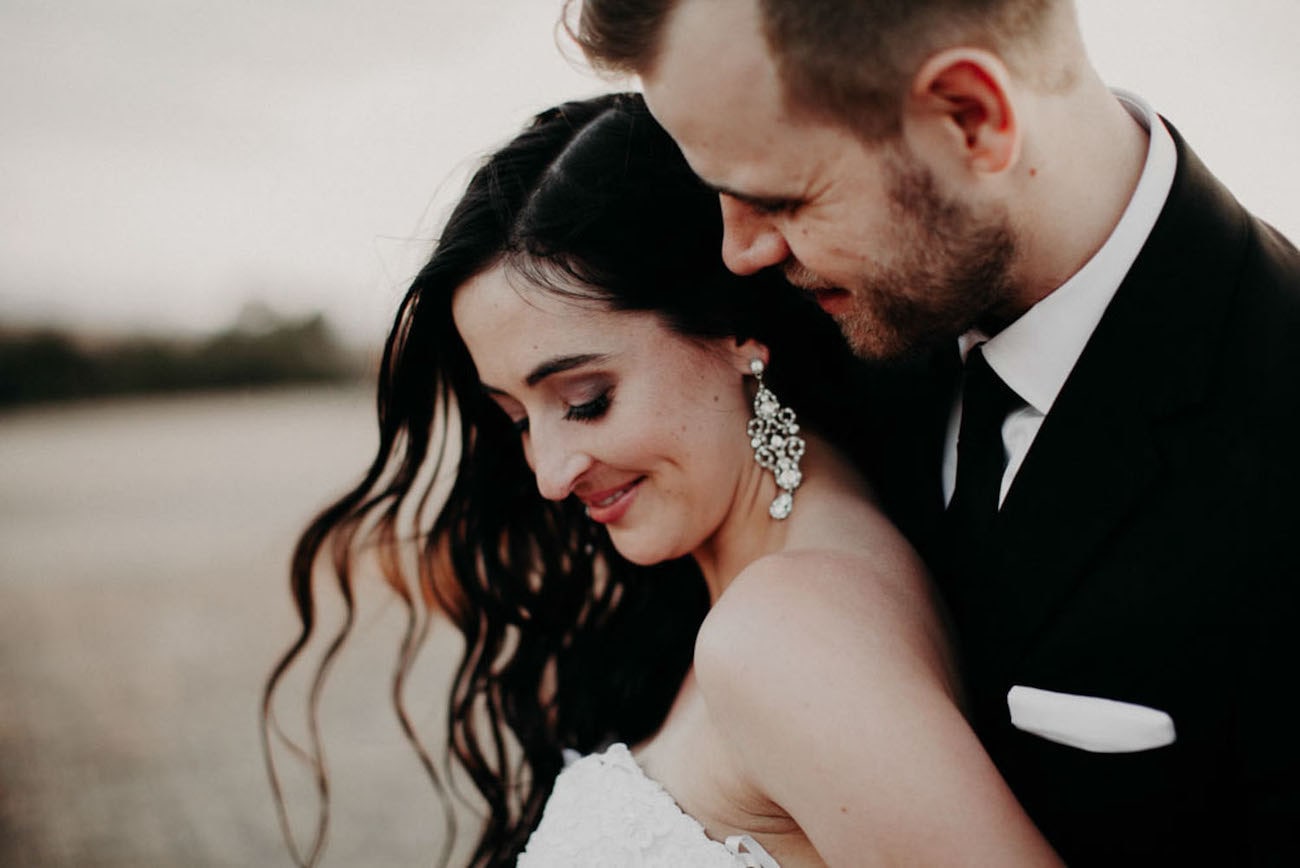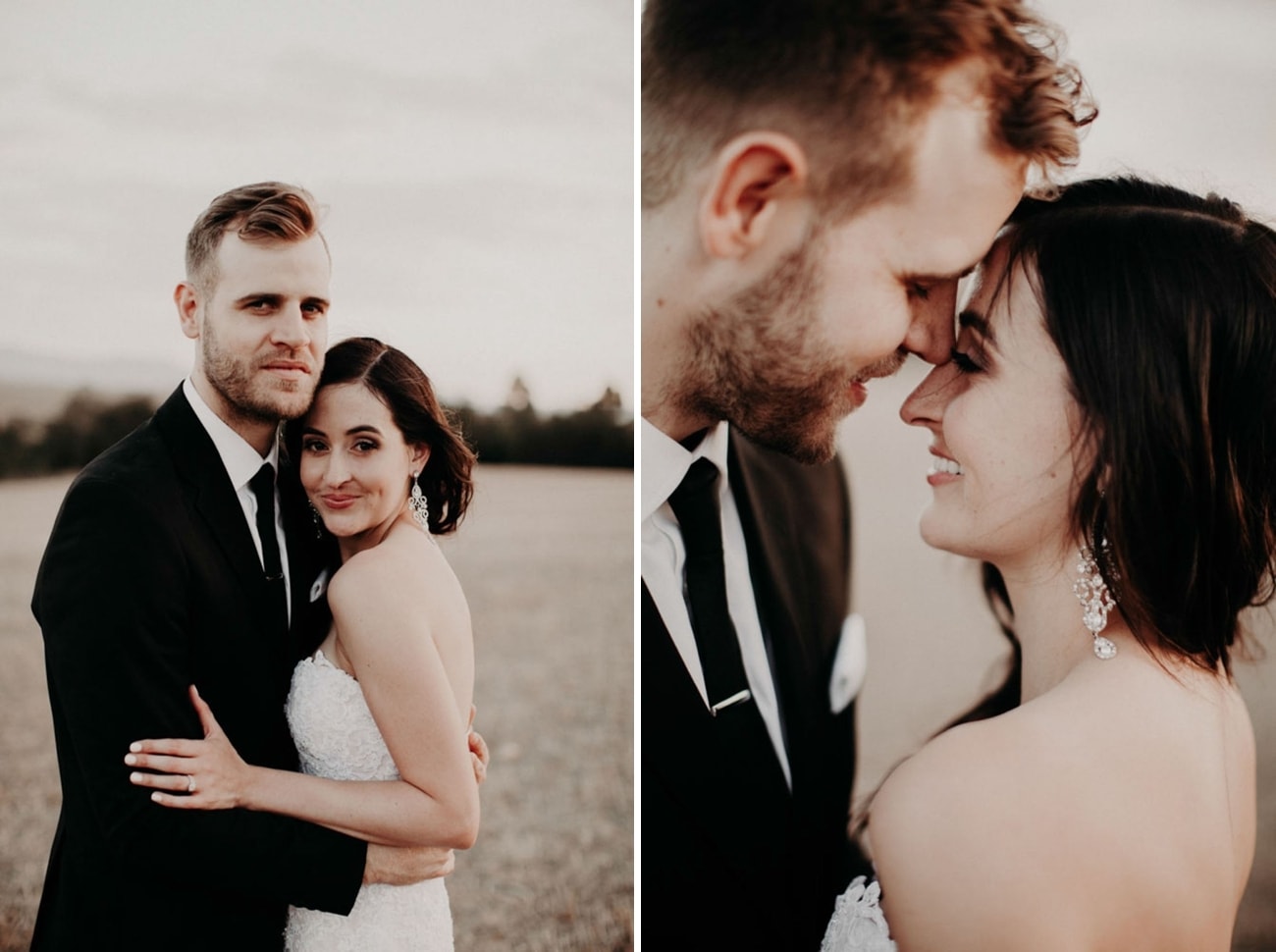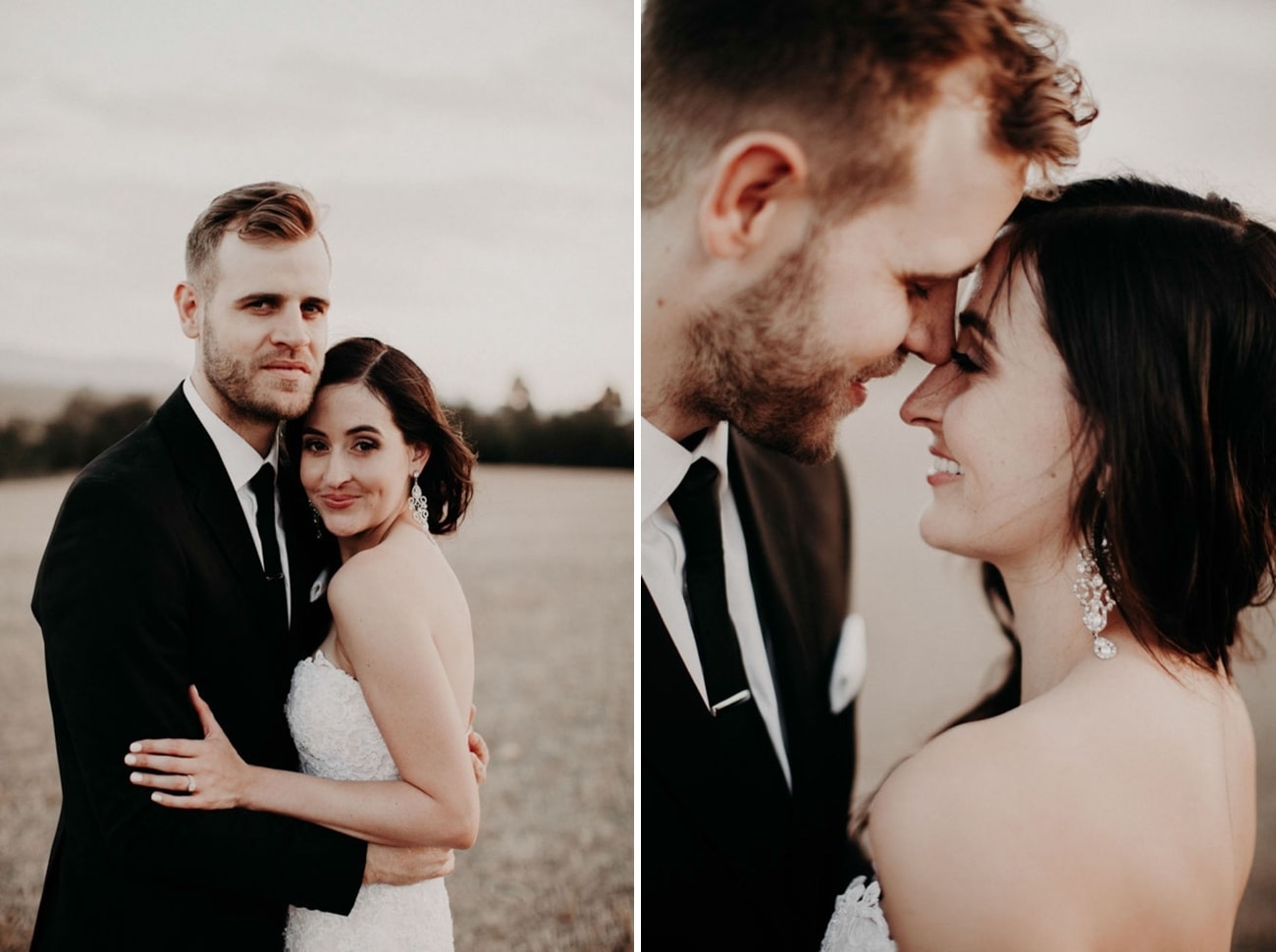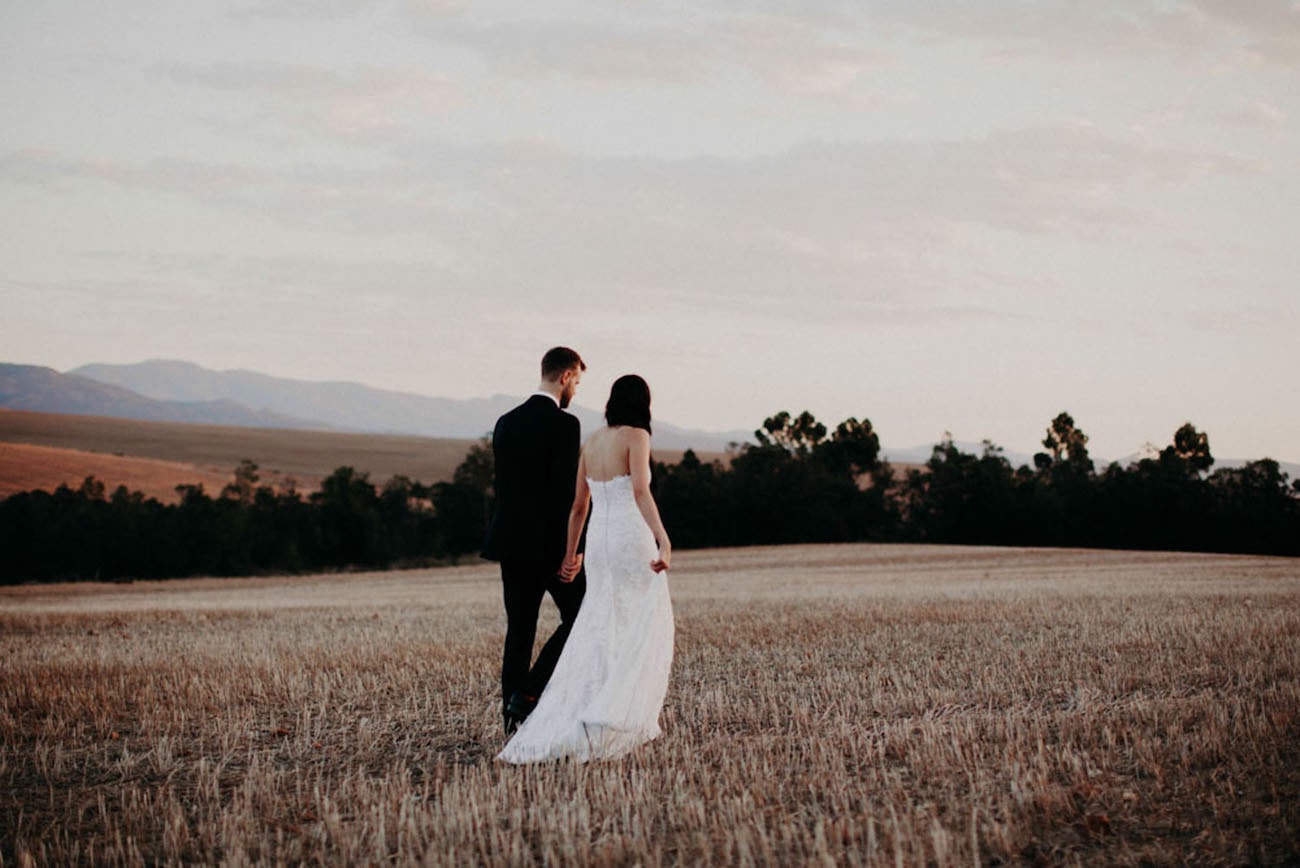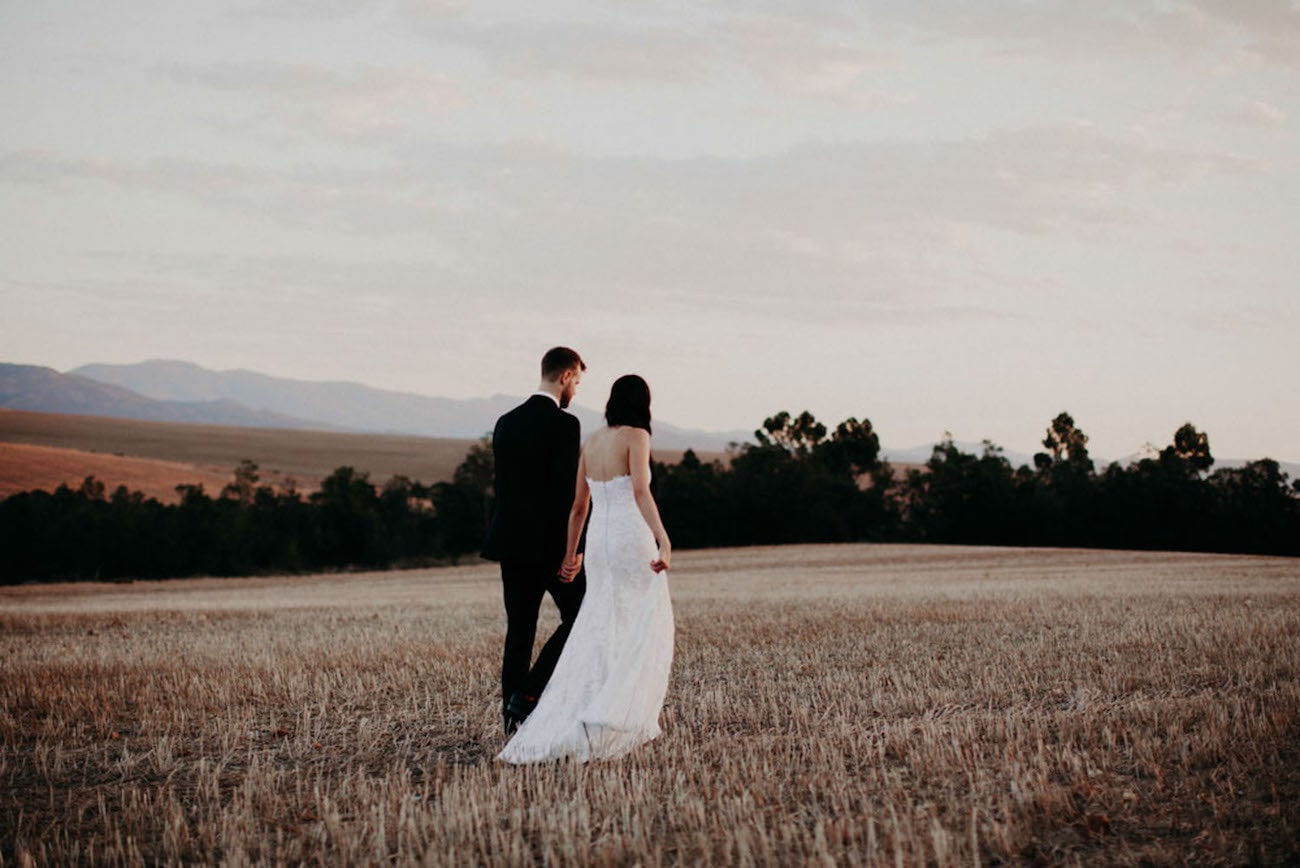 The Flowers
Die Woud is lush and green, hence we did not want to go overboard. We decided to incorporate moody and rich pops of colour arranged in fruit bowl centrepieces on each table. Le Roux and I both love flowers and plants in general. Lucky for us, our wedding coordinator shares this sentiment. She created a spreadsheet detailing every variant and colour that we love. We have this thing for orchids (I mean who doesn't). Dendrobium and Cymbidium for the tables and decor. Phalaenopsis for my bouquet. All in shades of pink, purple, and maroon. Huge garden roses were a second must-have. Our floral designer, Elizabeth Bezuidenhout, managed to find the most incredible shade of red and pink that I have ever seen! Other details included pepper tree, hydrangeas, anthurium and tulips with a good balance of greenery. She also made these beautiful gold spheres that hung above the bridal table filled with flowers and greenery.
The Ceremony
A detail that is often overlooked is choosing a marriage officiant that connects with you as a couple. Our marriage officiant is a friend of Le Roux's, who understands us as a couple, and who relayed a personal and striking message to us and our guests. We also made a last minute decision to write our own vows. The process of writing and exchanging them with Le Roux was incredibly touching and emotional.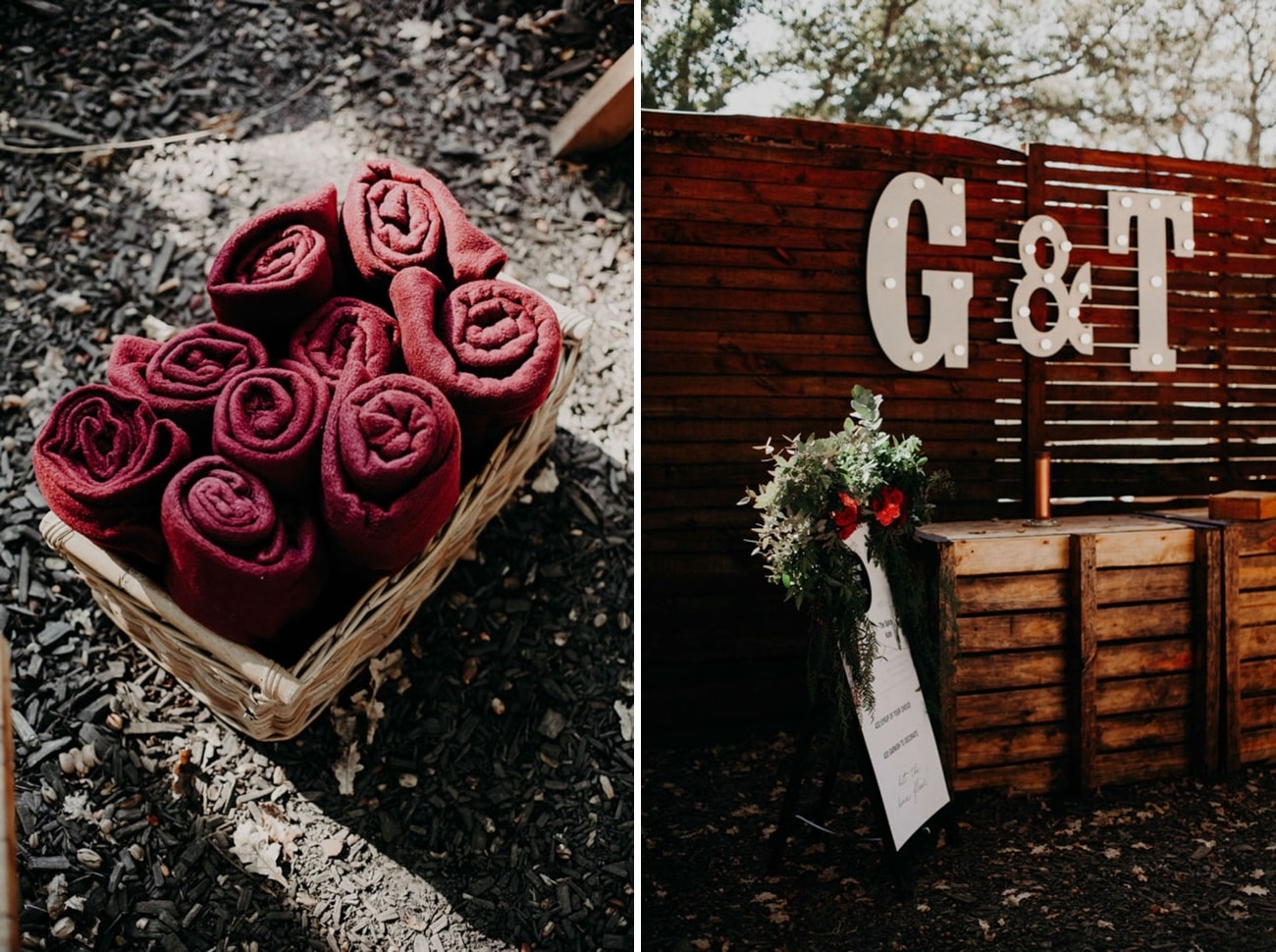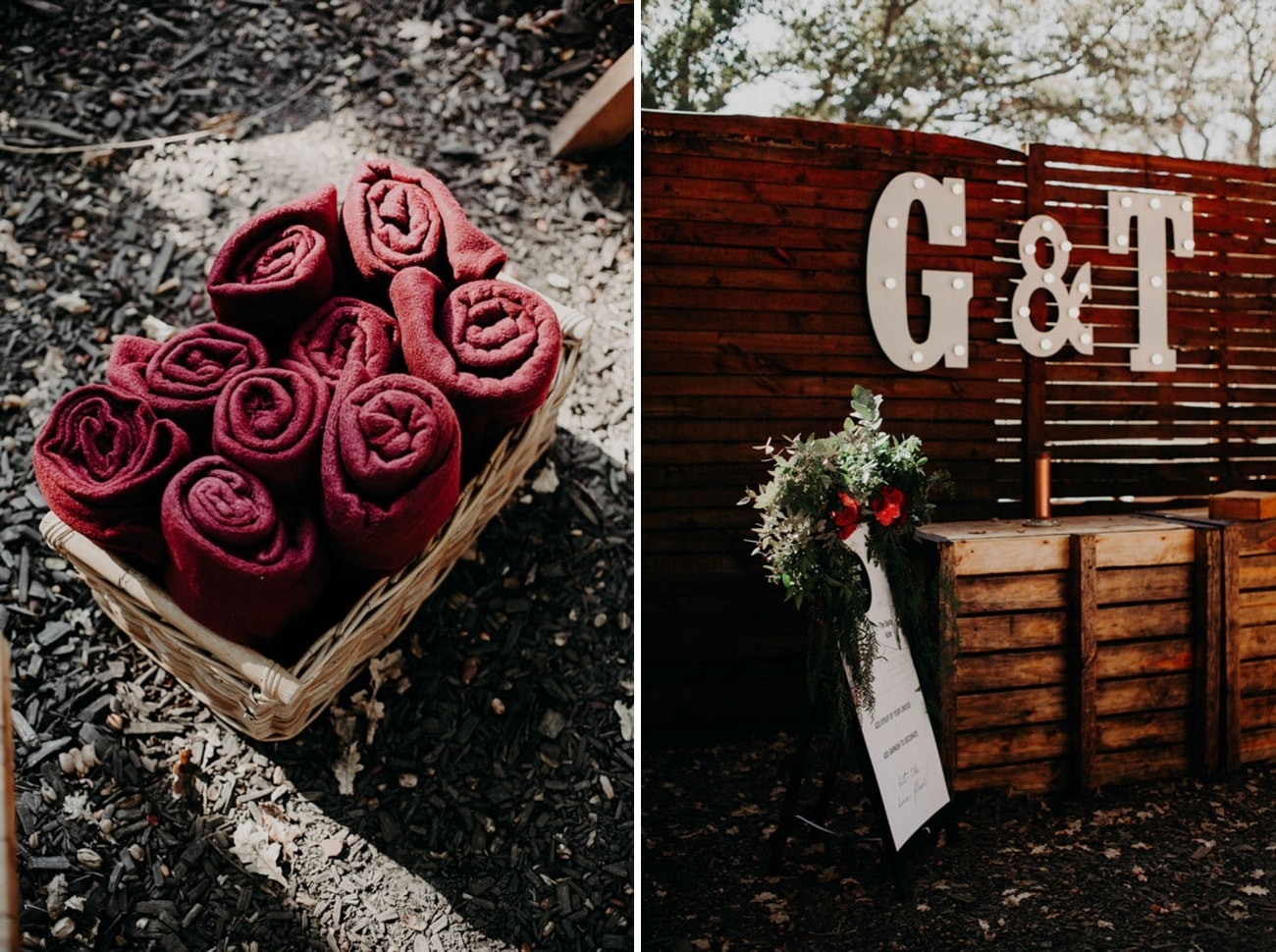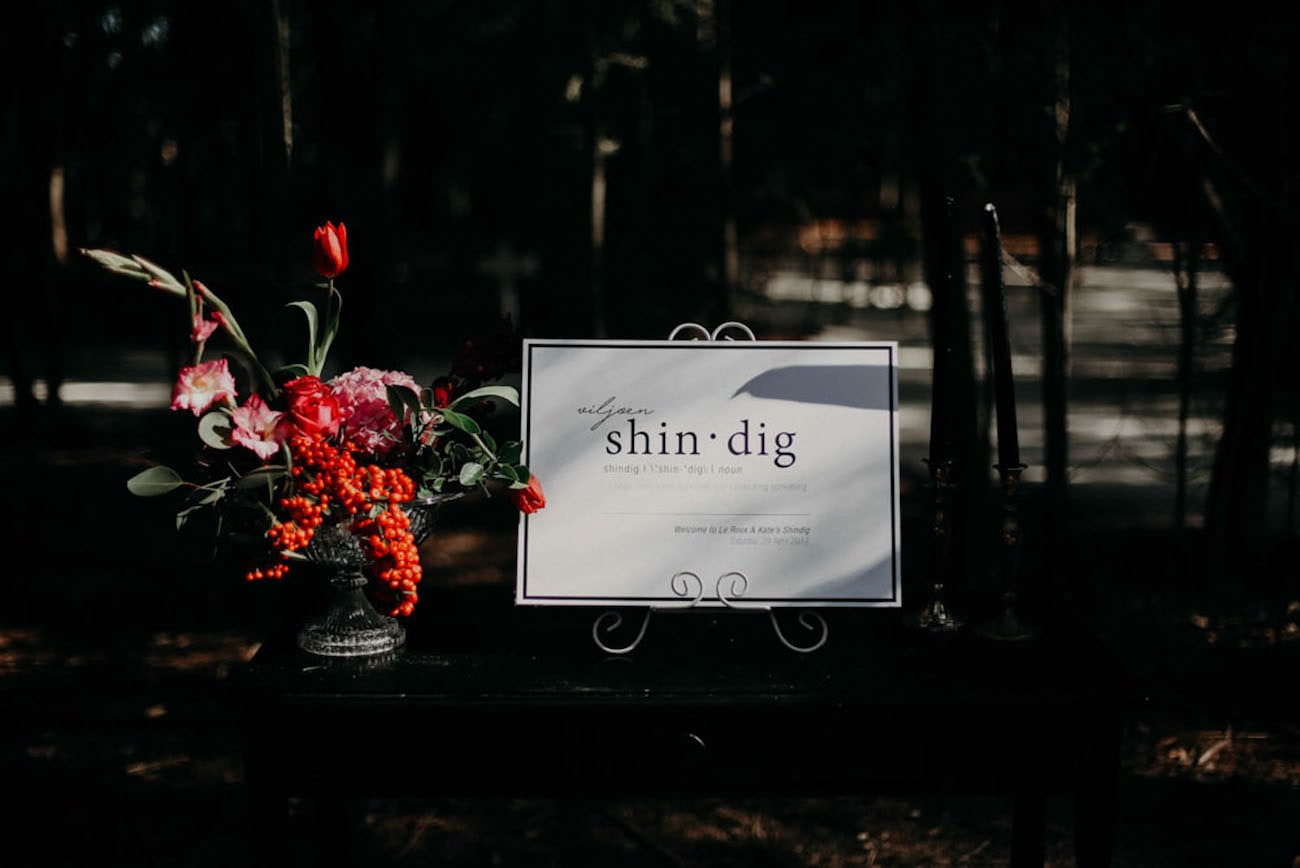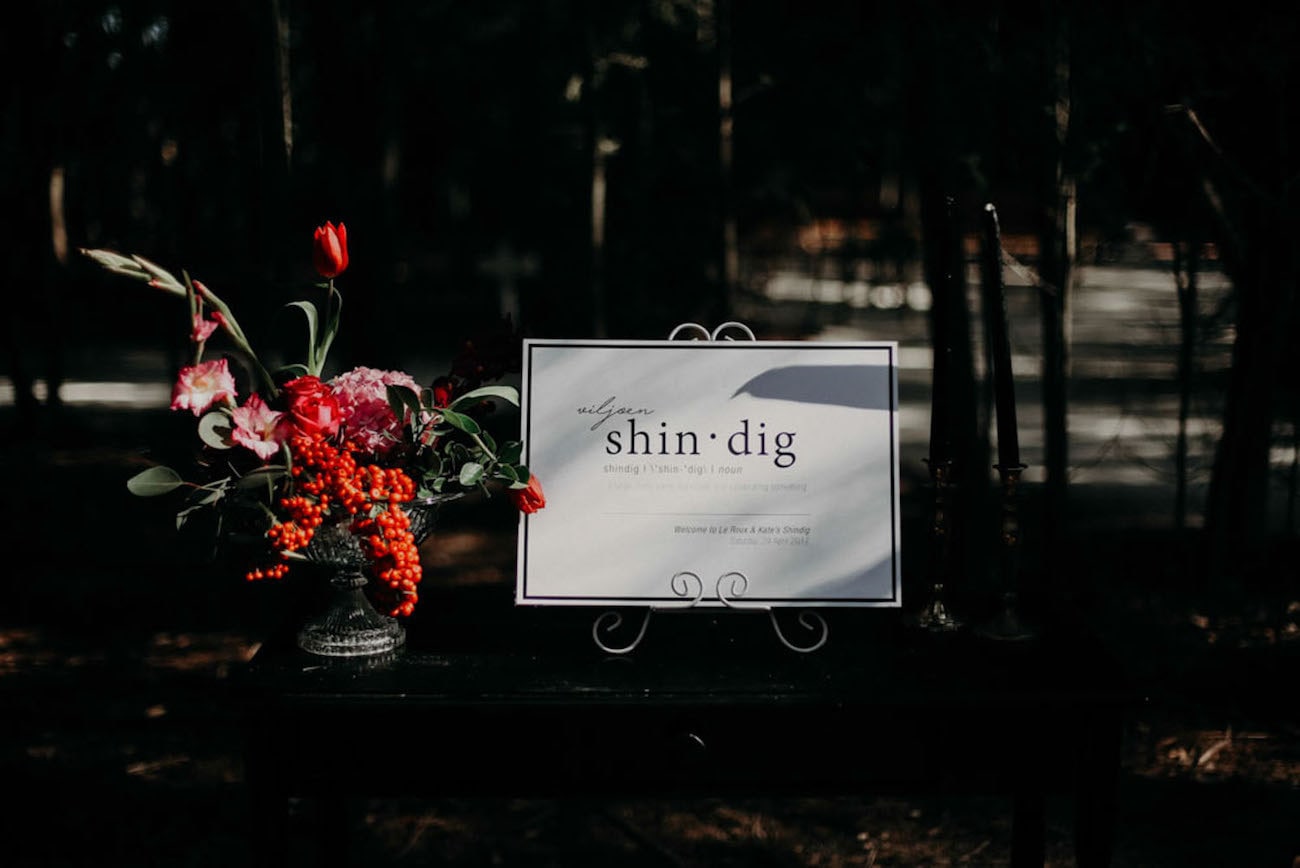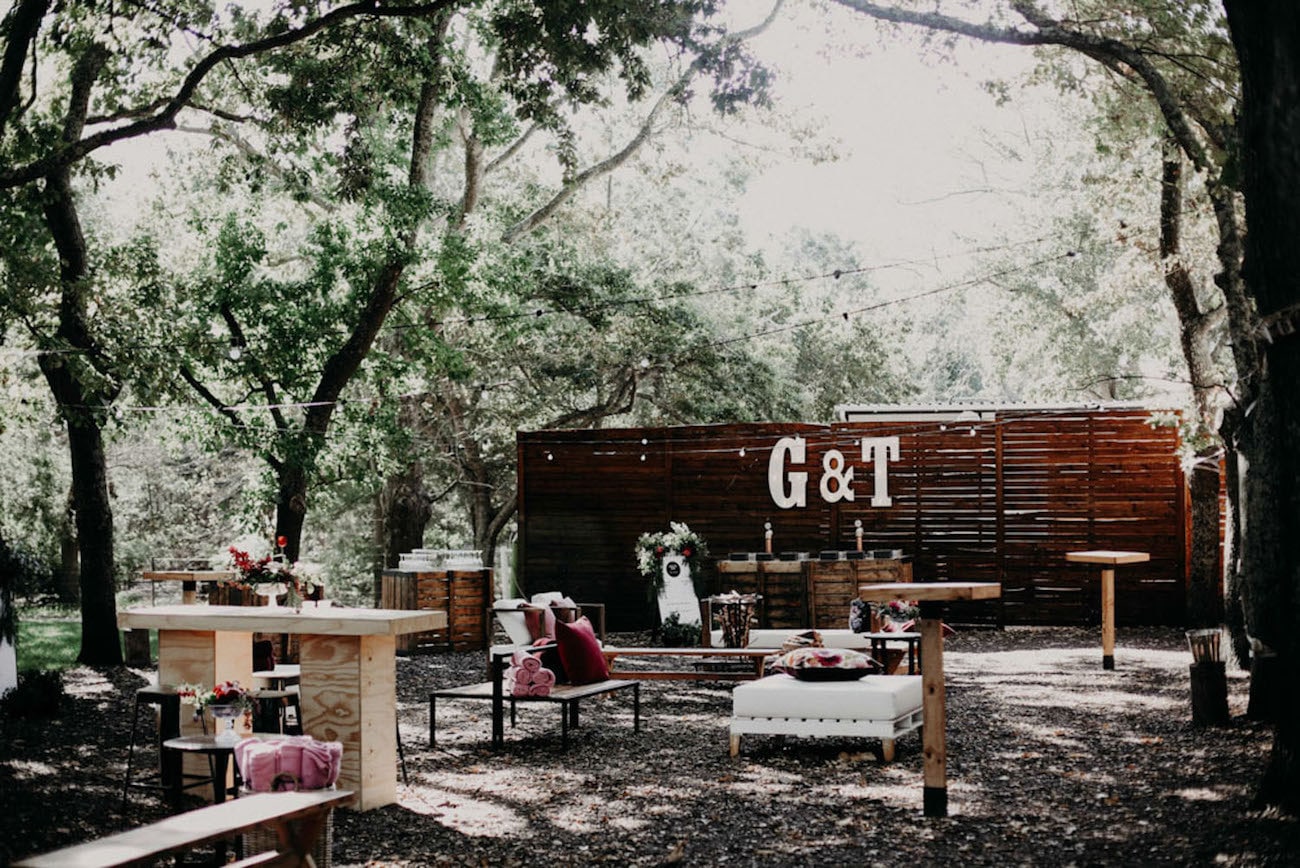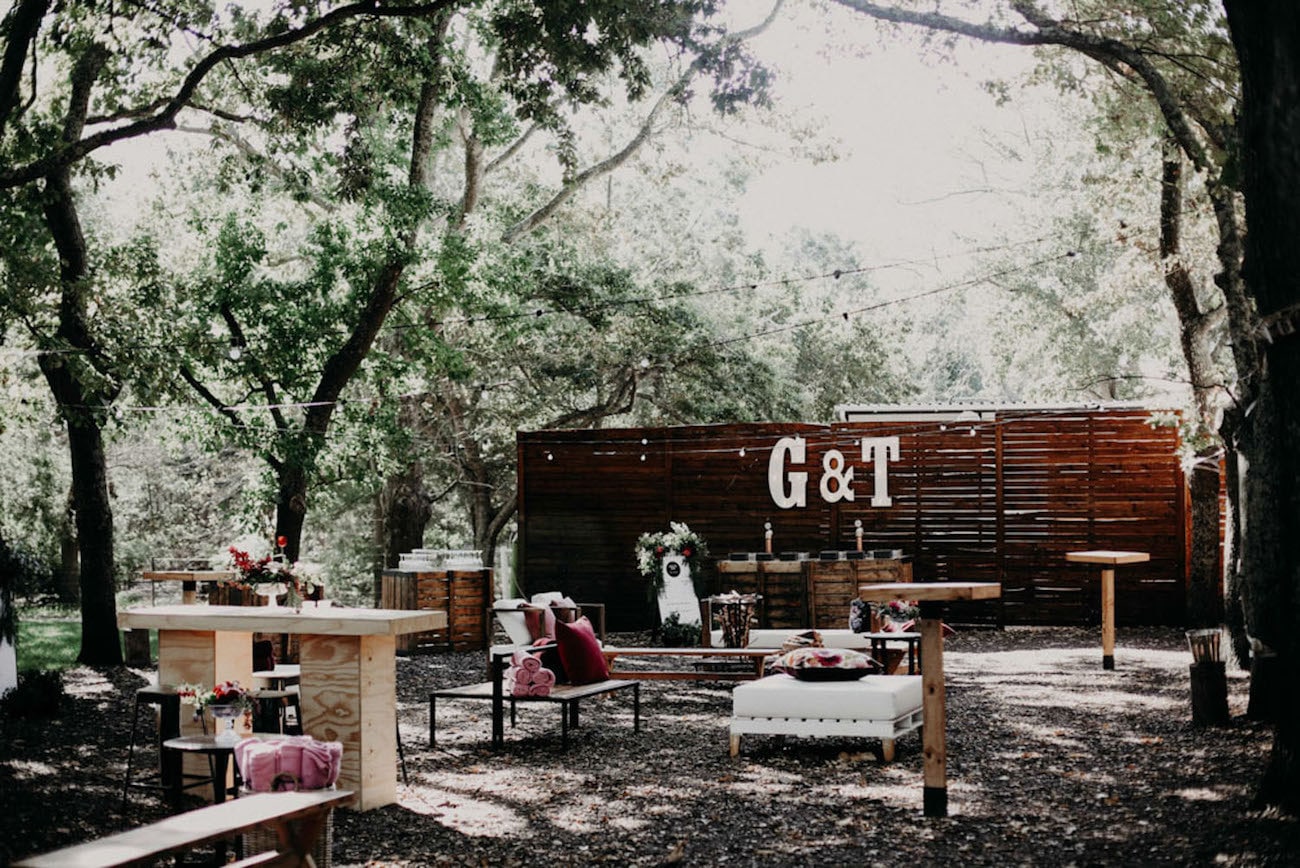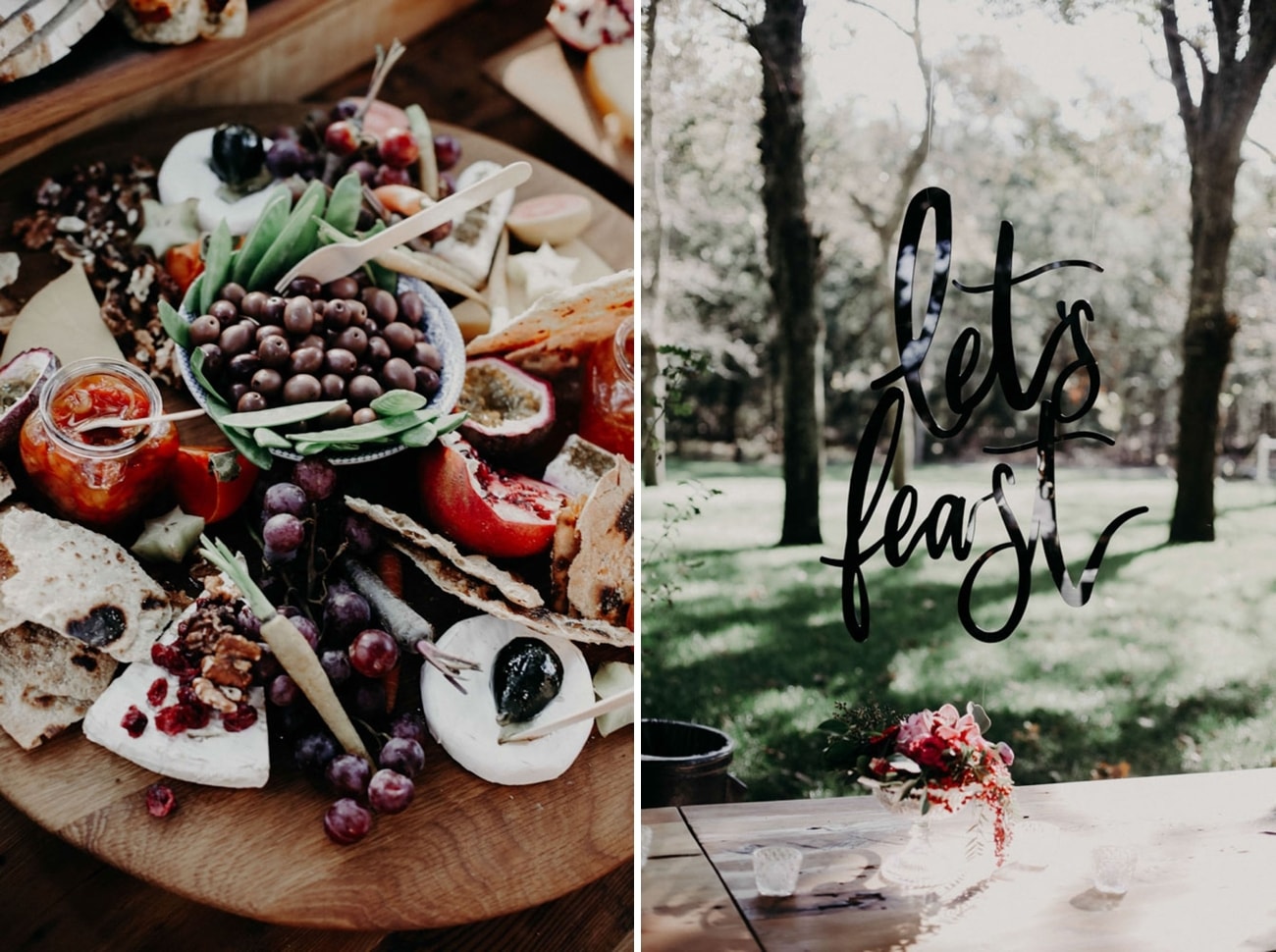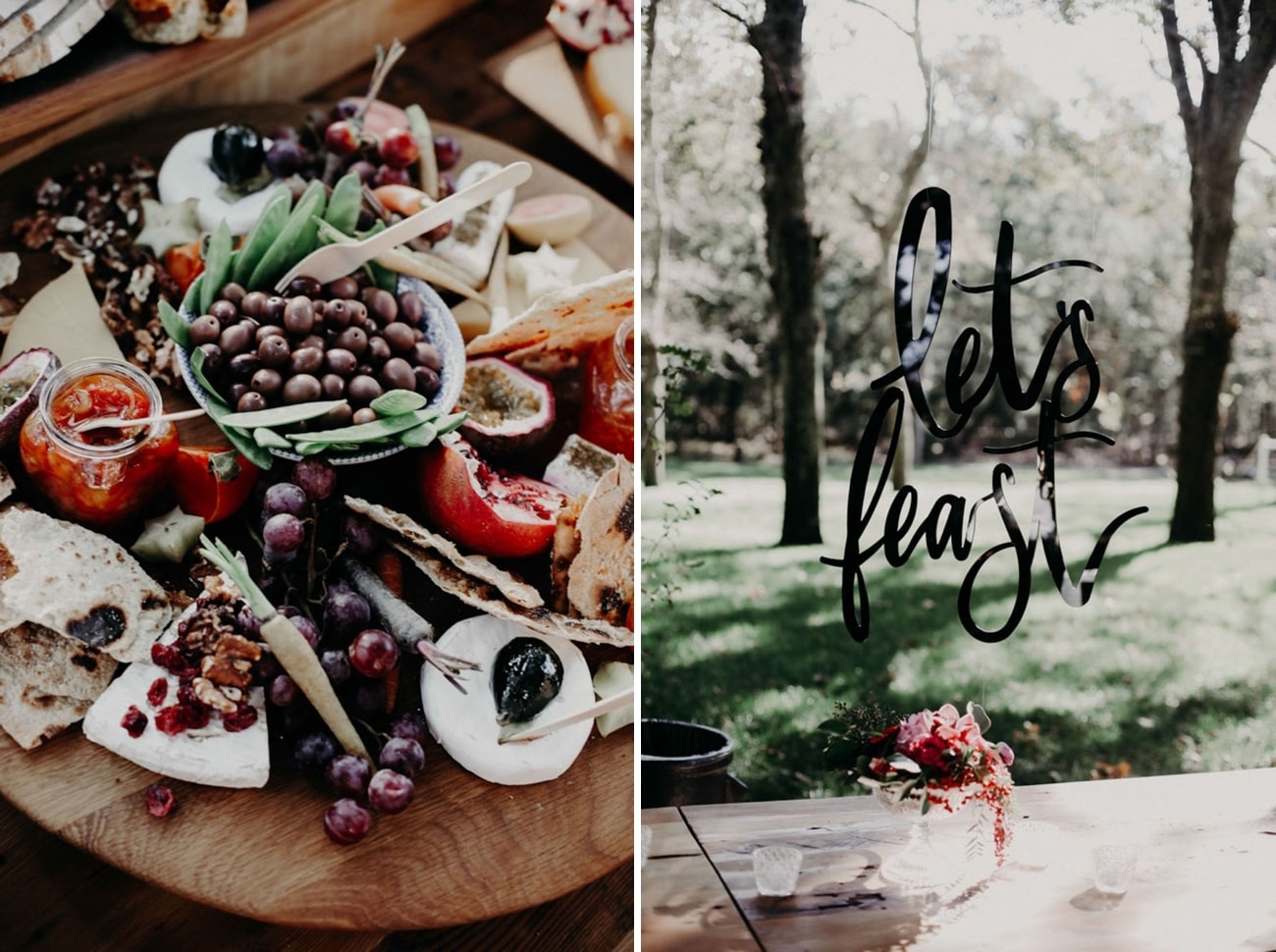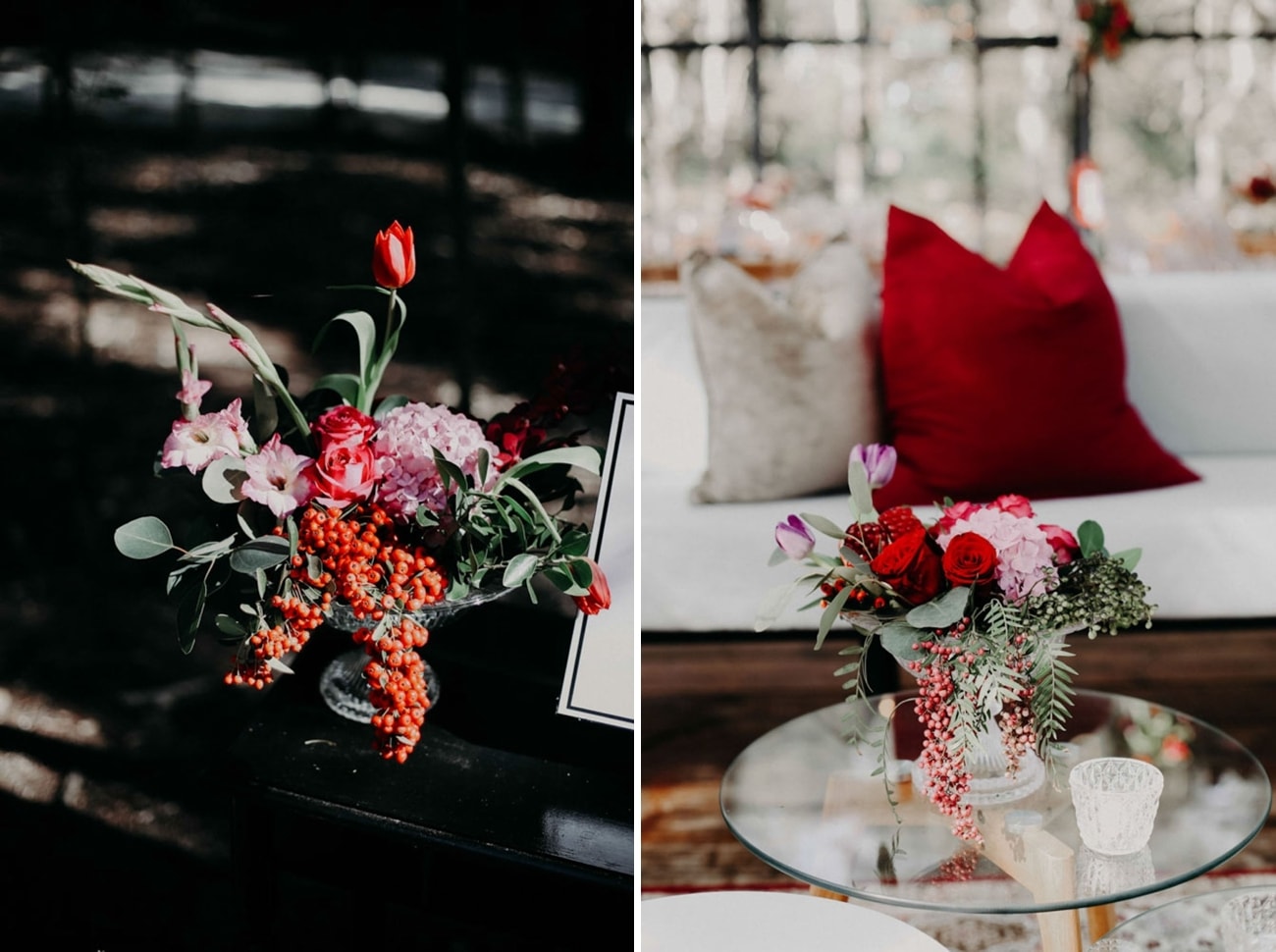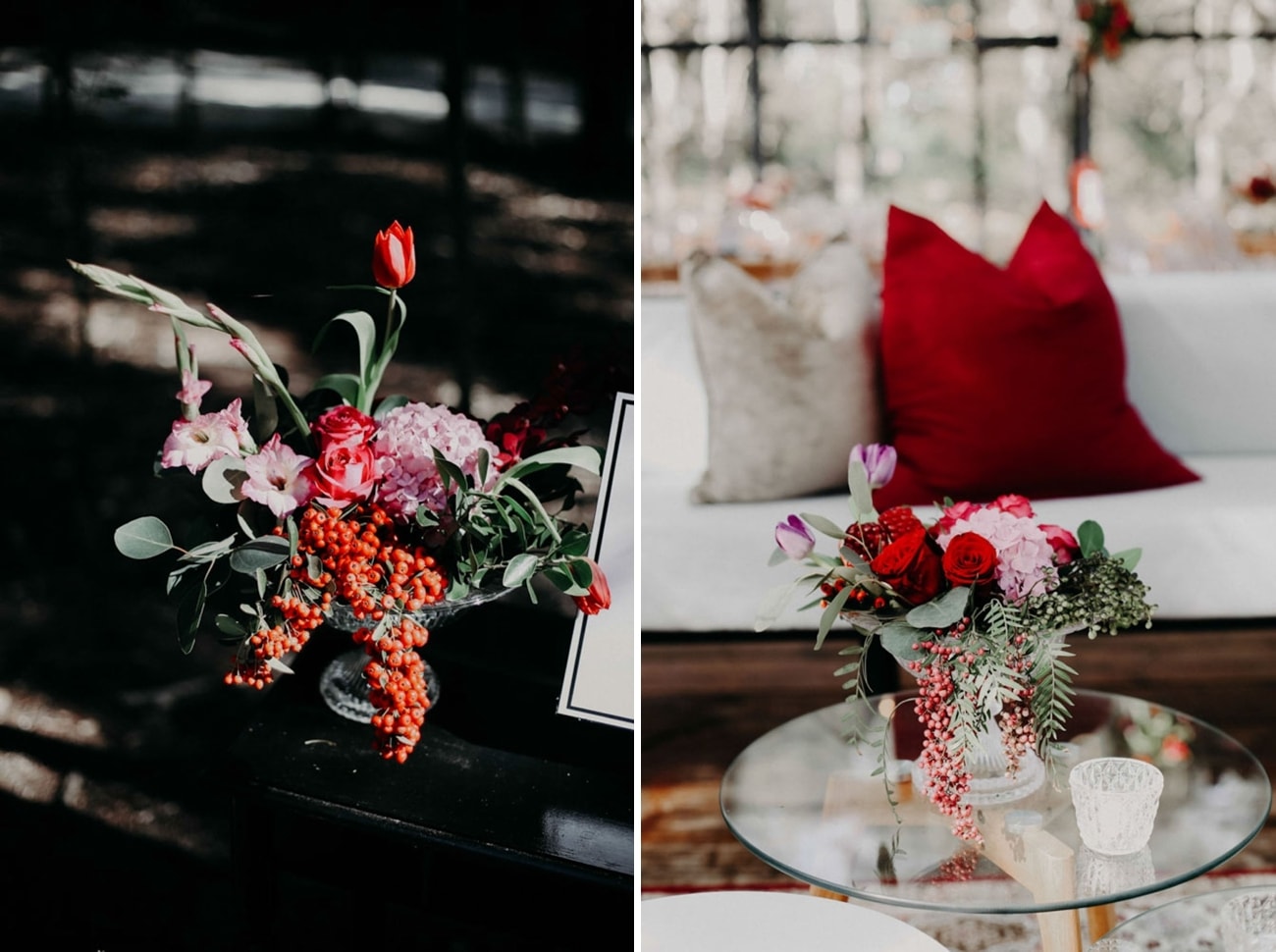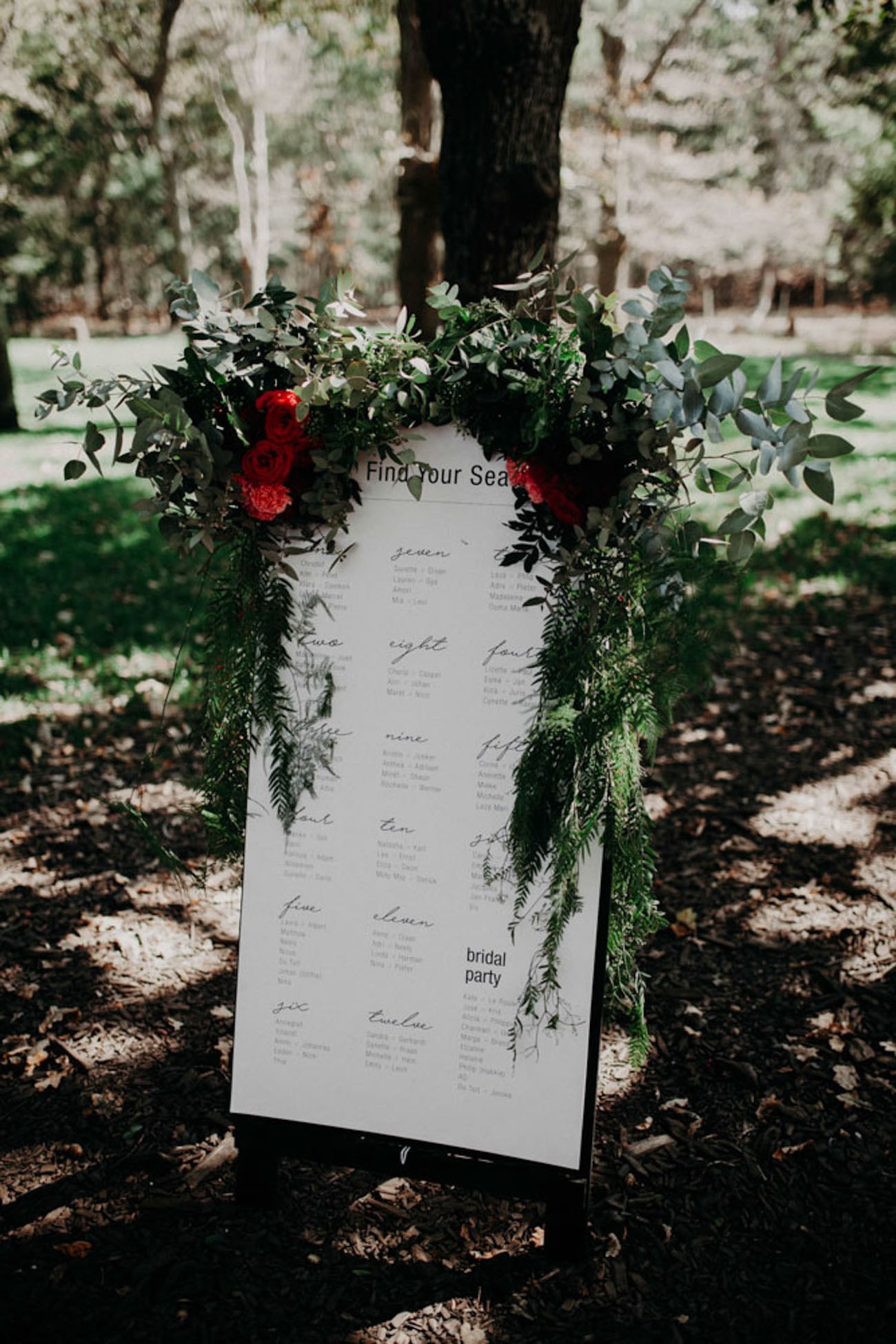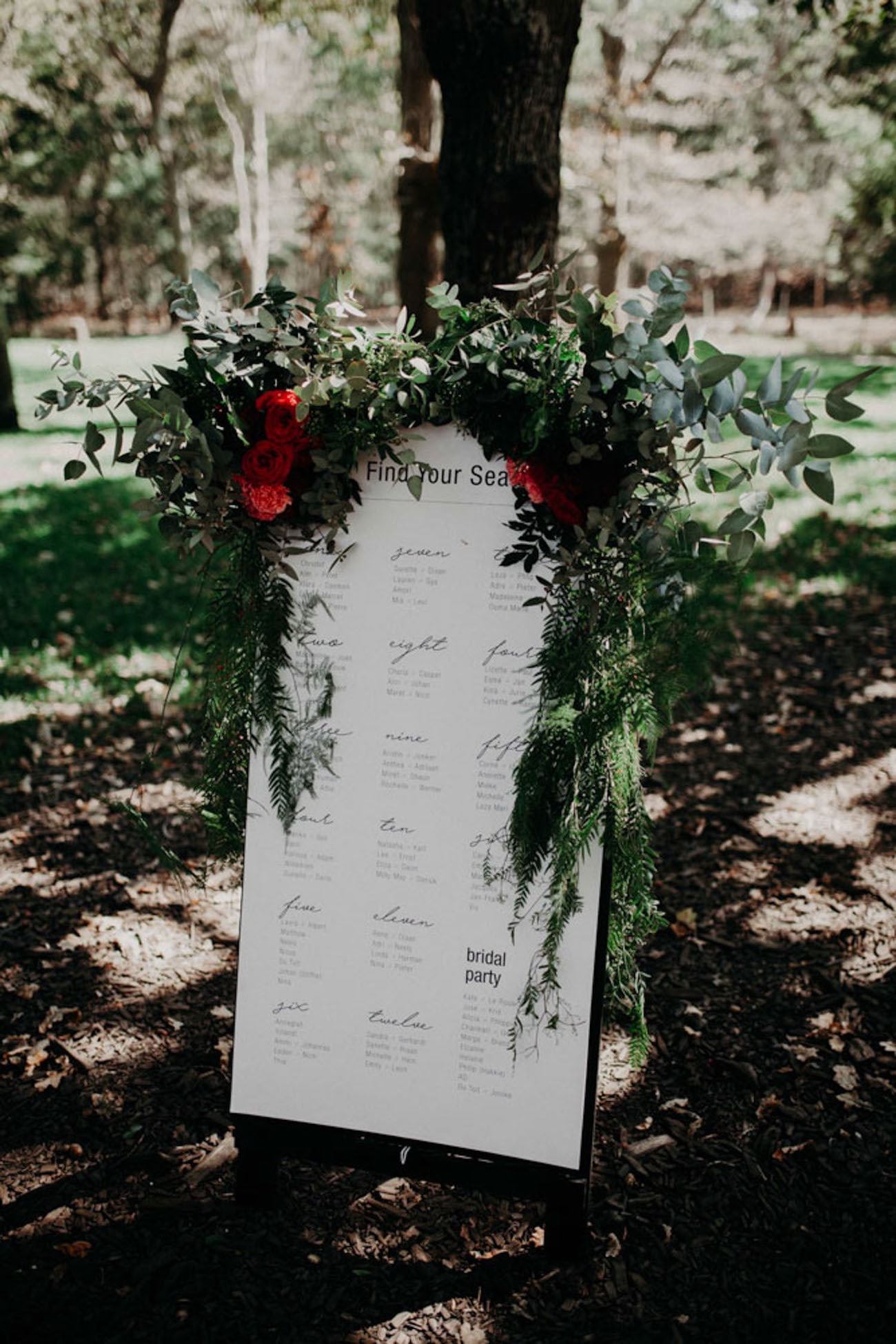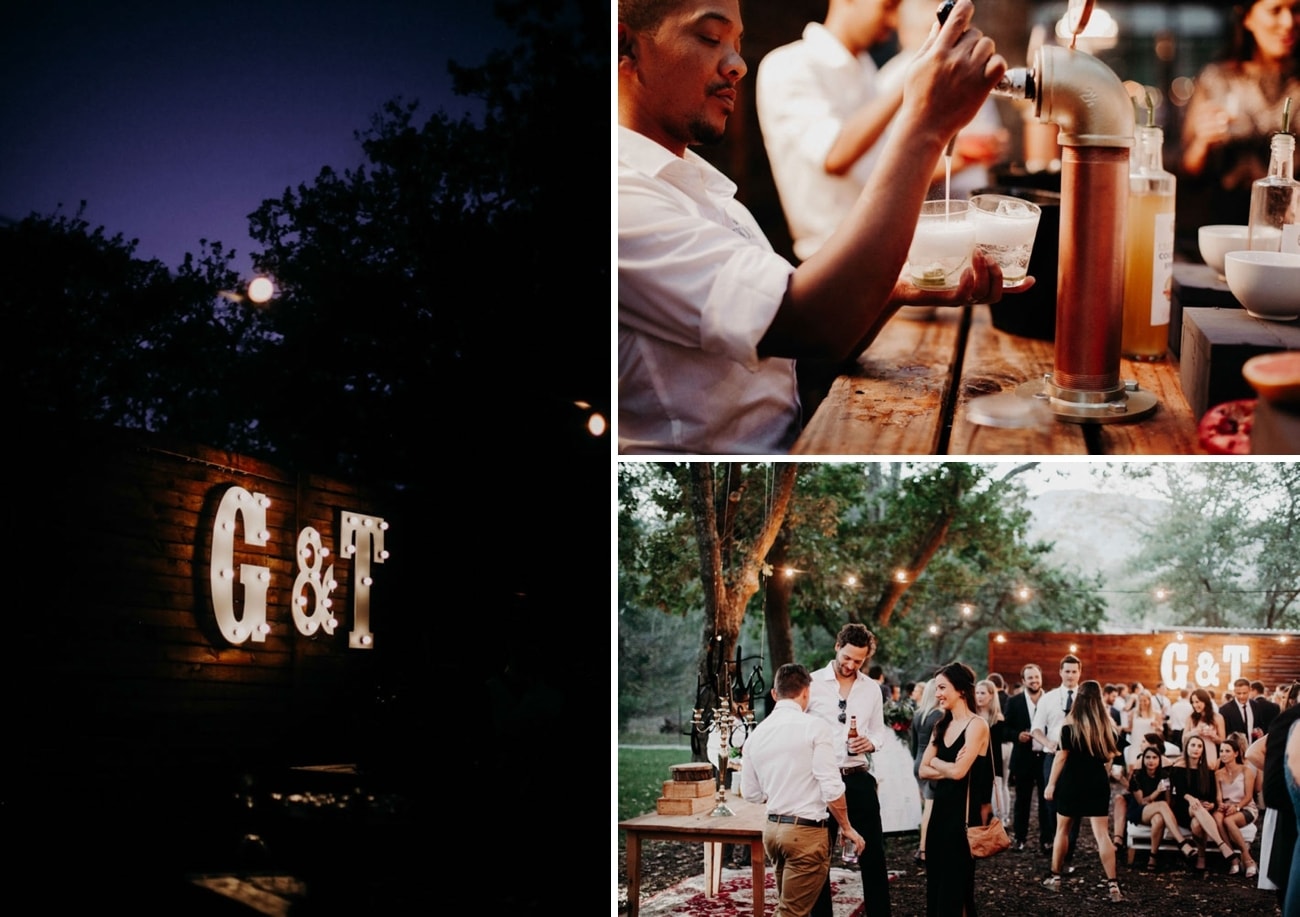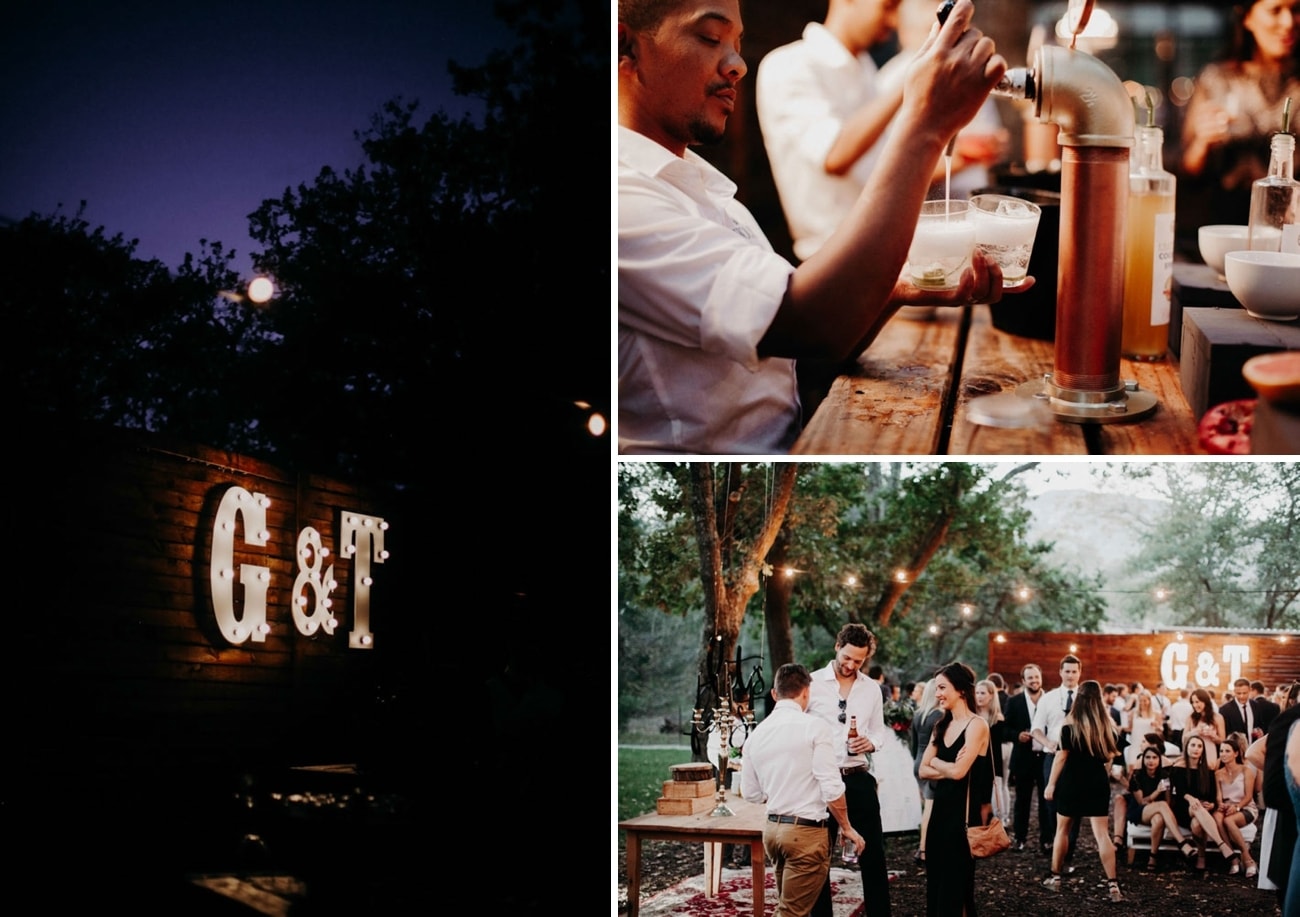 Memorable Moments
There are a few. Brides who are blessed with the privilege of walking down the aisle with their father, will all agree that it is a very special moment in a daughter's life. I still struggle to verbalise the whirl of emotions that I experienced. But what stands out is the contentment and excitement that I felt, knowing that I was committing myself to a man that my father is incredibly proud of. My husband's expression during the walk is unforgettable. My hubby and I sneaked away after the formalities to watch the celebration from afar. We wanted to see our guests dance and celebrate and also just wanted some moments to reflect on what had actually just happened. I mean, we'd just got married and made a hugely sacred promise to each other! It was so amazing to see our guests enjoying our celebration, connecting, dancing the night away.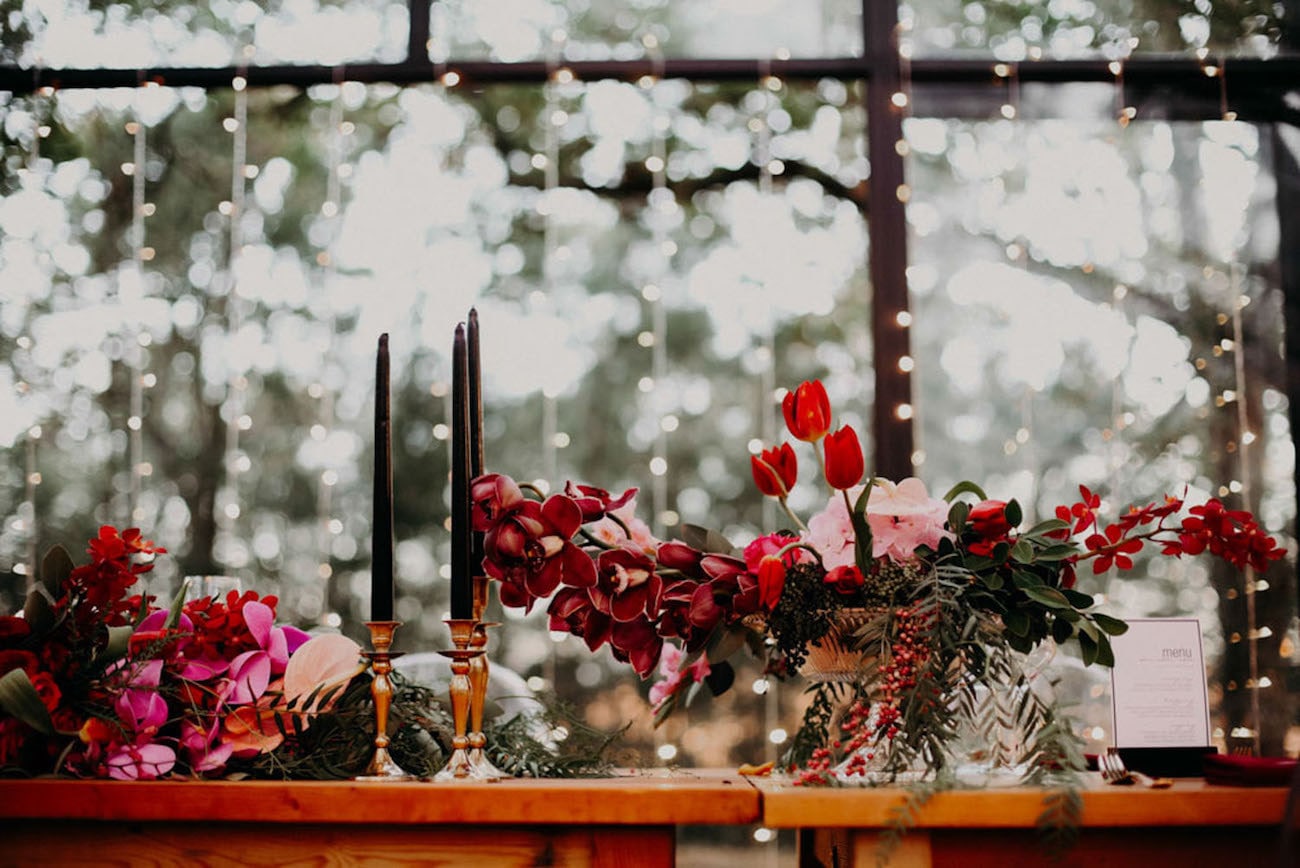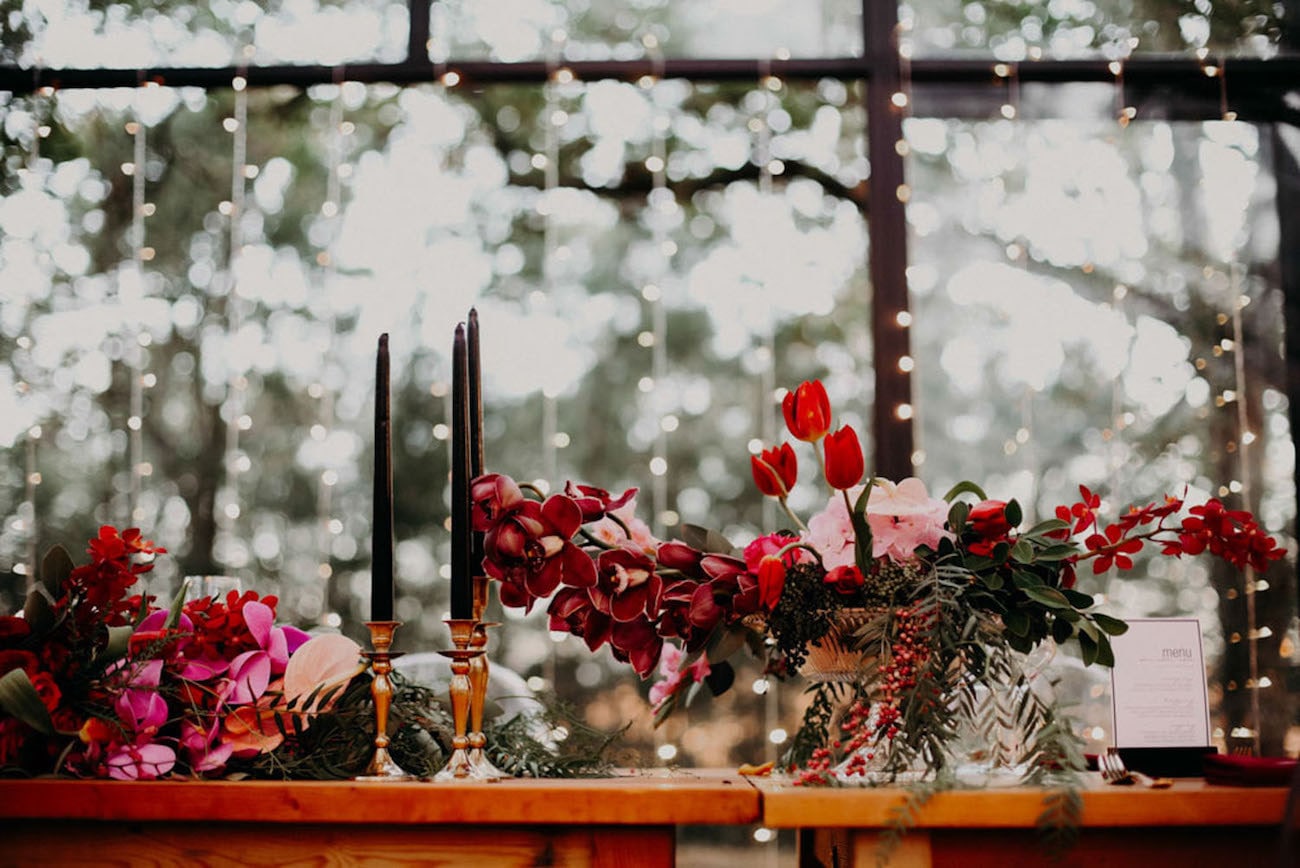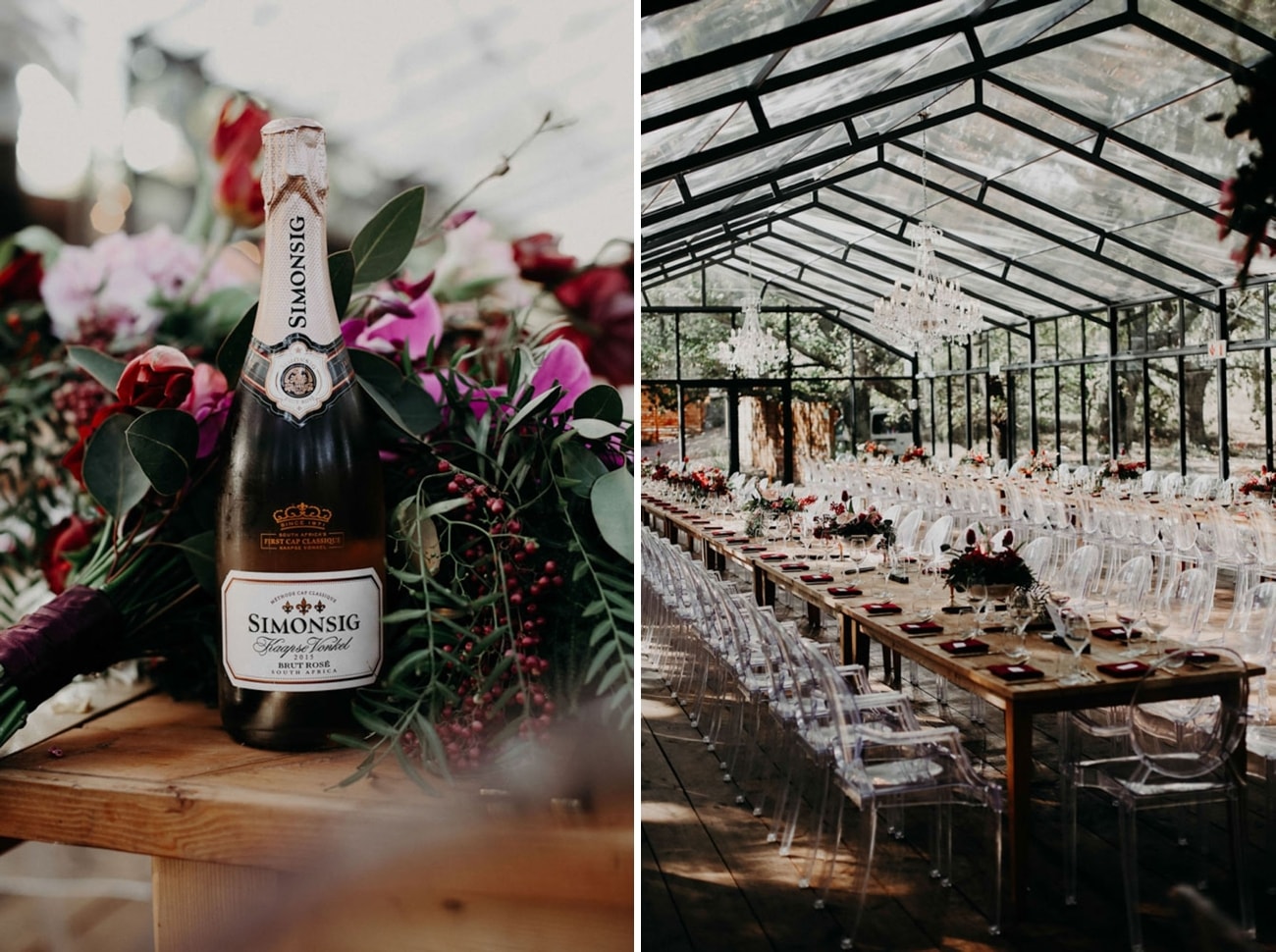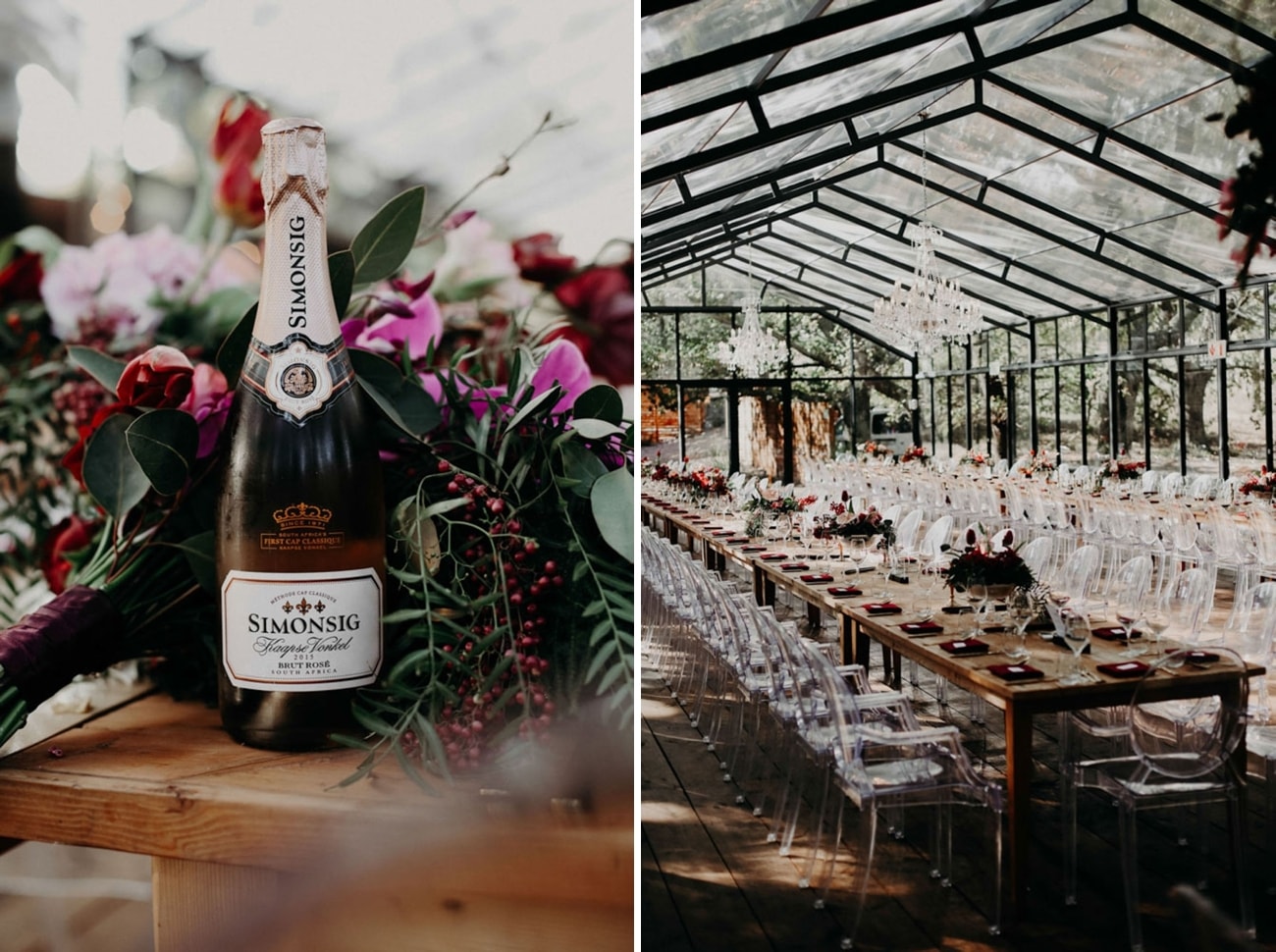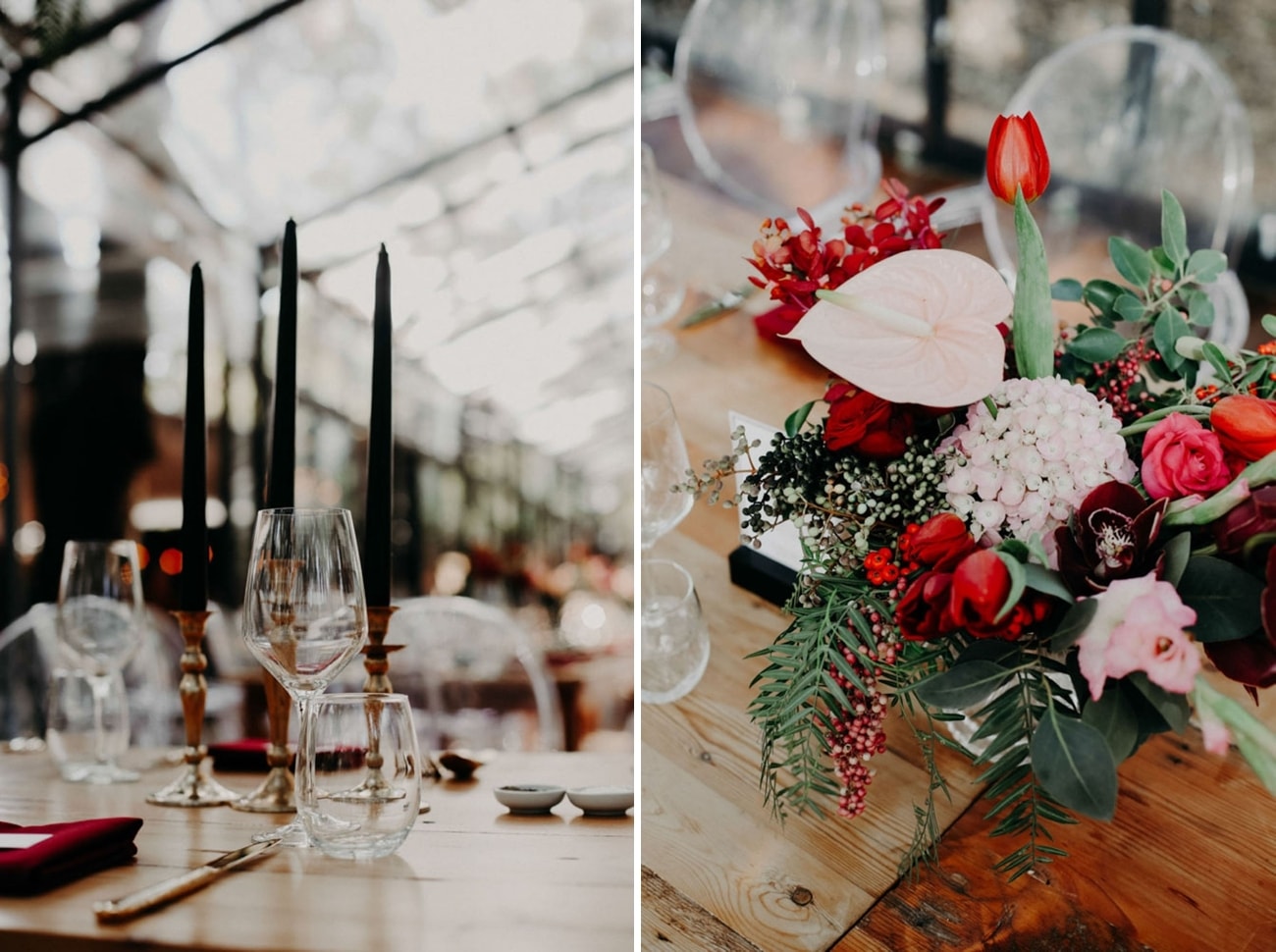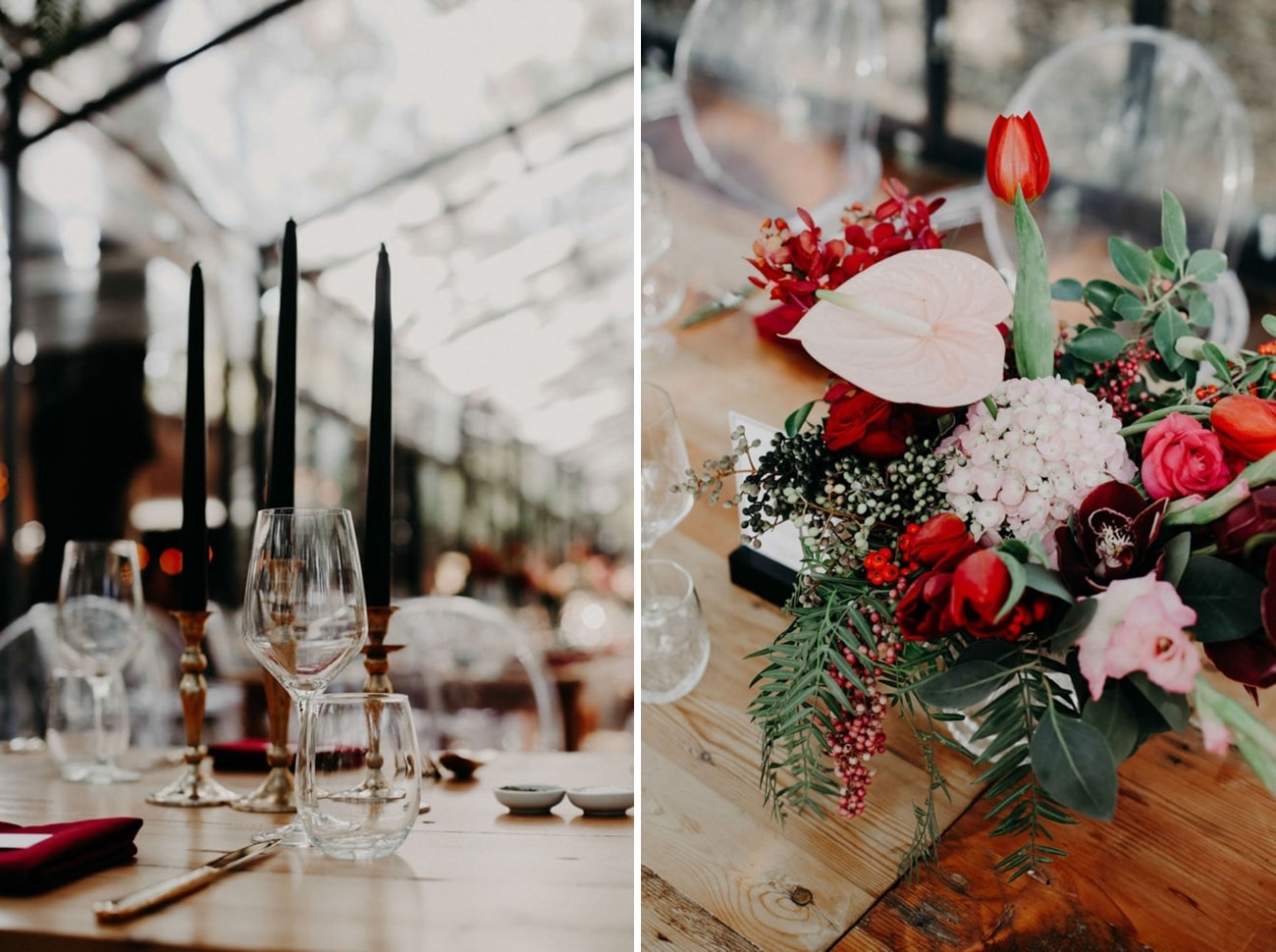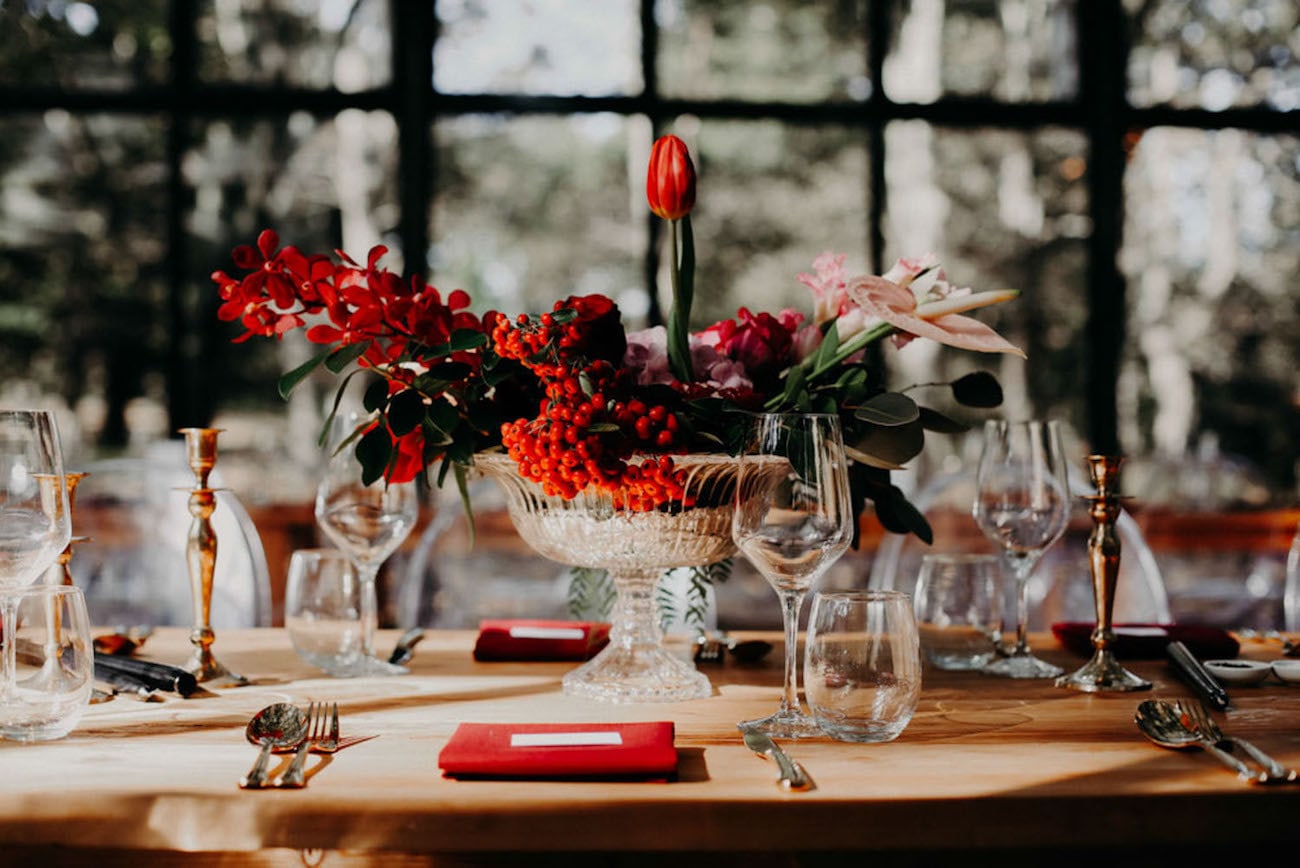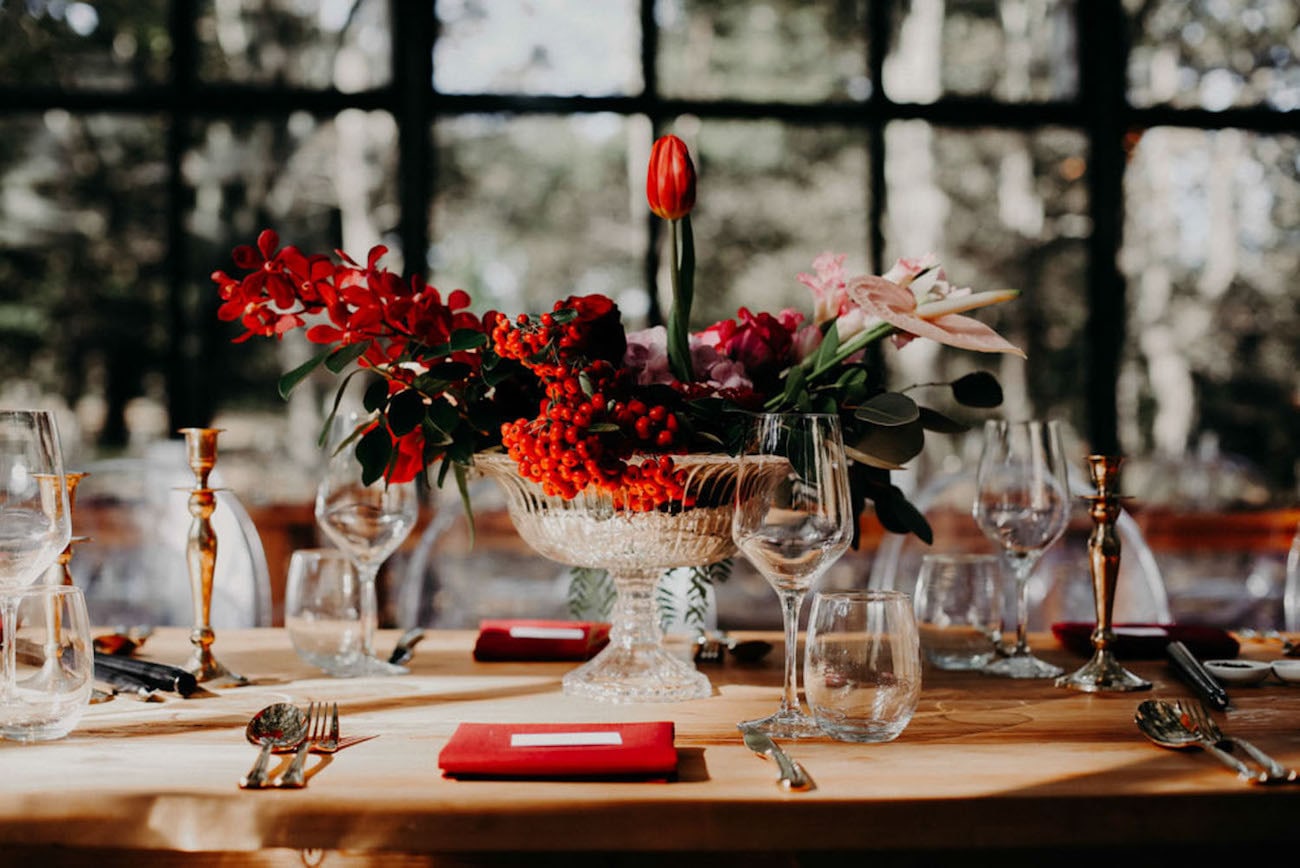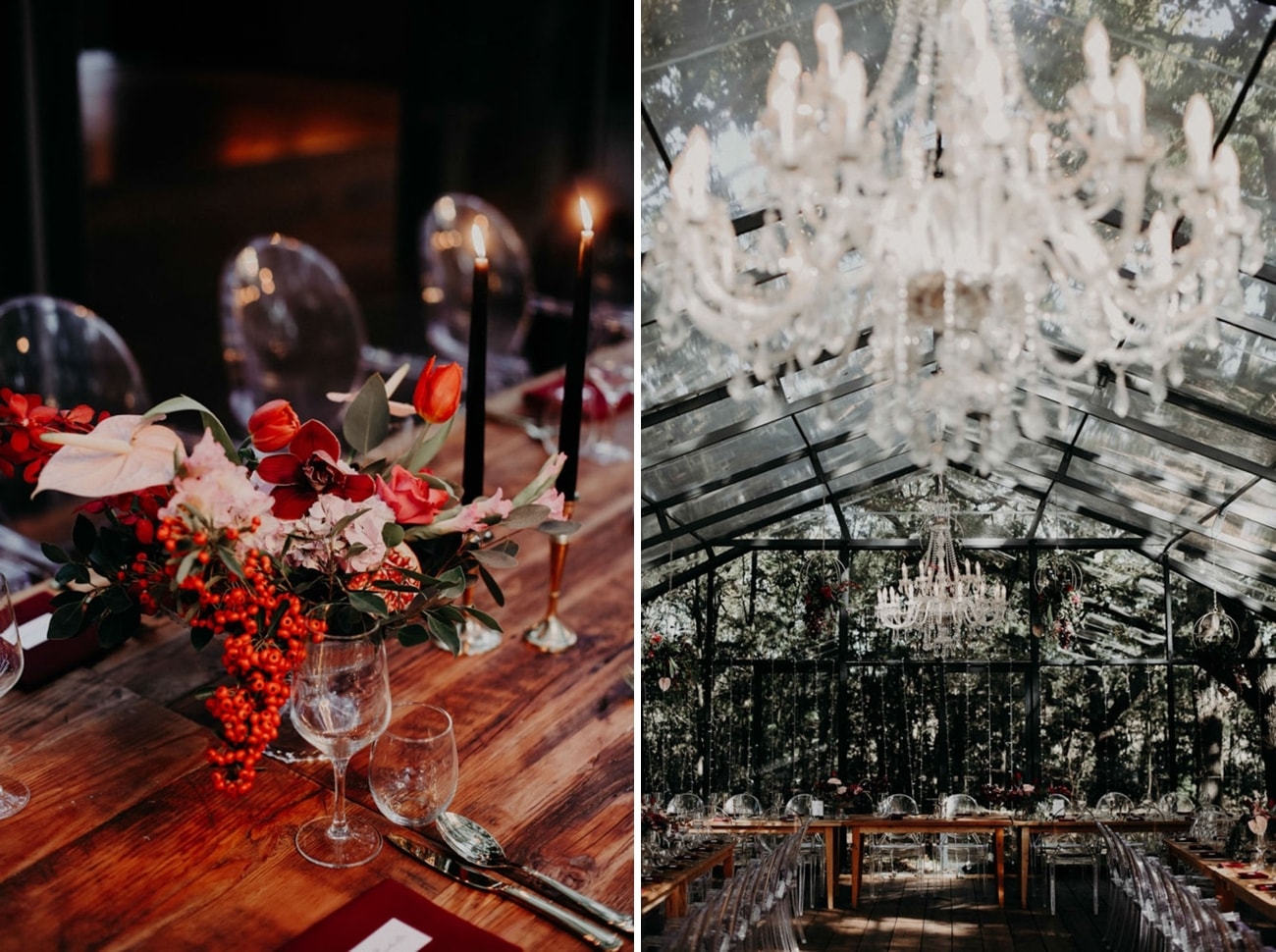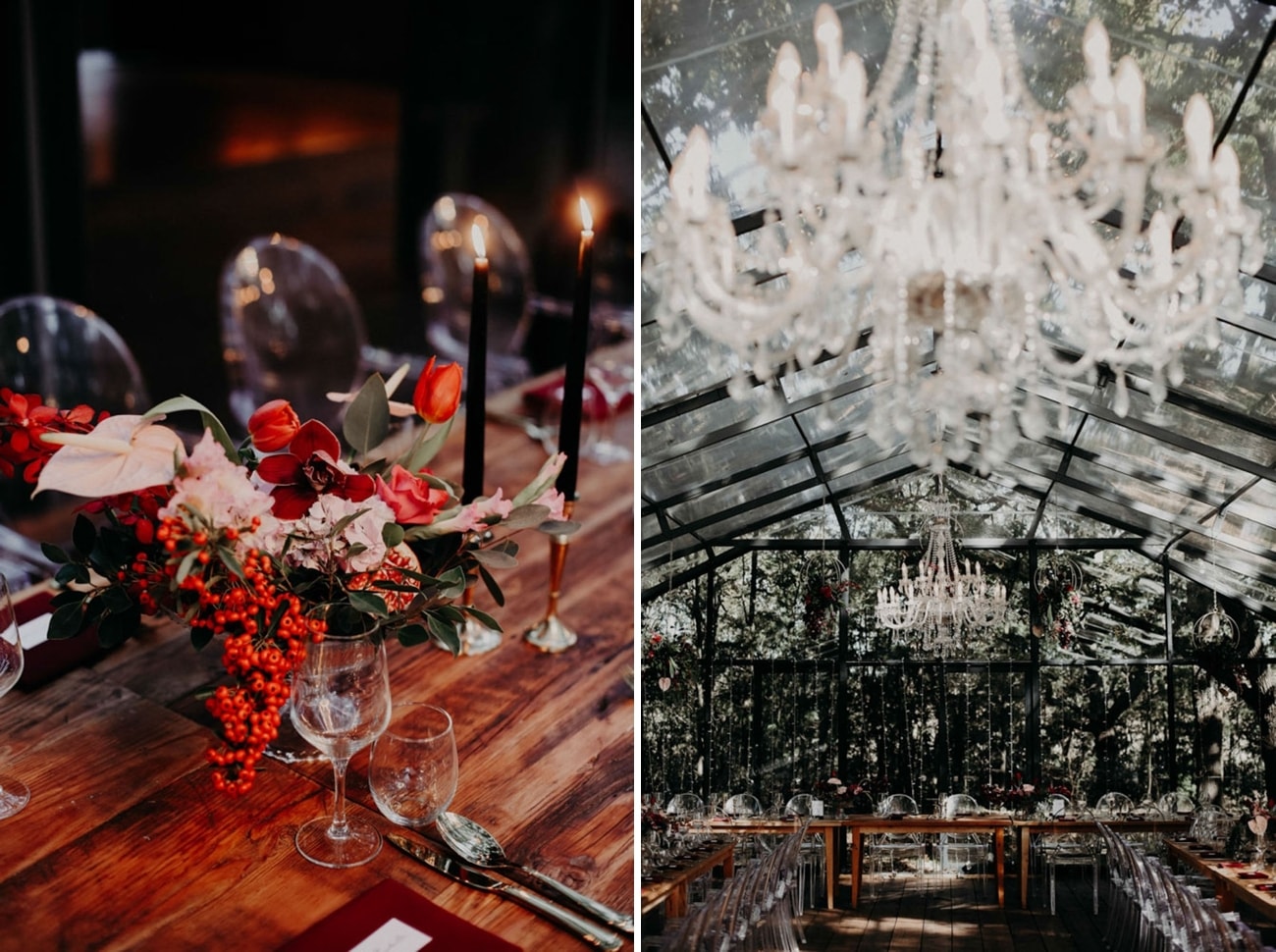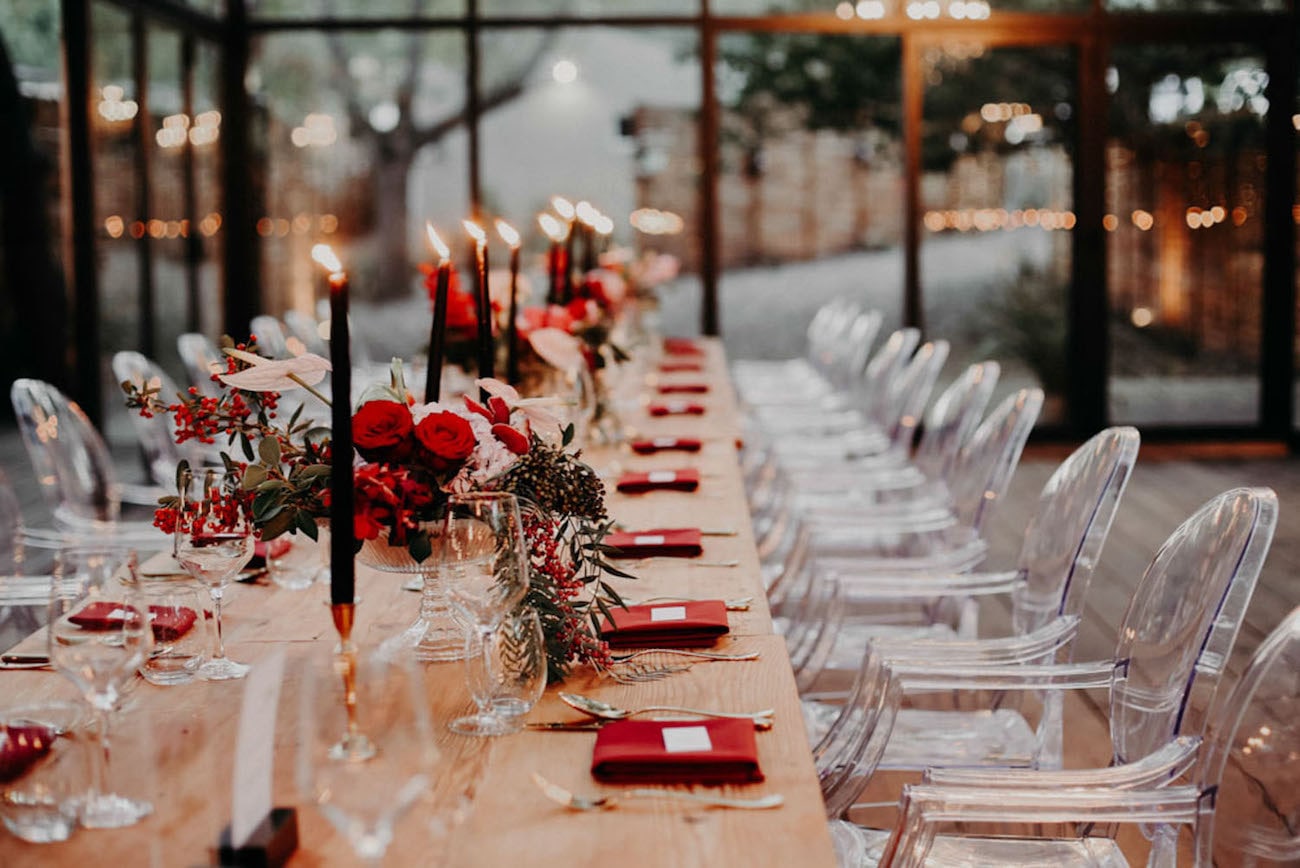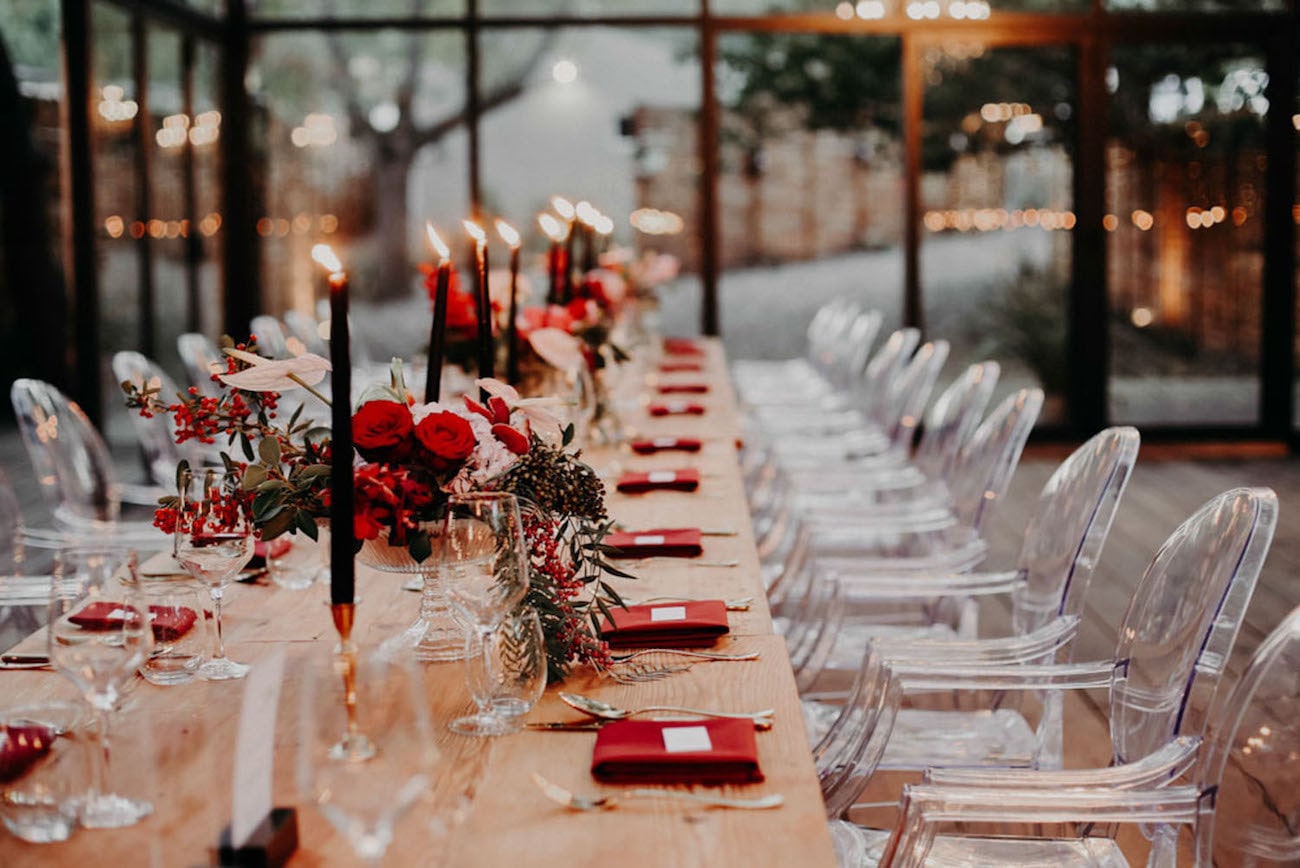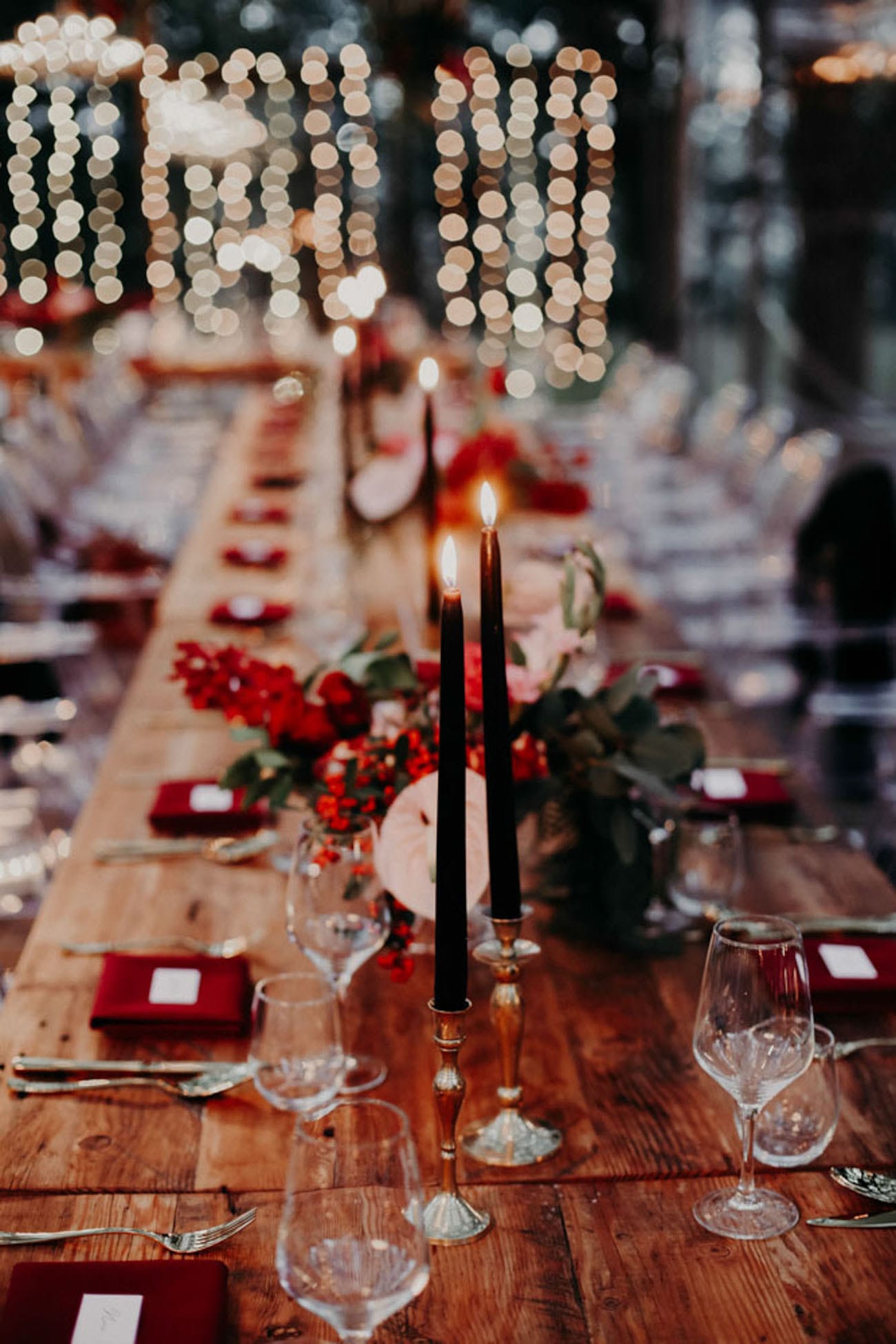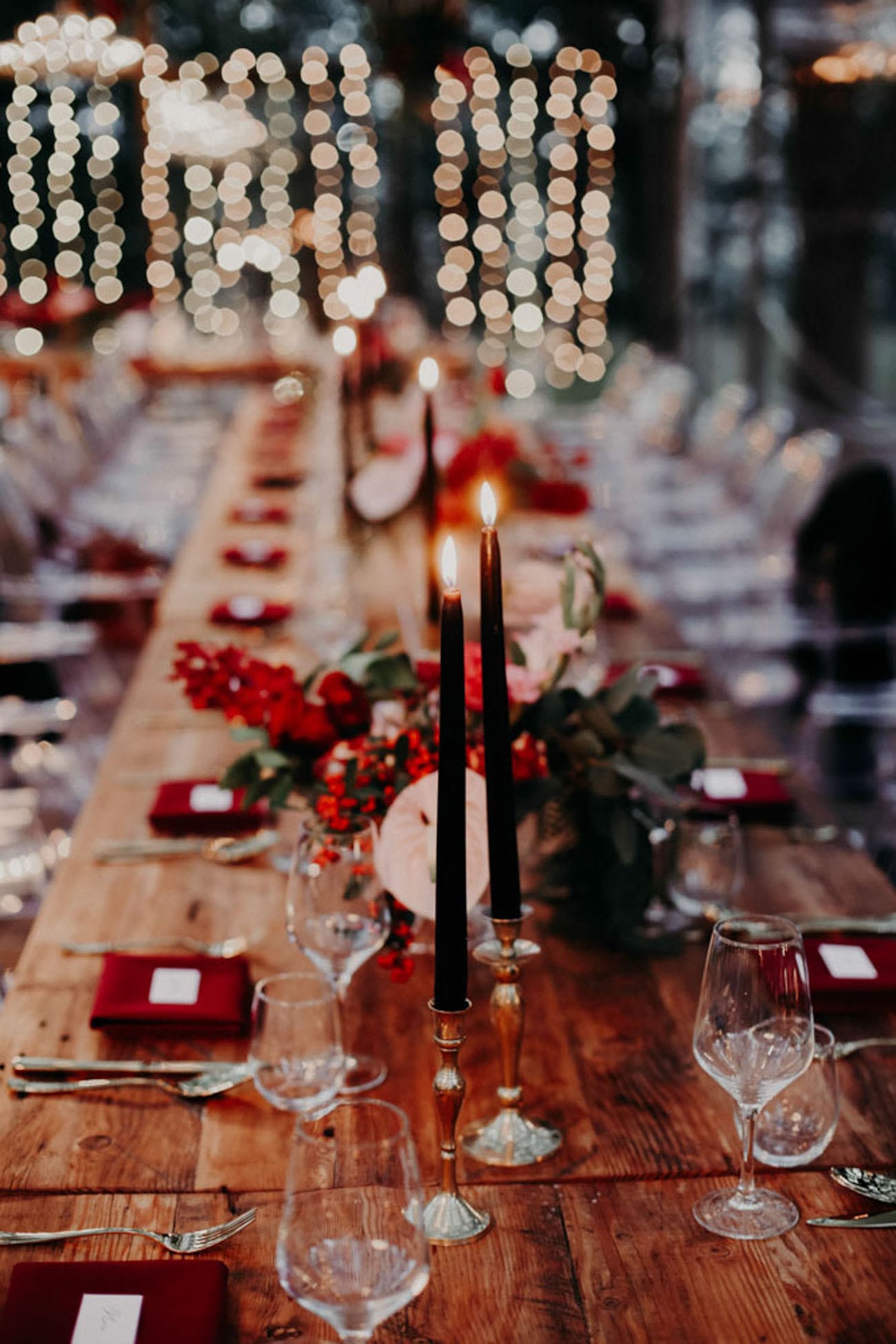 Best Decision
Living in Durban, with hectic work schedules at the time of planning, meant that it could potentially be more of a schlep than fun. Our dear friend, Thia van Vuuren (Husband and Wifi) agreed to plan our wedding. She understands our style and translated every idea into the coolest details. Her involvement was paramount in creating our dream celebration and ensuring that my husband and I could enjoy the journey leading up to the wedding day.
Advice for Future Brides & Grooms
If you are fortunate enough to be surrounded by creative, hands-on and willing friends and family – include them as much as possible. This really adds a super personal touch to your wedding and makes the planning process intimate and special. Do not lose focus on the day's intended purpose and do not get too lost in the smallest of details, especially if your budget does not allow it. Decide which details are worth investing in. An unforgettable wedding means staying true to your style and personalities AS A COUPLE and having serious fun at your celebration!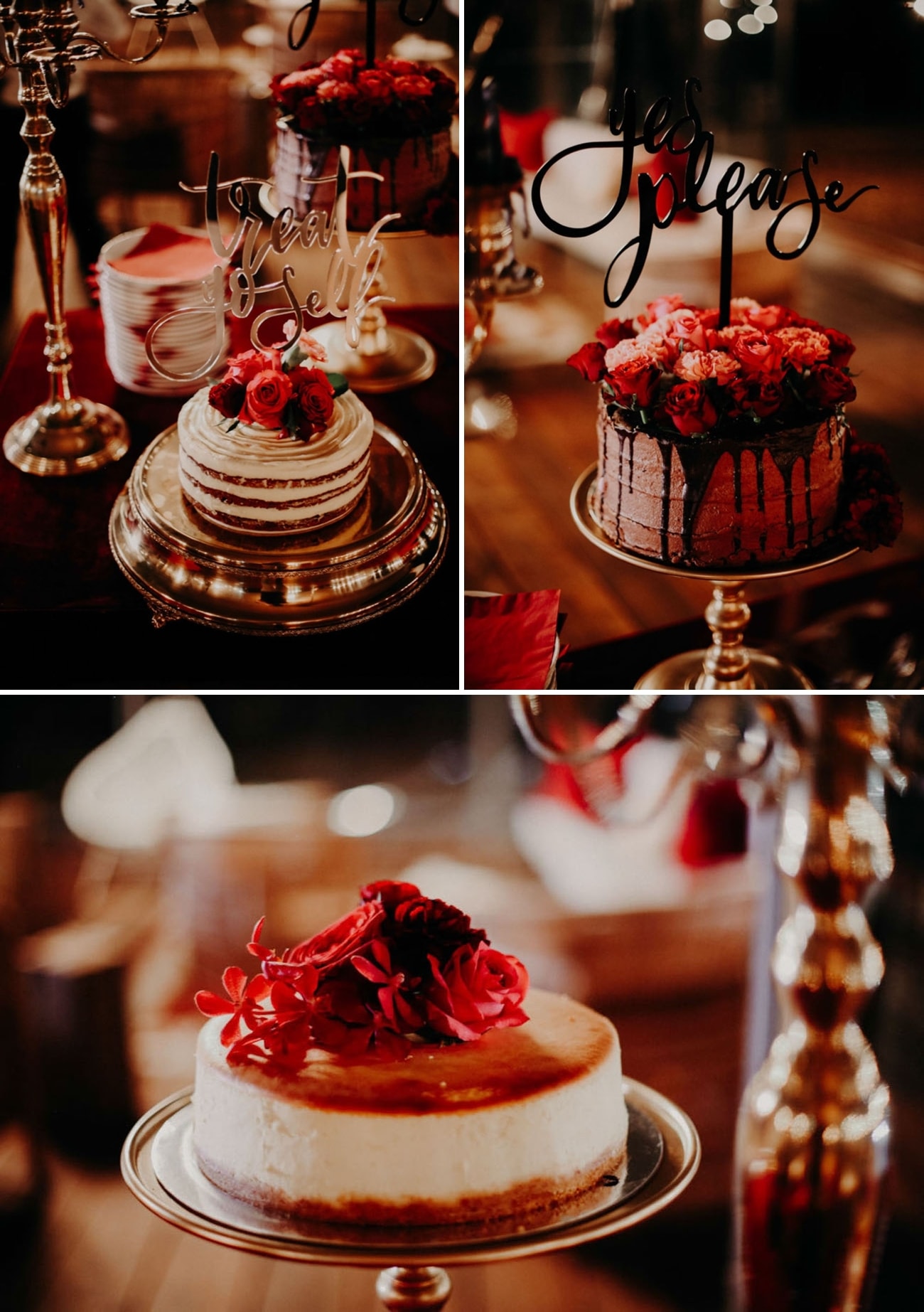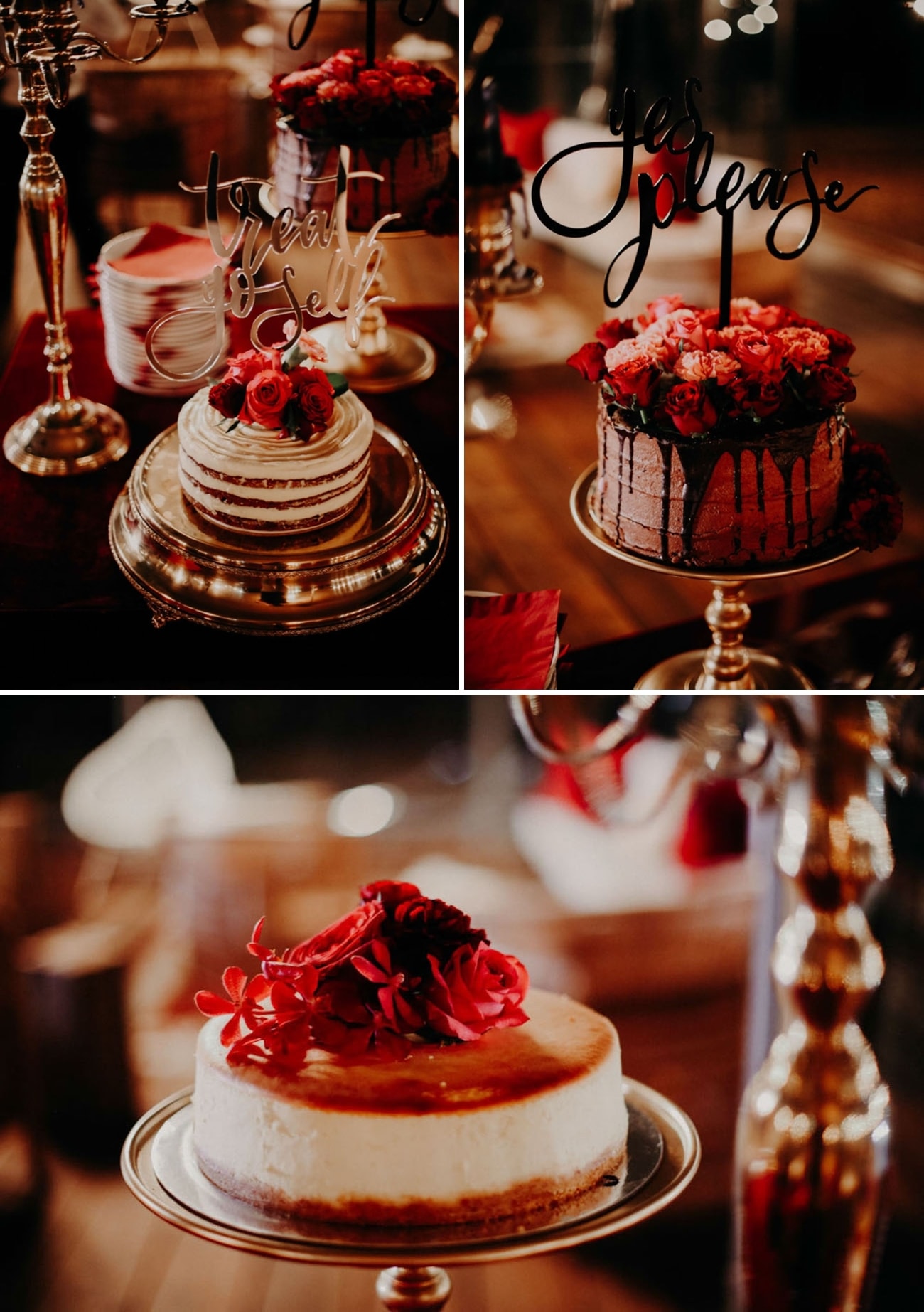 You can see more from this wedding on Fiona Clair's blog.
SERVICE PROVIDERS
Venue & catering: Die Woud | Photography: Fiona Clair Photography | Co-ordination: Thia van Vuuren (Husband & Wifi) | Flowers & décor: Betta-Lilly Floral Design | Stationery: Elzanne Pieterse and Husband & Wifi | Video: Ebert Steyn | Cake: The Velvet Cake Co. & Bread and Butter Co. | Bride's dress: Alana van Heerden | Hair: Maré Müller | Makeup: Jessica Truter | Bridesmaids' dresses: Mercia du Toit | Hiring: Classy Hire (napkins, candlesticks, cake stands) + Two Birds (gold cutlery) + To-Netts (vases & cake stands) + Inspire Furniture Lighting (carpets & cocktail bar) + EC Lighting Solutions (marquee letter lights) | DJ: DJ Pepe | Coffee bar: The Fleet Coffee Company
Save