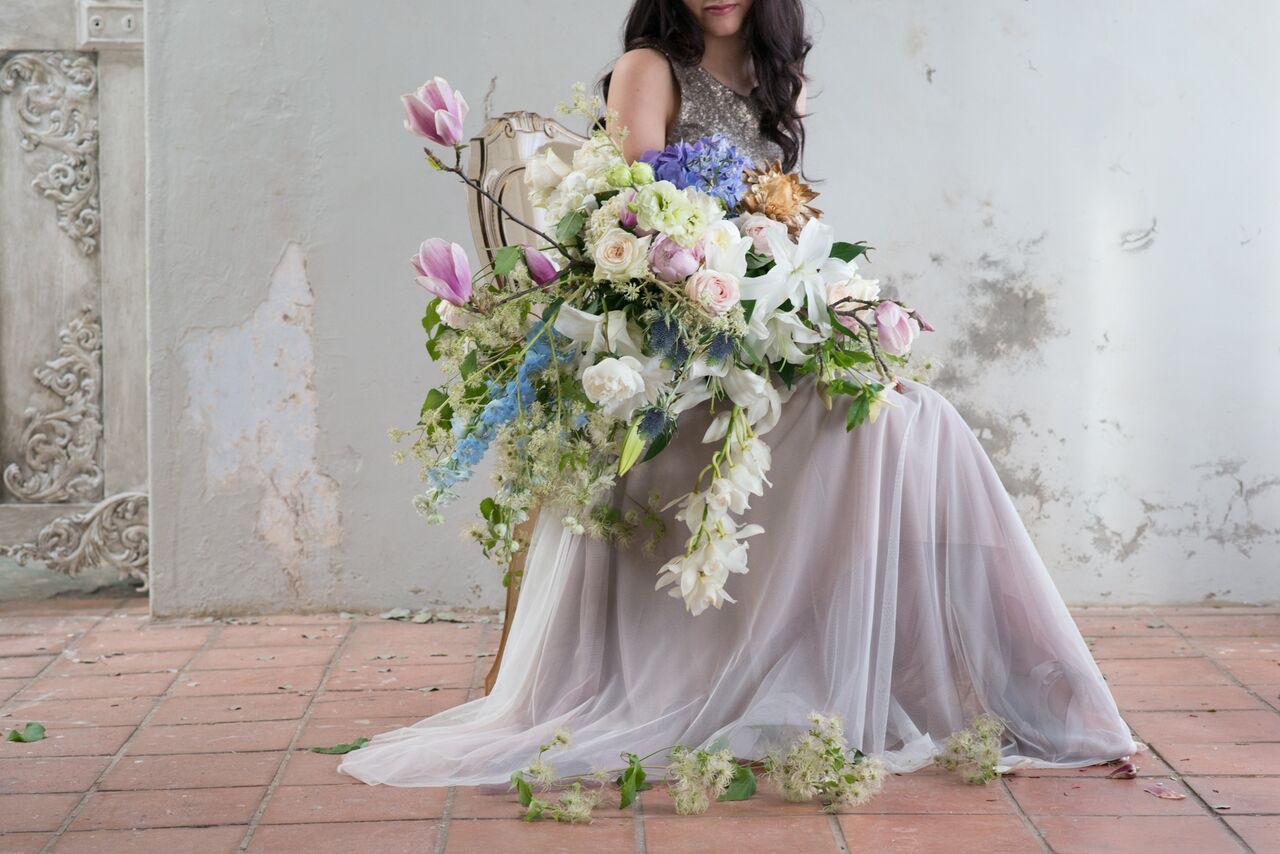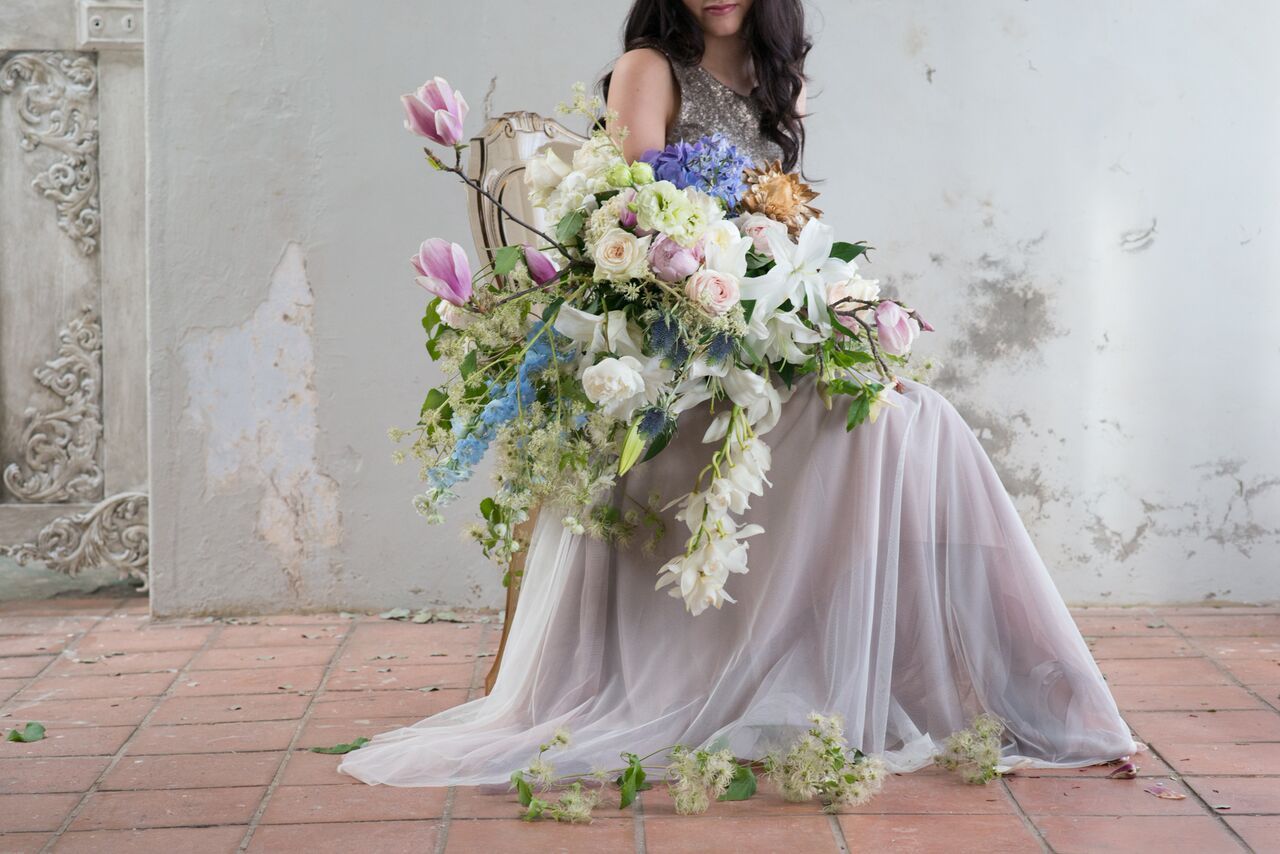 It's a new month (and a new season) and I'm super excited about this month's editorial theme. In September we're focusing on fine art weddings – not just in terms of photography, but the fine art style that has emerged as a decor trend in and of itself. Not sure what I mean? Well, you're about to, since today's whimsical romance styled shoot is a perfect example! (Been DYING to share this one with you!) Think: soft fabrics, beautifully curated details, juxtapositions in texture, and artisan florals. The combination is breathtaking, and for this gorgeous editorial there's even a touch of real fine art, since the fabric backdrops used throughout are prints of original artworks by renowned artist Louise Janse Van Vuuren. With a pastel palette and an Old European feel that Marie Antoinette herself would approve of, it's simply the best way to bring in a new season, thanks to the talented team led by Forever September Photography, Anella Wedding Shoes and The Event Planners!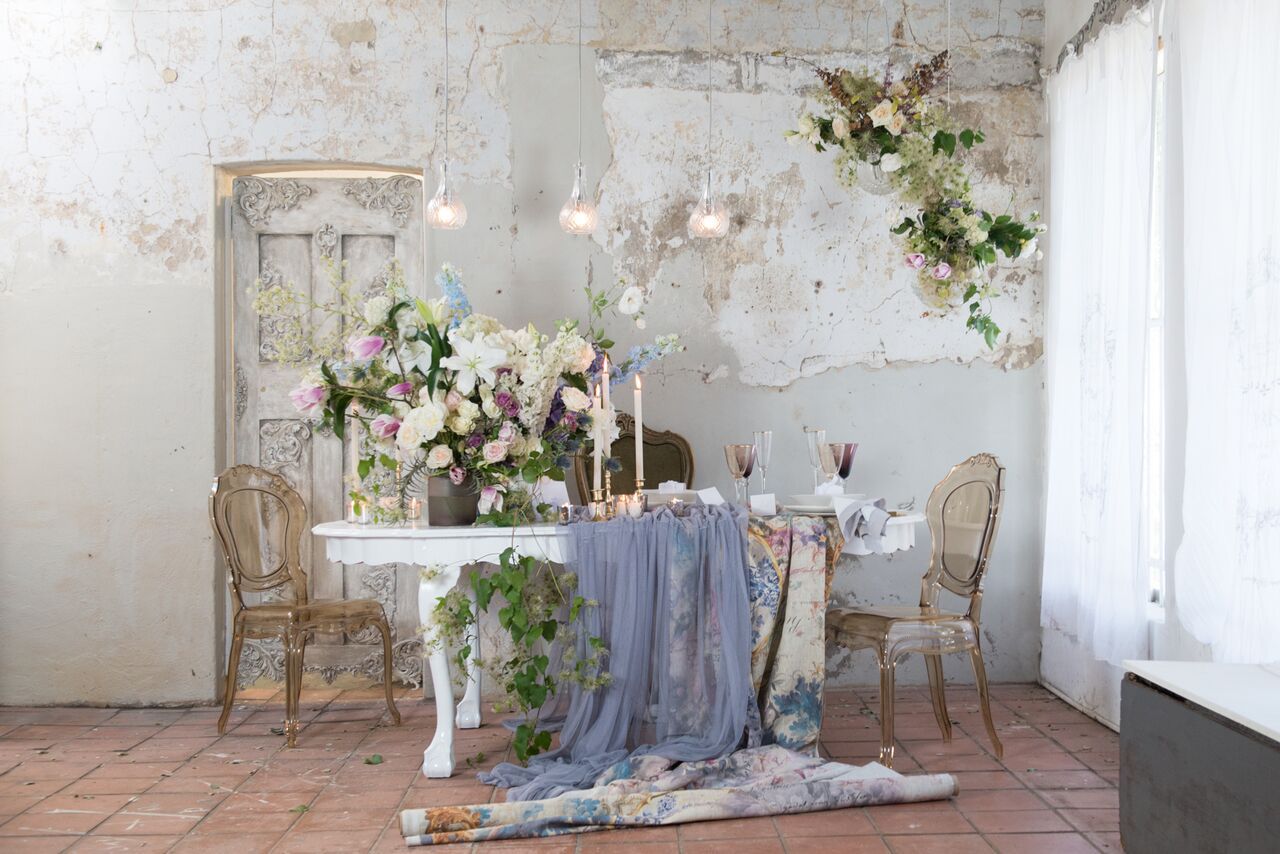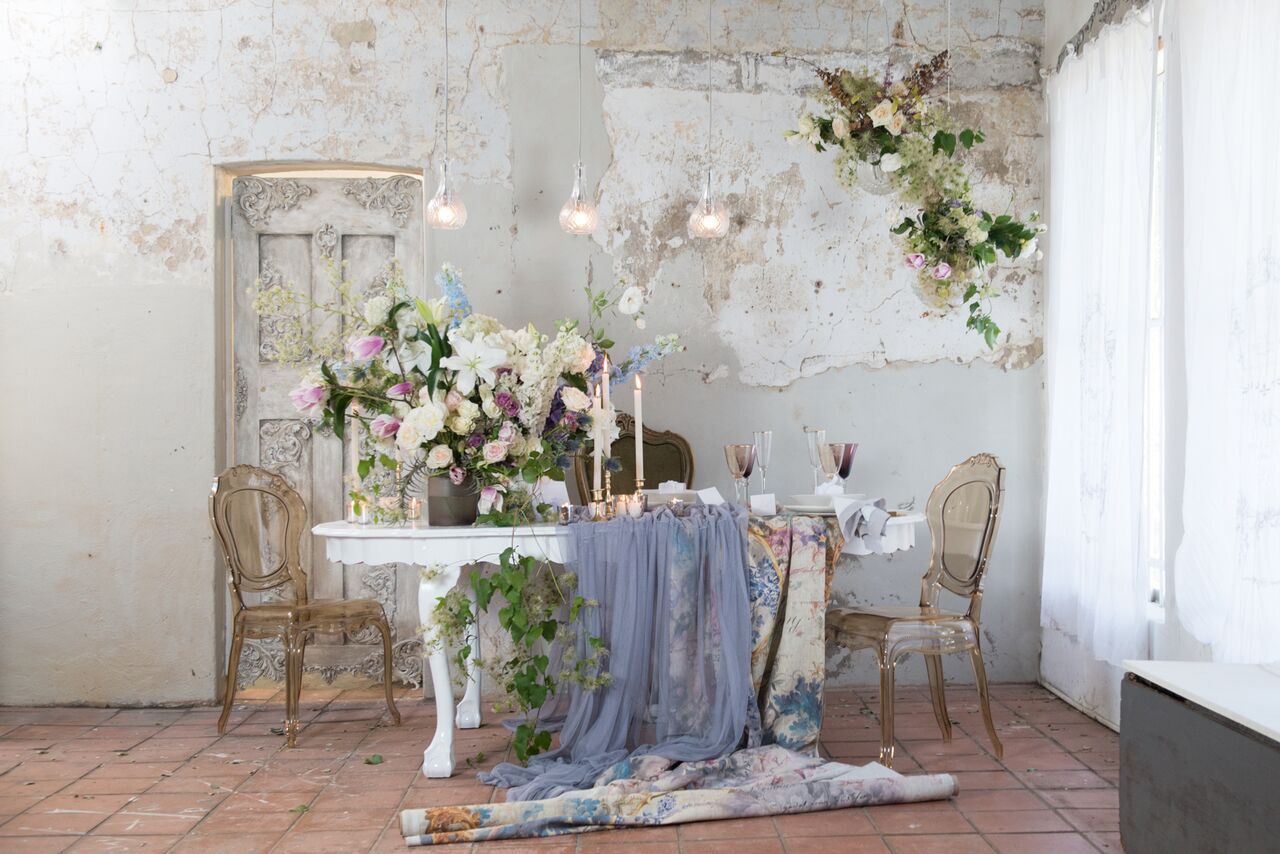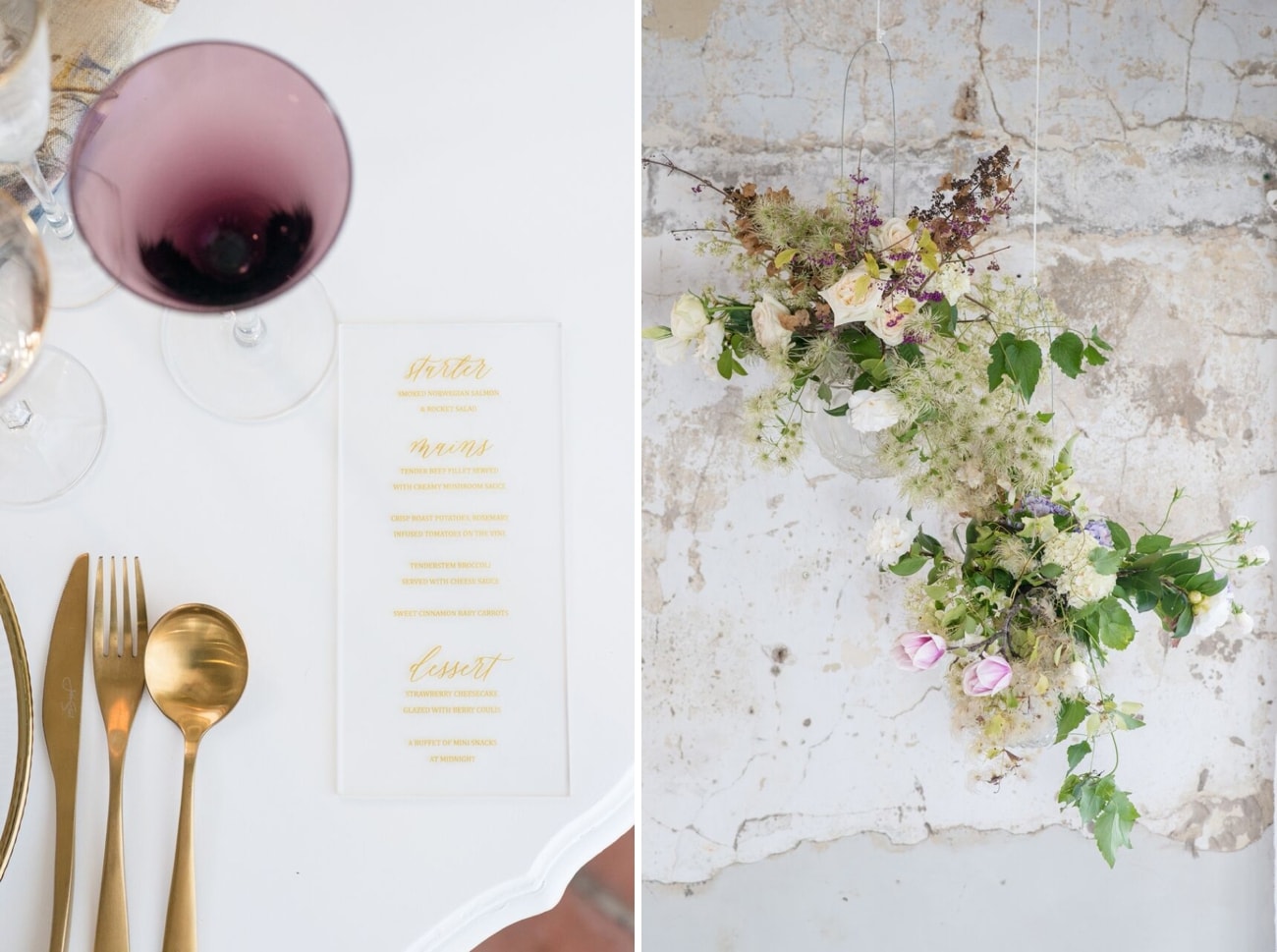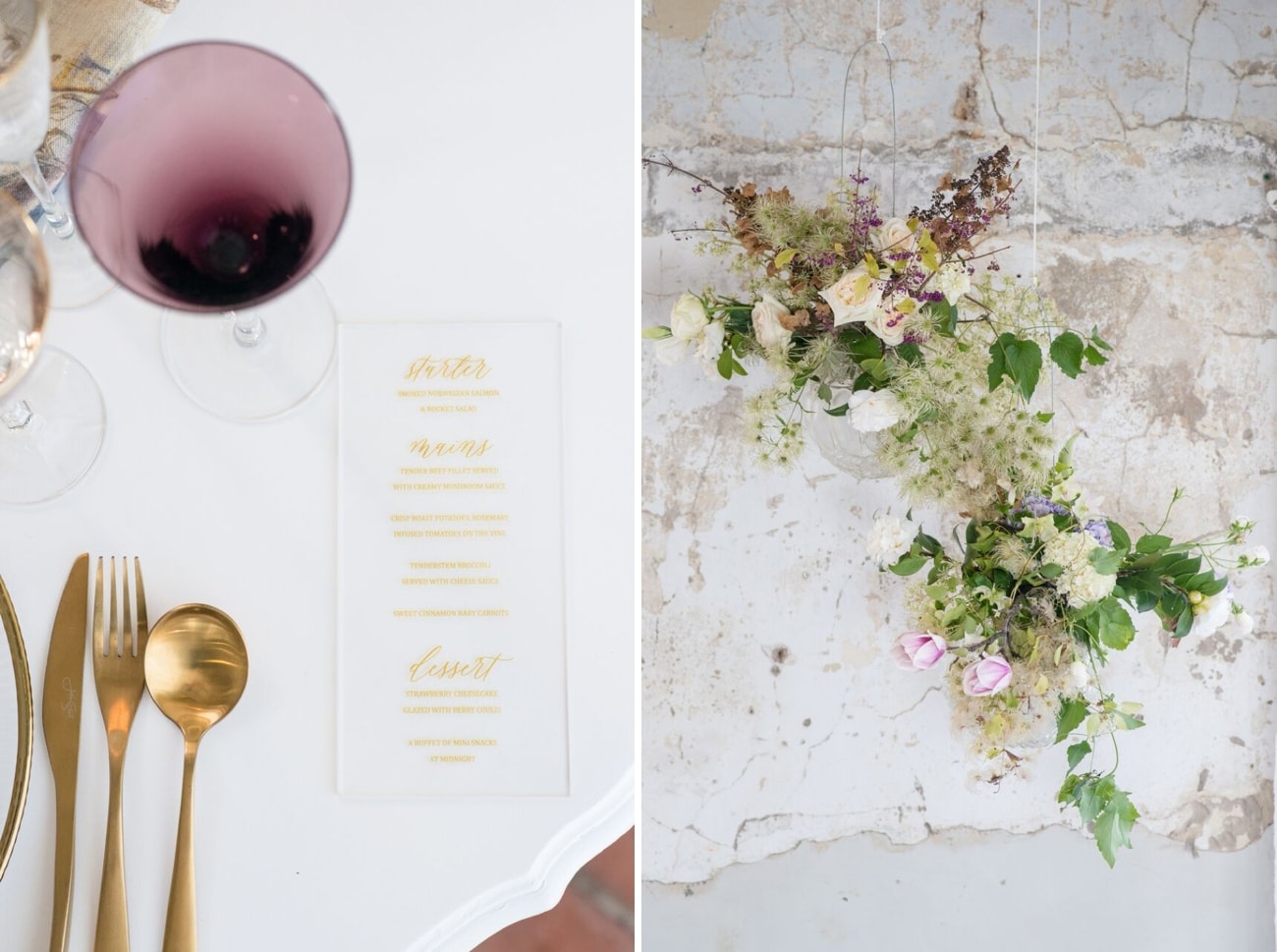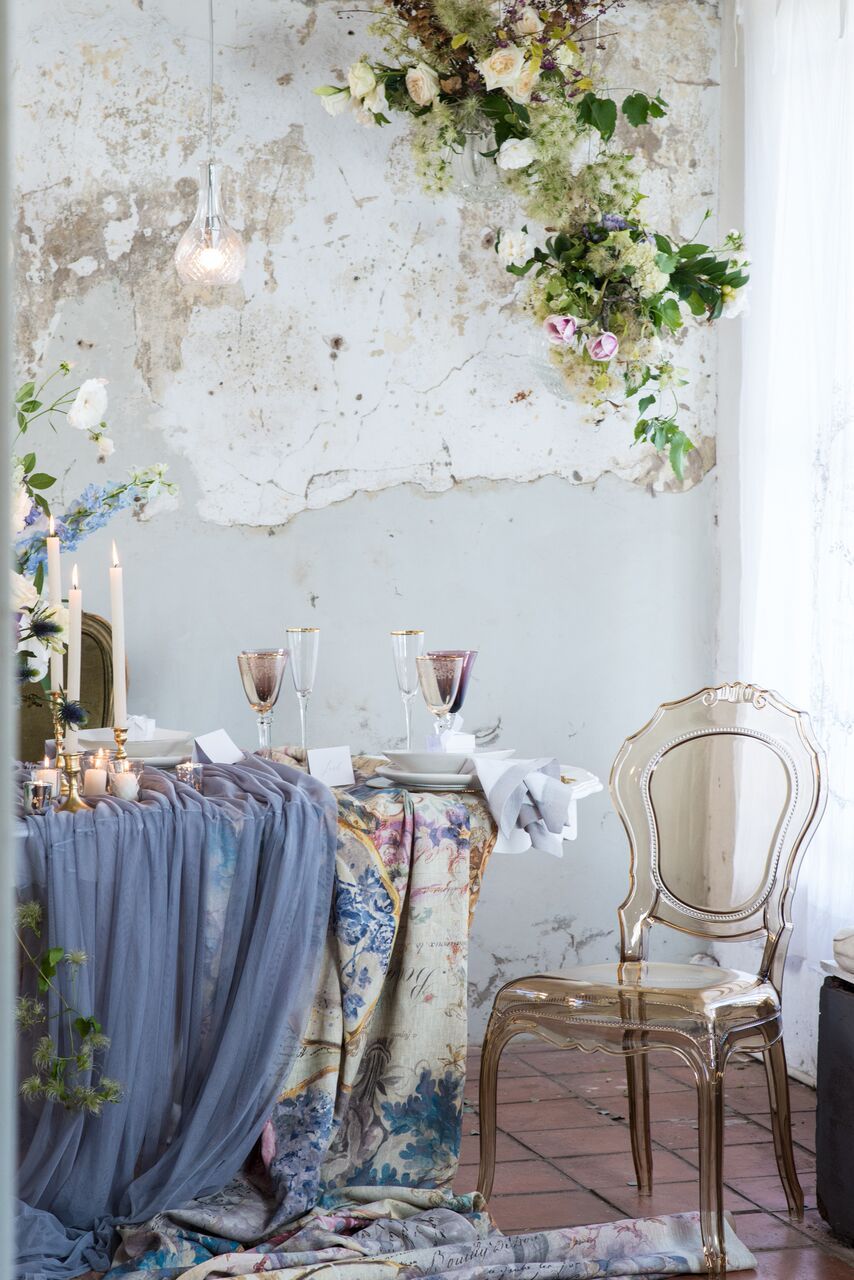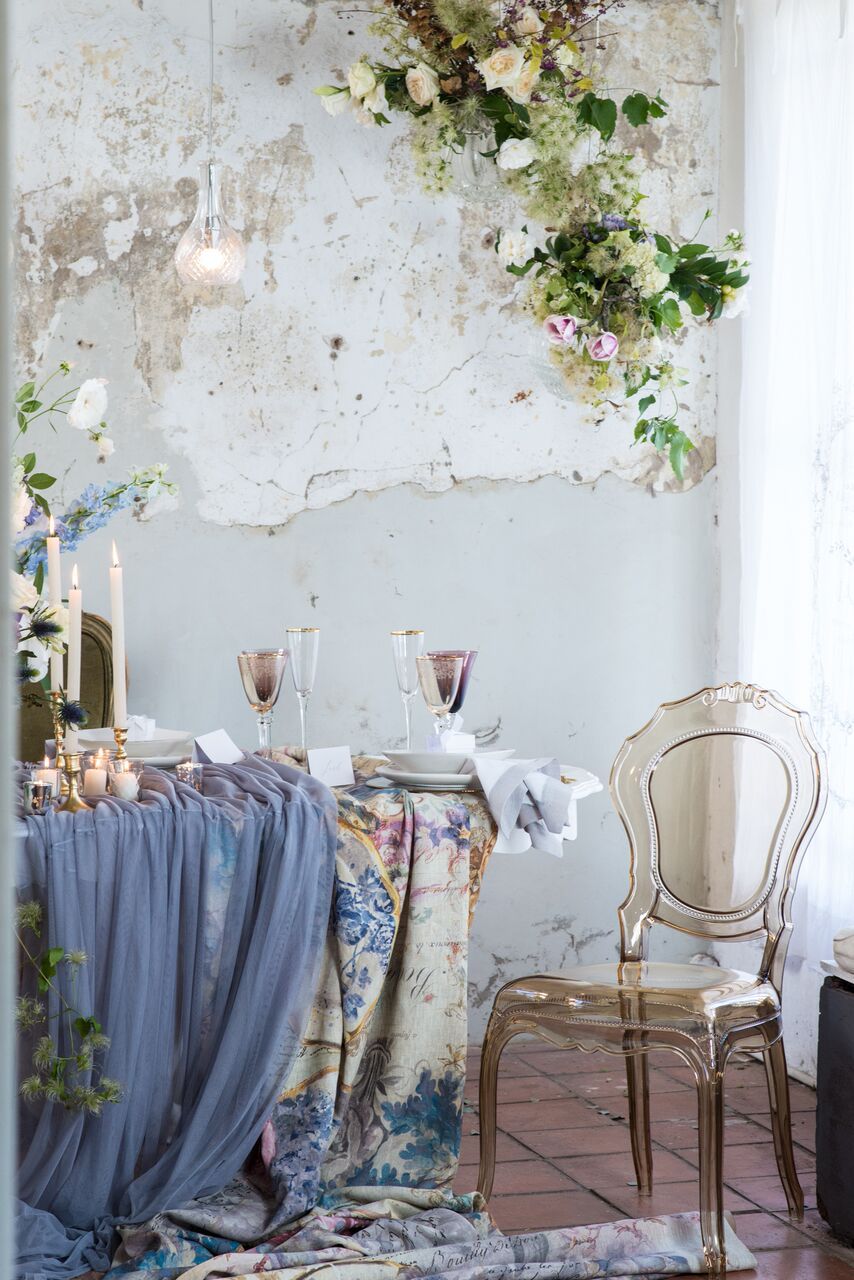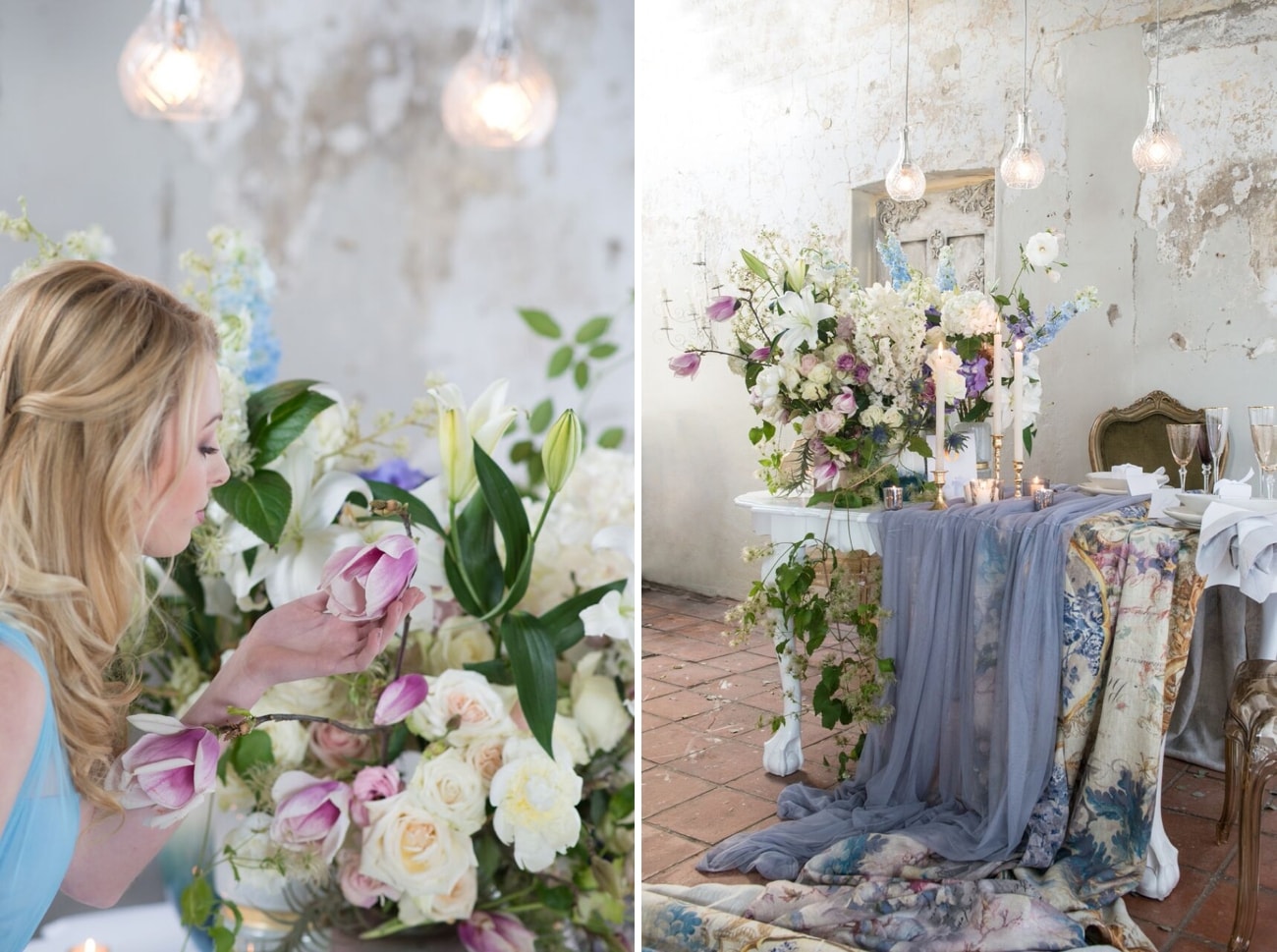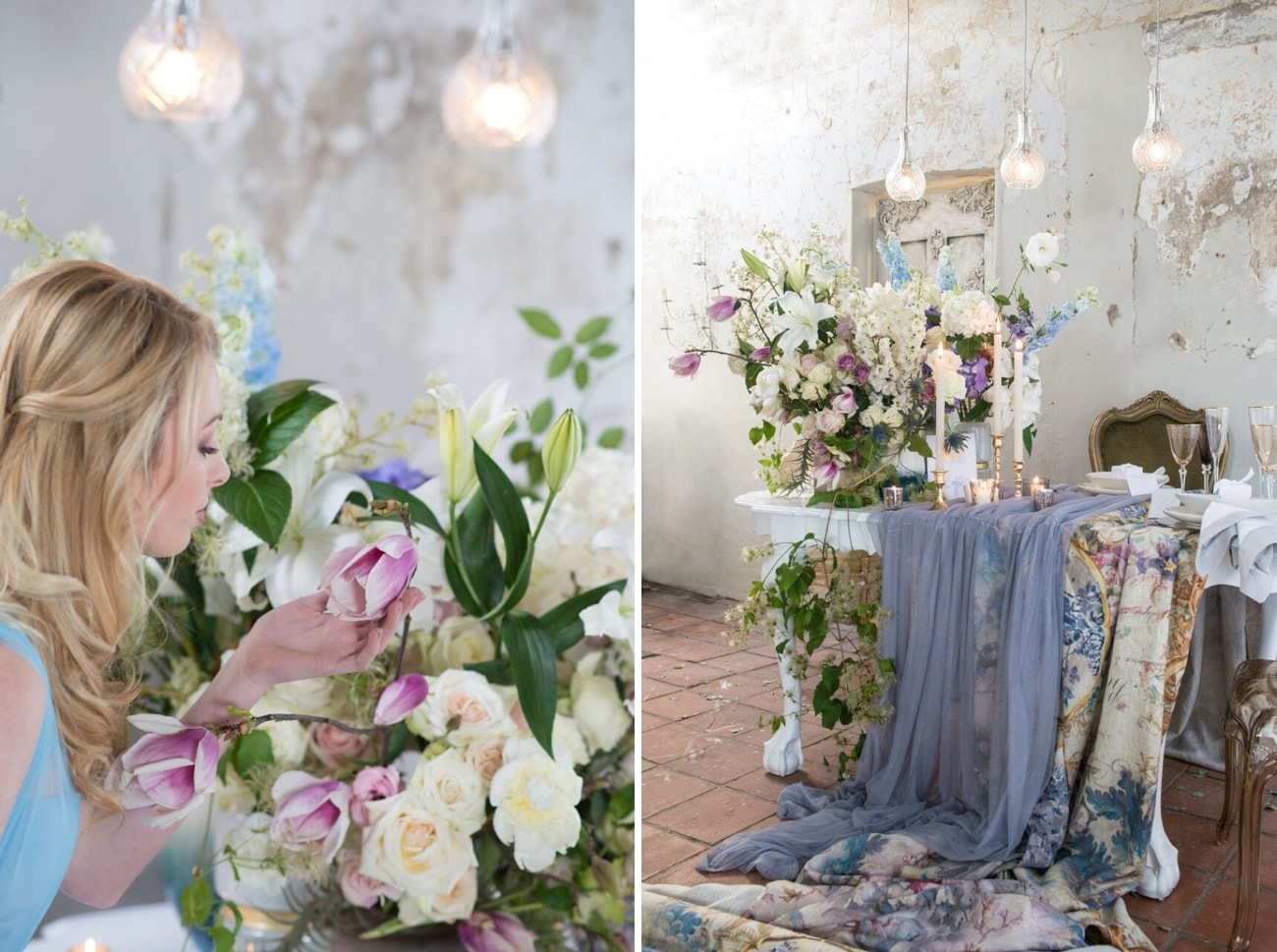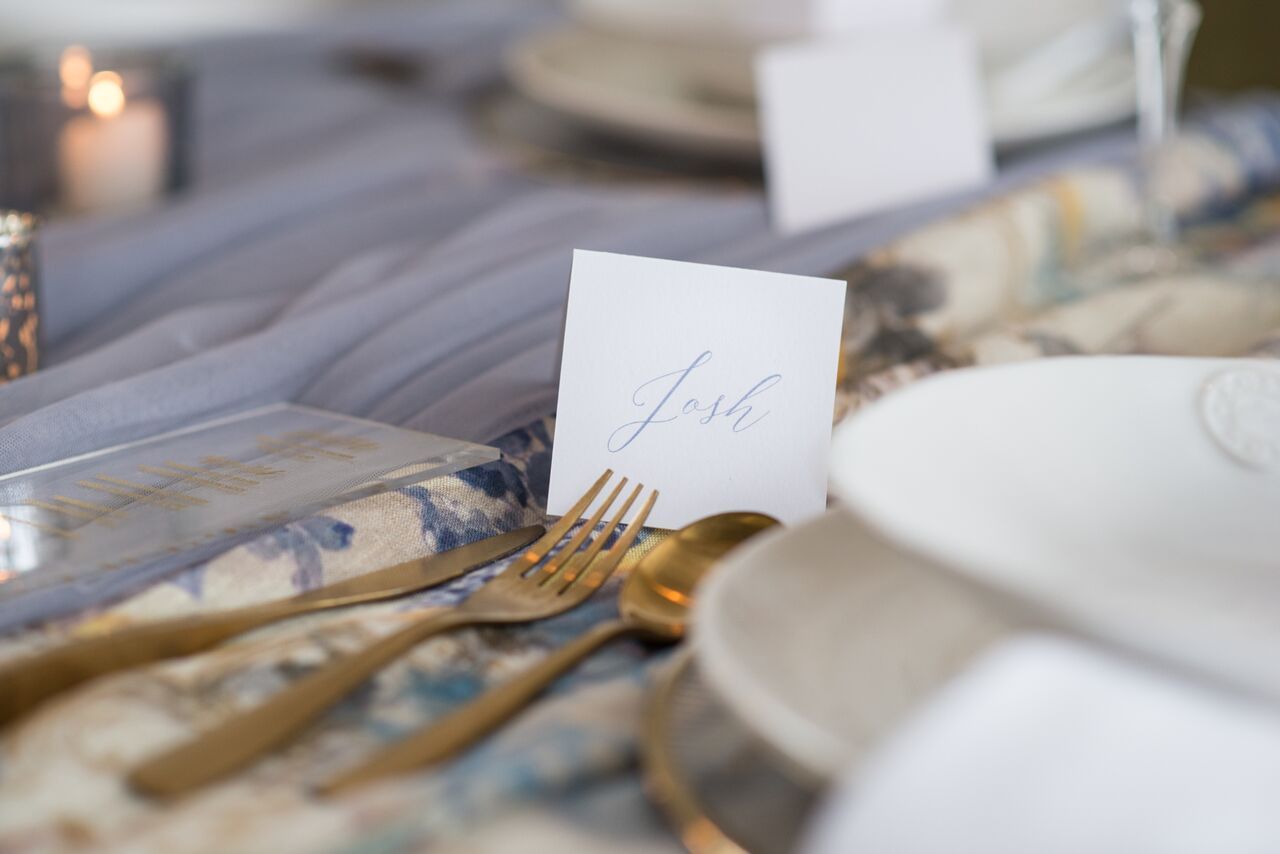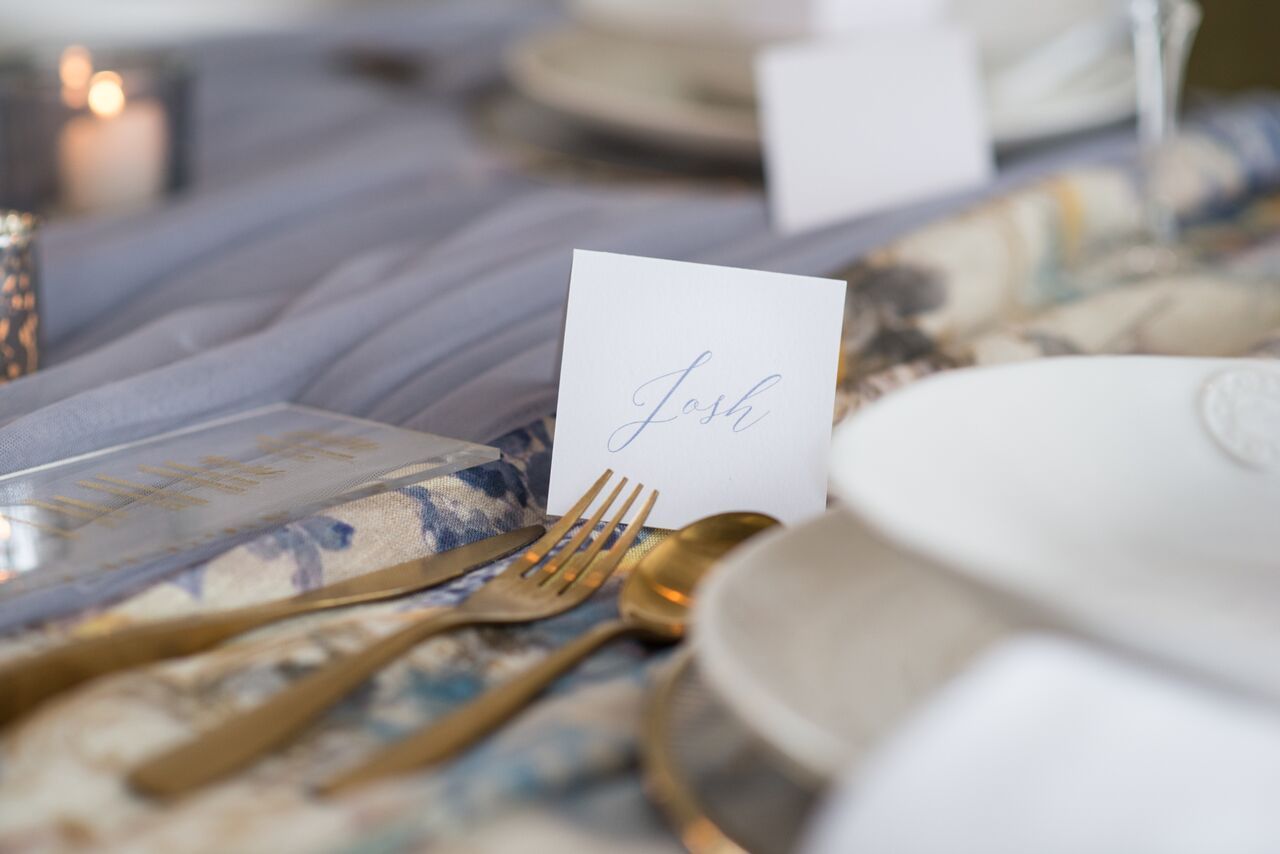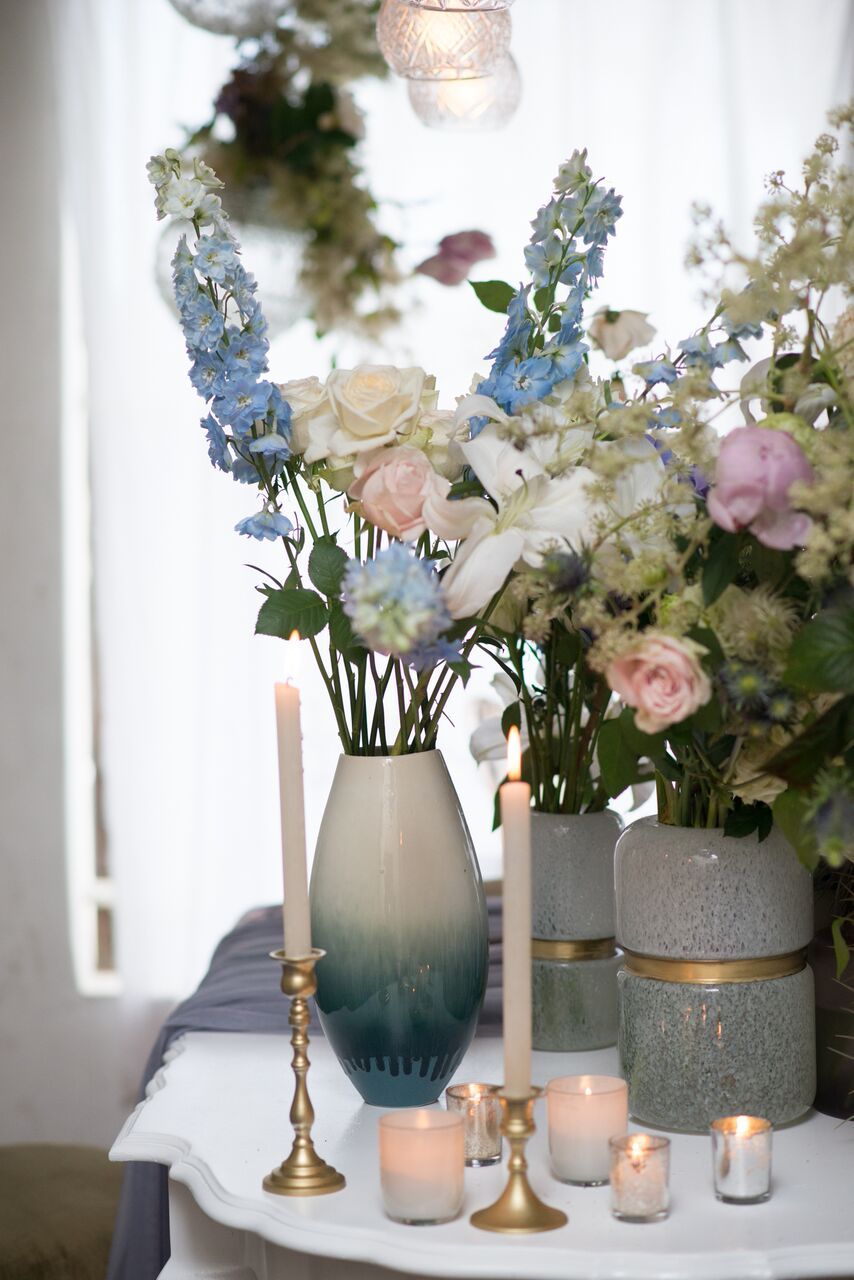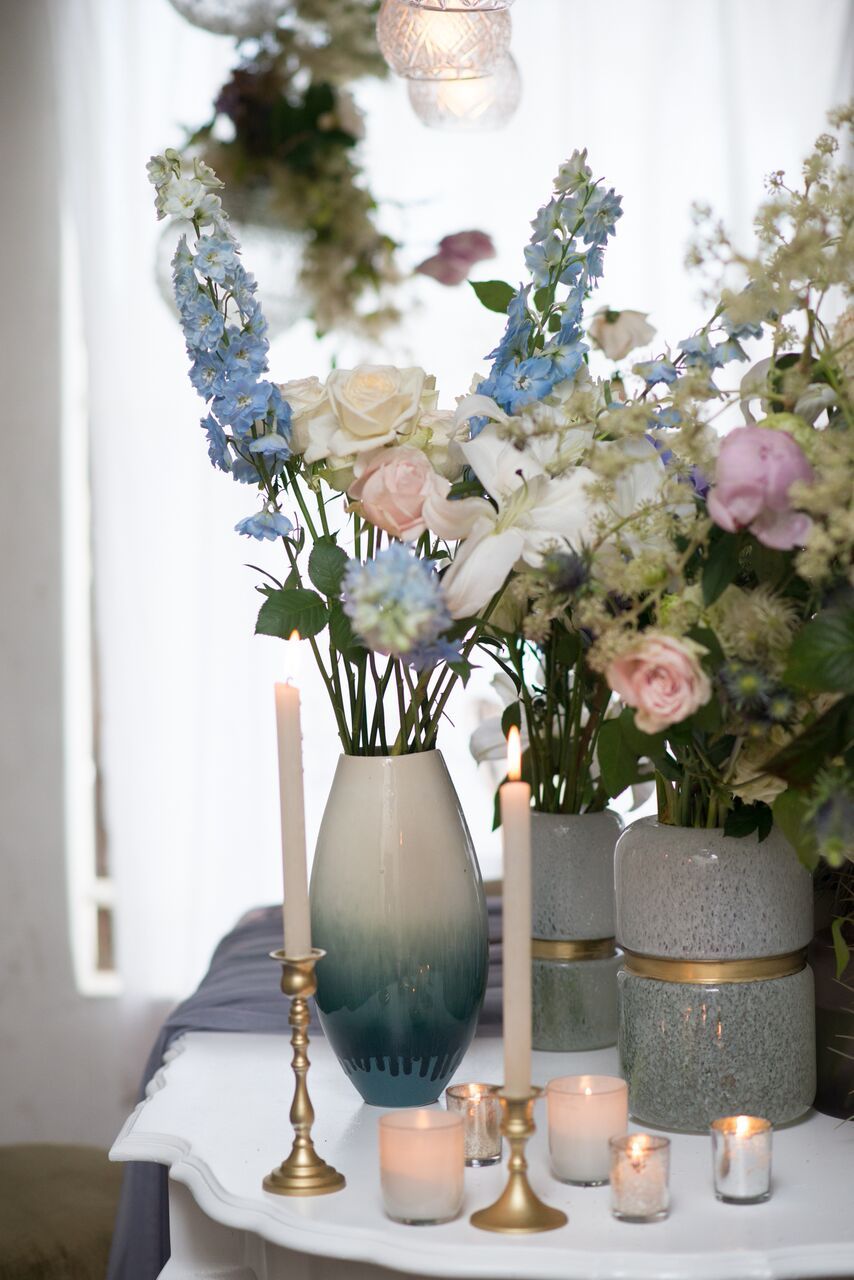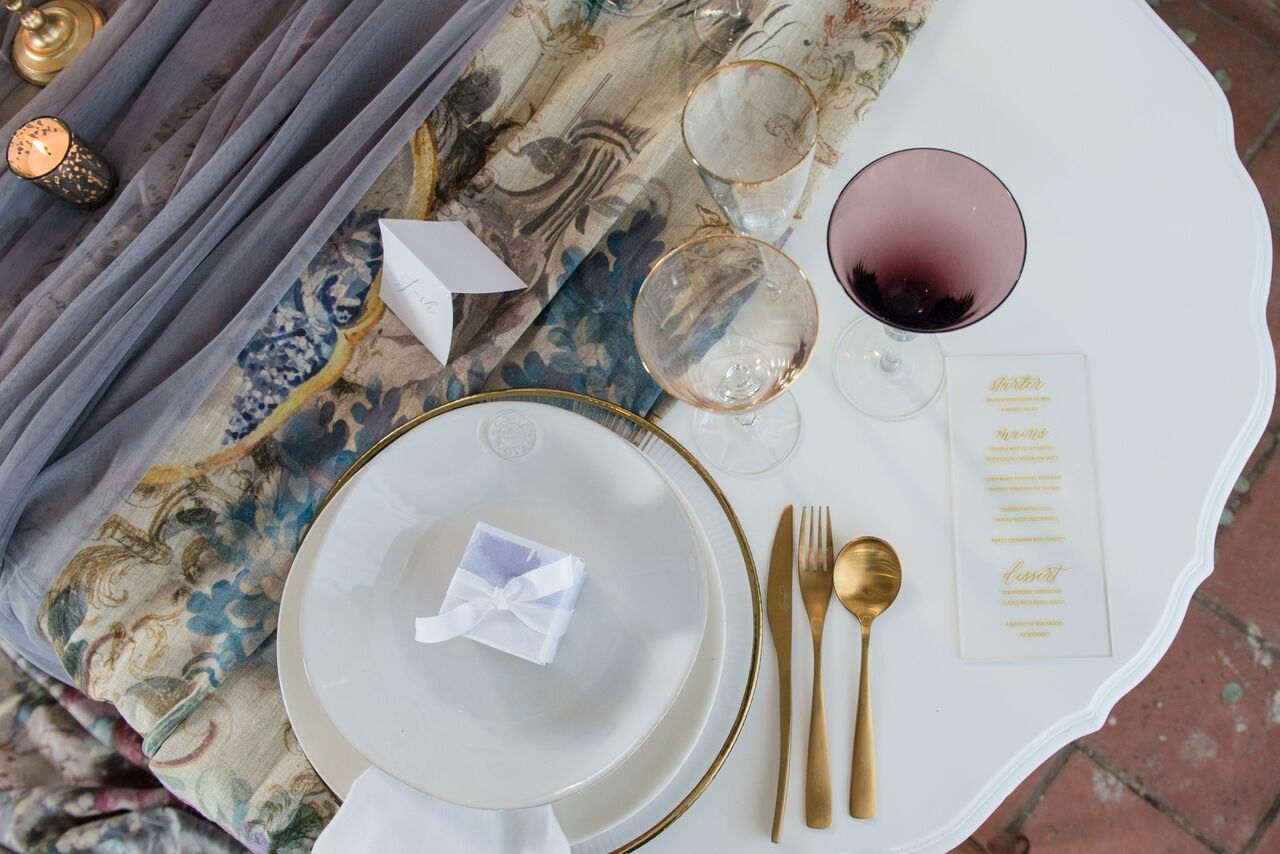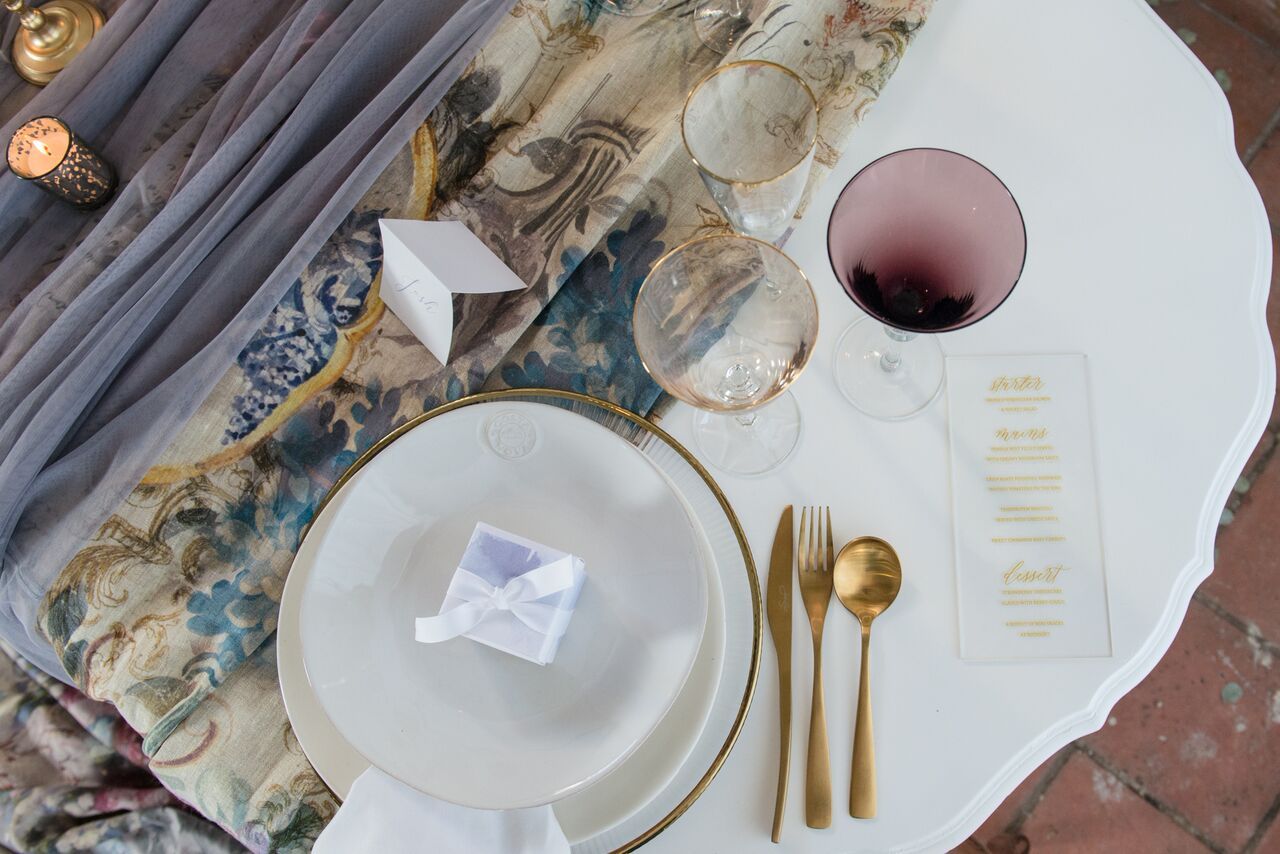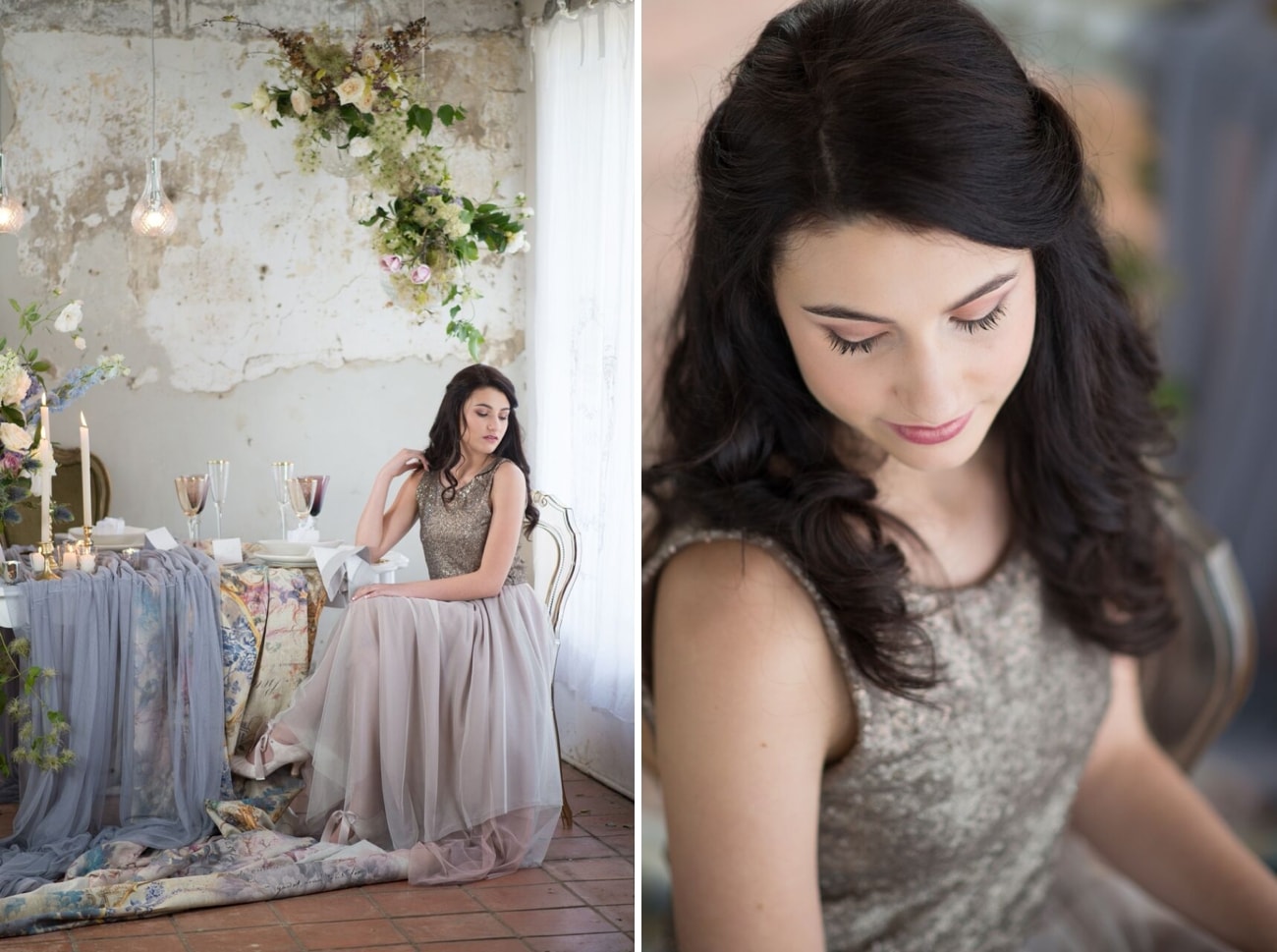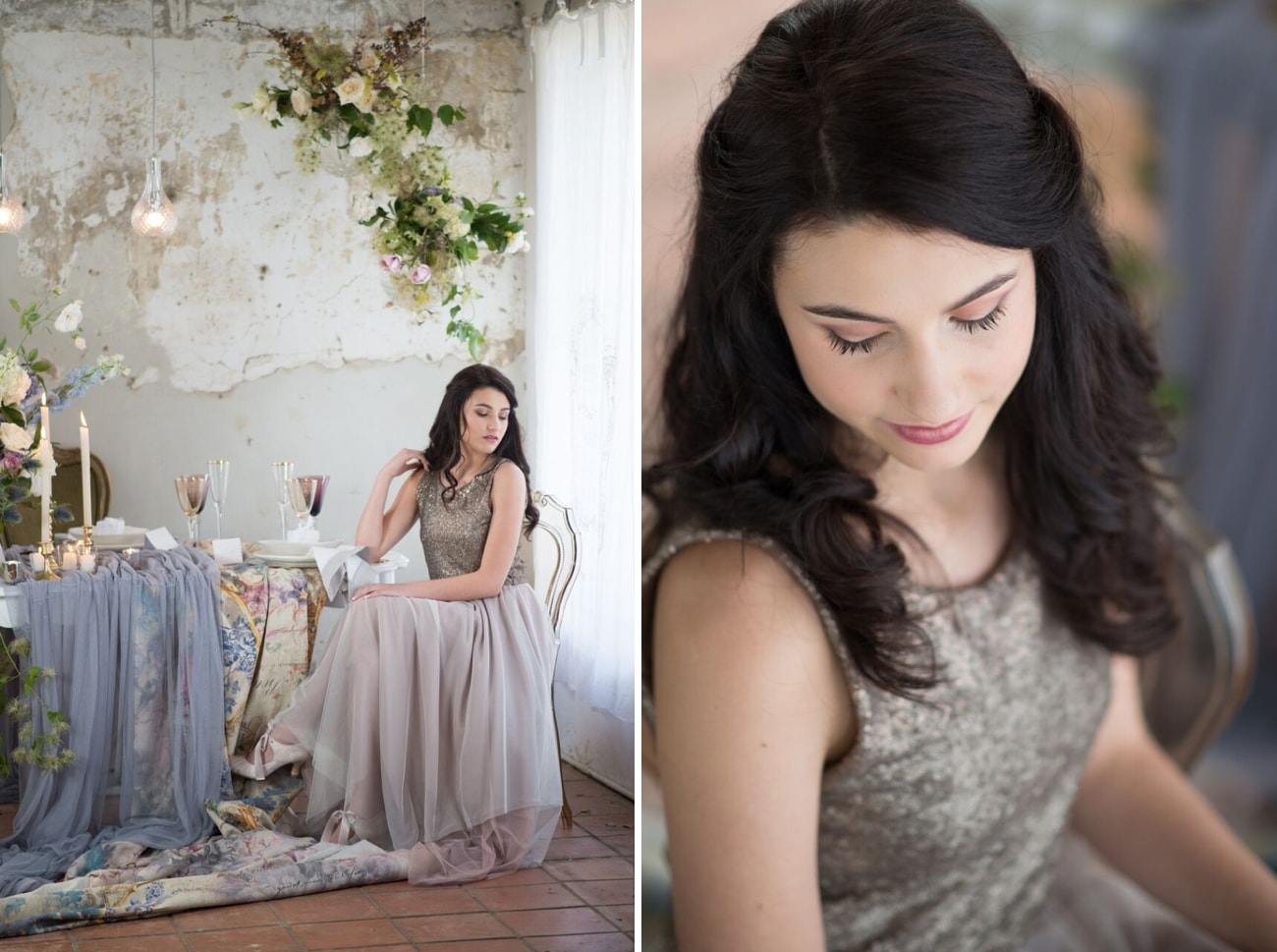 Here's some background from the team:
The theme Whimsical Romance inspired us to put together a shoot where we could bring the love of art, flowers and weddings into one. Our team of service providers set about putting together something that would create a feeling of old world European wedding romance, pastel colors, soft flowy dresses in dreamy fabrics and freshly picked flowers to bring a feeling of spring emerging. We imagined a wedding in a small historical building in Italy or even France… and when we found our venue for this styled shoot it really was the pinnacle point of creating this look: its raw textured walls, large windows with natural light, interesting doorways and most of all, the incredibly beautiful fabrics created here as prints off of paintings, inspired us to create images with a magical romance and European cultural feel. We have always had a vision of photographing wedding dresses in front of painted backdrops or works of art and this was the ideal opportunity. Thus art and history came together in this perfect venue giving us a feeling of whimsical romance from another place and era.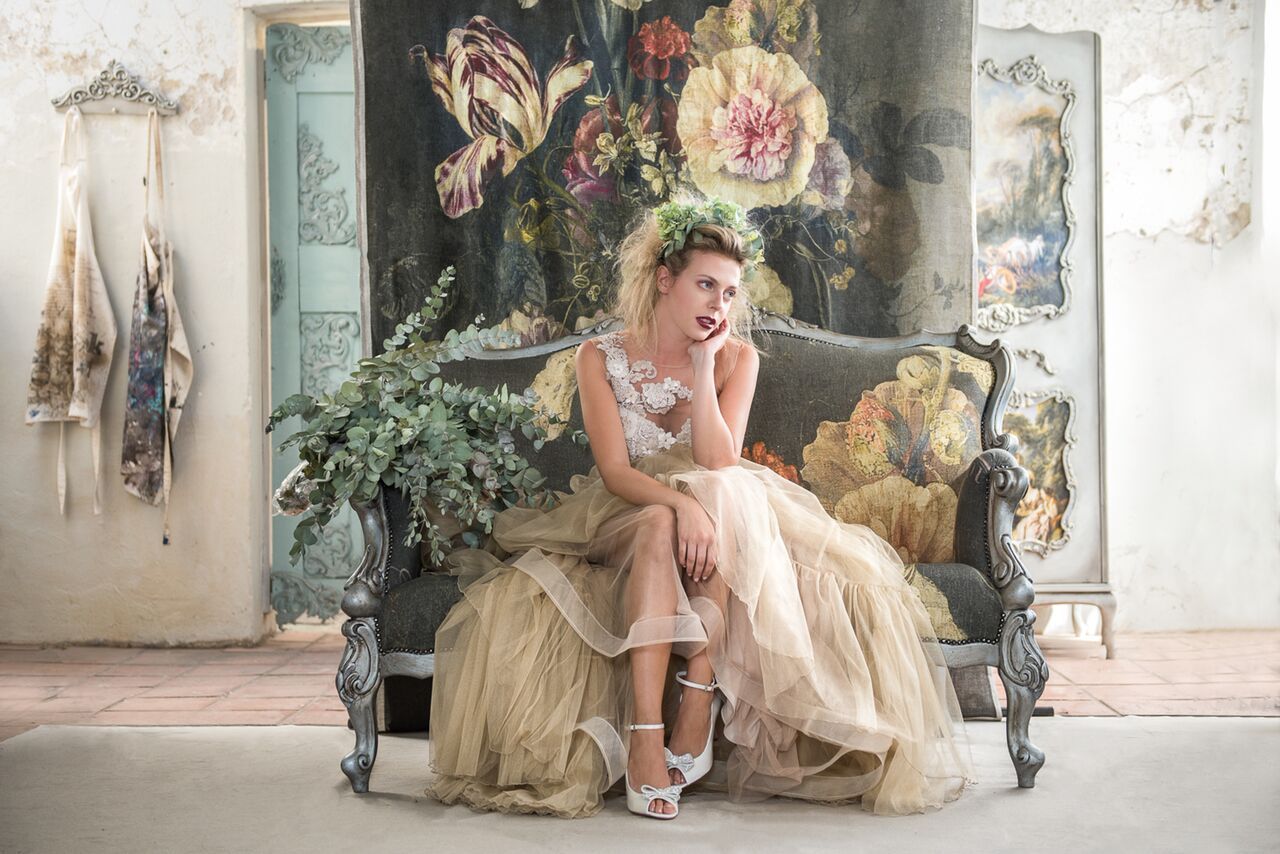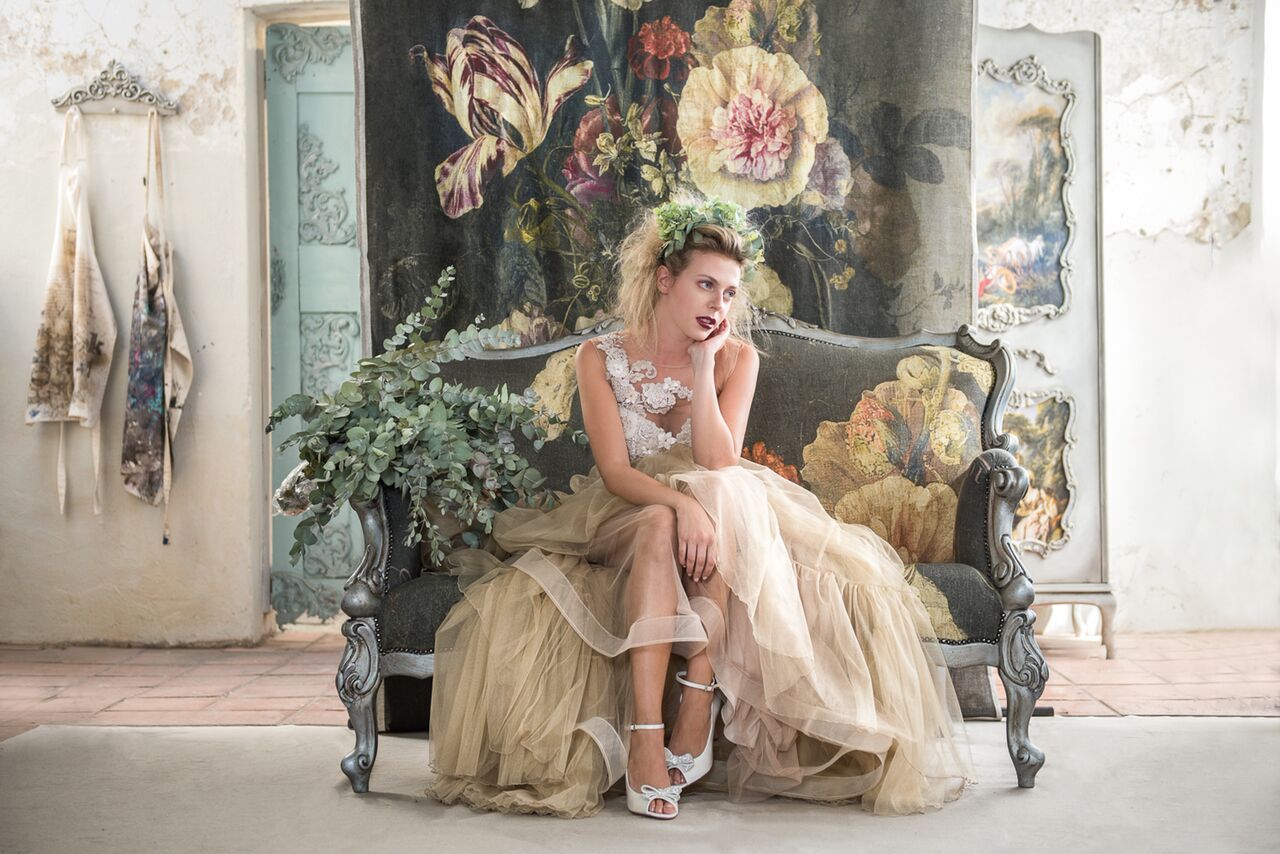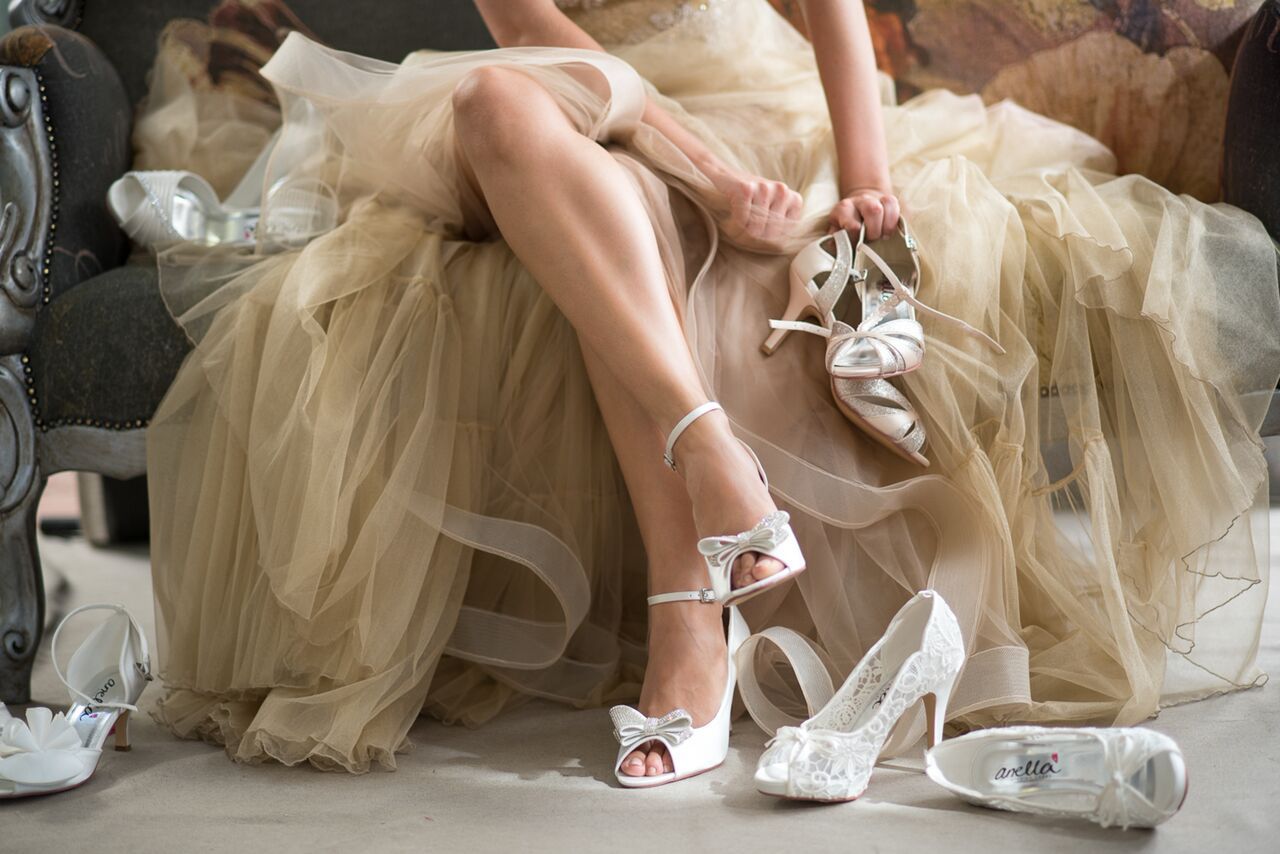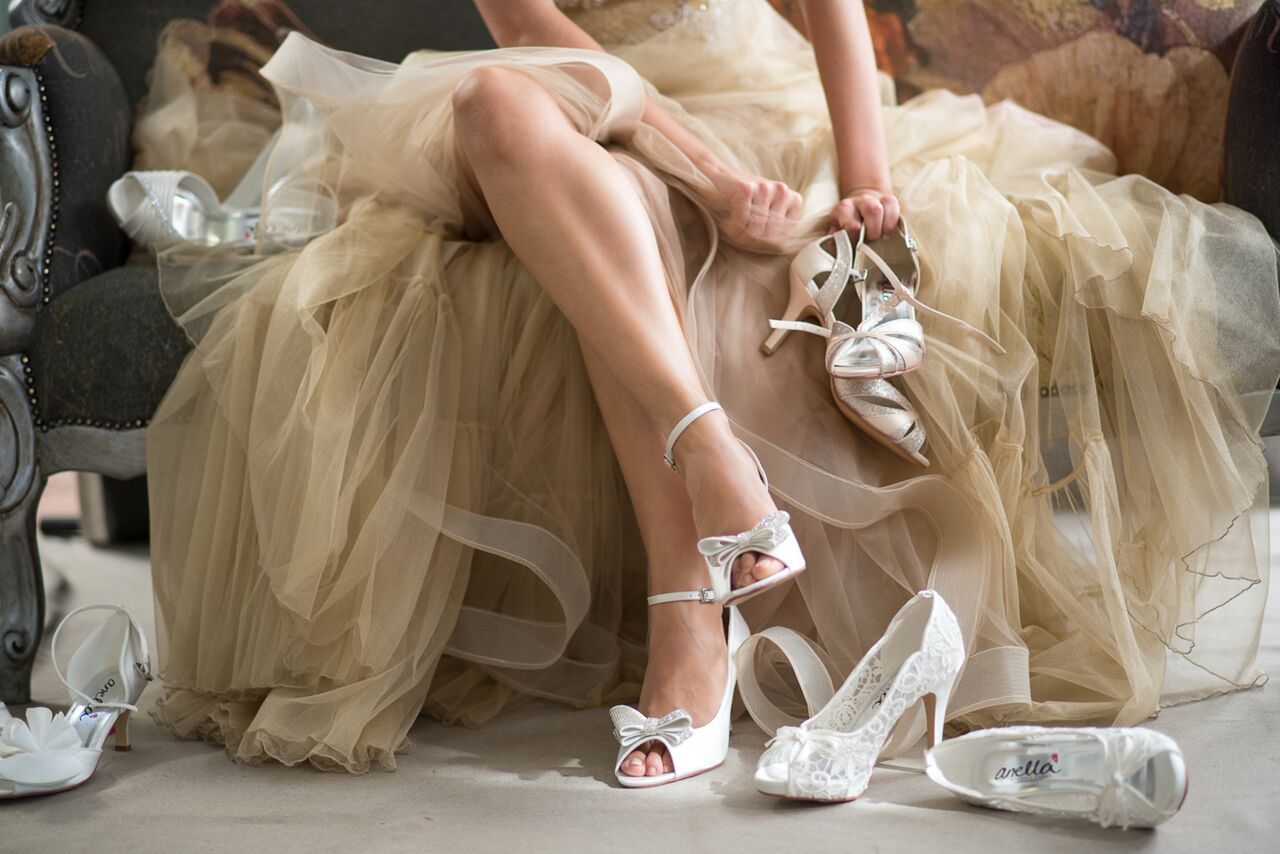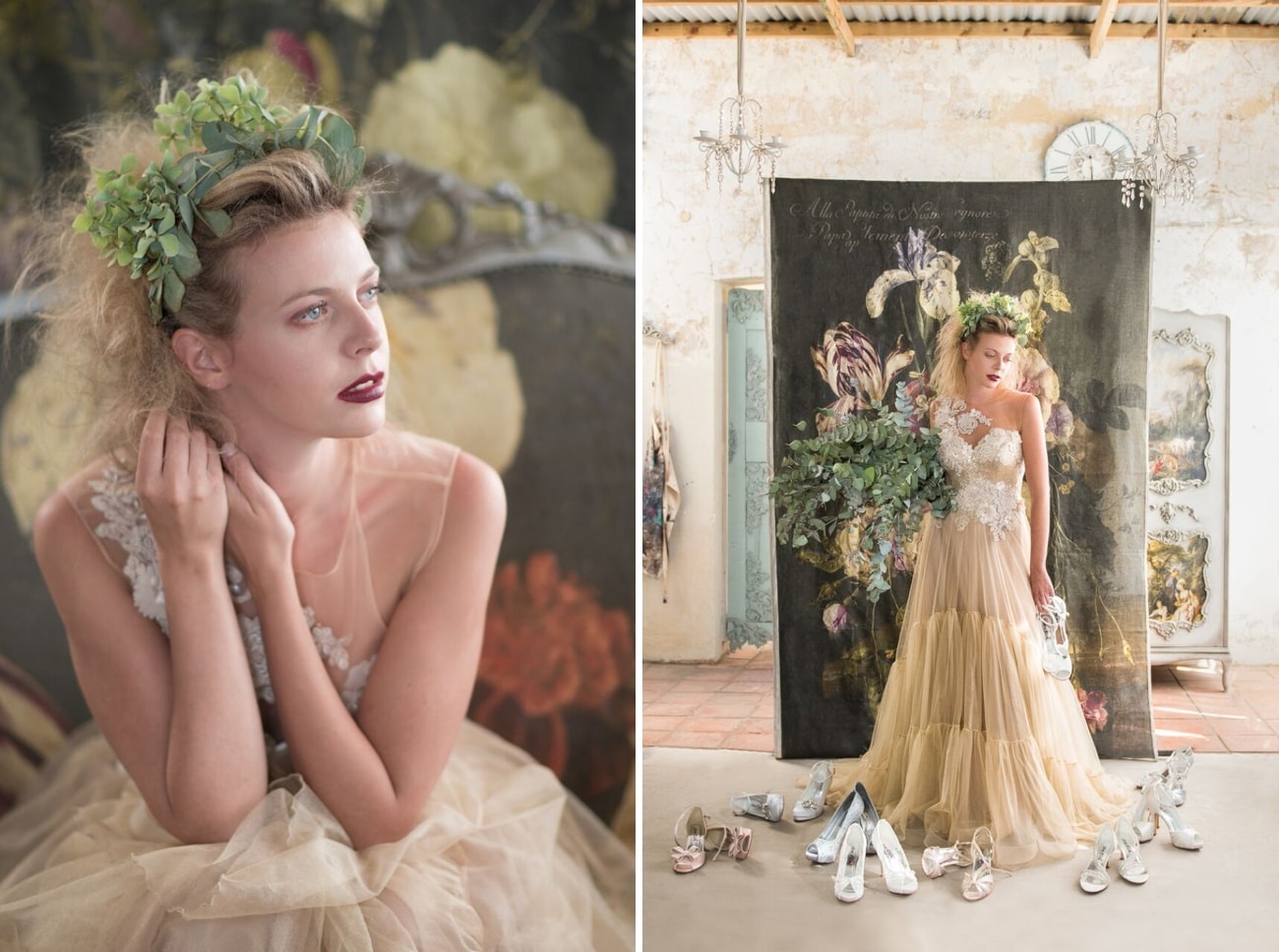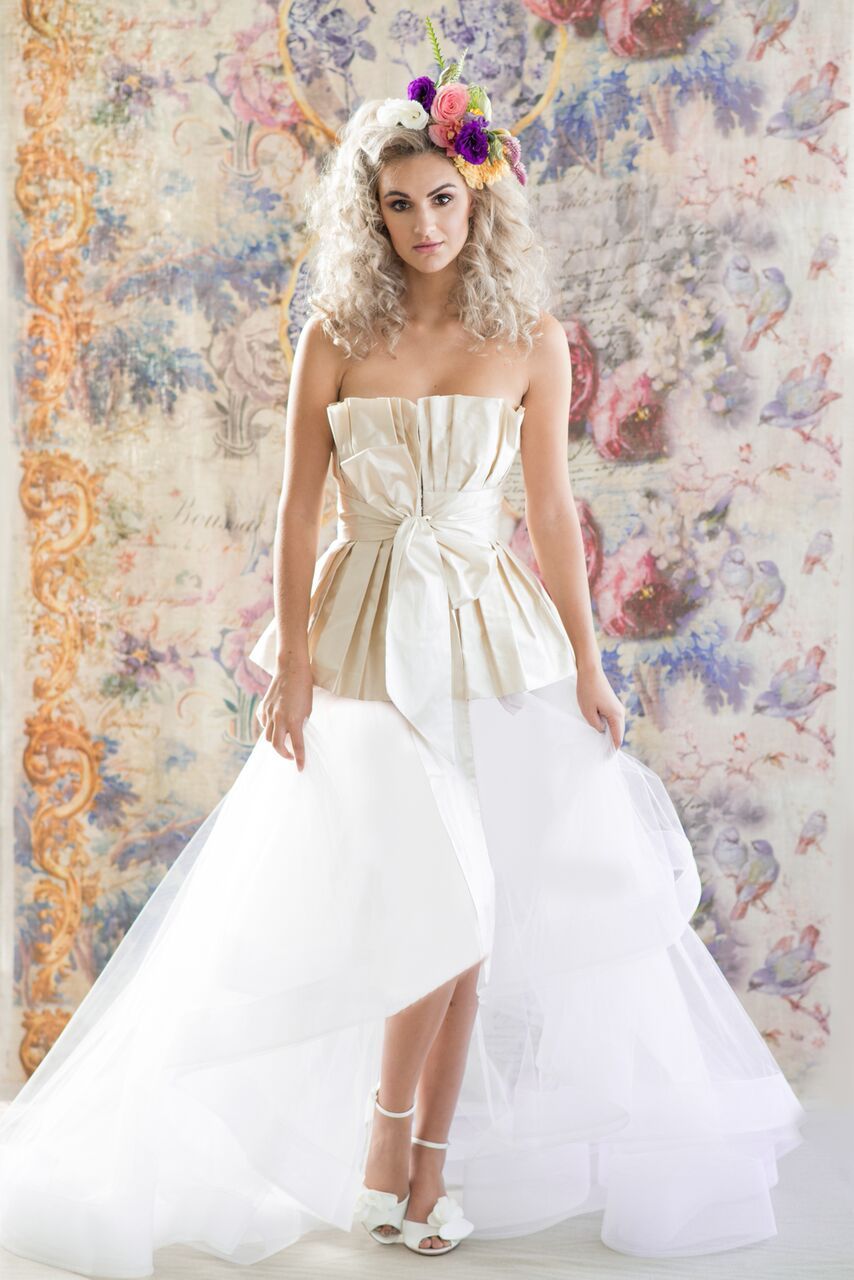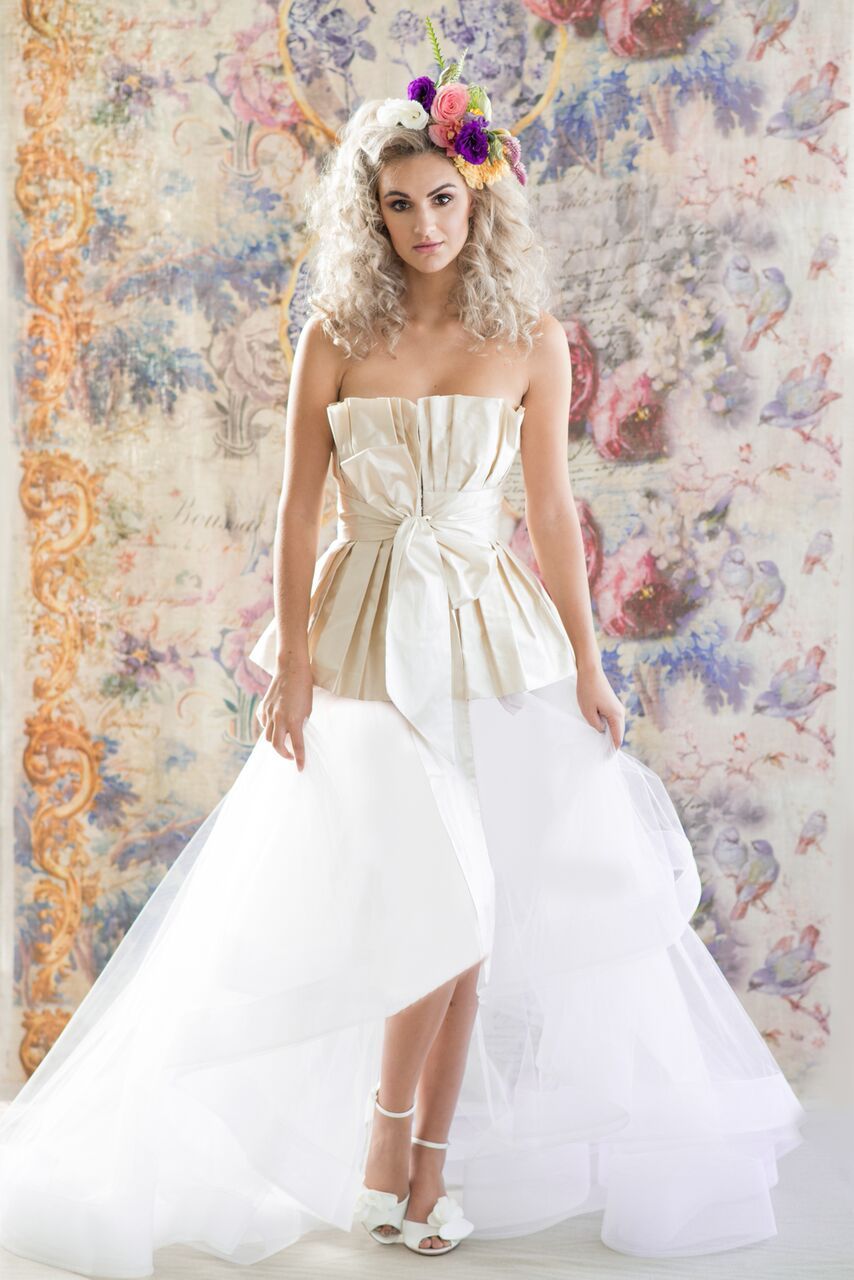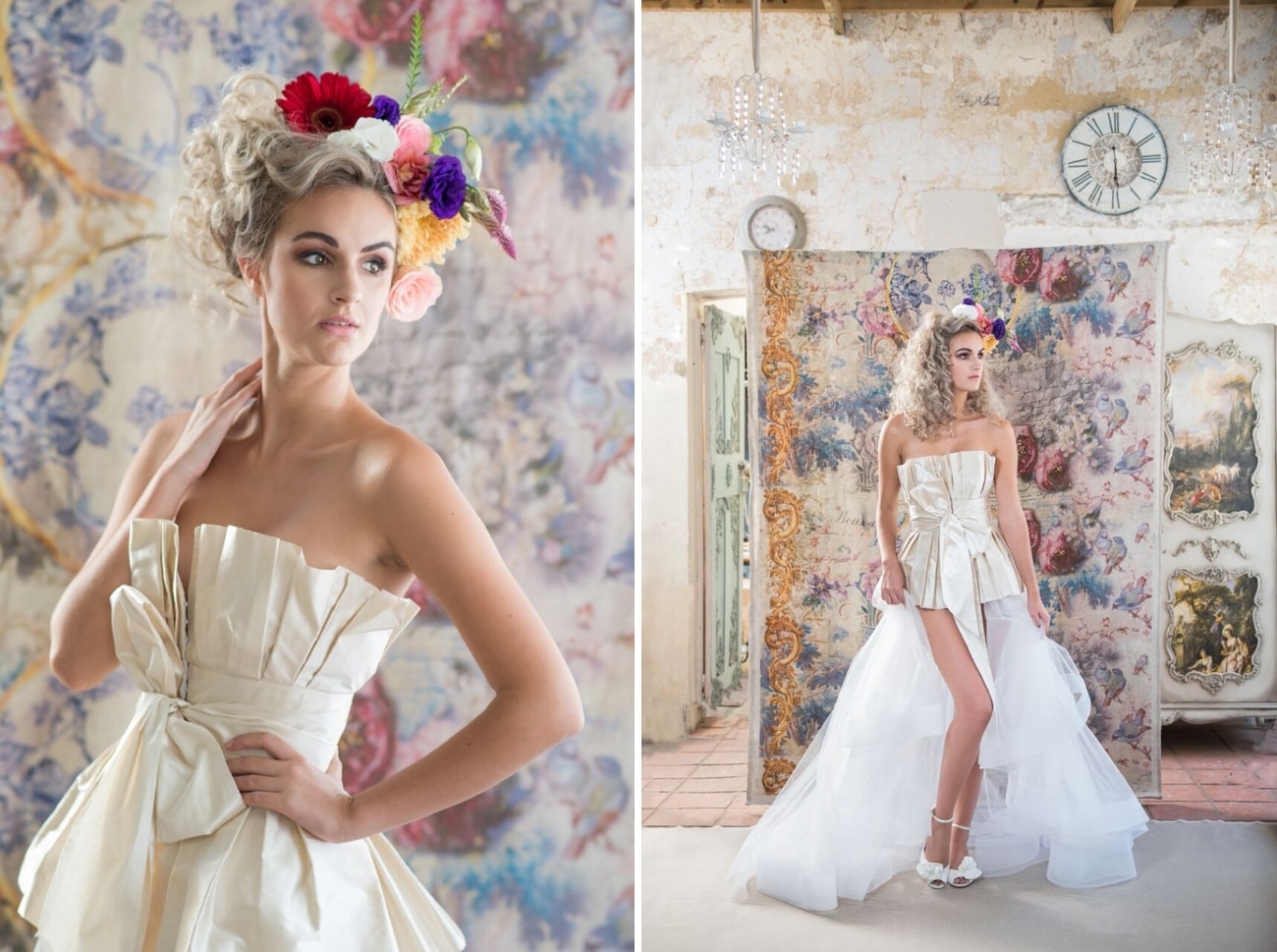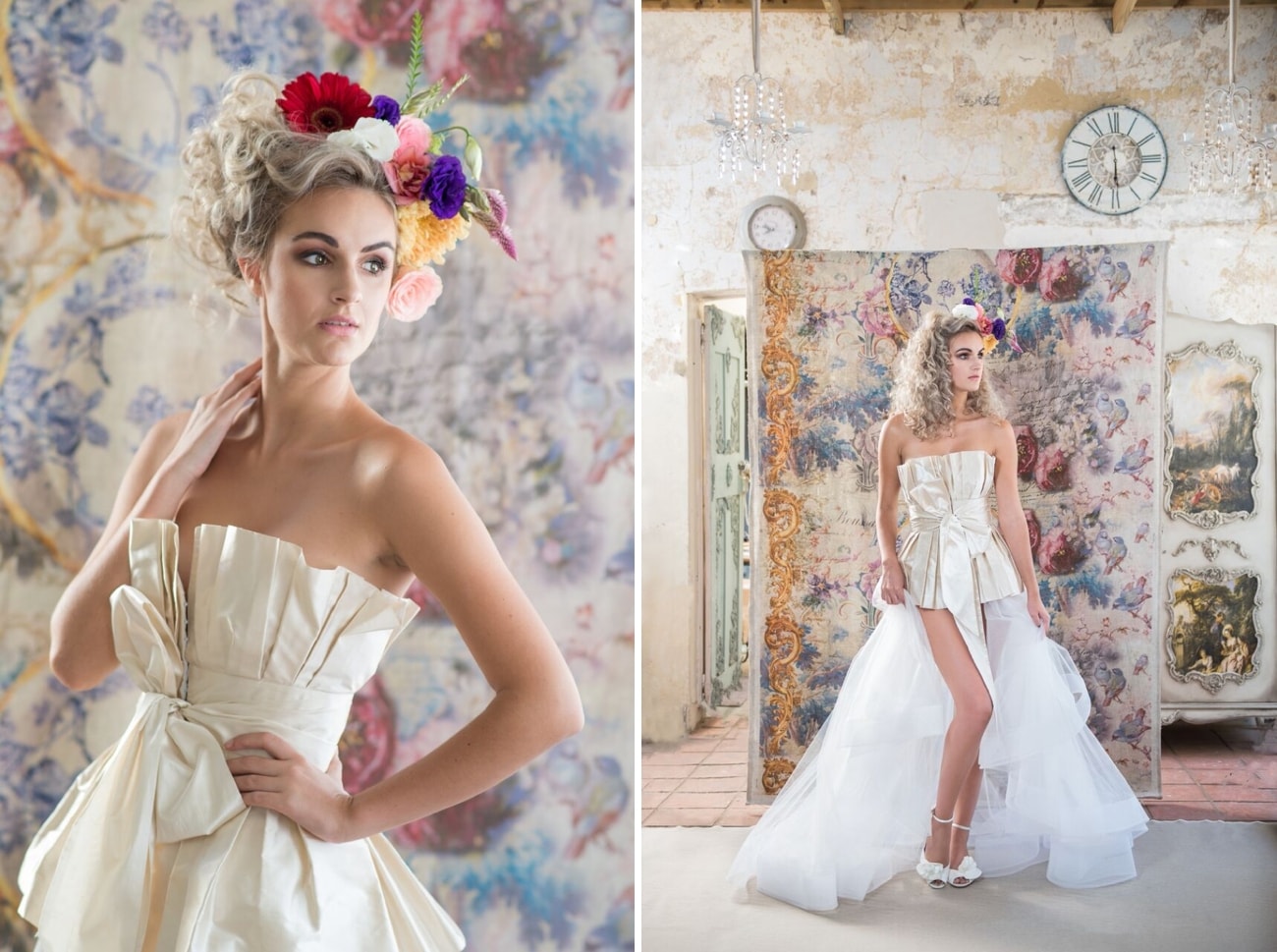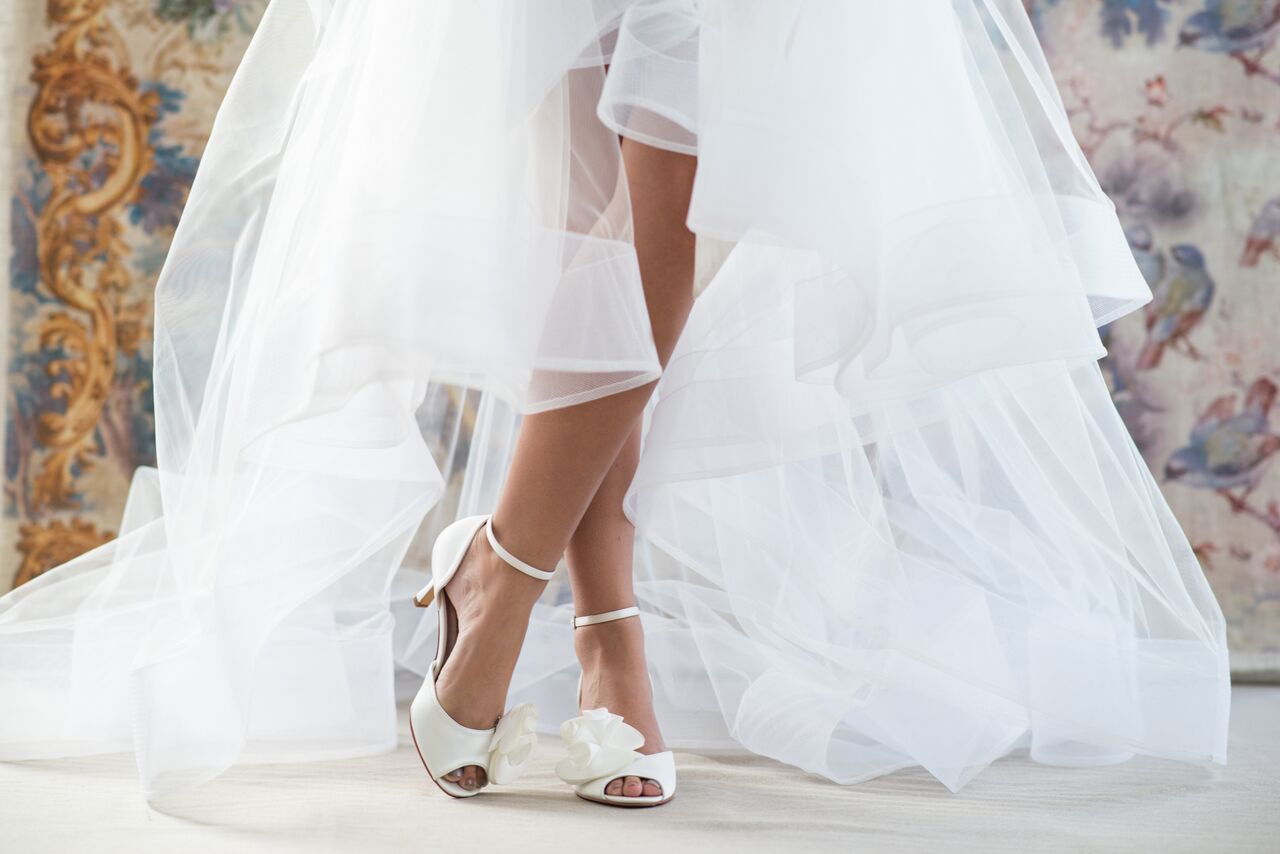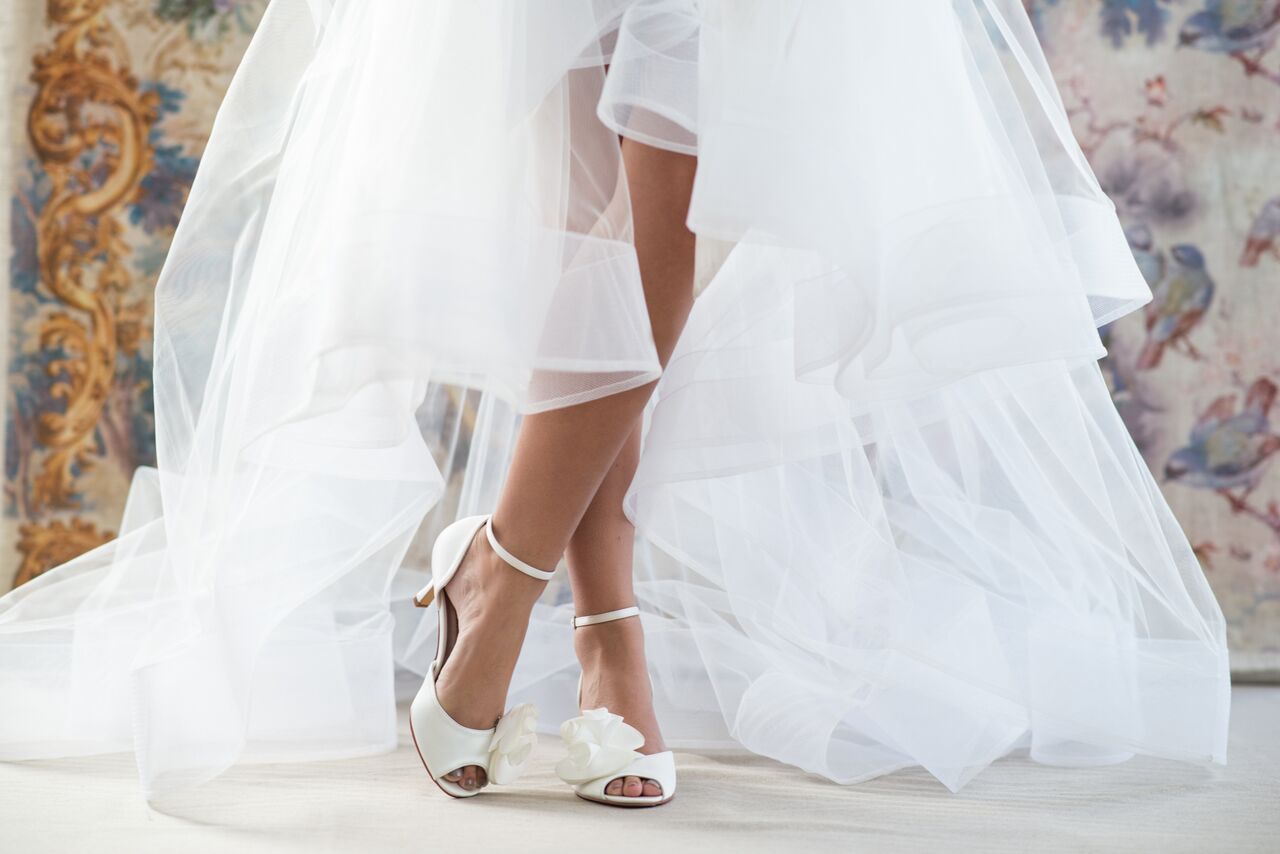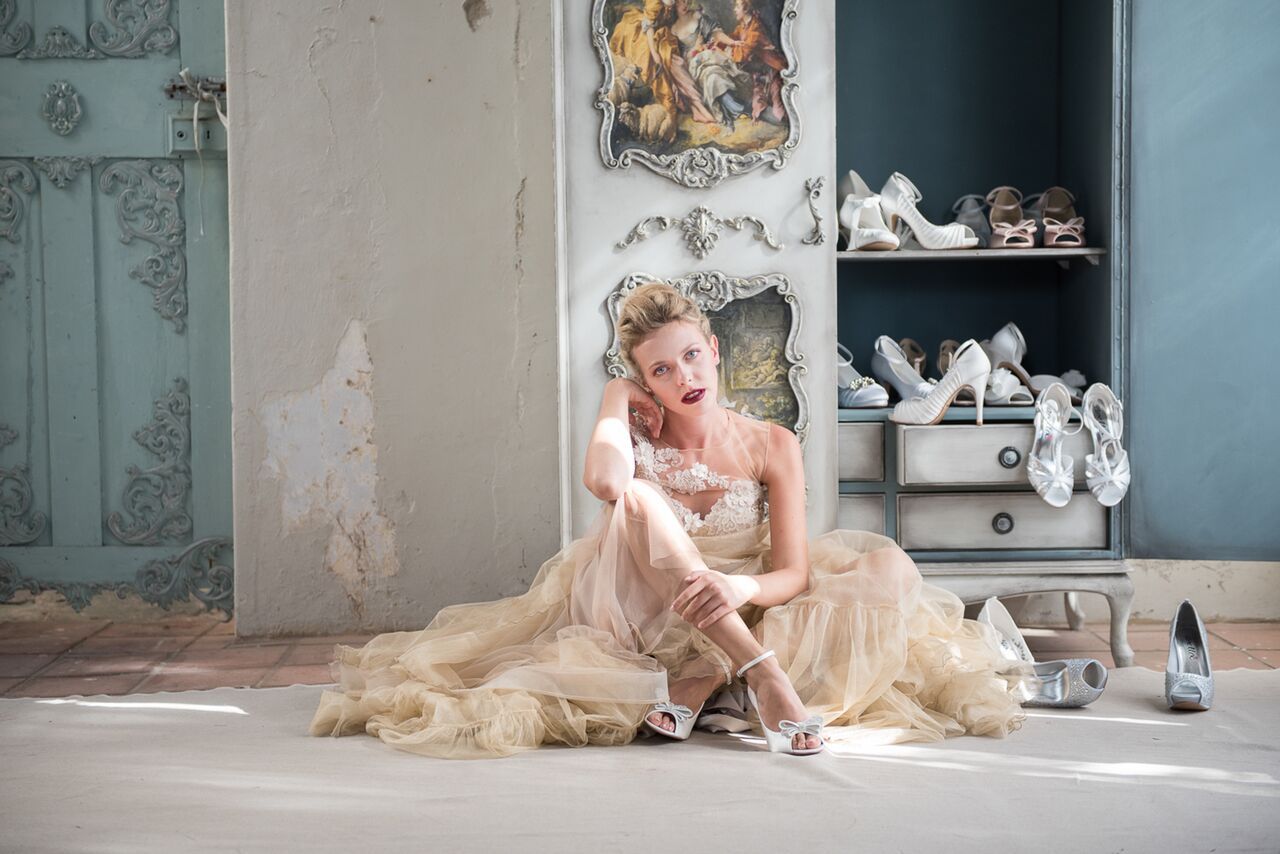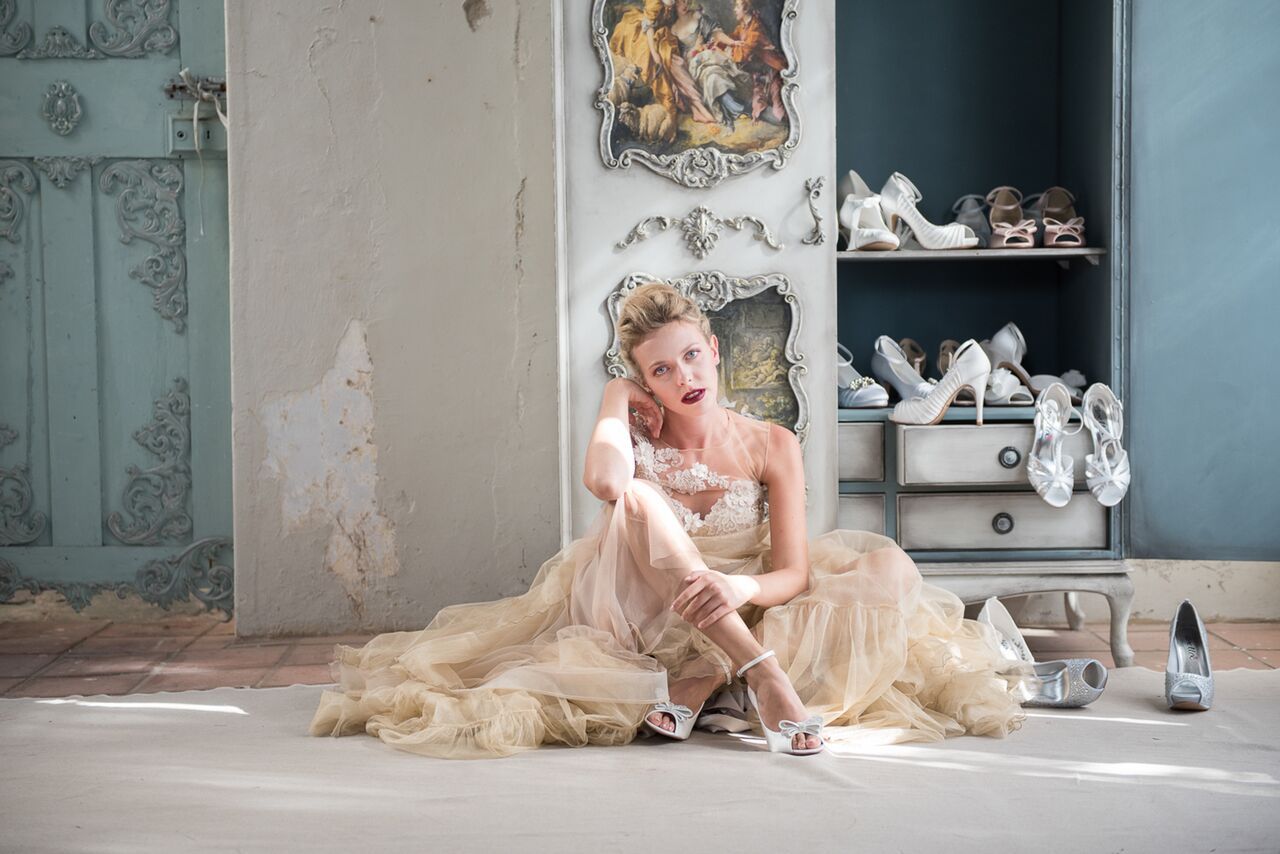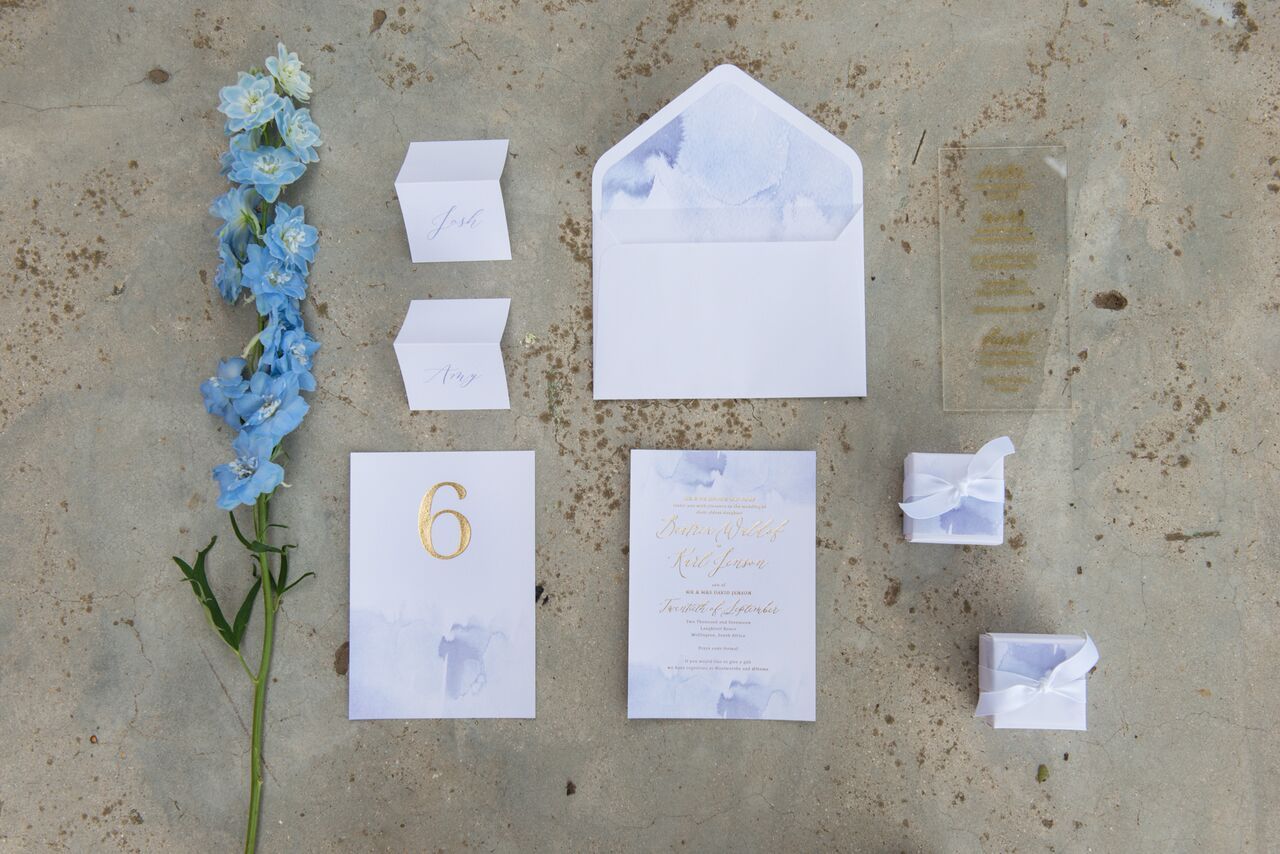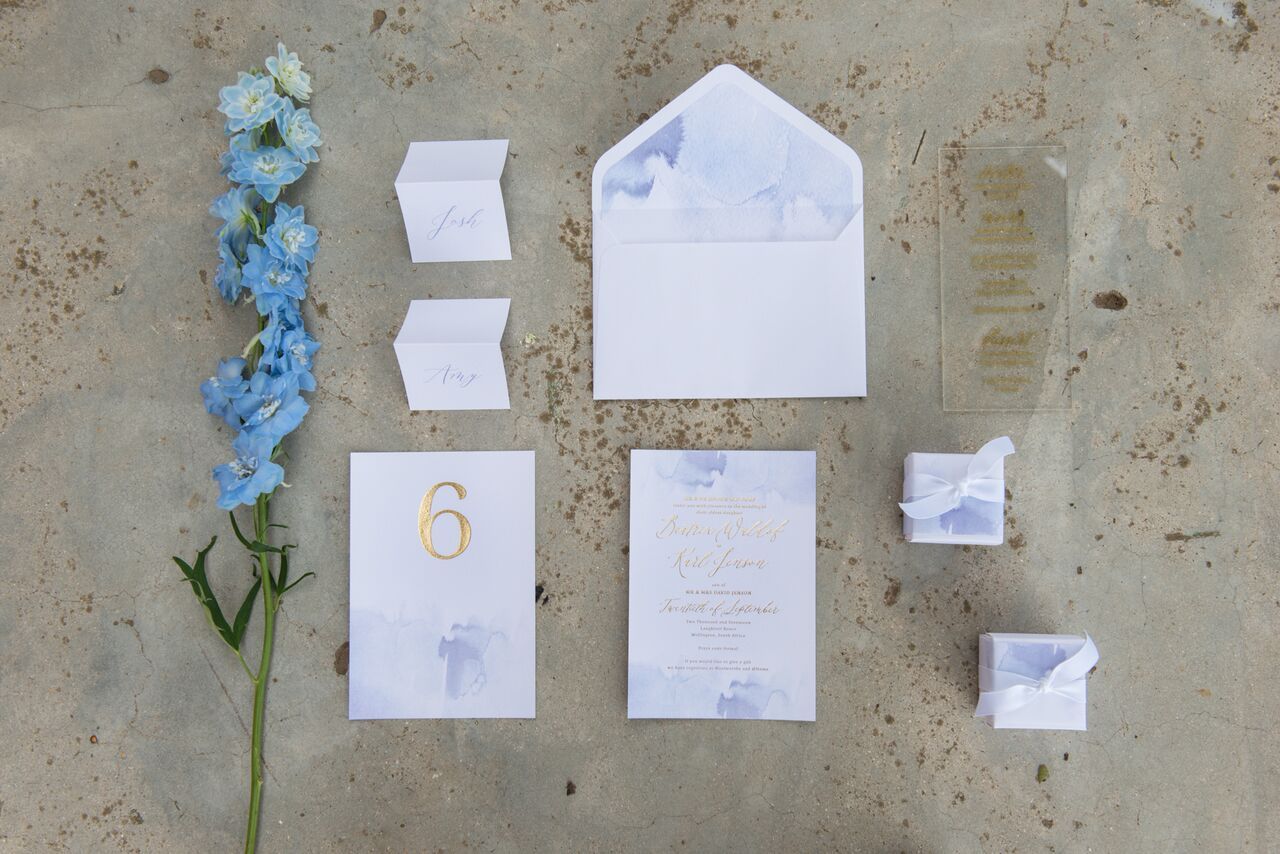 We love the soft pastel color palette for this theme, which creates a whimsical, romantic atmosphere. The most important elements for us were the dresses and the shoes and we wanted to showcase them in front of the fabric. The fabric was the "main character" and the rest of the look was built around it, sticking to the color palette of soft blues, plum, pink, grey and touches of gold. The beautiful pink flower that took center stage is the Magnolia and it was chosen because of its soft, feminine, romantic lines and color. Other flowers we used purely because of their softness and colour: white and blue hybrid delphiniums, avalanche roses, hydrangeas, peonies, blue curiosa roses, Casablanca lilies, clematis pods, lisianthus, and blue thistle.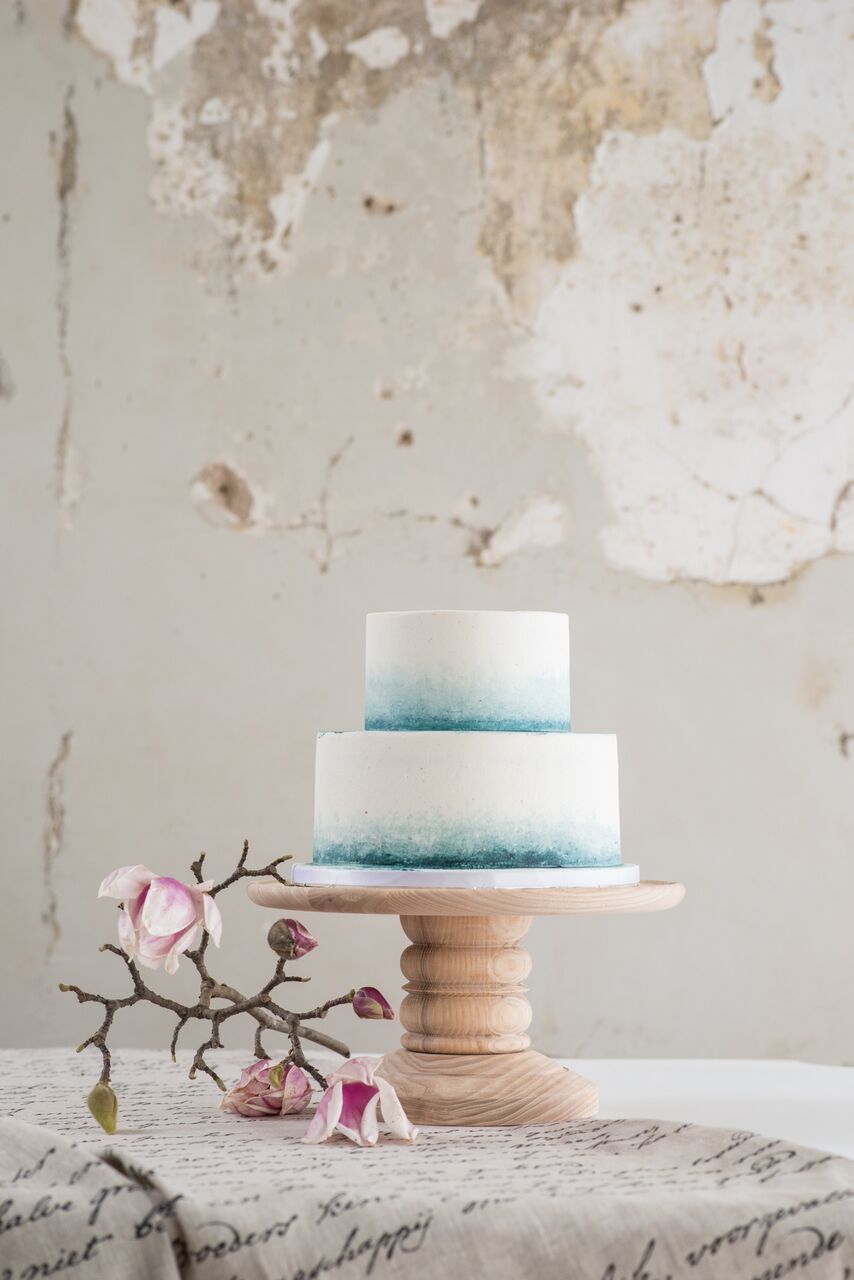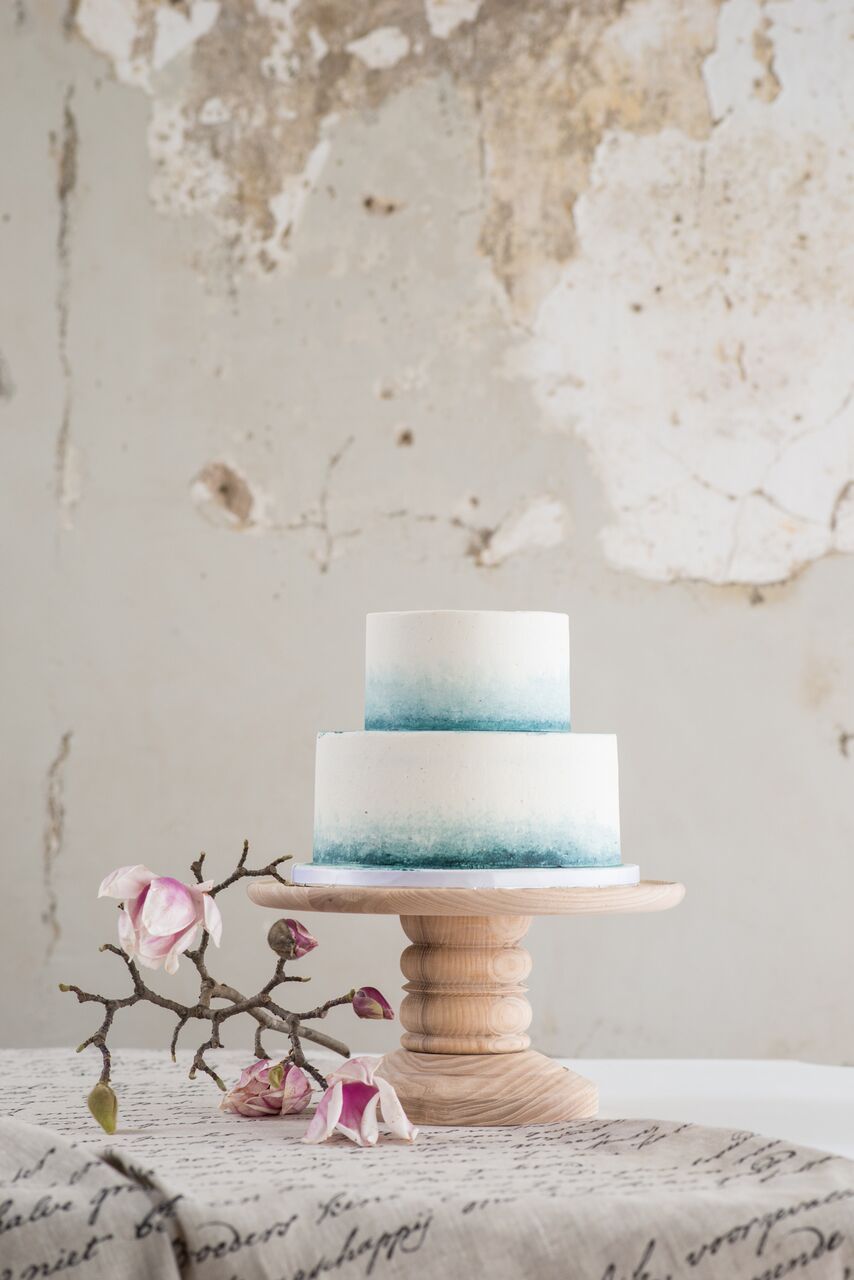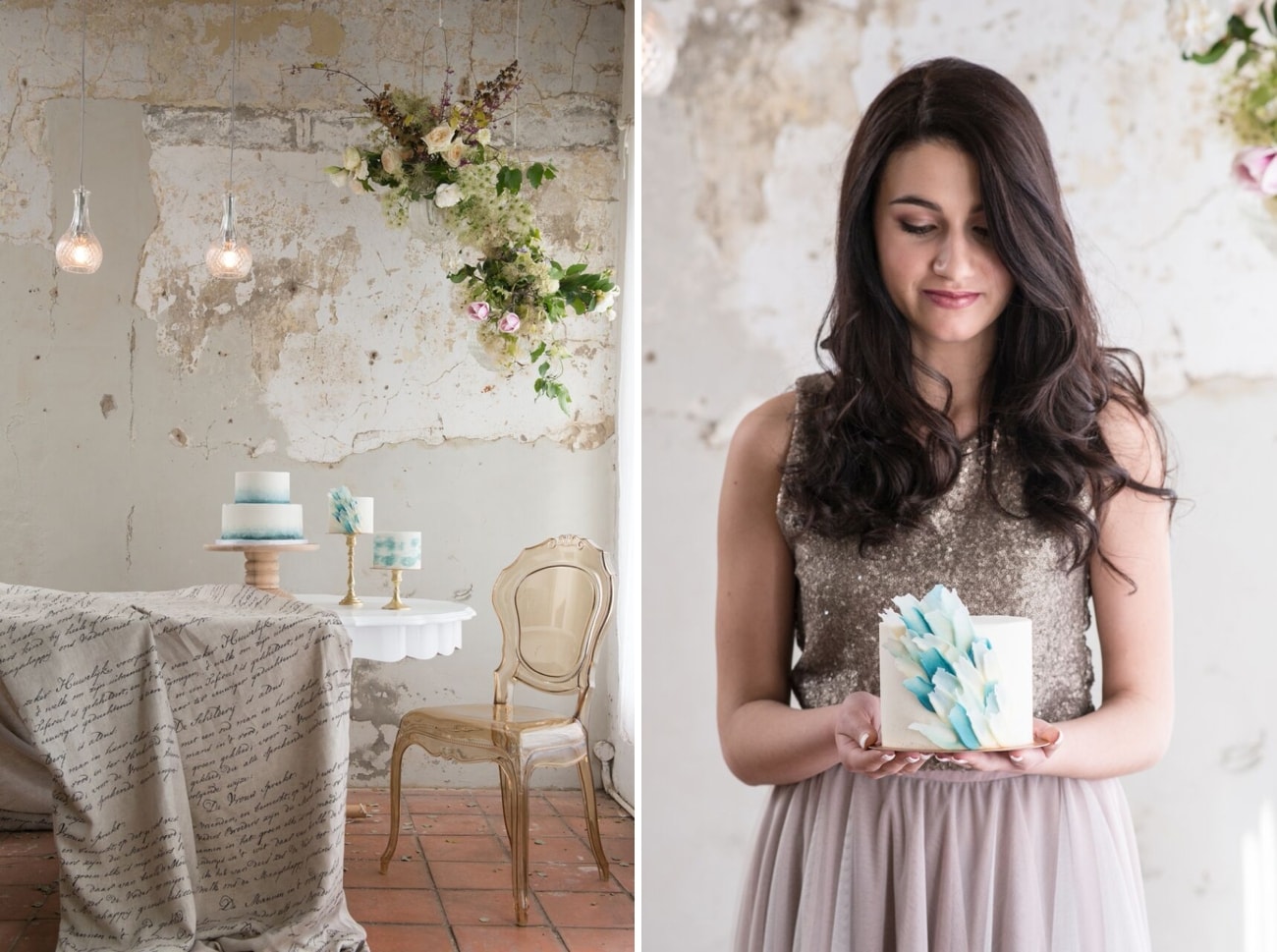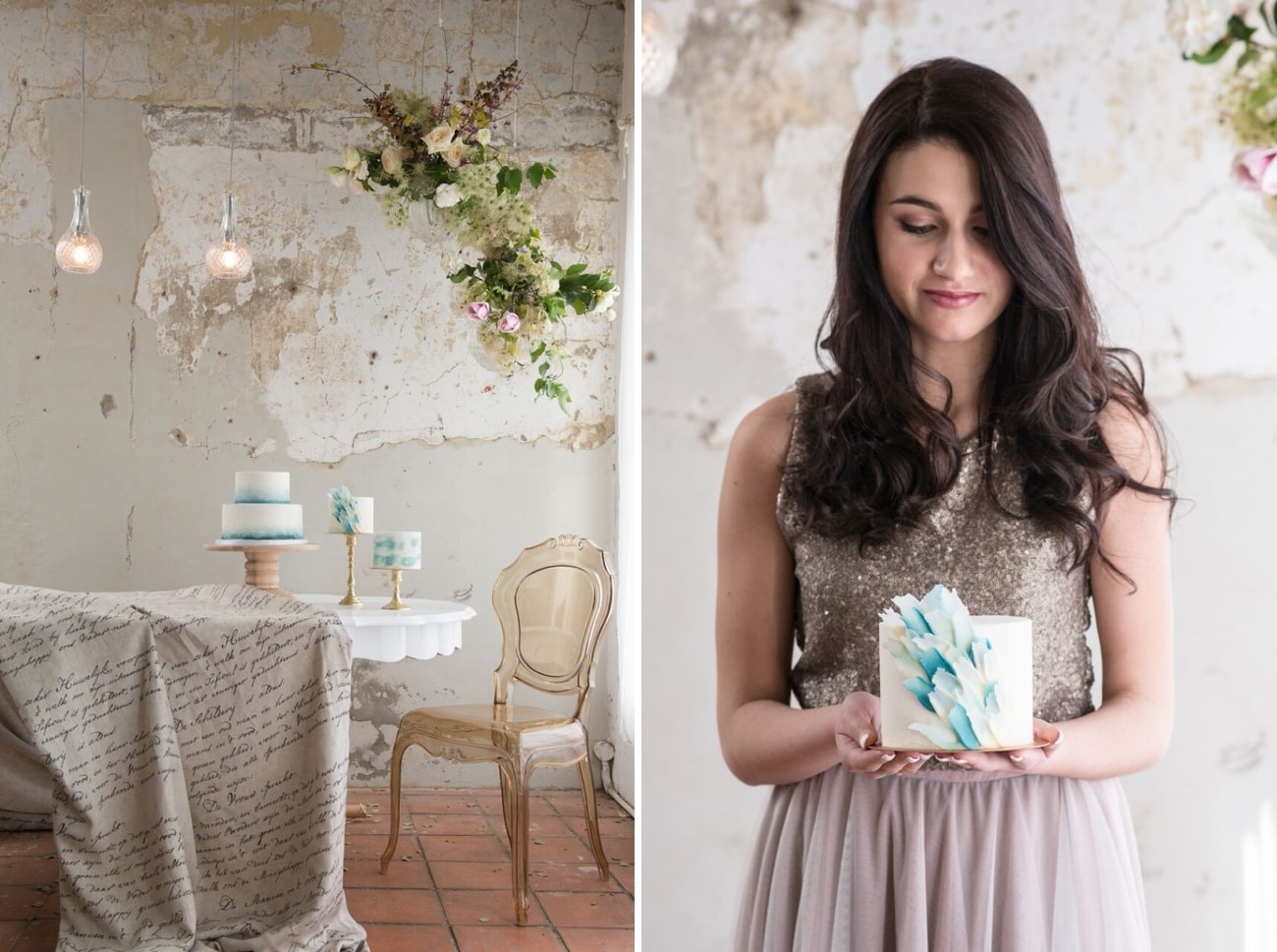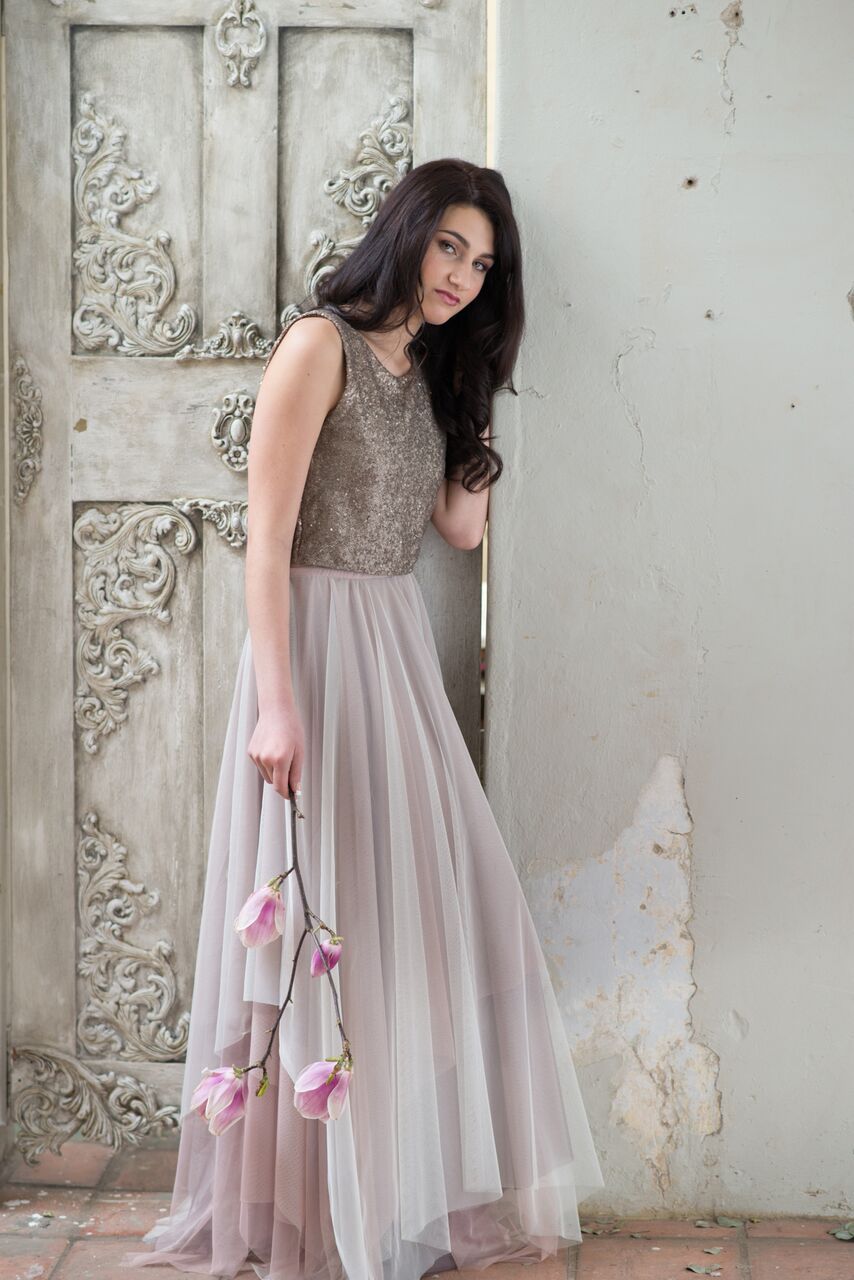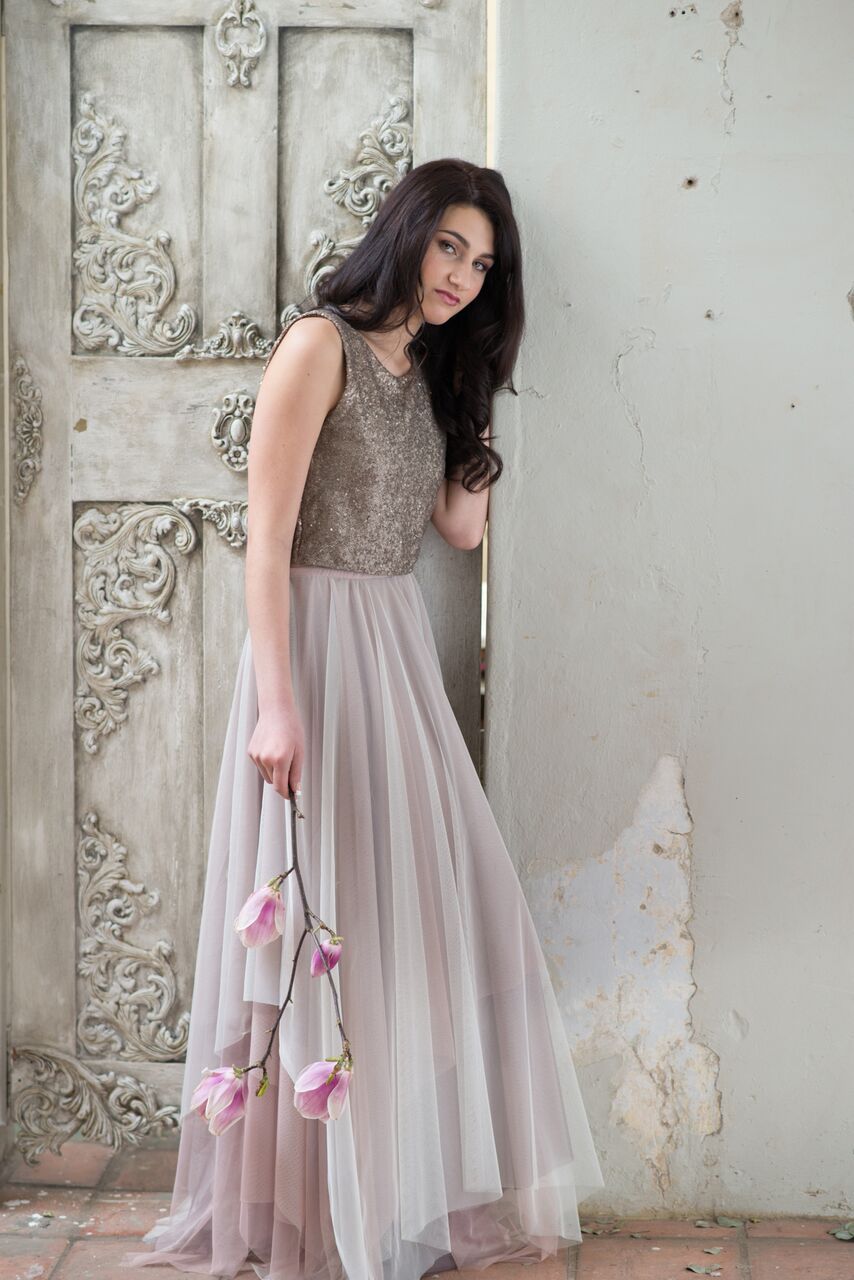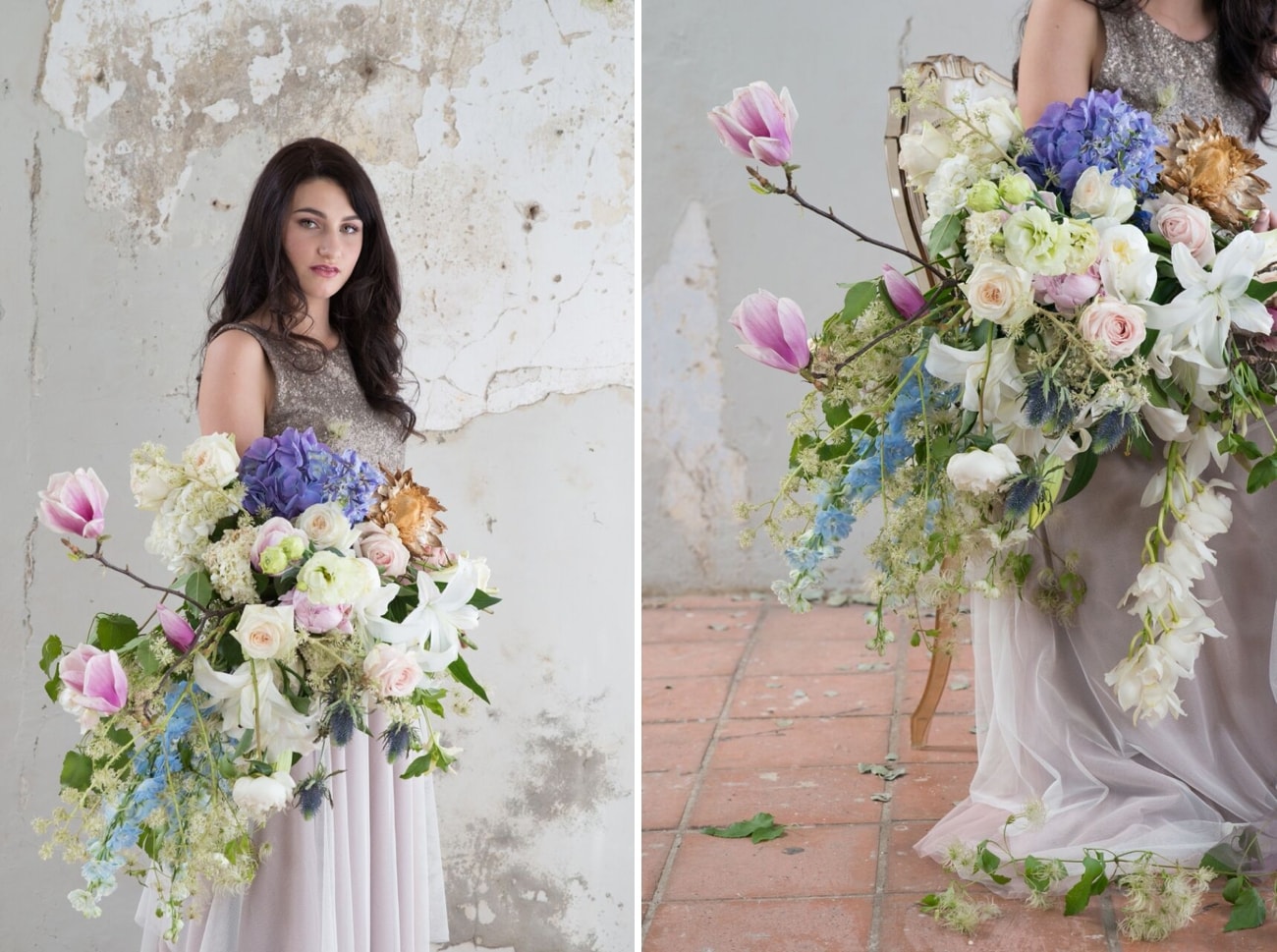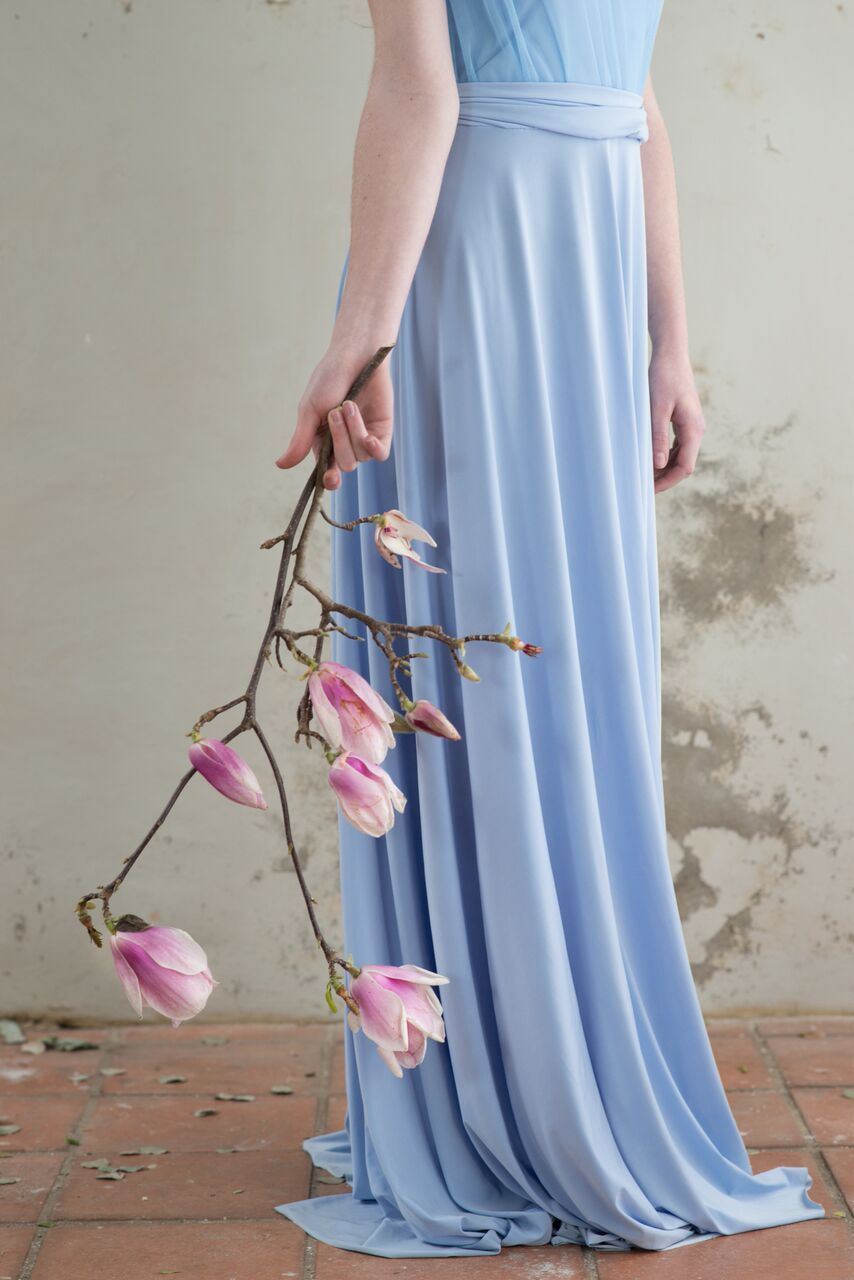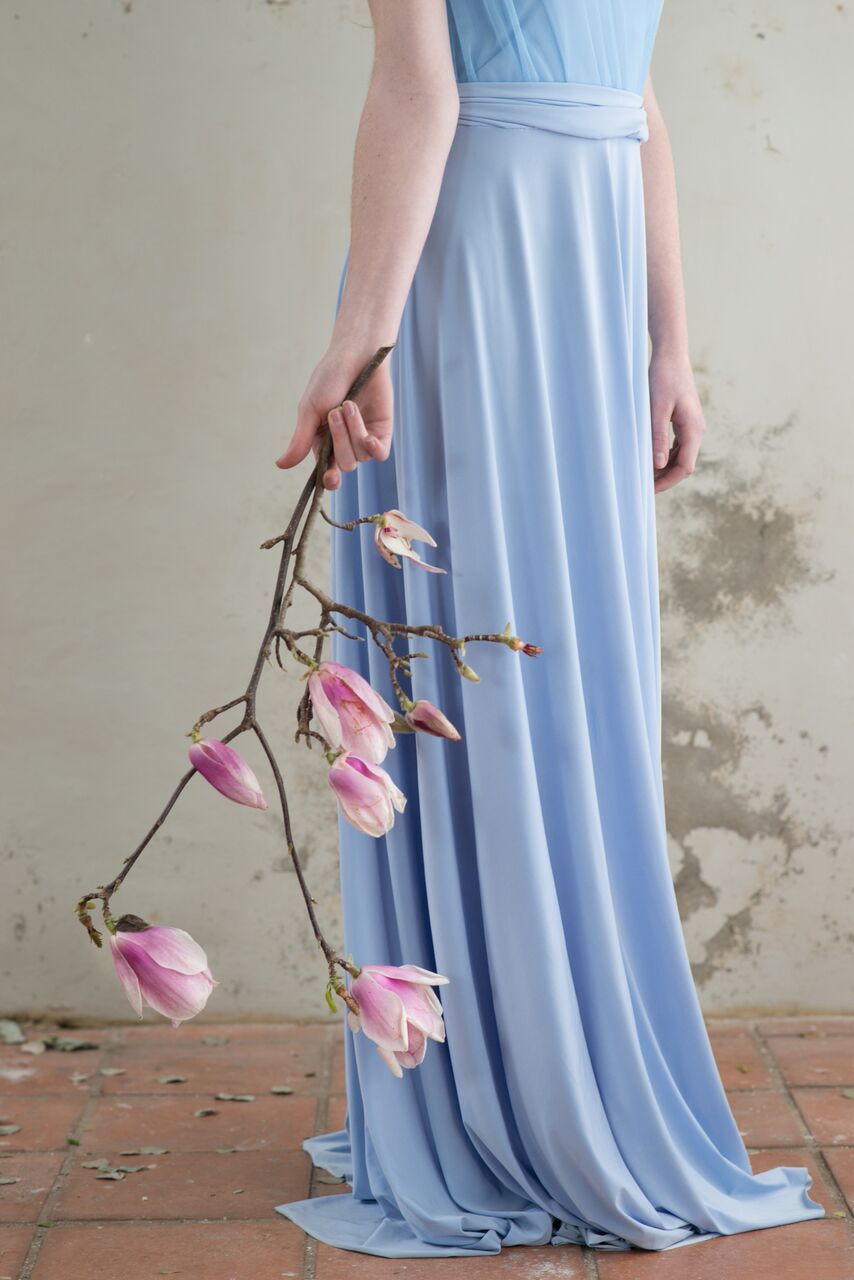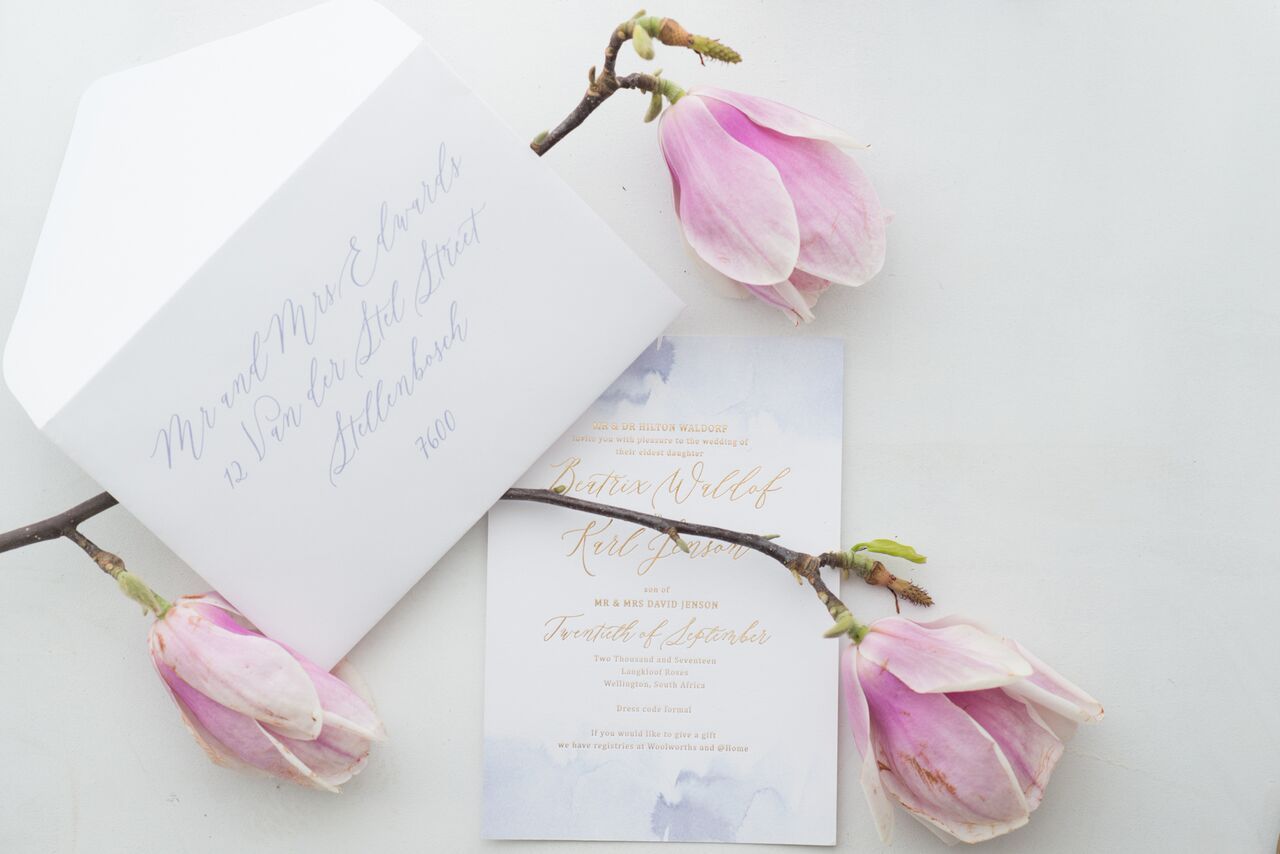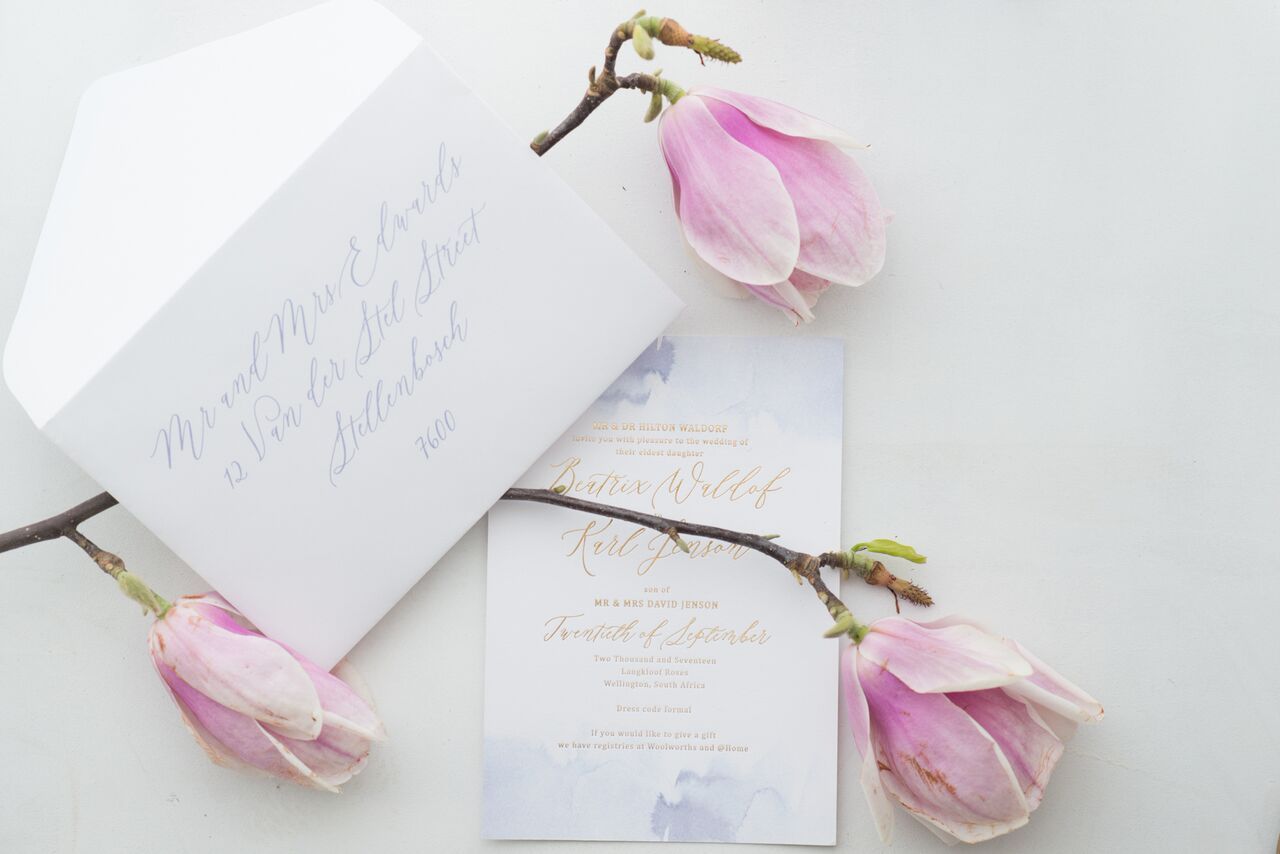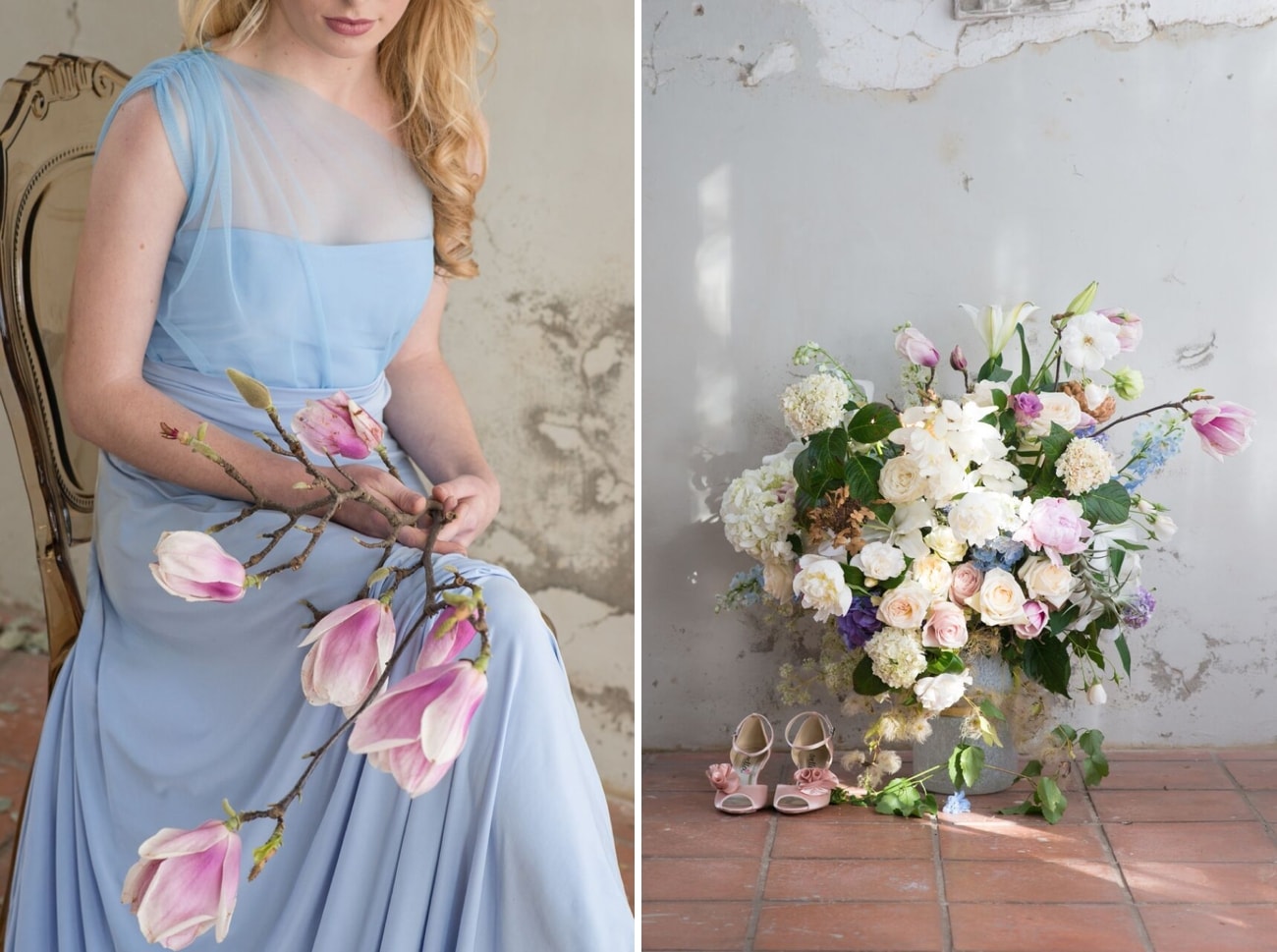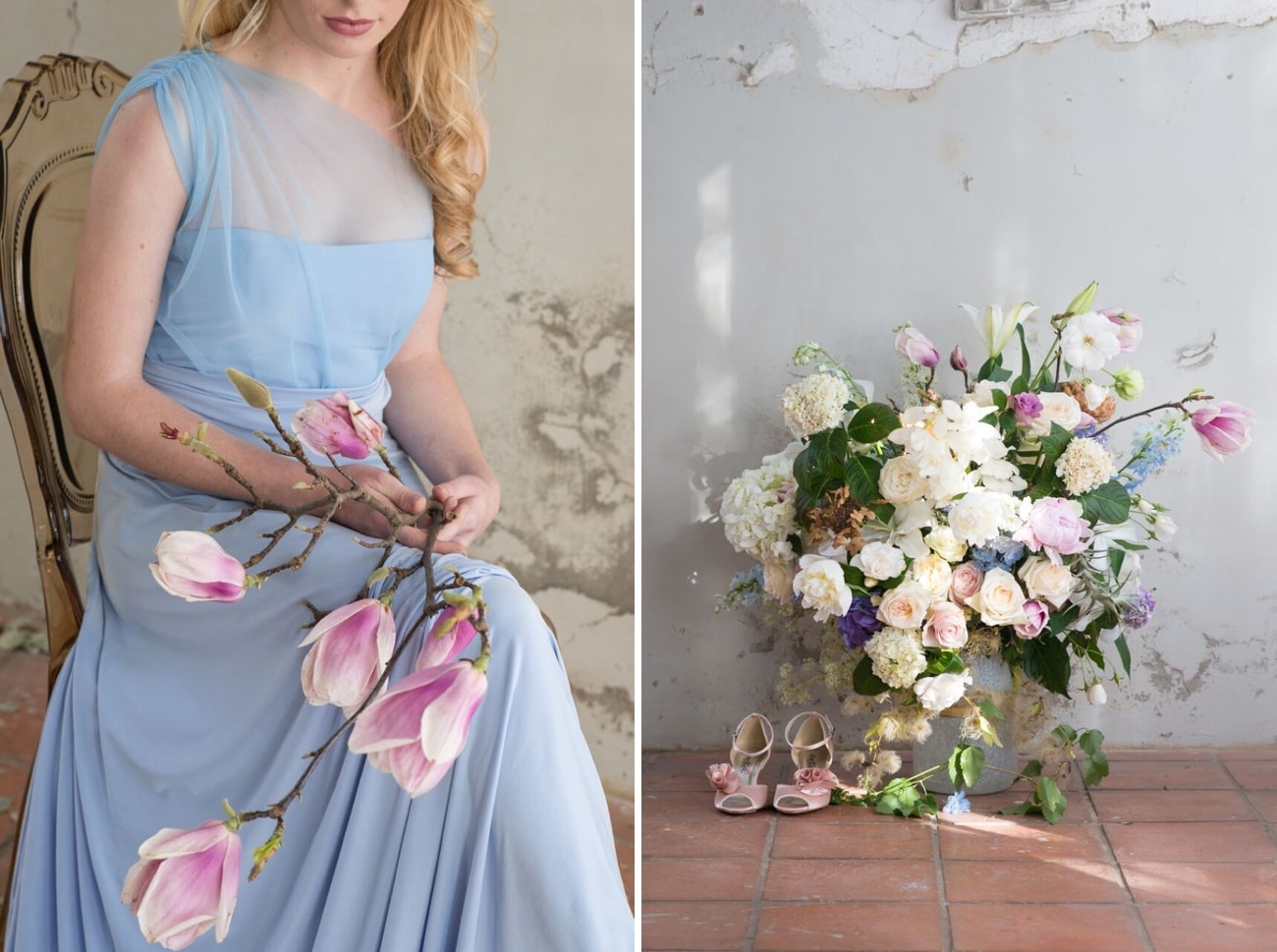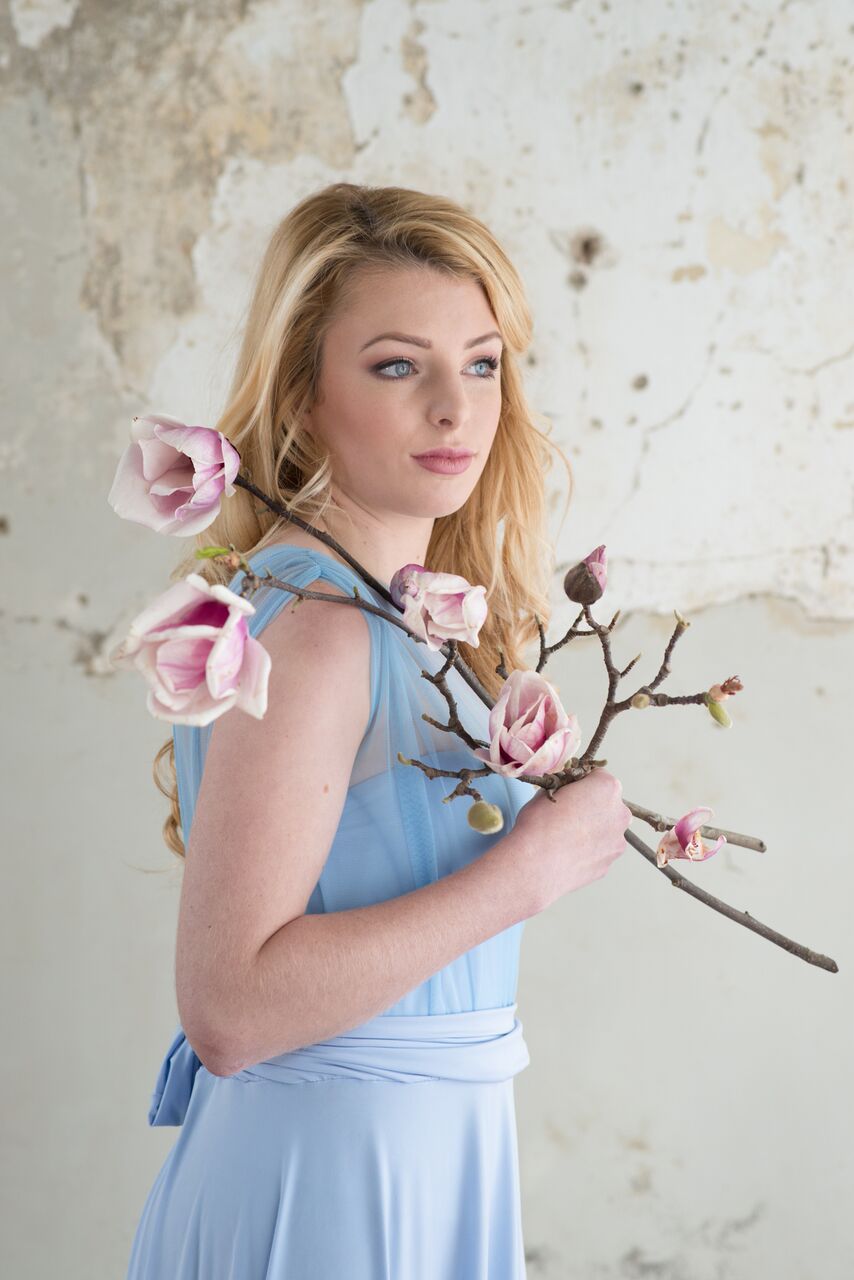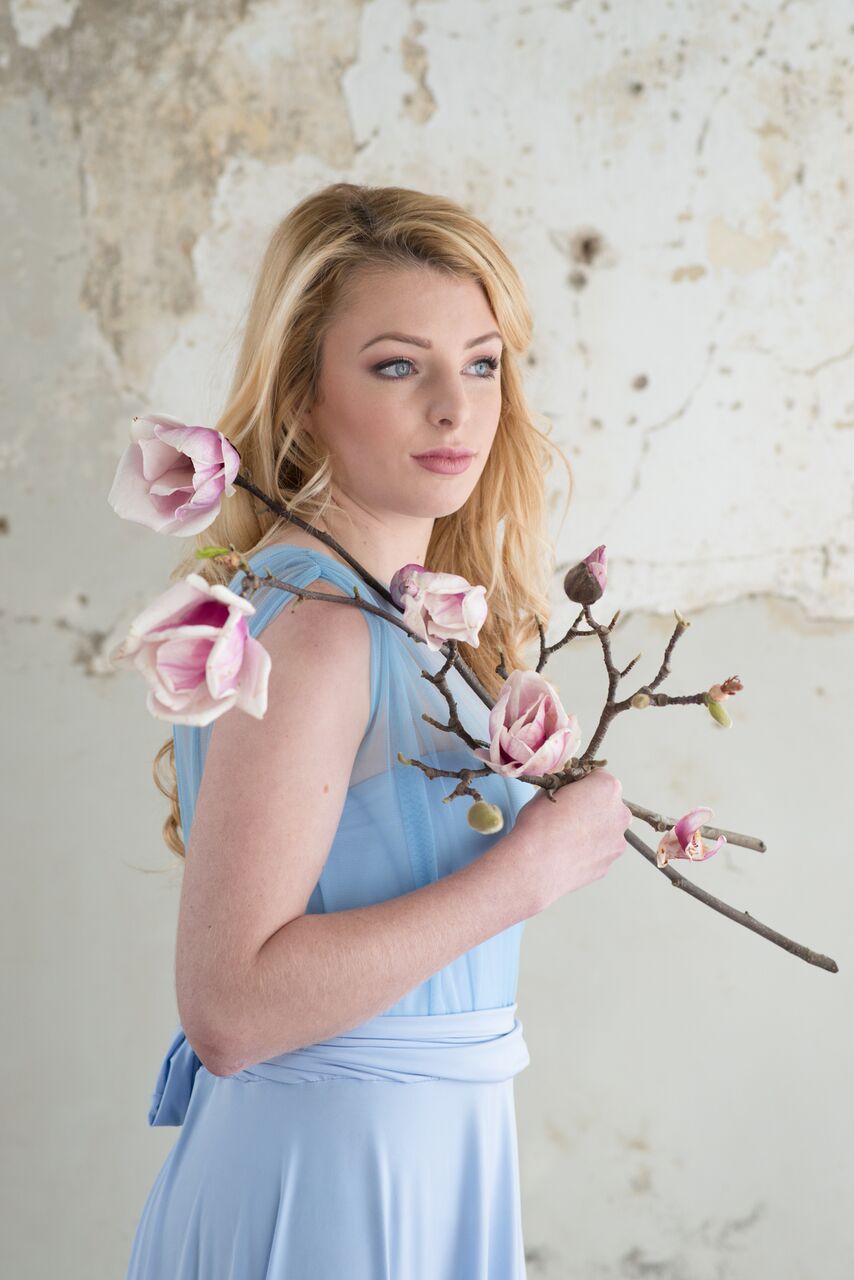 SERVICE PROVIDERS
Photography: Forever September Photography | Styling: The Event Planners | Co-ordination: Forever September Photography, Anella Wedding Shoes and The Event Planners | Table decor and lighting: N Concepts and Designs | Flowers for table and venue: Flowers in the Foyer | Flowers for brides' hair: The Rose Room | Stationery: Secret Diary | Cake: The Birdcage | Fabrics and backdrops: Mitat Professional Day Dreamers + Louise Janse Van Vuuren | Wedding dresses: Stephen van Eden | Bridesmaids dresses: Brides of Somerset | Shoes: Anella Wedding Shoes | Hair & makeup: Monique Loren International Hair and Make Up Artistry | Venue: Mitat Professional Day Dreamers | Models: Danica van den Heede & Christina Tuscano (brides) + Kayla Anderson & Zhanique Viljoen (bridesmaids)
Save