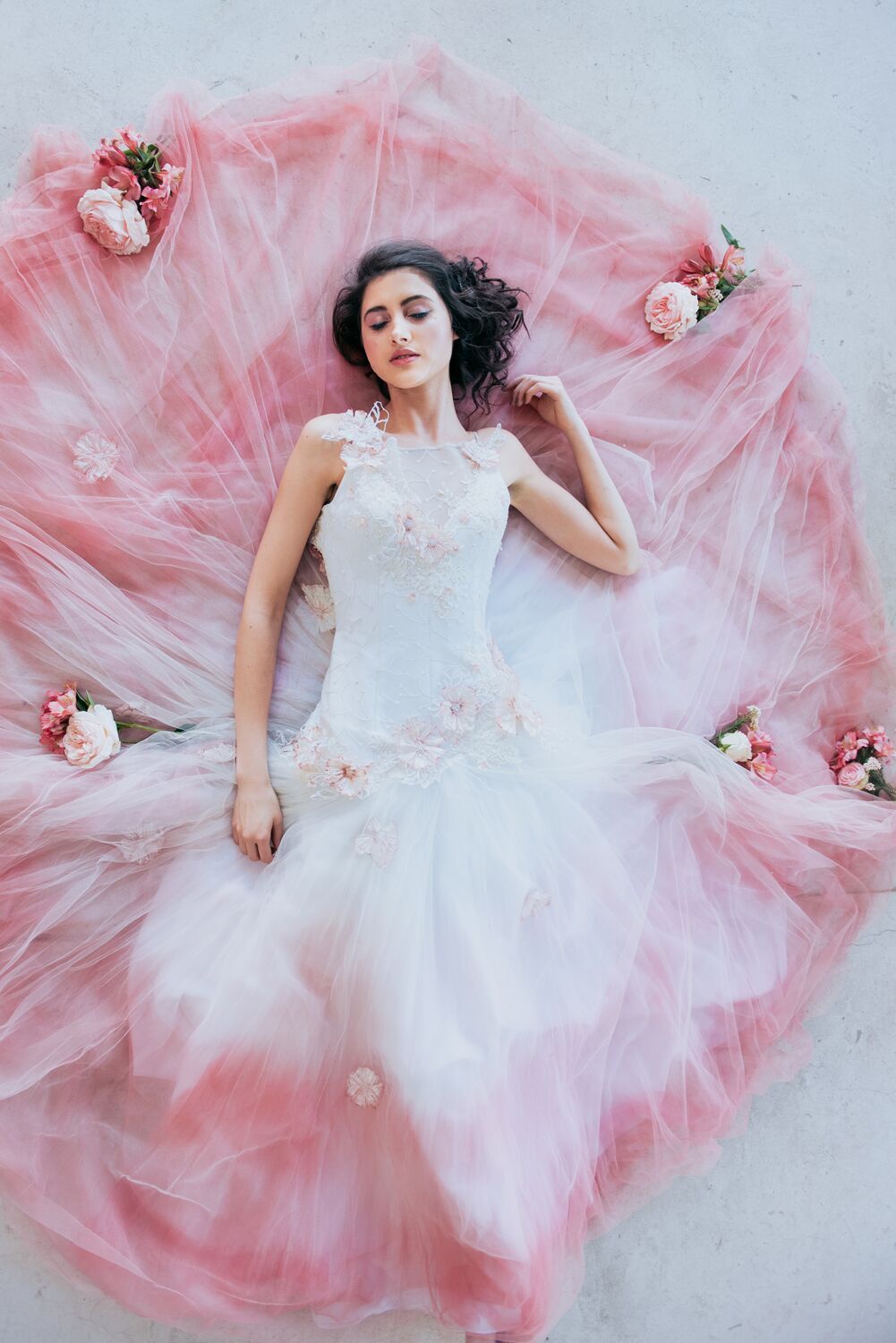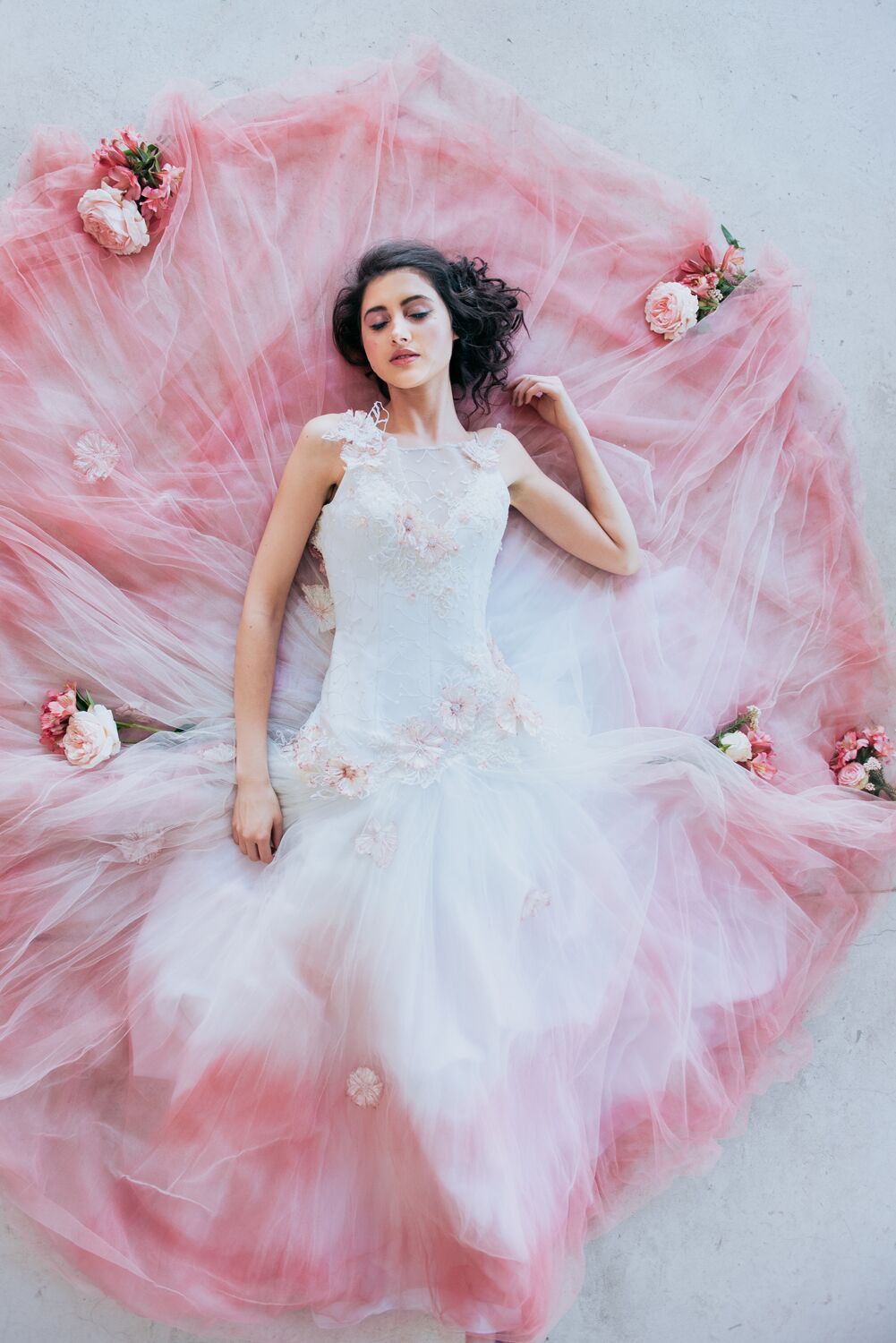 It's a new week, and a new chance to be inspired, thanks to this gorgeous pastel shoot by Lauren Pretorius Photography and her team! And you just need to look at the pic above to know this one is a little big magical. Pastels are always a good idea, but this shoot takes them to a new level, with a gorgeous watercolour cake, a grown-up pastel table and (swoon of all swoons) two BEYOND gorgeous dresses from Stephen van Eeden. It's all those little-girl princess bride fantasies brought to life, and I'm super excited to share it with you!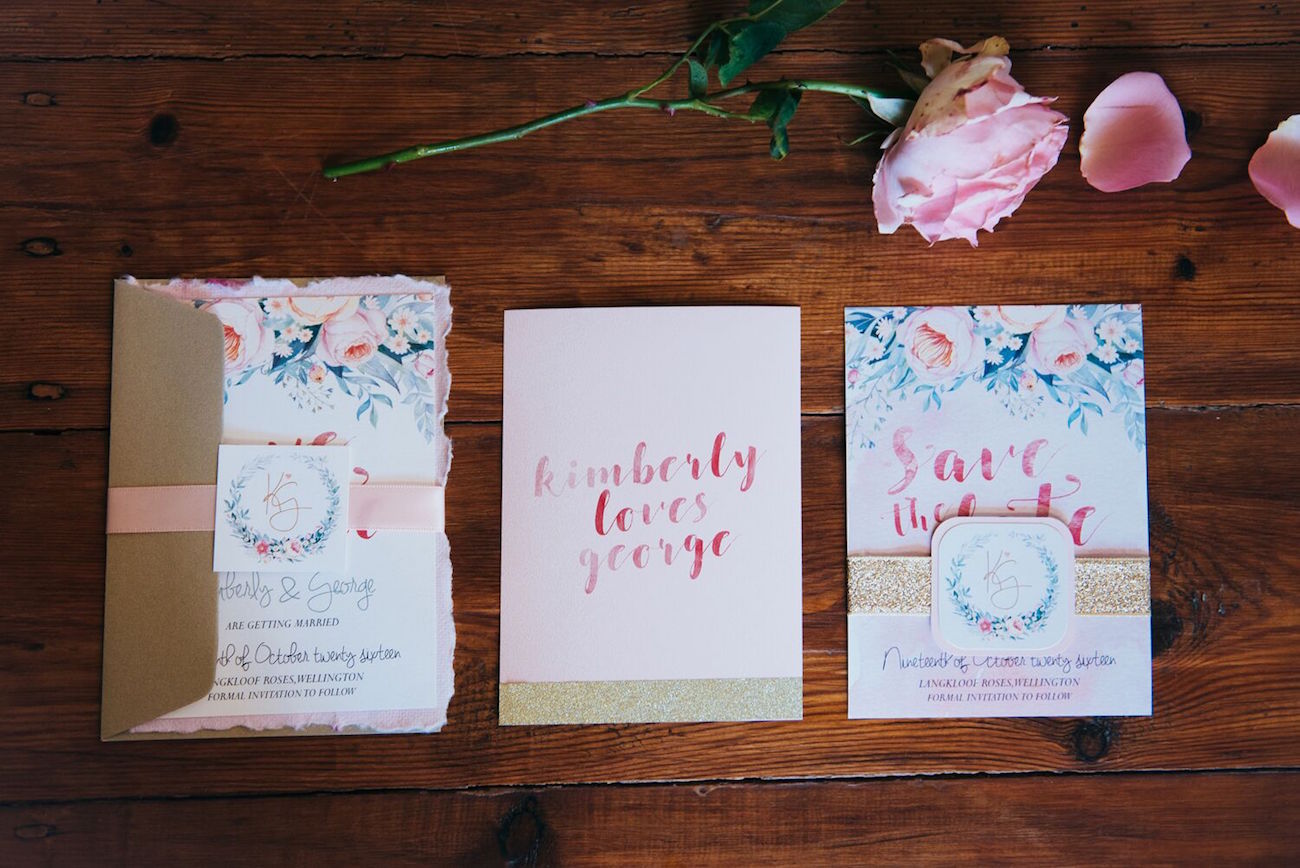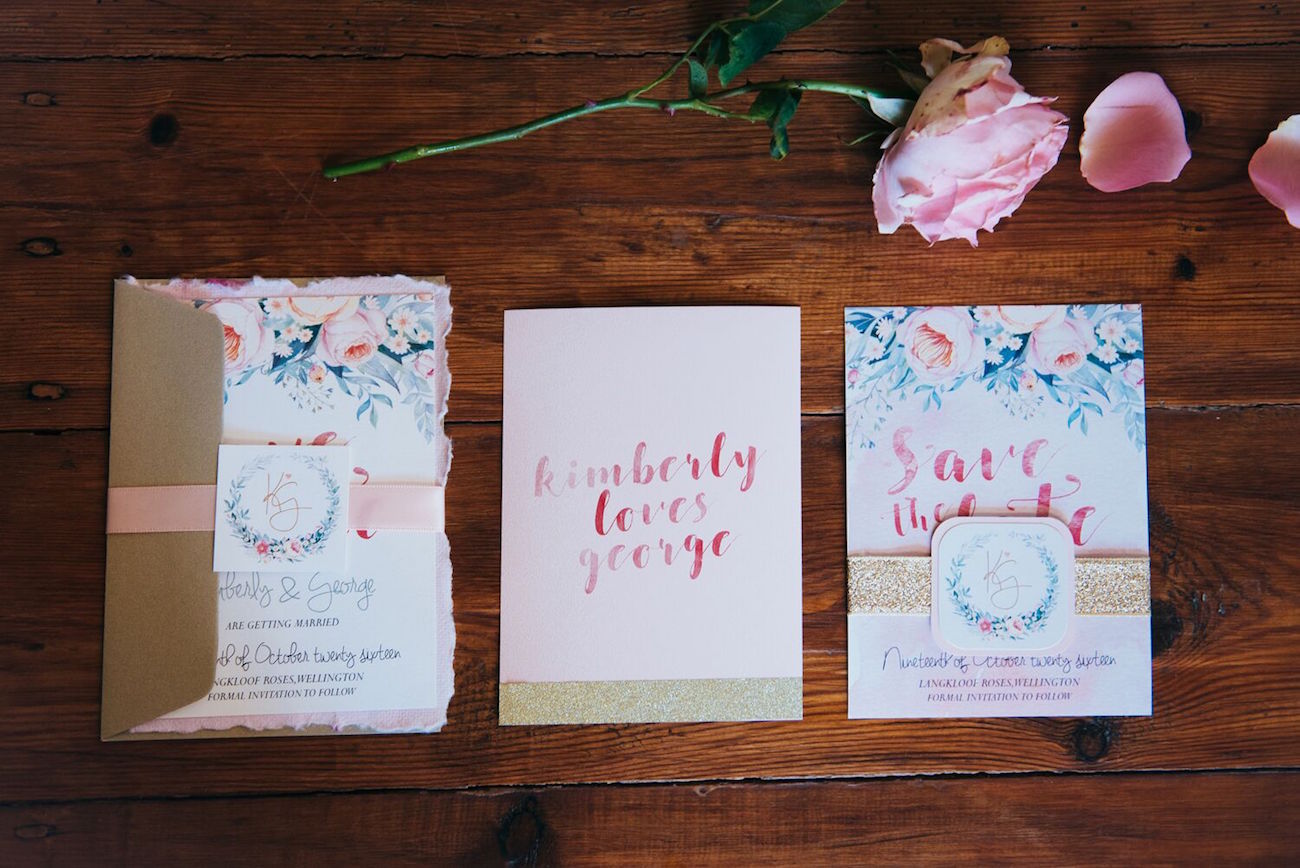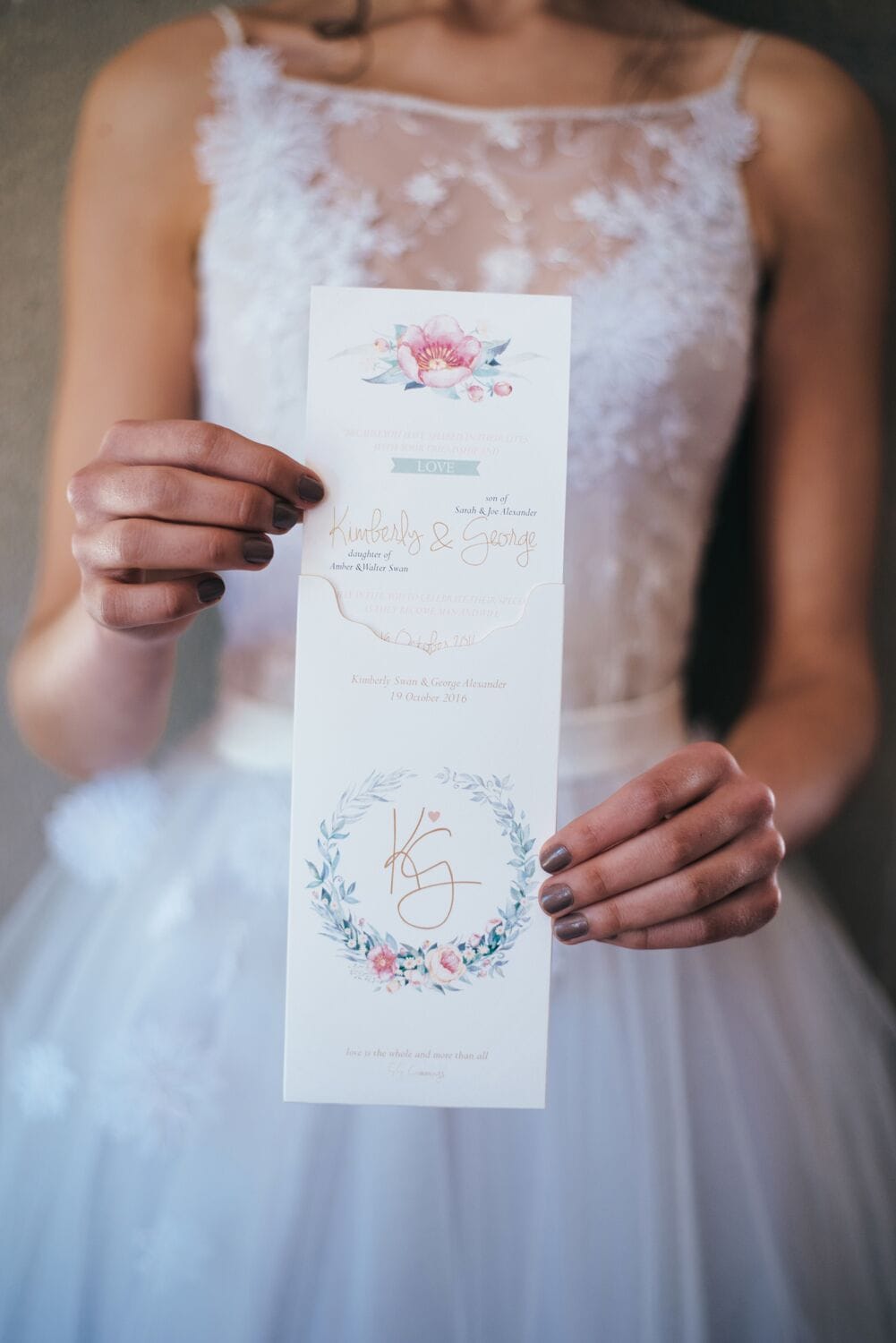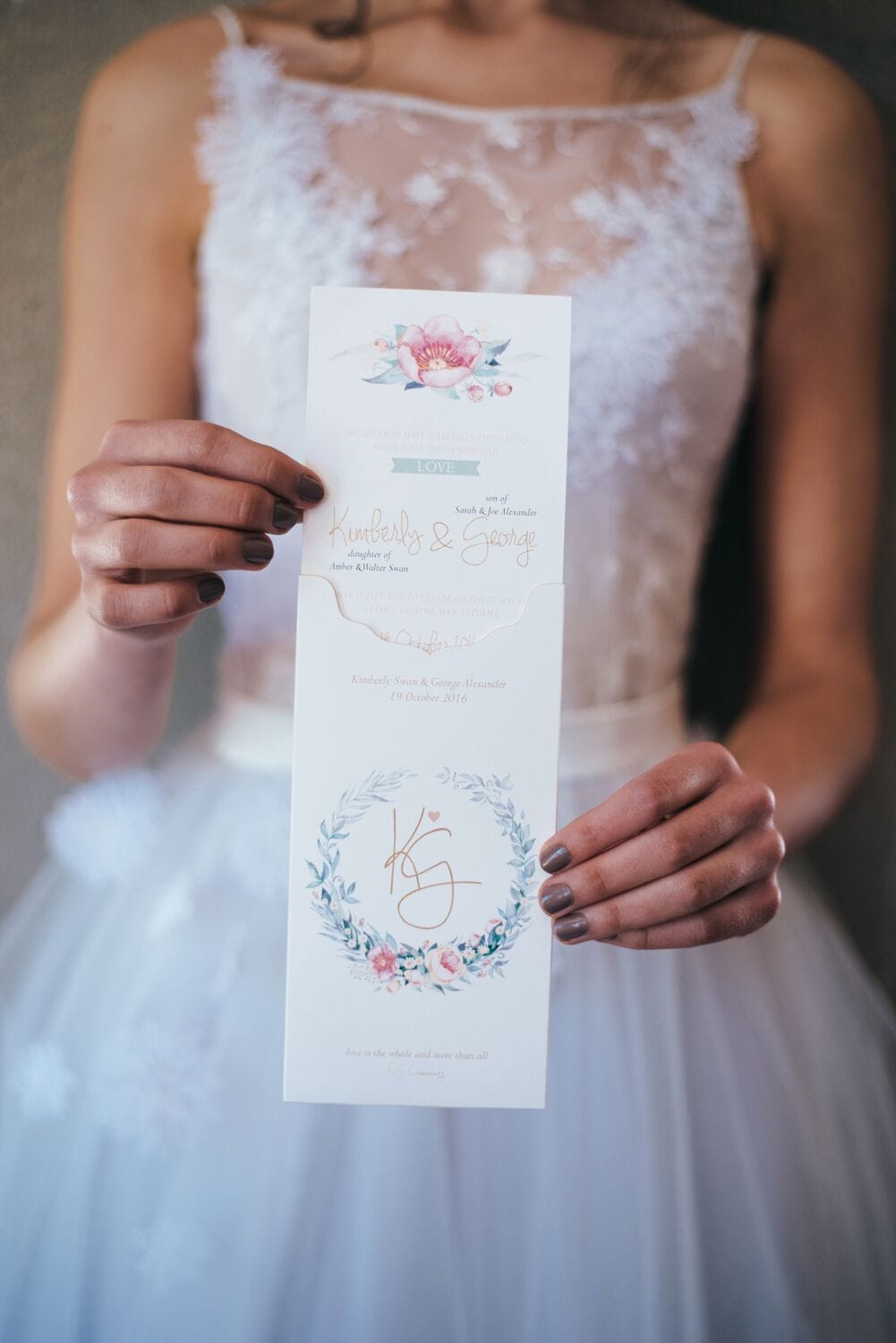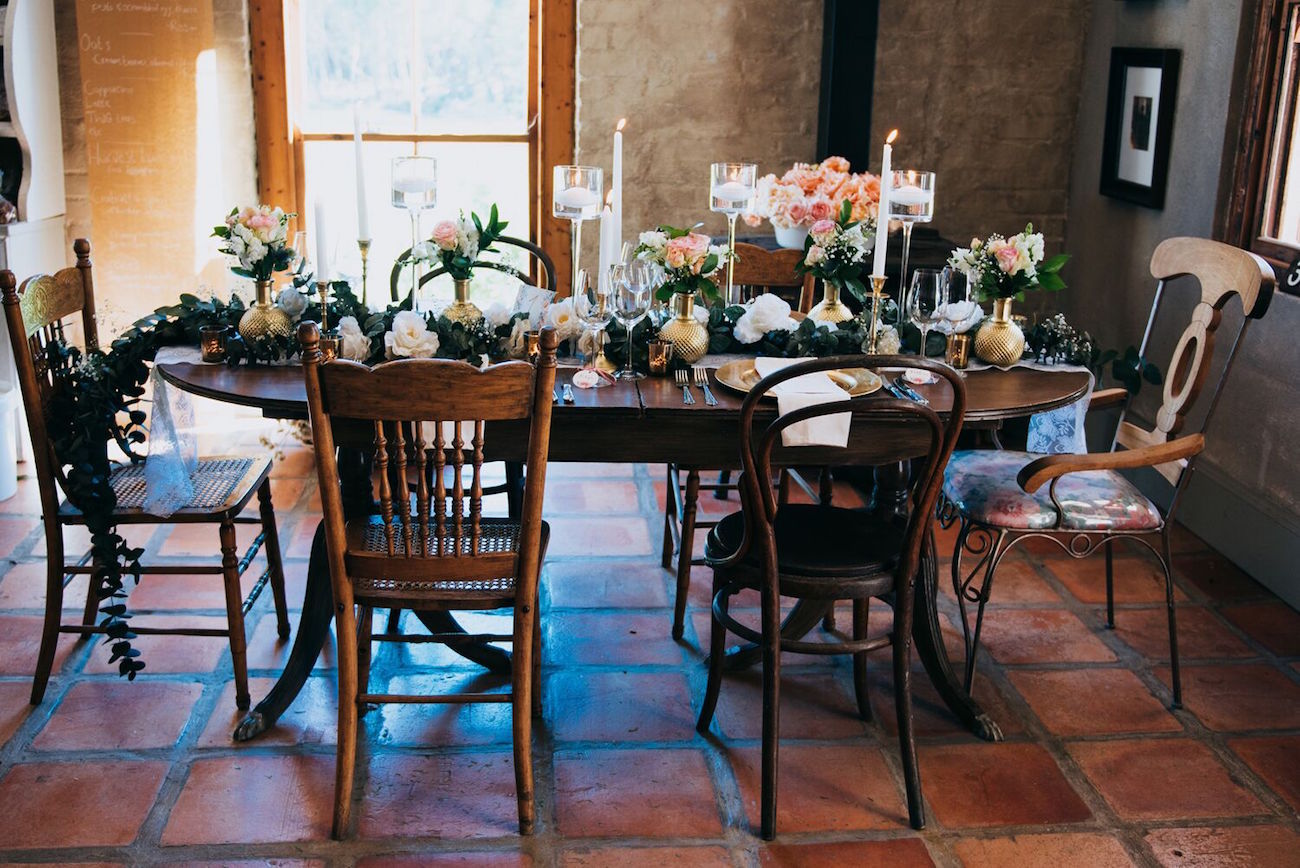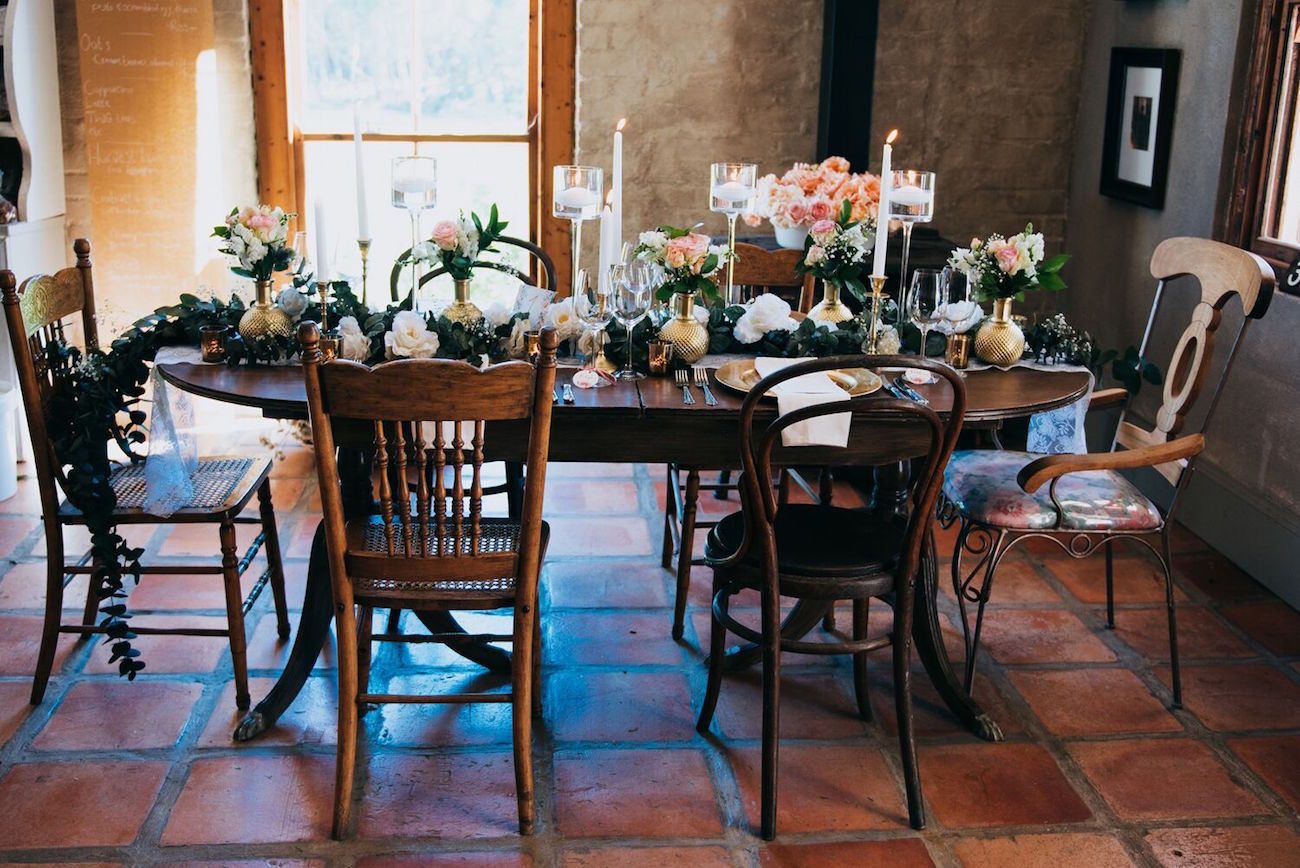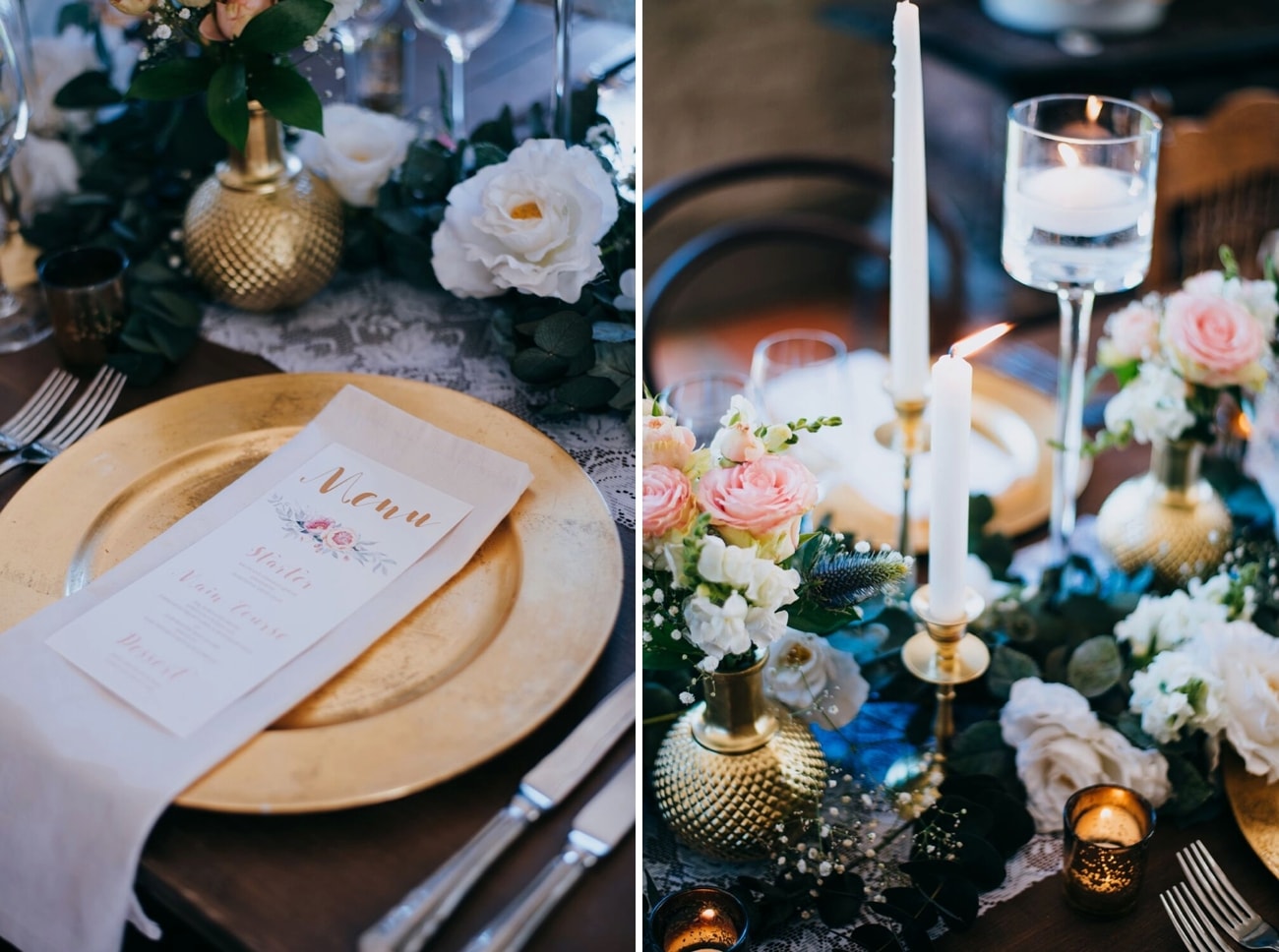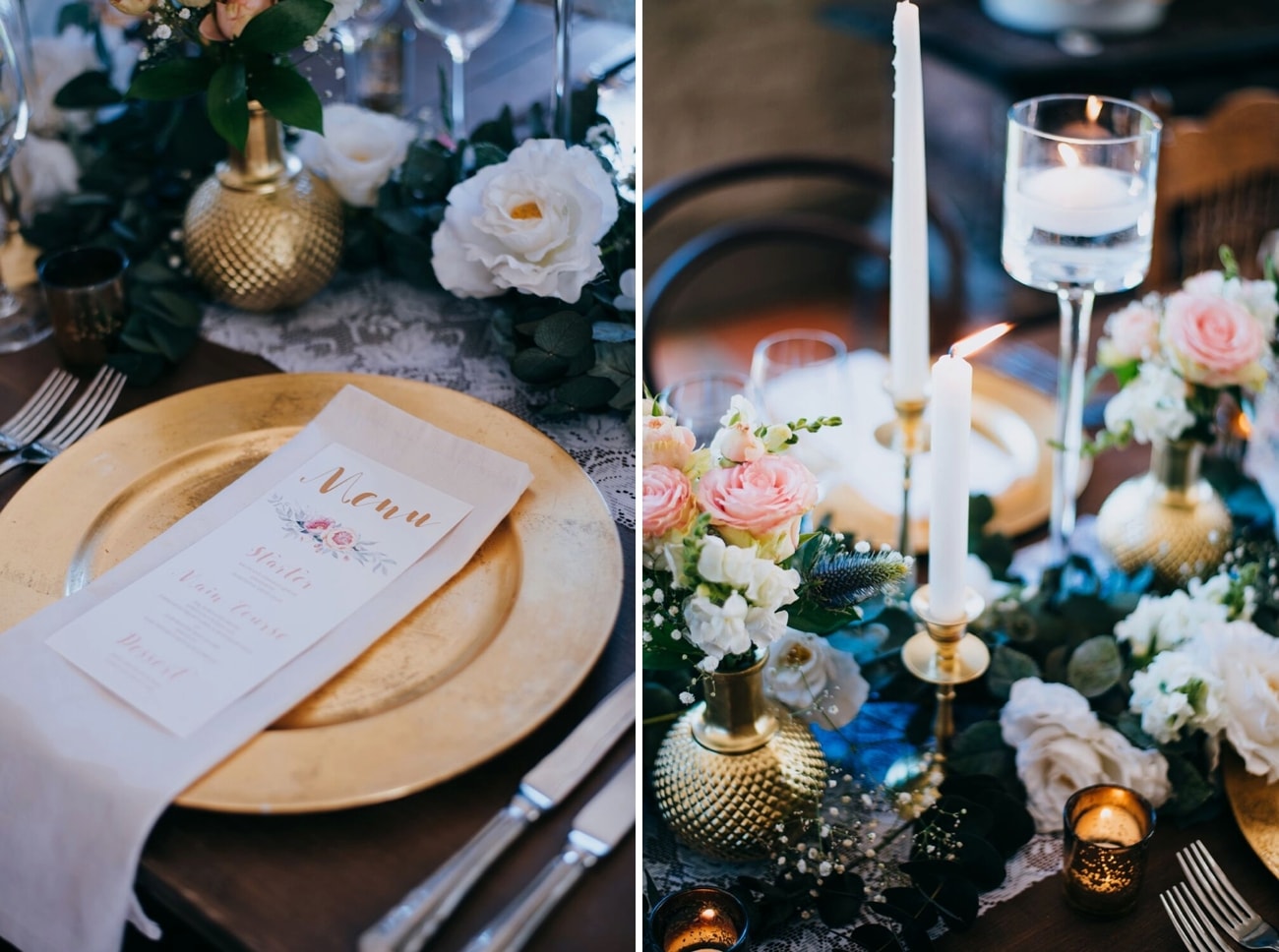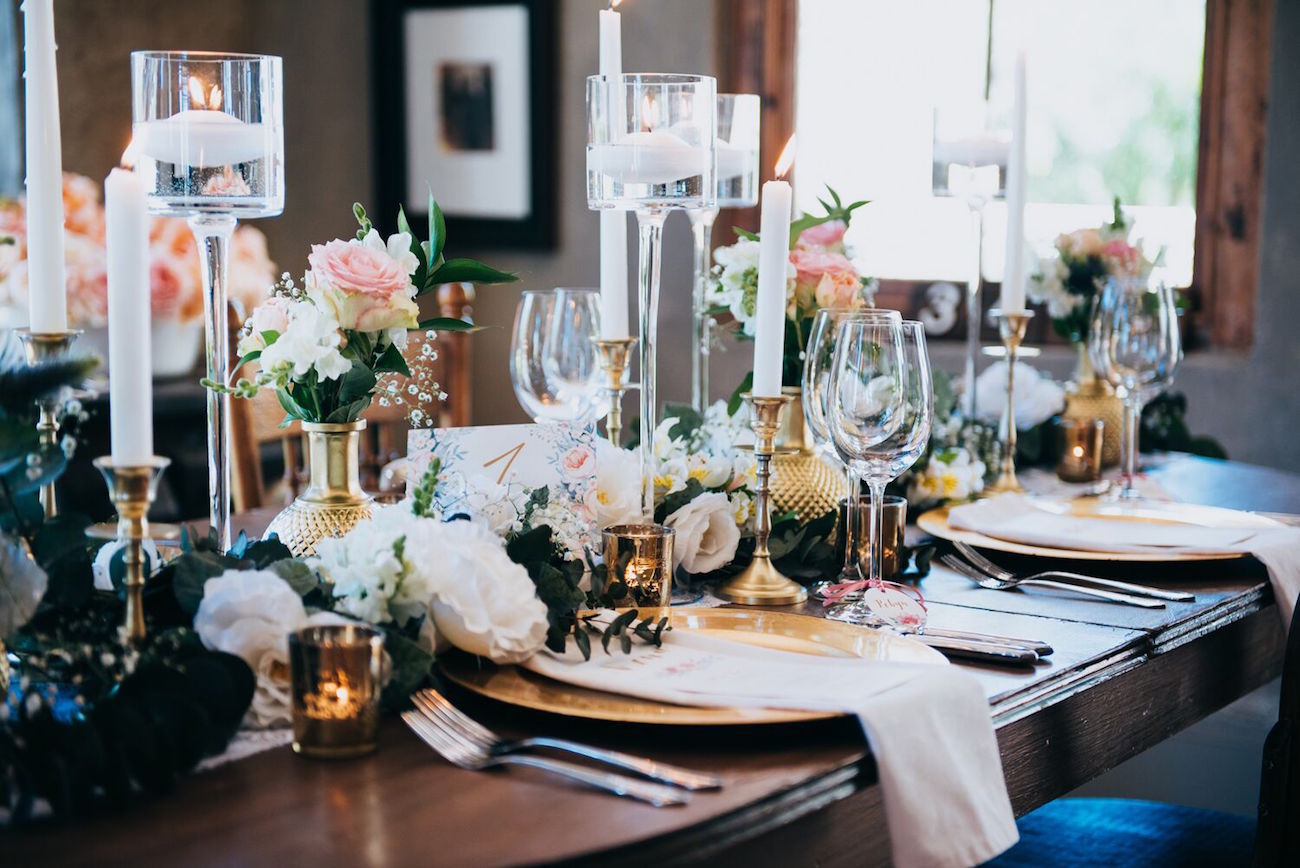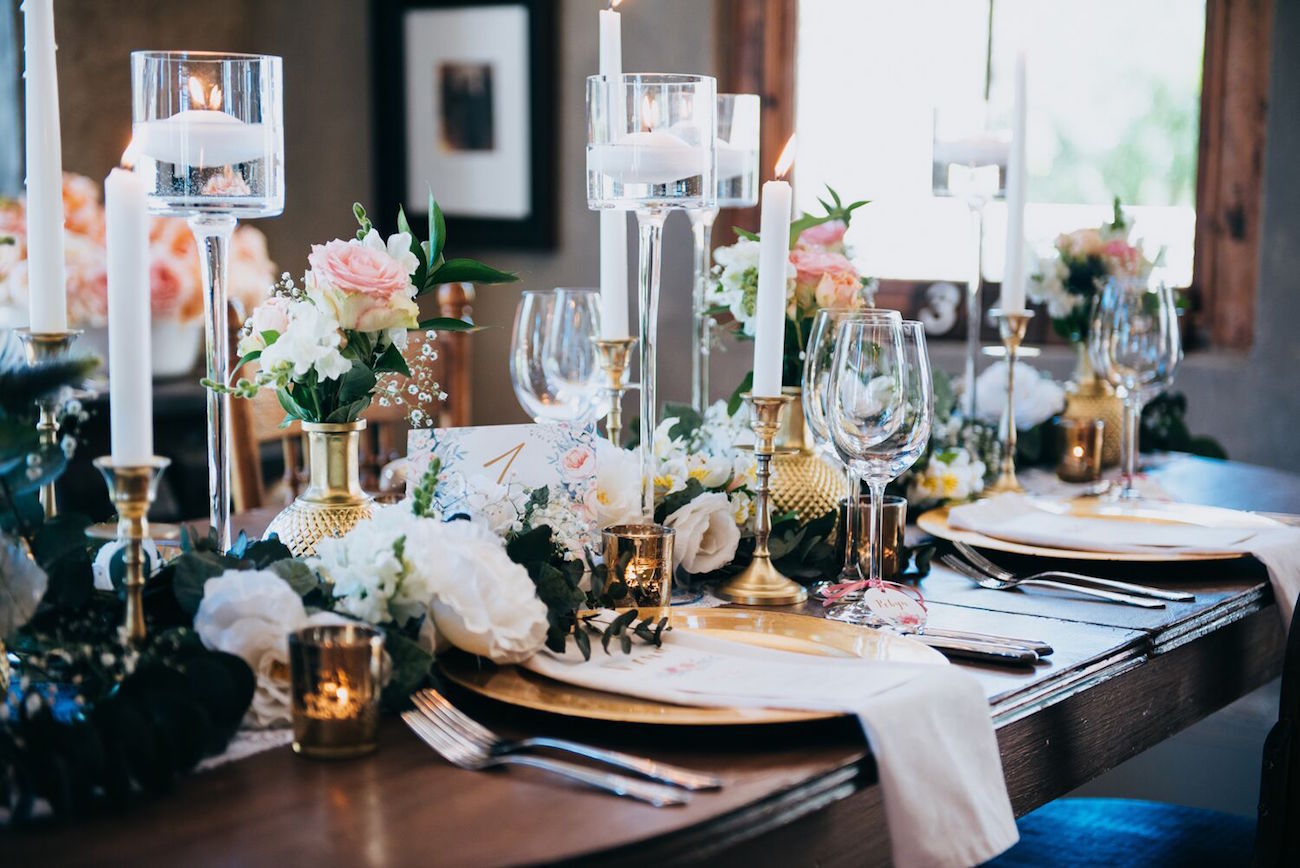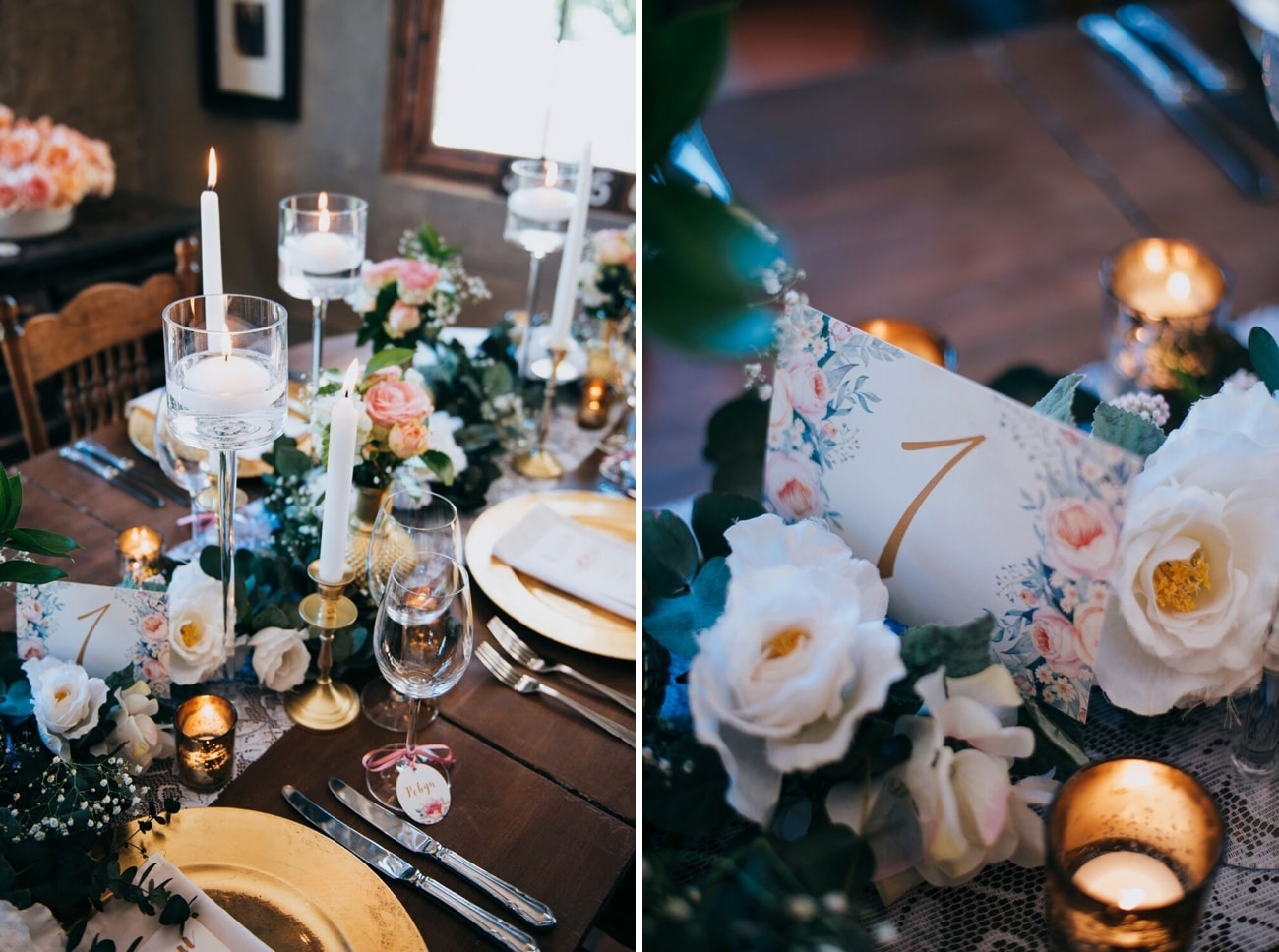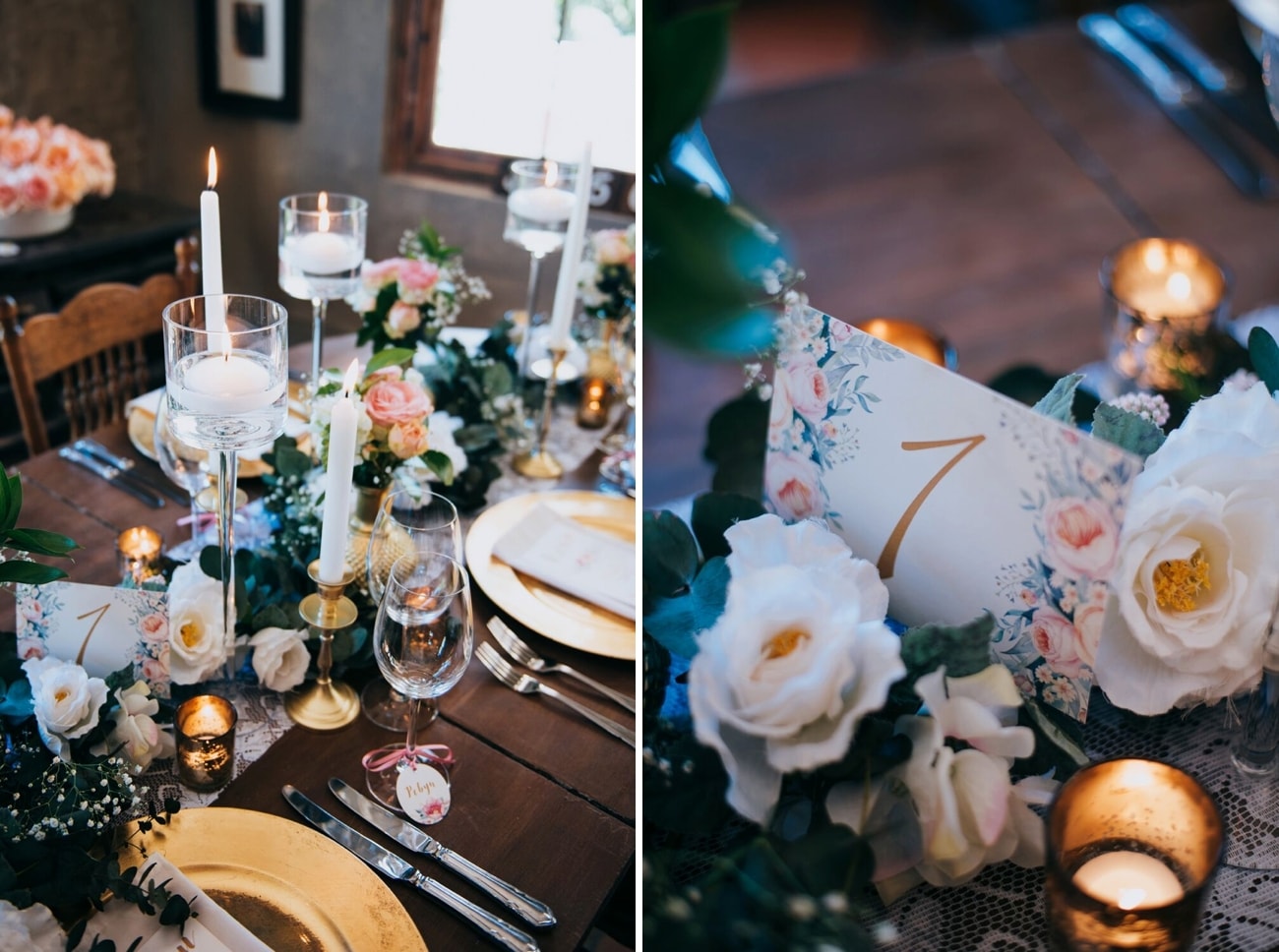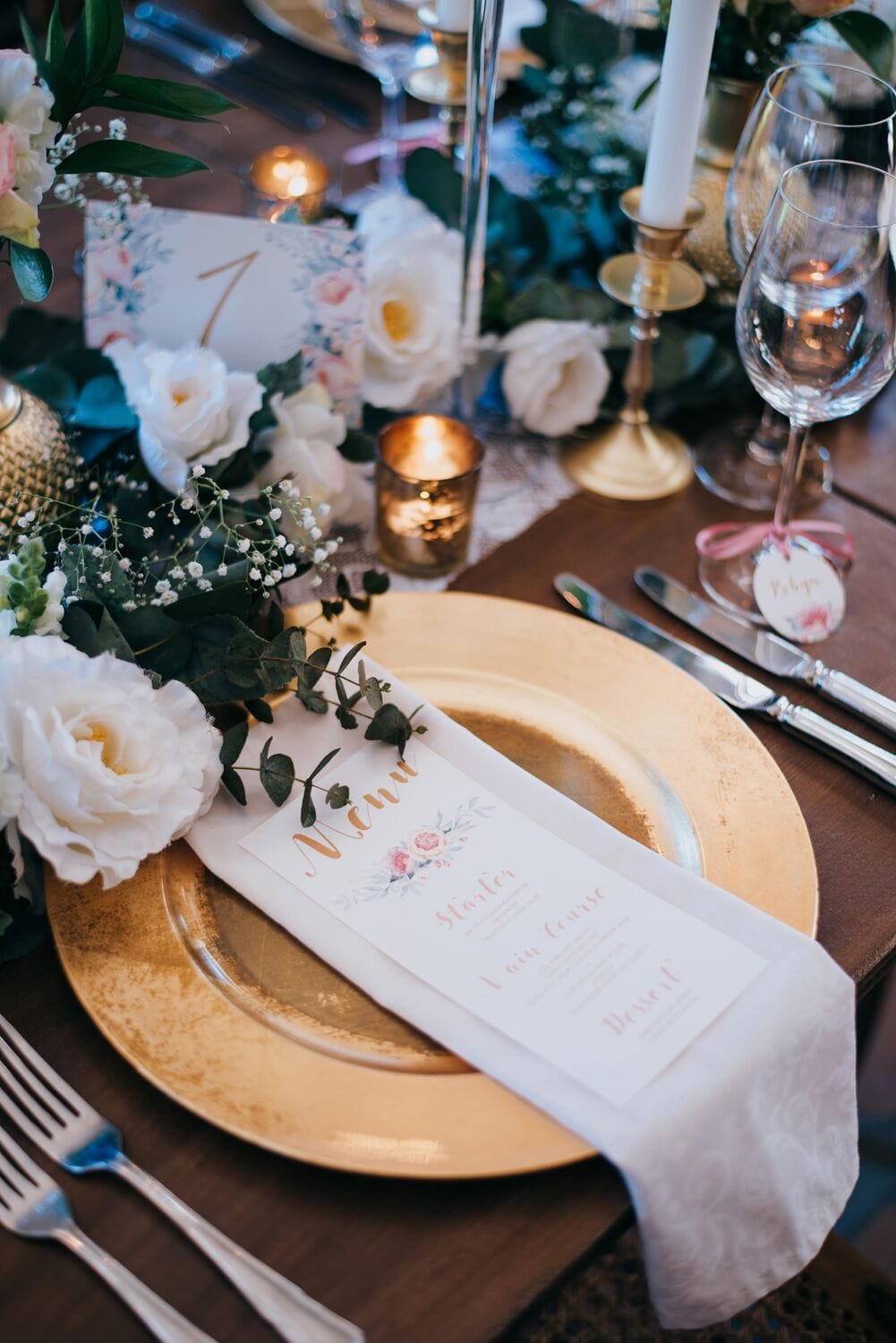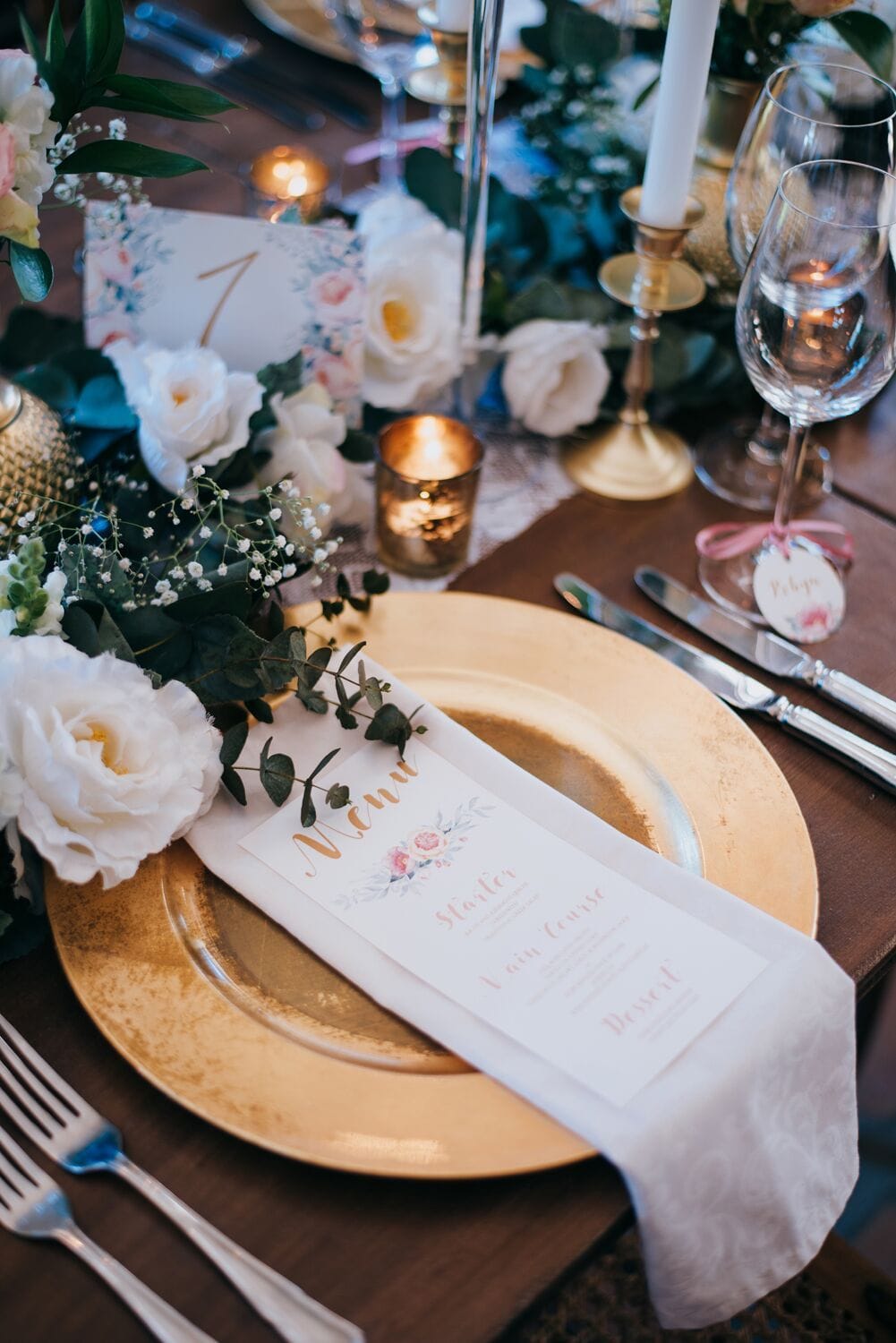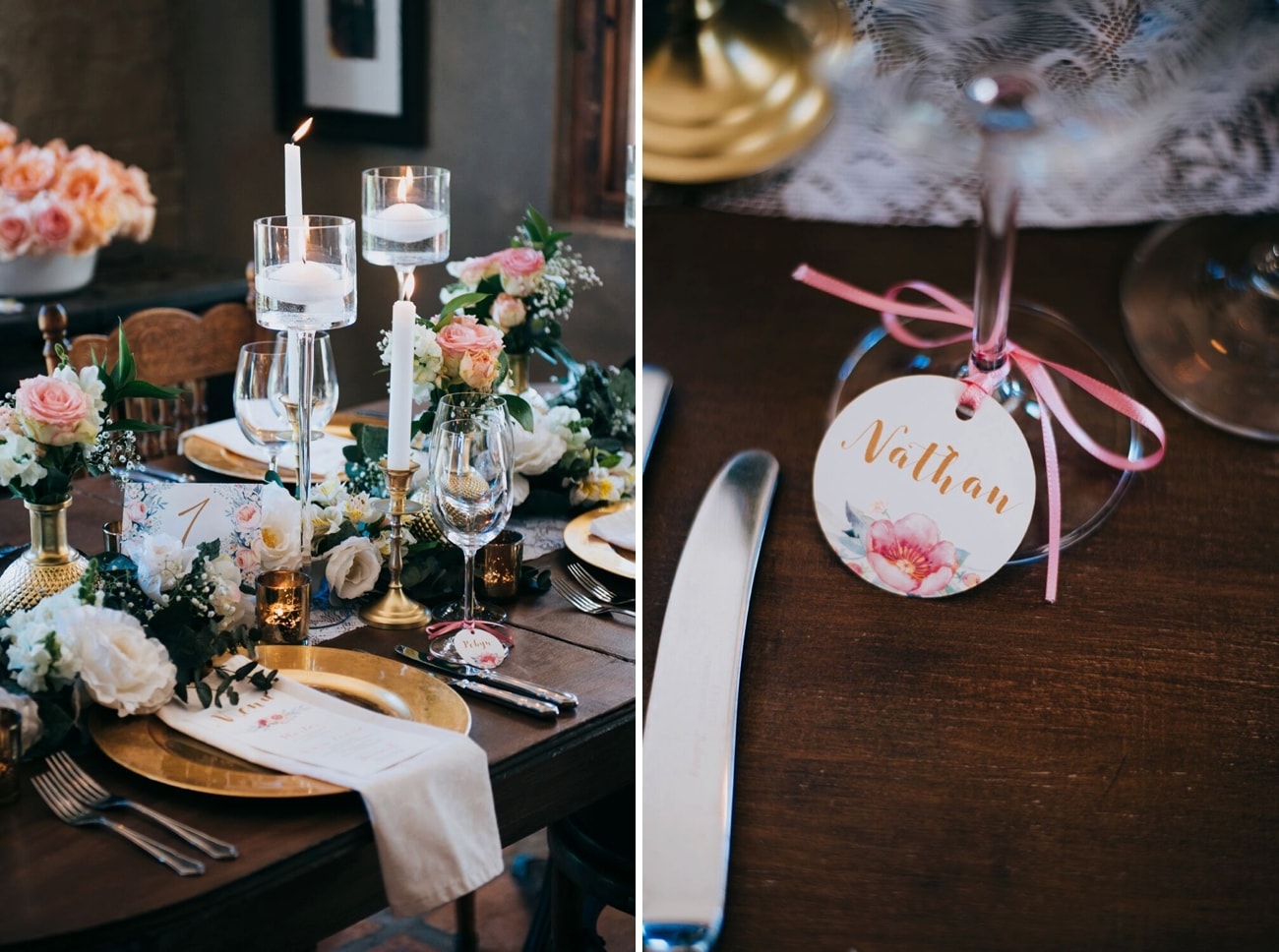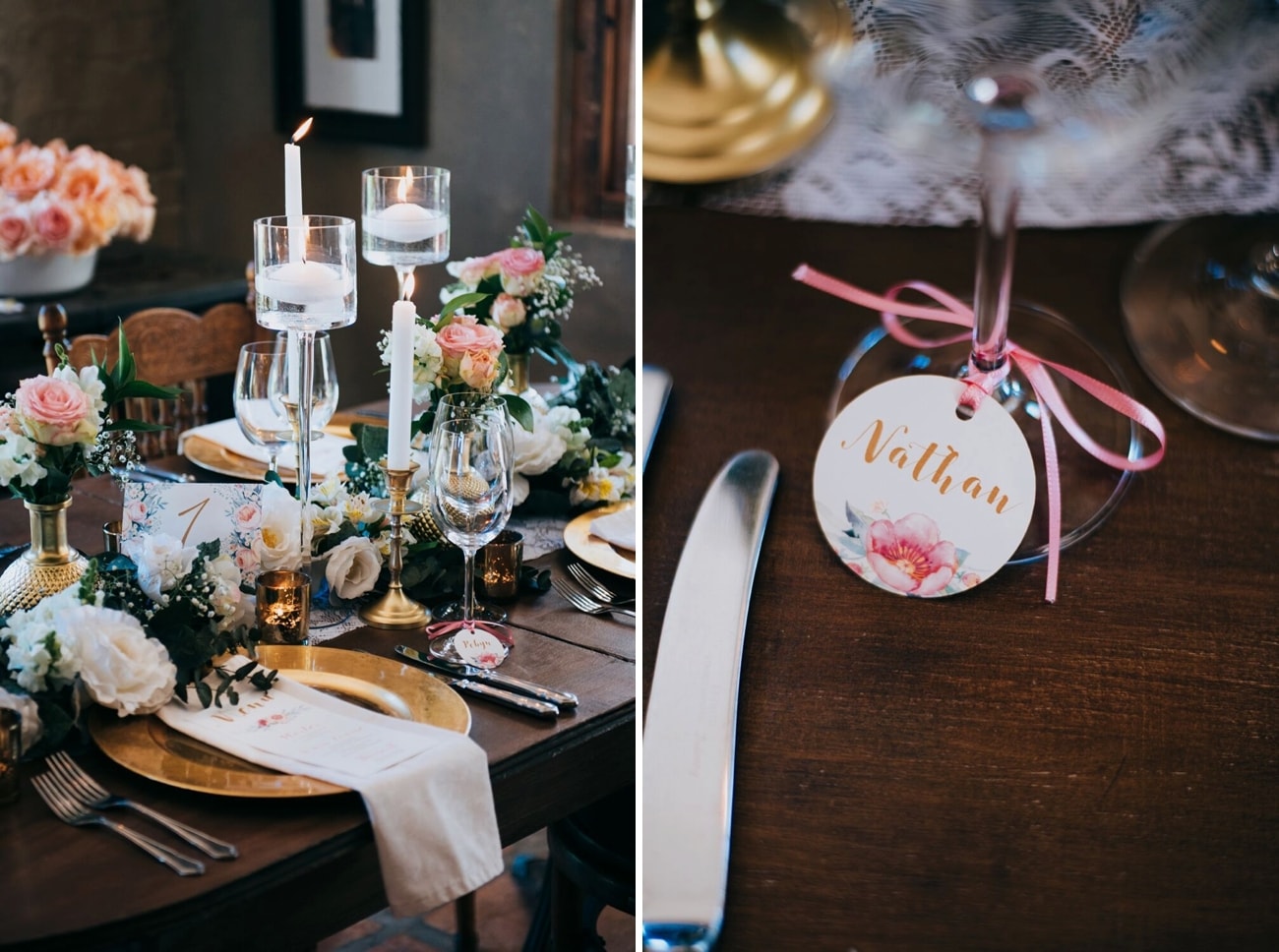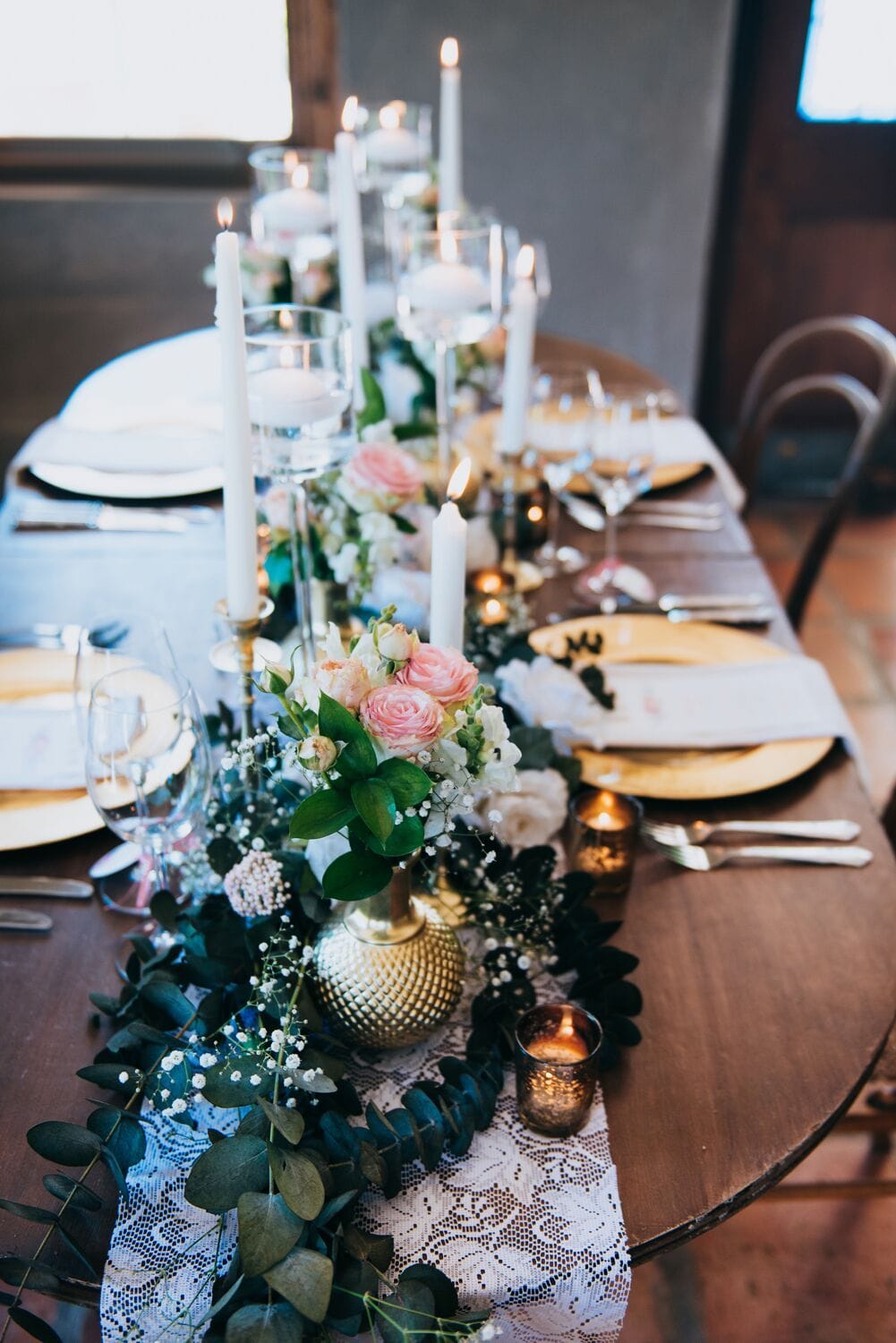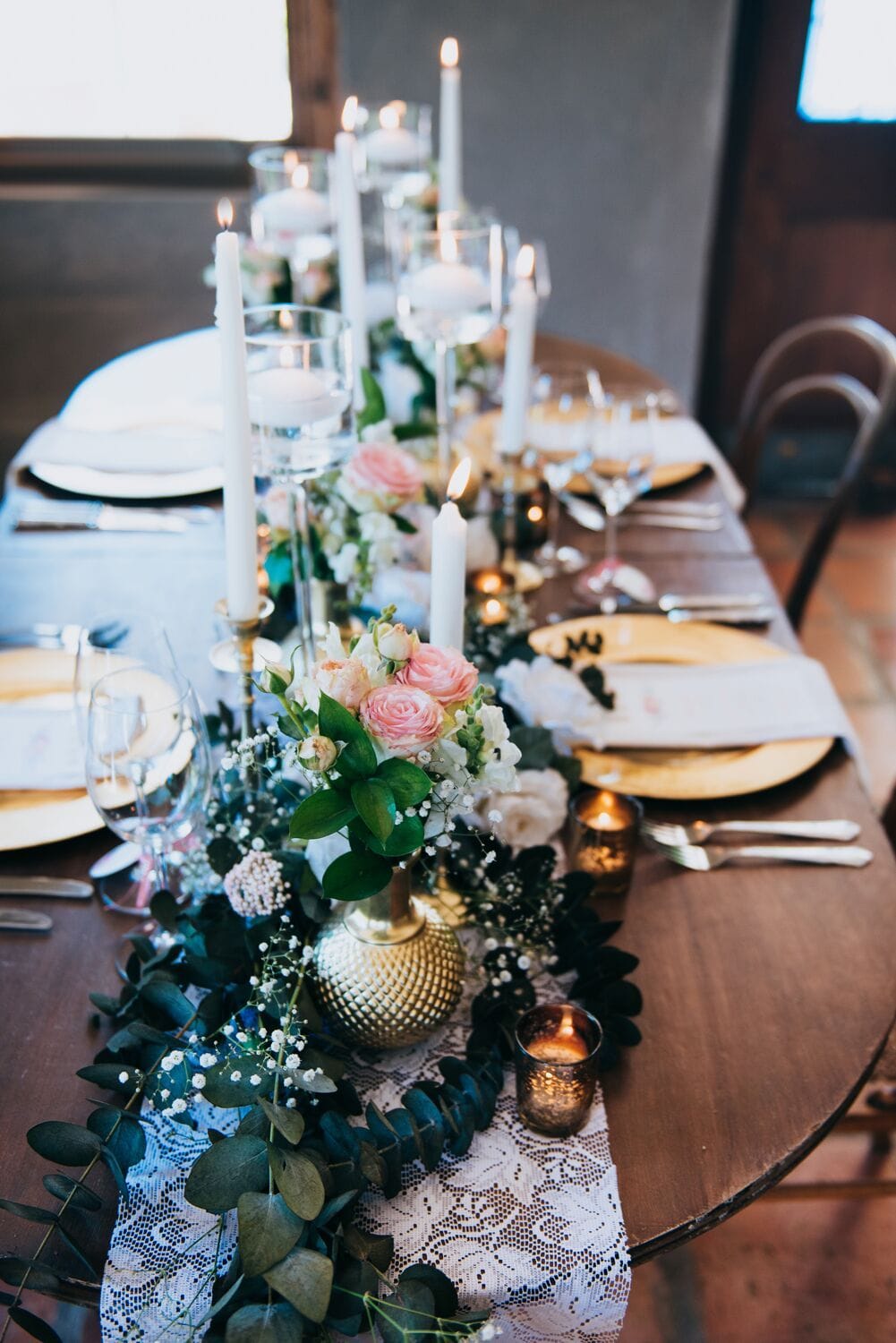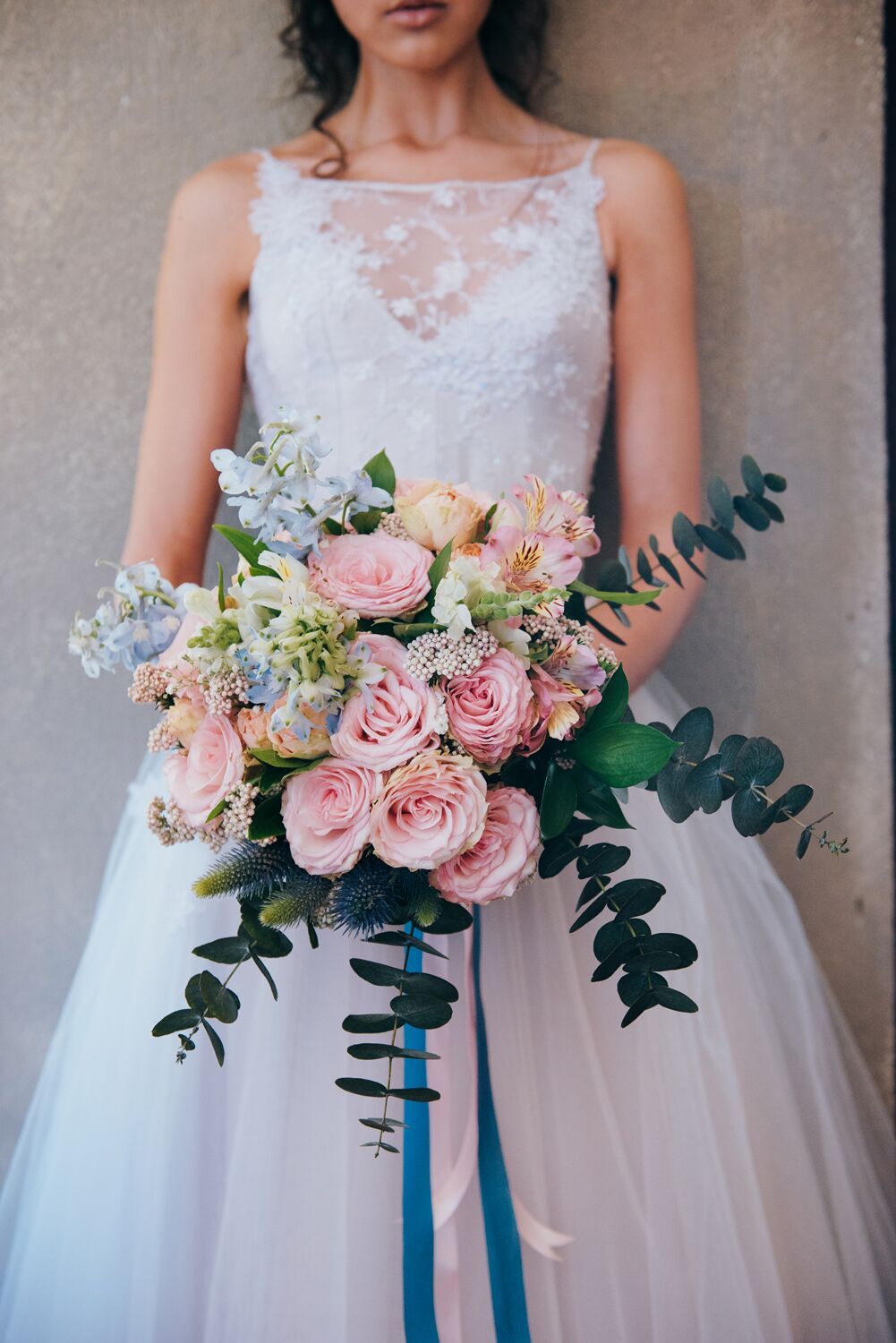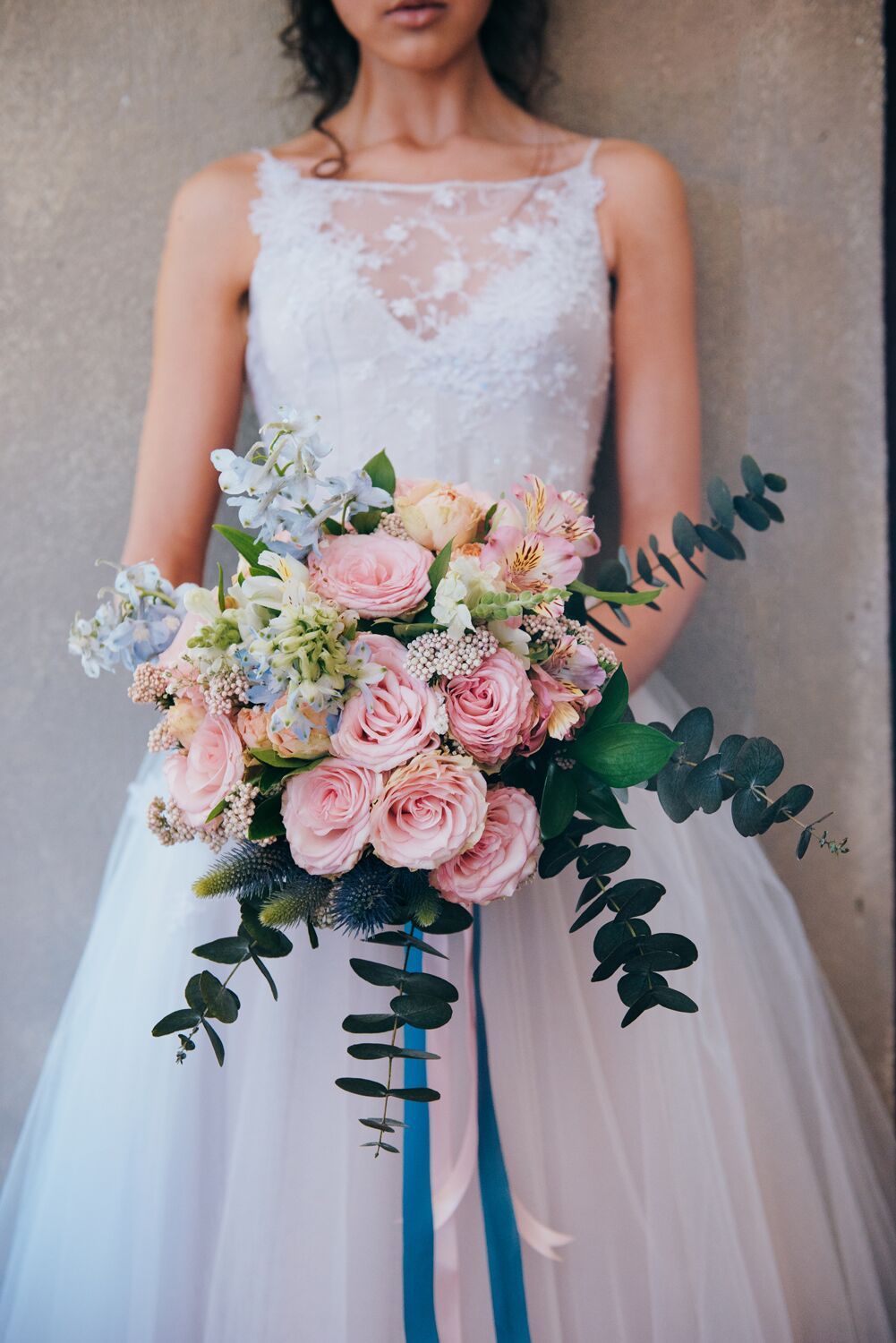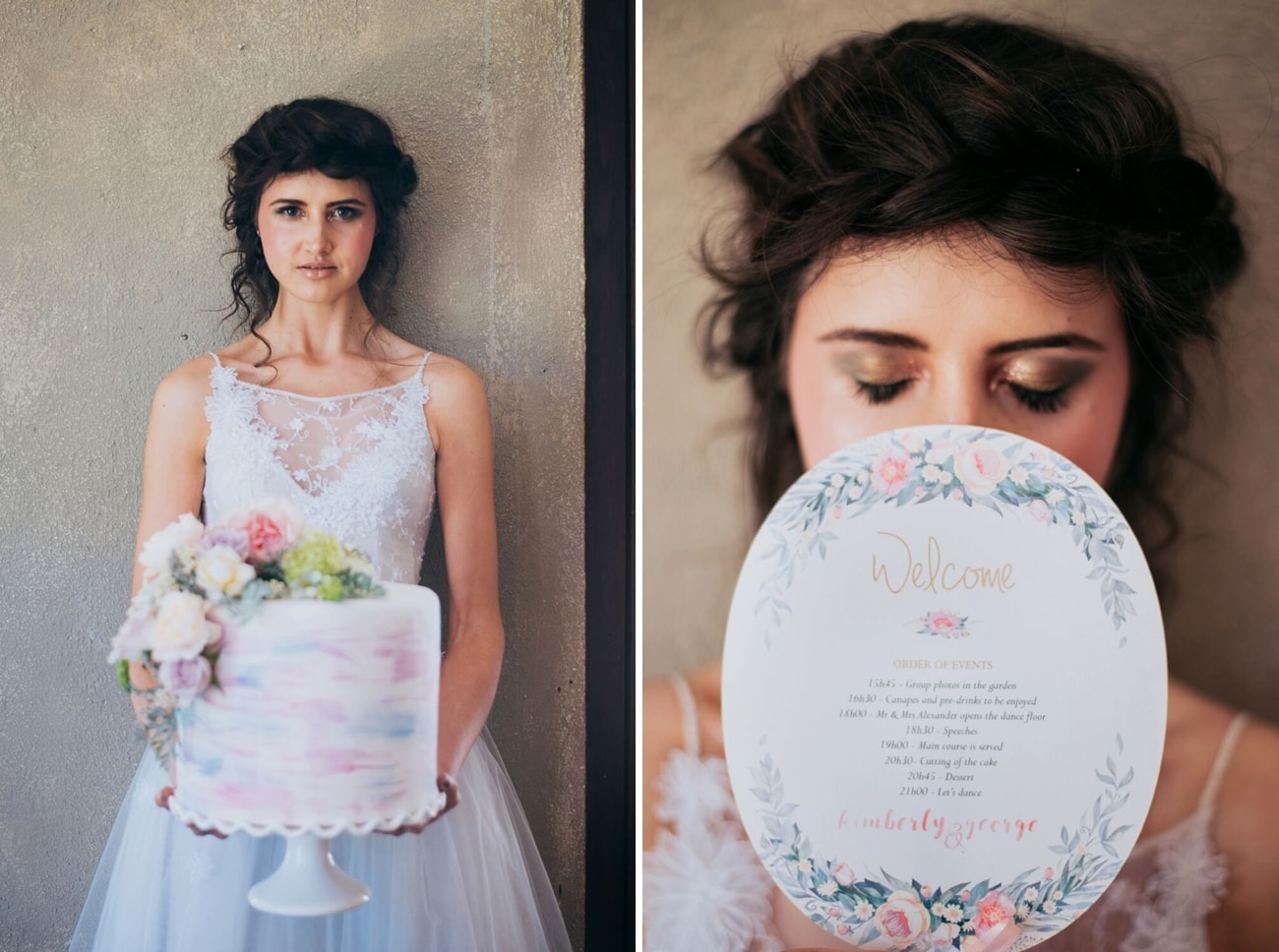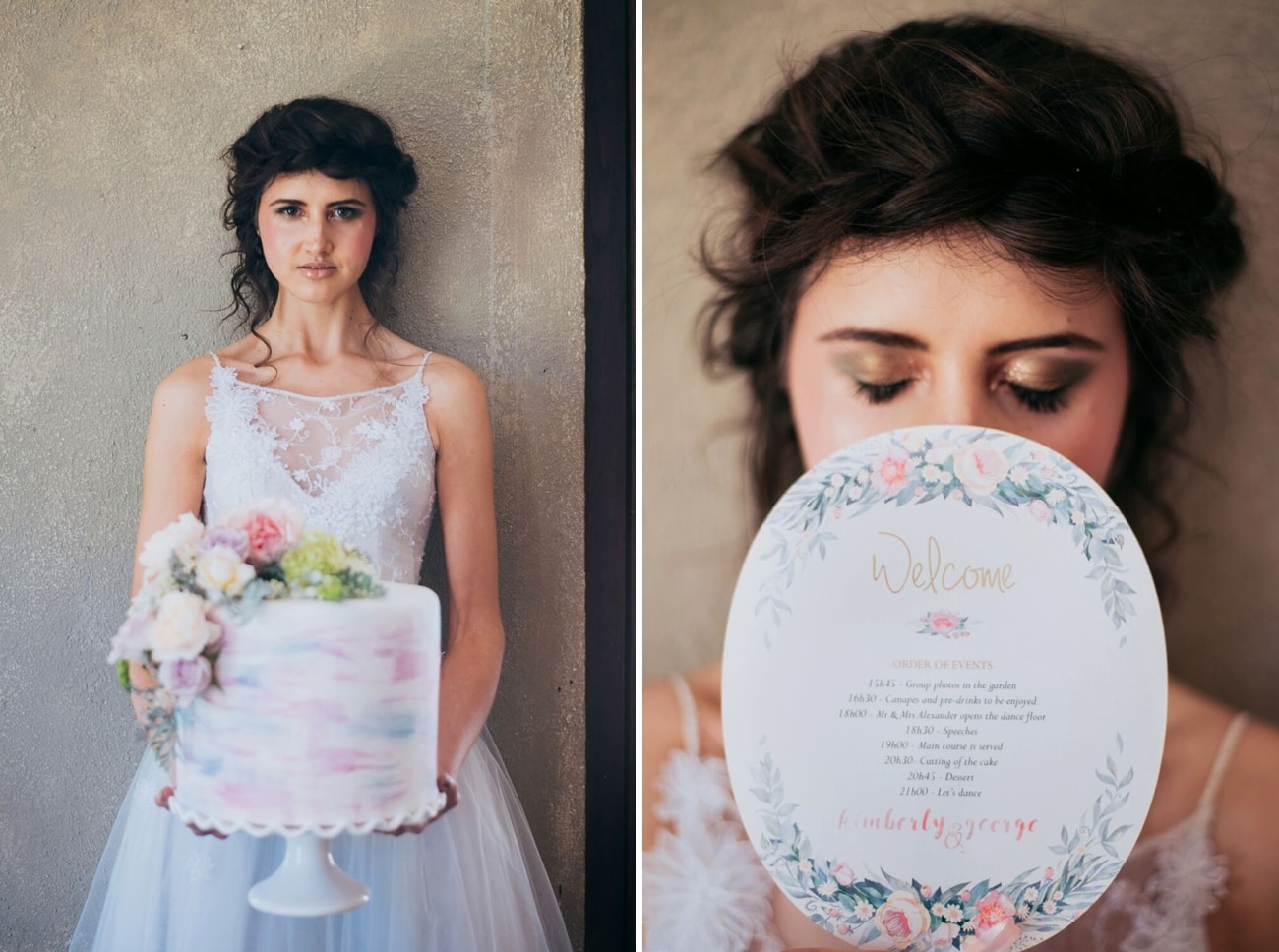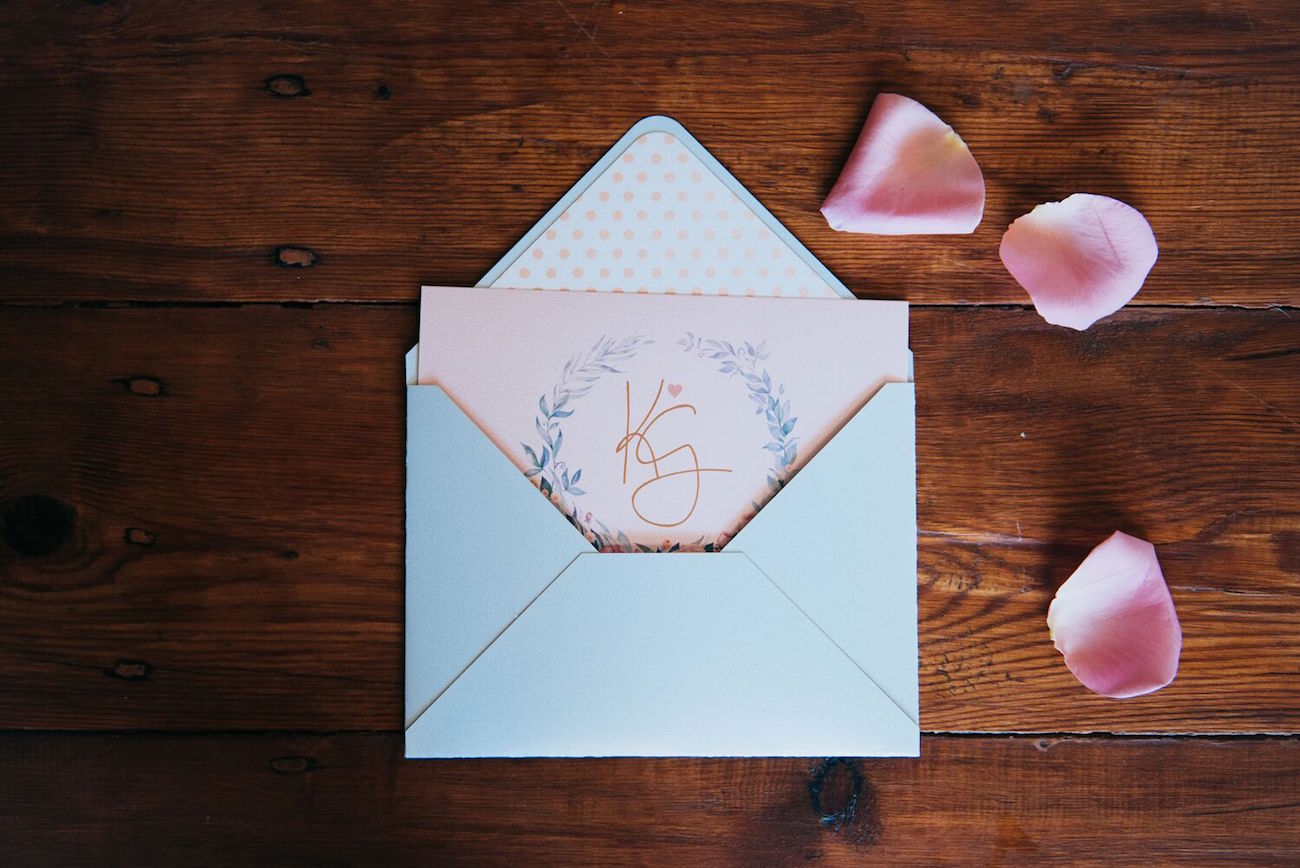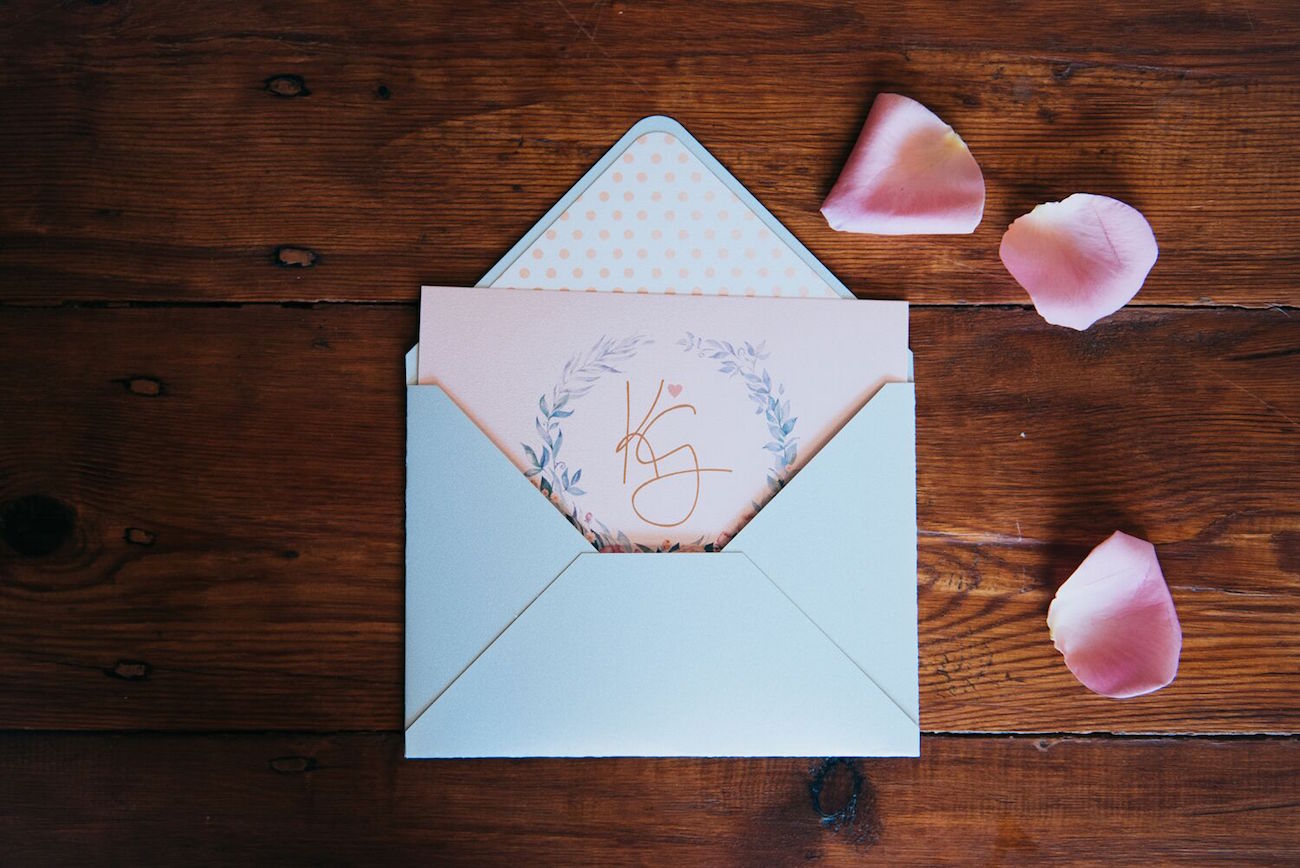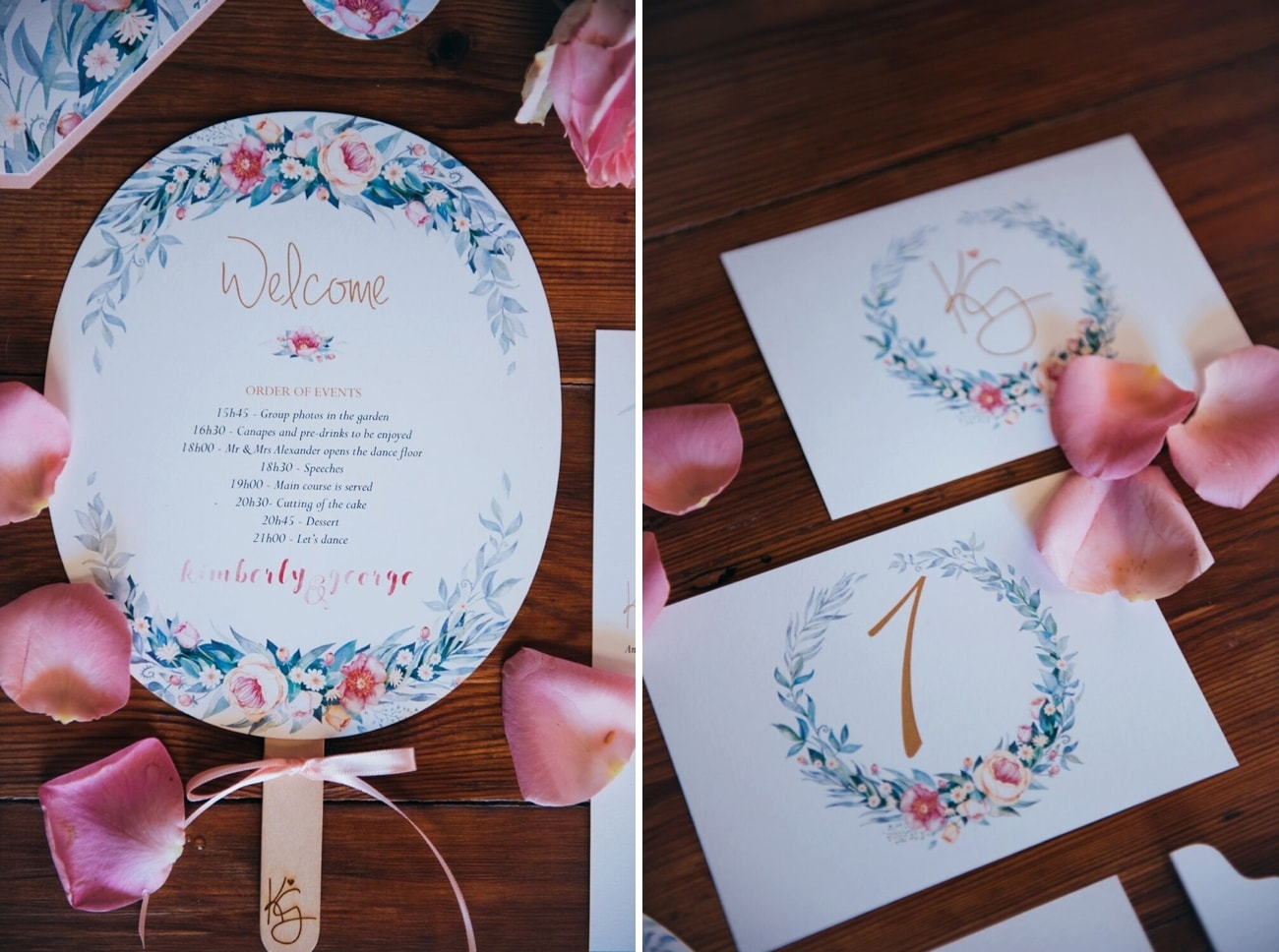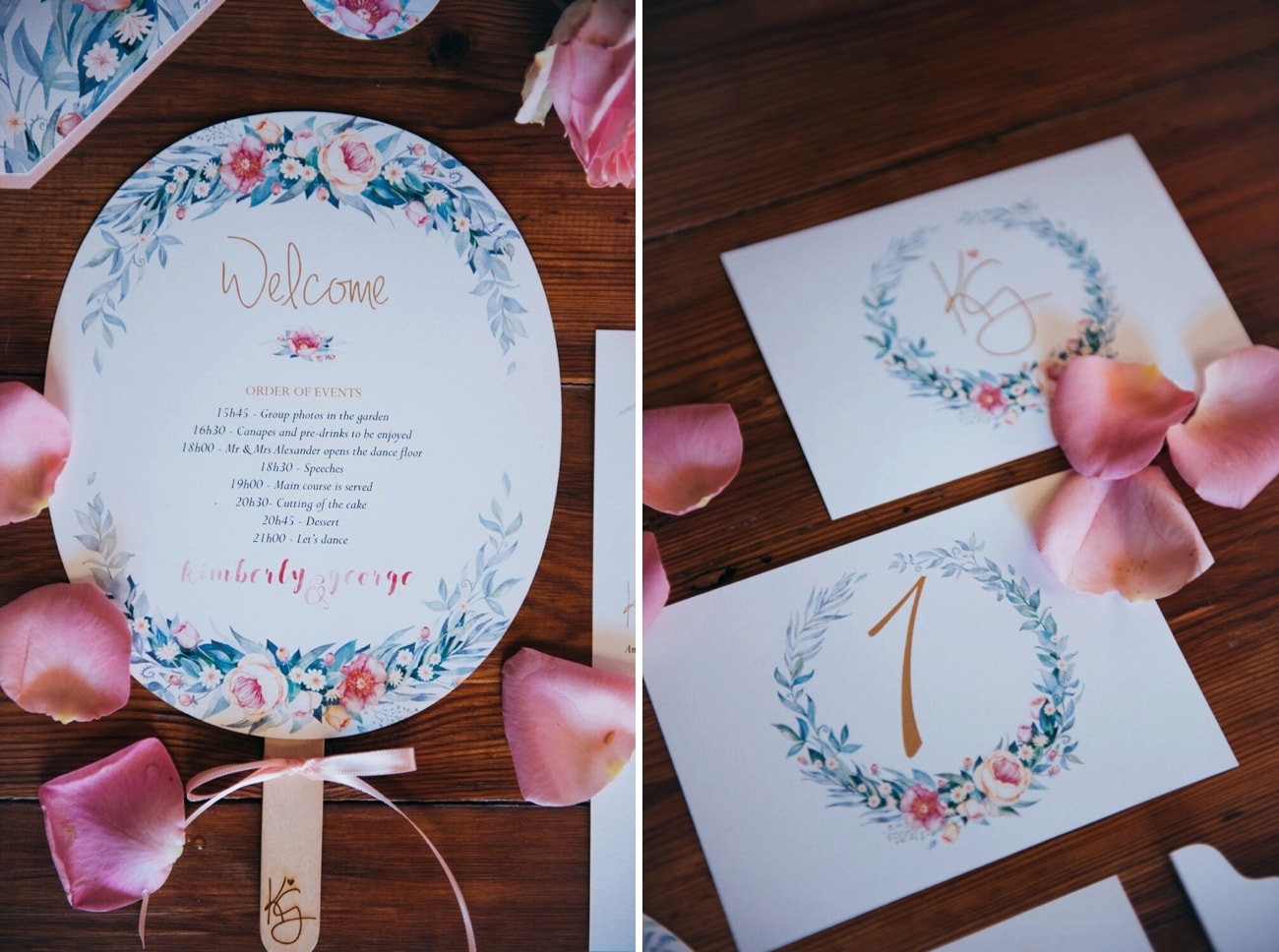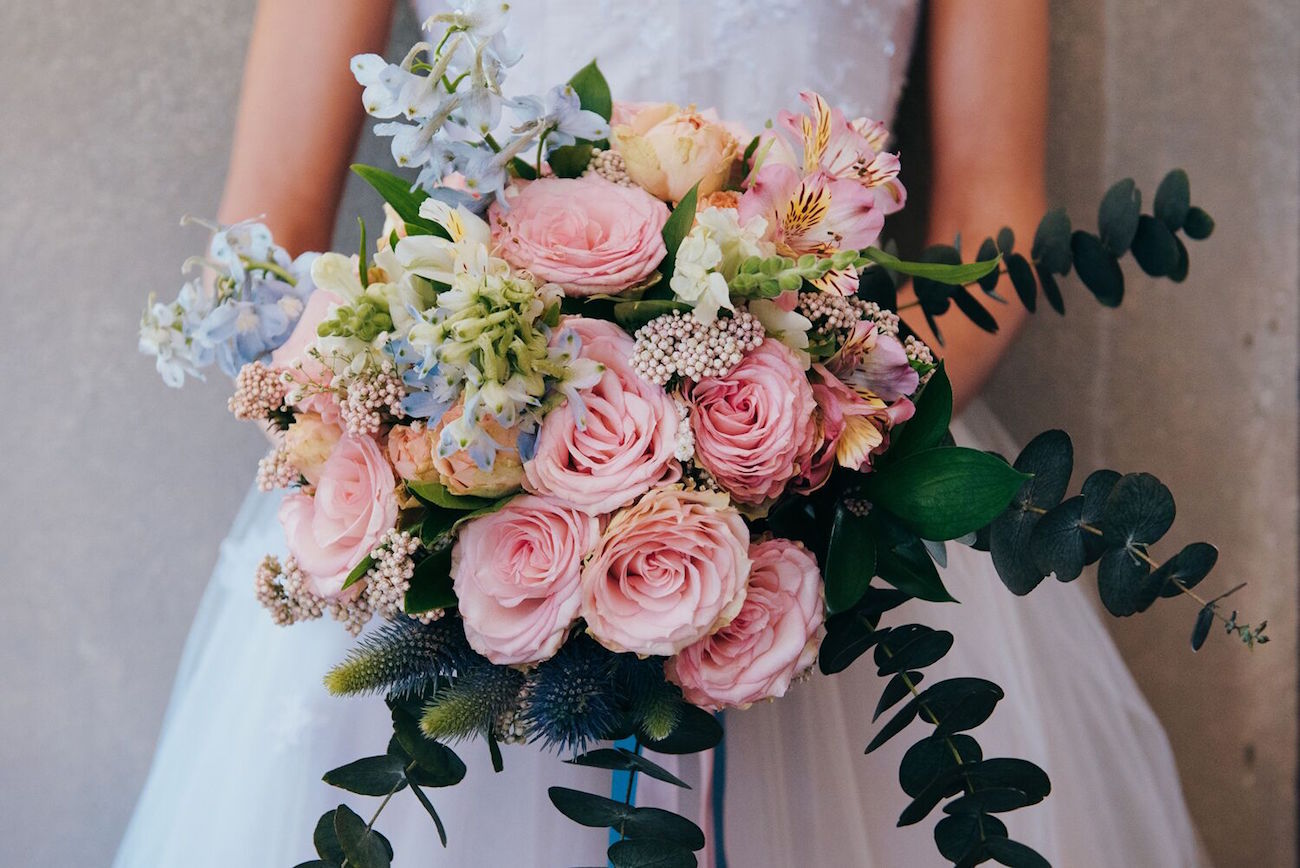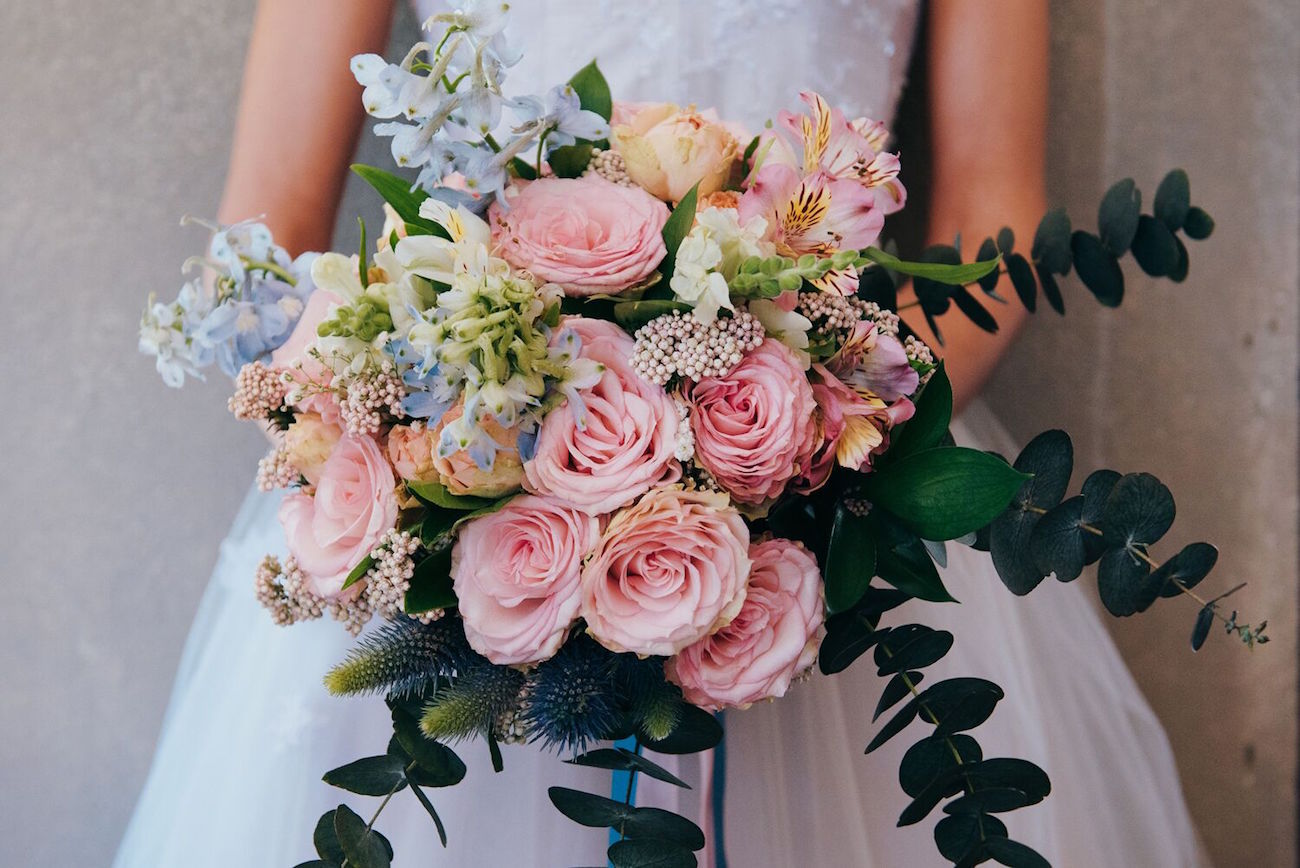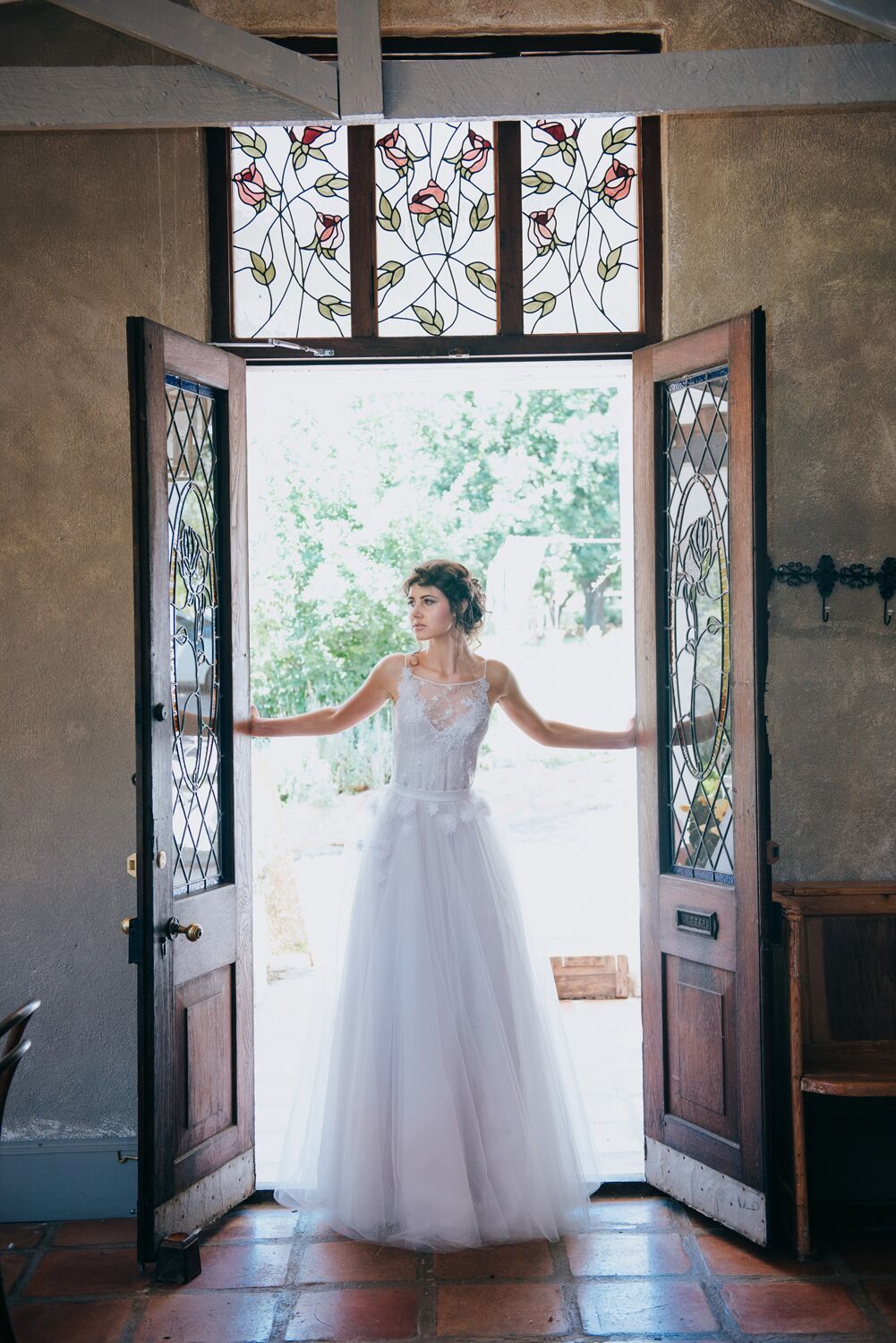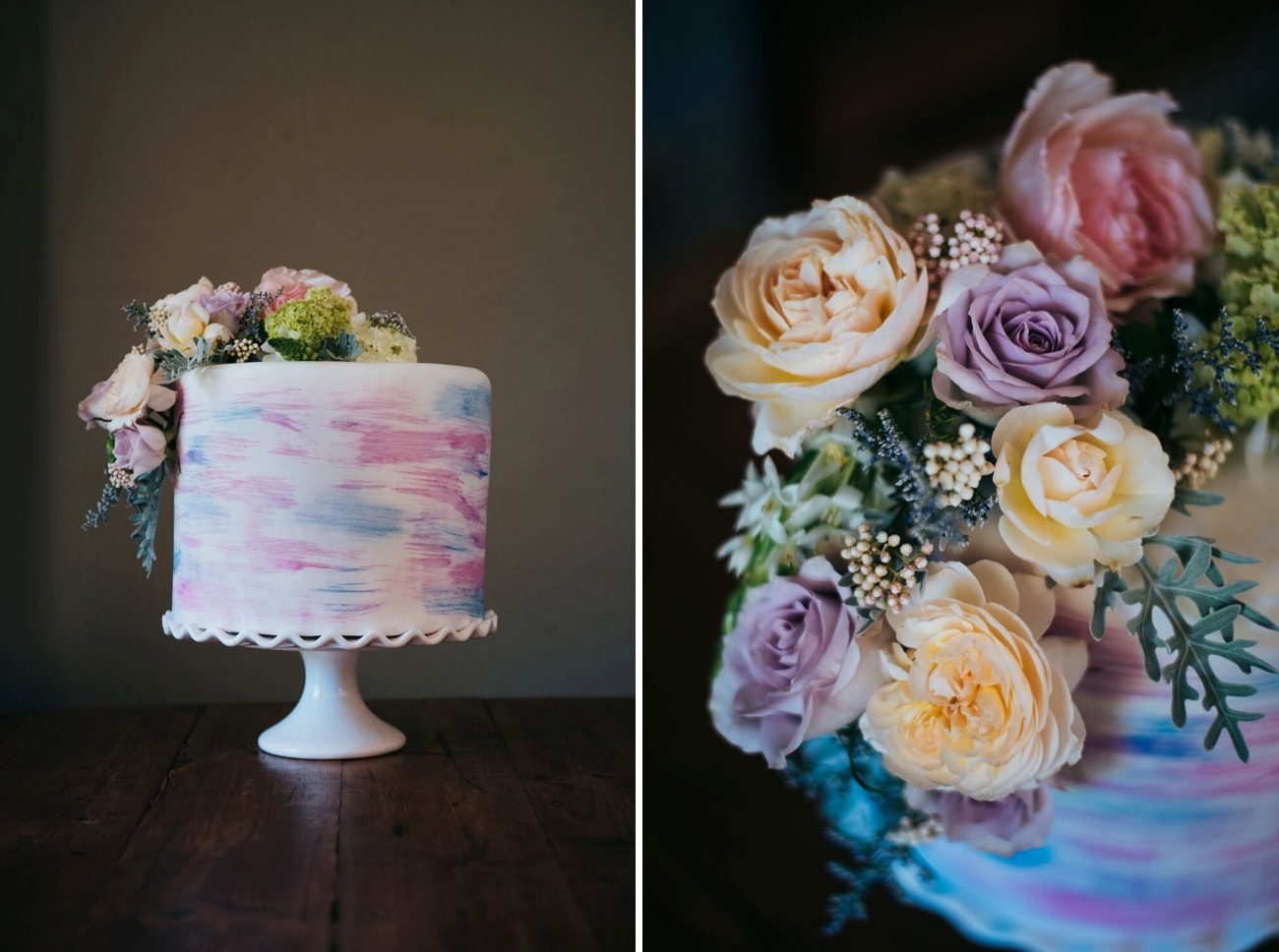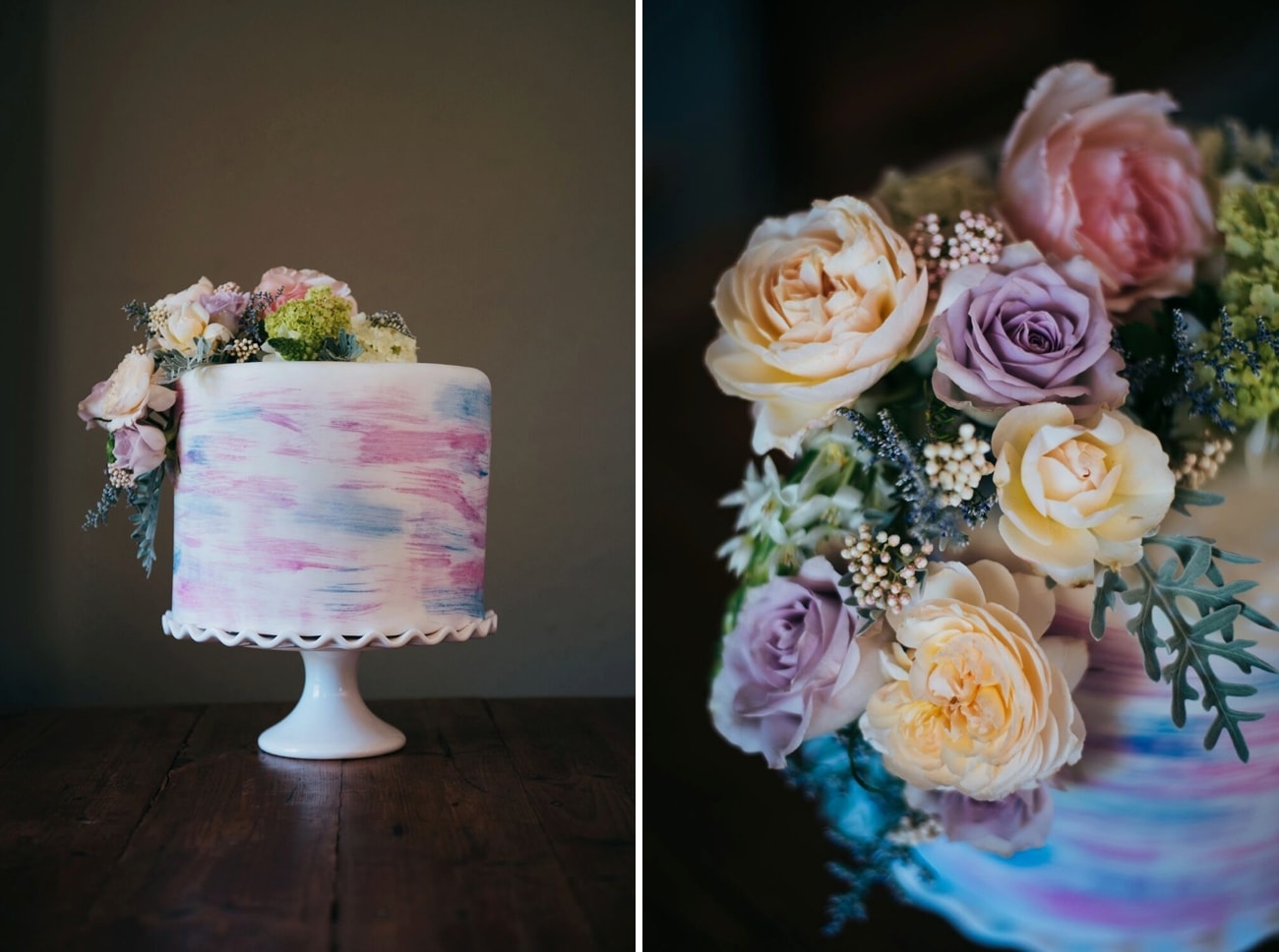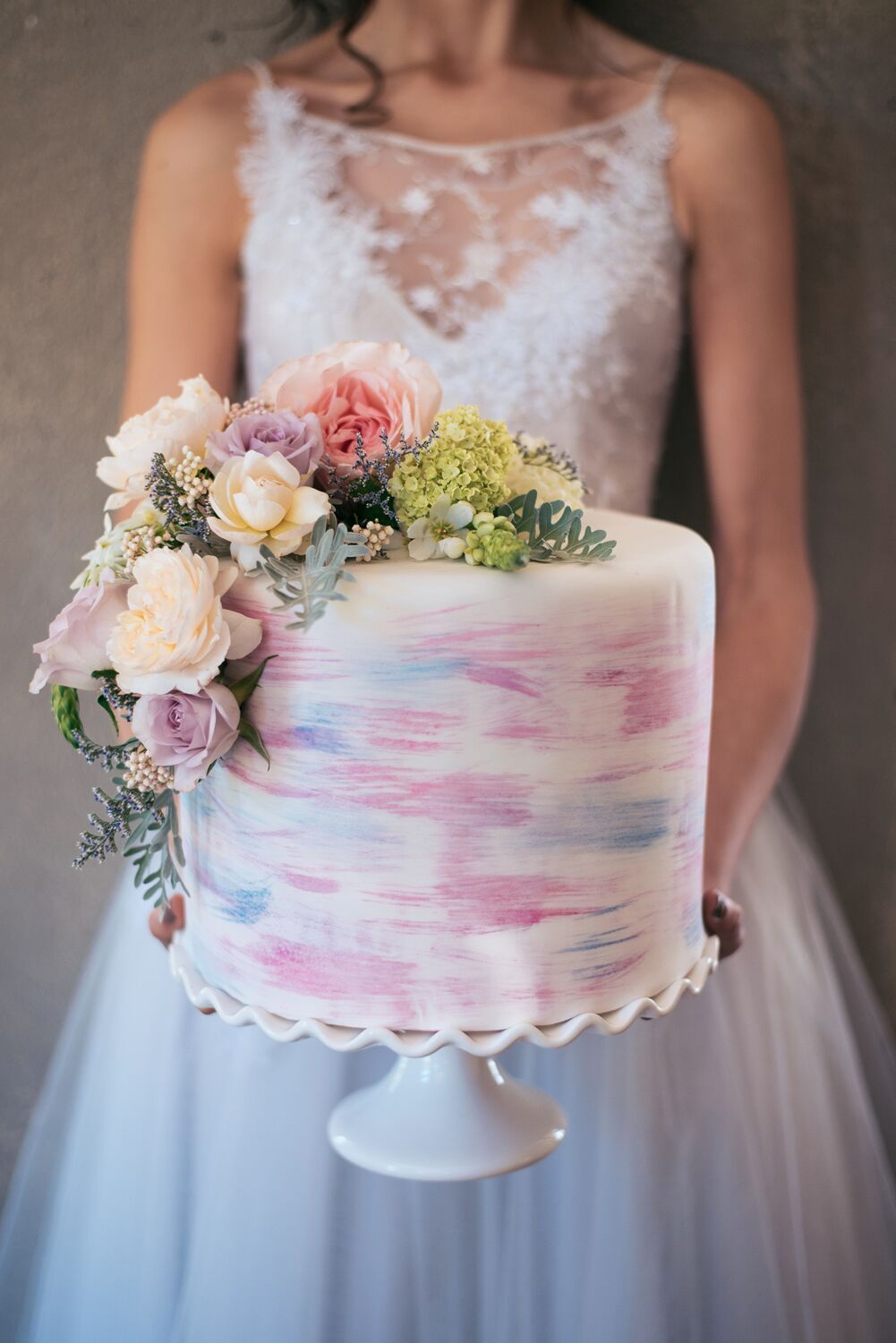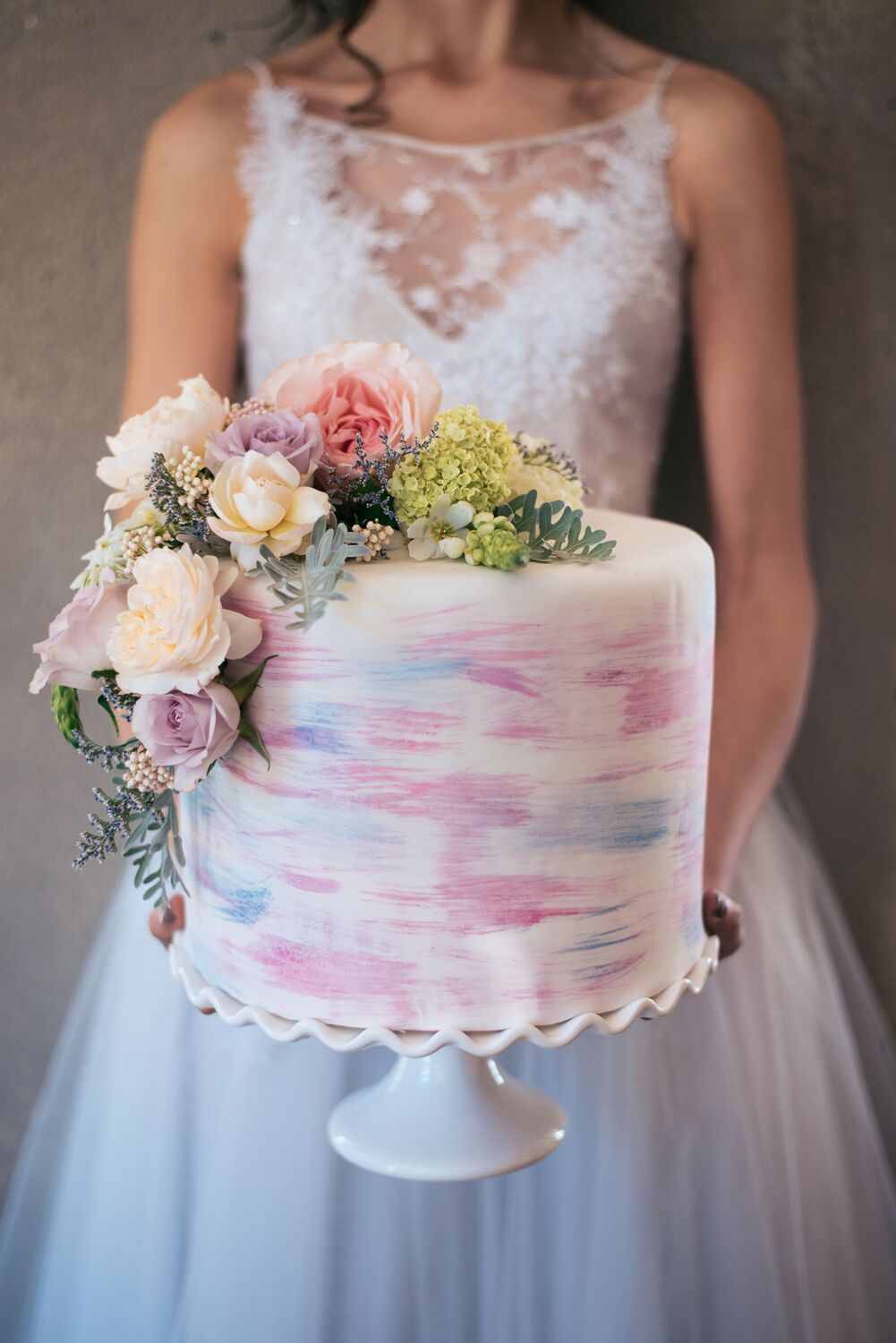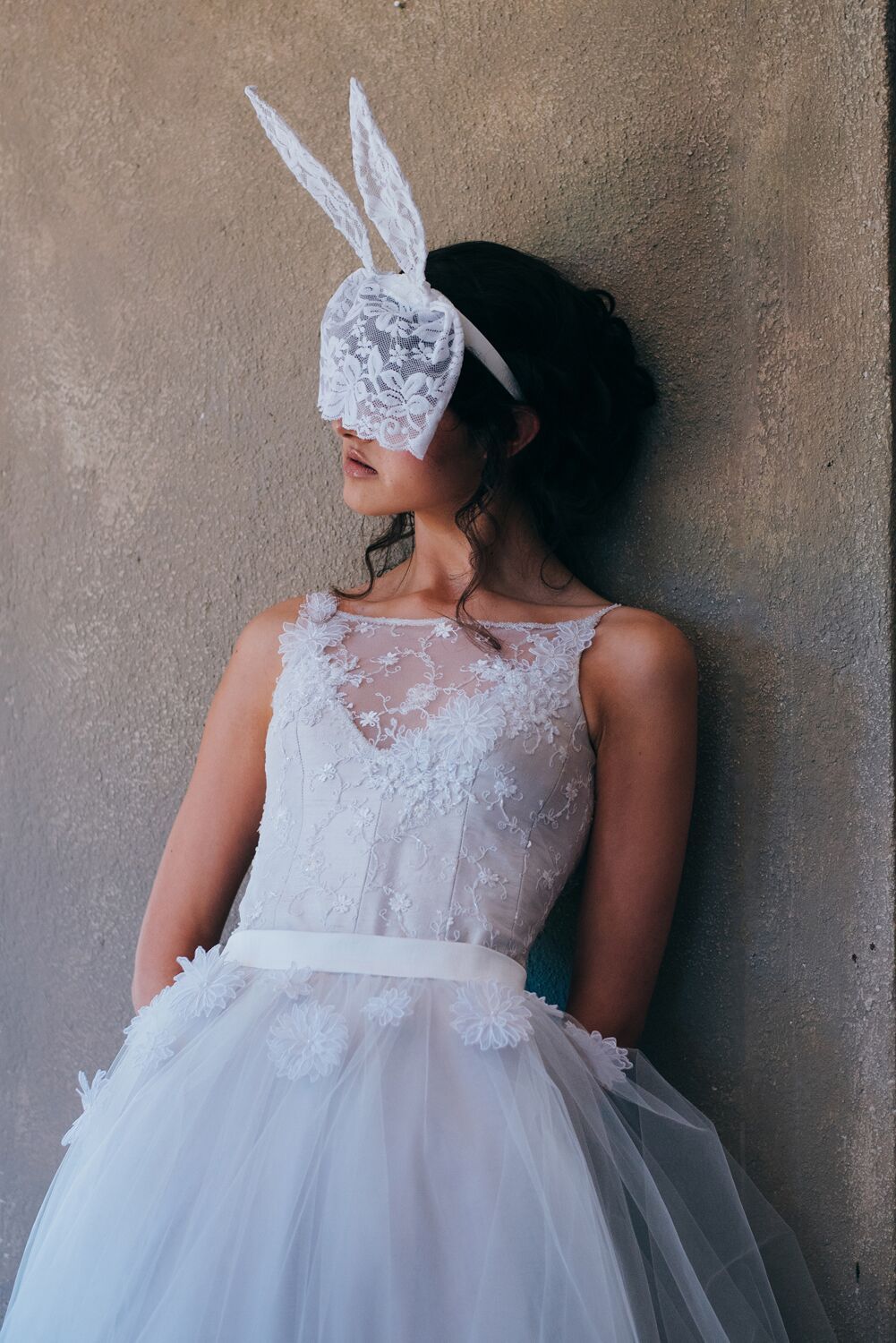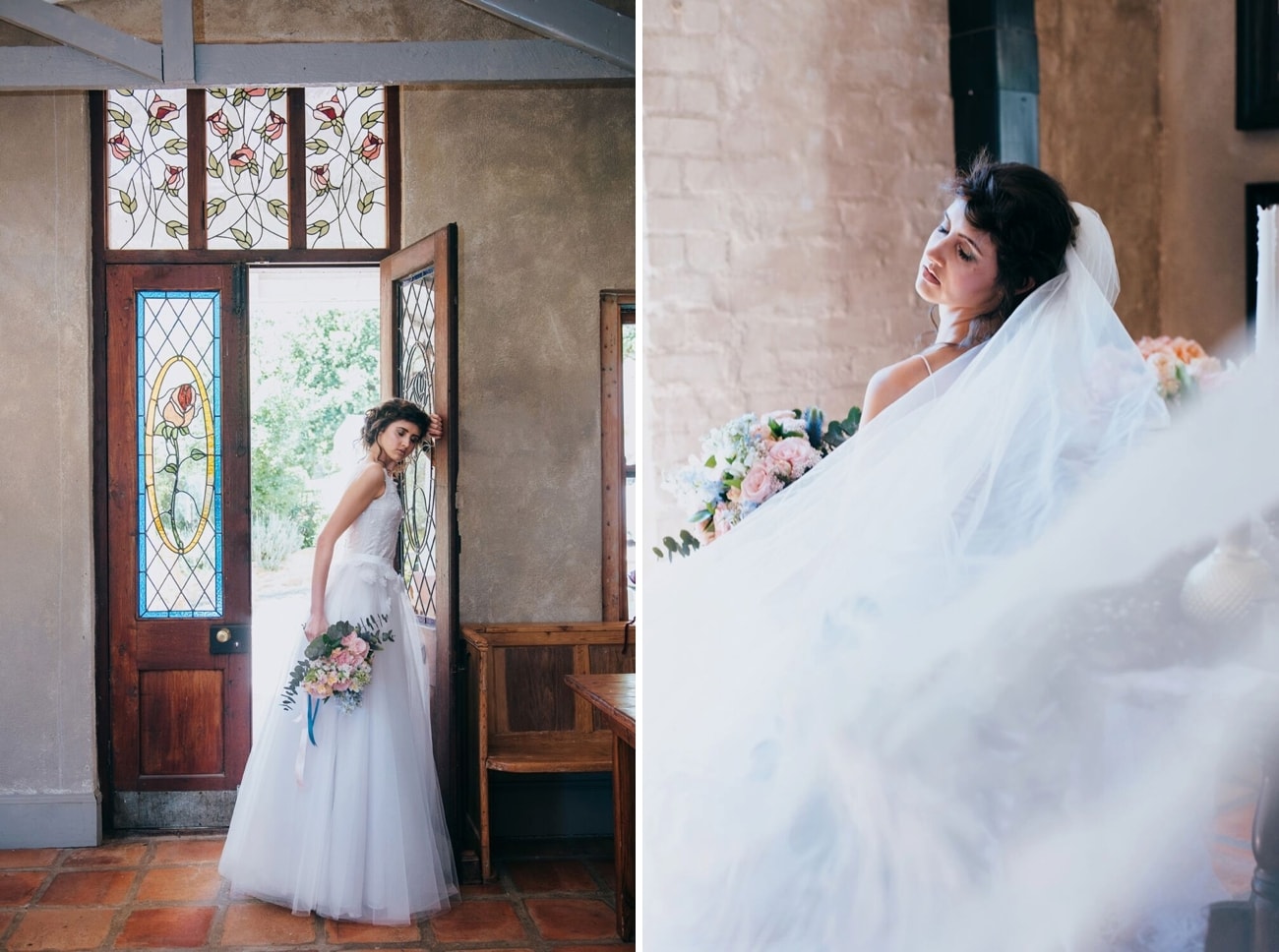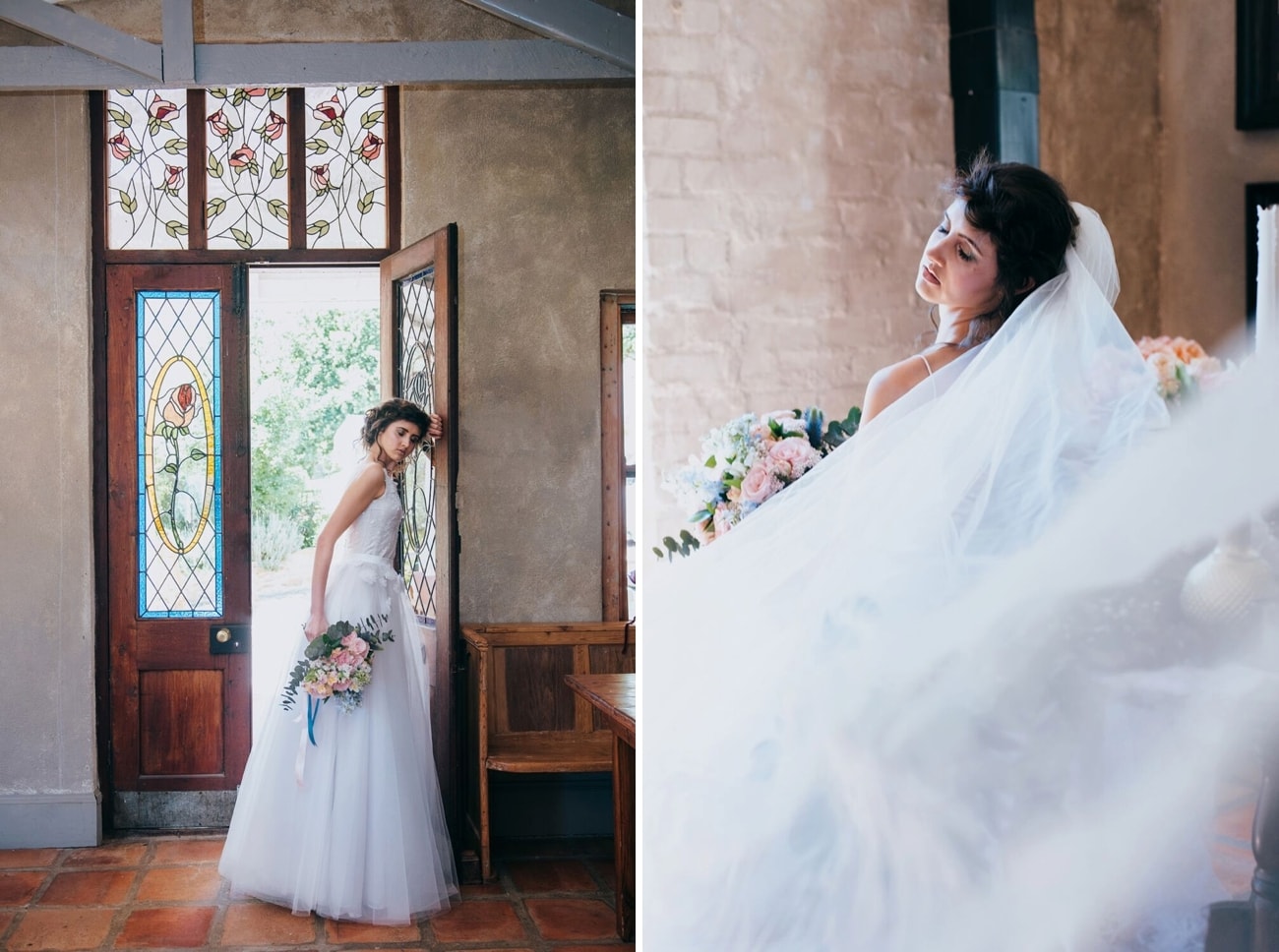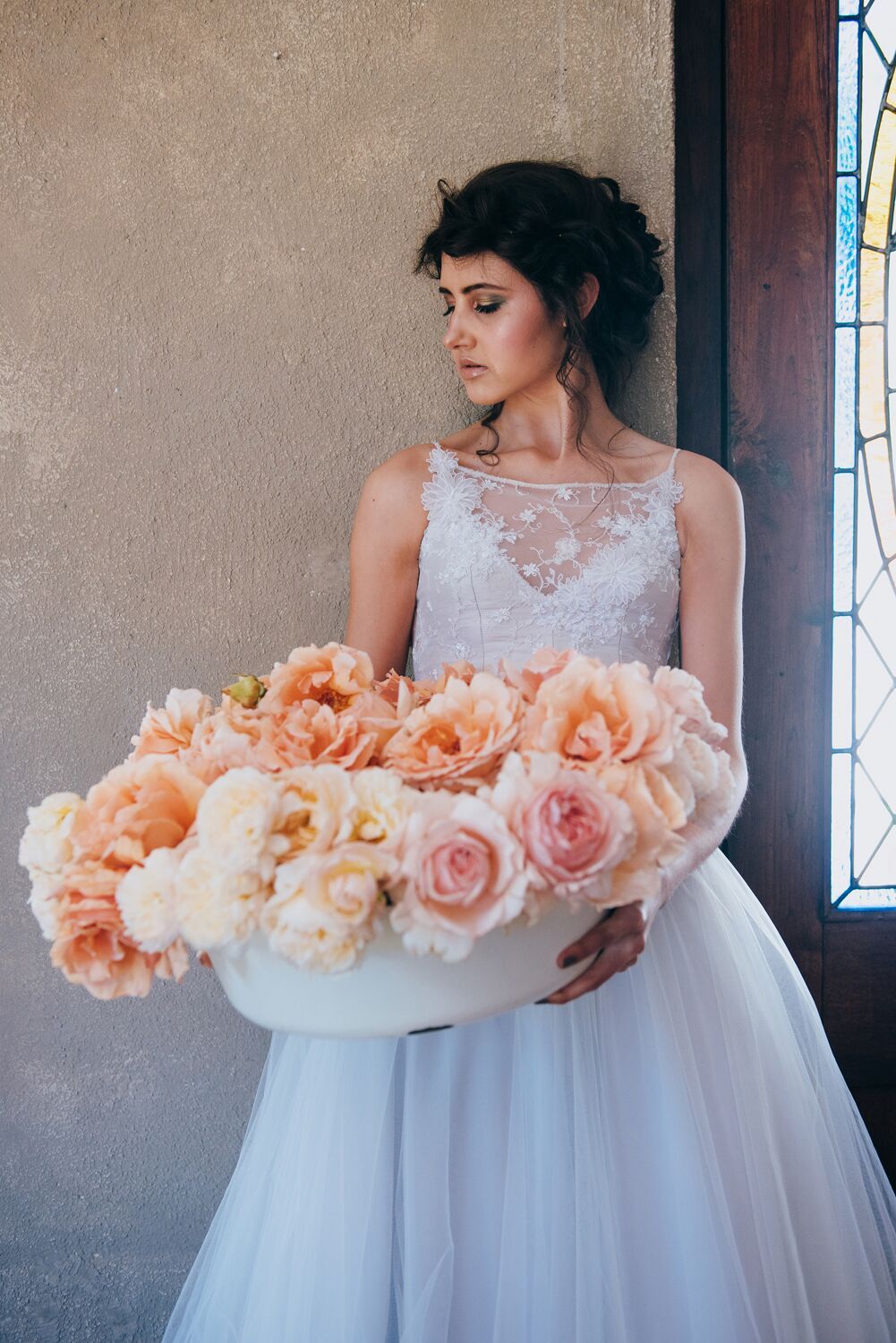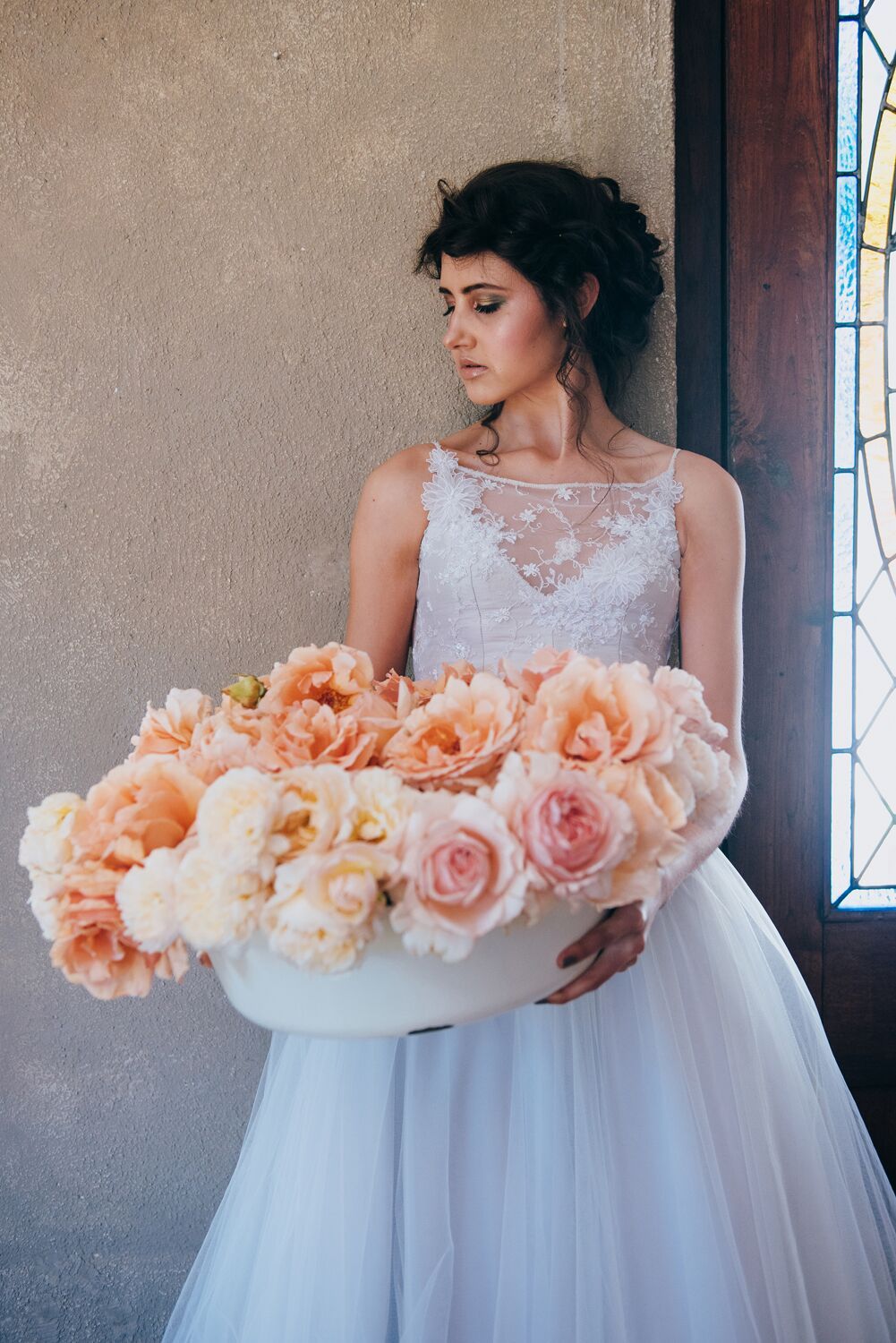 Lauren sent us over some background on their inspiration and ideas:
The shoot was inspired by the pretty pastels in spring and the beautiful pastel pink dress, which was supplied by dress designer, Stephen Van Eeden. The shoot was also inspired by Pantone's 2016 Colours of the Year. Stephen's dresses perfectly encapsulated the look we were going for, with their unique details and beautiful colouring. Our first dress was a soft grey tulle gown with magnificent hand stitched details, and our second was an ombre, pastel pink creation.
The table was dressed in pastels, white and gold. A white and green table runner was the centrepiece, with gold vases holding clusters of beautiful white and pink flowers. The bouquet also consisted of a beautiful variety of pinks, greens and whites. The flowers in the shoot were very important. The make up was done to look ethereal and soft, to go with the soft and feminine feel of the dresses. Dewy skin with a soft glow was created with different highlighters. Soft pink blush was applied to the apples of the cheeks – for a "blushing bride" feel. Shades of gold were applied to the eyes and soft glitter in the corners to open the eyes and for a touch of whimsy. For the flowy pink dress, shades of rose were applied on lips and lids. We opted for two hair styles, one with a loose crown braid, and one soft side up-do with loose curls. These styles were done to emphasize the romantic femininity of the shoot. The stationery also played such a large role in the shoot. It was beautifully created by Craftee Papers, and offered a pastel colour palette.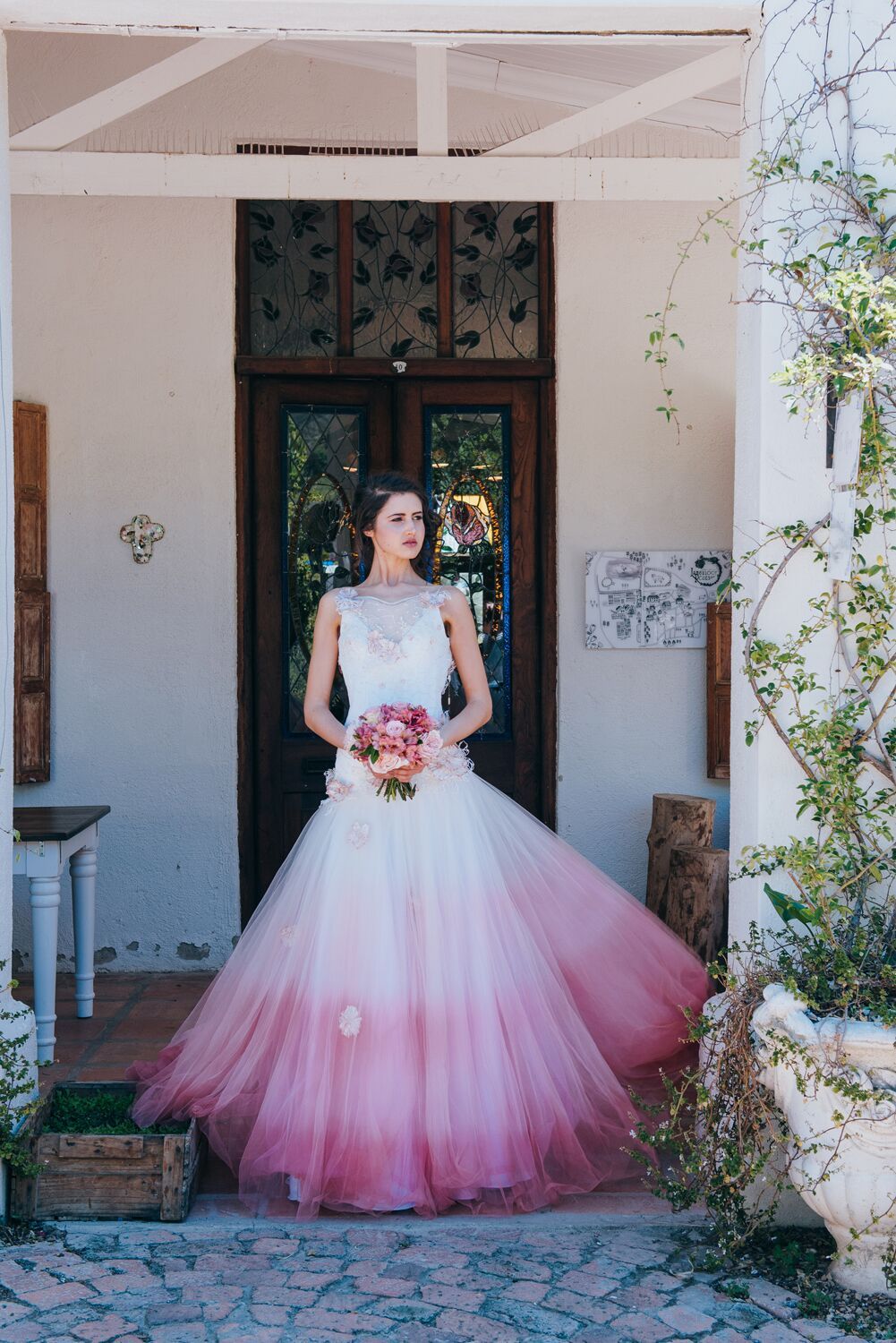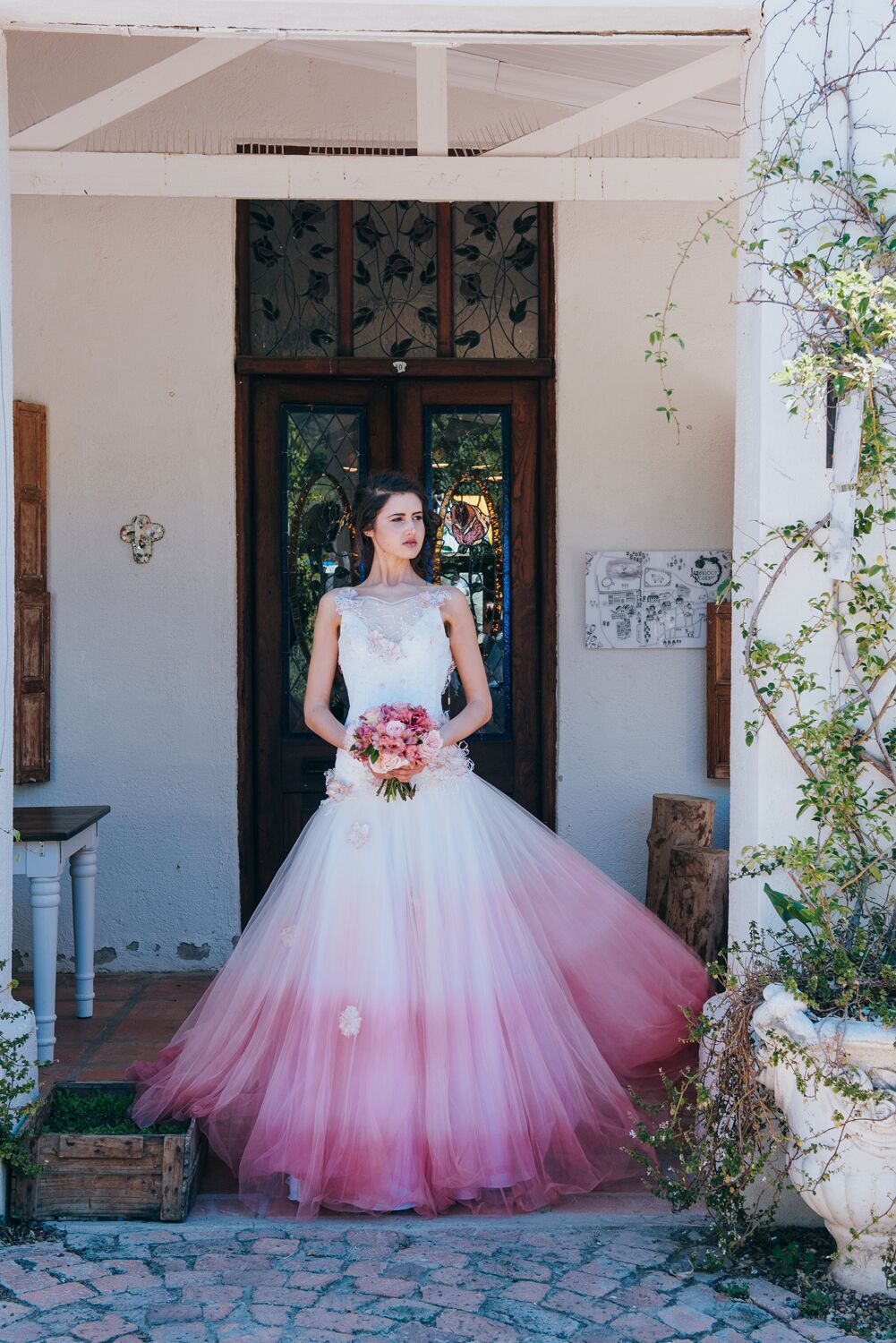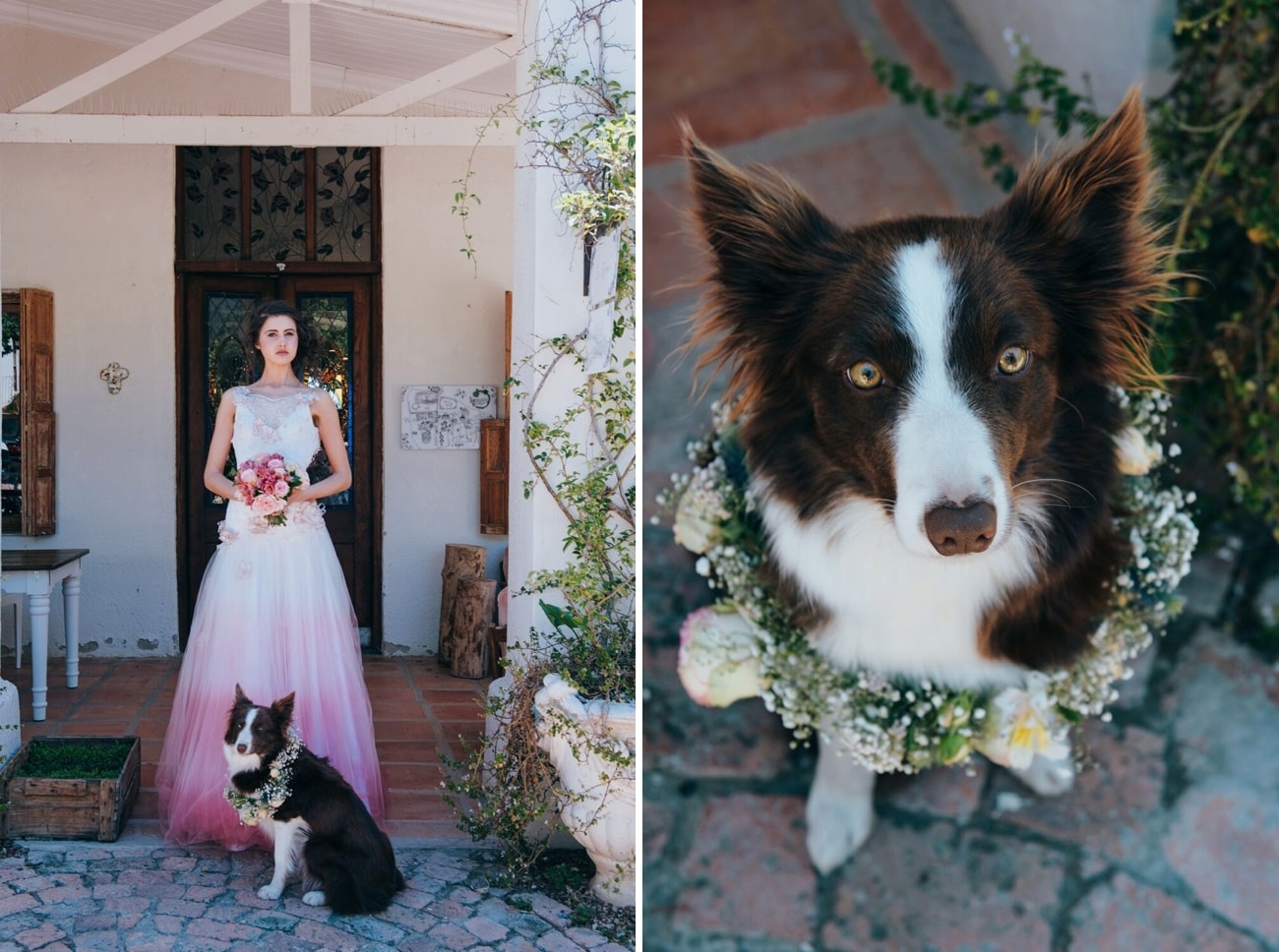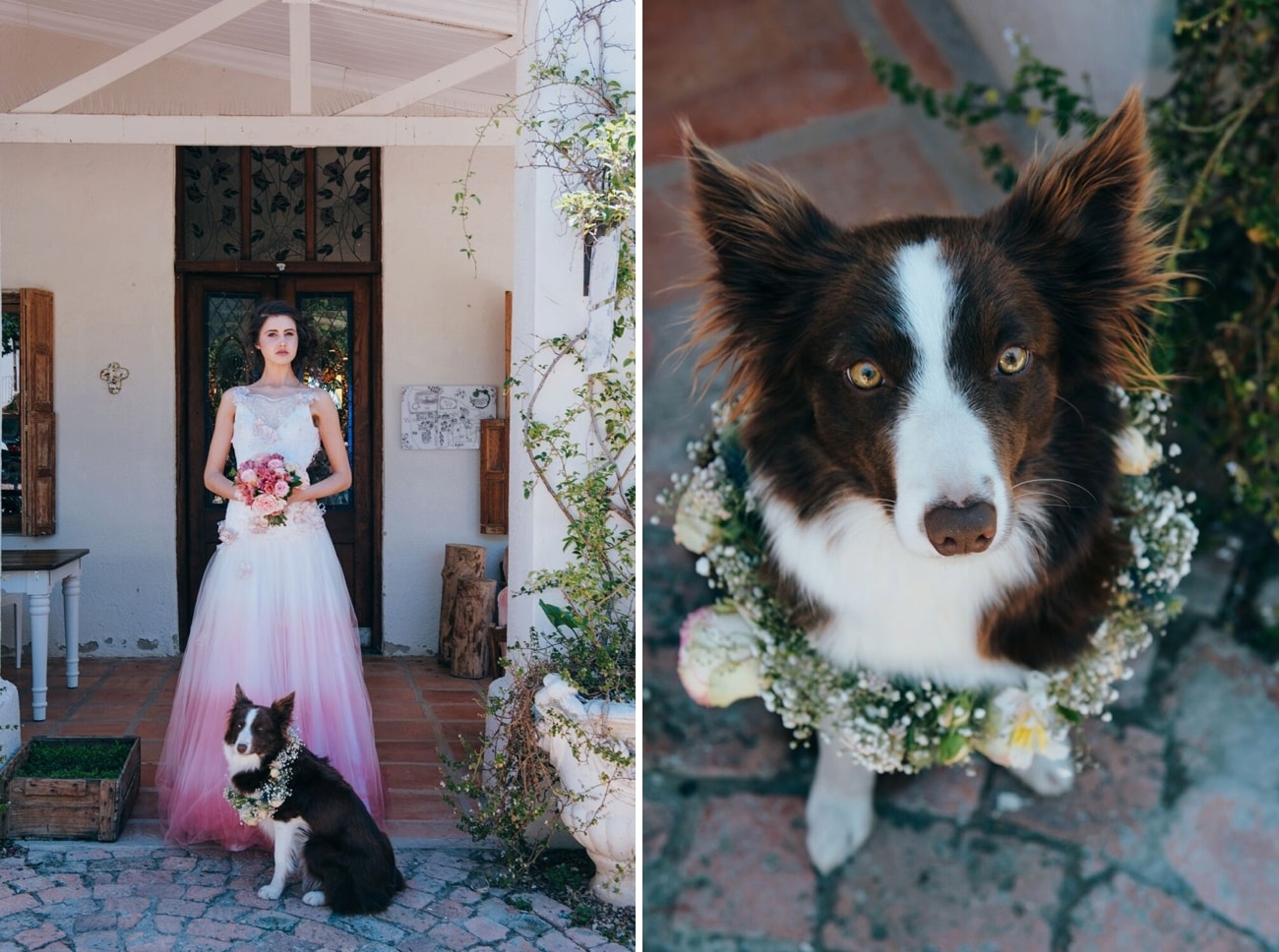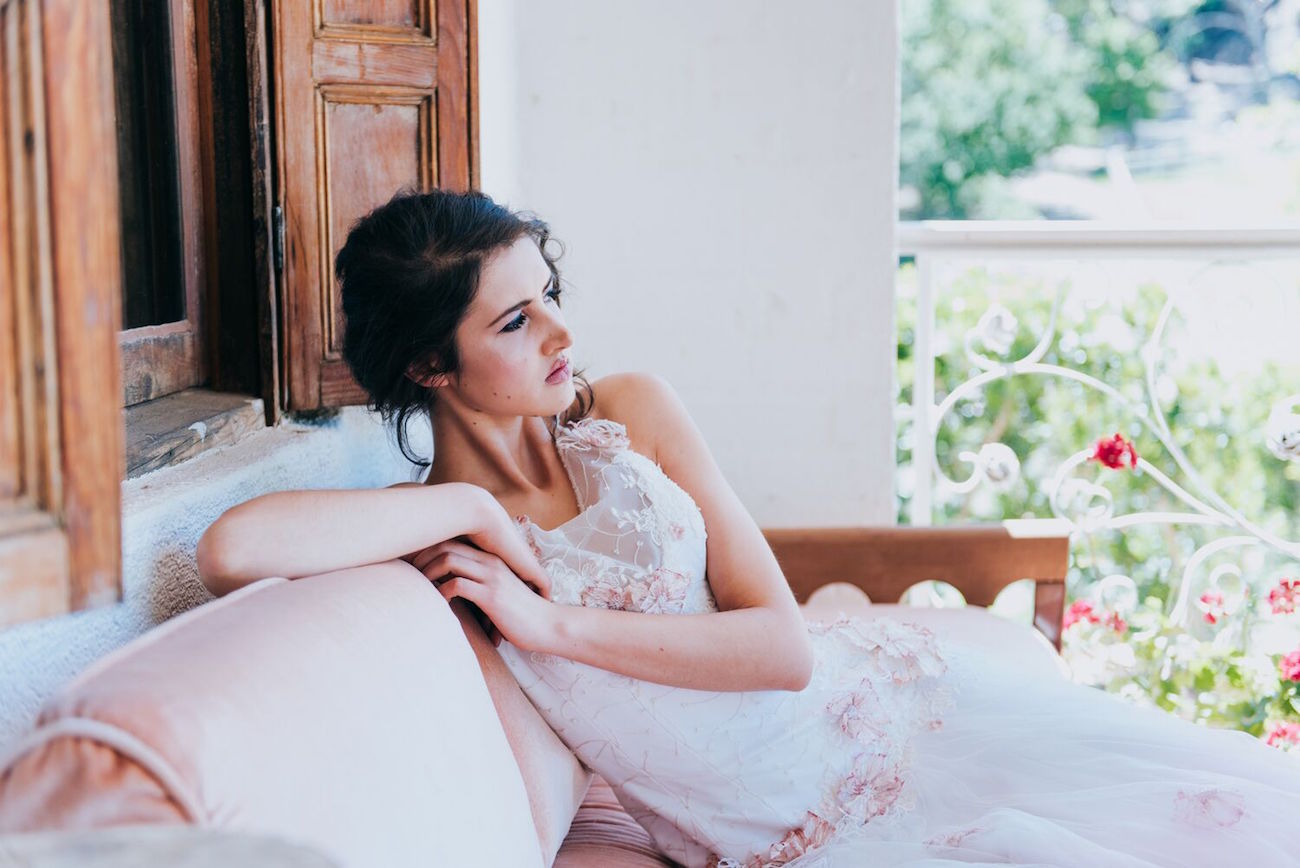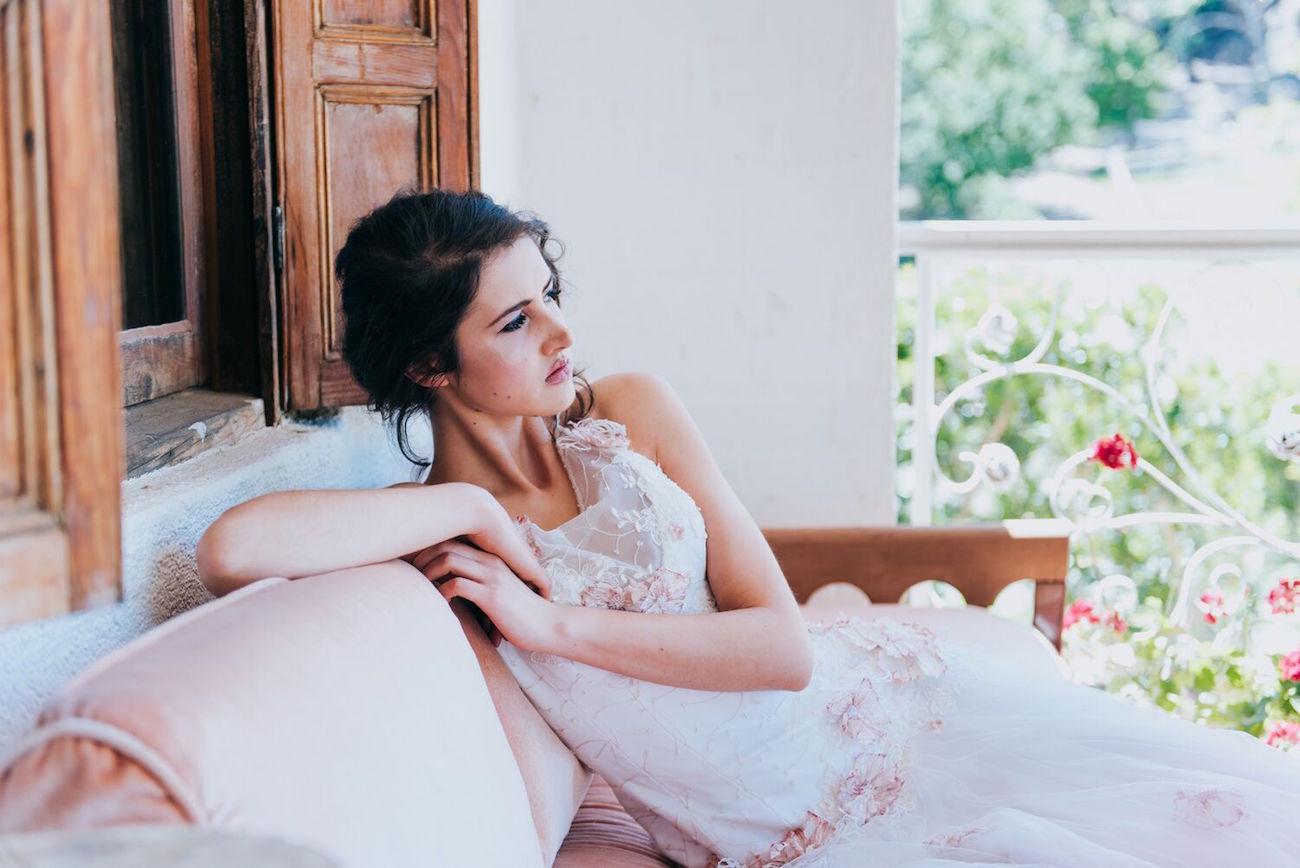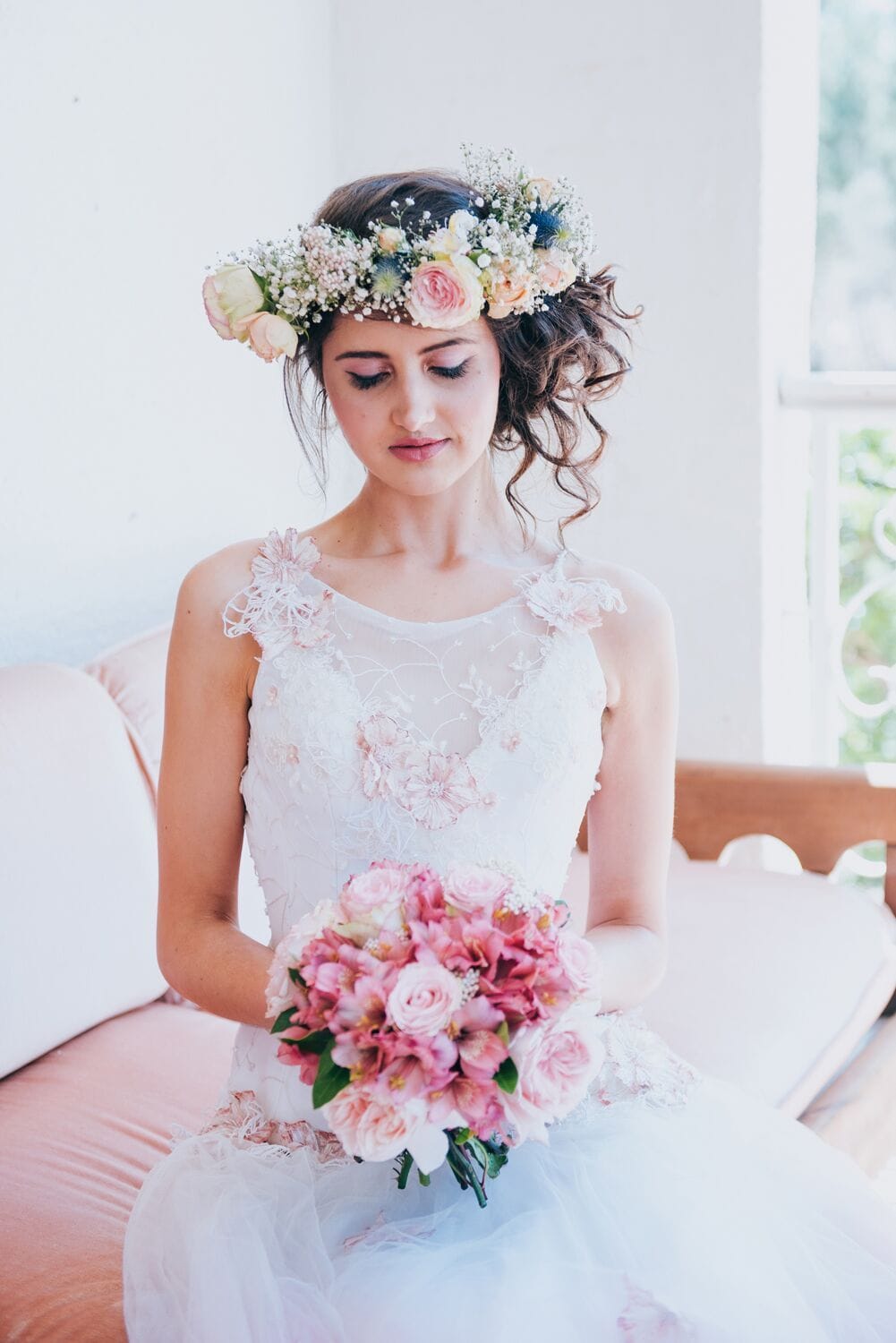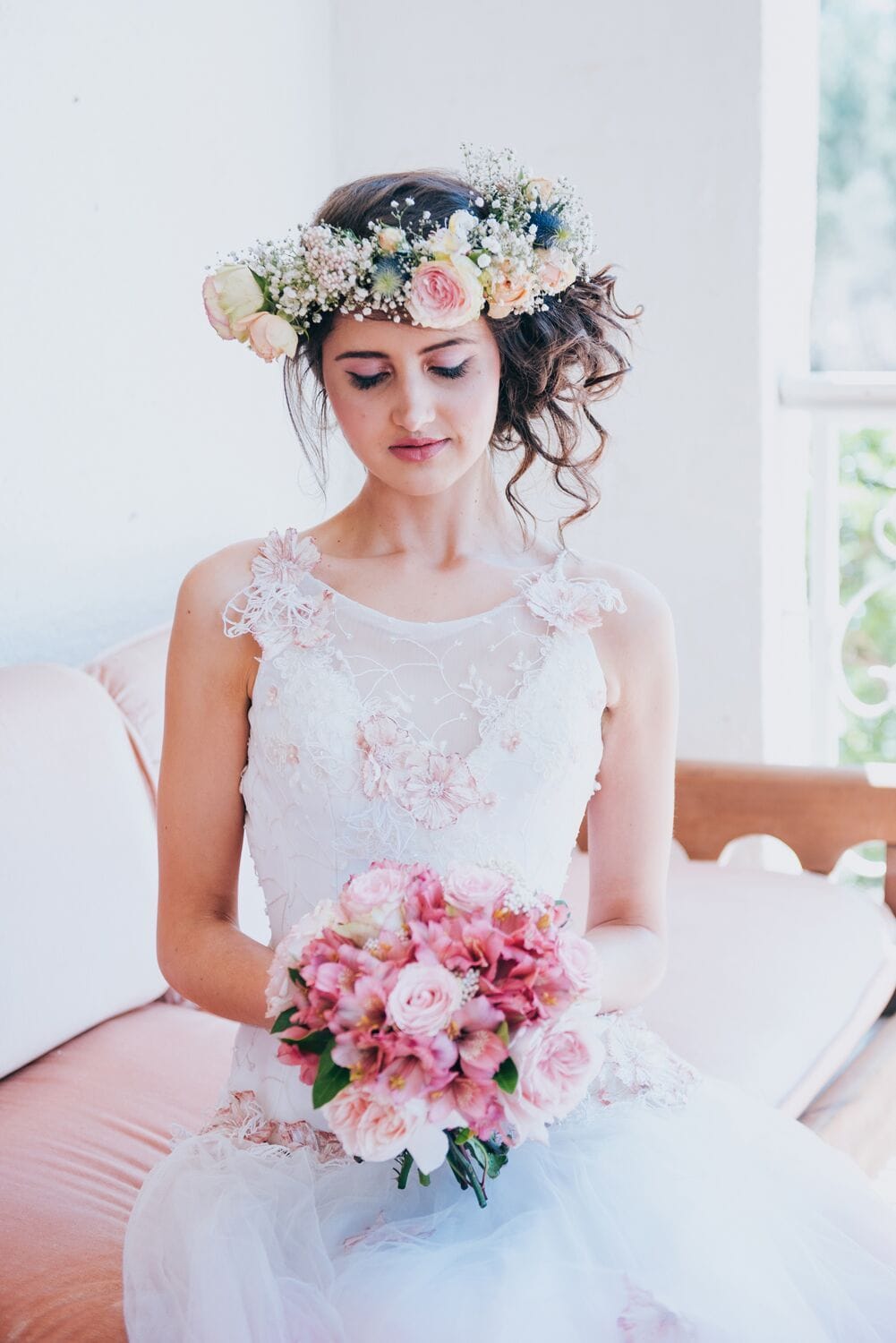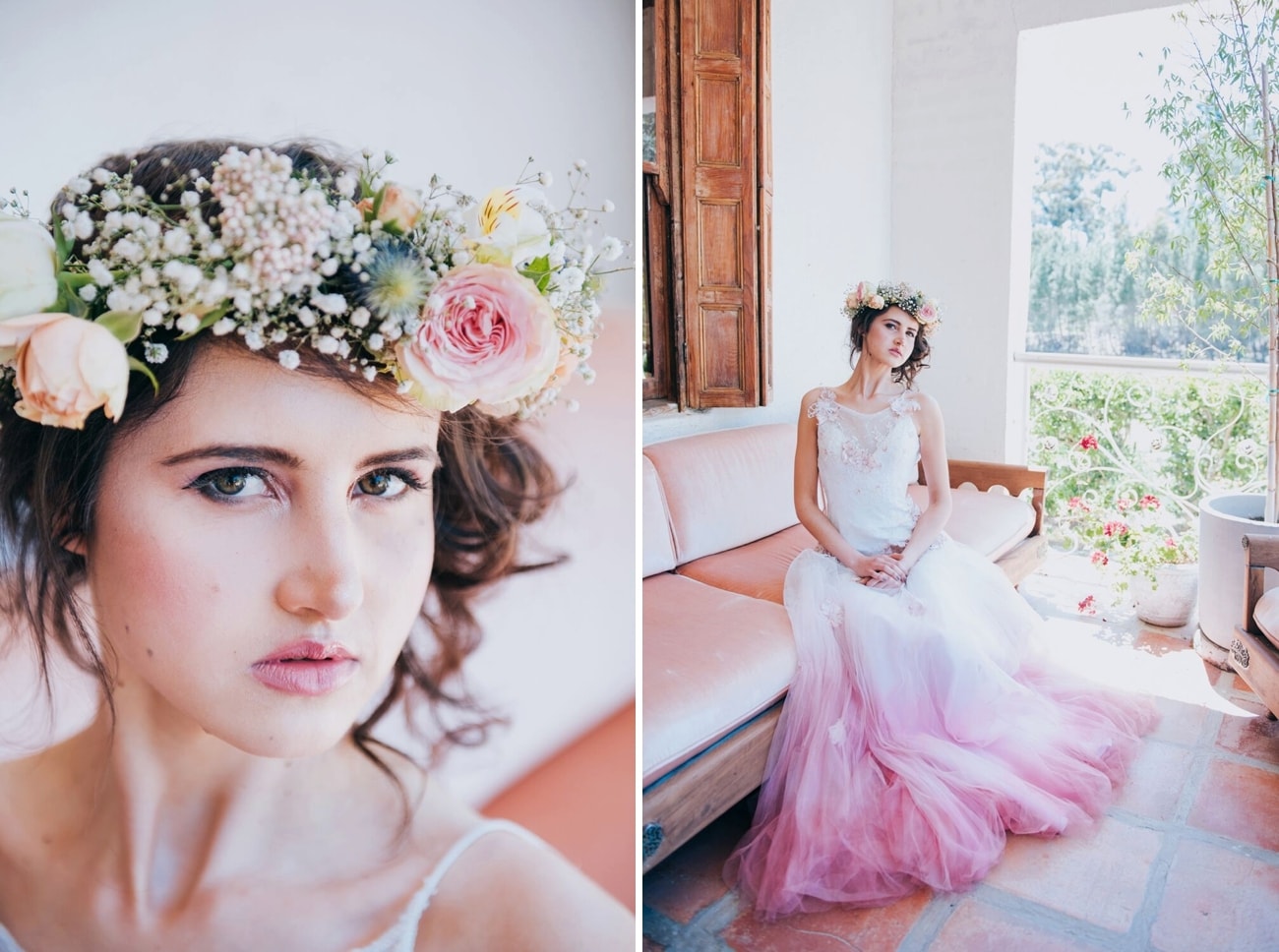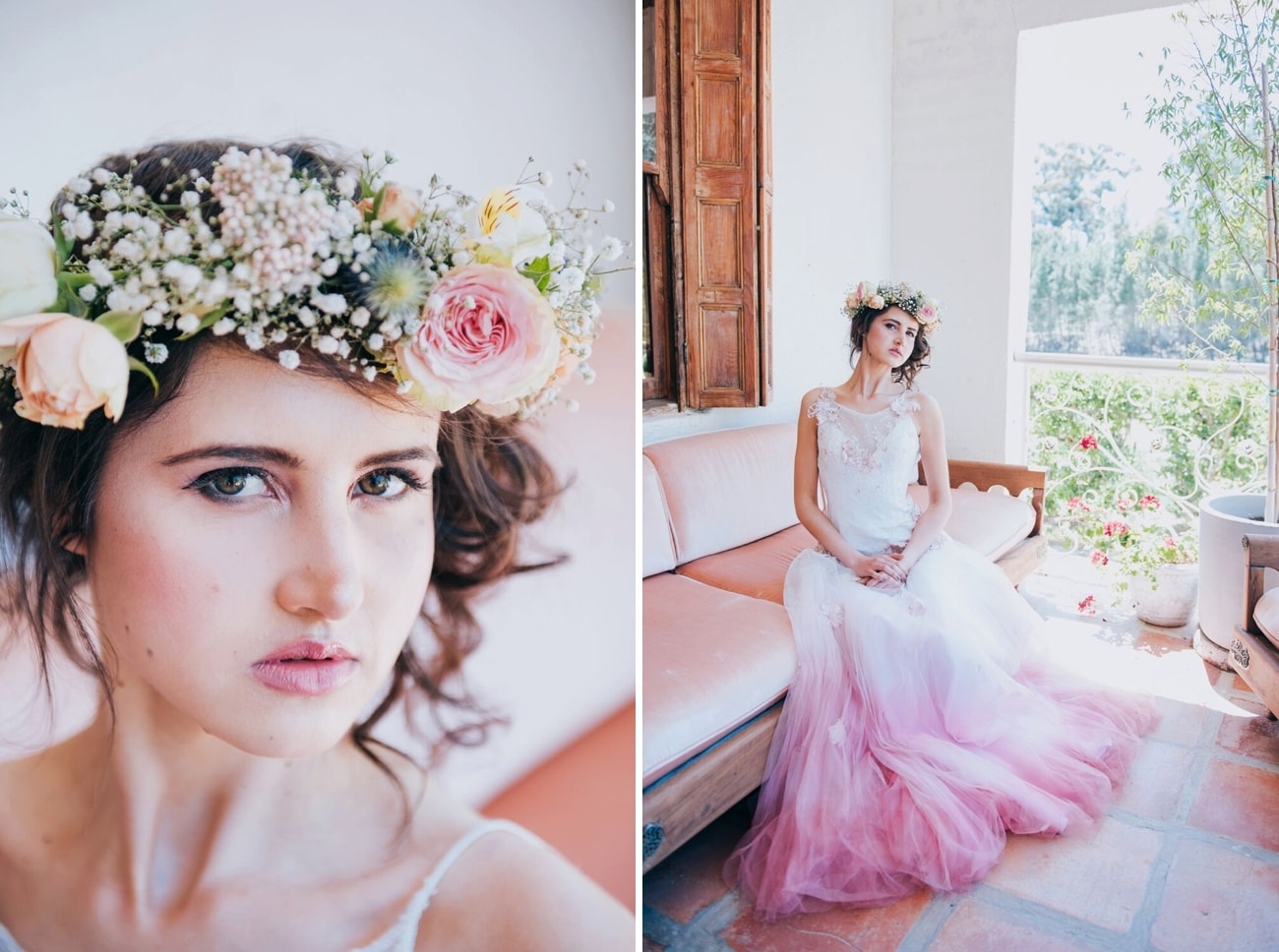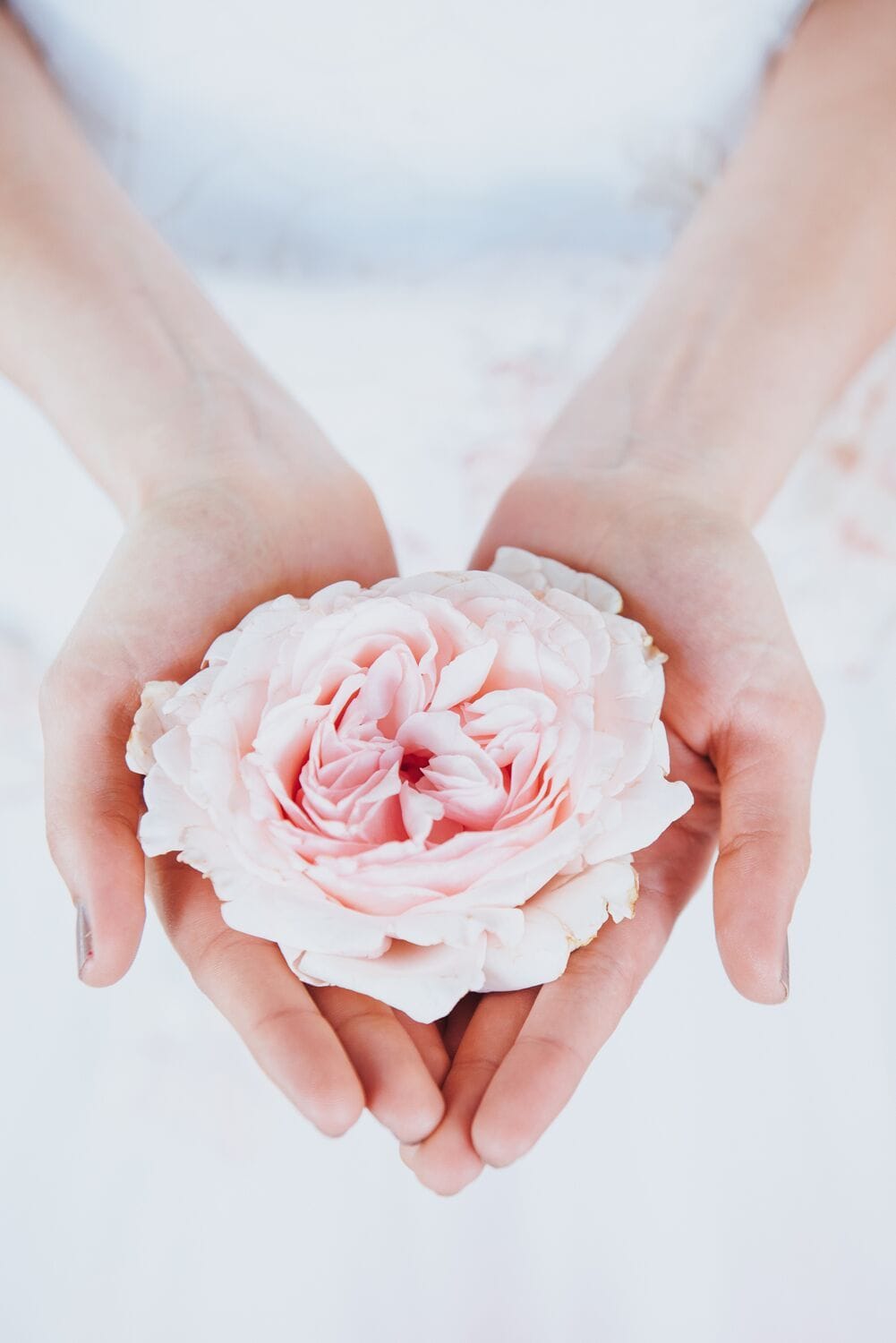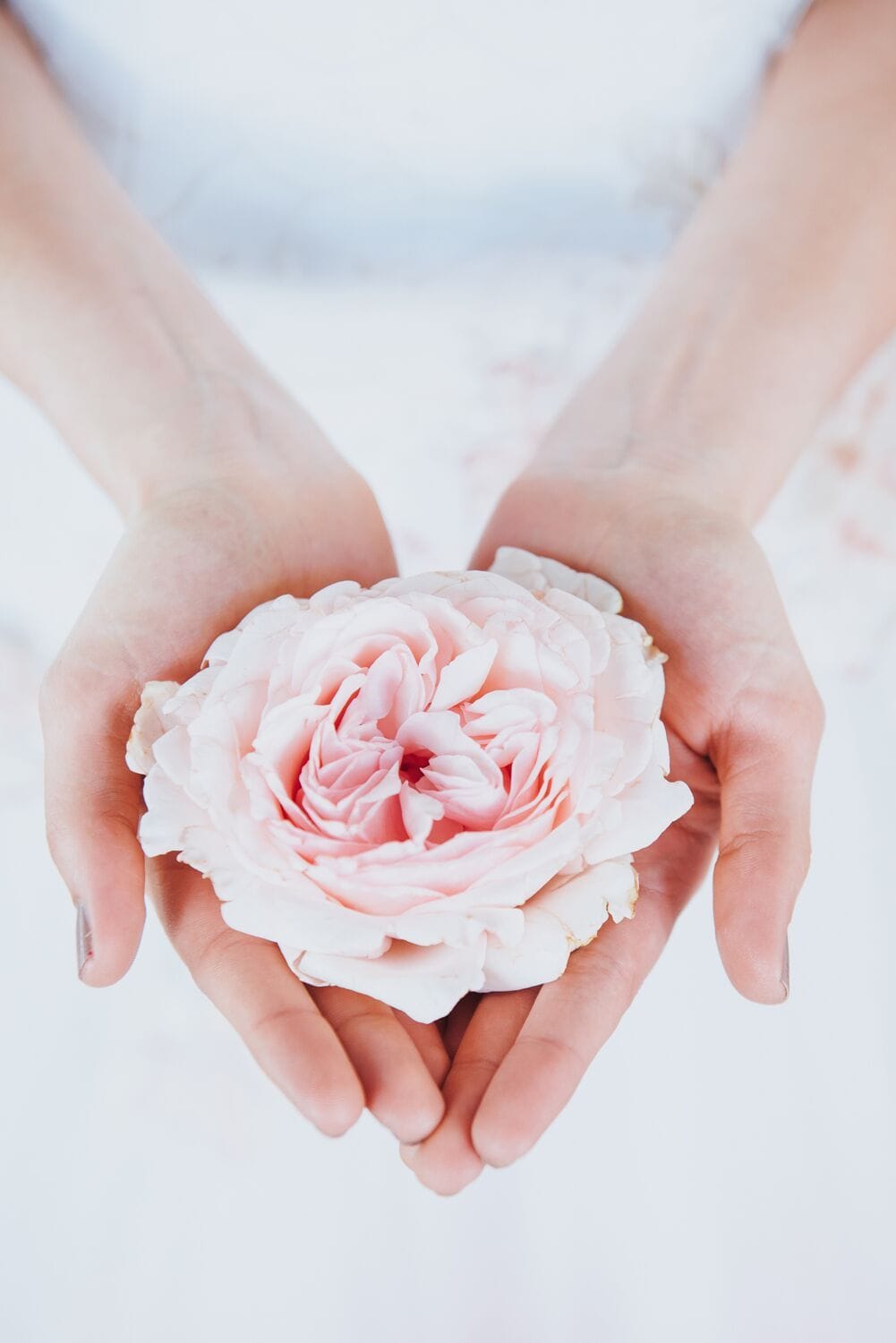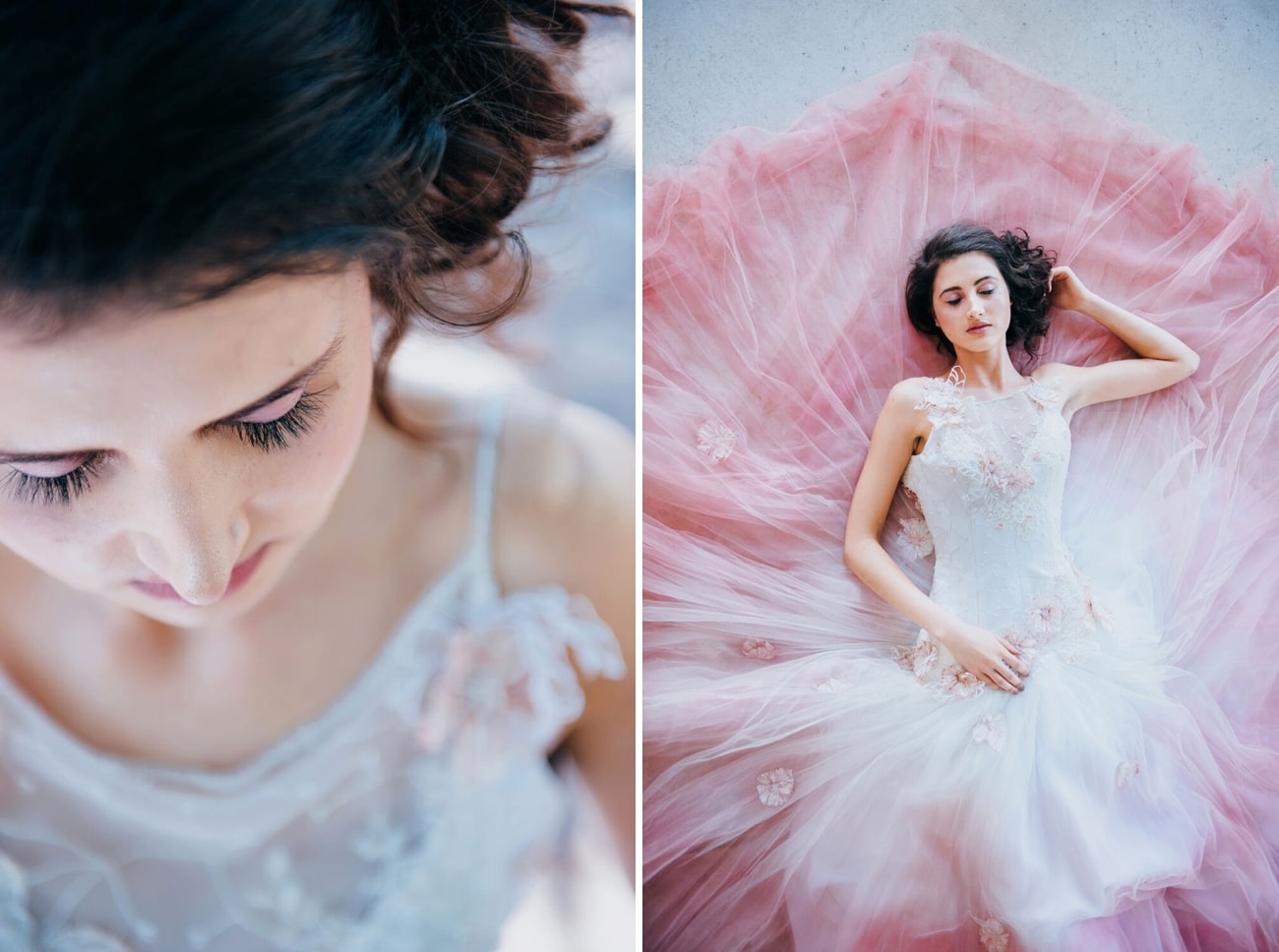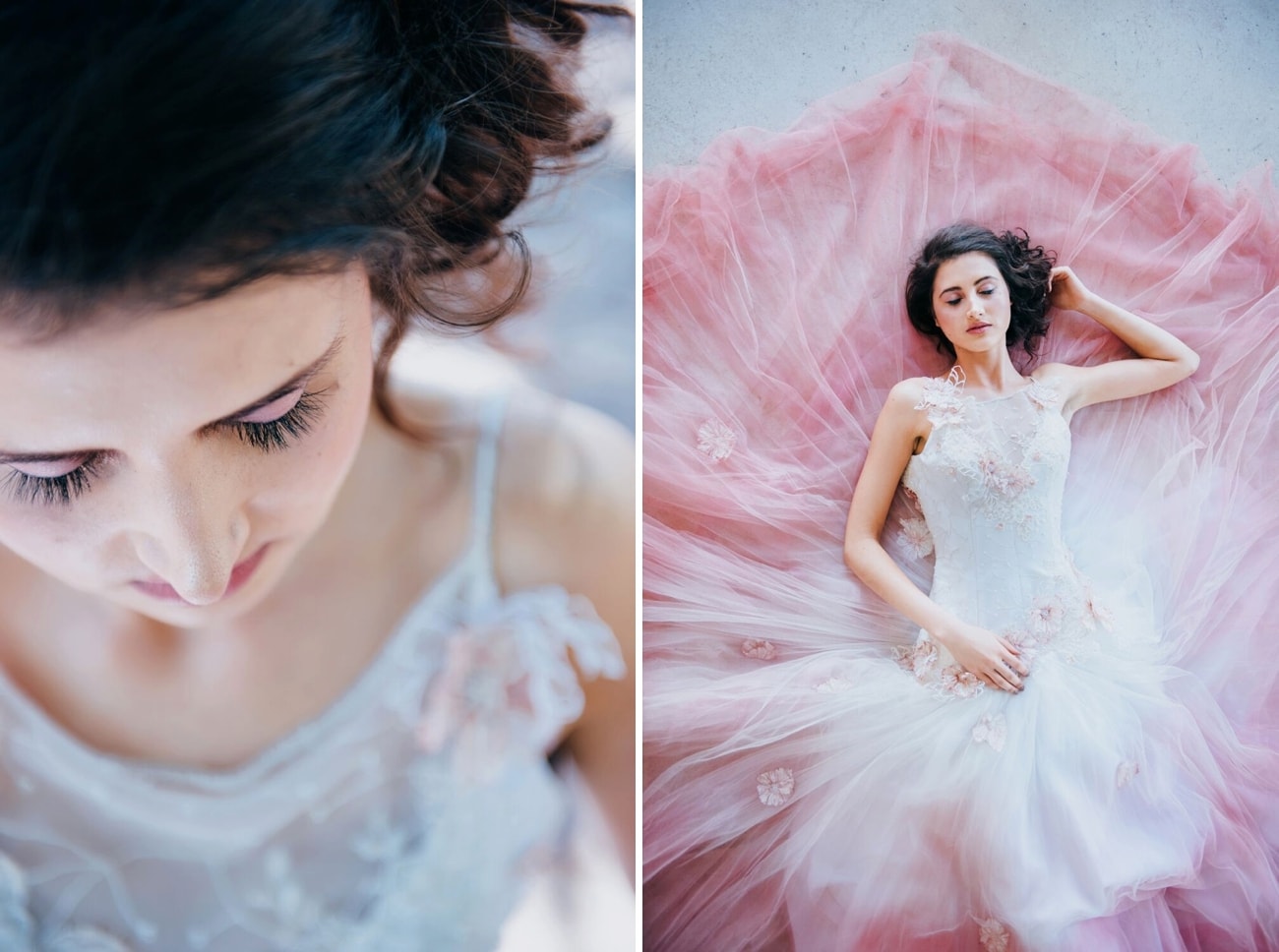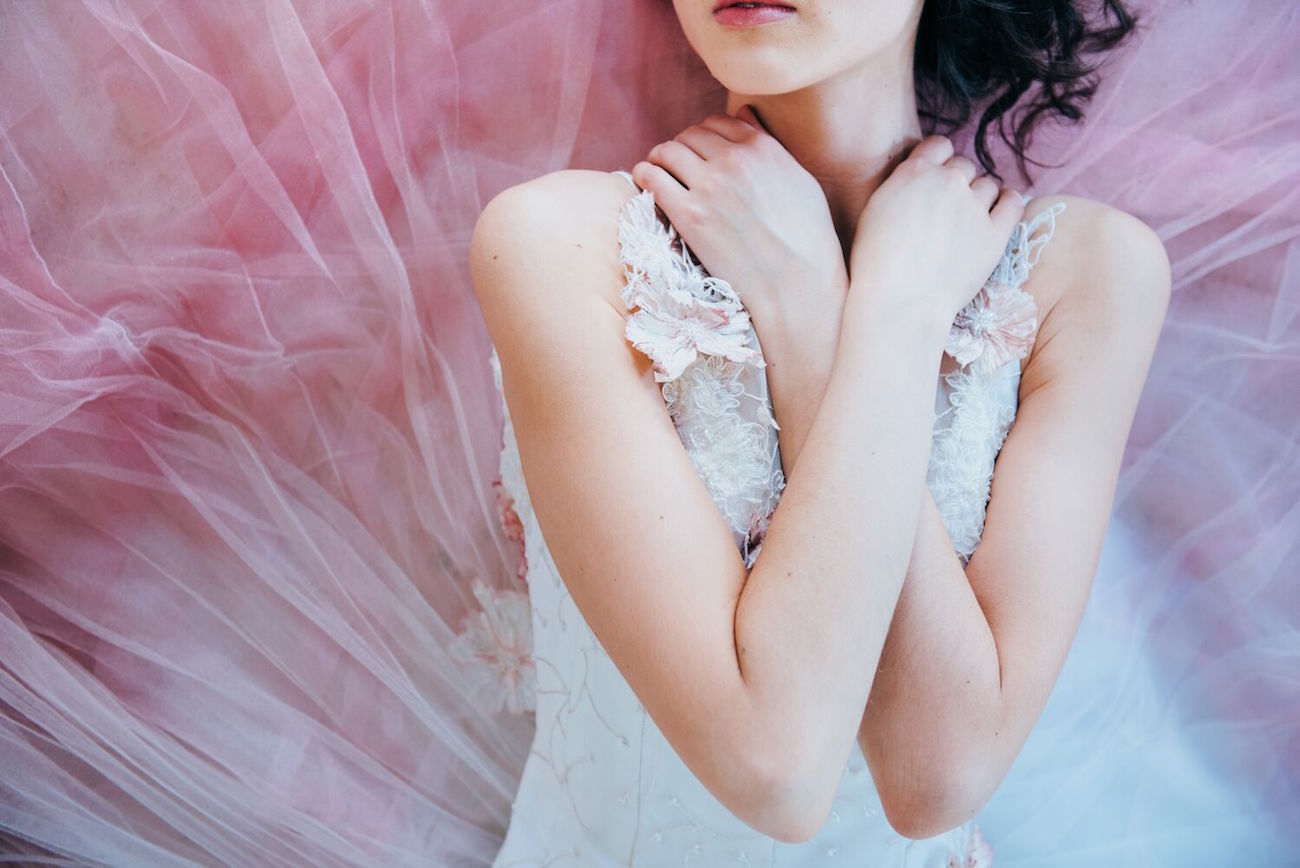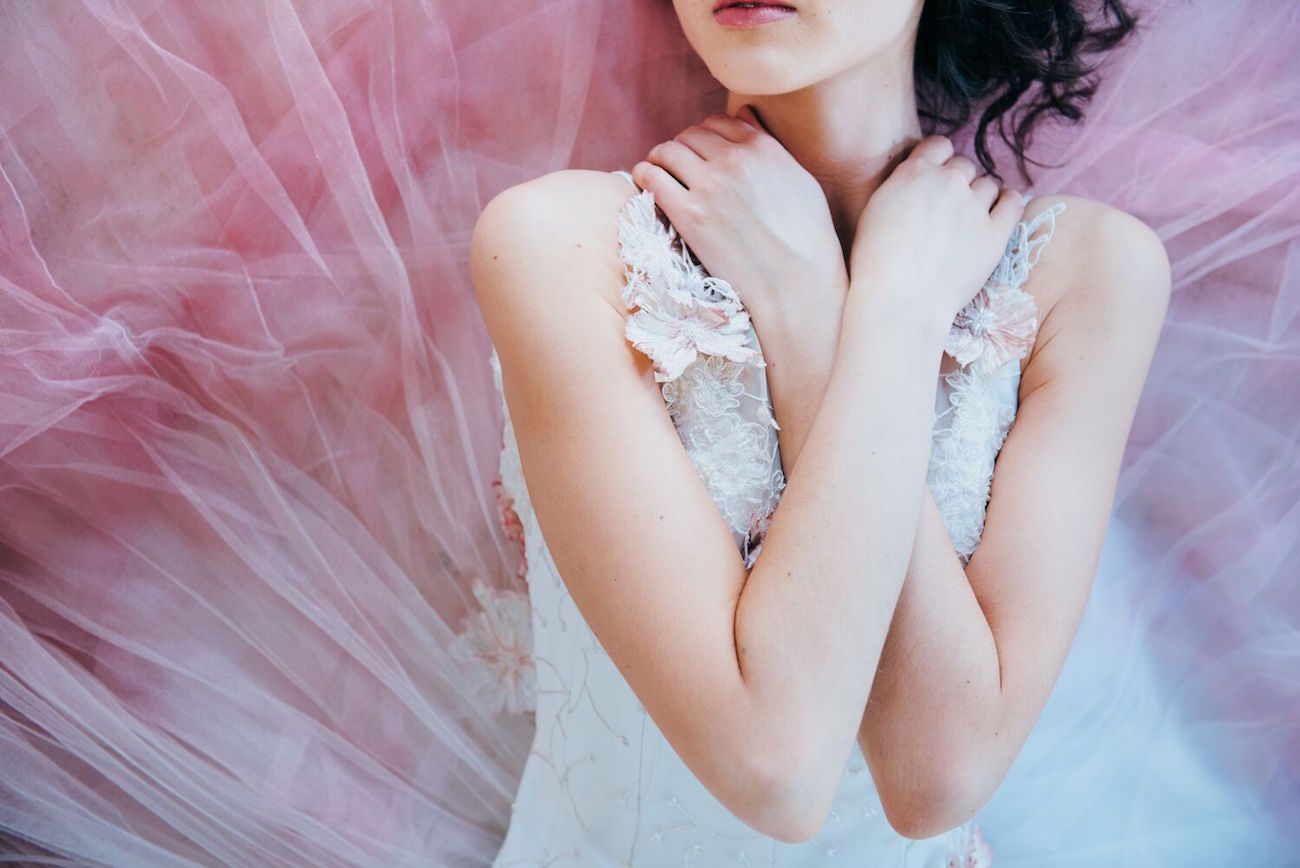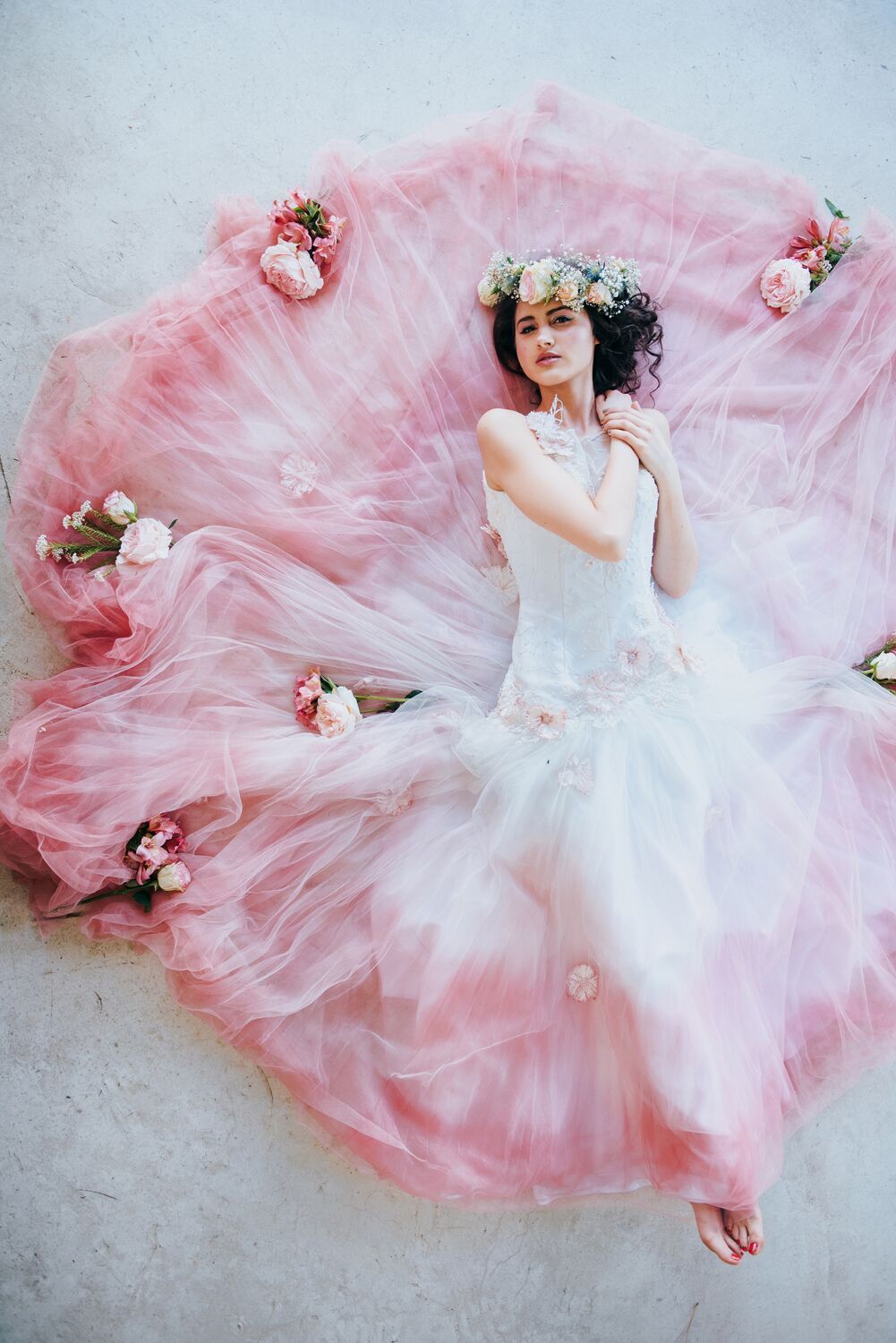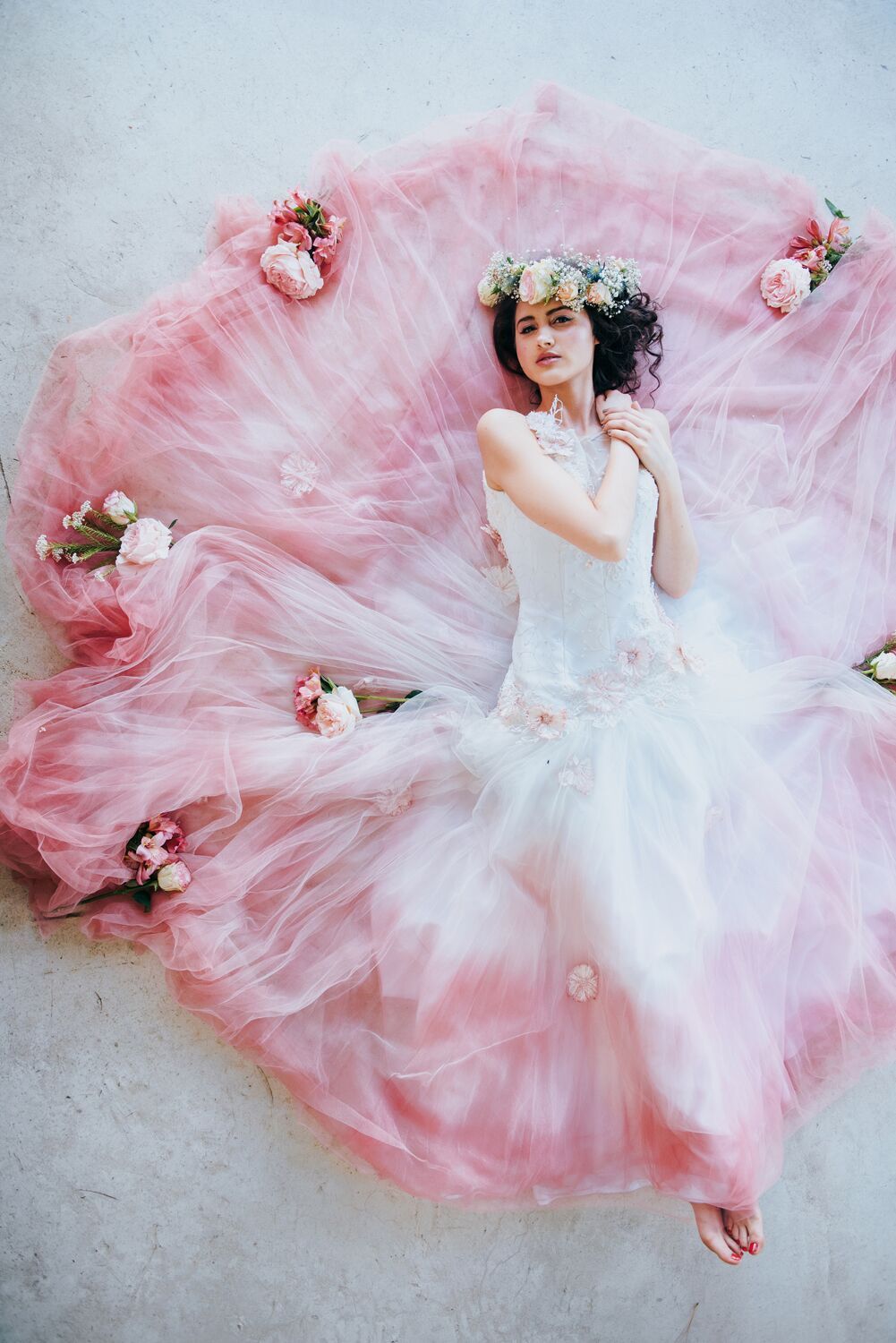 SERVICE PROVIDERS
Photography: Lauren Pretorius Photography | Flowers & décor: Lol's Functions | Stationery: Craftee Papers | Bride's dresses: Stephen van Eeden | Hair & makeup: Skoonlief | Venue: Langkloof Roses | Model: Listelle Visser