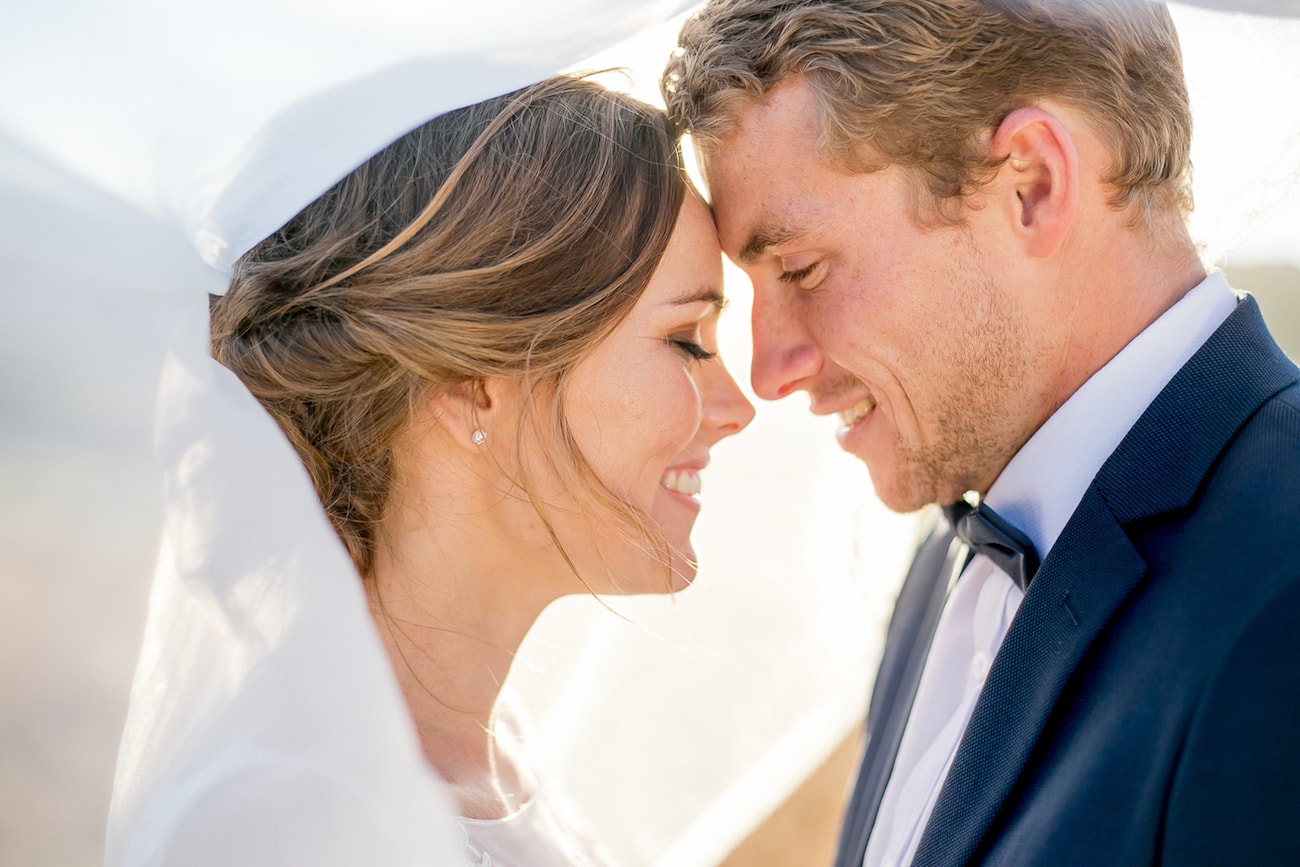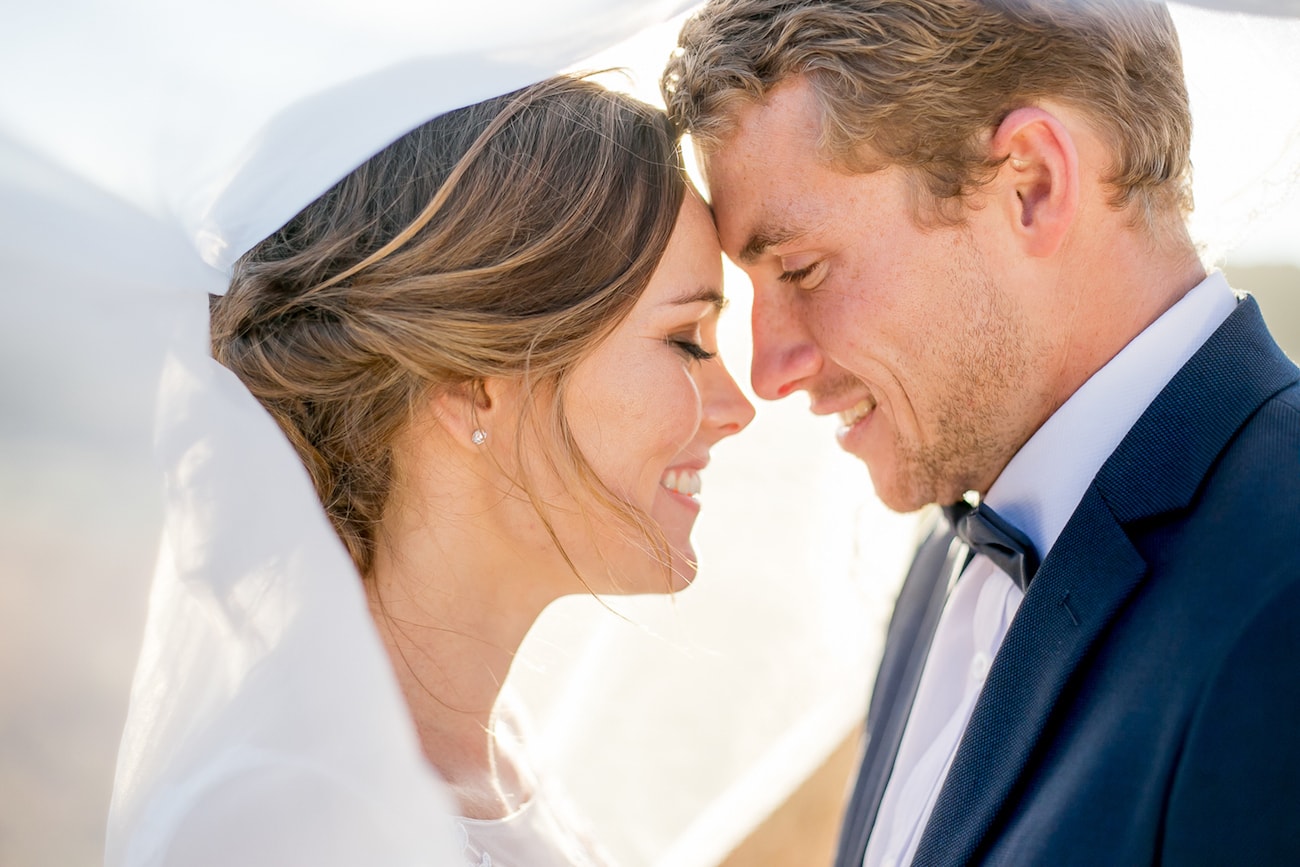 As an Oud Matie, I may be a little biased, but Stellenbosch weddings, especially those that embrace the incredible feeling of the outdoors there, have such a huge amount of charm about them that it's impossible not to fall well and truly, head over heels in love with them. Today's wedding has gorgeousness at every turn, starting with the couple themselves – Carli and Jean-Pierre looked like models as they breezed their way through their al fresco event, from their heartfelt indoor ceremony to their reception in the Nooitgedacht lane, a kind of natural courtyard surrounded by trees, with sun falling in dappled patterns through the branches and tables overflowing with greenery and soft white blooms. SIGH. I love everything about this celebration, not least the lovely pics by Alicia S., which really capture both the beauty and the emotion of this special day.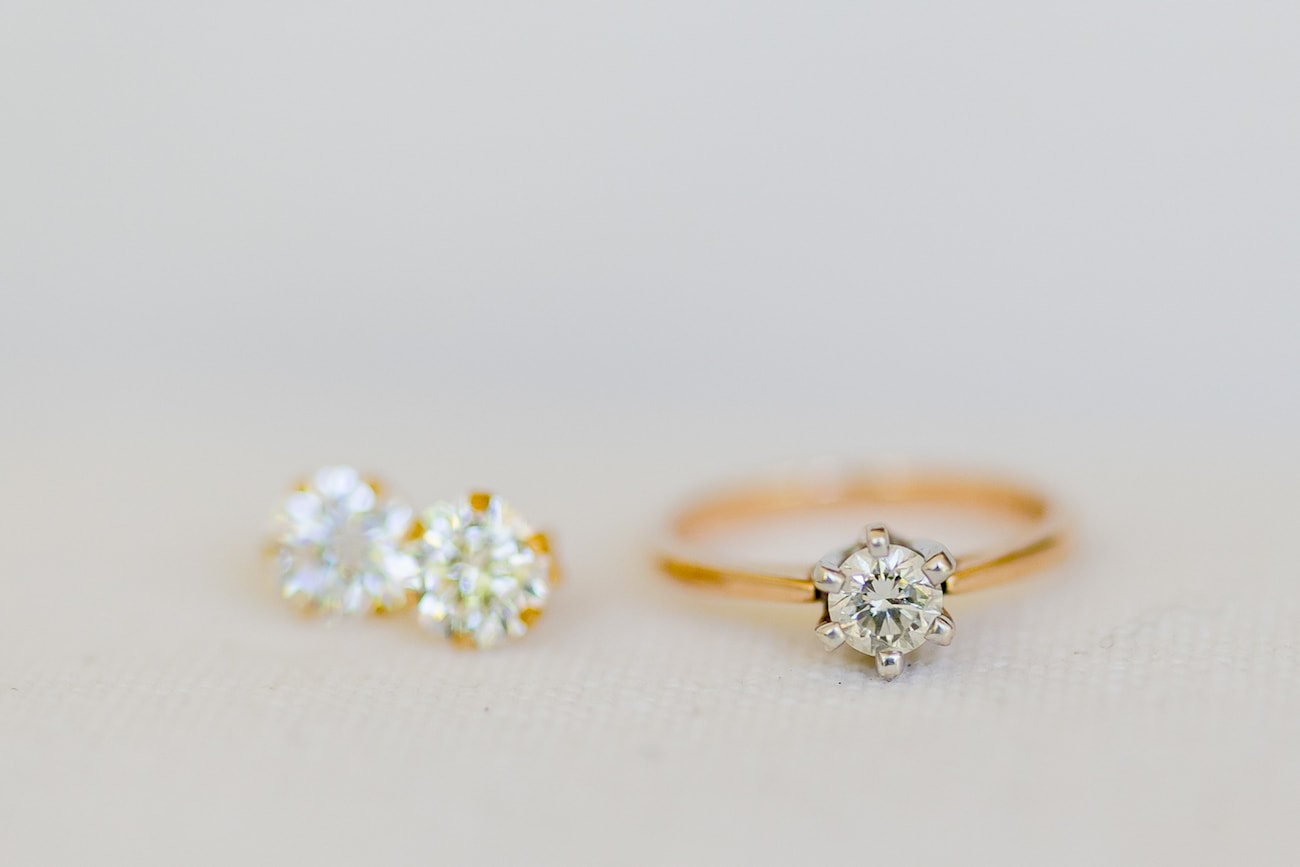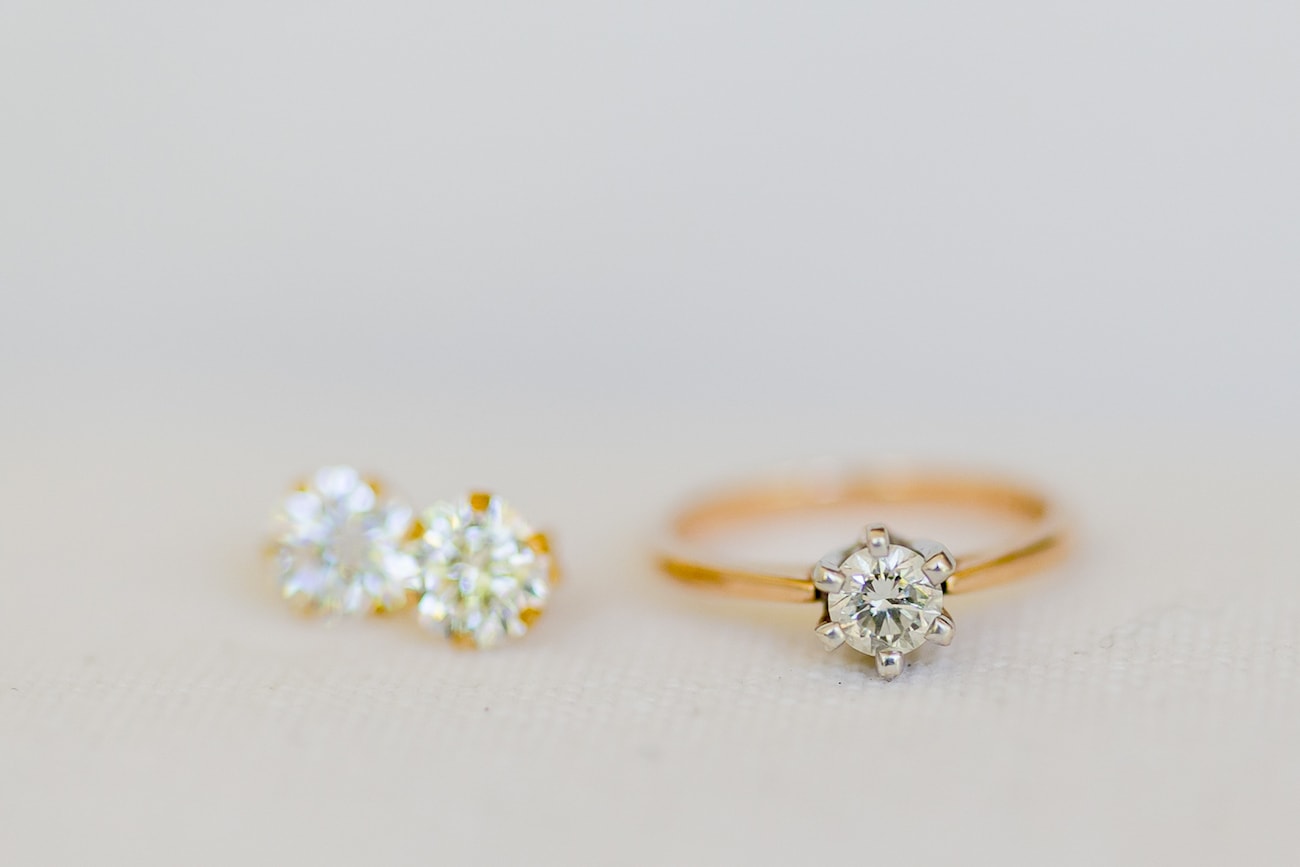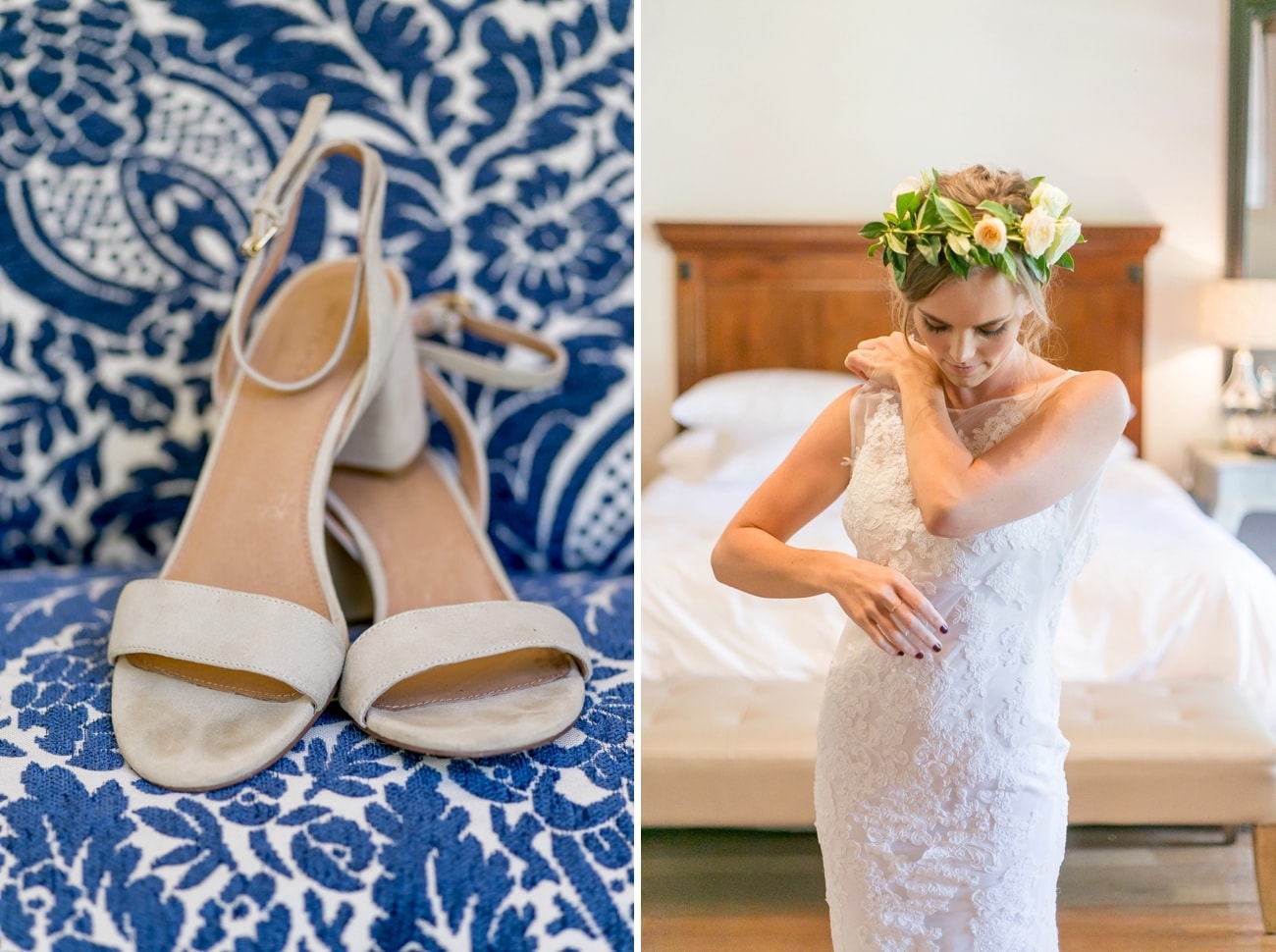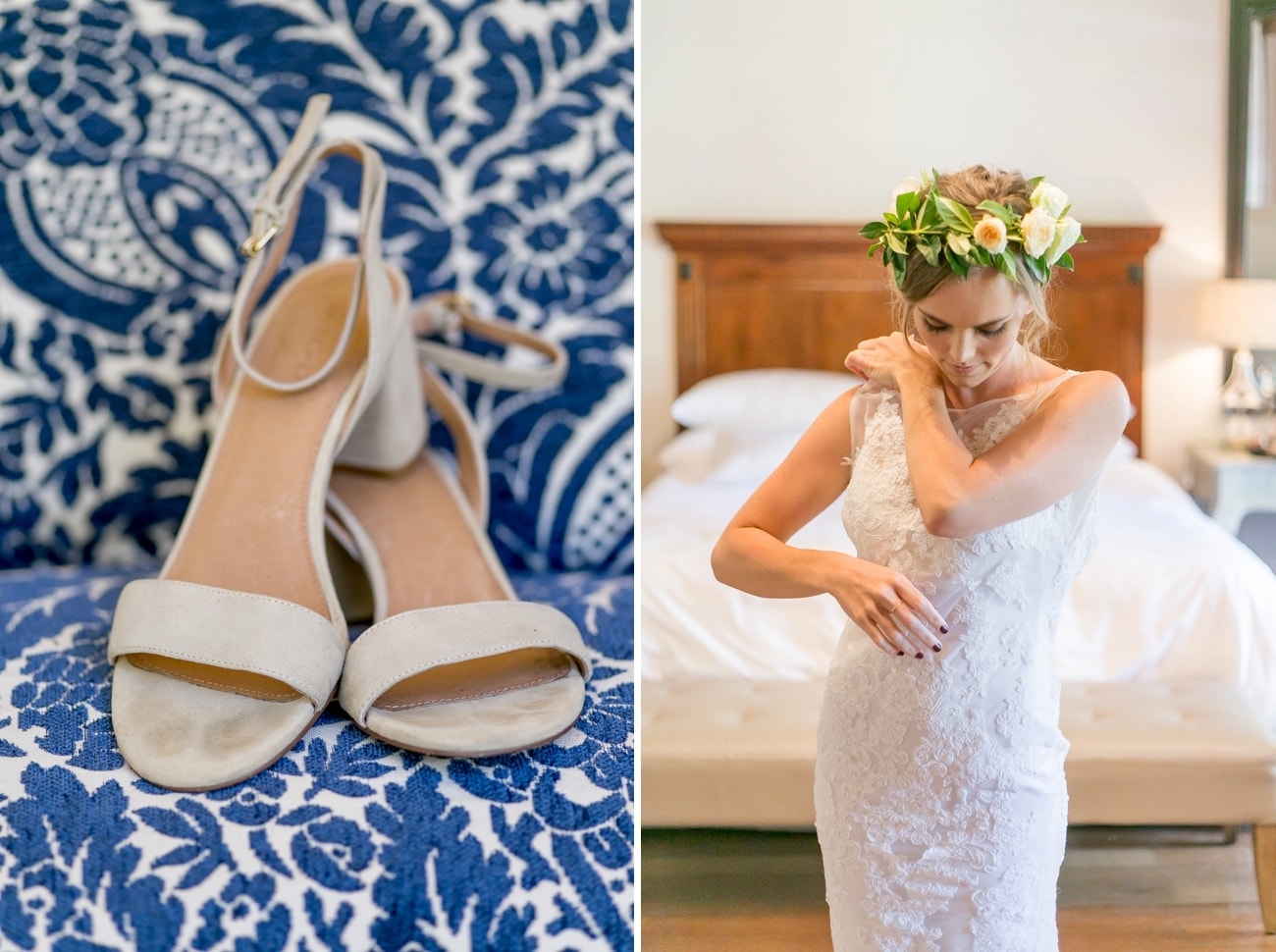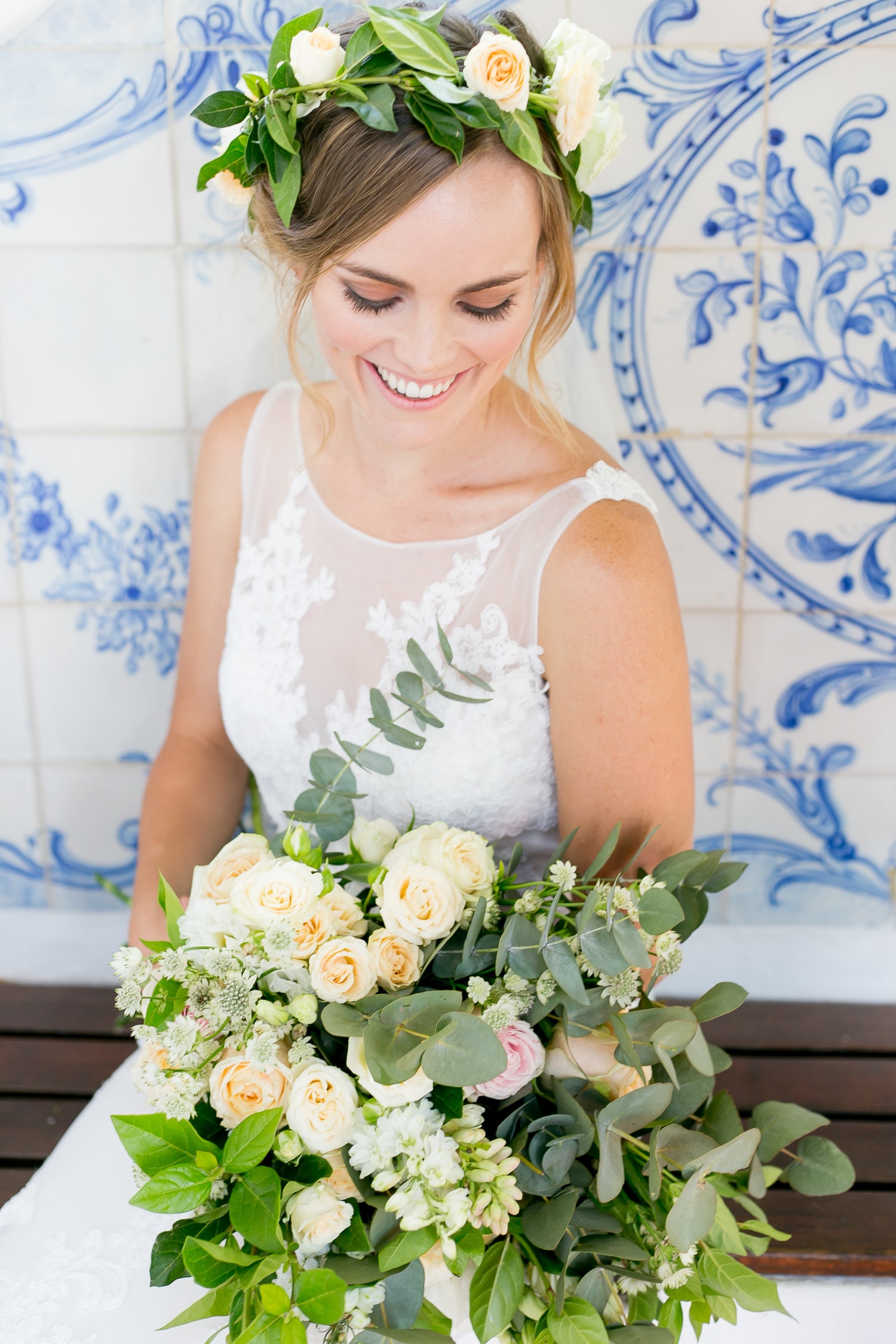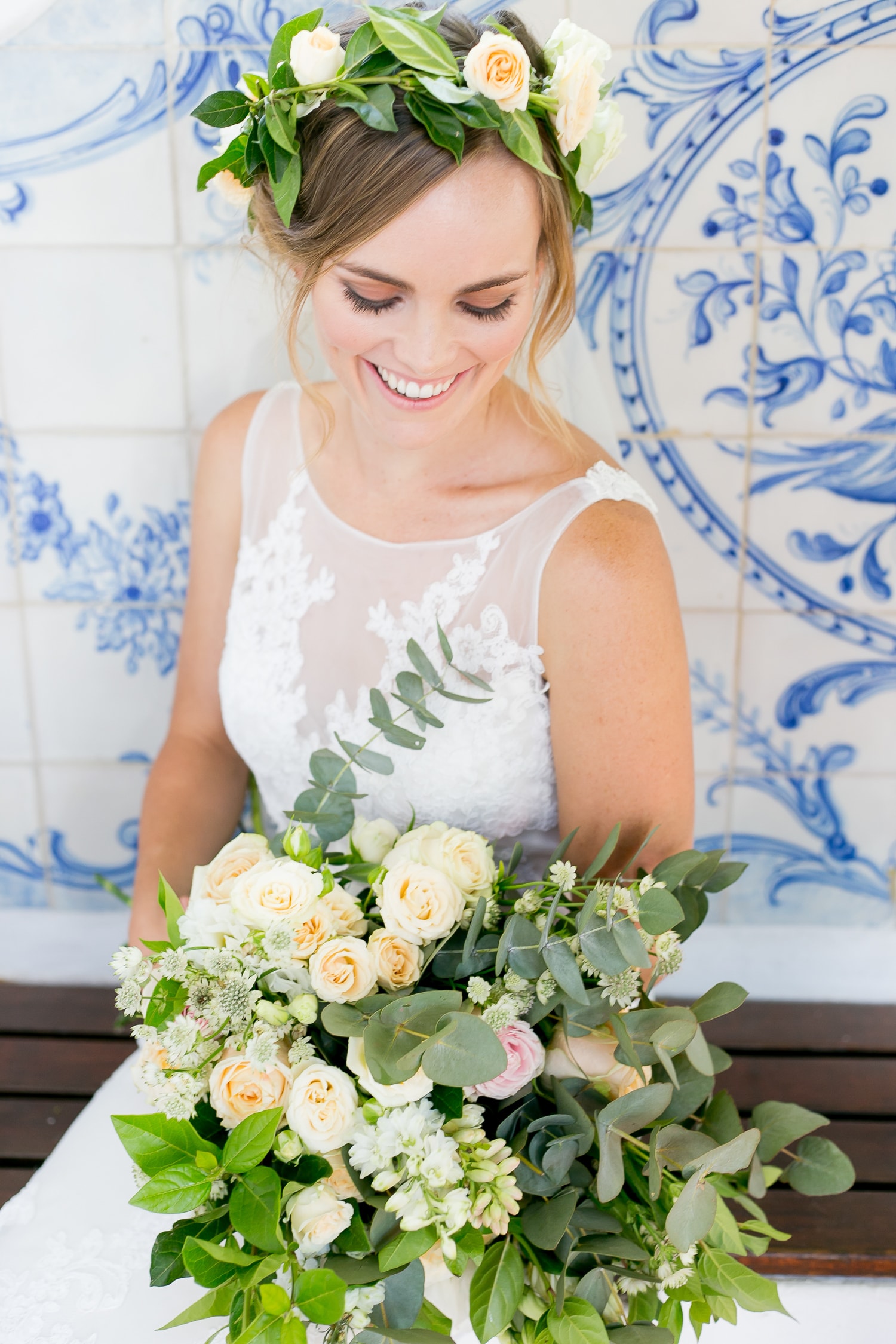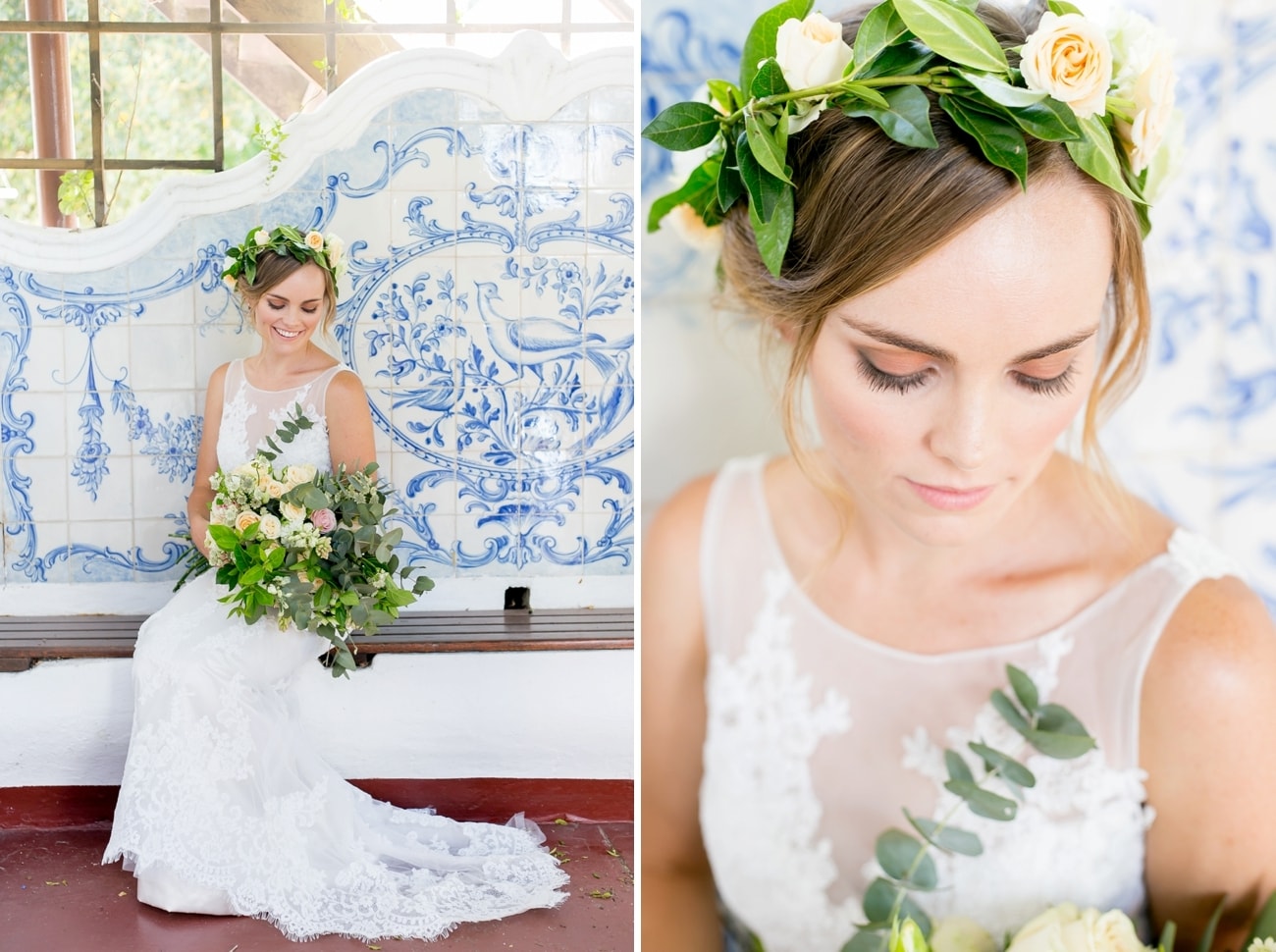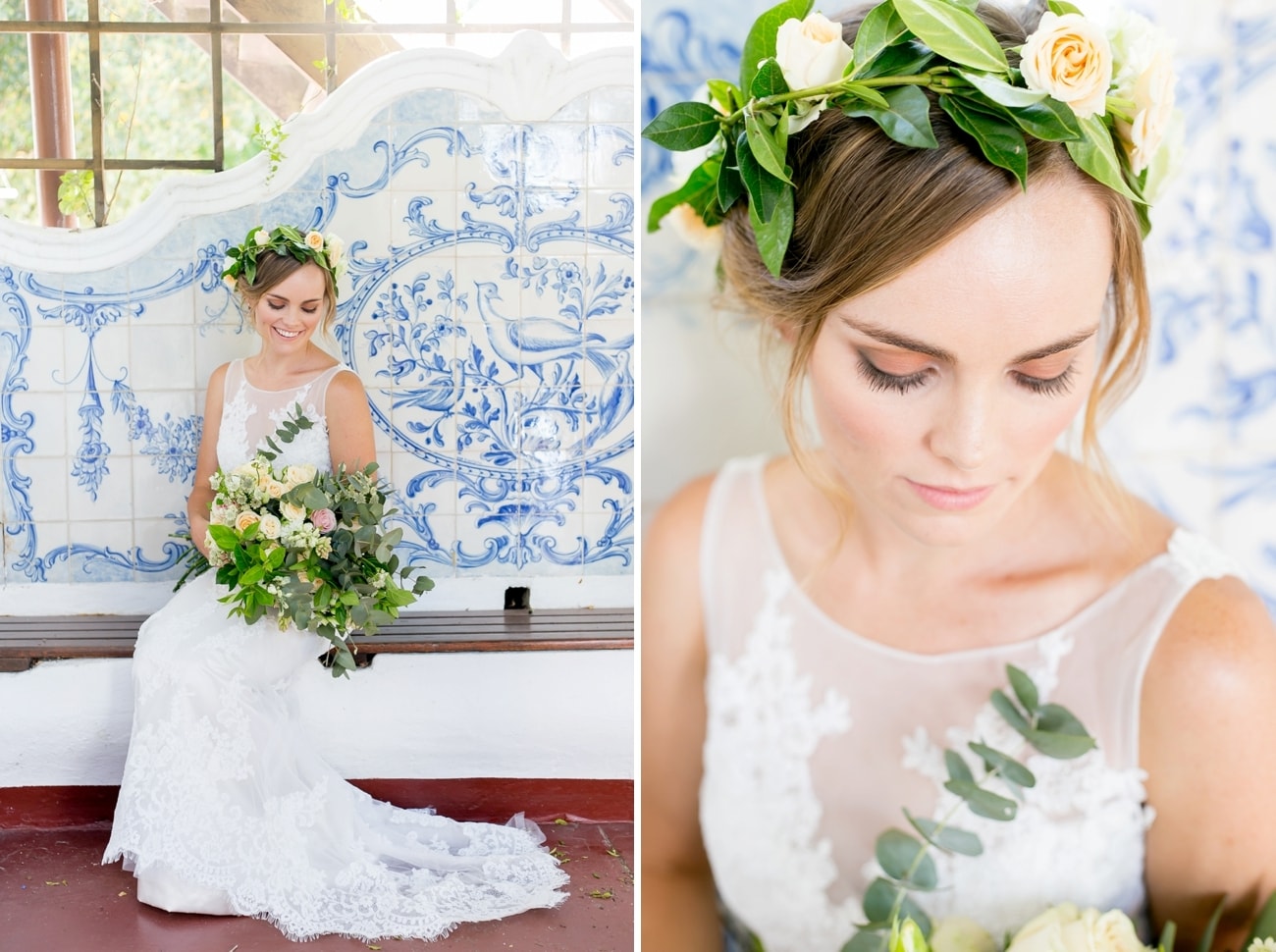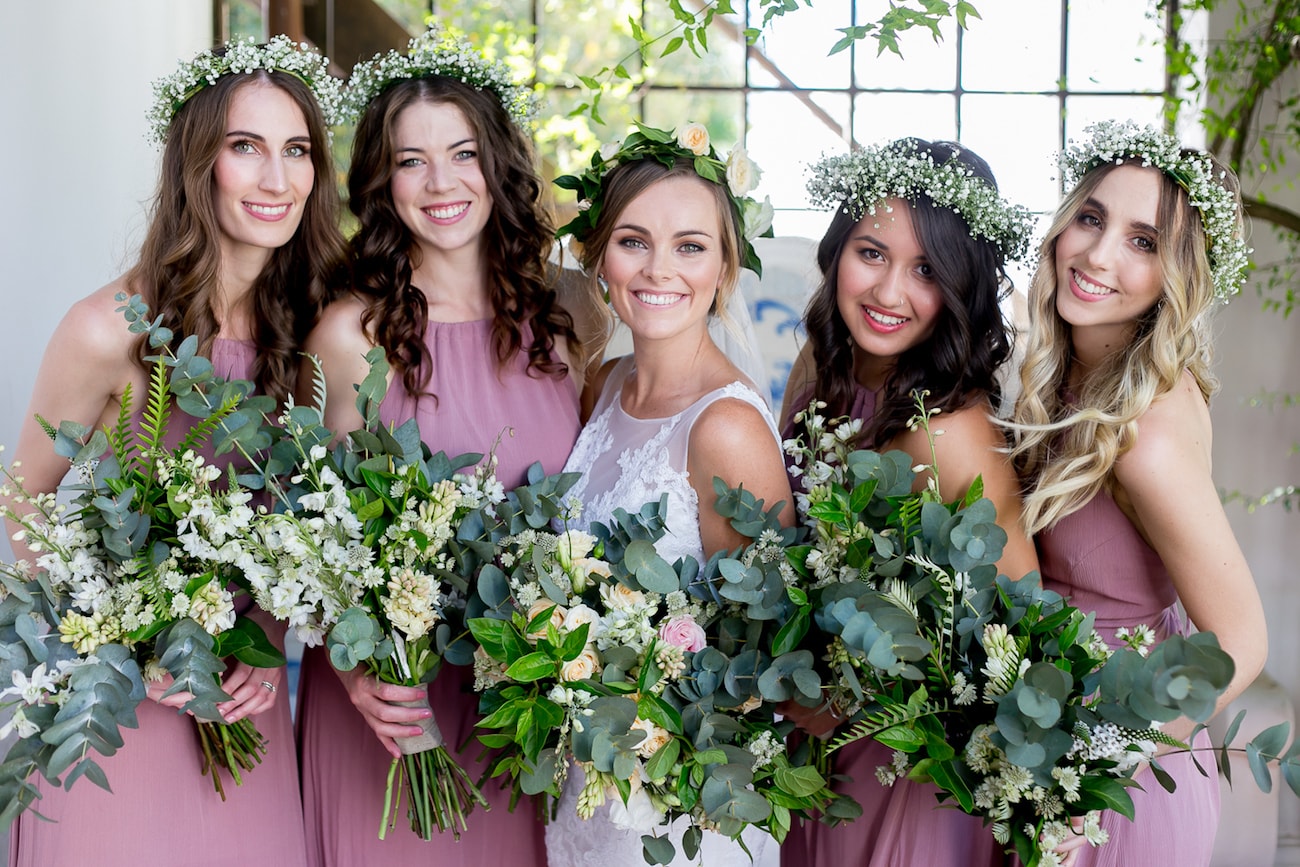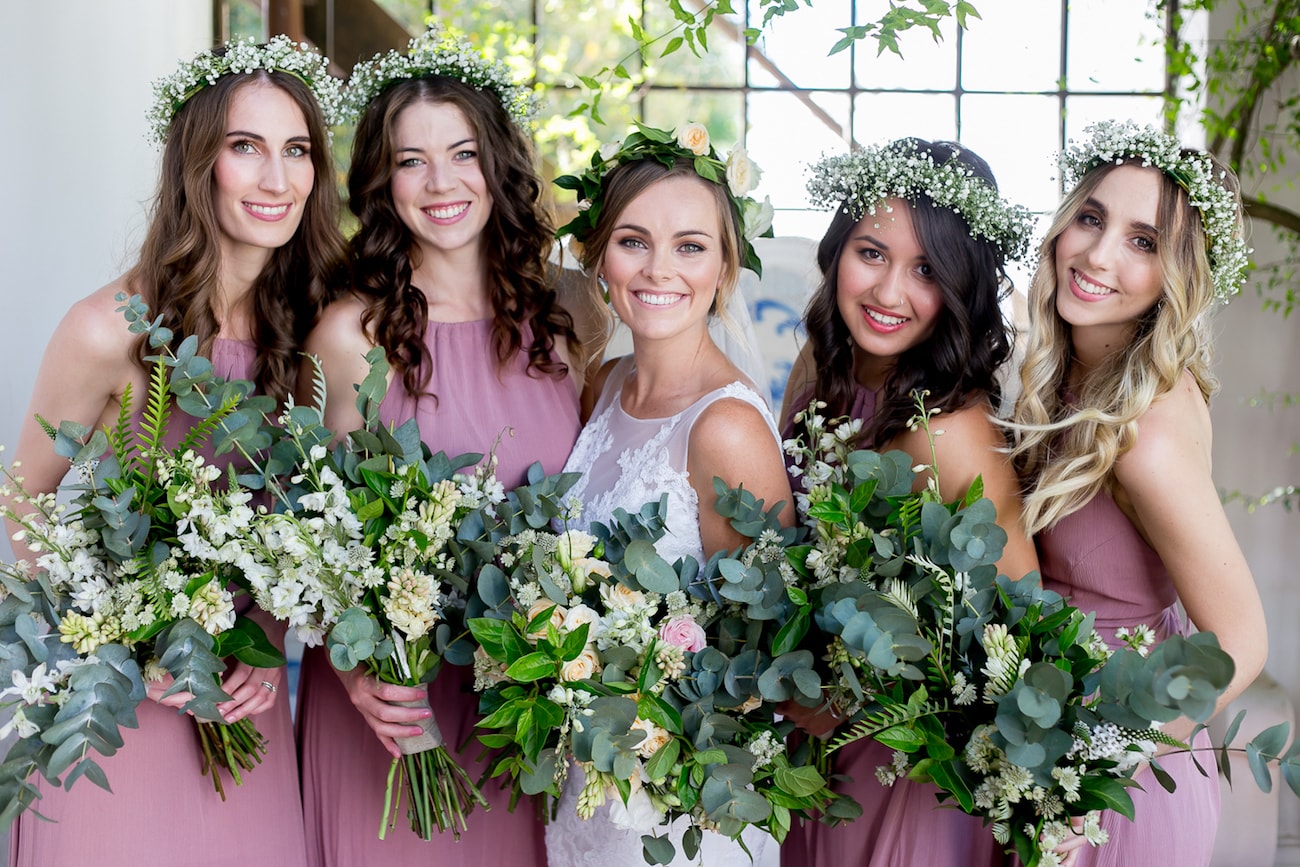 Love Story
We met in the fourth grade at school in Australia and became best friends over the years. It wasn't until after school, when Jean-Pierre came back from an exchange year in Germany, that things became romantic. After being friends for years, I am still shocked at how quickly we fell in love and became more than just friends.
The Proposal
Jean-Pierre took me on a boat ride, saying that we were meeting some friends for dinner at a restaurant on the water. When we got to the jetty he hopped out, tied up the boat, gave me a big hug and kiss and dropped on one knee! It was perfect! We had the city lights behind us as a backdrop and the sound of the water crashing against the jetty. He had earlier organised my brothers and sister, who are photographers and videographers, to stand ready and capture the moment!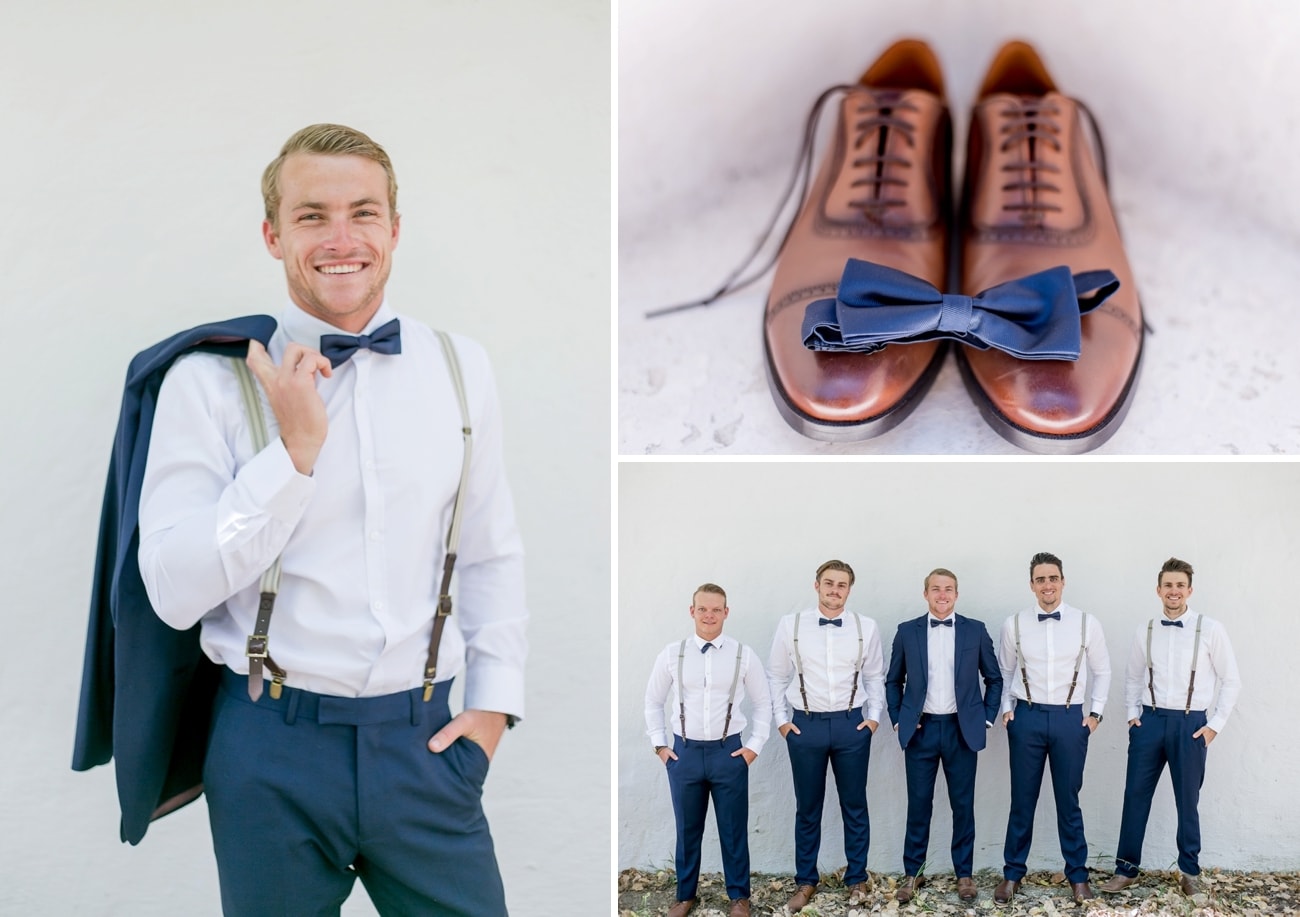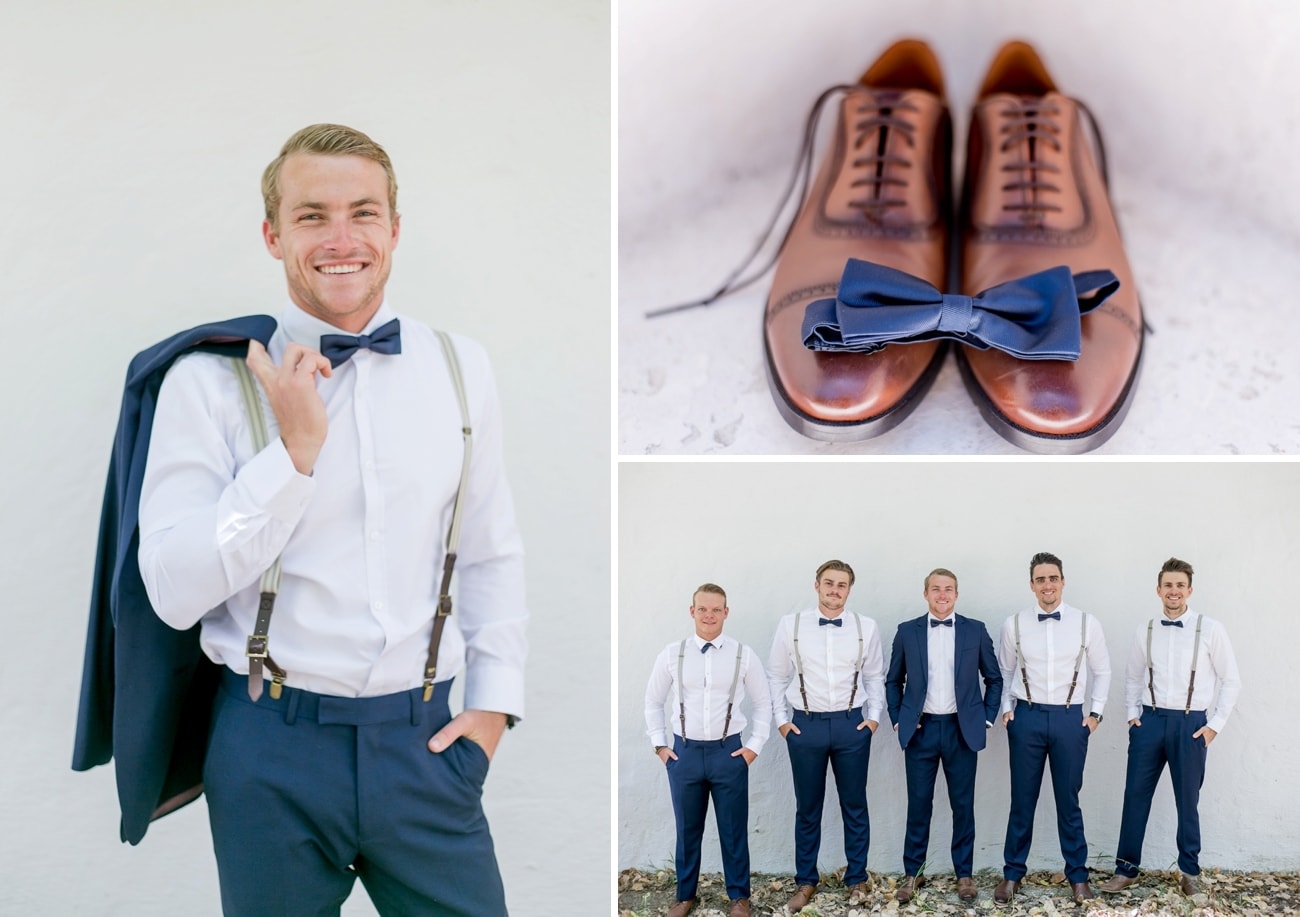 The Venue
We've always wanted an outdoor reception area that's relaxed and under trees and an indoor ceremony venue to keep it intimate. Nooitgedacht was the most perfect venue for us!
Wedding Style
The decor was exactly what we had wanted! We had ideas from Pinterest and we showed it to our wedding planner and lighting specialist, who were able to make it look incredible!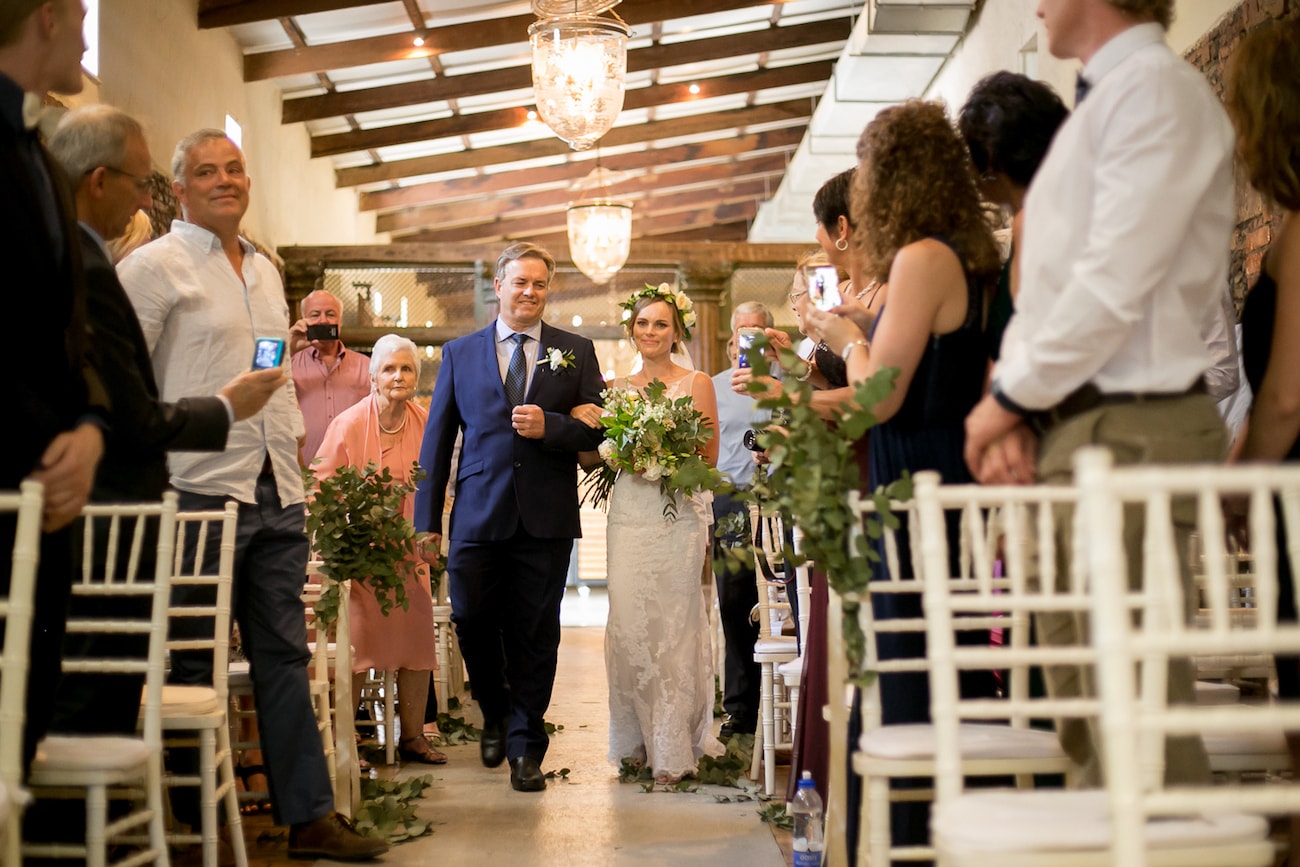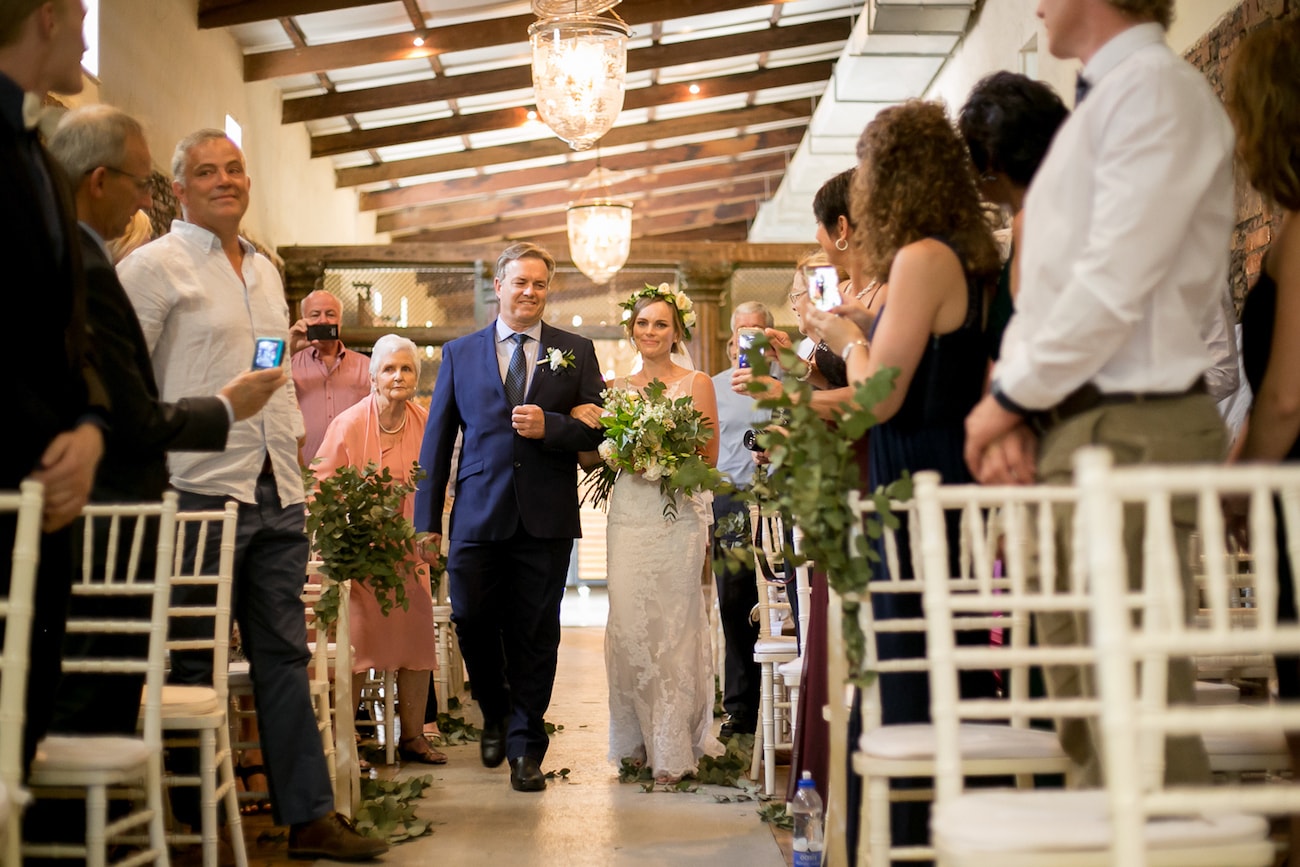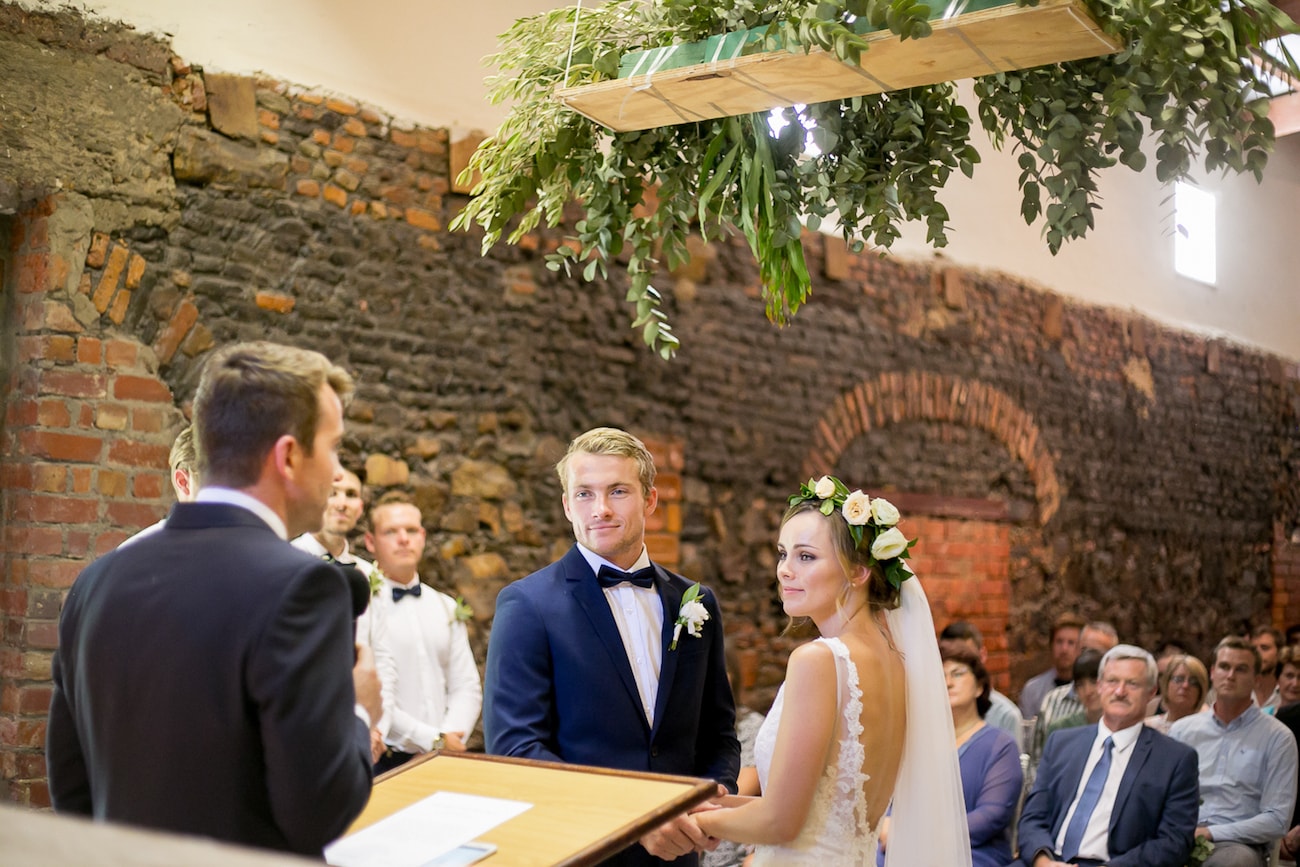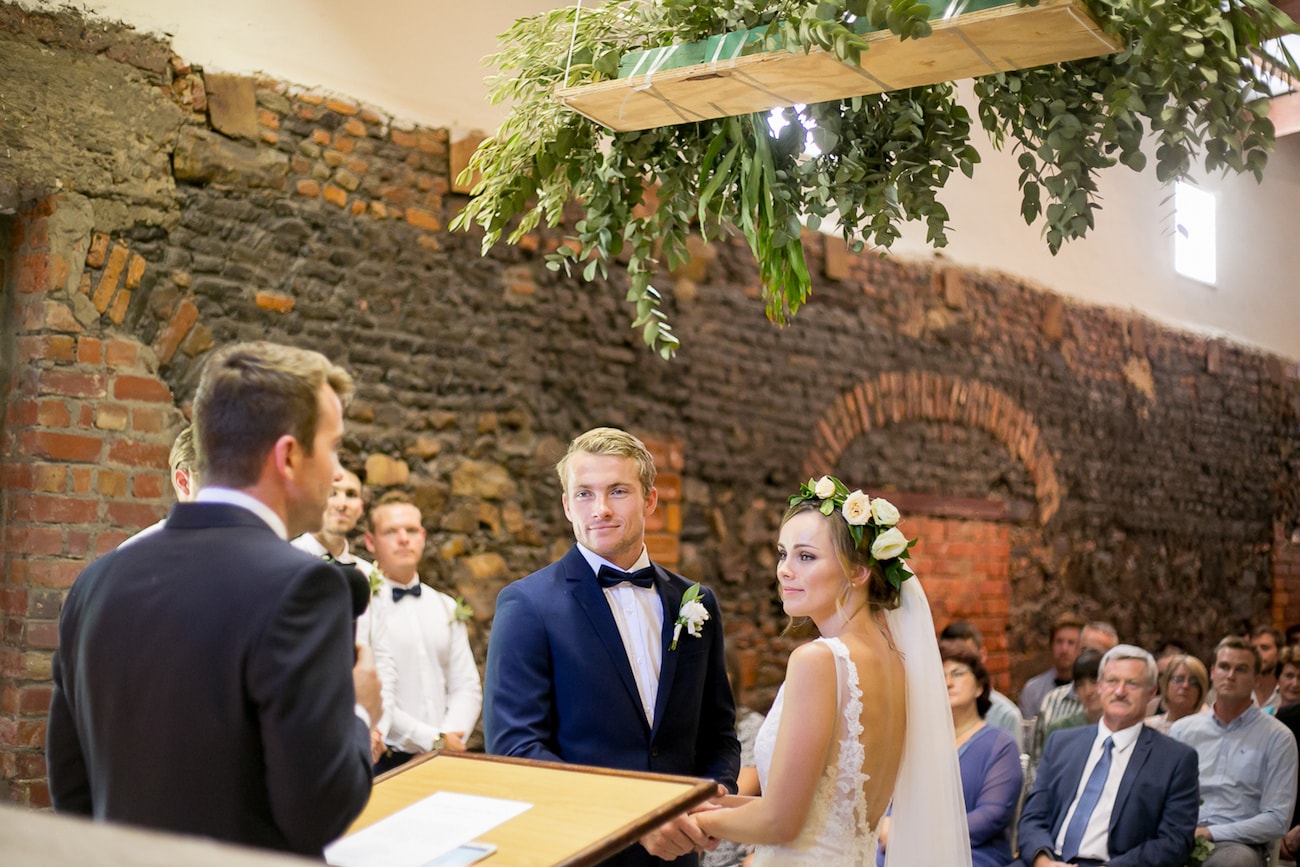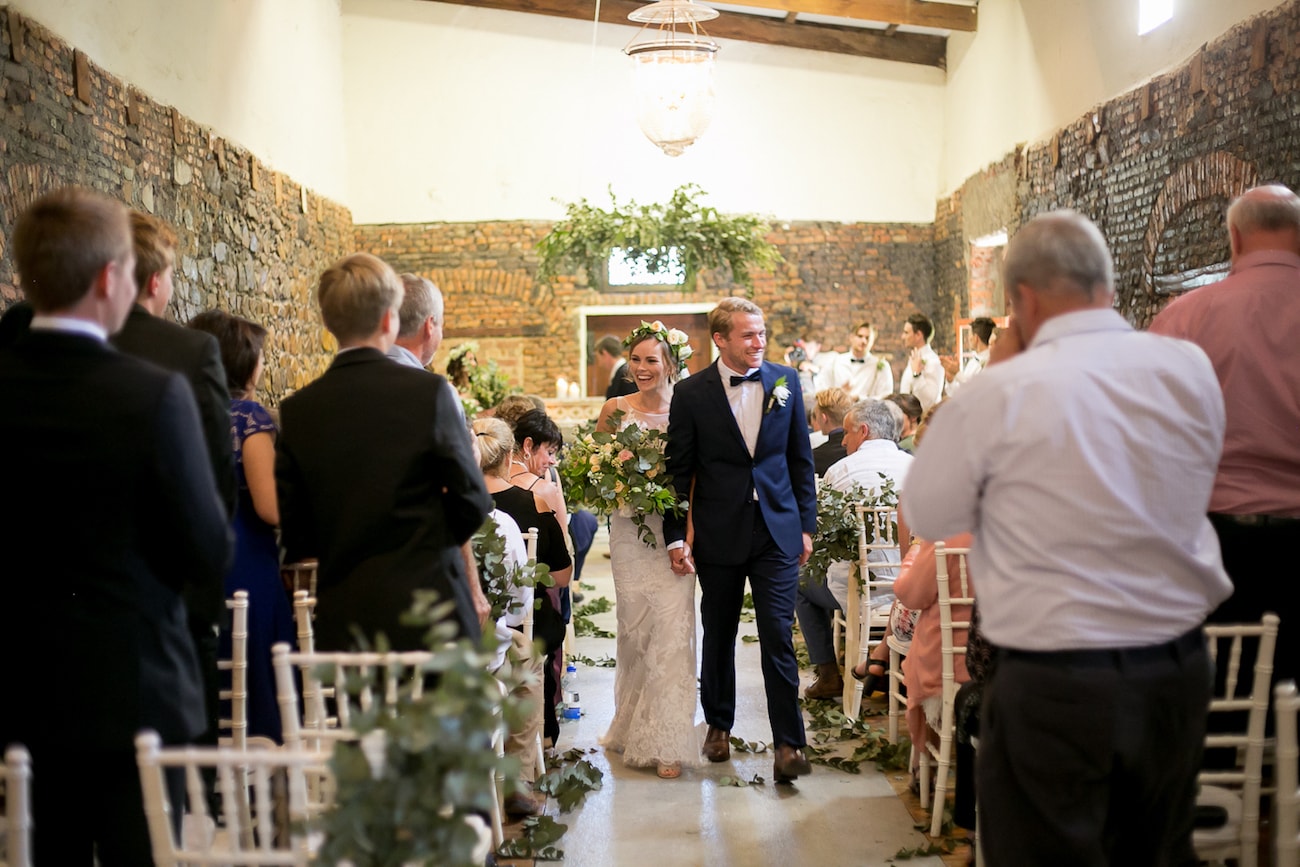 Wedding Details
Definitely the fairy lights and the green floral decor! I always found these things to be a stunning combination in other wedding pictures. I also believe they added the perfect fairytale-like touch that made the wedding reception so magical.
DIY Elements
Yes the menus, table numbers and my bridesmaids made our beautiful table setting chart board!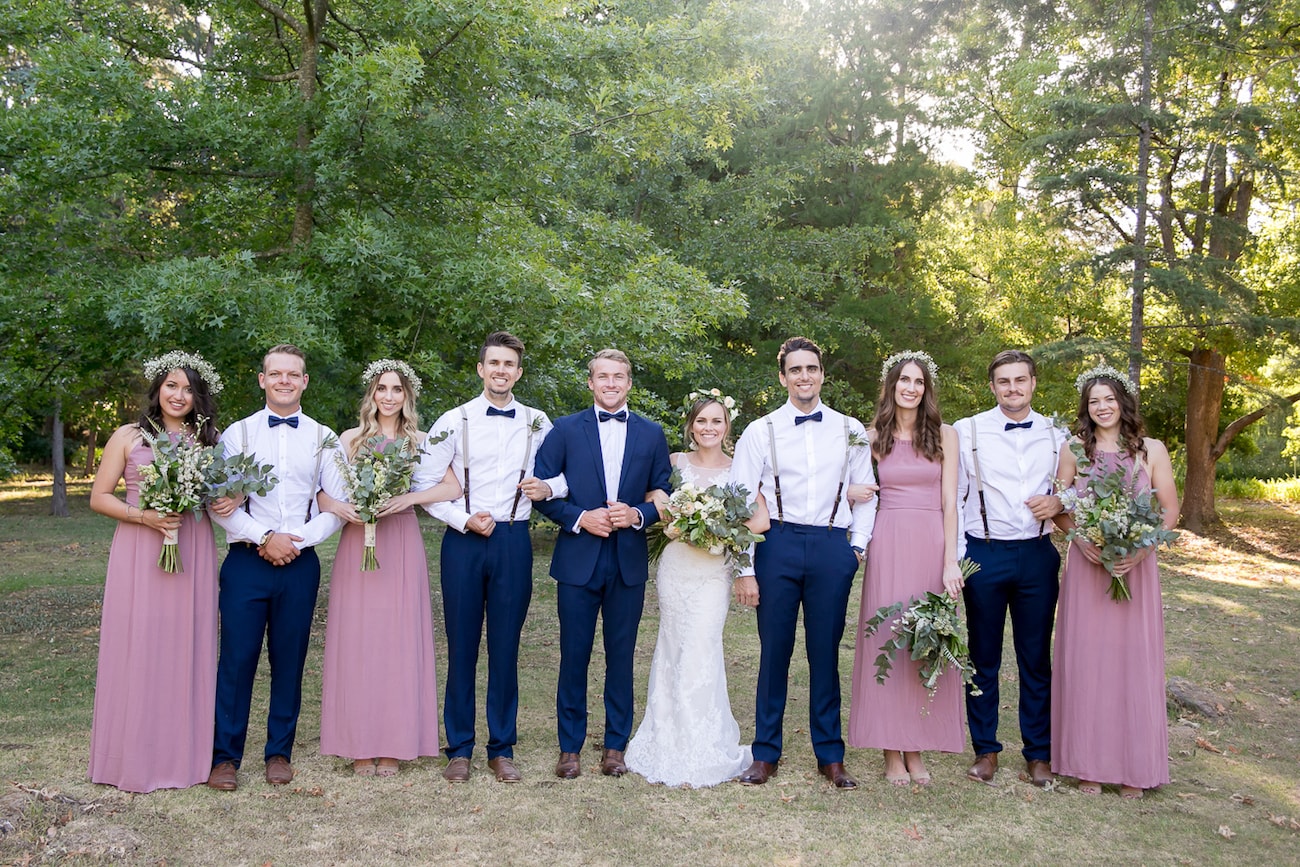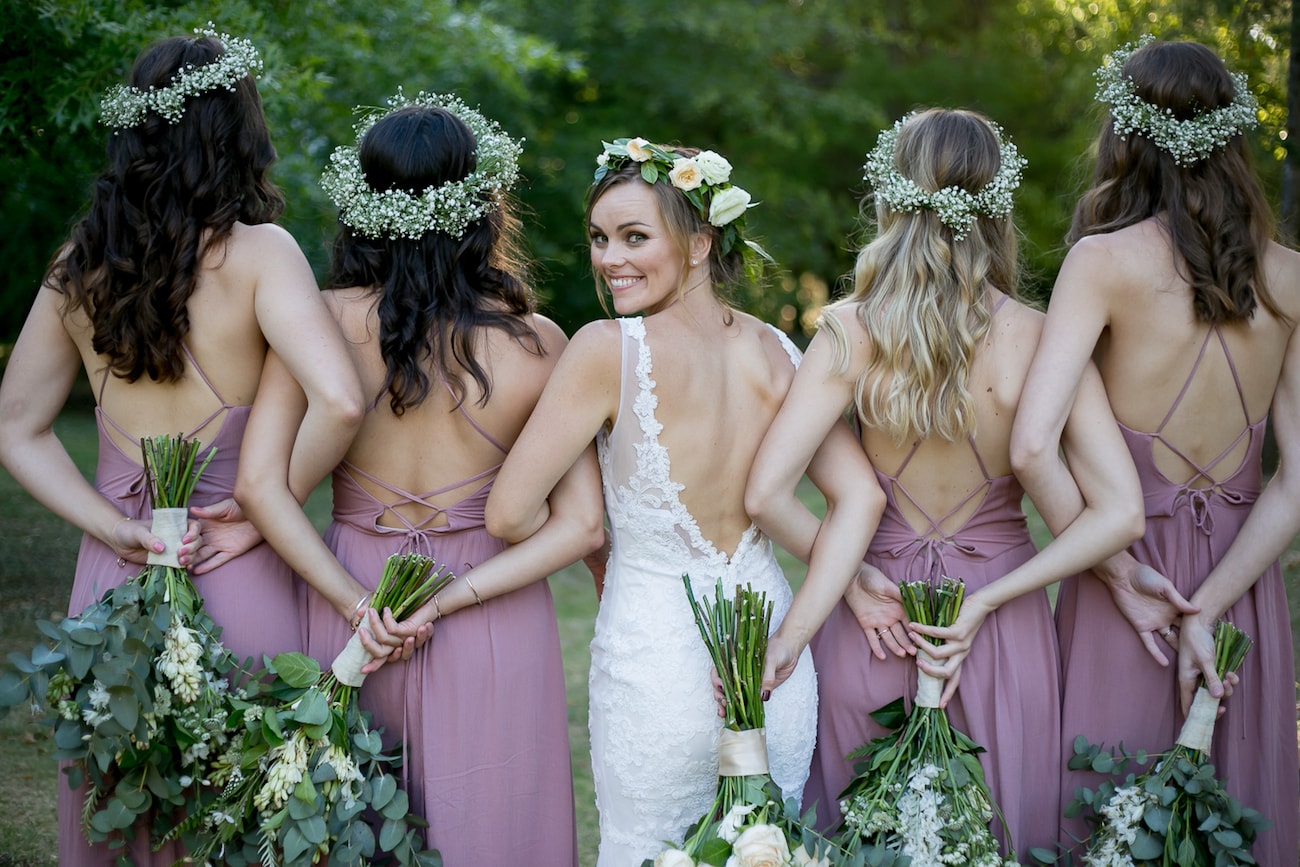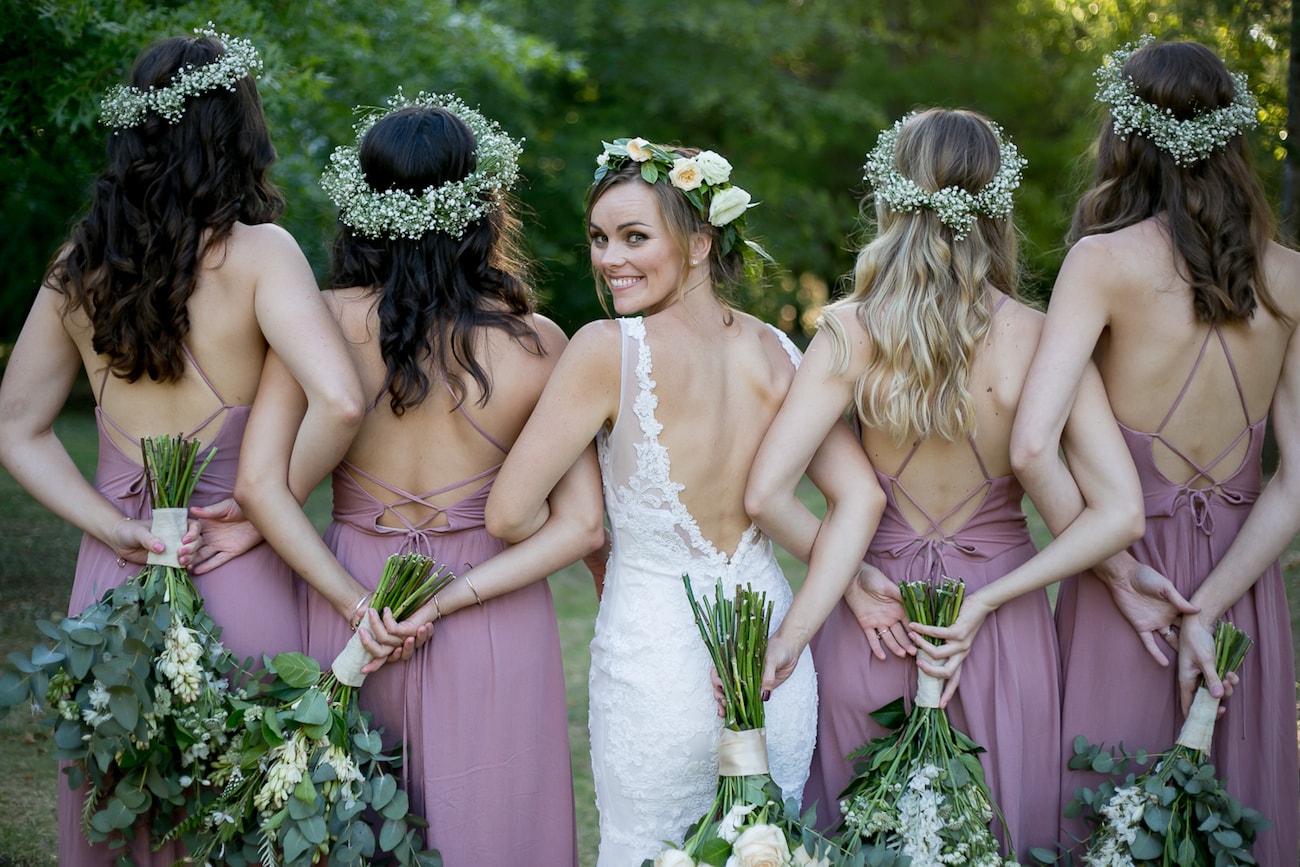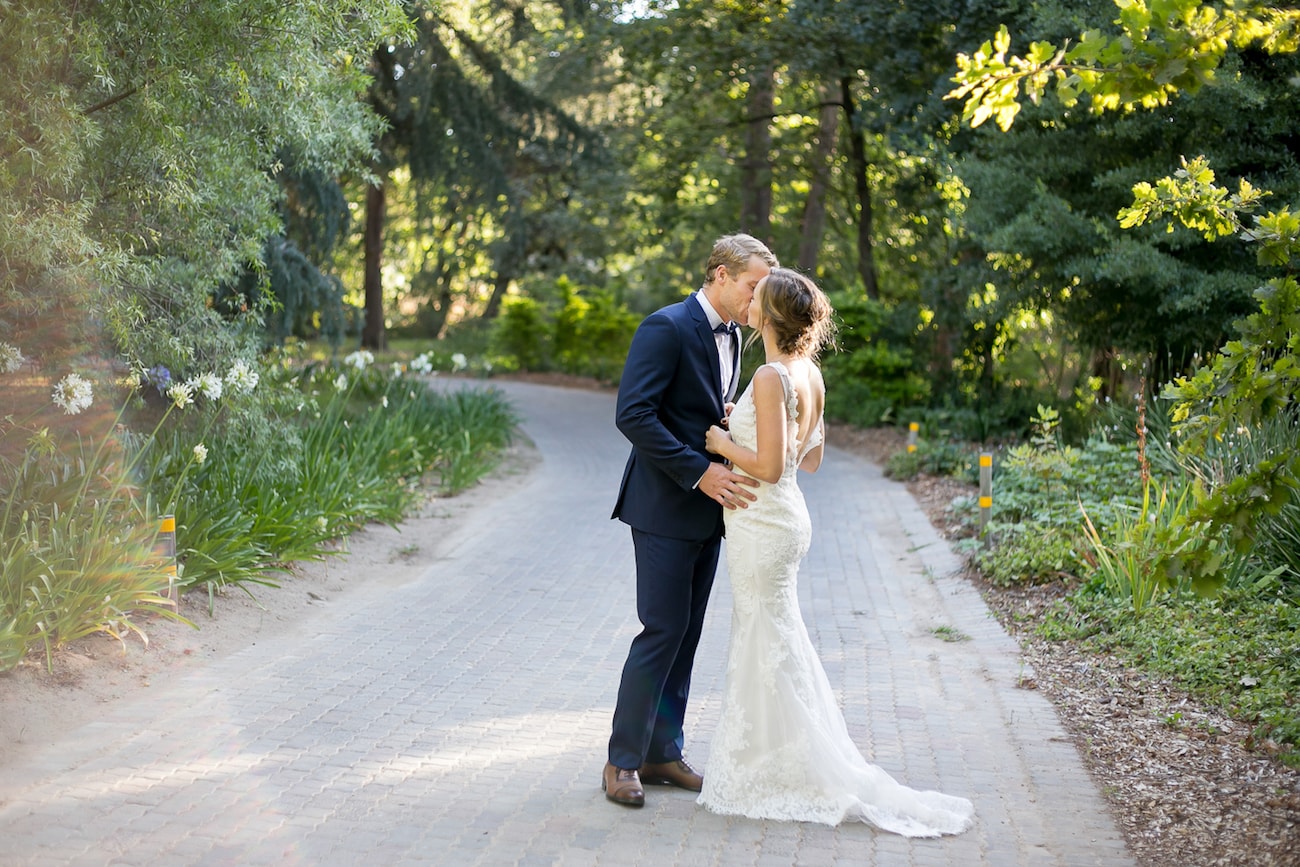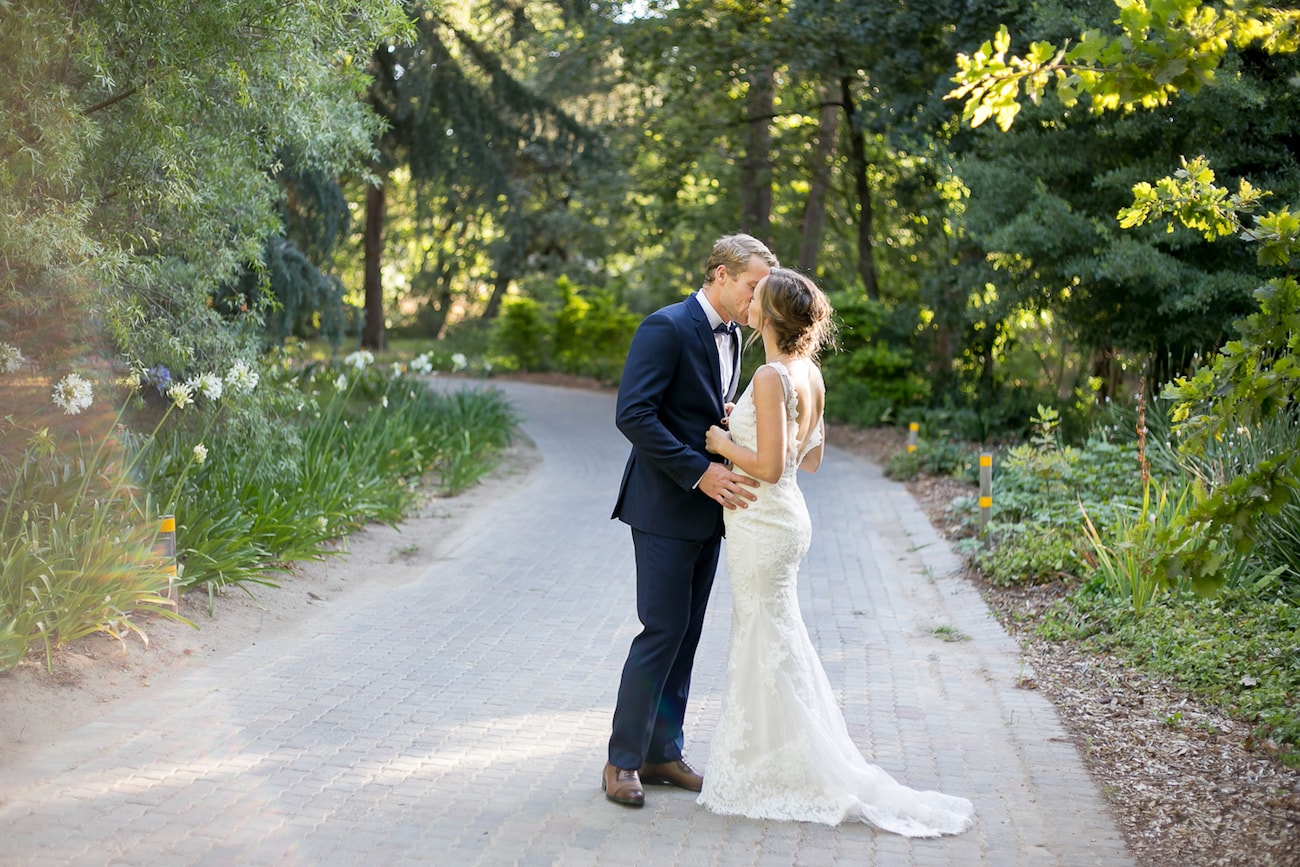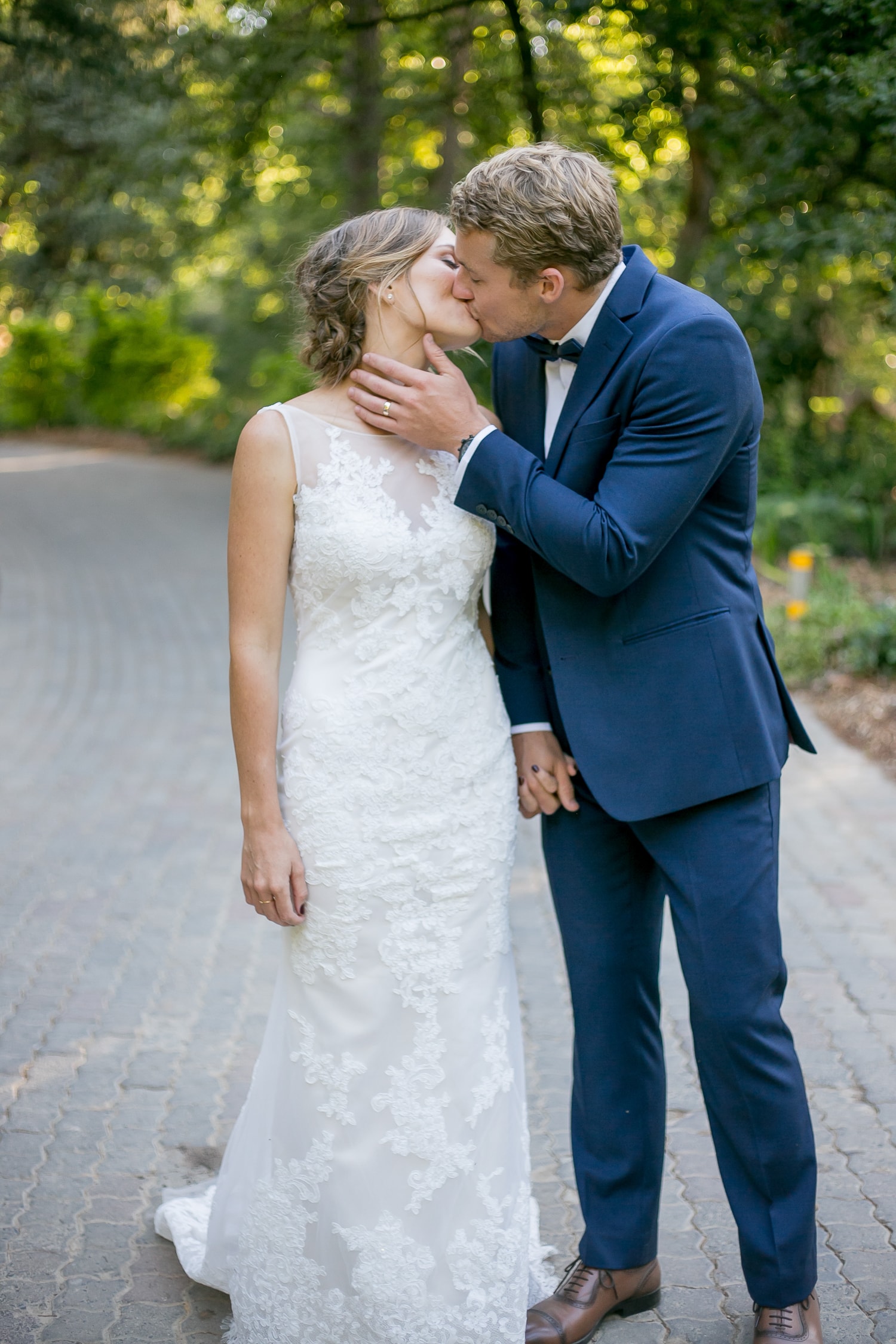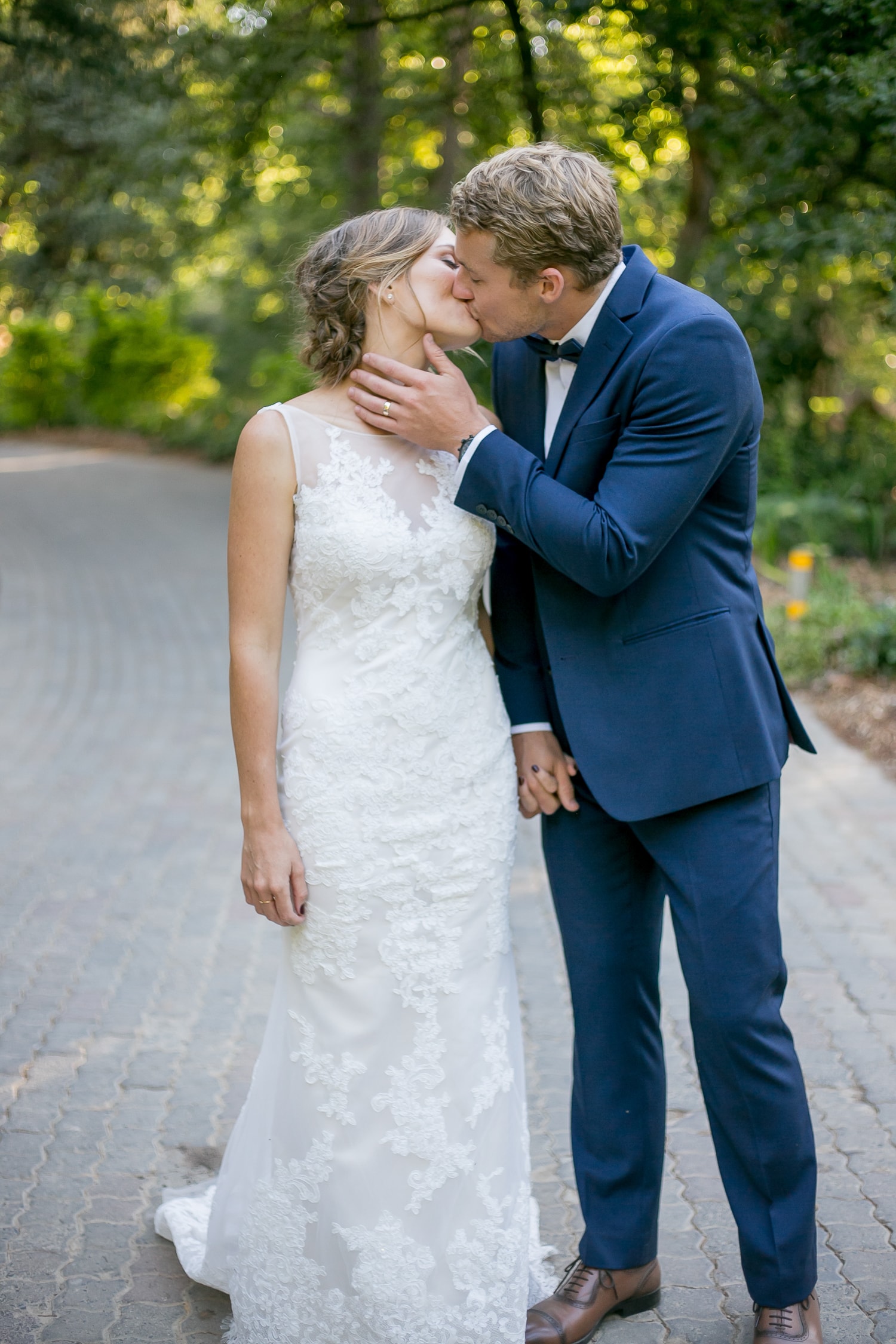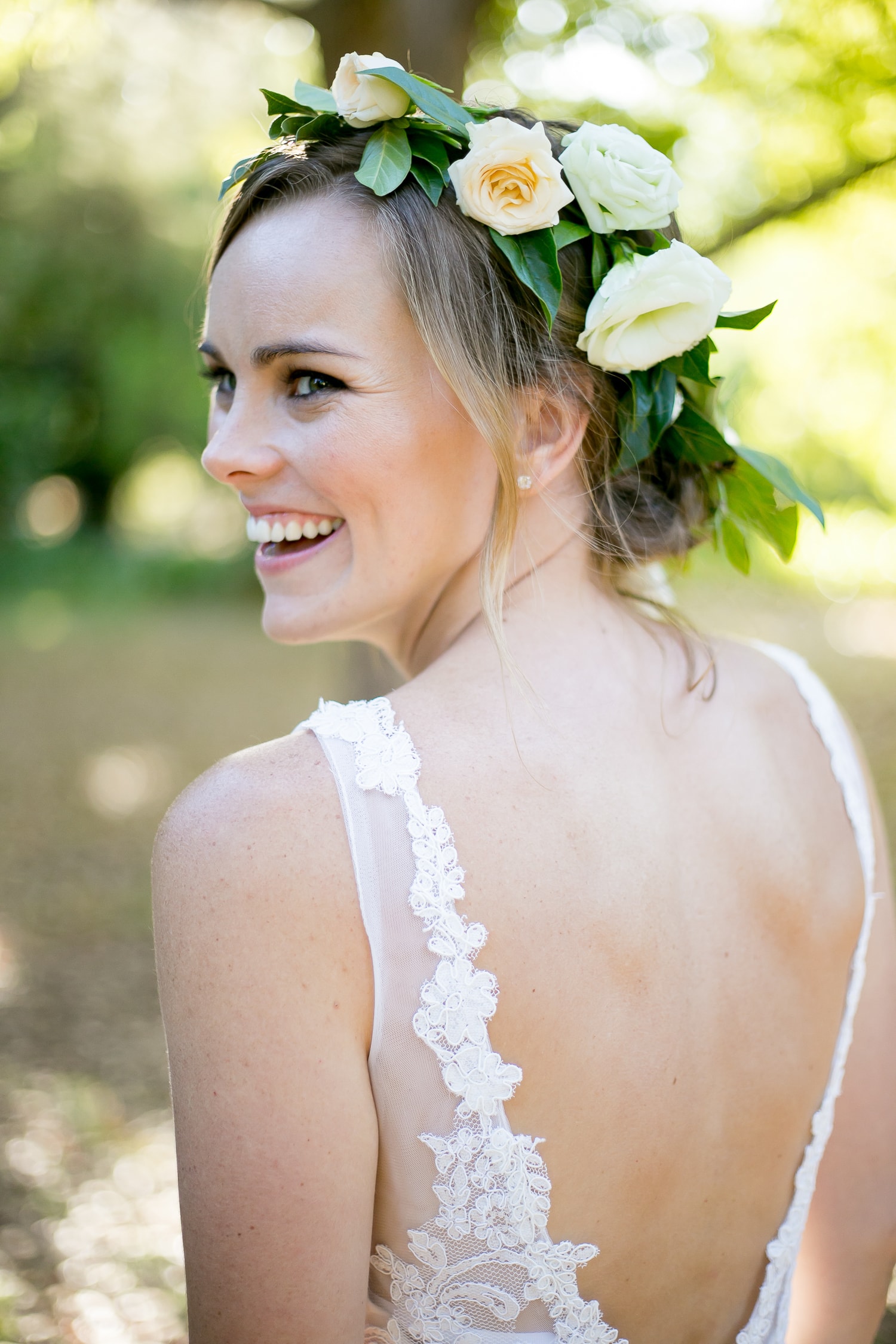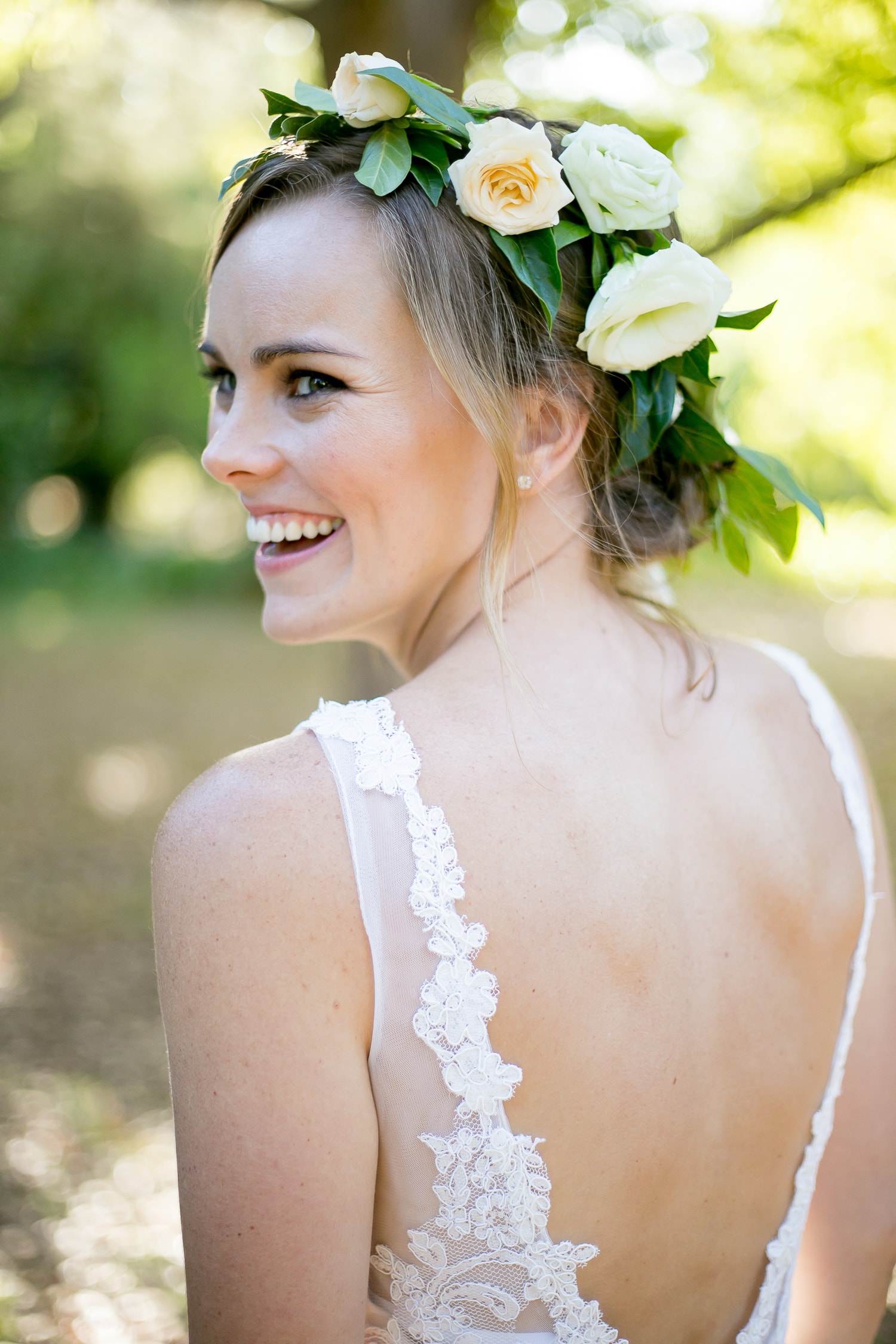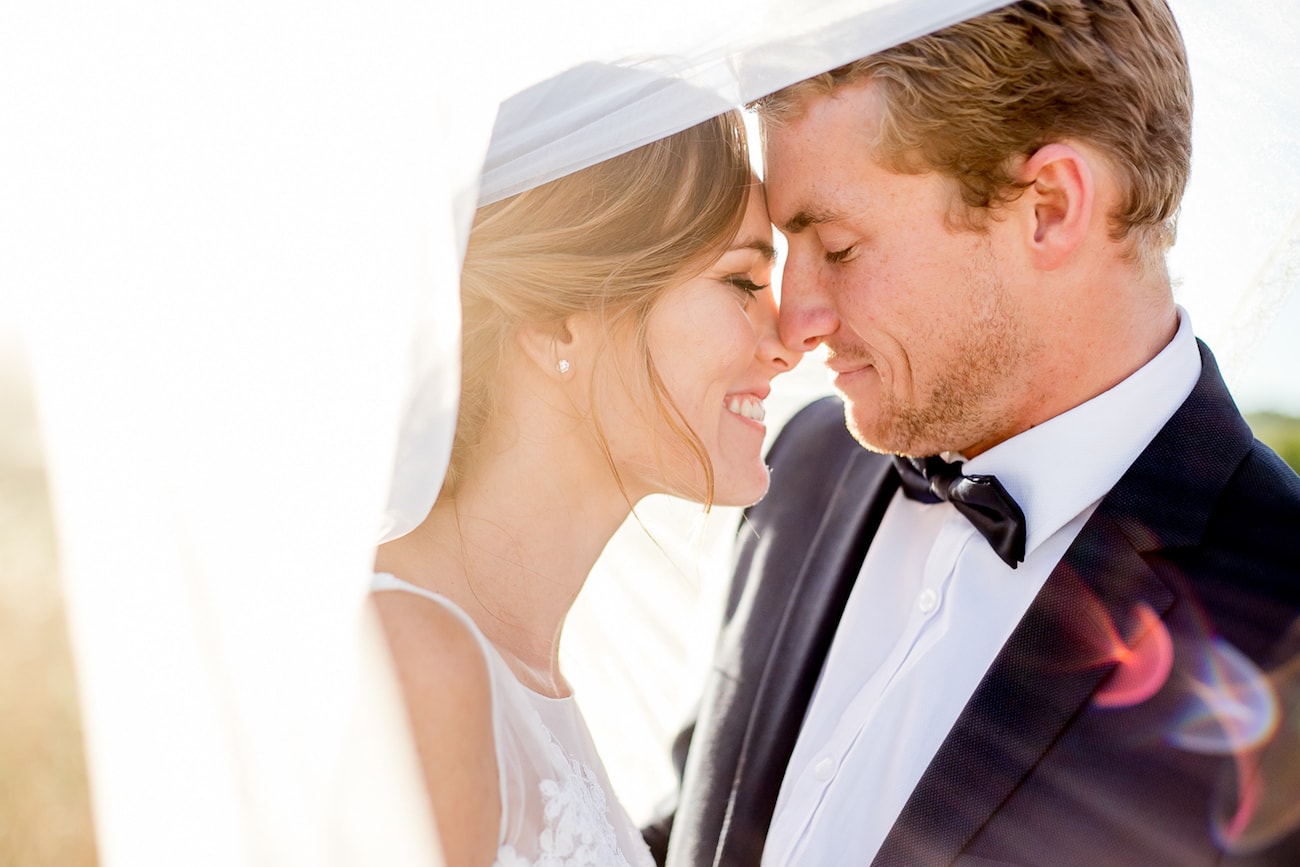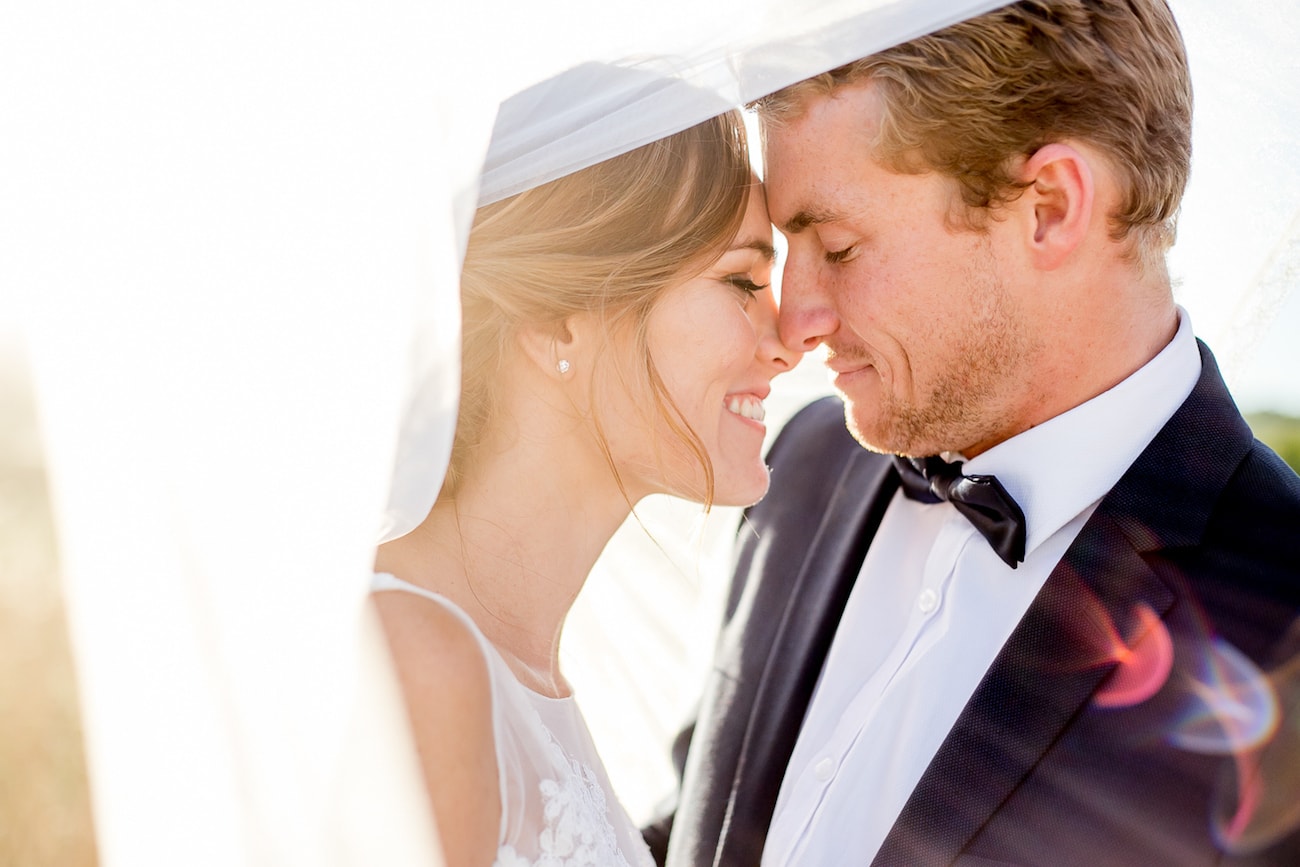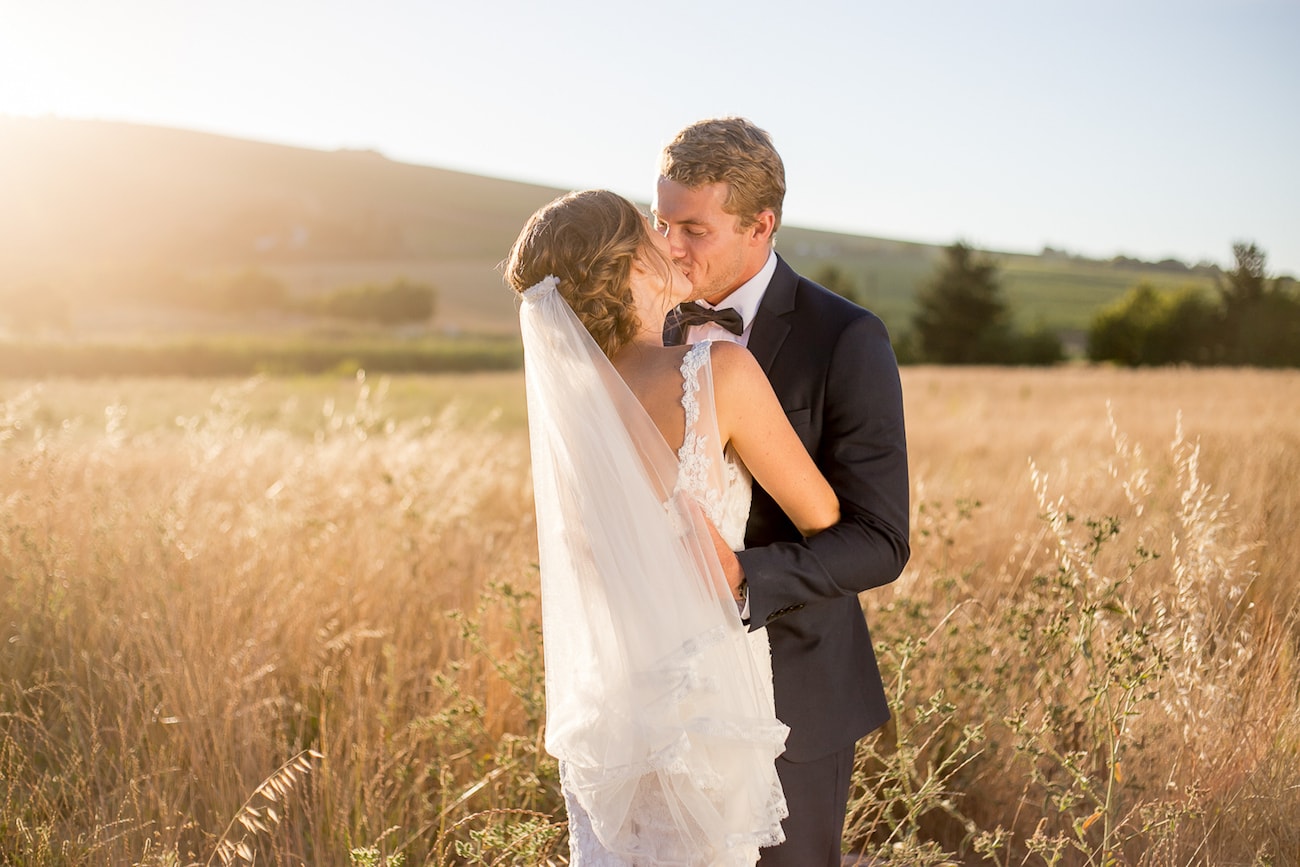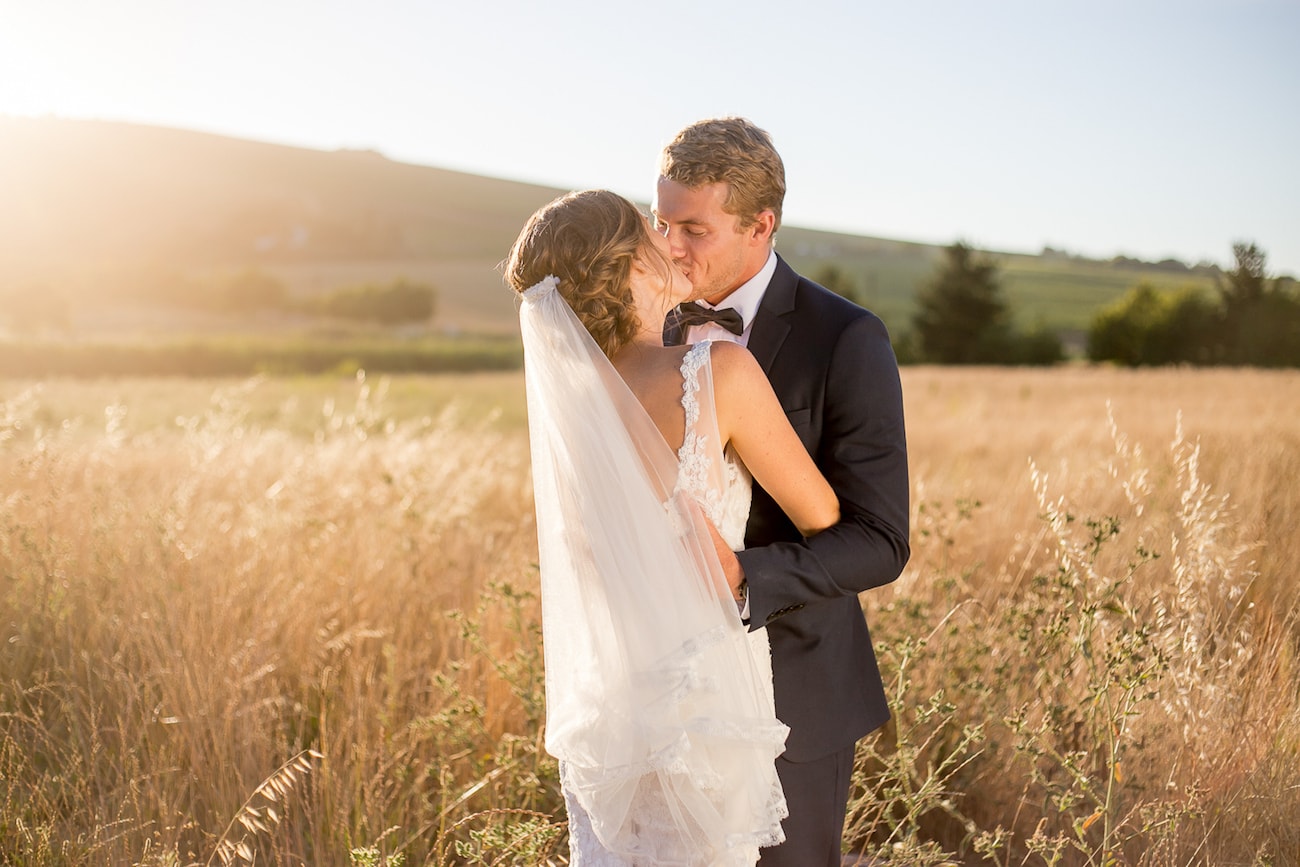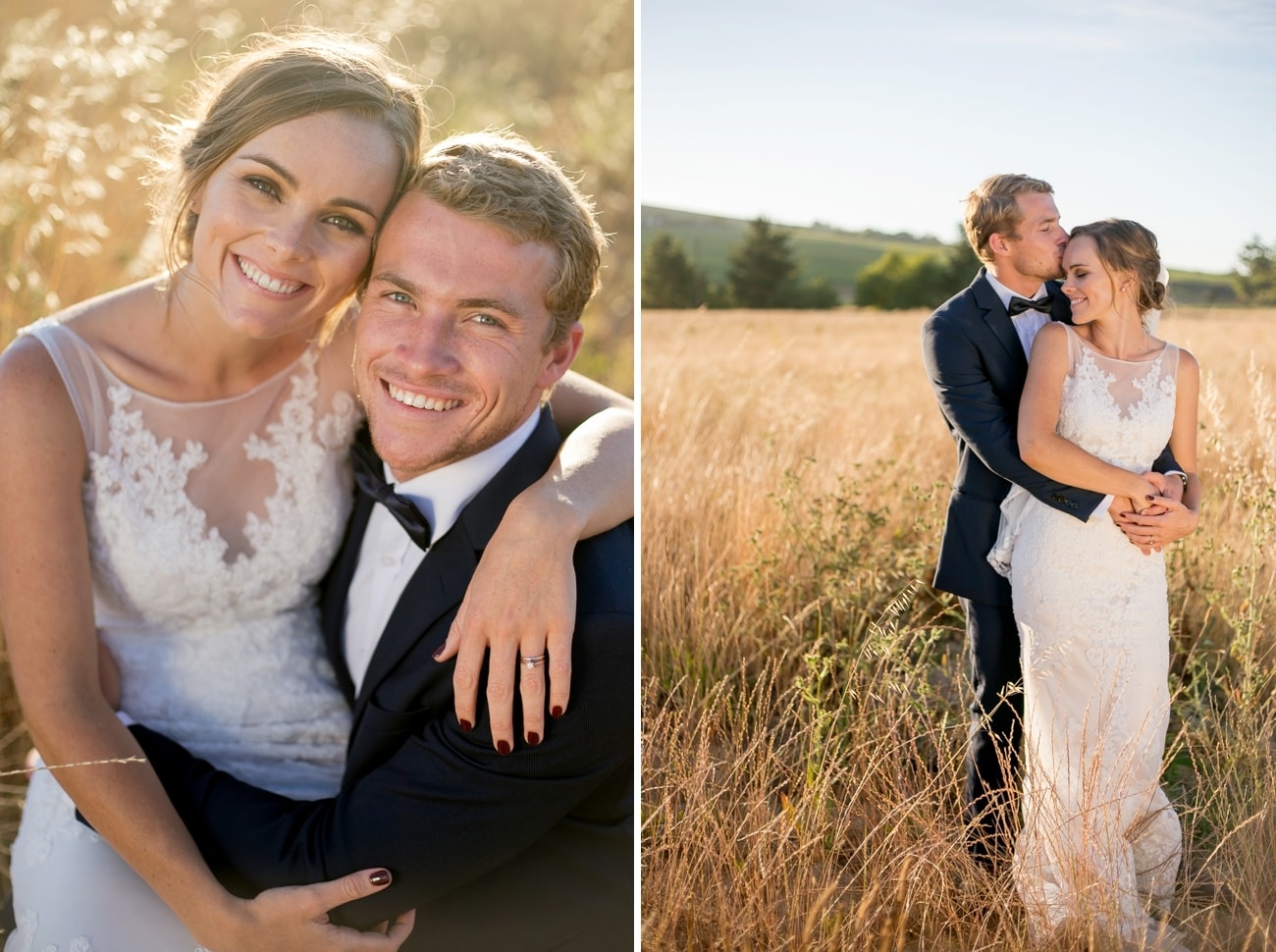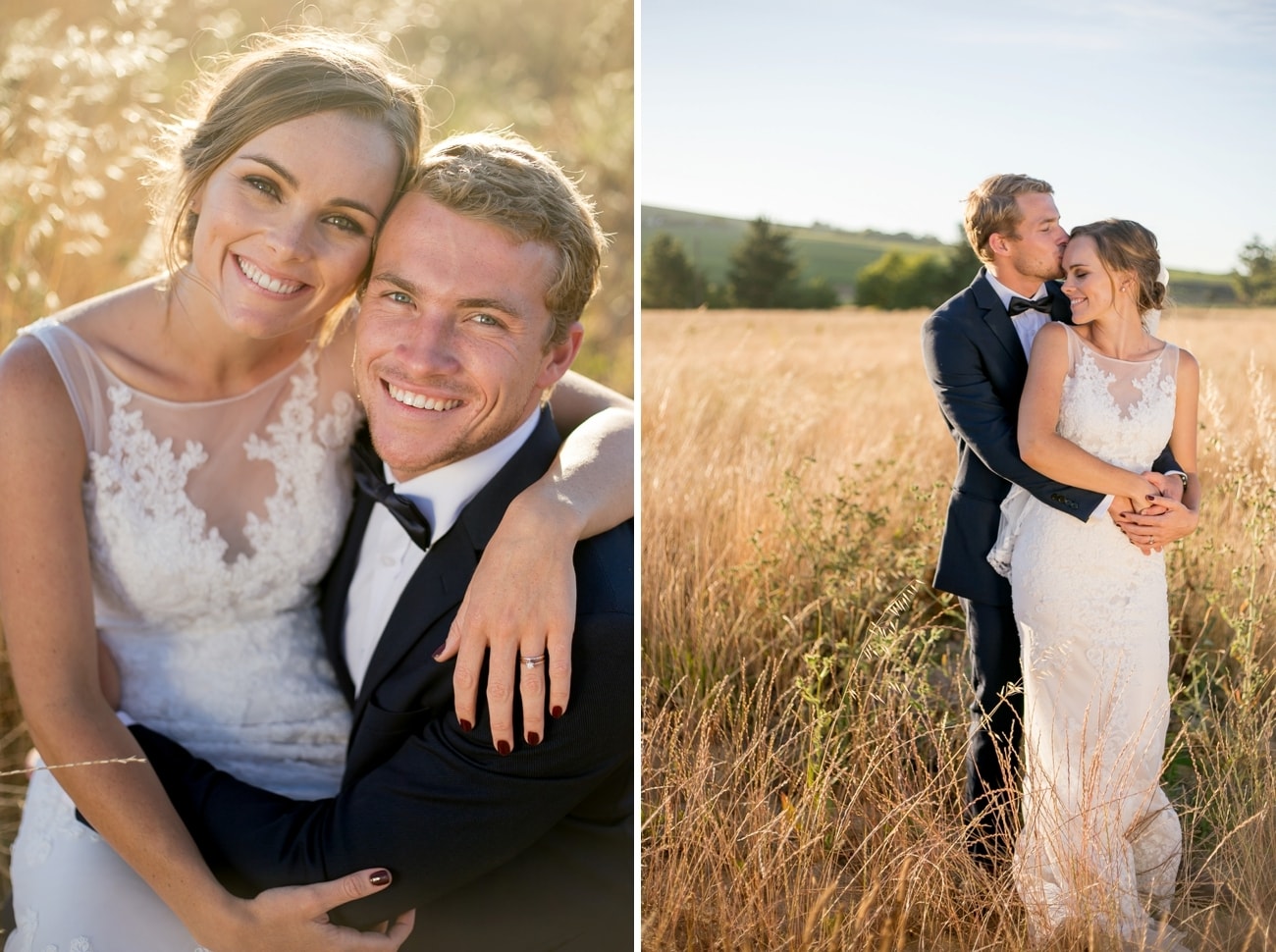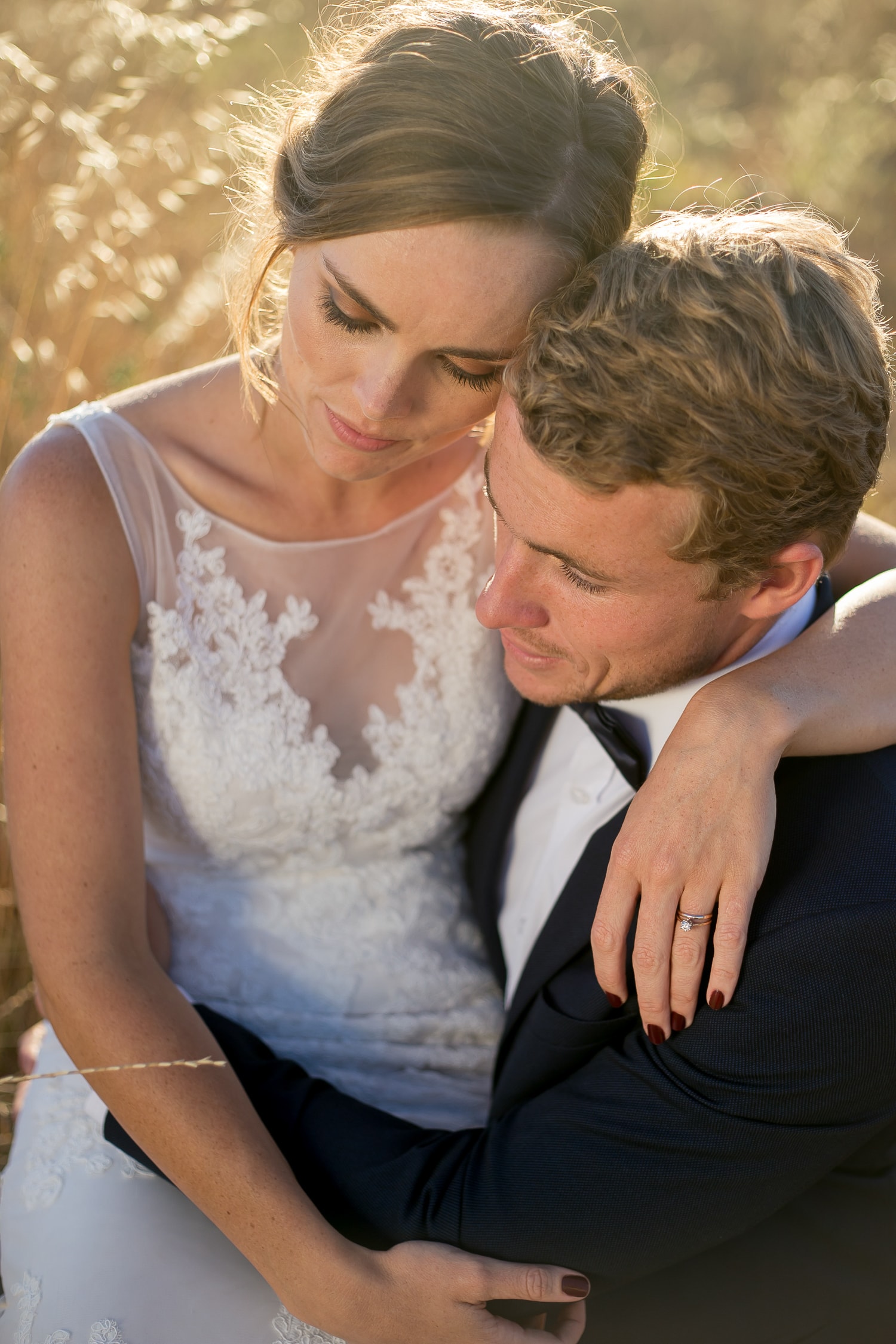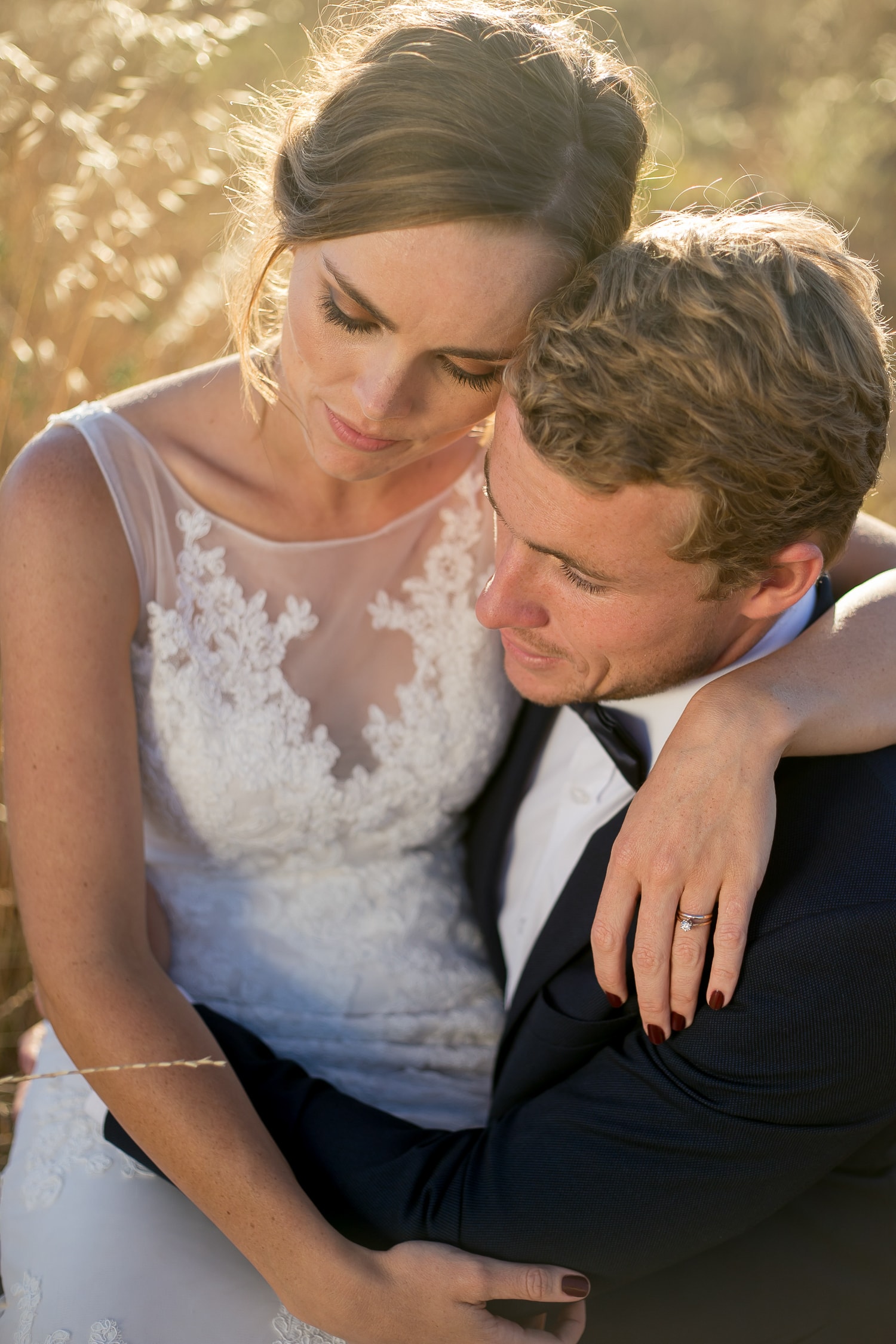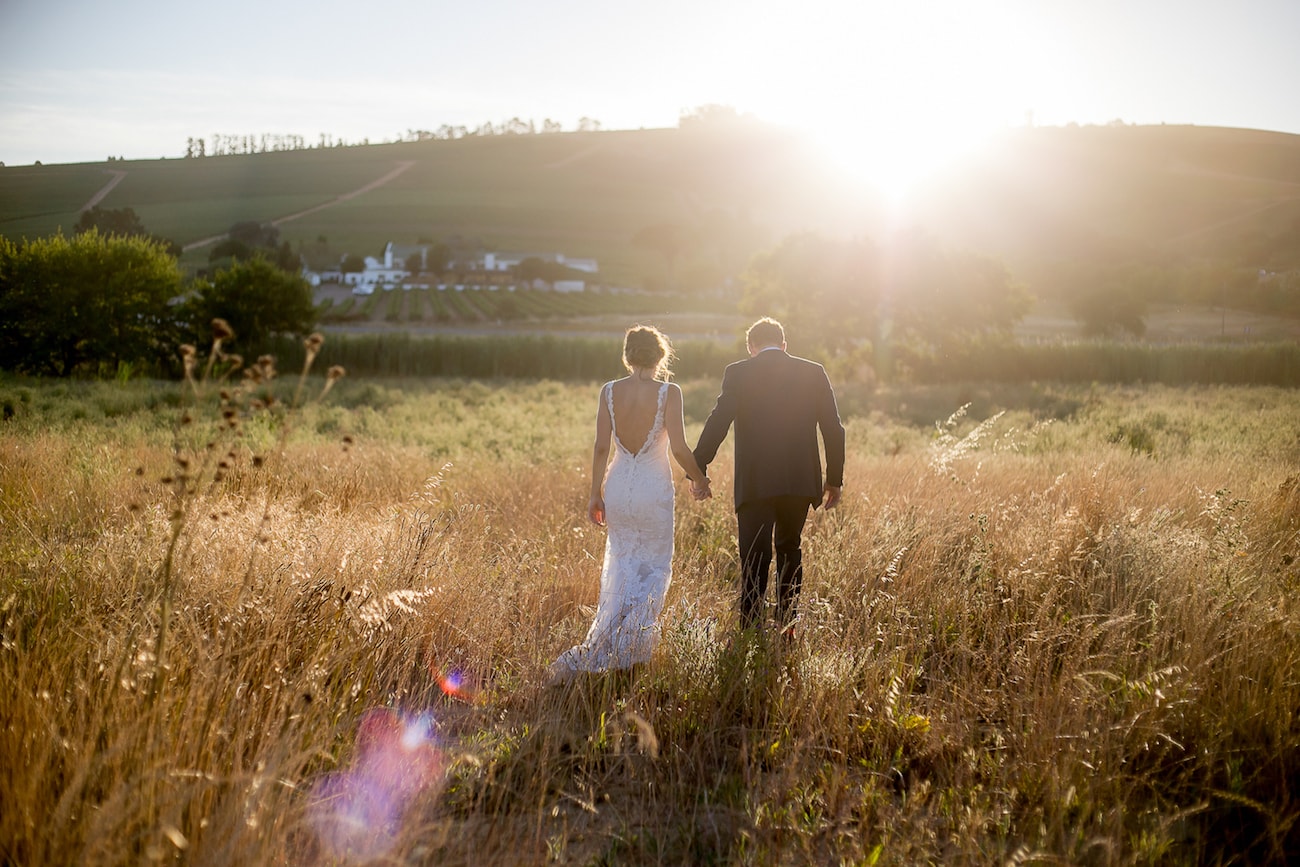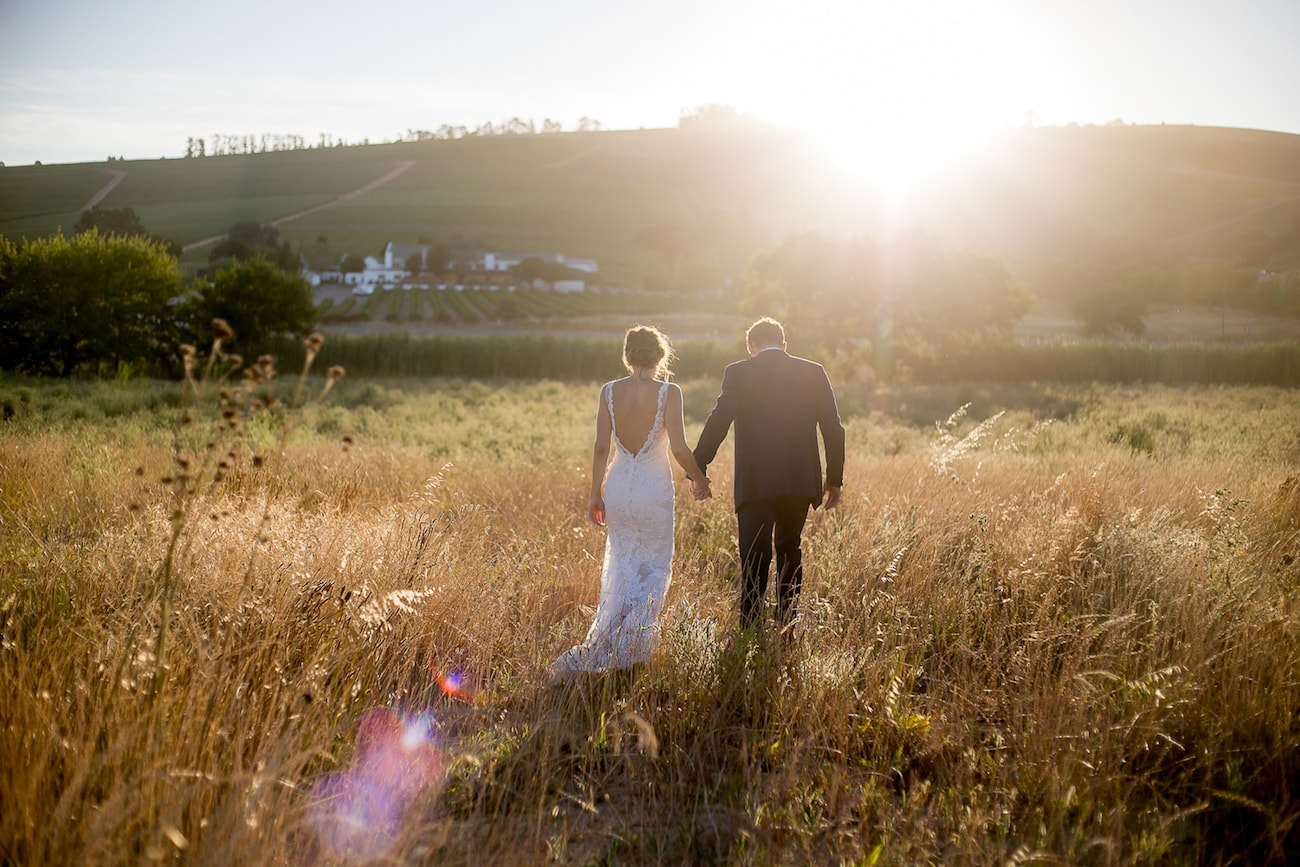 The Dress
It was actually the first dress I tried on. It wasn't until I kept trying on other dresses that I realised the first one was my favourite. It was also very special to have my husband whisper in my ear at the alter "the dress is perfect".
The Bridesmaids
My bridesmaids wore a dusty pink, flowing long dress with baby's breath flower crowns. I had four bridesmaids that stood next to me at the ceremony but I told my closest friends who got ready with us to wear the same colour and style as my bridesmaids.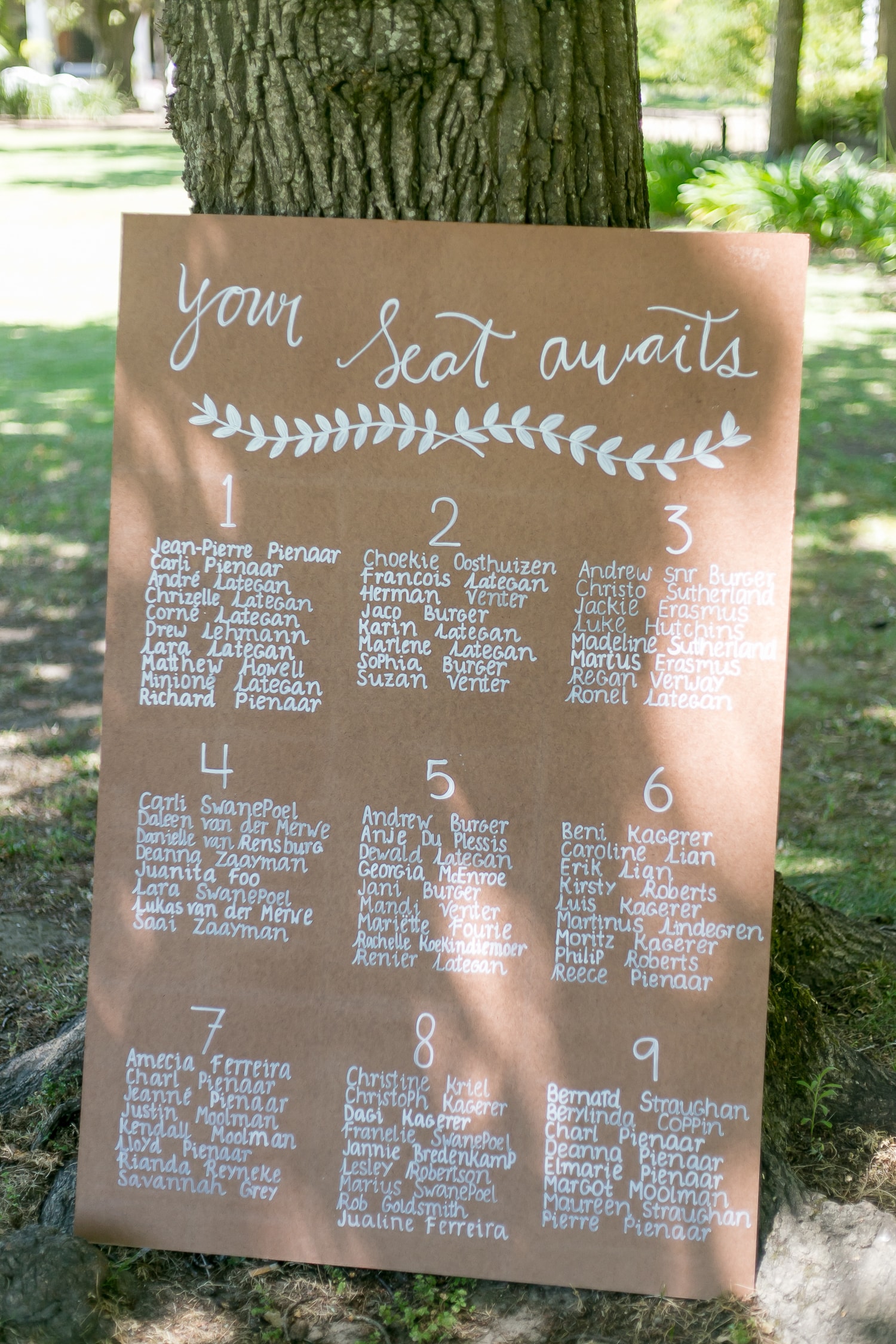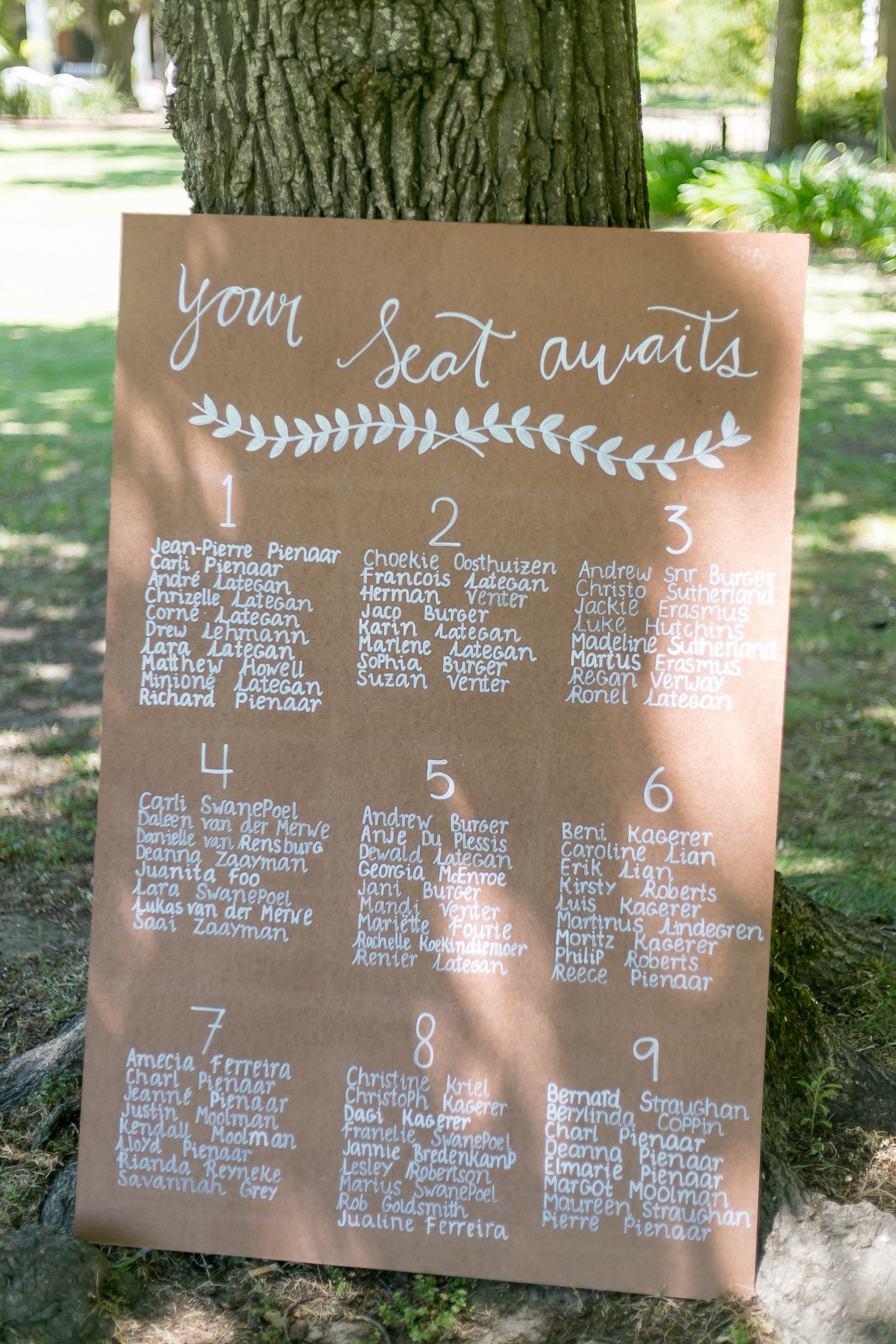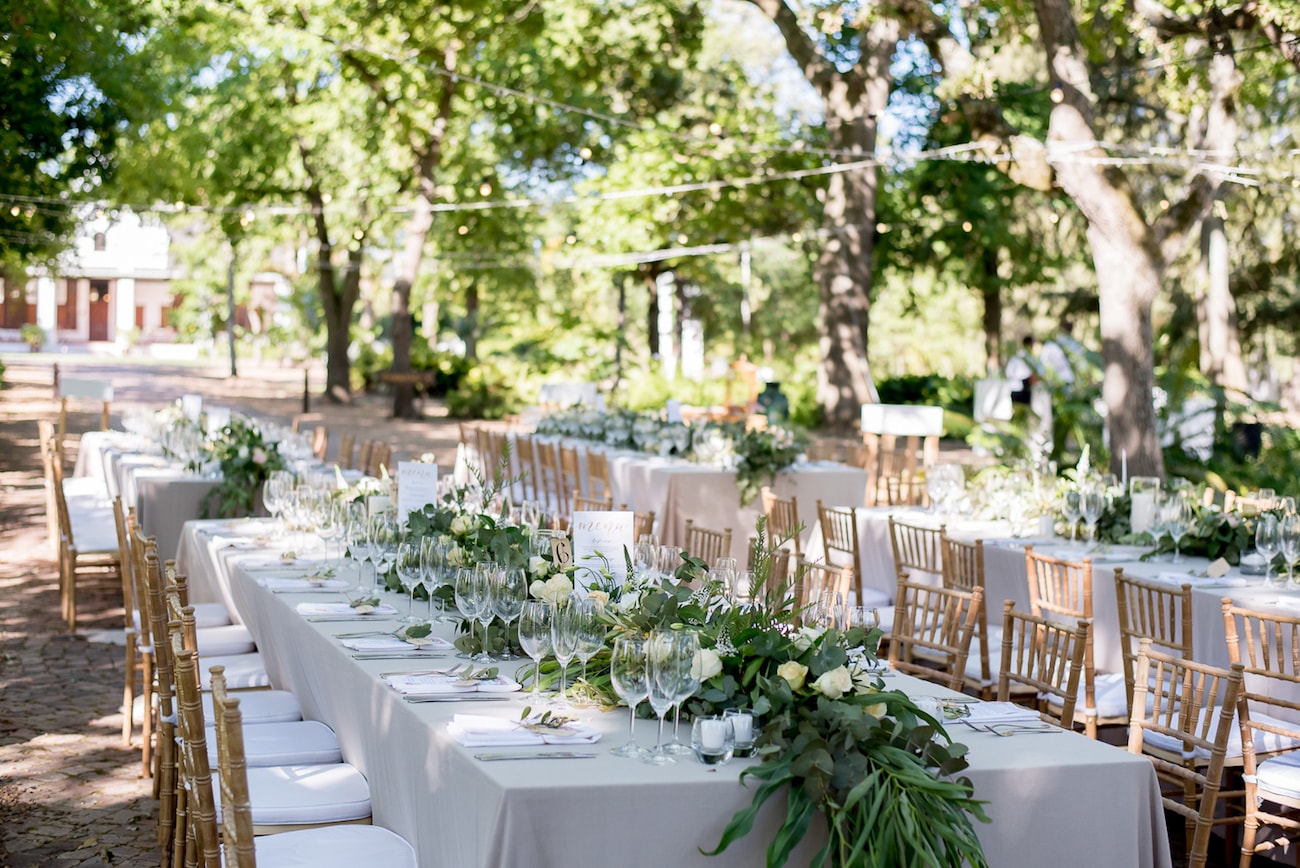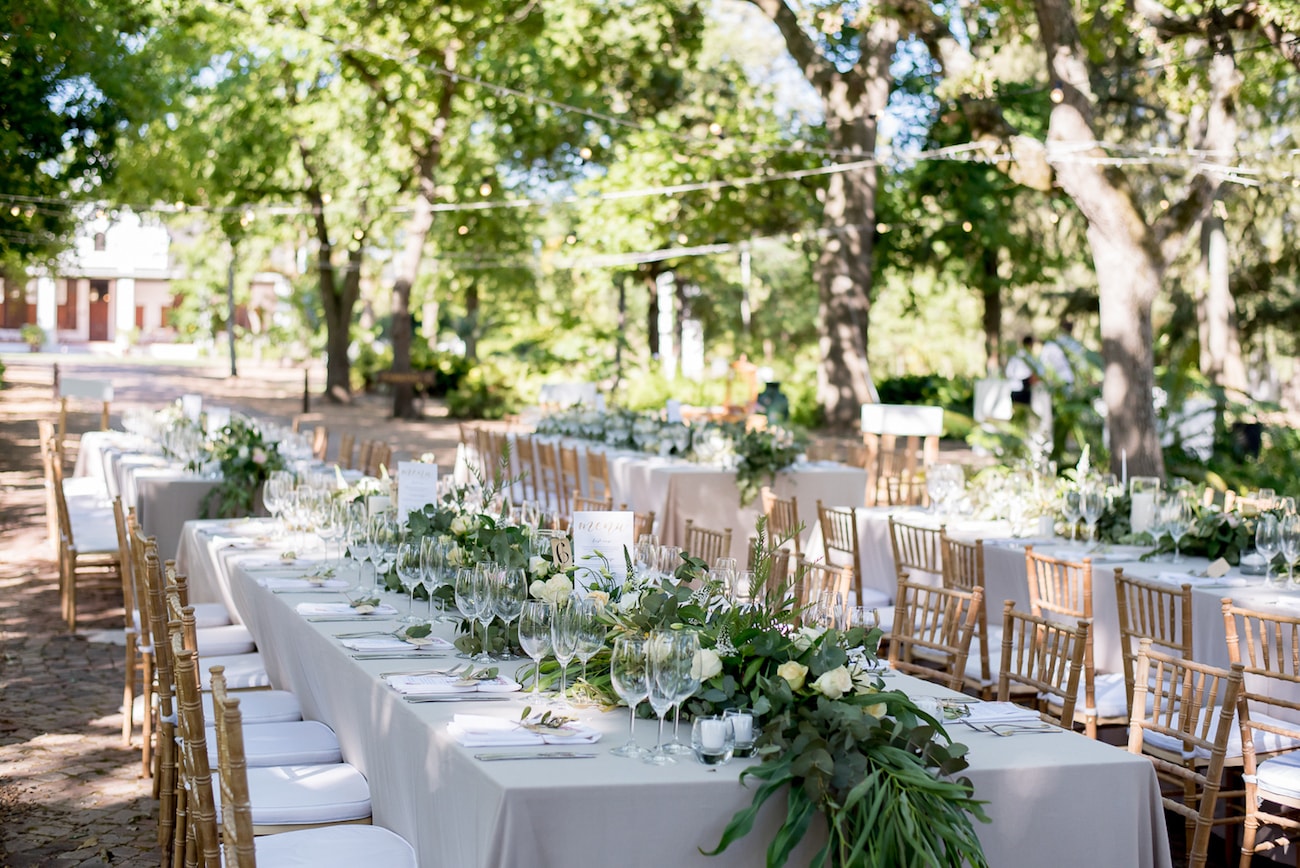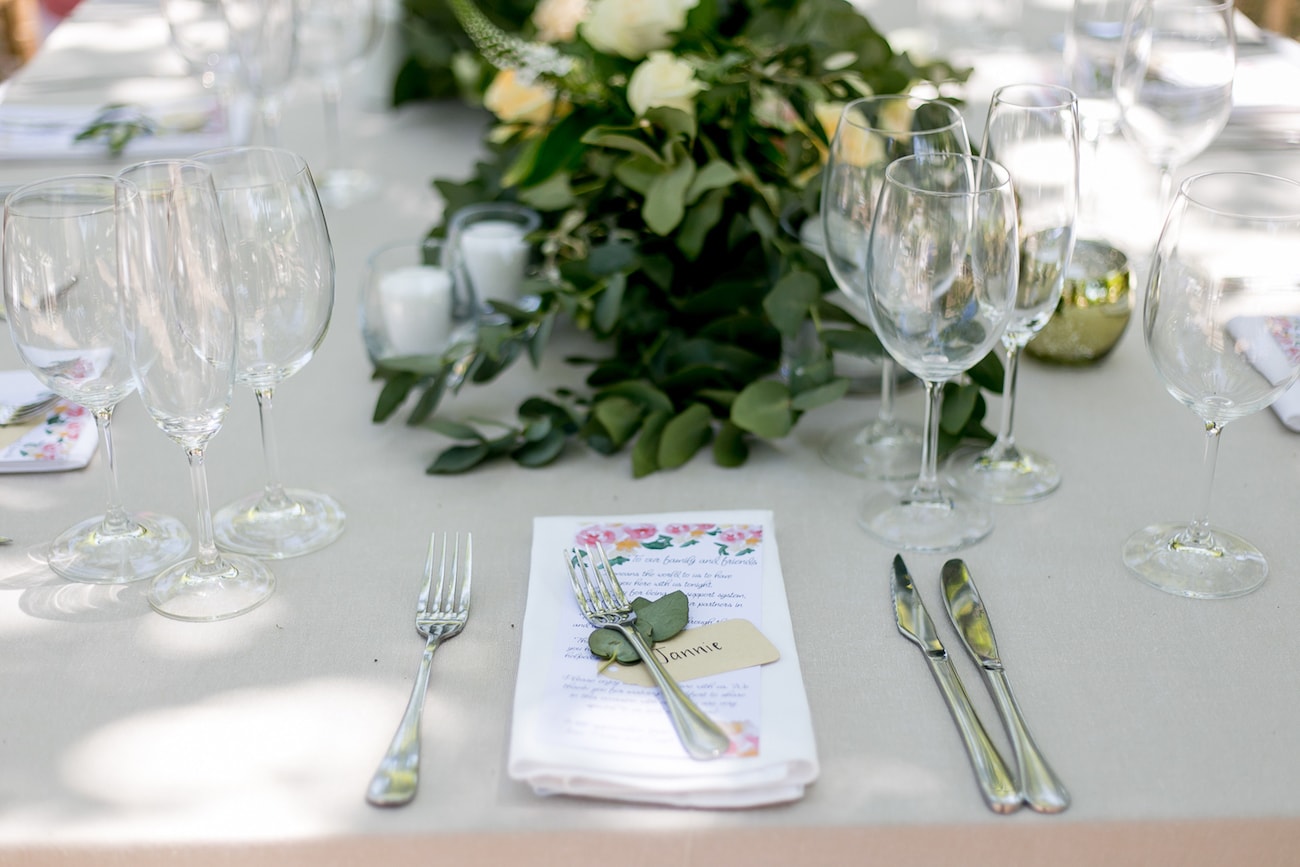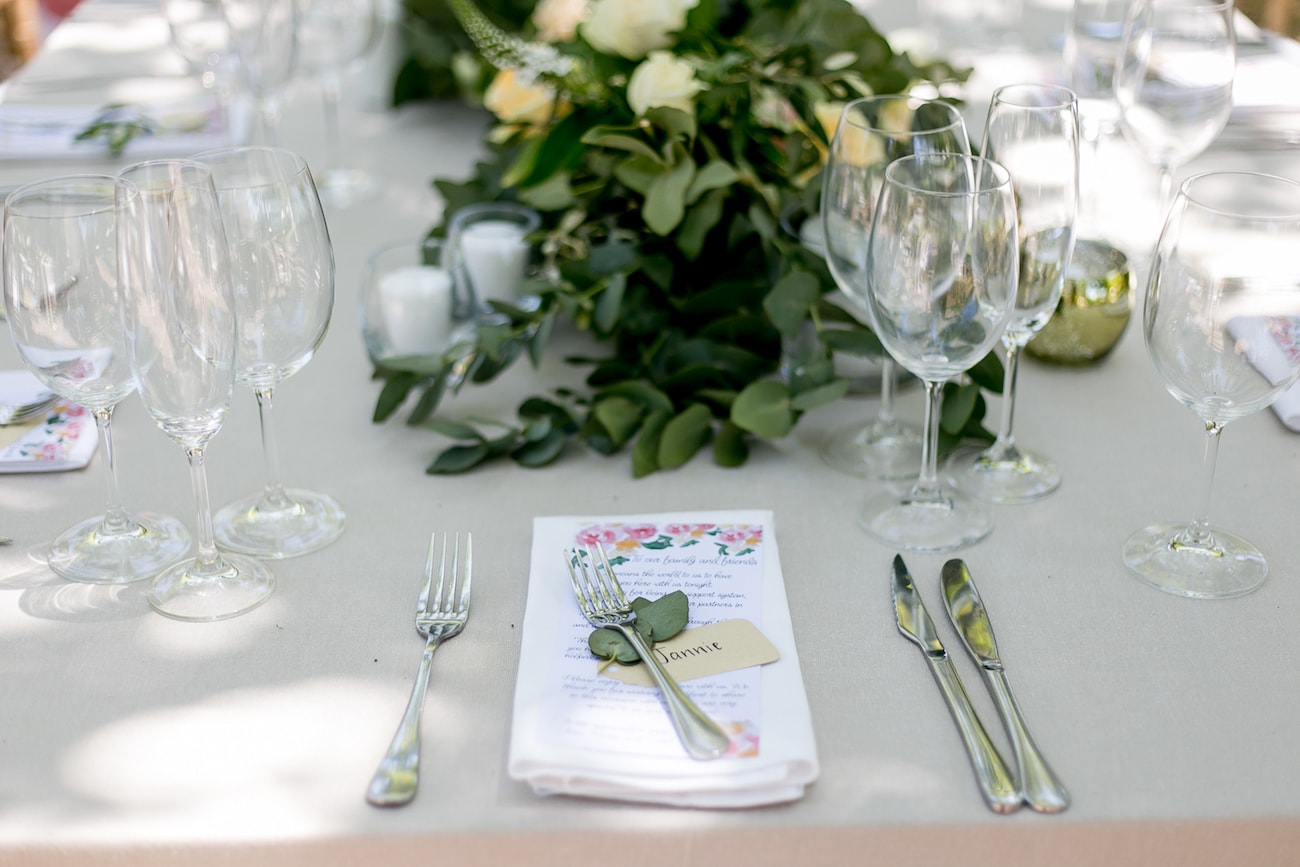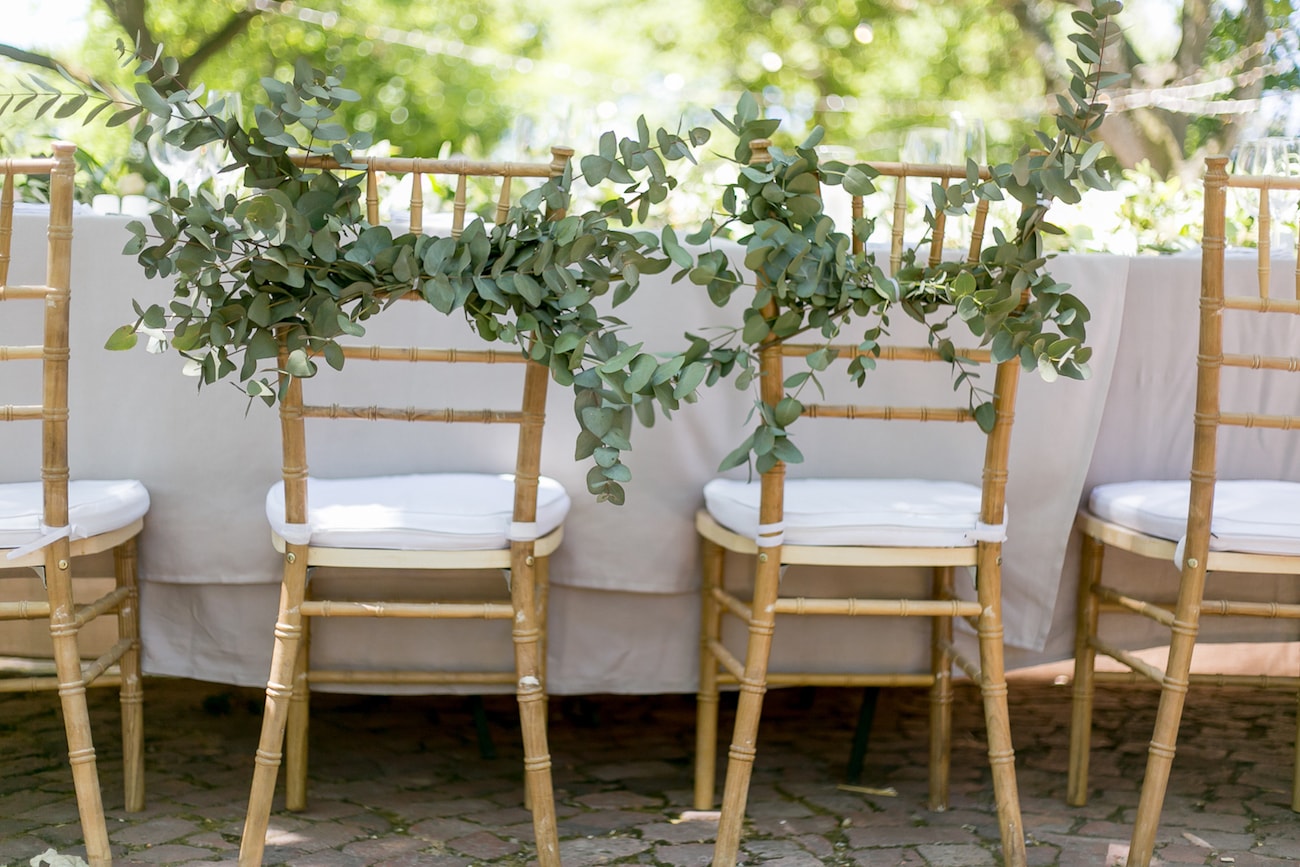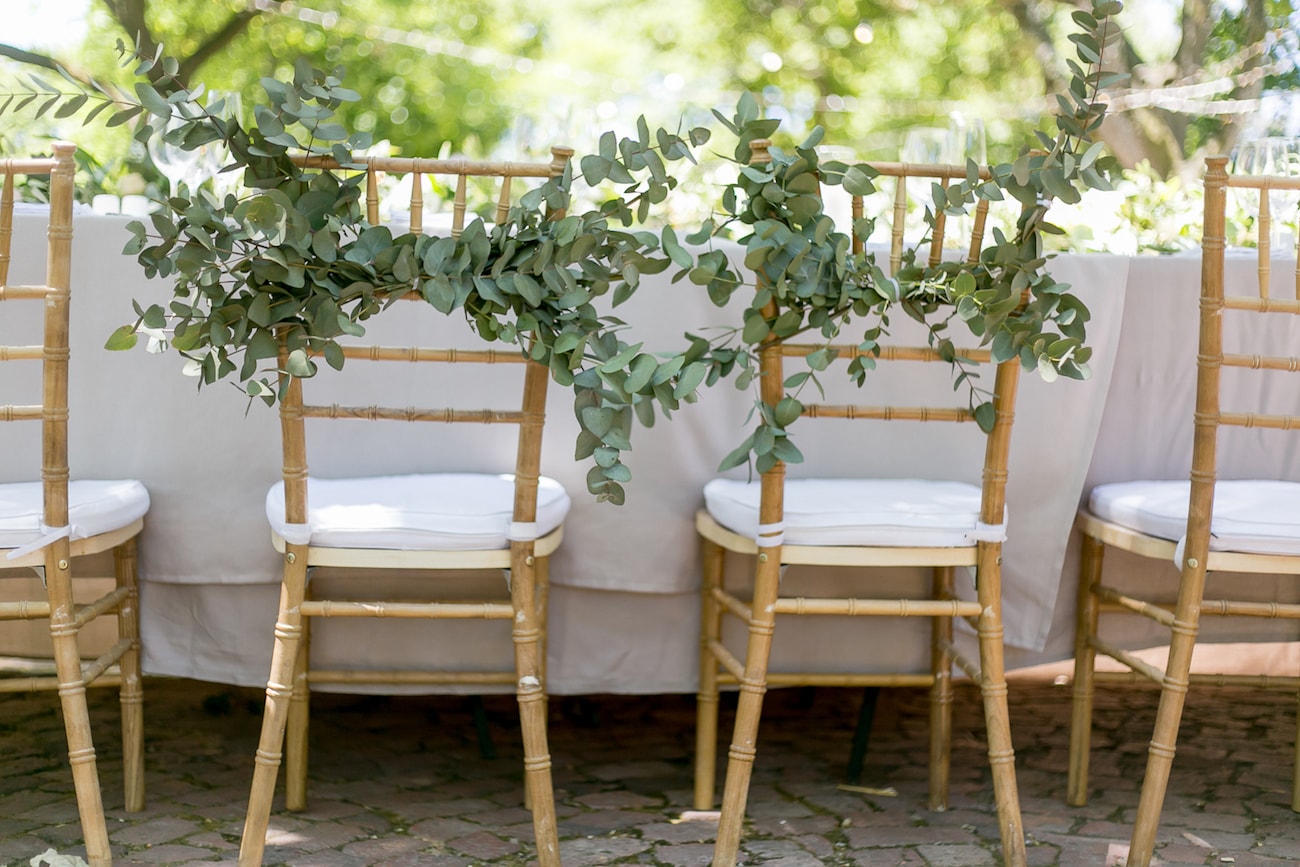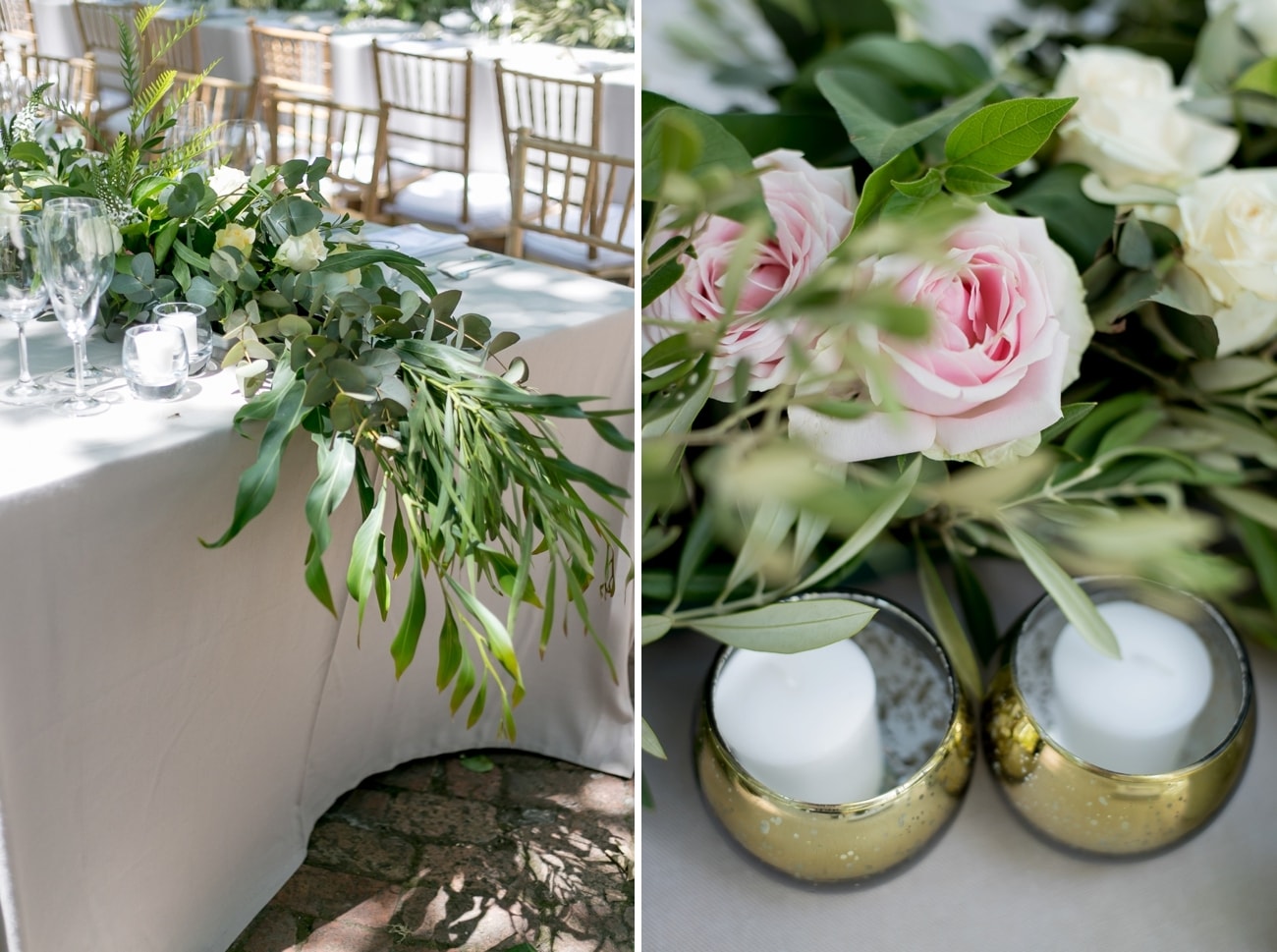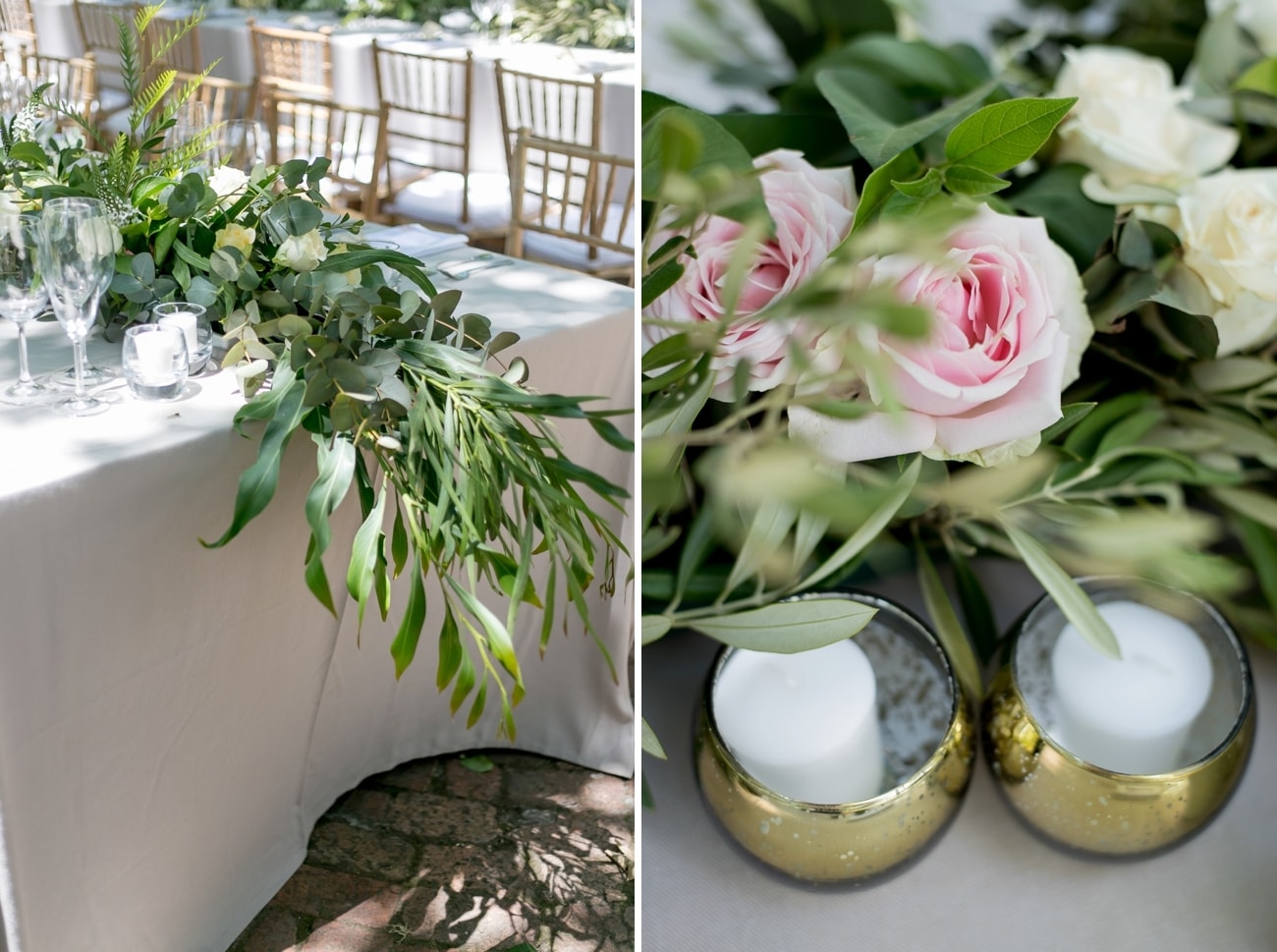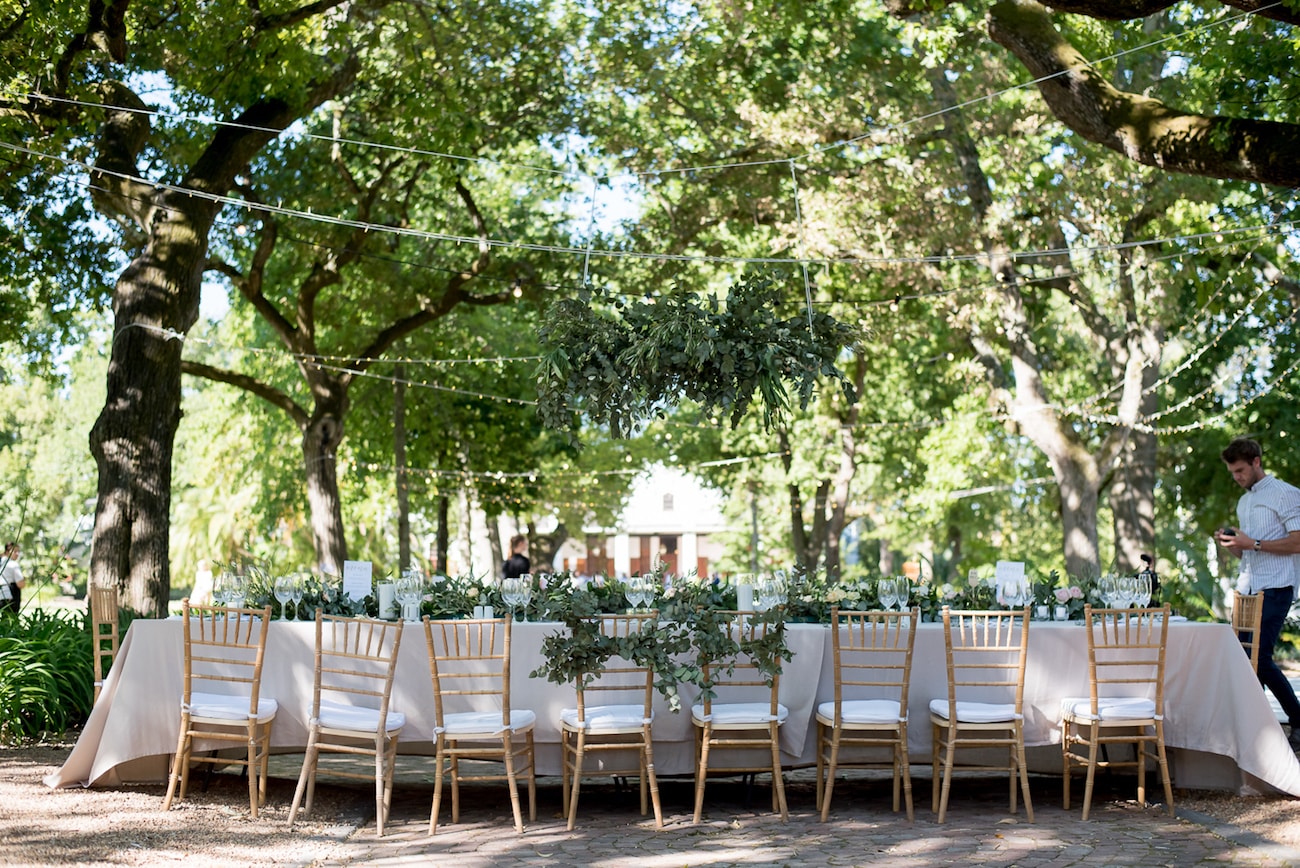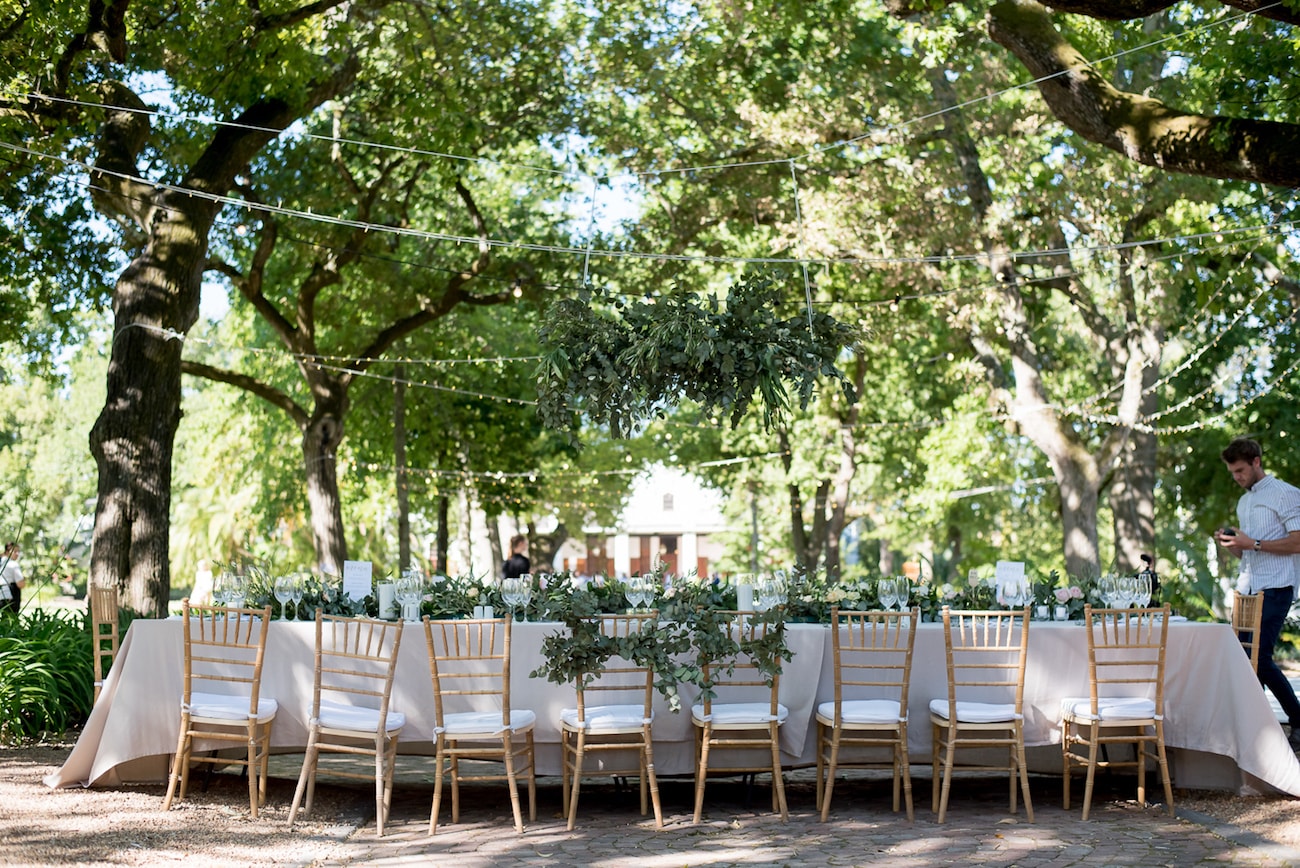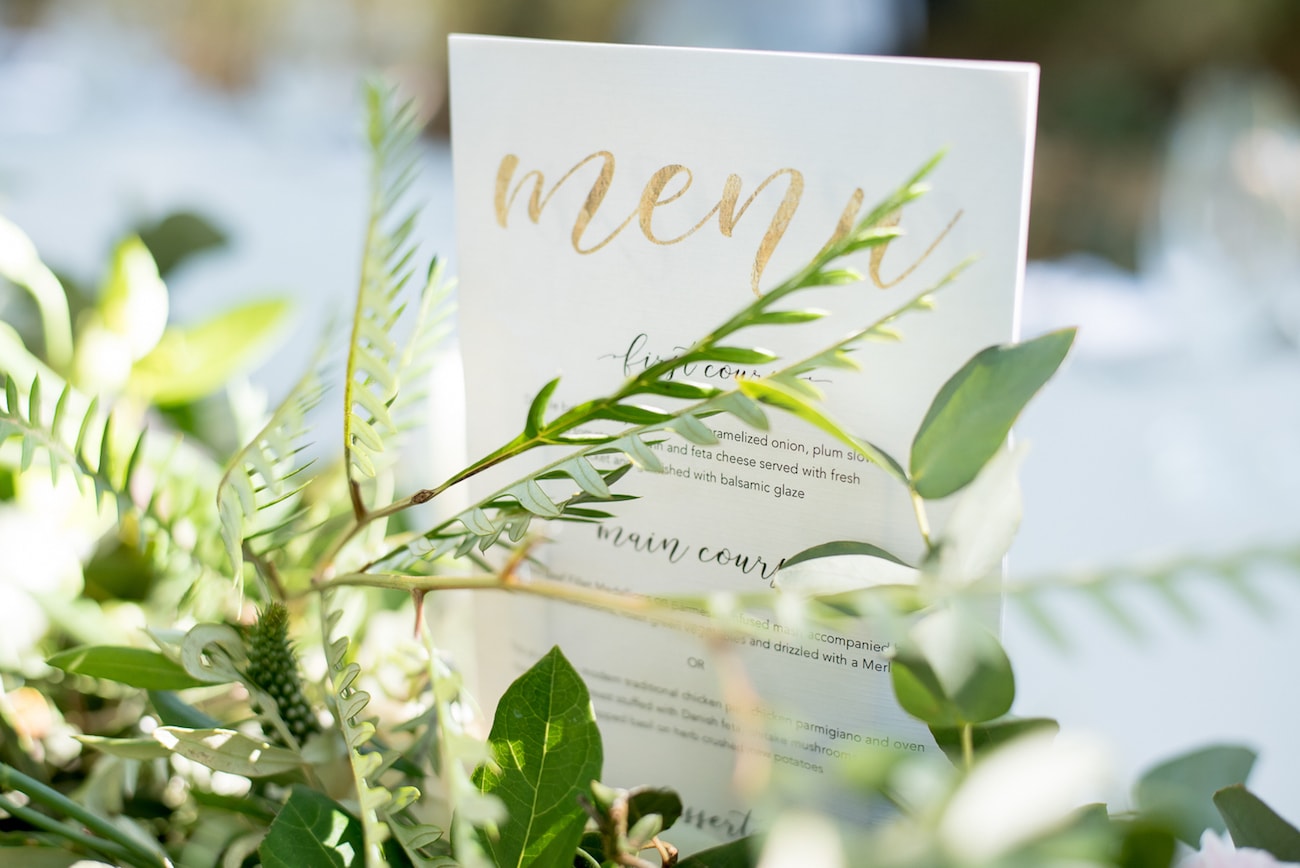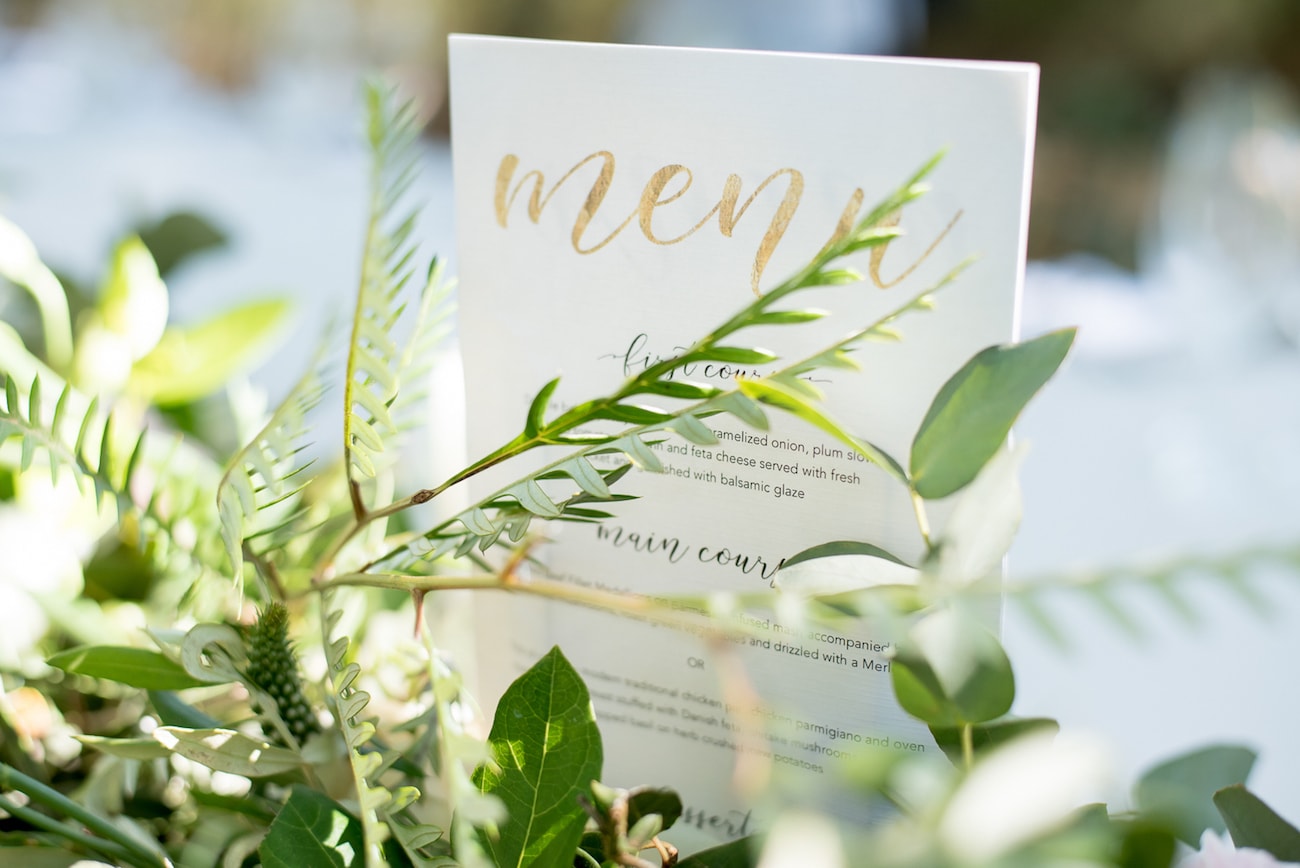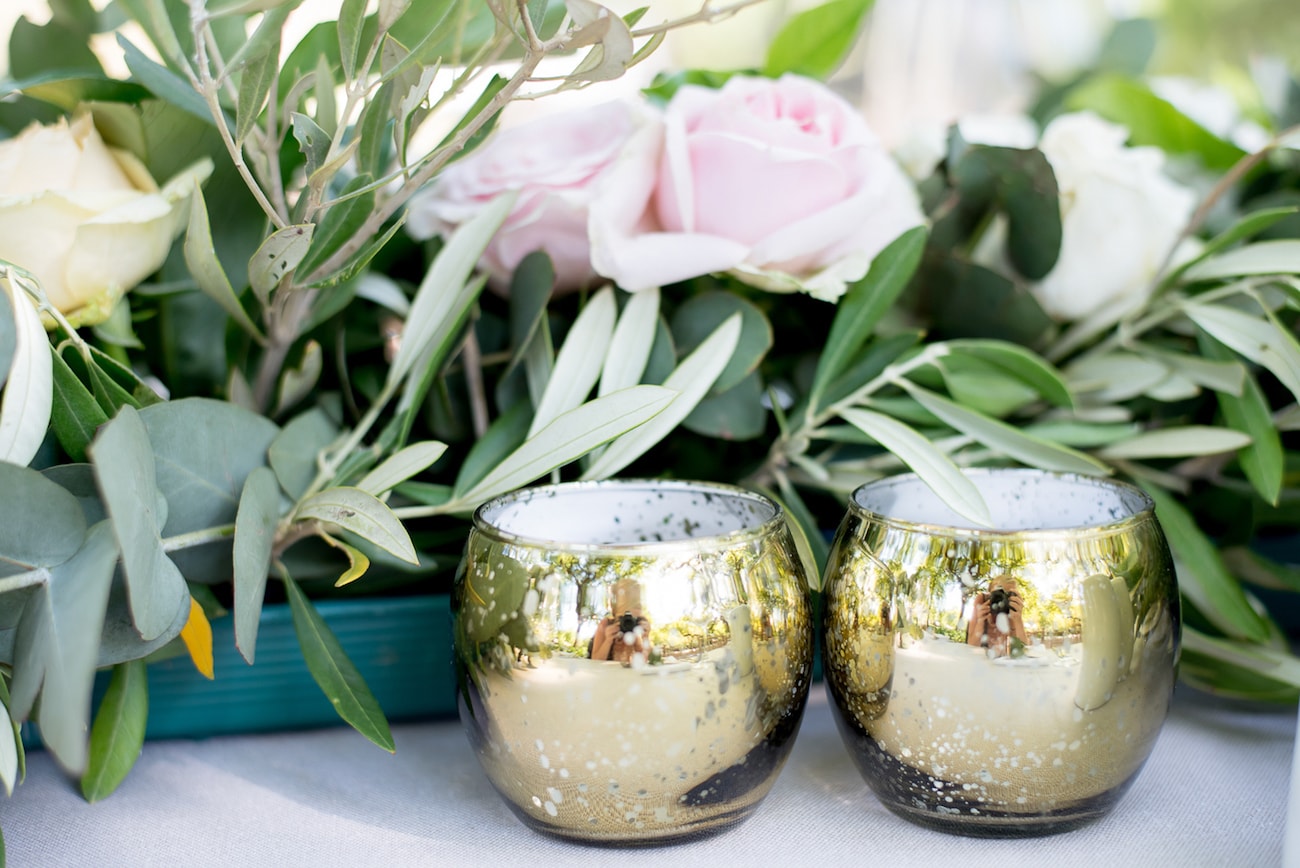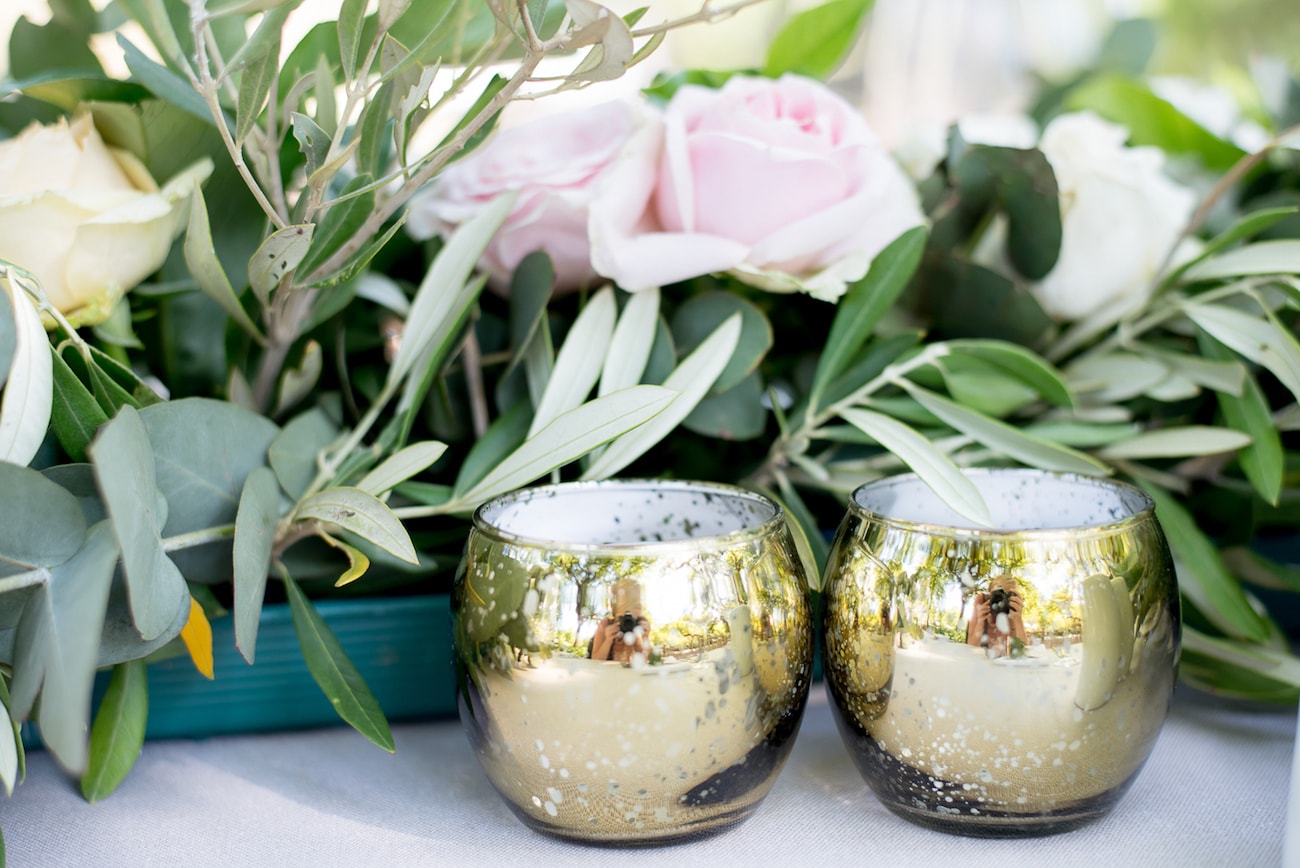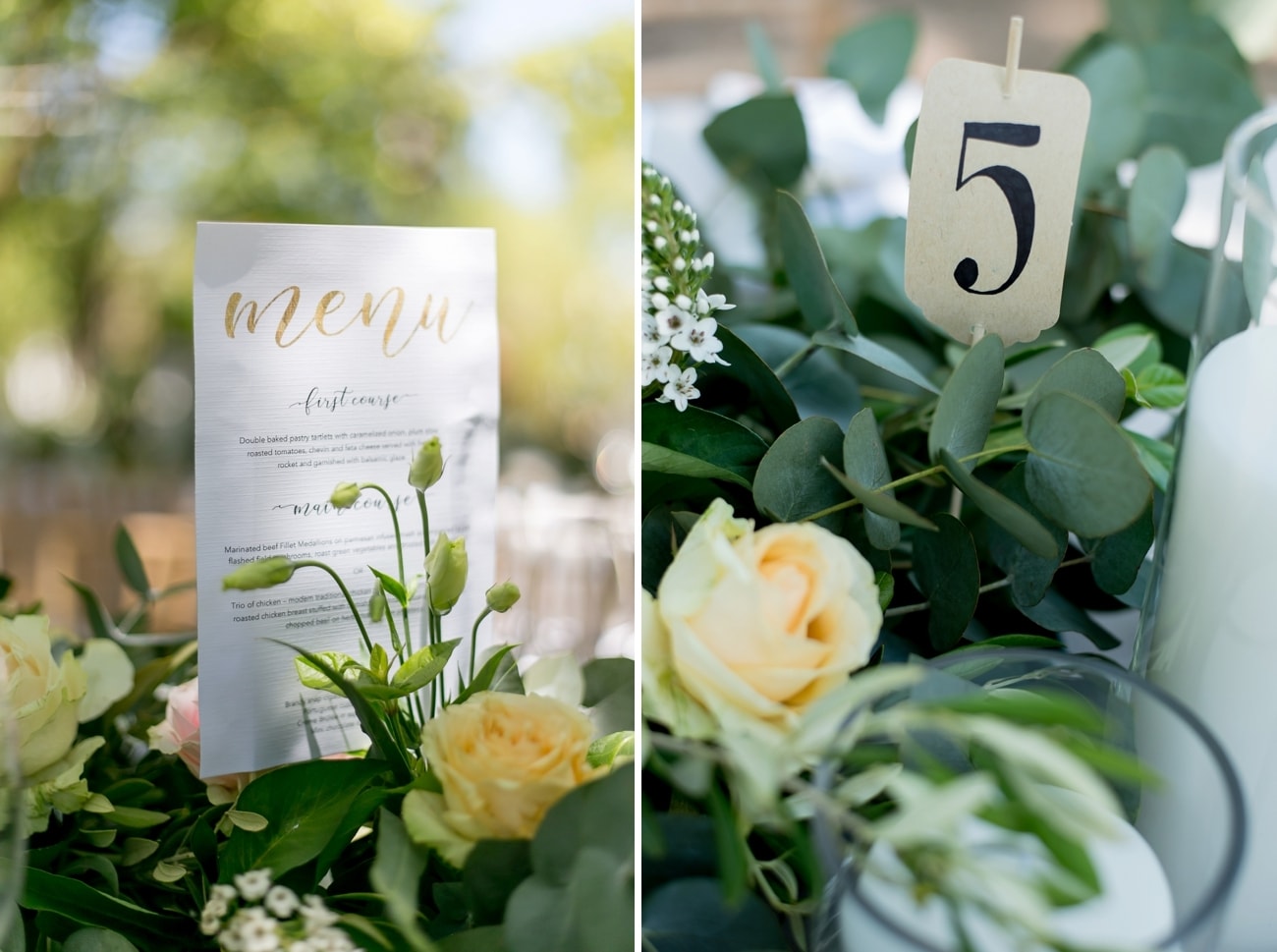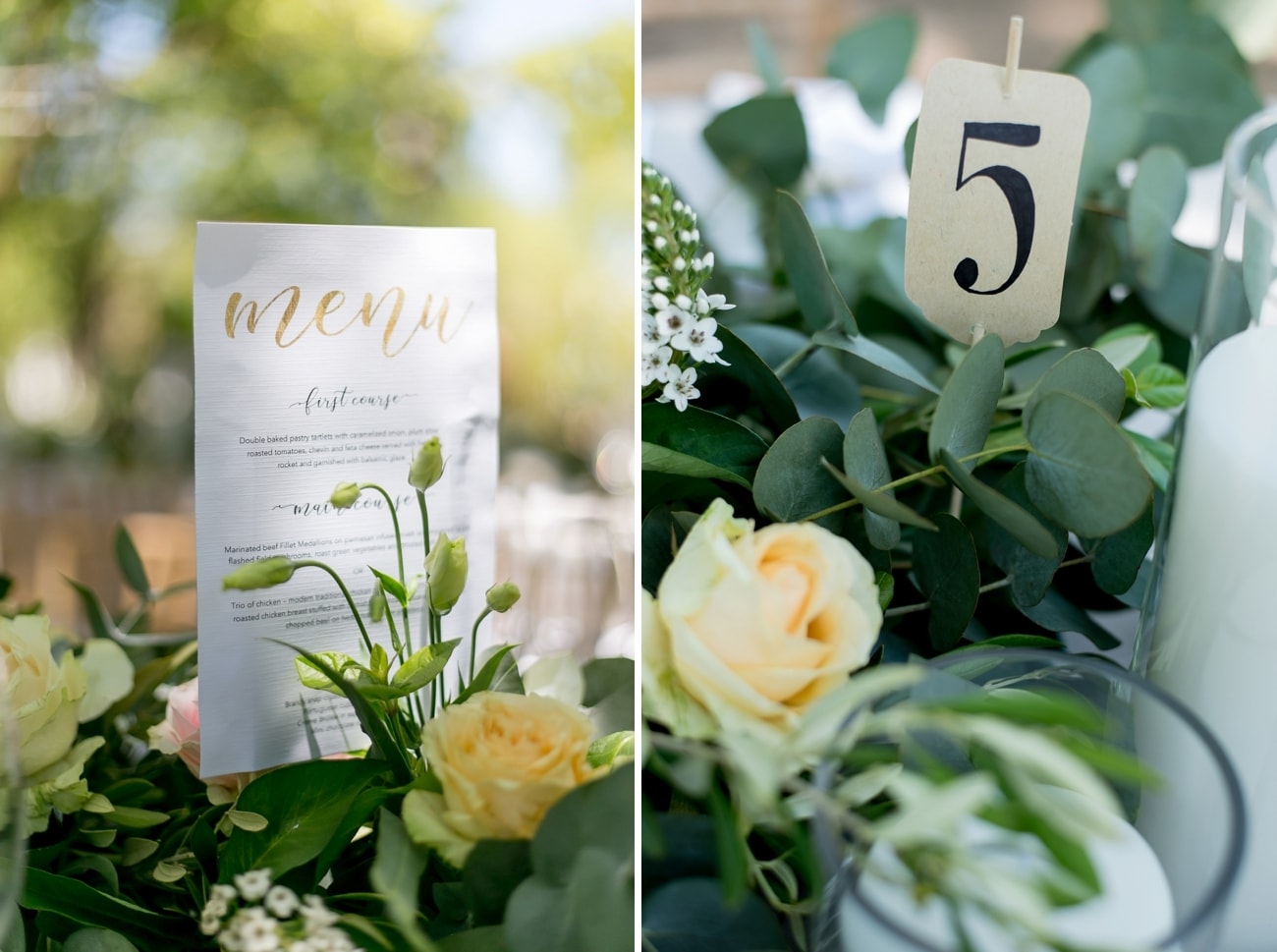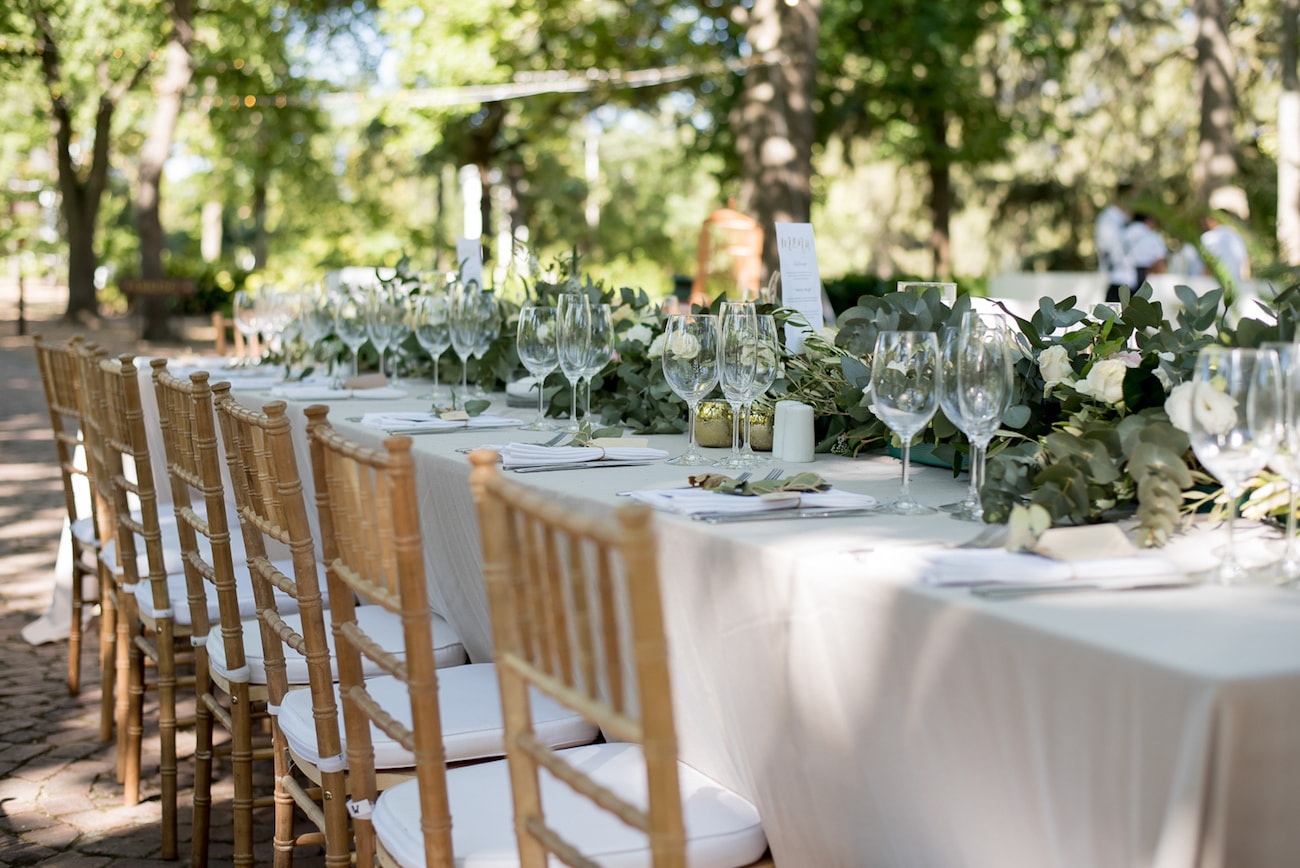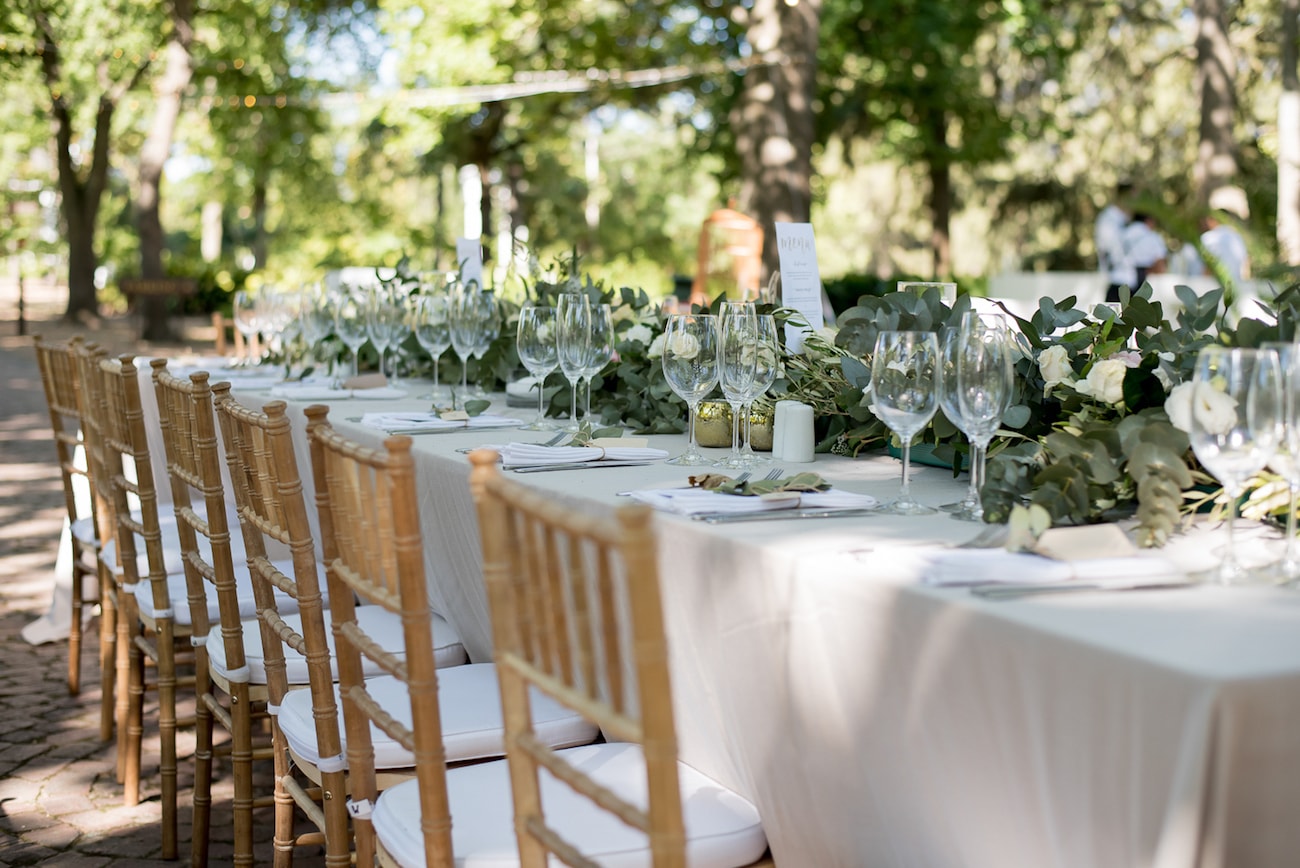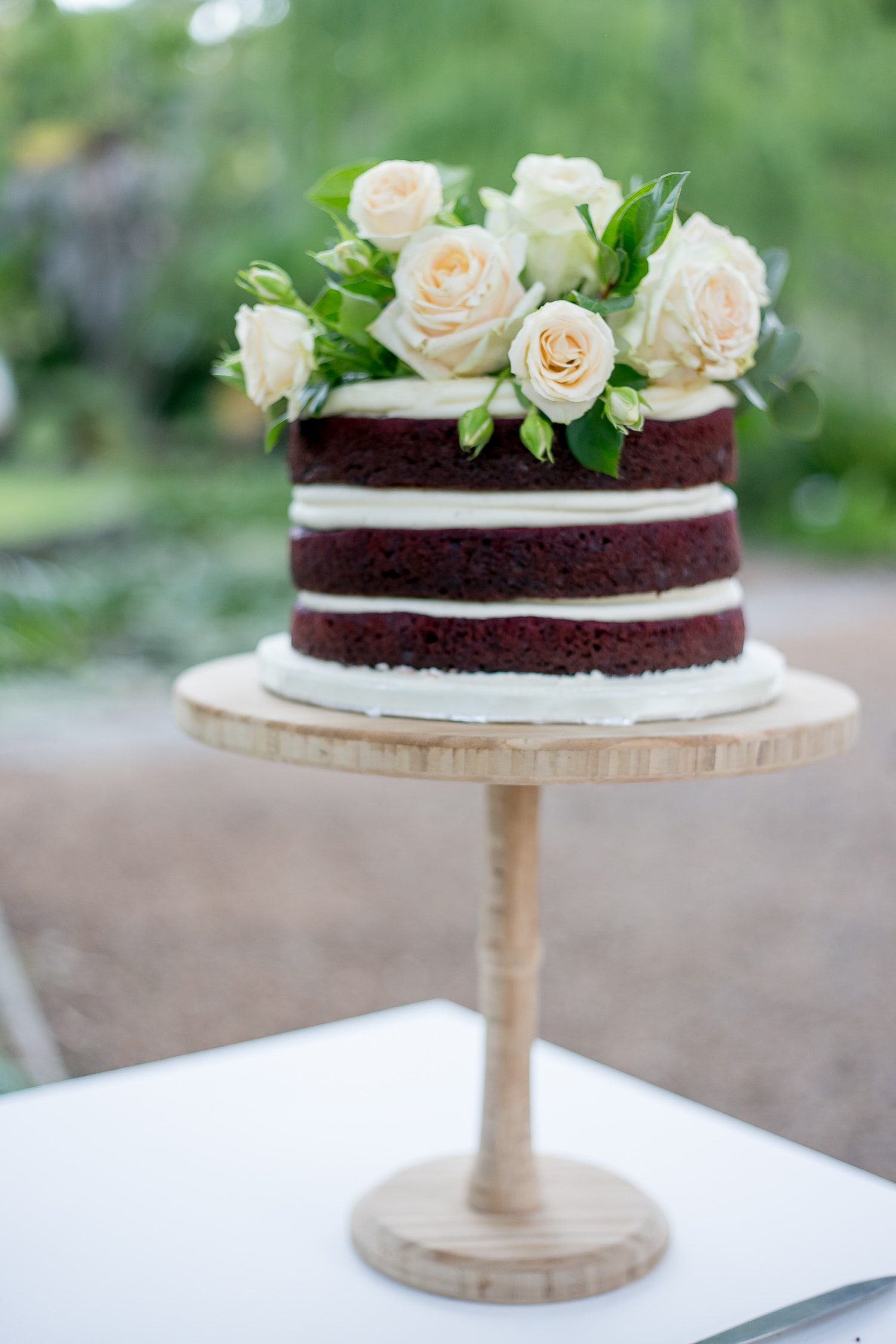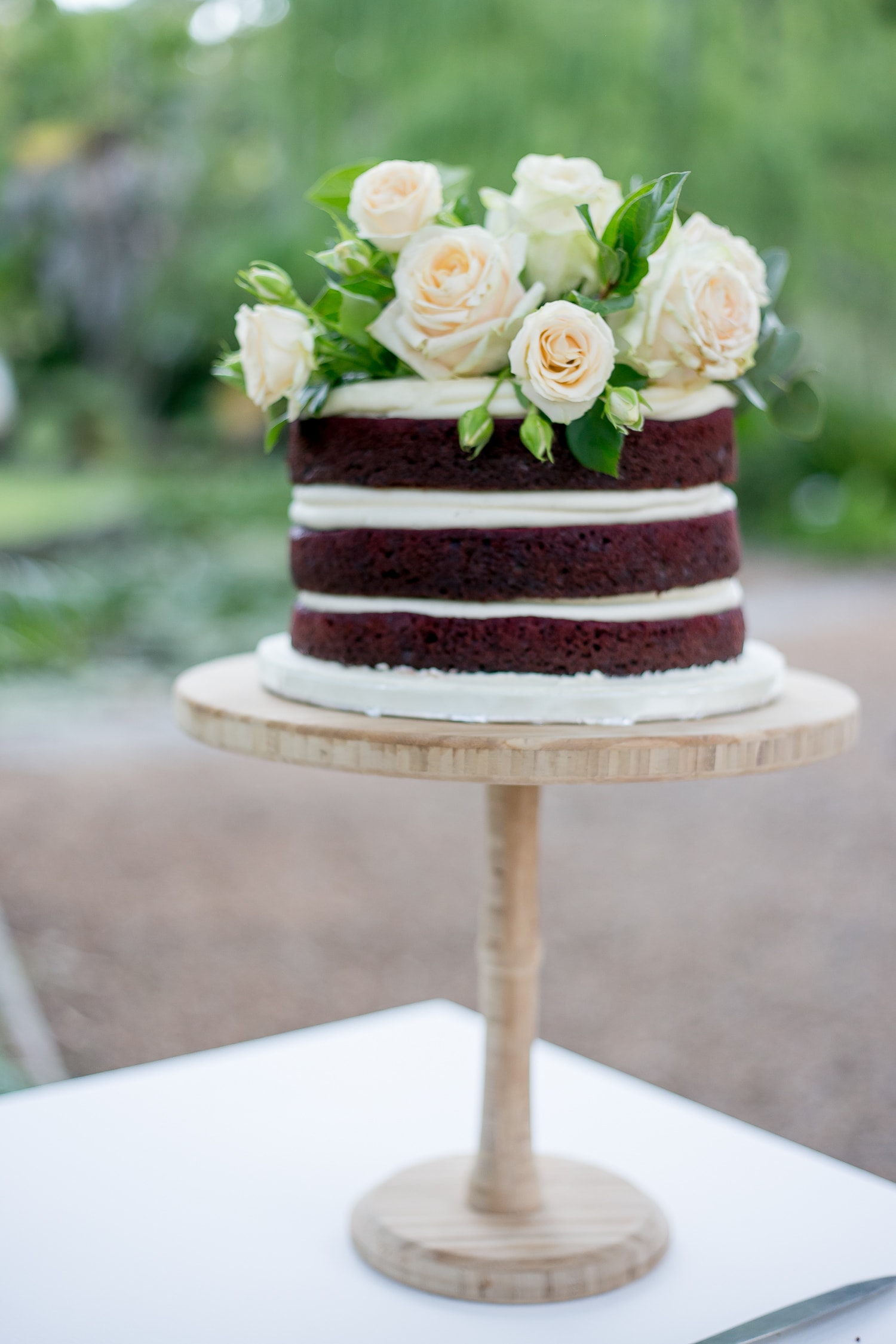 Memorable Moments
Apart from walking down the aisle and meeting Jean-Pierre at the altar, I loved sitting down for dinner next to Jean-Pierre, knowing we are married for the rest of our lives and looking at all the friends and family who had all had played such an incredible part in our lives helping us celebrate was one of the best feelings.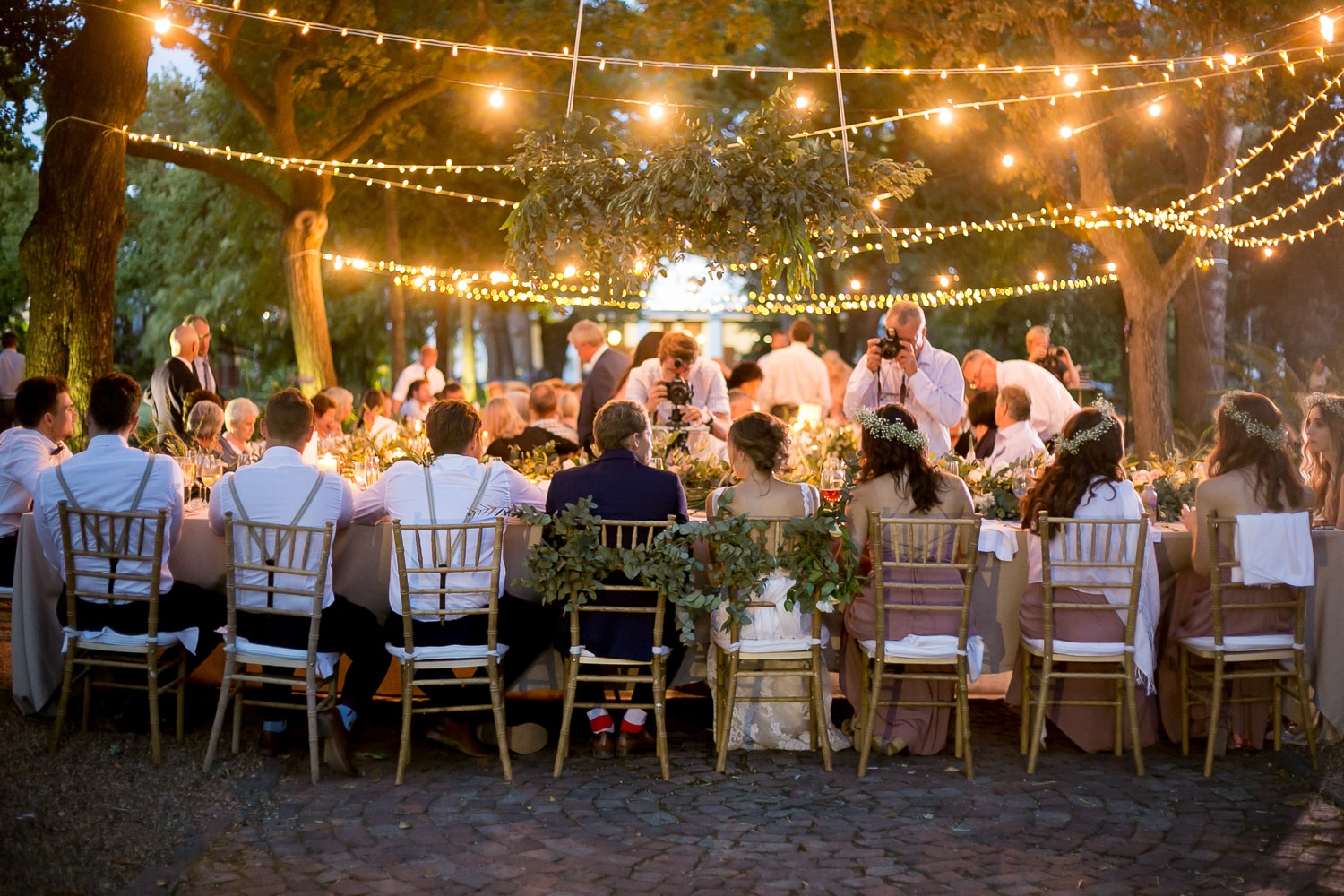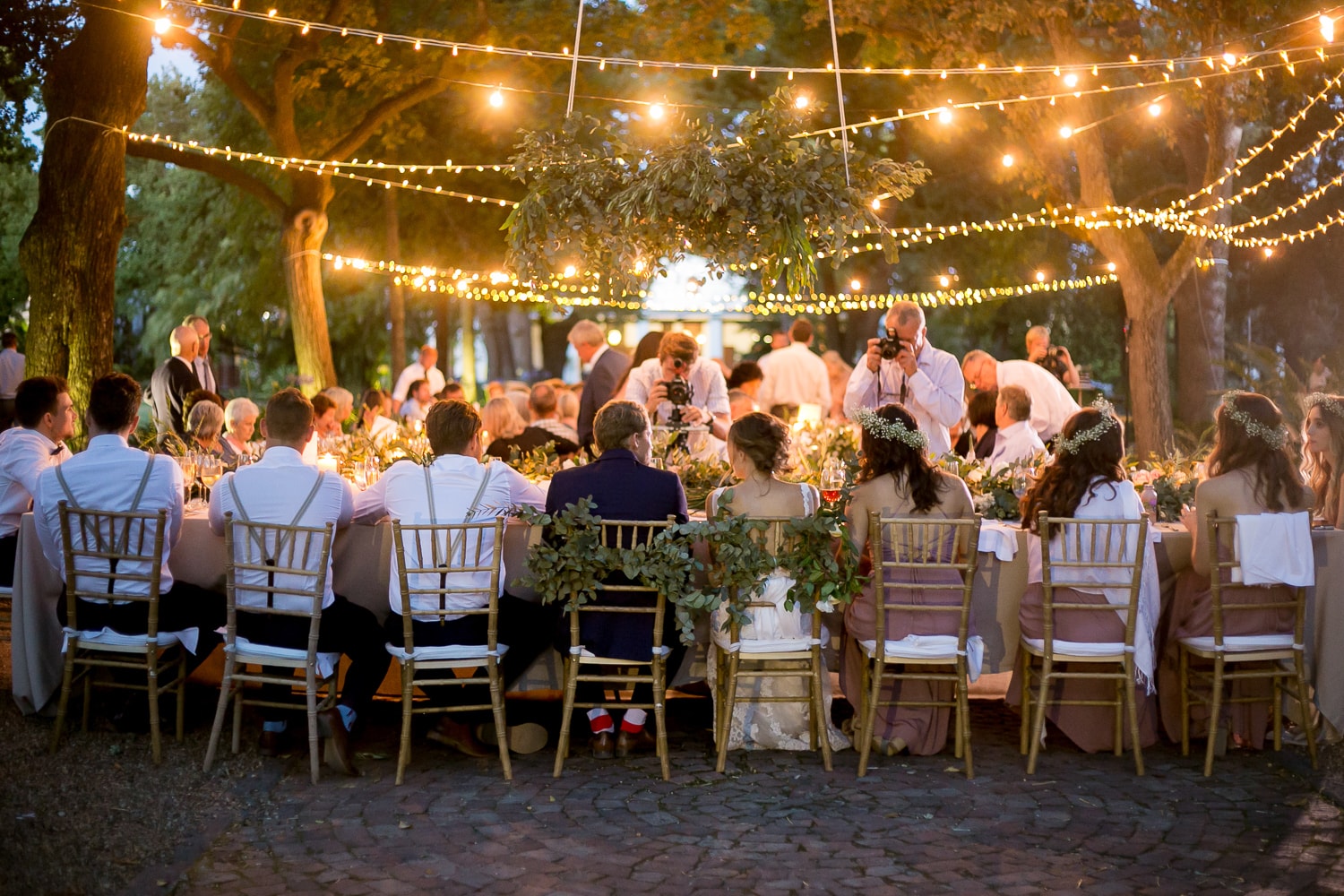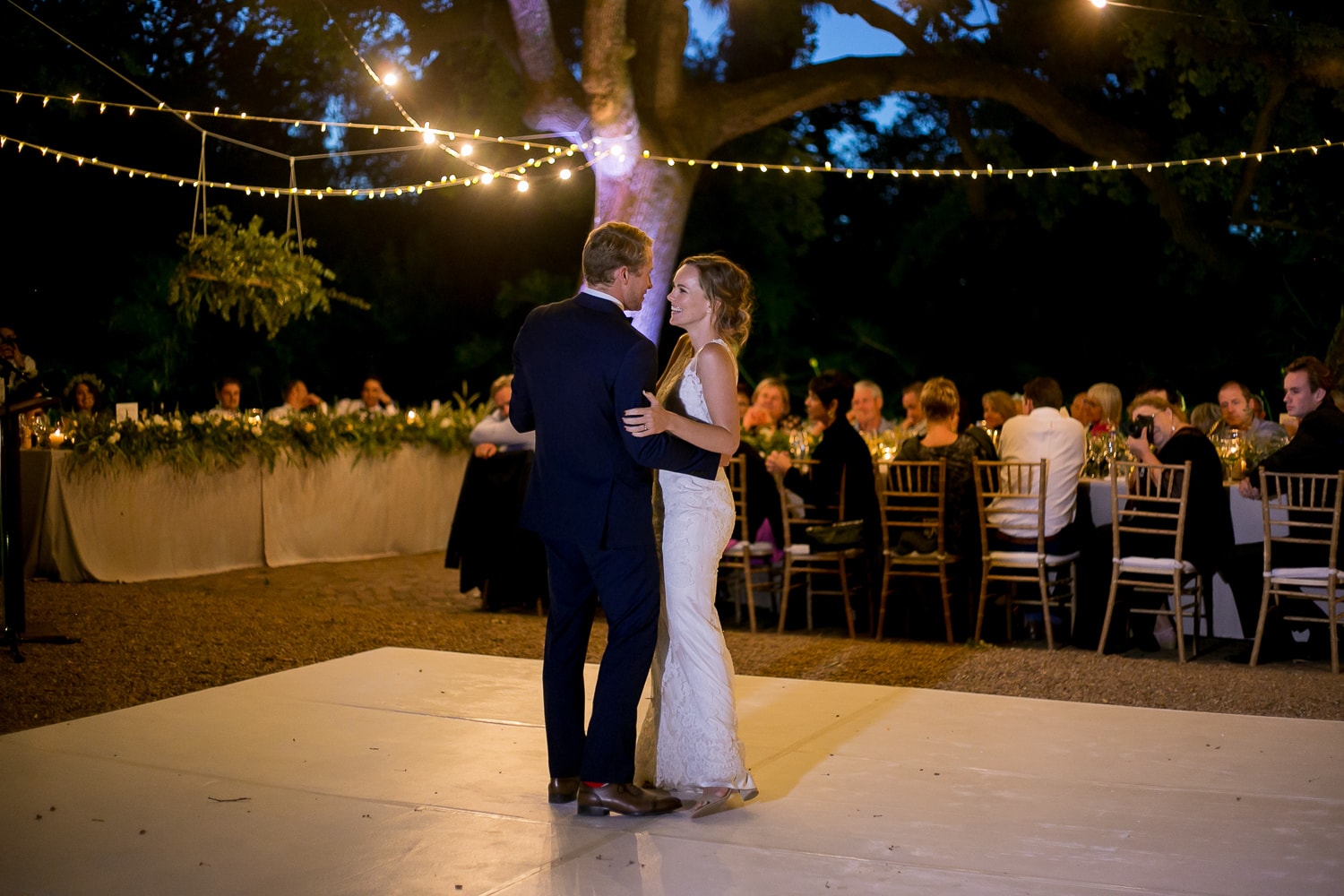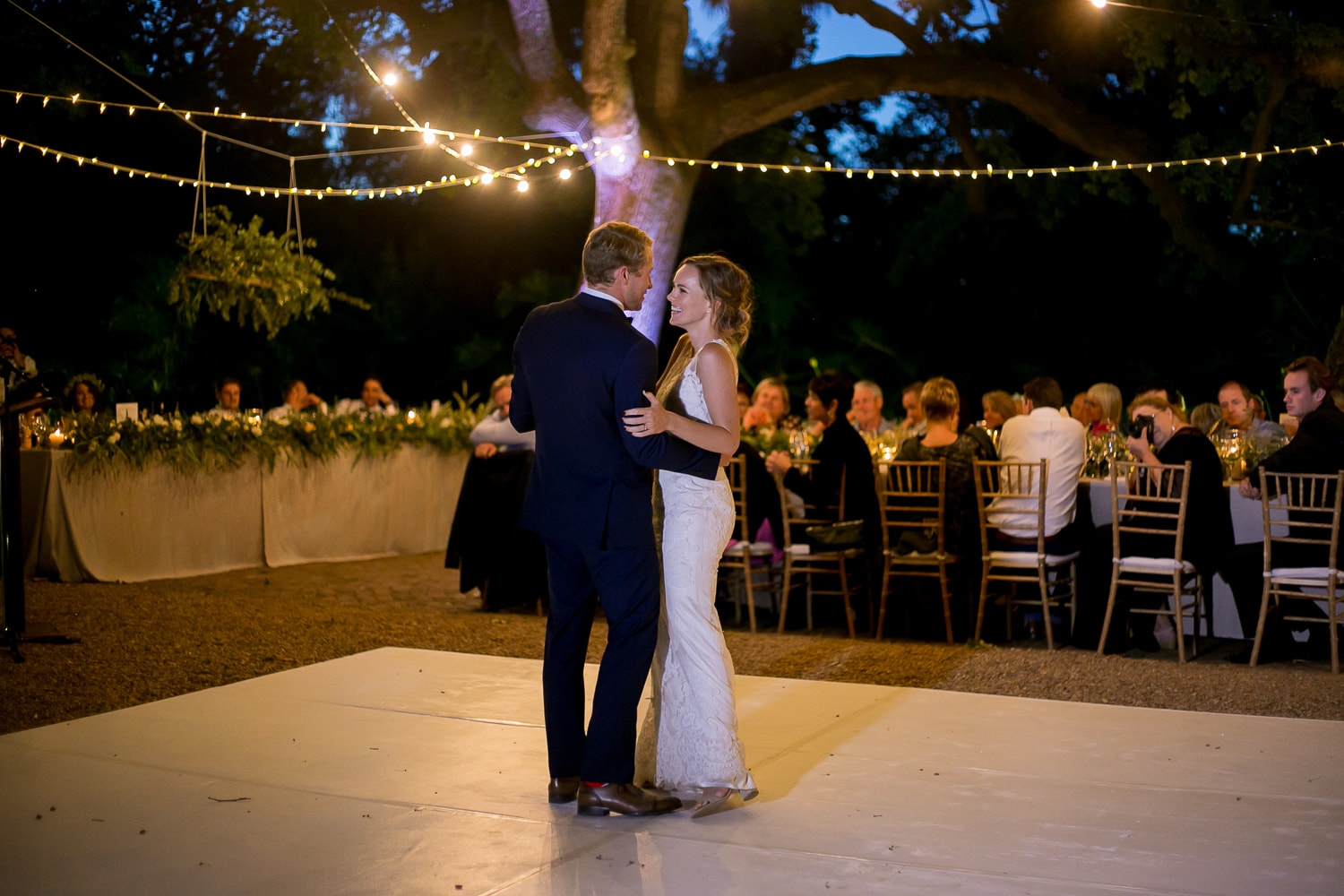 Best Decision
Getting a wedding planner! I thought originally that I would love to do everything myself but there was no time! After seeing all the family and friends that travelled from afar, going to the family dinner the night before and hanging out with my bridesmaids and pampering ourselves the day before there would not have been any time to do anything myself. I would have been stressed and unable to fully enjoy my wedding day! Make sure all you plan for on the big day is getting ready. Let others worry about everything else.
Advice for Future Brides & Grooms
Remember it is you and your partner's wedding day, so plan as much as you can the way you want it. The day goes extremely fast! Make sure that every hour you sit back and take everything in! We consciously tried this but only managed to step back and absorb everything every three hours.
You can see more from this wedding on Alicia S.'s blog.
SERVICE PROVIDERS
Venue & catering: Nooitgedacht | Photography: Alicia S. Photography | Flowers & décor: Dear Idea | Video: Mighty Fine Productions | Cake: Birdcage | Bride's dress: Strictly Bridal | Hair & makeup: Chrizelle Lategan | Bridesmaids' dresses: ASOS | DJ: Baha Entertainment