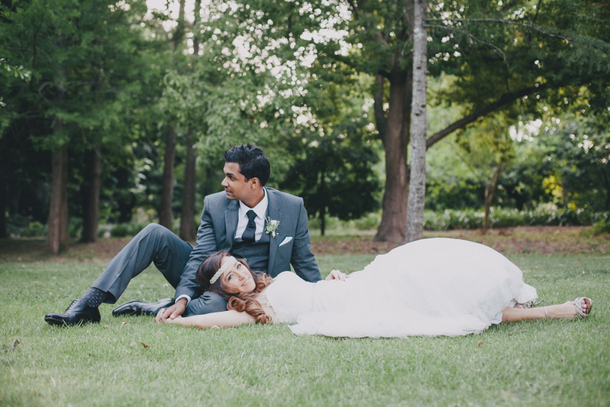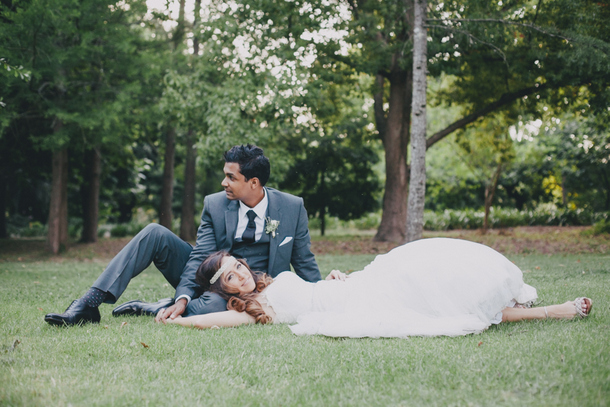 After a month of boho goodness, it seems only appropriate to close March out with a wedding that has a beautiful boho element to it, and Marisa and Anees' is just that and so much more! From the sparkly table linens to the lush flowers and the gorgeous ceremony arch, it has romance written all over it, and then that little hint of bohemian chill in the form of a teepee breakout area and the bride's reception style. I LOVE IT. And what makes this one extra special for me is hearing the couple's incredible love story – talk about happy accidents conspiring to bring two people together! Marisa is actually a wedding photographer herself in the US, so it's no wonder that beautiful images were an important part of her South African wedding, and she put them in the very capable and talented hands of Vanilla Photography – with perfect results.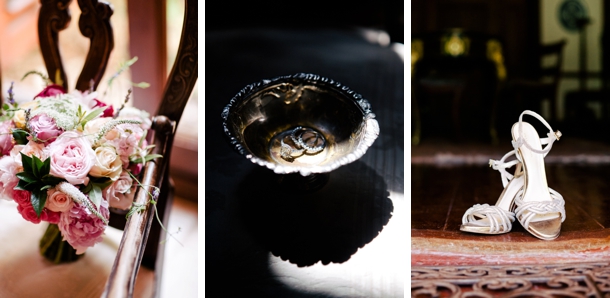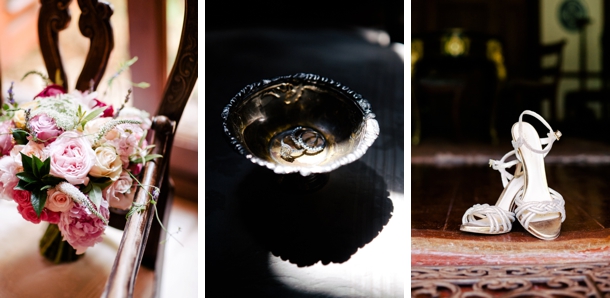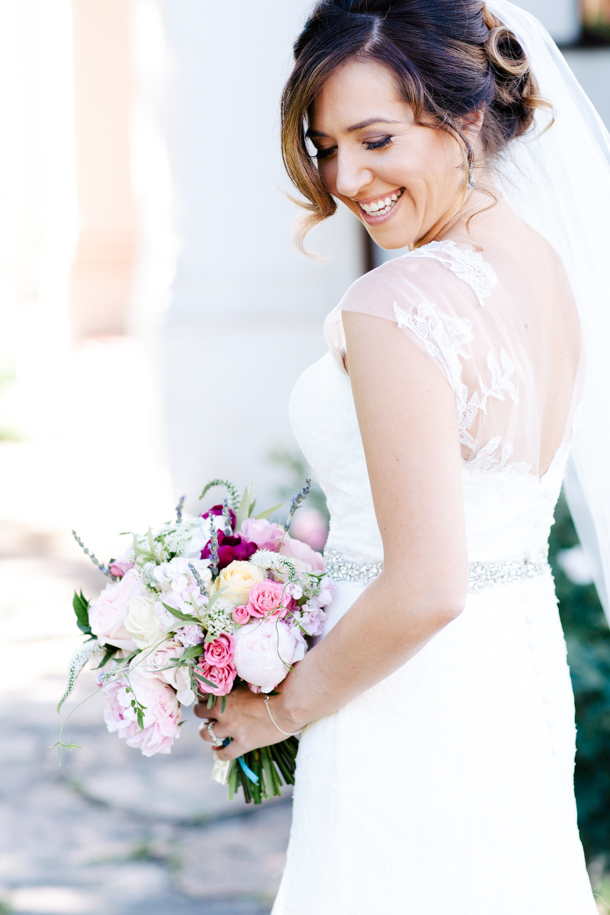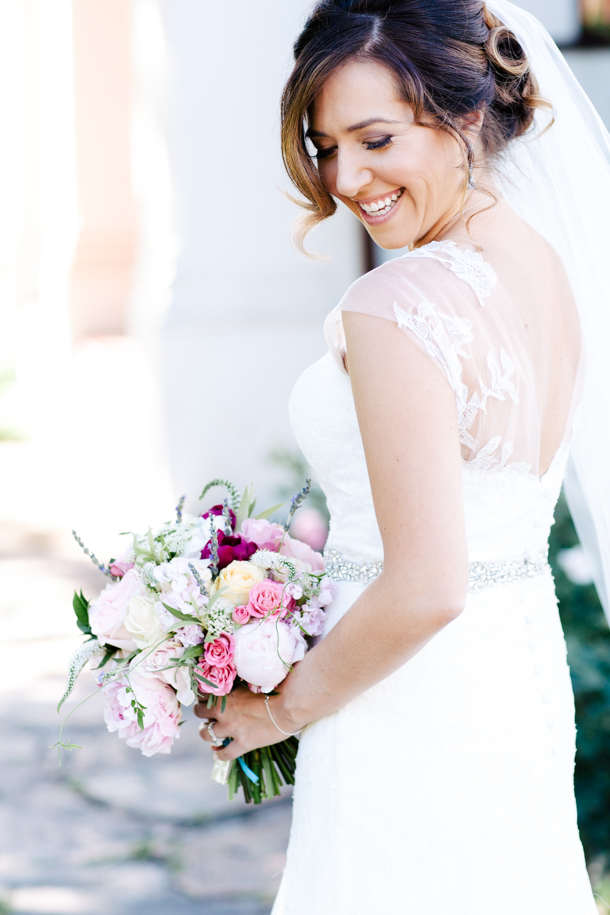 Love Story
Marisa's Hometown: Cleveland, Ohio, USA – Anees' Hometown: Cape Town, South Africa – Distance between the two cities: 11,693 km
We met a little less than two years ago in San Diego, California. Anees had been transferred from Cape Town to San Francisco for a four month work stint. After his contract ended, he and a couple of friends had planned on doing a road trip from San Francisco down the coast of California. They ended up in San Diego. Separately, Marisa had flown to Los Angeles from Cleveland. She'd been visiting with some friends and they decided to take a two hour trip down to San Diego and stay over for a night. That was the night we met…. at a bar called Barley Mash. We'd found out that both of us were going to a three-day music festival out in the Californian desert, Coachella. We hung out for three straight days, before Anees continued to Cancun, San Francisco and eventually Cape Town, and Marisa eventually flew back to Ohio. Fast forward a month and a half later, and Anees had packed his life into two suitcases and was moving to Cleveland!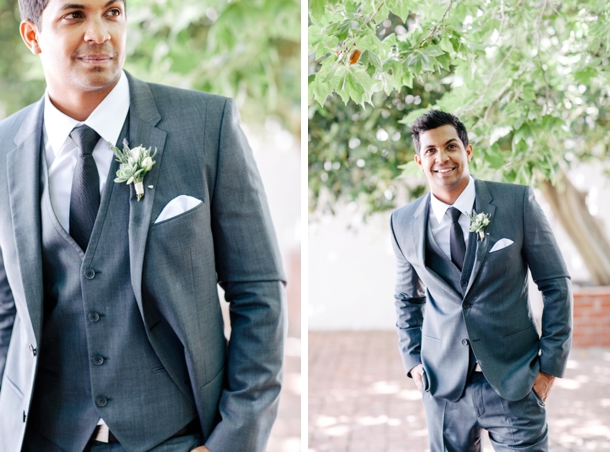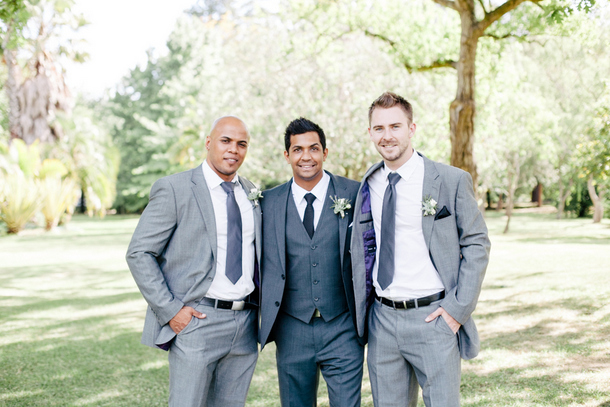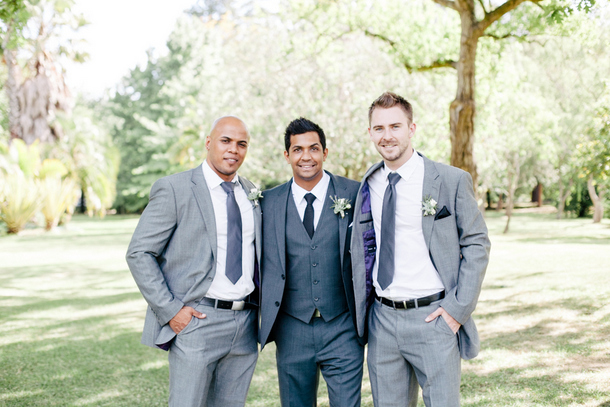 The Proposal
Anees had always known that Marisa had never wanted a big, public proposal. One Saturday, Marisa was giving a talk to about 100 or so women who were on a Christian retreat. The contents of her talk included how God had been working little miracles in her life over the last two years, including the chance meeting of Anees in San Diego and his willingness to move across the world to be with her. Anees was in the midst of his busiest time at work and working on Saturdays was a regular occurrence, but unbeknownst to her, he had managed to get this Saturday off work. He'd also managed to recruit one of Marisa's good photographer and videographer friends to document what was about to happen. Anees had prepared a little movie trailer and snuck into the venue to listen to Marisa's talk. As part of her presentation, Marisa had chosen a song to play after she'd finished speaking, to sum up everything she'd spoken about. Instead of a song being played, the video Anees had prepped began to play. At first Marisa was confused as to what was happening, but the jig was up when she saw Anees walking in from the back of the venue to the podium she was presenting from. Flowers in hand, he walked up to her, said a couple of words, dropped down to his knee (to the collective gasp of all women) and asked his best friend and soul mate for her hand in marriage…. She said yes. (So much for not big or public!)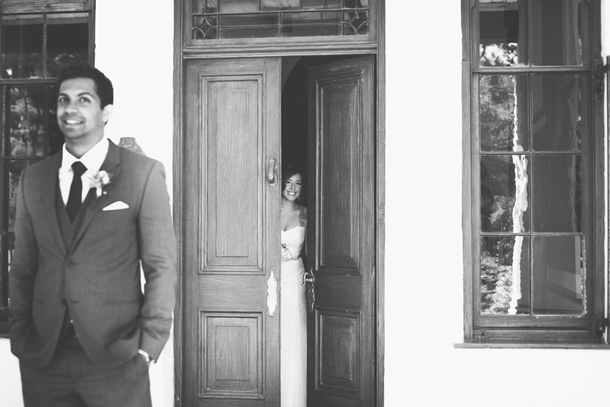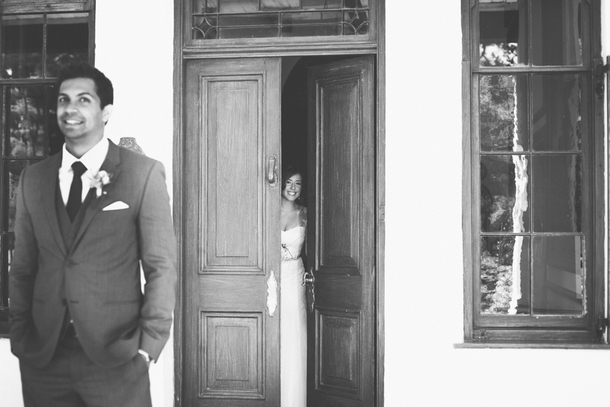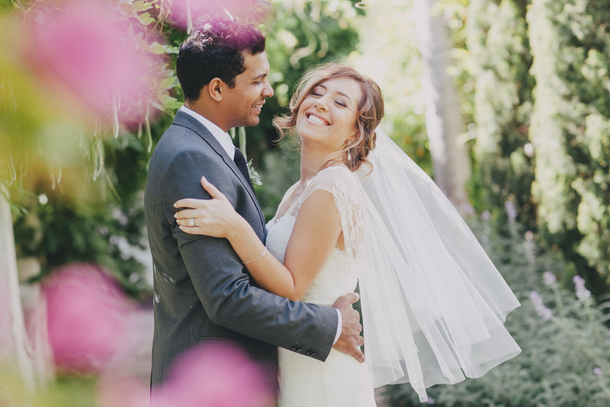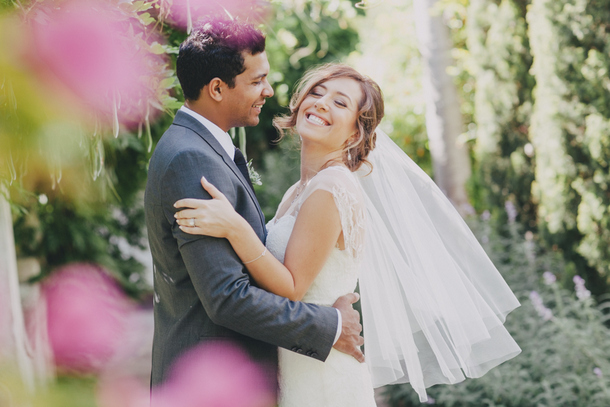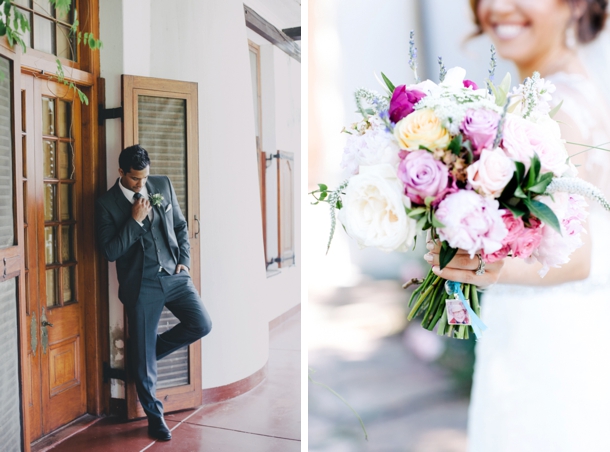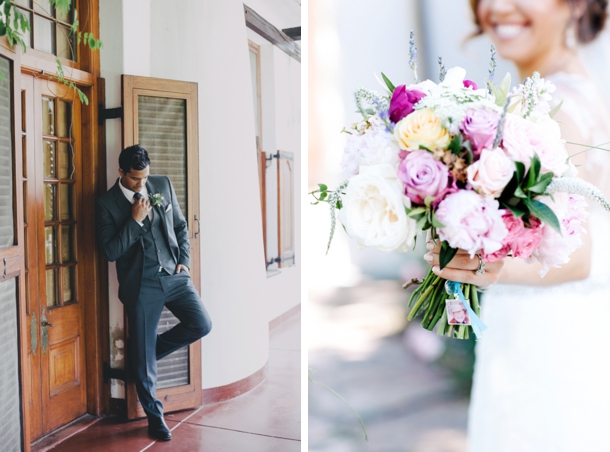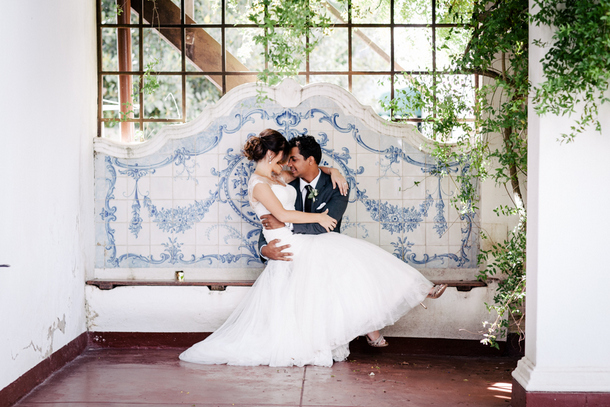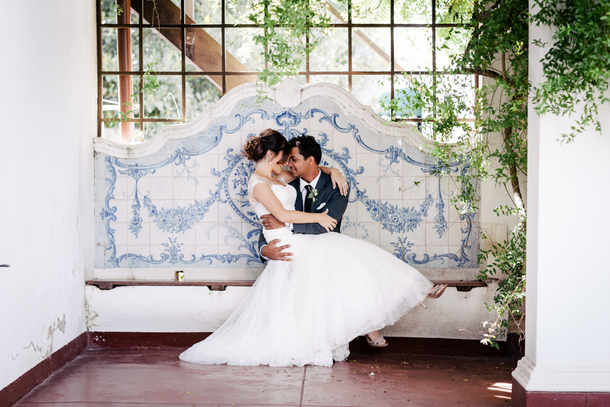 The Venue
Marisa had never been to Cape Town before flying down for the wedding, but being a local boy, Anees always knew that Cape Town vineyards offered incredible landscapes. It was just a matter of which one to choose. Being a professional photographer herself, Marisa's only condition was that the venue offered a variety of scenic backdrops. On a brief business trip back to SA, Anees stopped in Cape Town and visited about five wine farms. He stopped looking after the last one he found – Nooitgedacht Wine Estate. From the accommodation to the on-site catering and impeccable grounds, Nooitgedacht was the perfect combination of elegant and rustic.
Wedding Style
We sort of just fell into our colour palette for our Cape Town wedding. From our first wedding in Cleveland, Ohio, we'd gone with brighter pinks, teal blues, gold and white. We thought those colours worked well, so for the CT wedding, we thought we'd use more muted tones of the same colours.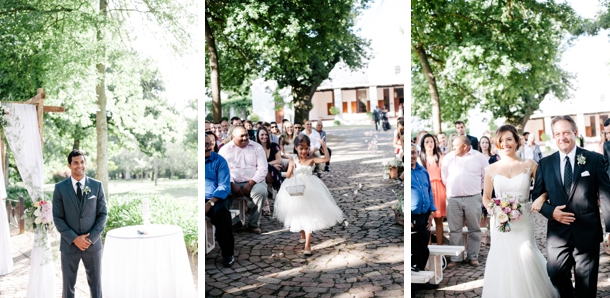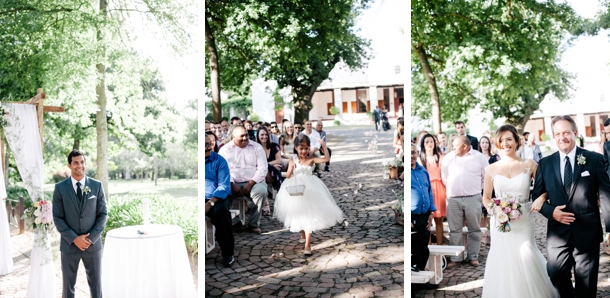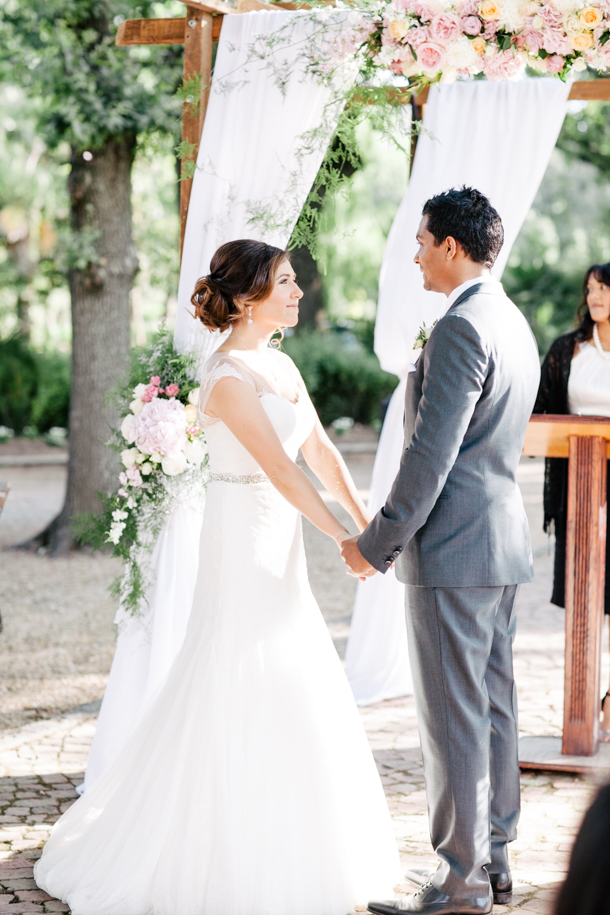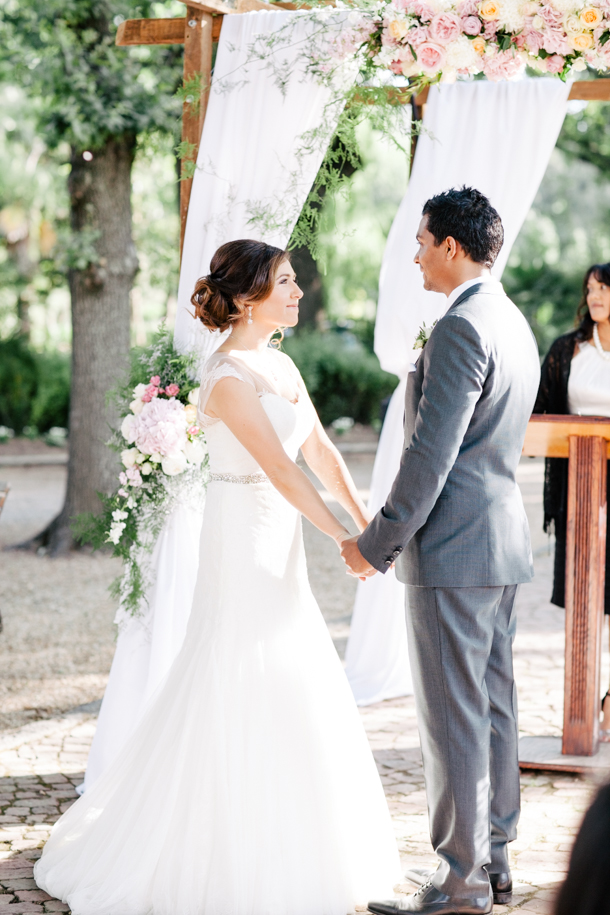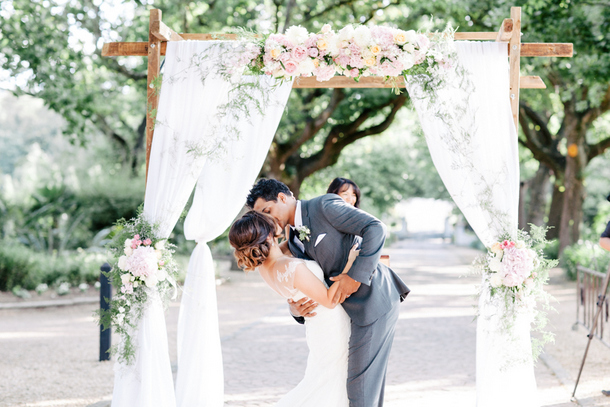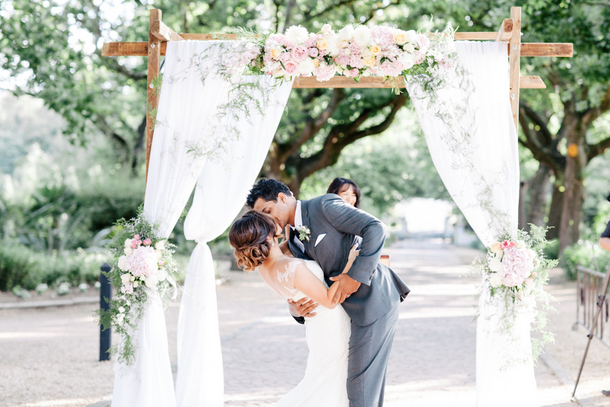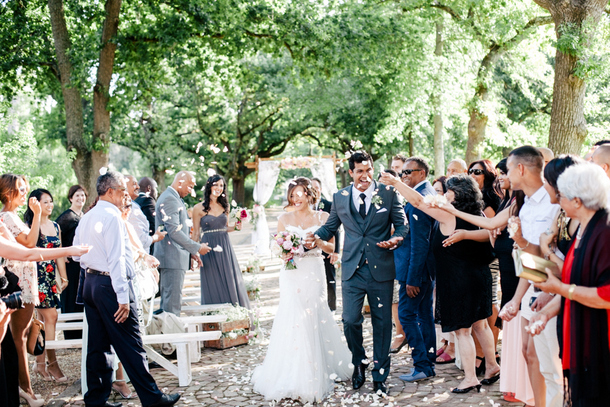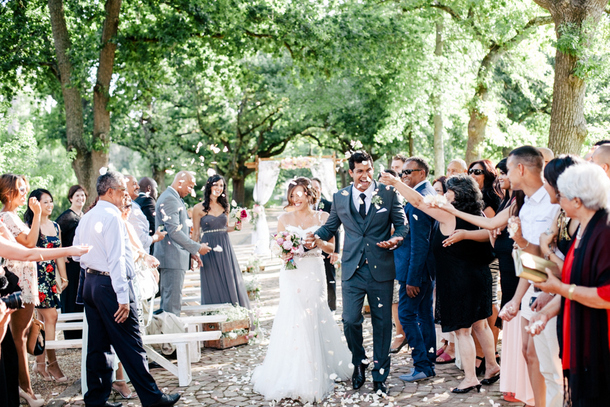 Wedding Details
We tend to be pretty laid back and wanted the Cape Town wedding to be a carefree, fun-filled day! We had yard games, cute rugs and pillows for lounging, a s'more station, as well as our very own teepee! We also both love to eat and enjoy a good glass of wine. So a lot of the decisions we made focused around the fact that I cannot say enough good things about the food at Nooitgedacht! Even though we are pretty chilled, we both definitely like things to be aesthetically pleasing. Our wedding planners were amazing in helping bring beautiful and fun elements into the wedding day. Every vendor we worked with far exceeded our expectations and totally captured our vision for our Cape Town wedding.
DIY Elements
We'd worked with an amazing wedding planner, Lindy Scrubis, from Event Affairs. Once Marisa had seen the grounds, she was set on having a teepee!! This was probably her favourite element of the day!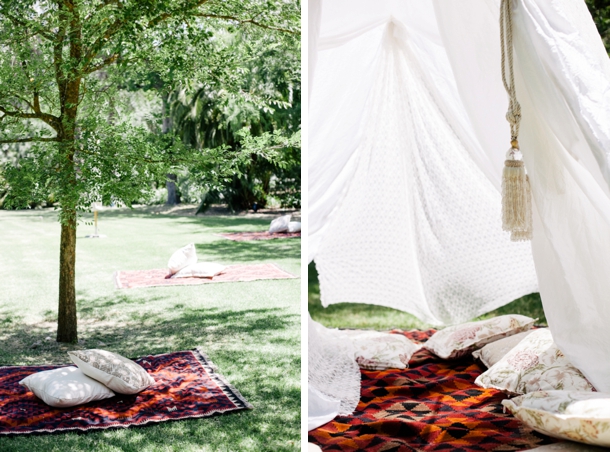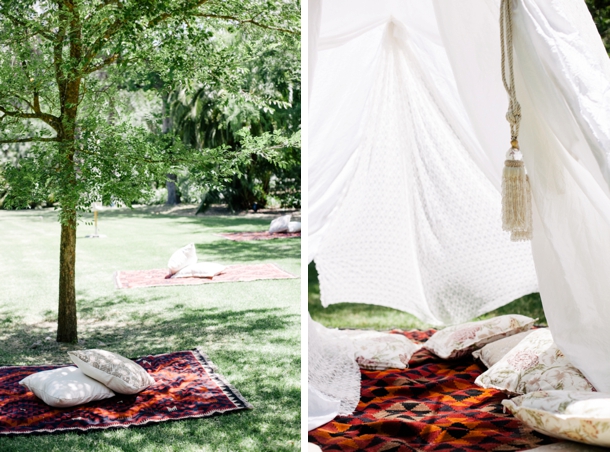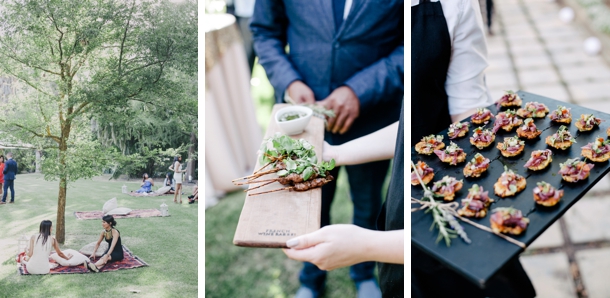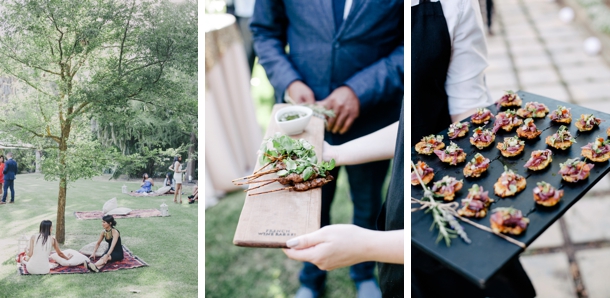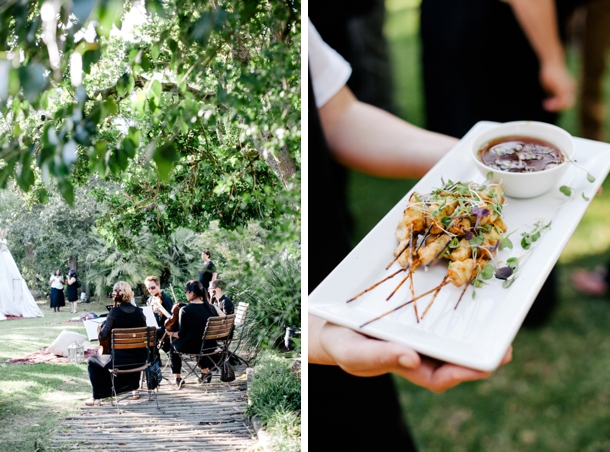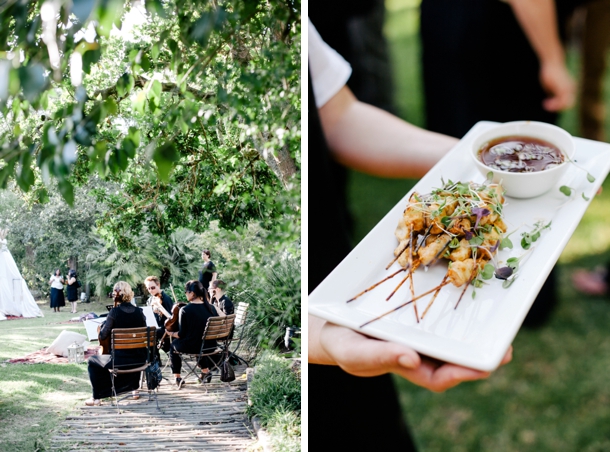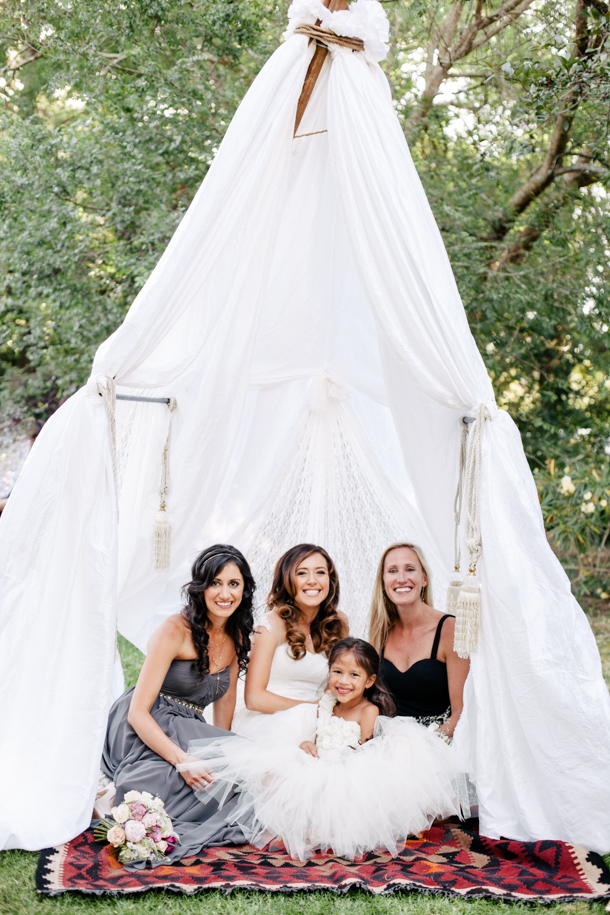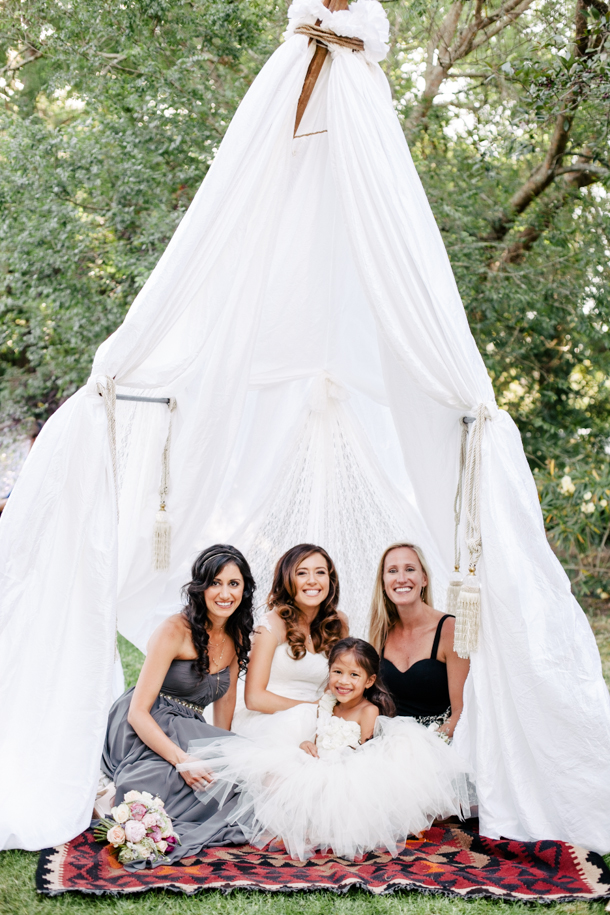 Favourite Detail
THE TEEPEE! And getting to have another party with friends & family!
The Flowers
The wedding flowers were breathtaking! Botanica Flowers did an absolutely amazing job! Since we are living in America, we were not able to do a consultation in person until we arrived in Cape Town two weeks before the wedding. Marisa had pulled some images together through Pinterest. Botanica was able to look at the different elements of what we liked and created exactly what we were looking for! The flowers were soft and flowing, with generally light hues and a few pops of color.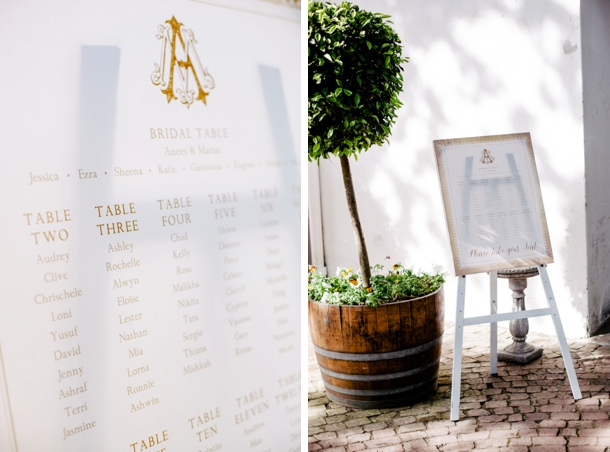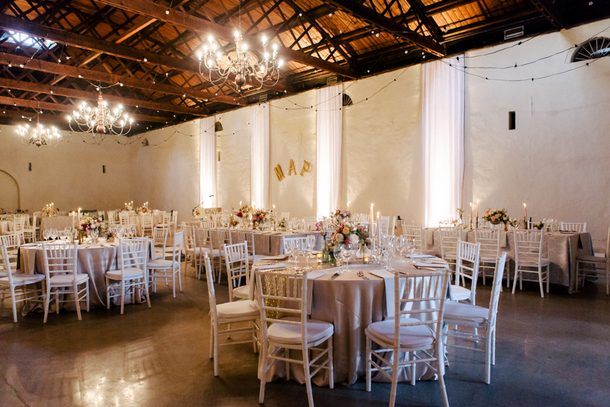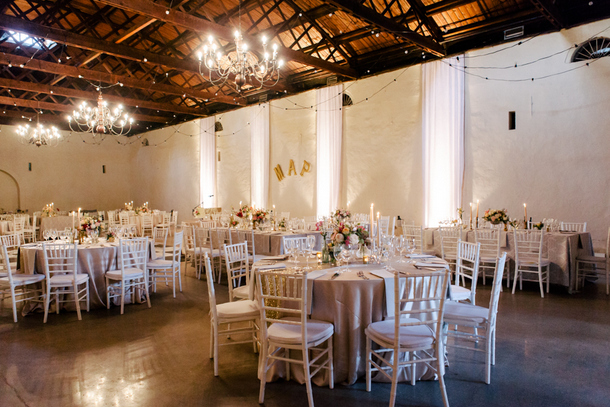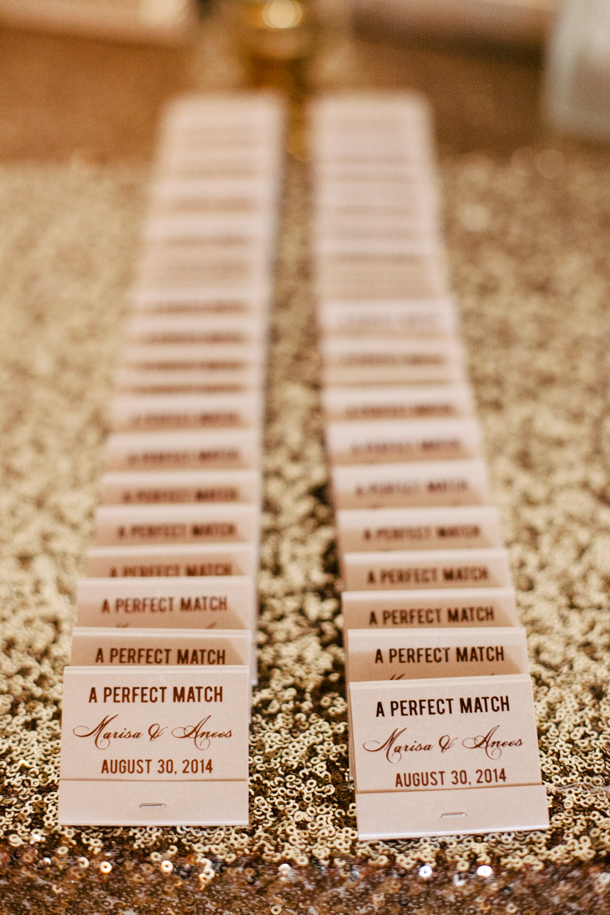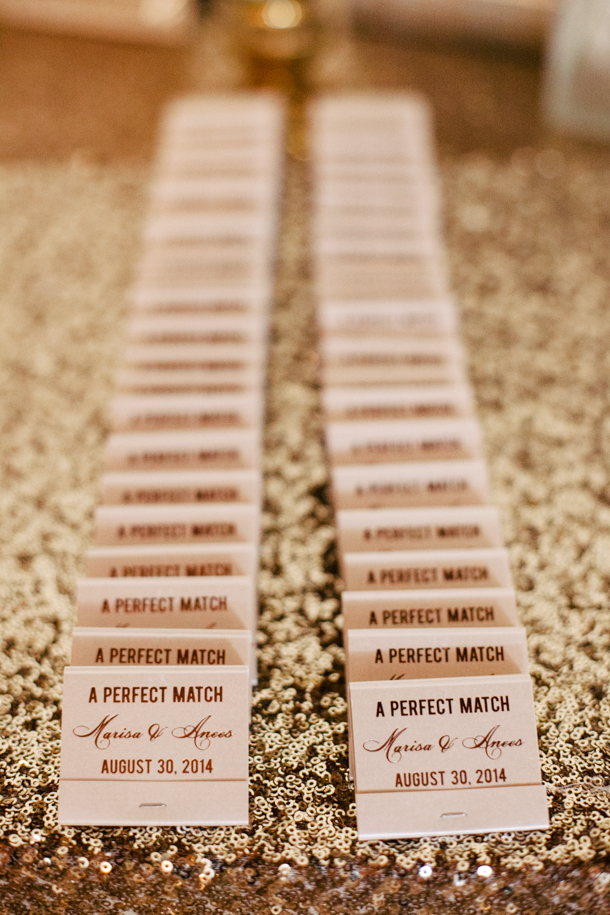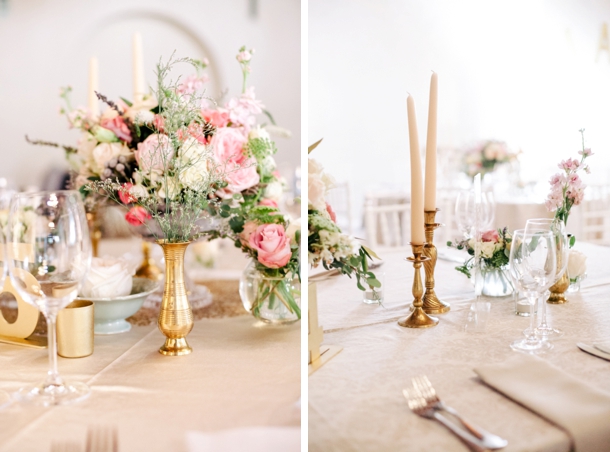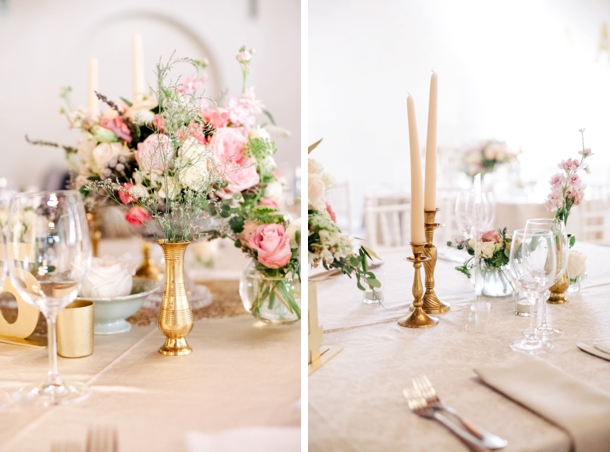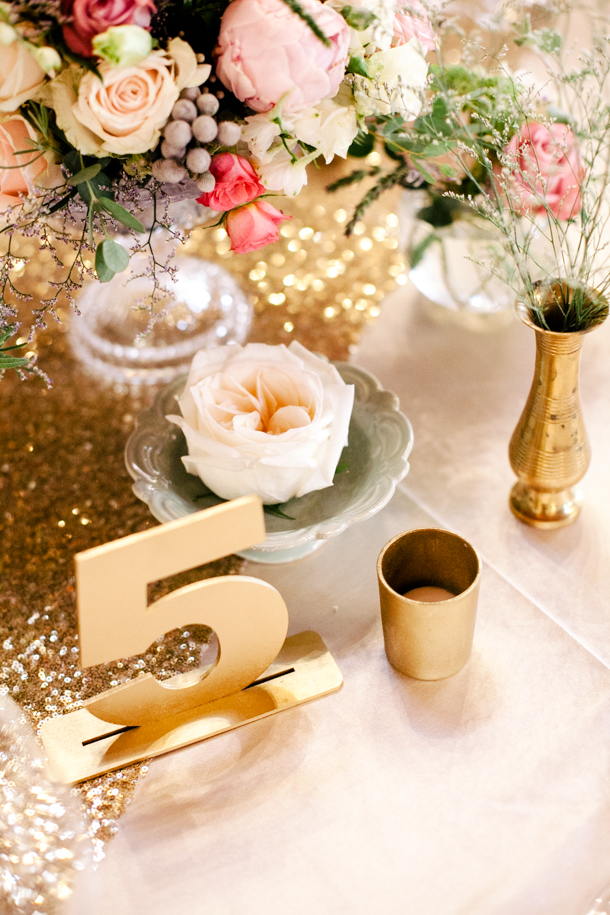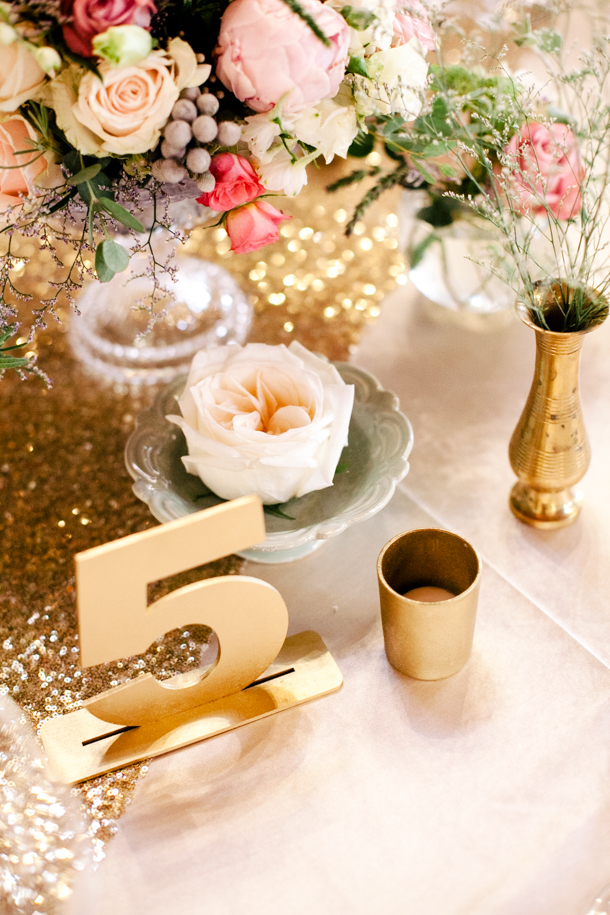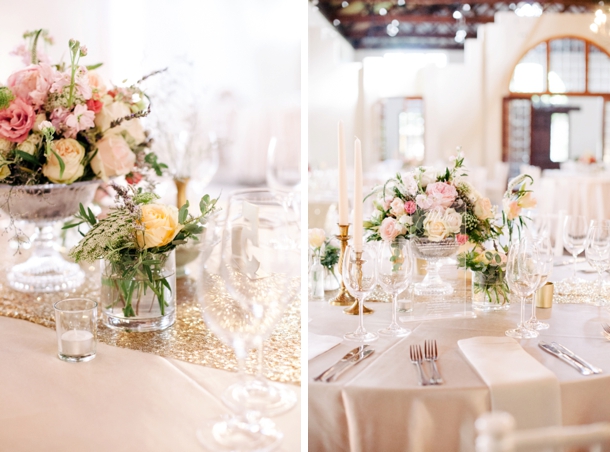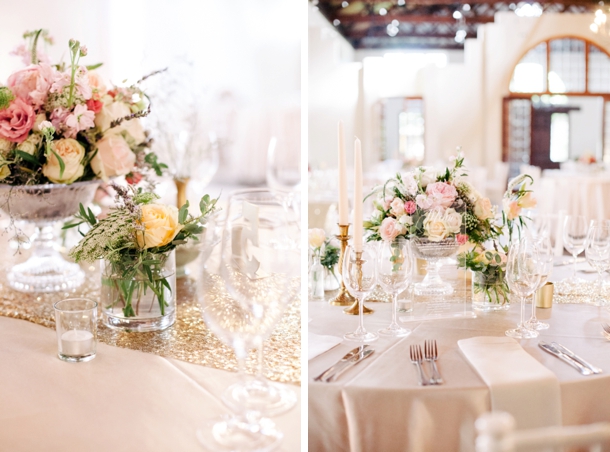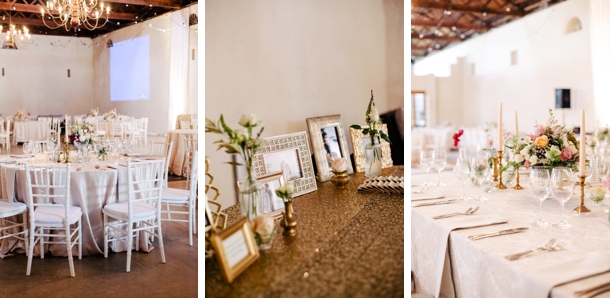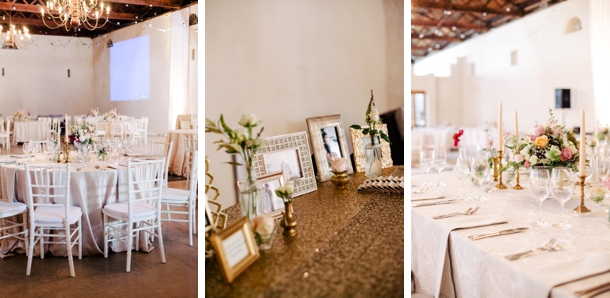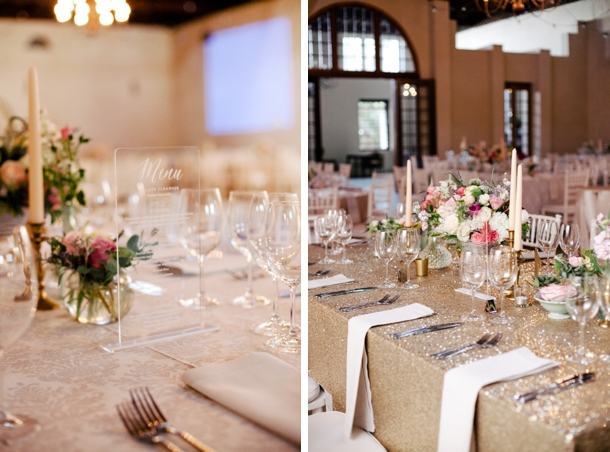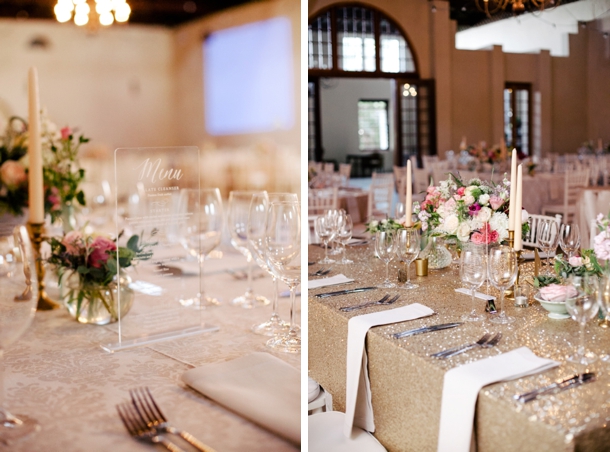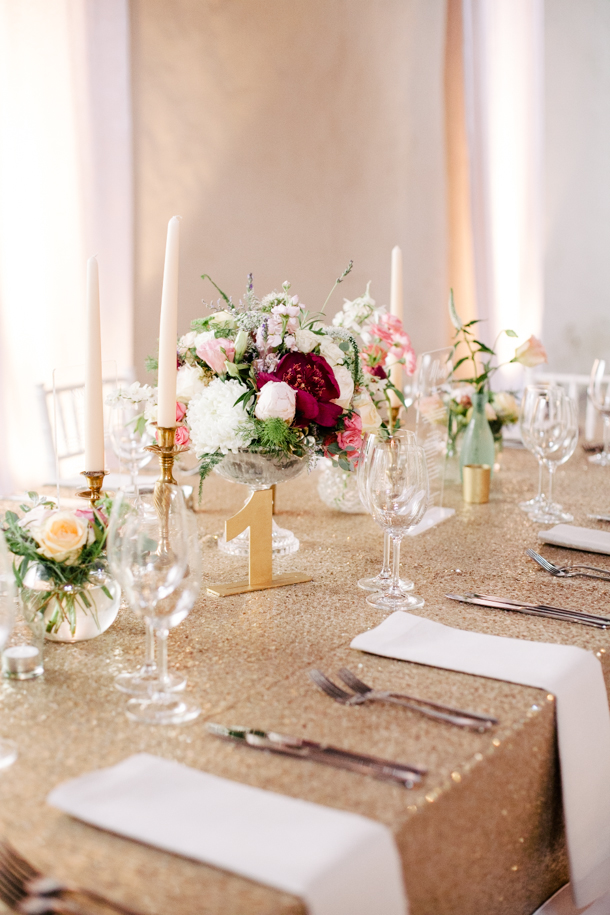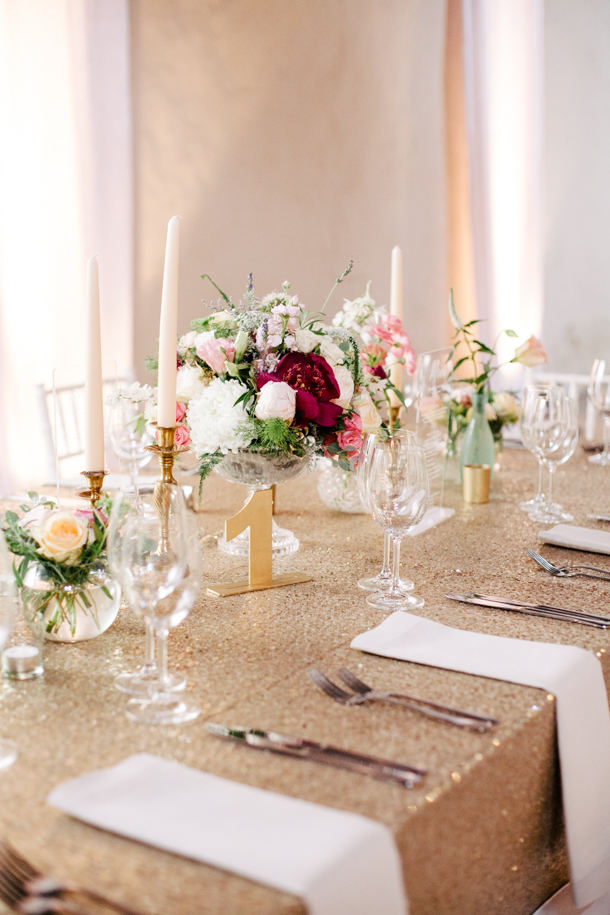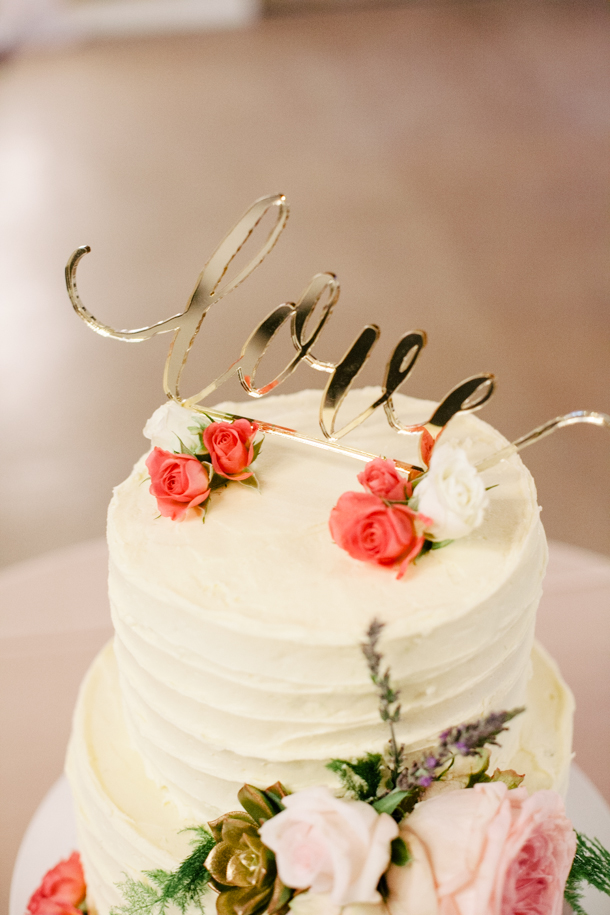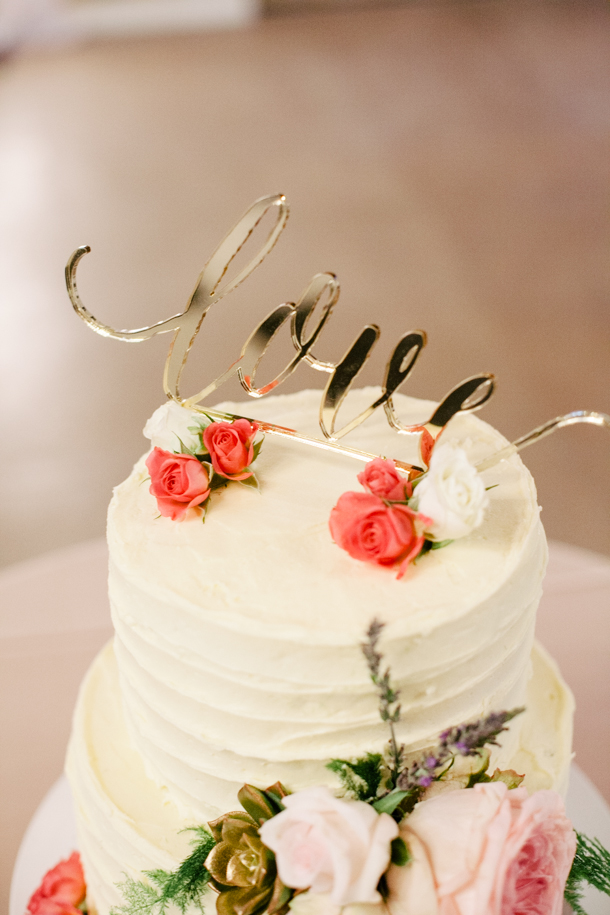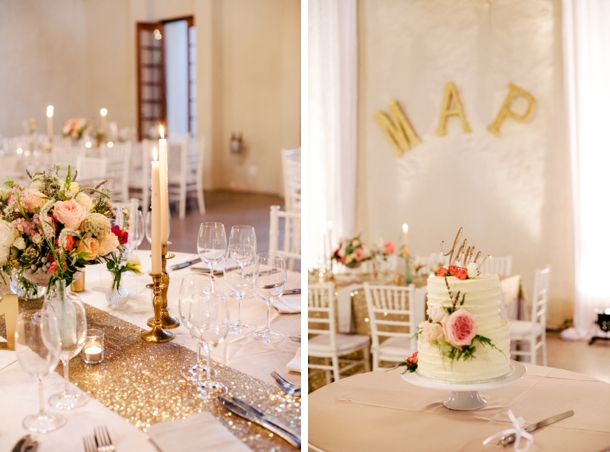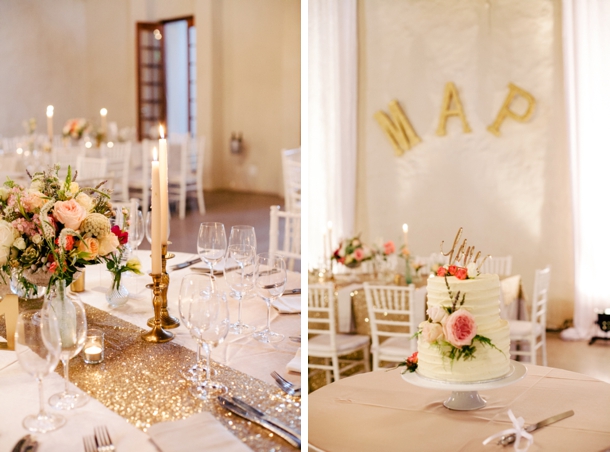 The Dress
I tried on close to 70 dresses! I had never really imagined what my wedding dress would look like, so it took me a while to figure out what style I liked best. As a wedding photographer, I'd been to close on 400 weddings, but despite this, it was hard to make the selection for my own wedding dress. So, I went to multiple shops in the Cleveland area and had no luck. My best friend and maid of honour, who lives in Atlanta, Georgia suggested checking out some of the stores down there, so I did. We had an awesome girl's weekend checking out the bridal shops in Atlanta and I finally settled on a Martina Liana dress that had everything I was looking for! It had delicate lace, a sweetheart neckline and flowing tulle skirt. A wonderful seamstress back in Cleveland helped make it extra special by customizing it with lace accents, giving the top the illusion of floating lace.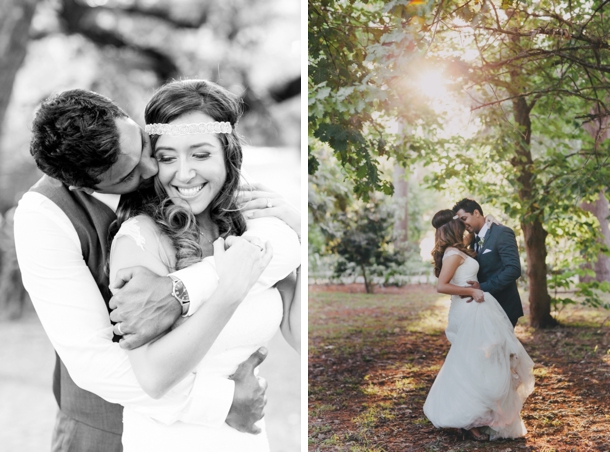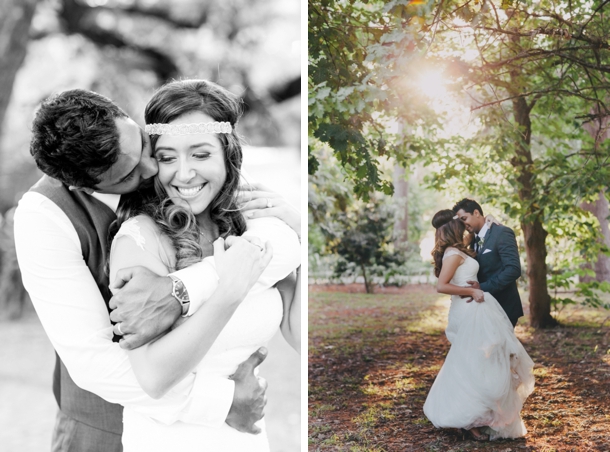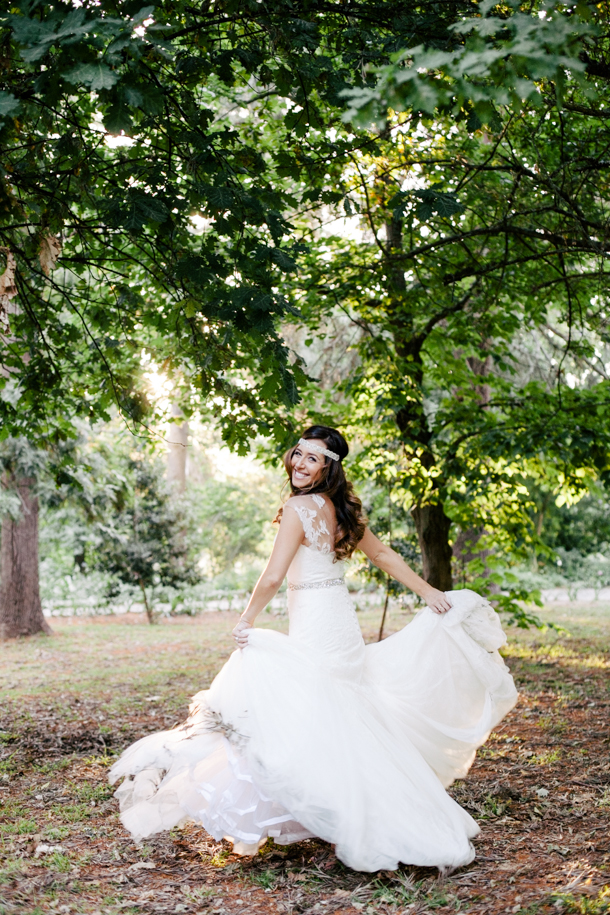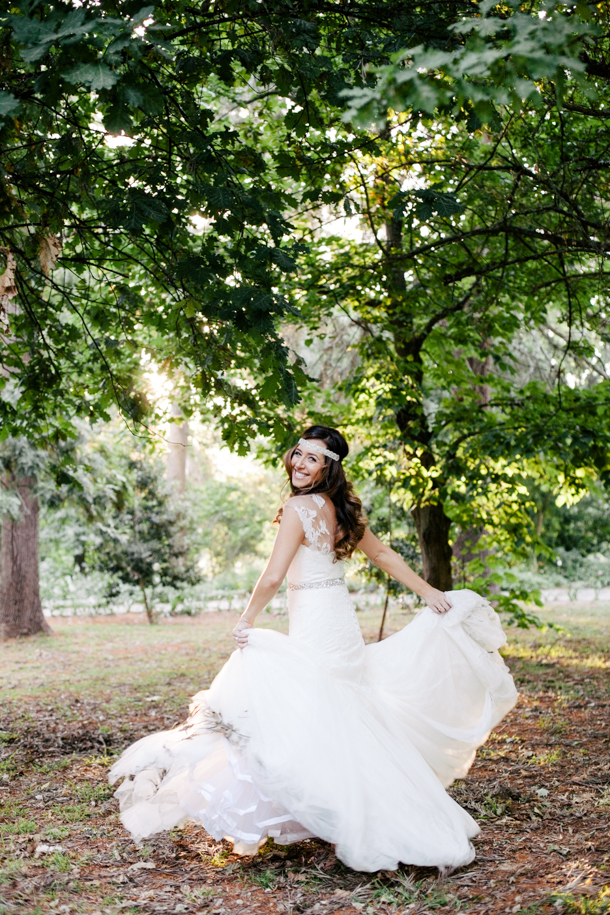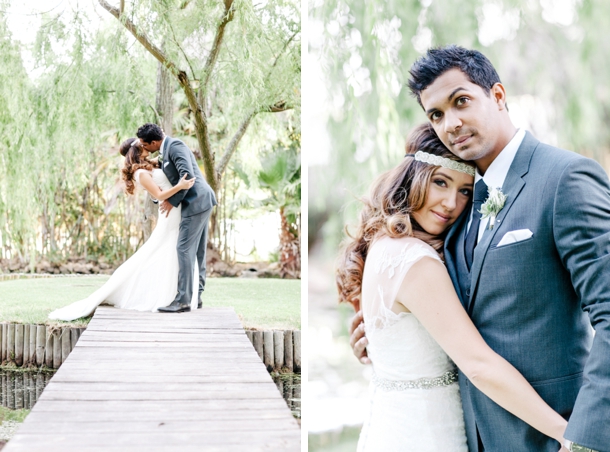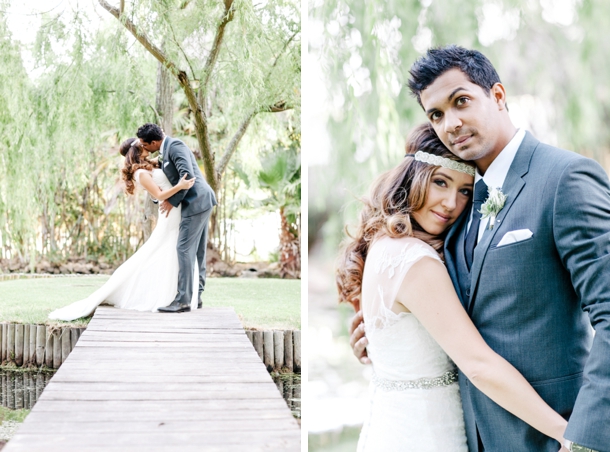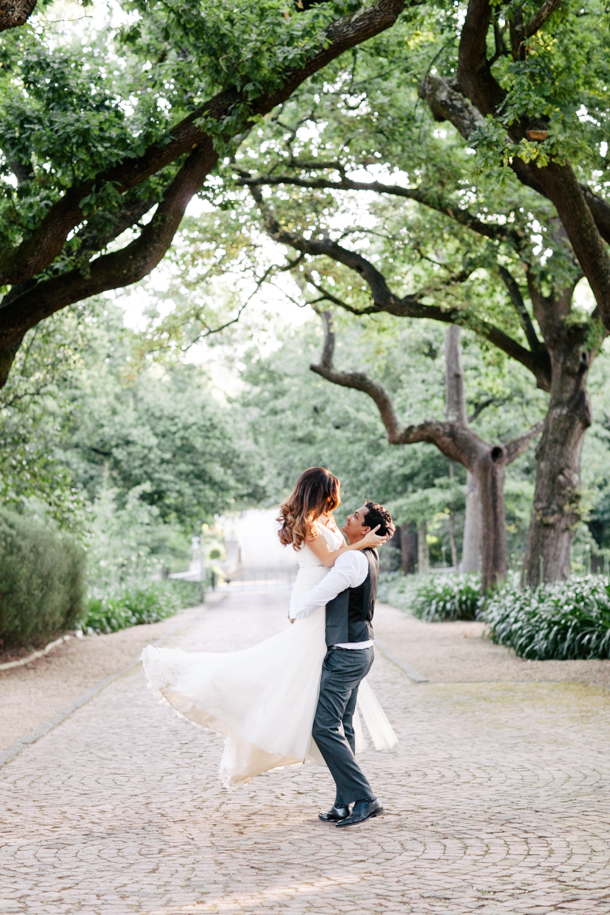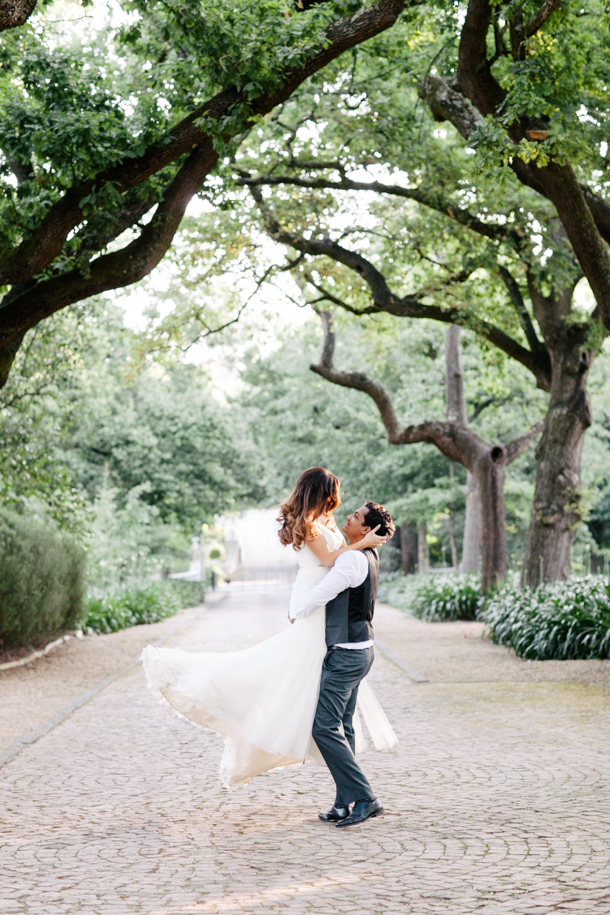 The Honeymoon
After the first wedding, Anees had planned a surprise honeymoon. Even though Marisa had known that they were going on honeymoon, she didn't know where to. On the way to the airport, she'd managed to guess that it was Cabo San Lucas, Mexico. Also, given that it was Marisa's first time to South Africa, the trip served as sort of an unofficial second honeymoon.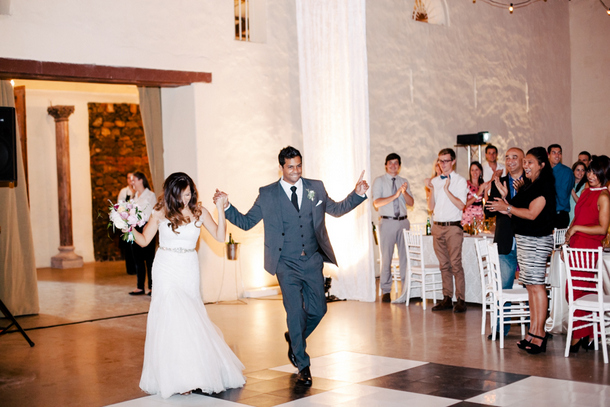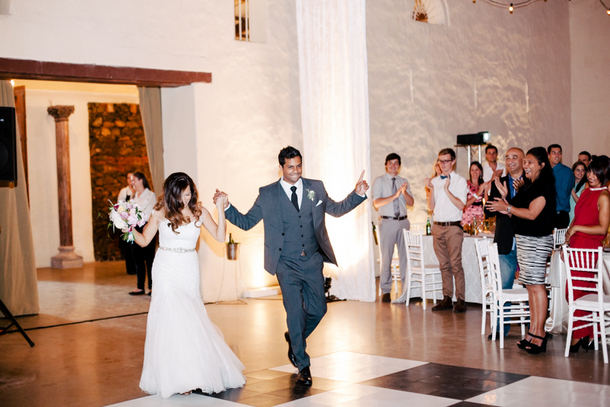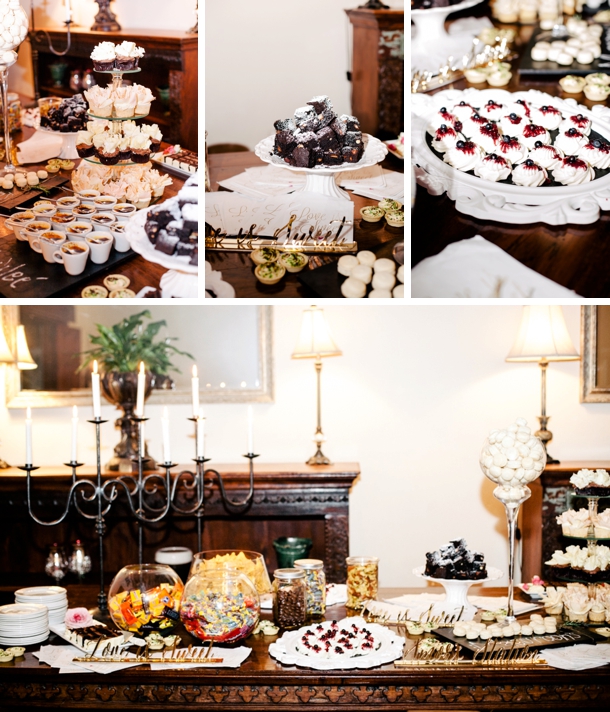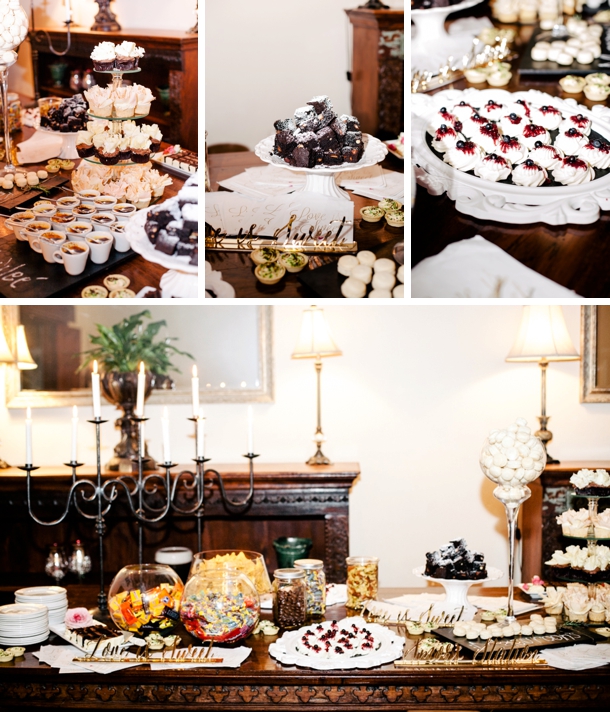 Advice for Future Brides & Grooms
If you're able to, hire a wedding planner. A good wedding planner will relieve so much stress, promise!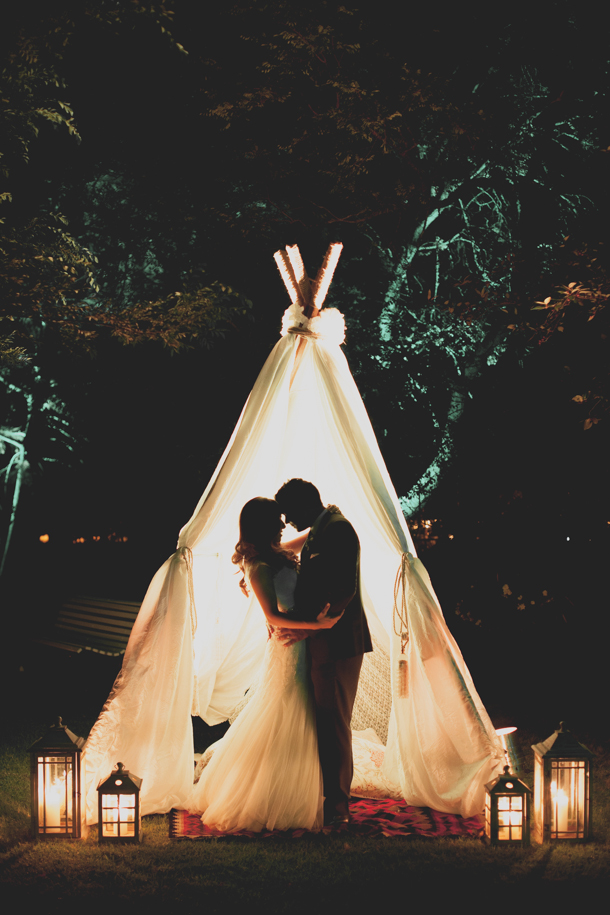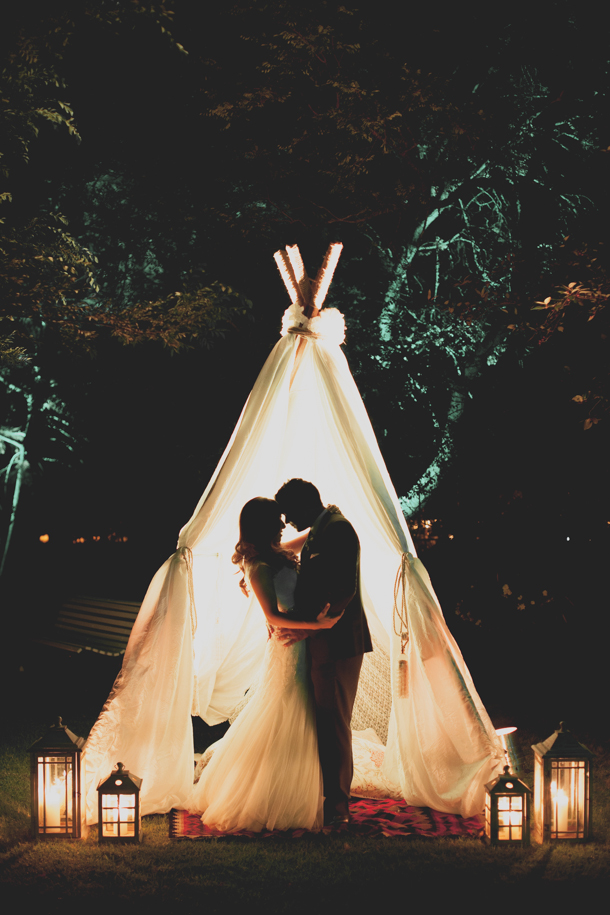 You can see more from this wedding on Vanilla Photography's blog.
SERVICE PROVIDERS
Ceremony & Reception Venue and Catering: Nooitgedacht Wine Estate, Stellenbosch | Photographer: Vanilla Photography | Co-ordinator & Stationery: Event Affairs | Videographer: FJS Videography | Cake: Sweet Cakes, Cape Town – Wilna van der Westhuizen | Flowers & décor: Botanica Flowers | Bride's dress: Martina Liana Bridal | Hair & makeup: Yolande Du Toit | Groom's attire: Hugo Boss | Hiring: Event Affairs | DJ: Event Affairs