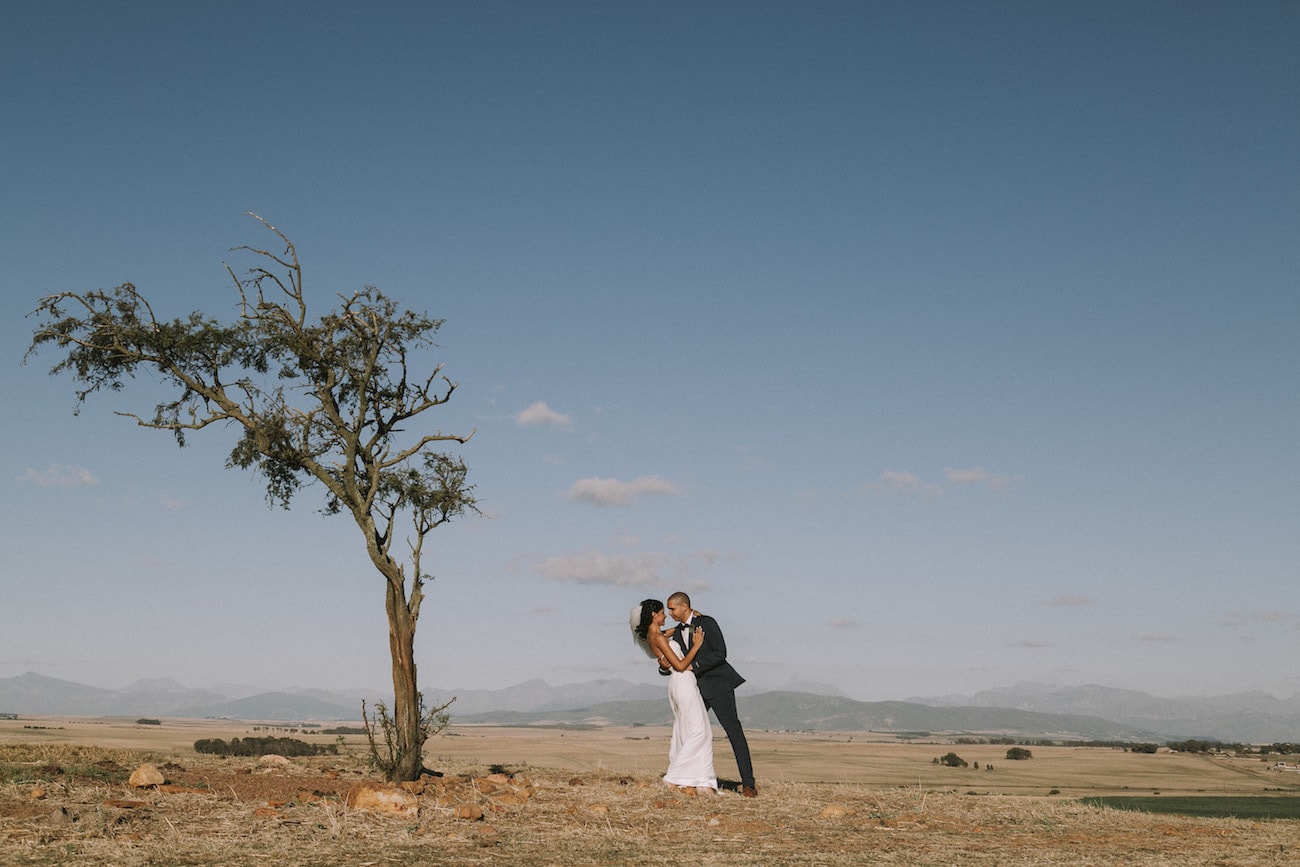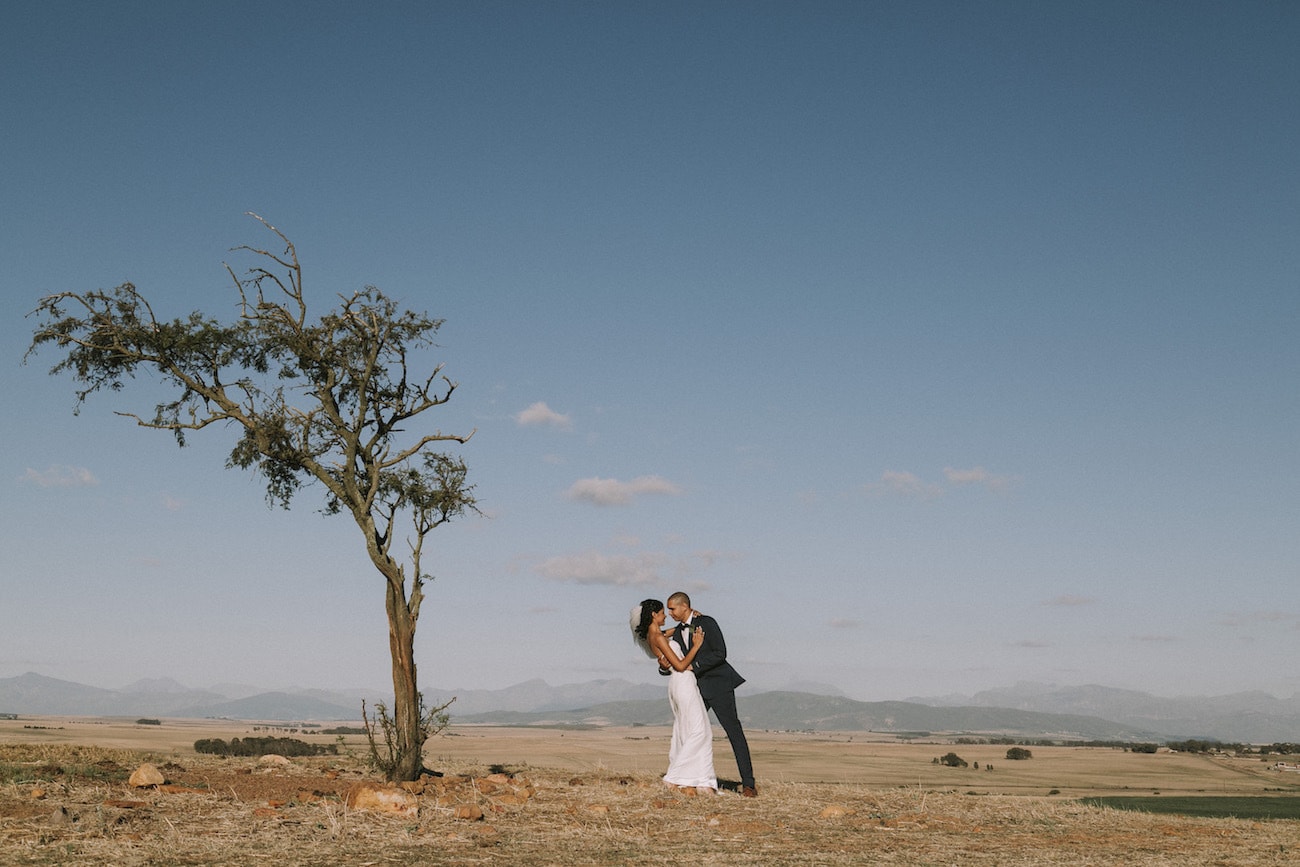 When two high school sweethearts finally tie the knot, you know it's going to be something special to begin with! But add in the sweetest rustic details and a mix of mint, Kraft and greenery, plus textures like wood and burlap, and you have a country celebration that's something really special. You can just see the joy in Darryl and Kim's faces throughout Bianca Asher's images, and there are so many touching moments too, from the funny (courtesy of a mini-groomsman!) to the bittersweet (when the couple remembered their loved ones) to the downright awesome (flash mob anyone?) Let's get started, shall we?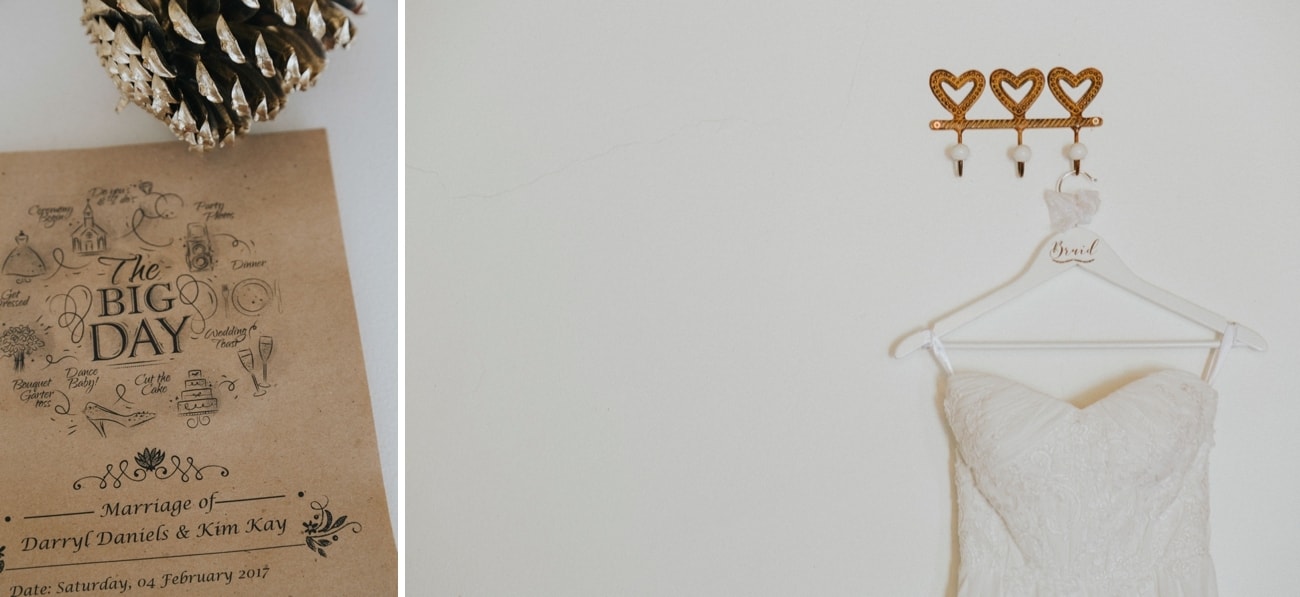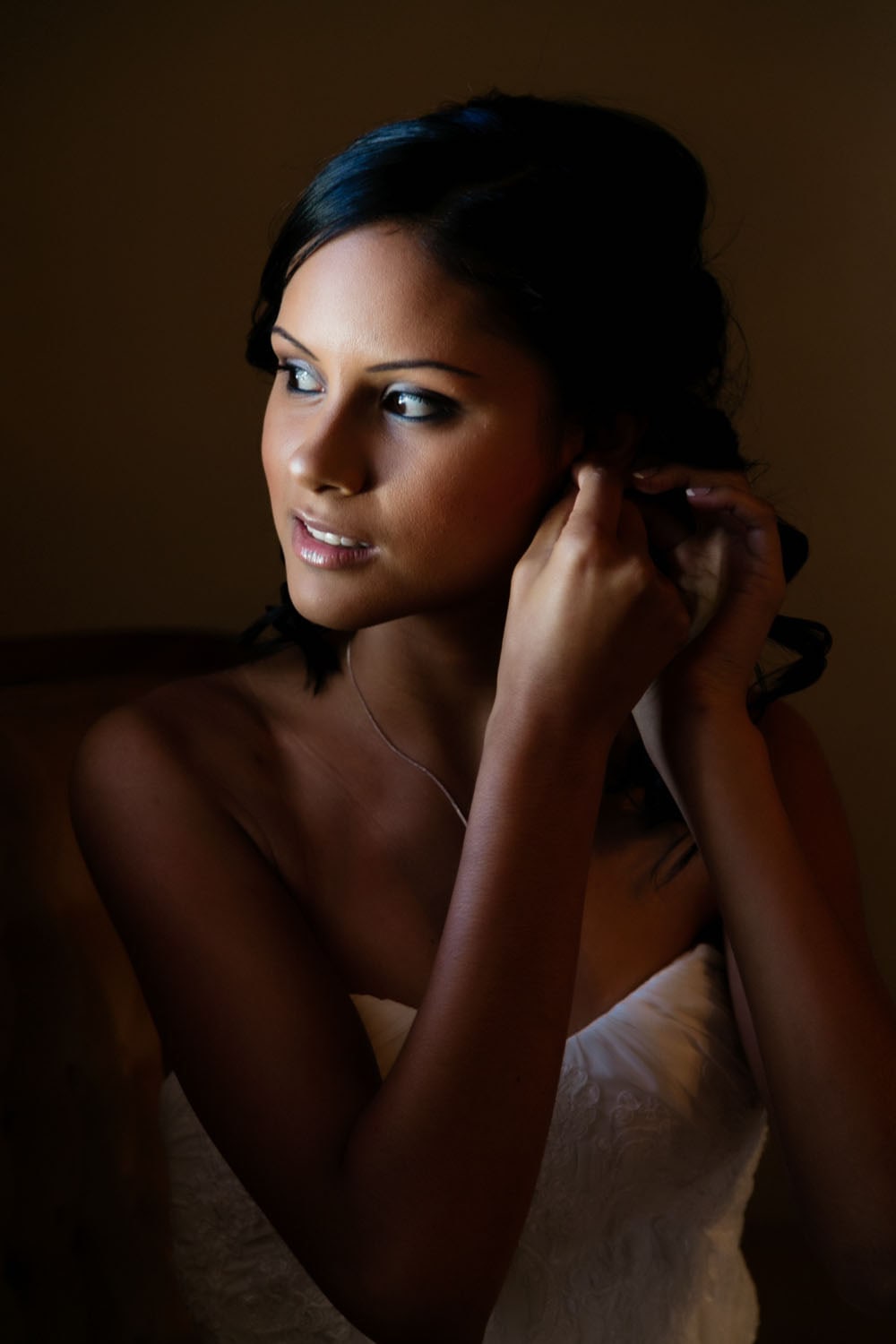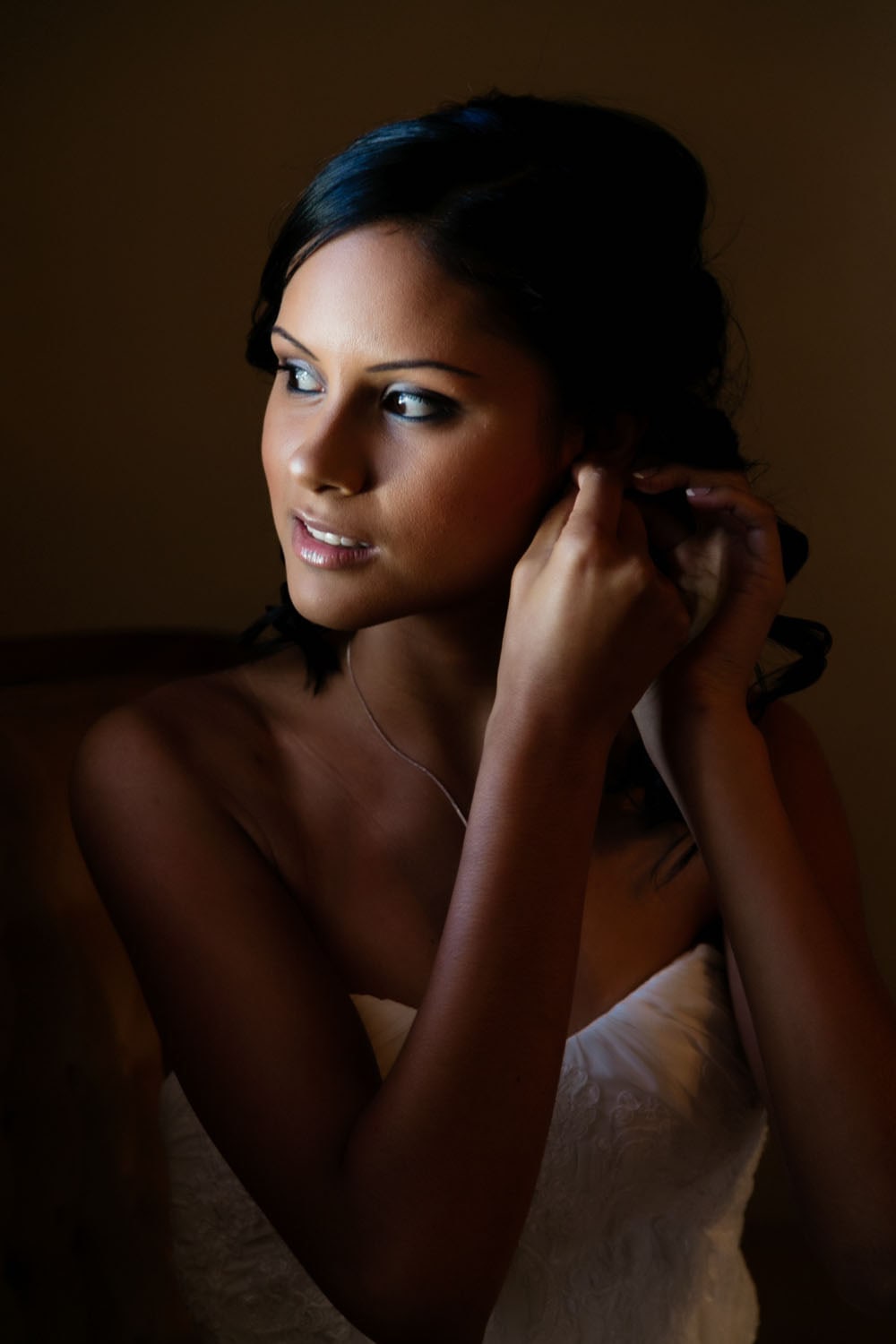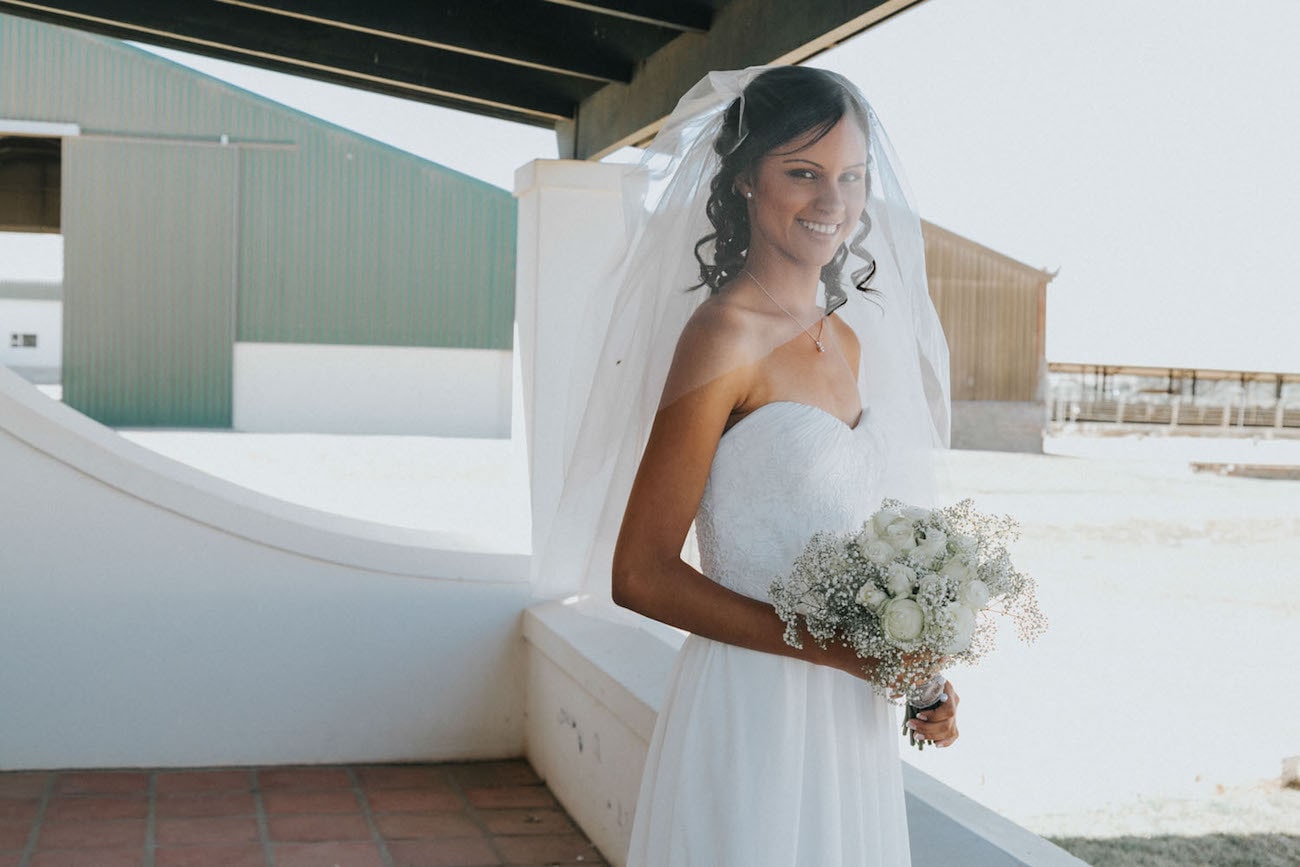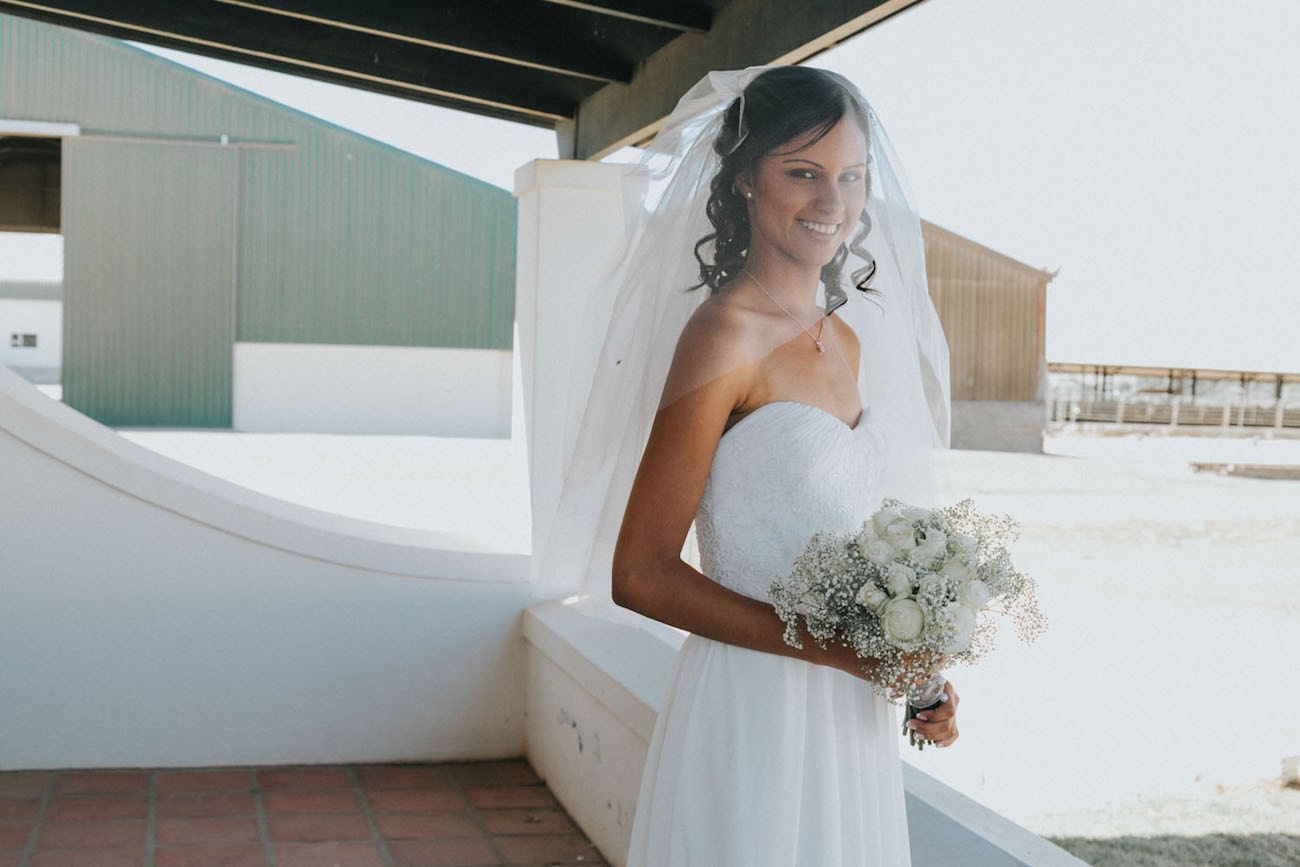 Love Story
Our love story started as high school sweethearts in 2005. We first set eyes on each other during an Interact Society meeting, where we were introduced by some mutual friends. At that time neither of us expected our relationship to be where it is today, but as we got to know each other over the years, a small spark turned into a very strong connection that is now unbreakable.
The Proposal
We were hiking at Harold Porter National Botanical Gardens. The proposal came as a surprise when we got to a waterfall.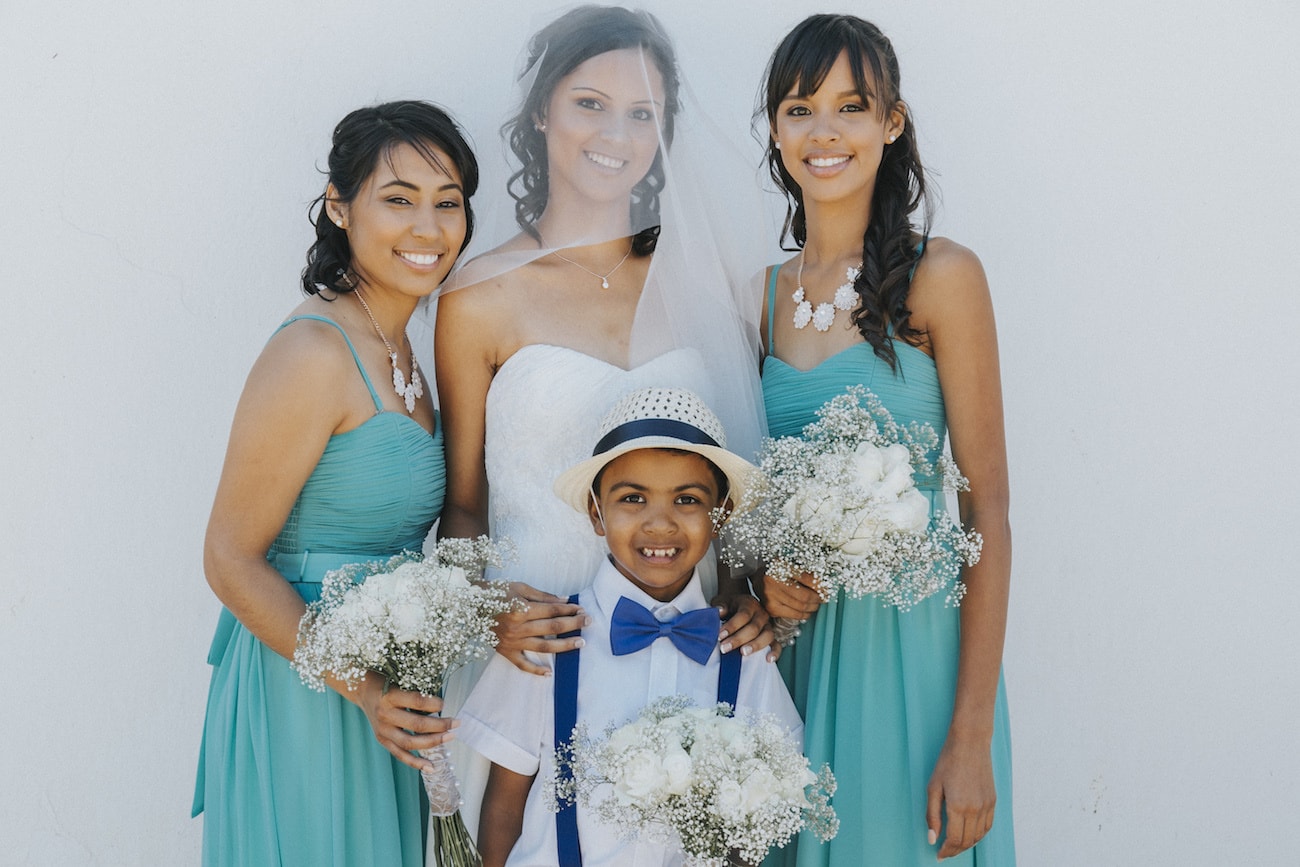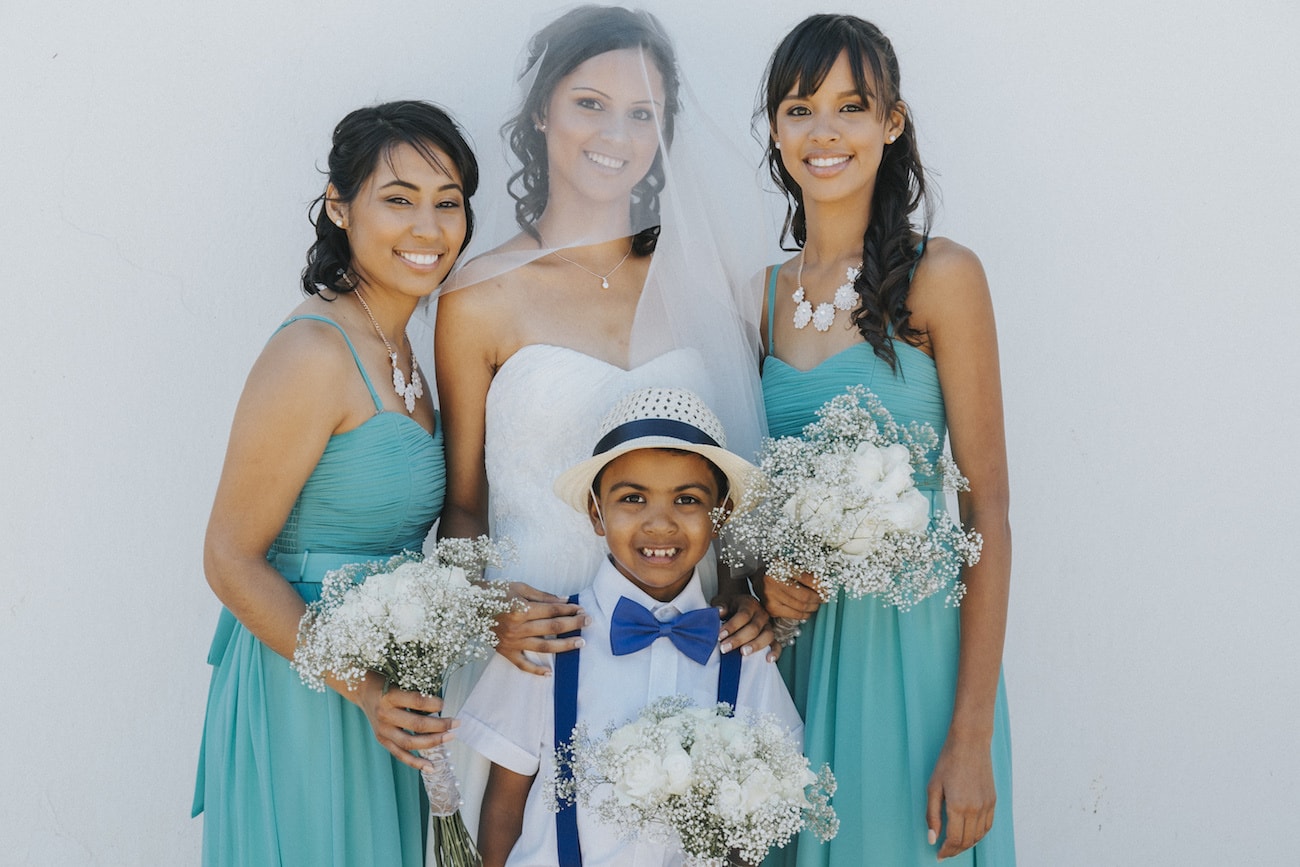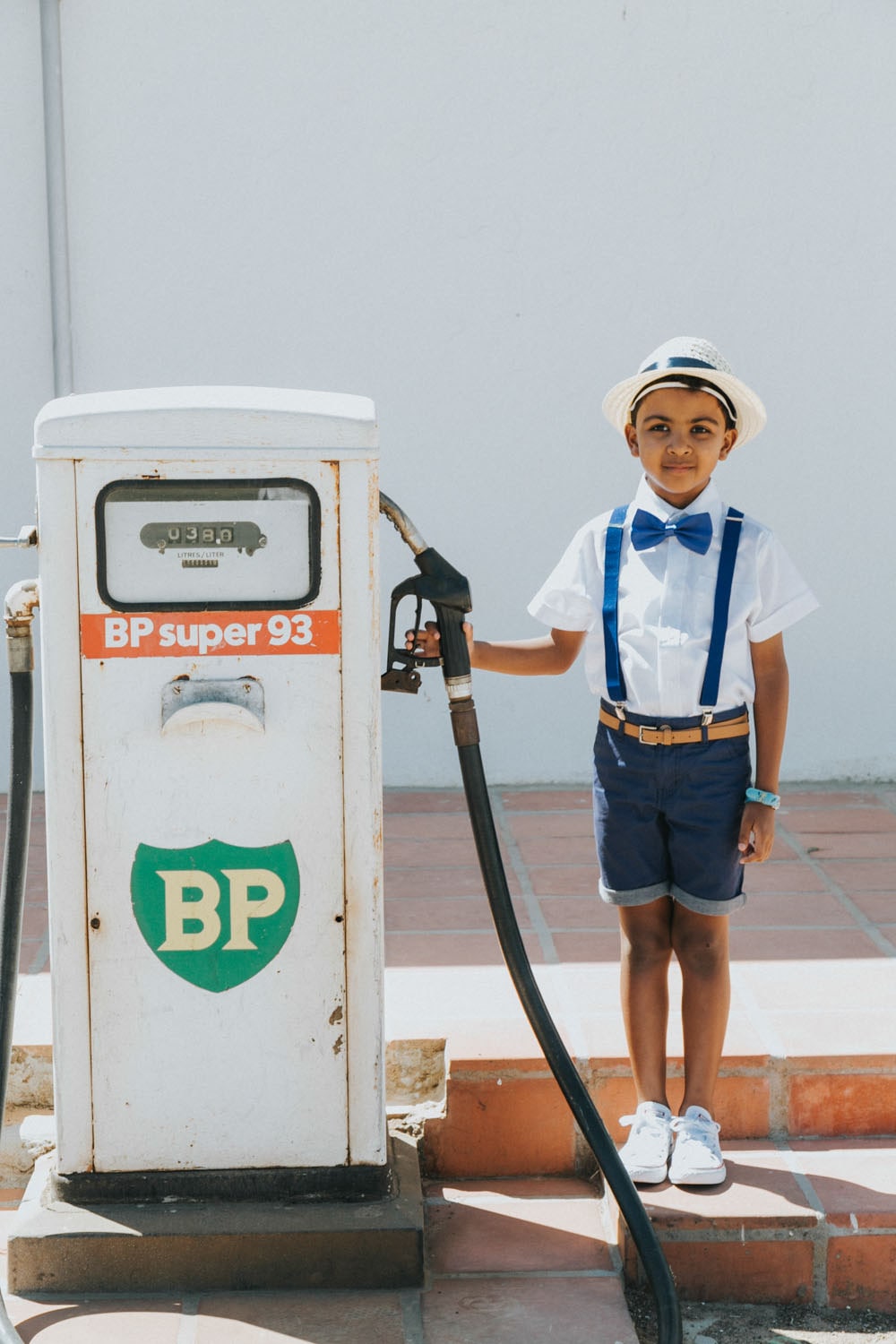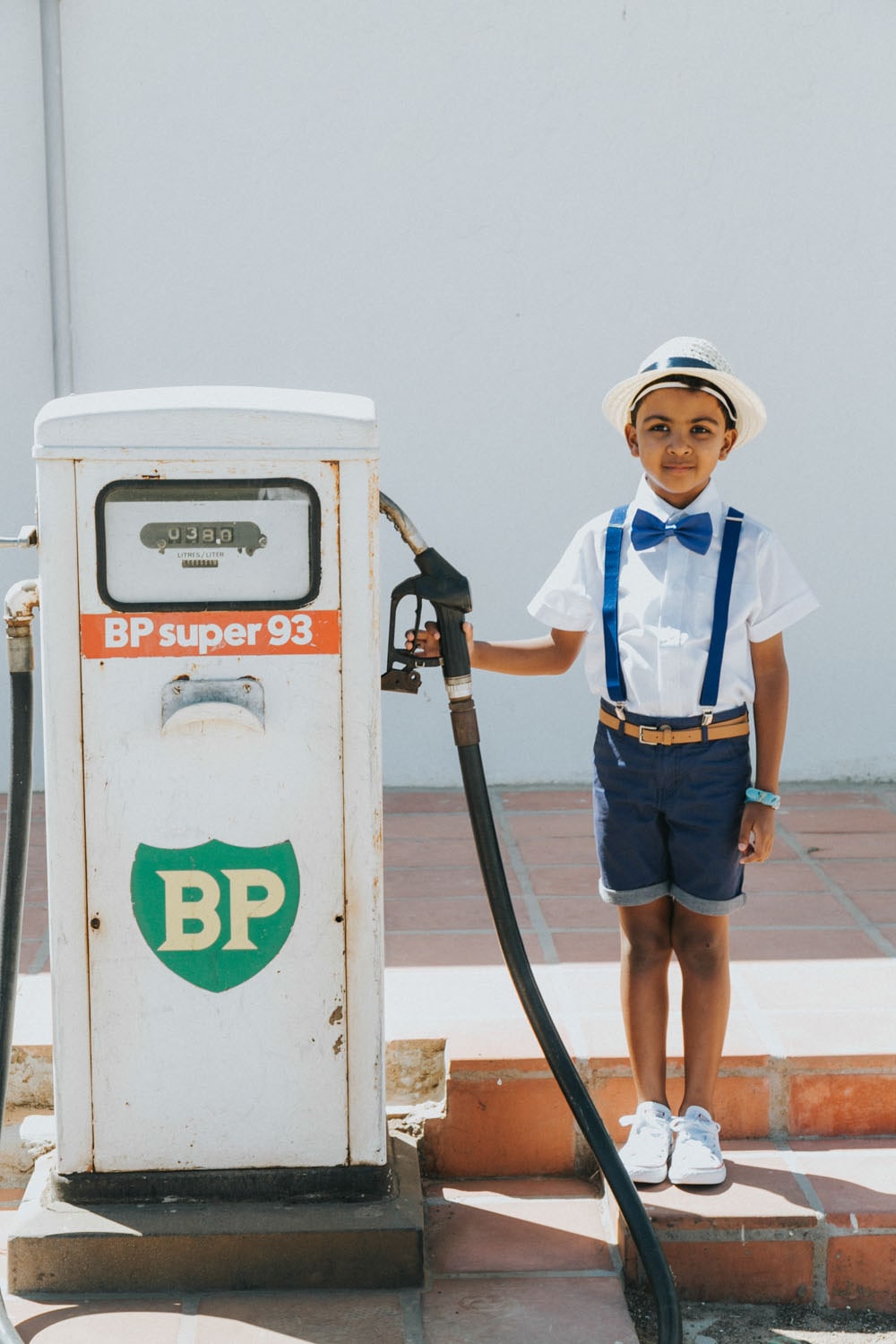 The Venue
We wanted something that would look classy but make our guests feel comfortable. Eensgezind was the first venue we looked at. We were welcomed by Wilhana (our co-ordinator) and her staff, who just made us feel at home. On our way home we decided that although we had only looked at one venue, this was exactly the place we were looking for.
Wedding Style
At first we didn't have a clear theme. We had many scattered ideas about what we wanted. We later decided to have a rustic theme. We translated it into lots of wood and earth elements as decoration.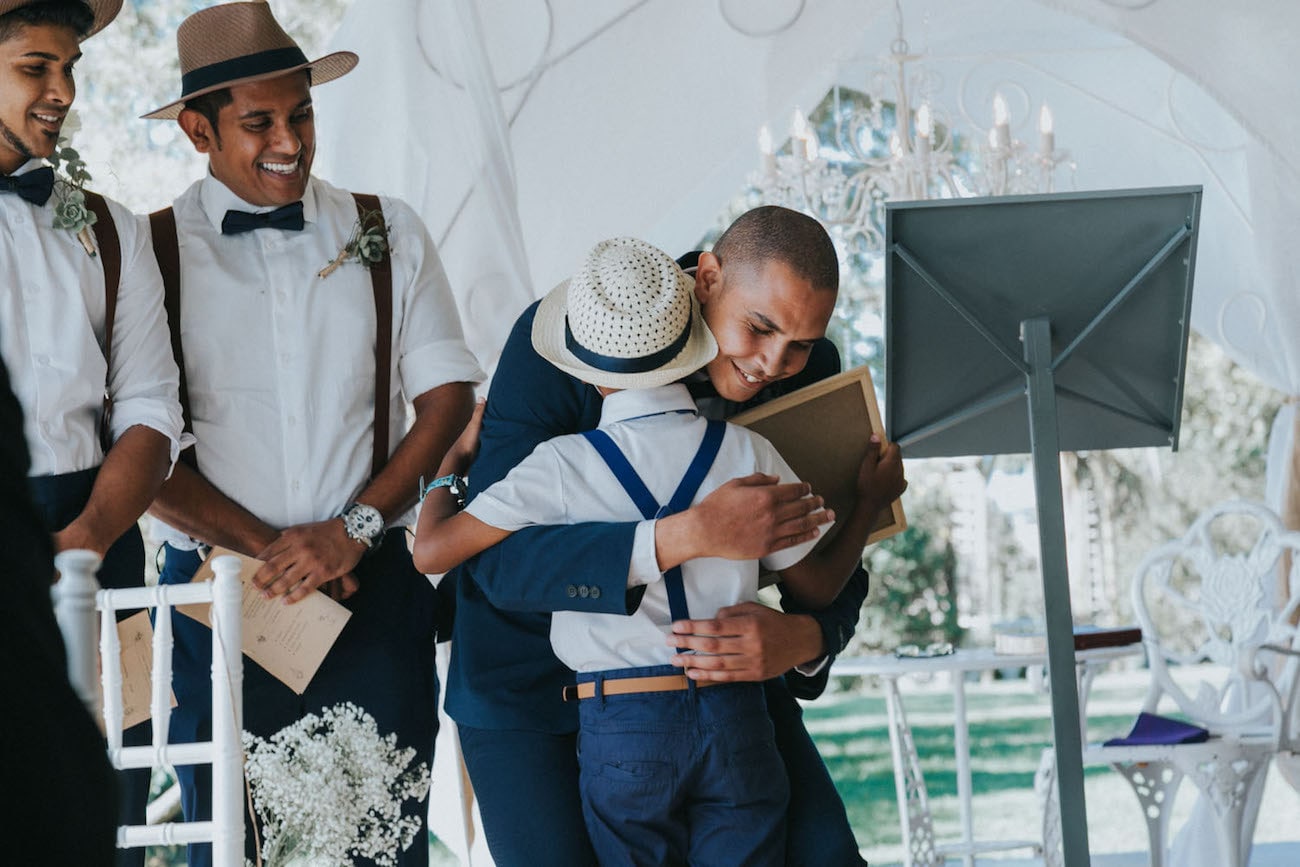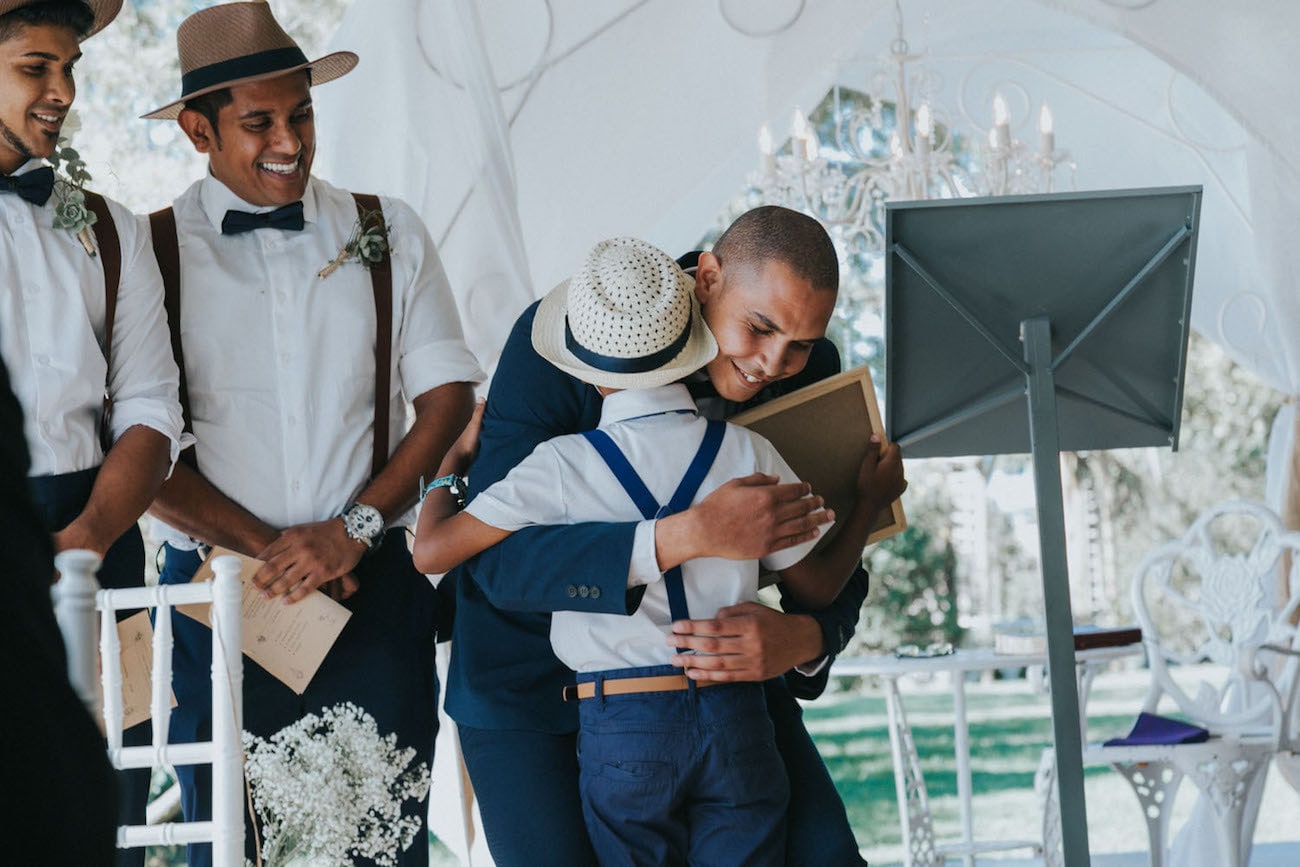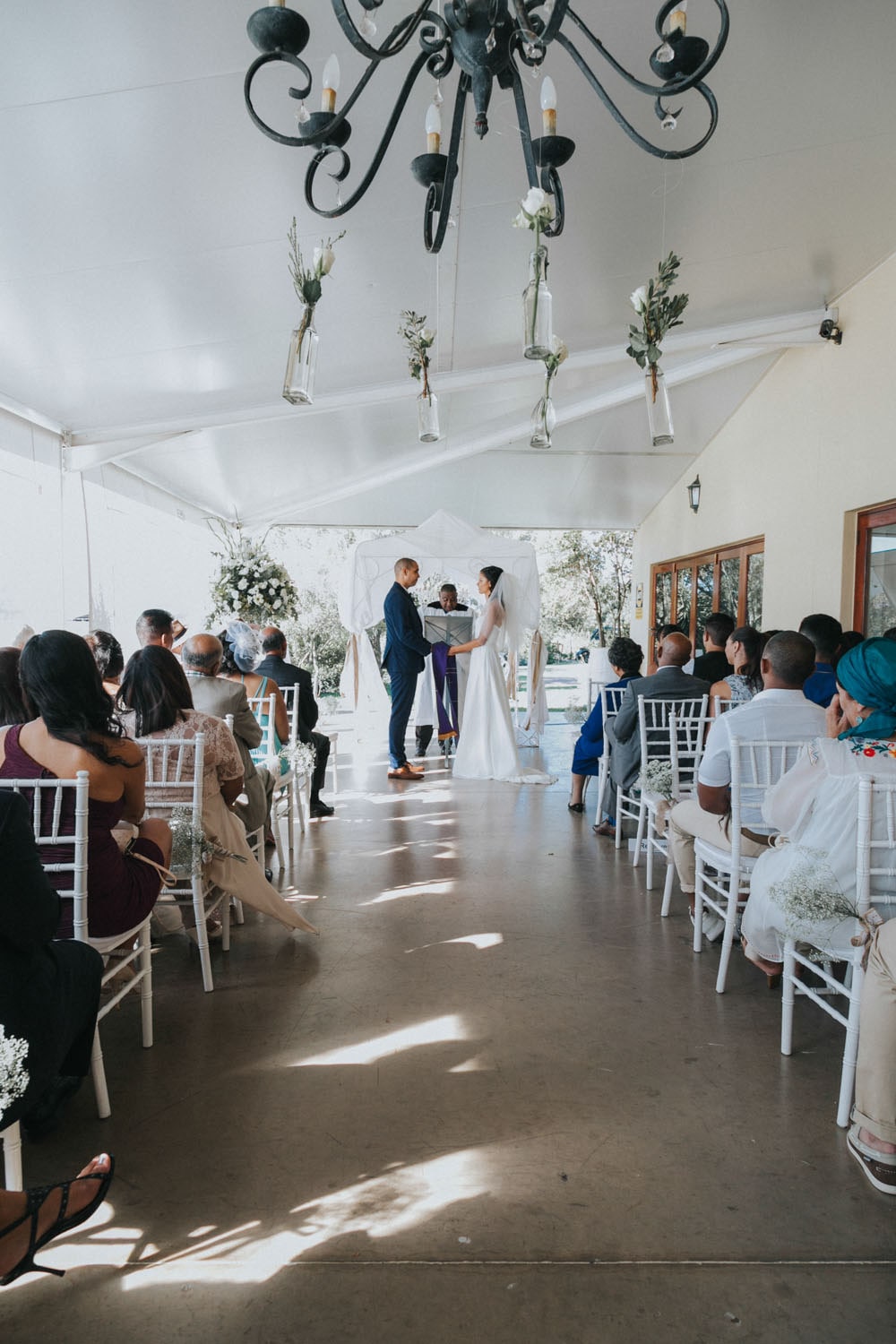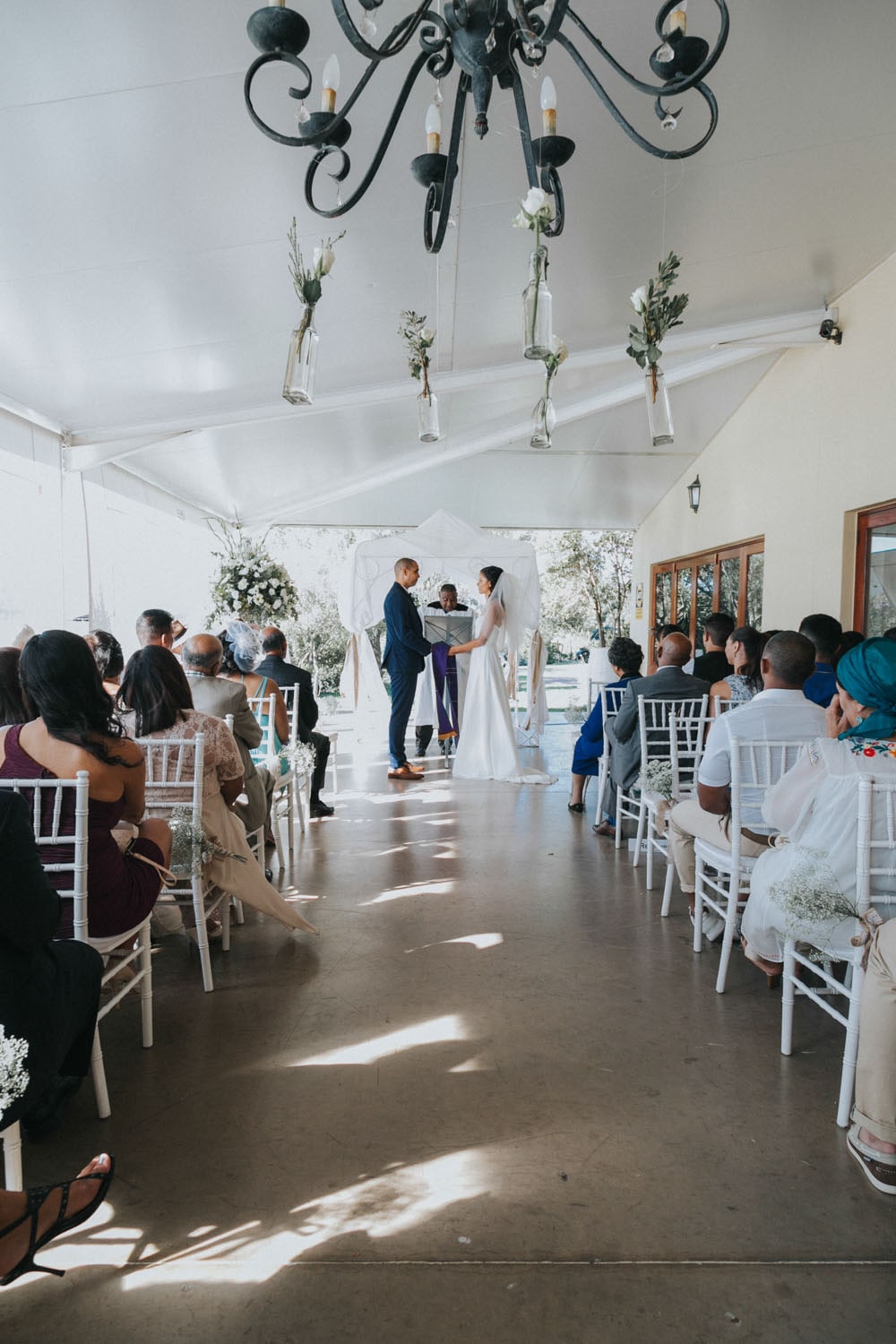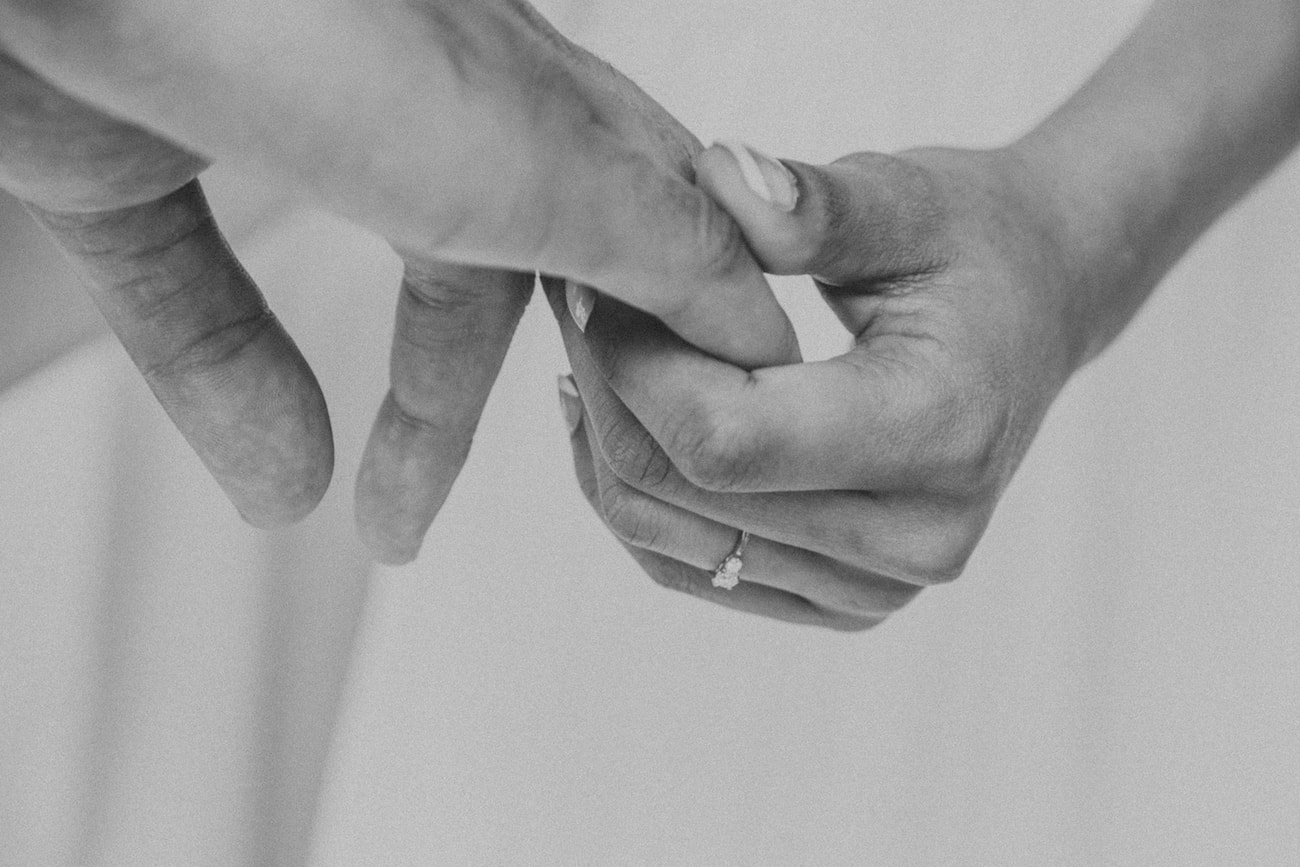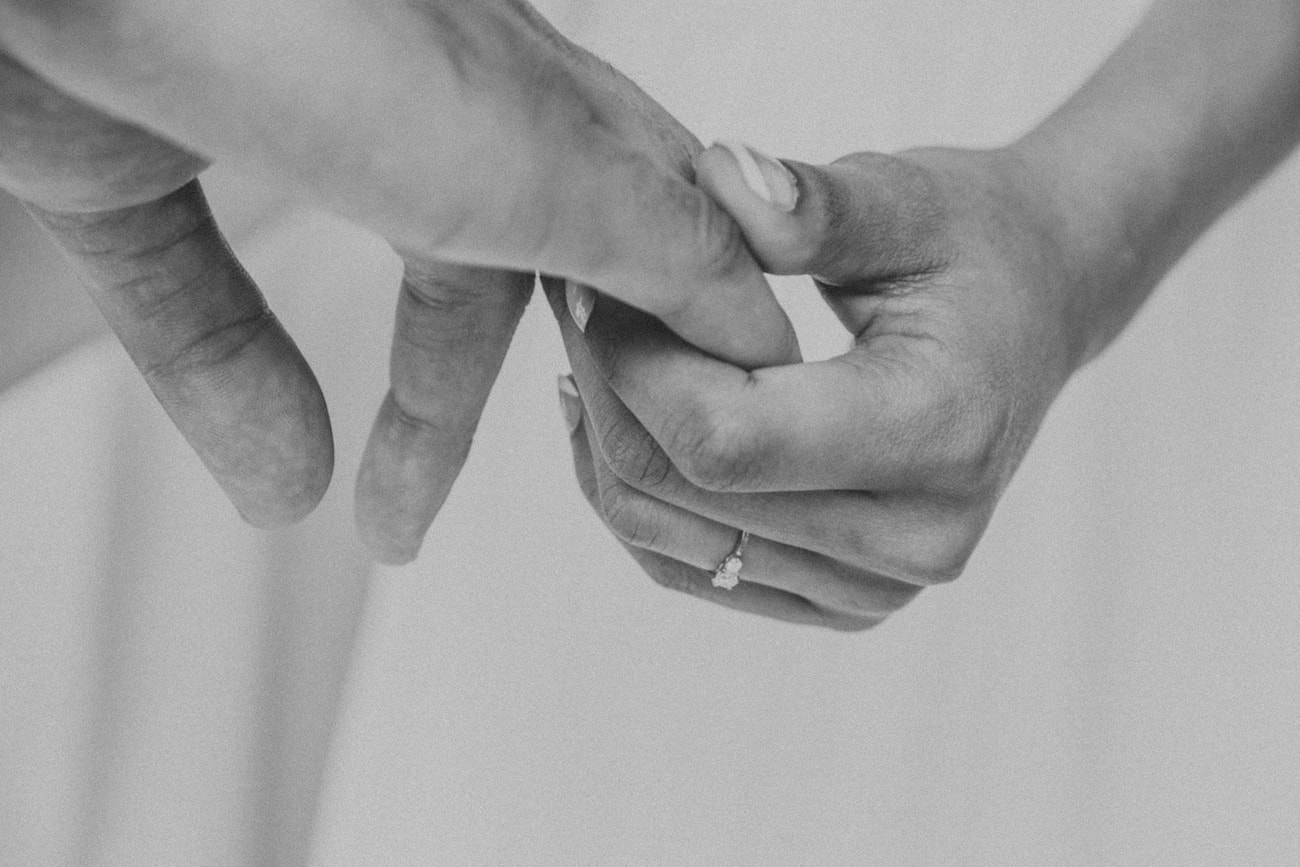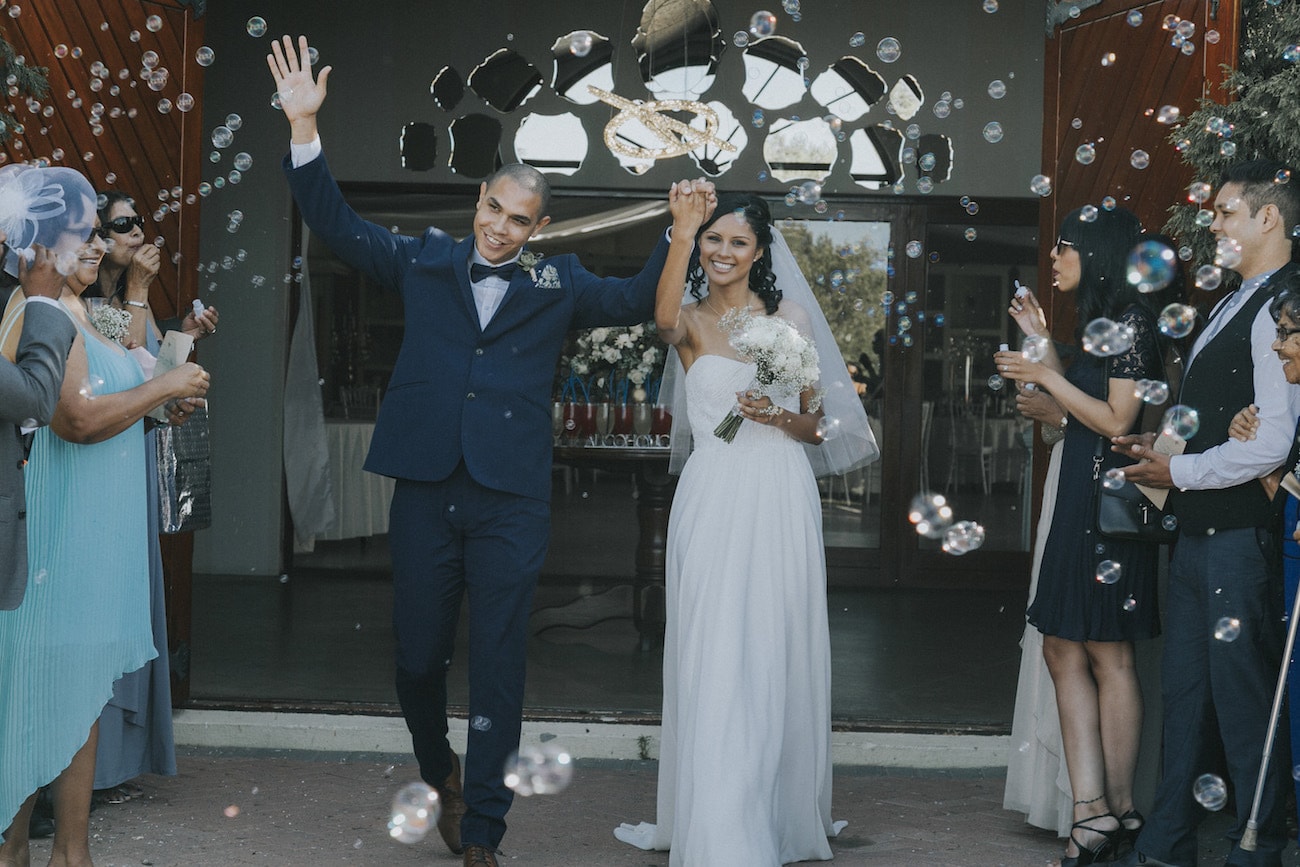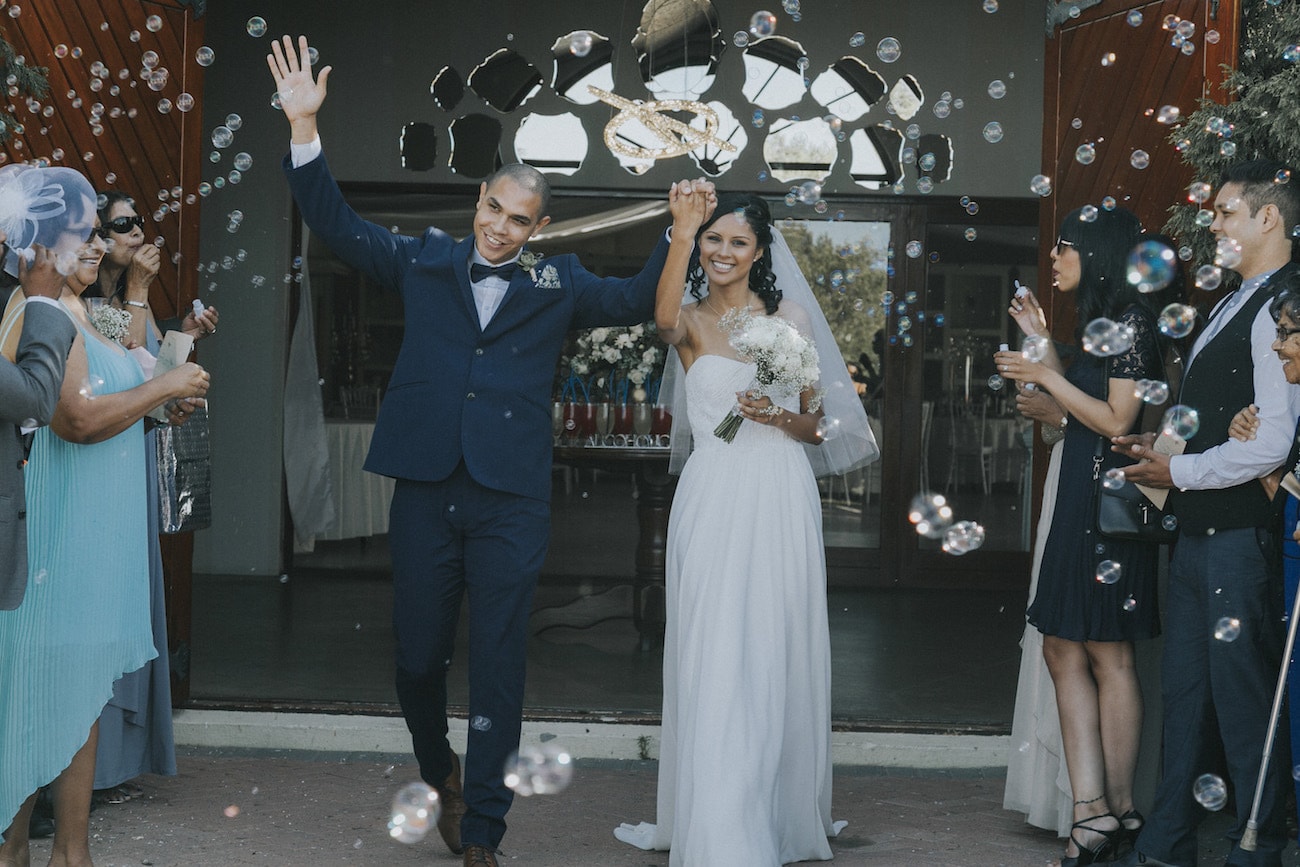 Wedding Details
Our favourite wedding detail was our seating plan. Guests had to send selfies of themselves when they RSVPd. We came up with the idea because we spoke to so many people who struggled to get their guests to RSVP and we felt that if people sent a photo we would know that they were definitely coming. What's cool about it is that now that we visit friends and family we still see it on their fridges.
DIY Elements
We had a few DIY elements, but not too many, because we didn't want to be to busy leading up to the wedding. They included a DIY photo booth (with a custom banner), our selfie seating plan, and our invitations (we had some photos taken and used these on our wedding website as an invitation) and cake (a family friend make it).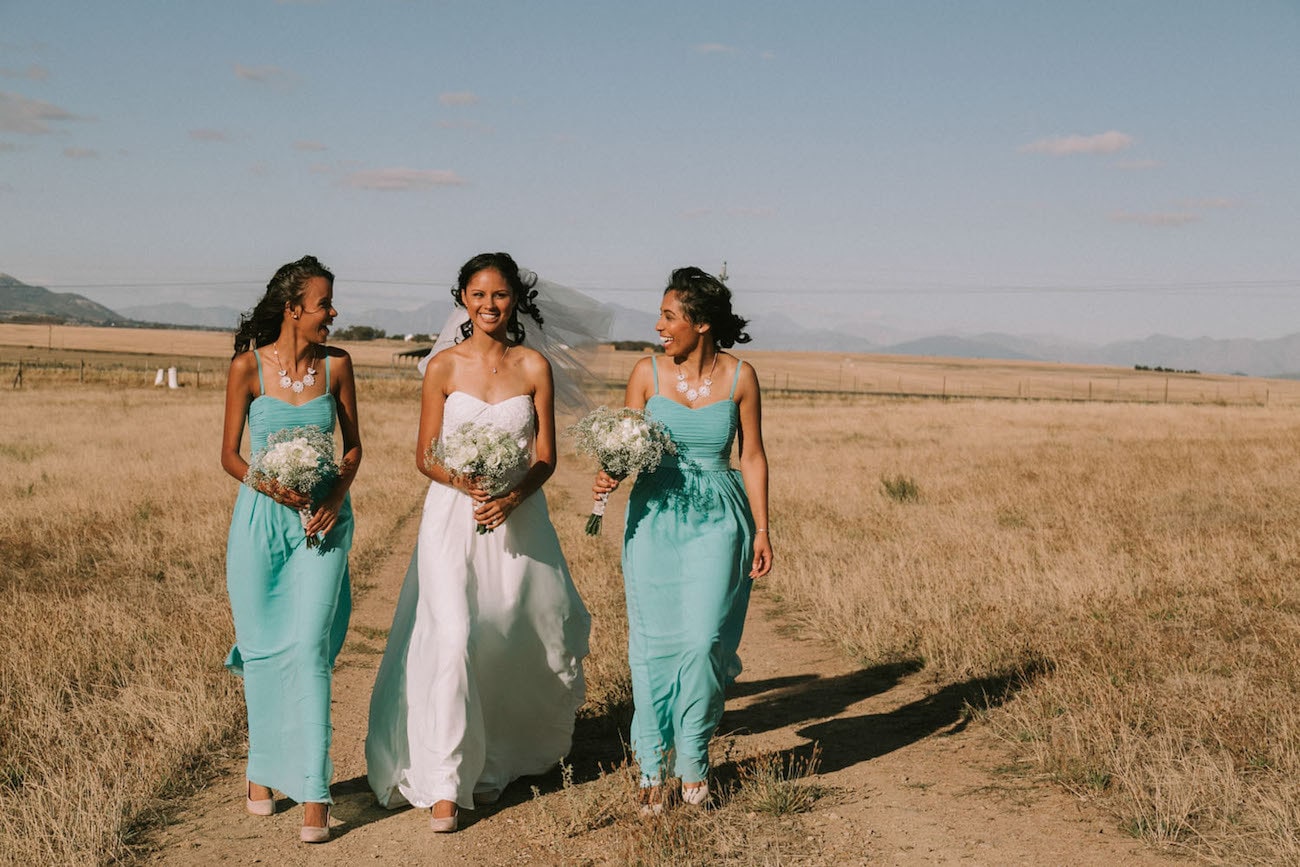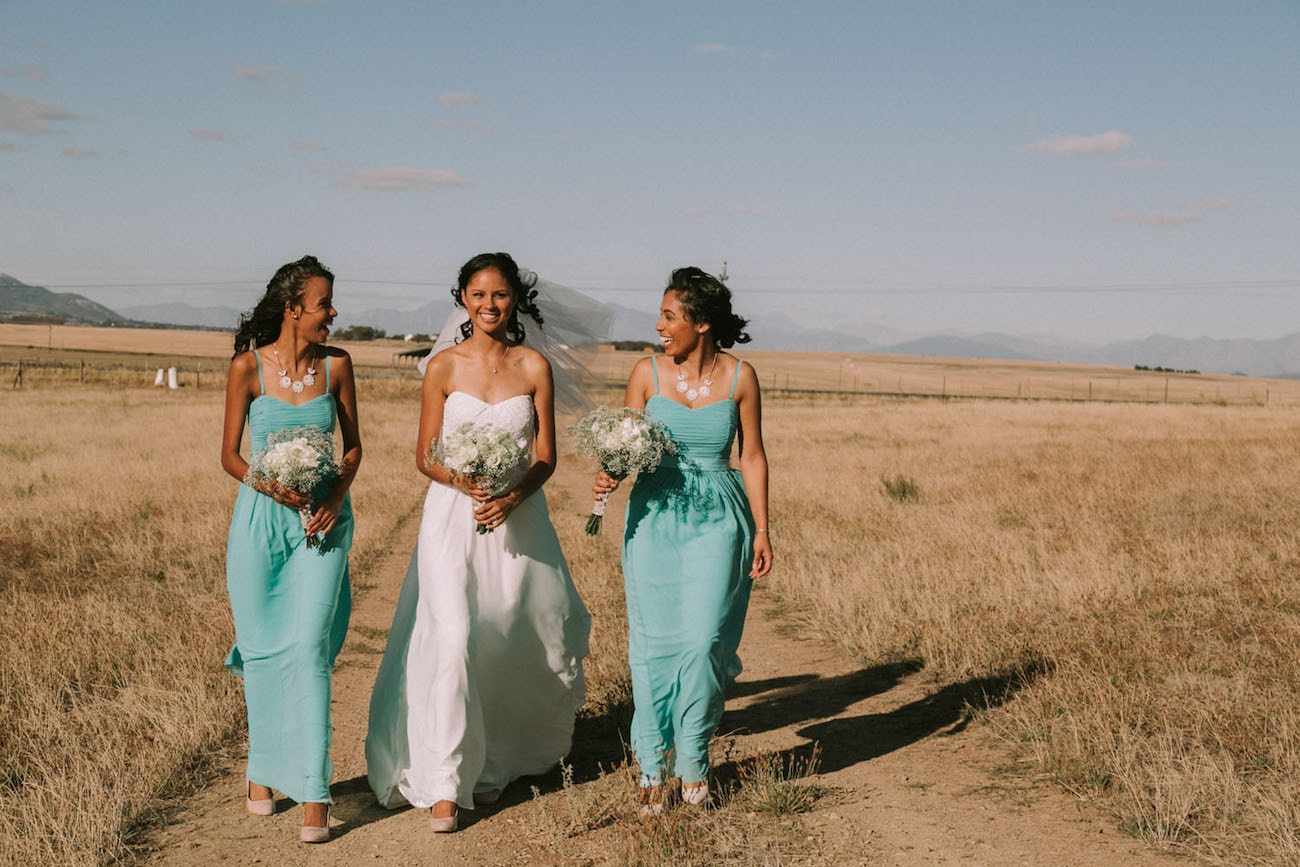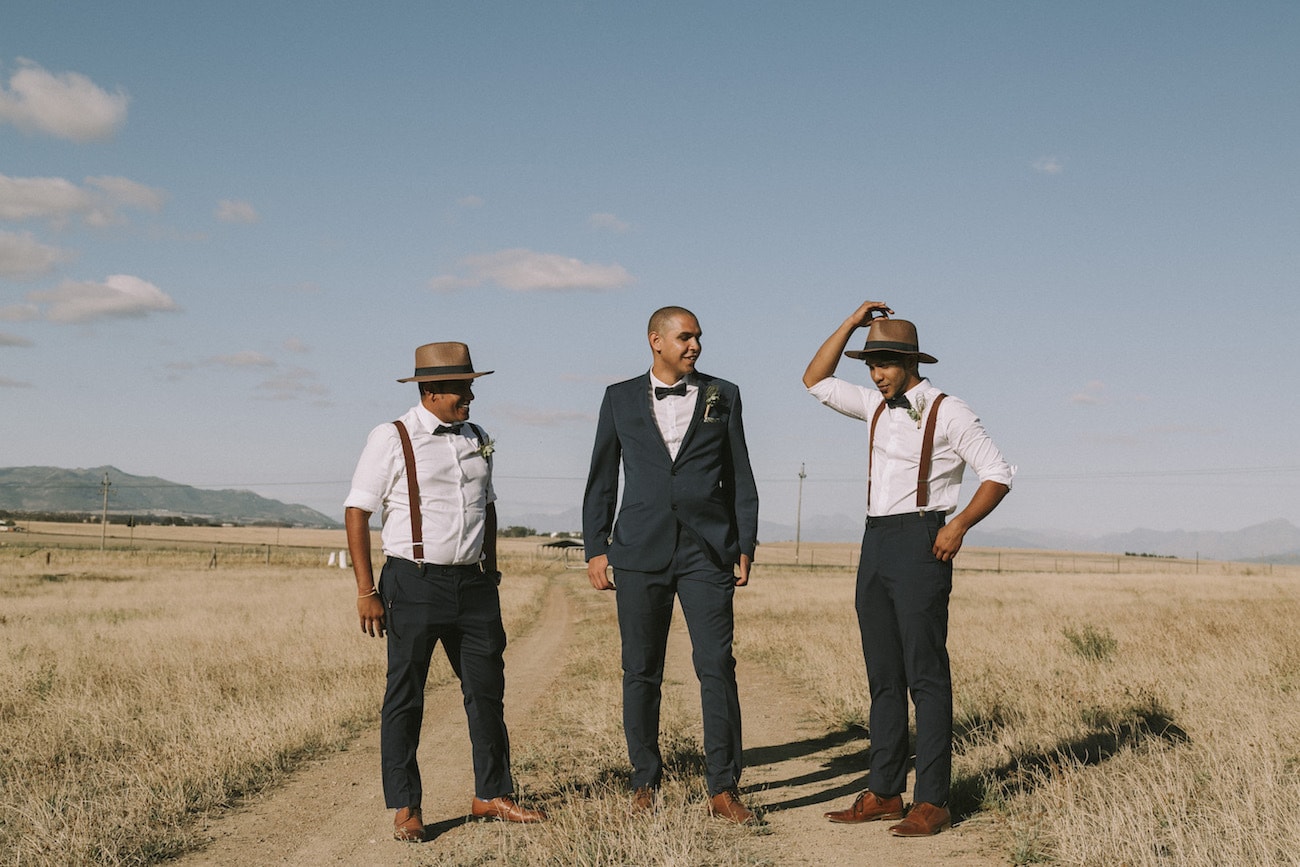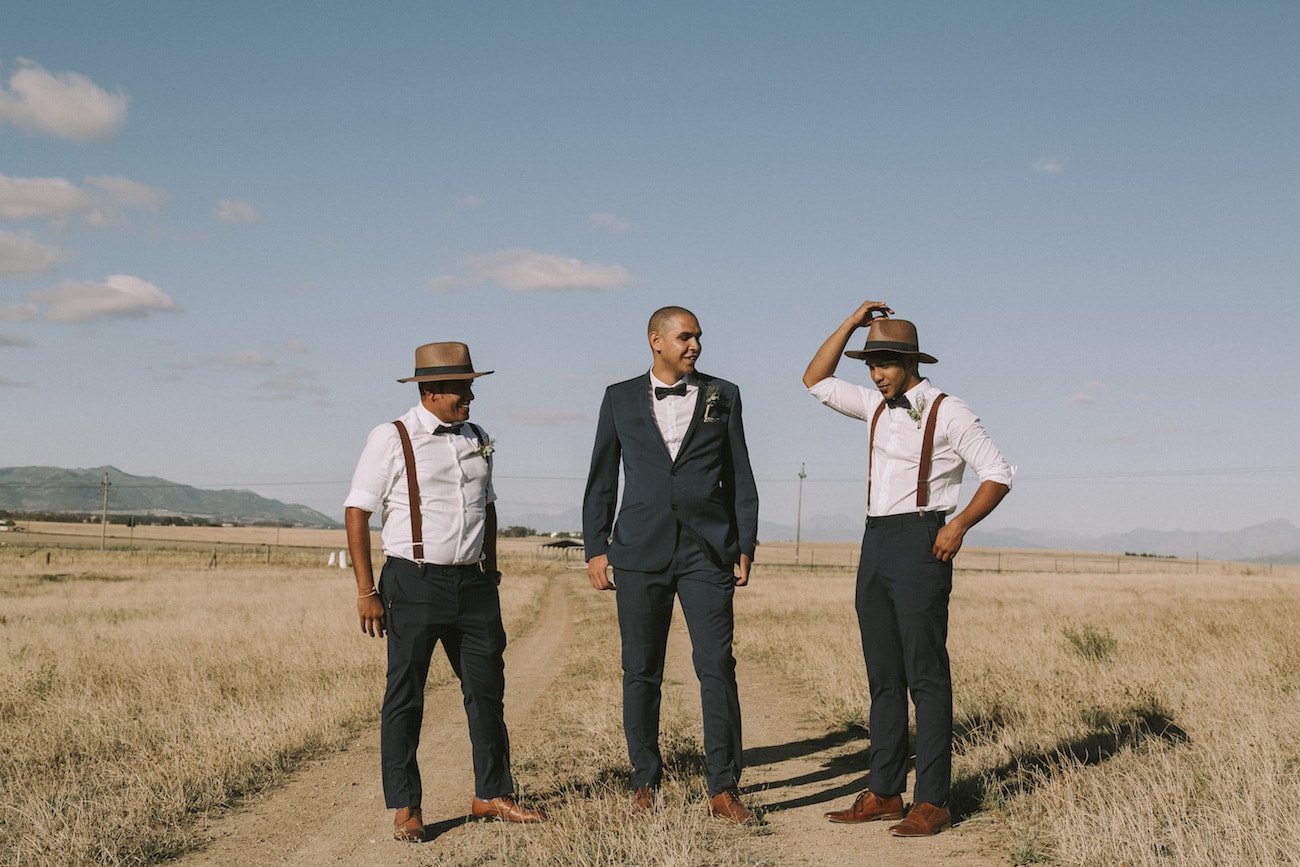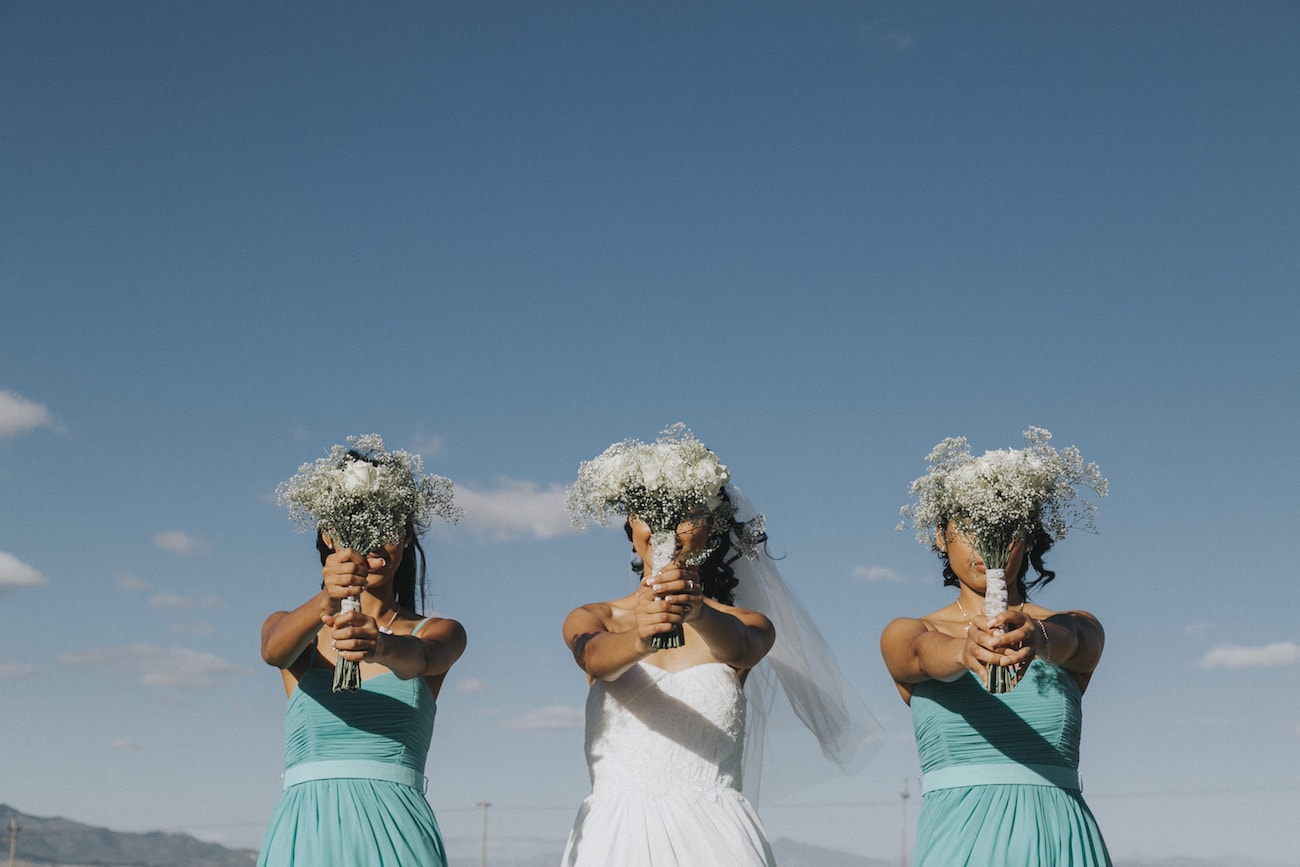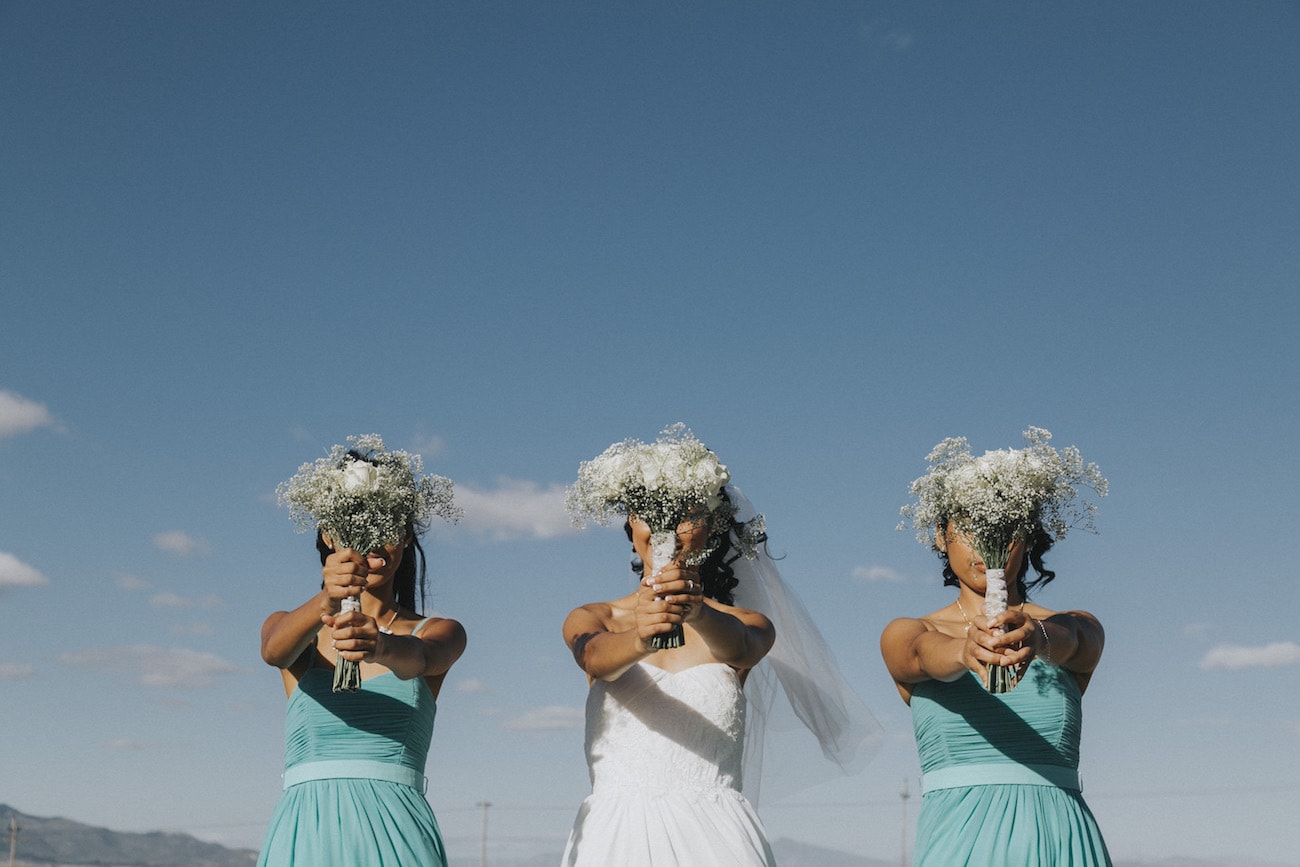 The Dress
I tried on a few gowns at a bridal shop but didn't like any of the styles. I then went to the wedding boutique where I found a dress that I liked. I'm a very plain Jane and being comfortable is something I looked at when deciding on a dress. Although I had intentions of adding straps, a few weeks before the wedding I decided not to.
The Bridesmaids
I had two bridesmaids. I wanted them to wear a dress that would match with the country look that the best men were going for. I also wanted something that they could wear again because many bridesmaids' dresses are only worn on the day. I therefore chose a mint green dress from a designer called Miss Friday.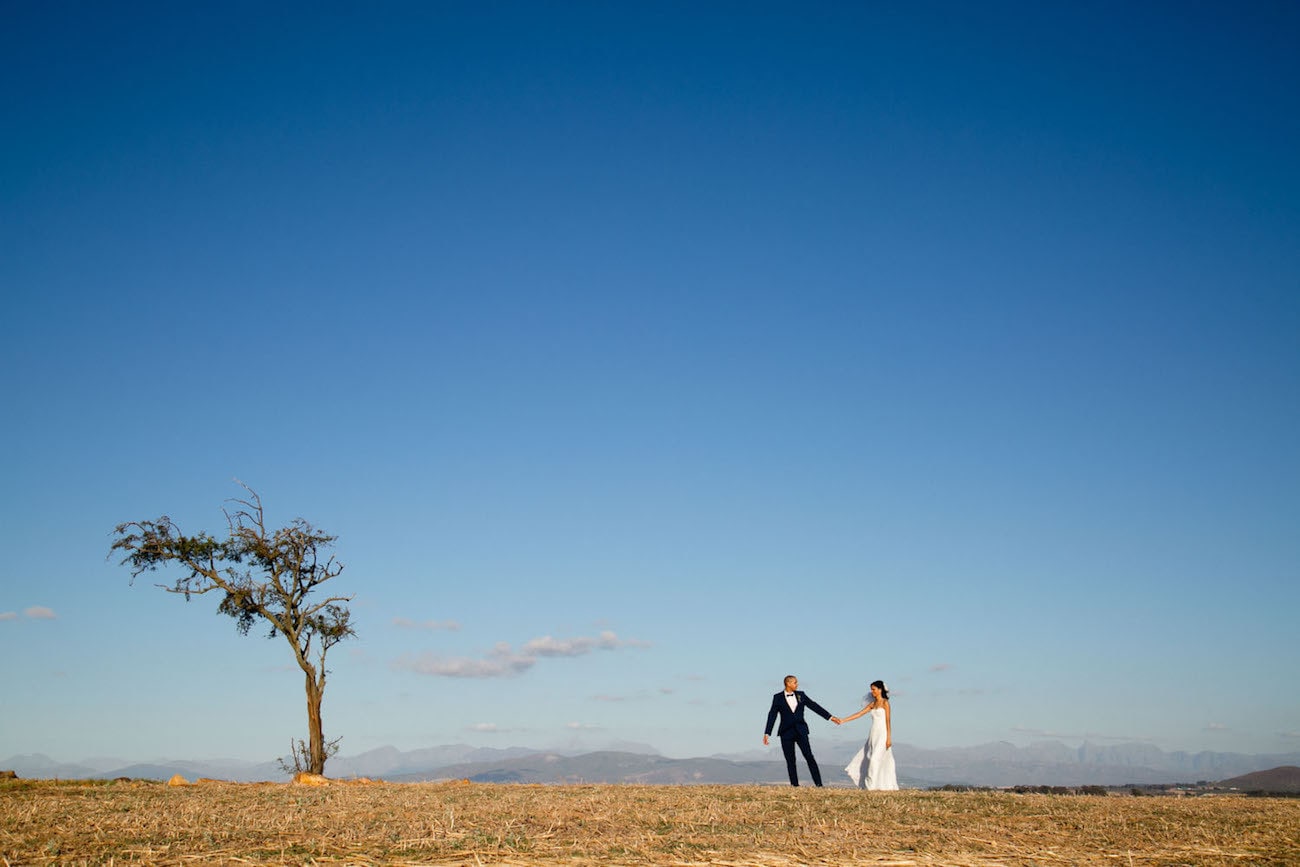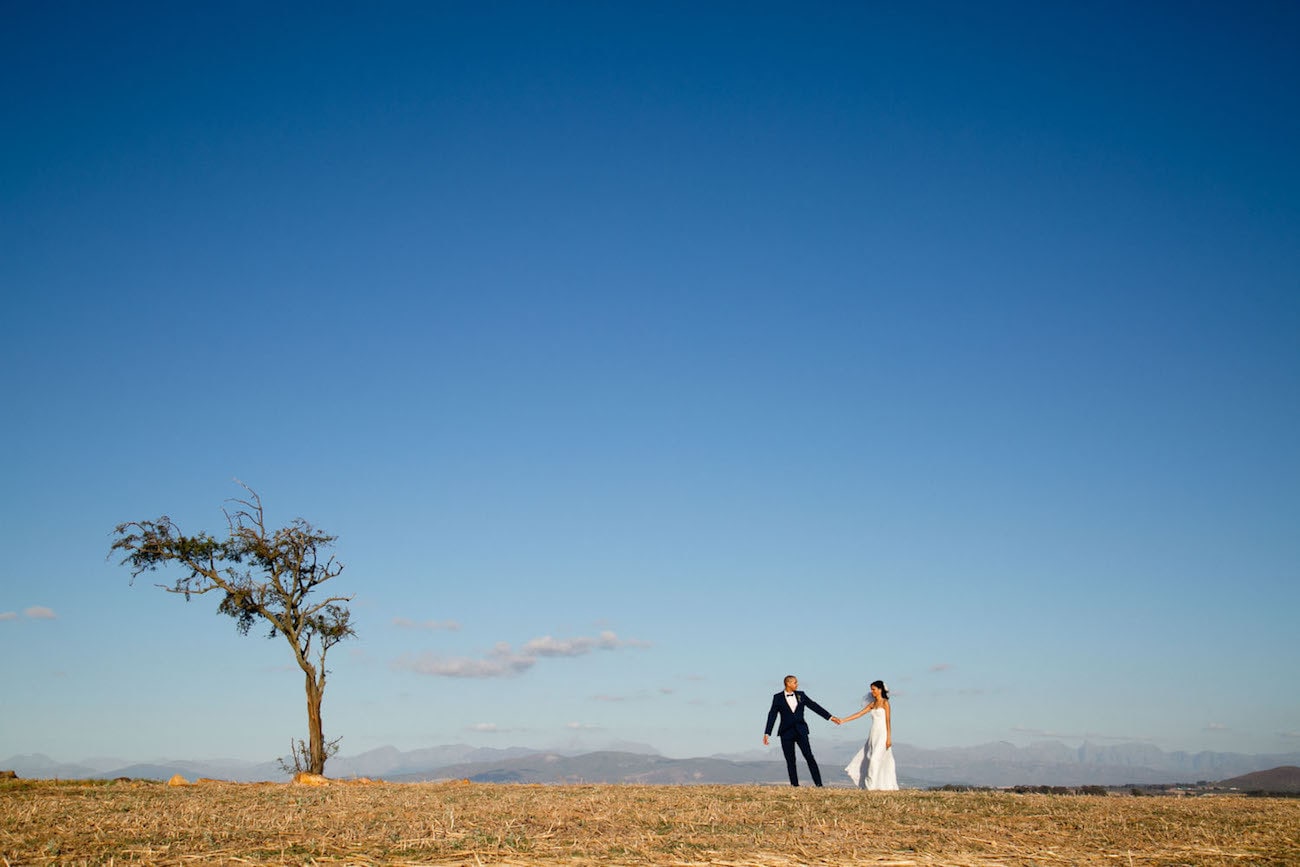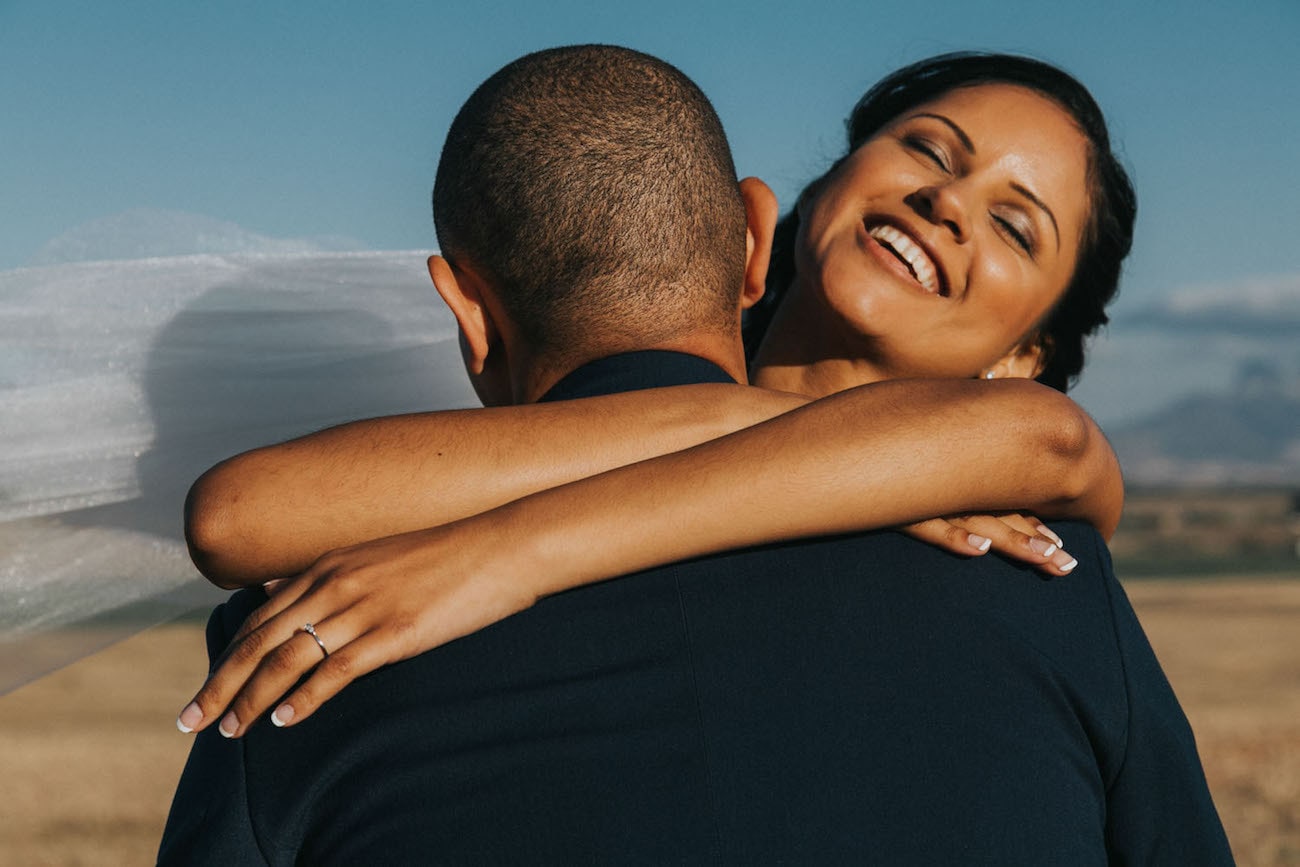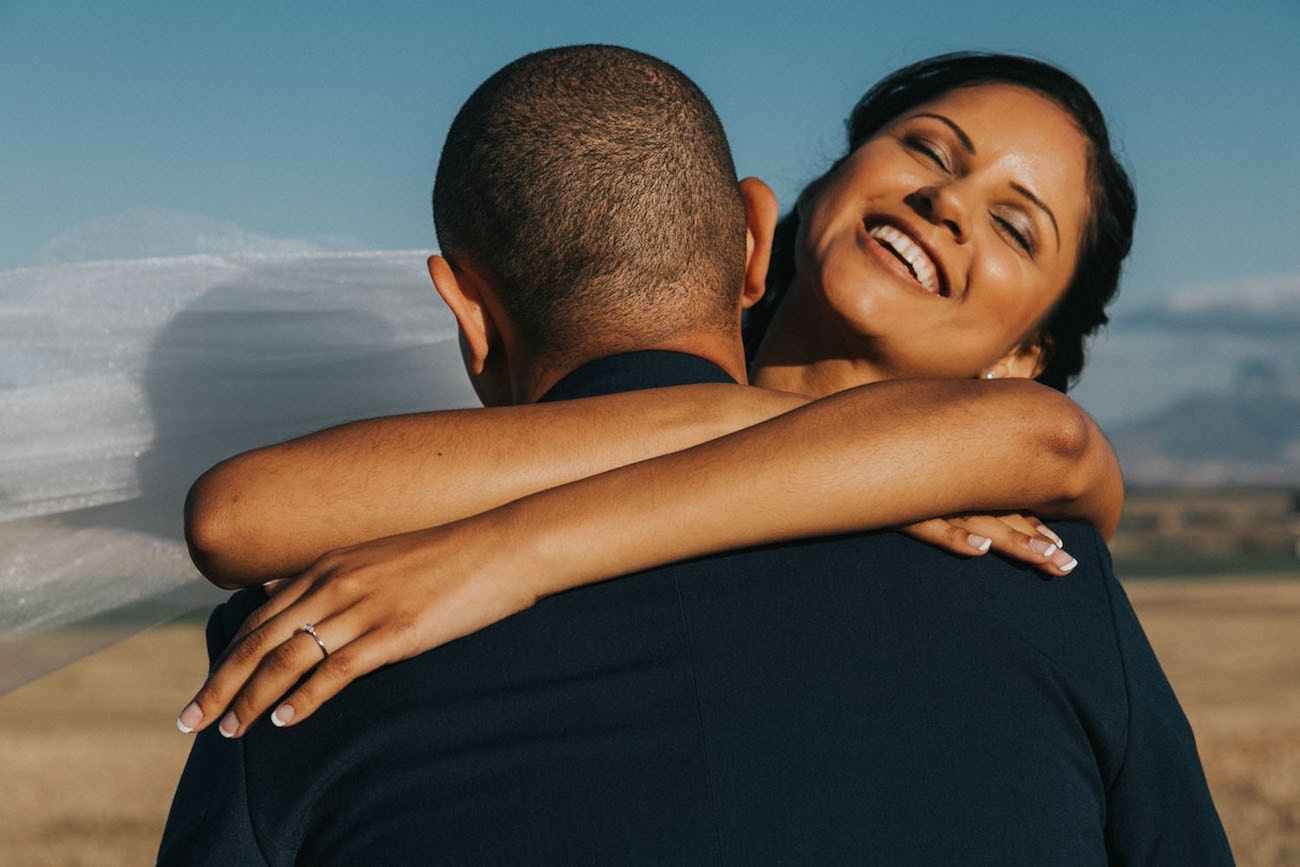 The Flowers
We wanted our flowers to look natural. I'm not a fan of colourful flowers, which is why we had all white with a few greens.
The Favours
We ordered our wedding favours from a local chocolate factory called De Villiers artisan. We went with some friends to the spice route and went for chocolate tasting there. Afterwards we liked the chocolates so much that we wanted our guests' tastebuds to experience what we had.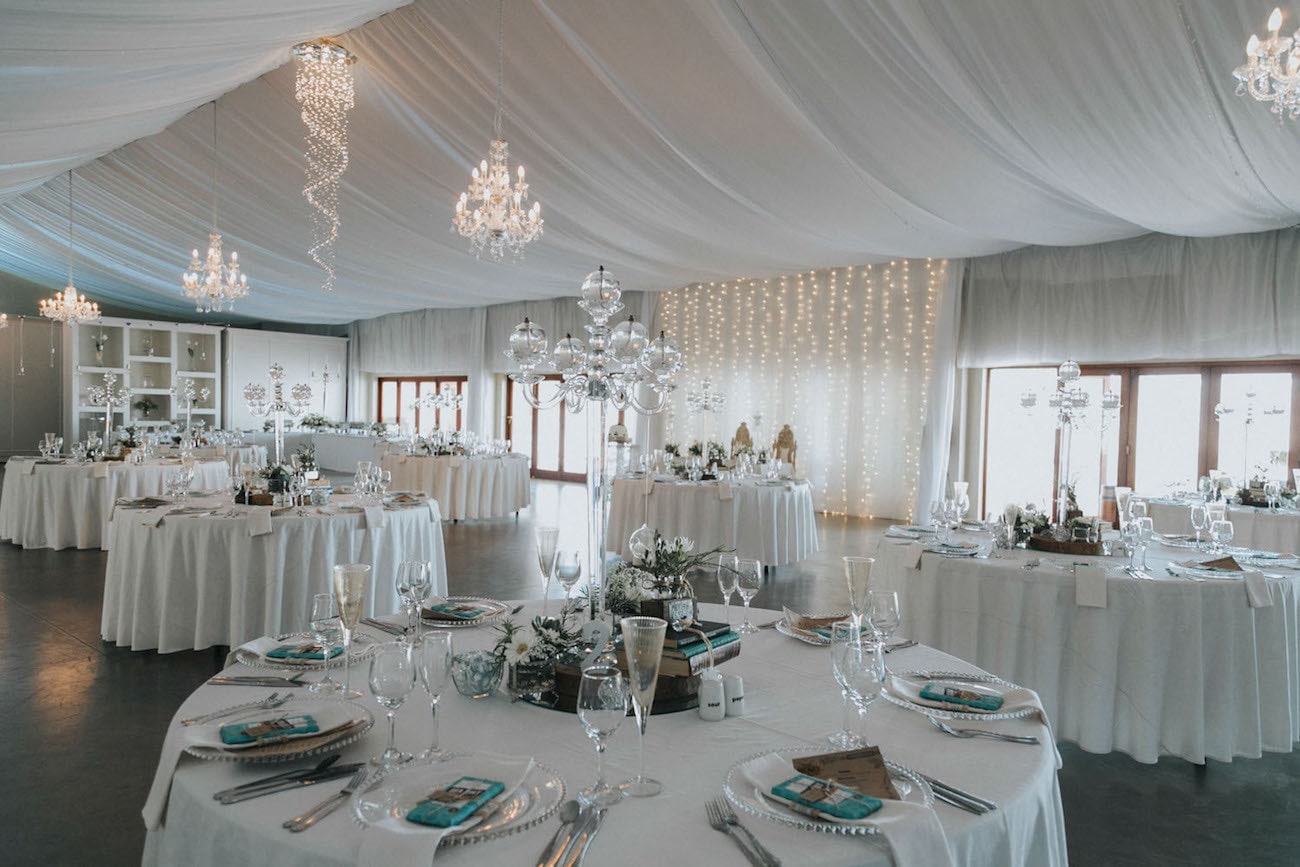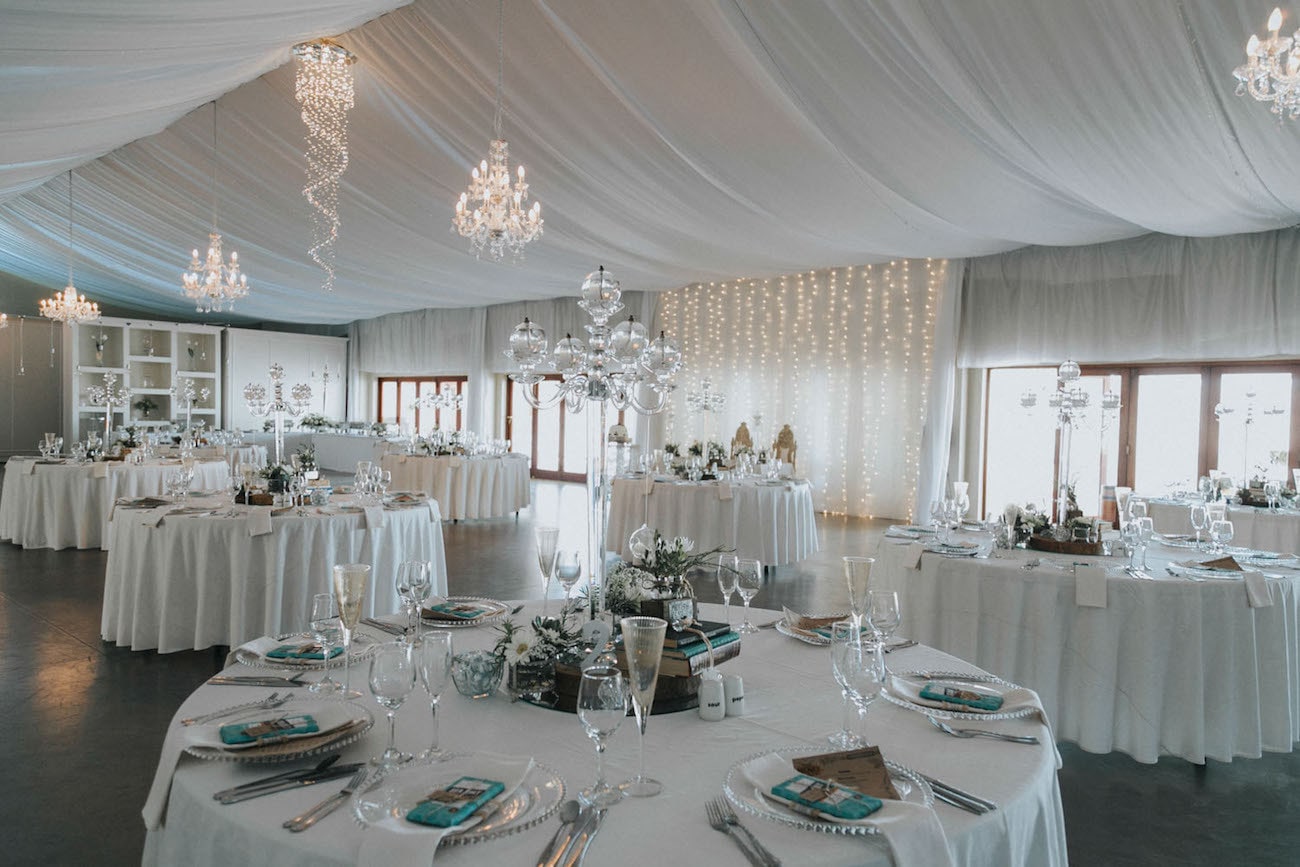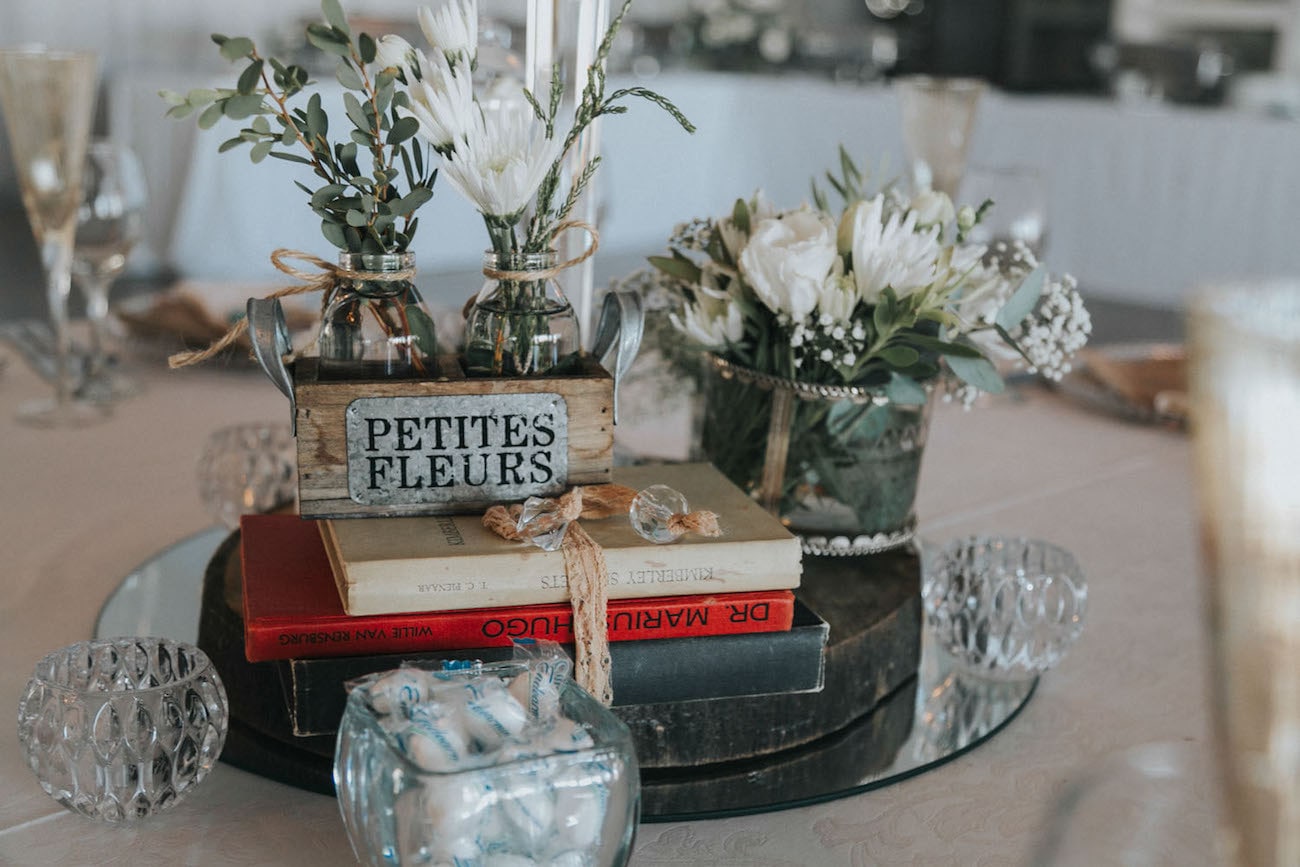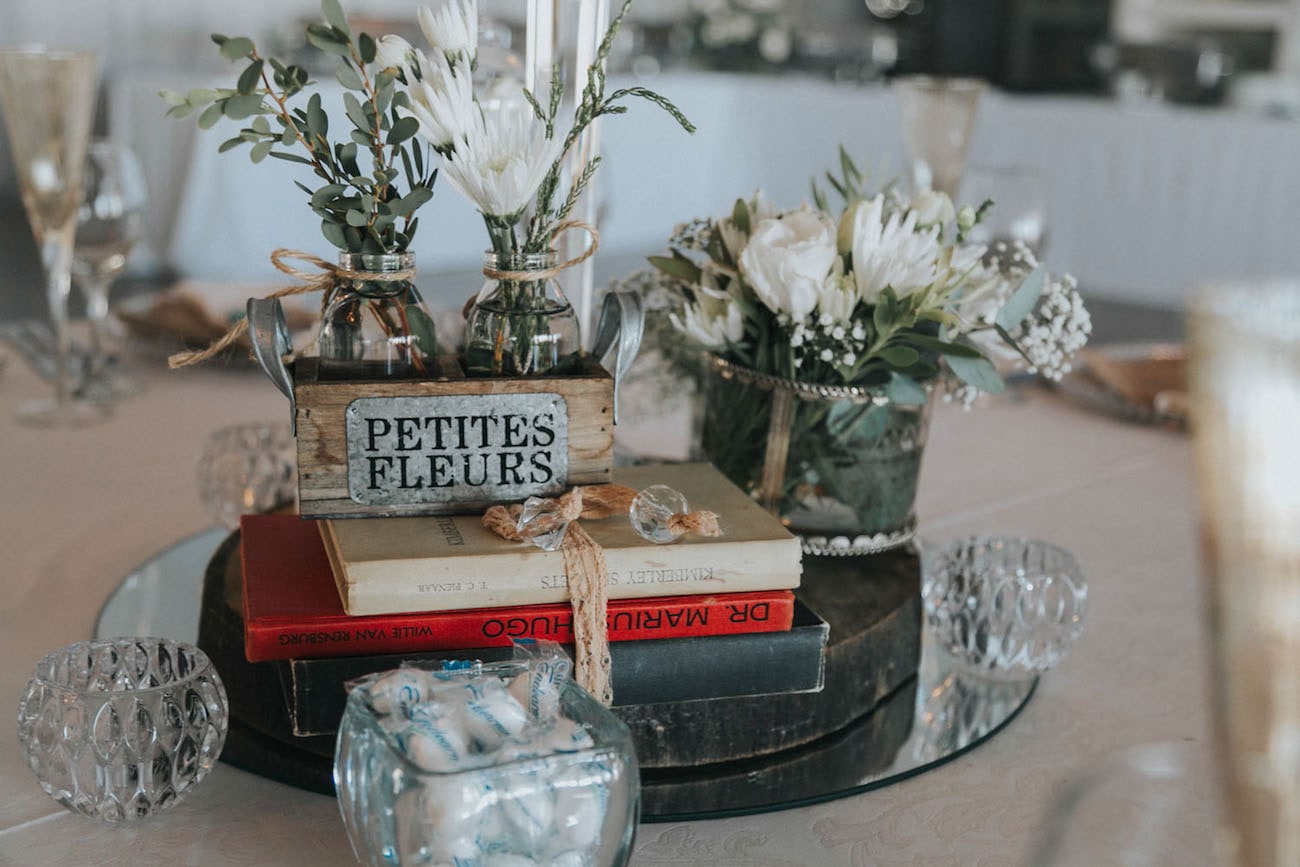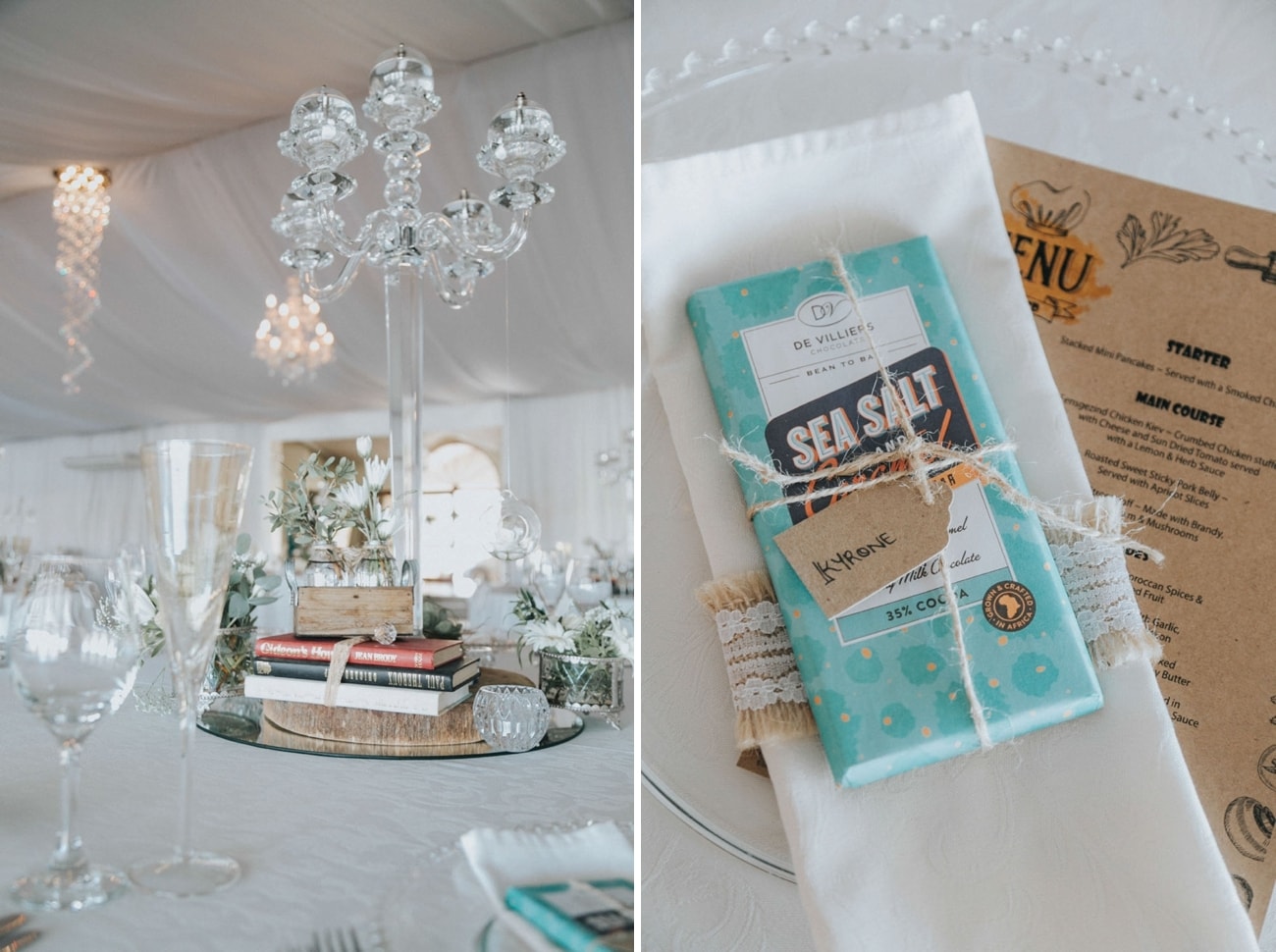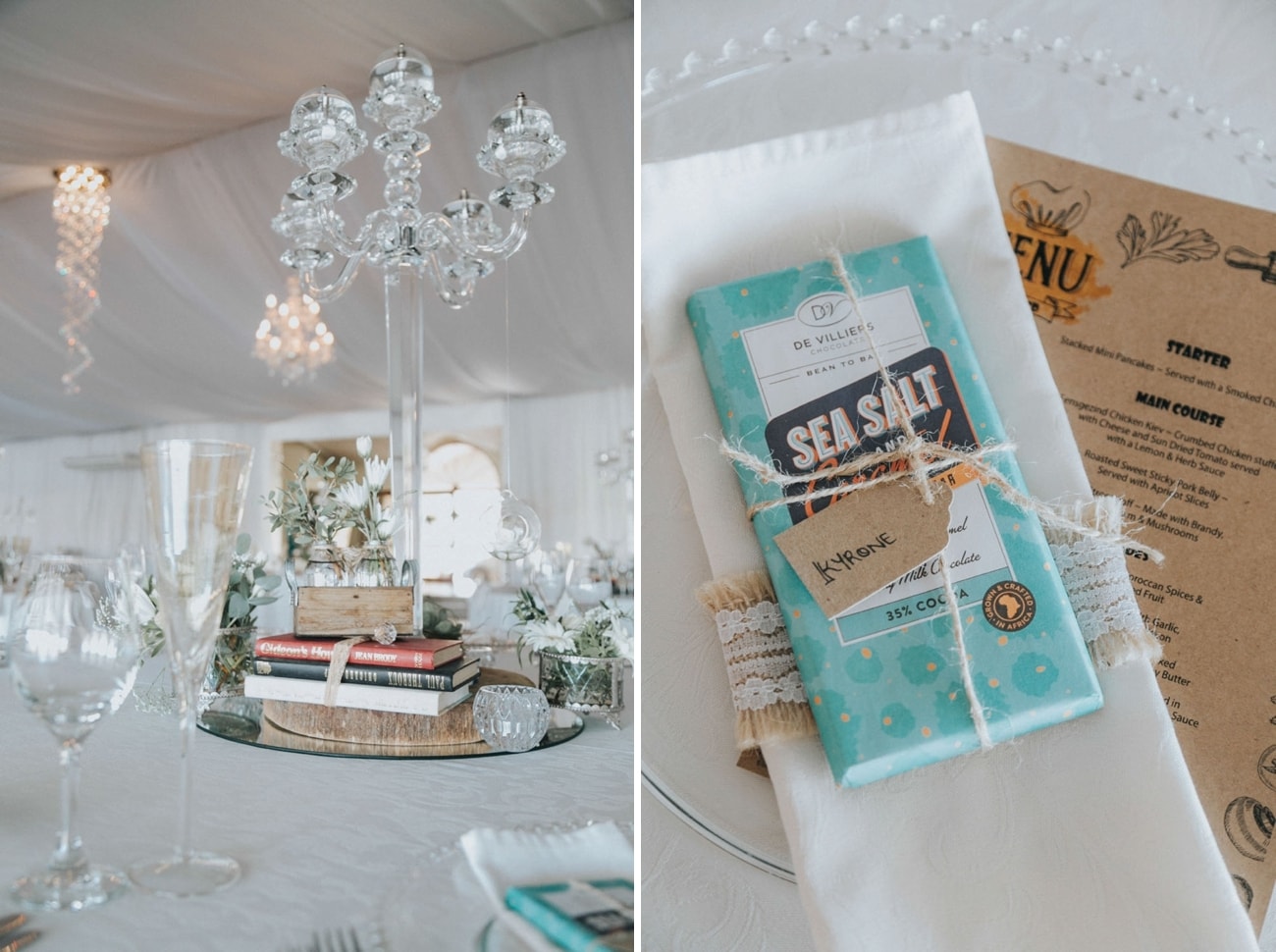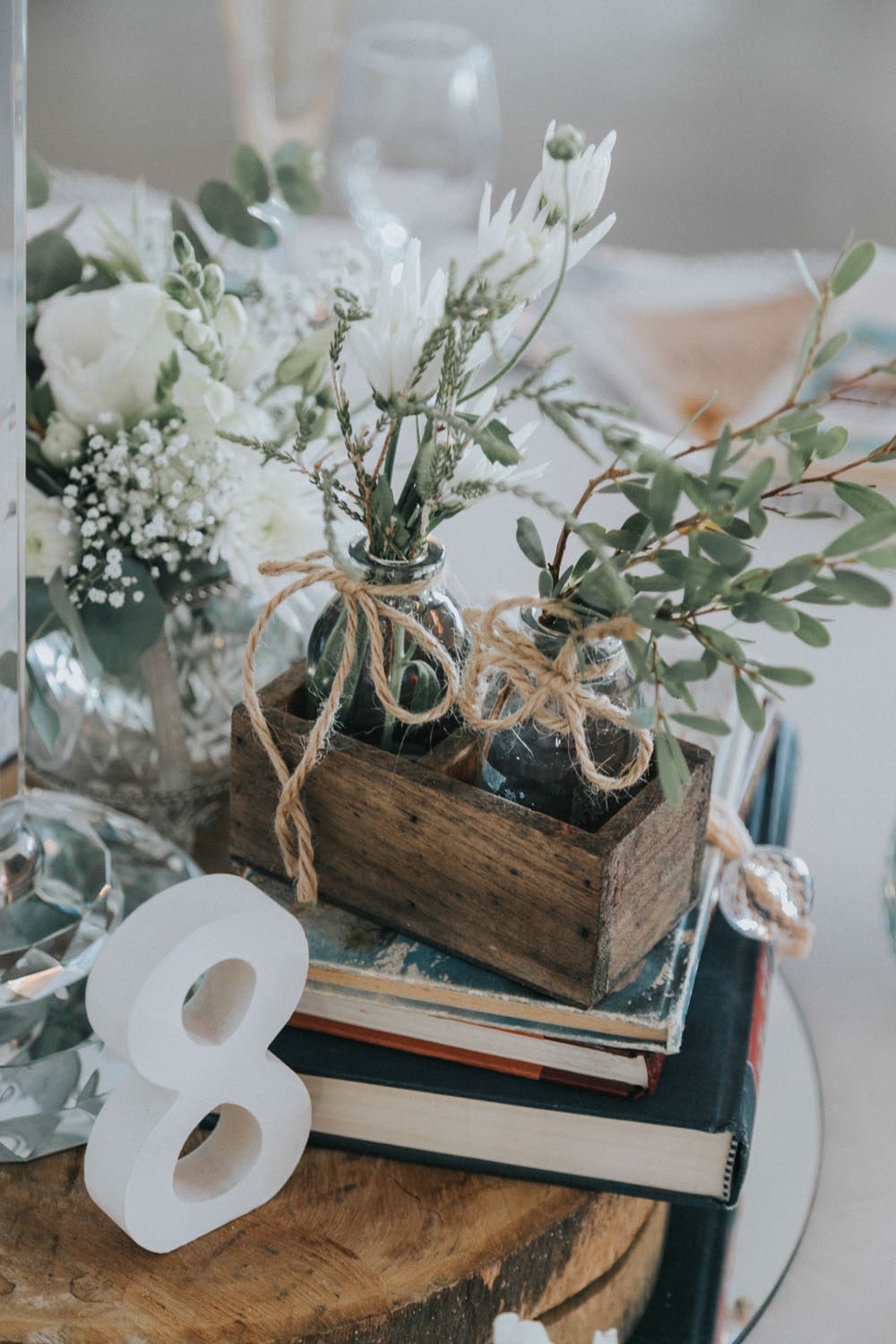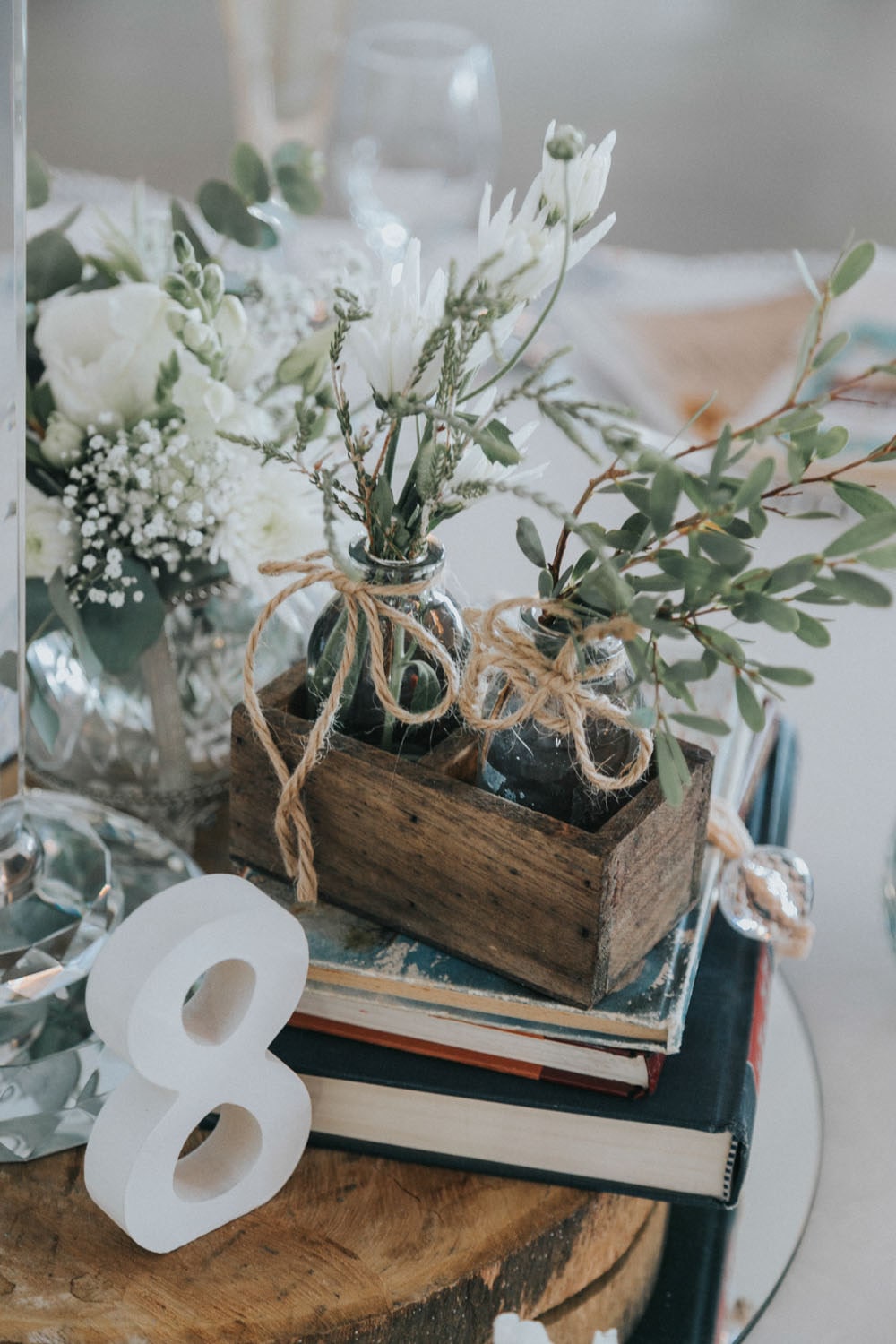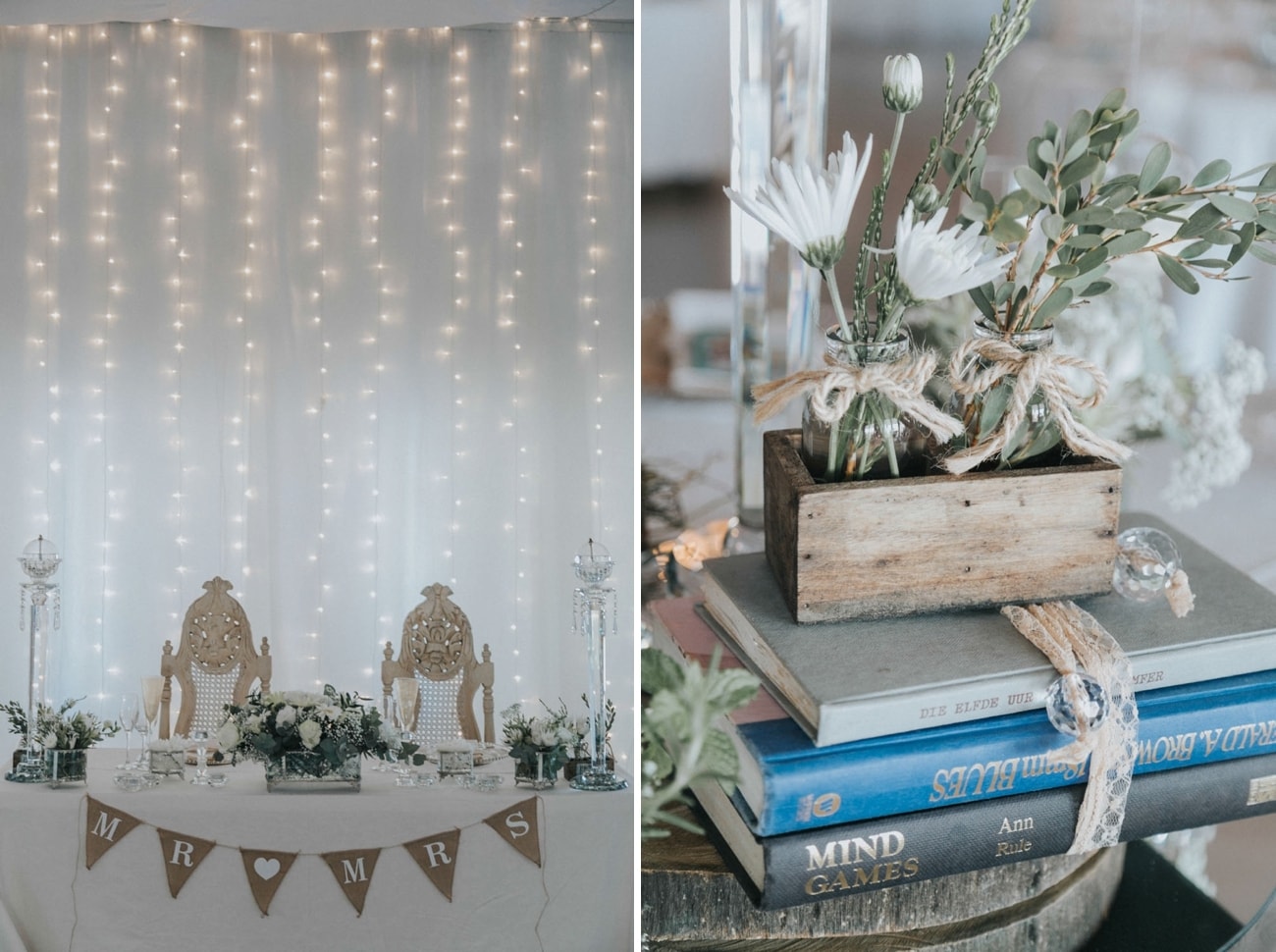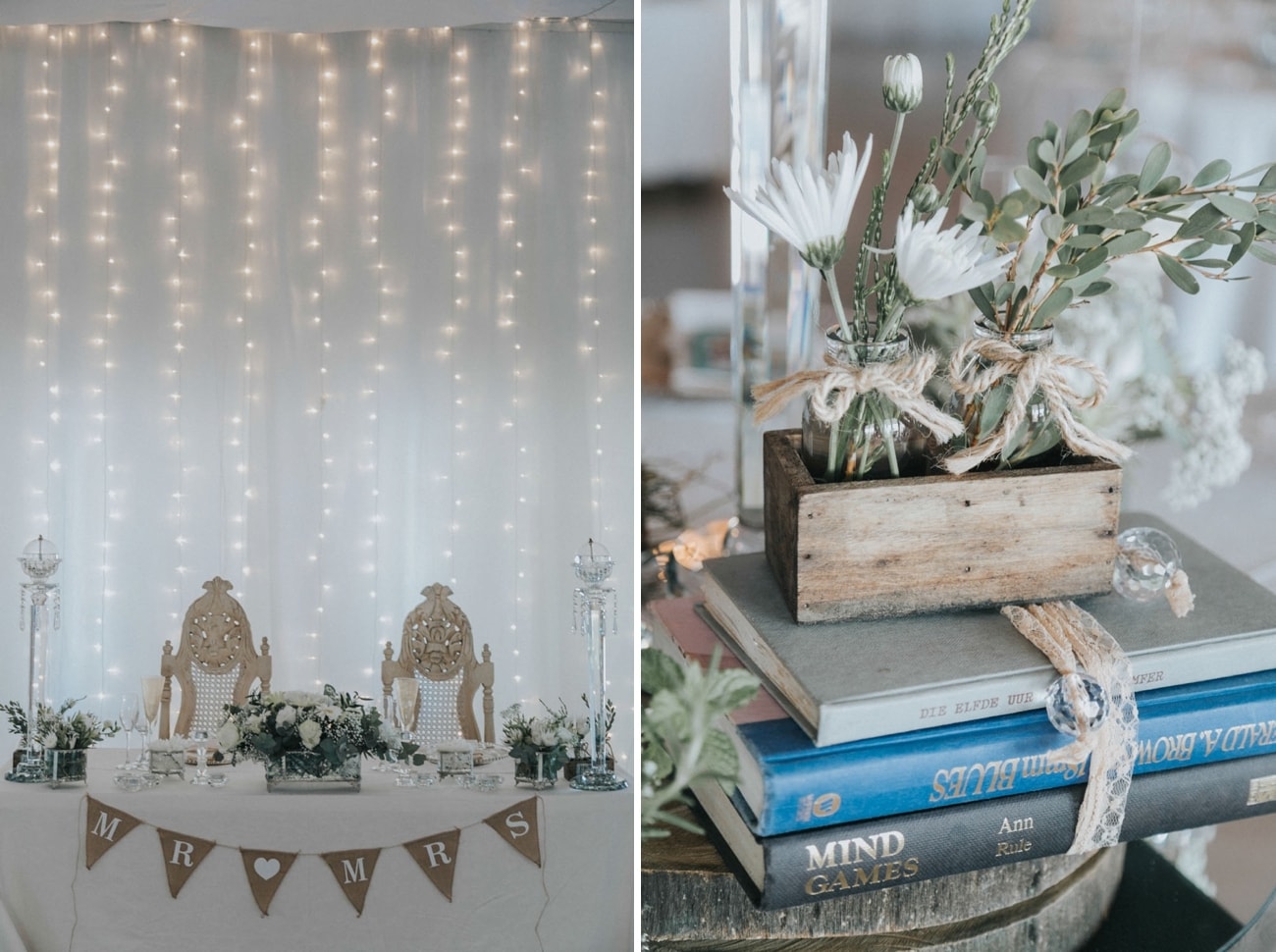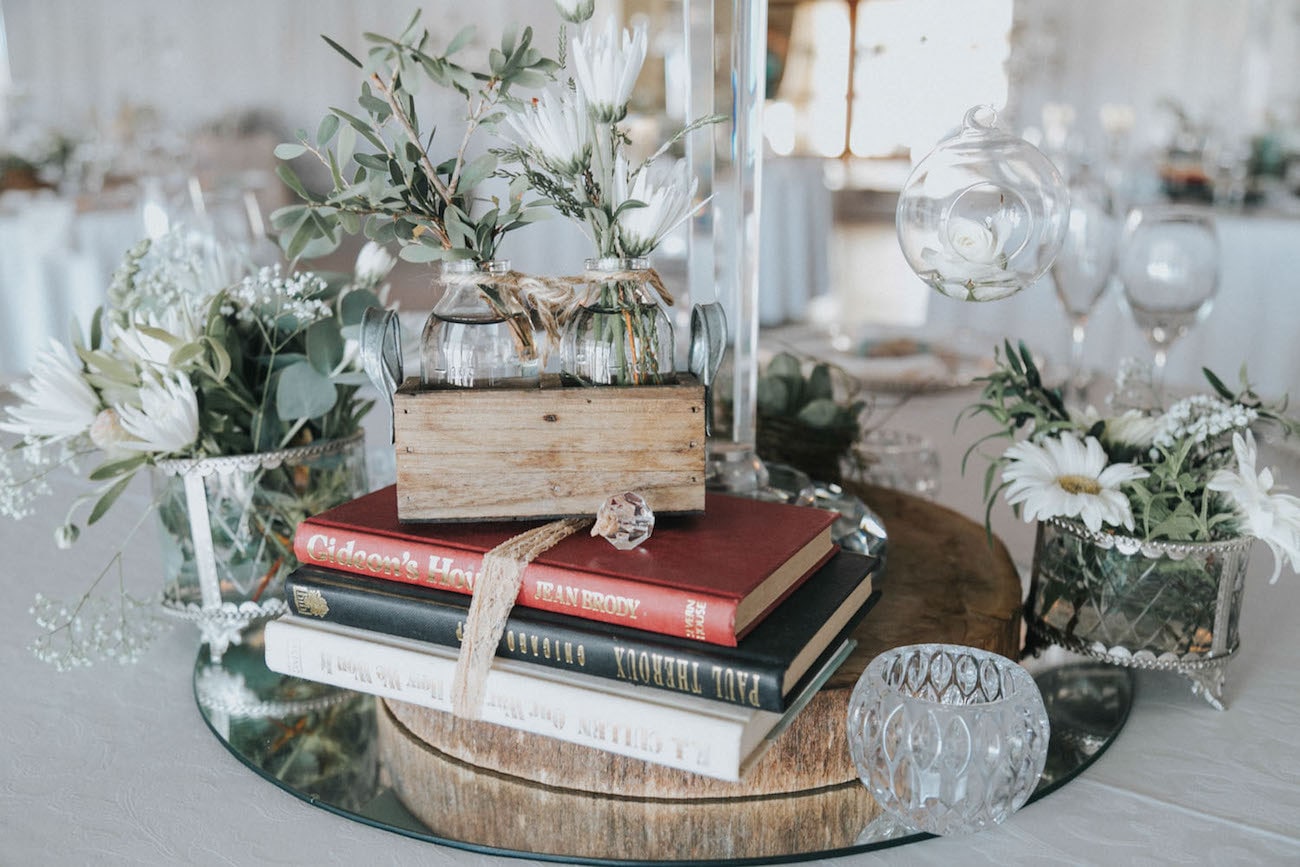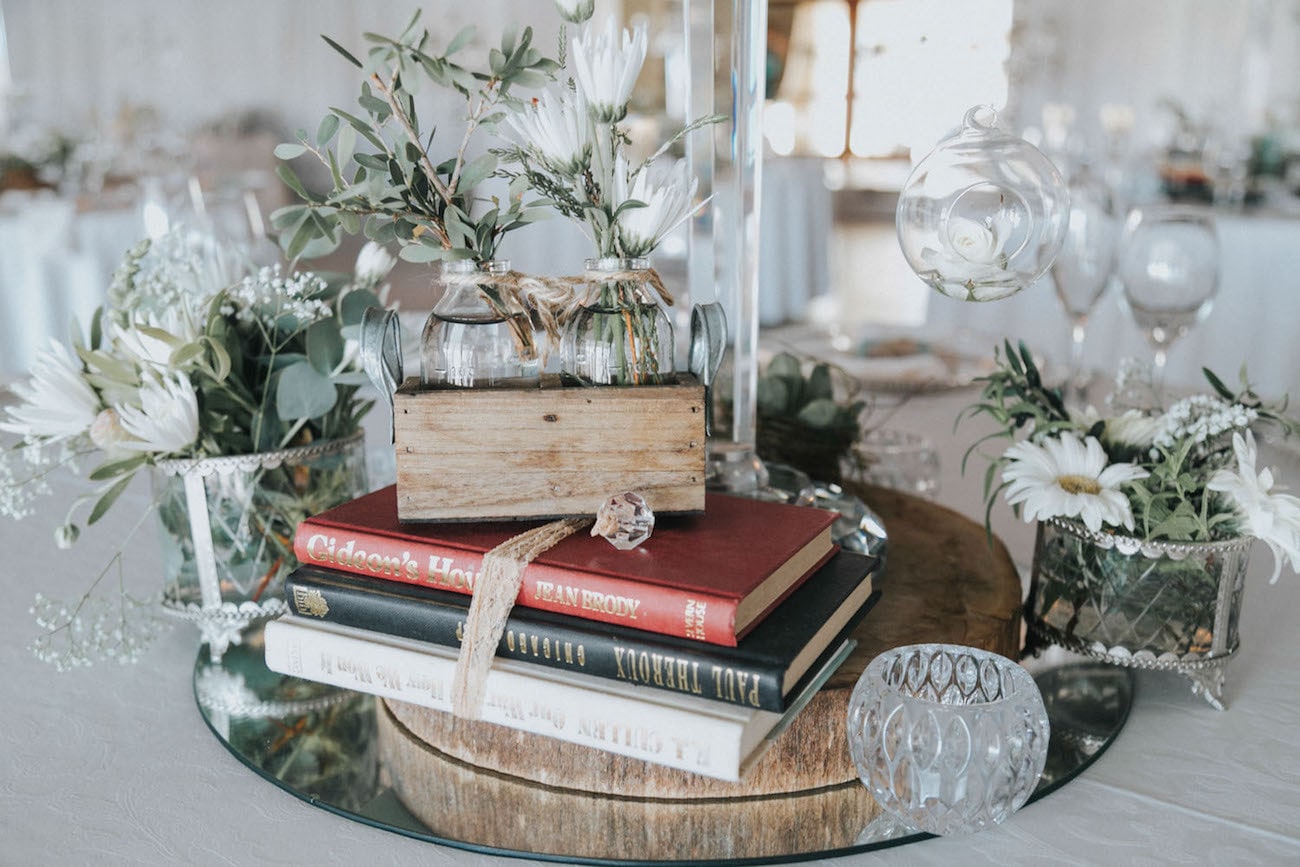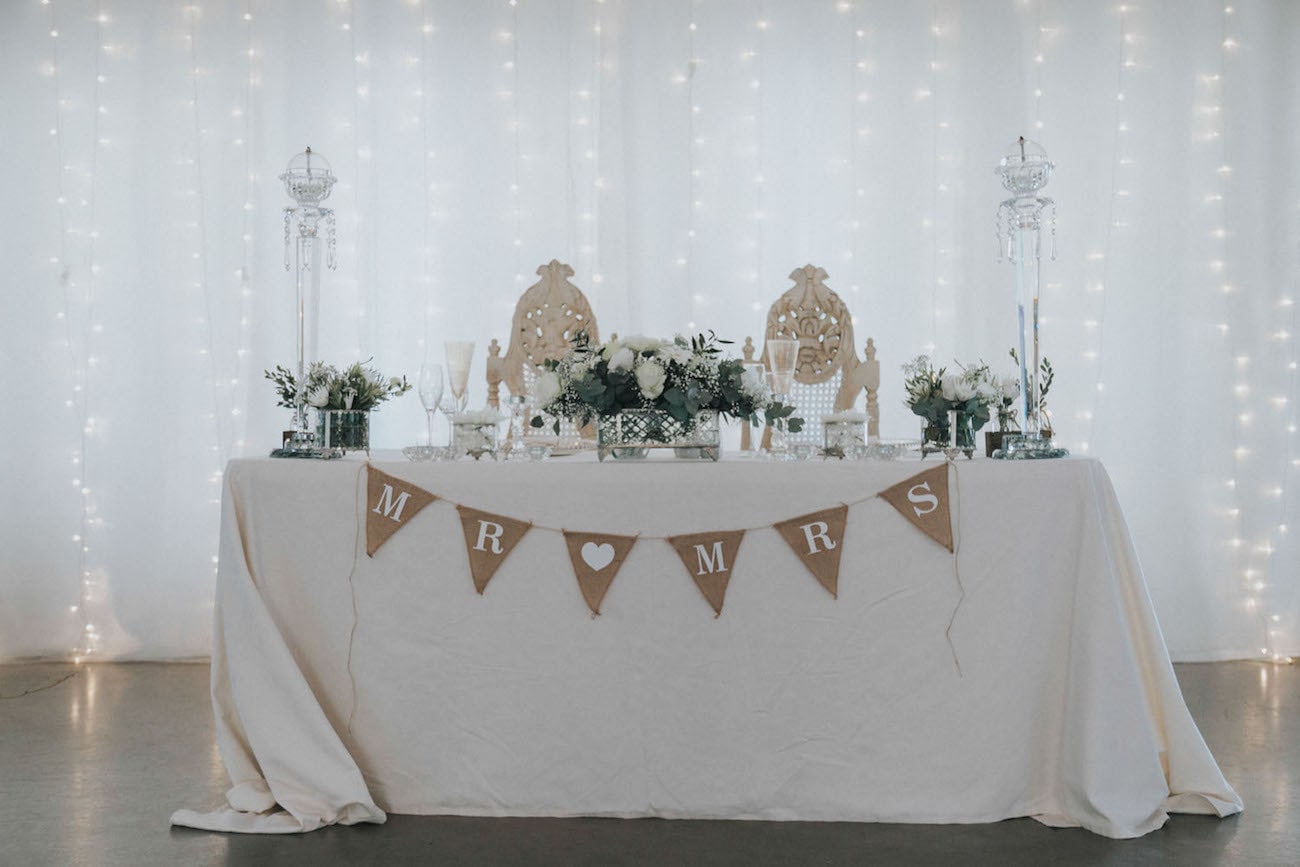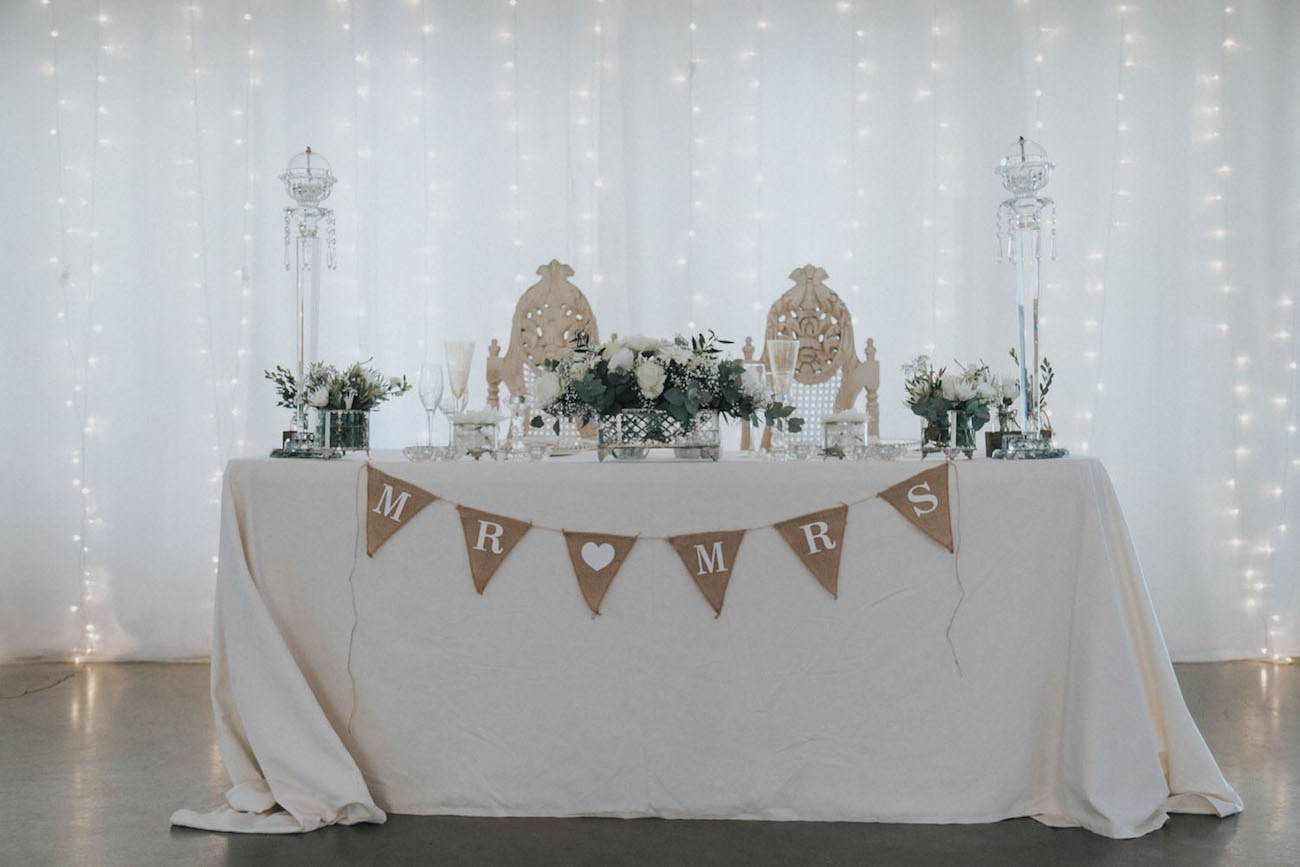 Memorable Moment
We each have something individual memories that were special. For Darryl, it was when our page boy came running to him with his chalk board and he picked him up, not thinking about the chalk that would be on his suit when I walked down the aisle! For me, it was our friends joining in on our flash mob – I remember how much fun it was! We also share a common favourite memory – each of us have lost parents and we therefore released white balloons in memory of them.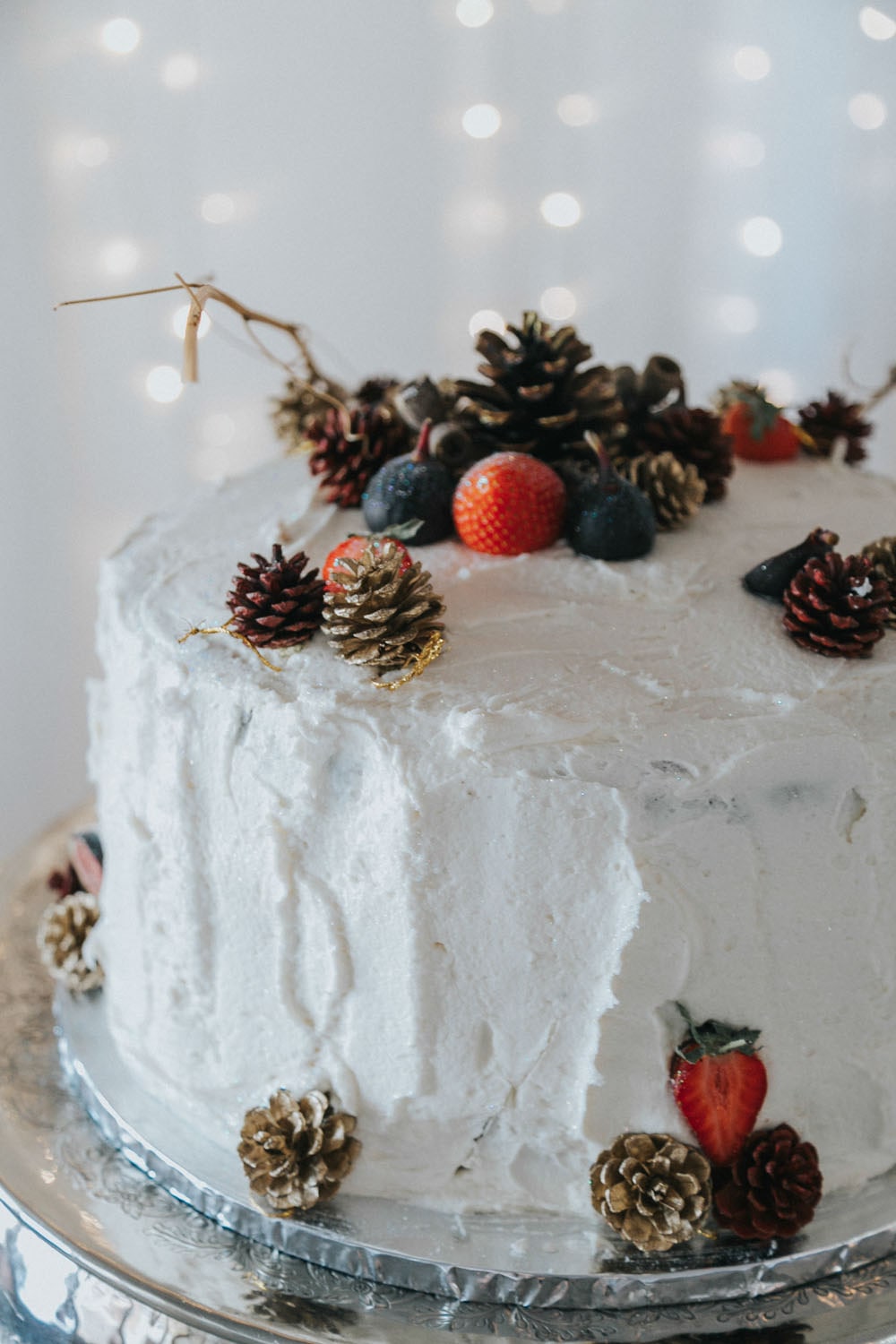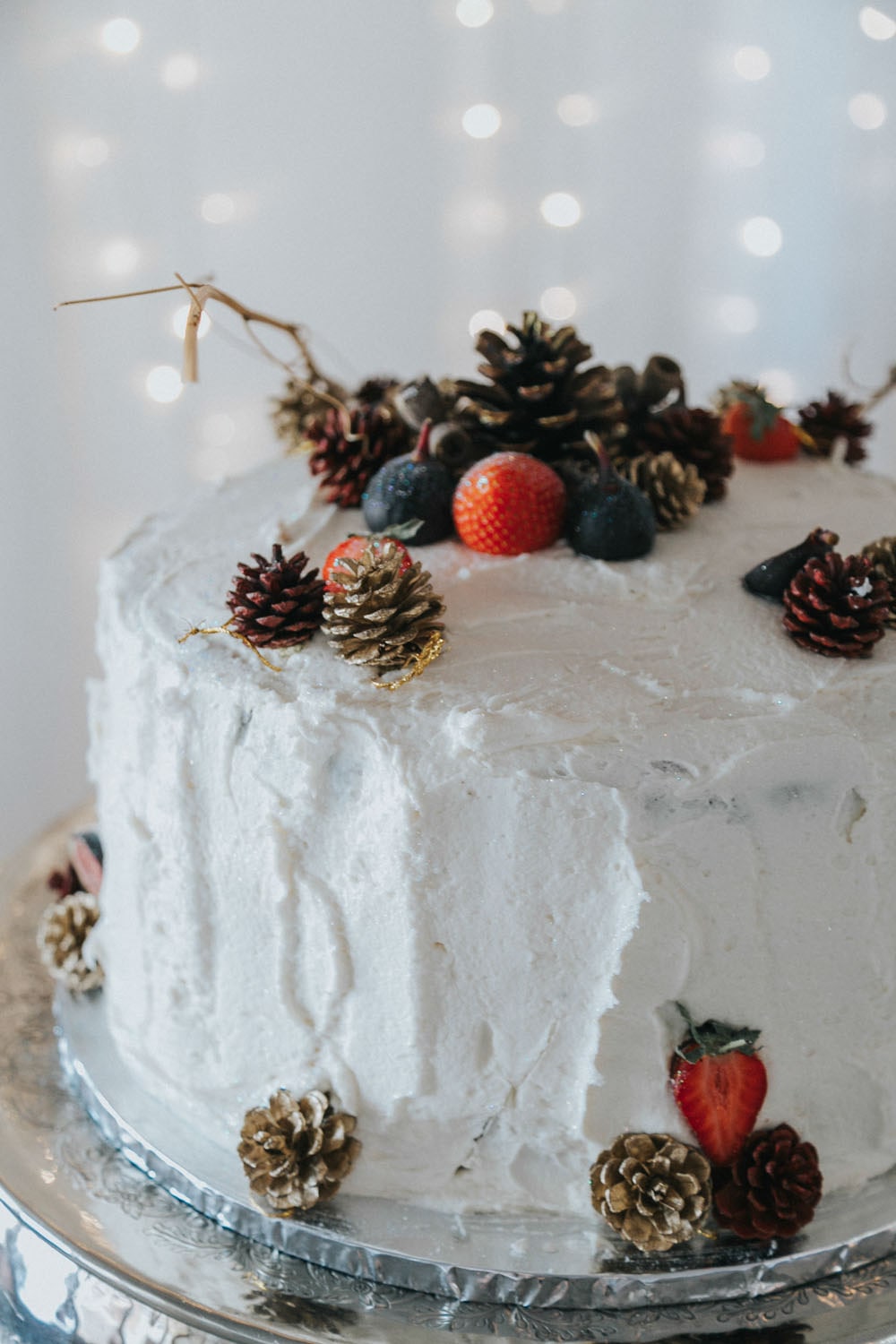 Best Decision
We made the experience effortless with the agreement that we were the only two people allowed to make decisions on the wedding arrangements. We did not involve any family or friends with the arrangements. Something we would also recommend is to get a co-ordinator.
Advice for Future Brides & Grooms
It's your wedding, so do what you like. Sometimes we try to please everyone but you can't. Do what makes you happy and follow your instincts. Don't let other people's opinions influence you. The truth is that people will talk about your wedding, some will say good things and some will say bad things. As long you are happy, that's all that matters. Cherish every moment of the day because it's over so quickly. Friends who got married before us told us this, but you don't realise it until it's your day.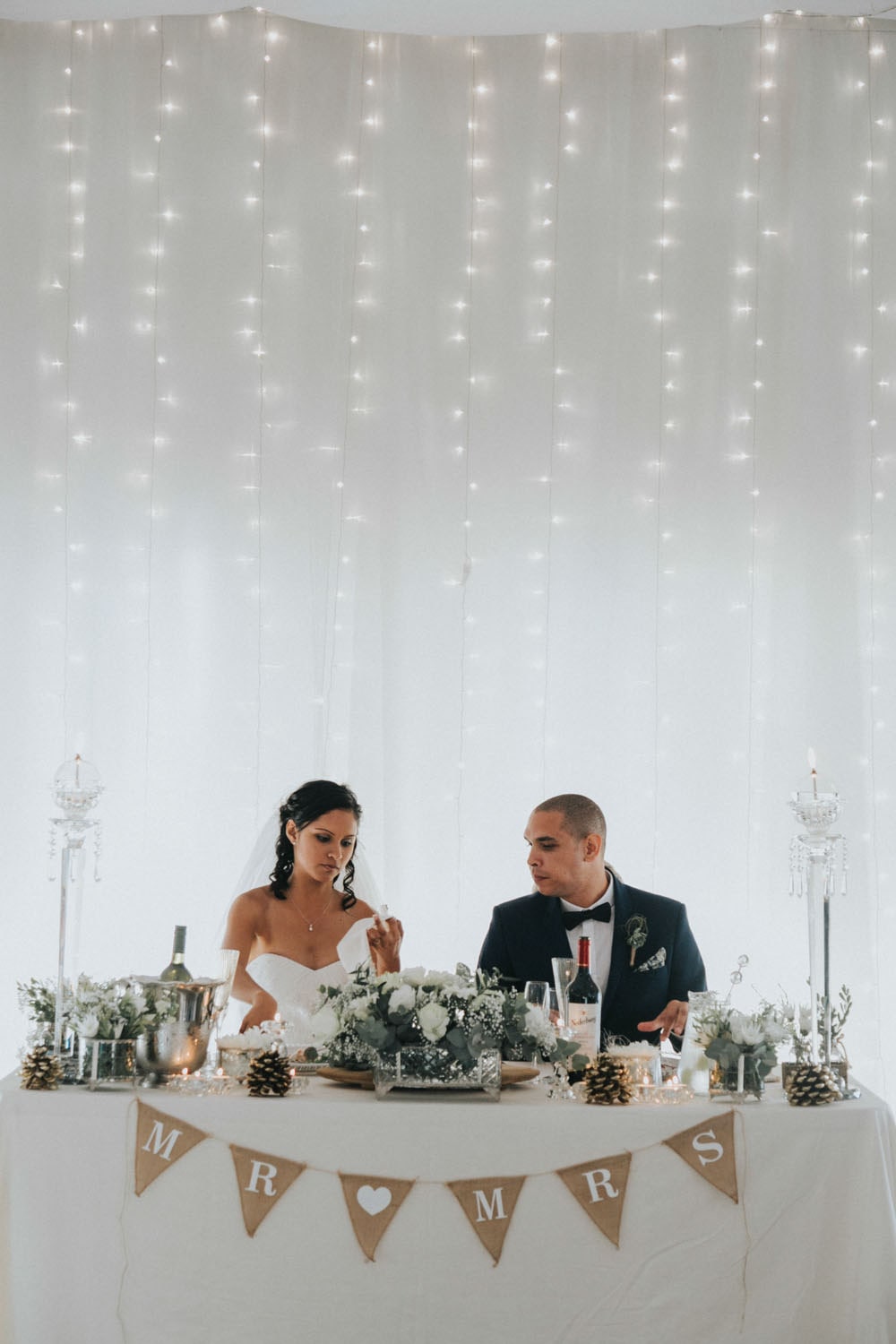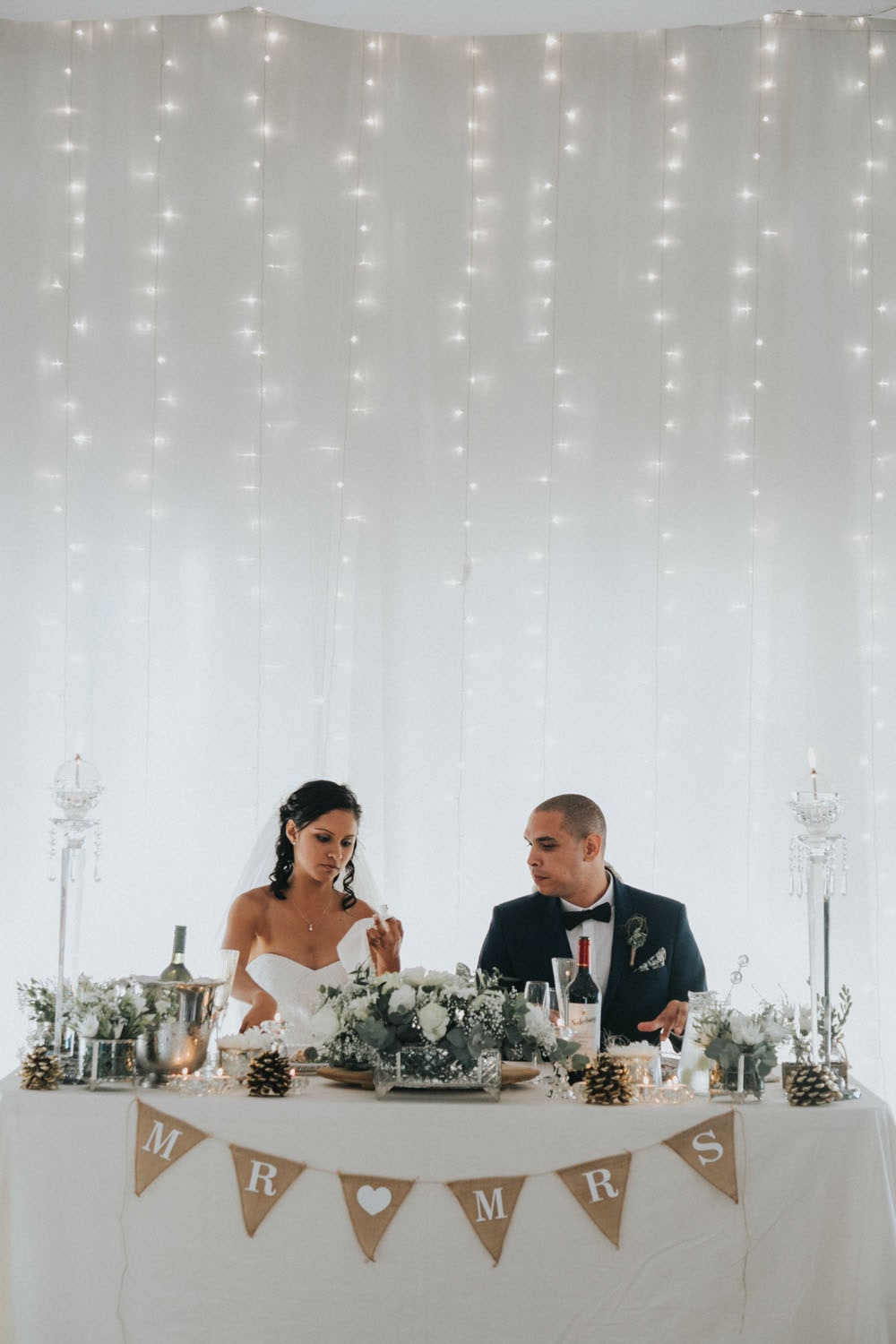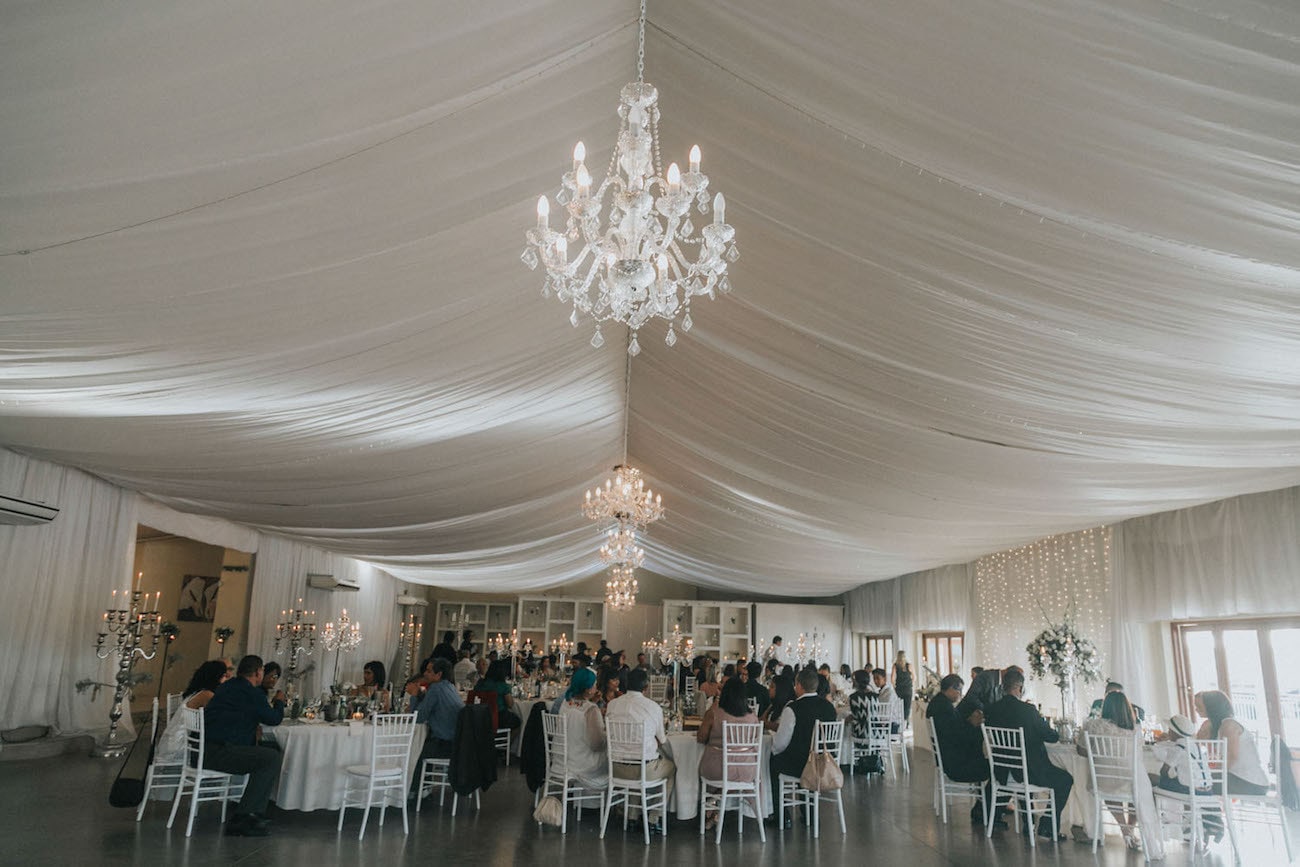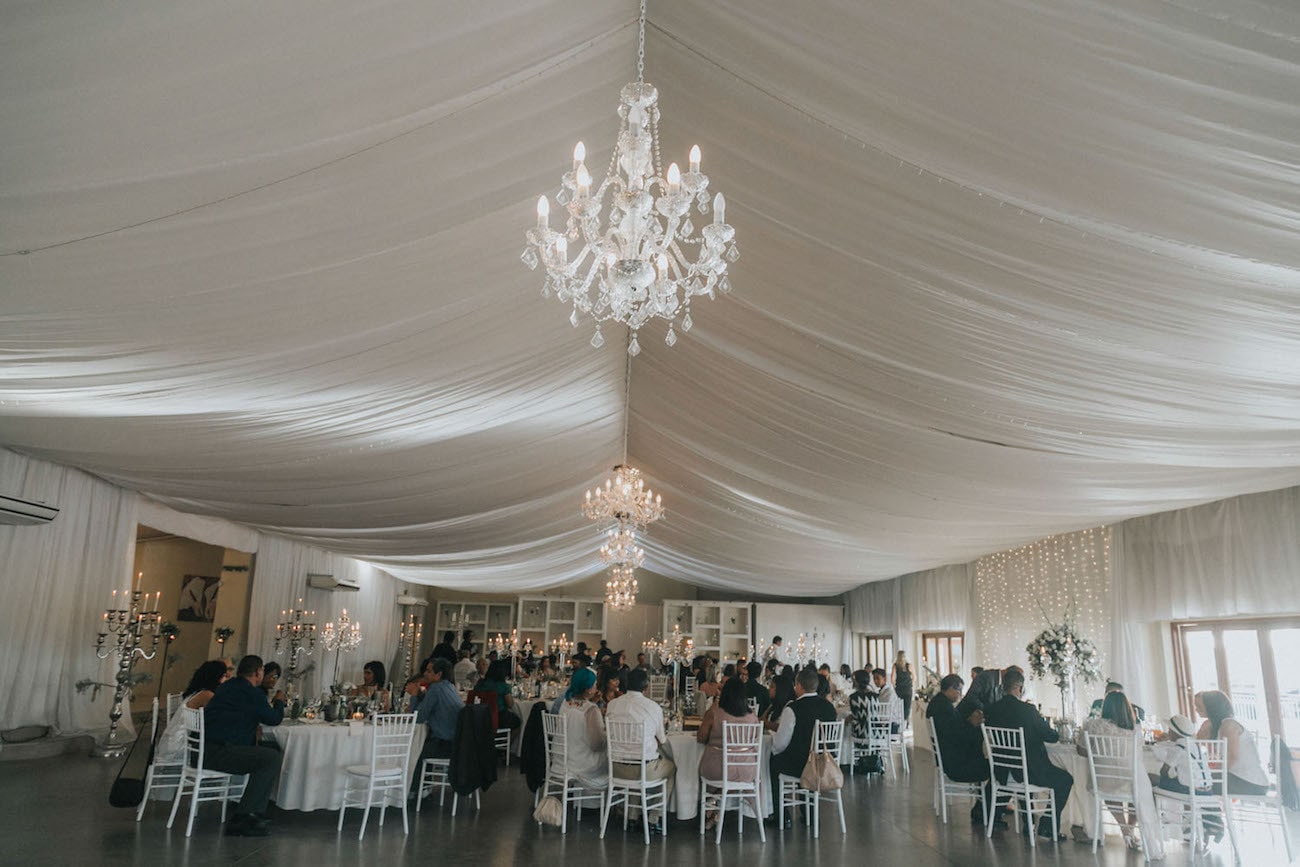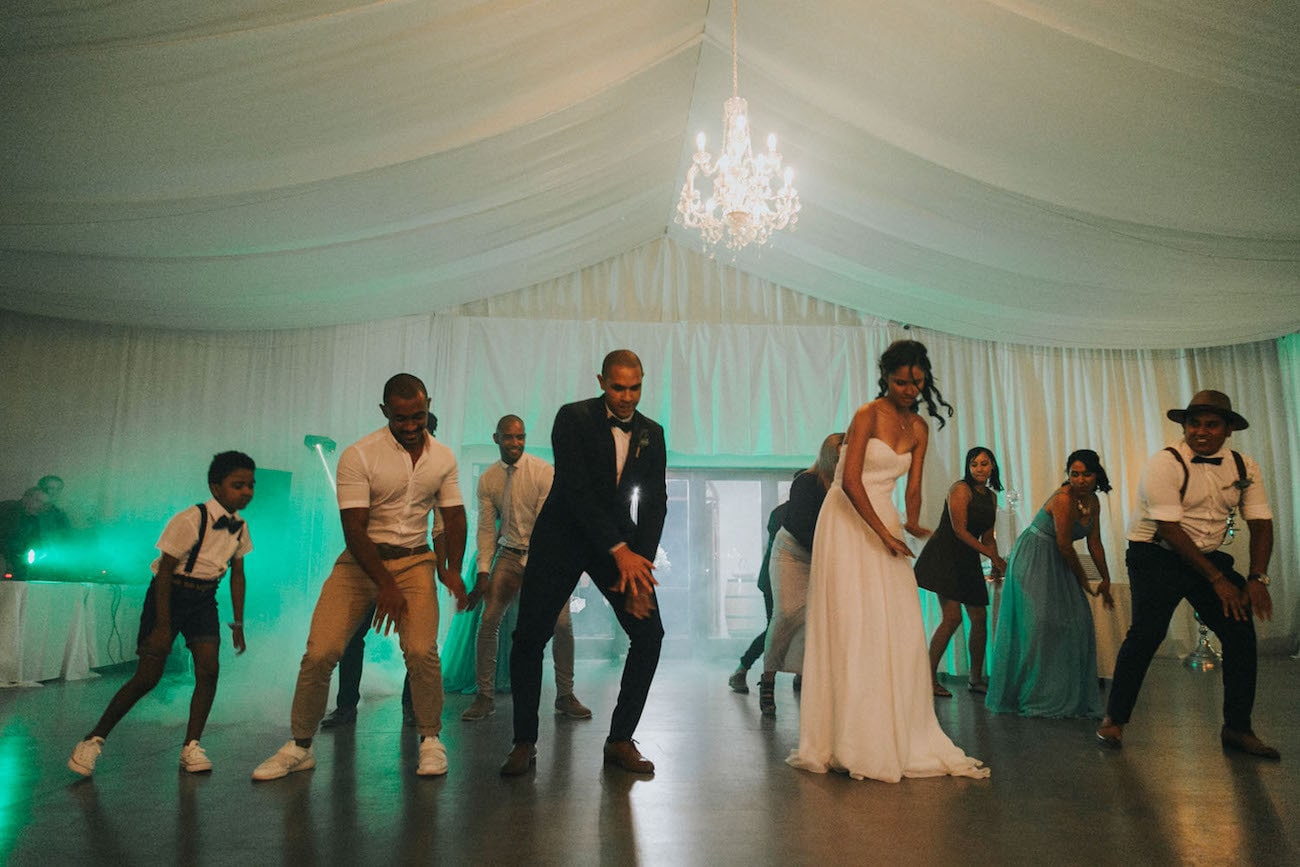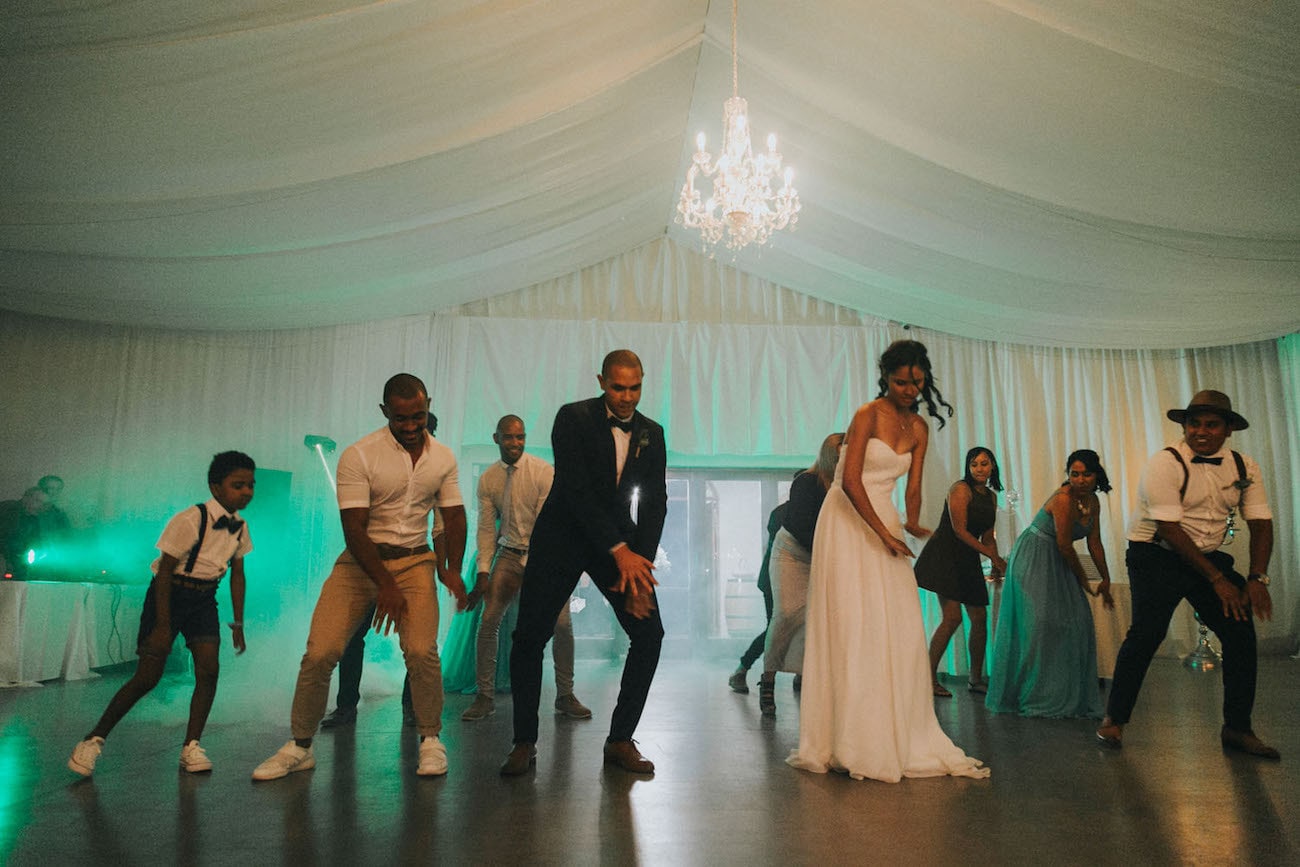 You can see more from this wedding on Bianca Asher's blog.
SERVICE PROVIDERS
Venue & catering: Eensgezind | Photography: Bianca Asher Photography | Co-ordination, flowers & décor: Eensgezind | Cake: Naomi Chetty | Bride's dress: The Wedding Boutique | Bride's accessories: Woolworths | Hair: Vintage Grace | Makeup: KSL Make-up | Bridesmaids' dresses: Miss Friday | Groom's attire: Mooi Styling | DJ: 25 beats