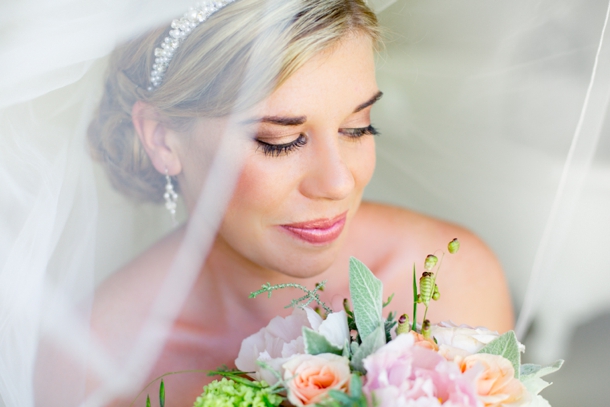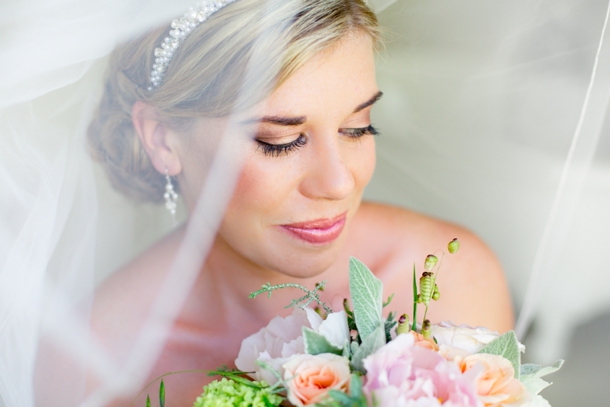 It's always fun when I get to share the wedding of a bride whose journey SouthBound Bride has been a part of in some way, and today's was the source of one of my favourite (and most popular) inspiration boards, Mint & Peach. Of course, that's just a starting point, but with such a gorgeous colour scheme, with a venue as charming and rustic as Rockhaven, with incredible florals (peonies, yum!) and with breathtaking photos by the always awesome Tasha Seccombe, Tam & Jim's wedding was always going to be beautiful. And I absolutely love that they wove a single quote through their decor: "Once in lifetime you meet someone who changes everything". It reminds me of a longer quote from Bob Marley, one of my favourites (which by the way, is awesome for a wedding reading). Inspiration boards are fun, but come to life and filled with fun, laughter and love, this one was so much better than I could have imagined.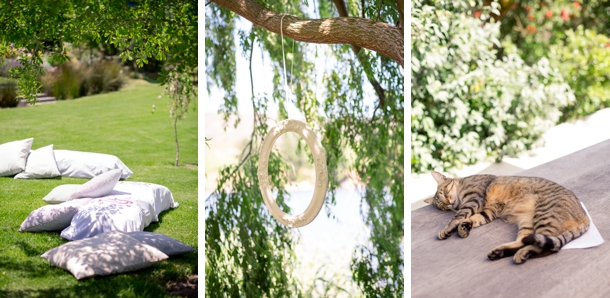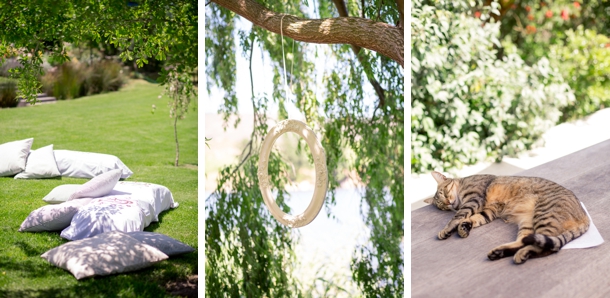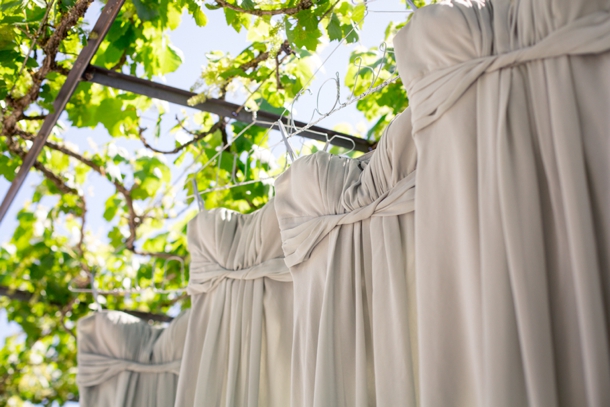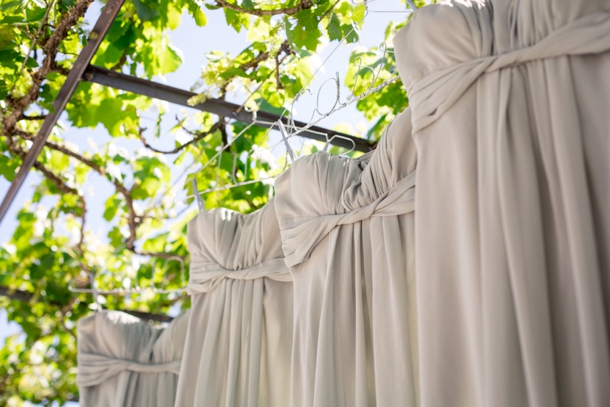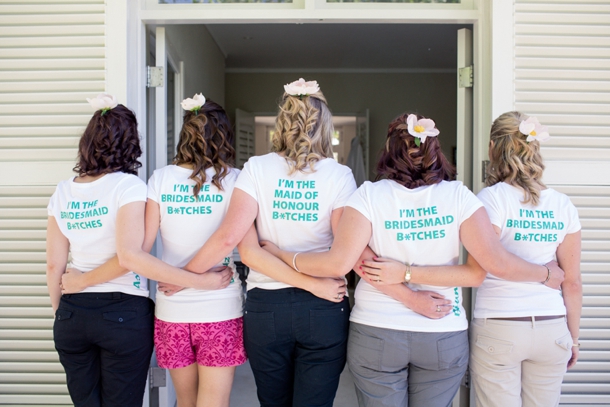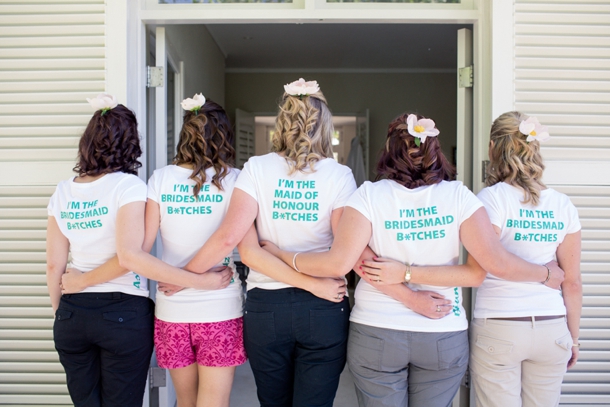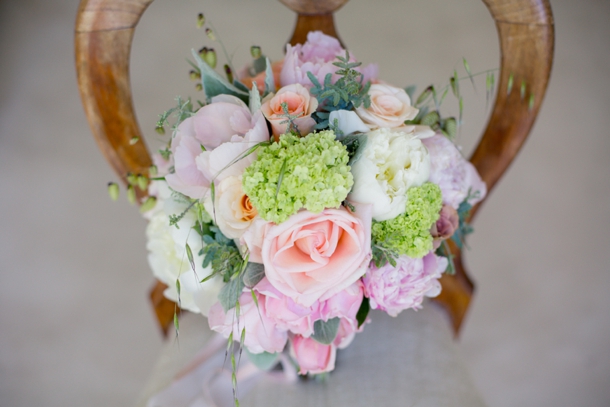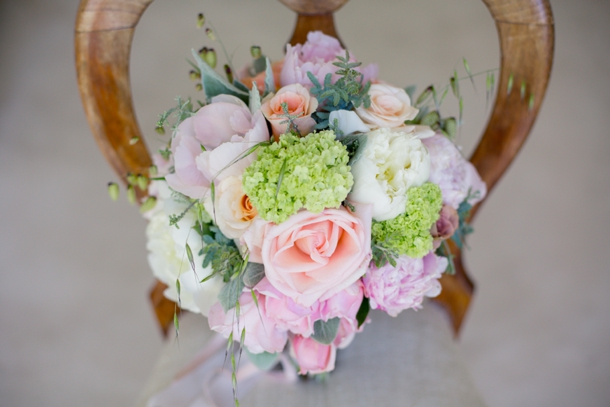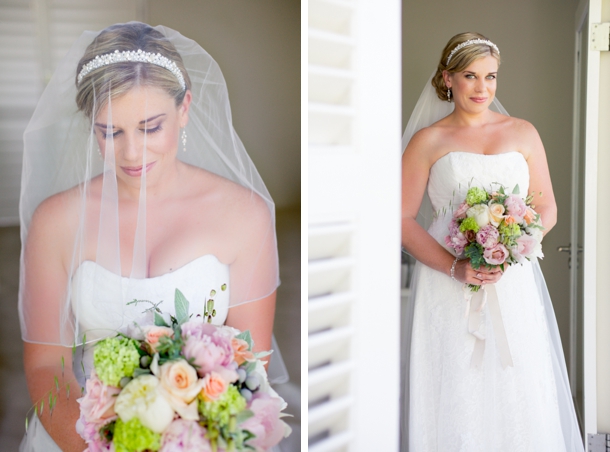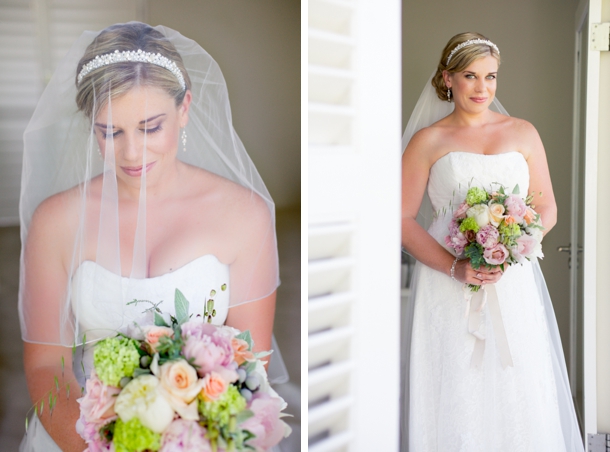 Love Story
Jim and I both studied at Rhodes University and we kind of knew who the other one was but didn't really socialise in the same group. It wasn't until we met again in London in 2006 on a mutual friend's rooftop terrace! I would love to say it was love at first sight but we actually first became really good friends (which I do believe is very important and something that has helped tremendously with having such an open, honest and trusting relationship today). We started dating in October of 2007 after a once-in-a-lifetime trip to Cuba. It was not long after that holiday that our friendship blossomed into a romantic relationship!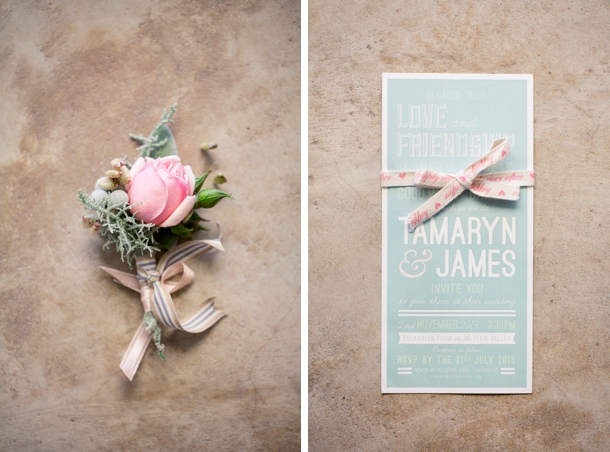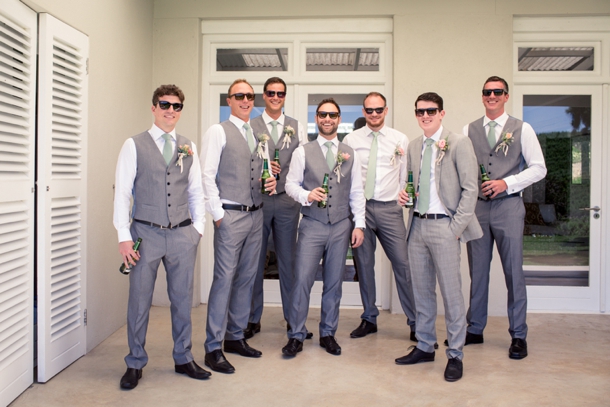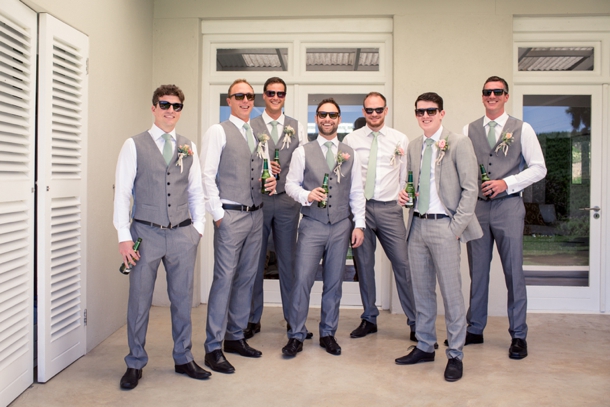 The Proposal
Jim had already bought the ring and had an "idea" of proposing to me on top of Table Mountain when we were back in Cape Town on holiday. Unfortunately on the day we decided to go up the mountain (ring in pocket), his dad thought it would be a lovely idea to join us, so the proposal didn't happen. He then waited several months, until the hottest summer's day in London to propose. We were planning on a cycle to a nearby park where I was surprised with an impromptu picnic in Wimbledon Common. I had absolutely no clue what was planned, even though there was a bottle of champers, and Jim planned the most perfect proposal – it was real, emotional and even though lycra would not have been my choice of clothing for the occasion it was perfect in every way! Tasha shot our engagement pics when we visited Cape Town a few months later.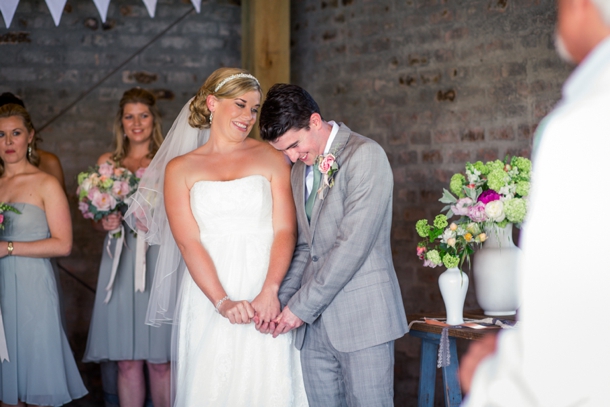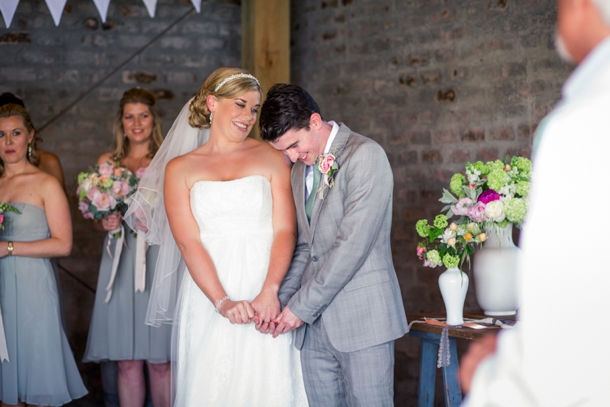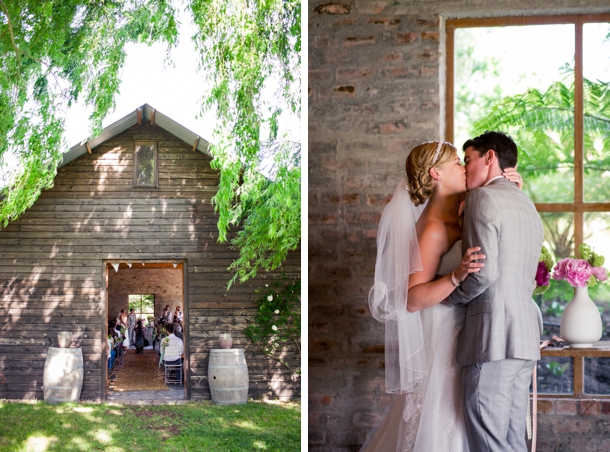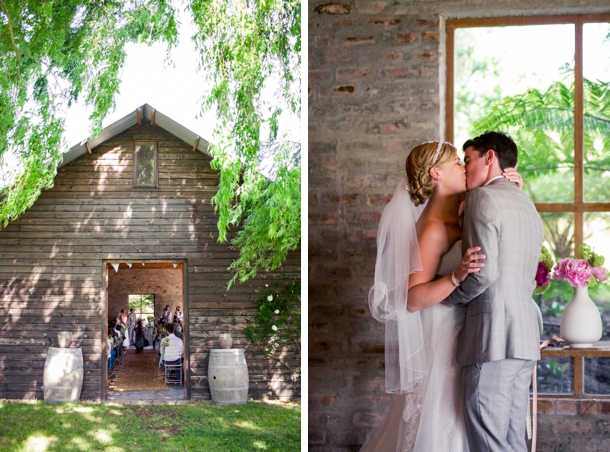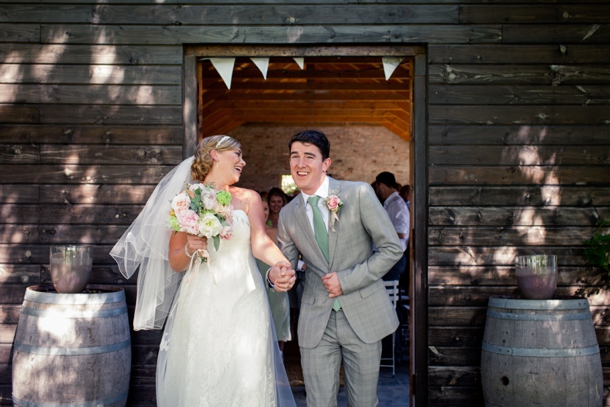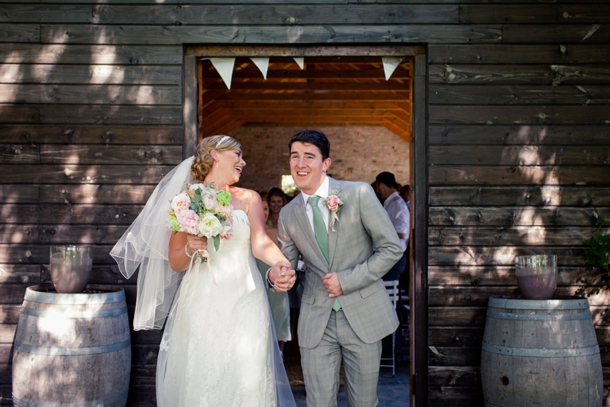 The Venue
Rockhaven was just perfect and I fell in love with it from the first visit! I loved the boathouse on the water and that was definitely what sold me on the venue! In addition to the natural feel and open plan barn, the breathtaking views over the Elgin Valley were just too perfect! Rockhaven is actually owned by family friends of Jim so it was lovely to have the wedding at a venue that had a family tie and connection.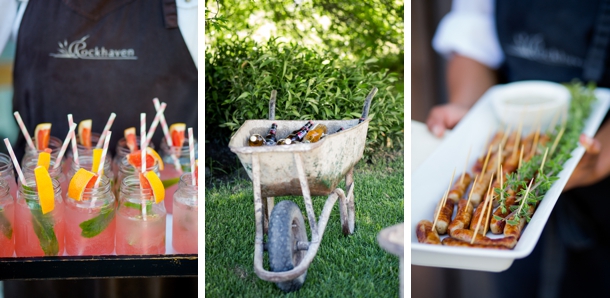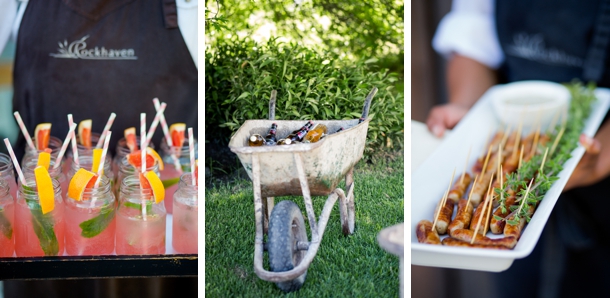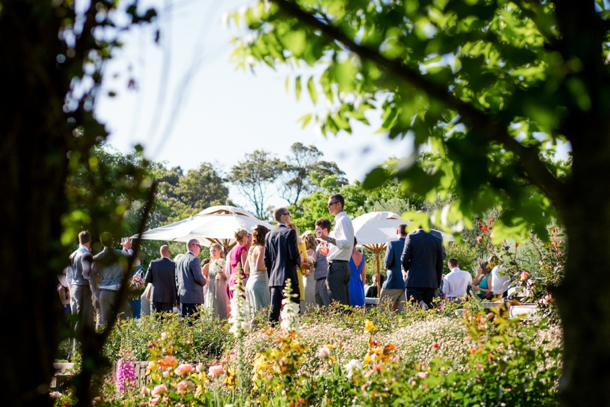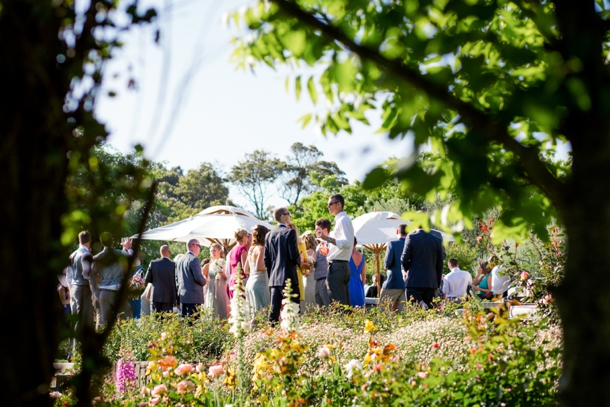 Wedding Style
I didn't have a wedding style envisaged from the beginning, but I knew I wanted something elegant, romantic and at the same time natural and rustic. In terms of colours, I knew early on I wanted a mint and peach colour scheme – it is a soft and romantic palette to work with! SBB actually did a mood board for me in 2012 which was the deal closer :) Thank you for the inspiration!
Wedding Details
The theme was rustic elegance and you could see that through the detail we scattered in through various parts of the wedding. We had lovely white hay bale covers (which had our monogram and the words "once in lifetime you meet someone who changes everything" printed on them – this statement was carried through all our stationery, wedding favours which were tea towels, etc).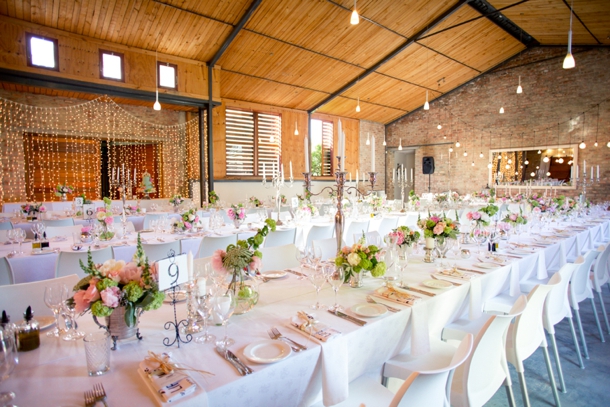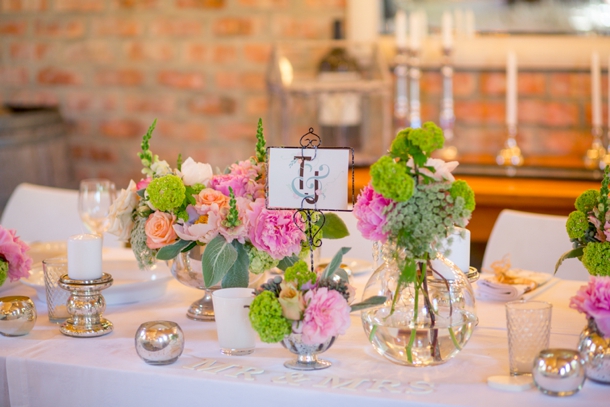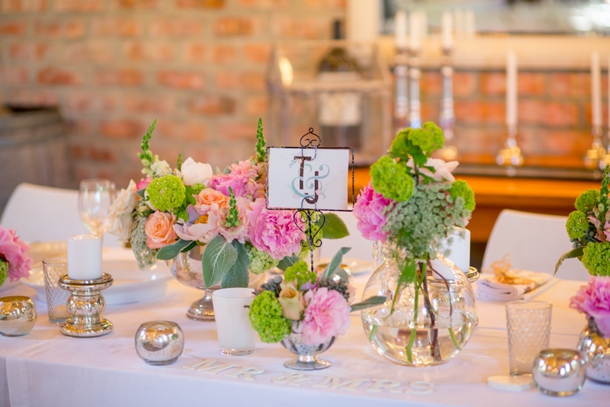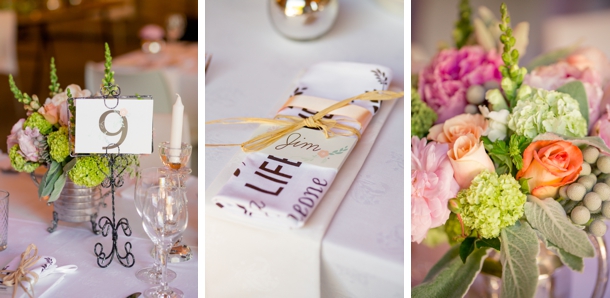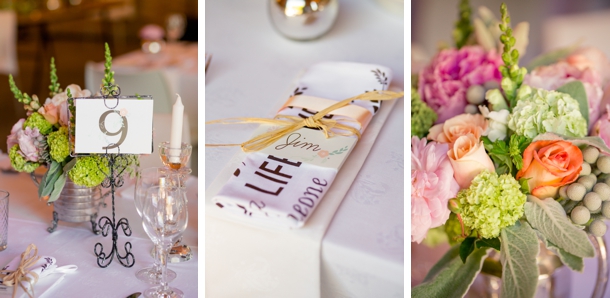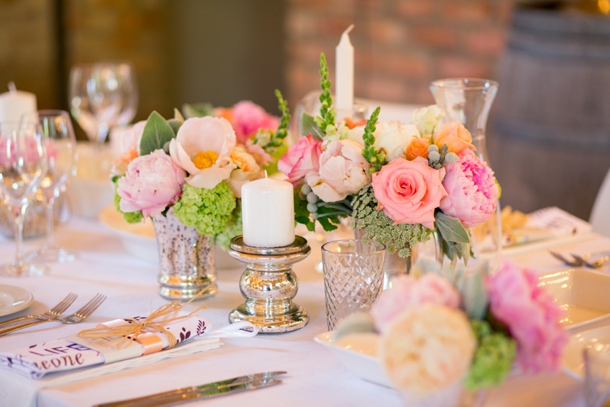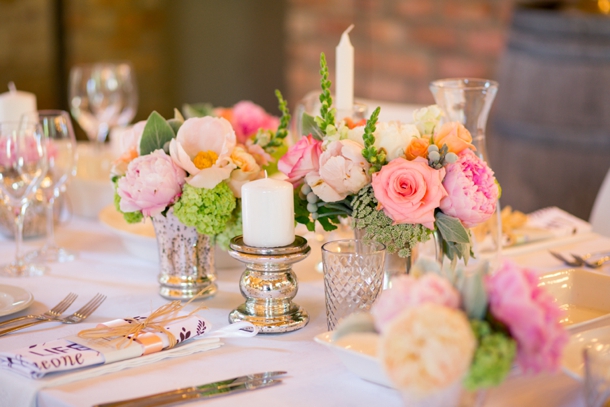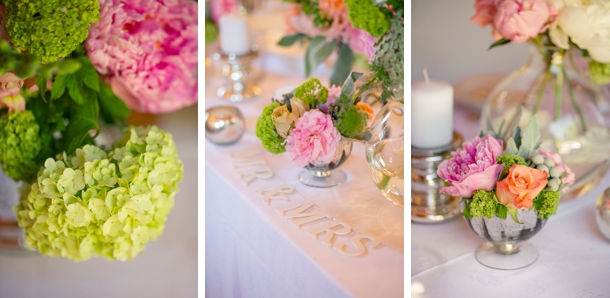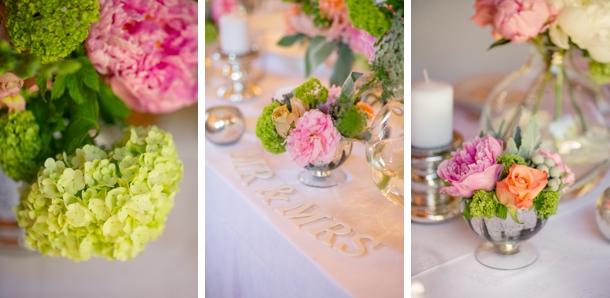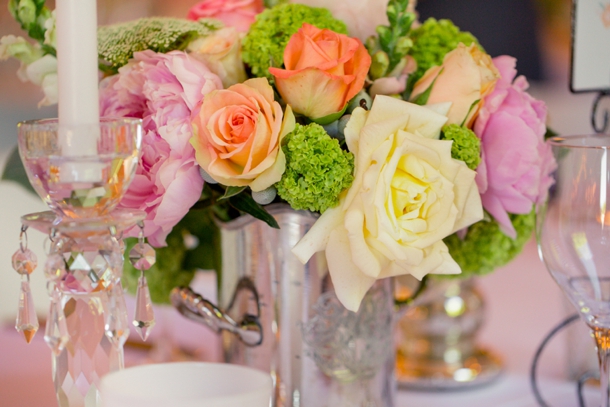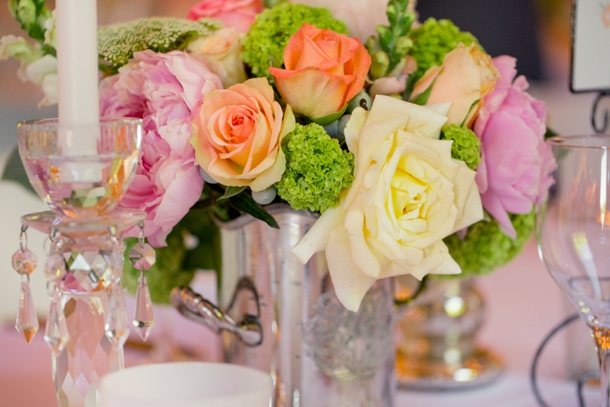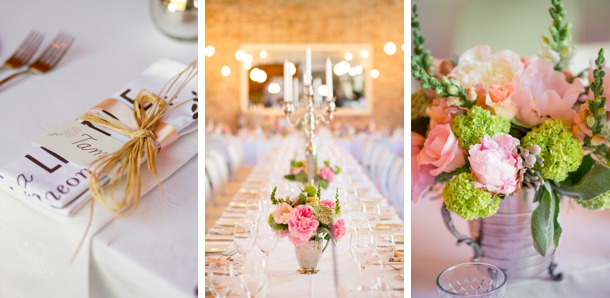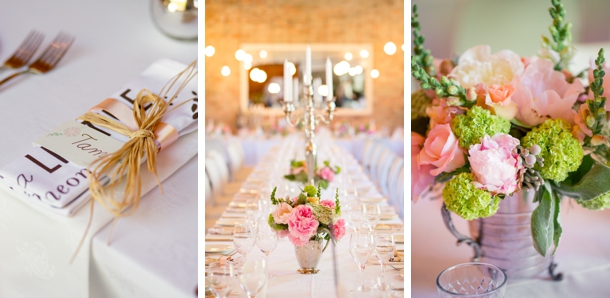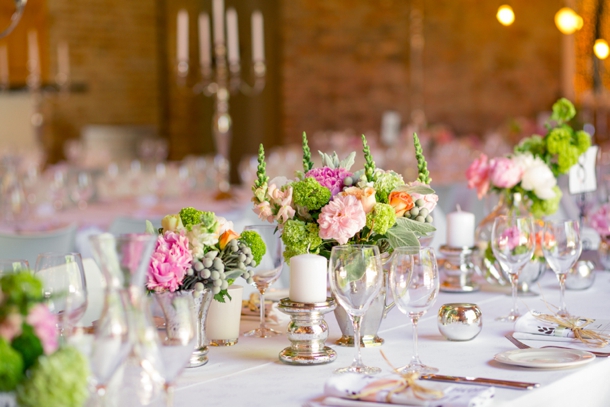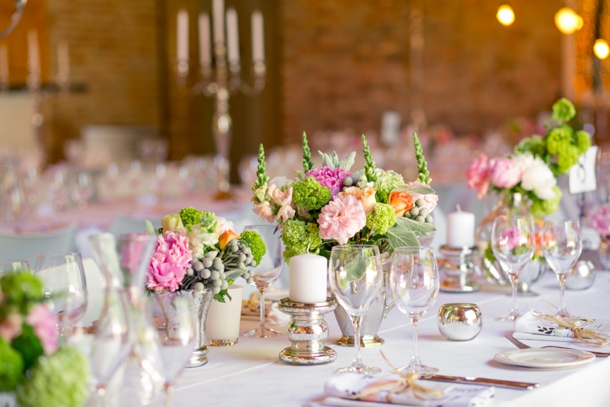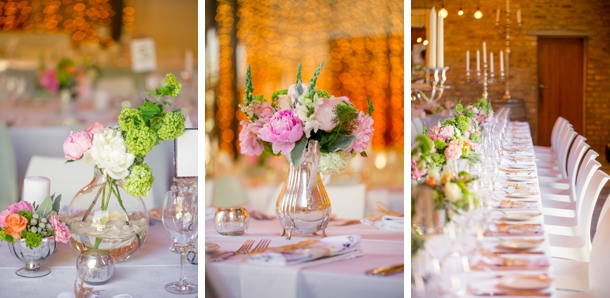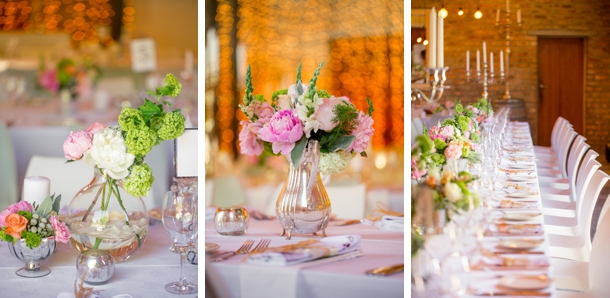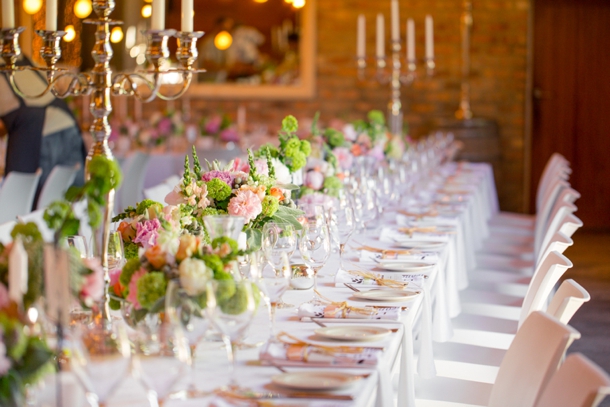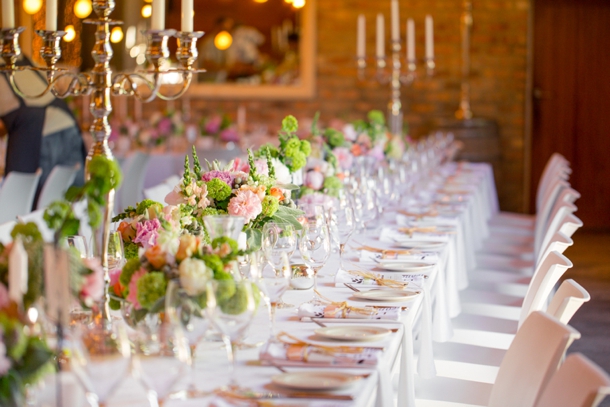 DIY Elements
We pride ourselves on the fact that every part of our wedding was done by friends or family and it was just so special and incredibly heart warming to see how much every person contributed to our amazing day! Stationery and all design came through our close friend in London, all printing done free of charge through the printers we use at work, the wedding coordinator was a gift from Jim's aunt who did the most amazing job. The fabulous mint and peach cake was created by Jim's godother, catering by Liz at Rockhaven and the list goes on and on but every aspect of the day had a personal touch through it!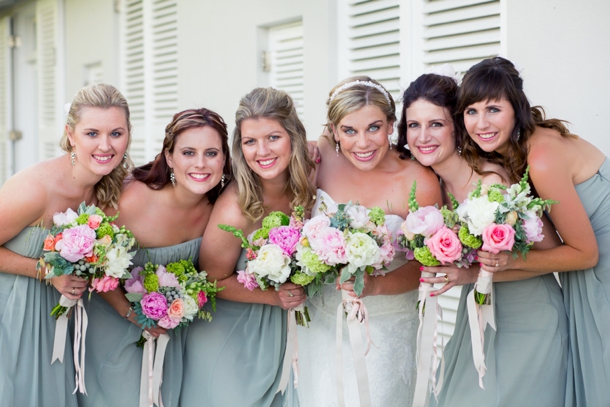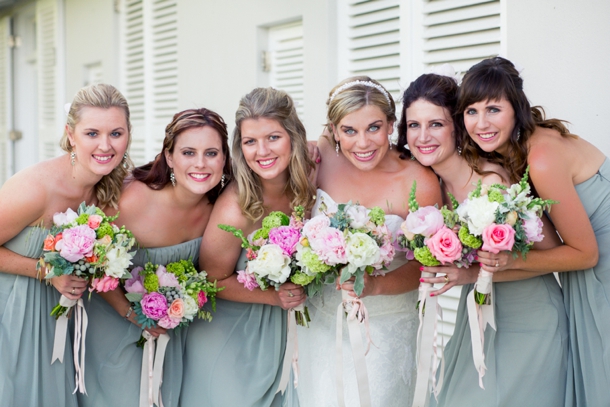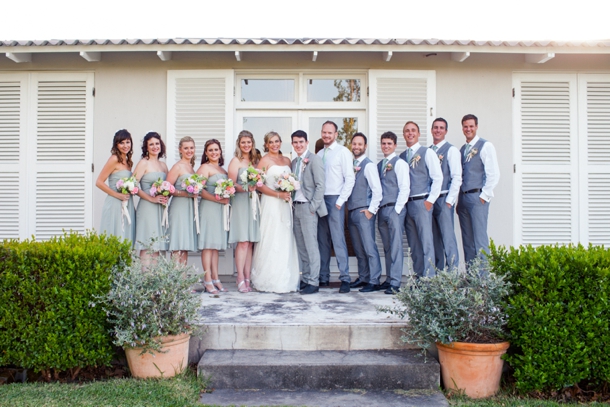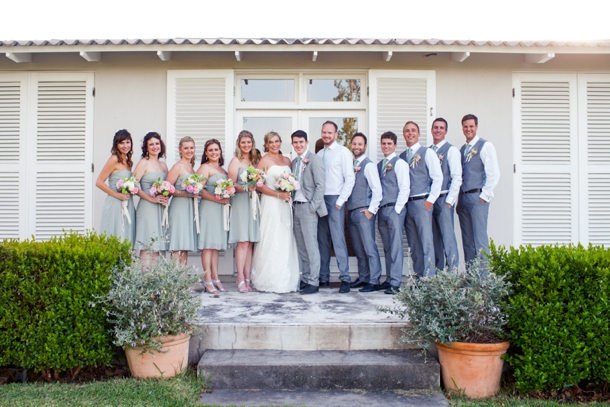 The Flowers
The flowers were hands down my best part of the wedding – from day one I said my main décor item would be the flowers and boy did they not let us down! The florists could not have done a more perfect job. They reflected our personalities – bright, out of the norm and fun. A lot were sourced from the surrounding farms and there was a real organic and natural feel to the bouquets and arrangements. From the GORGEOUS peonies we had in the bridesmaids' hair to the light lambs ear in the groomsmen's boutonnieres – they were too fabulous and the best part is that they lasted well after the wedding so we used them for the post-wedding celebration, guests took bouquets home and I am glad they got more airtime than just the one day.
The Dress
I was with my mom in a London bridal shop where we found it, I then went back the next day with my bridesmaids and tried on three different ones – when I put "the one" on, one bridesmaid started crying and another immediately said "that is the dress" – so I just knew! The dress is a Lusan Mandongus which is also the same designer that three of my closest friends got married in, so it was nice again to have a connection to the designer.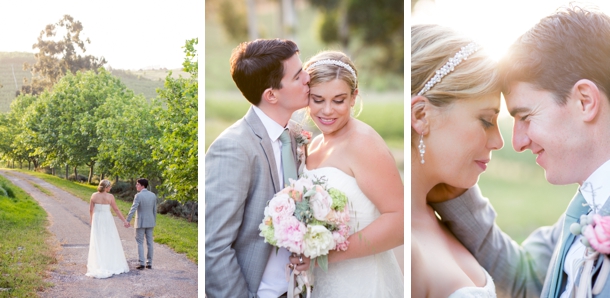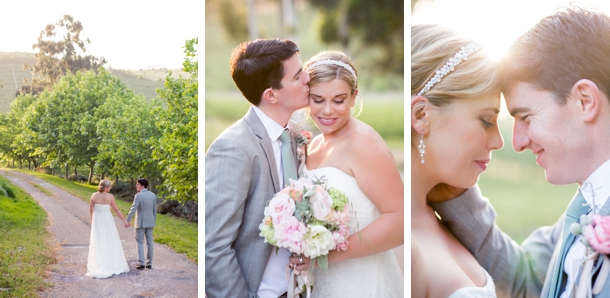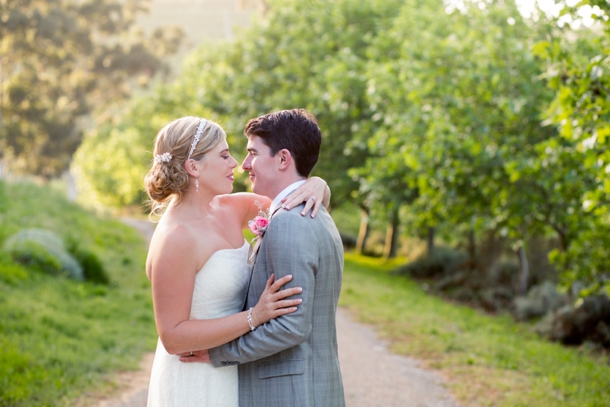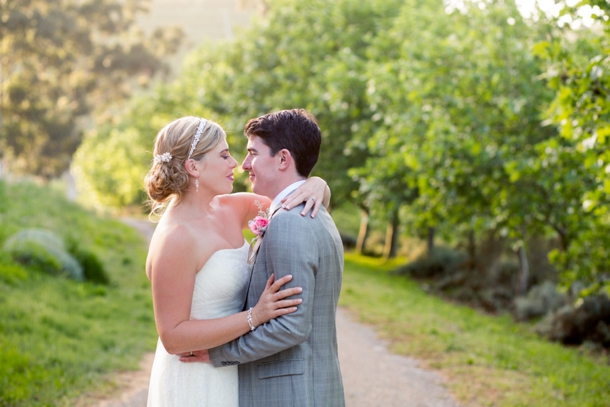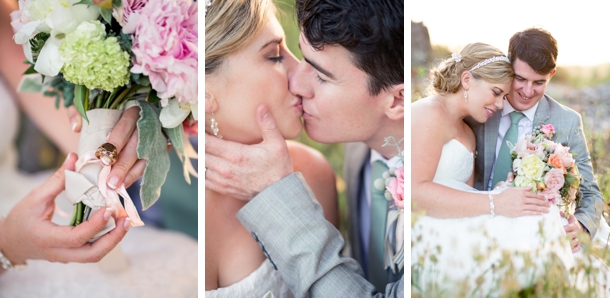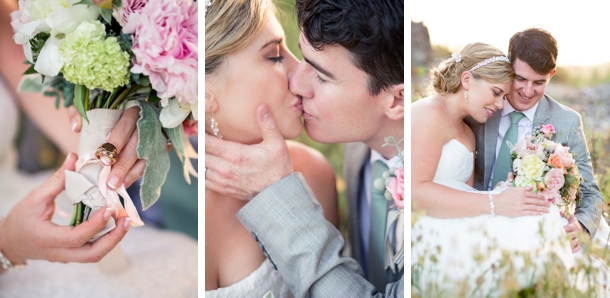 Favourite Detail
I loved our hand fastening ceremony which was conducted by Jim's dad – he is Irish and we wanted to blend some Celtic tradition into our ceremony. It was really special!
Proudly South African Details
Instead of using petal confetti we used purple fynbos from a vendor called Scatterlings which was really lovely and different!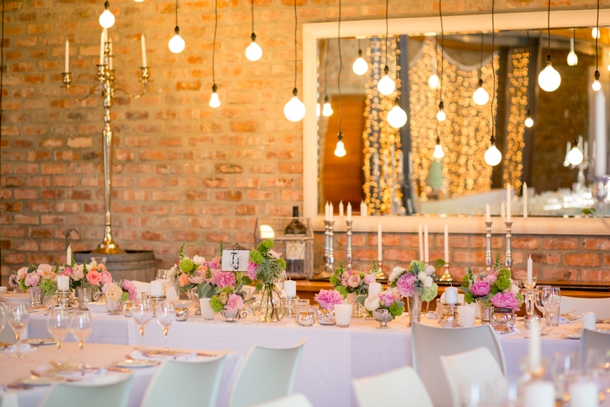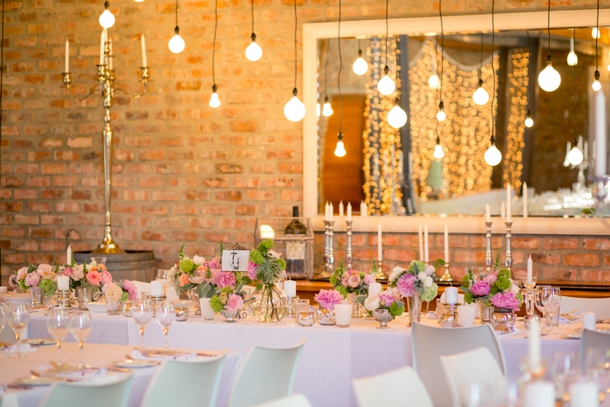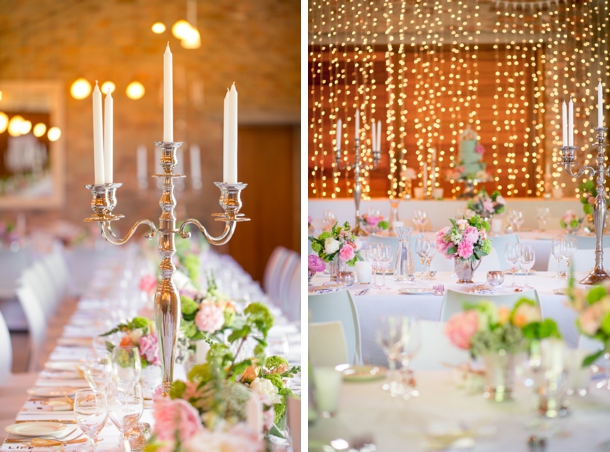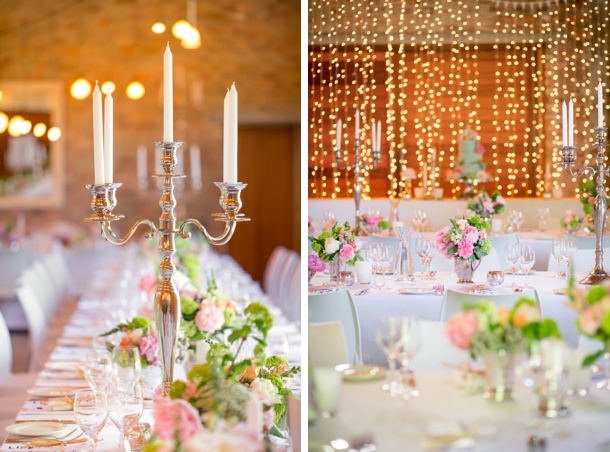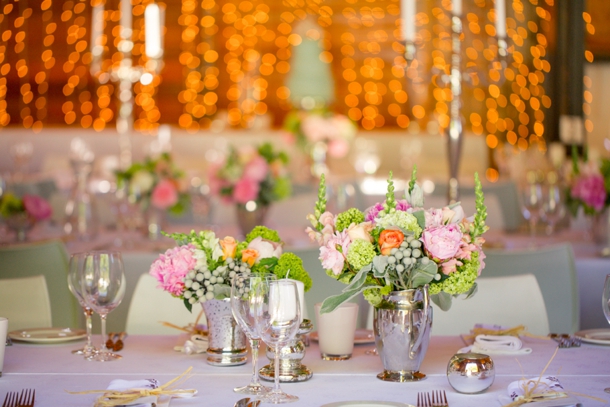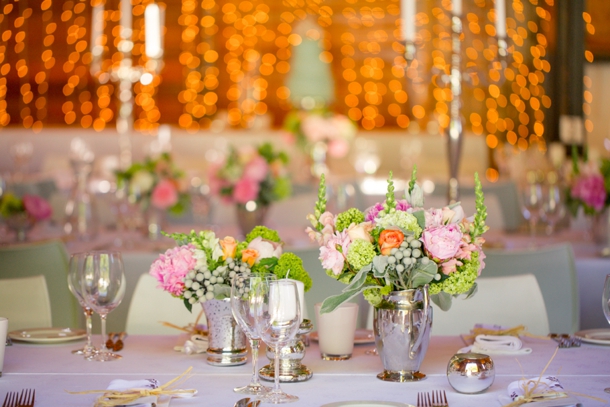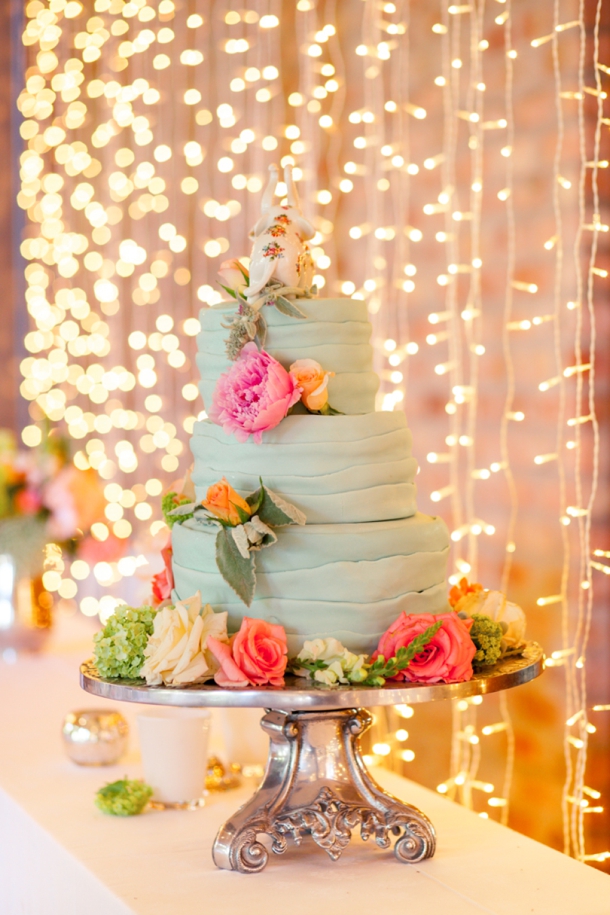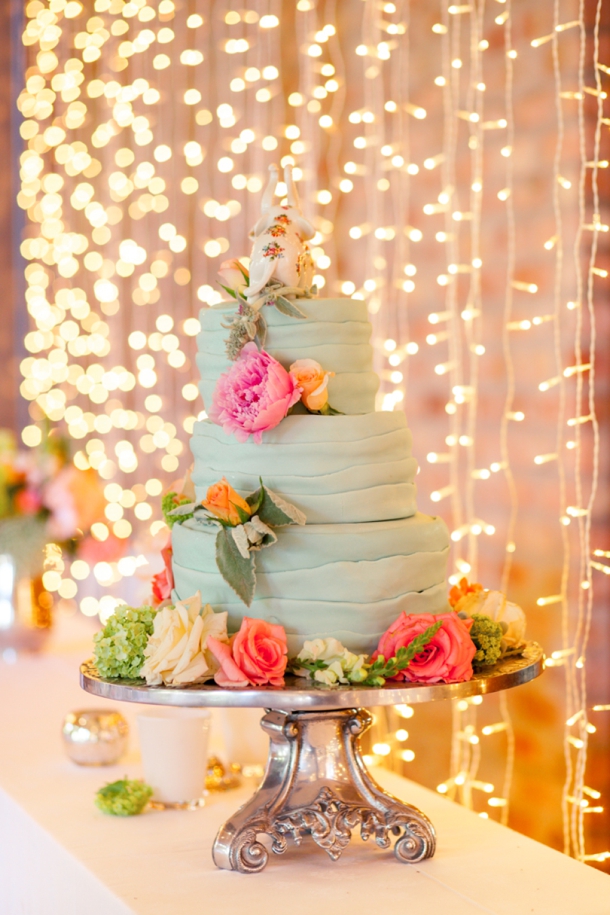 The Honeymoon
We had organised to have our wedding a week apart from two of our best friends from London as we had over 40 guests coming to both. As we were short on time we only had four days of honeymoon before we made our way to Greyton for their nuptuals. We went to Wilderness and stayed in the tree top honeymoon chalets which were ideal! We will have a one year anniversary/delayed honeymoon in October this year and have Sri Lanka as our top option at the moment.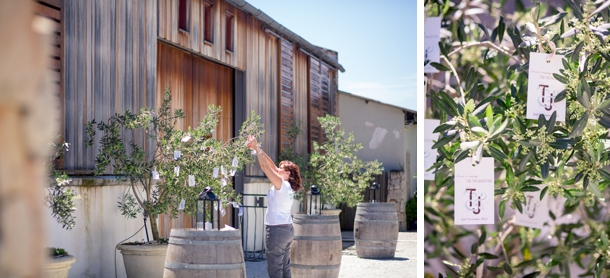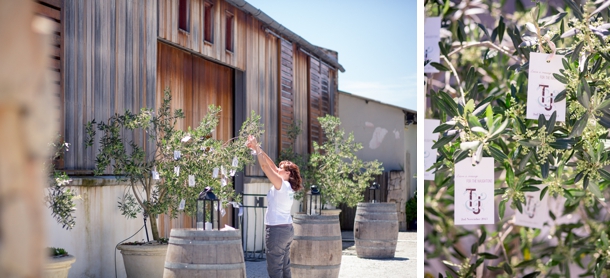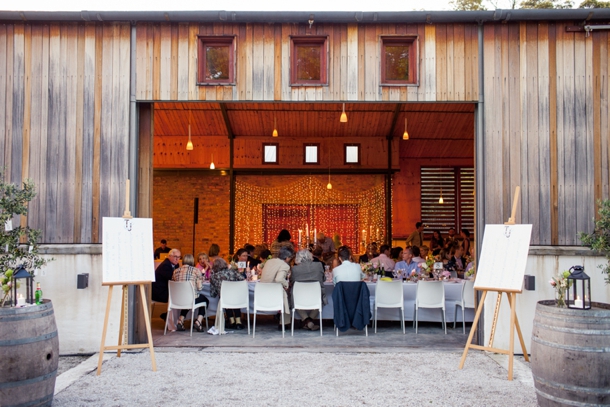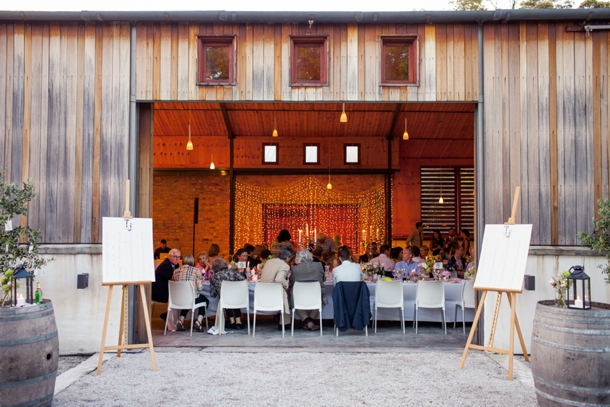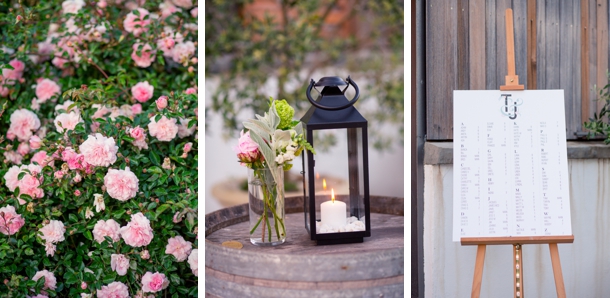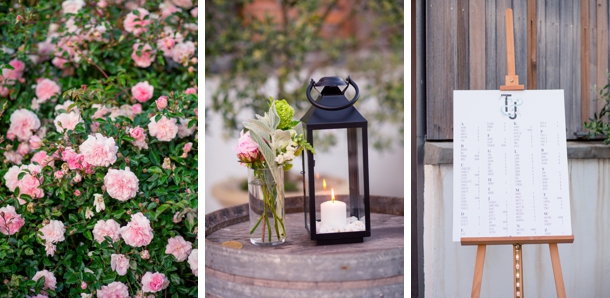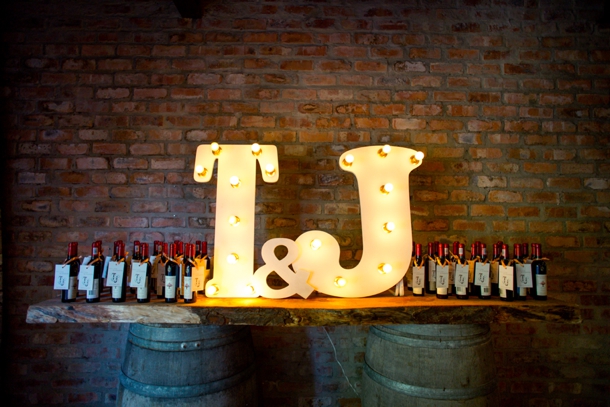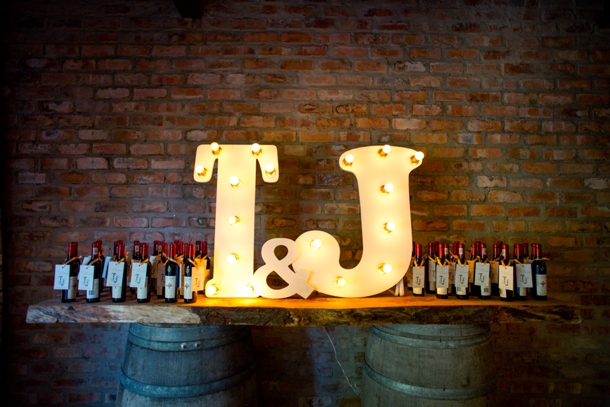 Advice for Future Brides & Grooms
Get a wedding planner if you are organising from a different country – just do it!
Everything on the day will be just as perfect as you want it to be! You will not be concerned with the detail as you are marrying the person of your dreams, all the worries you had around décor, food, table seating plans all slowly disappear as this is your day and you can trust everything will all be fine!
Keep a schedule for the day – it is frightening how quickly the morning disappears and you want to make sure you leave enough time for you to have loads of photies with your girls and mom/sister, etc. There is nothing worse than rushing the photos pre the nuptials and it is important to allow enough time for this in the schedule.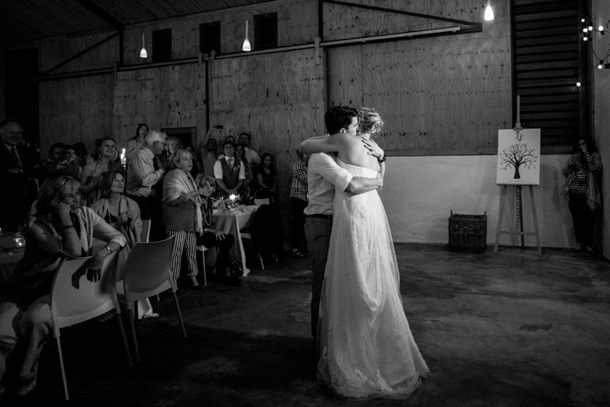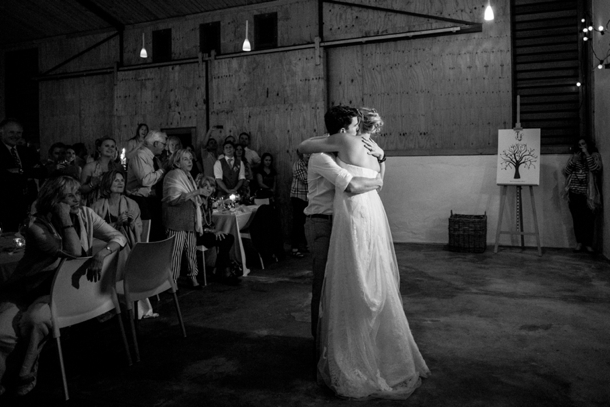 You can see more from this wedding on Tasha Seccombe's blog.
SERVICE PROVIDERS
Venue & catering: Rockhaven Farm | Photography: Tasha Seccombe | Co-ordination & hiring: Farm Design Events | Video: Desert Rose Productions | Cake: Lesle Wragg | Flowers & décor – DP from EcoZest | Stationery: Justin Reich | Bride's dress: Lusan Mandongus | Hair & makeup: Nicola Loots | Bridesmaids' dresses: Debenhams Debut Collection | Groom's attire: DKNY | DJ: DJ Brad
SBB ♥ Nicola Loots Hair & Makeup, a featured member of our Directory