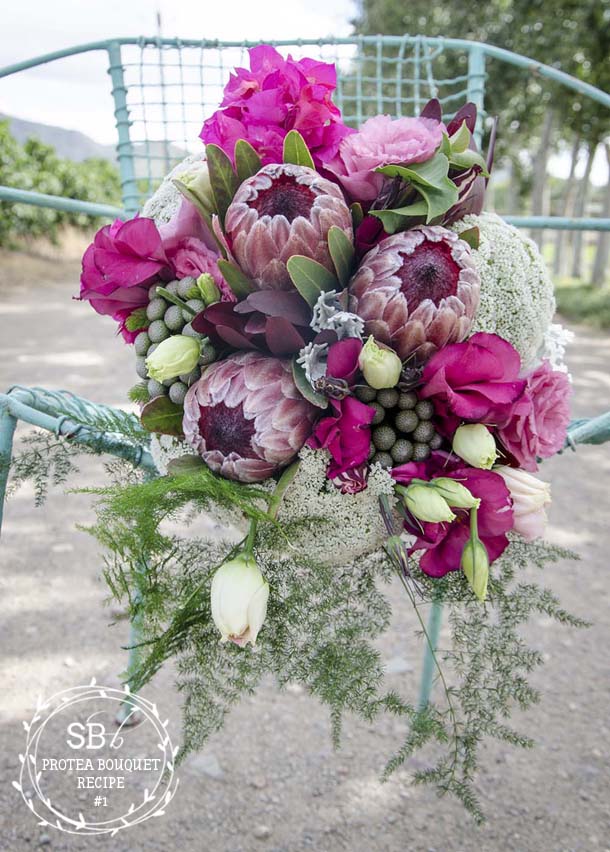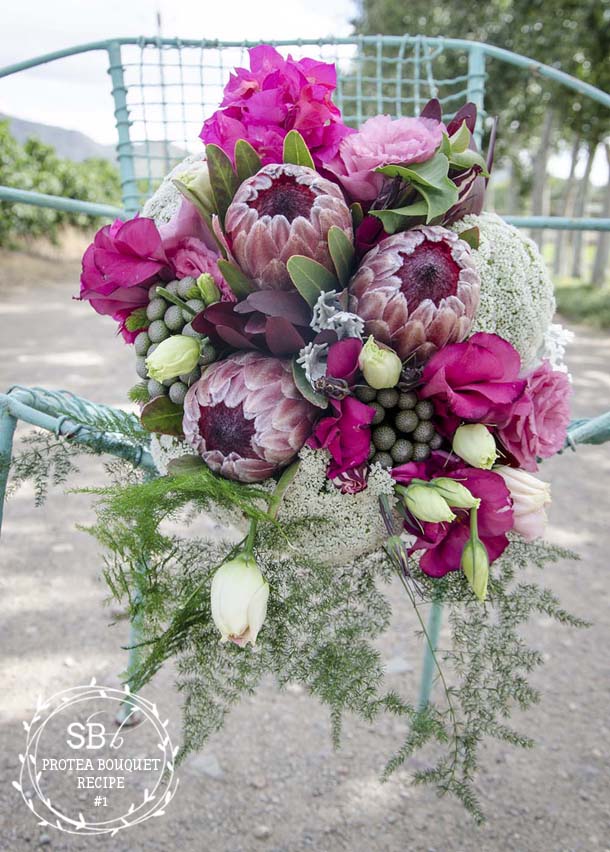 This is such an awesome week on SBB, with lots of exclusive content, created just for you! Today we're debuting a brand new series, which I am super excited about. With a big bow to Wedding Chicks, who pretty much pioneered the whole idea of bouquet recipes, I wanted to focus on proteas – not just our national flower here in South Africa, but a current wedding trend that we have been rocking for quite some time. Because we South Africans love us our proteas, just like we love butternut, and avocado, and braais, right? Even after seeing literally hundreds of protea bouquets, I still get a thrill when I see a new one, especially when it uses an unusual variety or combines it in a different way. So I decided to throw out the challenge to South African floral designers, and we'll regularly be bringing you gorgeous protea bouquets in all their glory, as well as broken down into their components. Kicking things off is the very lovely Lizl Pieterse of Flamboijant, one of our very special sponsors. Lizl's bouquet is perfect for a summer wedding, and I loved that it not only used proteas and other fynbos, but incorporated Bougainvillea. I have such a summer flower crush on this plant, and I would LOVE to see it in more bouquets! As well as showing off the bouquet thanks to Lulia Photography & Design, we asked Lizl a few questions about her ideas and inspiration. Huge thanks to both these talented ladies for sharing this with us today!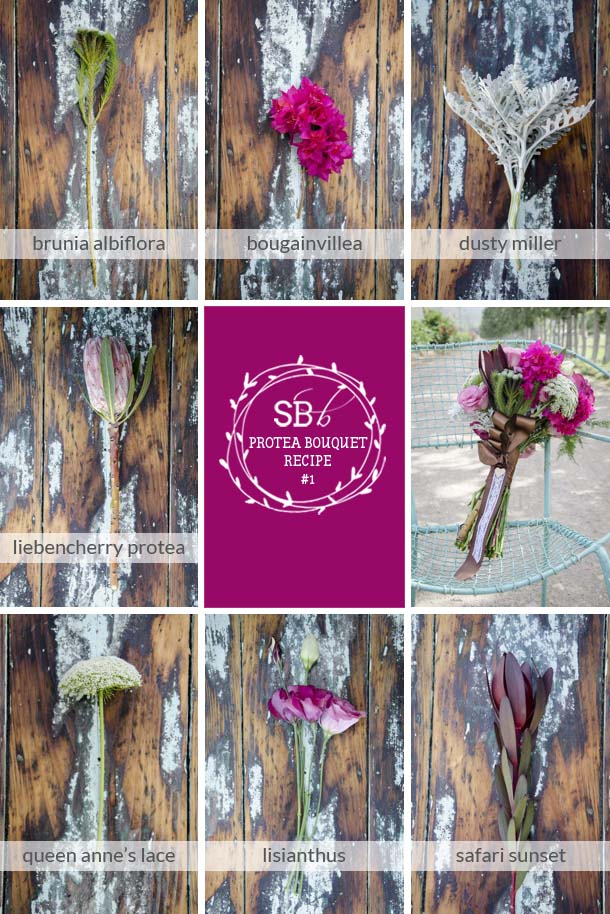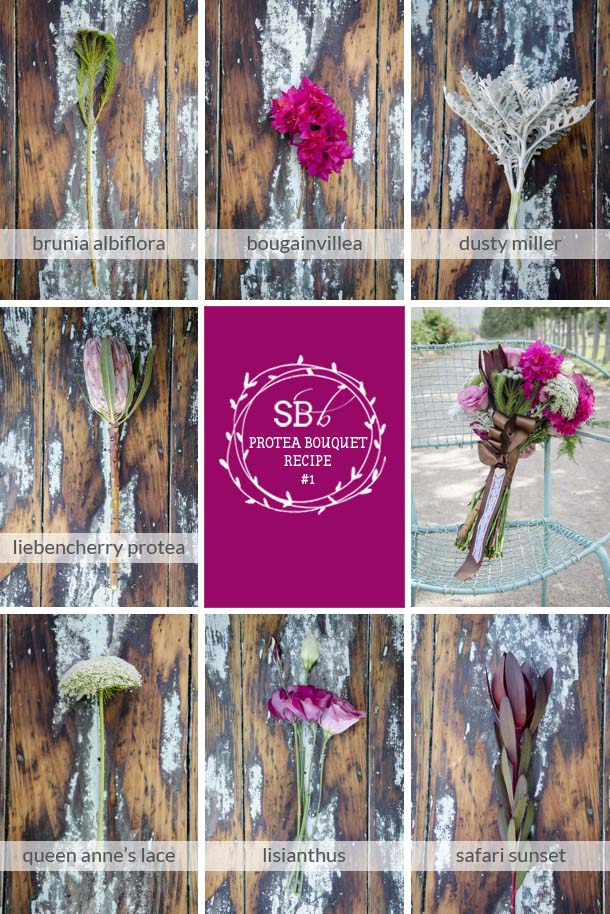 Tell us about your bouquet!
I love working with Bougainvillea flowers these days and it's an inexpensive flower to brighten up any bouquet. The bouquet is not too daring for any bride, and will complement a countryside wedding. I also love working with Dusty Miller foliage, especially with grey foliage still being a huge trend, and this is an alternative to Pennygum or Slangbos. The lace and Lisianthus flowers make the bouquet appear softer than if we had only used Fynbos and Proteas.
What was your inspiration?
Colour! I adore colour and think that brides are sometimes scared of it. The colour of the Liebencherry Protea is special. Together with other proteas similar in colour, it one of the few that is available in January and February, and I prefer using flowers that are in season. Because I live in the countryside, and we have Proteas and Fynbos in the area, I also choose to support local. It is readily available and brings down the cost of the flowers.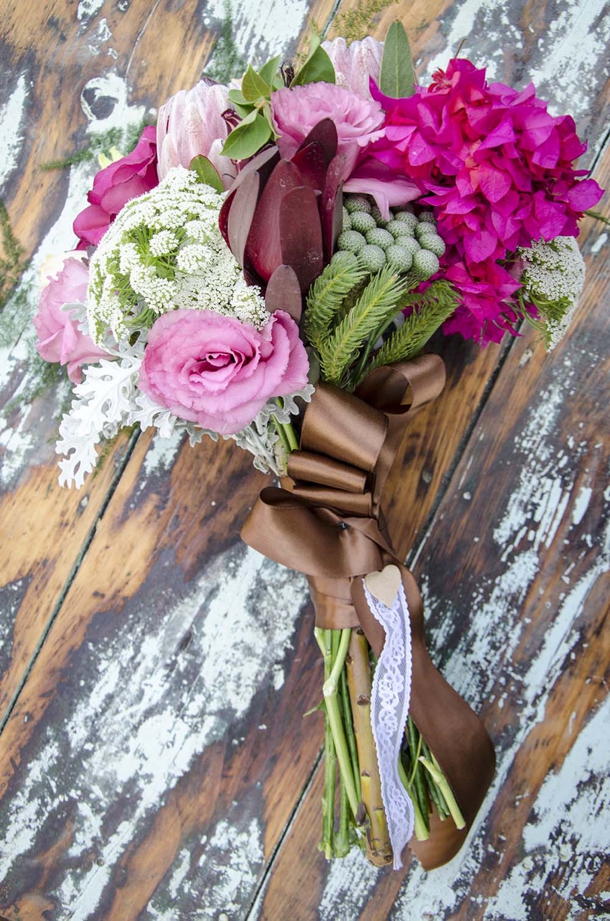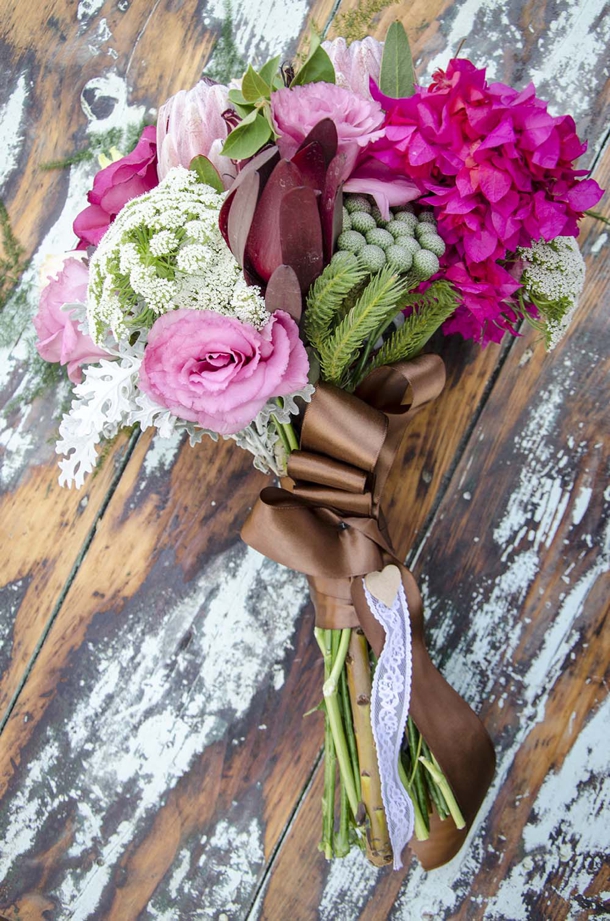 What sort of bride do you imagine carrying this bouquet?
A bride who loves both worlds: Nature and the City Life, as the bouquet is rustic yet sophisticated with the soft flowers. A real family affair bouquet – a bride who will ask the women closest to her to each give her one flower as a sign of their blessing on the morning of her wedding, which is then assembled (with the help of a professional, of course!). Maybe this could be the start of a new tradition.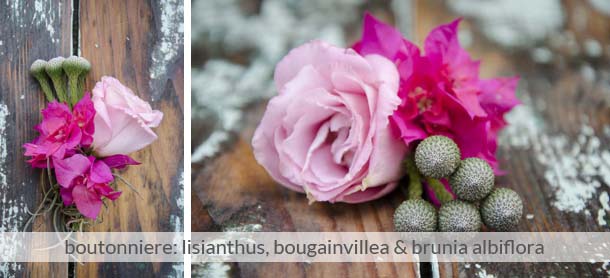 Tell us about your business and how brides can get in touch with you?
Flamboijant Decor Wedding and Events is based in Bonnievale in the Western Cape. I can take care of all your décor, flowers, hiring and planning needs and consult on ideas for your wedding, whatever your wedding style or budget may be. Although based in Bonnievale I do travel in the Western Cape to make brides' dreams come true.
My hiring items are of the highest standards and if it's chipped or ripped it doesn't go back onto my shelves. I understand that arranging your wedding can be very stressful as well as lots of fun and Flamboijant has the experience and the friendly approach to fulfil your needs and put you at ease, whether it is planning and coordinating your wedding, or doing your flowers and décor.
Flamboijant Decor Wedding and Events| Tel: +27 847991773 | [email protected] | www.flamboijant.co.za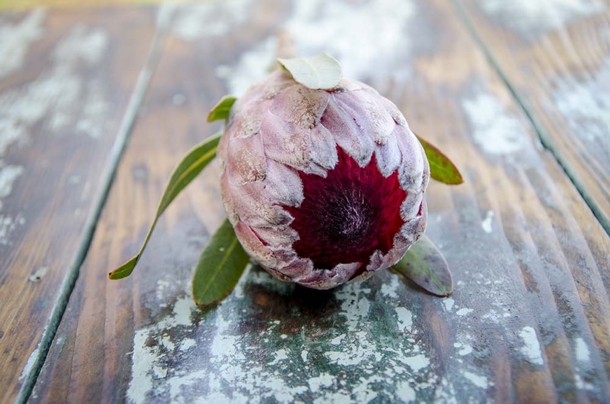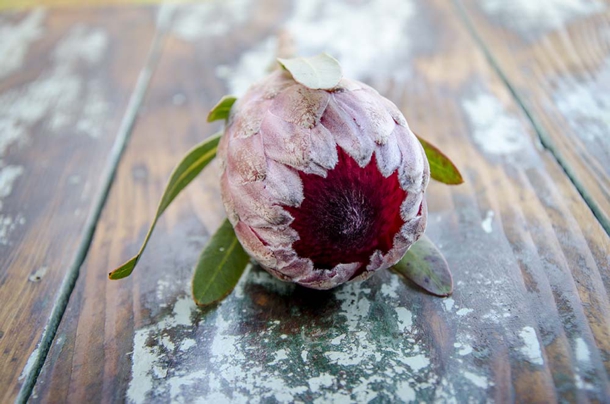 Photography by Lulia Photography & Design | Tel: +27 847561654 | [email protected] | www.lulia-photography-and-design.com