Happy public holiday lovelies! Today in our countdown of 2014 favourites we are all about bouquets (my best!). Last year I called 2013 the year of proteas, but this year (although we've seen lots of gorgeous inclusions of our national flower), I've seen the most colour and variety and general gorgeousness yet. Cascade bouquets (as predicted!) have been huge, and speaking of huge, I'm loving how big and bold some of you have decided to go with your blooms. Not that big is the only way, of course, but I do love a floral statement. So here are 20 of them!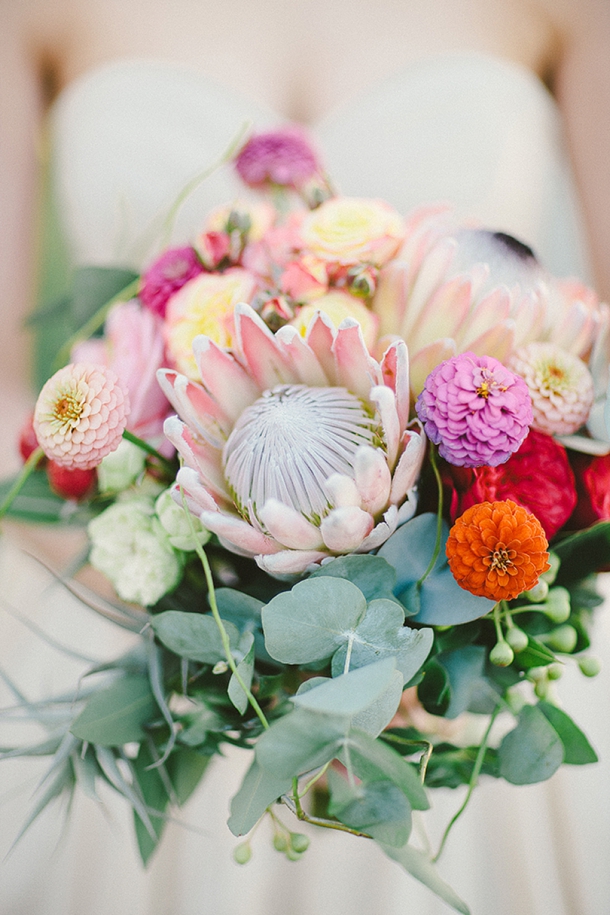 Floral design: Fleur le Cordeur | Photography: Sybrand Cillié | VIEW WEDDING
Florals were central to the design of Carlen & Lynton's wedding, from a flower crown to a flower arch, and the breathtaking protea bouquet was certainly no exception!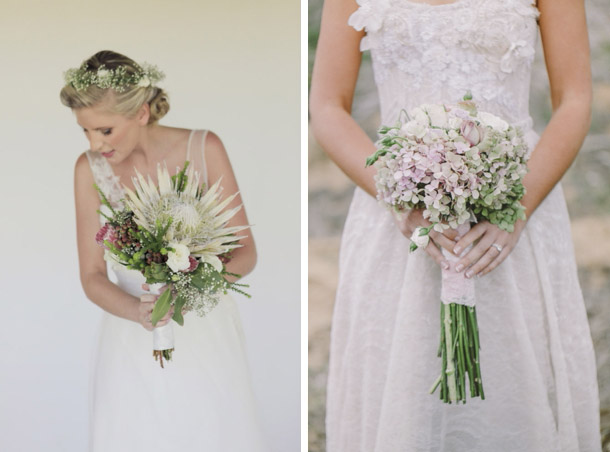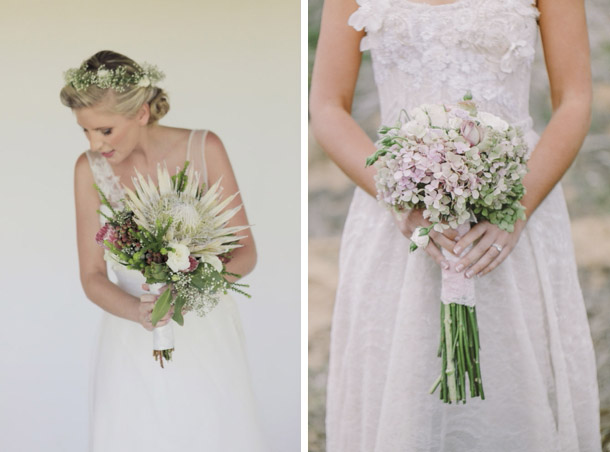 Left: Photography: Lar Leslie | VIEW WEDDING
Right: Floral design: My Pretty Vintage | Photography: Charlene Schreuder | VIEW WEDDING
 Sometimes letting one flower take centre stage is the key to a beautiful bouquet, as the bride proved in Danae & Ryan's forest wedding (left). A huge, spectacular King Protea with a supporting cast of fynbos took our breaths away. On the right, we loved the way that soft pink hydrangea complemented a spectacular blush applique wedding dress for Chloe & Gus's wedding.
Floral design: Bride's mother | Photography: Lizelle Lotter | VIEW WEDDING
The simplicity of this orchid & fern bouquet was amazing against bride's Jeanne's beautiful blush dress, and also fitted in perfectly with the rest of Jeanne & Neal's romantic botanical wedding. This bouquet was also 2014's PINTEREST FAVOURITE!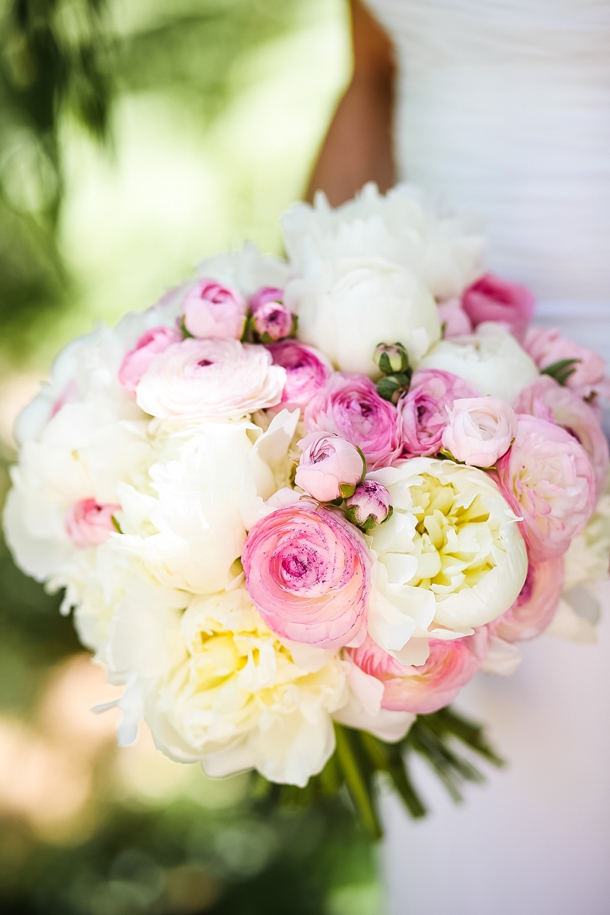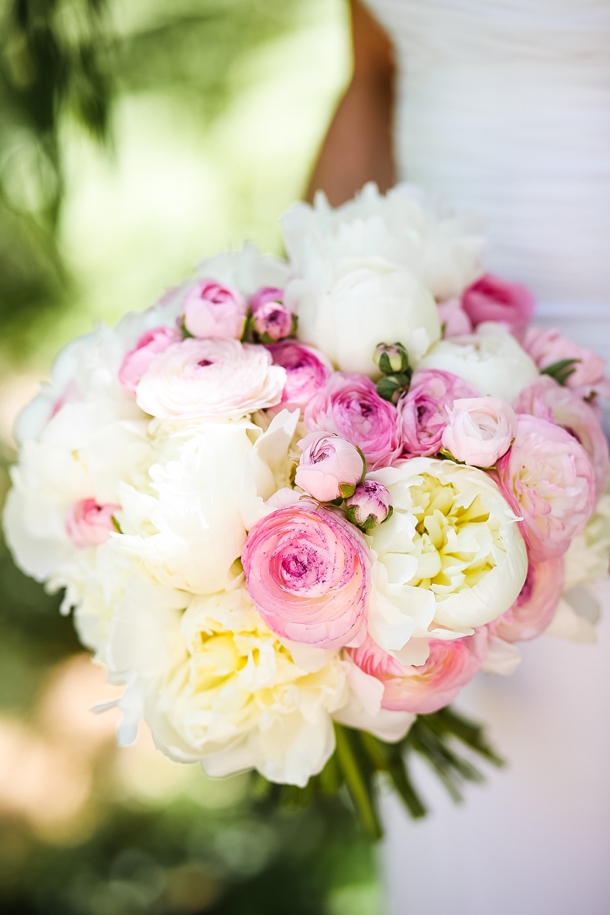 Floral design: Paradiso Flowers | Photography: Nikki Meyer | VIEW WEDDING
Who can resist peonies? Not me, that's for sure, and this pink and white peony and ranunculus mix was one of my favourite elements of Nina & Bernd's elegant wedding.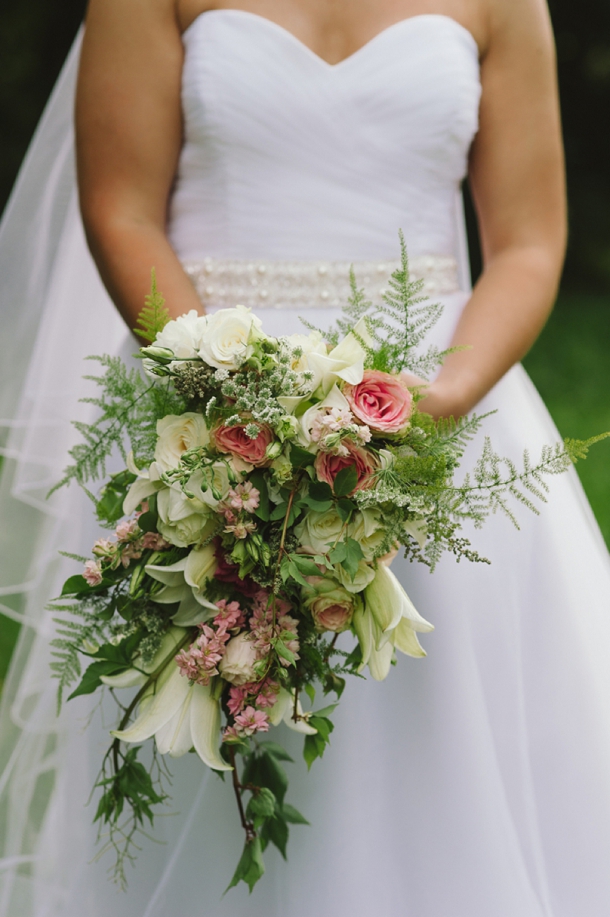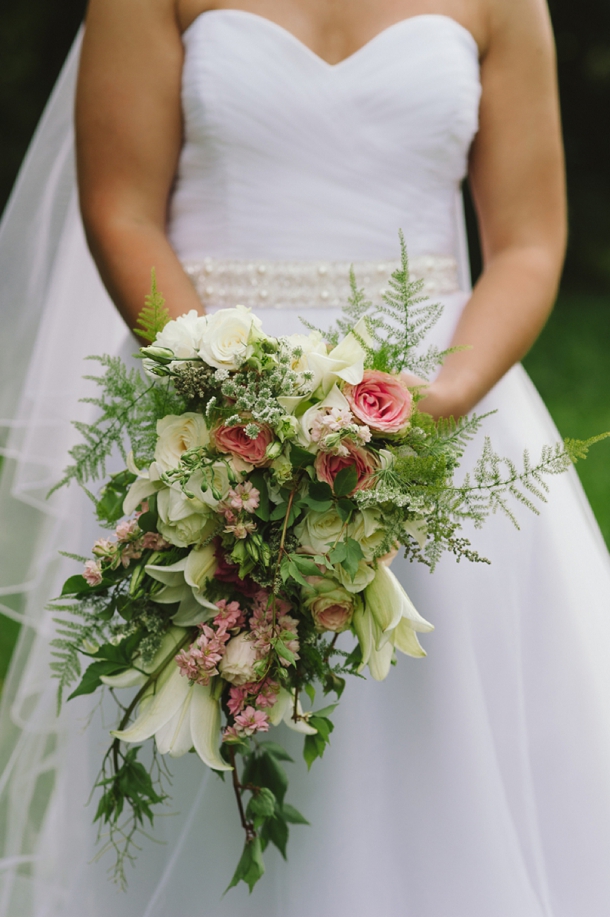 Floral design: Fabulous Flowers | Photography: Love Made Visible | VIEW WEDDING
 2014 was definitely the year of the cascade bouquet, and this classic beauty from Samantha & Paul's wedding was full of pretty elements and textures.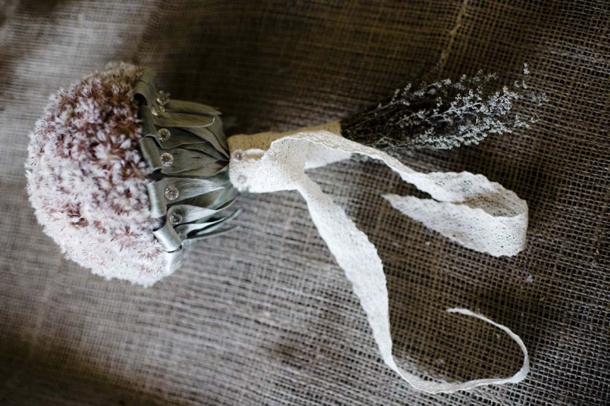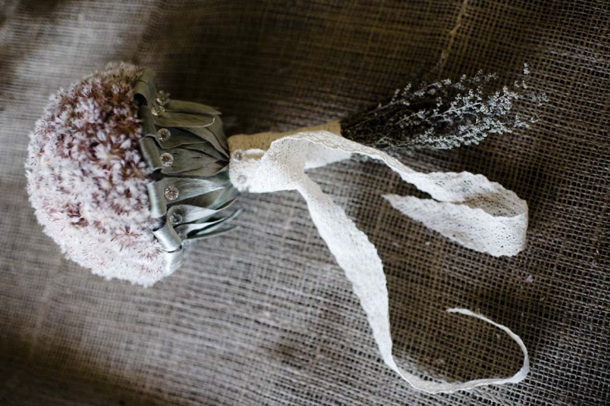 Photography: Jules Morgan | VIEW WEDDING
The Namibian desert is a unique place for a wedding and it deserves a unique bouquet. That's why we love this pretty, original creation carried by bride Manuela!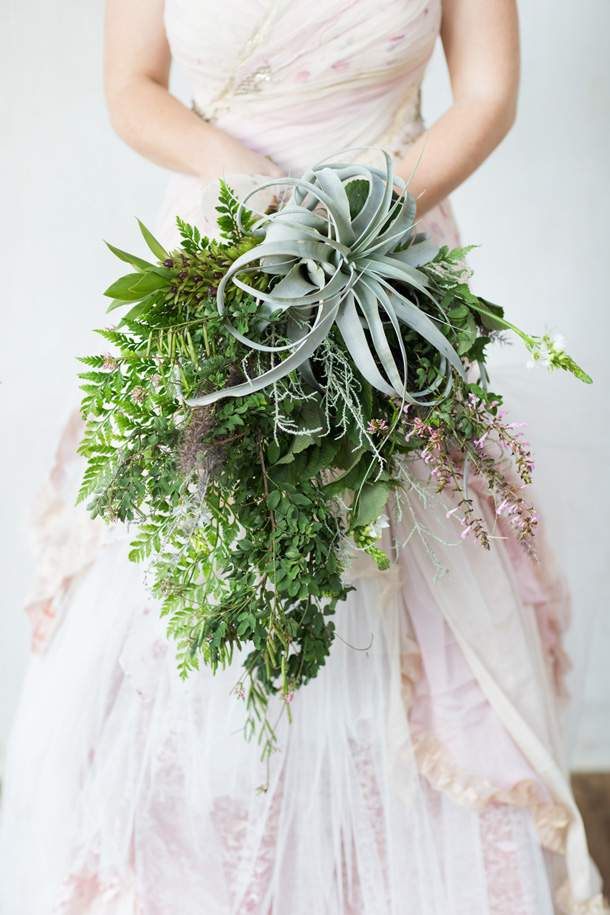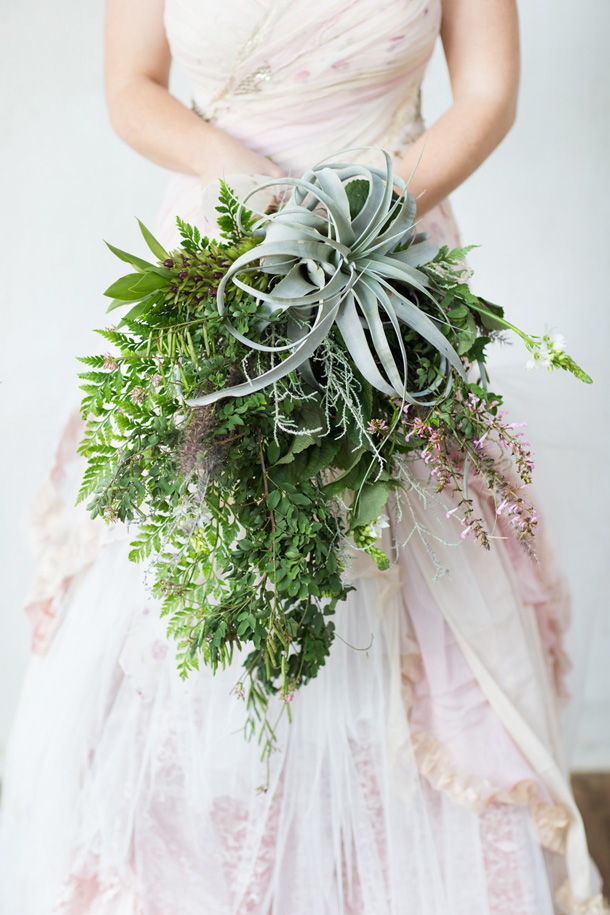 Floral design: Eco-chic Weddings | Photography: Van der Bijl Photography | VIEW WEDDING
The inspiration for Leigh & Byron's eco-chic wedding was that everything be organic and wild looking, but still elegant, and that's exactly what Leigh's statement cascade bouquet embodies. It just goes to prove that, done right, foliage can make just as much of an impact as florals!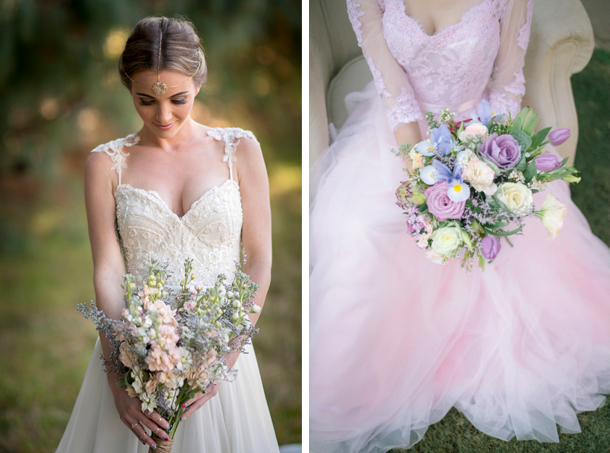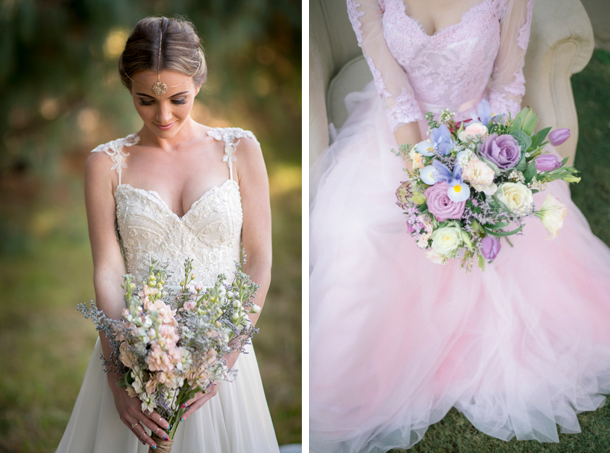 Floral design: Vanilla House | Photography: Alexis Diack | VIEW WEDDING
Floral design: Wena | Photography: Laura Jansen | VIEW WEDDING
I love a hand-tied bouquet, and these were two of our all-time favourites. The first was absolutely perfect for the bohemian rustic style of Taryn & Mike's wedding (left), while on the right, a mix of pastel pretties was ideal for Evette & Emile's romantic style.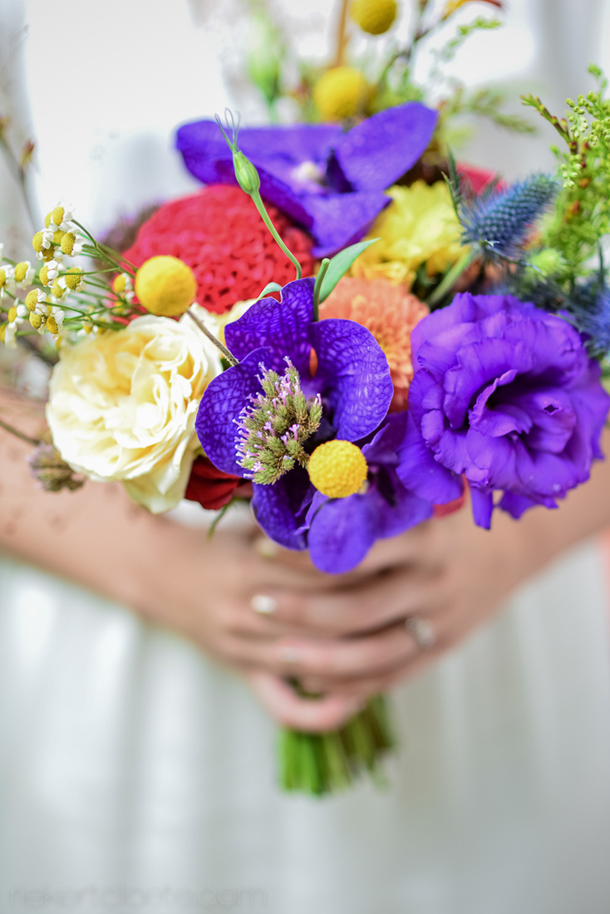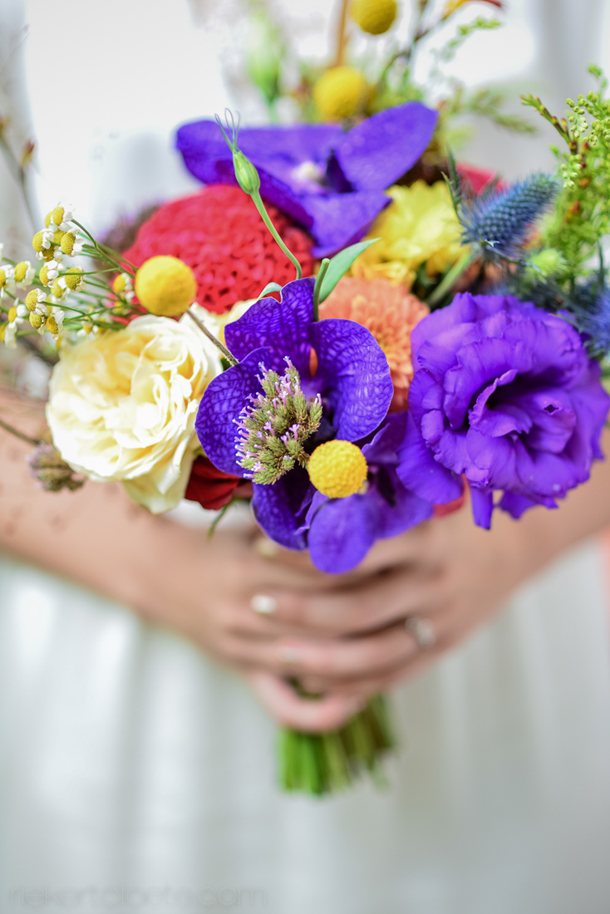 Floral design: Flowers in the Foyer | Photography: Riekert Cloete | VIEW WEDDING
A bright, bohemian garden wedding deserves a bouquet to match. I just love, love, love the mix of colours in this spectacular bouquet from Lise & Gary's wedding.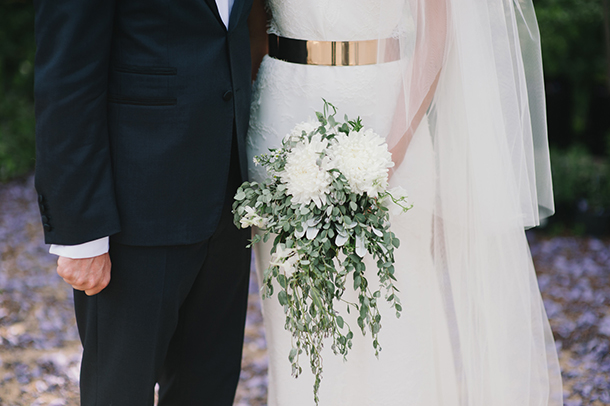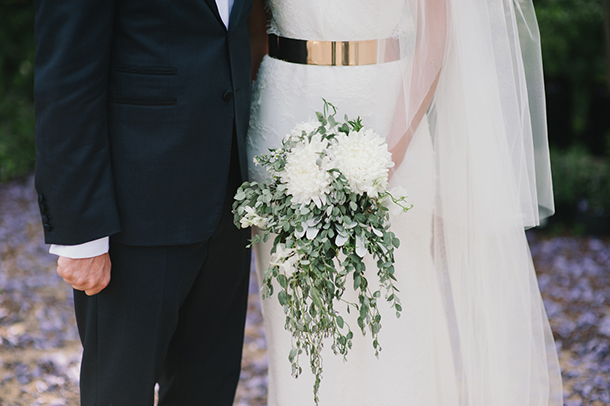 Photography: dna photographers | VIEW WEDDING
From colour to simplicity… Robyn & Grant did their own flowers using natural textures, herbs and foliage, and the resulting neat cascade bouquet is classic, rustic and beautiful.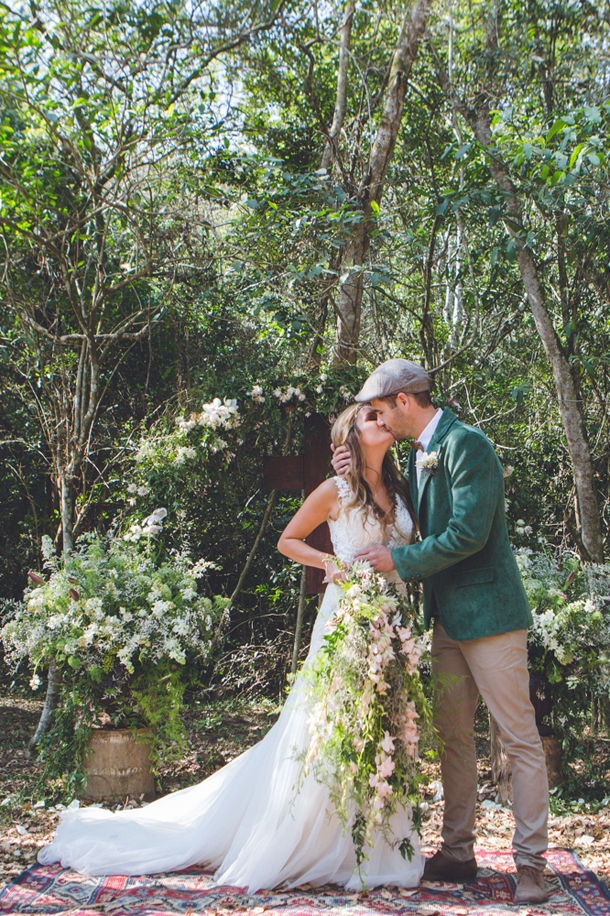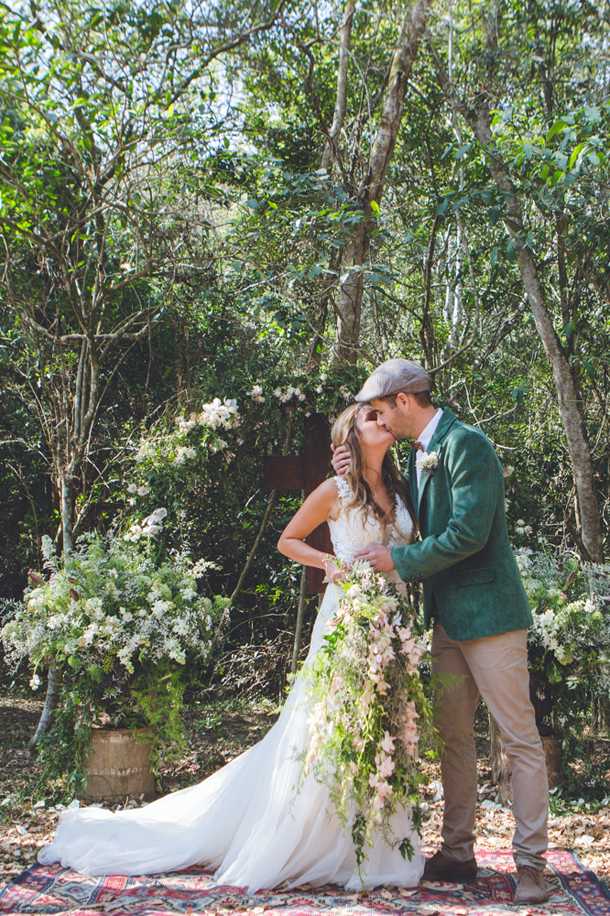 Floral design: Adore Weddings & Events | Photography: Summertown Pictures | VIEW WEDDING
GABY'S FAVOURITE: This bride's philosophy when it came to her bouquet was the bigger the better, and the result is an absolutely spectacular cascading fountain that also must have smelled AMAZING thanks to the jasmine Kerry & Jeremy incorporated into their gypsy boho forest wedding.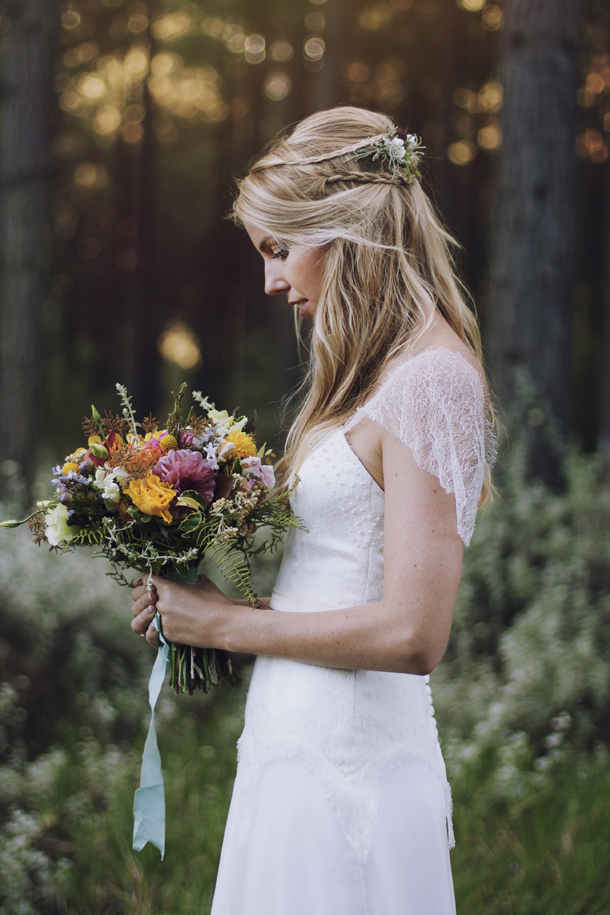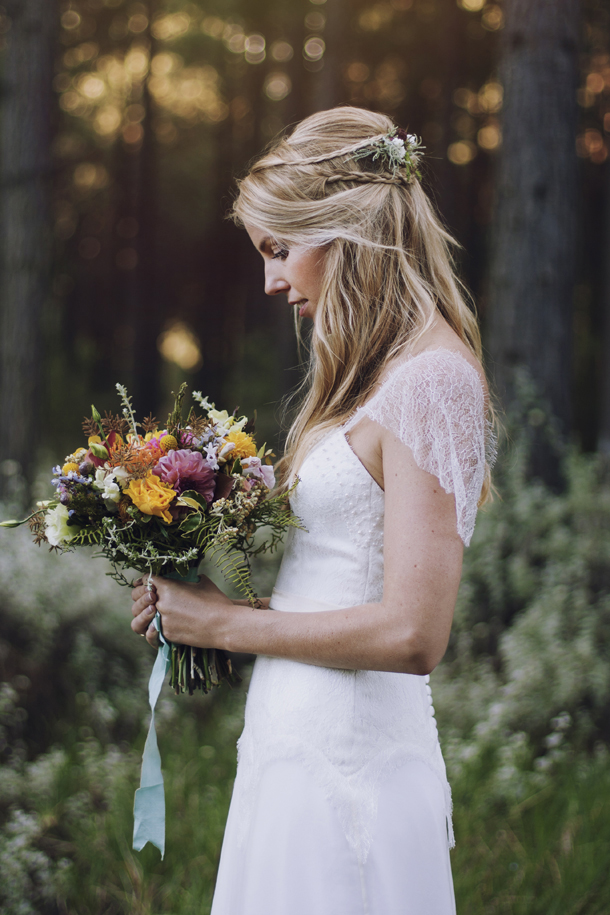 Floral design: Ecozest | Photography: Amy Scheepers | VIEW WEDDING
Julianne & Gene's wedding was another gorgeous affair on SBB this year – their flowers were seriously amazing! I loved how ferns (bang on trend) softened the bright colours of Julianne's bouquet and how the colours were inspired by evening light. Sigh.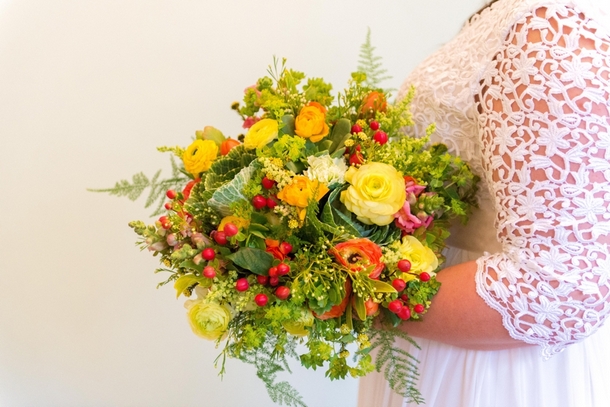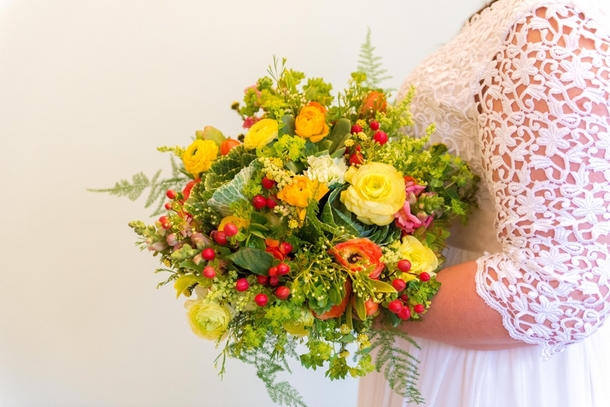 Floral design: fabulous flowers | Photography: Cheryl McEwan Photography | VIEW WEDDING
Finally, the best way to describe bride Gabi's bouquet for her winter citrus wedding to groom Gary, is in her own words: "The vision for my bouquet was to look like someone had run through a forest and collected various flowers and bundled them together, and that is exactly what I got." Charming!
Of course, weddings weren't the only place we featured stunning original florals in 2014. Our styled shoots were full of beautiful blooms too!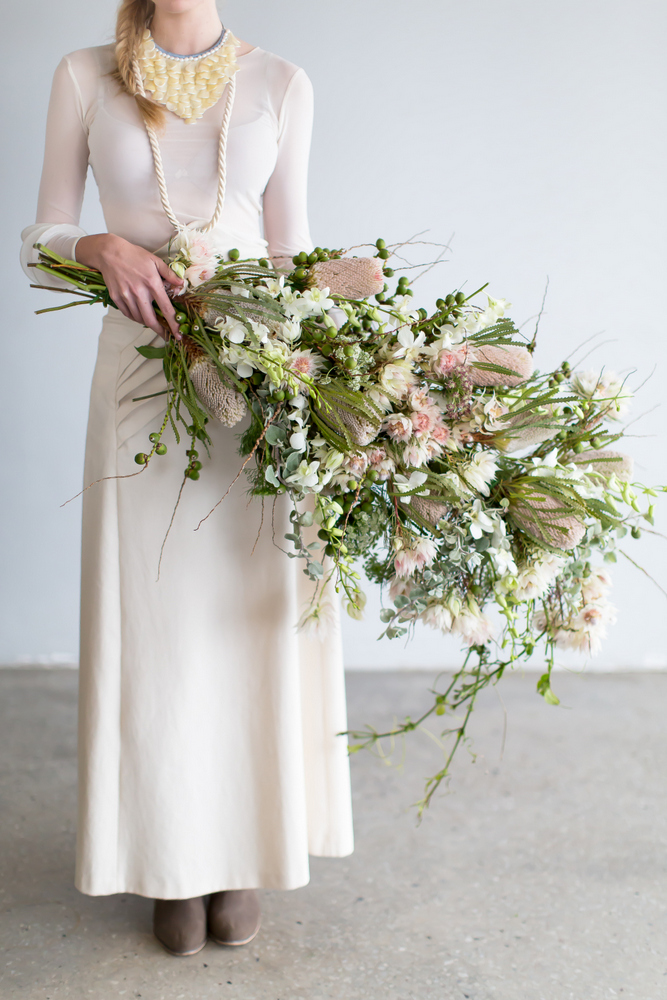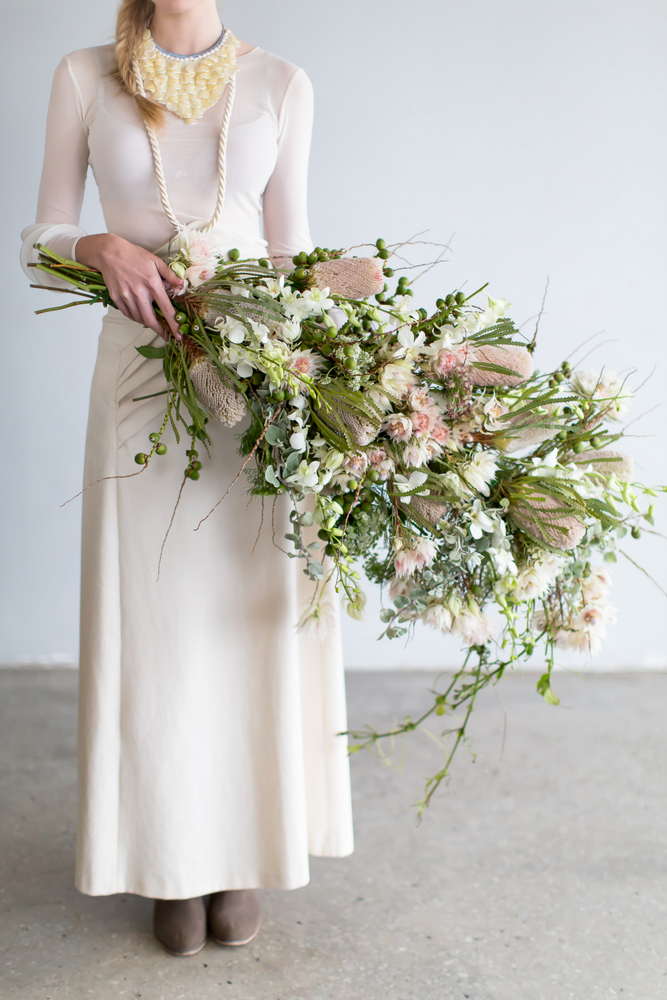 Floral design: Leipzig Weddings and Functions | Photography: Wesley Vorster | VIEW SHOOT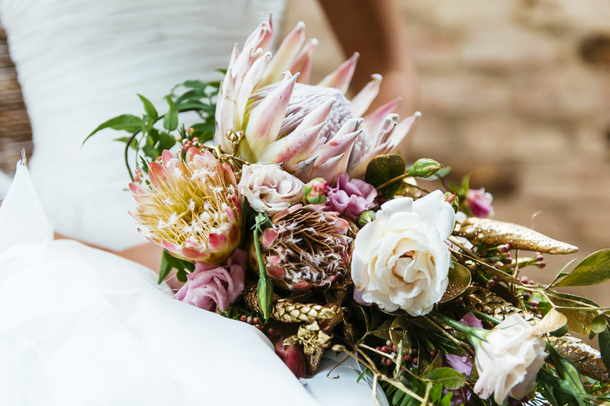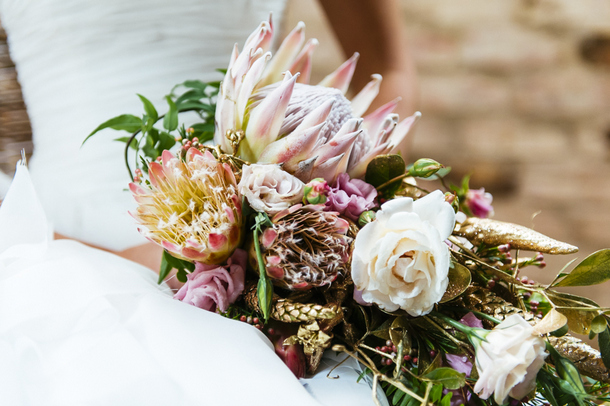 Floral design: Green Goddess flower studio | Photography: Claire Harries, Claire Thomson & Angelique Smith | VIEW SHOOT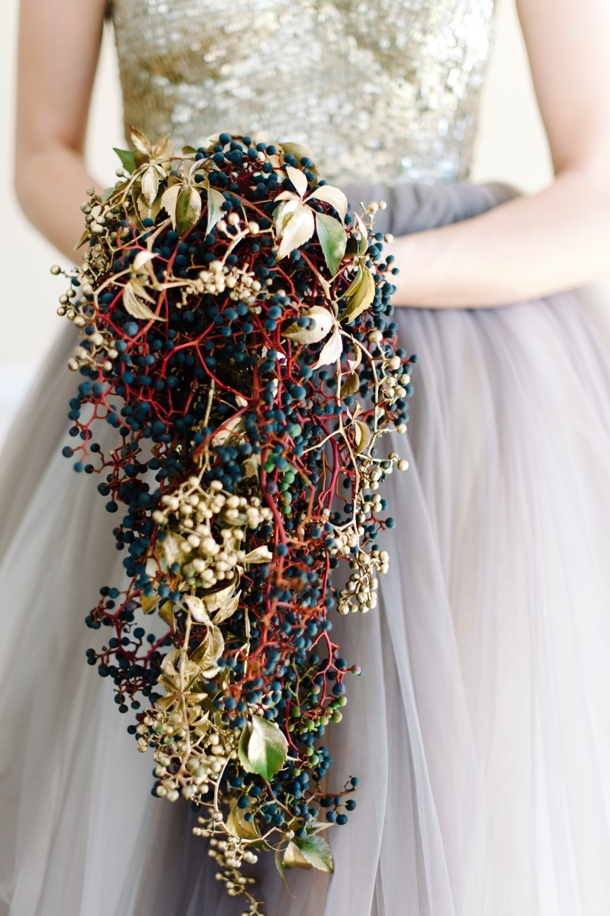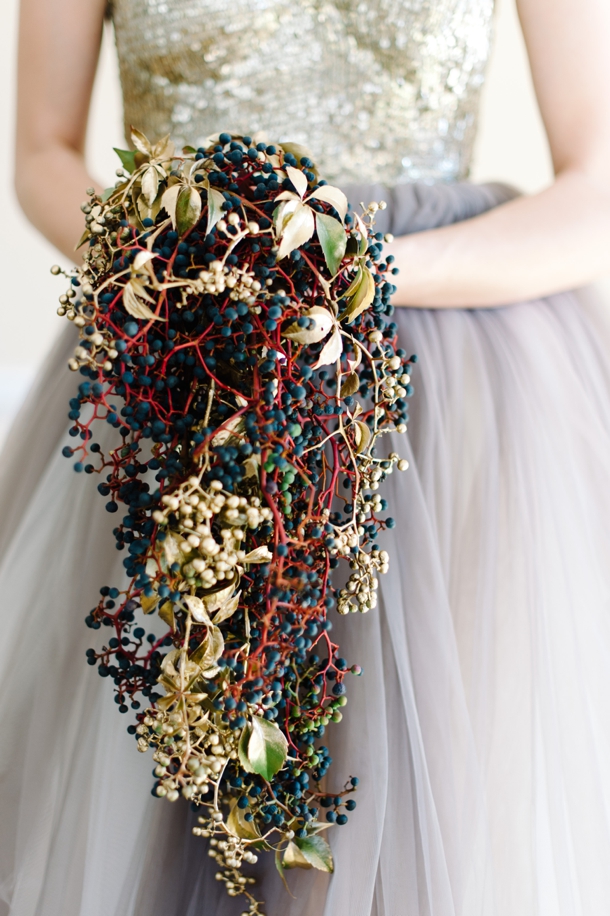 Floral design: Green Goddess flower studio | Photography: Debbie Lourens Photography | VIEW SHOOT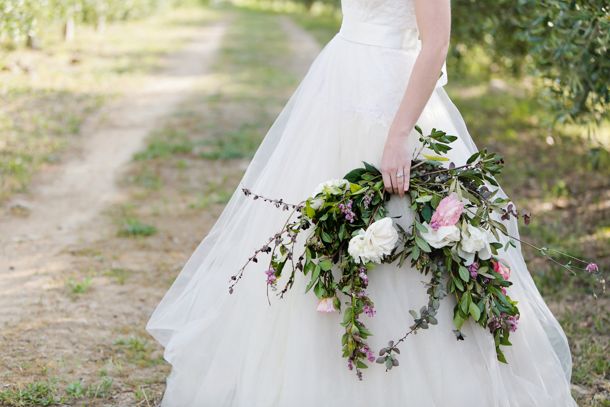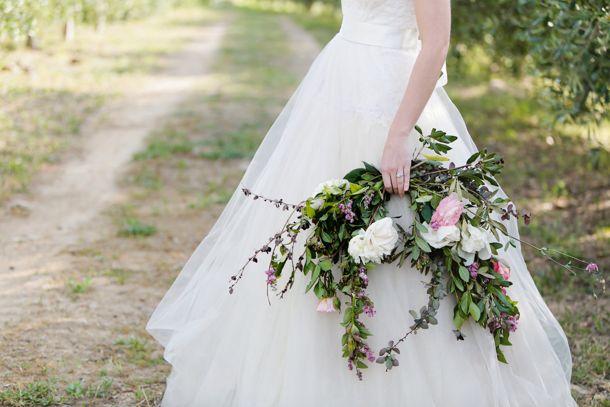 Floral design: Flowers in the Foyer | Photography: Claire Harries Photography | VIEW SHOOT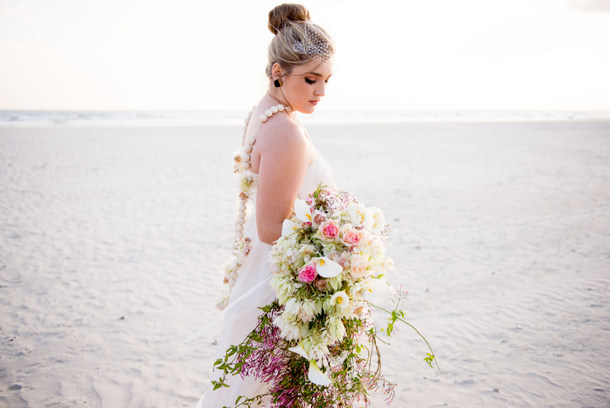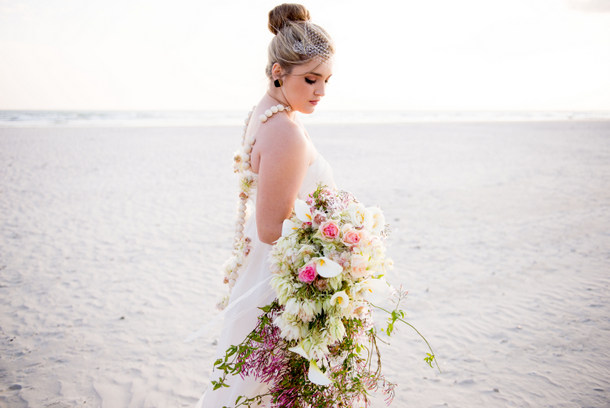 Floral design: Paradiso Flowers | Photography: Cheryl McEwan | VIEW SHOOT