Let's talk about cakes, baby. Cakes and desserts. Because we love them. And they're pretty! After a few seasons where dessert tables and candy buffets pretty much took over wedding world, I've noticed a bit of a trend back towards cakes this year, but that's not to say that they're all the same – oh no! You'll find a huge range of gorgeous cakes among our favourites this year, from simple single layer beauties to elaborate triple tier masterpieces. And of course, there are loads of cake alternatives still making pretty waves, from cheese to macarons to the brownie tower you'll see below. Basically, there are no rules: serve the cake you love.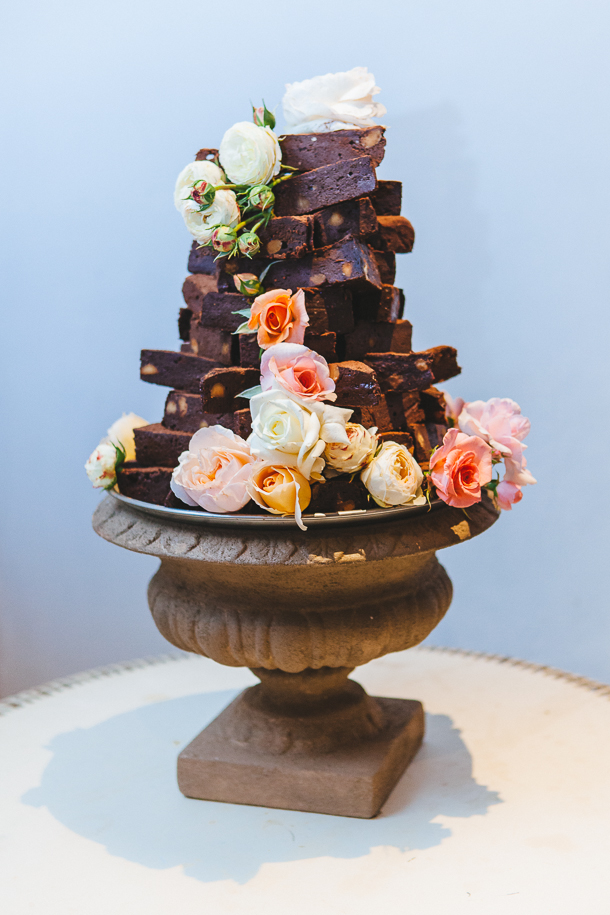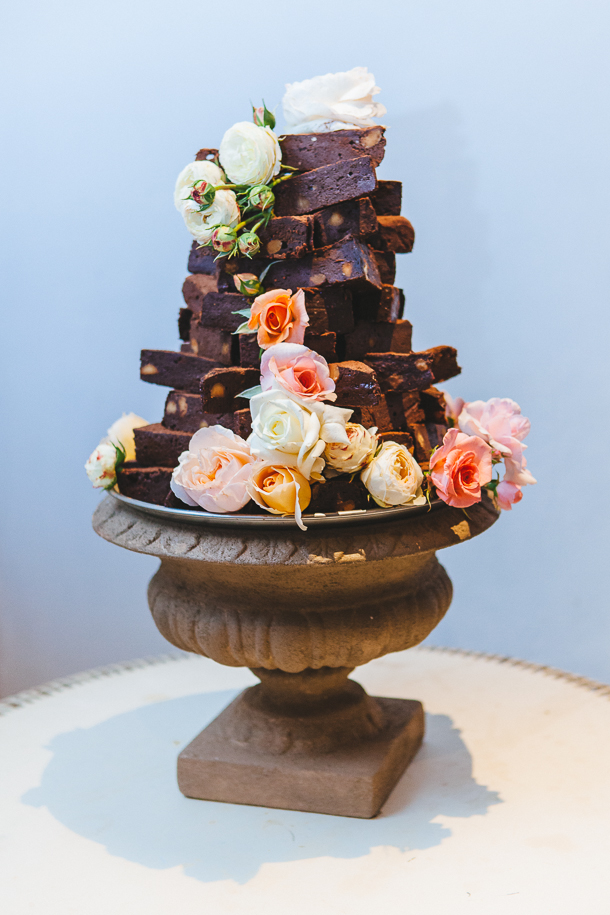 Cake design: Yummi Brownies | Photography: Illuminate Photography | VIEW WEDDING
This tower of brownies from Amy & Karl's romantic fynbos wedding captured my heart – and yours too! In fact, it was this year's PINTEREST FAVOURITE. The key isn't just in how delicious the nuggets of chocateleyness look, but in how beautifully they're presented – a top tip whether you're serving brownies, doughnuts… or koeksisters!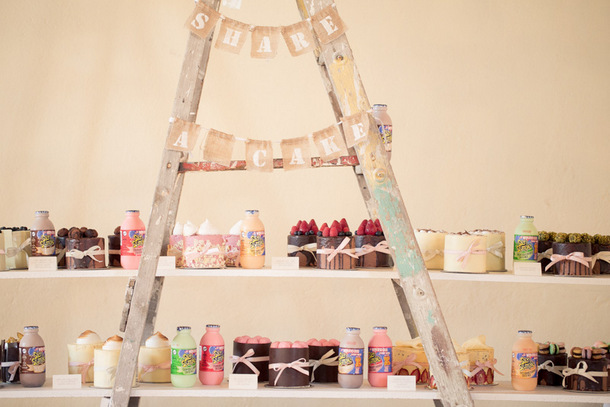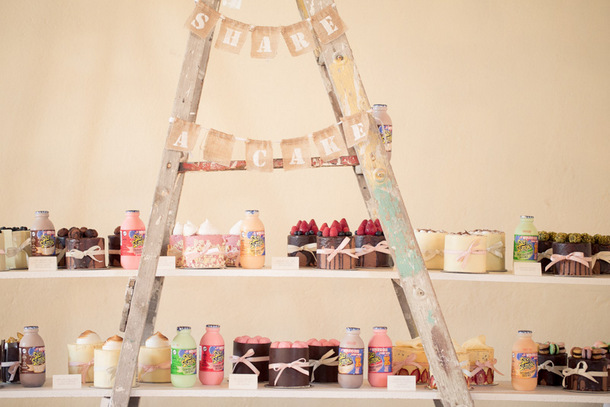 Cake design: Martin Senekal | Photography: Leani Holmes | VIEW WEDDING
Individual cakes are a GREAT way of mixing things up and serving different flavours, but I absolutely LOVED how Storm & Daryn took things a step further with their 'share a cake' table – a great way of encouraging your guests to interact! (How pretty are those cakes, by the way?) And of course, we love the truly South African addition of pastel Steri Stumpies to the display.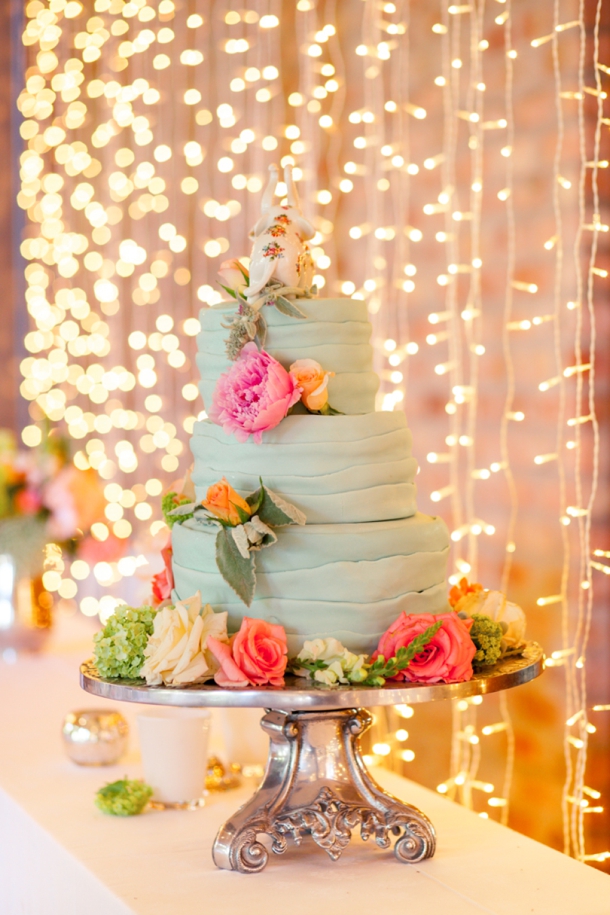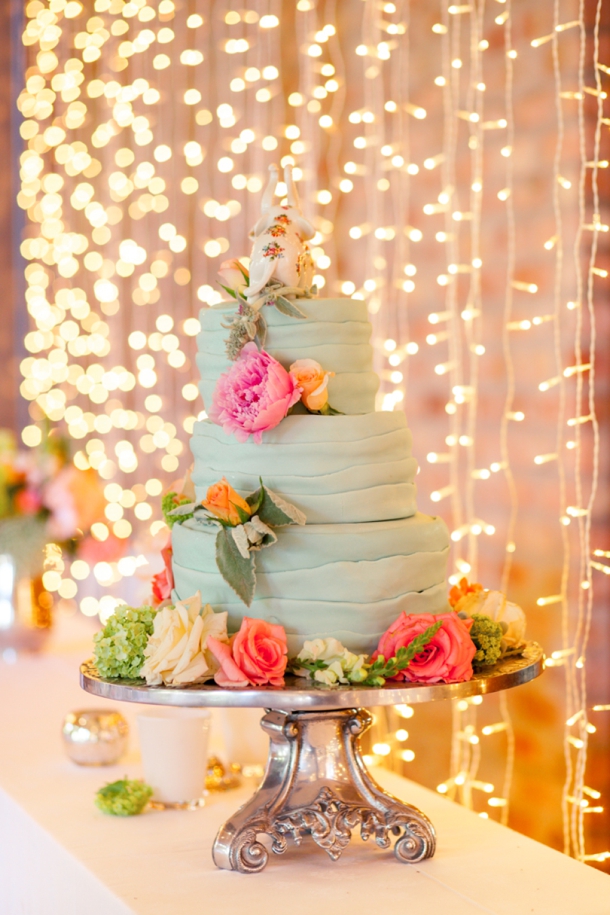 Cake design: Leslie Wragg | Photography: Tasha Seccombe | VIEW WEDDING
Tam & Jim's wedding was oh-so-pretty in peach and mint, so this gorgeous mint layered cake surrounded by peach and white blooms was absolutely perfect. Even better, it was made by Jim's godmother – such a personal touch!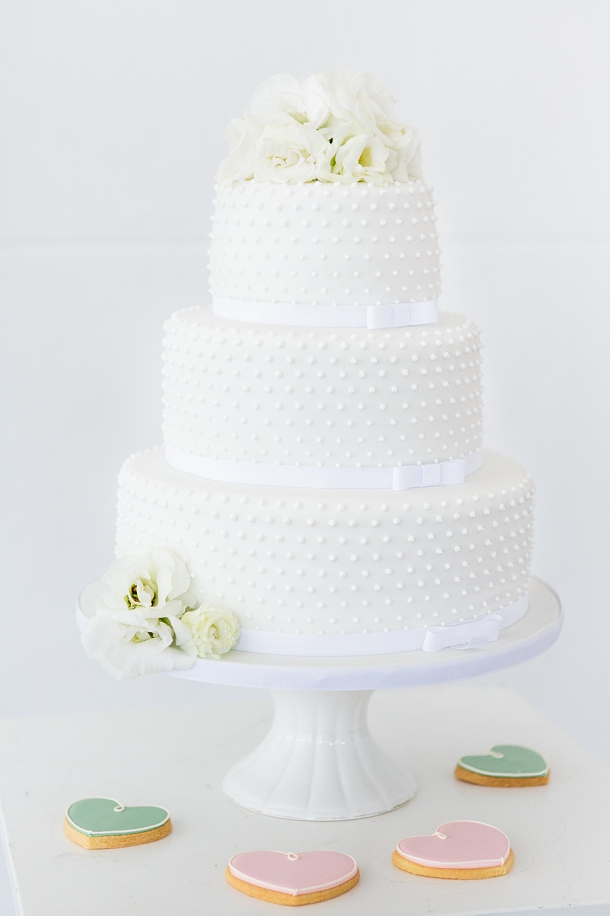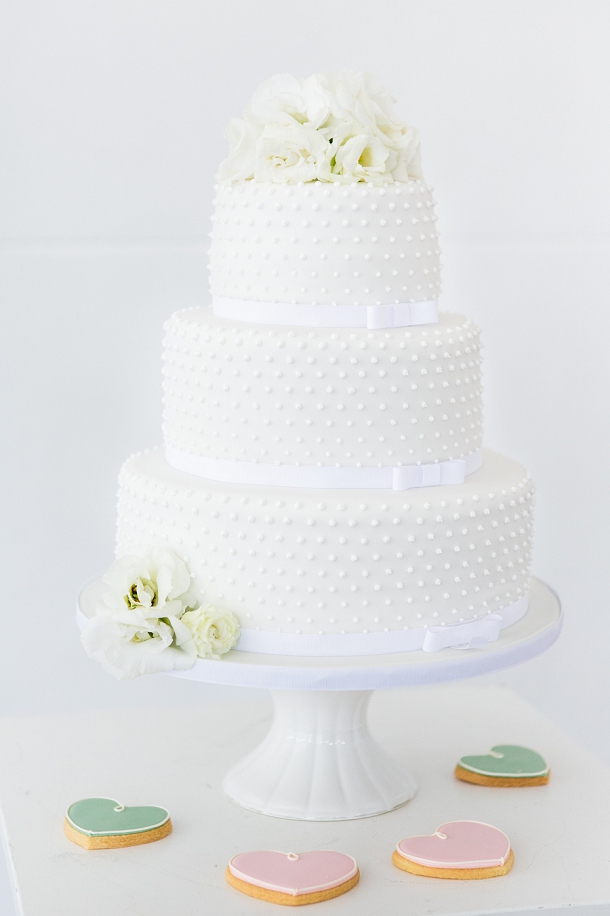 Cake design: Nelle Cakes | Photography: Anneli Marinovich | VIEW WEDDING
Oh, sigh. Is there anything prettier than a classic white cake with Swiss dot detail, topped with roses and surrounded by pastel sugar cookies? No, I don't think so. It was also the perfect complement to Marike & Anthony's clean, elegant wedding style.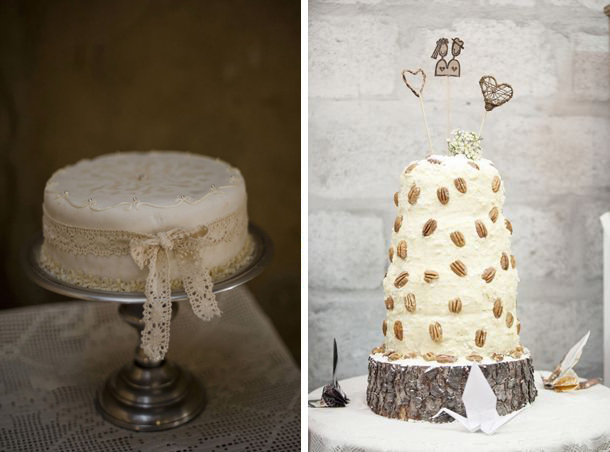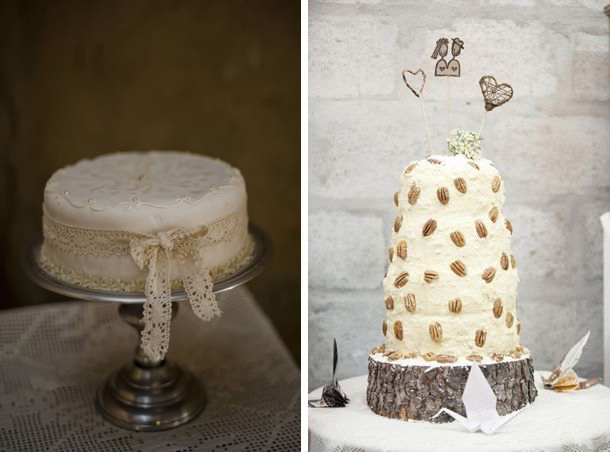 Left: Photography: GingerAle Photography | VIEW WEDDING
Right: Cake design: Groom's mother | Photography: Alice Swan | VIEW WEDDING
There are lots of ways to add charm to a simple cake. For example, antique lace on a single layer cake, as Haloise & Jaco did at their rustic handmade wedding (left), or how about pretty pecans and a tree slice base, as Jana & Jan Dirk had for their folksy autumn wedding (right).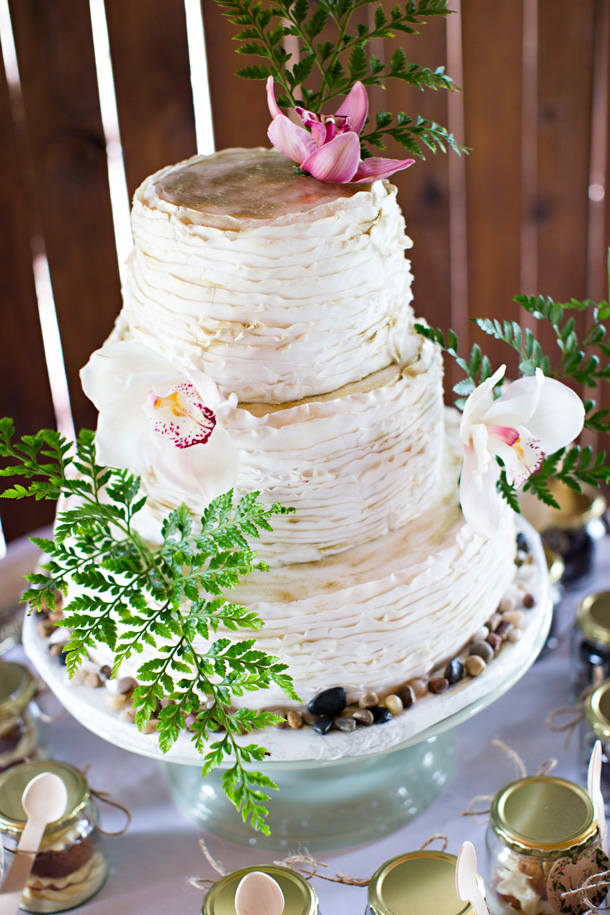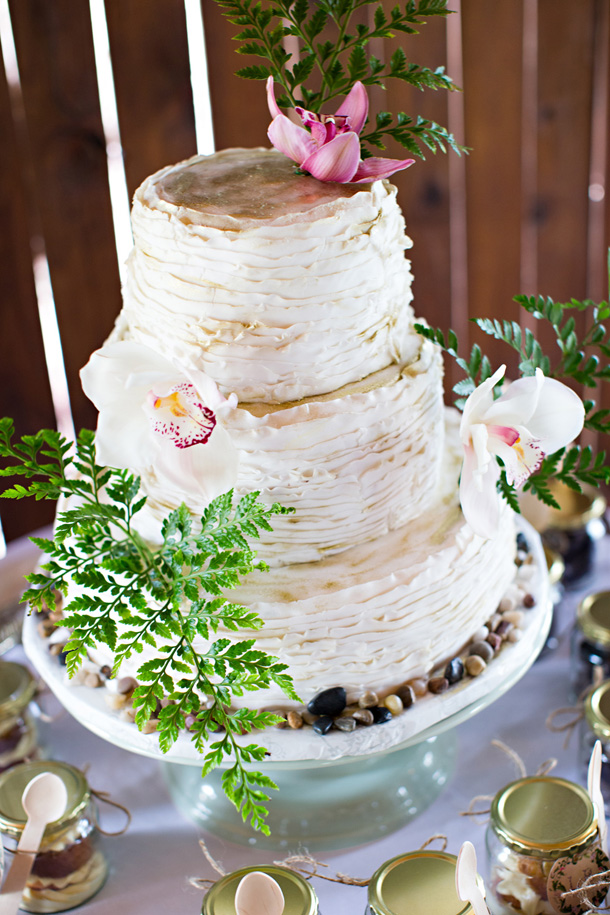 Cake design: Down the Rabbit Hole | Photography: Van der Bijl Photography | VIEW WEDDING
GABY'S FAVOURITE: Oh this cake! It has the rustic goodness of a naked cake (perfect for Leigh & Byron's eco-chic botanical wedding) but prettied up with ruffles, as well as orchids, ferns and tiny river stones. Wowsers.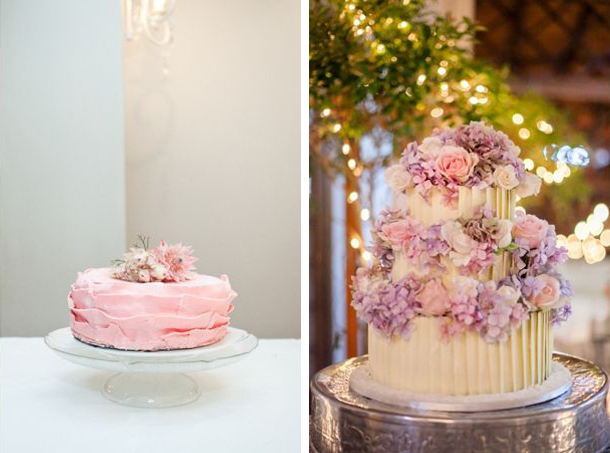 Left: Photography: Nadine Aucamp | VIEW WEDDING
Right: Cake design: Cakes by Cezanne | Photography: Juné Joubert | VIEW WEDDING
Some cakes are almost too pretty to eat. We're totally charmed by the single layer ruffle cake with the blushing bride topper from Larize & Jacques' wedding (left), and for a more elaborate look, there's the white chocolate lined triple tier overflowing with roses and hydrangea on the right (just perfect for Michelle & Ben's Midsummer Nights Dream themed wedding).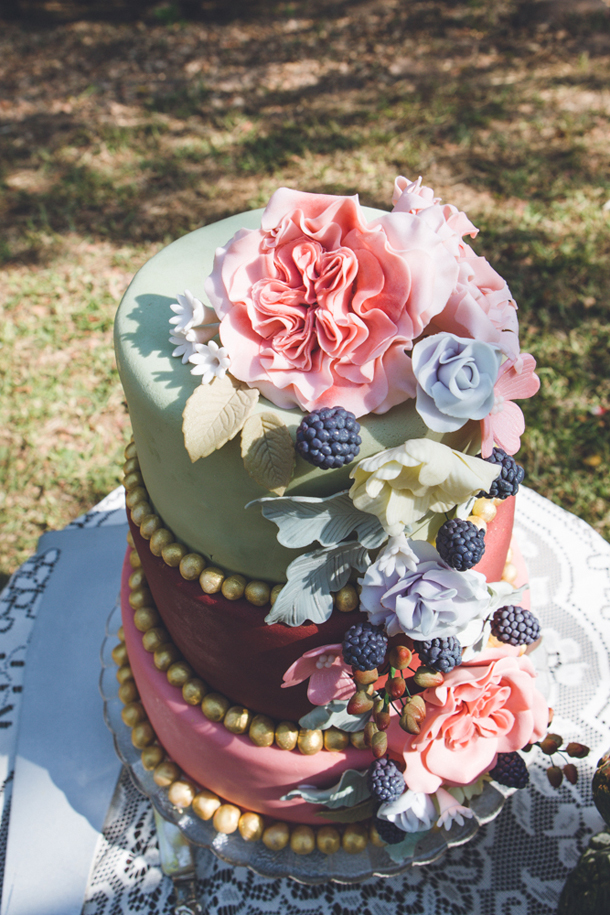 Cake design: Lemon Canary Bakery | Photography: Summertown Pictures | VIEW WEDDING
And speaking of too pretty to eat… When the bride owns a bakery, you know you're going to have something really special on the dessert table! In fact, Kerry & Jeremy had more than one pretty cake, but it was all presided over by this fondant fancy, which combines ruffled roses, rustic berries, gold ball detailing and a fab colour combination – such a gorgeous dessert to round out the couple's gypsy boho forest celebration.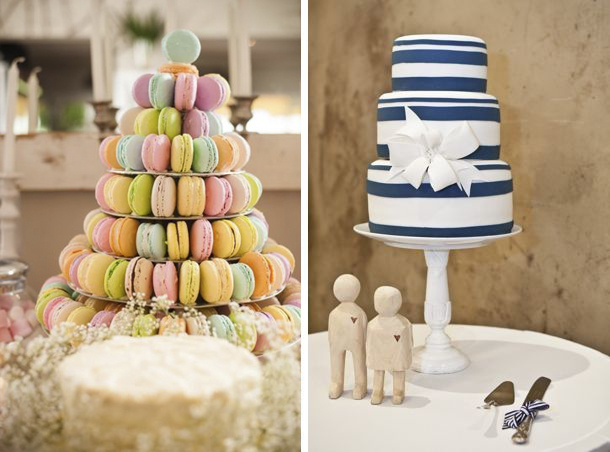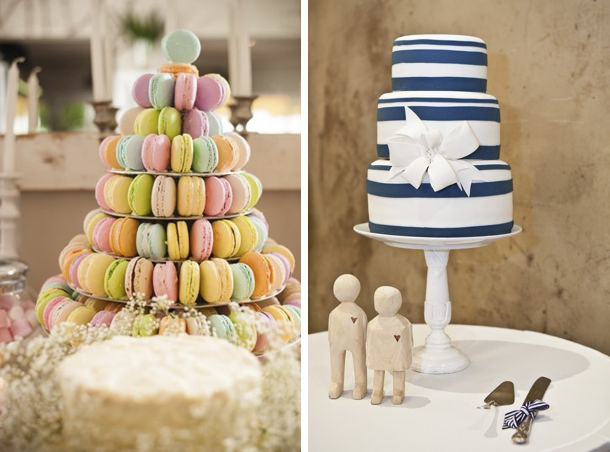 Left: Cake design: Tin House Café | Photography: Christelle Rall Photography | VIEW WEDDING
Right: Cake design: Crumb | Photography: Studio Kovo | VIEW WEDDING
Pastel macaron tower? Yes, please! I especially love that this is a colourful touch to Karien & Martin's otherwise-neutral-toned wedding, and the centrepiece of a pretty dessert table – be sure to click through and see the full thing. On the other end of the spectrum, Jacqui & Matthew chose a classic navy and white striped look for their cake (right) – absolutely love the clean lines of this one.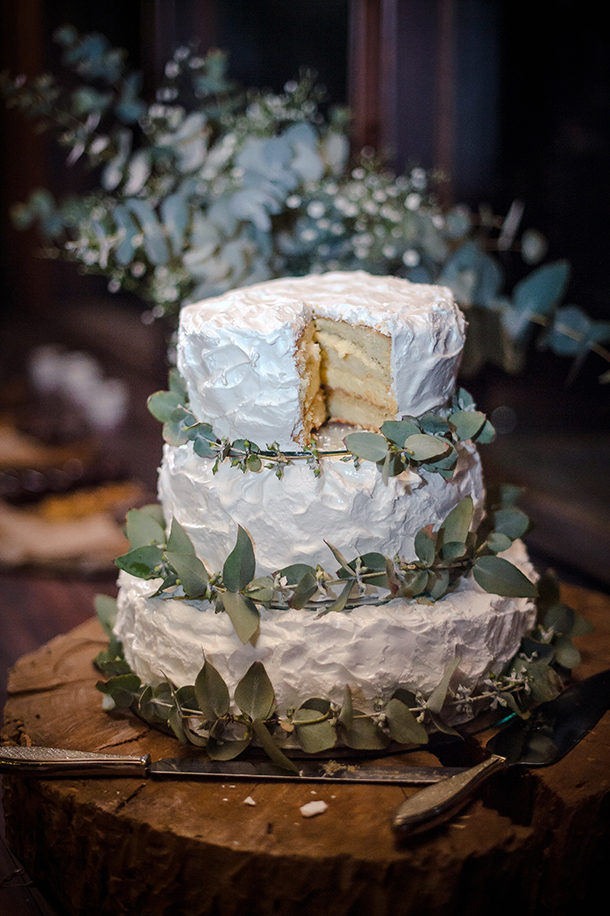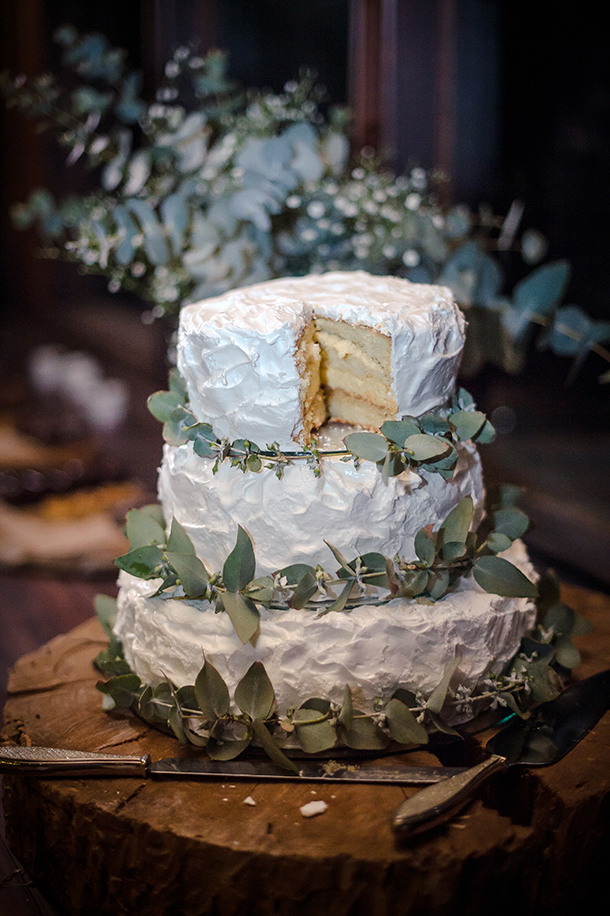 Photography: Ginger Ale Photography | VIEW WEDDING
There's nothing to say that if you're opting for a simple white cake, you can't get creative about decorating it. And there's no rule to say that simple can't often be beautiful. Christa & Jaco opted for garlands of greenery to offset the peaky white buttercream icing.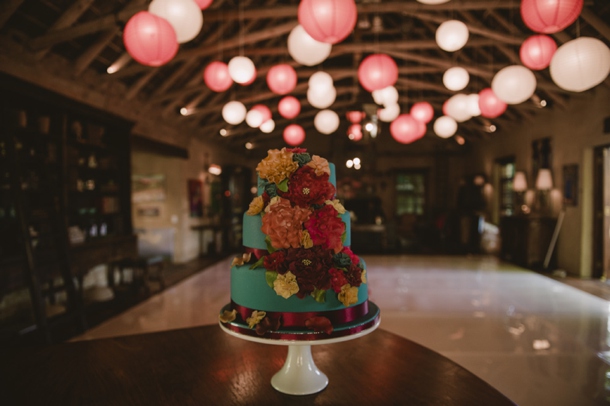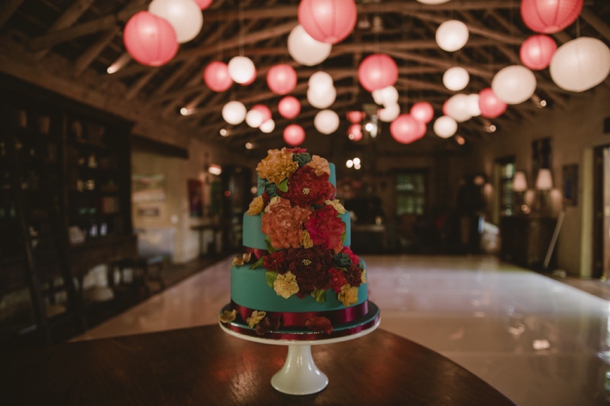 Photography: Jules Morgan | VIEW WEDDING
Ndoni & David had an AMAZING two-part wedding celebration co-ordinated by Wedding Concepts, with a blue themed luncheon and a fiery red reception. Their cake brought both colours together, complete with lush, ruffley flowers – what a centrepiece!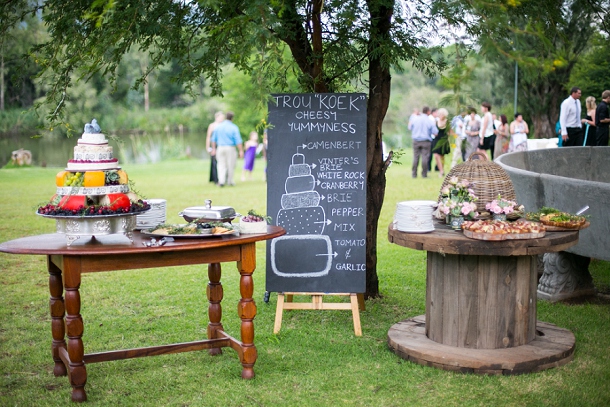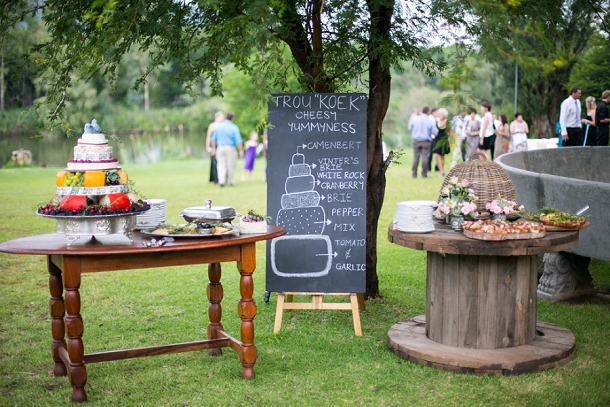 Photography: Anneli Marinovich | VIEW WEDDING
This one's less about the actual cake than it is about the presentation, since Anna & Piet chose to serve a yummy cheese tower for their farm wedding (love these still!). Not only was it beautifully presented, but having a chalkboard guide to each layer (all six of them!) was a really clever touch.

And of course, there was more amazing cakiness from our styled shoots. These were SO HARD to narrow down, seriously, but here are my five absolute favourites.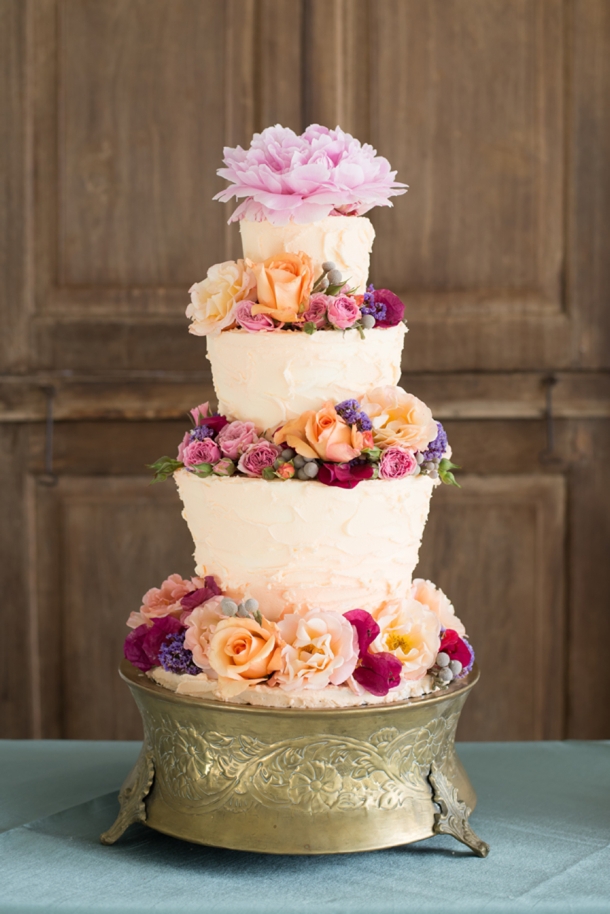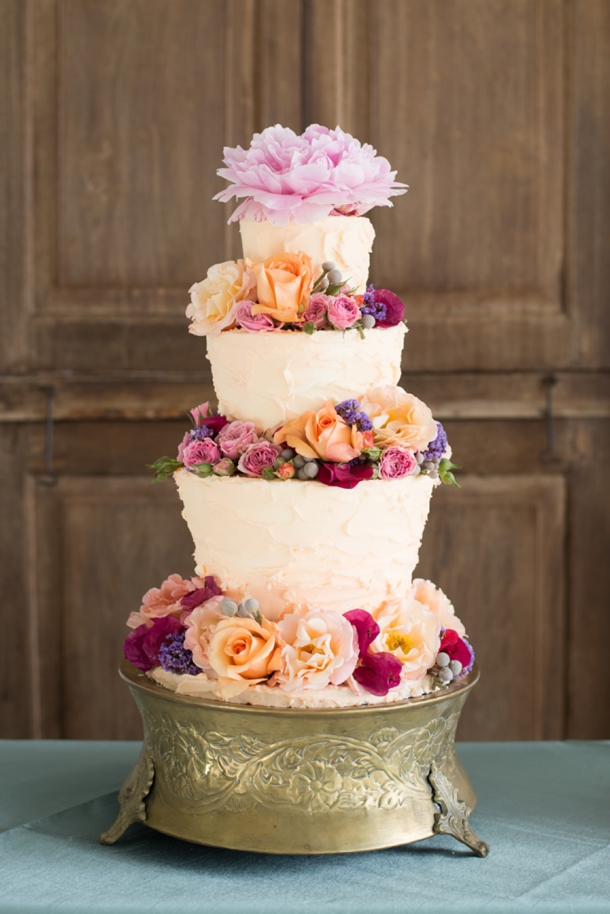 Cake design: Annymac Cakes | Photography: Lorinda Spies Photography | VIEW SHOOT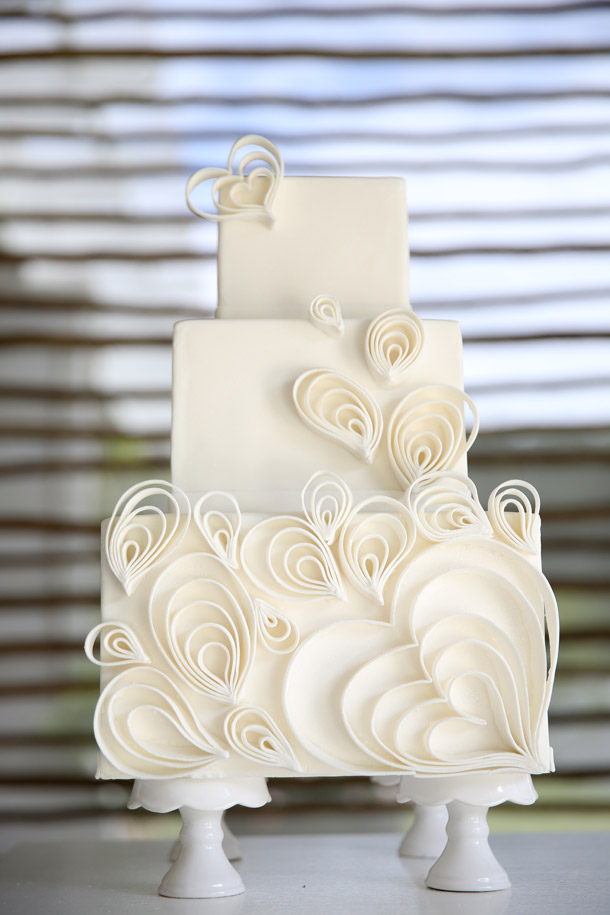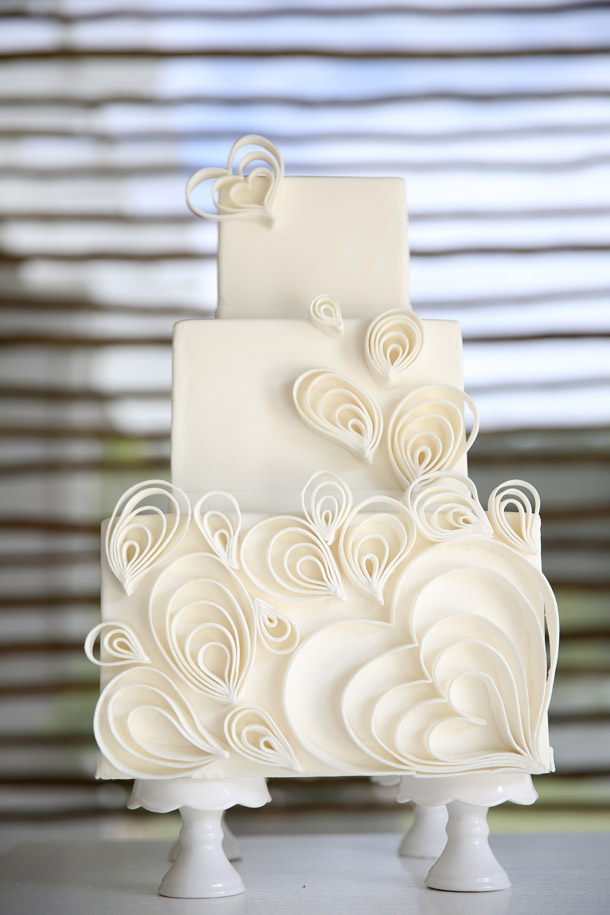 Cake design: Plum Tree Cakes | Photography: Michelle Photography | Styling: Weddings by Marius | VIEW SHOOT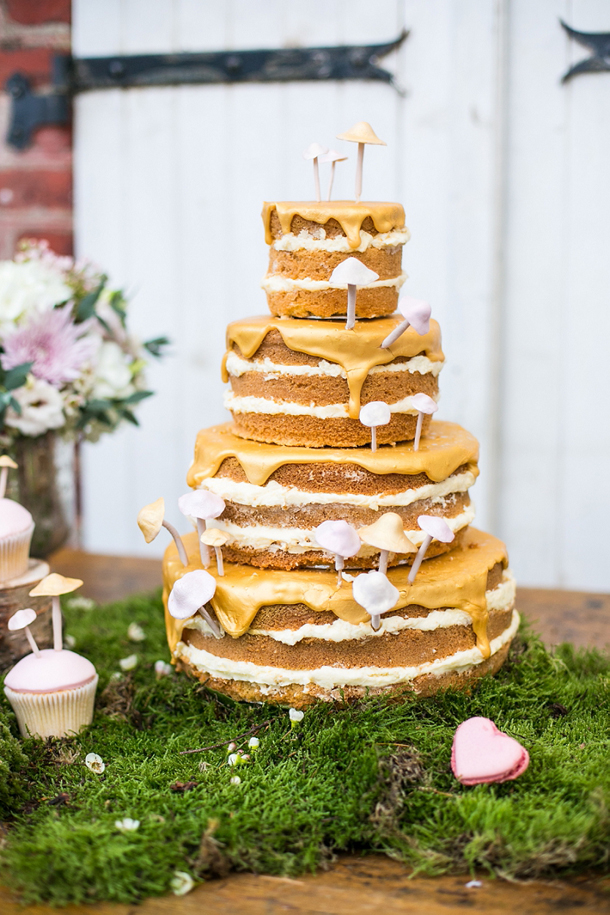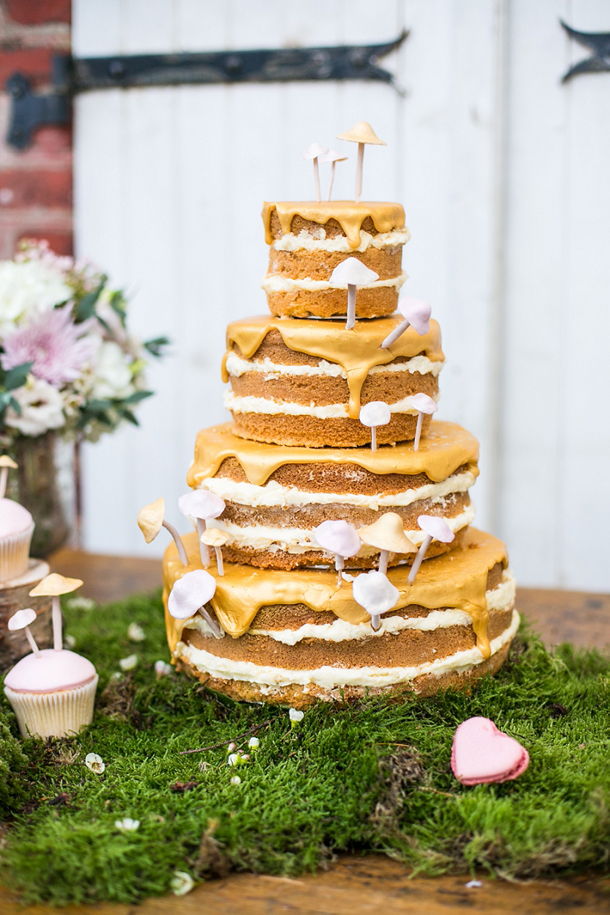 Cake design: Andi Freeman Cakes | Photography: Anneli Marinovich | Styling: Louise Beukes Styling | VIEW SHOOT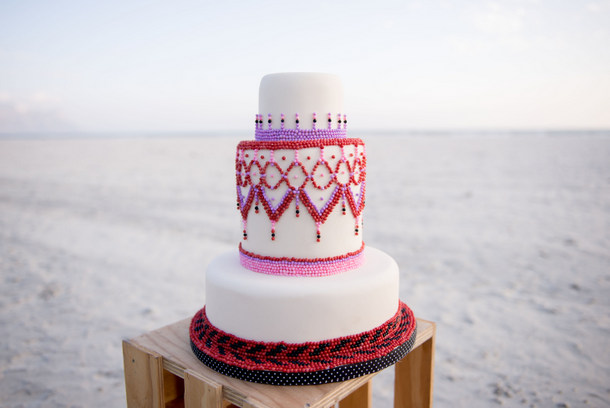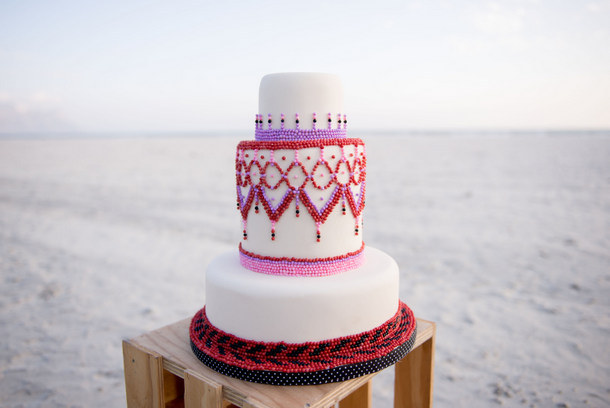 Cake design: Lulubelle's Bakes | Photography: Cheryl McEwan | Styling: Creation Events | VIEW SHOOT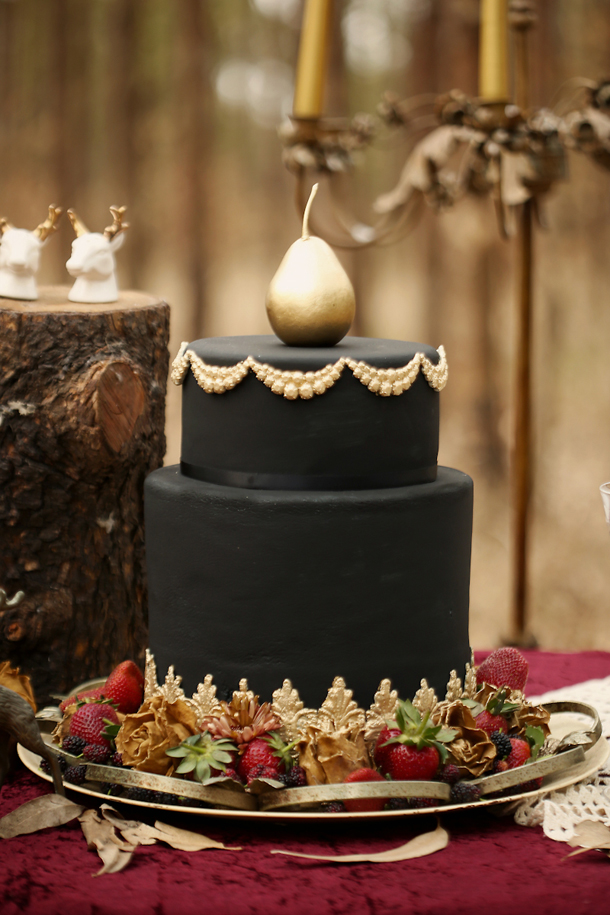 Cake design: So Whipped | Photography: Pickle Photography | Styling: Sarah Reynolds | VIEW SHOOT