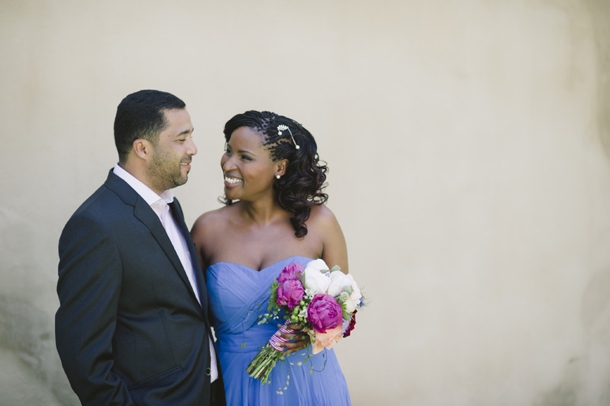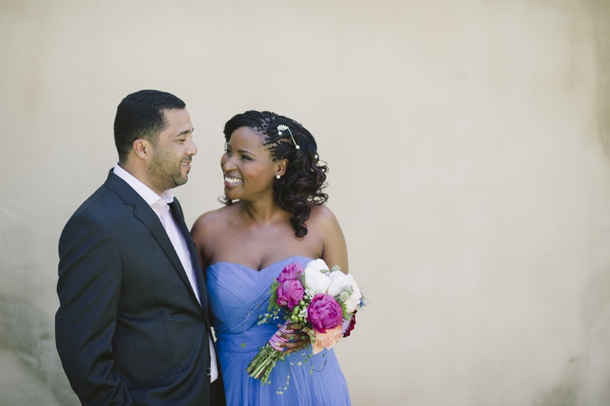 Get ready for wedding greatness people, because this one is a game changer! I am pretty much obsessed with this incredible wedding from the dream team of Wedding Concepts and photographer Jules Morgan, at the amazing La Petite Dauphine. Ndoni and David (what a gorgeous couple!) dreamed of a day that allowed them to chill out with their favourite people, and was designed in their favourite colours, red and blue. As a colour combo, that can be a challenge, because two primary colours are pretty strong together, so Wedding Concepts had the stroke of genius of splitting the decor into a blue period (so Picasso) and a red one. And that wasn't the only innovation, because they also decided to throw the usual wedding timetable to the wind, starting instead with a relaxed jazzy blue-themed luncheon, followed by a sunset ceremony and a dazzling red reception. And not only does that mean a whole lot of decor amazingness, but it meant two dresses for Ndoni – LOVE a bride in a blue dress, not to mention the fairytale white one. As I say, wedding greatness. Let it begin!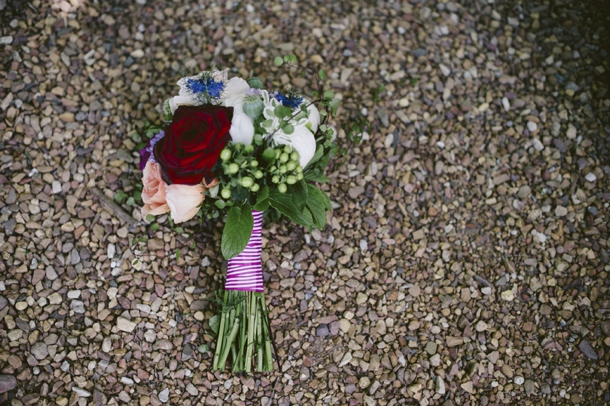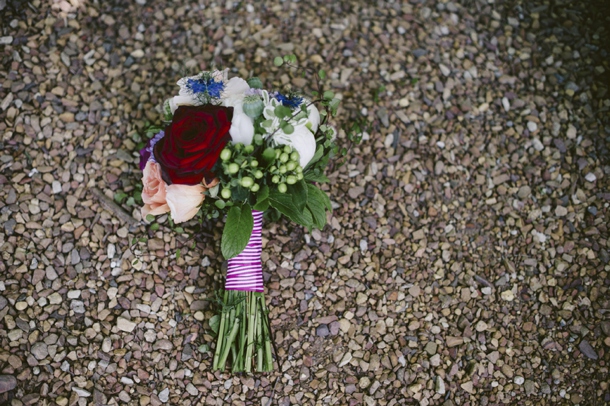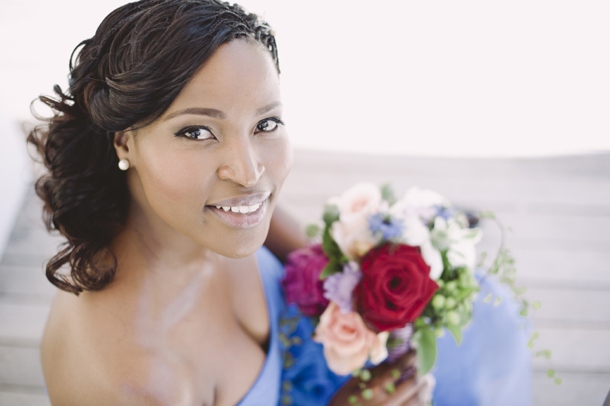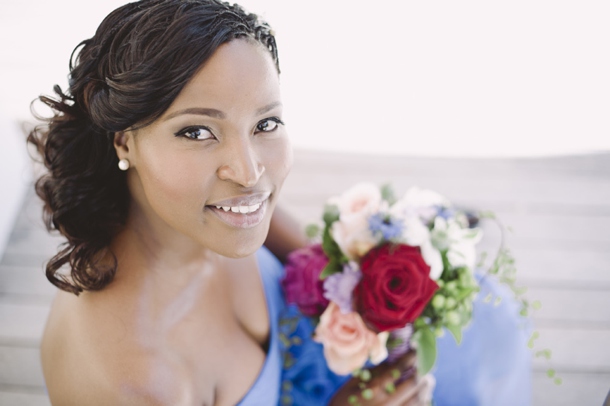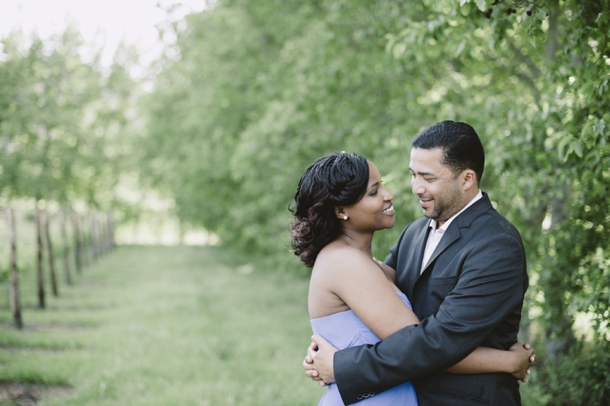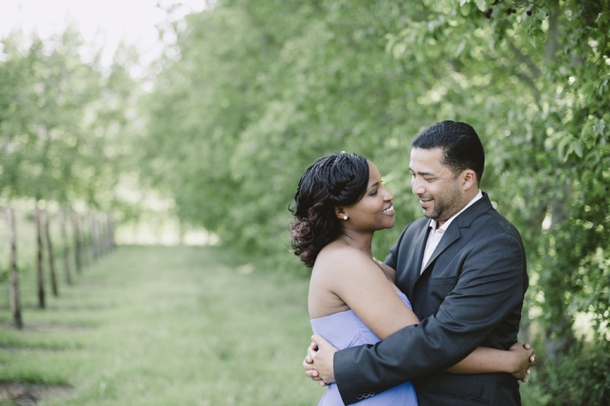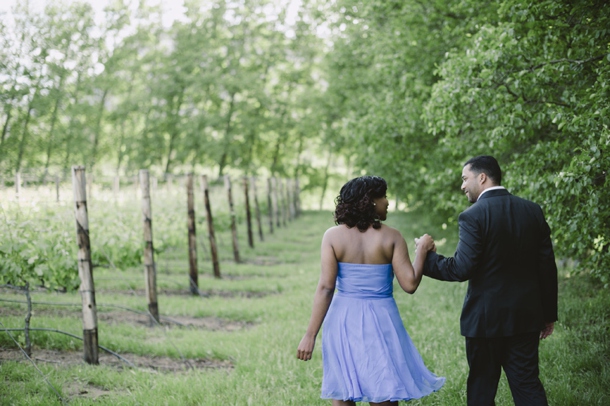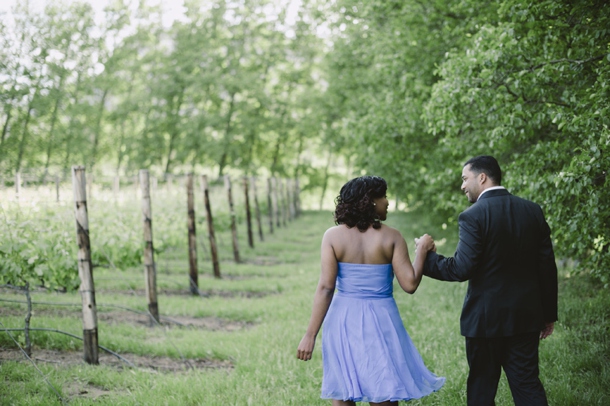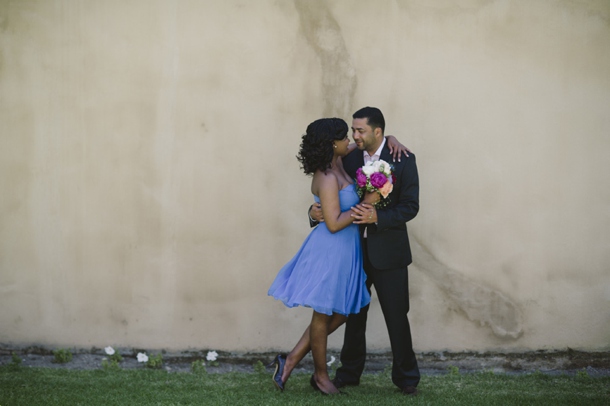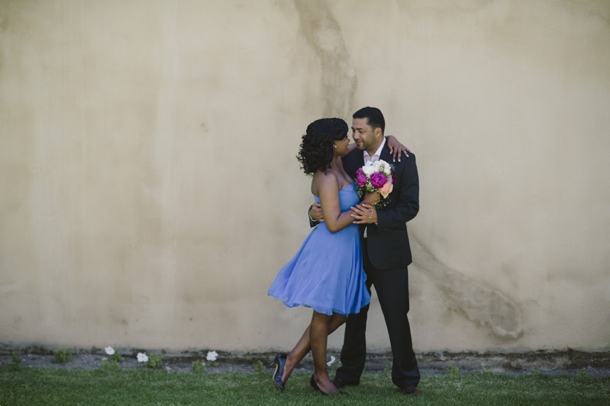 Love Story
Ndoni and David – both actors (amongst their many accomplishments) – met while shooting a film called Skeem in the Karoo. They knew early on that they wanted to spend their lives together, but for a while were separated by distance, with David in Cape Town and Ndoni in Johannesburg, Their hours on the phone allowed them to talk about everything, from their families, to shared values, to dreams of the future.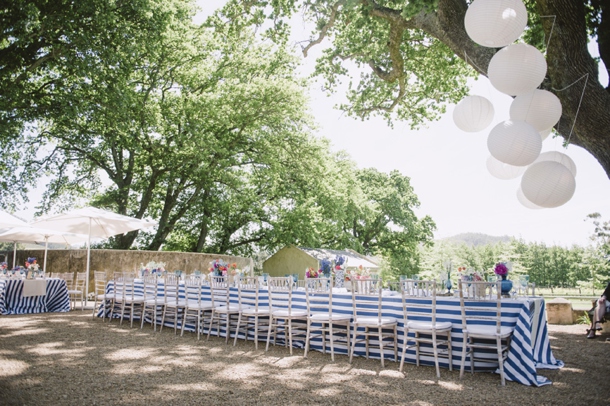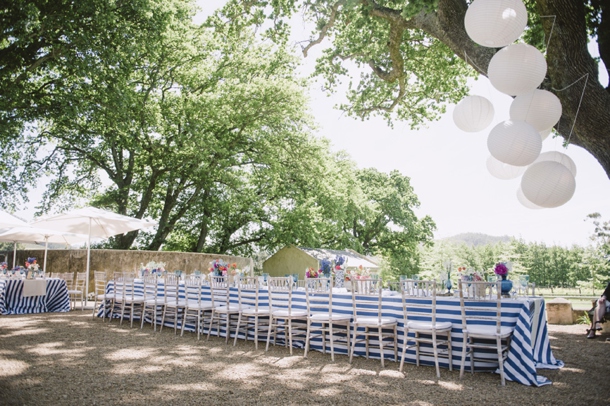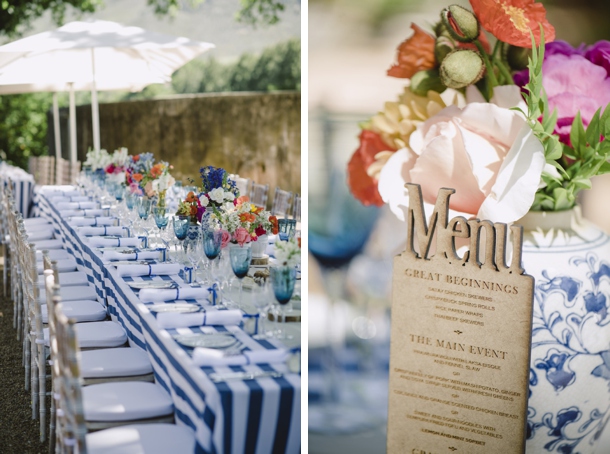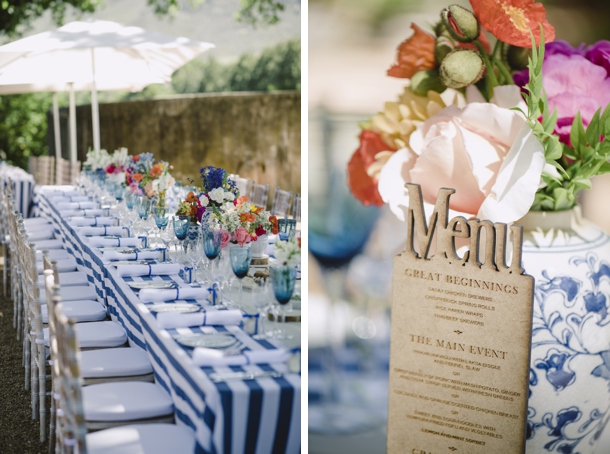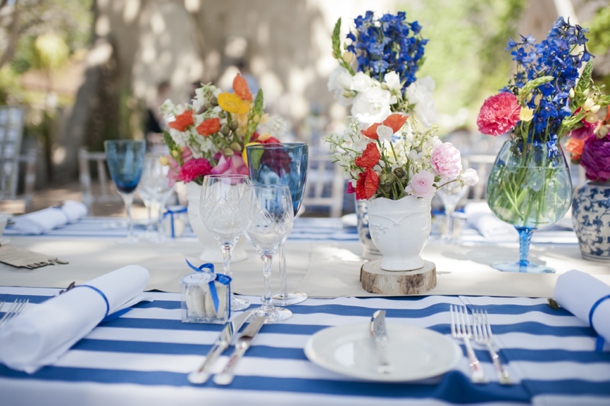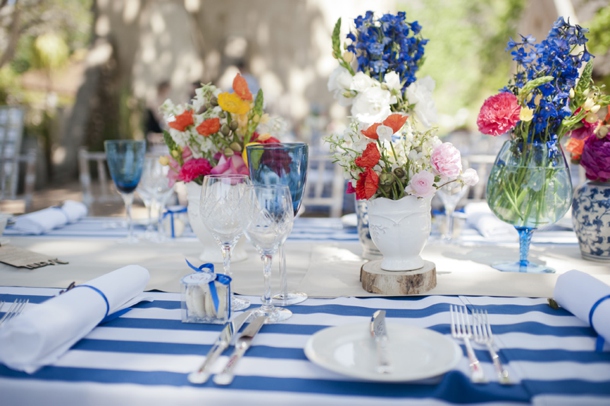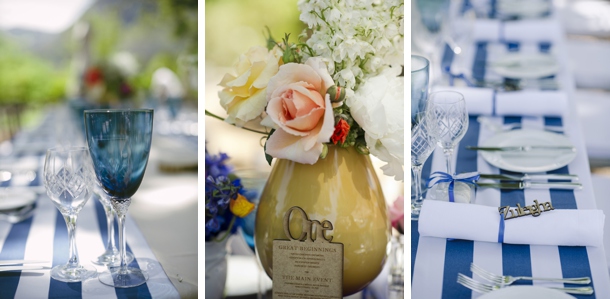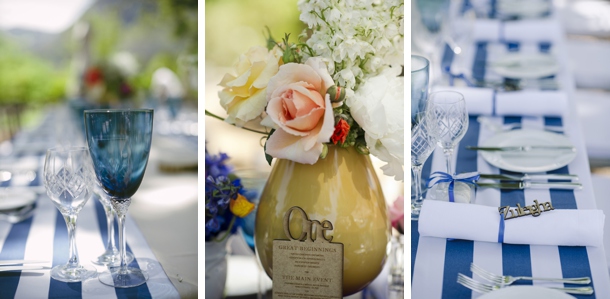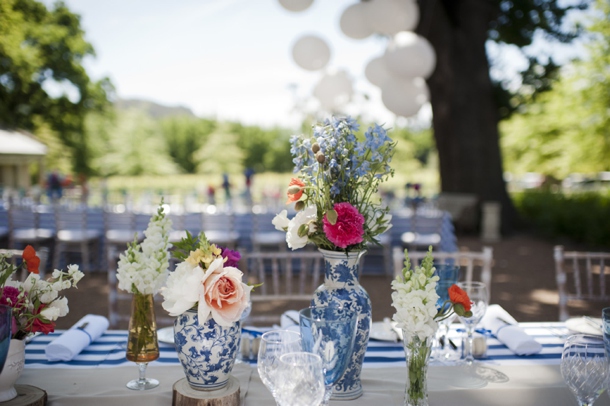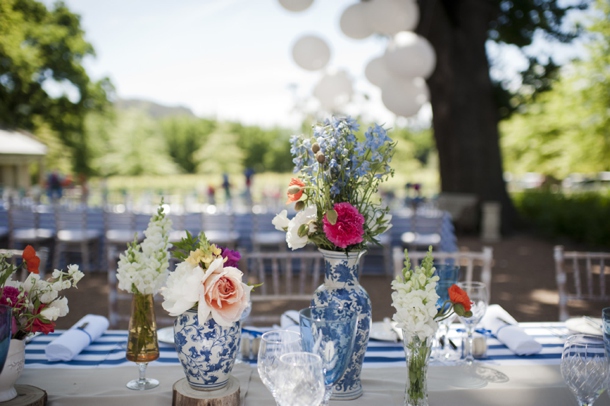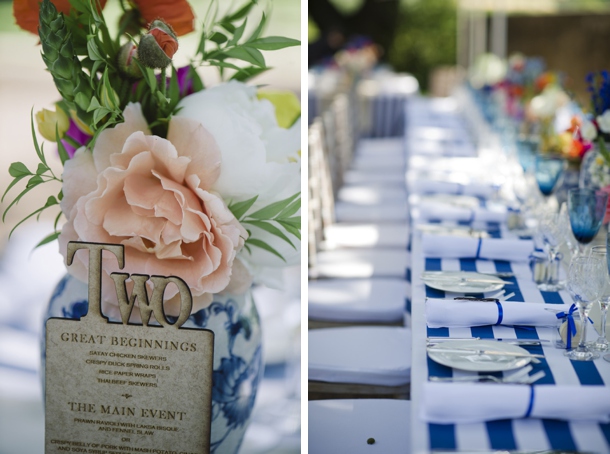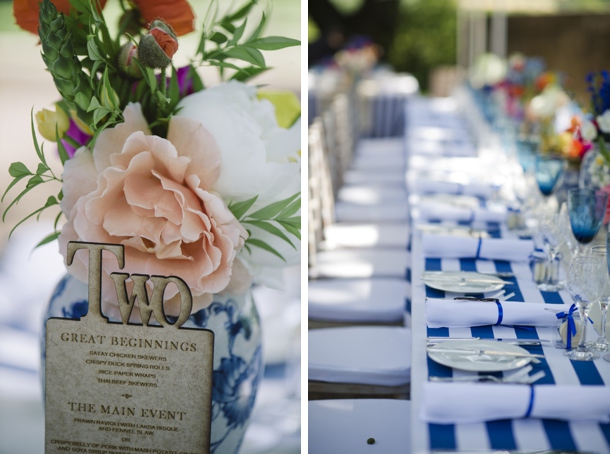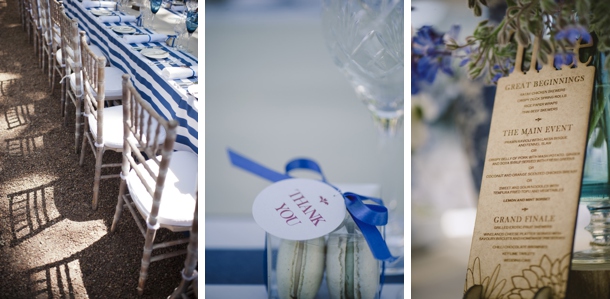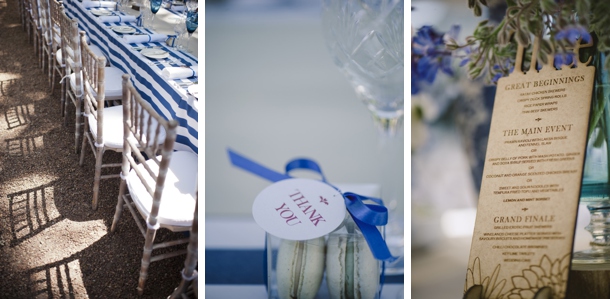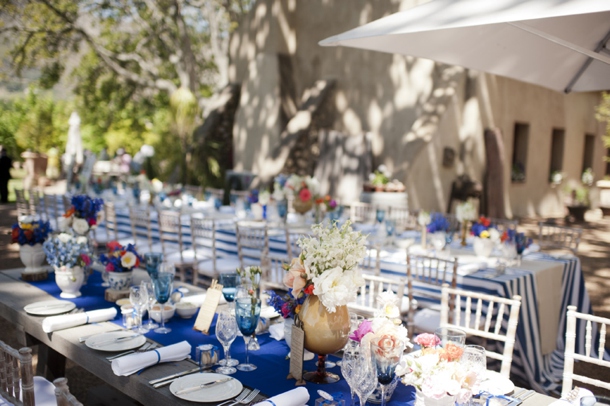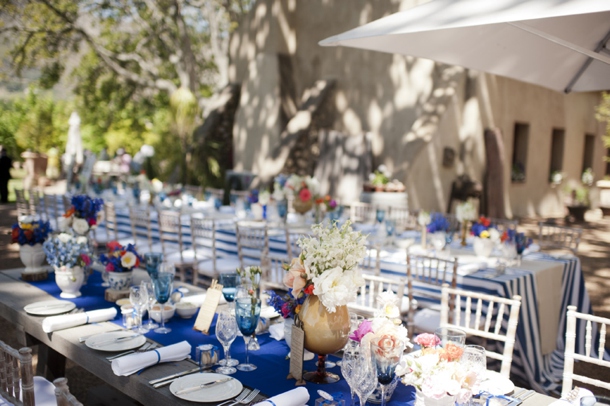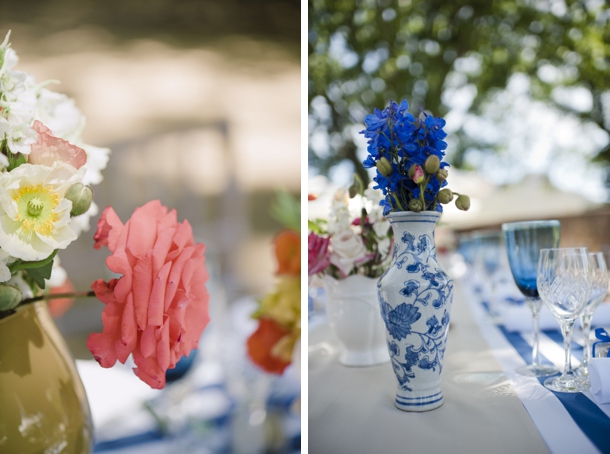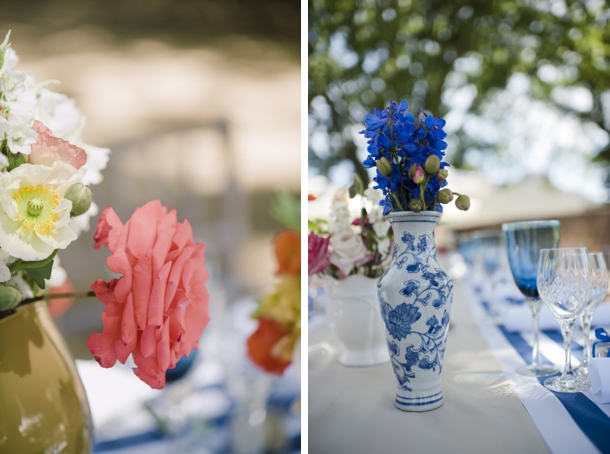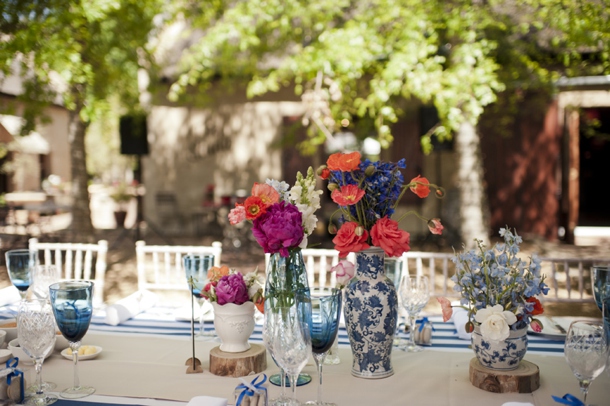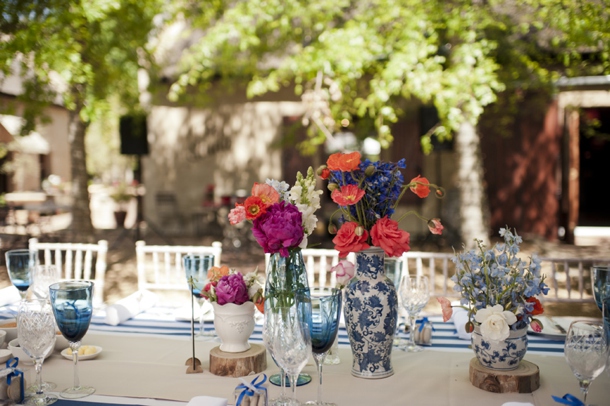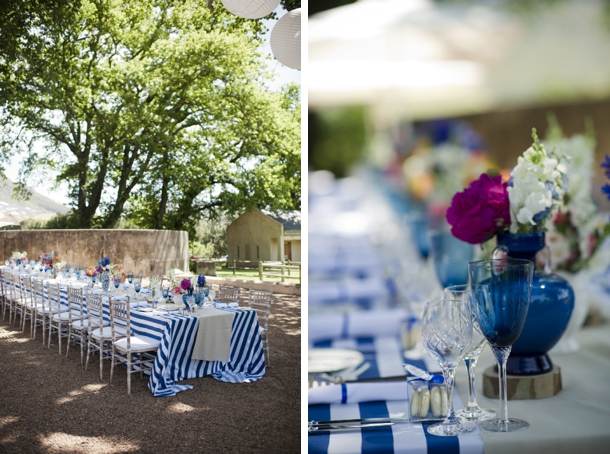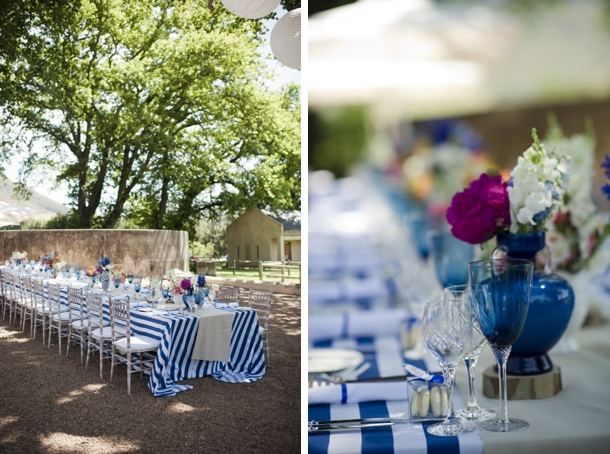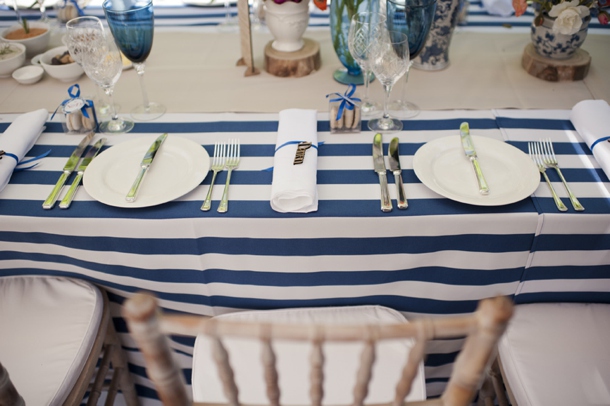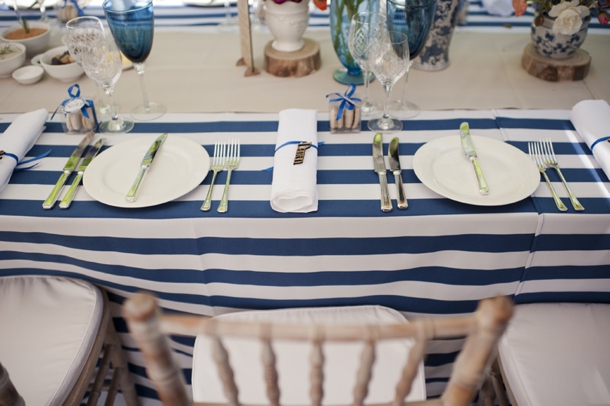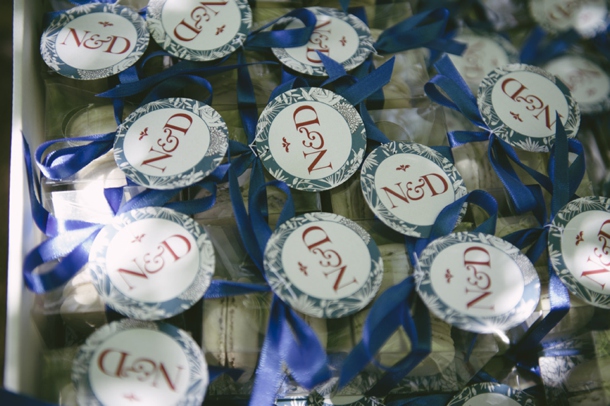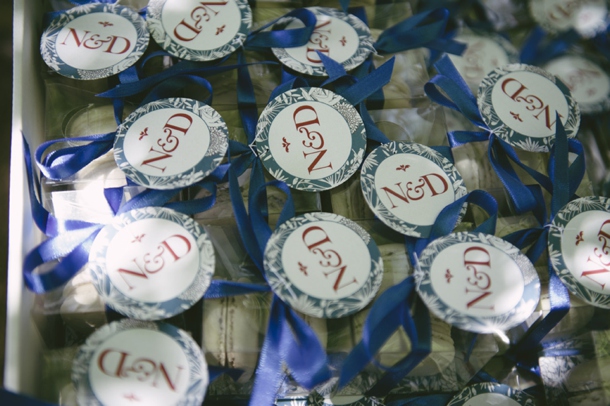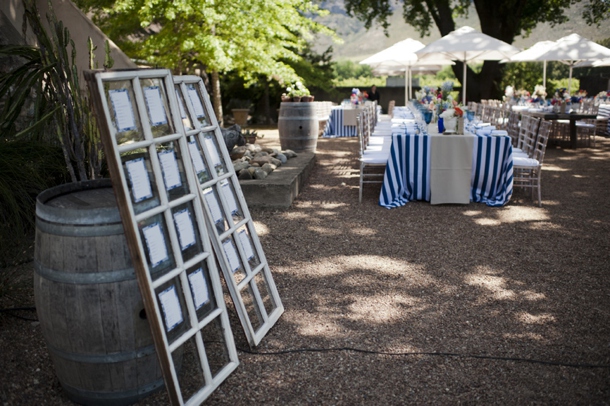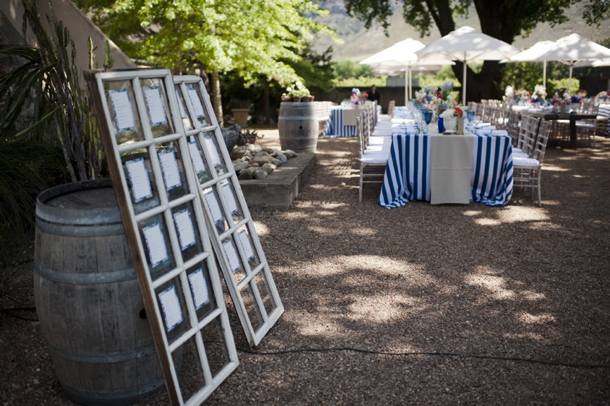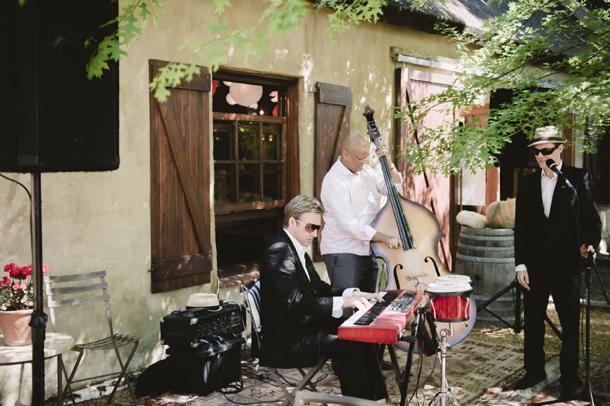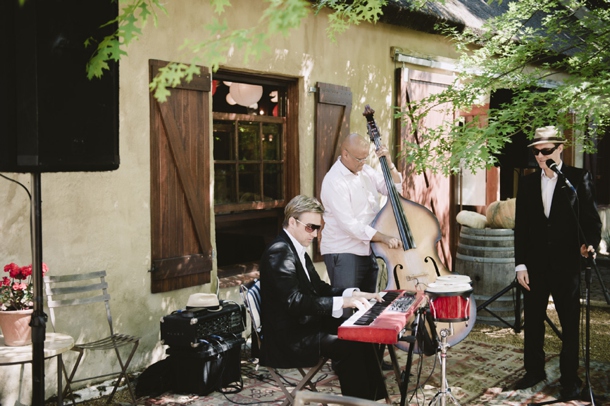 The Venue
After a traditional wedding on Ndoni's family farm in Mpumalanga, the couple decided to hold their second ceremony closer to David's family in the Cape. As soon as they saw Le Petite Dauphine in Franschhoek, they knew it was their ideal venue.
Wedding Style
When the couple approached the Wedding Concepts team to plan their celebration, they knew they wanted to have a long, lazy day outdoors with their friends and family, spending as much valuable time with their loved ones as possible. Together they came up with the concept of swapping around the traditional wedding timetable, starting with a long lunch under the trees, followed by a romantic sunset ceremony and a stylish reception with desserts and dancing. The couple wanted to include both their favourite colours – blue for Ndoni and red for David.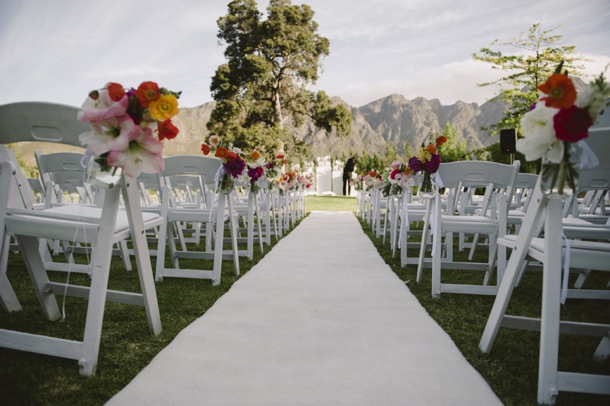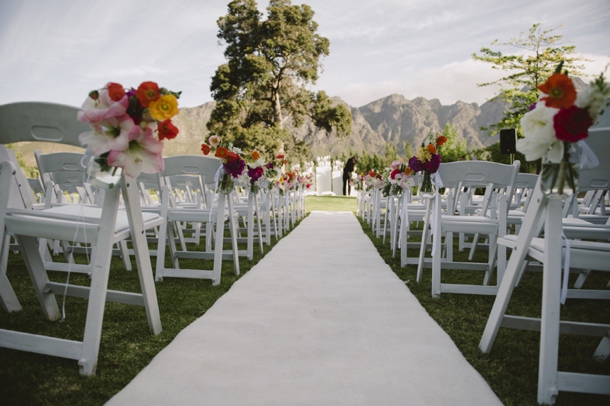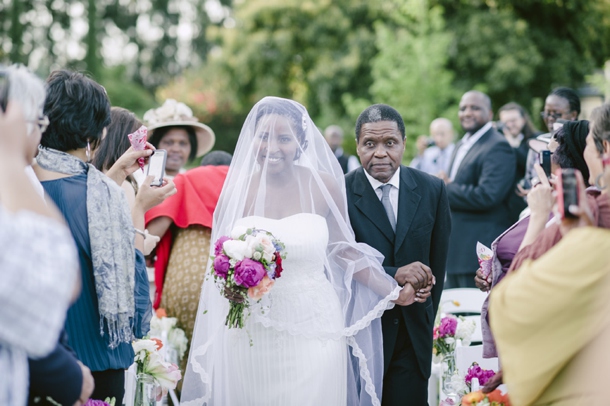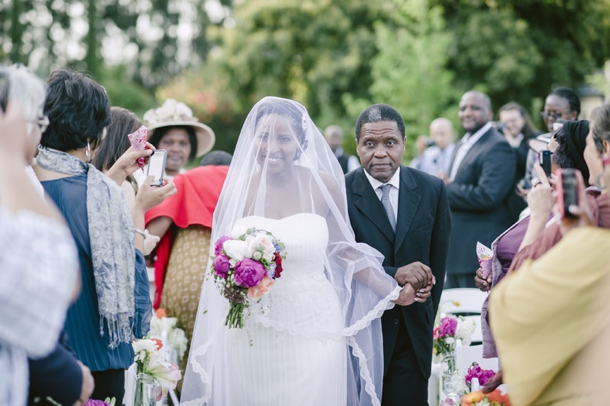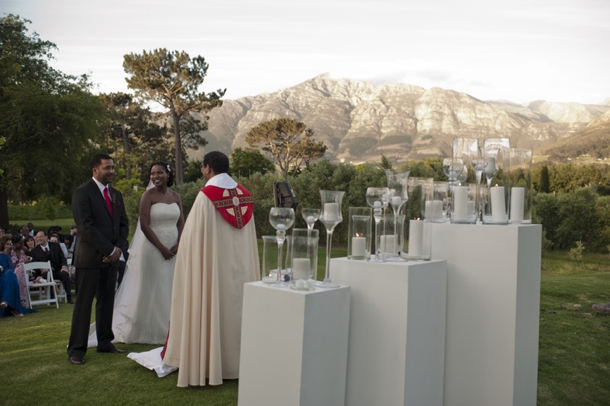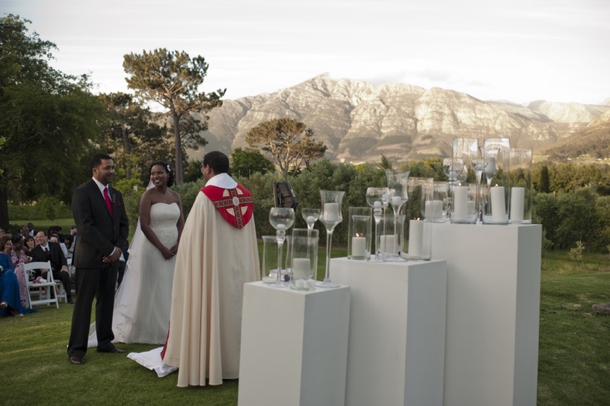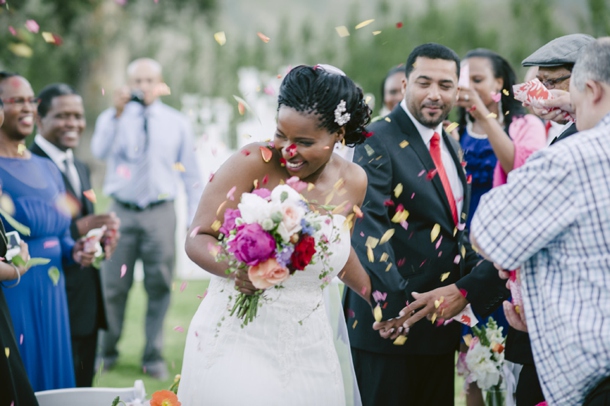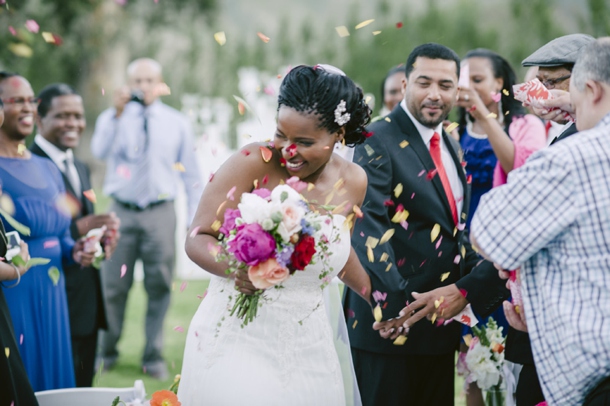 The Luncheon
Blue was the theme colour for the luncheon, with Ndoni donning a gorgeous blue gown and tables decorated in striking blue and white striped cloths and spring-inspired arrangements in Delft-style vases. As well as a delicious lunch, guests enjoyed jazz from Breakfast Included, heartfelt speeches and a performance by Ndoni's poetry club.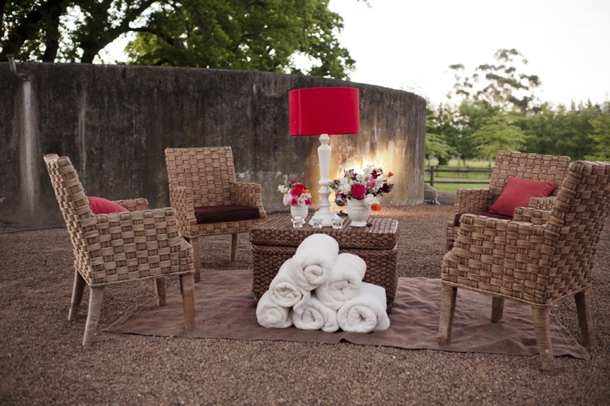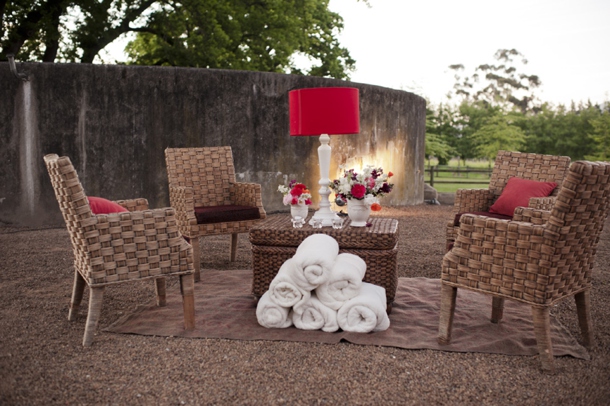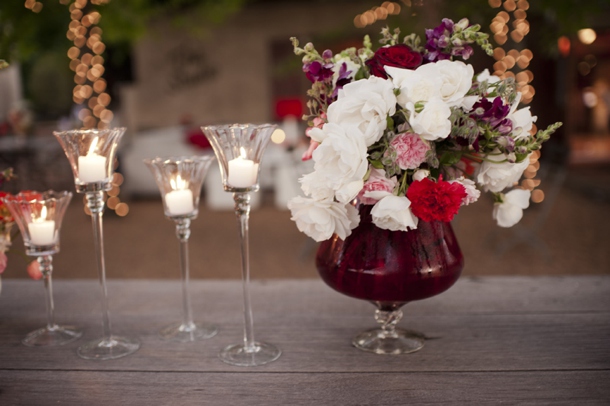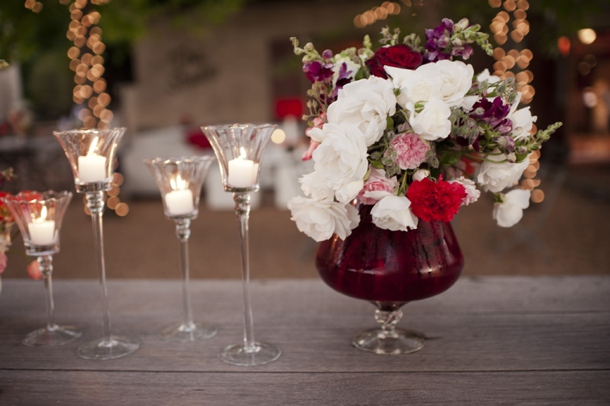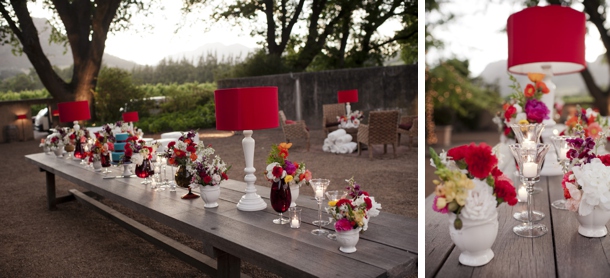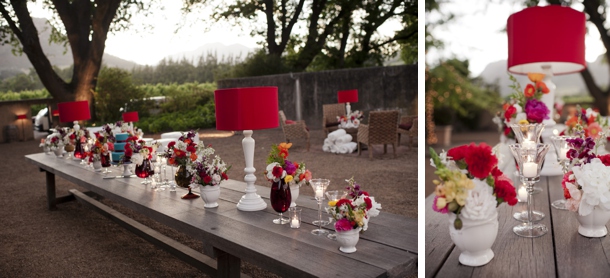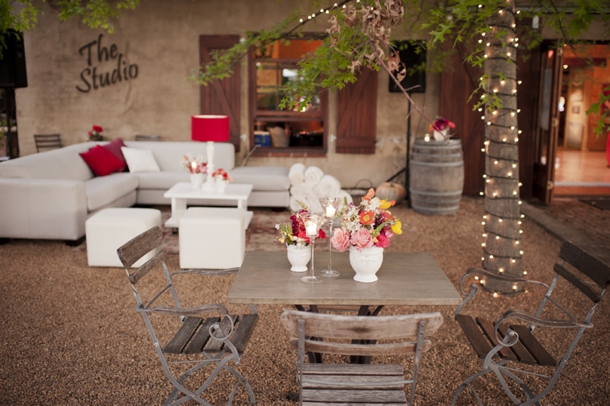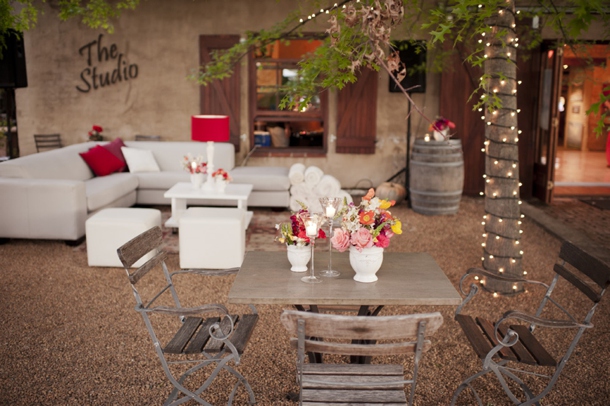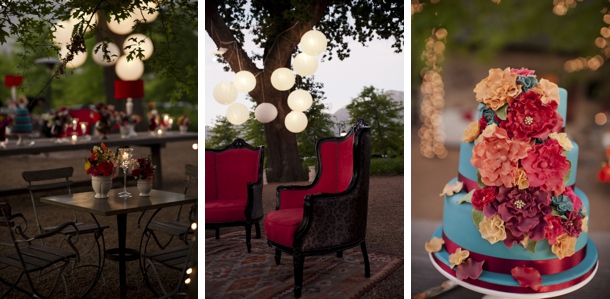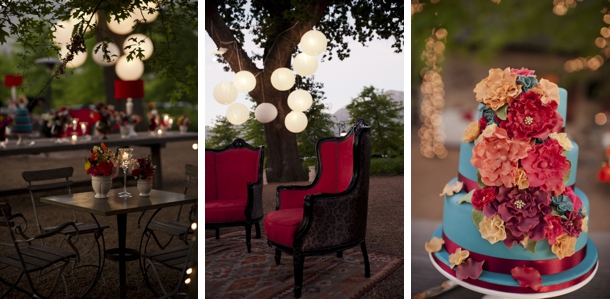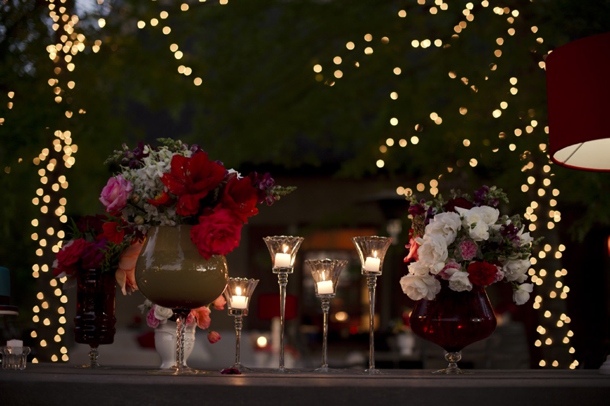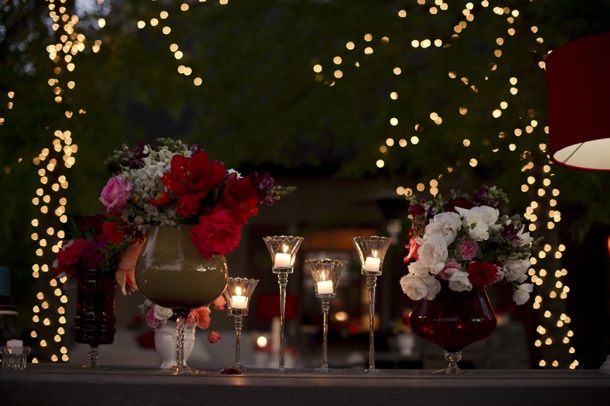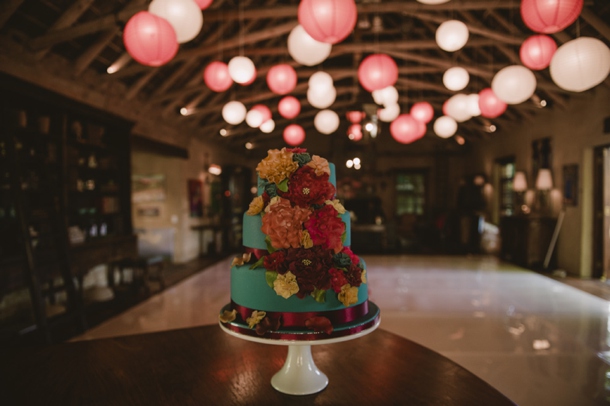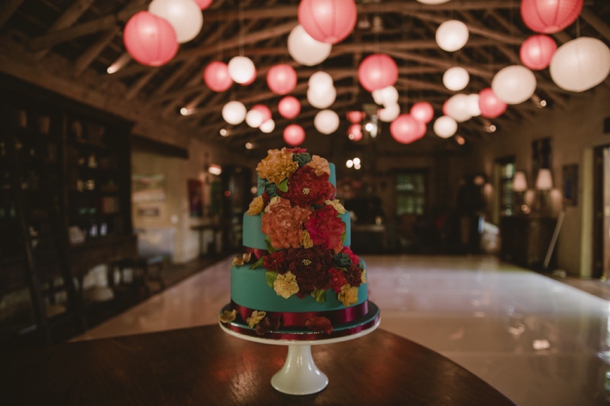 The Ceremony & Reception
As the sun began to set, the couple changed into their formal attire and the guests walked to the lakeside ceremony area, where a candle installation and an incredible view of the mountains provided the perfect backdrop to their vows. Afterwards, they led their guests back to the now-transformed reception area, which now sported casual lounge areas and a dance floor decorated in vivid red. At the Festival-style red dessert station, the stunning cake took centre stage, and guests enjoyed drinks and dancing beneath a canopy of Chinese lanterns.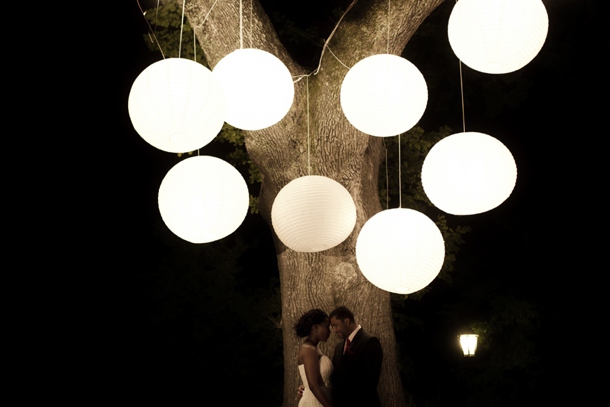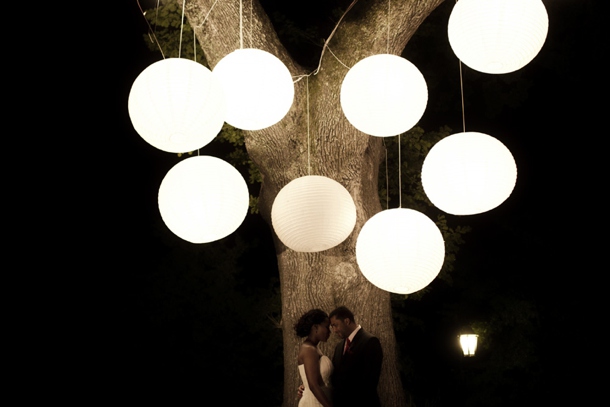 See more from this wedding on Jules' blog, the Wedding Concepts blog, and in Destiny Magazine.
SERVICE PROVIDERS
Venue & catering: La Petite Dauphine | Photography: Jules Morgan | Co-ordination: Kim Werner for Wedding Concepts | Flowers & decor: Fleur le Cordeur
SBB ♥ Jules Morgan Photography & Wedding Concepts, a featured member of our Directory