This has been by far the absolute BEST part of planning this wedding for me. Just thinking about it, my heart begins to beat that little bit faster and my eyes start twinkling. I think what I'm loving the most out of the experience of planning a wedding so far, (apart from the fact that this is the most beautiful 'joint' project Rob and I have been able to work on), is the fact that it allows me to be SO creative. It allows me to find joy in the detail and get excited about the smallest little things, which is what will ultimately make the day memorable and special! I cannot wait to share this creativity that has been stirred up inside of me in that final blog post so that it leaves other lovely ladies inspired, smiling and dreaming big.
Escort card inspiration: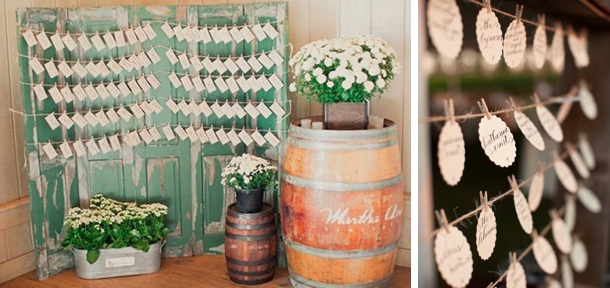 Sources: Maggie Harkov Photography via 100 Layer Cake (left); m three studio via Ruffled (right)
Pinterest and a few wedding blogs have certainly become one of my best friends in this journey. I spent hours losing myself in the beautiful, creative worlds. I could have never imagined the breadth and depth of the magical world that opens up to a girl the moment she says YES! I remember suddenly shifting to a four hour sleeping regime per night for the first few weeks of being engaged, as I was working full time and on top of that, couldn't stop pinning and reading the many blog posts and websites available out there. I must have had a constant twinkle in my eye, not only from being utterly in love OF COURSE, but also from the many beautiful images that flashed in front of me daily.
Table decor inspiration: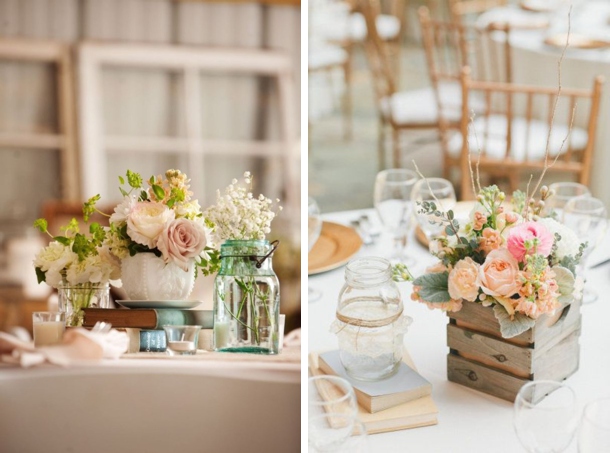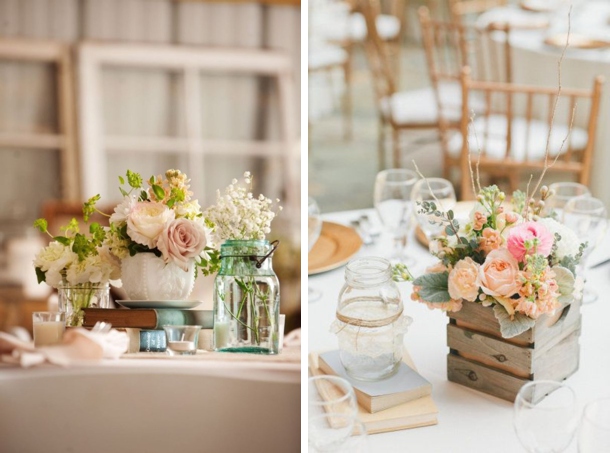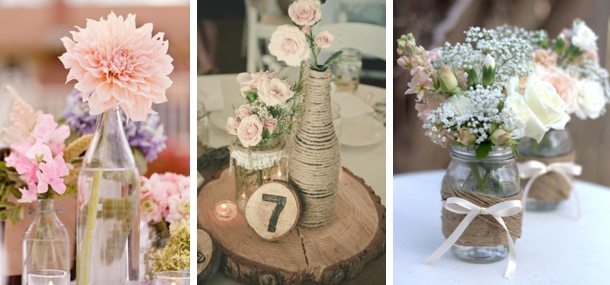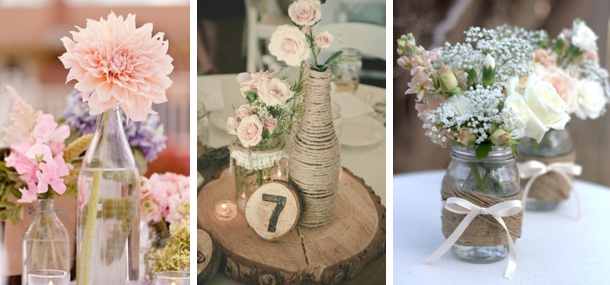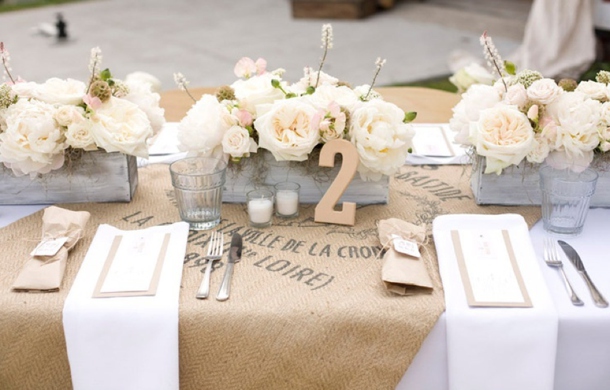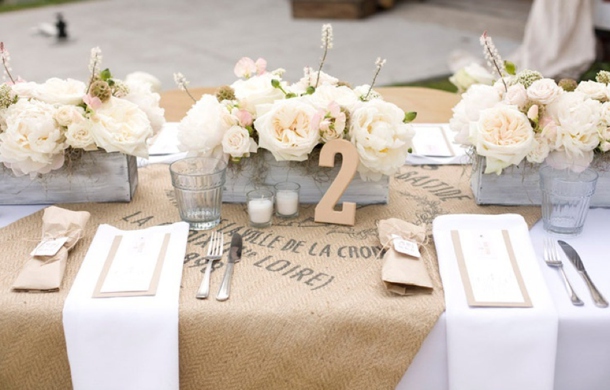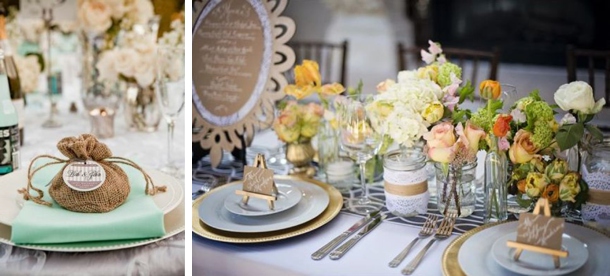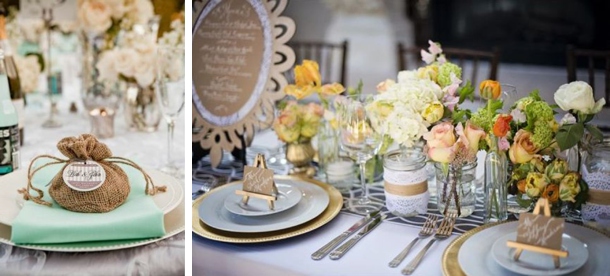 Sources: Row 1- Andrea Murphy Photography via Style Me Pretty (left); onelove photography via Style Me Pretty (right); Row 2- Erin Hearts Court via Style Me Pretty (left); Jamie Clifford Photography via Rustic Wedding Chic (centre); via Wed Me Pretty (right); Row 3- Tonya Peterson Photography/Hey Gorgeous Events via Style Unveiled; Row 4- Lauren Brooks Photography/The Perfect Occasion via Style Me Pretty (left); Vasia Weddings Photography/Petite Pearl Events via Ruffled (right)
Sometimes my excitement (which is quite apparent as you can tell I'm sure) quickly turns into nerves though, as my brain doesn't stop with ideas and I become overwhelmed with the what, the how and the who! (Not 'Who' as in 'Who am I marrying'…rather the 'Who' in 'Who is doing what' – Just to be clear ☺). That reminds me – under a month to go until the big day – nerves anyone!? Yikes.
The nerves are quickly calmed by taking a simple breath and smiling. I organize my ideas by sifting through and selecting my favourite ones, which I then transfer onto my epic excel wedding file – yes, this has been one of the best tools to keep track of everything when planning a wedding from abroad, aside from hiring our fantastic wedding coordinator of course. I then further sift through to see which ones of the décor ideas I can make DIY, and which ones can be created by some of the resourceful vendors in Cape Town.
Garden furnishing inspiration: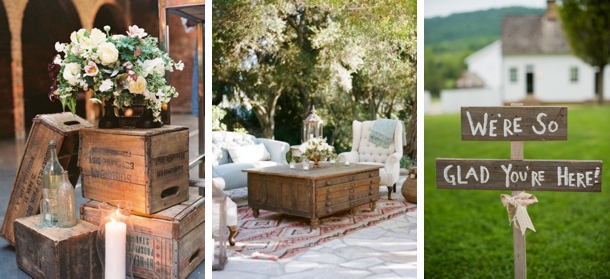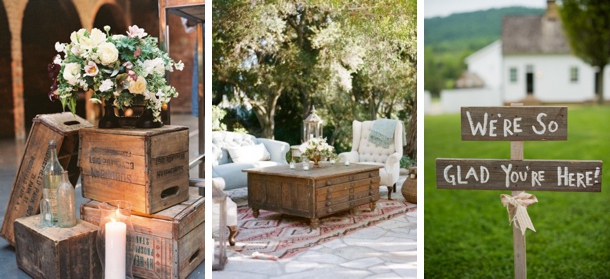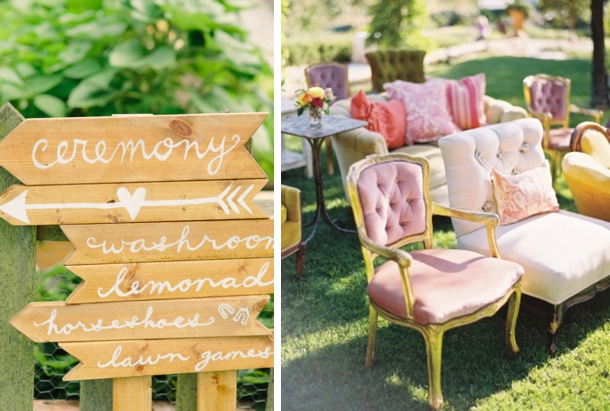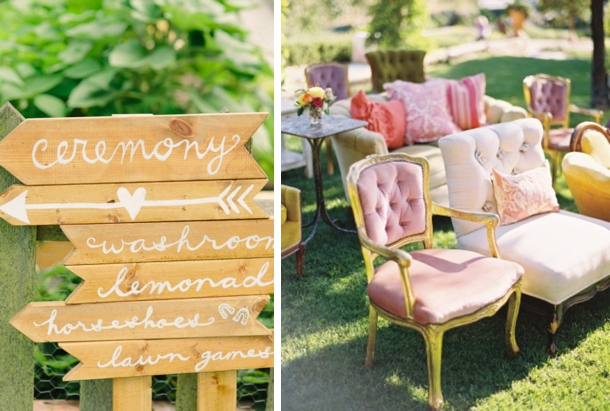 Sources:Row 1- Jen Huang via Poppies & Posies (left); Erin Hearts Court/Bash, Please via Elizabeth Anne Designs (centre); Cramer Photo via Style Me Pretty (right); Row 2- The Nickersons via Style Me Pretty (left); via Martha Stewart Weddings (right)

Our wedding style is dreamy, magical and romantic, with whimsical and delicate DIY touches everywhere…all in a rustic chic setting surrounded by natural beauty, love and homemade goodness. For the table décor picture: burlap, lace, natural wood, candles, mason jars, kraft paper and little touches of sparkle throughout. Sigh.
Flowers. One cannot have enough of these! The flowers reflect our wedding colours, which are natural and pastel colours – soft whites, beiges, blush pinks, champagnes with touches of mint green and splashes of the colour coral throughout. Oh the joy!
I could seriously go on and on about décor and all our special little touches (the way we plan to string our wedding logo through the event for example), but I need to stop myself and save these goodies for when I am a married woman and writing my last and certainly most magical blog post.
Lighting inspiration: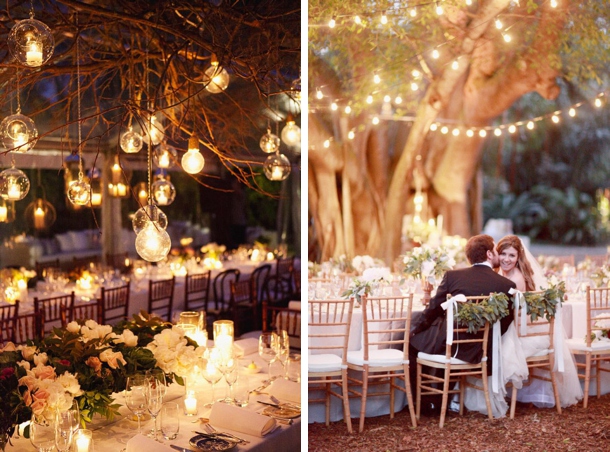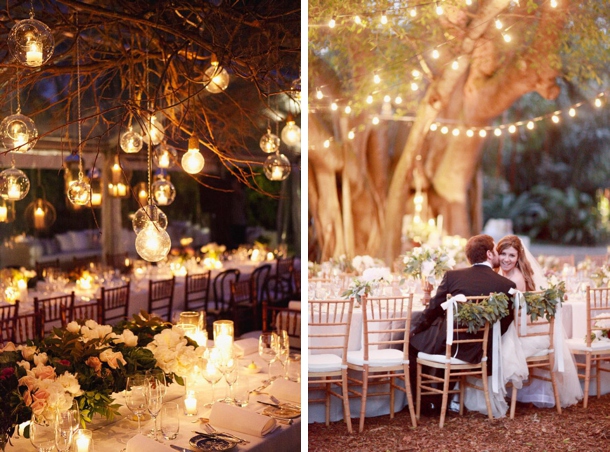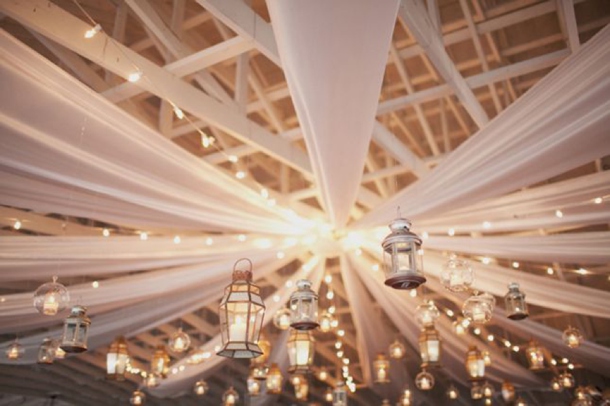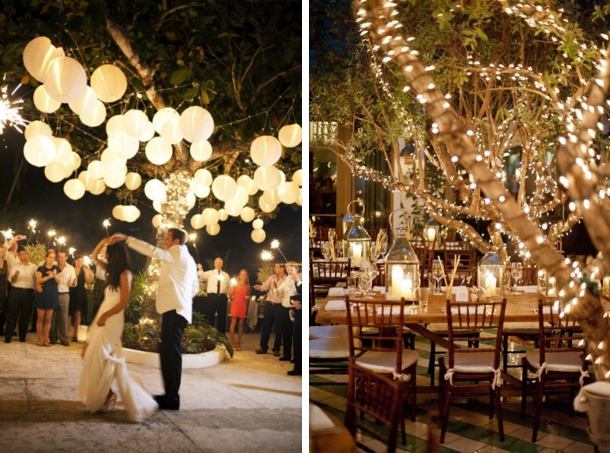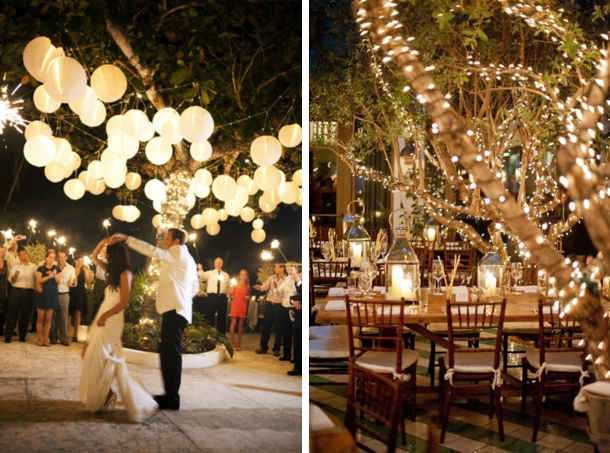 Sources: Row 1- Natasia Kremers Photography via Ruffled (left); Simply Bloom Photography via Style Me Pretty (right); Row 2- Jodi Miller via Belle the Magazine; Row 3- Raquel Reis via Style Me Pretty (left); via Pinterest – original source unknown (right)
I do, however, want to touch on lighting before I say au revoir for now. Lighting is a wonderful thing, as it can create a special kind of mood, without any words, without any sounds. The sheer sight can stir up emotions within, which are hard to generate otherwise. Why is it that we love candlelight dinners so much or gazing at the stars at night? Fairy lights, lanterns and candles hold a dear place in my heart after Robin's breath-taking proposal, and that has become my lighting inspiration for our special night. I want our guests to feel that sparkle in their hearts and that is why lighting is one of the most important décor elements for us.
"You are my sun, my moon and all my stars." – E.E. Cummings
Other decor inspiration: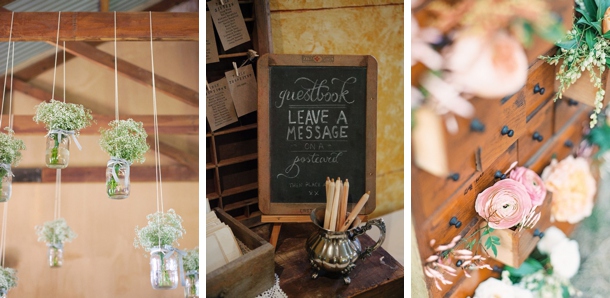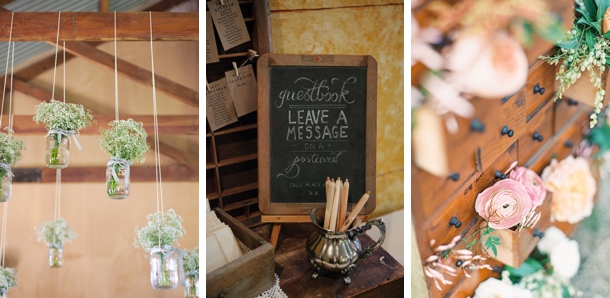 Sources: Yolandé Marx Photography via Style Me Pretty (left); Luisa Brimble via Ruffled (centre); via Smitten (right)

Stella's story so far: The Proposal | The Stationery | The Dress | The Bridesmaids