It's always a happy Monday when we get to meet a new Real Life Bride here on SBB. And today we get to introduce two! First off, I'm very excited to welcome Stella to the blog. She's full of enthusiasm and ideas – I just know you're going to love her! Meet our new Fairytale Bride…


Meet Stella
Some label me as a bit of an international/global baby as I'm 'made in Germany' but have spent the majority of my life traveling and on the move. Having lived in nine different countries, I've had the chance to open my eyes to so many beauties of this world, learn languages and meet amazing people. I make sure to go through life with curiosity and a positive attitude, never missing a day where I don't find at least a dozen reasons to smile. I am a blog-reading (and occasionally writing), Pinterest-loving, baker. I love to run and cycle long distances and recently ran my first marathon! I am an avid traveller and love to capture my travels through photography and journaling as I go. I am obsessed with everything stationery and am in the process of starting my own business!
Most importantly though, I am insanely excited to be a RLB, because it allows me to give back. I have read stories from so many talented and creative brides, who have allowed me to gather plenty of inspiration and so many ideas. I want to be able to share mine through a platform that will reach all those beautiful and lucky soon-to-be brides, and what better place than SBB!? It is one of THE most magical phases in a girl's life and platforms like SBB suddenly become your best friend and allow that special time in your life to light up even more.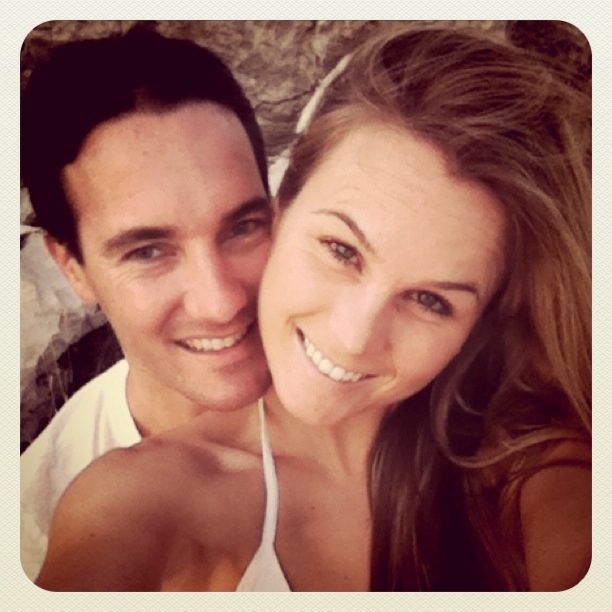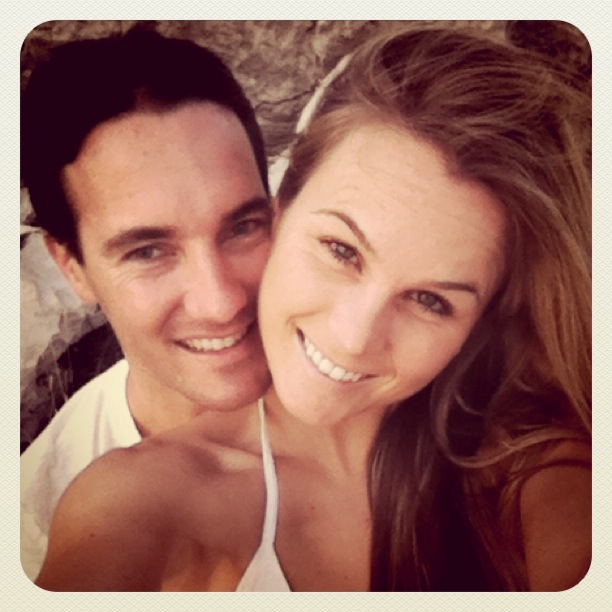 Our Love Story
Oh where to begin!? Rob and I met through work on the Gold Coast in Australia back in 2007. It felt different for us from the start – a feeling we could never really put into words but I guess that is how the saying goes…'sometimes when you know, you just know'. Our first date was a low key, take-away burger picnic on the beach where Robin was absolutely charming, leaving me intrigued. That was more than six years ago and not one day has gone by where the two of us have not spoken, held hands, kissed or laughed together. Different, special, wholesome are a few words to explain our relationship, slightly abnormal is another! Yes, lacking 'normality' due to our fair share of long distance, but oh what an exciting journey it has been, filled with endless adventure, stories and heaps of unconditional love, which has carried us through and allowed us to grow the bestest of friends. After five different homes over the past six years, we have decided to move to Cape Town and are ridiculously excited! Neither Robin nor myself are South African (he is Australian, an identical twin, a keen surfer and fantastic cook!) but we have had an ongoing love affair with Cape Town and can't wait to call it our home.
How Robin popped the question…
A little over a year ago, Robin and I celebrated our five year anniversary with a lovely dinner out in Brussels (our home then), and a humble exchange of cute anniversary gifts. Little did I know that only a few hours later I would be blindfolded and led up to our rooftop terrace and treated to what is one of the most beautiful transformations I've seen to date. Our simple little rooftop terrace was transformed into a magical wonderland: fairy lights strung, a dozen lanterns lit, a dozen more candles glowing, numerous orchids blooming, other flowers scattered, a fluffy carpet on the ground, large pillows to snuggle up in, and a bouquet of 70 red and white roses. My jaw dropped, literally. Additionally, there were dozens of little photo frames hung and placed on the ground with photos of us over the past five years. Amazingly enough, I still wasn't thinking 'proposal' – after all, it was our anniversary! We cuddled up on the rug, laughed at a few old photos and memories and then Rob pulled out something I know and treasure, my 'box of love'. The first present he ever gave me was a self-decorated box, covered in all the things I adore. I have always kept this and slowly filled it with love notes, letters and DIY presents we have made for one another over the years. Now it was empty… well, not quite! With a tremble of the hands and voice, I realised what was about to happen. I felt like the luckiest girl in the world and still feel like that today – I know I will for the rest of my life. I cannot wait to marry this man!
Our Fairytale Wedding
From the very start, I have called this our fairytale wedding since I have believed since I was a little girl that life is the most wonderful fairytale. I found my prince, am so utterly in love, and so excited for these next big steps in our journey together.
The wedding will be dreamy, magical and romantic, with whimsical and delicate DIY touches everywhere… all in a rustic chic setting surrounded by natural beauty, love and homemade goodness. Picture fairy lights, candles, burlap, canvas and lace textiles, mason jars, wooden crates, and kraft paper…but all of this with little touches of sparkly glamour like bright coral bridesmaids' dresses, vintage pastel sofas, glamorous cocktails, French-style macaroons…Oh the joy!
Our colours are natural and pastel colours – soft whites, beiges, blush pinks and champagnes with touches of mint green and splashes of coral throughout. Here's a little sneak peek at my inspiration: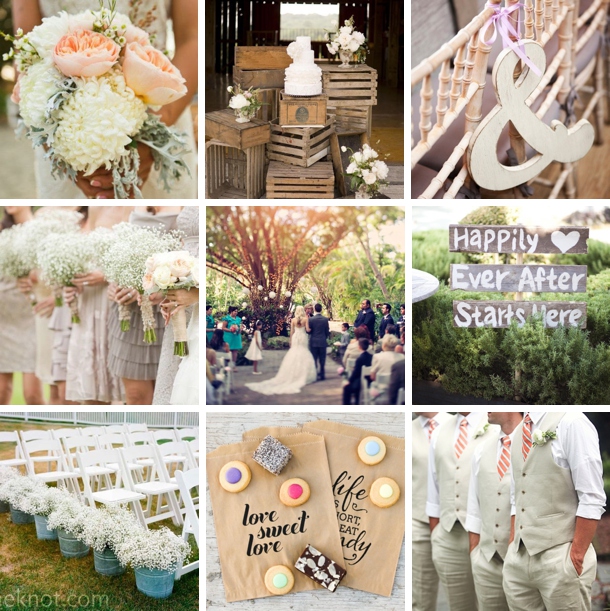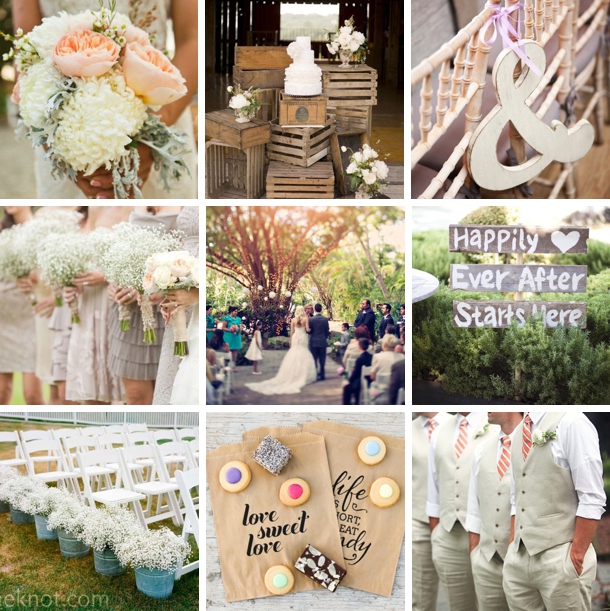 Follow me as we make our own fairy tale!
Inspiration credits (top to bottom, left to right): 1- MerryMarry via A Lowcountry Wedding; 2- Tonya Peterson Photography via Hey Gorgeous; 3- Meredith Davenport of Christian Oth Studio via Style Me Pretty; 4- via Loverly; 5- Clayton Austin via Green Wedding Shoes; 6- Sara & Rocky Photography via Style Me Pretty; 7- 509 Photo via The Knot; 8- via The Pretty Blog; 9- Esther Louise Photography via Bridal Musings