As I've mentioned before, our wedding style is dreamy, magical and romantic, with whimsical and delicate DIY touches everywhere…all in a rustic chic setting surrounded by natural beauty and little touches of sparkly glamour.
I want my bridesmaids to definitely be one of those touches of sparkly glamour! Not only are they four beautiful brunettes but are also fun-loving ladies and can represent that element in the wedding. We need that element in amongst all that dreamy romance.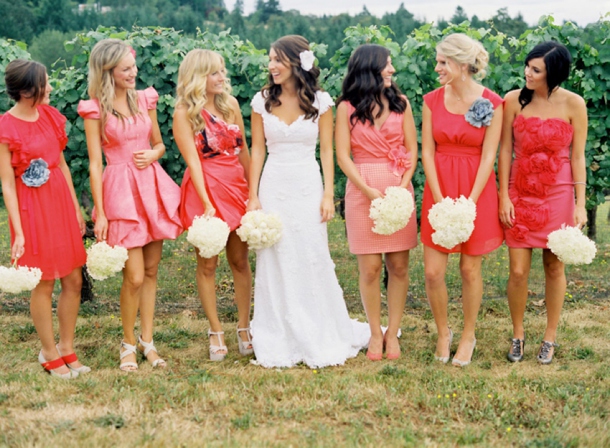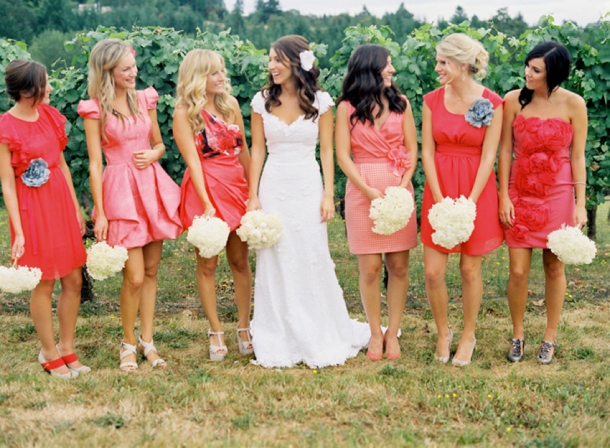 Source: via Belle the Magazine
It has been an interesting experience planning a wedding in a location, that is not yet properly home, where we don't yet physically live, and neither do any of my family members or friends. Not only is the whole wedding a destination wedding for all of us – bride, groom, family AND friends – but to add a tad bit more complexity to the whole story, each one of my four bridesmaids lives in a different corner of the world. Needless to say, the traditional wedding planning process where your ladies are by your side (especially your maid of honour), has been slightly short of traditional. Certainly not worse, just different. It was very important to me from the start to keep my four best friends in the loop on Rob's and my happy experiences and decisions, so the 'Bridesmaids Love' emails were born. Once a month, I would write a long email with all the latest wedding updates – everything from theme, to colours, to dress, to venue, and so forth. I also started a chat group on our phones and made sure there were plenty of Skype catch ups in between.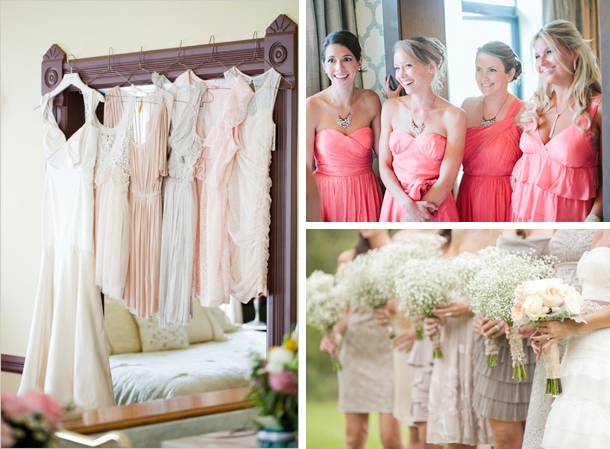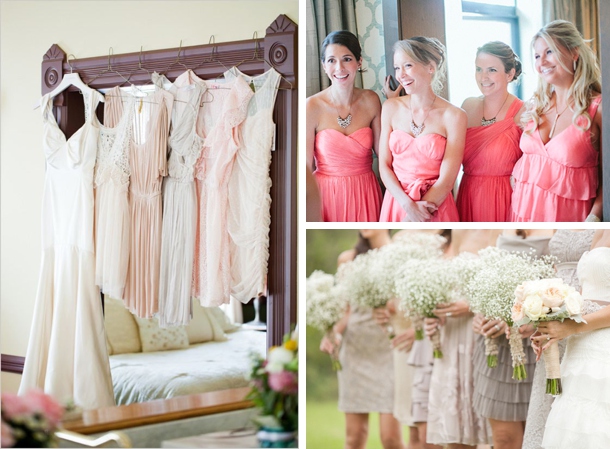 Source: Gabriel and Carin Photography via Wedding Chicks (left); Maggie Harkov Photography via 100 Layer Cake (top right); 1313 Photography via Style Me Pretty (bottom right)

All that being said, I think I am very lucky that I absolutely love the mismatched bridesmaids look, which one sees more and more now-a-days. There is something so elegant about it, like using mismatched vintage china as tableware. And as long as you find ways to ultimately match by using the same shade of colour for example, I say happy days! Us humans come in all shapes and sizes and just as I want to feel beautiful and comfortable on my special day, I want the same for my lovely ladies. What better way than getting each girl to buy her own dress and only specifying to them the shade of colour and length of the dress (a good idea is to send them all a swatch of fabric with the appropriate colour shade). Takes a load off me as the bride and allows my best friends to take part in the wedding shopping fun.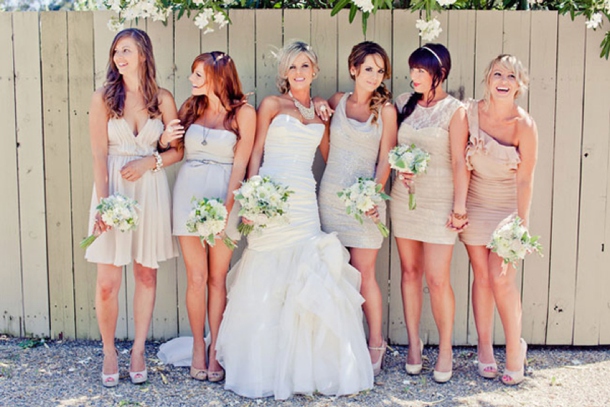 Source: Jason & Anna Photography via Belle the Magazine

I've thought of a few more sweet elements to match these ladies in their mis-matched glamour, but you'll have to wait for a little while longer to see these additional touches!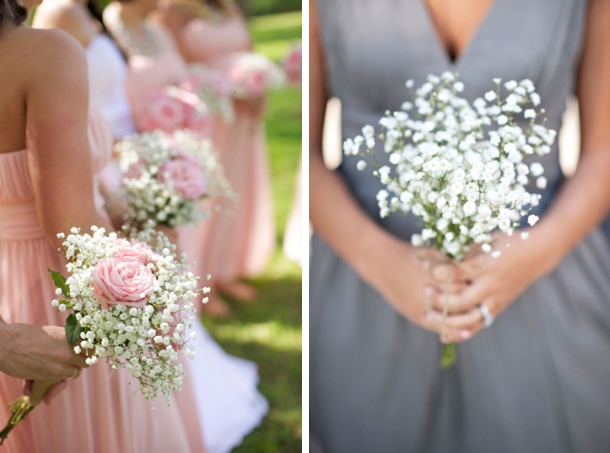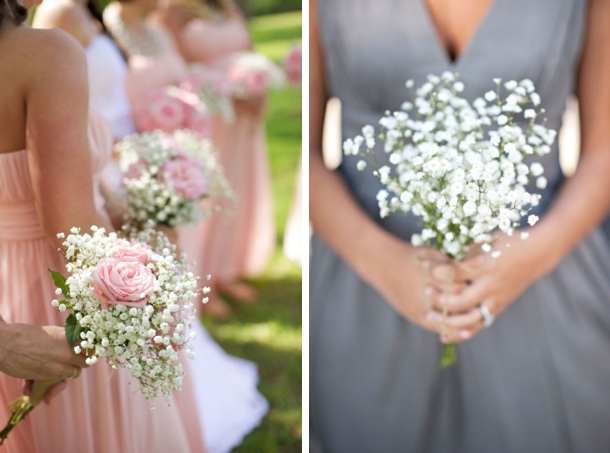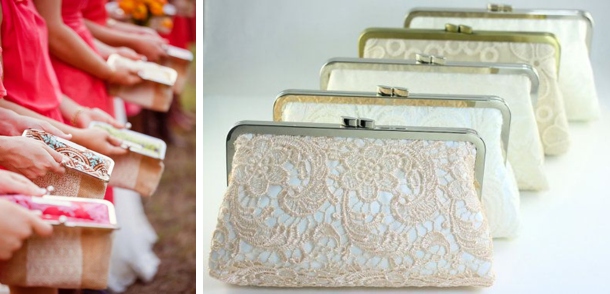 Sources: Live View Studios via Bridal Musings (top left); Kristen Weaver Photography via Style Me Pretty (top right); via Etsy (bottom left); via Etsy (bottom right)

TOP TIP: If you too are planning a destination wedding in a location where neither you, or your friends or family live, make sure you allow yourself to hire a wedding coordinator that is based there. Having our lovely Theresa from Creation Events on board has been a gift in every way. It certainly doesn't take away any of your independence as a bride. I quickly realized that it gave me more independence as I got fantastic help with finding the right vendors at the right time (which would normally take up so much time!) and was thus left with a lot of my time to focus on THIS –the Pinterest-ing, blog-reading, inspiration-collecting, DIY creative dreaming…the JOY of it all! (Thank you Theresa. You are a gem!)
Stella's story so far: The Proposal | The Stationery | The Dress