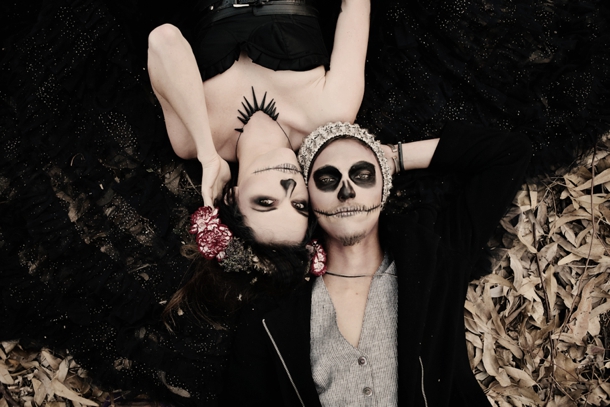 And now, as the Monty Python boys would say, for something completely different. Halloween's never been my favourite holiday (I am a WOES with scary movies, can't cope at all), but when I saw today's spooky, kooky, totally gorgeous styled shoot by the fab Pickle Photography and a brilliant team including Carolyn McNeil of Adore Weddings & Events and Sarah Reynolds of Urban Lace, I knew we'd be celebrating it in style on the blog today. It's a tale of two little ghouls in love – complete with Day of the Dead-style makeup – along with a series of spine-chillingly lovely details. THAT CAKE. So okay, you're probably not going to go ahead and have a wedding that looks like this one, but there are still some lovely antique woodland-style details to inspire. Happy Hallows, folks!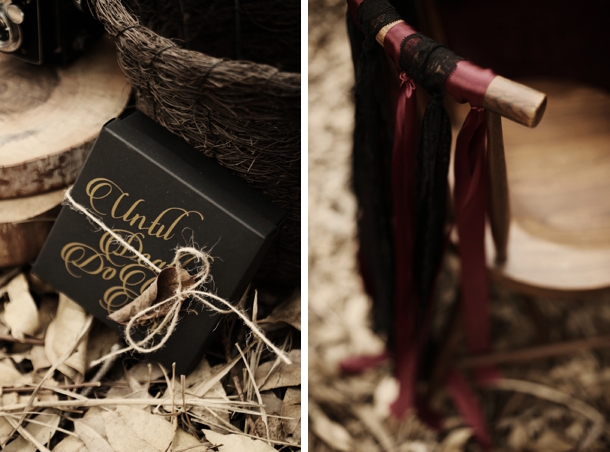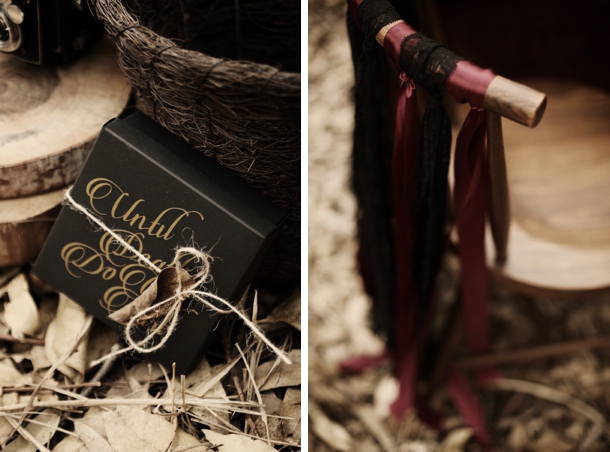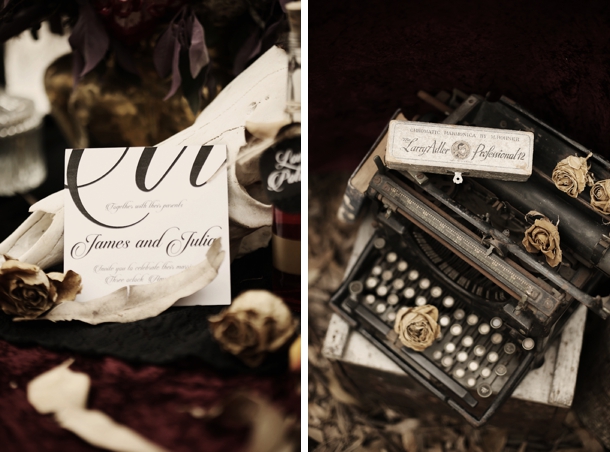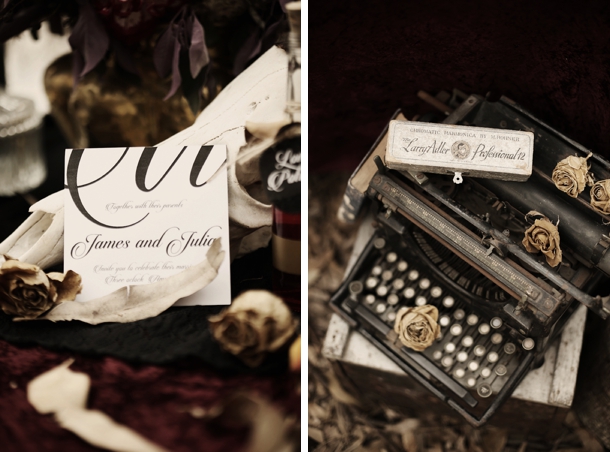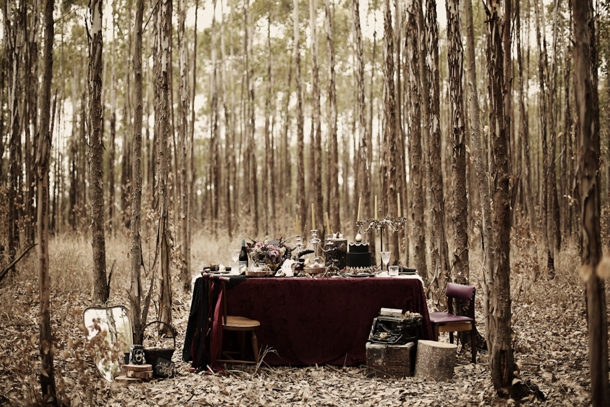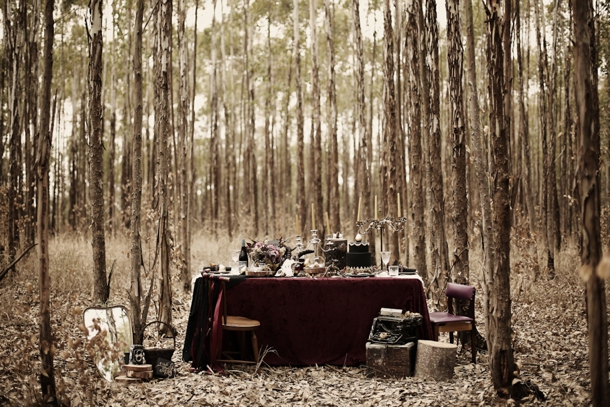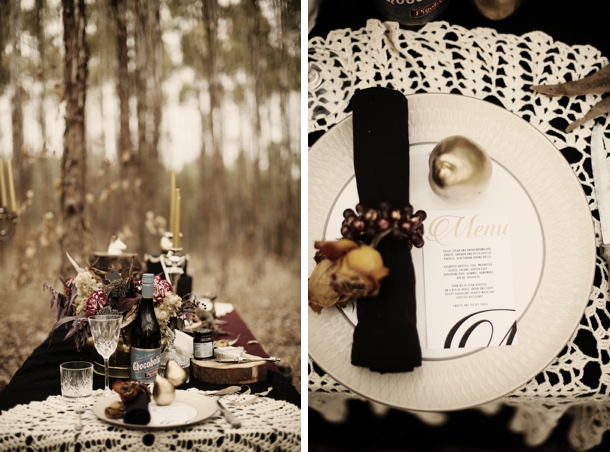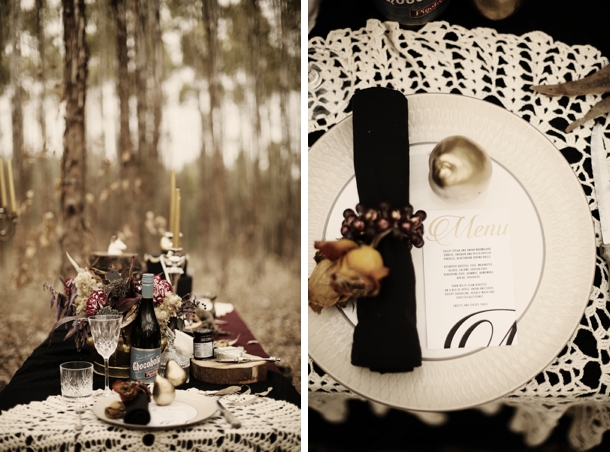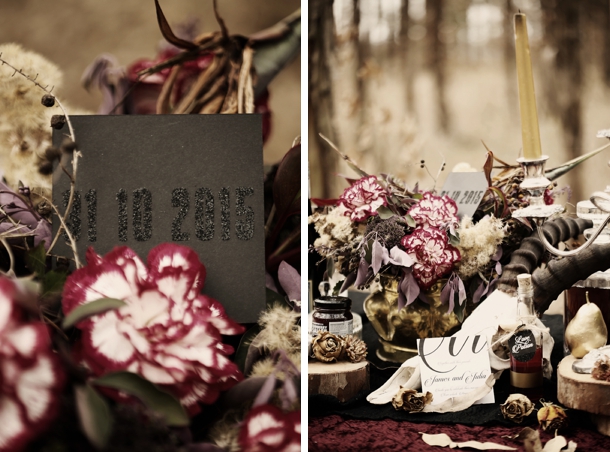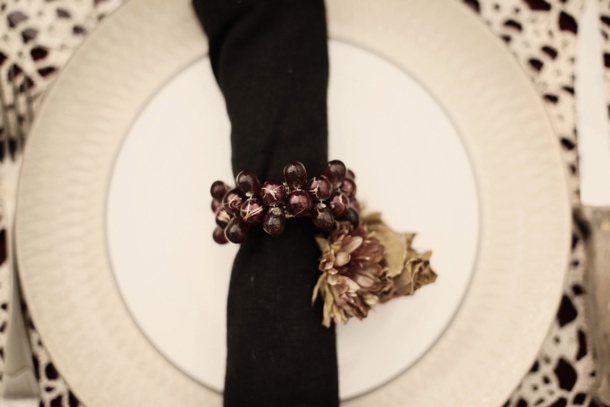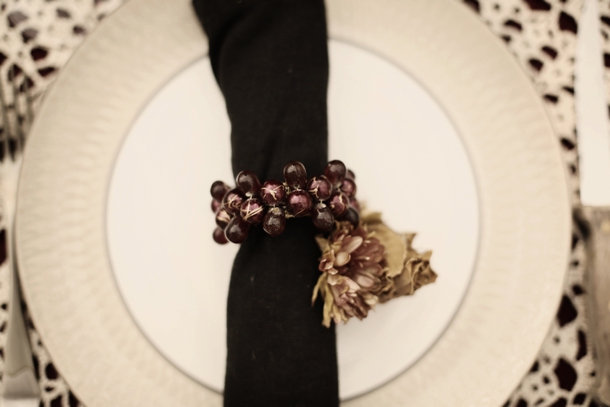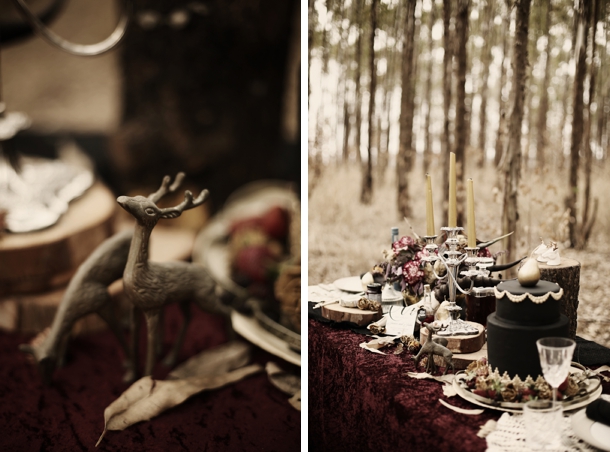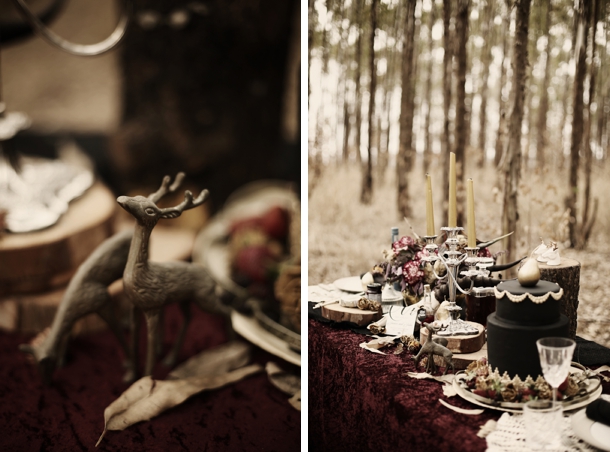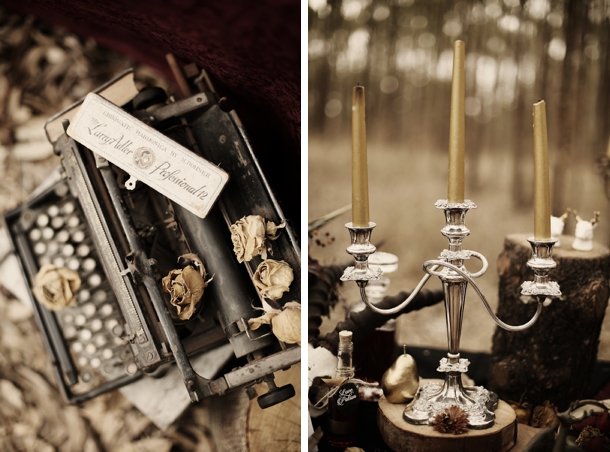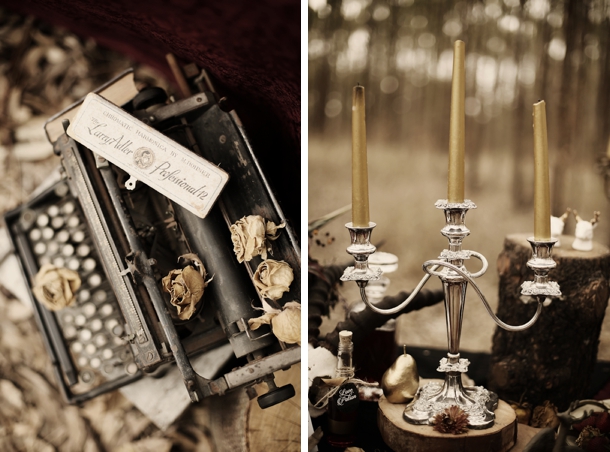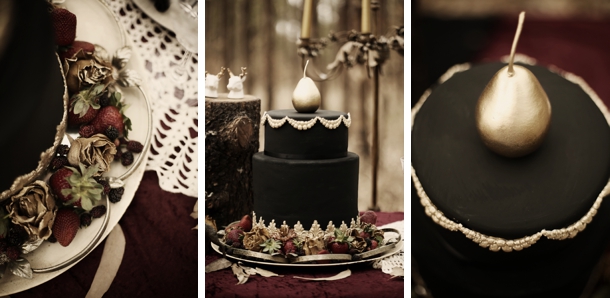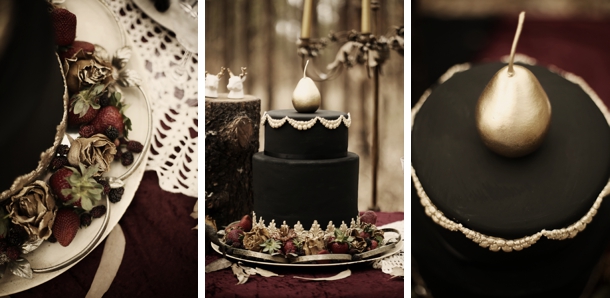 Here's a bit of background from the team on their creation:
We have been loosely chatting about a Halloween Styled shoot for a while – we wanted something that incorporated "Day of the Dead" but without all the colors, more spooky and old fashioned, something a bit haunting. So many people were involved in making this happen, brainstorming together and sharing ideas – I honestly worked with such a dream team with everyone giving so freely of their time and resources. We didn't even have a proper dress for Gina, her outfit was made up of two separate tutus, her matric dance skirt, a corset and a belt that came together at the last minute. With me being a hefty 36 weeks pregnant at the time, I think a lot of people feared I might actually go into labour before the shoot so it was quite funny!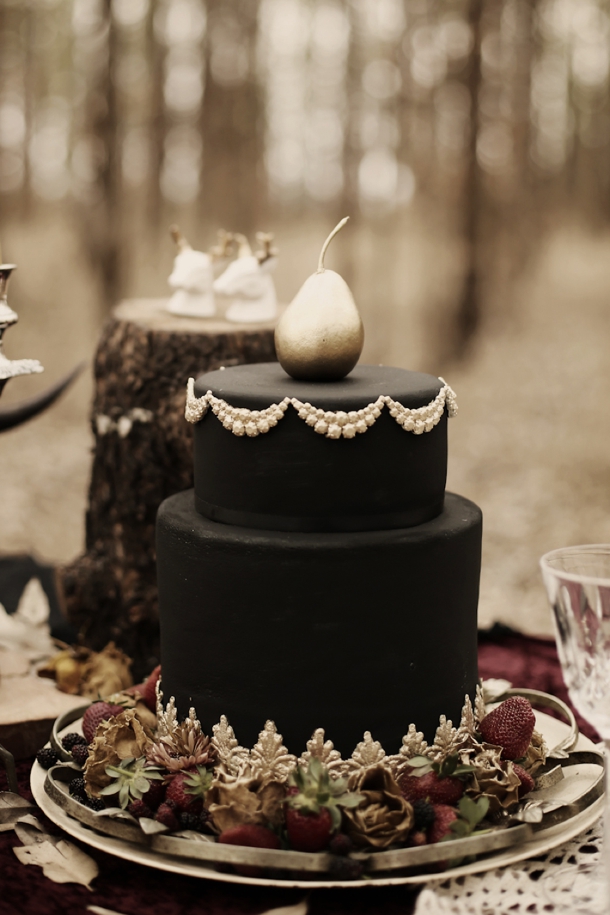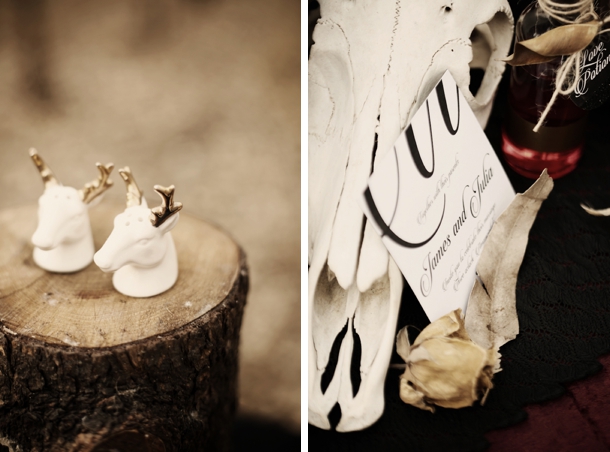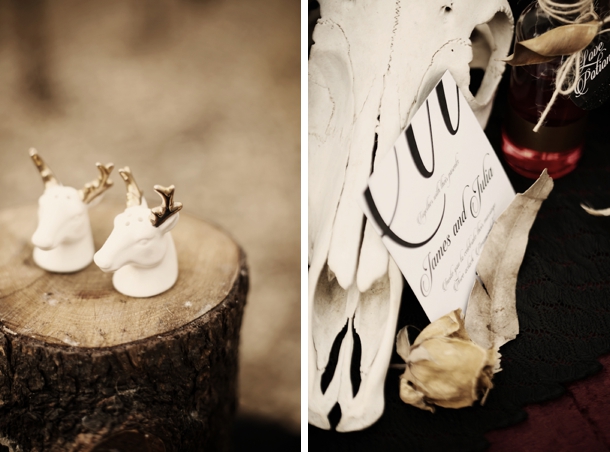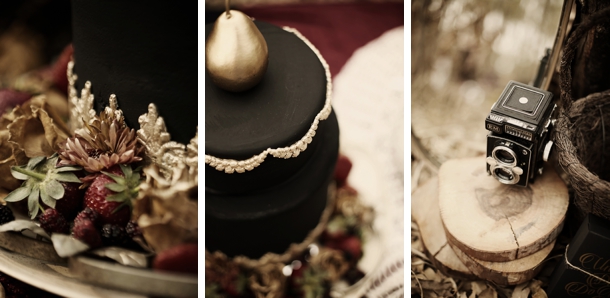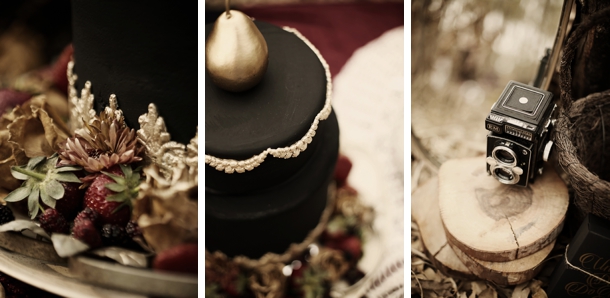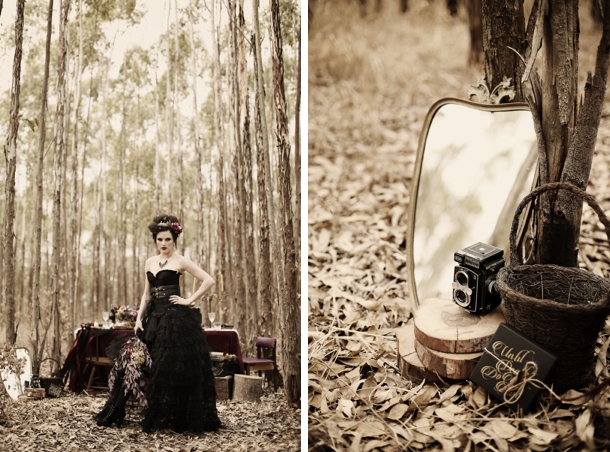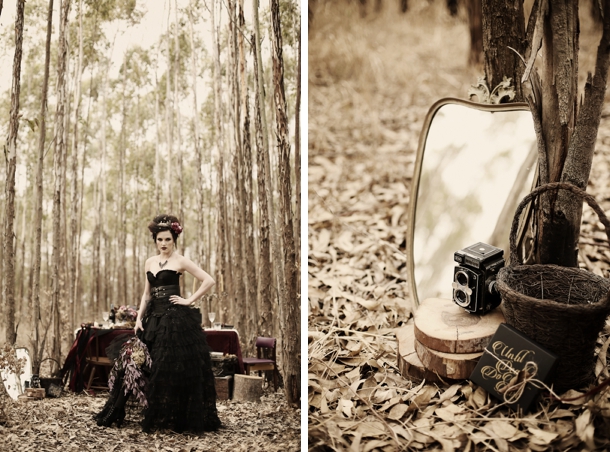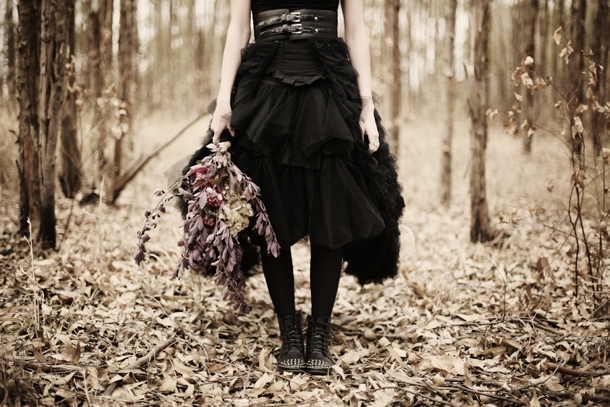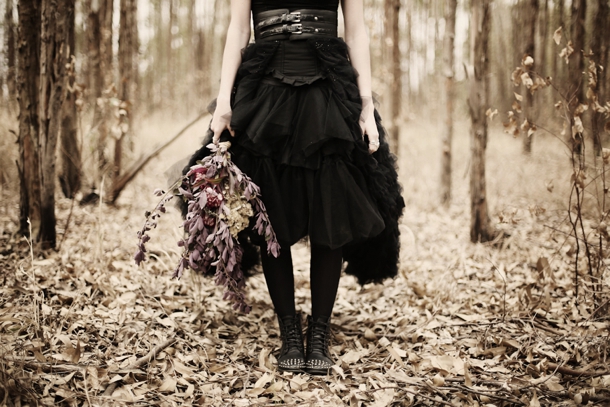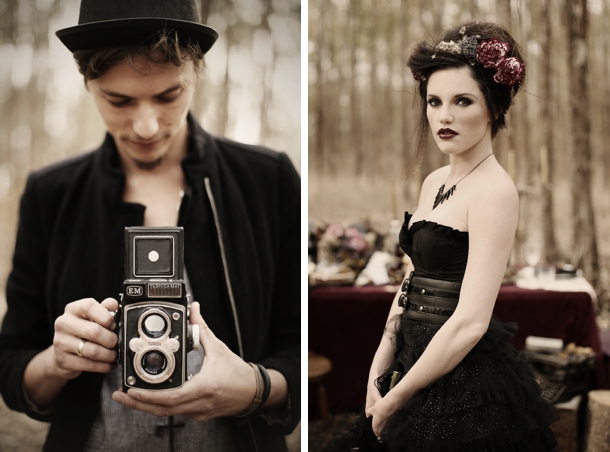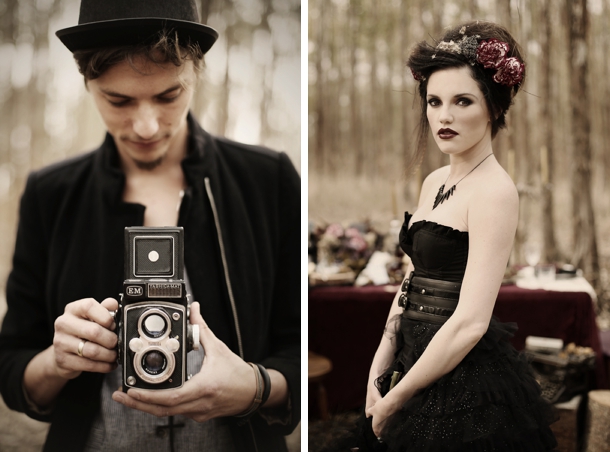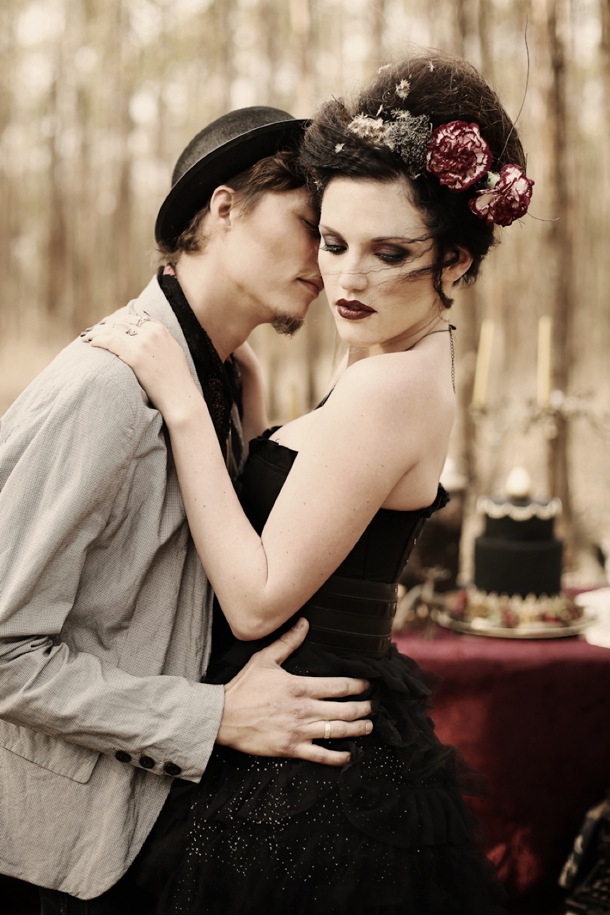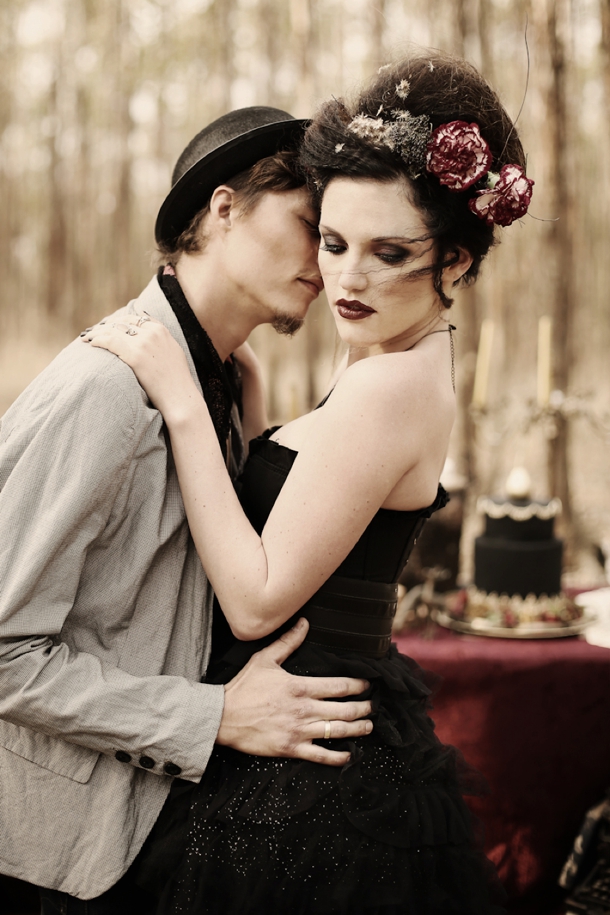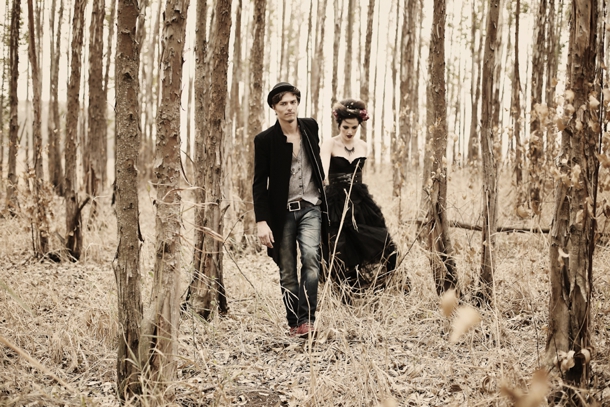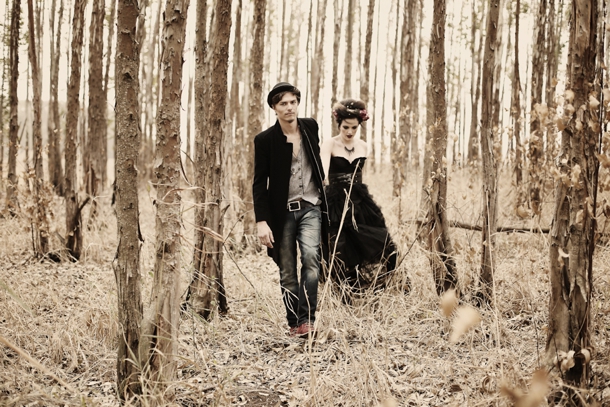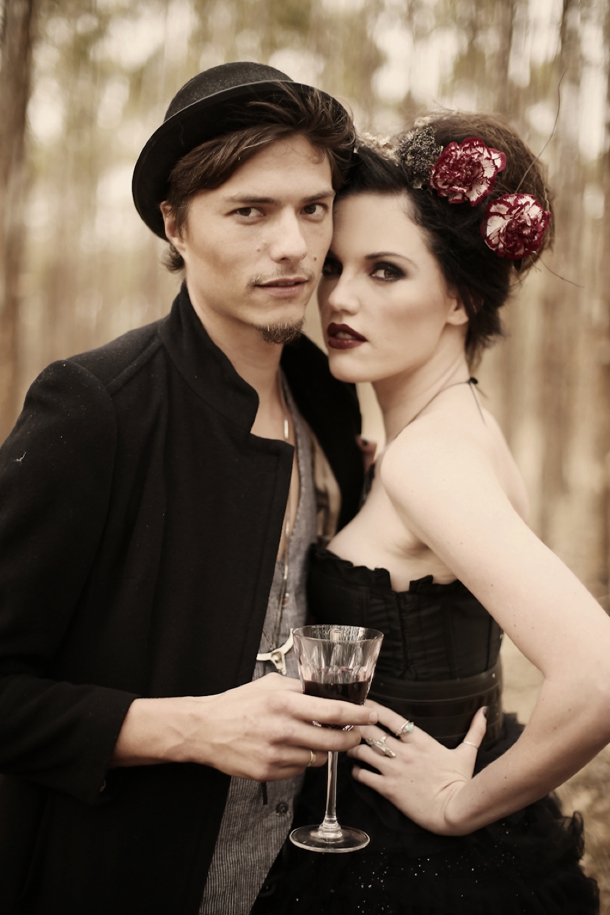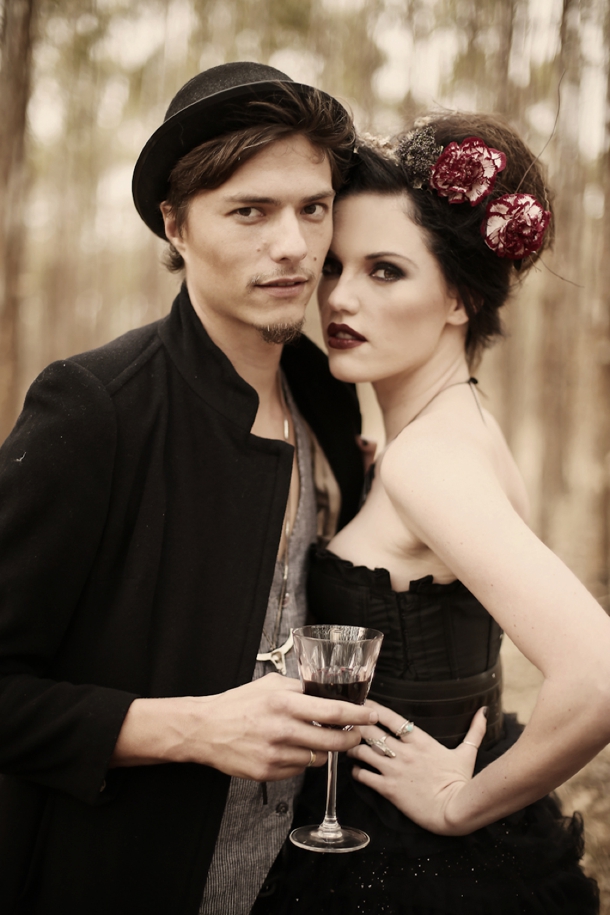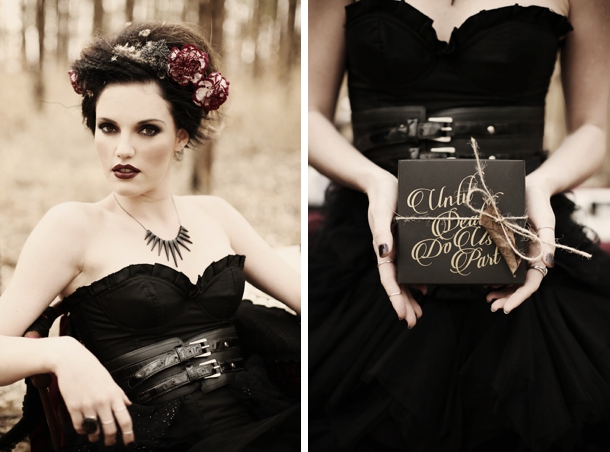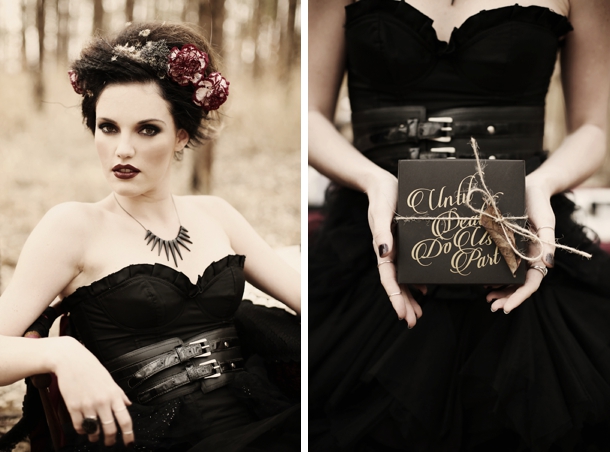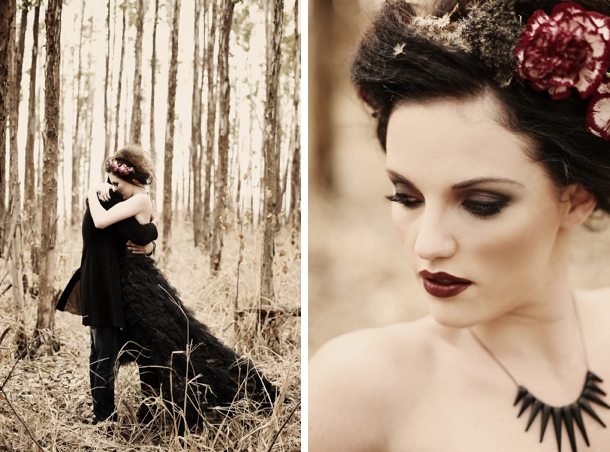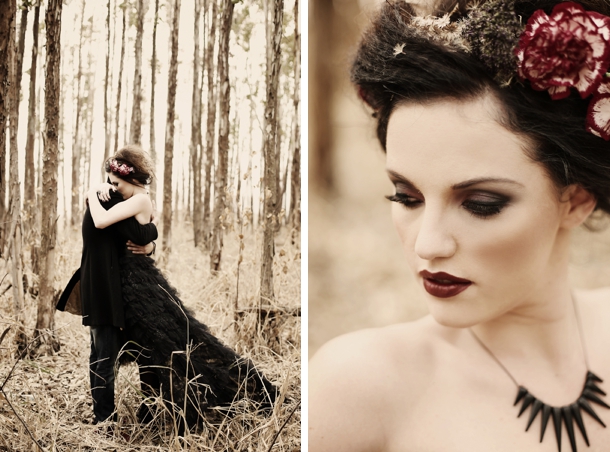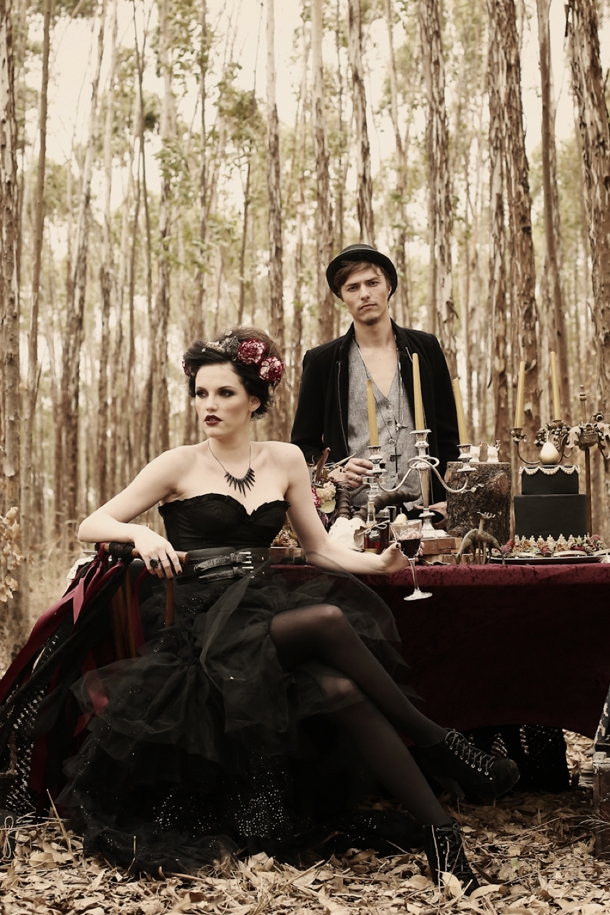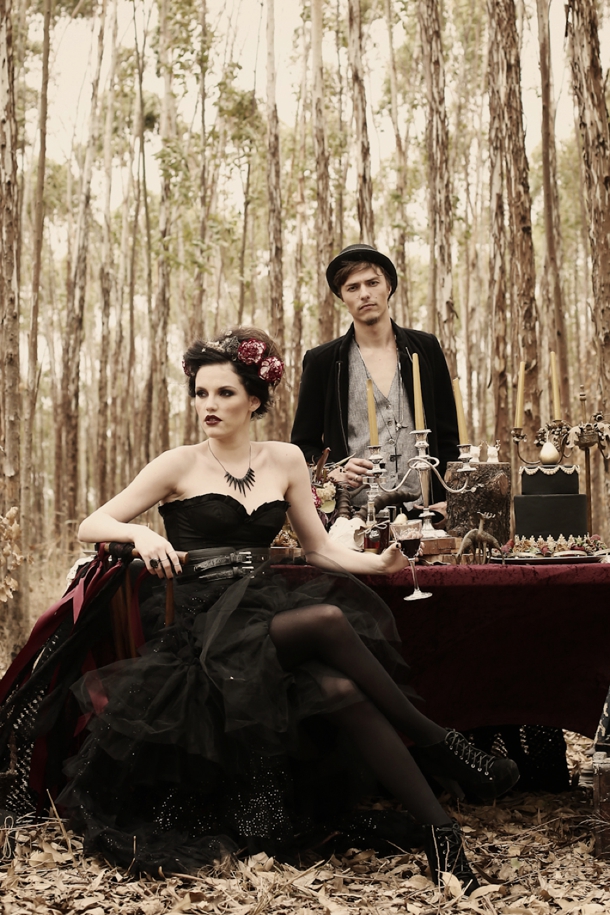 On the actual day I had no idea what to expect, we all managed to pull it together by the skin of our teeth and when we took a step back and had a look at the set, I don't think any of us could have imagined how beautifully it all came together! After Candice transformed Gina and Durran – we really got into the swing of things and as always, just had SO much fun! Gale force winds came up and tried desperately to blow everything and everyone away, but we still pulled it all off and I for one could not have been happier!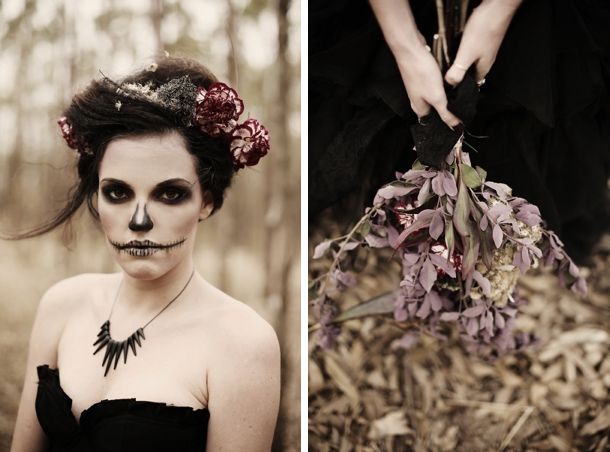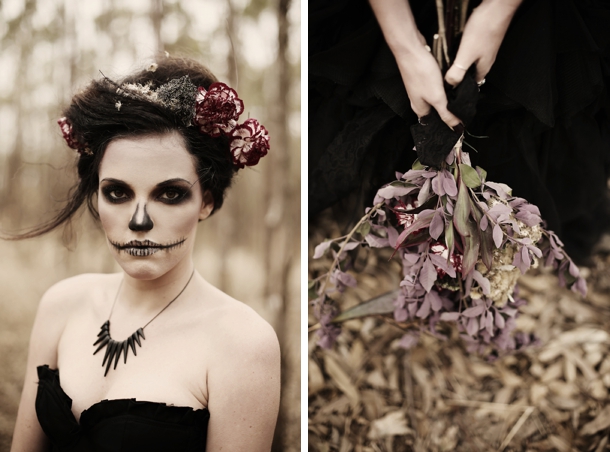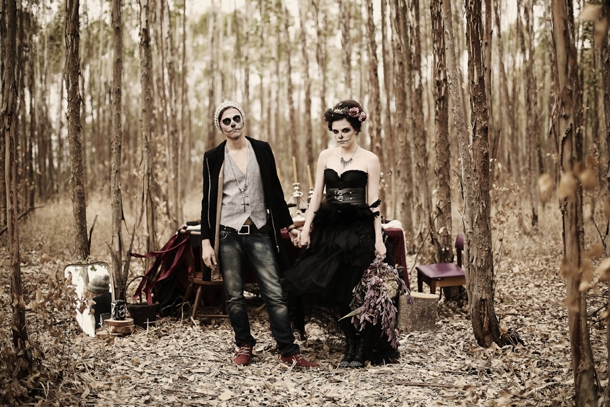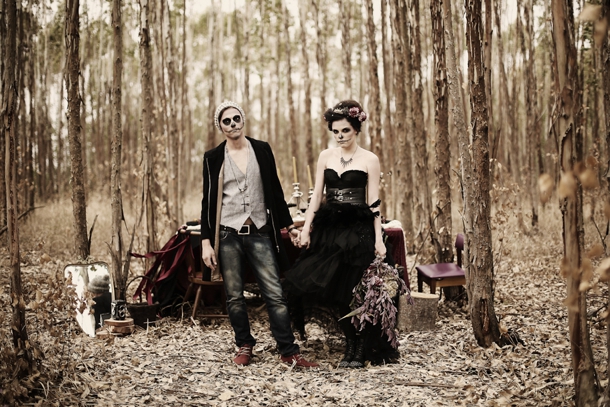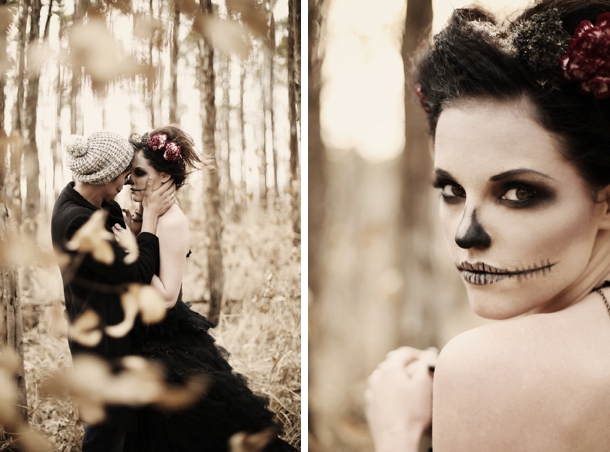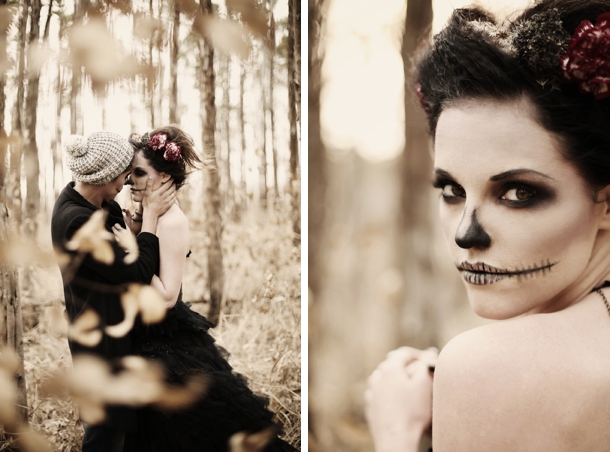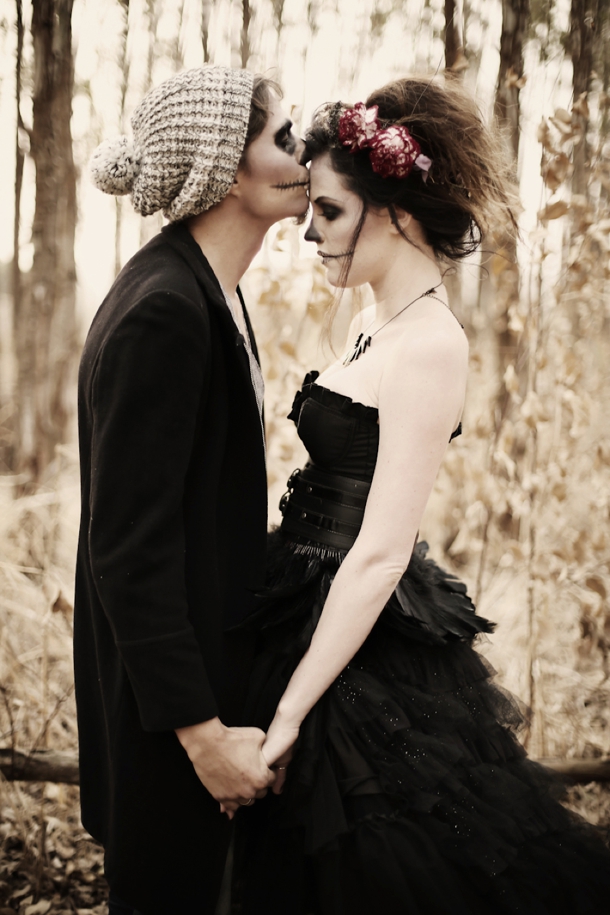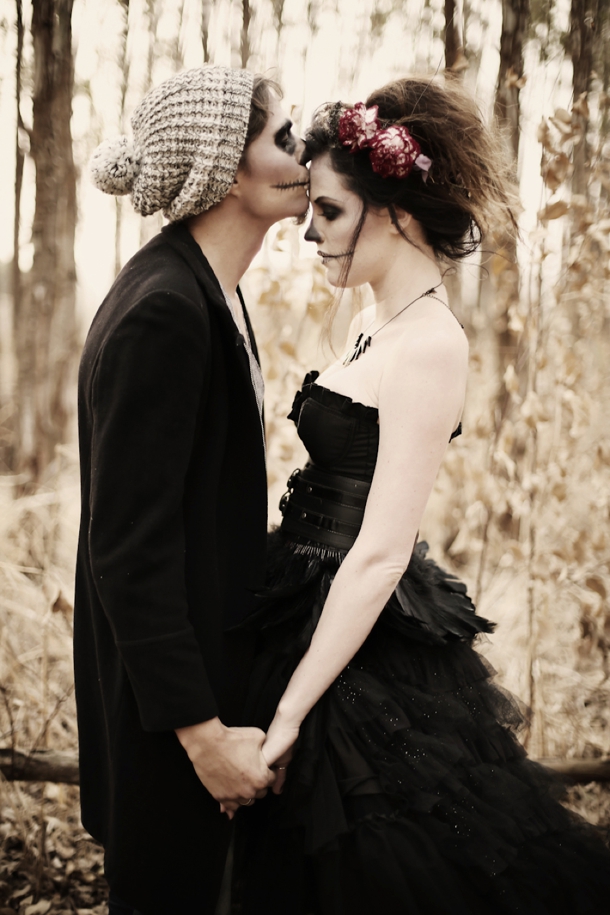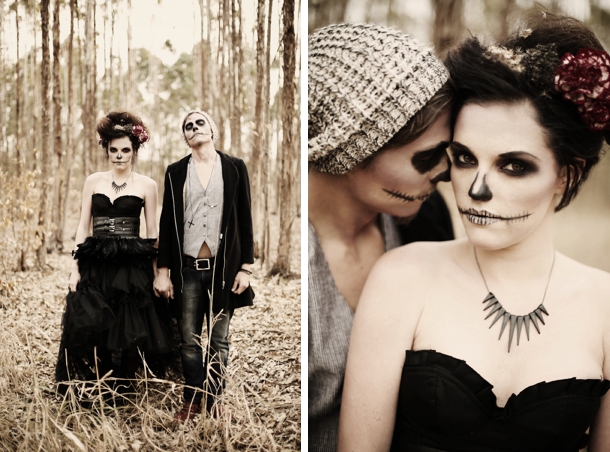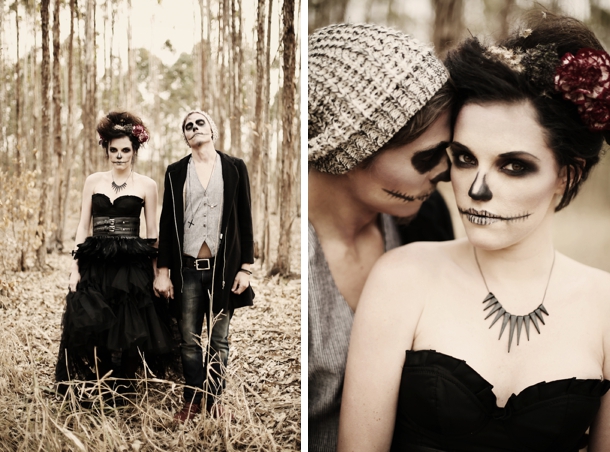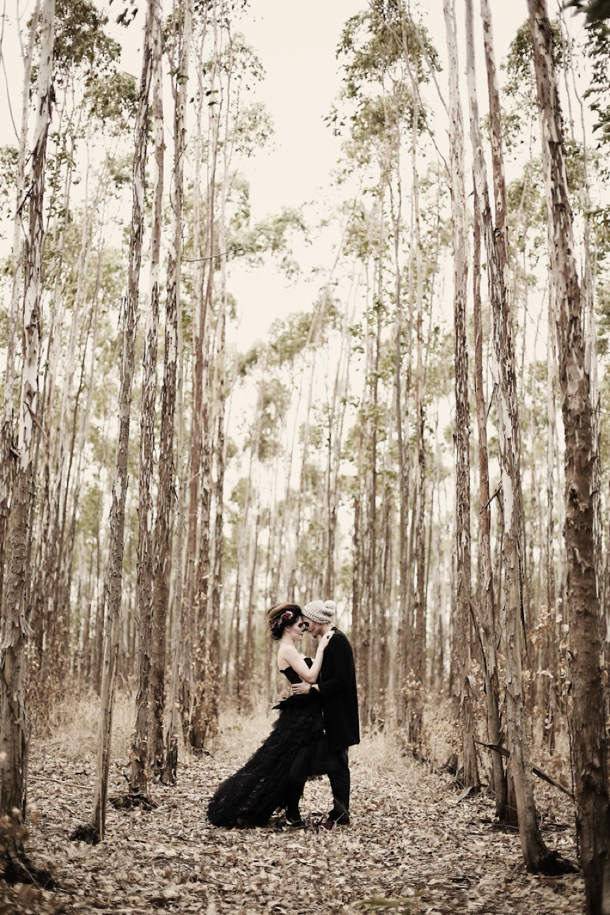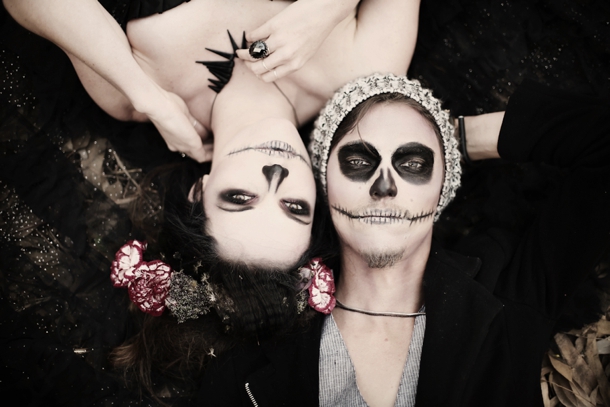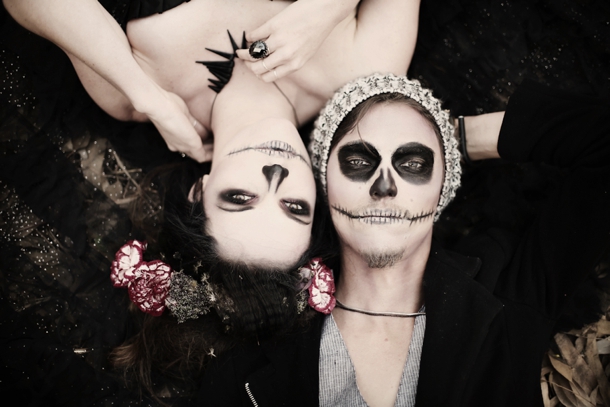 SERVICE PROVIDERS
Photography: Christy & Morgan Hosking from Pickle Photography | Styling: Sarah Reynolds | Florist: Carolyn McNeil from Adore Weddings and Events | Cake: Candice Courtney from So Whipped | Invites & stationery: Gitta from Glee Projects | Make-Up: Blush Make-Up by Candice Mathee | Hair: Jamie-Lee Hay from Head Girls | Models: Gina C Lorenzi from Models International & Durran Trevison
SBB ♥ Glee Projects, a featured member of our Directory