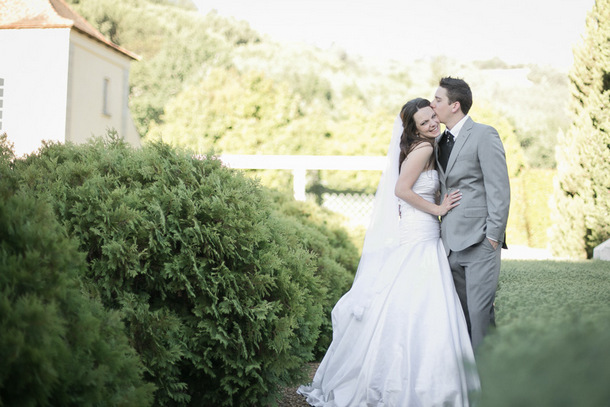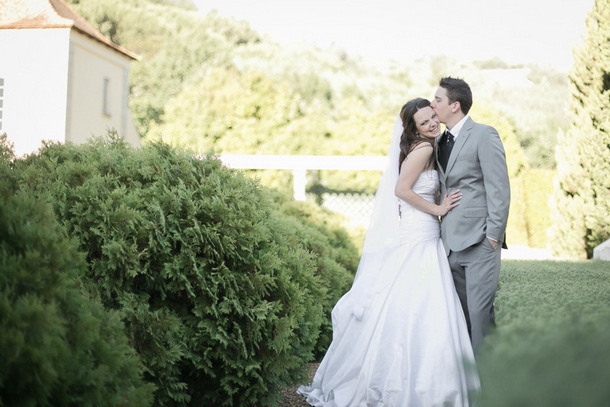 I've seen a lot of pretty dessert tables over the years but today's – if you'll pardon the pun – takes the cake! I just loved Storm & Daryn's 'share a cake' concept (not to mention how delish said cakes actually look), but it's also just one detail that I think encapsulates the simple sweetness of this pastel pink wedding that was cute as cupcakes and a true labour of DIY love. Every aspect, from a beautiful heirloom dress to lace-decked vases collected by the couple's circle to for months ahead of time speaks of family and friendship and the true sweetness of love. The wonderful Leani Holmes, who is a member of the SBB family, was on hand to take every dreamy picture.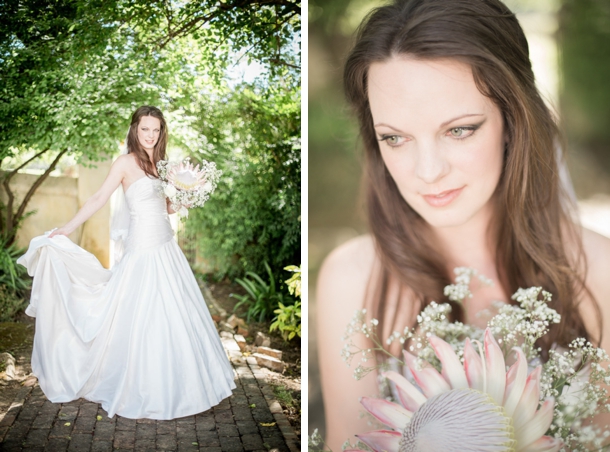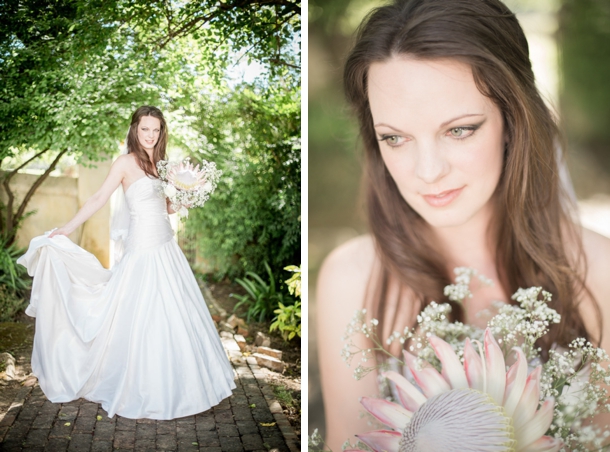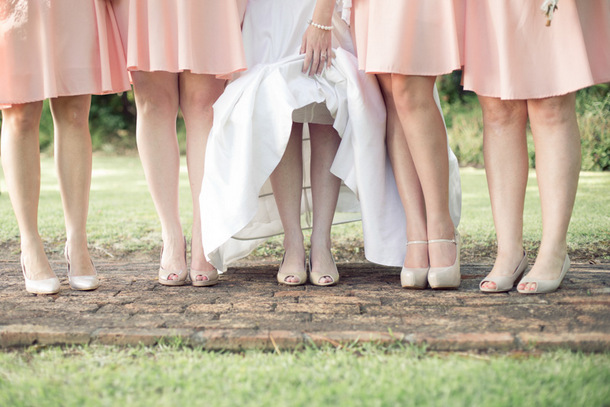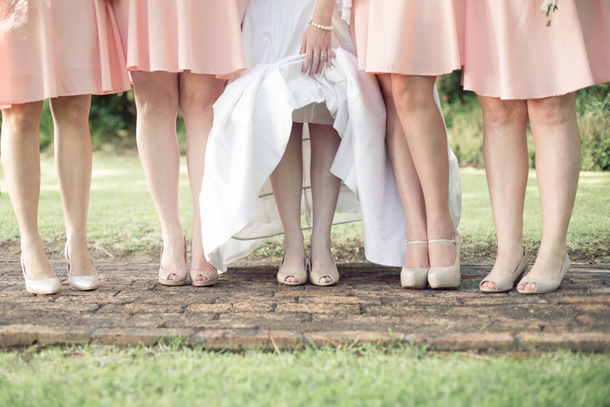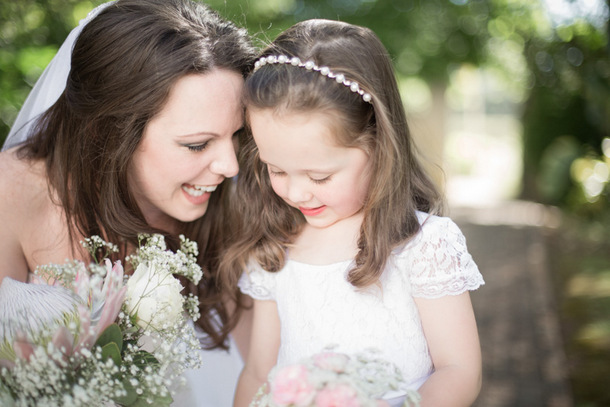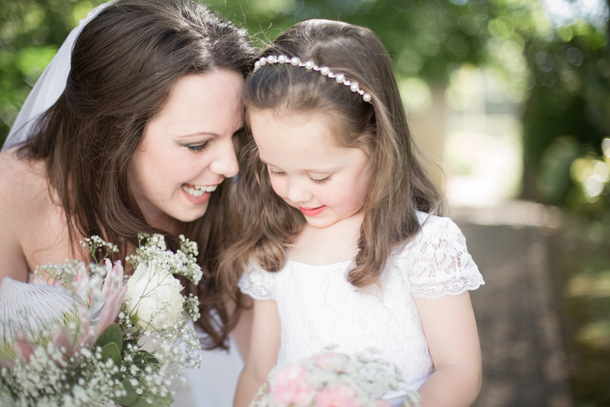 Love Story
Daryn and I were friends in high school but only became romantically involved about five years later. We lost contact after school, but ran into each other at music gigs occasionally, catching up and moving on with life, never really realising what was happening. We began rekindling our friendship via Facebook in July 2009 and after a couple of coffee dates and visits to watch the next episode of "The Tudors" we soon both realised there was more than just a friendship between us.
The Proposal
We were on holiday in Thailand. It was the evening of my birthday and Daryn had spent the whole day trying to get me on a boat to one of the nearby islands off the coast of Ao nang, but I wasn't budging. I recall the words "It's my birthday, I want to do what I want to do, please can we just get some McDonald's" coming out of my mouth at one point, so Daryn had to re-evaluate his plan. We went back to our hotel where there was a birthday cake that Daryn had organised waiting for me in our room. As the sun was setting, Daryn called me out onto the balcony as he wanted to show me something. I declined. It was getting dark and that's when the mosquitos come out to play. After much insisting, I eventually went outside onto the balcony to see what all this fuss was about when I saw Daryn on one knee with a box. He opened the box, said a long speech which I made him repeat later, and opened the box, only for it to be upside down. With the box upside down, it looked empty so I wasn't really sure what I should do, but sure enough when he asked the question, he put the most beautiful ring on my finger, grabbed me and kissed me for a moment where I honestly felt like time had stood still. The kiss soon became quite salty with tears rushing down my face, but I did not care. I was engaged, engaged to the kindest, most gorgeous man I know.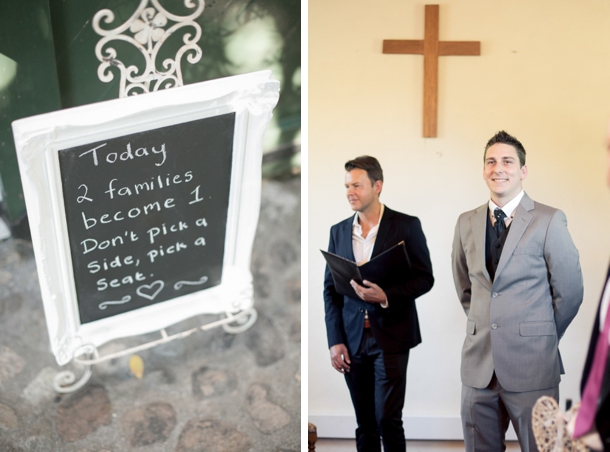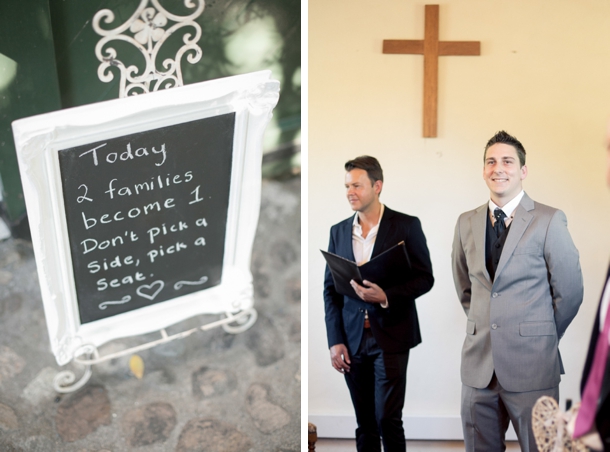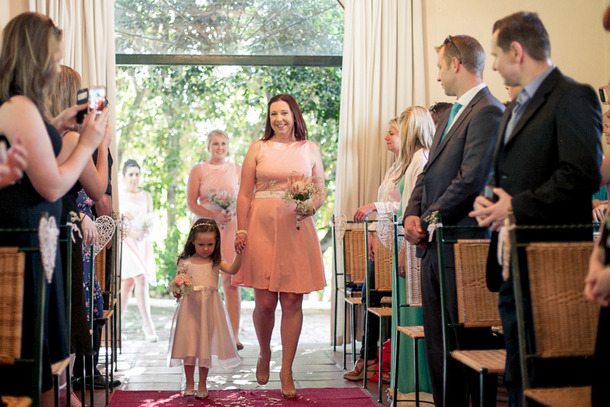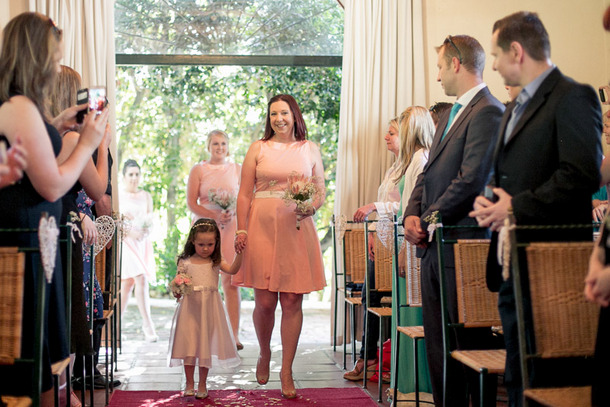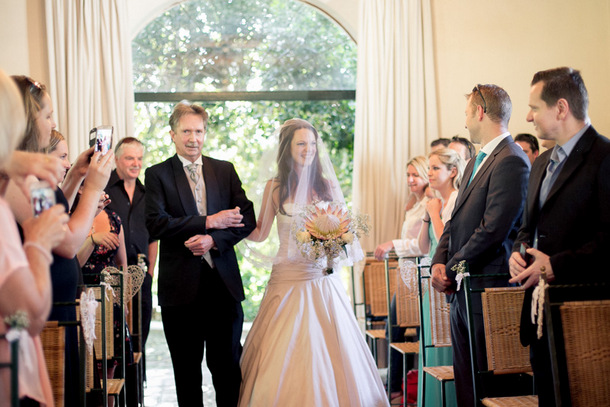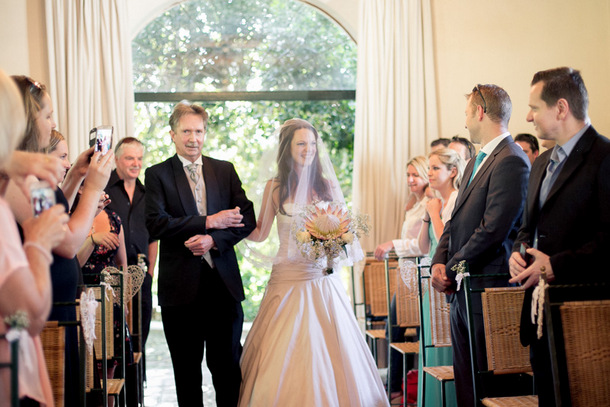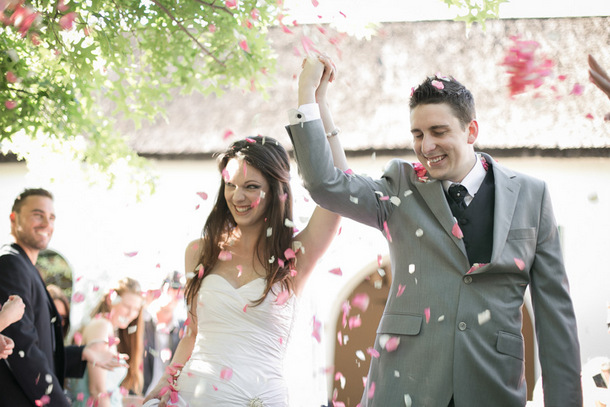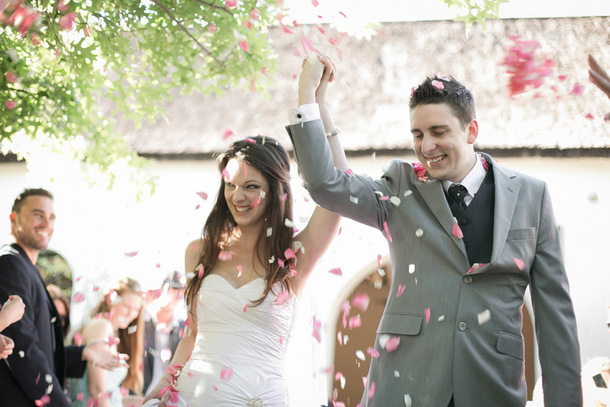 The Venue
The venue holds a very special place in my heart as I was a bridesmaid to my lovely sister Kristin's wedding here in 2005. I have always loved the farm and knew it was the perfect location to fit our budget and our theme for our special day.
Wedding Style
Our wedding was a very DIY based wedding. We tried to keep everything within our budget, and this meant many hours of making favours and décor by hand. Our wedding was located on a farm so we tried to keep with the farm look and feel. We stuck to dusty pinks, whites, creams, and raw natural browns. We also tried to include as much natural greenery as we could.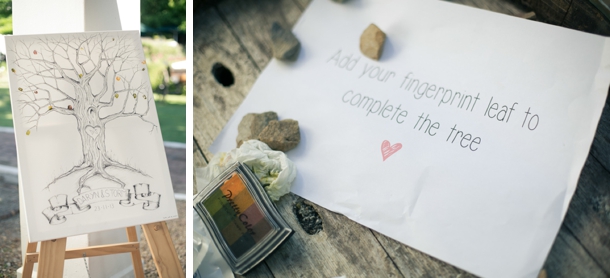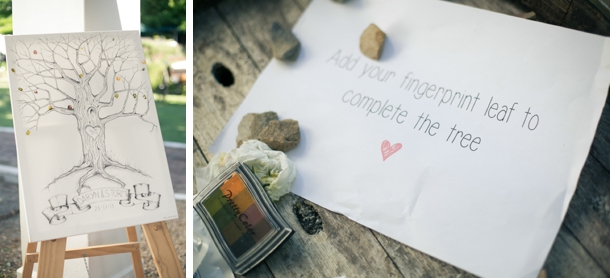 Wedding Details
Daryn and I both like to be involved in planning things, so when it came to choosing themes, colours and décor, we did it all together. I am so lucky to have someone who really did take an interest in planning the big day. Yes, we fought, yes, we didn't always agree on things, but I think the bond we achieved in compromising ideas and plans with each other was the beginning step towards a happy marriage.
My favourite personalised detail of the day was walking down the aisle to the imperial march from Star Wars. Daryn is a HUGE Star Wars fan, so without him knowing, I organised for the imperial march to play just before all the girls walked down the aisle. It was brilliant, and got a laugh out of all his friends who knew how much he loves Star Wars.
I think every detail of the wedding told a little story of our day. From the homemade vases that held our flowers chosen the day before the wedding, to the lovely bouquets made by my mother and future mother-in-law the evening before the wedding, to the ceremony decorations done with zero supervision by my incredibly talented grandmother. Each table was labelled with places Daryn and I have visited together, and places we plan on visiting during our honeymoon. Every detail was created by a friend or family member and it made it that much more special to both Daryn and myself.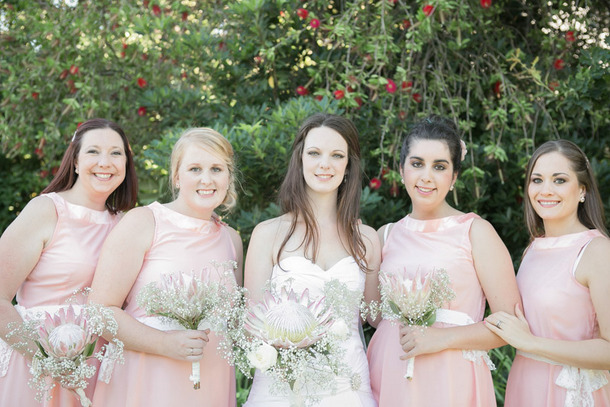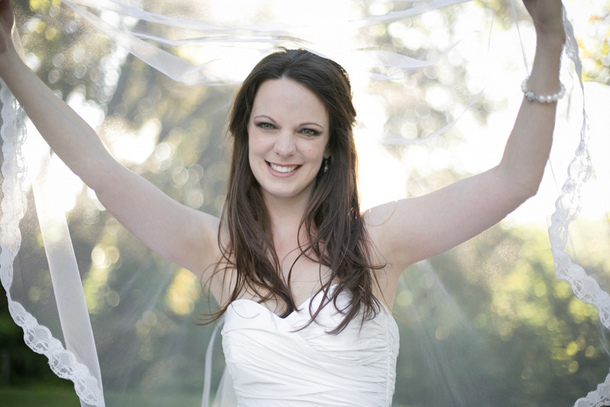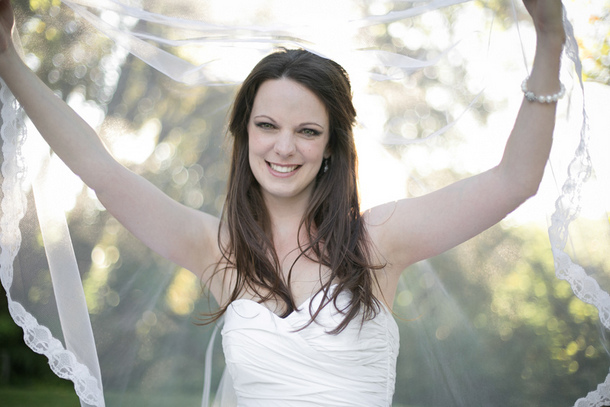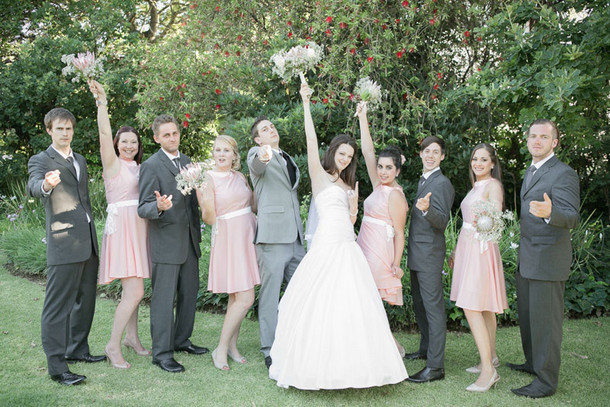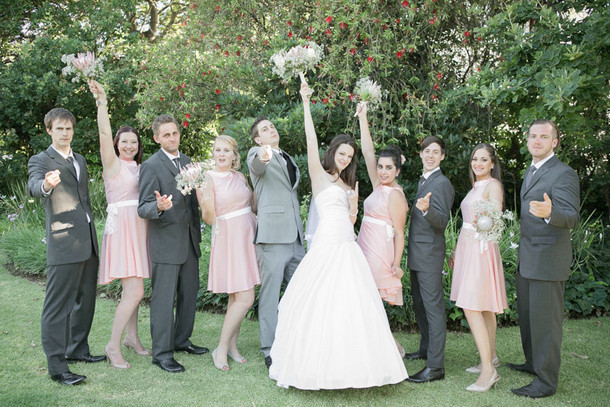 The Flowers
Simple. Very simple. Every couple is different, and I think every couple should choose a handful of things that really mean a lot to them. To me, flowers were not a priority. Daryn and I decided we would buy some lace, ask family and friends to collect as many different size glass bottles as they could and we would paint them, tie lace around them and a week before the wedding we would go to a flower wholesaler and pick out a whole mess of bunches of flowers and stick them in our vases. Now, this is easier said than done, and the day before the wedding, we had to change our flowers as there was a mess up with the flowers, but we didn't get ourselves down about it and I clearly recall Daryn saying to me while holding my hand tightly, "at least we have good weather, wouldn't you rather have great weather than great flowers?" My wonderful sister, who flew down for the wedding all the way down from the UK got the job of "flowers" and really did such a fantastic job of placing these bunches into our homemade vases and making it look like a professional had done it.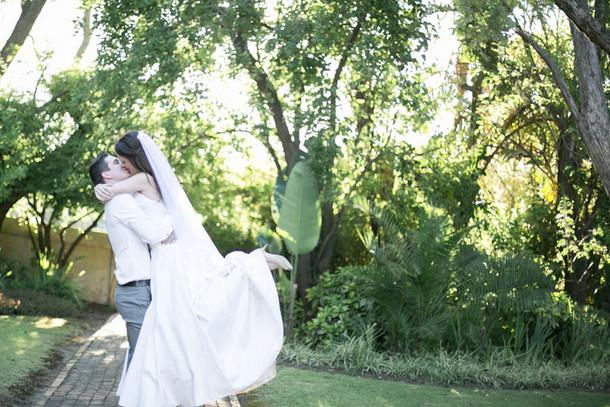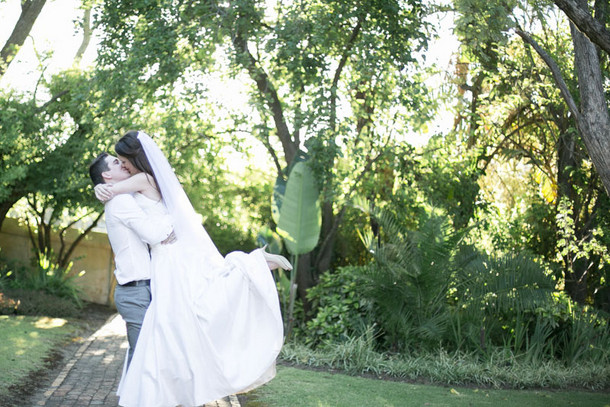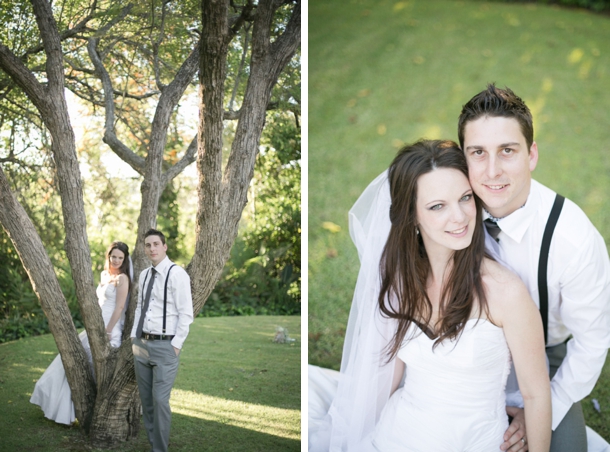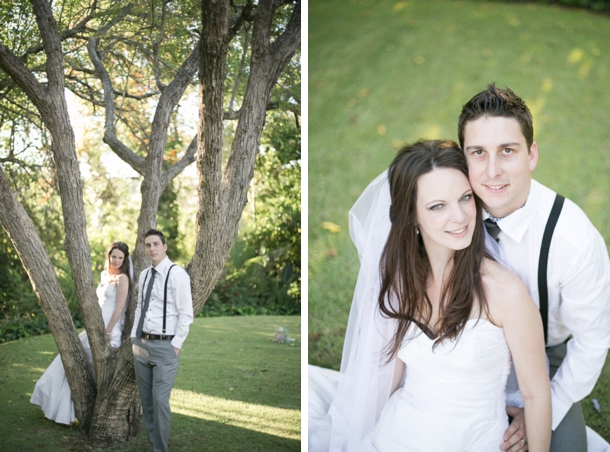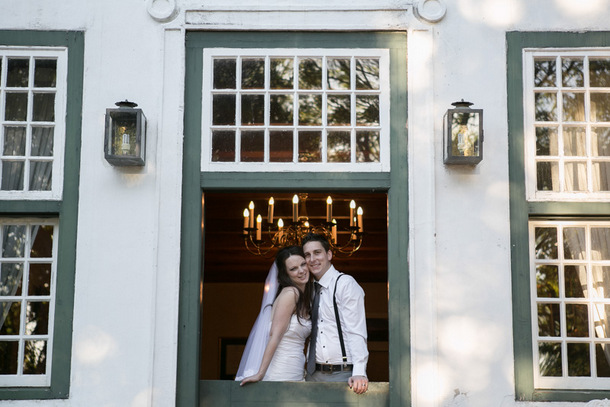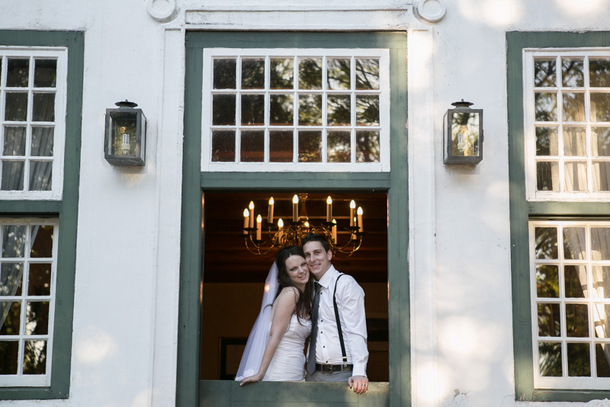 The Dress
My wedding gown is an Elbeth Gillis masterpiece. This woman is a miracle worker, seriously! I was lucky enough to borrow this dress from my very kind cousin Melany (Thanks Mel). I took the dress to Elbeth to be altered to fit my body, but she said she couldn't alter the dress in any way, shape or form to make it fit me any better, she said my cousin and I have identical body shapes. This really helped me in terms of sticking to my budget.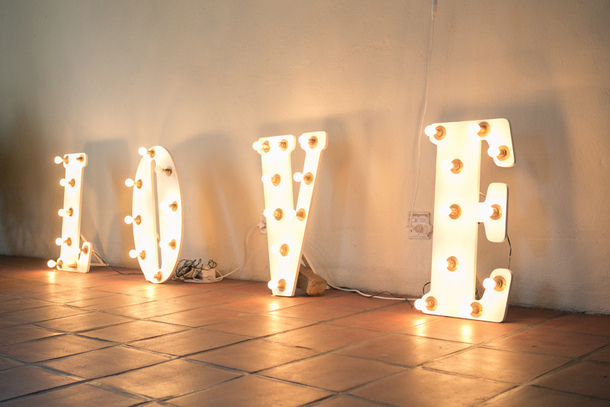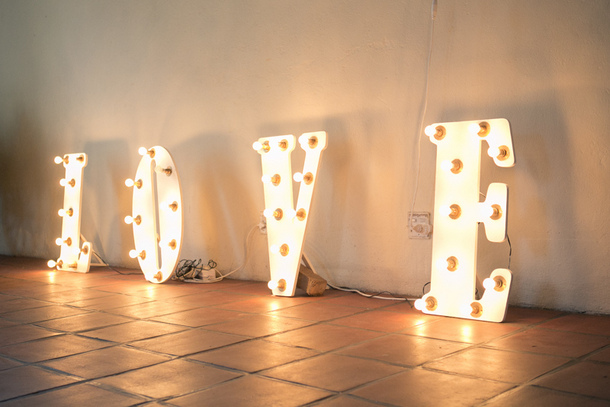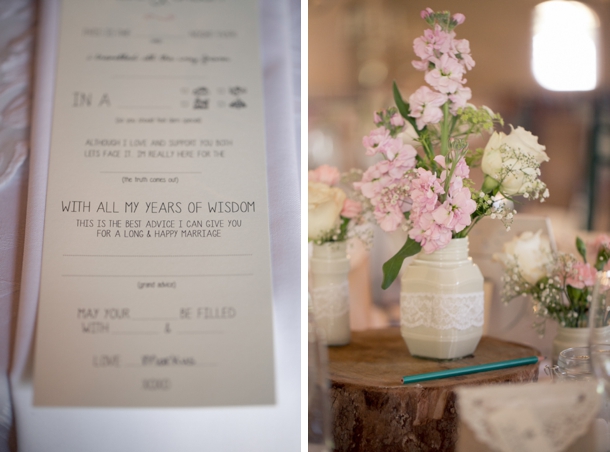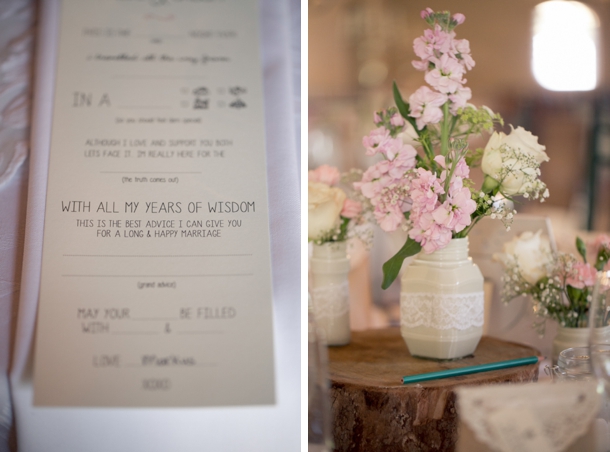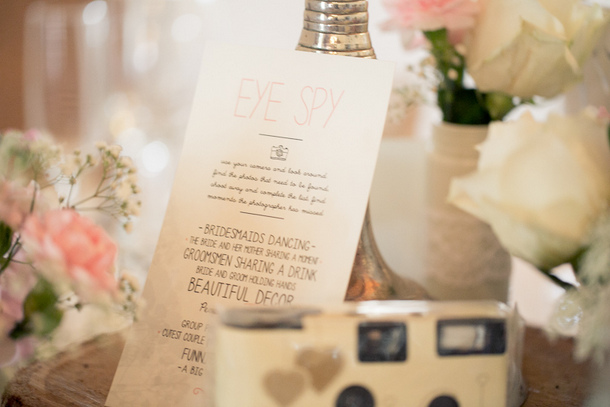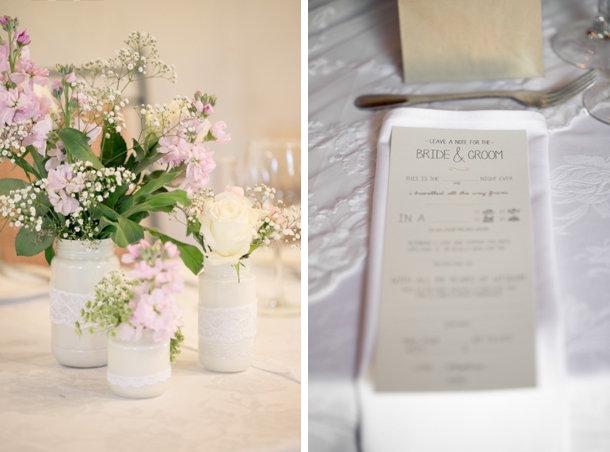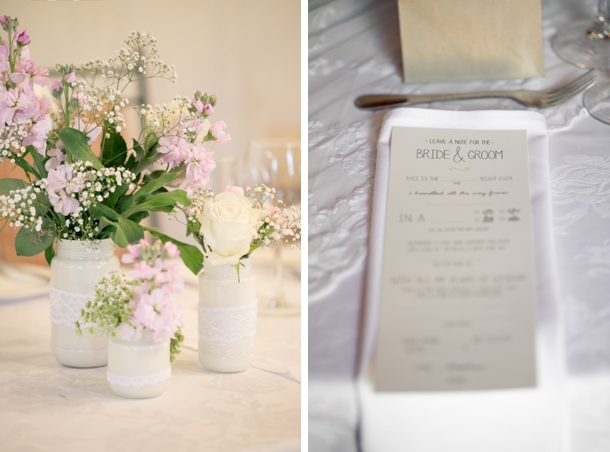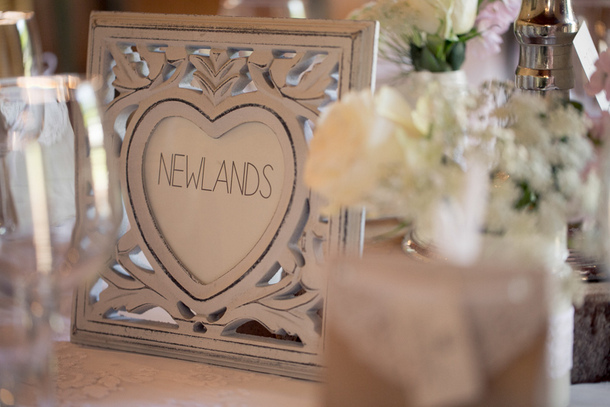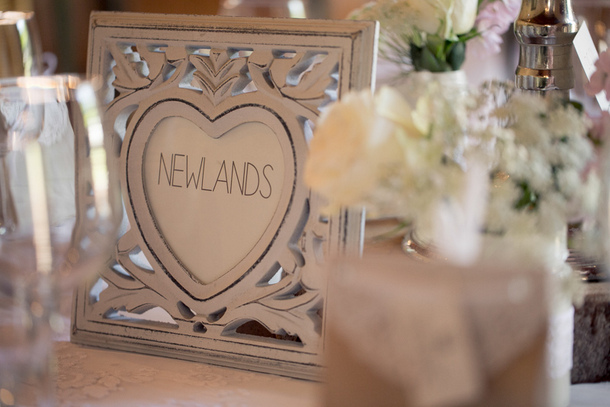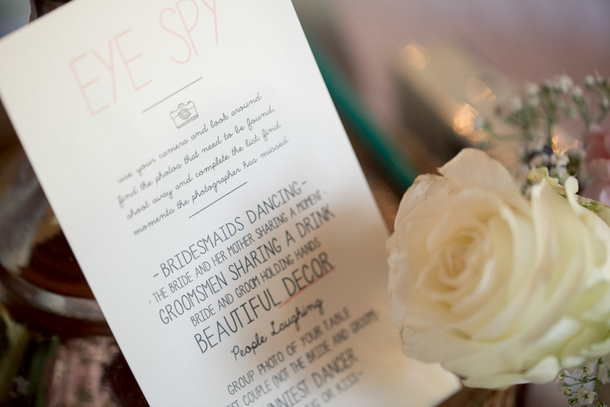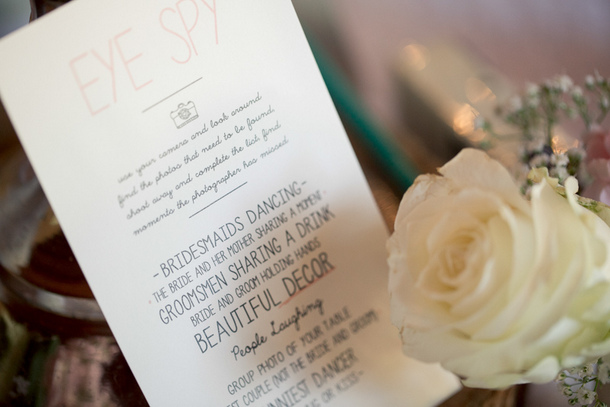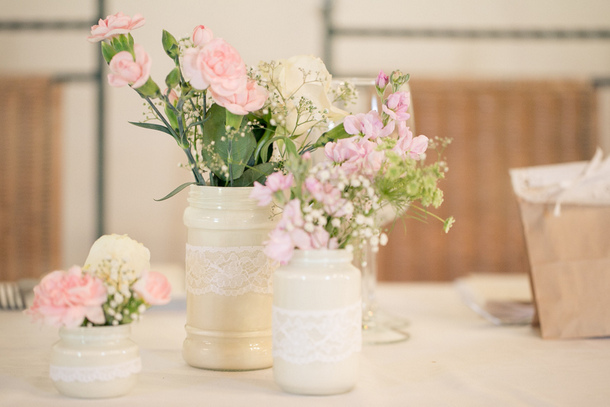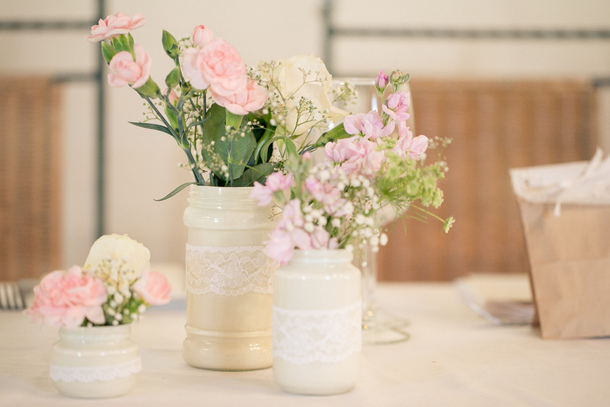 Memorable Moments
My most memorable moment of the wedding was definitely having my sister there. I remember looking over at her on the dance floor and almost having to pinch myself to believe she was actually here. Also, our dance was a definite highlight for me. Absolutely frikken loved it!
The Honeymoon
We went to Europe. More specifically: Florence and Rome. We later found out, after booking our honeymoon tickets, that one of our FAVOURITE bands would be playing in Paris, during the time we were in Italy, so a quick stop over to watch the White Lies live in Paris was an absolute dream come true.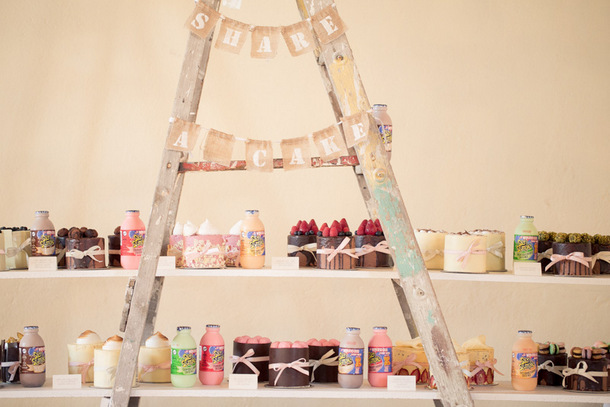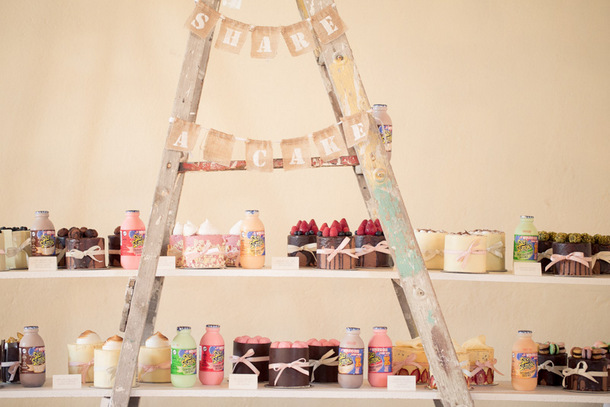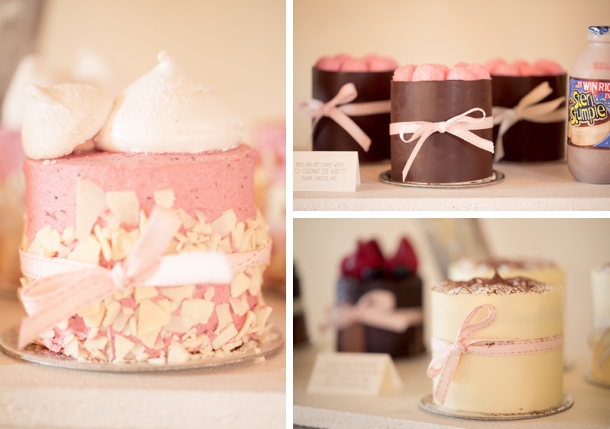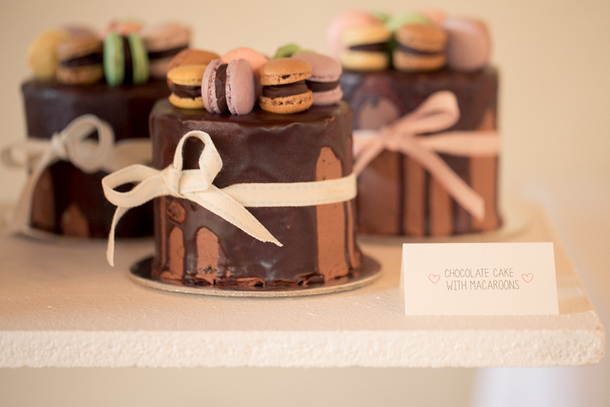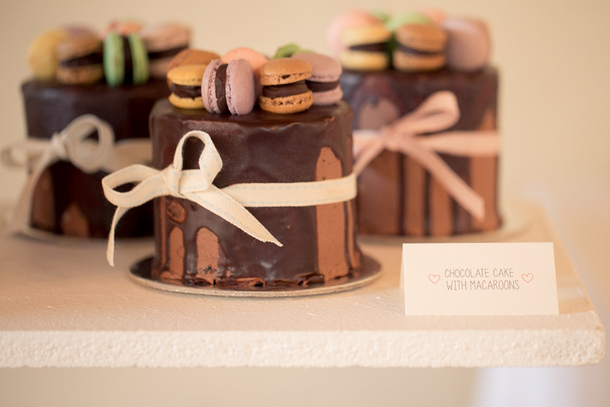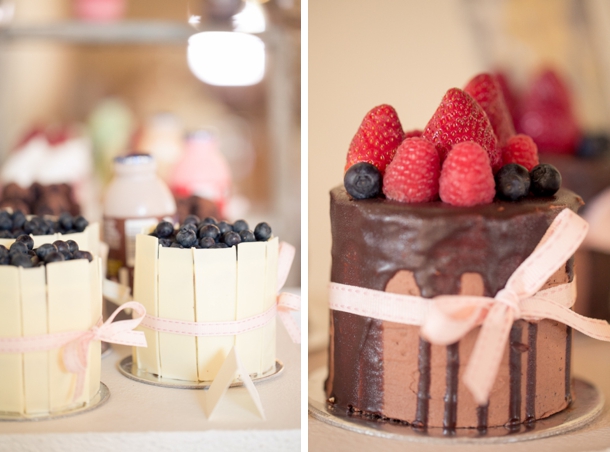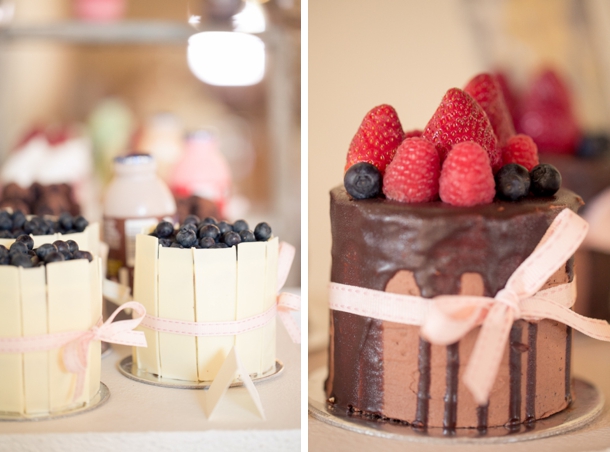 Advice for Future Brides & Grooms
Do your best to try stick to your budget! Choose a couple of things that really mean a lot to you, and splash out on those things, but a wedding should never break the bank. Also, do your research, There are so many wonderful people out there that have services that can help you out, you are not alone.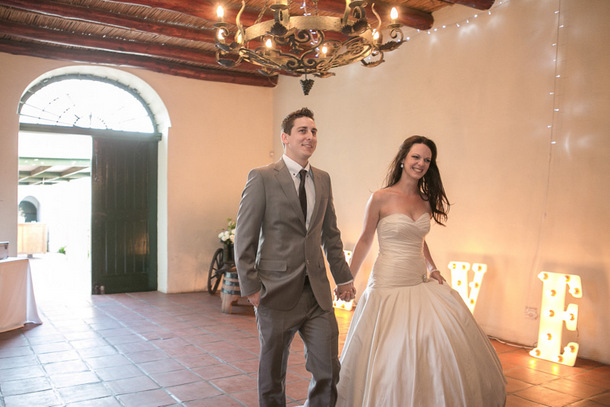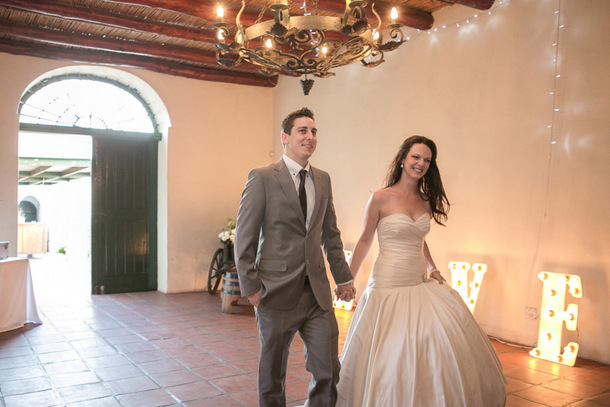 You can see more from this wedding on Leani Holmes' blog.
SERVICE PROVIDERS
Venue & catering: Morgenhof Wine Estate | Photography: Leani Holmes | Cake: Martin Senekal | Flowers & décor: My Pretty Vintage | Bride's dress: Elbeth Gillis | Hair & makeup: Lyndal | DJ: Greg of Deejays Music | Wedding officer: Matthew Mills