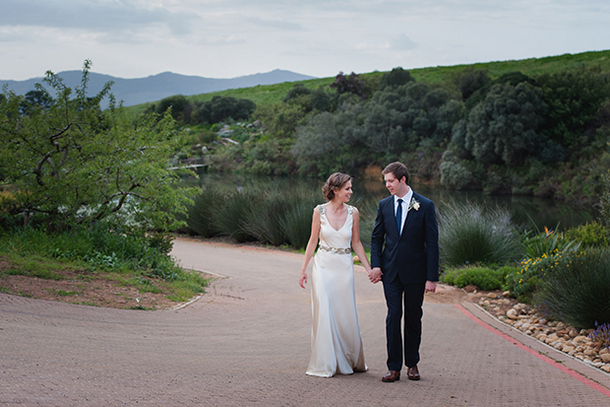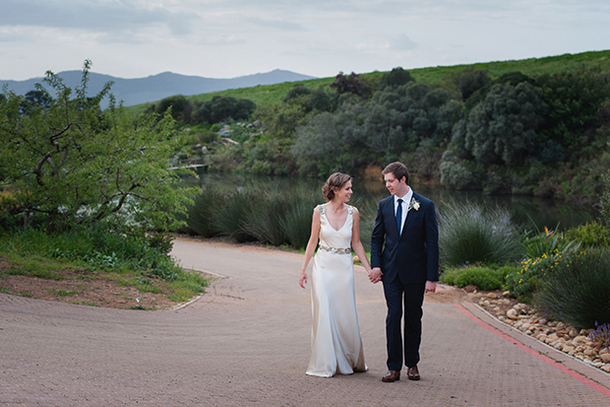 When people ask me how I choose weddings for the blog, I often talk about the 'ooh factor' – those little inspiring details that make me go 'ooh' (yep, I make the noise and everything). But when I saw today's gorgeous bride in her Johanna Johnson dress, it was more like a WOW than an 'ooh'. And everything just got more gorgeous from there – crisp modern whites on the tables, stylish chalkboard details, and an unexpected (but oh so lovely) pop of red on the elegant bridesmaids. I just love everything about Georgie & Brad's big day, especially that in amongst all of that style, the priority was on a day that was relaxed, happy and romantic, and the talented Lauren Kriedemann was there to capture every bit of it, as only she can!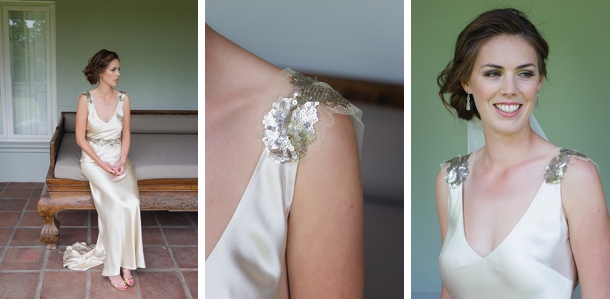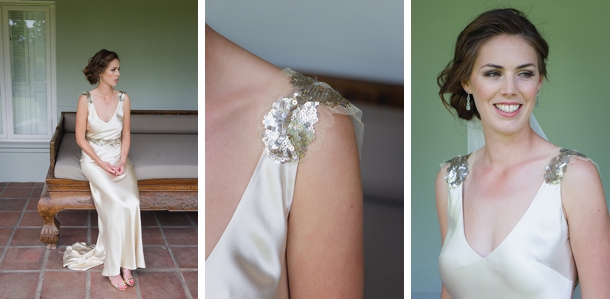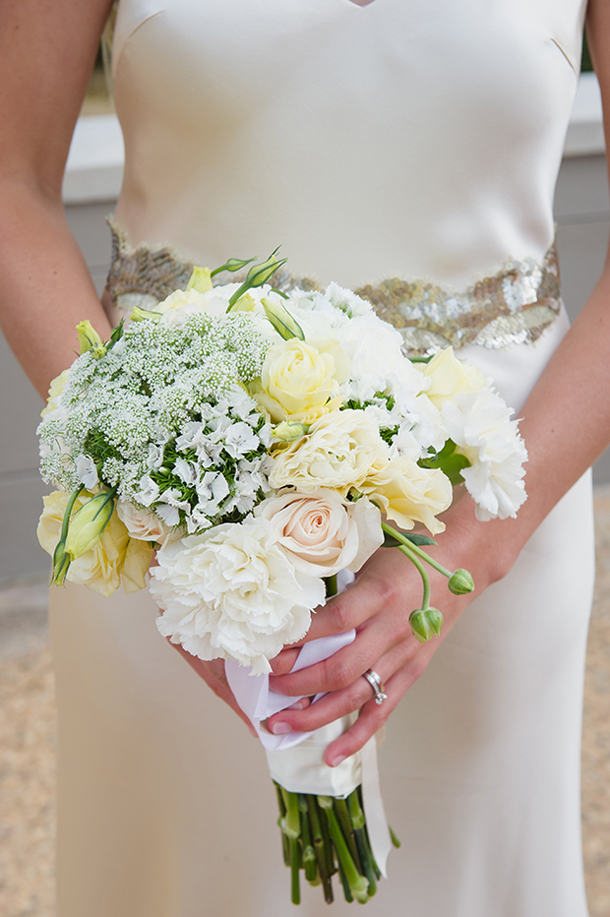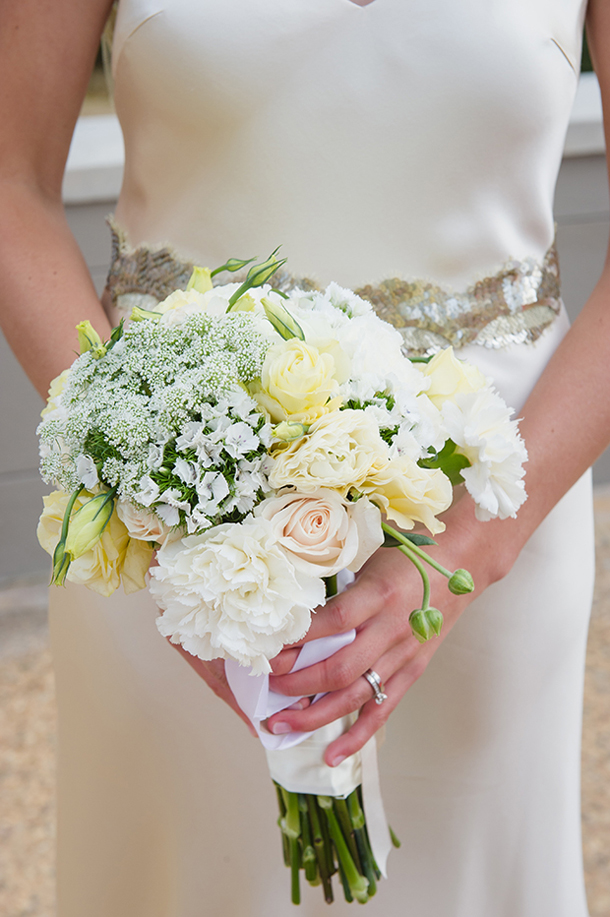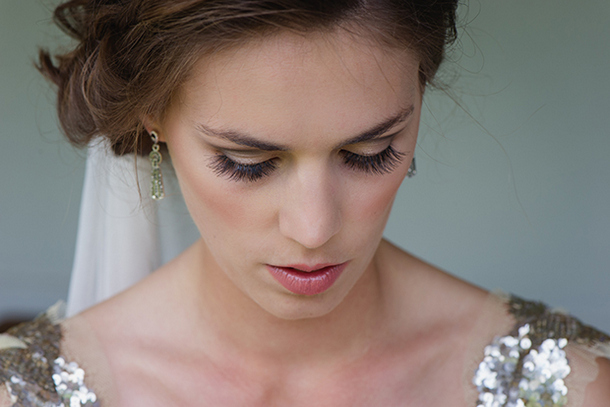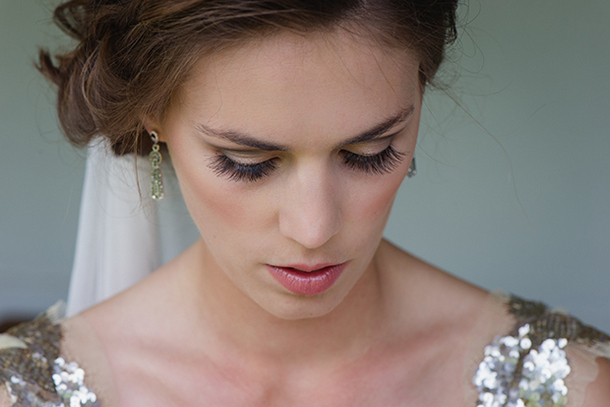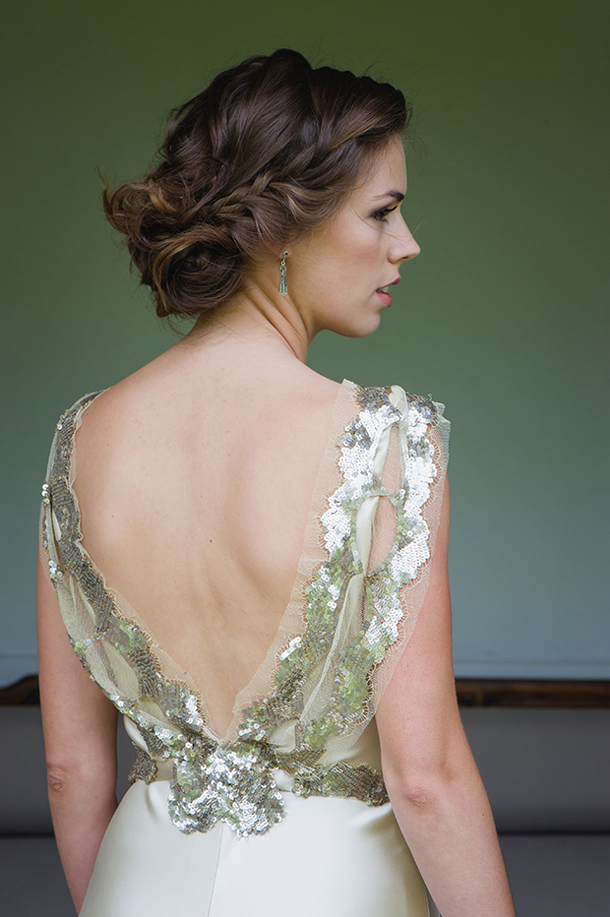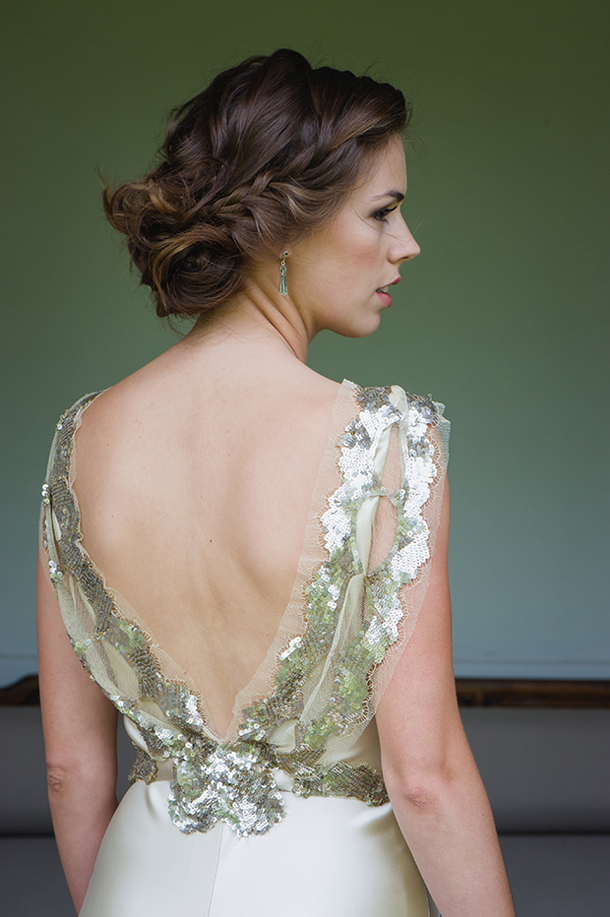 Love Story
We met in London in 2005 when we were both GAP students at the same school. At the end of the year, Brad went back to Cape Town, and I went back to Sydney where we both started university and continued to travel back and forth during the uni holidays. Brad moved to Sydney in 2009 after completing his degree. 
The Proposal
Brad proposed in Tuscany, Italy, when we were in Europe in 2012. We had just spent a week in Greece celebrating a family birthday before heading to Italy for two weeks on our own.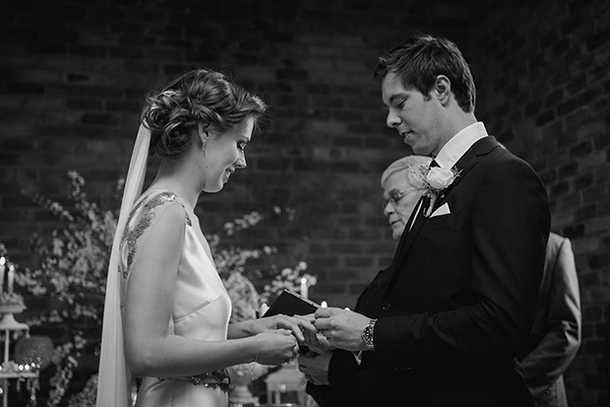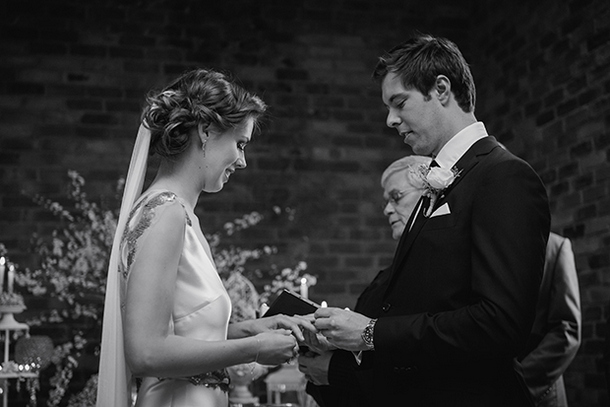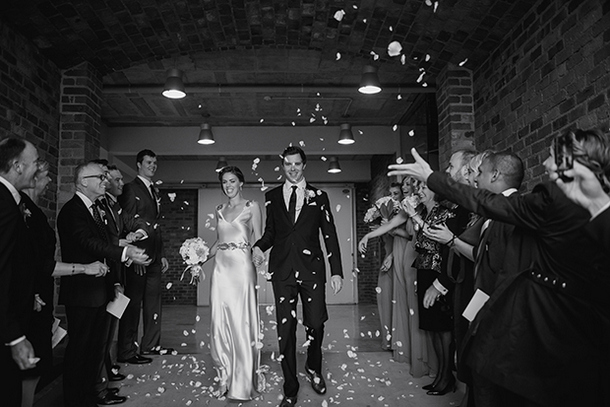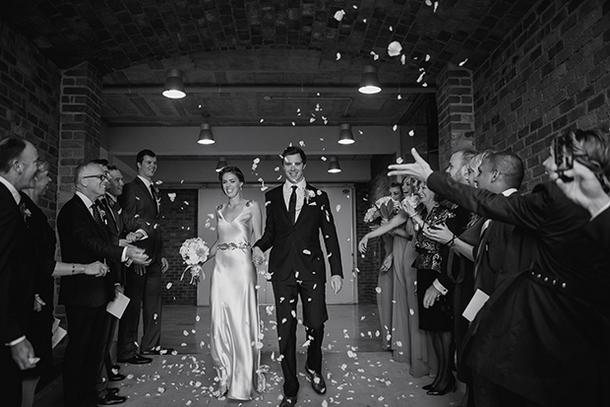 The Venue
Unfortunately neither of us could get to South Africa before the wedding, so didn't get to meet with anyone or look at the venue until four days before the wedding. So choosing our venue involved a lot of internet research and looking at other people's weddings! We really wanted somewhere that would showcase the beauty of South Africa. Ideally we wanted somewhere with a view but also somewhere that wouldn't be impacted upon if the weather wasn't great. 
Wedding Style
We didn't really have a specific theme but just wanted something relaxed and not too overdone. We had a lot of guests travelling from oversees and wanted the setting/venue/view to stand out. In terms of colour, we just wanted a white/cream colour scheme which was done using a lot of flowers and also fairy lights along the roof.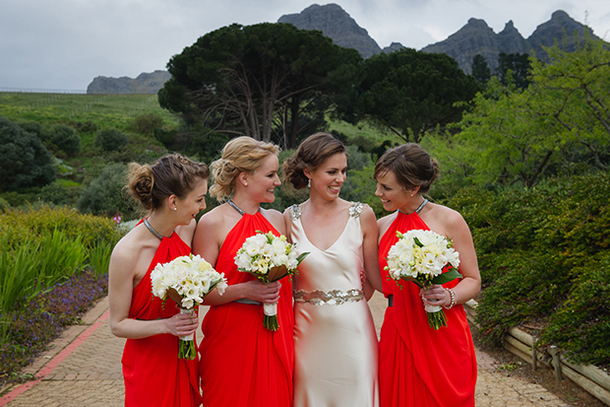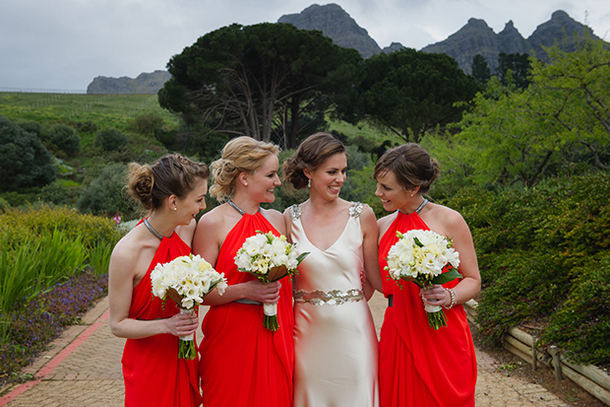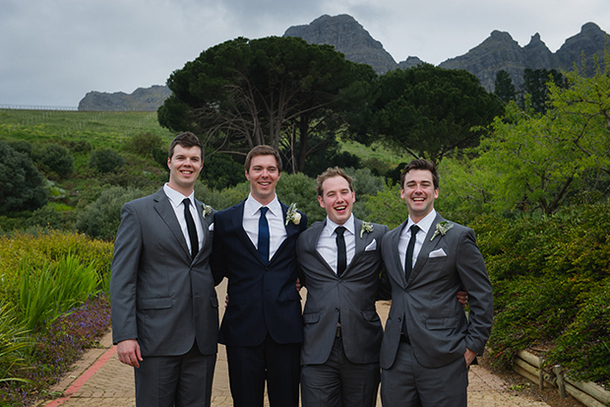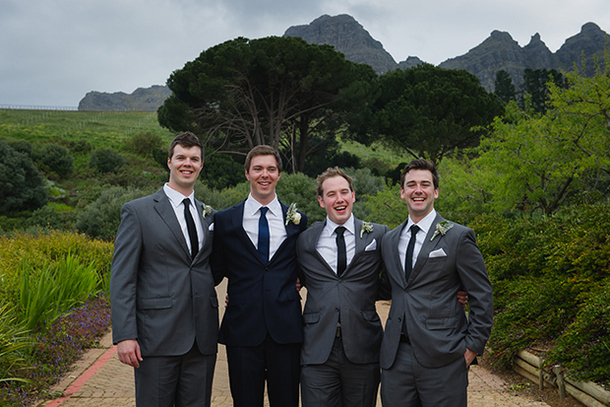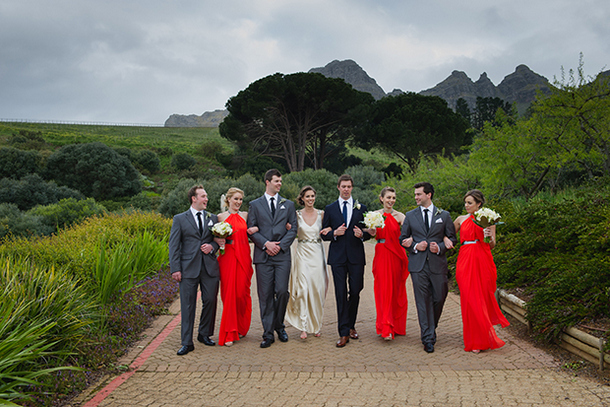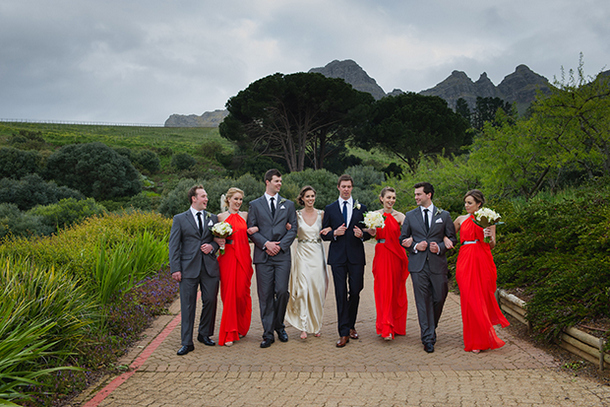 Wedding Details
We were both after a relaxed wedding in which our guests could just have a lot of fun. This reflected both of our personalities. A lot of our guests had travelled a long way to be there so we wanted them to enjoy themselves! Great music, food and a beautiful venue were three very important things that we thought would help make it an enjoyable night.
Our ceremony was in the cellar of Hidden Valley wines which was decorated beautifully with flowers and candles. This made a really wonderful setting for us to have our ceremony.
When we made our entrance into the reception everyone was up on the dance floor as we played two fun songs that were special to us. Everyone then danced together before sitting down for entrees. This set the fun atmosphere for the night and was a great way to begin our reception.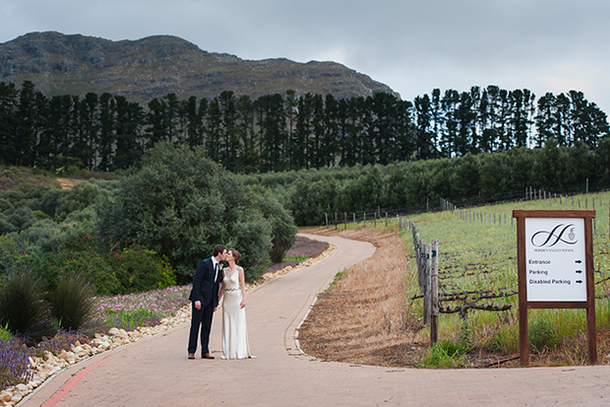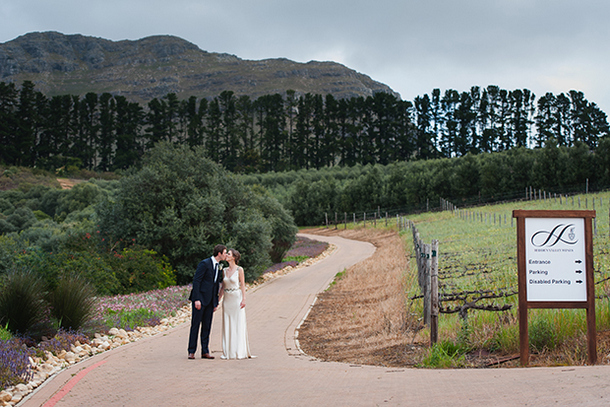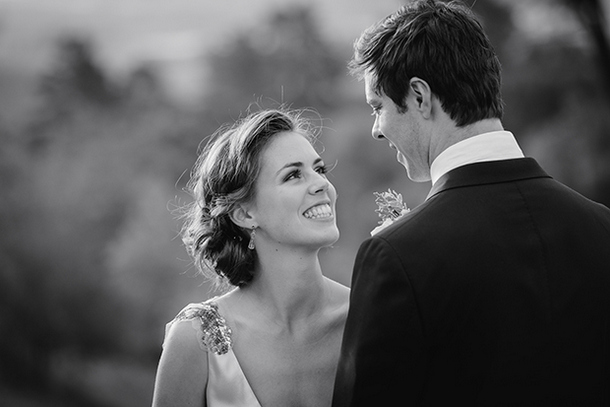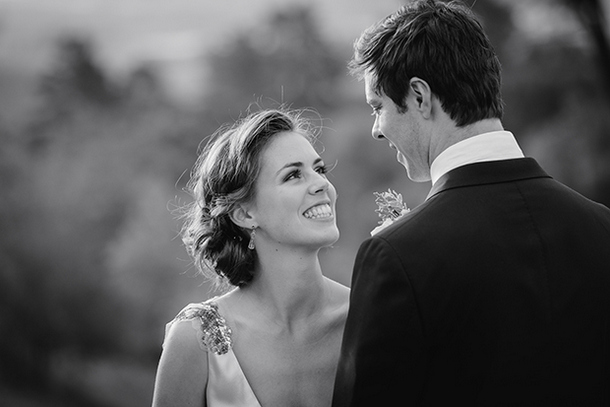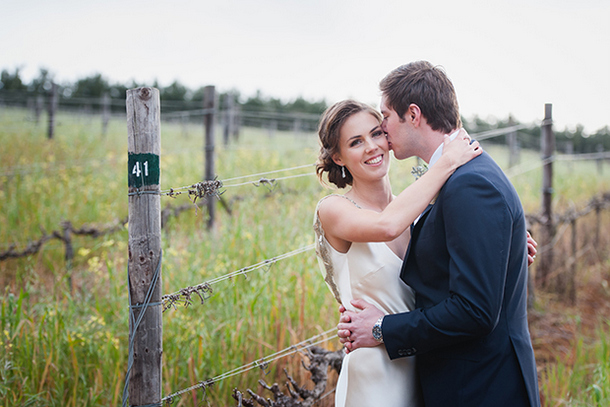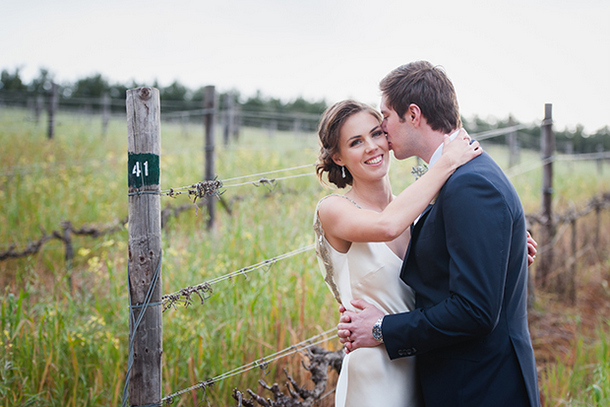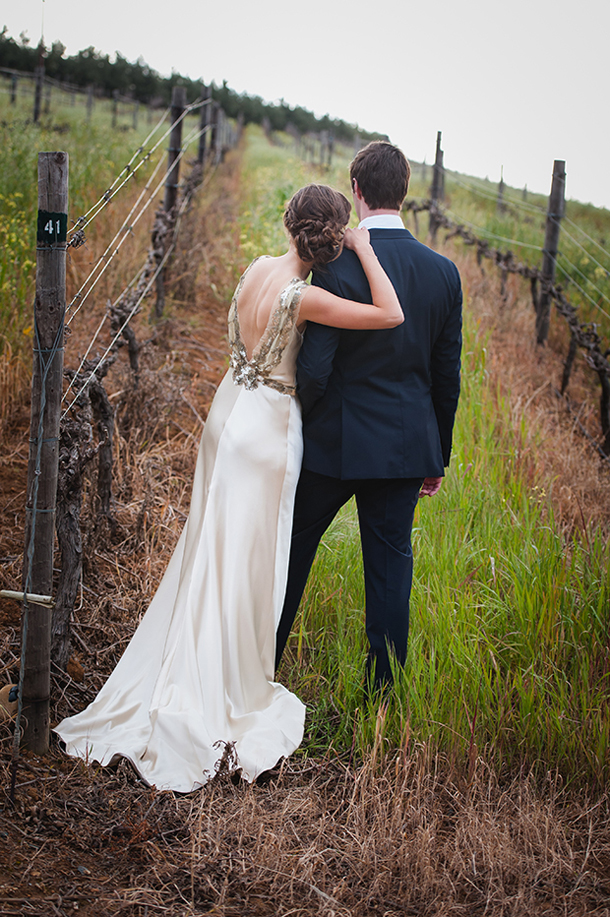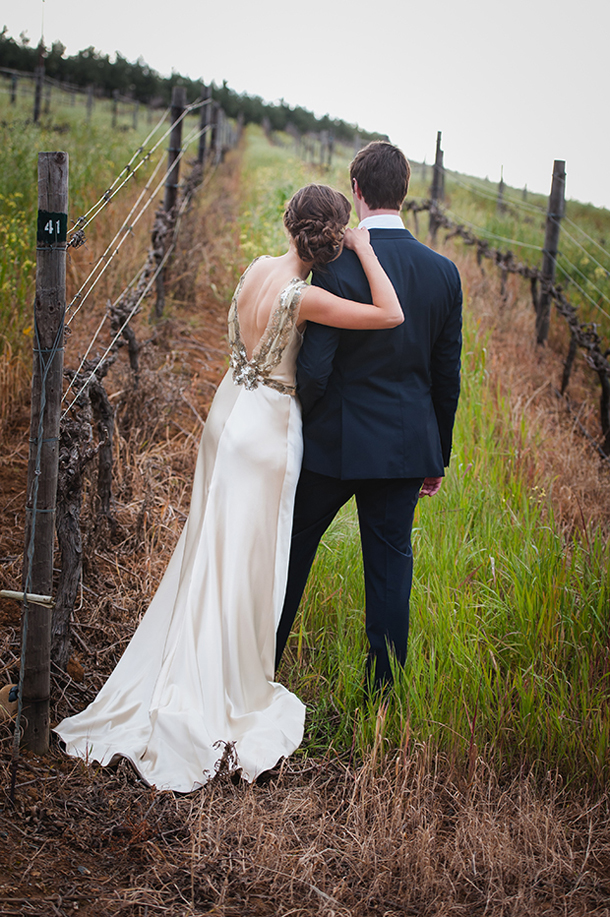 The Flowers
We loved the setup of both the ceremony and reception areas. The flowers, candles and fairy lights added to the absolutely beautiful scenery of Hidden Valley. We wanted a neutral pallete with a cream/white theme, and Claire made hundreds of small arrangements that were arranged along the table and in the cellar. She used a variety of different sized and shaped vases to create a truly beautiful table setting. In the cellar of the vineyard, candles created a magical atmosphere amongst all of the floral arrangements. 
The Dress
I bought my wedding dress in Sydney after looking at a few places. I wanted something elegant, relaxed and straight down. As soon as I tried on dresses at Johanna Johnson I knew they were exactly what I was after. Their service, advice and help made the whole process so easy and enjoyable.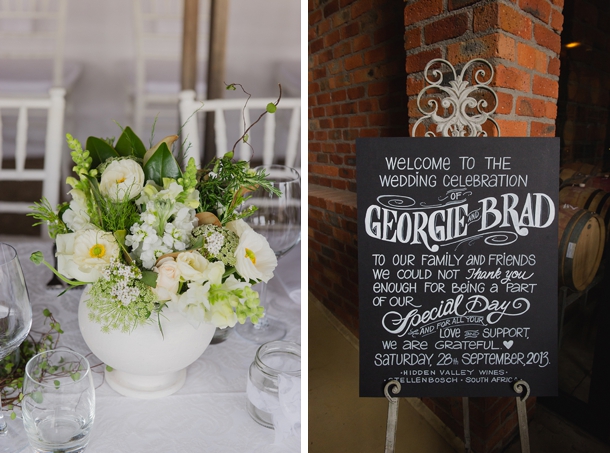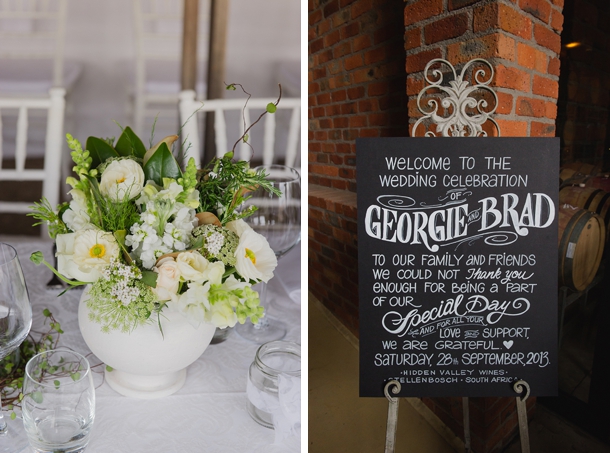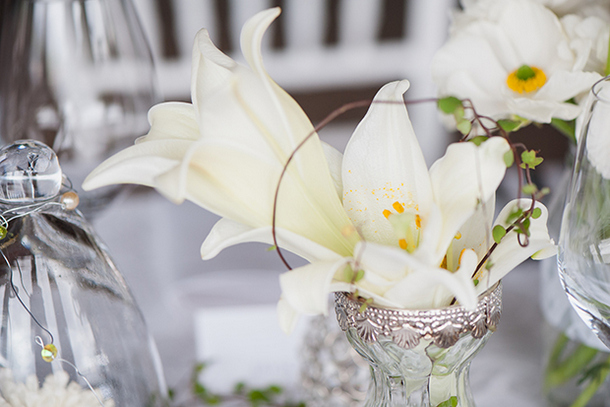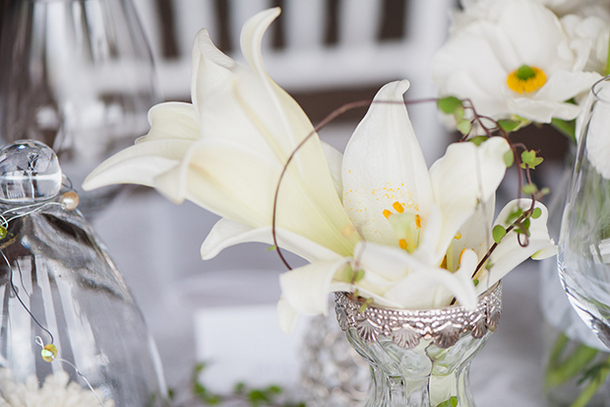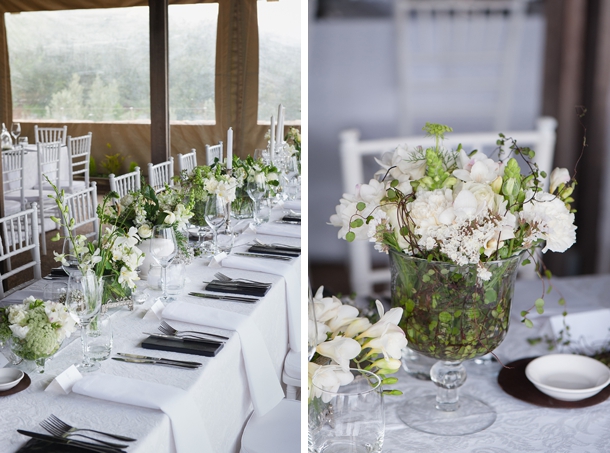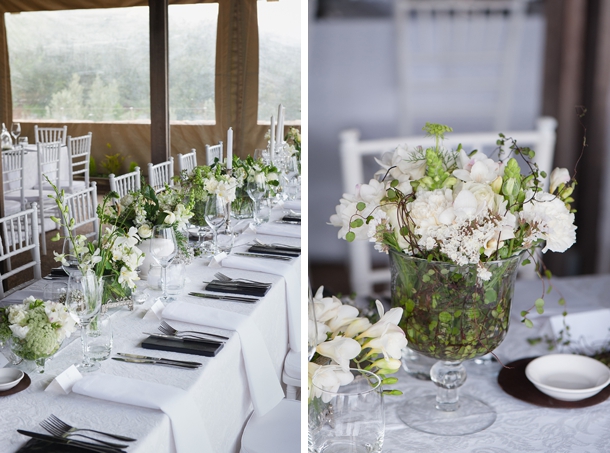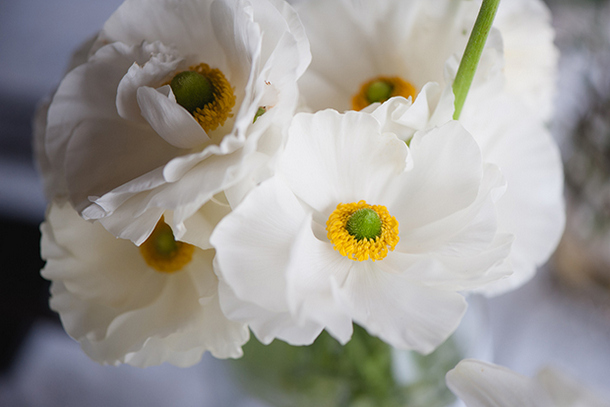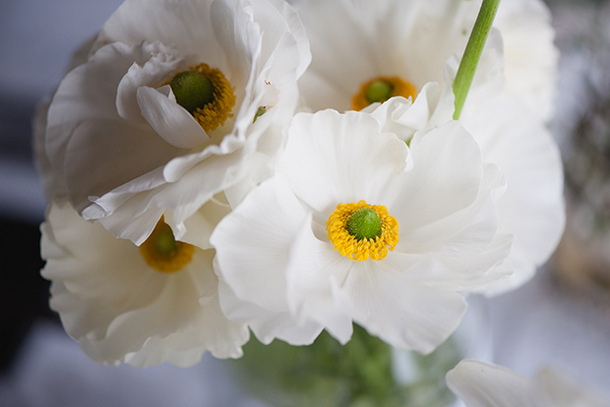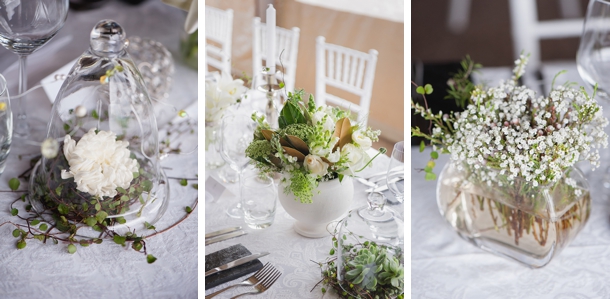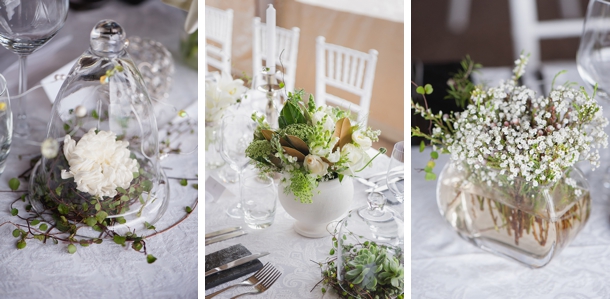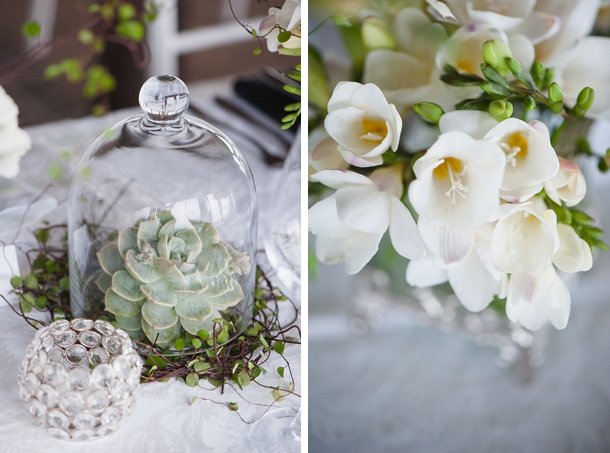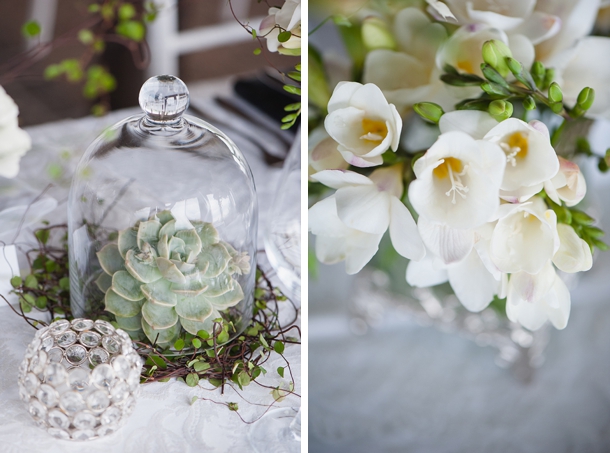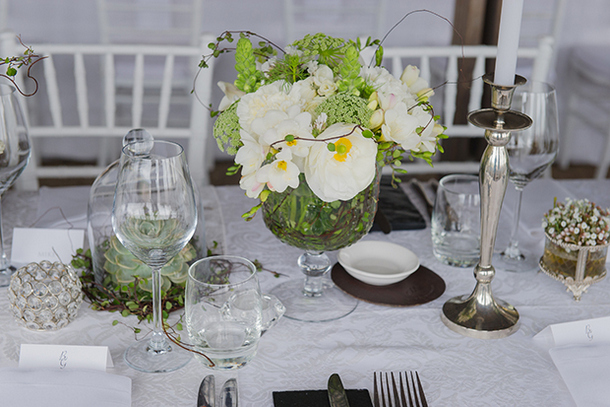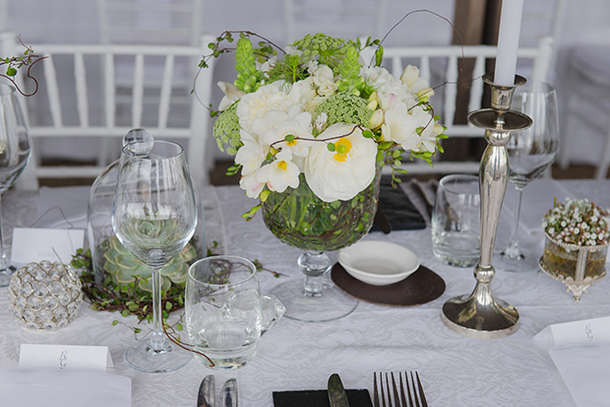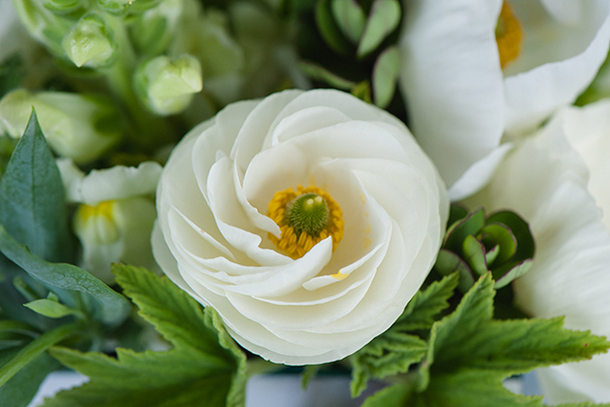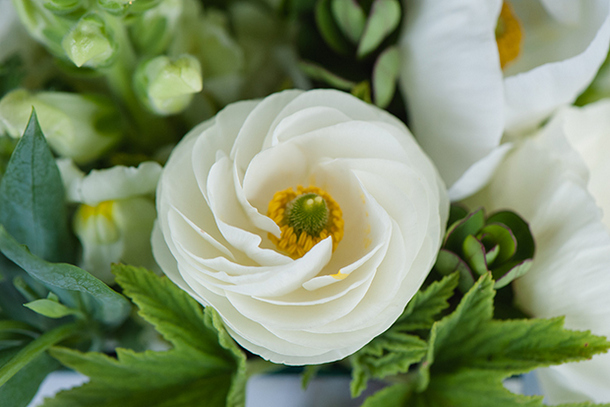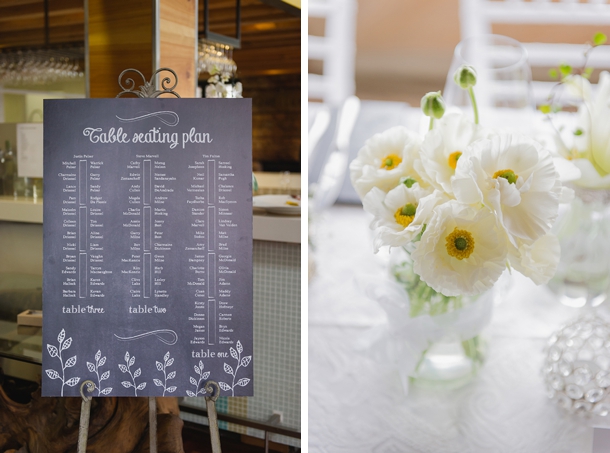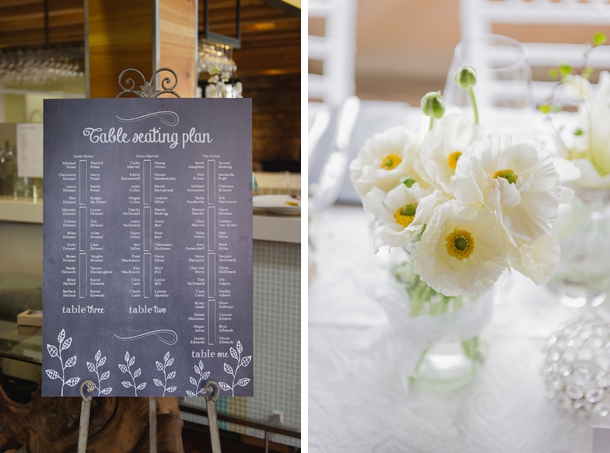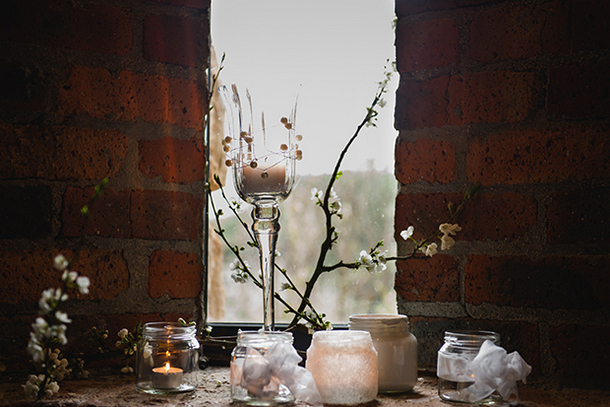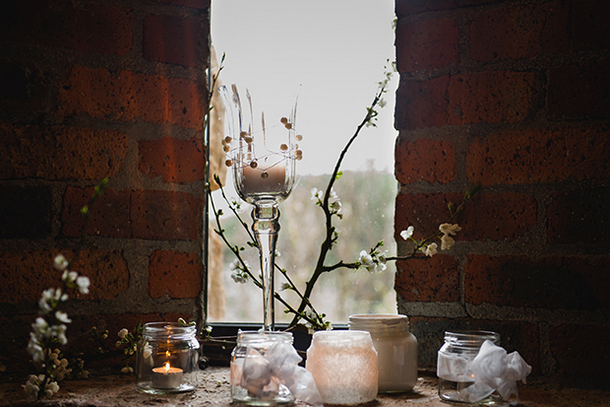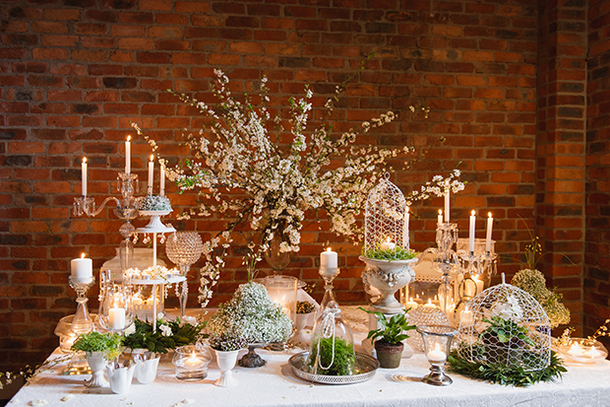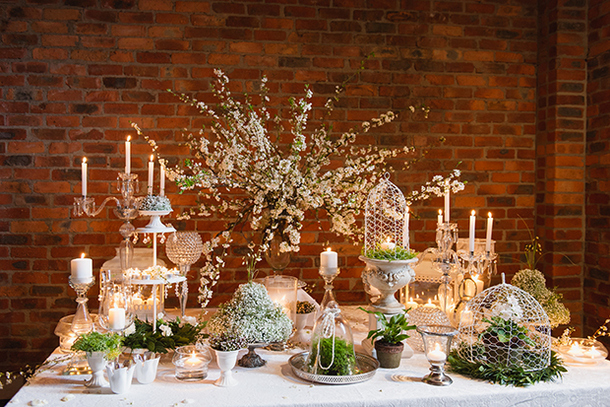 Memorable Moment
Walking into the cellar and seeing Brad. 
The Honeymoon
We had a mini family break in the Kruger National Park to celebrate with our families before everyone had to head back to Cape Town or Sydney. We then went to America over the Christmas holidays school holidays (I am a school teacher). We had three weeks and had such a great holiday. As much as we both would have liked to have gone on our honeymoon straight away it was also great to have something to look forward to and celebrate together at the end of the year.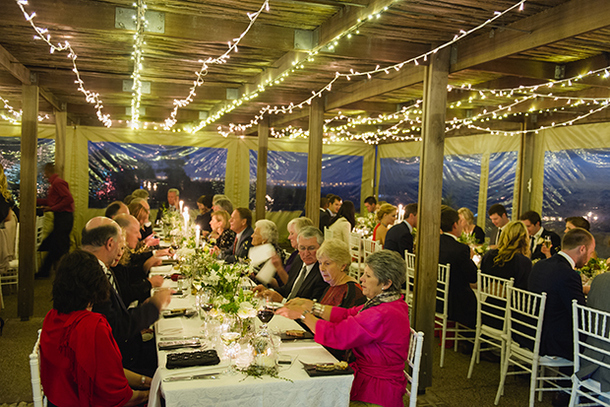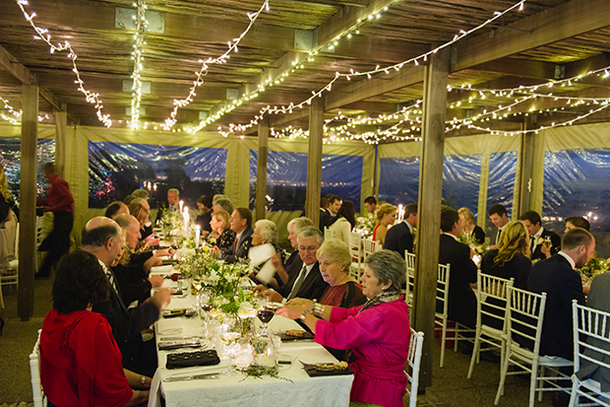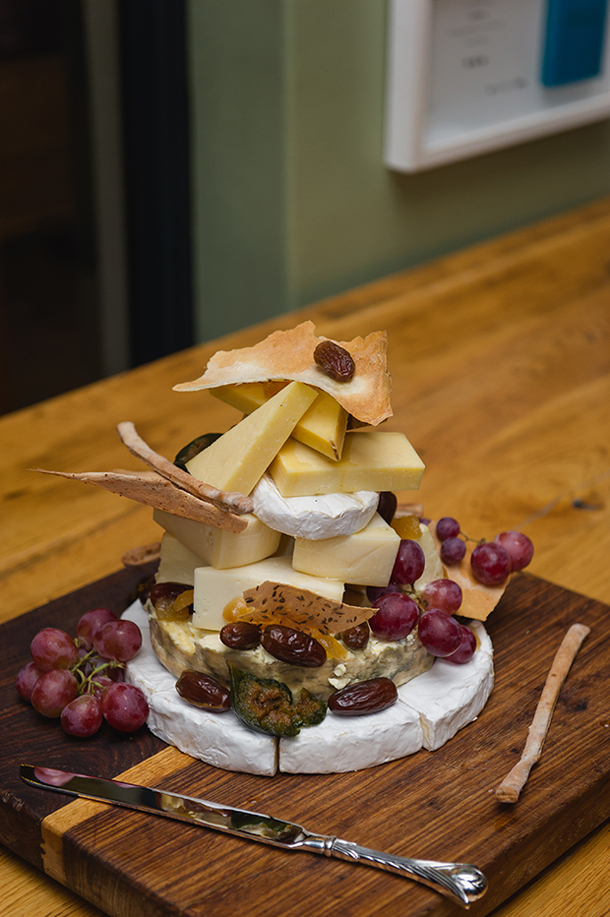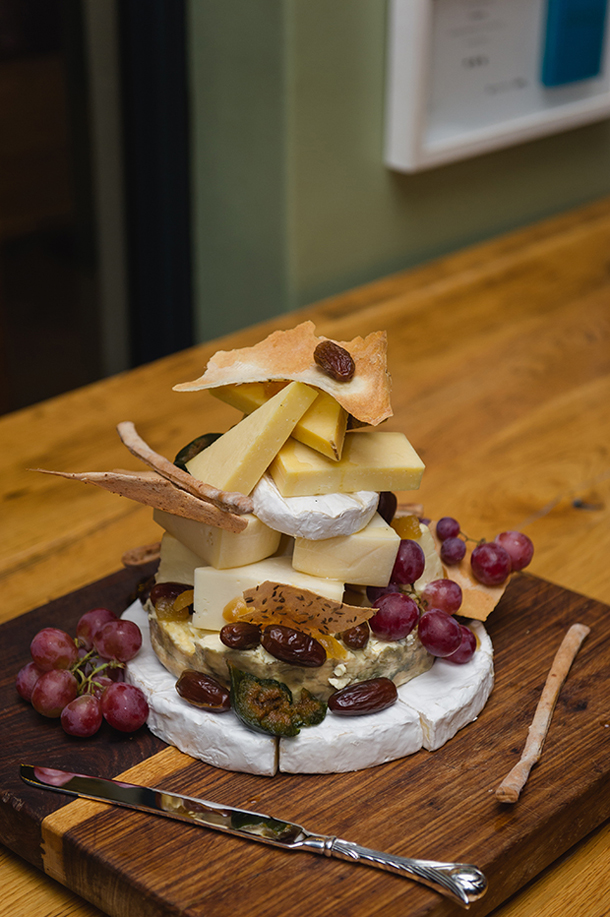 Advice for Future Brides & Grooms
Be organised and do as much as you can as soon as you can do it.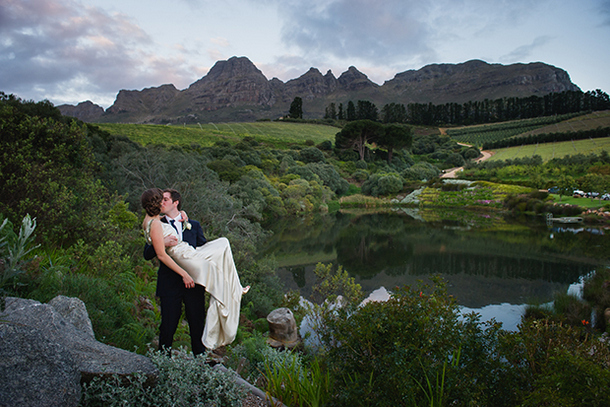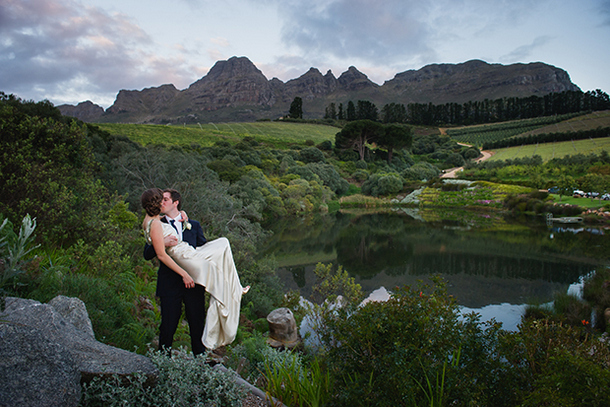 You can see more from this wedding on Lauren Kriedemann's blog.
SERVICE PROVIDERS
Venue & catering: Hidden Valley | Photographer: Lauren Kriedemann | Co-ordinator: Barry Geyer for Event & Design | Flowers & décor: Truly Gorgeous | Bride's dress & accessories: Johanna Johnson | Hair & makeup: Mist Make-up | Bridesmaids' dresses – Carla Zampatti | Groom's attire: MJ Bale | Hiring: Ten of Cups | Band: Crimson