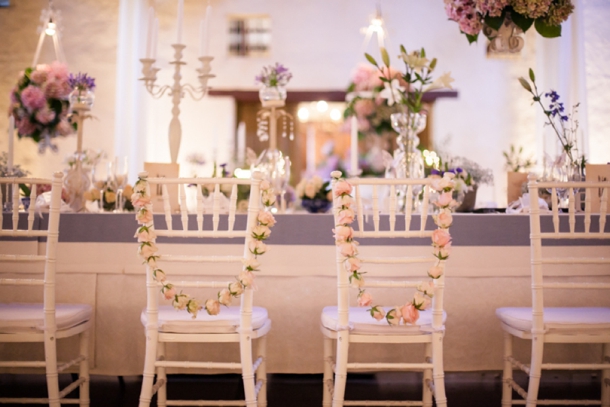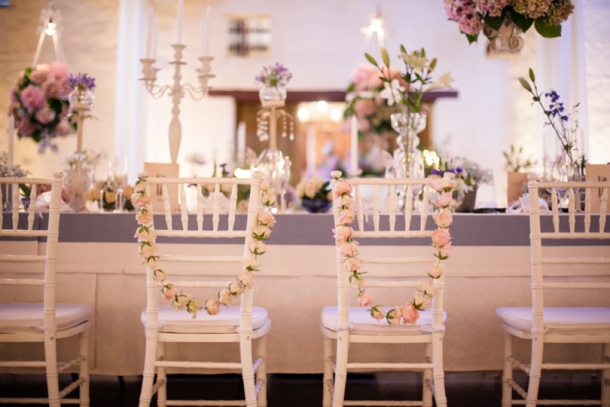 I promised you the most romantic weddings possible this week, and today's is no exception! I fell in love with Ben & Michelle's wedding when I saw it on photographer Juné Joubert's website – the garlands of roses and chandeliers filled with hydrangeas looked like a lush, magical garden, so it was no surprise to discover the bride had been inspired by A Midsummer Night's Dream. Which is actually a good way of summing up the whole wedding – a sunny outdoor ceremony in the picturesque lane at Nooitgedacht, a swoony couple shoot (how much do we love a groom in a navy suit?), and then that enchanted flower-filled reception late into the night. Beautiful.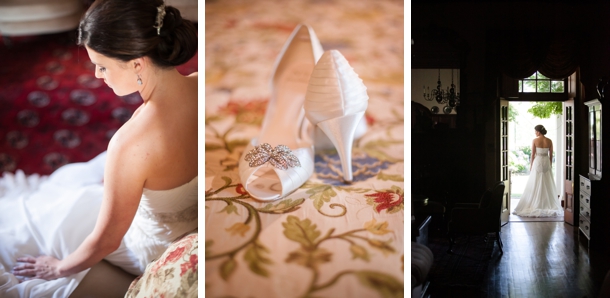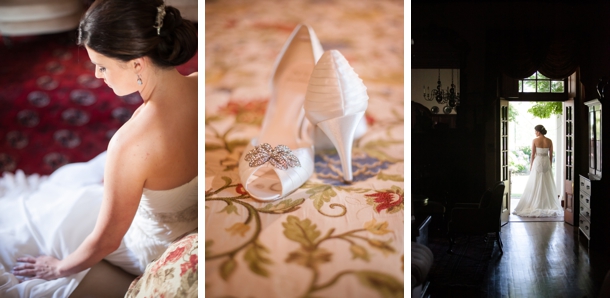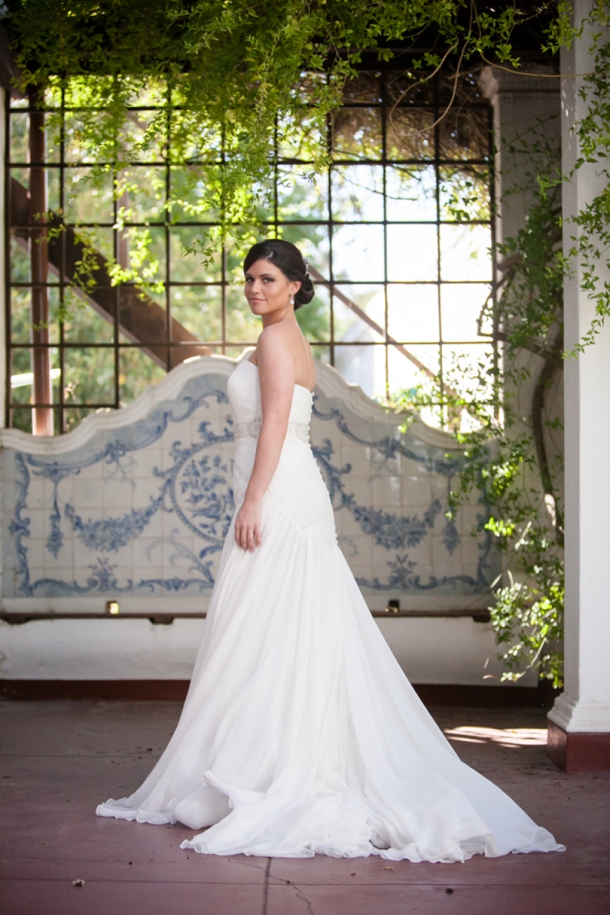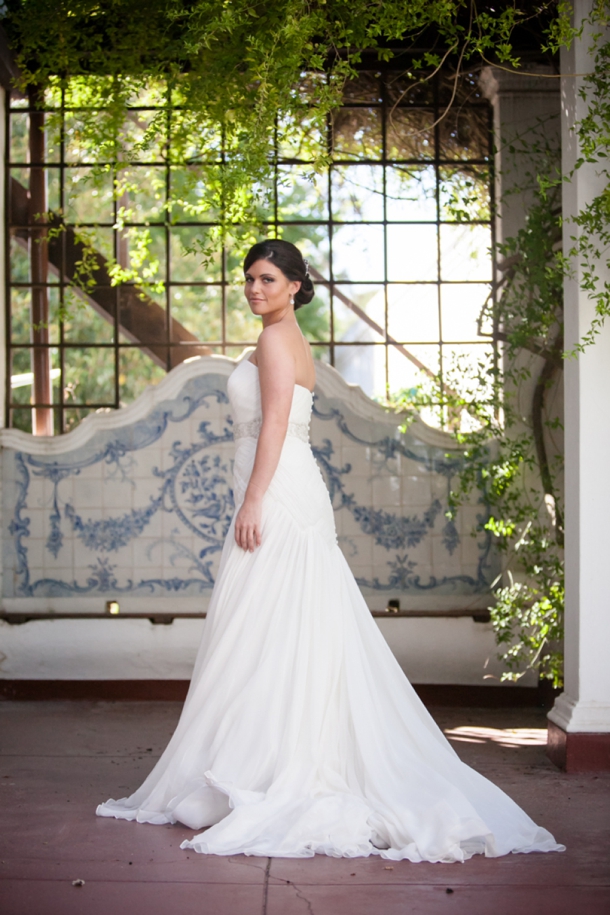 Love Story
Ben went to University in England but took a role in Dublin for an international investment bank. I had just moved over to London from South Africa and my first role in banking was a project based in Dublin at the same bank. We sat opposite each other although we didn't have much contact, except for sharing a printer! After about a month we finally got together at a colleague's leaving party. Two months later my project in Dublin finished and I moved back to London. Thankfully Ben followed me after three months of visiting London every other weekend! The rest as you say is history – five years on he proposed, and a year later we were married! 
The Proposal
We were on a trip in New York for my brother's 30th birthday. I knew we weren't far off getting engaged but I was waiting for some kind of a sign that he was ready by talking about rings or sizes, etc. Ben however had wanted it to be a surprise – and it definitely was! – so he did it all behind my back. We went for a walk in Central Park as it was such a beautiful day, finally stopping up some stairs in front of this gorgeous angel fountain by the lake. I of course did not realise he was proposing so took my camera out and tried to take as many self portraits with the gorgeous background as possible. Poor Ben was completely taken off balance by this from the speech he had prepared and it ended up going something like "I have a question" and ring produced in my face from which I nearly hyperventilated! It was still perfect – there was this orchestra randomly playing underneath the bridge we were on, the weather was sunny in winter and the ring fit perfectly despite him not checking my size. After the proposal we went to the Boathouse in Central Park for a lazy champagne lunch overlooking the lake.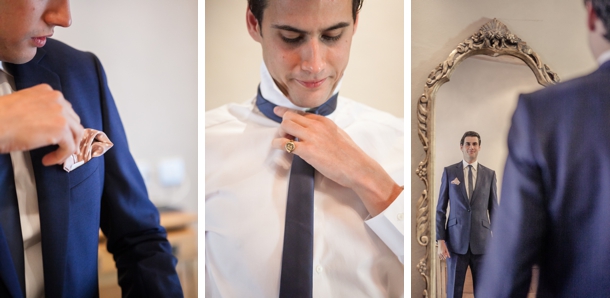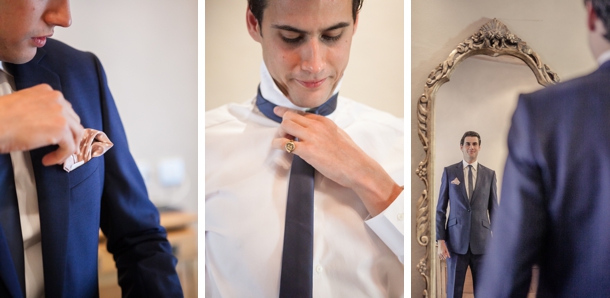 The Venue
We were looking for something that had everything on one site so there wouldn't be any travelling on the day. As soon as we saw Nooitgedacht we just knew it was the right one. Technically though we didn't even see the venue until about five days before the wedding! My parents went to see it before we took it and we looked at pictures but it was pretty much taken on blind faith. It truly was the perfect venue for us, it had amazing aspects of the old Cape Dutch style and the grounds were just gorgeous. The boys played golf nearby the morning of the wedding and went swimming in the pool on the grounds, while us ladies had lunch and had our hair and make up done in the main suite and balcony on-site and had the flower gardens all to ourselves.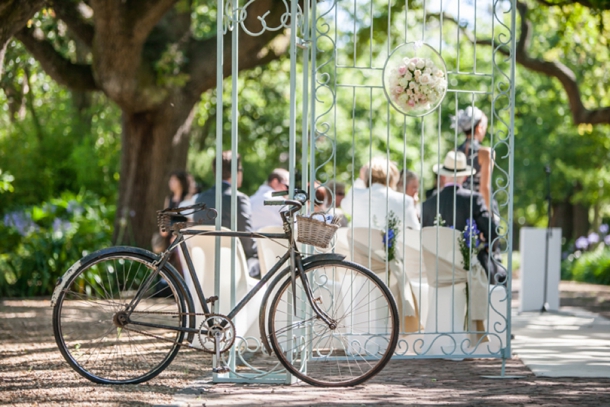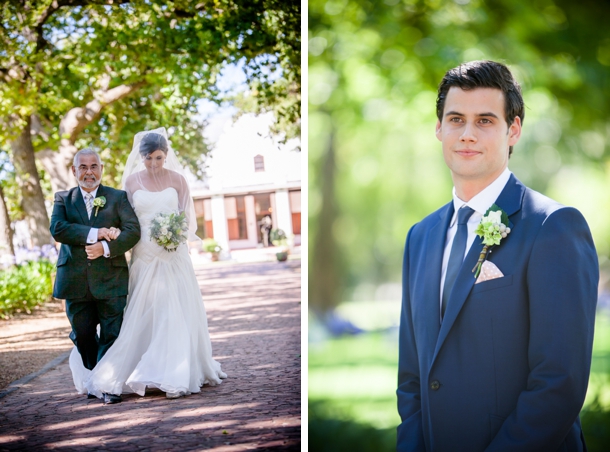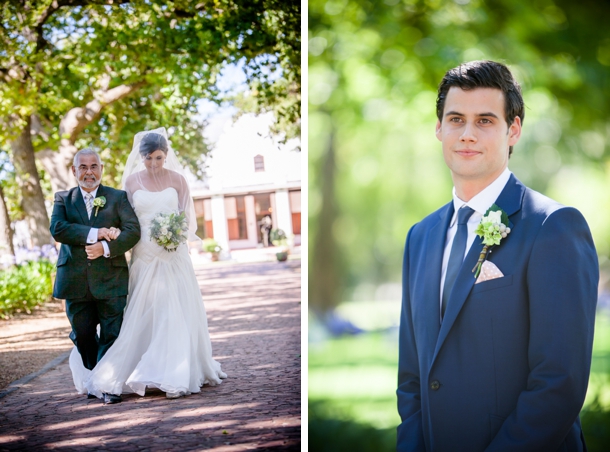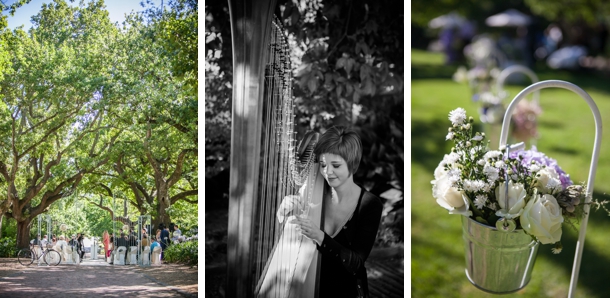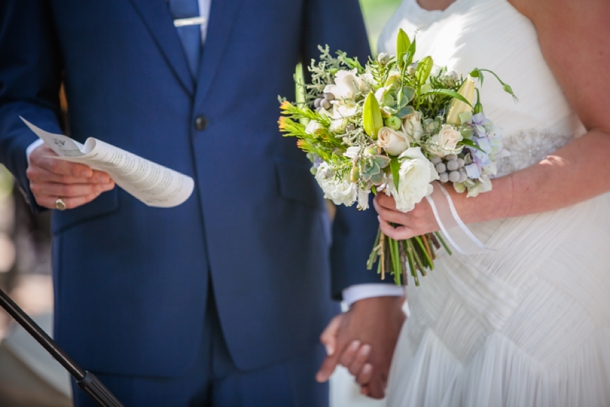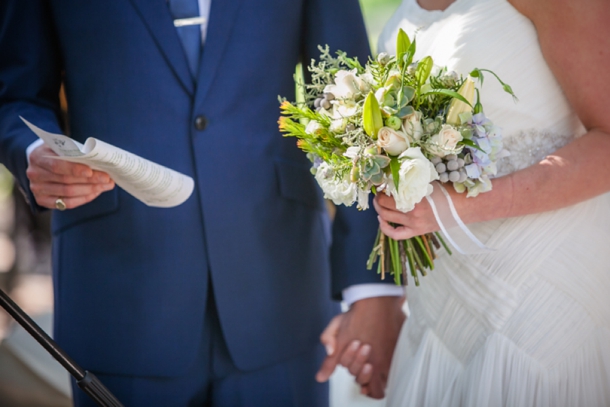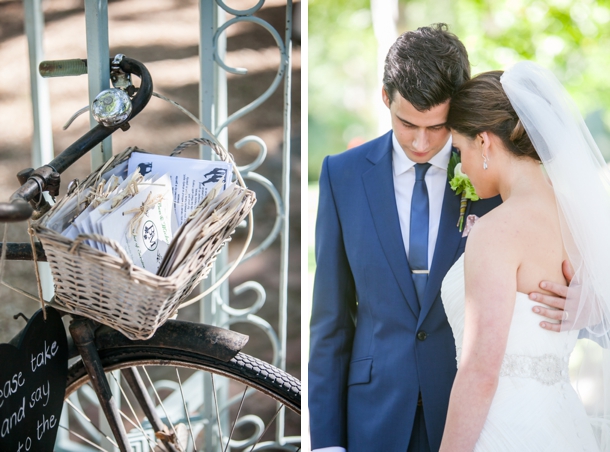 Wedding Style
My main thought when we were planning was 'A Midsummer Night's Dream'. I wanted loads of flowers, candles and a whimsical feeling. I didn't really want to be too tied to one colour as I couldn't think of just one that would fit us both, so rather we focused on different pastels with soft pinks, blues and whites being central. We also didn't want just one floral centrepiece but rather different points of interest coming together. Planning everything from the UK over email was daunting, but our wedding co-ordinator Gerrit from Royal Blu was just amazing and completely got everything we were going for. I was so happy with how everything came together.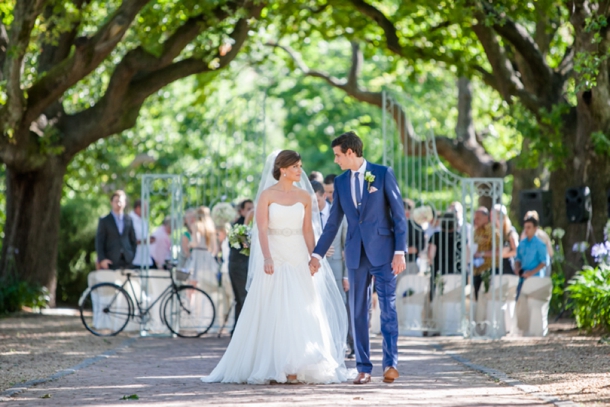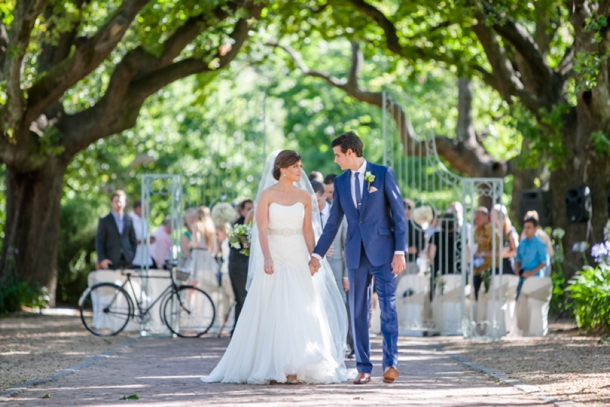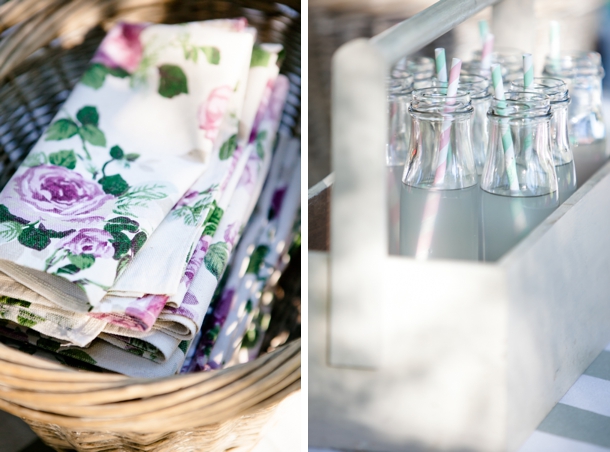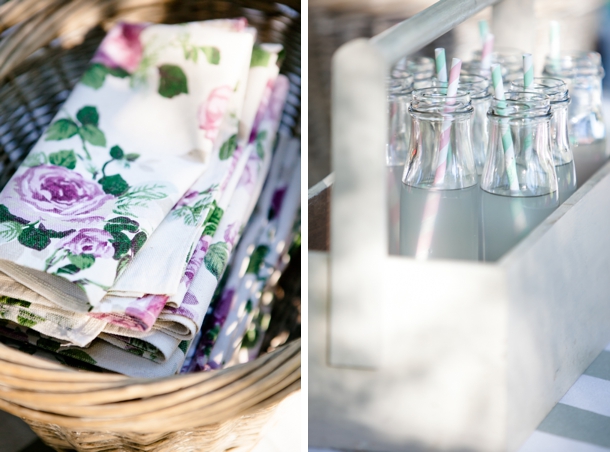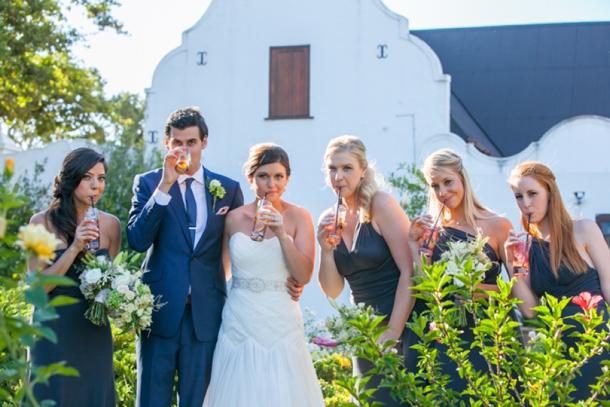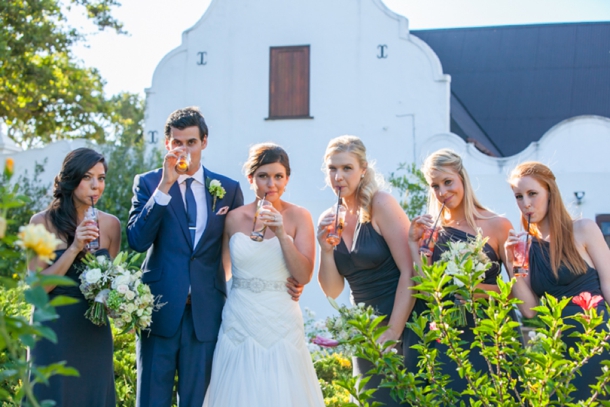 Wedding Details
We tried to bring in a mesh of our cultures: Pimms and lemonade cocktails, boules and croquet games with the biltong salad starter, different South African wines and of course the venue itself set on the wine farm. We were so blessed that quite a few of our friends and family were able to travel from other cities and countries to join us on our day. It was one of our biggest blessings. 
DIY Elements
We didn't do too much DIY as we only had the week before the wedding in Cape Town. My parents were amazing though, with my mom sourcing old frames and family wedding photos going back generations and my dad making and painting hooks for flower baskets which were going to be used for the ceremony. We ended up not being able to use them for the ceremony but used them for the outside cocktail area where we played croquet and boules before the reception.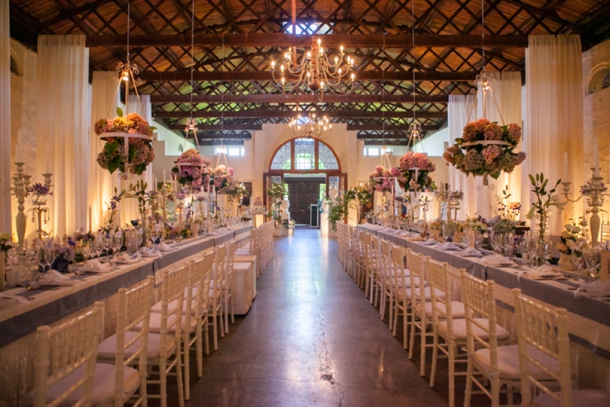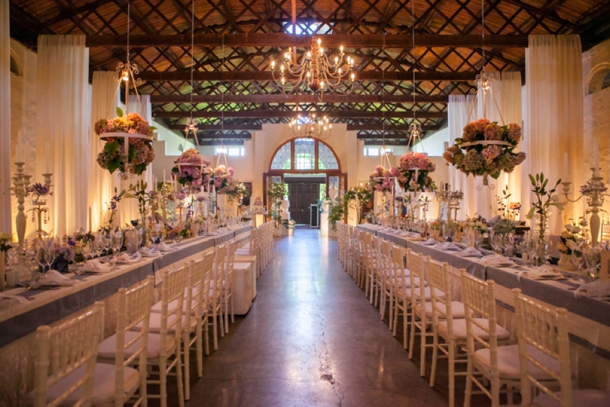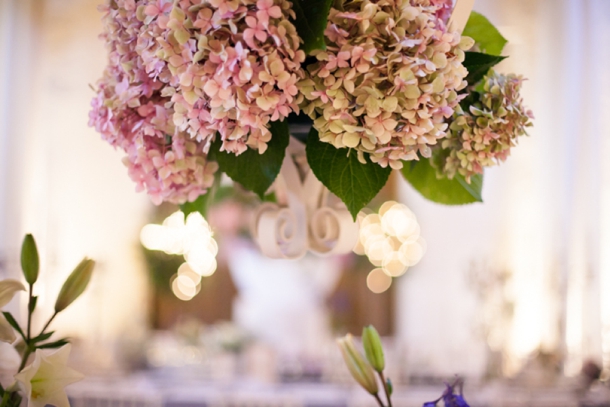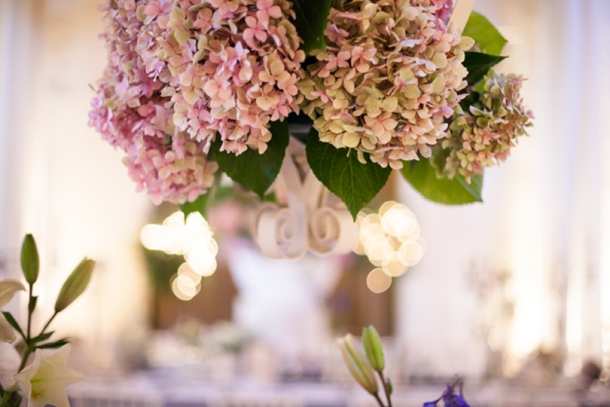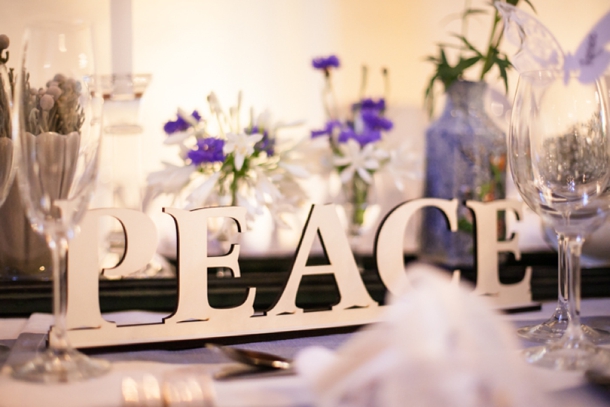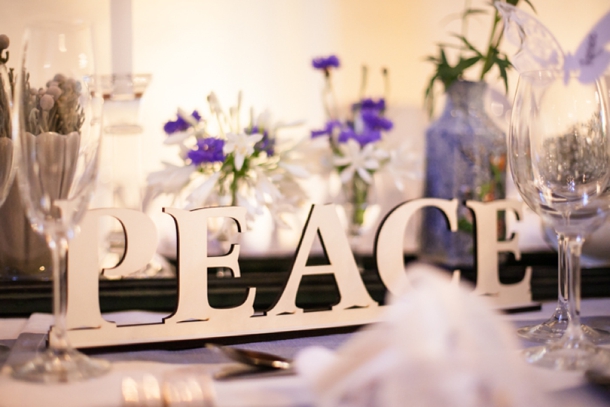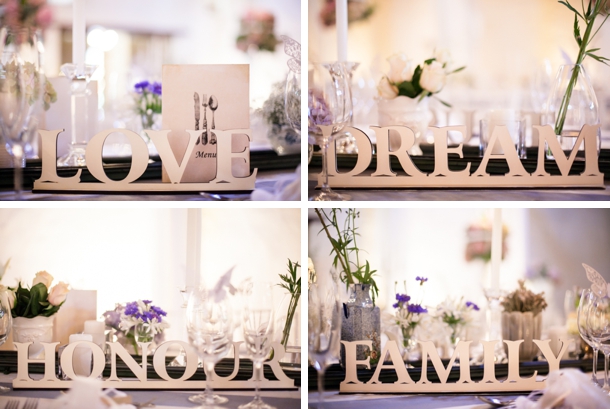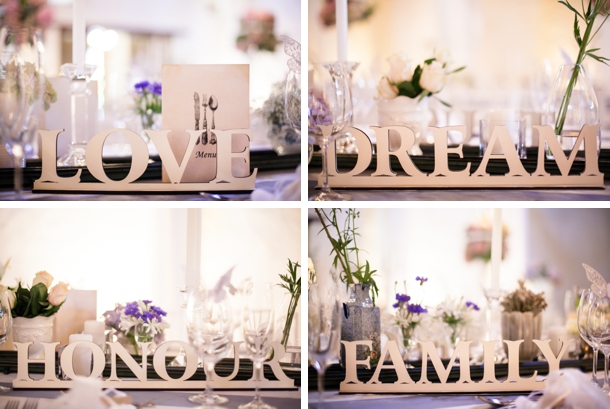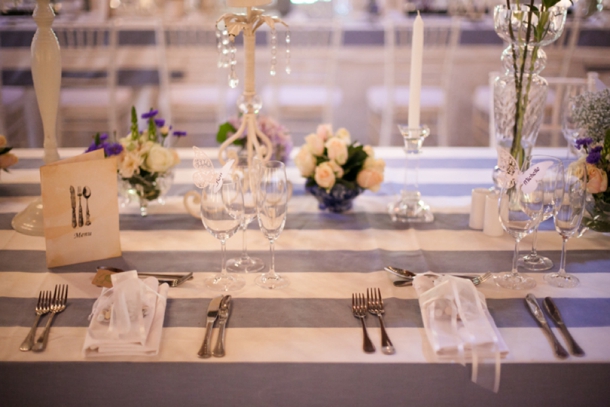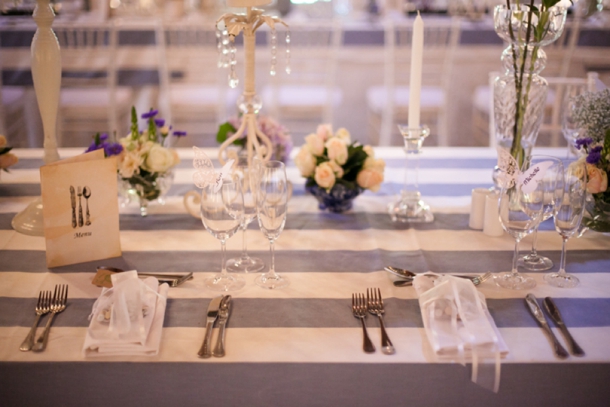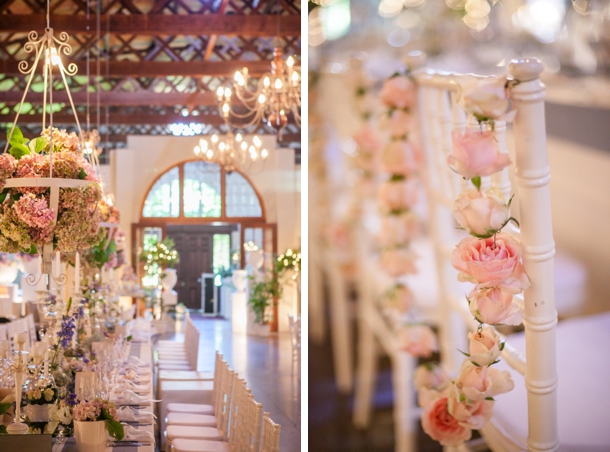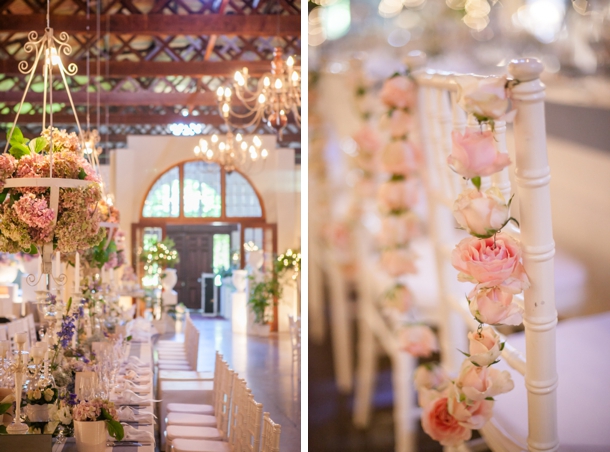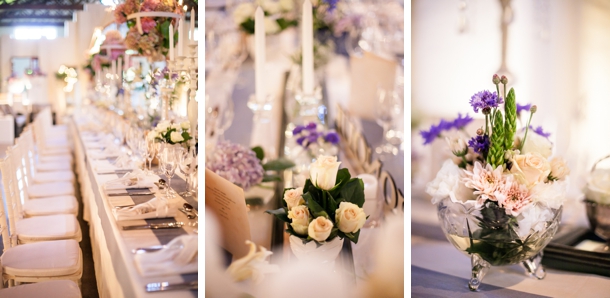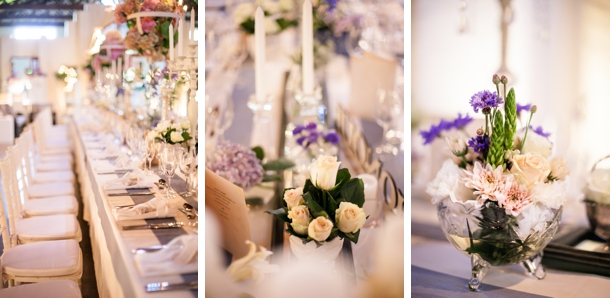 The Flowers
I love flowers so we did have them as quite a focus – I think the main mix was hydrangeas, agapanthus, cream roses and lilies. The bouquets also had berries and succulents. We had these gorgeous metal hangings filled with hydrangeas hanging from the ceiling which really complemented the feel we were going for.
The Dress
My dress was from a designer called Lusan Mandongus. I had tried on a number of dresses that fit what I thought I wanted in my head and hated all of them! Then I tried on this one on a whim which was nothing like what I thought I wanted and fell in love.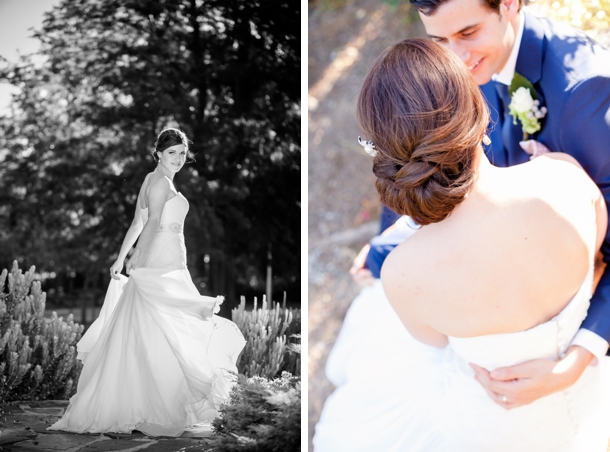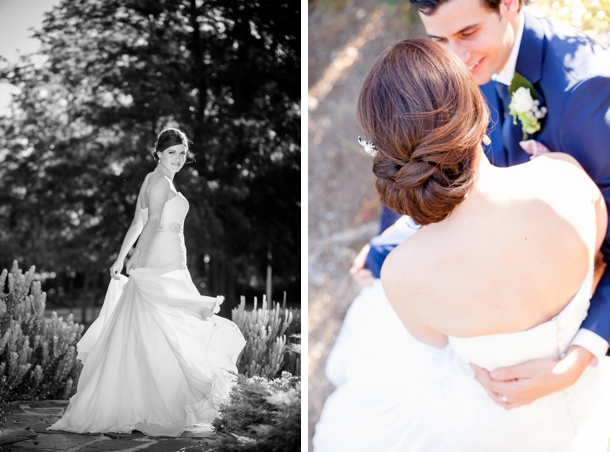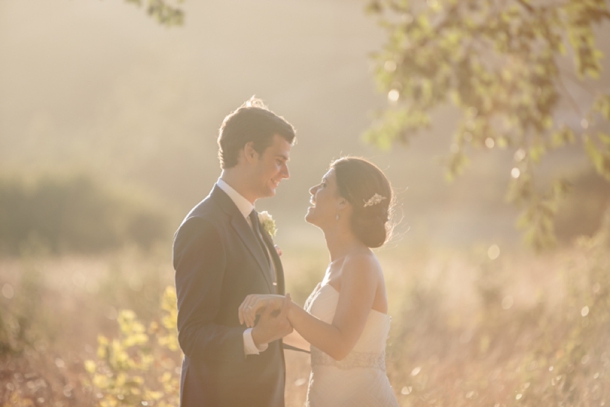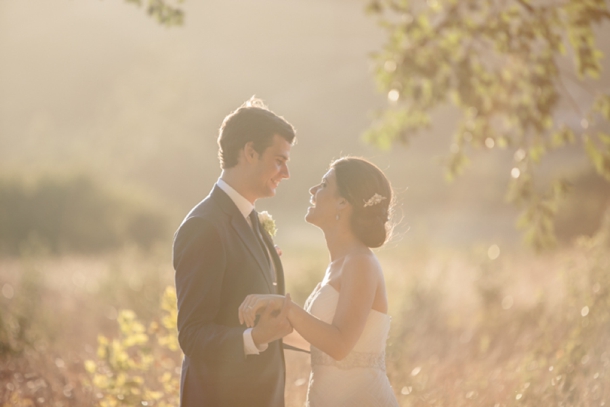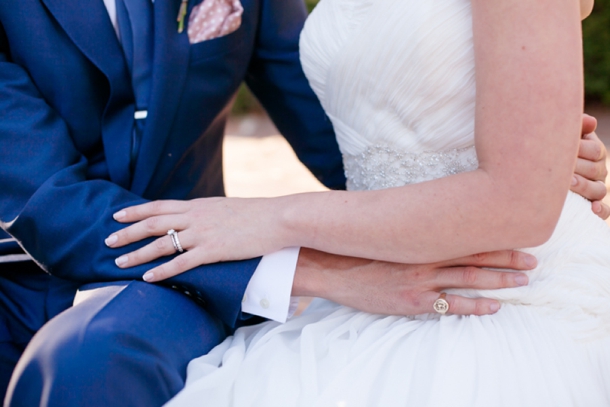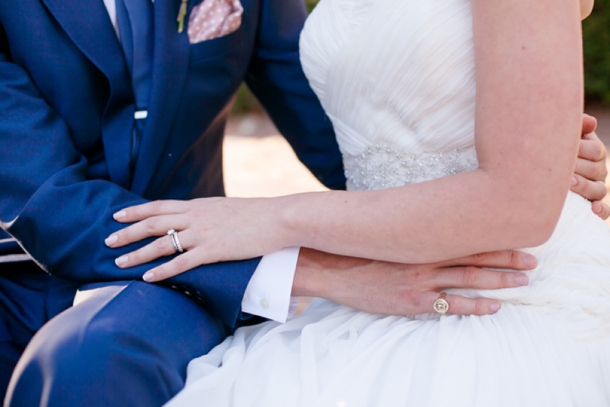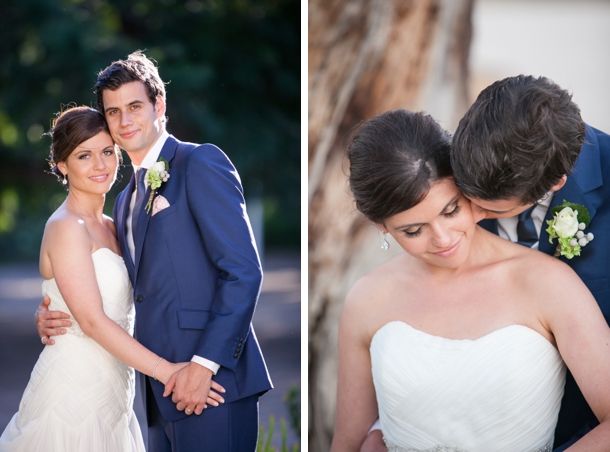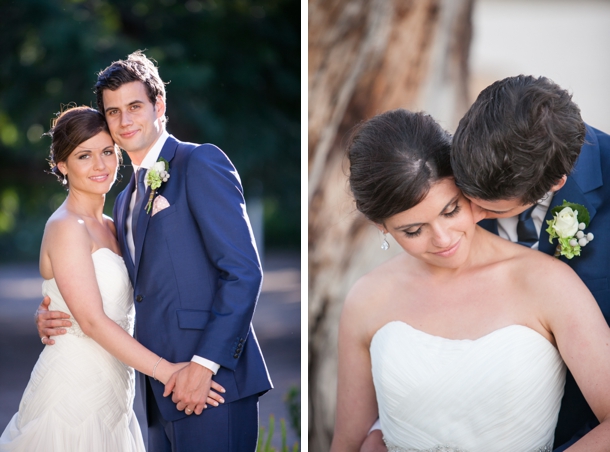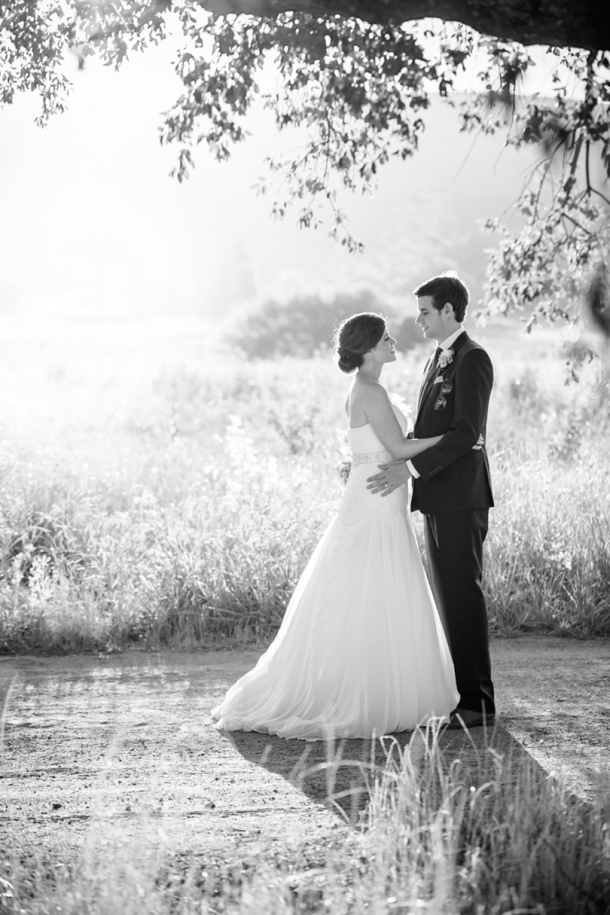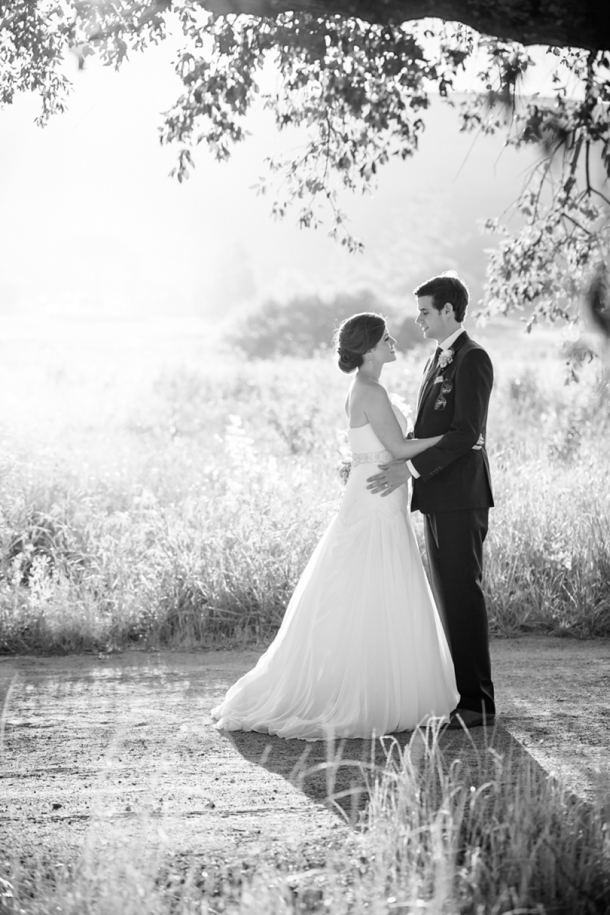 Memorable Moment
The whole day just felt blessed, but we would have to say our favourite moment was dancing and singing loudly at the end of the night with our family and friends, knowing we were married and just having the best time. 
The Honeymoon
Ben gave me a list of honeymoon options to choose from and we decided on Mauritius as we really just wanted sun, beach and not having to travel ages to get there! We stayed a few days in Cape Town at the Vineyard Hotel and 12 Apostles and then flew to Mauritius for two weeks.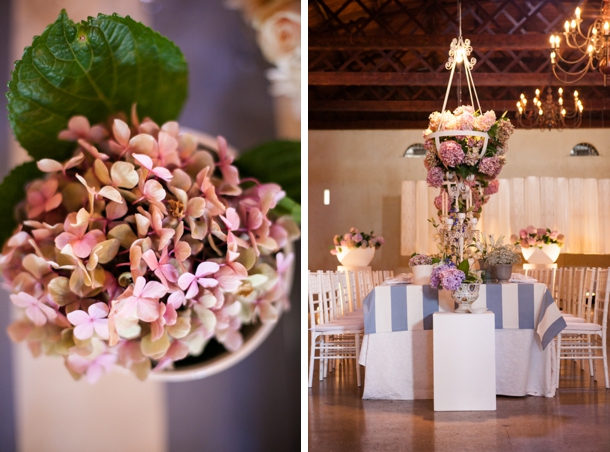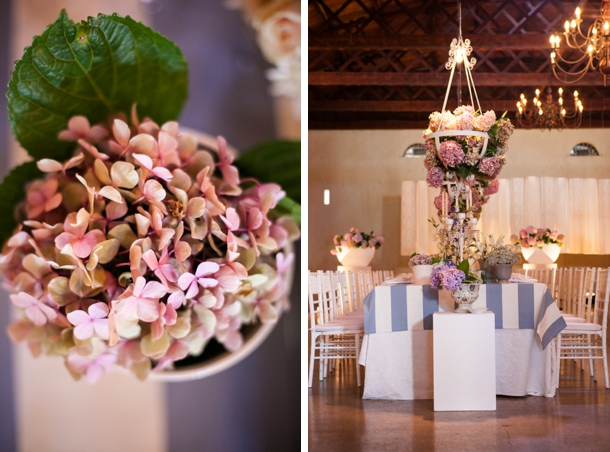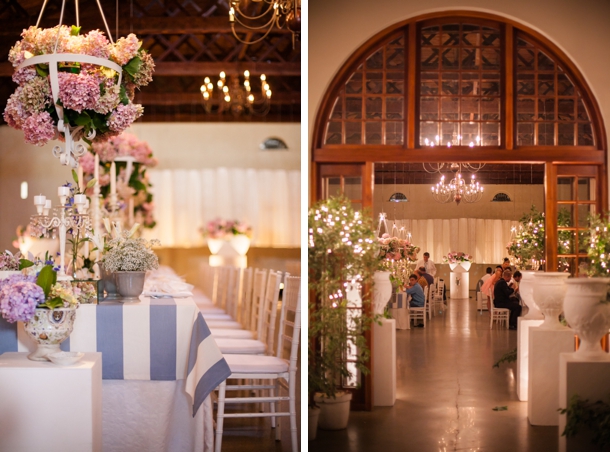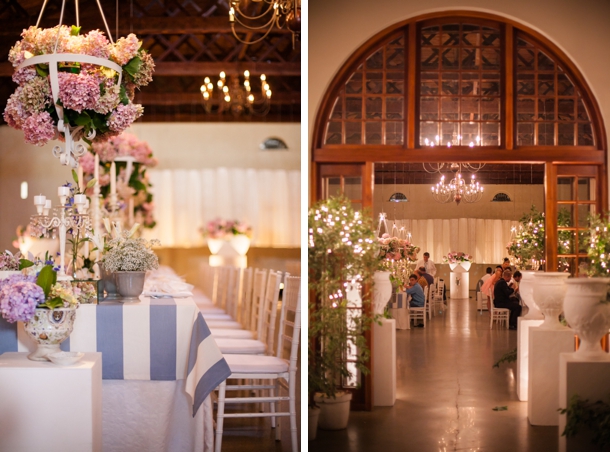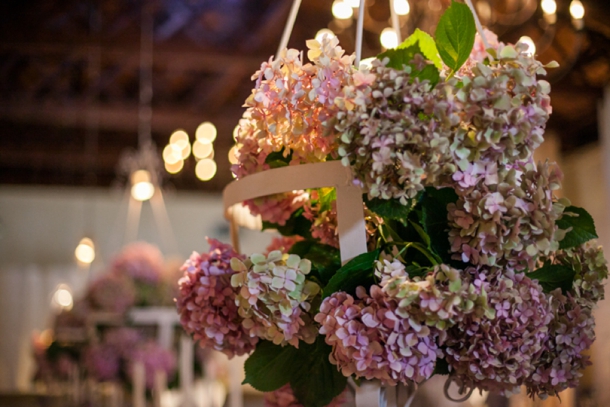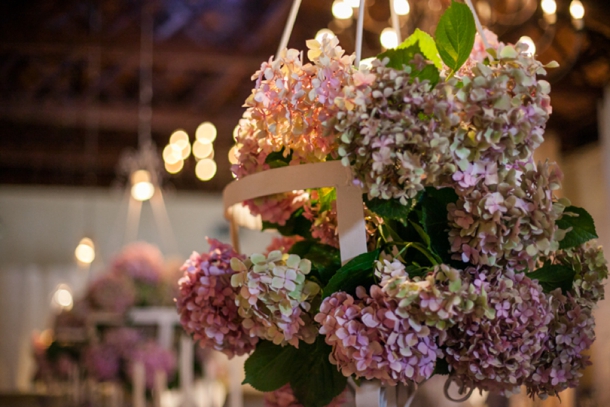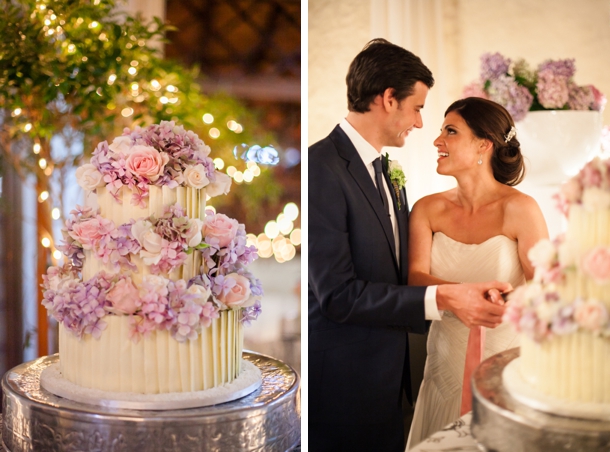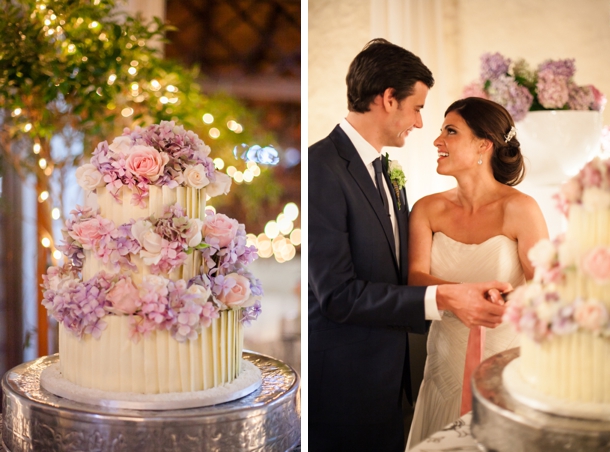 Advice for Future Brides & Grooms
I was given some great advice, to choose three aspects that are really important to you and make sure you cover those first with the budget. Then you can re-evaluate the budget and assign accordingly the rest, but what is most important to you will definitely be covered.
Have fun and remember to take moments to take it all in, be a guest at your wedding. There were moments I looked around and was awed by how everything came together, the first time I saw the cake all set up and decorated I gasped! It's so easy to miss things on the day as so much is happening but remember you spent ages planning this so try and just stop and look around throughout the day and just absorb!
Ben's advice is for guys to plan a good morning of activities to keep yourself busy – spending the morning playing golf and swimming with the boys was a great way to start the day.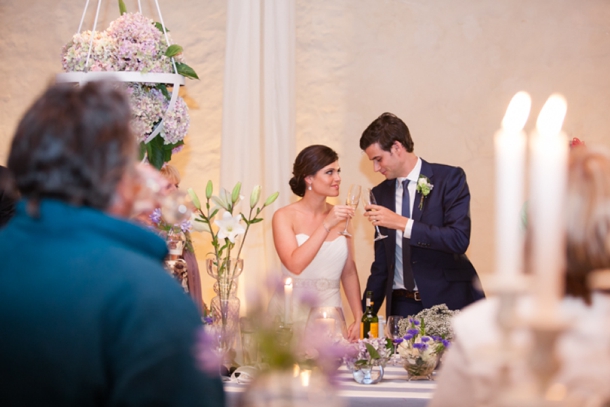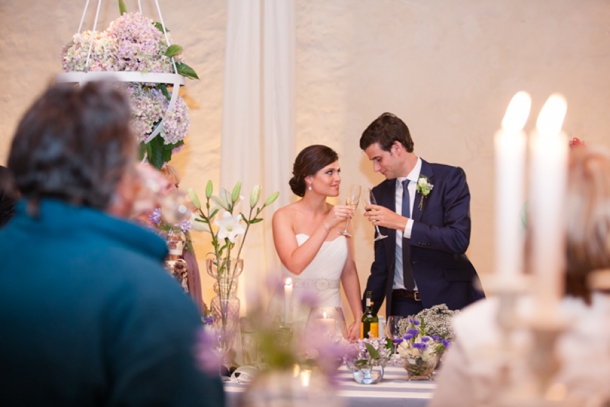 You can see more from this wedding on Juné Joubert's blog.
SERVICE PROVIDERS
Venue & catering: Nooitgedacht Wine Estate | Photography: Juné Joubert | Co-ordination, flowers & decor: Royal Blu Events | Video: FJS Productions | Cake: Cakes by Cezanne | Bride's dress: Lusan Mandongus | Hair & makeup: Alicia Buckle | Groom's suit: Reiss | DJ: DJ Vortex – Gideon Cloete