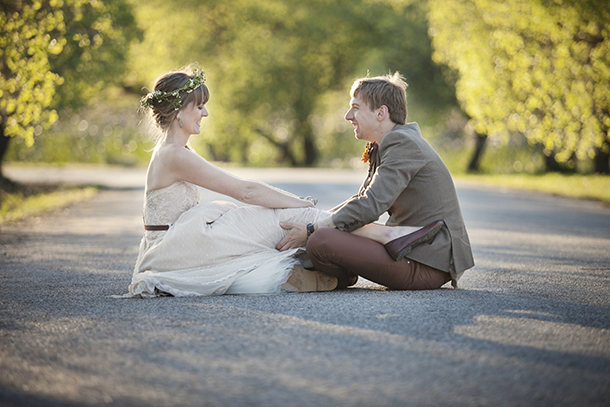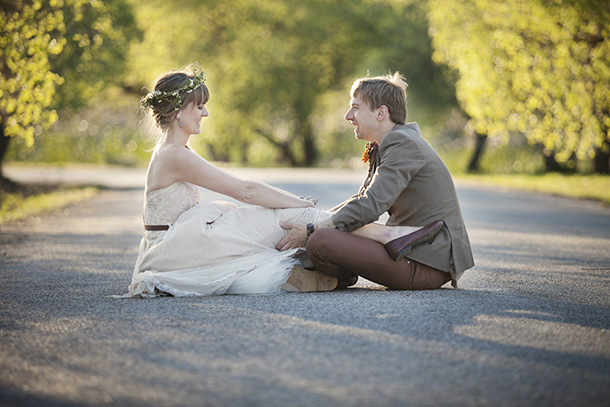 Goodness, but this wedding makes me smile. From it's flower crowned head right down to the tips of its barefoot boho toes, Jana and Jan-Dirk's wedding was pure whimsical, romantic, folksy, handmade, autumn goodness. Each detail layers on top of the last, creating such a warm and welcoming atmosphere, not to mention a gorgeous reception filled with hundreds of paper cranes in flight, doily lanterns, oodles of bunting, and a lovely bohemian feel. A bride in a gorgeous belted dress and flower crown, a groom in a suit sourced from vintage markets and shops, bridesmaids in autumn-hued patterns with cardigans and mismatched tights. And lest we forget, a little sunshine coloured car. Jana is in fact a talented harpist (available for functions – check her out here), and with Jan-Dirk also being a musician, the air was filled with melody all day long… just the perfect way to throw a wedding. A big thanks to the lovely Alice Swan for submitting this vision of loveliness – how gorgeous are her pics?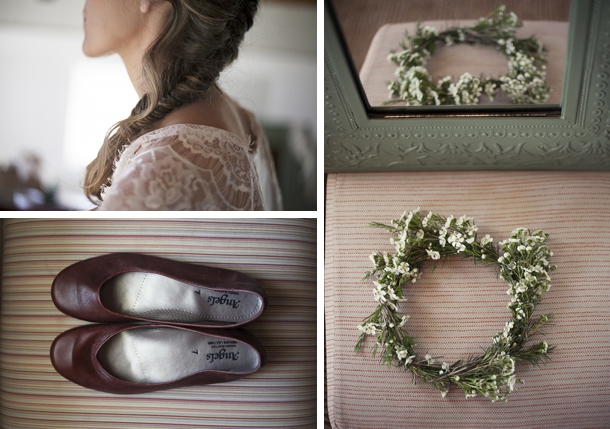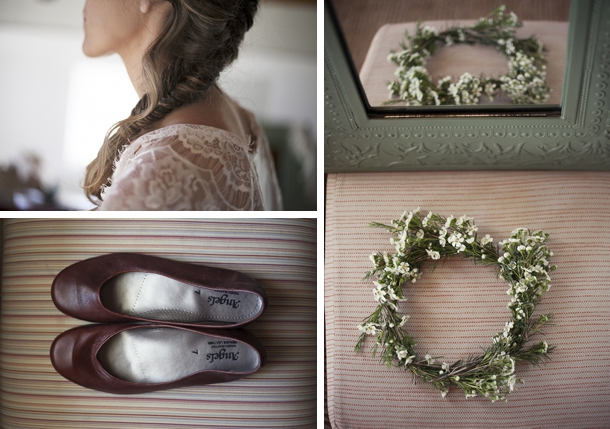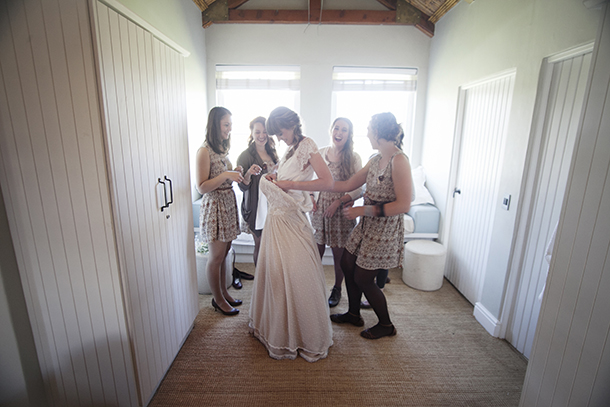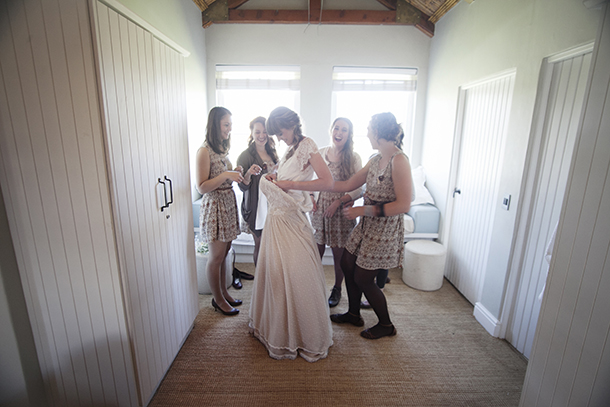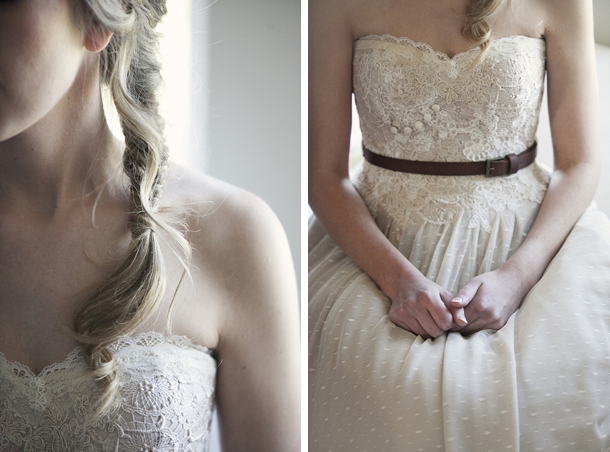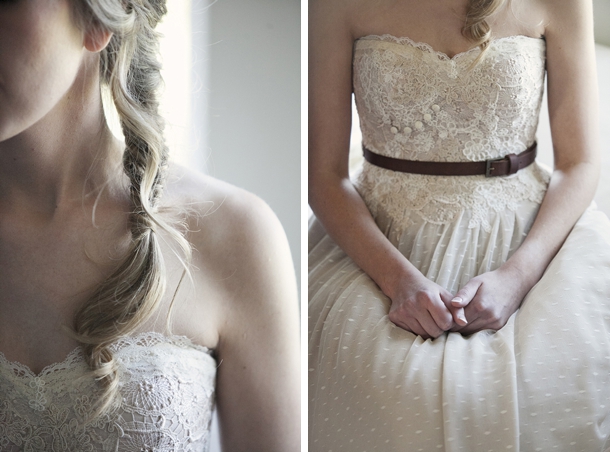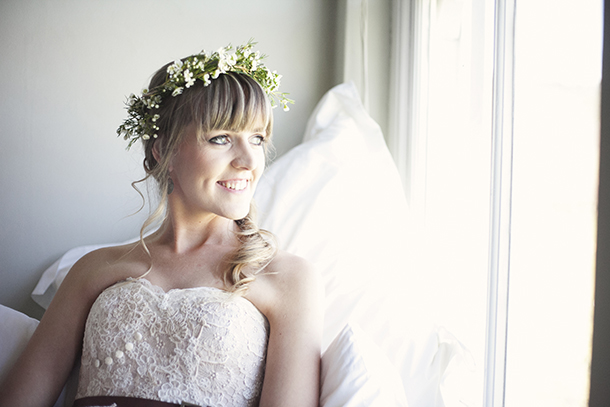 Love Story
We met at church, eventually became best friends & KABOOM the magic started when Jan-Dirk attended one of my music concerts.
The Proposal
Jan-Dirk proposed on the white sands of Keurbooms Strand. He created a walkway with letters from all our loved ones and friends, leading to canopy that he and his dad had started building from driftwood at 5 am that morning while I was still sleeping! The ceiling was formed from white origami birds dancing in the wind and a picnic basket was hidden next to the Keurbooms river (with the wine 'planted' in the river).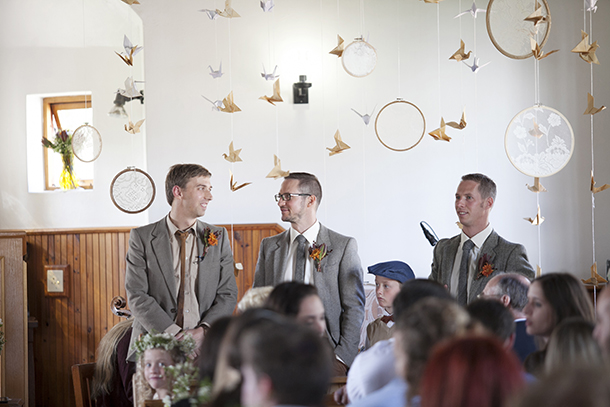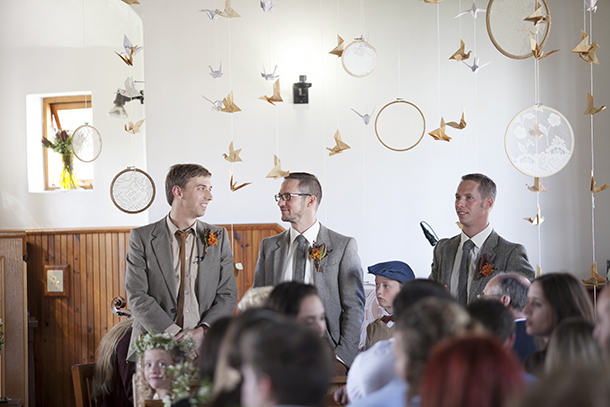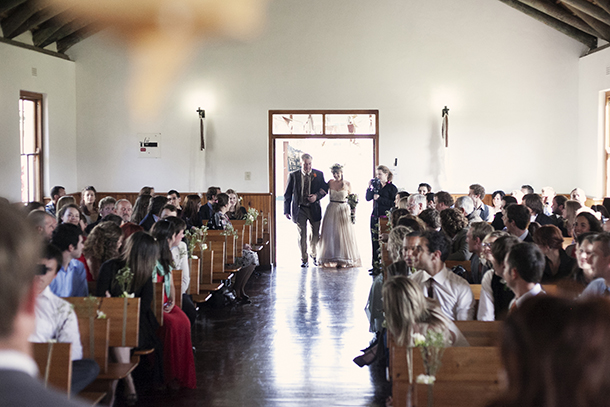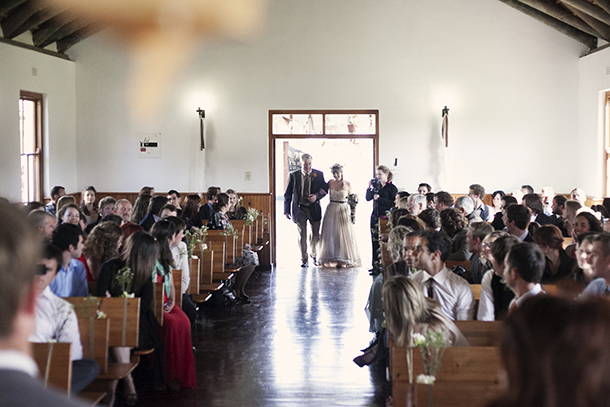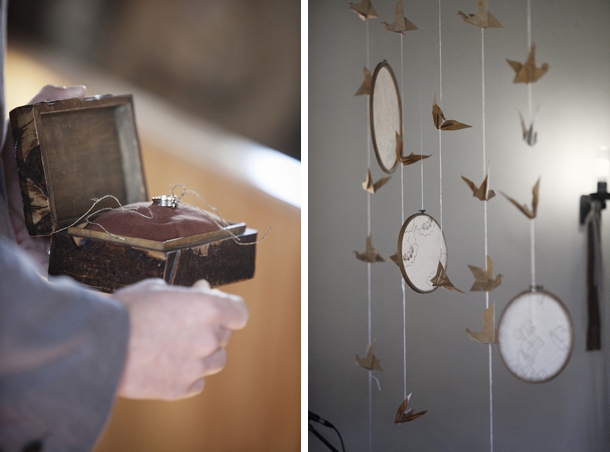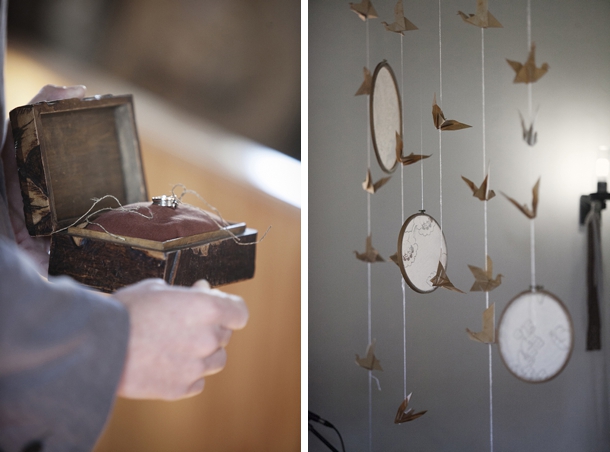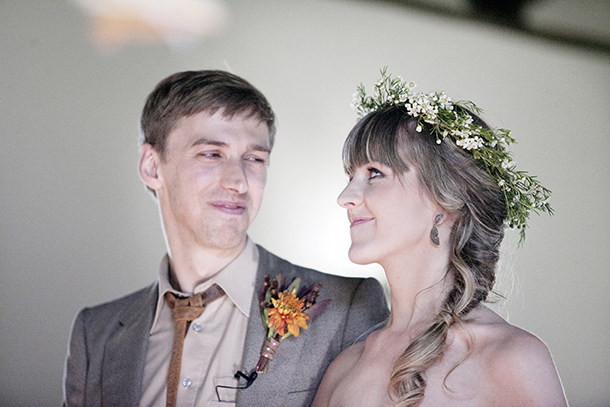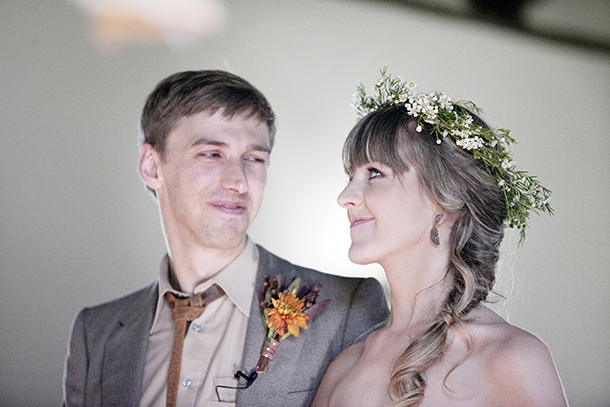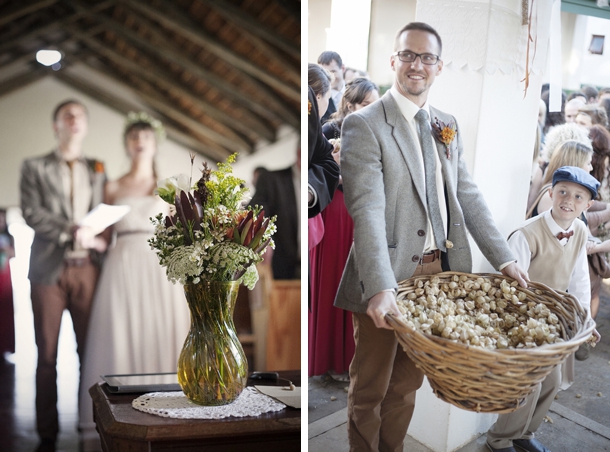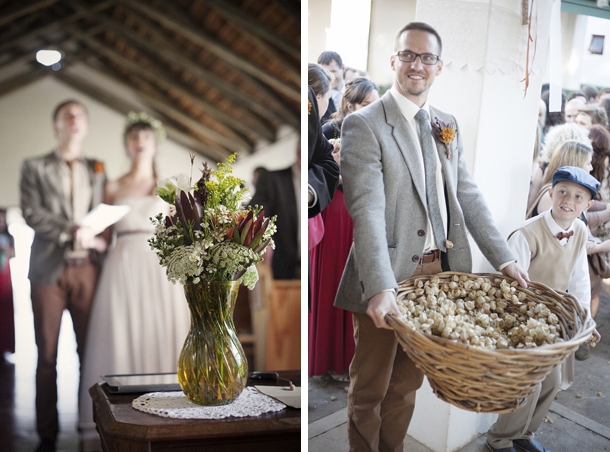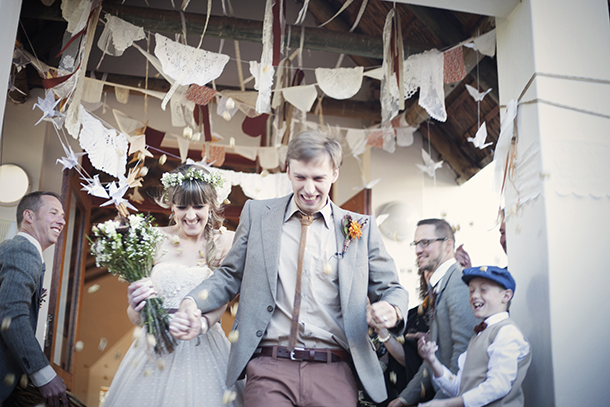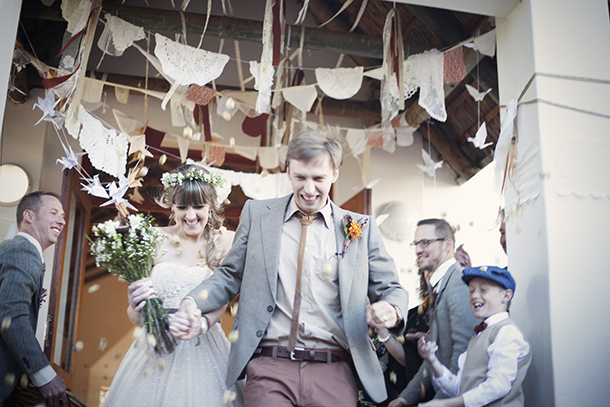 The Day in Three Words
Laughter, love, serenity-of-soul
The Venue
We wanted the ceremony to be simple and holy, focusing on the creator of all things (including marriage): God. The chapel was down-to-earth, located between small old farmers' houses and was perfect from the start. For the reception we wanted to get married in an old shed. After knocking on a few surrounding farm doors with a random request and no luck, we discovered Glenbrae, which had the perfect ambience to house the ideas floating in our heads.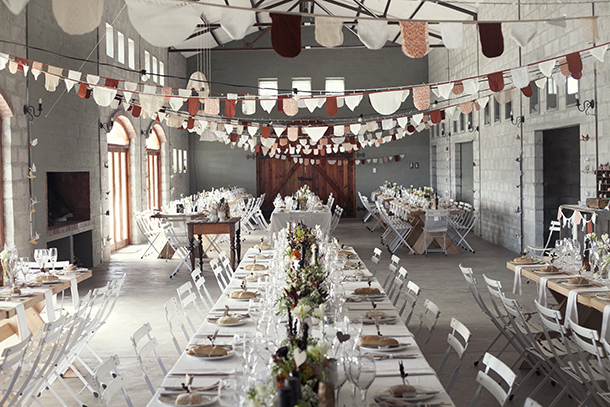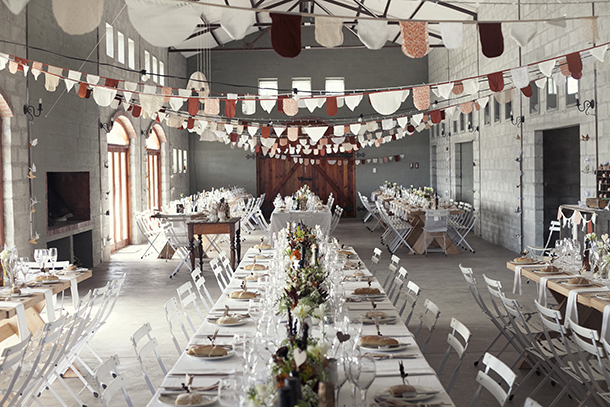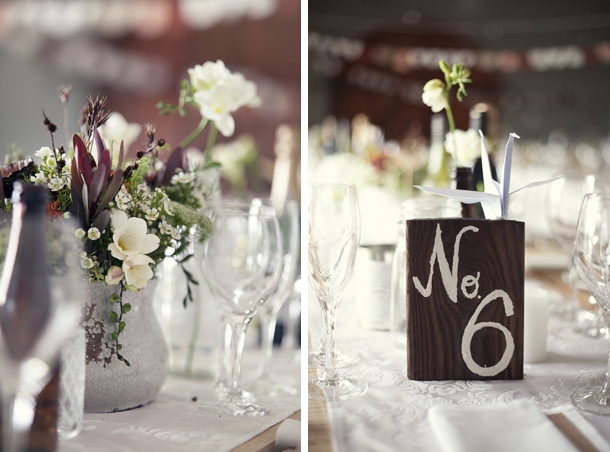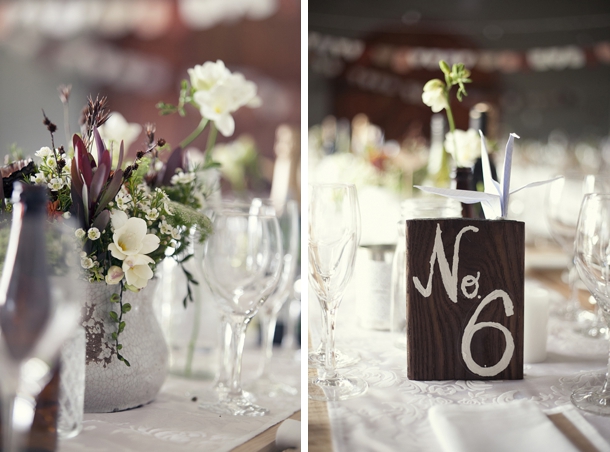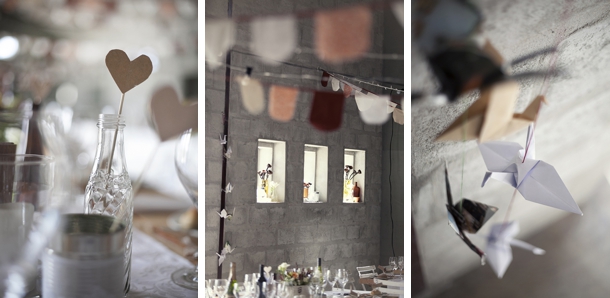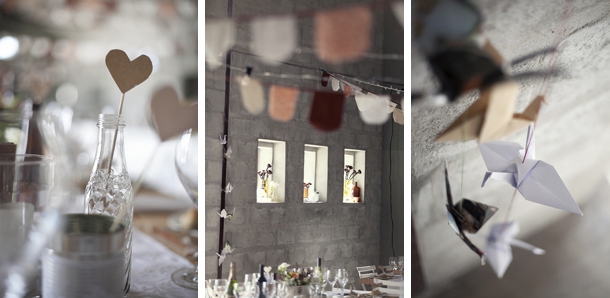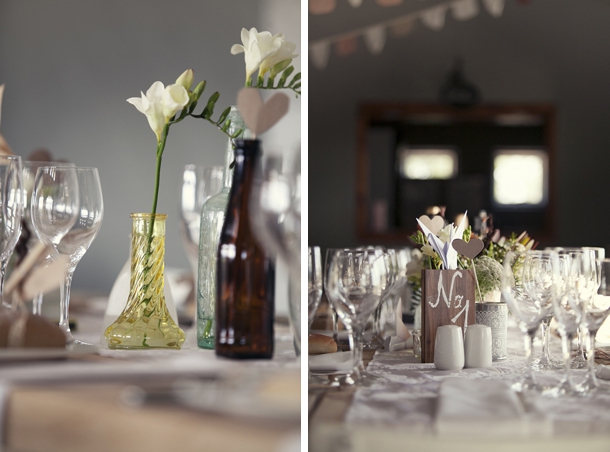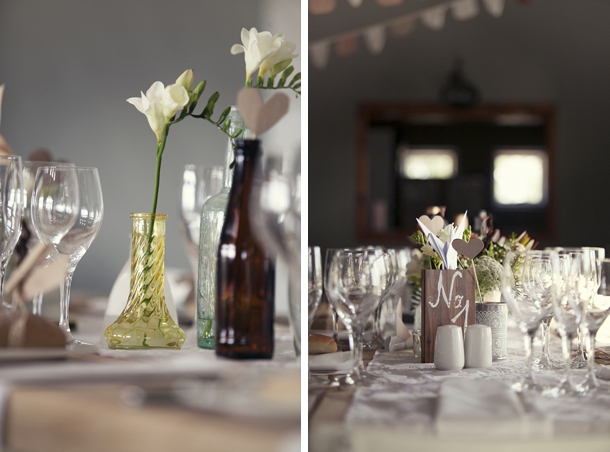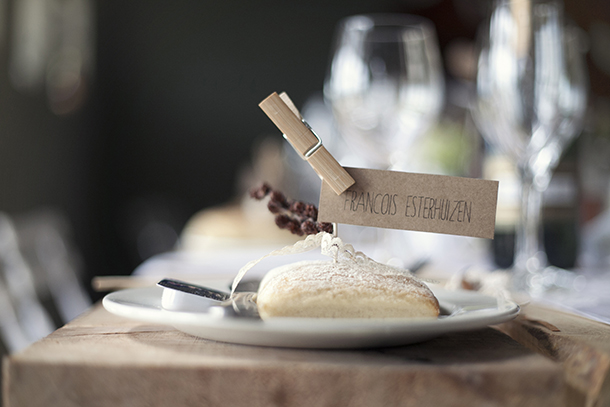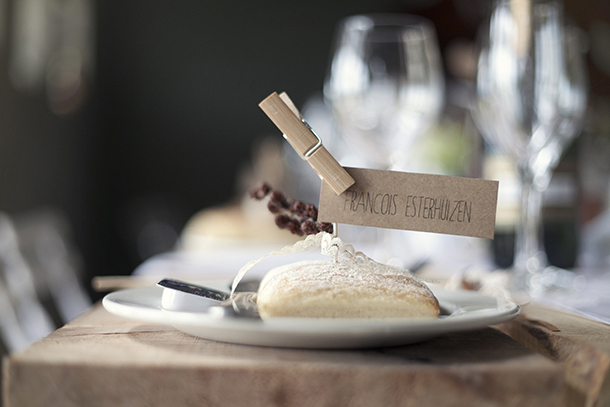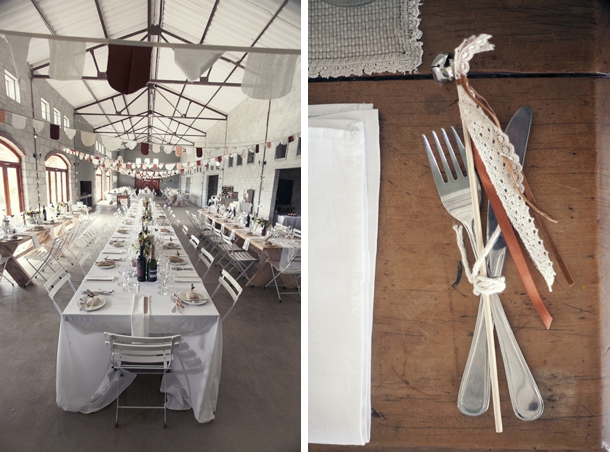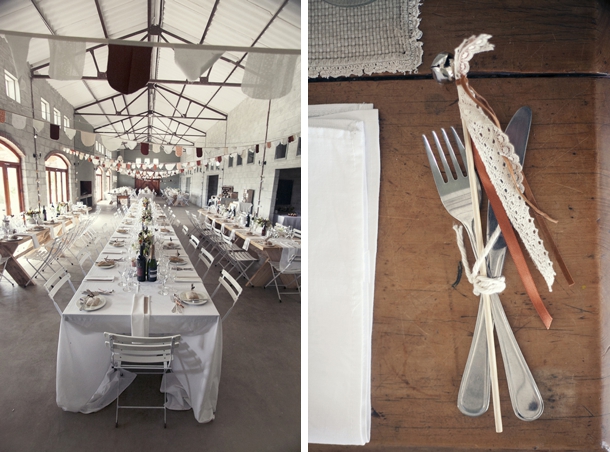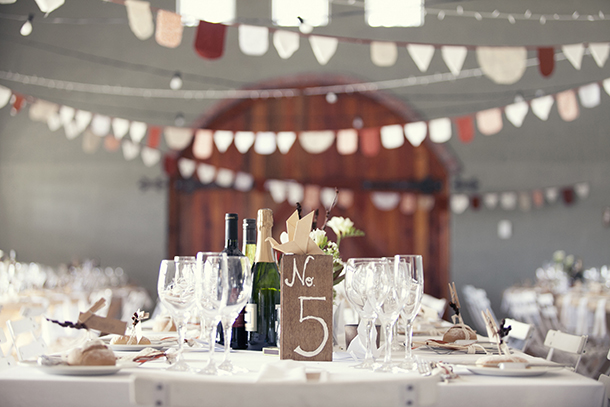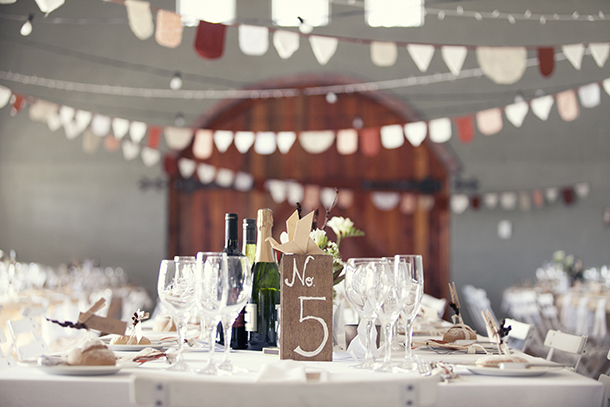 Wedding Style
Everything was mostly DIY, creating a folksy crafty wedding which combined splashes of both of our personalities. The colours were mainly burnt sienna, cream and different shades of brown, complimented with lots of lace and millions of origami birds as per our proposal.
Wedding Details
We had loads of origami birds at our ceremony and reception – telling the story of how we got engaged. Our friends performed live music throughout the ceremony, pre-drinks and reception. With both of us being musicians, it was really special to have our friends share their music with everyone on our wedding day.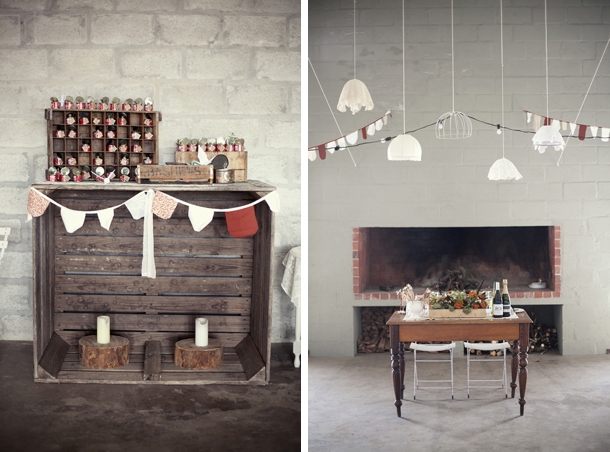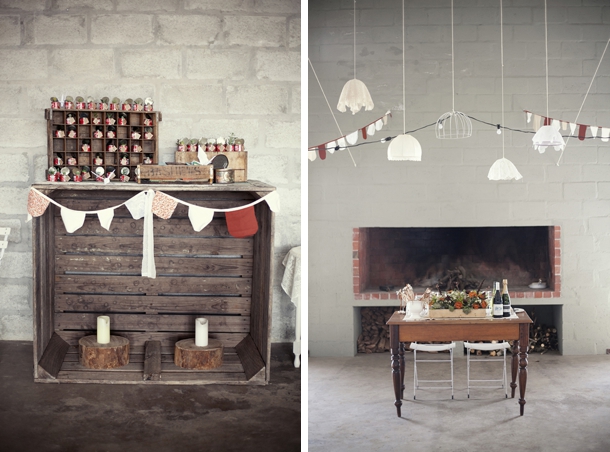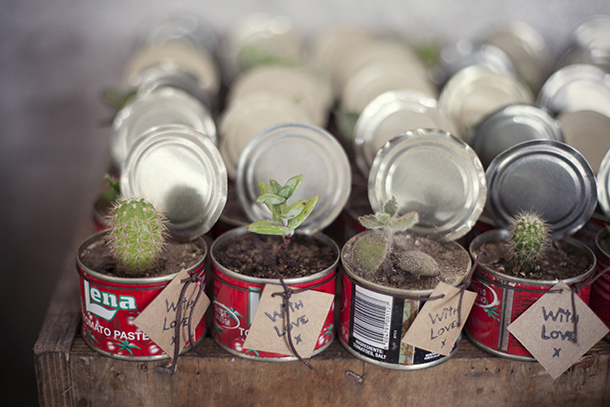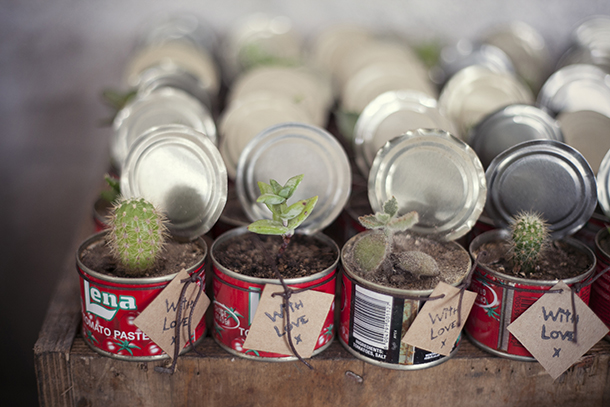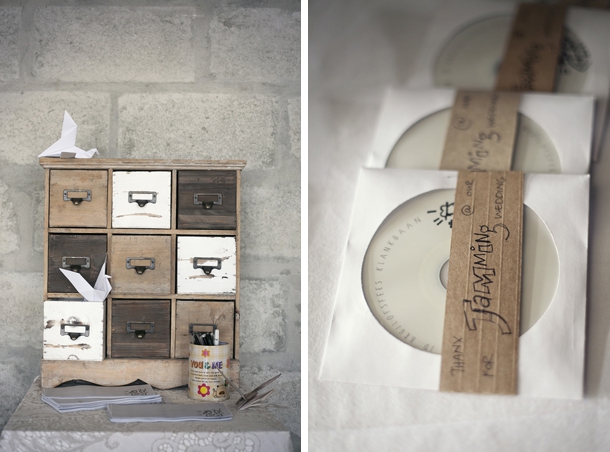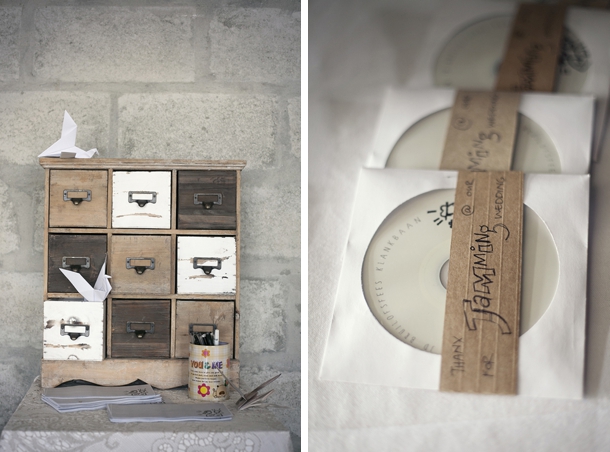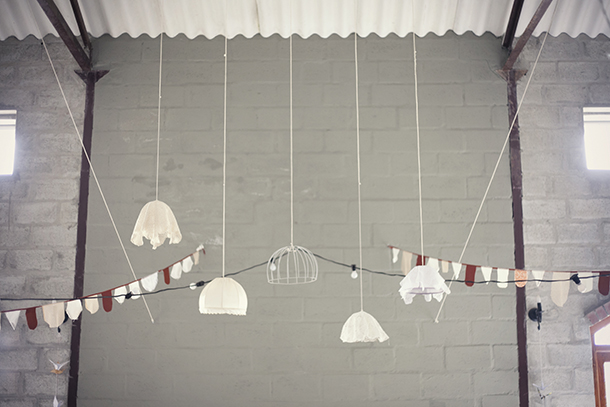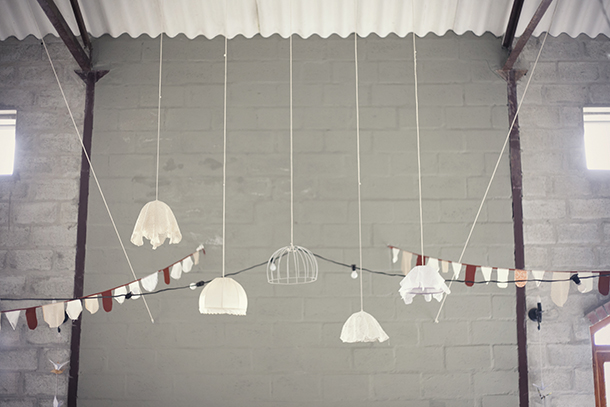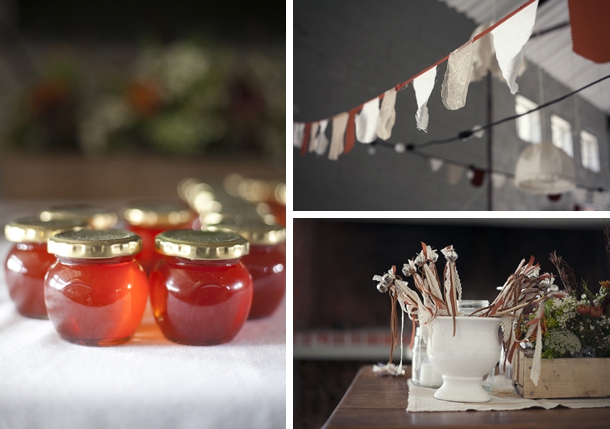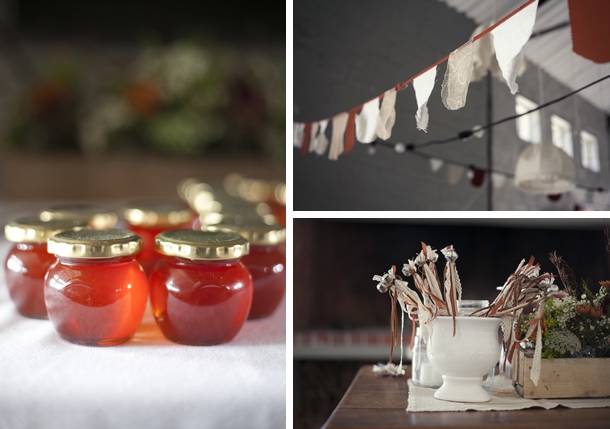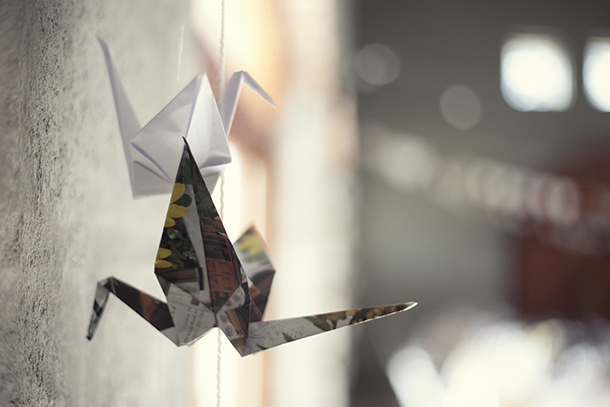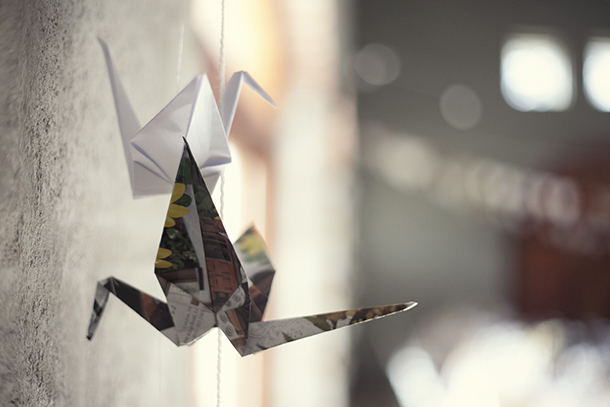 The Flowers
Initially I envisioned merely having a collection of different bottles, collected during our engagement, being the main focus with a few basic single flowers – almost handpicked the same morning with lots of field grasses in between. One of my best friends jumped in with her "flower power" personality and we collected lots of different flowers all over Stellenbosch and played around with colours and types that resonated our love. Eventually the flowers started featuring more and more in my perfect picture and they became part of the storytelling. They were made up of both memories collected (fire fynbos and grasses) and flowers freshly sourced.
The Dress
The lovely Alana van Heerden from 'Made with Love' made my timeless wedding dress and after our first meeting it felt like she was one of my best friends. My left brain had been working on the design and she made exactly what I had envisioned, with the dress being even more beautiful than anticipated!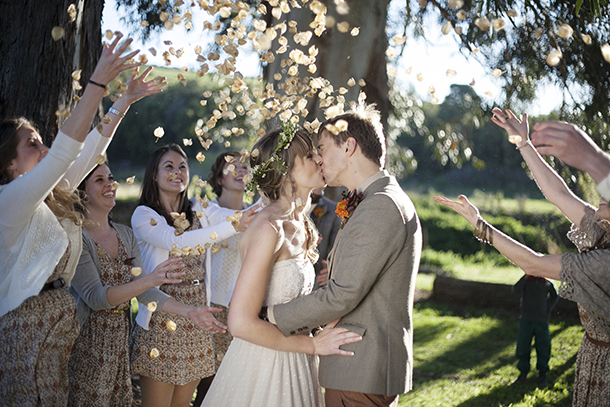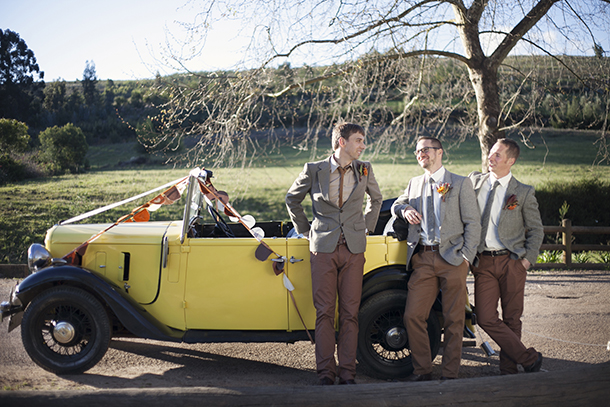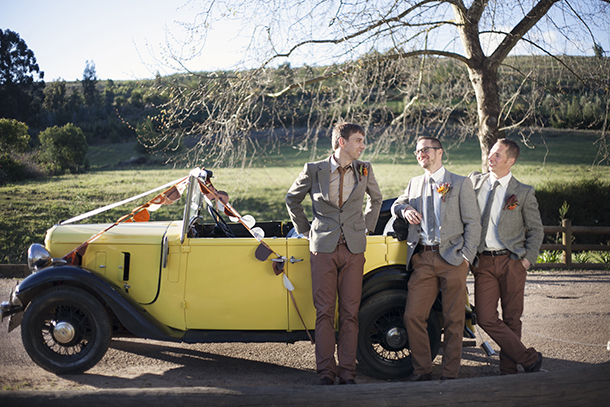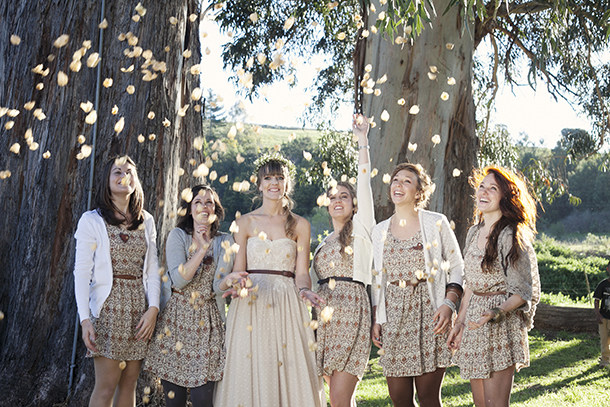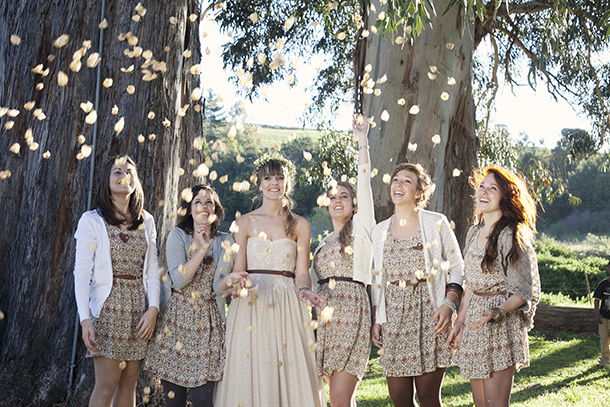 Memorable Moments
Firstly Jan-Dirk's tears as I entered the chapel. Secondly singing and praising God for what he blessed us with. And lastly witnessing the immense love and joy that our loved ones shared for us on this special day. It was amazing to feel everyone celebrating our love for each other!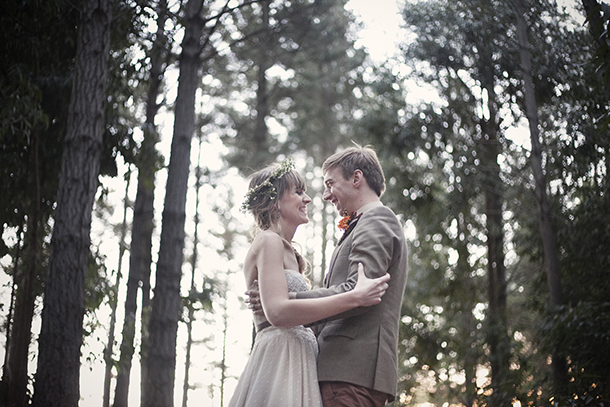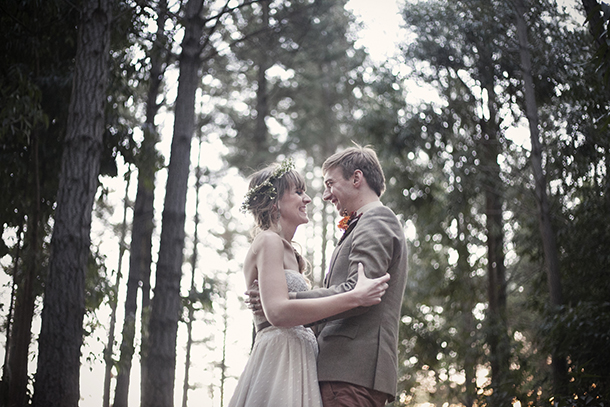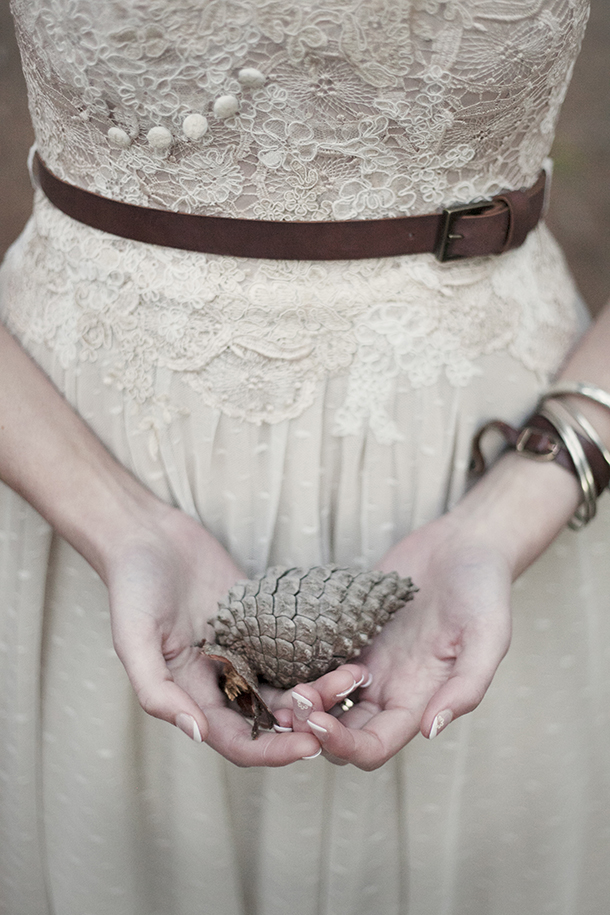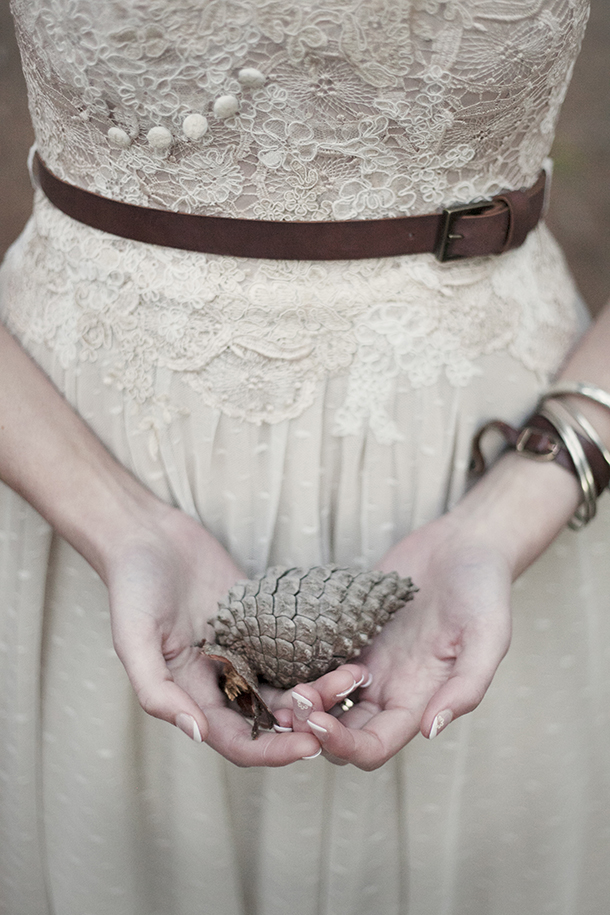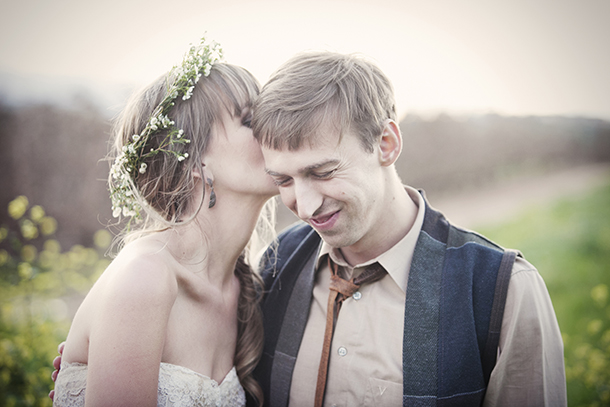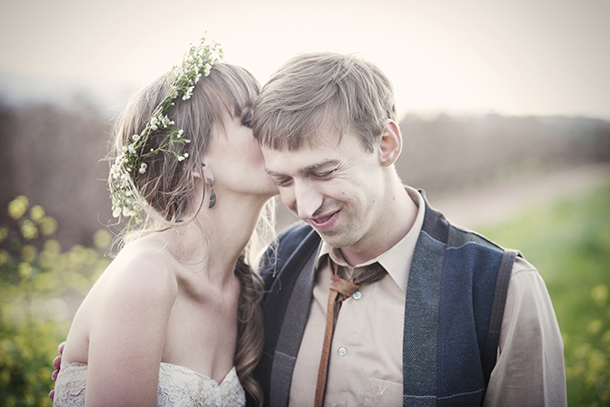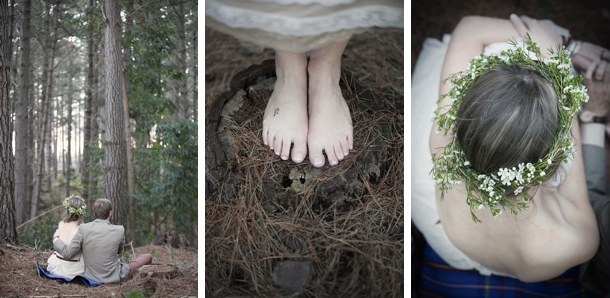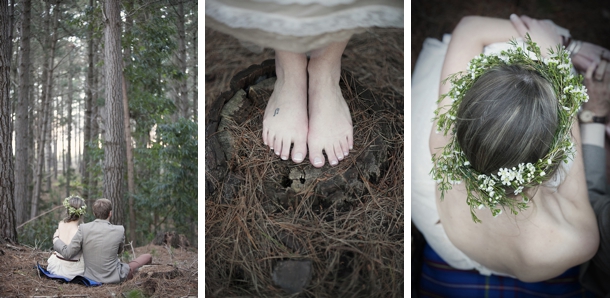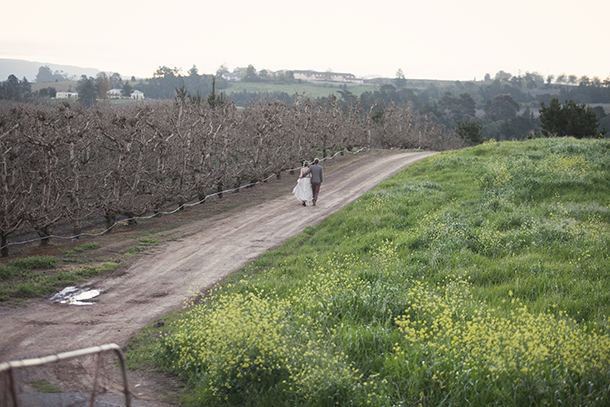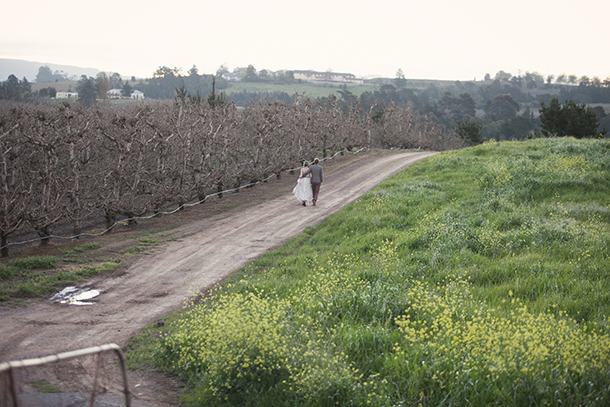 The Honeymoon
We went to the idyllic little town of Greyton for a few days with fields of yellow flowers stretching over the entire horizon. Thereafter we travelled to Reunion island's beaches, forests, volcanoes and city buzz. Every single moment was more than an ultimate surprise!
Advice for Future Brides & Grooms
With the planning of our wedding, whenever things got a bit crazy or overwhelming, Jan-Dirk always told me: "Relax, the best thing that can happen on the day is we'll get married, the worst is we'll still get married". This helped me remember where my focus should be in planning this one special fairytale day: on the lifelong fairytale marriage thereafter and not just on the one day.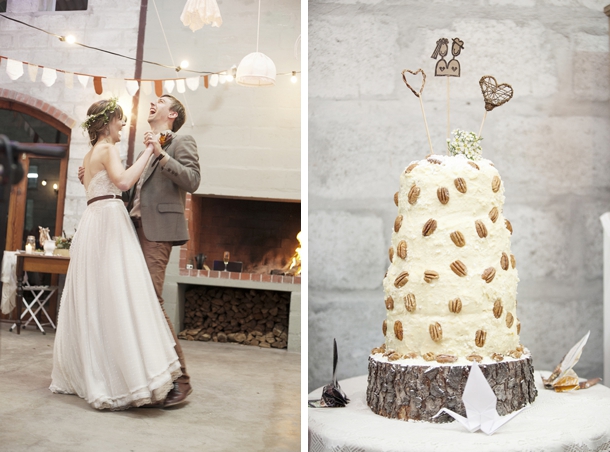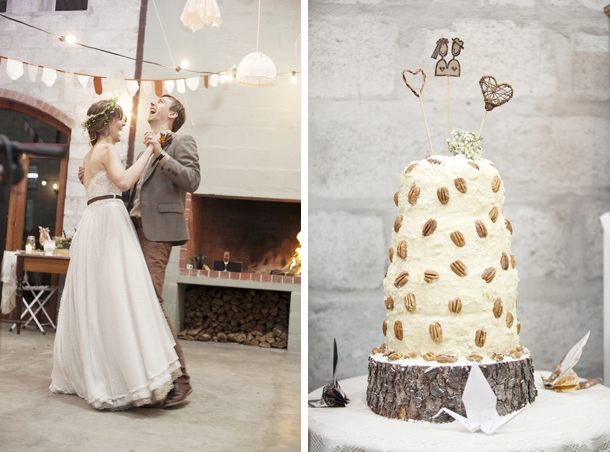 You can see more from this wedding on Alice Swan's blog.
SERVICE PROVIDERS
Venue & catering: Glenbrae | 
Photography: Alice Swan | 
 
Videography: White Friday Films | 
Cake: Groom's mother | 

Ceremony venue: Paul Cluver Chapel | 
Bride's dress: Alana van Heerden | 
Hair & makeup: Lindsey Boucher | 

DJ: i-DJ sound (Leon Espach) | 
Musicians: Talented friends