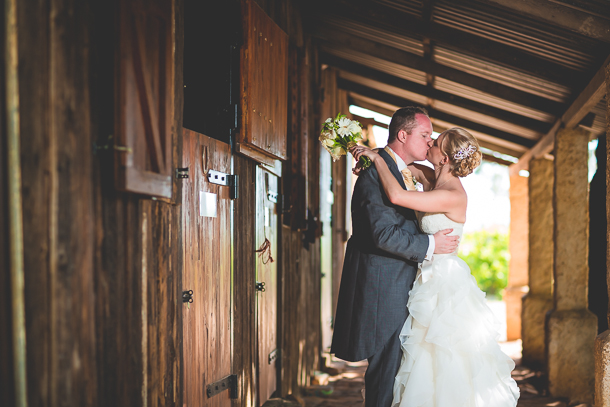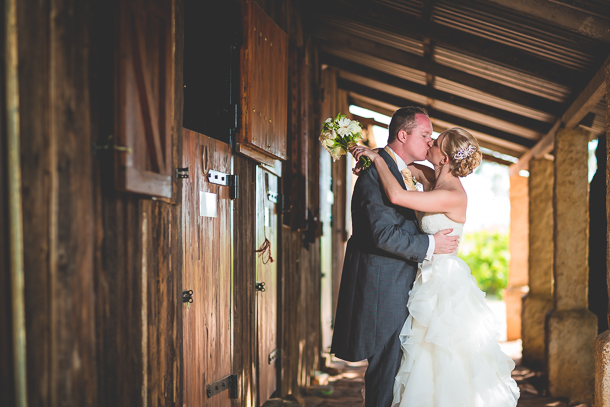 Things my half-Italian self is not talking about today: soccer, the World Cup, or Luis Suarez. So instead, let's talk about this little gem of a wedding from Real Simple Photography, in South Africa's gorgeous national colours of green and gold (with a touch of silver). Tamarin and Nicholas (who planned their wedding from the UK) chose the divine Langkloof Roses as their venue, the most romantic of Cape country locations, and filled their tables with gold painted jars, elegant brass candlesticks, linen runners, puffs of white flowers and lasercut elephant table numbers. Adorable! With strings of hanging café lights and a dancefloor under the stars, they danced the night away with their friends from near and far.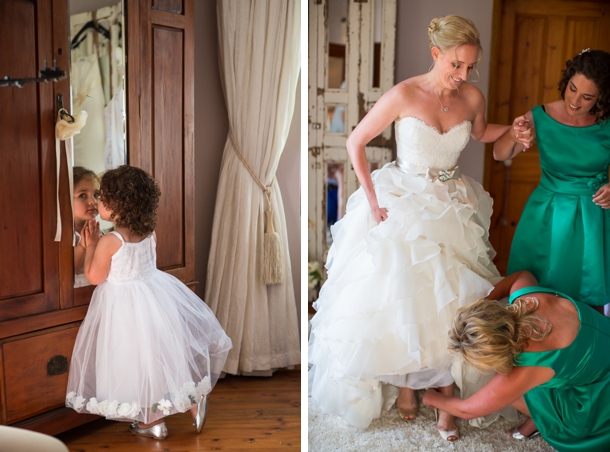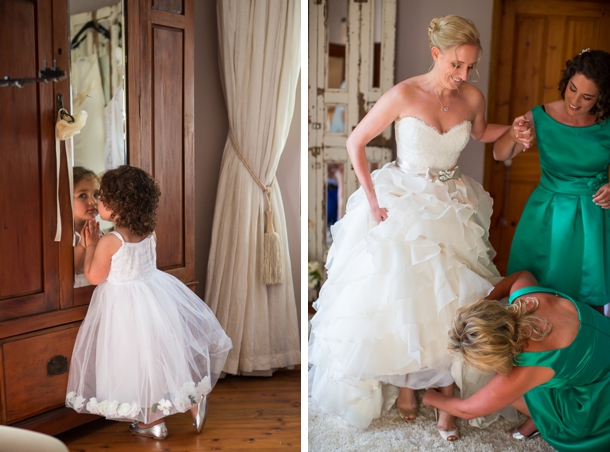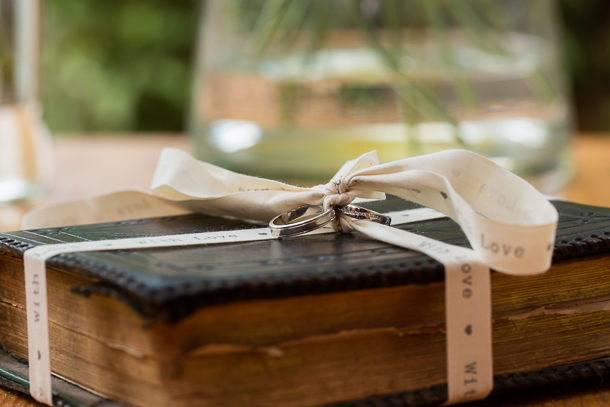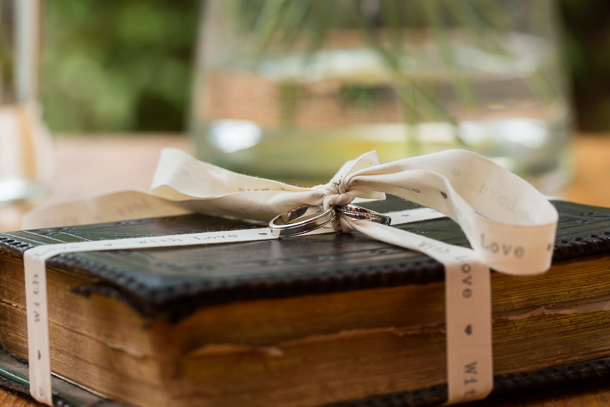 Love Story
I was incredibly lucky as the man of my dreams just turned up on my front door one day! His brother had agreed to help a girlfriend and I move house, and brought him along to help under the guise of 'going for a drink'. Nic was living in London and I was in Cape Town, so this was followed by a few years of being long distance friends of the flirtatious kind. About seven years ago we were holidaying in Kenya and decided that it was time to abandon pretences, and for me to move to London.
The Proposal
Like many Londoners, our life is busy busy busy. I travel a great deal with work and our friends are located all over the capital so we often visit or host parties. It was a Sunny Sunday (a beautiful day on the weekend – highly unusual) and we had the weekend to ourselves! We spent the morning working in the garden and decided to have a yummy braai (BBQ) for the afternoon. With a summer cocktail in one hand and paging through a recipe book in the other, I had no idea what was coming! One minute Nic went to top up our glasses and the next he was on one knee with this sparkly beauty catching the light! There were tears and lots of kisses for twenty minutes before I actually took a proper look at the ring.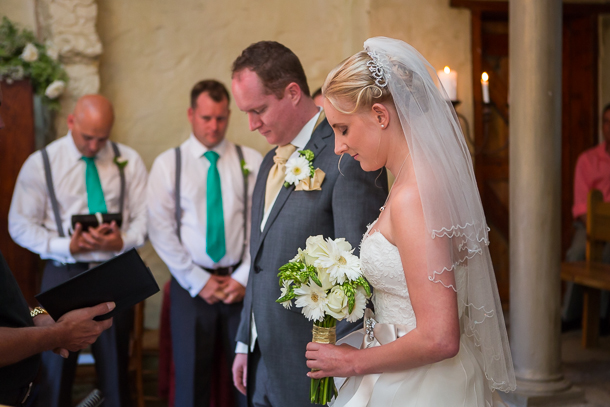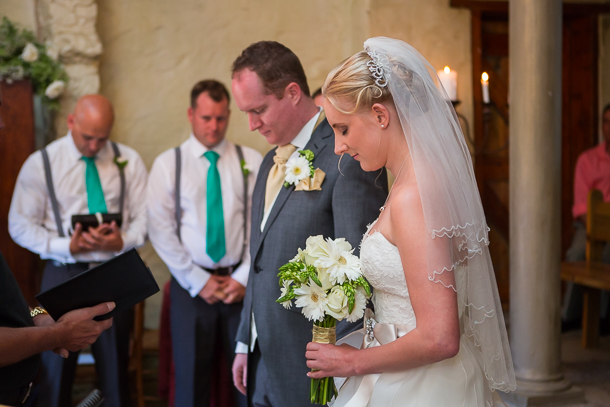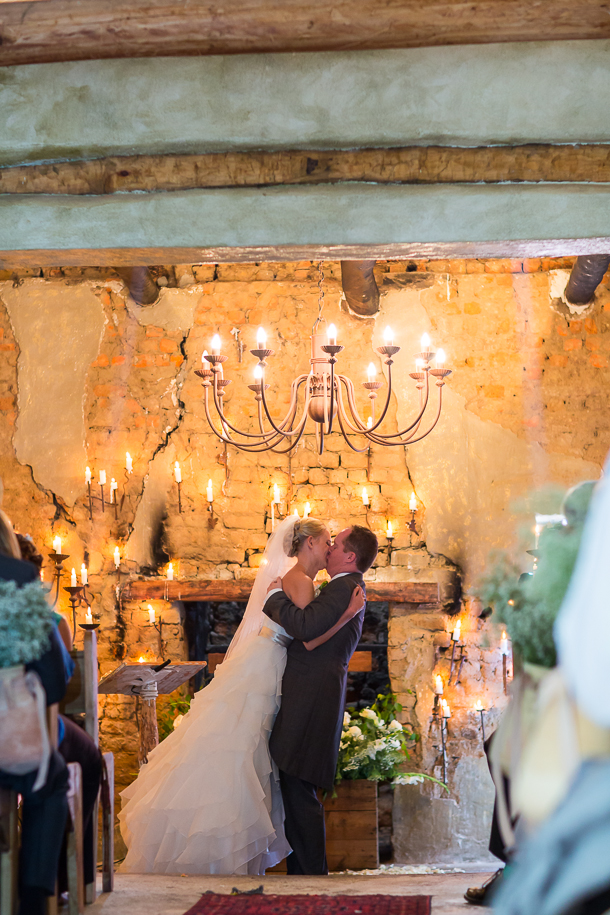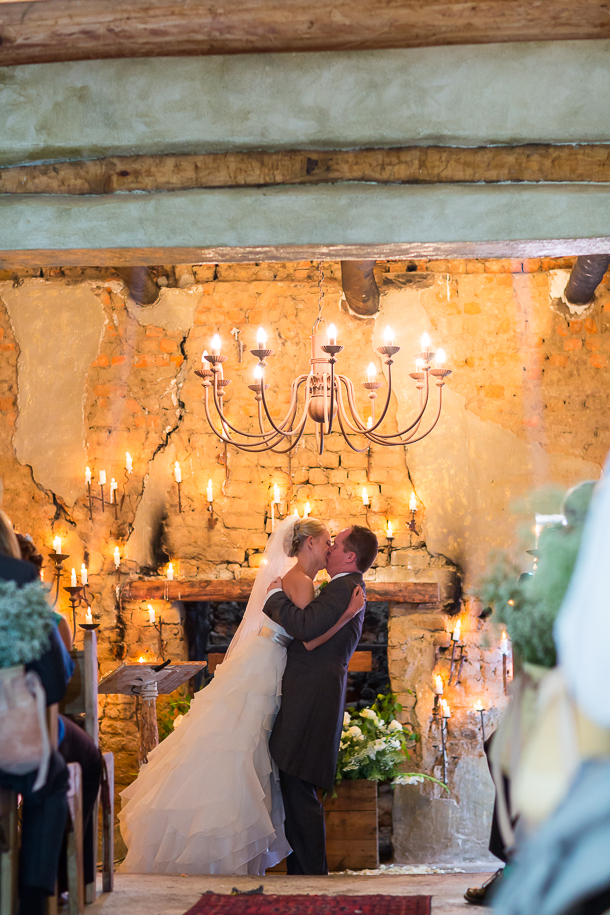 Wedding Style
I knew from the start green would be a key factor, as it's been my favourite colour for many years. We matched it with gold, silver and white and settled on this early on which made the other decisions easy. We wanted a rustic feel to keep with our venue, so we added bunting, haystacks and wheelbarrows. The elephants were added later as a South African touch.
The Venue
I work as a conference organiser and spend a great deal of time in hotels and convention centres. I needed to find somewhere with a different atmosphere altogether so that it would feel special and different. Langkloof farm is filled to the brim with rustic charm, which meant we could focus on tiny details to add, rather than starting with a blank canvas. We knew a chapel was a must, and dancing under the stars was just too tempting to walk away from.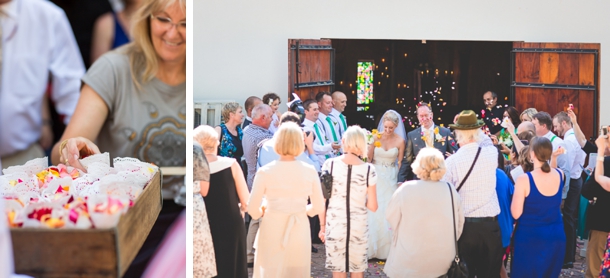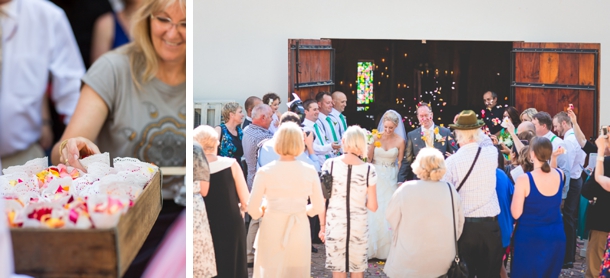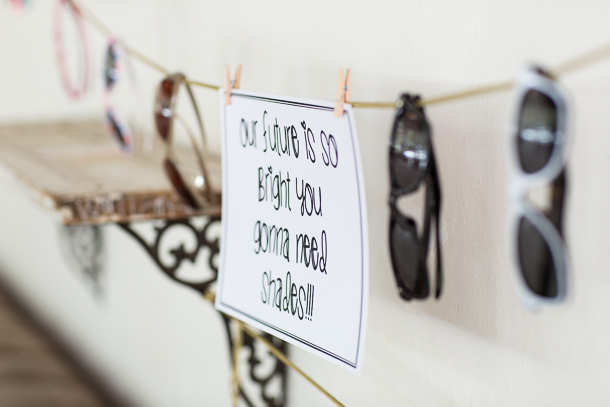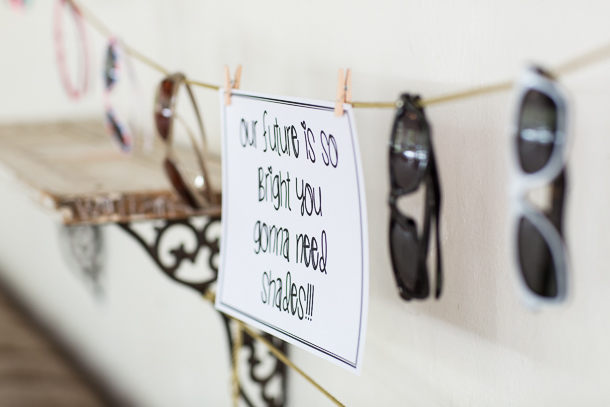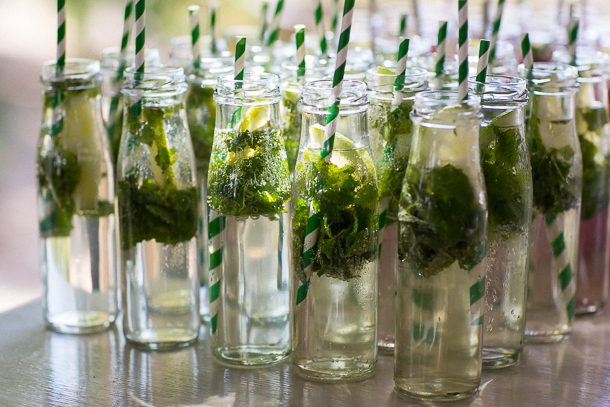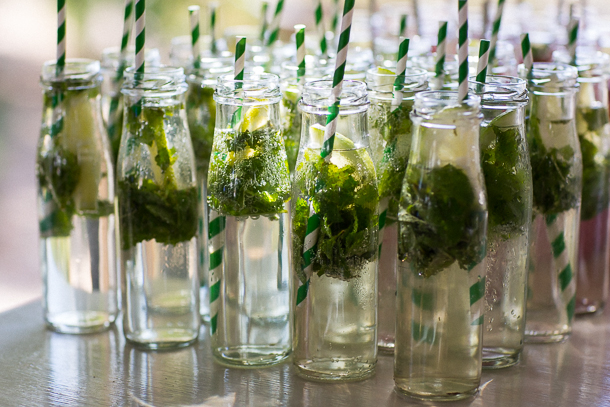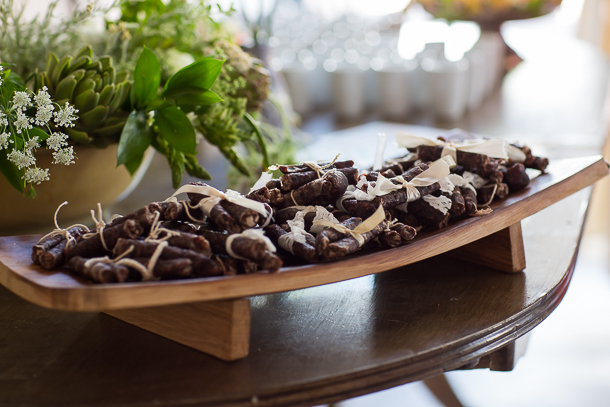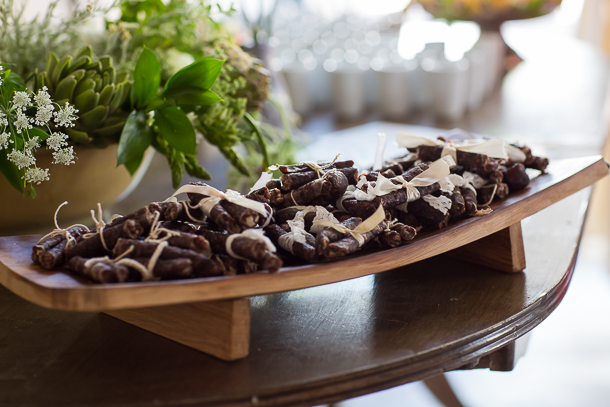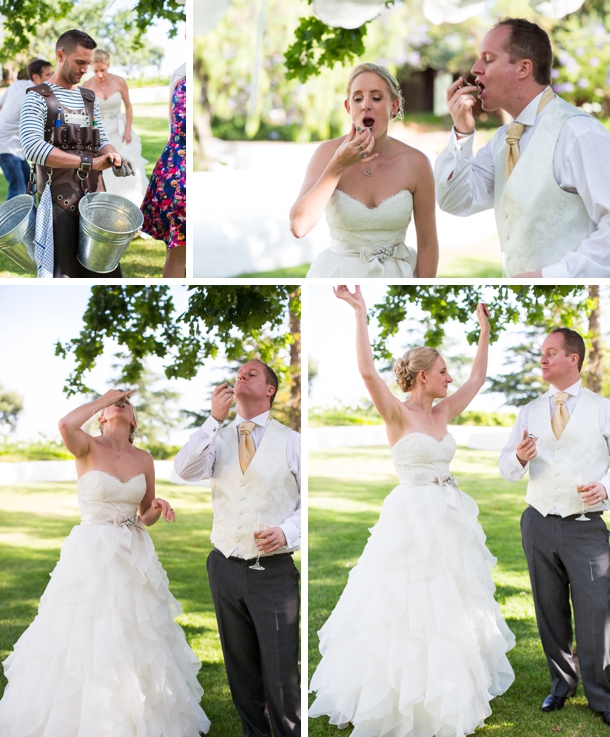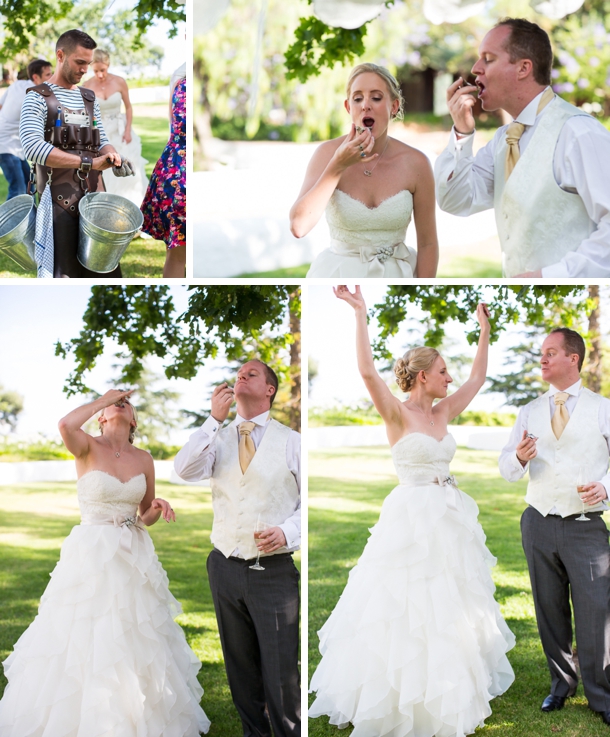 Wedding Details
We hung sunglasses on a washing line with a sign ' Our Future's so bright you are going to need shades' which was very popular especially as that is the couple's married name: Mr and Mrs Bright.
We borrowed photos from both families of grandparents and the bride's father who had passed away and placed them alongside candles on an old piano so guests could light a candle in their memory. They were also brought to the evening reception and placed on a shelf in the bookcase overlooking the evening.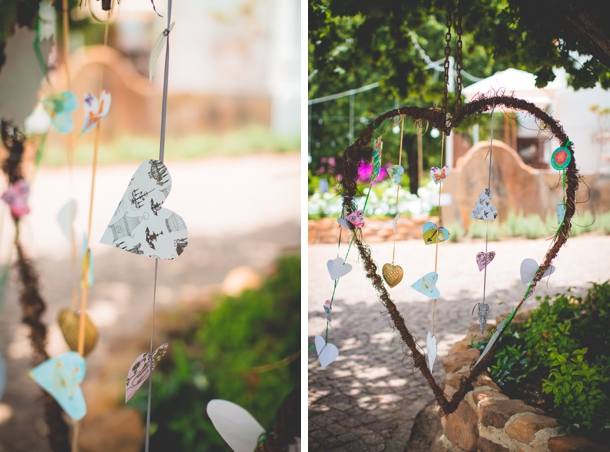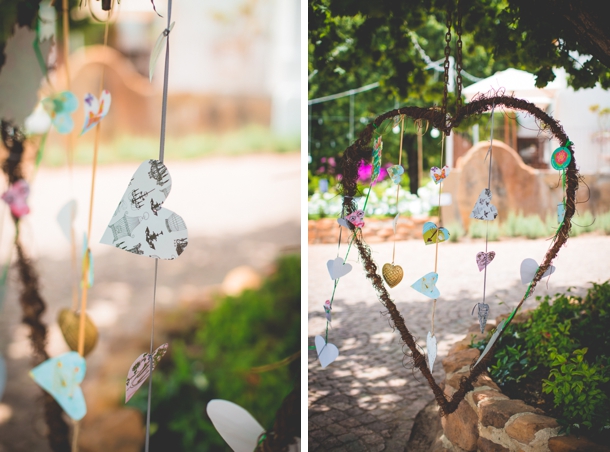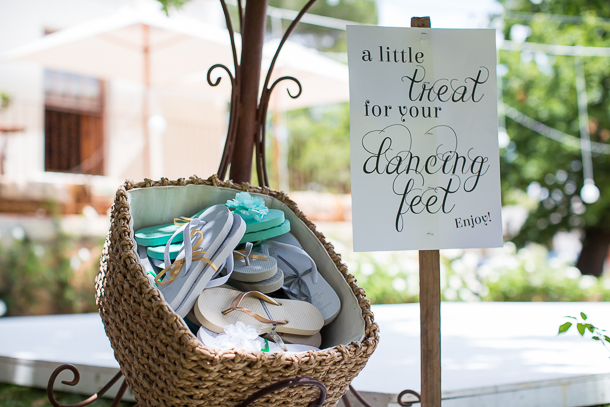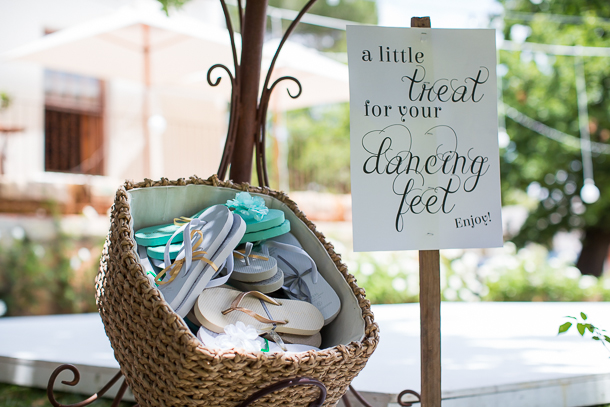 DIY Elements
My cousin made the place settings as she does calligraphy, the thank-you tags for the favours were prepared by another cousin with a personalised stamp. 'Don't disturb' signs for each of the bedrooms, and all signs at the venue were bought through Etsy. The groom's brother's fiancé hand painted signs on pallets to sit by the side of the road leading up to the venue which helped guests find their way along the dirt road and set the tone before they even arrived!
The groom's dad owns a factory that professionally powder coats all kinds of things, so we had family save bottles (wine, ketchup, coffee, coca-cola) which they coated in our colours and were used as vases for all the flowers. We had the water and wine bottles personalised by buying labels from Etsy and then printing and sticking them onto the bottles. Water bottles were also placed in the bedrooms. 

The maid of honour collected the gift bags from the hen party and cut them into little hearts. She strung these onto ribbon with bells on and hung these from trees outside the chapel, which made a lovely soft noise as the trees blew but had a real sentimental feel to it.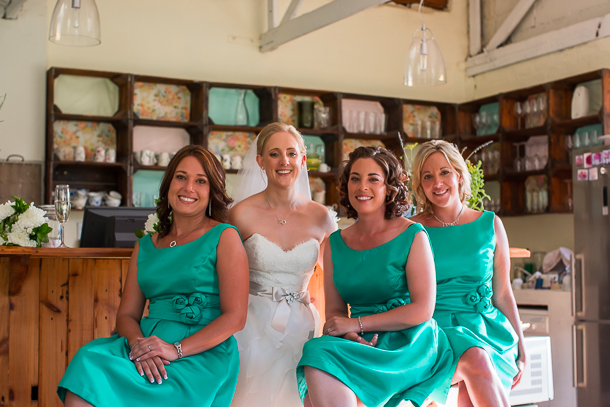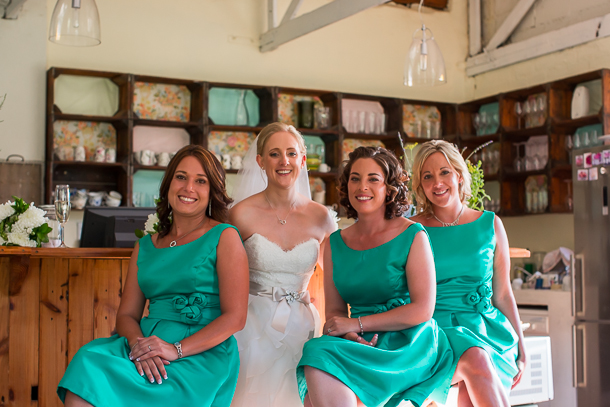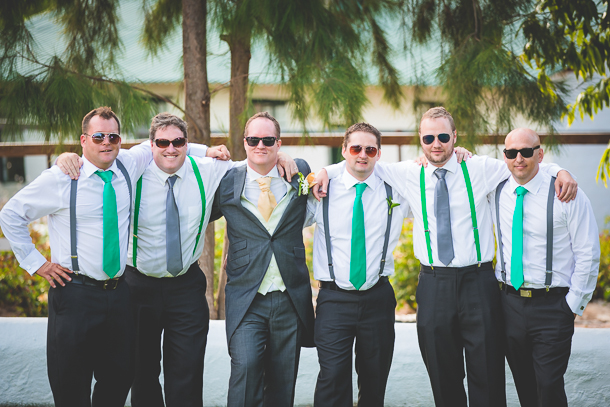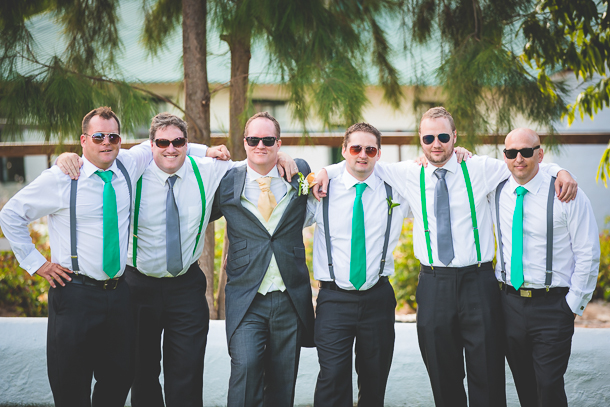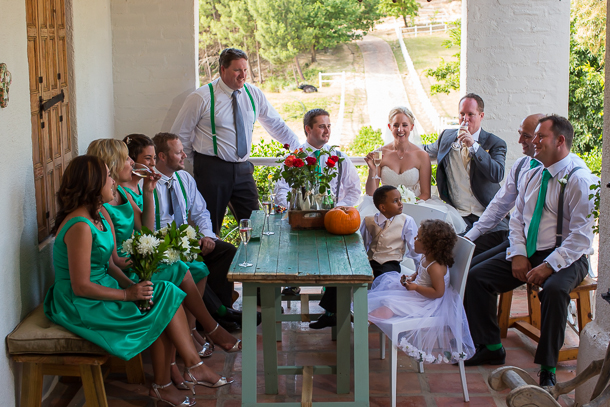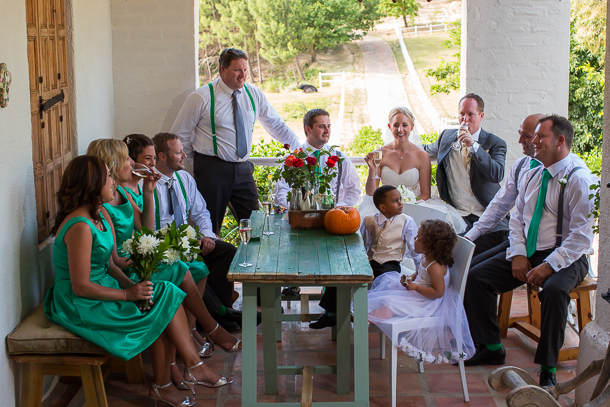 The Flowers
We kept the flowers really simple with white and green variations including roses, artichokes and gerberas.
The Dress
I fell in love with a Paloma Blanca 2013 dress when friends surprised me with a day trip. Unfortunately it was well over budget so I kept shopping looking at dress after dress. By chance, I found London Bride Couture who had a sample sale of the dress in my size. I was fourth in the queue three hours before the shop opened with trusty friend in tow, and headed home with the dress and a massive grin. I also bought a second hand 'party' dress that was light enough to jump in and affordable enough to destroy! It made by a designer called 'Nicholas' which seemed to be a match made in heaven.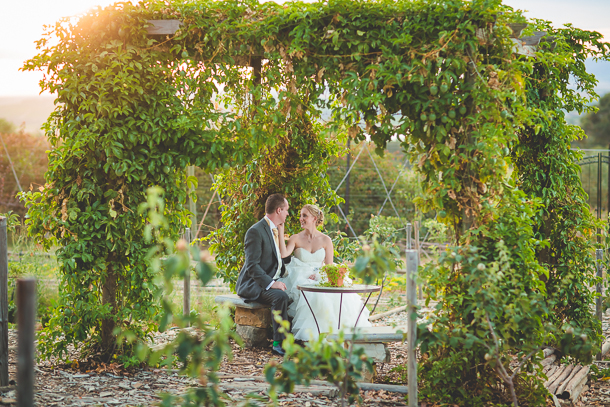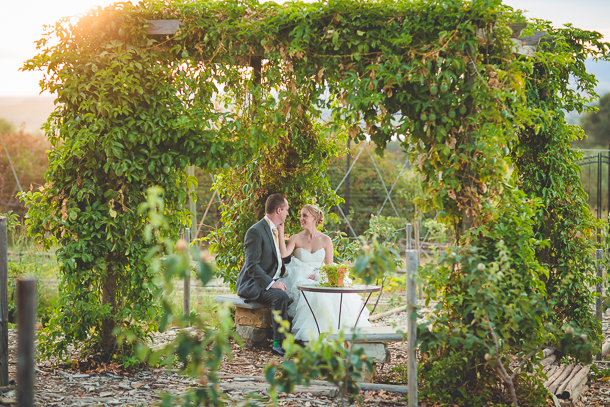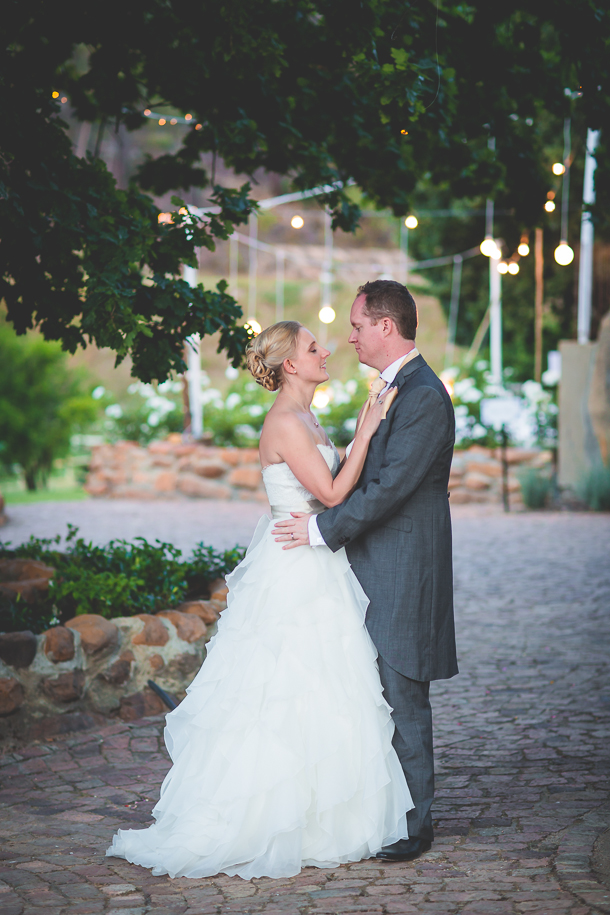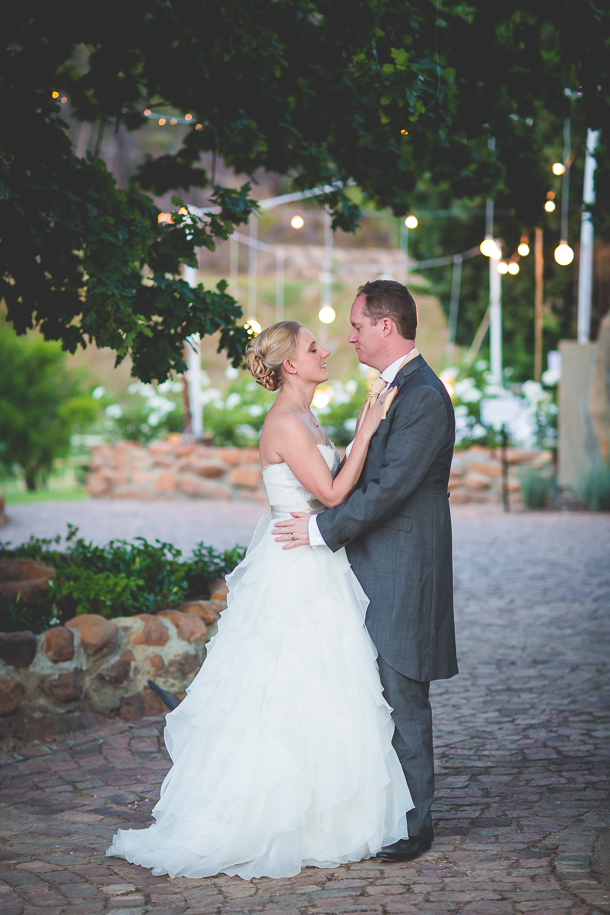 Memorable Moments
My maid of honour (love her) arranged for two chairs and a bottle of champagne to be set up in a hidden area behind some trees and she took us away from the crowd just after the ceremony to have a few quite moments together. Just brilliant. The most memorable moment was when a cow suddenly appeared at the chapel door just as I was headed down the aisle. Everyone was in stitches. Not quite the reaction I was hoping for for the big moment, but it certainly made it memorable.
Proudly South African Details
Mini Amarula bottles were given as favours to the ladies. The menu was a feast of South African flavours and played to local produce including kudu, springbok, biltong, ostrich, oysters, olives and even pumpkin fritters.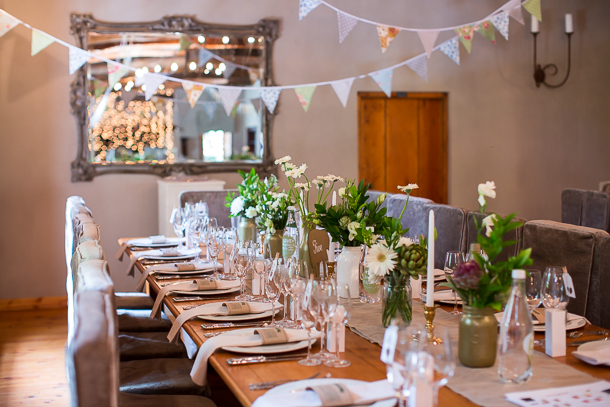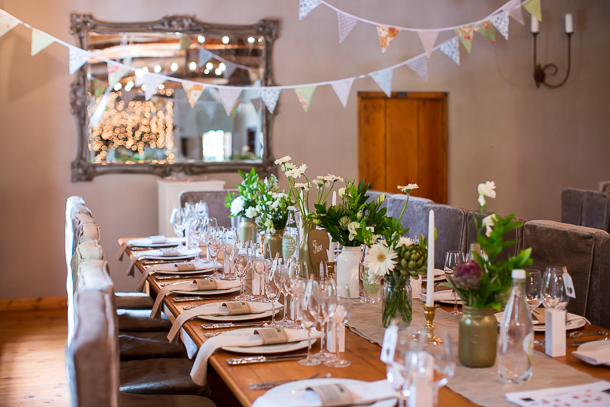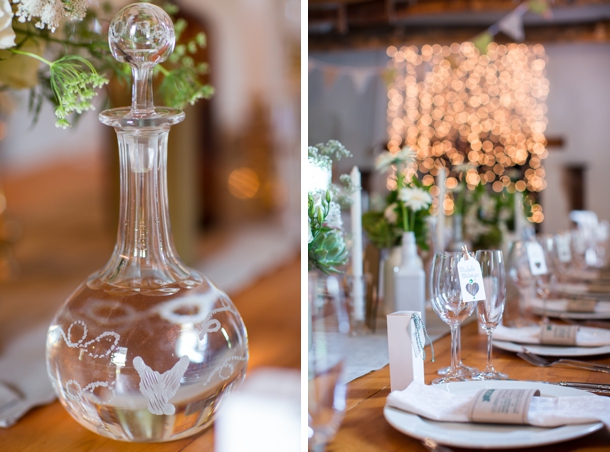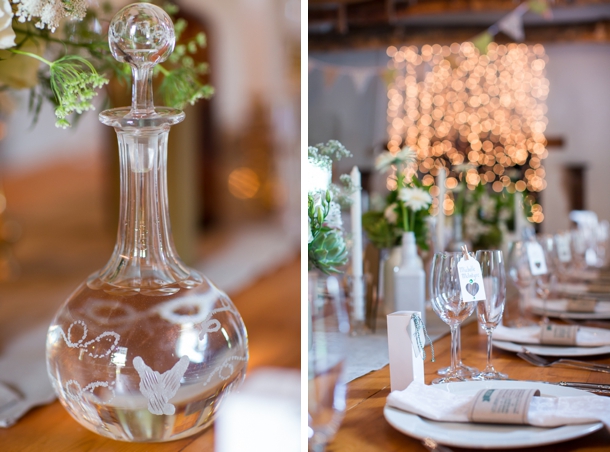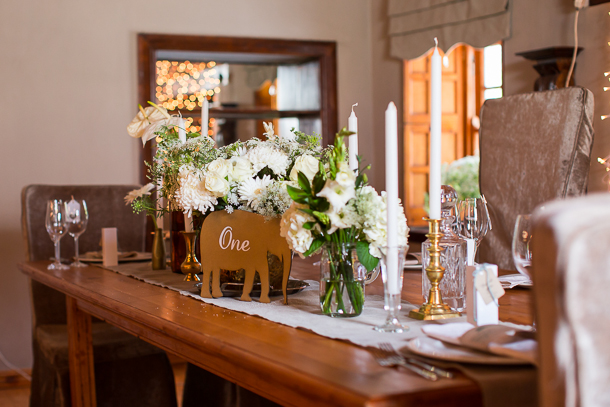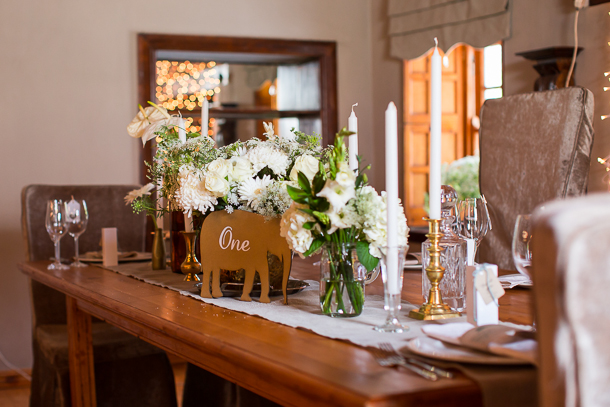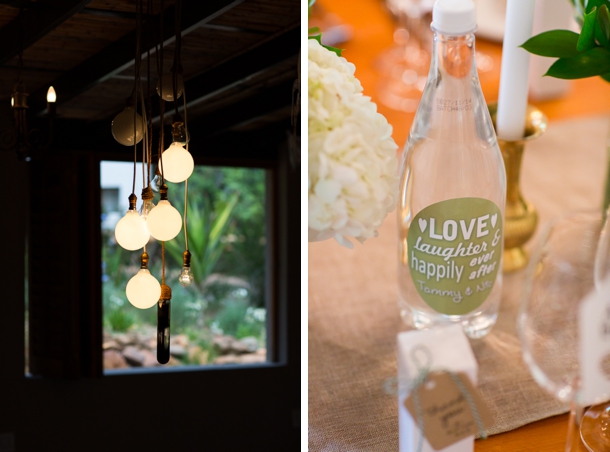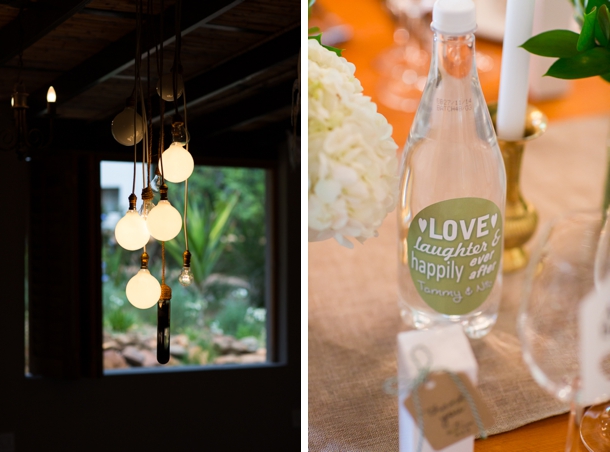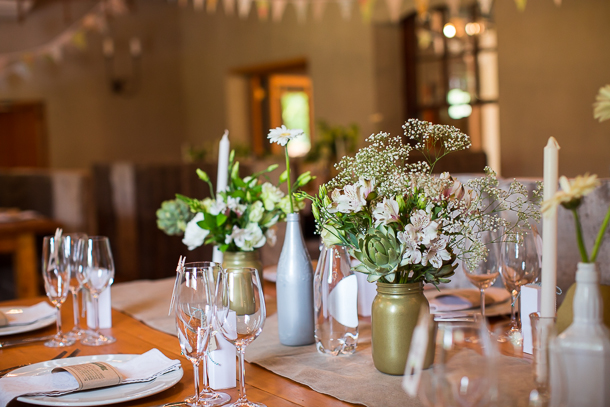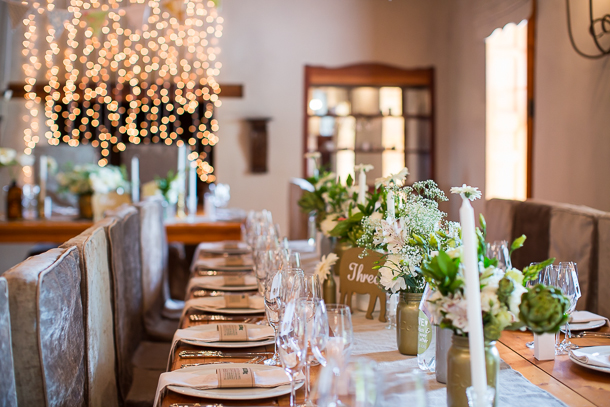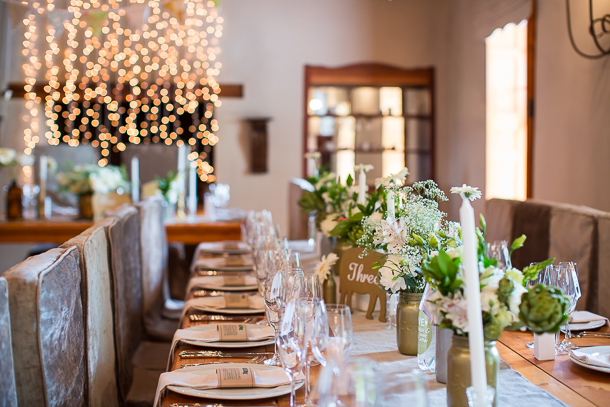 The Honeymoon
We had a mini-moon at the small Robertson Hotel (in Robertson), which was just beautiful, and we had an amazing room with lots of surprise treats from the families including massages, champagne and foodie treats. We are saving for a trip to Thailand at the end of the year following some very kind donations from our loved ones.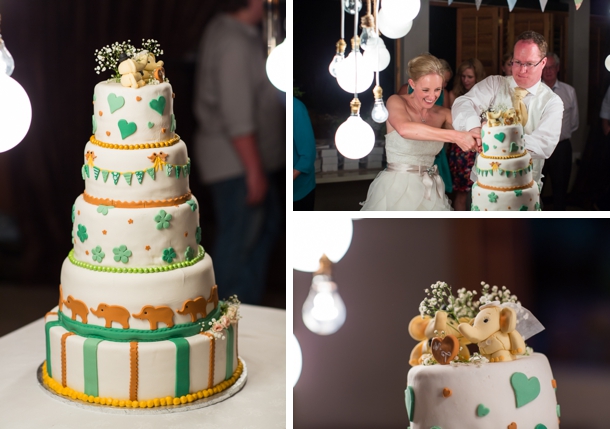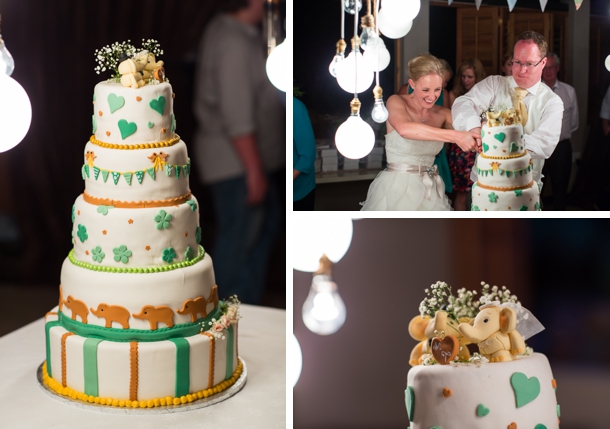 Advice for Future Brides & Grooms
Start early and accept as much help as people are willing to give – it increases the joy and makes everyone a part of your big day. Make sure you love your suppliers. If you are doubtful of anyone/thing then trust your instinct and change it. You are sharing a really special moment with them, the last thing you want is to be aggravated by them on the day. And when the moment finally arrives, try and relax and savour it. Nothing else matters. Just have fun, because it's over before you know it. And trust me, you will be wishing you could do it all again!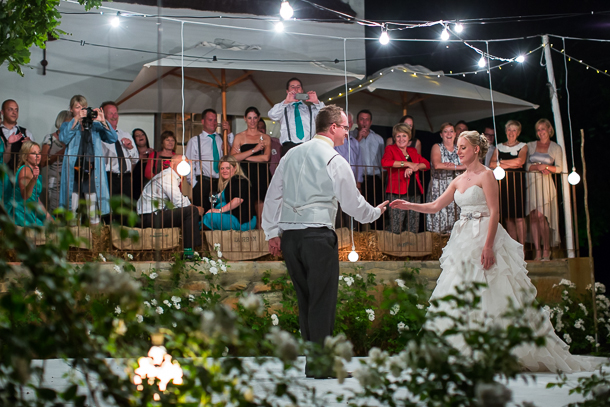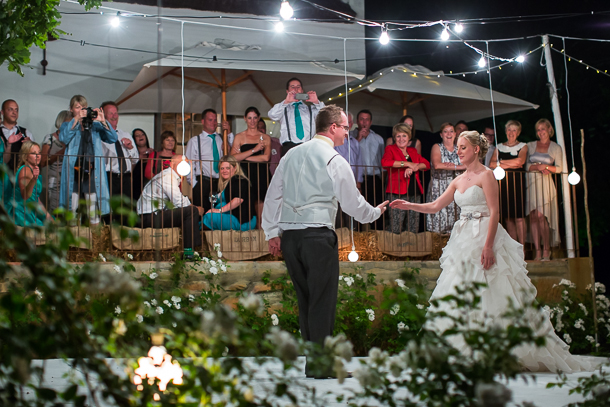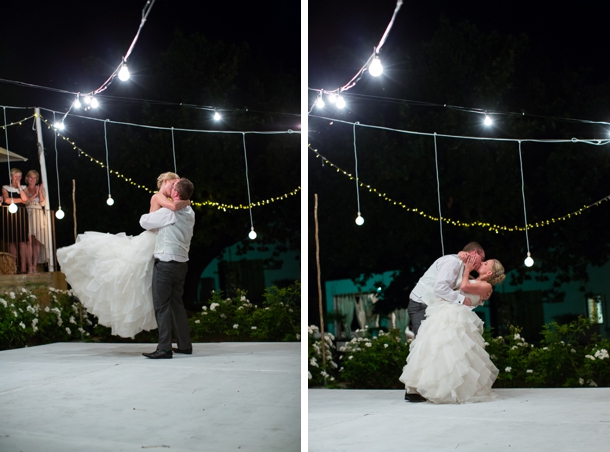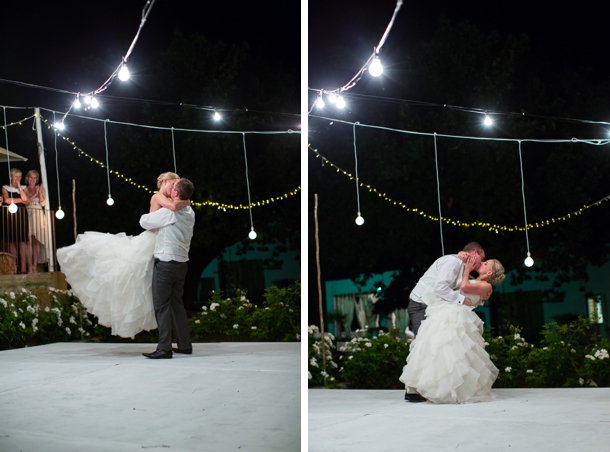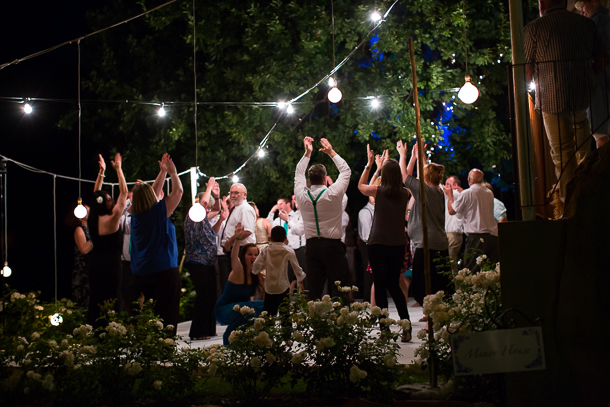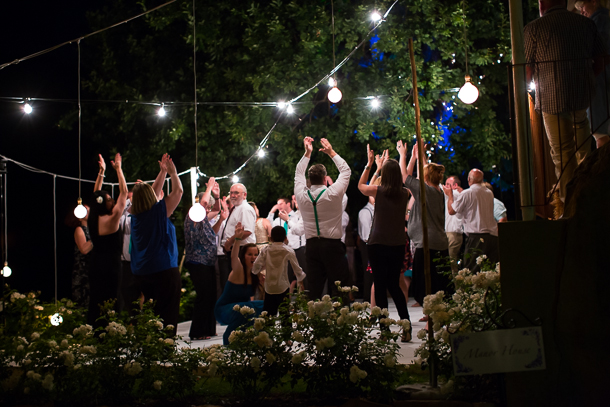 You can see more from this wedding on the Real Simple Photography blog.
SERVICE PROVIDERS
Venue: Langkloof Roses | Catering: Linda from HeartWorx | 
Photography: Real Simple Photography | Videography: Handstitched Films | 
Cake: Julie Terblanche | 
Flowers & décor: Adelaine from A little thing called | Stationery: Ella de Villiers of Seven Swans | 
Bride's dress: London Bride Couture
 | Bride's accessories: Tiffany & Co. (necklace); Links of London (earrings) | 
Hair: Emma Burton | Makeup: Shannyn Fourie from Make-up Artistry | Bridesmaids' dresses: Dessy | 
Groom's attire: Moss Bros | 
Entertainment: Me and Mr Brown | Oysters: Oyster King | Bunting: Bellbunting | Personalised water: Sean of Natural Brands 
SBB ♥ Langkloof Roses, a featured member of our Directory