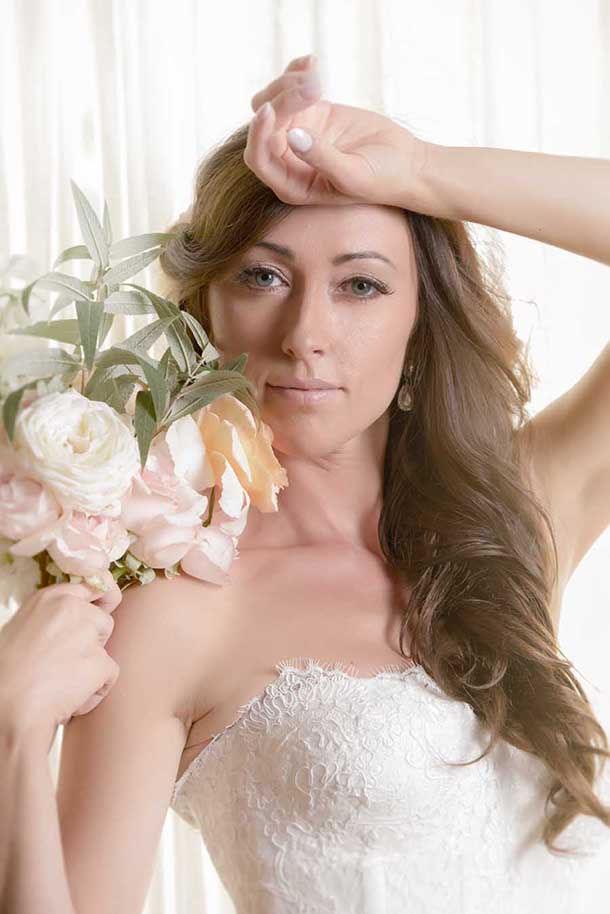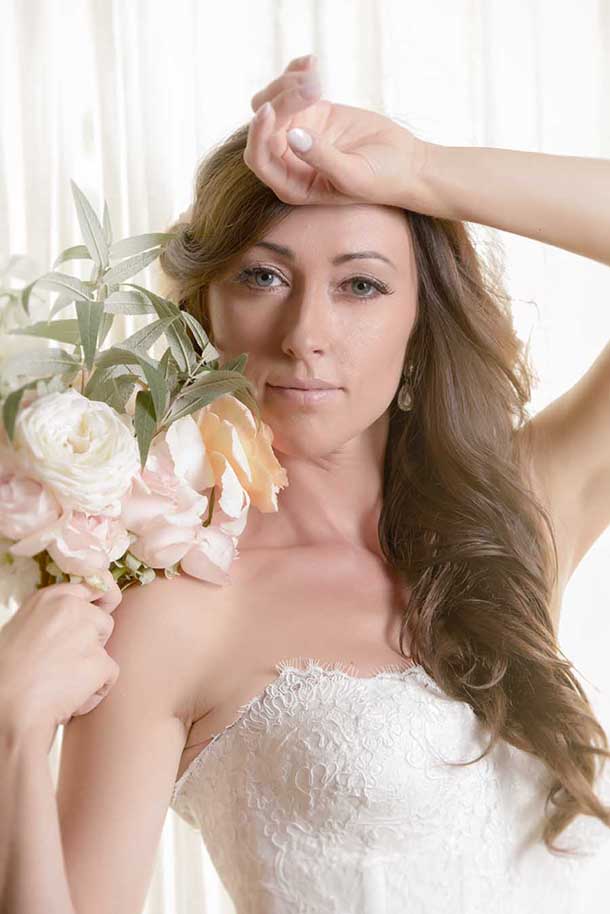 A sweetly rustic, vintage travel themed, peach and sage wedding on a rose farm. Heaven, right? This wedding has all those elements we love to see – DIY projects handmade with plenty of love, pretty flowers on wooden tables, a fantastic venue with wooden beams and hanging bulbs, and most of all – a theme that reflects the couple's story. Happy and heartfelt, cosy and charming, it's beautifully captured by our friends at Vizion Photo.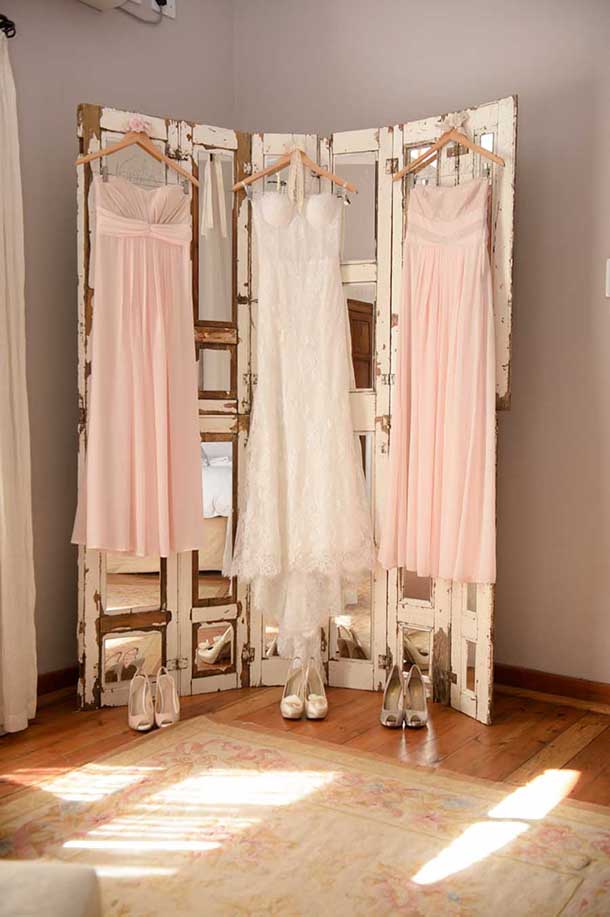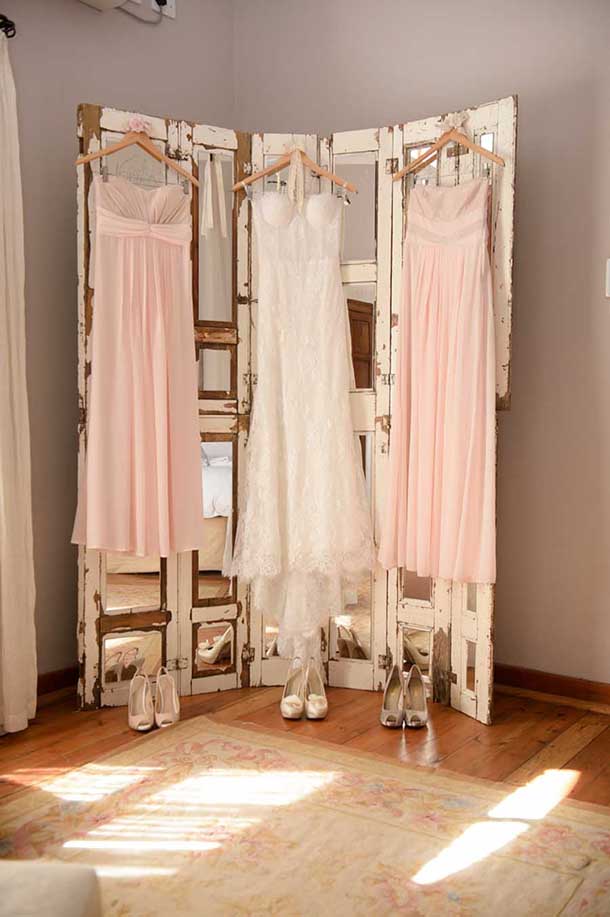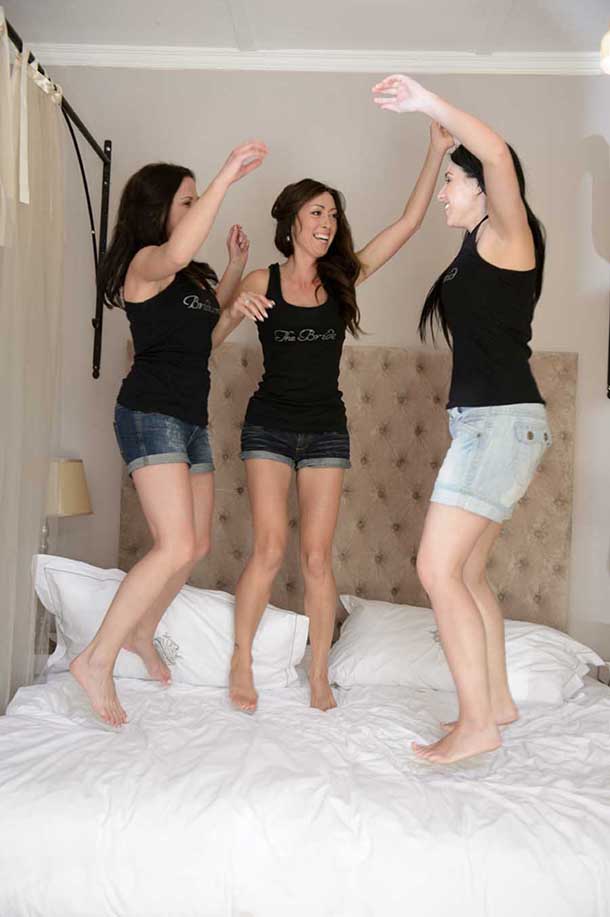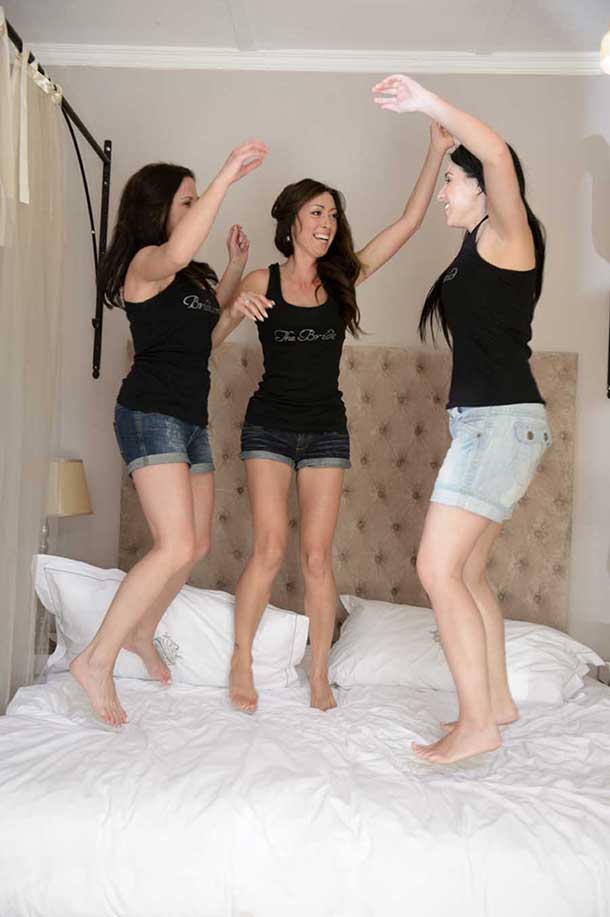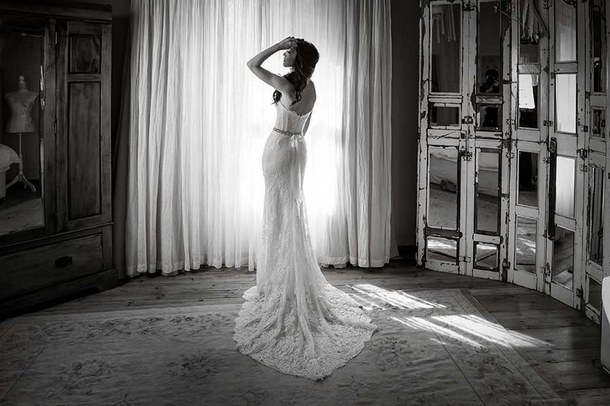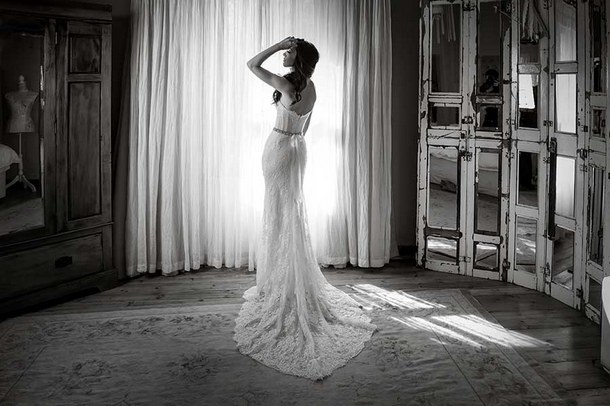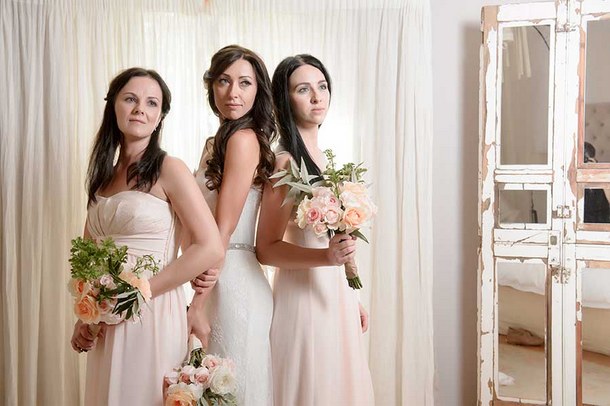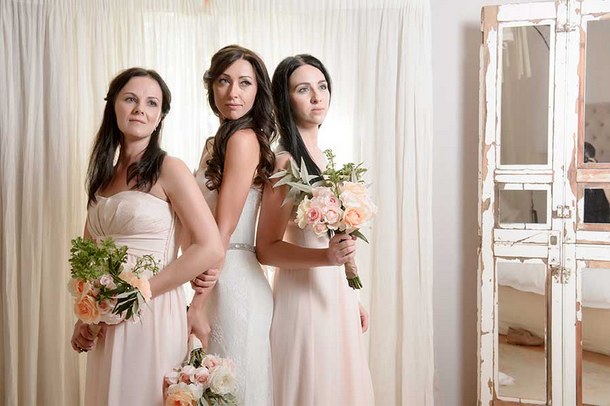 Love Story
We met in the UK through mutual friends, with our first date being at a rock music festival. We clicked from the first moment we met, both coming from different countries, both having a love for rock music and both having been through some tough times in our lives. Our first date turned into three days since the festival was three days, so we definitely knew this might be it. 
The Proposal
My mom came to visit us from the UK and we organized few trips with her in the area, one of which was a nice family picnic at one of our favourite wine farms, Spier. Of course, prior to this, Andre had asked my mum permission and told her all about his plans. So during this perfect warm sunny day, there was this moment during our picnic when my mum left us alone and went for a walk. We were sitting on the blanket, sipping wine and chatting, when all of the sudden he went down on one knee and opened up a little box. After he told me how much he loves me, he asked me to marry him. It was just perfect! He was so shy and nervous, and I was totally surprised! It was a very special moment and I'm very happy that my mum could be there to celebrate with us.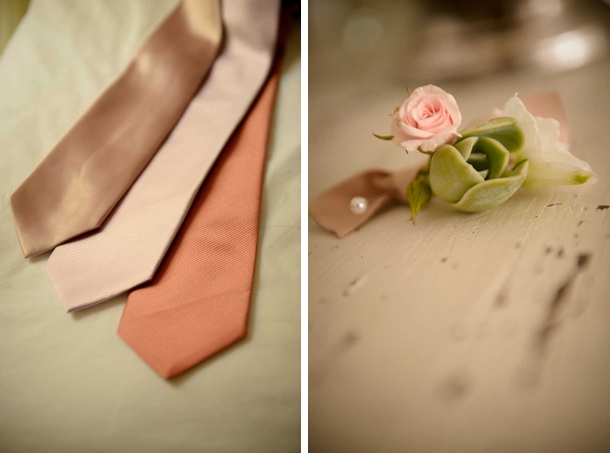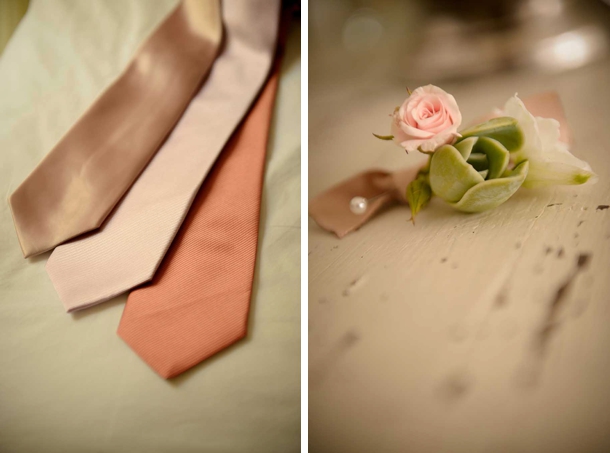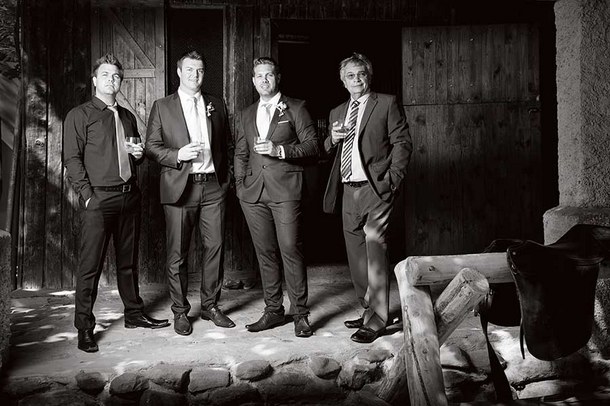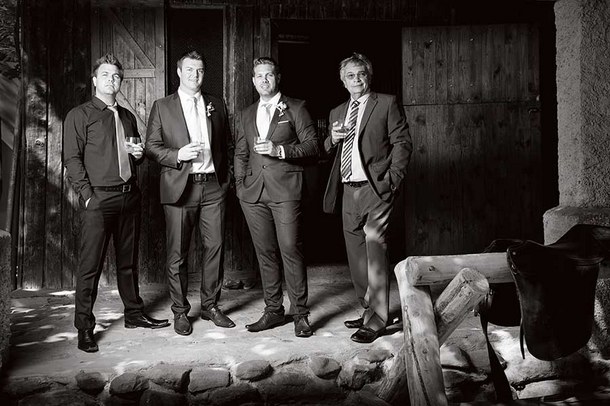 The Venue
We came to visit Langkloof Roses and were blown away by how lovely the venue was. There were several options and possibilities on how to celebrate our day so we had full control of the planning and could decide where to set everything up. We fell in love with this beautiful rose farm, the setting, stunning rustic chapel and most importantly the atmosphere that the venue gave, we just knew it would be an amazing day.
Wedding Style
We wanted keep everything rustic and very simple, and because we come from different countries and we both love to travel, we decided on a rustic travel themed wedding. We decorated the venue with everything close to our hearts- travel maps and photos from our adventures together. The Langkloof Roses chapel had these amazing chandeliers and candles, lots of them, so combined with the colourful stained windows in the chapel, we didn't need that much decoration besides the flowers. It was perfect. Langkloof Roses had dozens of naked bulbs hanging from the celling so together with our rustic travel theme it created an unforgettable mood and setting.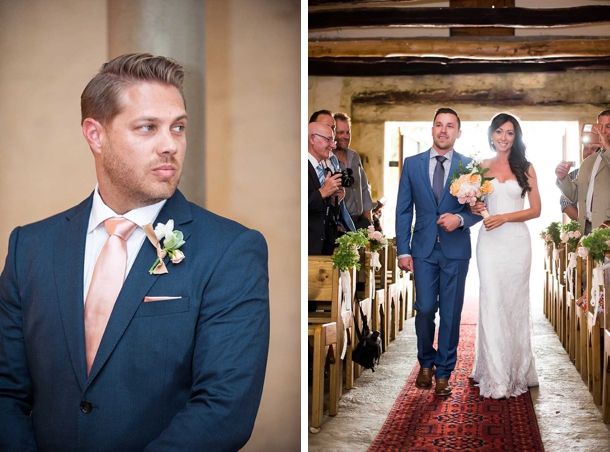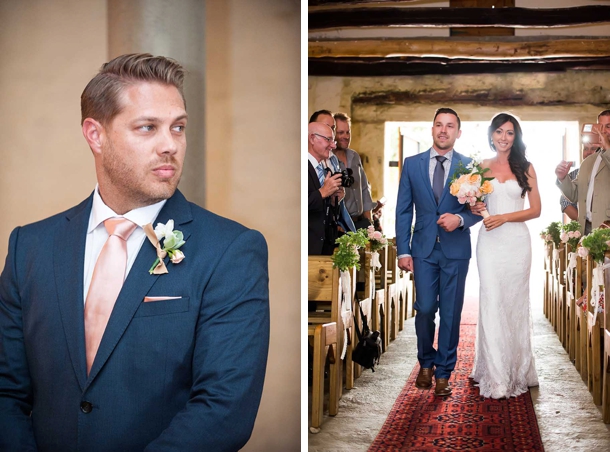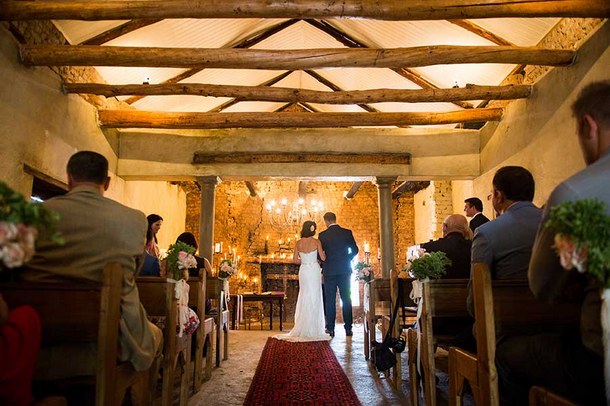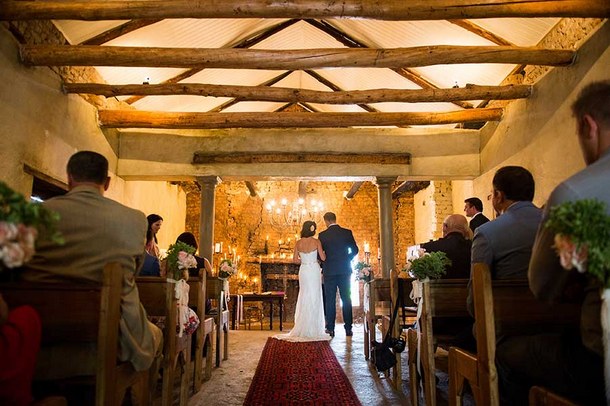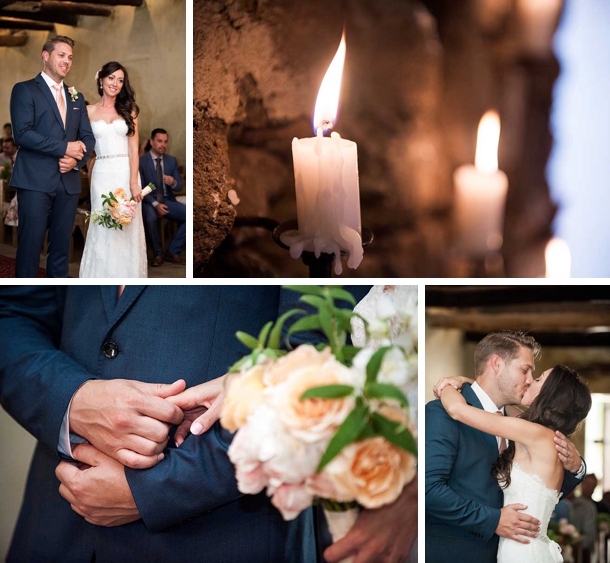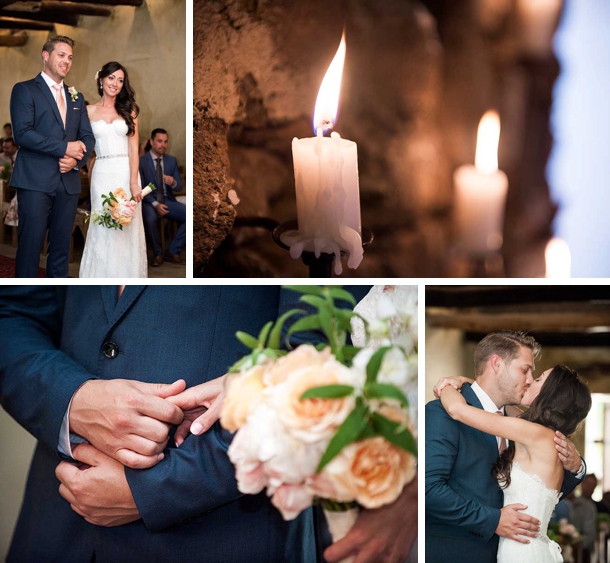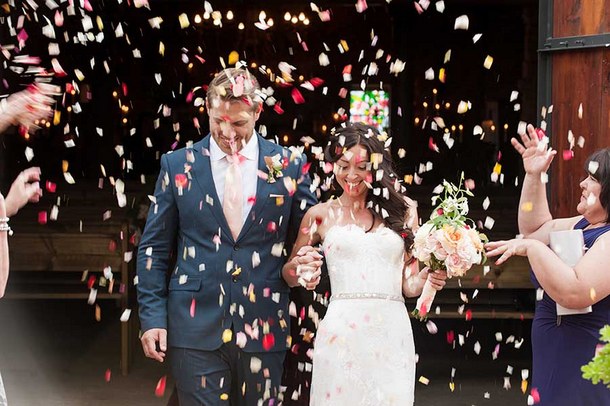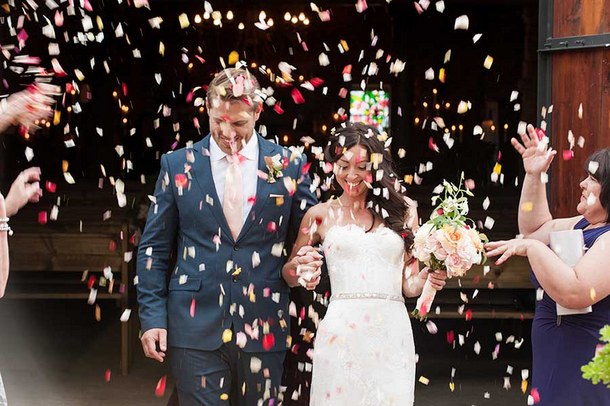 Wedding Details
The decorations and theme of our wedding basically told our story. We planned and did everything ourselves as we were in the best position to tell others our story of the day. We used maps with flight paths on our menus of where we met, our table names were cities we have visited, our wedding invites were boarding passes, our guest book was a rustic wooden piece featuring a world map, and even our music of the night consisted of a selection of fun, happy and romantic songs we liked from our past. It all related to our history and personalities. There was method behind all the madness! :)
DIY Elements
Most of our items and elements were done by ourselves, from the vintage doilies on the table, seating plan, and guest book to the wedding cake. Now we can also use them at home as decorations!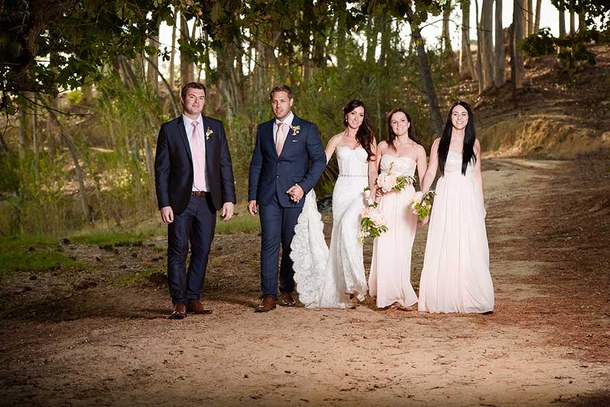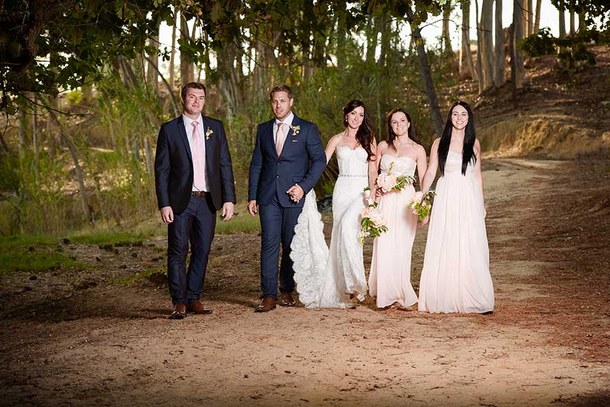 The Flowers
Our colours were soft shades of peach and sage green. We had no specific flowers in mind, but a simple yet stylish selection was requested. I made a kind of storyboard of ideas I had found in magazines and online which I sent through to Langkloof Roses as they supplied the roses/flowers of the day. 
The Dress
I was never one of those little girls who knew exactly what my wedding dress was going to look like, with cut out pictures saved in a special place. So when it came to choosing my wedding dress I started researching online what the latest trends were. I browsed a few shops in Cape Town, but MY PERFECT DRESS I found in Calegra Shop in Stellenbosch, It was a beautiful, mermaid-style wedding gown from the Anna Georgina collection of Kobus Dippenaar, a perfect combination of vintage, modern, elegant and sexy.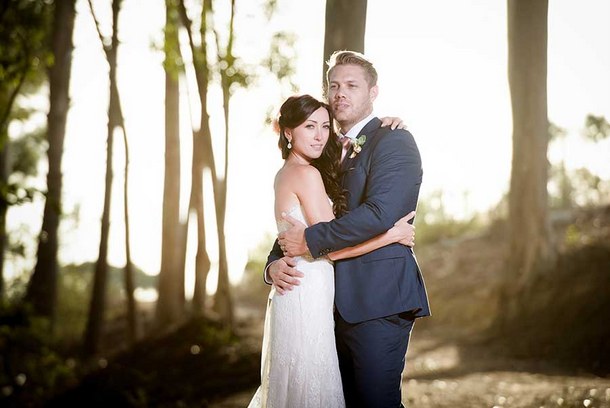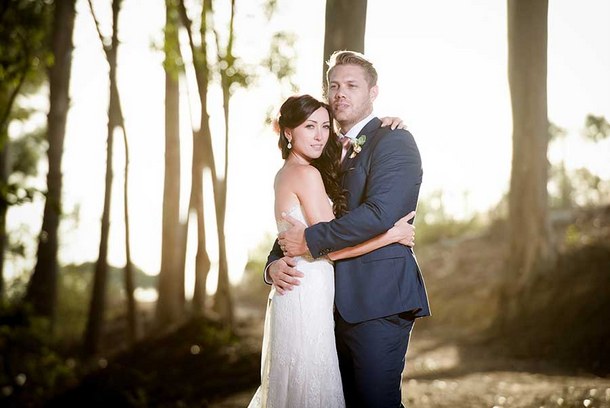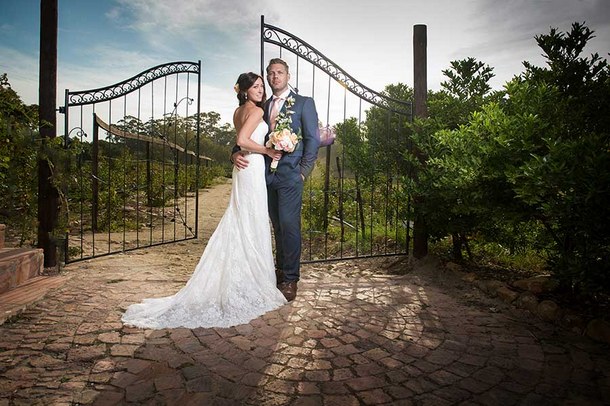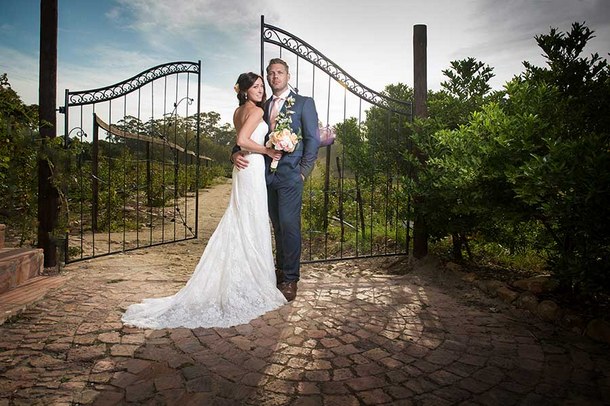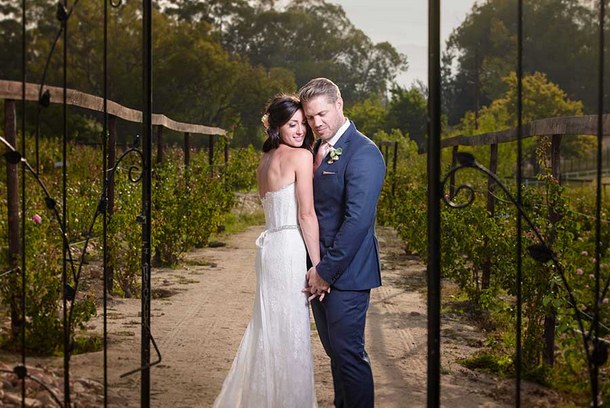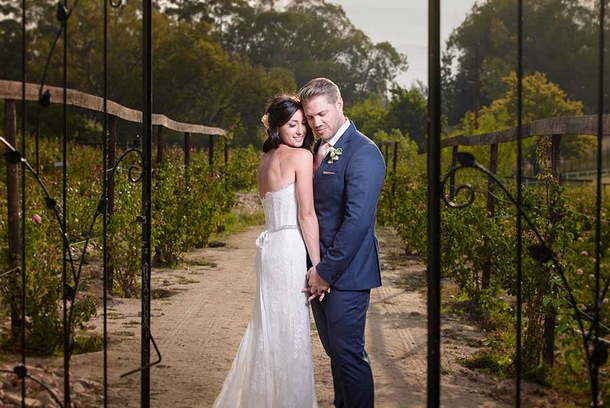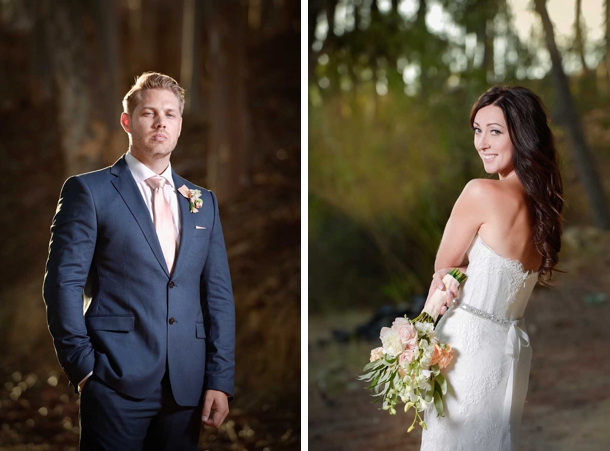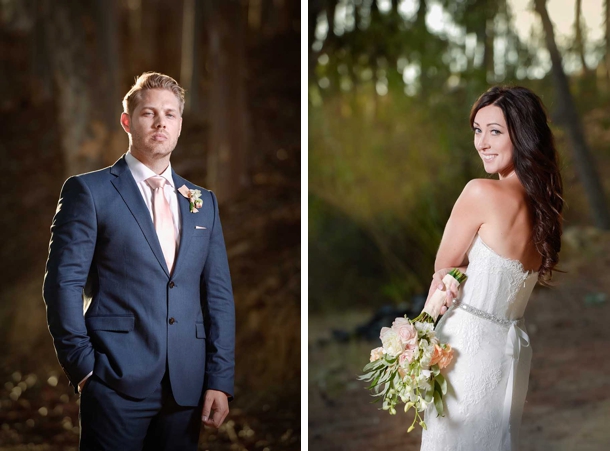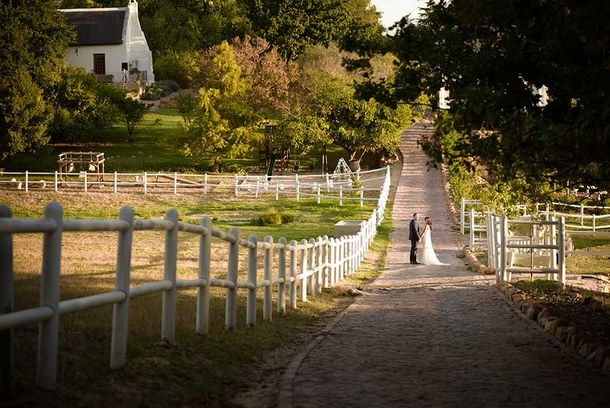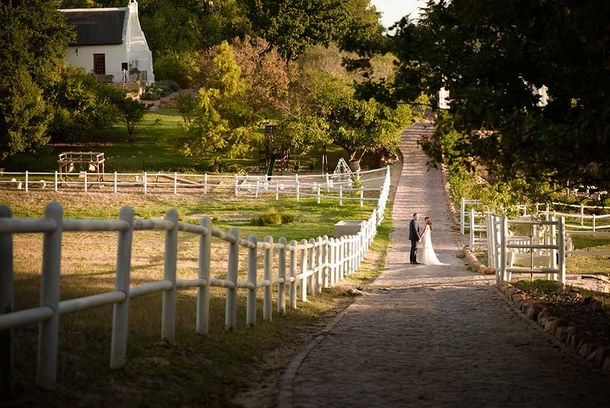 Proudly South African (and Polish!) Details
During the groom's speech, all the guys gathered to give him a real hard time delivering his thank you speech. Then we also played South African songs during the throwing of the garter and bouquet, followed by the lucky/unlucky couple doing a lap on the dance floor. I guess all our nice wine we brought in was also proudly South African. We are big wine lovers so everyone enjoyed it. Then we also had some Polish traditions and music as a lot of our guests were from Poland, and so am I. We had imported Polish flavoured vodka on the tables, we did the Polish tradition of welcoming the bride and groom before entering the reception, where the parents of the bride and groom will meet the couple at the door. Specially baked Polish bread and salt are then taken followed by a shot of vodka each. Then we both had to throw the glasses over our shoulders and make sure it breaks as this is a symbol of luck in our lives. We also had a selection of popular Polish music which had everybody on their feet.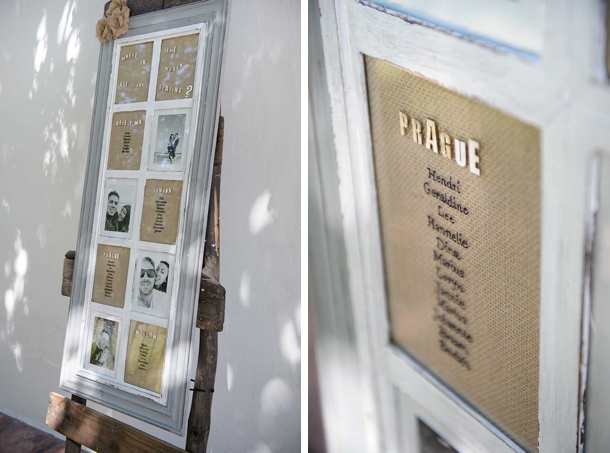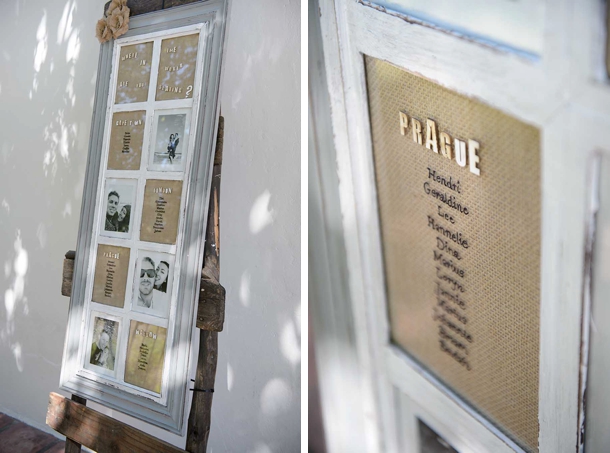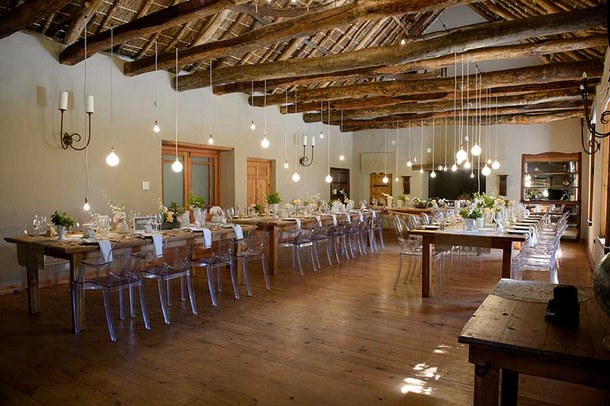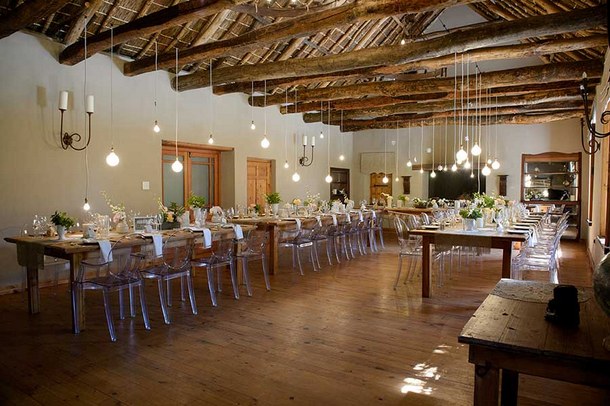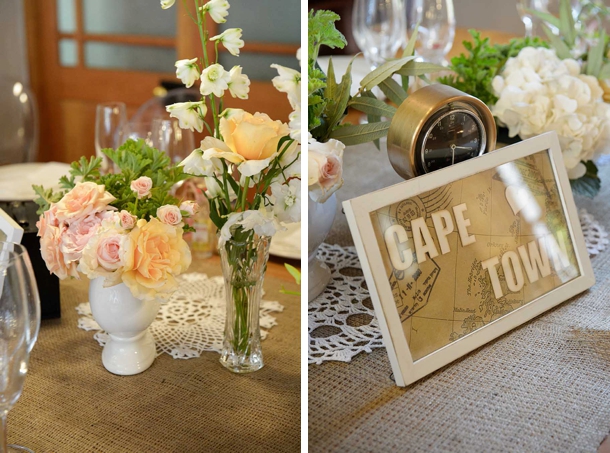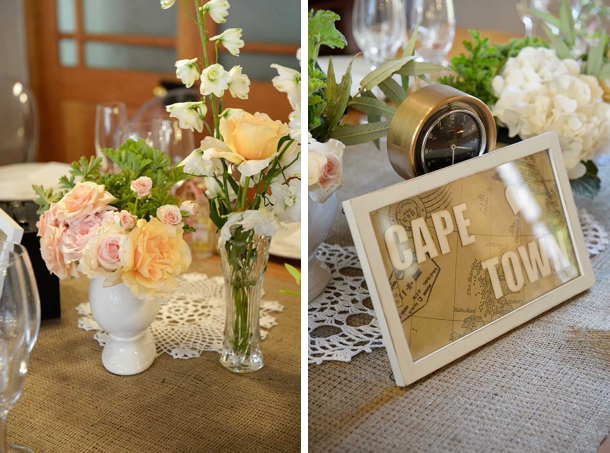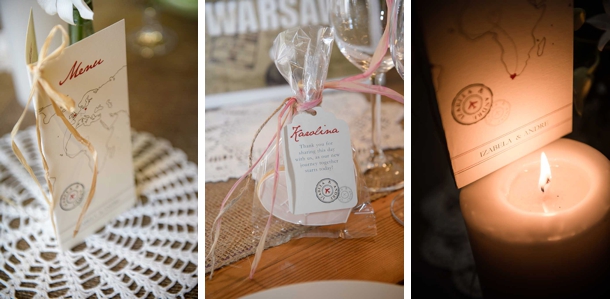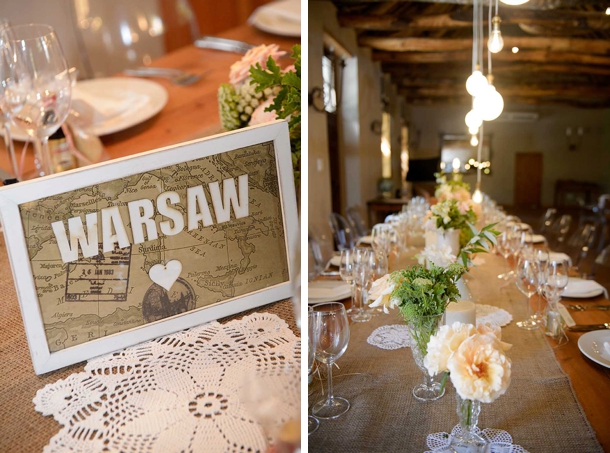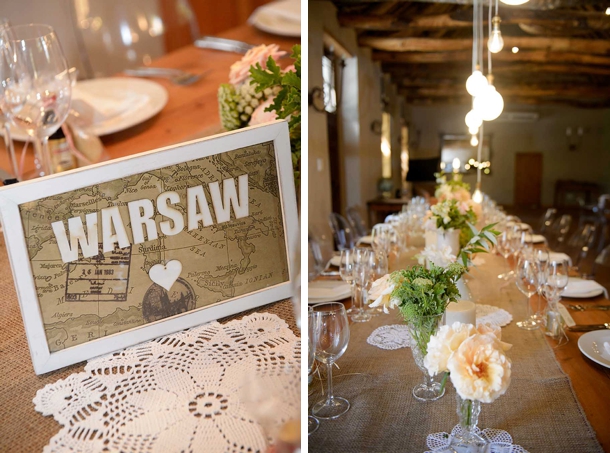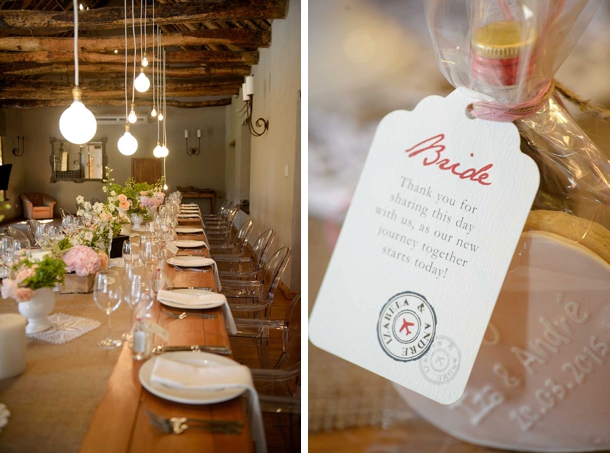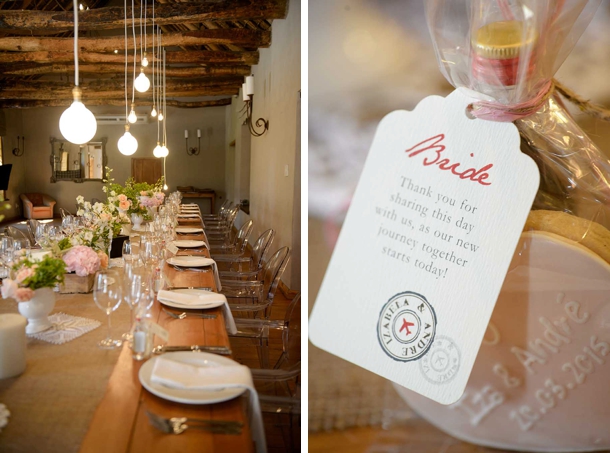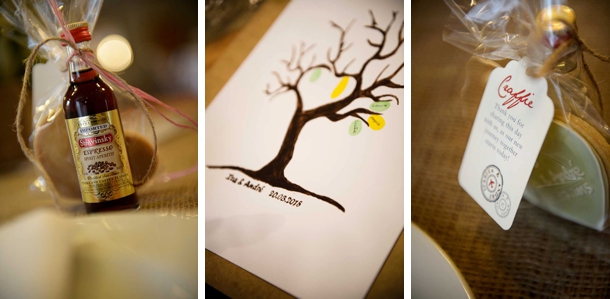 Memorable Moment
There were so many, but definitely the most beautiful part of our wedding was to have all the most important people in our lives together under one roof, many of them travelled from far and wide to celebrate our special day with us, it was priceless. Of course, seeing my husband with his tear-filled eyes as I came down the aisle, and then his speech later – beautiful, touching words that brought happy tears to my eyes. 
The Honeymoon
We had a few weekends away following the wedding but decided to move the longer version of the honeymoon to a bit later this year when the weather is better in Europe. We also did a South African version of the longer honeymoon by visiting South Africa's Garden Route for two weeks. So yes, lots of honeymooning, as the wife/bride feels it should never end!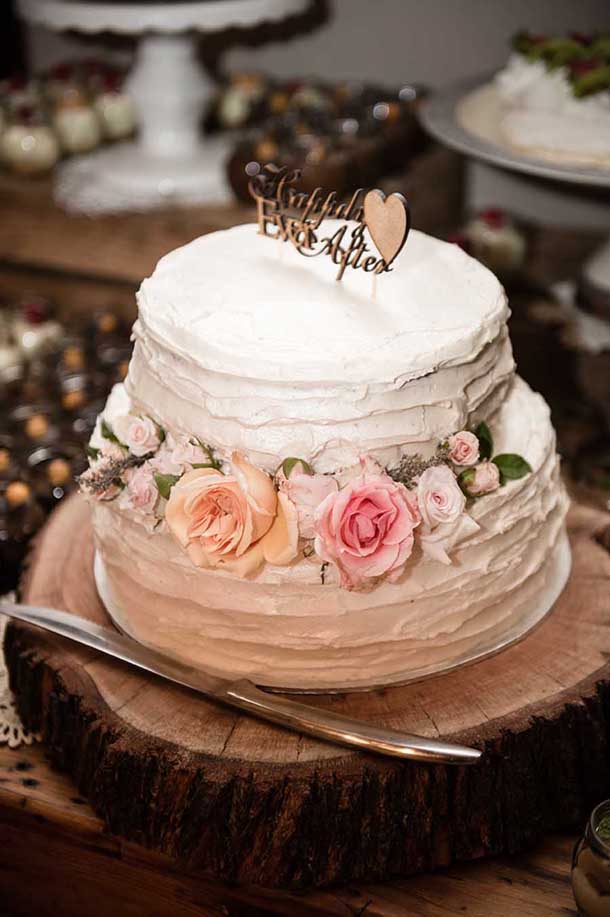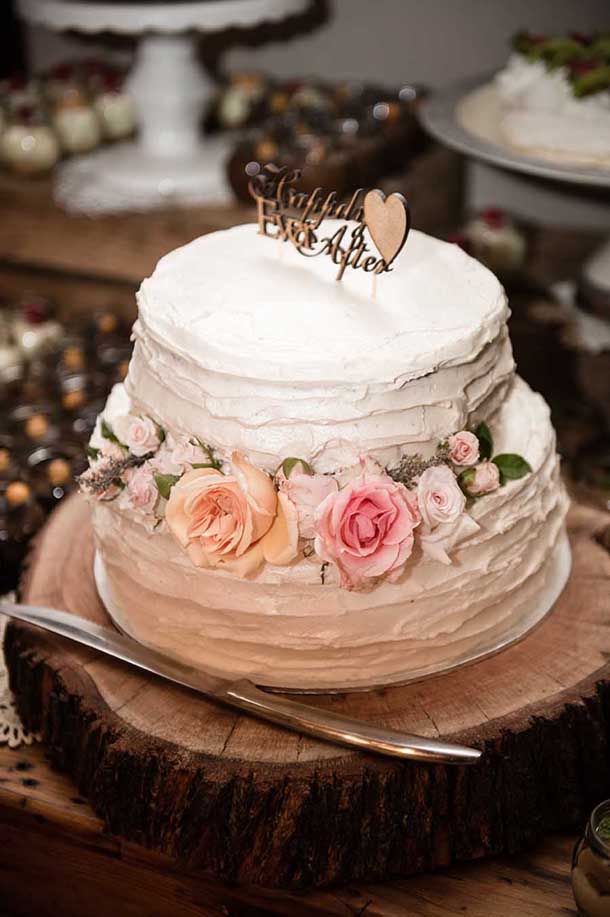 Advice for Future Brides & Grooms
HAVE FUN! You're marrying the love of your life and nothing is as important as that. During your entire day, make sure to take a step back and soak it all in. It is so easy to get distracted with everything happening around you if you are planning your own wedding, especially if you are constantly trying to make sure everything is ready and perfect for your guests. And before you know it, the day is gone. Ask your best man or bridesmaids to keep reminding you on your day that you need to relax and enjoy every moment. Everyone is there for YOU and to celebrate the day with you because they love you. It will be a very surreal day and no matter what you do, it will go by fast, but it will undoubtedly be one of your best days of your life!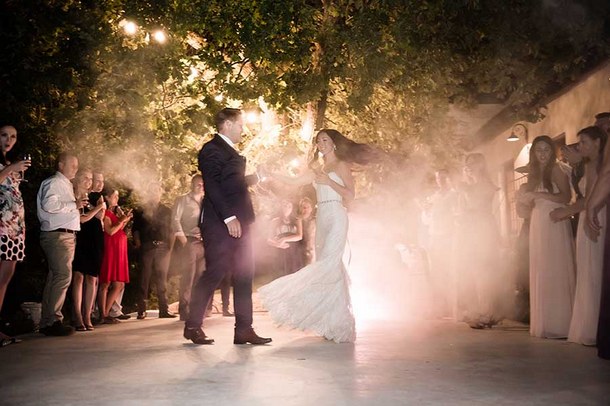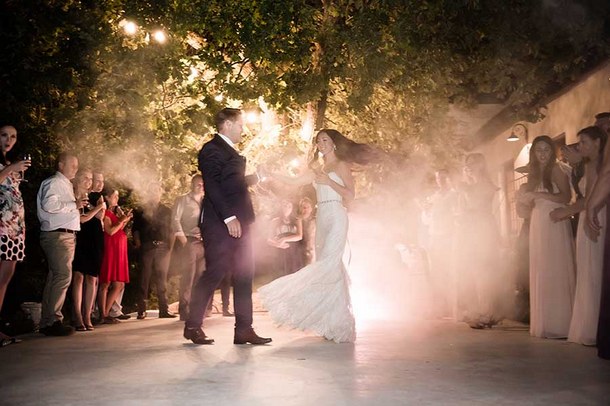 You can see more from this wedding on the Vizion Photo blog.
SERVICE PROVIDERS
Venue, catering, flowers & decor: Langkloof Roses | Photography: Vizion Photo | Cake: The bride & maid of honour | Stationery: Adam & Eve | Bride's dress: Kobus Dippenaar, Anna Georgina | Bride's accessories: Calegra | Hair & makeup: Marli Basson | Bridesmaids' dresses: YDE | Groom's attire: Zara Man | DJ: DJ Dean